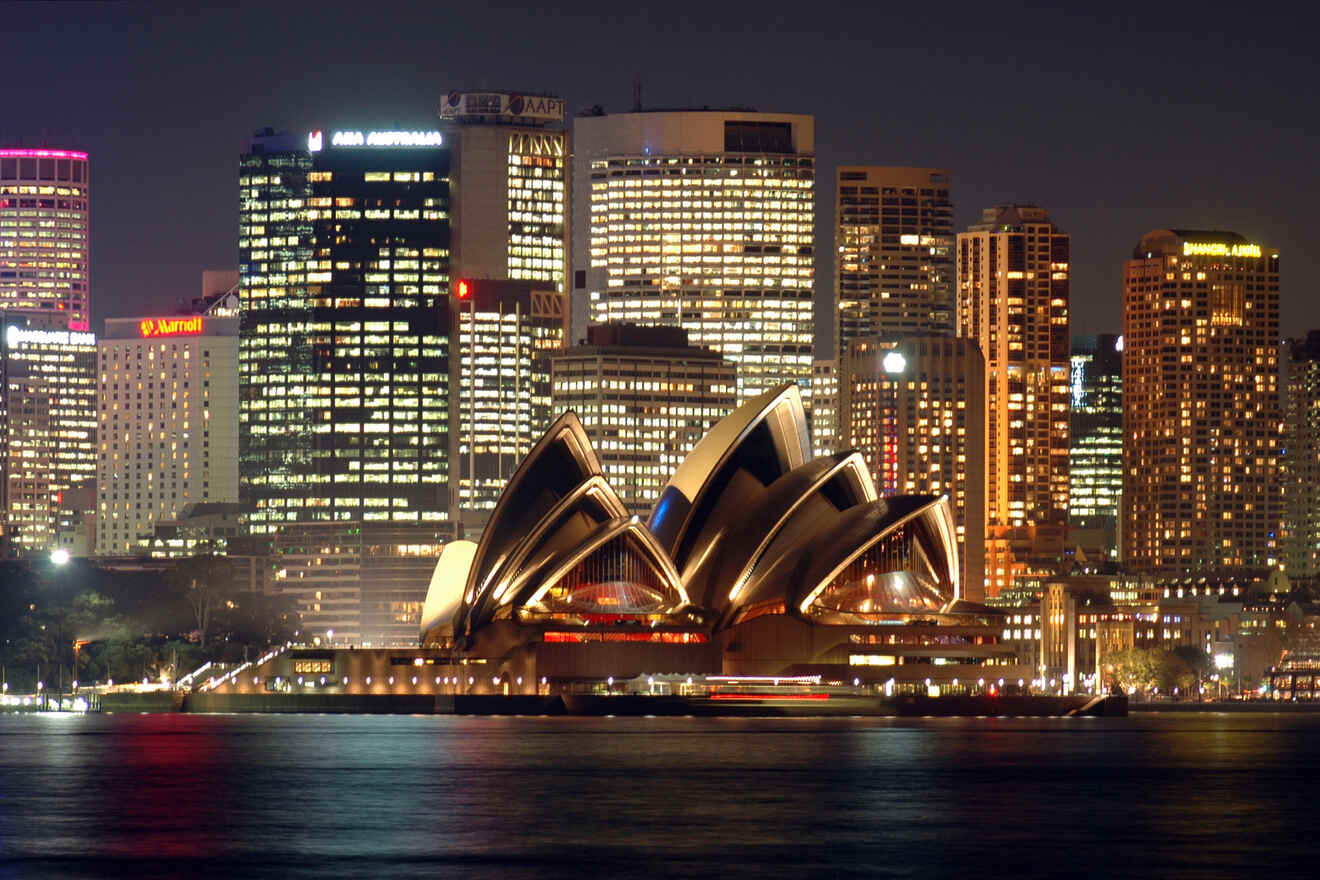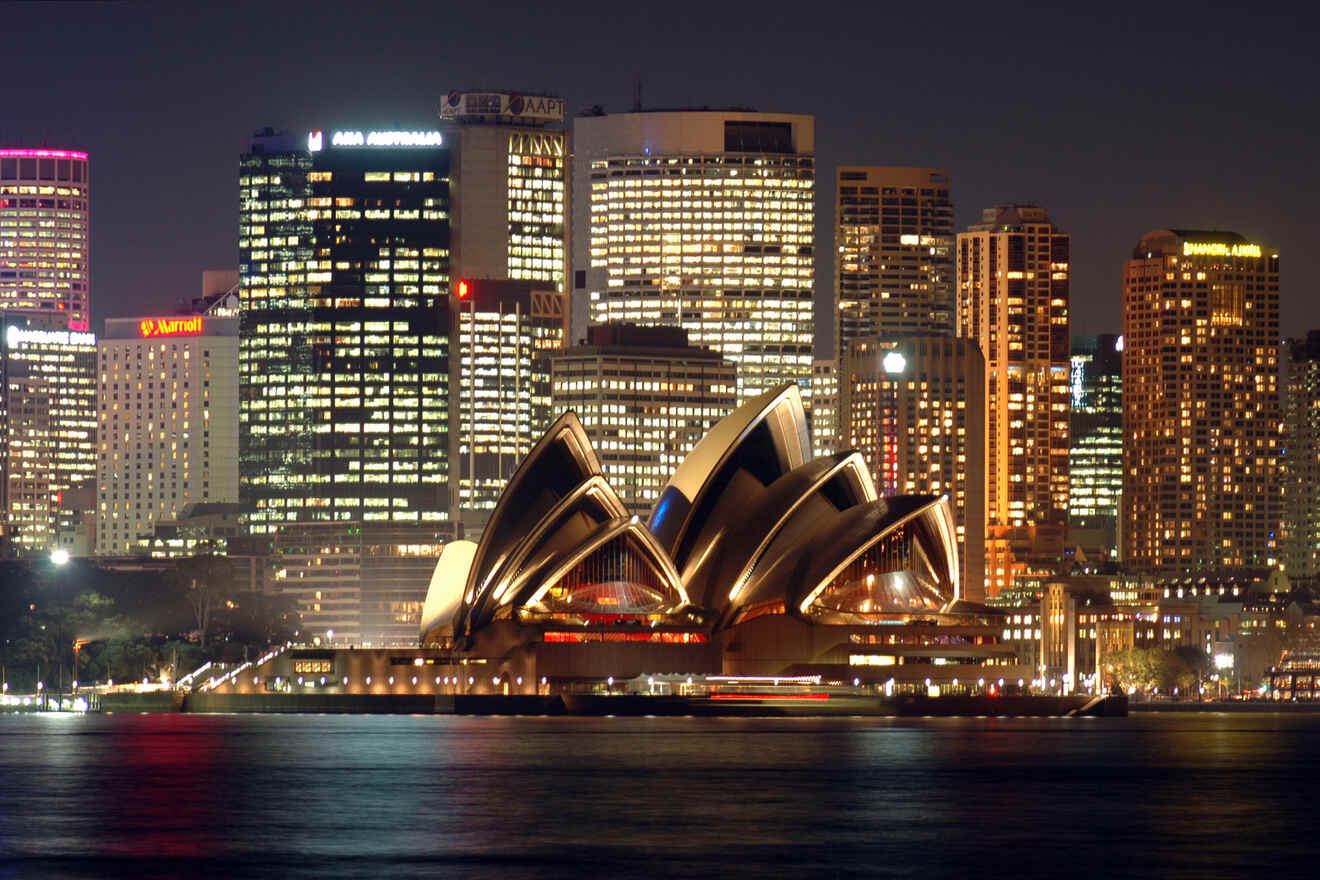 Ready to begin your Australian trip? You better buckle up because we're going on a really fun adventure that I'm sure will help you plan this holiday!
To answer where to stay in Australia, I'd say Sydney first as it has lots of iconic attractions like the Opera House and the Sydney Harbour Bridge! But this country has many more incredible spots and I've searched the web for hours to find the top ones that you shouldn't miss out on!
So, in this post you'll find 10 more areas, besides Sydney, like Melbourne, the Whitsunday Islands, the Gold Coast, Tasmania, and many others which I categorized by interest, so you can easily pick your favorite!
It's important to keep in mind that no matter where you go in Australia, it's smart to book your hotels in advance! Although it's a big country, trust me, tourists from all around the world want to visit it, and the best hotels will most likely sell out fast!
Ready to start? Let's go!
If you are in a hurry
If you're eager to book the best hotel for your trip then check out the list below which has the top accommodations in Sydney:
Before we start, have a look at this map that will show you all the cities and islands that I'll talk about today:
1. Sydney – where to stay in Australia for the first time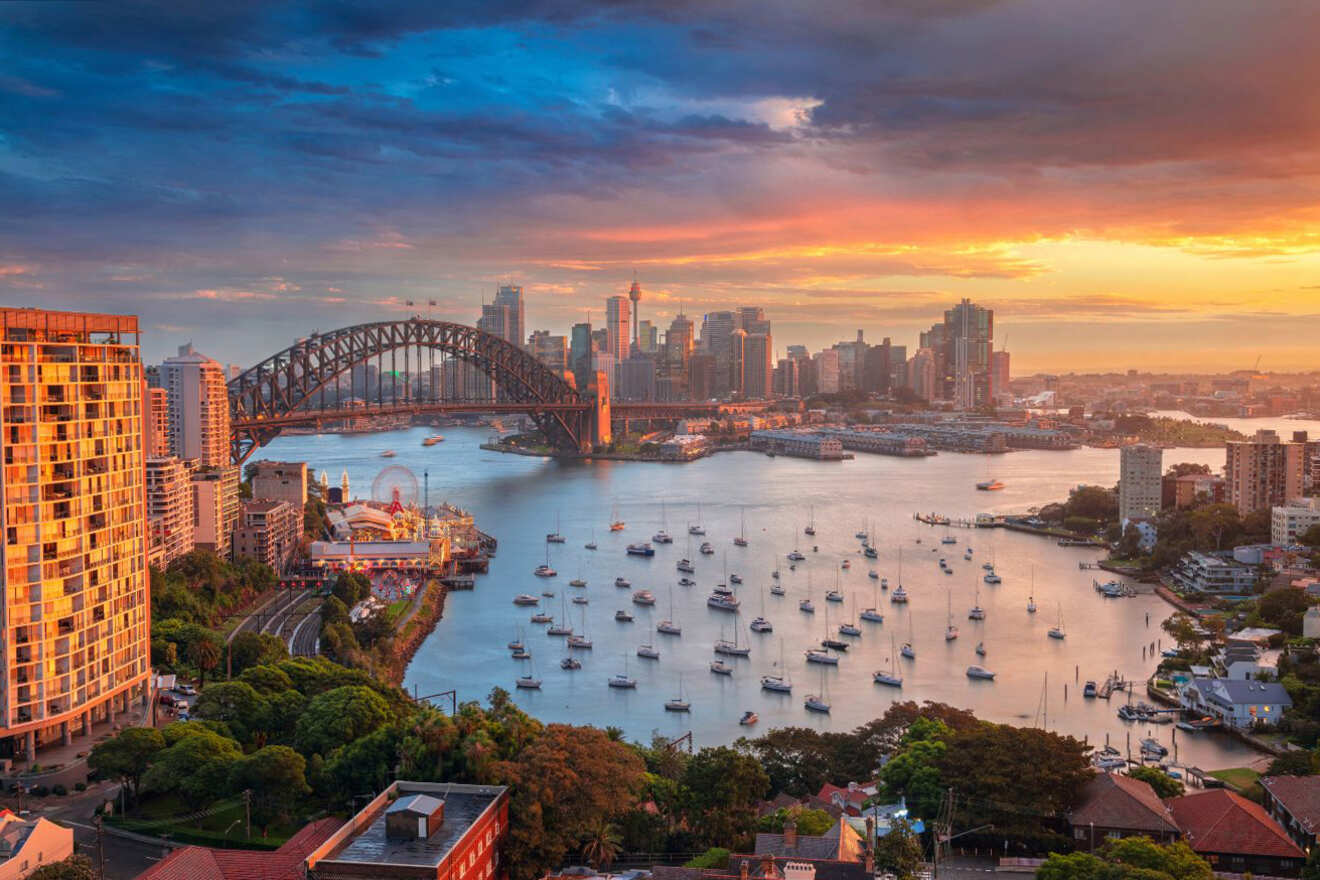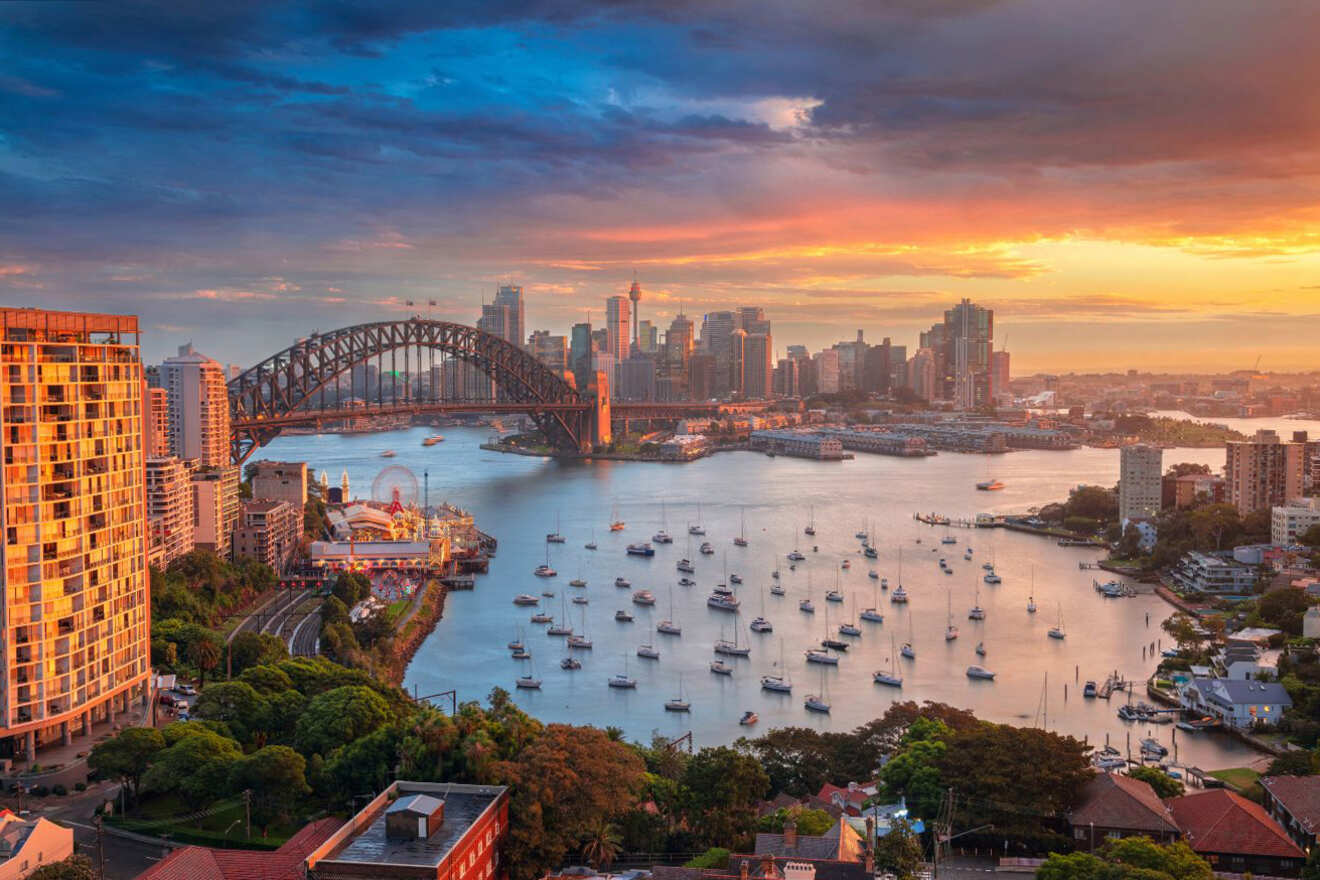 Preparing for your Australian trip? Well, Sydney could be your first stop on the itinerary!
Sydney is not the capital of Australia, however it is the biggest city in the country with lots of incredible attractions like the Opera House and Sydney Harbour, and amazing places to stay.
When it comes to things to do and see, Sydney doesn't disappoint, in fact, it will probably make you feel like you need more days here! I mean the Opera House, the Sydney Harbour Bridge, the Circular Quay station, and the Botanic Gardens are definitely a must-see.
And let's not forget that you've got the beach as well. Which is just perfect for those days when you need a break from city life. Plus, don't forget you can always go on day trip tours outside of the city, there are lots of great places to discover like the Blue Mountains!
What is great about this city is that it has a bit of everything for everyone. So, whether you're traveling with your family, friends or partner, you'll find something for every taste.
One thing to keep in mind is that this city is super popular with tourists, which can only mean that the best hotels will sell out super fast. That's why I recommend booking your hotels in advance!
Other accommodation options in Sydney
Things to do in Sydney
2. Melbourne – best place for sport enthusiasts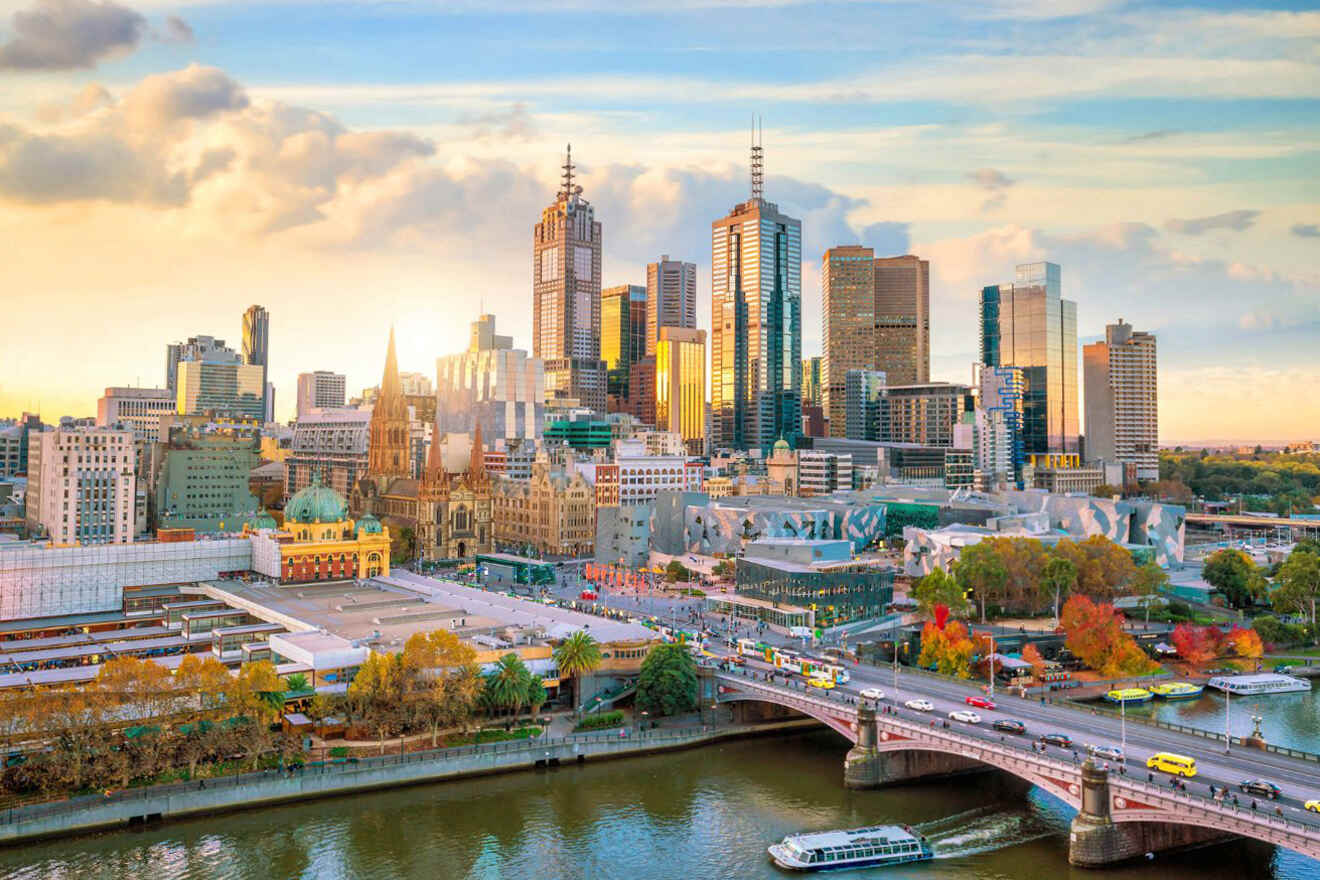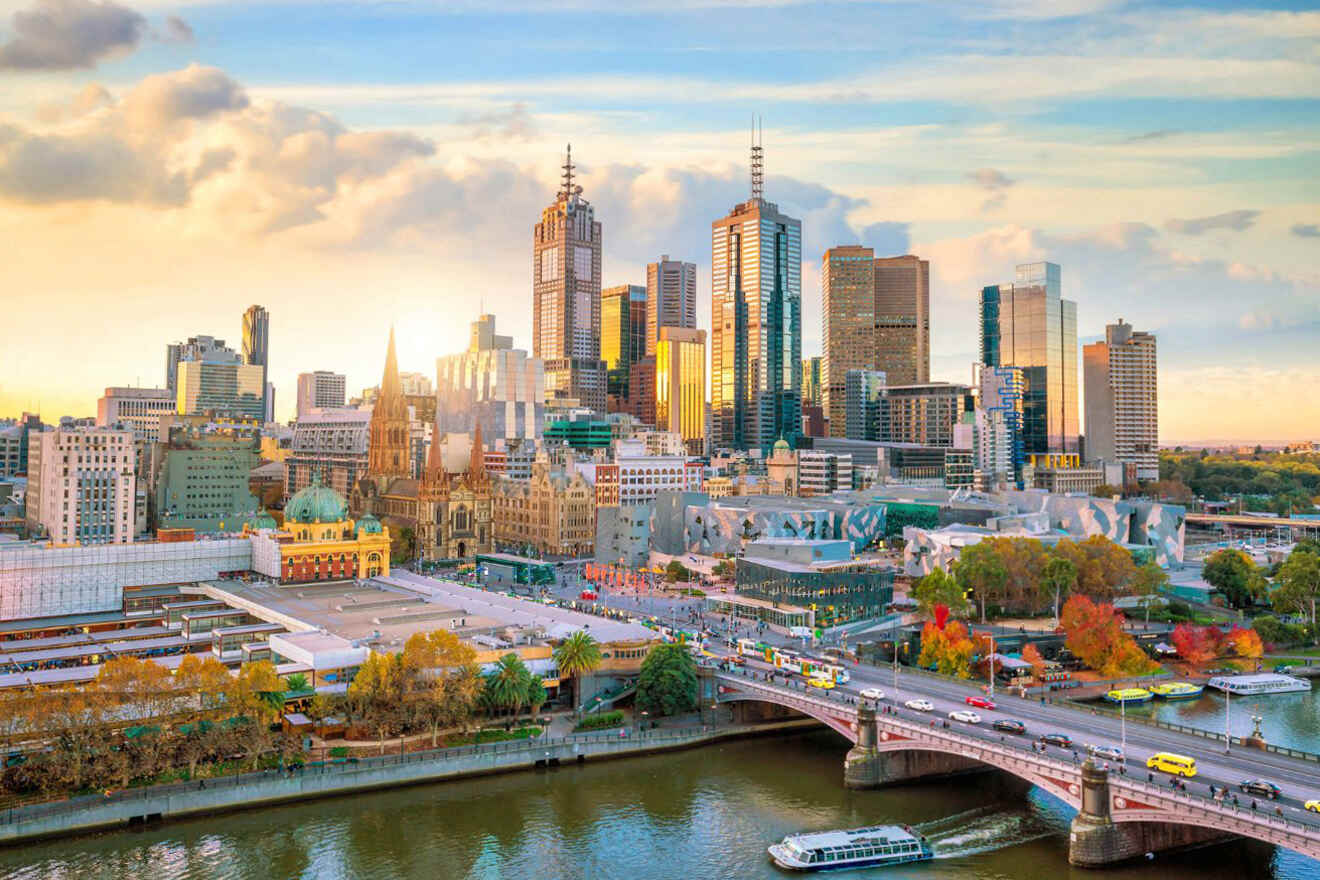 Here's another major city in Australia that I think many of you will love!
Melbourne is known as the food, cultural and sports capital of Australia and is a great place to hit for those of you who love city life! In fact, Melbourne was named for many years in a row the most livable city in the world!
Home to many international sports events like tennis, cricket, rugby and Australian football, Melbourne is definitely a place that sports enthusiasts will start to love!
But don't worry, there are lots of other things to do in Melbourne which don't include any sport! You can explore the city centre, check out the different cafés (Melbourne coffee is super famous), and visit some museums.
When it comes to where to stay in Melbourne, I'd recommend something as central as possible, so you can be just a stone's throw away from all the attractions. There's always something happening here, so you'll want to just hop on a bus, or walk to the location!
Other accommodation options in Melbourne
Things to do in Melbourne
3. Whitsunday Islands – where to stay in Aus for couples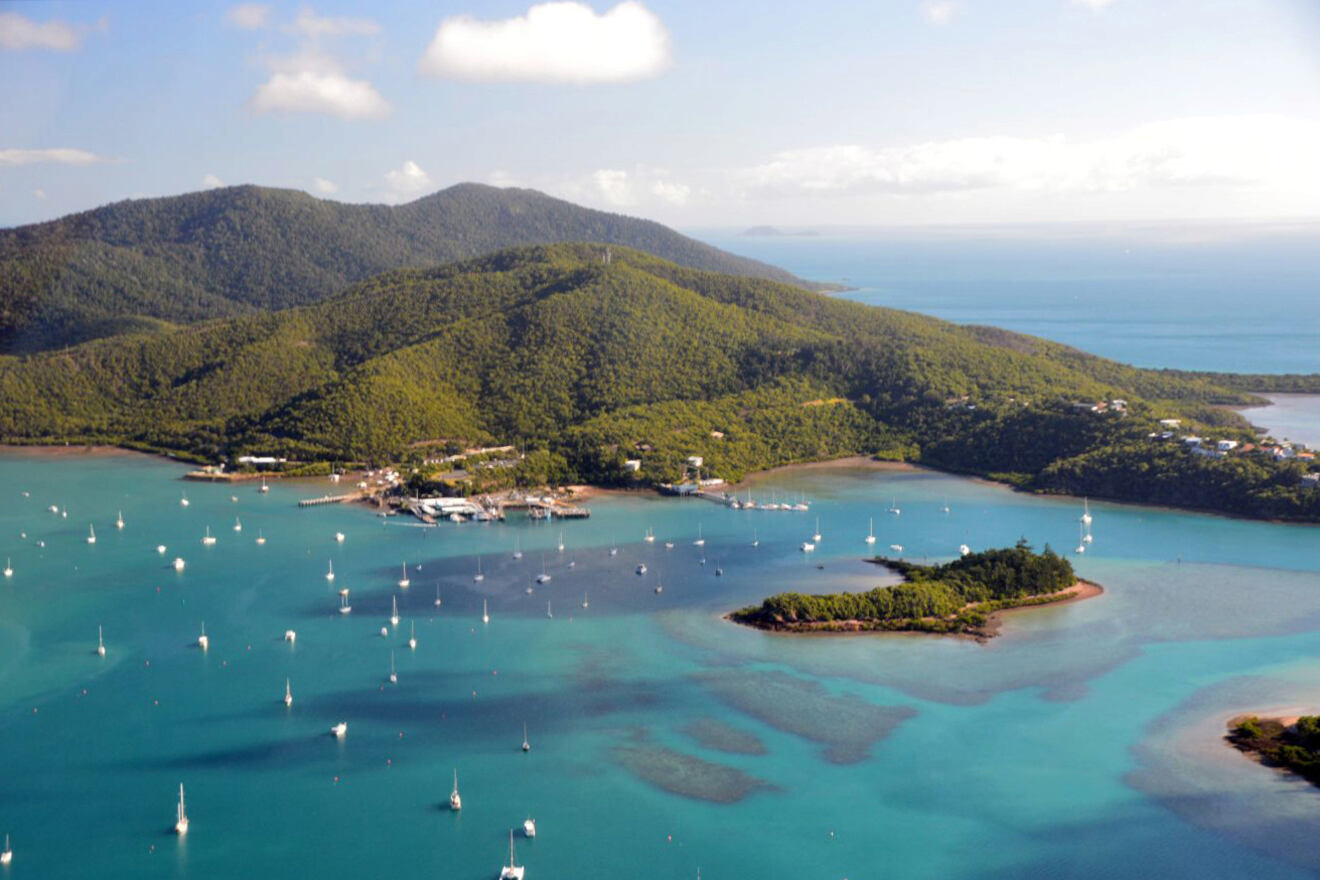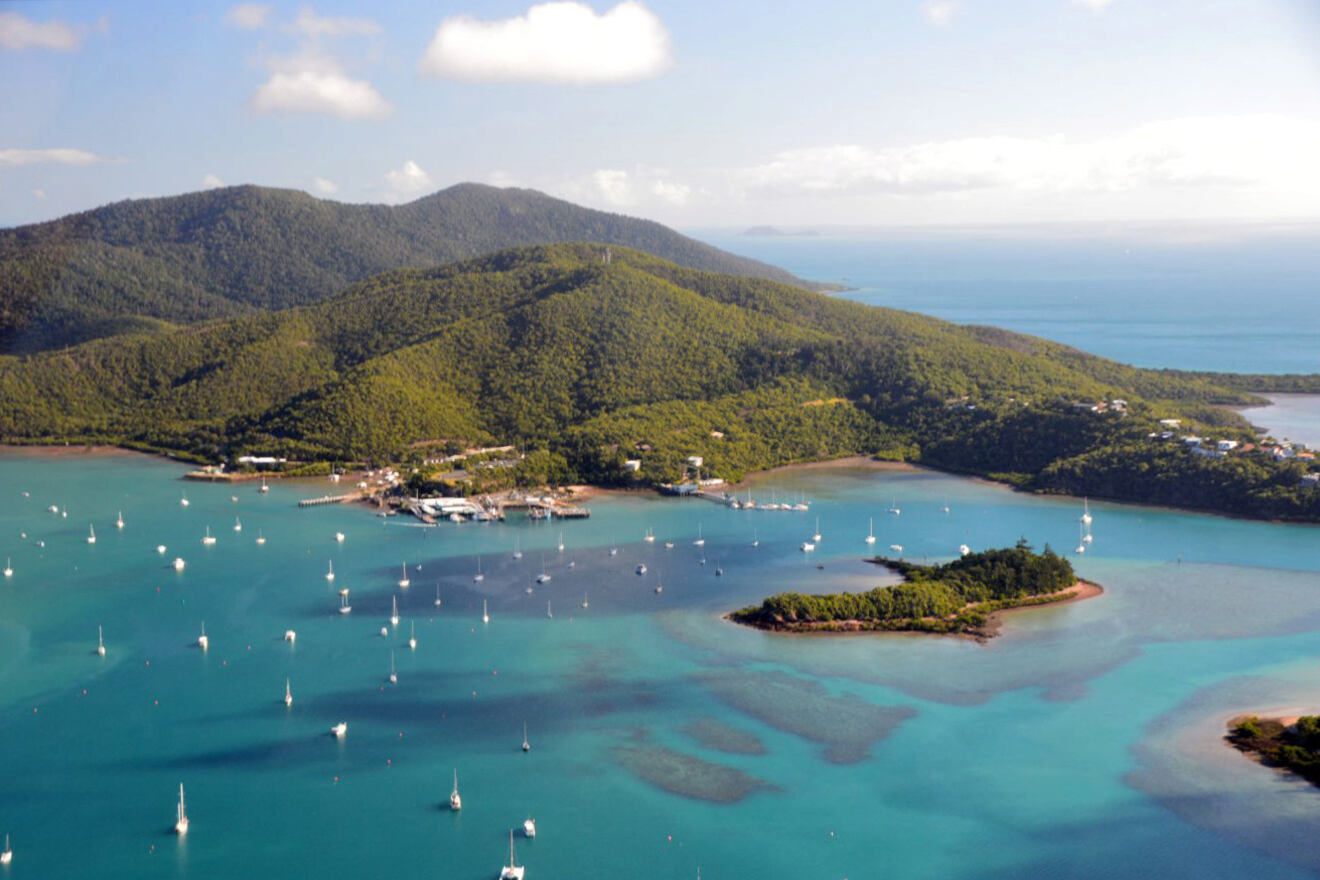 Planning a romantic getaway to Australia? Then I'd recommend checking out the Whitsunday Islands!
There are around 78 islands that lie between the northeast coast of Queensland, Australia, and the Great Barrier Reef, but most of them are uninhabited.
This means that these islands are pretty secluded so you won't stumble across lots of tourists, which I'm sure many couples look for when on holiday.
Additionally, you'll be surrounded by nothing but Australia's natural beauty, tropical forests, beaches, and the ocean! You can sign up for lots of activities like boating, fishing, camping and diving. Of course, you can also just relax and enjoy this time you have together.
The location surely provides the perfect setup for that, and there's nothing like starting your mornings with some long walks on the white sand beaches, or going swimming at sunrise!
Most of the land is protected as national parks, which means that you can get to see Australia's raw side, untouched by human hands! What a thrill!
Other accommodation options in Whitsunday Islands
Things to do in Whitsunday Islands
4. Gold Coast – where to stay in Australia for beach lovers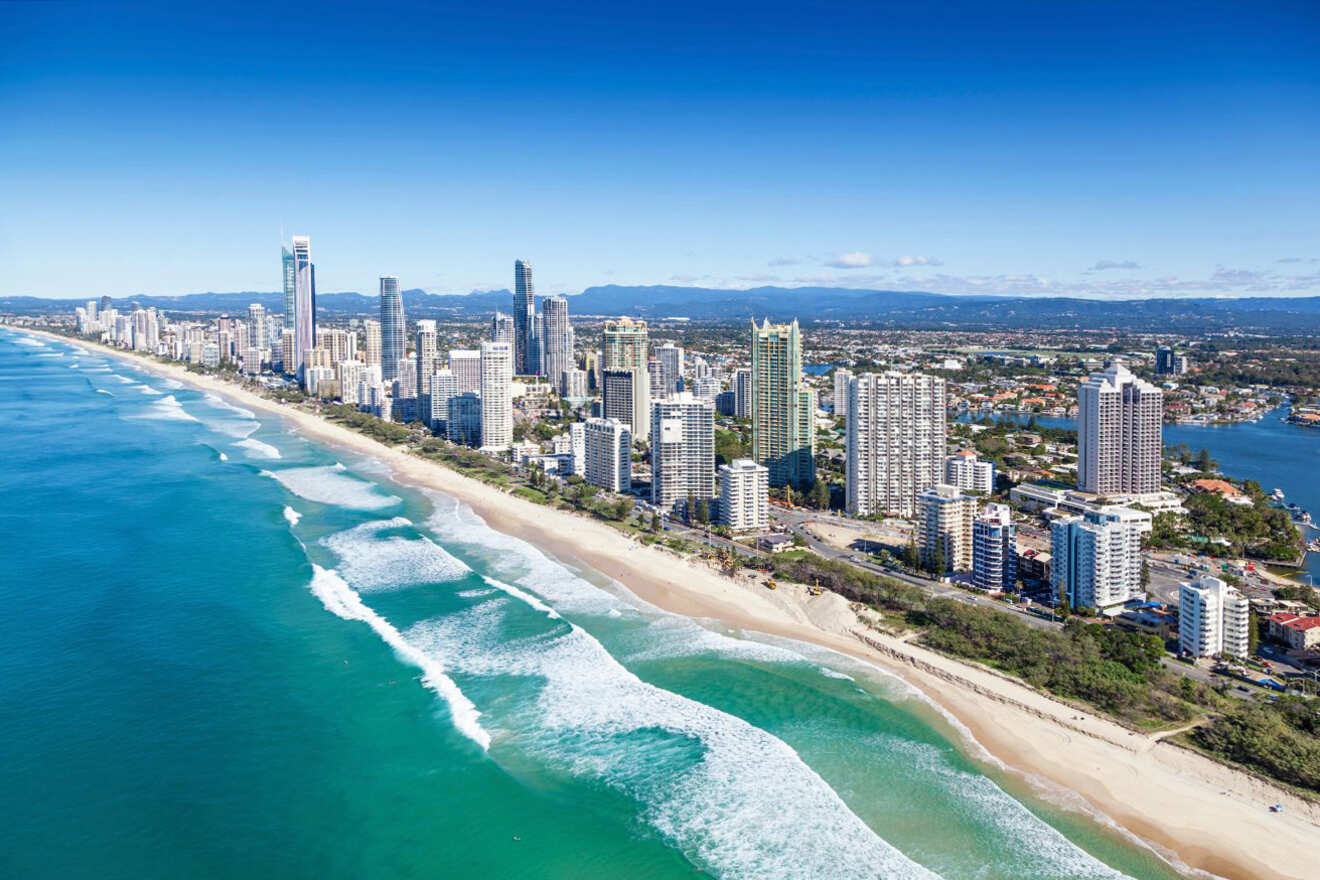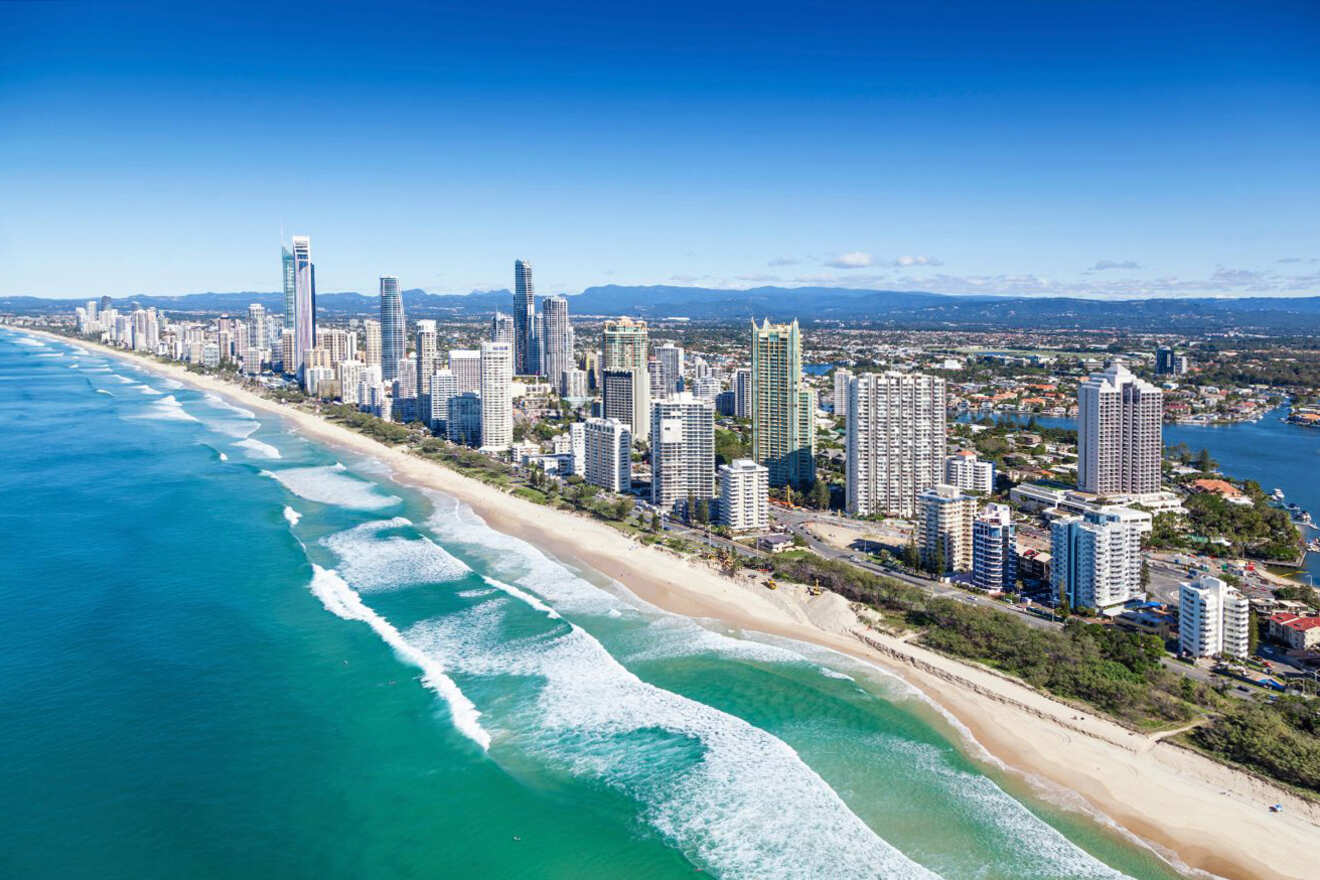 Australia's Gold Coast is a real treat for those of you who want to spend as much time on the beach and swimming in the ocean!
Set in Queensland, which is also known as the Sunshine state, the Gold Coast offers the perfect weather almost all year round. And you'll get to enjoy the perks of that in all the national parks and beaches here.
Discovering Australia's natural beauty is honestly such a special opportunity, and I think you'll find the Gold Coast the perfect starter point of your adventure!
There are many things to do on the Gold Coast, including lots of outdoor activities like surfing and hiking but also other fun things like partying, or going to spend a whole day at Australia's largest theme park!
You'll find that each area on the Gold Coast kind of specializes in something! The secret is to find the one that suits you the most!
Other accommodation options in Gold Coast
Things to do in Gold Coast
5. Adelaide – where to stay in Australia for wine lovers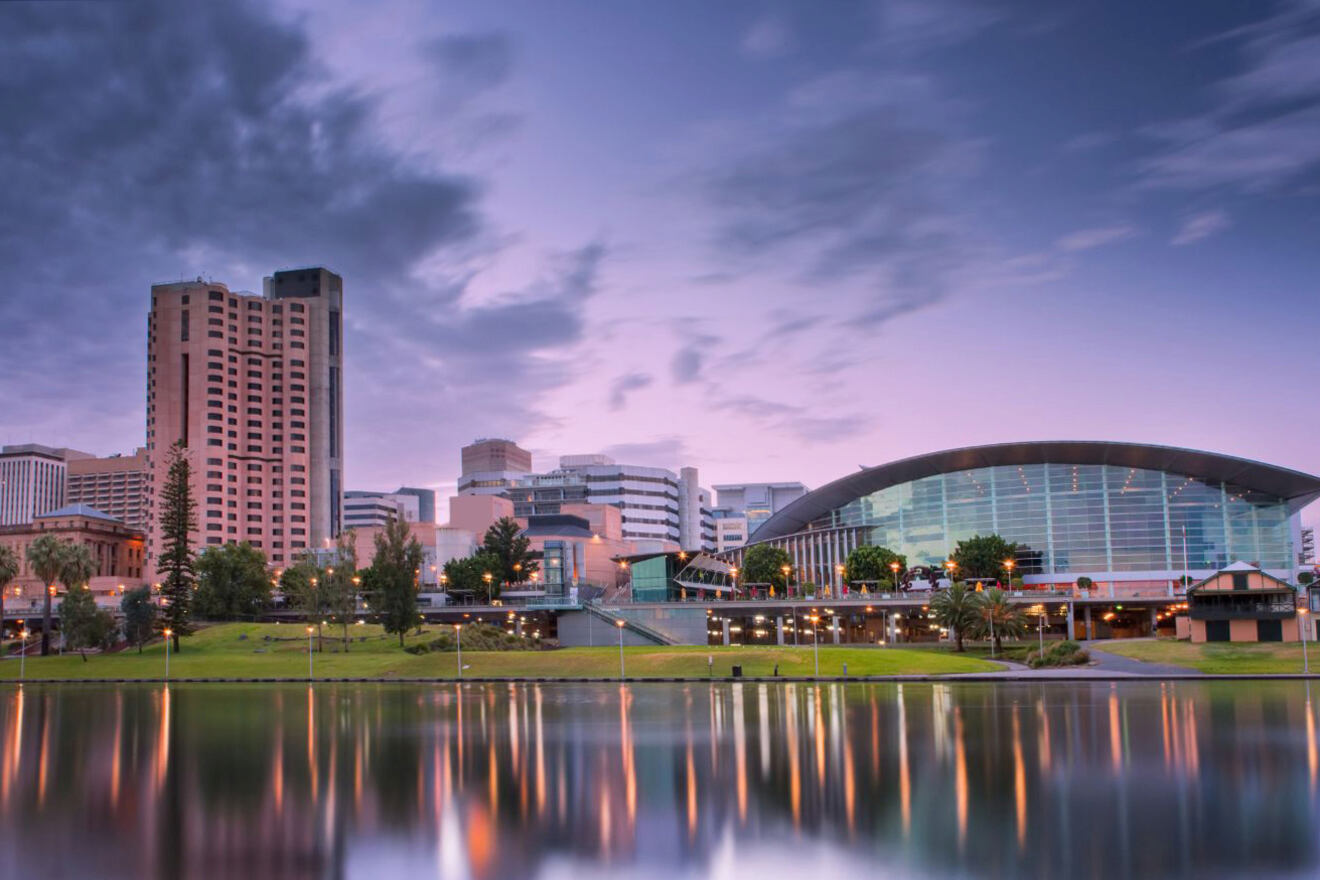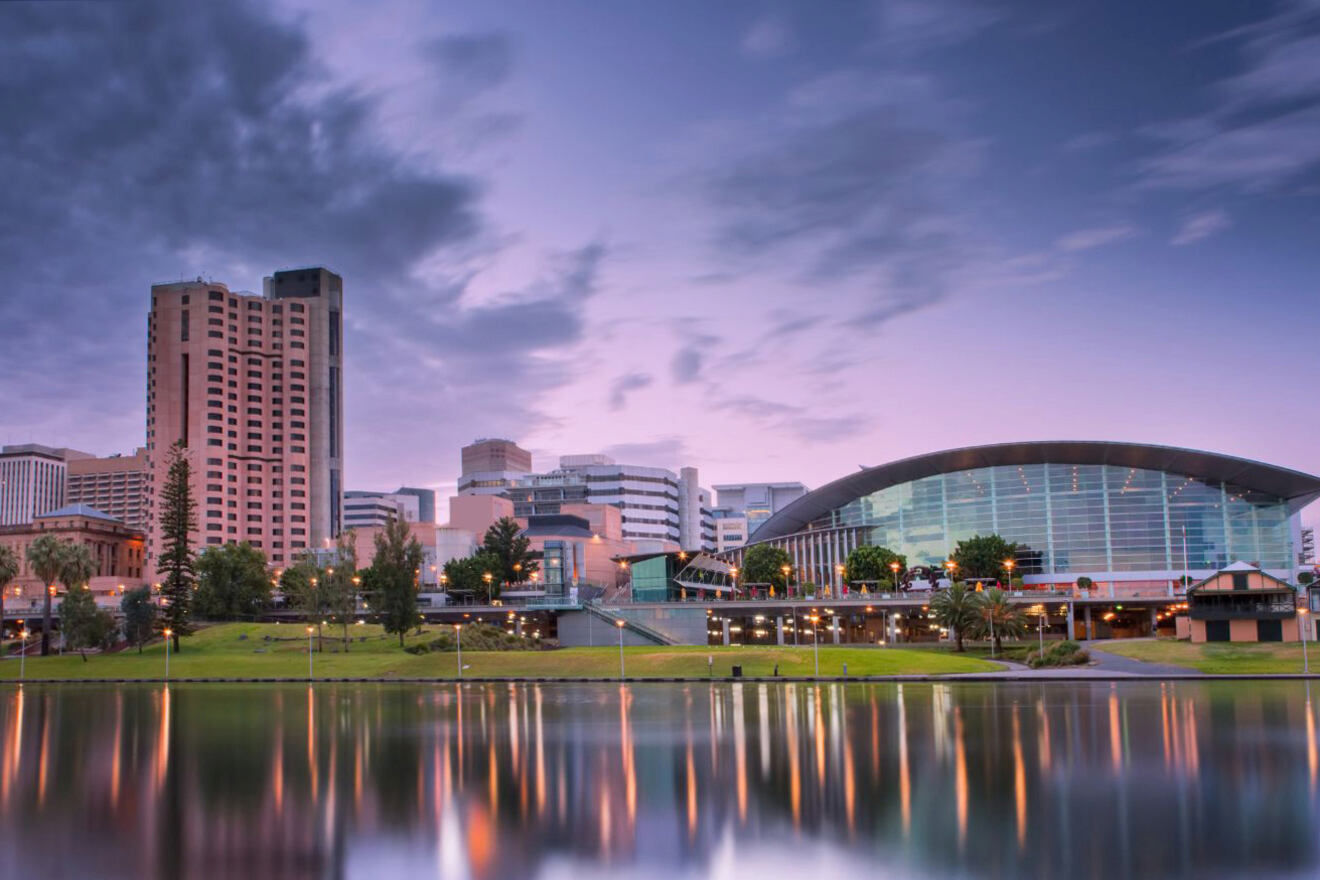 South Australia's coastal capital is so much more than people think! Although a cosmopolitan city, Adelaide is filled with other incredible attractions like beaches and lots of vineyards plus some other unique places like Kangaroo Island that are just a ferry ride away.
There are many incredible places to stay in Adelaide! And if you have a proper look you'll see that each area has something for every taste. For example, if you want the city experience then go no further than the Central Business District where you'll find lots of museums, restaurants and parks.
And if you prefer something closer to nature and to all the vineyards then I'd definitely recommend the Adelaide Hills, which is actually known as one of the most famous wine regions in Australia!
NOTE: If you're planning to rent a car and take day trips to the vineyards in Adelaide then you can stay wherever you want as it'll be much easier to get around!
Other accommodation options in Adelaide
Things to do in Adelaide
6. Perth – best place to stay for a well-rounded experience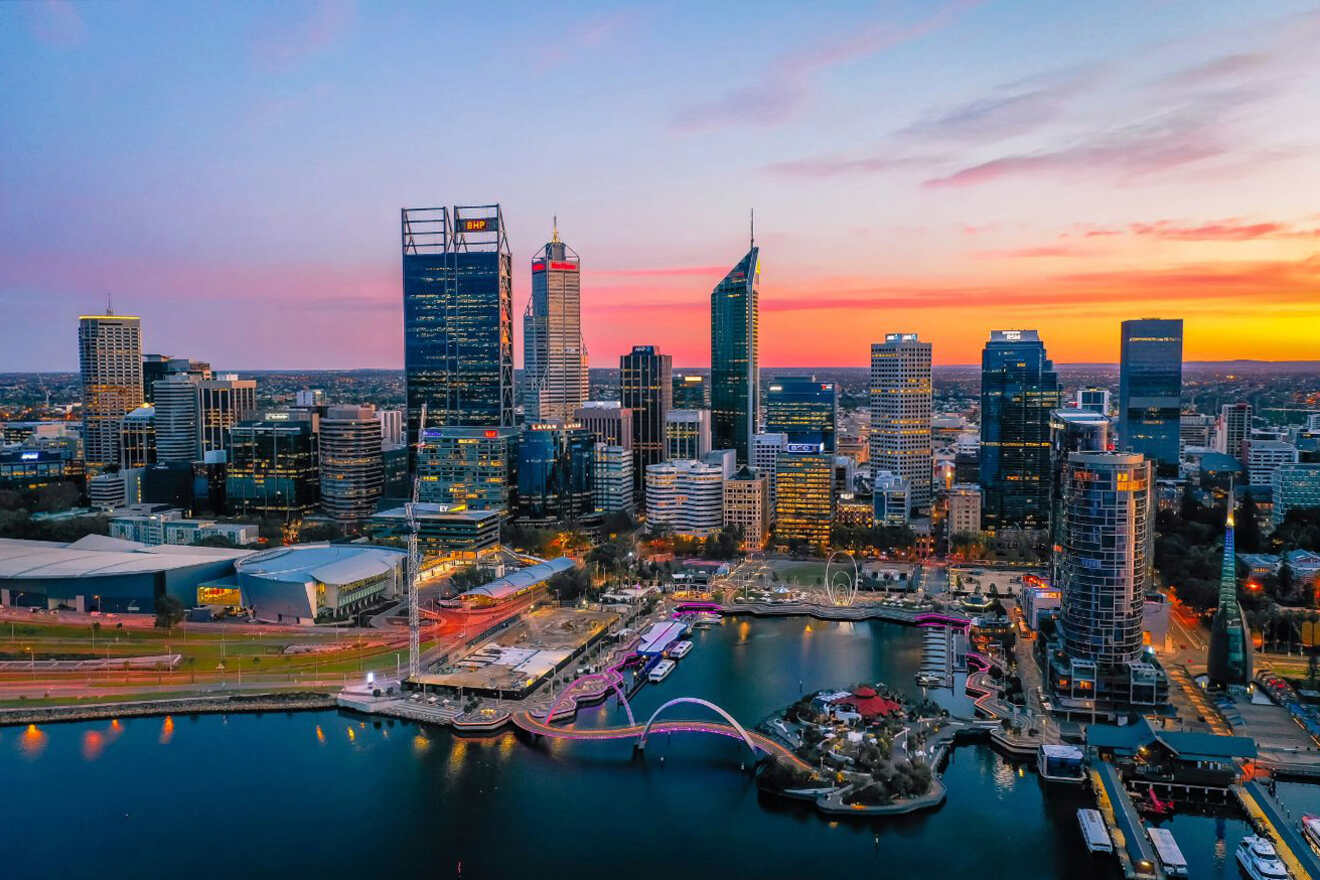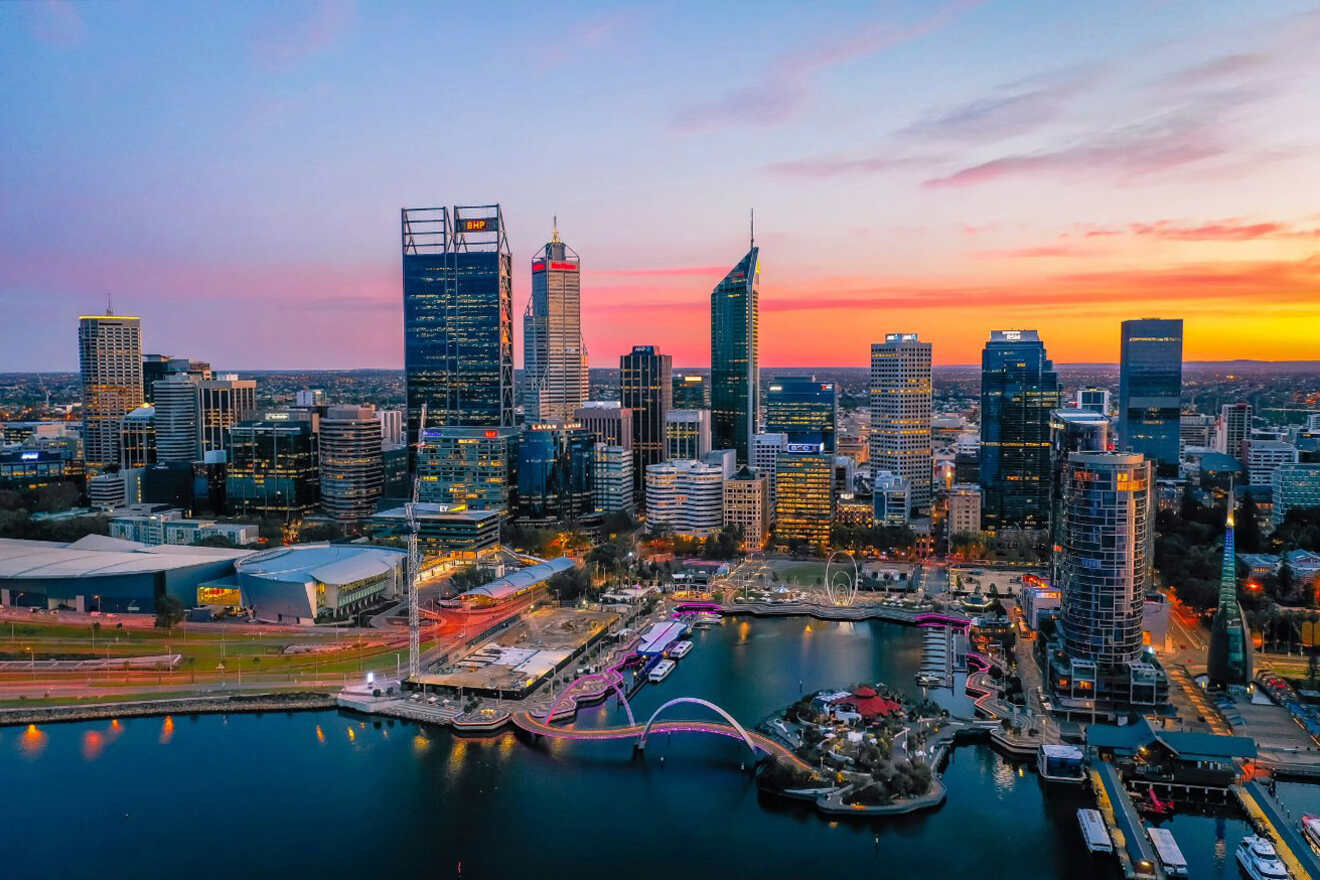 If you're heading down to Western Australia, then I think Perth should definitely be your first stop!
Perth is seen as one of the most isolated cities because it's pretty far from everything else, tucked away somewhere between the Indian Ocean, and the Australian Outback. However it's the fourth most populous city in the country.
I think people who like quirky places will enjoy their stay here. The weather is great most of the time, and there are amazing beaches, and lots of city-like things to do that will make you fall in love with this place.
Just like the other Australian cities, Perth offers a combination of areas right in the heart of the city like the Central Business District, which is perfect if you want to save money on transportation, as you'll be super close to the attractions.
There are, of course, others which are a bit more tranquil, or close to the beach where you can enjoy Australia's natural beauty, like East Perth and Scarborough. And if you want to venture outside the city, there are many day trips you can take!
Other accommodation options in Perth
Things to do in Perth
7. Cairns – where to stay in Australia for nature lovers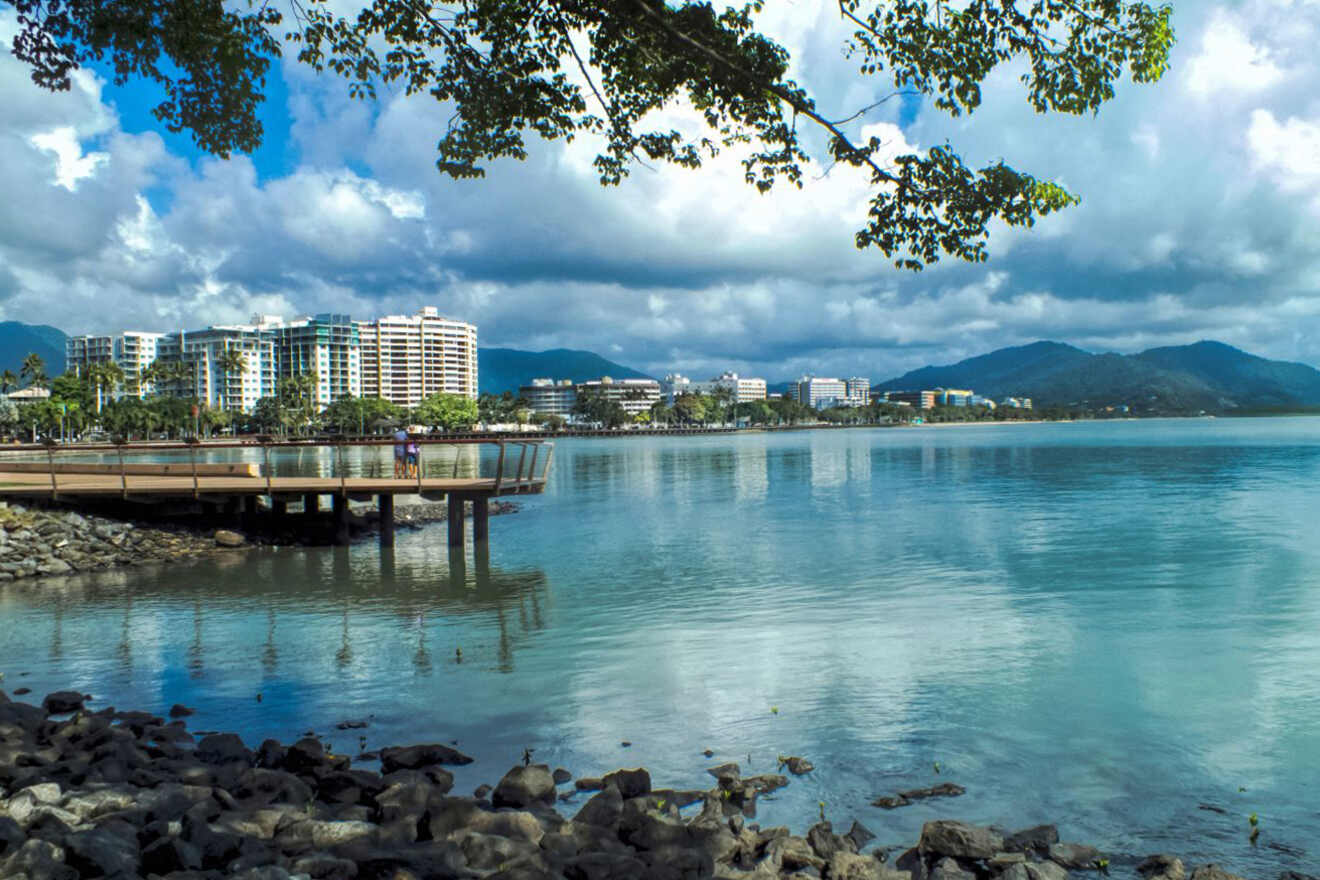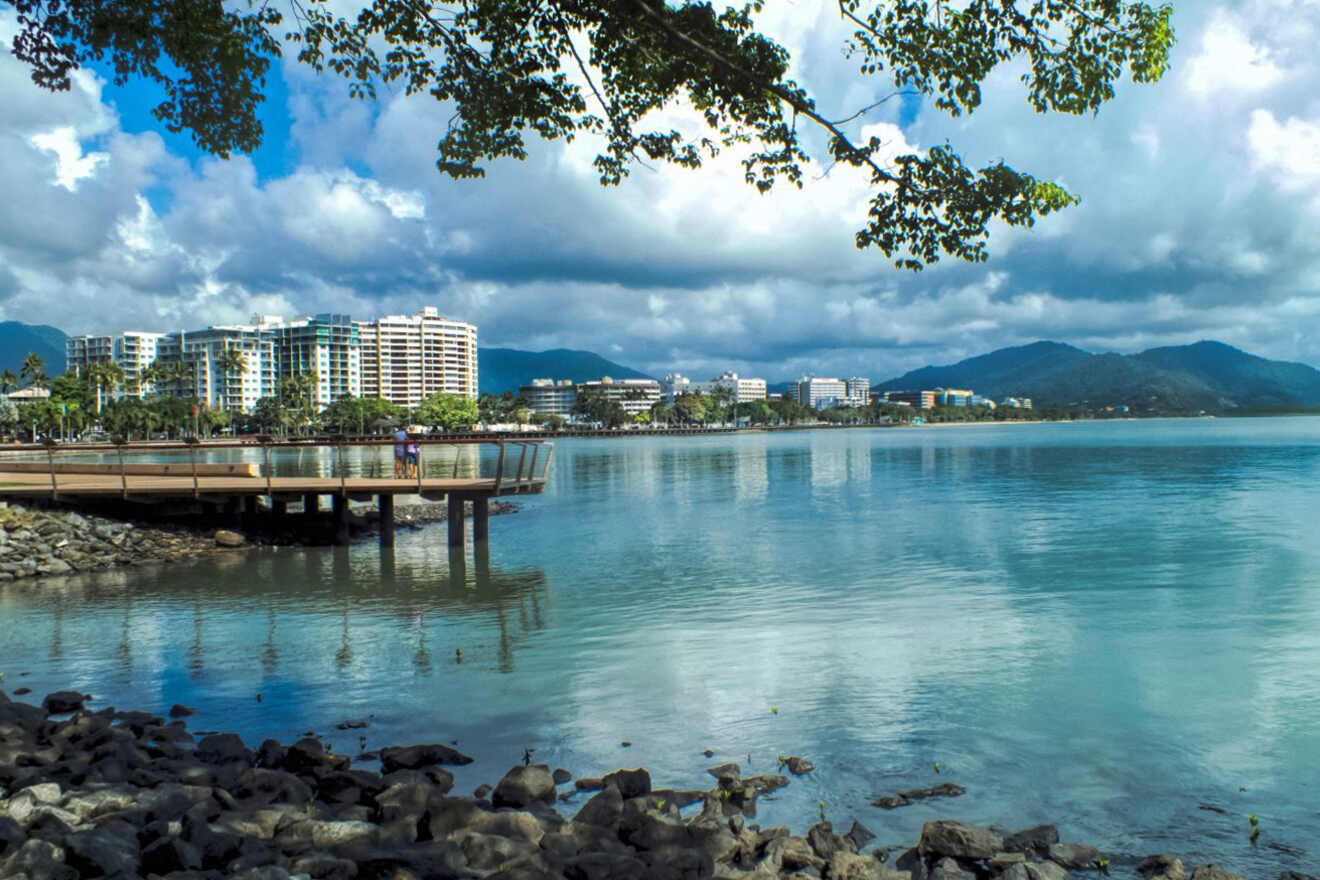 Welcome to the gateway of Australia's Great Barrier Reef, and also to the Daintree Rainforest!
Cairns is a stunning city in the tropical North Queensland, where you can really admire this country's natural beauty, and go on to explore some of its most exciting attractions!
With plenty of cool places to stay, for all travelers, Cairns is a place that you shouldn't miss while visiting Australia!
One of the most popular things to do in Cairns is going in the mountains to see Kuranda, a rural village which is also known as "The Village in the Sky." To do that, you'll have to go on the Kuranda Scenic Railway, a historical and panoramic rail line that passes through the green rainforest hills, and over the Barron Gorge National Park.
Cairns is also home to Trinity Beach, which is widely known as one of the most beautiful beaches in Australia, where you'll probably see a lot of locals and watersports enthusiasts.
Other accommodation options in Cairns
Things to do in Cairns
8. Tasmania – best place in Australia for outdoor activities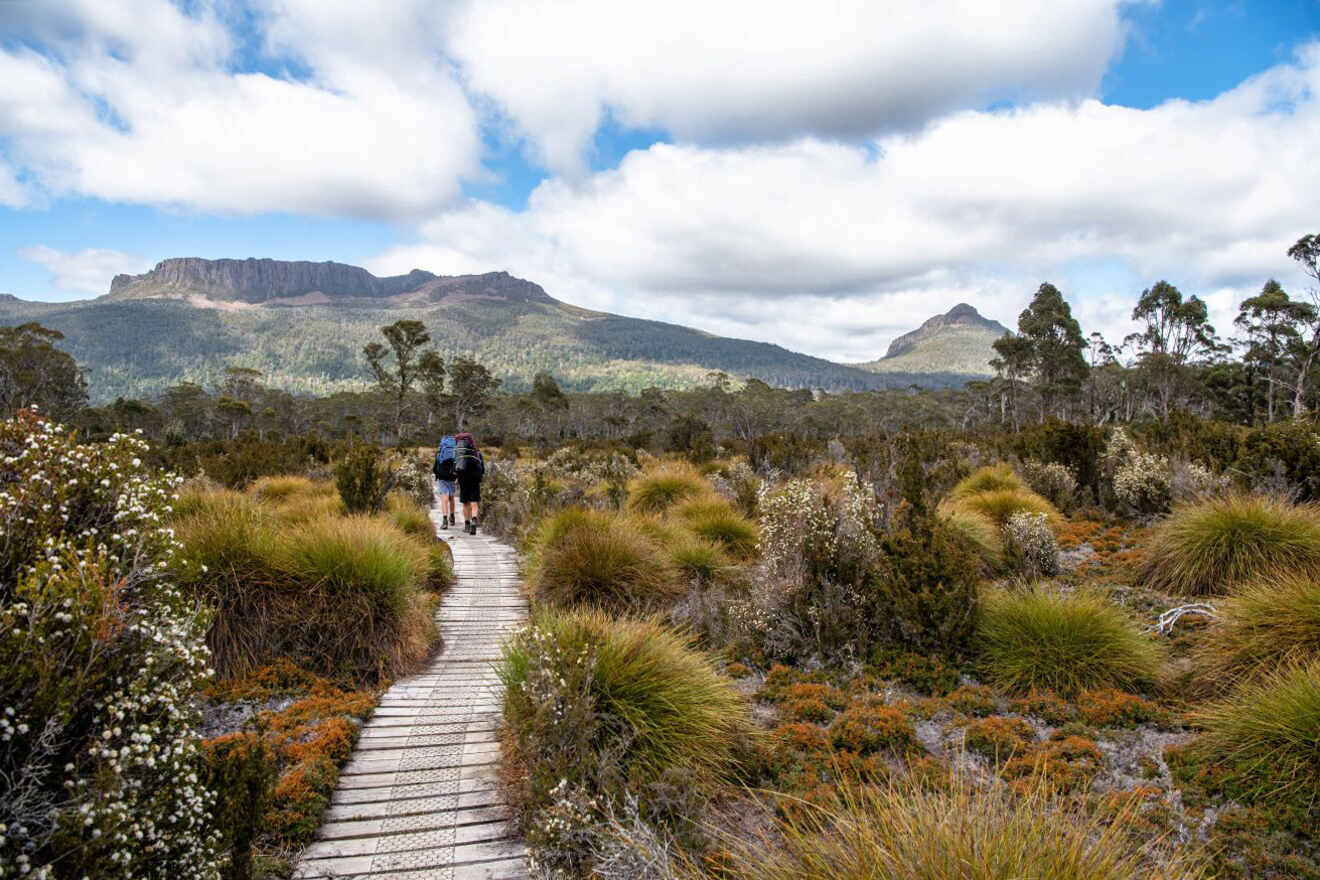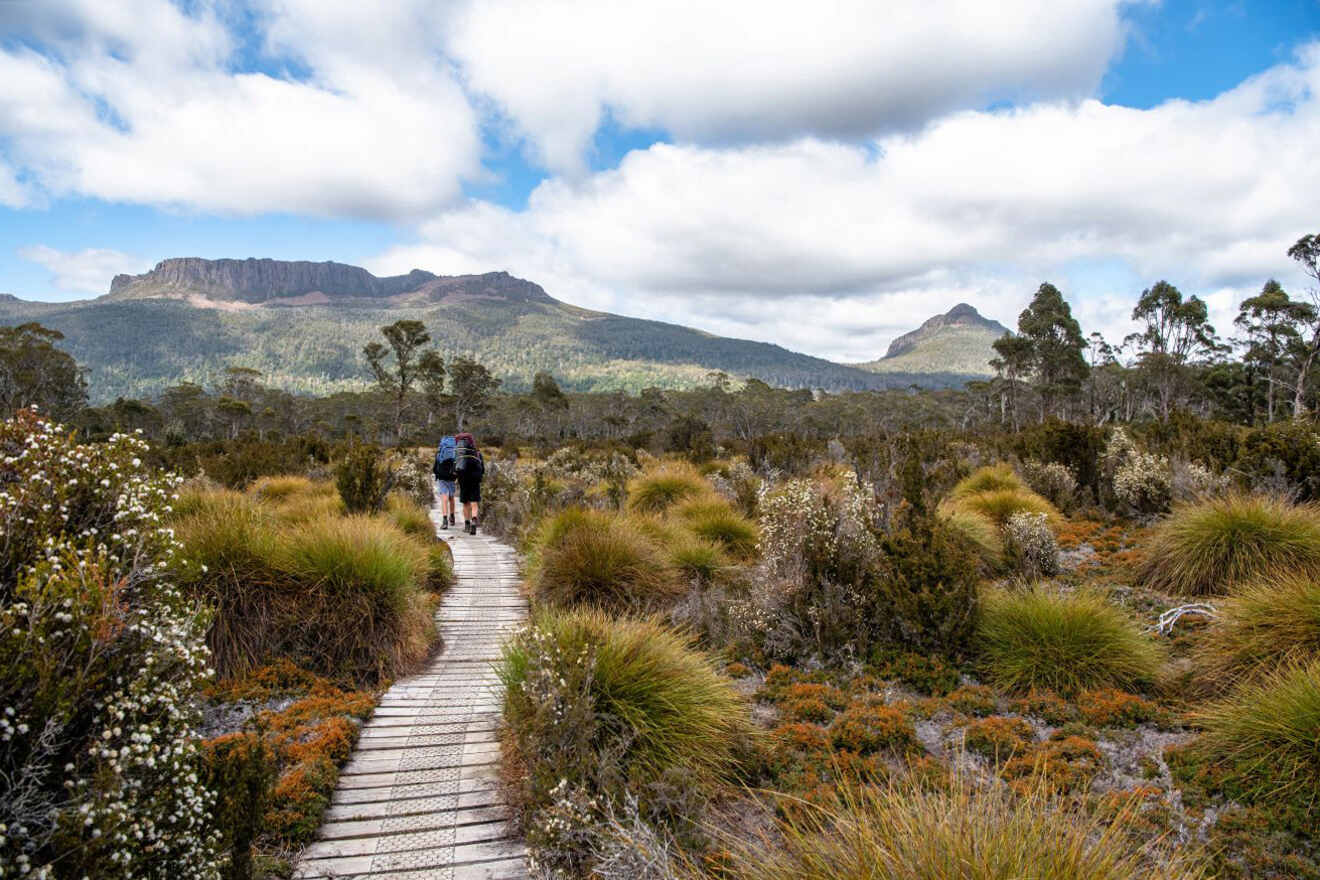 If you like adventures and nature, I think you may want to move to this island that's located 240km (150 miles) from mainland Australia across the Bass Strait!
Known around the world as "Australia's Natural State", Tasmania is packed with many exciting things to do, and yes most of them include going off the beaten track and exploring the wilderness!
Whether you decide to stay in Hobart (the biggest city in Tasmania that has lots of attractions) and set base there, or stay in a different city while road tripping around the island, you'll always stumble across a scenic landscape, a national park, or a historic area like Port Arthur.
I guess most of you are already falling in love with Tasmania's natural beauty, and let's face it, it's hard not to!
Since Tasmania is filled with so many incredible sights that are scattered in different locations, I would recommend renting a car.
Other accommodation options in Tasmania
Things to do in Tasmania
9. Darwin – where to stay in Australia for culture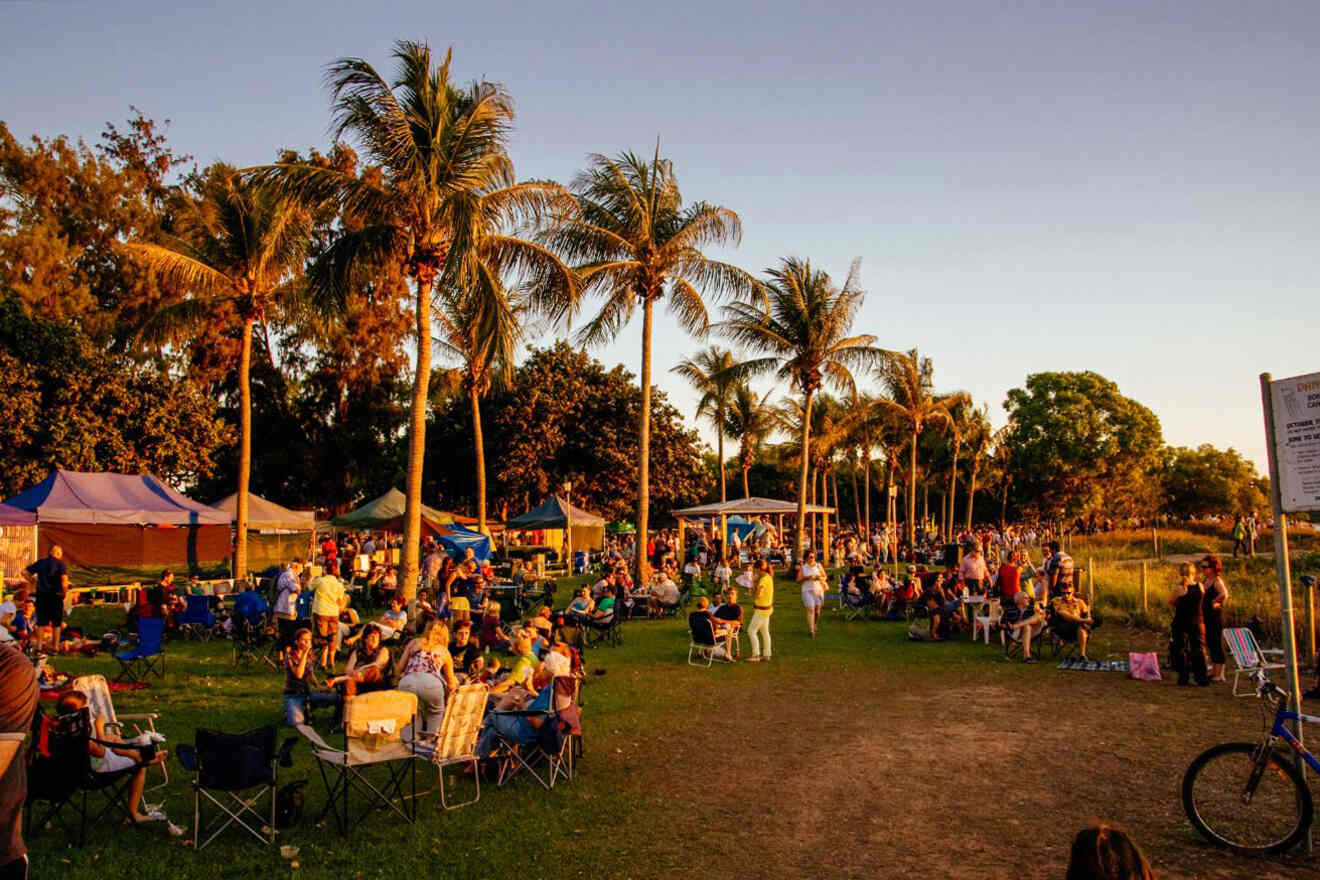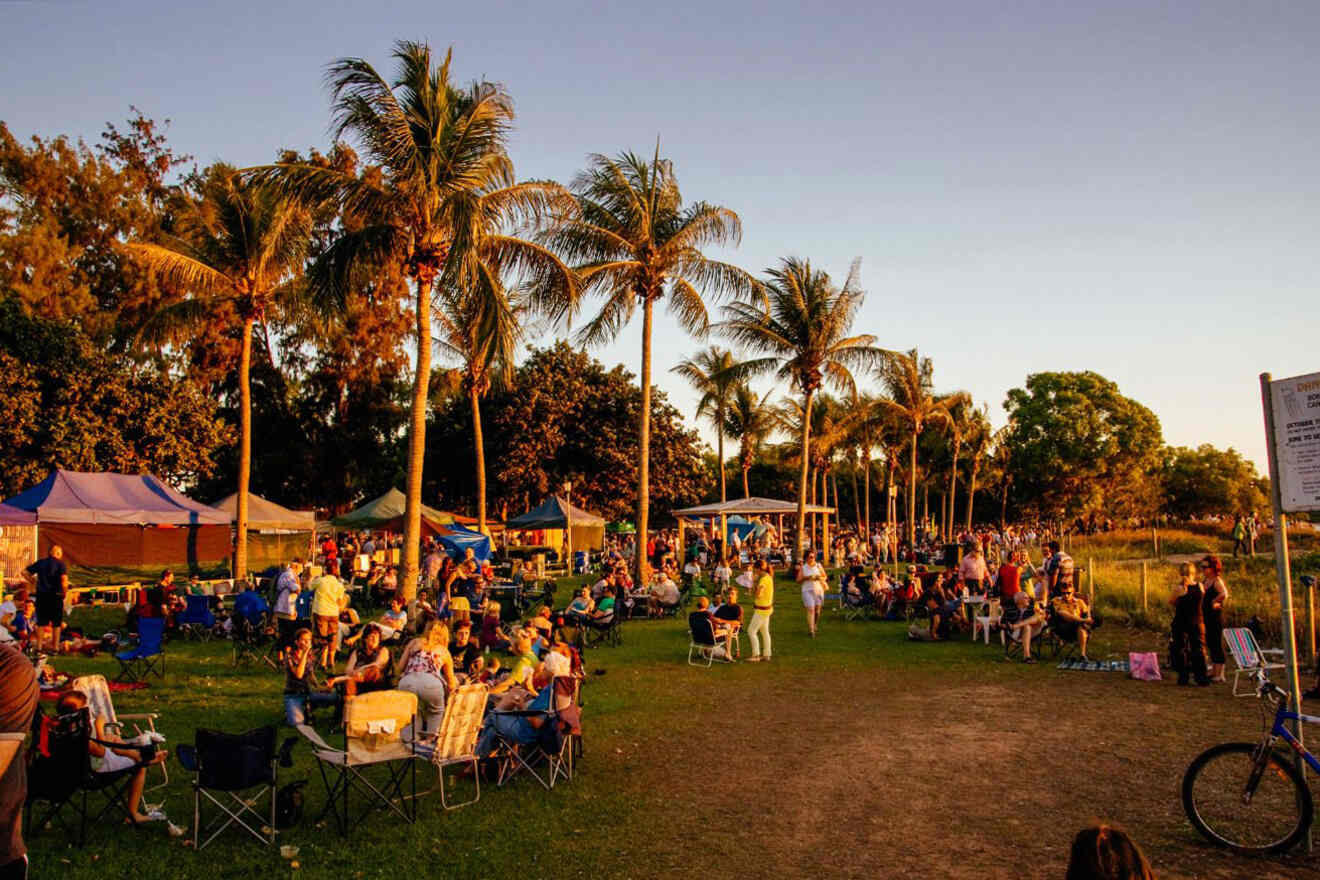 Named after Charles Darwin, the famous naturalist who has never visited this city but whose crew discovered the area later. The captain was really impressed by Darwin's accomplishments hence decided to name the city after him!
Here's a fun story to kickstart our little virtual trip around the capital city of the Northern Territory!
Although considered the smallest city in the country, Darwin is packed with so many things to do inside the city and even in the areas nearby! There are lots of day trips that you can take from Darwin to places like Kakadu National Park, and Tiwi Islands.
What I like about Darwin is that it never ceases to surprise you. Just when you think you've arrived in yet another regular town that has an urban atmosphere, you just need to turn around the corner to reach a tropical site where you can do crazy things like swimming with the crocodiles!
It sure offers the best of both worlds, and no matter where you decide to stay in the city, you'll always find something exciting to do or see!
Other accommodation options in Darwin
Things to do in Darwin
10. Byron Bay – best place in Australia for water sports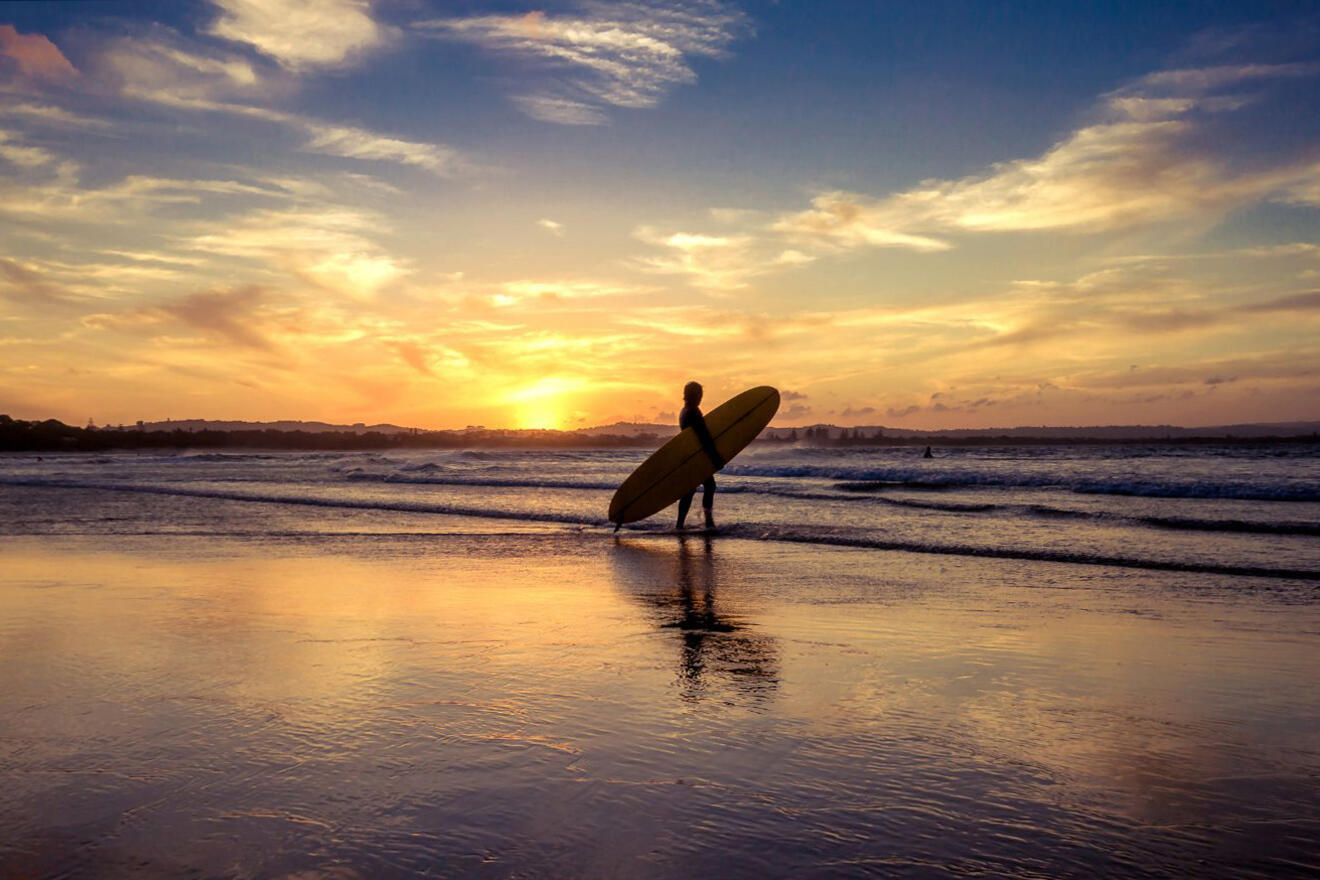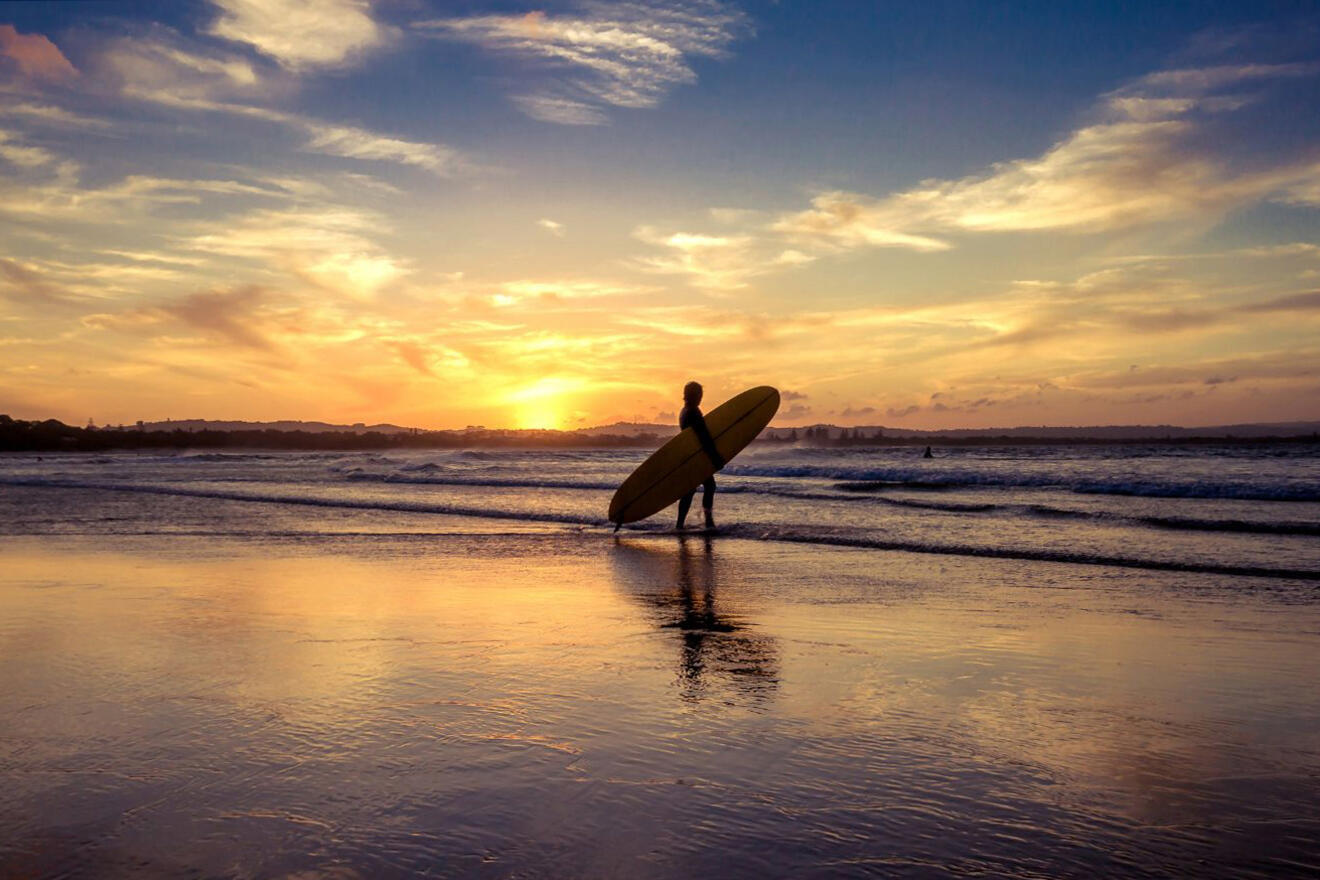 Headed to Australia's East Coast? Then I've got an idea for you! Book a ticket to Byron Bay, a beautiful coastal town that's known for its abundance of watersports, amazing weather, and sick waves!
As you've seen the Australian lands and waters look as if they were taken out of fantasy books, and to be honest Byron Bay plays no exception to that rule!
Home to national parks, nature reserves and so many beaches that you won't know where to start from, Byron Bay is any tourist's dream, and I'm sure you'll have the best time here going whale watching, and attending their famous beach parties!
Speaking of beaches, you'll find lots in Byron Bay that you won't even know which one to visit first. Some of them have walking trails, which are just perfect for a nice sunset stroll (or sunrise if you're an early bird)!
One thing is for sure, if you love wildlife and spending time in nature, Byron Bay will feel like a second-home!
Other accommodation options in Byron Bay
Things to do in Byron Bay
11. Brisbane – where to stay in Australia for the urban life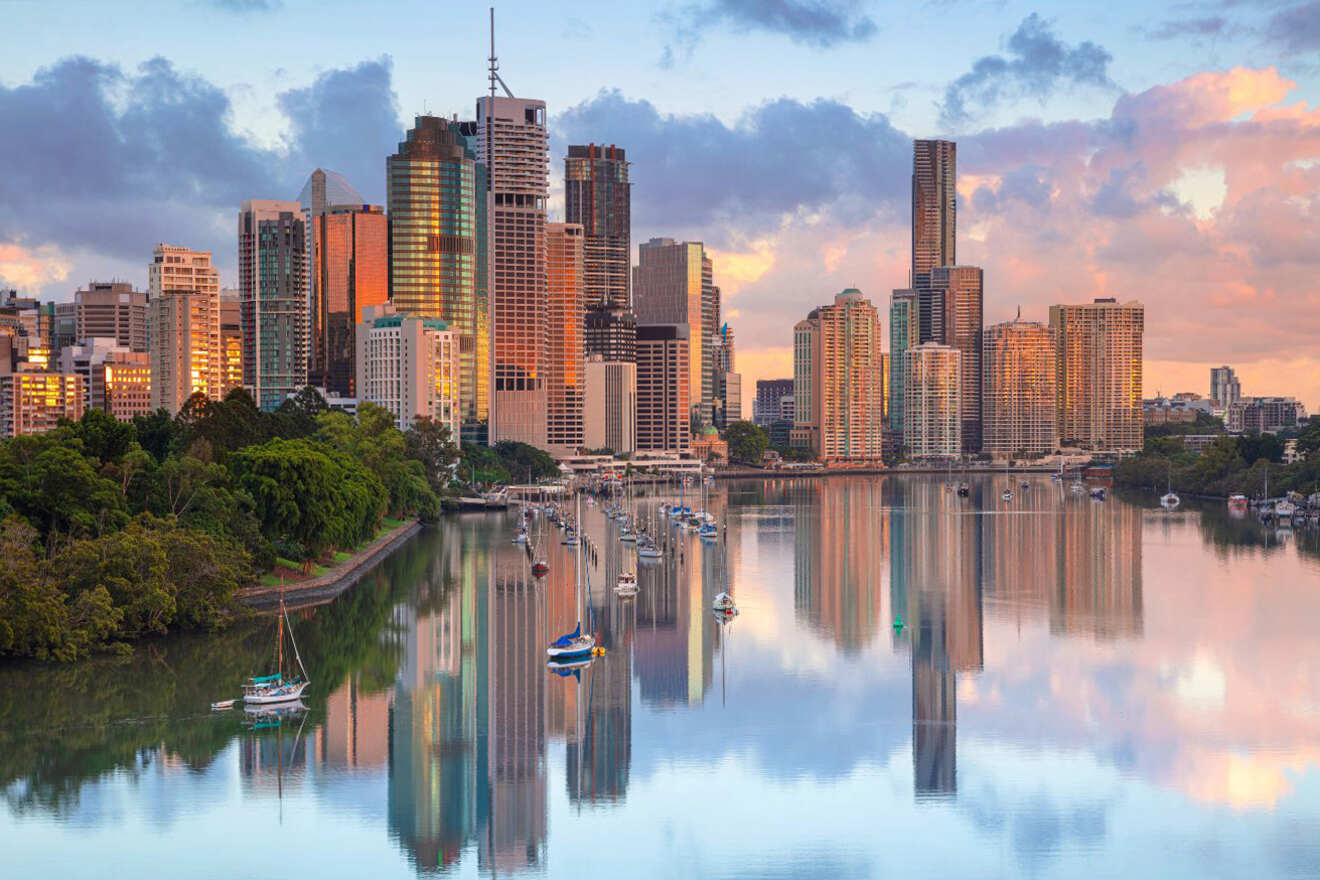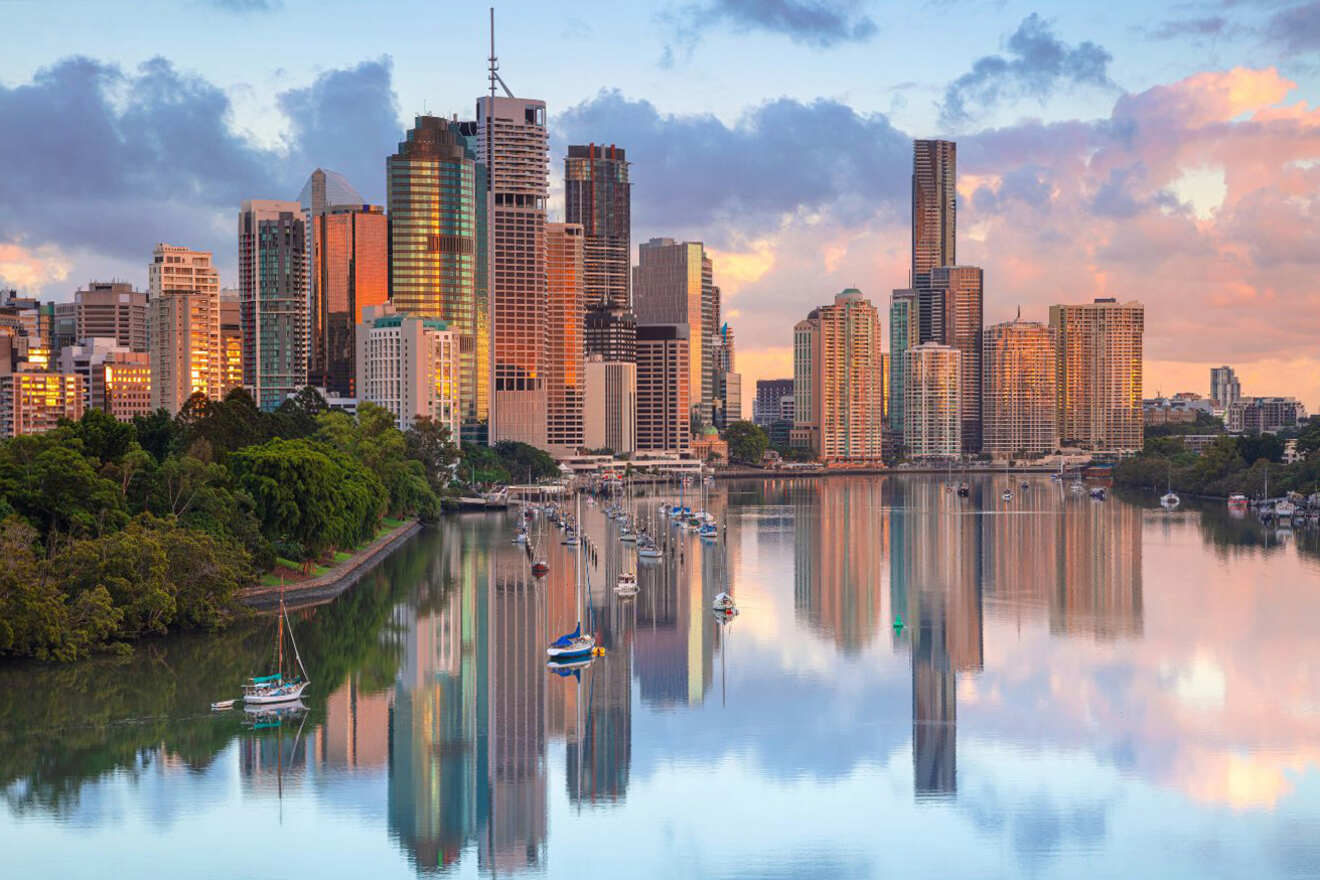 Welcome to the capital of Queensland! This vibrant city is perfect for anyone who wants a taste of the urban life in Australia!
If you're looking for where to stay in Brisbane for your first trip here, I'd recommend the Central Business District. This area is the heart of the city and it's basically the place where you'll find so many attractions, great restaurants, and amazing hotels.
Of course, there are other areas as well which also offer lots of things to do like South Bank, Fortitude Valley, and a few more.
Just like all the major cities in Australia, Brisbane has something for all types of tourists. Whether you're searching for the perfect nightclub to grab some drinks and dance the night away, or some fun attractions to visit with your kids, you can rest assured that you'll find them here!
I would definitely recommend visiting the Botanic Gardens if you need a break from all the hustle and bustle! And animal lovers will probably love to visit Pine Koala Sanctuary where you can admire the Australian fauna, and see some cute koalas and kangaroos!
Other accommodation options in Brisbane
Things to do in Brisbane
Things to know about staying in a hotel/apartment in Australia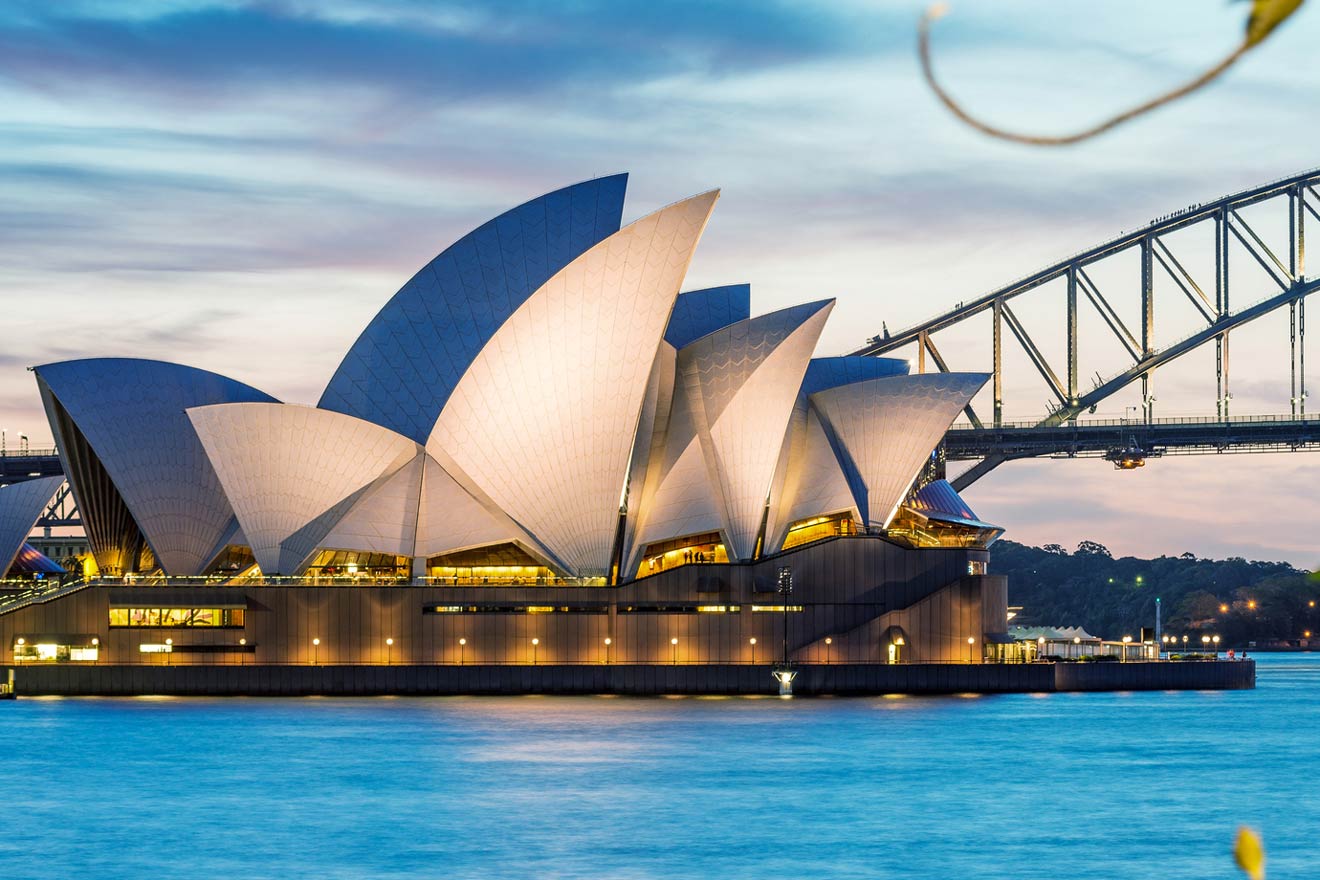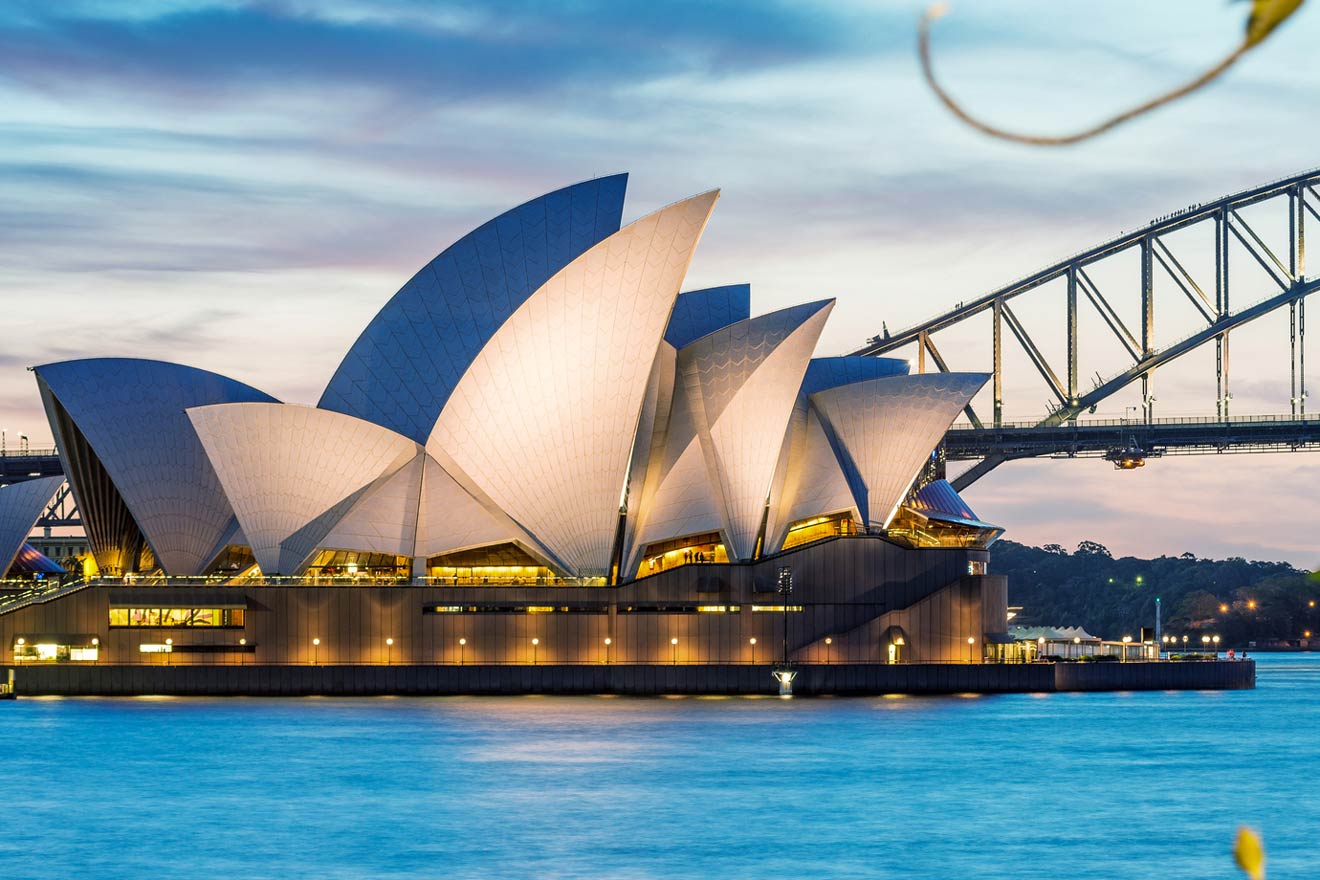 Here are some things that I found interesting when staying in various hotels and Airbnbs in Australia, you might find it useful too:
FAQs about hotels in Australia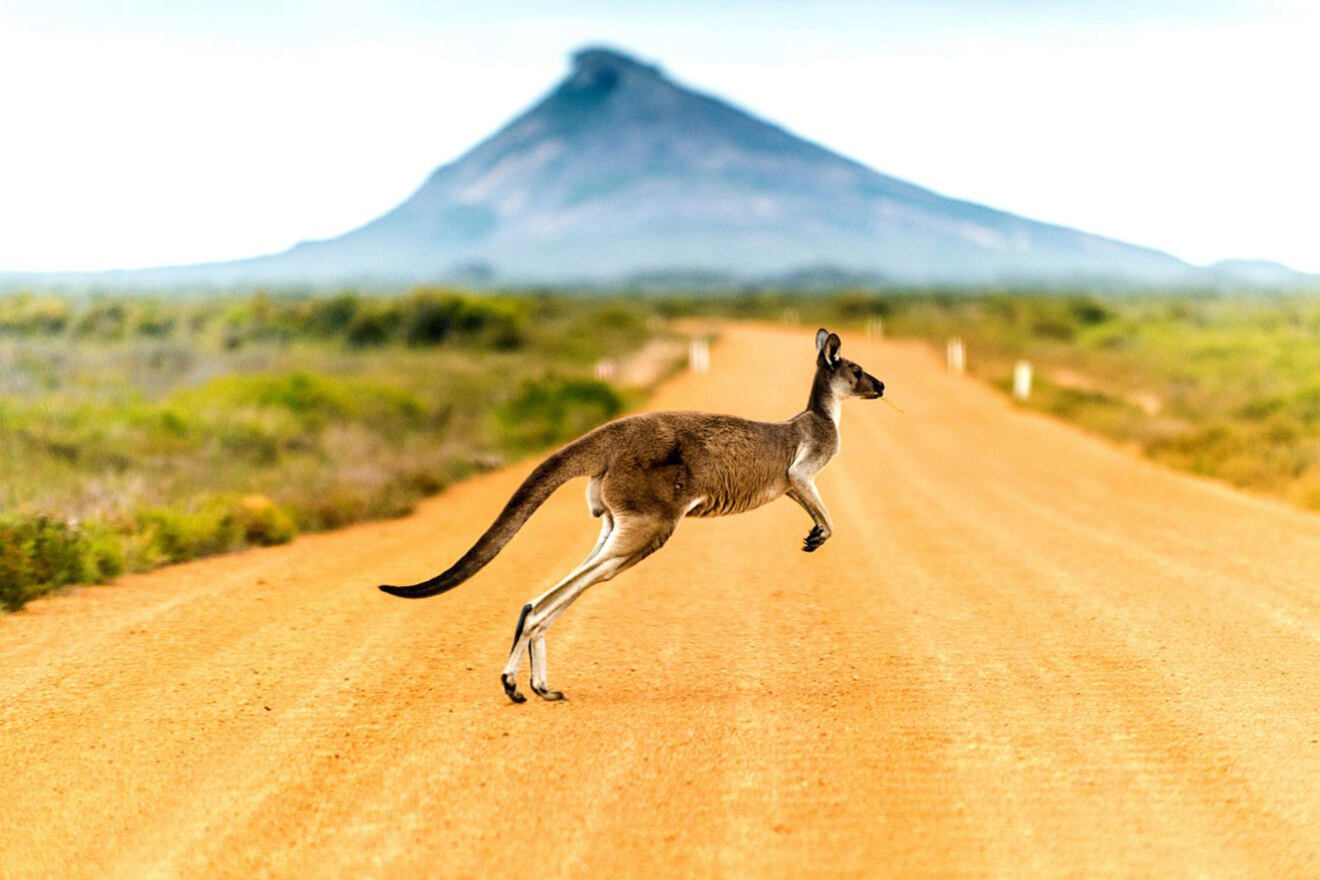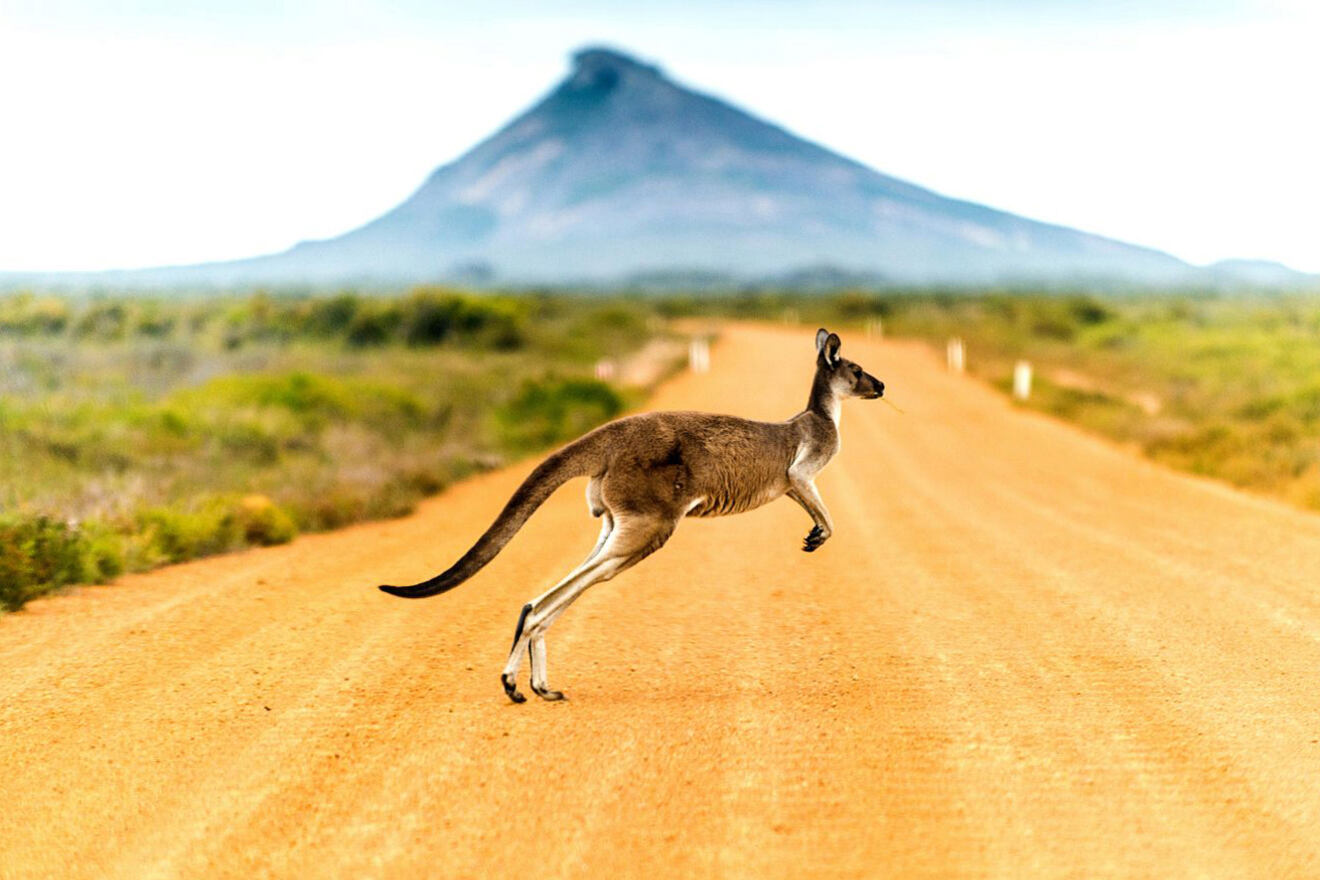 Conclusion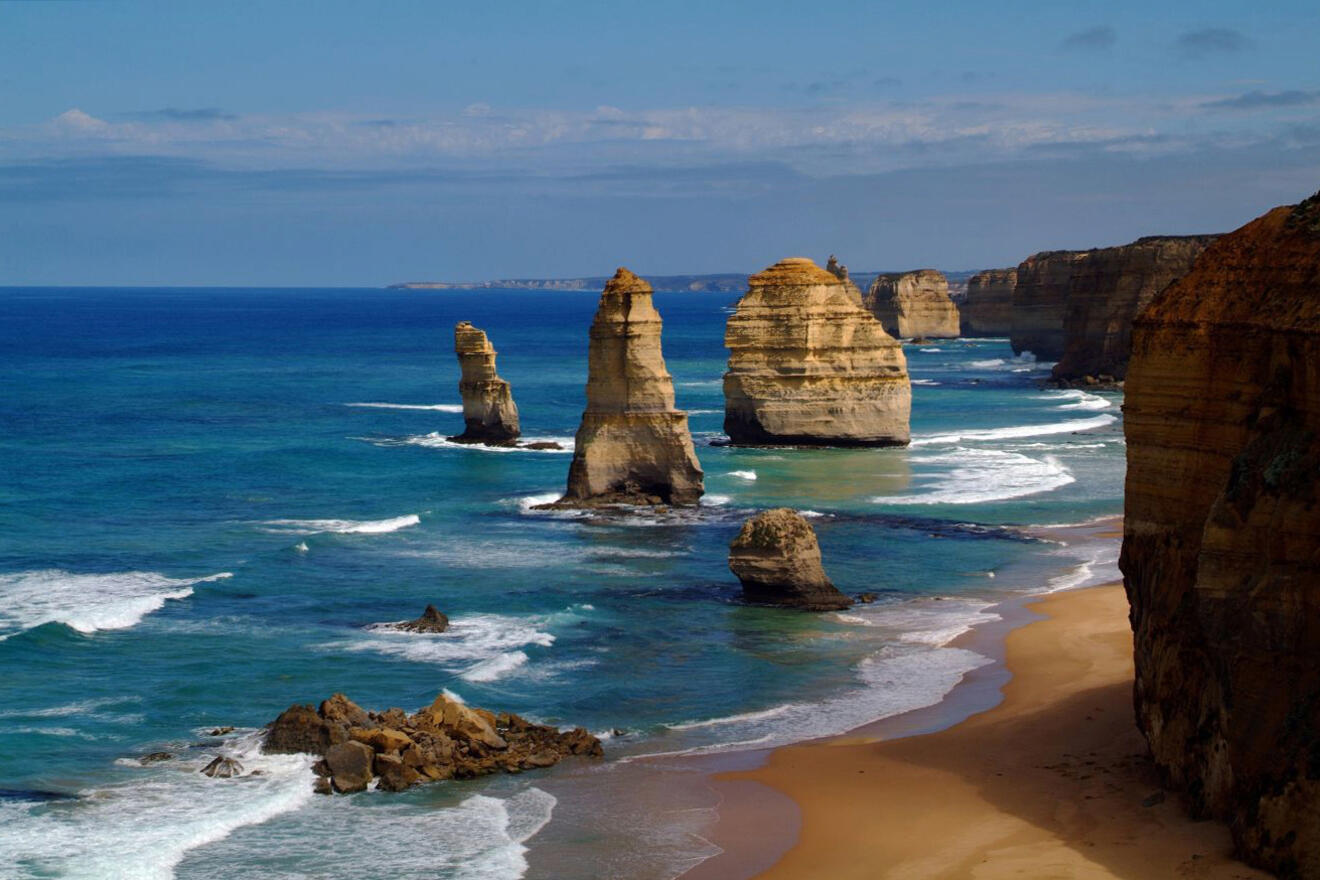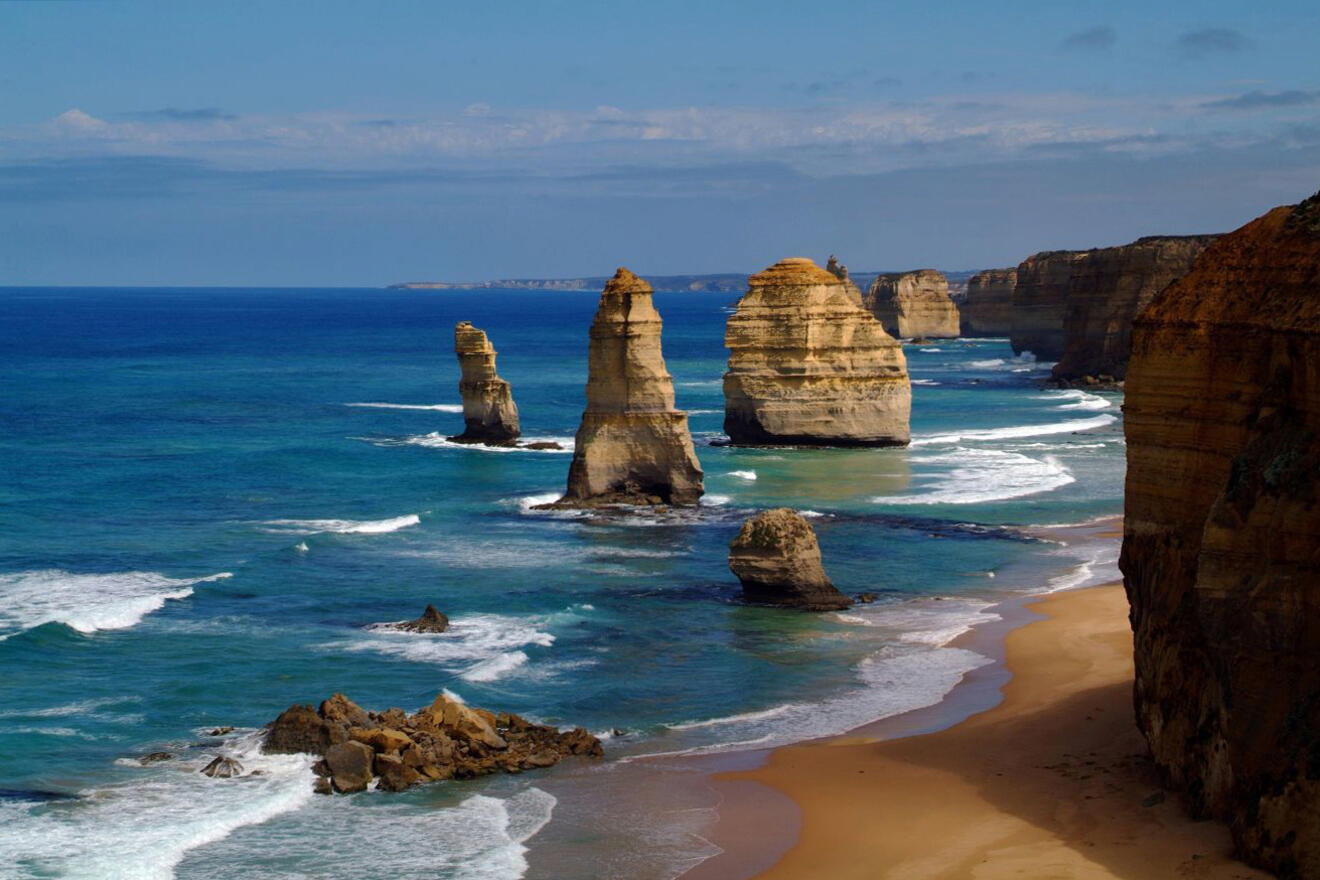 Already know which is your first destination in Australia? Then I'm super happy as today we've gone through all the best places to stay in Australia, plus a list of the best hotels in each city or island.
I know that's a lot of information to process, but since it's a whole country, I wanted everyone to have all the best possible options. If you're a bit overwhelmed by all this, check out my 2 favorite options:
If you still have some doubts, just drop me a comment below and I'll make sure to answer as quickly as I can!
Don't forget what I said about booking the hotels in advance! Australia is a super famous tourist destination and gets many visitors especially during events like the Australian Open! So, book yours fast and you won't regret it!
Enjoy your time in this beautiful country!
Happy Exploring,
Victoria
---