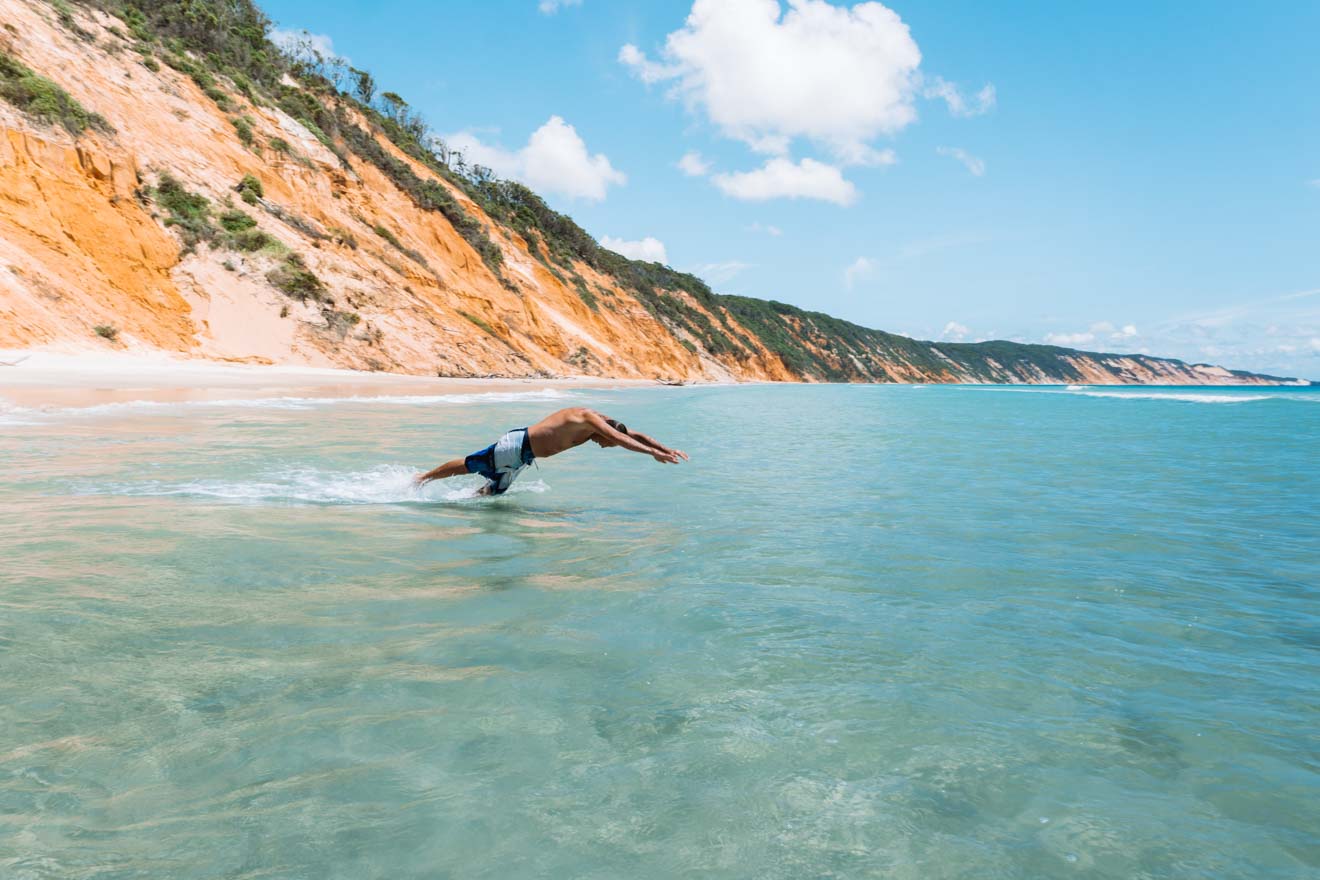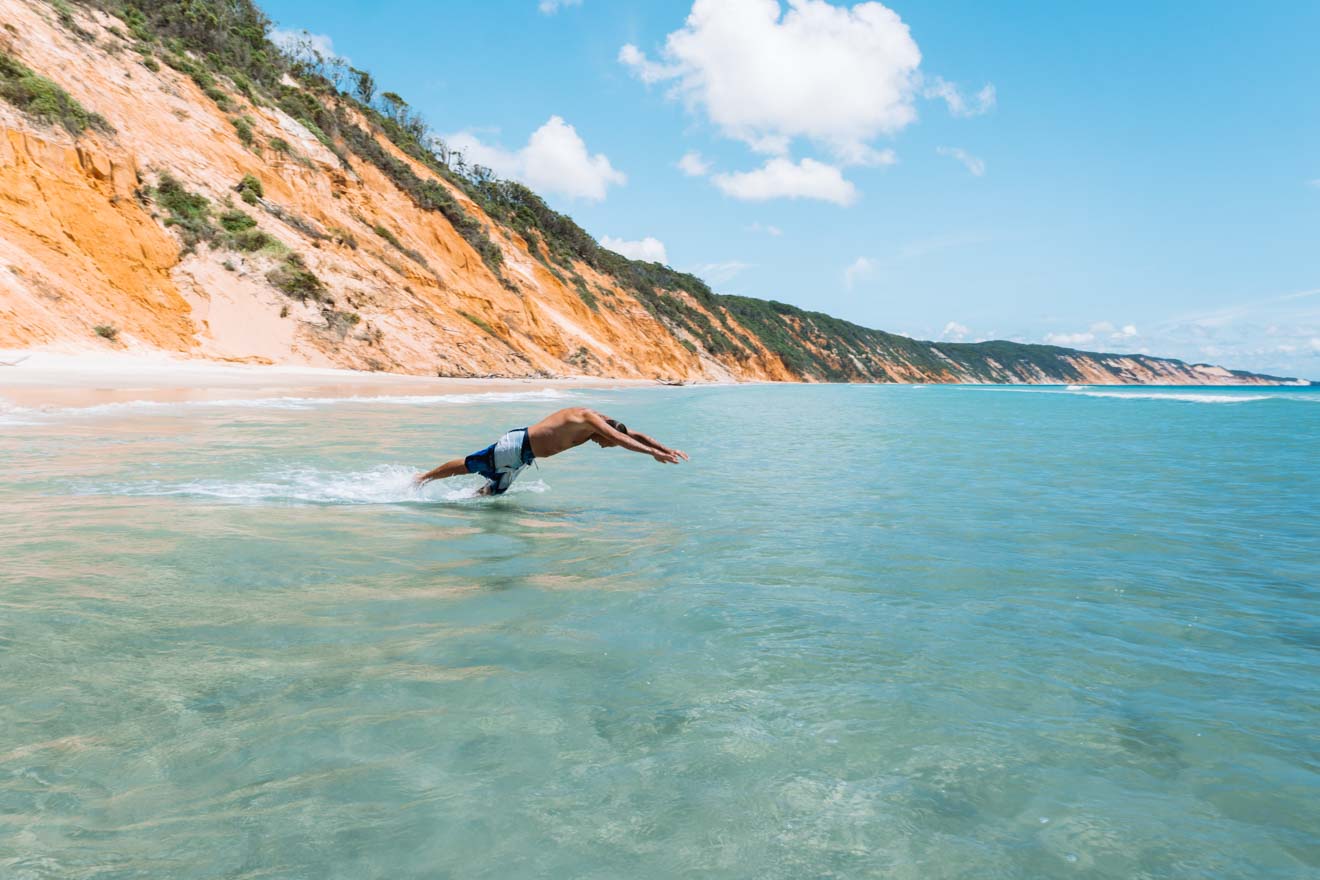 The Sunshine Coast stretches along Queensland's coastline and is just 100km north of Brisbane. Depending on your direction of travel, you'll first catch a glimpse of the region's beautiful landscapes as you drive through the laid back beach town of Caloundra or past the tranquil Noosa Everglades – just a couple of the fantastic things to do on the Sunshine Coast.
I arrived at the Sunshine Coast from the south, after a relatively easy hour-long drive from Brisbane, with my heart set on kayaking through Noosa National Park. While this is still one of the best things that I did here, I also discovered plenty of beautiful beaches, stunning national parks and great indoor attractions to get stuck into as well!
Despite the Sunshine Coast's popularity as a holiday destination, I was surprised at how peaceful it was compared to the Gold Coast, which sits just a few hours south. It was the perfect place for exploring, adventuring and relaxing! If you happen to be visiting this part of Queensland and you're wondering what the best things to do on the Sunshine Coast are, then I've got the answers for you in this handy list! Feel free to take a look!
1. Swim next to humpback whales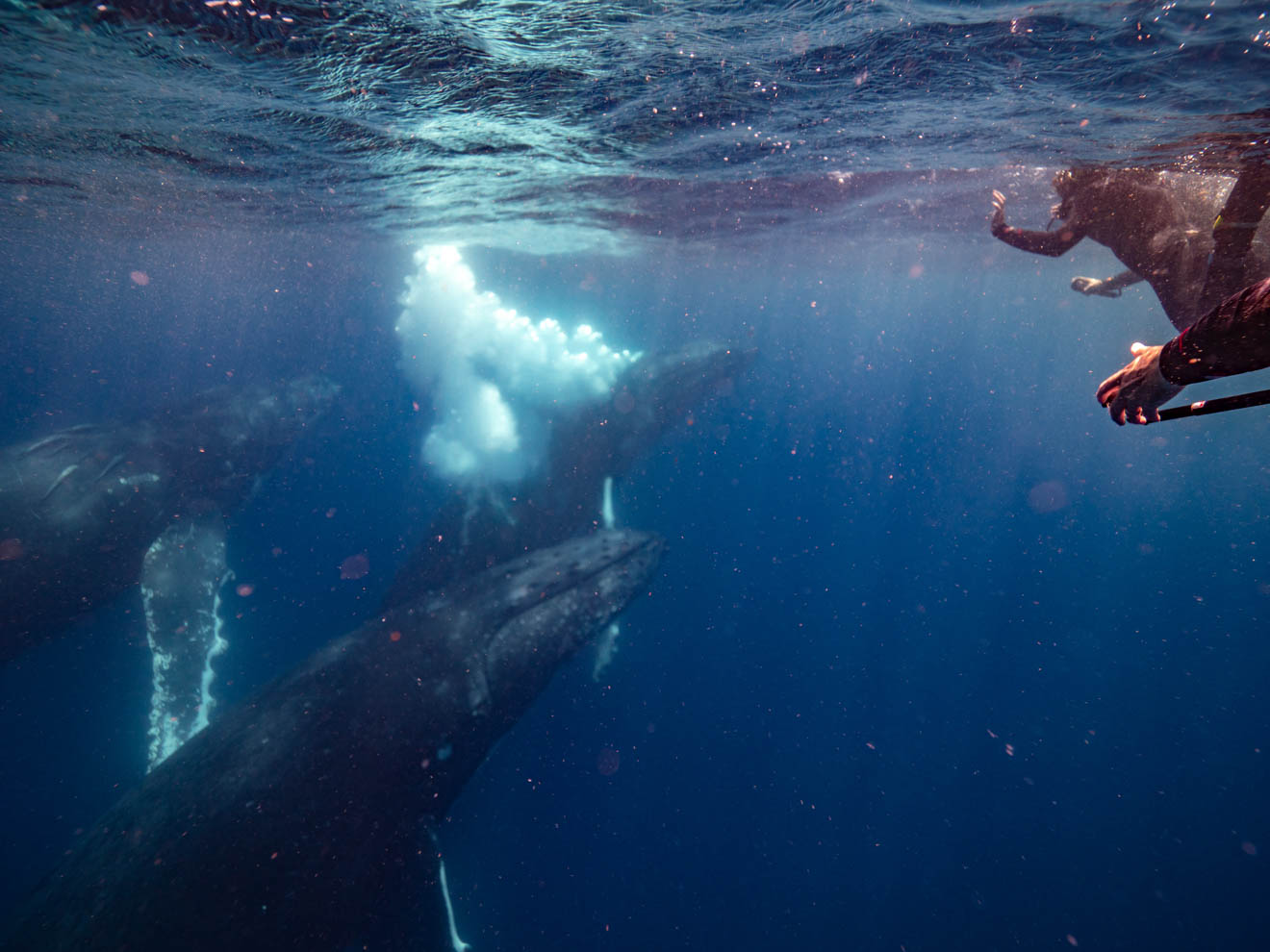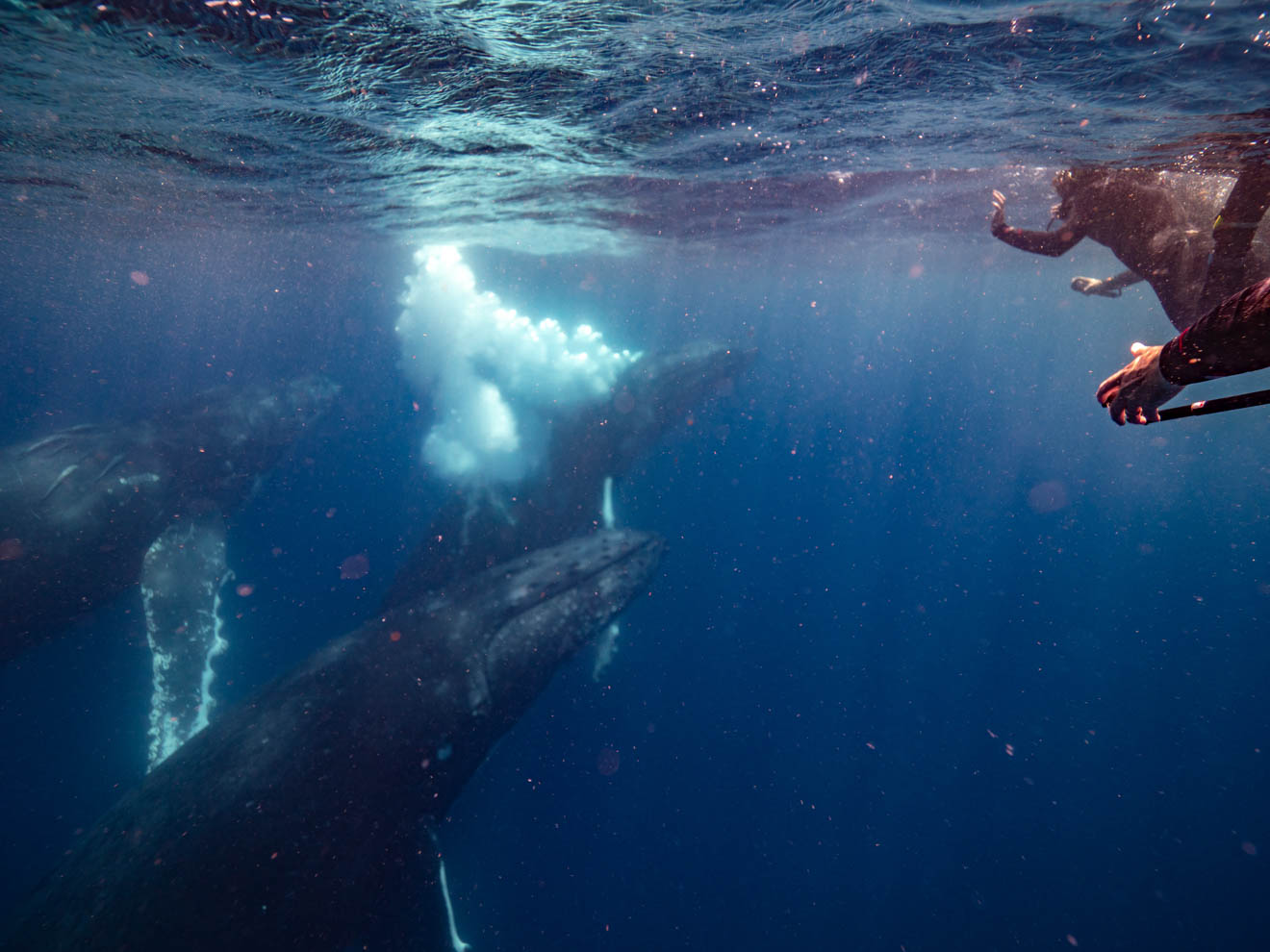 It's no secret that humpback whales grace the east coast of Queensland every year while they head to warmer waters just off Hervey Bay. And, though they don't stick around for too long by the Sunshine Coast, there's still a great chance of spotting them here from August to November.
Your best chance of getting up close and personal with these gentle giants is by booking a tour that leaves from Mooloolaba. Generally, there are two types of tours on offer: the first, where you can watch the whales from a distance on your boat or the second, where you can jump in the water with the whales themselves!
PRICE: $165 per person for a small group, four-hour trip to swim alongside humpback whales!
TOP TIP: If you don't want to spend the extra money on a tour, taking a walk along the coastal walk in Noosa National Park puts you in a good position to see a whale breaching a few hundred meters off the shore!
2. Enjoy the scenery in Noosa National Park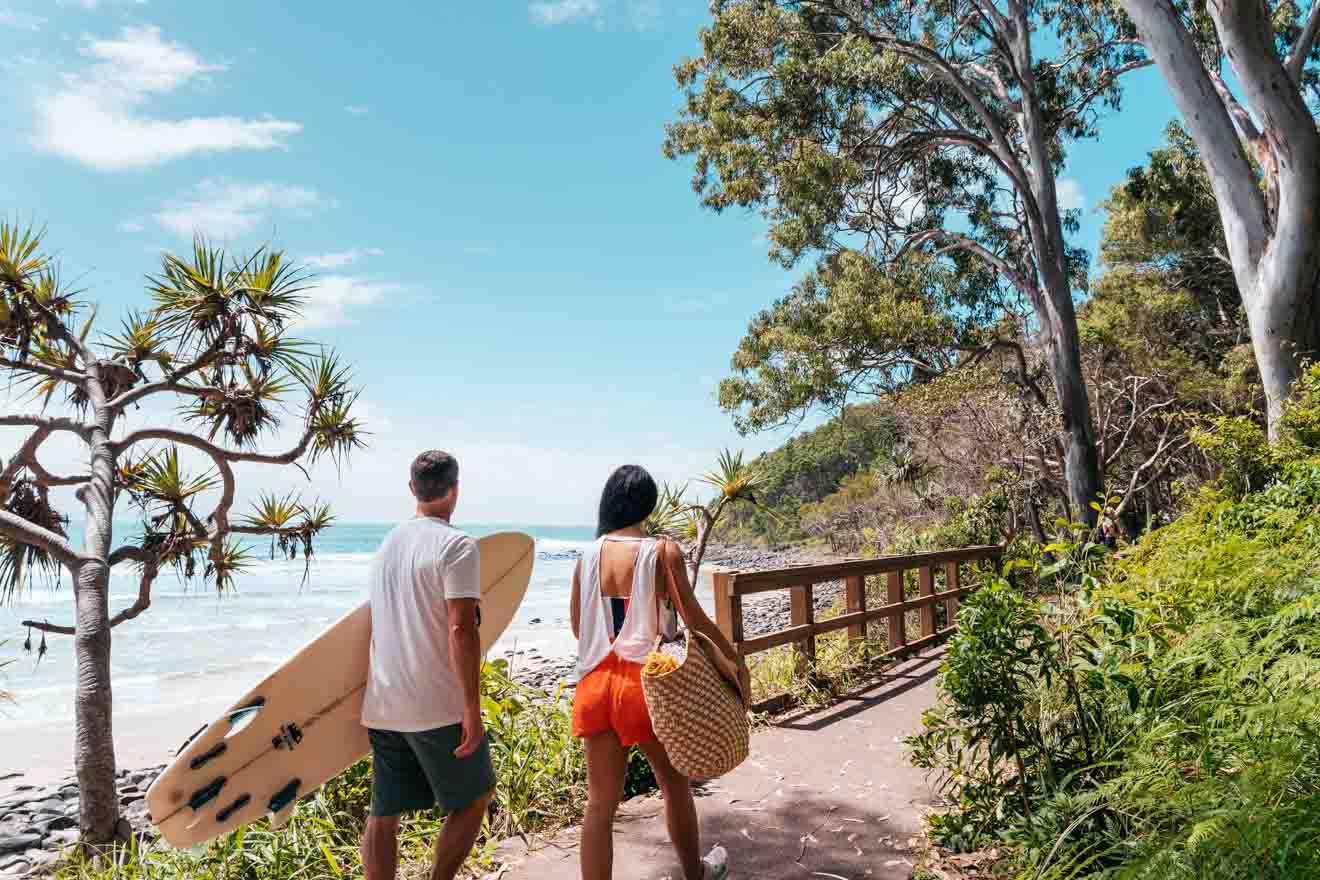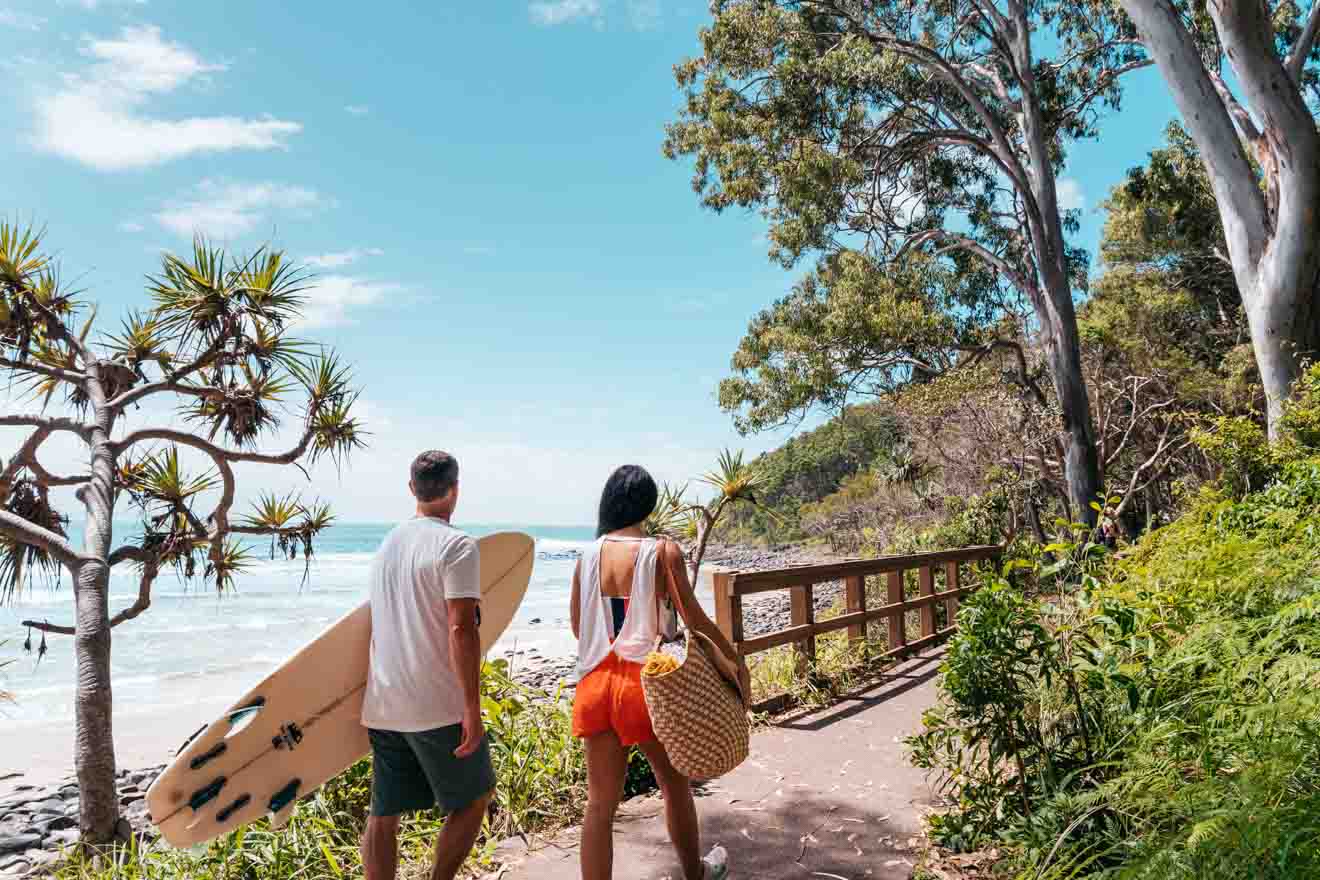 Exploring the walking trails that wind through Noosa National Park has to be one of the best free things to do on the Sunshine Coast. During my visit, lots of informative billboards told me that this is one of Australia's oldest parks and one of Queensland's most visited!
And it's really no surprise why!
The park covers 4,000 hectares of lakes, conservation zones and mangroves. I didn't have heaps of time to complete all of the trails, but I did find time to squeeze in an early morning walk along the coastal path. It's just over 5km long and takes around three hours to complete, but you could easily stretch it out to an all-day activity with everything there is to do and see here! My favourite spots were Granite Bay, for beach views, and Dolphin Point for spotting sea life lurking below!
3. Kayak through the Noosa Everglades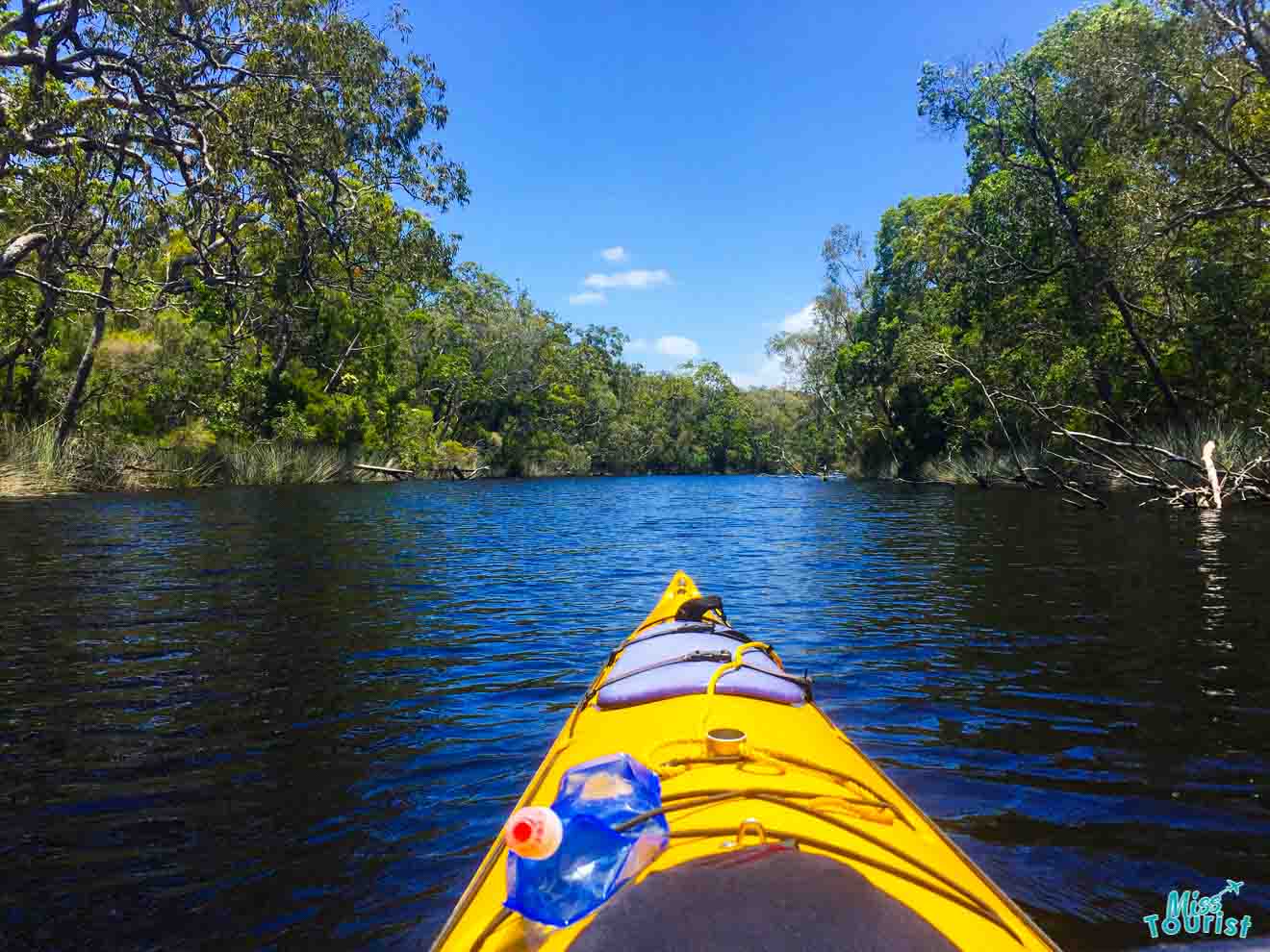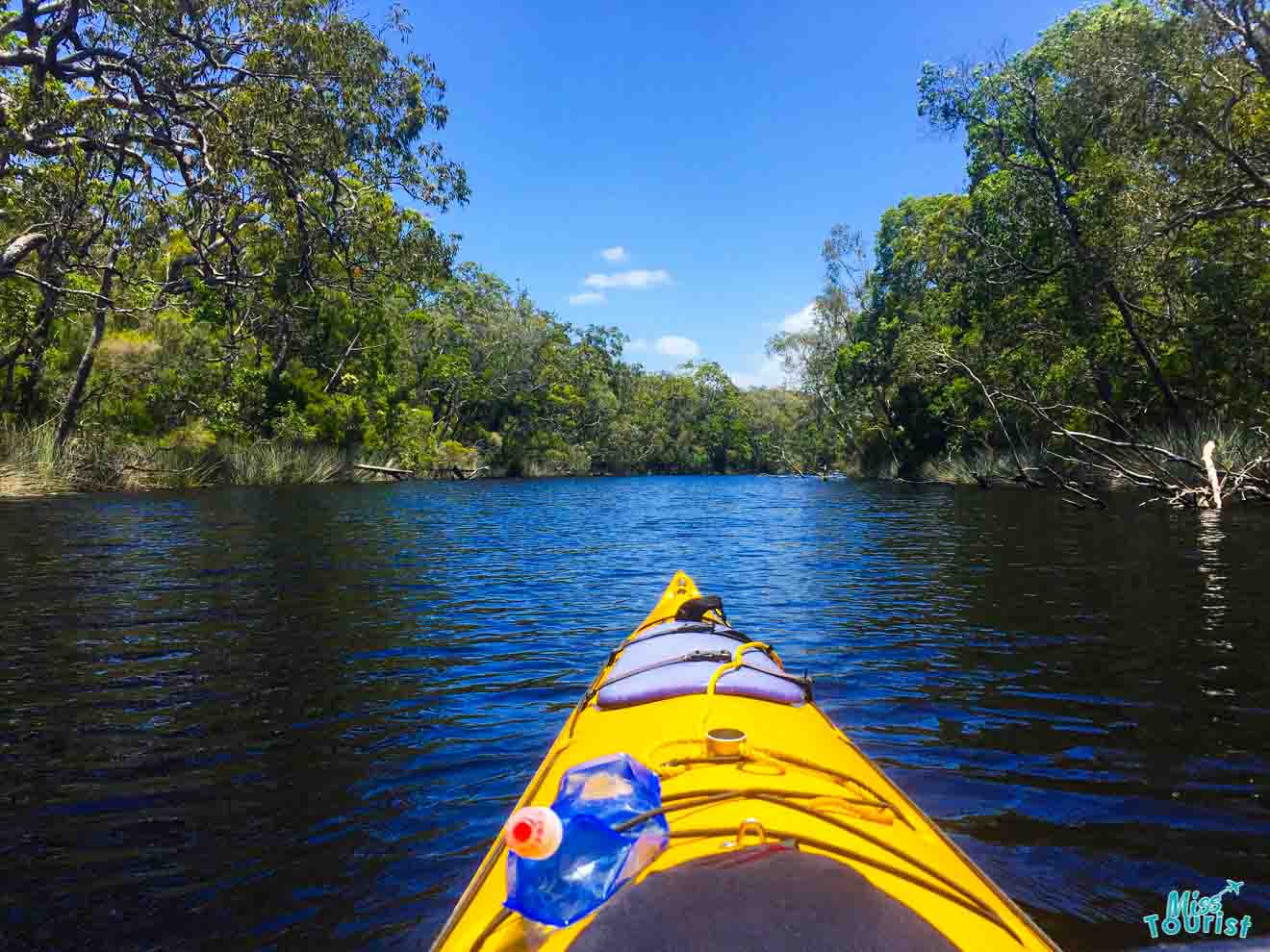 Kayaking through the everglades was top of my list of things to do in the Sunshine Coast. Mainly because the Noosa Everglades is known for its tea-coloured water that creates stunning reflections of trees on the surface.
There are lots of different ways to explore the everglades, but I went for a self-guided kayak tour to explore the scenery in my own time, which cost $99 for a full day. My arms were very tired at the end of the day but it was all worth it! If you'd rather forgo the arm ache, consider joining a boat tour which is a little more expensive than a self-guided tour ($130 per person), but includes lunch and a short walk through the mangroves.
PRICE: $99 per person for a full-day self-guided tour, which includes kayak rental, route maps and a quick lesson.
4. Top up your tan on Noosa Heads Main Beach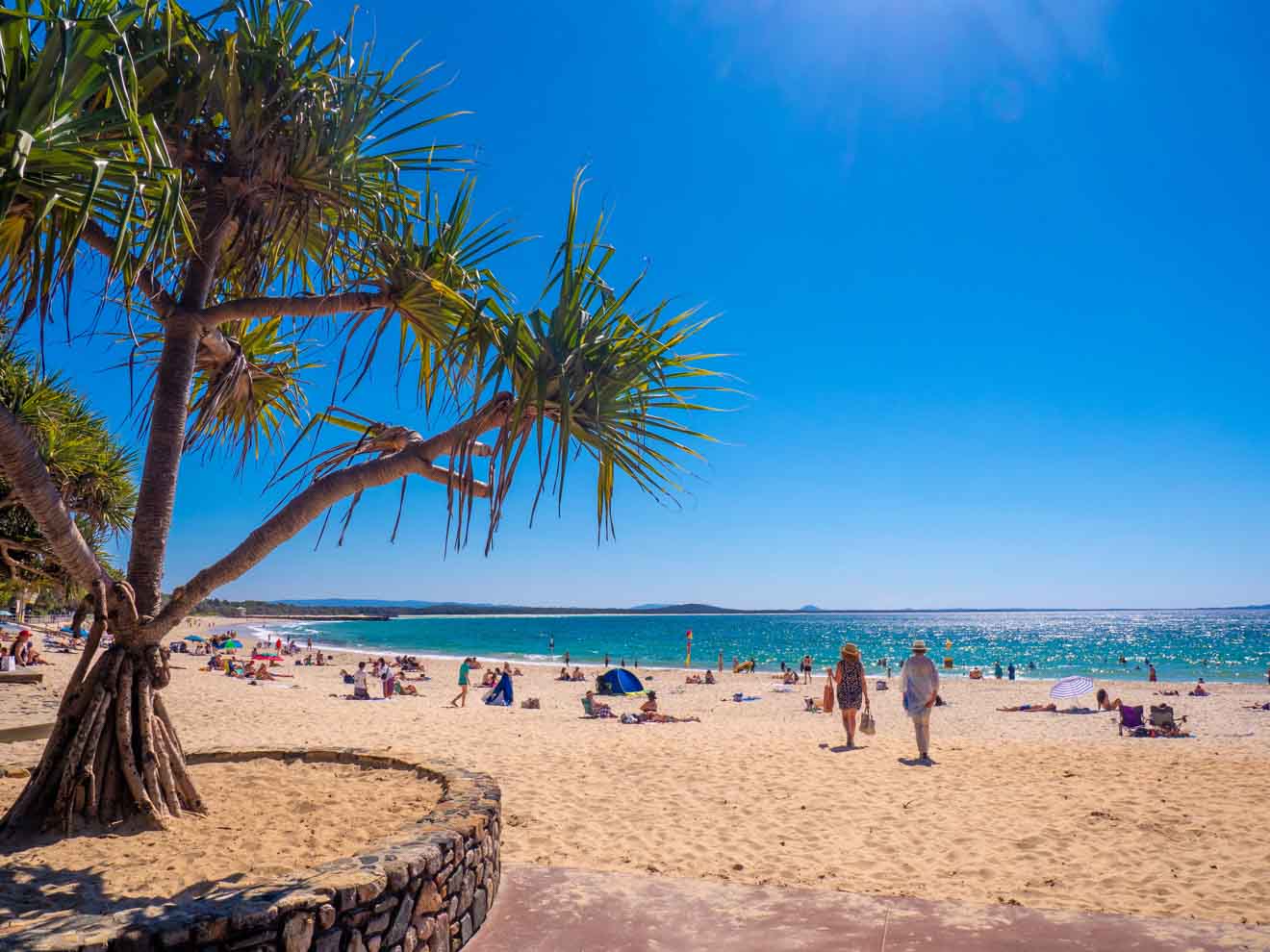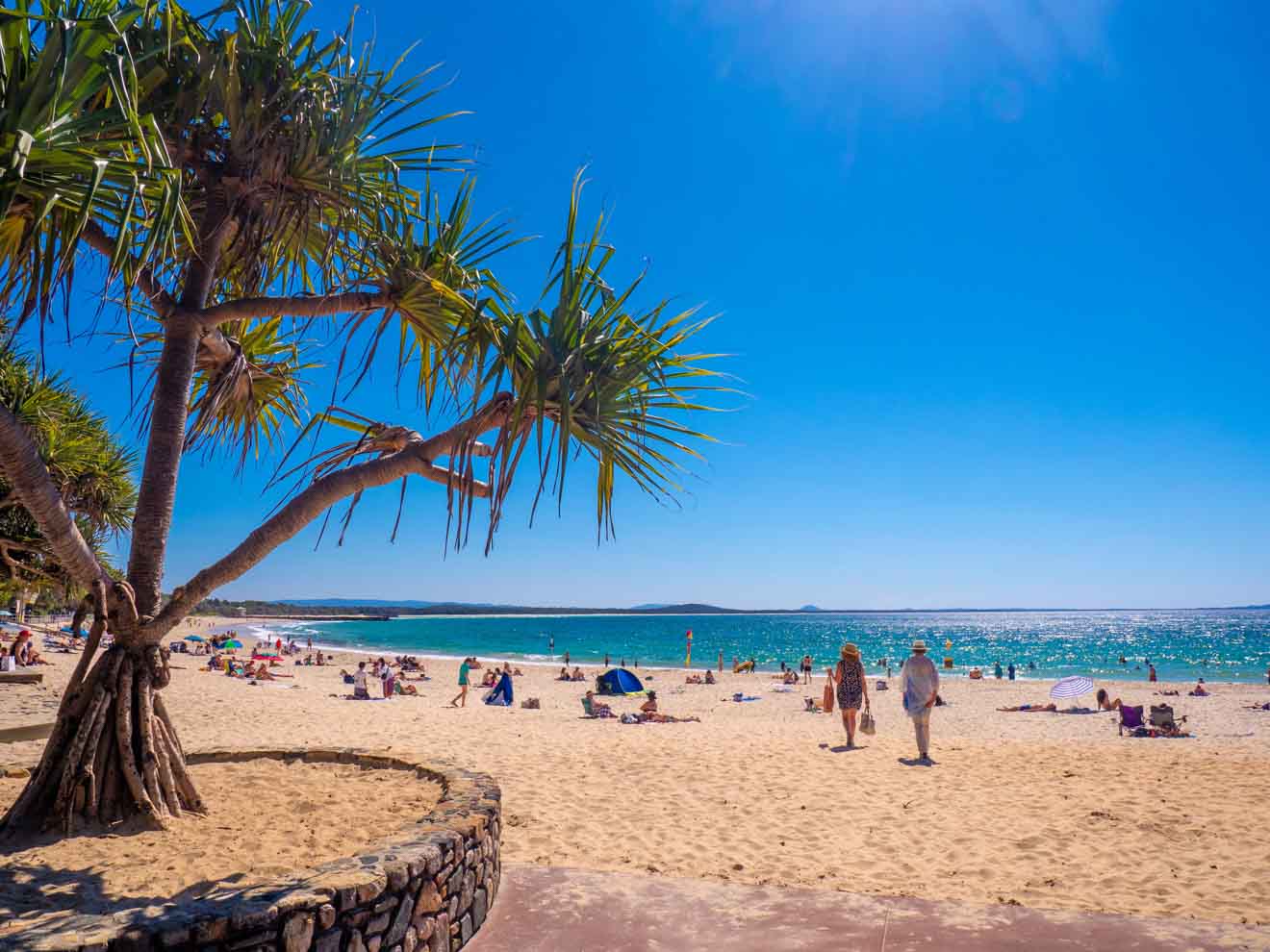 Remember at the start when I said that there are LOTS of beautiful beaches and places to relax on the Sunshine Coast? Well, this is one of the best beaches that I found!
With gentle surf and protected waters, it's a really family-friendly place to enjoy a day on the beach while also being ideal for any beginner surfers looking to catch a few waves. It's also really close to Noosa Heads main road, Hasting Street, which is full of shops, restaurants, cafes and bars ideal for grabbing any refreshments.
5. Freefall over the Sunshine Coast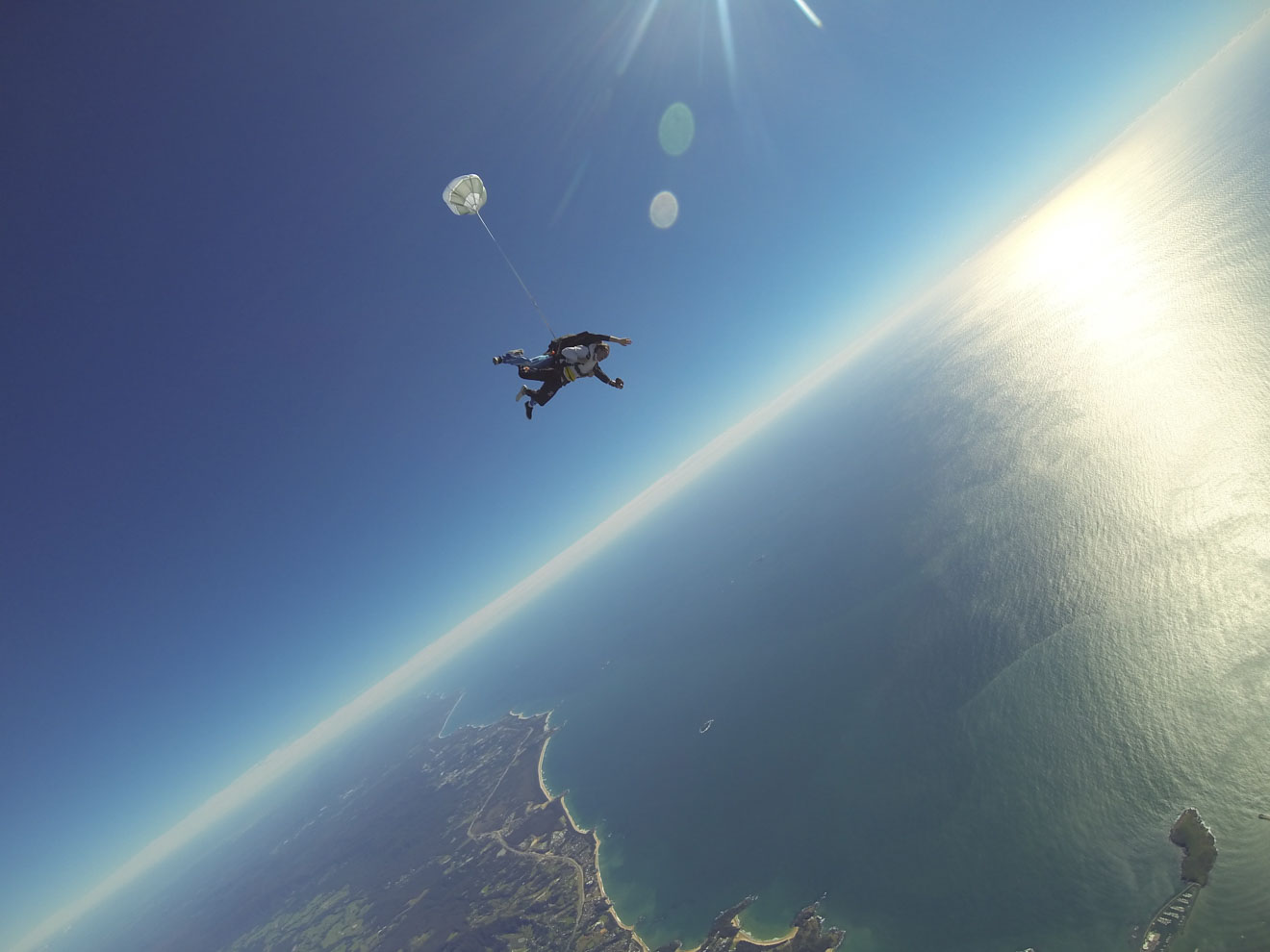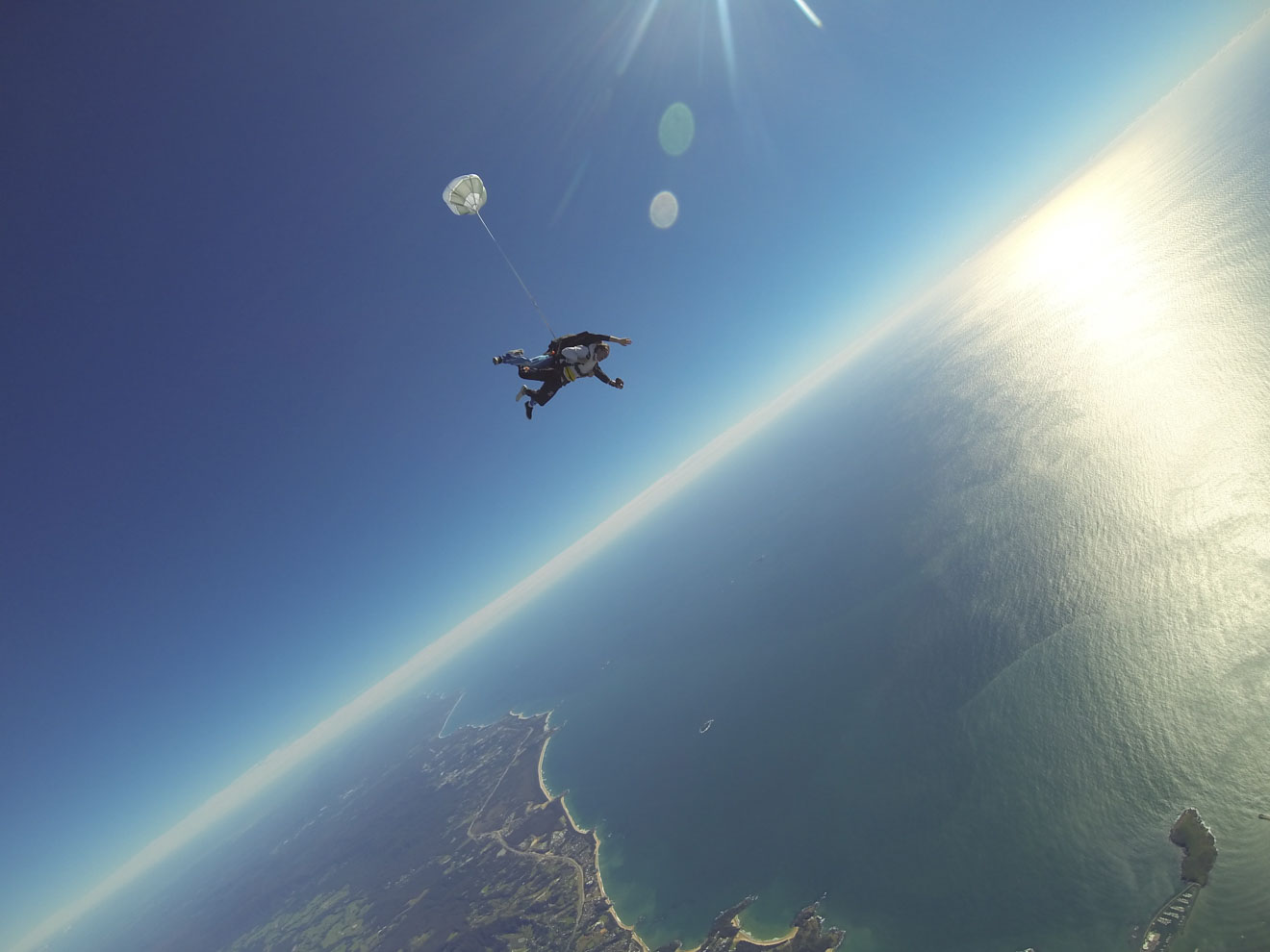 Skydive Noosa offers up one of the most exhilarating things to do on the Sunshine Coast – jumping from a plane from 15,000ft up in the sky!
At a speed of around 200km/hour, you'll free fall for almost 60 seconds before the parachute is released and you slowly float to the ground, giving you a good amount of time to marvel at the beautiful beaches and coastline that Queensland is known for.
I'd already ticked skydiving off the bucket list in New Zealand, but if I hadn't I'd definitely be tempted to try it here! If you're not quite ready to jump from 15,000ft in the air, Skydive Noosa offers tandem skydives from 10,000ft as well, which will mean the same beautiful view, just a slightly shorter free fall time!
PRICE: $329 to jump from 10,000ft, $364 to jump from 15,000ft.
6. Admire the view from Mount Coolum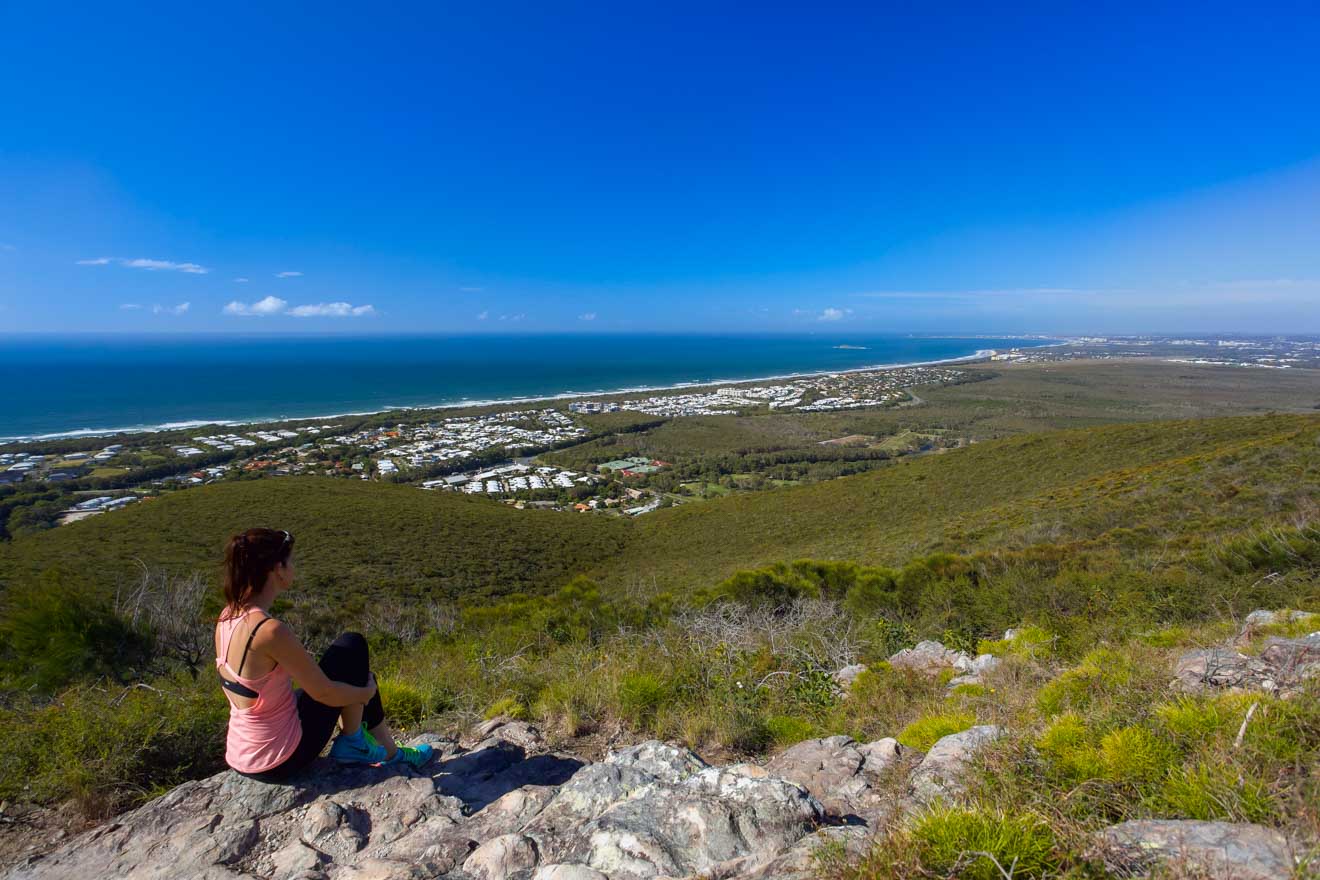 Alright, so this isn't quite the mountain you might have been imagining… it's actually a dome-shaped volcanic rock that rises 208 meters above sea level! The hike is only 800meters long, but it's pretty steep so do come prepared with water and sturdy walking shoes!
Once you've reached the summit, you'll understand why Mount Coolum is known as a great place to take in the views across the beach and the Coral Sea! I actually completed the climb just in time for sunrise, and there was absolutely no one else in sight! Plus, it was still cool that early on in the morning and I didn't have to battle with the heat of the sun either.
7. See Fraser Island in one day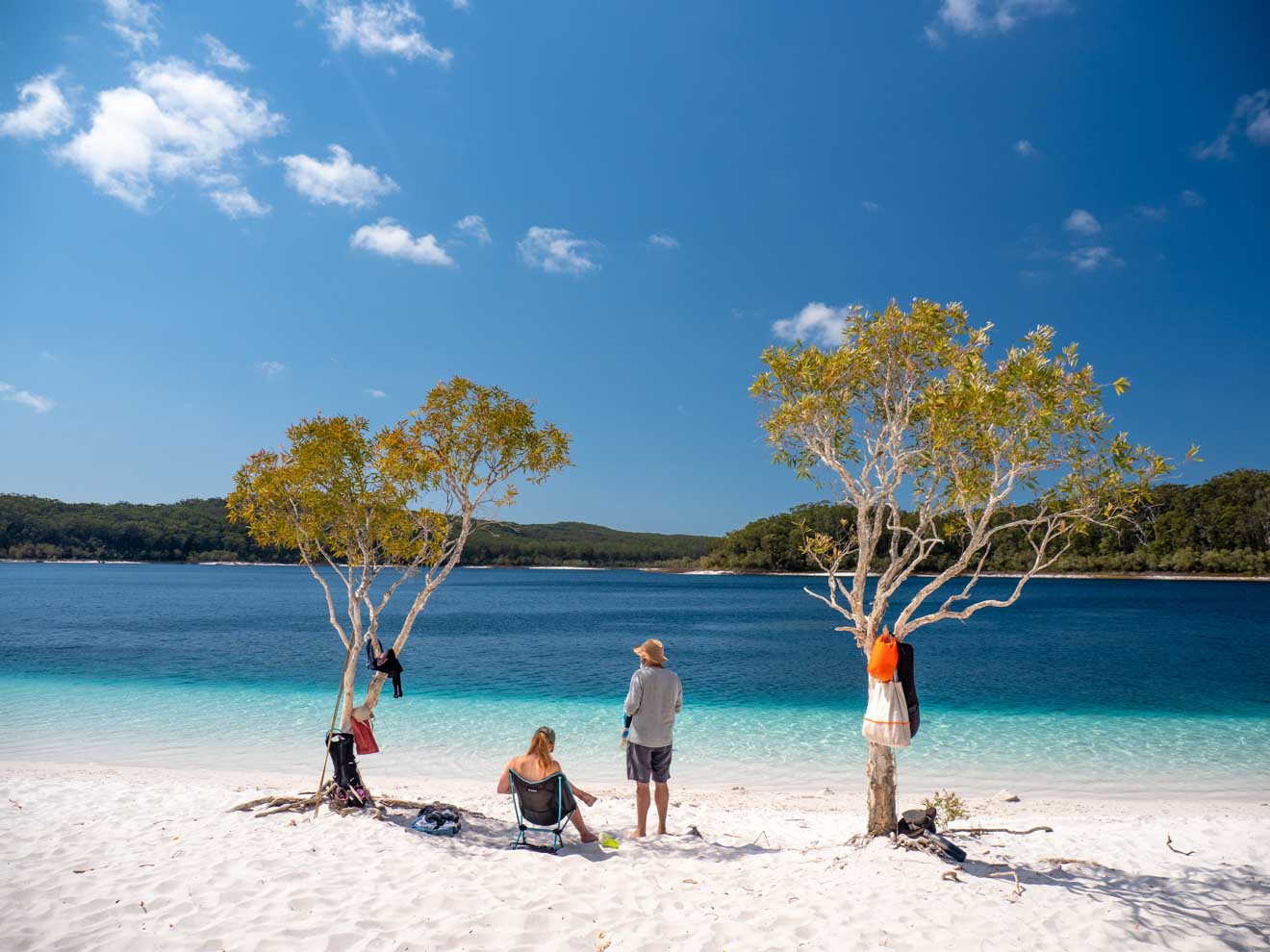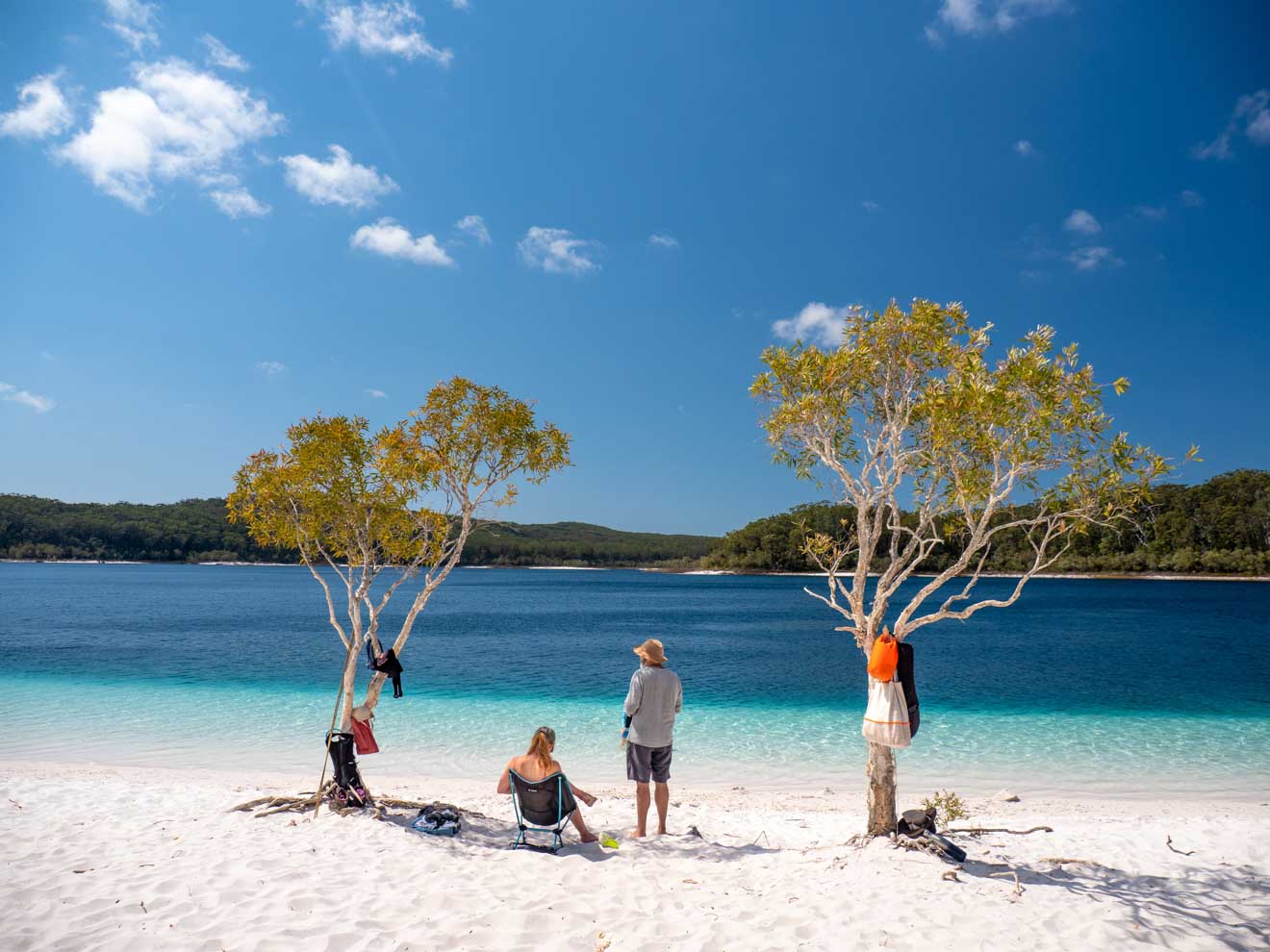 Before I arrived at the Sunshine Coast, I thought that the only places you could access Fraser Island from were Rainbow Beach and Hervey Beach. How wrong was I!
There are loads of tours advertised along the Sunshine Coast that take guests to explore the best things on offer on the island in just a day. From 75 Mile Beach to the Champagne Pools, Indian Head to the Maheno Shipwreck, this tour that leaves from Noosa will have you there and back in about 12 hours. Get ready for an early rise and a jam-packed day full of 4WD-ing along the beach and picturesque views.
PRICE: $195 per person, including hotel transfers, morning tea and lunch.
8. Wander around the Eumundi Markets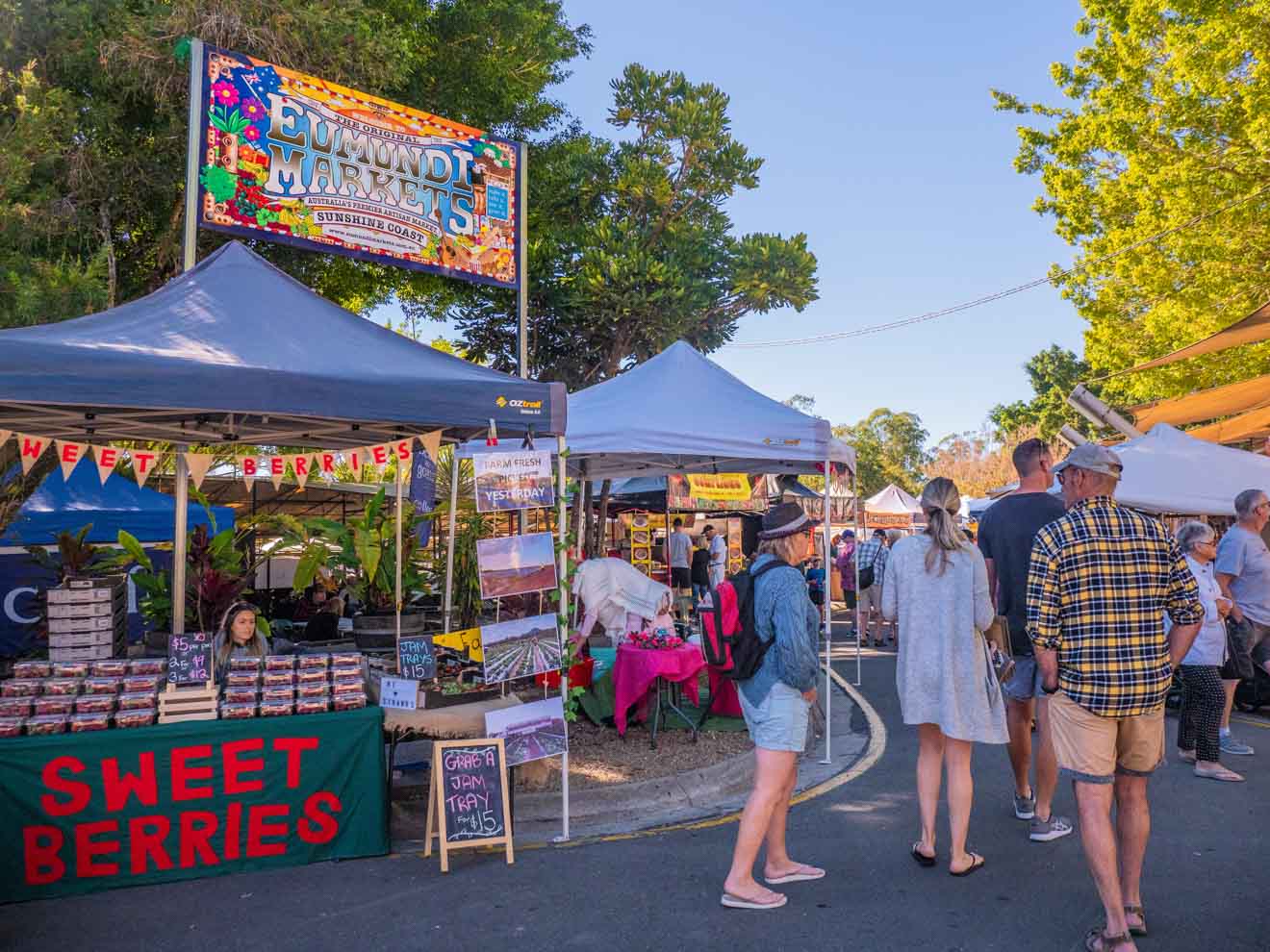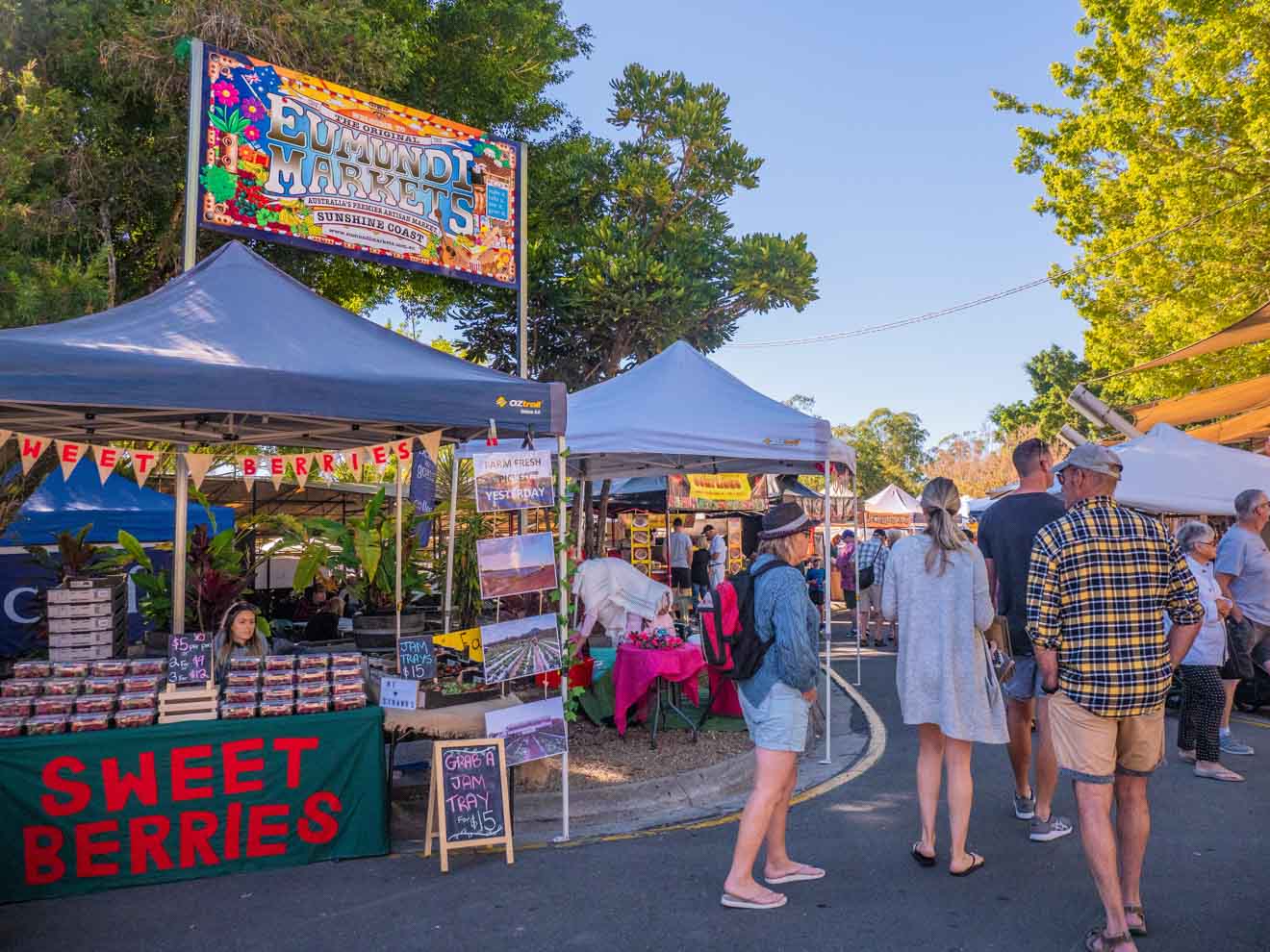 I wasn't sure whether to make the 20km drive from Noosa to the village of Eumundi to see the markets, but in the end, it was all worth it!
Each Wednesday and Saturday, this small traditional village transforms into a bustling market town with over 350 stalls selling everything from homemade chutneys to beautiful house plants. Some market vendors have been trading here since it was established – over 40 years ago!
If you aren't travelling in your own car, using public transport to get to the markets can take a long time and involves a combination of buses and trains. The easiest option is to book a round trip shuttle bus from any Sunshine Coast hotel which costs around $30 per person.
9. Learn to surf on Noosa Beach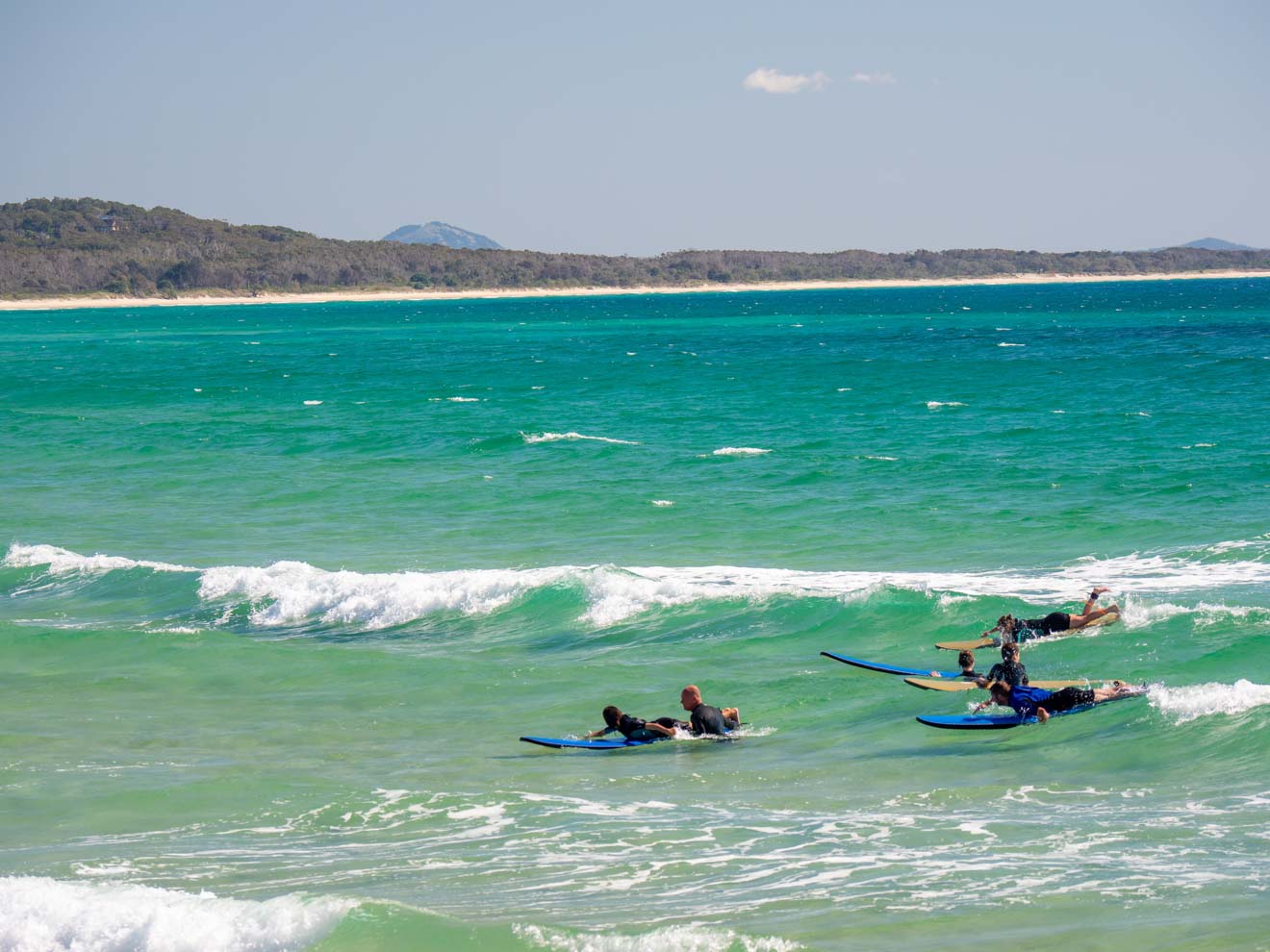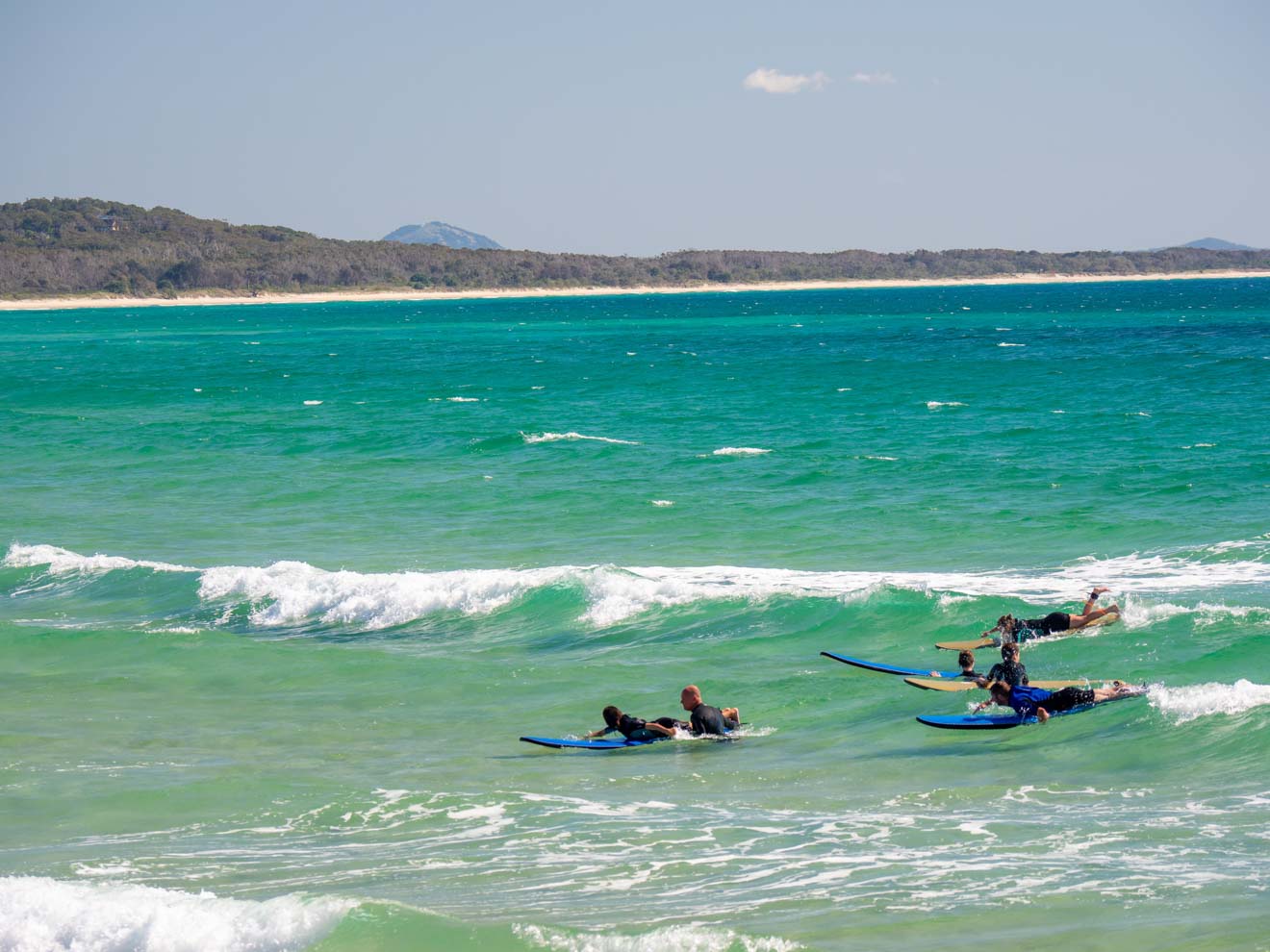 So.. this is how I found out that surfing definitely isn't the sport for me! It was great fun giving it a try anyway! Whether you want to hire a surfboard and give it a go yourself or, like me, book a lesson with the professionals, Noosa Main Beach is where you'll want to head for beginner waves.
Facing north and well protected, the waves are low and slow, and there are no dangerous currents here to sweep you away. A two-hour lesson is all you'll need to get to grips with the sport, but if you're in town for a few days and want to go home a surfing pro, bulk booking three lessons together works out cheaper!
PRICE: $72 for a two-hour lesson that includes all of the gear hires.
TOP TIP: If you're already a pro surfer and have bought your gear with you, head to either Peregian Beach or Sunshine beach, where the waves are sure to challenge you!
| | |
| --- | --- |
| 👨‍👩‍👦 Family-friendly score: | Great |
| 🐋 Top water activity: | Whales watching |
| 🪂 Top paid attraction: | Skydiving |
| 🎡 Best kids activity: | Aussie World Theme Park |
| ☀️ Best time to go: | September – November |
| 💵 Avg hotel price: | $150 |
BONUS: Things to do with kids on the Sunshine Coast
1. Get friendly with the animals at Australia Zoo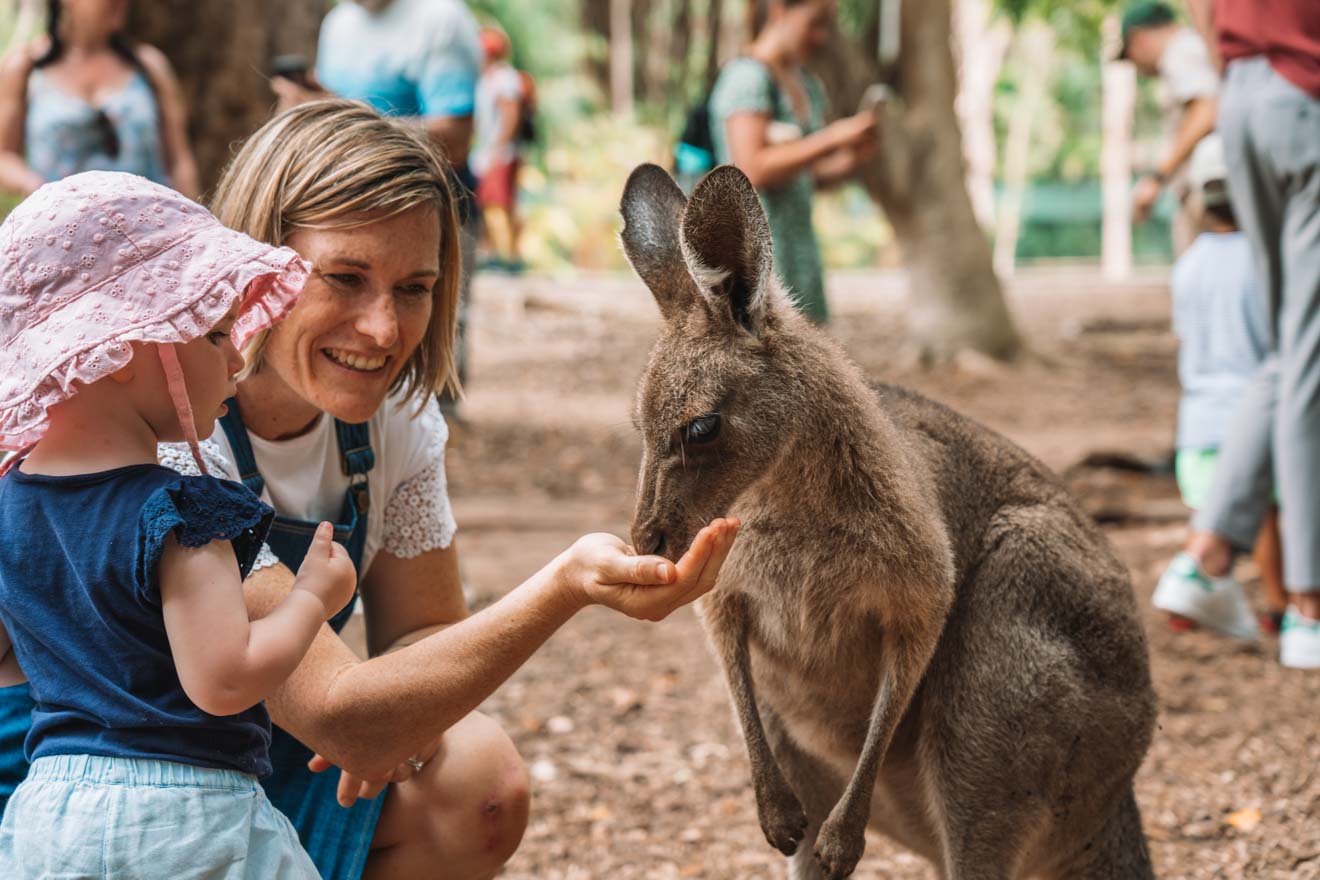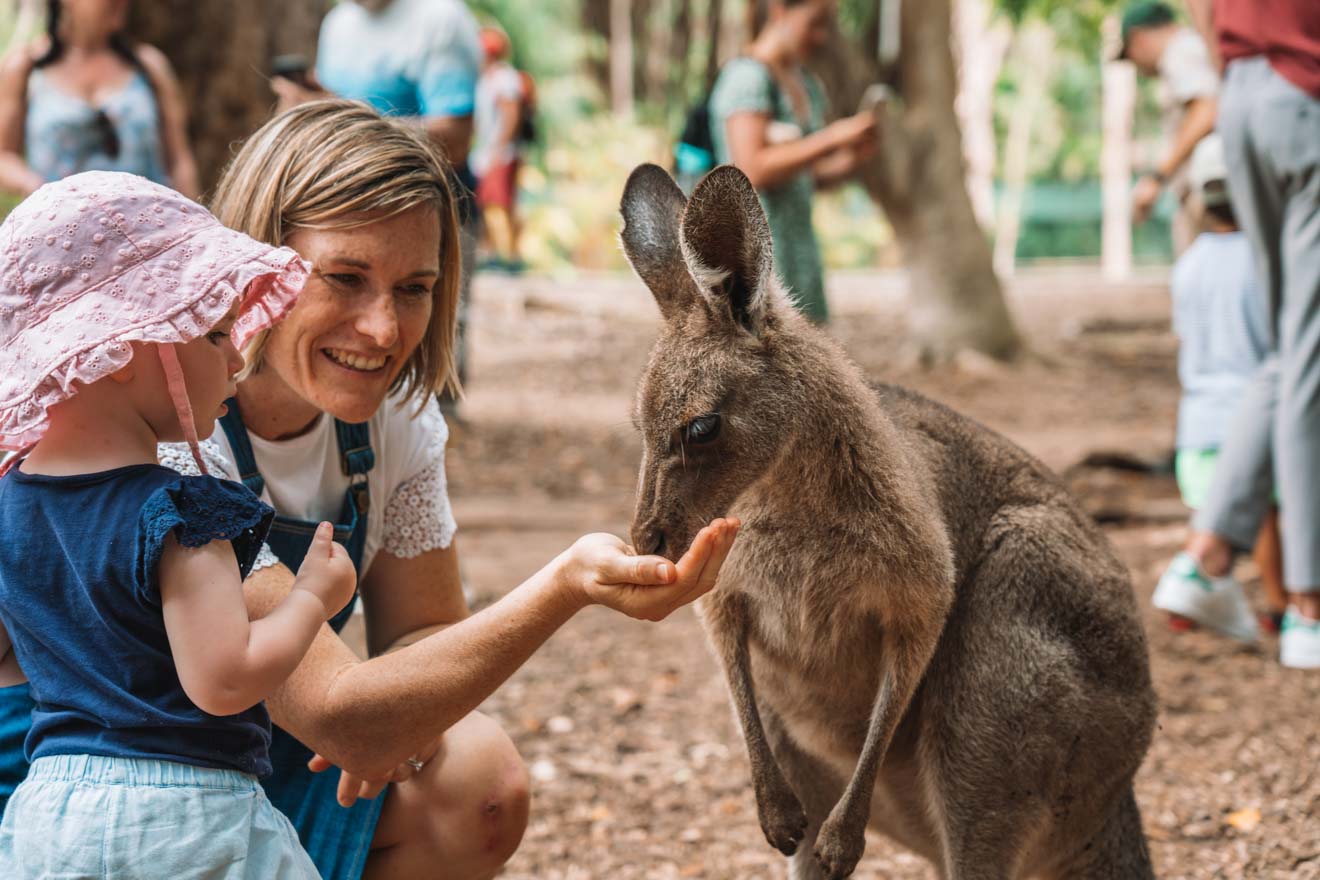 Originally opened by the late Steve Irwin, Australia Zoo is possibly the most famous zoo in the world, so I'd really suggest you don't miss it out if you're going to travel to the Sunshine Coast. The zoo itself sits about 20km away from the town of Caloundra, spanning across 110acres and housing more than 1,000 animals!
For me, the live shows and interactive experiences were just the cherry on top of my visit! Cuddling koalas, feeding kangaroos, watching the crocs at feeding time and riding camels are just a few of the things to choose from on a long list of things to do in the zoo. I'd highly recommend visiting for any families with little ones, or any animal lovers out there!
PRICE: $59 per person, includes general entry and access to live shows.
2. Enjoy the rides at Aussie World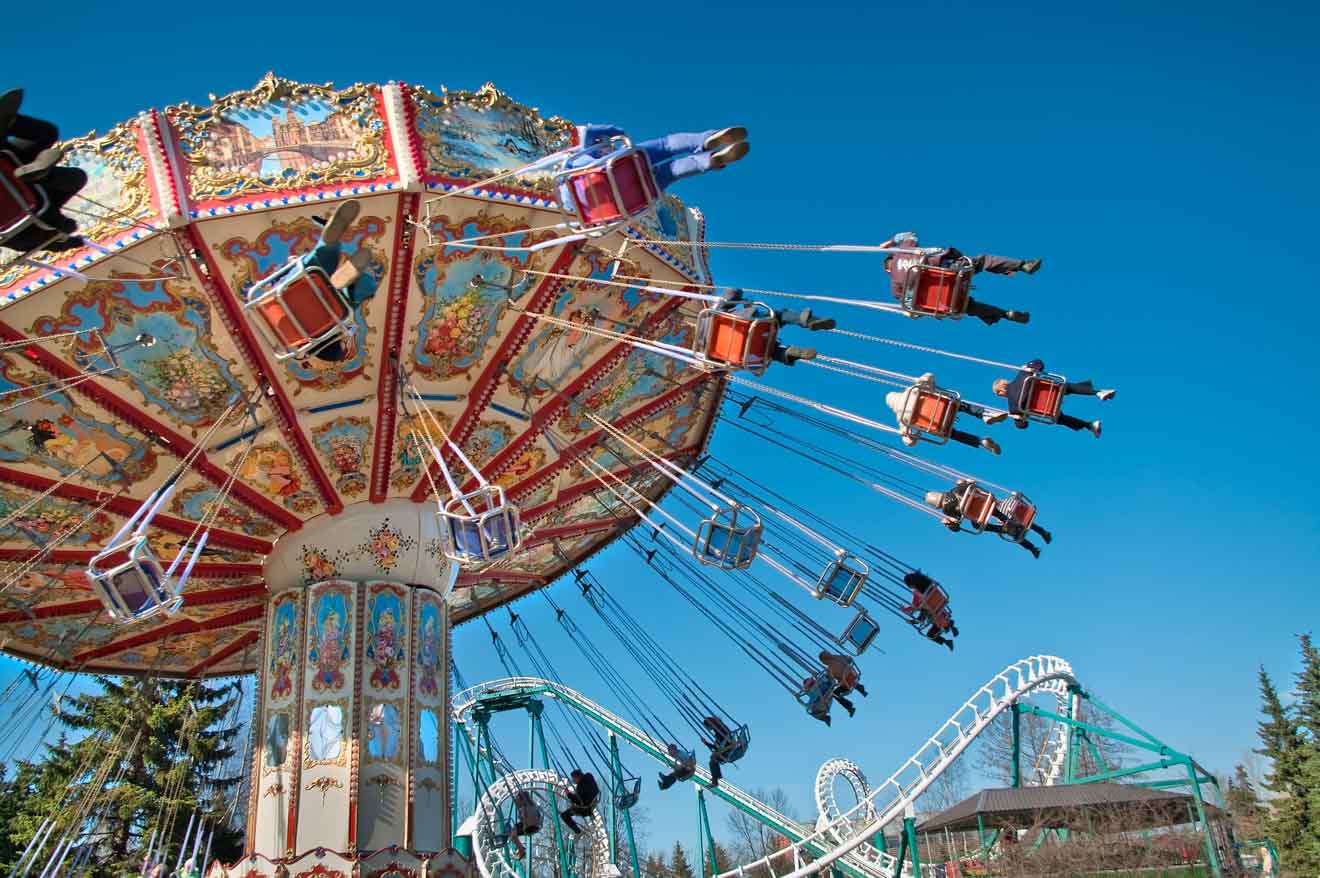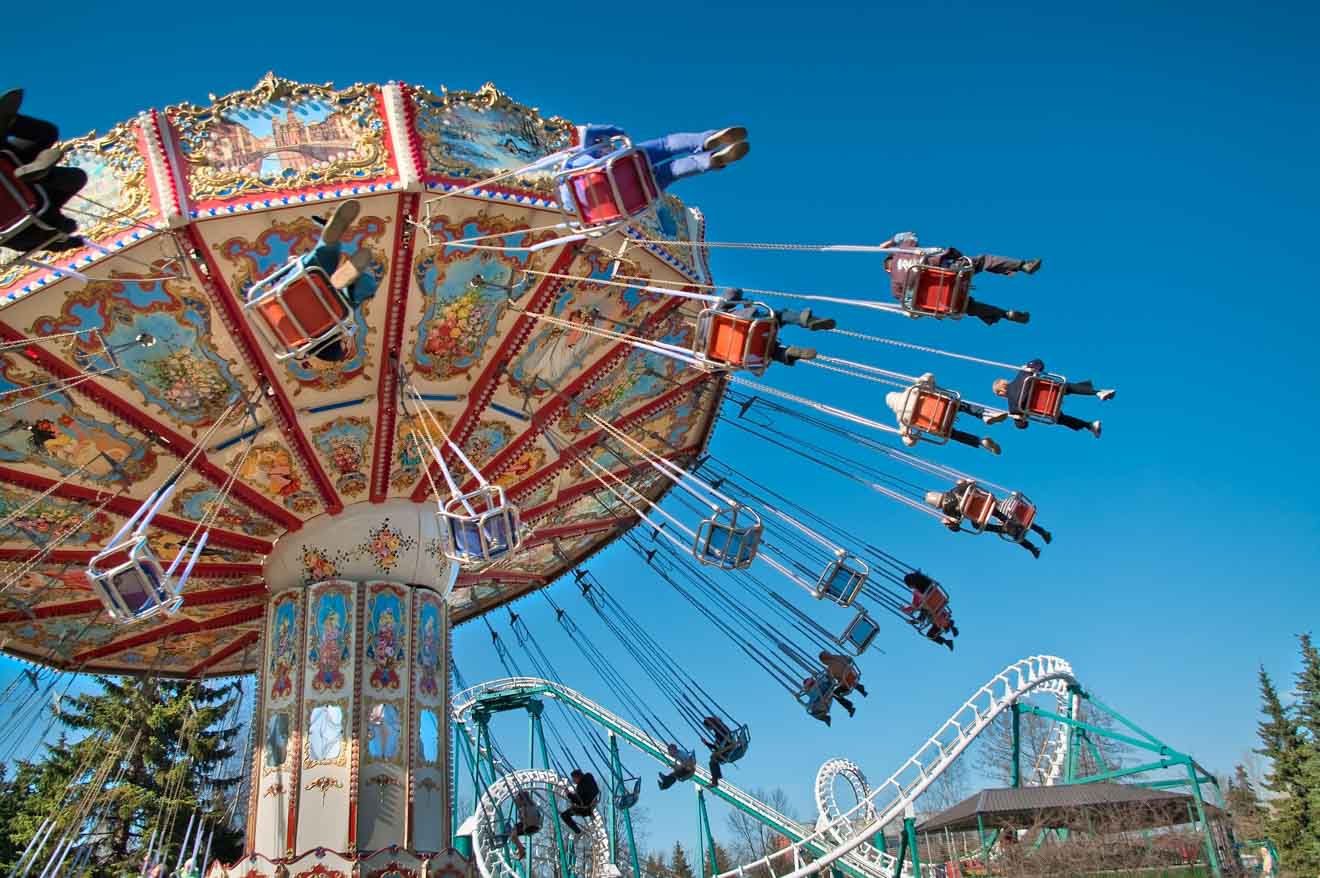 If you're searching for something that will keep the little ones entertained for hours, then the Aussie World Theme Park is the one for you. With over 30 rides and games on offer, this family-friendly theme park asks for a one-time entry fee for unlimited turns on the rides, so you won't need to worry about spending money once you're inside. There are no huge roller coasters or super fast rides on offer here, so it definitely panders towards a younger crowd.
PRICE: $38 for adults and children, under 3s go free.
3. Discover an underwater world at SeaLife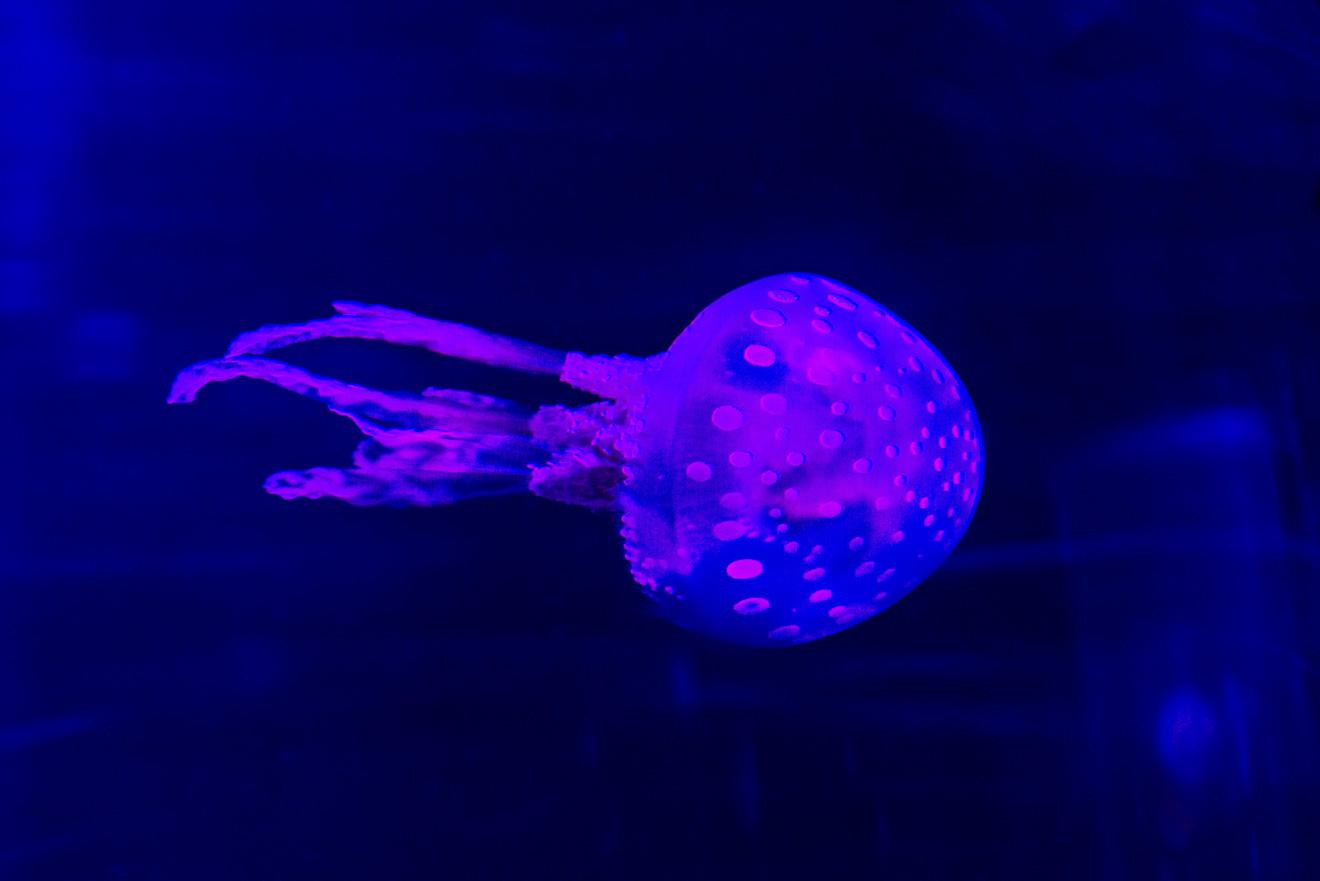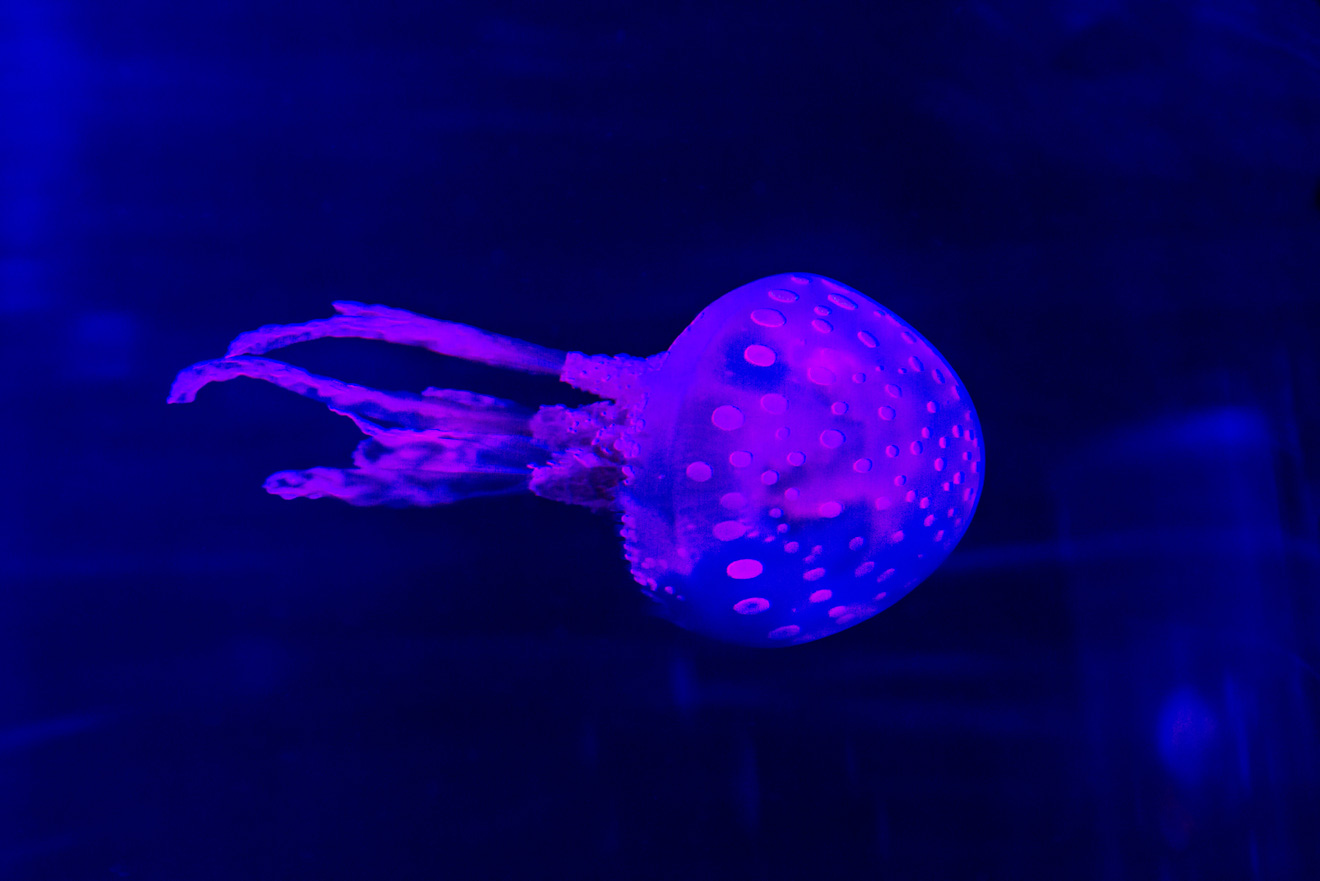 If you're travelling with little ones that are too small to swim in the sea, but curious about what lies beneath the water, consider a day at SEALIFE Sunshine Coast. This state-of-the-art attraction is filled with huge aquariums and glass walkways ready to amaze and inspire the kids! You can buy a normal entry ticket for $33, or push the boat out and opt for a family swimming experience with the resident seals!
PRICE: General entry to SEALIFE is $33, but if you want to swim with the seals, prices start from $129.
Useful Information about the Sunshine Coast
How to get thereto Sunshine coast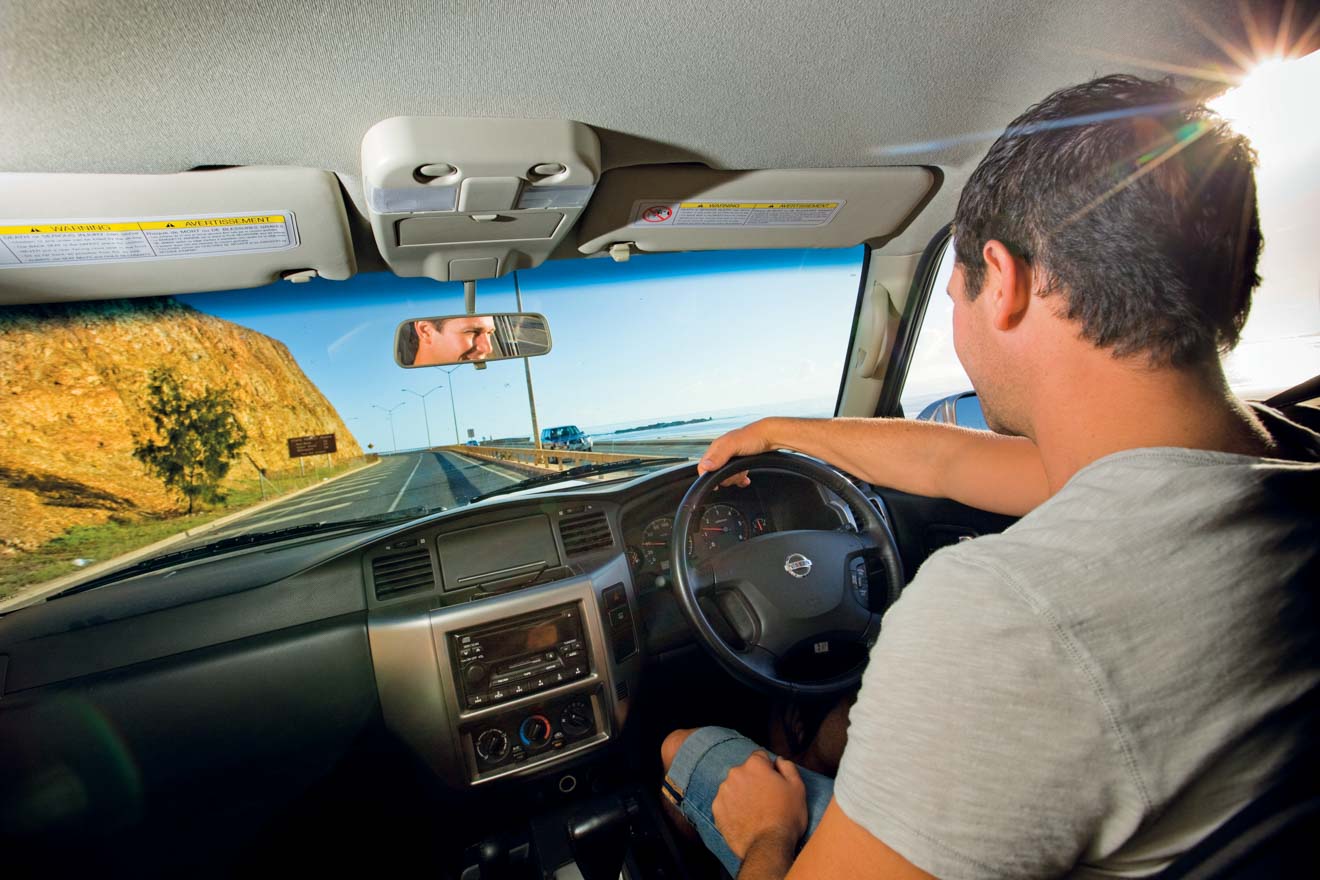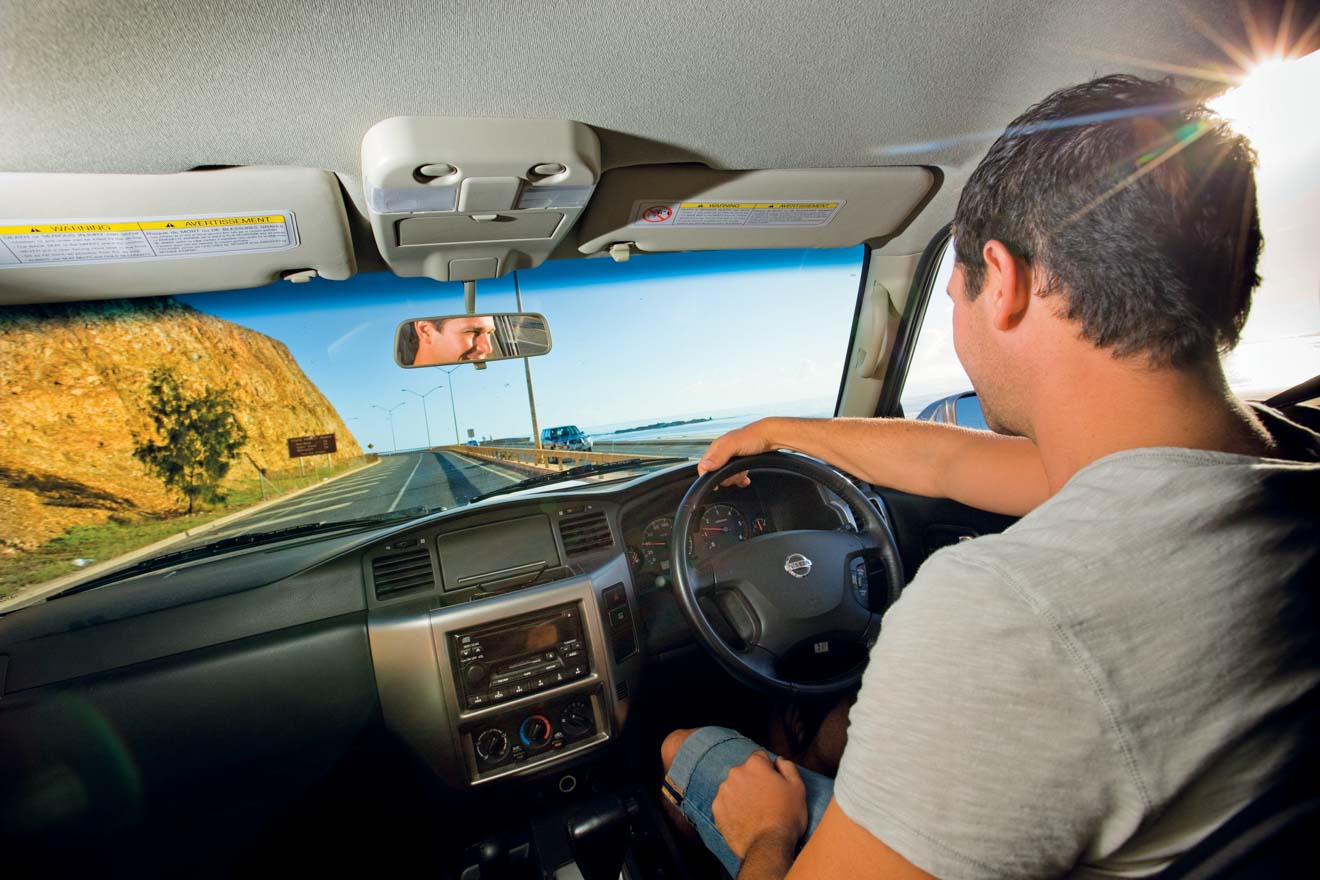 Getting to the Sunshine Coast to enjoy all of these attractions is a piece of cake. With Brisbane just an hour's drive away, it's easy to book a flight from any of Australia's major towns. From the airport, I'd recommend renting a car as it makes exploring the region that little bit easier!
Public transport is available but it's notoriously unreliable once you get out of the big towns!
Hotel recommendations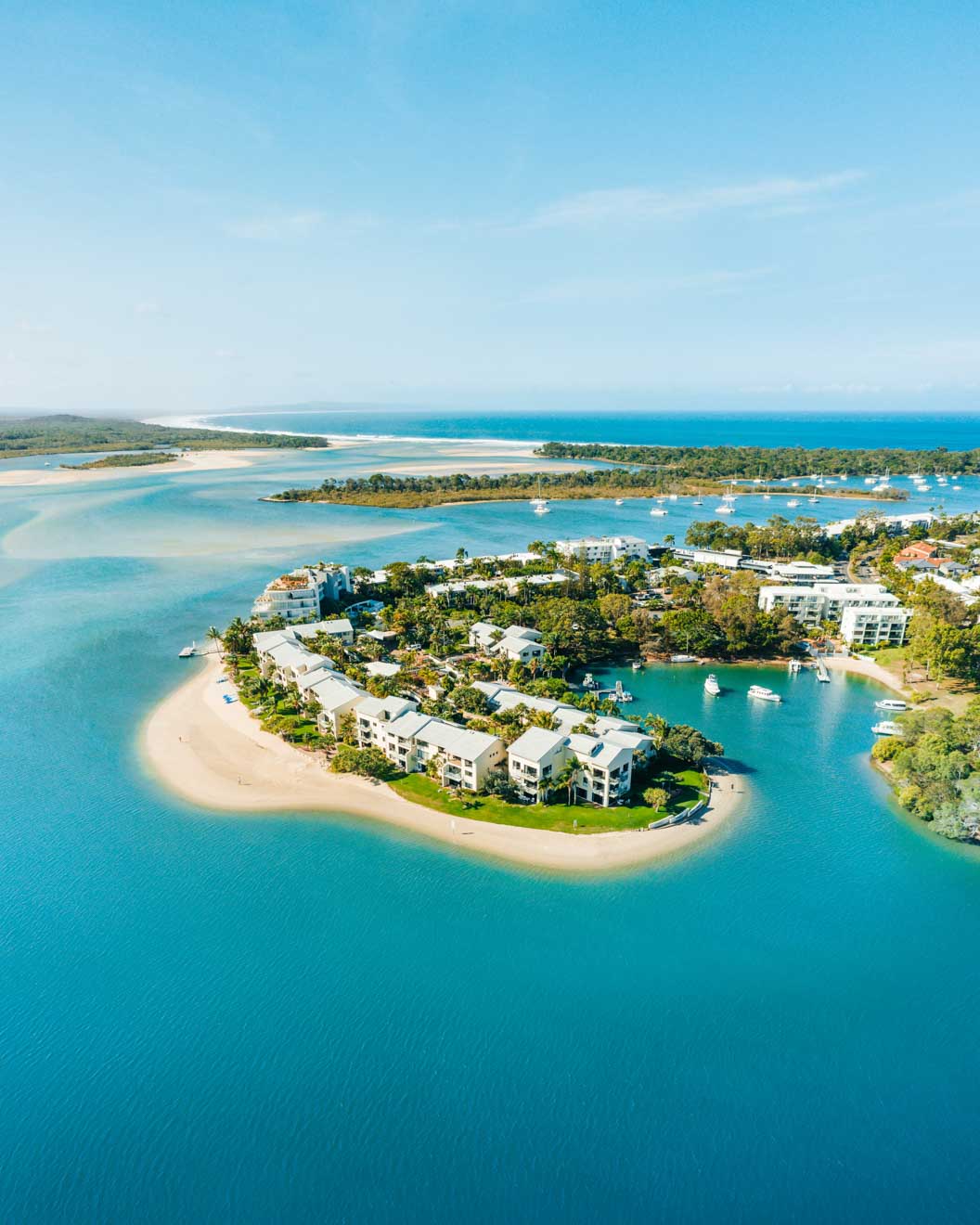 I've put together a list of hotels that have great reviews and suit a range of budgets. Take a look, if you'd like!
Luxury (250 AUD and up):
Offering guests luxury units overlooking the Maleny countryside, private sun terraces and spa baths, Top of the Hill is one of the best stays in the region. Second to this the high-end Oaks Sunshine Coast Seaforth Resort which sits just moments away from the beach, and comes complete with a gym room and outdoor swimming pool.
Middle (85 to 166 AUD):
Middle range options come in the form of Anchor Motel Noosa, whose central location, deluxe rooms and swimming pool spa have been impressing guests since it opened. Eden Rest is a little further inland, not far from Eumundi, and offers affordable double rooms with an outdoor pool and shared kitchen.
Budget (up to 85 AUD):
Budget accommodation doesn't have to mean poor facilities on the Sunshine Coast. Take places like Noosa Flashpackers, for example, that offers more of a boutique hotel feel than a hostel with stylishly designed open communal spaces. Another popular option is the Halse Lodge Guesthouse which offers affordable dorm rooms, and free surfboard hire for its guests!
Conclusion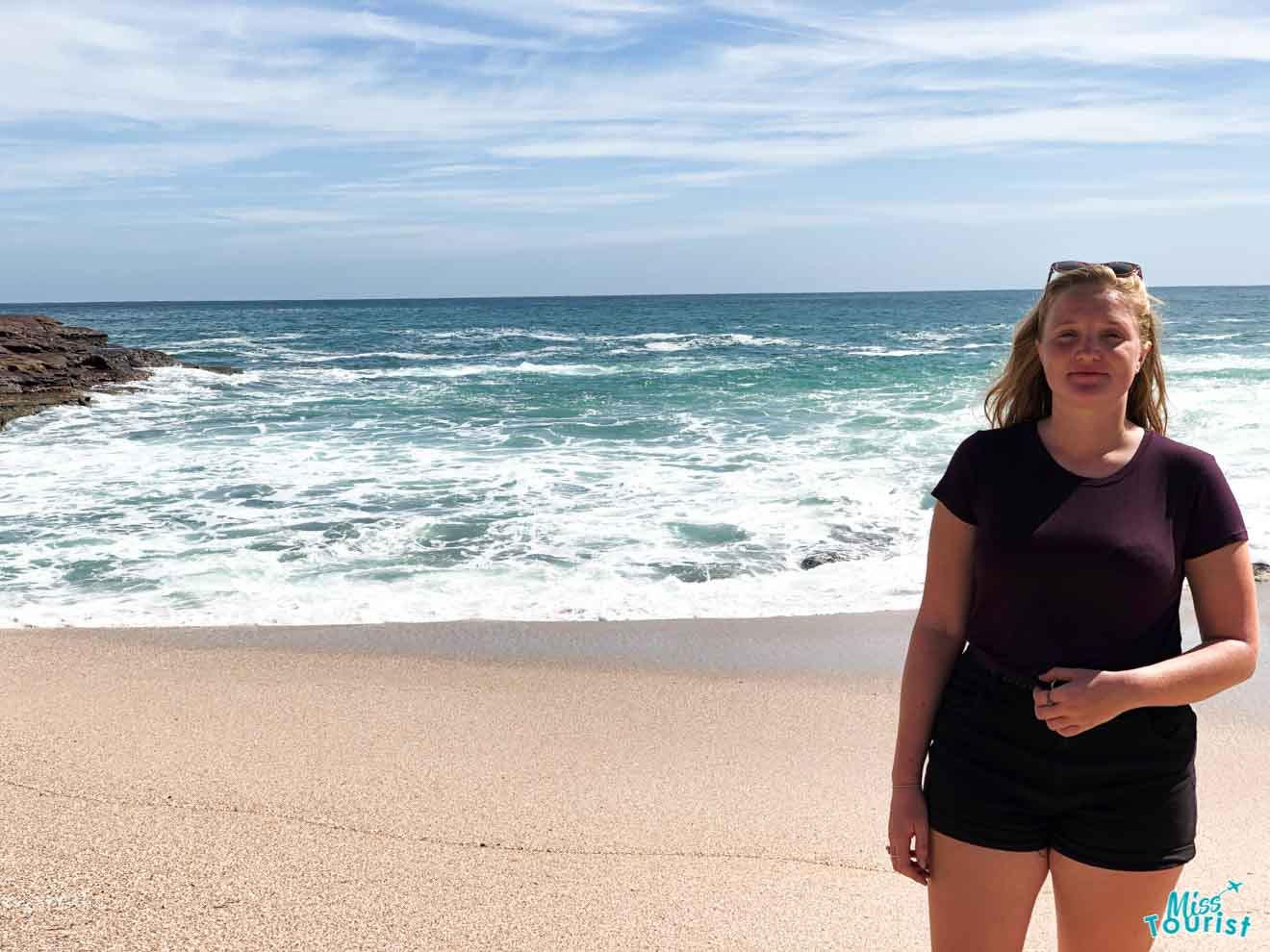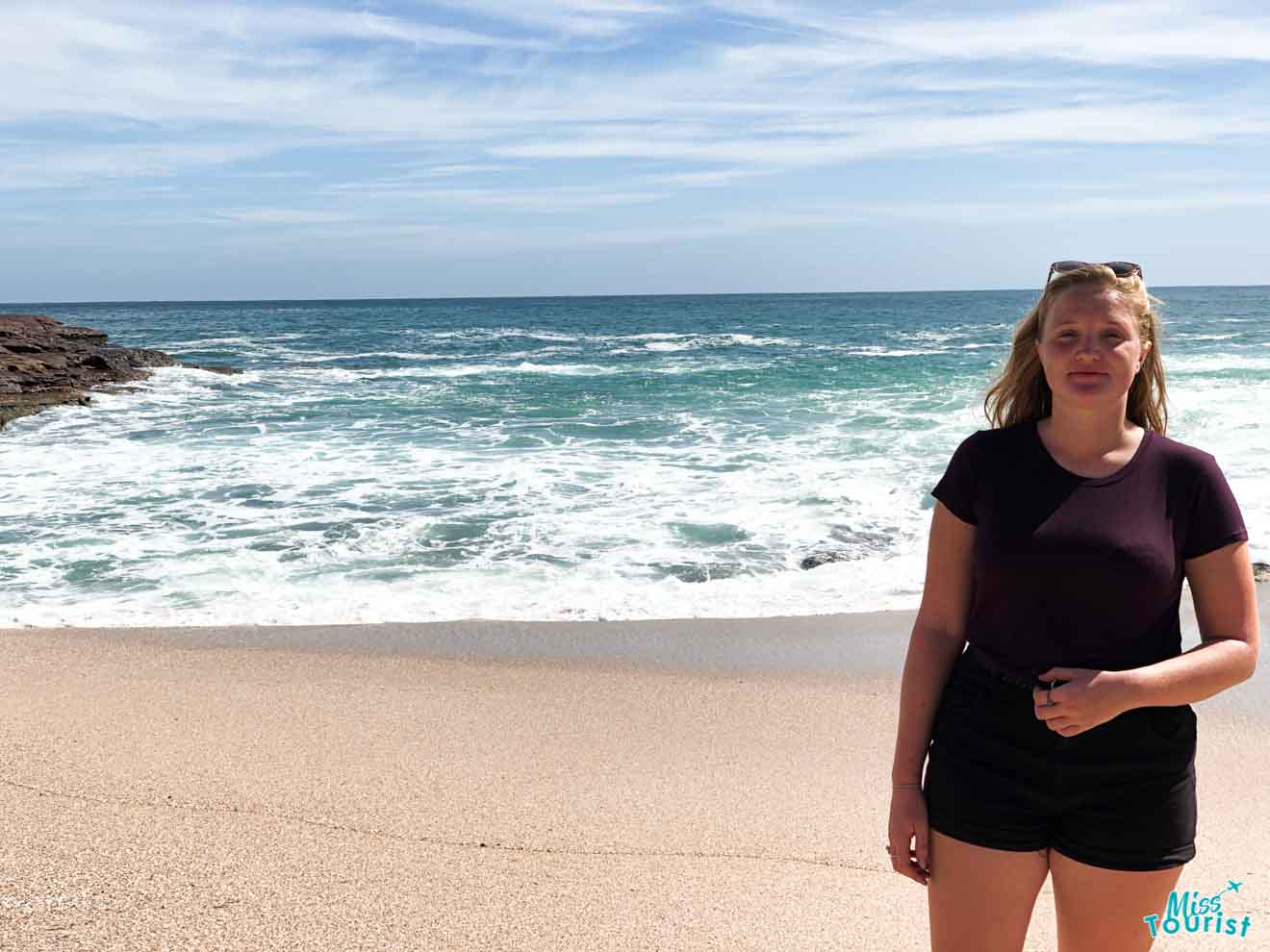 There's heaps of activities to keep you busy in this sunny part of Australia, but I tried to pick a selection of what I truly believe are THE best things to do along the Sunshine Coast. From adventure sports in the Coral Sea to tranquil coastal walks from Noosa, unique experiences in the zoo to swimming with whales, your memories made along this coast are sure to last a lifetime.
If you've still got any questions about what to do in this part of the world, don't forget to leave a comment below and I'll get back to you with any tips and advice. But, for now, enjoy planning your trip and have a great time!
Lily
---
Pin it for later!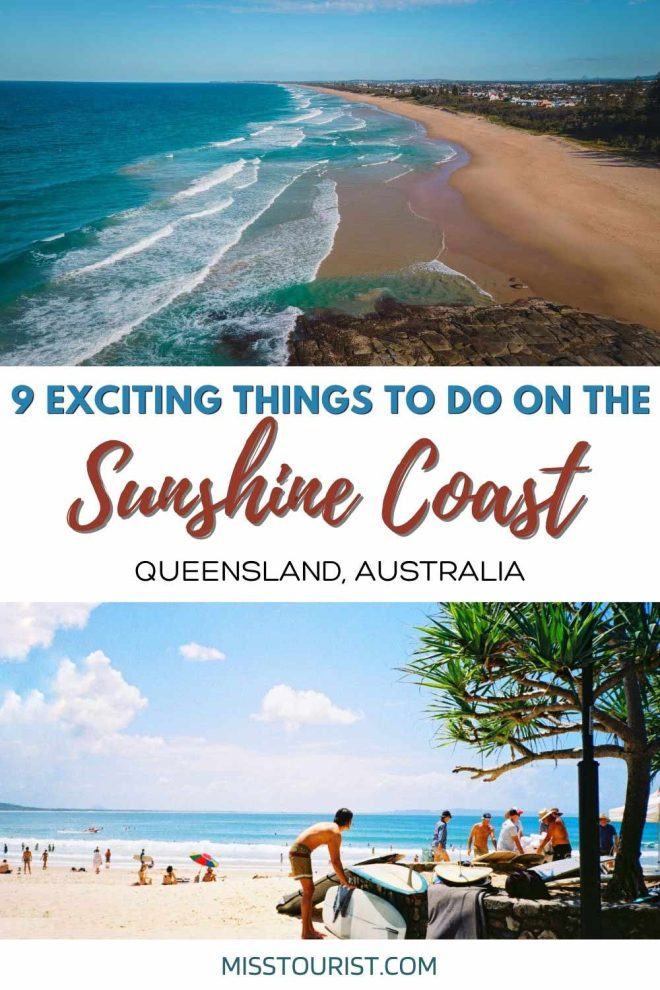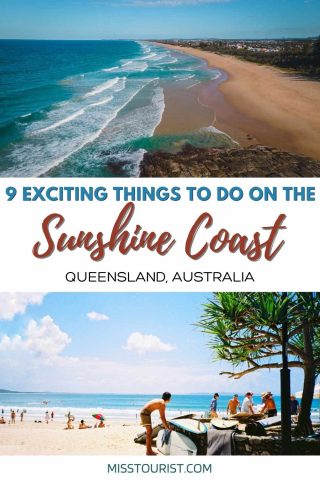 Pin it for later!