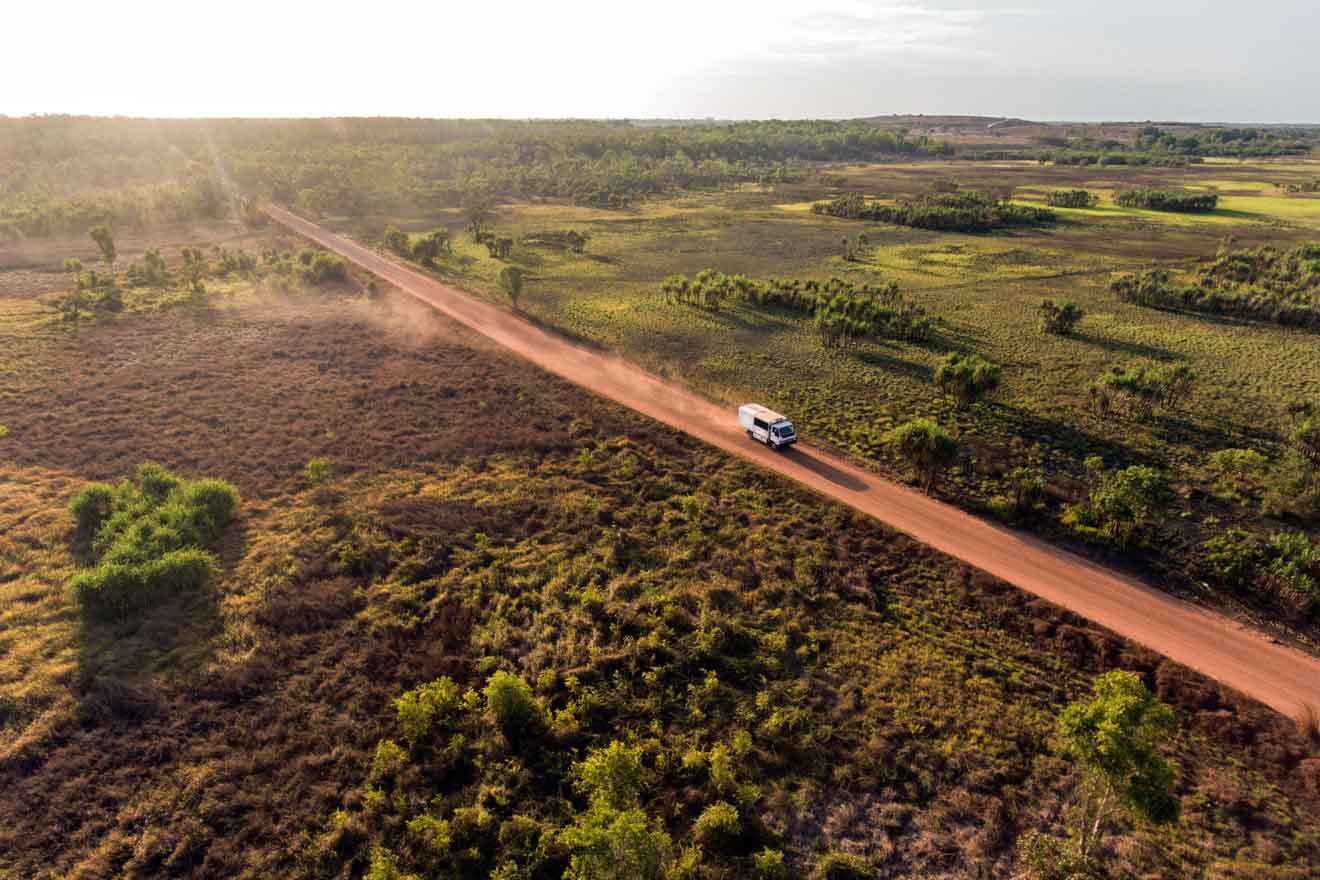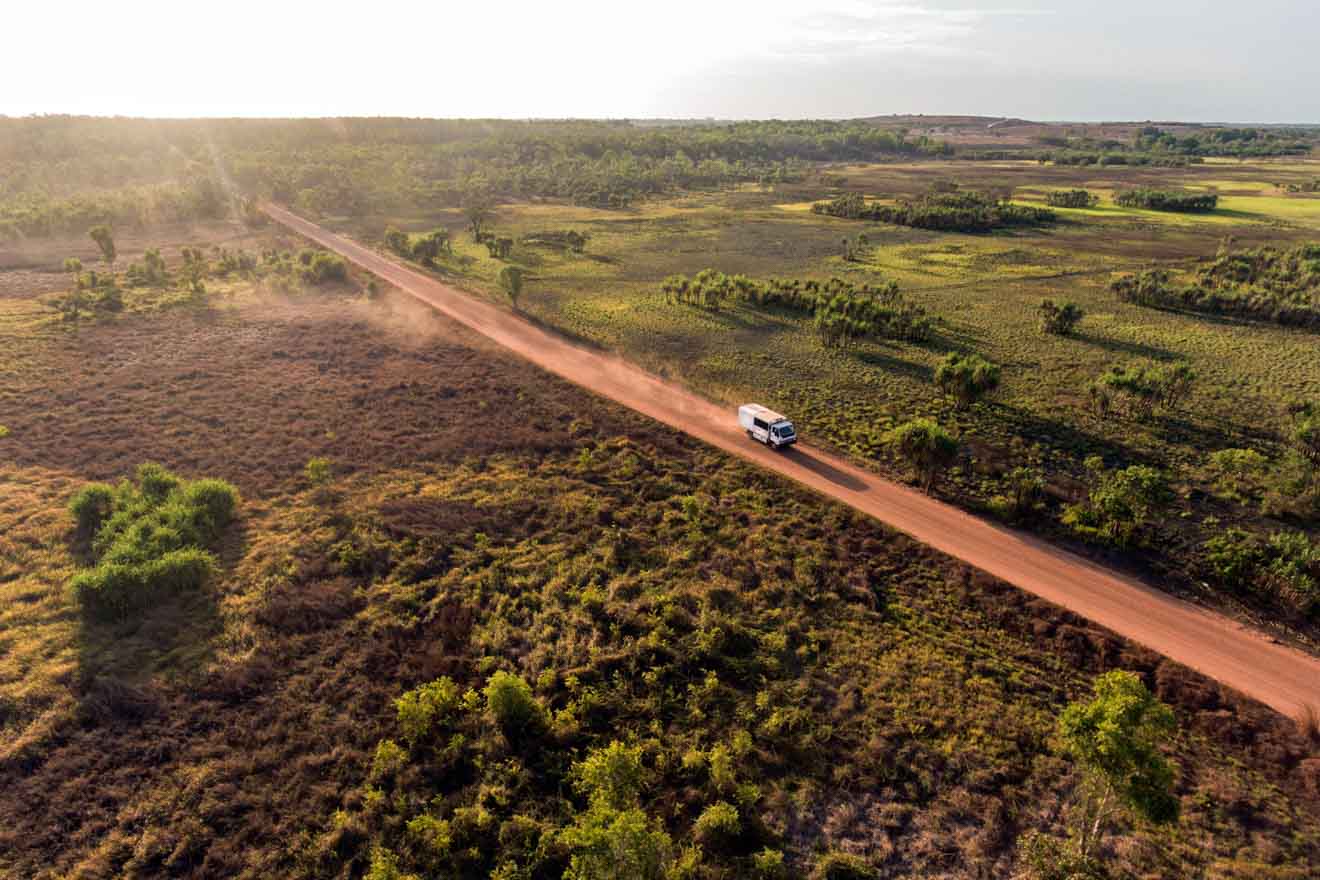 Once you've finished all the things to do in Darwin it's time to venture a little further afield and tackle some of the most incredible landscapes in Australia.
If you've been dreaming of swimming holes with cascading waterfalls, wanting to experience crocodiles in the wild and interested in learning about aboriginal rock art and culture along the way, you've come to the right place.
The top end of Australia is incredibly unique and jam-packed with amazing national parks and other must-visit destinations whilst touring Darwin.
Quite a large section of my family currently live in the city and my father also lived there for a number of years (he even has a Northern Territory Flag hanging in the garage). In this post, I am going to share with you my top day trips from Darwin, Australia and all the details you need to visit including costs, distance from the city, self driving and tours.
If you don't have a car, I highly recommend hiring a 4wd so you can travel in style and enjoy the best experiences in your days exploring Darwin.
Let's go outback!
1. Kakadu National Park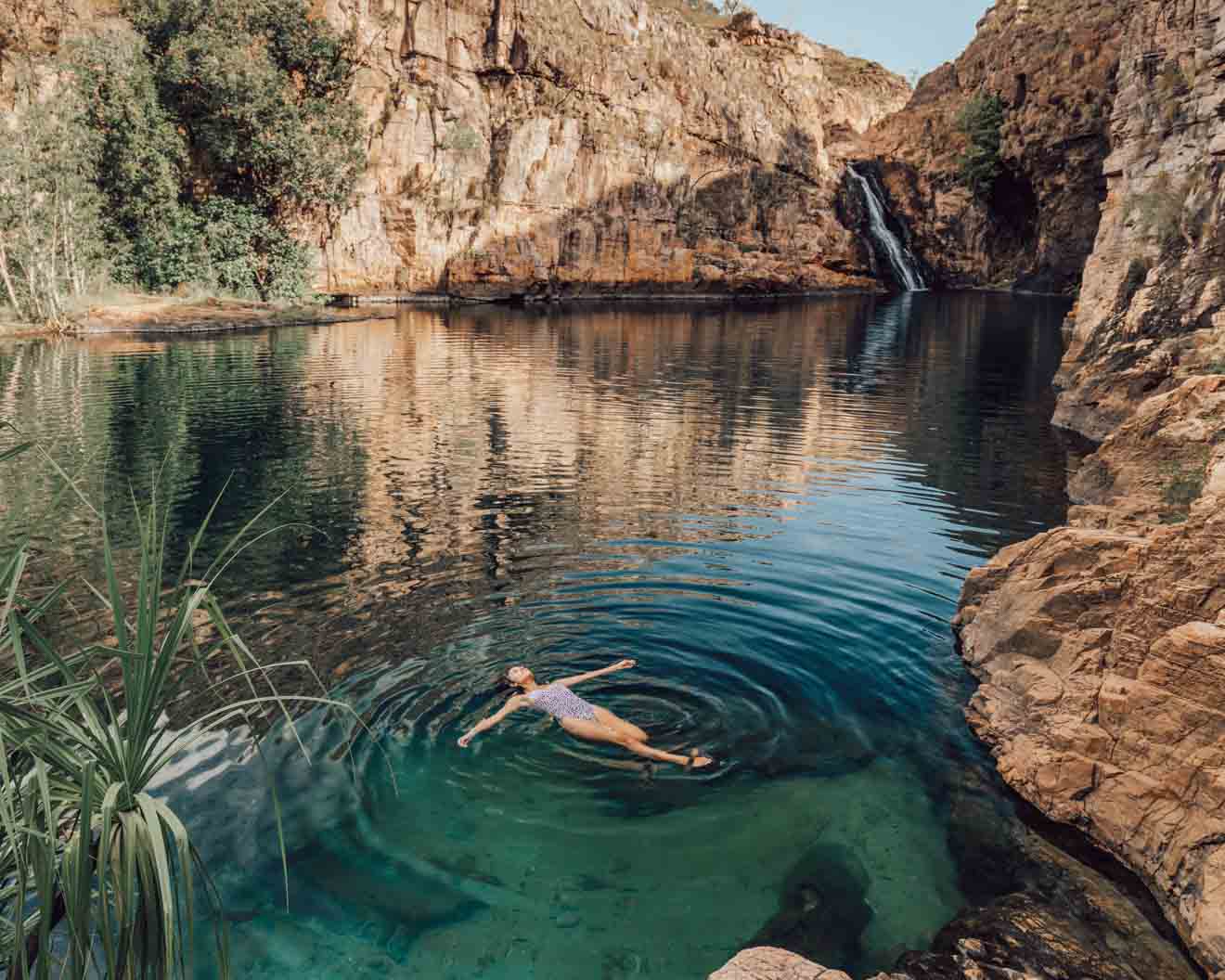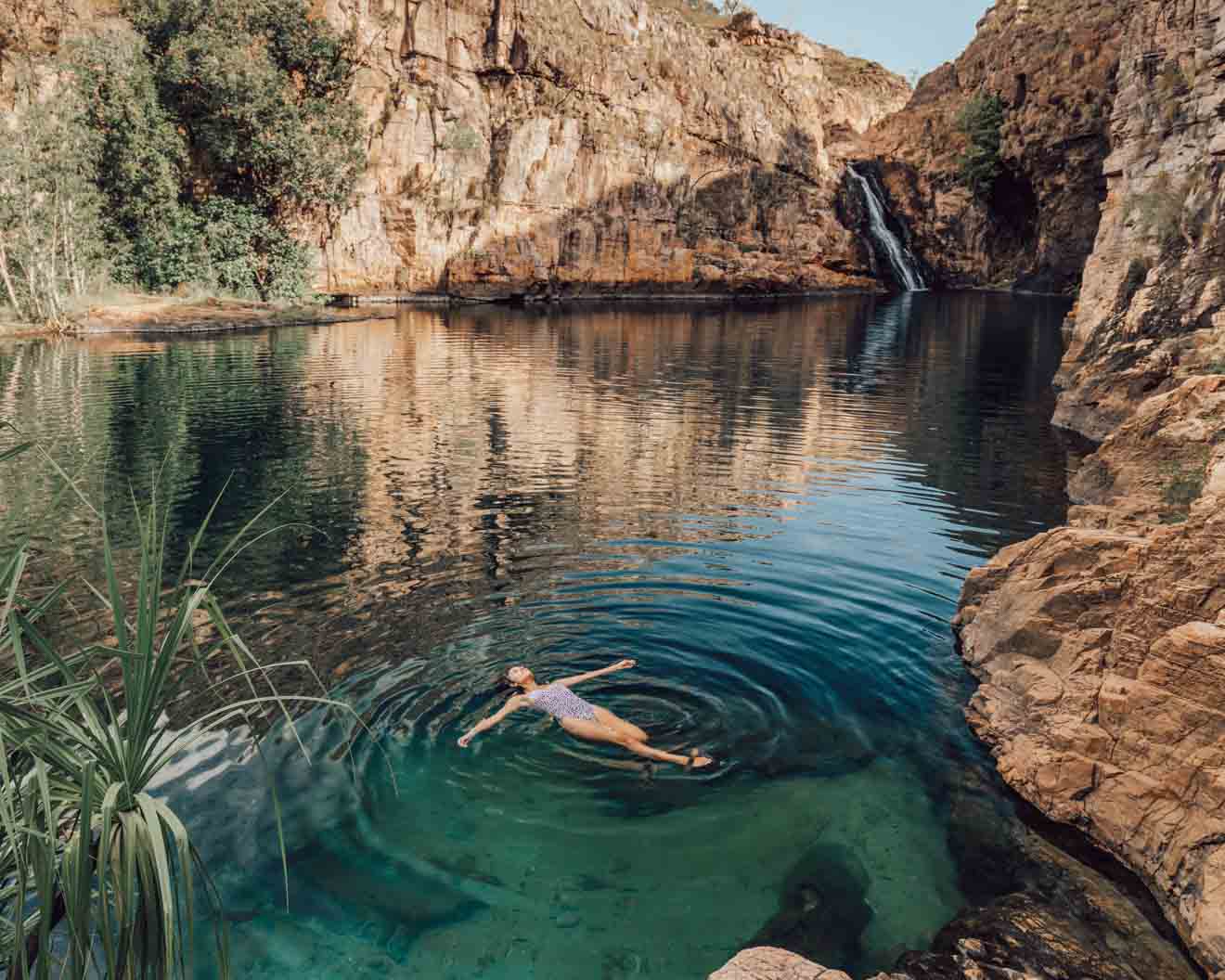 The first of our Darwin day tours is actually the largest national park in Australia!
Kakadu National Park covers 20,000 square kilometres and has more picturesque swimming holes and red rocks than you can even imagine.
After your drive from Darwin, cool off with a dip in JimJim Falls before continuing onto Mamukala Wetlands. Afterwards, make a stop at the Bowali visitor centre to get the latest details on park conditions. There is also a great fine aboriginal art gallery here and a couple of cafes.
After lunch head to the Ubirr aboriginal rock art sites the drop by Cahills Crossing, the only entrance to Arnhem land. This section of the road lies under a fast-flowing river and only experienced drivers are able to cross the crocodile-infested river, making it quite the spectacle to watch safely from the banks.
Next, drop by the Warradjan Aboriginal cultural centre to see the extensive exhibit about indigenous culture in Australia and try to catch a live workshop but leave time for a Yellow Water Sunset Cruise.
This loop through Kakadu National Park is 696km and takes 7.5 hours of driving alone. You may want to choose your favourite stops from my list and take more time to enjoy each one before returning to Darwin for the night.
TIP: If you're staying in Kakadu National Park, don't miss the beautiful cascading Twin Falls and taking a dip in Gunlom Pool a little further south. Check out our post dedicated to Kakadu for all the information.
DISTANCE: 151 km, 1hr 40 mins drive, one way
TOURS: Although I recommend a self-drive if you have the option, if you prefer not to drive or are limited on time, jump on board a guided tour for the highlights from $287 per person.

ACCOMMODATION: As there is so much to do inside this incredible Northern Territory National Park, I highly recommend spending a few nights in the Kakadu National Park area if you have extra time. Head to Bumurru Plains for ultimate luxury or try Cooinda Lodge for a more middle-priced option. If you're on a budget, pick one of the multiple campgrounds for the night.
PRICE: Entrance fees apply, Adults (16y+) $40, Children, $20, Family (2 adults, 2 children), $100
2. Mary River Wetlands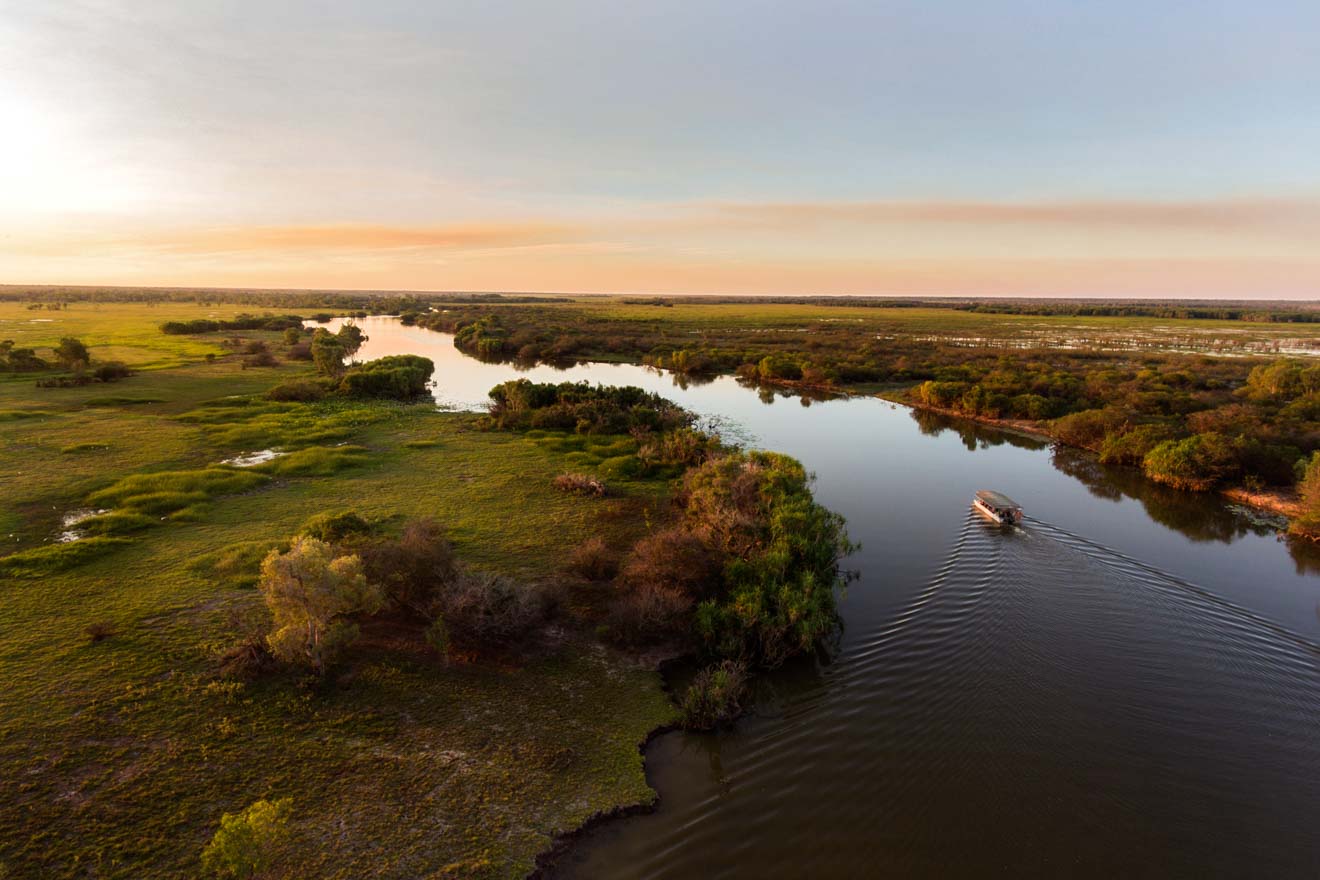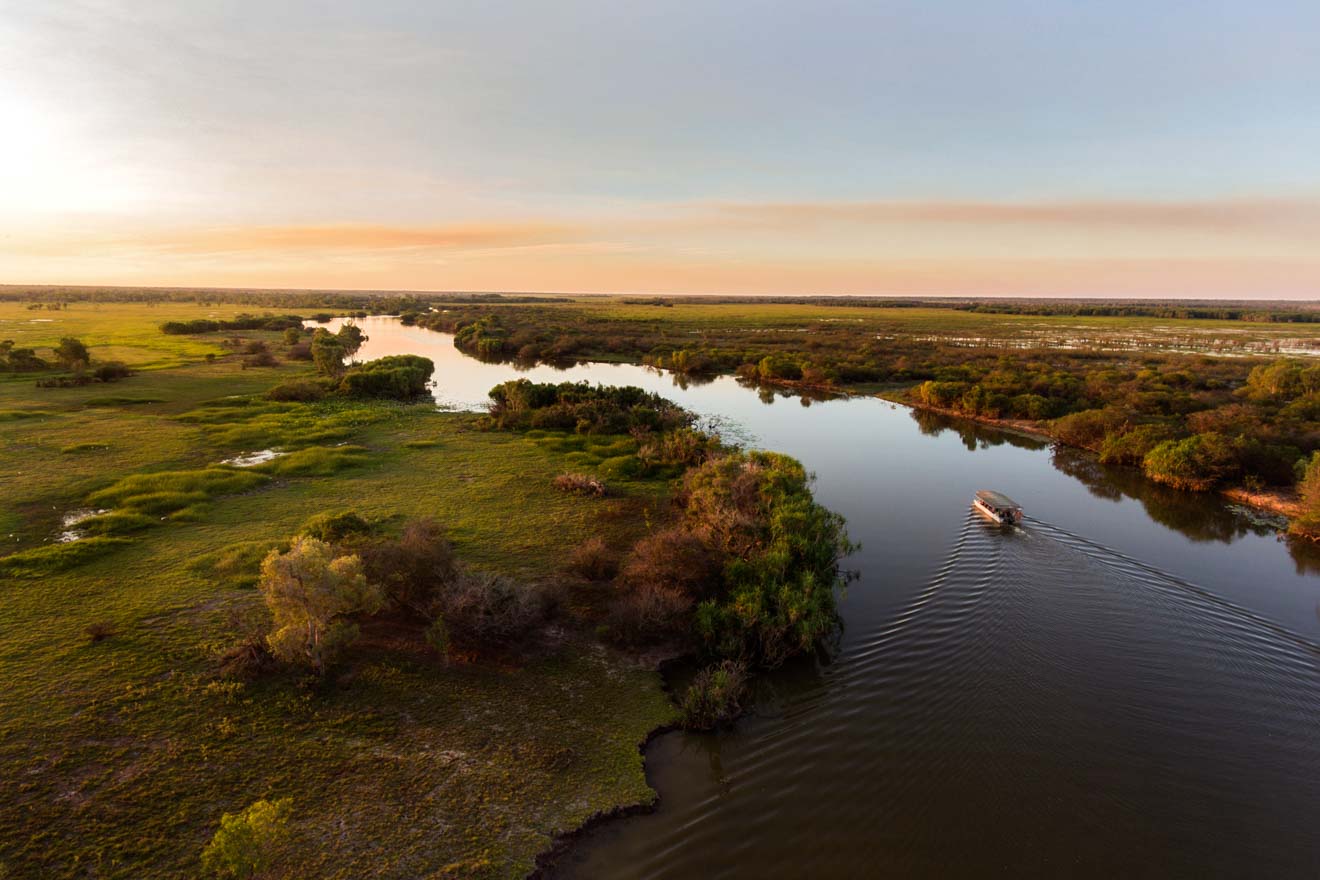 Located just opposite Kakadu, Mary River is a National Park in its own right and is a must-visit for anyone wanting to spot the local wildlife of Northern Australia in its natural habitat.
Alongside fishing for barramundi, the main attraction at Mary River is to take a Wetland cruise where the Adelaide River meets the Arnhem highway. You will see the famous jumping crocodiles who surge out of the water right next to your boat to capture bait dangled by your guides. Sunset is the best time to take the cruise as this is when the animals are most active. Alongside the crocodiles, you will see other Northern Territory locals like birds, wallabies and buffalo as the sun sets above the flood plains.
DISTANCE: 157 km, 1 hr 45 mins drive, one way
TOURS: If you don't have a car, I recommend joining a tour for $160 per person to effortlessly experience the national park.
PRICE: Cruise, $75 per person
3. Tiwi Islands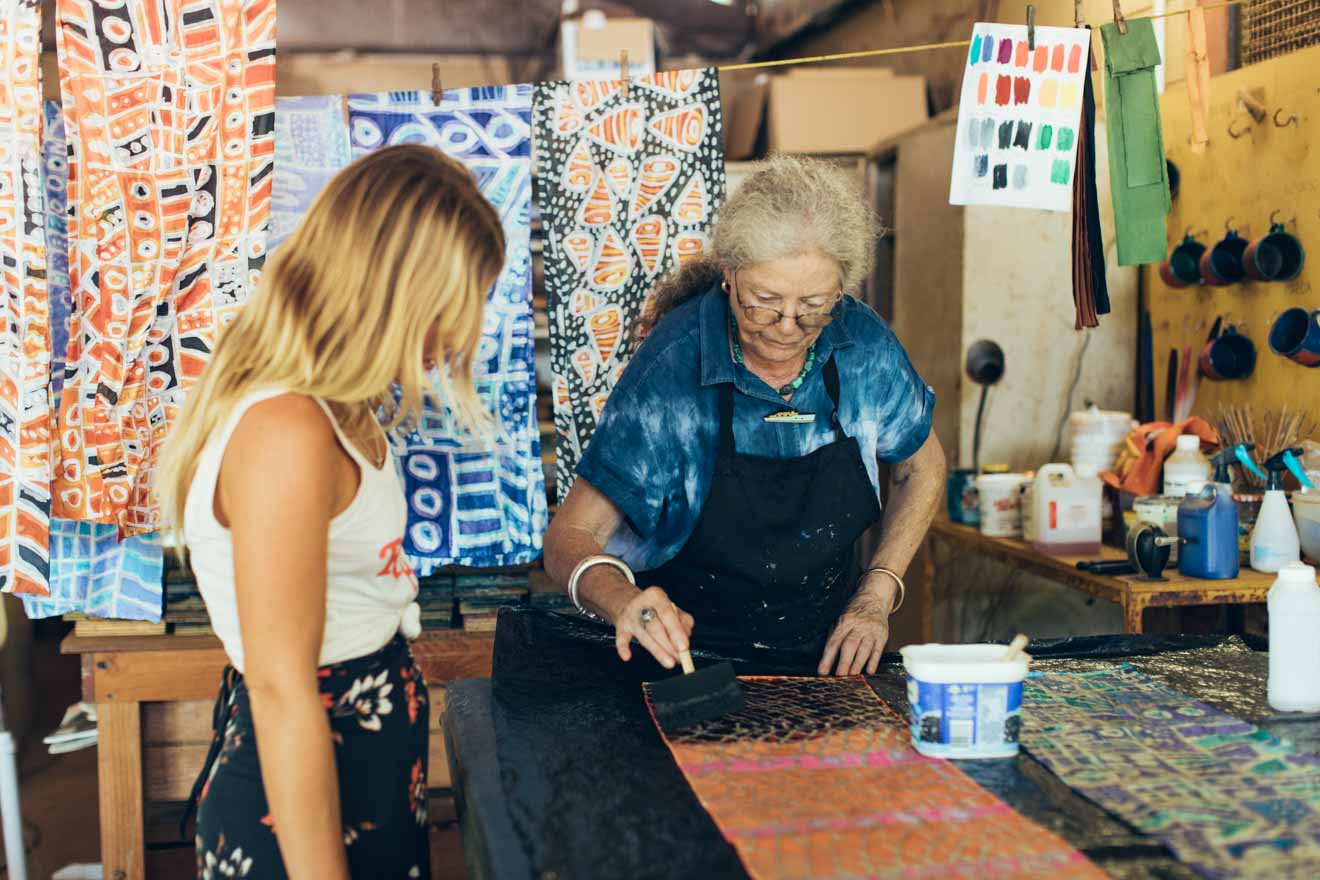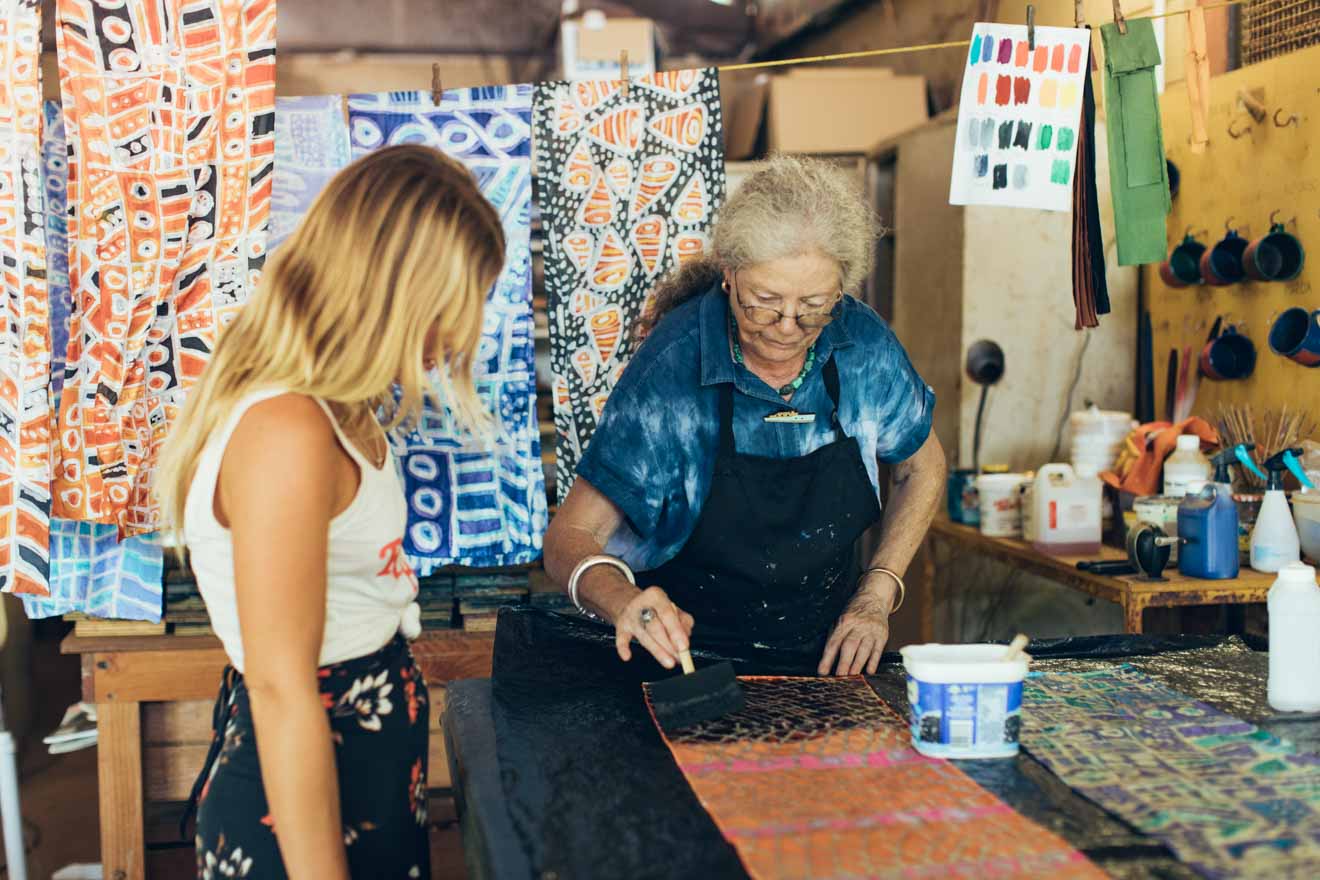 Located just north of Darwin, there are 11 Tiwi Islands. 2 of them were originally inhabited by a group of indigenous Australians called the Tiwi people. As aboriginal people have been living here for over 40,000 years the land holds incredible significance and is the perfect place to learn about aboriginal heritage and culture in the Northern Territory.
The Tiwi Islands are reached by a 2.5-hour passenger ferry where you will arrive on Bathurst Island. The locals here are known for their friendliness and love to share their culture with visitors. Spend your time browsing art centres to discover artists whose works are displayed all around the world. Enjoy the colourfully painted buildings and textiles, visit the white wooden church and participate in a smoking ceremony or ladies morning tea where you can learn to weave with the female elders.
Your ferry ticket includes a handy map which will help you make sure you don't miss a thing however in order to truly appreciate the aboriginal culture here I highly recommend taking a guided tour of the island for $287. Throughout the trip you will listen to Dreamtime stories and be guided by a local who will let you in on all the island's secrets.
DISTANCE: 80km, 2.5 hours via Ferry, one way
PRICE: Ferry, $120 return per person.
4. Litchfield National Park and Adelaide River Cruise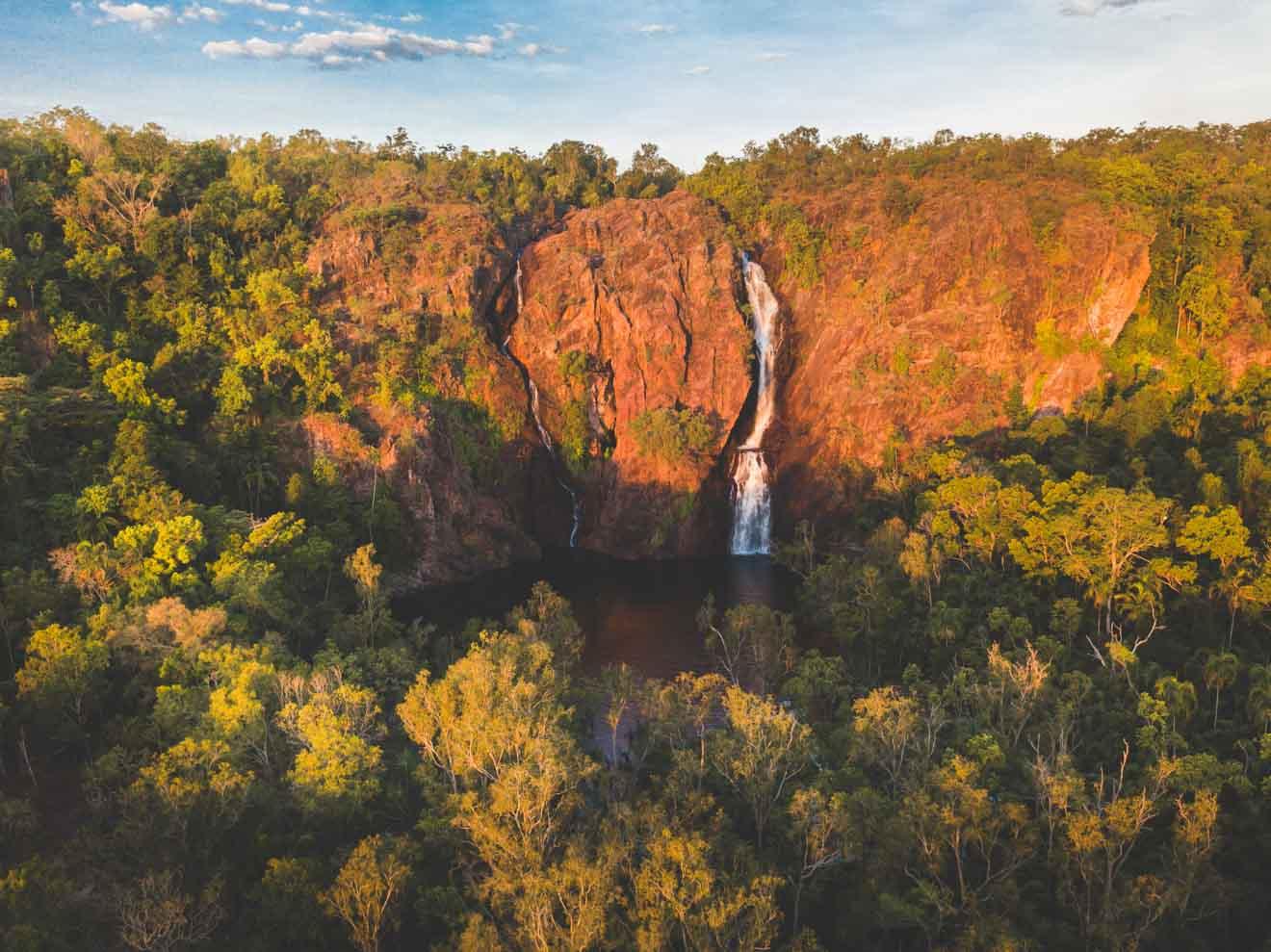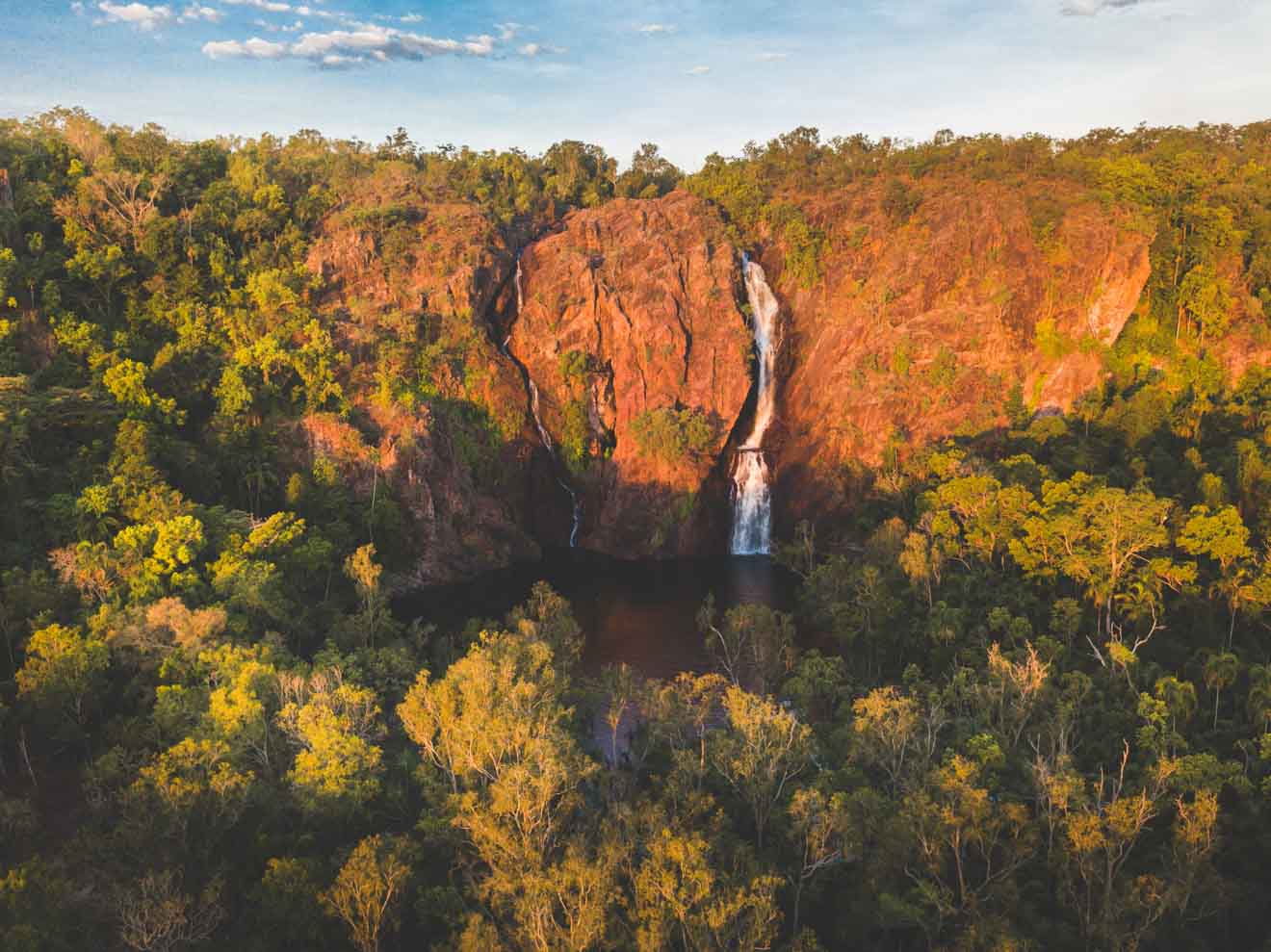 Litchfield National Park is another popular spot for Darwin locals and is the best spot to be on a hot day in Australia. Not only does it have an abundance of incredible cascading waterfalls and waterholes perfect for a dip, but the waters are also surrounded by cool vine forests.
For the best panoramic views over the whole of Litchfield national park head to Florence Falls. After taking in the view from the lookout, continue following the path down to the base of Florence Falls for a refreshing dip in its plunge pool.
Another must-visit in Litchfield National Park is the hundreds of magnetic termite mounds which stand up to 2 metres tall!
Despite the fact that when you think of termites you usually think of hated pests, these termites are actually some of the smartest of their species. Their mounts point north-south and are designed to regulate air and create the perfect climate for themselves.
For those with a sense of adventure and a 4wd, I highly recommend venturing deep into the national park to discover the sandstone pillars of the lost city. After thousands of years of erosion, these rocks have been whittled away into tunnels, domes and alleyways resembling the ruins of a man-made town.
If you haven't already experienced crocs on the Adelaide River, as this is the closest spot to the city, make sure to jump on a boat in the afternoon for this quintessential Northern Territory experience. Pathfinder cruise runs great crocodile jumping tours on the Adelaide River for adults, $50, kids, $35.
DISTANCE: 116 km, 1 hr 20 mins drive, one way
TOURS: If you prefer a guide, join a Litchfield National Park day tour which includes an Adelaide River cruise for $176.
5. Katherine Gorge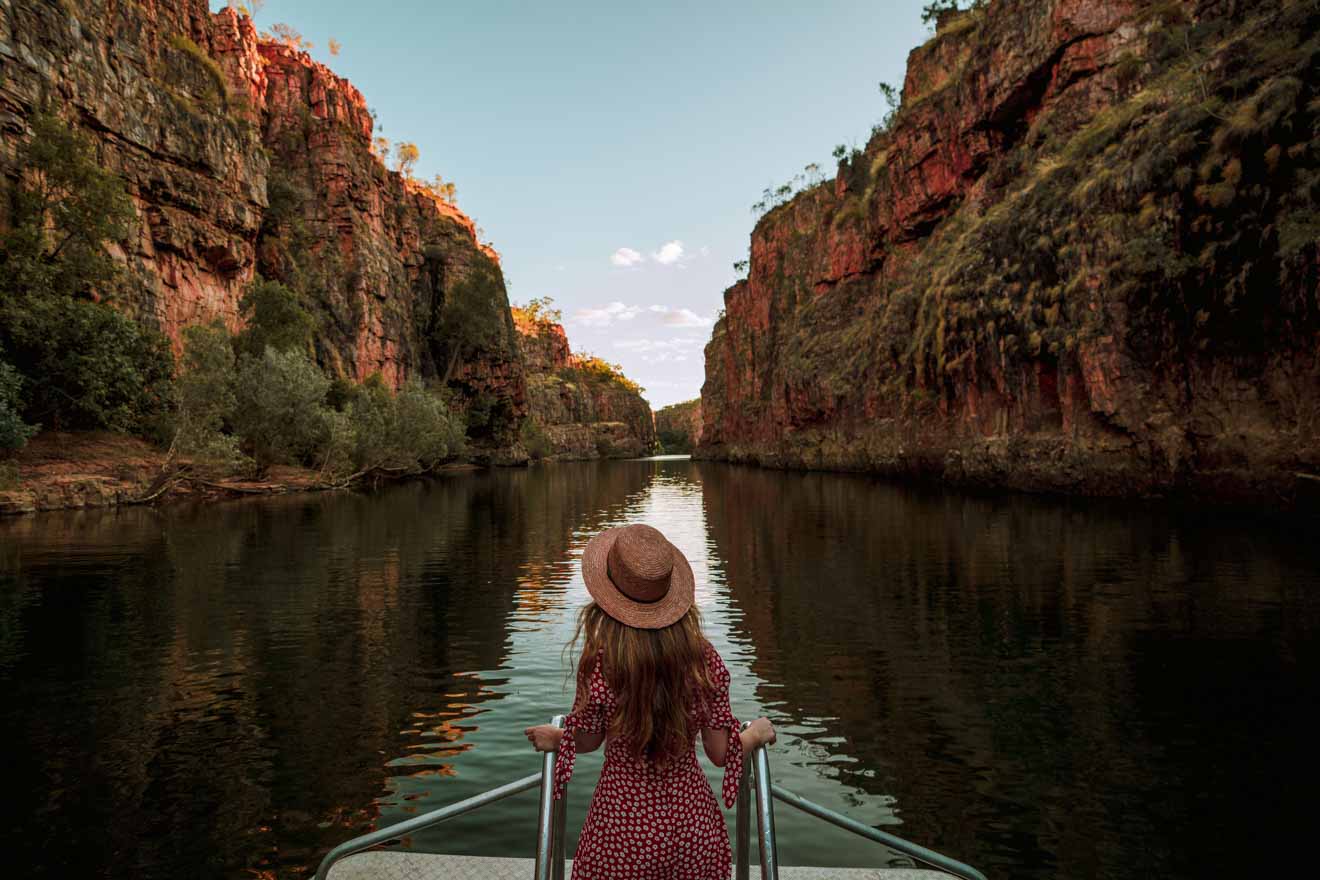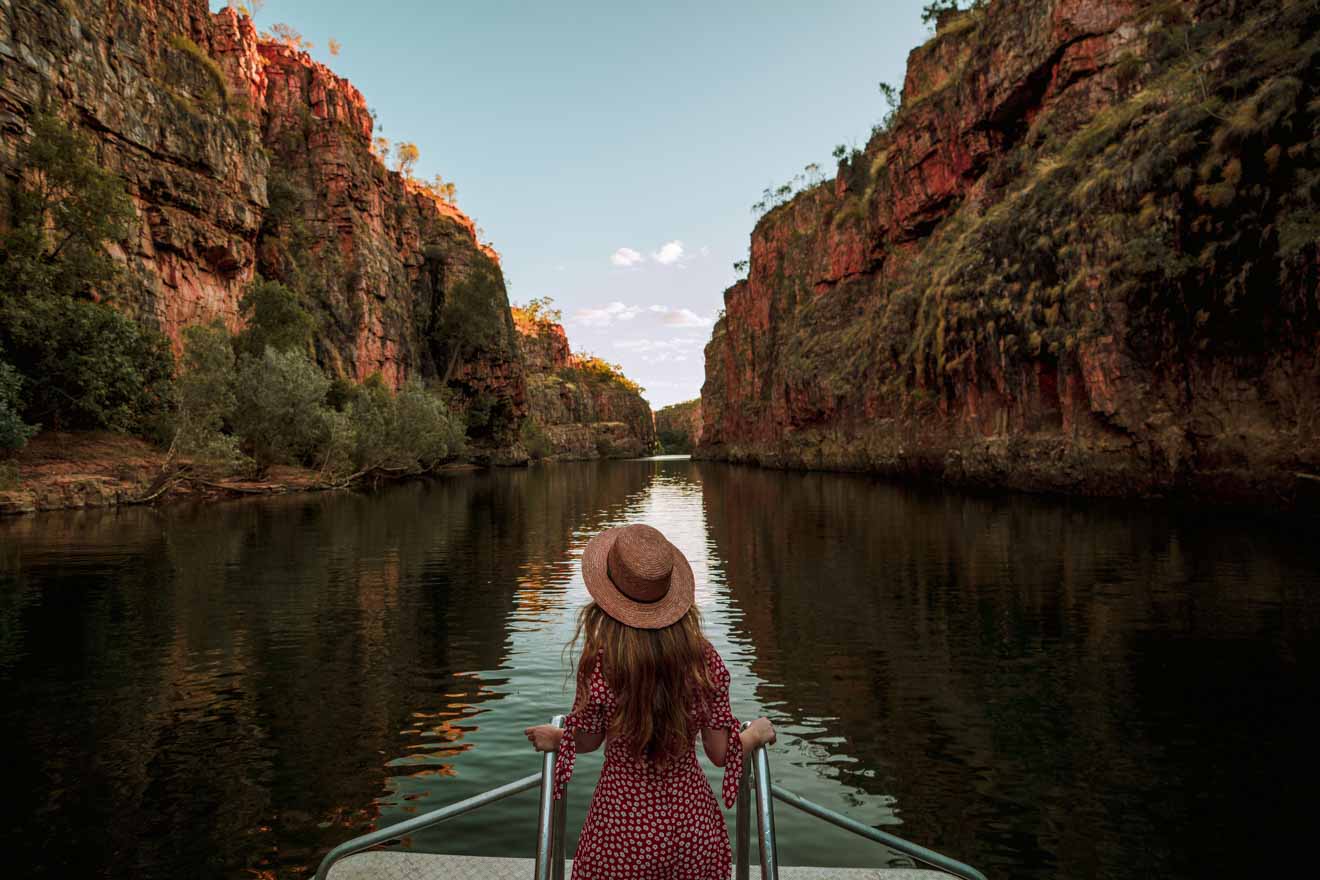 Although Nitmiluk/Katherine Gorge deserves multiple days, if you're short on time it can be visited as a full day trip. Nitmiluk National Park is famous in Australia for its ancient rock art, sandstone cliffs and mostly, the 13 huge gorges which have been naturally carved out over time.
Cool off after your drive with a swim in Edith Falls. If you have a little longer, try the Windolf Walk before jumping on a boat.
By far the best way to see the gorge is to take one of the famous cruises up the river. I recommend the 3.5 hour sunset dinner cruise to see the gorge at its finest as the sun lights up the sandstone cliffs in brilliant colours as it sets.
DISTANCE: 345 km, 3.5 hrs drive, one way
TOURS: The best way to visit Katherine Gorge when short on time is to join a guided trip which will maximise both your time and knowledge of the area.

ACCOMMODATION: If you have time to spend a few days here try Cicada Lodge for a luxury stay, alternatively, Shady Lane Tourist Park is a great middle priced or Pine Tree Motel is perfect for those on a budget.
Conclusion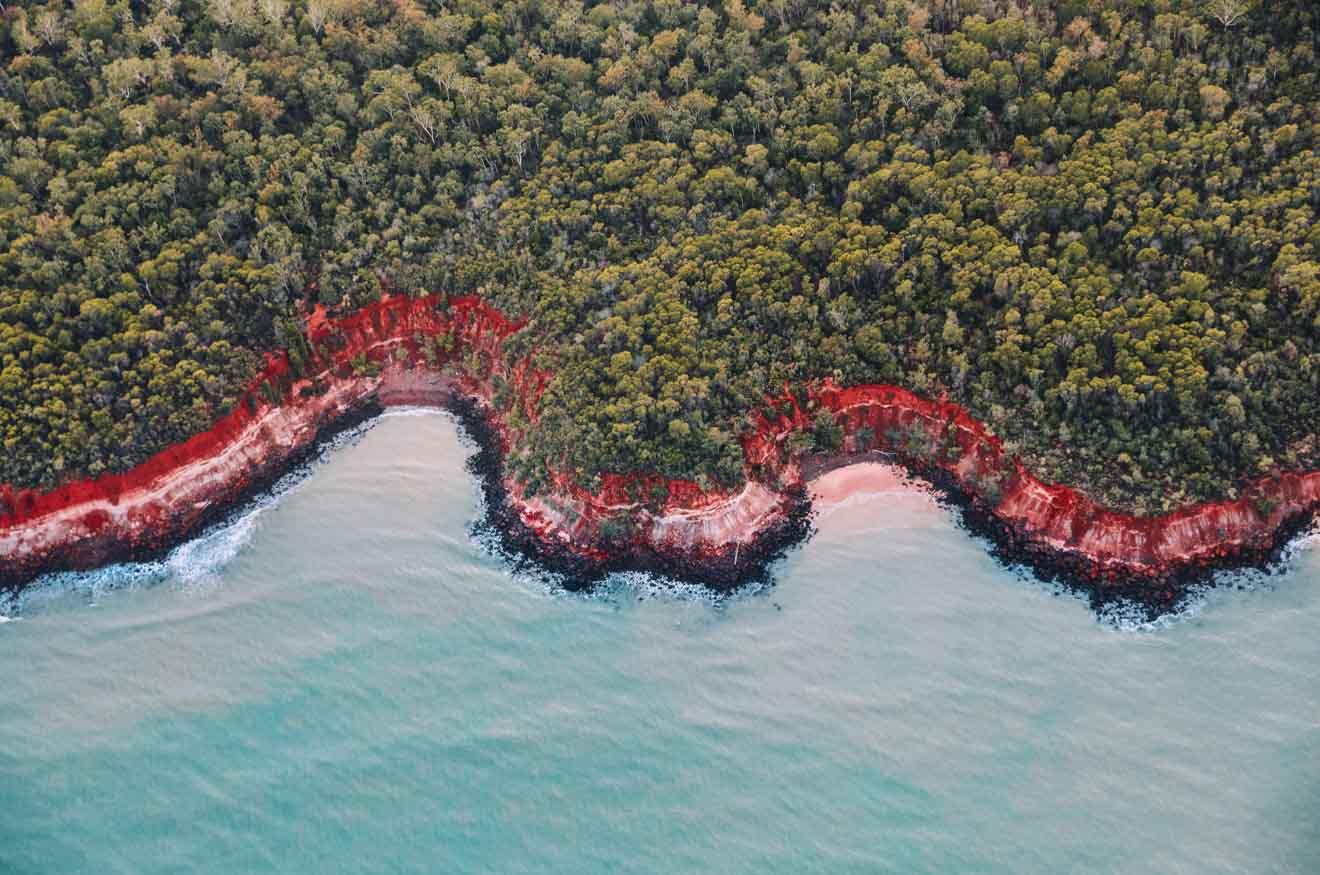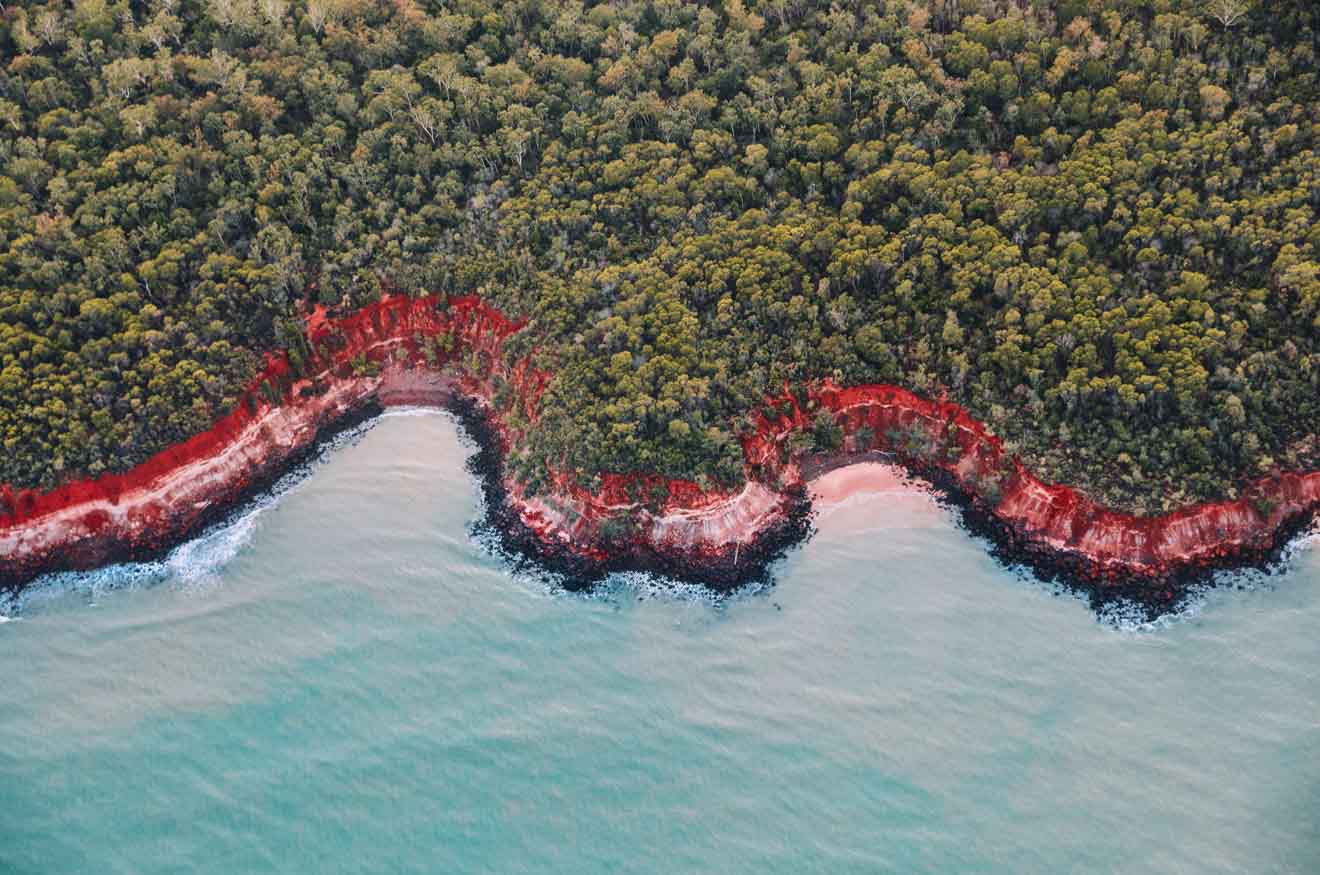 Wow, you see what I mean when I say that Darwin and its surroundings are 100% worth the visit? These are just my preferences for the best of the best day trips and Darwin tours, if you don't have time for them all, try combining a couple of the closer options into one, but make sure you still allow yourself enough time to fully explore all the different places.
If you're planning a Darwin to Alice Springs Road Trip why not hit up some of these spots on the way? There is a complete itinerary including some authentic outback towns to stop in.
Please leave a comment if you have any questions about Darwin and its surroundings or let me know which is your favourite!

Happy Holiday,
Kate
---
Pin it for later!
Pin it for later!