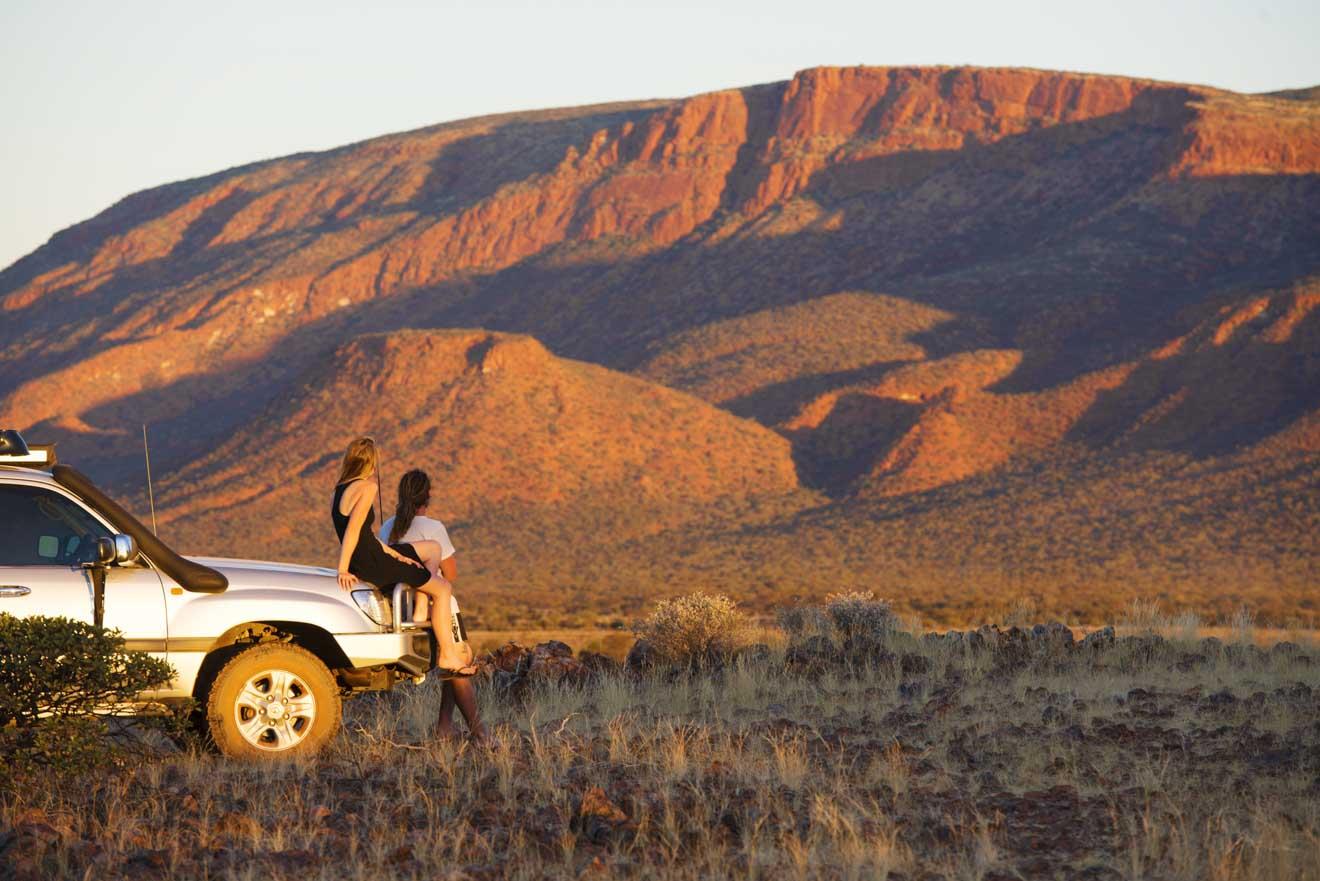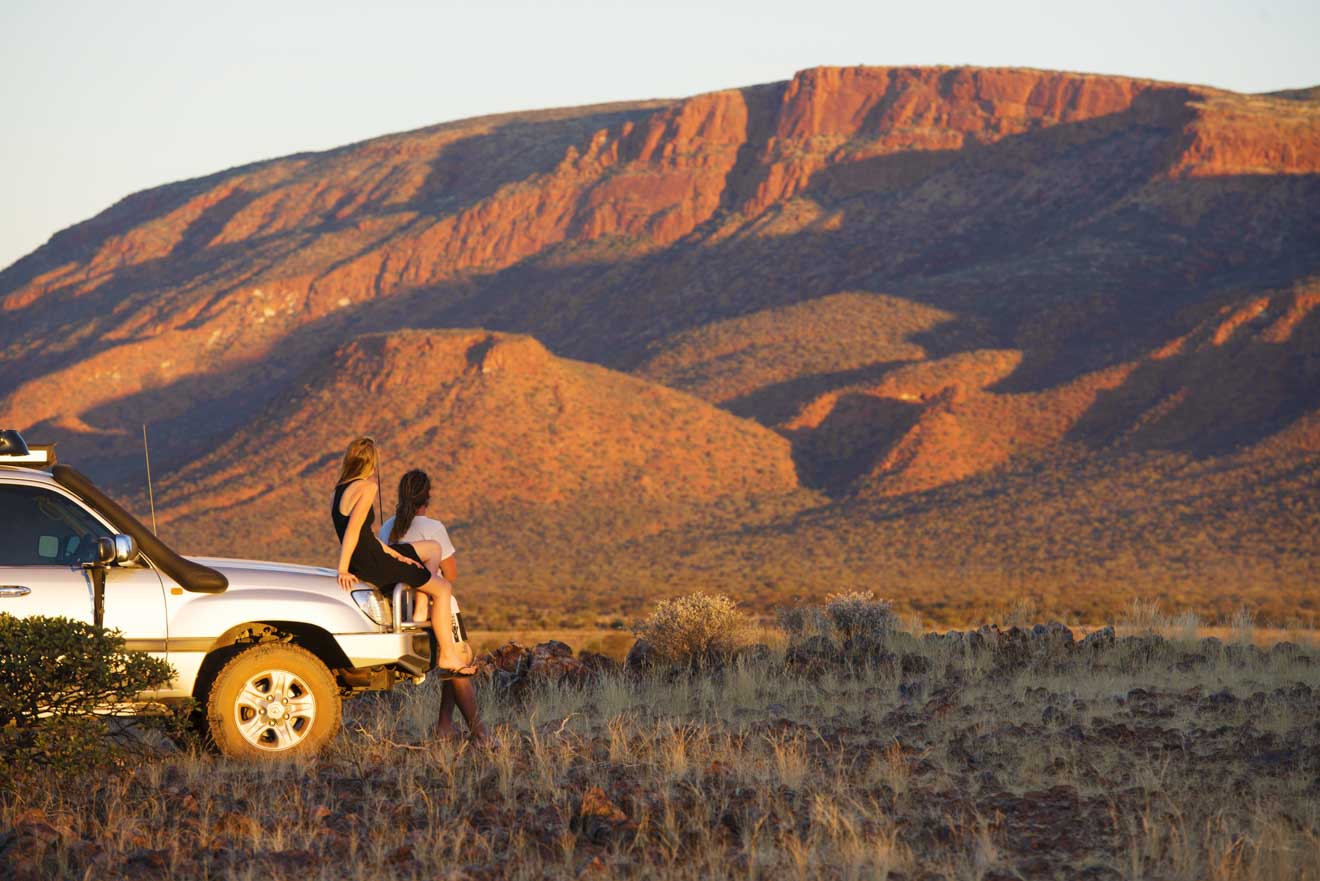 The West Coast of Australia is a magical place. It's full of natural landscapes that you can't quite believe are real, wildlife encounters that are completely unforgettable and roads that seriously go on forever.
I remember feeling pretty overwhelmed when it came to planning my road trip along the Australia West Coast. There was just SO much to see, and I didn't want to miss any of it. That's why I've decided to make this detailed guide so that you have a bit of a helping hand when it comes to planning your next adventure.
There are an endless amount of Western Australia road trips. From exploring the Great South West, home to the wineries of Margaret River and stunning beaches of Albany, to tackling the Fitzroy River Crossing and the Gibb River Road, the gateways to the rugged landscape of the Kimberleys, you're truly spoilt for choice.
Here's just a little taste of what you'll experience during your drive:
For the purpose of this article, I'm going to focus on the most accessible, and the most popular road trip in Western Australia, and that's the 1,270km drive that takes you from Perth to Exmouth. But below in this post you will also find suggestions for extending your road trip or doing a completely different one.
Below, I've set out a 7-day itinerary, which is the absolute minimum amount of time I'd recommend to drive from Perth to Exmouth. Western Australia is vast, and driving distances can take their toll. Ideally, if you want to spend less time driving and more time enjoying, I'd spend two nights in each of the places I talk about below, to transform this itinerary into a glorious two-weeks of unbeatable adventures.
I've driven more than 30,000km around the whole of Australia, and this is definitely in my top 3 road trips in the country!
So, here's a helpful day-by-day guide, including what to do, where to stay, and how to extend the trip if you have the chance!
How To Do Road Trips in Western Australia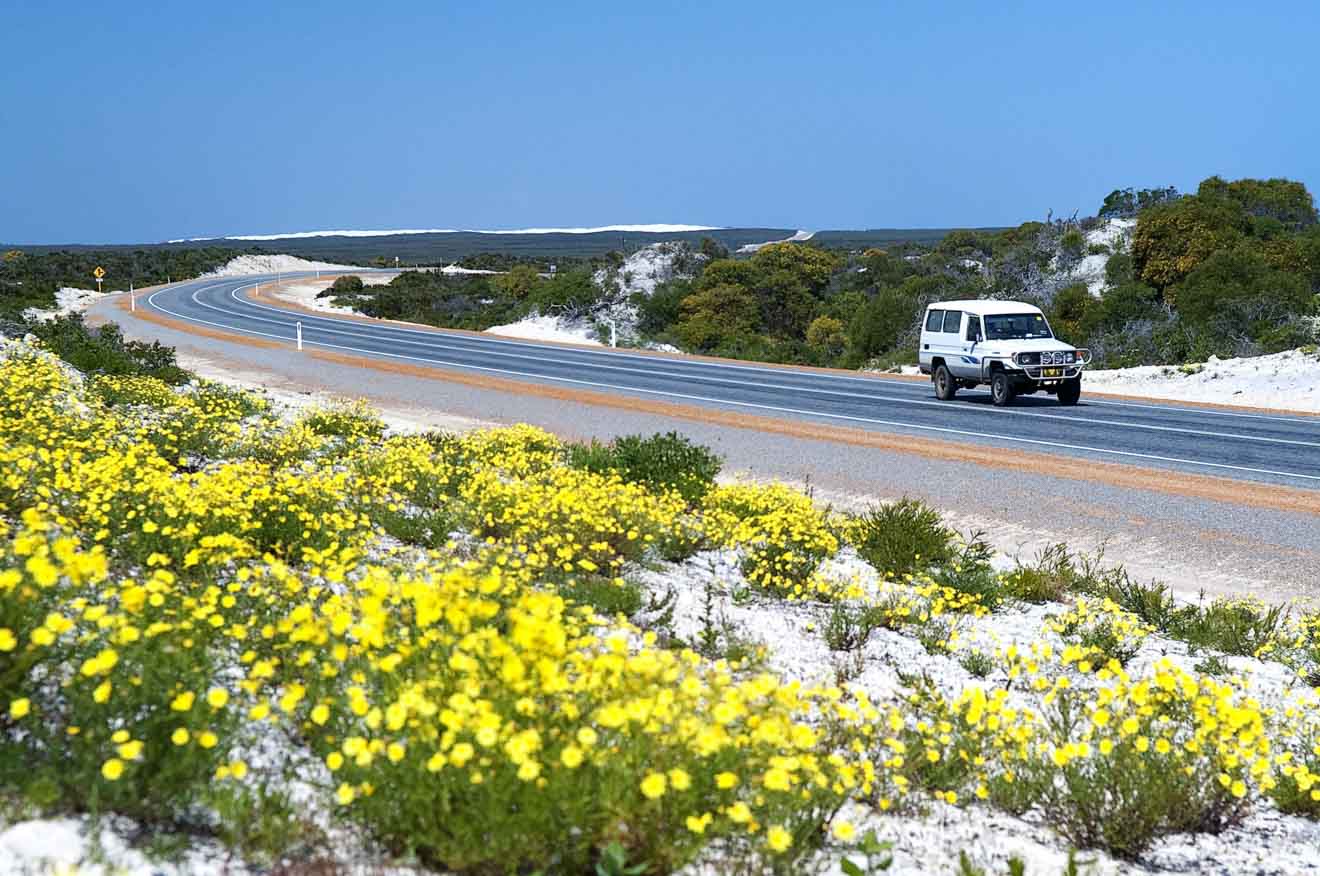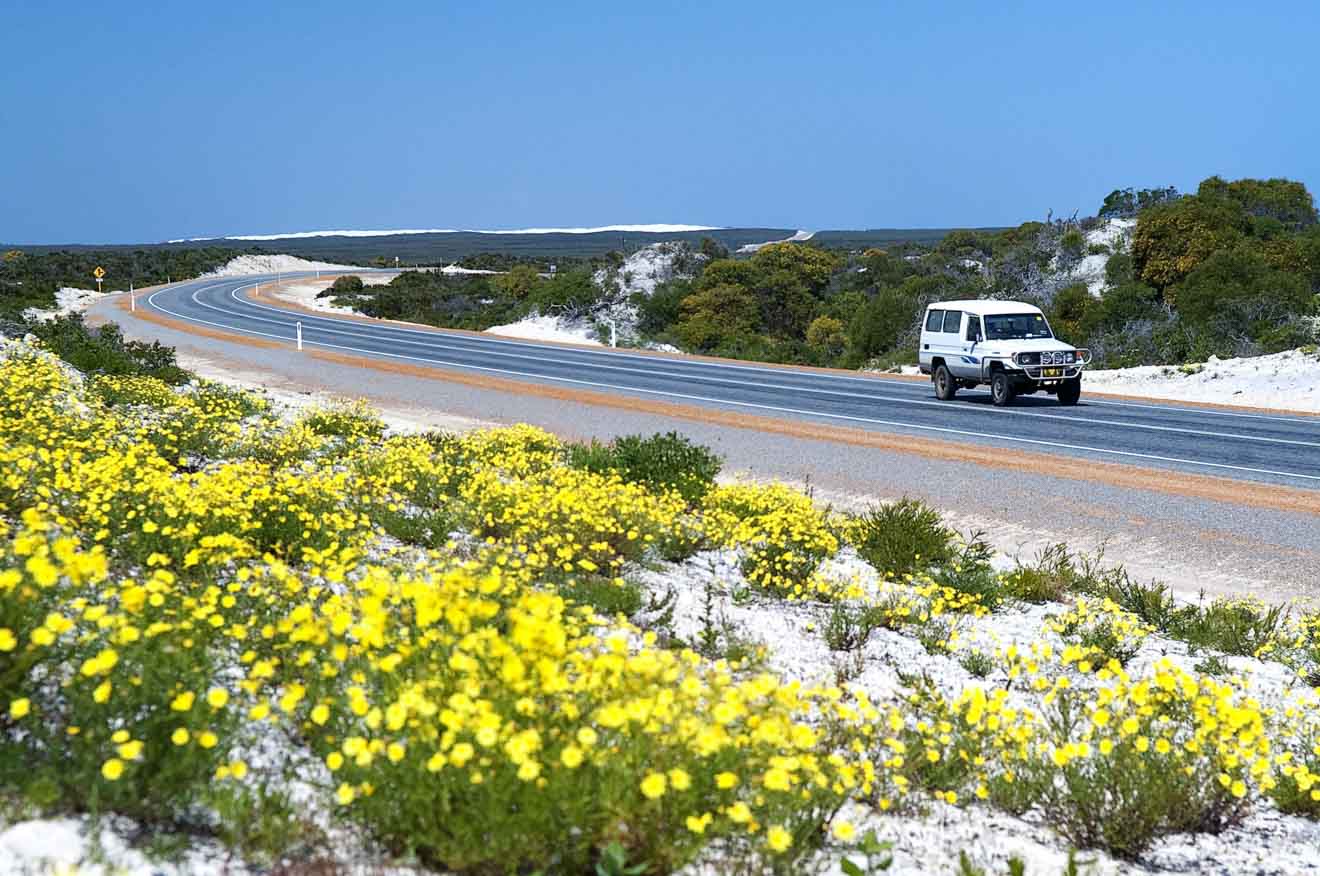 I'd REALLY recommend doing this road trip yourself, whether it be in your own car or via a car rental. If you do decide to rent a car for the trip, you'll only need a 2WD as this route is mainly highway based, and hire can cost as little as $40 a day. There are some places such as Francois Peron National Park where you can get off the beaten track a little bit, and for these, you'll need a 4WD.
Your second option is to join one of the many tours that leave from Perth. These are great if you want a hassle-free way to see the stunning coral coastline, as most tours include all transport, accommodation, food and activities. The tour I've linked to below follows a very similar route to that which I detail in this road trip, but you can also opt for quicker five-day or four-day tours that miss out a few stops along the way.
PRICE: $1,295 per person (includes six nights accommodation, sandboarding, guided bushwalks, three meals a day and transfers back to Perth)
Ultimate 7-Day Itinerary to See the West Coast, Australia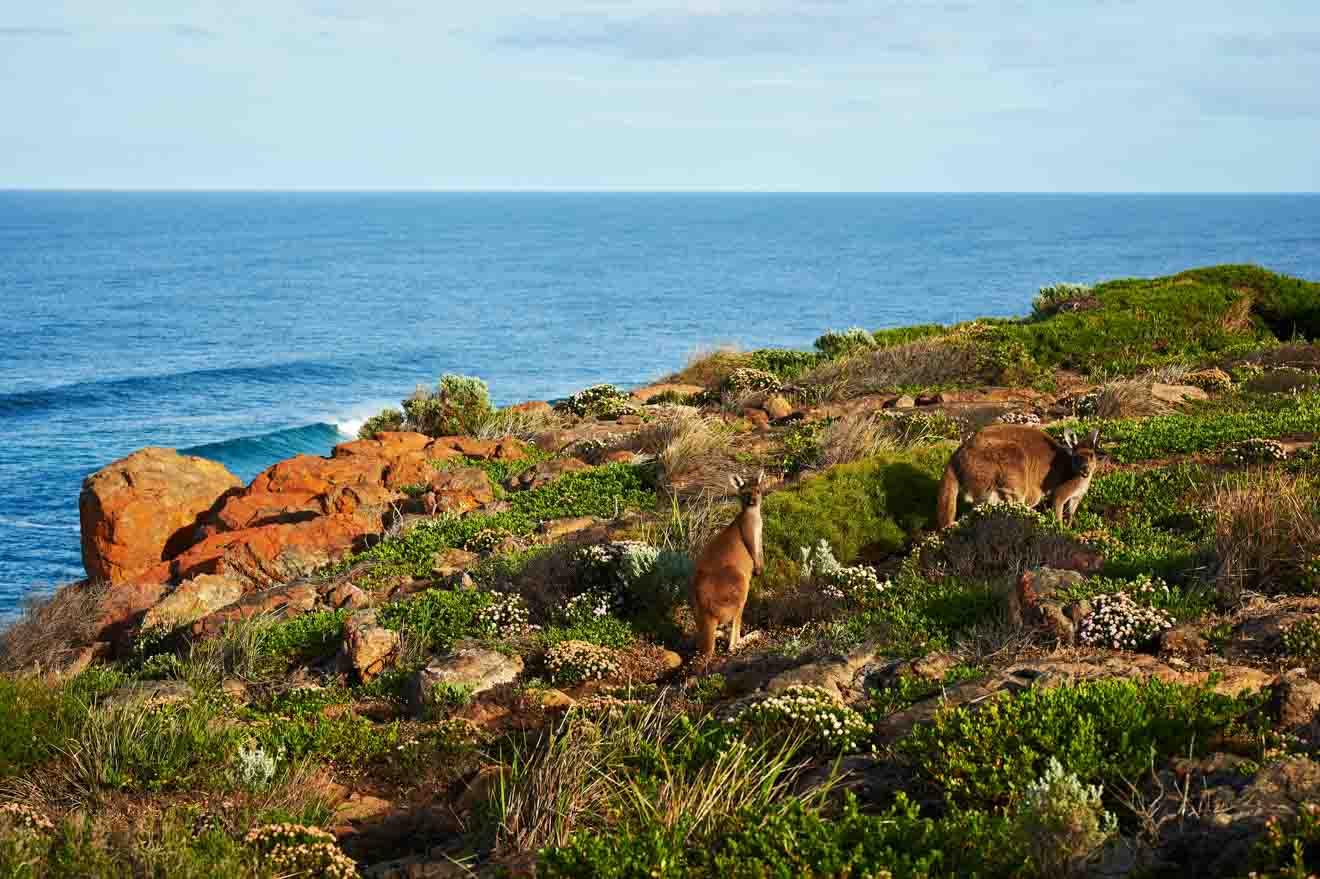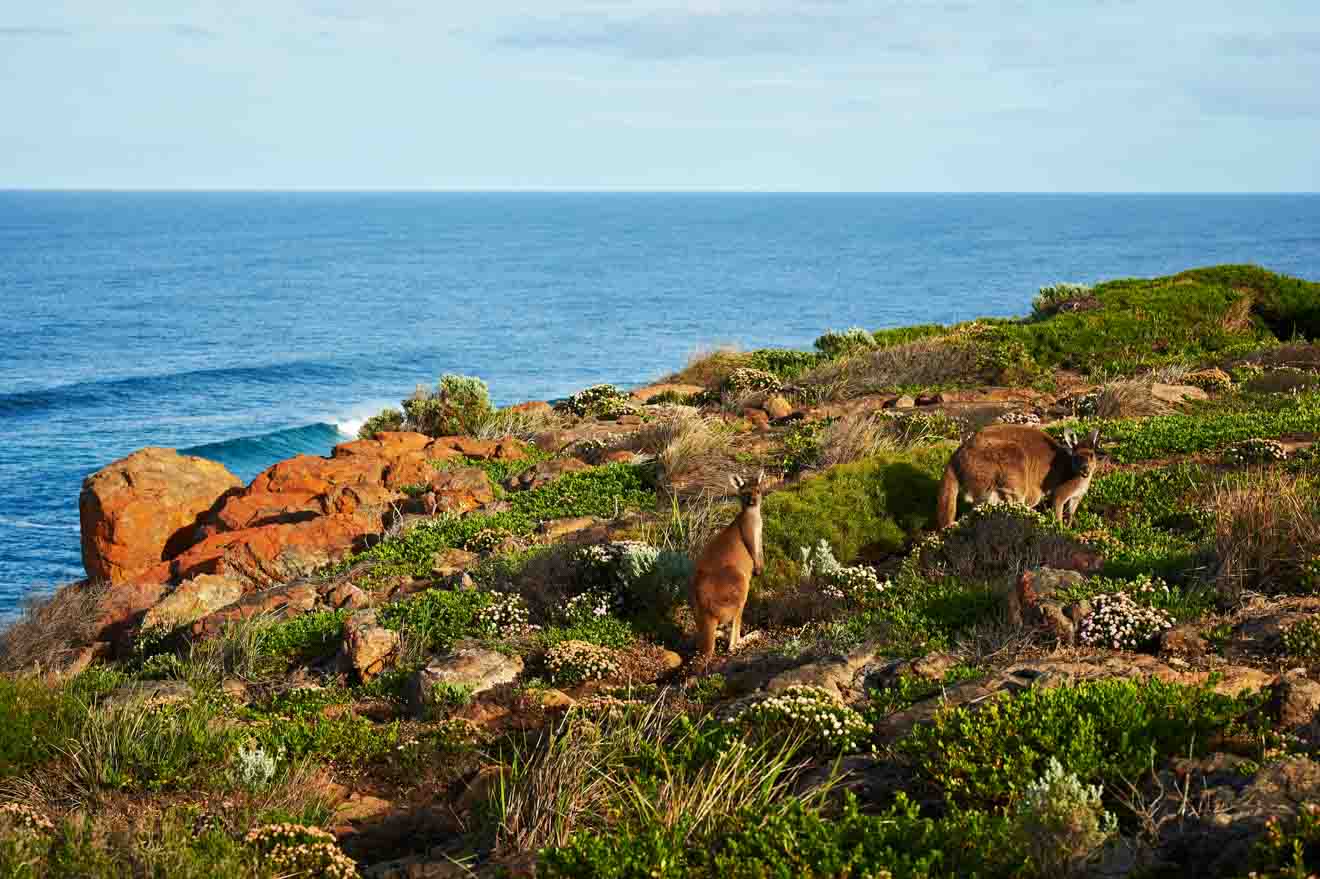 Day 1: Explore the Capital of Western Australia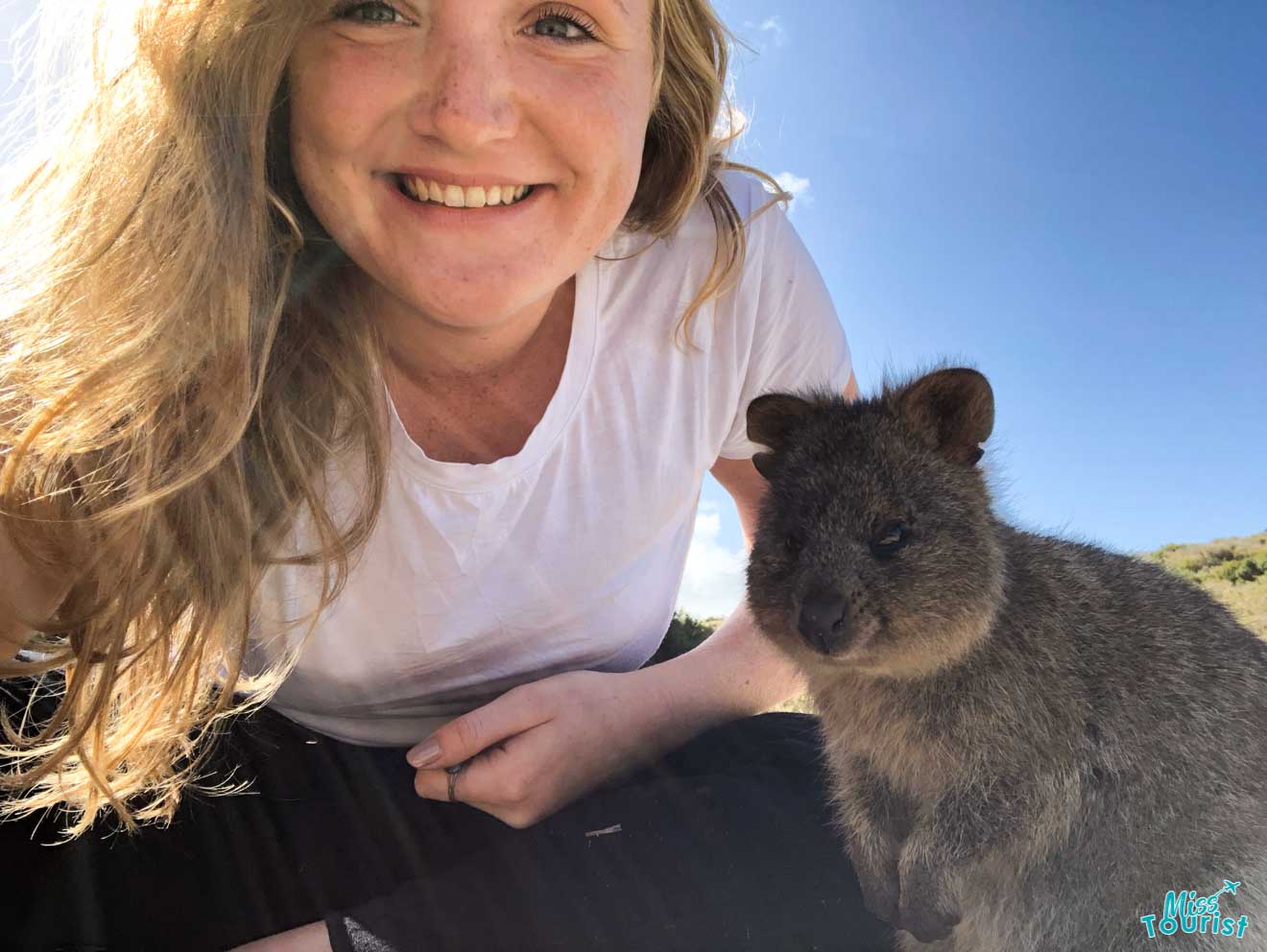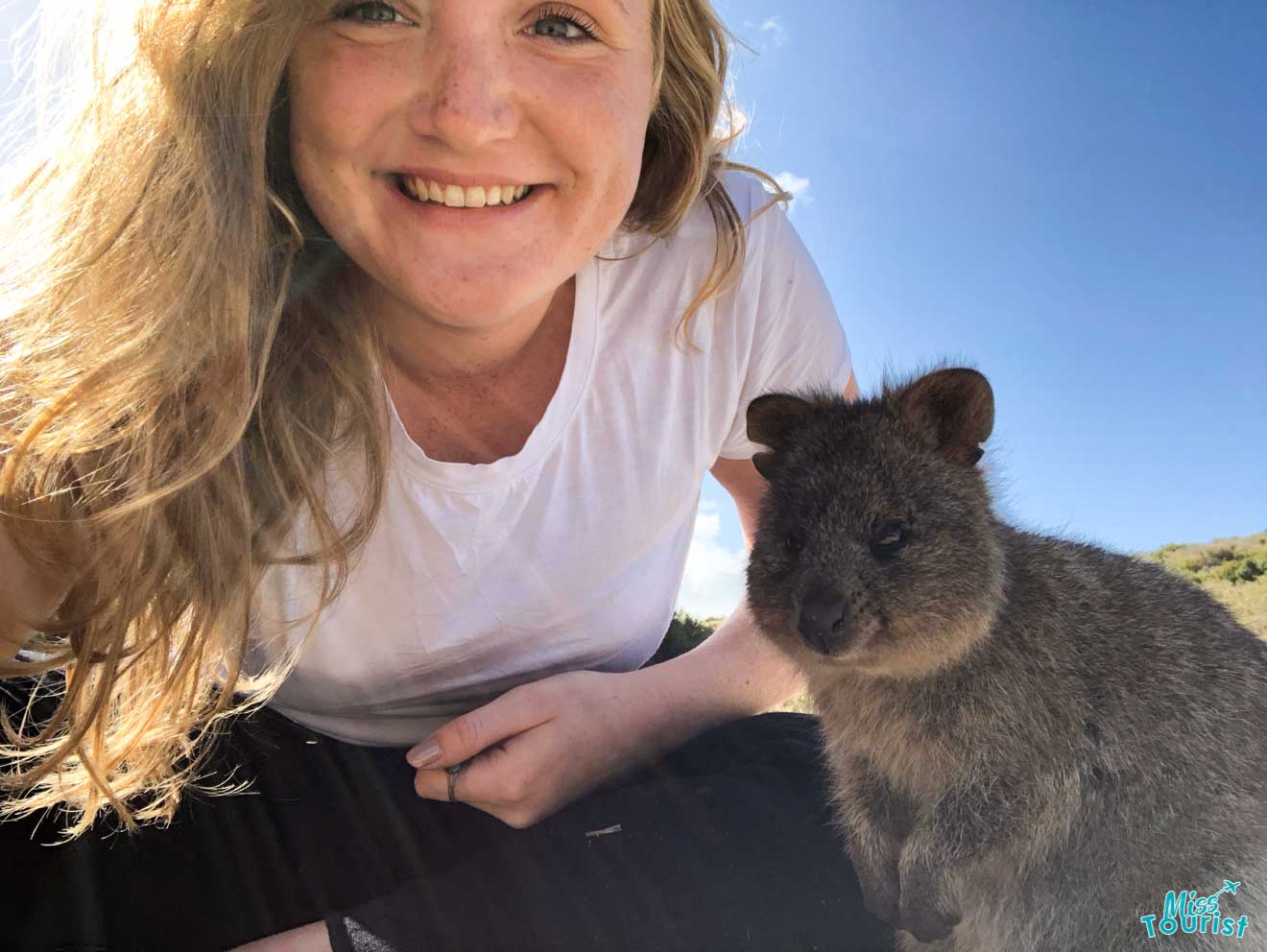 Perth is where your adventure begins, and what an adventure it will be!
I'd definitely recommend spending a day (or even more!) exploring Perth and getting ready for the road trip of a lifetime. Although there are plenty of food shops and petrol stations along the way, you'll want to think about getting most of the essentials while you're in Perth. Food, water, and a spare tyre should all be top of your list!
As for things to do in Perth, we've already put together a comprehensive guide on what to do in the city, as well as some day trips. Here are a few highlights:
Where to Stay in Perth
As you can imagine, Perth has a myriad of hotels, hostels and guesthouses to choose from.
UPD: Psssst, we have just published a post with all the best Airbnb properties and hotels in Perth city, check it out here!
My top luxury stay would have to be Crown Towers Hotel that features infinity pools, city views and spa facilities.
For something a little more mid-range, Jacaranda Hideaway sits just on the edge of town but offers friendly hospitality and a cosy environment.
And, for the ultimate budget-conscious traveller, Spinners is the best hostel in town!
Day 2: Travel to Geraldton along the Indian Ocean Drive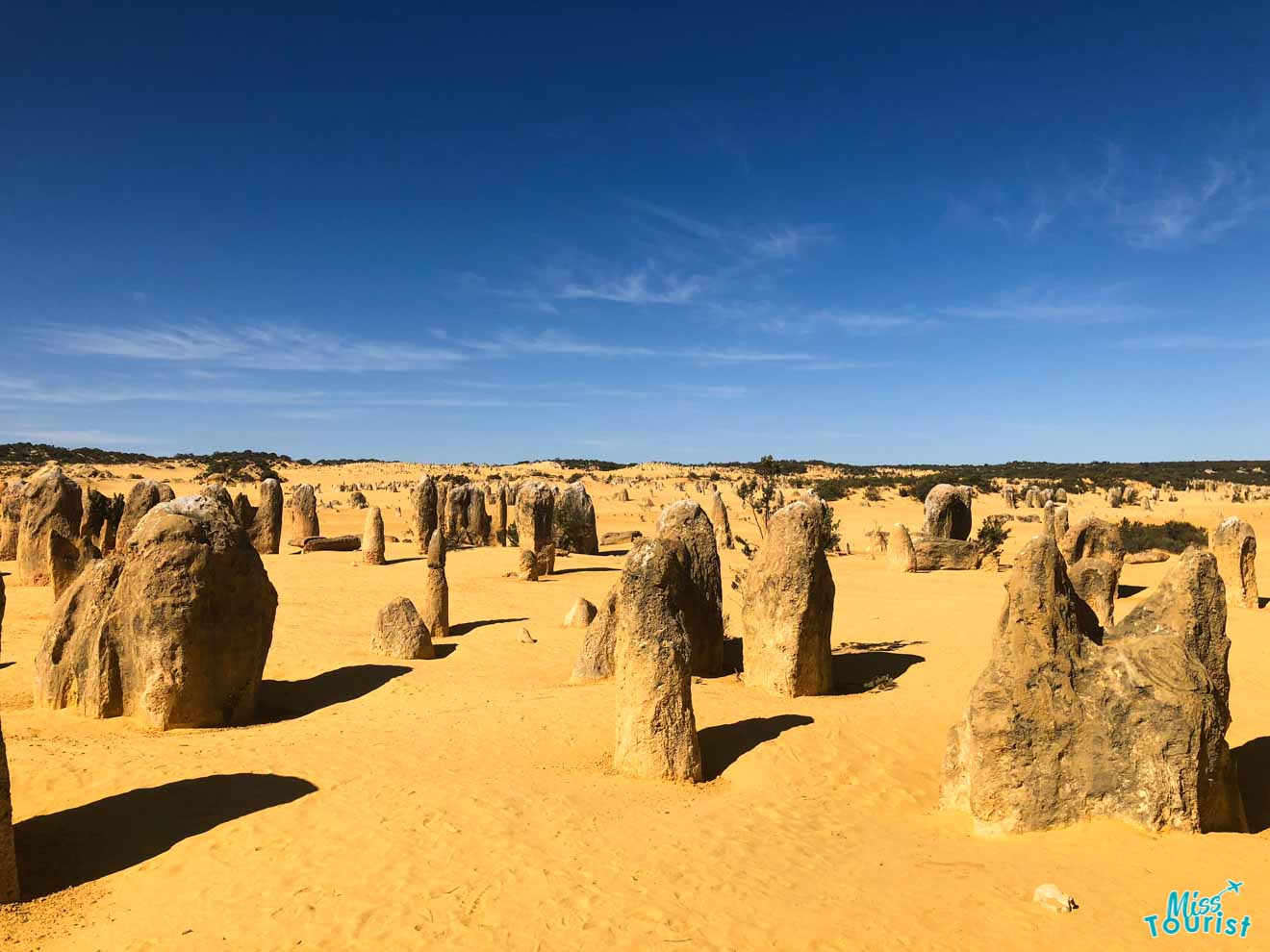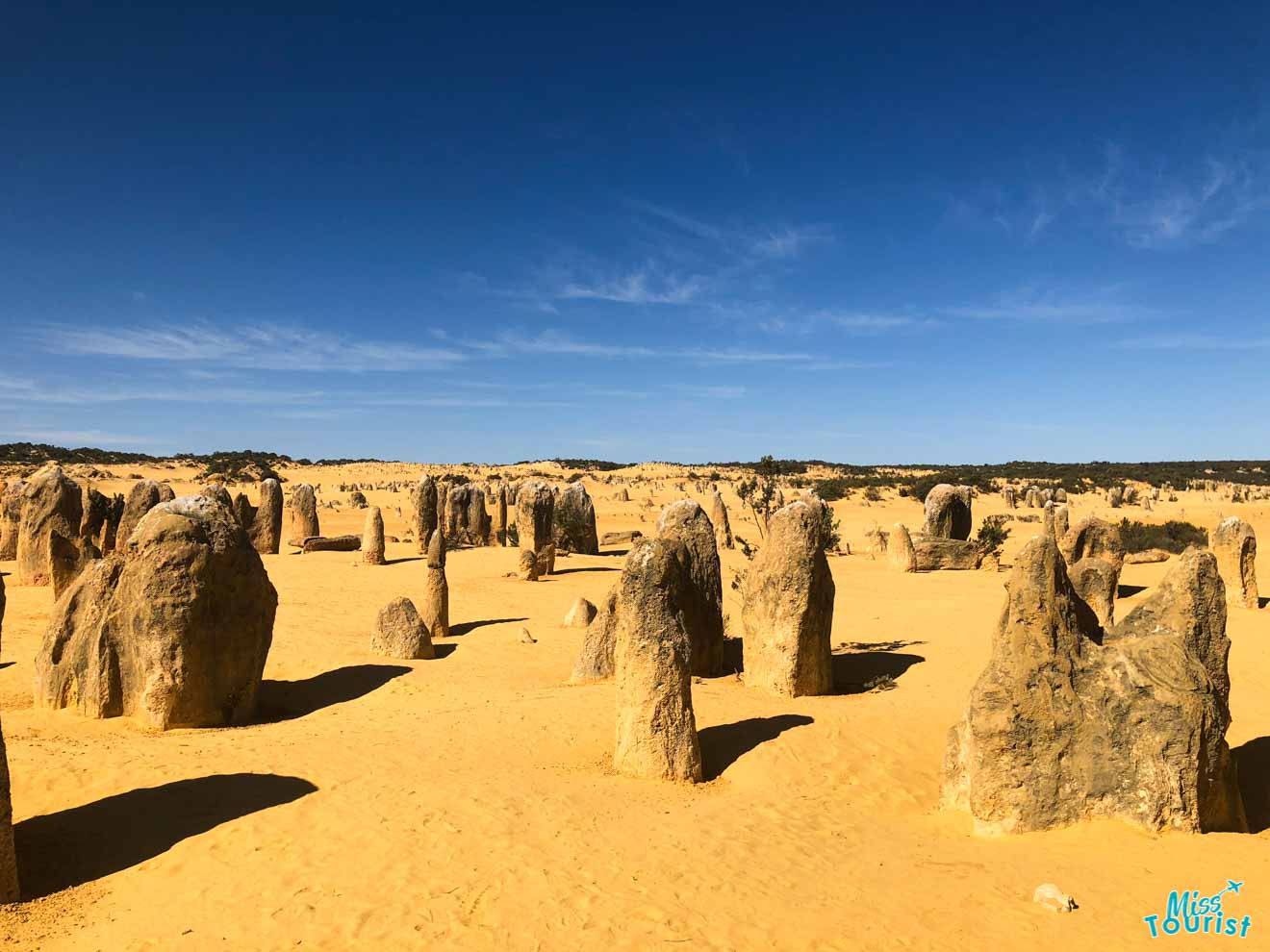 Driving time: 4.5 hours
Distance covered: 415km
Perth to Geraldton is actually known as the Indian Ocean Drive, and you'll understand why when you're treated to hundreds of kilometres of sea views along the way. The drive today is pretty long, but most of the stops don't require more than half-an-hour, and the views are to die for!
This first stretch of the drive is the perfect introduction to this scenic road trip!
Get up early, and you'll have no problem fitting in these stunning stops along the way:
Lancelin Sand Dunes. These are the biggest network of sand dunes in Western Australia and a super impressive sight. You can drive, walk or hire a sandboard ($12.50 for two hours) and explore them as you wish!
The Pinnacles. Because why wouldn't you want to see a bunch of limestone rocks rising out of the desert?! This place is like stepping onto another planet!
Cervantes Lobster Shack. This area is world-famous for its fantastic rock lobster, and the Cervantes Lobster Shack cooks it the best, so where better to eat something for lunch?
Lake Thetis. Check out some of the oldest living organisms in the world, otherwise known as thrombolites, at Lake Thetis.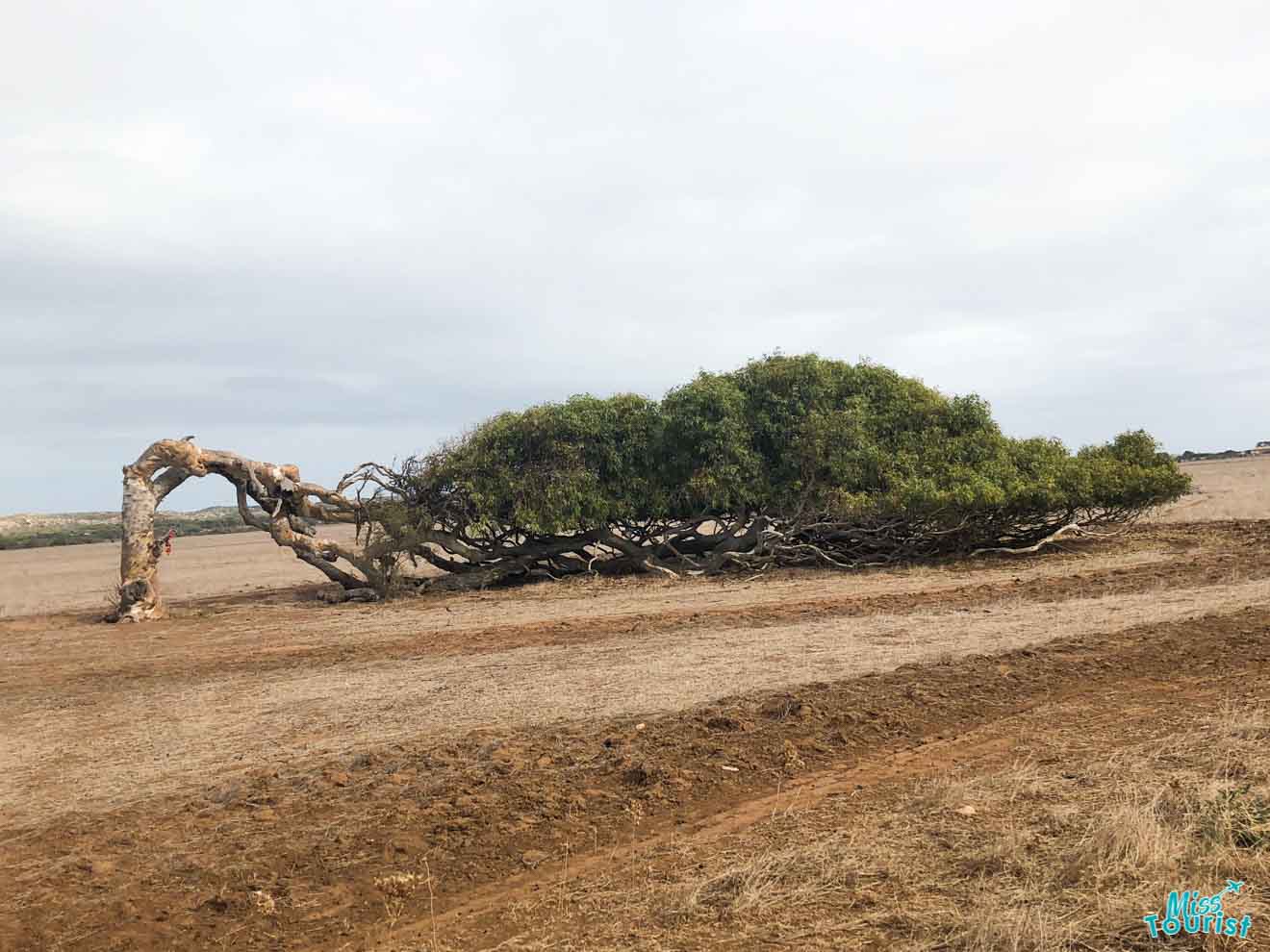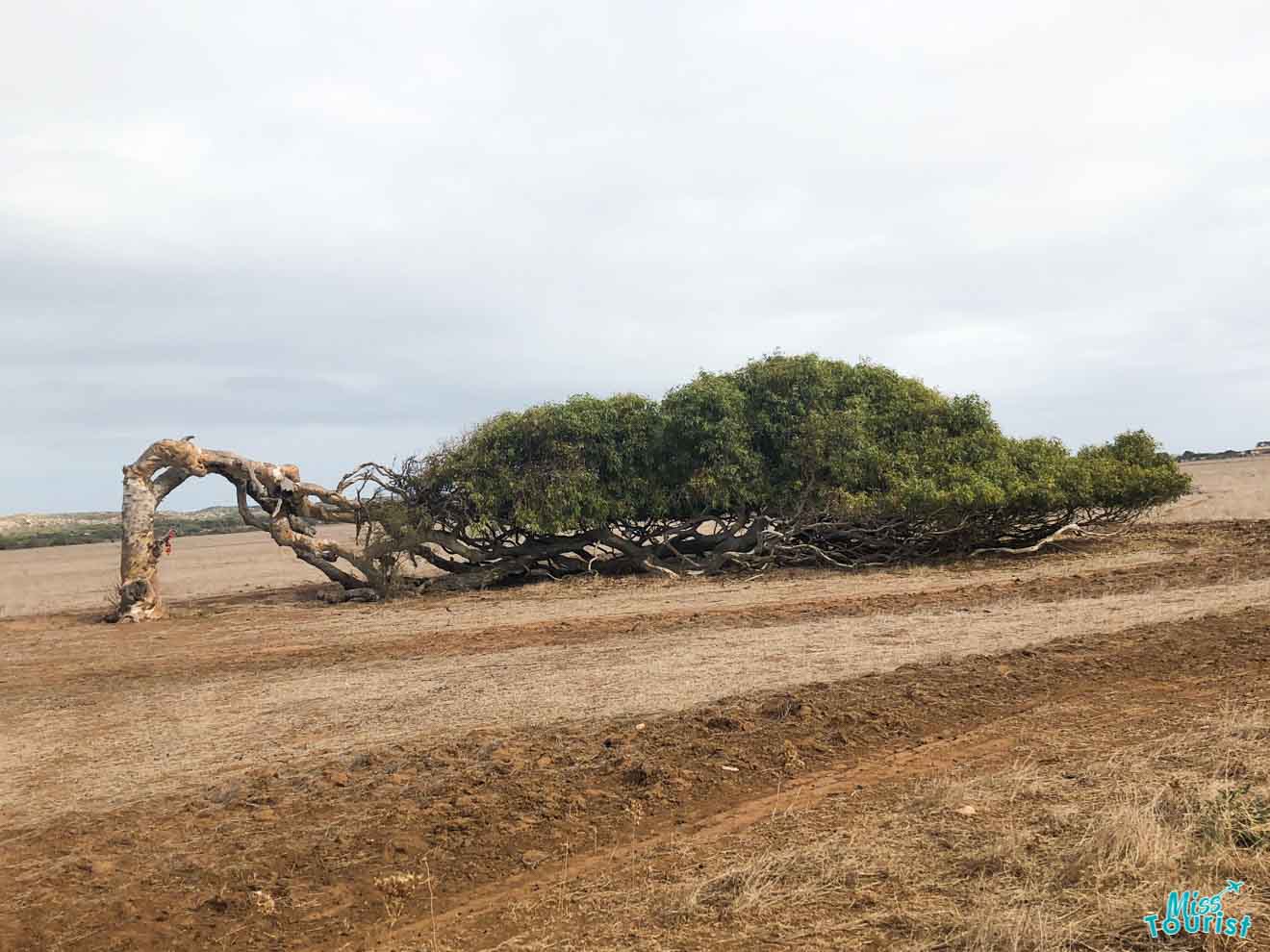 P.S! Check out the leaning trees at the side of the highway as you drive near to Geraldton! These have all grown like this because of the strong coastal breeze. Pretty amazing!
Where to Stay in Geraldton
Geraldton is a little limited on accommodation options, but you still should be able to find something to suit your budget.
The Gerald Apartment Hotel is my top pick for luxury stays in town with spacious rooms and modern facilities.
A mid-range option can be found at Zebras Guest House where guests benefit from stylish private rooms and cosy communal spaces.
As there aren't many hostels in town, I'd recommend looking on Airbnb for a budget stay. I found this spacious private room for less than $50 a night!
Day 3: Make Your Way Round to Kalbarri National Park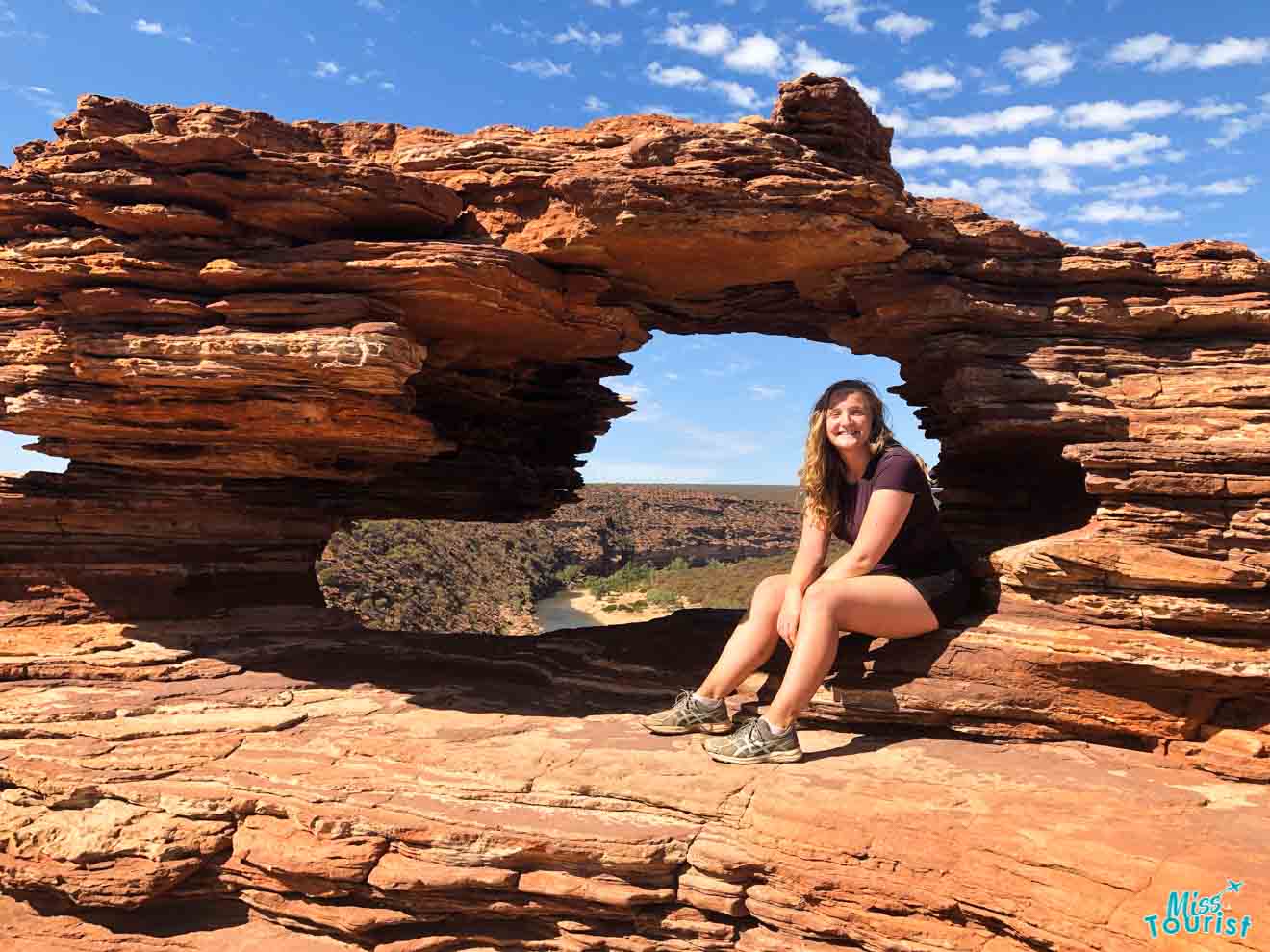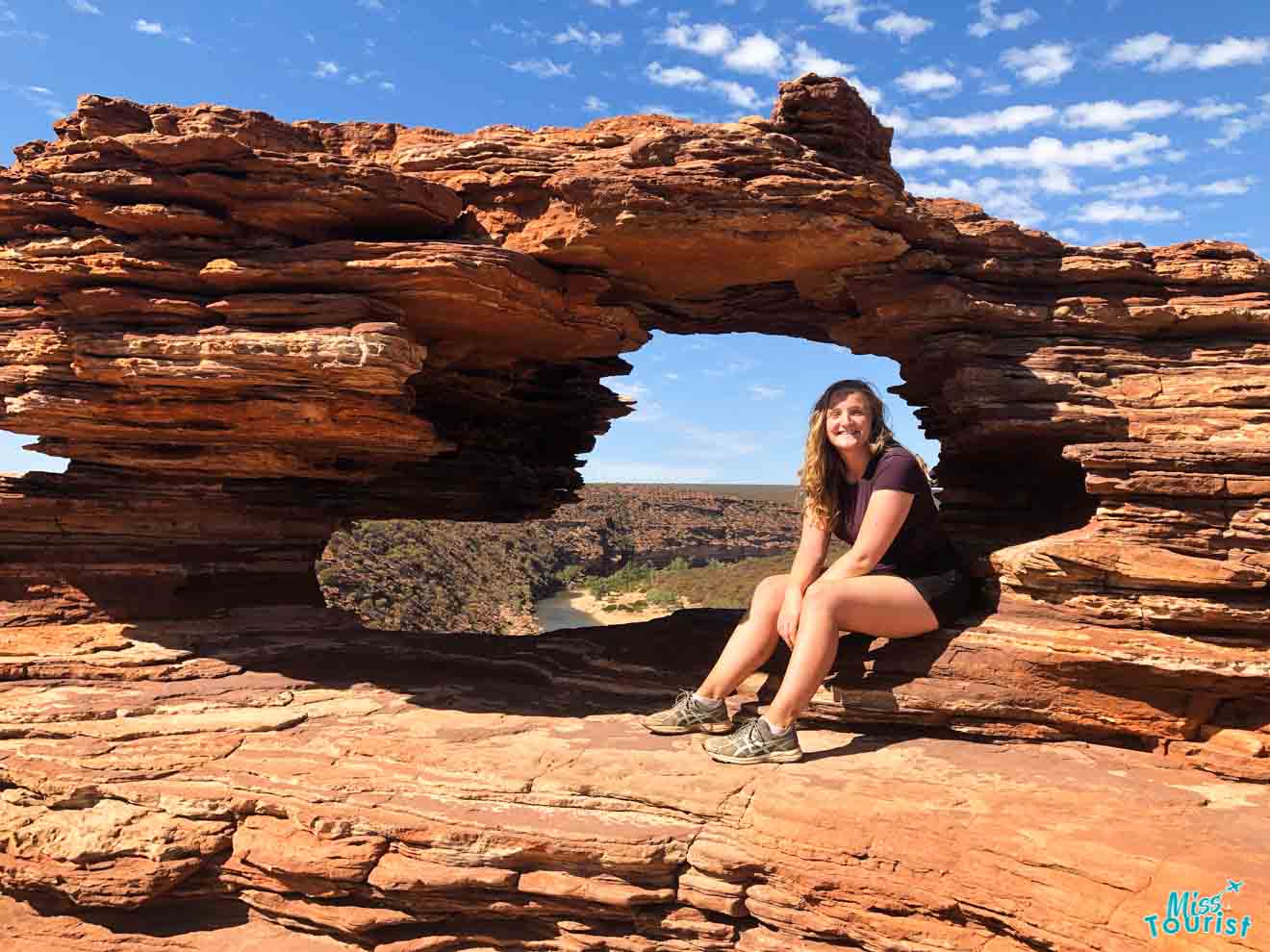 Driving time: 1.5 hours
Distance covered: 130km
Today is all about exploring the AMAZING Kalbarri National Park! It'll only take about an hour to drive there from Geraldton with a couple of stops along the way, like the stunning pink lake, Hutt Lagoon and the Principality of Hutt River, Australia's only sovereign state!
Entrance to Kalbarri National Park costs $15 per vehicle and should be purchased at the entry stations around the park. There are tonnes of things to do in Kalbarri National Park, but here's how I spent my day, and how I'd recommend spending yours too:
Have a Picture with Nature's Window. This is the main attraction in Kalbarri National Park and an easy 1km return walk from the car park. Be ready to queue up for a picture!
Take in the Views at Z Bend Lookout. Walk the 600meters to Z Bend Lookout and you'll be rewarded with stunning views into the gorges and their winding rivers.
Tackle the Loop Walk. This challenging 8km loop is definitely not for the faint-hearted! It involves wading through water, clambering across rocks and navigating some pretty unsteady ground. But, I survived it and I promise you it's worth it!
TOP TIP: There is an inland and a coastal section to Kalbarri National Park, that are separated by a long road. While the coastal section is beautiful, if you have to choose between them, I definitely preferred the inland section!
Where to Stay in Kalbarri
Kalbarri is a small town, and there isn't much choice when it comes to accommodation.
The penthouse apartment, complete with a private pool at Gecko Lodge is the best choice if you're looking for luxury accommodation.
If you're happy with something a little more mid-range, River Retreats with its self-contained chic units should do the trick.
And, for budget accommodation, the local Kalbarri Palm Resort offers twin rooms for $80 a night and has direct access to the beach as well as two onsite pools!
Day 4: Tackle the Drive to Monkey Mia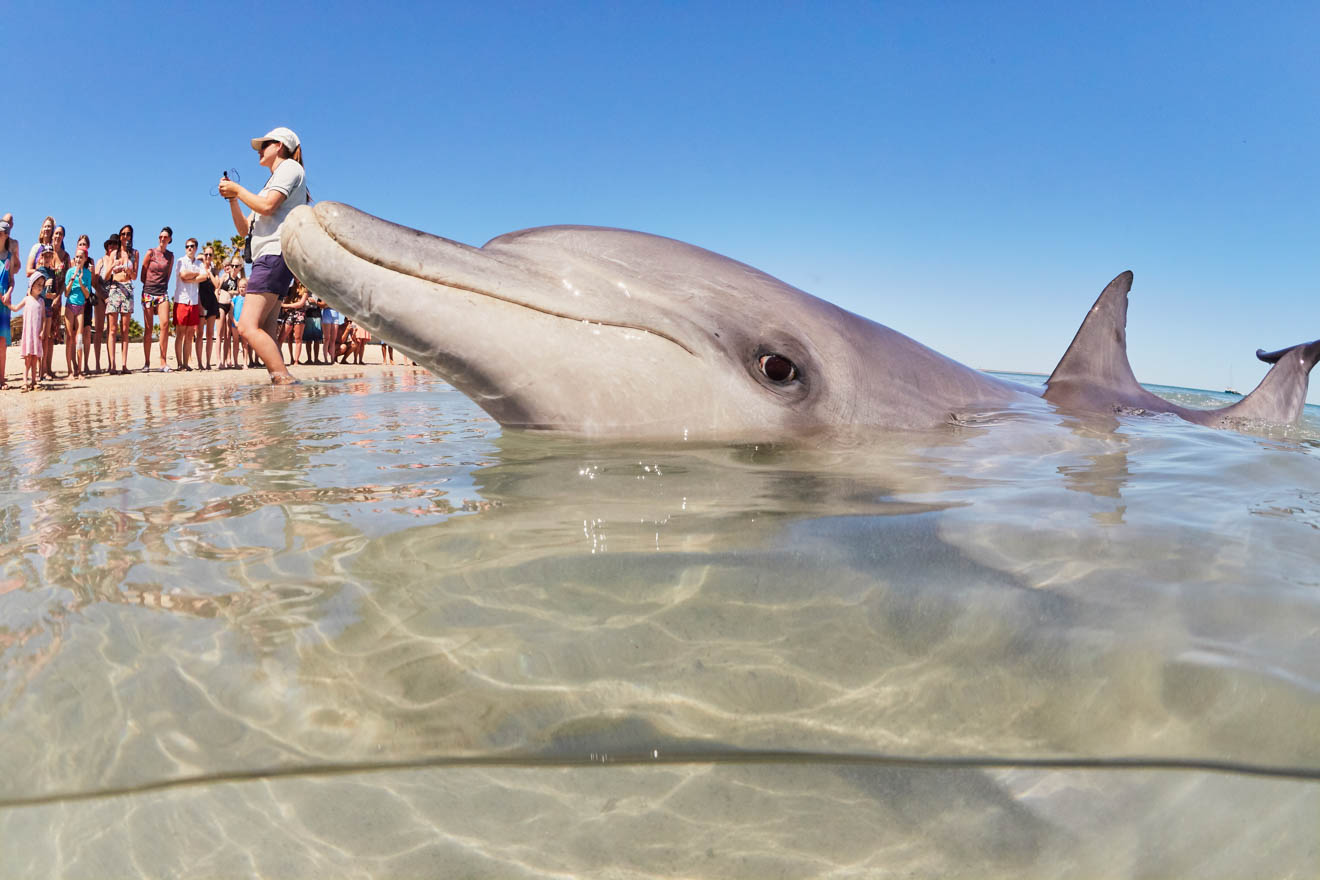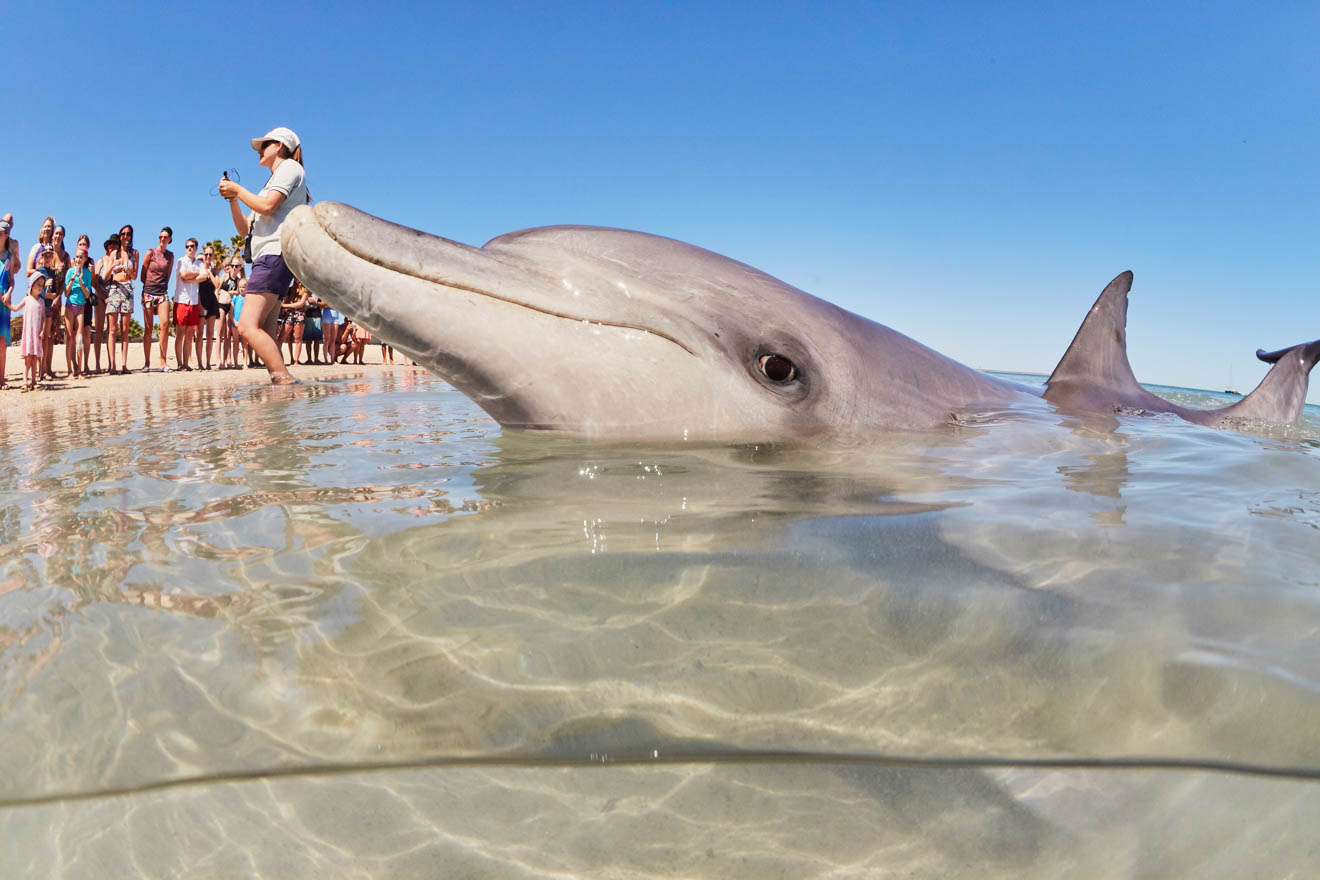 Driving time: 4 hours
Distance covered: 360km
Monkey Mia is located in one of the most remote regions included in this itinerary, so today is dedicated to enjoying the drive and having a bit of rest time! Arriving at Monkey Mia this evening, will mean that you'll be ready to get up early in the morning to catch the first dolphin feeding!
Although we'll head past other attractions on the drive today, we won't be stopping at them, that's tomorrow's adventure!
TOP TIP: If you don't want to travel all the way to Monkey Mia by car, there's an alternative way to get there from the town of Kalbarri. You can join a five-hour tour that takes you on a scenic flight to Monkey Mia where you'll spend two hours meeting the dolphins, before heading back to Kalbarri on another scenic flight! Saves you a long drive, and you get a pretty cool experience at the same time!
PRICE: $375
Where to Stay in Monkey Mia
There is just one place to stay in around here, and that's at the RAC Monkey Mia Dolphin Resort. Accommodation here ranges from $25 dorm rooms to $400+ superior beach view rooms. All guests share the same facilities on the resort which include a swimming pool, hot tub, restaurant and tennis court.
Day 5: Explore Shark Bay's Top Attractions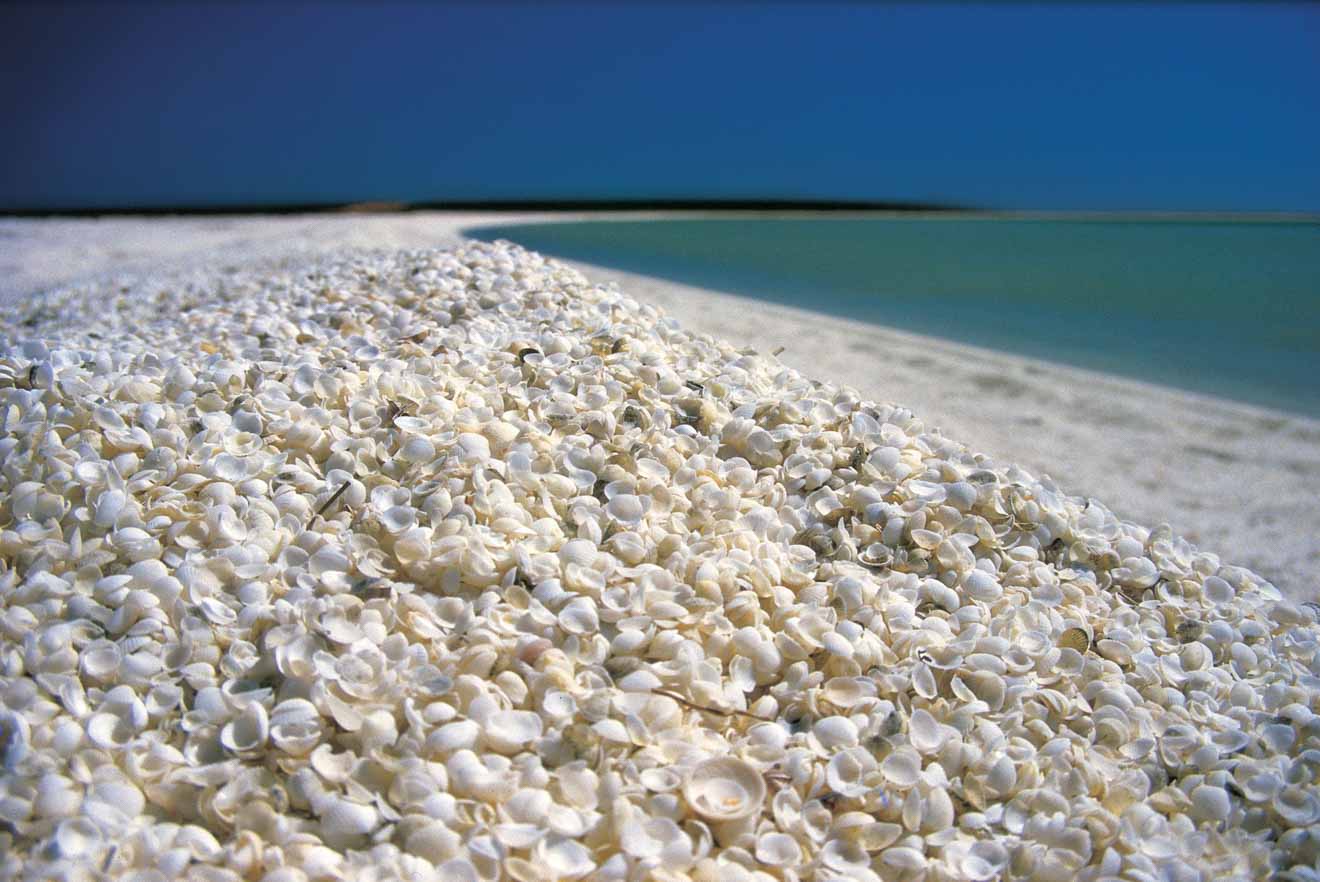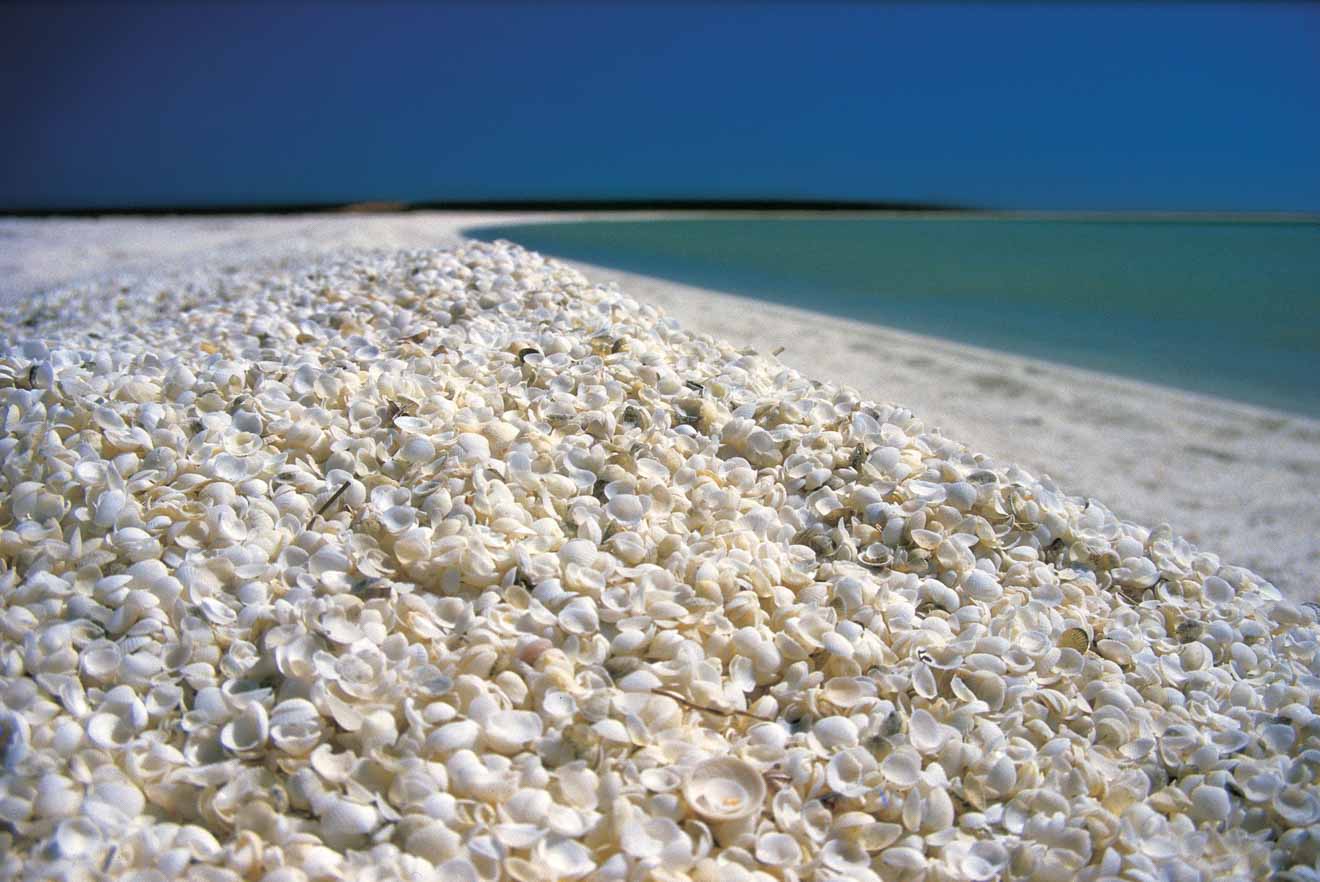 Driving time: 20 minutes
Distance covered: 23km
An early morning is in order today to catch the first dolphin feeding at 7.30am! You'll be able to walk from your accommodation to the beach where this takes place, just make sure you get there as early as possible to get the best viewing spot!
PRICE: Adults $15, Children $5, Family Ticket $35.
After meeting the dolphins, you'll need to head back along the road you drove in on. This will take you towards Denham, where you can spend the night tonight. During the drive today, you'll have loads of opportunities to explore Shark Bay's beautiful beaches, rugged Francois Peron National Park and other hidden gems on the peninsula. Since Shark Bay is a UNESCO World Heritage site, I wrote a whole post dedicated to the many fantastic things to do there, to help make your holiday a little more stress-free.
Where to stay in Denham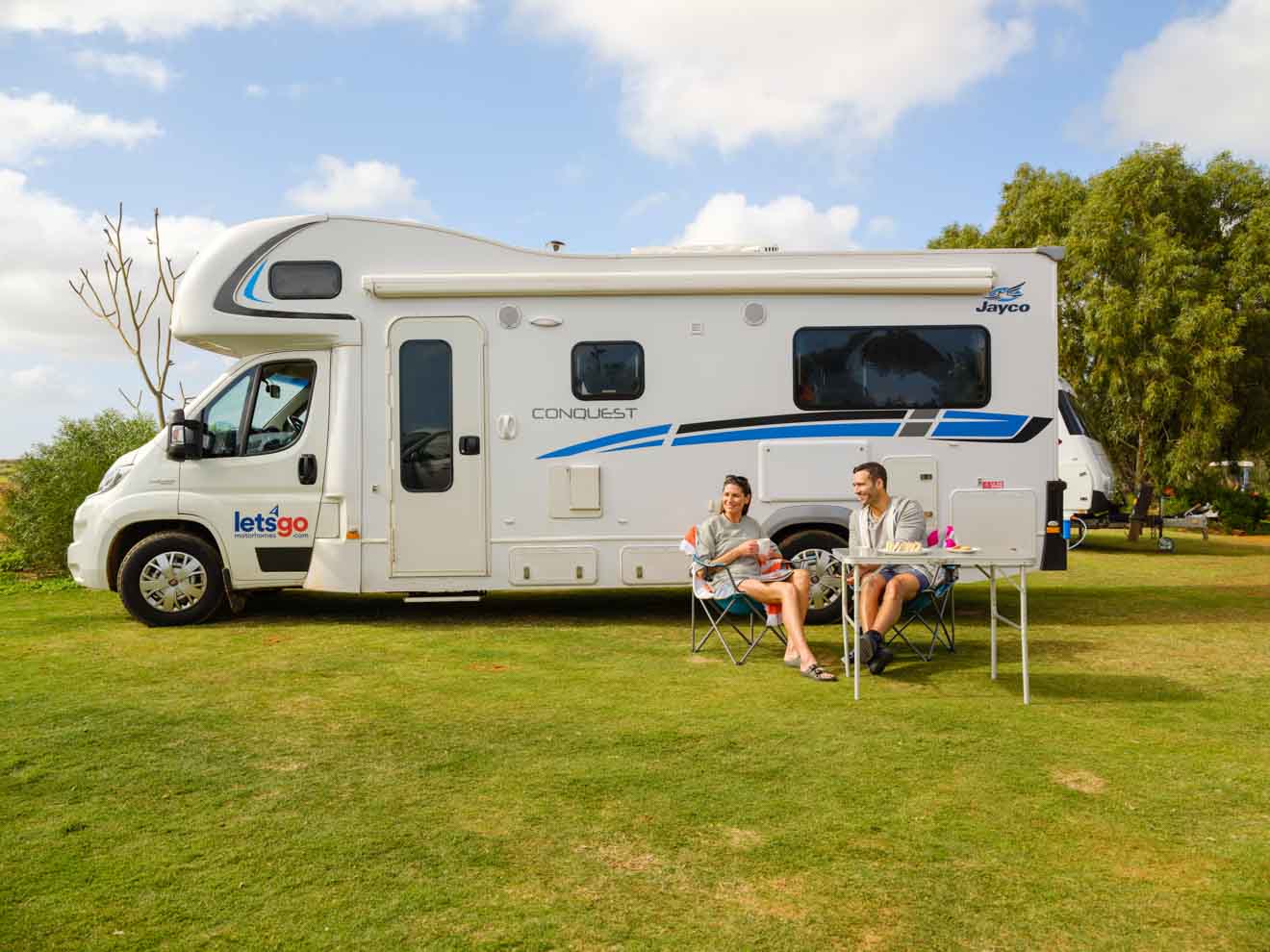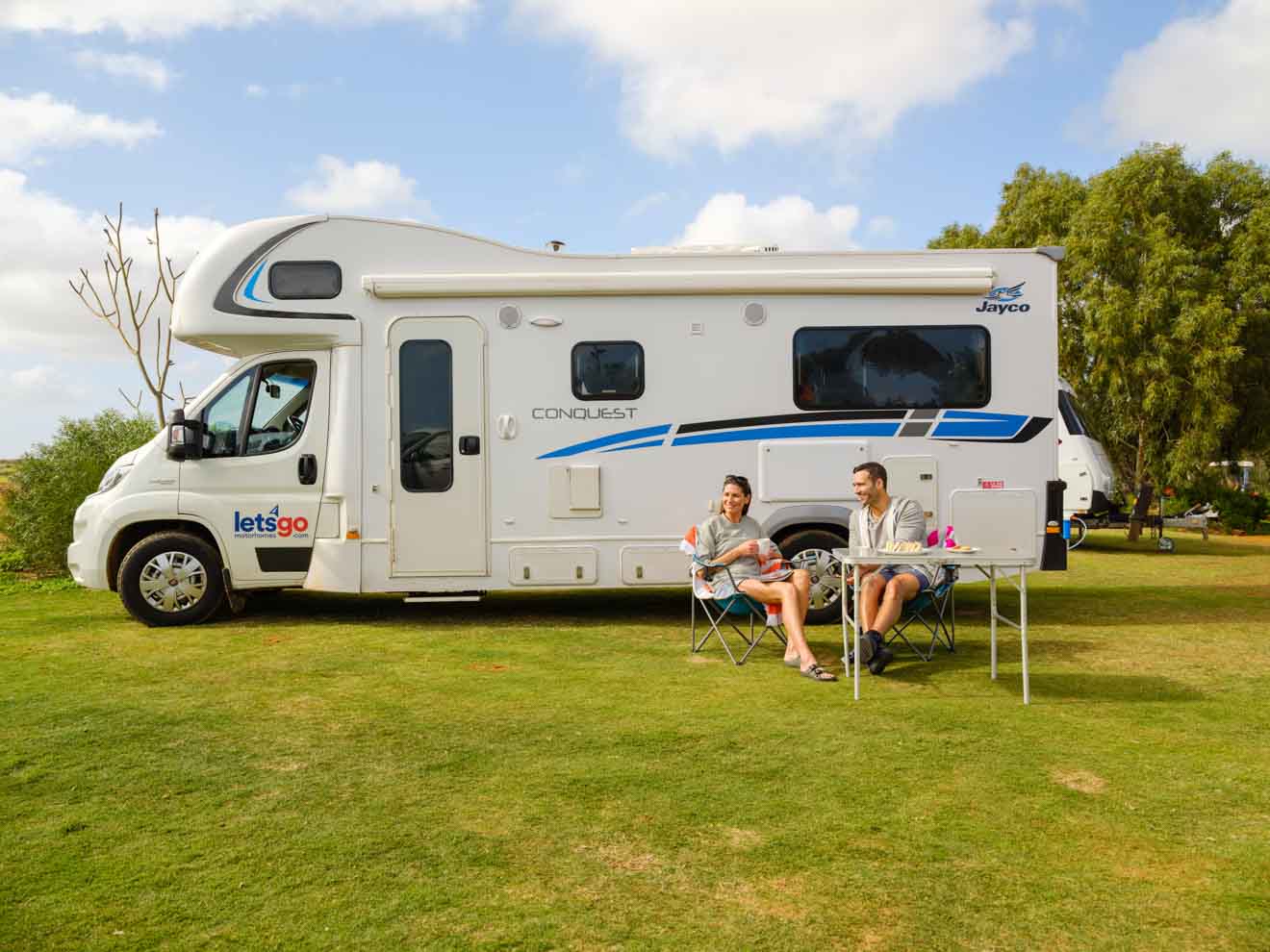 Other than Monkey Mia, Denham is the only other place on the peninsula to offer accommodation. Prices are catered towards the mid-range market here, with little to no budget or luxury options.
After having a look around, I'd recommend booking a unit at Shark Bay Seafront Apartments, which is in walking distance from the beach and offers self-contained facilities. I actually stayed at the Shark Bay Campsite during my visit, which was comfortable enough for a one-night stop, but slightly overpriced for the facilities on offer.
Day 6: Continue Along the Coral Coast to Coral Bay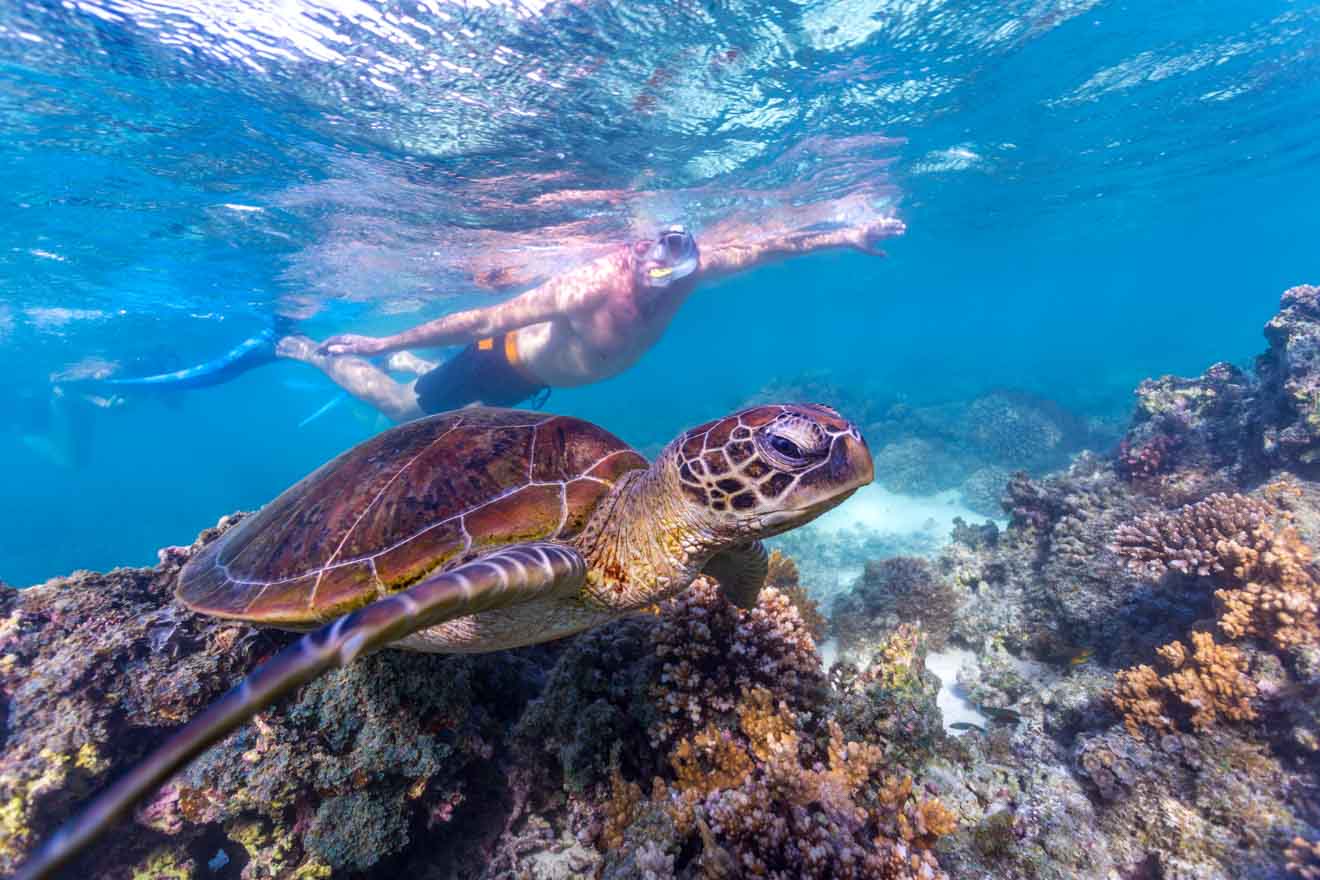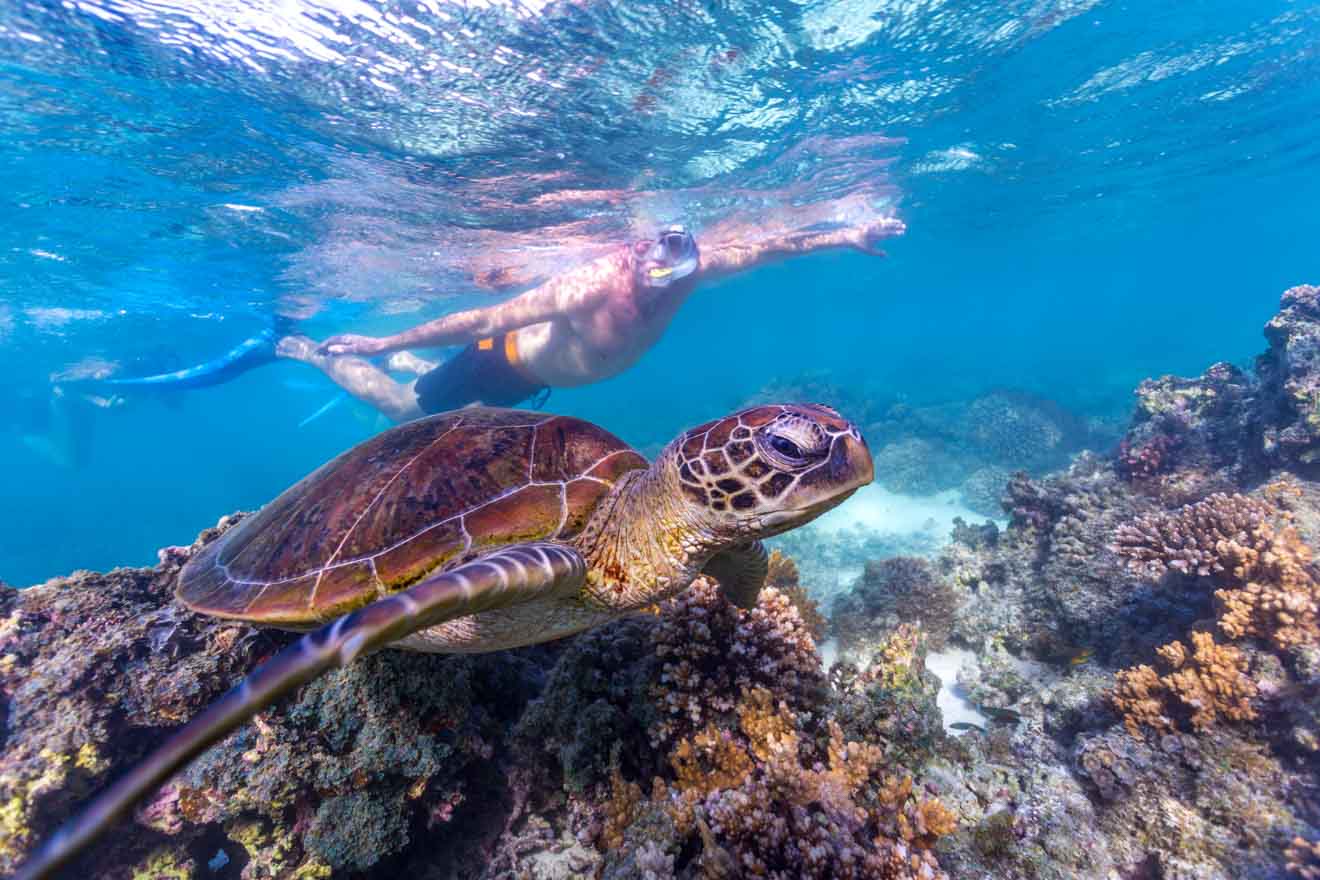 Driving time: 5 hours
Distance covered: 500km
Today's drive is one of the longest you'll be doing during this itinerary, but it's worth it to end up in Coral Bay, where you'll catch your first glimpse of the Ningaloo Reef. While I wouldn't recommend joining a whale shark tour here (Exmouth is generally a bit quieter), there are a bunch of other things to do in town during your visit:
Swim with Manta Rays. The Coral Coast is home to swarms of manta rays that are safe to swim with on a tour of the reef.
Drift Snorkel just off Turquoise Bay. Rent a snorkel from one of the many outlets in town and let the current take you across the shelf reef that is just twenty meters or so from the coast. I spotted turtles and a black-tipped reef shark!
Take a Ride on a Glass Bottom Boat. If you're not too keen on swimming in the deeper water, a glass-bottom boat tour will still let you see the reef without having to get into the water!
Relax on Bill's Beach. Bill's Beach is the main stretch of sand in town, known for its lovely white sand and crystal clear water. Whether you're looking to soak in some rays or refresh in the sea, this is the place to do it.
Where to stay in Coral Bay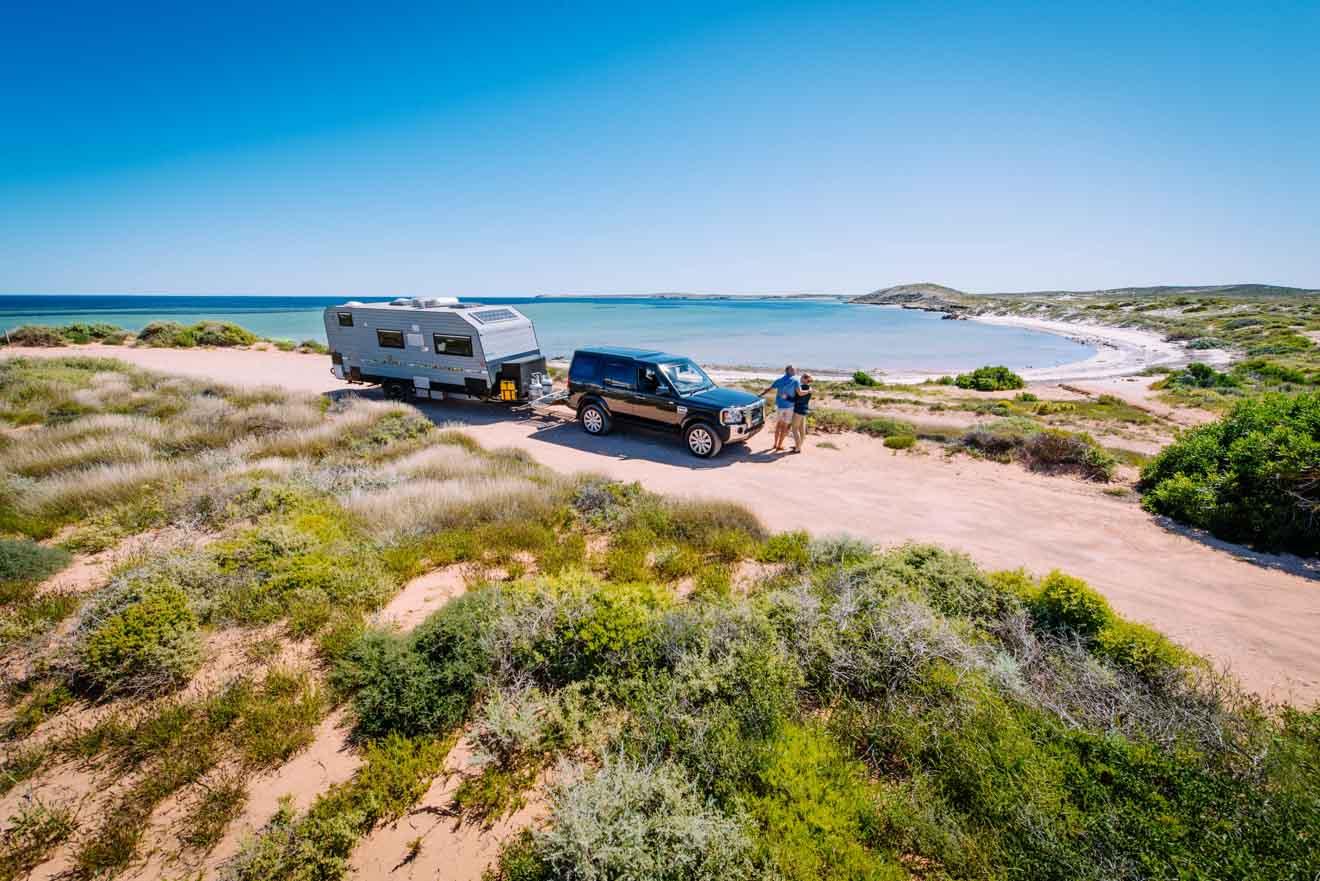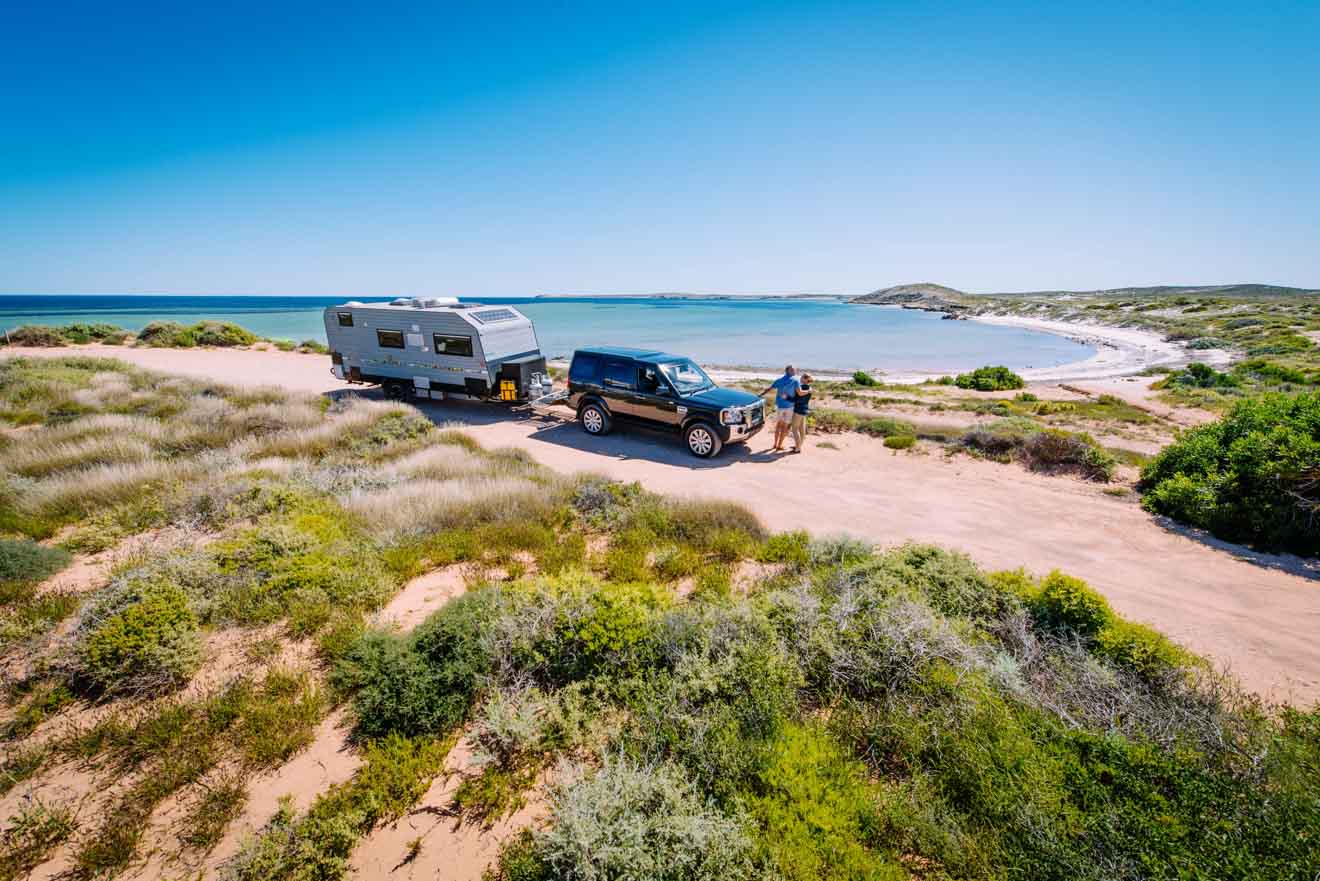 Accommodation along the Coral Coast is dominated by campsites and caravan parks, like the highly-rated Ningaloo Bay Camp. This campsite offers a selection of powered and unpowered sites that begin from $48 a night (unfortunately prices are premium here because it's such a popular place on the coral coast).
Budget-travellers have the choice of staying at Ningaloo Backpackers where four-bed dorm rooms sit just moments away from the beach.
And, for the luxury-seekers among us, I'd recommend the People's Park that has a selection of one and two-bedroom apartments complete with a sea view, kitchenette and flat-screen TV.
Day 7: Discover the Gateway to the Ningaloo Reef – Exmouth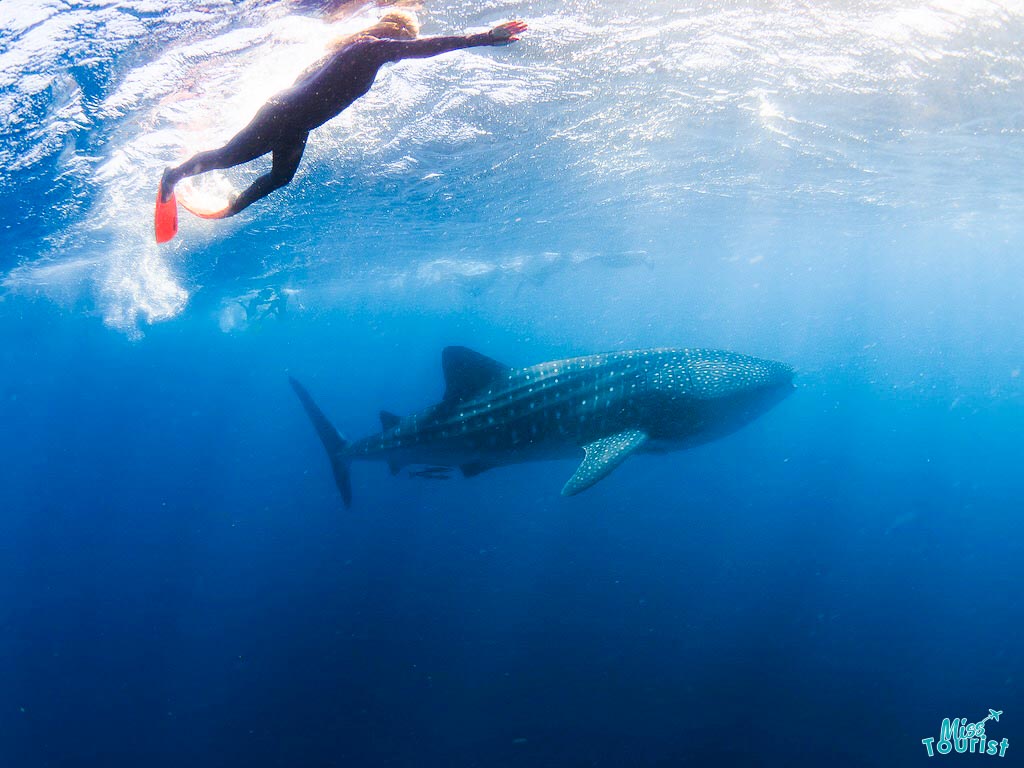 Driving time: 1.5 hours
Distance covered: 150km
A quick 90-minute drive will take you along to Coral Coast to Exmouth at the top of the peninsula. After Coral Bay, it's the second gateway to the World Heritage Site, and well worth the drive! Among other things, this is home to some of the best whale shark tours in the country. Check out this post I wrote on whale shark tours for more information on finding the tour for you.
There are also loads of other ways to spend your days here:
Watch the sunset from Vlamingh Head Lighthouse Lookout.
Take a day-trip tour to Muiron Island and enjoy a spot of snorkelling.
Swim with humpback whales just off the Coral Coast.
Kayak through Yardie Creek and keep your eyes peeled for nesting Osprey.
TOP TIP: You'll need to visit at certain times of the year depending on which whale you want to swim with. Whale Shark season begins in mid-March and ends in August. Humpback Whales appear from August to October. If you visit in August, you might even get the chance to swim with both!
Where to stay in Exmouth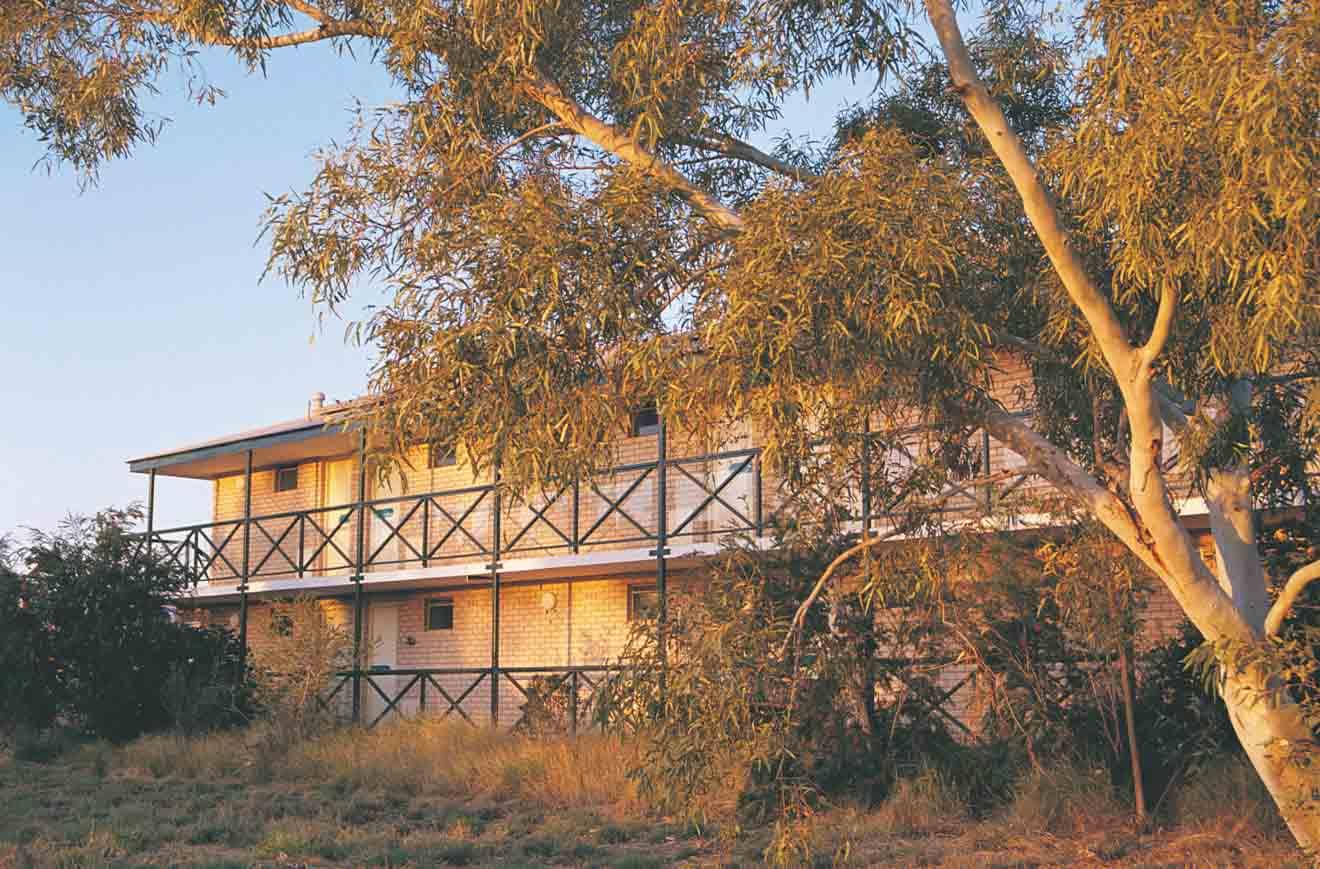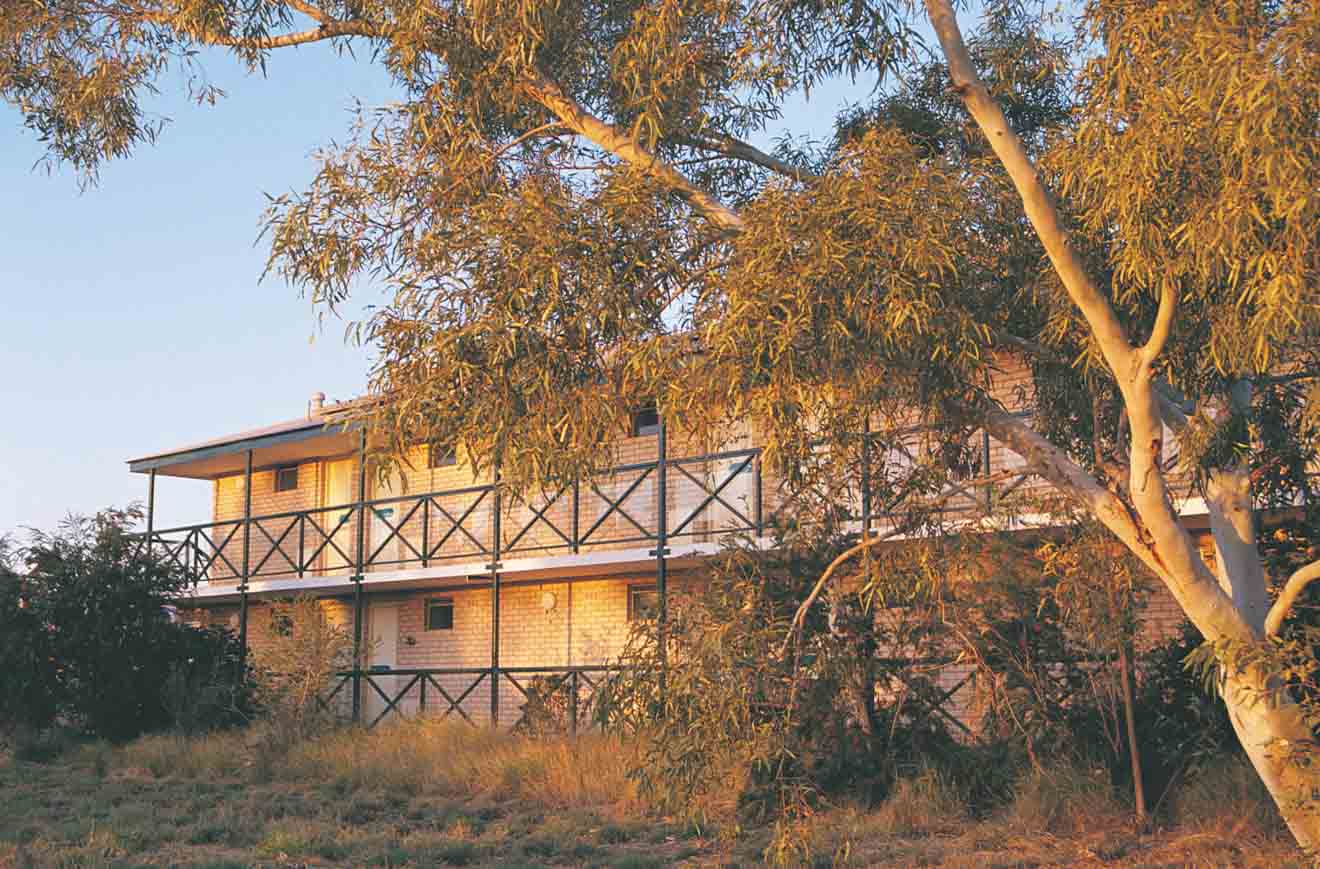 Despite being a popular tourist spot, Exmouth doesn't have the best choice of accommodation. You'll find plenty of campsites around town, including the RAC Exmouth Cape Holiday Park, which offers up a range of fully-equipped cabins, as well as unpowered and powered tent sites that start from $30 a night and are perfect for budget seekers.
If you're after something a little more substantial to stay in, the high-end Mantarays Ningaloo Beach Resort features rooms with private balconies, ocean views and access to a gorgeous infinity pool. For around $180 you can even get a swanky double-room at Exmouth Escape Resort, where guests enjoy self-contained apartments and a large swimming pool, all within walking distance of Town Beach.
Going Back to Perth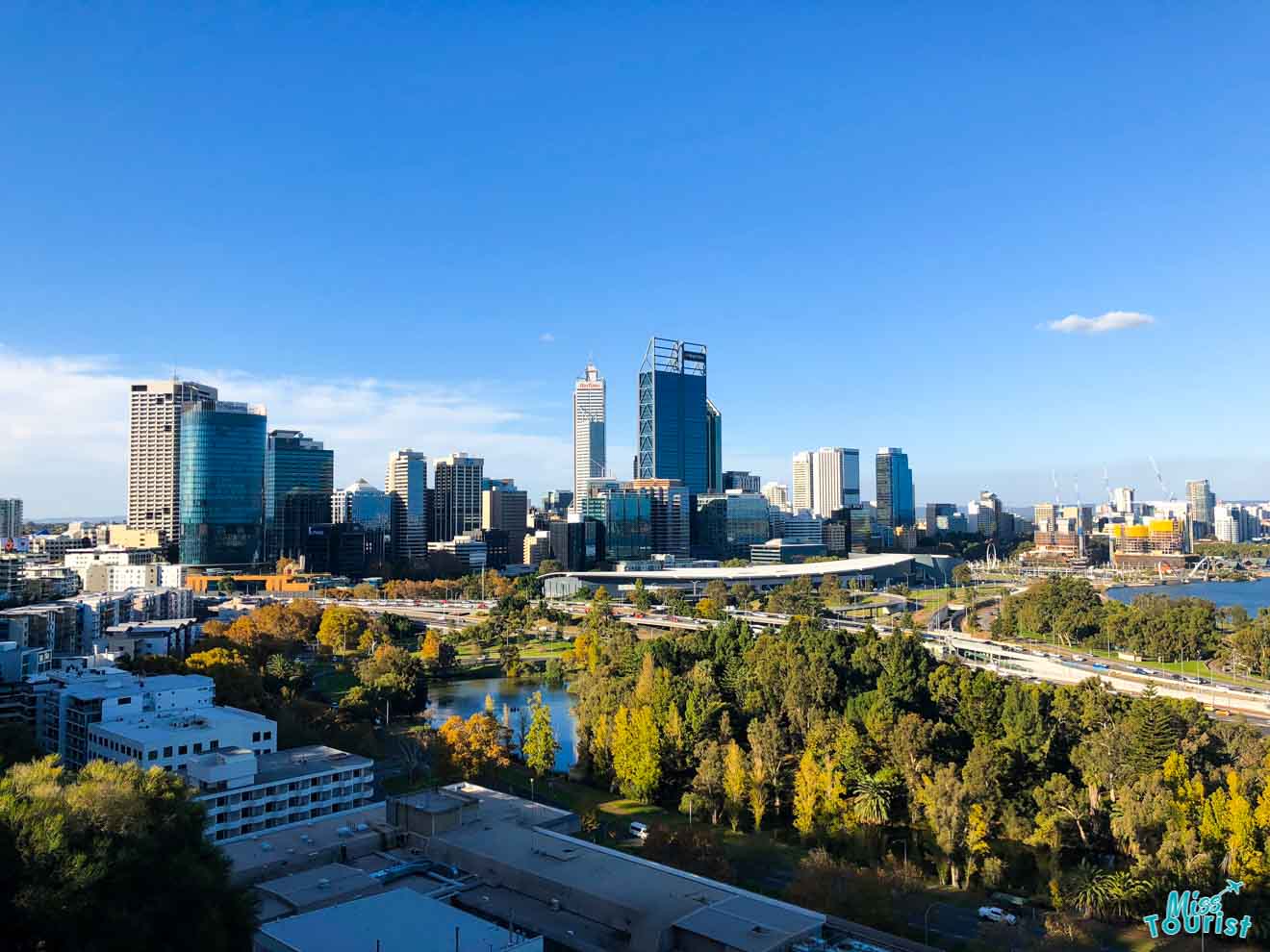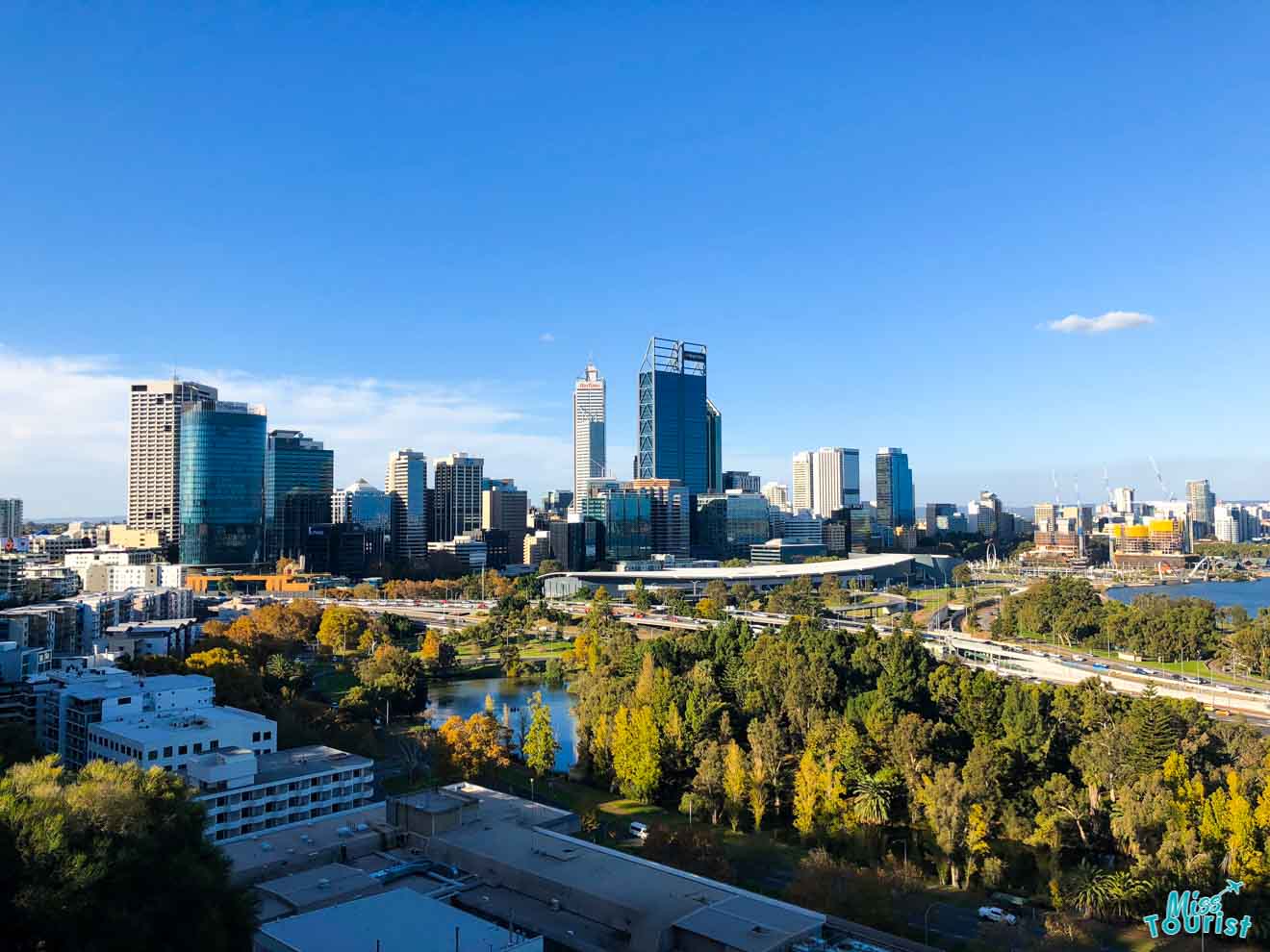 Getting back to Perth at the end of your week-long holiday can be pretty tiresome. If you're renting a car then I'd highly suggest dropping it off in Exmouth and then jumping on a flight back to Perth. A one-way flight from Exmouth to Perth costs an average of $200 per person and takes just under two hours.
If you're heading back in your own car, the 1,200km drive, which is along pretty much one straight road, can be done in twelve hours. I'd highly recommend splitting this across at least two days and perhaps spending the night in Carnarvon or Geraldton on your way back.
How Much Will a Road Trip from Perth to Exmouth Cost?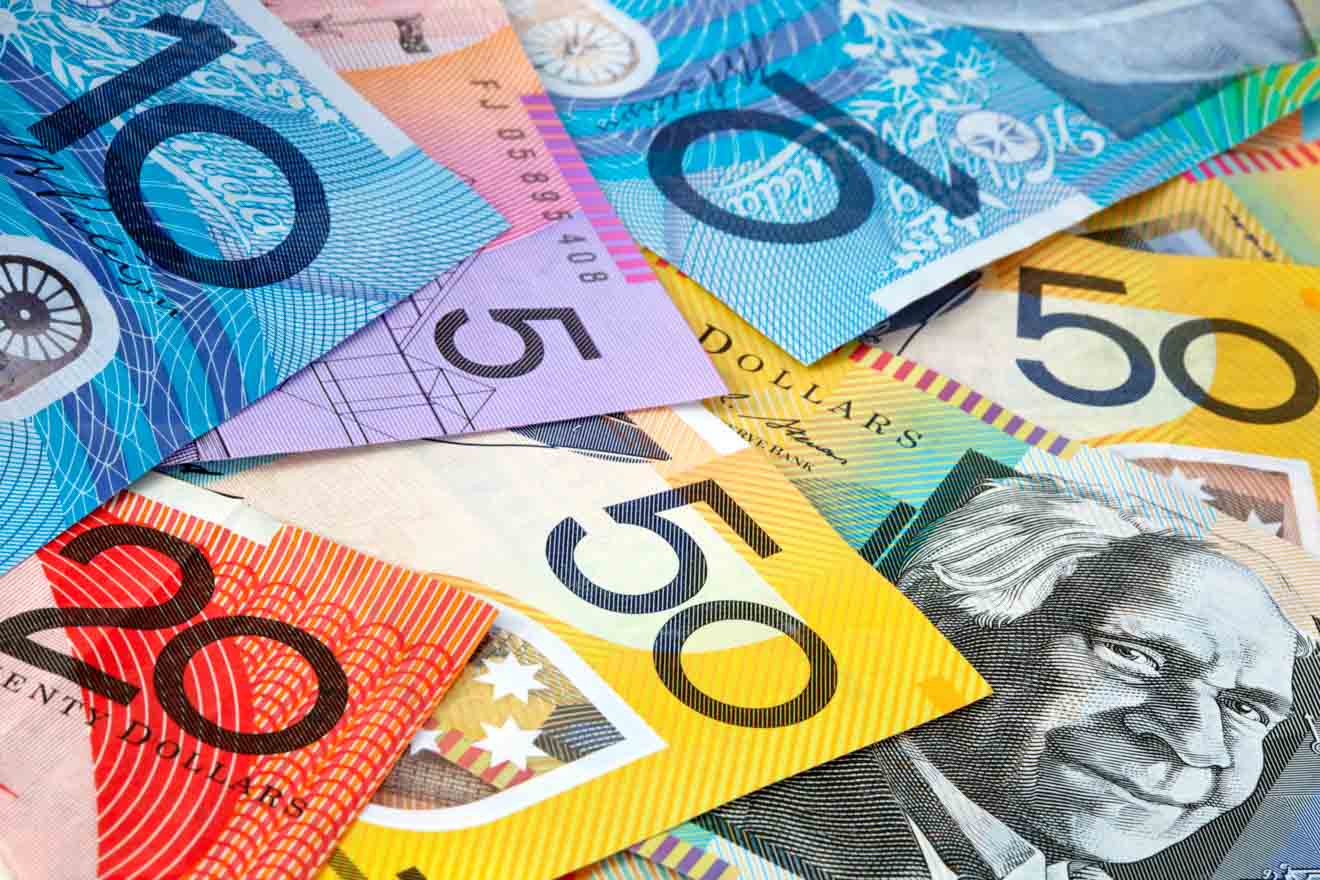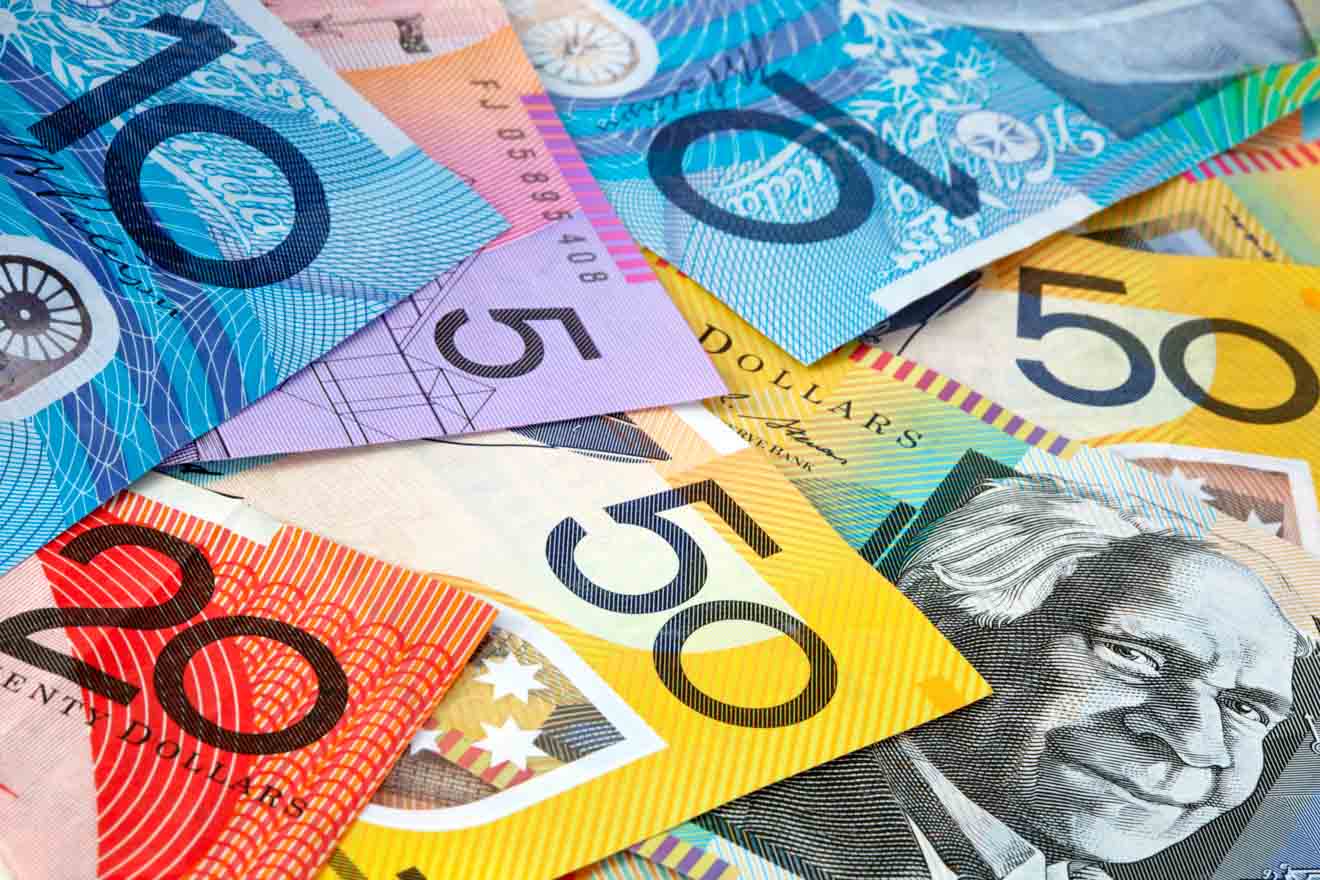 So this will no doubt be the holiday of a lifetime! But it'll cost like the holiday of a lifetime too. Here's a quick breakdown of what this adventure could cost you over 7 days, so you can start saving!
(This price breakdown is based on two people sharing the cost of the car rental, petrol and accommodation).
Standard car rental with full insurance cover: $460
Petrol: $530 (petrol gets a lot more expensive as you go north!)
Accommodation: $840 (based on double/twin rooms in mid-range accommodation)
Food and Drink: $280 (per person – this can be a lot less if you cook your own meals!)
Activities: $490 (per person if you choose to do one big tour and visit a few national parks)
Total: ~1,500-2,000 AUD
As you can see, this trip has the potential to cost you between $1,500 to $2,000 depending on how many people you're sharing car rental costs and petrol costs with! But there are plenty of ways to cut costs too, like staying in shared accommodation, sharing a rental car with others and cooking your own meals!
BONUS 1: Extend Your Trip and Travel From Exmouth To Broome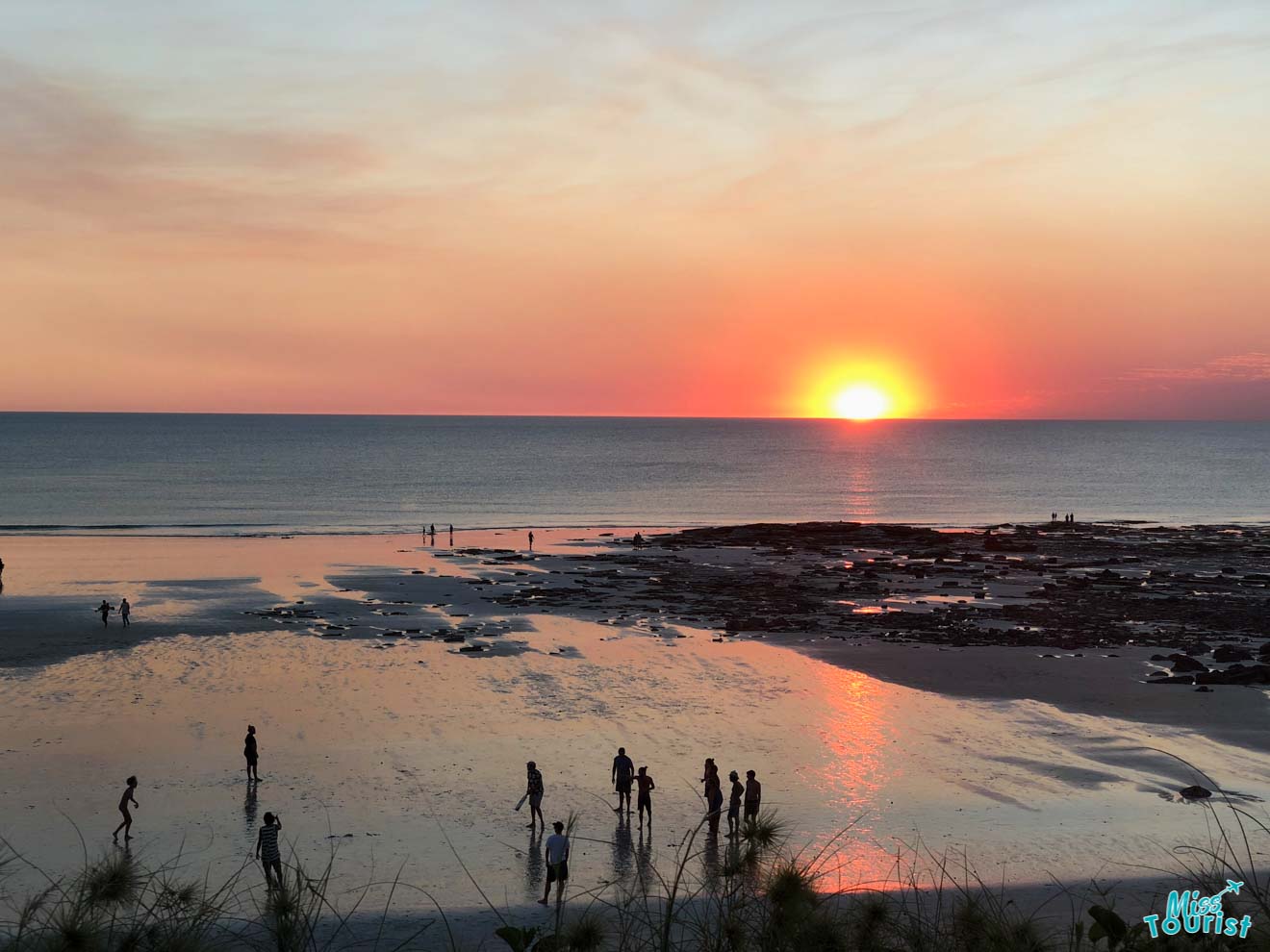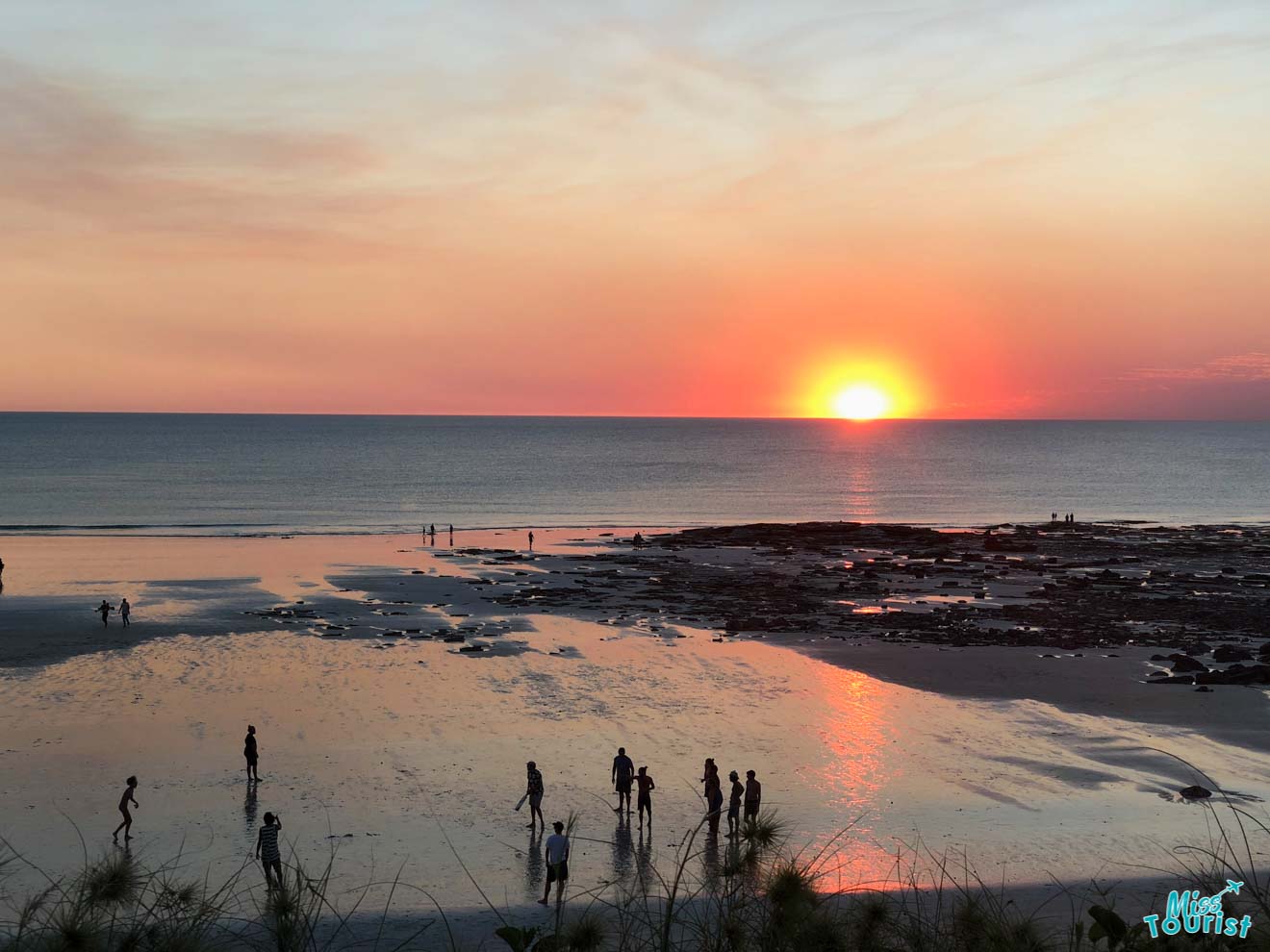 Days: 10 days
Driving time: 14 hours
Distance covered: 1,400km
Exmouth doesn't have to mean the end of your journey! There is so much more to see when you follow the coastline north from Exmouth to Broome. Named after the area's top attractions, the Karijini and Pilbara road trip should not be missed! You'll be led inland to stunning gorges and finish your journey driving next to Eighty Mile Beach. So, If I've convinced you to continue your journey, here are a few of the best things to see and do along the way!
Hike through Karijini National Park (my favourite national park in Australia!)
Enjoy views across the stunning Pilbara Coast
Cut inland to the town of Marble Bar
Enjoy the best things to do in Broome!
BONUS 2: Start Your Adventure Early and Travel From Esperance To Perth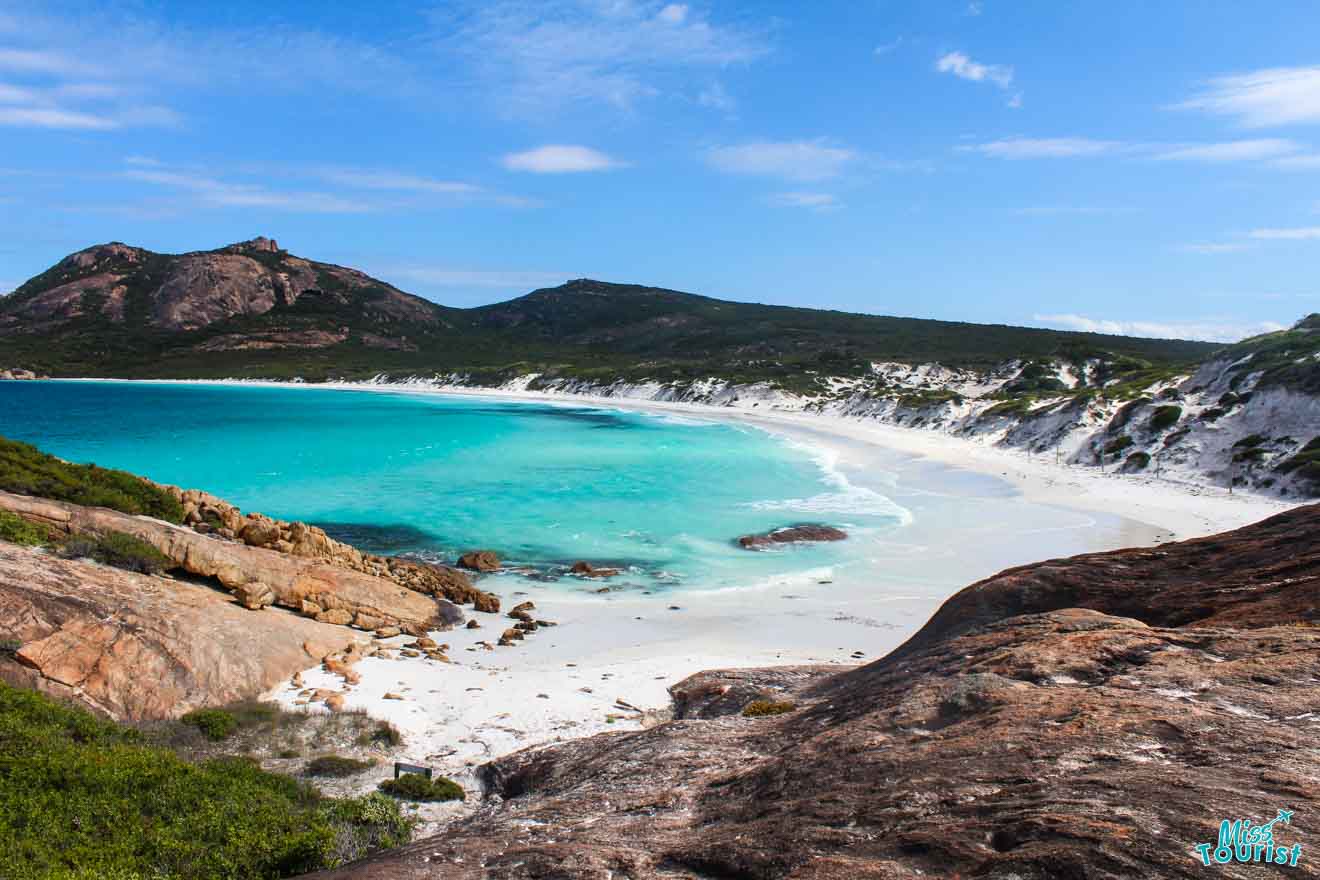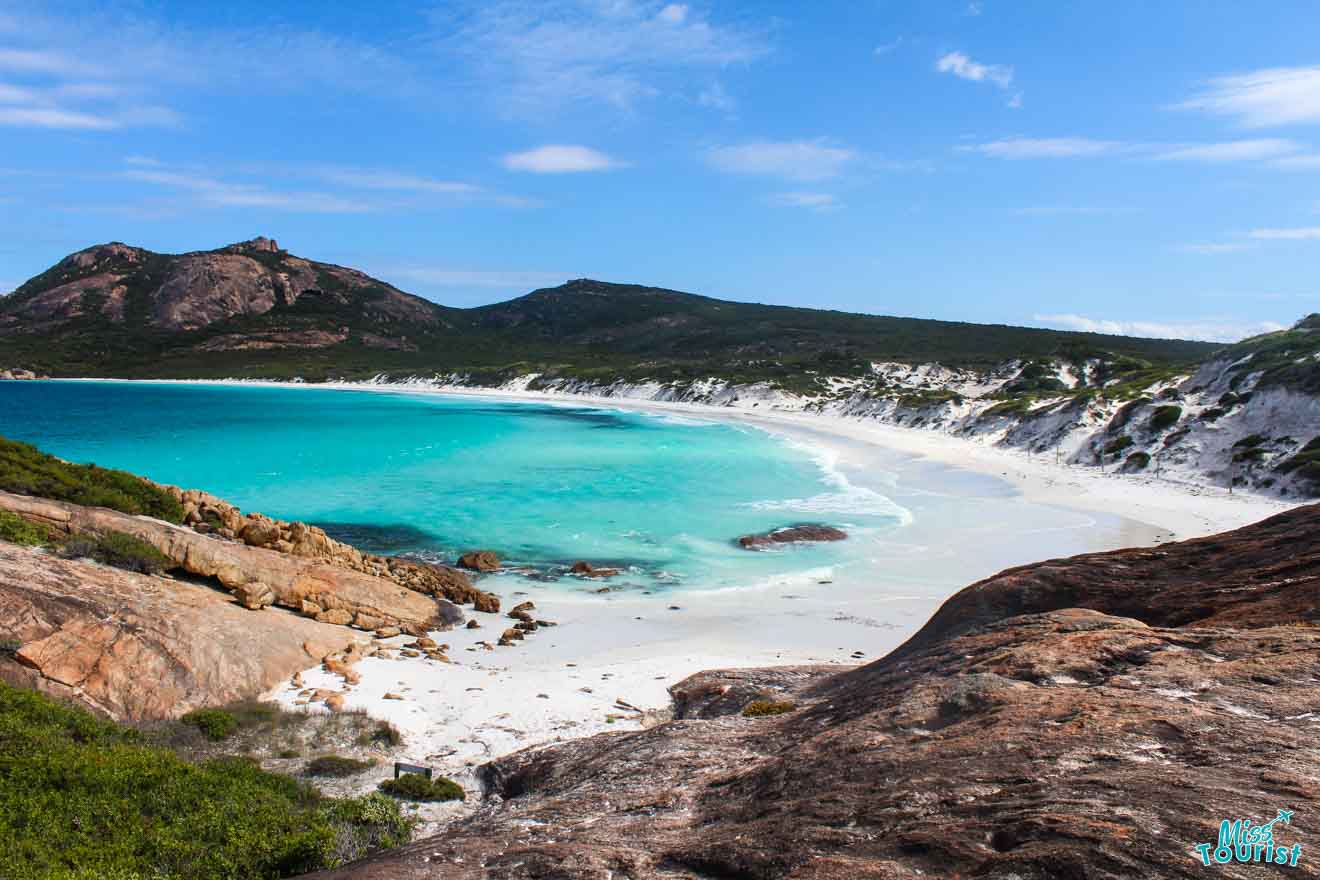 Days: 7 days
Driving time: 10.5 hours
Distance covered: 950km
Margaret River is a must-see when you travel to this part of Australia!
If you have a week to spare before you start this drive from Perth to Exmouth, I'd really recommend a visit to the beautiful South West. The section of coastline that runs from Esperance to Perth, along the South West Edge, treats you to picture-perfect beaches, the fantastic produce of Margaret River, and through the ancient Karri Forests. Here are some things not to be missed:
Enjoy the wineries in Margaret River or Swan Valley.
Visit the most stunning beaches I've ever seen in Cape Le Grand National Park!
Check out the world-famous jetty in Busselton.
Travel along the Great Ocean Drive from Esperance.
Go whale watching at Fitzgerald River National Park.
Conclusion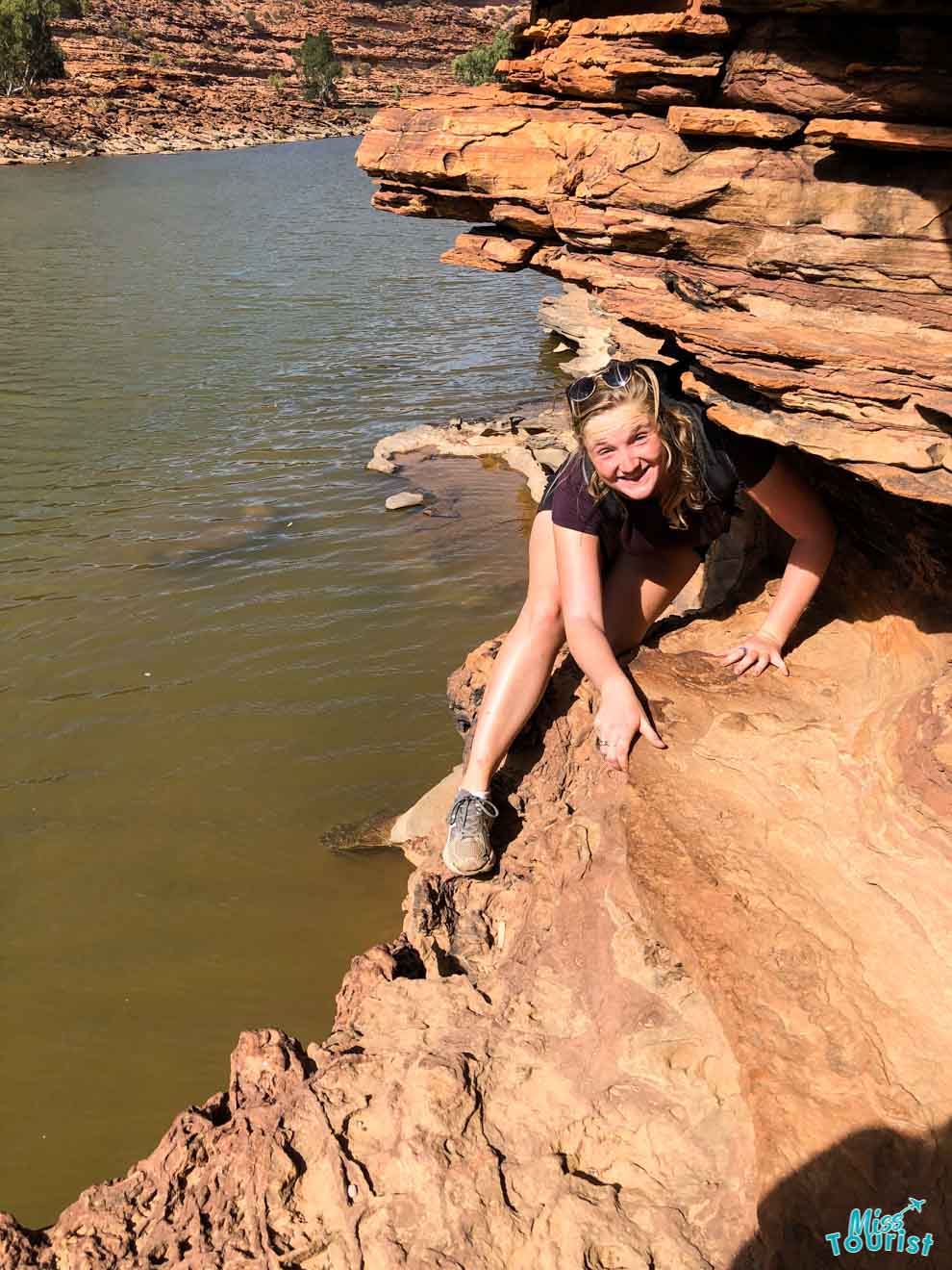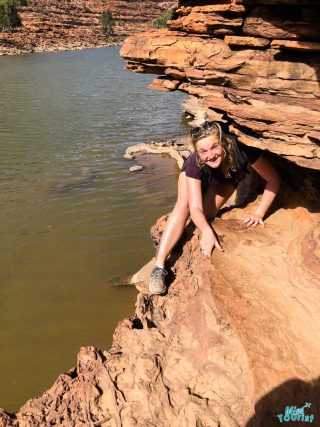 As you can see, Western Australia is quite possibly the most diverse state in the country, with unbeatable national parks, fantastic wine regions and unique wildlife encounters. It's like it was made just for road tripping!

Of course, heading from Perth up to Exmouth is just one of the many road trip itineraries that you can enjoy in Western Australia. In this article, I've taken you through a step-by-step itinerary of how to drive this well-trodden road in just a week, as well as a few bonus days to add on to the start or end of your trip, like Margaret River, the Gibb River Road or Kalbarri National Park.
As is usual on all of my posts, you are more than welcome to leave a comment or question below and I'll get back to you as soon as I can!
Please take my word for it when I say that road trips don't get much better than this!
Lily
---
Pin it for later!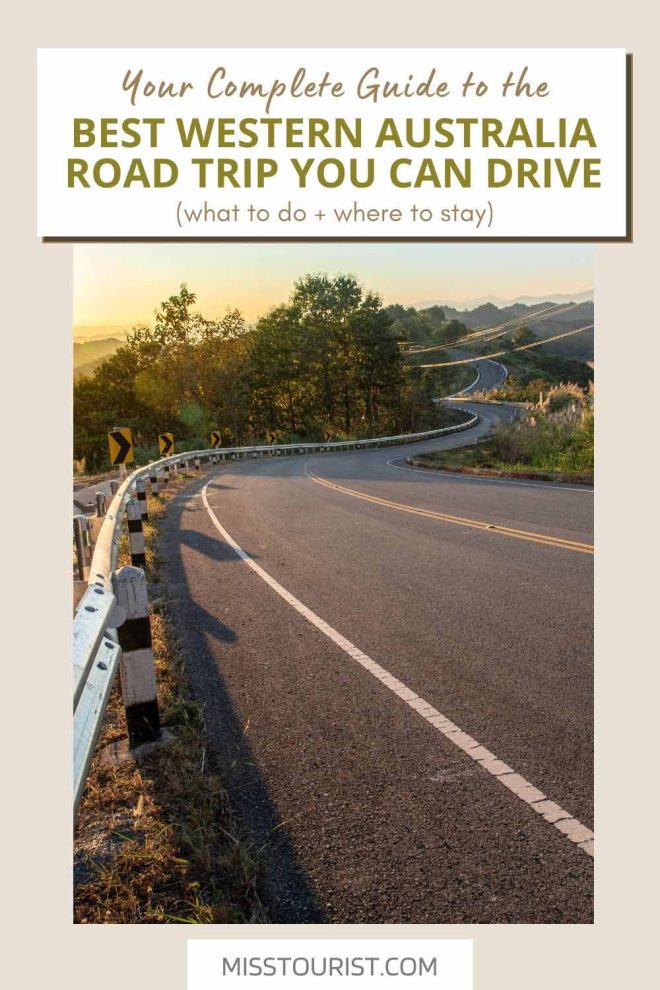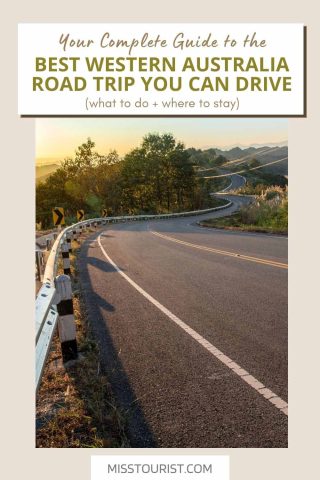 Pin it for later!