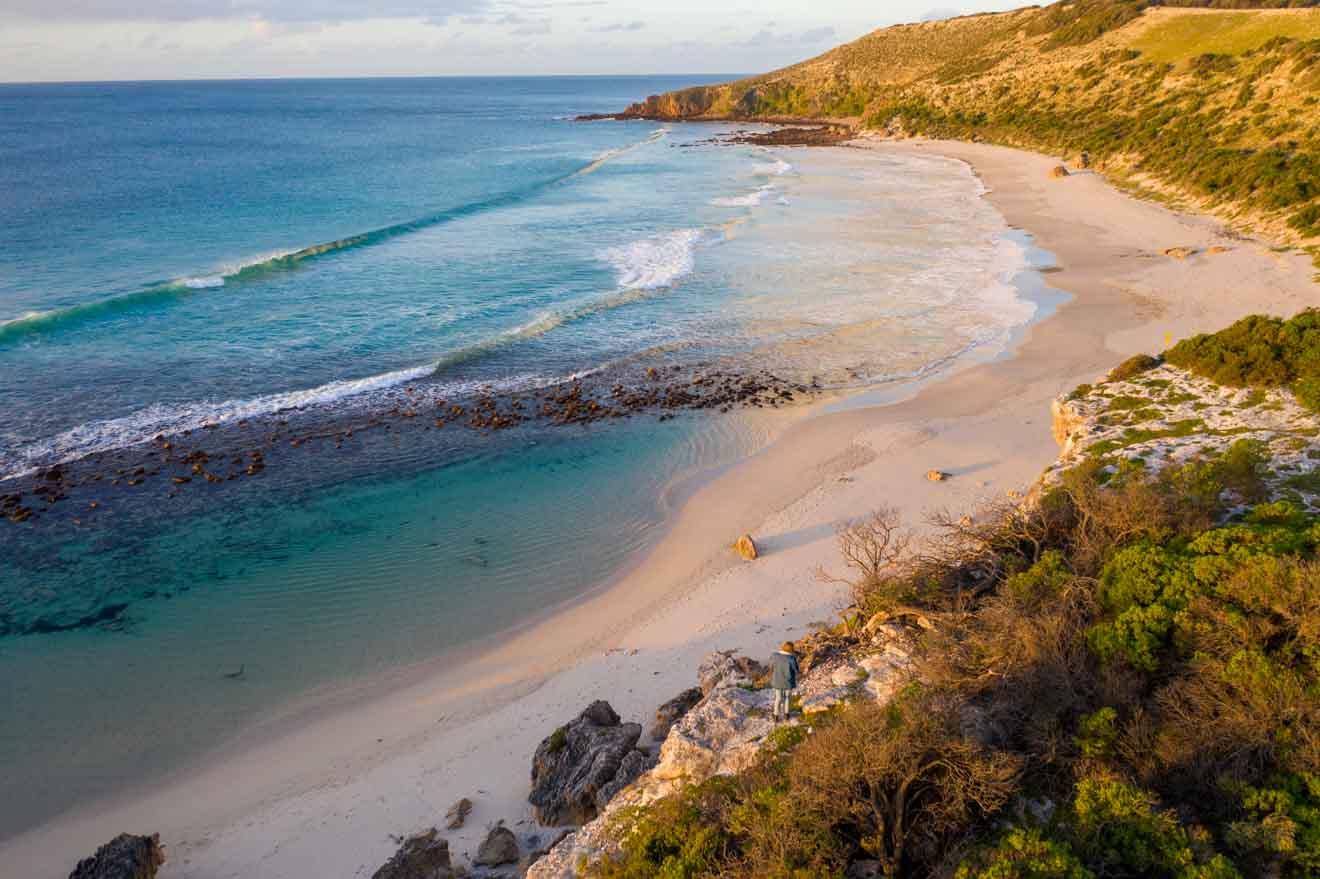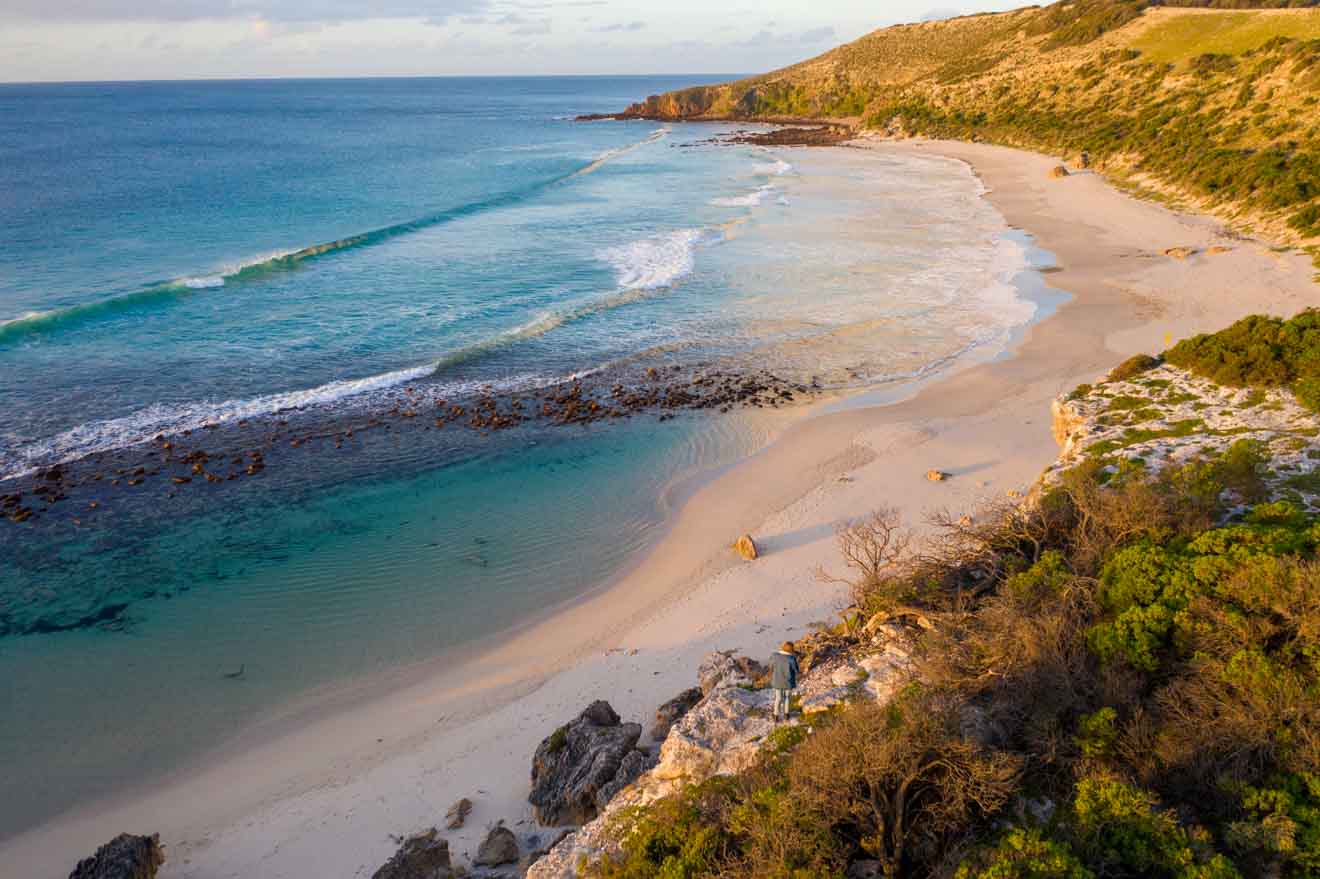 I've always thought that South Australia is one of those places that deserves more attention than it gets. Not only has it been dubbed as one of the great wine capitals of the world (there's three, YES THREE, high-class wine regions here), but it's also home to historic villages, stunning coastlines and totally unique islands.
It's relatively compact size means that lots of the main sites in South Australia can be reached in super convenient day trips from Adelaide. So, you can base yourself in the state capital and see loads of different places, without having to carry your luggage around or worry about moving hotels.
Adelaide was actually the first place I flew into in Australia, and I returned briefly during my road trip to West Australia. During my two visits I managed to tick a lot of these day trips from Adelaide off the list, so here's my two cents on how to do them best of all!
1. Join the wine trail in Barossa Valley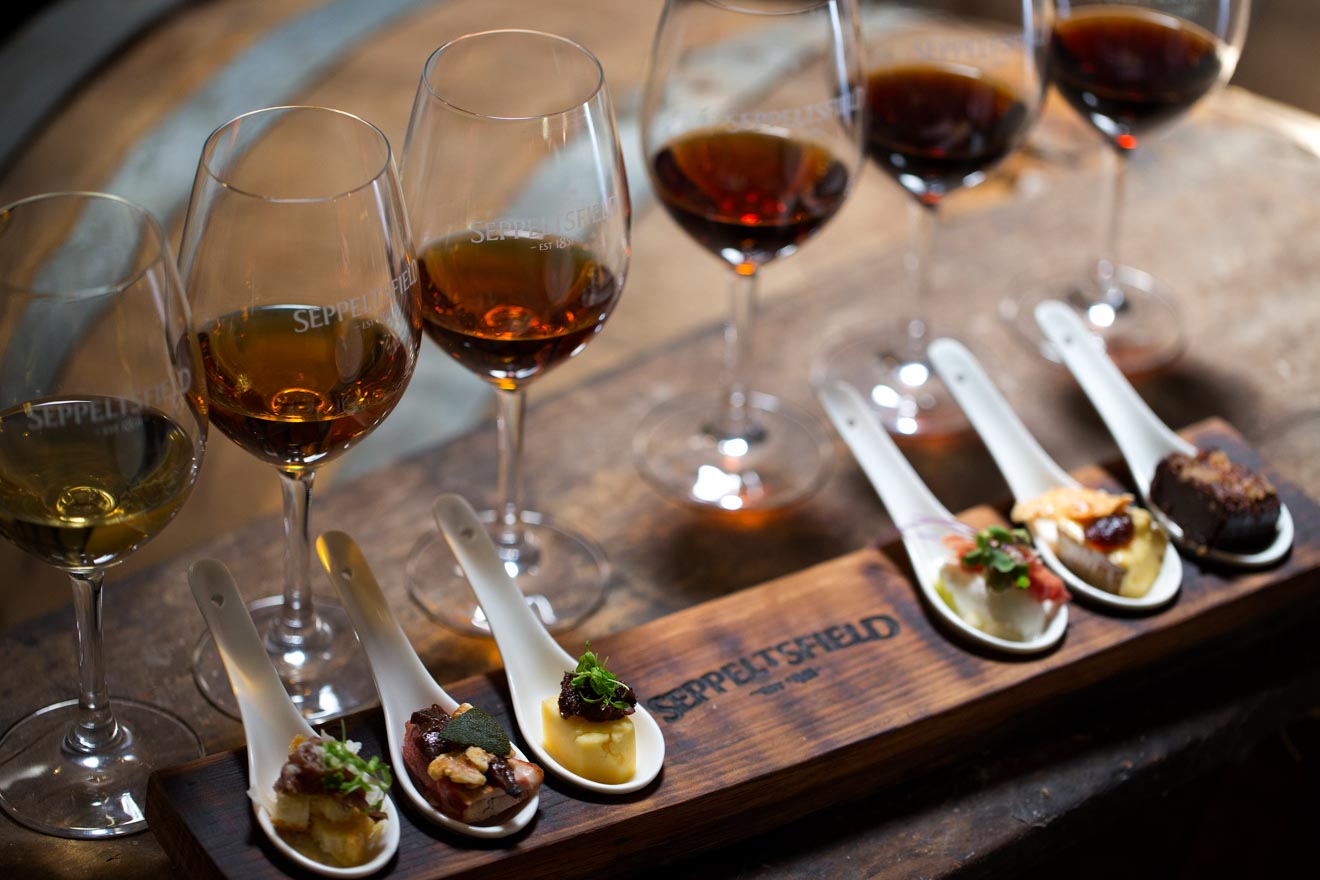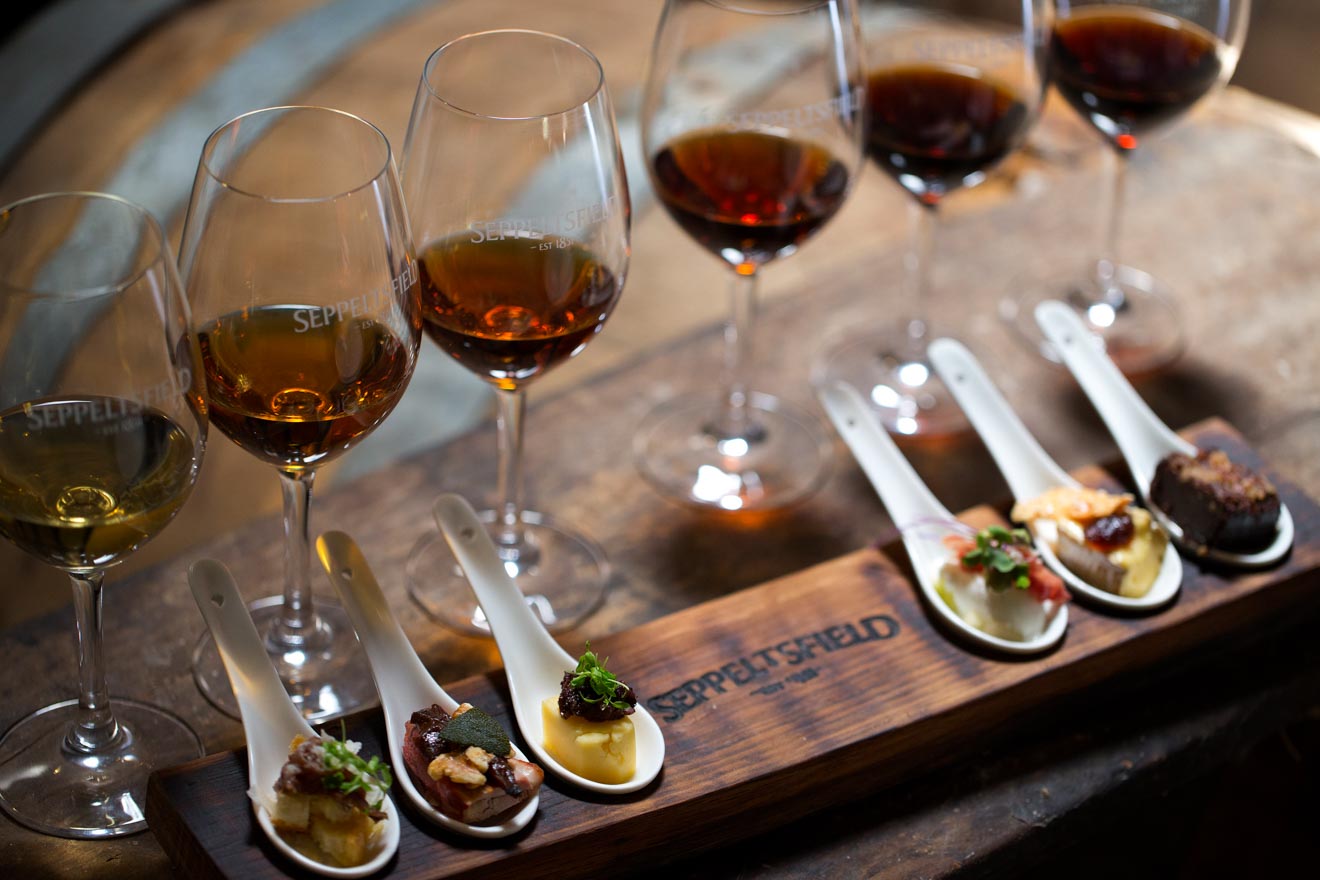 Over 150 wineries and 80 cellar doors are dotted around the picturesque Barossa Valley!
South Australia is actually home to one of Australia's most famous wine regions, and it just so happens to be accessible on a handy Adelaide day trip. Although the region is known for its heady Shiraz and punchy Cabernet Sauvignon, it's also famous for its local produce and unique architecture too.
I've already put together an extensive list of the best things to do in the Barossa Valley, but here's a quick summary of what to do there:
Visit one of Australia's oldest wineries. If you visit just one winery during your tour around Barossa Valley, make sure its Seppeltsfield Wines. As one of the oldest wineries in the country, the wine makers here really know what they're doing! You can rock up to the cellar door at any time for a wine tasting, but for a truly special experience book a tour of the winery and sample a wine made from your year of birth!
Wander around a local Farm Shop. Maggie's Beer Farm has become somewhat of an iconic attraction in the Barossa Valley. Here, you can check out seasonal produce on offer, watch daily demonstrations and even take a cooking class at The Farm Eatery.
Check out the whispering wall. What was once a working dam, has now turned into a popular tourist attraction. It's curved shape means that if you stand at one end of the dam, and your partner stands at the other, you can hear each other whispering from 150m away!
How to get to Barossa Valley from Adelaide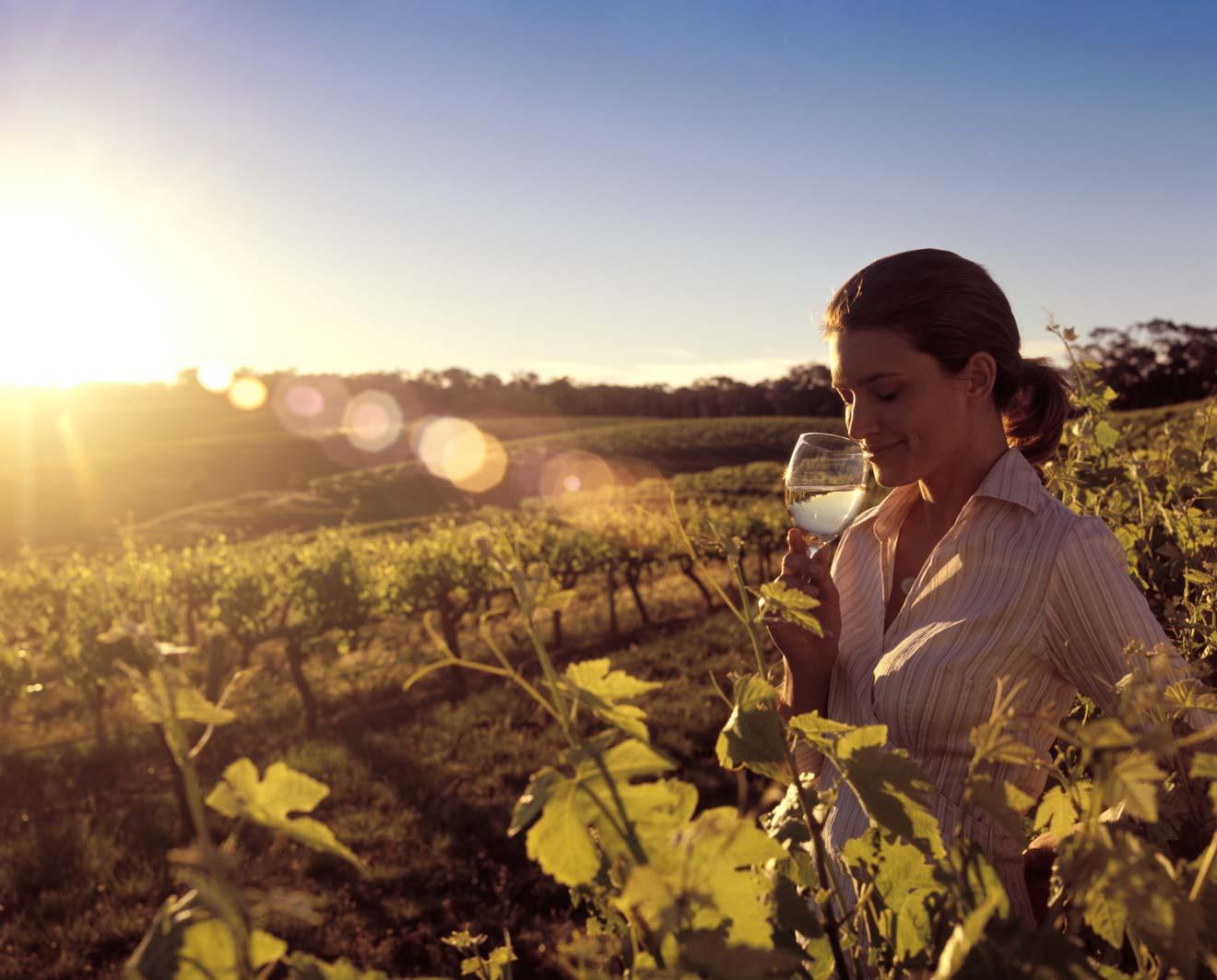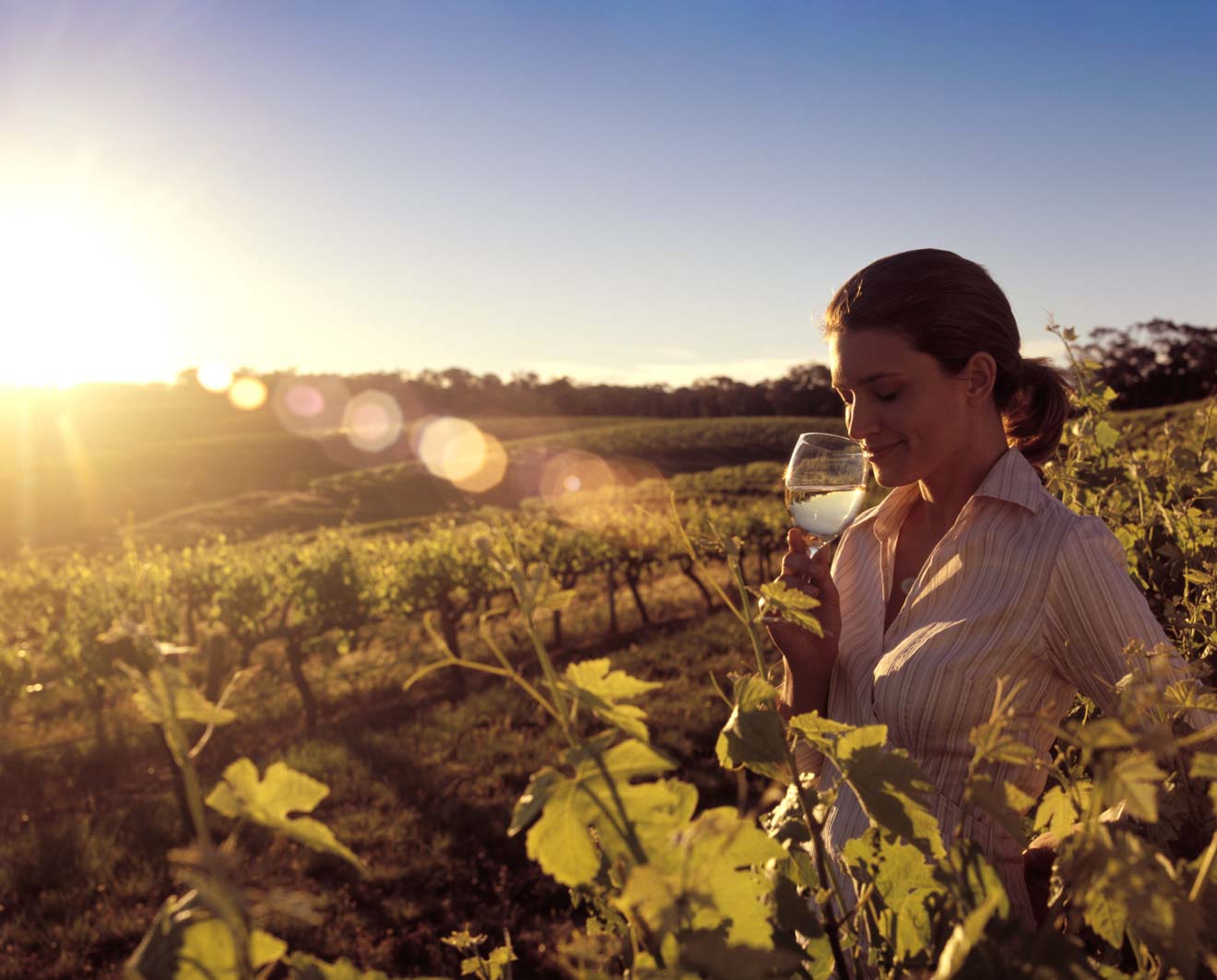 Distance from Adelaide: 75km/1 hour driving
With so many different wineries to explore, public transport isn't an option for this day trip. Instead, you'll need to either rent a car for the day or opt for a tour.
Driving yourself will take around an hour to get to the heart of the valley. If you're looking to take yourself on a tour around Barossa Valley, check out this self-drive itinerary that I put together. It highlights the best of the valley that you can see in a day including foodie delights, the best wine tastings and even a couple of helpful tips to get off the beaten track.
If you're looking forward to making the most out of the free wine samples on offer in the Barossa Valley, then you're probably better off taking a day tour from Adelaide. For maximum flexibility, I'd highly recommend the hop-on hop-off tour that allows you to explore 12 wineries around the valley in your own time.
For a little more structure to your day, this eight hour tour takes you to all of the main spots in the area, and includes a gourmet lunch at Lambert Estate.
PRICE: $150 per person
2. Discover the wildlife on Kangaroo Island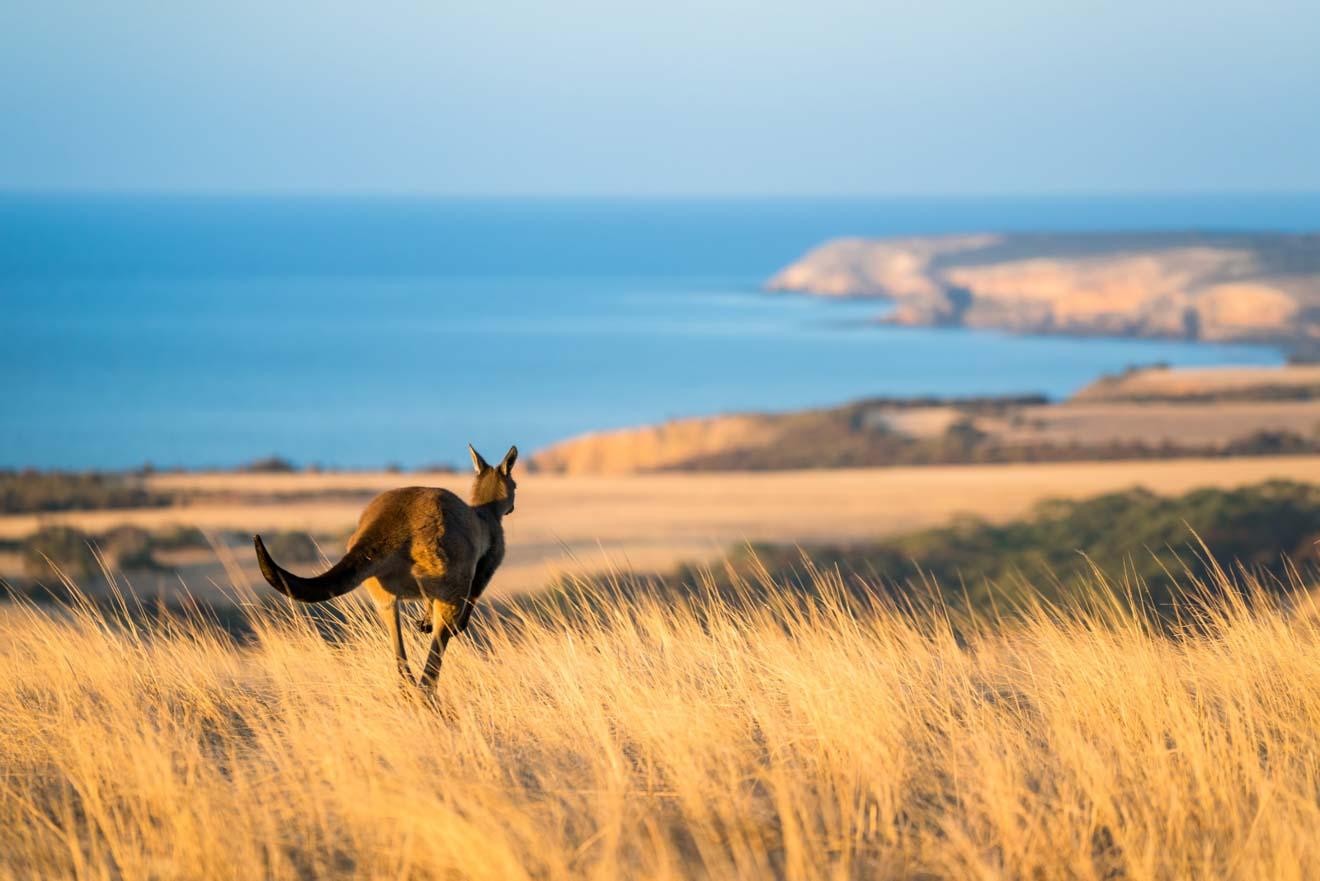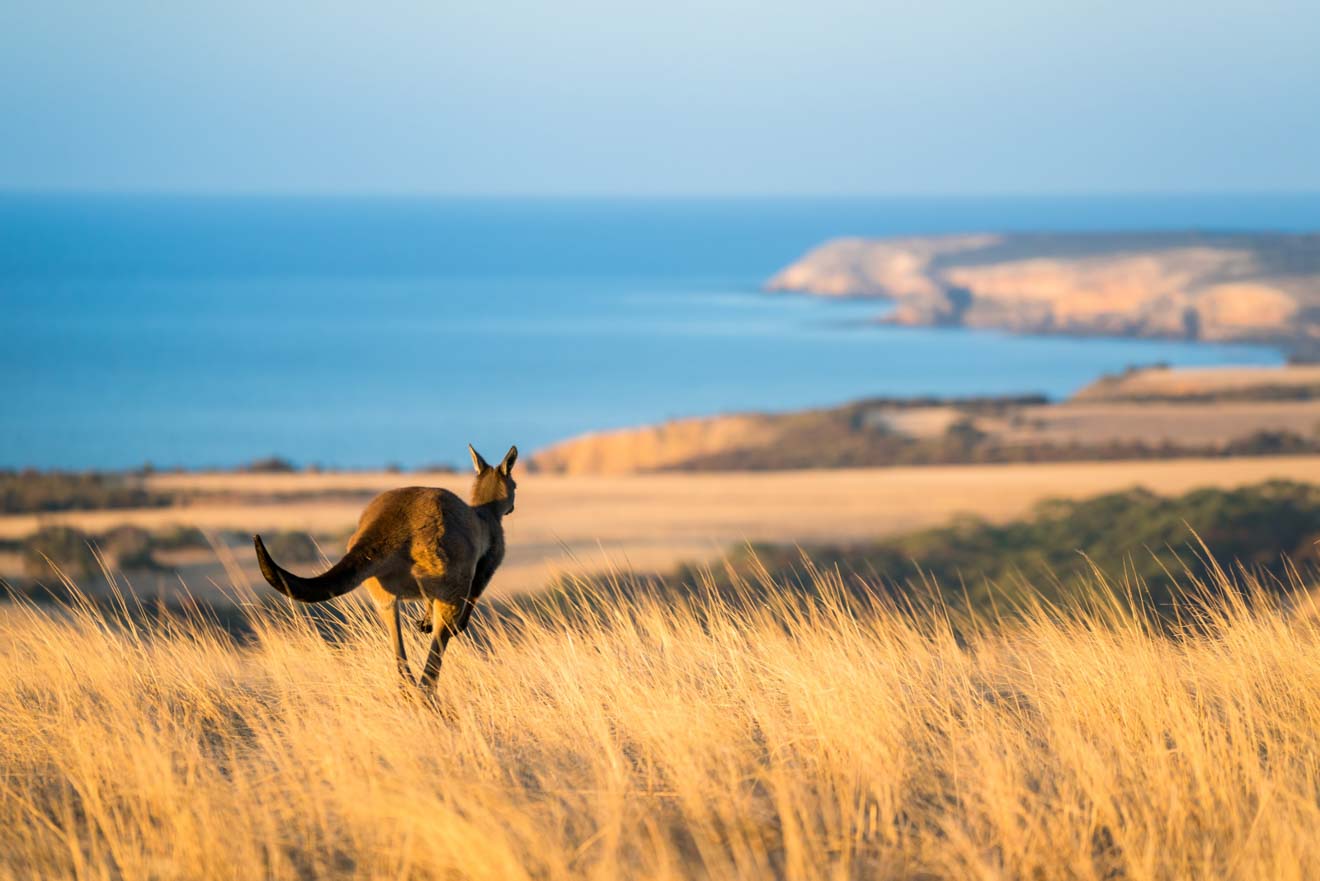 Nature lovers and outdoorsy types will not want to miss the chance to visit Kangaroo Island. Sitting just off the coast of South Australia, the island offers untouched landscapes home to every native Australian species you could imagine. Prepare to be amazed – day trips from Adelaide don't get much better than this!
I've touched on this idyllic destination in a lot more detail in my things to do on Kangaroo Island post, but here's a few ideas to get you excited!
Spot wildlife in Flinder Chase National Park. Kangaroos, koalas, sea lions, echidnas, wallabies, platypus… you name it, this place has got it. Endless bushwalks make it easy to explore this place on foot and you're guaranteed a wildlife sighting of some sort.
Swim with dolphins and seals. Seal Bay is home to one of the largest colonies of New Zealand fur seals in the world, and you have the chance to swim with them on a two-hour snorkelling tour from the island!
How to get to Kangaroo Island from Adelaide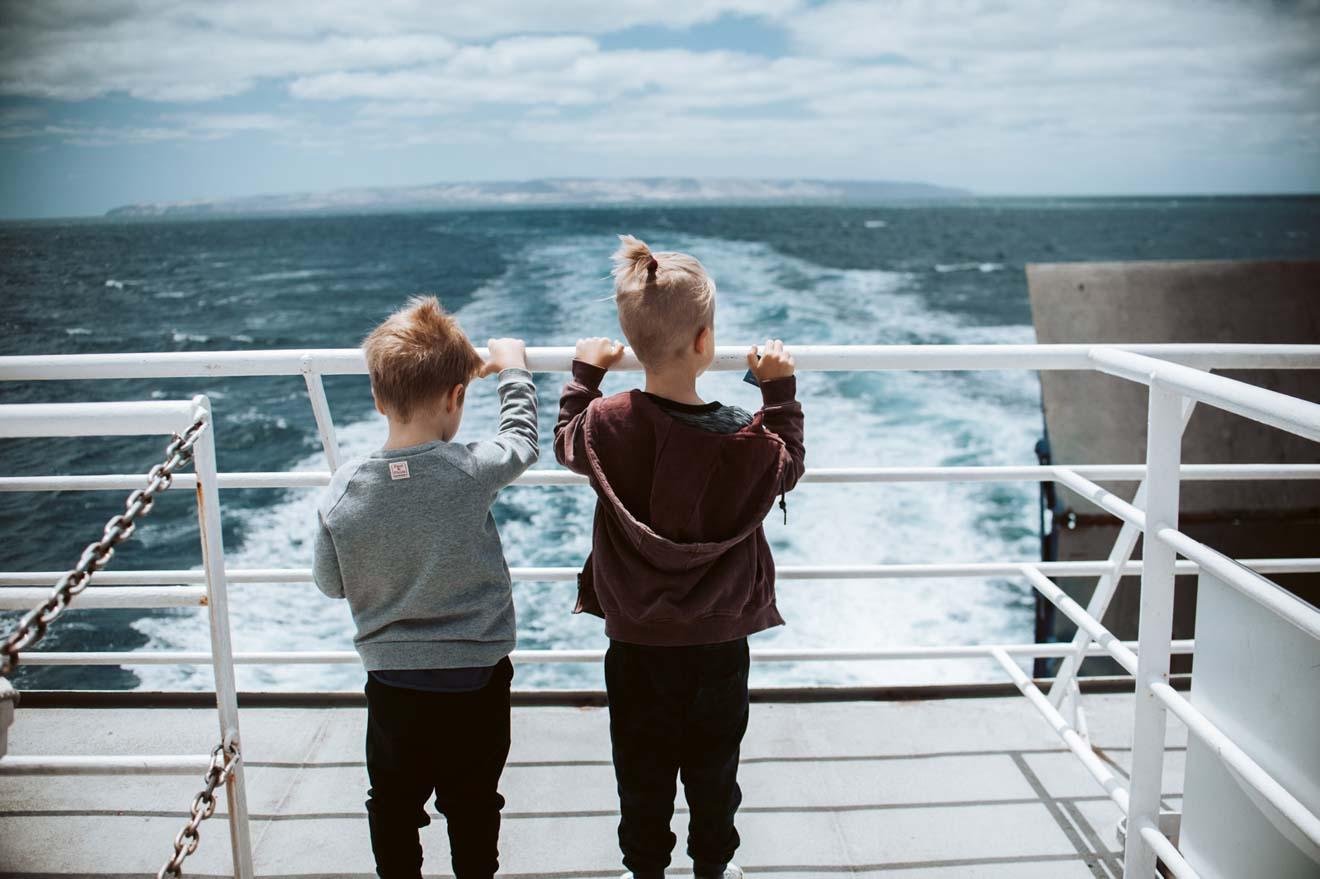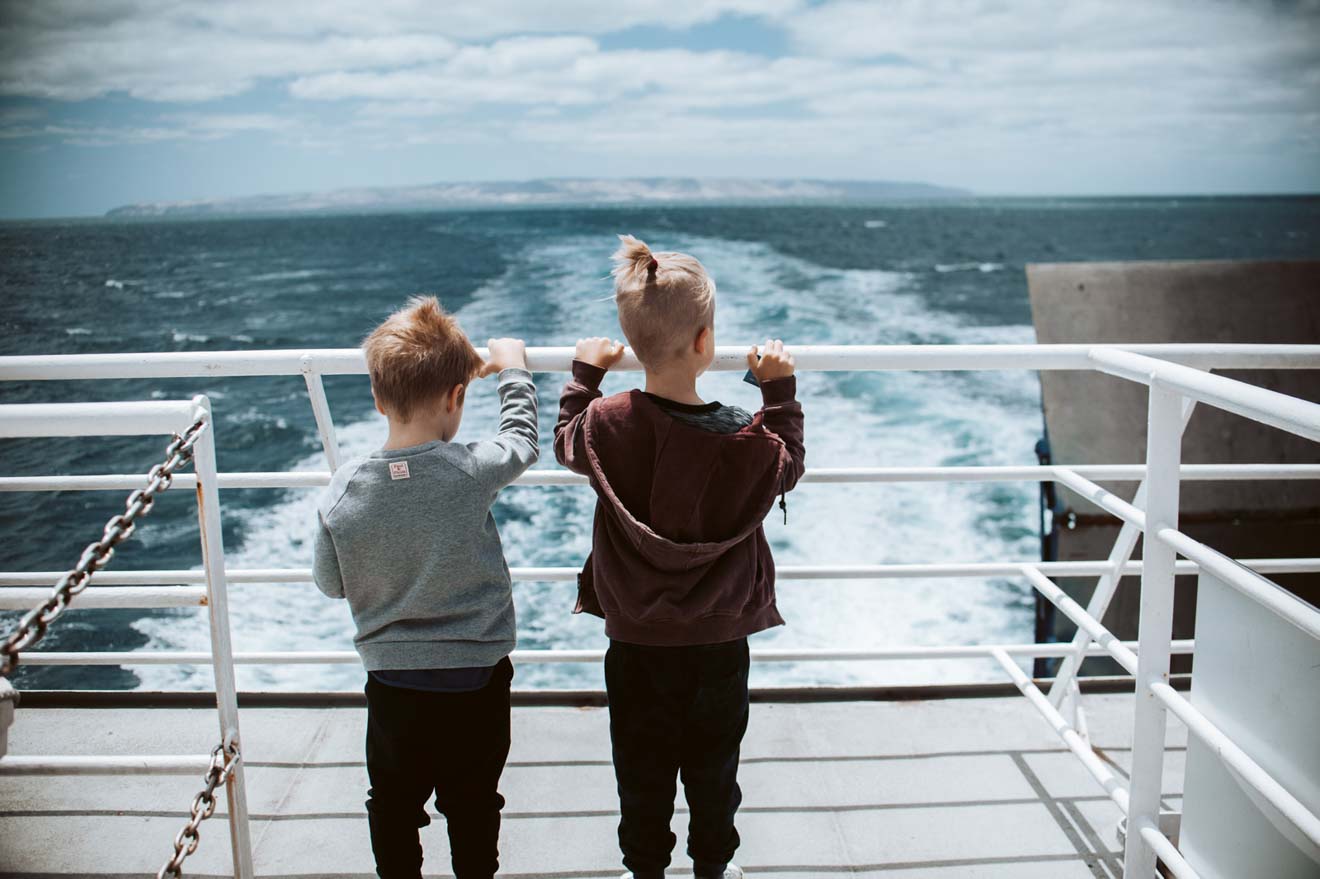 Distance from Adelaide: 211km/ 4 hours driving (+ferry)
At just 35 minute long, flying to Kangaroos Island is by far the quickest way to get there, but it's also the most expensive, costing around $350 for a return flight.
You can choose to drive to the island too via the SeaLink Ferry which leaves from Cape Jervis. It takes about 90-minute to drive to the ferry port where you can jump on a 45-minute crossing to the island. Ferries leave on average every couple of hours (you can check out the timetable here) and cost $98 for a standard vehicle.
To save yourself the hassle of getting to and from the island, a tour is a great way to experience everything it has to offer. This day tour includes visits to Seal Bay to spot the sea lions and bush walks around Flinders Chase National Park.
PRICE: $310 per person which include lunch and transfers.
TOP TIP: Although I've talked about the island as a day trip from Adelaide here, you might want to consider spending two days there instead. A day can feel like not enough time, especially when travelling there and back can take a while!
3. Explore the wonders of the Fleurieu Peninsula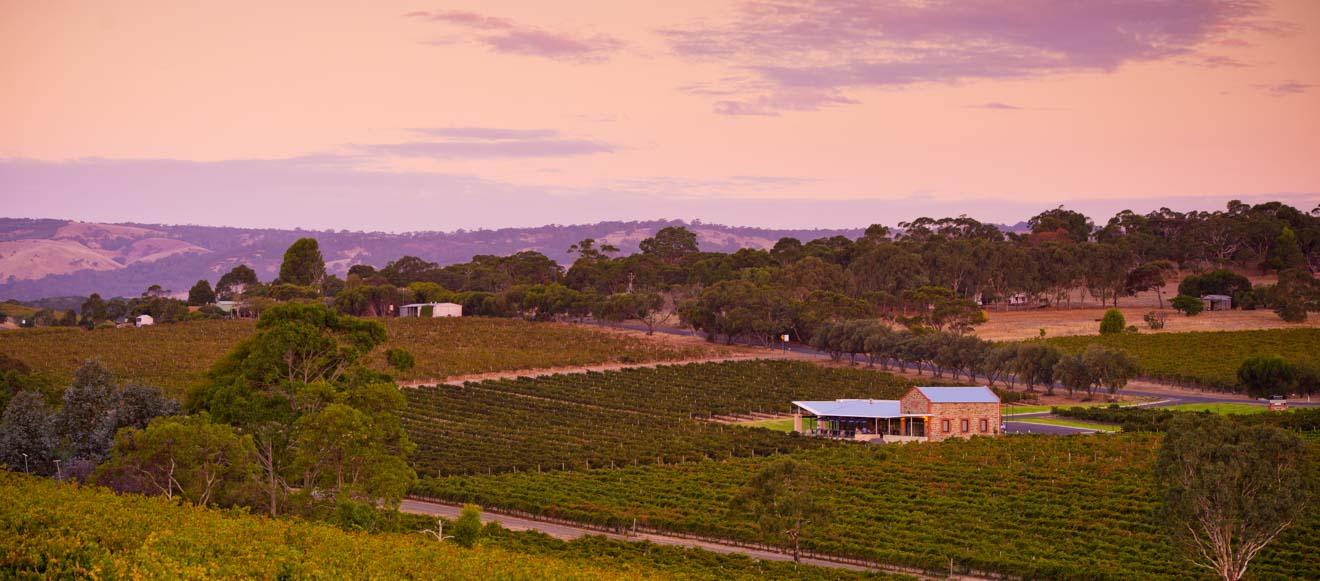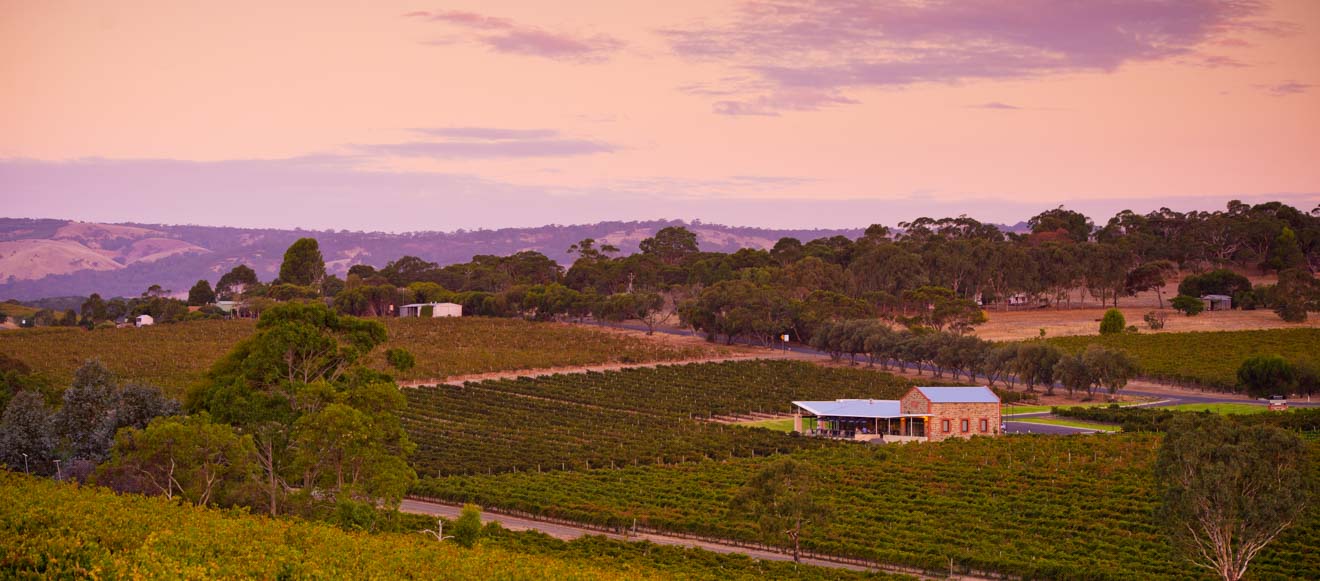 The beautiful Fleurieu Peninsula has a little something for everybody: fantastic surfing beaches, the world-class McLaren Vale wine region and historic harbour towns. It's one of the most varied day trips from Adelaide and here's what you can do.
Wine and dine in McLaren Vale. Home to 65 wineries, McLaren Vale is another great excuse to get trying some of the best wines on offer in South Australia. A hop-on hop-off tour or a full-day tour from Adelaide are both great options if you want to sample the wines of the valley as you go. Whether you drive yourself or go on a tour, don't miss the world-famous d'Arenberg winery which has won awards for its spectacular architecture!
Take a ride on a paddle steamer along the Murray River. The Murray River is one of the oldest rivers in Australia, and it's on this peninsula that it empties into the sea. Jump on a historic paddle steamer boat and enjoy a ride along the waters, or make a day of it and take a Riverboat tour from Adelaide that includes lunch!
How to get to the Fleurieu Peninsula from Adelaide
Distance from Adelaide: 40km/1.5 hours driving
This lovely peninsula sits directly south of Adelaide which means you can reach it in just over an hour on the M2. Public transport isn't really an option here, so you might want to consider renting a car for your day trips if you haven't already got one.
4. Take the tram to Glenelg Beach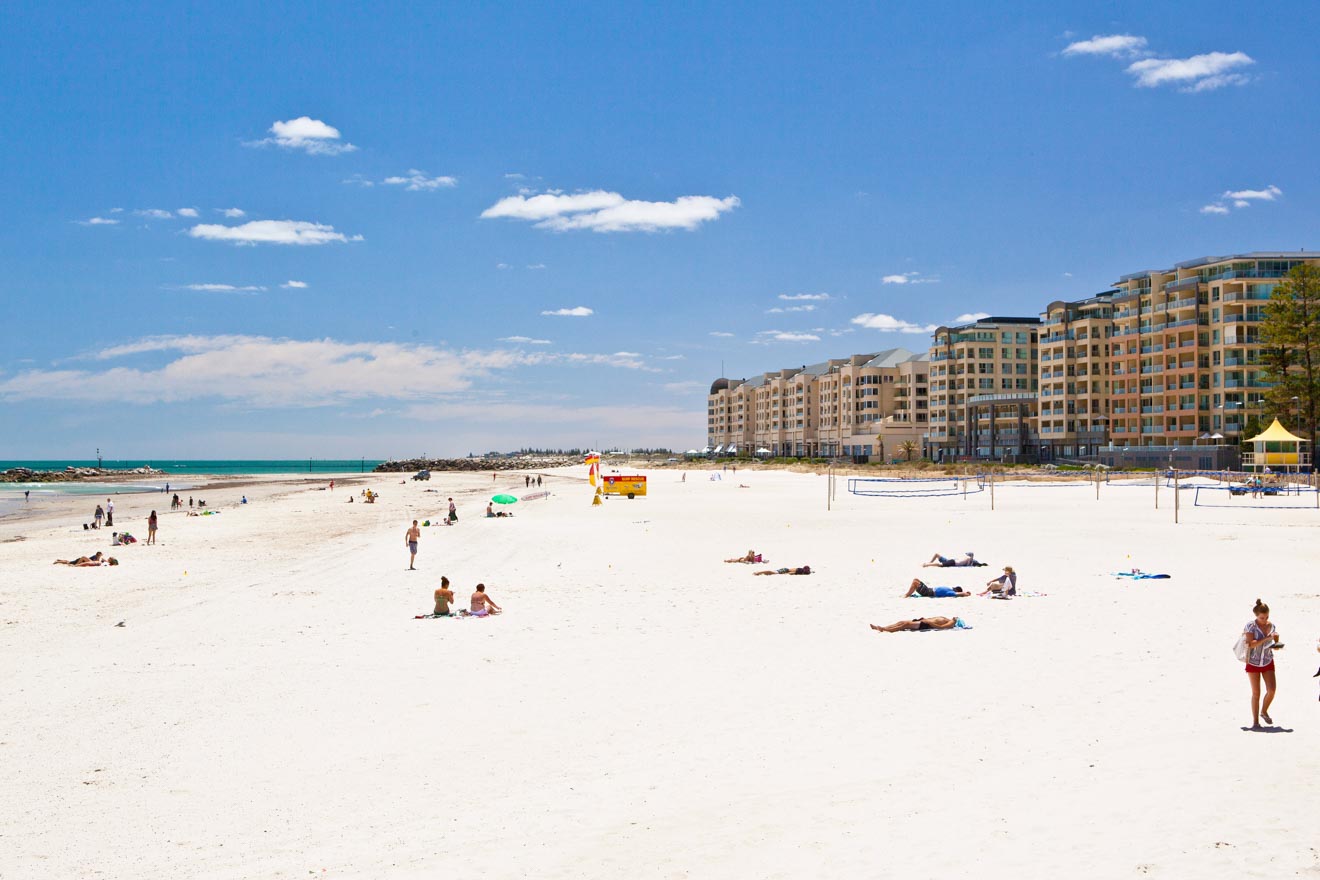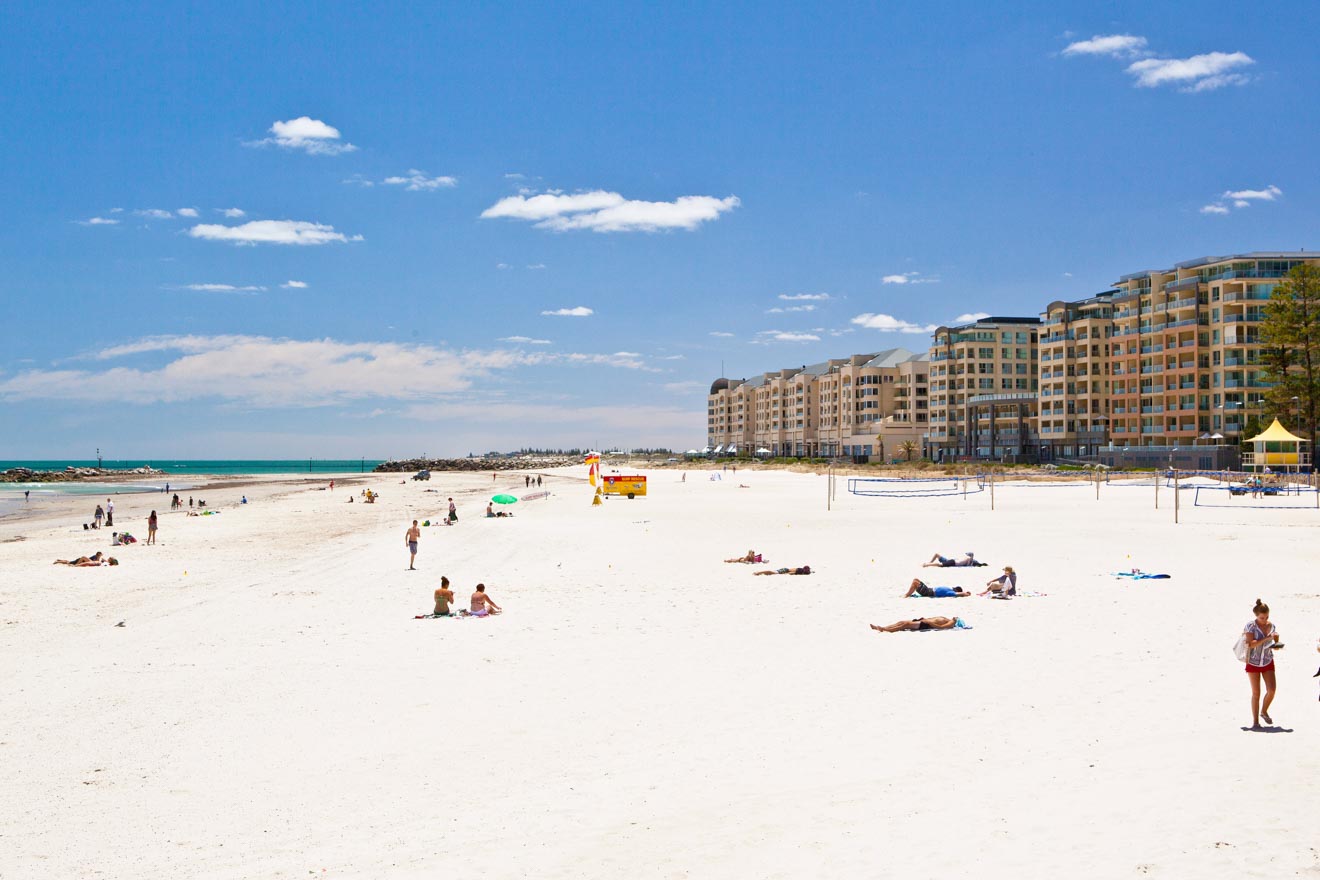 Glenelg beach is just 12km away from the city centre, offering locals and tourists a chance to escape the busy streets for a seaside town. I spent a whole day here sunbathing, playing volleyball and eating gelato from the many ice cream shops around town.
Here are some must do's:
Walk to Brighton along the beach. Brighton is the next town along the coast from Glenelg and is a great place to head to if you're in the mood for a walk. The coastal path is about 4km long and only takes an hour or so at a slow pace. Don't forget to check out the sculptures along the way.
Eat gelato. This is a proper seaside town which means lots of ice cream parlours and fish and chip shops to get stuck into.
Take a segway tour along the beach. If you've never ridden segway before, but have always wanted to, this one-hour tour is a must-do! For $80 per person, you can have the freedom of exploring the town's 6km foreshore by segway.
How to get to Glenelg Beach from Adelaide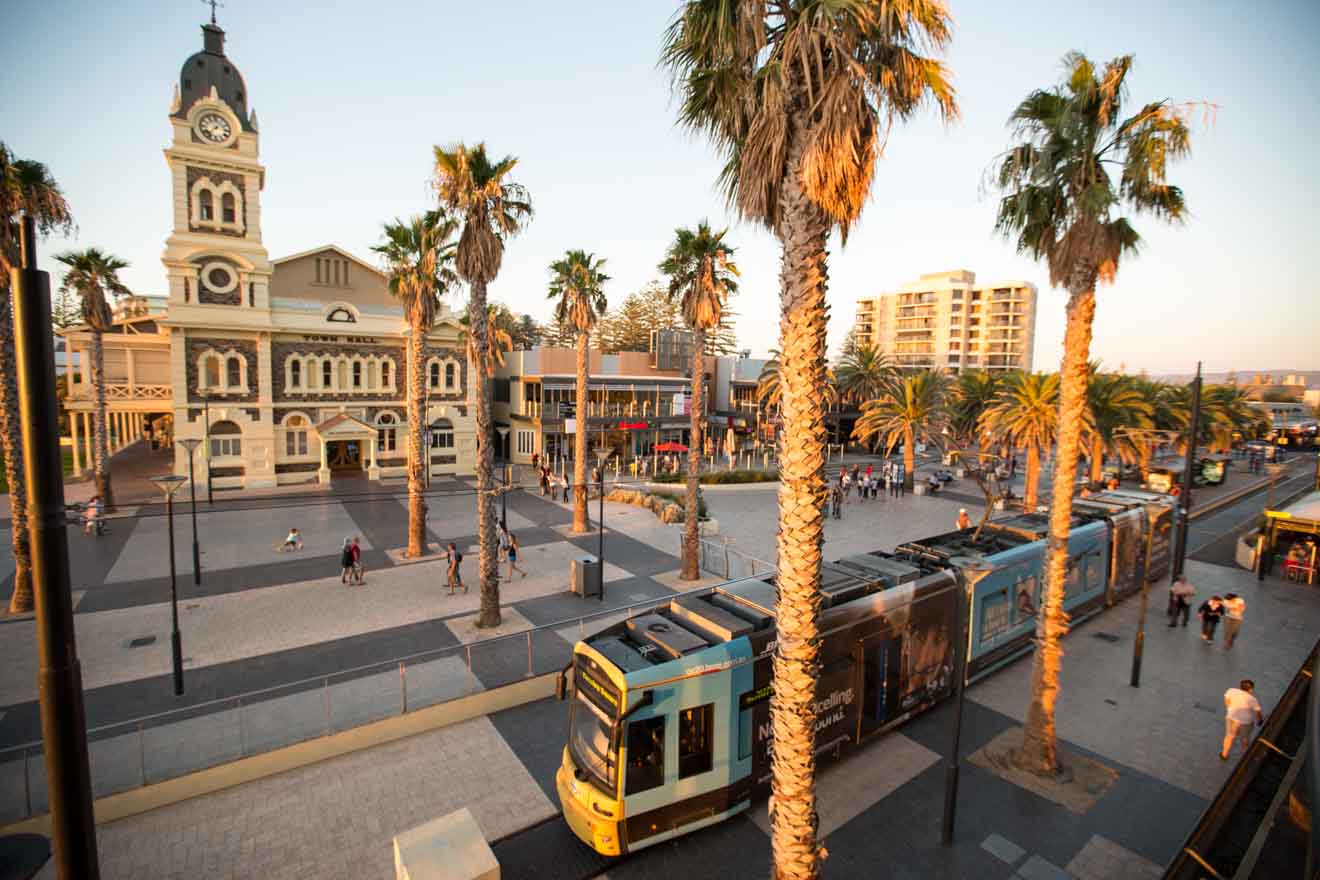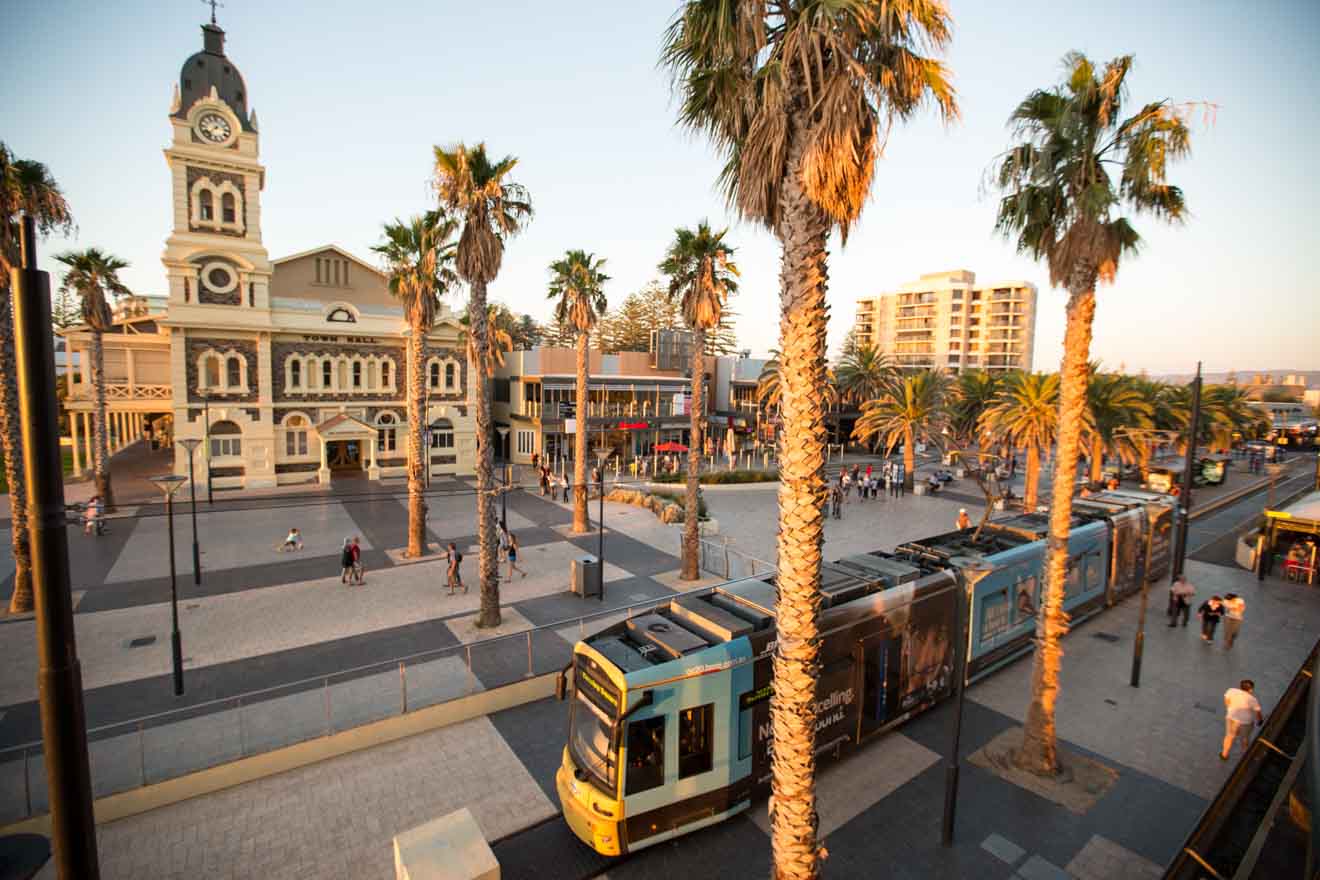 Distance from Adelaide: 12km/20minutes driving
You can drive to Glenelg from Adelaide, but I'd probably recommend against it because parking is super limited. Plus, it's really easy to get the tram from the city centre to the beach and costs just $4! Trams are pretty regular but you can find the timetable here.
5. Experience a bit of Bavaria in the Adelaide Hills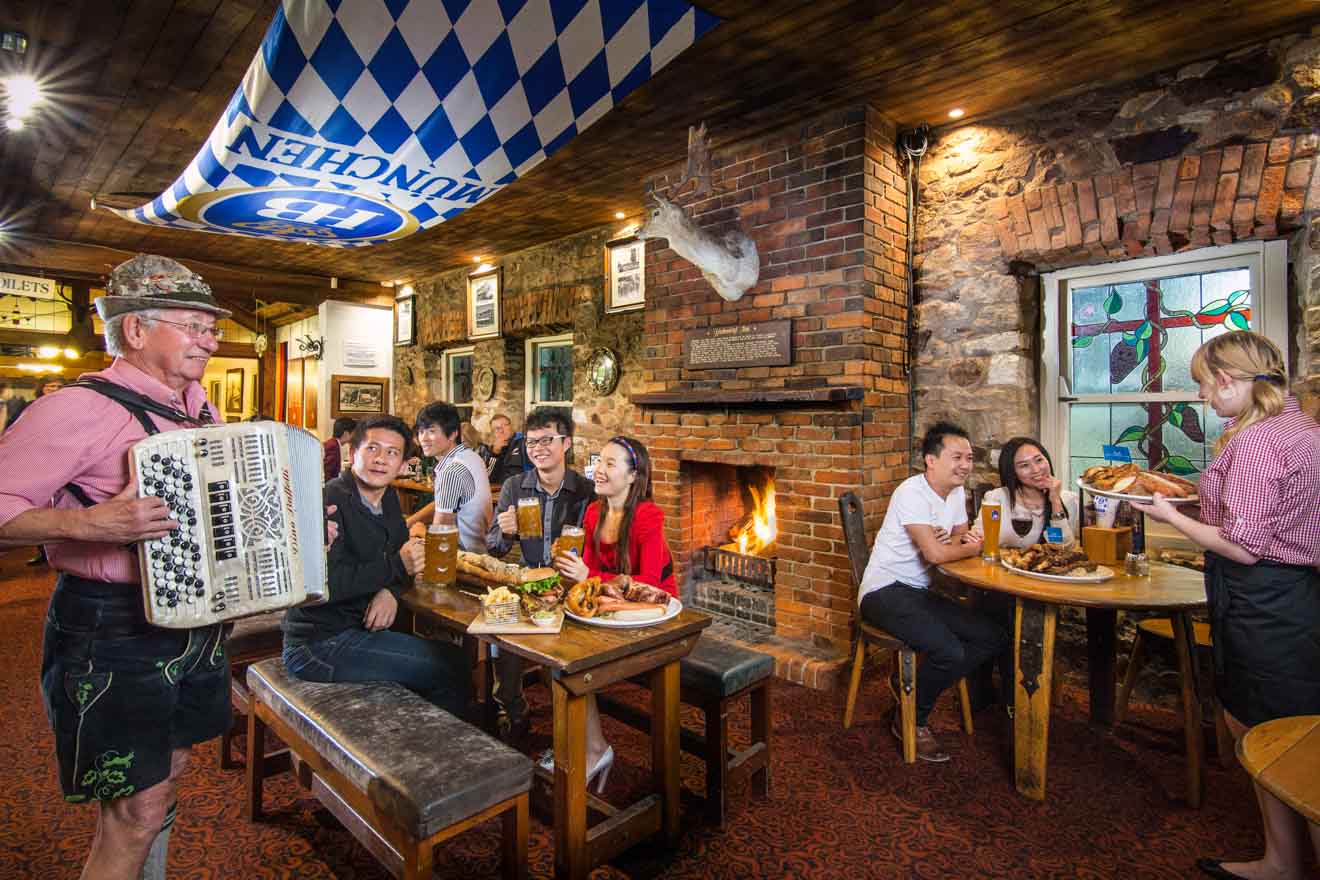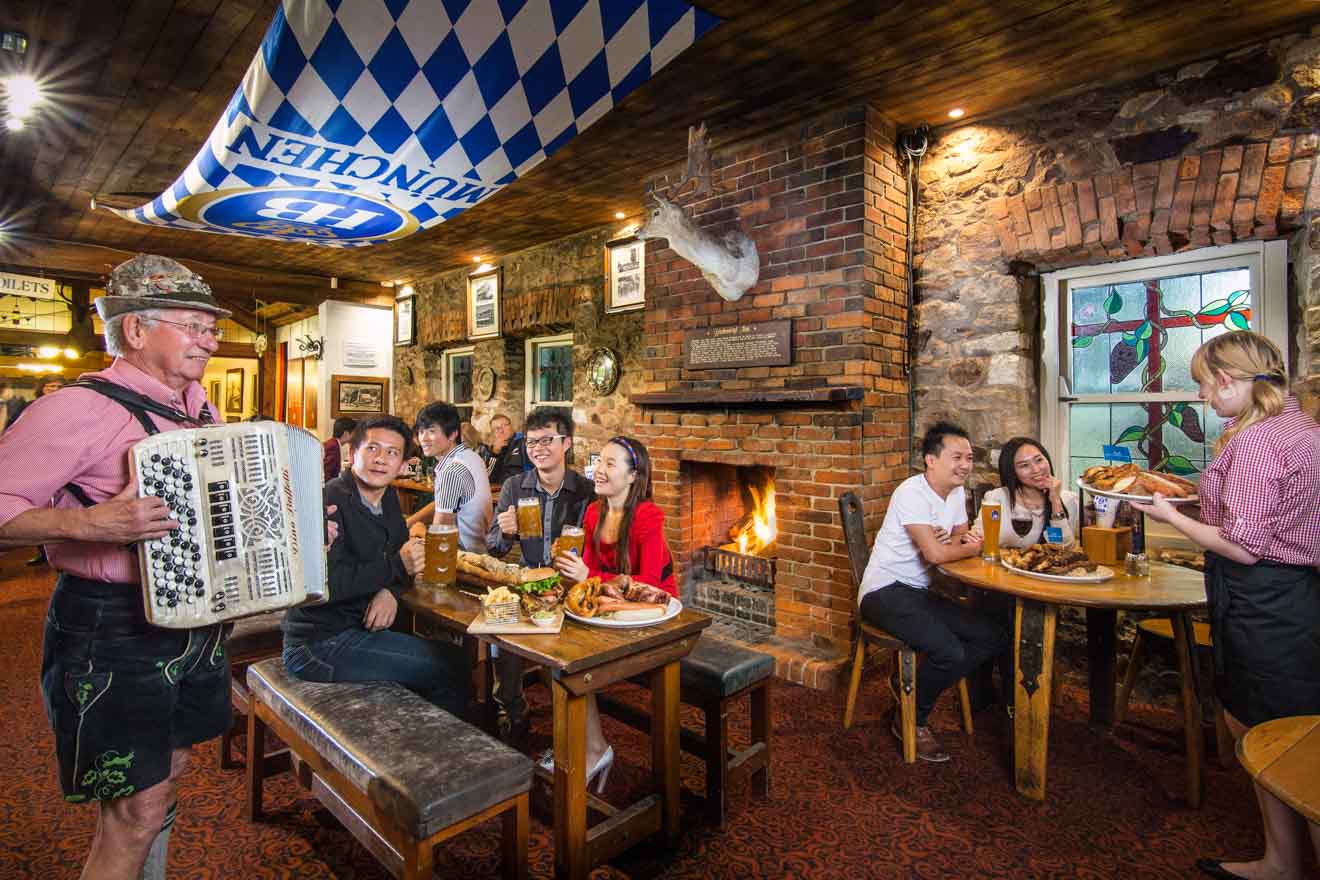 The Adelaide Hills occupy a space that is just half an hour away from the city centre which makes it perfect for a short trip in case you are choosing between all the mentioned Adelaide day trips. Similar to Victoria's Grampians, these rolling hills are home to unique villages, country roads and… you guessed it, even more wineries!
Here are the best things for you to do there:
Drink a steiner in Hahndorf. This small village was established by German settlers in 1839 and has remained much of its European heritage. Think characteristic cobblestone cottages, german bakeries and bustling alehouses.
Enjoy a tipple or two. In true South Australia style, there are more than 50 wineries to explore in the nearby area including the well-known Penfold Magill Estate and the Ambleside Gin Distillery.
Go shopping in Stirling. Stirling is full of independent shops and restaurants which are all worth a peruse.
Drive to the top of Mount Lofty. For beautiful views across the Adelaide Hills, this is one of those sunset spots that's worth waiting for.
How to get to the Adelaide Hills from Adelaide city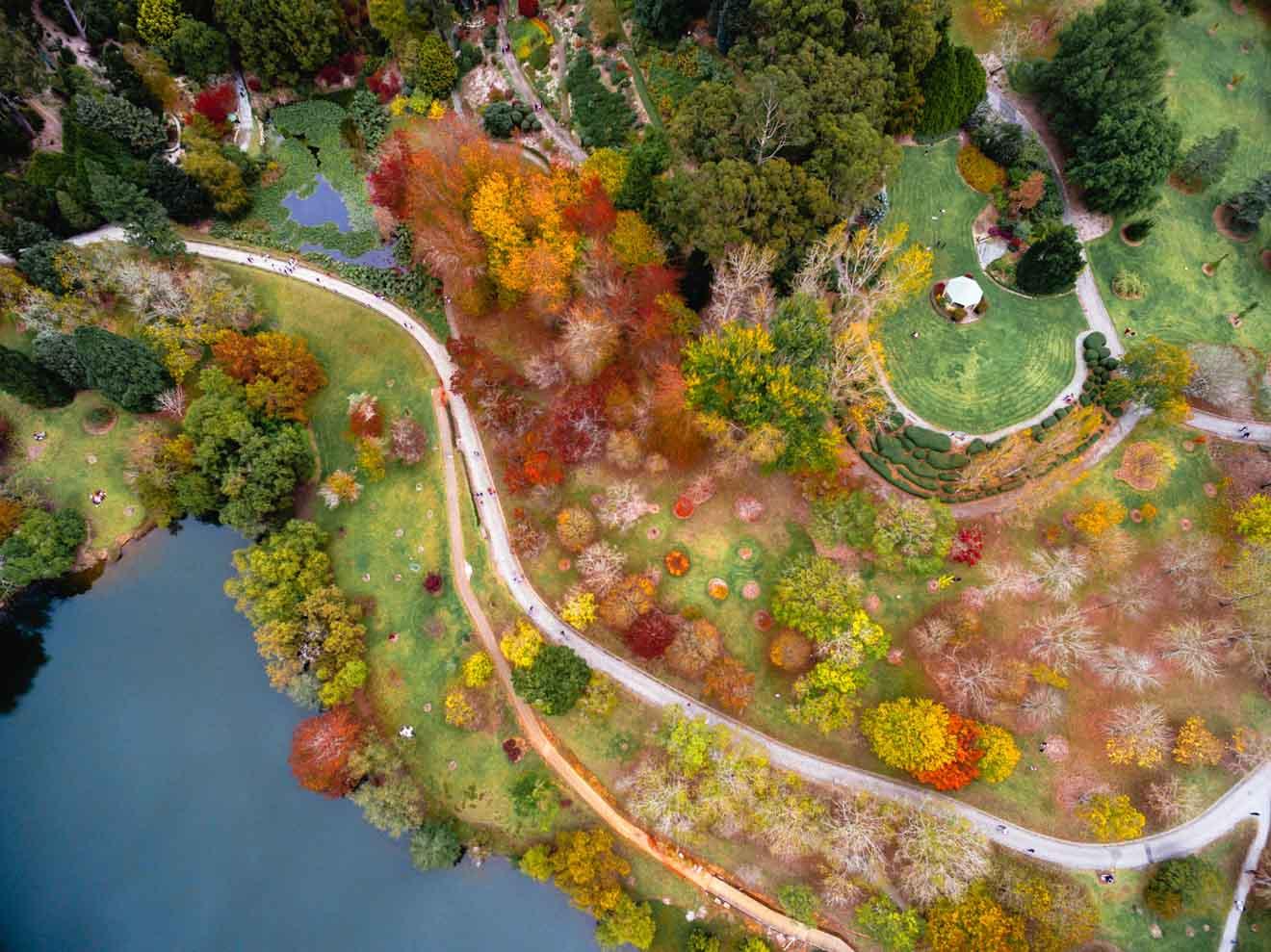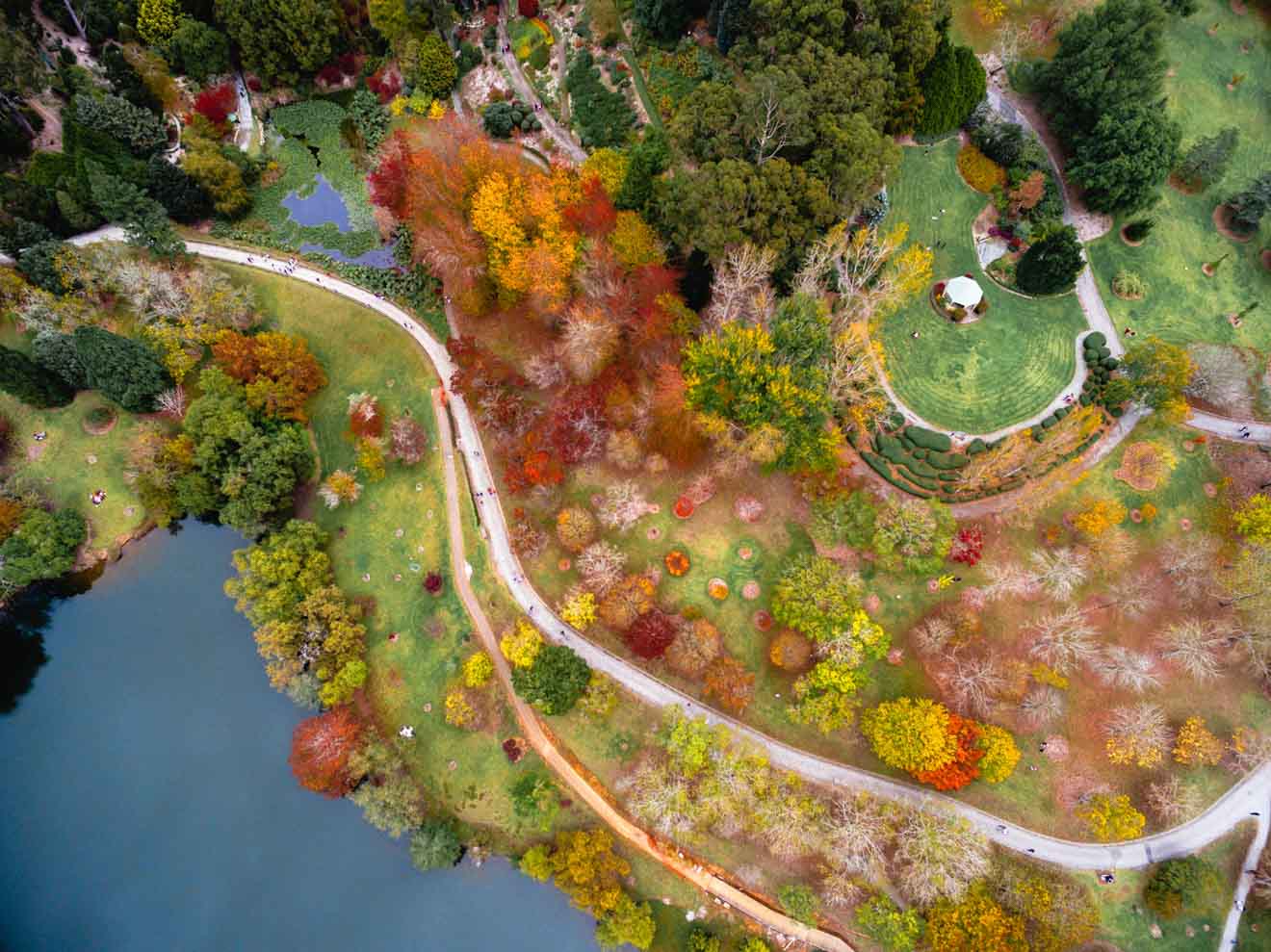 Distance from Adelaide: 30km/ 40 minutes driving
To make the most out of your visit to the Adelaide Hills, I'd recommend driving in your own car or renting a car for the day. This way, you can stop off at as many little towns and complete as many bush walks as you want.
There's actually a direct bus that runs from Adelaide city to the Adelaide Hills too. Route 864 winds into the hills stopping off at major towns like Hahndorf and Stirling. Fares vary depending on how far you want to travel, but the friendly bus drivers are always on hand to ask if you're unsure.
6. Enjoy even more wine tasting in the Clare Valley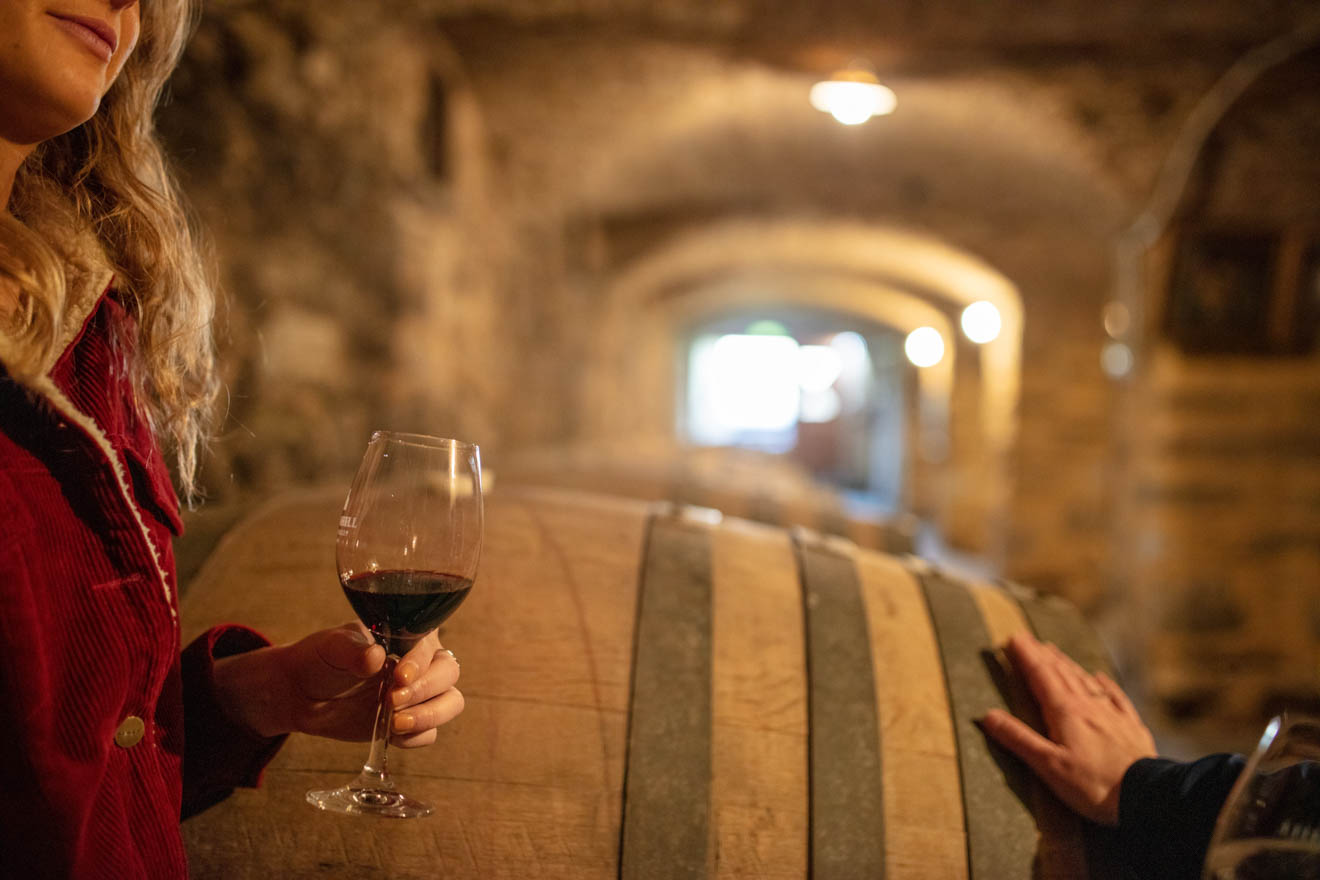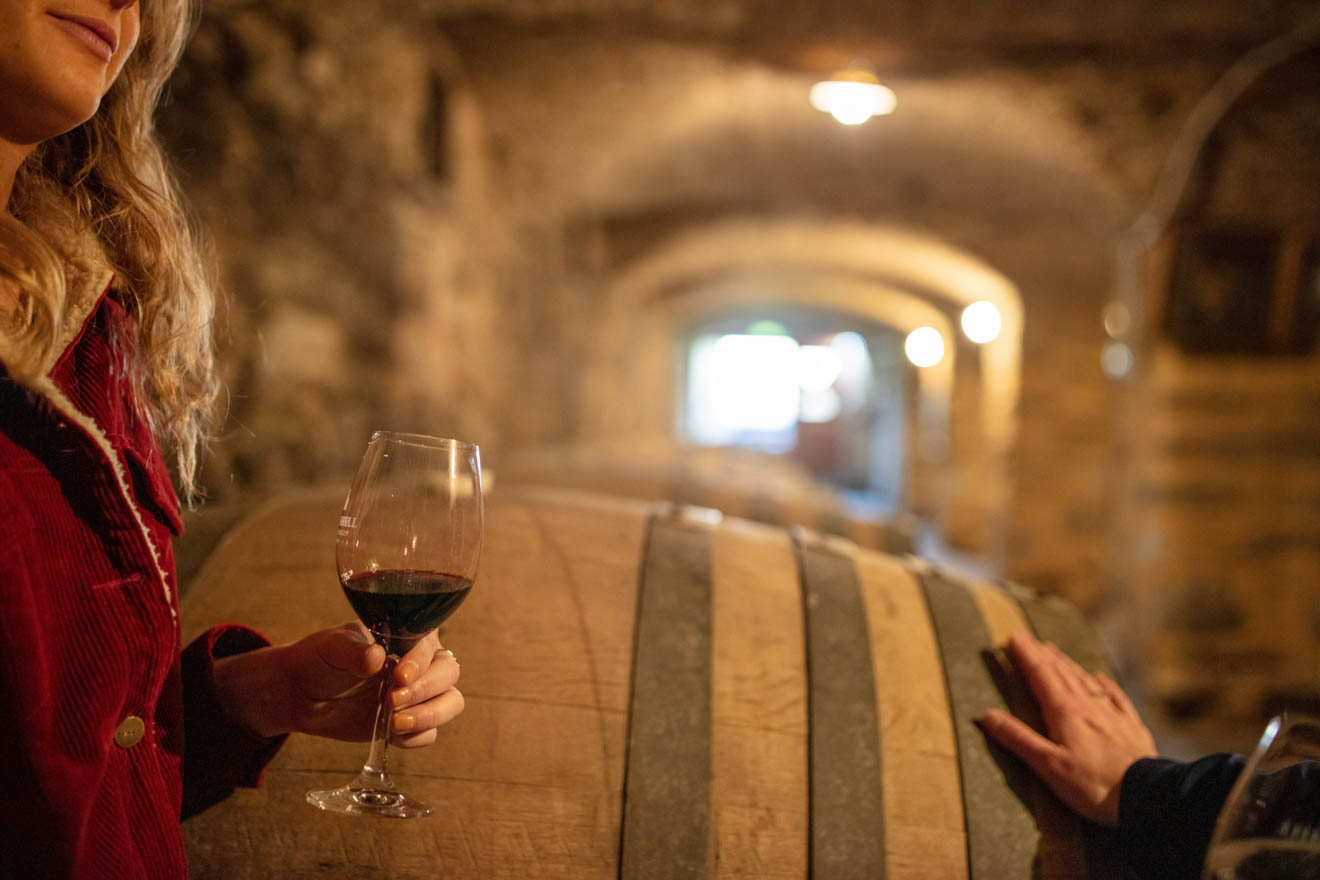 I know! Yet another region in South Australia dedicated to food and wine! Not that I'm complaining!
Clare Valley is like Barossa Valley's older sister, with equally lovely wineries to explore but only half the amount of visitors. Traditional wineries are found in original stone houses and are an interesting experience in themselves!
Here are a few things not to be missed on your Adelaide day trip:
Follow the Reisling Trail. This 32km path can be driven or cycled and connects most of the main towns and wineries in the area. One such winery is the Sevenhill Cellars that dates back to 1851 and has a great museum explaining the winemaking history in the area.
Unlock the sights of Burra. This former mining town is a history buffs dream! It's a little off the beaten track but is well worth it. When you arrive, you need to head to the visitor centre to pick up a master key that will unlock nine places around town including a historic gaol and an underground brewery!
How to get to Clare Valley from Adelaide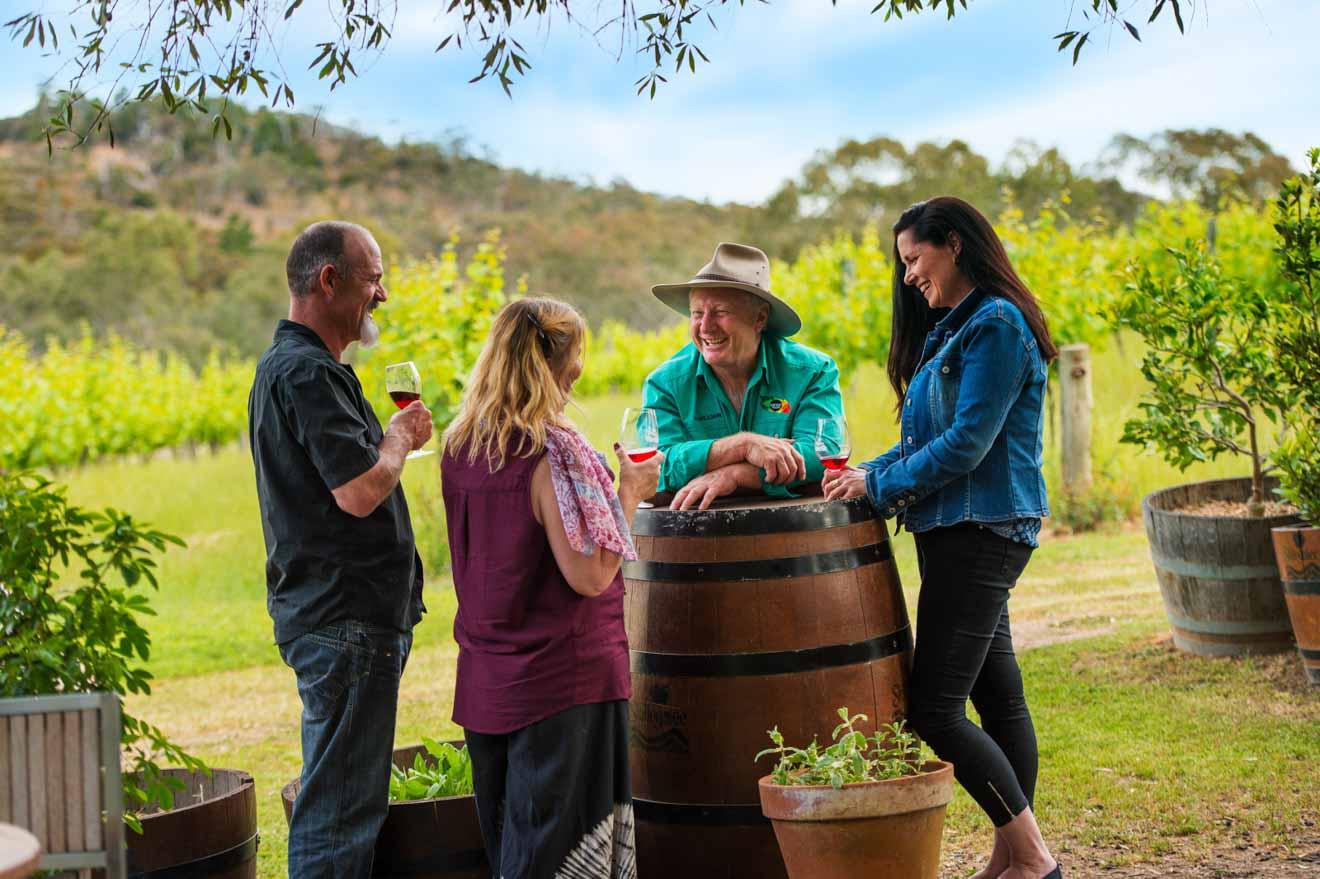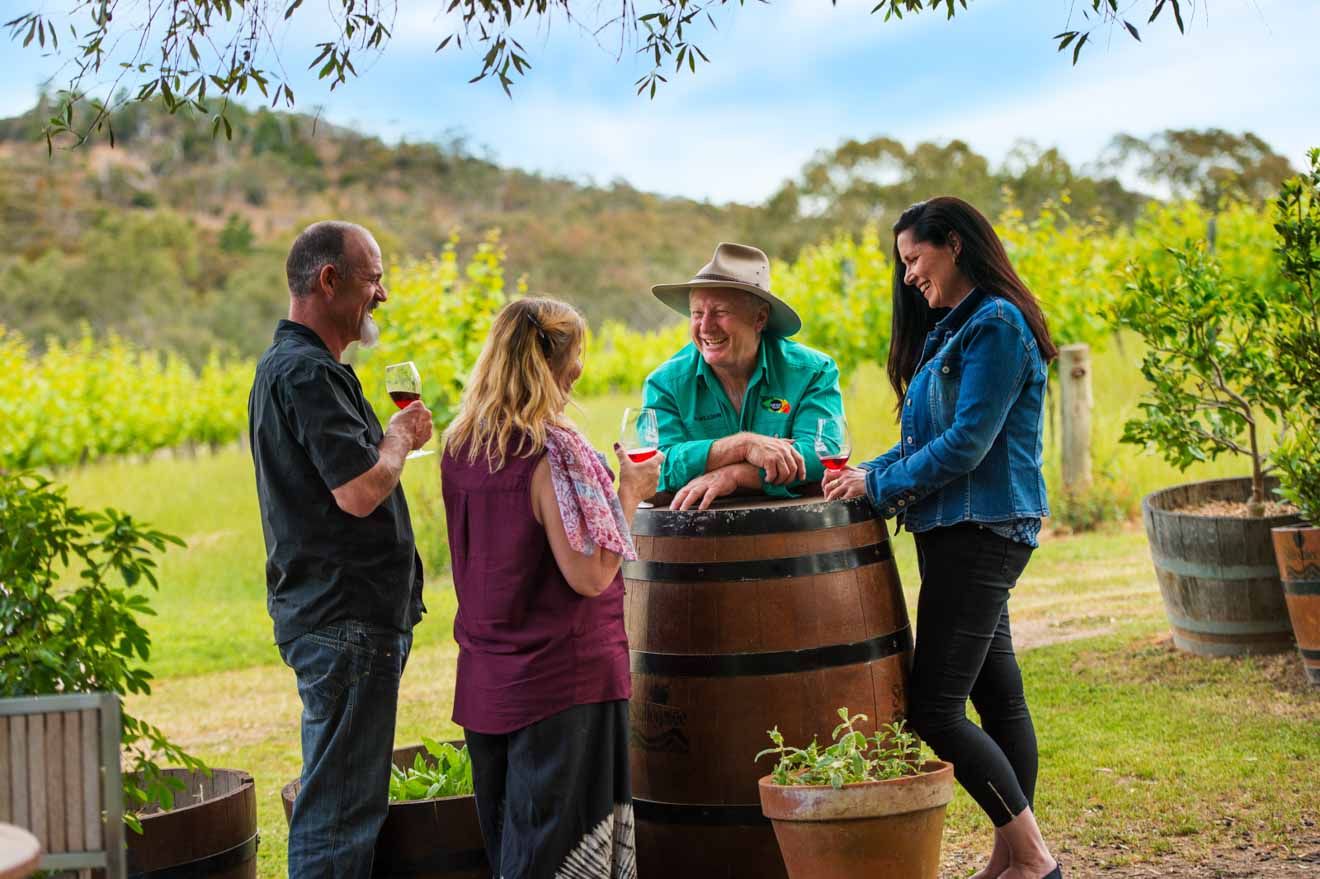 Distance from Adelaide: 140km/2hours driving
You can take yourself on a self-driving itinerary of the Clare Valley quite easily. Simply head north out of town along the M2 and you'll be there in about two hours time.
If you'd rather leave the driving to someone else, I'd recommend taking a tour to the valley. The day trip I've recommended below includes wine tastings at the Sevenhills Cellar Door and lunch at another top-notch winery of your choice.
PRICE: $225 per person
7. Set foot on Granite Island from Victor Harbor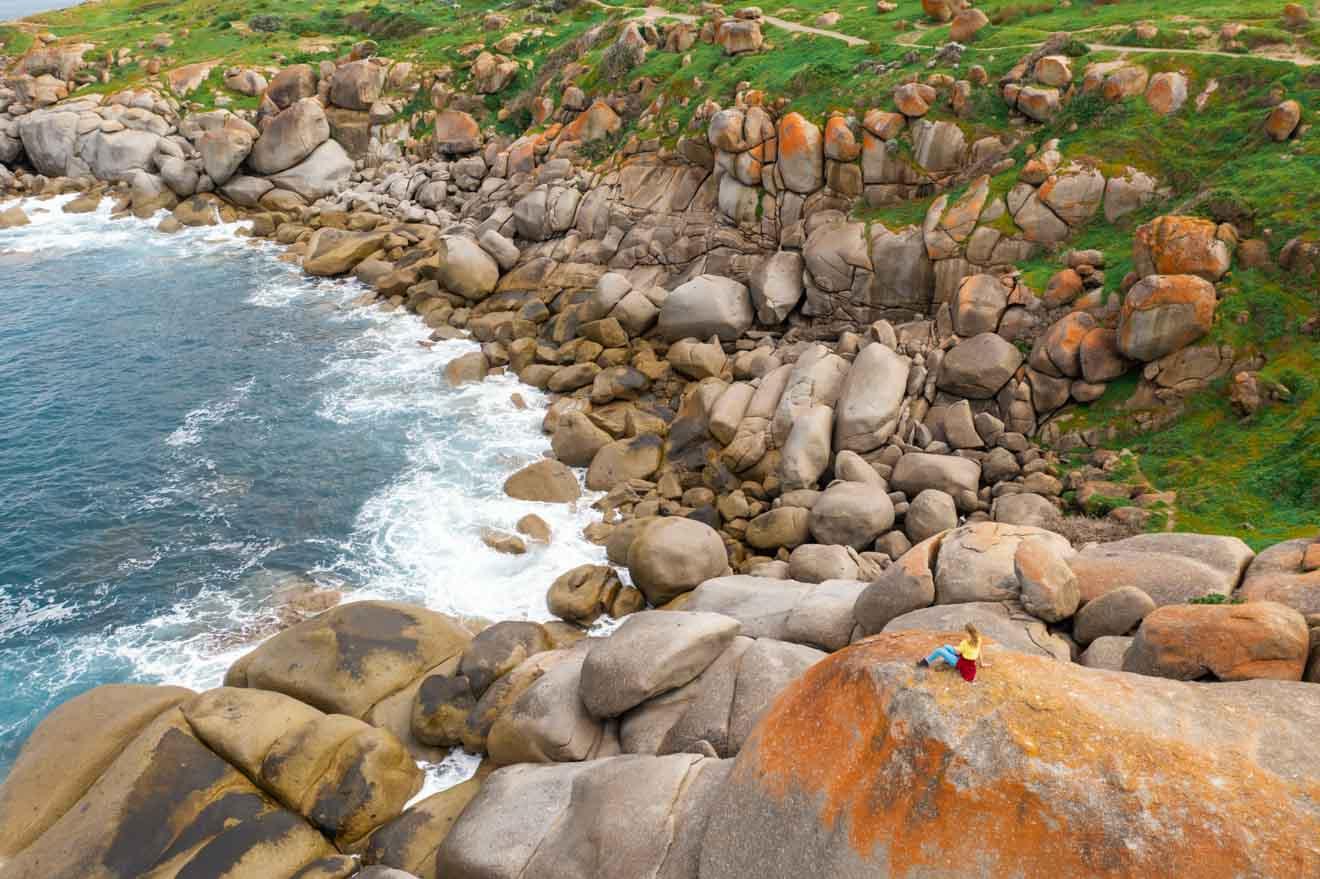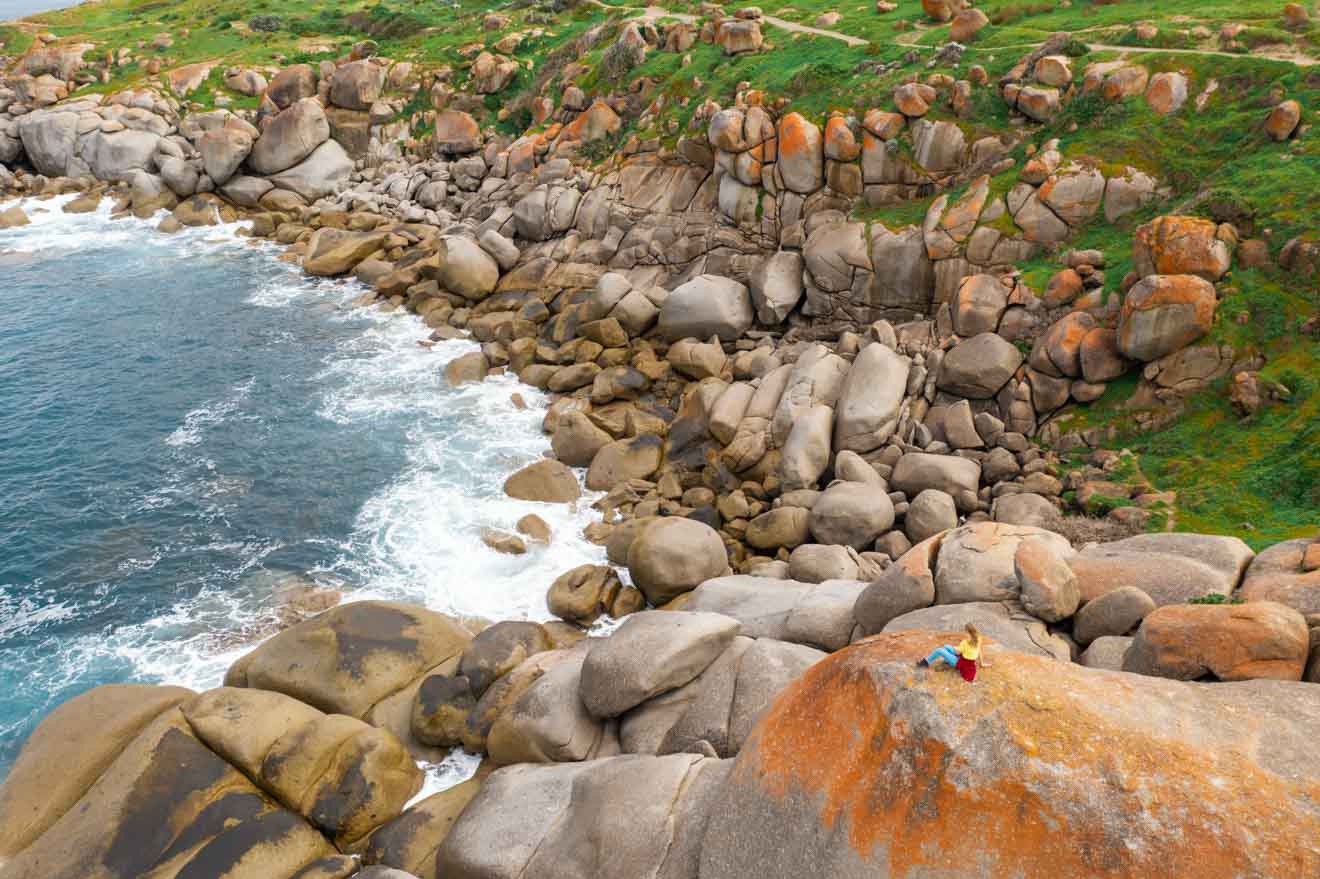 So technically, Victor Harbor is on the Fleurieu Peninsula, but I loved this place so much that I thought it deserved its own section!
Victor Harbour is a tiny seaside town that packs a punch! It's great for families with little ones, those with an interest in history, travellers who love the outdoors, nature lovers… pretty much anybody really!
Take a look at my top recommendations of what to do there:
Take a horse-drawn carriage to Granite Island. Granite Island is arguably the towns most popular attraction and it sits just a few hundred meters offshore. The best way to get there is by horse cart over the boardwalk which costs $10 per person and takes about 20-minutes.
Ride the Steamranger Heritage Railway. This old steam train runs between Victor Harbour and Goolwa, and used to be the train people caught to go cockle collecting, hence its nickname as the Cockle Train. Trains cost $30 return, take about 30-minutes to run between the towns and have a changing timetable depending on the season.
Swim with tuna. This part of South Australia is known for its healthy population of tuna, and here you can swim with these swift giants! The swim takes place at the off-shore aquarium and can only be done by booking a tour, which costs $120 per person.
How to get to Victor Harbour from Adelaide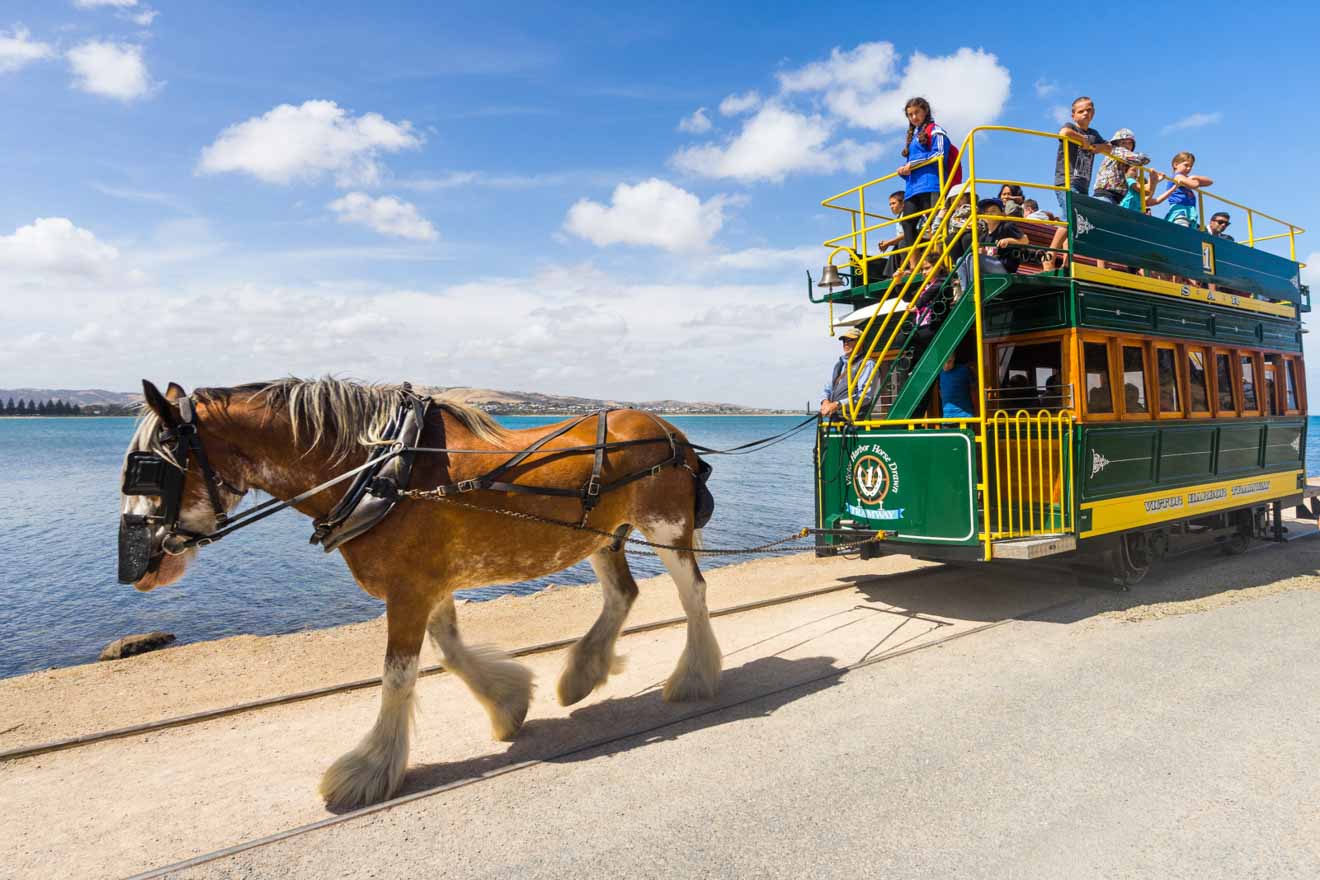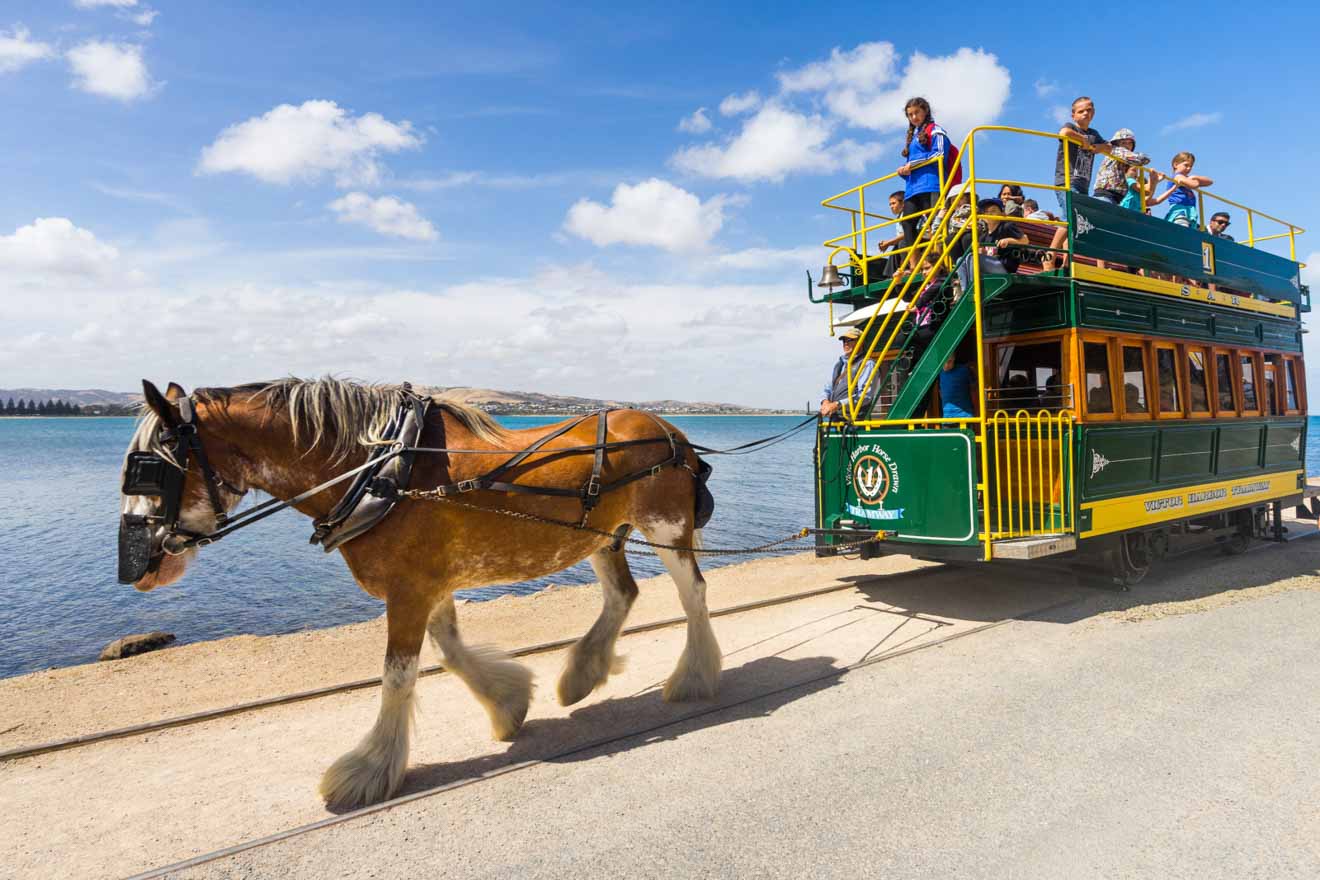 Distance from Adelaide: 85km/1 hour driving
Driving is the easiest and quickest way to get from Adelaide to Victor Harbour. Whether you've got your own car or are renting one for the day, simply head south on the A13 and you'll arrive within the hour. Several public buses also run between the two towns on a regular basis but can take up to two hours to make the journey.
Of course, there is always the option of joining a tour that visits Victor Harbour. Although I couldn't find a tour that exclusively goes to the town, I did find this highly-rated tour that combines a tour to McLaren Vale with a couple of hours exploring Victor Harbour.
PRICE: $110 per person
| | |
| --- | --- |
| 🐨 Best for kids: | Kangaroo Island |
| 🏖️ Best for beaches: | Glenelg beach |
| 🍇 Best for winerys: | Barossa Valley |
| 🌳 Best for outdoors: | Granite Island |
Where to stay in Adelaide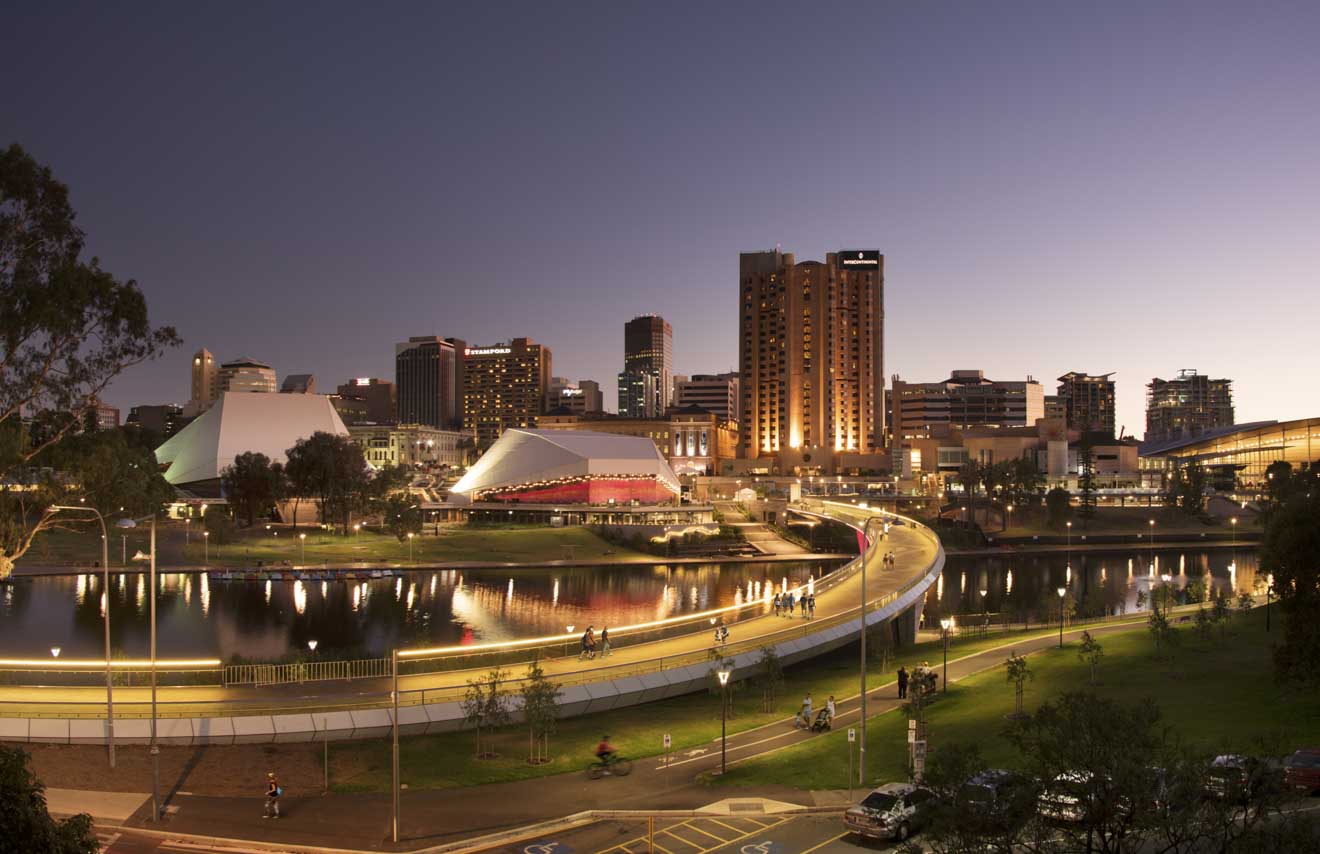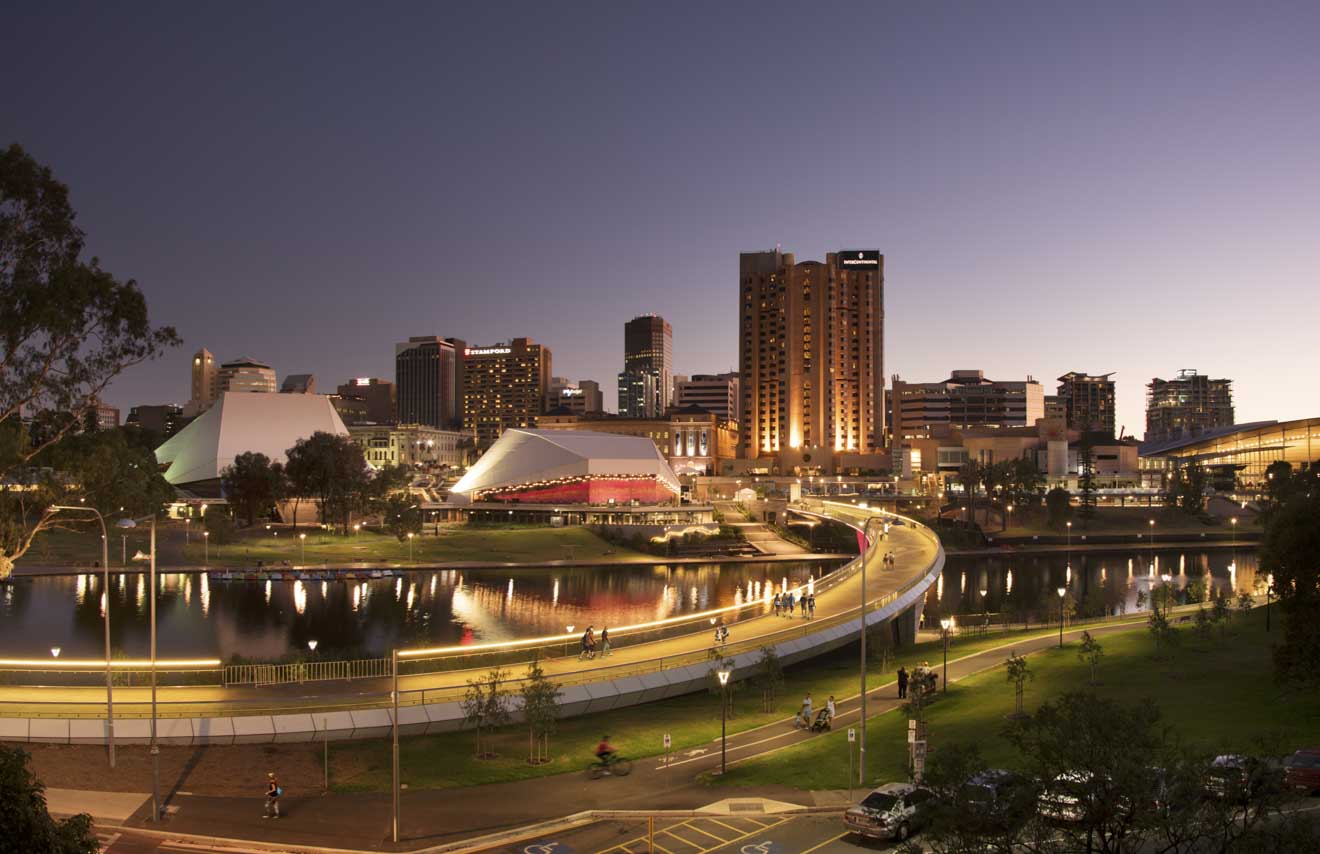 Day trips from Adelaide are great, but they can be tiring! That's why you're definitely going to want to have somewhere nice to come back to at the end of the day. Nice in Adelaide, doesn't necessarily mean expensive. The city is teaming with great budget, mid range and luxury options, the best of which I've hand picked out for you below!
Luxury (250 AUD and up):
With 5-star facilities and excellent reviews, the Pullman Adelaide is a no-brainer when it comes to staying in luxury in the city. Sitting in the heart of the city, rooms are modern, spacious and immaculately clean, and the onsite pool and gym gives guests a chance to unwind at the end of the day. For something with a little more of a boutique feel, try the Majestic Roof Garden Hotel which is right around the corner. Other than comfortable double rooms, this hotel's standout feature is its stunning rooftop space that can be enjoyed by guests.
Middle (85 to 166 AUD):
Found a little outside of the centre, the Marion Hotel is one of the coolest hotels in town mixing luxury with industrial chic. Choose from deluxe doubles, spacious family rooms, or the Nook Room which gives guests even more space and fabulous floor-to-ceiling windows. Airbnb is also great for finding mid-range accommodation in Adelaide. My top choice is The Stables, a spacious apartment run by a friendly local couple and equipped with a pool!
Budget (up to 85 AUD):
I found loads of hostels to choose from in Adelaide, but only one receives great reviews from almost every guest that has stayed there. That's the award-winning Adelaide Central YHA, where guests can get a good night's sleep in a dorm room and wake up to all-you-can-eat pancakes for breakfast! If you're traveling on a budget but prefer your own space, The Orange Door Apartment is just $60 a night on Airbnb and is a one-bedroom apartment complete with a kitchen and ensuite that you can enjoy all to yourselves!
Conclusion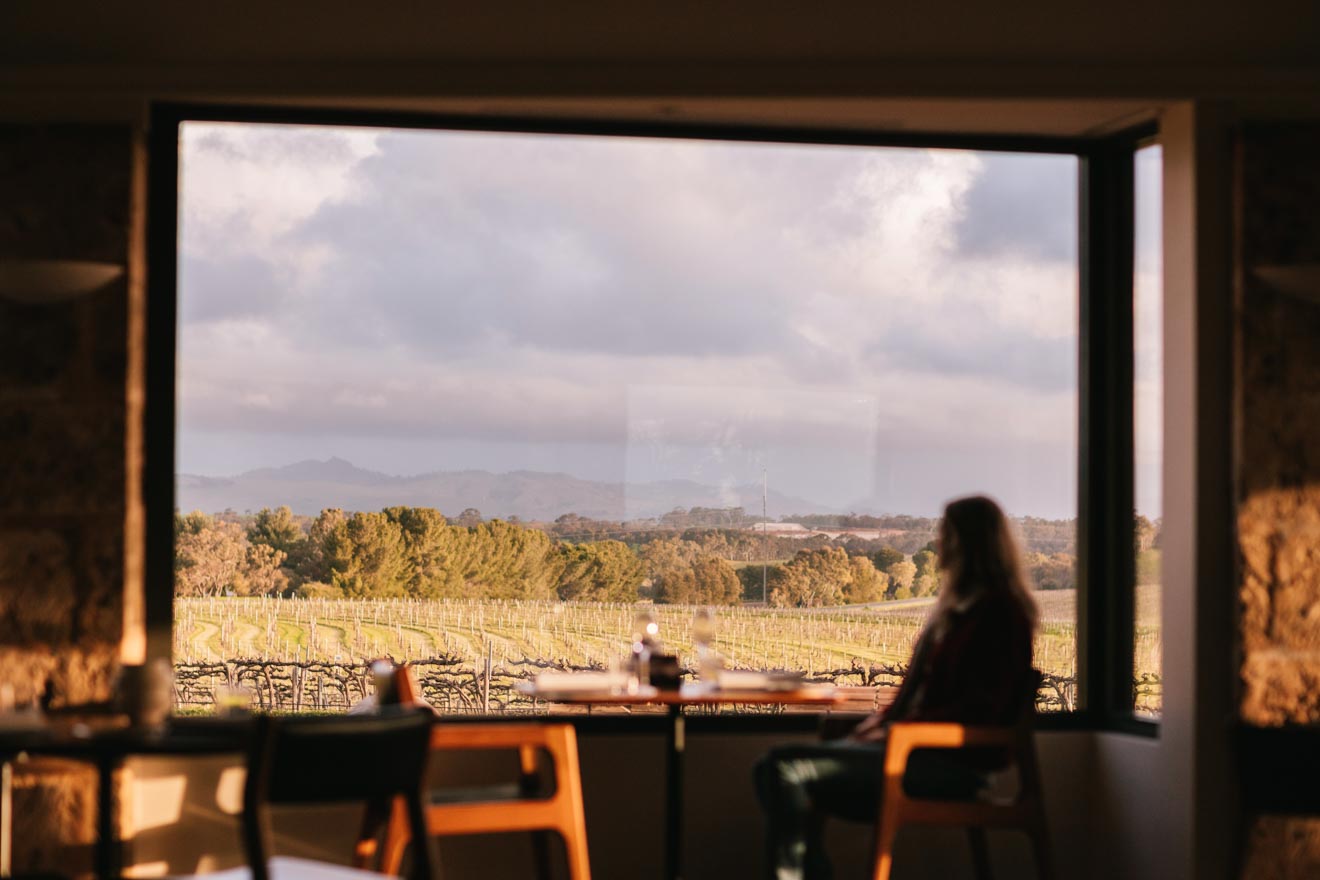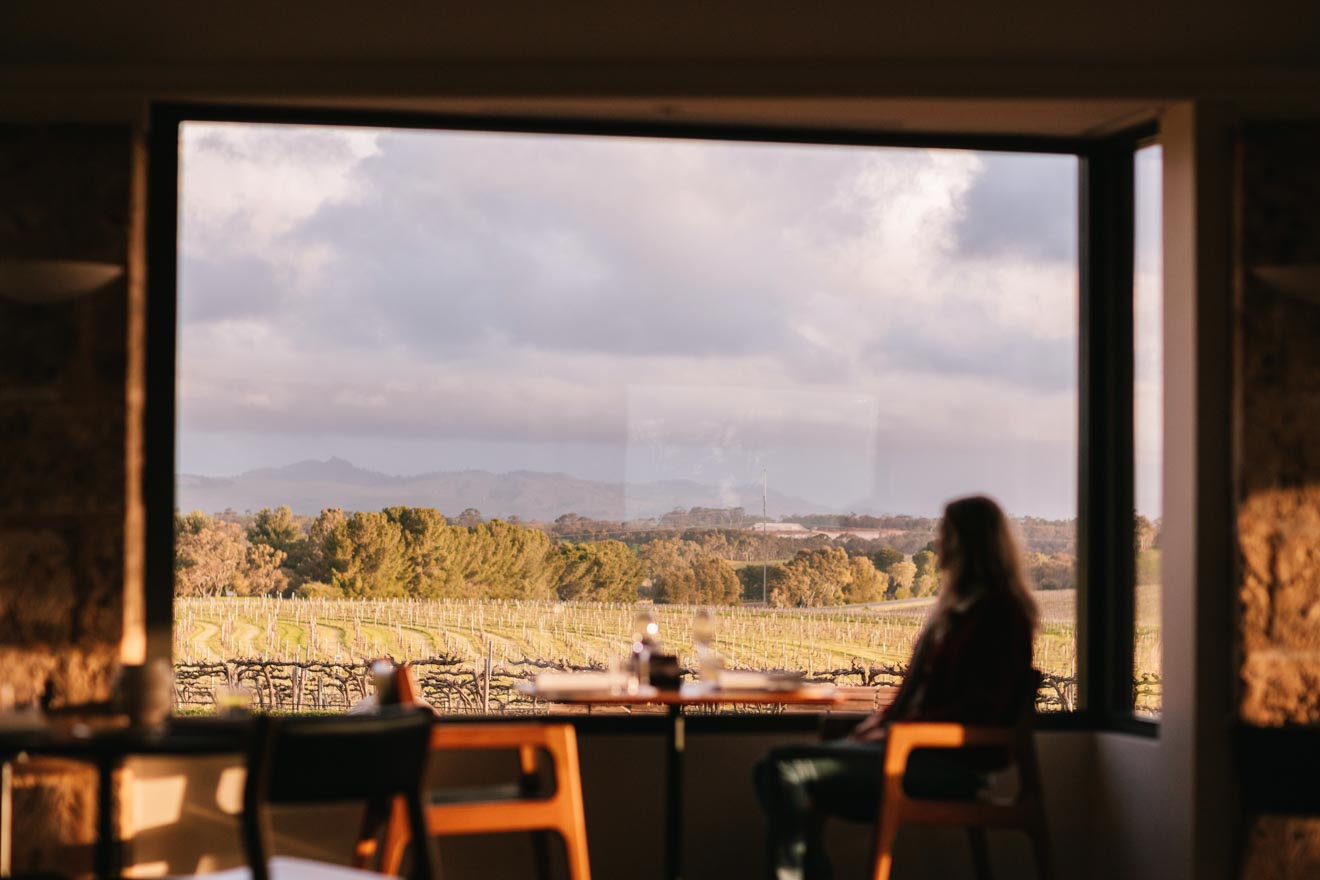 In this article I wanted to prove just how great South Australia is and how many unmissable day trips there are to be enjoyed around Adelaide! Hopefully I've succeeded! As well as giving you the low down on the day trips, I've also included all of the practical information you need to know including where to stay in Adelaide, how to get to the various destinations and if there are any Adelaide tours available.
Of course there's so much on here that I haven't been able to talk about like the Wilpena Pound Resort tucked into the Flinders Ranges and the overlooked town of Mount Gambier, both of which are must sees in South Australia and demand at least a couple of days of your time.
Whether you've got questions about your trip to South Australia or want to know a bit more about a specific Adelaide tour, drop me a message below and I'll get back to you with some info!
Happy holidaying!
Lily
---
Pin it for later!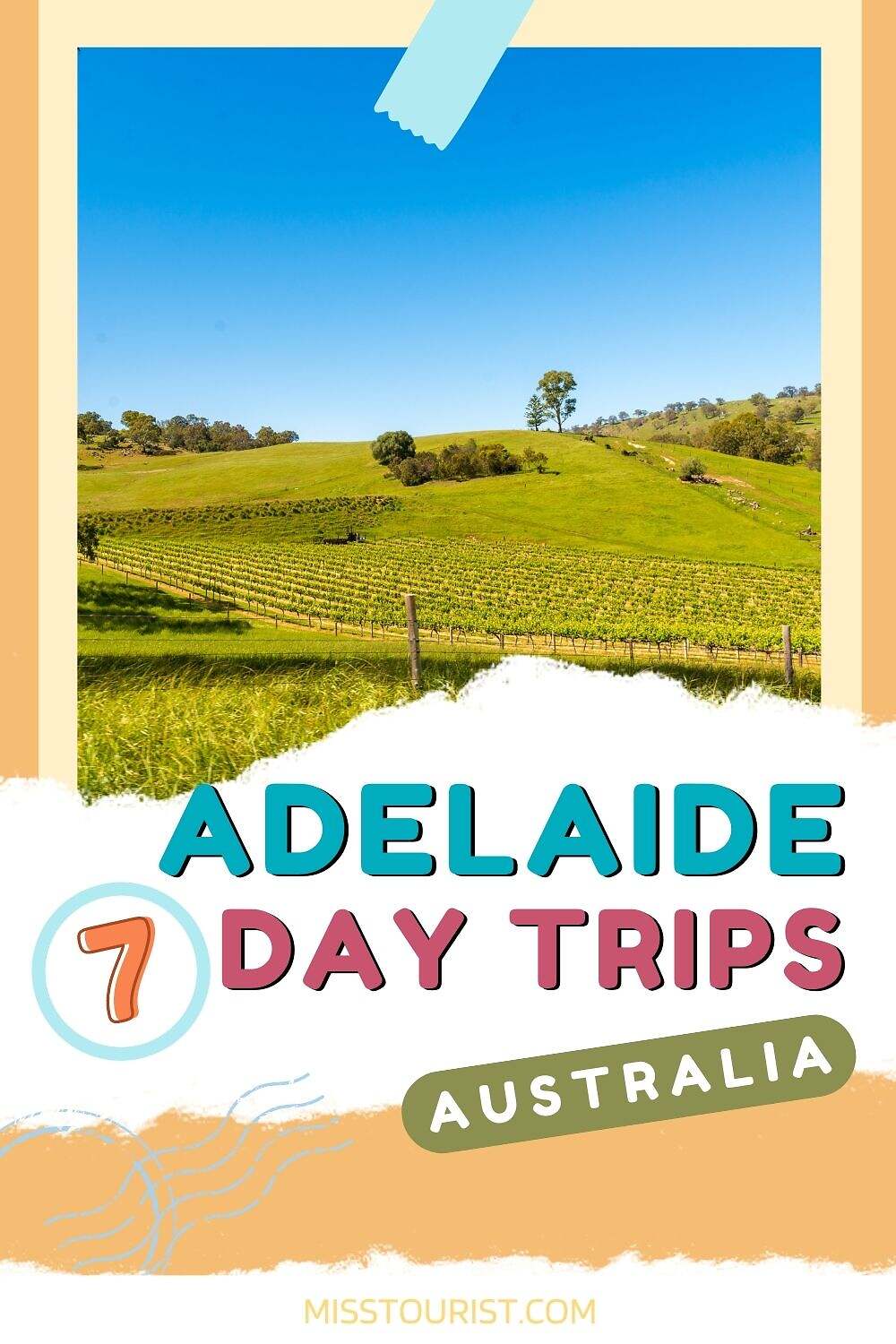 Pin it for later!