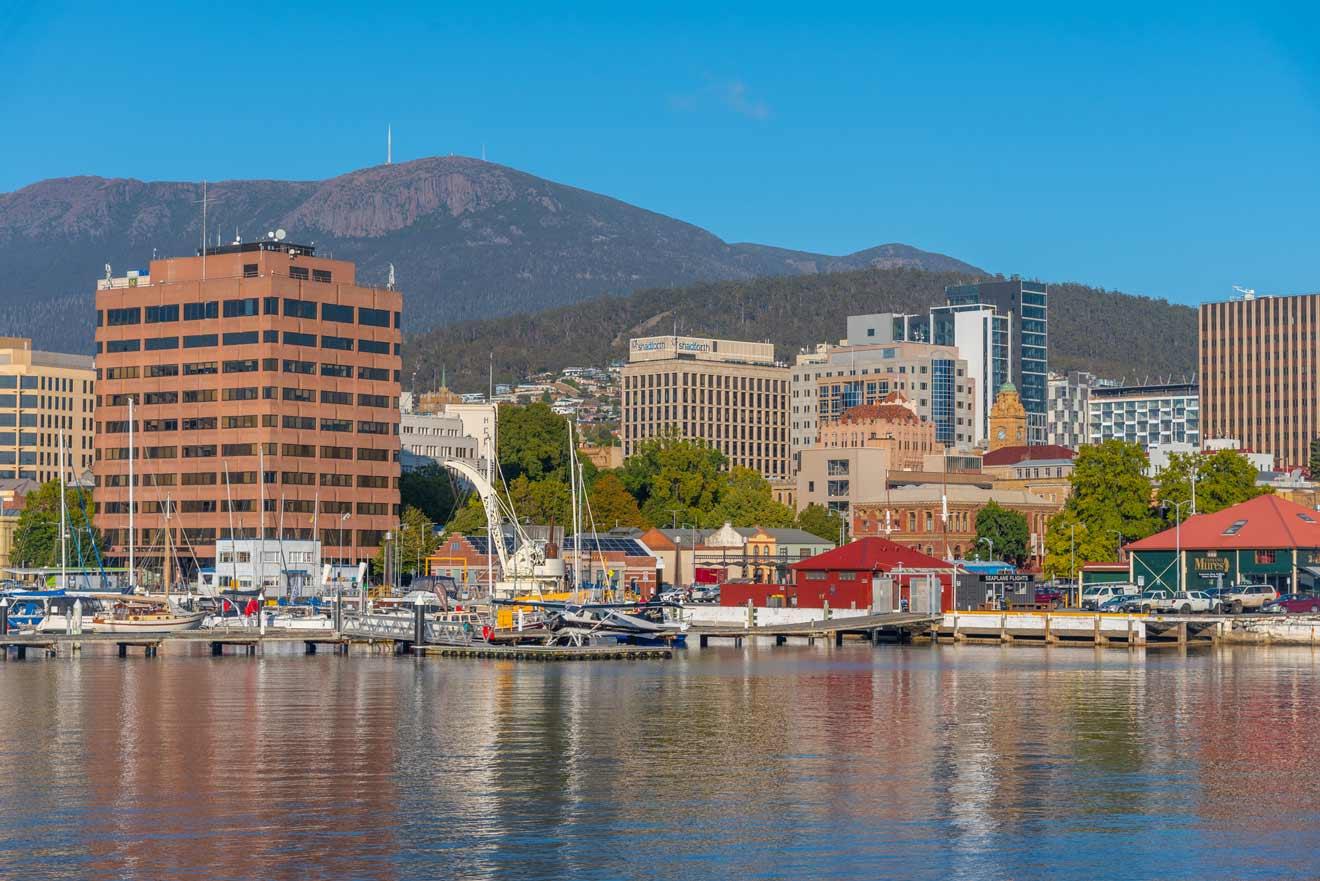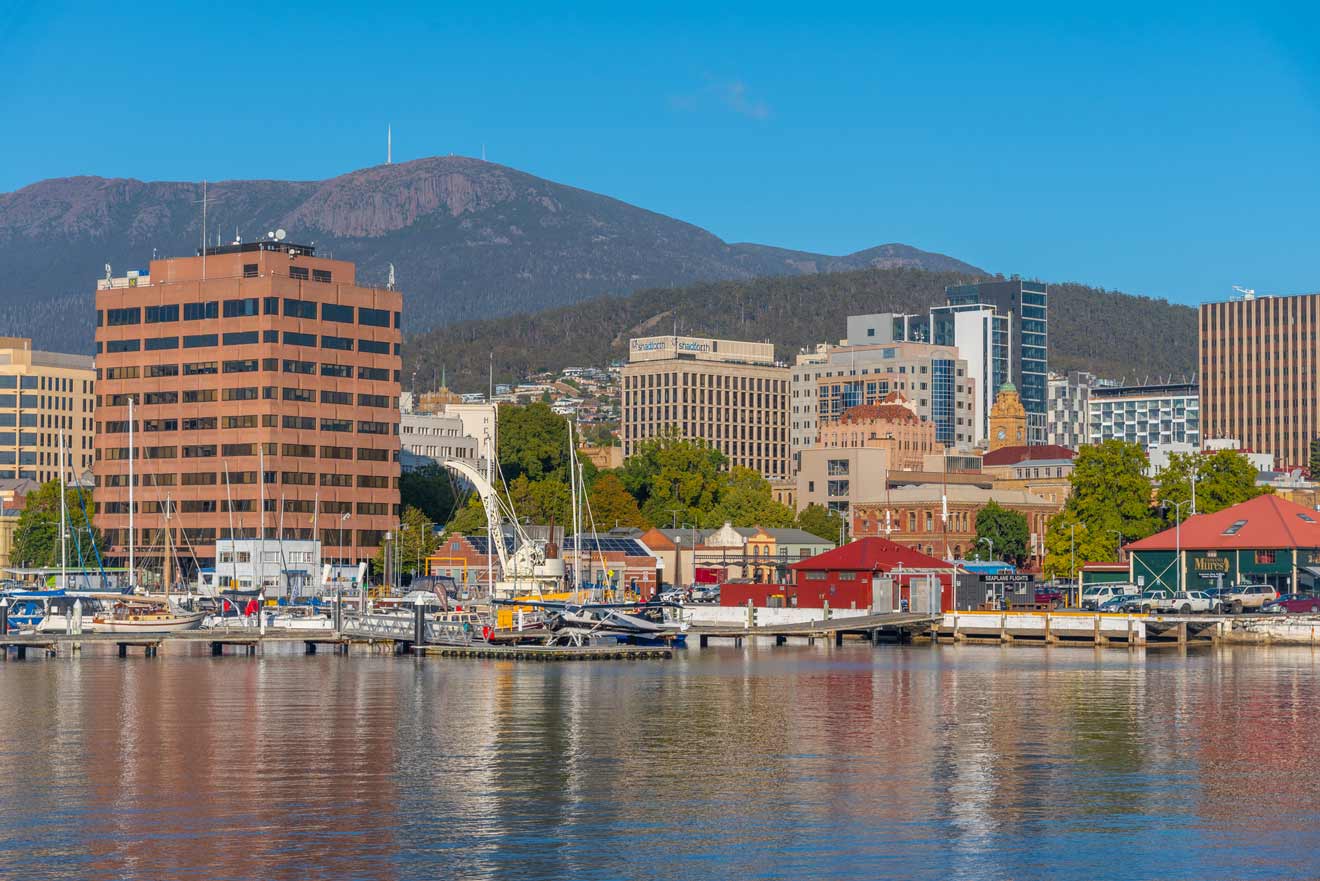 Located in southern Tasmania and founded as a british penal colony in 1804, Hobart is the second oldest capital city in Australia. Don't be dismayed by its convict past, I promise you Tasmanians aren't that bad (anymore).
Over 45% of Tasmania's population lives in the city and with that many people, you know there are going to be plenty of things to do in Hobart. Some of the sites I will mention are a little bit of a drive from the city so it's a great idea to rent a car in order to explore everything on your own schedule. If driving isn't your thing, don't stress, I'll also show you how to get to each one on public transport or recommended tours.
I hope you're ready to explore some history as I'm about to share with you all the content you need for the ultimate adventure!
1. Visit MONA, Tasmania's Museum of Old and New Art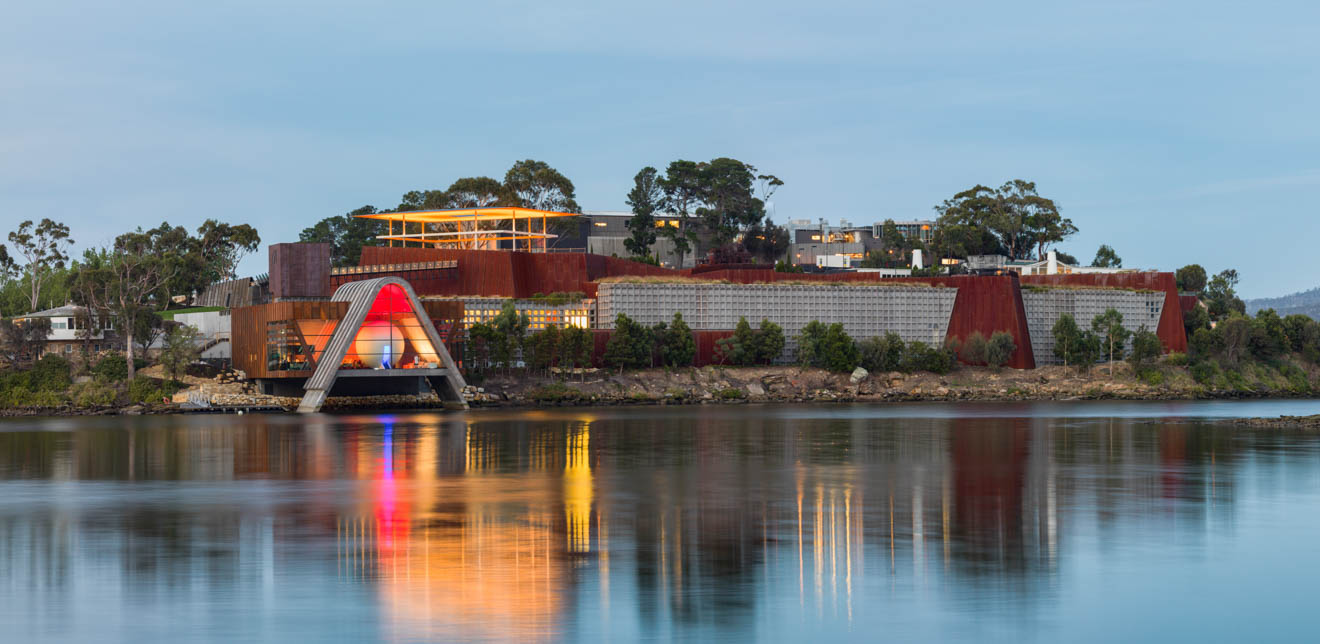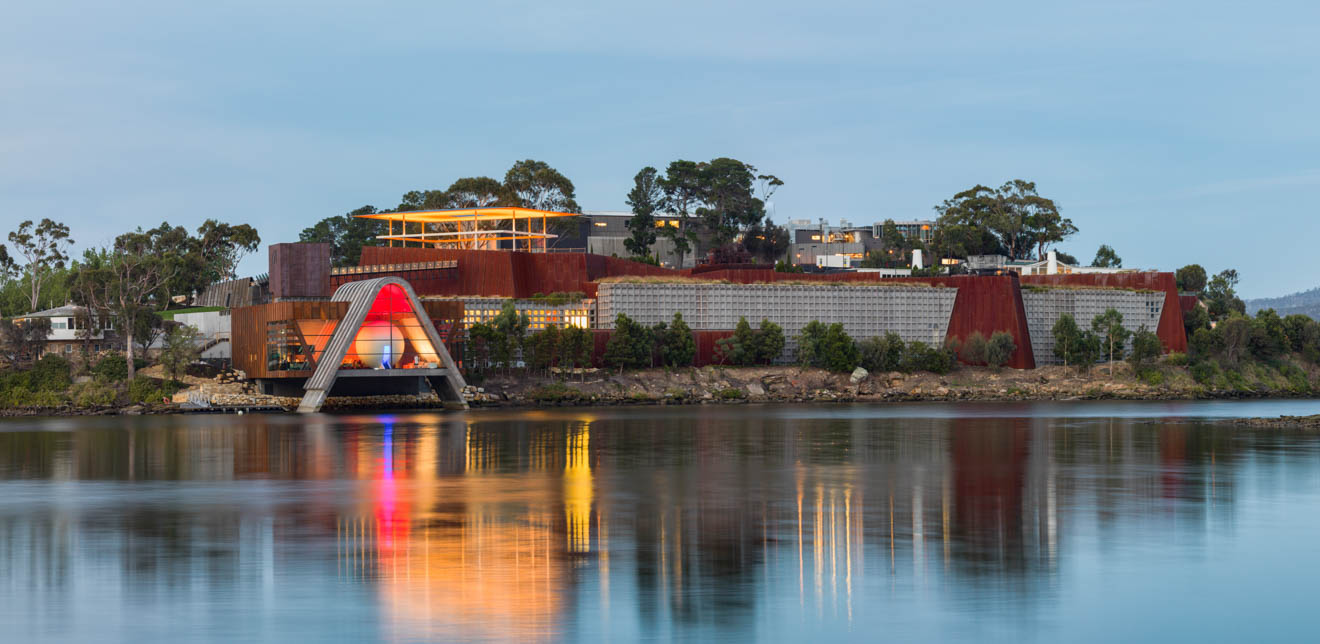 As someone who doesn't normally like Museums, The Museum of Old and New Art in north Hobart does an amazing job at catering to everyone's tastes!
This playful museum involves visitors in the works they display and has created the total guest experience (including onsite bar)!
TIP: Download MONA's app 'O' (IOS only), or borrow a portable "O" device for free upon entry, to learn about the pieces in as much or as little detail as you choose.
GETTING TO MONA:
Located 11km north of Hobart, there are many ways to get to the museum:
Drive: 20min drive from central Hobart to 655 Main Rd, Berriedale, Hobart TAS. There is only a small free car park, arrive early!
Ferry: Frequent departures from Brooke St Pier for a 25 min journey across the water, direct to MONA. $22 return for a standard ticket.
Bus: Busses 510, 520, 521, 522 or X20 arrive at Mona in around 30-40mins from downtown.
COST: Adults $30. Under 18s Free!
2. Search Salamanca Market at the Historic Salamanca Place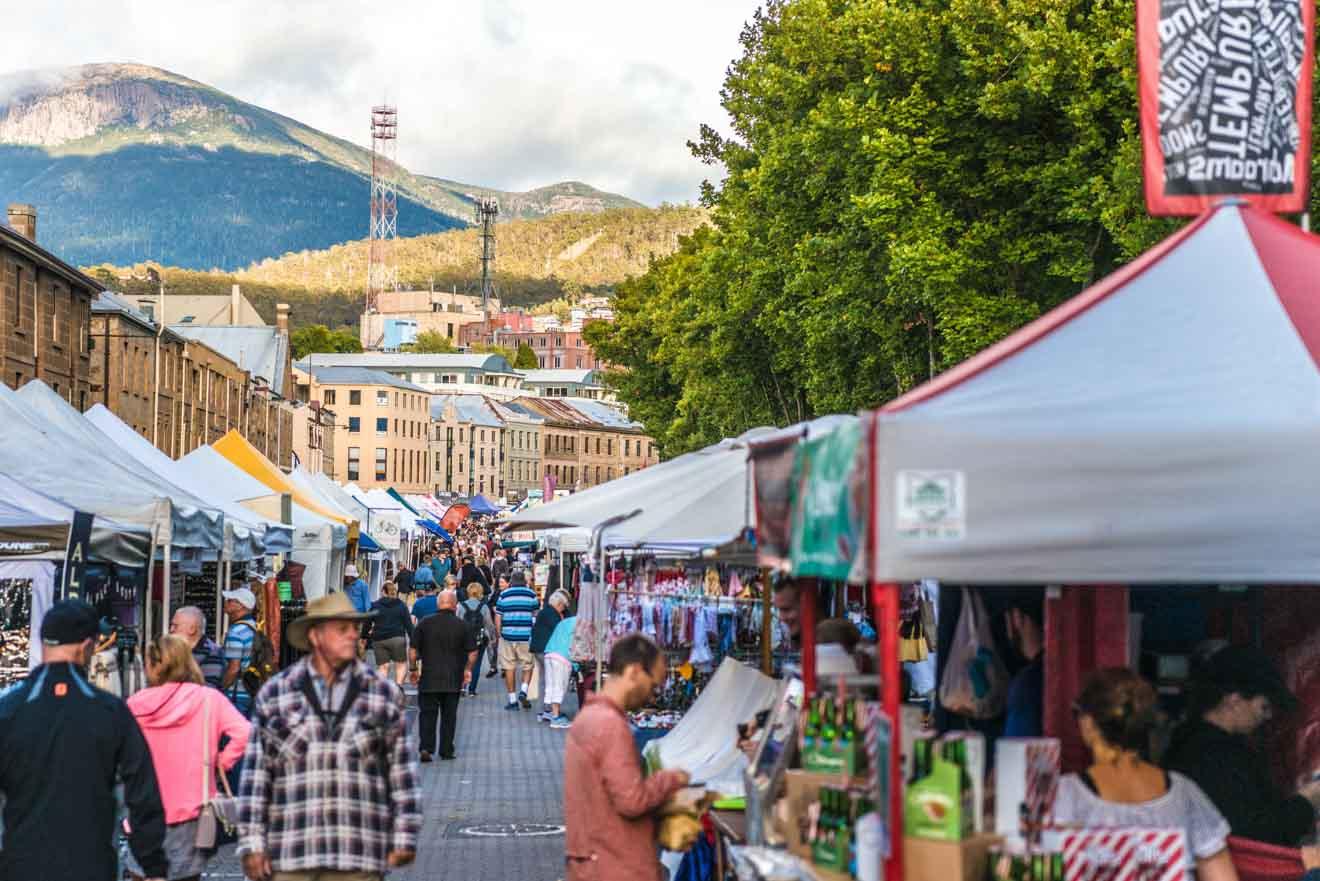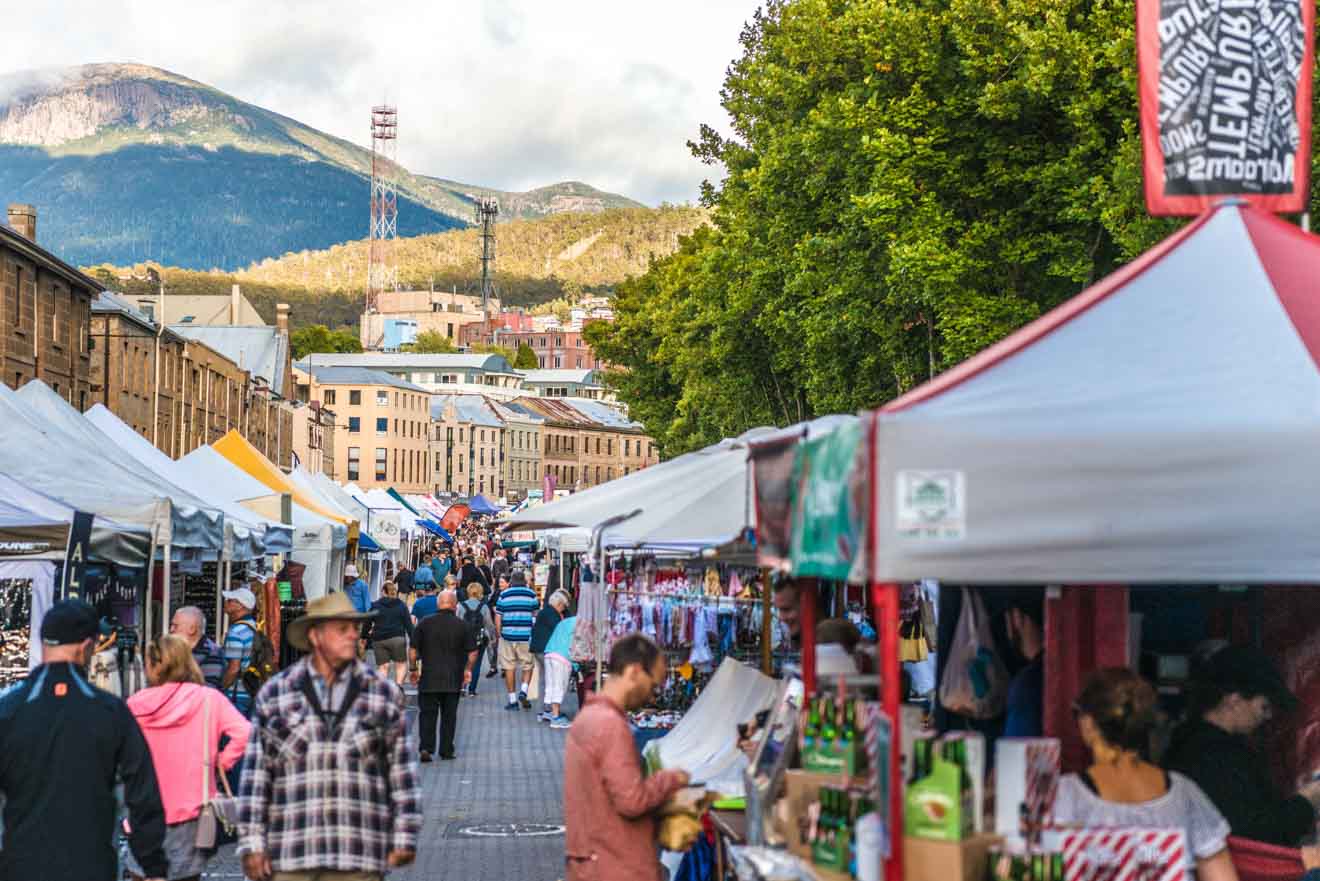 Held every Saturday with over 300 stalls, Salamanca Market is one of the biggest markets in Australia. You will find it on the waterfront in south Hobart along the cobblestone streets of Salamanca Place.
Since opening in 1972, the market has become a top attraction in the city. You'll find locally grown produce and handcrafted pieces by Tasmania's finest with street performers and community events to add to the atmosphere.
Not around on a Saturday? Don't worry! Salamanca place itself has many things to offer. With art galleries in warehouses, interesting music at the arts centre and countless cute cafes, Salamanca Place is a cultural hot spot in the city.
GETTING TO SALAMANCA PLACE:
Take the free shuttle from downtown Hobart running at 10min intervals. Check out this map for details.
Tour: Included as a stop on the Hop-on Hop-off Bus Tour.
MARKET HOURS: Every Saturday, 8:30am-3pm.
3. Be transported to the Sub Antarctic at the Royal Tasmanian Botanical Gardens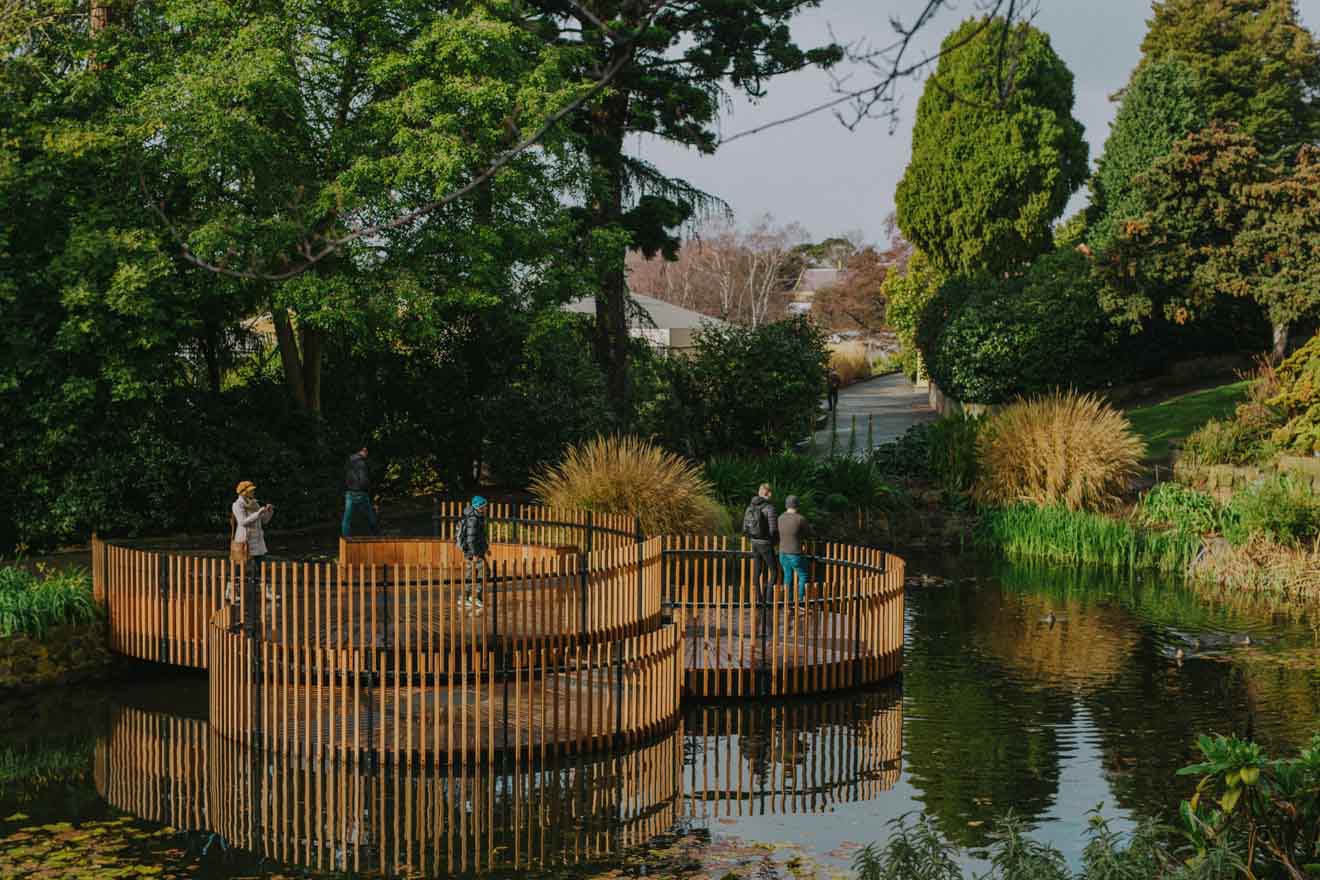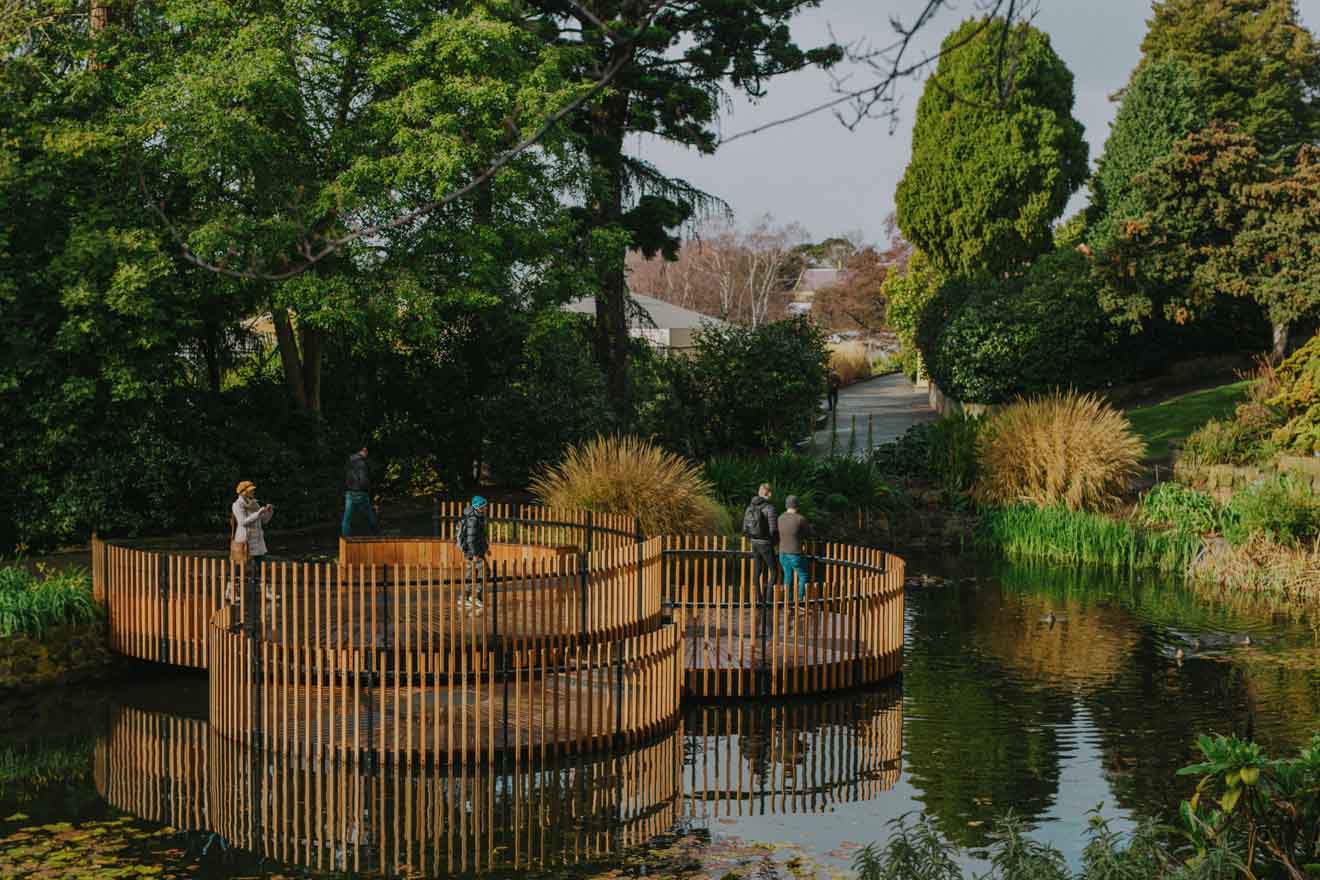 You may think that all botanical gardens are the same, think again! The Royal Tasmanian Botanical Gardens is incredibly unique by being the world's only Subantarctic plant house. Step inside the climate controlled building to discover the world of Macquarie island with an audio soundscape to enhance the experience.
Afterwards, warm up by wandering the remaining 14 hectares of multicultural gardens, lush lorns, and beautiful flower displays.
GETTING TO THE BOTANICAL GARDENS:
Drive: 5 min drive to north Hobart, plenty of parking available at both Lower Domain Highway or Derwent River entrances.
Walk: 25min, 1.9Km
Bus: Included as a stop on the Hop-on Hop-off Bus Tour
COST: Gold Coin Donation ($1 / $2 AUD)
TOUR: If you're interested in learning about Australian flora and fauna, I recommend taking a small group tour which includes a walk through the botanical gardens.
4. Clench Your Thirst at Cascade Brewery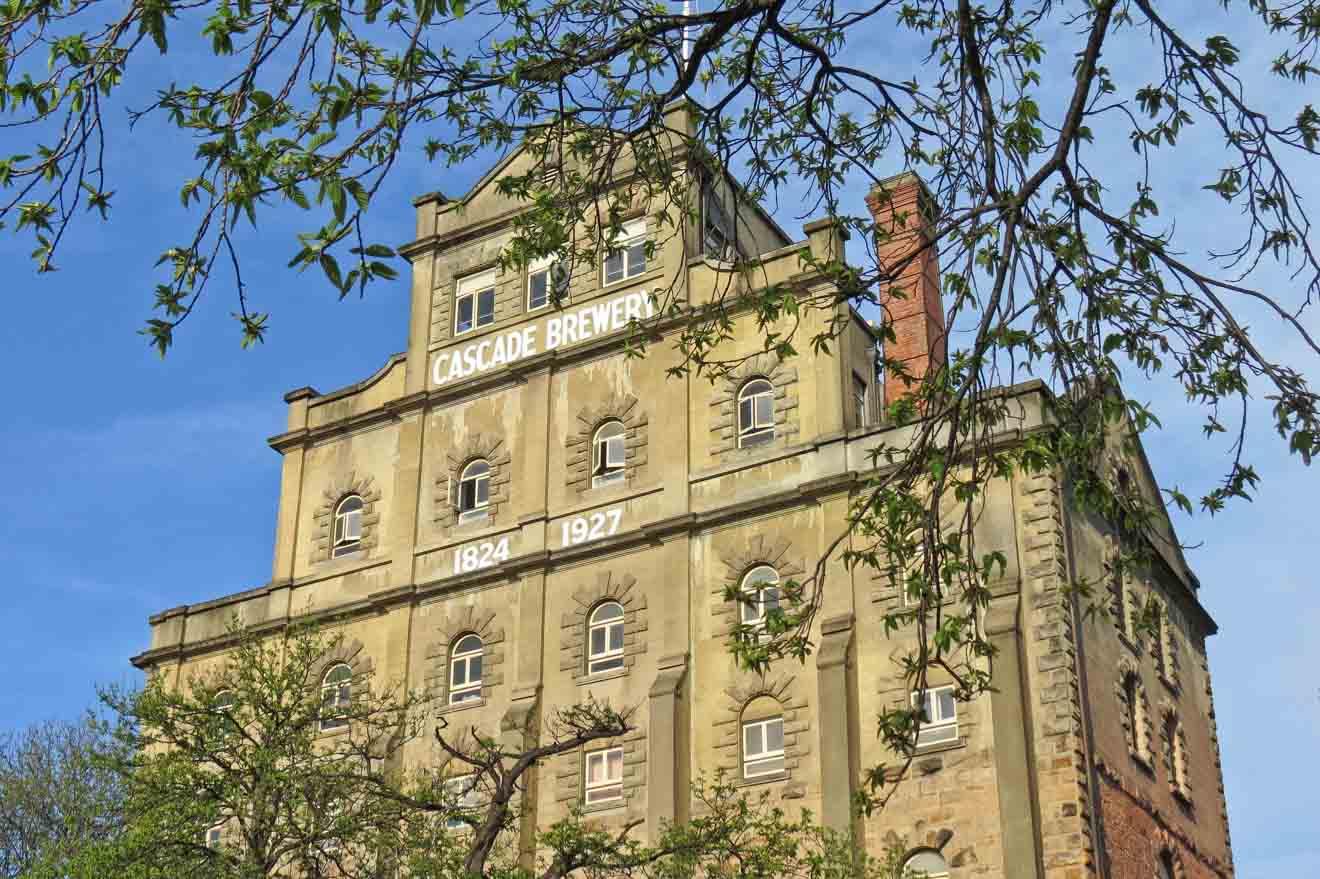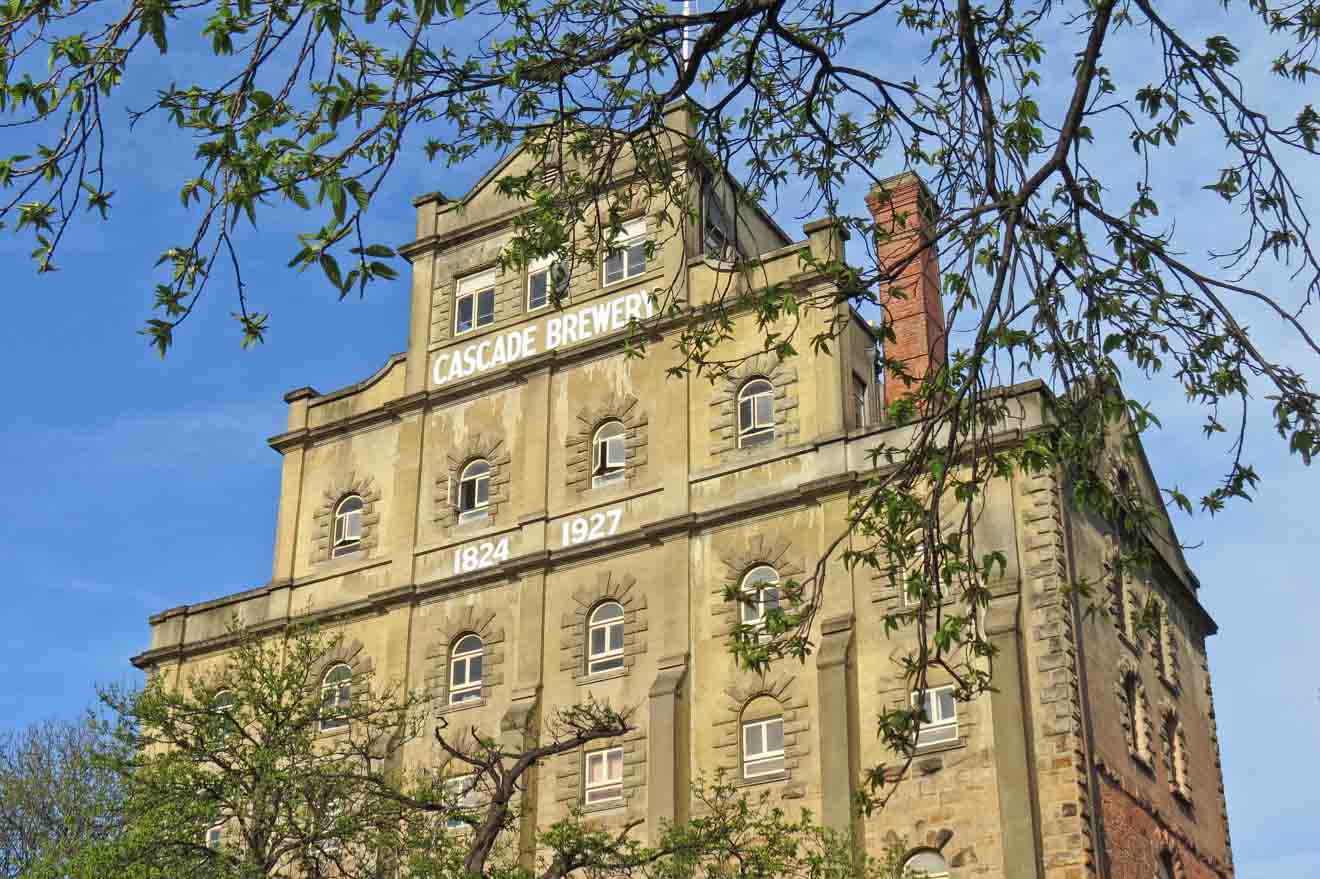 After a big morning of sight seeing, you deserve a drink! Head to the oldest operating brewery in Australia, Cascade Brewery, operating since 1824.
This is my father's favourite beer!
TIP: Make sure to participate in one (or both) of the brewery experiences offered.
Take a 75min Cascade History & Brewery Experience tour which includes four 7oz tastings of choice for $30pp. 4-5 times daily between 10am-4pm.
Or, sign up for Beer School where over the course of 1 hour you will be guided through the full beer making process for just $15. Daily at 2:45 pm.
NOTE: Visitors must be over 16 years old to visit the Brewery and above 18 to enjoy the tastings.
CLOTHING: As this is a working brewery, all visitors must be covered from the waist down. Don't stress if you're wearing shorts or a skirt, trousers are provided to borrow at the entrance, free of charge.
GETTING TO CASCADE BREWERY:
Drive: 4km, 7min drive to 140 Cascade Road, South Hobart, Tasmania.
Walk: 50 mins
Bus: Closest stop is 110 Cascade road and about an 8 minute walk.
Tour: Included as a stop on the Hop-on Hop-off Bus Tour.
OPENING HOURS: Mon-Sat 10am-6pm
COST: Entry free, Experiences $15-$30.
5. Learn Something New at the Tasmanian Museum and Art Gallery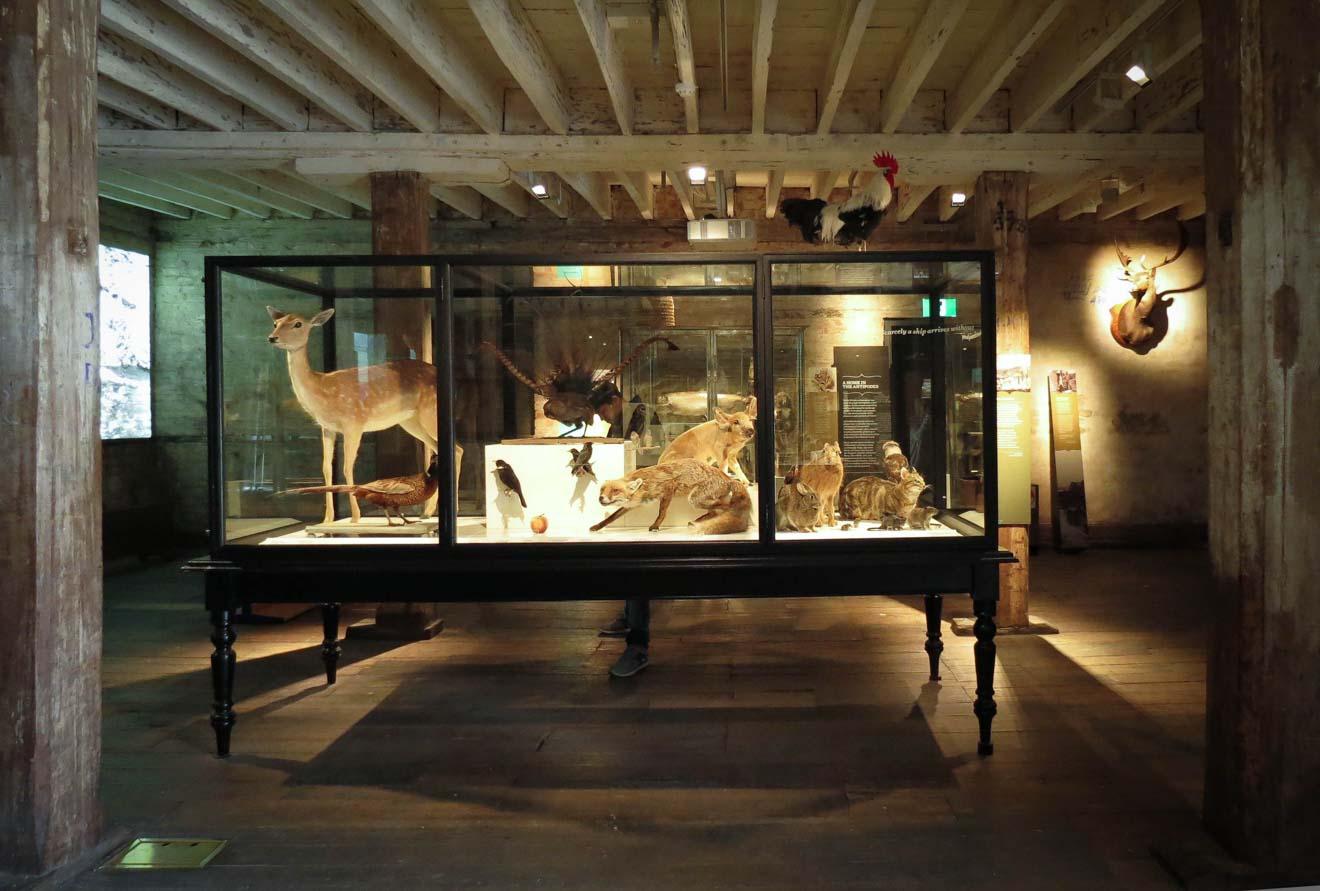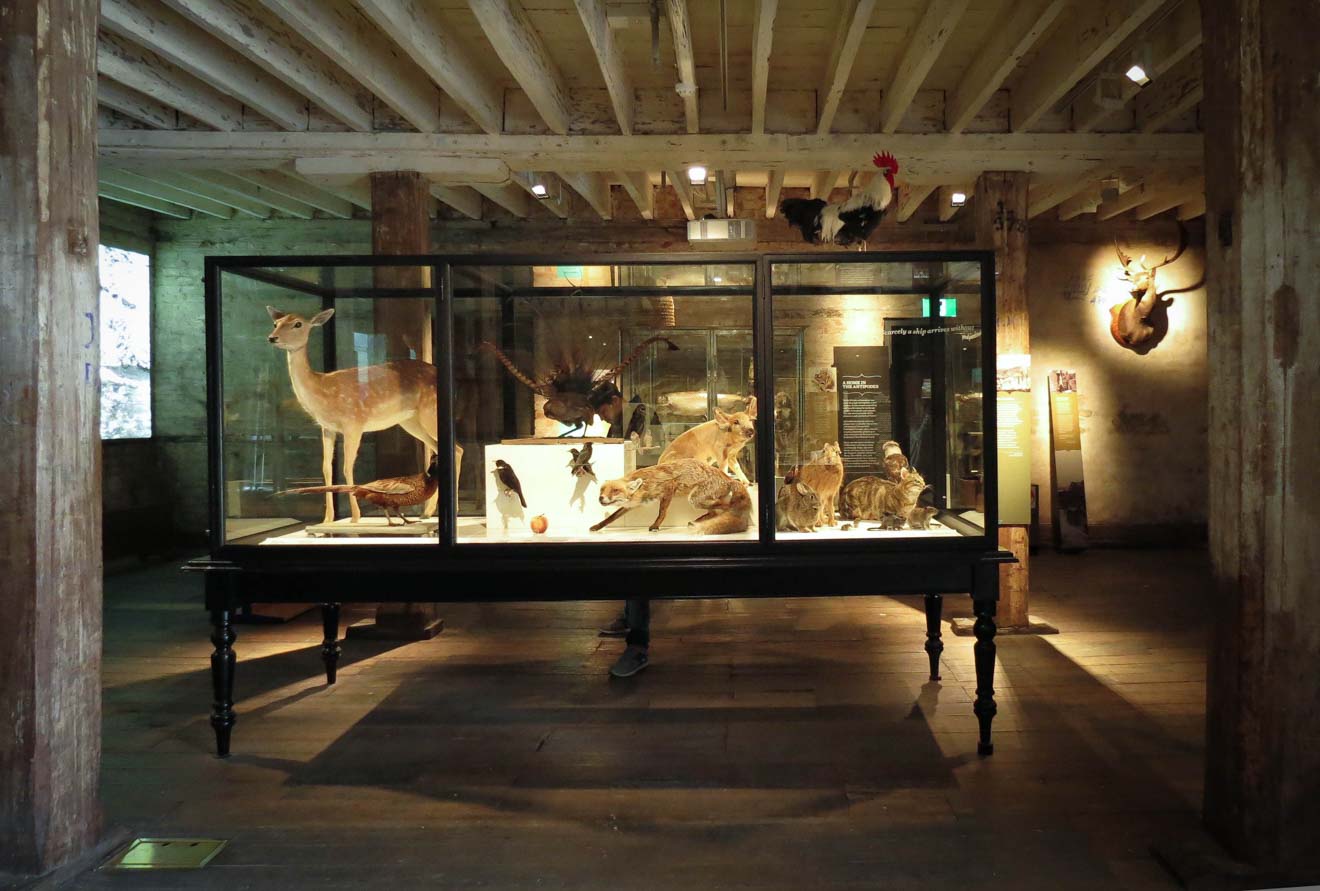 With a museum, art gallery and herbarium all under one roof, you'll find something for everyone at the Tasmanian Museum and Art Gallery. With a collection of nearly 1 million Tasmanian objects, the museum and art gallery is focussed on protecting Tasmania's cultural and natural diversity. You'll definitely leave with a well rounded insight into what makes this unique little state oh so "Tassie".
GETTING TO THE TASMANIAN MUSEUM AND ART GALLERY:
Located right in the centre of Hobart in Dunn Place, getting here couldn't be easier!
Walk: Pedestrian access is between Davey and Macquarie streets.
Drive: Enter from Davey Street and find metered parking directly in front of the Museum at the Hobart City Council car park.
Bus: Included as a stop on the Hobart Hop-on Hop-off Bus Tour.
OPENING HOURS: Tues-Sun 10am-4pm
COST: Free! Certain exhibits cost extra
6. Discover the Life of Convict Women at Cascades Female Factory Historic Site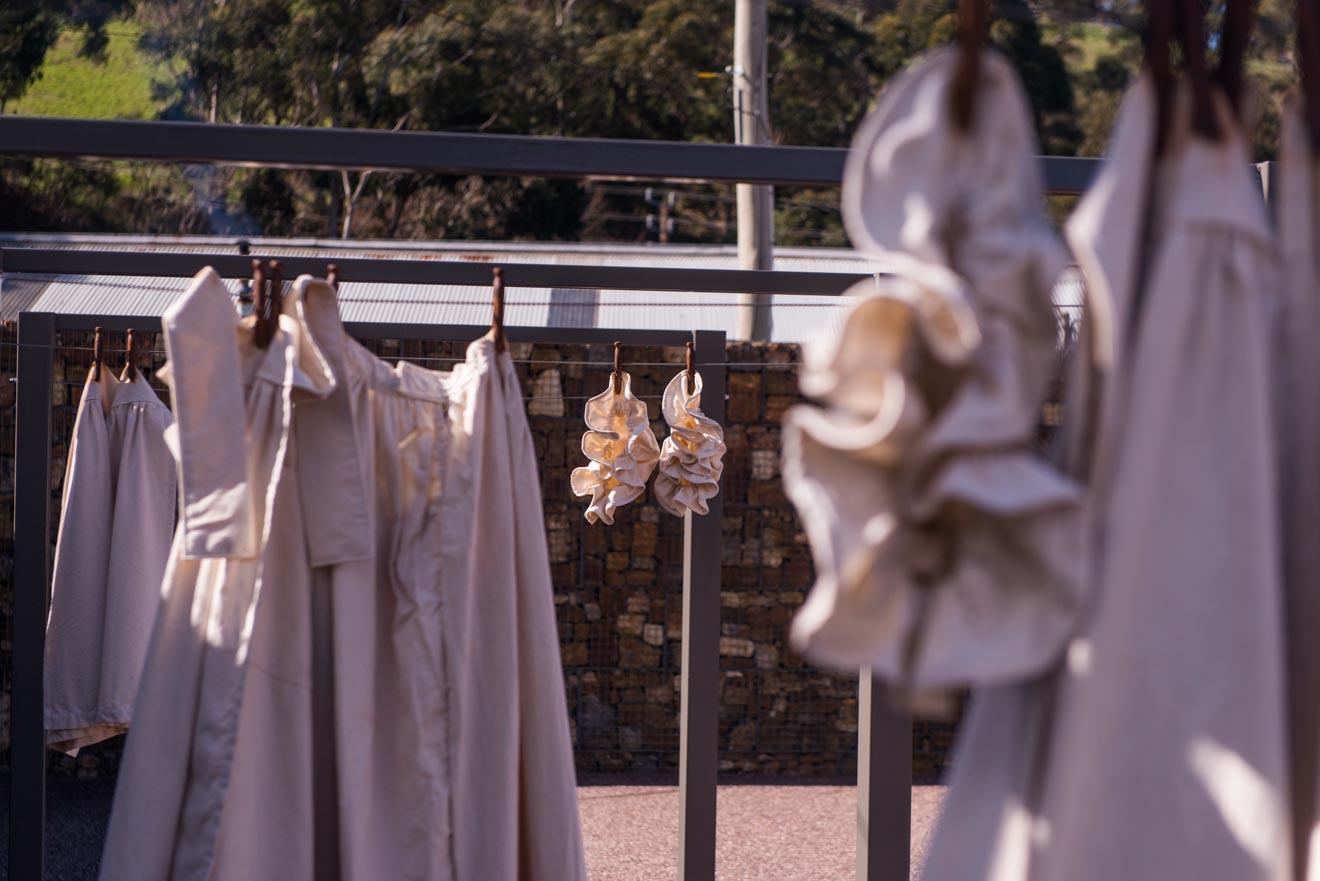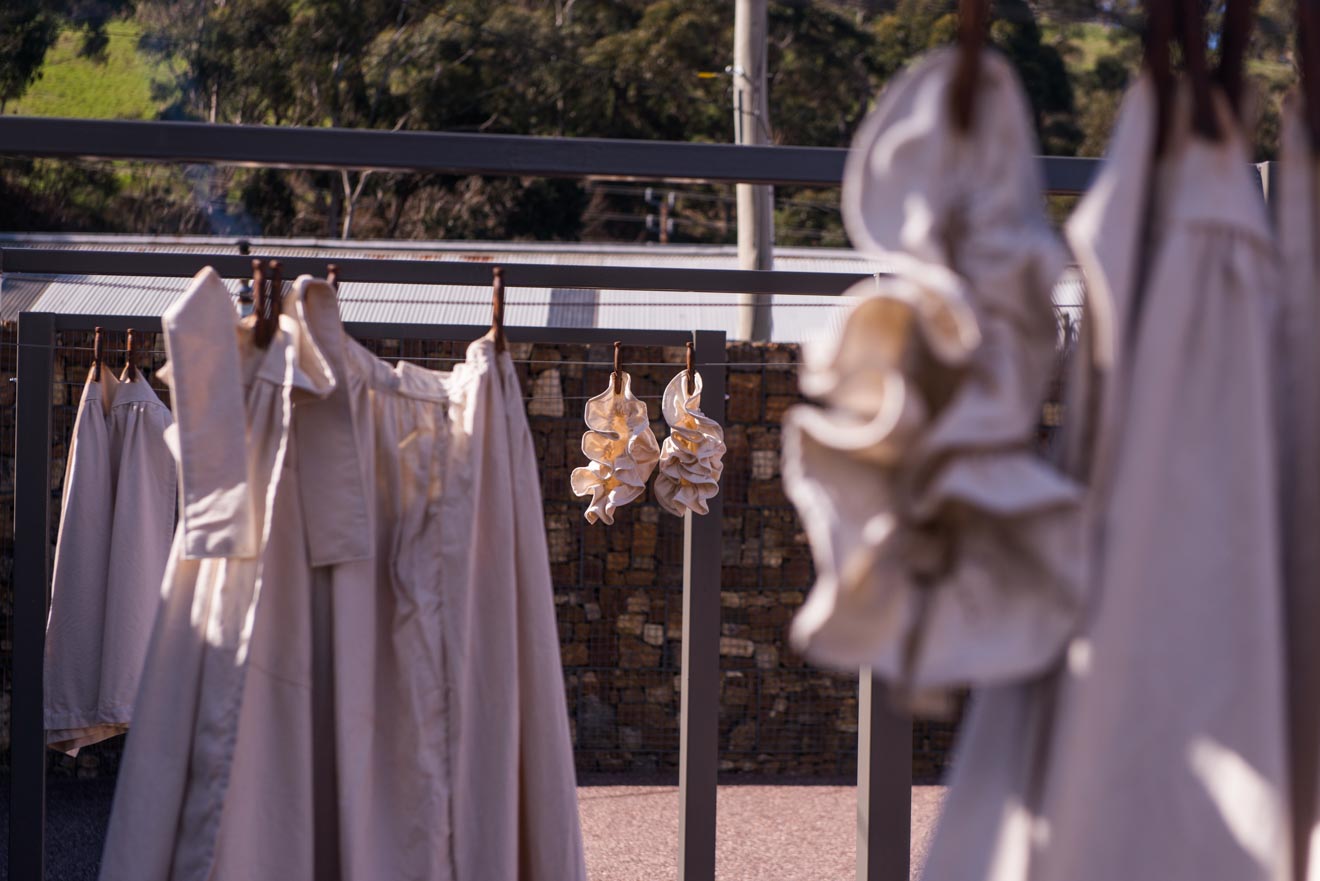 Operational from 1828 to 1856, the Cascades Female Factory was the primary place where female convicts were sent to work in the Tasmanian penal colonies. Now listed as a UNESCO world heritage site, collect your free visitor guide upon entry and feel free to wander the site alone or join a historical guided tour exploring the remnants of a past time. Tours run daily at 10am, 11am, 1pm, 2pm & 3pm.
Get fully immersed by taking the Proud and the Punished Tour. Running daily at 2:30pm, this dramatised tour tells the story of one woman by combining many of the struggles and hardships faced by all the women imprisoned here.
Learn even more about the history here through the roving theatrical show, Her Story. Departing everyday at noon, Her Story explains the story of punishment and reform for the women and their children incarcerated here.
Tickets for either of these experiences cost $25 Adults / $15 Children.
GETTING TO CASCADE FEMALE FACTORY:
Driving: 3.9Km, 7 Min drive to 16 Degraves Street.
On street parking is available in Degraves and Syme Streets.
Walk: Follow the Rivulet walking track for 2.7km from the Hobart CBD directly to the Cascades Female Factory.
Bus: Catch Metro bus numbers 446, 447 or 449 and get off at stop 13, just past St John's Hospital, then walk down Apsley Street.
Tour: Included as a stop on the Hop-on Hop-off Bus Tour
ENTRY COST: Adult $8 | Child $5 | Family $20 (2 adults and up to 6 children)
Additional tours from $18 Adult, $12 Children, $45 Family.
7. Take an Afternoon Stroll Around Constitution Dock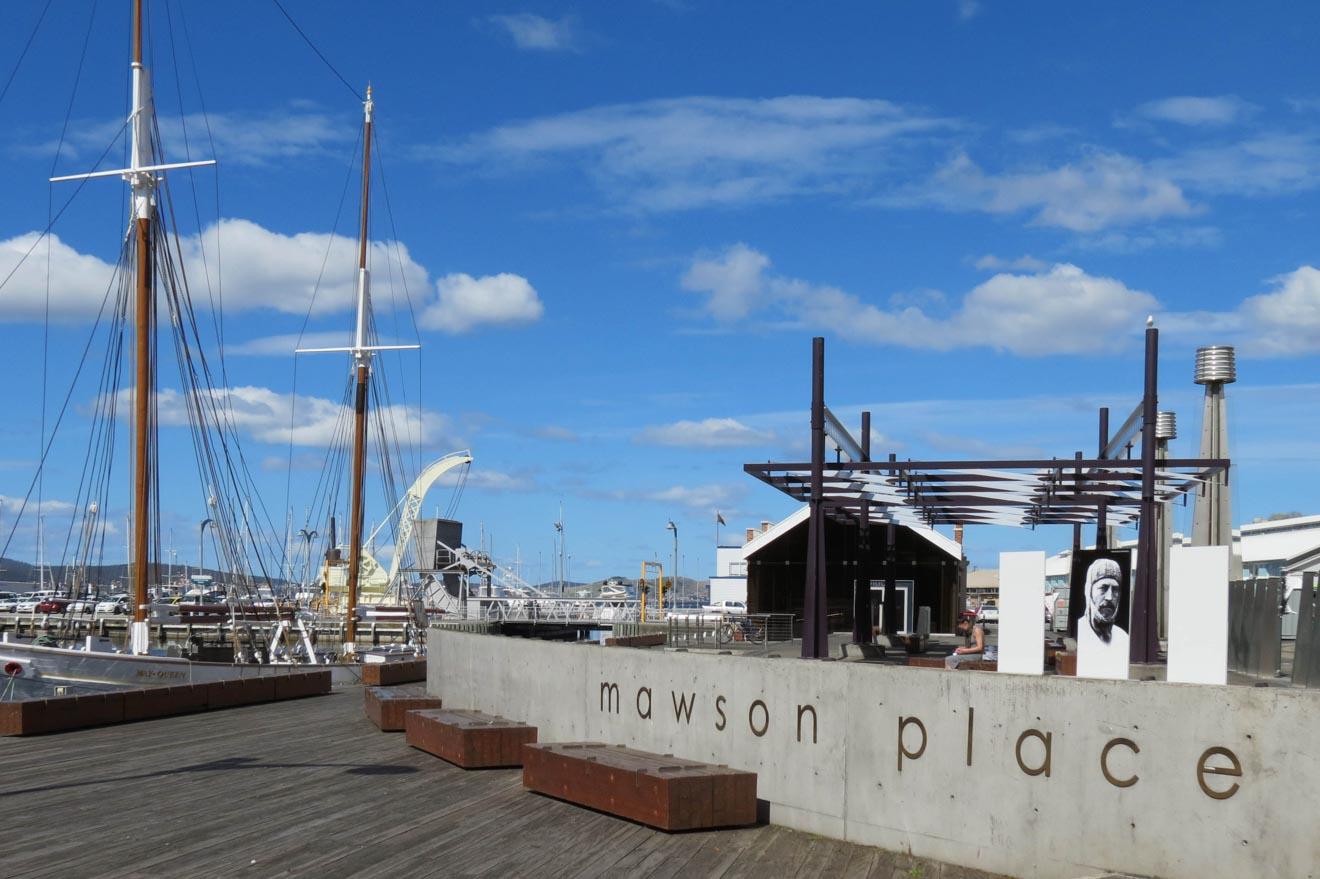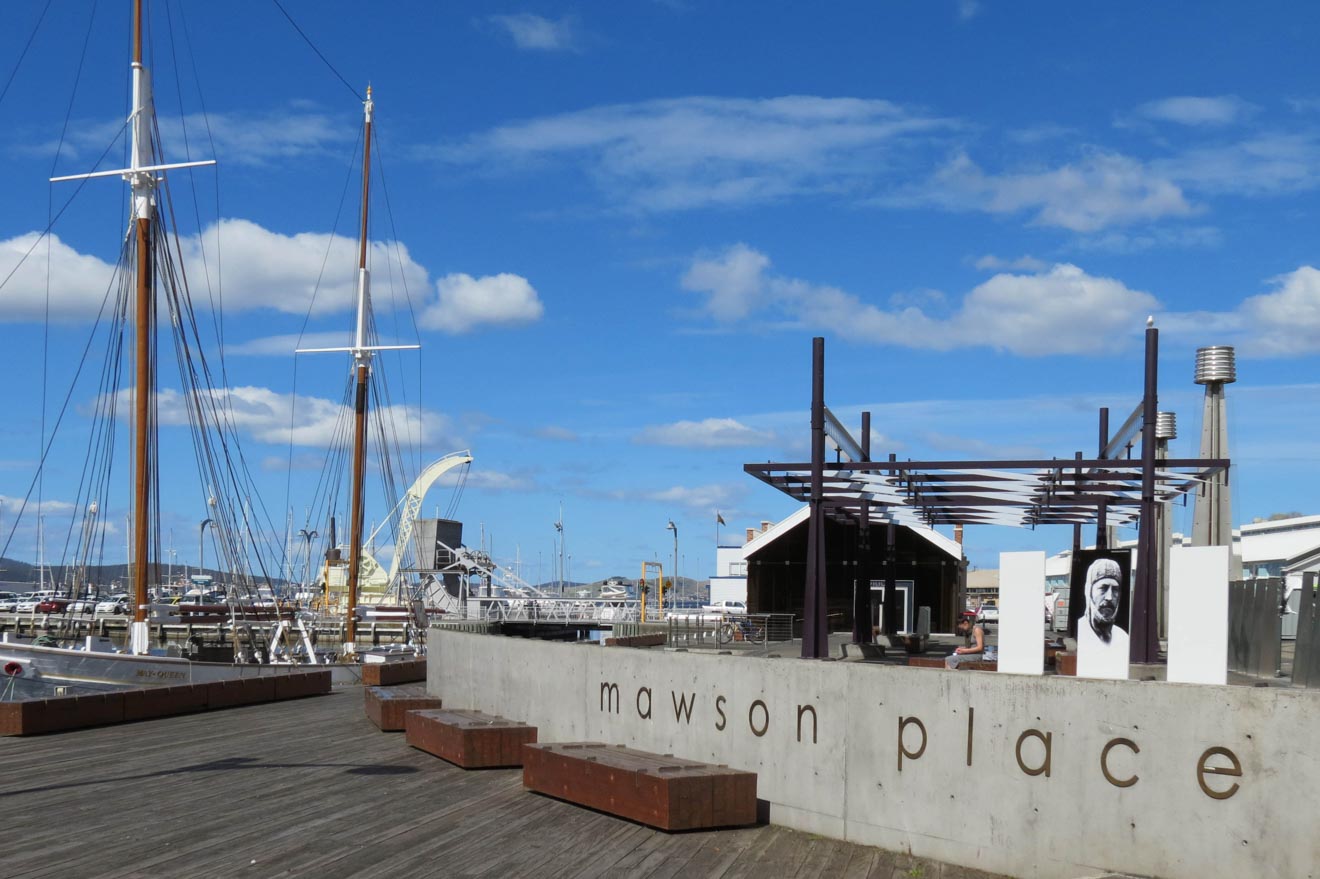 Constitution Dock was once Tasmania's main import dock due to its connection to much of the state by the Derwent river. Many remnants of the dock's historic pass can be found along the waterfront where it has been preserved for visitors such as yourselves. This is a top place to spend an afternoon soaking up the atmosphere of the city.
Dine at a waterfront restaurant, purchase fresh seafood from one of the multiple stalls and strall the historic facades whilst seeing fishing boats, luxury yachts and possibly even an Antarctic research vessel!
GETTING TO CONSTITUTION DOCK:
Walk: Constitution Dock is located on Sullivan's Cove at the southeast end of Franklin Wharf, just a 5 minute walk from Hobart's centre.
Tour: Included as a stop on the Hop-on Hop-off Bus Tour
8. Walk Amongst History at Battery Point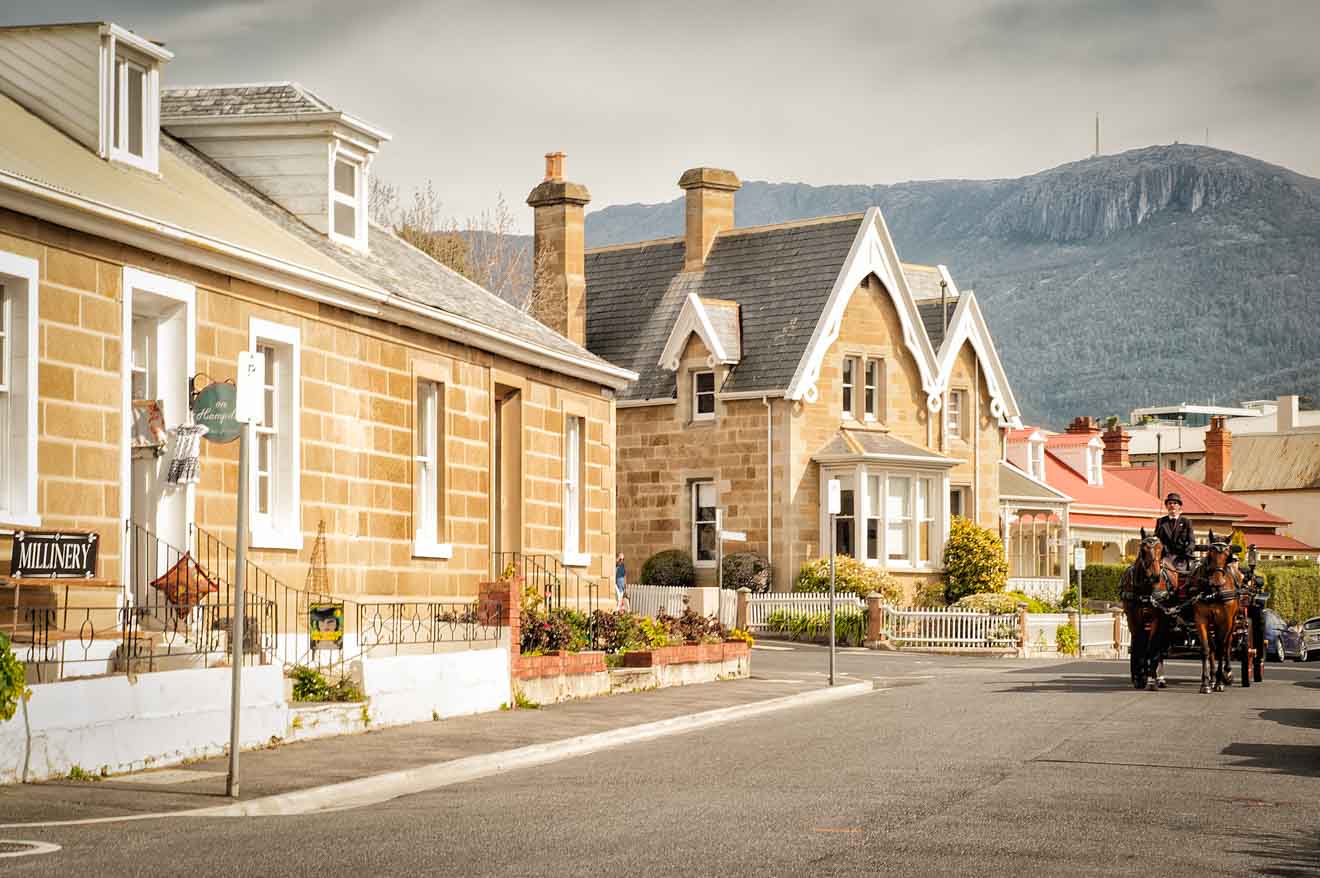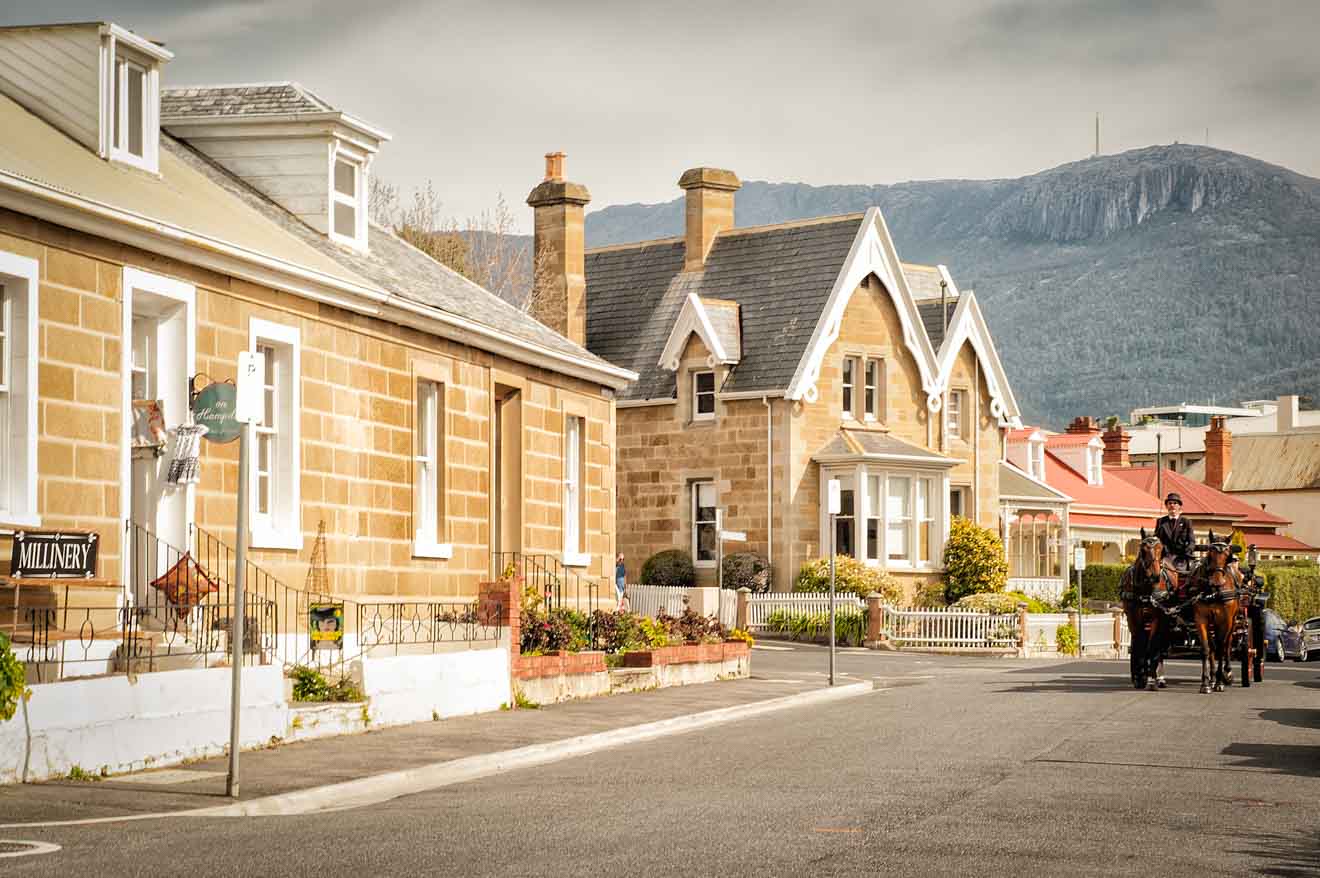 Despite now being a trendy neighbourhood on the Derwent river, Battery Point has retained a lot of its historic facades and narrow laneways from when it was Hobart's poor man's city.
Now, it's a great place to wander back in time and stop for a coffee at one of its quaint cafes.
To fully understand the history of Battery Point, take a guided walking tour which will visit the different landmarks over 2 hours.
GETTING TO BATTERY POINT:
Walk: Constitution Dock is located on Sullivan's Cove at the southeast end of Franklin Wharf, just a 5 minute walk from Hobart's centre.
BONUS: Top Day Trips From Hobart
There are so many more things to do outside of the city and in fact, a lot of Tasmania can actually be reached from Hobart in a day. Here are my top recommendations for places close to Hobart. Check out my other post for more things to do in Tasmania.
1. Cape Bruny Lighthouse Tour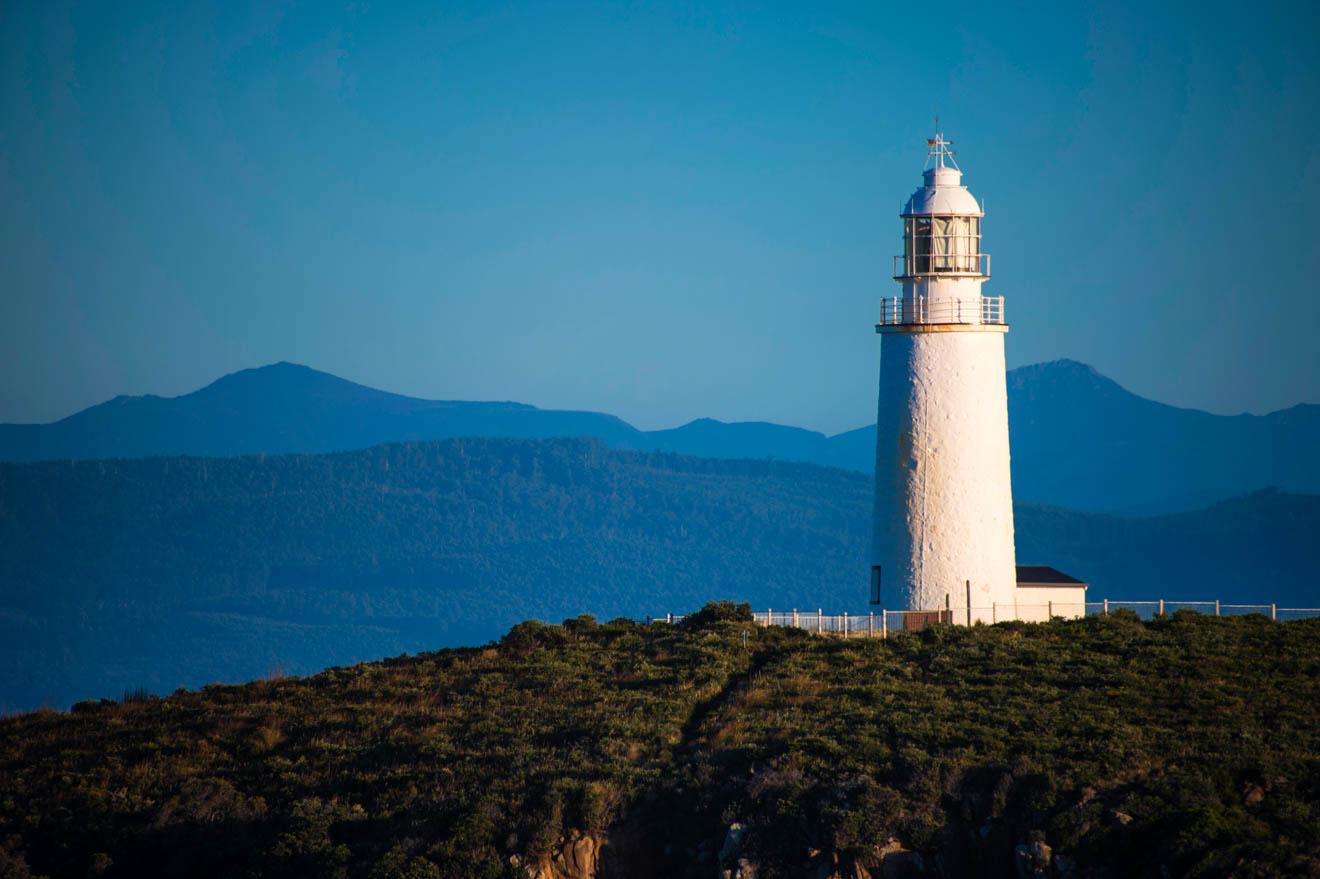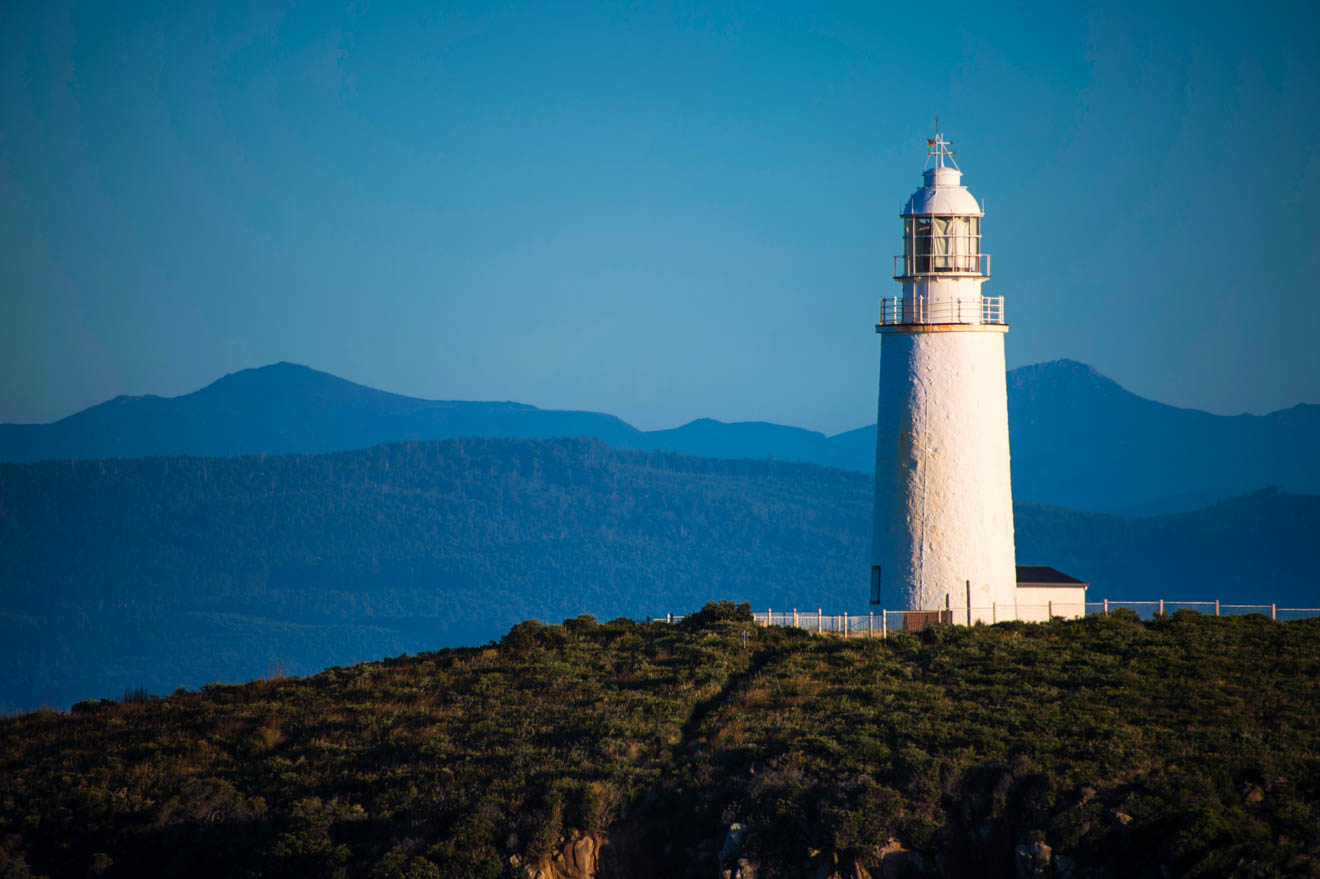 Take a tour of Cape Bruny Lighthouse, the southernmost lighthouse in Australia. First lit in 1838, the lighthouse is 114m and towers over the rugged cliffs of Tassie's coast, giving you spectacular views of the surrounding shoreline.
GETTING TO CAPE BRUNY:
Drive + Ferry: The journey to cape Bruny takes around 2hrs including a 20 min ferry if you choose to drive yourself. First you will need to drive 33km (35mins) to the town of Kettering.
From here, catch the Bruny Island Ferry. Ferries depart every half an hour from 7:30am-7pm and the journey takes 20 mins.
LIGHTHOUSE OPENING HOURS: 9:15am-4:30pm
COST: $10 Lighthouse Tour
TOUR: Although it is possible to self drive around Bruny Island, I believe the best way to cover everything the island has to offer in one day is by taking a guided tour from Hobart.
Alongside the guided lighthouse tour, this full day trip will show you the best natural lookouts, take you on walks in search of wildlife, and indulge you in a local cheese, chocolate and oyster tasting. A gourmet lunch made from local produce is also included for a fabulous stress free day!
2. Get Your Adrenaline Pumping at Mount Wellington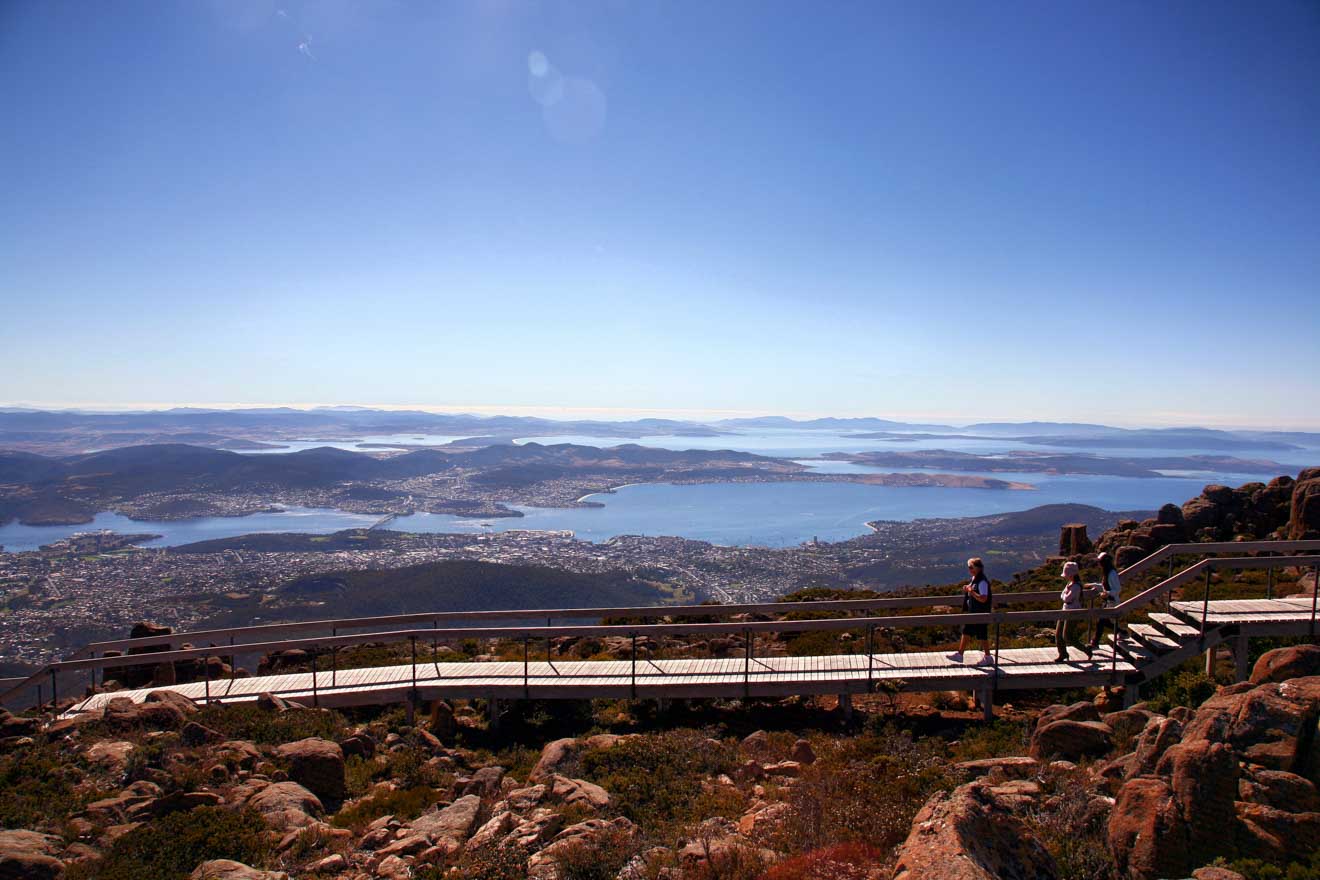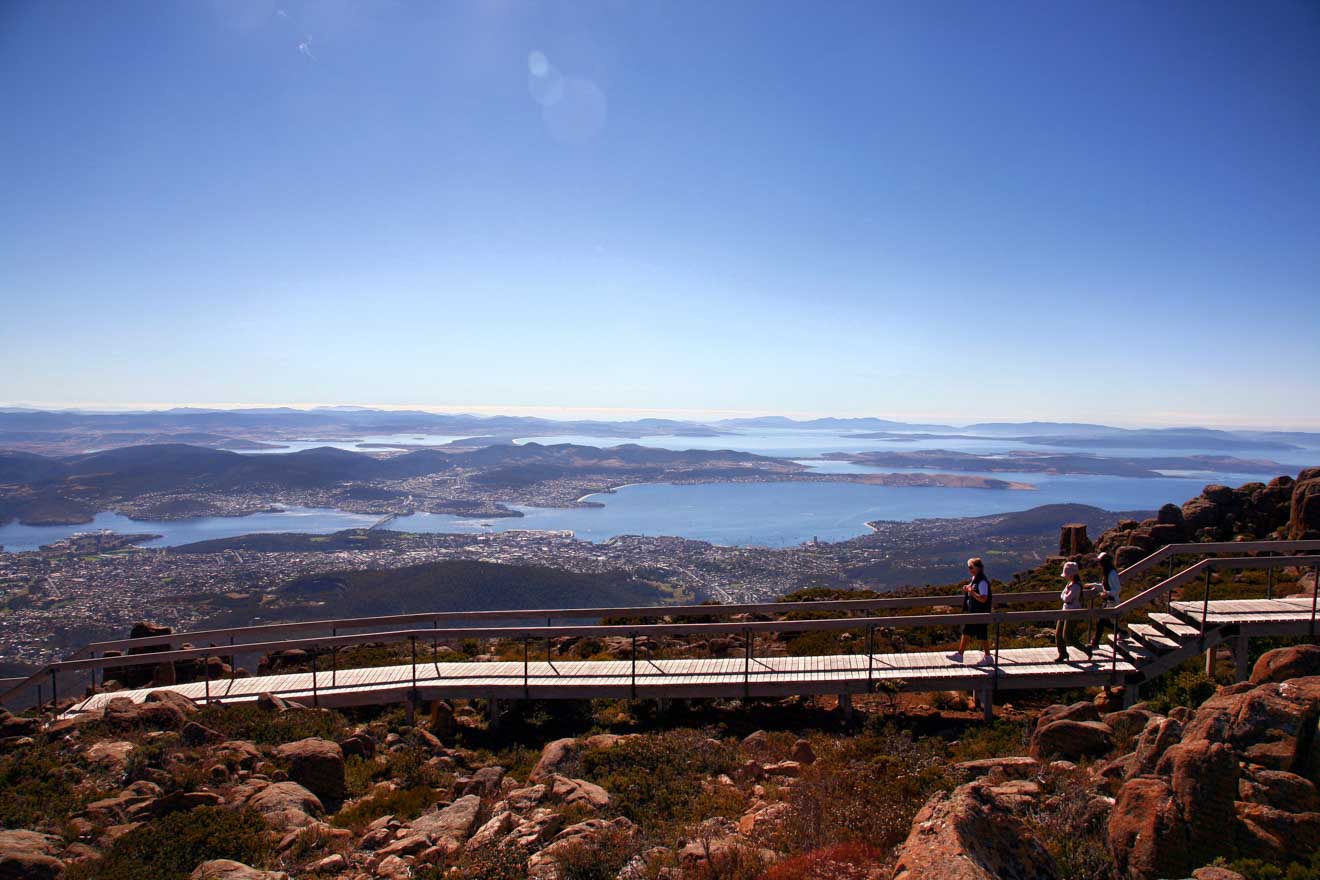 Head west to the outskirts of Hobart to find Mount Wellington rising above Tasmania's capital city. The photo-worthy lookout at Kunanyi Peak (1,270m) is worth the visit alone, but with rock climbing/abseiling, mountain biking and many other options in close vicinity, you could spend days here!
GETTING TO MT WELLINGTON:
Just a 30 min drive from Hobart, follow directions to Kunanyi off the B64.
TIP: During winter months snow sometimes covers the road to Mt Wellington. Check the City of Hobart Website for up-to-date information on conditions prior to setting off. Off road transport is available for all year access to Mount Wellington and can be booked here.
3. Visit the Historic Town of Richmond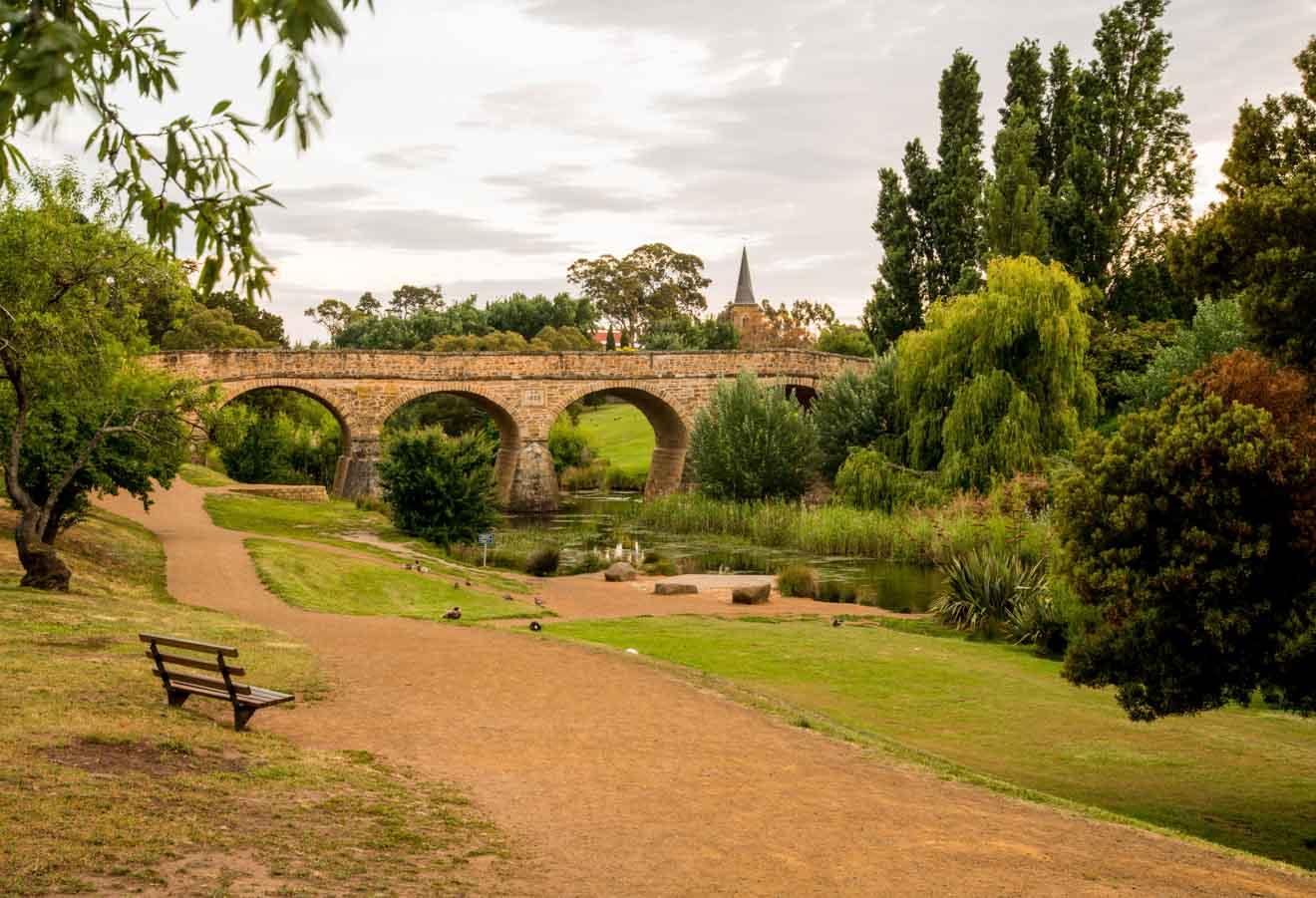 The town of Richmond was founded in the 1800's from when many of its original buildings still remain. Famous for Richmond Bridge, the oldest bridge still in use in Australia. Wander through the streets and be reminded of the good old days. Have lunch in an adorable cafe or bring food for a picnic on the grassy hill next to Richmond Bridge.
GETTING TO RICHMOND:
Drive: 26km, 25mins north east on the Tasman Hwy and B31
Bus: Route 726, 40mins.
4. Port Arthur Historic Sites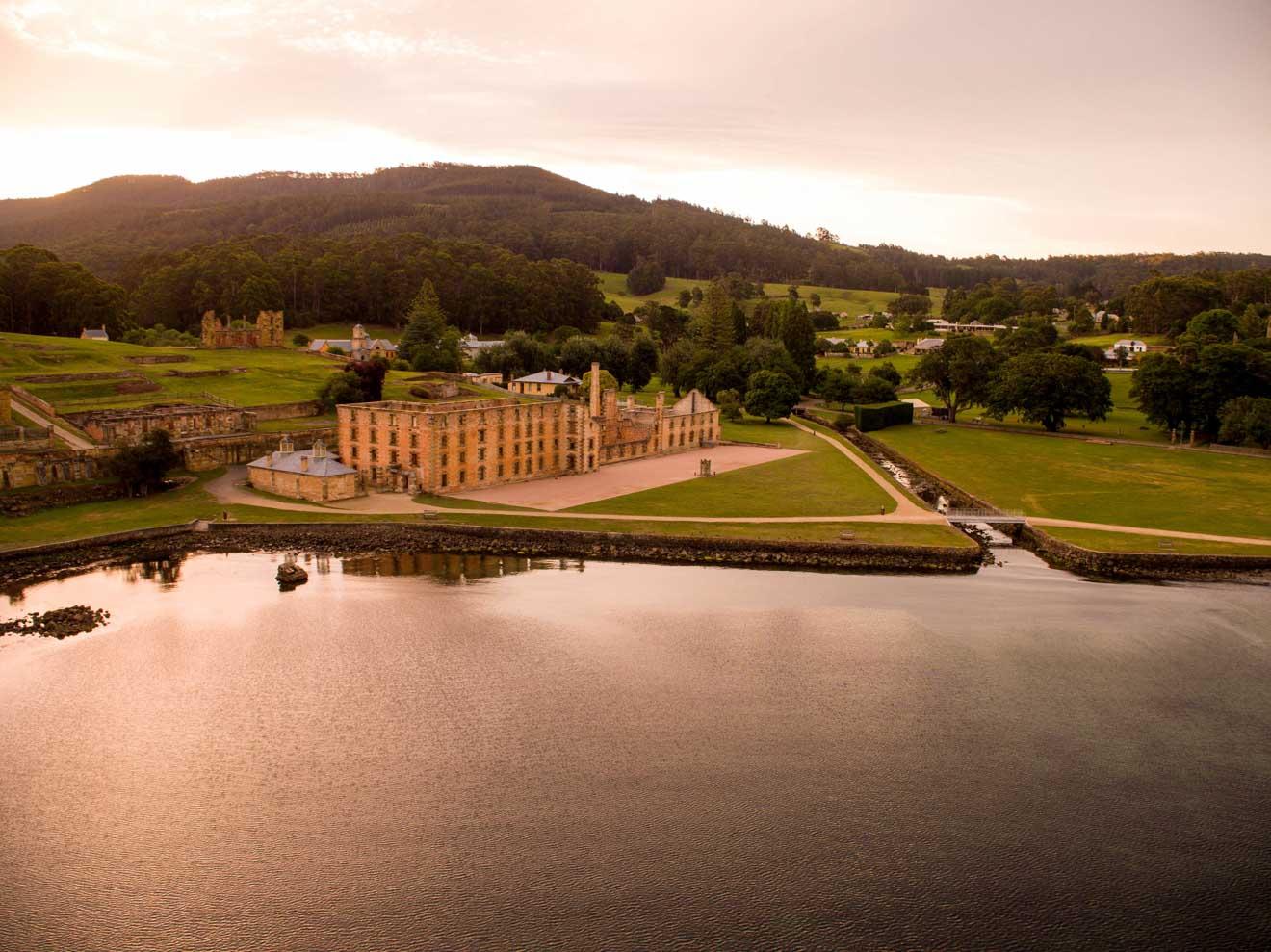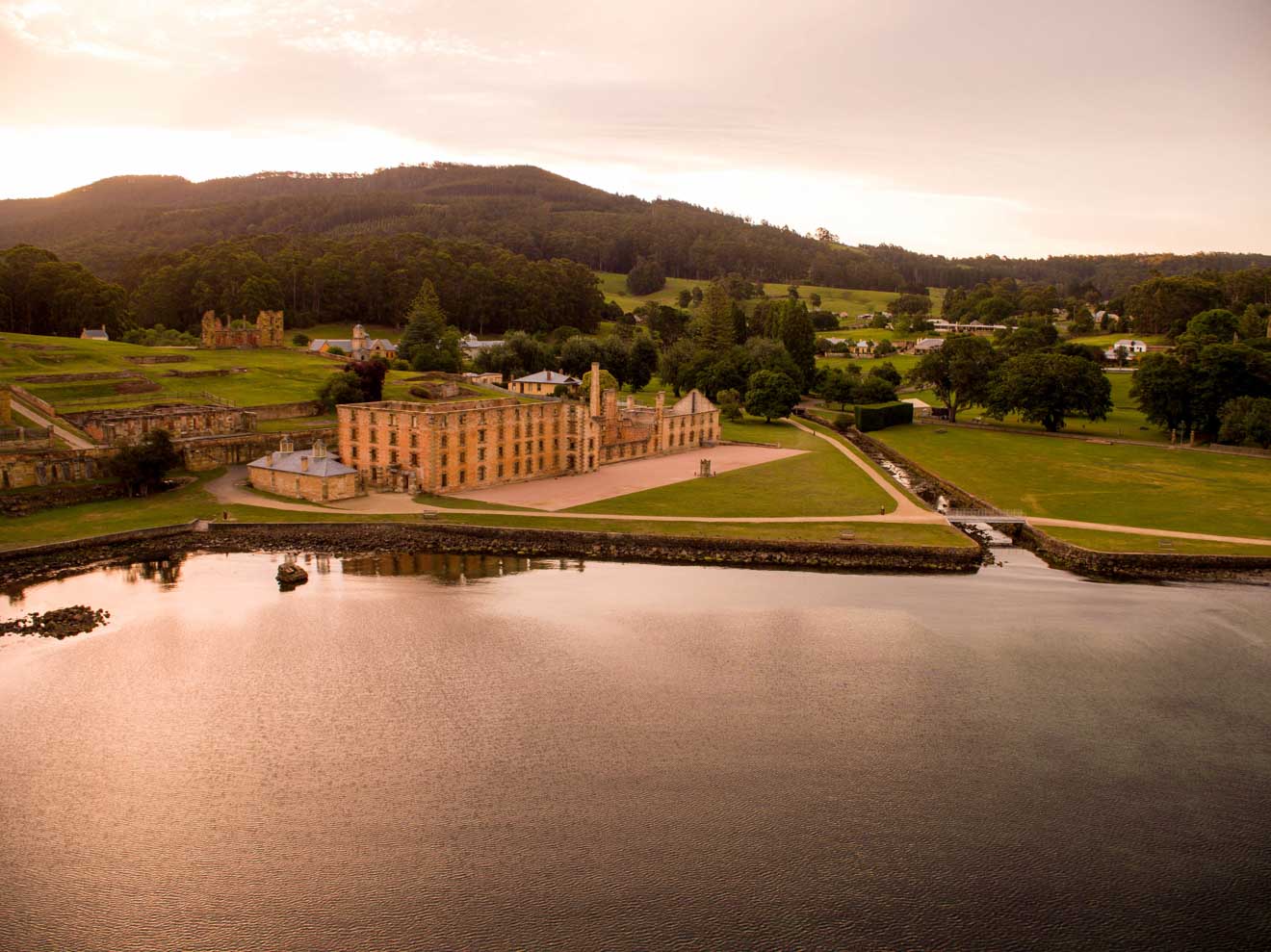 One of the toughest convict jails in Australia during the time of the penal colonies, Port Arthur is now one of the top attractions near hobart. Protected on the UNESCO world heritage list, Port Arthur is a must go for anyone visiting Tasmania's capital city.

Remember to bring your walking shoes as there are so many things to do in Port Arthur with 40 hectares of buildings and artefacts from this haunting time in history.
GETTING TO PORT ARTHUR:
A scenic 90min drive from Hobart along the Tasman Peninsula coastline. 6973 Arthur Highway, Port Arthur, Tasmania 7182
TIP: Free parking fills up quickly so arrive early to secure a spot!
COST: Adult $42, Children $18, Family $106 ( 2 adults, < 6 children)
OPEN HOURS: 10am-5pm plus night tours
TOUR: Take a day tour with pick up/drop off from Hobart including a guided tour of Port Arthur, 30min boat cruise and other sites along the Tasman peninsula.
BONUS 2: 3 National Parks Worth the Longer Drive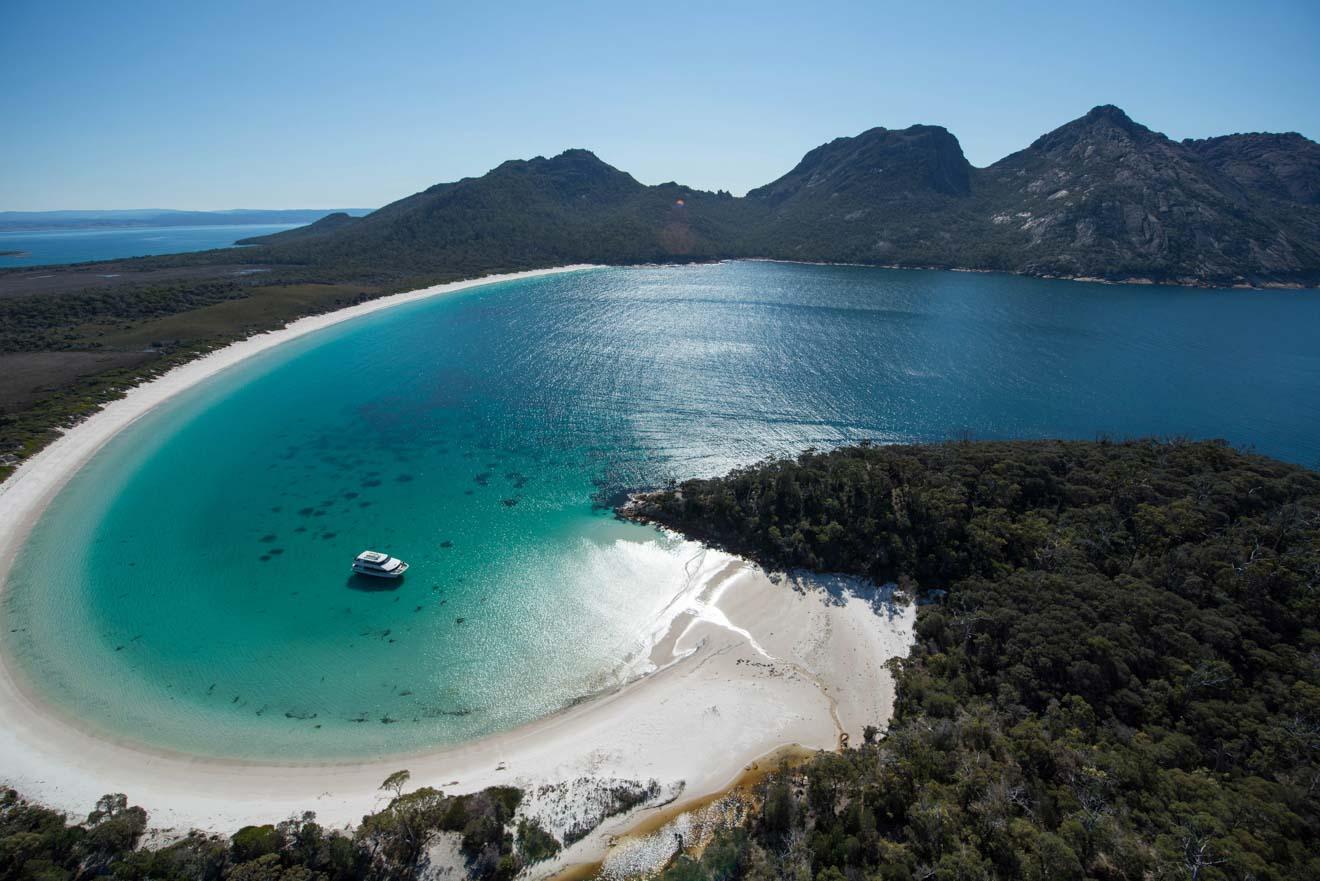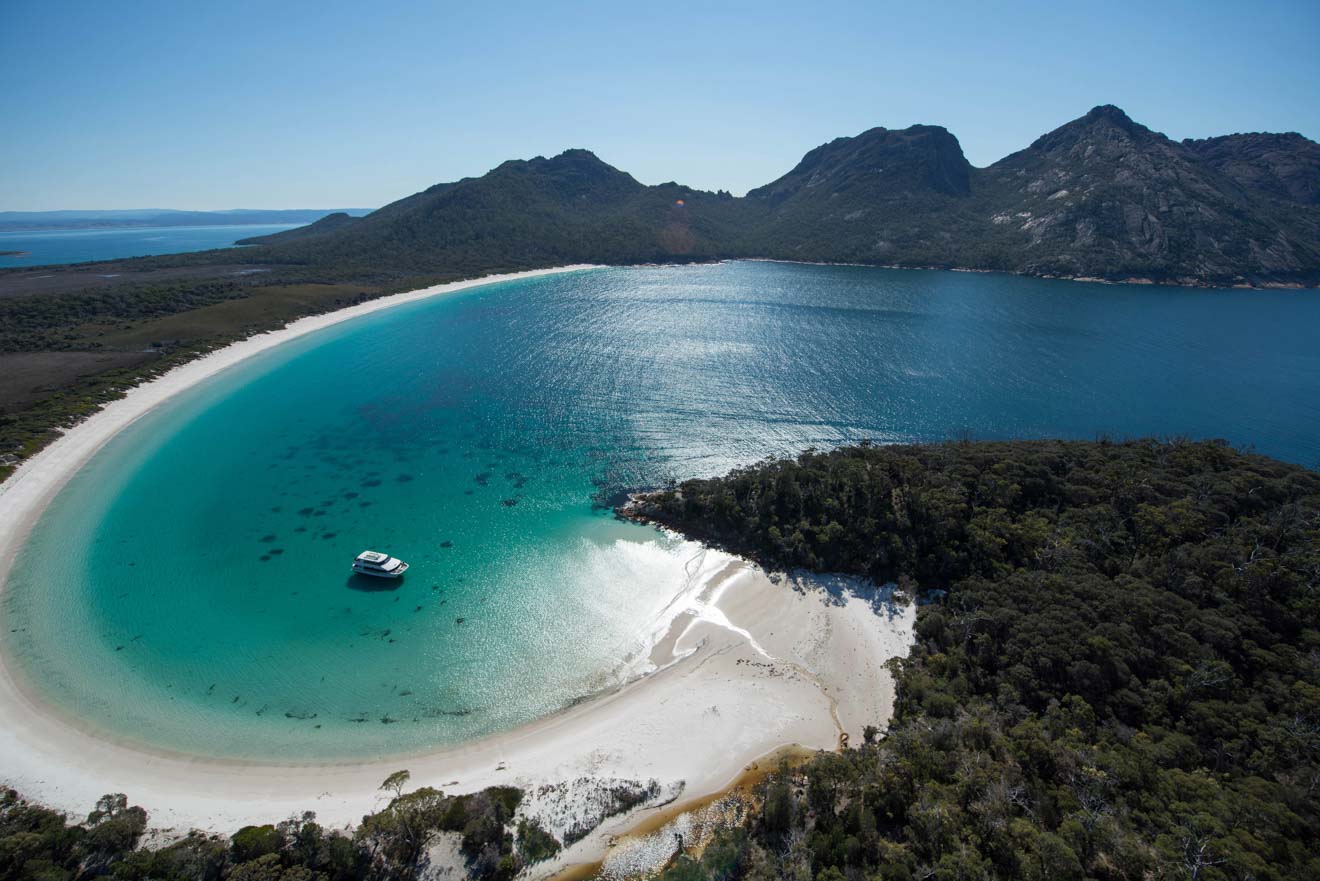 1. Lake St Clair National Park
Save time to visit this inland paradise with mountain peaks and alpine lakes famous for the Overland Track Hike.
GETTING THERE: Drive 179 km north west via Lyell highway (southern entrance).
TOUR: Get ready for a huge 14 hour day tour to experience all the beauty that is Cradle Mountain in Lake St Clair, don't worry you can sleep on the bus ride back!
2. Freycinet National Park
The best beaches you will find in Tasmania. Hobart is just over a 2 hour drive from the incredible white sands and turquoise waters of Wineglass Bay. Read more about Freycinet National Park in my detailed post here.
GETTING THERE: Drive 167km north along the tasman highway.
TOUR: Explore all of Freycinet in one day with this guided day trip from Hobart.
3. Mt Field National Park
What's better than chasing waterfalls? Find the best waterfall in Tasmania here, Russell Falls.
GETTING THERE: Drive 82km north-west along Gordon River road.
TOUR: Combine Mt Field and Mt Wellington for the ultimate day out on a fully inclusive guided tour.
Where to Stay in Hobart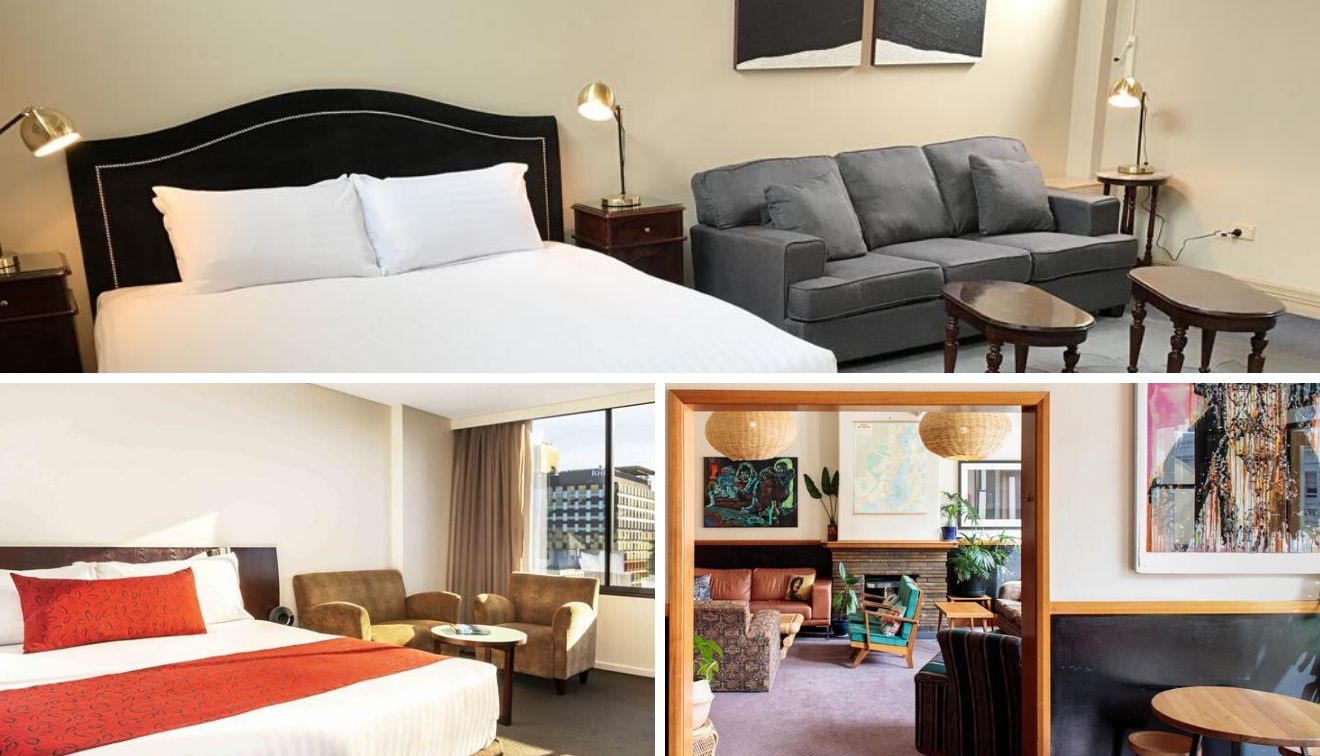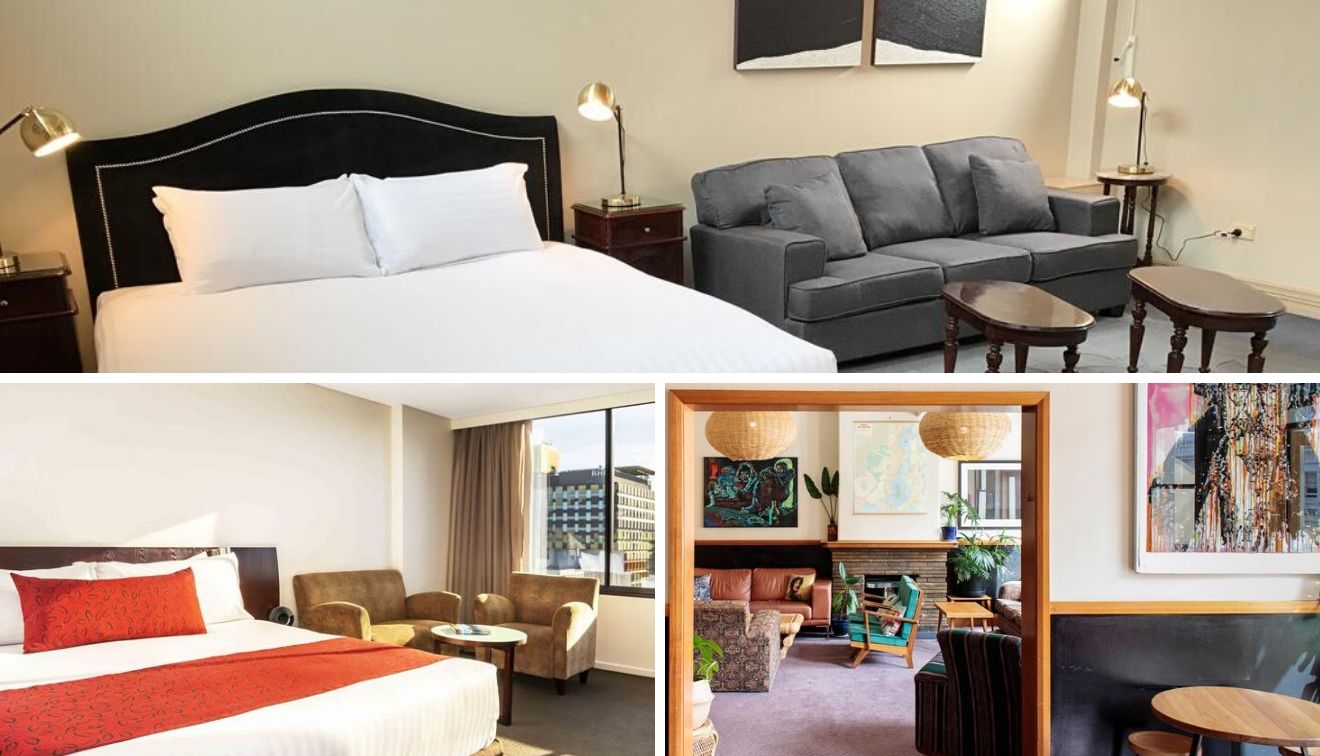 Here are some accommodation recommendations for Hobart, sorted by priced and hand-picked by me for great reviews!
Luxury ($250+ AUD):
Located in a very trendy area close to Salamanca Markets, Macquarie Manor Hotel has a top location within the city. Alternatively, the nearby Lenna of Hobart, offers panoramic views of the harbour!
Middle-priced ($150-$250 AUD):
For a boutique experience with a historic past, Hadley's Orient Hotel is the top choice! If extra facilities and modern rooms is what you're looking for head to the Hotel Grand Chancellor.
Budget (Under $165 AUD):
If you want to stay in the city centre but don't want to spend big, try Alabama Hotel. If you prefer life a little less busy, check out Oceana B&B for perfect mountain views.
Conclusion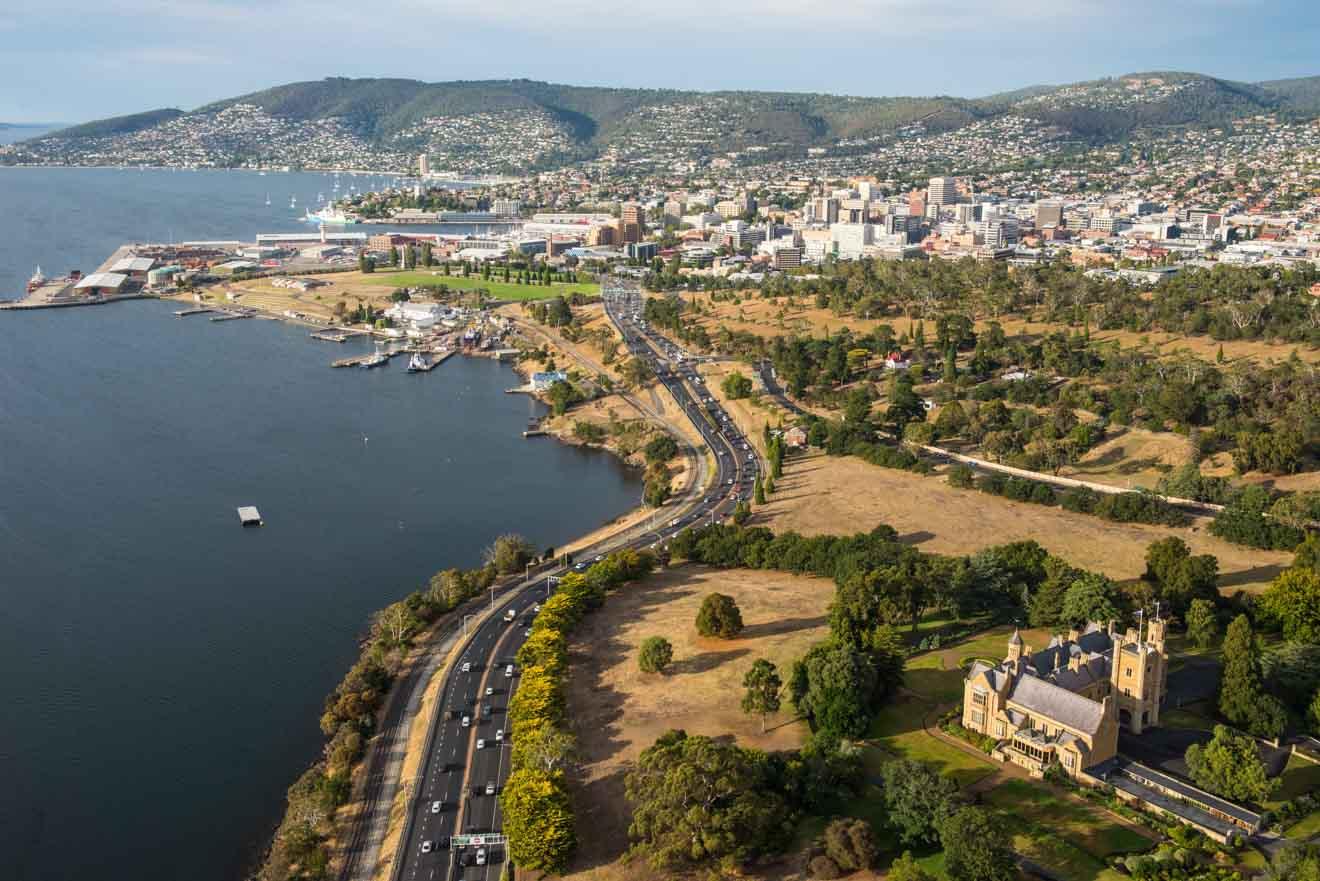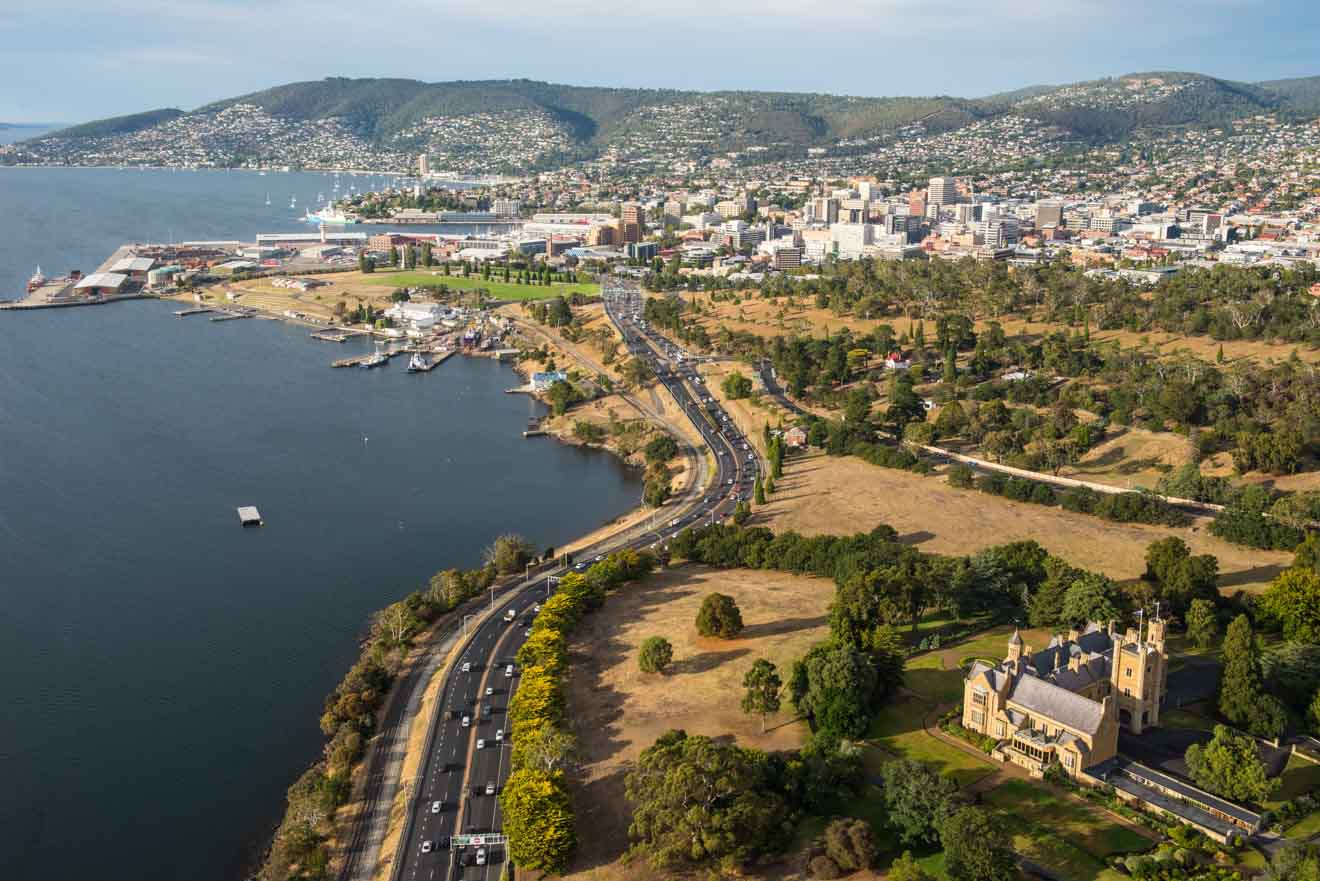 Now that I've covered all the best things to do in Hobart, the most popular activities, excellent day trips as well as a range of places to stay, you should be ready to travel!
Have a whole lot of fun getting lost in the history of this incredible city, dining at harbour side restaurants and heading off on outdoor adventures.
Traveling the whole state? There's a lot to see! Check out my other article for the top things to do in Tasmania.
Let me know if you have any further questions by commenting below and I would love for you to share your adventures with me!
Happy travels,
Kate Fletcher
---
Pin it for later!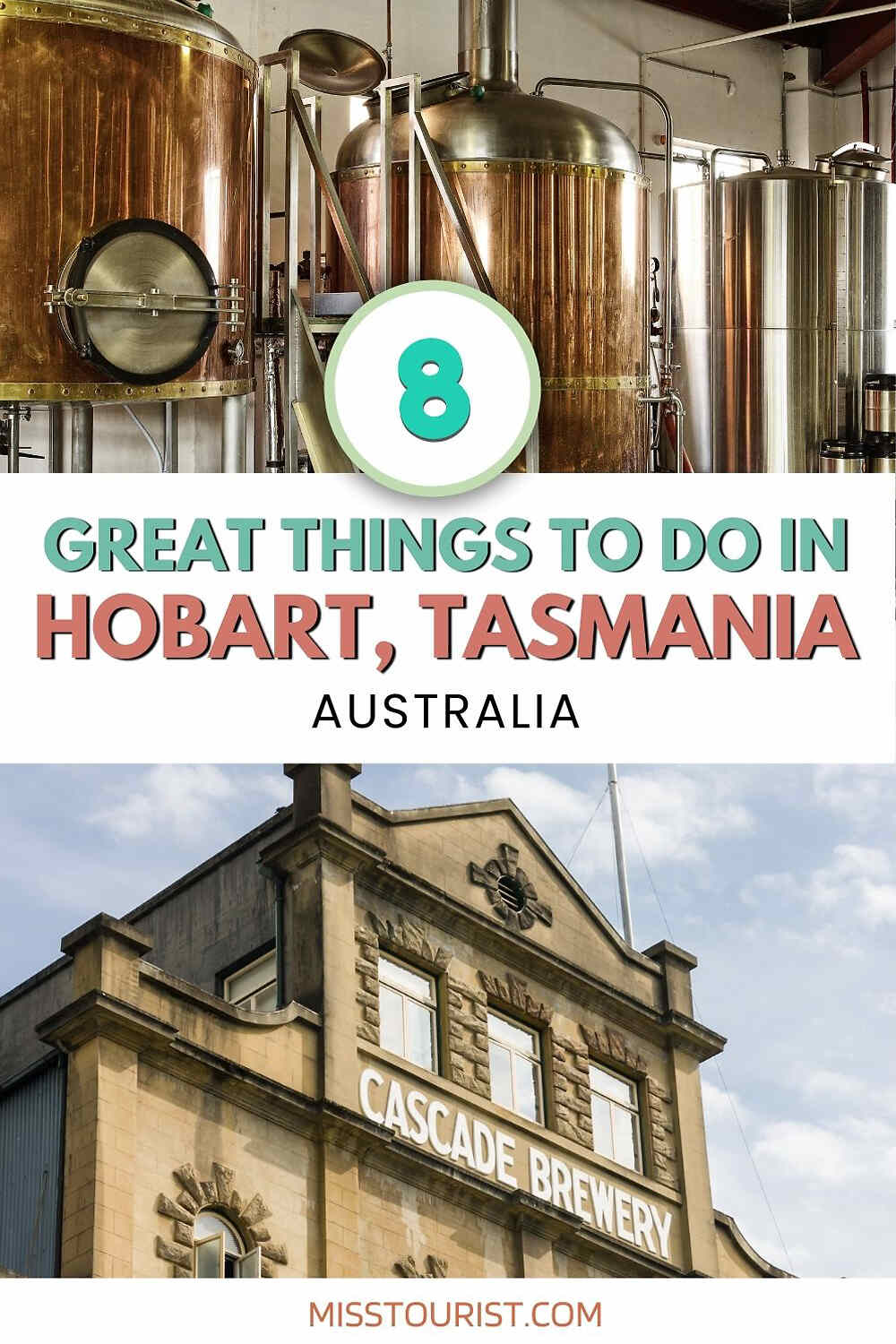 Pin it for later!