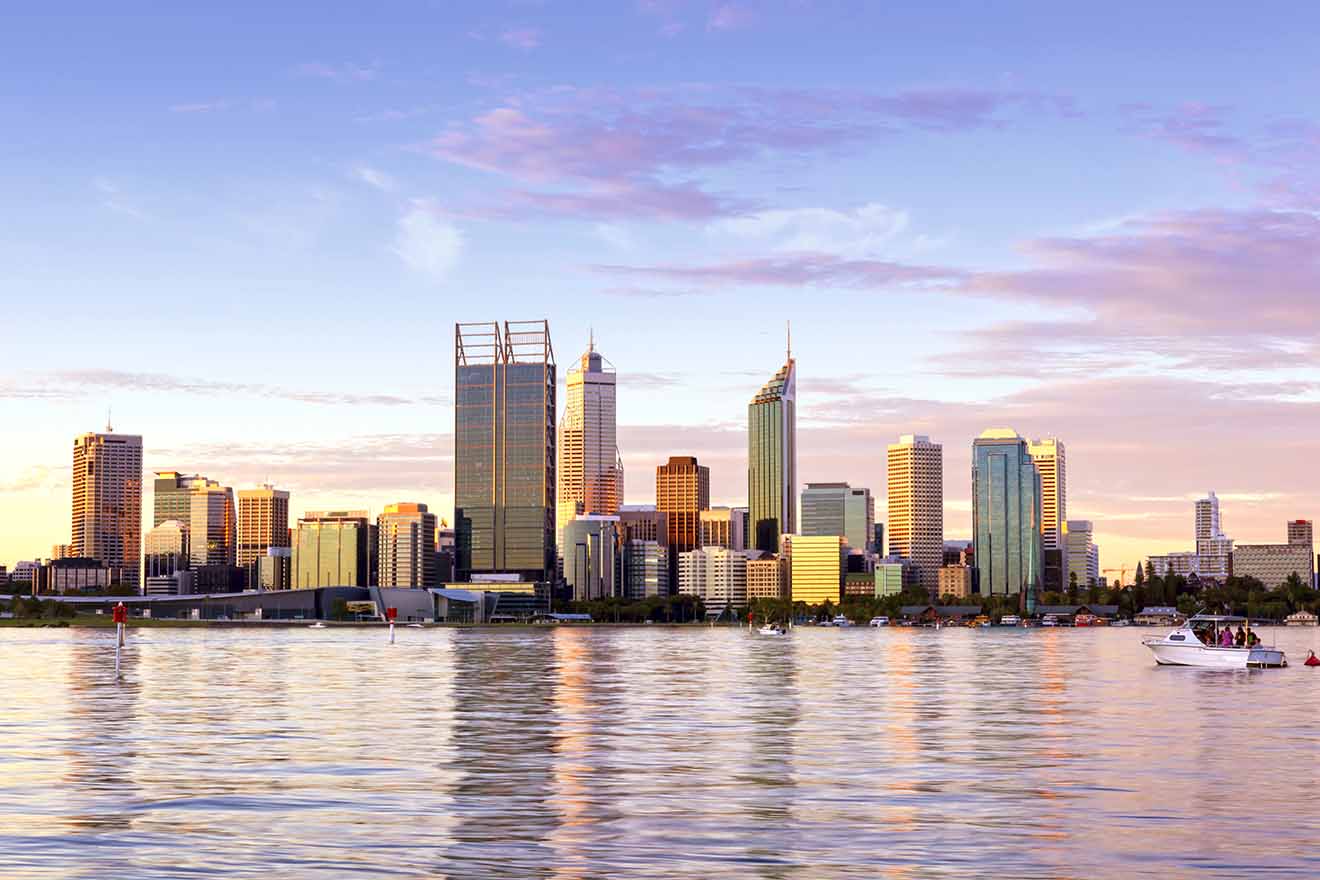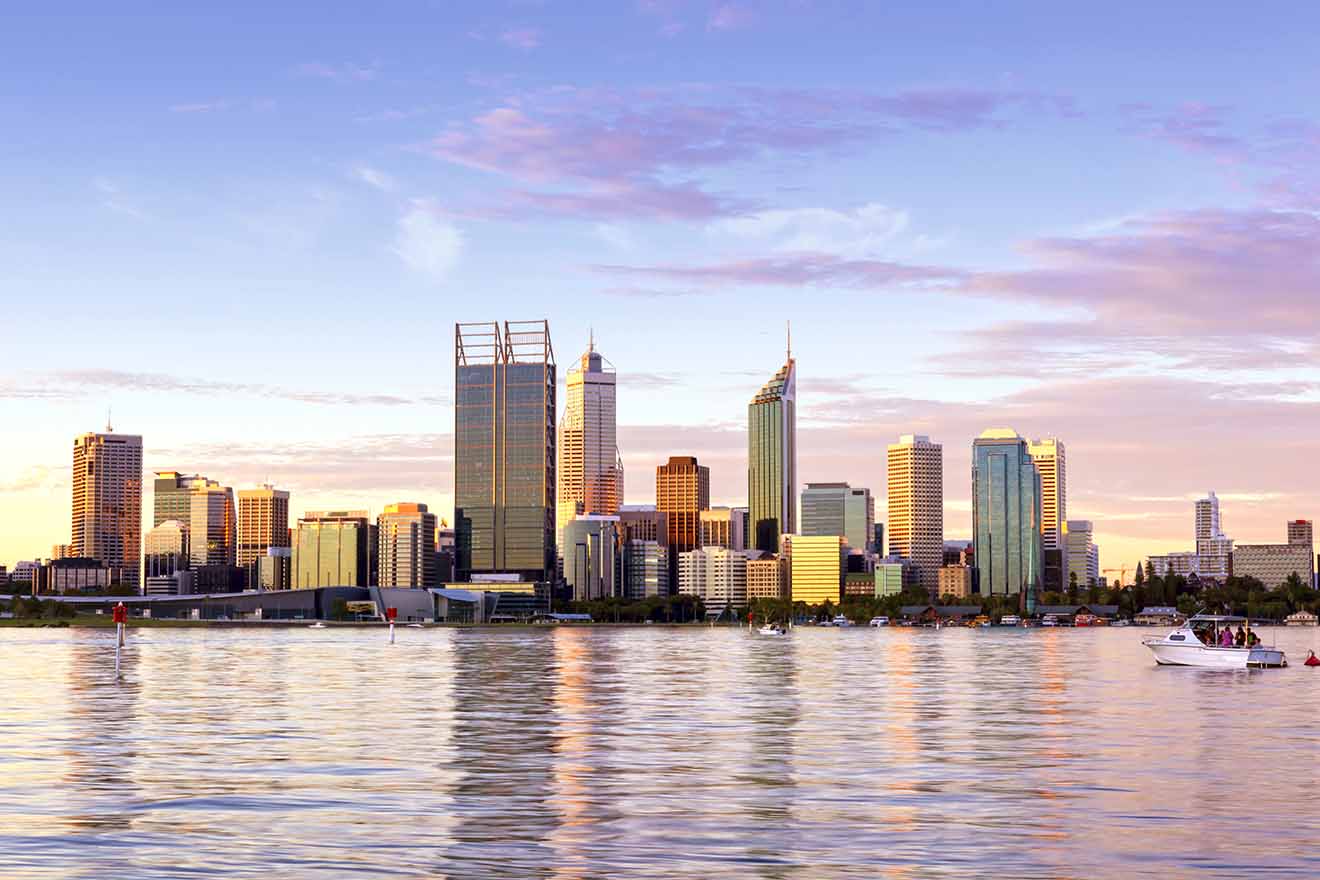 Located in Western Australia, Perth is known to be one of the most isolated cities because it's so far and long from anywhere. With the Indian ocean on one side and the Australian Outback on the other side, it sits in a remote location away from the large cities in Australia, such as Adelaide. But despite its isolation, Perth is the fourth most populous city, with a population over 2 million people.
Moreover, Perth is soaked in sunshine, lined with spectacular beaches and surrounded by the huge riverside Kings Park and Botanic Garden, making it a cosmopolitan gem for many travelers.
In this article I am going to narrow down the best neighborhoods for where to stay in Perth while on holiday. Since it is a large city, not all areas will be best suitable for tourists, so I put together a list of the most appealing ones. I will include all types of accommodation for any type of budget, from hostels to luxury Perth hotels. I will also cover some of the top things to do in Perth and Perth main attractions.
Also, please make sure to check out our post on top best things to do in Perth, it might help you plan your itinerary in advance.
From sophisticated suburbs to marine hideaways, these Perth neighborhoods show that Perth is undoubtedly Australia's best-kept secret. Whether it's for parties, beaches, families or first-timers, I got you covered.
If You Are in a Hurry:
Here are some attractive accommodation options in Perth city centre that you should consider for your next trip to Australia, all located in Perth CBD or Central Business District.
Here is a map of Perth, Western Australia that will give you insight of the neighborhoods I will be covering in my article on where to stay in Perth:
1. Perth CBD (Central Business District) – Where to stay for the first time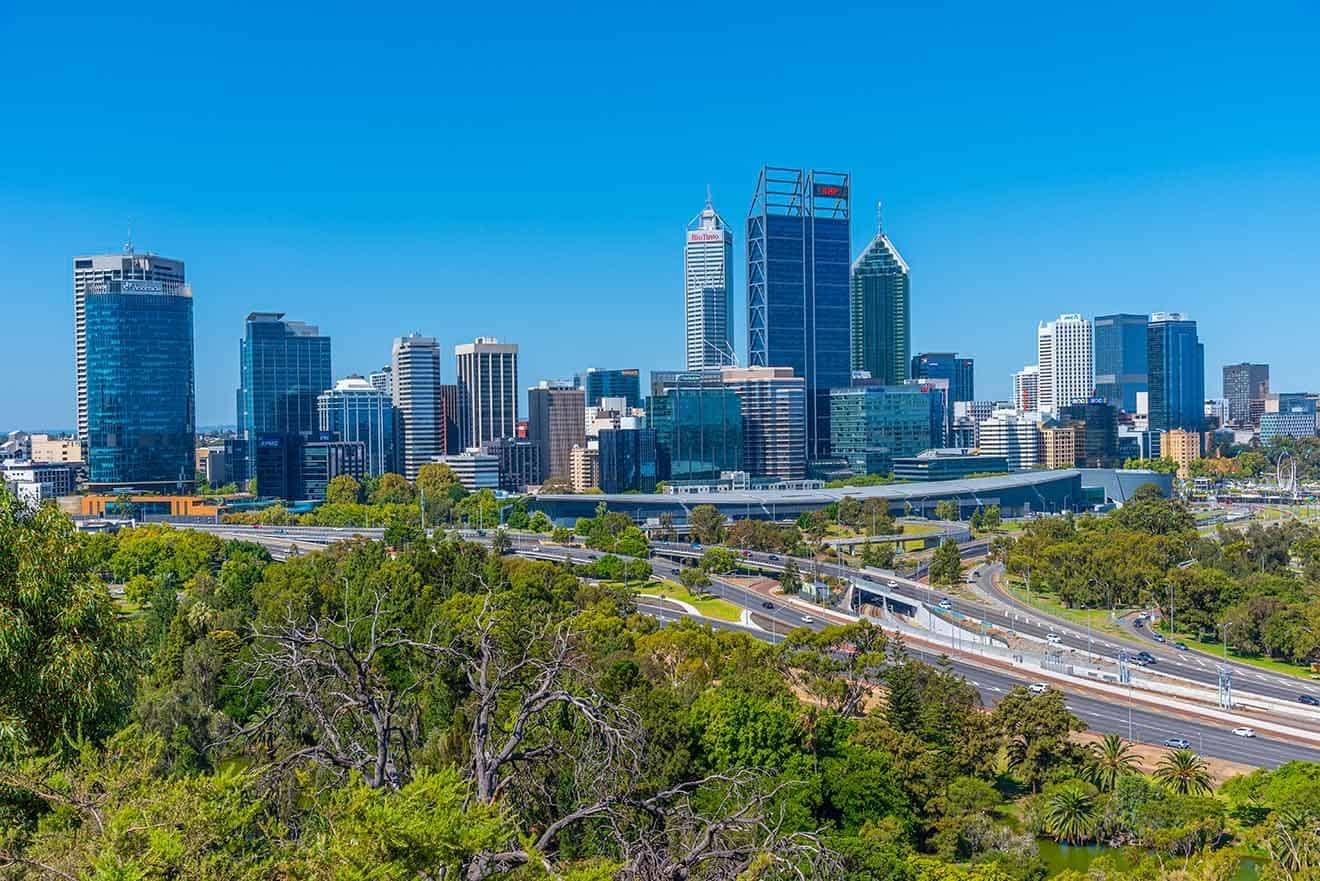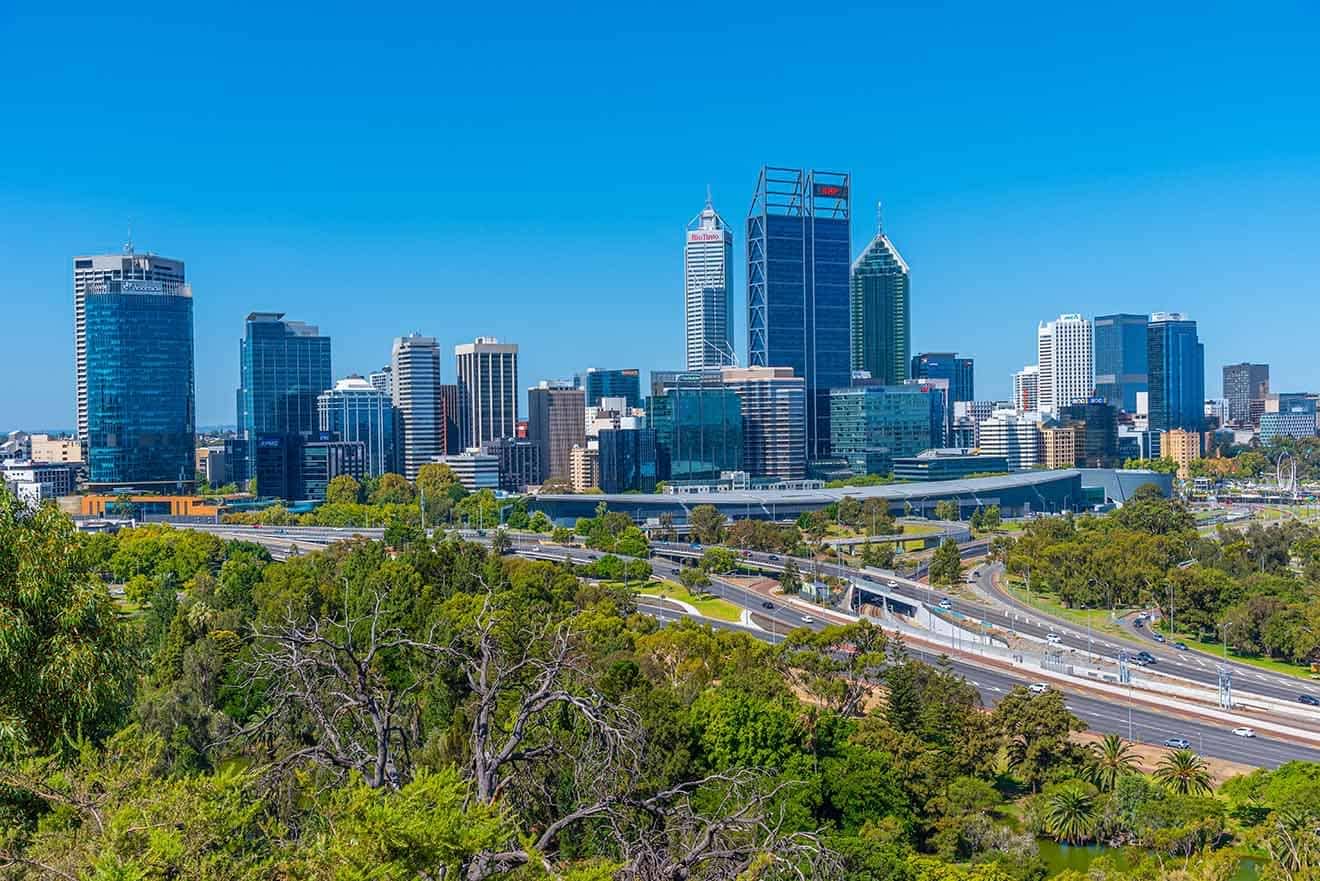 Well, as I said, the best area to stay in Perth for tourists, especially for first-timers, is of course the Central Business District (also known as Perth CBD). Staying in the city centre of Perth gives you the opportunity to easily navigate around, since you are close to everything.
The Central Business District is surrounded by the natural beauty of the Swan River, the Indian Ocean which has the most unique landscapes and Kings Park offering the most fabulous views over the city. Furthermore, within the CBD you will come across the Forrest Place, a pedestrianised square as well as the Forrest Chase, Perth best shopping centre in Perth.
There are many things to do and see here, such as art galleries, museums, as well as entertainment units. There is also a variety of food, drinks, and accomodation that will fit your travel needs. For food and drinks, head to Murray street, for shopping hop into Murray Street Mall. So, if you are looking to cut out any expensive journeys and easily get around on foot, then this should be by all means your go-to area for your stay in Perth.
Top things to do in Perth CBD
2. West Perth & Subiaco – Where to stay for best location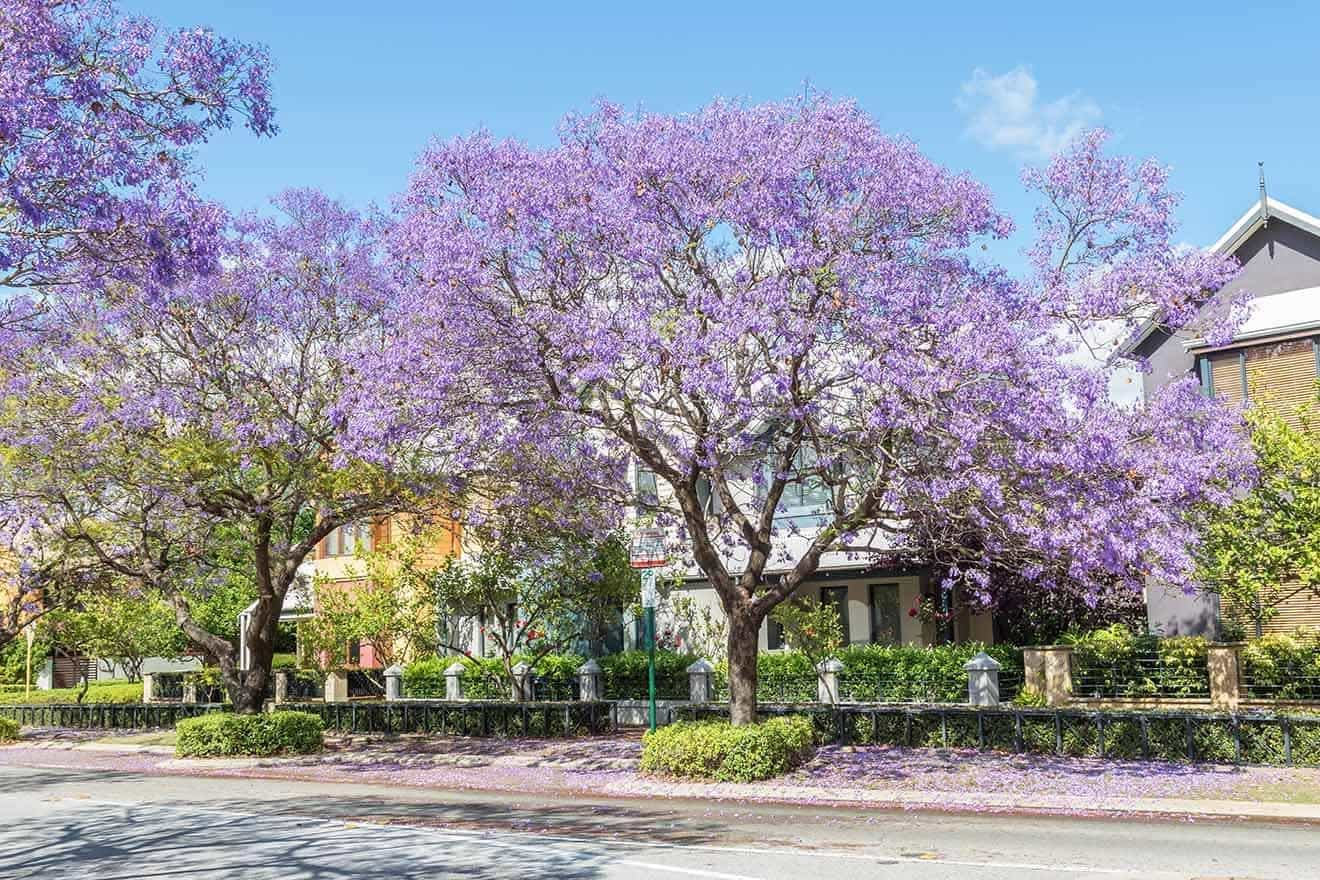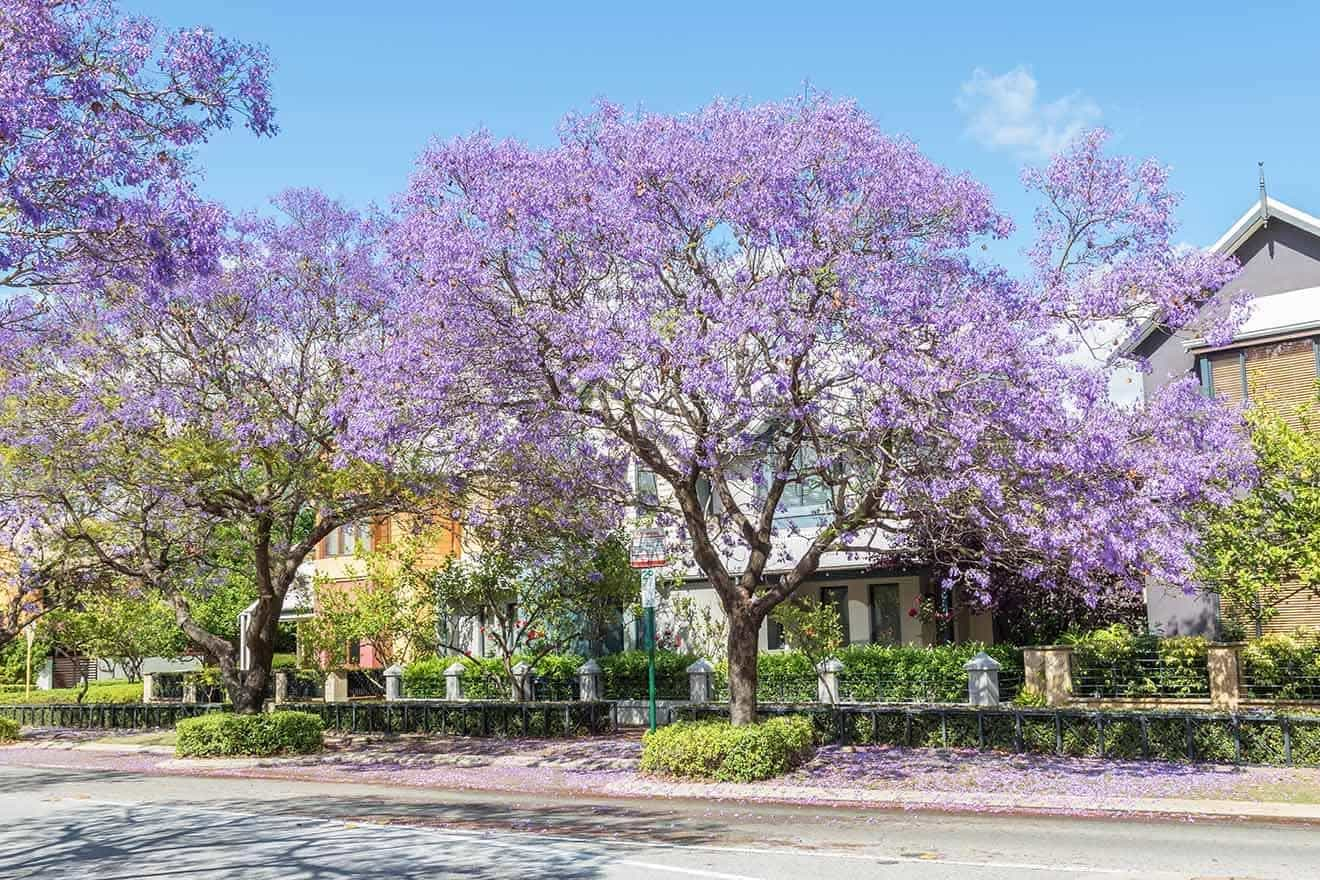 West Perth is considered to be one of the wealthiest places to stay in Perth with high-rise residential and office buildings. This is where a lot of miners, politicians, and medical experts live and work. Among the things to do in West Perth, I suggest the Parliament House (or the Parliament of Western Australia), and the original Perth Observatory and Solidarity Park.
Located within walking distance of Perth CBD, you will have access to a great selection of restaurants and cafes. Shopping is the main thing here and you can choose between Hay Street, Harbour Town and City West Centre for luxury as well as low-priced stuff. But for food, drinks and accomodation, Hay Street would be a better option.
West of CBD, you will find Subiaco – the stylish neighborhood located in West Perth full of coffee shops, restaurants, and pubs. Shopaholics will enjoy the designer boutiques, beauty salons, and art galleries. Some of the attractions worth mentioning are: the Domain Stadium, the Mueller Park, the Regal Theatre, and the Subiaco Arts Centre.
Top things to do in West Perth & Subiaco
3. South Perth – Where to stay for families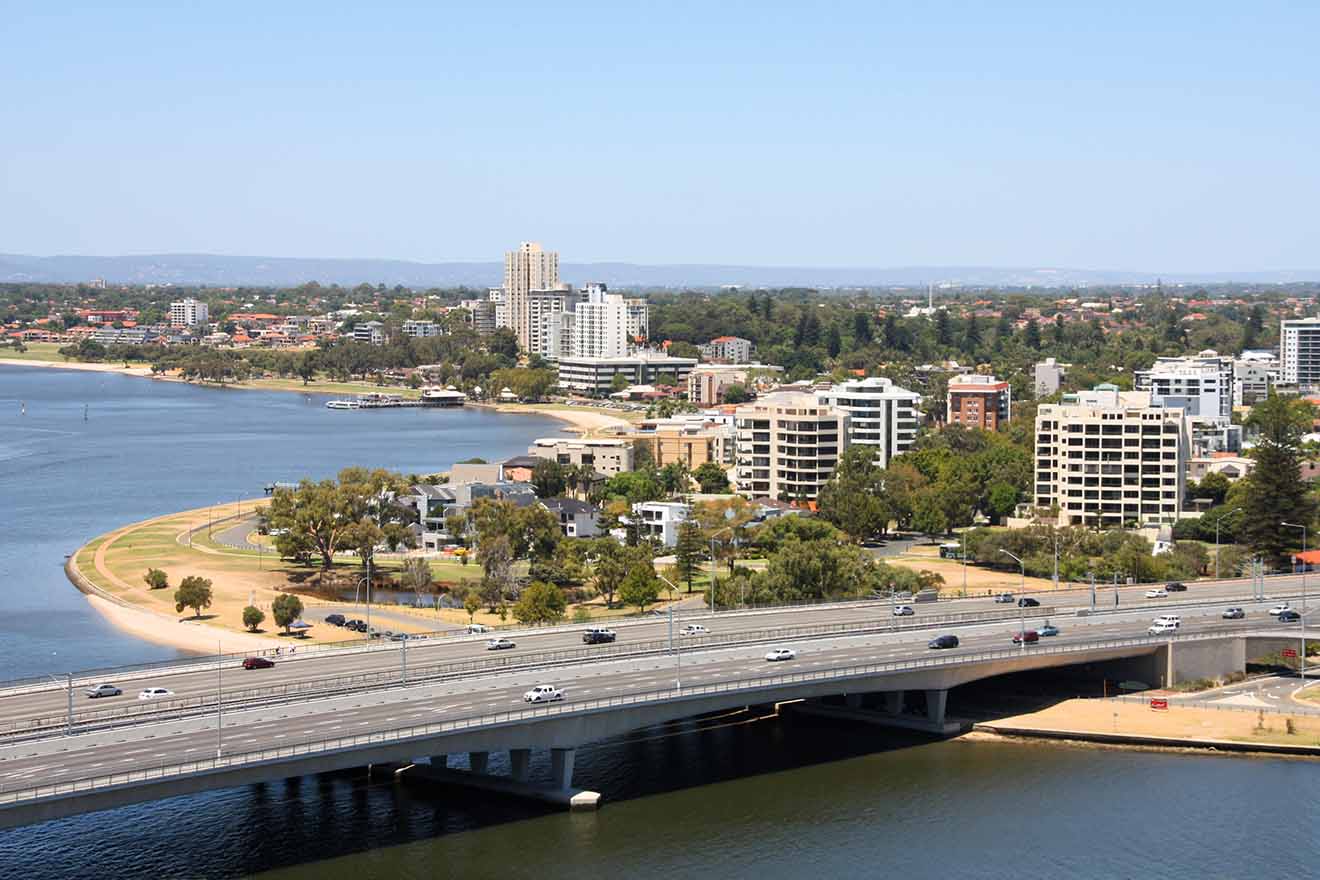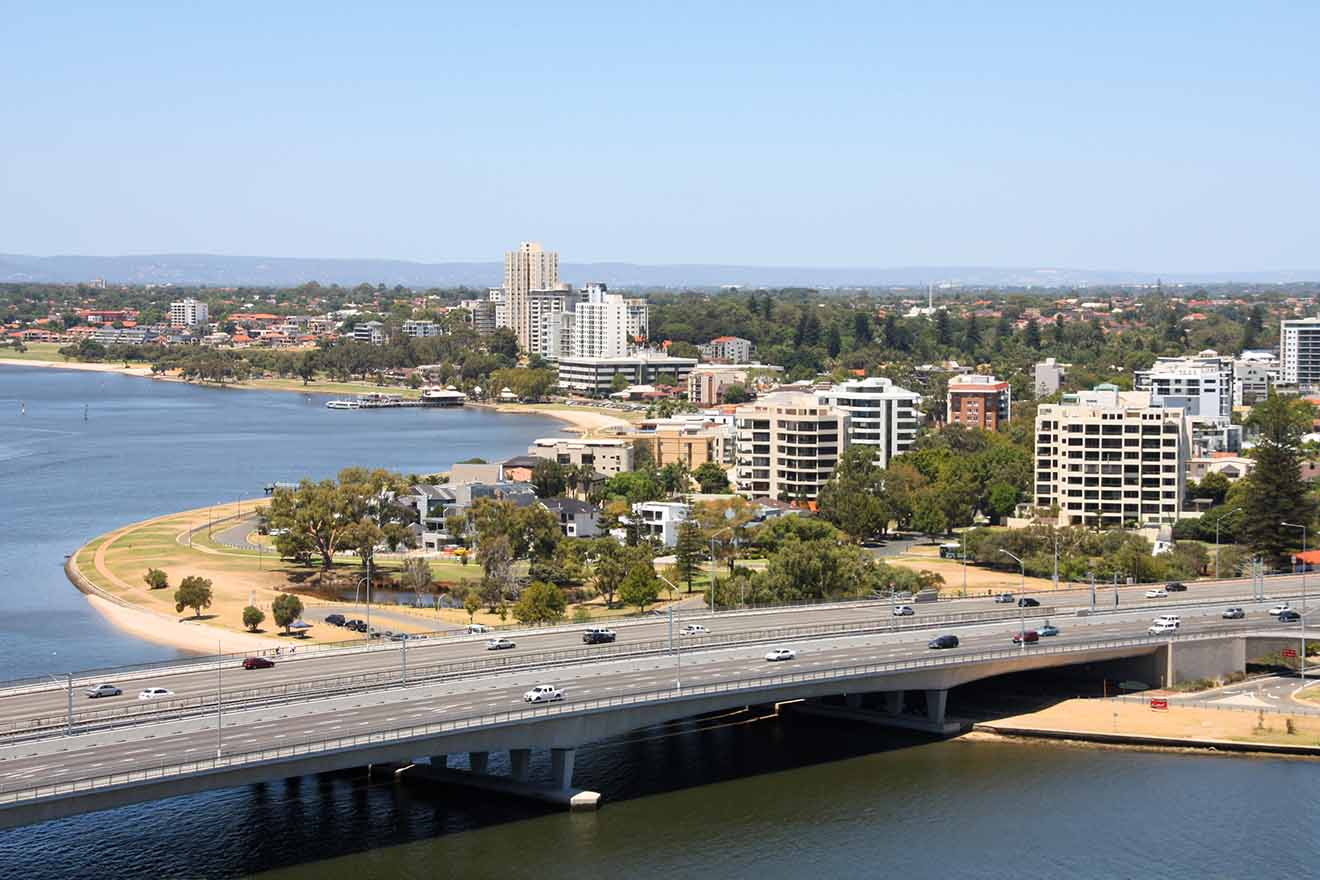 Photographers, get ready for the best skyline night views of Perth!
Just across the Swan River from Perth CBD you will pass by South Perth – the most enjoyable area for families. But why? Well, because the Perth Zoo is located here! With more than 1000 species of animals from the whole world, you will be spoilt for choice. Asian elephants, lions, and giraffes – you name it!
Moreover, South Perth is a great option for where to stay in Perth, because it's still close to all attractions, yet provides a much peaceful environment. Unlike CBD, parking is abundant and easy to find, so don't worry if you travel by car. You can also get to Perth CBD via a quick ferry ride – the lines are frequent and the tickets are relatively cheap.
Only 4 km (2.5 mi) from CBD, South Perth is among the best areas to stay in Perth, especially if you are aiming for leisure, fun and shopping. There are several bus stops as well, making it easy to navigate around other suburbs.
Top things to do in South Perth
4. Scarborough and Fremantle – Where to stay near the beach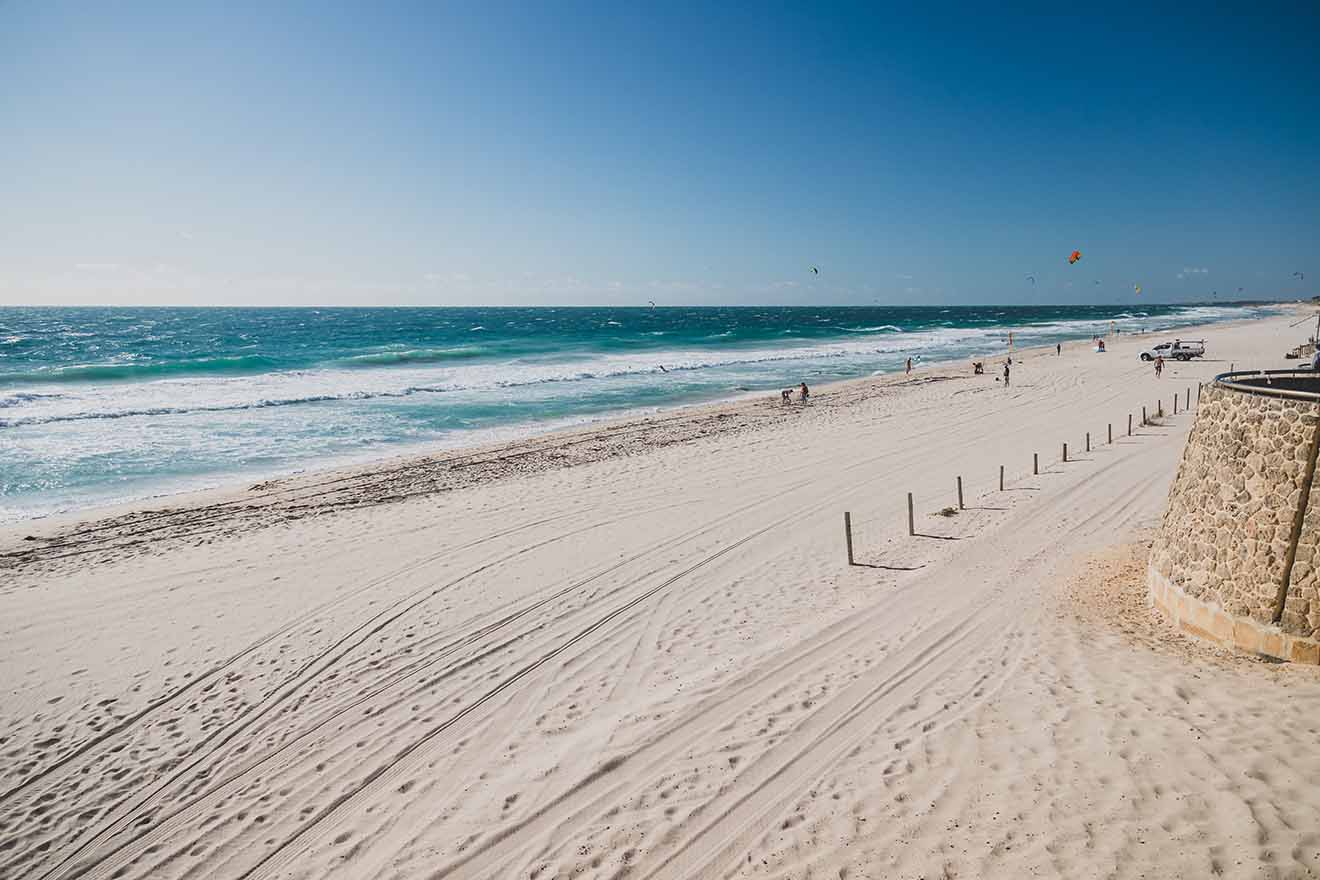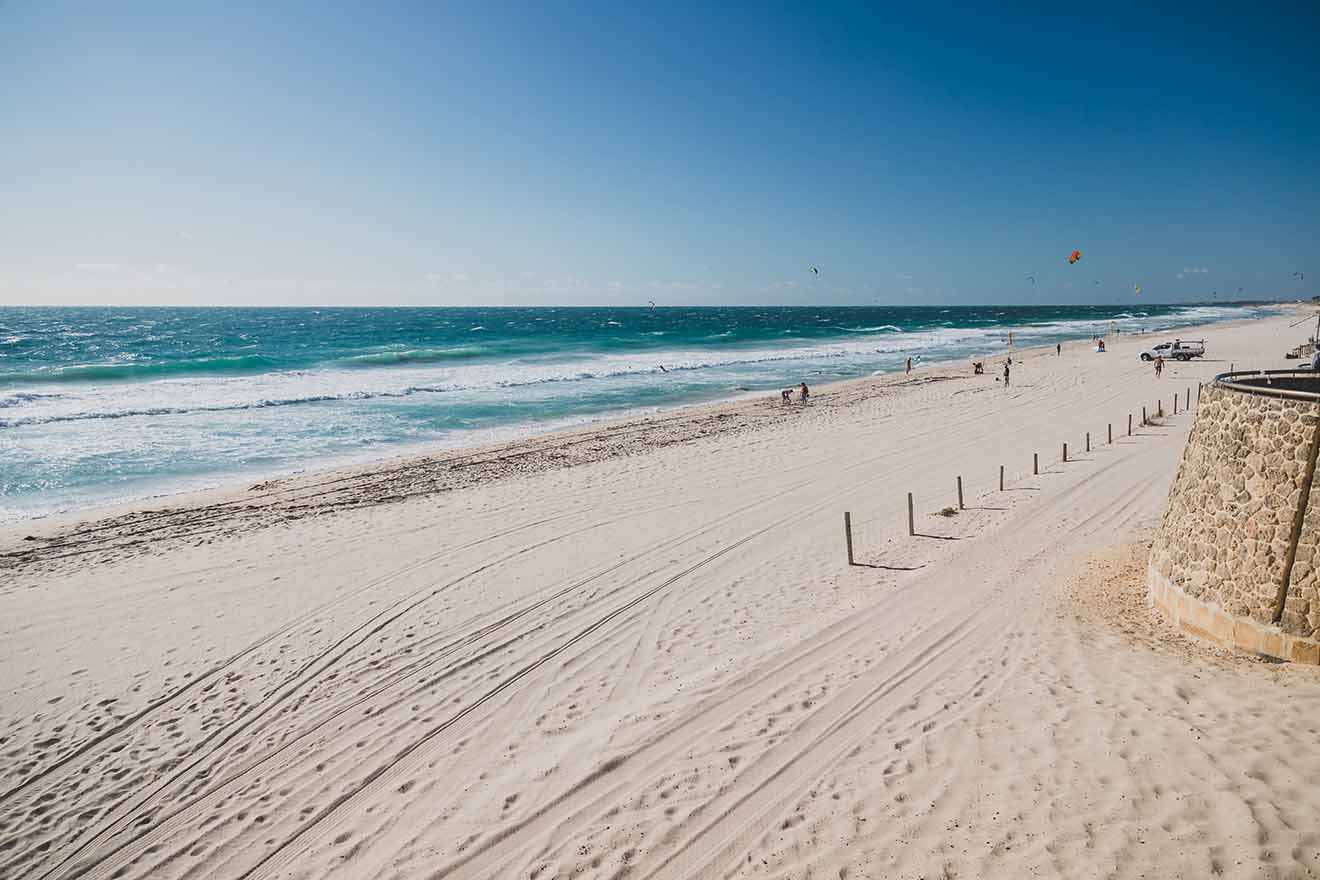 If you love soaking up the sun, then Scarborough might be one of the best places to stay in Perth. This is also the favourite spot to surfers for its consistent surf breaks and anyone else that loves the sea waves and warm sand.
Scarborough also has the most popular nightclubs and pubs in Perth, so if you like to dance the night away, this is the place to stay. In addition to the vibrant nightlife, it provides shops with all kinds of beach essentials. Located northwest of the CBD, Scarborough is a bit isolated from the rest of the city, however it is well connected to the main attractions of Perth with numerous bus stops.
Just a short drive from Scarborough, you will reach Fremantle, another great area by the beach. If you are looking for a beach alternative mixed with culture and history, Fremantle is a great choice. In Fremantle, you will find some notable attractions such as Fremantle Prison, and Fremantle Arts Centre. Enjoy a live music scene at some of the eclectic restaurants or indulge in the local tradition of fish and chips at Fremantle Fishing Boat Harbour.
NOTE: If you're staying in Fremantle, take the Swan River cruise to Perth CBD for the most scenic views.
Top things to do in Scarborough and Fremantle
See the spectacular view over the North Atlantic at Scarborough Beach
Relax on the sun lounges at the Scarborough Beach Pool
Learn more about the exhibitions at Fremantle Arts Centre
Explore the history and mystery of Fremantle Prison
Dine alfresco at South Terrace (also known as the Cappuccino Strip)
5. Northbridge – Where to stay for foodies and nightlife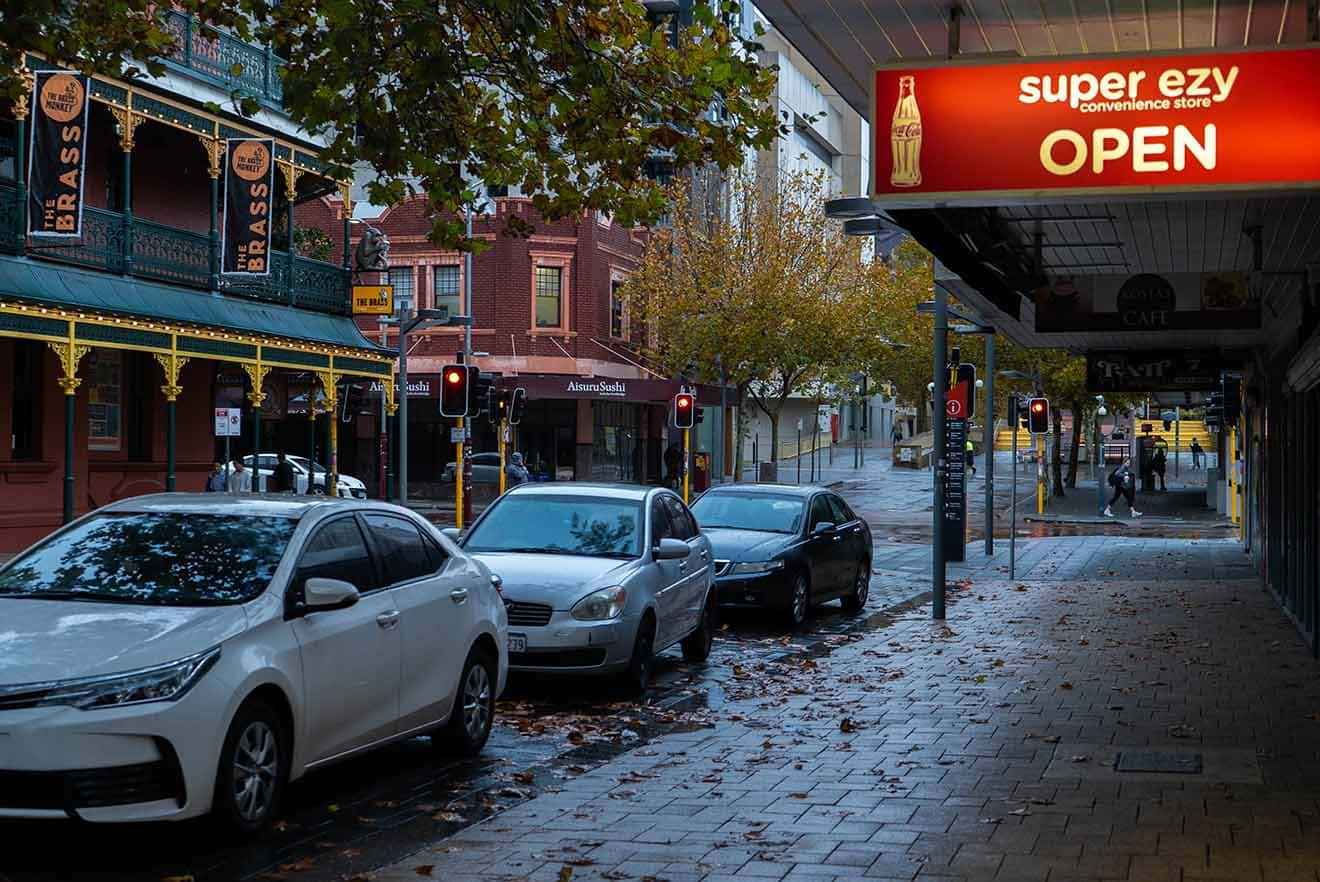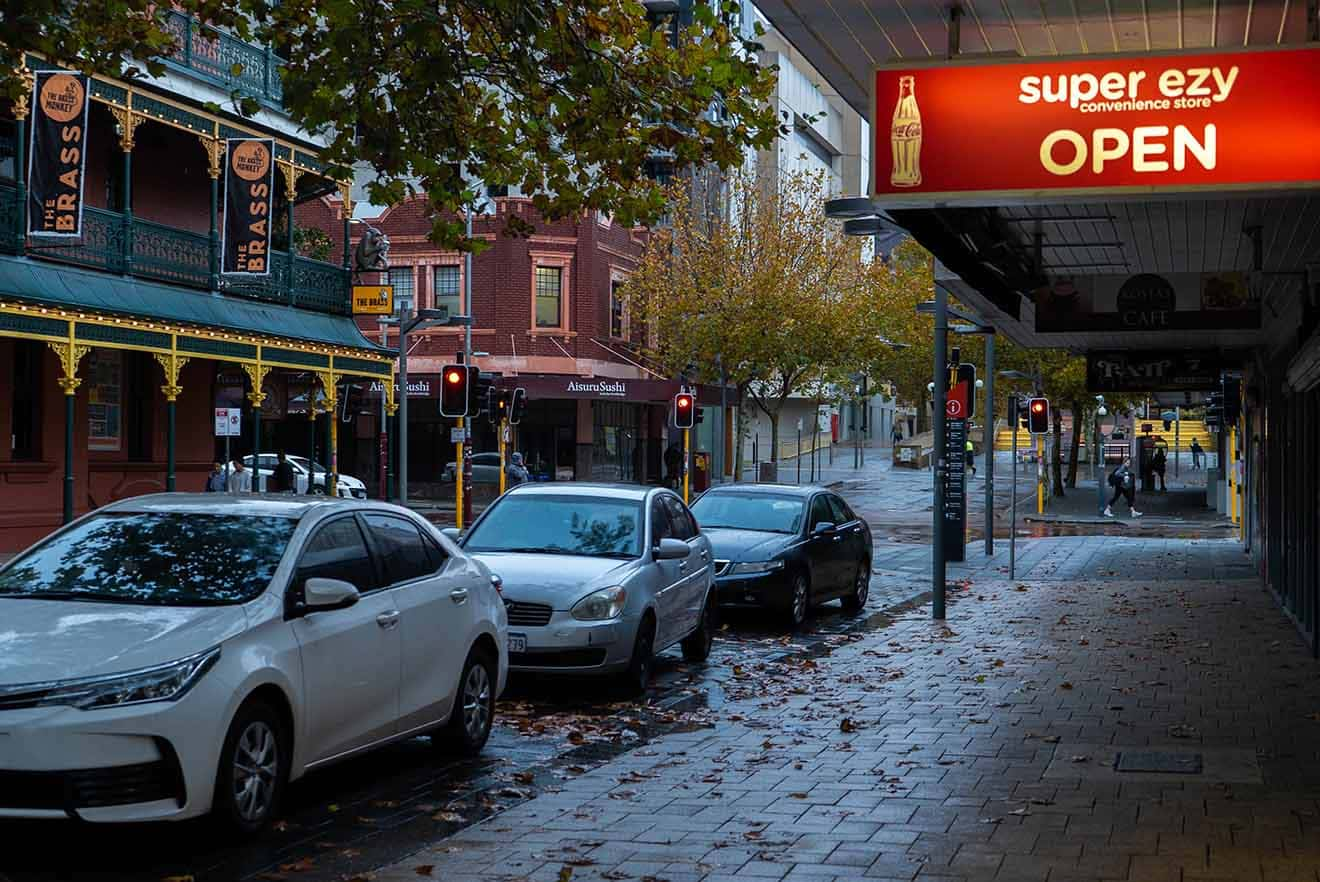 Located north of Perth CBD, Northbridge is a small neighborhood that is well-known as a vibrant nightlife hub of Perth city. This is where you will find the most bars, pubs, clubs, cocktail lounges and boutiques in the city. Thanks to its multicultural concentration with many nationalities, Northbridge lets you travel around the world with a variety of tasty food from many cuisines.
Northbridge is never short of art, theatrics and literature – and the proof for that is Perth Cultural Centre where art galleries, theaters and museums are located. You can even attend live presentations that will show you the artistic movement of Perth!
Northbridge makes it easy to move around Perth as it is well connected through rail and bus. Moreover, due to its central location next to CBD, walking on foot to all major attractions and other areas shouldn't be a problem. William Street will make your stay in Perth even more memorable – don't forget to check out its vintage stores!
So, whether you want to party until sunrise, or just chill with a modern cocktail, Northbridge is the place for where to stay in Perth.
Top things to do in Northbridge
6. East Perth & Burswood – Where to stay for relaxation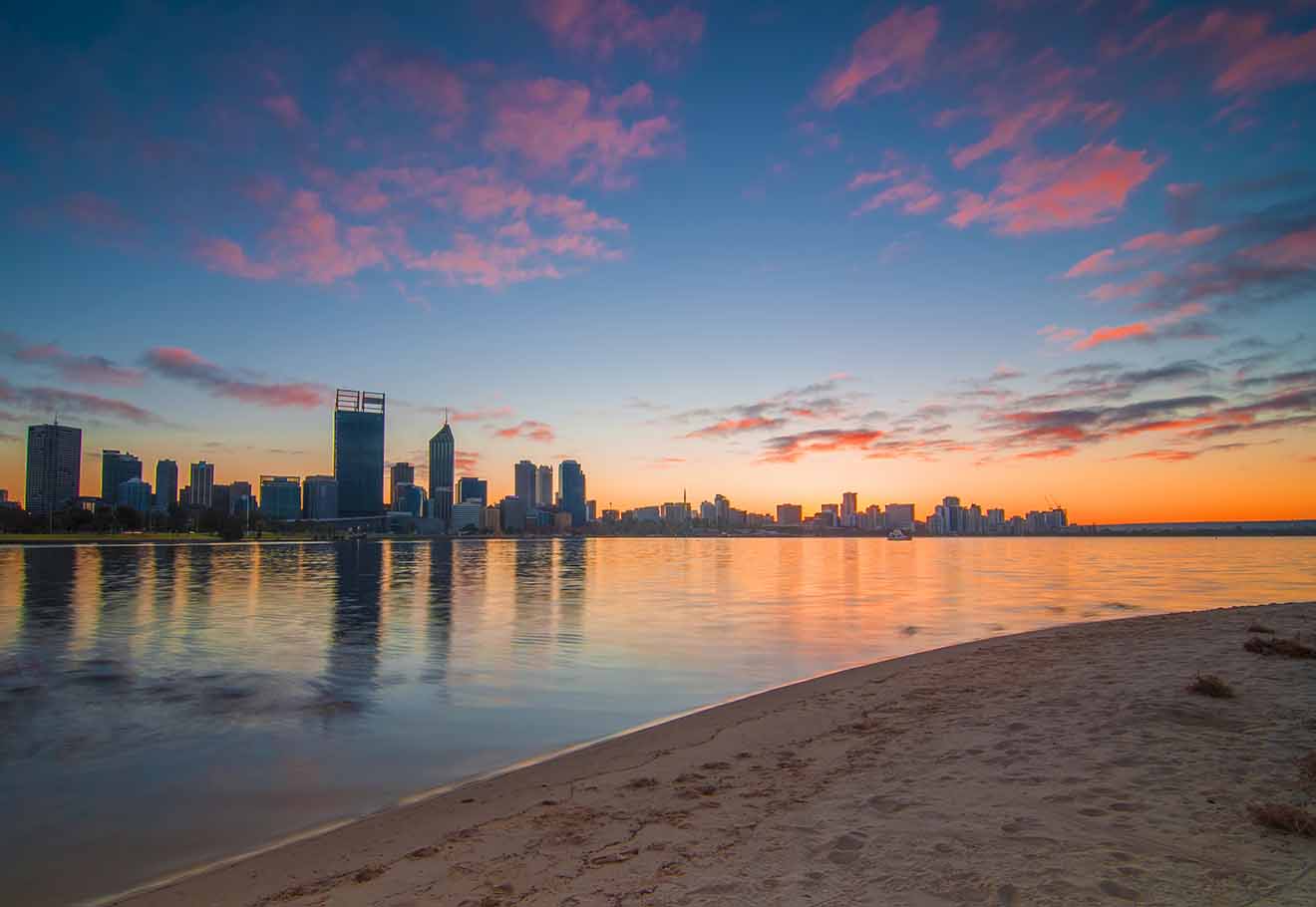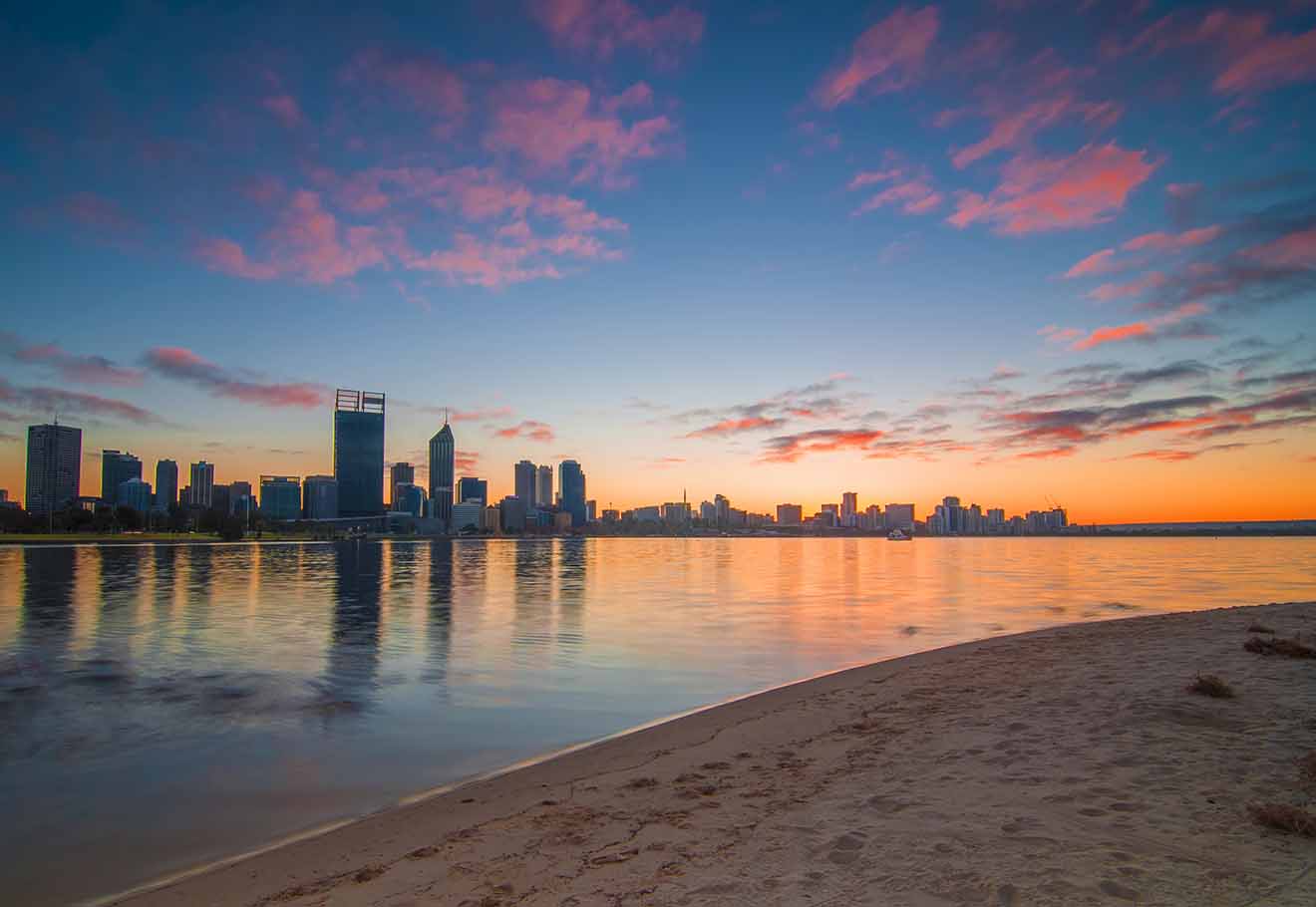 Head east of the CBD and you will reach East Perth – another favourite area for tourists who want peace and relaxation, yet still close to important attractions. Among the most notable ones are Perth Mint, where you can learn about the production of gold coins, or the Cathedral of St. Mary of Perth, where you can admire the Neo-Gothic architecture.
In addition, this area is home to the Queens Gardens which host a replica of the famous Peter Pan statue, just like the one in Kensington Gardens in London. For leisure, you can sit and relax at one of the many chic bars and restaurants by the waterfront area surrounded by calming views.
If you like being active, I recommend taking the walking or cycling trails along the banks of Swan River. But if you prefer something more relaxing, other options include taking wine, beer or chocolate tour, or even a Swan River Boat tour.
Located on the opposite side of the Swan River, Burswood is another great place for relaxation and entertainment. Here you can keep yourself occupied with golf courses, casinos, Burswood Entertainment Complex, and picturesques gardens. Both areas are near CBD, and public transport is also available.
Top things to do in East Perth and Burswood
BONUS: The Best Beaches in and around Perth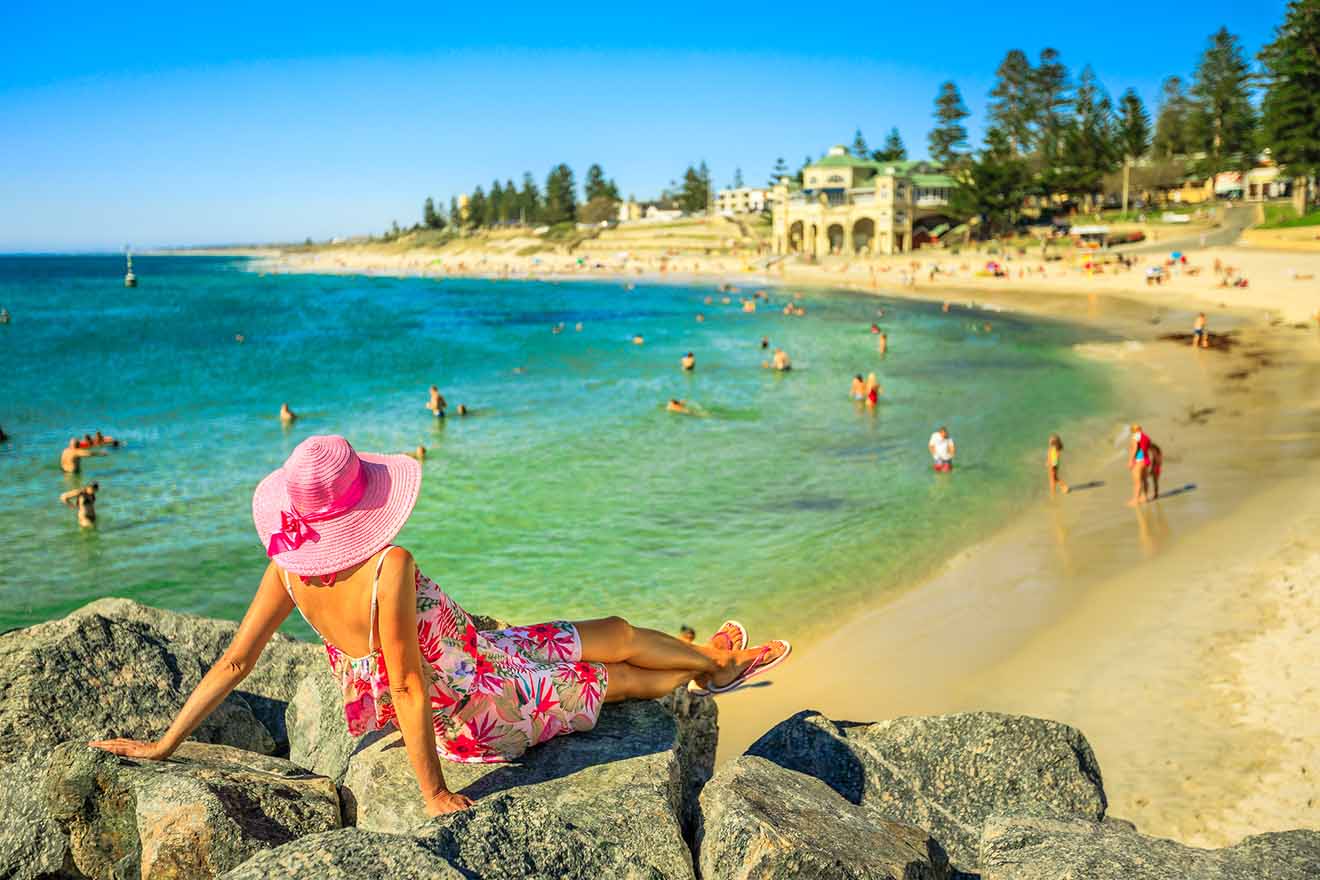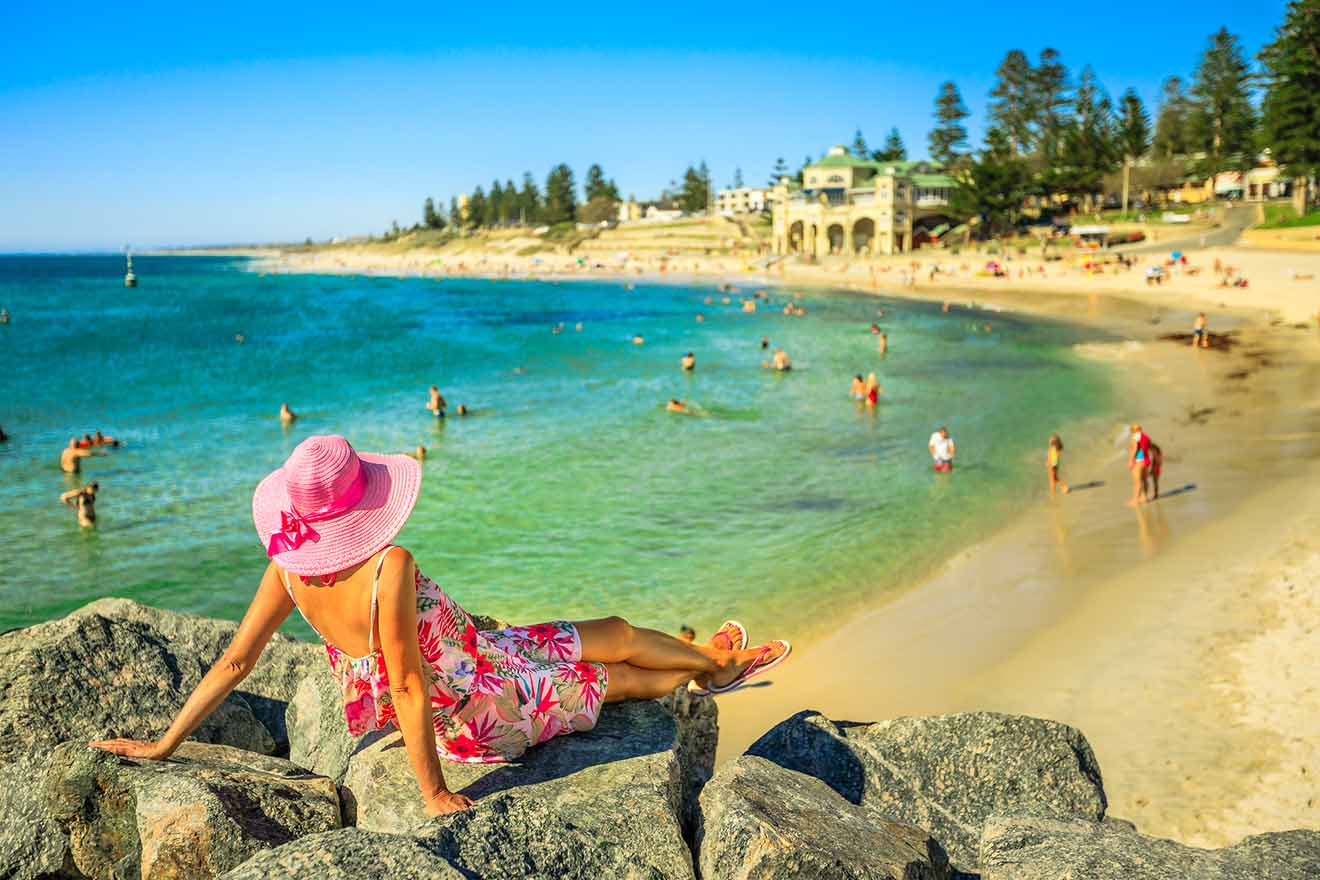 Perth, Australia is more than a thriving metropolis with scenic parks, art galleries and chic bars. Western Australians in Perth soak up more sunshine than any other city, so it's no surprise they have a lot of amazing beaches with lots of sheltered places to enjoy a cold beer.
With over 120km (75mi) of stunning coastline, you will be spoilt for choice! Just take a scenic drive and stop at any of the beaches I'm going to recommend below. The Indian Ocean offers plenty of entertainment opportunities, from swimming and fishing to kiteboarding and surfing.
The great atmosphere is accompanied by plenty of family-friendly attractions and activities. Getting to the beaches is easy, with just a short drive from the centre, and more than an hour drive from North and South Perth.
Here are some of my favourite beaches along the beautiful coastline of Perth, that can help you plan your trip to Western Australia.
Cottesloe Beach – The water is perfect for swimming, so make sure to visit this premier summer spot in Perth, Australia.
Scarborough Beach – Head towards Scarborough for the best surf in the city
Bathers Beach – The best spot in Perth to hang out on those hot summer days
North Beach – Head up north for the most photogenic coves and caves
Cape Peron – If you fancy white sandy beaches, perfect for snorkelling
The Basin, Rottnest Island – Swim and snorkel at the beautiful, emerald waters
We also have a super detailed post on Day trips to Perth, be sure to check it out.
Conclusion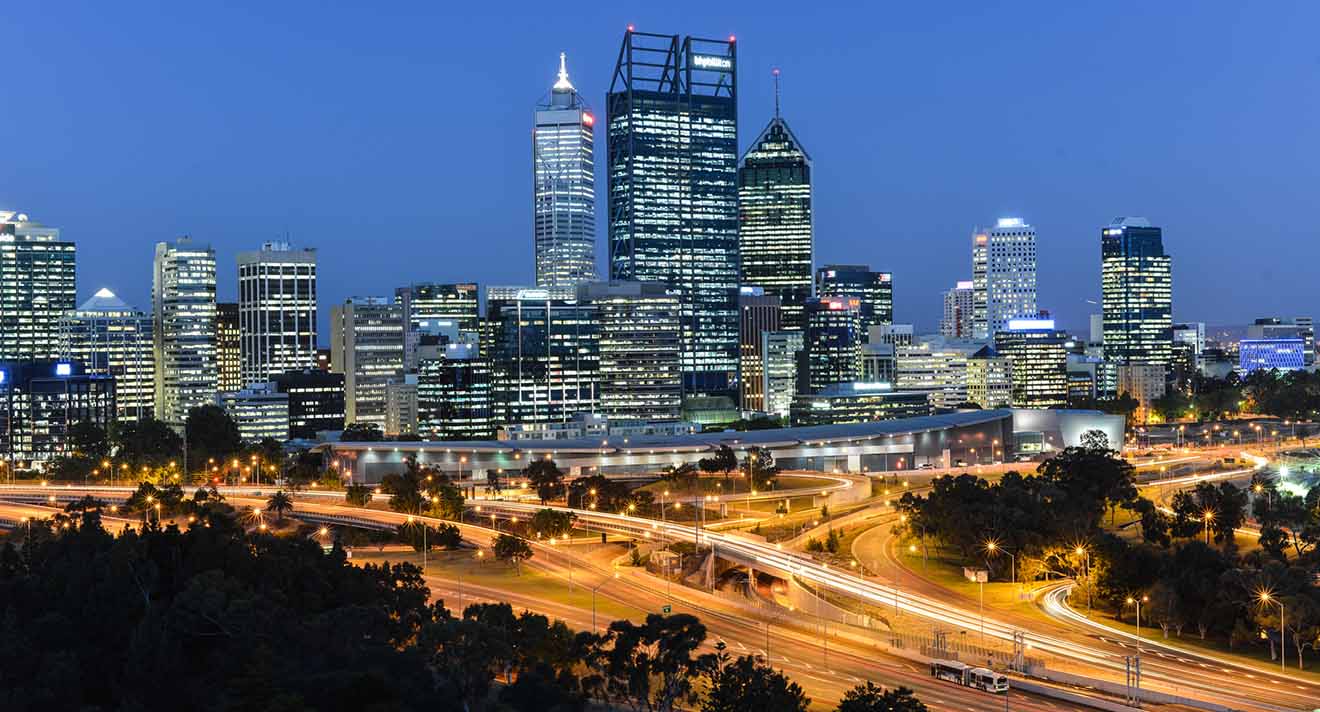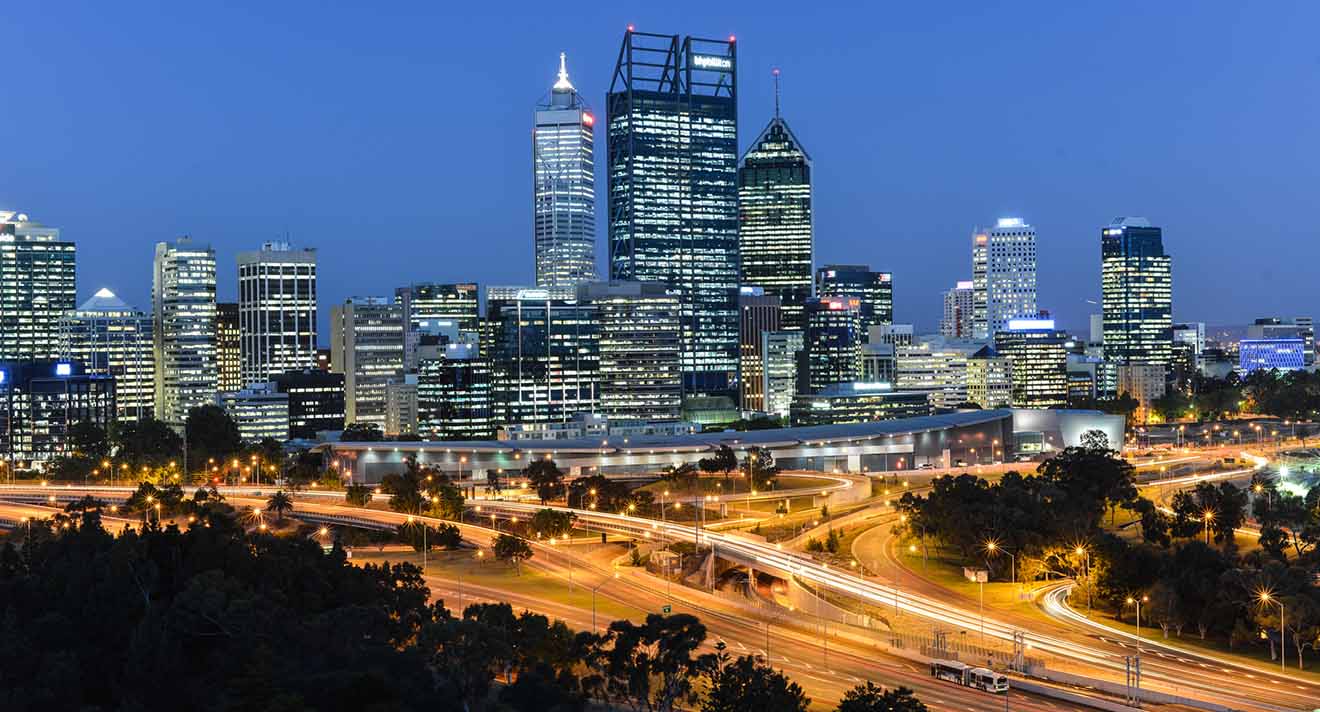 I hope you liked my article on where to stay in Perth and you have found the ideal accommodation to suit your needs. I covered the best areas for every type of traveler along with the best hotels and budget accommodation options. You will see an area for relaxation, an area for families, an area for beach lovers, and the favourite area to all tourists including myself, of course – the Central Business District.
As I mentioned above, this is the most central area and you will certainly prefer to stay here if you are visiting Perth for the first time. As you can see, I recommend The Ritz-Carlton Hotel, because everything about it is absolutely incredible, from the decor to the facilities in and around the rooms.
Furthermore, if you are looking for where to stay in Perth at more affordable rates, then I suggest MyOZexp Aberdeen Lodge in Northbridge, but still close to the city and entertainment. It's a chilled and relaxed place and you will surely make some friends here!
Leave bustling Perth for a while and join a Swan Valley wine and food tour for a half or full day. On this Swan Valley Cruise you can sample some local wines and craft beer, chocolate and cheese. Swan Valley tours depart from the centre and are a popular choice for wine and food tasting in Australia.
Wait no longer as these places are quite popular in Australia – they are selling out fast and you might miss out on some pretty good deals!
Make sure to see my Perth Where to Stay Guide before packing your things to Australia. Also, please leave a comment and share your thoughts and tips of your trip to Perth.
Bon voyage and get there safe!
---