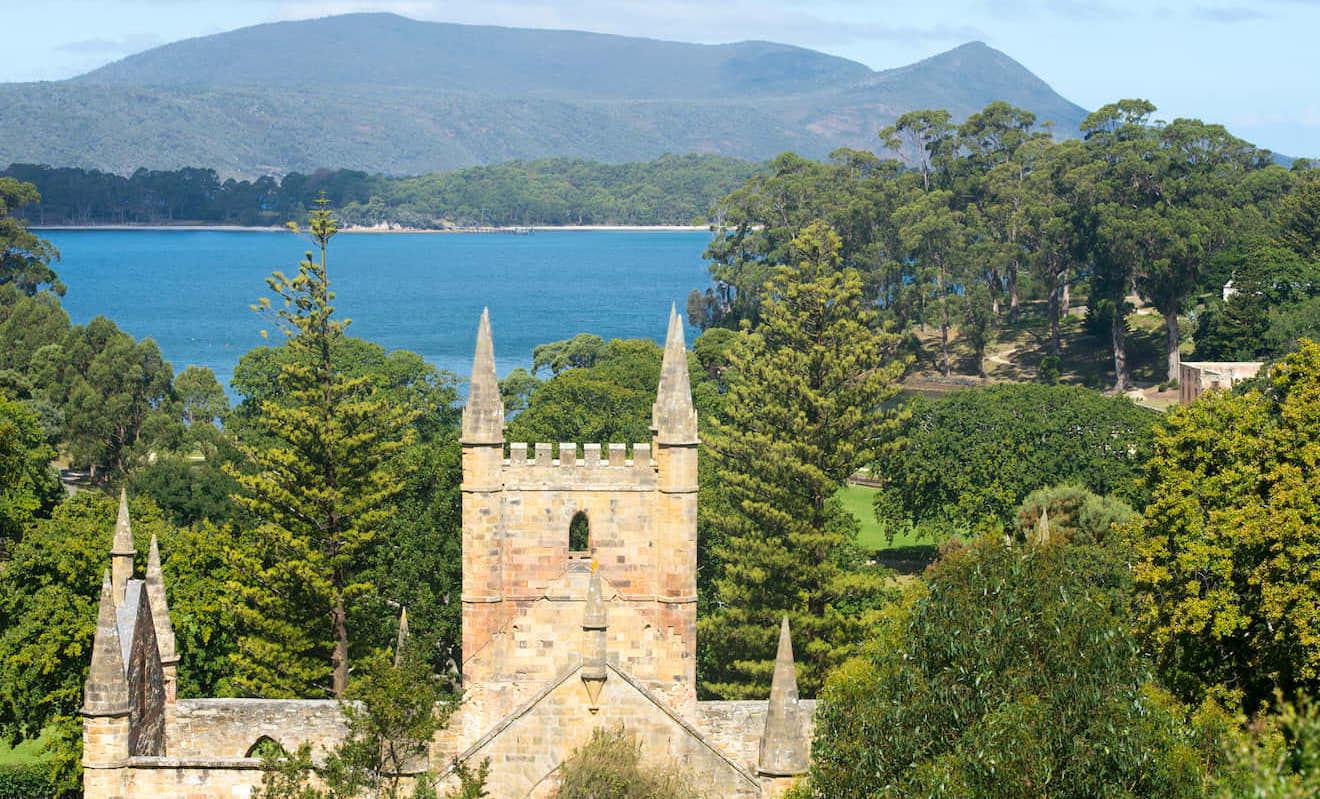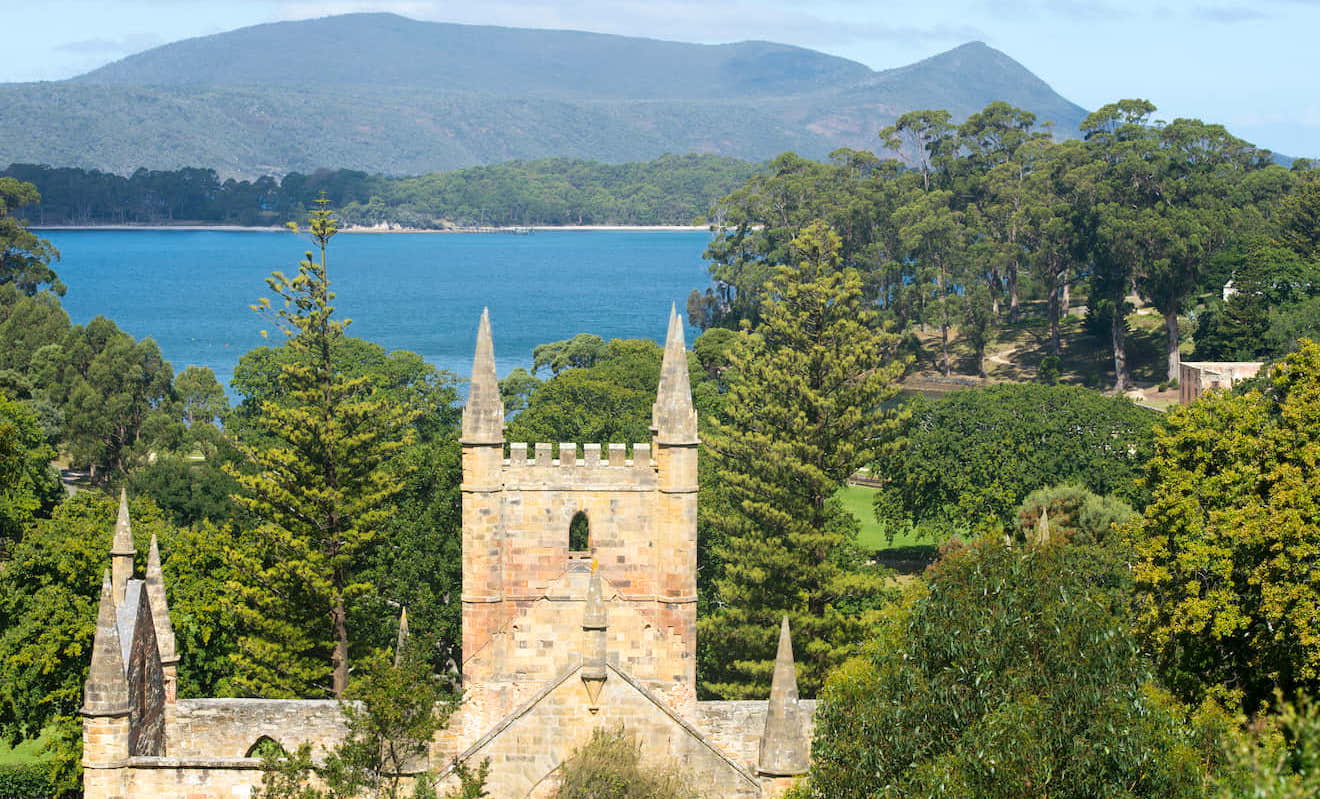 Being one of the top attractions in the state, Port Arthur, Tasmania, has so many things to keep you busy and is worthy of way more than just a quick visit. I recommend spending 2-3 full days here but if you don't have that much time, try to cram at least one or two of these attractions in. You'll thank me later 🙂
Located just 90 mins drive south of Hobart (the biggest city in Tasmania), Port Arthur is famous for being the site of Australia's most notorious penal colony. However, many people don't realise that the area has much more to offer.
Get the perfect photo amongst lavender fields, hide out in a secluded cave along the Tasman Peninsula, see the tallest sea cliffs in the southern hemisphere and take a stroll above them in one of Tasmania's famous National Parks all within the little area of Port Arthur, Tasmania.
Keep reading to find out all the things you need to know about what to do, where to stay, when to visit and the incredible history associated with this unique place.
With that, let's jump right in with my top 5 things to do in Port Arthur, Tasmania.
1. Take a History Lesson at Port Arthur Historic Site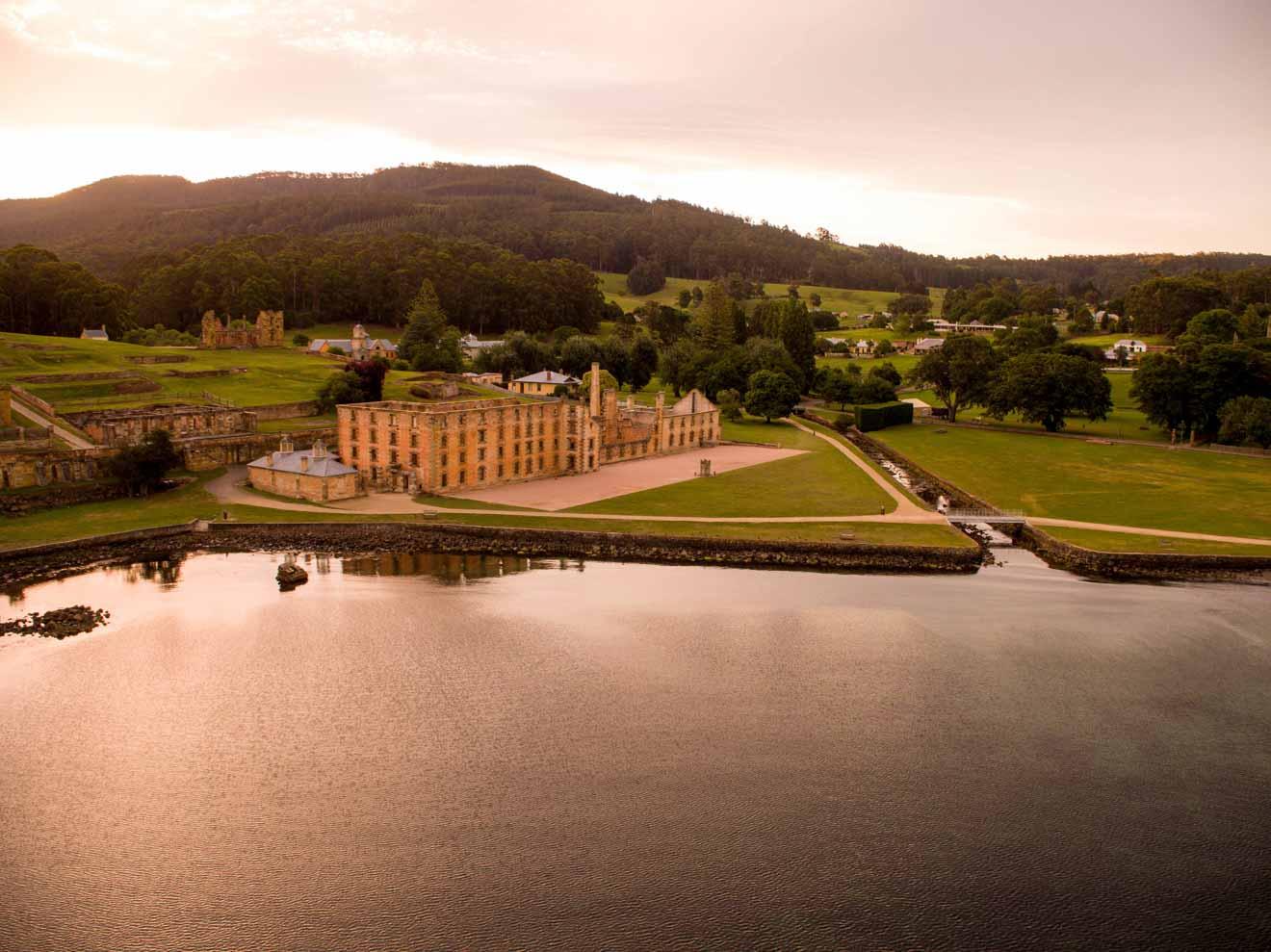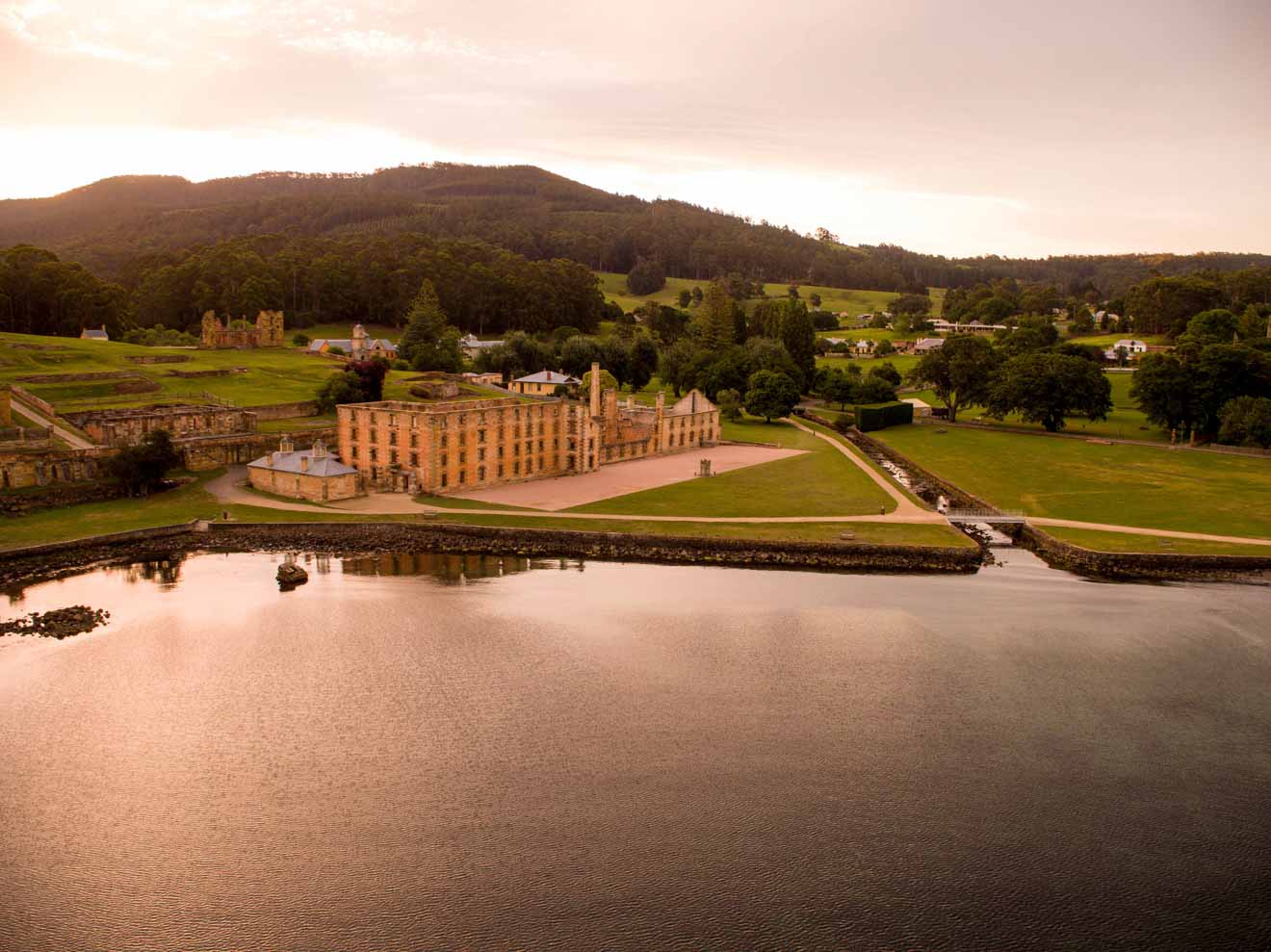 The main reason so many people travel to Port Arthur is, of course, the Port Arthur Historic site. Housing the toughest of the tough criminals in its time, Port Arthur was one of the first penal colonies in Australia and known as an inescapable prison.
The Port Arthur Historic Sites are now listed on the UNESCO world heritage list due to its importance in Australian convict history and is honestly one of the most interesting and important attractions in Tasmania.
Its 40 beautiful hectares are dotted with more than 30 historic buildings, ruins, heritage gardens and walking trails. Don't miss the Port Arthur Gallery included in the entrance fee, which displays interactive exhibitions explaining both the history and importance of this site.
Take advantage of the complementary, 40 minute introductory tour and 20 minute harbour boat ride by asking at the visitor centre upon arrival for the next departures.
Port Arthur Historic Site offers a few additional tours that are well worth looking into. Participate in a paranormal Investigation experience, escape from Port Arthur Tour or, my personal favourite, tour the site after dark on a ghost tour!
The Ghost Tour will take you by lantern light around one of the most haunted locations in Australia, over the course of 1.5 hours. Your guides will share spooky stories and signs of paranormal activity as you explore the abandoned penal colony after dark.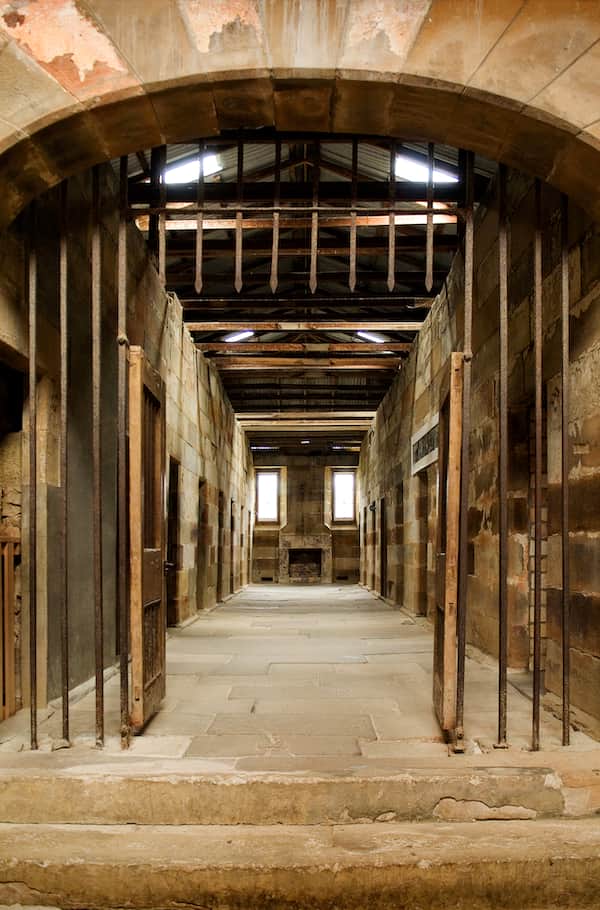 HOW TO GET THERE:
Located at 6973 Arthur Highway, Port Arthur, Tas, it can be reached by driving 95 km, 1 hr 30 mins south of Hobart along the Tasman Peninsula.
Free parking is available on site at Port Arthur in Tasmania however, it fills up quickly during busy periods. Arrive early to snag a spot!
For a hassle free day, join a fully inclusive guided tour from Hobart or travel on a shuttle service for s simple transfer from Hobart, with full freedom to explore on your own for the day.
OPENING HOURS:
The Port Arthur Historic Site is open from 9am until dusk but buildings only open between 10am-5pm.
The site can be accessed after dark by participating in the nightly Ghost Tour.
COST: $42 per person – valid for 2 consecutive days.
2. Treat Your Senses at Port Arthur Lavender Farm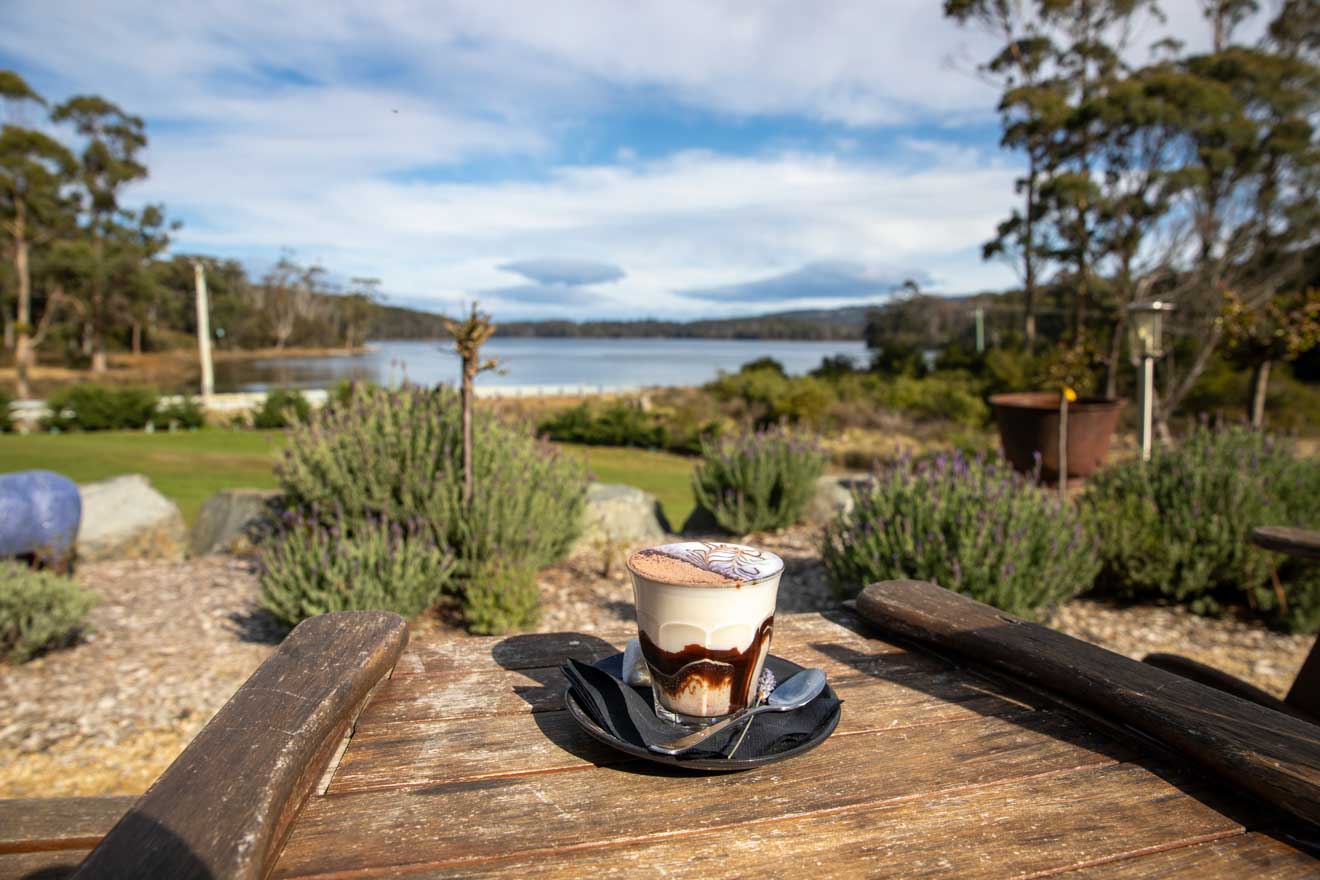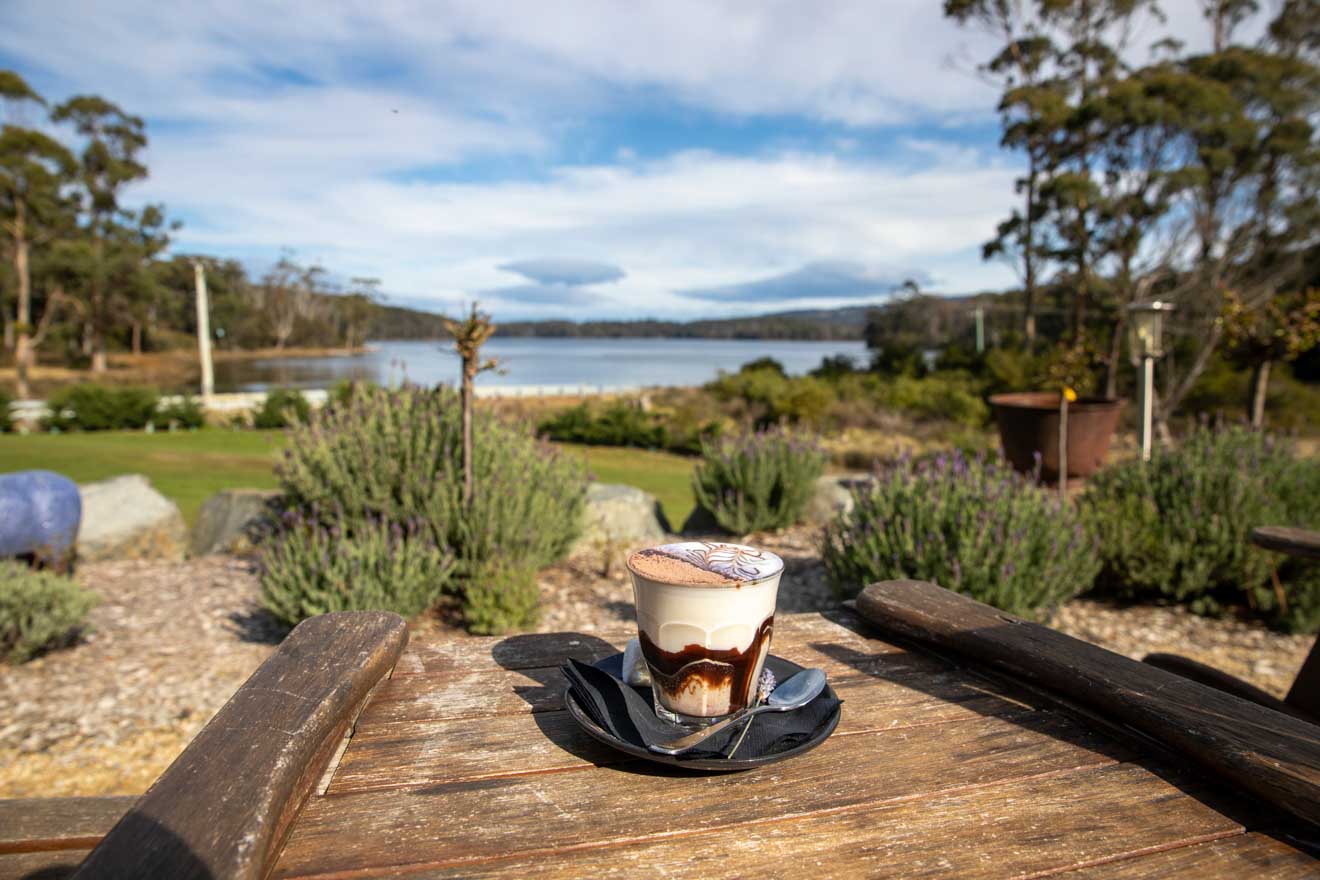 Transport yourself to the gorgeous Lavender fields of southern France without even leaving the island! Port Arthur Lavender Farm is a must-do for anyone visiting the Tasman Peninsula.
With 7 hectares of beautiful lavender blooming from December to February, as well as lakes and rainforests, right on the ocean's edge at Long Bay, why wouldn't you want to visit?
The Best Part? It's FREE to visit!
Wander the rows of flowers and pose for a cute photo before tasting some delicious lavender flavoured treats at their on-site cafe.
Drop by the visitor centre to discover the variety of uses for this diverse flower and shop for essential oils made right here on the farm!
HOW TO GET THERE:
Located at 6555 Arthur Hwy, Port Arthur, The Lavender Farm is just a 5 km, 7 minute drive from Port Arthur Historic Site. (90 min from Hobart)
If visiting Port Arthur on a day trip from Hobart, jump on board a guided tour which includes stops at both the Port Arthur Historic Site and the Lavender Farm.
OPENING HOURS:
January: 9am to 8 pm
February – March: 9am to 4pm
April – November: 10am to 4pm
December: 9am to 4pm
COST: FREE
3. Marvel at the The Remarkable Cave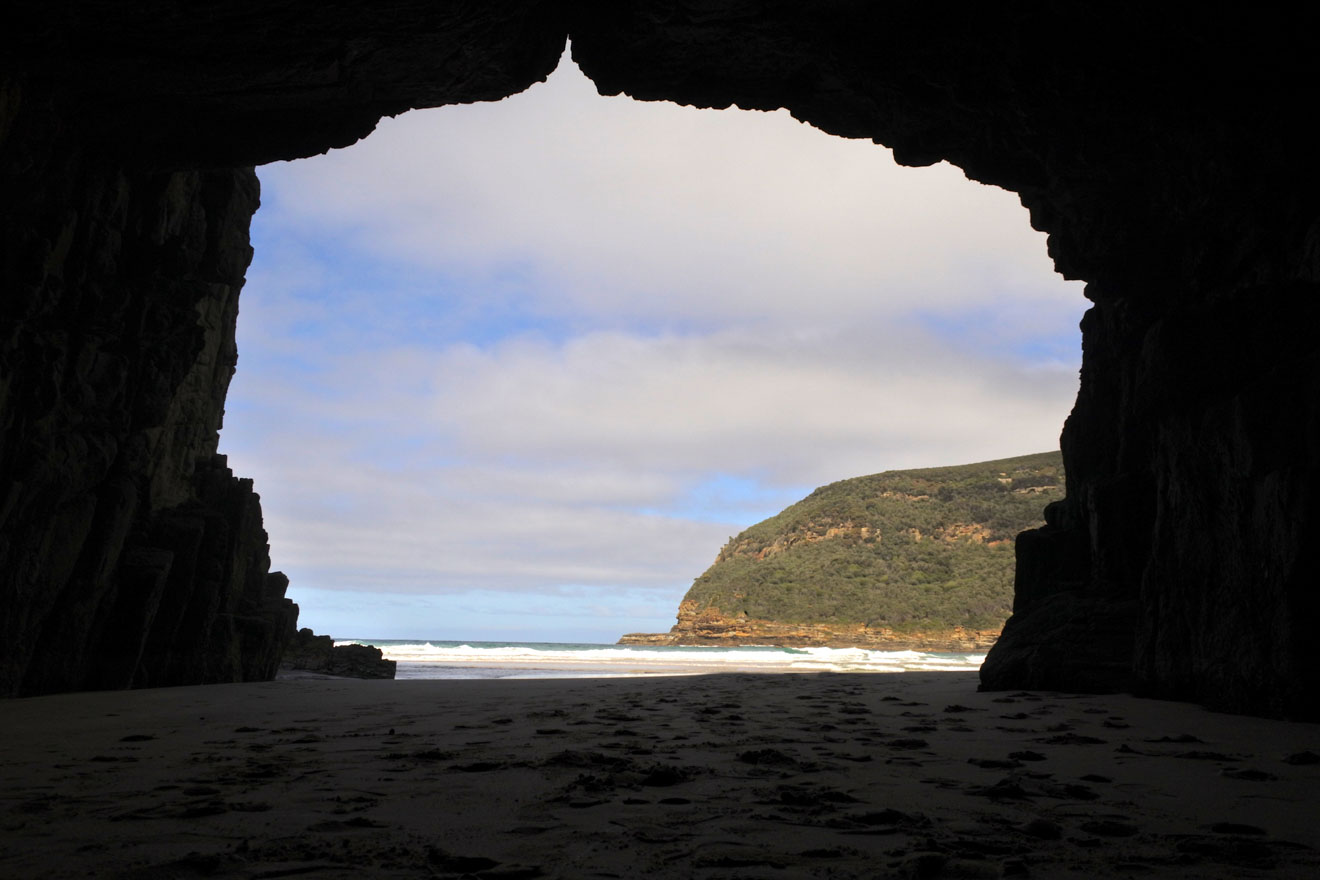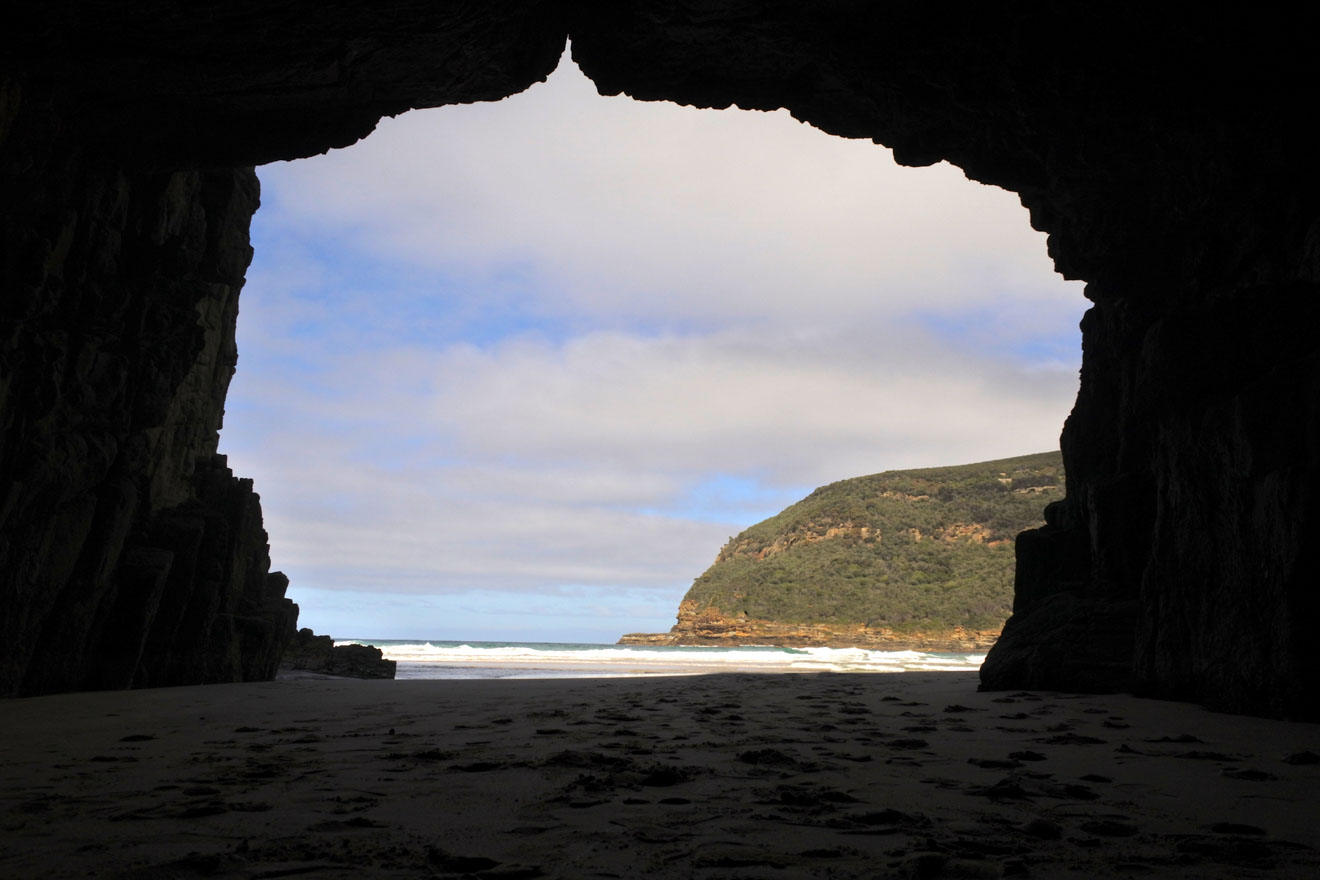 Head to the coast to check out The Remarkable Cave. As the name suggests, this cave (which is actually more of a tunnel) is quite remarkable.

Having been naturally eroded by the sea, you'll find this dramatic location at the water's edge beneath a towering cliff face.
TIP: Try and time your visit for low tide so you can actually explore the cave on foot. You'll also get the best photos from this spot! Check the tide times here.
No matter when you arrive, there is a great viewpoint of the cave's opening. Be warned, there are 115 steps to climb down (and back up) which can be a little slippery in the rain.
HOW TO GET THERE:
Drive 7.5 km, 10 mins south of Port Arthur Historic Site to Safety Cove Road and follow the road signs for The Remarkable Cave located on the Tasman peninsula, Port arthur.
Alternatively, join a guided tour to see and learn about not only the Remarkable cave but many of the other natural features along the Tasman Peninsula.
4. Get Adventurous in Tasman National Park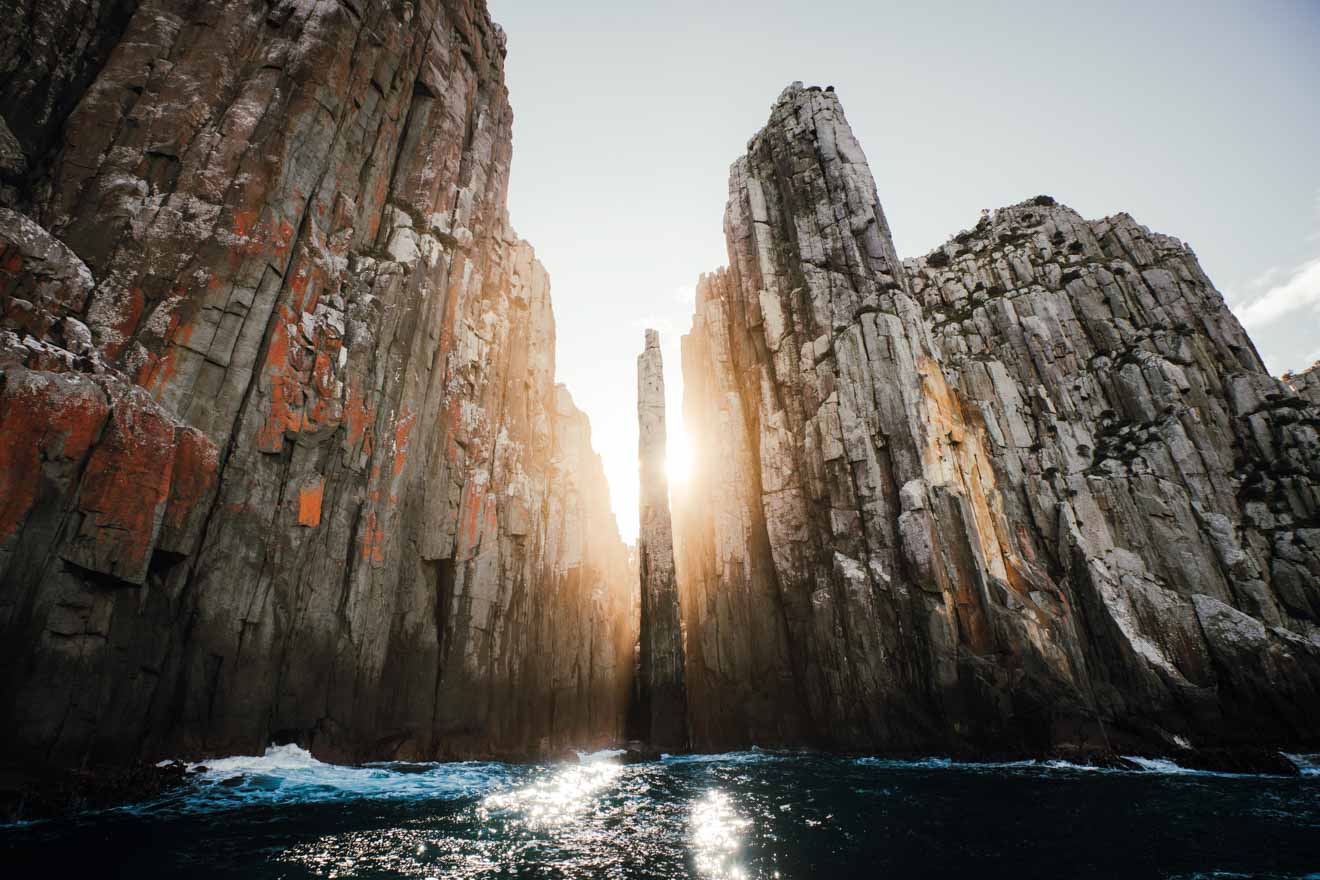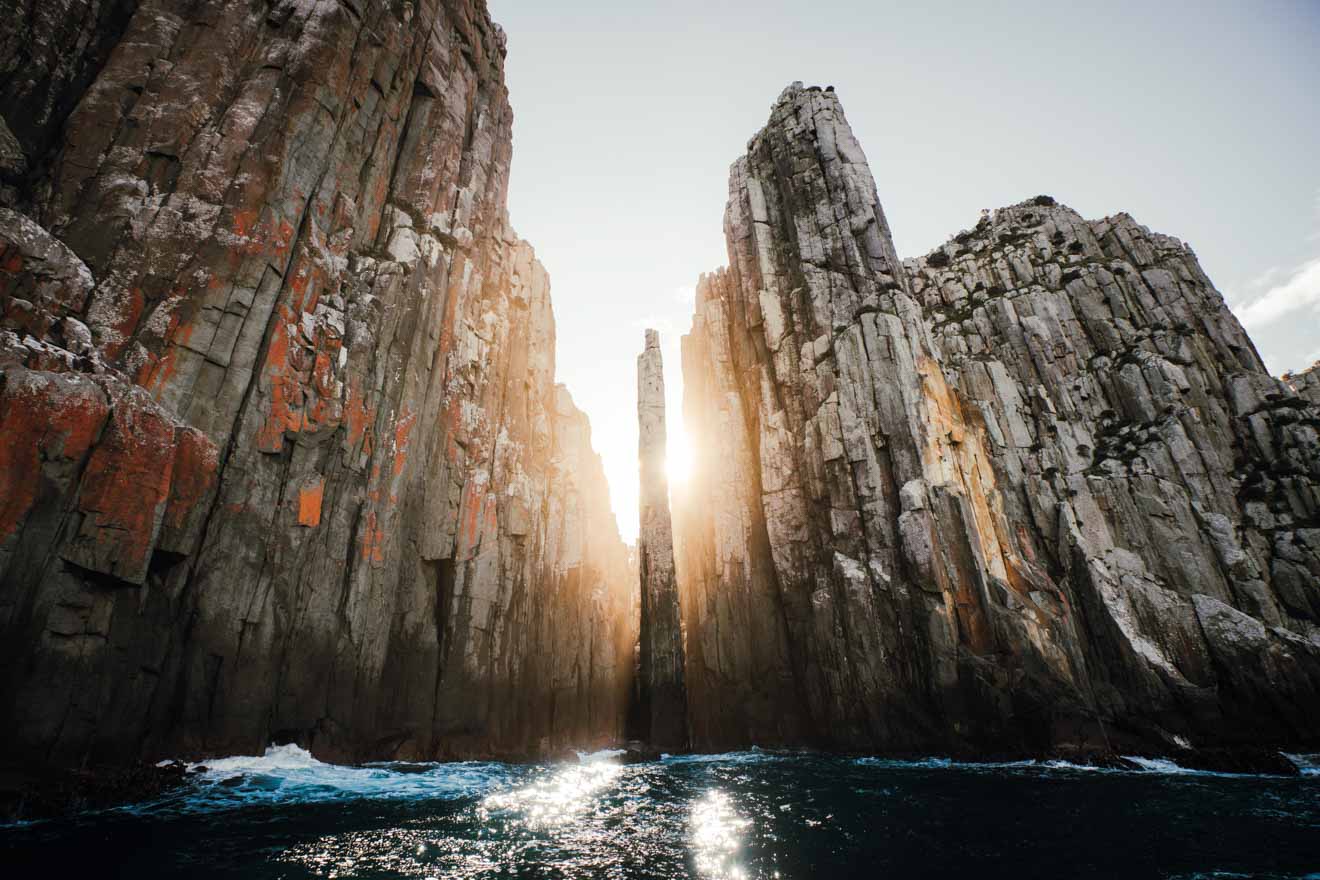 Walk on the wild side of Port Arthur at the Tasman National Park. With towering forests and Australia's highest sea cliffs, this inspiring National Park is sure to have you feeling the raw power of nature.
Little known to a lot of people, Tasman National Park is actually renowned in the world of adventure sports. Surfers flock to Shipsterns Bluff in an attempt to ride the mega wave, whilst at the other end of the park, rock climbers from all over the world (myself included) dream of scaling the iconic Totem Pole near Cape Hauy.
I can't wait to return to Tasmania in an attempt to climb here myself (after A LOT more training of course)!
Take a day walk along the spectacular cliff tops at either Cape Hauy or Cape Raoul or tackle the full Three Capes Track for a multi day adventure.
HOW TO GET THERE:
Spanning across both the Tasman and Forestier Peninsulas at Port Arthur, most of the park's views and attractions are most accessible on the Tasman Peninsula side.
The most popular viewpoints are dotted around close to Pirates Bay. From Port Arthur Historic Site drive 19 km, 20 mins north then follow any signs that interest you!
5. Take a Tasman Island Cruise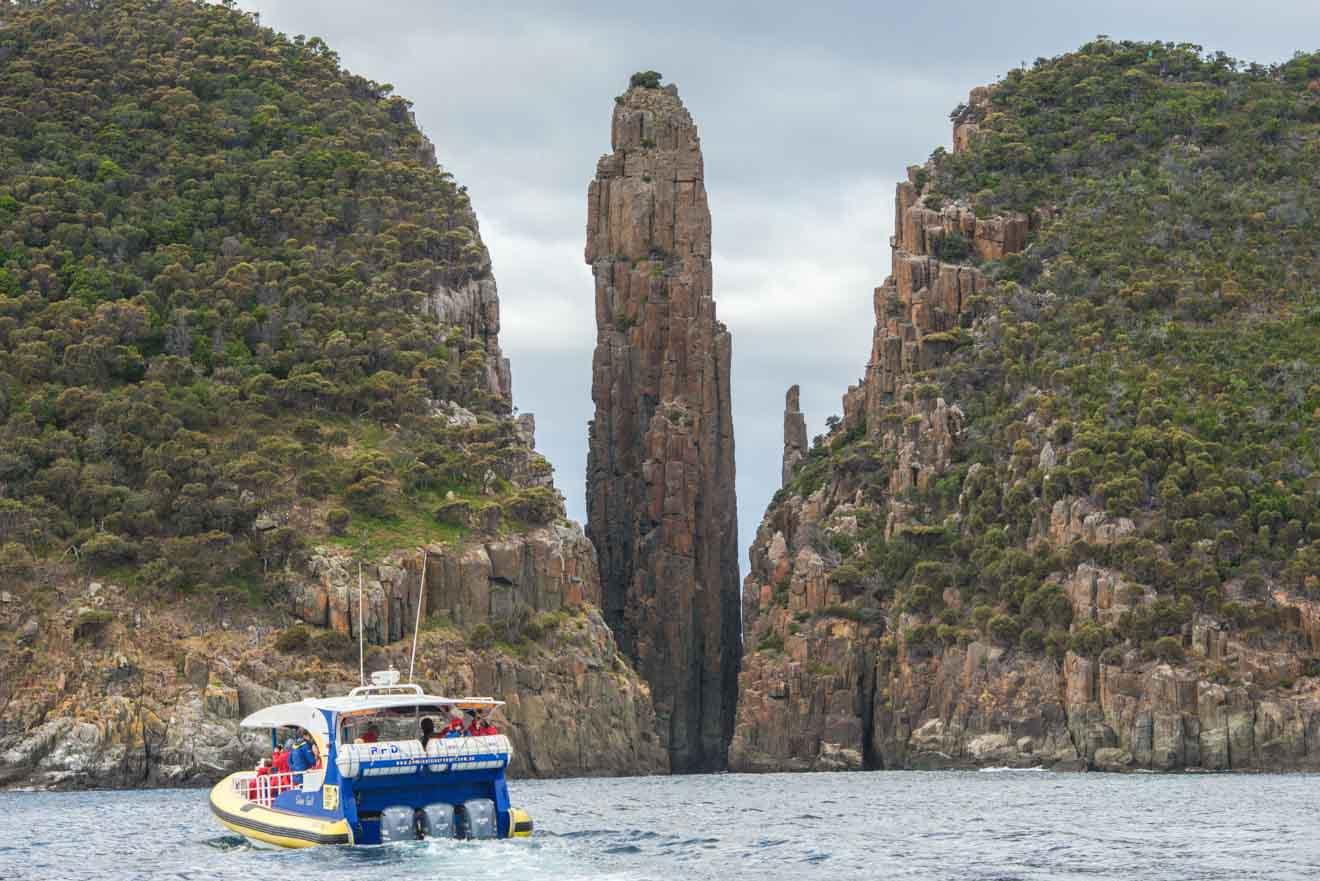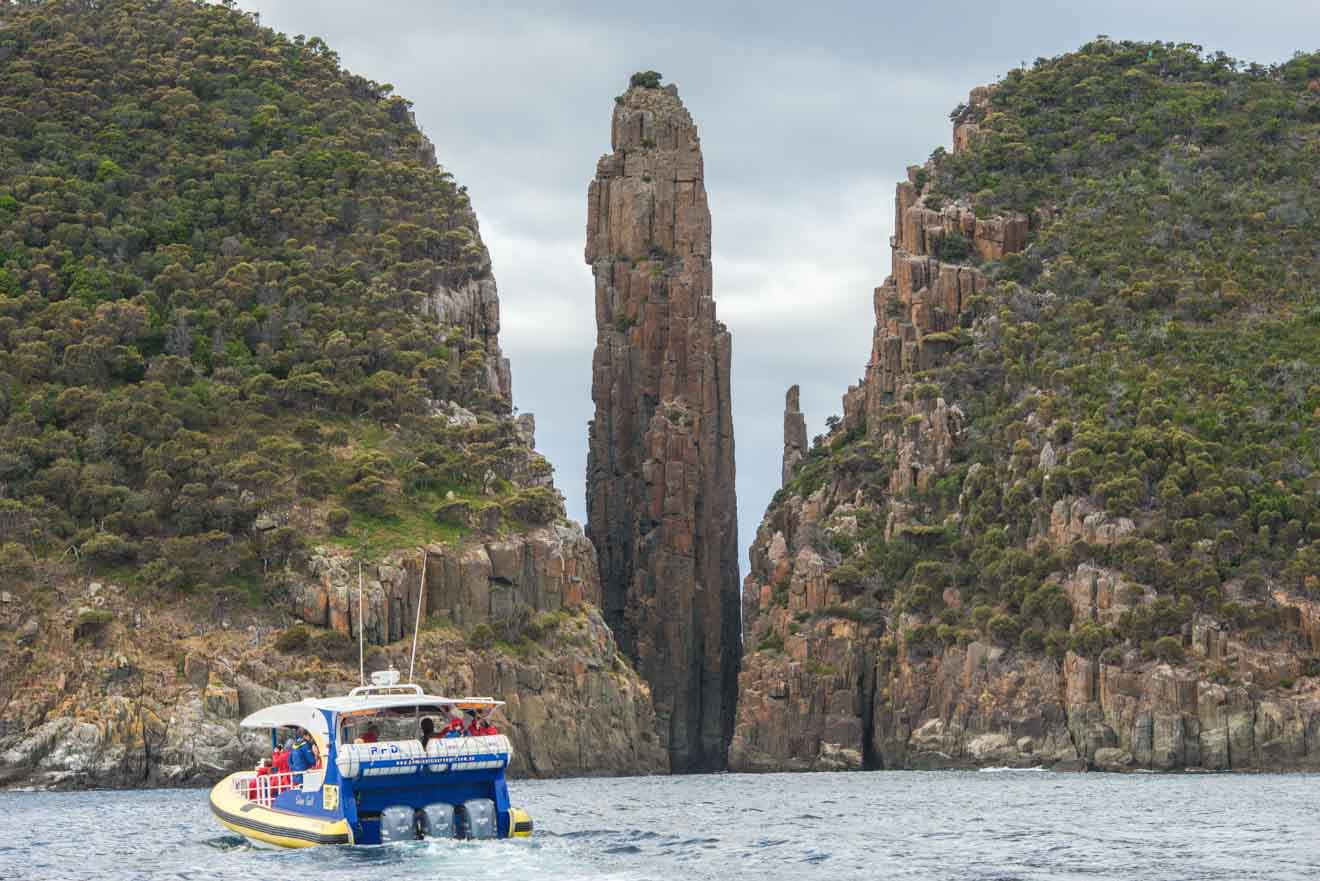 Get the best views of the Southern Hemisphere's biggest sea cliffs by jumping onboard a wilderness cruise along the Tasman Peninsula.
This 3 hour excursion cruises the coast between Port Arthur and Eaglehawk Neck for an unforgettable experience.
Highlights include the highest vertical cliffs at Cape Pillar as well as countless waterfalls, sea caves and natural rock formations.
HOW TO GET THERE:
Cruises start at the Tasman Island Cruises Booking Centre, 6961 Arthur Highway, just a 6 km, 10 min drive from the Port Arthur Historic Site.
CRUISE TIMES:
Morning Cruise (All Year): Check in by 9.15am for cruise from 10am to 1pm.
Afternoon Cruise (1 Dec to 28 Apr): Check in by 1.15pm for Cruise from 2pm to 5pm.
COST:
Adult: $145
Child (3-16 yrs): $90
6. Arrive in Style on a Seaplane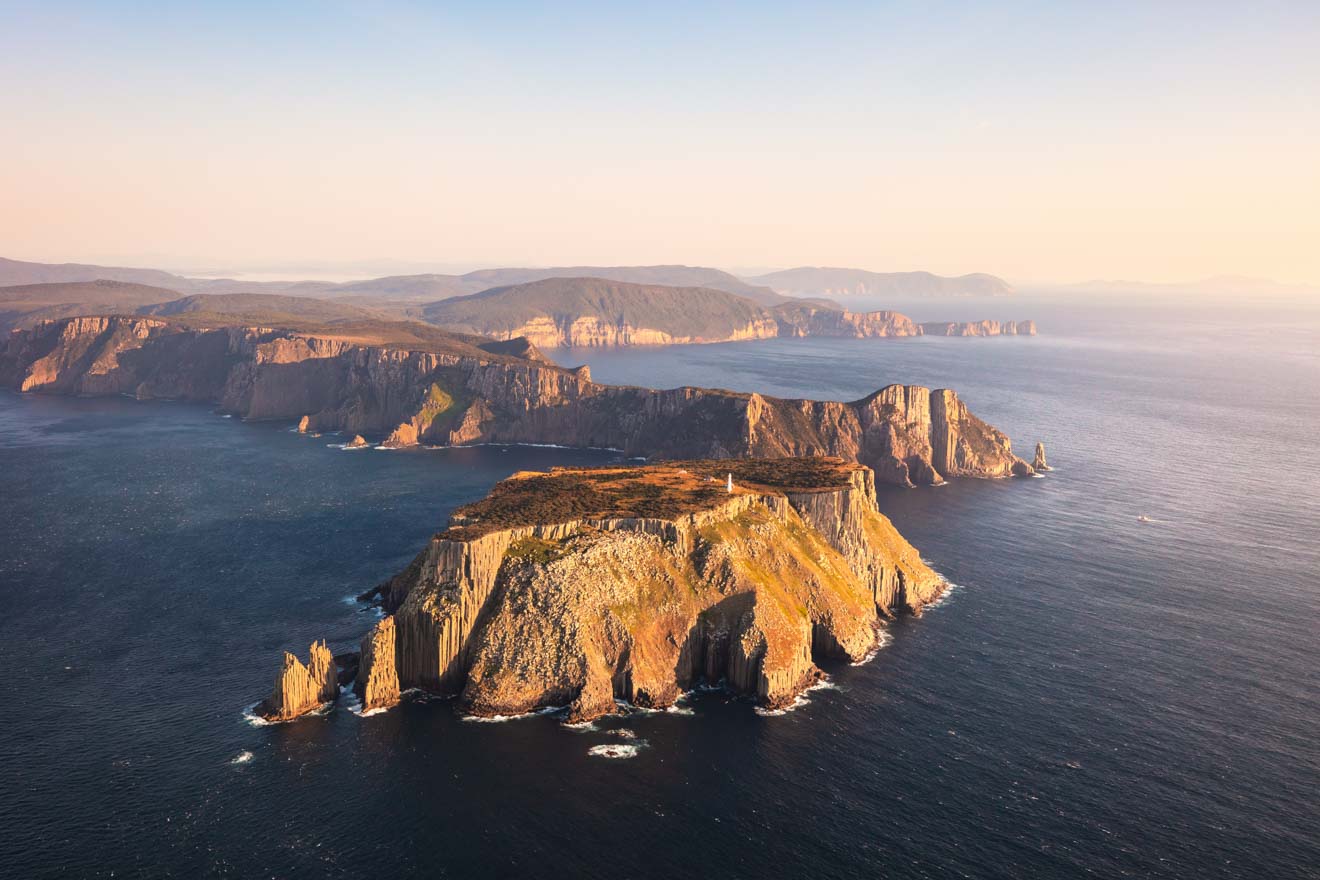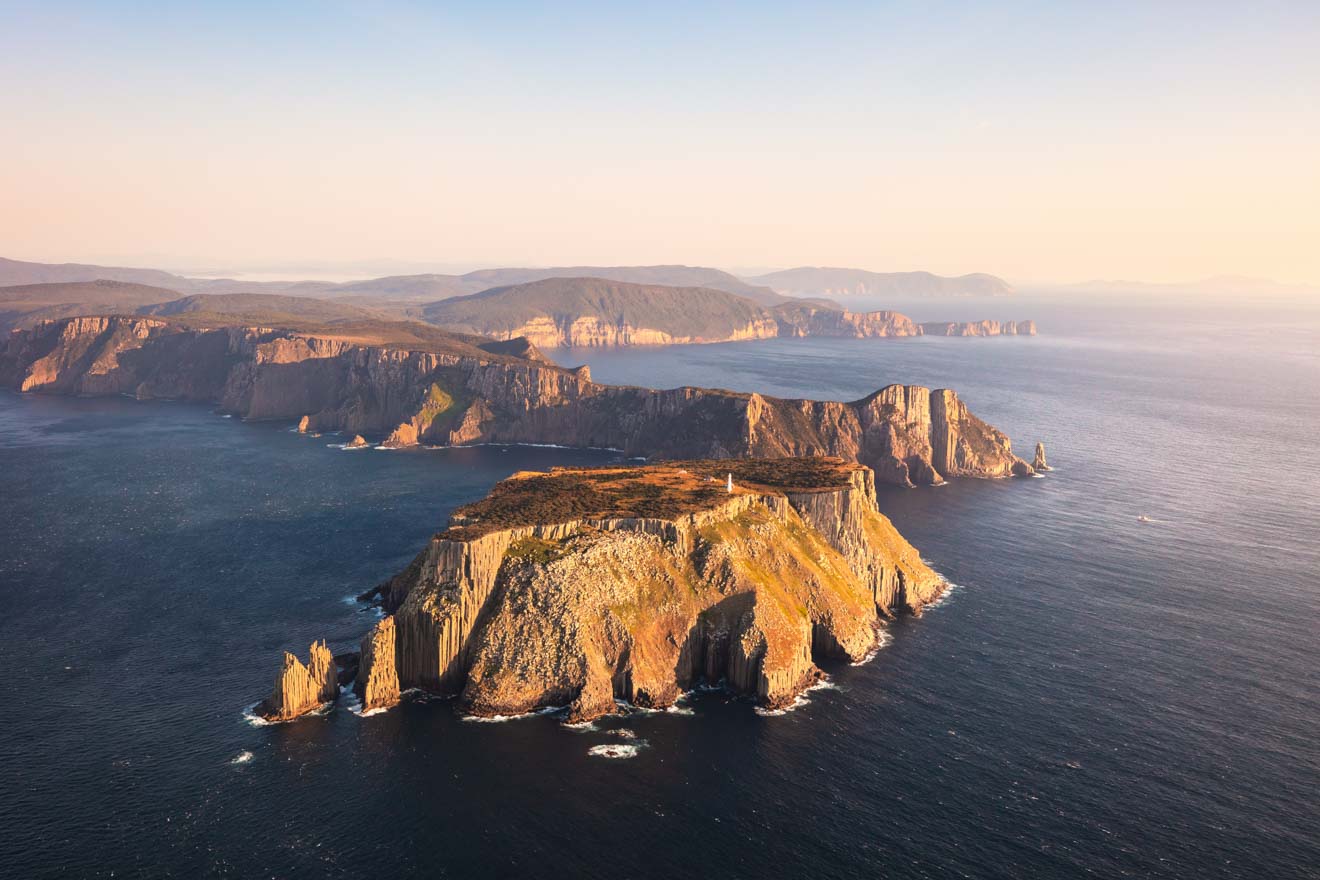 Get the most unique view of not only Port Arthur, but the entire south east coast of Tasmania by taking a 1.5 hour seaplane tour from Hobart.
Departing from Hobart's Franklin Wharf in the heart of town, take to the air and fly over the three capes of the Tasman Peninsula before landing right in the Port Arthur Bay.
During your hour and a half trip, a live tour guide will also be on board to explain the historical significance, breathtaking terrain and to make sure you don't miss the largest sea cliffs in Tasmania!
On the return trip you will fly above the dramatic capes before getting a spectacular view over Mt Wellington and the entire city of Hobart.
NOTE: If you want to take a 15/30 minute scenic helicopter ride around the cliffs (stunning!) check out this tour.
Practical Information for Visiting Port Arthur
How to get to Port Arthur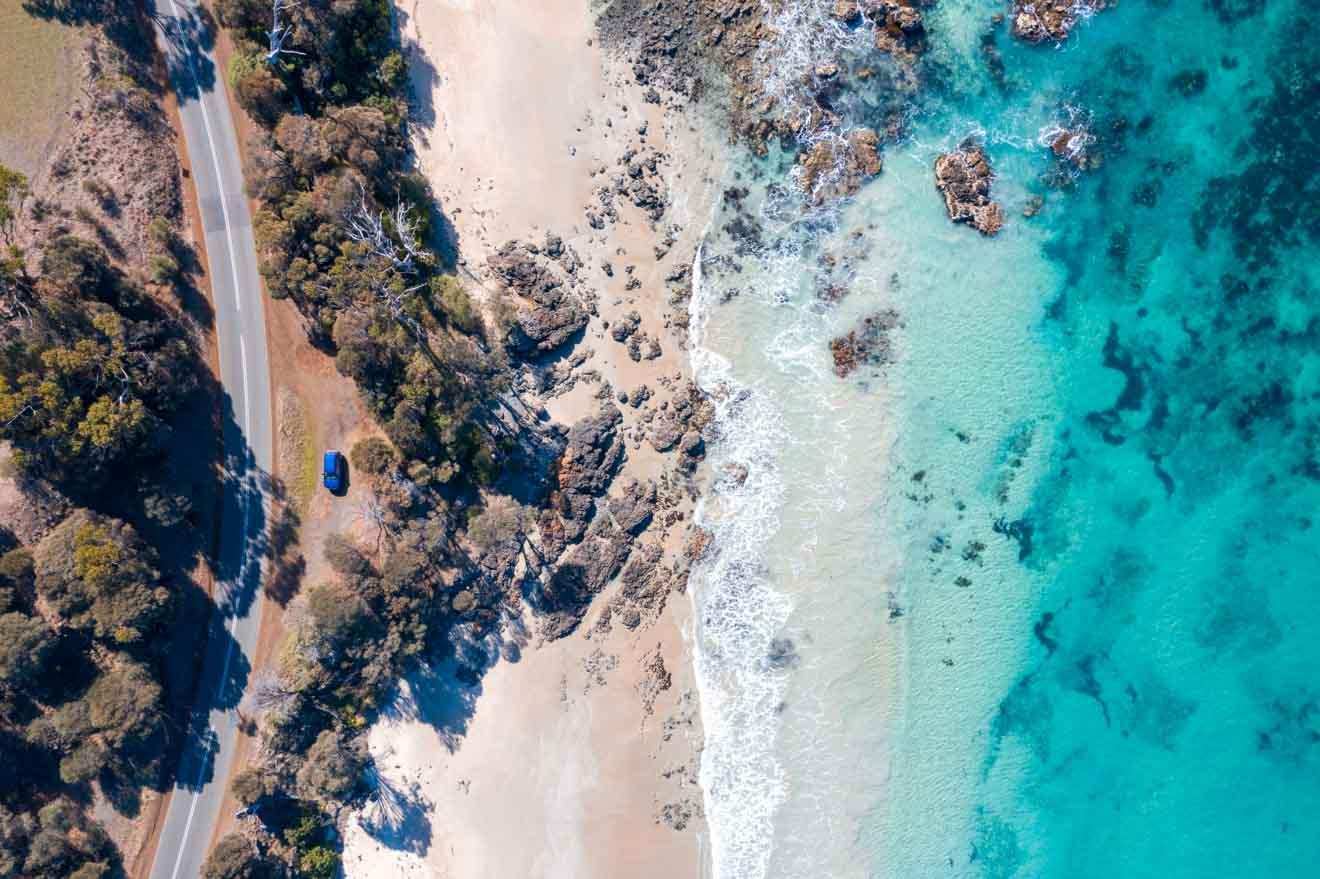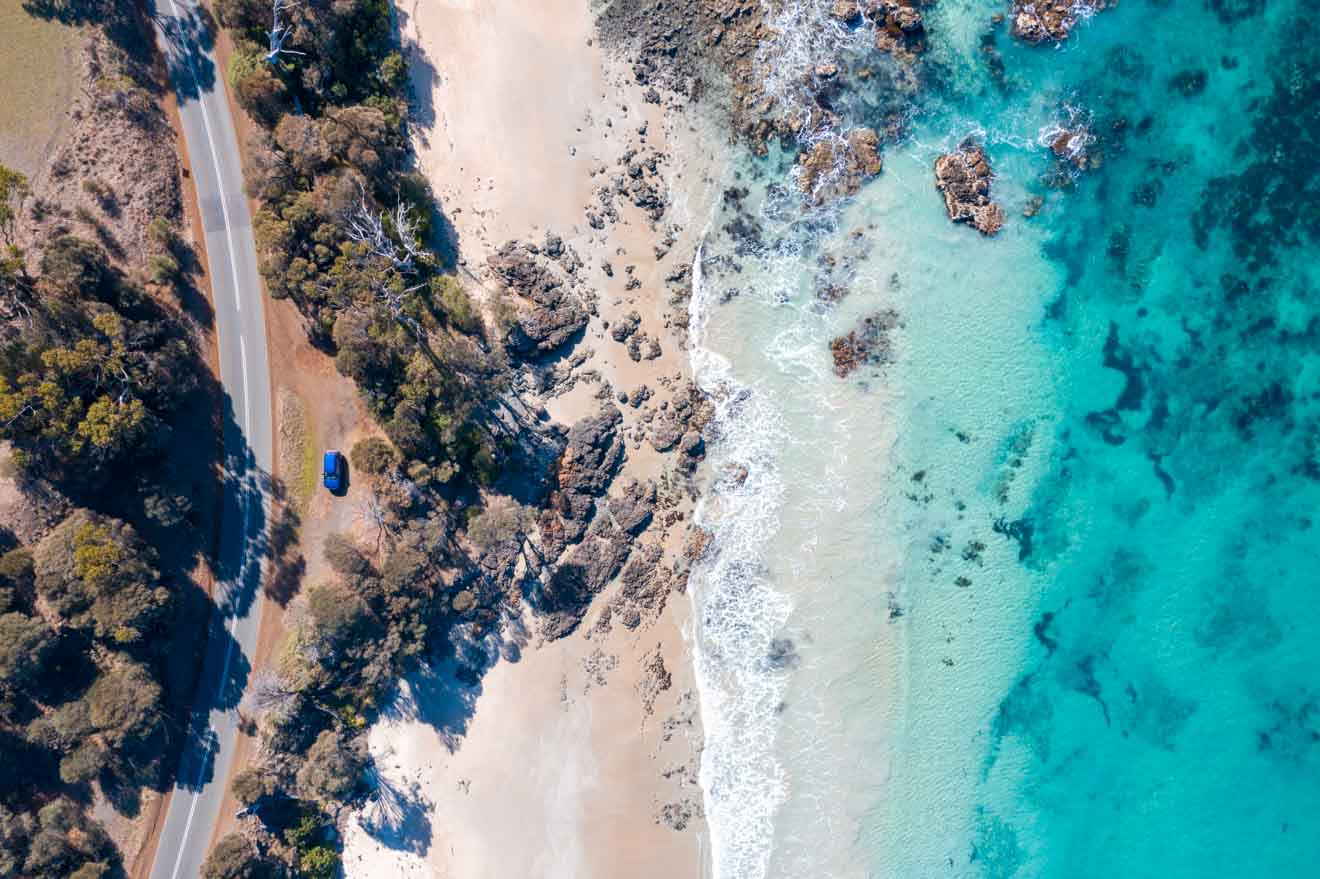 Drive:
Set off from Hobart to travel an incredibly scenic, 100 km, 1.5 hour drive down the Tasman Peninsula to Port Arthur, Tasmania.
As you wind your way through the forests and farms surrounding the Arthur Highway and across the narrow isthmus of Eaglehawk Neck, you will quickly begin to see some inviting beaches before the dramatic sea cliffs of Tasmania's south eastern coastline.
During your drive to or from Hobart to Port Arthur is a great time to look out for the Tasman Peninsula's spectacular natural structures such as the Tessellated Pavement, The Blowhole, Tasman Arch and Devil's Kitchen.
TIP: A lot of the service stations in this region close before 6 pm so remember to fill up before you leave!
If you don't have your own car in Tassie, hire one in Hobart from $72 per day!
Bus:
Bus services depart Hobart at 10:30 am and depart from Port Arthur at 4 pm. Book here.
Tour:
If you're short on time or staying in Hobart, get the most out of your day on a fully organised, guided day tour to visit Port Arthur.
Where to Stay in Port Arthur, Tasmania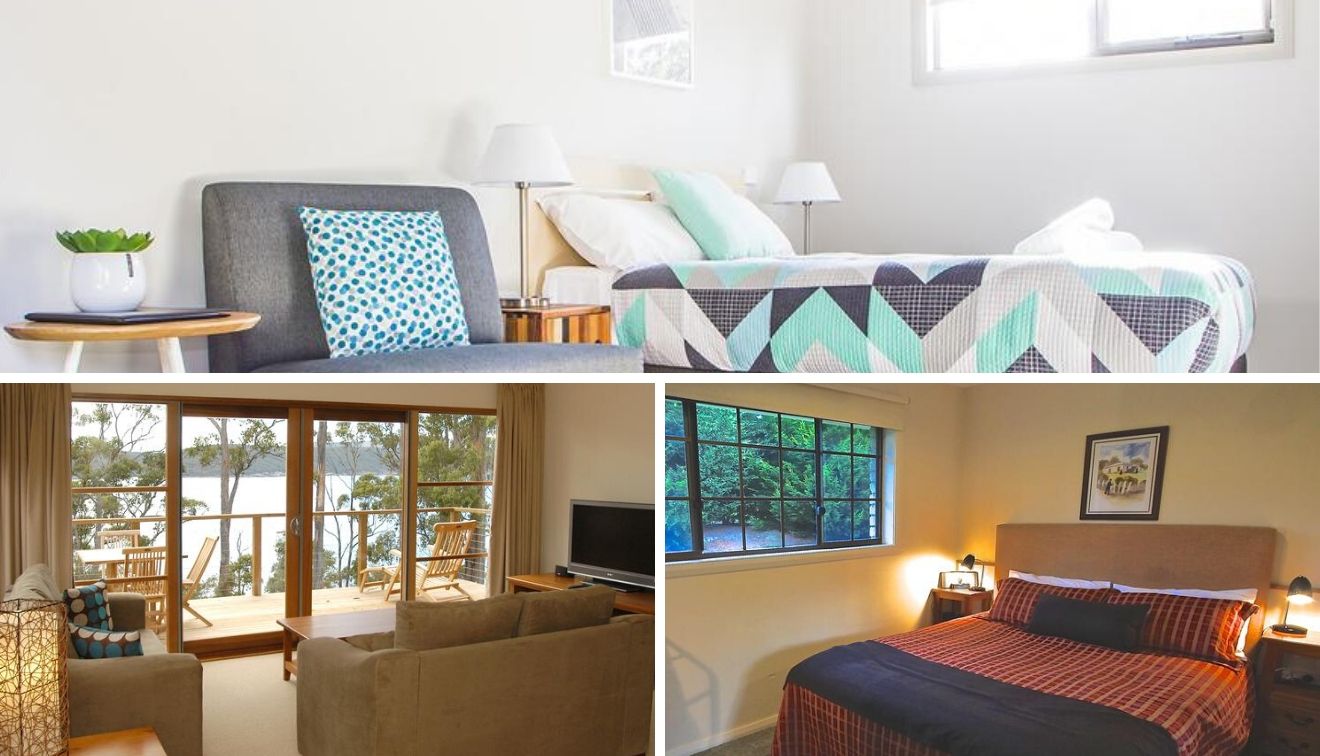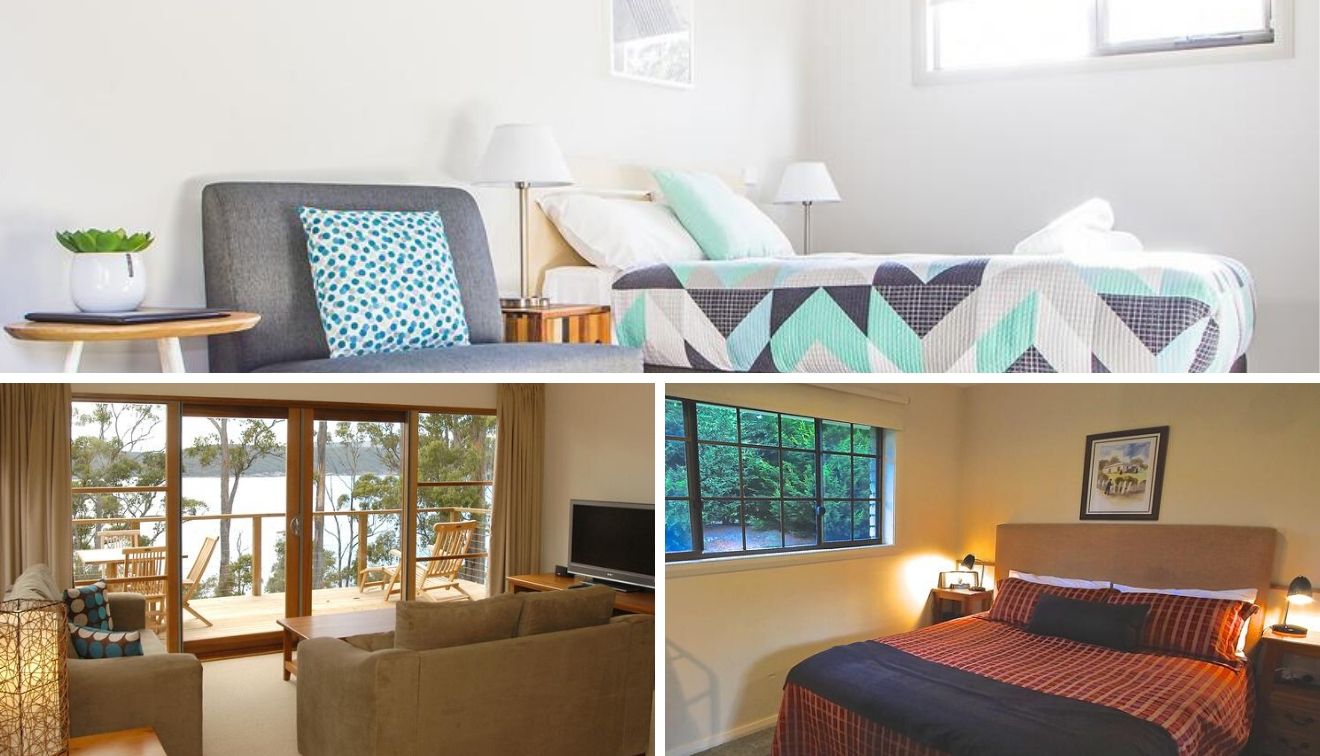 Luxury ($200+ AUD):
For a little pampering, Stewarts Bay Lodge offers a magical place to relax on the beach and dine at a waterfront restaurant, whilst the incredible views of Tasman Island at Sea Change Safety Cove's self contained apartments are hard to beat!
Middle-priced ($150 – $200):
With a great balance of facilities and price, Four Seasons Waterfront Villas offers a secluded atmosphere with beautiful sea views. For families, Port Arthur Villas is the perfect choice with its playground and spacious grounds.
Budget (Under $150 AUD):
Choose a cabin or semi-permanent tent at NRMA Port Arthur Holiday Park for waterfront views on a budget or, head to Abs by the Bay for modern, fully equipped apartments.
When To Visit Port Arthur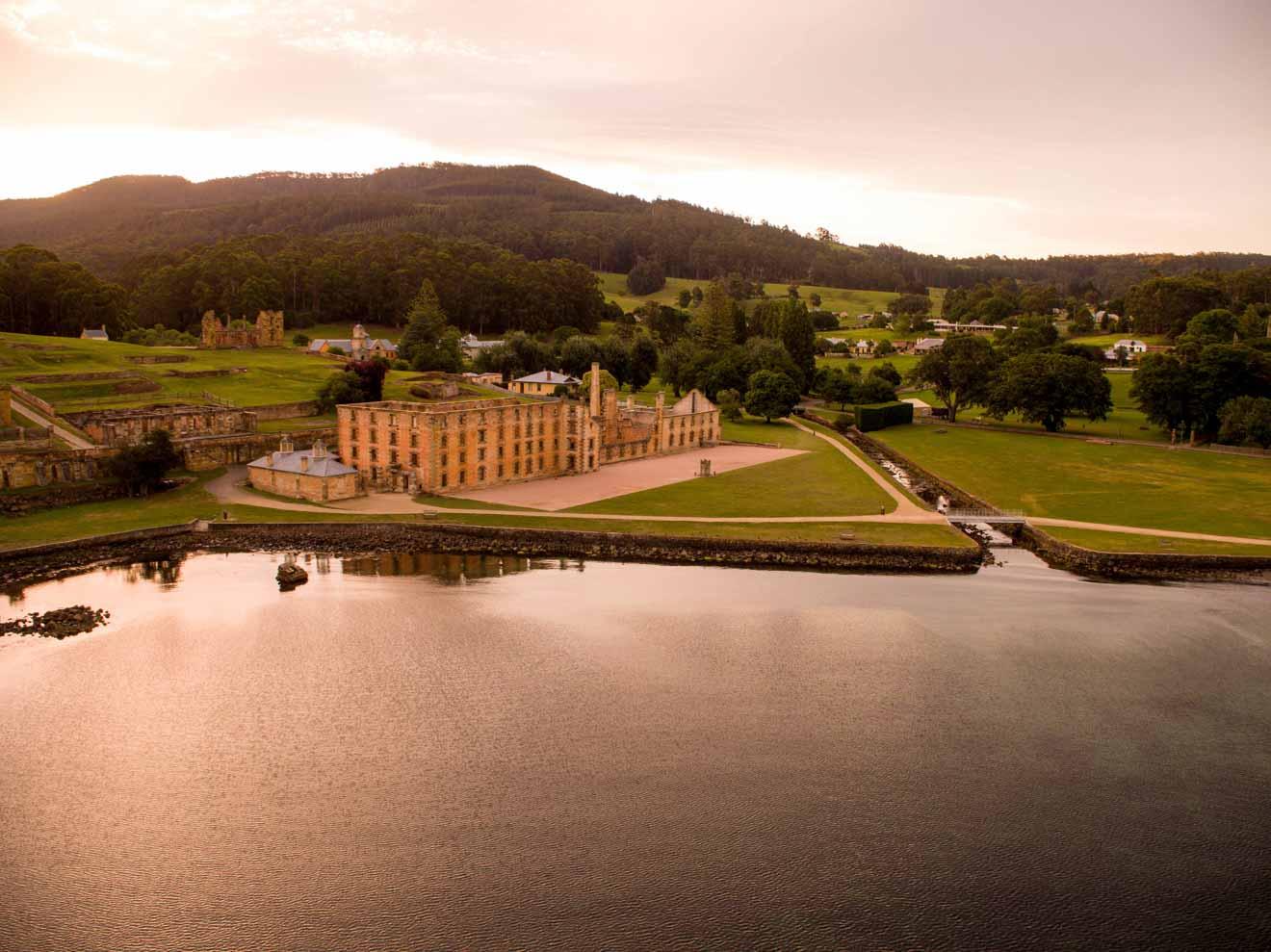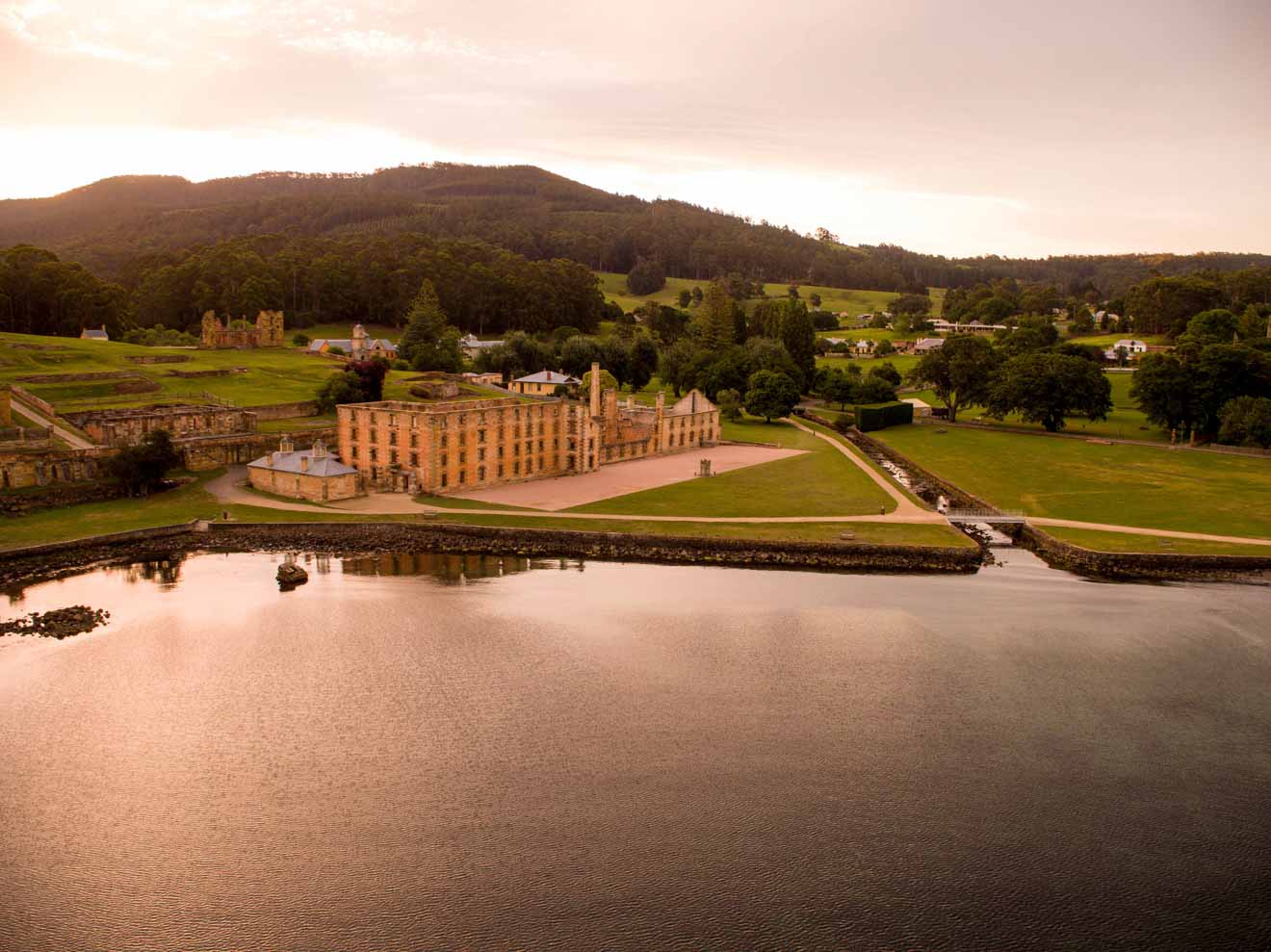 Port Arthur can be visited any time of year although if you like having these places all to yourself, there is a drastic reduction in crowds during winter months (June-September).
However, as you may have realised, most of the local experiences are outdoor activities so visiting in summer (December – February) may make for a more pleasant trip.
ATTENTION: Tasmania's weather is notorious for constantly changing. Particularly in the Tasman Peninsula/Port Arthur area, high winds, wild rain and cold weather is not uncommon, even in summer. Be prepared with warm layers and a raincoat at all times.
History of Port Arthur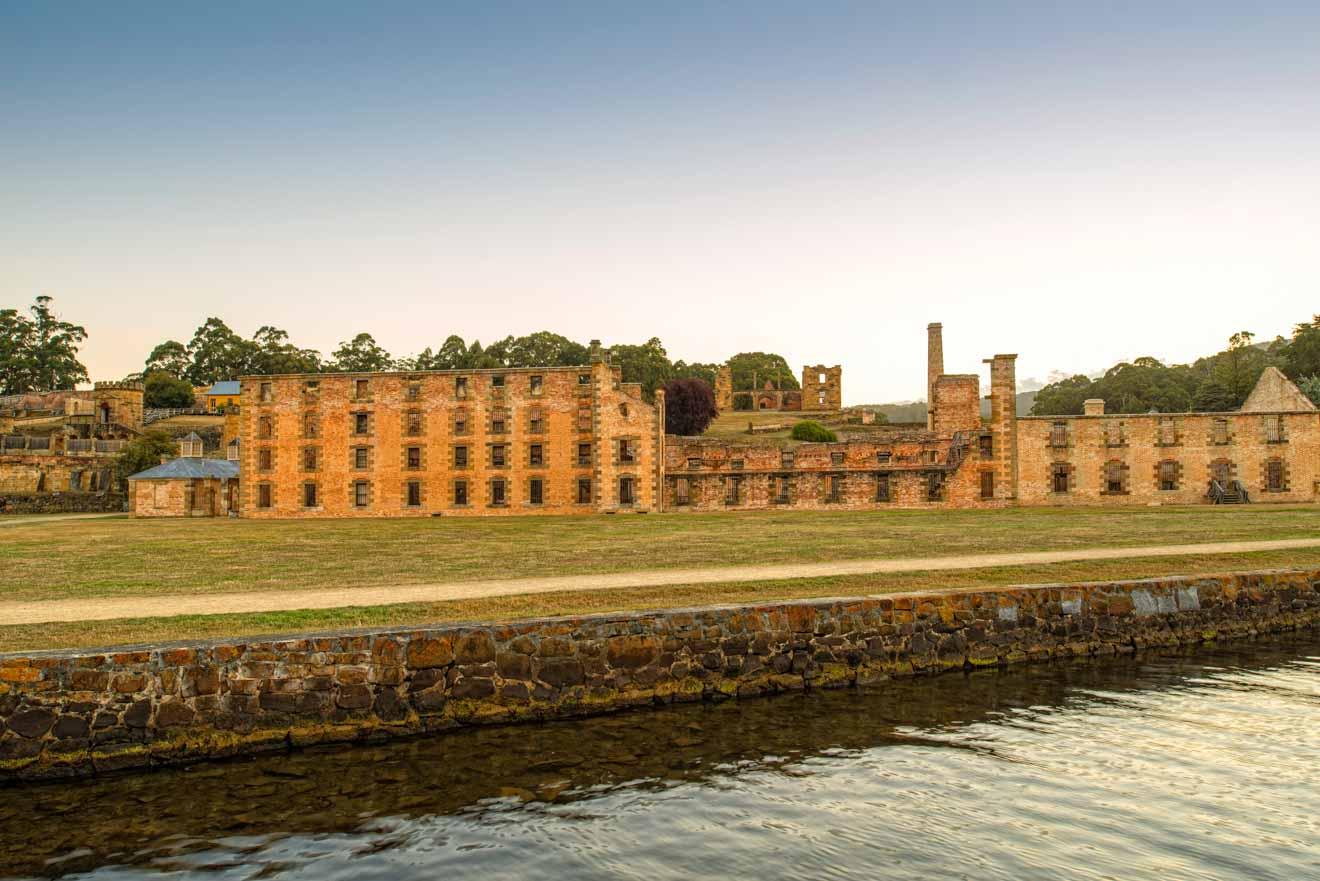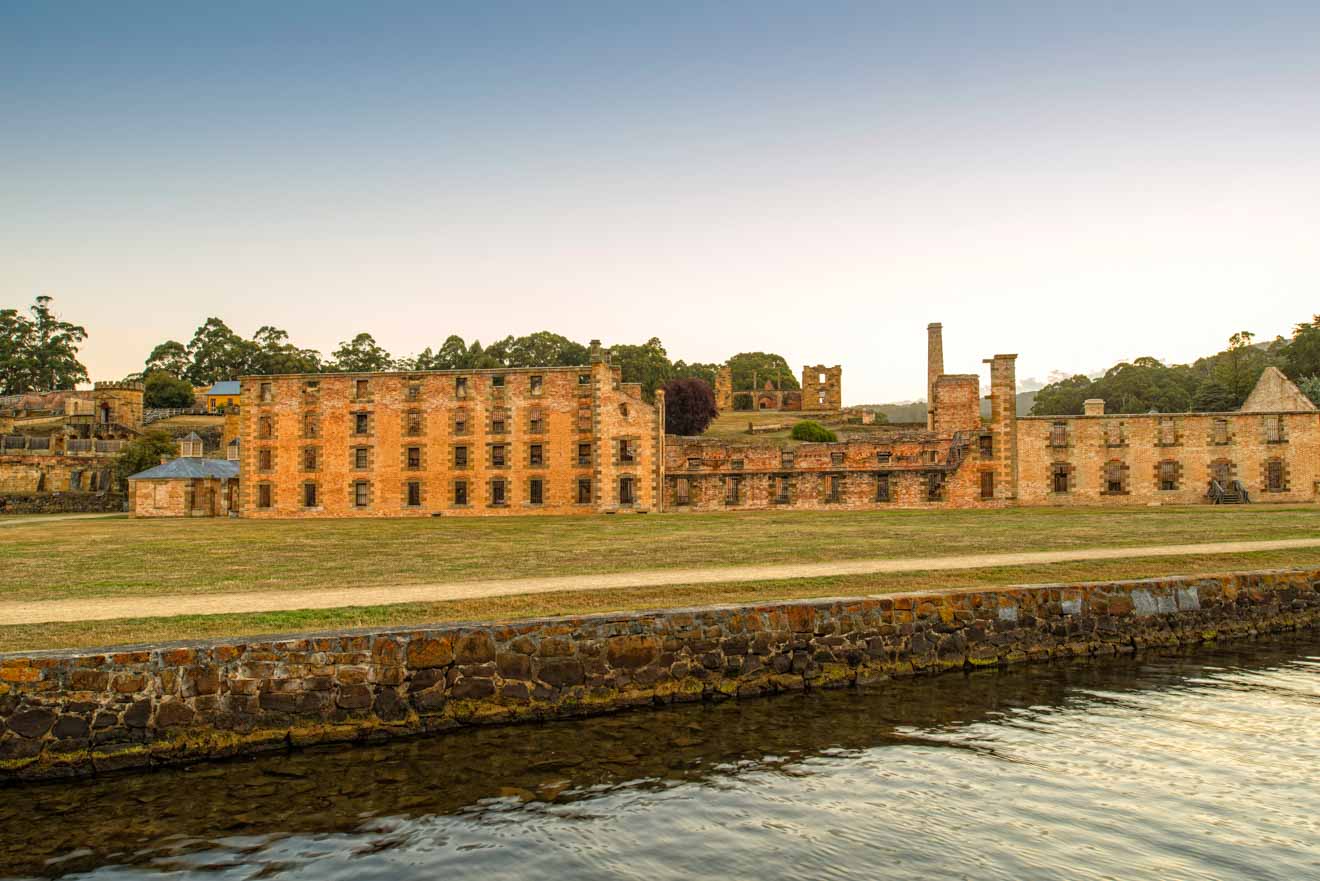 Built during the 18th and 19th centuries, Port Arthur was determined to be the perfect place for a penal colony due to its remote location and thus, the compound was built (with convict labour) to house murderers and repeat offenders.
Surrounded almost completely by tall cliffs and harsh oceans, the only exit to Port Arthur is the 30 m wide strip of land named Eaglehawk neck.
With the strictest measures of all the European penal colonies, the convicts here were subjected to both manual labour and psychological torture. Prisoners were blinded with black hoods and silence was enforced, subjecting the inmates to total isolation.
Port Arthur was also the site for children convicts as young as 9. Although the boys were kept separately from the hardened criminals, they still participated in the same forced, hard labour as the adults.
FUN FACT: Convicts often drew special markings in their hand made bricks such as arrows or hearts. So if you're ever renovating an old building and stumbleupon some strange signs, spare a thought for the convicts who built your house!
My family actually own a brick from the home of my great, great, great, grandparents who lived in Launceston, Tasmania which beares a convict's thumbprint!
Although the prison was closed in 1853, Port Arthur was again to be the site of another sad event in Australia's history. In 1996, Australia's worst massacre by a single person was committed here when 35 people were murdered and a further 23 were wounded.
As a result of this shooting, Australia underwent a massive gun control reform where more than a million firearms were either voluntarily surrendered or bought back and destroyed by the Australian Government. Thankfully we have since been spared from any further mass shootings.
Where to go next?
So you've visited Port Arthur and want to continue your Tassie trip? That's great! There are so many things to do in Tasmania, here are my suggestions for where to head next!
If you're thinking of traveling around the entire state, make sure to read my other article for a day-by-day Tasmanian road trip itinerary with everything you need to know for an epic adventure.
Otherwise, if you only have a day or two to spare, choose one (or both) of my options below for your next location to discover:
1) Cruise the cost to Freycinet National Park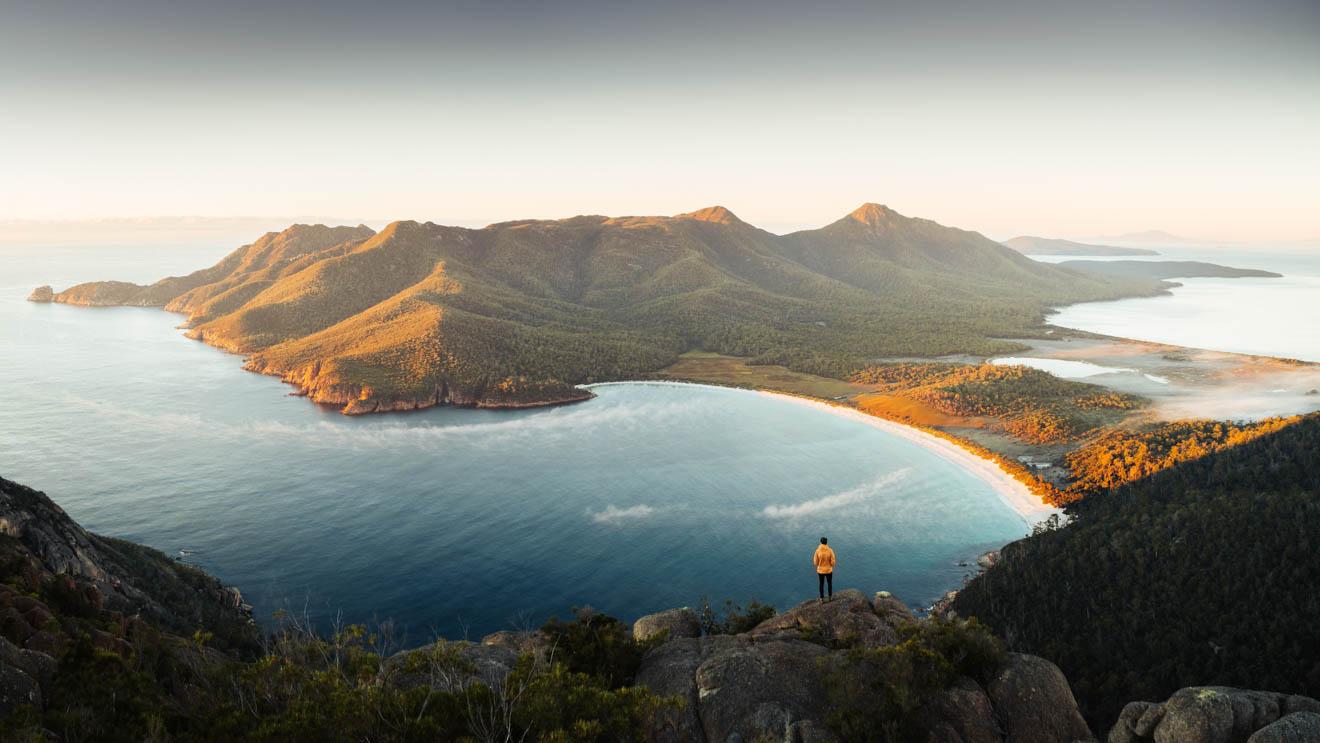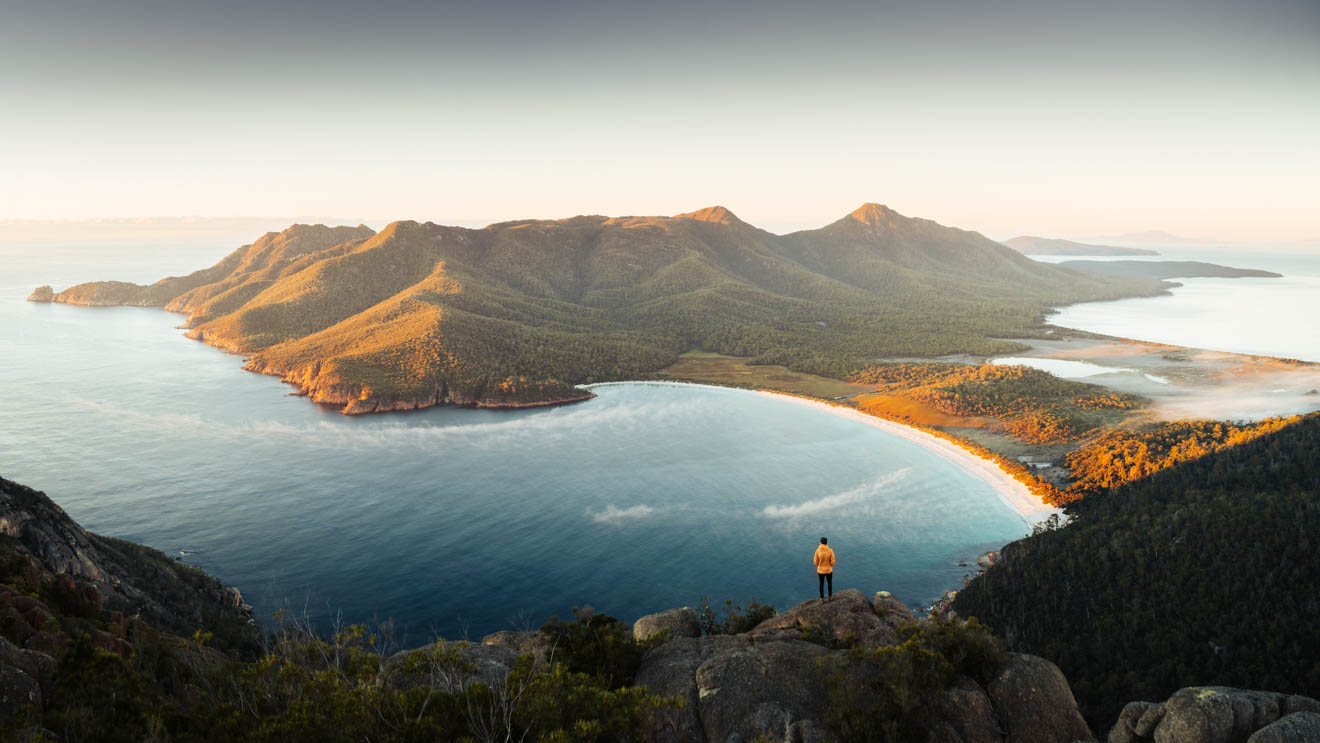 For one of the most photographed views in Tasmania, drive 190 km, 2 hours 45 mins north to Freycinet National Park. Its pristine, white sand beaches, turquoise waters and lush mountains make it the perfect place to relax and unwind after the heavy history lesson you have just taken.
Strap on your hiking boots and check out my post on Freycinet's best hikes for more info.
Don't miss:
2) Get your city fix in Hobart, Tasmania's capital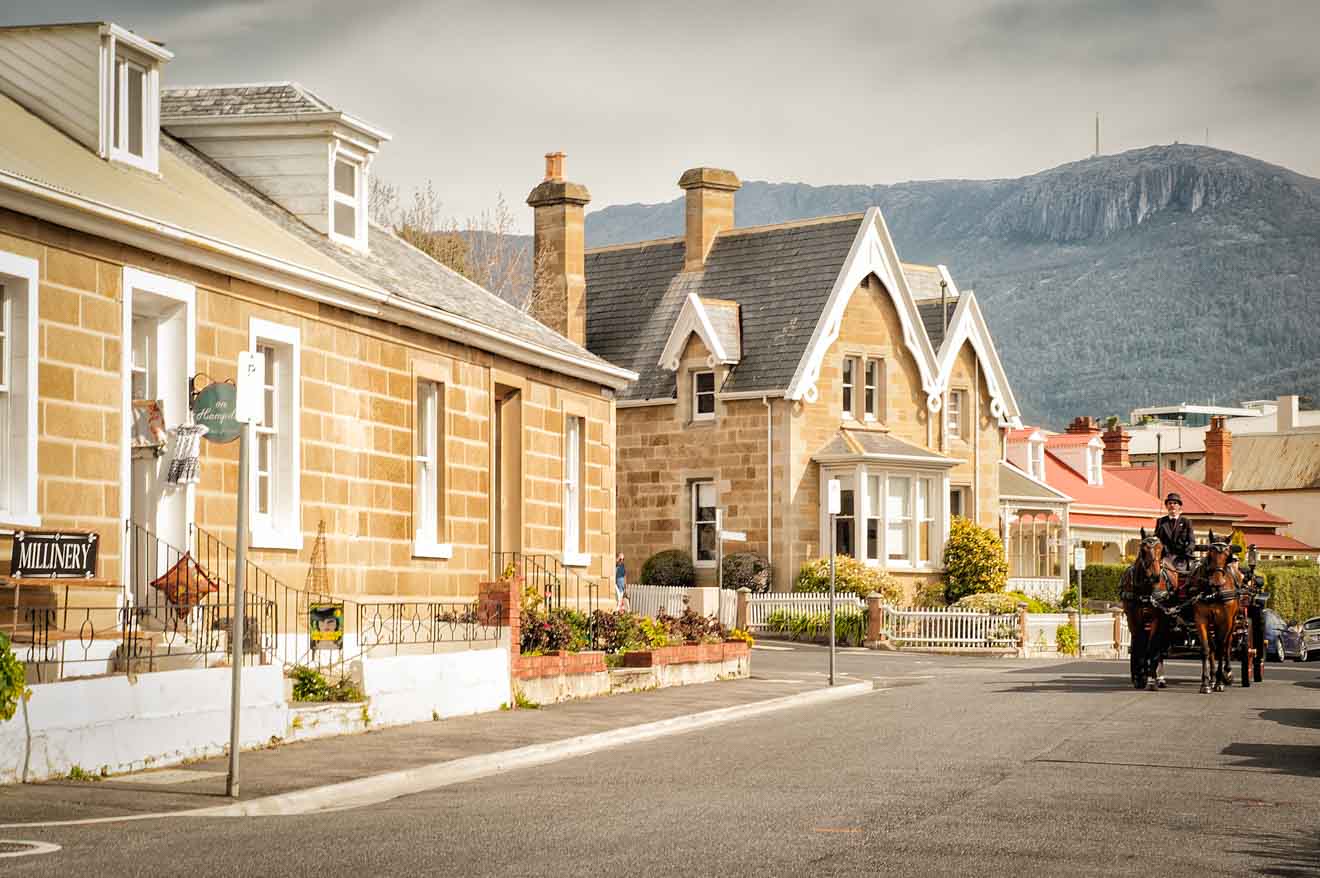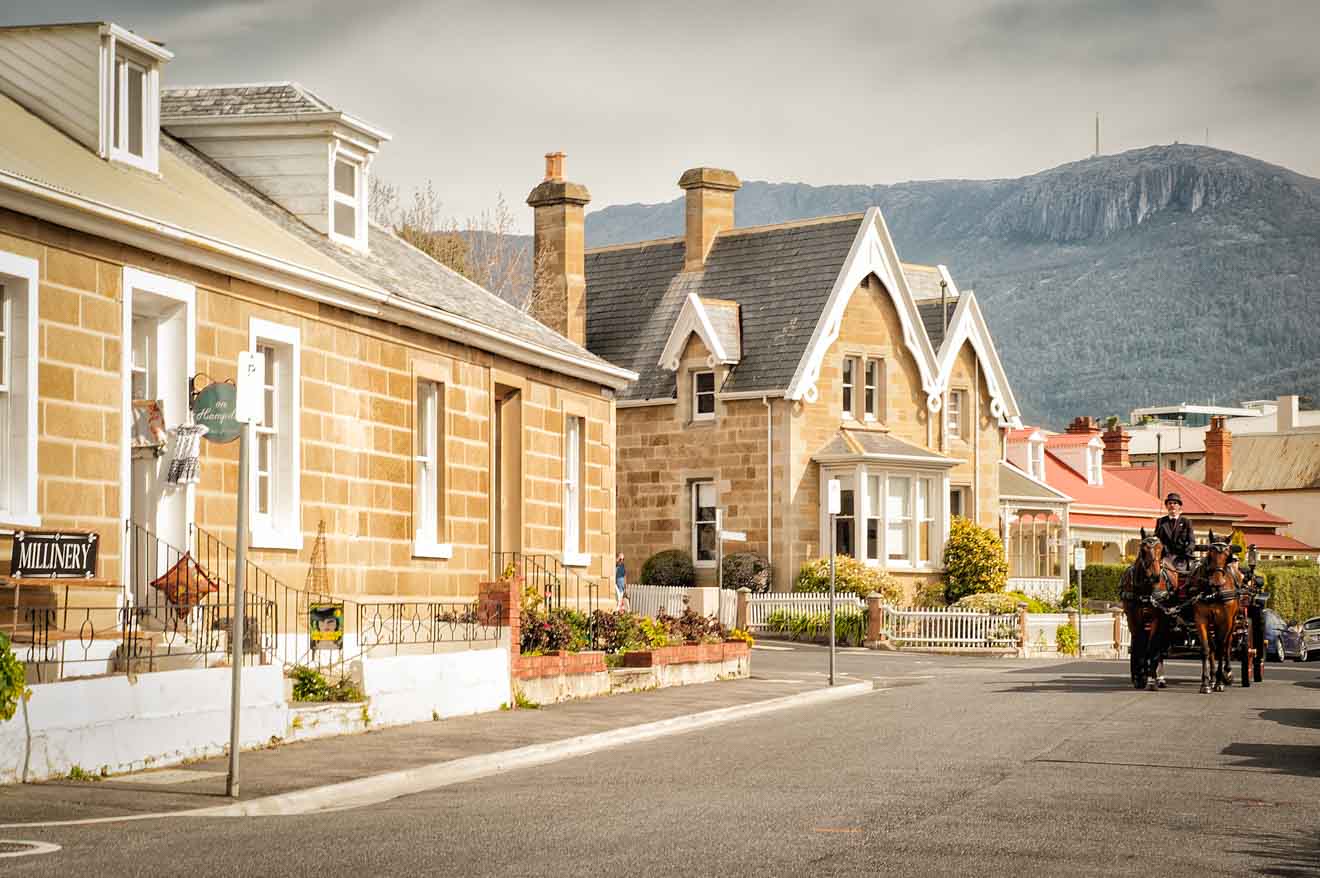 If you've had enough of the outdoors or don't have time to go further afield. Never underestimate Hobart. Make the 100 km, 90 min drive back to the state's capital with enough time to fit in a couple more attractions!
There are so many things to do in Hobart that you'll probably run out of time before activities, for the whole list, see my other post here.
Don't miss:
Conclusion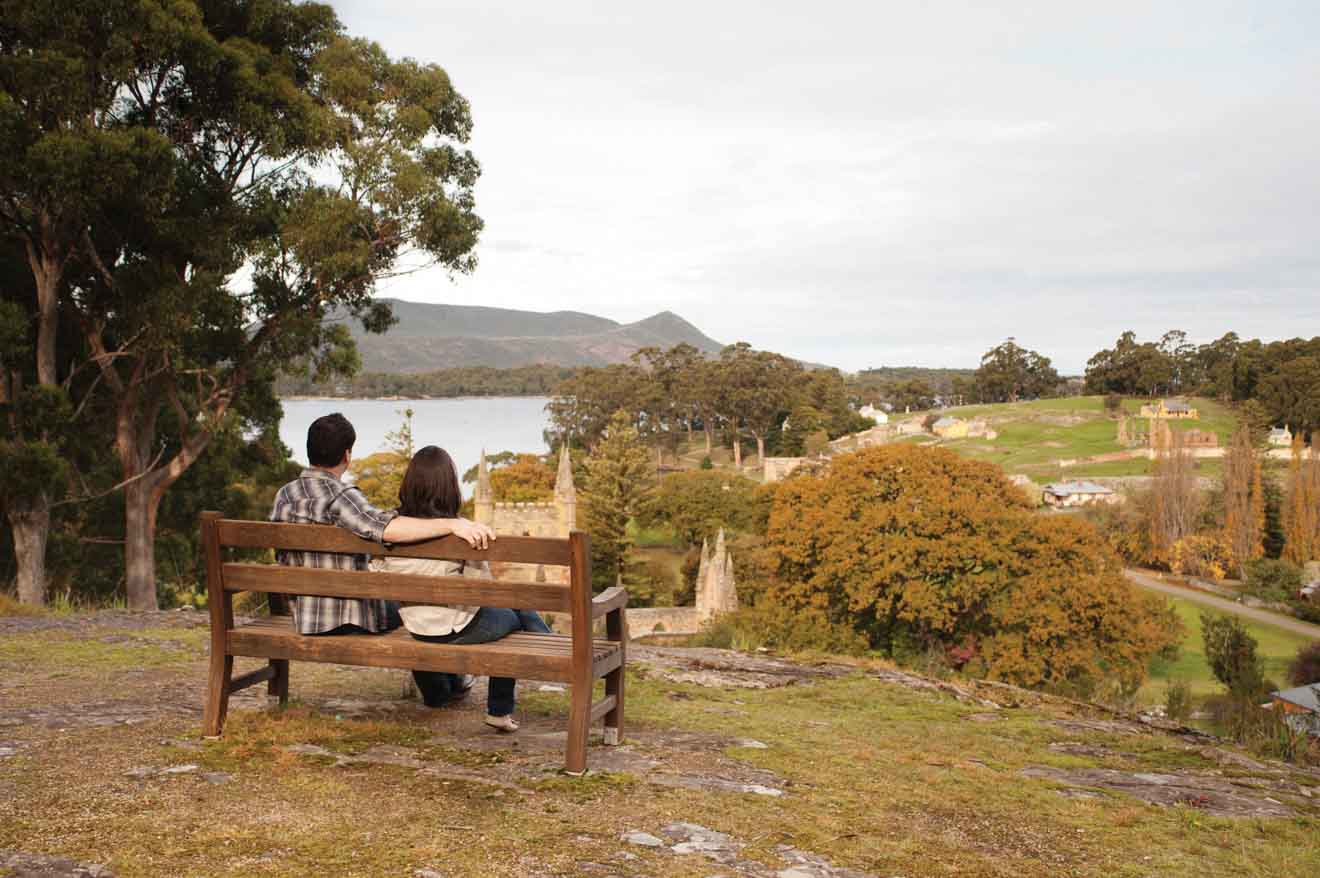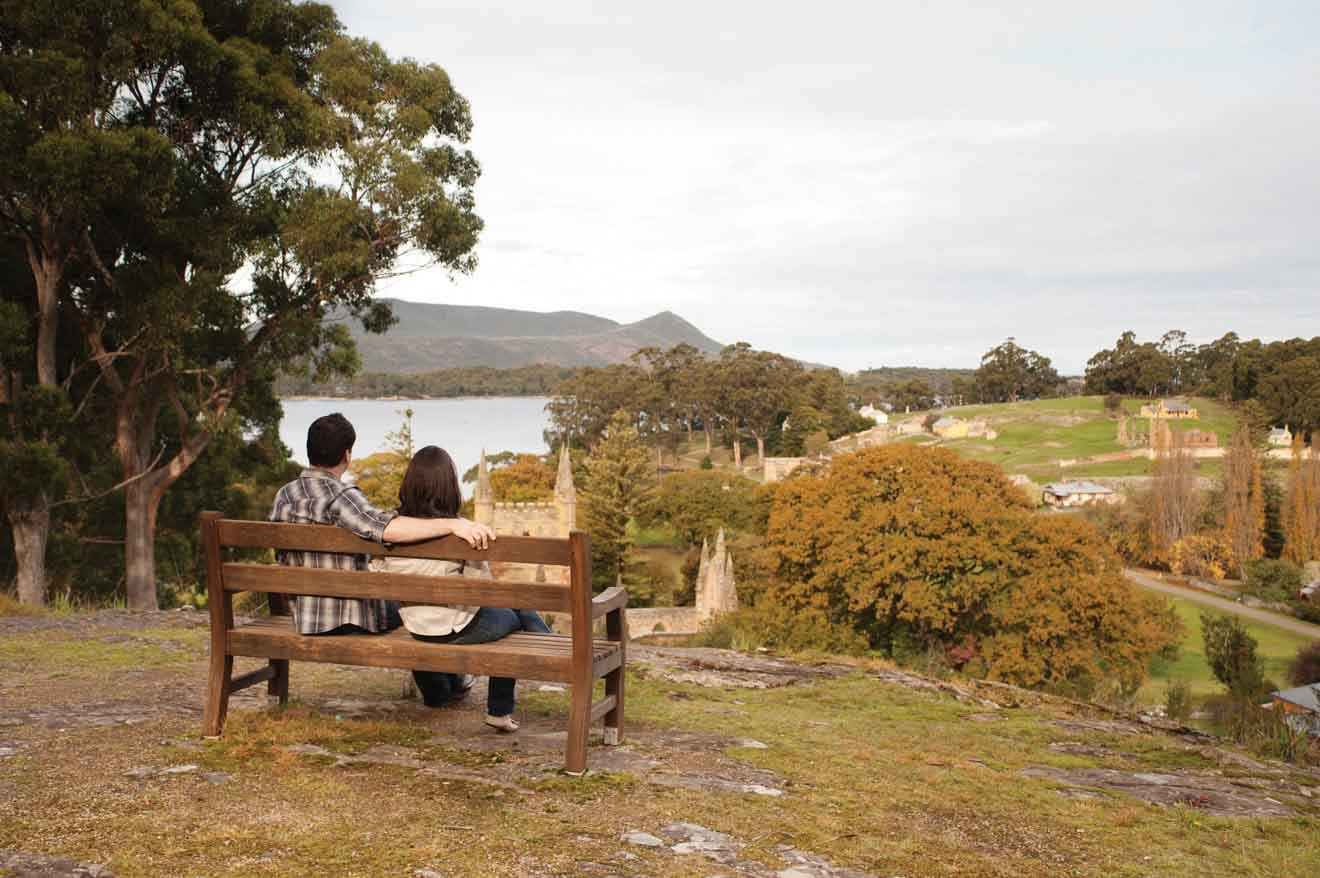 So that's it! All the best things to do in historic Port Arthur, Tasmania!
I hope you also enjoyed all my extra tips on accommodation, accessibility, fees, tours, and opportunities for Port Arthur sightseeing, as well as learning a little more about our Australian history. 
Please leave a comment if you want to know more or if you have any personal travel recommendations to add to the list 🙂
Whether you choose just to cover Hobart or decide to travel the whole of Tasmania on one epic road trip, definitely don't skip Port Arthur and the Tasman Peninsula!
Safe Journey,
Kate Fletcher
---
Pin it for later!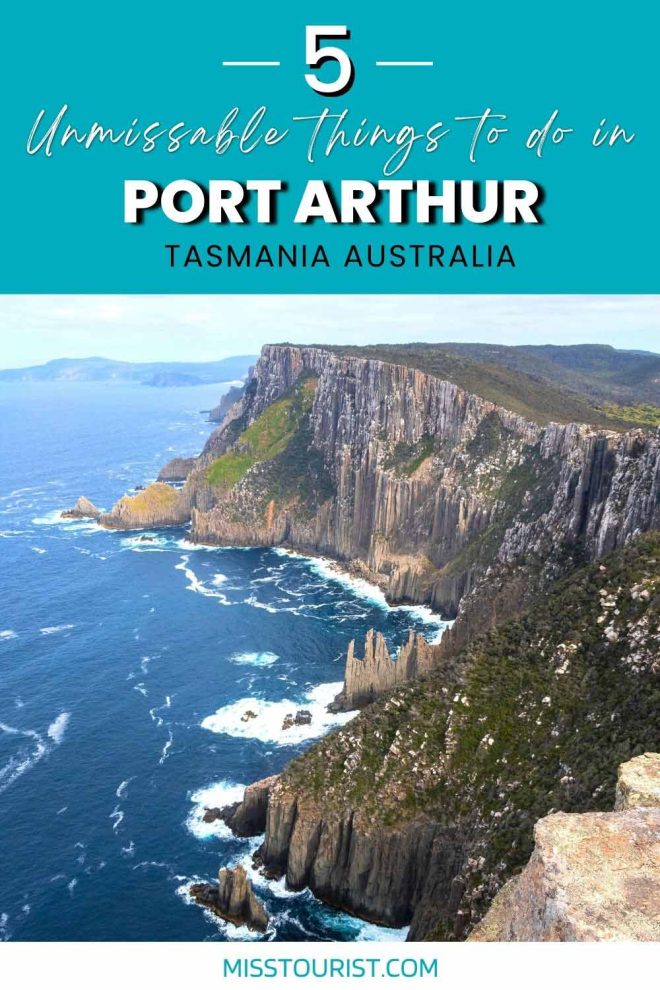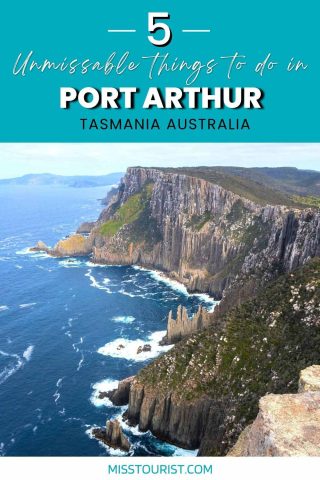 Pin it for later!