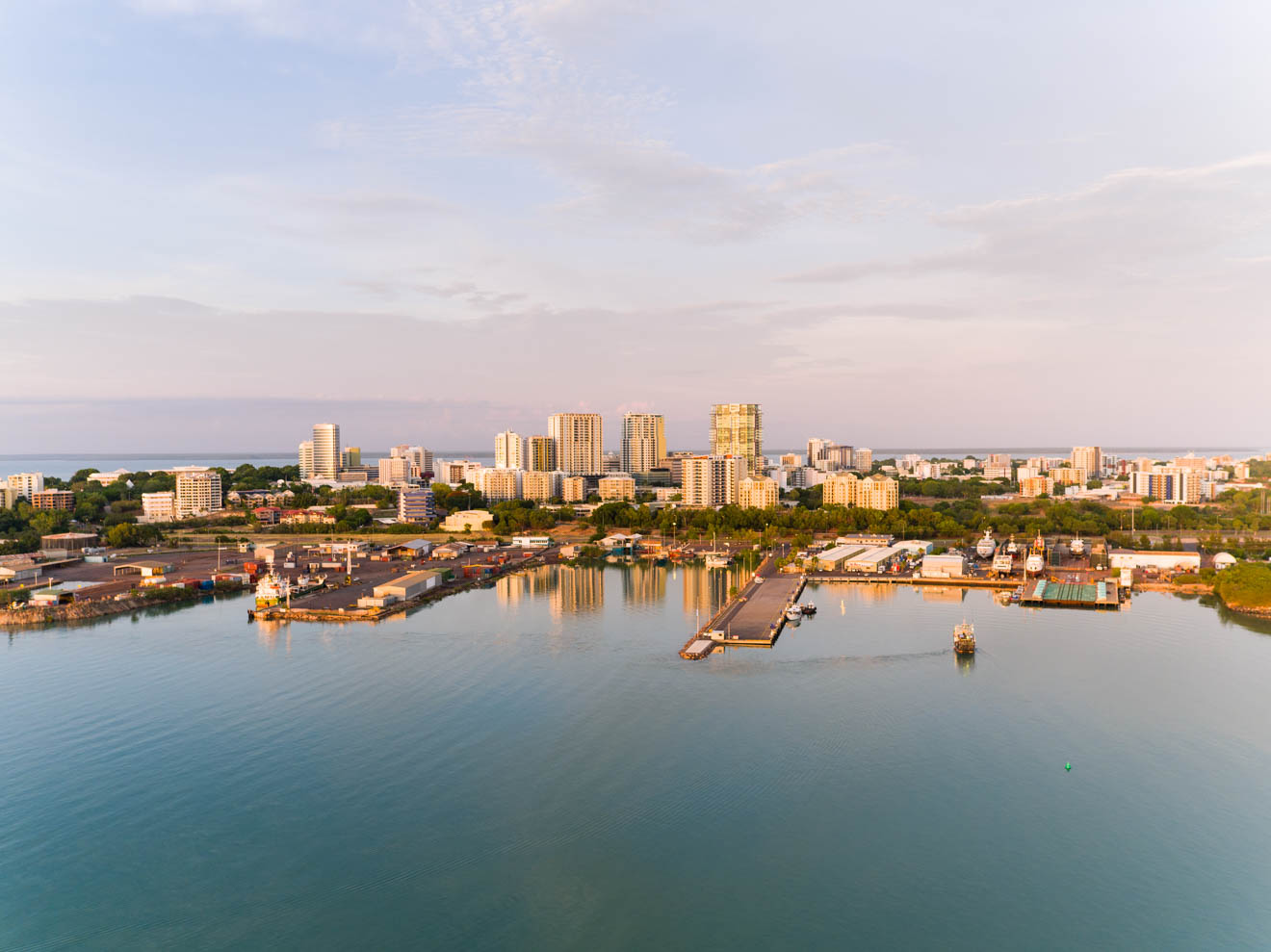 Darwin, Australia is well known as the smallest city in the country however, that does not mean there is nothing to do.
Located in the Northern Territory, Darwin is home to just 132 000 people and is named after Charles Darwin, the famous naturalist. Although he never actually visited the city which was named after him, he sailed on the same ship which later discovered the area, HMS Beagle. The captain, John Clements Wickham was obviously quite taken with his crew mates achievements as he named the area in Darwin's honour.
Even though it's small, my family who live in Darwin City say that it's just so great that they would never leave. My dad also spent quite a few years living in Darwin and has so many great stories about the region that it makes me wonder why it doesn't receive as much tourism as it deserves. The remoteness of Darwin and its surrounds just adds to its allure as one of the greatest adventure travel destinations in Australia. Don't believe me yet?
So without further ado, here are the top then things to do in Darwin, Australia. Continue reading to find all the practical information you need to visit Darwin as well as the best day trips as a little bonus for those who make it through the whole post. 🙂 
1. Go Underwater with Crocs at Crocosaurus Cove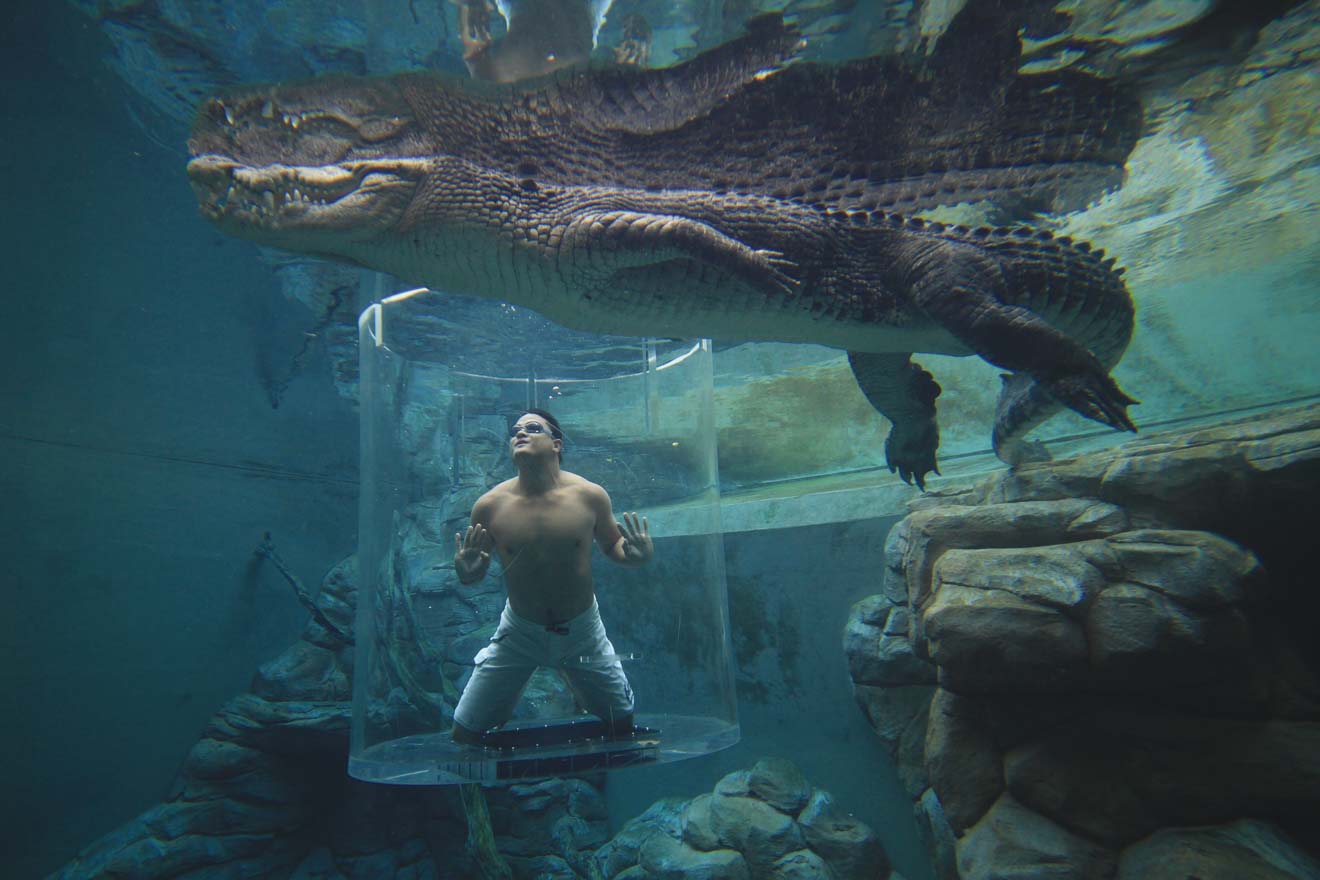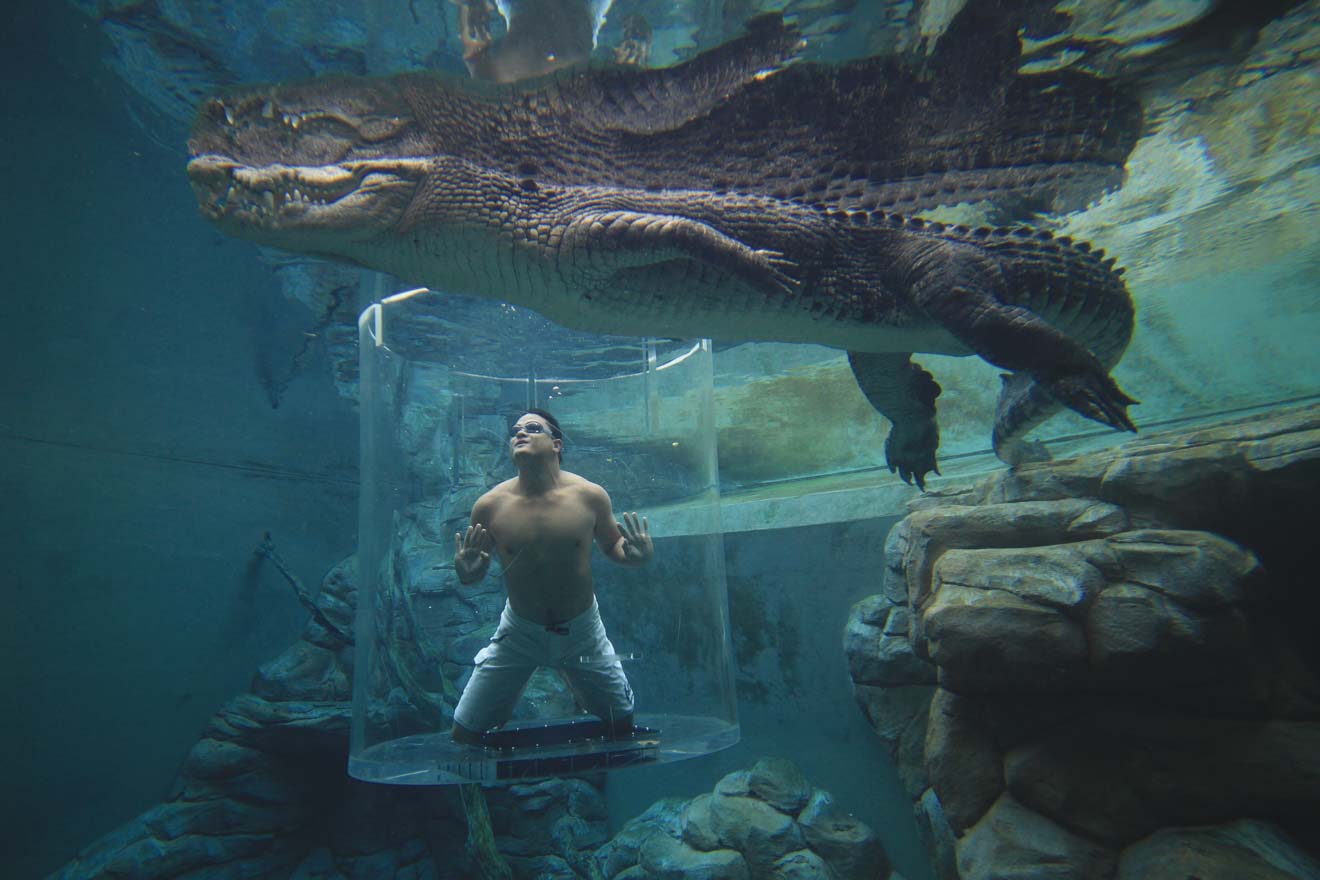 Crocosaurus Cove is probably Darwin's most visited attraction and is home to the only crocodile dive in Australia.
Diving with crocs may sound ridiculously scary, however you will be totally safe as you are enclosed in a clear tube which is lowered to a depth of 5m's in the crocodile tank. Sessions run between 9:30am-5pm and there are 2 people allowed to dive at once. Book the Cage of death in advance for $170 for one or $260 for two people including entry.
If swimming with saltwater crocodiles is a bit too much for you, there are multiple windows and viewing platforms that allow you to see them without entering their territory. You can even get a photo holding a baby croc or feed a jumping crocodile with the VIP experience at Crocosaurus Cove!
Aside from the crocodiles, Crocosaurus Cove is also home to the world's largest collection of Australian reptiles and is a great place to get up close and personal with huge fish, turtles and other animals without having to get in the water.
PRICE: General Admission, Adults $36, Children (under 15y) $23.
Cage of Death (Inc Admission), 1 person $170, 2 people, $260
2. Experience NT's Best Markets at Mindil Beach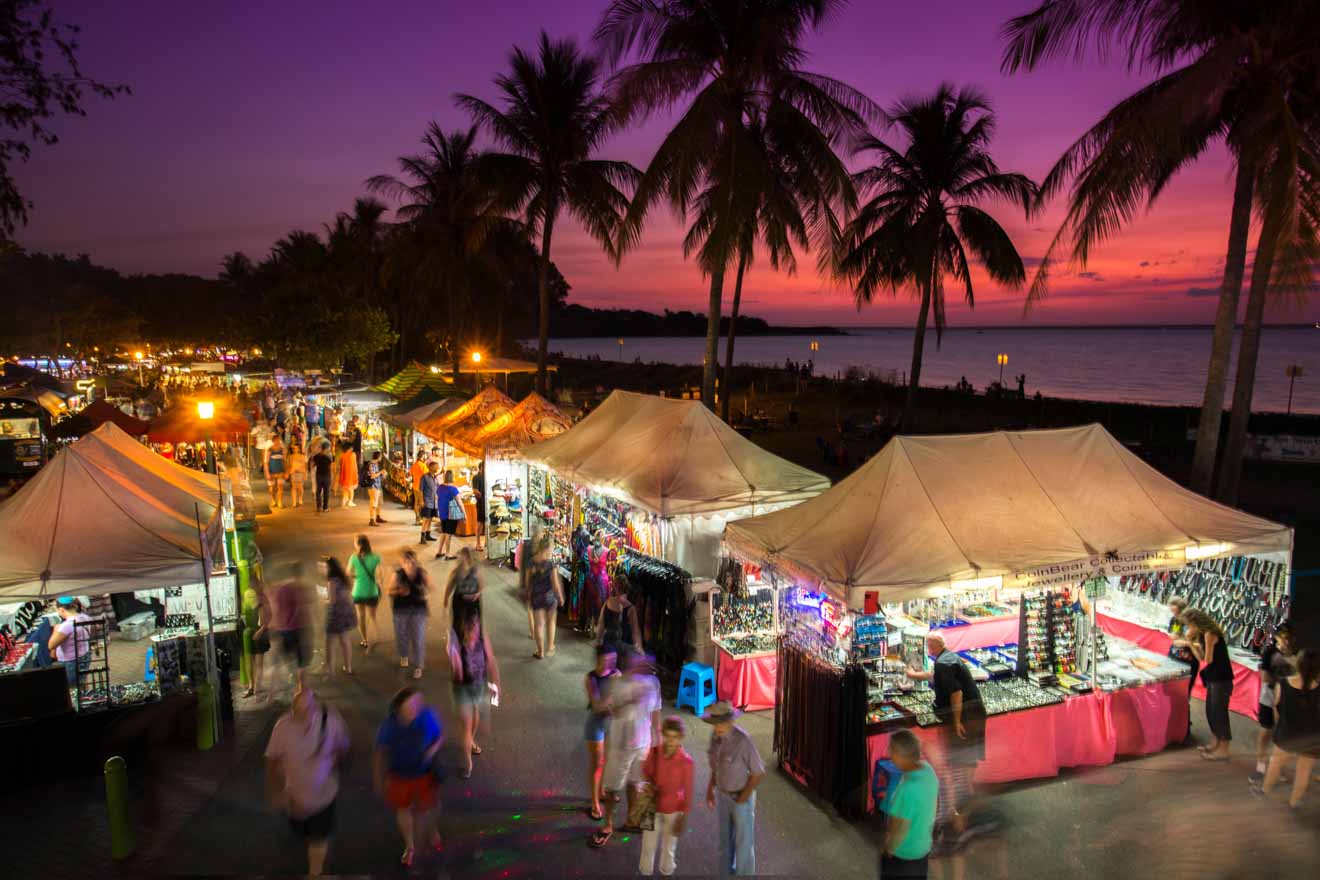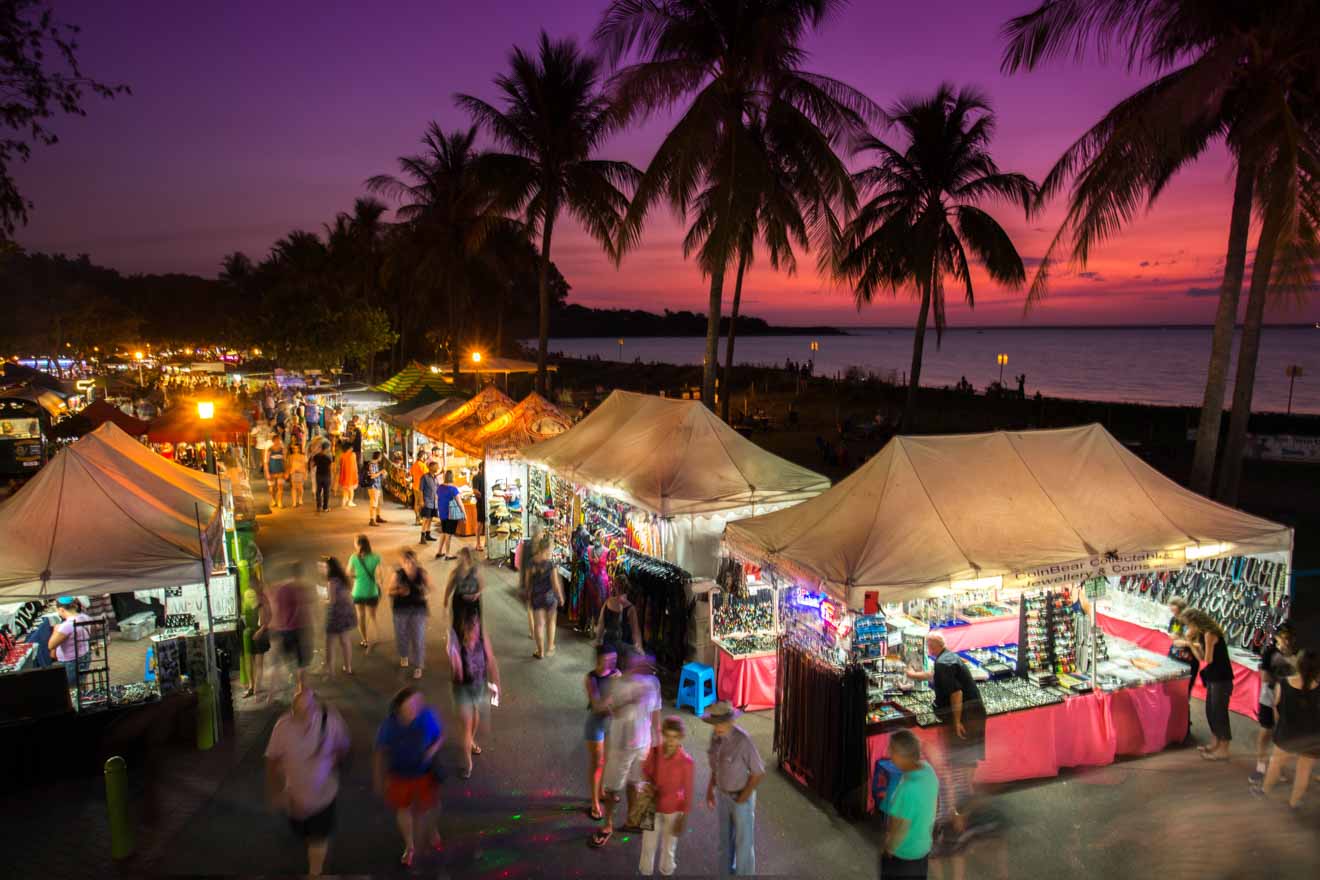 Besides being a great sandy beach to relax on, Mindil Beach is famous for its sunset market with over 200 stalls with a range of different arts and crafts, services and food! The market is somewhat modelled after Asian food markets with a huge selection of local and international foods for all to try.
TIP: Make sure you arrive on an empty stomach as there are over 60 incredible food stalls here that you just NEED to try.
The Mindil Beach Market is a great place to try crocodile and kangaroo meats which are quite popular in the Northern Territory.
Aside from the food and crafts, the market comes alive with musicians and other performers against an incredible sunset backdrop and the atmosphere is infectious!
OPEN: Thursdays and Sundays, 28th May-29th October, 4-9pm
3. Take a Sunset Cruise of Darwin Harbour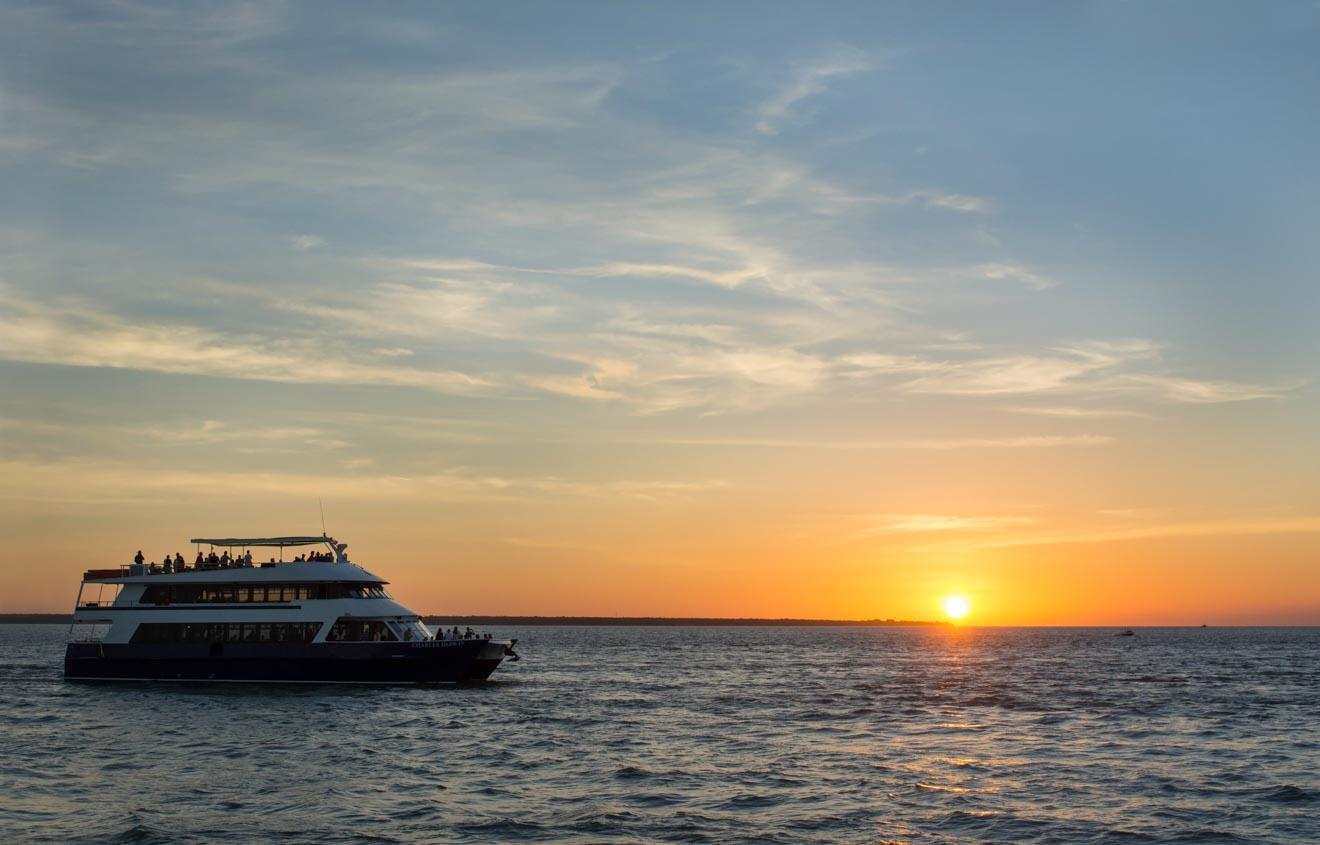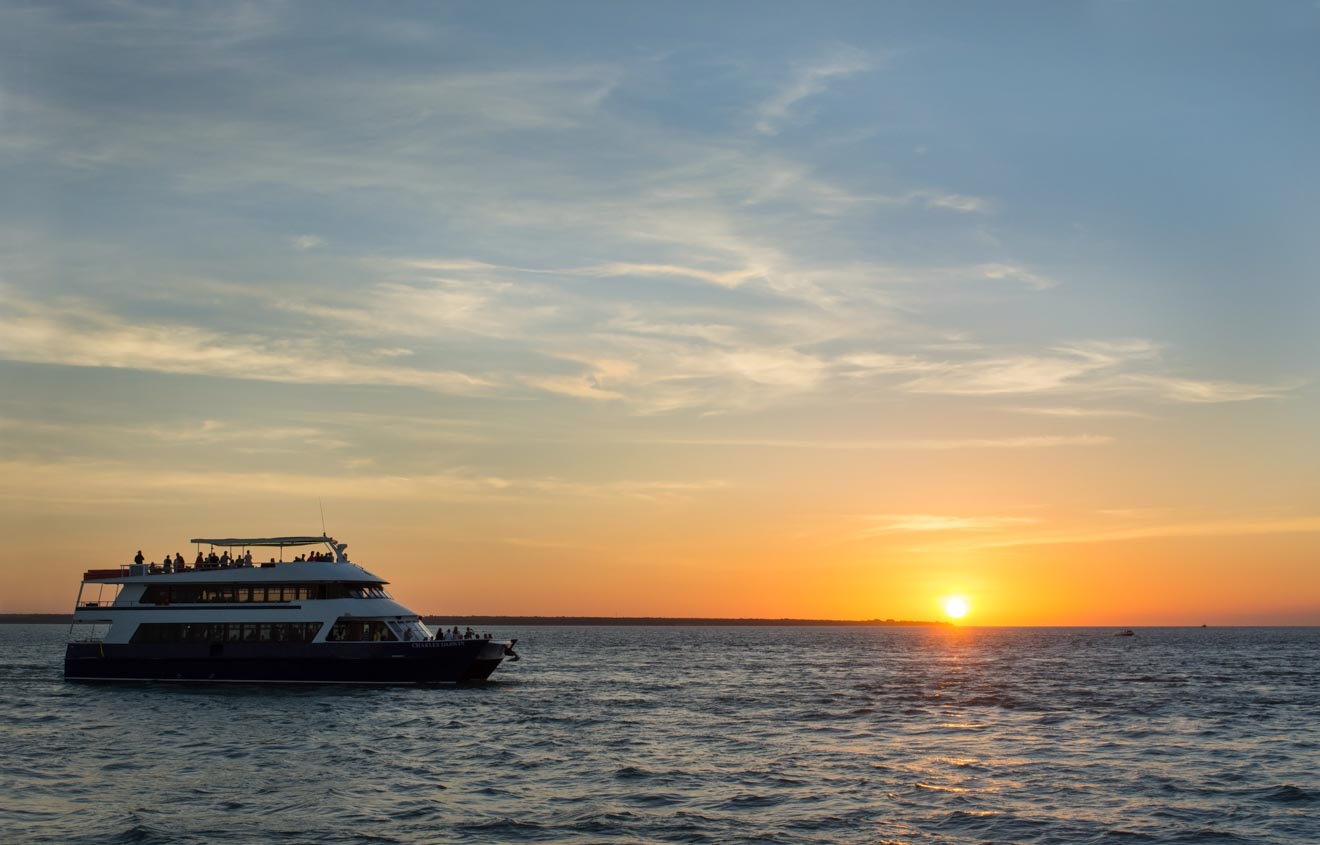 If you've read many of my other posts you may have figured out just how much I love a good sunset and as you may have also worked out, sunsets over the ocean are some of the best.
Taking a cruise of Darwin Harbour is one of the must-do activities when visiting the Northern Territory so why not catch one of their famous killer sunsets while you're at it?
There are a lot of different companies who offer cruises around Darwin Harbour, however, I recommend this 2.5 hour Tour for its value for money on a luxury 3 level catamaran, starting from $69 per person.
Feel the breeze on your face on the top deck outdoor viewing platform or step inside for informative commentary about the different landmarks of Darwin Harbour as you cruise the bay.
PRICE: Cruise only, $69 per person. Cruise + buffet dinner, $118 per person.
4. Museum and Art Gallery of the Northern Territory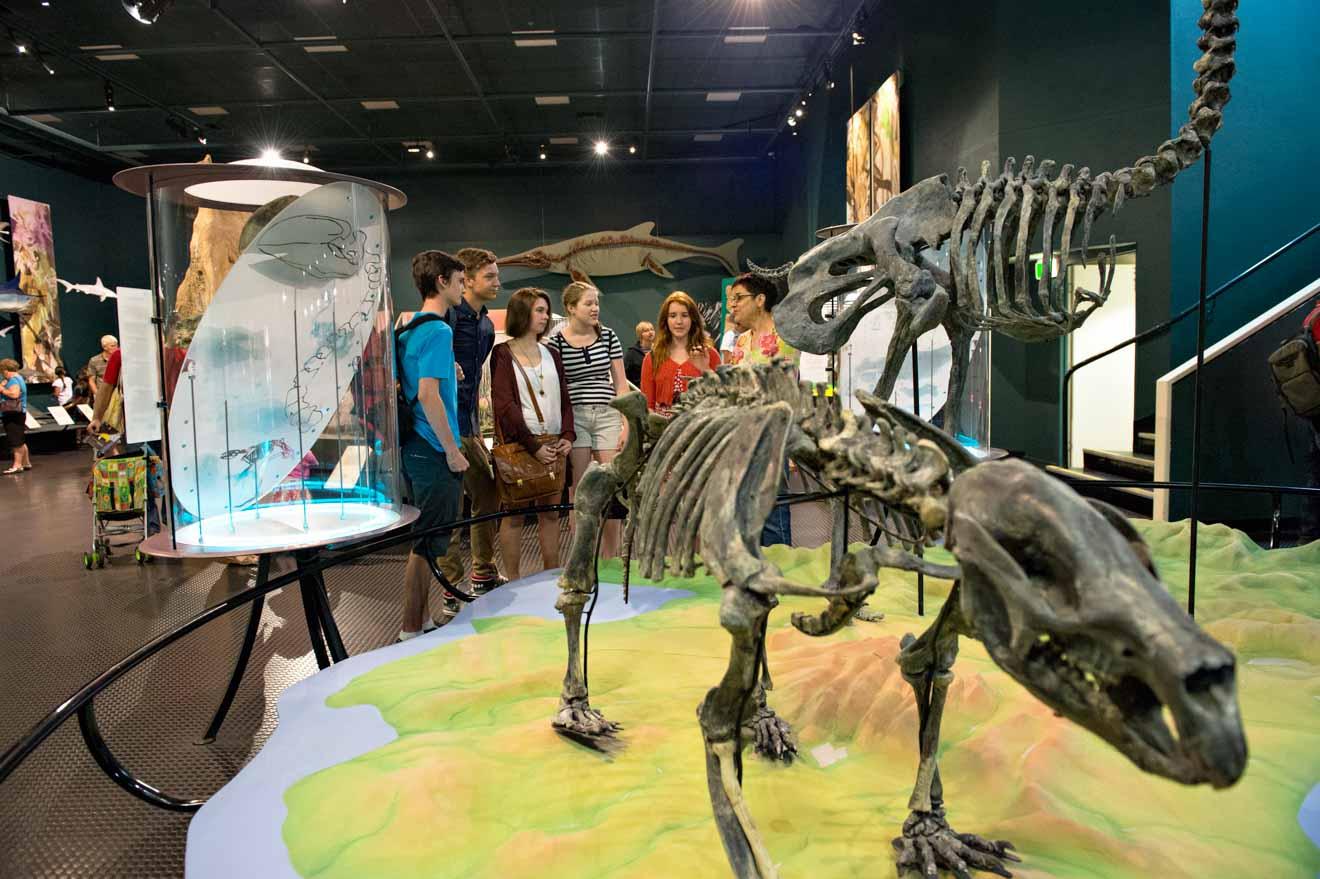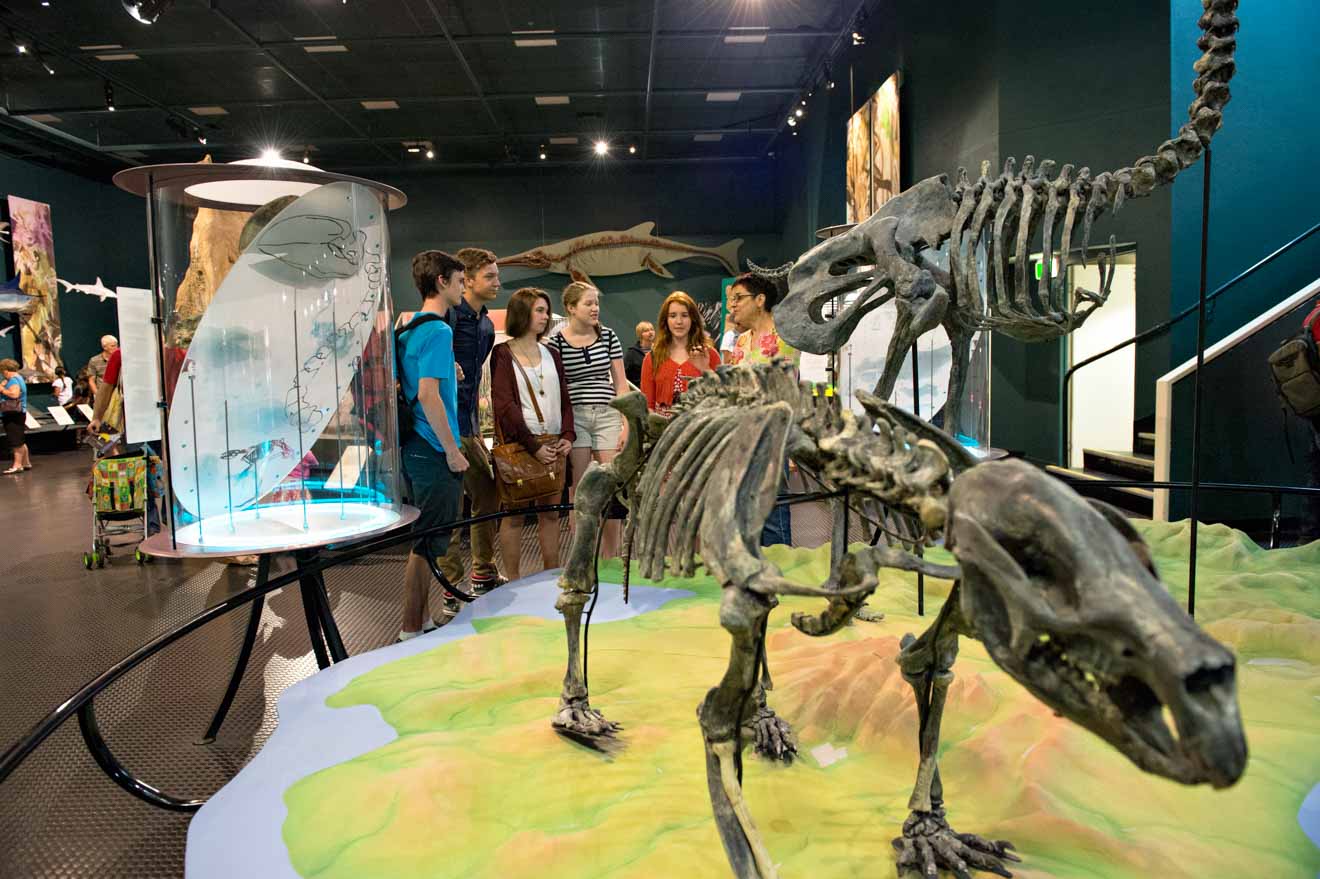 The premier museum and art gallery in the Northern Territory (MAGNT) is another Darwin experience not to be missed.
Not only is the location at Bullocky Point spectacular, but MAGNT is home to the most world-renowned artists in the Northern Territory and is a great place to learn about aboriginal culture.
The museum also holds some of the most significant scientific and cultural artefacts in the top end and is home to important scientific research programs. With a number of permanent collections displaying the city's history, the museum also circulates many interesting exhibitions throughout the year including the annual Aboriginal and Torres Strait Islander Art Awards.
A visit to MAGNT is a great day out for the whole family and a perfect introduction to the city!
PRICE: FREE
5. Go Sightseeing in the Darwin Waterfront Precinct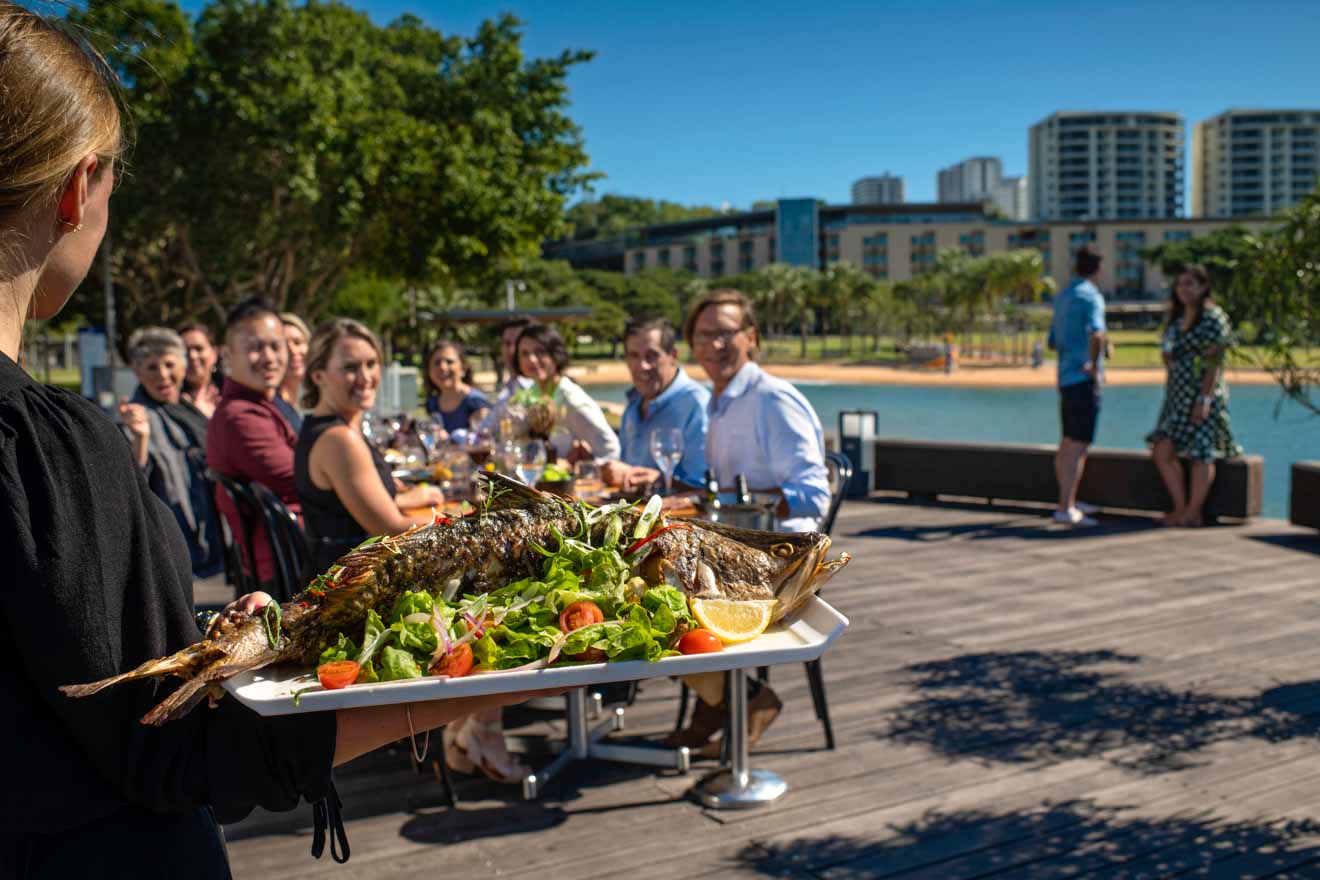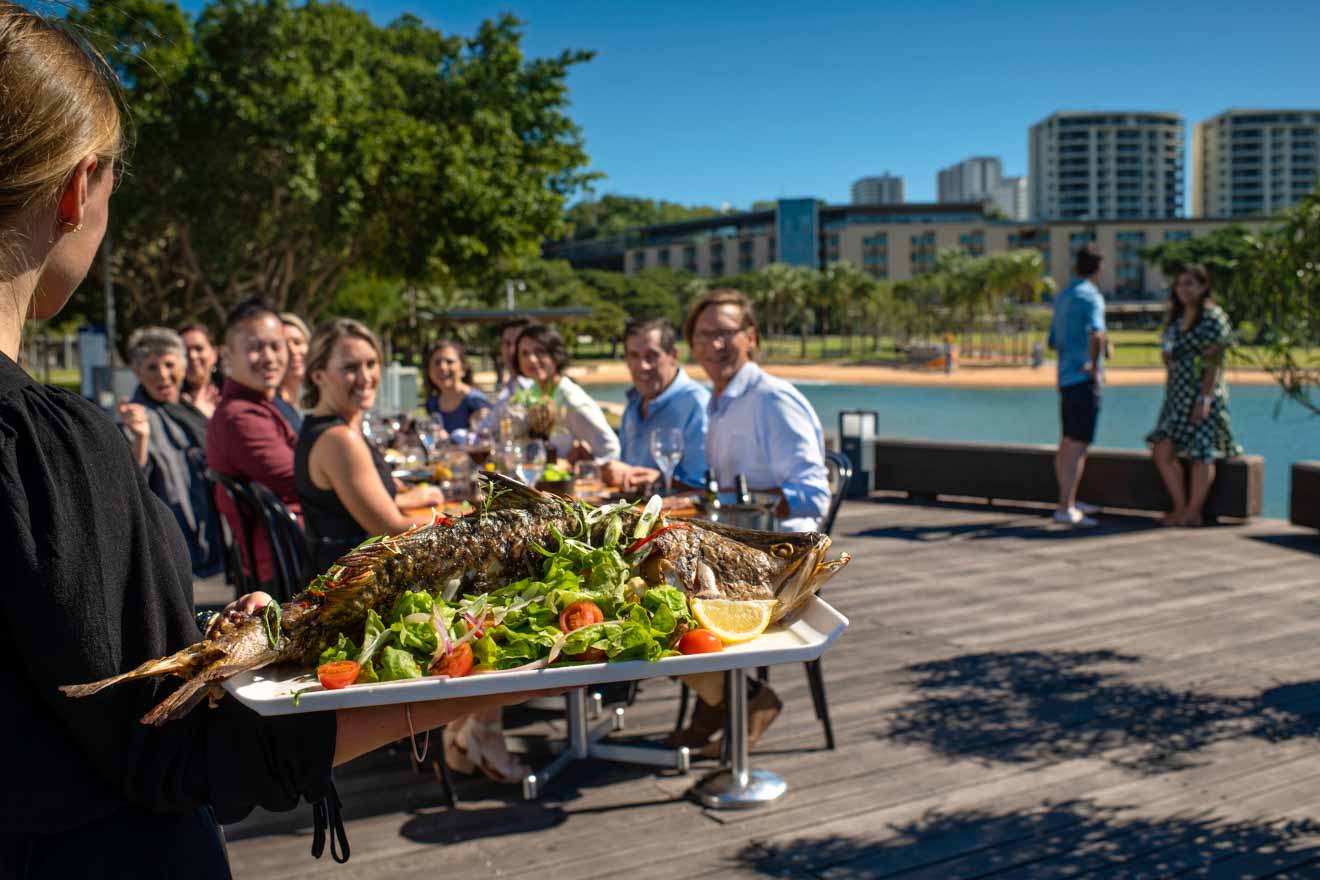 Head to Darwin Waterfront for an afternoon in the most happening part of the city. During the dry season, this place is bursting with people and events creating a great atmosphere.
Take a dip in the water in the free recreation Lagoon. Protected by a sea net, this lagoon is the only spot in the city which is safe for swimming all year round and is patrolled from 9am-6pm daily. In the lagoon, you will find fish, seaweed and other marine creatures that you might find at a regular beach to make it a slightly more authentic ocean experience.
TIP: If you are missing the waves of a real ocean beach, pop next door to the wave pool which I will talk about next in my #6 of the things to do in Darwin.
Whilst you stroll the area you will find plenty of shops, cafes, playgrounds and parklands but I highly recommend stopping for a meal at Stokes Hill Wharf. With free live entertainment on Thursdays and Sundays in the dry season, Stokes Hill Wharf is a destination in itself. You will find a selection of delicious restaurants with cuisines from all around the world to enjoy in a spectacular location.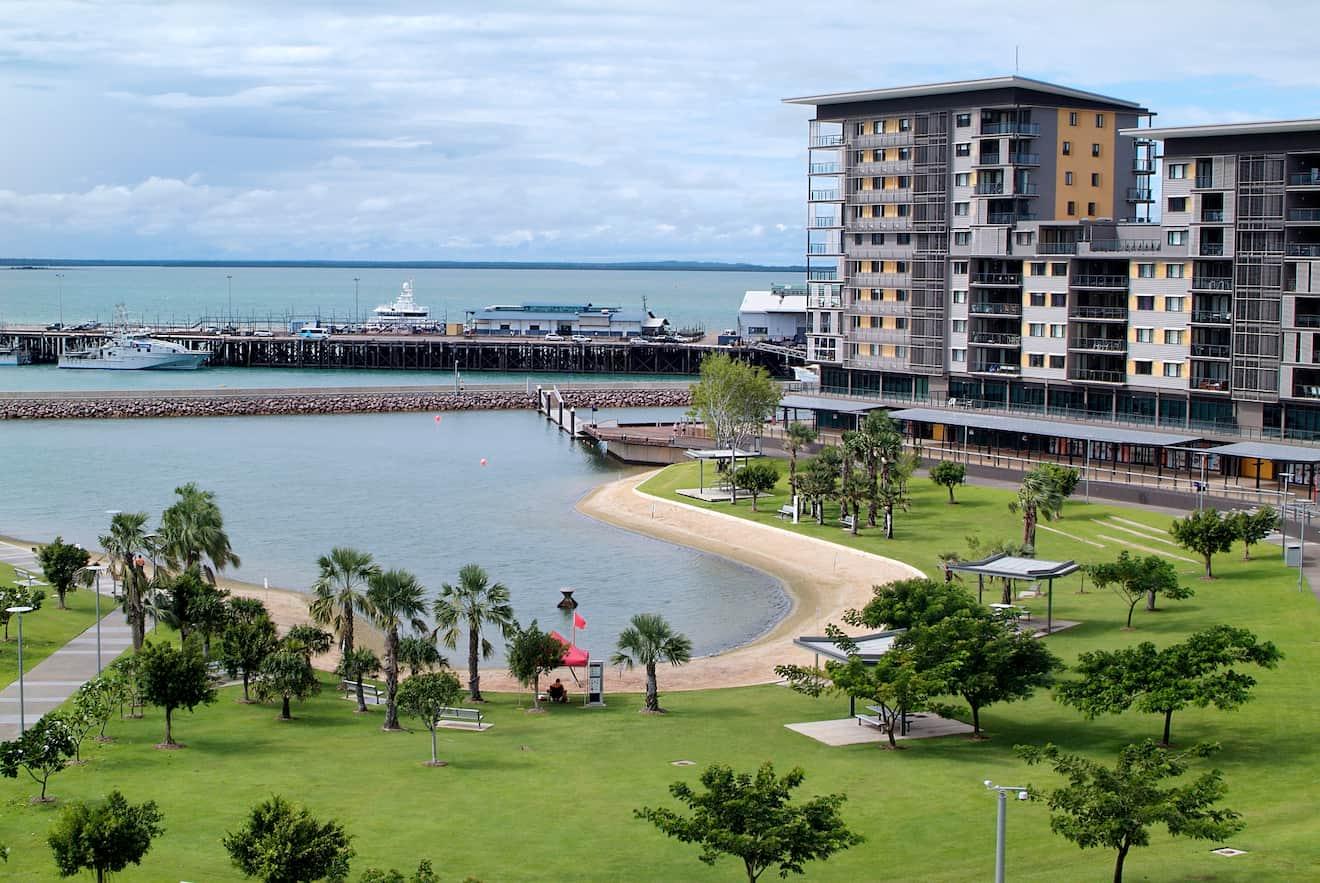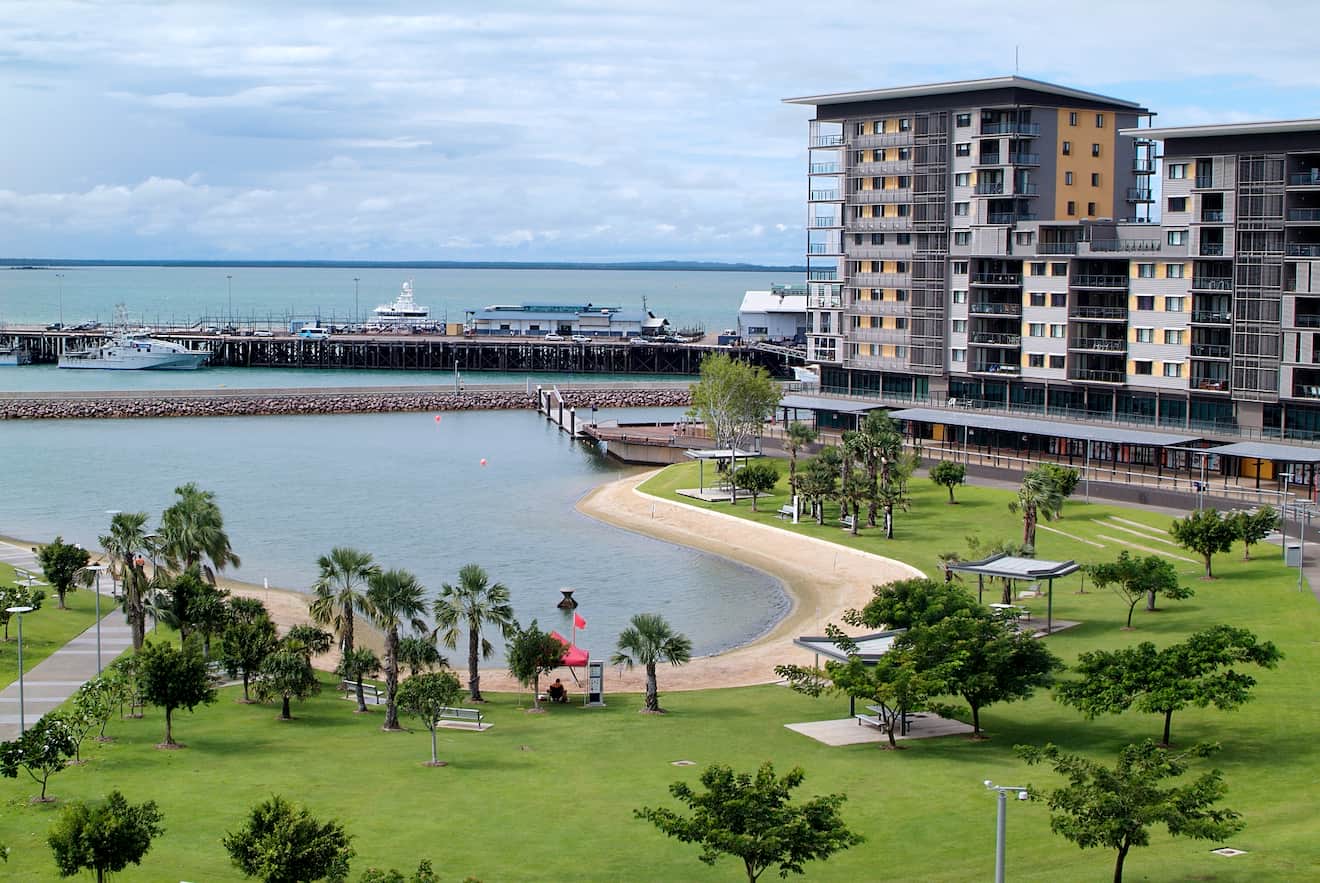 TIP: This is yet another great place for the sunset!
One more popular thing to see here is the fish feeding at Aquascene. For over 60 years people have been feeding the fish and rays here and now hundreds of animals arrive here every day to be hand-fed by you!
The friendly fish are happy to see humans and you are even able to wade into the water with them. Check the feeding times here, tickets are purchased at the entrance, adults $15, children $10.
6. Go Boogie Boarding in Darwin's Salt Water Wave Pool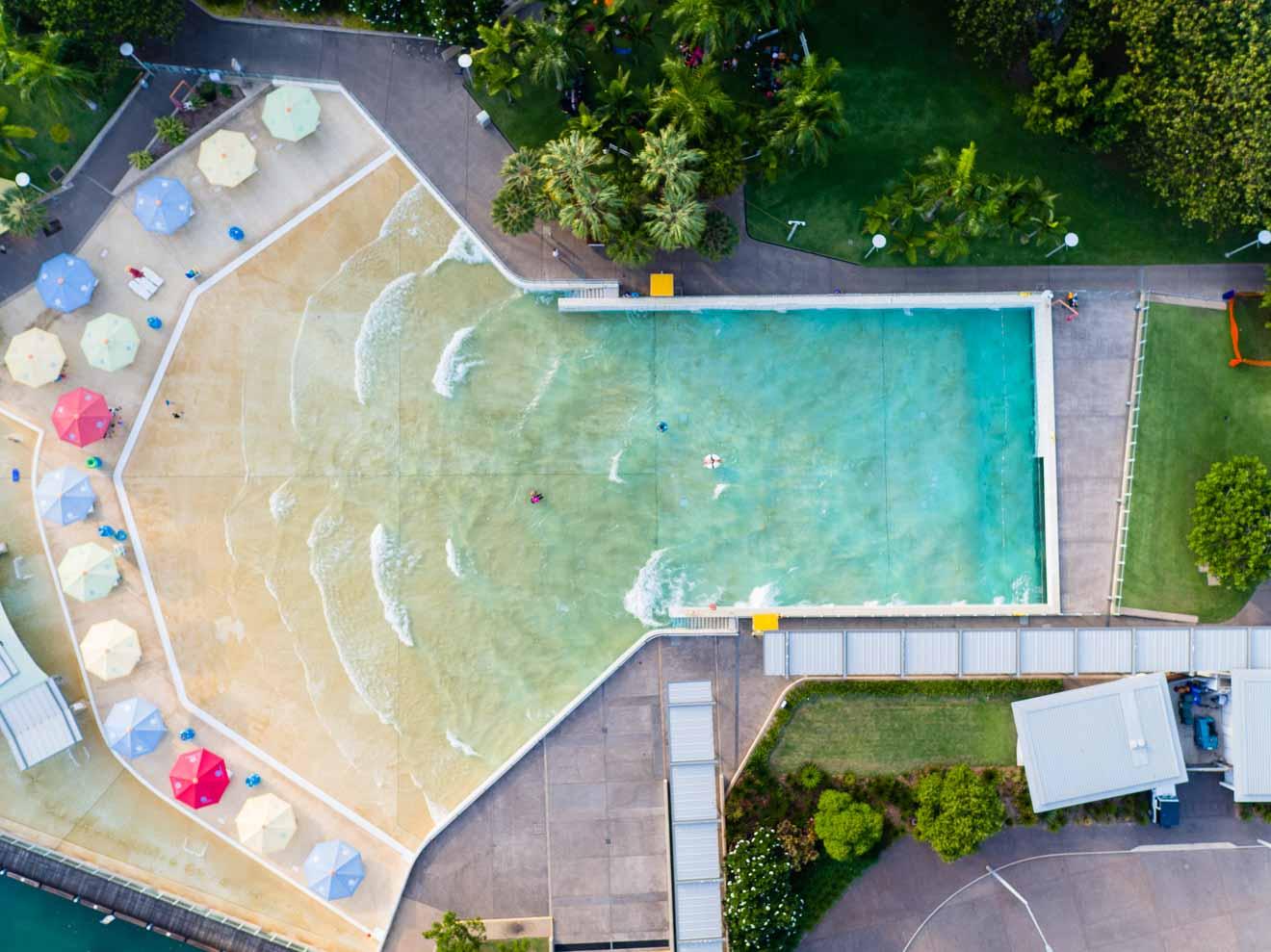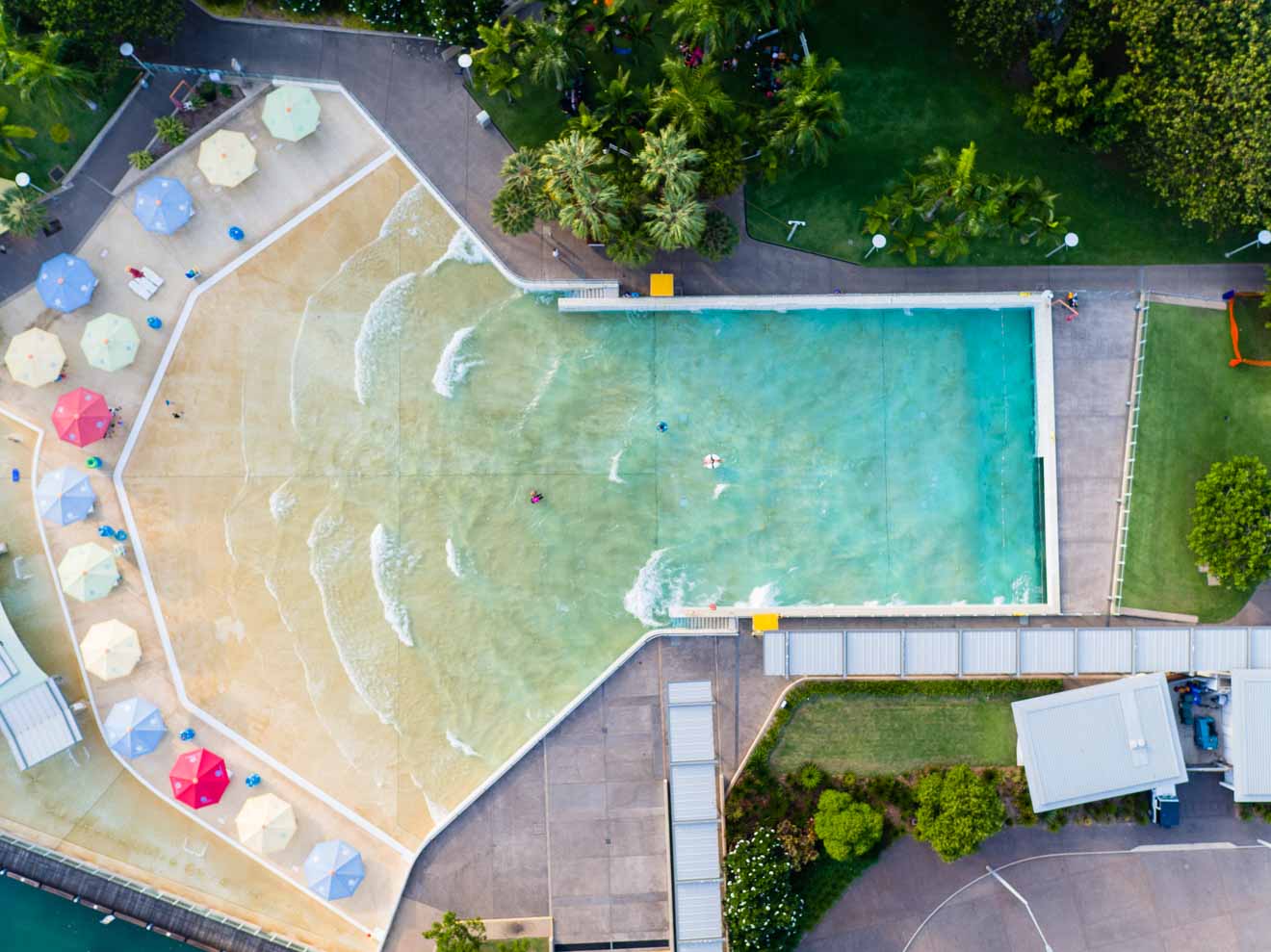 As most of the waters around Darwin aren't safe for swimming because of the high numbers of jellyfish, sharks and saltwater crocodiles, Darwin's Wave Pool is the closest thing you'll get to an ocean beach and it is well worth the entry fee.
Besides the concrete base, the saltwater pool is designed to resemble a beach with a sloping entrance going up to a max depth of 2 metres. The waves generated cycle between gentle swells all the way up to 1.5m waves great for boogie boarding.
Don't worry if you didn't bring your own, free boogie boards and tubes are provided so that everyone can have a great day in the animal-free (artificial) ocean!
TIP: On hot days the shaded areas go fast so go early to grab a good spot.
PRICE: Adults (15y+) $7, Kids $5, Family (2 adults, 3 kids) $18
7. Go Bar Hopping on Mitchell Street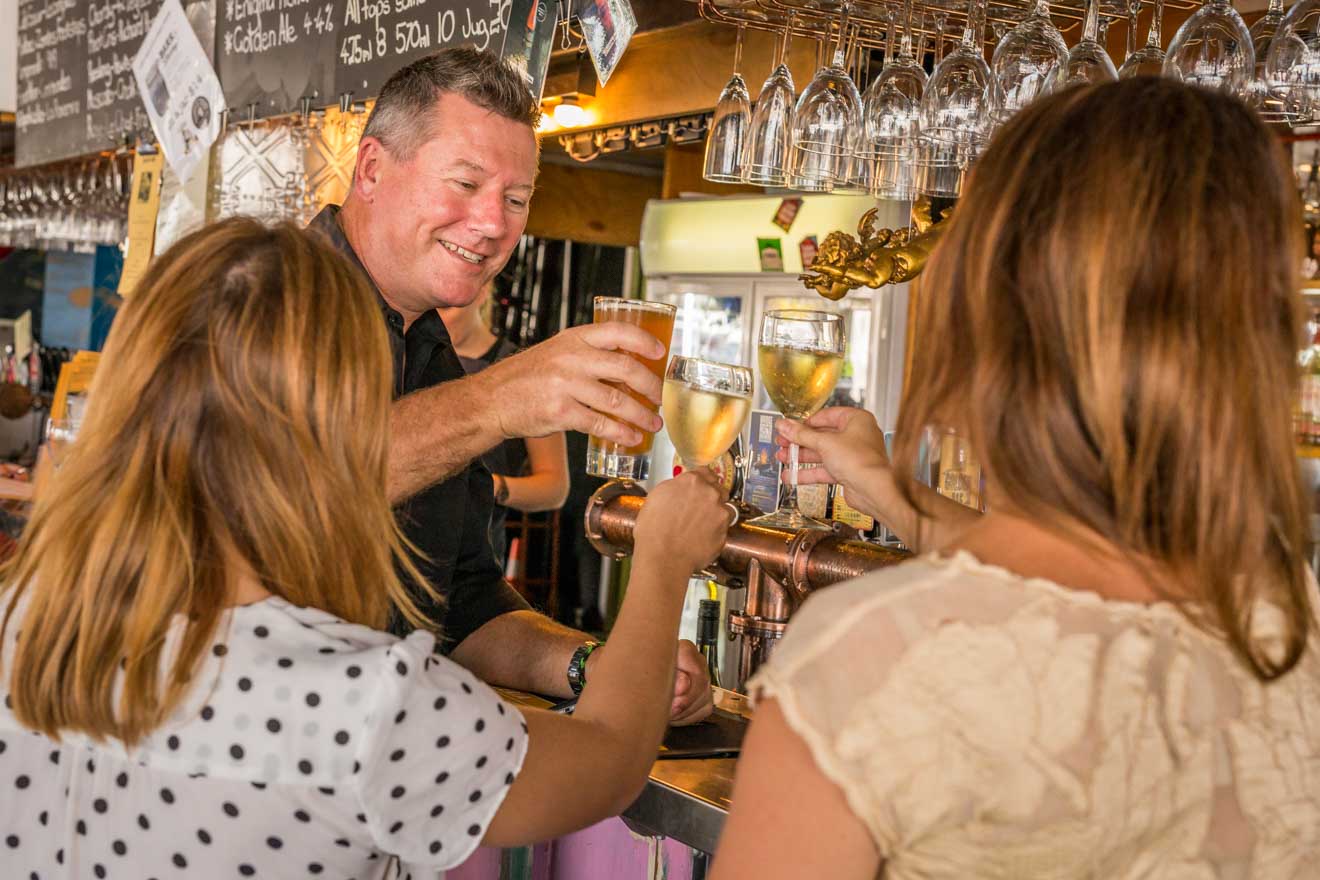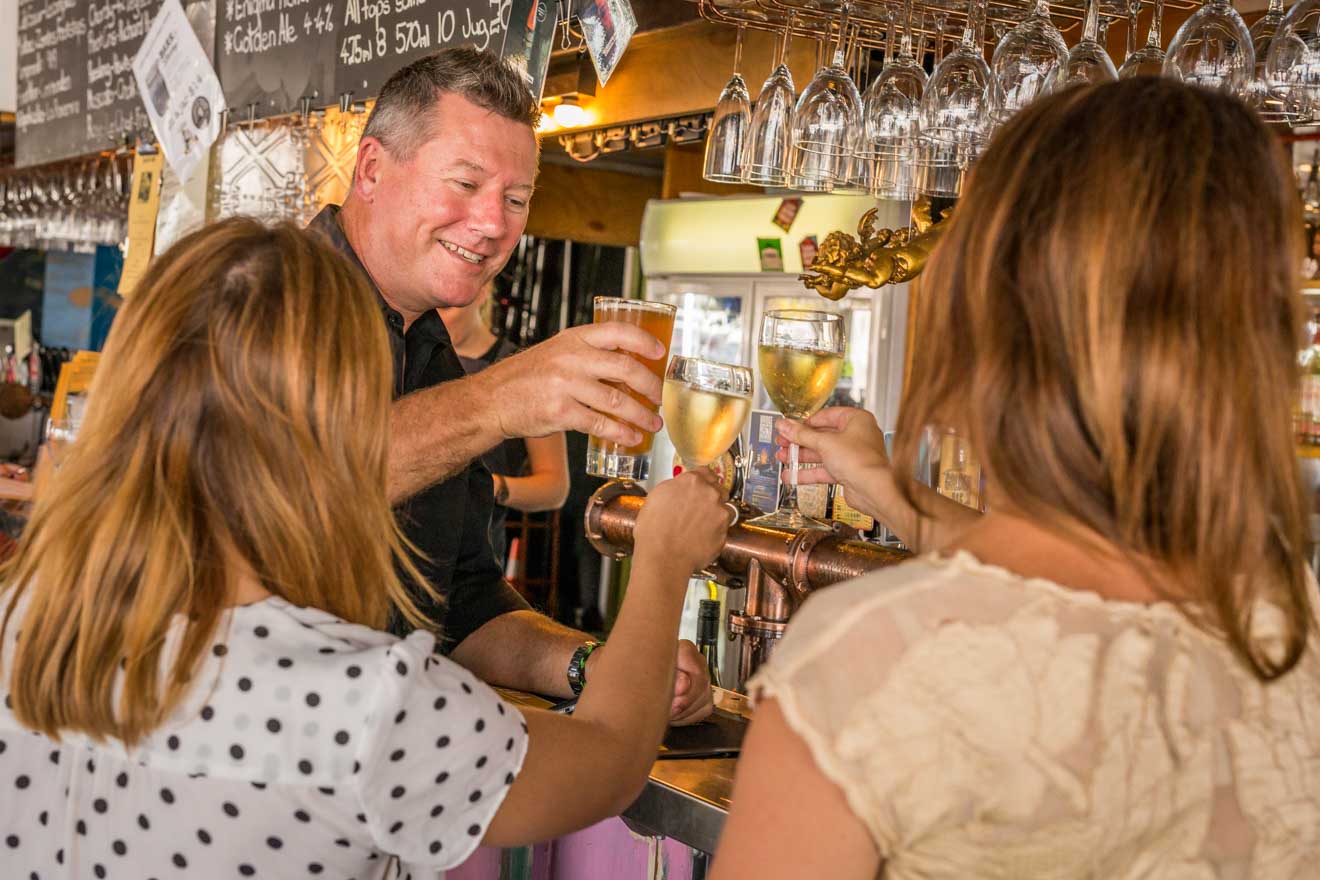 If there is something that nearly all Darwin locals love, it is a Sunday afternoon beer. Although the Darwin nightlight can't compete with that of bigger cities like Sydney or Melbourne, it does have a leg up on a Sunday.
Where in other cities in Australia, people are usually preparing for the work week ahead, Darwin likes to celebrate a good weekend with a beverage (or few).
Most of the city's most popular bars are found on Mitchell Street just one block behind the esplanade. Here you will often find groups of people lounging in the sun at beer o'clock but feel free to head here whenever you're thirsty.
Try the Hotel Darwin to drink in a piece of history, The Deck Bar for its huge beer garden, Six Tanks Brew Company if you're looking for a boutique hipster vibe and Wisdom if you're looking to party to live music.
8. Take an Exhilarating Airboat Ride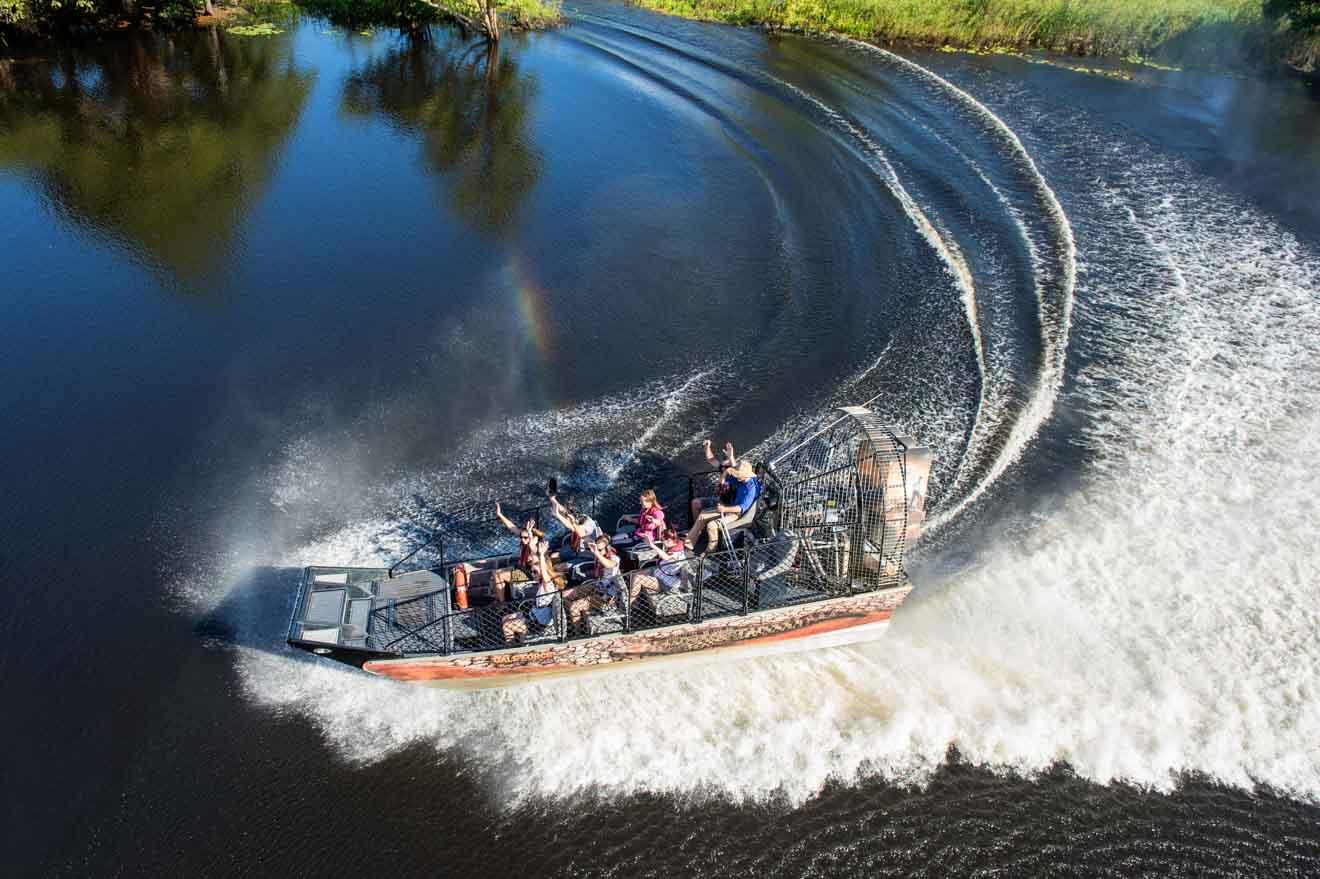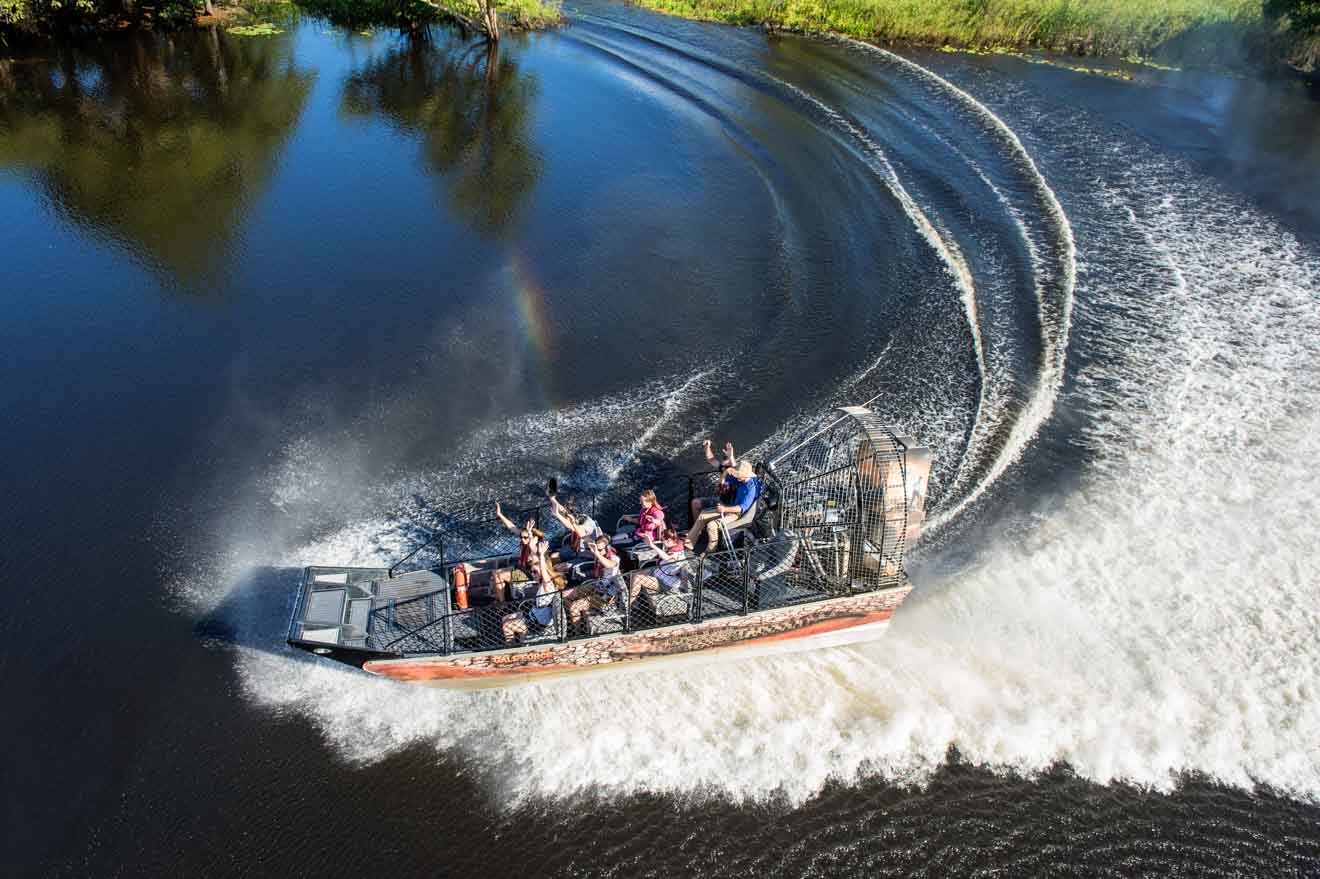 What's an airboat you may ask? Well, strap in for a uniquely Darwin experience of a lifetime as you zoom across the water on a flat bottom boat powered by a giant fan.
Airboat tours are the perfect balance between learning a little more about Darwin itself as you glide across the harbour before getting your adrenaline pumping as you zoom and spin during the fast laps section of the trip.
PRICE: $165 per person
9. Take a Walk Through Charles Darwin Botanical Gardens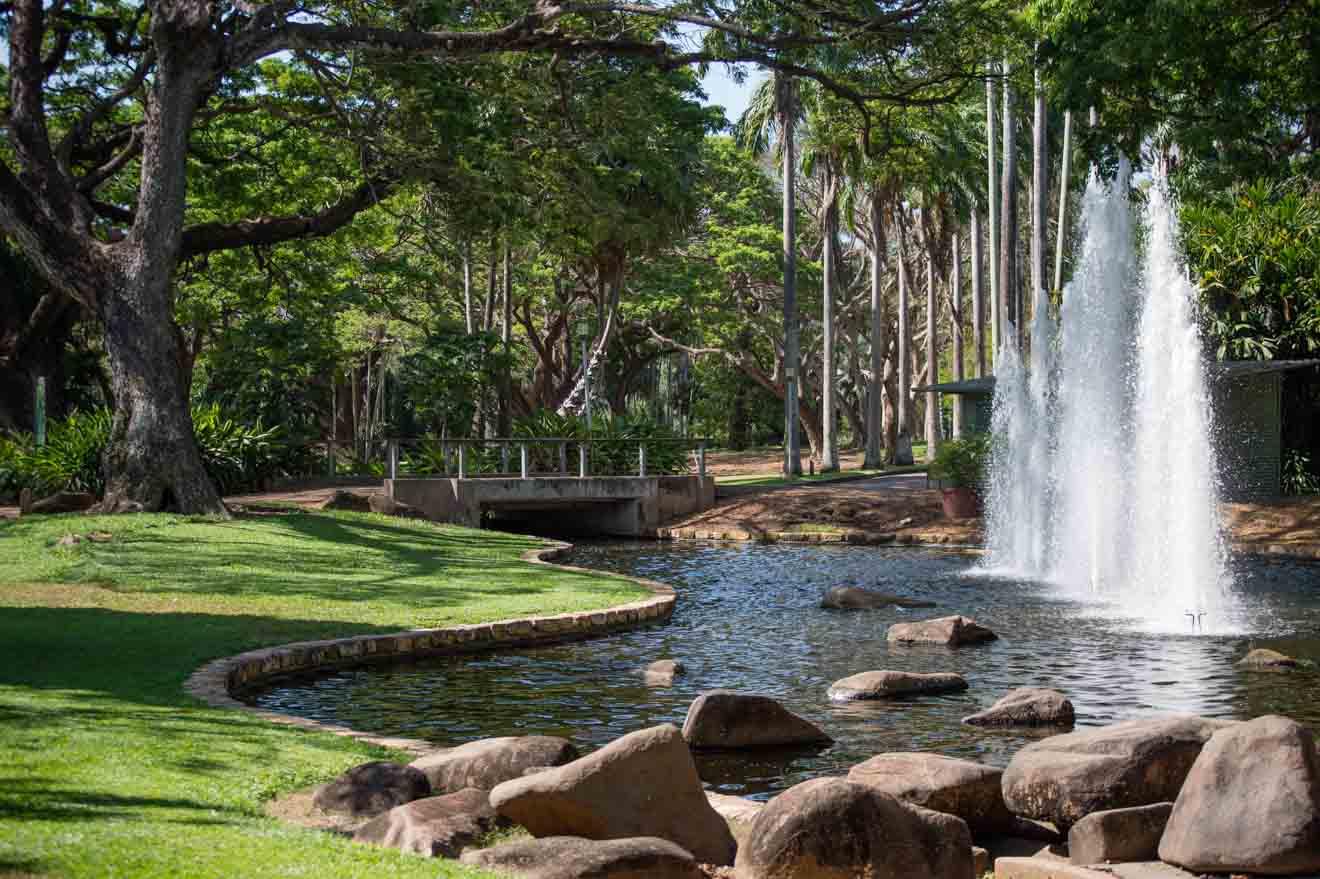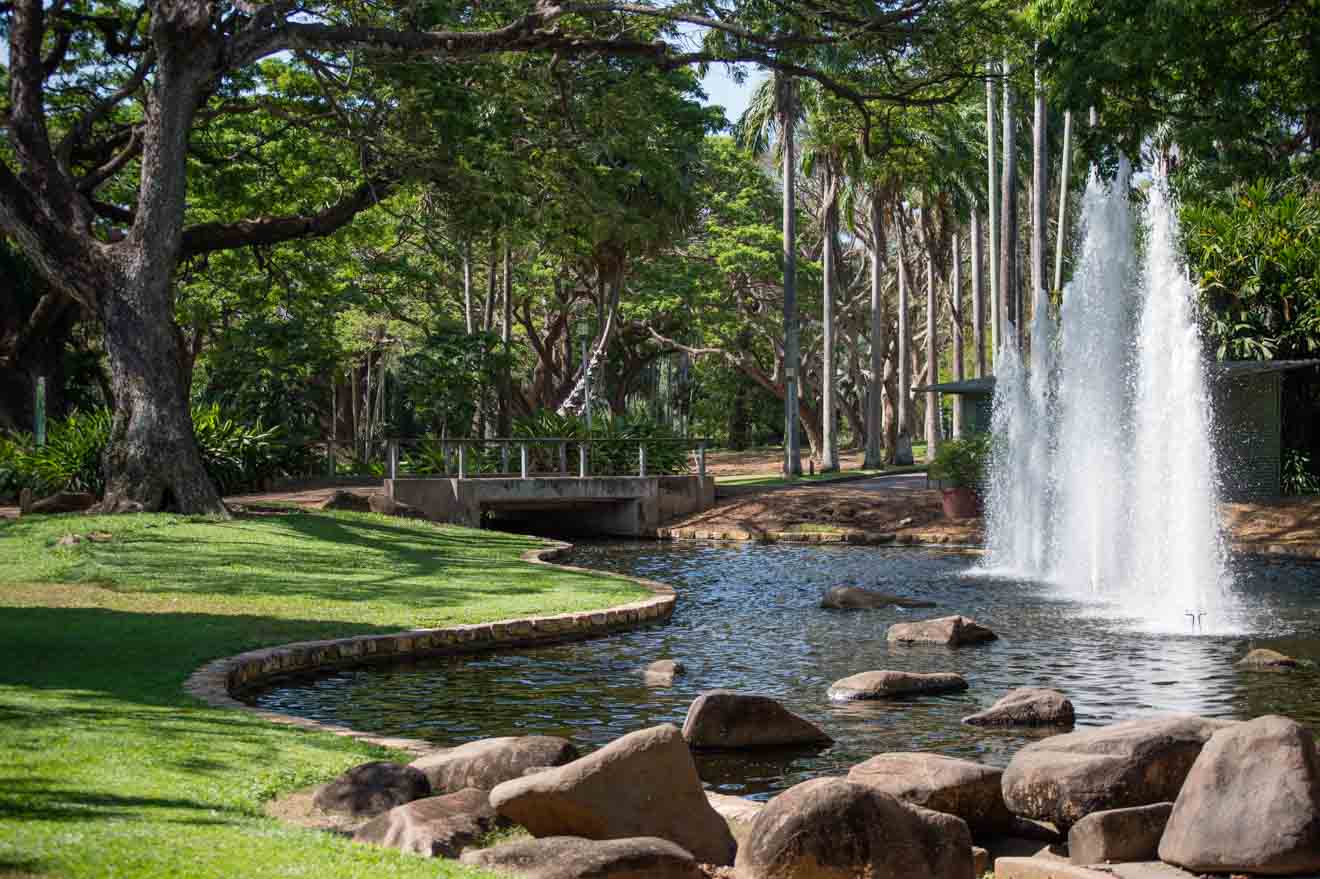 Everyone loves a good picnic and the 42 hectares at Charles Darwin Botanical Gardens is the best spot for one. The botanical gardens in Darwin are unique because they display a huge collection of natural tropical plants found in northern Australia as well as gardens specialising in African-Madagascan plants, boab trees and aboriginal edible and medicinal plants.
Kids will love the treehouse in the playground and adults can rest on the shaded lawns perfect for sunbathing.
There are a number of self-guided walks in the park but my favourite has to be the Larrakia coastal walk. This one takes you along a beautiful boardwalk between Mindil Beach and Bullocky point with information signs explaining the coastal plants you will find along the way.
If you want to learn even more about the flora and fauna found in the botanical gardens I recommend joining a guided walking tour. Over the course of 2 hours, your guide will explain the plants in more detail, tell stories of their origins and help you spot birds which live here.
10. Learn about Australia's Experience of WWII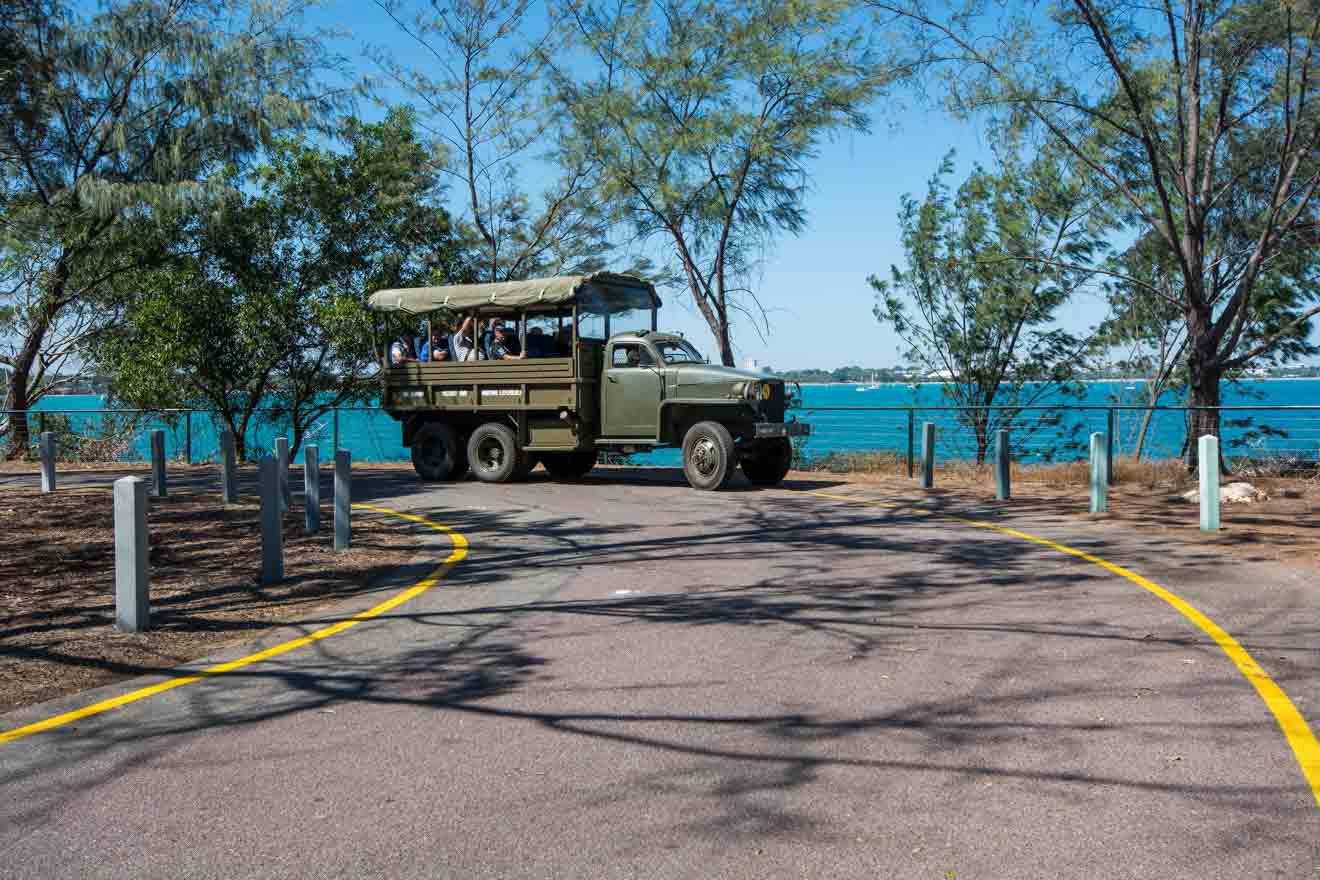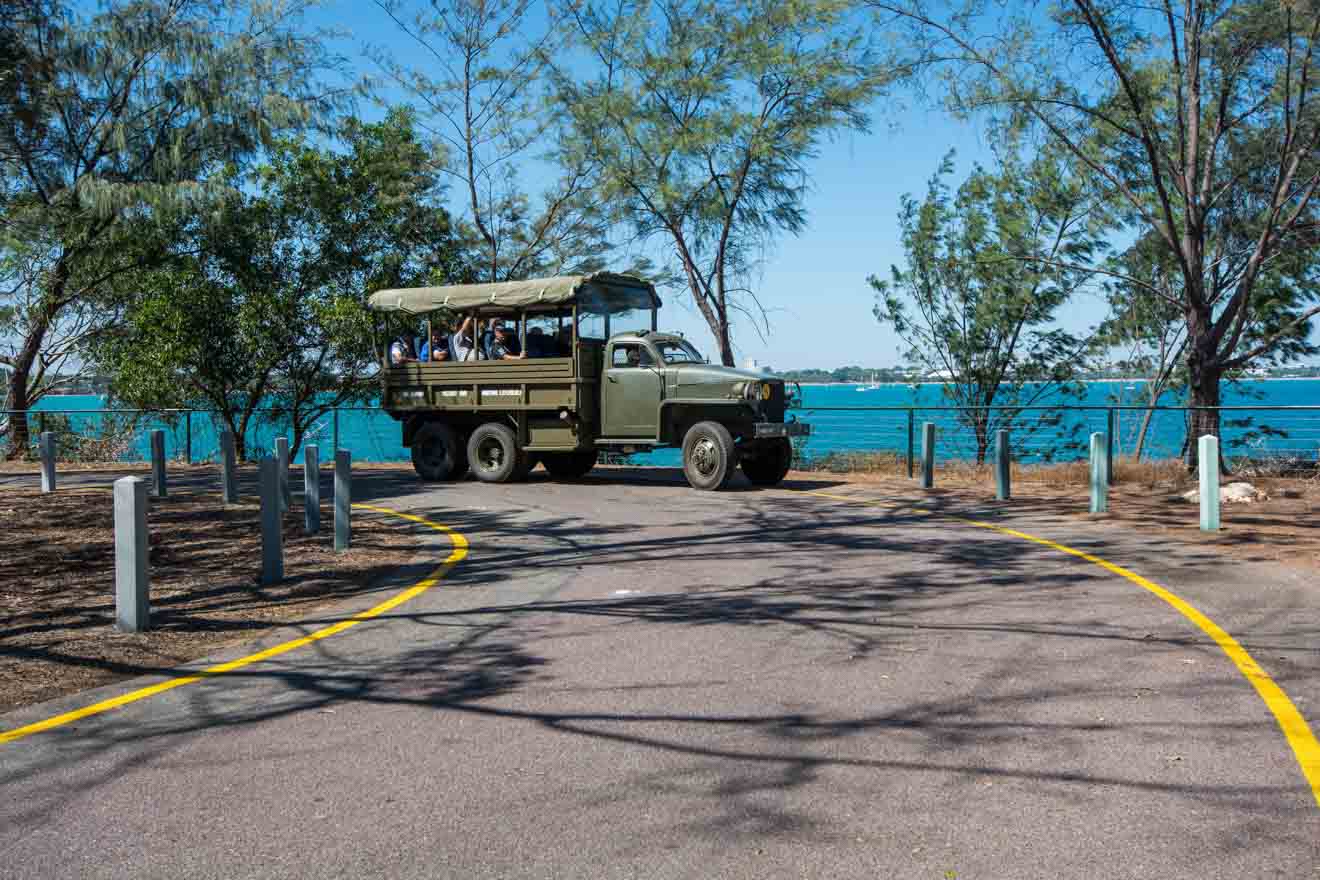 Australia as a whole remained pretty much intact after the devastation of world war two however due to its more accessible northern location, Darwin took the toughest beating of anywhere in Australia.
A visit to the Darwin Military Museum is a great place to start if you're interested in uncovering this dark part of the city's history. The immersive interactive experience at this museum will likely leave you with chills and is certainly something you will never forget.
If you're a history buff, I highly recommend you join a fully guided WWII tour of Darwin where you will be taken to all the historically important places in Darwin including, the Darwin Military Museum, the Defence of Darwin Museum, East Point Military Precinct and finish with a harbour cruise to visit the wrecks of two different ships over the course of 4.5 hours for $119 per person.
If that seems a bit much or has left you wanting more, I recommend joining a WWII experience to hear stories and see the sites from the seat of a WWII military truck for 1.5 hours and $50 per person.
PRICE:
Darwin Military Museum entry- Adults(16y+) $20, Children $10
4.5hr WWII Tour inc Museum entry- Adults $119, Children $109
1.5hr experience- Adults, $50, Children $25
Practical Information about Darwin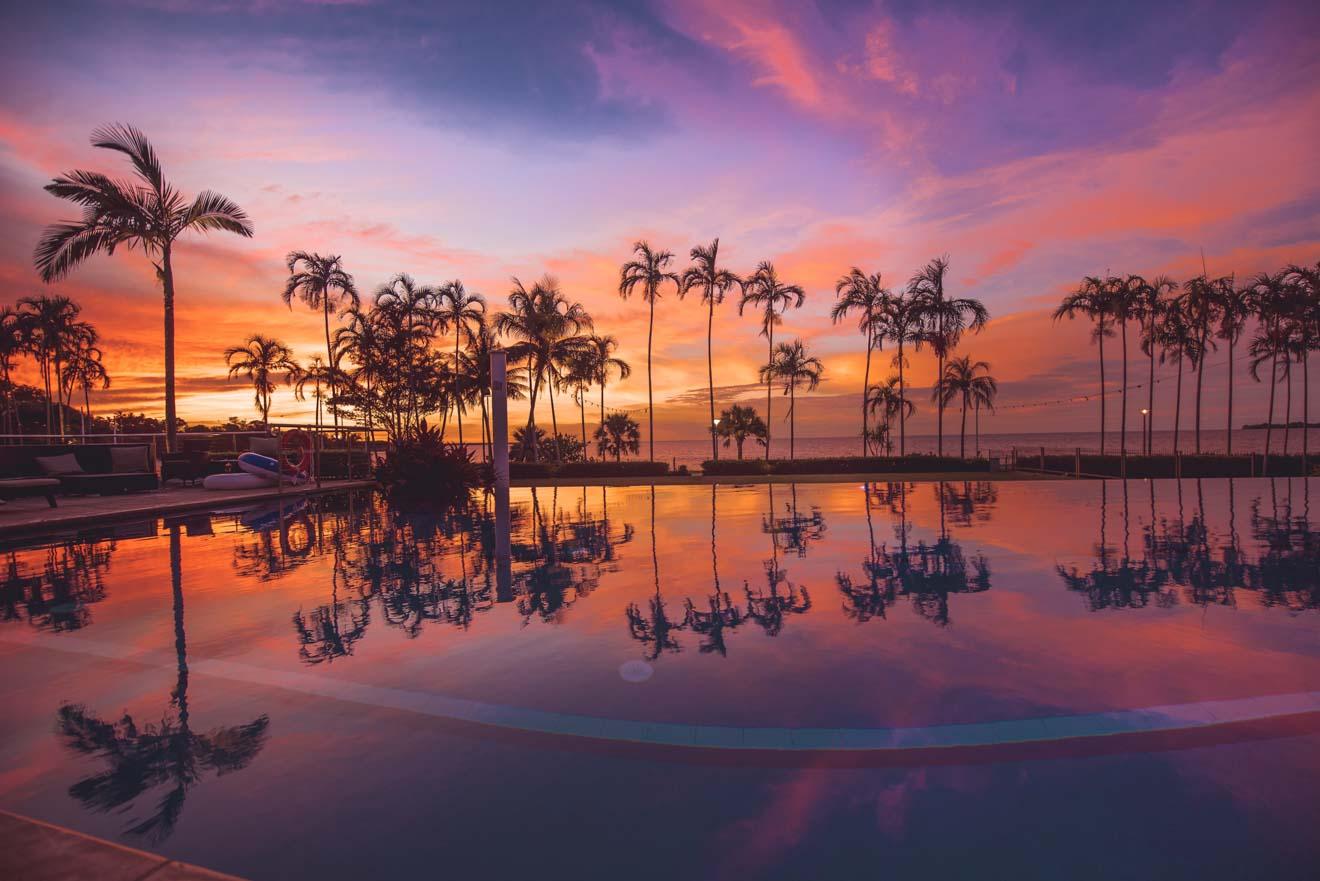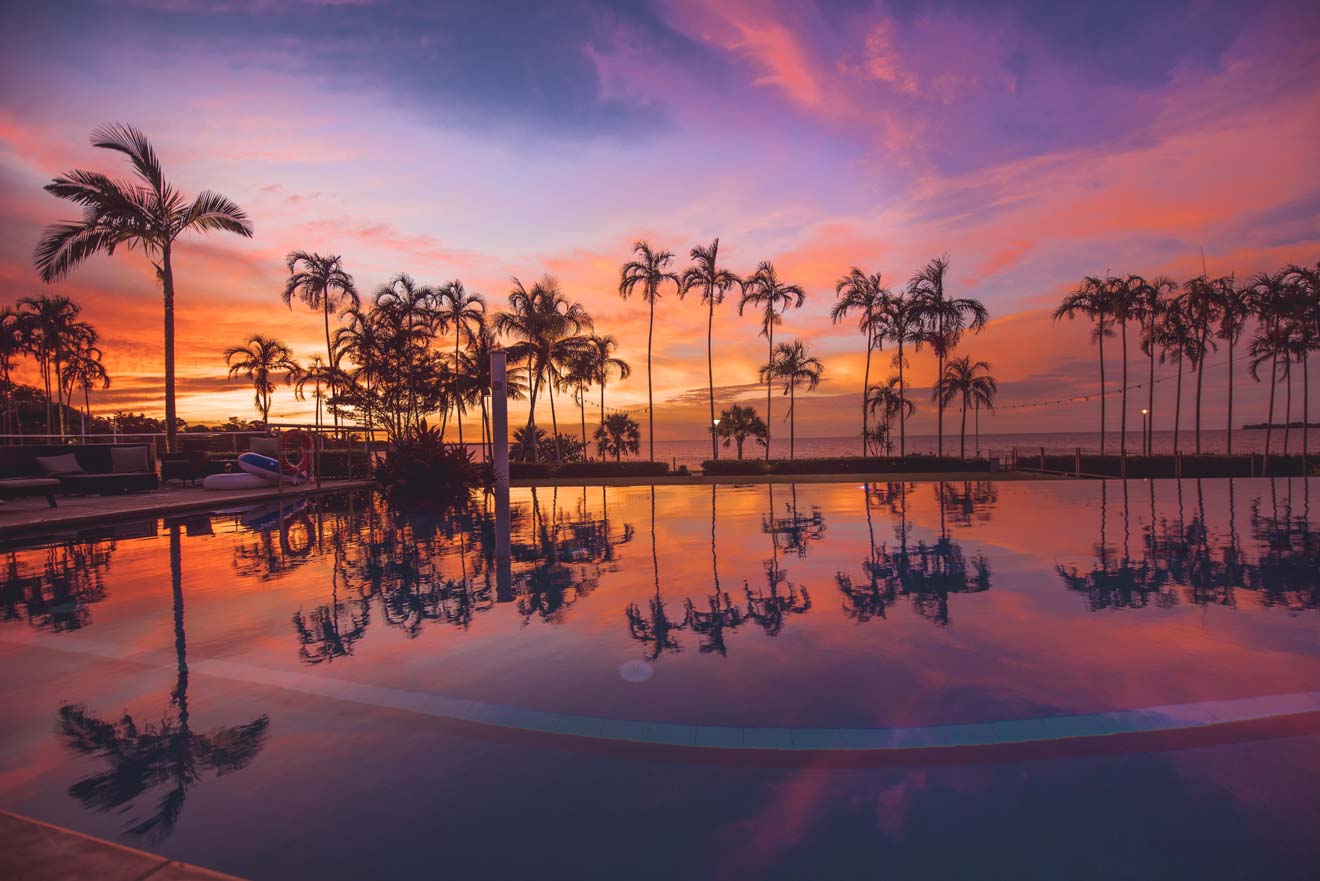 Now that you've discovered all the top stuff to do in Darwin and you're sold on visiting, you will need to know some more practical details for your visit. Keep on reading to find out just when and how to visit the top end for a stress-free holiday.
How Long to Spend in Darwin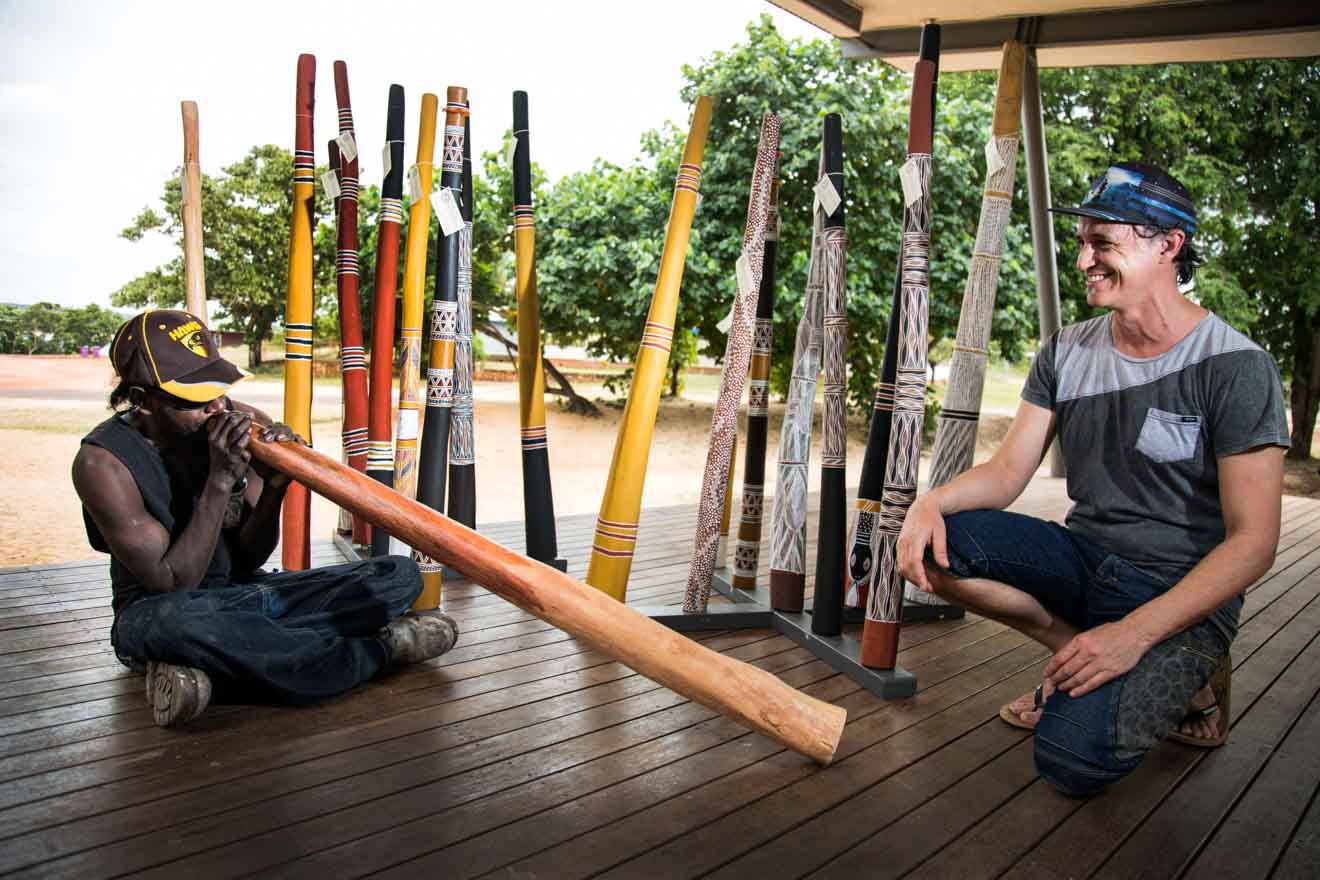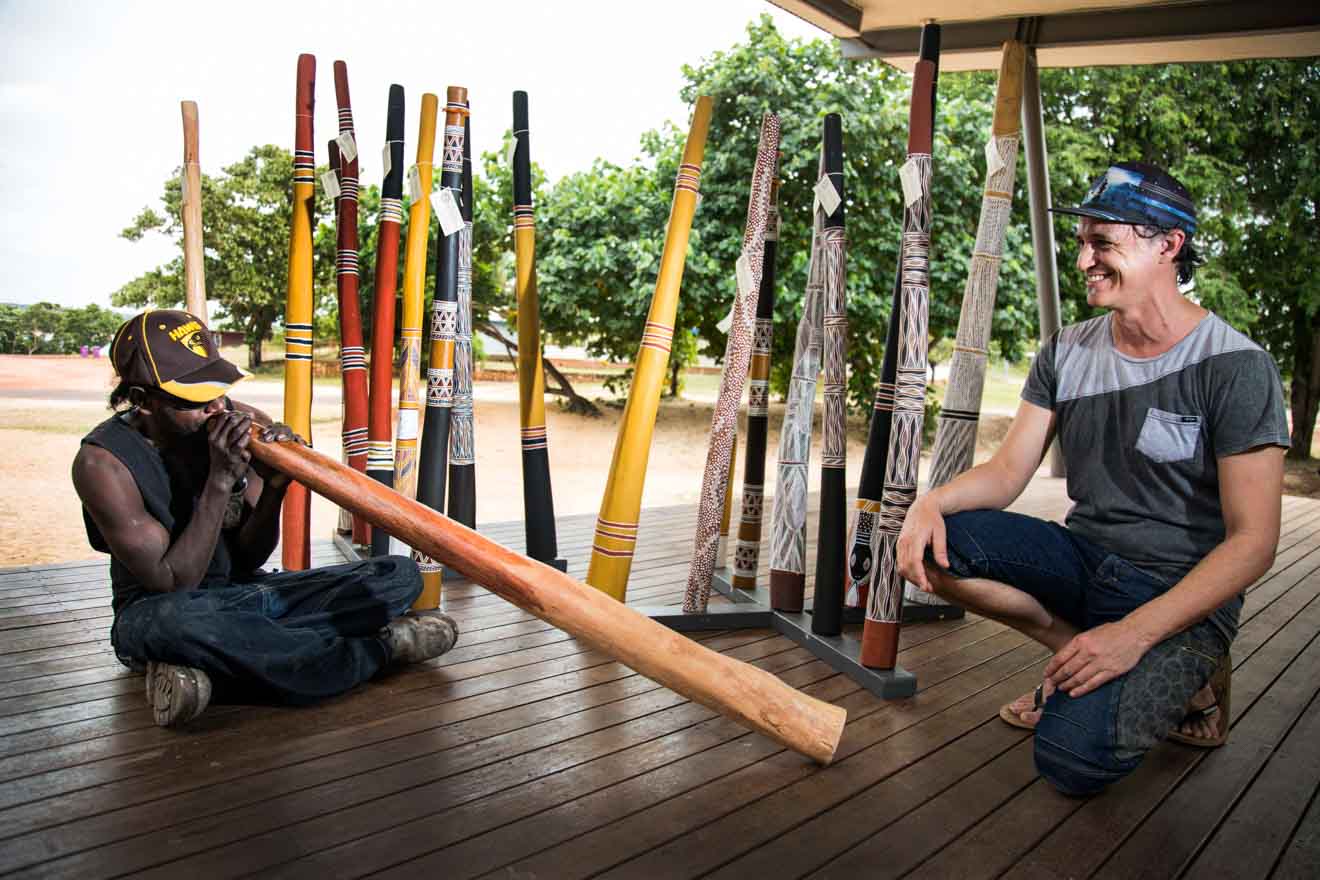 I recommend spending 5-7 days in Darwin to make sure you have enough time to include some of the incredible day trips which surround the city. If your visit to the city is part of a road trip to Alice Springs and you intend to visit the day trip locations along the way, allow at least 3 days to cover just the city of Darwin itself.
When to visit Darwin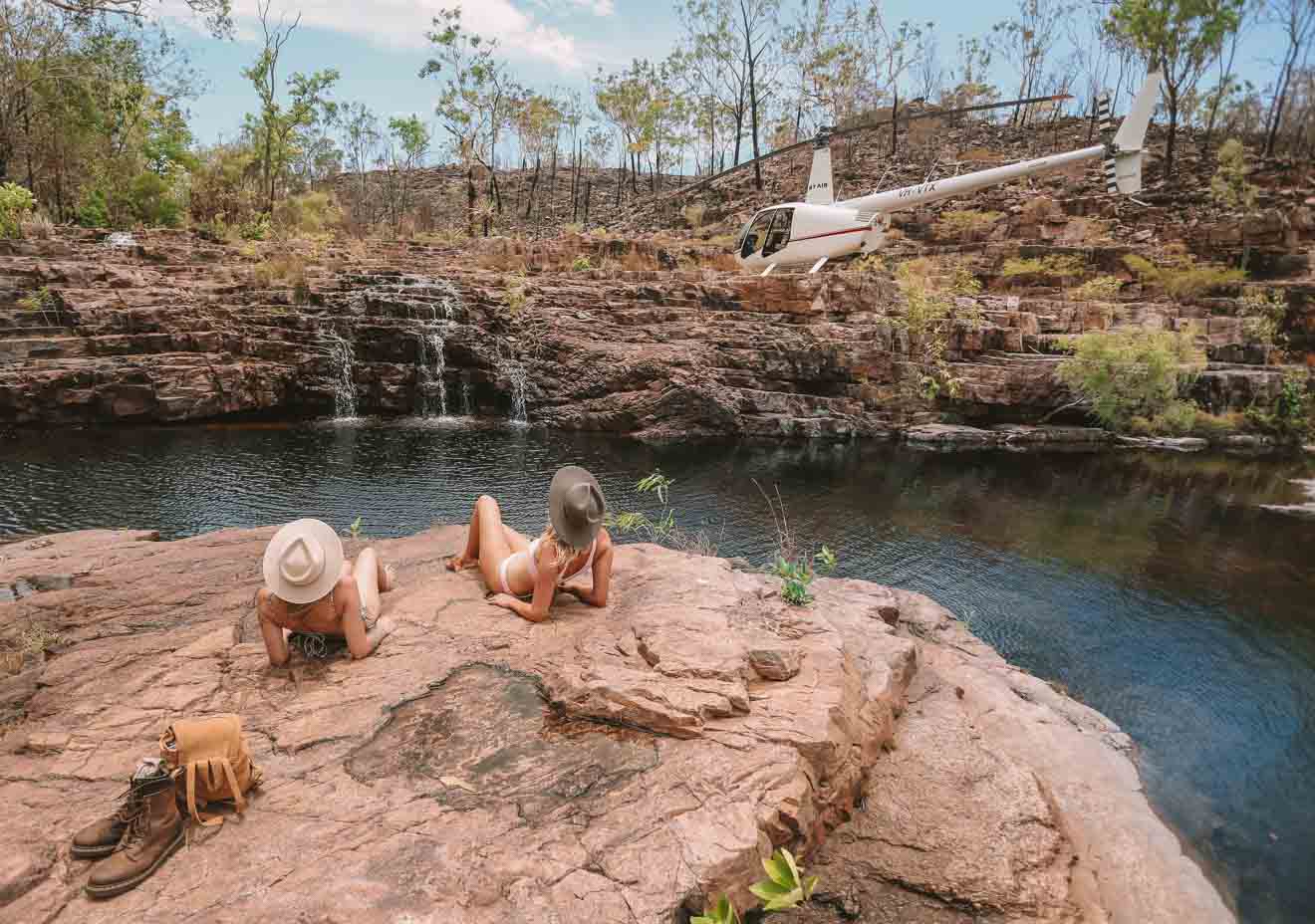 The dry season (May-October) is the best time to visit Darwin as the weather is much more predictable and the humidity is lowest and the temperatures are cooler. Remember that cooler still means hot if you're from the more southern parts of the country like me. So don't forget to pack your swimmers and sunscreen!
Getting around Darwin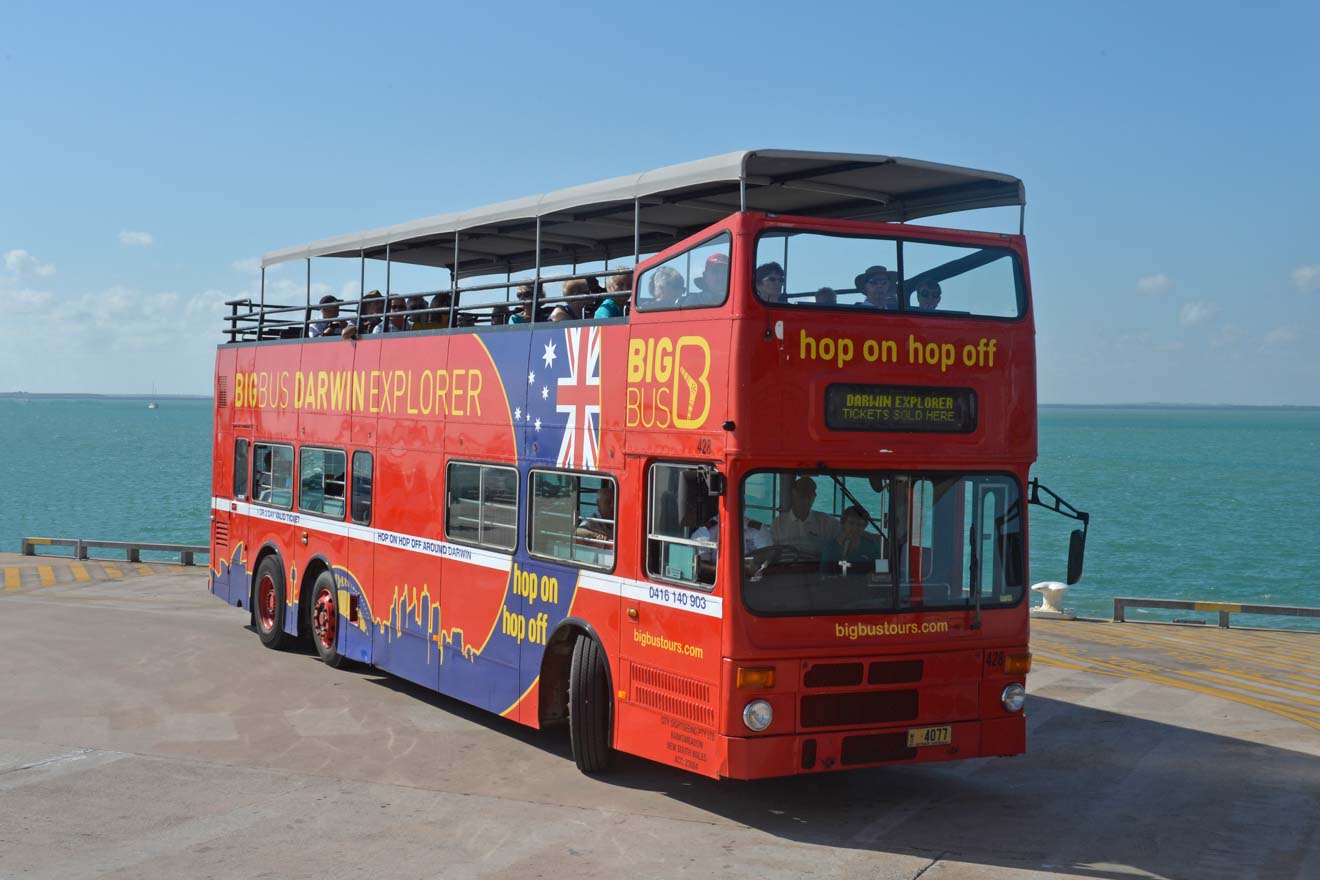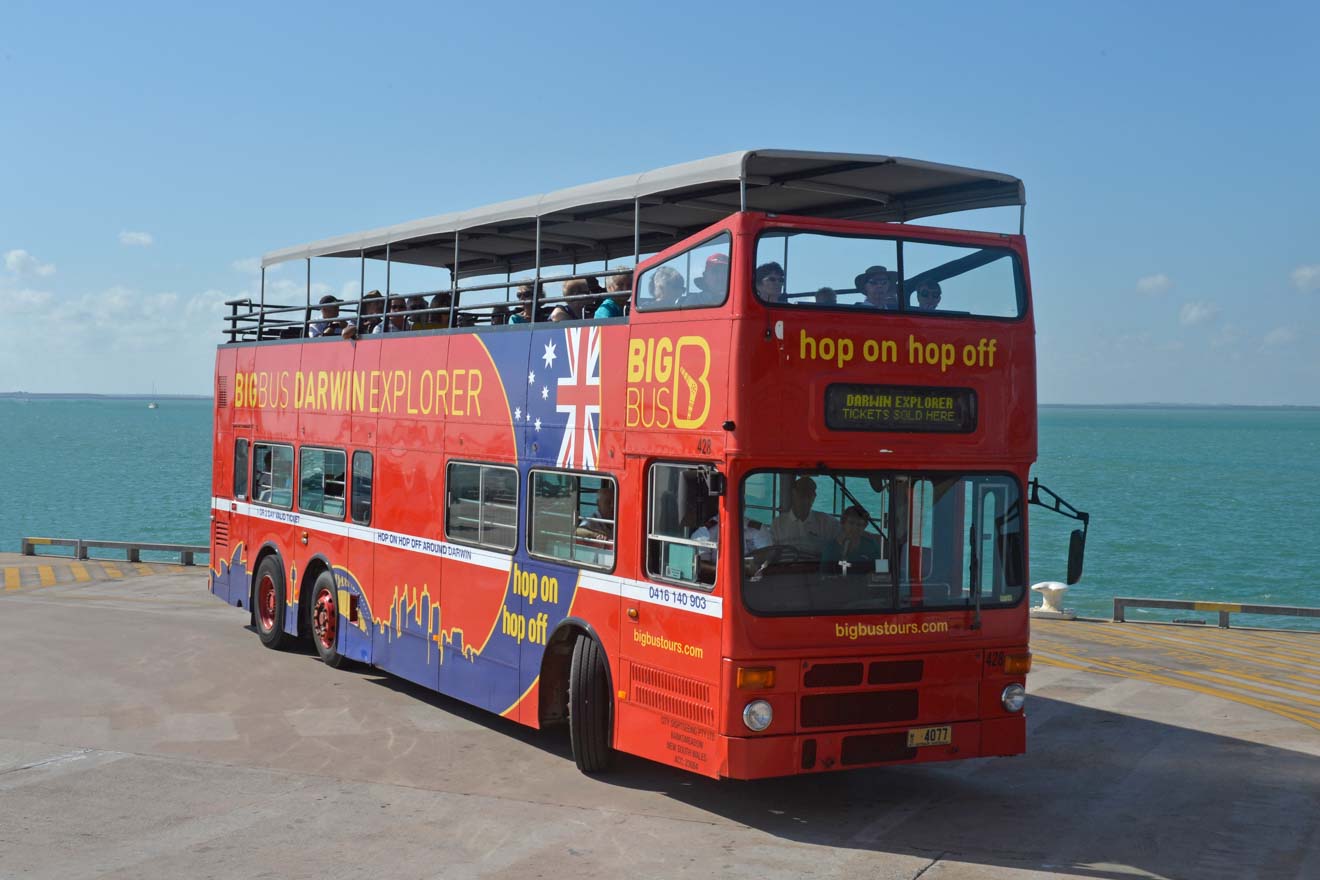 I recommend hiring a car for your trip to Darwin as there are so many incredible national parks and other attractions just outside of the city which are extremely popular and I highly recommend visiting.

Whilst inside the city itself, being the smallest city in Australia, most of the things to do in Darwin are accessible by foot. If the heat is overwhelming or you're looking for quick transport, most of the popular attractions in the city are easily reached from one of the bus interchanges on route 4. This bus runs every 10-35 mins daily, check out the Northern Territory public transport website for all the details.
Another great option for seeing the sites in Darwin is the Hop-on Hop-off Bus. With a choice of 12 stops across the city, you can easily jump between the top attractions in Darwin.
Where to Stay in Darwin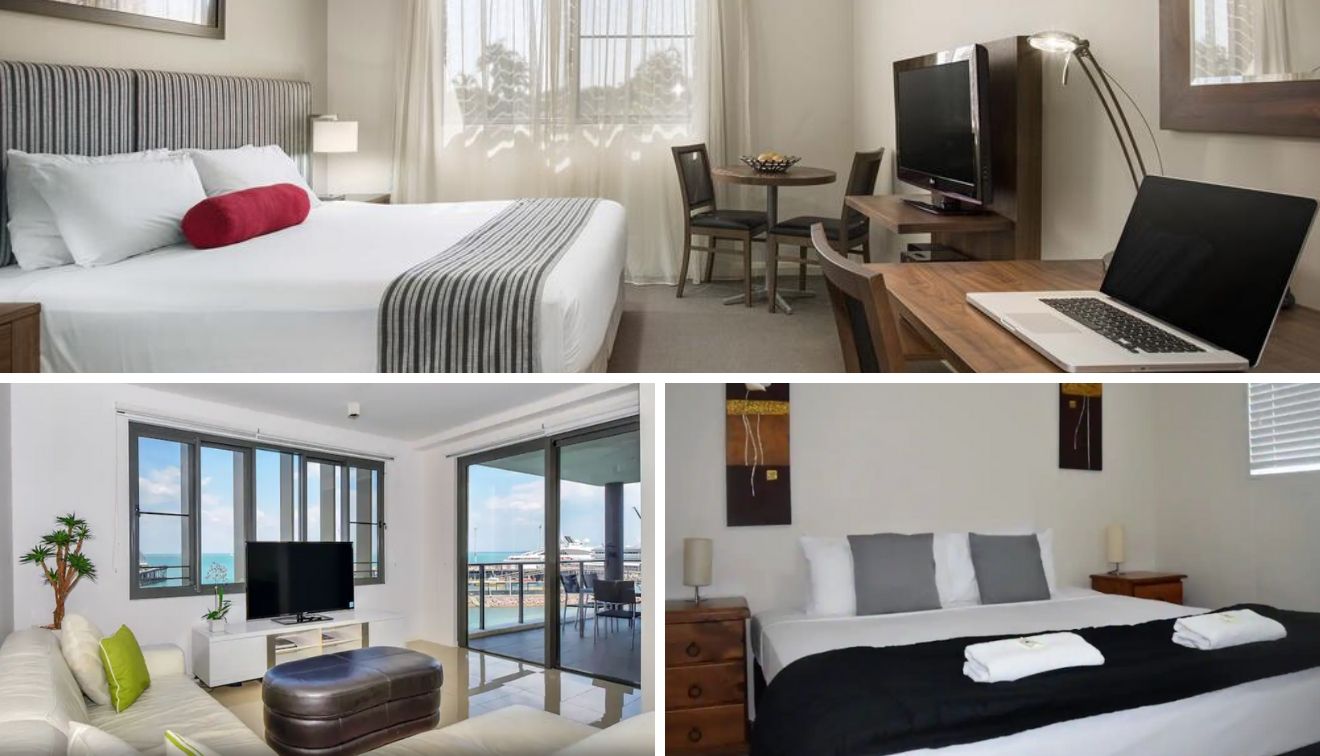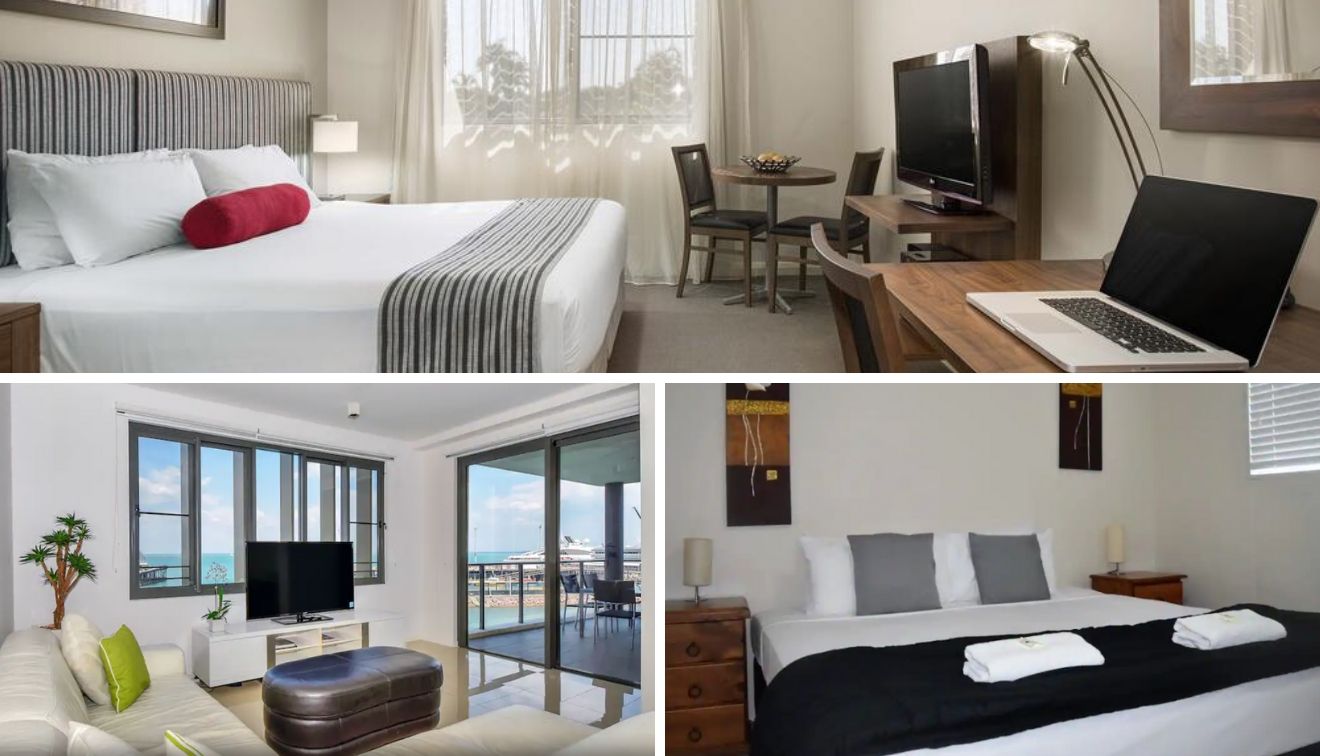 Luxury ($200+ AUD)
For a gorgeous large balcony overlooking the bluest water choose an apartment at Darwin Waterfront. If you prefer the luxuries of a hotel try Rydges Palmerston with its on site bar and grill, pool and the latest products in their stylish new rooms.
Middle Priced ($100-$200 AUD)
For those looking for something a little more middle priced, Quest Parap offers studios and apartments with a shared pool and garden just 5 mins from the centre of town. Alternatively, book an Airbnb such as this Tropical Villa for a more private escape.
Budget (Under $100 AUD)
Darwin Hostel is a great way to save some money without losing the benefit of a pool (almost essential in the Darwin heat) for those on a budget. If you're bringing your family, the cabins at Hidden Valley Holiday Park with its pool and coffee shop might be a better choice.
BONUS 1: Top Day Trips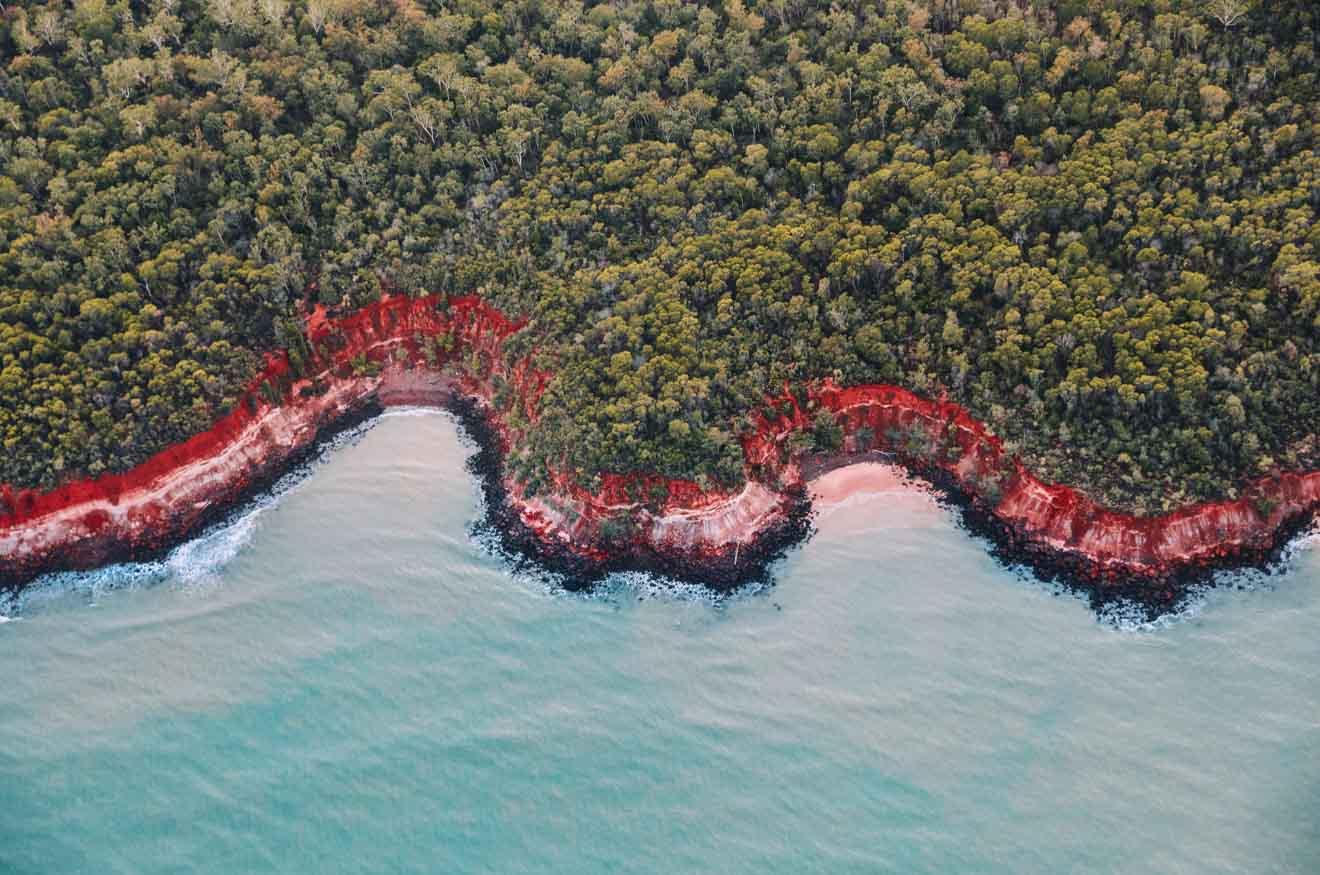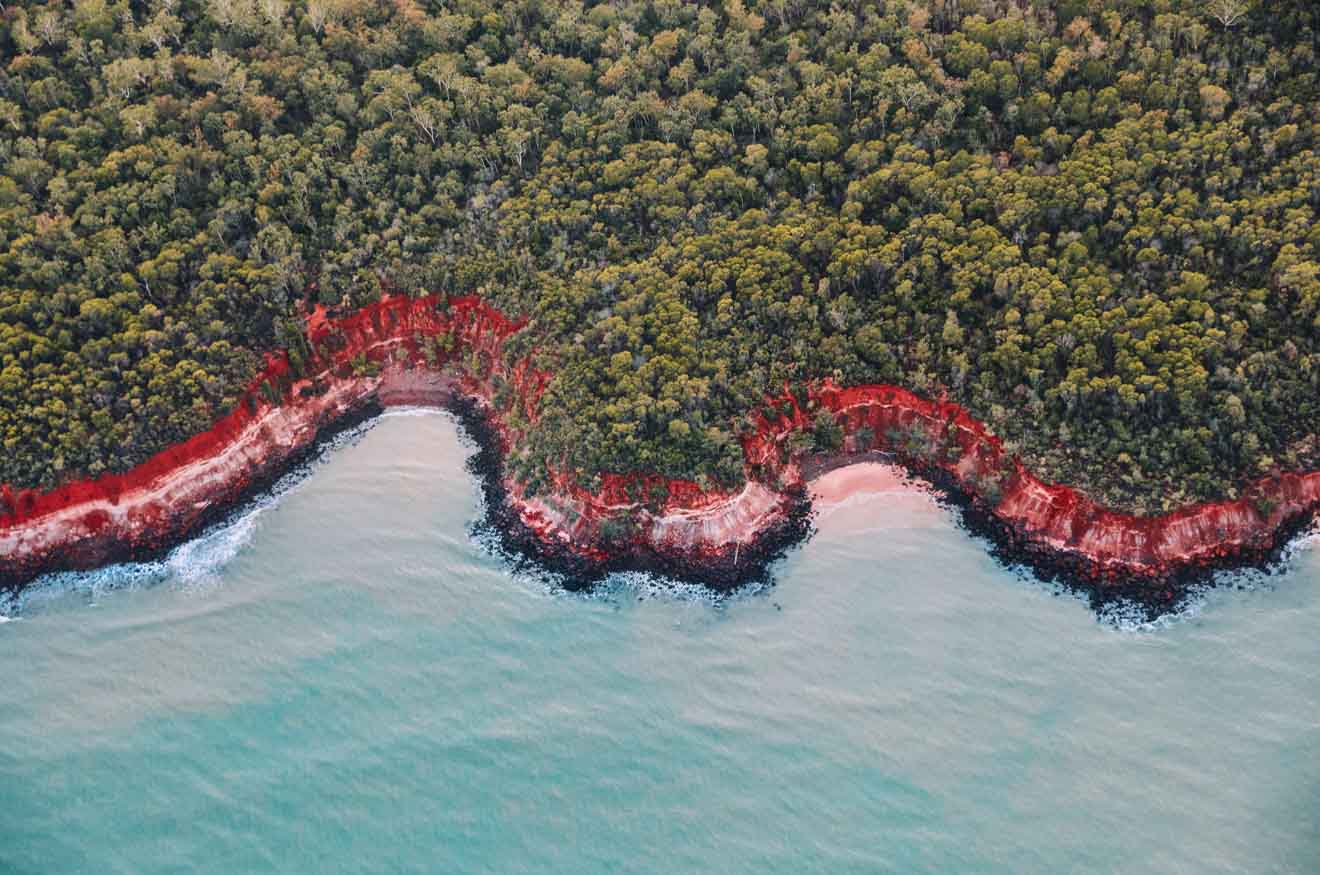 Although I have a great post entirely dedicated to all the best day trips from Darwin, as I've mentioned them so many times already I thought it was only fair that I gave you a brief snippet of my absolute favourite ones, so here they are. Make sure to check out my other post for the full details. If you're wanting to go even further south east, have a look at our posts on Kakadu National Park or how to visit Arnhem Land in 72 hours.
1. Litchfield National Park
Litchfield National Park is well known for its incredible tiered waterfalls and refreshing water holes surrounded by beautiful lush vine forests. What's more, Litchfield National Park is just 1 hours drive from the city meaning it couldn't be easier to visit.
2. Tiwi Islands
For pristine white beaches and beautiful cultural experiences take a ferry to the Tiwi Islands located just 80km north of Darwin. The Tiwi Islands' indigenous population are famous for their simple traditional lifestyle and incredible art. Tiwi Islands is one of the best places in Australia to see the aboriginal culture continuing today.
3. Mary River National Park
Mary River National Park is THE place to see a huge array of wildlife in the Northern Territory. At sunset, everything from frogs to buffalo roam the Mary River wetlands making it the perfect place to spot rare birds, crocodiles and other animals. The most popular way to see Mary River is on a cruise.
4. Adelaide River
Cruise the Adelaide River for the ultimate wild jumping crocodile experience. Adelaide River is home to a large range of wildlife however, its most exciting and abundant residents are the saltwater crocodiles. Watch these terrifying animals leap out of the water and chop bait right next to your boat for the thrill of a lifetime on a river cruise.
BONUS 2: Secret Things to Do Near Darwin
Maybe you are looking for more unusual things to do in Darwin? If that's the case, I've got you covered! Check out these amazing experiences in Darwin:
Litchfield's Lost Treasure: Discover Buley Rockhole, a series of natural rock pools nestled within Litchfield National Park's lush scenery.
Berry Springs Oasis: Escape to Berry Springs for a secluded dip in crystal-clear pools, a hidden haven away from the city buzz.
Nightcliff Jetty Delight: Stroll along Nightcliff Jetty at sunset for a serene coastal view that locals cherish.
FAQs about things to do in Darwin, CBD
💵 What are some cheap things to do in Darwin?
☀️ What are some things to do in Darwin in July?
In July, you can explore the vibrant Mindil Beach Sunset Market, take a wildlife cruise along the Mary River, and witness the mesmerizing Kakadu National Park in its dry season splendor.
📅 What are some things to do in Darwin in April?
In April, you can explore Litchfield National Park's waterfalls, and experience the cultural festivities of the Darwin Fringe Festival.
👀 What are some must-see sights in Darwin?
Don't miss the stunning Mindil Beach Sunset Market, the iconic Museum and Art Gallery of the Northern Territory, and the gorgeous Darwin Waterfront.
🌃 What are some exciting things to do in Darwin at night?
Conclusion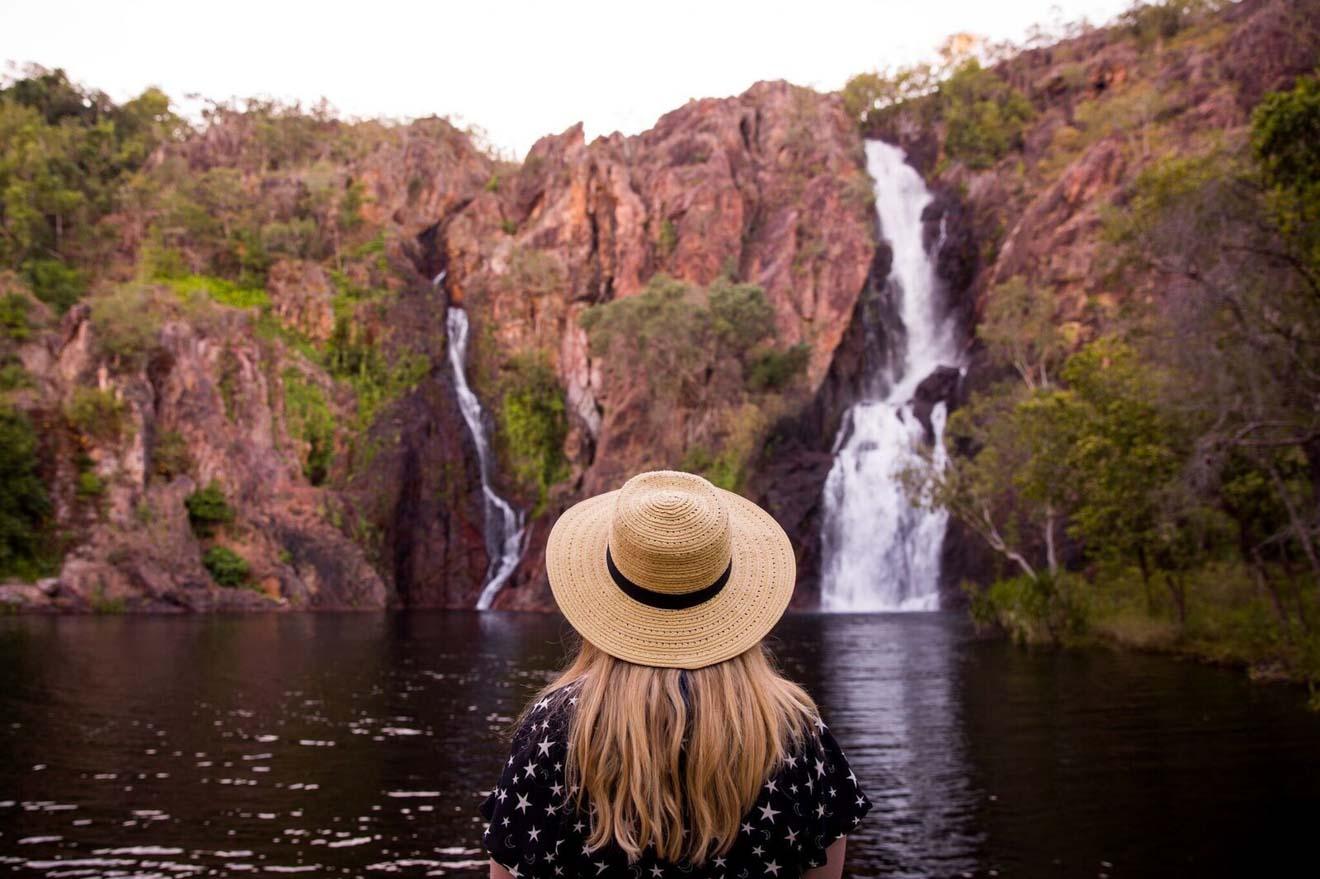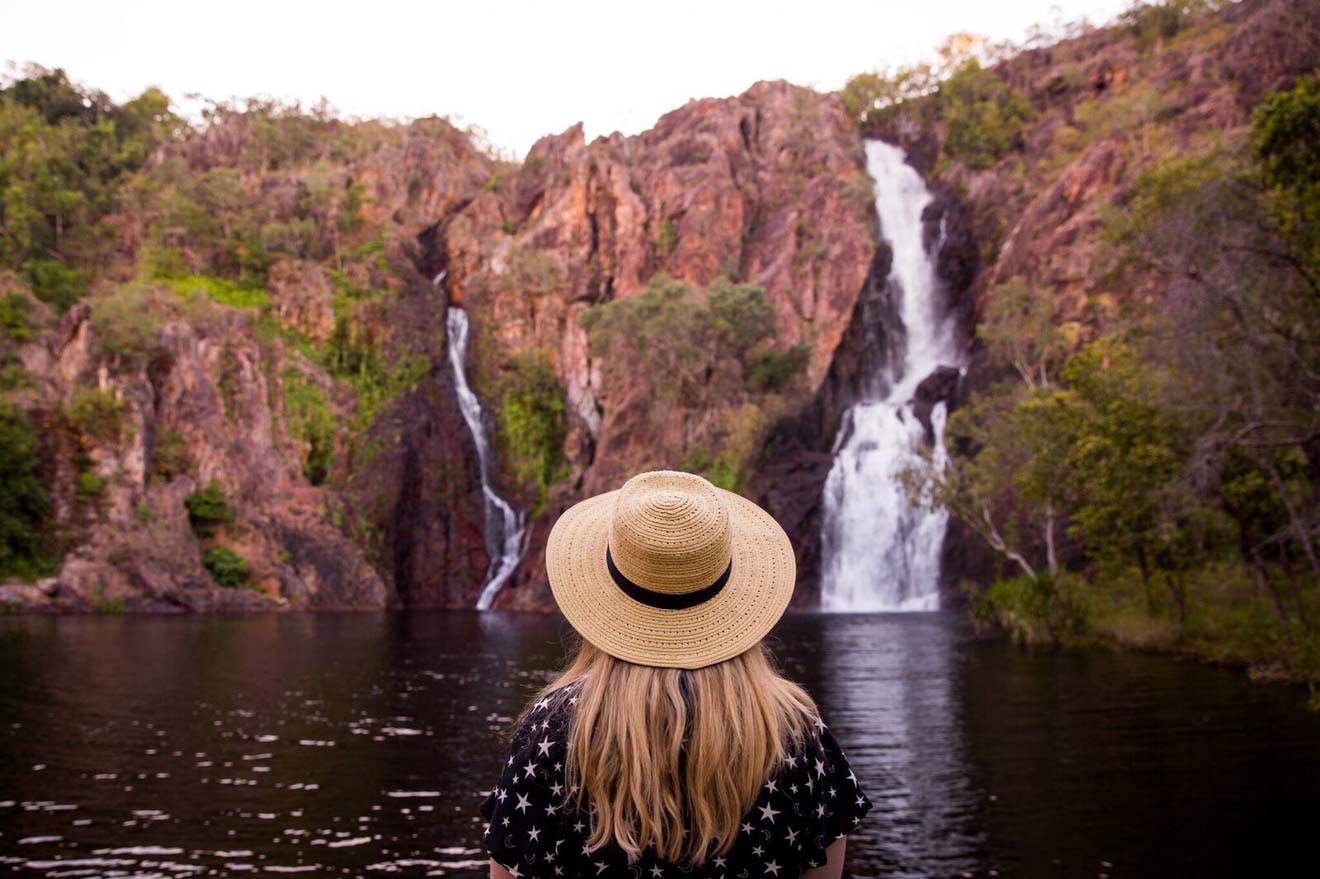 Now that we've experienced a beach sunset, had a swim with crocodiles, walked the coast, and learnt about aboriginal culture, surely we've satisfied all types of people with Darwin's history, nature, wildlife and adventure.
Just talking about all the things to do in Darwin and its great day trips has me wanting to book a flight right now! I hope you found my info helpful and please feel free to leave me a comment if you want to know more!
If you're wanting to extend your holiday and wondering where to go next, a relaxing Bali holiday is just what you need and it's only a quick flight away. We have even written the ultimate Bali travel guide just for you!
Now go adventuring!
Kate
---
Pin it for later!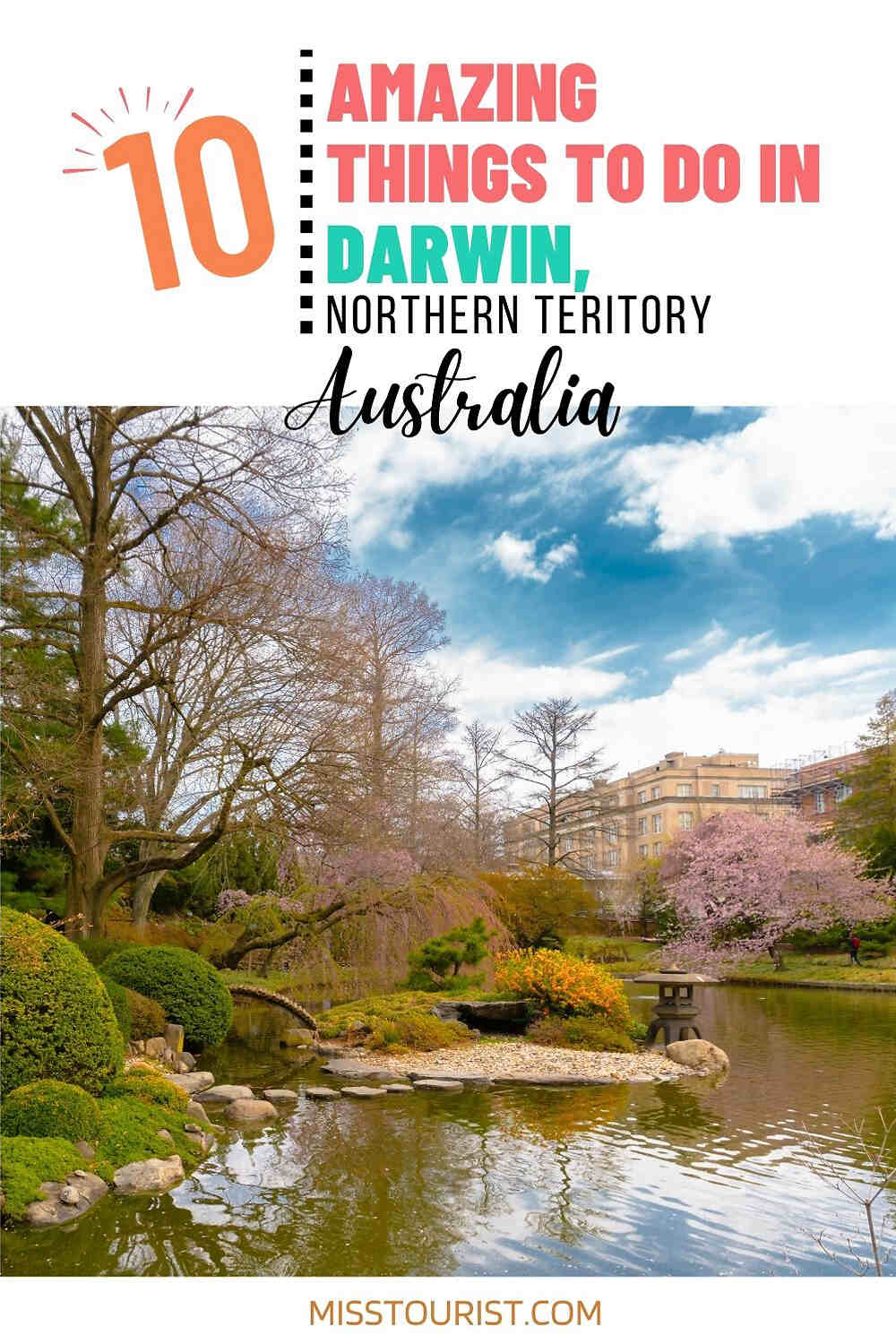 Pin it for later!