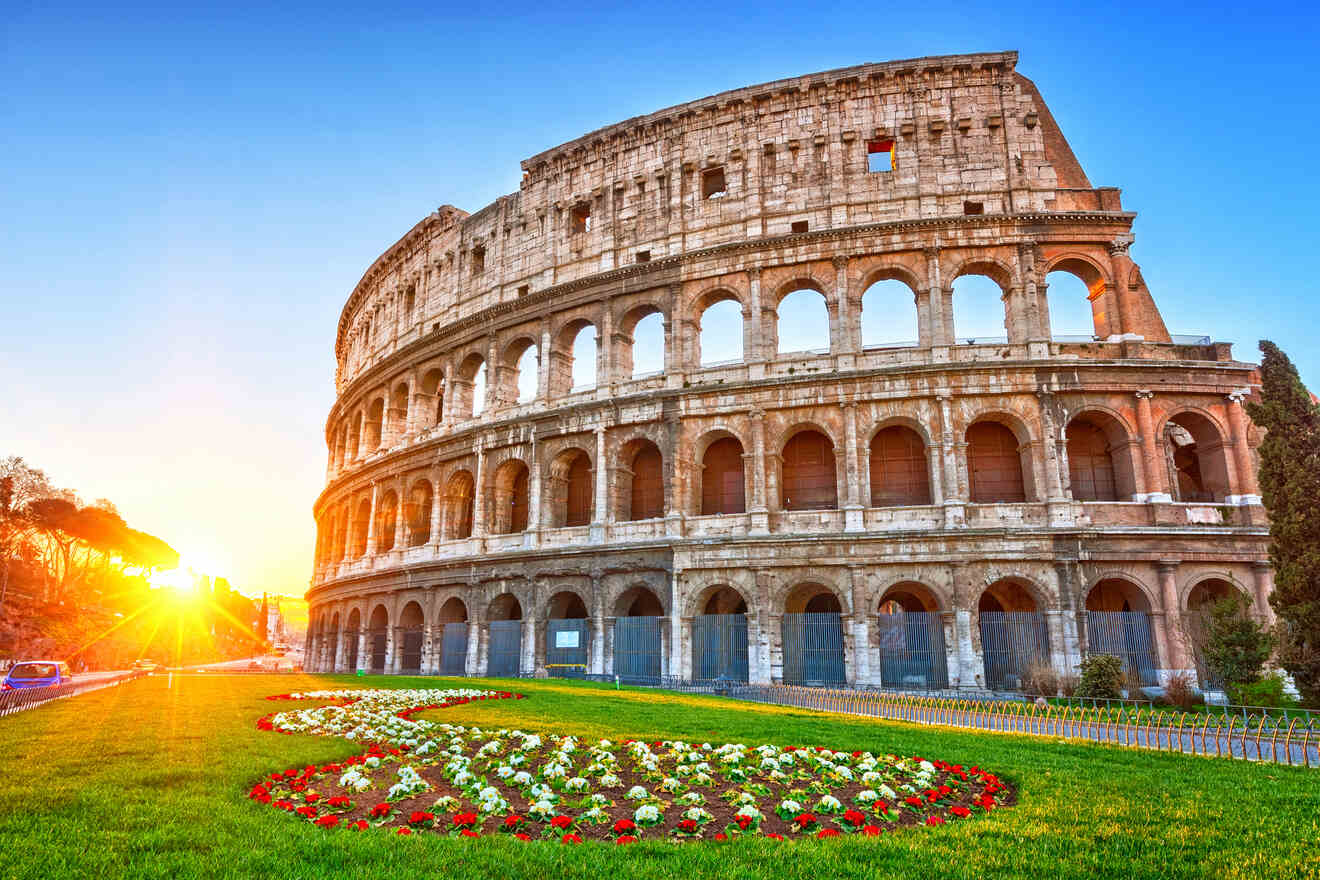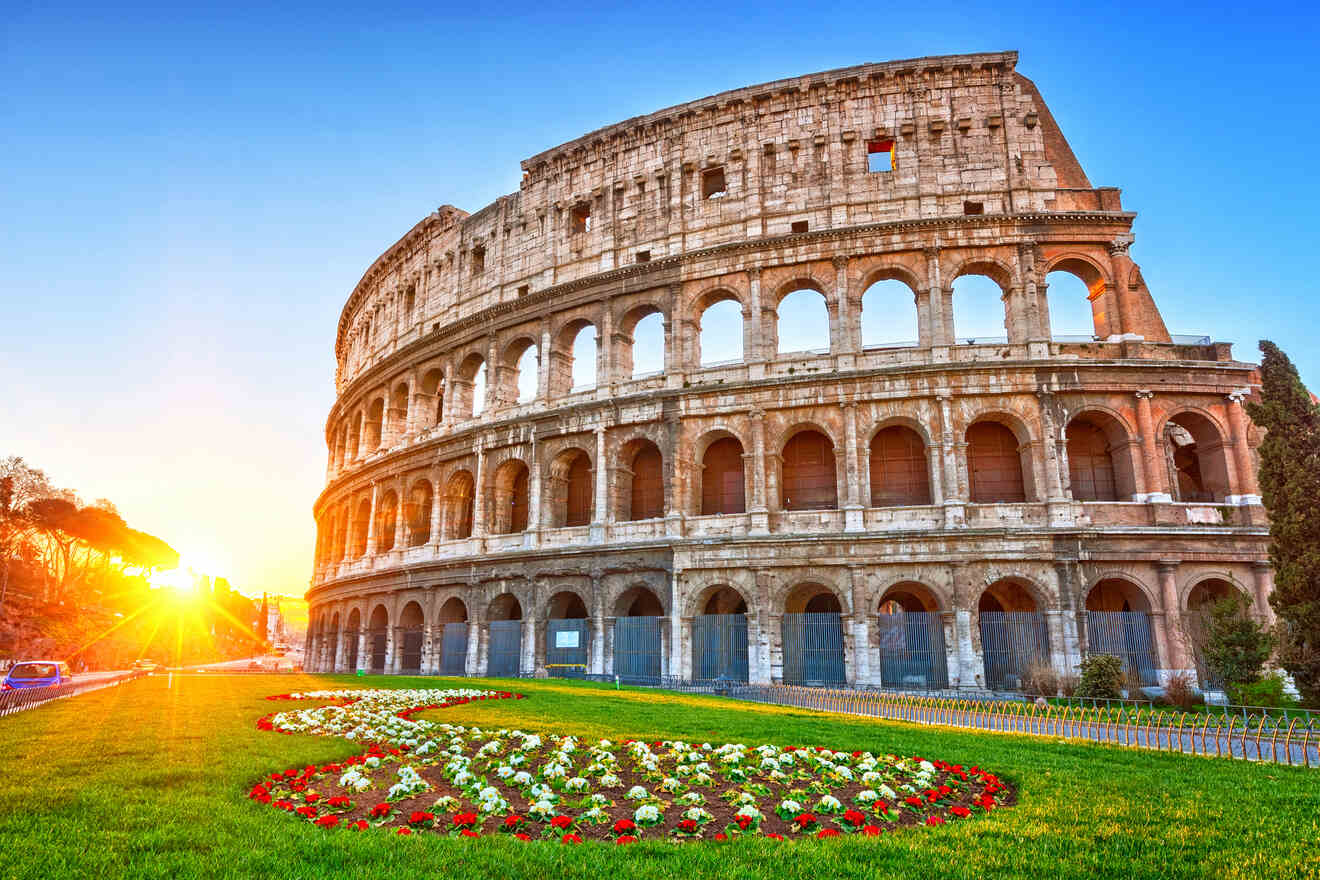 If you are planning your trip to this incredible country, I am sure you are very undecided on where to stay in Italy first, especially if you don't have much time in the country.
And how can I blame you? In Italy, there are so many wonderful places to explore, all rich in culture, food, and art… so which one could be the best for you?
No need to feel overwhelmed, since it is my home country, I decided to help you with your decision by writing this travel guide about the best places where to stay in Italy! It was honestly hard to select them, but I chose the top historic towns covering all interests.
The best place to stay in Italy is Rome if it's your first time, otherwise, the Amalfi Coast is perfect for a romantic getaway, Lake Como for families, Naples if you're a foodie, Florence for art lovers and Venice if you want to see something unique… and I also included hotel options for any budget!
Once you decide where to stay, make sure you book your accommodation at least some months in advance, so you make sure you don't lose your spot… everyone loves Italy and rooms book out fast!
Let's go!
If you are in a hurry
If you just need to book your accommodation quickly, check out this list with the best hotels in the capital Rome, divided by budget:
Here's a map so you can easily visualize where all the best cities to stay in Italy are located:
1. Rome – where to stay in Italy for the first time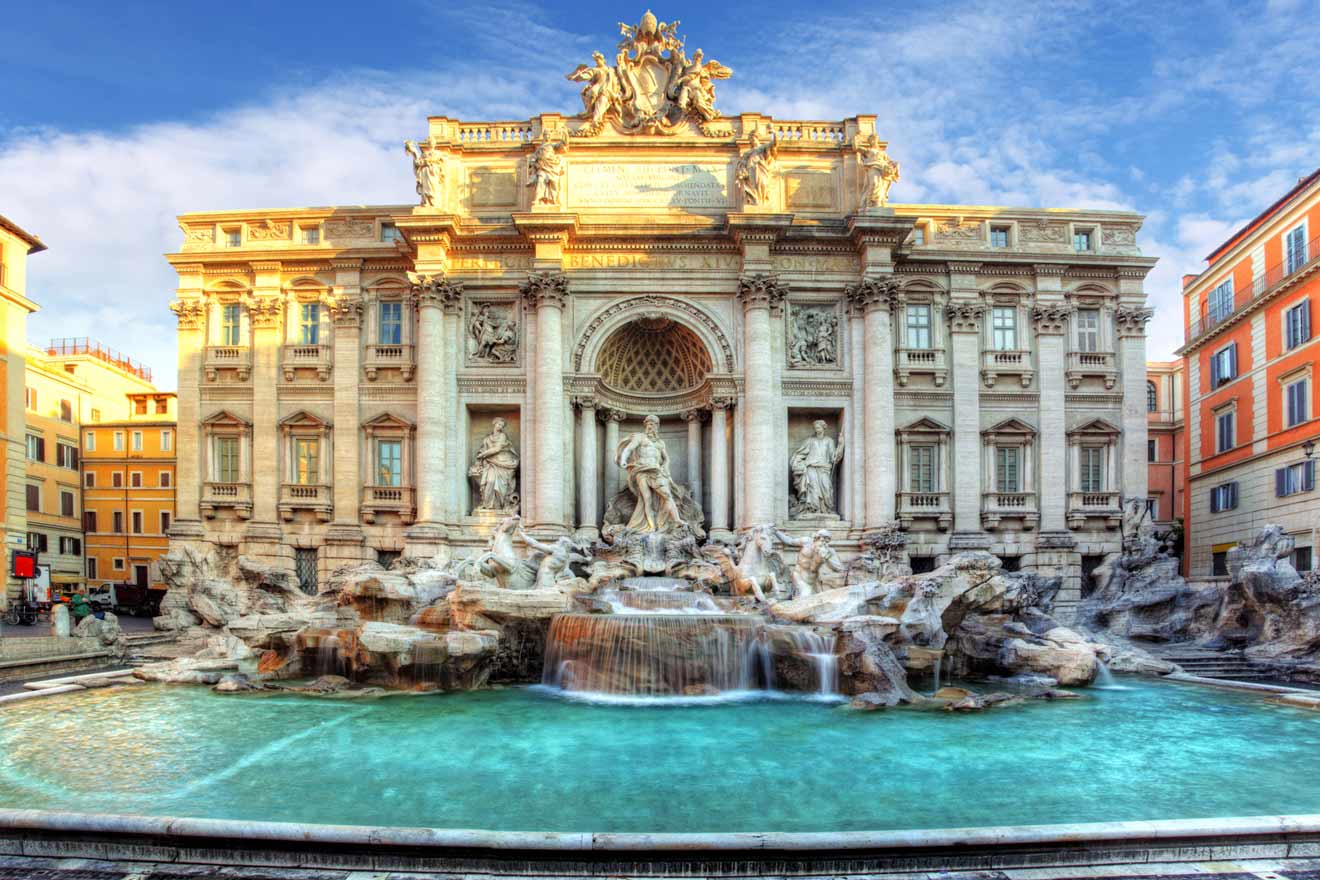 If it's your very first time in the country, needless to say, the charming capital city Rome is where to stay in Italy for you!
Located in the Lazio region (in central Italy), Rome offers everything you might want and need during your holiday: historical attractions for sightseeing, beautiful architecture and art, as well as a vibrant nightlife scene during the night!
If you visit all the city's world-famous landmarks and early Christian places, you could spend weeks here, but some MUST are definitely the Colosseum, the iconic Trevi Fountain (save some coins to make a wish!), the Sistine Chapel, the Vatican, and Saint Peter's Basilica.
And of course, you cannot leave the city without trying one of the most delicious cuisines of the world in the best restaurants in Rome!
Another thing that largely draws visitors both from the cool north of Italy and all over the world is the city's mild Mediterranean climate… be careful, you will want to stay forever!
Below are the top hotels for each budget but if you want more choices, check out our post on where to stay in Rome!
Other accommodation options in Rome
Things to do in Rome
2. Amalfi Coast – the ultimate romantic getaway in Italy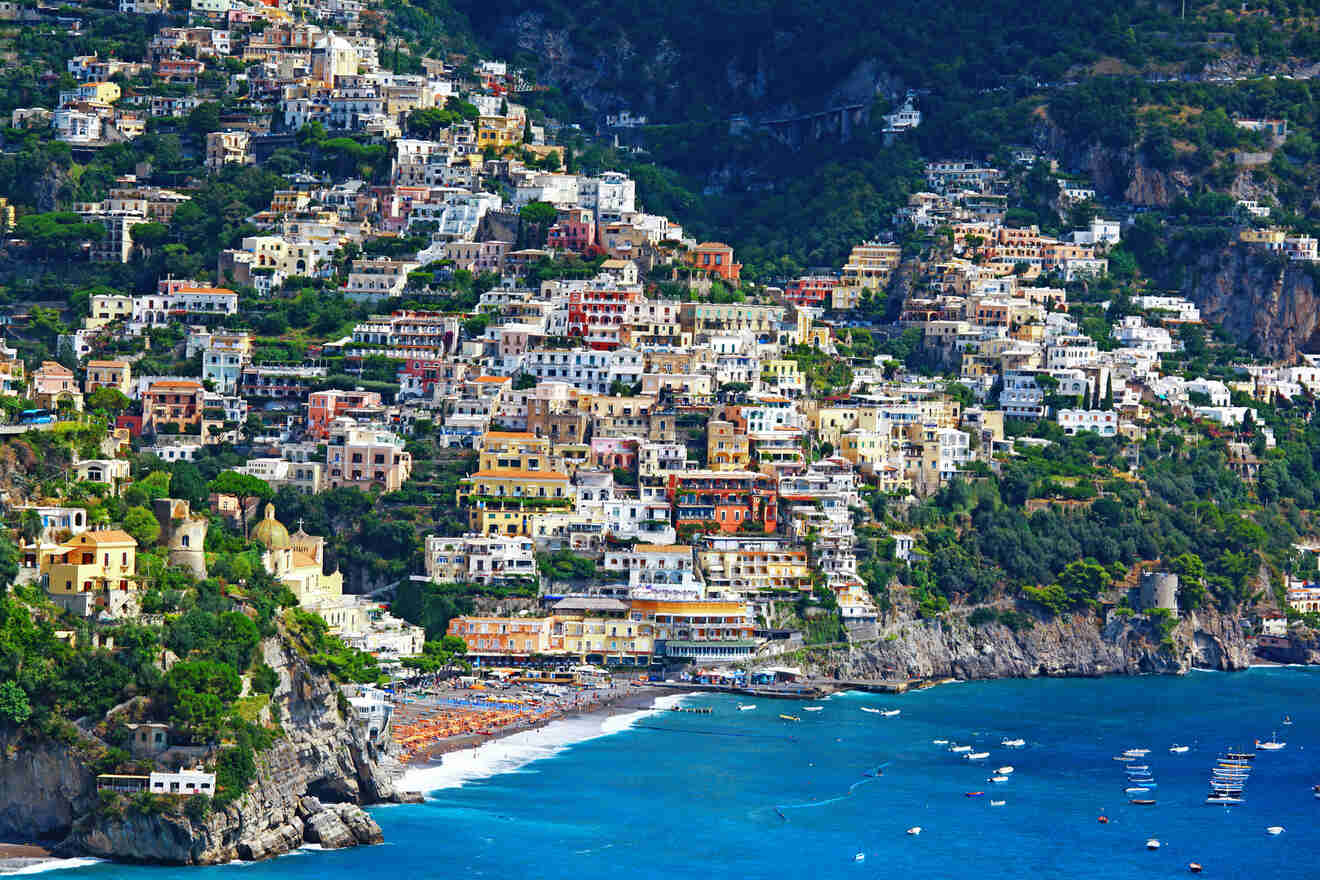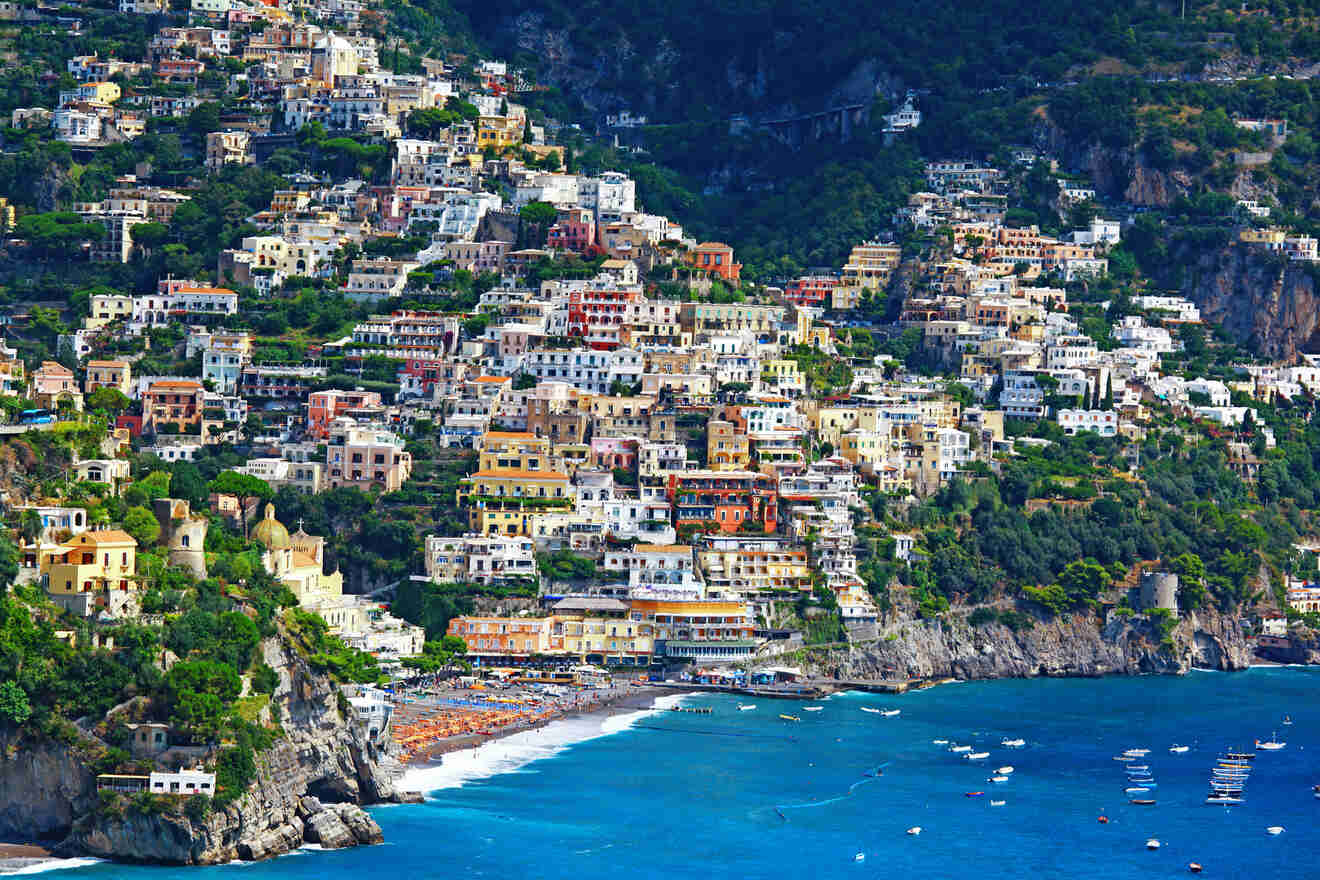 If you want to have THE ultimate romantic vacation in Italy, the Amalfi Coast, with its picture-perfect art towns, is the place for you!
Imagine driving on Italy's southern coast while enjoying breathtaking sea views with the rolling hills as a backdrop, and then stop at any of the quaint coastal towns, like Positano, where there are many incredible luxury hotels to stay or any other places to stay on the Amalfi Coast.
These hilltop towns have become popular holiday destinations for rich and famous people over the years, so they have a luxurious and exclusive vibe, but at the same time they conserve their local feel with all the quirky little shops and traditional restaurants.
Here you will really feel the Mediterranean culture, with the mild climate and stunning beaches accessible from any town, and you will enjoy it even more with a glass of limoncello in your hands, the famous liqueur made from Amalfi lemons in Sorrento town!
P.S.: The Amalfi Coast reminds me a lot of the handsome art-filled Cinque Terre, the other highly visited hill towns in northern Italy, another must-see if you have enough time in the country!
Other accommodation options in Amalfi Coast
Things to do in Amalfi Coast
Try the limoncello, the most popular and traditional liquor of the region
Just relax and soak up some sun at Marina Grande beach
Visit the Amalfi Coast on this tour with Limoncello tasting!
3. Lake Como – nice place to stay in Italy for families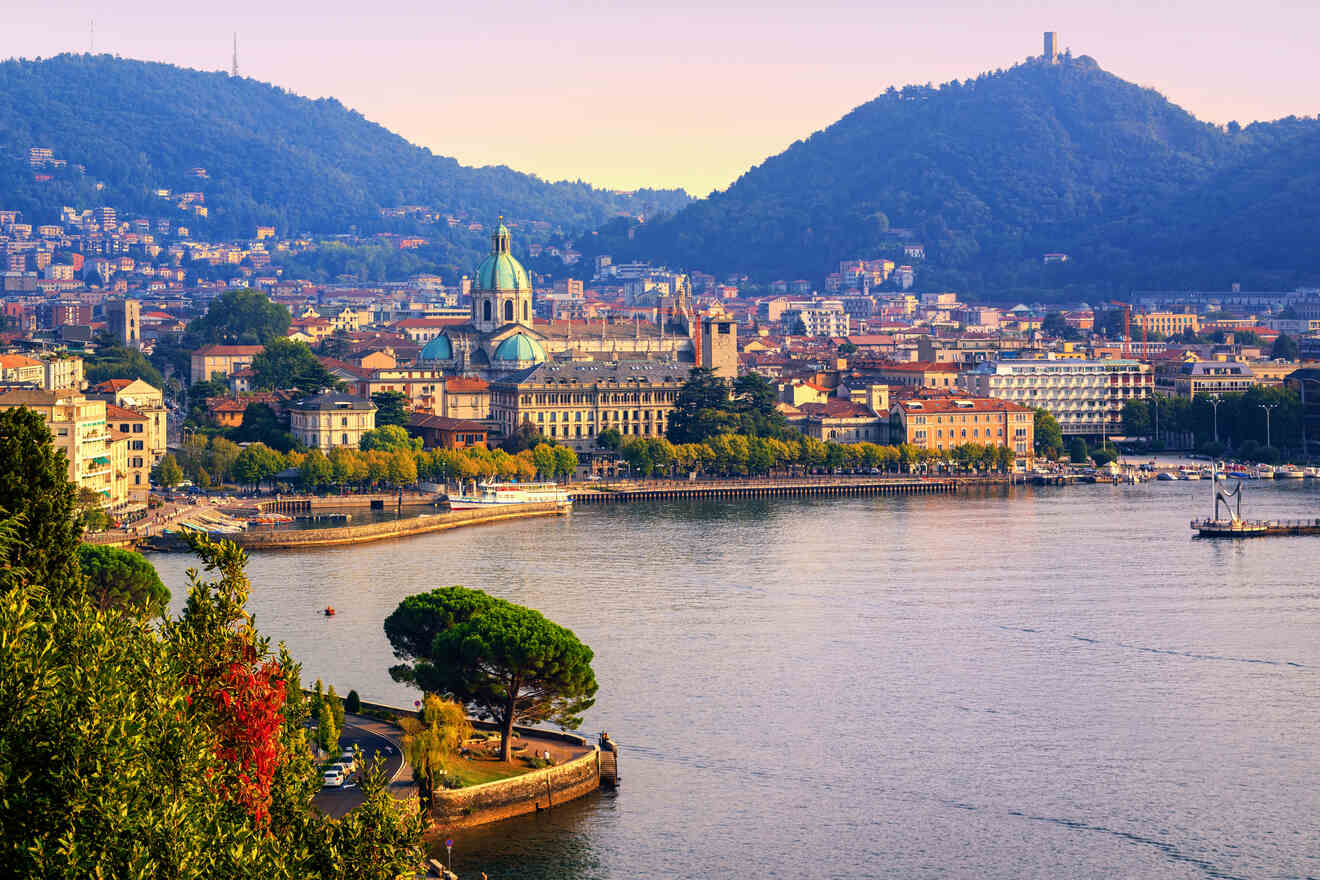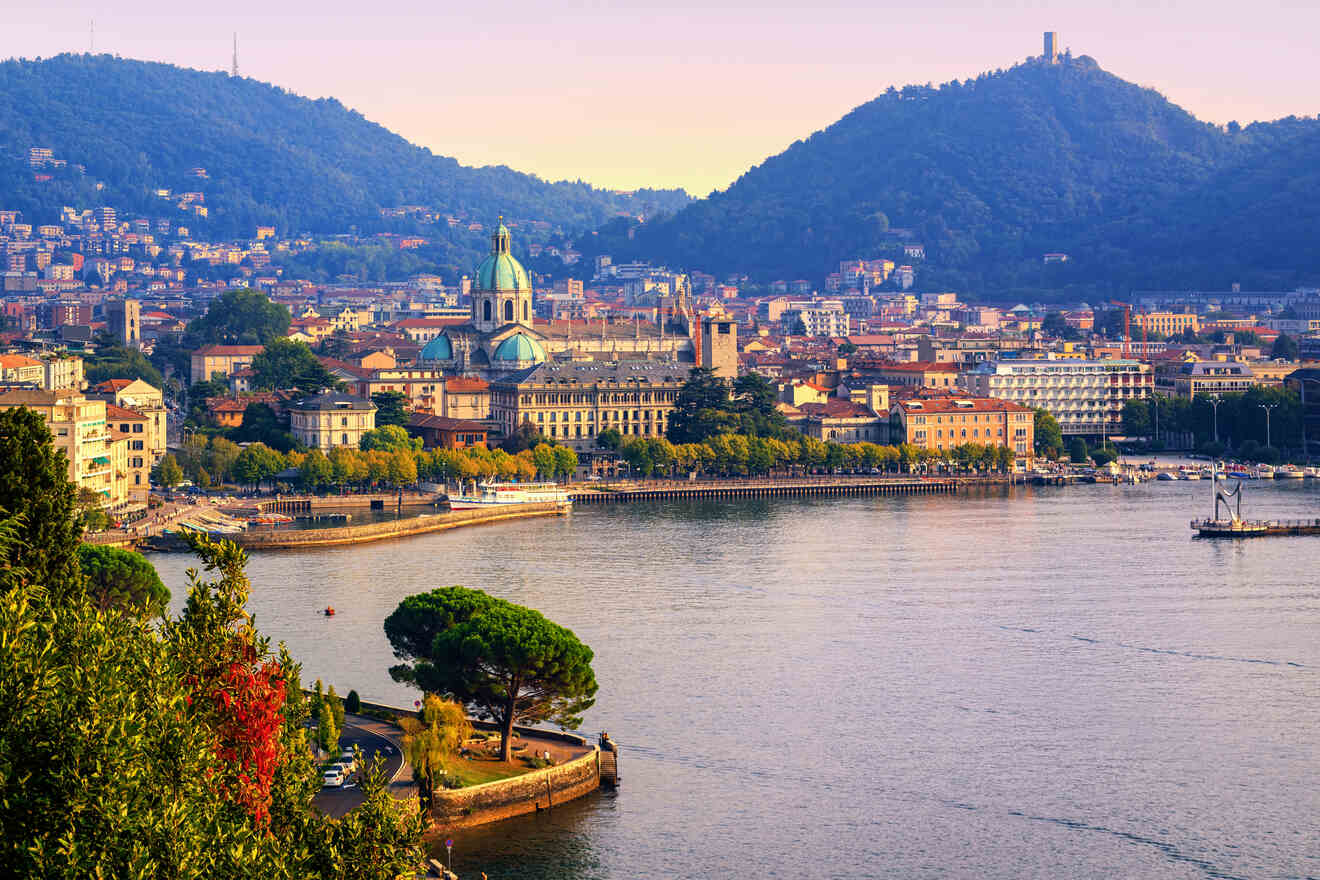 If you are going on a holiday with your kids and you are looking for a tranquil spot offering a lot of activities for all the family at the same time, Lake Como is for you!
Located in northern Italy, Lake Como is one of the most beautiful Italian lakes, along with Lake Garda, surrounded by lush green vegetation and the Alp Mountains as a backdrop!
Here you can do many cool things like lake-kayaking, riding (or hiking up to) the Brunate funicular to have the best panoramic views, or exploring the charming towns around the lake like Cernobbio and Bellagio.
And if you miss the hustle and bustle of the city, Milan is just 1.5h away, with its modern skyscrapers, high street shops, international, cosmopolitan outlook, and spectacular interior courtyards in the city's buildings… the perfect place for a day trip!
Romans actually built their luxury holiday villas with Baroque gardens in Como and Garda lakes in the southern foothills of the Alps because it was one of the most magical spots in Europe. Even if modern tourism has transformed the towns, the views of the lakes and mountains are the same as 2,000 years ago… so you cannot miss it!
Here below, you will find all the best lakeside hotels for different budgets, but if you want to have more options, check out all the amazing places to stay in Lake Como!
Other accommodation options in Lake Como
Things to do in Lake Como
4. Naples – the nicest city in Italy for foodies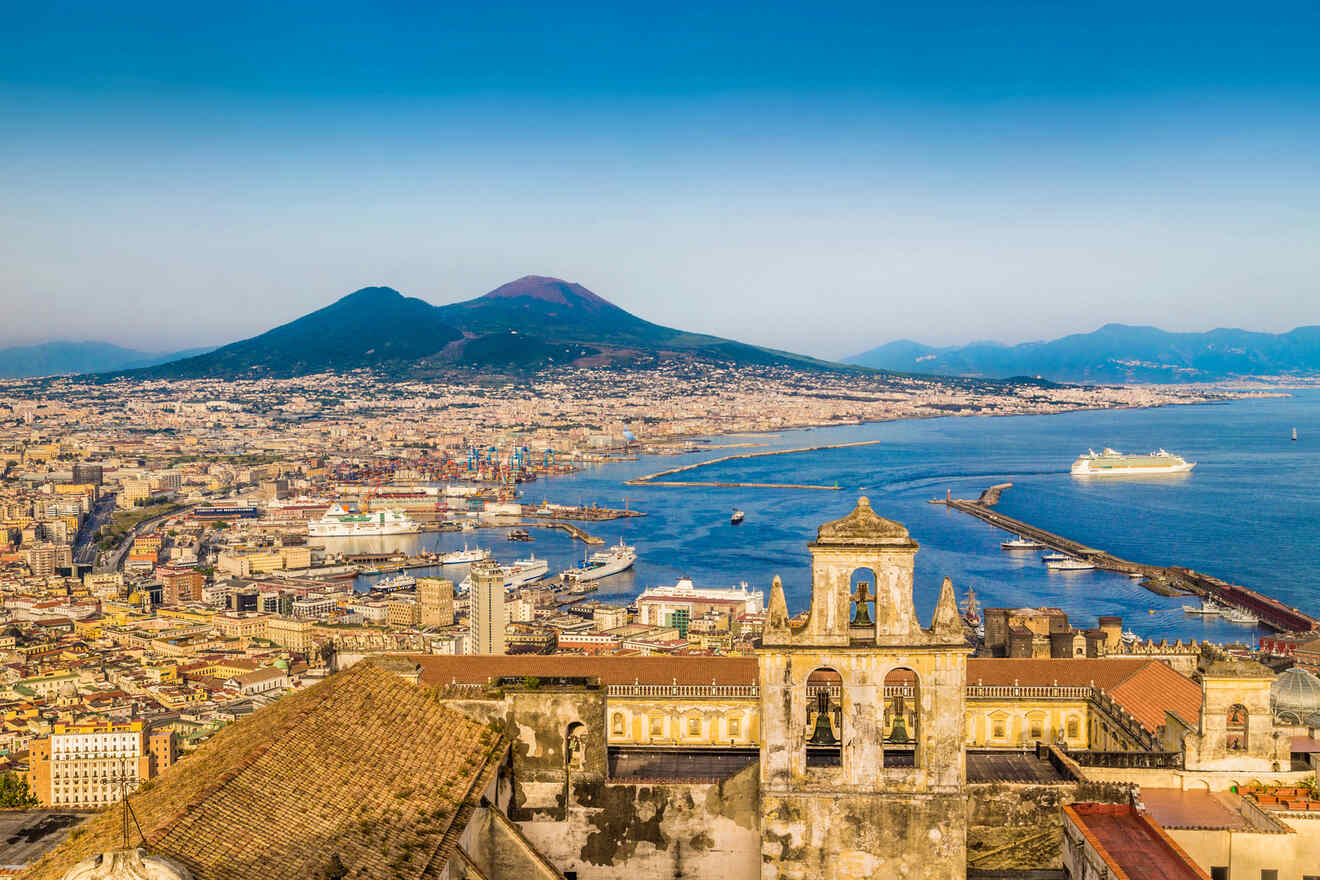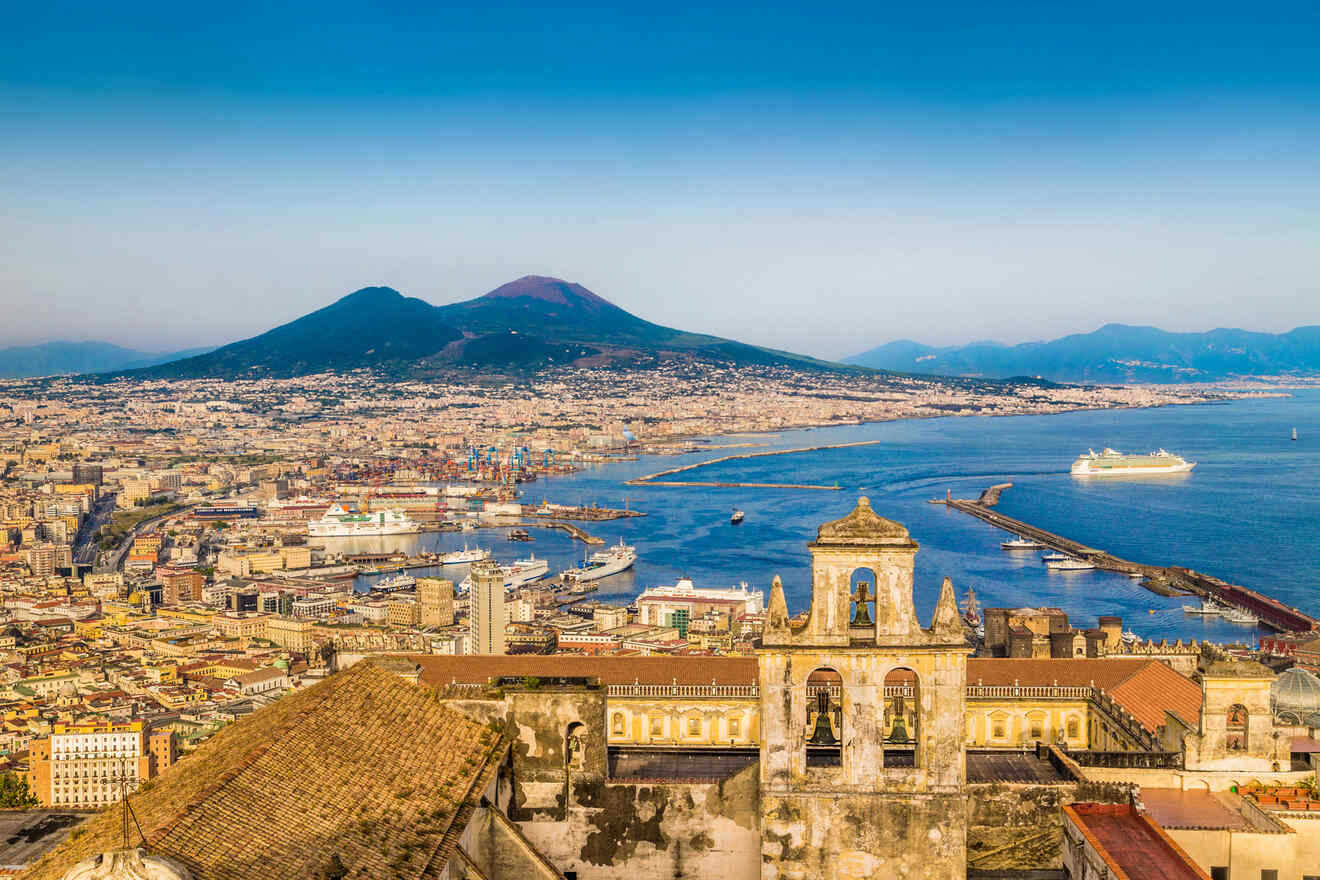 Facing the Gulf of Naples, Naples is one of the most unique and charming cities in southern Italy, with Roman ruins, a handsome old town, and especially the most delicious food in the whole country!
In fact, this is the home of the traditional Italian pizza, but there are also soo many different types of street food you need to try here, from panzerotti, to sfogliatelle, cuoppo napoletano etc. but be careful… you won't be able to say no!
If you love history, here you can visit the famous Royal Palace, the National Archaeological Museum, and the ancient ruins of Pompeii, the ruined city 30 minutes from Naples, where you'll see remains of buildings and real people who died in the Vesuvius volcanic eruption!
Naples also gives access also to natural wonders aplenty, like the smoking craters of Mount Etna and some still relatively undiscovered beaches in the close surroundings. But if you want to see the most beautiful beaches in Italy, you should definitely extend your trip to Sardinia.
The magical island of Sardinia offers delicious seafood, magnificent rugged landscape and, for history buffs, strange and evocative remnants of Sardinia's ancient Nuragic culture, as well as Carthaginian and Roman ruins!
Other accommodation options in Naples
Things to do in Naples
5. Florence – coolest place to stay in Italy for art lovers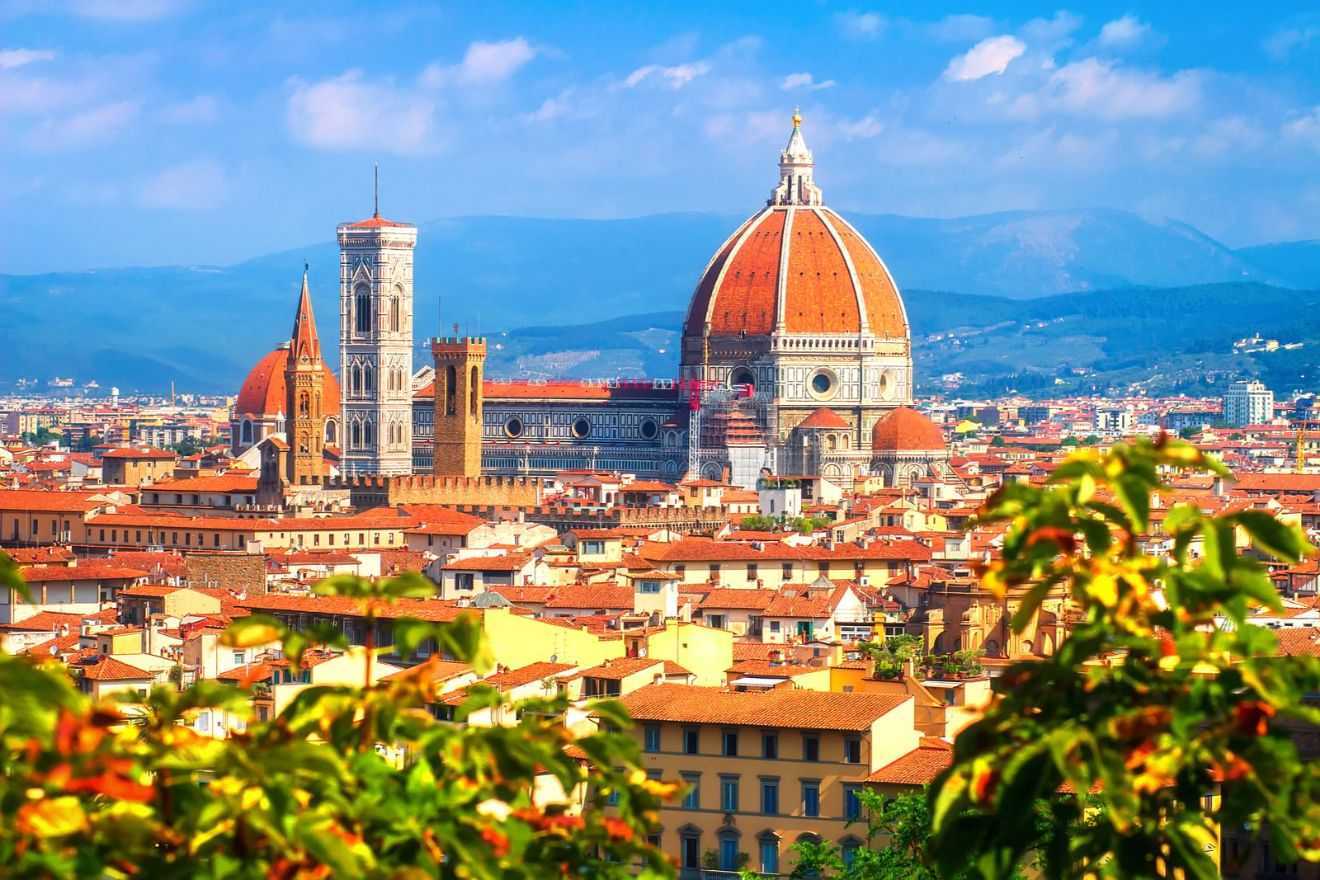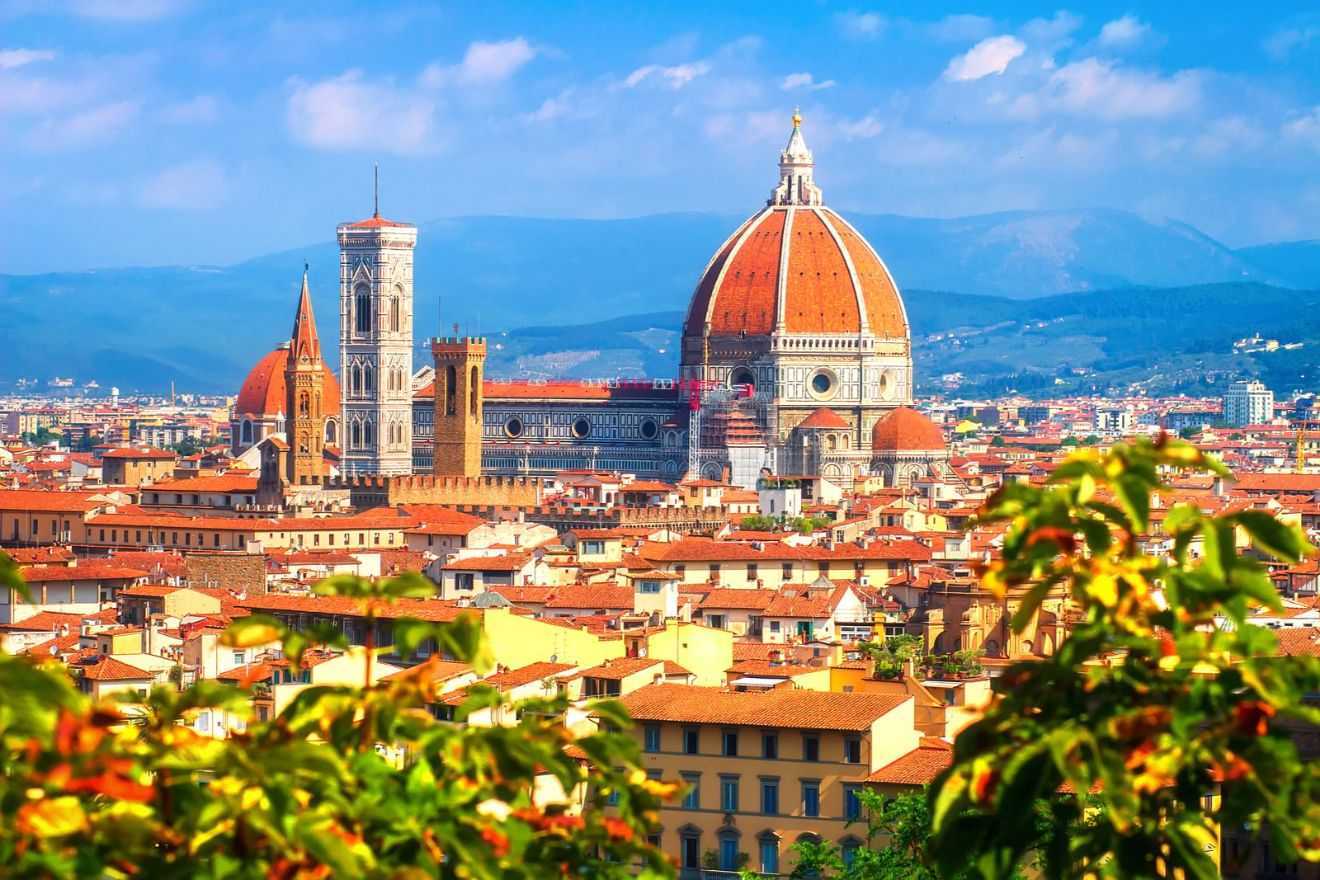 Located in Tuscany (central-north of Italy), Florence is one of Europe's great art cities, offering so much exquisite art and architecture, but also a charming historic center, impressive churches like the famous Duomo and museums like the Uffizi Gallery.
There are countless things to do in Florence for any taste, and when you want to recharge your energies, you can stop at one of the exquisite cafes and restaurants in Florence where you can try the famous Tuscan bread with just-pressed olive oil… so simple but so delicious!
And I can't not talk about the Chianti wine, one of the best ones in the country! Here you can try it in the many wineries in the vine-covered hills of the Chianti region surrounding Florence!
What's more, you will also be blown away by the city's excellent shopping: designer stores line Via Roma and Via Dei Calzaiuoli streets, but there are also many quirky shops and quality crafts, perfect if you want to buy some souvenirs!
P.S.: If you have enough time, you could go for a day trip to another must-visit city in the Tuscany region, Pisa, within only 30 minutes of driving from Florence, and visit its famous Leaning Tower!
With its historical attractions, contemporary art, and down-to-earth manners, no wonder why Florence is one of Europe's most civilized long weekend destinations… if you are considering it as well, check out the amazing hotels right below:
Other accommodation options in Florence
Things to do in Florence
Cross the beautiful Ponte Vecchio bridge!
Go on a day trip to Pisa
Visit the Uffizi Gallery and see the masterpieces by Botticelli and Michelangelo
Have delicious wine and food on this tour
Spend some days in days Italy's green heart: the Chianti region
Check out the contemporary art in Museo Novecento
6. Venice – the most unique city in Italy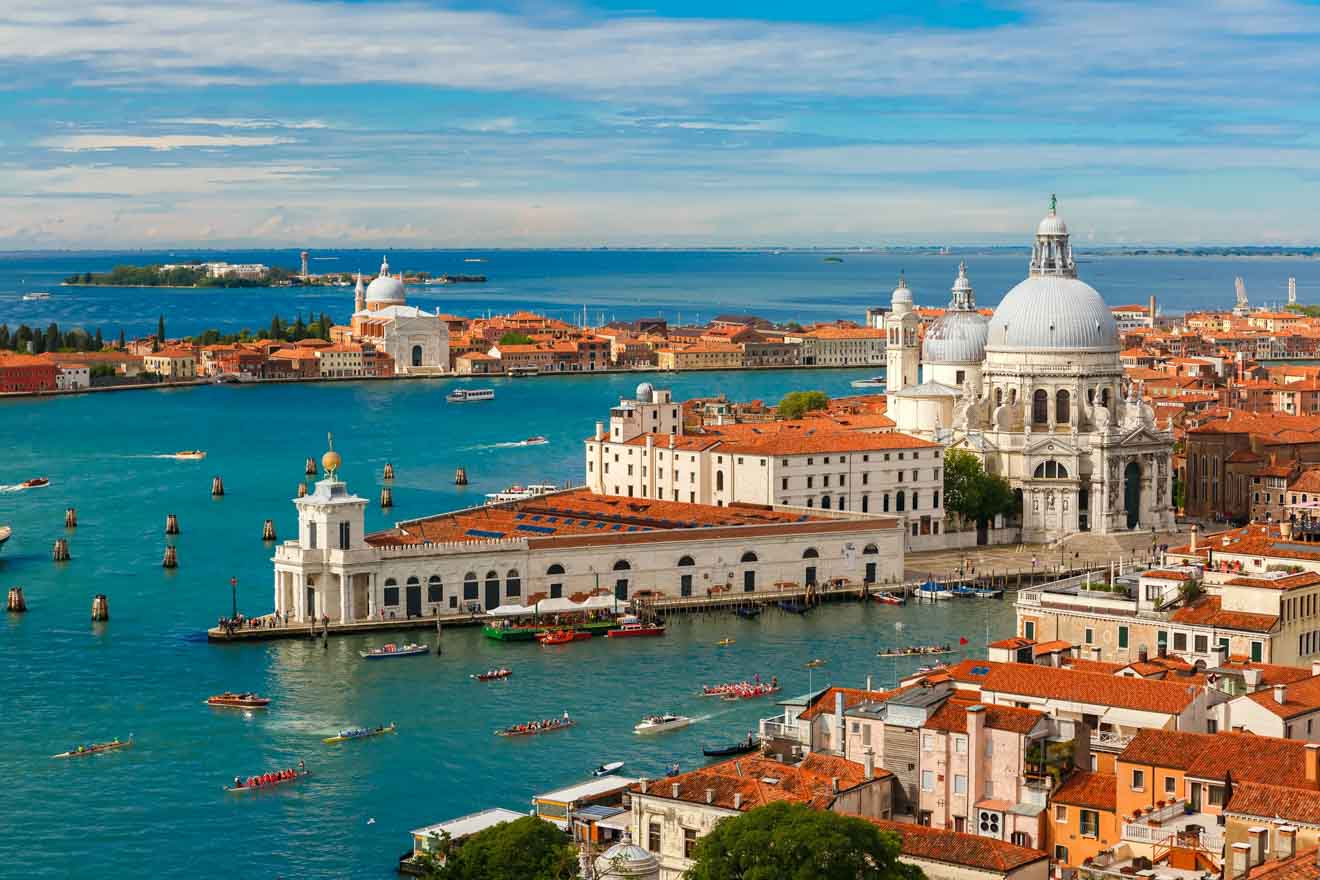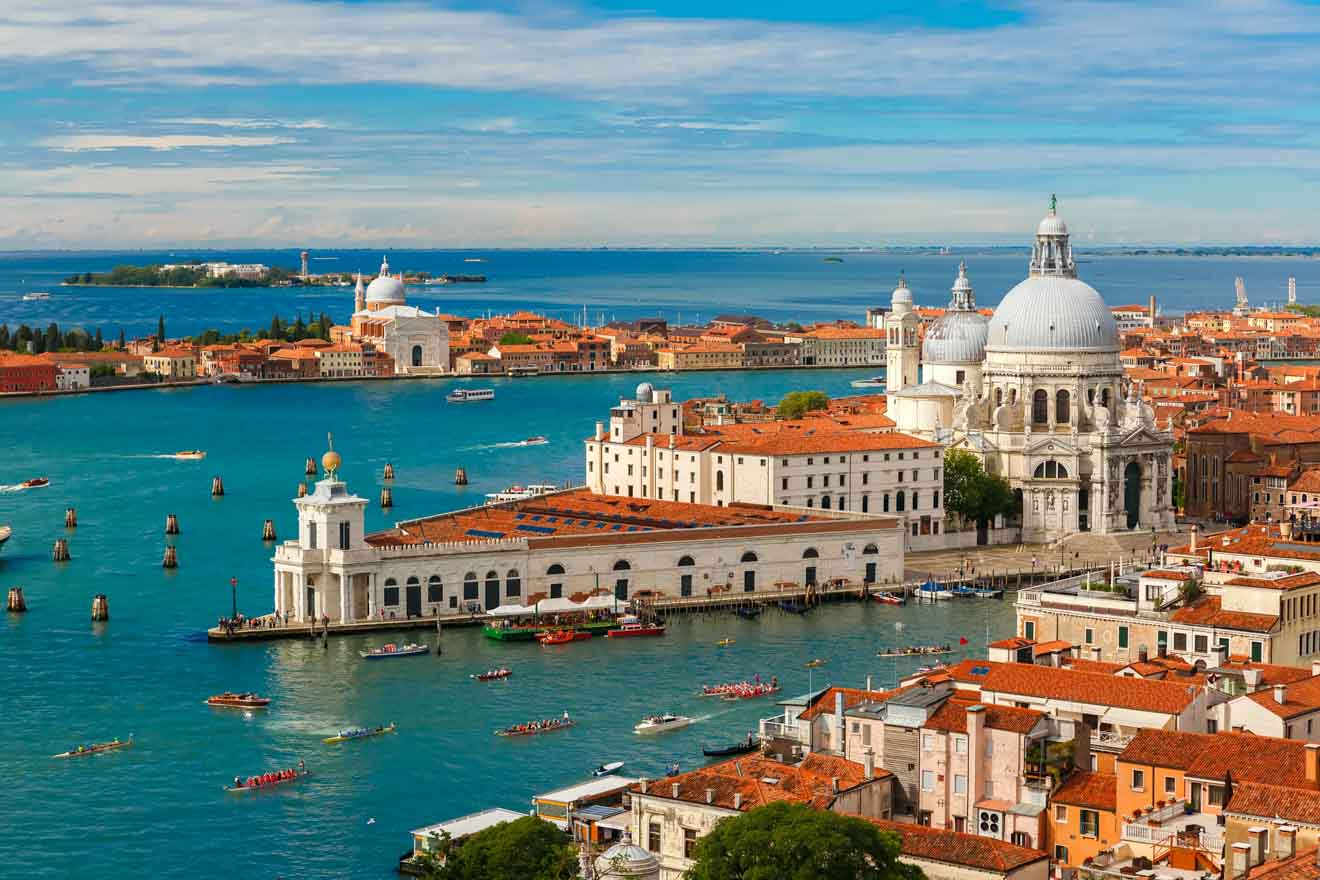 Located in the northern region of Veneto, Venice is one of the most unique and romantic cities both in Italy and in the world (and one of my favorite ones), famous for its charming canals running through the historical city center.
A ride on a lazy gondola is definitely the best way to explore Venice and see all the stunning buildings and old churches from a different perspective, but once you put your feet back on the ground there are many attractions to visit!
In the heart of the city, you will find the famous St Mark's Square with the beautiful Saint Mark's Basilica and the Rialto Bridge, from where you can have the best views of the Grand Canal.
Another MUST do in Venice is having the typical Italian aperitif at the traditional bars called Cicchetti: have either Aperol or Campari spritz accompanied with appetizers and finger foods!
Other accommodation options in Venice
Top things to do in Venice
FAQs about lodging in Italy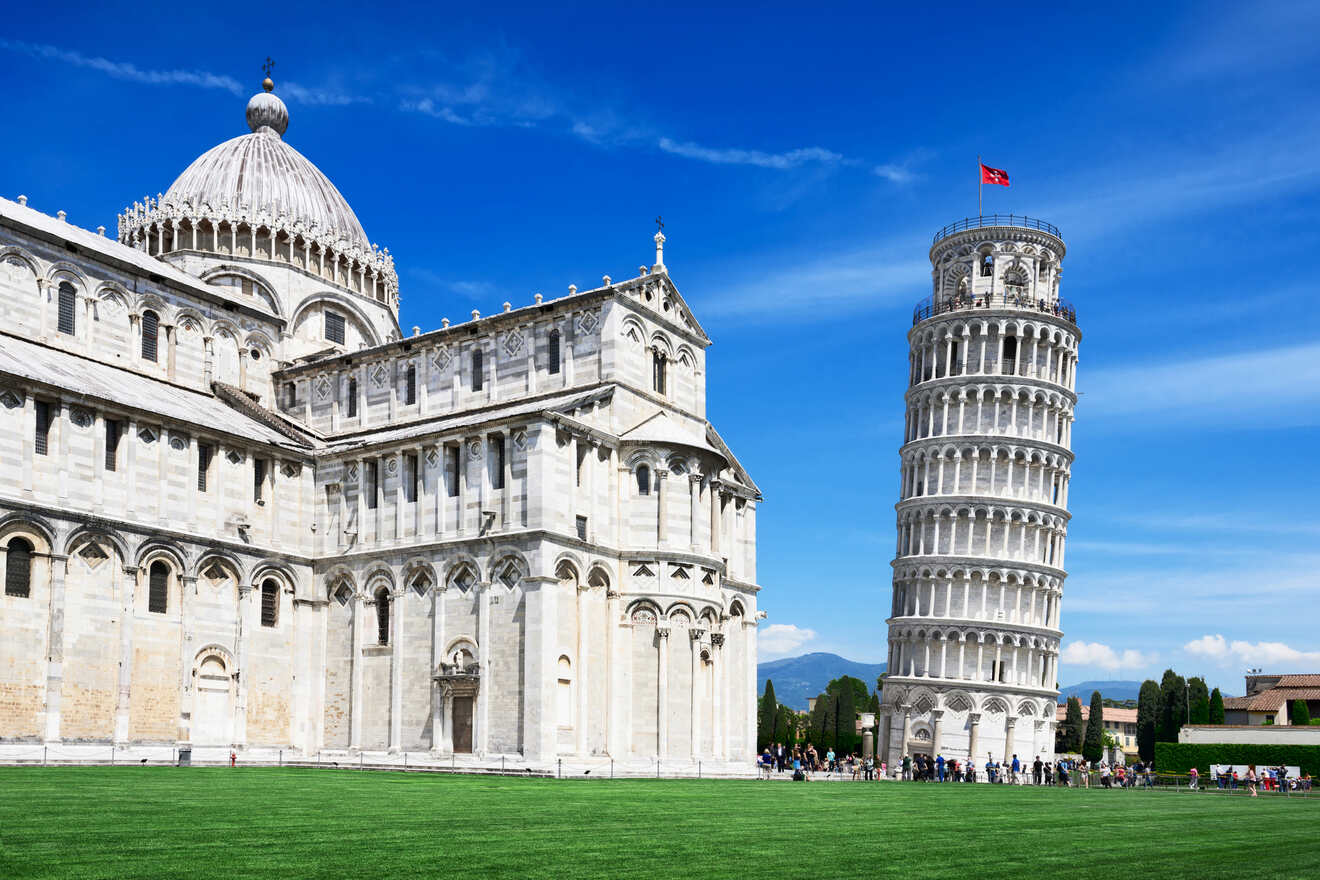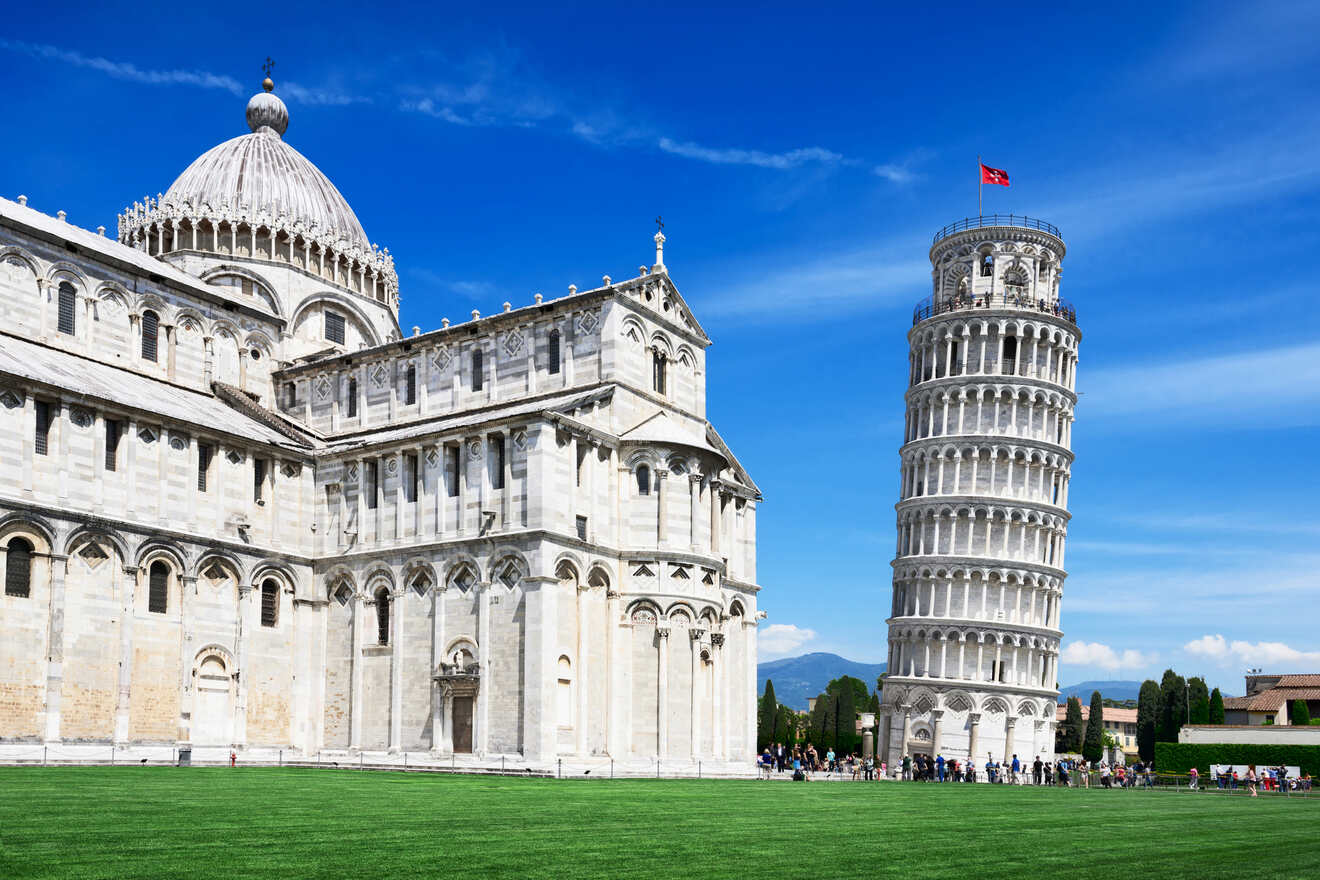 Conclusion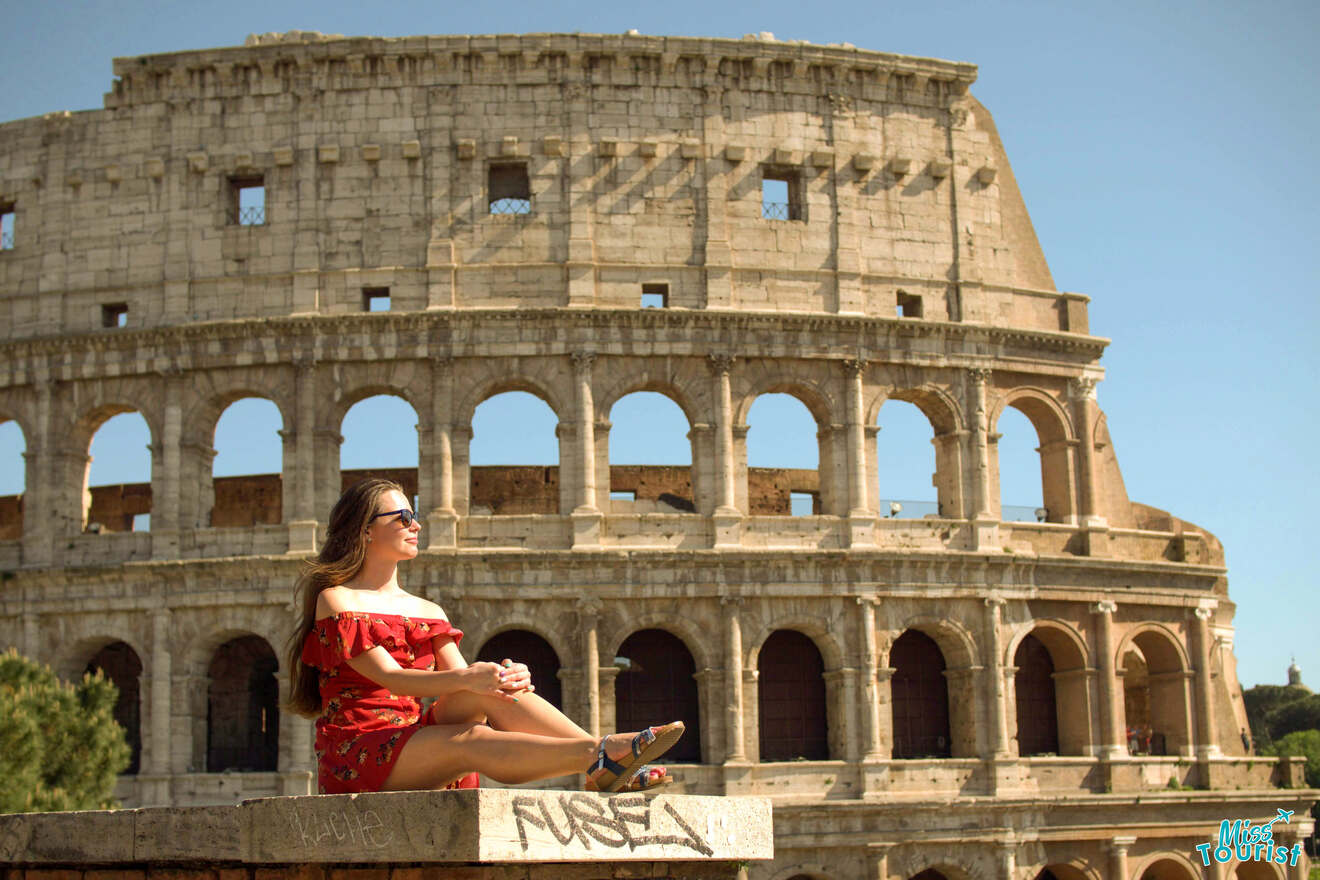 Here we are at the end of this extensive guide about where to stay in Italy, including attractive resort towns and big cities with a lot of art, history, and architecture.
For each beautiful city mentioned here, I included accommodation options for any budget and interest… which one did you like the most?
If you're still undecided on where to stay during your holiday, here are my 2 favorite hotels, both located in Rome:
Baglioni Hotel Regina – This luxury hotel will make you live a luxury Italian experience, offering rooms with Murano glass chandeliers and silk tapestry
If you like them, make sure you book at least some months in advance, places sell out super fast in Italy!
And if you want to share any questions or recommendations with me, please do so in the comments below, I am looking forward to reading what you think and answering you!
Have the best holiday!
Elena
---