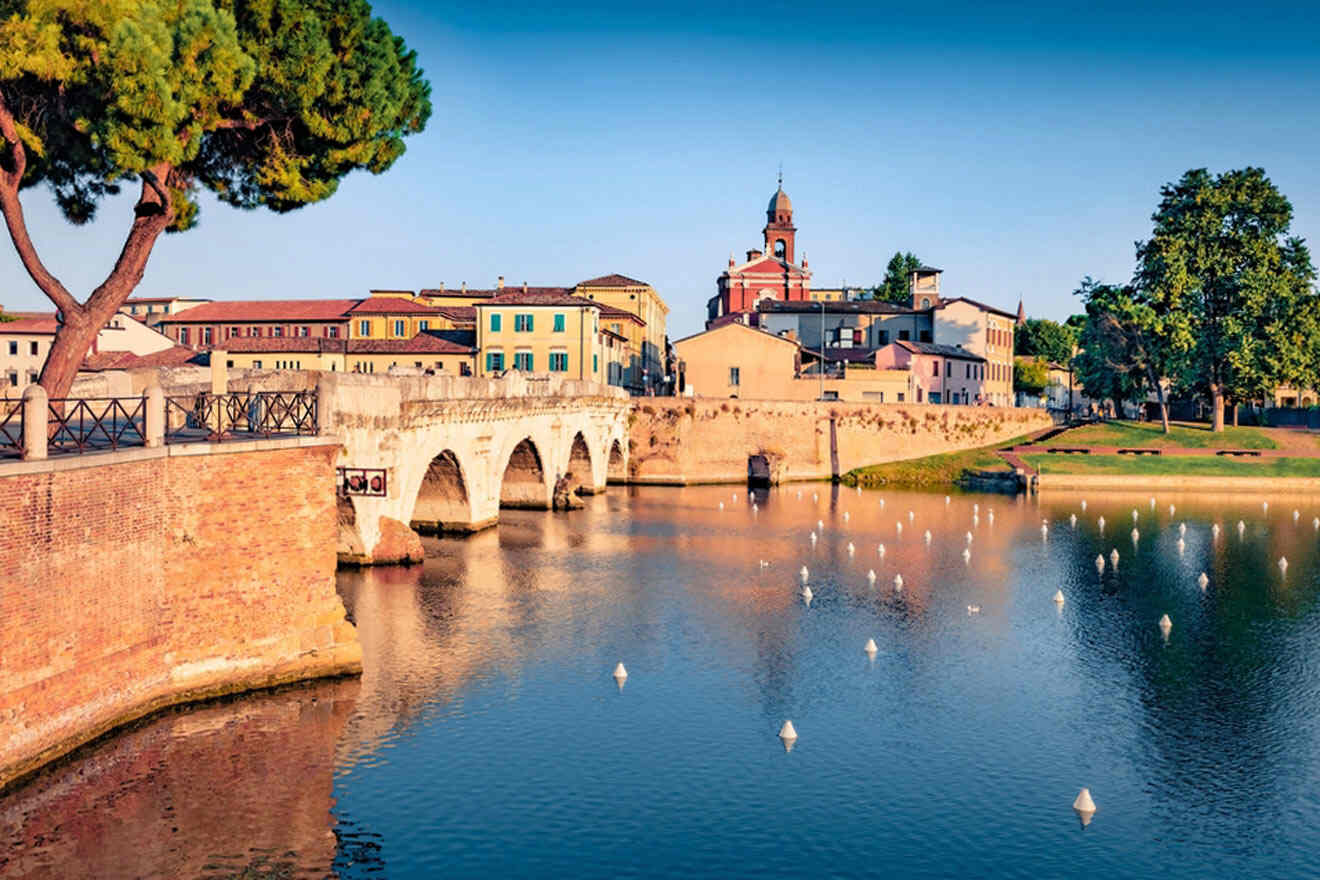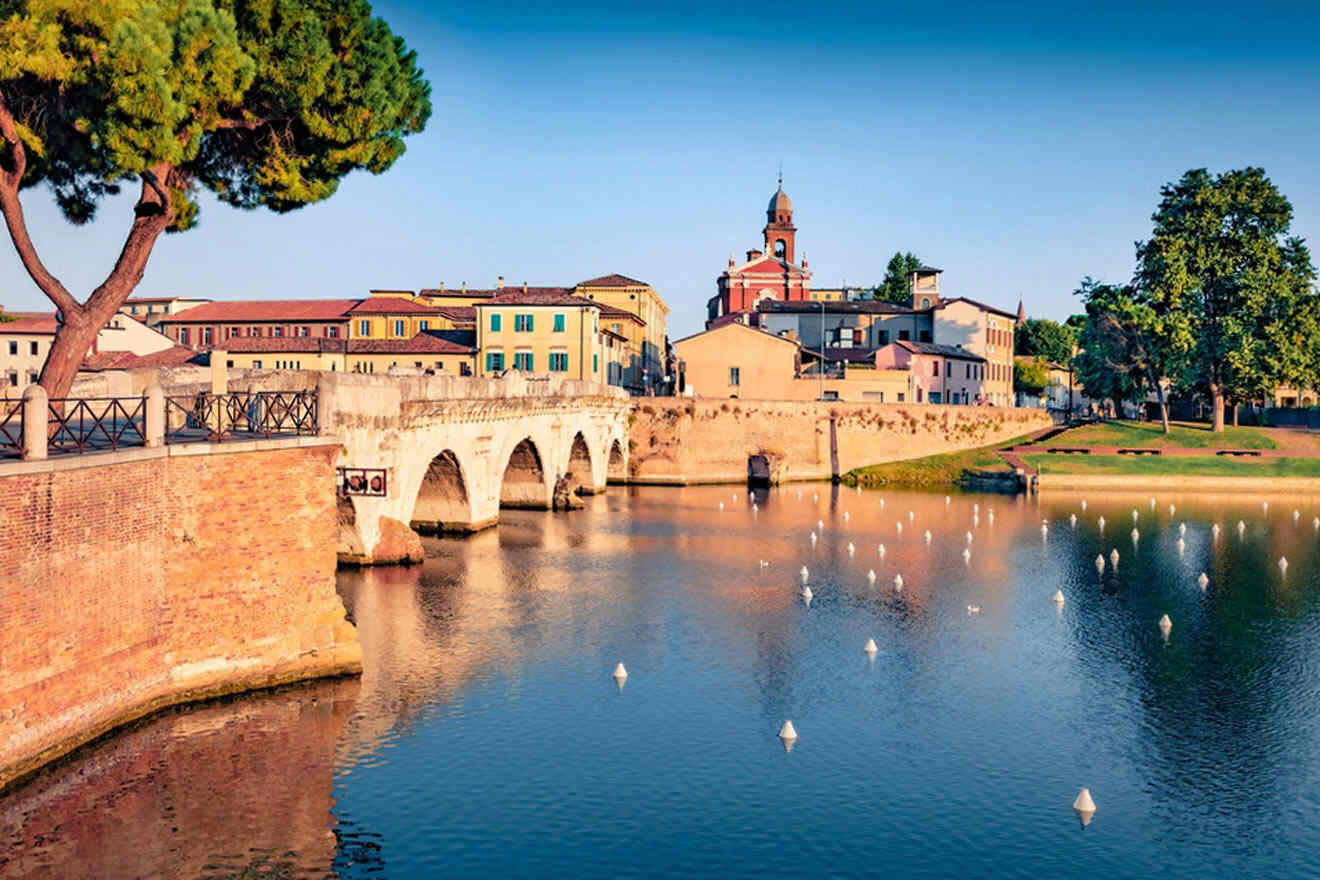 Would you like to visit the beautiful city of Rimini, Italy, and relax by the coast? Yes? Same thing here, that is why I've searched for hours and hours on the world wide web looking for the best hotel deals so you don't have to search for anything, and simply pick from the best Rimini hotels out there!
The way this article is arranged is by price, starting with the more pricey and luxurious hotels, followed by the mid-range hotels, and last but not least, the budget options. In the end, I added 2 bonuses: the best hotels in Rimini on the beach and the best apartments to stay in Rimini, all hotels with amazing reviews!
Rimini, and Italy in general, is one of the most popular destinations in the world, attracting millions of travelers each year, especially in the summertime! We all want that Italian summer! So it is vital you book your hotel room in advance; these hotels get booked super quickly!
Without further ado, let's check out the best Rimini hotels!
Let's dive in!
If you are in a hurry
If you don't have a lot of time on your hands and need to book one of these Rimini hotels fast, here you have the top 3 best hotels in the area!
Luxury (US$150 and up)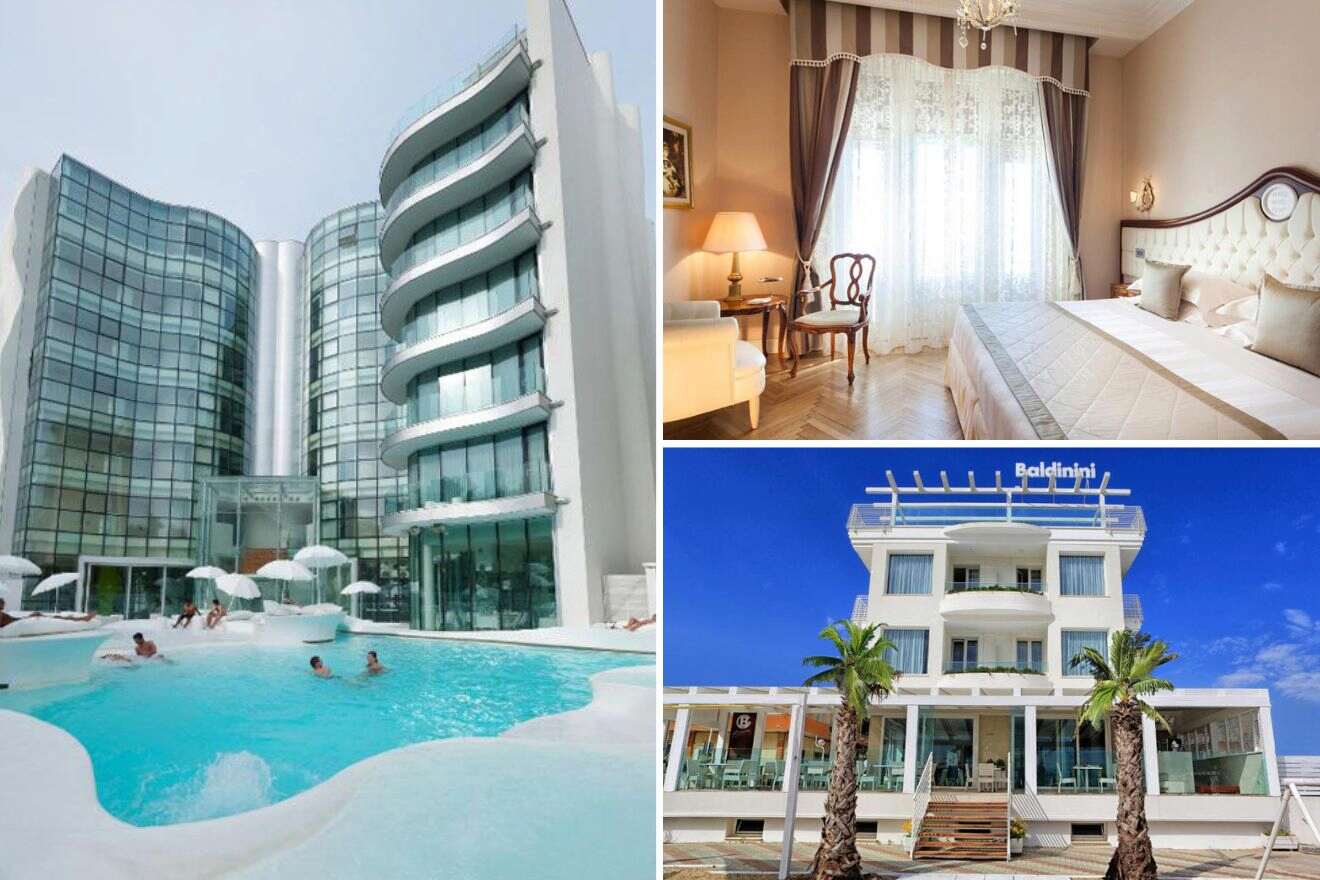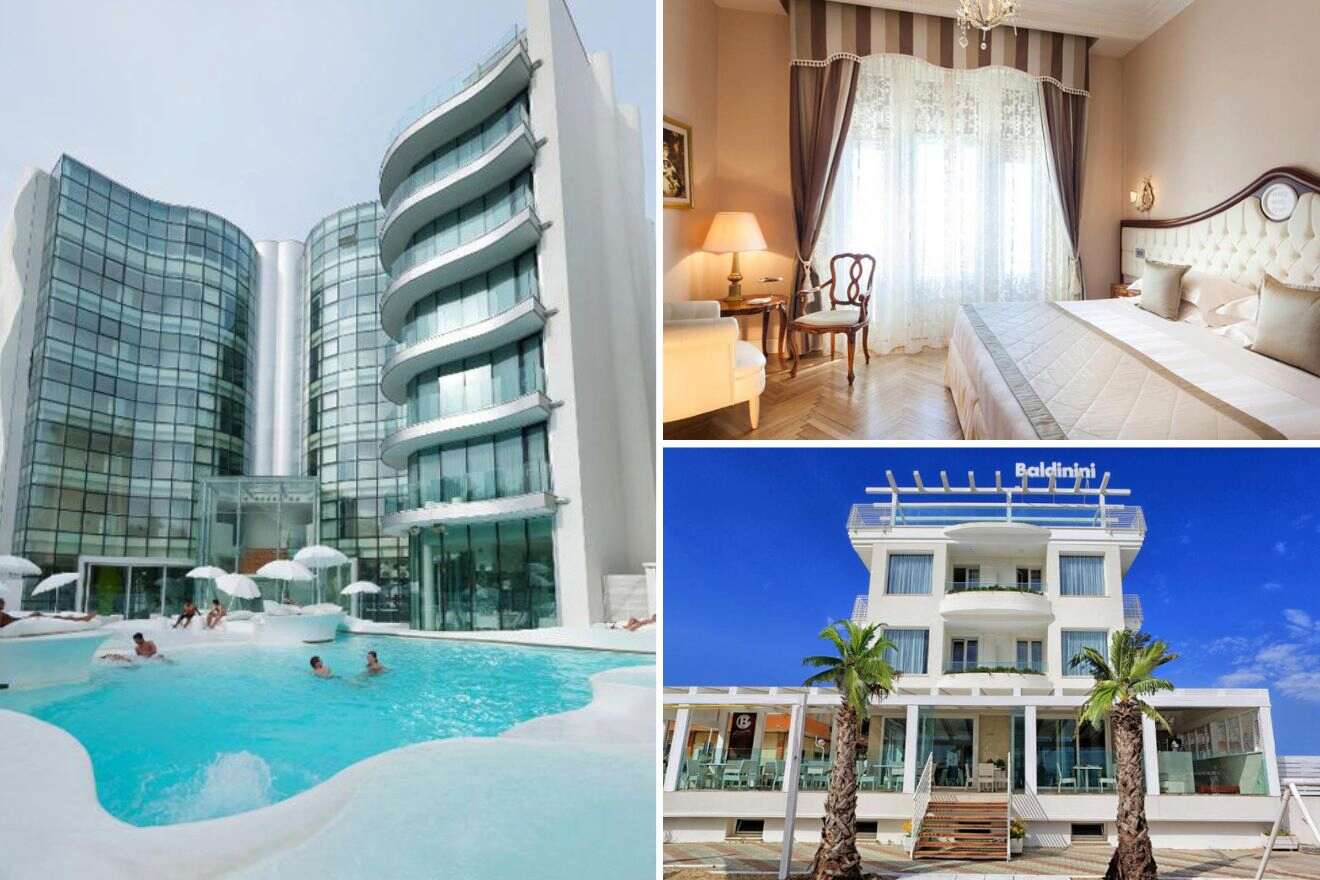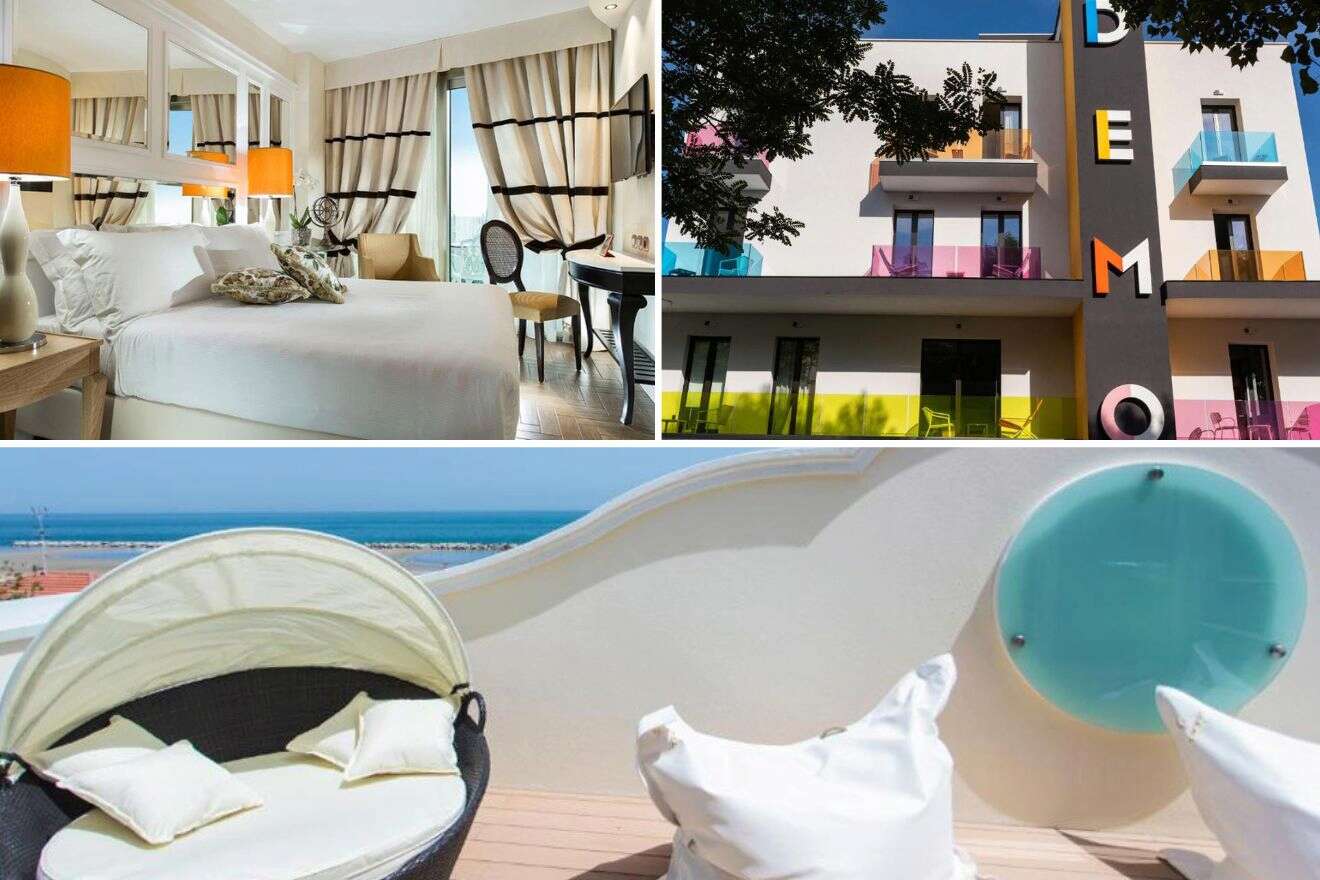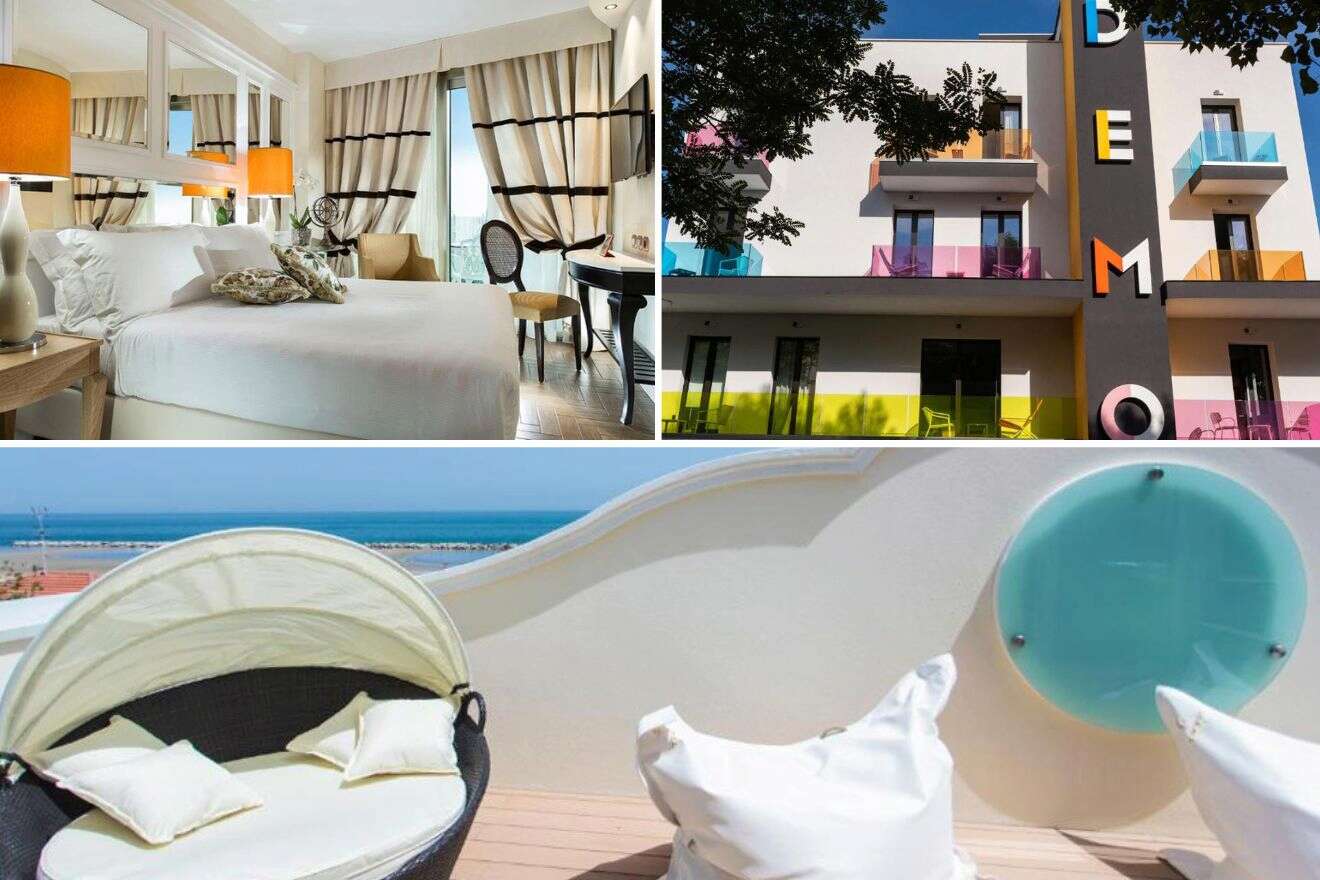 Mid Range (US$80 – US$150)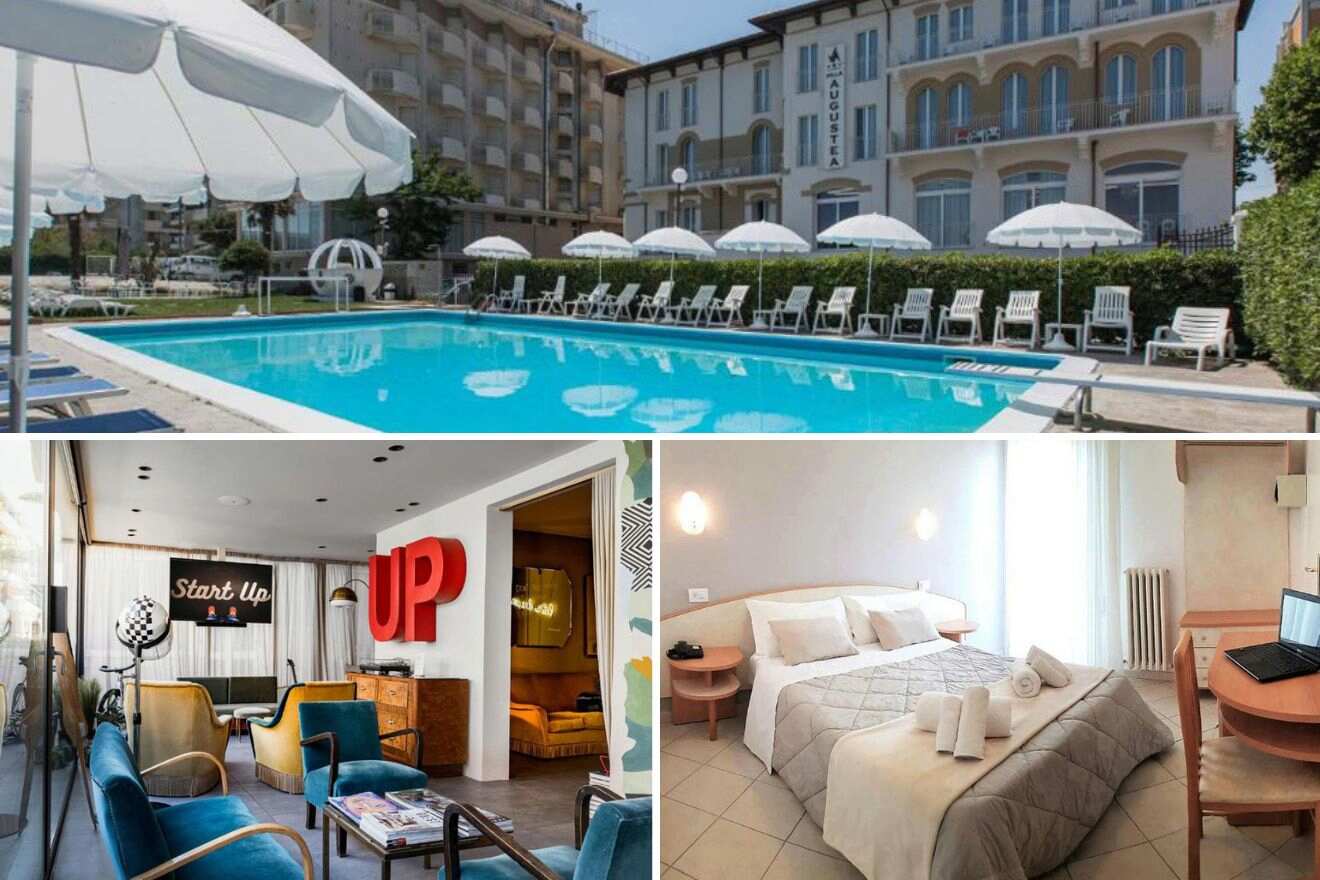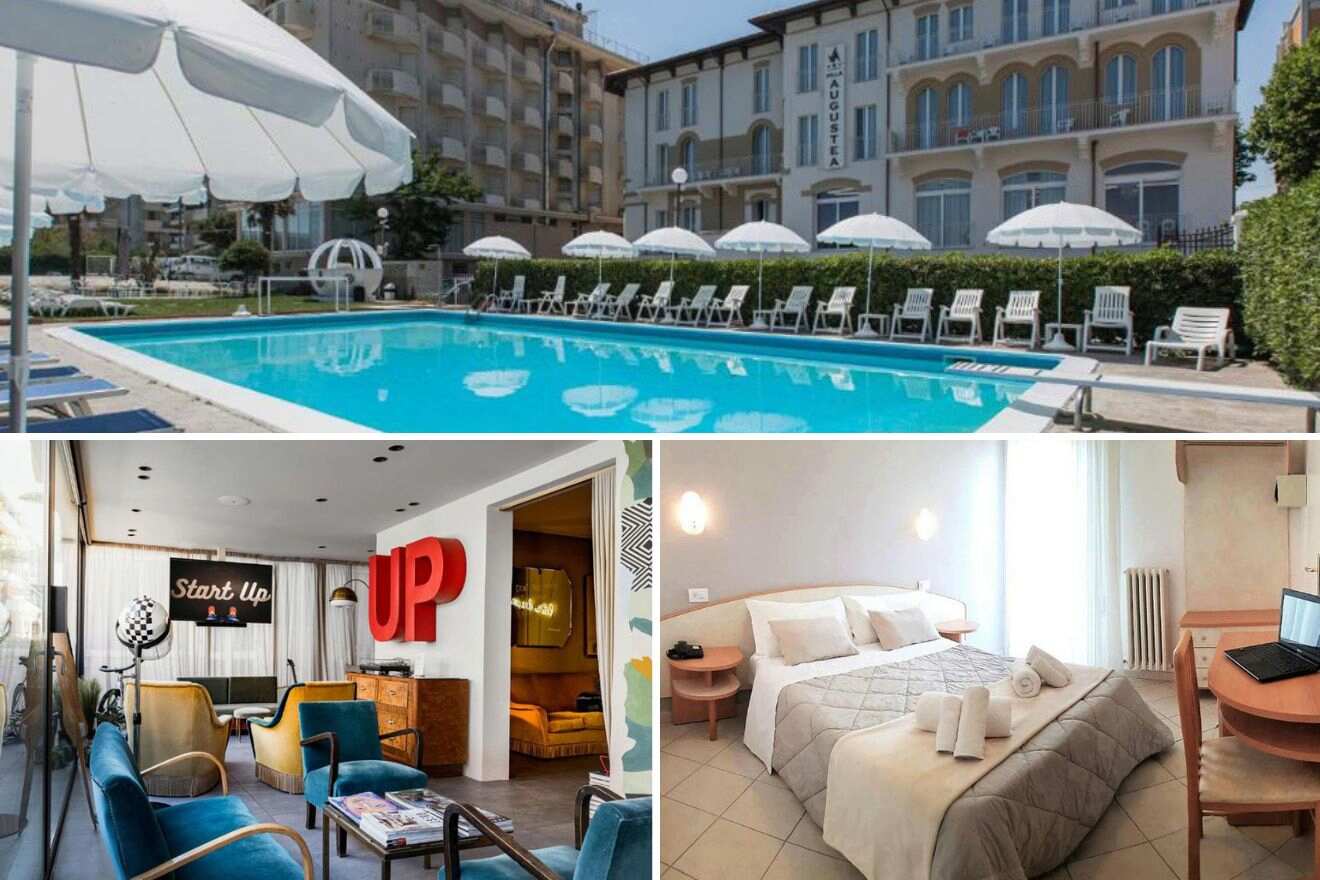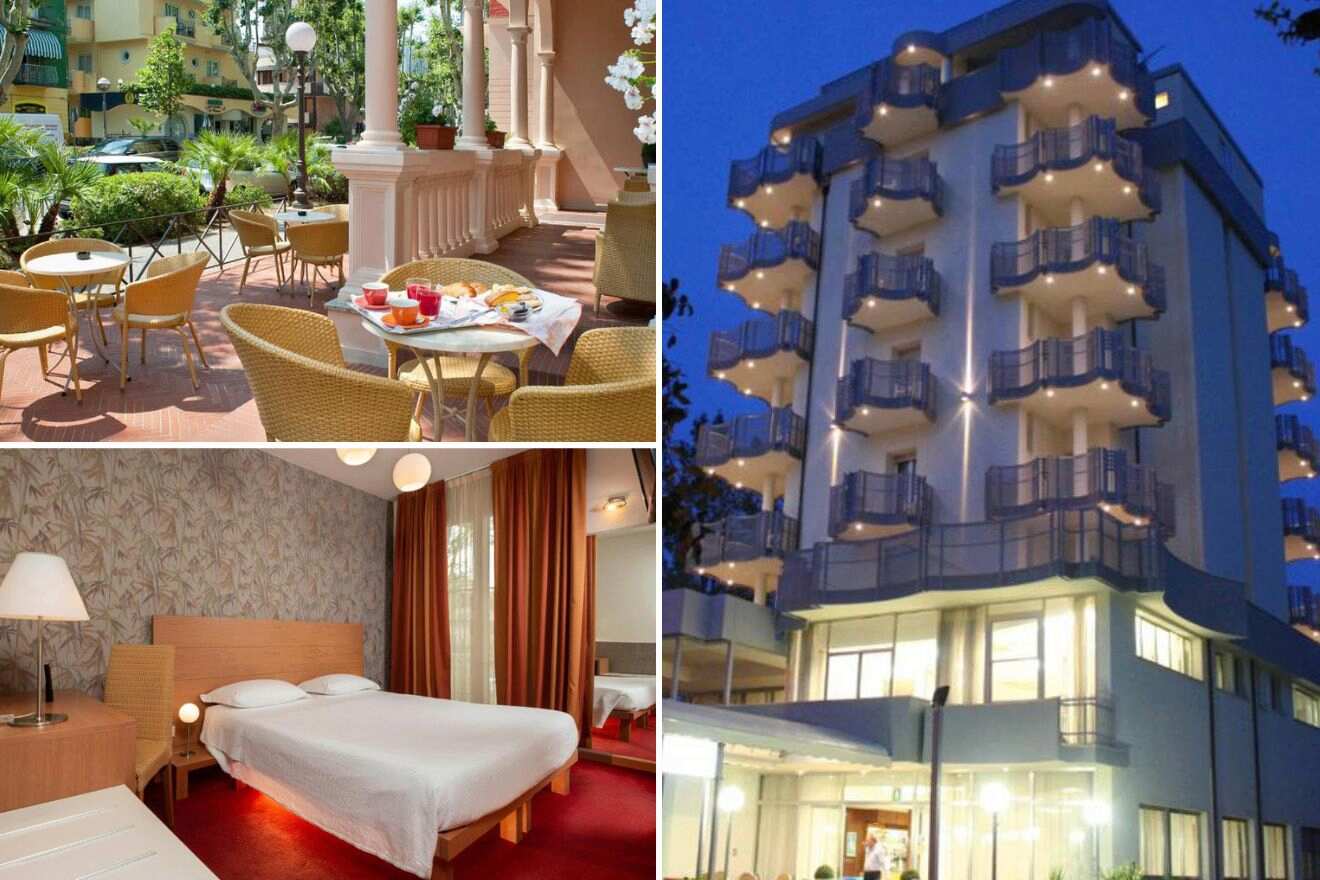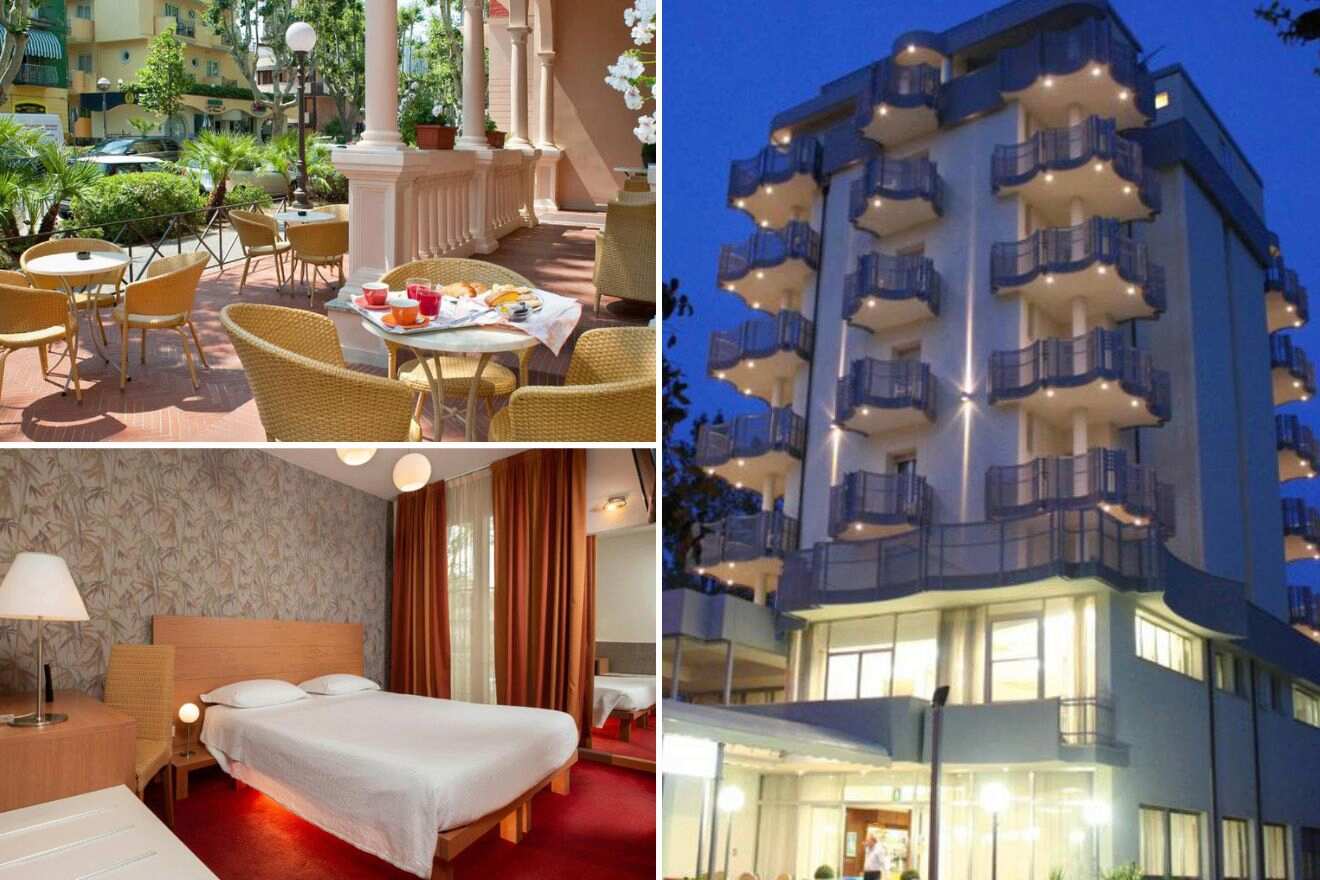 Budget (up to US$70)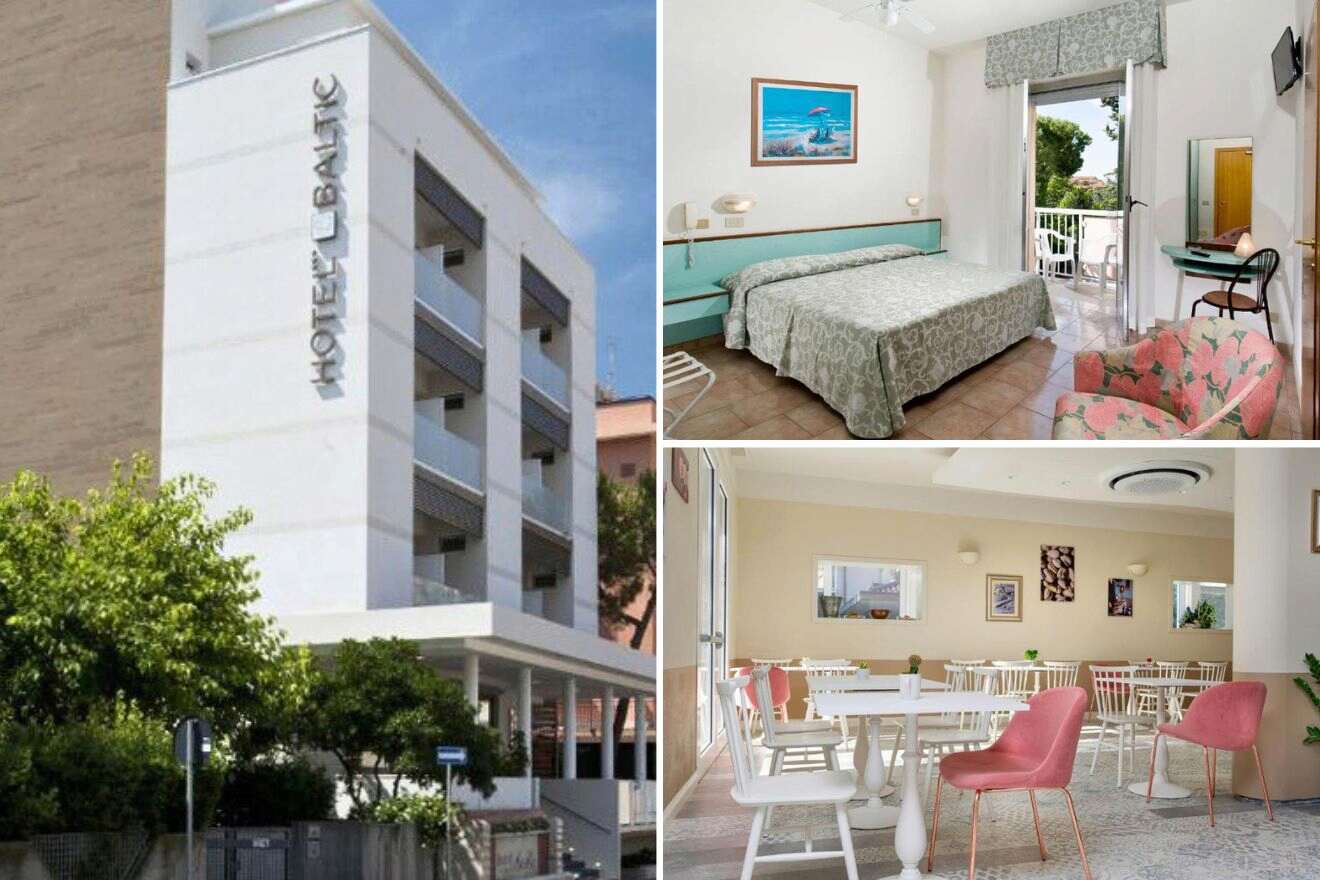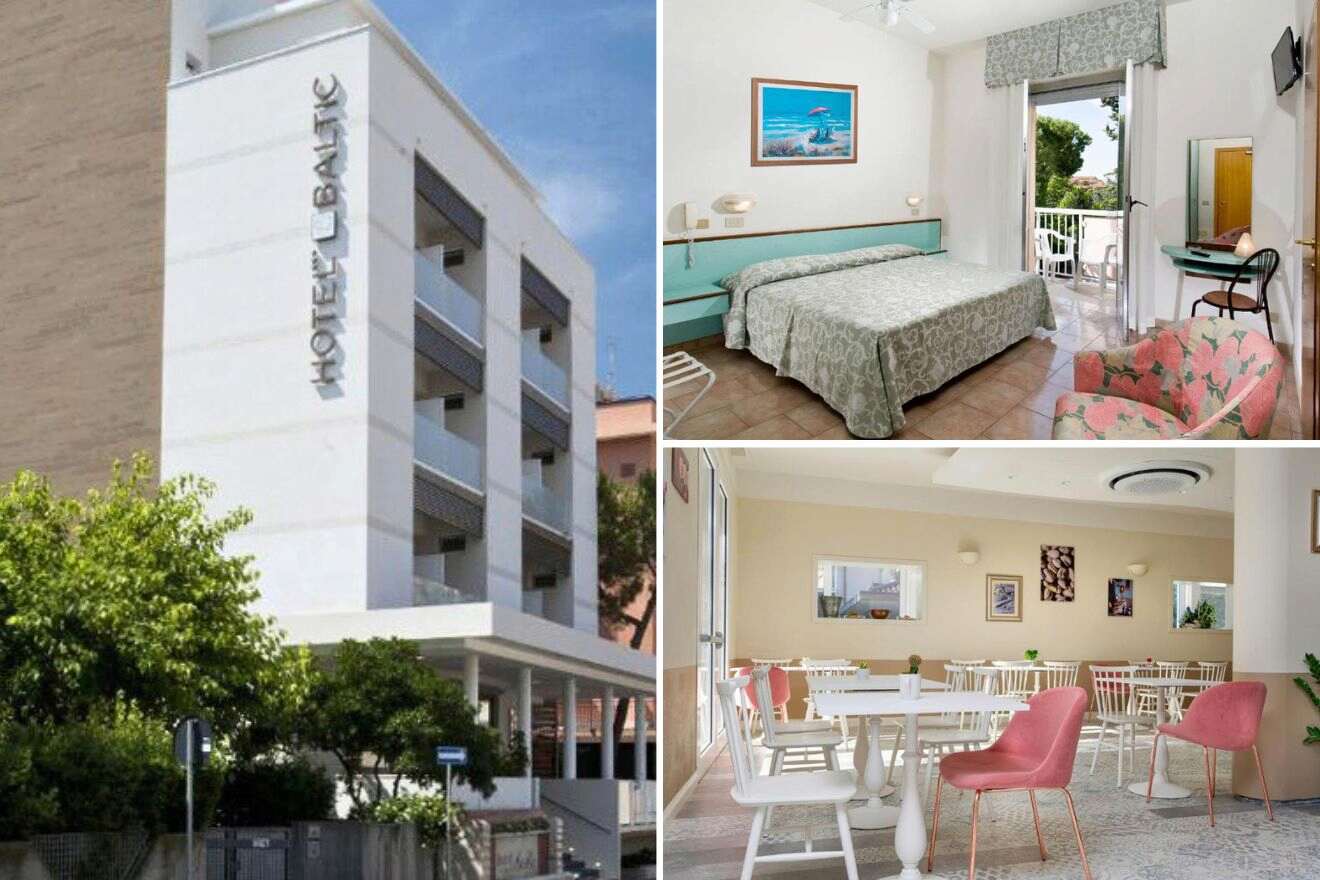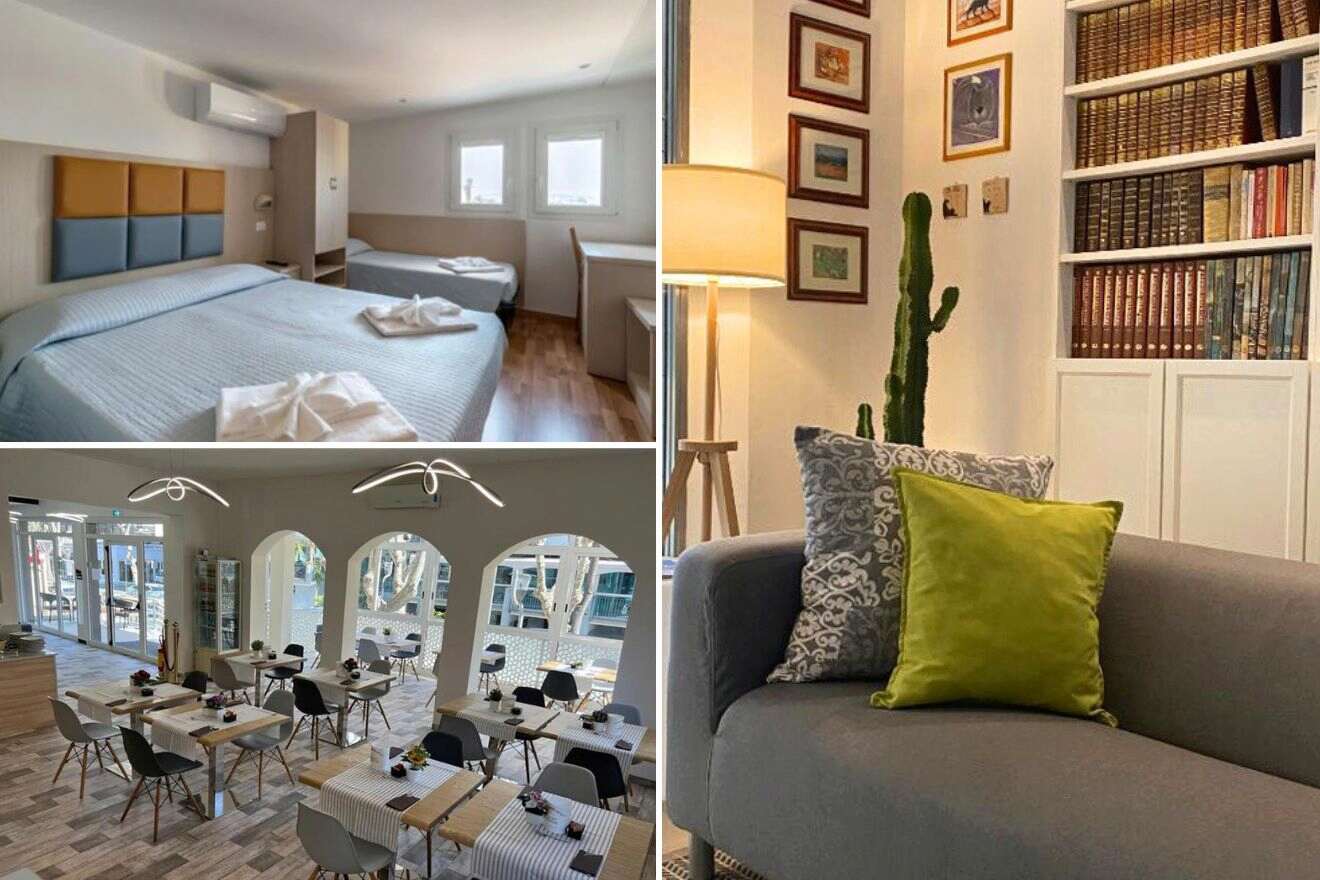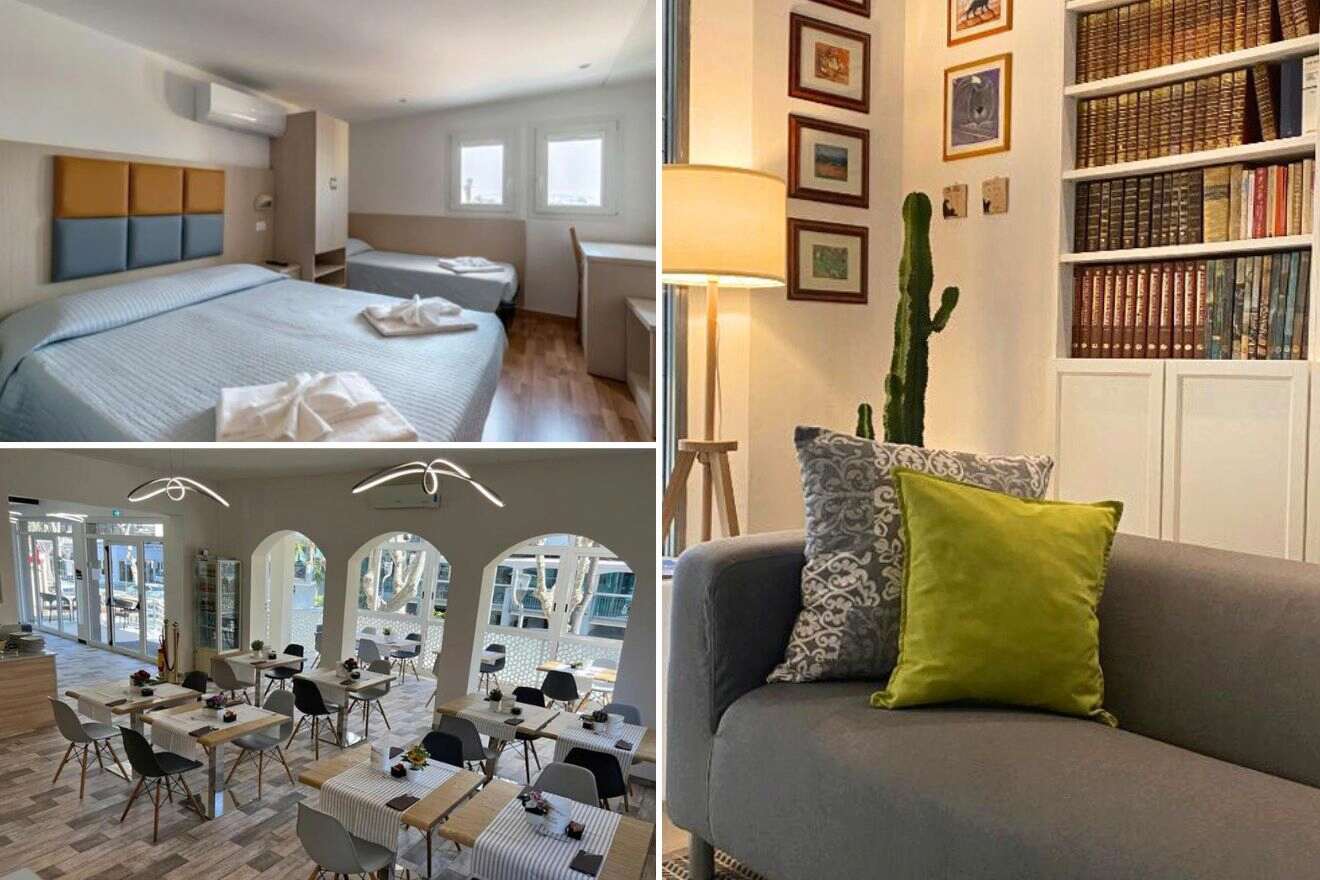 BONUS #1: Best hotels in Rimini on the beach
Ah, you know me! I couldn't end this amazing article on the best Rimini hotels without adding a juicy bonus of the best hotels in Rimini on the beach! Well, if we are going to Italy, we might as well stay near the ocean, right?!
I have gathered 6 amazing hotels, and the prices range from US$100 to US$250 per night. These hotels are wonderful, so I am sure you will find one you totally love!
Let's check them out!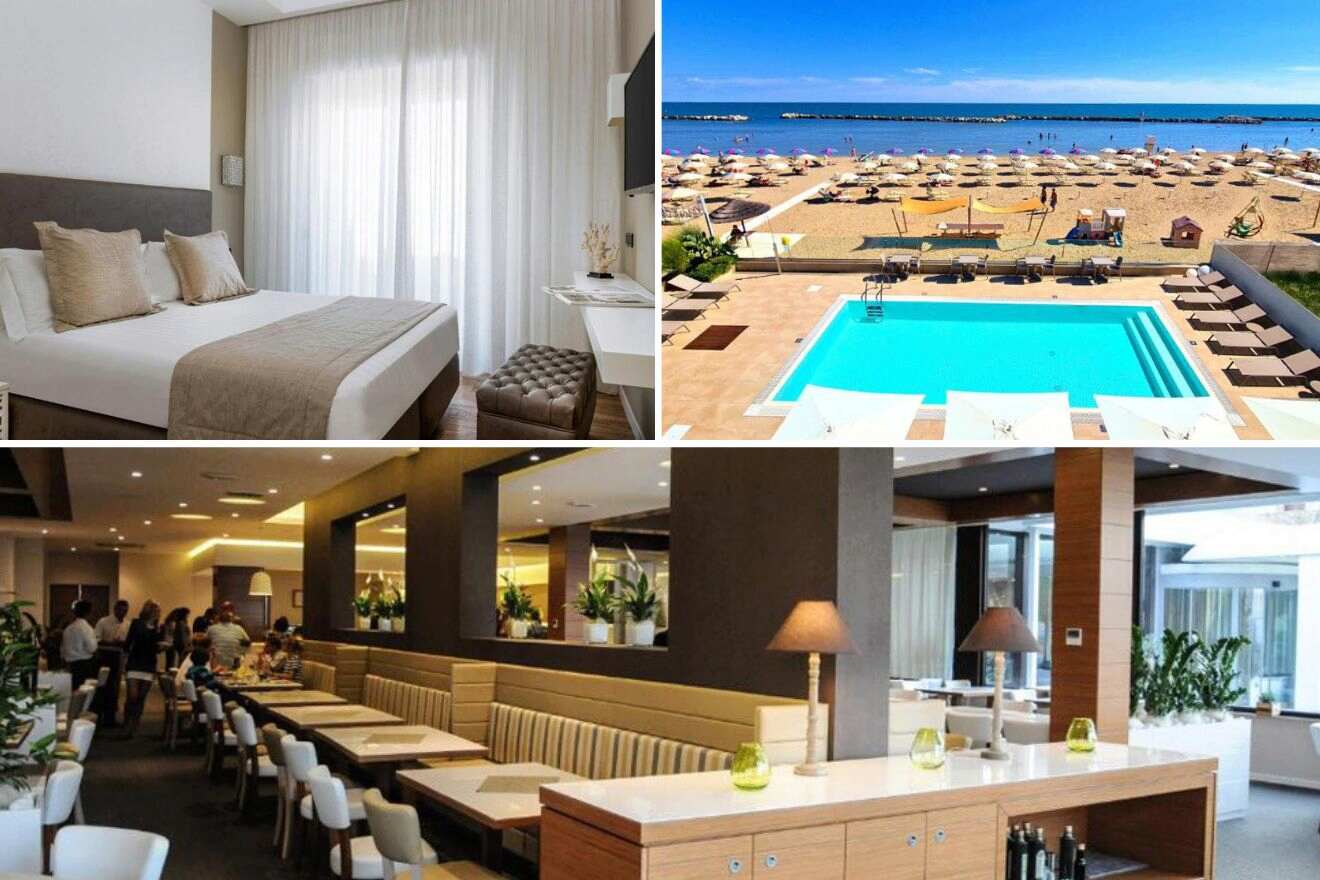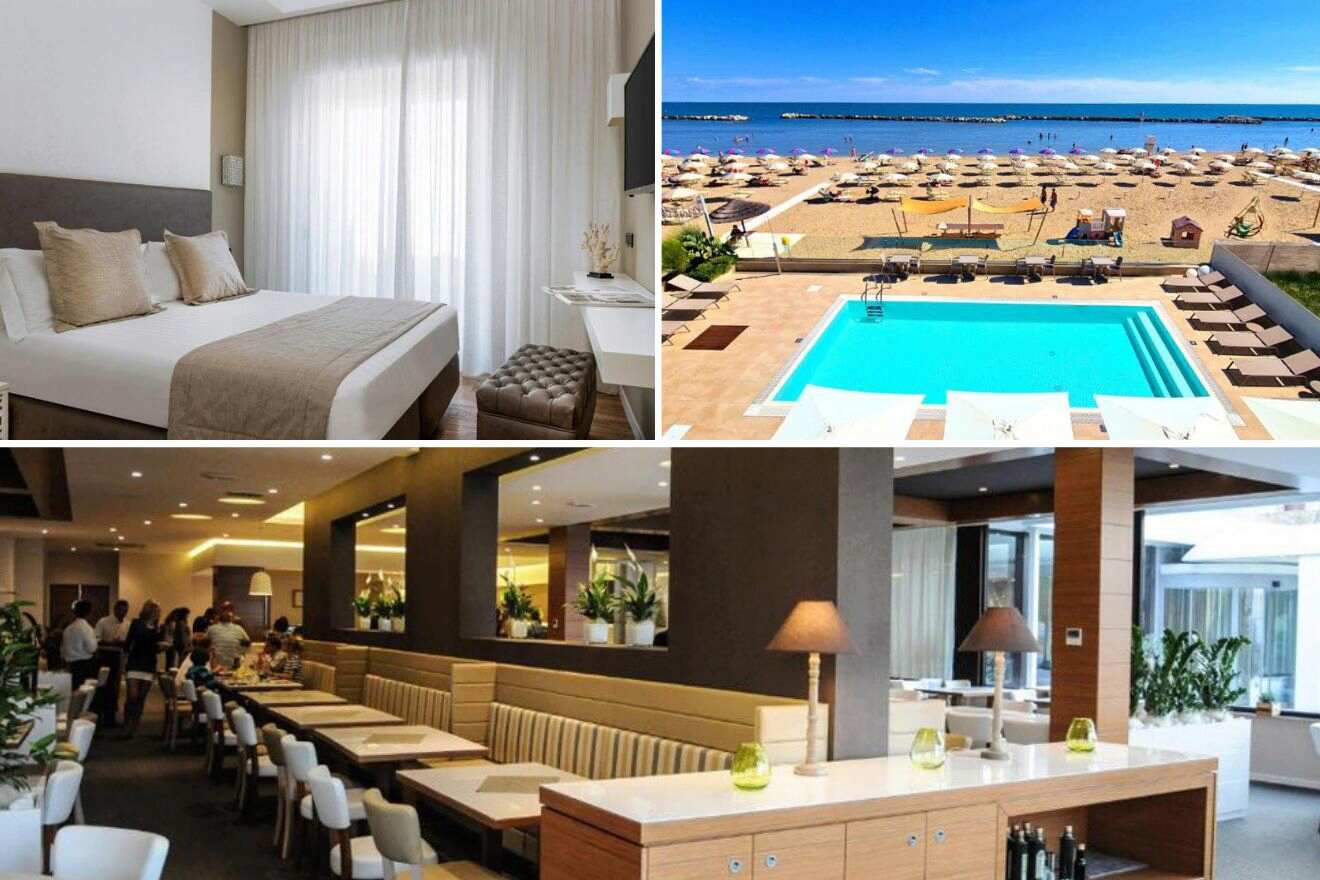 1. You & Me Beach Hotel
This hotel feels super romantic and fun! It is located on Visrbella's beachfront and comes with an outdoor pool located on the beach, so you will have the most incredible view of the ocean while you sip a fruity drink on the pool's terrace. I suggest couples stay in the Suite Loft with a sea view and Jacuzzi; it comes with a balcony with a jacuzzi and overlooks the ocean, plus there's a bathtub indoors.
2. Litoraneo Suite Hotel
Oh, la la! I love how amazing this hotel looks, the style is impeccable, modern, and fun! The rooms have different themes, and all of them are stunning. The hotel is located in Rimini Central Marina, and besides its amazing beachfront location, this property comes with a private beach area! Breakfast? Complete and free. The pool? Outdoors and refreshing!
3. Oxygen Lifestyle Hotel
Wow, this hotel is a real treat; it can accommodate all types of travelers; it doesn't matter if you are traveling with a partner, friends, family, or solo – this hotel has something for you! The beachfront location in Viserbella and the private beach area are a plus, the outdoor pool is gorgeous, and the free breakfast is a treat! The rooms can host families and couples and can come with a balcony and views!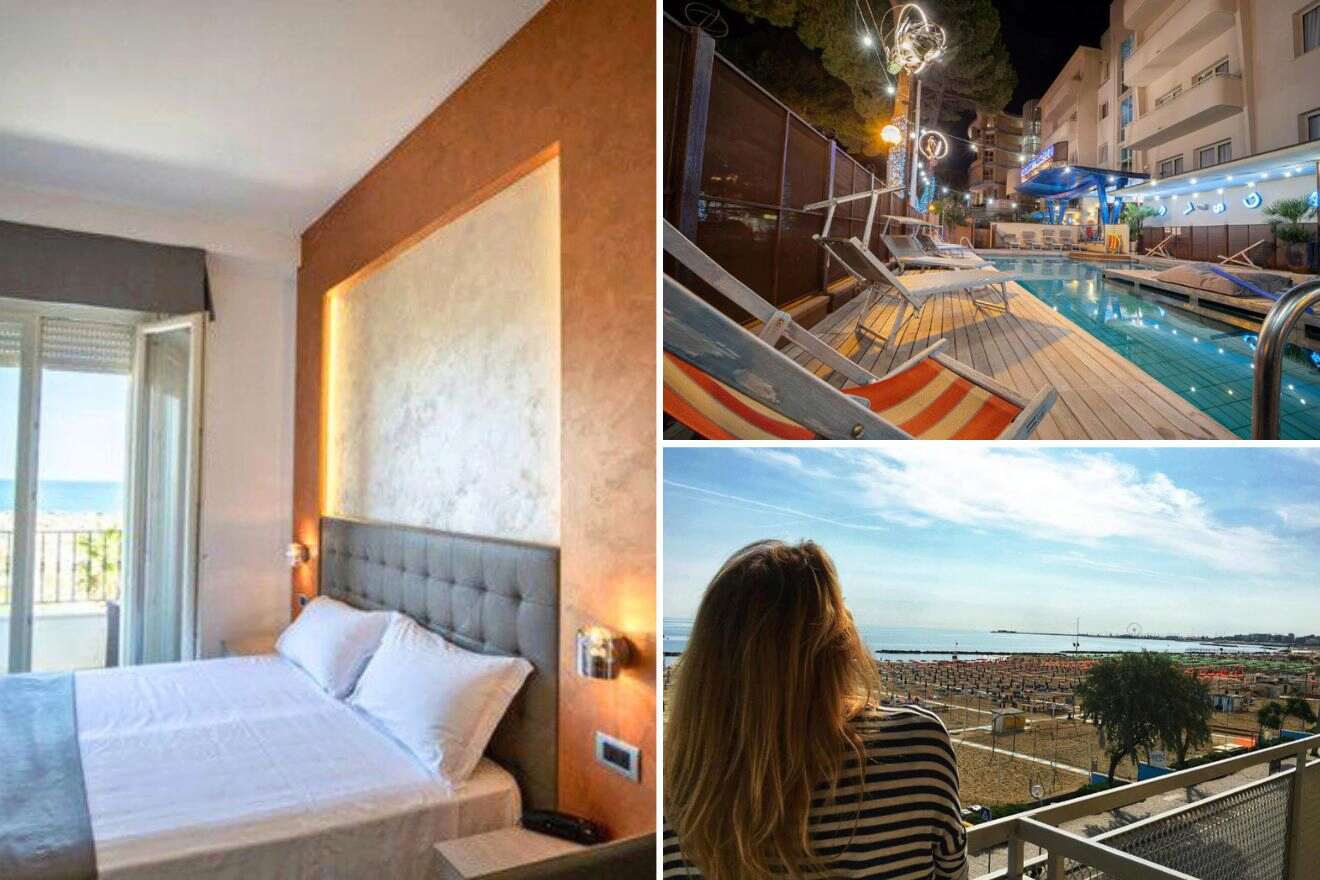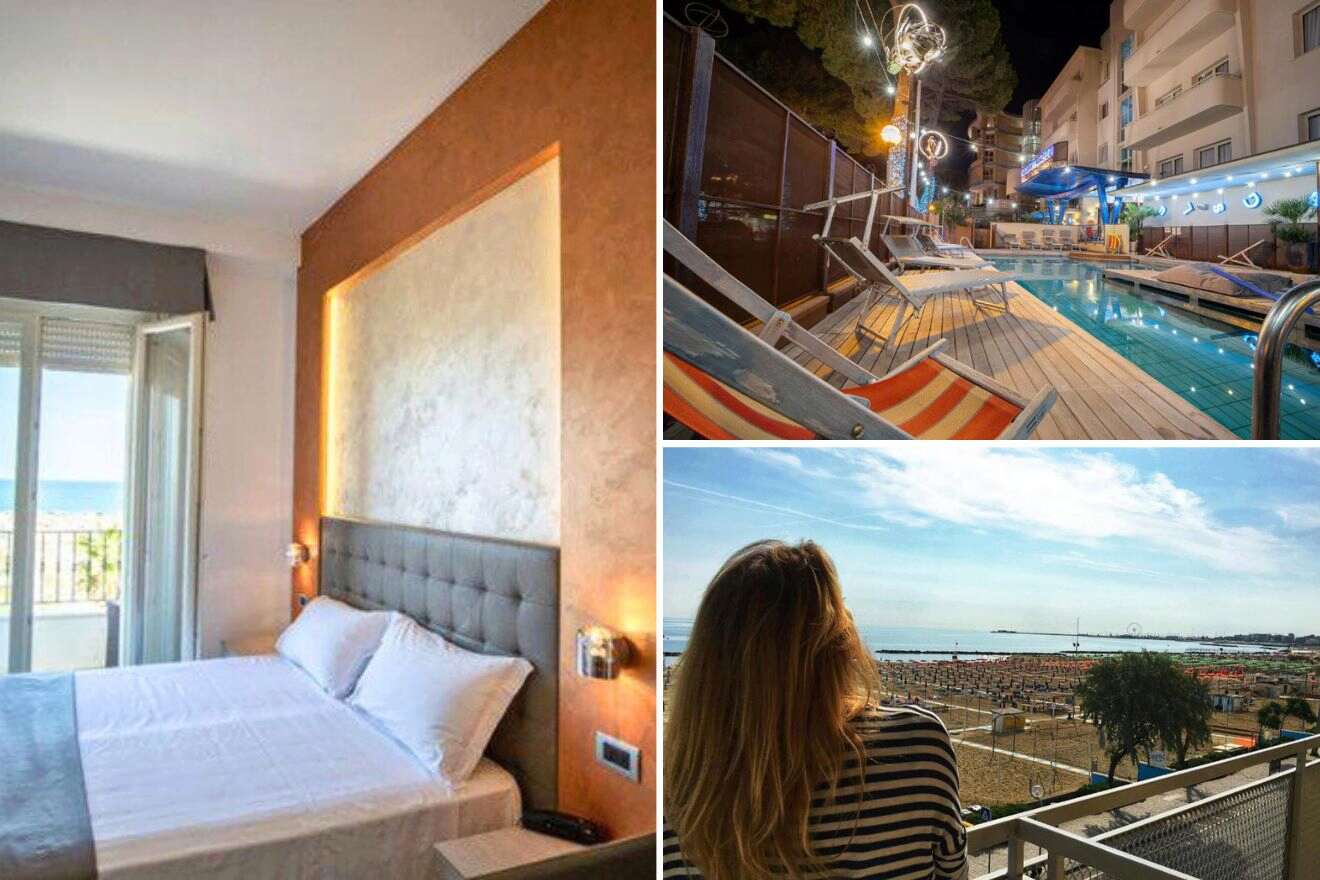 4. Hotel Corallo Rimini
This hotel looks so cool, it has a very special charm, reminiscent of Italian art and modernity. I love it! The hotel is close to the city and is located by the beachfront with a private beach area open to all guests, it comes with a terrace where you can sunbathe, an outdoor swimming pool, and a 10/10 free breakfast!
5. Hotel Gabbiano
I like this hotel, it goes straight to the point, and it has cool amenities. To start, it is located by the beachfront and has a private beach area, the breakfast is free as well, offering fresh fruits homemade cakes to savory options, the rooms are super simple but modern and comfortable!
6. Hotel Tritone
The hotel is located in Viserba by the beachfront, so go and sunbathe, play beach volleyball, or swim in the hotel's private beach area! The hotel decorations look super cool, and I reckon groups of friends would be happy staying here. The breakfast looks amazing; it makes me super hungry just looking at all those cakes, yum!
BONUS #2: Best apartments to stay in Rimini
Well, I have something else for you, another bonus! Yay! Okay, so let's recap, we have the best Remini hotels, a bonus with the best hotels in Rimini on the beach, and now the last bonus of the article is the best apartments to stay in Rimini. Why not book an apartment and pretend you are a local?!
The price per night for these apartments goes from US$100 to US$300; let's take a look at these amazing properties!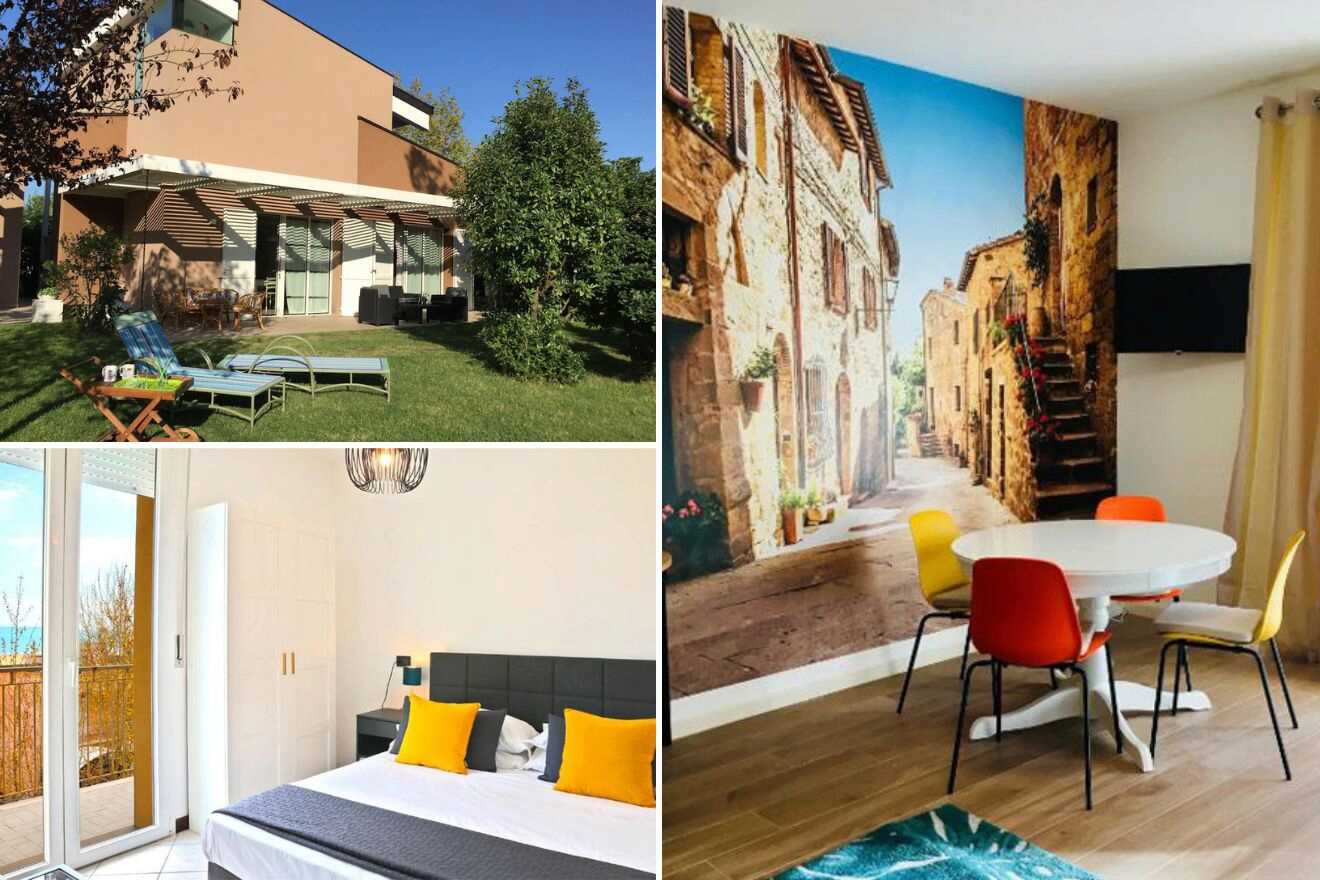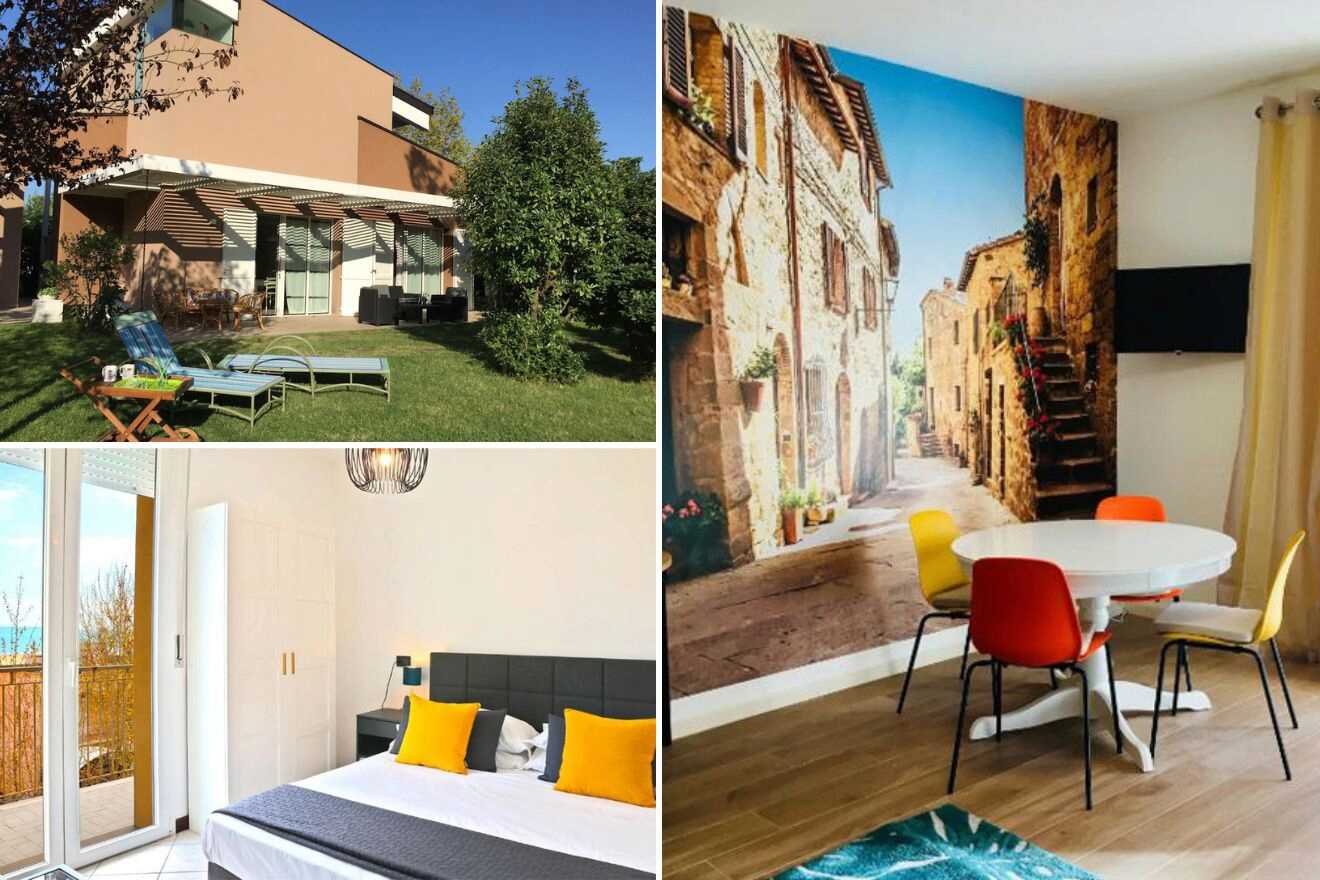 1. Villa Brown
Amazing! Located in Cagnona, this property comes with enough room to host up to 6 guests; the rooms and interiors look modern and colorful. The best thing about this property is the shared garden and hot tub available at the villa.
2. RESIDENZA ELENA
What a cute and beautiful property! The pastel green tone of the facade is so nice, and the house is super modern and trendy. It comes with 2 bedrooms and 1 living room, and it can host up to 8 guests. It is located only a 20-minute walk from the city, and the beach is a 30-minute walk away!
3. Appartamenti Leone
This amazing set of apartments is located by the beachfront and comes with a private beach area in Rivazzurra; both apartments come with balconies and views of the ocean, are super modern, and come with a private kitchen. One of the apartments can host 2 guests, and the other 4 guests, so book depending on your preferences!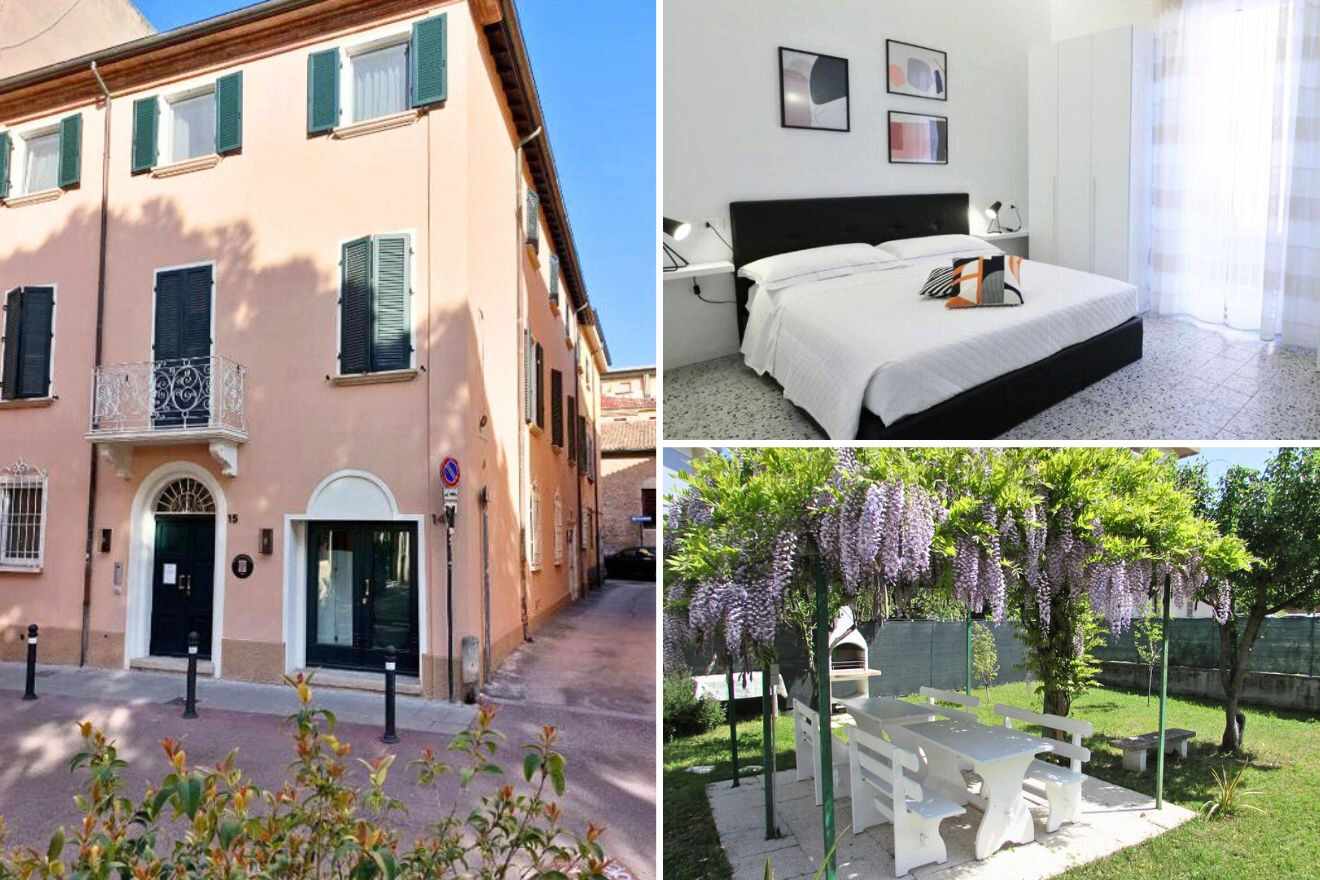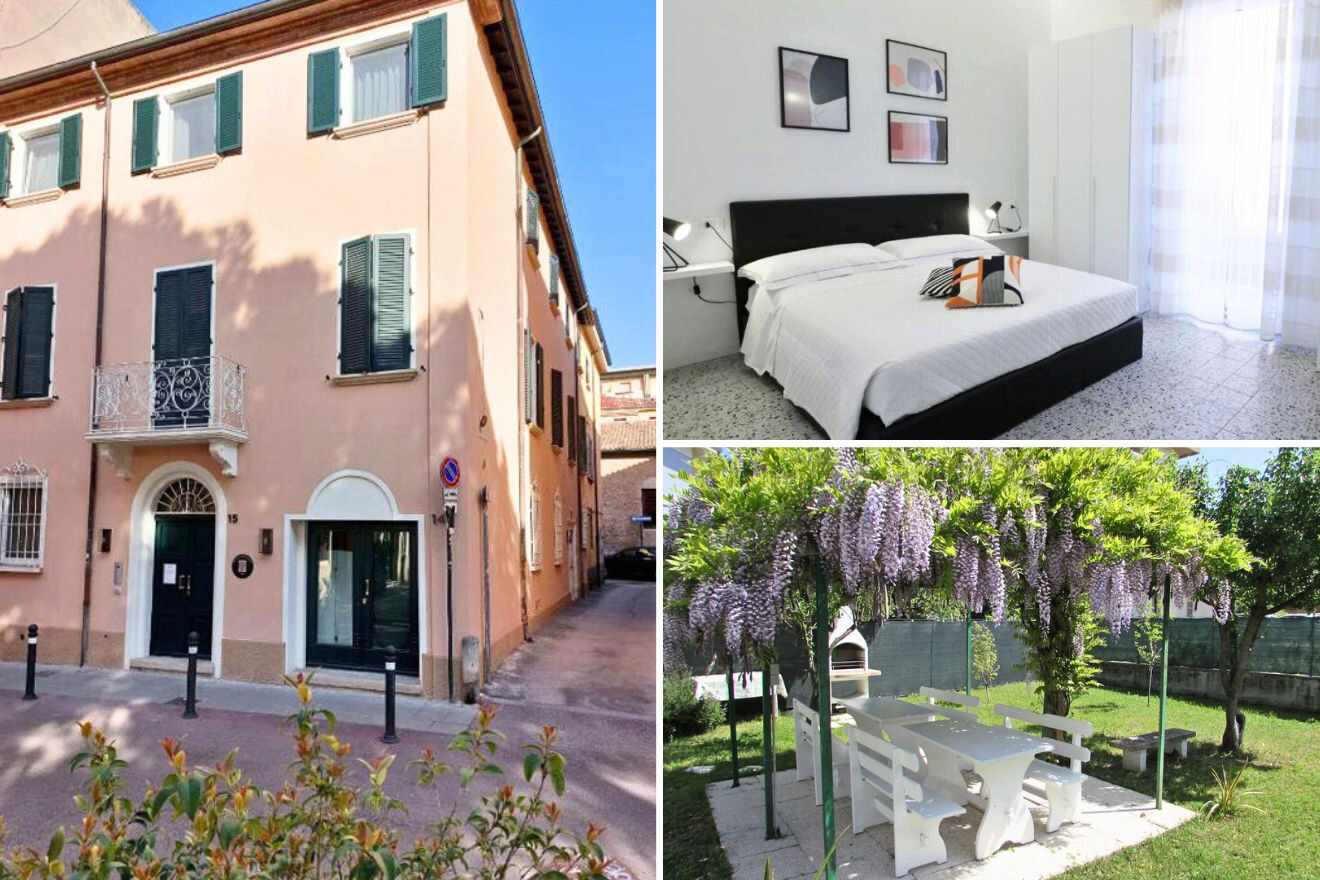 4. CASETTA BIANCA
This apartment looks like an authentic summer house! The property comes with 4 bedrooms and 2 bathrooms making it great for families or groups of 8 guests. The house is next to a beautiful beach, and there are plenty of restaurants and coffee shops nearby. PRO TIP: Have breakfast in the lovely garden!
5. Zuara9Room Rimini
The 4-bedroom house looks like a total dream, it can accommodate up to 7 guests, and it comes with 4 bedrooms, 4 bathrooms, and a huge furnished terrace where you can sit, relax, and soak up the sun! The location is unbeatable, near Rimini city center, and steps from the beach!
6. The 6 Apartments
These apartments are located in Rimini city center and just a few minutes away from the city center; the apartments can host from 2 to 4 guests, so book according to your preferences. The style of the rooms is impeccable, and some of the apartments come with a private balcony!
FAQs about Rimini hotels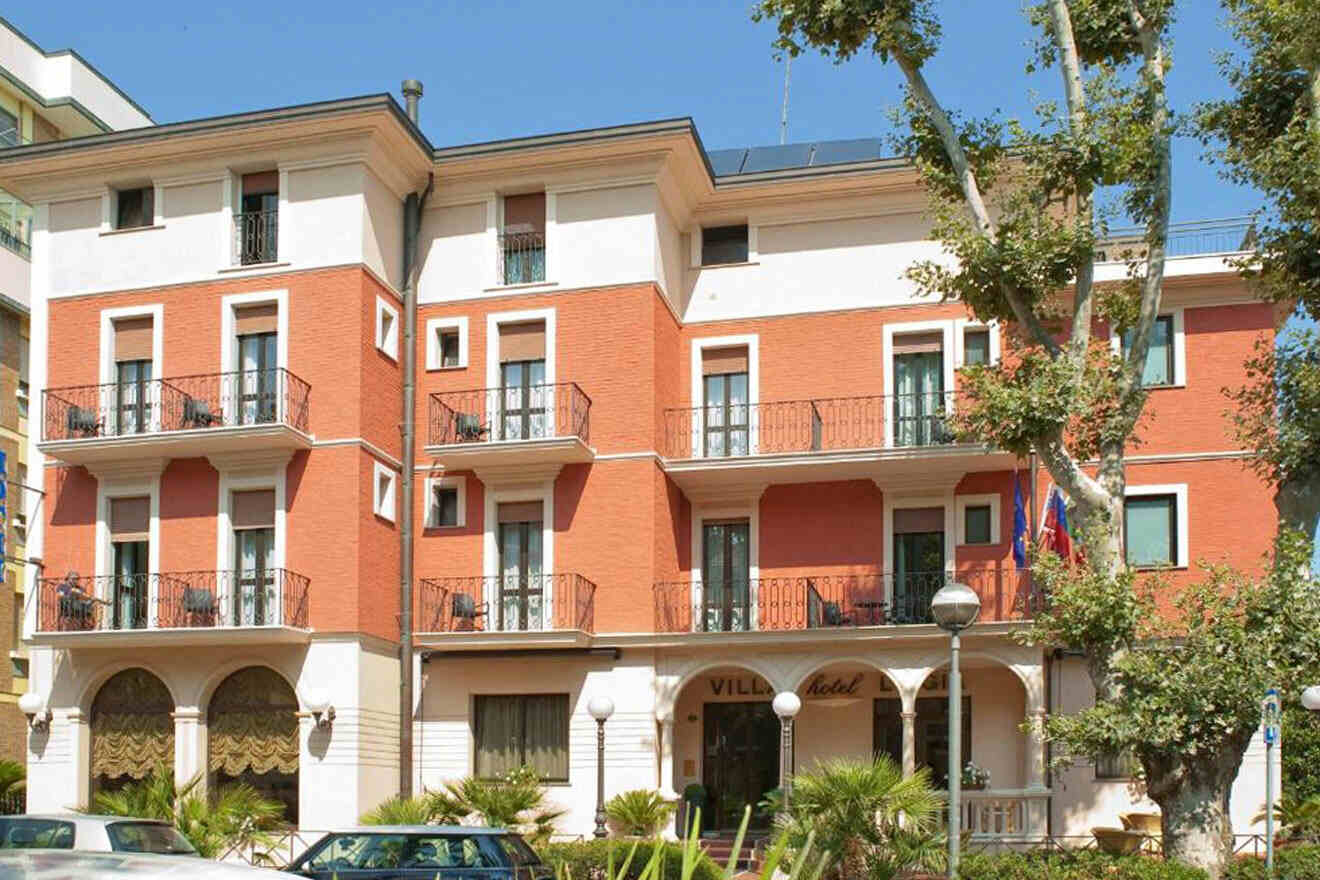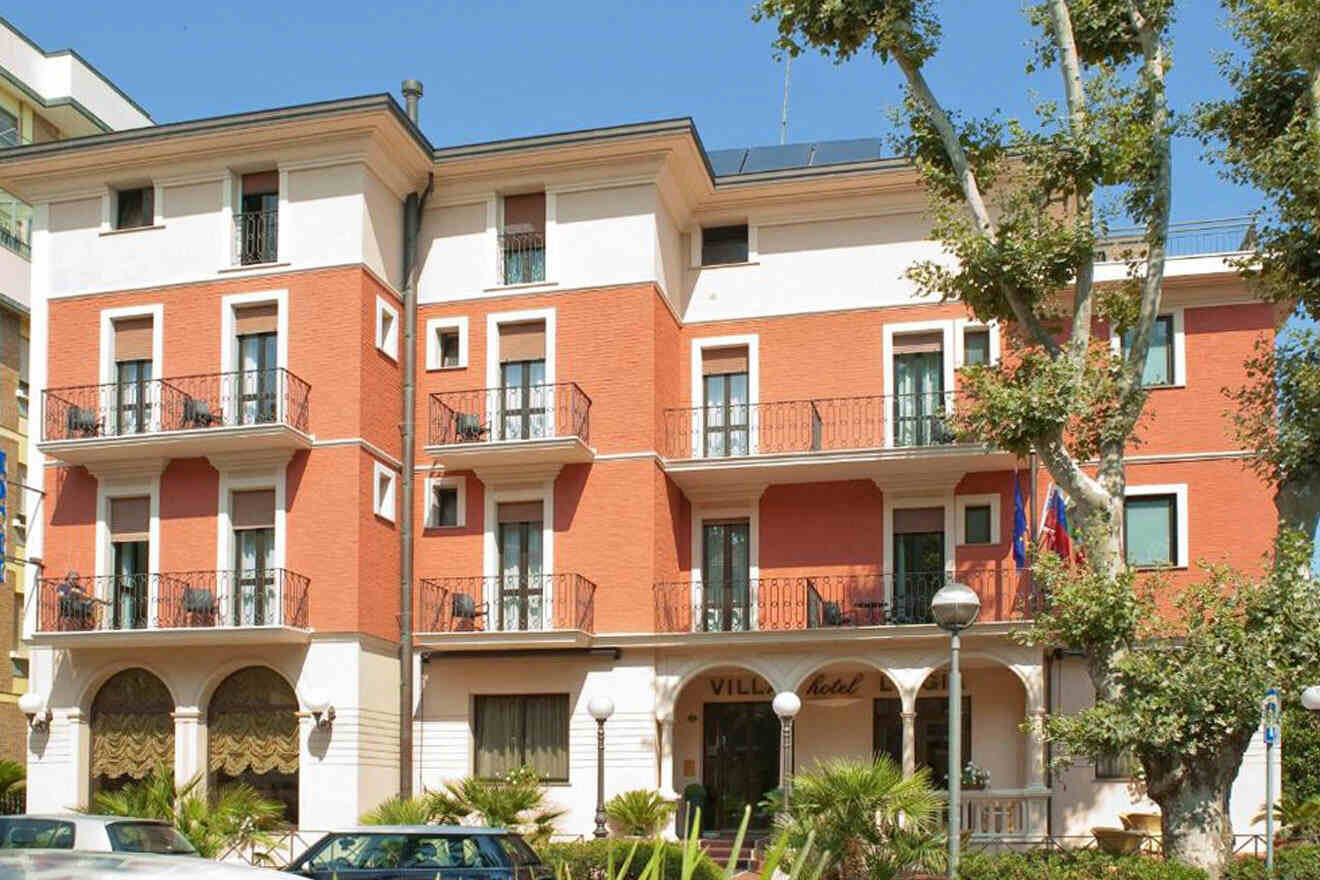 Conclusion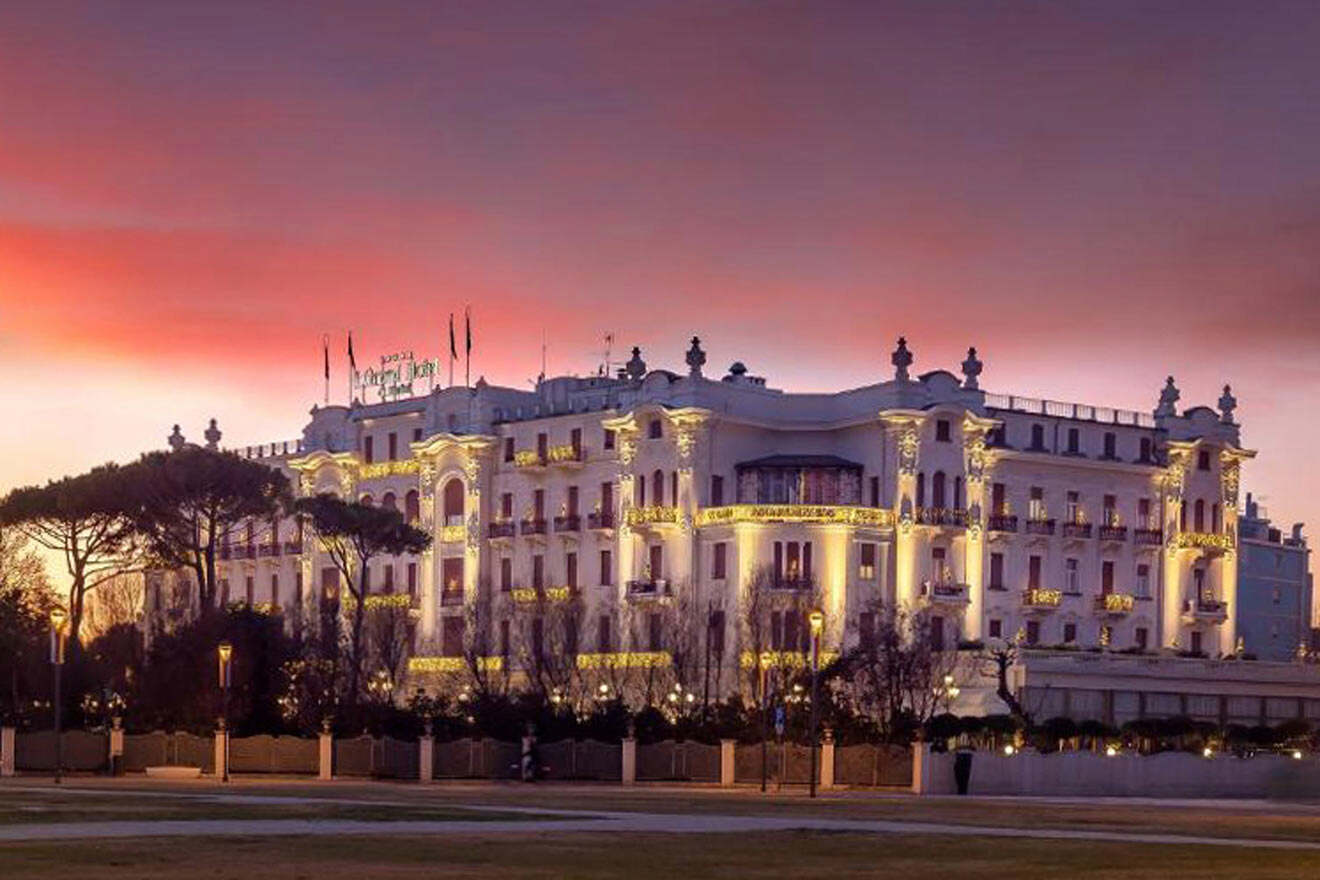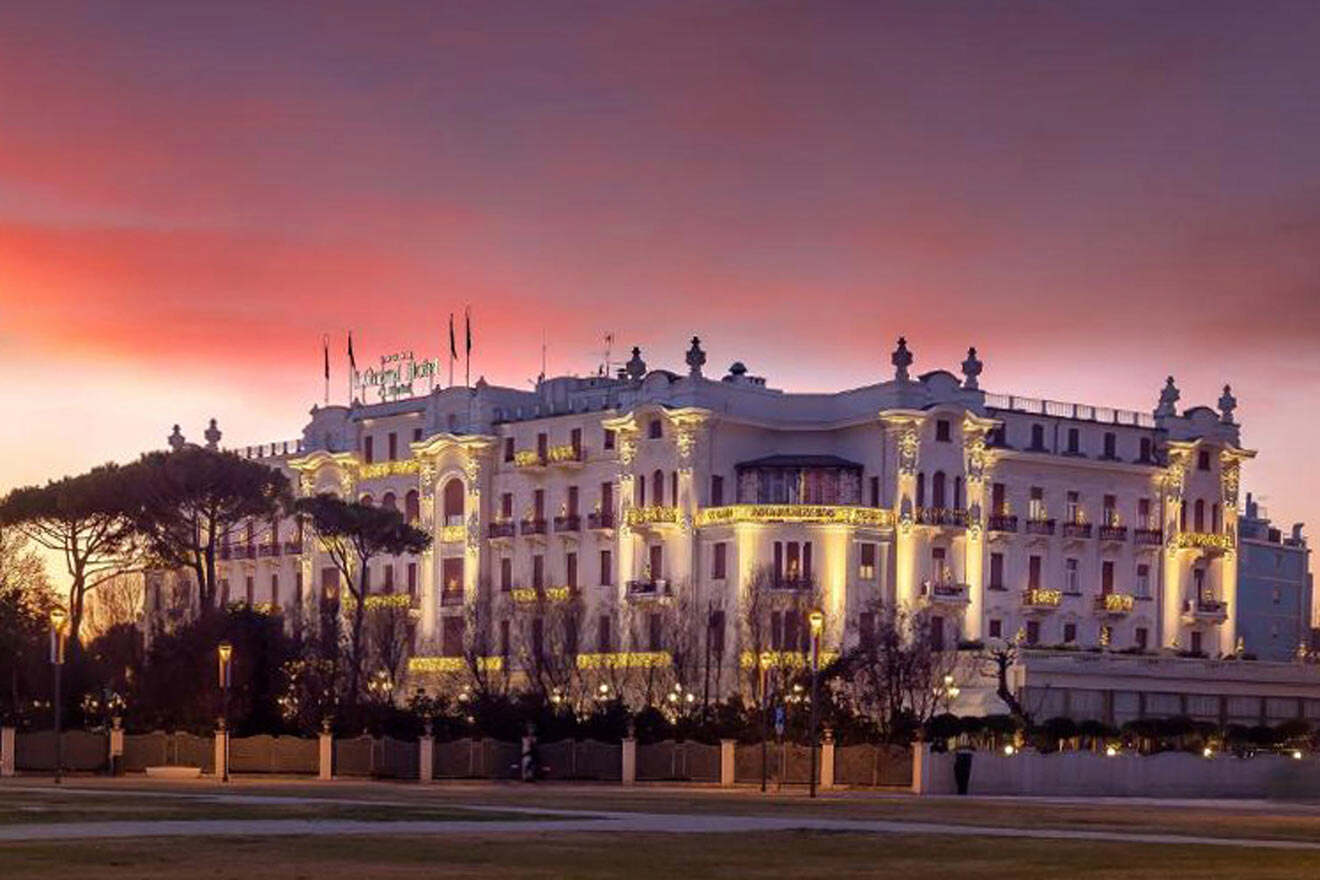 It is a wrap for today, my lovely humans! Those were the best Rimini hotels in the area, plus 2 amazing bonuses: the best hotels in Rimini on the beach and the best apartments to stay in Rimini. You have an amazing range of deluxe hotels and properties to choose from!
Honestly, all the hotels featured here look fantastic, and I would be more than happy to stay in any of them and see the beautiful city of Rimini, but if I had to choose, my 2 favorites would be:
Which of these Remini hotels was your favorite? Have you ever stayed in any of them? Let me know in the comments, and if you have any questions, let me know and I'll help out! Remini is a very popular destination, especially in the summer, that is why you need to book your hotel in advance! Stay in the room of your dreams and get good deals!
Cin-Cin,
Daniela
---
Pin it for later!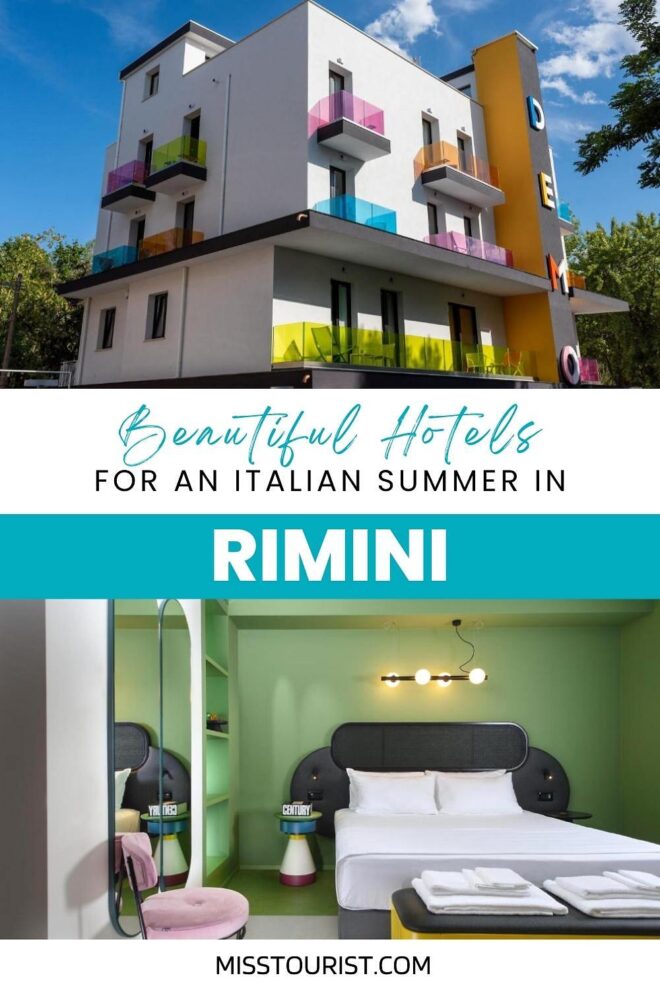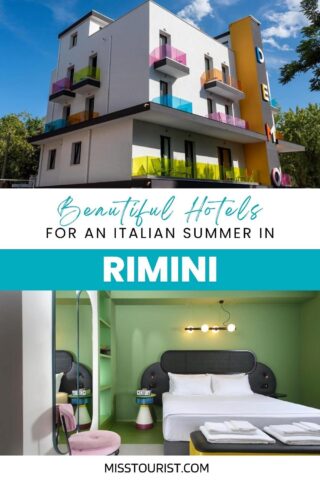 Pin it for later!