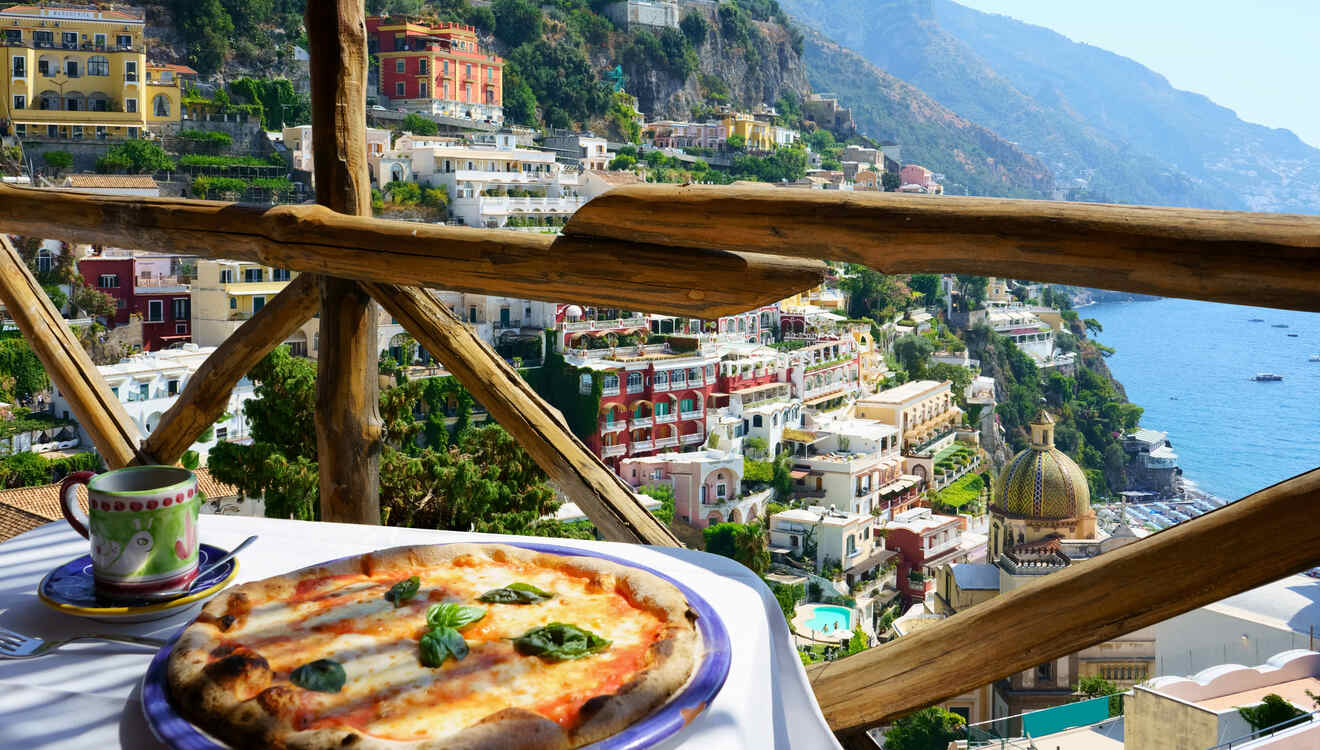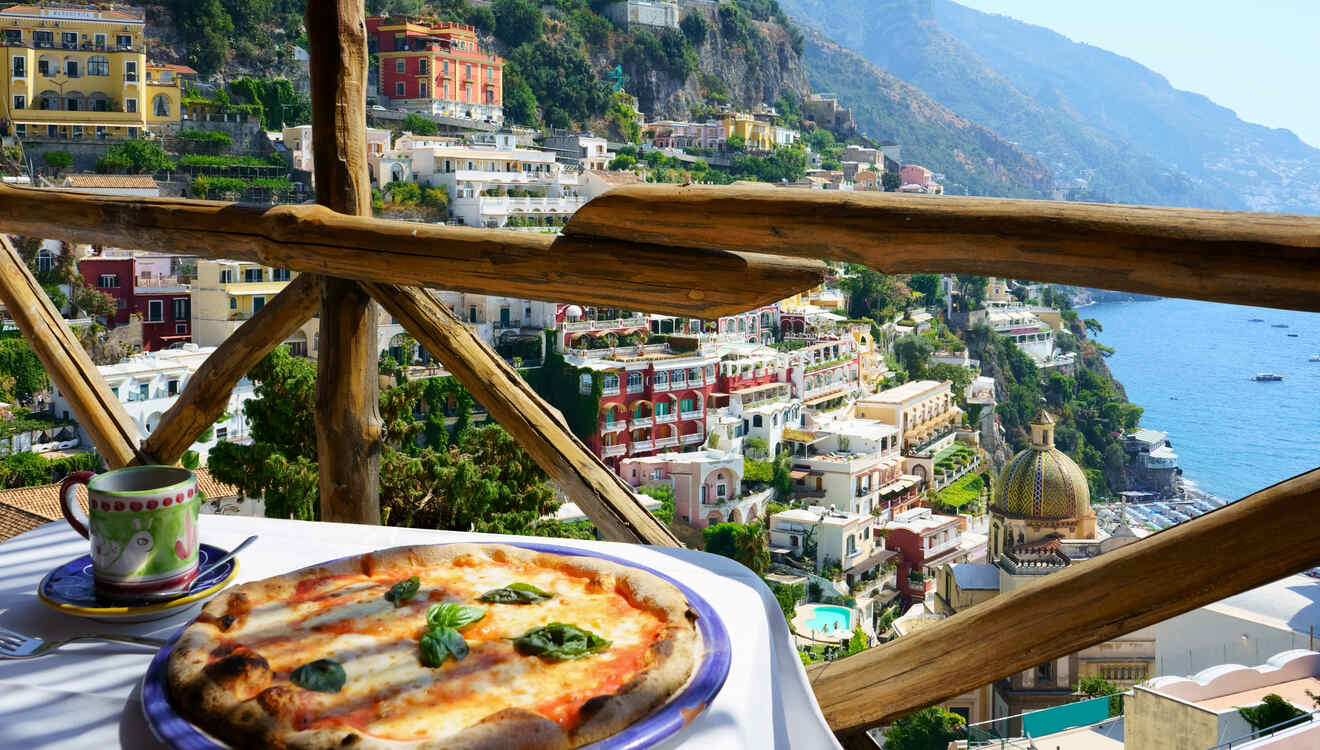 I bet everyone has the dream of traveling in a cabriolet in the Amalfi Coast, one of the most beautiful places in Italy and I dare to say in the whole world!
Apart from scenic coastal landscapes, stunning beaches, and deep culture, the Amalfi Coast offers some of the most delicious food in the whole country (word of an Italian!). Trying fresh fish dishes, seafood risotto, the best pizza, and many more dishes will bring your trip to the famous coastline to the next level!
You just have to know where to find them.. There are so many Amalfi Coast restaurants that it's easy to fall into the "tourist traps", where you pay a lot and you get low-quality food (for a foodie like me, this is one of the biggest deceptions in life!).
That's why I decided to do this guide with the Amalfi Coast's best restaurants, divided by its main picturesque villages: Amalfi, Positano, and Sorrento.
I also included the most romantic restaurants in the entire Amalfi Coast, Italy, where to dine with your special one with some unforgettable sea views, and some travel tips on which food to try and with which food tour!
Ready? Let's go!
Since the Amalfi Coast is a region made up of a few different villages, here is an easy map to help you visualize where each of the towns are: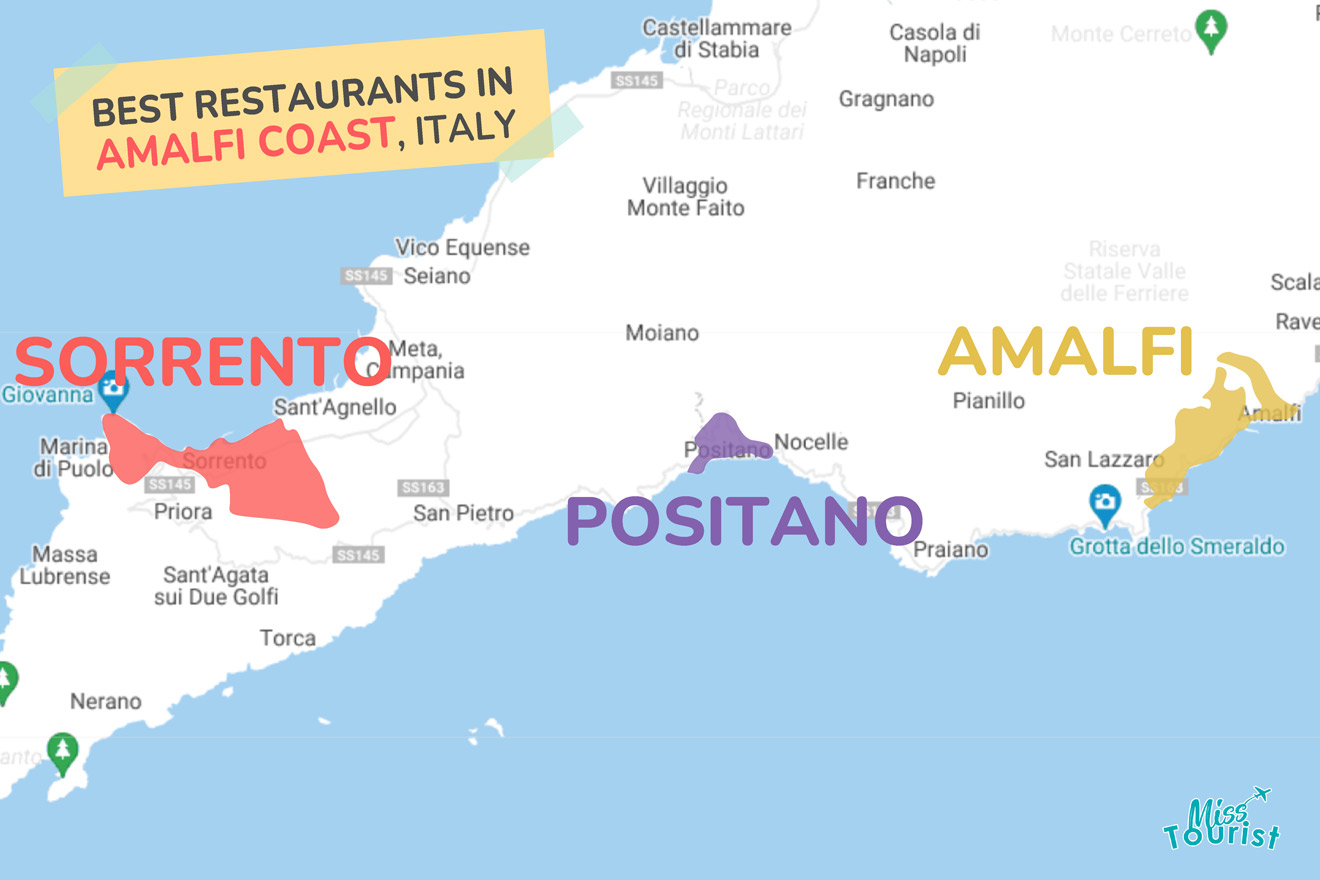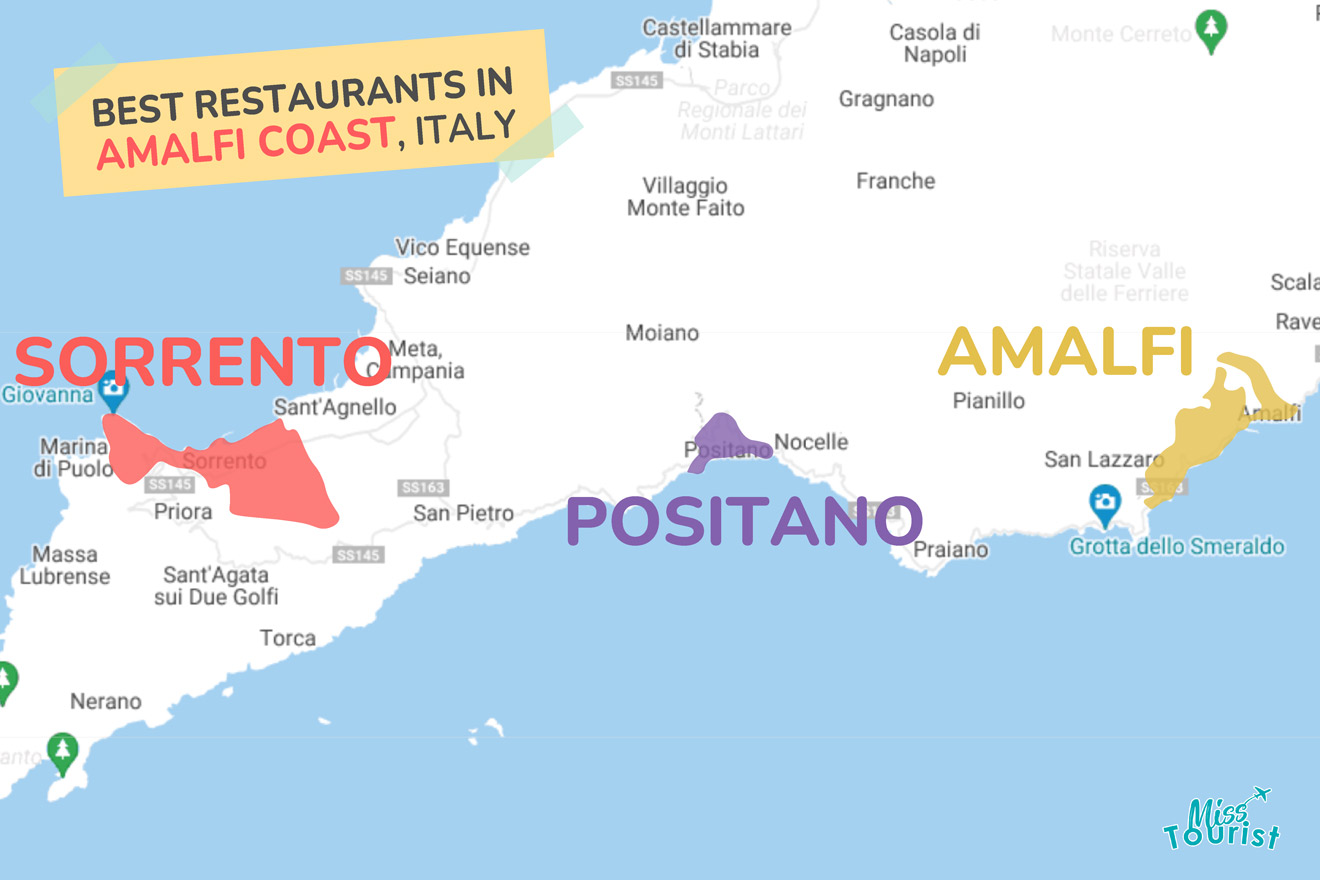 Restaurants in Amalfi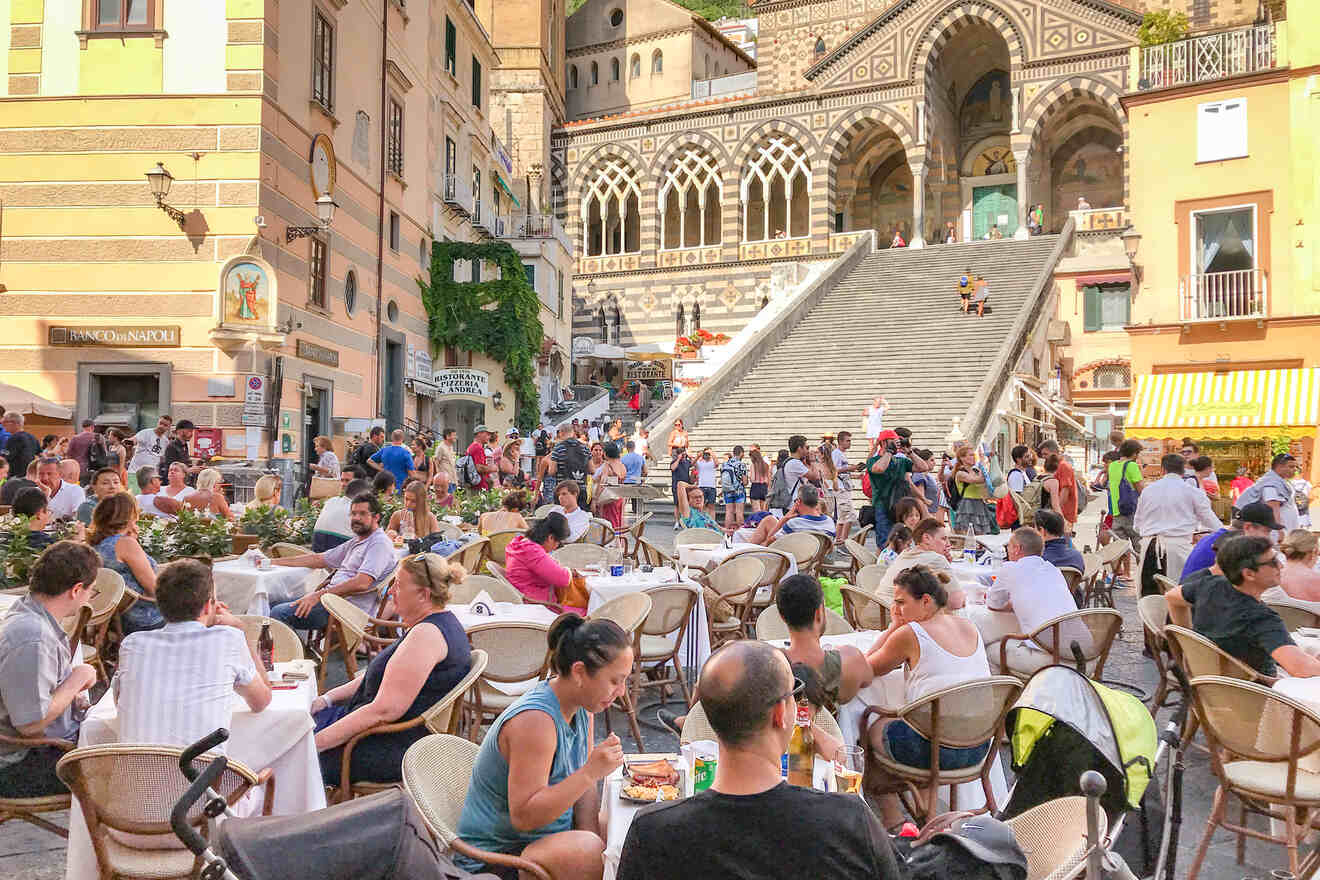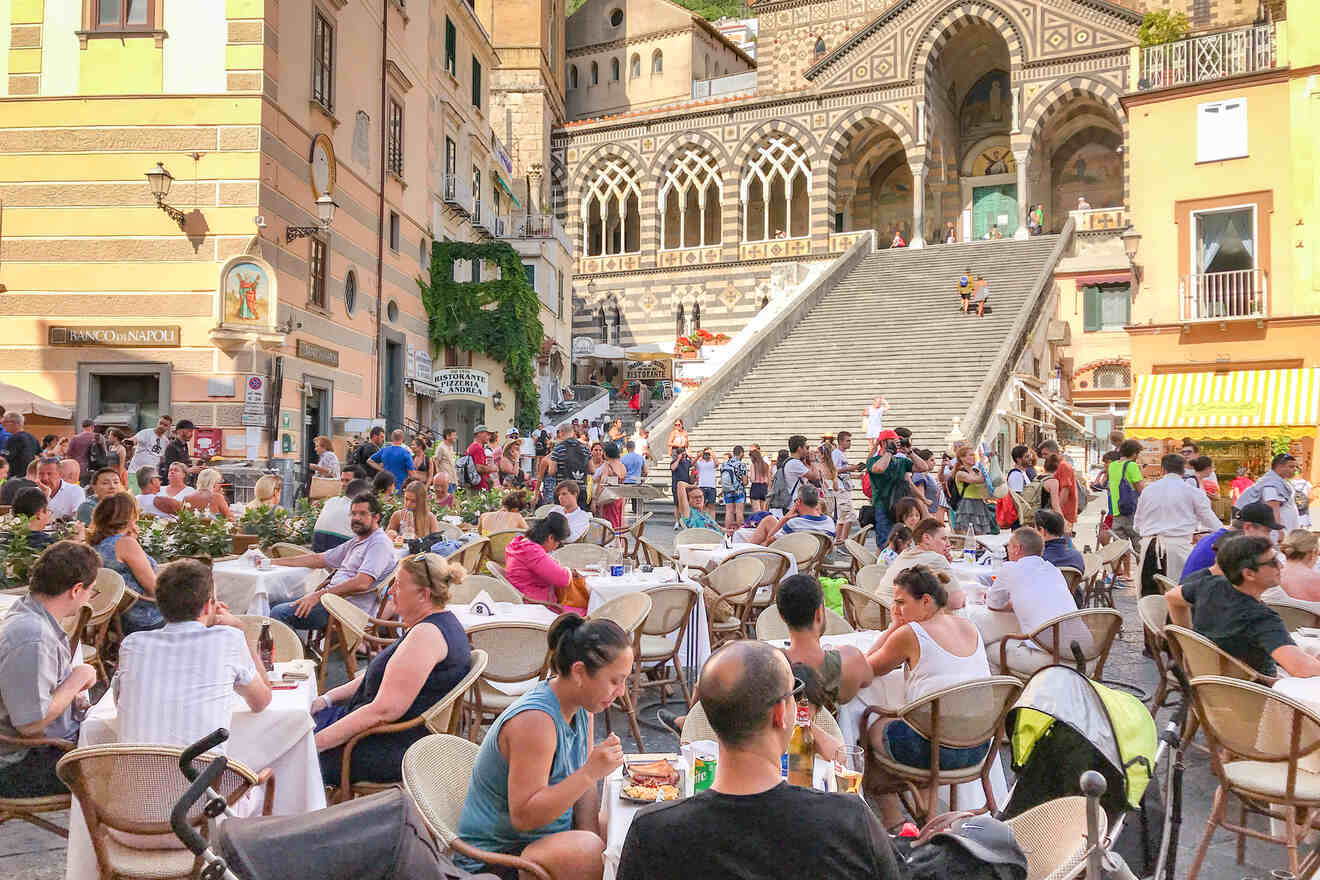 Amalfi town brims with countless amazing restaurants and bars where you can indulge, many of them having quite high prices (but more affordable one compared to Positano), but this will be rewarded by beautiful views on the sea and amazing beaches! Let's check them out:
Restaurants in Positano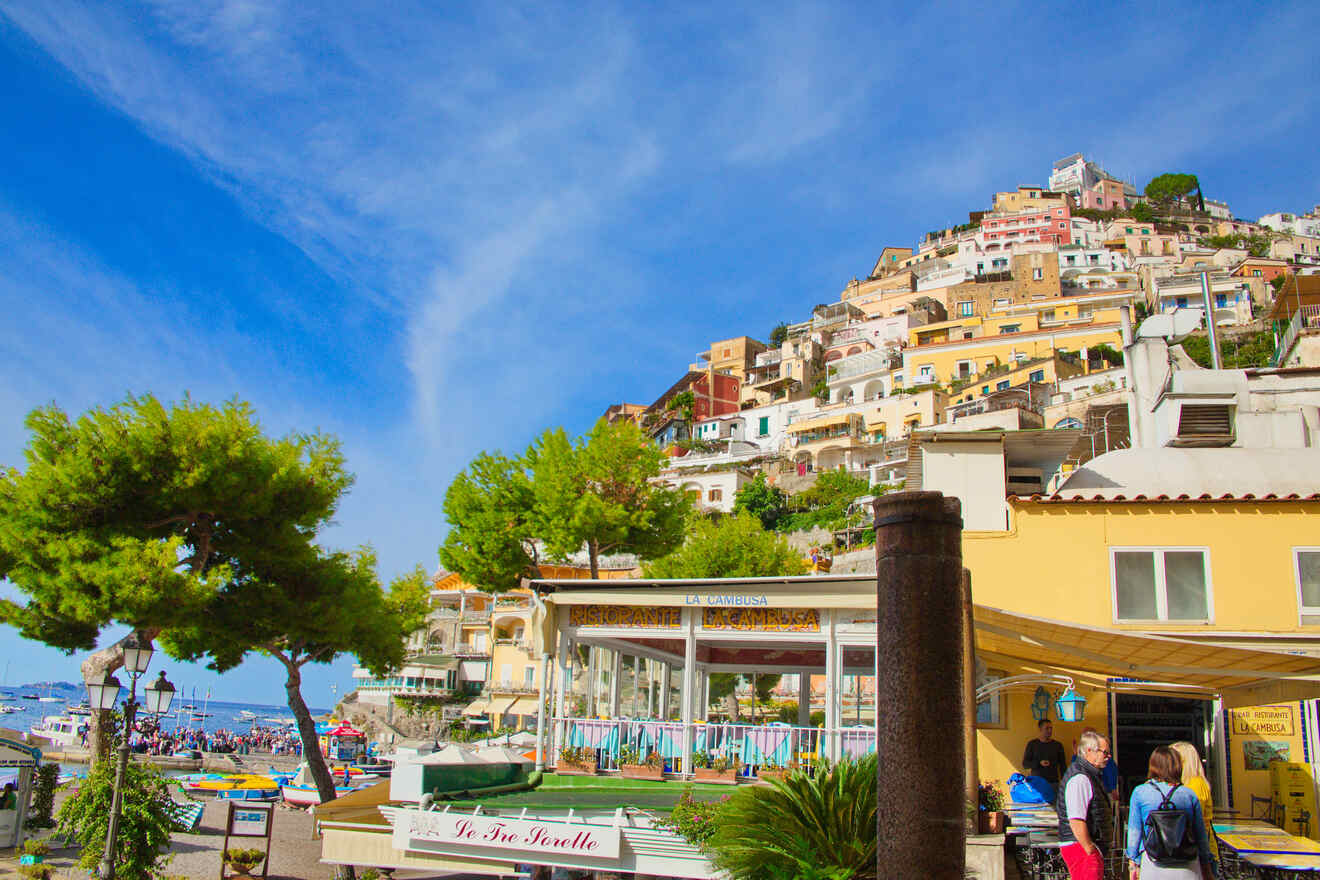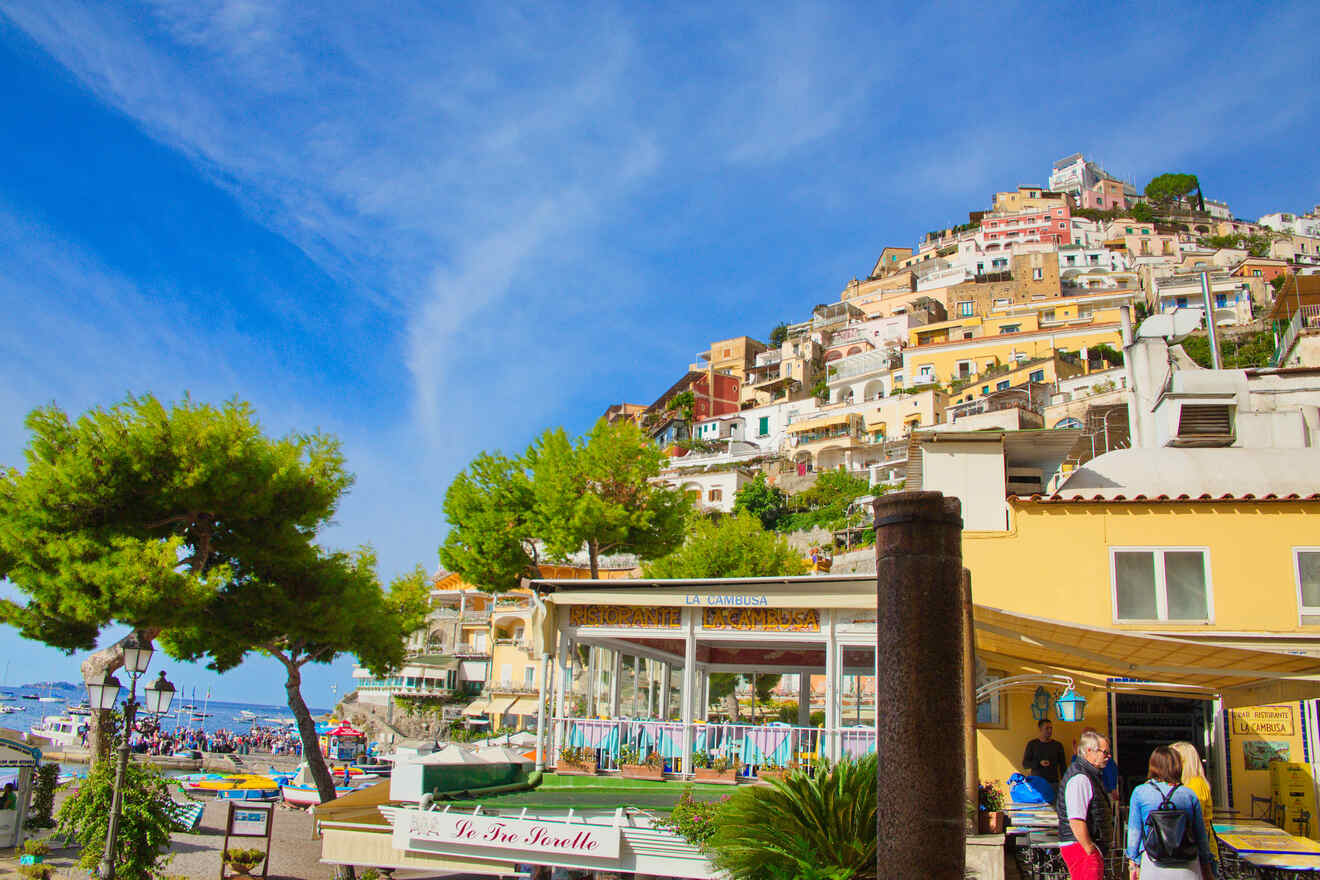 The picture-perfect Positano is the ideal place if you want to enjoy the true, luxurious vibe of the Amalfi Coast, to enjoy the nightlife, and some of the softest beaches in the area. And what is better than pairing all of this with great food?
Let's check out the most popular restaurants in Positano:
Restaurants in Sorrento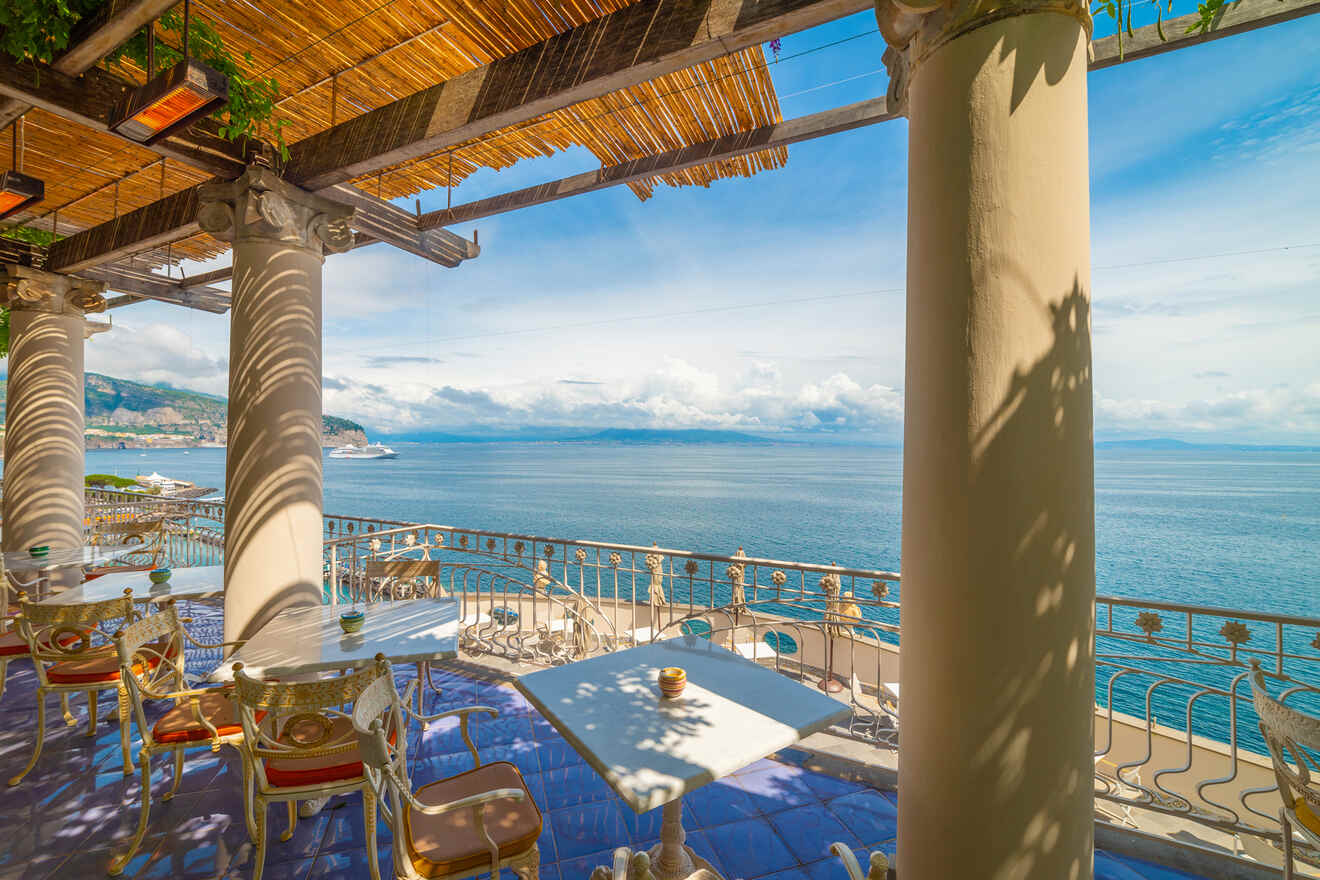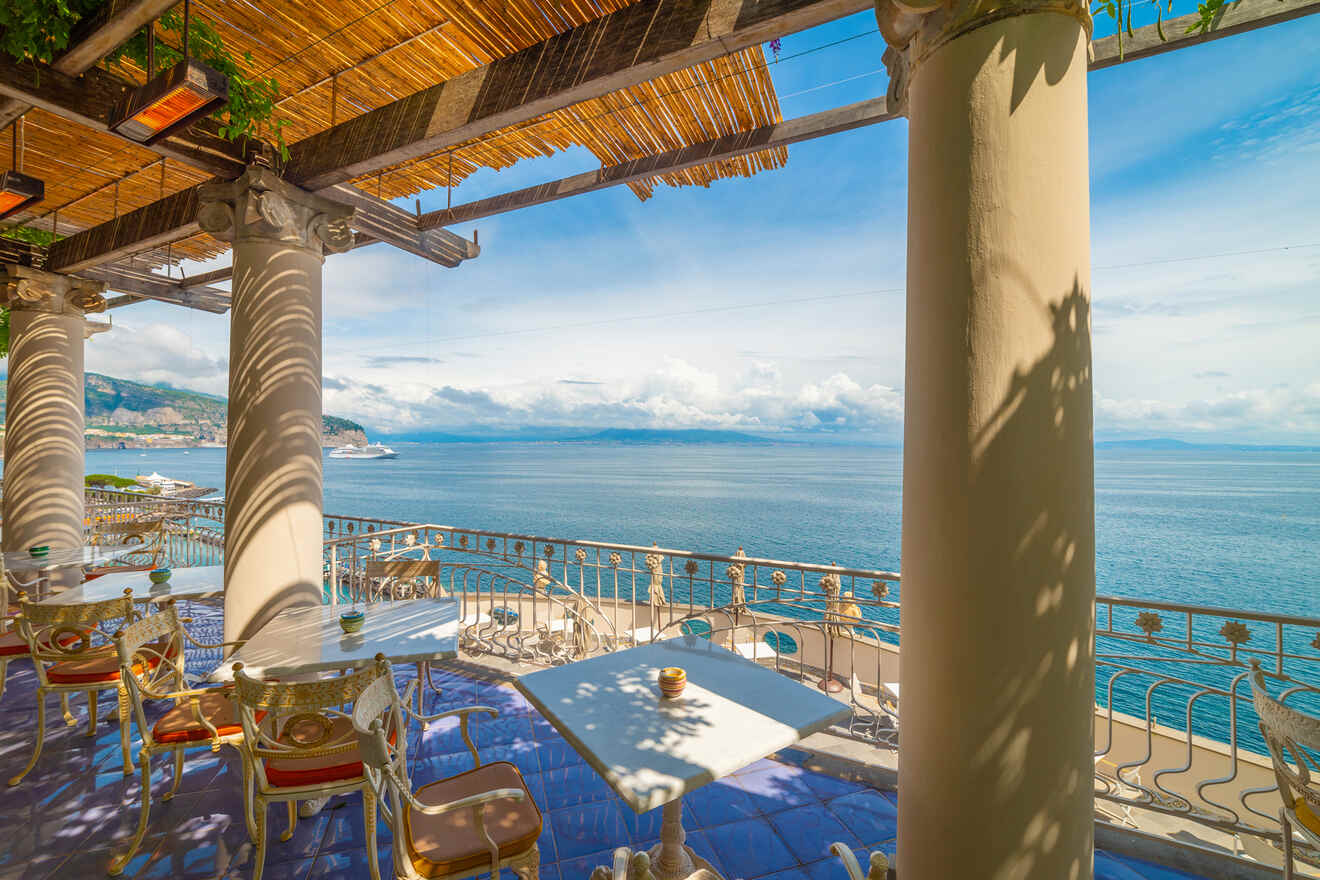 Technically, the charming town of Sorrento lies on the Sorrentinian coast, not on the Amalfi Coast, but it is anyways one of the most popular places among tourists as it is a stone throw away! And the restaurants are not far behind: let's take a look at the best ones:
Most Romantic Restaurants in Amalfi Coast
What better setting for a romantic date than one of the picturesque restaurants on the Amalfi Coast, Italy, eating delicious seafood with views of the sea and the beach? Let's check them out:
Unique restaurants in Amalfi Coast
I gathered a quick list of some super unique restaurants on the Amalfi Coast. Each of them with a special characteristic that makes them stand out!
Best Breakfast Spots in Amalfi Coast
They say that breakfast is the most important meal of the day, right? Therefore, it's important to find the most egg-cellent breakfast spot, and this list will help to do exactly that:
Posides – This ultimate breakfast heaven offers comfortable ambiance and appetizing morning treats for a wonderful start to your day. Enjoy a selection of recently freshly-made pastries and filling omelets, while indulging in the view of the Amalfi coast.
Radical Sorrento – This charming breakfast place nestled in the heart of Sorrento, offers a delightful array of artisanal pastries and locally sourced, fresh breakfast dishes. With its vibrant ambiance and warm hospitality, it's the perfect place to kick-start your day.
Mimí Pizzeria&Cucina – This gorgeous breakfast spot, serves up mouthwatering Italian-inspired morning delights, from delicious breakfast pizzas to delicate pastries and aromatic espresso, perfect for a delightful start to your day.
What food to try and where?
The Amalfi region offers so many delicious foods for you to eat that you could get undecided on what to try first! Being a real foodie from Italy, I made a quick list of the absolute must to have during your meal in Italy, so you cannot go wrong!
Here are some yummy travel tips:
Mozzarella di bufala: Mozzarella di Bufala is Mozzarella taken to another level, coming from the milk from the water buffalo (while the normal Mozzarella is made of cow milk).

This gives the cheese a more tasty flavor, which combines perfectly with prosciutto or fresh tomato (usually to be eaten as a starter)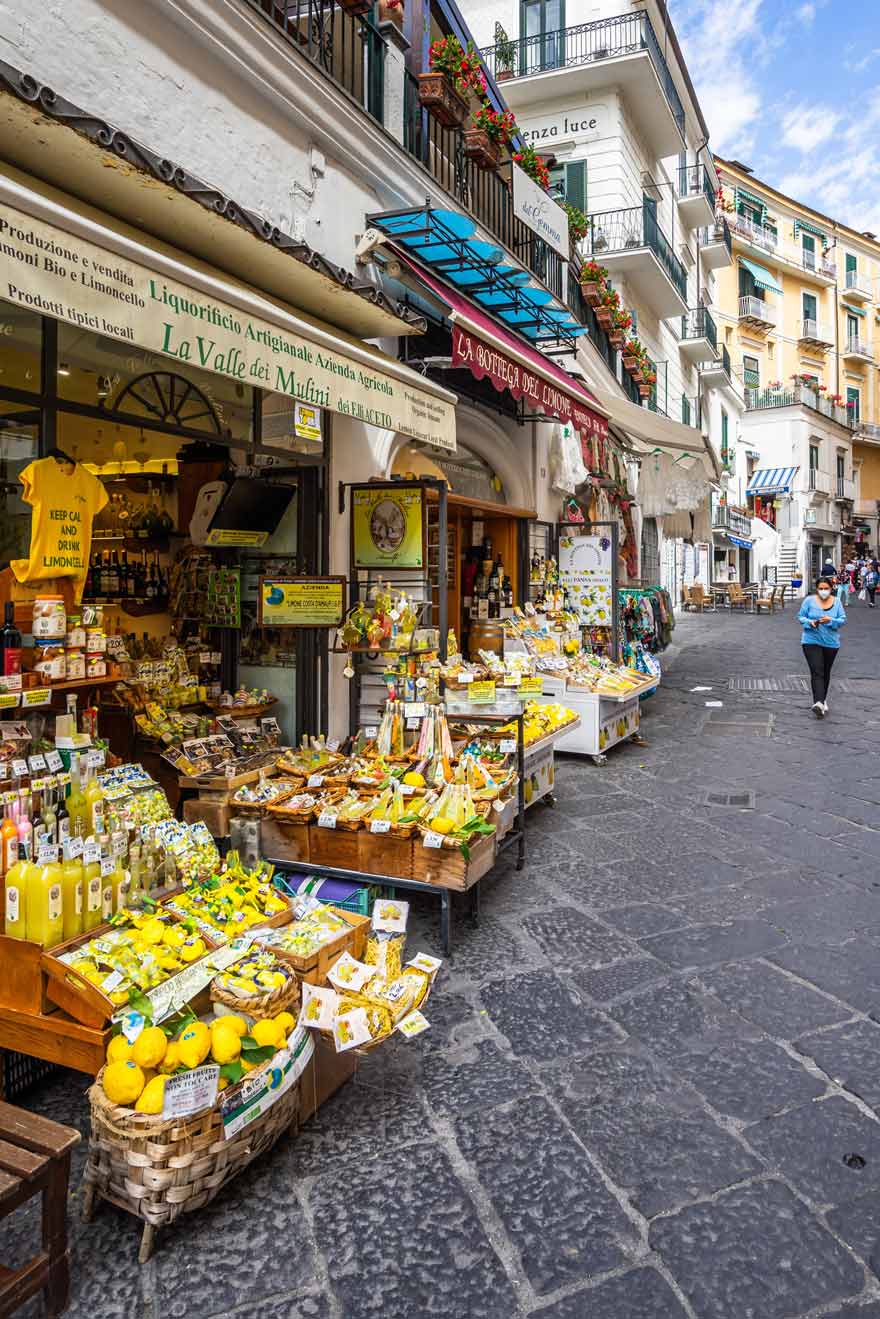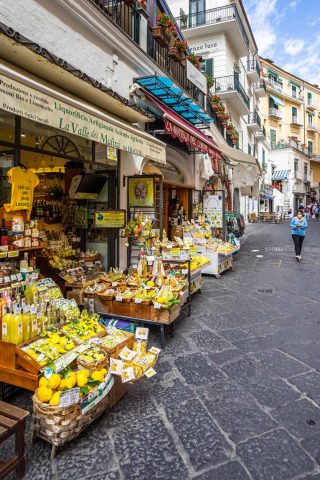 Risotto Ai Frutti Di Mare: If you're a fan of risotto and seafood, this rice dish will make you fall in love! It is made of a touch of tomato and various kinds of shellfish like clams, mussels, and shrimp. In some restaurants, you could even find some calamari or even scallops… delicious!
Alici Di Cetara: The most delicious seafood starter (or at least for me) are the famous Anchovies from Cetara! You can eat them in many yummy ways… the most popular are marinated or fried, but the one I suggest you is on a grilled piece of bread with burrata cheese.
Il Fritto Misto Di Frutti Di Mare: This is a classic that you can find all over Italy, but here they make it better! The fritto misto, literally "mix fried", is a plate with various kinds of seafood battered and deep-fried. The usual one is with calamari, shrimp, and anchovies and always comes with a big slice of lemon, so squirt it on all over and enjoy.
Limoncello: I don't think Limoncello needs an introduction, but maybe you don't know that this delicious liquor is produced from the Sorrento area, where there are the best lemons on the coast. So you will have to try it… is the right way to end your meal, right after the coffee or dessert!
Delizia al Limone: Another delicacy made from lemons, but this time is a dessert. Meaning Lemon Delight, the delizia al limone is made of fluffy pan di Spagna on the inside, covered with cream and limoncello. This sweet and sour combo will just delight you, as the name says… but be careful: it's addictive!
BONUS: Top Food tours on the Amalfi Coast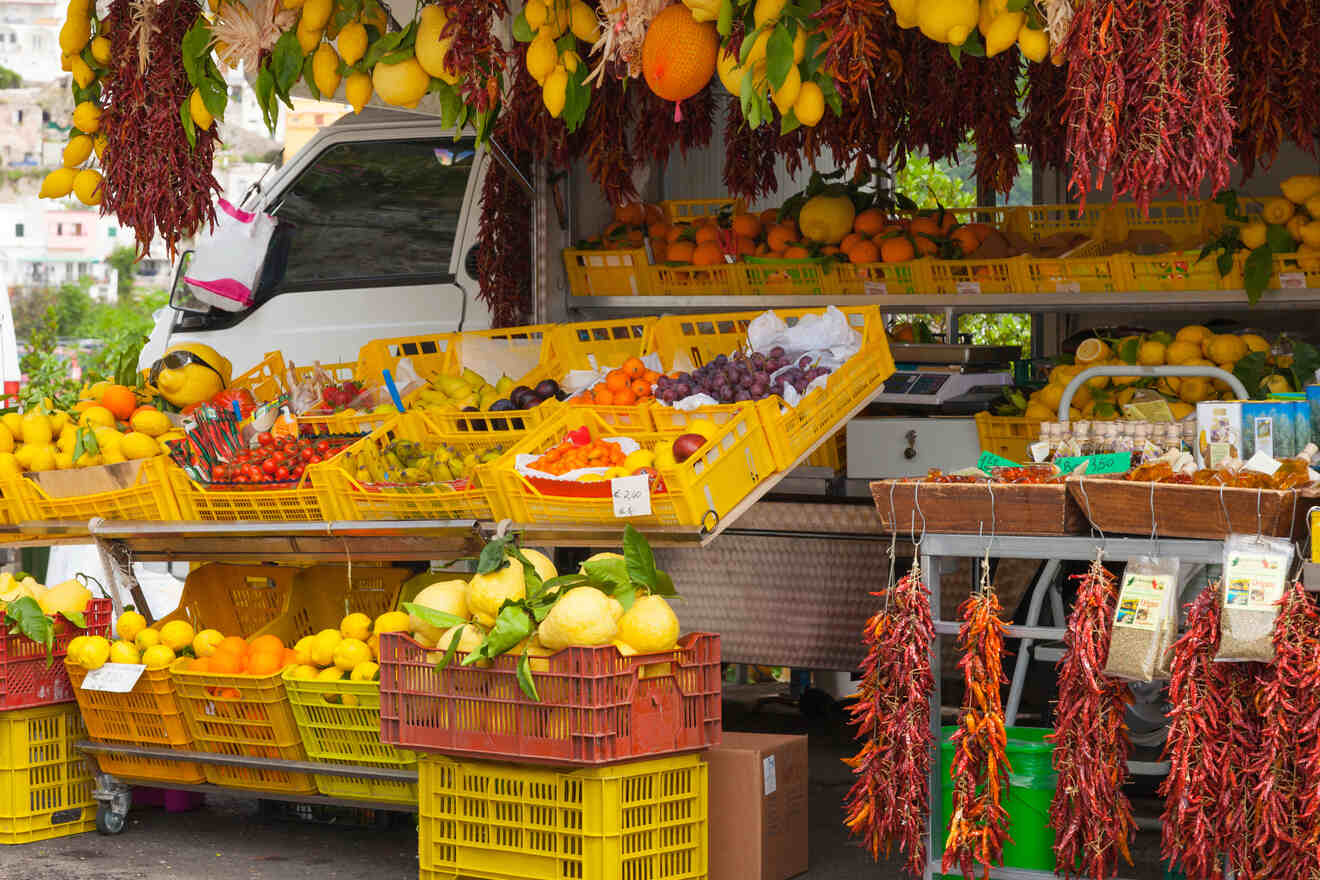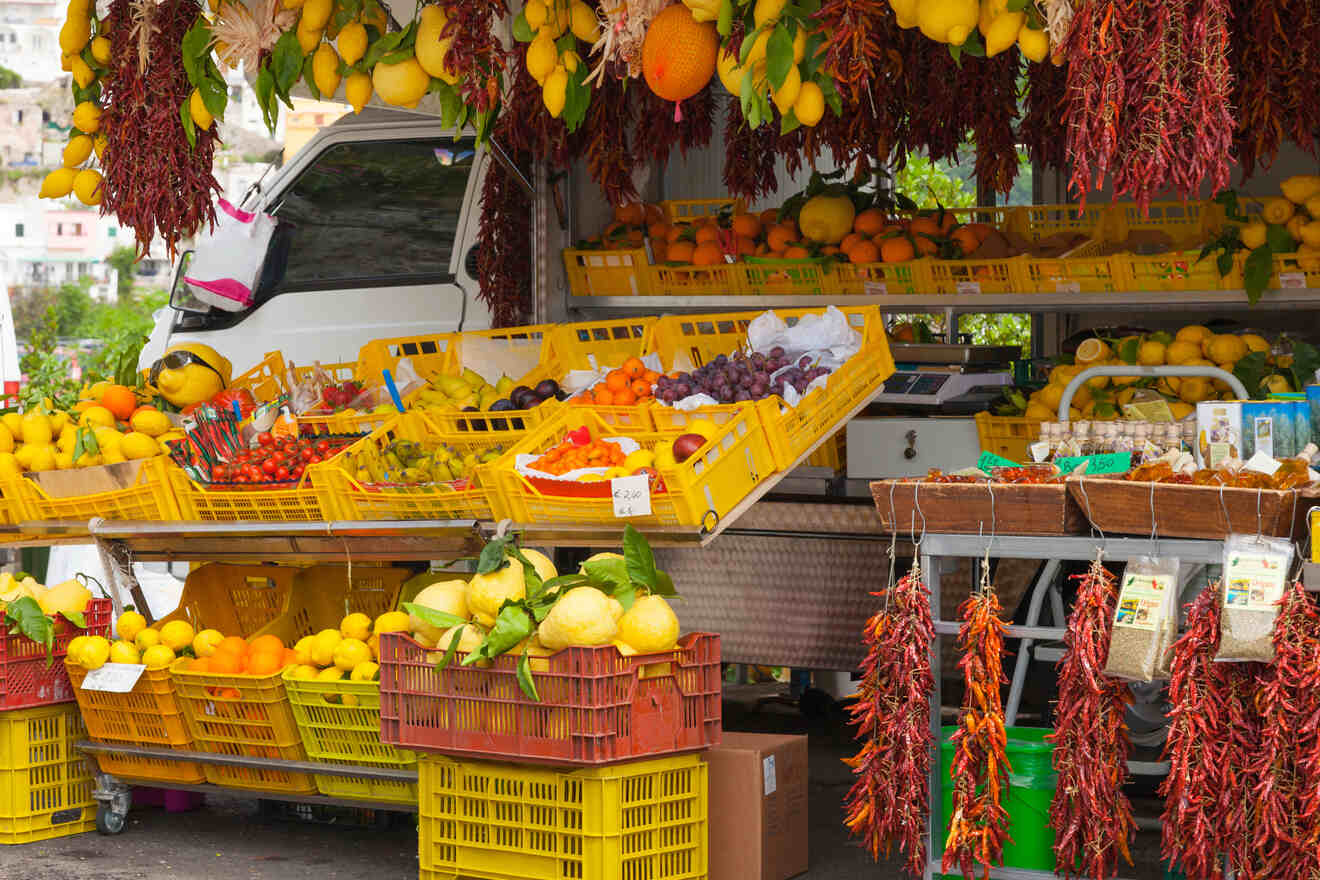 If you want to be guided in your food exploration around Italy, there are some great food tours that will make you have a real journey through Amalfi flavors! In some of them, you can even learn how to cook the best Italian dishes like pizza or pasta, a truly local experience!
Frequently asked questions about Amalfi Coast restaurants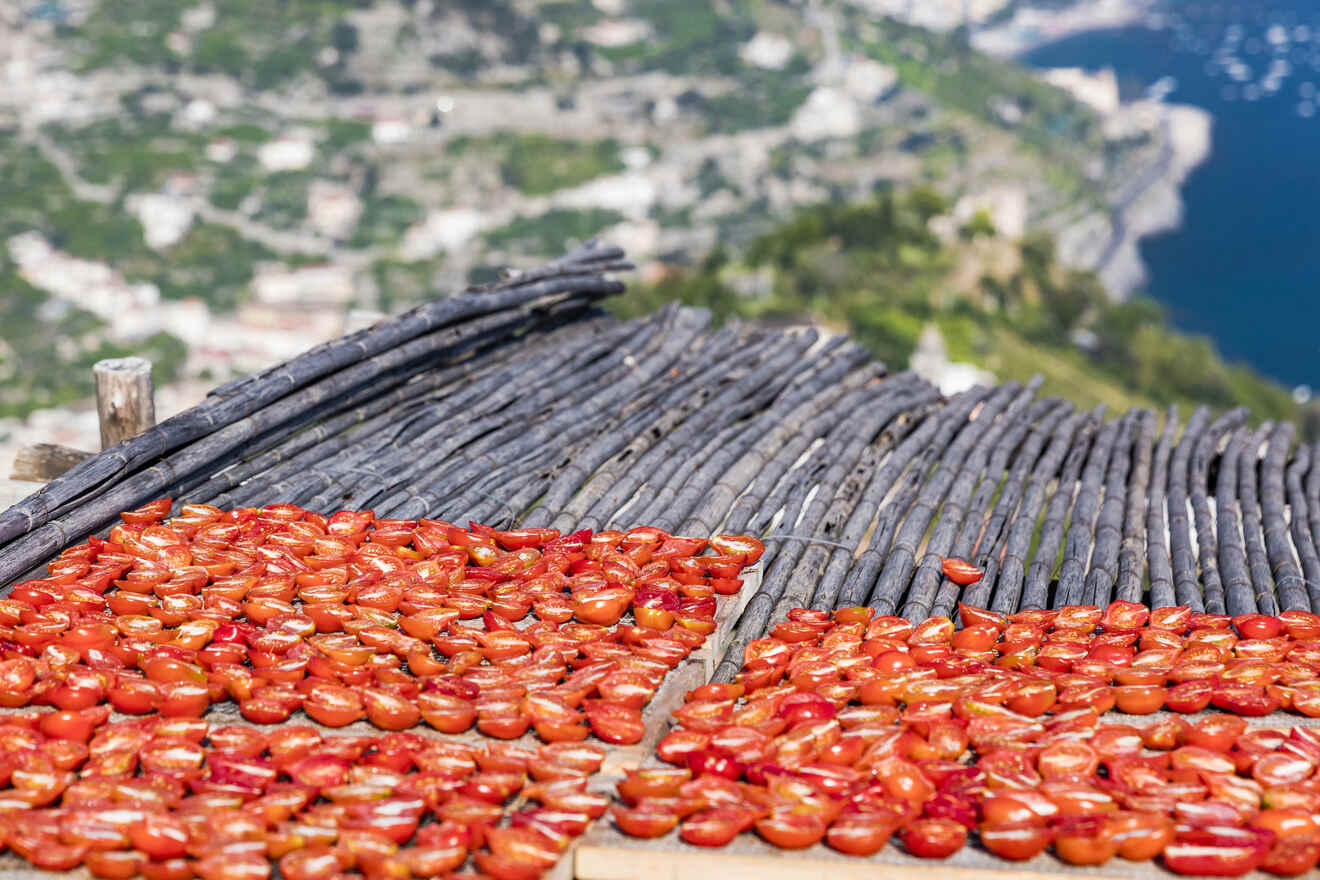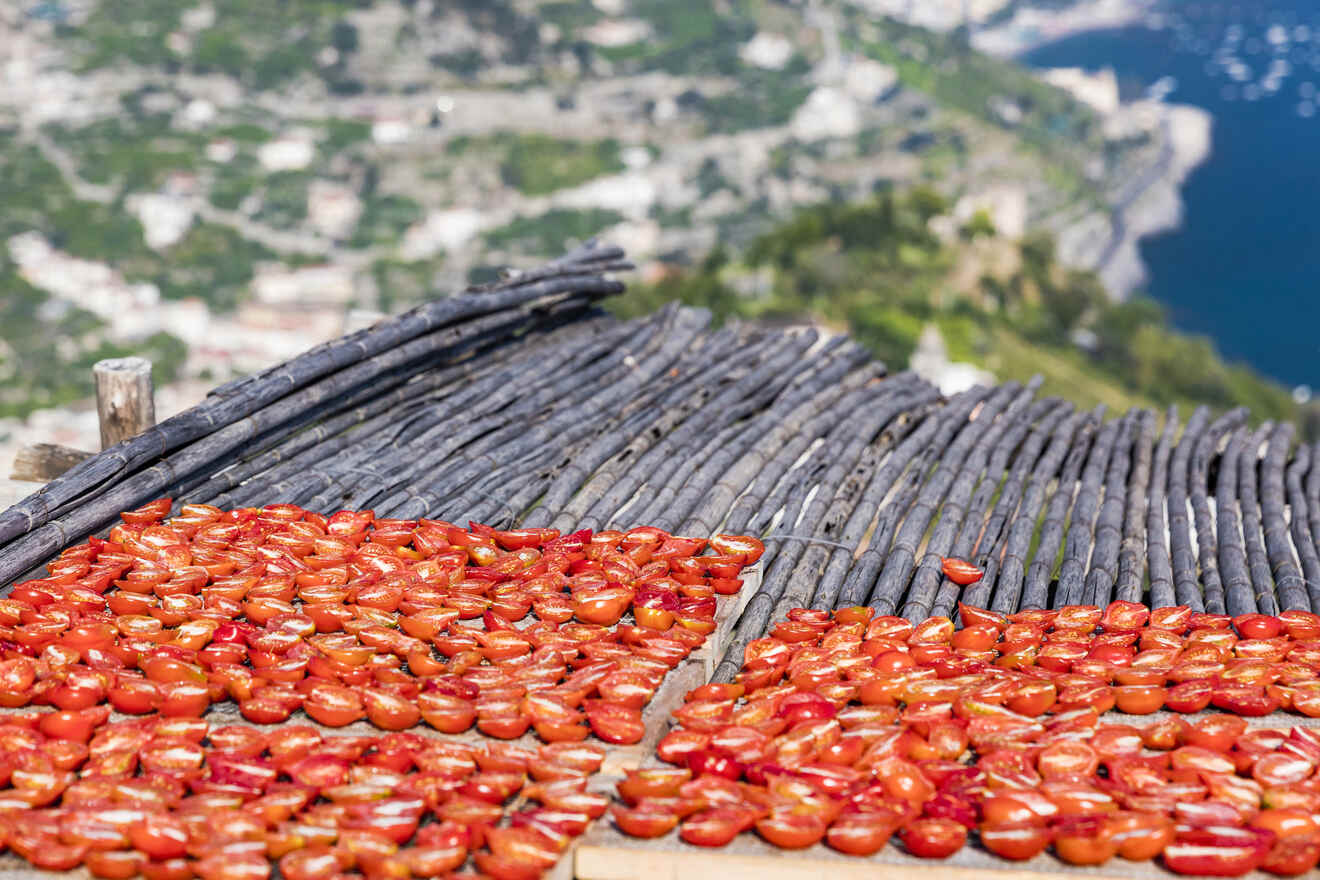 😋 Which are the best restaurants in the Amalfi Coast, Italy?
The best places to eat in the Amalfi Coast, Italy are La Tagliata, offering a cozy Italian atmosphere and stunning views, or Da Gemma, of the best restaurants in Amalfi town, serving everything from seafood to grilled meat and vegetarian options. 
🍕 What food is Amalfi Coast Italy famous for?
The best food the Amalfi Coast Italy is famous for are the Il Fritto Misto Di Frutti Di Mare cheese, the delicious seafood risotto, the mixed fried fish plate "Il Fritto Misto ", or the lemon dessert Delizia al Limone. And to finish your dinner in the best way: Limoncello!
🍽️ Which are the best restaurants in Positano, Italy?
The best restaurants in Positano, Italy are Da Adolfo where you can try grilled fresh seafood in your swimsuit, perfect for a beachy lunch with the family, or Rada Restaurant, famous for its great live music, events, and candlelit cocktails. 
💑 Which are the best romantic restaurants in the Amalfi Coast, Italy?
The best romantic restaurants in the Amalfi Coast, Italy are the elegant Il Pirata, located in Marina di Praia beach, or the luxurious Ristorante Al Mare, located in the Hotel Santa Catarina, offering amazing seafood and stunning views of the sea and cliffs below.
Conclusion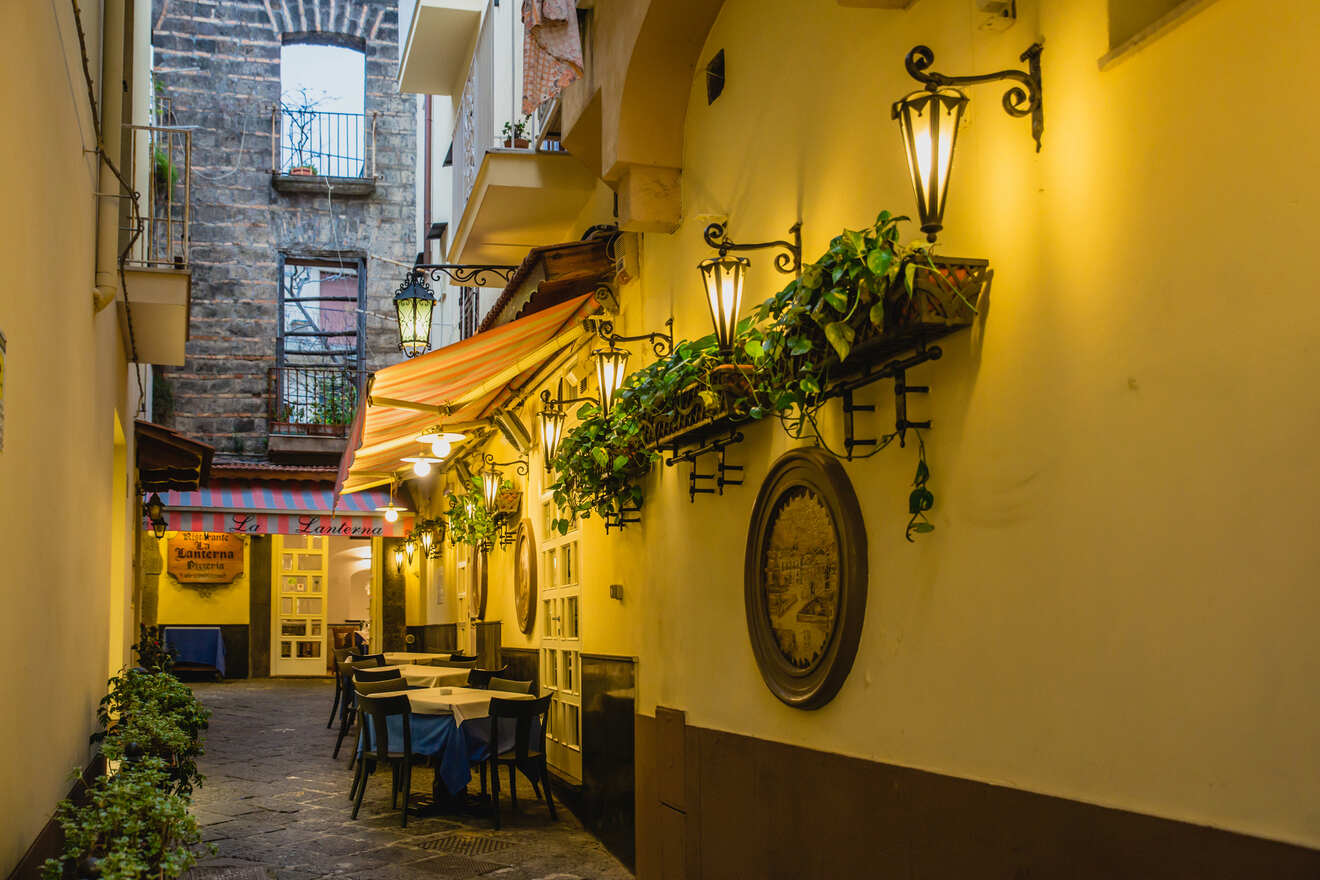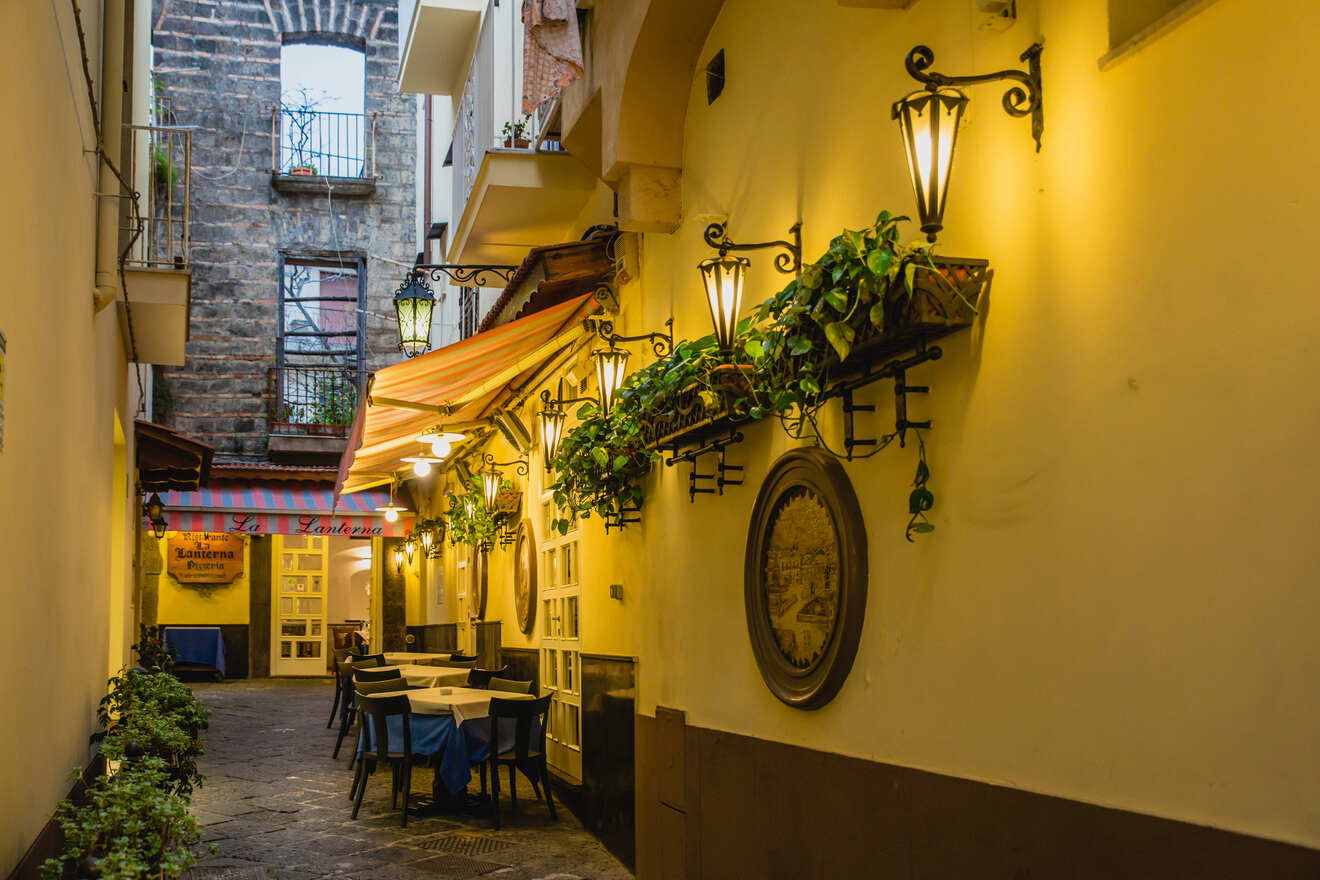 Here we are at the end of this extensive food guide on the best restaurants in the Amalfi Coast while you're visiting the beautiful south of Italy.
We covered all the best places where to eat delicious meals, from casual lunches with the family to romantic dinner with your special one!
I also gave you some tips on which food you CAN NOT miss while you're there, from seafood pasta to Neapolitan pizza, fresh white wines and the famous limoncello (to not talk about the amazing desserts, like the Delizia al Limone).
And if you have some other suggestions, please let me know in the comments: I will be super happy to update my list!
I hope this article was useful and you had fun reading it as much as I had writing it… if you came until the end you're probably hungry by now! So I'll leave you dreaming about the amazing restaurants where you'll go during your trip to Italy…
Have an amazing holiday!
Elena
---
Pin it for later!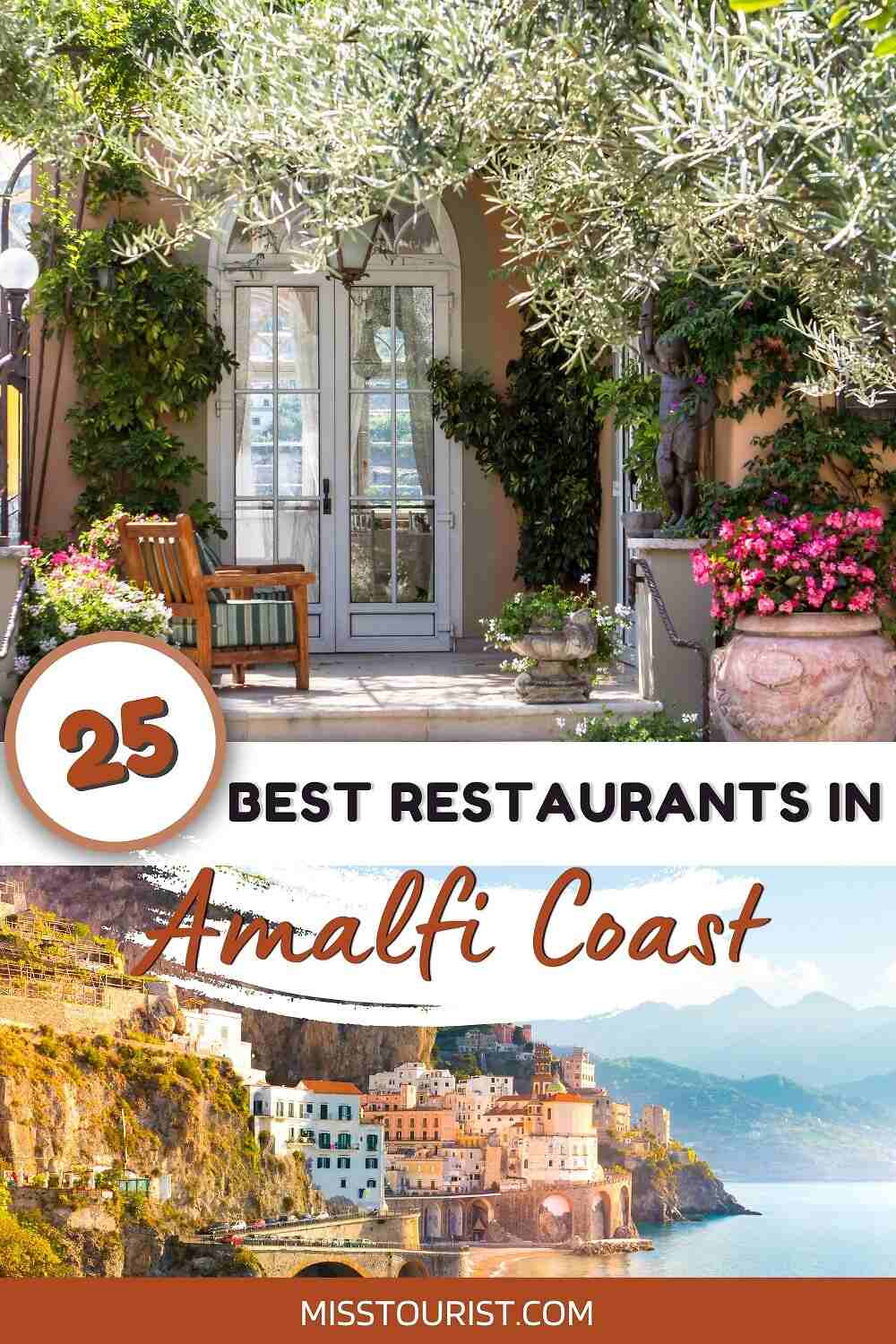 Pin it for later!