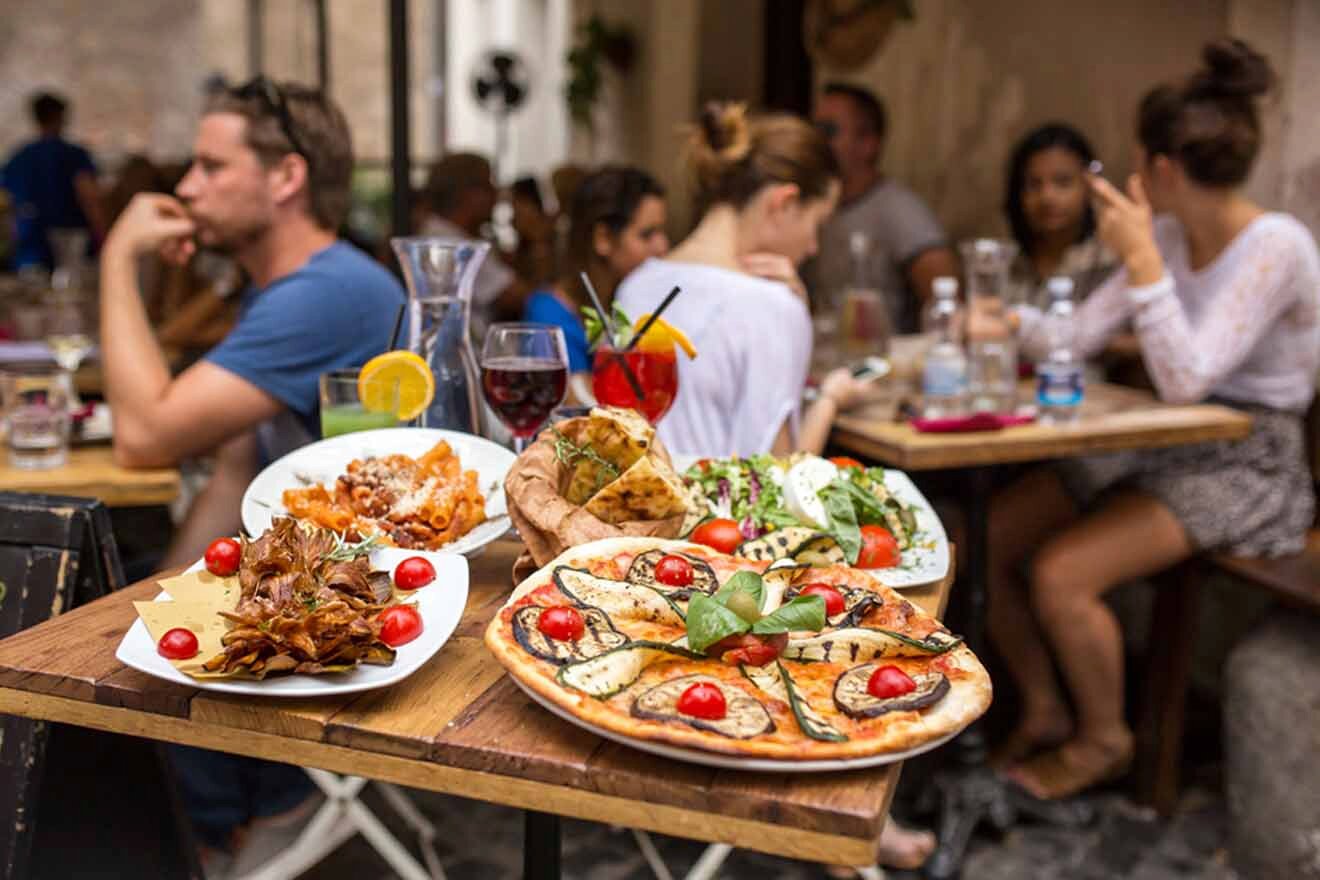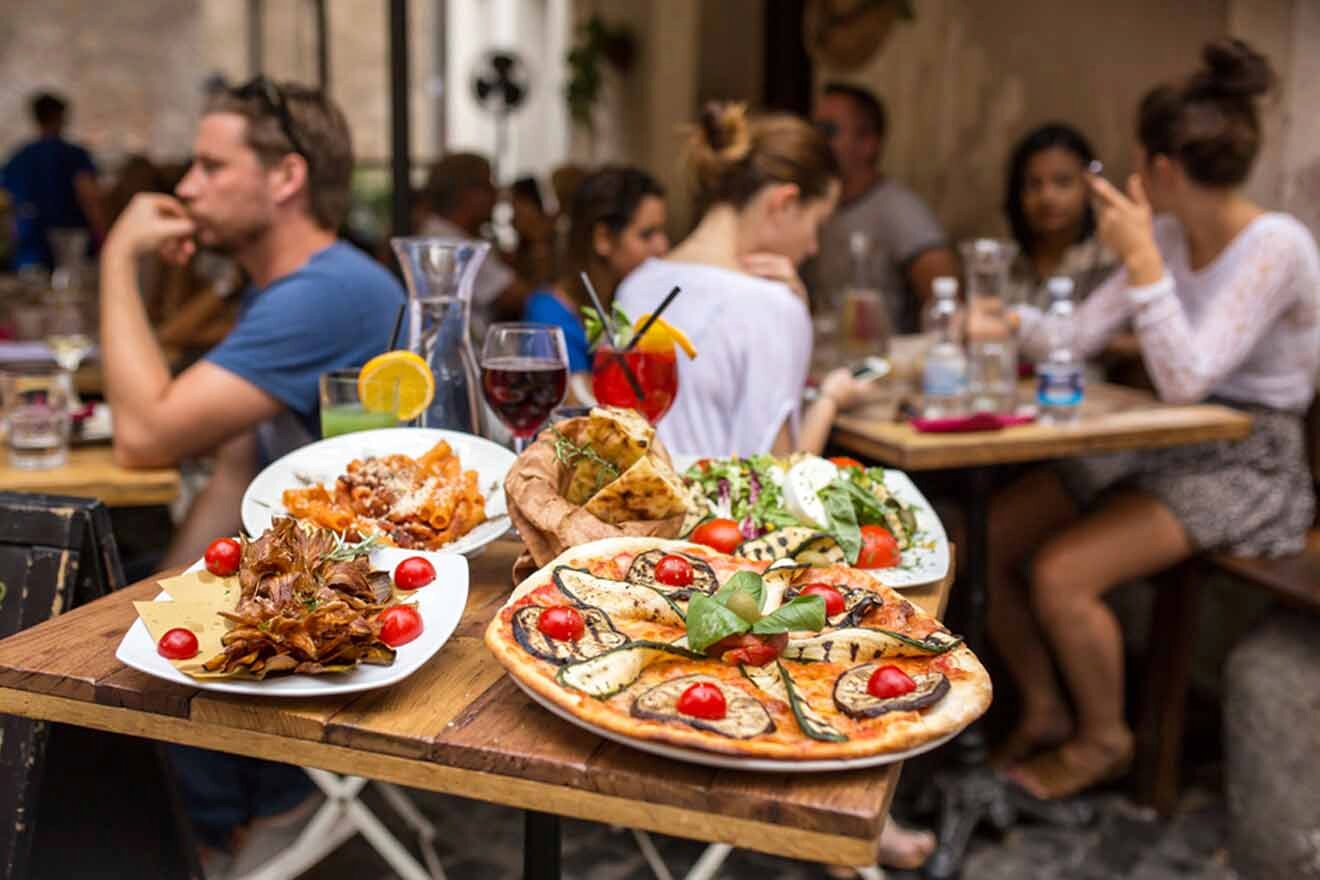 Buongiorno, my fellow foodie travelers! Today we embark on a tasty journey around Italy's capital as we explore all the best Rome food tours that will make you drool! I get it, Italy is pretty famous for its amazing food, so obviously, you can't visit Rome without some of that culinary action!
Wanting a wine tour? Small group tours? The best pasta dishes? Got dietary restrictions or need gluten-free options? Looking for fine dining or a walking food tour? I got you, gals and guys!
I've spent ageeeees looking for all the best food and wine tours in the city – and I've also included a cheeky day trip at the end (#14) that you won't be able to say no to!! There were so many to choose from, but I've narrowed it down for you to find all the most highly recommended tours to make your Italian vacation a total breeze.
Rome is a stunning city, popular with so many people across the world, so suffice it to say it gets pretty busy there! Book all your tours and experiences in advance of visiting Rome to avoid missing out on your favs!
Andiamo!
If you are in a hurry
Here are the top Rome food tours you just can't miss (and better book in advance):
1. Take a walking tour & get a taste of Italian street food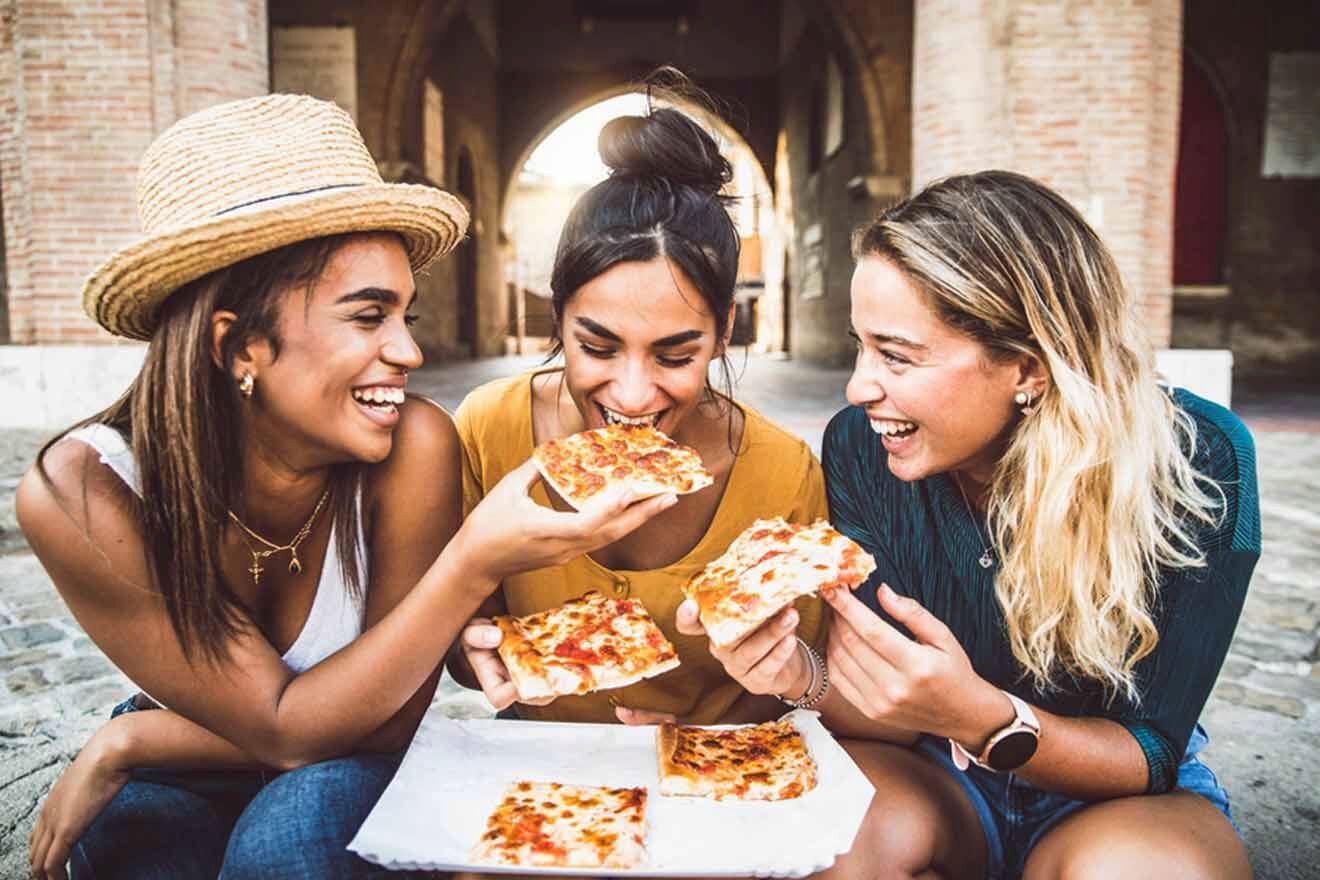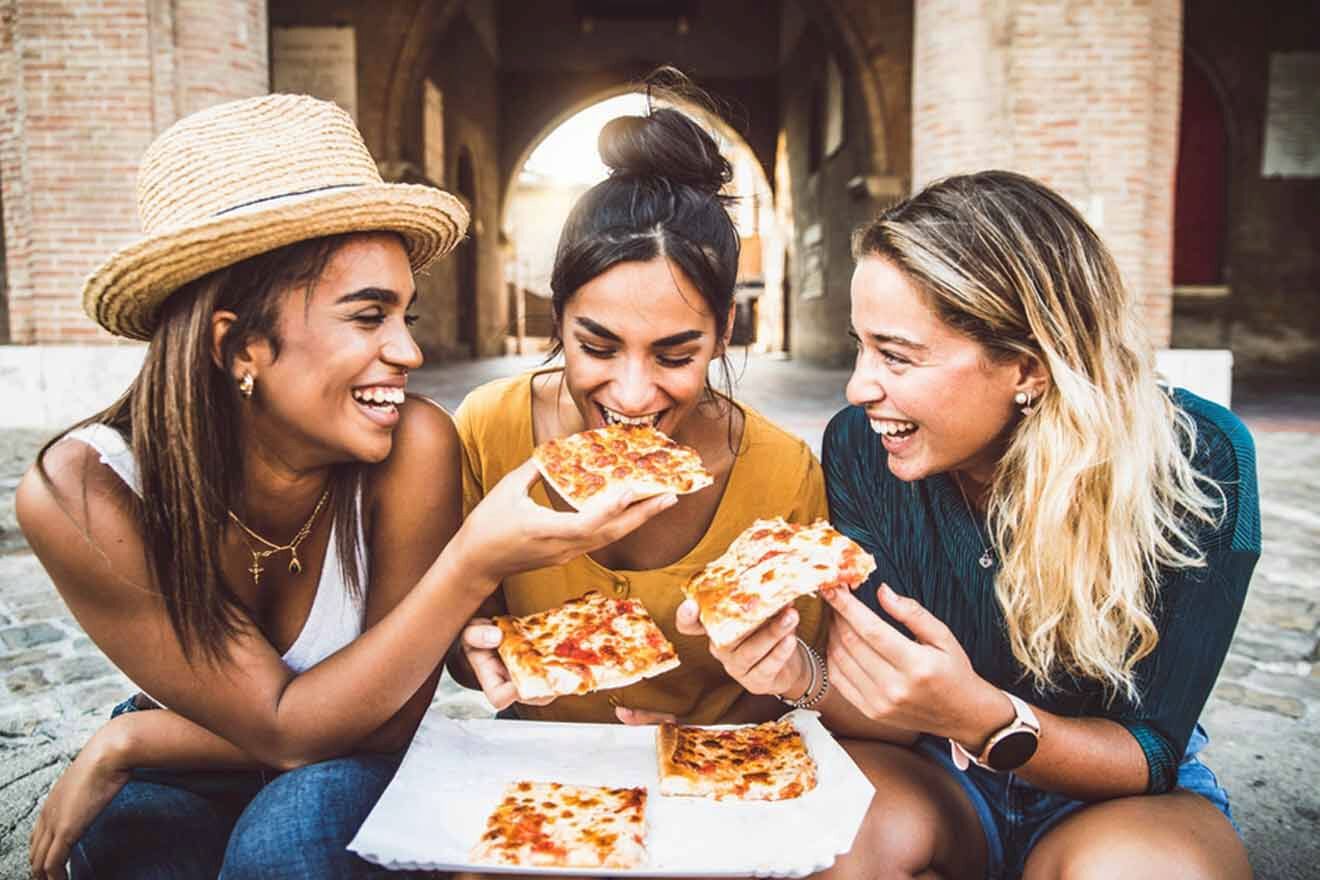 Duration: 2.5 hours
Price: from €50
Why you should take it: the most popular group walking tour
This small group tour will give you a real taste of Italy's ultimate classics – pizza, aperitivo, cured meats, the whole works and the best part is that you can choose between a tour of the Jewish Quarter or Trastevere, so choose whichever you please! I guarantee you won't need dinner after this tasty tour, you'll be stuffed full of fine Italian wine pairings, nibbles, gelato, and cannoli, but I promise it's worth the full stomach!
You'll get a grand total of 5 tastings while learning all about the culinary history of whichever area you choose. Can't decide which area is for you? Don't worry, I've got you! Trastevere is great for those looking for cute piazzas and a picturesque journey across the River Tiber, and the Jewish Quarter is great for those who love a quaint marketplace!
Looking for the best restaurants in Rome? Don't forget to have a look at our post for the ultimate culinary experience!
2. Have a banquet breakfast & guided tour of the Vatican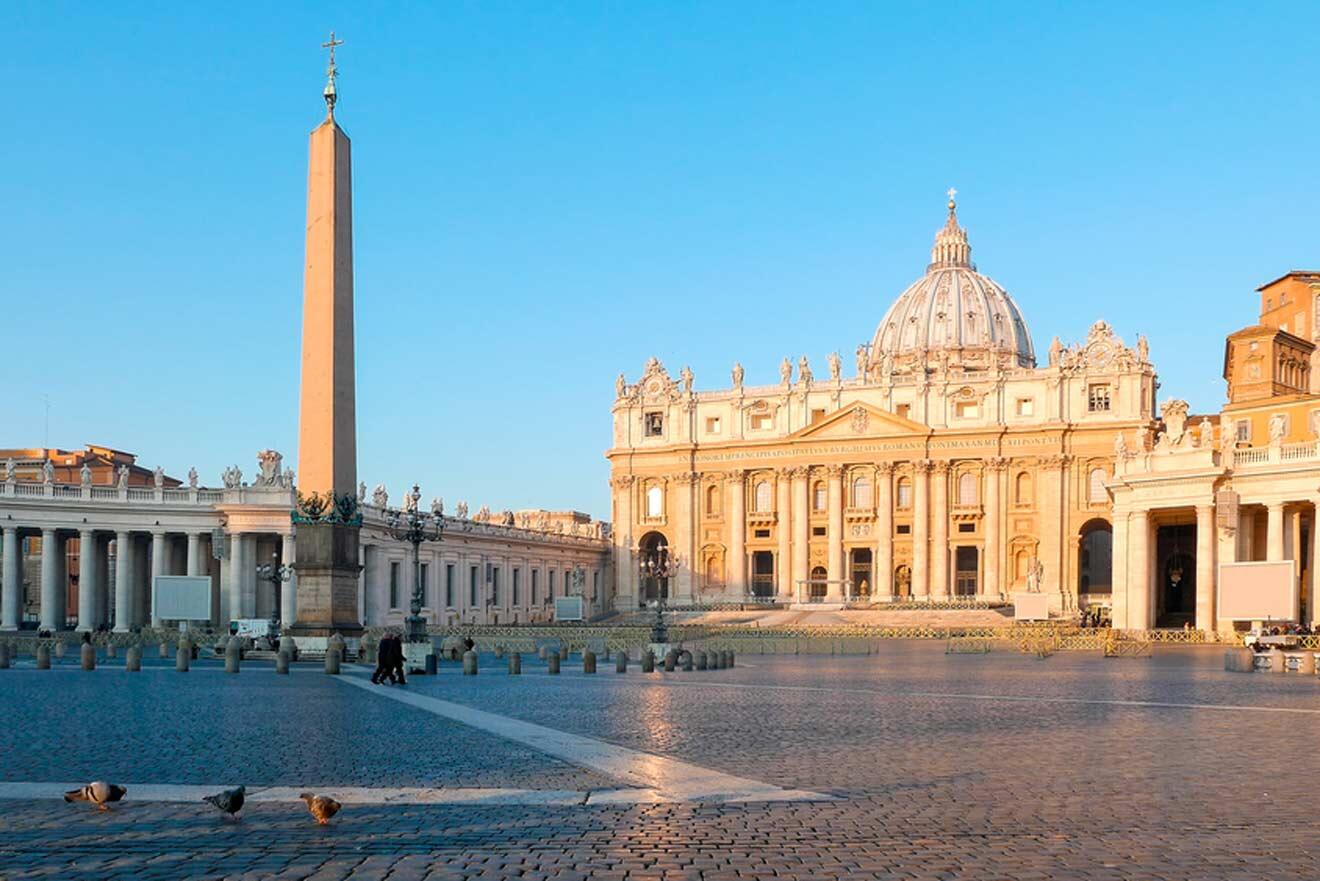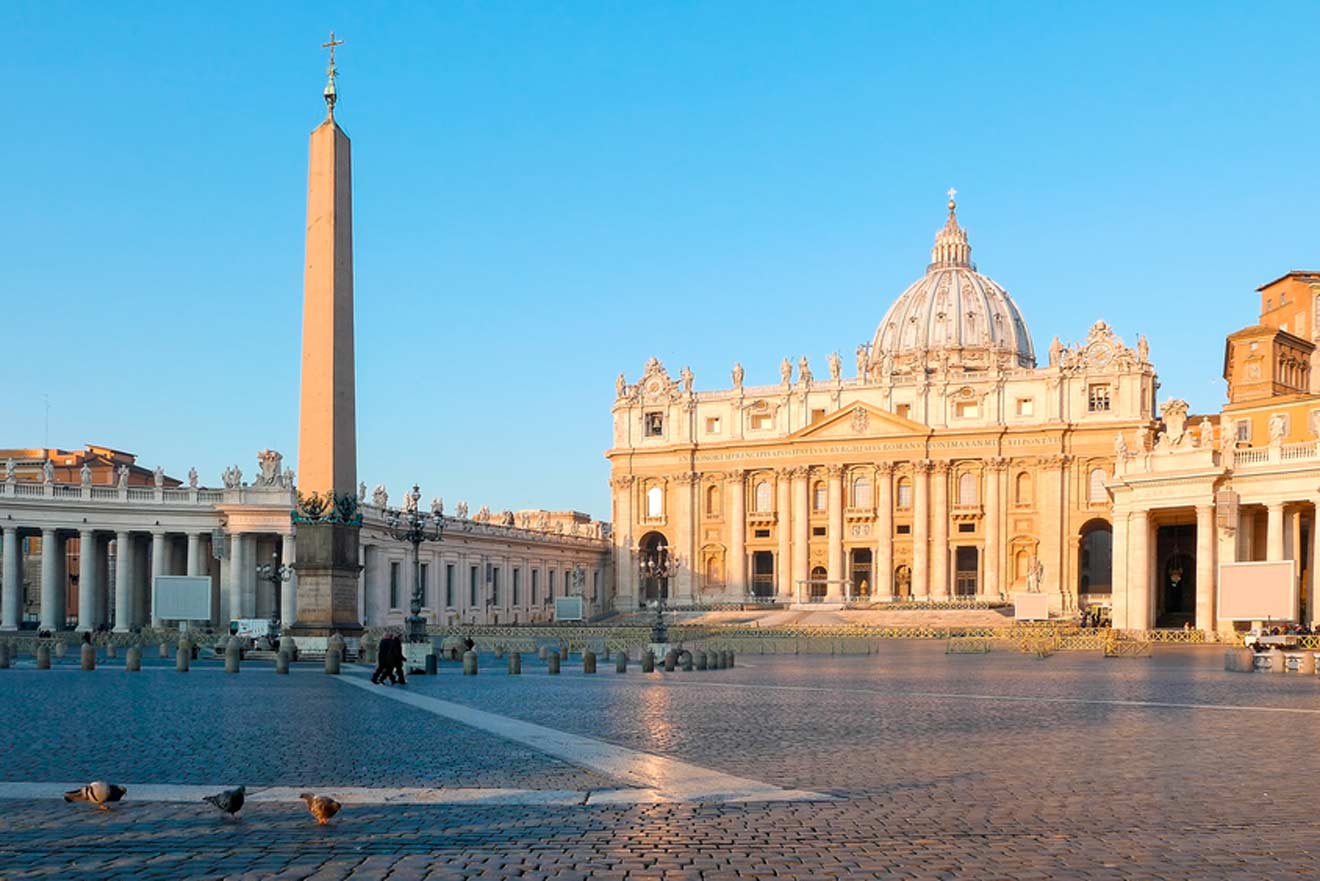 Duration: 3 hours
Price: from €110
Why you should take it: eat like a royal and skip the line into the Vatican Museums!
Fancy a skip-the-line ticket to the Vatican? A royal breakfast with local specialties? I get it, nobody wants to wait in line! You'll get access to the Pinecone Courtyard before any other tourist, so you'll get to see it at its best! Dine on the finest Italian-American delights and enjoy all the breakfast bounties you can possibly imagine – including pancakes made by the Vatican's very own specialized pancake chef!
Didn't know there was such a thing as a pancake chef? Honestly, me neither, but it sounds amazing! Continue your journey with pleasantly full bellies through the Vatican's glorious galleries, the Sistine Chapel, and St. Peter's Basilica. You'll get a full commentary along the way and feel like royalty as you waltz past the hundreds of people standing in line to get first dibs on entry!
Looking for other ways to skip the line at St. Peter's Basilica? Check out our post for all the secret tricks!
3. Feel like an Italian on a Vespa & gelato tour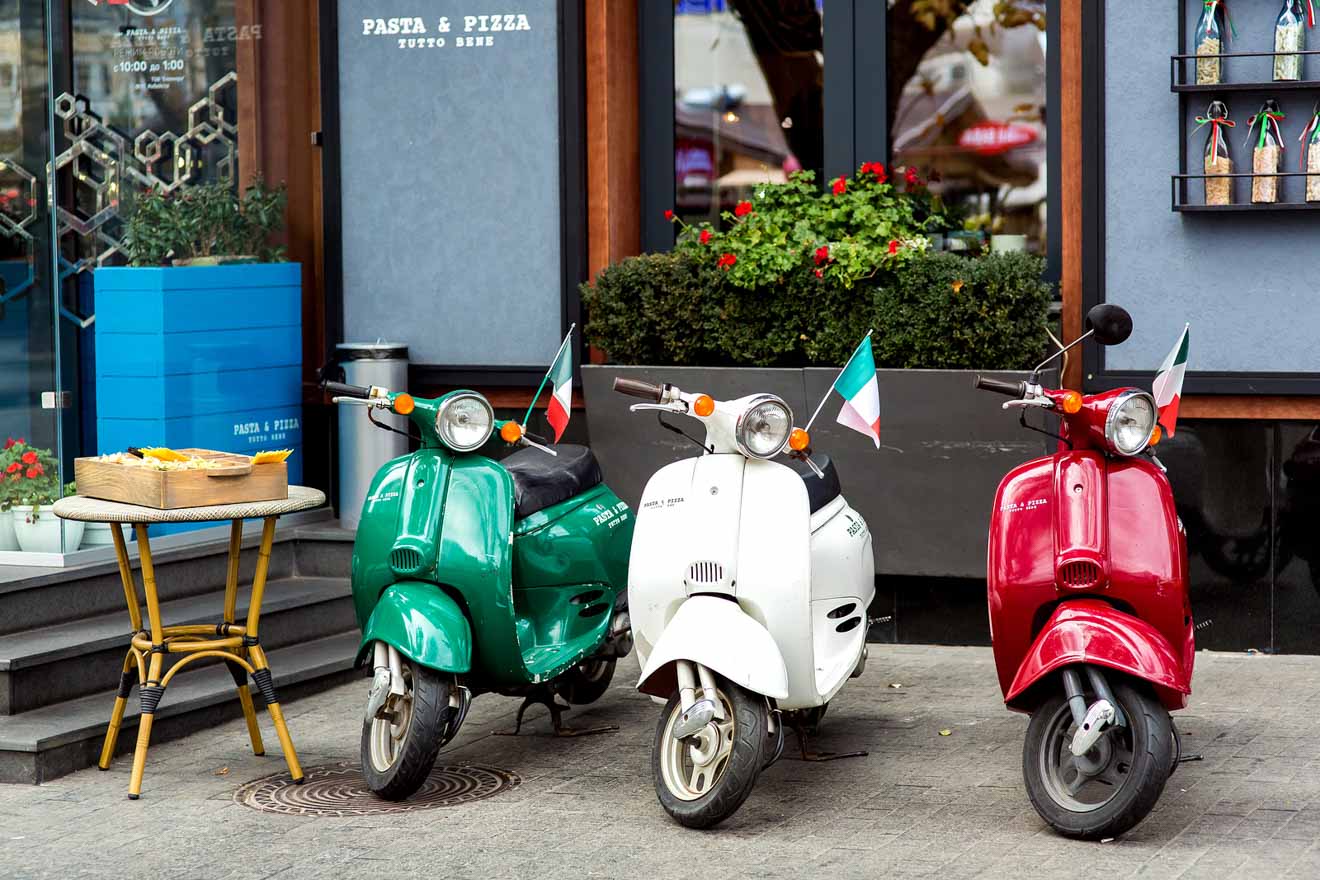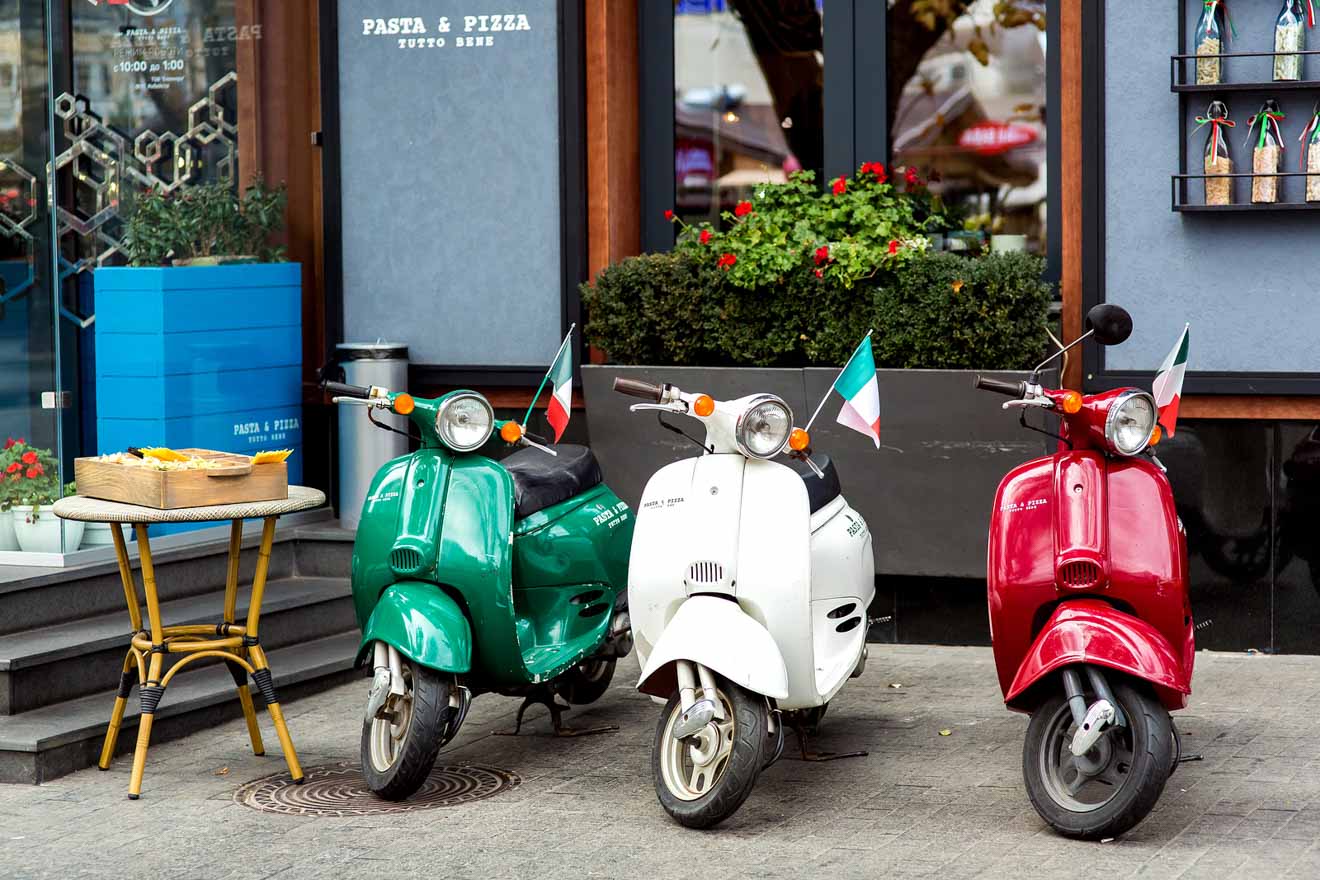 Duration: 3 hours
Price: from €130
Why you should take it: great tour for families
Family fun awaits! Gather the whole clan and get onboard a Vespa, each with their own sidecar for the little ones, and zoom around Rome like a local! You'll venture all around Rome and wind down gorgeous little streets in search of the best local foods and hidden gems the city has to offer.
You'll make a pitstop in Trastevere for coffee and gelato (something you absolutely CANNOT miss since it's such a big part of the Italian culinary scene), and you'll be glad you did – it's some of the best you'll ever taste! This tour is also a great way to get to know the city and Roman history in a fun and informal way, taking all the stress out of sightseeing and making touristing fun!
4. Get adventurous on an evening e-bike & food tour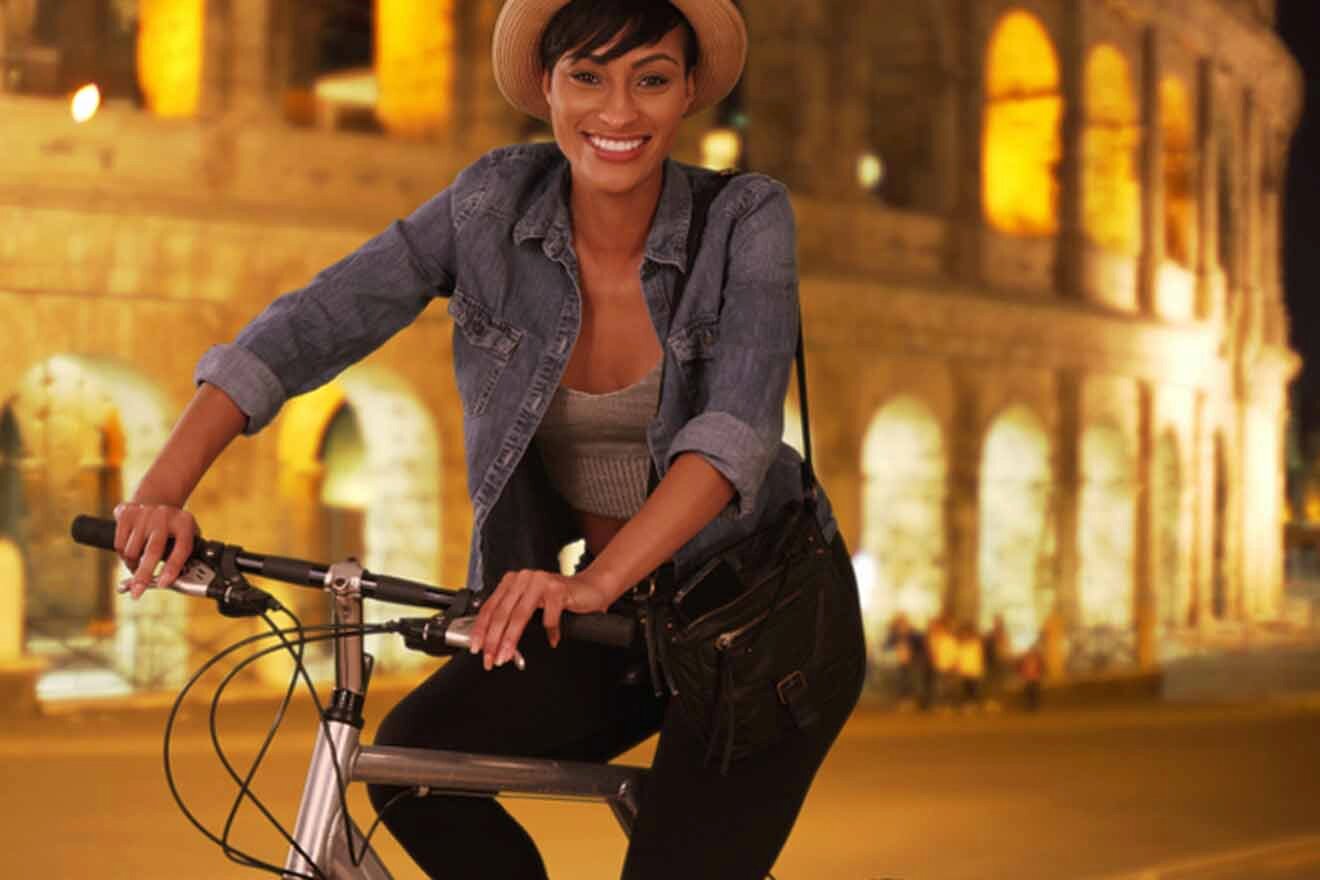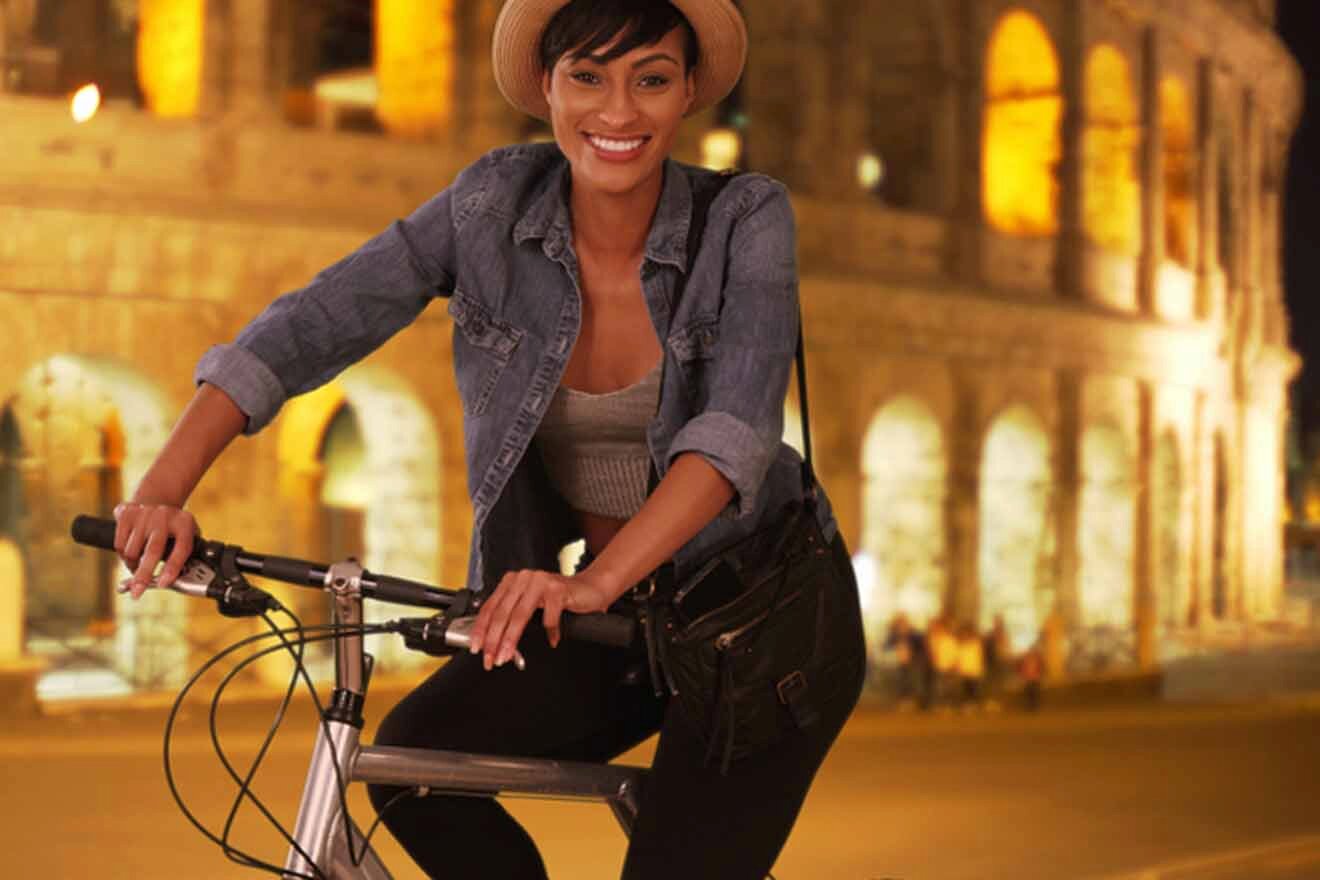 Duration: 4 hours
Price: from €70
Why you should take it: the most exciting all-rounder combo tour
History buffs, foodies, and adventure lovers unite! If you're looking for a food tour in Rome that will give you a little bit of everything, this is the one for you! You'll meet your tour guide between the Trevi Fountain and the Colosseum, where you'll get the most glorious tasting of Roman cheese and regional wine, perfect for those who don't want to ride on an empty stomach.
Once you've had your fill of these delicious dishes, you'll embark on an e-bike (provided for you) through the winding streets of Rome. You'll take a spin around all the best sites, lit up beautifully in the evening, and admire the stunning city at its finest hour. One of the best things about this tour is that vegetarians and those with allergies will be cared for as well – just let them know in advance!
5. Take the traditional route in a food & wine trattoria tour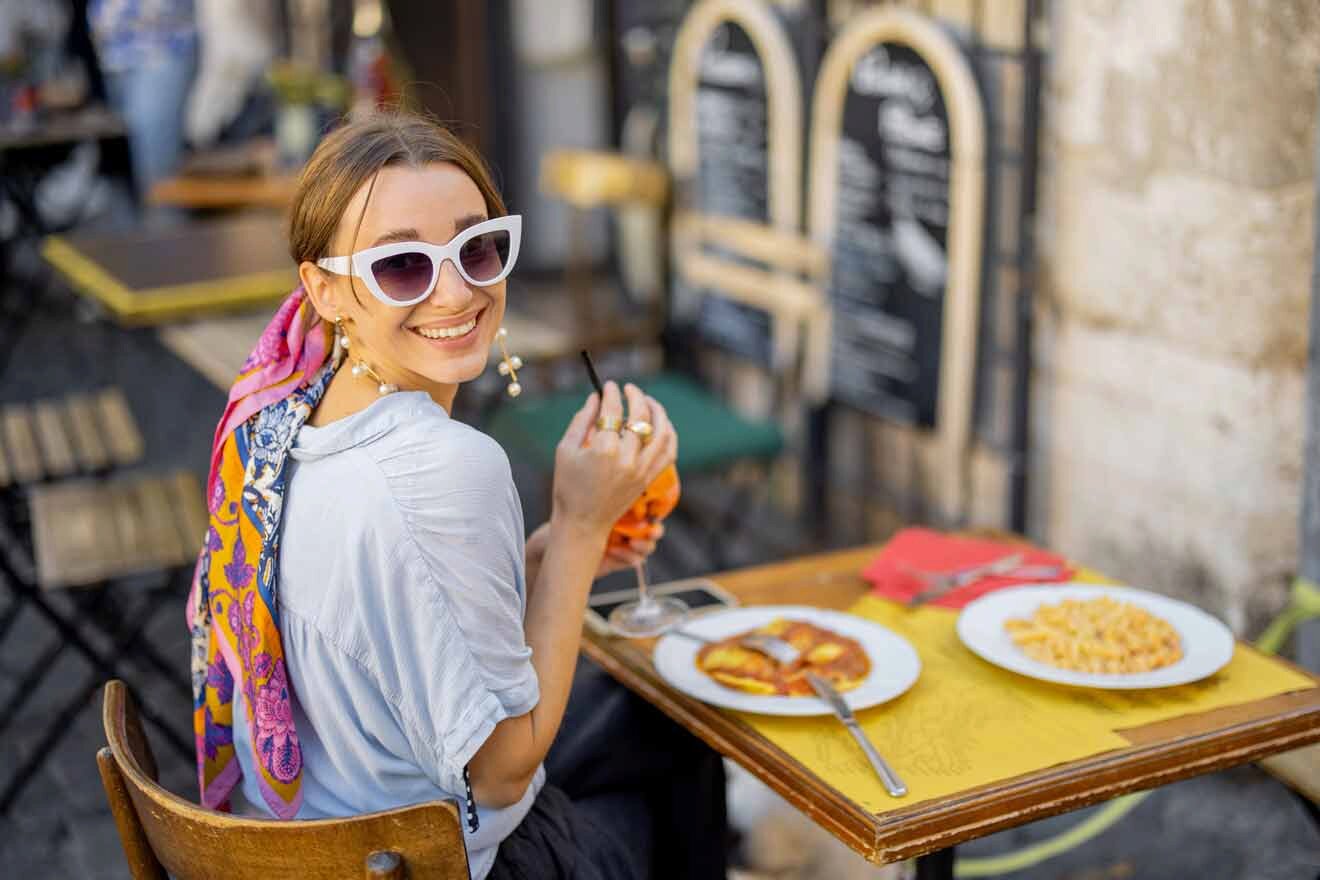 Duration: 4 hours
Price: from €90
Why you should take it: get up close and personal with local cuisine
If you love Italian food and want to join the locals in Campo dei Fiori, then buckle up! This tour takes you on a culinary adventure at all the spots the locals adore, so you'll be getting the crème de la crème of Roman cuisine. From cured meats, fried rice balls, and stinky Italian cheeses all the way to seafood and Italian wines, you'll have your fill of the best!
You'll spend lots of the time in cozy trattorias, which are traditionally rather informal Italian restaurants that serve up food typically cooked at home – something you can't get in those fancy restaurants and tourist traps! Your guide is suuuper passionate about Roman culture and all things food, so you can trust that they'll lead you on a journey of a lifetime.
6. Enjoy a star-studded meal with an Alfredo experience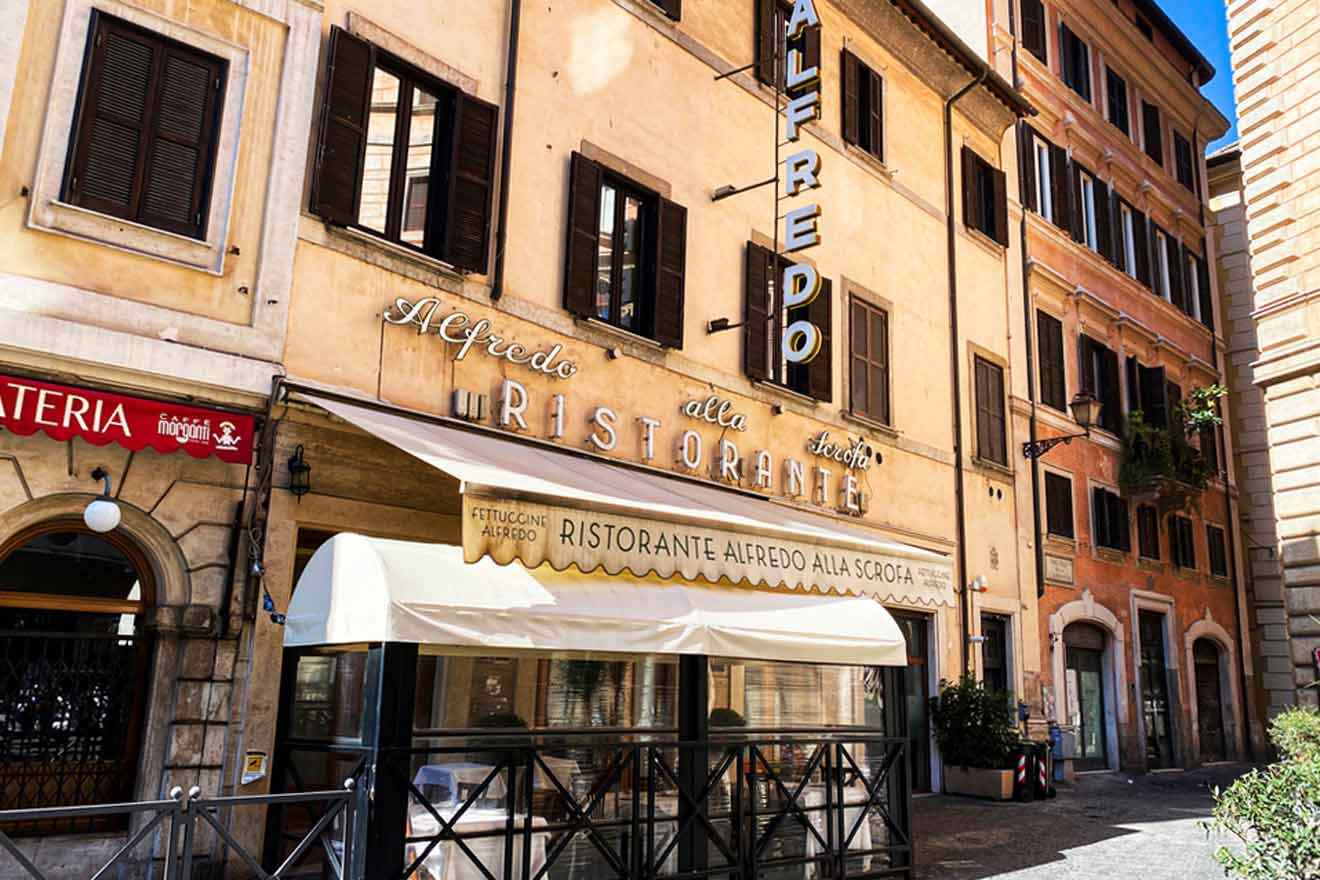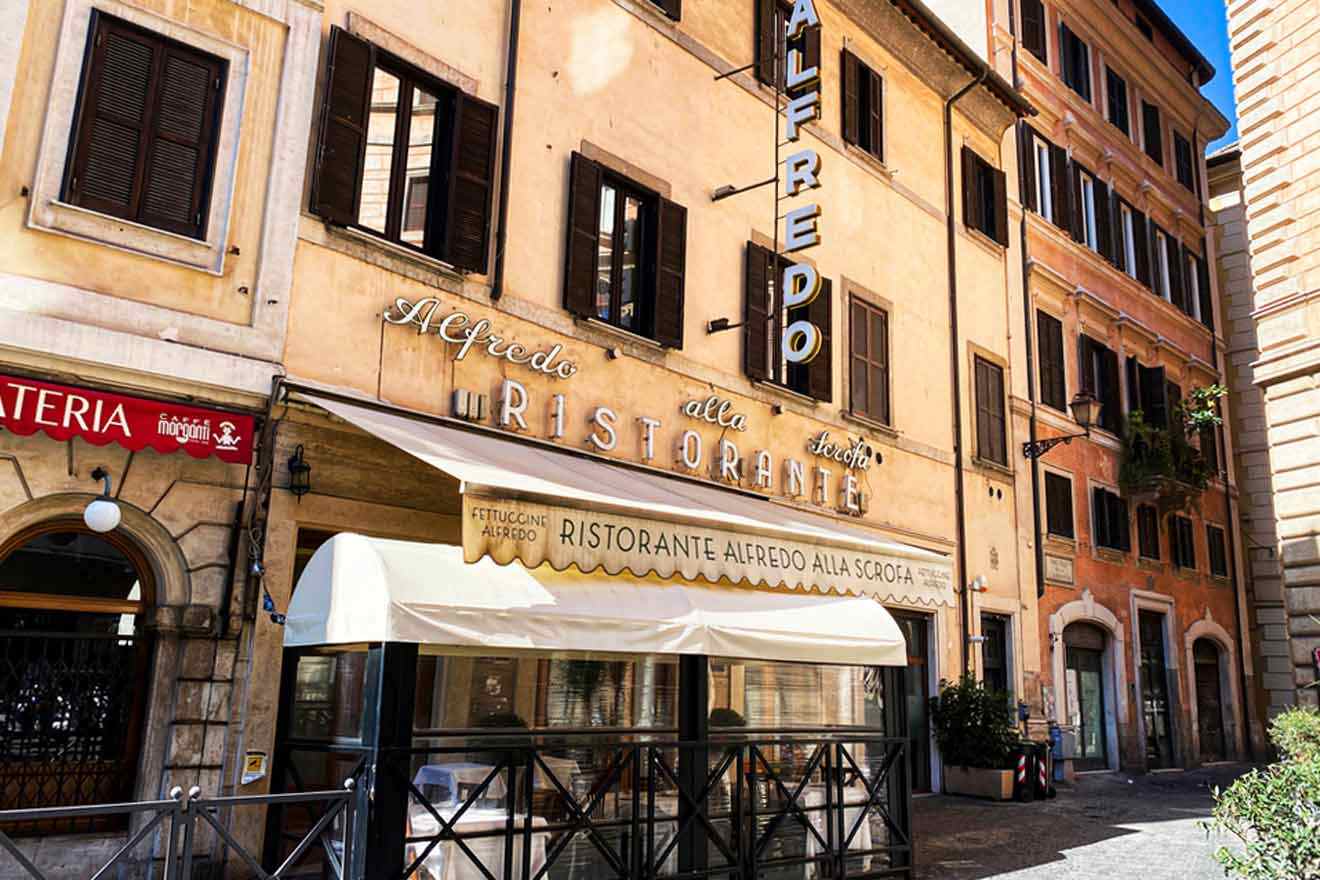 Duration: 2 – 3 hours
Price: from €60
Why you should take it: learn about terrifying true crimes committed in the city
Guys, this is it! This is the one! Have a truly stunning experience and eat the classic Fettuccine Alfredo at one of Rome's most authentic restaurants. Alfredo alla Scrofa, a historical restaurant that has seen the likes of countless stars and celebs, is the destination of a lifetime. You can choose between lunch and dinner and even have a 1-hour pasta-making class to master the true delights of Roman Alfredo!
This is an unforgettable opportunity to get a unique, traditional Italian food recipe and add it to your family cookbook! The restaurant is beaaaauuutiful and you'll feel just like one of the stars who frequent it. This tour is such a gem that you might even find me there, too!
7. Feel like a VIP at an opera & dinner tour
Duration: 2 hours
Price: from €80
Why you should take it: classic Italian opera experience with dinner included
Nothing more swanky than a night at the opera, eh!? Feel like a superstar with this incredible experience that includes dinner in a cozy little restaurant that the locals LOVE. The concert will be in a beautiful church (trust me, you'll be in awe) right in the center of Rome, and it's the most amazing activity for couples looking for romance!
After the concert, you can choose from 2 different menus at the restaurant depending on your preferences. One of the best things about this restaurant is that it's family-run, so it's a super traditional place that will only serve you the best home-cooked meals. Sounds like a win to me! You'll be giddy all the way home!
8. Get your cocktail on with a drunken pasta-making class
Duration: 3 hours
Price: from €70
Why you should take it: make cooking fun with classic Italian cocktails
Nobody can tell me this isn't one of the best food tours in Rome! Get acquainted with the fundamentals of Italian cuisine in the Eternal City with an Aperol or Campari Spritz in hand! This is a super social experience, but you're also learning, too, which means all the limoncello you knock back will be (relatively) guilt-free 🤪
In this cooking class, you'll master the art of fresh pasta so you can go home and impress your friends with your new-found Italian cooking skills! Who needs dried pasta when you can easily make your own in a jiffy?!
9. Skip the lines at Hard Rock Cafe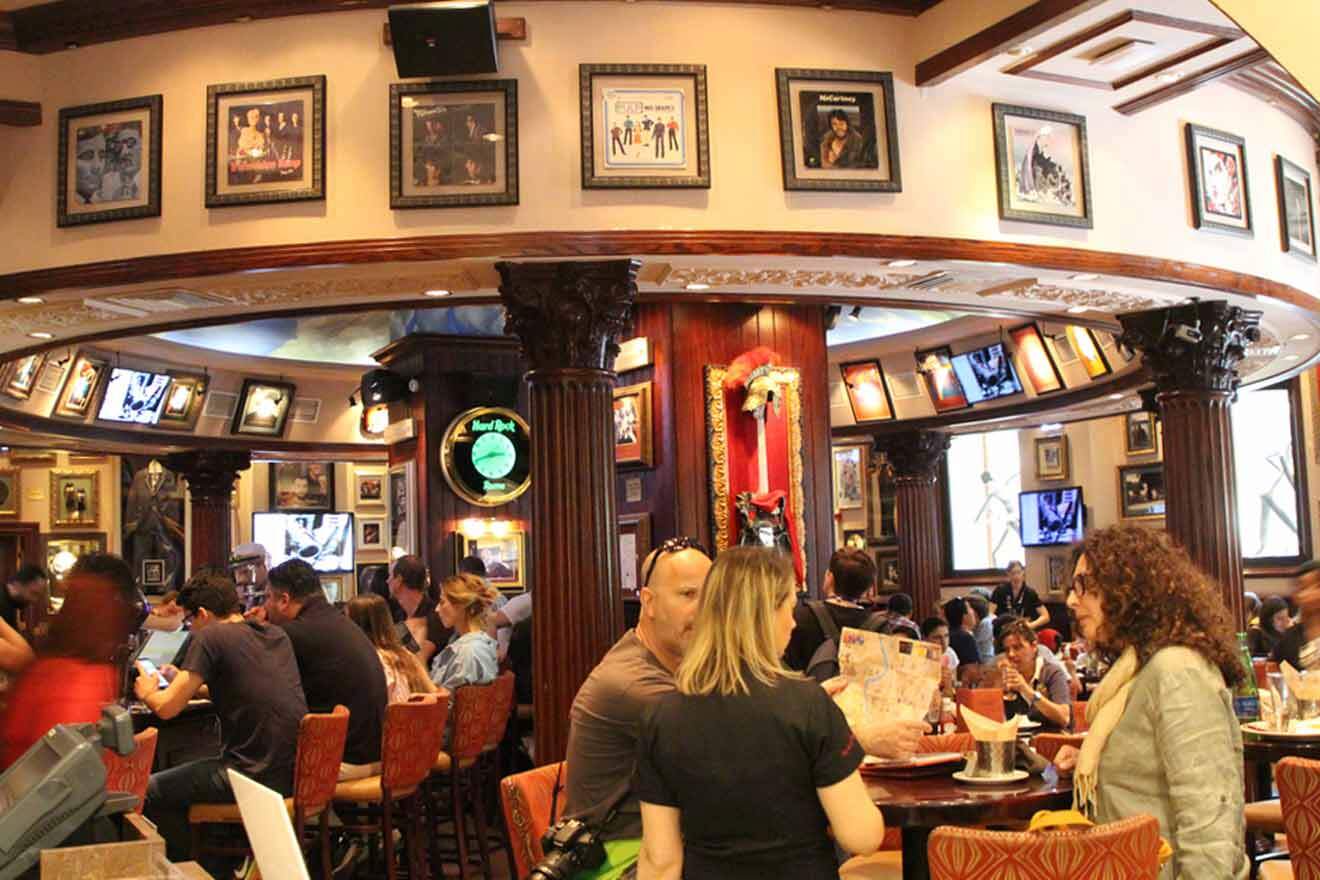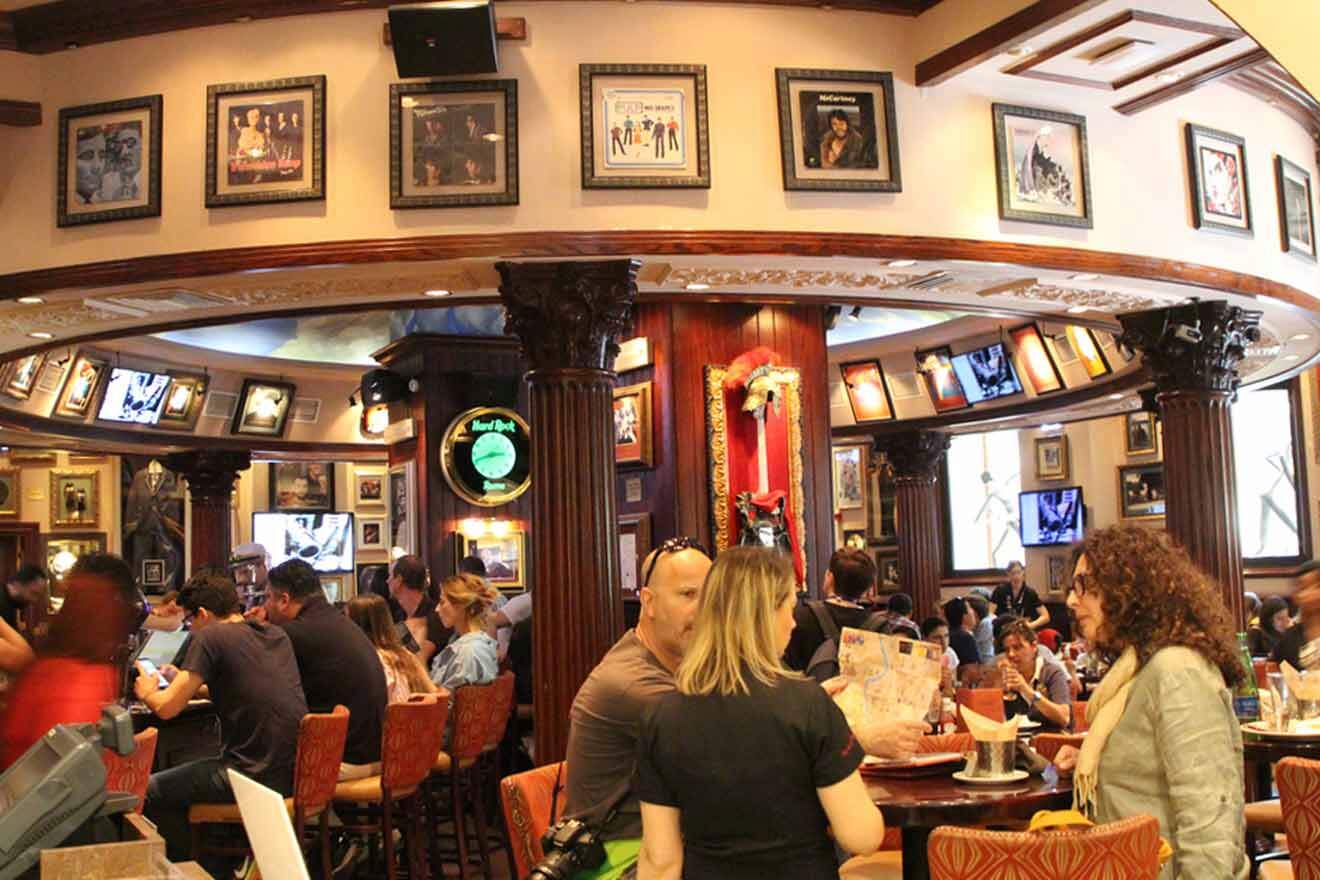 Duration: 1 hour 15 mins
Price: from €20
Why you should take it: fun 2-course meal for excellent value for money
Skip the lines, you say? Yes, please! Don't waste any of your precious time standing in a queue and get straight into the Hard Rock Cafe VIP area! You'll enjoy a rockin' 2-course meal with street views of the Eternal City, and the American-style burgers are second to none!
This is a really fun Rome food tour and will give you a taste of Hard Rock's classic urban vibes on your very civilized Italian vacay. Let loose for an hour, and your wallet will thank you for it – it's definitely worth it as it's cheaper than those tourist traps and fancy restaurants that will have you digging through your wallet!
10. Master the art of a classic Italian Tiramisu
Duration: 2.5 hours
Price: from €60
Why you should take it: learn to make pasta and Tiramisu – then eat your creations!
Another pasta-making class! But this one is a little different, a little more family-friendly, with a twist of its own, and if you like dessert, you'll be booking as soon as you've read this!
You'll be making fettuccine with your choice of sauce (whatever sauce takes your fancy!) and then embark on a Tiramisu journey that will take your senses to the next level. Want to feel like an Italian in a professional kitchen? You'll also get your very own chef hat! 🥳
Once you've made your 2-course meal, you can sit together and eat! Isn't that the best part of cooking?! You can have a glass of wine or a soft drink with your meal, and you can take all the skills you've learned back home to cook for your friends. Reviewers absolutely RAVE about this whole experience, so go check it out!
11. Take the kids for delicious gelato & pizza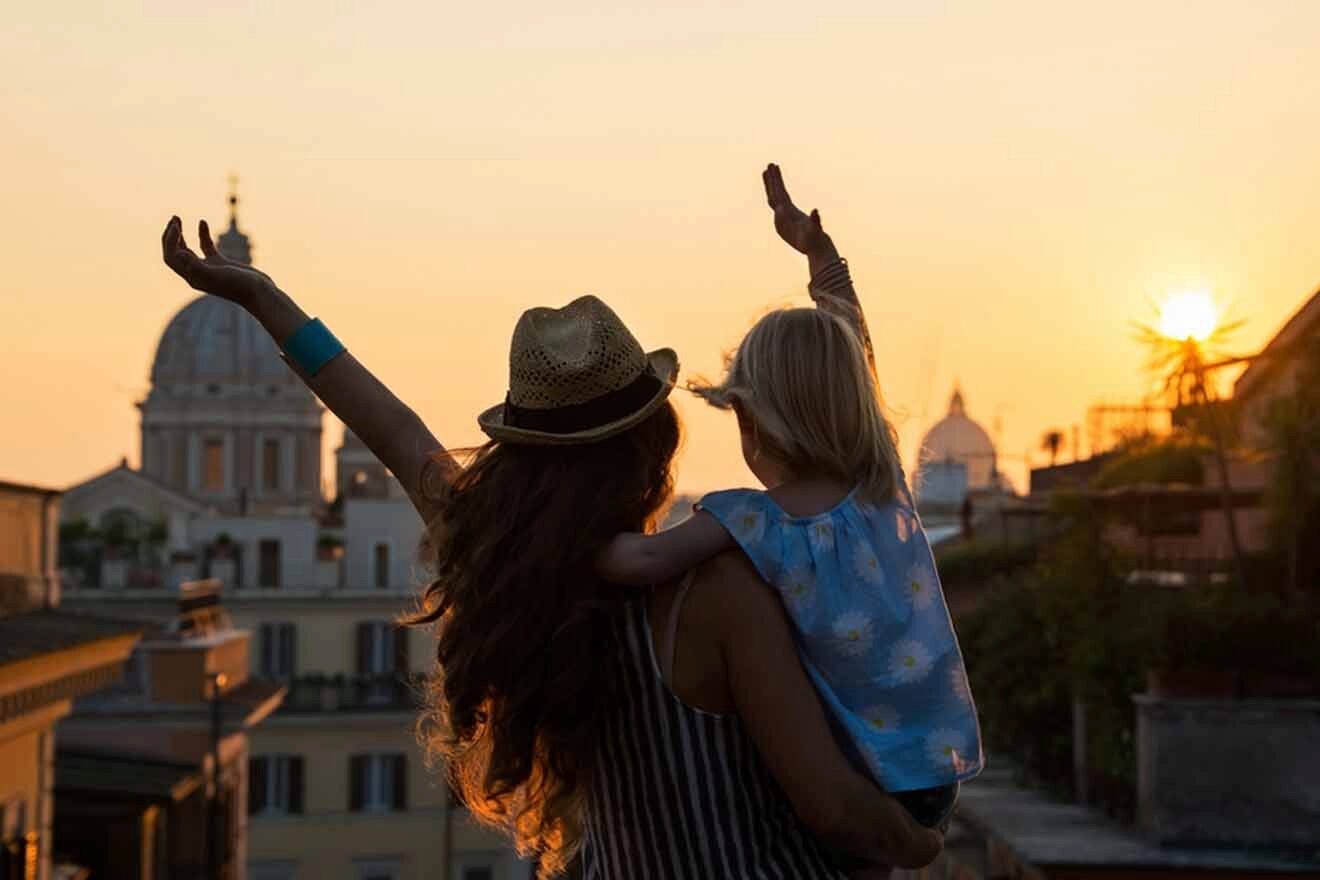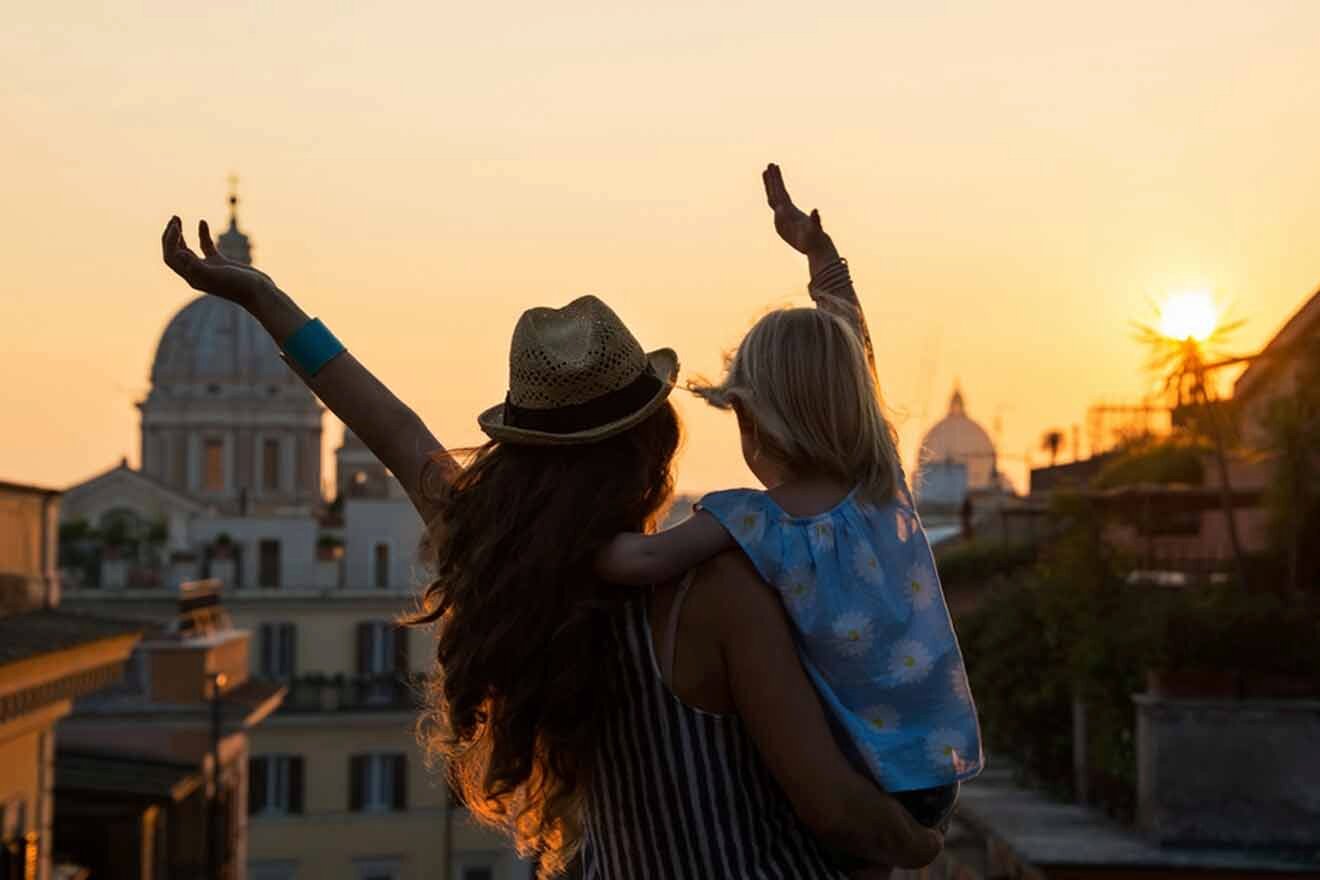 Duration: 1 hour 15 mins
Price: from €110
Why you should take it: family-friendly adventure with fun activities for kids
If you've got the kids with you and a drunken cooking class just isn't for you, I get it! Keep the little 'uns happy and take them for a classic Italian gelato, pizza, and a family-friendly evening tour around Rome. They'll have plenty to keep them busy, including fun treasure hunts, quizzes, and all sorts of other activities to tire them out so you can get a good night's sleep 🙂
The great thing about touring Rome at night is that it's much less crowded at night – plus, it's totally free for kids under 4!! This is one of the best food tours for kids. It's super engaging, and fun for everyone, and there's also a commentary on Rome's history, so the adults will be interested too.
12. Take a golf cart tour with Eating Europe
Duration: 4 hours
Price: from €200
Why you should take it: golf cart wine tasting tour + street food tour
Eating Europe is one of the best tour agencies out there – and with this tour, you'll definitely feel like a VIP! Taste gourmet street food and all the best local delicacies and local wines, experience stunning views of the city with a glass of prosecco, and explore all the most prominent landmarks, all while being driven around like royalty! Sounds like a dream to me!
You'll end the day at a restaurant that only the locals know about, which is just the cherry on top of the cake/tour! You'll hear all sorts of interesting stories about the people behind the food and cultural "isms" that make Roman food some of the most delicious food around.
13. Take a secret food & drink tour in Trastevere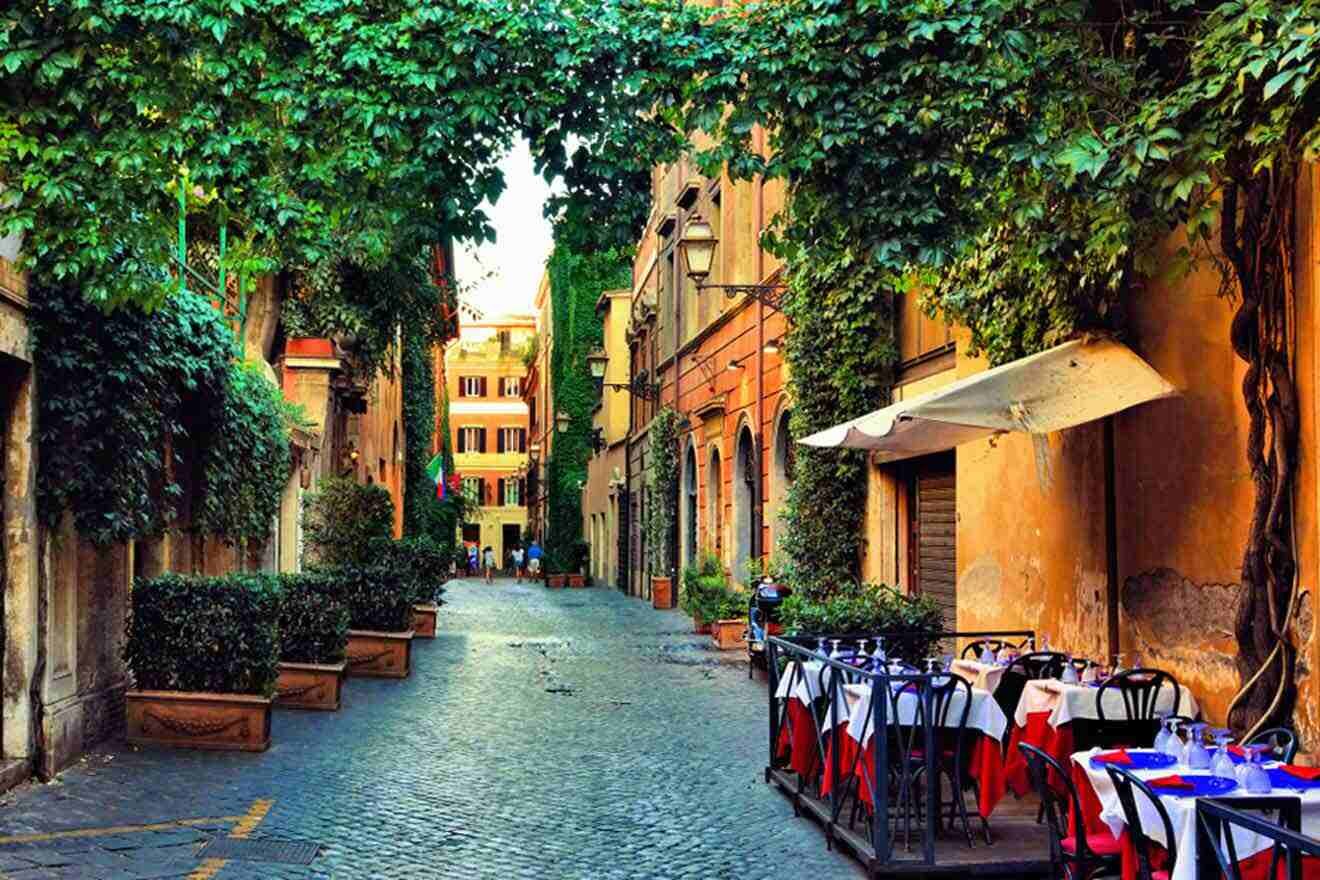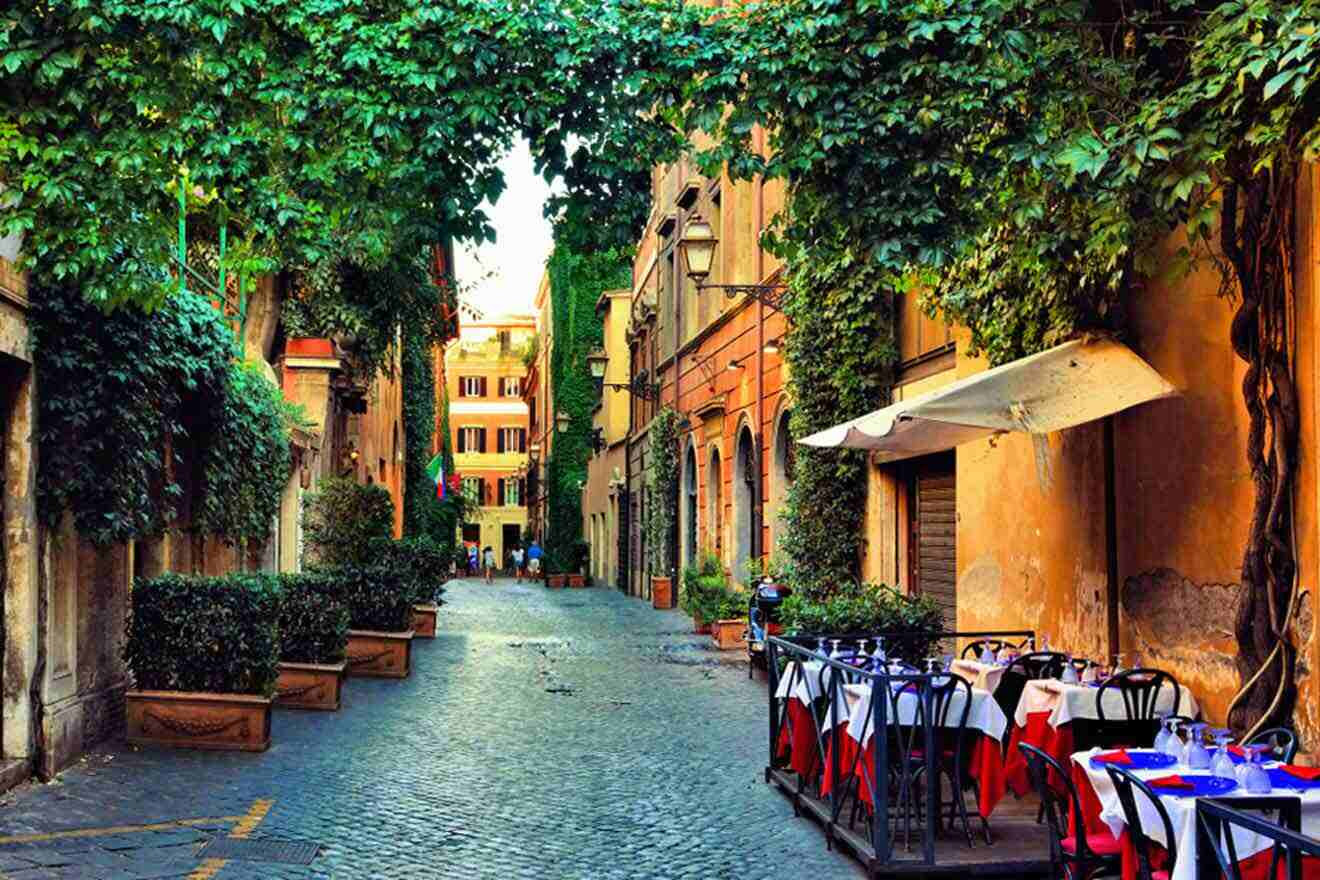 Duration: 3 hours
Price: from €70
Why you should take it: uncover Trastevere's hidden gems
We discussed the delights of Trastevere earlier in this post, but this tour is a little different! This one is for all those who like to channel Robert Frost and tread the road not taken, as you'll spend the evening exploring all the neighborhood's hidden eateries, local favorites, and less crowded joints that serve to create Rome's food culture.
You'll socialize with your group over a few drinks (included in the price of the tour) and learn all about the dark history of Trastevere while nibbling on amazing street food. Get acquainted with a different side of Rome that other tourists would never see! Bear in mind that if you're gluten-free or you have any food allergies or intolerances, this tour probably isn't for you.
14. Take a day trip from Rome to Tuscany for winey delights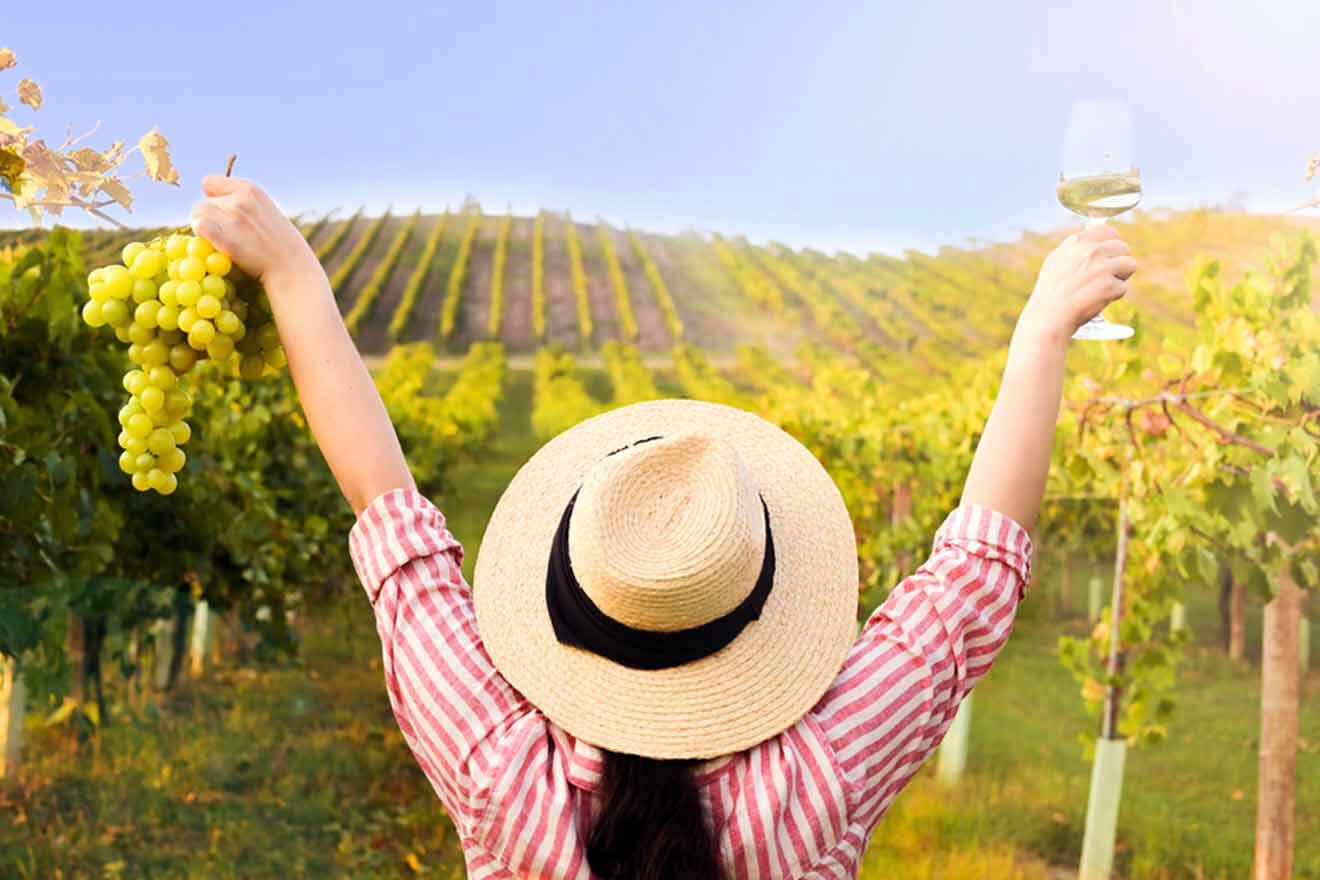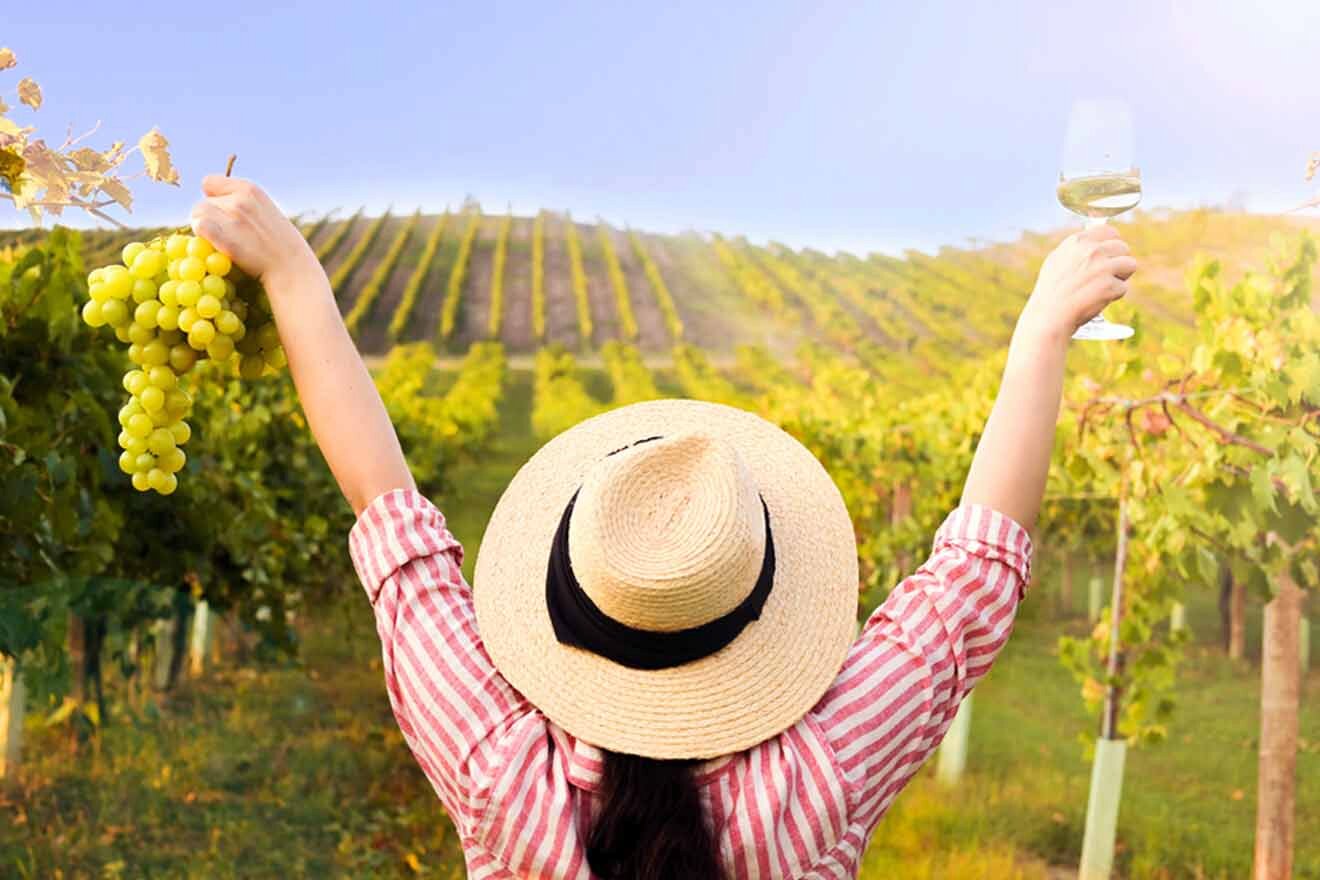 Duration: 13 hours
Price: from €120
Why you should take it: discover Tuscan food & wine delights for an excellent price!
For all those Rome trippers who want to escape the city but don't want to organize it yourself, I've got you covered! This incredible food tour includes an amazing 3-course lunch of amazing Tuscan local foods, tantalizing your taste buds with all sorts of lovely regional wines, and a trip down to a wine cellar to experience tipsy Tuscany at its most beautiful!
You'll explore the stunning town of Montepulciano, nestled deep in the hillside and surrounded by gorgeous greenery for the ultimate escape. If you're traveling in the summer, this tour is great for you – you'll be traveling in air-conditioned luxury, so don't worry about sweating on a train for hours, you'll be cool as a cucumber!
FAQs about Rome food tours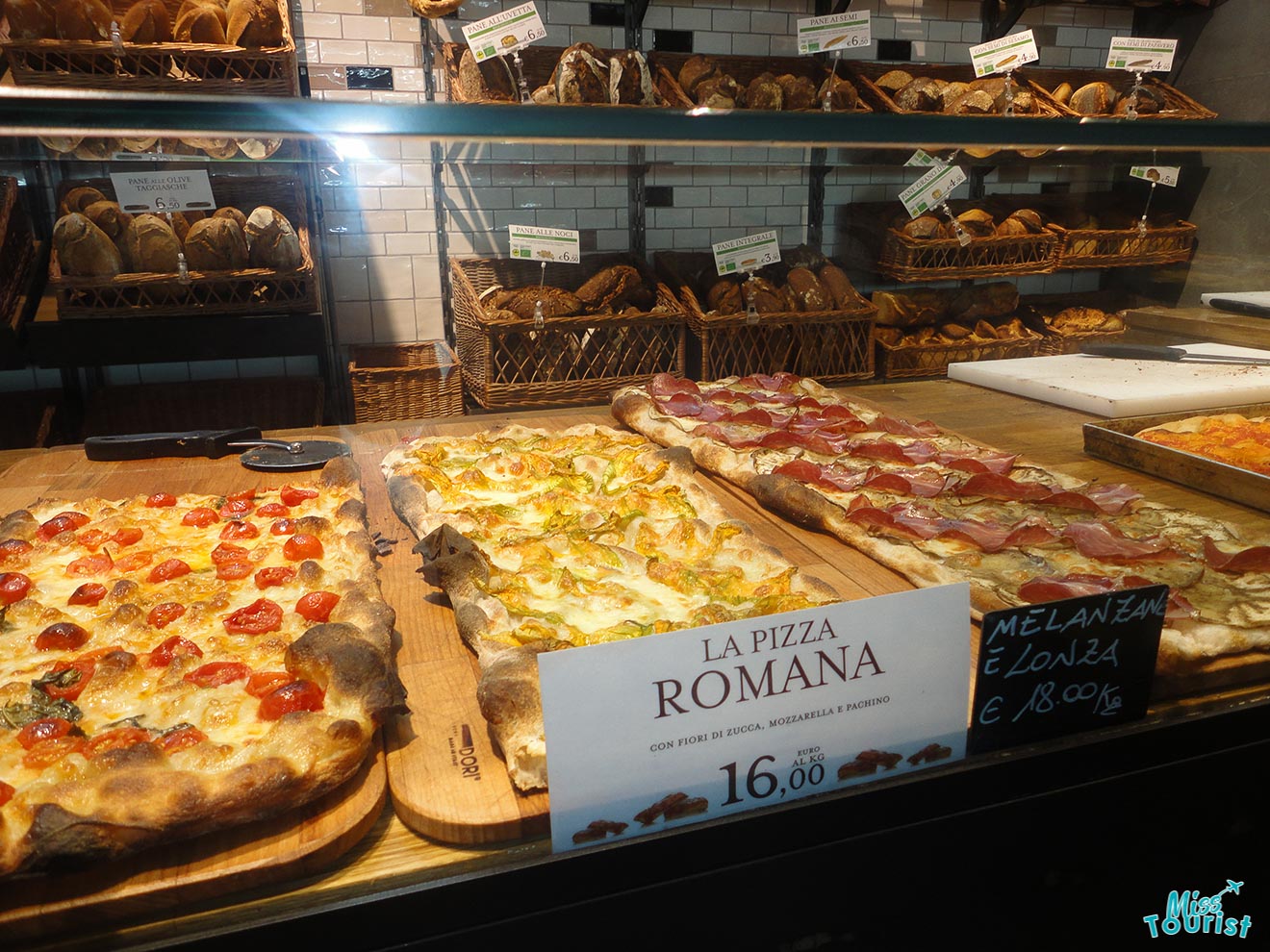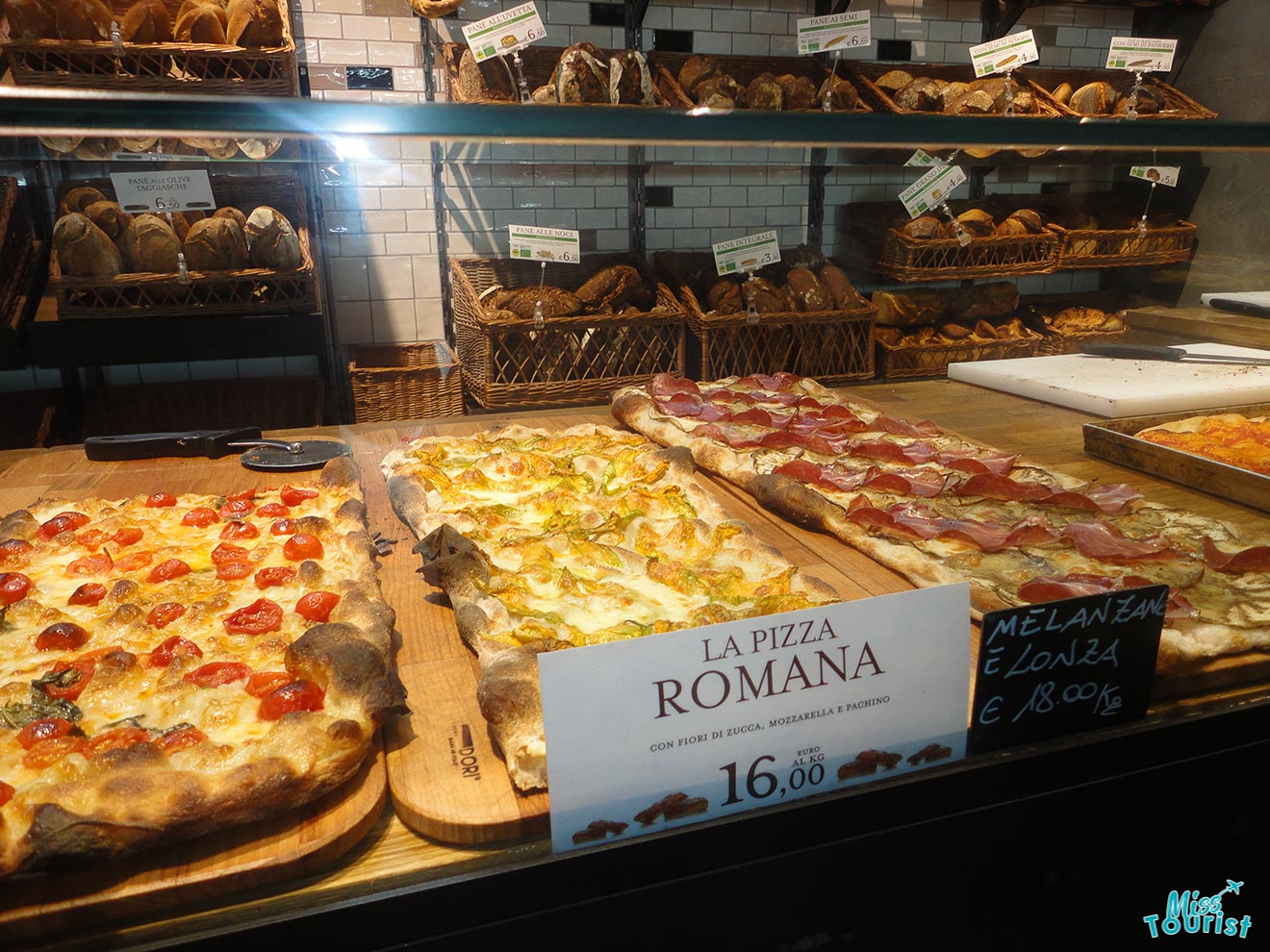 🕍 What is the best food tour of Rome's Jewish Quarter?
The best food tour of Rome's Jewish Quarter is this street food tour, which I'm sure you'll love! Plus, you get
😋 Are there any food tours in Rome for free?
Yes! Check out Guruwalk for some really great options that won't burn a hole in your pocket! My personal favorite is this food tour with a local – having a local guide is really the best way to get to know Rome's culinary secrets!
🍝 What food is Rome famous for?
Rome is famous for so many glorious culinary delights, but their carbonara is well-known to be one of the best, most creamy, most iconic dishes in the city. Don't forget to try it while you're there!
🇮🇹 How long should I spend in Rome?
You should set aside at least a few days if you want to explore Rome in full! Rome is such a gorgeous city, and you can easily take day trips from there as well if you want to use it as your base. For more ideas, check out our post on the most worth-it day trips from Rome!
Conclusion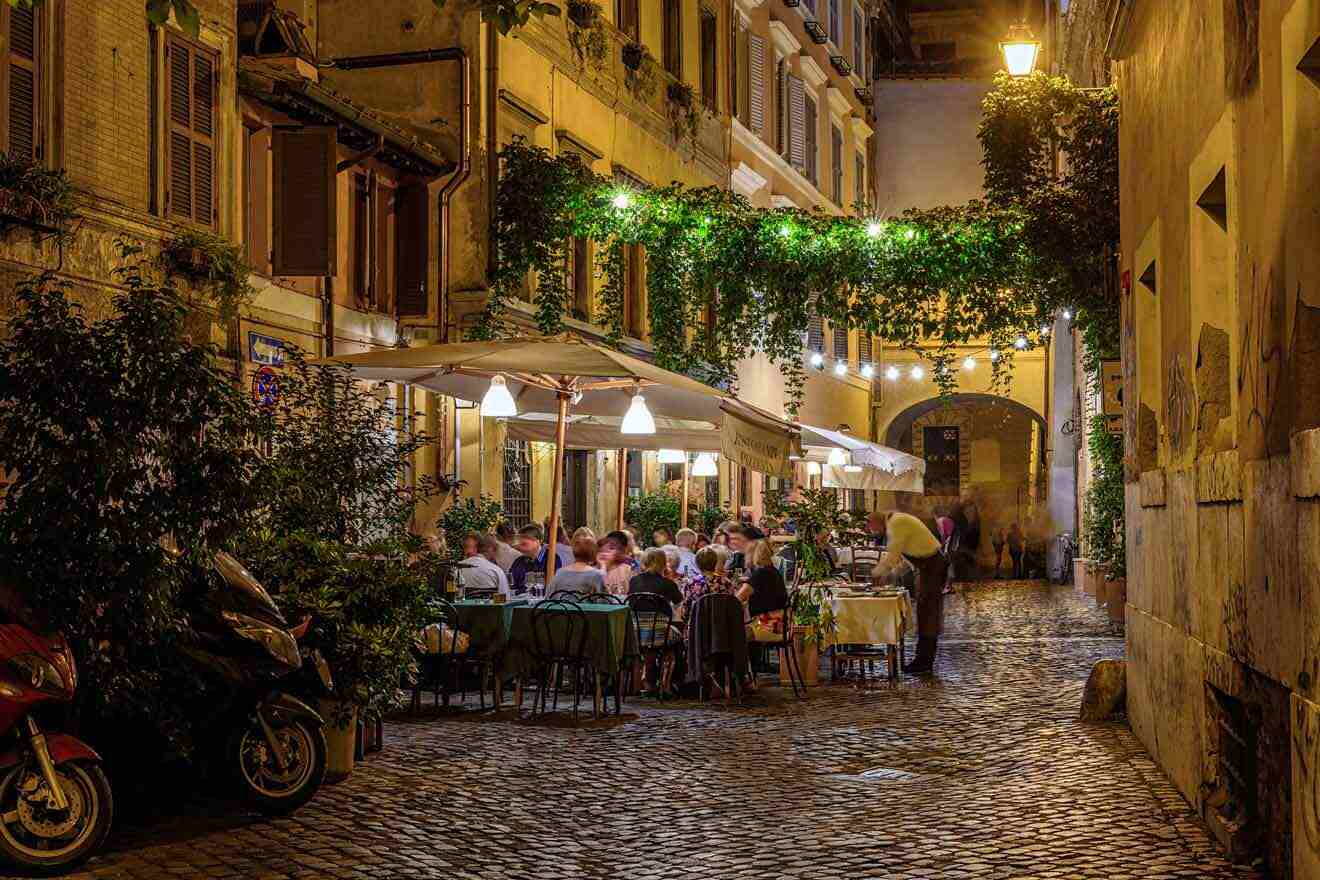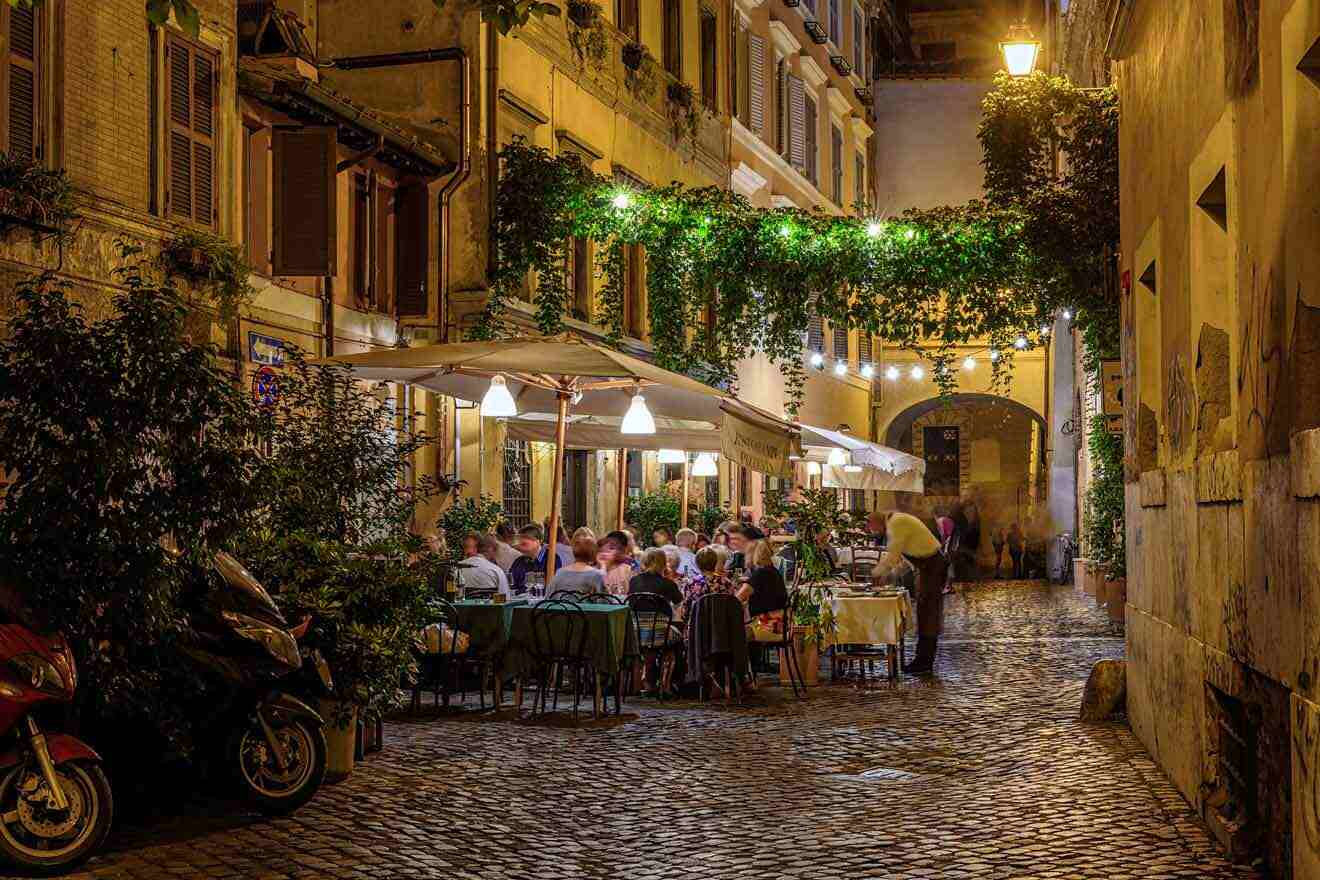 So there we have it, all the best Rome food tours to make your vacay as tasty as possible! Rome is full of so many culinary experiences, so make sure to leave your belt at home and wear your comfy pants to accommodate all the glorious food!
Don't forget to book your favorite tour in advance to avoid disappointment! Rome gets suuuper busy (especially in the summertime), so you wouldn't want to miss out on your favorite foodie activities! You also get free cancellation with many of the tours, so it doesn't hurt to book!
Drop me a comment if you have any questions, and if you took any of these awesome tours, let me know how it went!
Buon appetito i miei amici!
Lizzie
---
Pin it for later!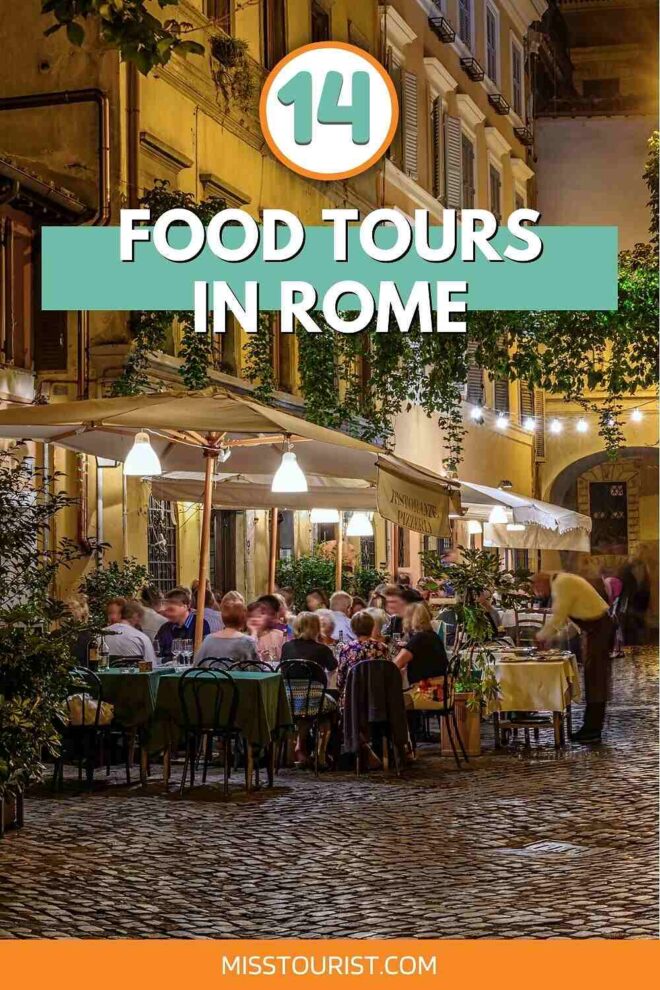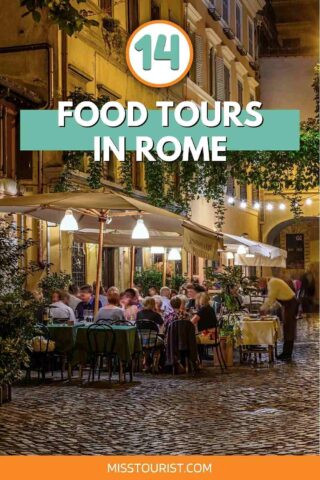 Pin it for later!