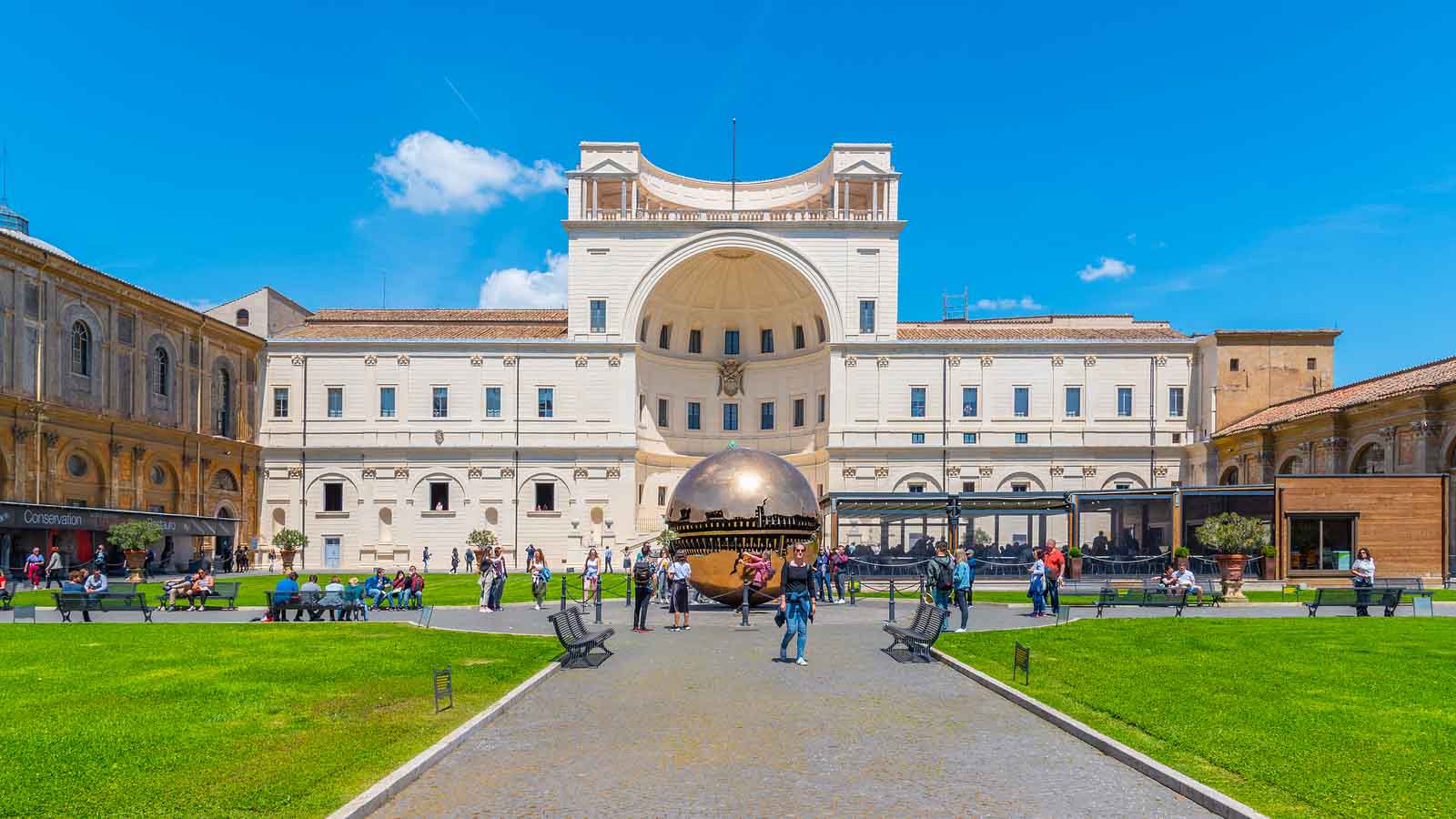 Rome is one of the most beautiful cities in Europe if you ask me – and with good reason! There are so many great, fun things to do there, so many attractions, so much delicious food to be tasted! And the list could go on and on.
But because it is so beautiful and popular the lines to the attractions are usually veeeery long.
Vatican Museums (or "Musei Vaticani" in Italian), one of the most famous points of interest in Rome is, of course, no exception. The Vatican Museum is one of the most well-known museums worldwide and it is located in Vatican, a city-state right in the heart of Rome. The Museums bring together under one roof one of the biggest art collections in the entire world!
I am sure you already heard about the famous Sistine Chapel painted by Michelangelo, am I right?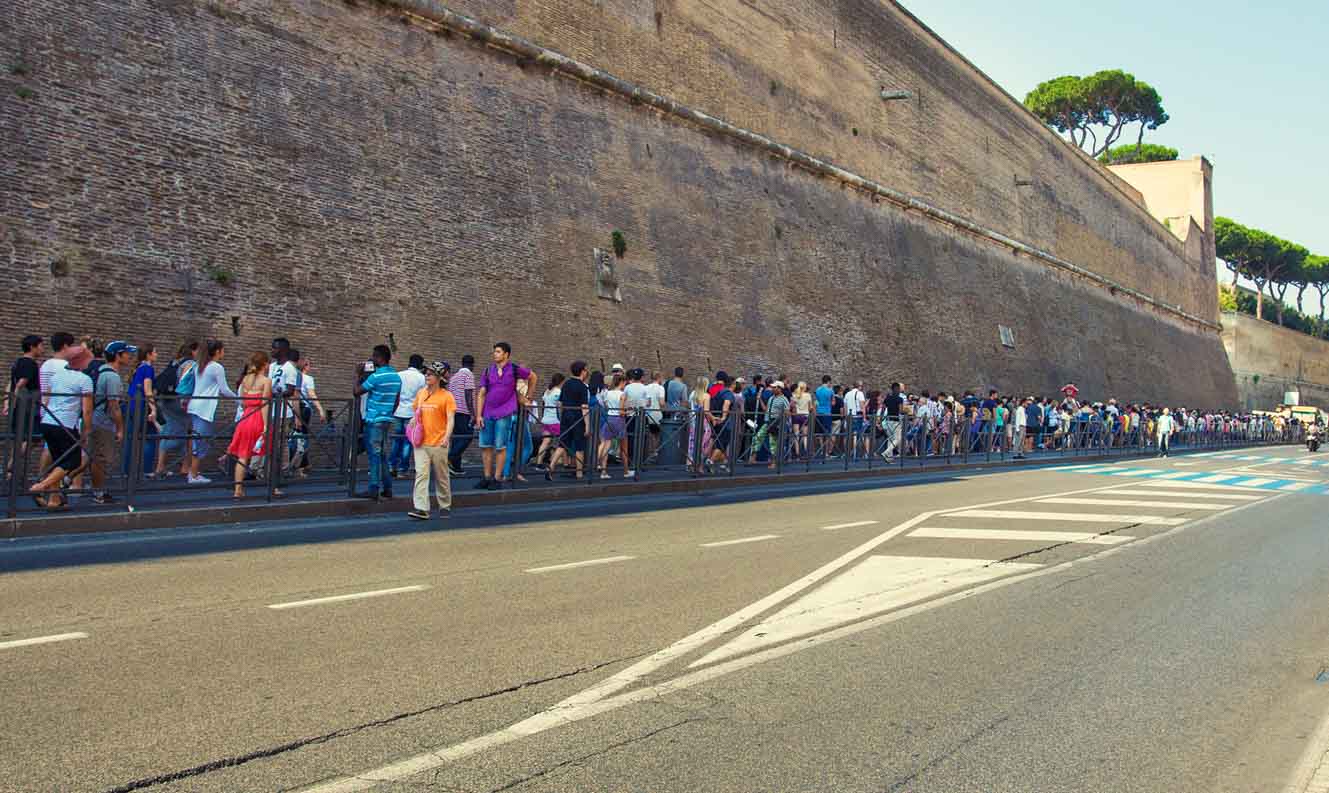 It's located at Vatican Museums as well, along with some other works of art created by masters such as Caravaggio, Leonardo da Vinci, Raphael, Titian, Giotto – plus countless other masterpieces created during the Renaissance era.
Even if you are not much into museums and you find it rather boring to just walk around and admire art, visiting the Vatican Museums is a must-do in Rome!
There are more than 6 million visitors at Vatican Museums every year! Can you imagine?
The lines at the entrance are so long, you can sometimes wait up to 4 entire hours until you get inside! But no worries, I have some useful tips and tricks for you that will help you save precious time and avoid the queues at Vatican Museums.
Let's discover my tips and tricks on how to avoid the long lines at Vatican Museums, plus a bonus on how to see the Sistine Chapel with no people:
Solution 1. Purchase Your Vatican Museum Tickets Online In Advance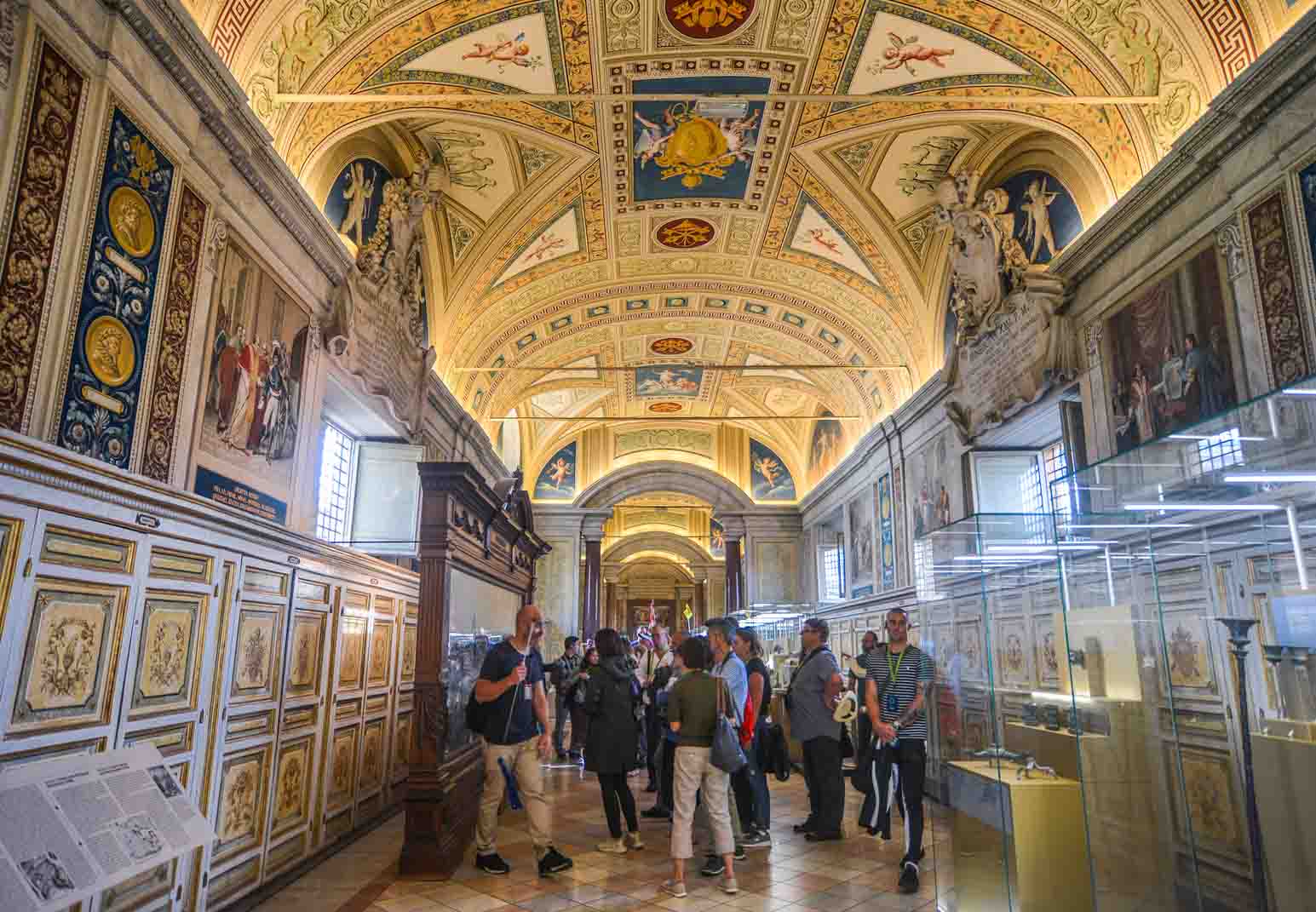 Vatican Museum ticket price is 17€ if you buy it at the ticket counter there. But, of course, you won't want to wait in the long line with the other people for hours. That is why I didn't even add this as an option for this article.
An online ticket can be bought in advance, but you will have to pay a "booking fee" of 4€ for each ticket, so the total will be 21€. This reservation fee will be added as an extra for all the other options I tell you about below. So, in short, buying your Vatican skip-the-line tickets online will cost you 4€ more than on the spot and there is no way to skip it. But hey, this extra fee means no wasted time in line, so I'd say it is totally worth it!
The easiest solution is to buy your Vatican tickets on the official site.
TIP: In case you are booking last minute and can't find any tickets left for the date of your visit, I recommend trying GetYourGuide – a company that I trust completely (they are an authorized ticket seller for Vatican Museums!). Moreover, if you decide to get the audio guide as well (recommended!), the ticket is a bit cheaper than on the official Vatican Museums website.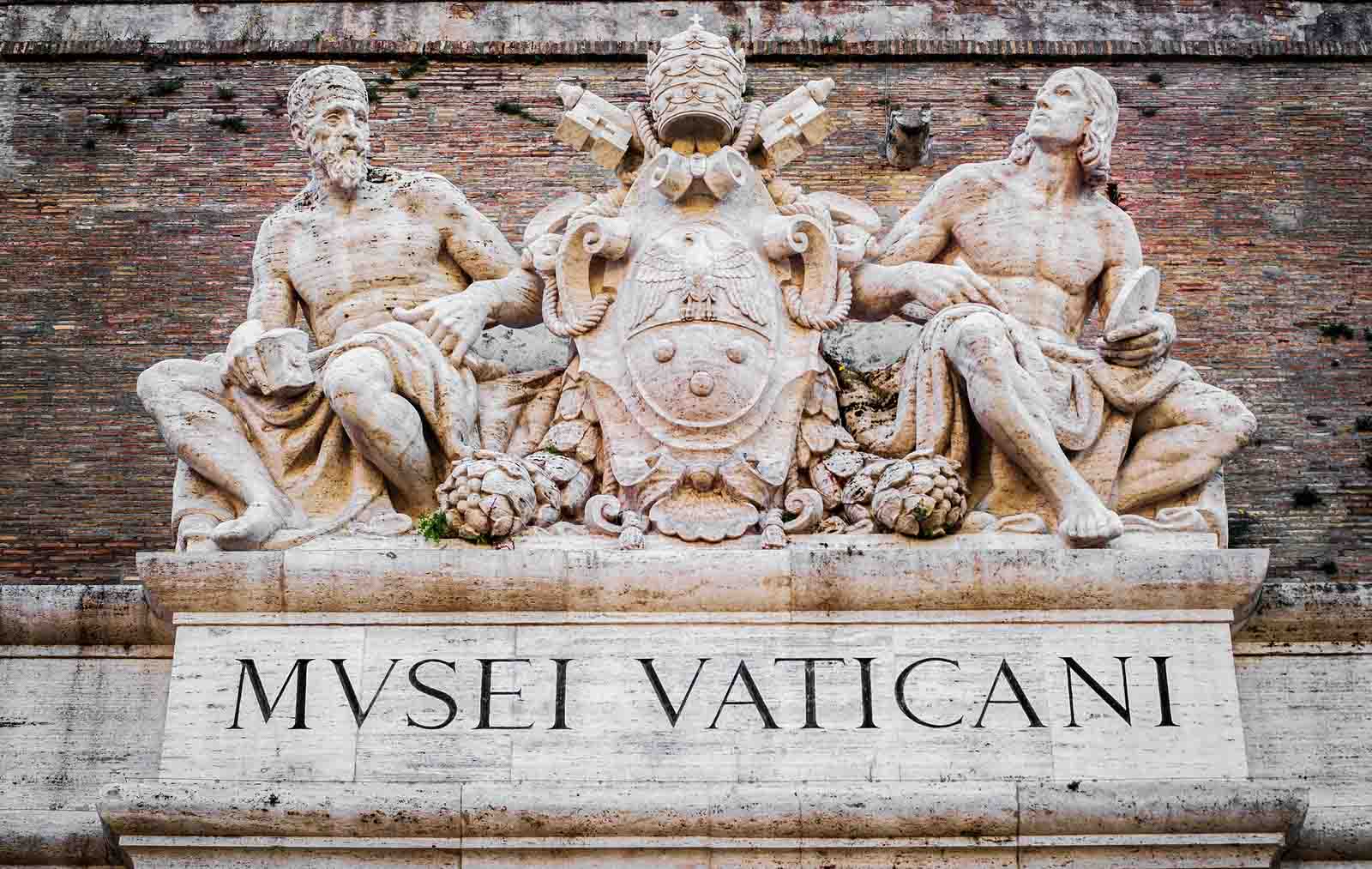 The best part? You don't even need to print your ticket, you can just show it on your phone at the entrance and they will scan it!
PRO TIP: Wondering when the best time to go to Vatican Museums is? A good idea is to go early on Wednesdays, as the majority of people will be attending the Pope's audience at the Basilica and they usually arrive at the museum in the late morning, after 11:00 AM.
PRICE: 21€ (17€ for the ticket and 4€ booking fee/person). The audio guide is optional and it is 7€ more (or 5€ for the kids' special audio guide). If you are a student less than 25 years old, the price is 8€ (but make sure to have your student ID with you to show it at the entrance!)
As I mentioned before, if you cannot book your Vatican tickets on the official website, make sure to try this link as well – it's possible that you will find some tickets left for around 2€ more!
Solution 2. Join A Guided Vatican Museum Tour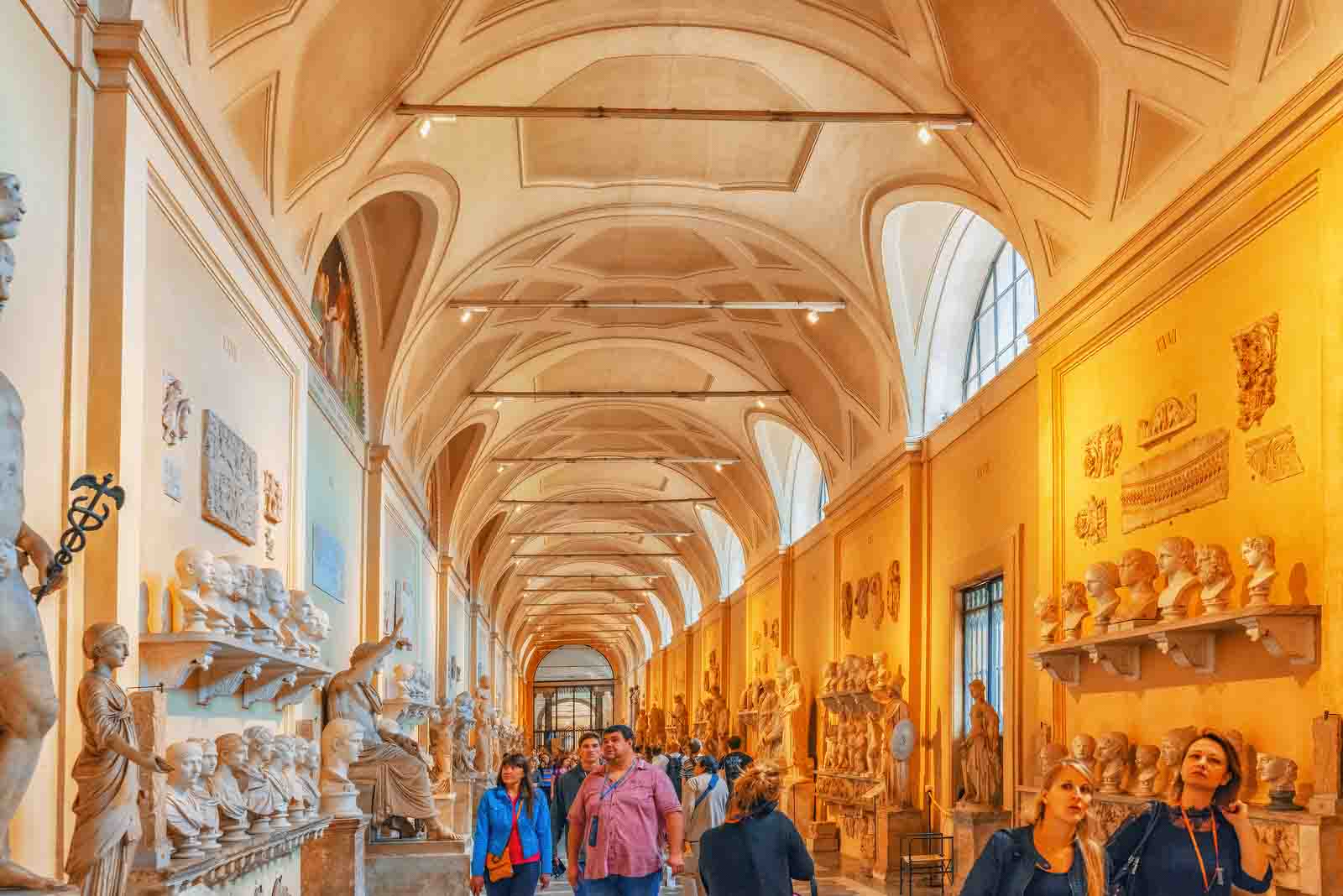 Visiting the museum with a guide will enhance your experience and will help you learn so much interesting information! Moreover, the guide will take the group directly to the Vatican Museum entrance and will skip the lines!
Here are my recommendations for guided tours at Vatican Museums (group tours and private tours as well):
Guided Group Tours:
On their official website you can find guided group tours for 33€ per person. The tours take 2 hours and they're available from Monday to Saturday, in English, Italian, French, German and Spanish.
IMPORTANT: You will still have to stay in line for the security check (that is mandatory) and nobody can skip this step for security reasons. I recommend not going with tour companies that tell you they can skip this step.
Another great idea would be to book a combo Vatican Museum and Sistine Chapel plus Saint Peter's Basilica tour. If you decide to buy these Vatican tour tickets, your group will also get to enter Saint Peter's Basilica using a special group entrance that individuals cannot use. It's a win-win situation and, if you ask me, this is one of the best Vatican tours out there!
PRICE: 33€ for the guided tour on their website, 50€ for the combo guided tour
Guided Private Tours: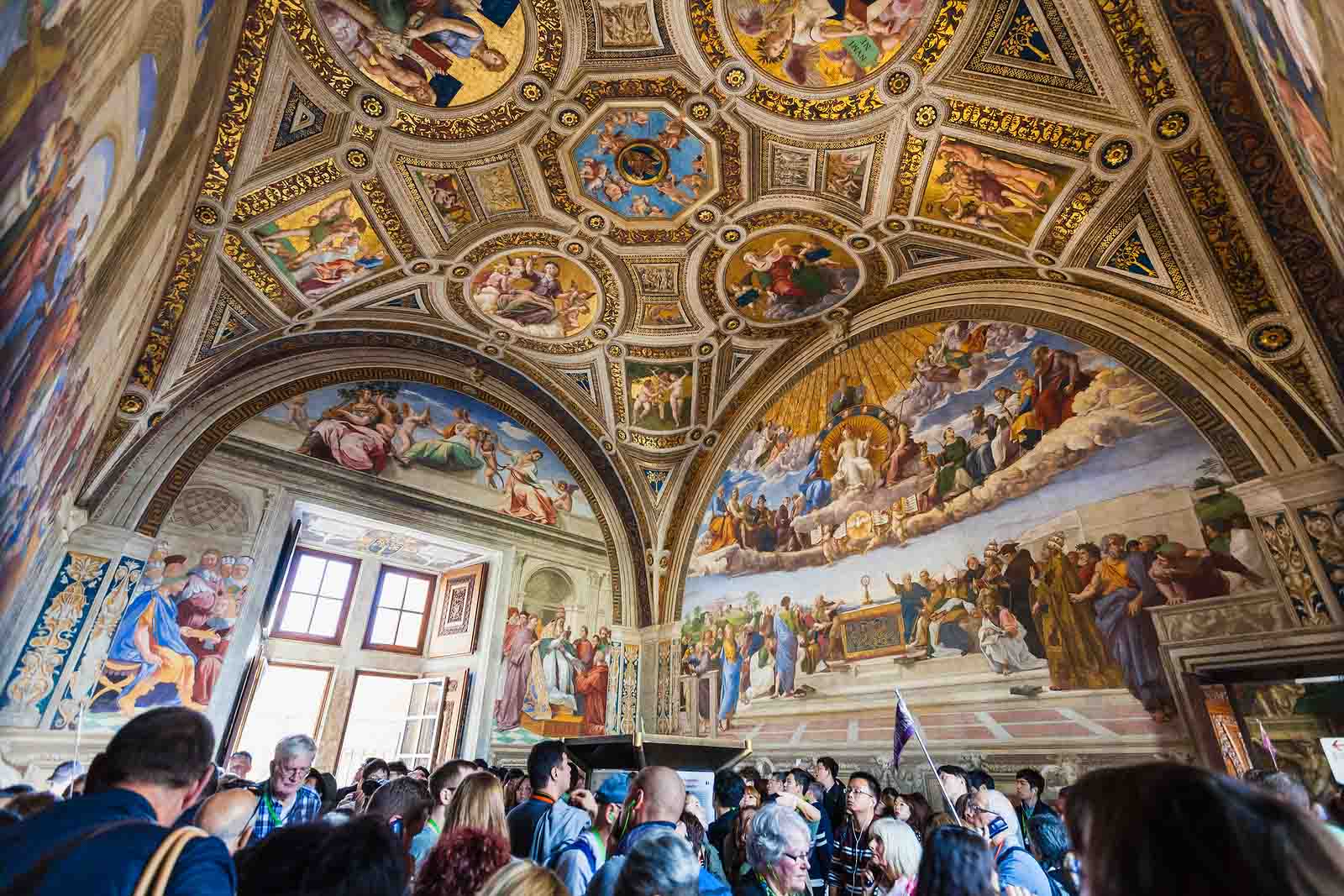 Although it is, of course, more expensive to get a private tour, in general, you will get to experience the place without being part of a big group and you can directly communicate with your guide and ask all the questions you want!
So, if you are looking for Vatican city tours, this private one takes 3 hours and you will get to visit the museum, including the Sistine Chapel. As a bonus, you will also get access to some closed zones and you will benefit from the skip-the-line entrance to Saint Peter's Basilica as well.
PRICE: 310€ per group of 2 people
Solution 3. Buy The Omnia Pass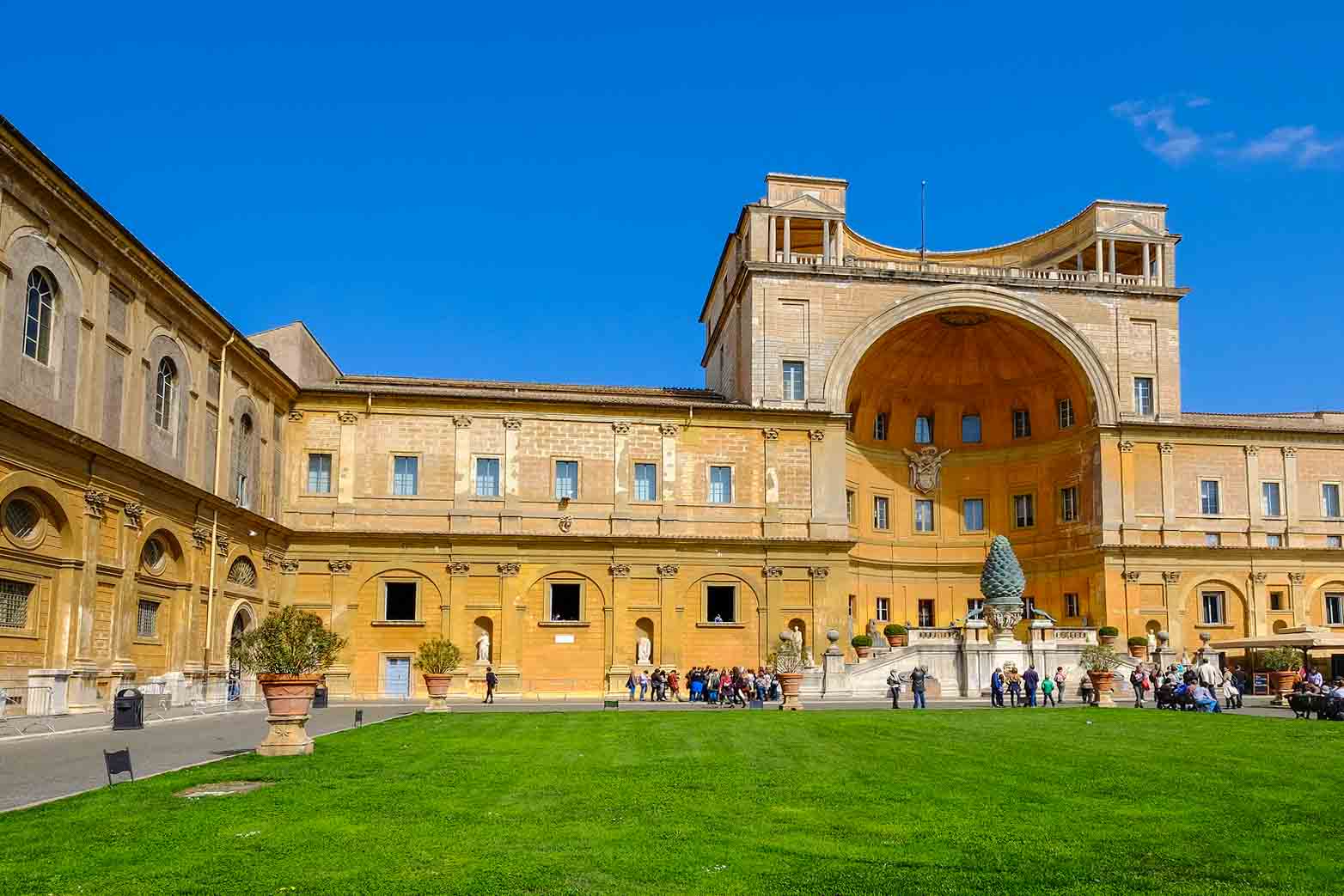 The Omnia Pass is a city pass for 3 days that includes free transportation as well. If you buy it, you will get skip-the-line access to the most famous attractions in Rome:
Vatican Museums
Saint Peter's Basilica (free audio guide included)
Colosseum
Moreover, the pass includes unlimited transportation in the city, a Hop-On Hop-Off bus, and some good discounts to more than 30 attractions in Rome (Planetarium, Contemporary Art Museum, Palazzo Valentini are just some of them).
NOTE: You will have to select your desired dates for the fast track tickets when you pick up the pass, not before. When you arrive in Rome, you will have to pick up your pass at Opera Romana Pellegrinaggi Office (it is extremely close to Vatican Museums).
You can find more information about the best tourist passes in Rome in this article.
PRICE: 113€/person
Solution 4. Visit the museum during a night tour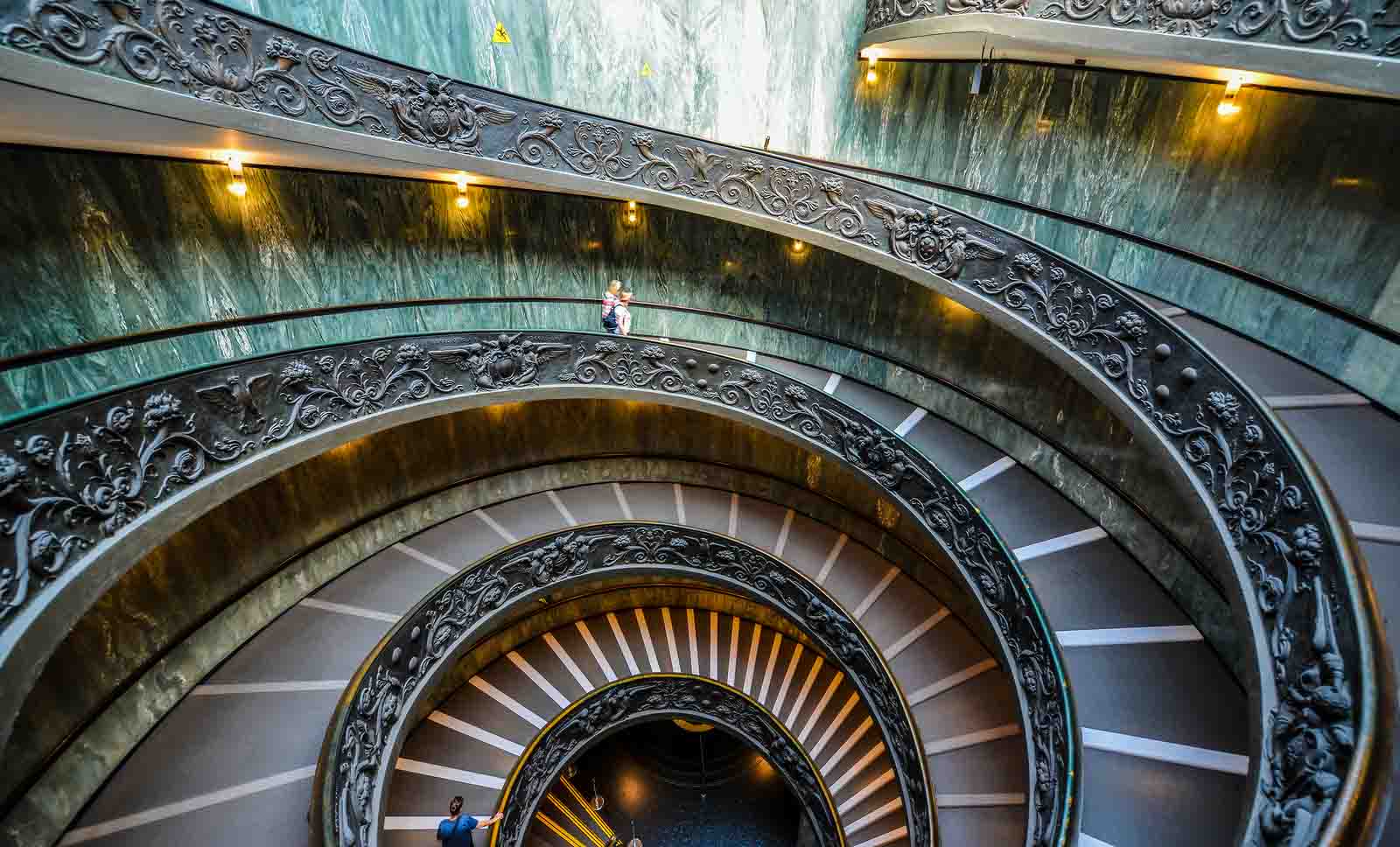 Would you like to visit the museum after its official closing time? It is possible!
If you happen to be in Rome in any of the months from April to October, you will actually get the chance to book a night Vatican tour with skip the line. Plus, you will also be able to witness an amazing concert INSIDE the Vatican and you will get exclusive access to some areas that are usually closed to the general public! How awesome is that? Did I also mention that you will see the great Sistine Chapel without the big groups of tourists? And that the price is the same as the one for the daytime skip-the-line Vatican ticket?
It sounds insane, I know! If you are interested in booking it, here are all the details you should know:
The night tour takes place only on Fridays (7 PM to 11 PM; last admission at 9:30 PM), from April to October.
ATTENTION: Make sure to book your night tour beforehand (it can only be bought online) as it gets sold out pretty quickly!
OPTION 1: If you want to visit it without a tour, you can find the tickets on their official website, as well as the list of museum sectors that can be visited during this tour.
OPTION 2: If you want to visit it with a guided tour (recommended!), you can book your spot here.
PRICE: 21€/person for the ticket from the official website (self-organized), 59€/person for the guided tour (you have to have at least 2 people to book it).
Solution 5. Go to the museum before everyone else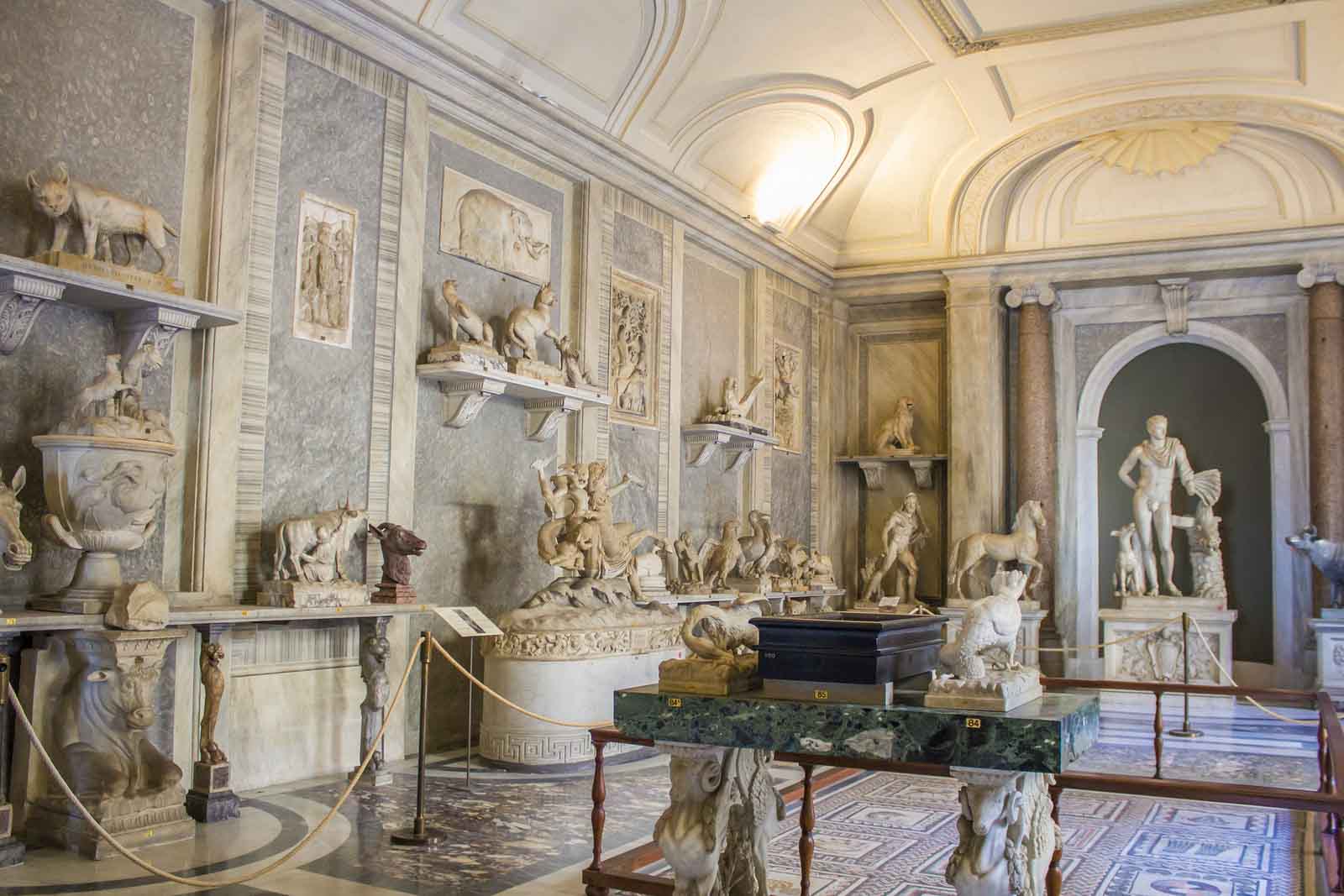 Would you prefer to wake up in the morning and see the museum before everyone else? Don't worry, I have the solution!
Book an early entrance ticket to Vatican Museums and you will be able to enter the museum one hour earlier than it usually opens to the public – the tour starts at 7:30 AM, while the museum is open beginning at 9:00 AM. Here you can find the Vatican Museum hours.
Plus, you will get access to some areas that aren't usually open to everyone and, of course, you will see the gorgeous Sistine Chapel without any people!
The exclusive early access tour takes around 3 hours and it will take you to the Vatican Museums, St. Peter's Church and Raphael Rooms. Or you can book this tour for a morning Sistine Chapel tour; afterwards, you can visit the rest of the museum at your own pace.
PRICE: from 53€ to 90€ depending on the tour you choose and the active promotions
| | |
| --- | --- |
| 👩‍ Adult Price: | €21 |
| 👧 Kids Price (6-18 years): | 8€ |
| 💲 Cheapest Guided Tour: | €27 |
| 🎤 Guided Tour: | GetYourGuide |
| 🕖 Best Time to Visit: | Early morning |
| 🌜 Night Tour: | Vatican museum |
Bonus: How To See The Sistine Chapel Without Any Crowds?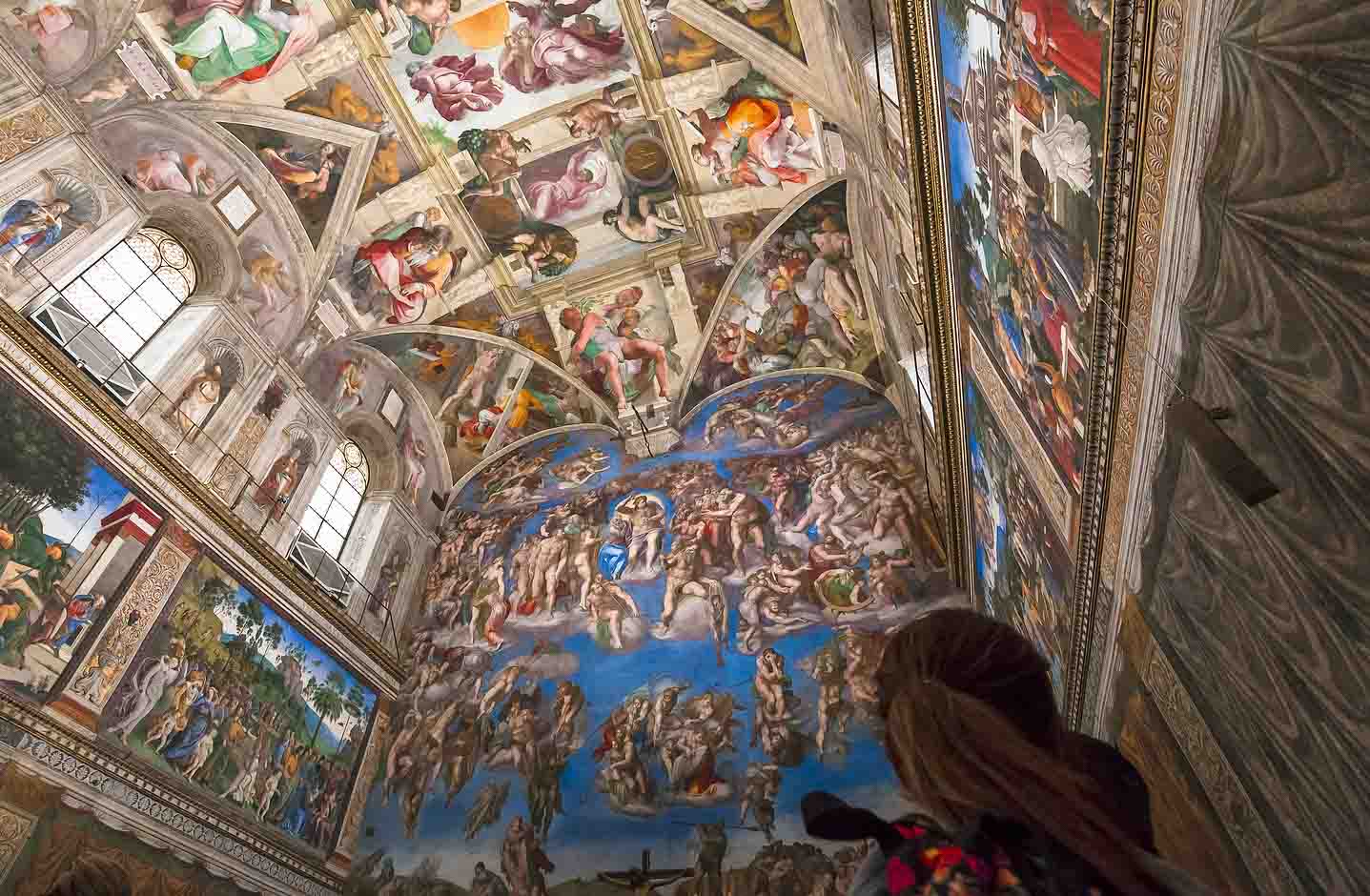 I want to share with you one more trick – how would you like to visit the Sistine Chapel without any crowds!
The solution is very simple (plus, it is free as well!):
Book the earliest ticket you can (see Solution 1 for my tips about buying your ticket online), enter the museum and then go to the exit right away. Even though it sounds unusual it actually makes sense as the Sistine Chapel is located at the end of the visiting route! You will have the place all to yourself to admire without any people. Afterwards, you can go back to the entrance and visit the museum as you would normally do.
NOTE: Here is the official map of the museum where you can check the visiting route and see where the Sistine Chapel is located.
Another option to do it is to take a private night tour (Solution 4).
BONUS: You can listen to this free audio guide while visiting the Sistine Chapel, it is very useful!
---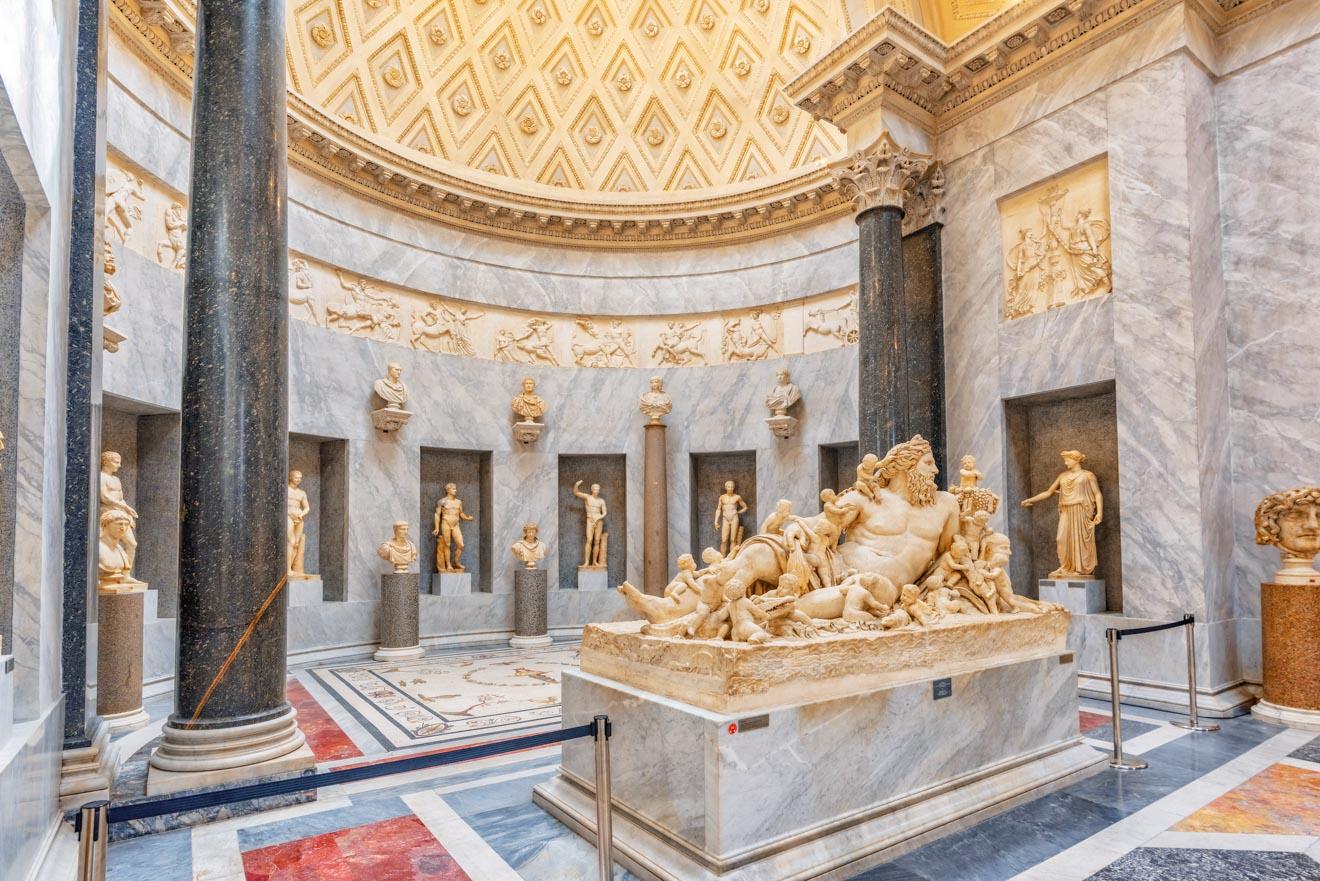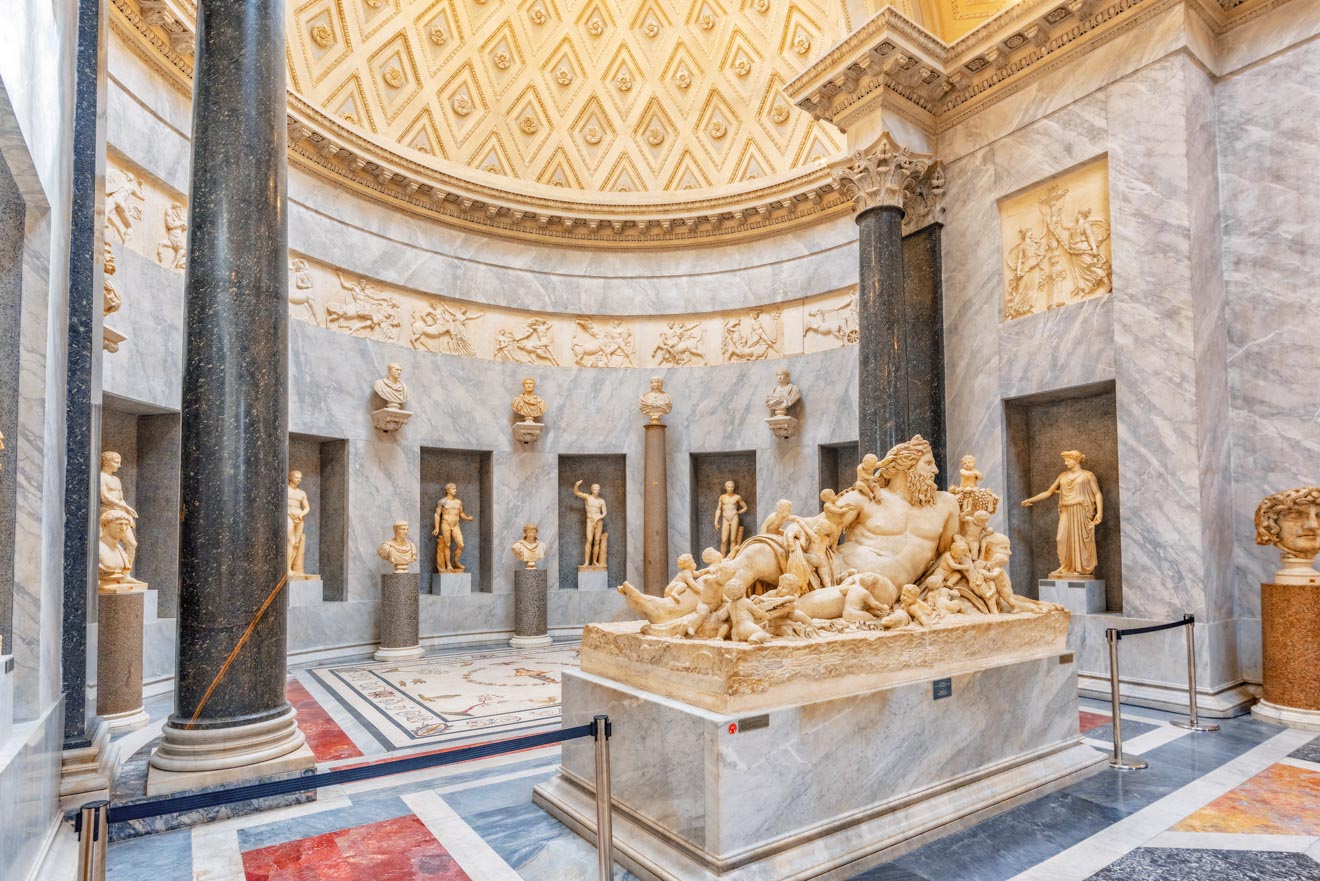 ATTENTION: If you want to enter the Sistine Chapel as well as some other parts of the museum complex, please make sure that you are covered and dressed appropriately. They have strict rules and you may not be allowed to enter if you are dressed in tops with no sleeves (or very short ones), short skirts, shorts, short dresses, and hats. It is better to respect these rules – you can take a summer scarf with you in case it is too hot for long sleeves. Better safe than sorry!
NOTE: Even though the schedule shows that the museum closes at 6:00 PM sharp, it is better to arrive there before 4:00 PM, as the museum is big and 4:00 PM is officially the last admission time. At around 5:30 PM you will be required to go to the exit, so make sure you plan your visit carefully so you will have enough time for everything!
NOTE 2: Except the last Sunday of each month (when access is free for everyone), Musei Vaticani is closed every Sunday. Because it is free on that last Sunday of the month, there will be tons of people crowding to get inside, so I definitely do not recommend going then as you won't be able to enjoy anything!
---
Conclusion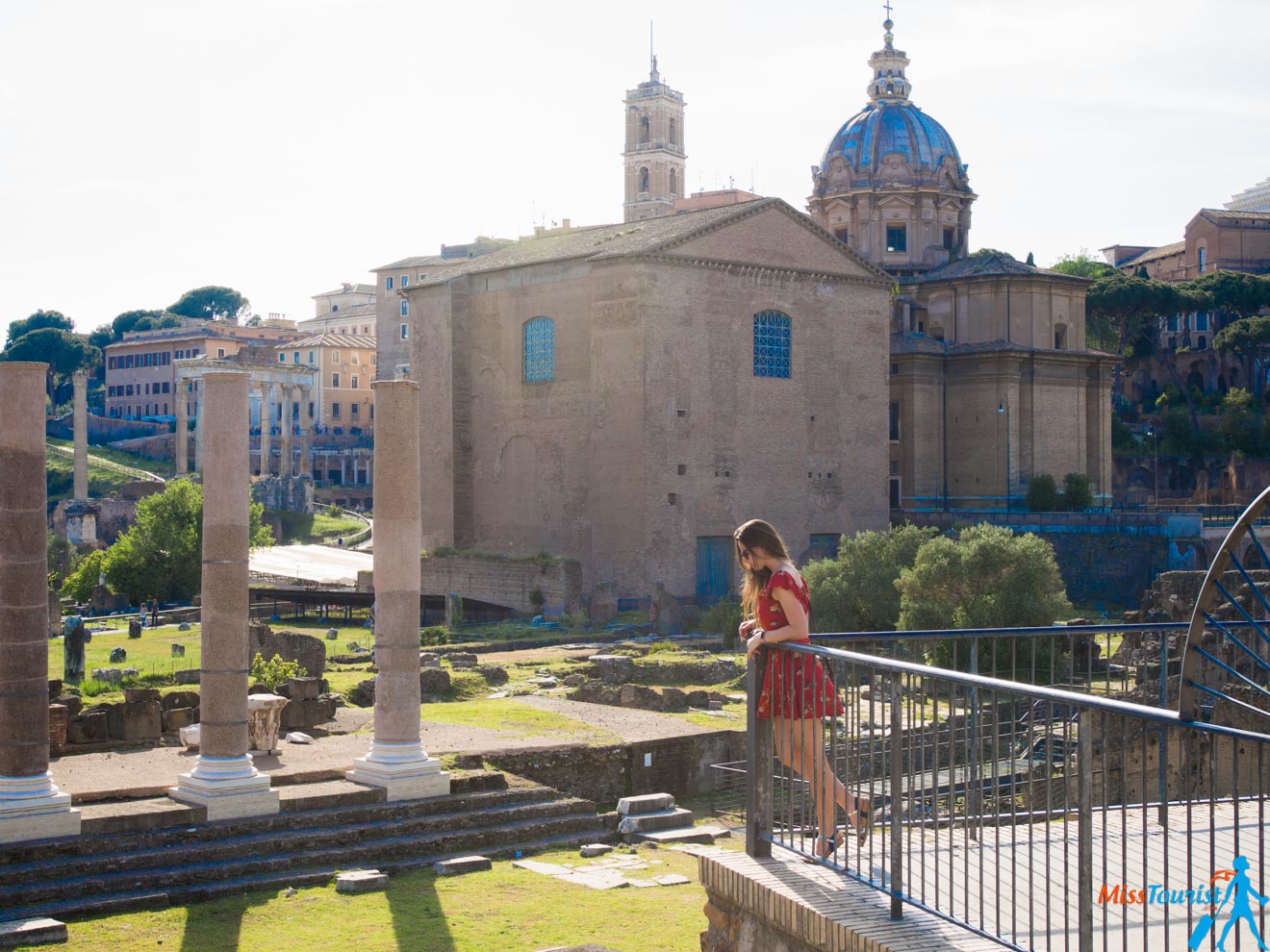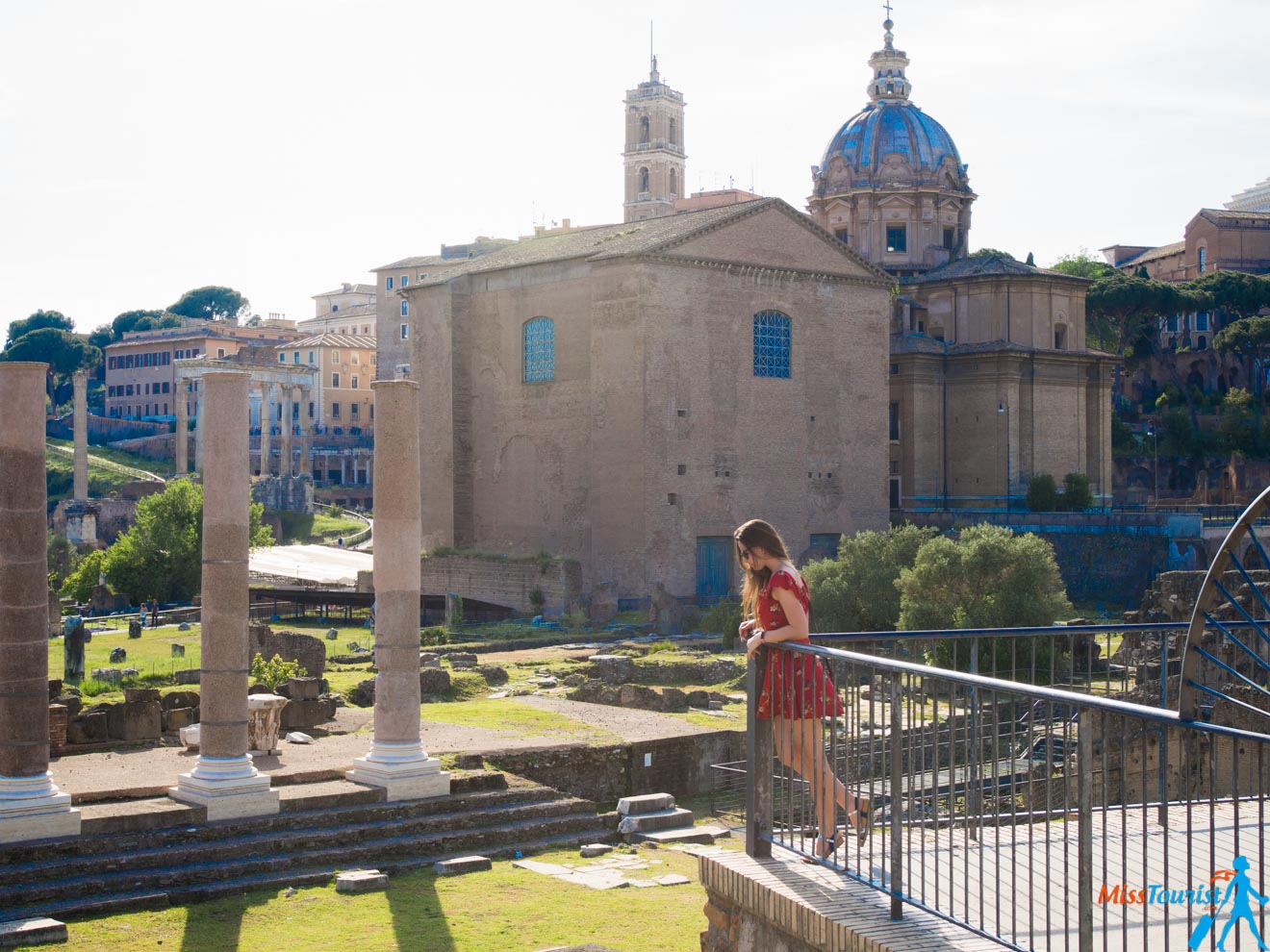 UPDATE: There is a new blog about the best neighborhoods and hotels to stay in Rome, check it out here!
The lines for the Vatican Museum in Rome are usually very long, but you can avoid this problem very easily if you plan your visit beforehand!
In this article I have provided you with 5 amazing solutions on how you can skip the long line to Musei Vaticani – you just need to choose the one that fits you best! Plus, I am giving you my tip on how to see the world-famous Sistine Chapel without any people – pssst: it's free!
I hope that you will have a great time in Rome and that you will get to save some precious time using my tips!
In case you have further questions, do not hesitate to tell me in the comments below. I love hearing from my readers!
Yulia
---
Pin it for later!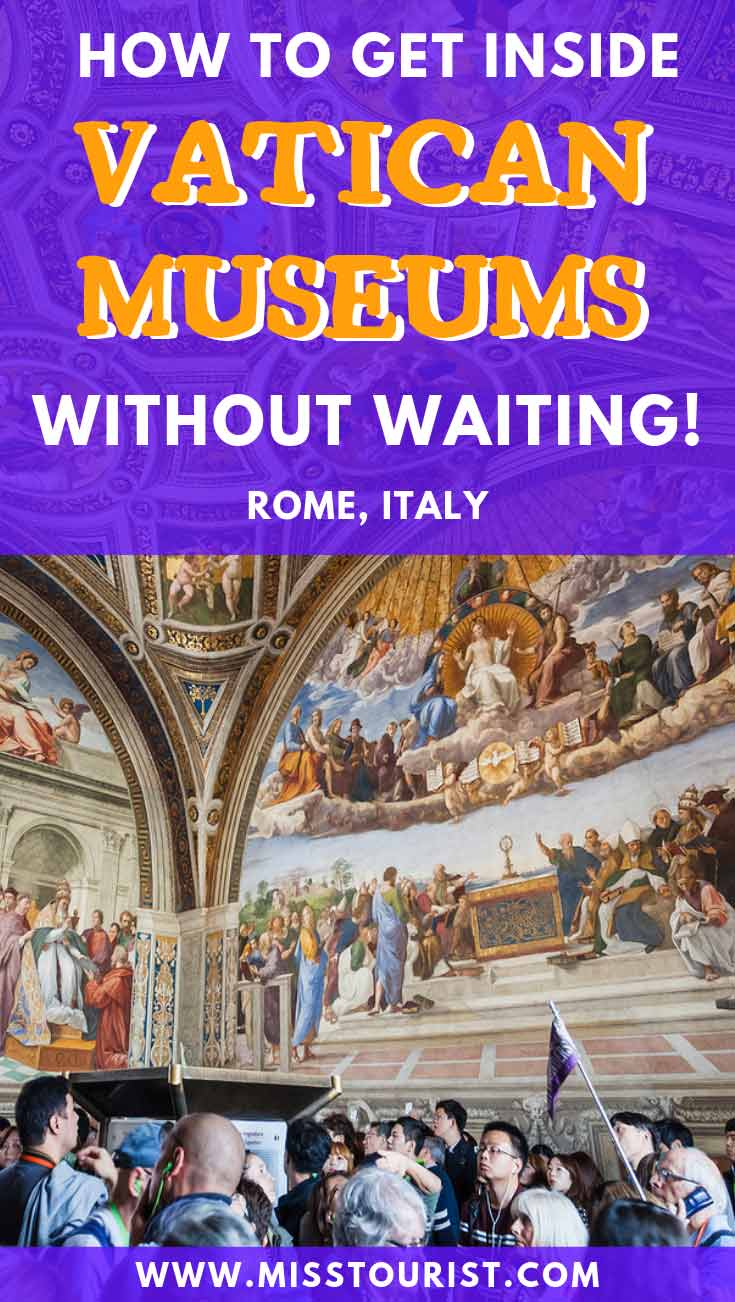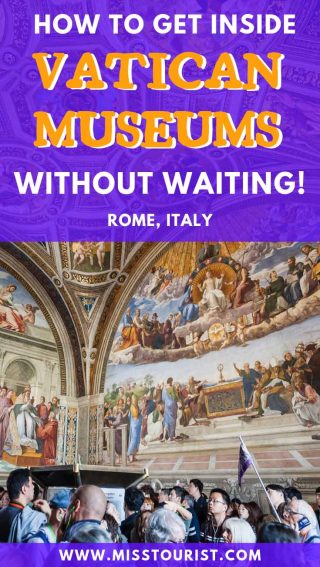 Pin it for later!