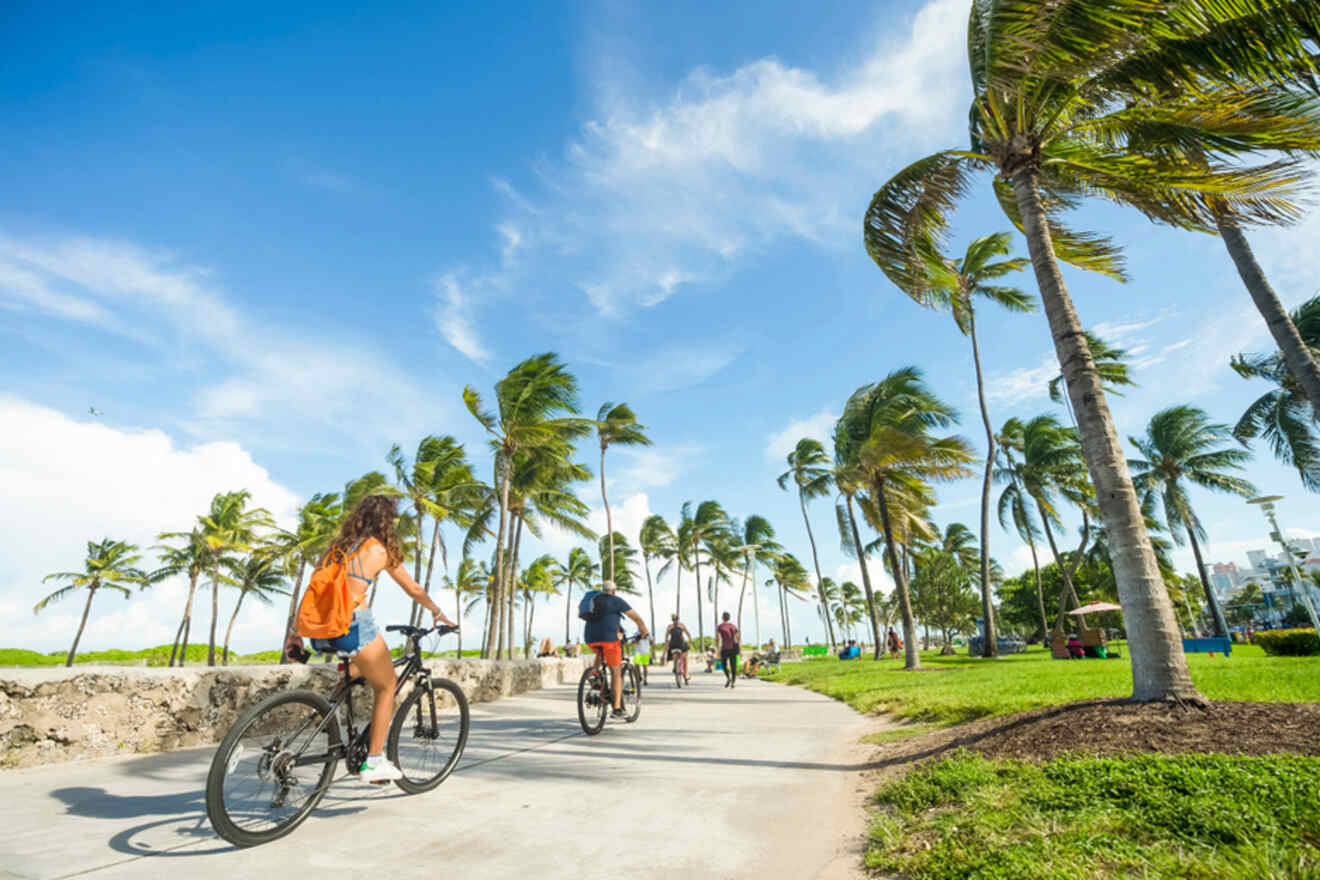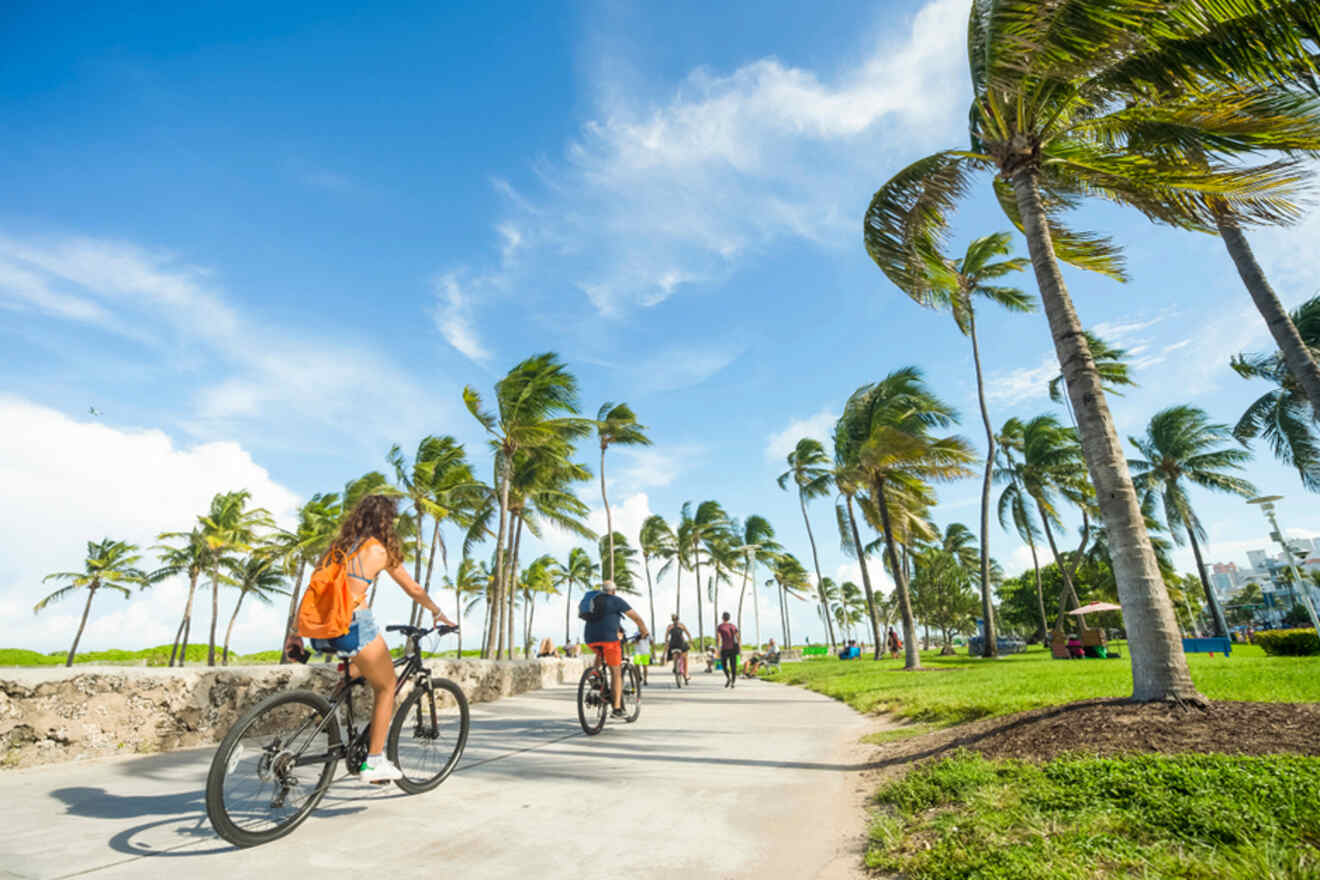 South Florida, the southernmost tip of the continental United States, is just teeming with subtropical life and exciting adventures!
From the Everglades and the Florida Keys to the Gulf of Mexico, South Florida is one of the most beautiful places in the United States and home to the third-largest coral reef in the world!
As a South Florida local, I am going to break down all the best things to do that you can't find on other travel sites!
That's right, I am giving you the ultimate inside scoop! Everyone knows that the best way to travel is to ask the locals what the best things to do are. Well, here you go! I am your personal Florida local that's going to dish on all the local secrets!
I don't believe in gatekeeping a good time! And also, I have a deep love for Florida and its unique ecology, and I want to help kindle this love in others so we can protect and preserve the beauty and bounty that is Florida for generations to come!
I could talk about Florida for days, but let's dive into this ultimate guide to the best things to do in South Florida! I've ordered this post by Southwest and Southeast so you can easily find your ideal activity!
If you are in a hurry
Here are the main things to book in advance:
[map]
1. Things to do in Southeast Florida
These are my absolute favorite things to do in Southeast Florida for every taste and budget!
1.1 Explore Biscayne National Park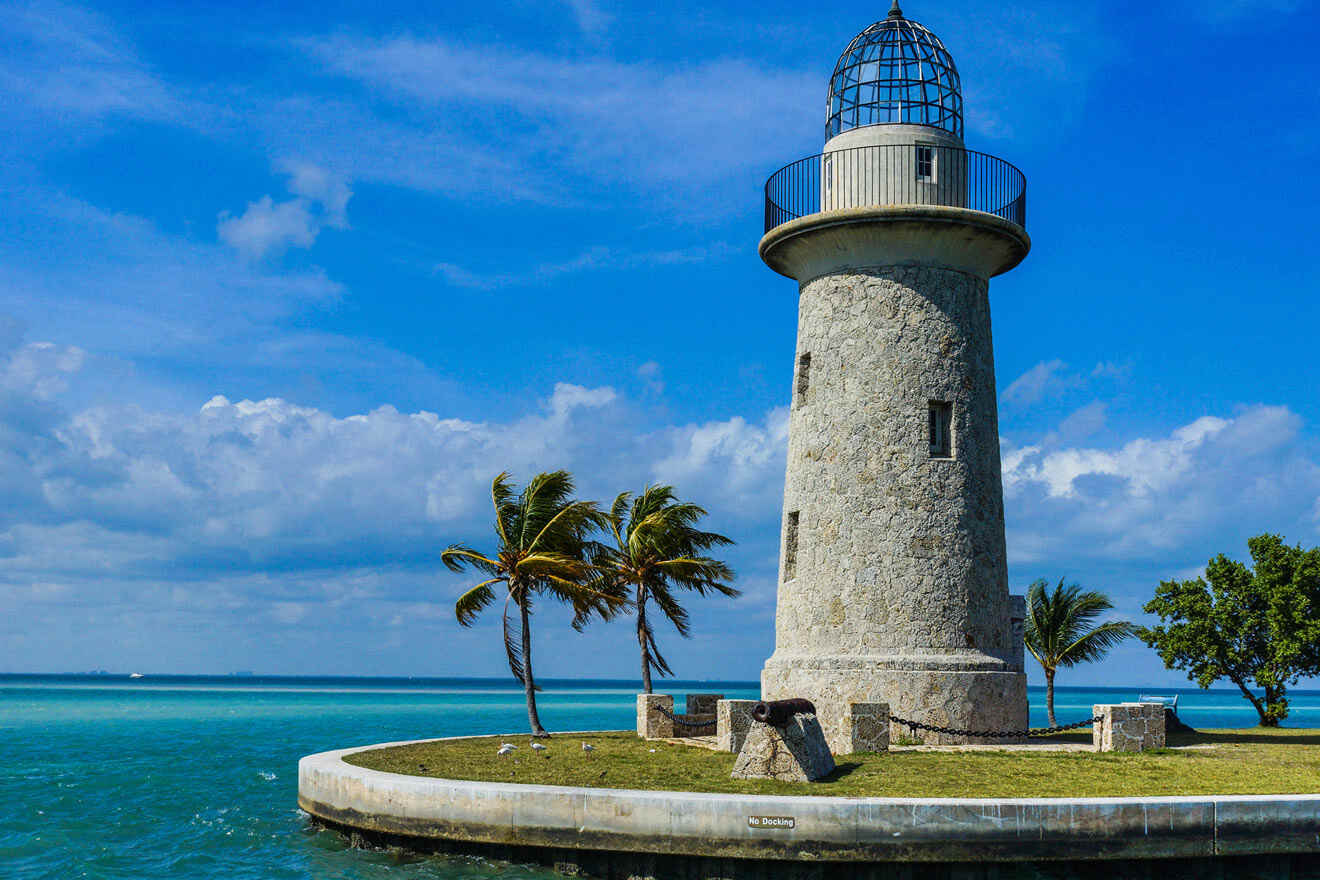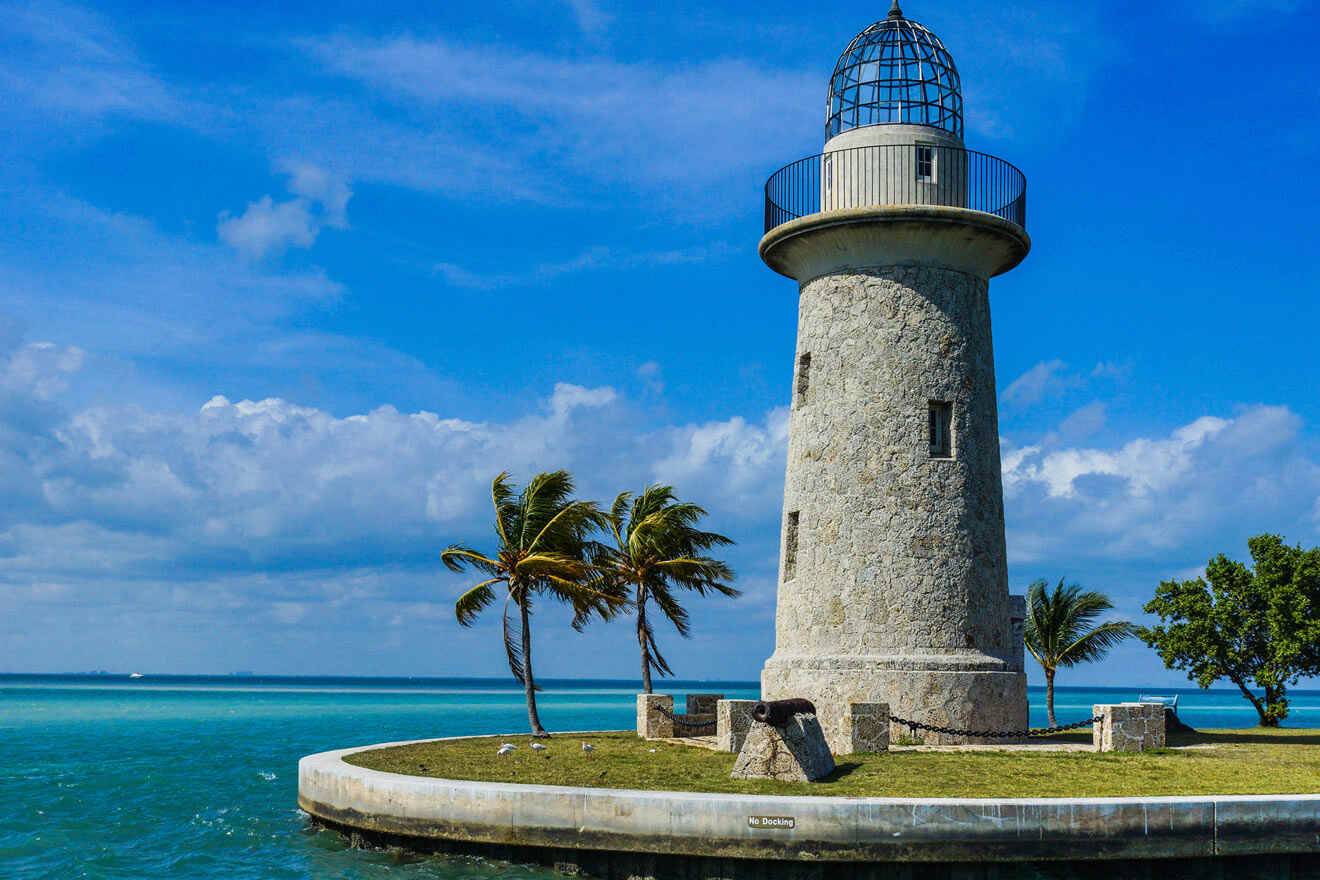 Biscayne National Park, located just south of Miami and just north of Key Largo, the first Florida Key, is an extraordinary national park encompassing a whopping 172,000 acres!
Encompassing coral reefs, wild endangered shoreline mangrove forests, small islands, and incredible Florida wilderness.
The park is 95% water, so the best way to explore this incredible nature preserve is on the water! Either by boat, snorkeling, or another water activity such as kayaking and paddle boarding.
Tours depart daily from the Biscayne National Park Visitor Center, which brings visitors to Stiltsville, Boca Chita Key, the historic lighthouse where you can climb up a series of spiral steps and get an incredible panoramic view of the park and surrounding areas, Elliot Key (a lovely island for hiking), Jones Lagoon perfect for paddlers, and various coral reefs where visitors can see an abundance of tropical marine life.
PRICE: Free
1.2 Experience incredible views at Dry Tortugas National Park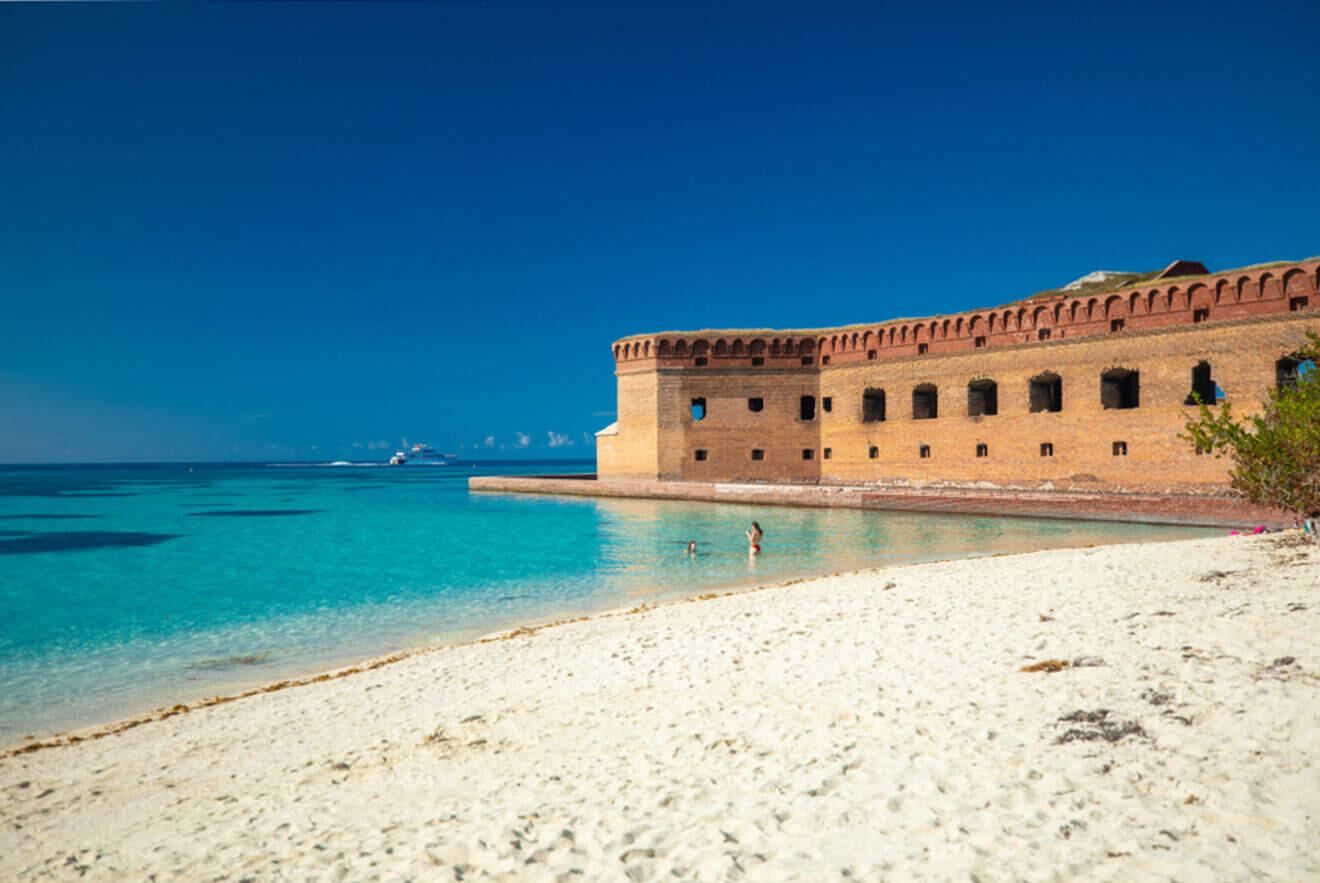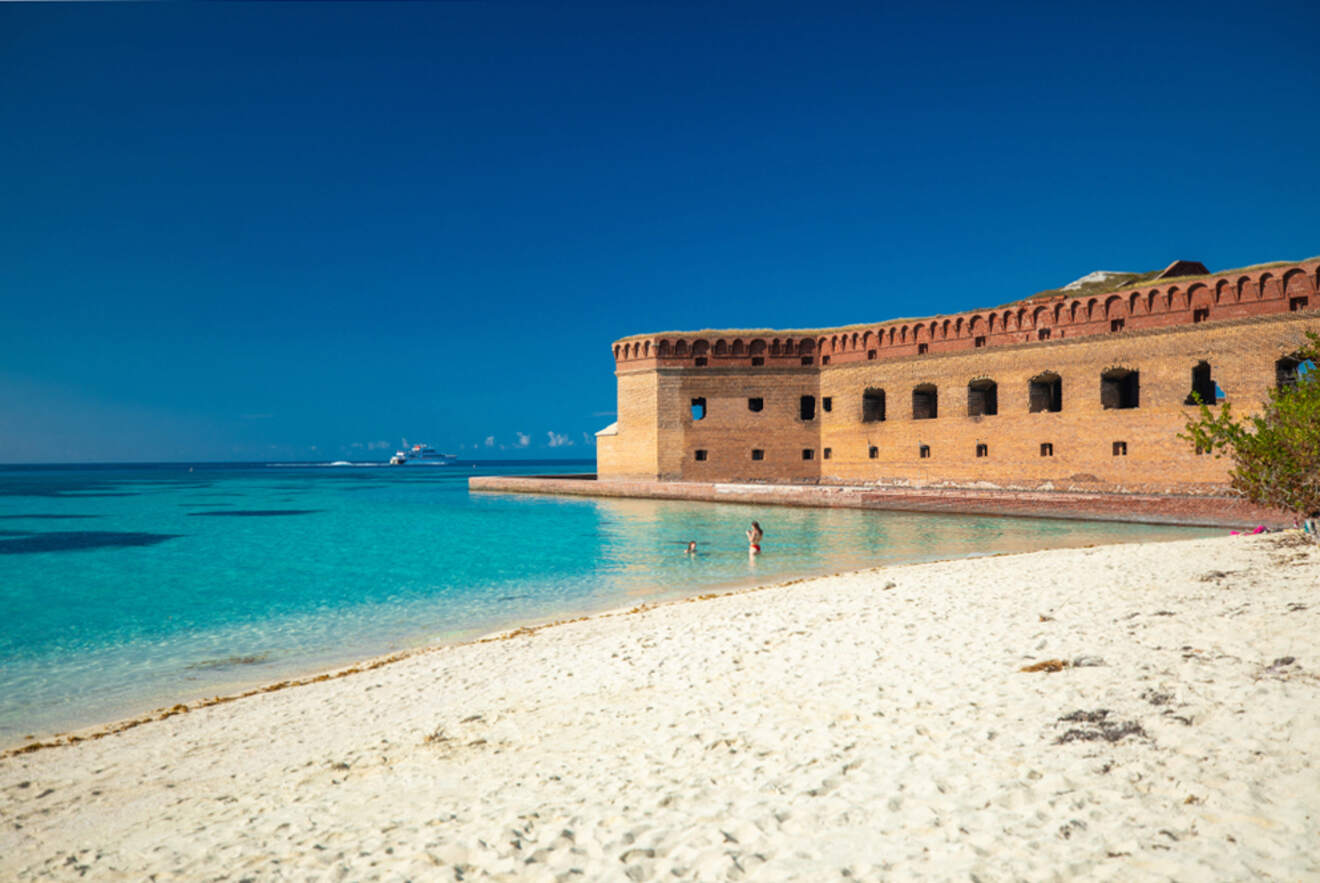 Dry Tortugas National Park is truly one of the most beautiful places to visit not only in South Florida but in all of Florida.
With some of the best snorkeling in all of Florida and incredible, awe-inspiring views of Fort Jefferson, everyone should experience Dry Tortugas National Park at least once in their life.
A group of seven small islands in the Gulf of Mexico just off of Key West, Dry Tortugas National Park is home to the only tropical coral reef in the United States.
The views here are absolutely breathtaking. Between the clear tropical waters and the historic fort named after Thomas Jefferson, the whole experience is an absolute sight to behold.
If you're looking for fun things to do in South Florida, I highly recommend checking out Dry Tortugas. Plus, you can experience the unbeatable views of the Florida Keys on your way to Fort Jefferson and explore Key West (here are the best Airbnbs for your stay!)
PRICE: US$15 for entry, pass lasts for 7 days
1.3 Go snorkeling at John Pennekamp Coral Reef State Park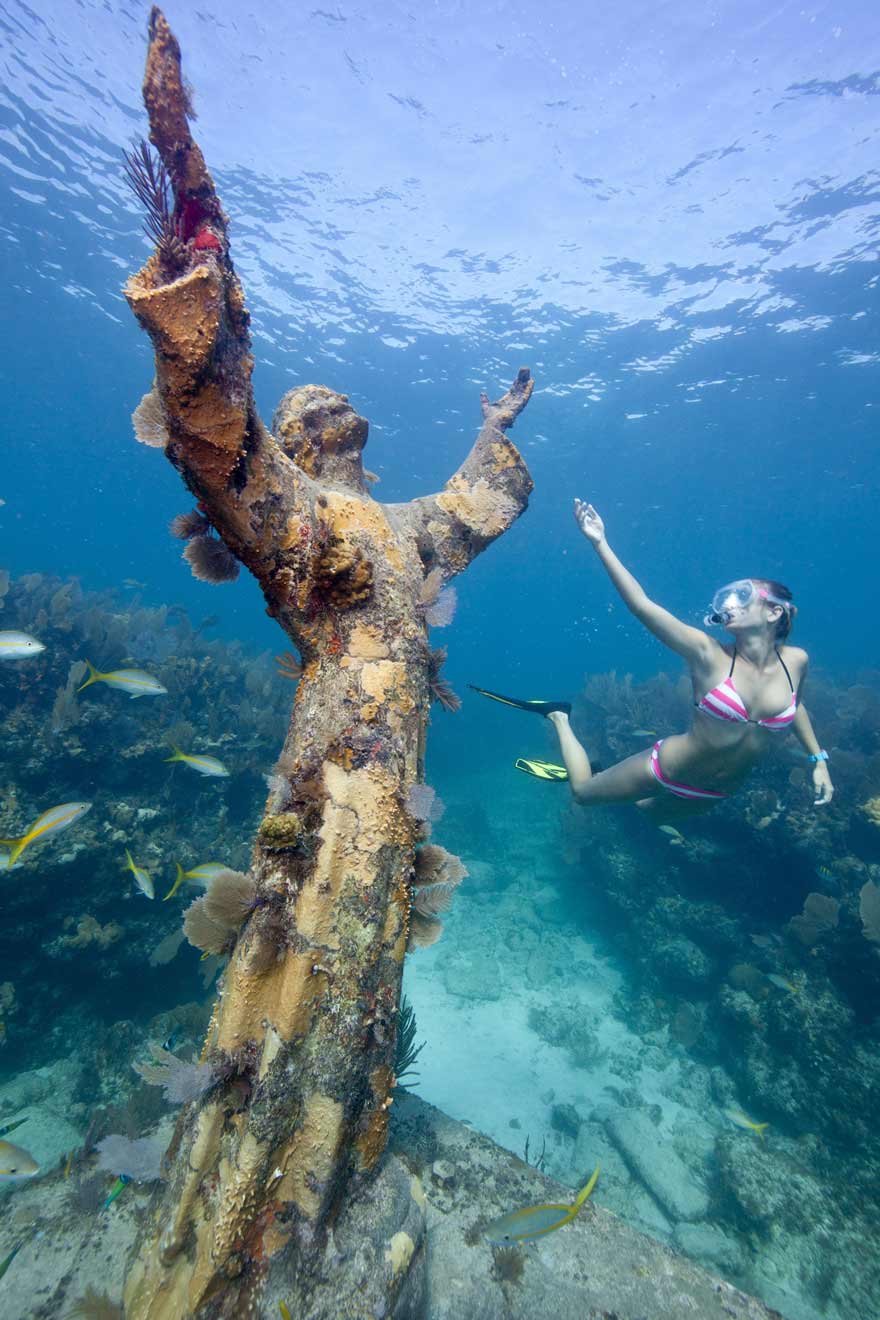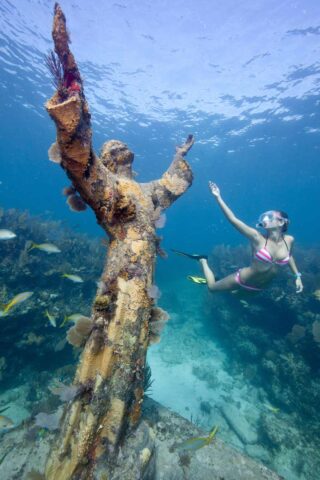 There are a few places in Florida that are the ultimate snorkeling spots. Dry Tortugas and John Pennekamp Coral Reef State Park are high on this list, if not the absolute best places to go snorkeling in Florida.

Known as Florida's very first undersea park, this gorgeous state park has over 178 square miles rife with marine life just waiting to be explored.

Snorkeling here is the ultimate experience. With miles of coral reef, tropical fish, and all sorts of marine life, this is by far one of the most exciting places to go snorkeling in Florida.
Florida's coral reefs have struggled over the past few decades due to overdevelopment, pollutants in the water, rising sea temperatures, and other results of human negligence.
However, John Pennekamp Coral Reef State Park is home to one of the last living coral reefs in the US!
As a local, I can confidently say that this is definitely one of the best places to go in South Florida!
This snorkeling tour is also really spectacular as you get to check two different coral reefs and snorkeling spots in the upper Keys/Key Largo area. Instead of trying to go snorkeling on your own, I highly recommend this tour as you have an expert local guide that takes you safely to the best local spots.
PRICE: US$72
1.4 Experience classic Florida on an Everglades Airboat Ride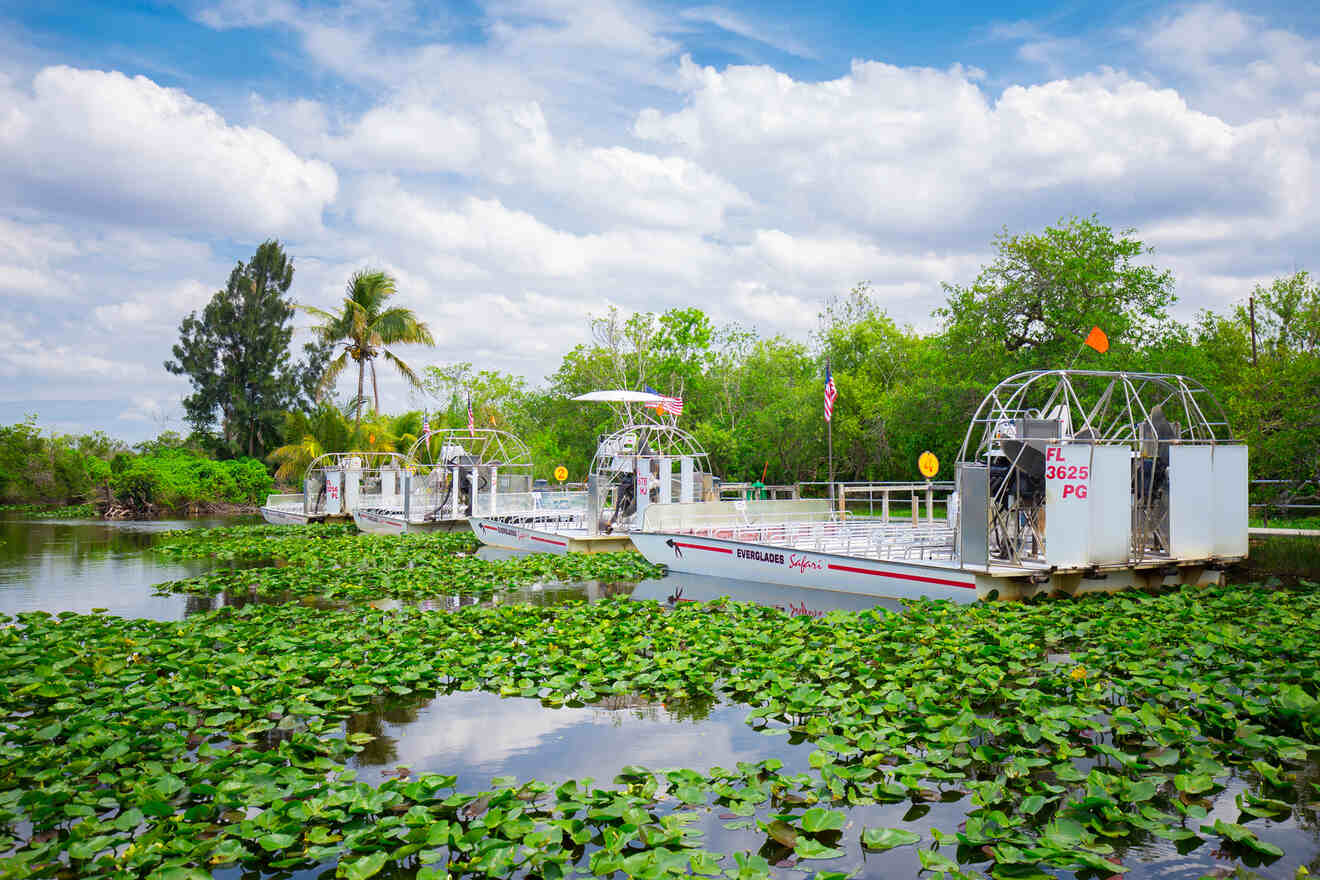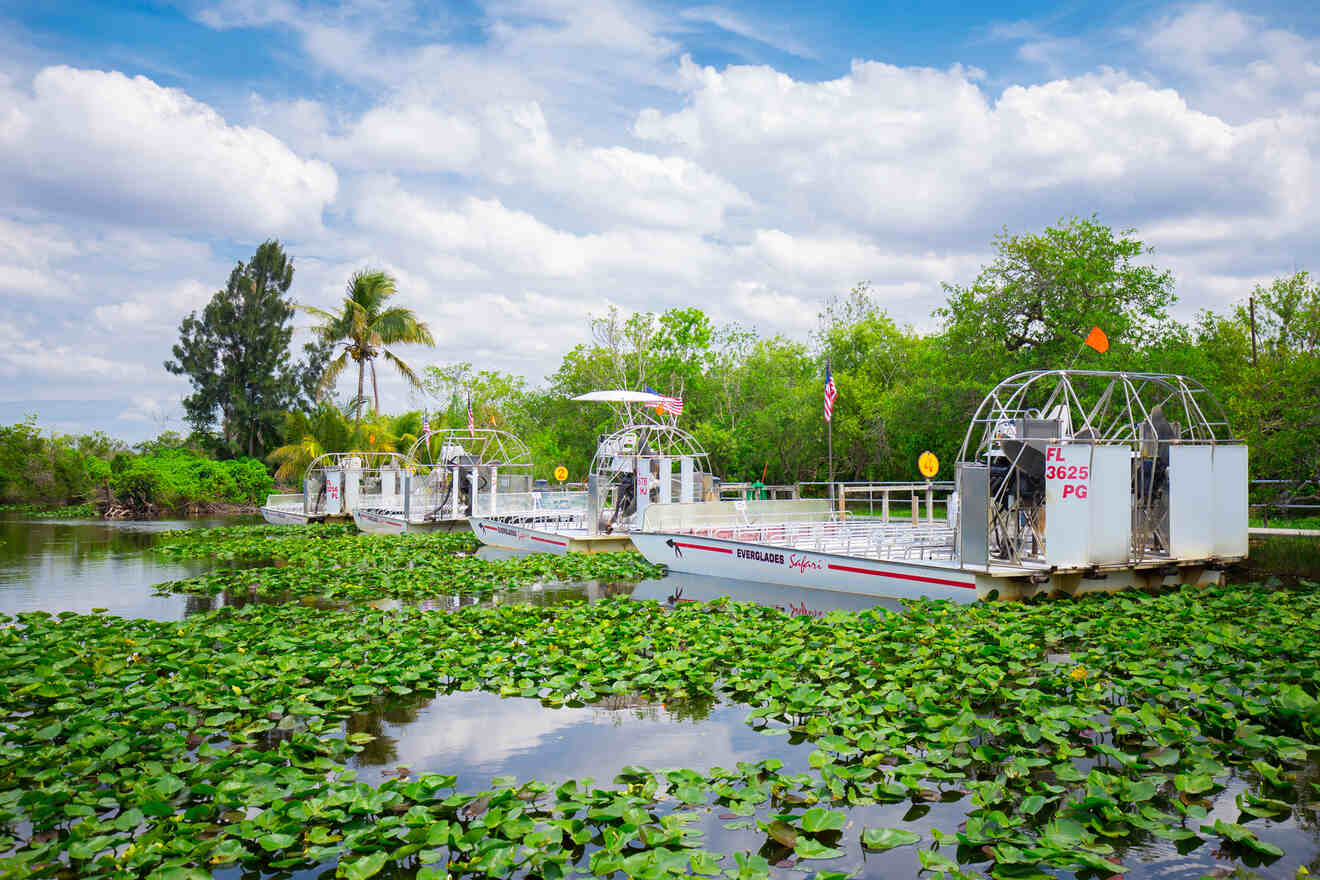 One of the most fun things to do in South Florida is to go on an Everglades Airboat ride. This is the quintessential Florida experience!
The Everglades is one of Florida's many claims to fame. Florida is known for its gorgeous beaches, Miami, South Beach, and the Gulf of Mexico, but the most well-known aspect of Florida is the undeniable presence of millions of alligators and the lush wilderness of the Everglades.
One of the coolest parts about visiting the Everglades National Park is going on an airboat and flying through the 'River of Grass.' My first time in the Everglades, I was on an airboat looking out at the miles upon miles of swampy wetlands, gorgeous vegetation, ancient dinosaur-esque alligators, and other incredible wildlife, and I just knew I had to move to Florida.
I felt like I was on a wet prairie or savanna in Africa. It was unlike anything I had ever experienced in my life. It truly feels like you have entered another planet—an ancient one.
The Everglades National Park encompasses two million acres of ancient, wild ecosystems ranging from wetlands, swamps, cypress ponds, upland tropical hammocks, coastal marshes, mangrove forests, and so much more. So many unique and ancient flora and fauna call this incredible feat of nature home.
The vast subtropical ecosystem of the Everglades National Park has so many outdoor adventures to offer. You could really spend a lifetime exploring this magnificent Florida state park!
Whether you take an airboat ride, explore via kayak, on foot, or on a group tour in Shark Valley, the Everglades is one of the best things to do in South Florida and all of Florida!
PRICE: US$35
1.5 Check out Miami Beach and South Beach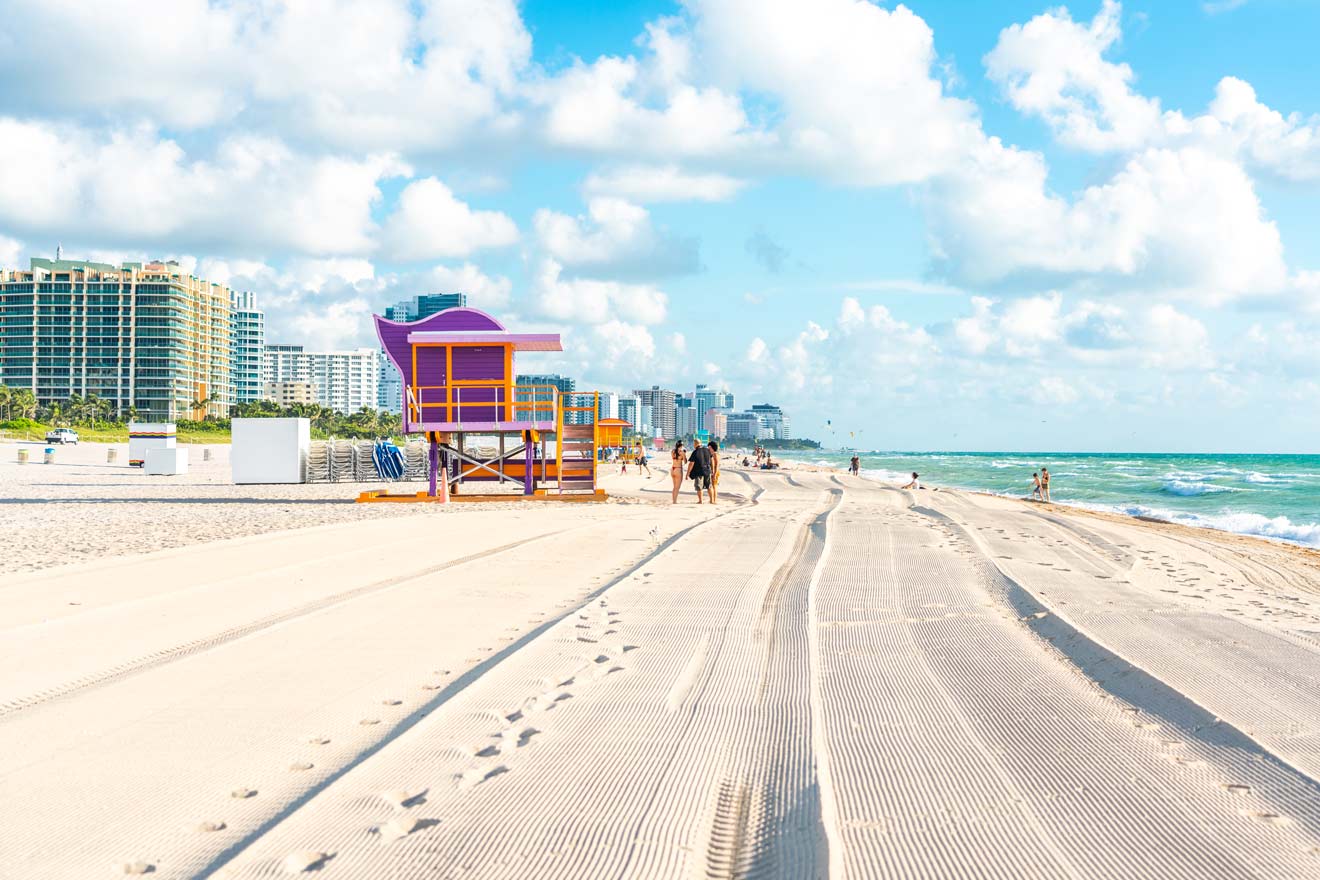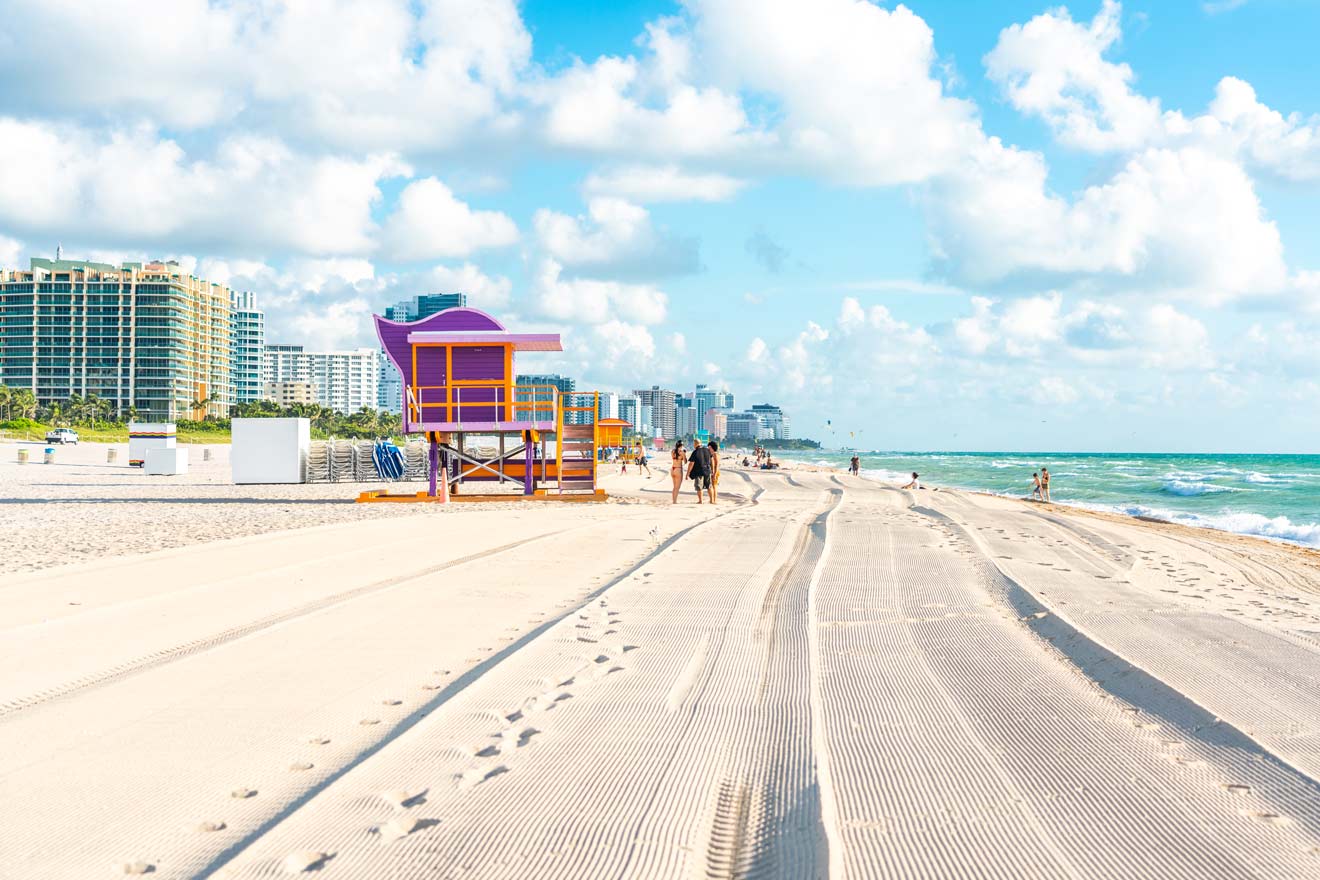 One of the most iconic things to do in South Florida is to visit Miami Beach and South Beach. Whenever you see Miami in movies or TV shows, it is almost always filmed on Miami Beach.
With a glittering skyline, turquoise tropical waters, some of the best restaurants in the world, and iconic nightlife, Miami Beach and South Beach are where it's at when it comes to South Florida.
You are seriously missing out if you don't check out Miami Beach. Don't forget to check out the sidewalk cafes to keep your energy up!
Other Miami Gems You Don't Want to Miss: Pérez Art Museum, Vizcaya Museum, Downtown Miami, Fairchild Botanical Garden, Miami's Art Deco District, and more!
Definitely make time for the Miami Beach Botanical Gardens. It is 100% free and a really beautiful experience. Then grab brunch at Orange Blossom for some delicious local food!
If you're traveling with the kids, you should 100% go down to Jungle Island! This is an awesome theme park with mini slides, games, and loads of other outdoor activities that you'll just love!
If you're looking for amazing food around South Beach, check out this super awesome food tour! You'll get a taste of the best food in the area and soak up Miami's amazing culture and history!
PRICE: Free to visit the beaches, US$69 for the best food tour of your life!
Book Your South Beach Food Tour
1.6 Go for a dip at the Venetian Pool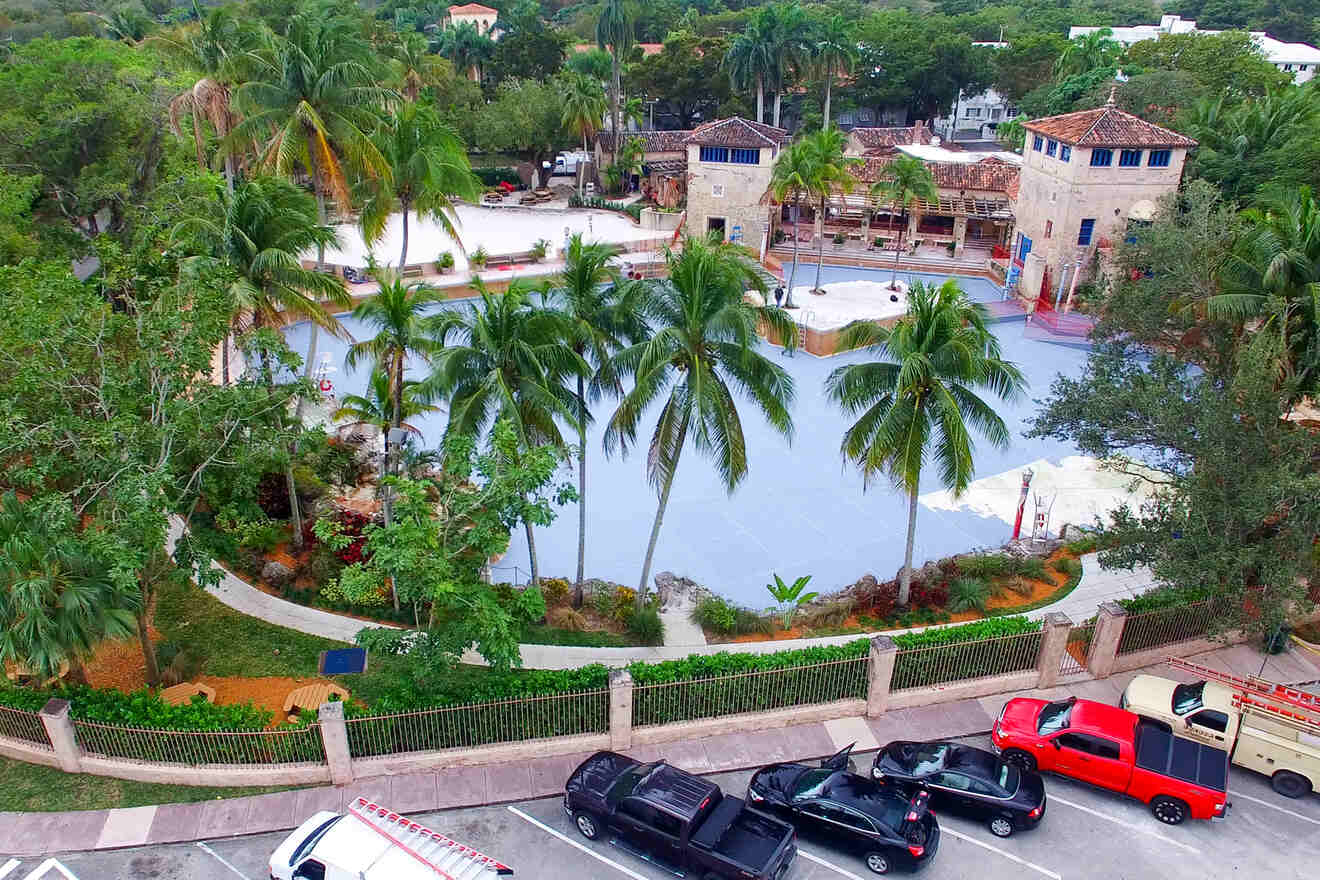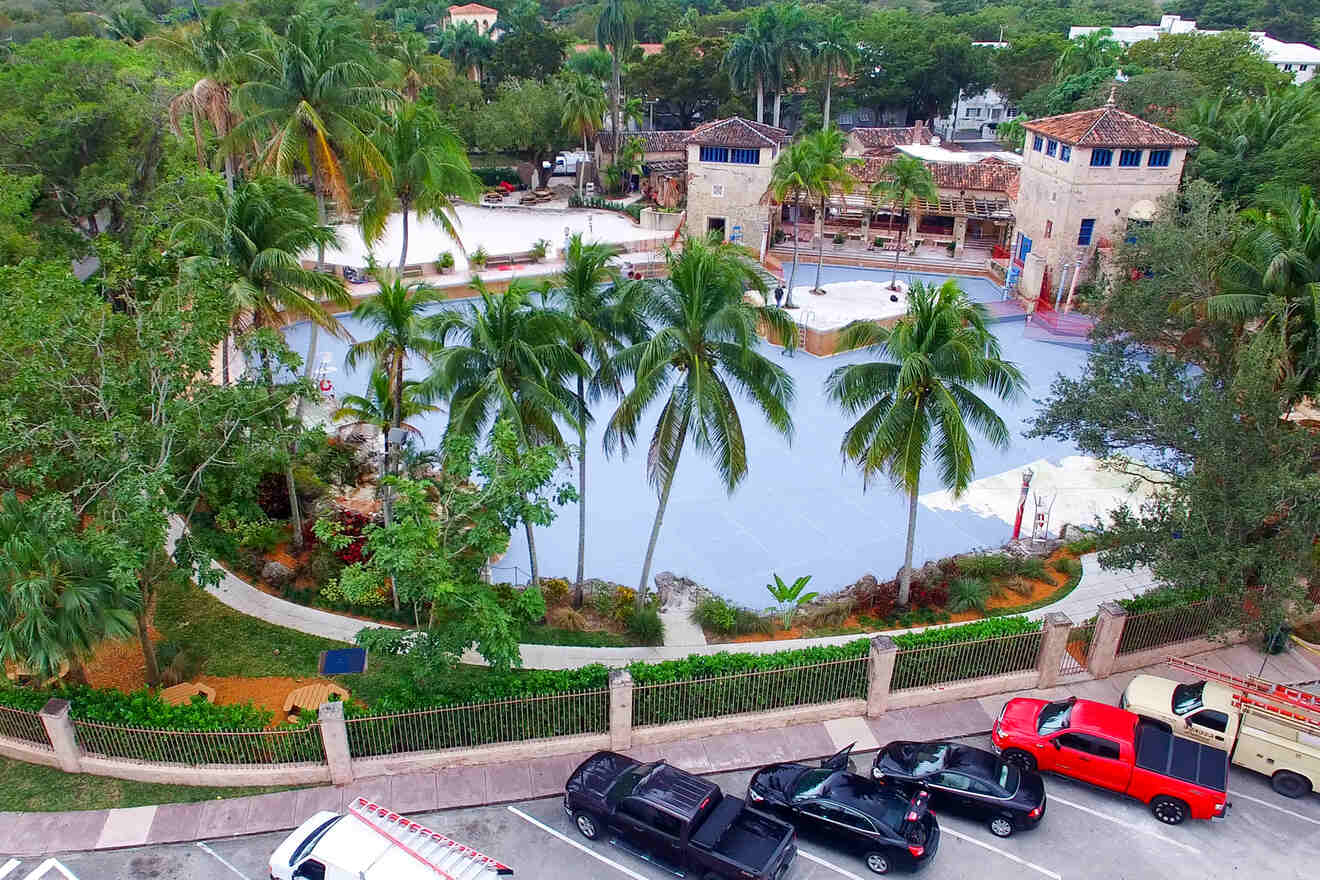 This is definitely one of the best things to do in South Florida! The Venetian Pool, America's largest freshwater pool, is another South Florida gem.
Located in Coral Gables and designed in 1924, the Venetian Pool is an abandoned rock quarry and easily one of the coolest places to swim in Southeast Florida.
Listed on the National Register of Historic Places, this is a super incredible experience, complete with grottos and waterfalls!
The water at the Venetian Pool is crystal clear and gives the appearance of a natural pool, making for a really cool swimming experience that will make you feel like a mermaid in a fairy tale!
PRICE: US$16
1.7 Visit the Japanese gardens at the Morikami Museum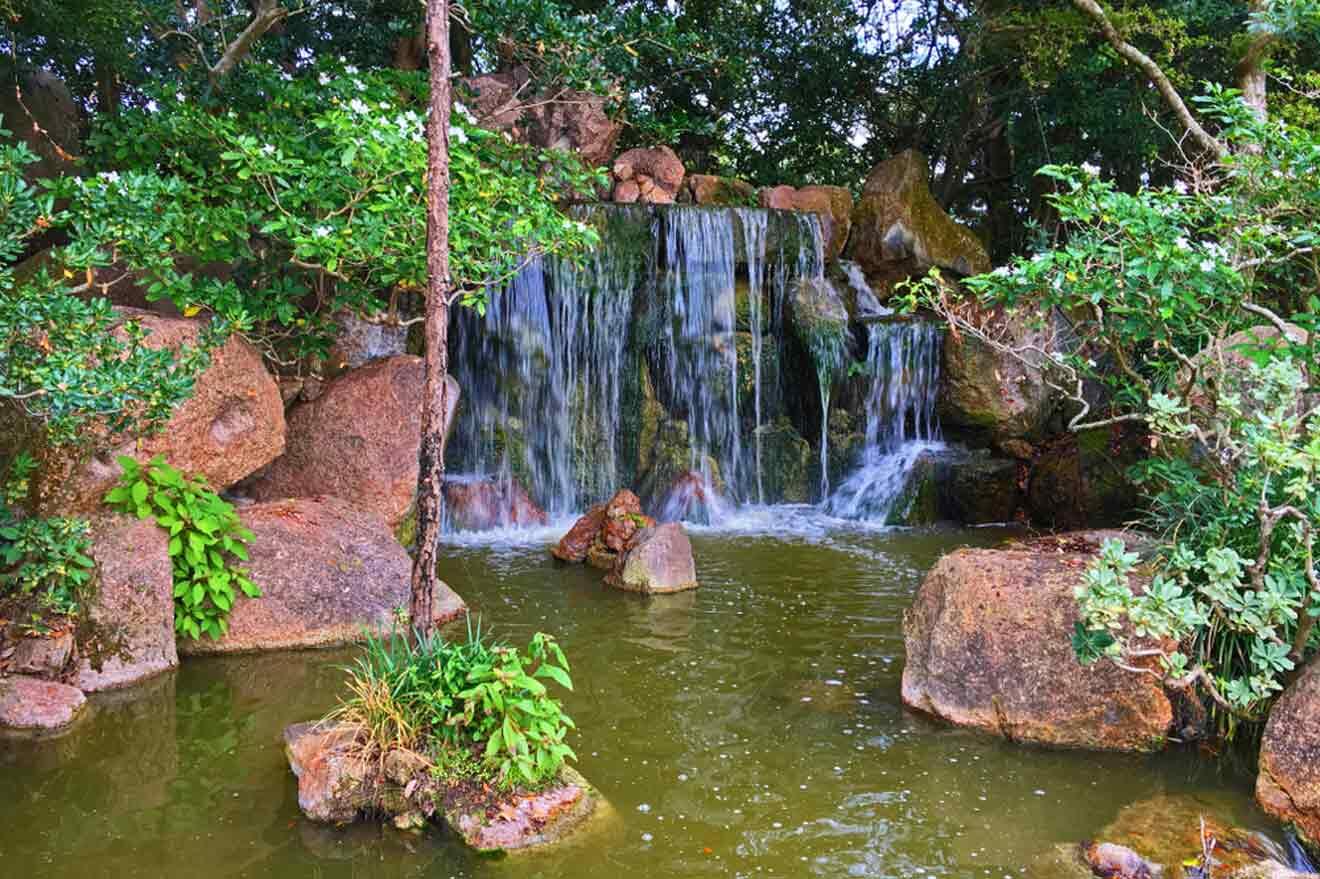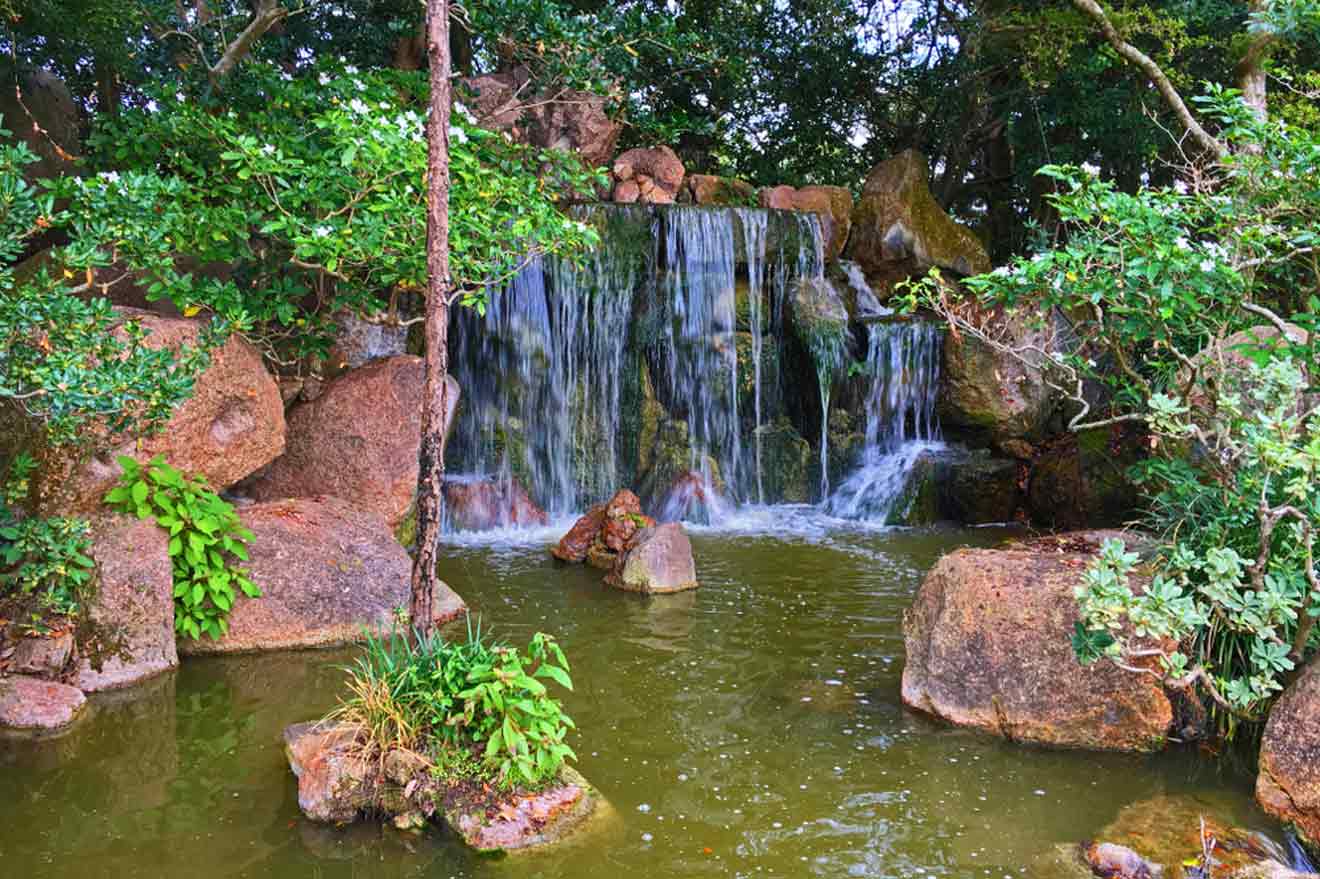 The Morikami Museum and Gardens is a really cool experience where you can see Japanese-style landscaping, plants, and a really beautiful zen garden in Southern Florida.
Located in West Palm Beach, just north of Fort Lauderdale, you do not want to miss this incredible Japanese-style garden in Florida.
Not only are these Japanese gardens super beautiful, but the Morikami Museum also offers unique Japanese culture and arts experiences, connecting the local community and visitors to the most beautiful aspects of Japanese culture.
With a robust history of Japanese immigration dating back to 1904, the Morikami Museum plays a pivotal role in both preserving and furthering the education around Japanese culture and flora, and fauna in the tropical setting of Florida!
PRO TIP: Don't miss out on going to the beach while you're in Fort Lauderdale! Check out Delray Beach, Fort Lauderdale Beach, Hollywood Beach, and Dania Beach while in the area. You should also check out Bonnet House Museum & Gardens for some extra culture.
PRICE: US$15
1.8 Take a road trip to Key West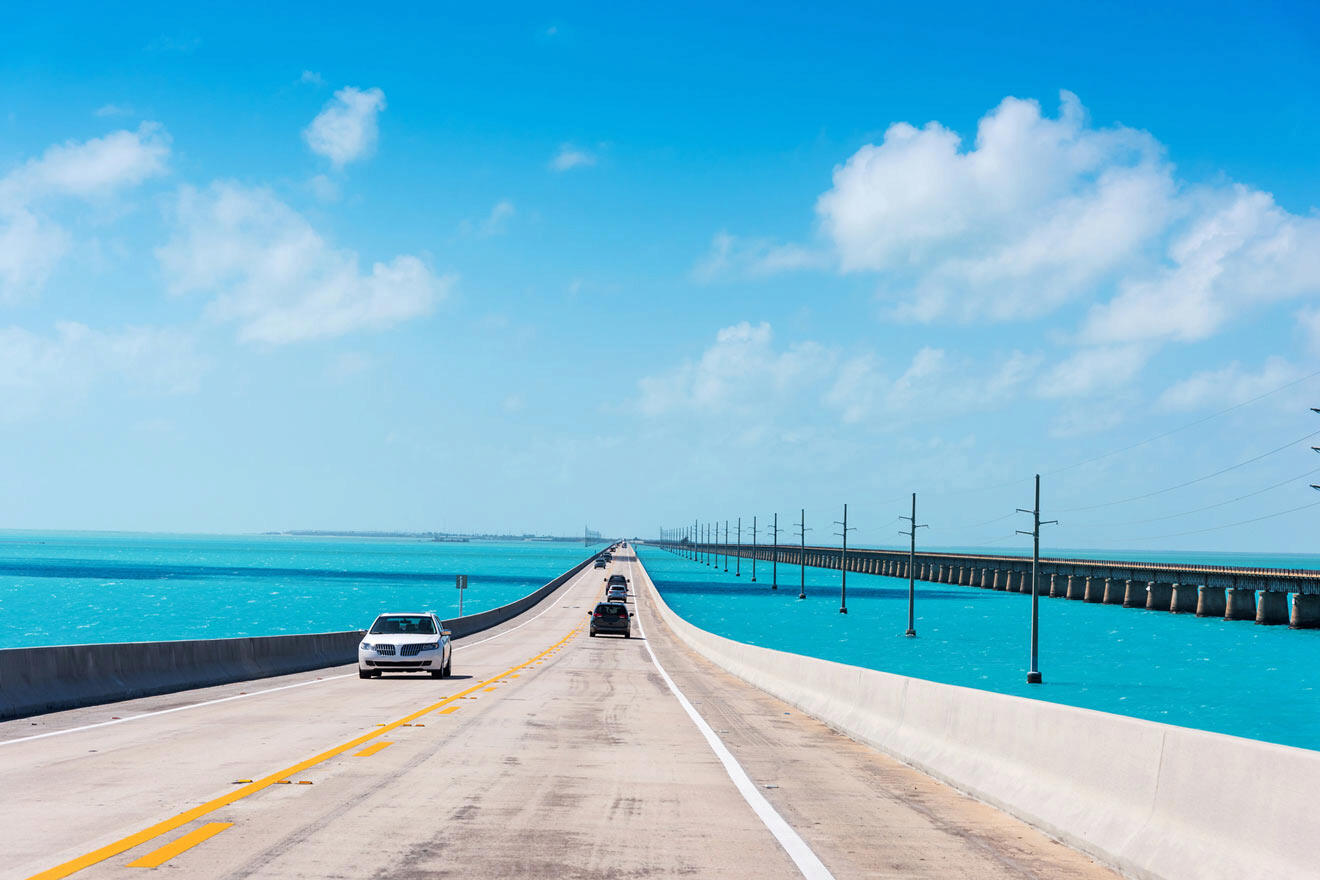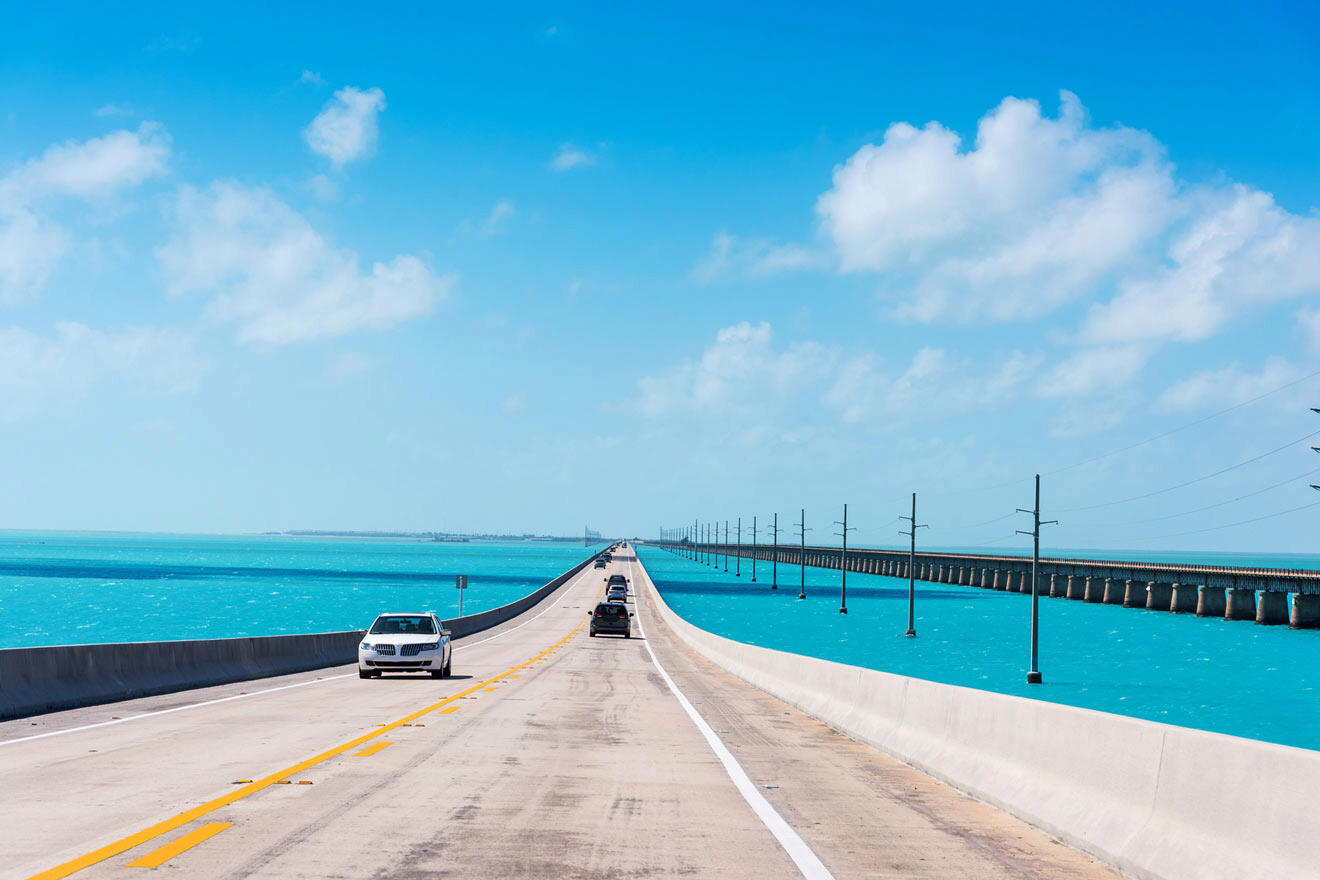 This list would be incomplete without mentioning the incredible Florida Keys! The best part about going on a road trip to Key West is all the other keys you can visit along the way.
Not only are the other keys you can visit along the way a huge added benefit but there are so many incredible pit stops along the way to Key West that you can make an entire week out of your road trip to Key West!
Key Largo, Islamorada, and all the other keys before you get to Key West have so much to offer. Between feeding the tarpon in Islamorada, snorkeling in John Pennekamp, seeing the unique endemic deer at Key Deer Refuge, Bahia Honda State Park, and so much more.
I highly recommend dedicating a few days to this trip, as there is so much to do on the way to Key West. Where the Atlantic Ocean begins to turn into a tropical Caribbean oasis, the Keys are truly incredible!
When you finally arrive in Key West, there are tons of restaurants, beaches, and incredible water activities and adventures just waiting for you! You can visit the Ernest Hemingway House while you're there as well!
PRICE: Free
2. Things to do in Southwest Florida
If you're looking for things to do on the Southwestern side of Florida, I've got you covered with these amazing places!
2.1 Splash around at the Sun Splash Family Waterpark
The west coast of South Florida has so much to offer both locals and visitors alike. Located on the Gulf of Mexico, the beaches are calmer and warmer and offer a distinct turquoise color that just beckons anyone into deep relaxation and the wonder and awe of the sea.
One of the best things to do in South Florida for families on the west coast is to visit the Sun Splash Family Water Park!
Located in Cape Coral, this is the best waterpark in Southern Florida. For water park enthusiasts of all ages, from little ones to adults, there are fun water slides and water activities for everyone. This water park is a total blast for the entire family, from small to giant slides.
Complete with food and drink concessions, it is quite easy to spend the whole day at Sun Splash Family Waterpark!
PRICE: US$40
2.2 Go on a safari at Lion Country Safari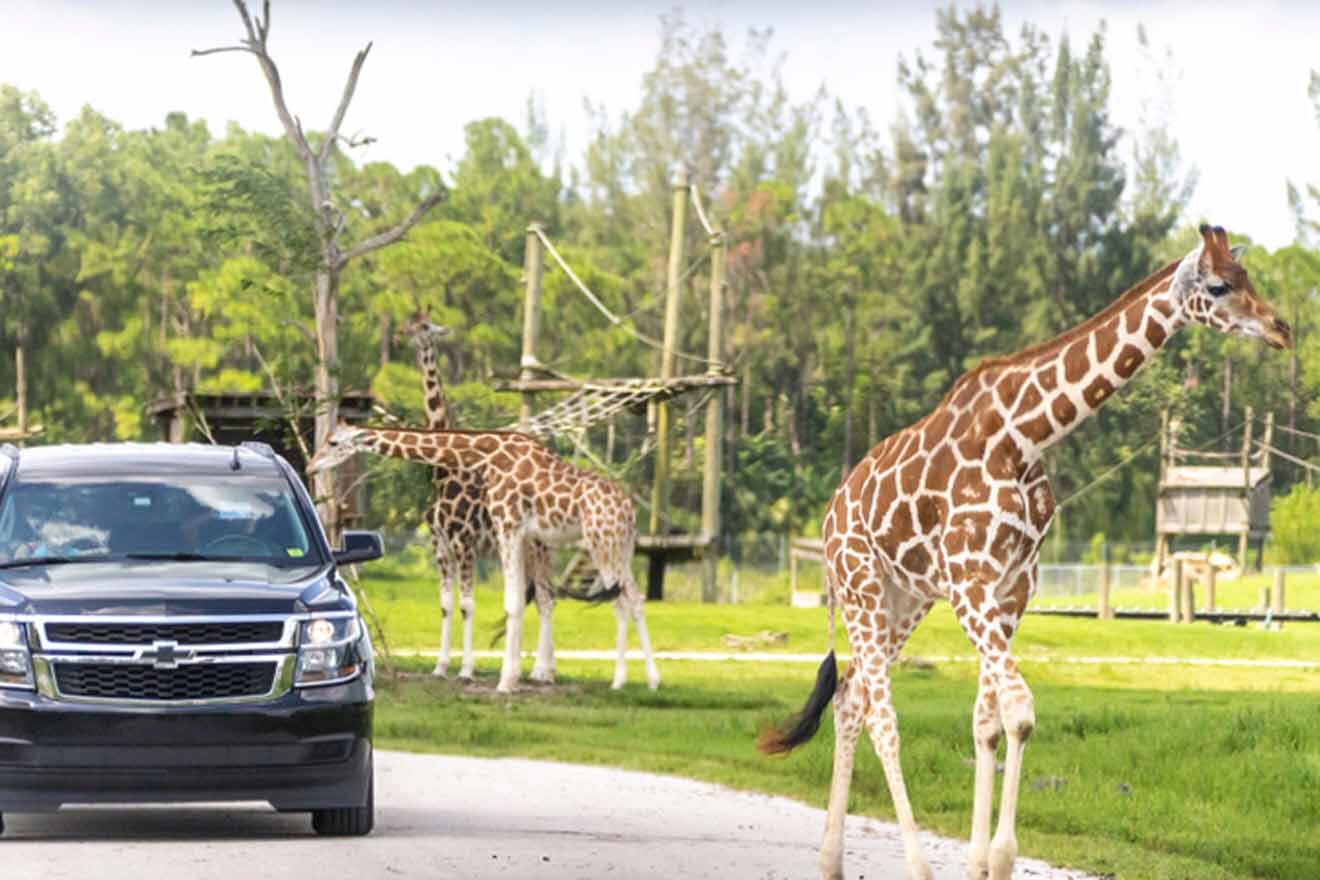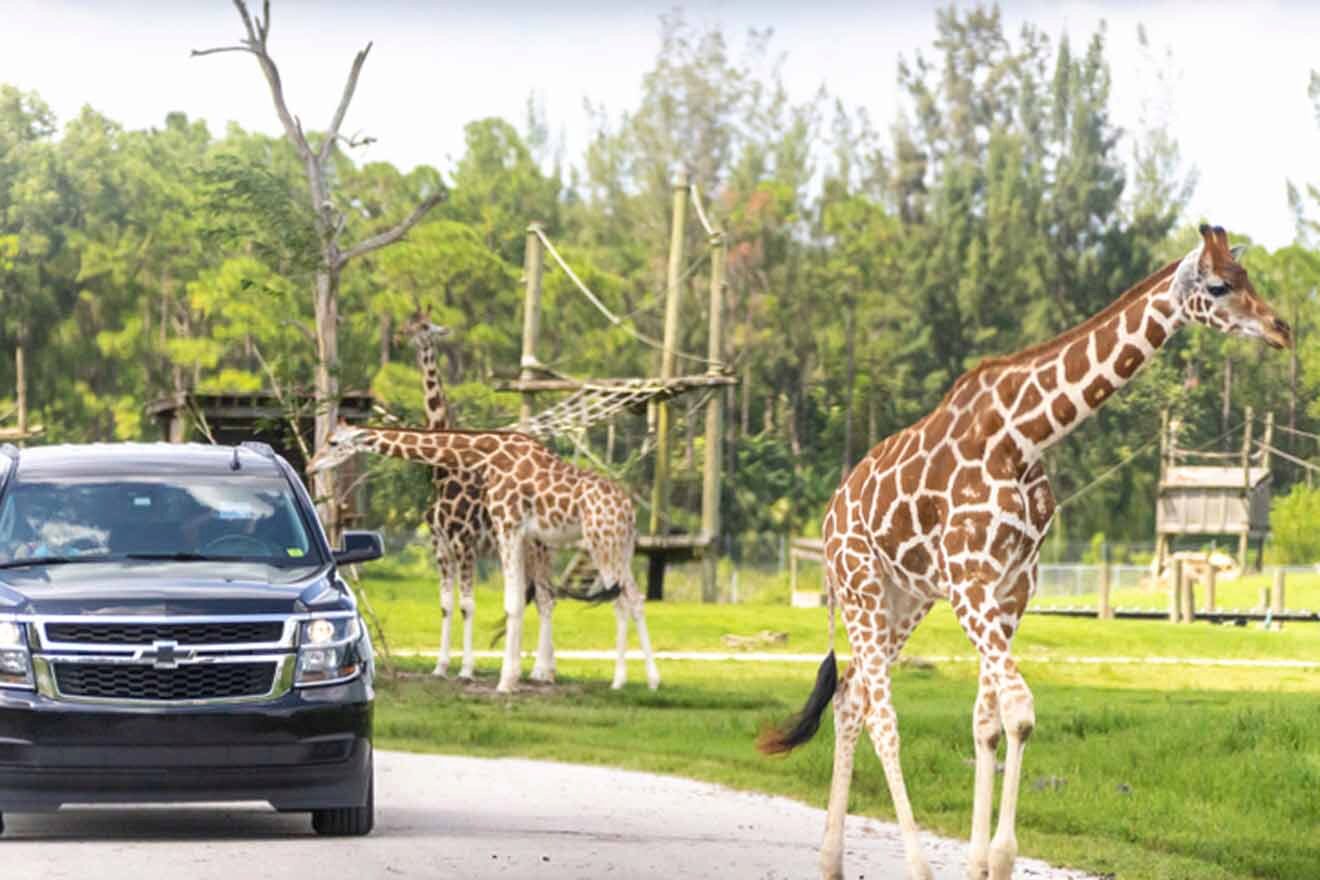 This drive-through safari park is one of the coolest things to do in South Florida. You can explore seven different sections and get real up close and personal with tons of wild animals from all over the world!
The Lion Country Safari is situated on over 600 acres and is home to hundreds of animals from Australia, Africa, India, and all over the world.
Then, when you're done cruising through all sorts of different habitats and seeing an incredibly diverse array of unique animals, you can park your car and head over to their adventure park.
Being able to drive your car safari style through incredible natural spaces with animals roaming around free-range is a really cool experience that is definitely one of the best things to do in Southern Florida.
NOTE: Remember to keep your windows rolled up, as I'm not kidding when I say the animals get really close!
PRICE: US$45 + tax
2.3 Explore Fort Myers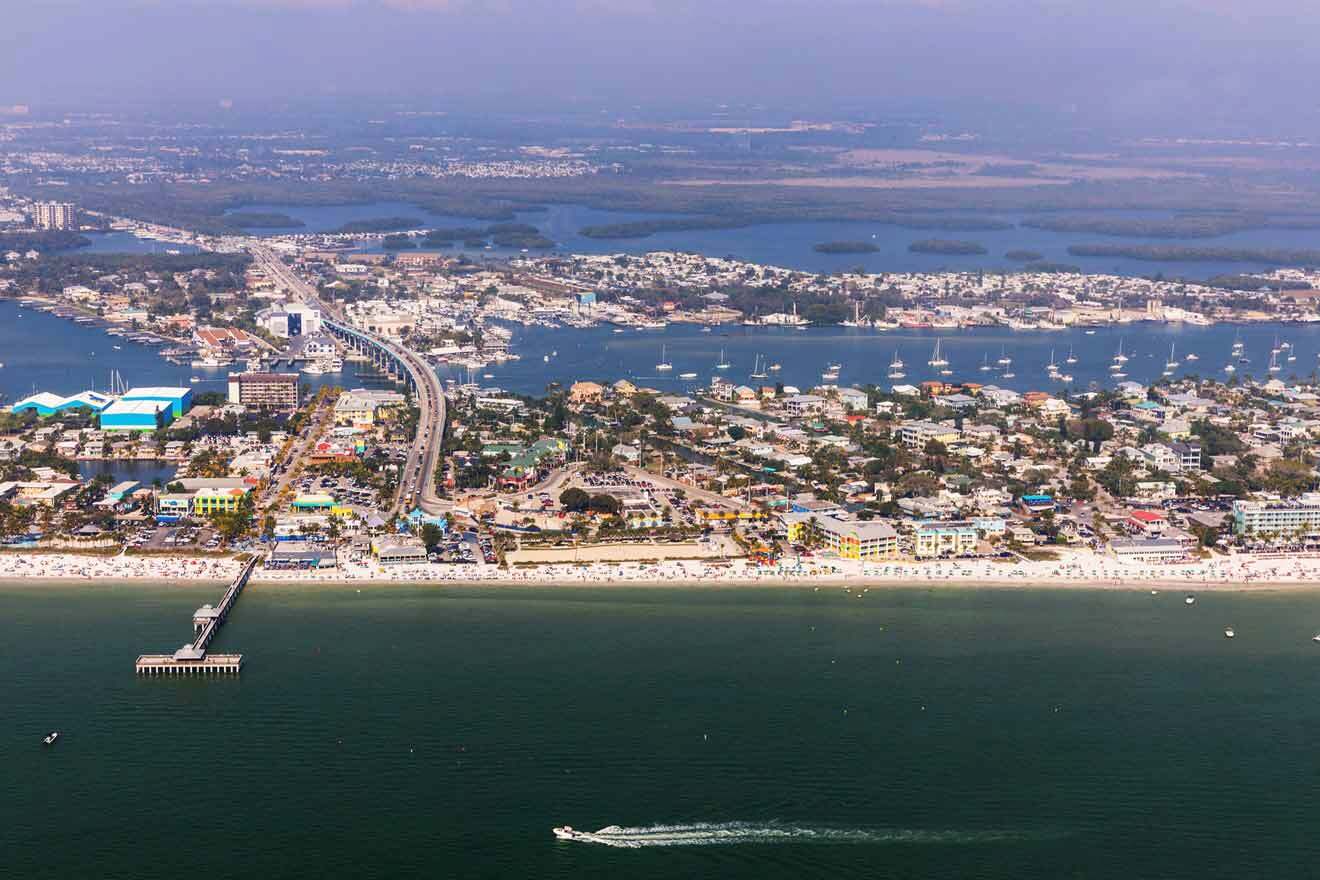 Fort Myers is a gorgeous city in Southwest Florida. Embraced by the Gulf of Mexico, Fort Myers offers powdery white sand beaches, incredible Florida state parks, nature trails, awesome shopping, delicious restaurants, and fun bars!
Fort Myers should be high on your list when looking for fun activities in South Florida.
Downtown Fort Myers is one of Florida's many historic places and offers a unique old Florida beach town vibe.
Also known as the River District due to its location on the Caloosahatchee River, Downtown Fort Myers is a gorgeous area on the banks of a beautiful and ancient river that flows effortlessly into the Gulf of Mexico.
Fort Myers is well worth checking out and excellent for nightlife and entertainment, as well as shopping. Don't forget to check out the Edison Botanic Research Laboratory and the Calusa Nature Center & Planetarium while you're there!
PRICE: Free
2.4 See some bizarre ocean structures at Cape Romano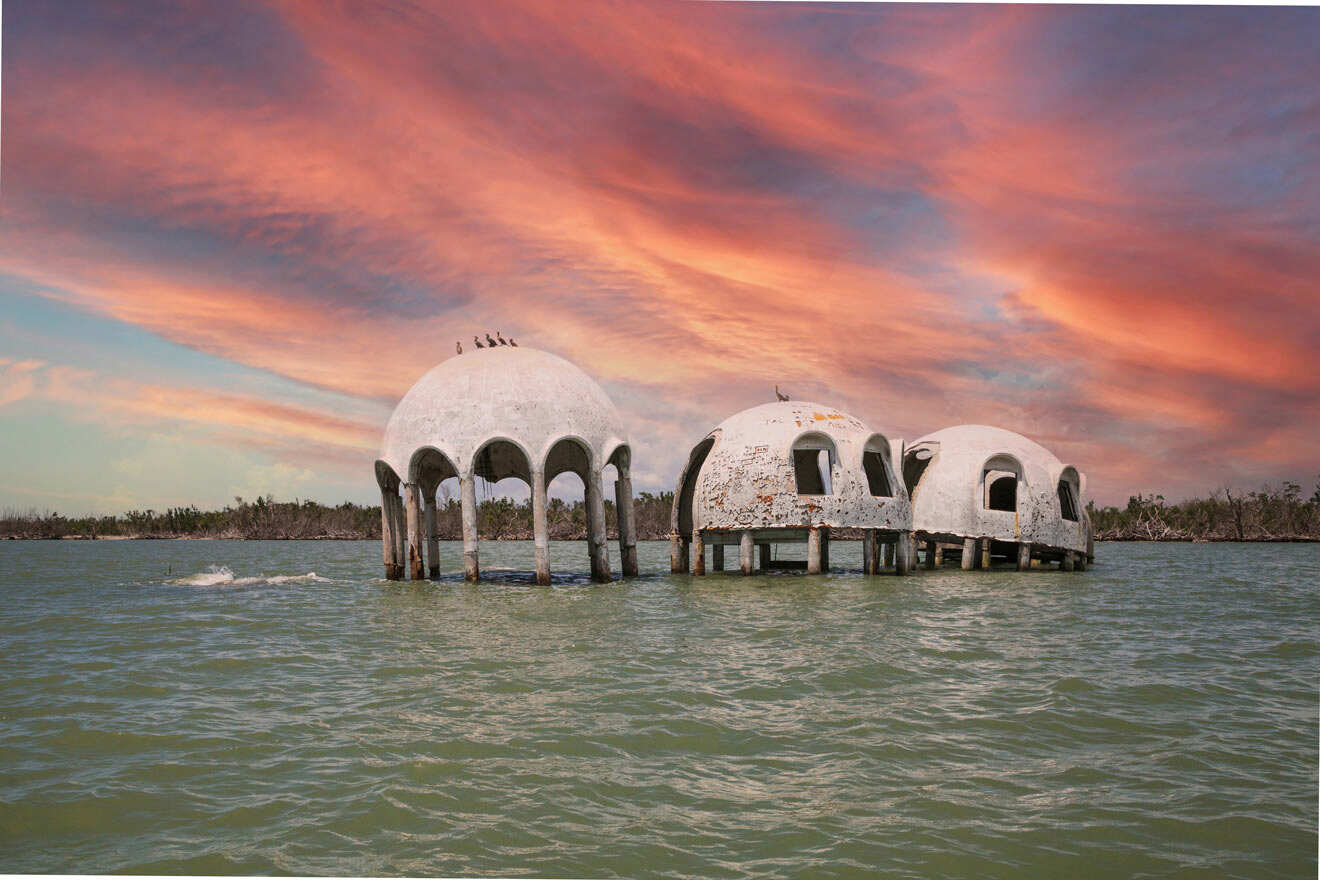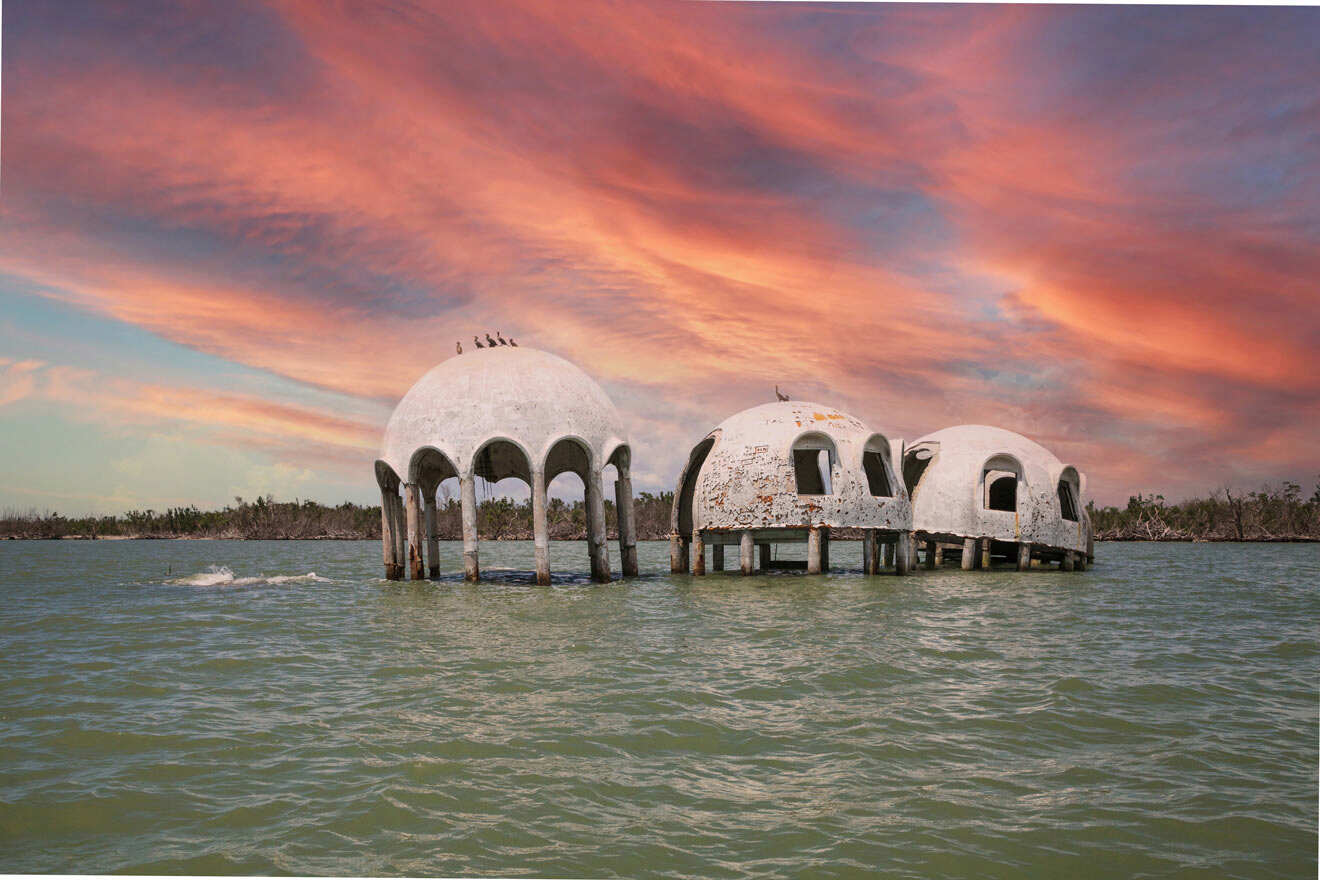 These incredible, otherworldly domes near Naples and Marco Island are one of the coolest things to see in Southwest Florida.
Once upon a time, these domes were an oil tycoon's architectural vacation home dream. With unique alienesque architecture, these domes are one of the most popular attractions in South Florida.
People often explore these incredible structures via kayak or by boat since they are in the ocean off of Cape Romano. I highly recommend checking out this super cool eerie feat of architecture on your trip to South Florida!
Check out this incredible tour where you can get up close and personal with these domes without having to brave the sea in a kayak on your own. Plus, dolphin sightings are super common on this tour!
PRICE: US$160
Book Your Cape Romano Dolphin Tour
2.5 Explore the Naples Botanical Gardens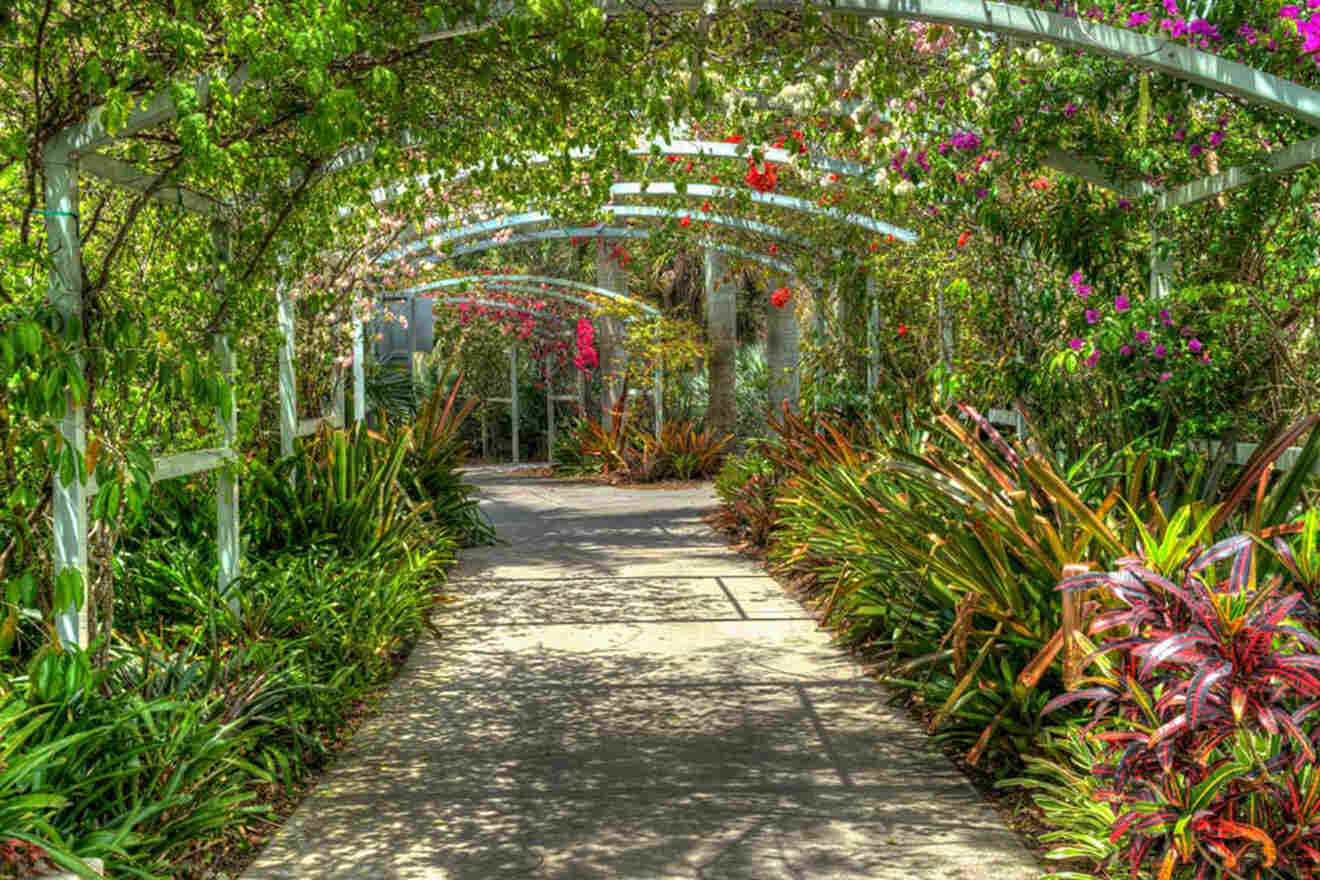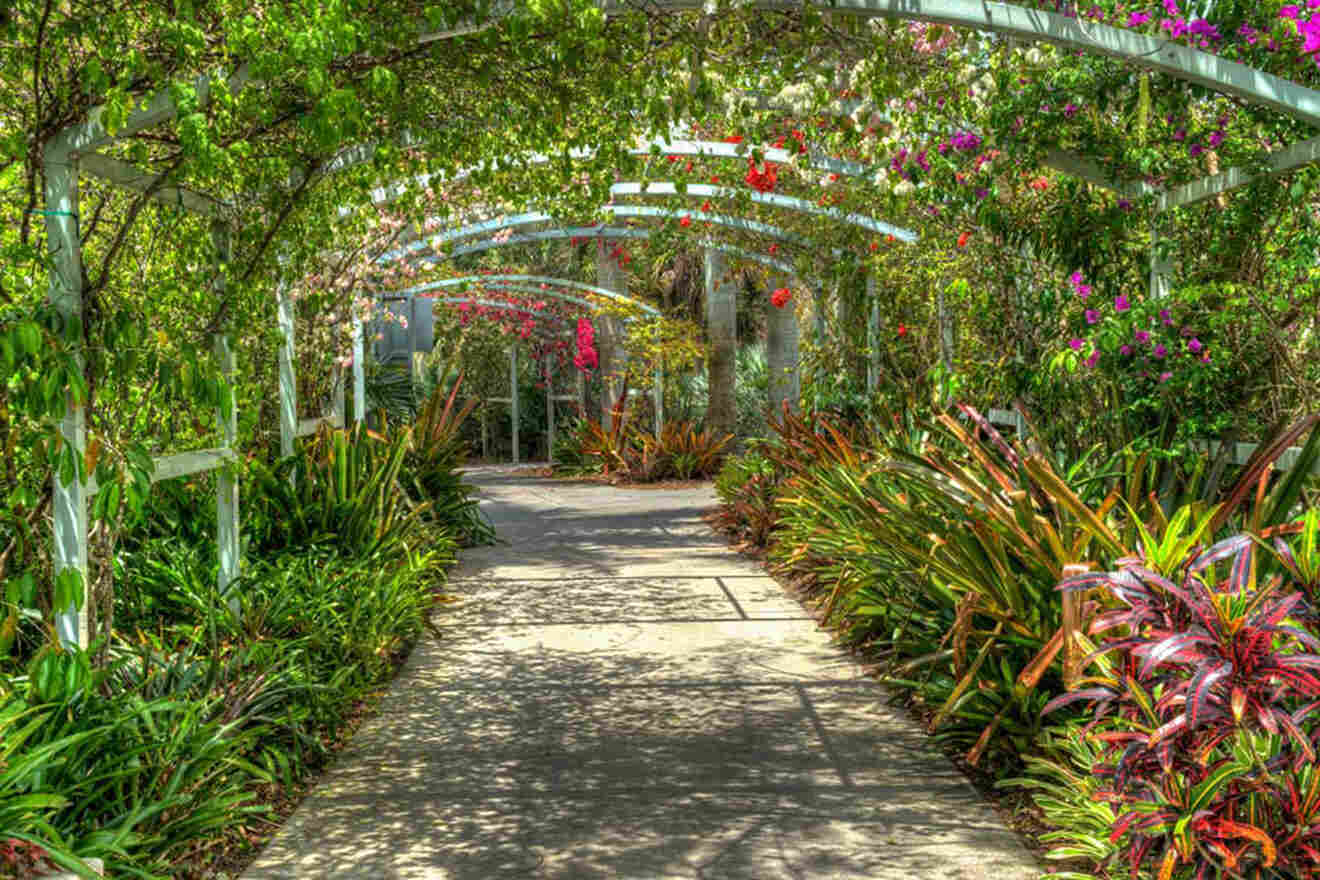 One of the wealthiest cities in the US, Naples lies at the intersection of luxury and casual beach town vibes.
Aside from the stereotypical Naples experiences like shopping, dining, and of course, the famous golf courses, the Naples Botanical Gardens is an excellent change of pace and a chance to experience a tropical paradise oasis amidst a developed city.
World-renowned for its incredible collection of plant species, botanists and plant enthusiasts alike will absolutely love the Naples Botanical Gardens.
Be transported to the incredible nature and tropics of Asia, Africa, South America, and more with this incredible collection of tropical and subtropical plants.
Complete with a butterfly garden and plenty of trails for unwinding and breathing in fresh oxygen from the tropical foliage, the Naples Botanical Garden is an excellent experience for people visiting South Florida.
PRICE: US$25
2.6 Visit the Naples Zoo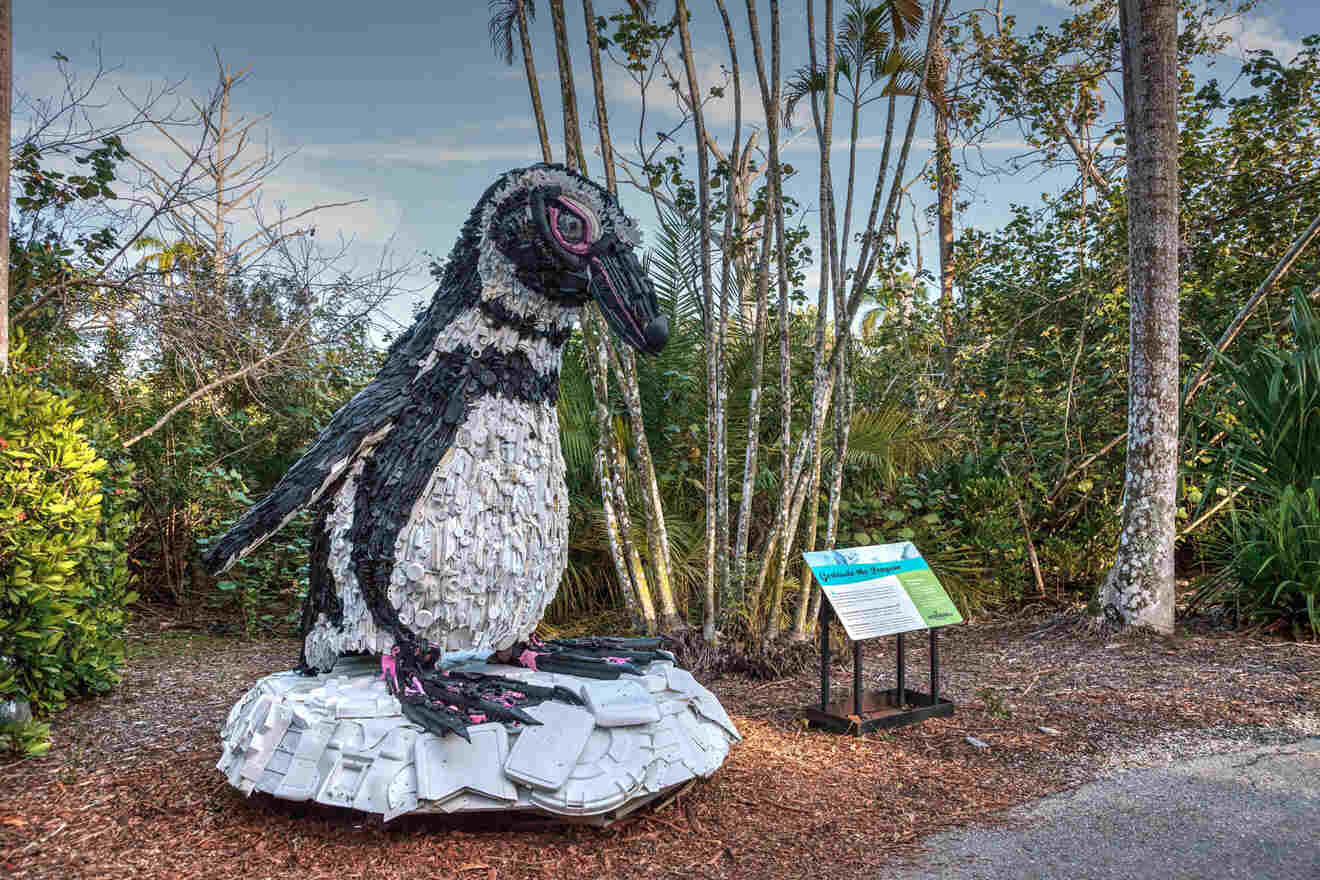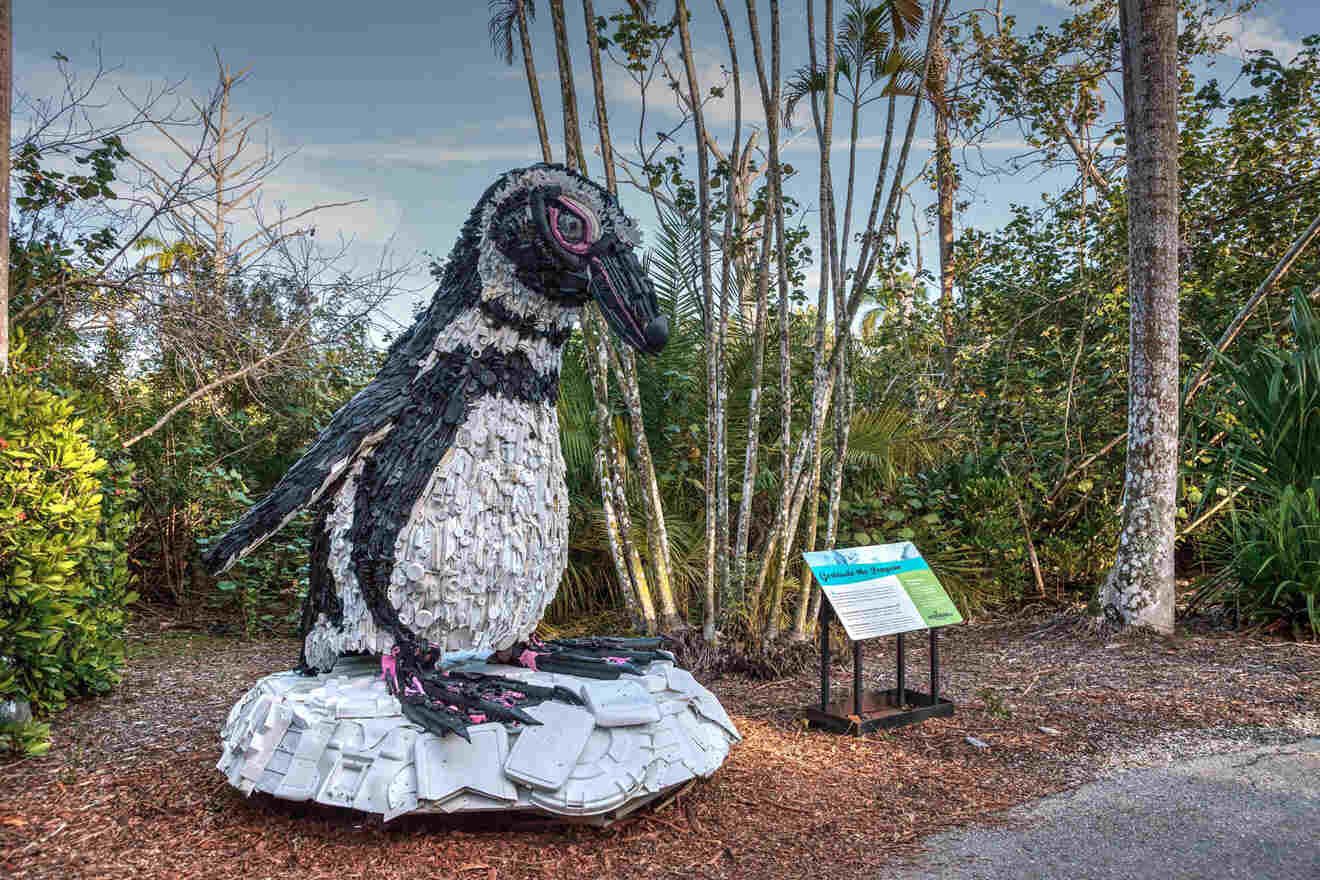 Originally a botanical garden created in 1919, the Naples Zoo eventually expanded to be able to house all sorts of incredible and exotic animals.
When it was remodeled and expanded to be a zoo, it was done with the utmost care to uphold the integrity of the historic garden.
The result? An incredible zoo and botanical garden that houses beautiful animals and lush tropical plants from all over the globe.
The coolest part about visiting the Naples Zoo is that the rare tropical plants and trees have been growing there for a century! A historical botanical garden paired with incredible animals worldwide makes for a super unique and memorable experience.
While you're in Naples, don't forget to check out the Naples Baker Museum!
PRICE: US$26 for adults, US$16 for kids up to 12
2.7 Go shelling on Sanibel Island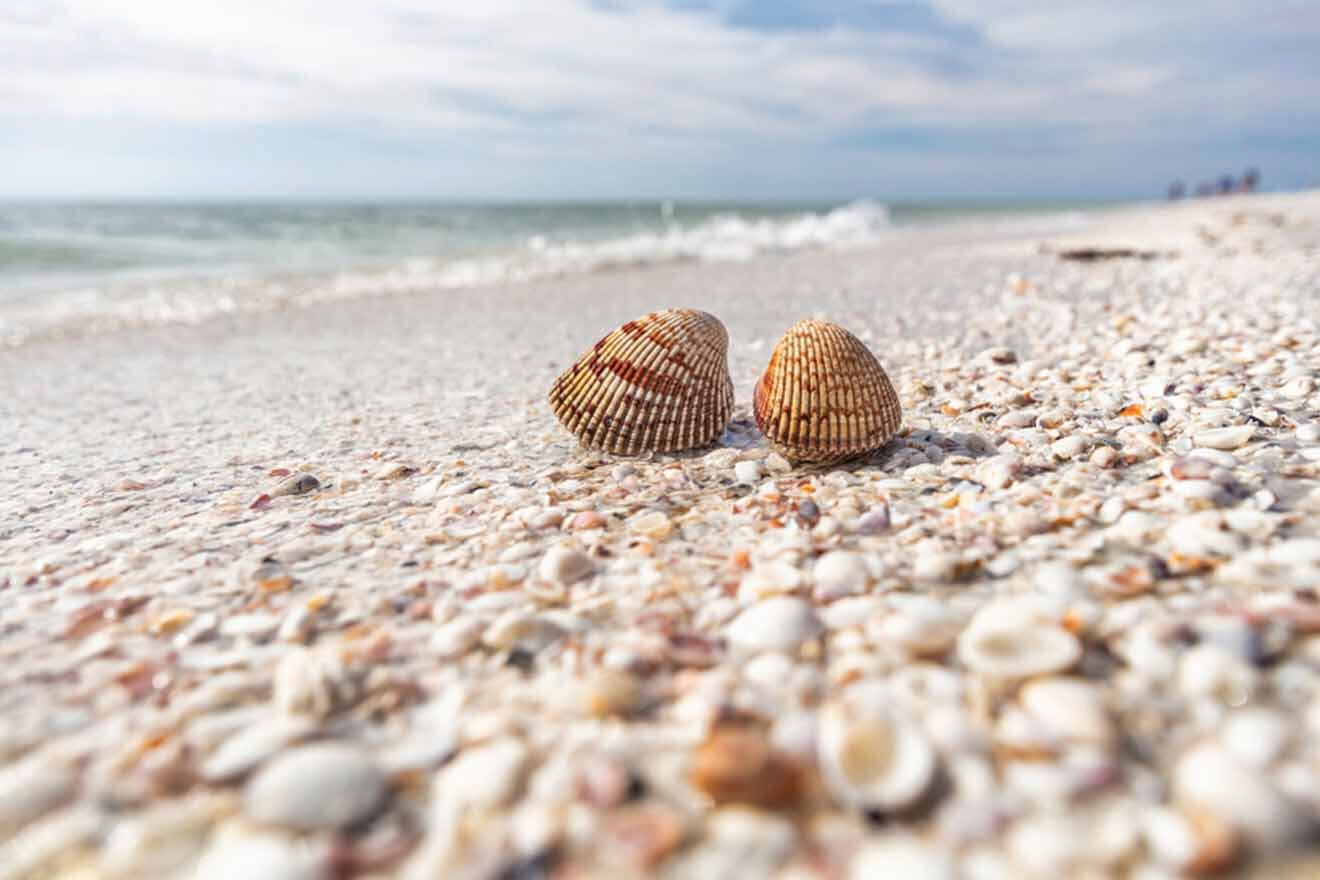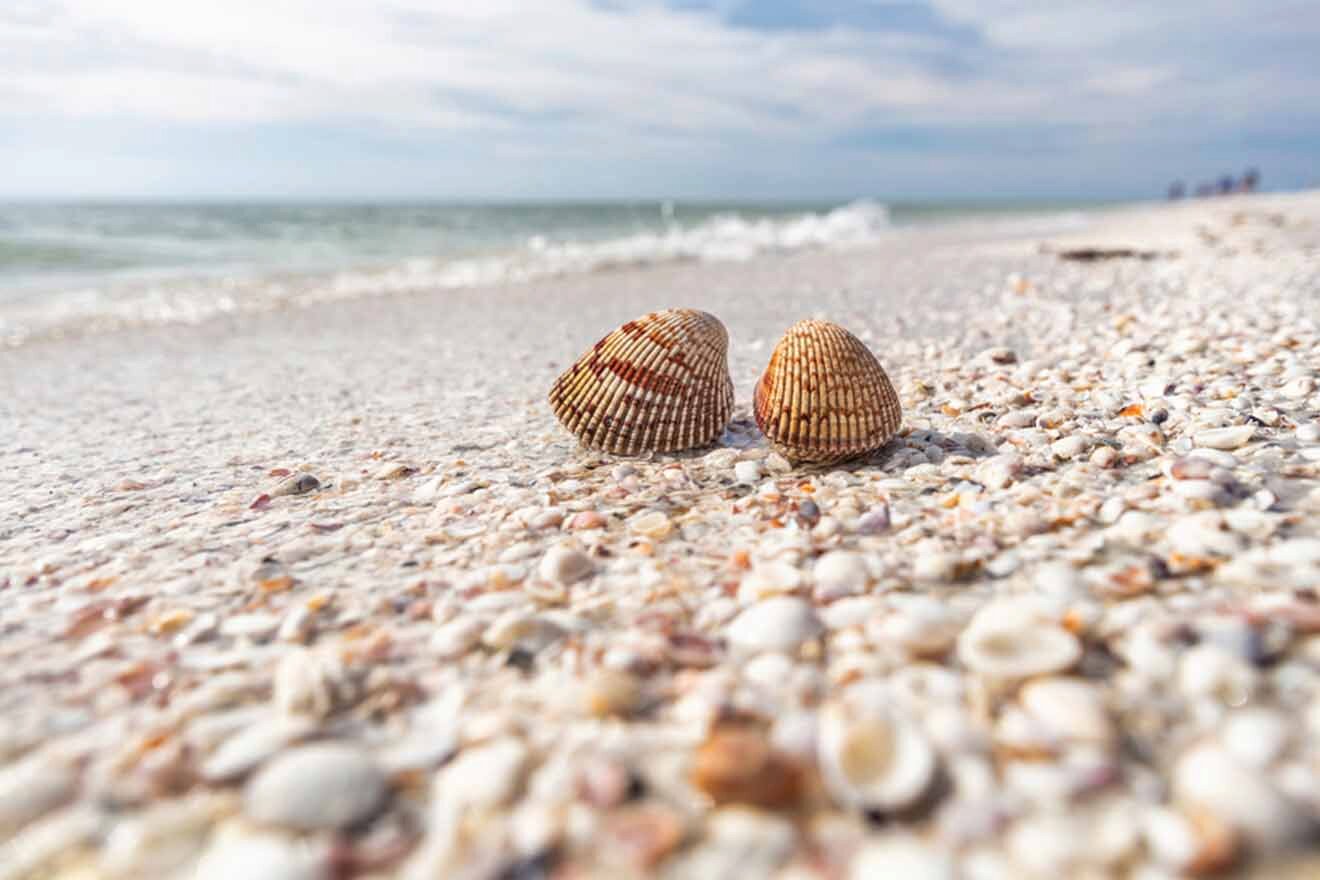 Off the coast of Fort Myers lies Sanibel Island, an incredible Gulf Coast barrier island with some of the best shelling in the world.
It's no secret that the West Coast of Florida is incredible for shelling. However, Sanibel Island, in particular, is probably the best place to go shelling on the west coast.
Not only is this the ultimate shelling destination, but Sanibel and Captiva Islands are breathtakingly beautiful and super fun getaways!
Between the sugar-white sandy beaches, turquoise waters, and cute places to eat and explore, Sanibel Island has all the charm you could ever need!
The wildlife and marine life viewing on Sanibel Island is next level. Check out this incredible dolphin sightseeing tour I did on my trip. It was such an amazing experience; I will never forget it!
PRO TIP: While you're there, don't miss out on the jaw-dropping beauty of the Ding Darling National Wildlife Refuge!
PRICE: US$150
Book Your Sanibel Island Dolphin Cruise
2.8 Go kayaking in Lido Key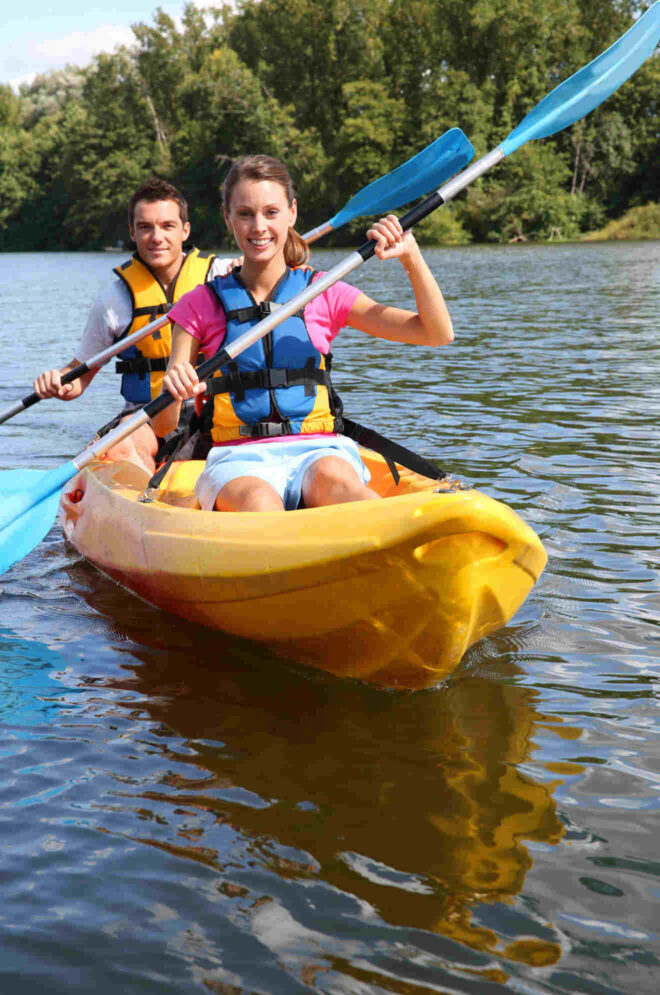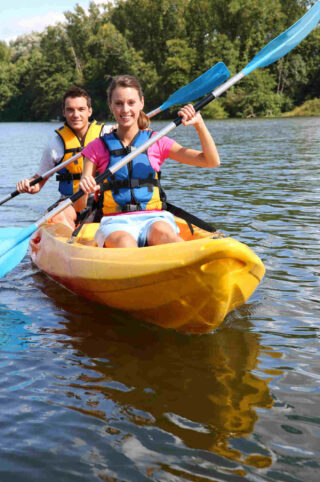 Sarasota has so much to offer visitors and locals alike. Outdoor adventurers and nature lovers alike will be pleased to know that Florida's Southwest coast is just bursting with life and fun adventures, and Lido Key is no exception!

Escape the hustle and bustle of city life and kayak through intertwined roots and branches of the mangrove tunnels. Then head to the bay and see some manatees swimming in their natural element!
This is a great way to experience Florida and Sarasota from a whole new perspective aside from the hustle and bustle of beach cities.
Check out this incredible guided tour that takes you through the mangrove tunnels and bay, where you can see some incredible marine life, sea turtles, and gorgeous tropical ecology! Definitely a cute date idea!
PRICE: US$57
Book Your Mangrove Kayak Adventure
FAQs about things to do in South Florida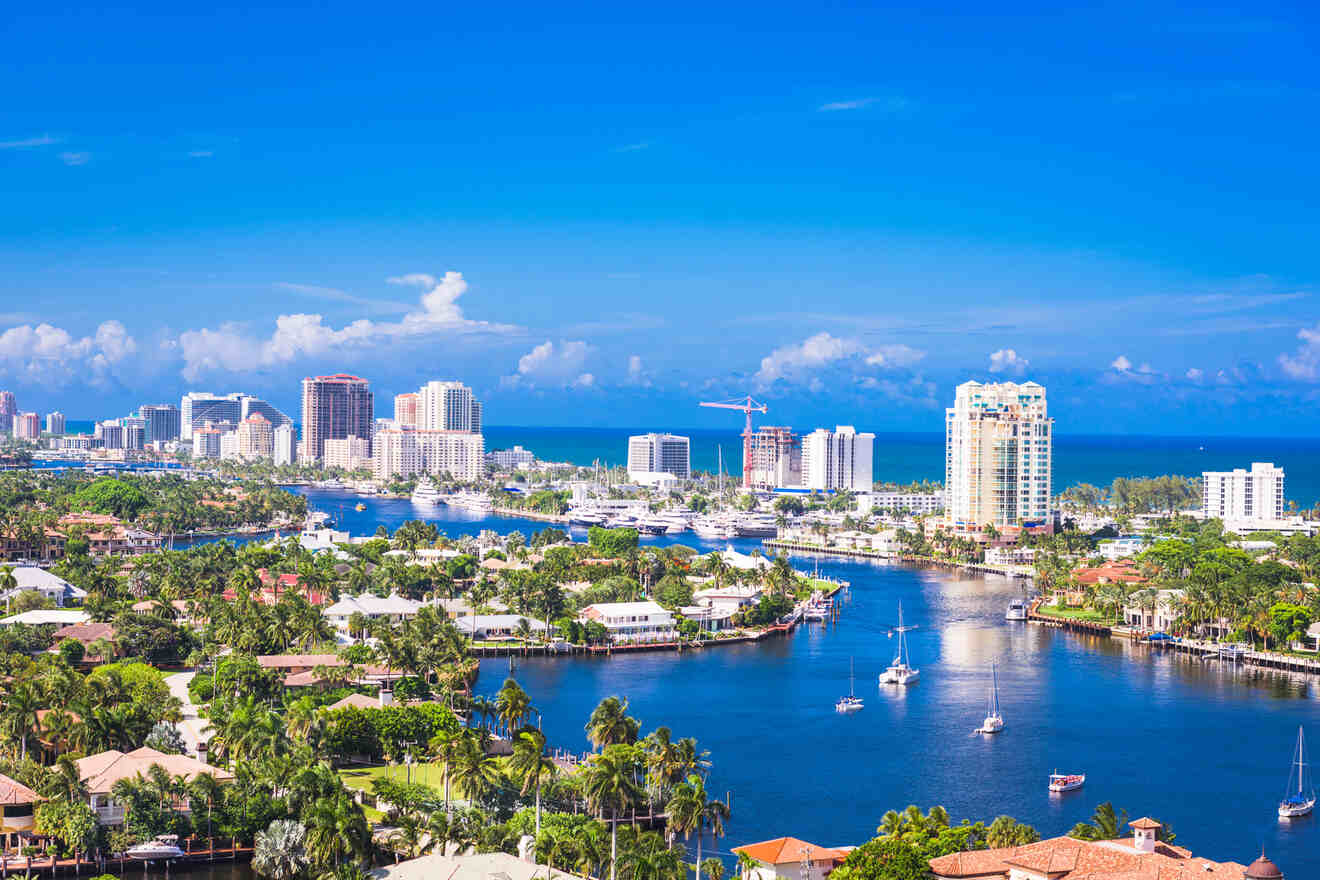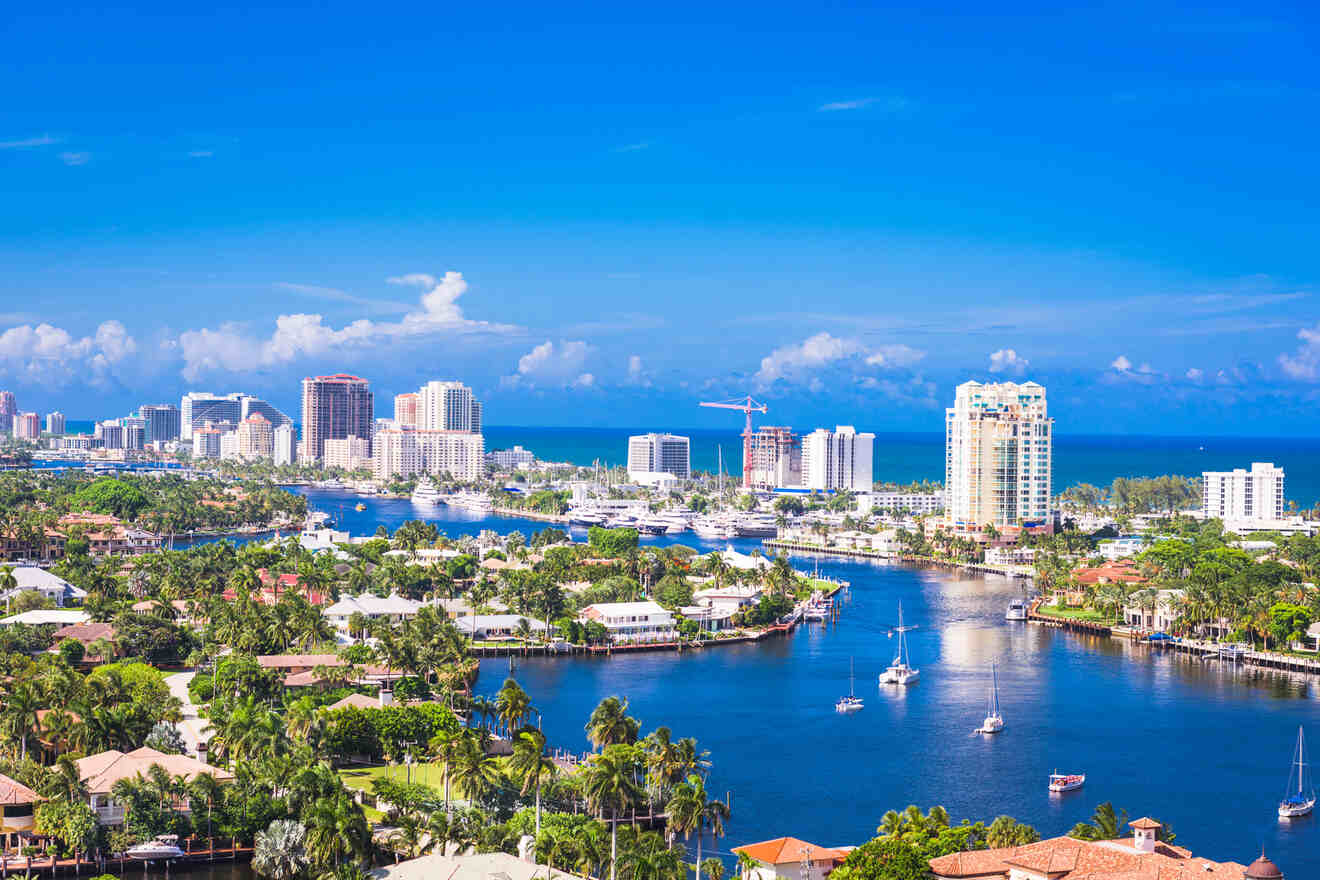 Conclusion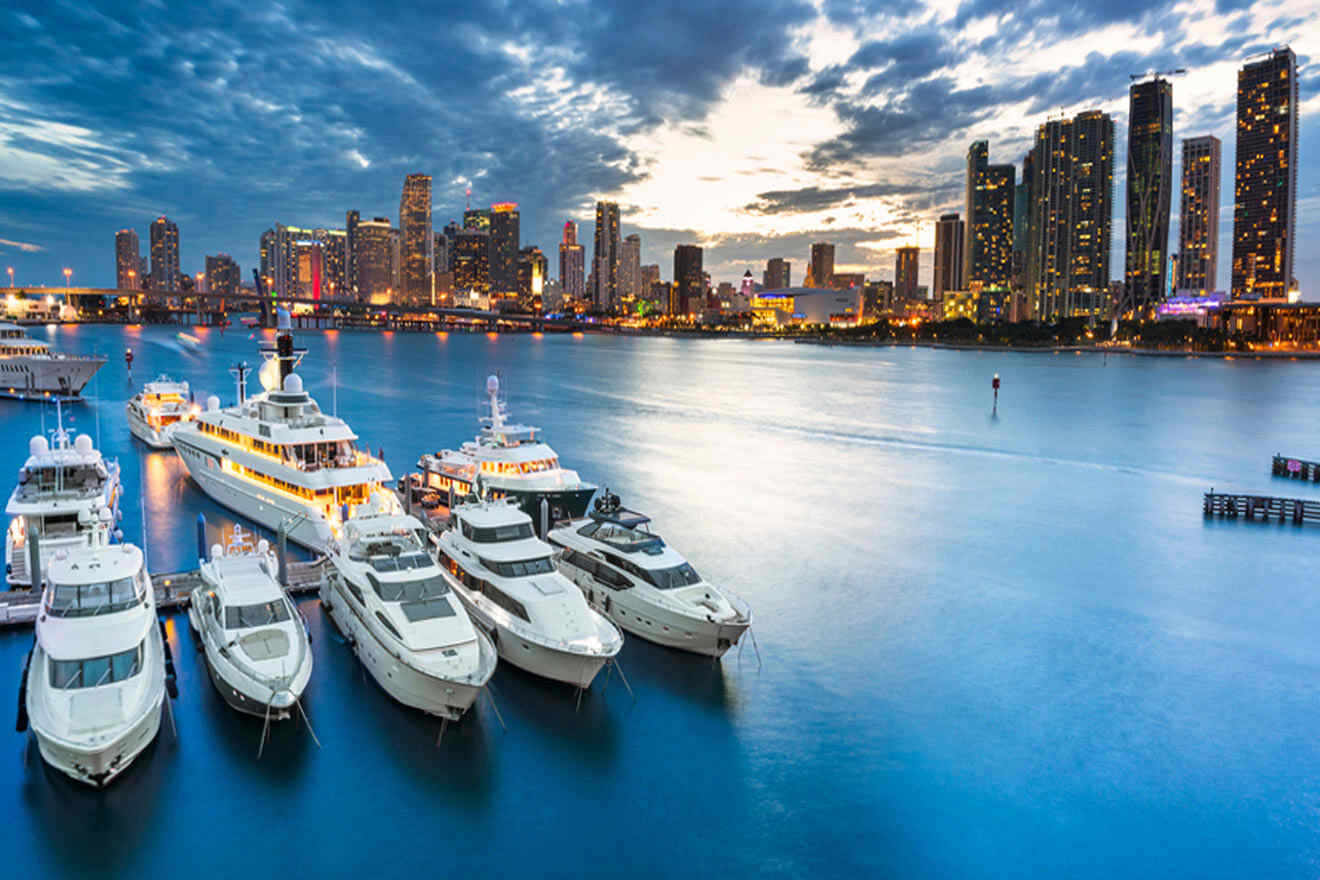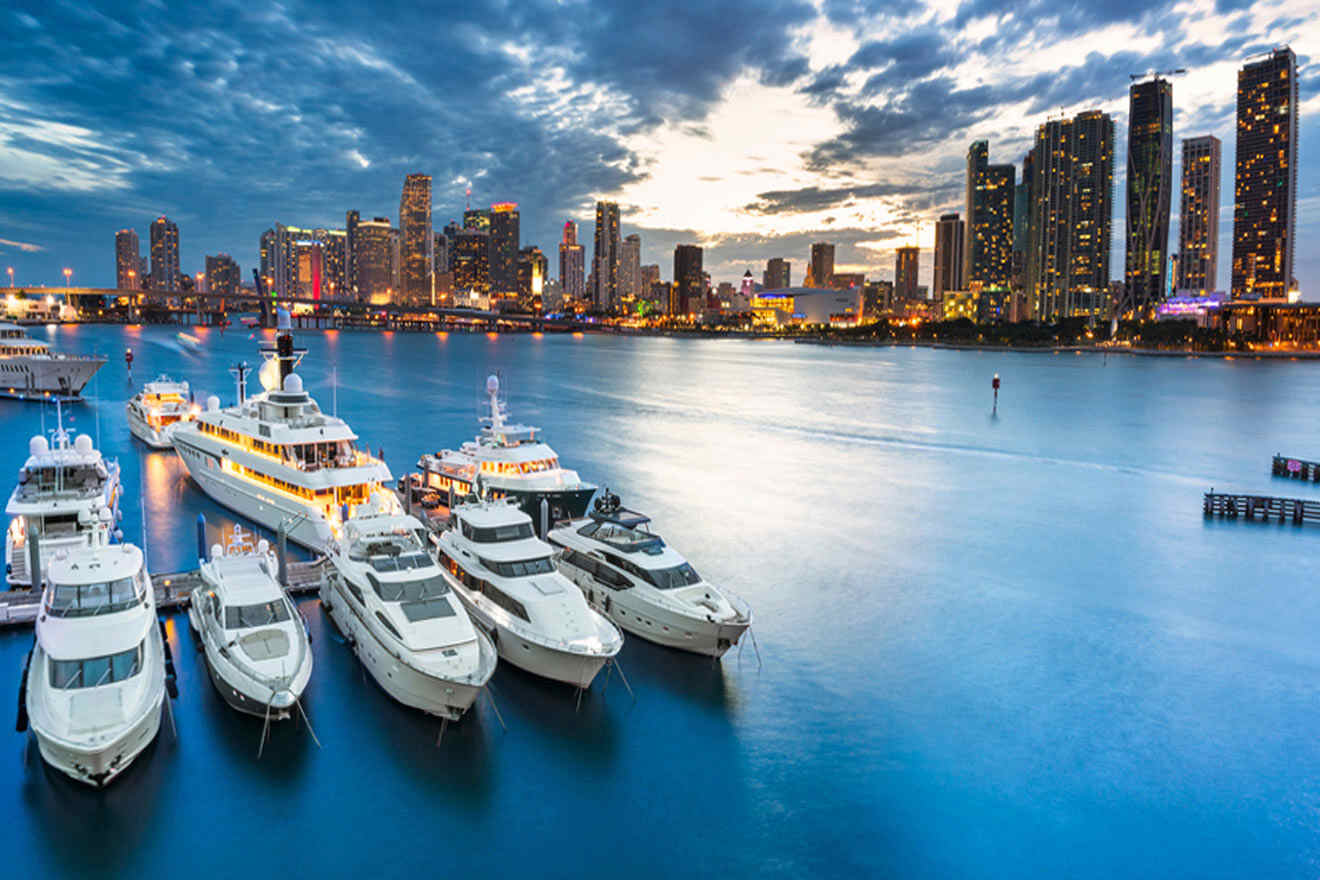 Between the year-round tropical climate, the gorgeous beaches, incredible wildlife, and Florida wilderness, South Florida is a truly magical place!
As I mentioned in the intro, I made it my personal goal to share with you all the lowkey, super-special local secrets that Southern Florida has to offer!
These are some of my favorite things to do in the southern part of Florida. While the entire Sunshine State has endless fun things to do, South Florida is truly a super special place to visit, whether you're on vacation or a seasoned Florida road tripper!
Have a beautiful time in S. Florida and get to visit some of these magical places!
With Love and Gratitude,
Amira G.
---
Pin it for later!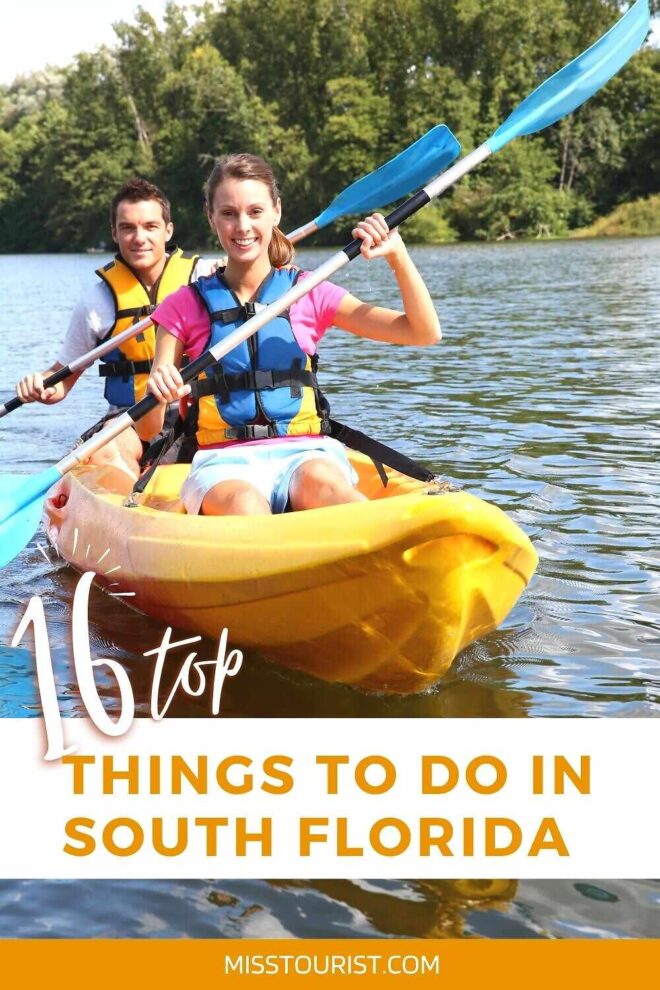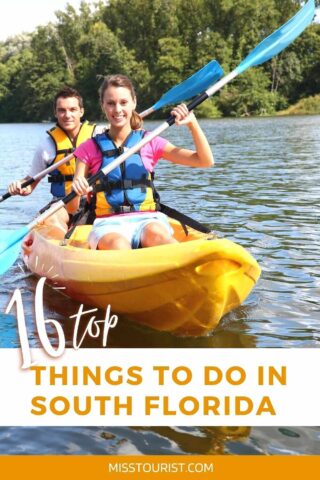 Pin it for later!