Do you remember that beautiful postcard photo with the white sand beaches accompanied by palm trees? Yes, you will find that view in the city of Naples, Florida!
Naples is located in southwestern Florida and best known for its stunning beaches, laid-back ambiance, luxurious shops, delicious restaurants, and excellent selection of world-class golf courses. Having fame as being America's Napoli, not surprisingly its name comes from the Italian coast thanks to its lovely romantic beaches.
Every year, two famous festivals take place here for foodies. One of them is a 14-day semi-annual Sizzle SWFL Restaurant Week which takes place in June and December and the other one is Stone Crab Festival at Tin City happening each October.
Naples is a very nice tourist destination where you will find not only beaches with calm waters and playful dolphins, upscale shops, restaurants, luxury hotels but also amazing nature where you can go on adventures to parks or deserted islands by boat.
In this blog post, I will talk about Naples's 5 main neighborhoods in order to help you to find the best places to stay in Naples Florida. In each site, I will give places to stay from budget to luxury and also nice Airbnbs in the area. I would like to remind you that it is very important to book in advance for places in Naples as it is a very popular destination. Don't worry most of them have a free cancellation policy!
Let's start discovering beautiful Naples, Florida…
If you are in a hurry
Here are some stunning places to stay with good locations and reviews from budget to luxury in Naples:
Here is a Naples Florida map with all the 5 areas I will be talking about in this post, so you can easily visualize them.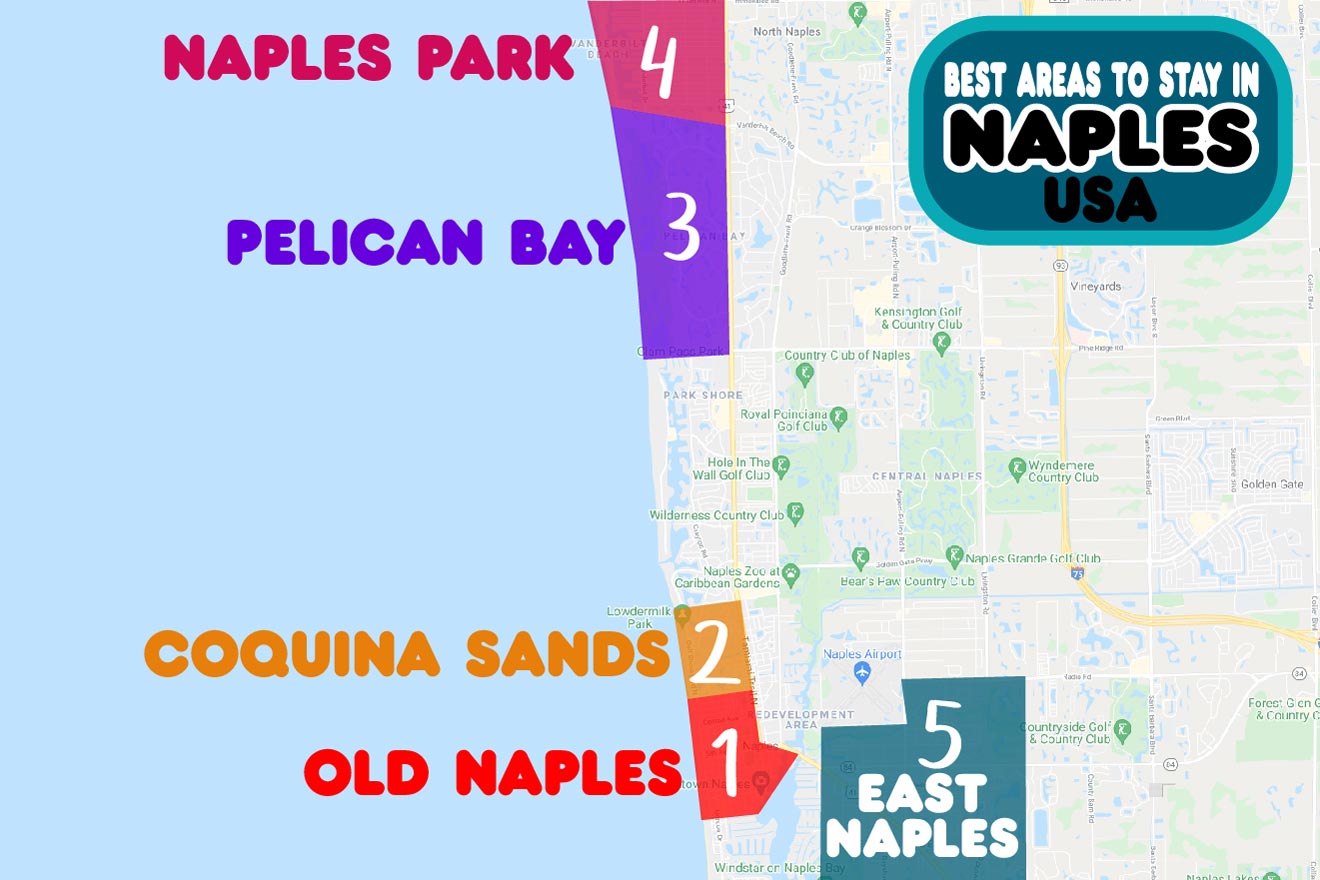 1. Old Naples & Fifth Avenue South – where to stay for the first time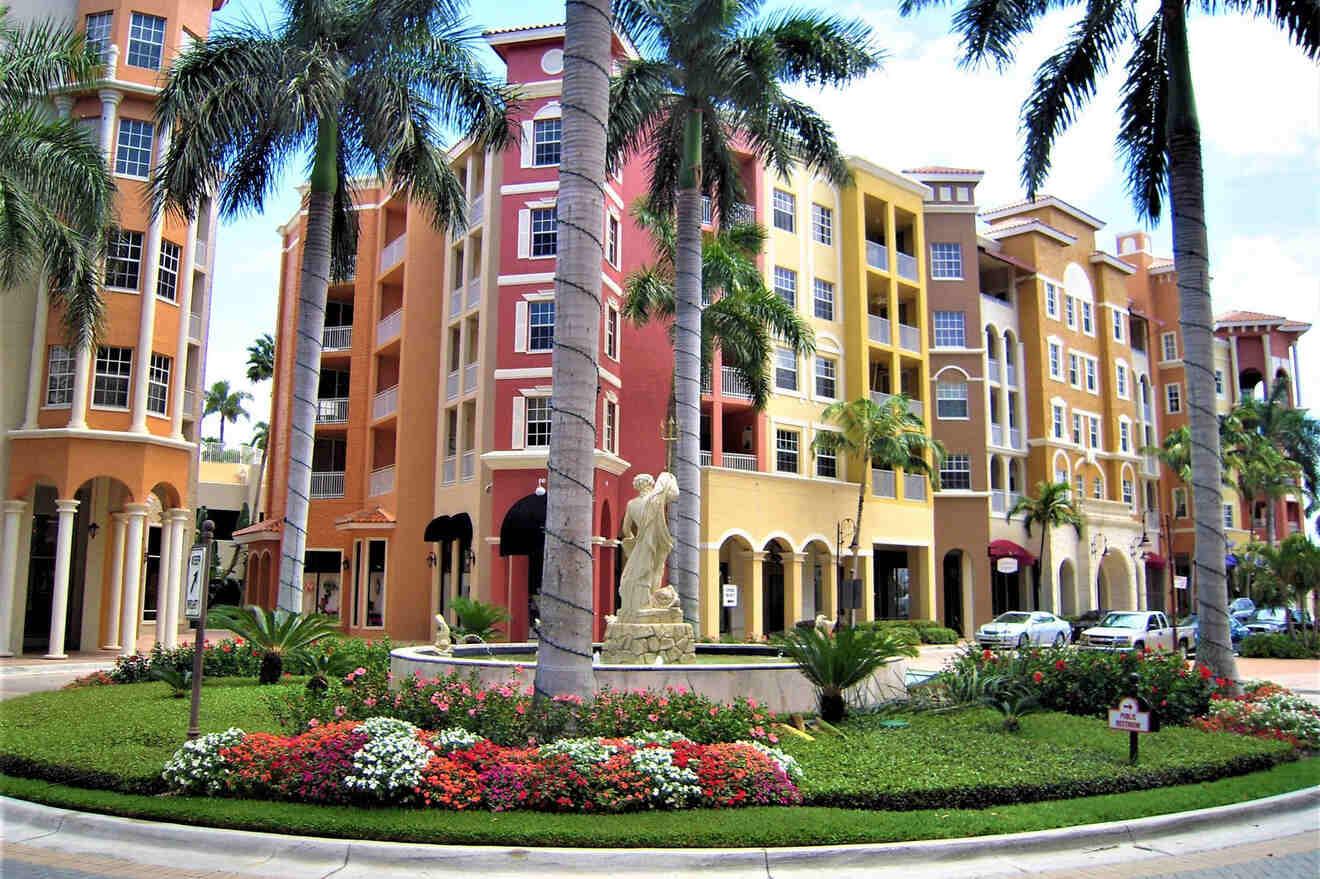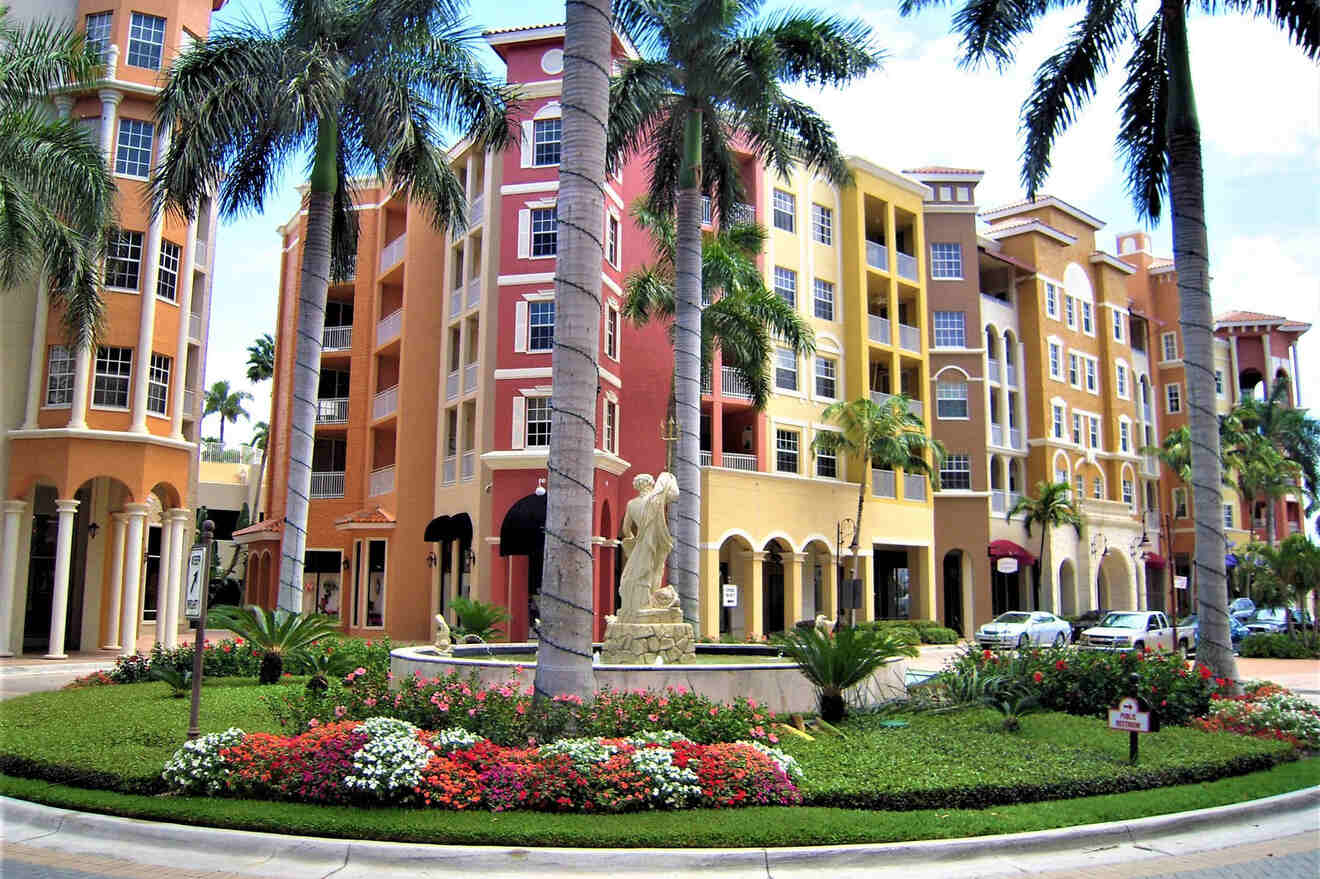 If you are visiting Naples for the first time the ideal place to stay is for sure the most popular neighborhood – Old Naples. There is so much to do and see here for everyone, with just a simple stroll in Old Naples's streets you will see great architecture, fancy restaurants, and many shops, museums, and art galleries.
One of the most famous landscapes in Old Naples is The Naples Pier which was built in 1888. Make sure to walk along the Pier and enjoy the sunset. If you are lucky you might even see some dolphins playing in the water!
At the heart of Old Naples, Fifth Avenue is another popular site famous for its lively and vibrant nightlife. You will see many restaurants, cafes, bars and will be able to enjoy amazing ocean views from there. If the nightlife is important for you, you will love Fifth Avenue.
Here are some nice hotels in the neighborhood of Old Naples with good value for money. As they have high demand make sure to book them in advance!
Luxury hotel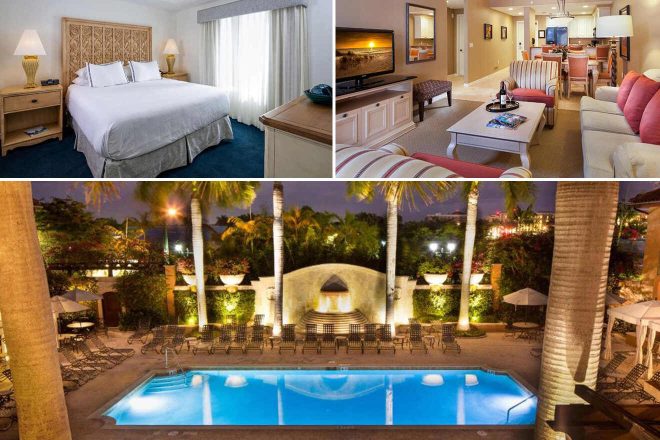 This hotel is one of the best places to stay on Fifth Avenue South. It is just a short walk from many famous galleries, boutiques, and restaurants in Naples downtown. Rooms are very spacious and have a nice patio with courtyard views. Bellasera Resort also features a heated outdoor pool, a fitness club, golf courses, and a nice breakfast. A must stay in Naples for sure!
Other options in Old Naples and Fifth Avenue South
mid-range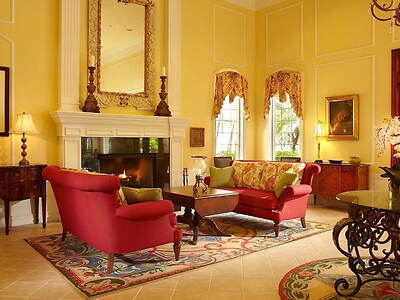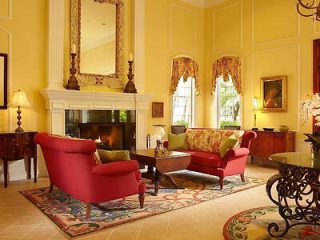 Located at the heart of Old Naples, the hotel offers a heated outdoor pool, a nice breakfast, and a bar. Close to shops and restaurants
budget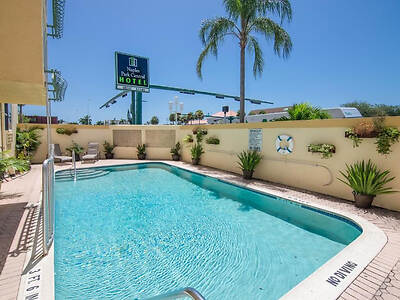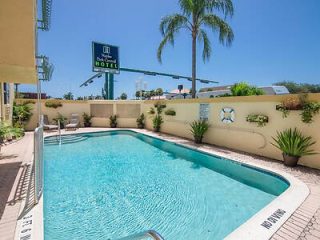 Just a short 5 minutes walk from the city center, this hotel has an outdoor pool and spacious bright rooms. Good budget option
airbnb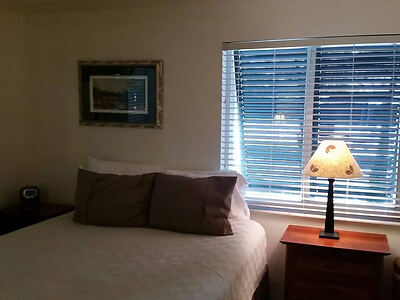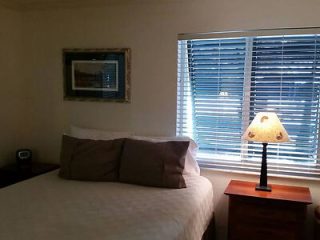 Having a convenient location and home amenities like a swimming pool, fully equipped kitchen, and a charming garden
Things to do in Old Naples and Fifth Avenue South
2. Coquina Sands – best part of Naples to stay for families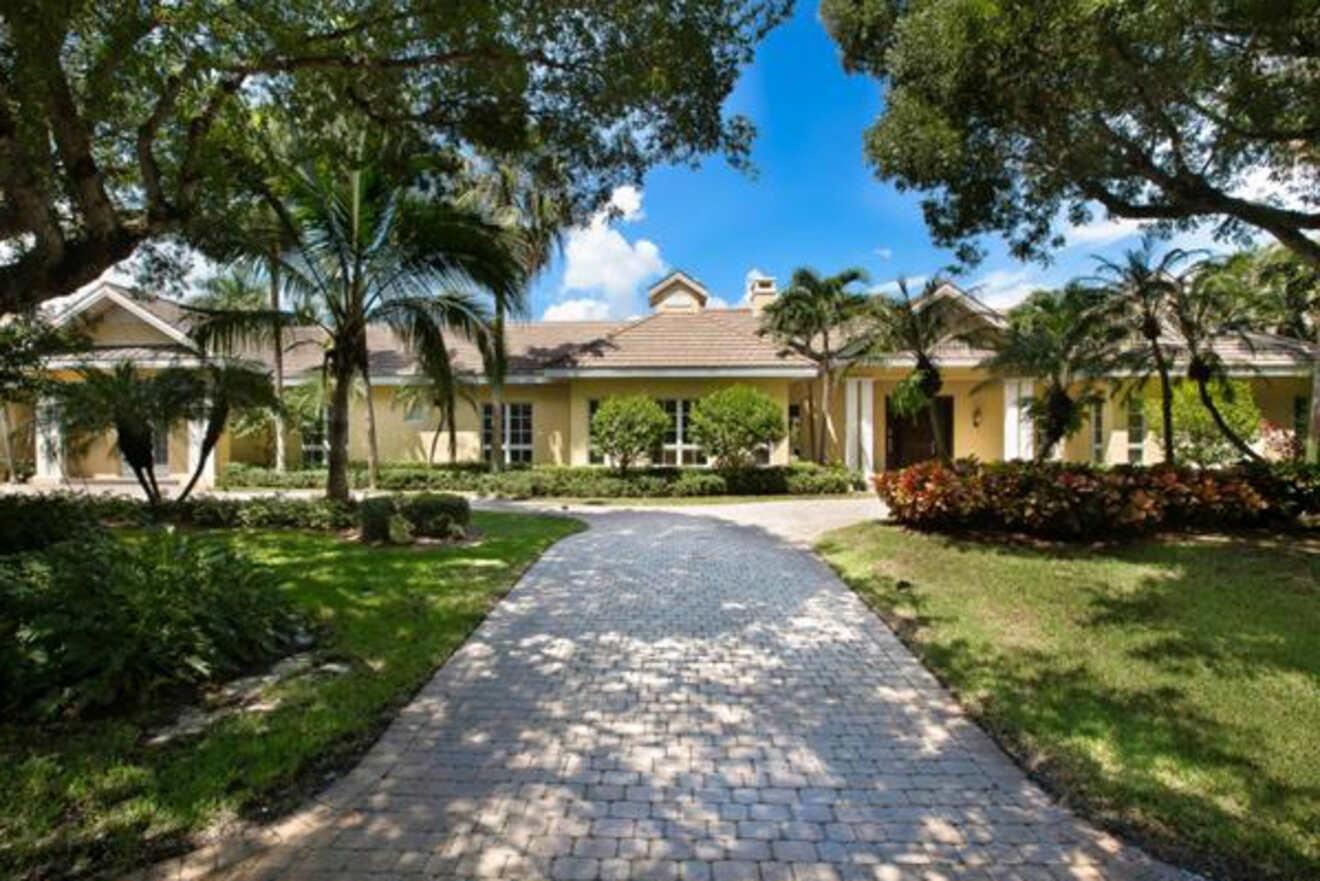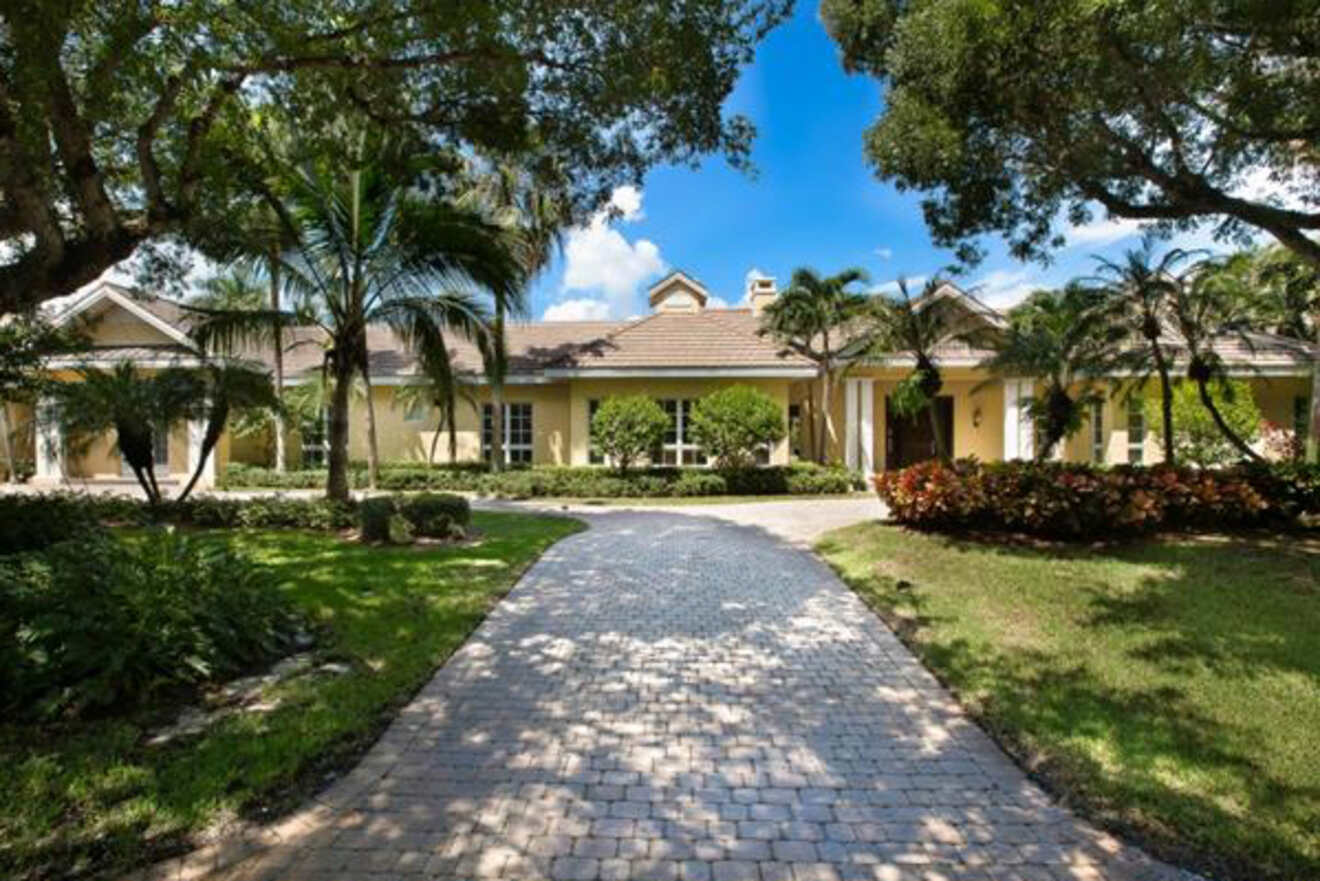 Coquina Sands is located in central Naples, between Old Naples and Pelican Bay. By staying here you will have easy access to other attractions and areas. Coquina Sands was the first residential beachfront area in Naples and the reason I recommend this site for families is that there are so many things to see with kids like Naples Zoo. Having many beautiful parks, families also have a chance to enjoy nature in Coquina Sands.
This neighborhood is also very close to Naples Pier, Lowdermilk Beach, and Gordon Pass. On these beaches, you can enjoy chilling on the soft sand and making sandcastles with your kids.
Since this is a largely residential area, you will find many vacation rentals in the area. If you are looking for more private homes for your holidays, check out this post for the most unique Airbnbs in Florida.
Let's have a look at the nice places to stay with your families.
Luxury hotel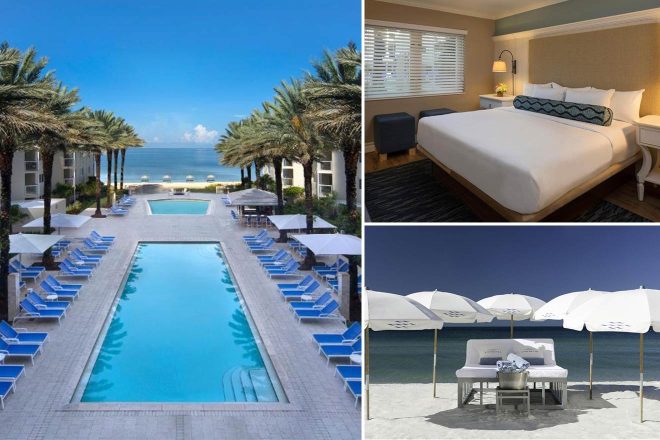 Located right at the beach, this luxurious hotel is a great place to stay in Naples as it perfectly reflects the charm of the town. Hotel rooms are very spacious and have an amazing ocean view. Guests can enjoy golf courses, an outdoor swimming pool, and a short walk to shops and restaurants. Free private parking is available too
Other accommodation in Coquina Sands, Naples
Mid-range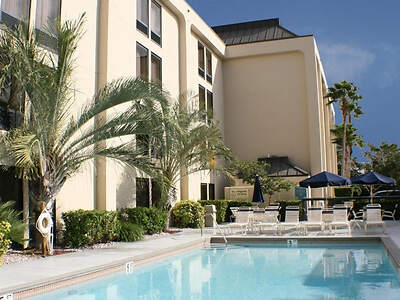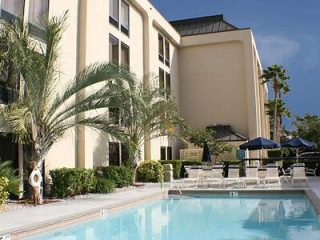 Centrally located hotel with great amenities like a swimming pool, a gym, and free wifi plus restaurants within walking distance
budget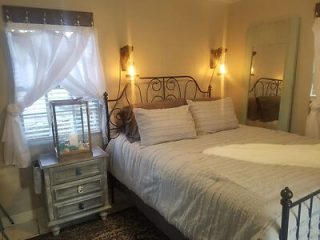 This relaxing home has easy access to the beach, restaurants, and shops as well as giving you direct access to the water
airbnb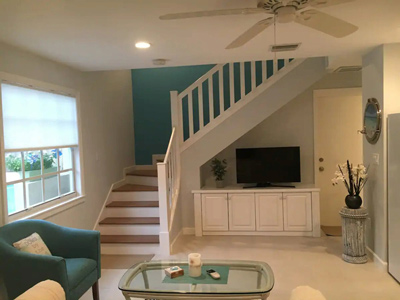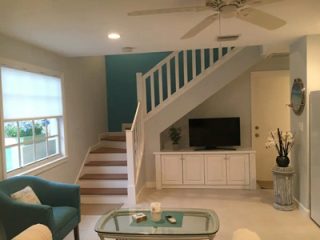 Located just 5 minutes from Naples downtown, this spacious Airbnb home has great amenities and easy access to restaurants
Things to do in Coquina Sands, Naples
3. Pelican Bay – coolest place to stay in Naples Florida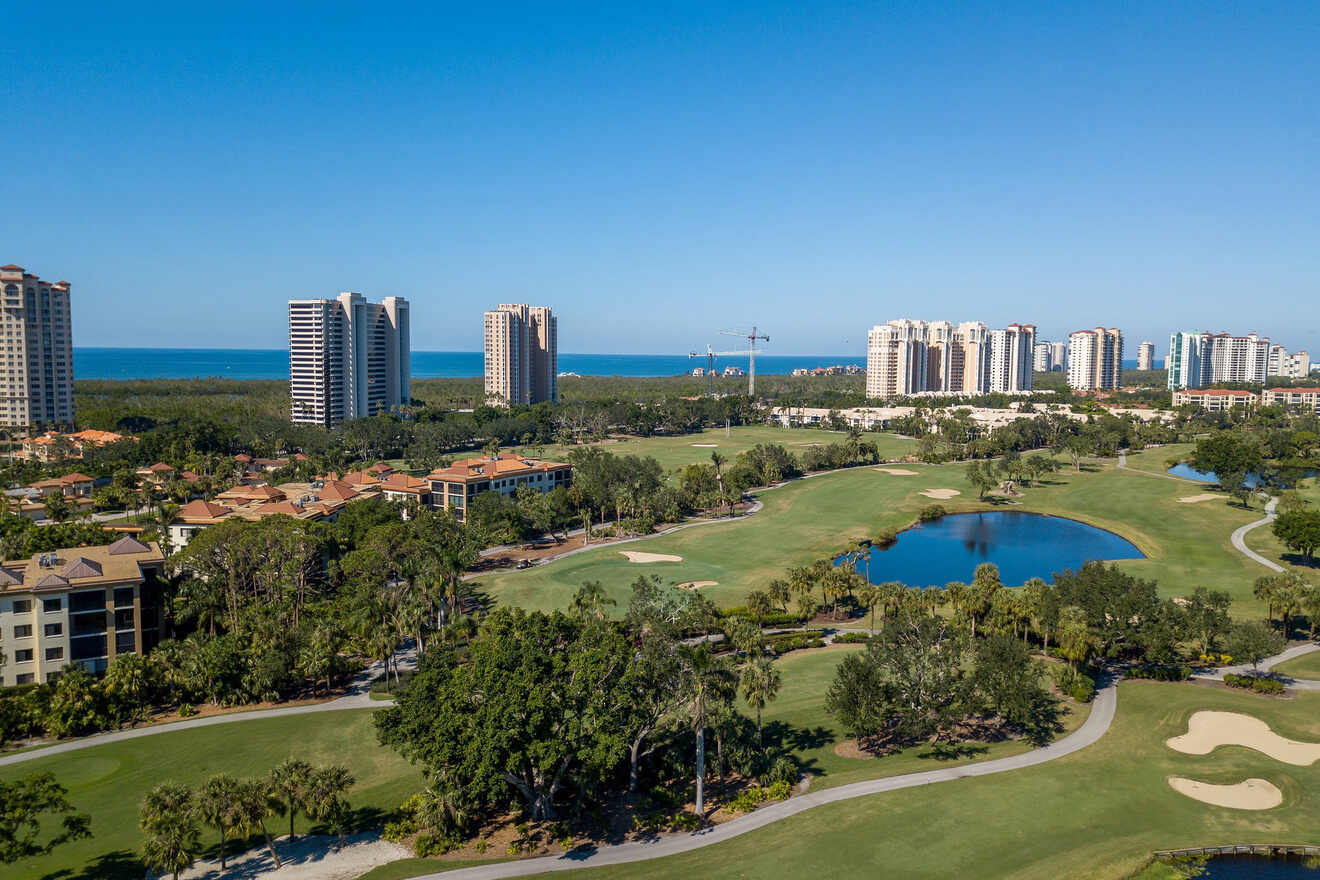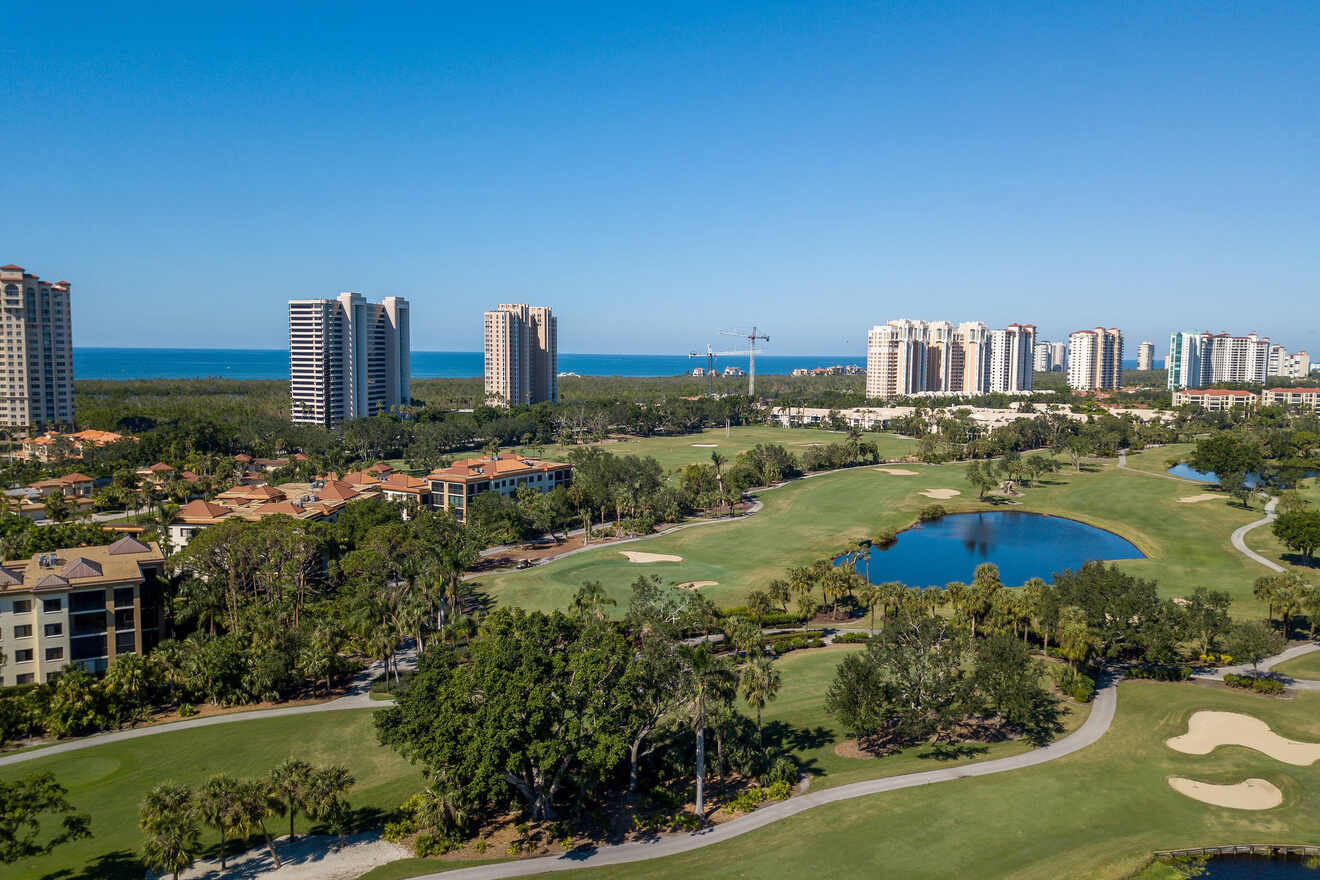 Combining modernity with nature, Pelican Bay is the coolest neighborhood in Naples. Located north of Coquina Sands and Naples city center, Pelican Bay is an interesting area with high skyline buildings built by the shore without harming the natural life. So, you will see modern buildings in the forest with palm trees and amazing bay views at the same time!
This rare combination makes Pelican Bay the most demanded area in Naples Florida. This also brings an elite lifestyle to the neighborhood by having many cool restaurants, bars, cafes, and shops in this area. There are many luxurious shops and boutiques that will make shopping-lovers happy.
In Pelican Bay it is very easy to escape from busy city life. You can just hop on a boat and have a day trip to Sanibel Island for some wilderness adventures or just simply go to one of the parks in town to chill in nature.
Pelican Bay is a unique neighborhood where you can find both modern city life and access to scenic landscapes. It is time to find a nice place to stay in this cool area.
Luxury hotel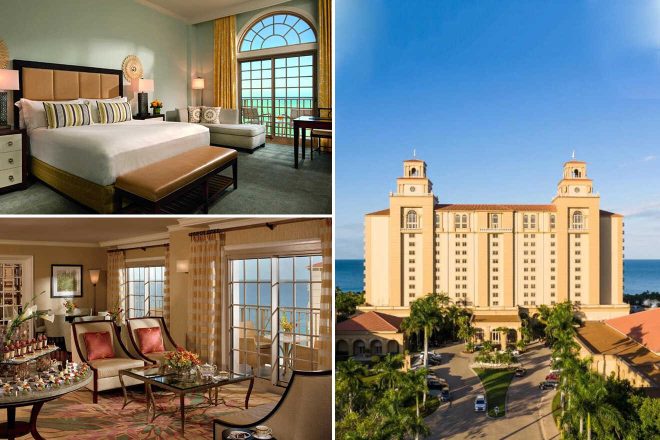 One of the best hotels to stay in Naples, the spacious rooms and suites here have amazing beach views. The hotel has amazing amenities such as 2 outdoor swimming pools, a gym, 7 gourmet restaurants, a tennis court, free bike rent, and a rooftop bar with a charming view. Guests can have a golf course too. With its convenient location and quality service, you will find anything you expect from a 5-star hotel here in Pelican Bay. Also great for families
Other accommodation options in Pelican Bay, Naples
mid-range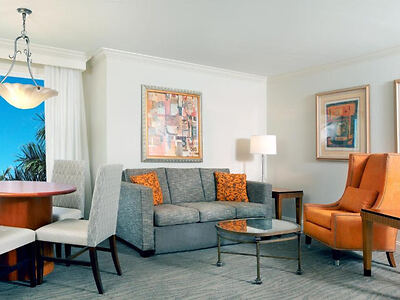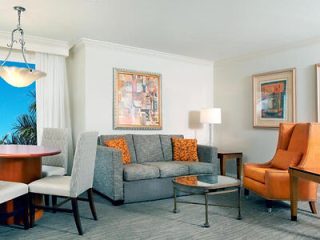 Centrally located in Naples, the hotel amenities include a waterfall swimming pool, a bar, free bike rentals, and a steak restaurant 
budget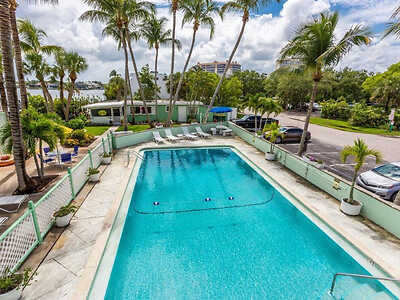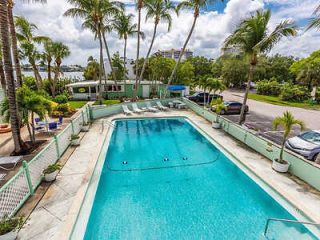 This hotel has a convenient location in Naples City and boasts a swimming pool, private parking, and a bar
airbnb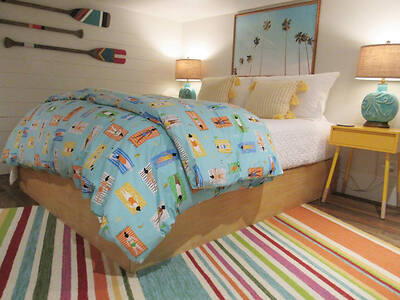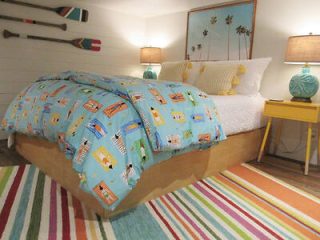 Being walking distance to the beach, this home has modern decorations and spacious rooms. A great place to stay in Pelican Bay
Things to do in Pelican Bay, Naples
4. Naples Park – where to stay in Naples Florida for luxury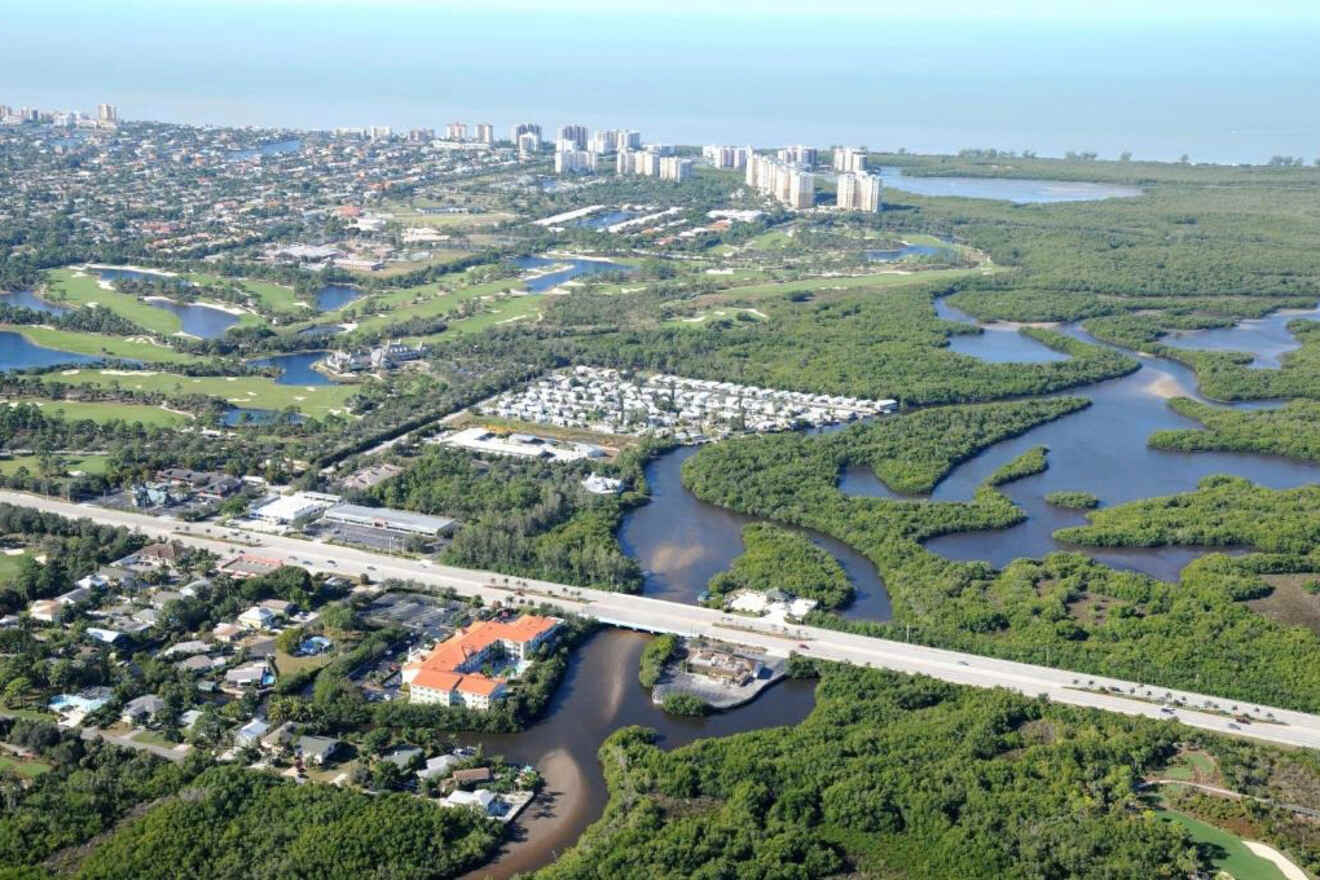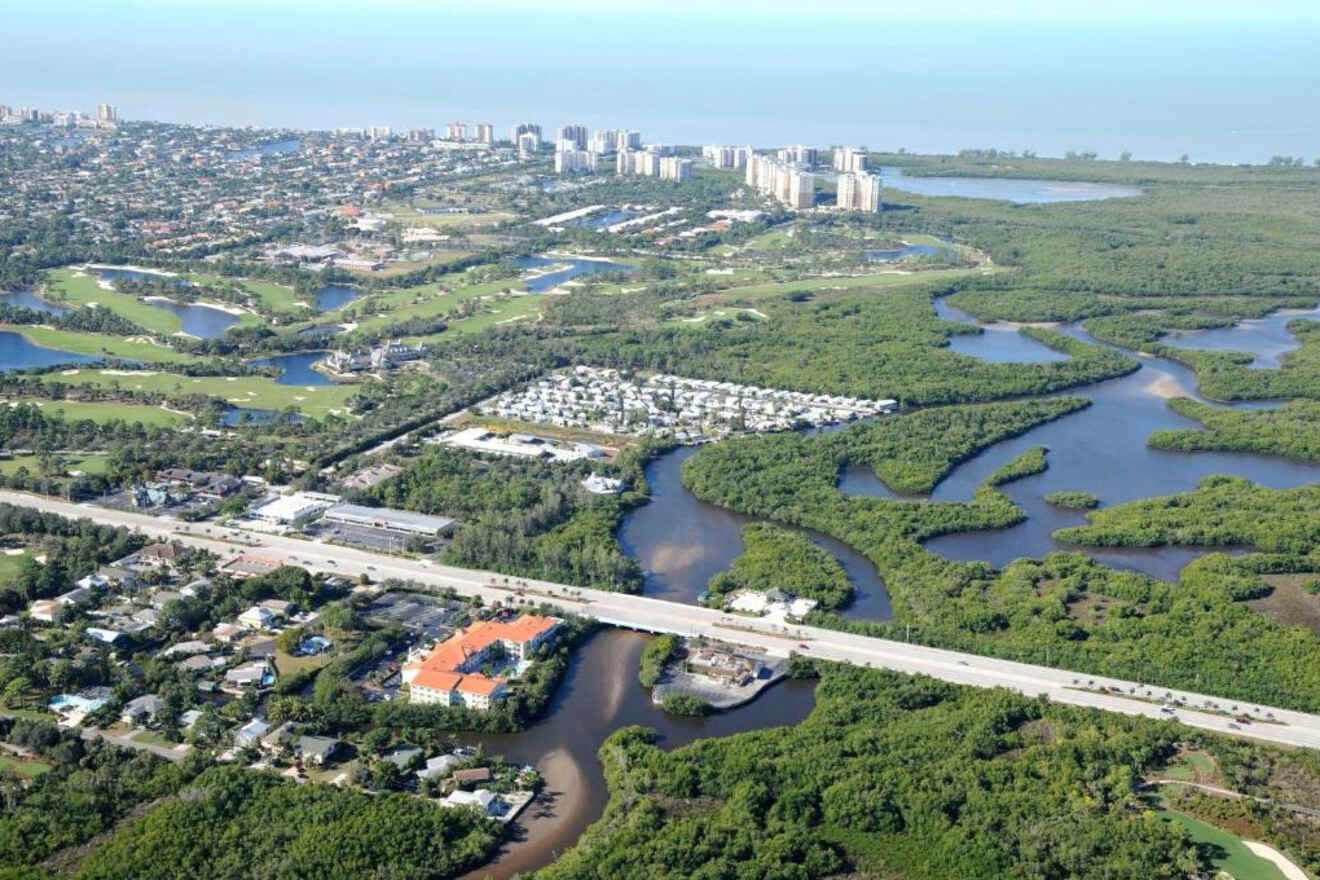 Naples Park is just around 20 minutes drive north of Old Naples and it is preferred by many travelers due to its proximity to great restaurants, upscale shops, and other famous attractions. Thanks to having many luxurious hotels, it is also a good choice for deluxe travelers, particularly if you love golfing! Here you can choose from a selection of nice golf resorts.
The very famous Vanderbilt Beach is just next to Naples Park too. Vanderbilt Beach is an amazing beach with powdery white sand that usually has a refreshing onshore wind to keep you cool in summer. There are also plenty of things to do in Vanderbilt Beach like spotting dolphins and diving pelicans or enjoy having snacks and ice cream in the cafes. Let me talk about some places to stay in this luxurious Naples area.
Luxury hotel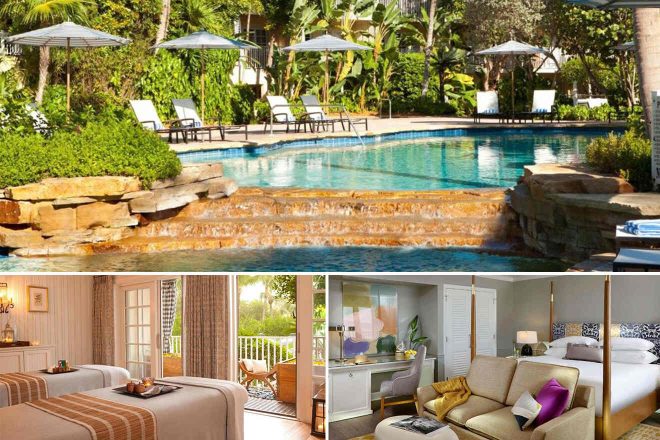 This centrally located, luxurious Naples resort has amazing amenities such as a top-rated golf course, free bike rental, a full-service spa with a wellness center, a swimming pool, seafood, and local restaurants. Guests can enjoy charming spacious rooms with stunning ocean views. Family-friendly modern rooms are available too. This is a nice upscale hotel to stay in Naples
Other Places to Stay in Naples Park
mid-range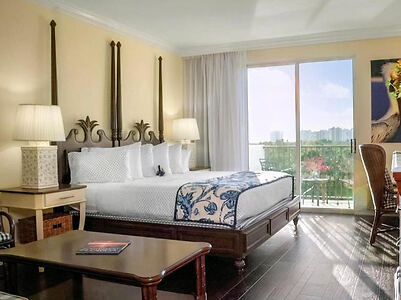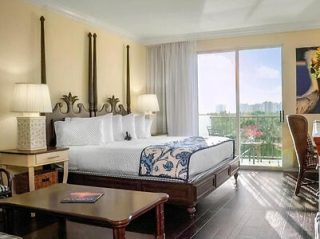 The hotel's great amenities include a swimming pool, fitness club, and bright rooms
budget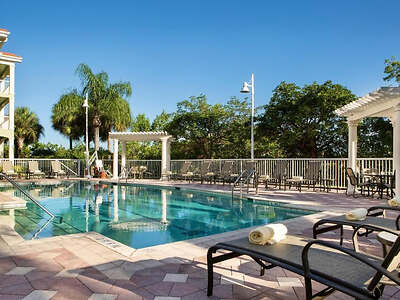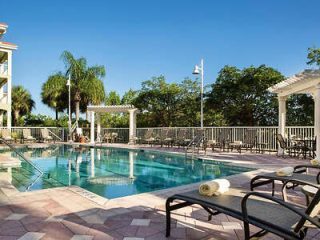 Located 2 miles from Naples city center, the hotel offers a stunning swimming pool and modern rooms. Also great for families
airbnb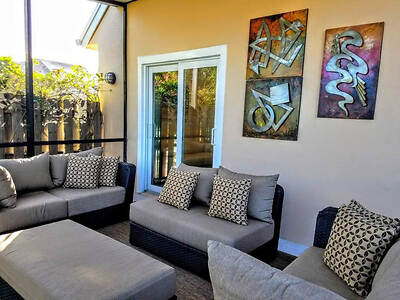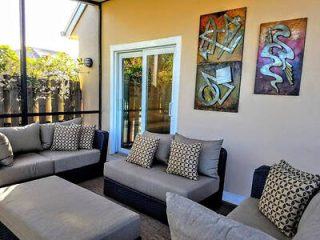 This Airbnb home has a convenient location with great amenities such as a jacuzzi, a charming garden, and modern rooms
Things to do in Naples Park
5. East Naples – where to stay in Naples Florida on a budget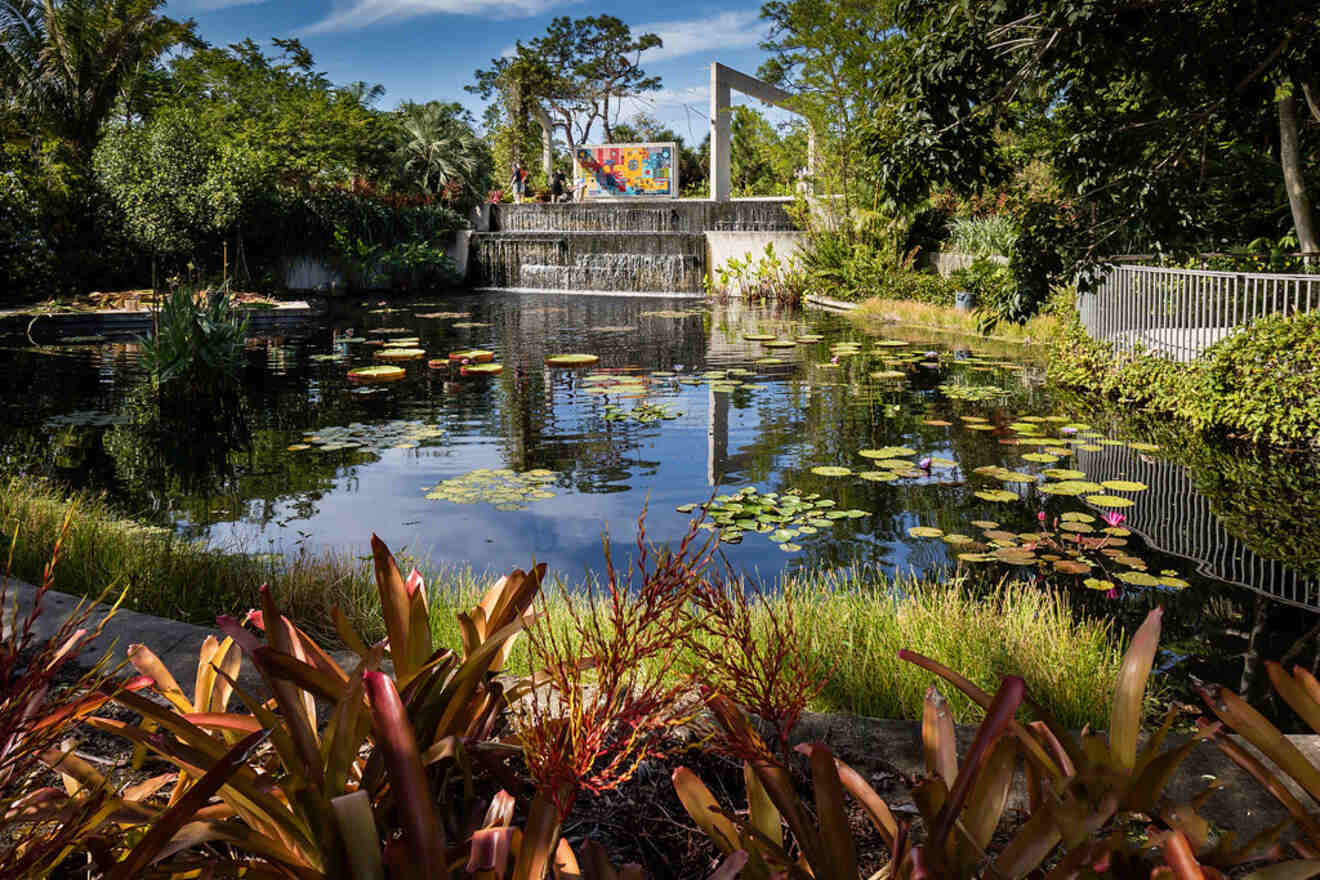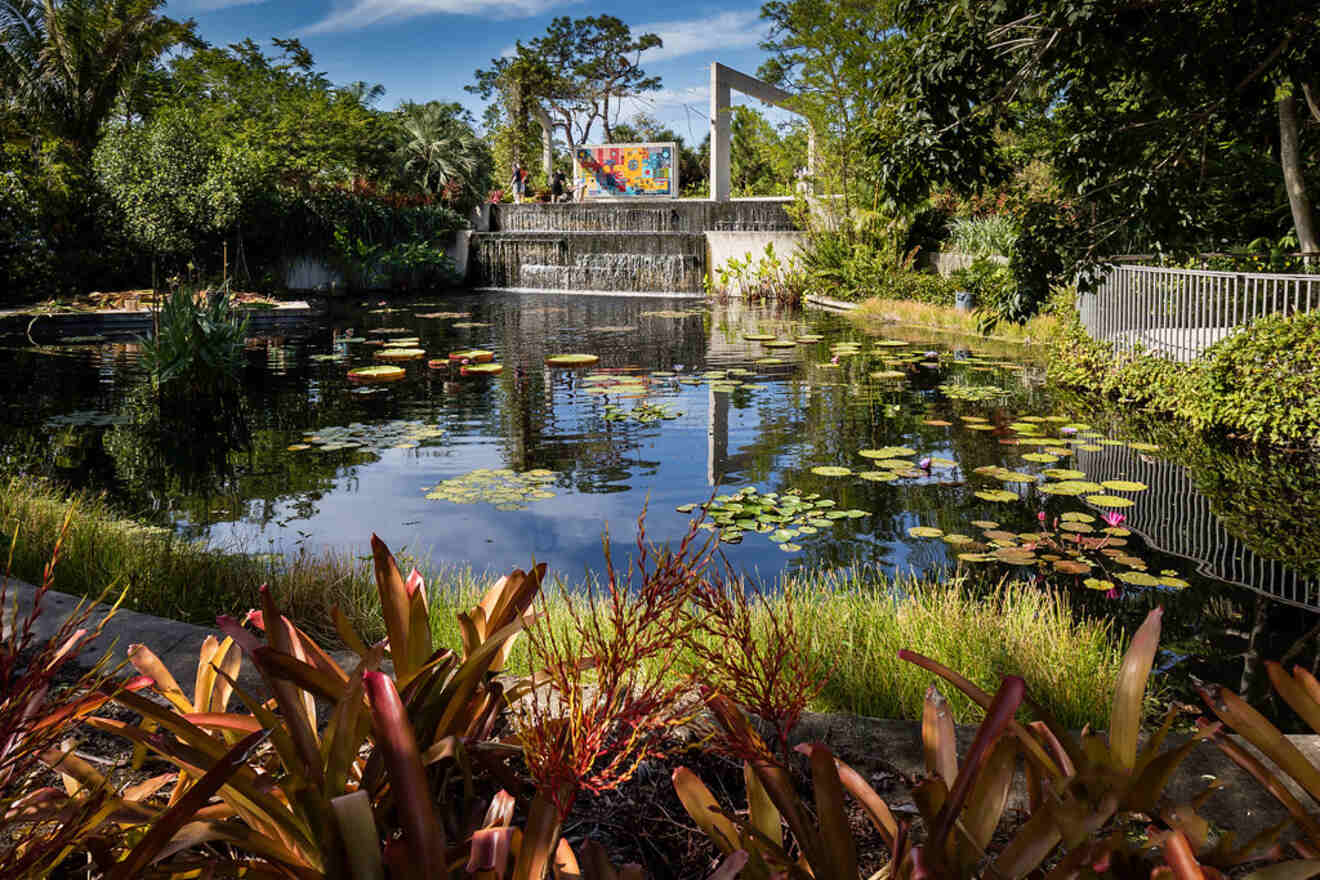 East Naples is located just next to the city center and very close to Naples Municipal Airport. As this is an inland neighborhood instead of beaches you will find nice parks, golf courses as well as shops, restaurants, and cafes. Even though it is a chic neighborhood, you will be able to find more budget-friendly places to stay compared to other areas of Naples.
East Naples is also great for budget traveler families. There are so many activities you can do with your kids here. You can go for a picnic to Bayview Park, explore Naples Botanical Gardens, or play mini-golf.
Luxury hotel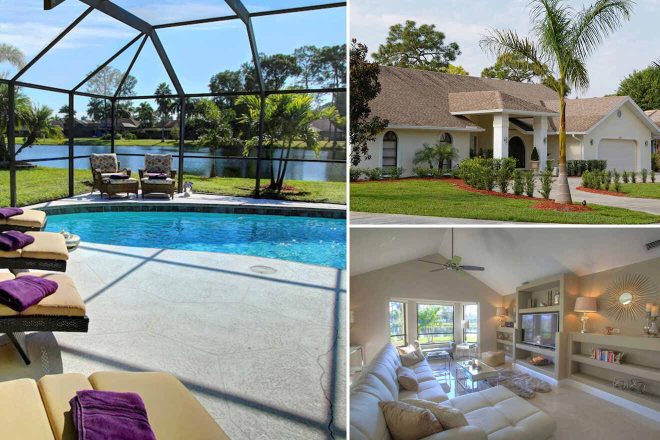 By the waterside, this stunning home is located very close to Naples downtown. The home can accommodate 6 people and has amazing amenities such as a swimming pool, fully furnished dining room, and unique lake view. This beautiful home also has easy access to many restaurants and shops in the city. A very unique place to stay in Naples
Other accommodation options in East Naples
mid-range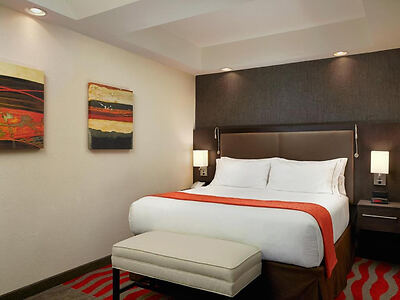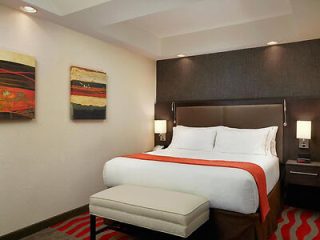 Just a mile from Naples beach, Holiday Inn has great hotel amenities like a pool, hot tub, and modern rooms
budget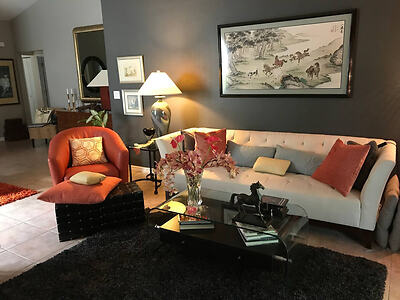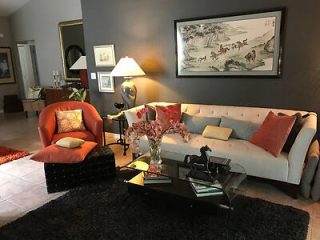 The charming home has a great location and provides a nice modern room that is a great budget option
airbnb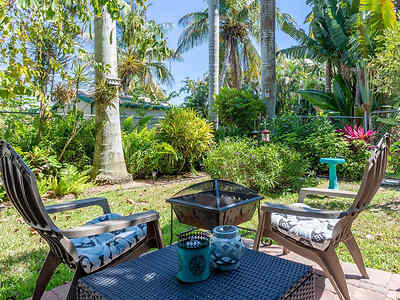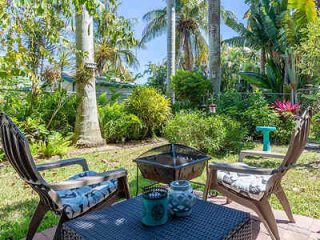 This Airbnb has easy access to restaurants and shops in Naples city. Very good value of money
Things to do in East Naples
| | |
| --- | --- |
| 👑 Luxury price: | $400 |
| 💵 Mid-range hotel: | $160 |
| 🛏️ Budget: | $100 |
| 🏠 Airbnb: | $200 |
| 💰 Accommodation prices: | High |
| 📍 Best Area: | Old Naples |
| 🛎️ Best luxury hotel: | The Ritz-Carlton |
| 👛 Best budget hotel: | Waterfront Cottage |
BONUS 1: 9 free things to do in Naples Florida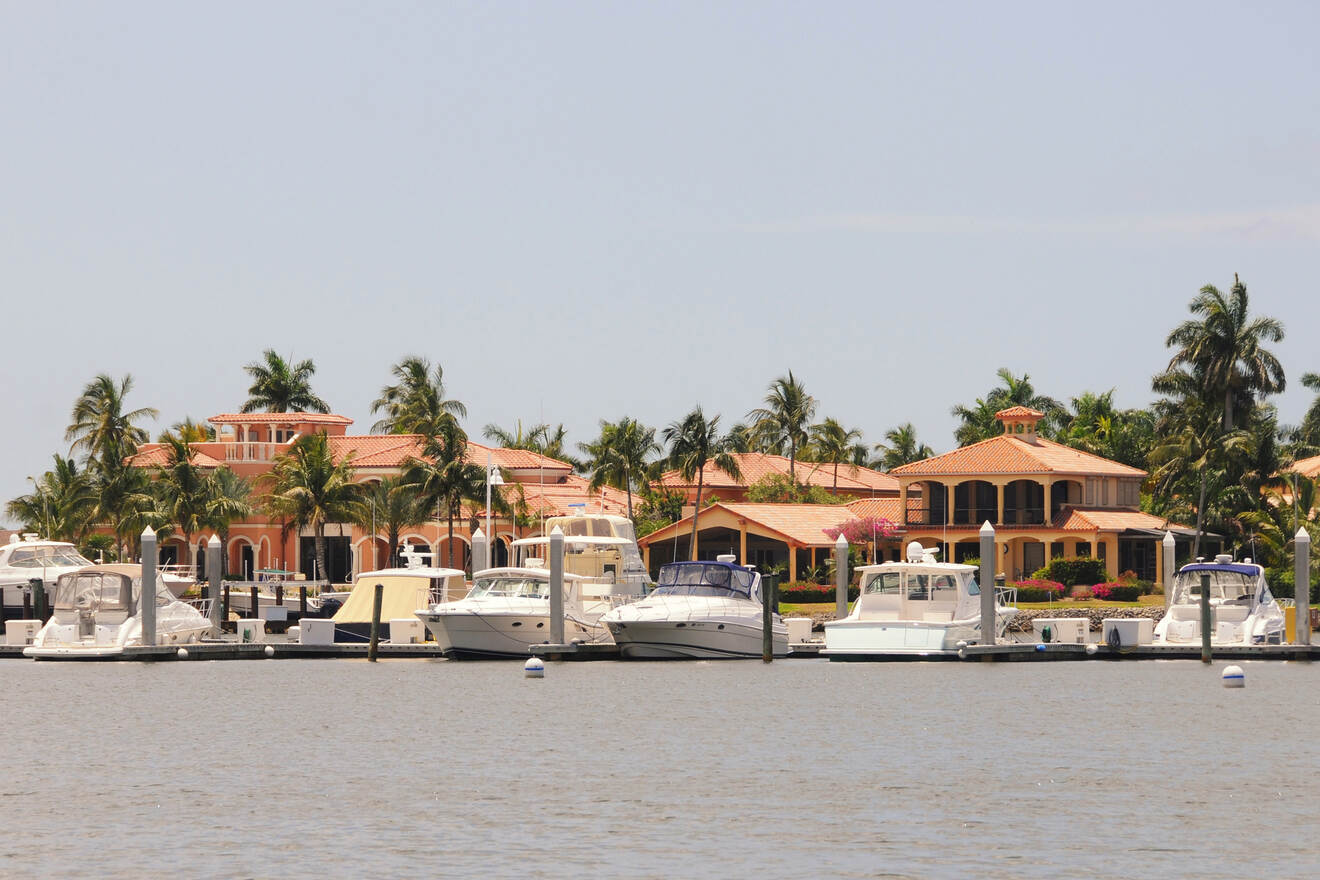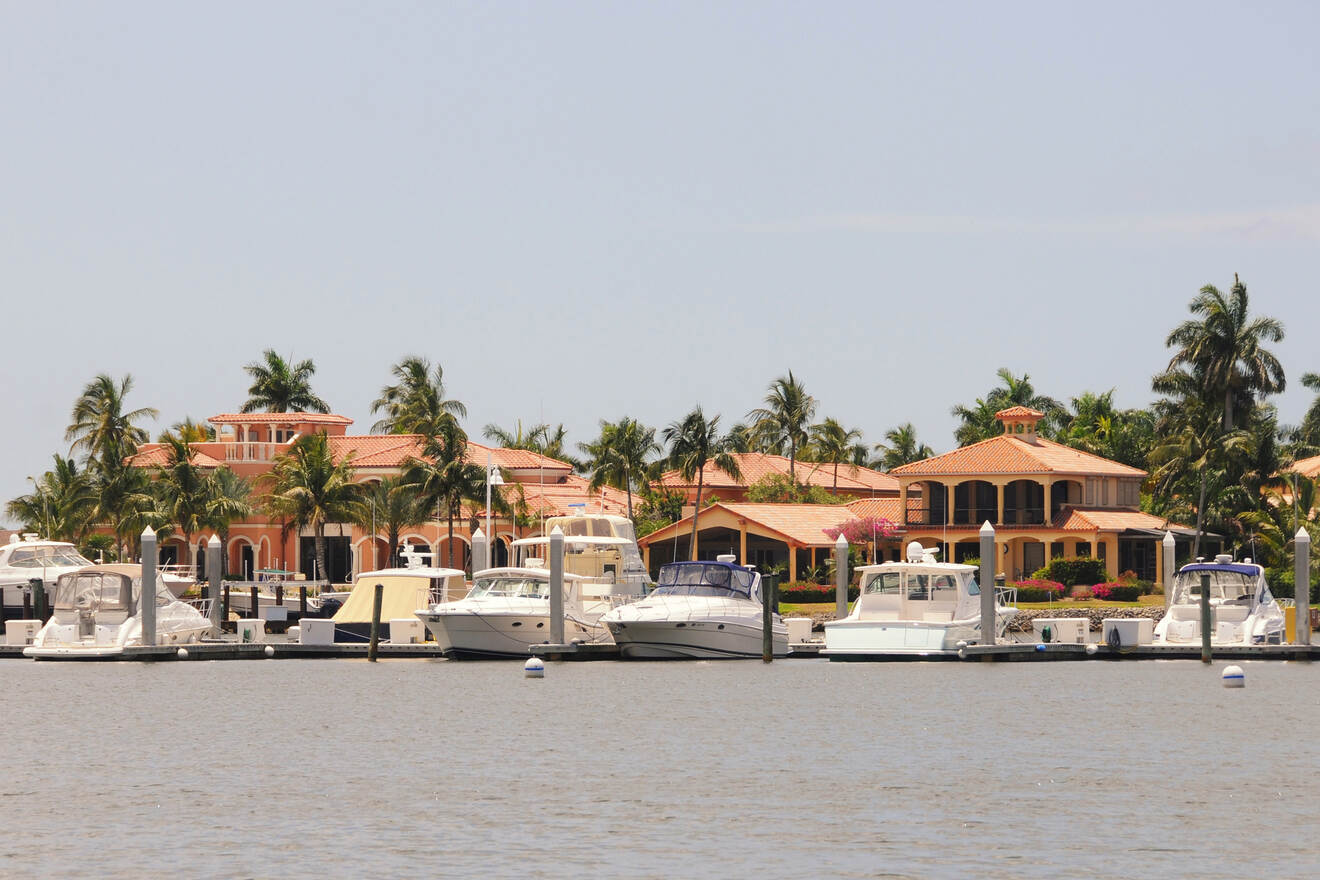 Now that you have chosen your dream place to stay, it's time to move onto the fun stuff! Even though Naples Florida is an expensive city, there are many activities you can do for free. Here are my top 9 picks for the best free activities in Naples, Florida.
1. Have a picnic at the Naples Preserve
The Naples Preserve is a nice place to visit and spend some time in nature. You can sit at a picnic table and watch wildlife and enjoy gardens while eating. The entrance to the preserve is free and it is open Monday through Friday, 8:00 AM – 5:00 PM.
2. Relax on Naples Beach
Naples Beach is one of the best on Paradise Coast. It is a very long beach and totally free to access. You can enjoy swimming in the warm water, walking, or riding a bike on the shore.
3. See the sunset from Naples City Pier
Naples City Pier is one of the top attractions in the city. You can go fishing, have a picnic or just simply enjoy walking on the pier. You shouldn't miss watching the sunset too! The Pier is open 24 hours a day and 7 days a week.
4. Go shell collecting to find the perfect souvenir
As there are many beautiful beaches in Naples it is a fun free activity to collect shells from the beach. Marco ısland and Naples Beach are great for that.
5. Enjoy the Art in the Park exhibition
From November to April on the first Saturday of the month, there is an exhibition in Cambier Park which you can visit for free. You can check their event schedules at Naples Art's website.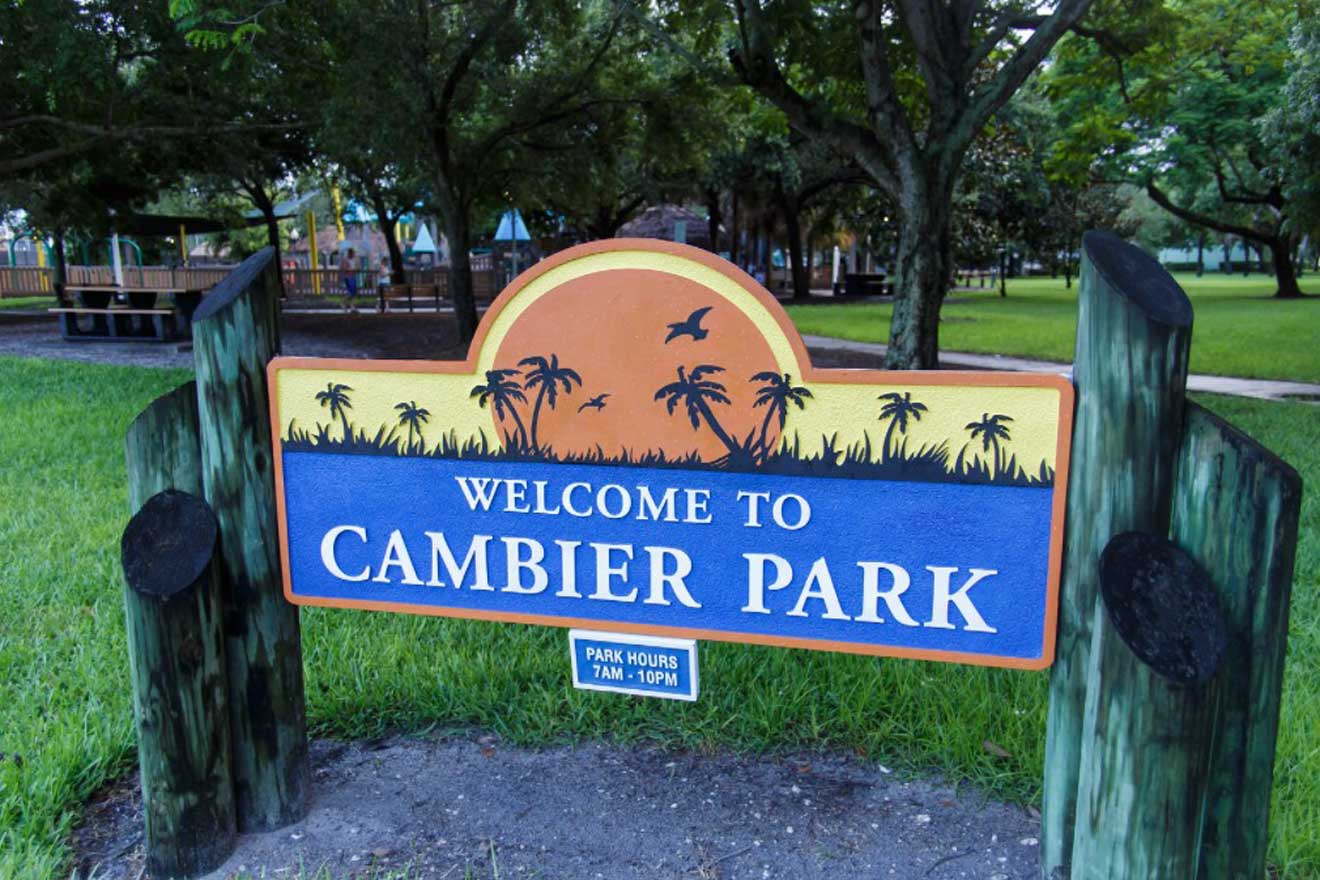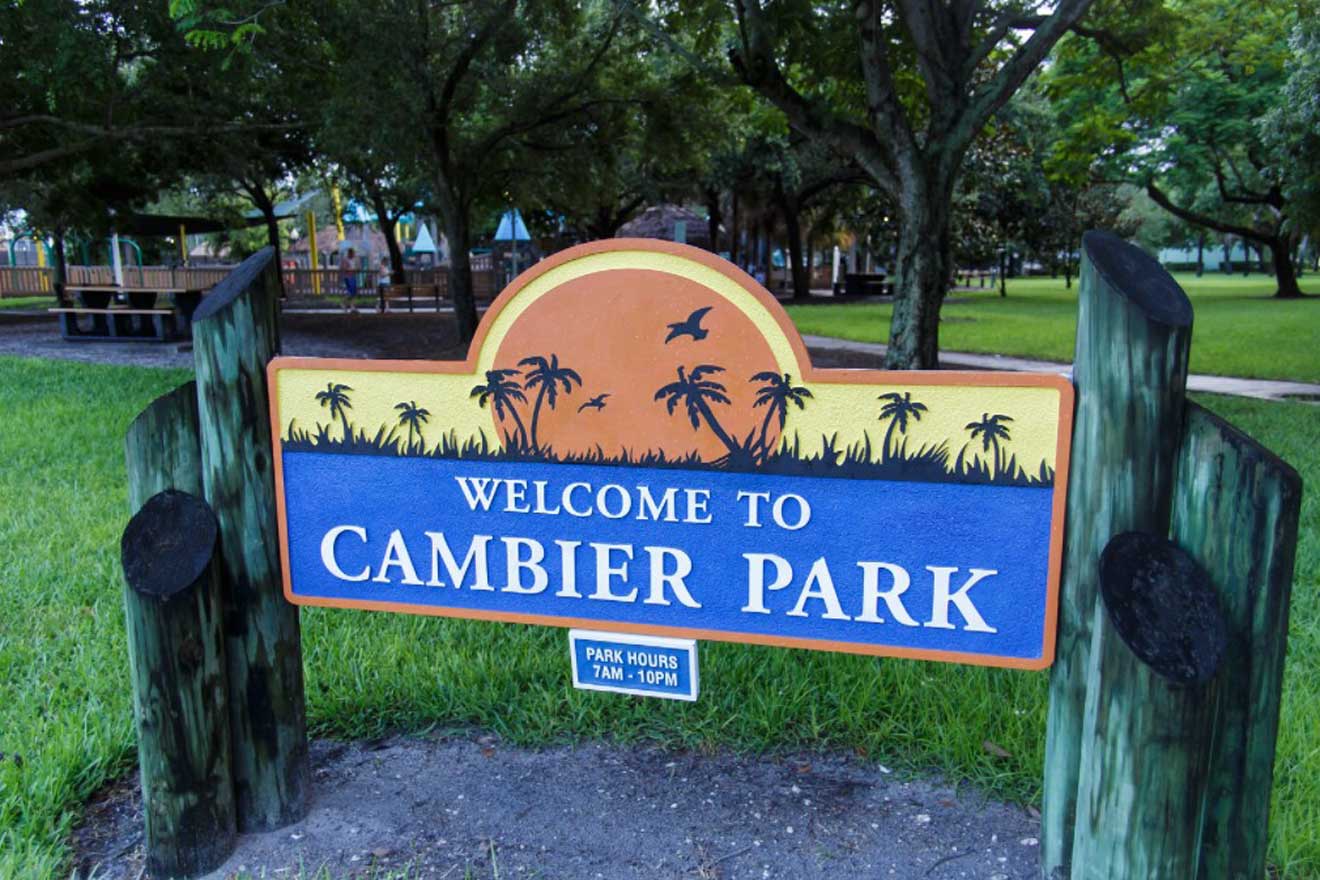 6. Check out the concerts at Cambier Park
In Cambier Park you can listen to concerts of different bands and performing groups for free. Sometimes they also offer movie nights as well.
7. Learn something new at the Collier County Museums
There are 3 museums in Collier Country and they all have free entrance. These museums are great to learn about the history, culture, and heritage of Naples. You can check the exhibition calendar here.
8. Join a Clam Pass nature walk
Conservancy of Southwest Florida offers free guided walking tours every Sunday between 9 a.m. and 11 a.m in Clam Pass County Park. The tour takes about 2 hours and you will be discovering bay areas of this adorable Collier County park and learning about the secret lives of the flora and fauna of this captivating and biologically rich site.
9. Visit the Marco Island Center and Liebig Art Center
Marco Island Art Center and Liebig Art Center are beautiful free galleries in Naples. Also Liebig Art center has a public library with large amounts of art books.
BONUS 2: Best beaches in Naples, Florida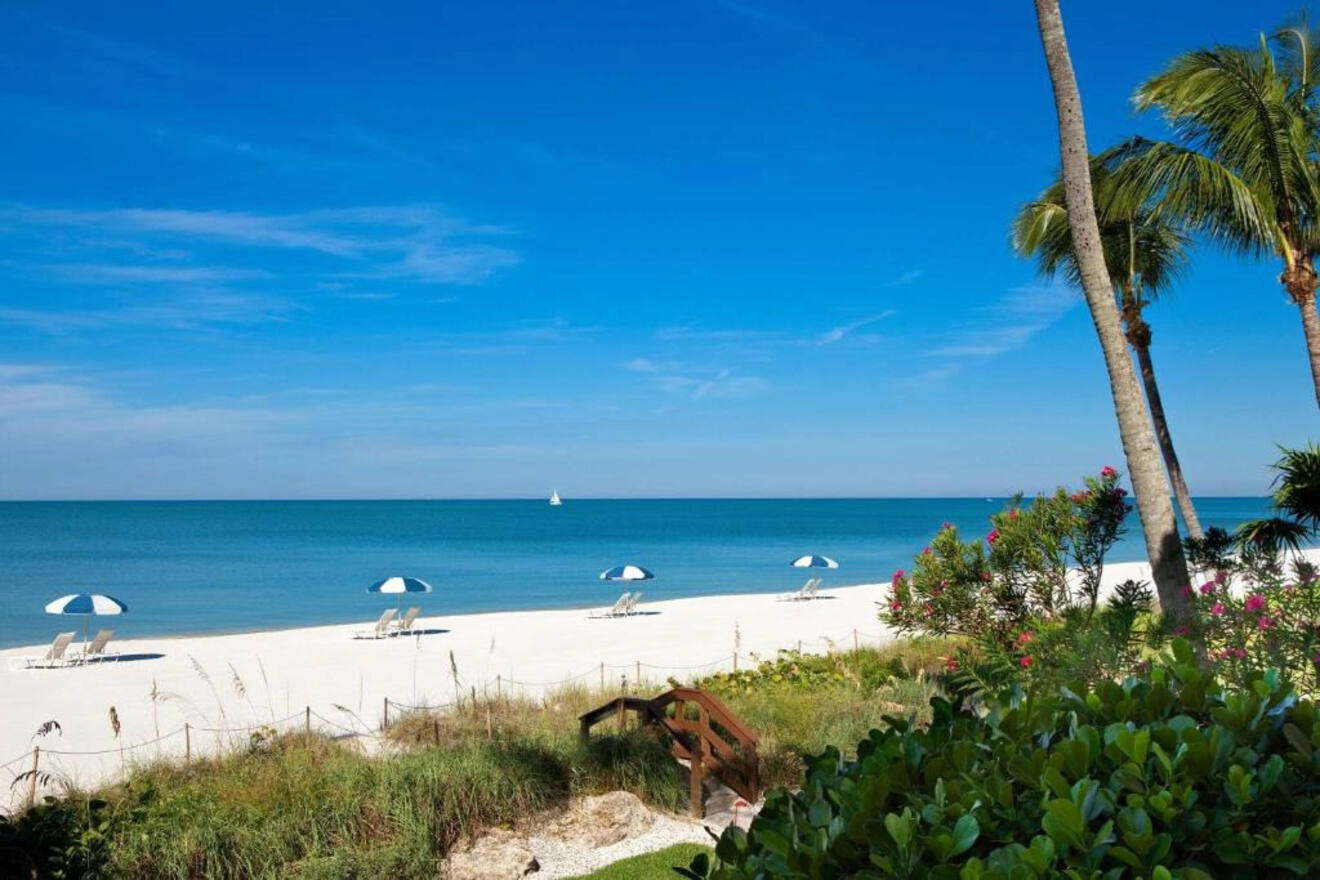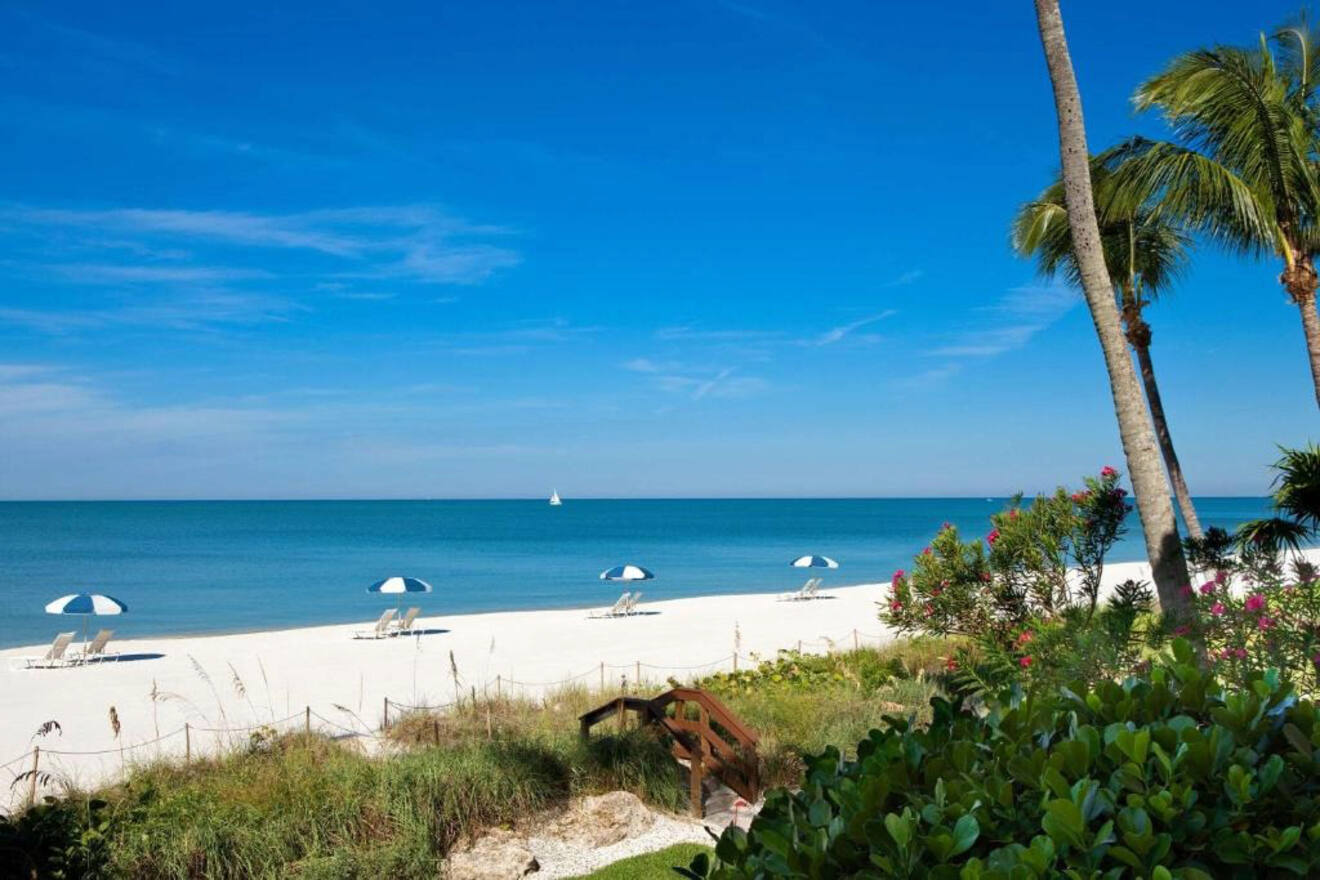 When visiting Naples, you can't forget about the beaches! Of course, there are plenty of nice beaches in Naples but it's always a great idea to know a little about each one so you can decide on the perfect mix of waves and sand for you. Here are the best beaches in Naples, Florida.
Barefoot Beach Preserve
Located at the north end of Naples, Barefoot Beach Preserve is a favorite of walkers because of its firm sand. Family-friendly amenities like tables and snack bars and parking lots are available. Also thanks to its shallow water it is a perfect place to swim with kids.
Delnor-Wiggins Pass State Park
One of the best swimming beaches in Naples. Delnor Wiggins Pass State Beach is located at the end of Immokalee Blvd. Other than swimming, many activities are available on the beach such as fishing, kayaking, and hiking. A restaurant is also available alongside the beach.
Lowdermilk Beach
Lowdermilk Beach Park is Naples's premier beachfront park with great amenities. A parking lot, sand volleyball courts, picnic tables, two children's playgrounds, benches, restrooms, and showers are available on the beach. The beach is 10 minutes drive from Pelican Bay.
Vanderbilt Beach
One of the most famous beaches in Naples. Vanderbilt Beach's location is just around the corner from the Naples Park neighborhood and near to Ritz Carlton Hotel. There you can find parking lots, many restaurants and cafes.
Clam Pass Beach
Clam Pass Park is situated in North Naples. The Beach has a scenic boardwalk and also a trolley ride. There are restaurants, cafes, and showers inside the beach.
Bonita Dog Beach
Bonita Dog Beach is the only dog beach in Naples where they can be off-leash. You have to be older than 15 years old in order to bring your furry friend. There are no cafes or restaurants on the beach so make sure to bring your food with you.
BONUS 3: Top 5 things to do at night in Naples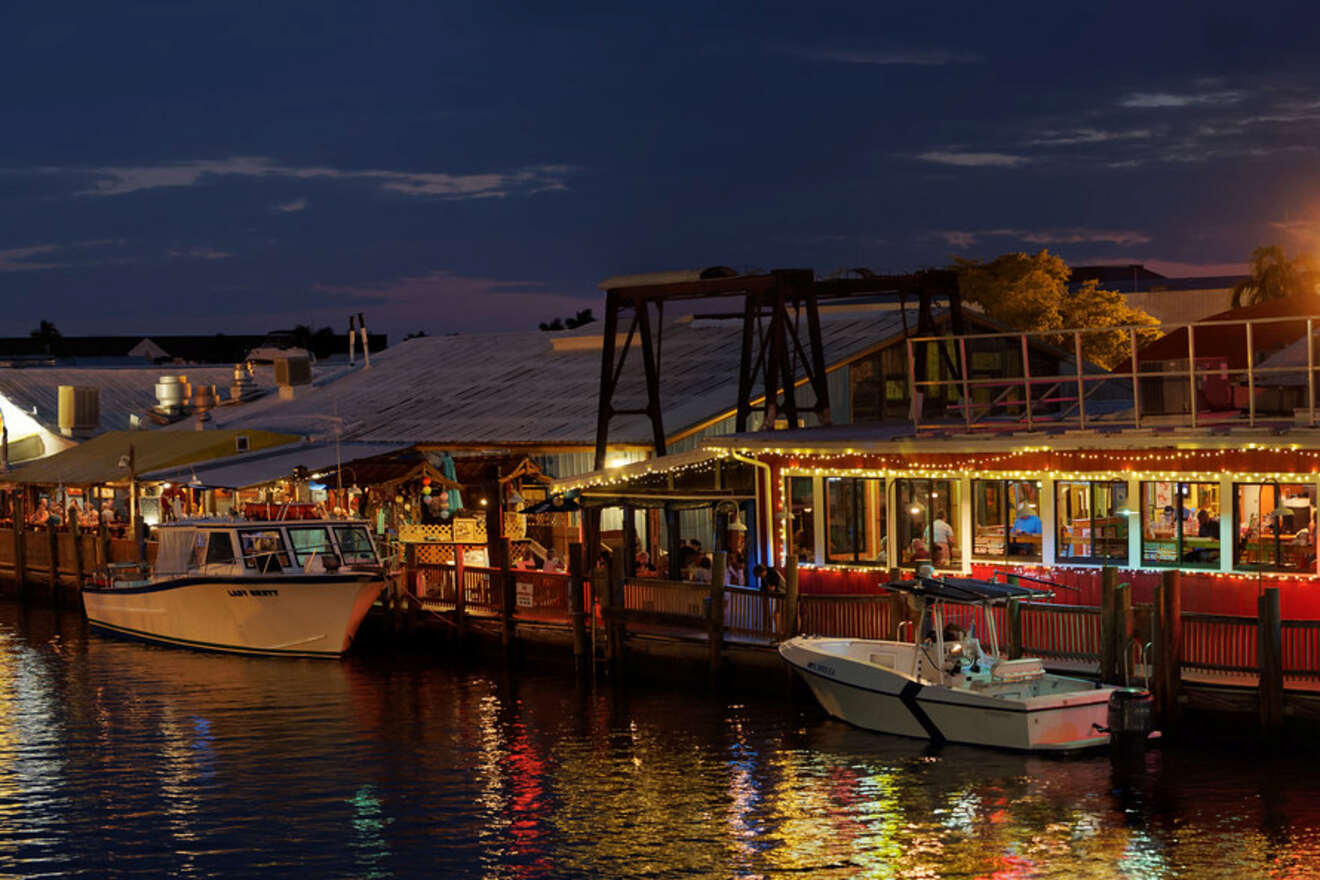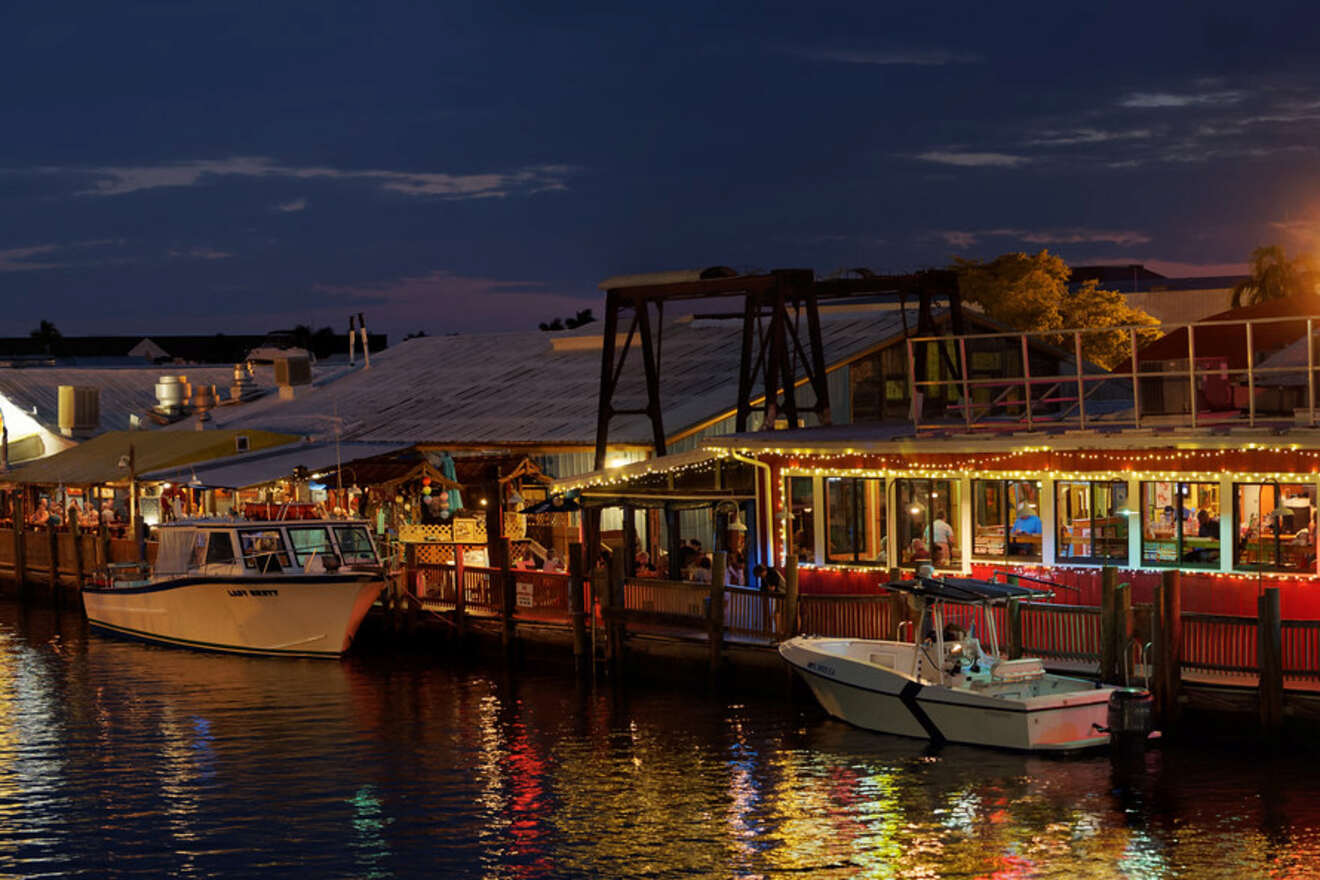 Now that we have covered the free things to do during the day, let's not forget that there are so many fun things to do at night in Naples City! After a relaxing day at the beach or having a nice dinner you might want to explore the vibrant night scene of Naples. Here are my top 5 picks of things to do at night in Naples.
1. Off the Hook Comedy Club
Situated near Naples Park, Off the Hook Comedy Club is a classic comedy club with different themes. The club hosted many notable comedians and often has a packed schedule.
2. Silverspot Cinema
In North Naples, Silverspot Cinema has a luxurious, stadium seating format. You can watch new Hollywood and also occasionally they show some operas, ballets, and concerts, as well as foreign and indie films.
3. Blue Martini
Blue Martini is a fine dining restaurant with an upscale VIP cocktail lounge. It is also a great place for a happy hour drink. It is located in Pelican Bay. Do not forget to make a reservation.
4. The Naples Players
The Naples Players are a national theatre company operating in Naples City. They regularly hold live shows in the city center area.
5. Artis Naples
Artis Naples is an organization including the Baker Museum and the Naples Philharmonic. They host traveling exhibits and performances several times a year. If you are into art and theatre, it's a very unique thing to see.
Frequently asked questions about Naples, FL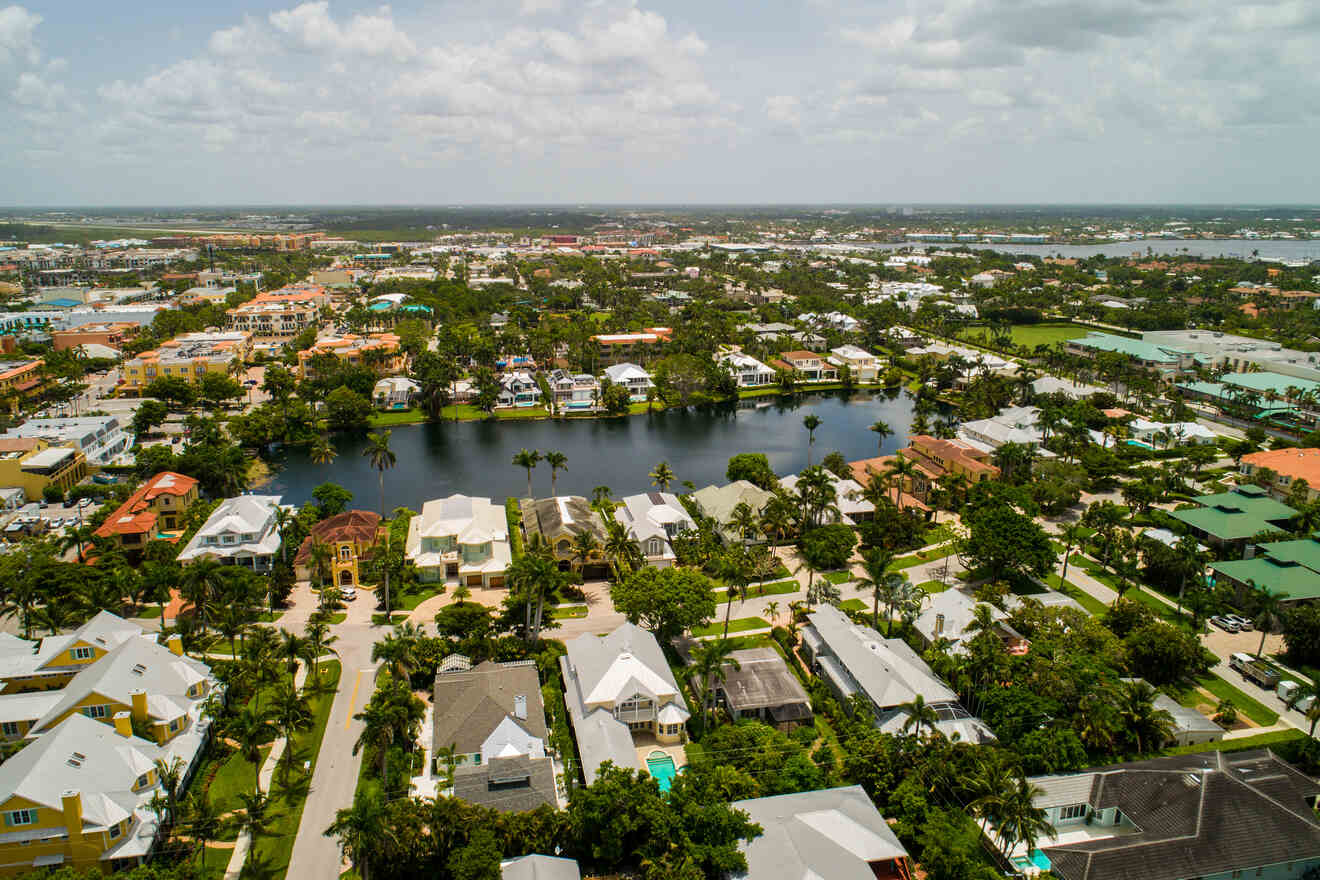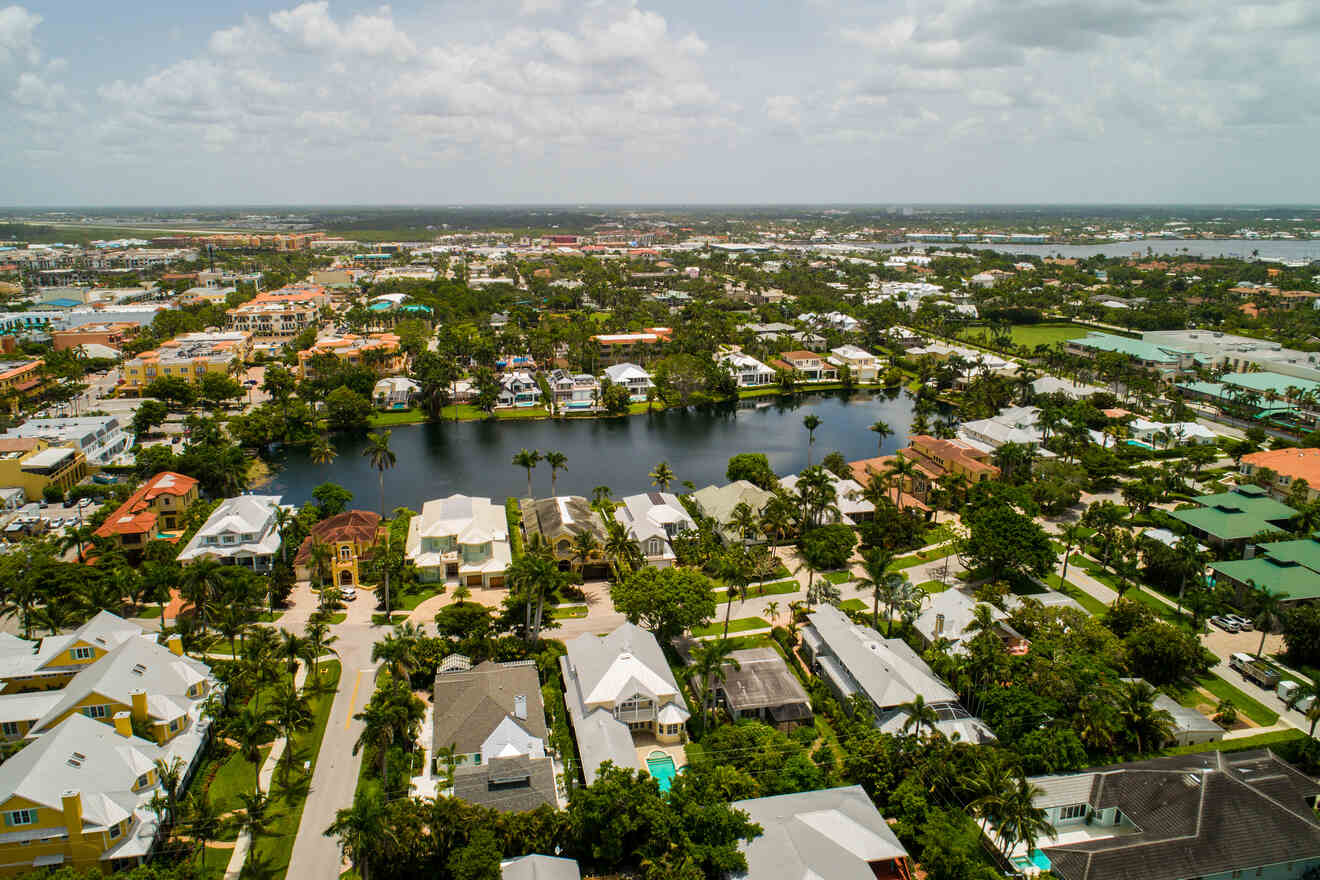 👆 What should I not miss in Naples FL?
Naples Pier and Naples beach are must-see landscapes in Naples Florida. Also, you should go for a stroll in the most famous neighborhoods Old Naples and Fifth Avenue South. 
⁉️ Is Naples FL dangerous?
Naples is one of the safest areas in FL. You can safely travel among the streets of beautiful Naples neighborhoods. 
💸 Where is Millionaires Row Naples FL?
Millionaires Row is located in Old Naples. With a line of beachfront homes built by wealthy people, it is one of the main attractions in Old Naples.
🗺️ What is the best area to stay in Naples Florida?
For first-time visitors, Old Naples and Fifth Avenue South are the best areas to stay to be at the heart of Naples. Pelican Bay is also a cool area to stay in Naples.
💰 Is Naples Florida a rich area?
Naples Florida is one of the wealthiest cities in the USA. However, there are many hotel options from budget to luxury.
☀️ What is the best time to visit Naples, Florida?
The peak season of Naples is winter as the average temperature is in the 70s Fahrenheit. Summer can be very hot and humid. Between March and May is also a nice period to visit Naples as the temperatures are in the 80s Fahrenheit.
📅 What are the best places to visit in Florida in January?
In January, some of the best places to visit in Florida include Naples, renowned for its stunning beaches, vibrant arts scene, and upscale shopping experiences.
Conclusion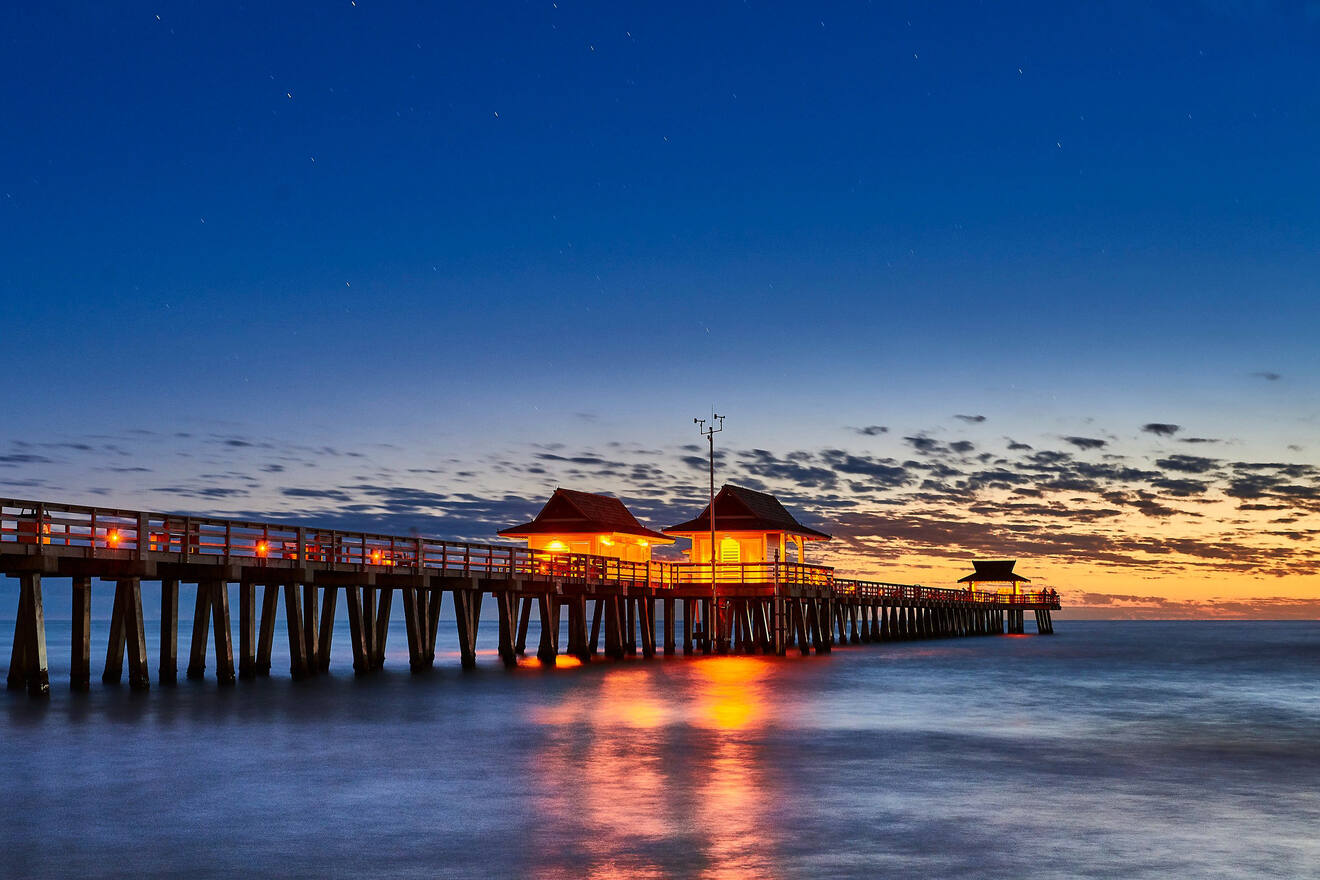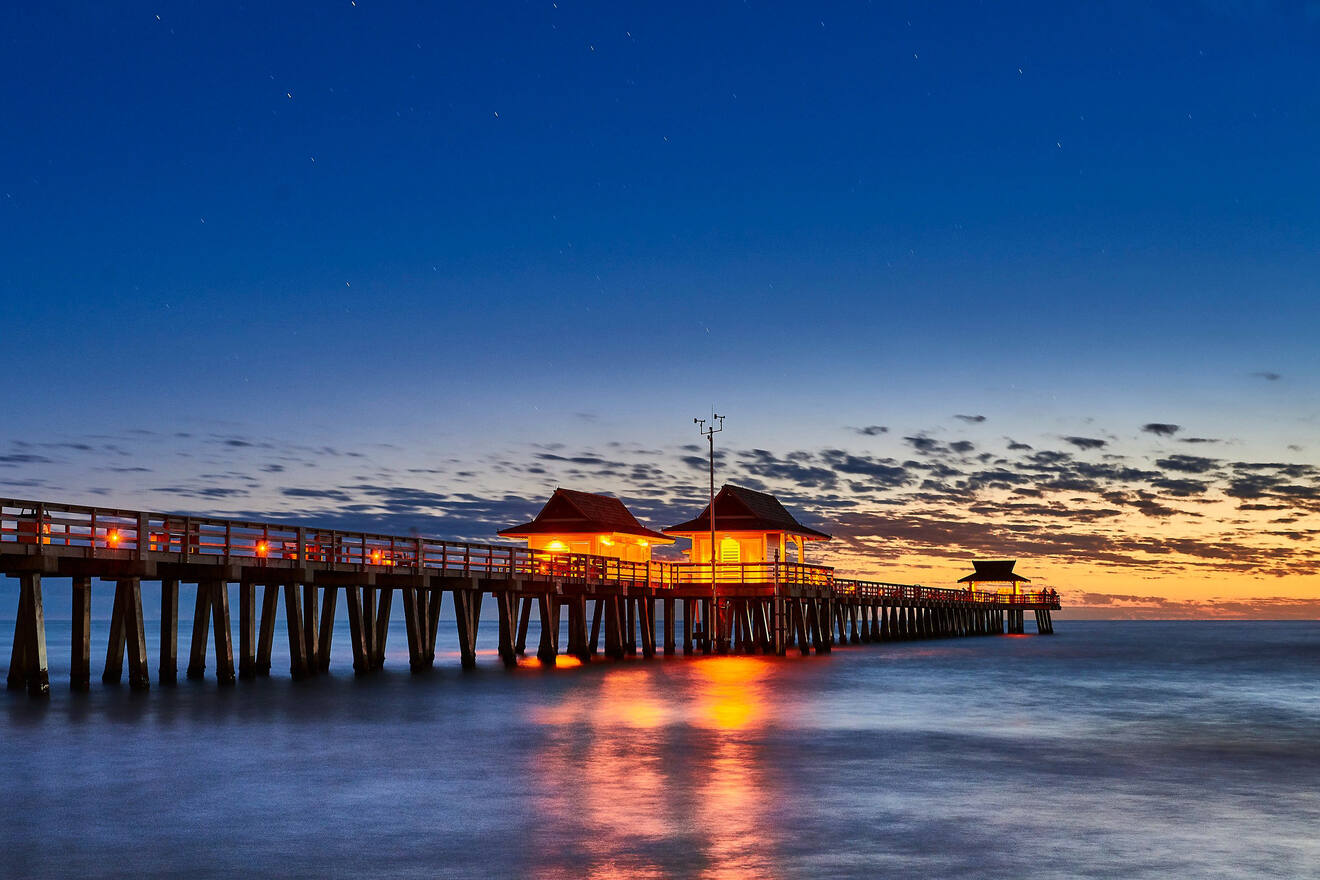 I hope this blog post has been helpful for you to decide where to stay in Naples and you've already found your ideal hotel. I covered the best neighborhoods to stay in as well as the best hotels in Naples and gave suggestions about the activities that you can do in these areas.
To summarize, Old Naples and Fifth Avenue South are great for first-timers to be close to city life. Pelican Bay is the coolest neighborhood with the combination of modern buildings and nature. It is possible to find budget-friendly accommodations in East Naples. If you want to have a luxury holiday Naples Park is your place and Coquina Sand is great for families.
In a nutshell, here are my top 2 favorite hotels where I would definitely recommend you to stay in Naples. They both have great locations and wonderful reviews.
Are you planning to continue traveling in Florida? Check out our where to stay in Tampa blog post.
Don't forget to make a booking for your favorite hotel in advance!
I will be happy to see your comments and suggestions about Naples City.
Enjoy your holiday,
Eylul