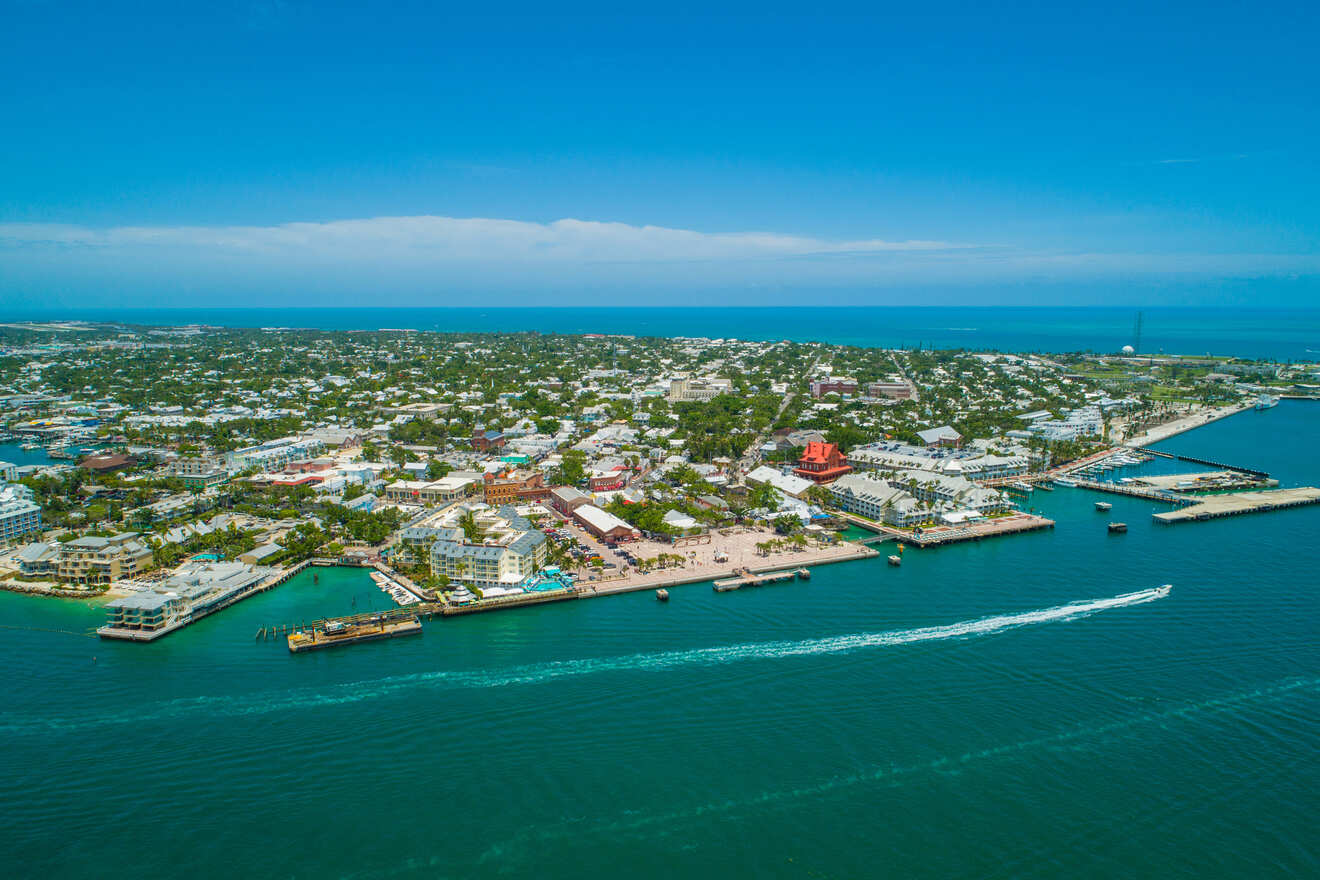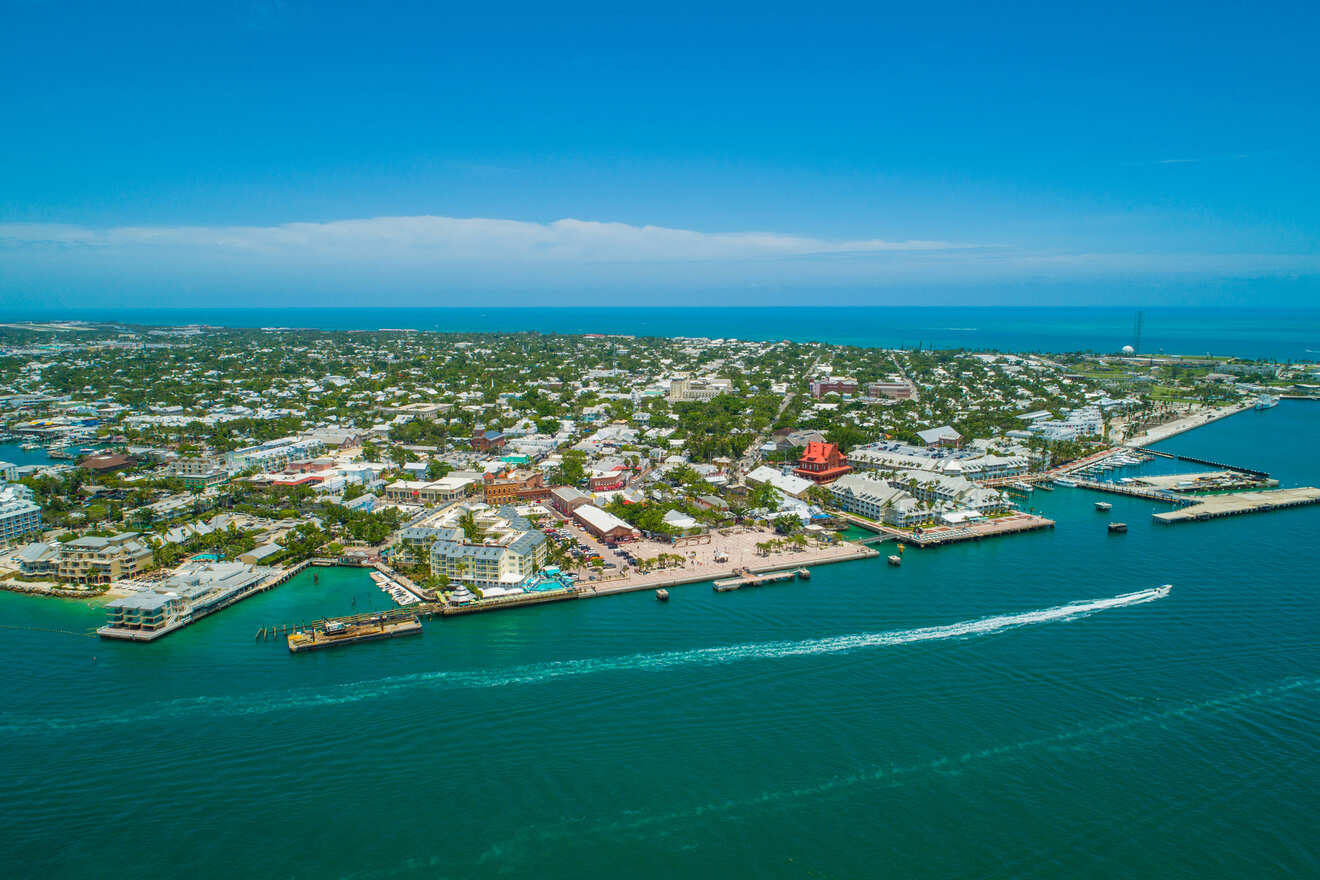 Are you ready to discover unique parts of Florida? Key West is calling you with its most beautiful tropical island vibe! This island offers many activities as well as great accommodation options for all kinds of travelers and I meticulously searched for the best ones so you can easily plan the perfect holiday.
In this article, I will help you find the perfect place where to stay in Key West for you so first let's talk about the 5 best neighborhoods. Duval Street is the best area to stay in Key West, followed by the Historic Seaport, Smathers Beach and New Town, Bahama Village, and Mallory Square.
Each area offers different highlights and hotels for different interests. I have listed everything from luxury to budget below but remember that Key West is one of the most popular holiday destinations in the USA, so I highly recommend you to make a booking in advance for your favorite place. Most of the hotels have a free cancellation policy, so do not worry if you change your mind!
So travelers, let's start to discover the Key West!
If you are in a hurry
Here are the best places to stay in Key West from luxury to budget. They all have great reviews and great locations!
Here is a map of Key West with all the 5 areas I will be talking about in this travel guide, so you can easily visualize them:
1. Duval Street (Old Town)- where to stay for the first time & Nightlife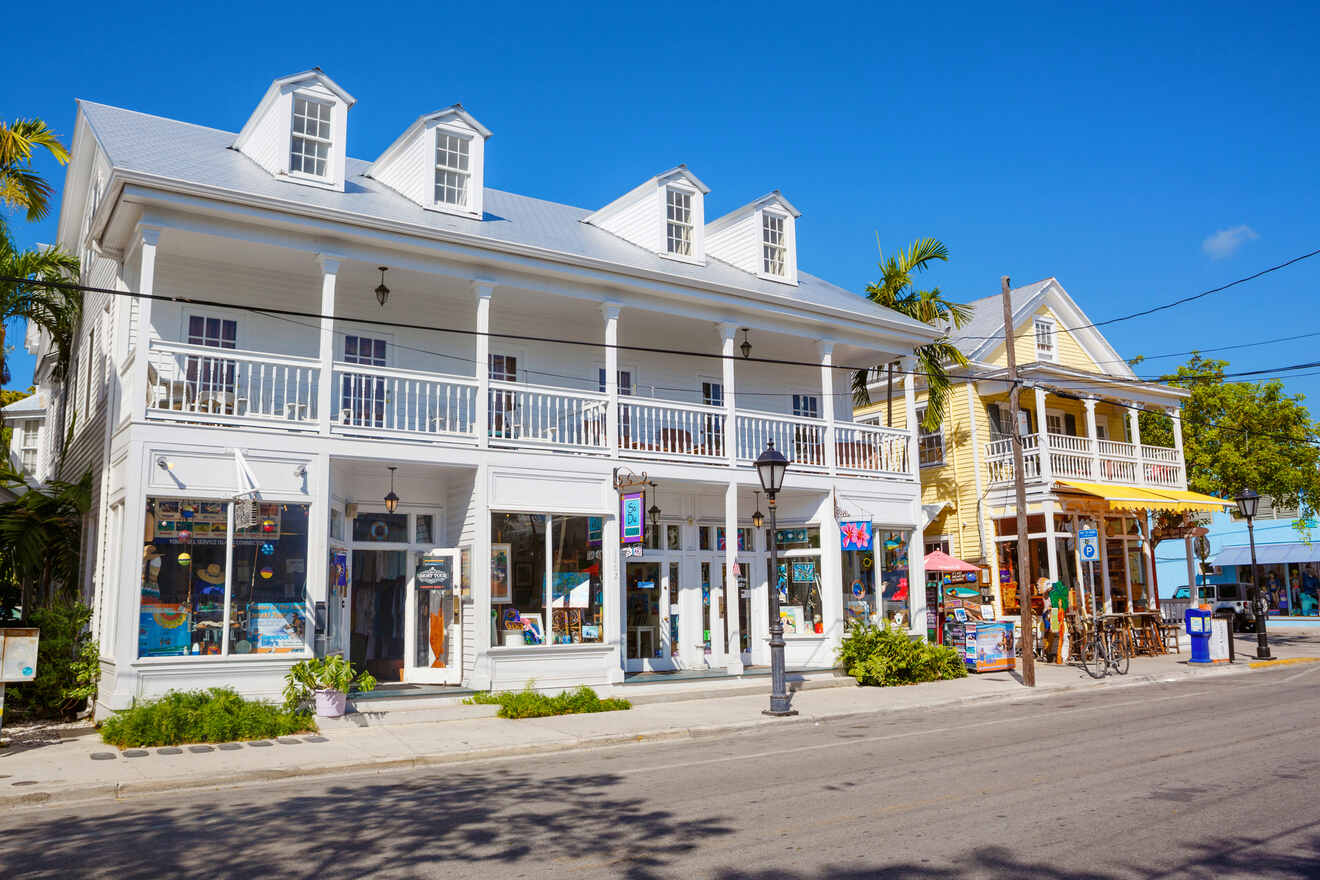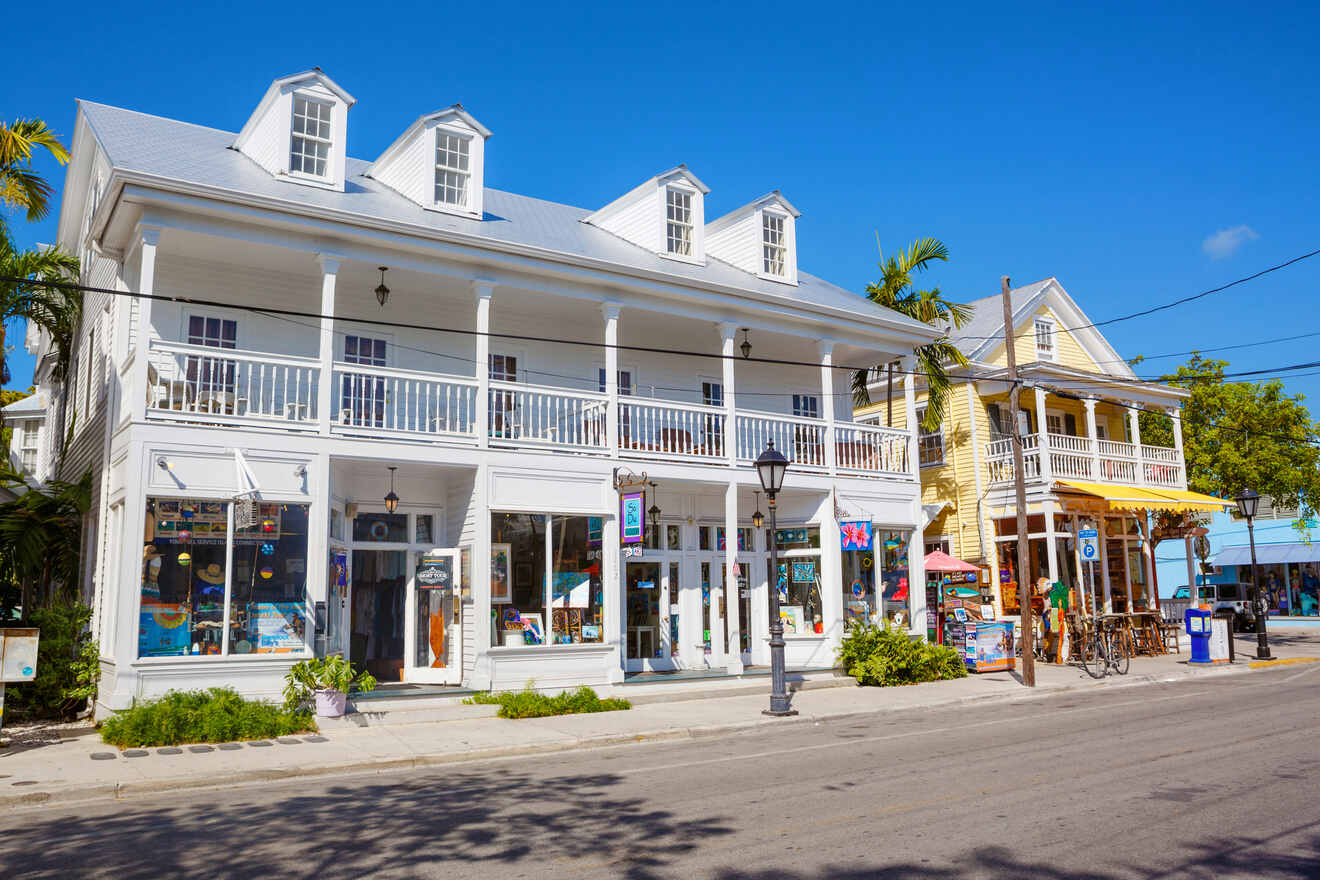 Duval Street in Key West is the most popular street on the island and has an incredibly colorful vibe. Located at the center of the Old Town, this district is within walking distance to Downtown Key West as well. Offering many shops, bars, restaurants, and museums and its proximity to main attractions makes Duval Street a perfect area to stay in Key West for first-timers.
You can easily discover Duval Street on foot but if you don't feel like walking, you may earn some time by taking The Duval Loop free shuttle which runs on the main street. Start your sightseeing by going to Ernest Hemingway Home and Museum and continue your stroll to Historic Seaport while checking out the beautiful cafes and quirky shops on the way.
If you are into nightlife, you will want to check out popular bars in Duval Street at night. It offers one of the best night scenes in Key West. Doesn't it already sound exciting?
Here you will find many accommodation options for all budgets. Since it is a popular and touristy district I highly recommend you make a booking in advance. I am going to give the top 4 accommodations to stay in Key West but if you want more options you can check out the best Airbnbs in Key West as well. Also, if you are planning to continue your trip to Miami you might wanna read where to stay in Miami!
Other accommodation options in Duval Street
Things to do in Duval Street
2. Historic Seaport (Old Town)- best area for boating & water sports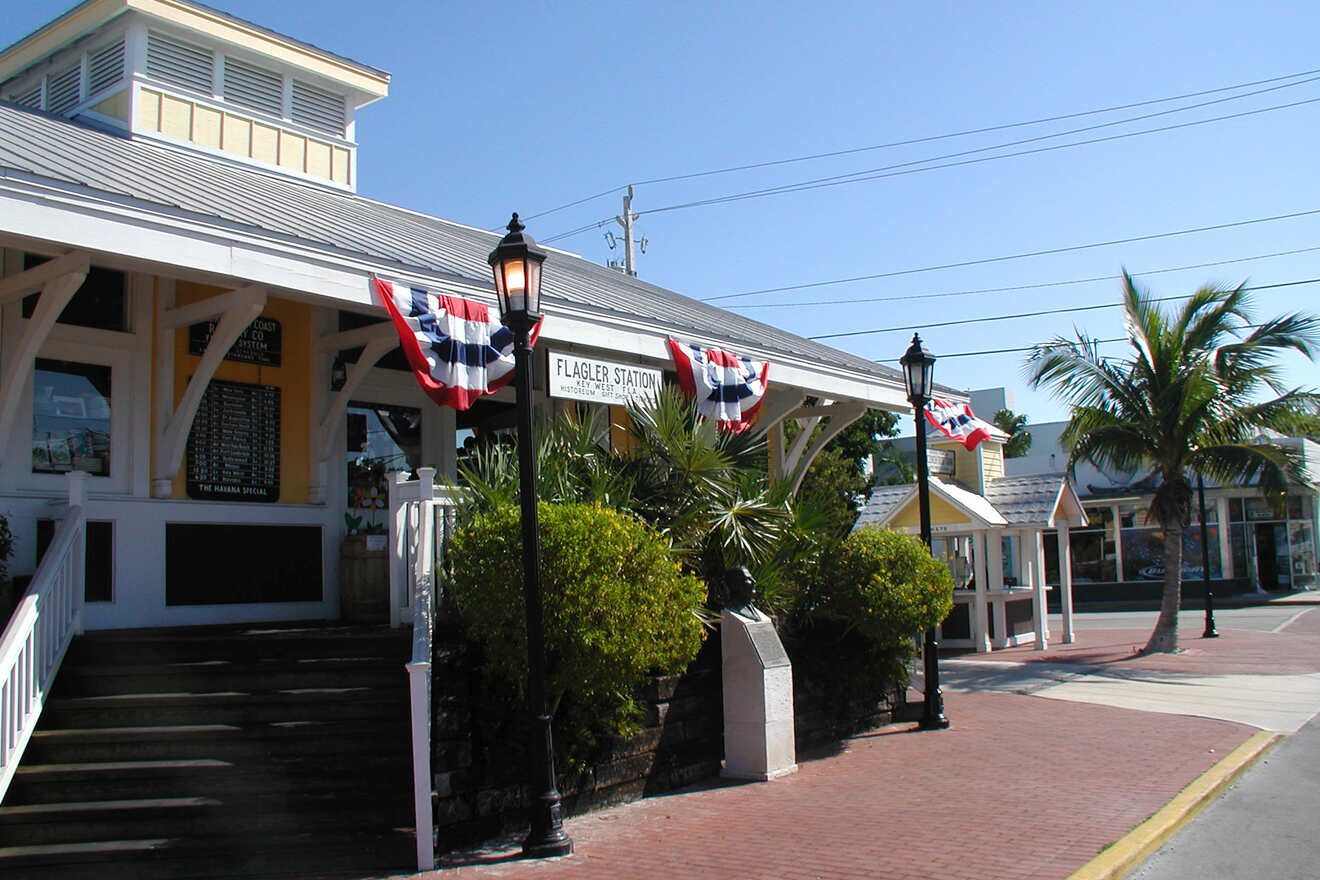 Set by the marina in the Old Town, the Historic Seaport offers scenic views and water sport activities such as sailing, fishing, parasailing, snorkeling, and boat tours. You will love the Historic seaport town if you're into water sports and I am sure you will have so much fun going on sailing adventures around the area.
Apart from water activities, you will have a chance to eat the best seafood here. Enjoy a sunset stroll by the waterfront and pick a nice restaurant with a beautiful view to have a delicious meal.
Another fun alternative is to join a dinner cruise where you will have your dinner on a boat while enjoying some live music. Doesn't that just sound so idyllic?
The Historic Seaport offers many nice boutiques and art as well so you should definitely spare some time to discover those unique shops, museums, and galleries. You won't have difficulty finding nice accommodation here and as always, I've already picked the best ones for you! As these places are the best ones, they tend to fill up so fast so do not forget to make a reservation in advance!
Other accommodation options in Historic Seaport
Things to do in the Historic Seaport
3. Smathers Beach & New Town – where to stay in Key West on the beach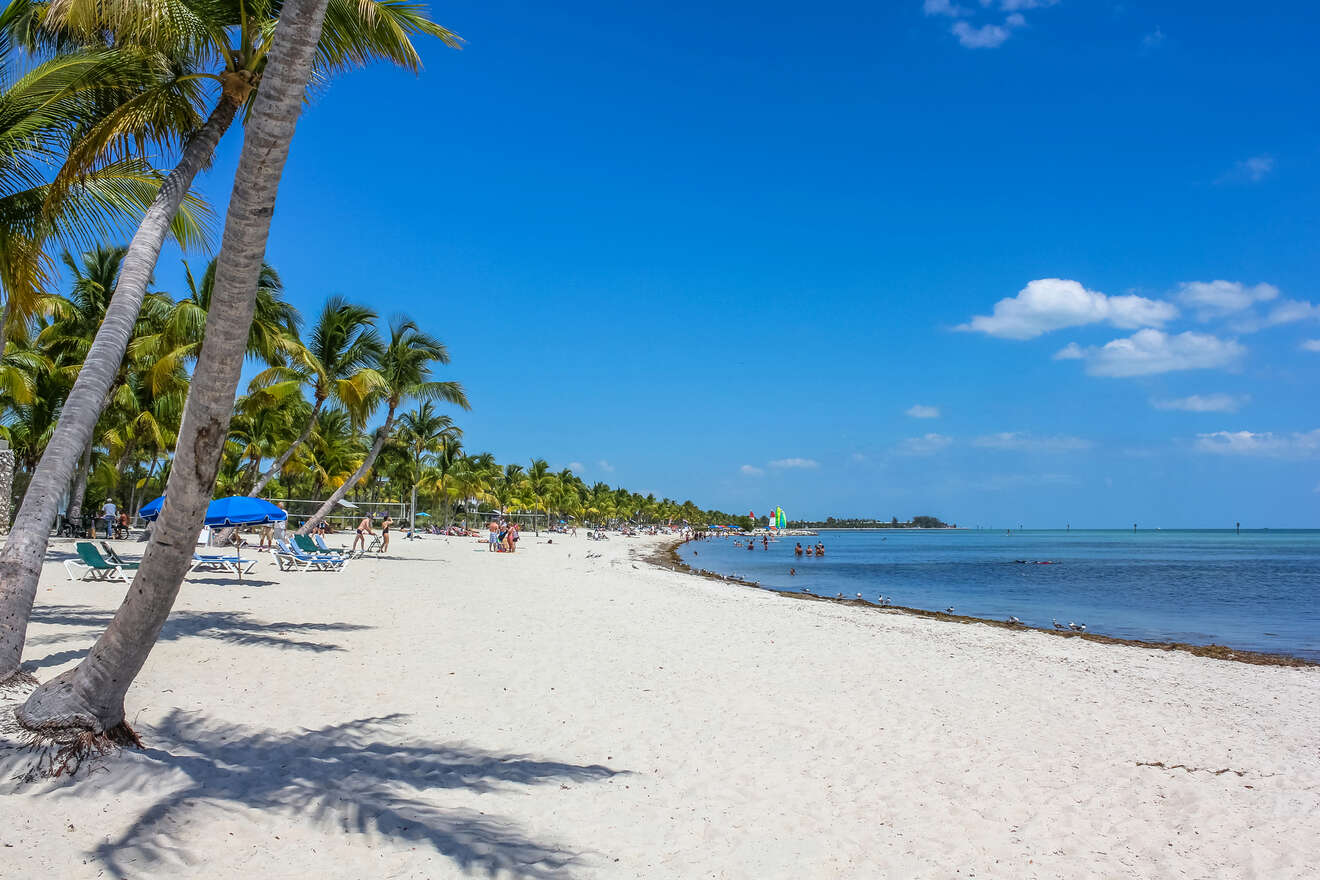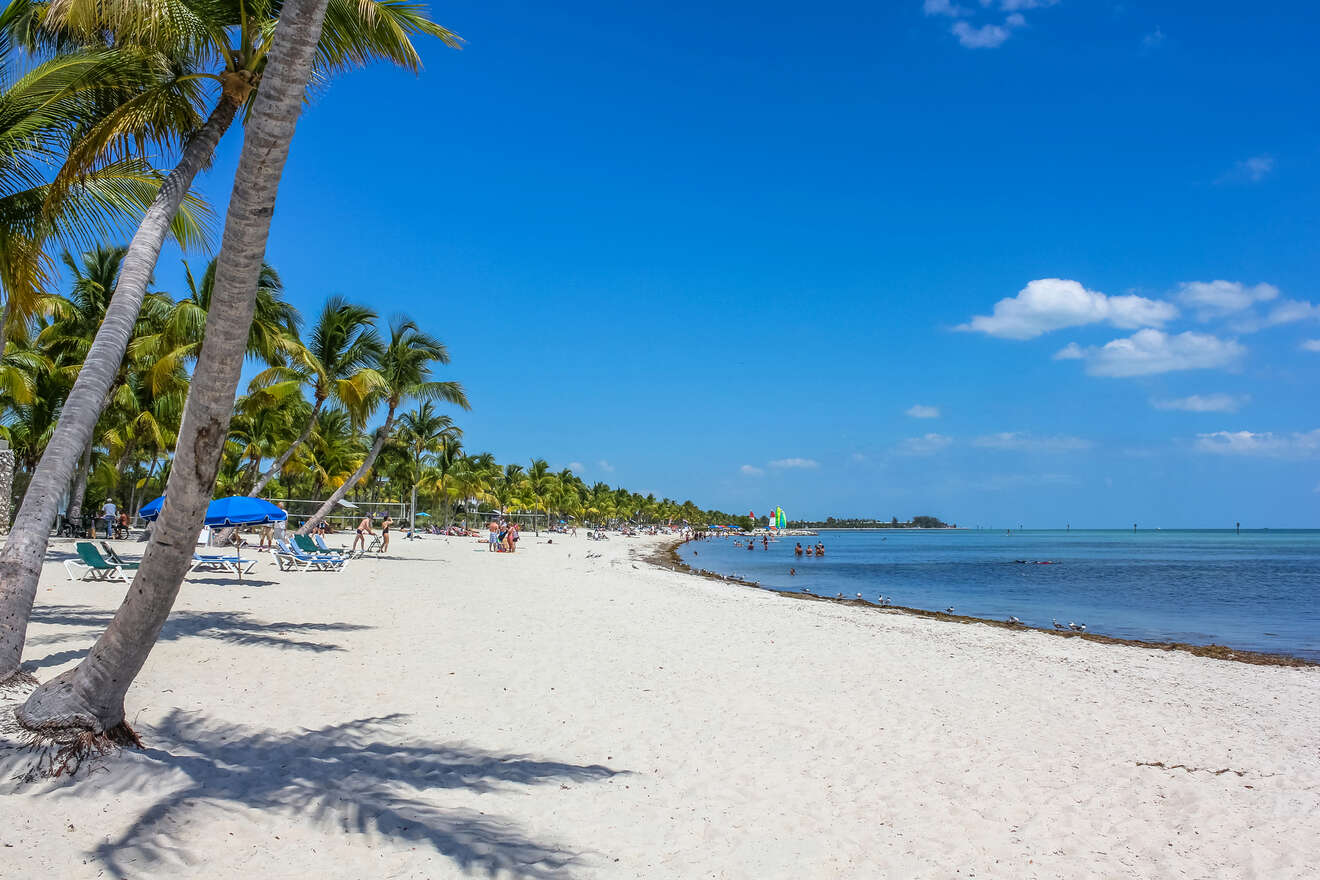 When you say Key West, of course, sun and beach are the first words that come into your mind and you are totally right! There are several beautiful beaches in Key West but the largest and most beautiful one in Key West is Smathers Beach.
Smathers Beach is 2 miles (3 km) long beach with white sand and offers beach activities like volleyball and water sports. According to rumors, the sand of the beach is brought from the Bahamas! You can easily reach the beach from the city center with a 15 minutes drive to the southeast part of the island. Don't forget to take your beach essentials with you!
Whilst all the areas I have talked about previously have been located in the downtown/old town area, Smathers Beach is located in the New Town – the eastern part of Keywest. This is the more residential part of the keys where you will find contemporary houses, waterfront hotels, and modern shops.
In this area, you will be able to find great accommodation options from luxury resorts to budget Airbnbs.
Other options in Smathers Beach and New Town
Things to do in Smathers Beach and New Town
Relax on Smathers Beach
Hire a jet ski to cruise the seas
Take a walk in Little Hamaca
Go kayaking in the Mangroves
Head to the Old town to check out the action
4. Bahama Village – best area for budget prices & local experiences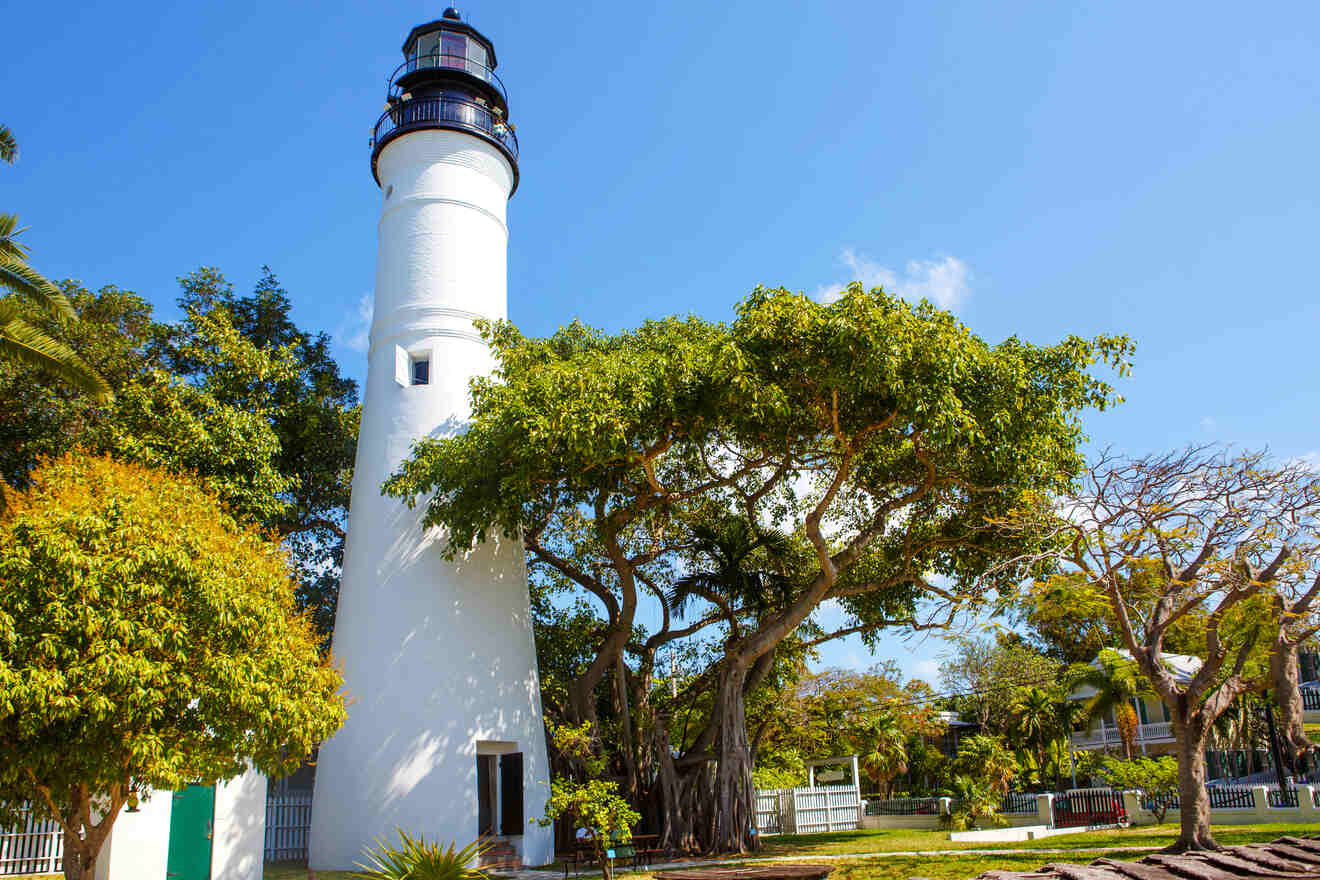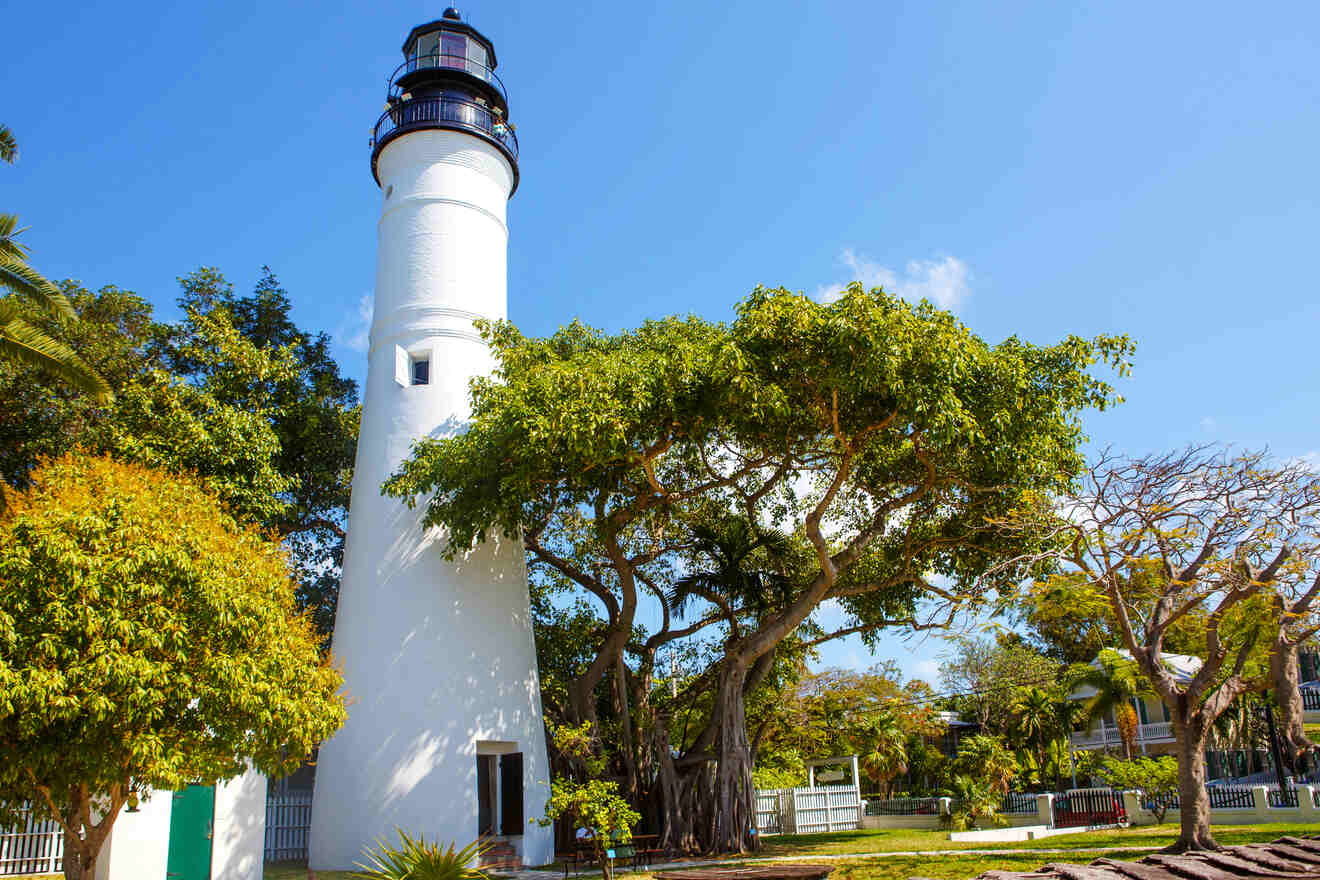 Bahama Village is located in the southern part of the island and a 15 minutes walk from the town center. It is a nice and less touristy neighborhood where you will be able to find more local experiences. The name of the neighborhood comes from the city's connection to the Bahamas and here you will also see the Southernmost point.
FUN FACT: Key West is actually closer to Cuba than it is to Miami and the southernmost point of continental US is here as well.
Bahama Village is a very fun neighborhood with its flea market, public swimming pool, and authentic cuisine. Foodies will love the food scene in Bahama Village so if you are looking for a local vibe, you should definitely stay in Bahama Village. Here also you will be able to find less pricey hotels compared to other parts of the island.
Other accommodation options in Bahama Village
Things to do in Bahama Village
5. Mallory Square (Old Town)- where to stay in Key West for Families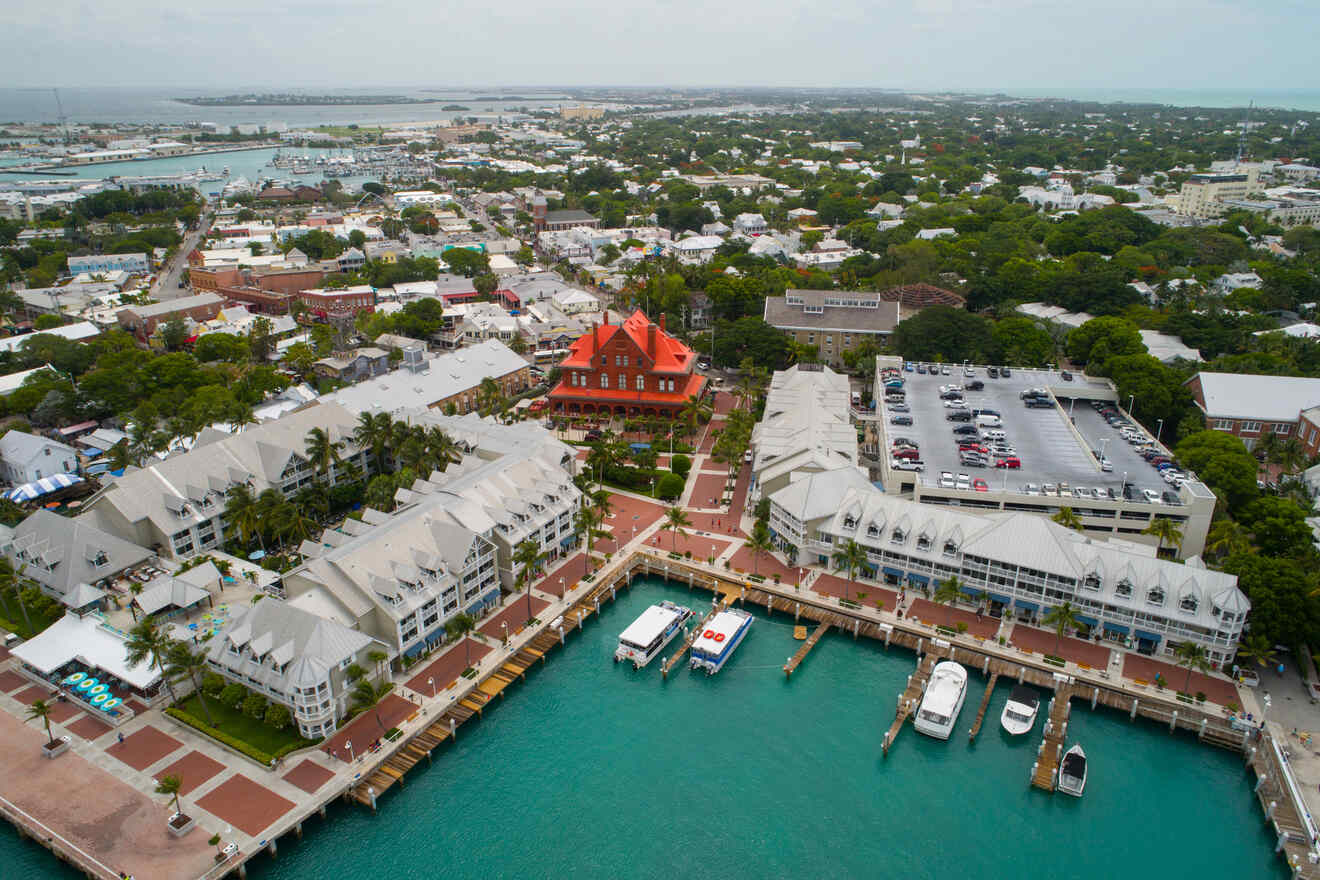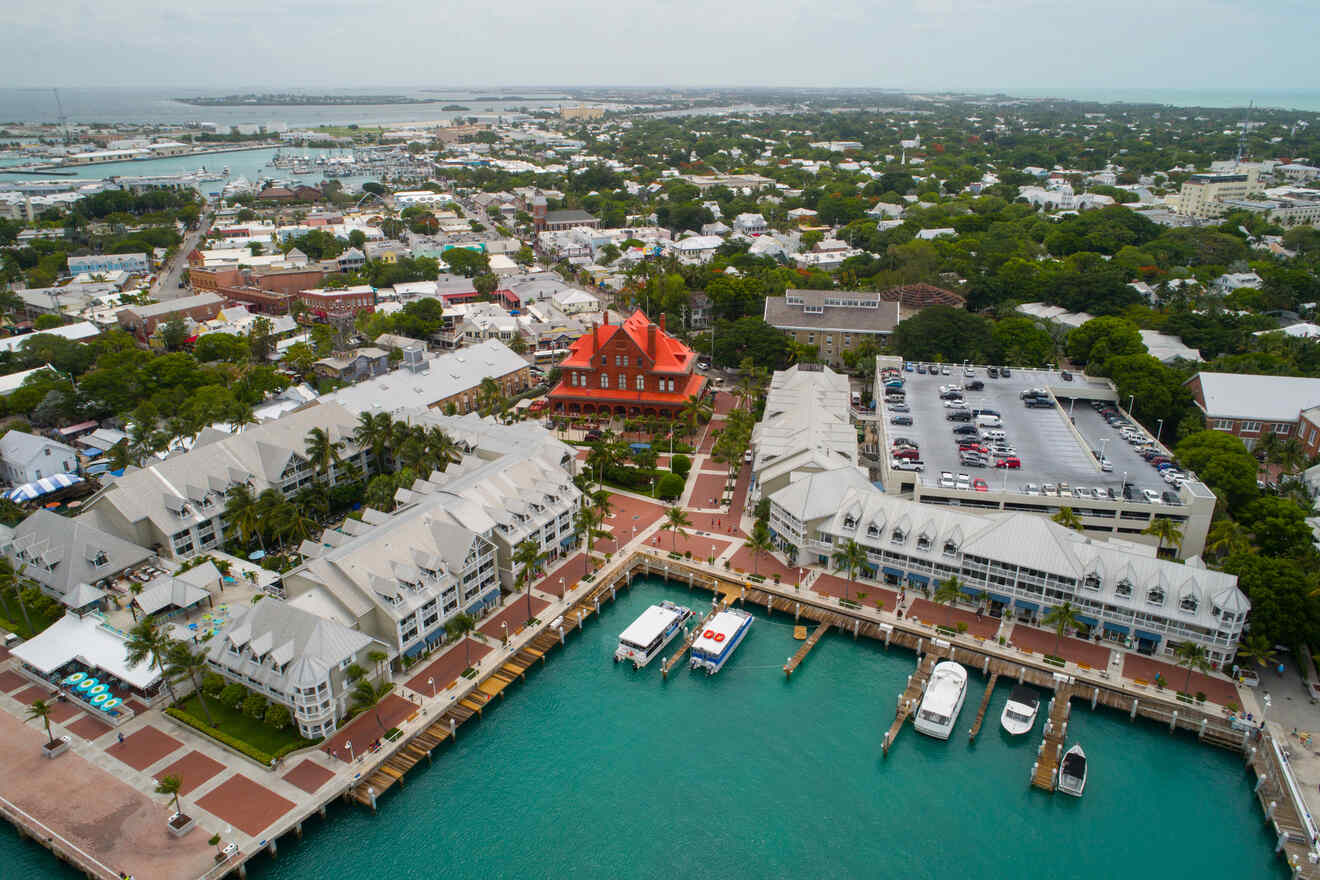 Facing the Gulf of Mexico, Mallory Square is located on the waterfront of the historic Old Town and at the end of Duval Street. Thanks to its central location and its offering of great activities, it is one of the most popular areas of Key West and a great place to stay for families.
In Mallory Street, you will find many great bars and restaurants with an excellent view. The main landmarks you should see in this neighborhood are the Key West Aquarium and the Key West Shipwreck Museum.
At sunset time the place you have to be is Mallory Dock. Many people gather here to watch amazing sunsets and also see the street performers, acrobats, and musicians. What more could you want?
I have no doubt that you will have a great time in Mallory Square with your families and this neighborhood offers a great selection of accommodations too. Let's check out the best places to stay in Key West:
Other accommodation options in Mallory Square
Things to do in Mallory Square
Frequently asked questions about Key West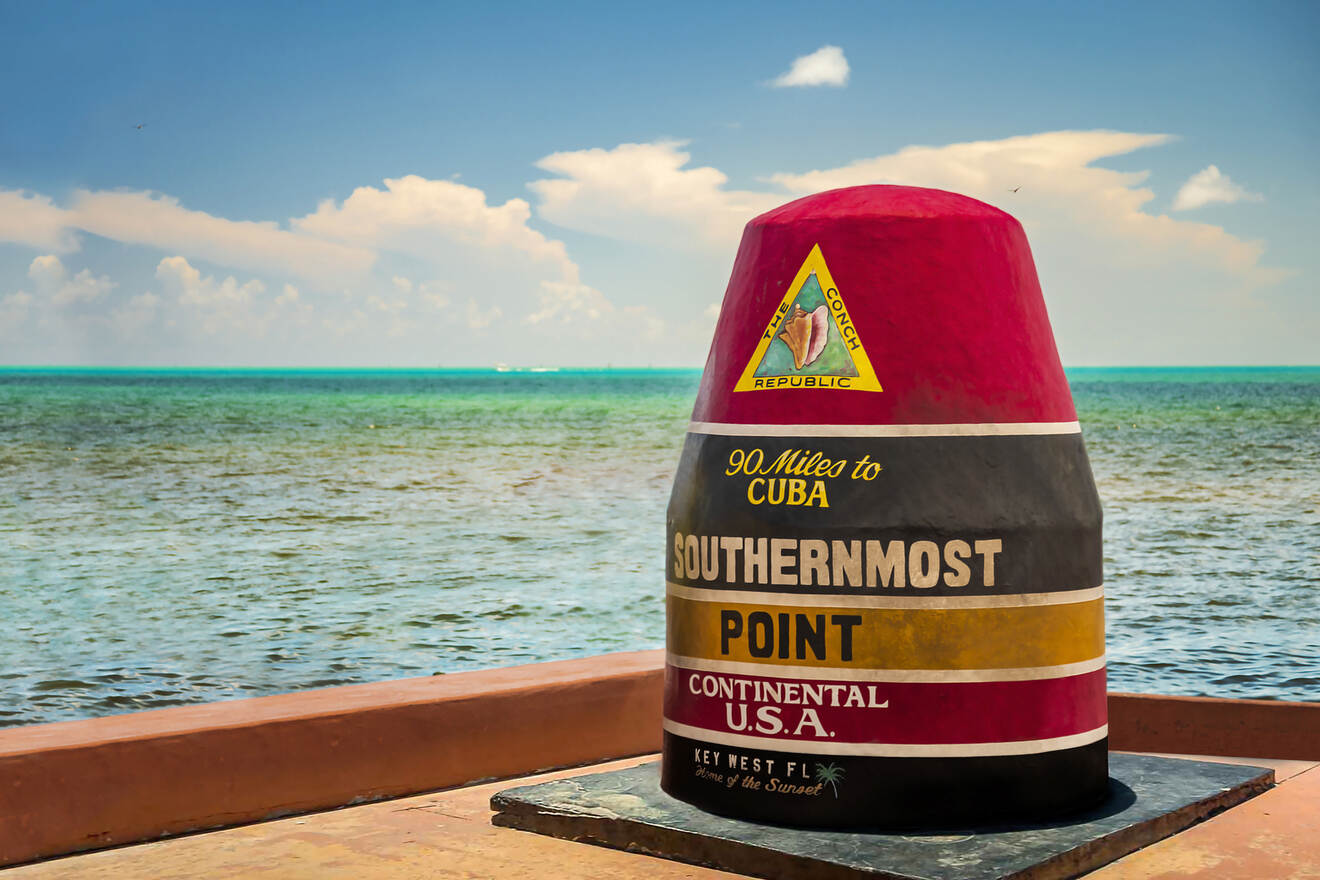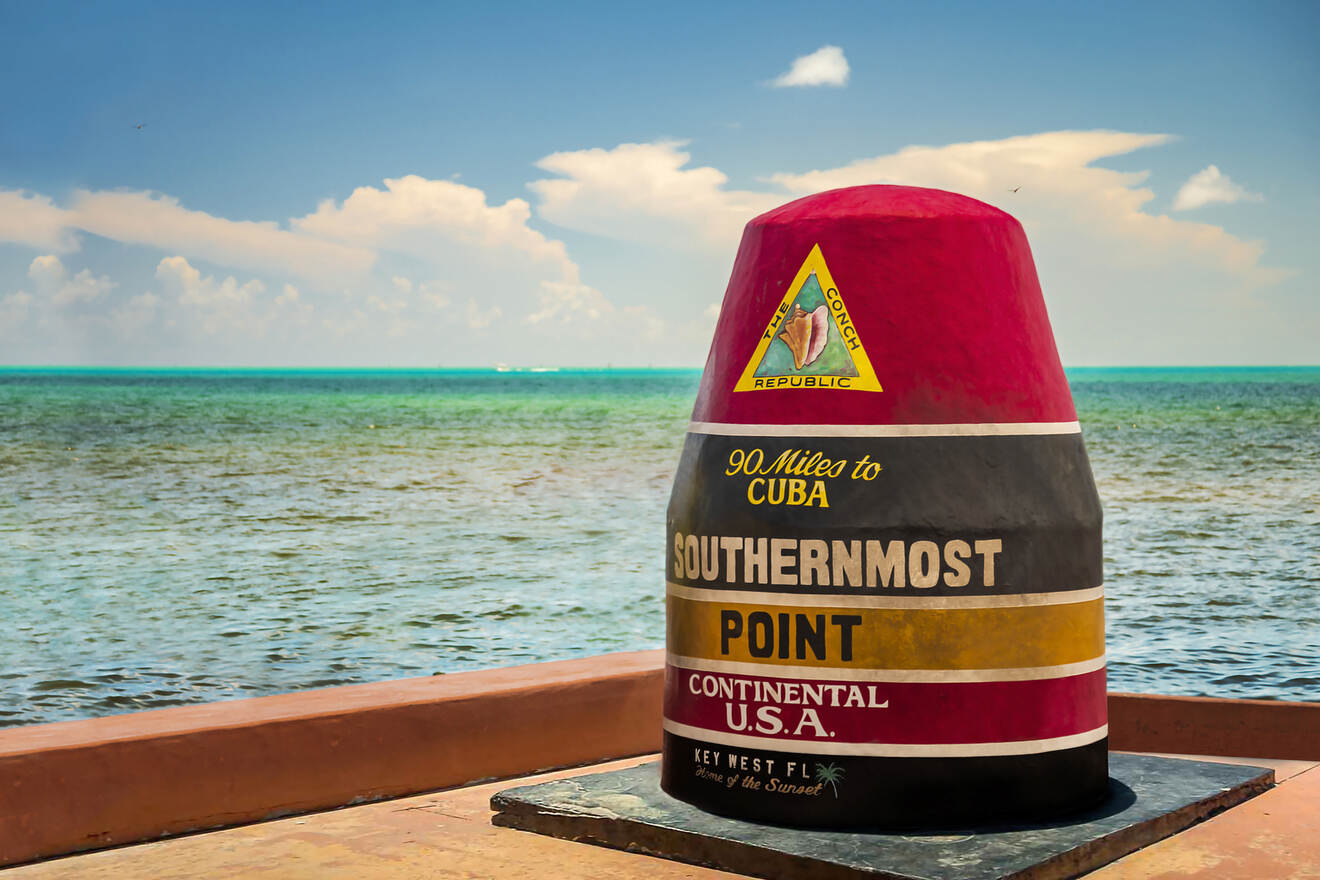 Conclusion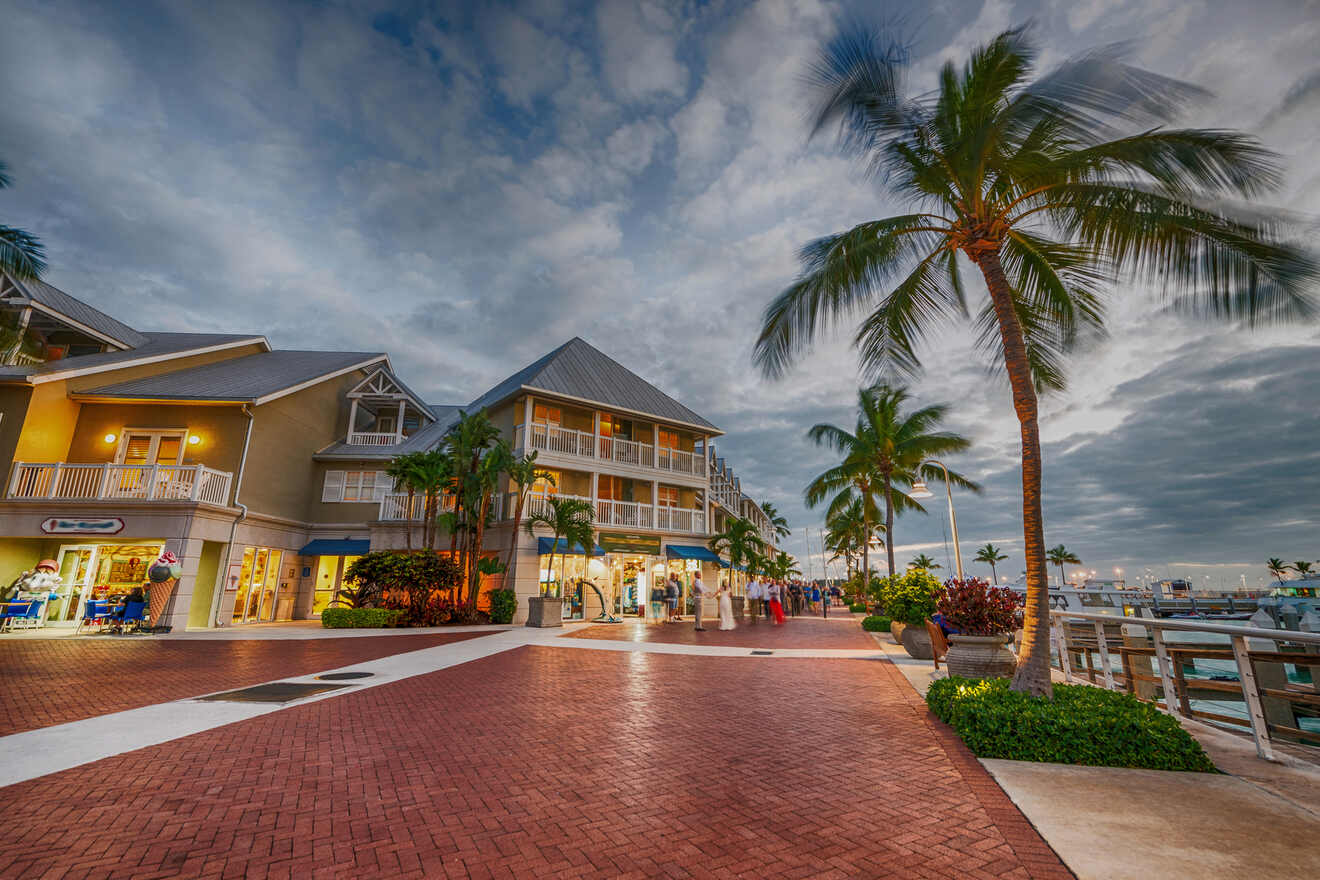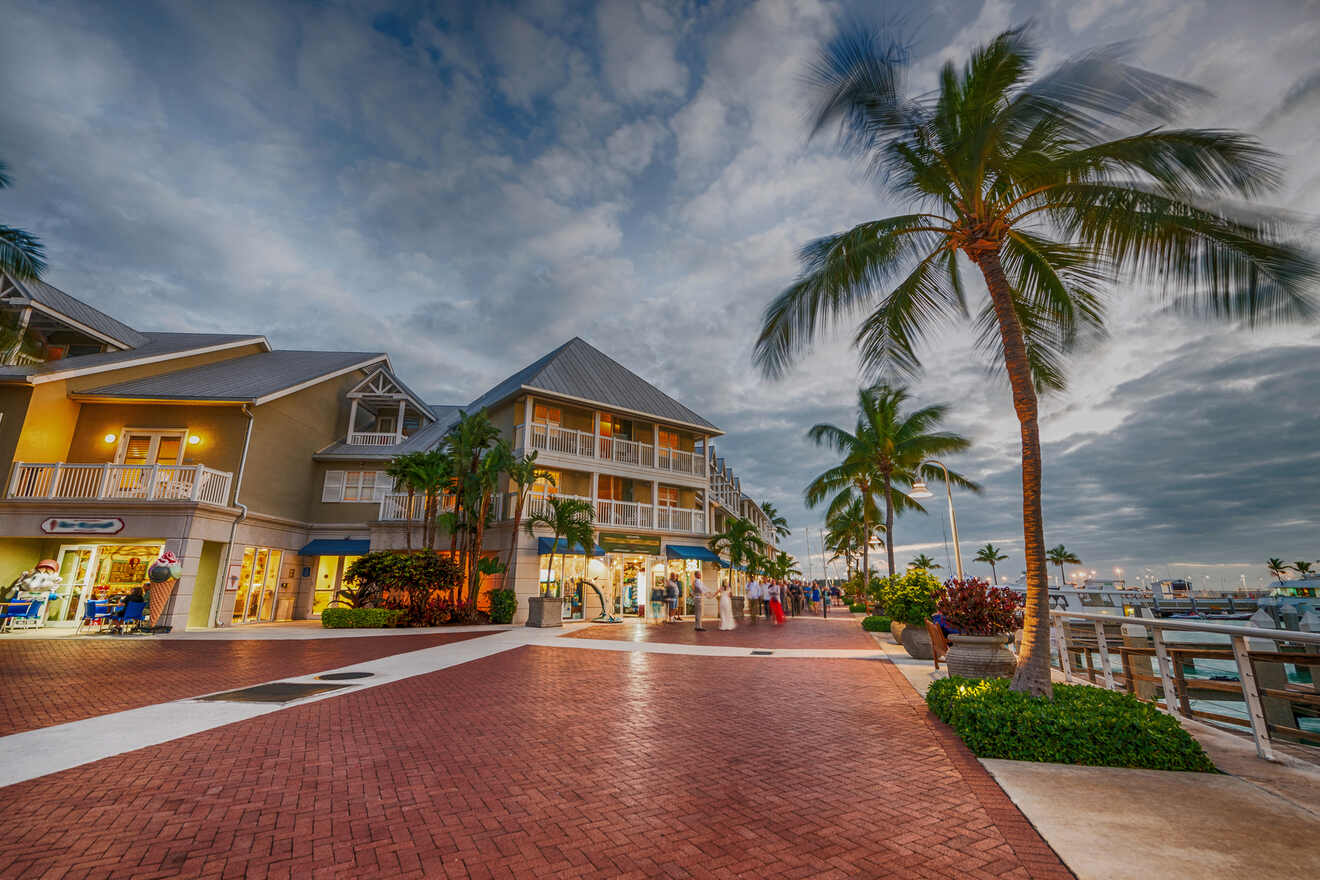 It is time for me to say goodbye to you, travelers. I hope that this blog post helped you to find your ideal place to stay in Key West and you have already started the countdown for your trip. In this post, I talked about the best areas to stay in Key West with hotels from luxury to budget as well as Airbnbs in each neighborhood.
As I mentioned before, the famous Duval Street in the Old Town is the best neighborhood to stay in for first-timers but if you like a hotel in a different district more, go ahead and book it as the areas are very close to each other on the island. I guarantee that you will have no problem enjoying this city!
To wrap up, here are the best 2 hotels in Key West where I would definitely recommend you to choose. They both have good locations and great reviews too!
Santa Maria Suites – One of the best luxury hotels located in Duval Street, Old Town
Capitana Key West – Located in a popular neighborhood of the island, this resort has great facilities
Key West Florida is one of the most popular destinations in the United States so, in order not to miss your perfect hotel don't forget to make a reservation now!
If you have any other suggestions or questions about Key West, a neighborhood or Florida please leave a comment below. I'll be happy to leave a reply to them!
Have great vacation in the sun travelers,
Eylul