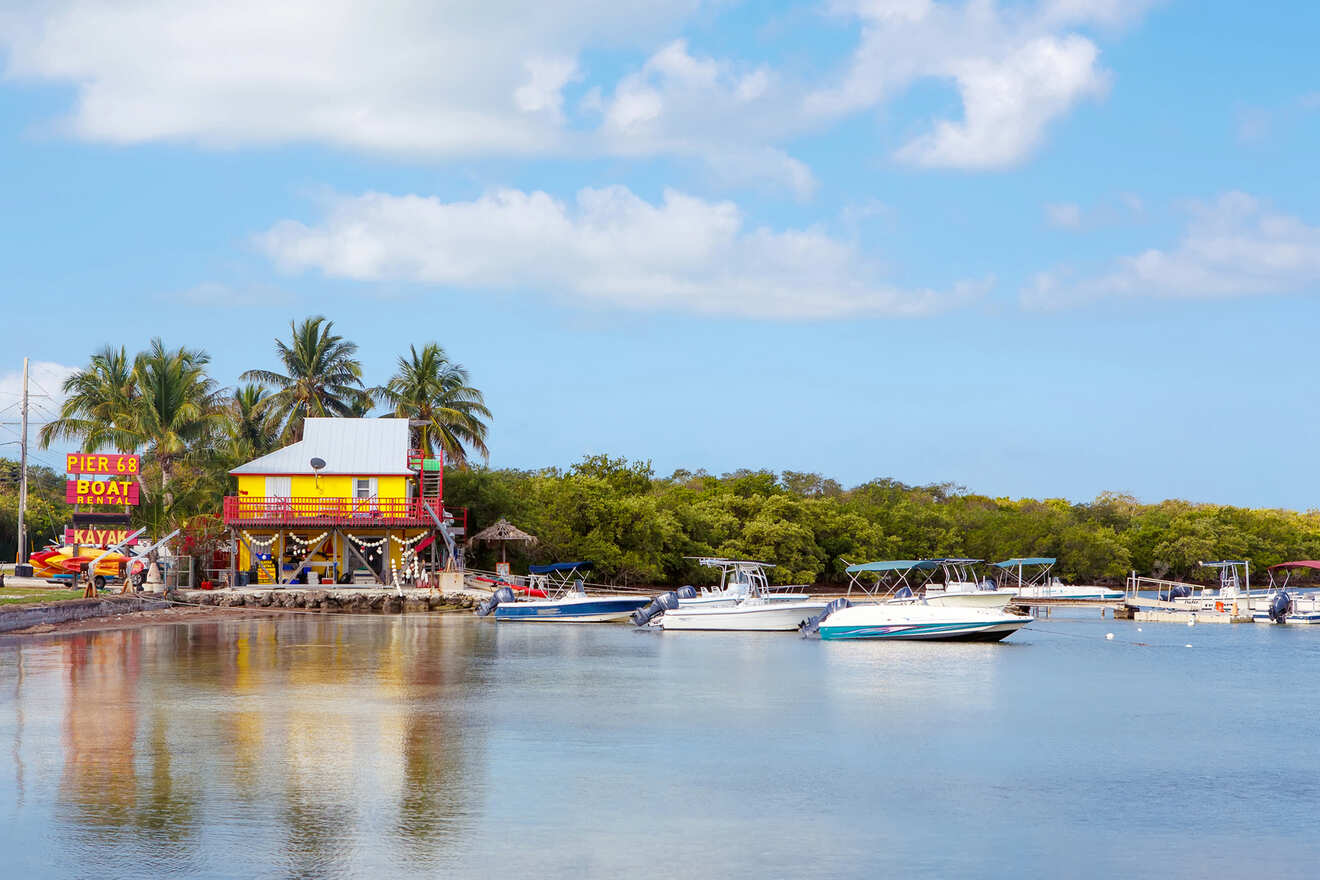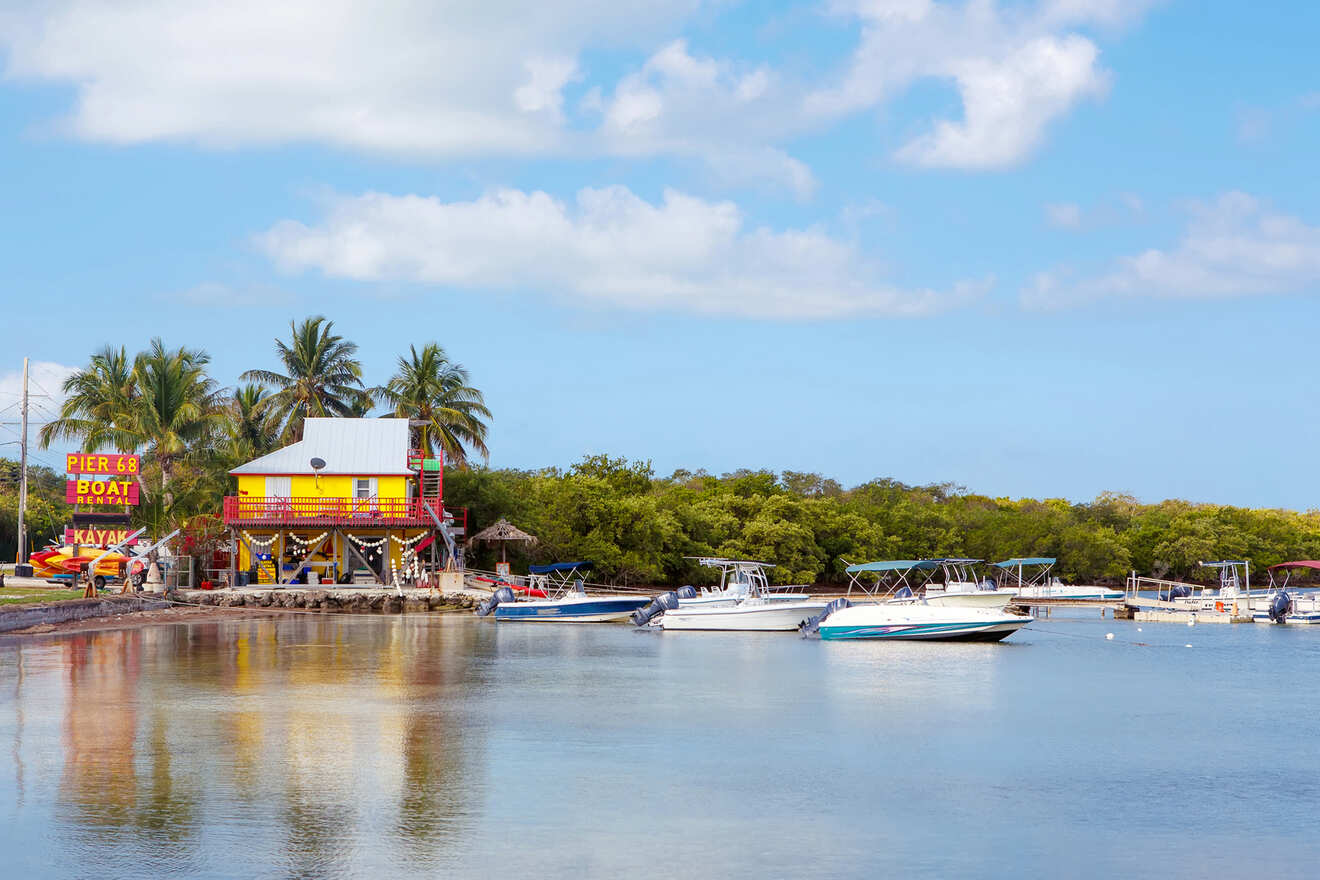 Looking for fun and exciting things to do in Key Largo? Look no further!
As a Florida native and a Florida Keys fanatic, I am going to give you the inside scoop on everything you need to know to make your vacation as memorable as possible in Key Largo.
While Key Largo is the first of many Keys (islands) in the Florida Keys, there is no shortage of fun and exciting things to do!
Most visitors overlook Key Largo and speed race to Key West. Well, I'll be the first to say, they are seriously missing out!
I've spent a lot of time in Key Largo, and there are so many hidden gems you do not want to miss.
With tropical turquoise waters, a laid-back Caribbean vibe, and endless water sports and things to see, Key Largo has so much to offer anyone who visits. The stunning water and the beauty alone are enough to satisfy even a harsh skeptic!
In this article, I am going to dish out all the local secrets of the best things to do in Key Largo!
If you are in a hurry
If you're planning a last-minute trip to Key Largo, here are some amazing tours likely to sell out!
Here are the main things to book in advance:
1. Go snorkeling at John Pennekamp State Park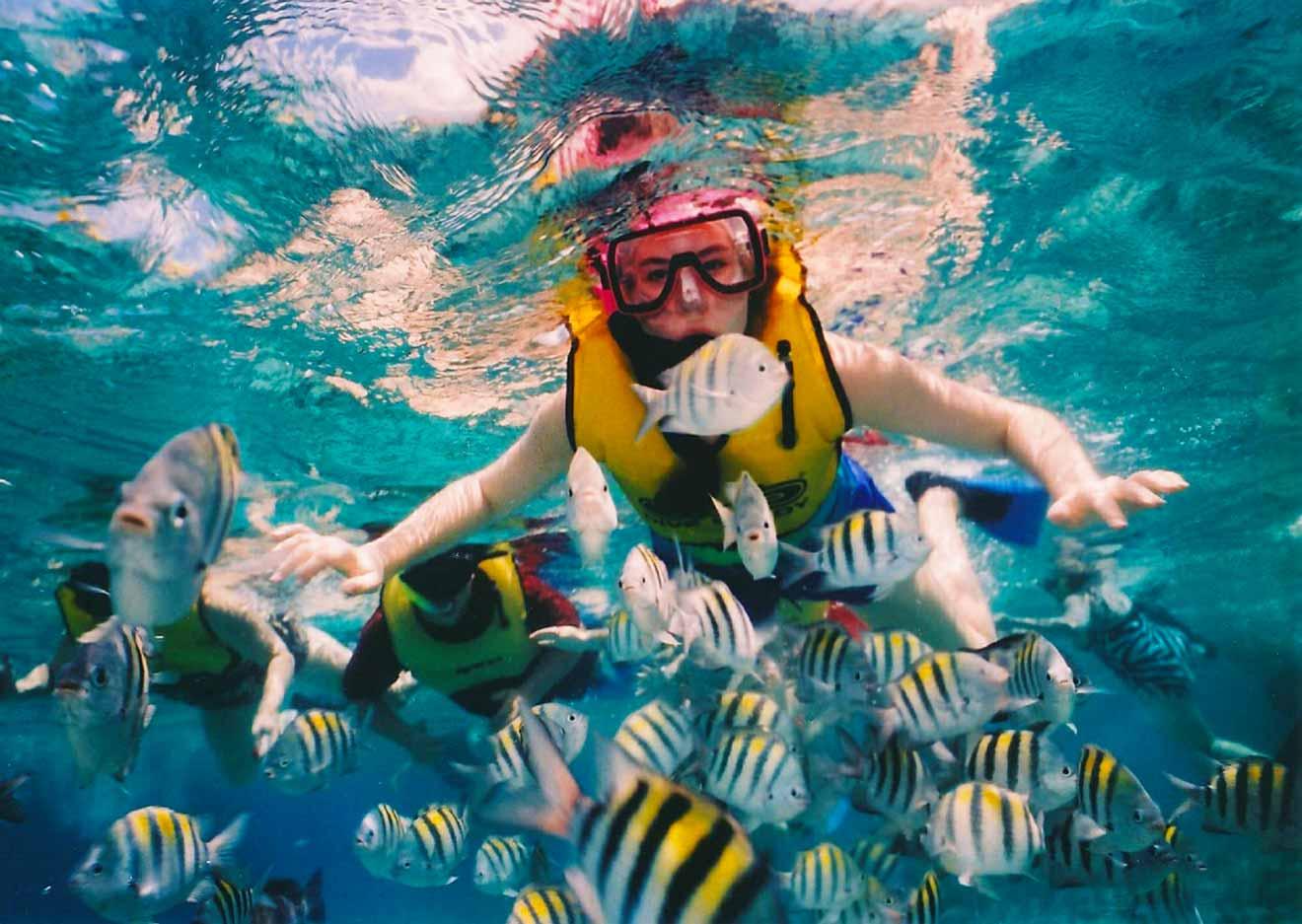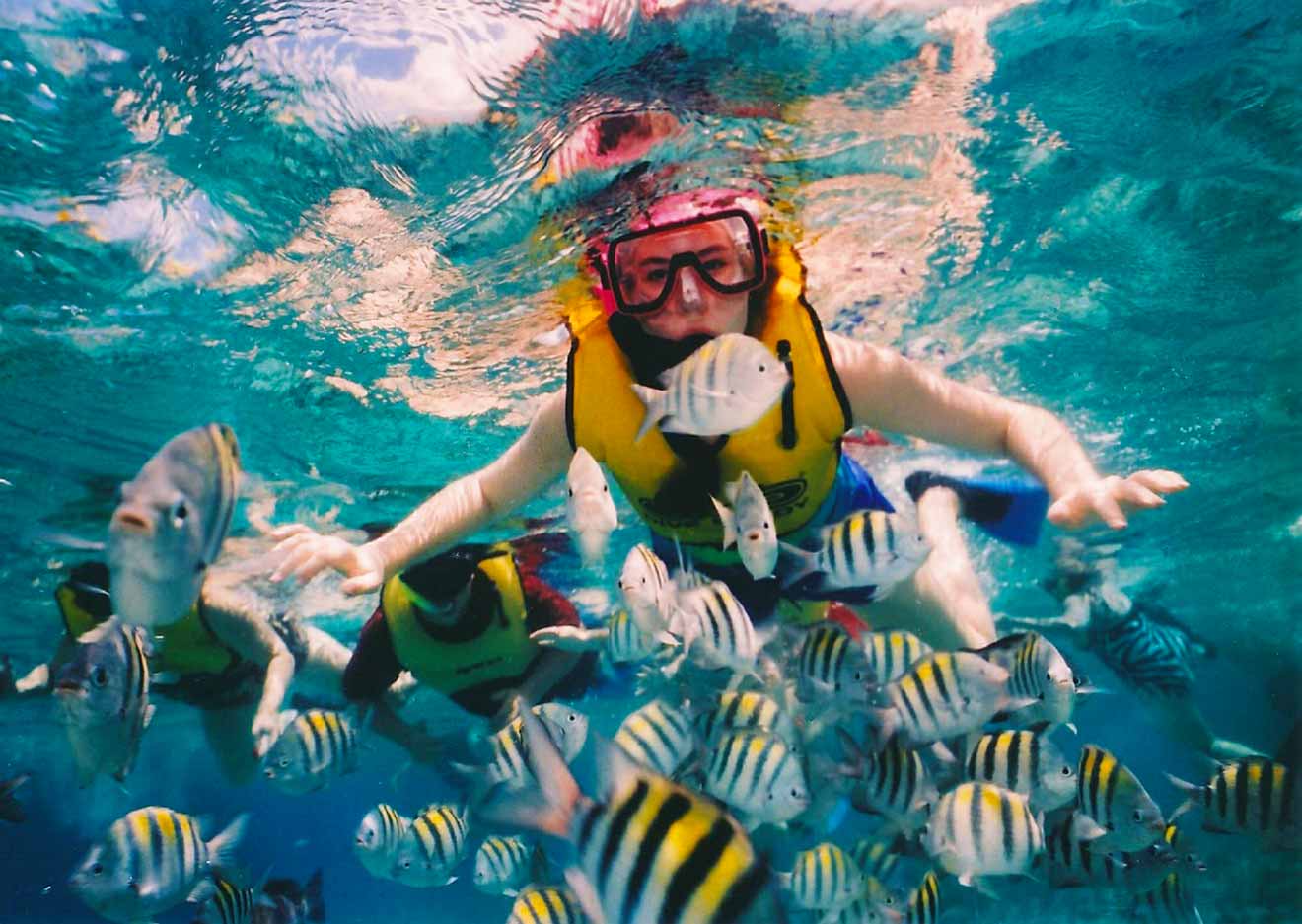 John Pennekamp State Park is by far one of my favorite places to visit in Key Largo!
This incredible park preserves some of Key Largo's unique beauty and protects it from being lost to development or other environmental factors.
Created in 1963, John Pennekamp State Park was created to preserve the remains of one of the only living coral reefs we have left in the United States.
The park itself is named after John D. Pennecamp, an editor at the Miami Newspaper whose work played a vital role in preserving and developing Everglades National Park.
This Key Largo Park does not just protect the reefs. It also protects all sorts of tropical vegetation, upland tropical hammocks, all sorts of marine life, and flora and fauna that have called this place home for thousands of years.
This park has a beach portion that is 100% natural and shows how the authentic Florida Keys beaches are in their truest form: coral and rock.
I learned the hard way that natural beaches and islands in the Keys are all mainly composed of coral and rock, not white sand beaches. There are some exceptions to this; there are some beaches that are naturally sandier in nature, and some beaches where white powdery sand was imported.
On the beach portion of this park, you will find all sorts of wading birds, White Ibises, egrets, warblers, catbirds, pelicans, and the like. If you are looking for some beachy activities, you will find them on the beach section of this park.
Some of the water activities you can find on the beach are kayaking, snorkeling, canoeing, and boat tours!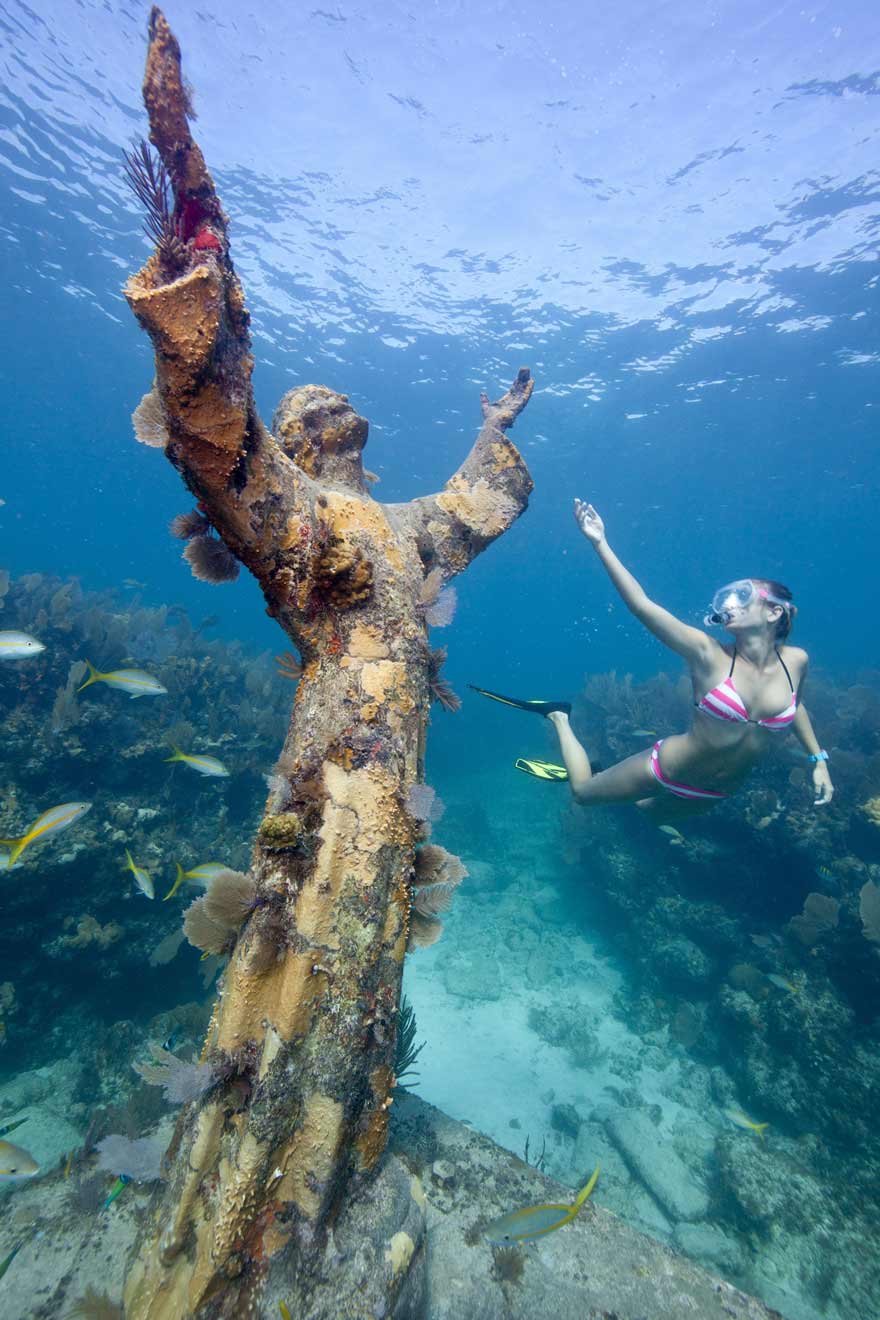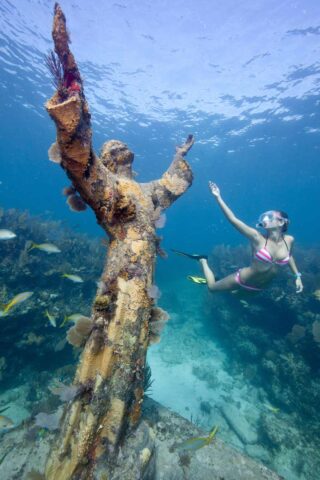 Watching the sunset from this park is one of the most beautiful experiences you will ever have! It totally makes it worth it to wake up before sunrise and ride out to this gorgeous tropical island.
When I visit John Pennekamp State Park, I always try to get there around sunrise. It's the perfect time to arrive with incredible views, and it gives you the perfect amount of time to get set up for your day before the hottest part of the day arrives.
This state park in Key Largo also has plenty of hiking trails to enjoy. I have hiked these trails many times with my dog, and it is always such an incredible time! There are signs describing the native flora and fauna where you can learn about this ecosystem and the plants that play a vital role in maintaining the balance of this delicate and ancient ecosystem.
My favorite part about this park is that it beautifully combines wetlands and swampy Everglades-style vegetation and landscapes with tropical turquoise waters and a marine ecosystem. Seeing the transition from swampy wetlands to mangrove forests and tropical habitats is a truly special experience.
The Mangrove Trail, Grove Trail, and Wild Tamarind Trail all go from swamp to a tropical hardwood hammock rife with lush vegetation.
There is also an aquarium in the visitor center with nature films, corals, invertebrates, and all sorts of fish with informational plaques dappled around, providing an immersive and educational experience.
Check out this awesome, budget-friendly, equipment-included, half-day snorkeling tour in Key Largo! Checking out the coral reefs in the Florida Keys is an experience you do not want to miss out on!
PRICE: US$75
2. Hop on the African Queen Canal Cruise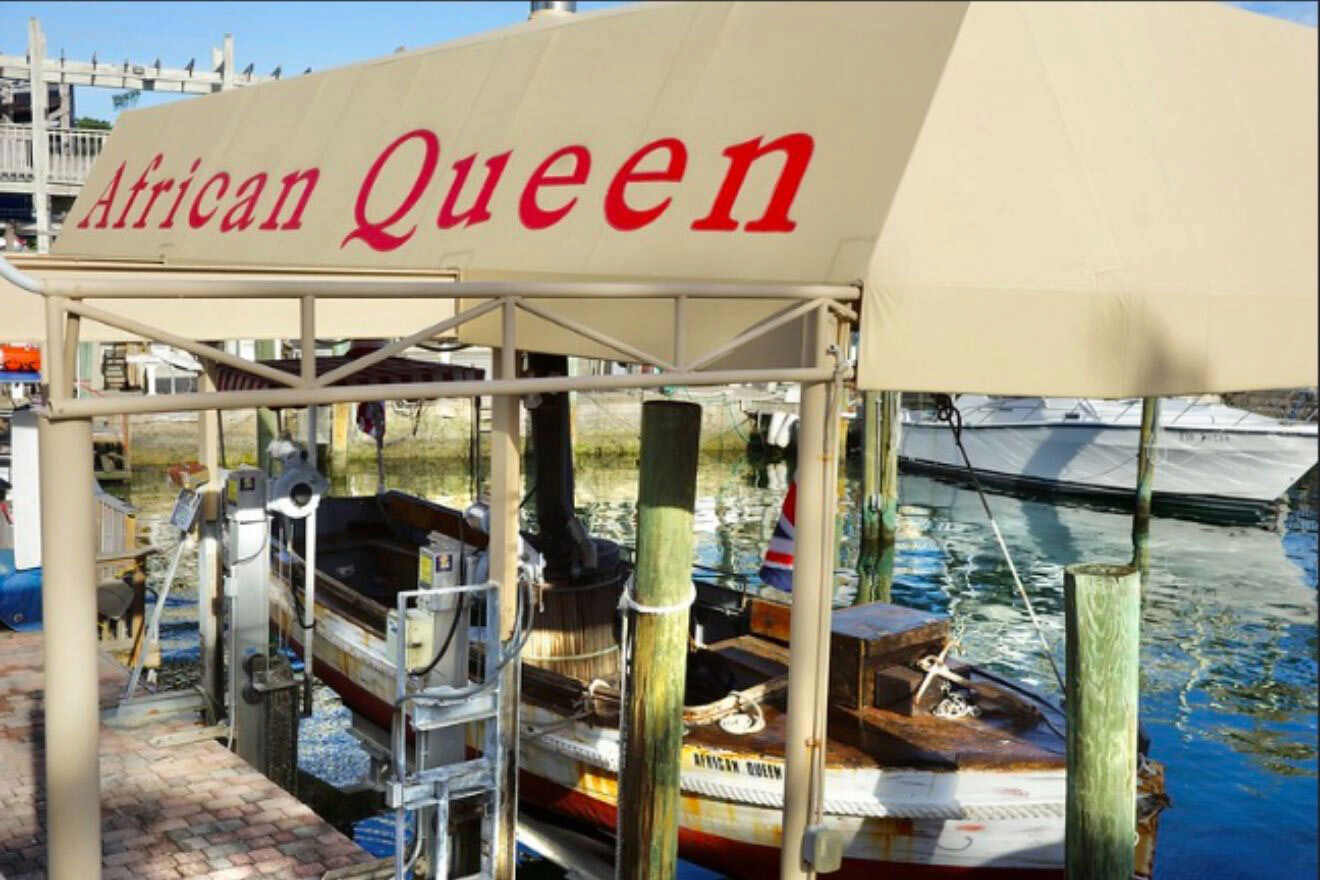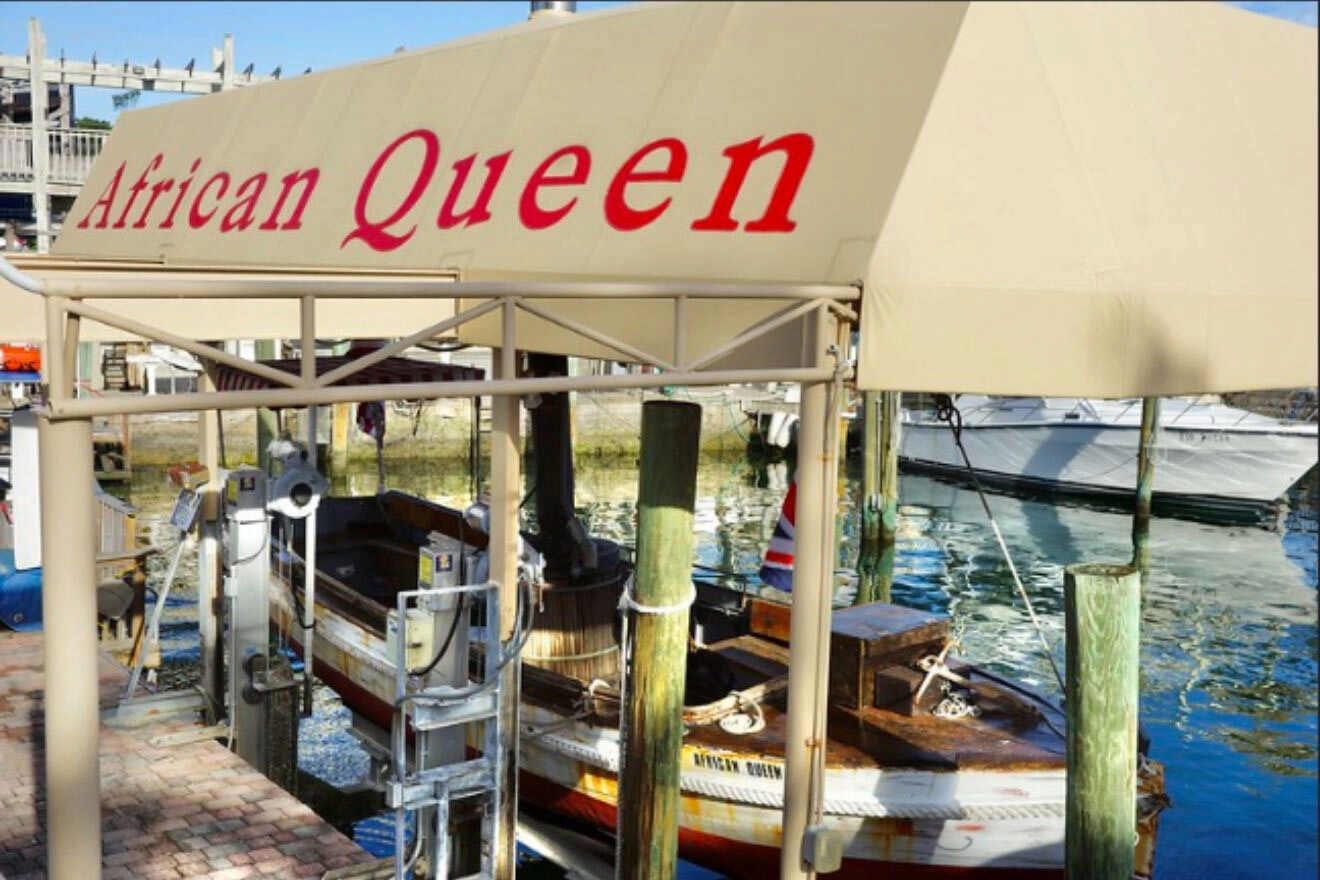 The African Queen Canal Cruise is one of the most popular Key Largo attractions, and it is not hard to see why.
This seemingly simple cruise that brings you through the Port Largo Canals is a fun experience. However, it is not the cruise itself that makes this one of the best things to do in Key Largo – it's its history!
History buffs will want to put this activity high on their list as this particular boat has quite the story to tell.
The African Queen has been in use since the early 1910s for service in the Belgian Congo. During its time in the Belgian Congo under Belgian colonization, the boat was used to transport missionaries, cargo, and hunting parties.
The ship rose to fame during its cameo in a 1950s movie called "The African Queen" starring Katherine Hepburn and Humphrey Bogart. The director of the movie, John Huston, saw it on a hunting trip and wanted it for his film.
After the ship was immortalized in the film, it returned to its original uses until it was eventually abandoned in the 1960s. The ship was ultimately found in Cairo, Egypt in 1968, in pretty bad shape and half sunken.
Fast forward to 1982, and this ship got yet another life in Key Largo, being used as a tourist cruise boat. To this day, after having lived many lives, the African Queen remains in its final home in Key Largo!
PRICE: US$60
3. Explore Dagny Johnson Hammock Botanical Park
Dagny Johnson Hammock Botanical Park is one of the most beautiful places to visit in Key Largo.
It is another personal favorite of mine when visiting Key Largo, with six miles of nature trails to explore, going all through different natural landscapes within the park.
Dagny Johnson plays a key role in conservation in the area, as it is home to 84 species of protected plants and animals. Named after a local environmental activist, this park is an abundant place to visit, filled with so much nature and Florida Key-specific ecology.
What makes this park even more unique is that it is home to the US's largest West Indian hardwood hammocks. This tropical ecosystem is very rare, and this is one of the only places you can find an environment like this in the US.
Here you can find rare plants such as Wild Cotton, Mahogany and mistletoe plants, wild coffee, and other rare animal species such as the American Crocodile!
With so many fun and unique activities, as well as being open year-round, this is my favorite place to bring friends or family to Key Largo.
Check out this incredible mangrove tunnel kayak adventure guided by a local expert, where you can learn all about the incredible wildlife and ecosystem that brings life to the area!
Book Your Mangrove Kayak Experience
4. Learn about protecting our marine life at Dolphins Plus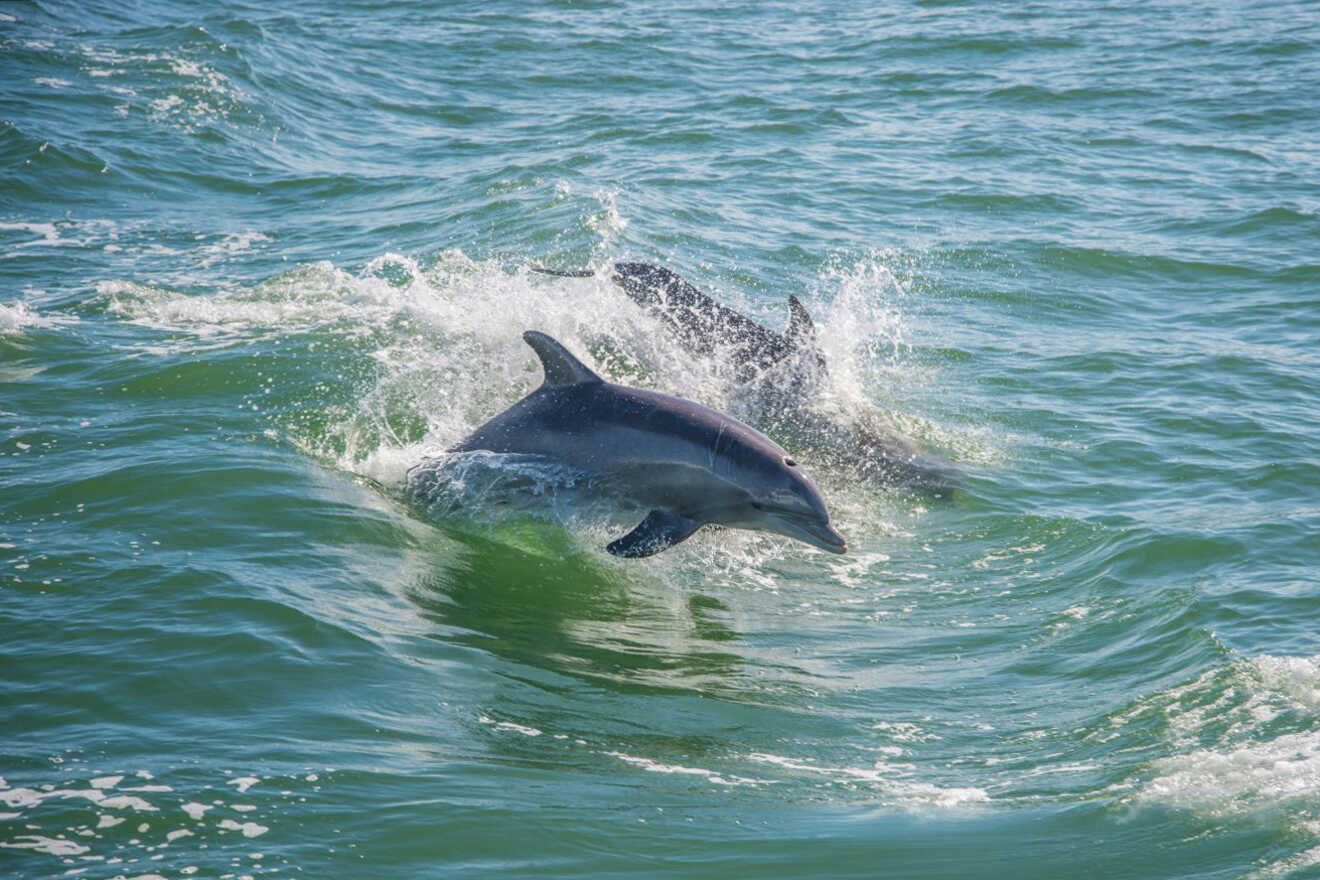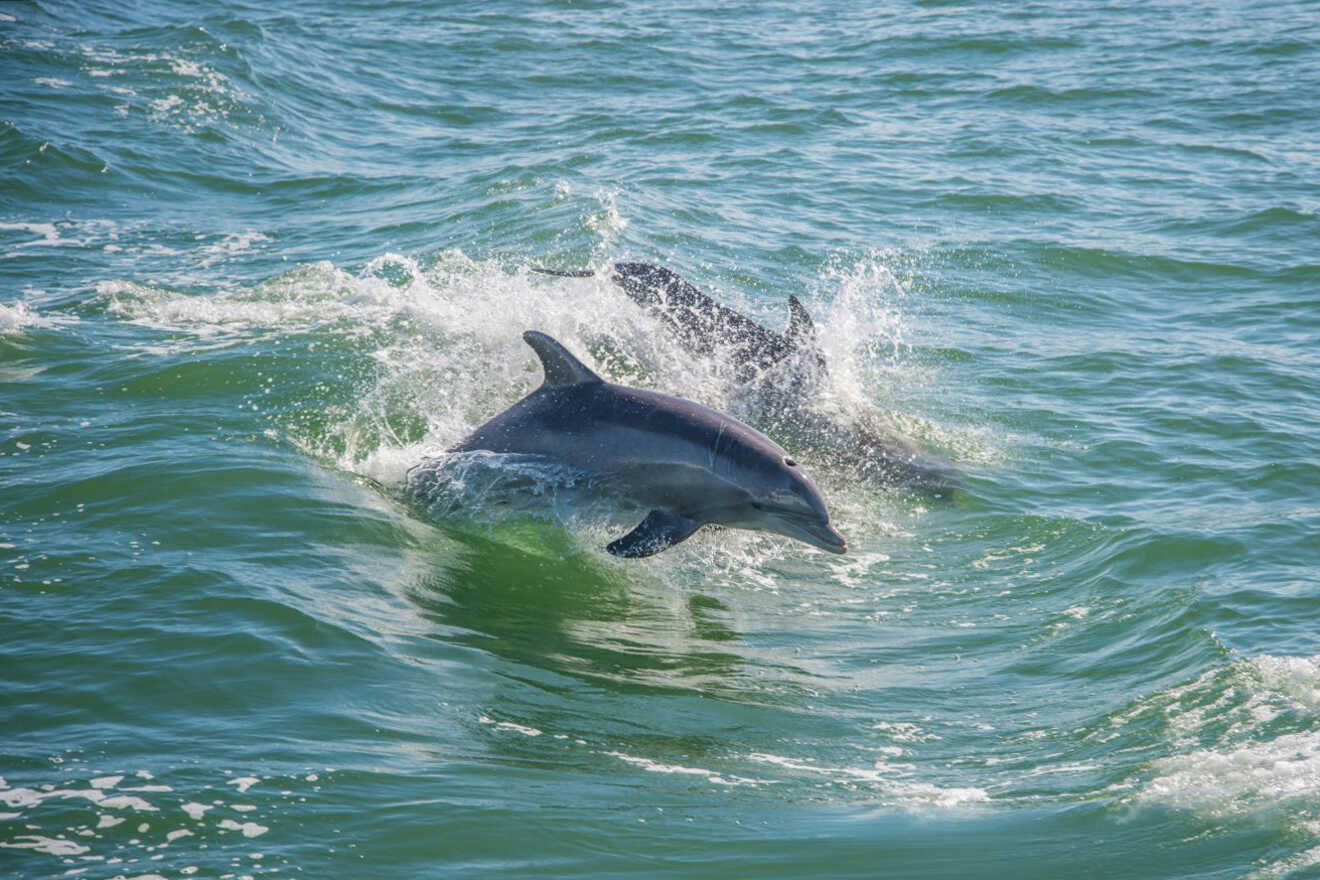 Florida is one of the most biodiverse places in the country. What makes this place so magical is the diverse array of landscapes and wildlife that call the Sunshine State home.
That being said, protecting the native wildlife of Florida is directly correlated to the future integrity and longevity of Florida as we know it!
That's why this experience in Key Largo is especially important because it gives you the opportunity to be up close with the incredible marine life of the Keys, as well as learn about what goes into protecting these incredible beings!
Dolphins Plus Marine Mammal Responder is dedicated to protecting marine life in Key Largo. While their mission takes a lot of work and is not for the faint of heart, a visit to this incredible educational hub and animal rescue will undoubtedly leave with a warm and fuzzy feeling as well as some hope for the future of marine life on Earth.
During your visit, you can expect to see a number of marine creatures up close and personal and learn about the complex processes of caring for these beings and nursing them back to health to eventually be released back into their wild home.
A huge added bonus to this experience is that you can even swim with some of the dolphins that cannot be released back into the wild and create some really incredible surreal memories with friends and family!
PRICE: US$15 per person
5. Check out the Wild Bird Rehabilitation Center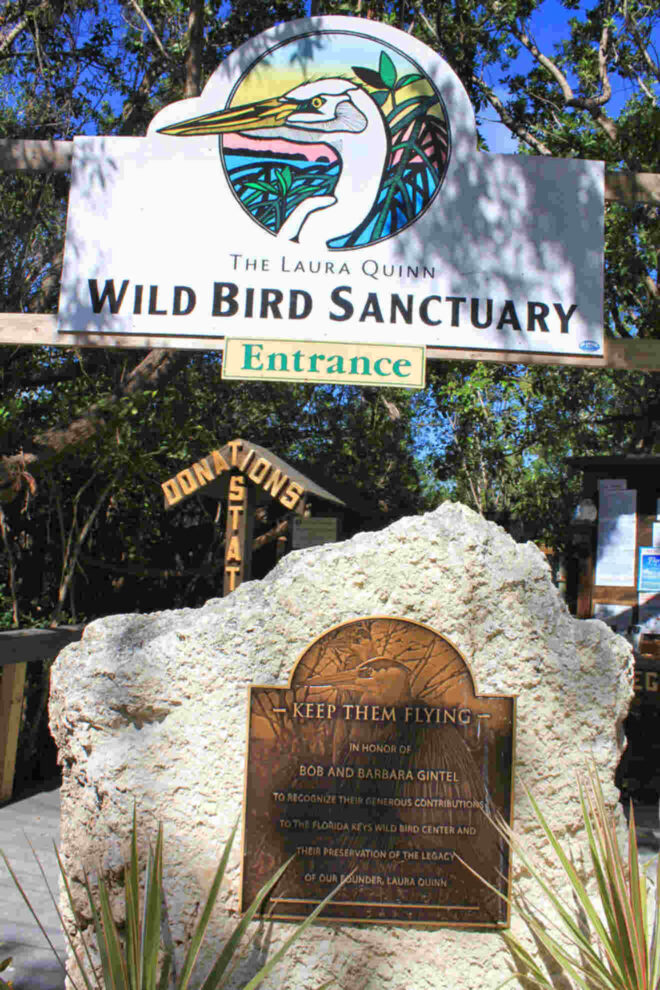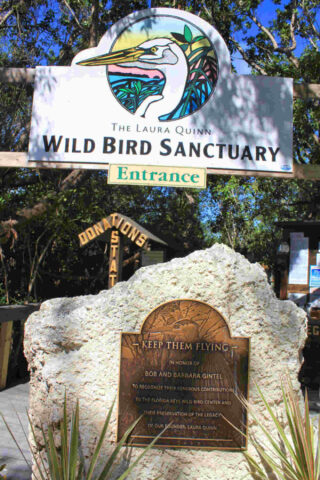 If you're looking for some super fun and memorable things to do in Key Largo, definitely check out the Wild Bird Rehabilitation Center.
Located seven miles from the heart of Key Largo, this incredible rehabilitation center has one mission: to rescue injured, abused, or harmed birds, rehabilitate them, and release them into the wild if possible.
There are two main facilities at the Wild Bird Rehabilitation Center.
One is the animal hospital, which hosts the injured birds and nurses them back to health. The other facility is the Laura Quinn Wild Bird Sanctuary, with more than 90 different birds and over 40 species of rescued feathered friends that cannot be released back into the wild because of long-term injury or other reasons.
Since their focus is on rescue, they ensure that all of their enclosures are natural and resemble their original habitat and that they live in more than humane conditions.
If you are looking for free things to do in Key Largo, take a tour of The Wild Bird Rehabilitation Center and learn about their impactful work to protect the bird species of the Florida Keys!
You can expect to see hawks, herons, vultures, owls, pelicans, and far beyond. The animal hospital is, however, not open to visitors. Every single bird rescued at this facility has an informational poster with their origin story written on it. It shows how much care and attention is given to each bird at the Wild Bird Rehabilitation Center.
PRICE: Free
6. Have fun at the Harry Harris Park & Beach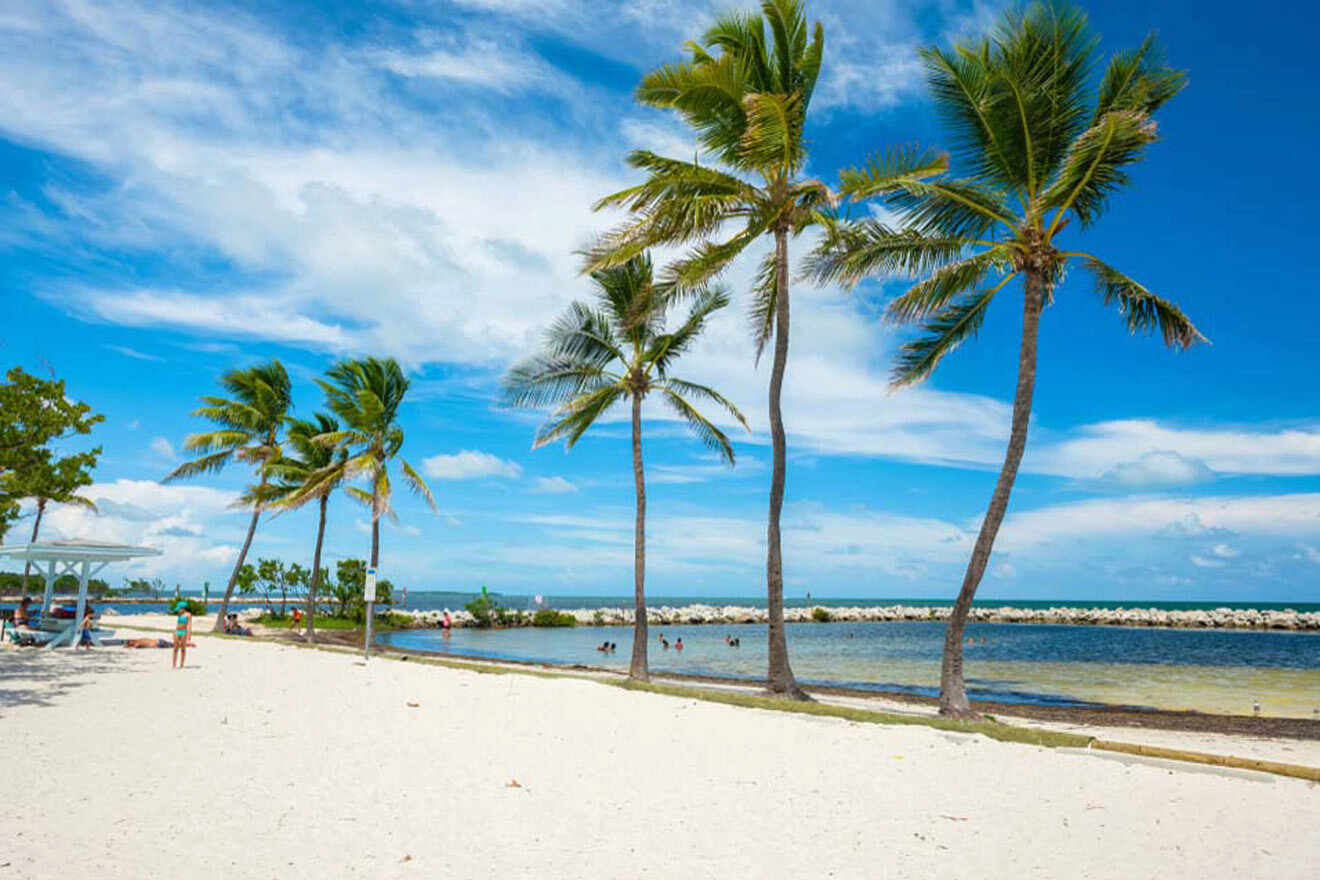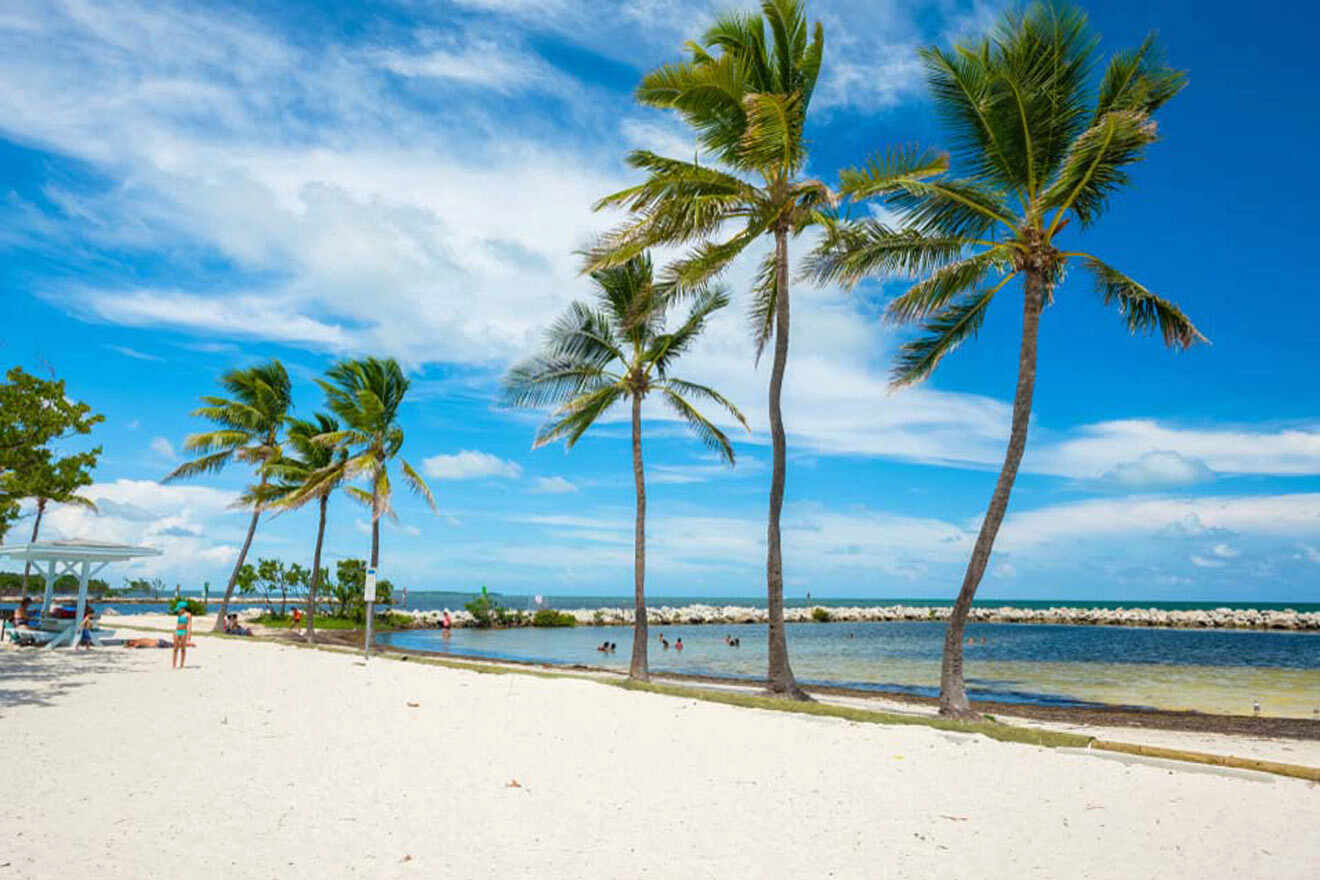 For some walking around, sightseeing, and beach strolling, Harry Harris Park & Beach is a must-see in Key Largo.
This is one of the best beach experiences in the city. When it comes to Key Largo attractions, while Harry Harris Park is on the smaller side, it makes up for it with the views and overall serenity!
The picnic tables make for the perfect place to bring a picnic and indulge in some light snacks with the whole family, surrounded by incredible Key Largo views.
This is a great place for families and couples alike to visit in Key Largo. The water is very calm, shallow, and clear, making for the perfect place to go snorkeling, swimming, and fishing.
There is also a calm tide pool that is excellent for the little ones as it is safely protected. The beaches in Key Largo and most of the Florida Keys are pretty calm and protected, making them all excellent places for families with young children to enjoy.
Harry Harris Park is an excellent beach in Key Largo for people looking to experience the gorgeous tropical Atlantic Ocean!
PRICE: Free
7. Turn into a mermaid at Jules Undersea Lodge
This is by far one of the most unique and fun things to do in all of Key Largo. At Jules Undersea Lodge, you can actually stay in an underwater lodge overnight and feel like you are sleeping in a submarine!
Not only is it one of the most famous lodging options in the US, but it is also one of the most unique tourist attractions!
If you want to experience what life would be like under the sea but aren't too big on snorkeling or scuba diving, or alternatively, you can't get enough of these underwater sports, perhaps staying the night at the Jules Undersea Lodge is for you!
Before being repurposed into an undersea hotel, the Jules Undersea Lodge was an underwater research laboratory.
Now, it is more of a mangrove lagoon, which gives guests a special look into the unique wildlife these habitats create. Acting as a nursery for dozens of different species of marine life, mangrove habitats are the perfect place to see all sorts of different sea-dwelling species – right from your bedroom window!
In order to reach your room, you will don a scuba outfit and travel two fathoms below the surface. The lodge is a great way to experience life under the sea and have a serene and tranquil getaway from the hustle and bustle of the Florida Keys.
This is a great opportunity for adventurous traveler who wants to take their experience in Key Largo to the next level.
The windows are 42 inches thick; through them, you can see Barracuda, Angelfish, Parrotfish, and so much more!
Book Your Stay at Jules Undersea Lodge
8. Learn something new at the History of Diving Museum
Technically located in Islamorada, the History of Diving Museum is fairly close to Key Largo and is thus regarded as one of the best things to do in the area. Scuba diving has taken the world by storm and is one of the most popular water sports in the world!
This museum is interactive and super informative, so even if you are not obsessed with diving or the history of it, it provides an enriching experience regardless.
At the History of Diving Museum, you will learn all about the history of humans and their relationship with ocean exploration. From the first steps our ancestors took into the sea, free diving, and then eventually developing technology to assist us in exploring the mysterious world under the sea.
You will learn all about how the various scuba diving breathing apparatuses have evolved throughout the years, the pioneers of the industry, what kind of technology was utilized before the technology used today, and how scuba diving became one of the most popular water sports in the world!
Not only will you learn about the important history of scuba diving, but you will also get to see all kinds of shipwreck artifacts and treasures on display.
One of the most popular exhibits is an interactive one that allows you to see how long you would be able to hold your breath underwater if you were scuba diving without equipment!
PRICE: US$15
9. Explore the Everglades National Park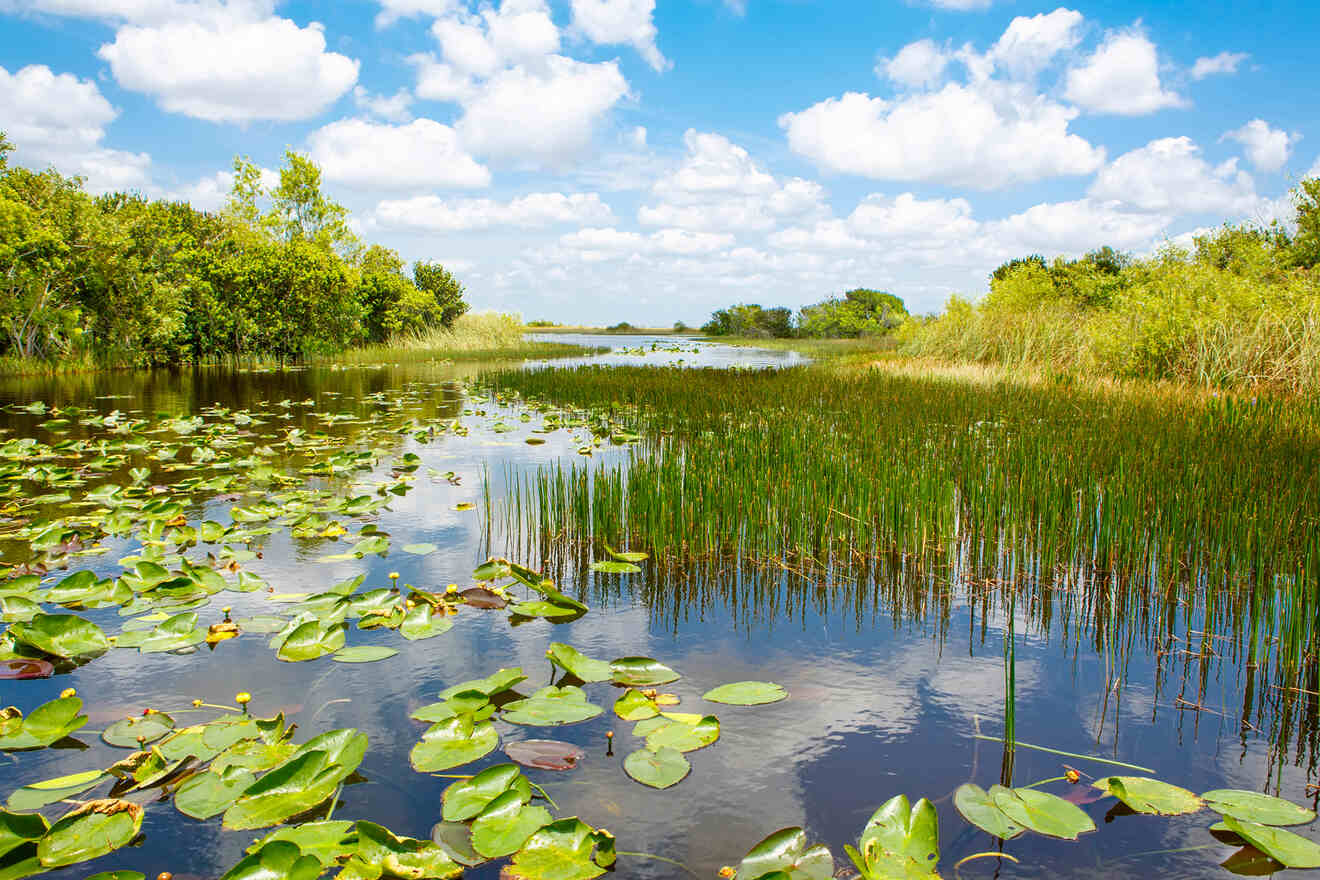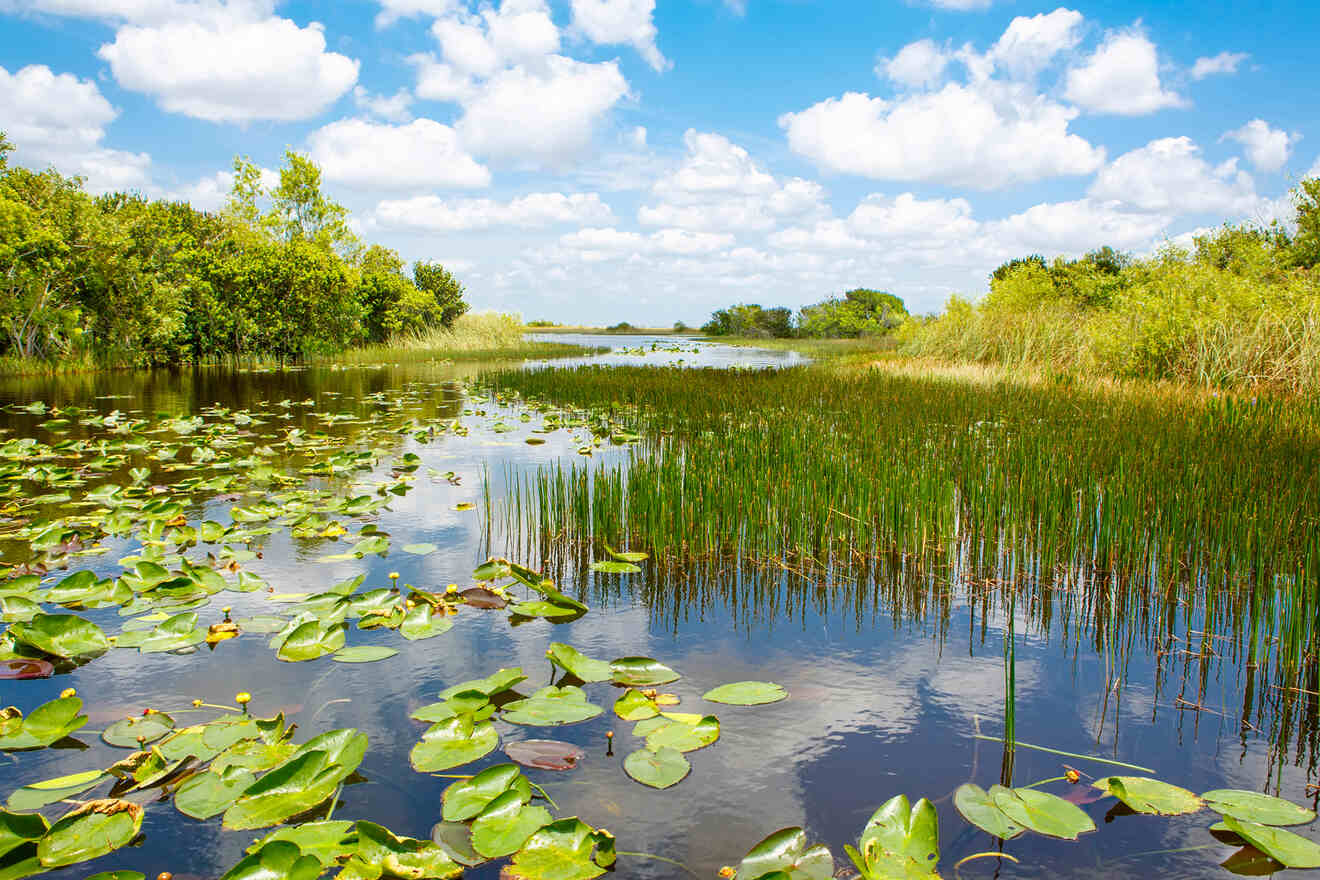 The Everglades is one of Florida's many claims to fame. Boasting over a million acres of protected wetland habitat, the Everglades National Park is one of America's national treasures.
The Everglade's habitat extends almost all throughout the state of Florida! From an even broader perspective, it is intimately interconnected with all the other geological habitats found throughout the Northeast and East Coast of the US.
The Everglades National Park is intertwined with the Florida Keys and known as an International Biosphere Reserve, as well as a World Heritage Site home to a diverse array of habitats and species such as mangrove forests, wetlands, rivers, grasslands, and prairies, as well as many other biomes.
With all sorts of animals, such as manatees, panthers, crocodiles, alligators, deer, black bears, and more, the Everglades are teeming with life and biodiversity!
Ecologically speaking, the Everglades National Park is one of the most ecologically biodiverse spaces in the entire country, making for an excellent place to explore endless possibilities.
Bringing your family to the Everglades is an enriching and educational experience and a great opportunity to learn about the wildly fascinating nature of this incredible state park.
With all the different habitats that the Everglades National Park has to offer, one of my personal favorites is where the freshwater, wetland habitat, meets the ocean.
This unique habitat is the only place in the WORLD where crocodiles and alligators coexist in the same water. I mean, how cool is that?
The Everglades end in the Keys, but there are no harsh lines, so know that when you are enjoying the Keys, you are also enjoying the fruits of the Everglades!
There are so many unique ways to enjoy the Everglades National Park, from all sorts of tours, water activities, ranger-led adventures, and more. The Everglades have something to offer everyone!
10. Visit the Florida Keys National Marine Sanctuary
Key Largo has so much to offer visitors, including the only barrier coral reef in North America and the third-largest barrier reef in the world!
The Florida Keys National Marine Sanctuary is tasked with the vital role of protecting this critical component of the health of our oceans.
For 30 years, this Key Largo organization has been providing an essential role in educating the public on the important role that this coral reef plays in the health of all life on the planet.
There is no doubt in my mind that you won't be utterly amazed by how complex and magnificent this coral reef is and how it interplays with the health of the planet at large.
This is by far one of the best things to do with the family in Key Largo. From sea turtles to starfish and other coral reef-dwelling creatures, as well as artificial reefs crafted by experts, there is so much to see and important information to absorb at this Key Largo attraction.
11. Get a different perspective on a glass-bottom boat tour!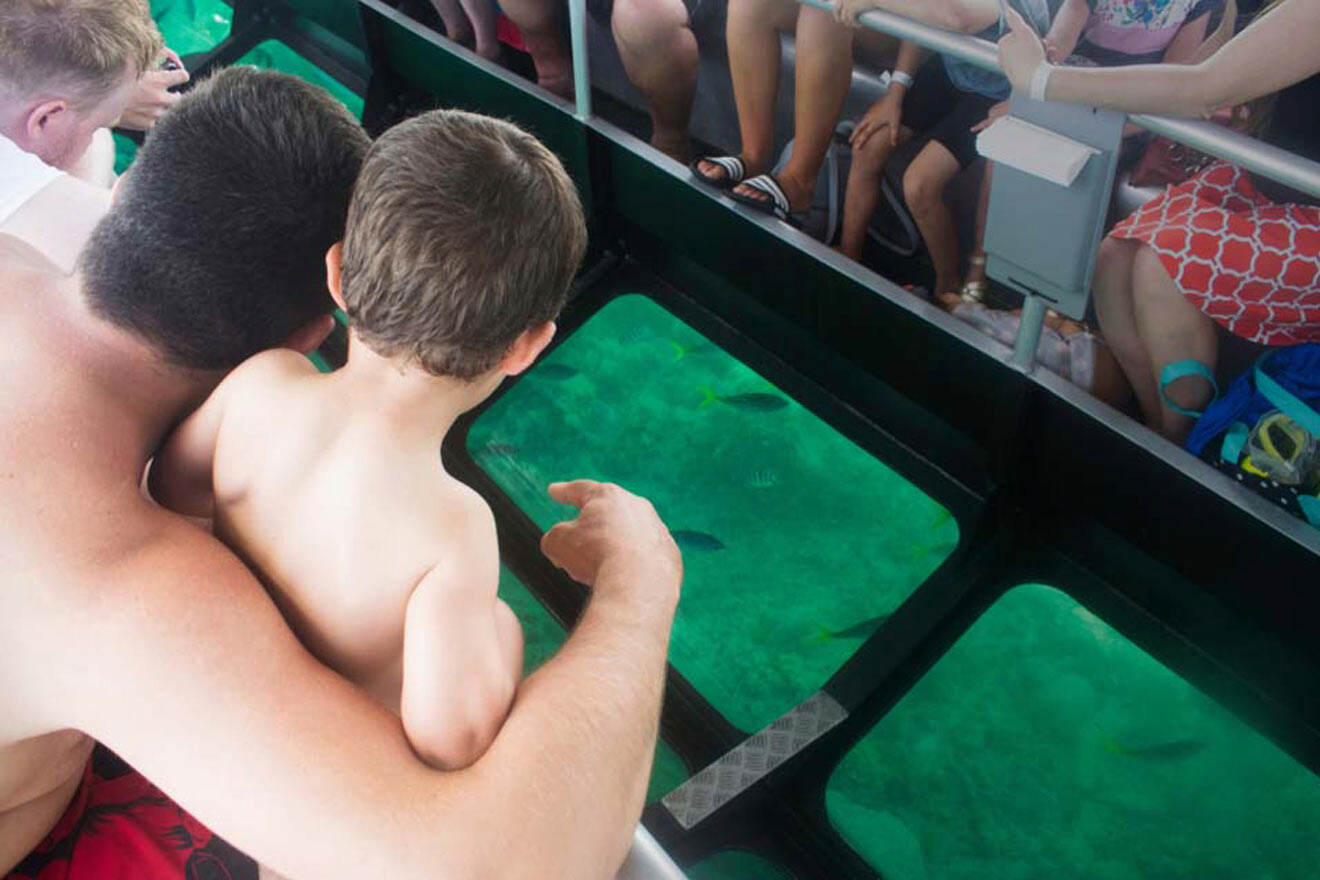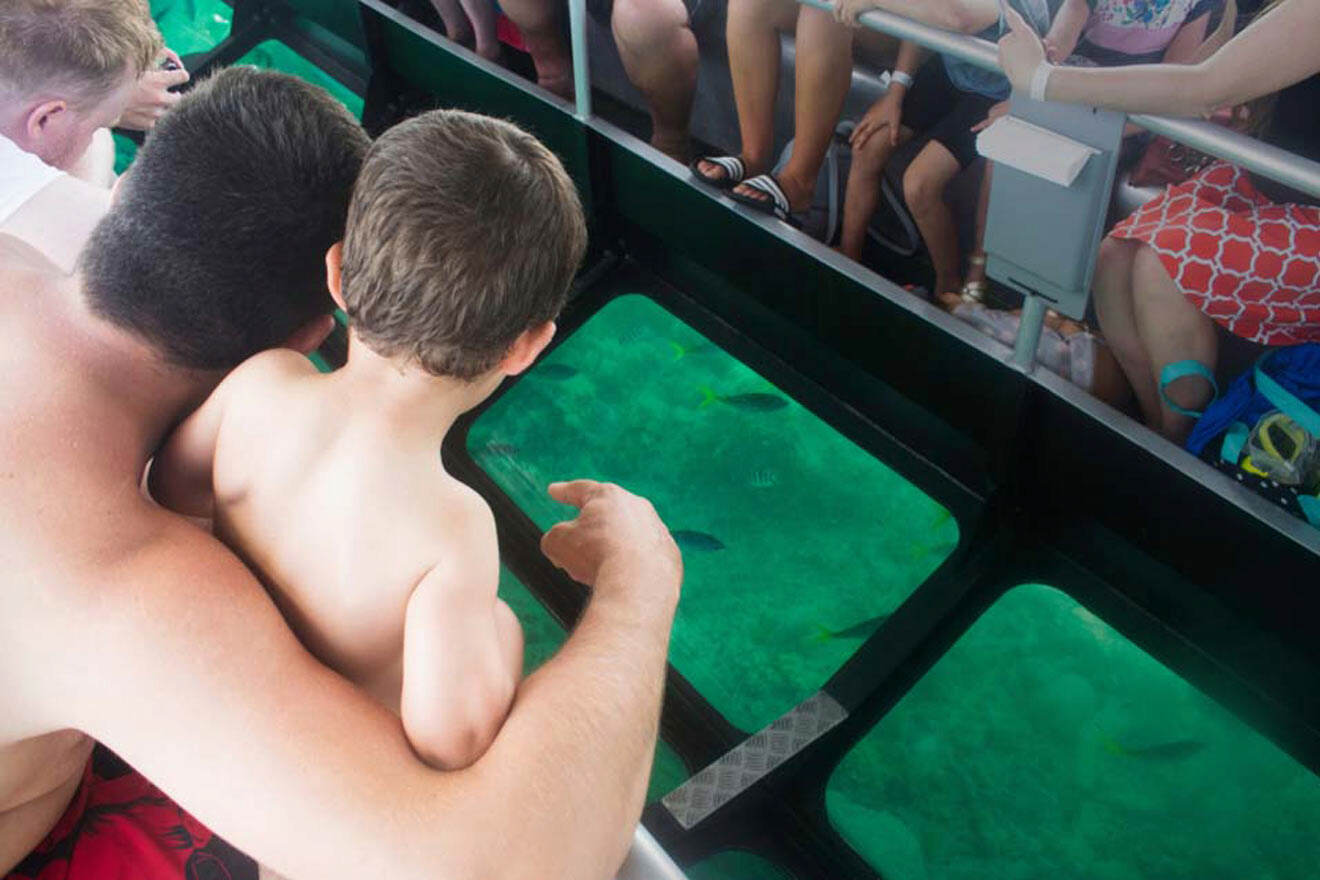 Glass bottom boat tours are one of the coolest ways to experience being in a boat, by far. Who doesn't love looking at the life that lurks beneath the surface from the comfort of a boat?
Going on a coral reef glass bottom boat tour is one of the best ways to experience a reef up close and personal, aside from snorkeling or scuba diving.
Glass bottom boat tours are one of my favorite things to do when visiting tropical areas. I never want to be too far from the magic happening under the sea!
As you cruise along the turquoise waters, you can get full visibility of the sea life under your boat! This is one of the best things to do in Key Largo with family or as a couple.
Check out this incredible glass bottom boat tour where you can see the beauty of the coral reef up close and personal while staying dry!
This is one of the coolest things to do in Key Largo!
PRICE: US$45
Book Your Glass Bottom Boat Tour
12. See the Overseas Heritage Trail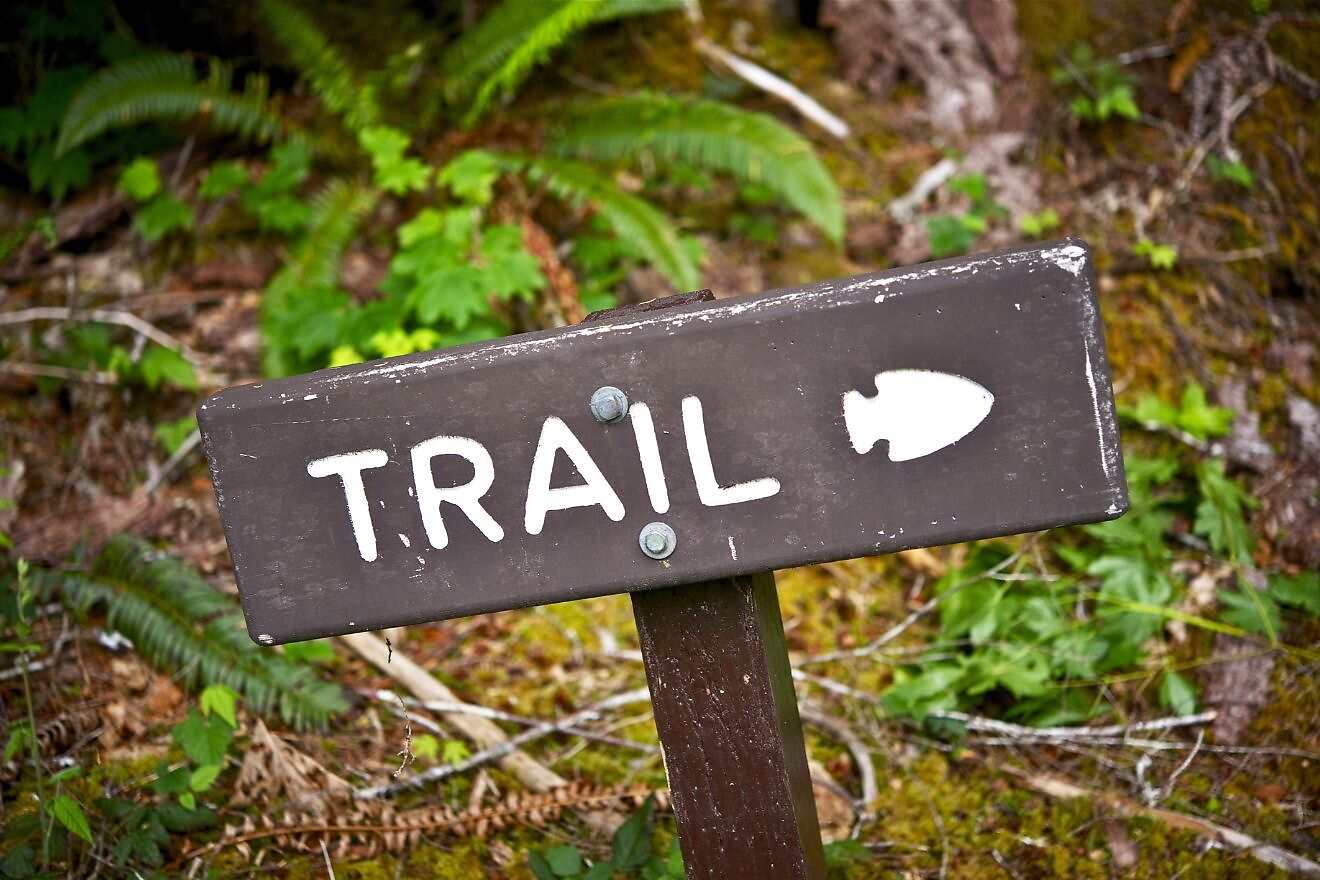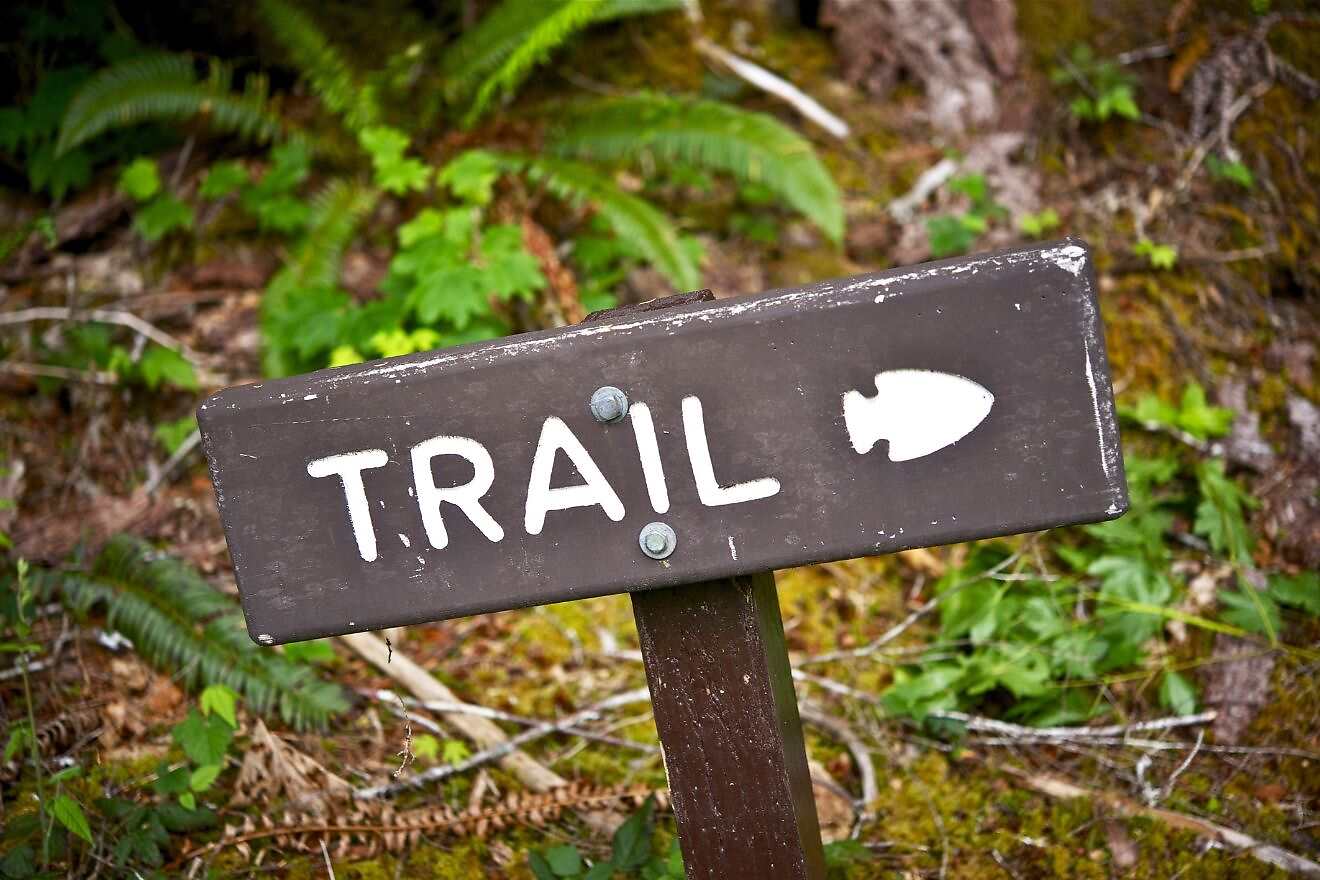 The Overseas Heritage Trail stretches over 100 miles, building a bridge of connection from Key Largo to Key West.
This incredible bridge is why we can travel throughout the Keys and even go to Key West, which is closer to Cuba than it is to Miami!
While it is both a bicycle, pedestrian, and vehicle overpass, it serves multiple purposes and is an integral part of the Florida Keys!
It's an excellent scenic hike, great for sightseeing, biking, skating, fishing, and so much more. A huge part of local history, the Overseas Heritage Trail was originally made to be an overseas railway that then was turned into the longest contiguous connection of paved land connecting the smaller keys to the other keys.
This trail provides access to some incredible ecological resources and attractions. Along the trail, you can find the Everglades National Park, Biscayne National Park, Florida Keys National Marine Sanctuary, the Great White Heron National Wildlife Refuge, Key Deer National Wildlife Refuge, and Crocodile Lake National Wildlife Refuge!
This is one of the most crucial elements to the archipelago because, without it, we wouldn't be able to explore the magic that is the Florida Keys with so much ease!
13. Grab a craft brew at Florida Keys Brewing
Who doesn't love a delicious brew after a long day of water activities, exploring the coral reefs, or simply lounging about on the beach?
The Florida Keys Brewing Company has a microbrewery, a tasting room, and a beer garden to enjoy some freshly brewed beers!
I absolutely love the beers here. Nothing is better than having a local craft brew after spending a day out and about in the sun and the incredible beauty of the Florida Keys!
You can tour their microbrewery, enjoy a flight of their delicious beers, or just unwind in their beer garden with your favorite IPA, seasonal, or draft beer.
14. Go scuba diving at the incredible Spiegel Grove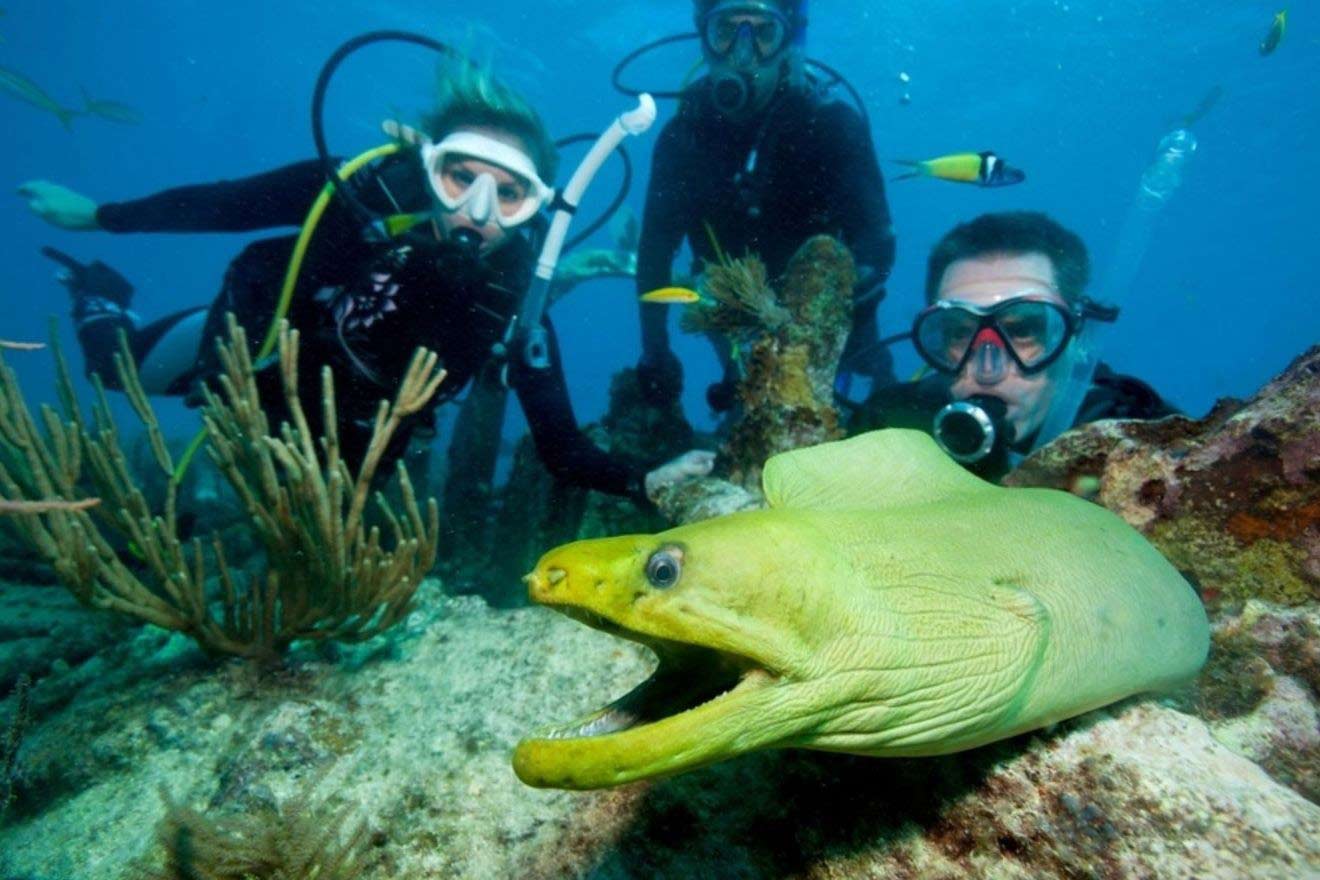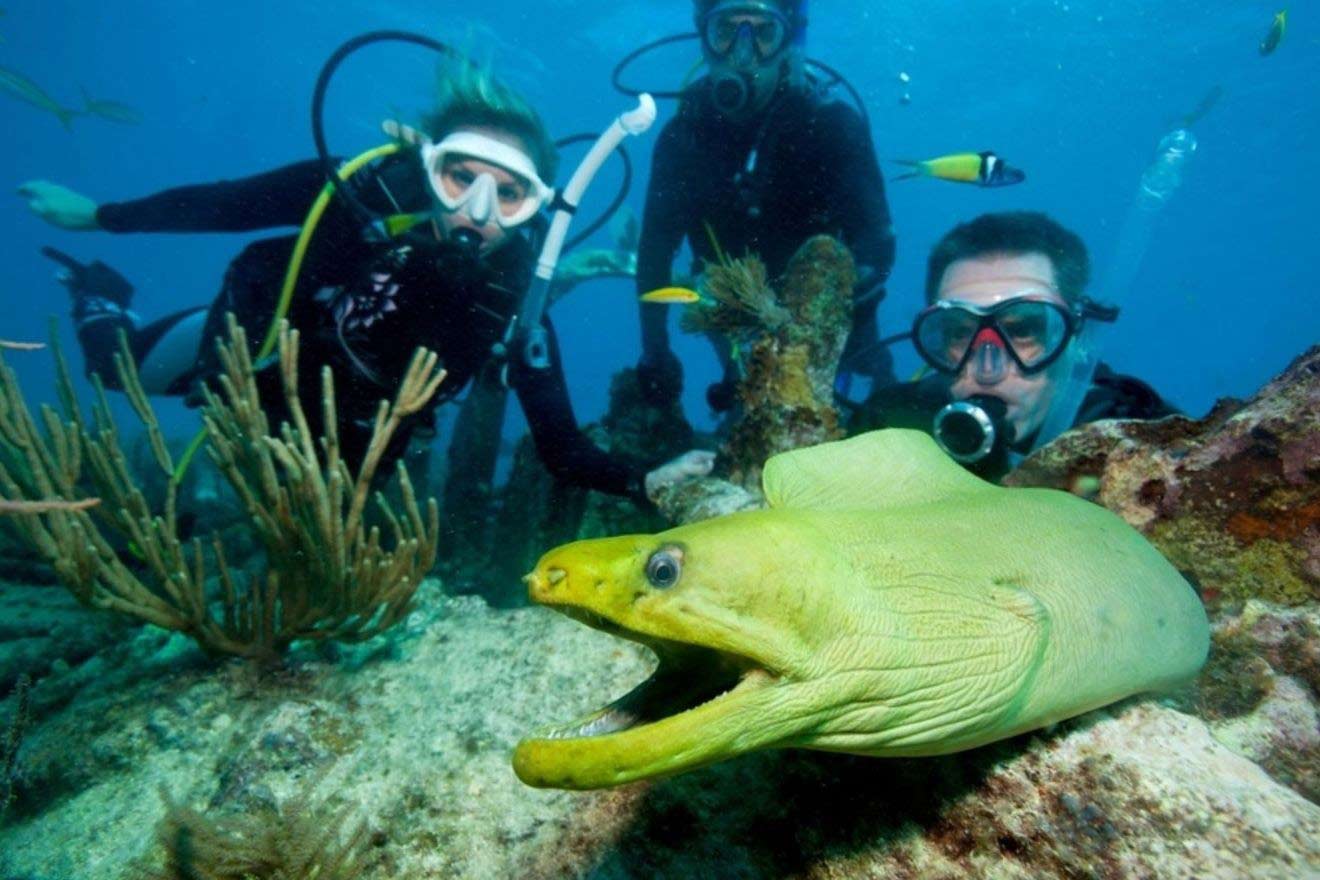 The USS Spiegel Grove is an old naval ship that has since been sunken and turned into an artificial coral reef!
We all know there are plenty of coral reefs in the Florida Keys and in Key Largo, but how about exploring one that is both a reef and a shipwreck?
This retired 500+ foot ship was sunk to create an artificial reef for both visitors and marine life to benefit from.
After three decades of service, the ship was sunk back in 2002. Now, it is covered in thriving corals and acts as a crucial part of the ecosystem in Key Largo.
While it may seem eerie and maybe even a bit spooky, as you explore more, you will feel like the little mermaid discovering a shipwreck!
If you want to explore more of Key Largo's awesome underwater life, check out this all-inclusive scuba diving lesson with a professional in Key Largo! All your equipment will be provided so it's the perfect way to get up close with marine life and maybe catch a glimpse of old shipwrecks!
FAQs about things to do in Key Largo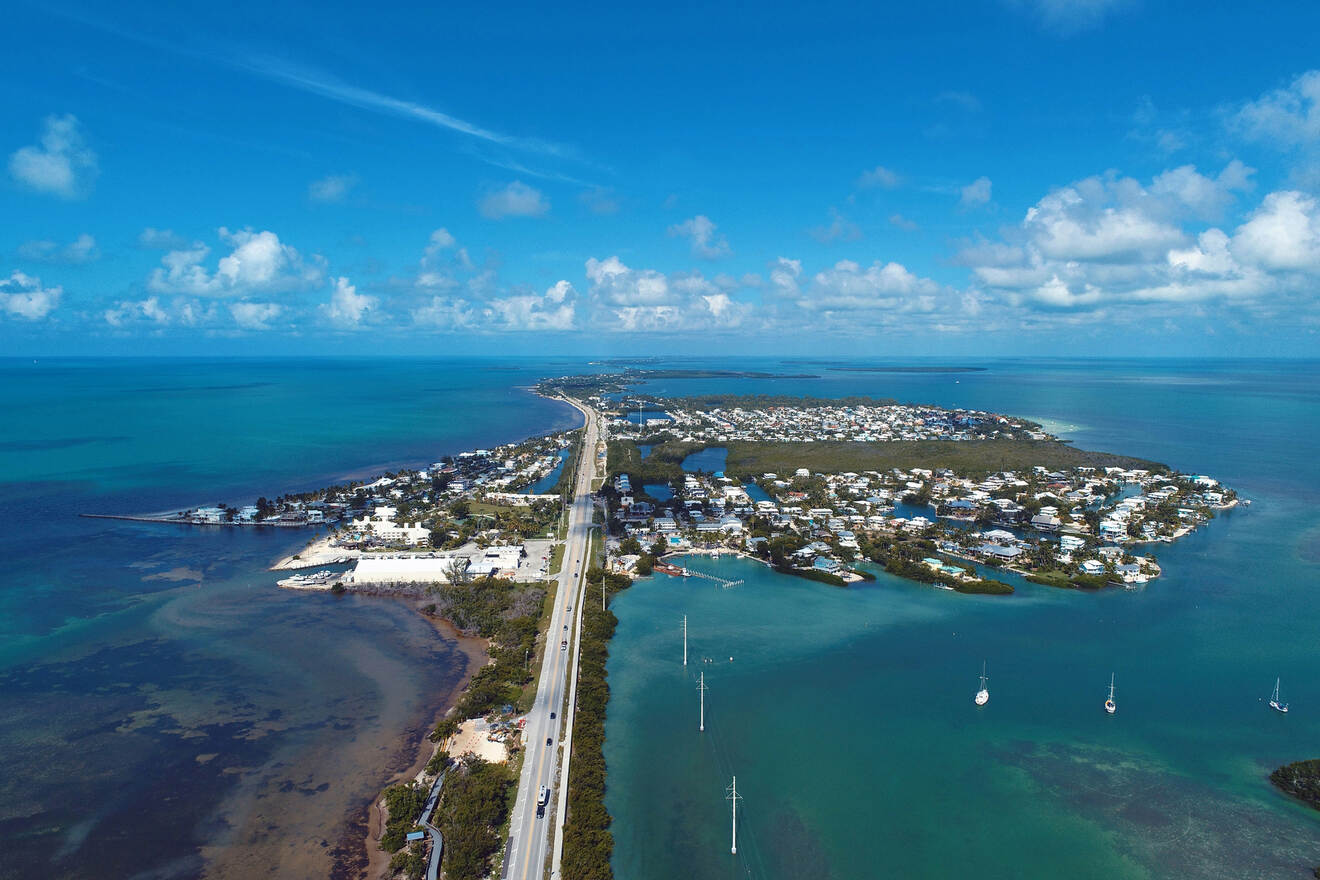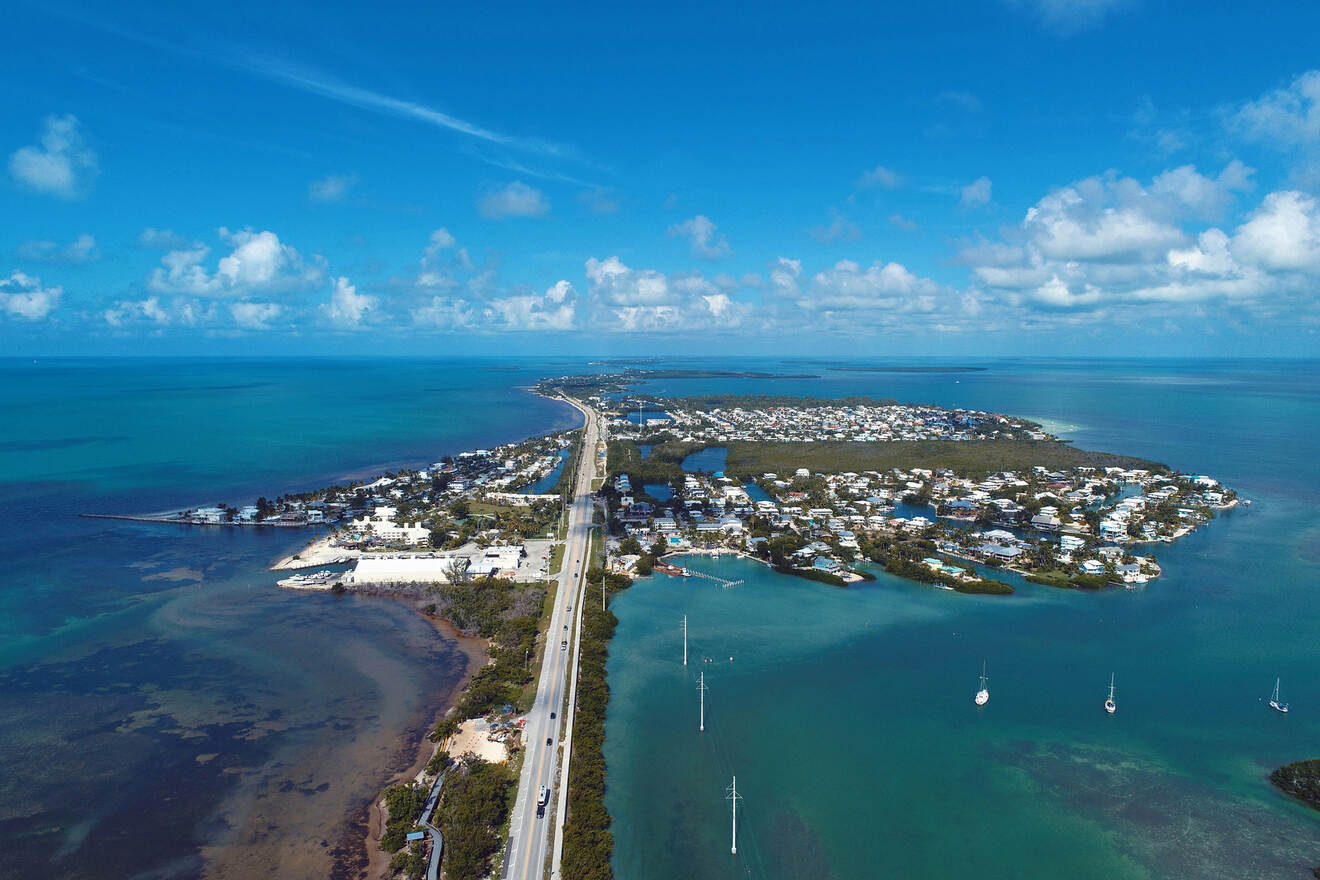 Conclusion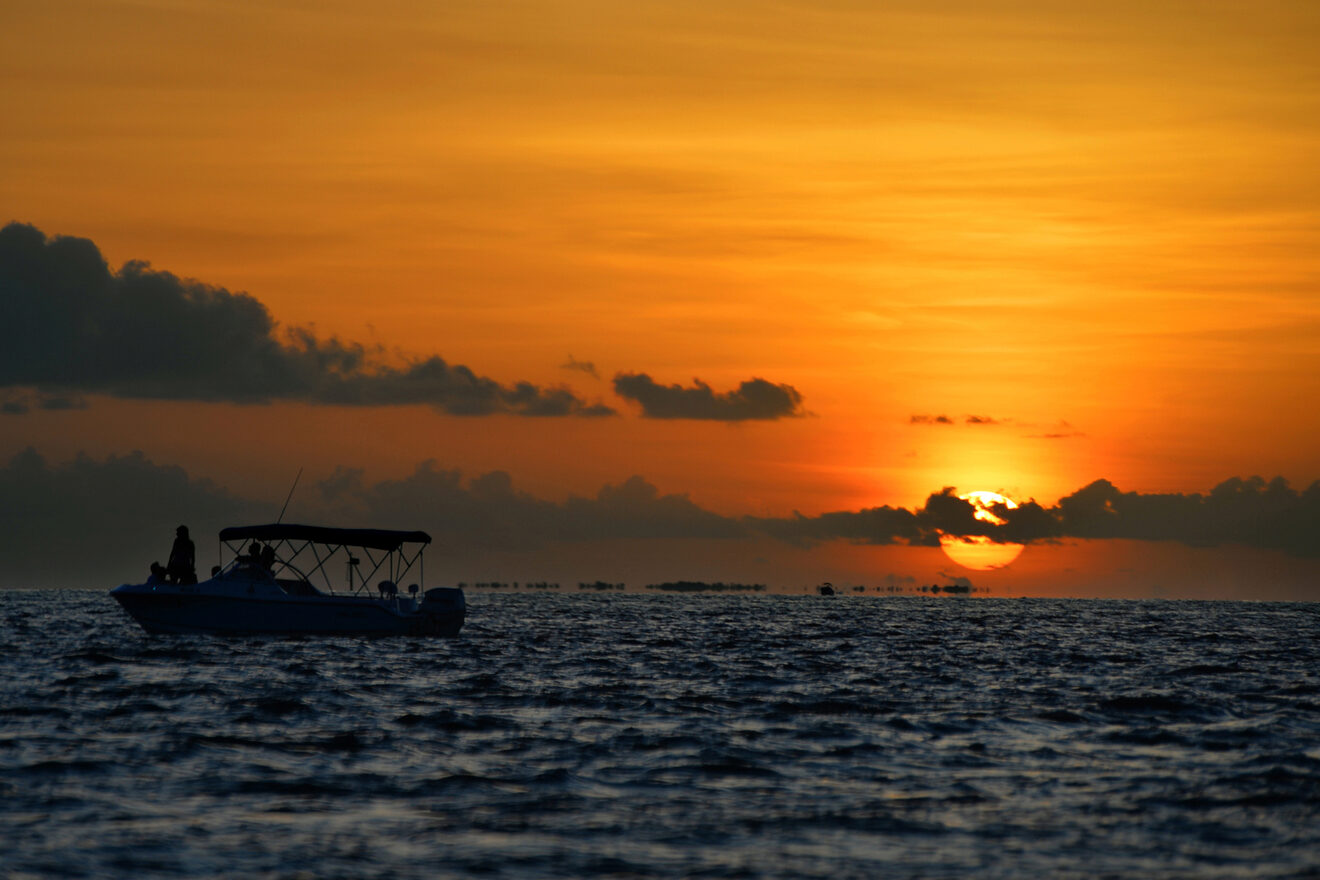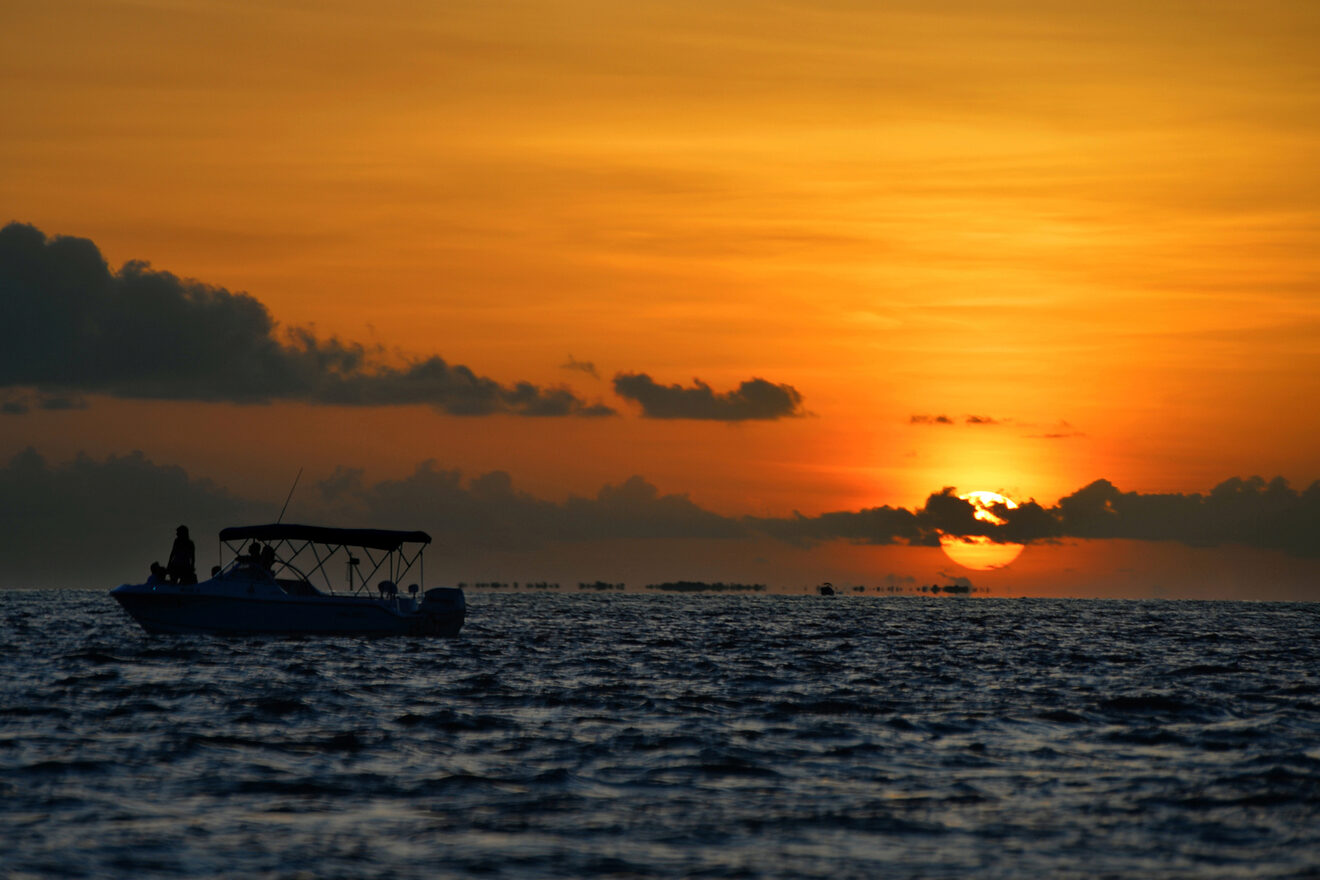 Key Largo is just teeming with life and endless possibilities for adventure! Needless to say, I am confident that you will find the perfect activity for your trip to the Florida Keys!
There are infinite things to do in Key Largo. Even though I have been there more times than I can count, every time I go, I experience something new, and I am always left in complete awe of the utter beauty of this little island!
My favorite activities for anyone visiting Key Largo are:
As a Florida local, this is my tried and true list of the best things to do in Key Largo that I share with all my loved ones. I hope you enjoyed reading it and created some unforgettable memories on your trip!
With Love and Gratitude,
Amira G
---
Pin it for later!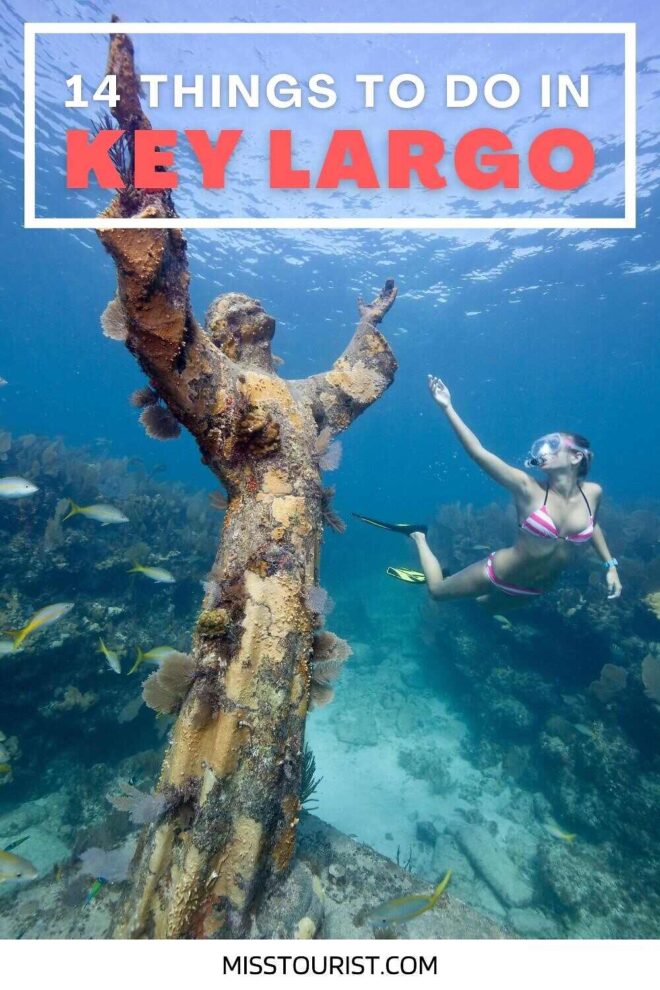 Pin it for later!