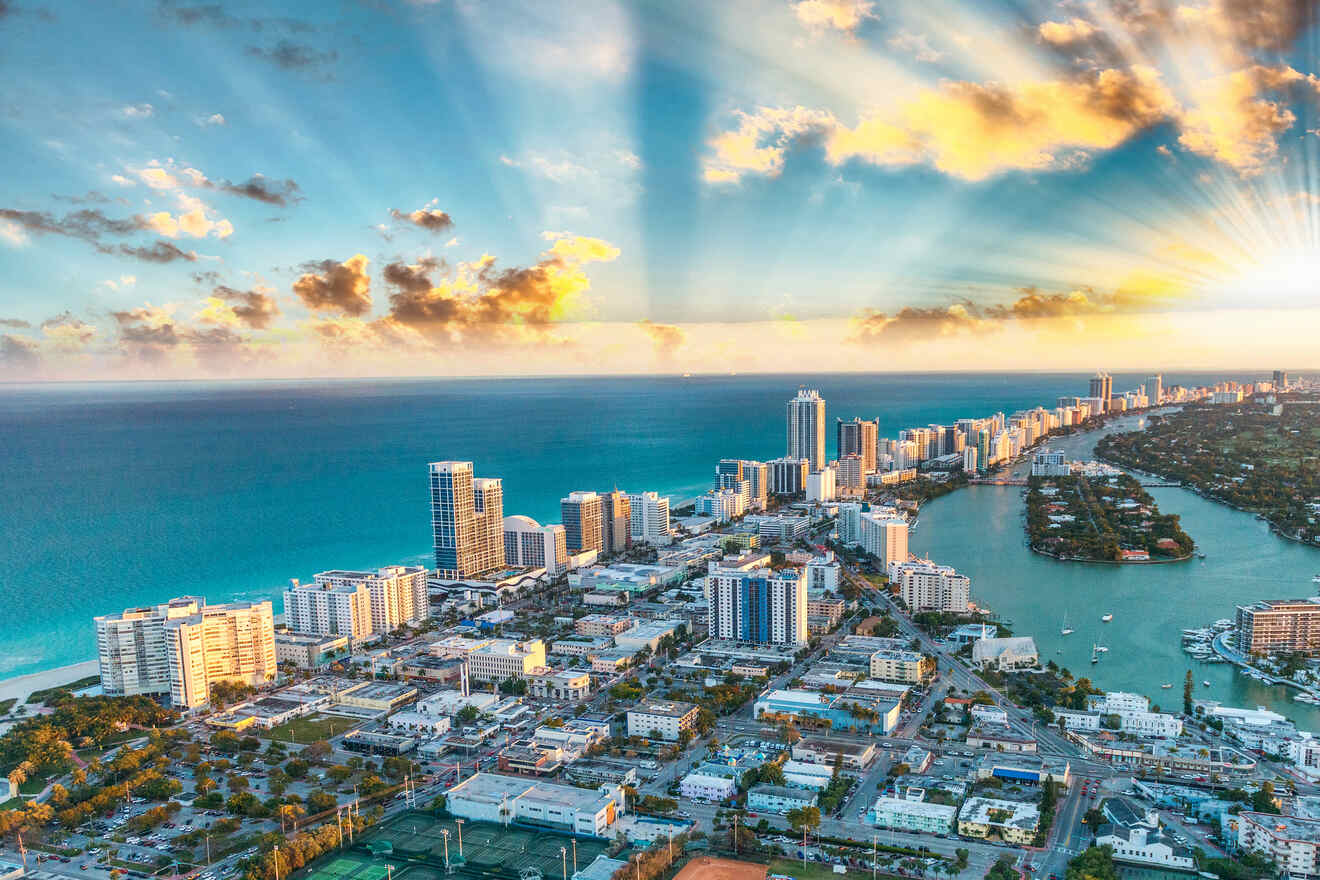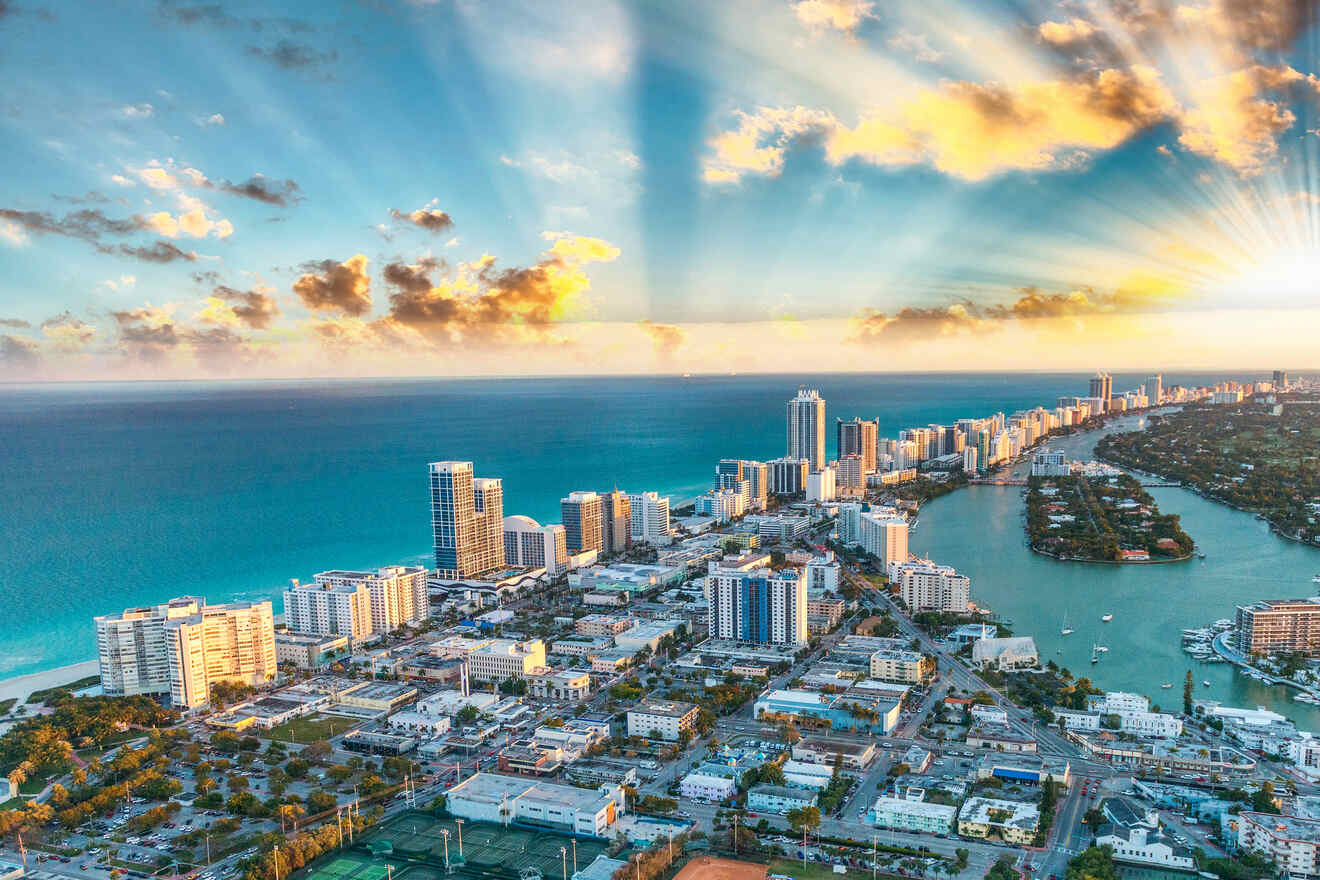 Aaaah, Miami city. Boasting a great climate, pristine beaches, and amazing nightlife, you really can't go wrong when opting for a vacation in this fantastic city.
The city has 25+ different neighborhoods, each of them vastly different from the next so I know just how daunting choosing where to stay in Miami can be!
South Miami Beach is the best place to stay in Miami for first-timers as it has a little bit of everything the city has to offer. But if you prefer something a little different, I'm also going to go through some alternative neighborhoods like Downtown, Coconut Grove, the Design District, Bal Harbour, and Coral Gables.
In the end, it all comes down to your personal preferences so I've carefully curated this list to help you choose the perfect place for you, hopefully making booking your ideal hotel much easier.
And don't worry, I was sure to include accommodations for every budget type, ranging from budget rooms to luxurious accommodations and even a delightful boutique hotel.

Let's go!
If you are in a hurry
Here are the top-rated central accommodations in Miami city for your overview.
Here is a quick map of Miami neighborhoods and areas to stay in for you to further understand each location that we'll be discussing in this post.
1. South Miami Beach – where to stay for first-timers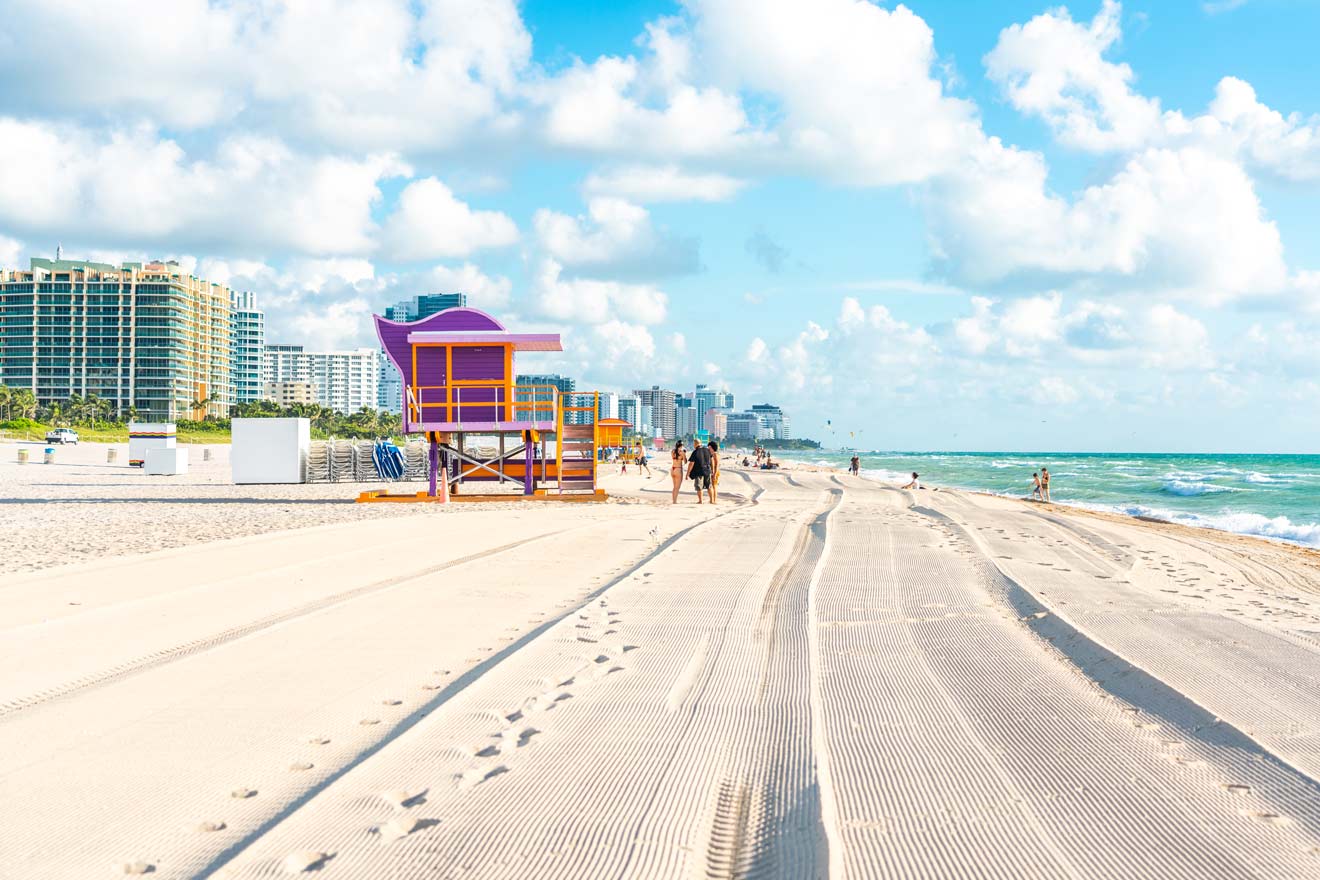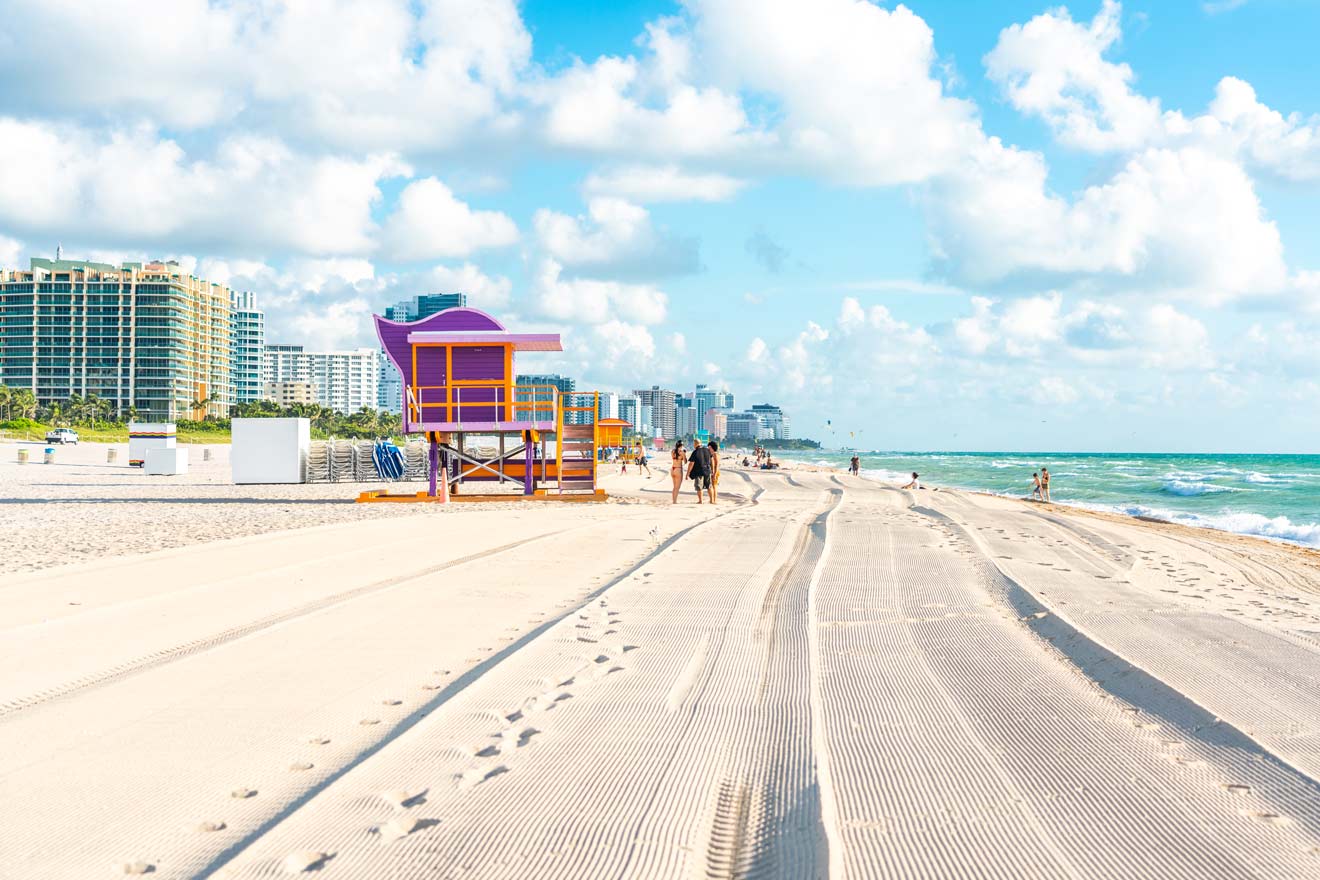 When we mention the word Miami, what is the first thing that comes to your mind? I bet it is the beach, am I right? Indeed, mile after mile of pristine waters, golden sands, tanned locals, and happy tourists. A place filled with celebrity-studded hotels and nonstop nightlife, Miami Beach — from South Beach to North Beach — is legendary.
Moreover, a stay in Miami Beach offers a variety of entertainment options along the main street, Ocean Drive, that goes far beyond sun and sand. Encompassing world-famous nightlife, world-renowned art galleries, top-notch hotels, the best dining options, and designer shopping. What more could you want?
Although the entire length of Miami beach is dotted with great places to stay, South Beach is considered the best area to stay and is one of the most famous neighborhoods of Miami.
The nightlife in South Beach is abundant plus all you really have to do is put on your flip-flops and walk a few steps until you hit the water, so you'll never have to question what to do! So if you're looking for a good time with lots of nightlife options, stay in South Beach.
Other accommodation options in South Beach, Miami
Things to do in South Beach
Check out the famous Art Deco architecture on Ocean Drive South Beach
Relax on Miami Beach
Drink cocktails in the countless beachfront bars and restaurants
Snap a photo of the 1939 South Beach Colony Hotel
Stroll down the pedestrian-only Lincoln Road
Shop in unique boutiques of South Beach
Enjoy an afternoon coffee whilst people watching from a hip cafe of Miami Beach
Dine-in one of the delicious restaurants on Espanola Way
Have a picnic in Collins Park
Snap some eye-catching pictures at the Miami Museum of Illusions
2. Downtown Miami & Brickell – best for business travelers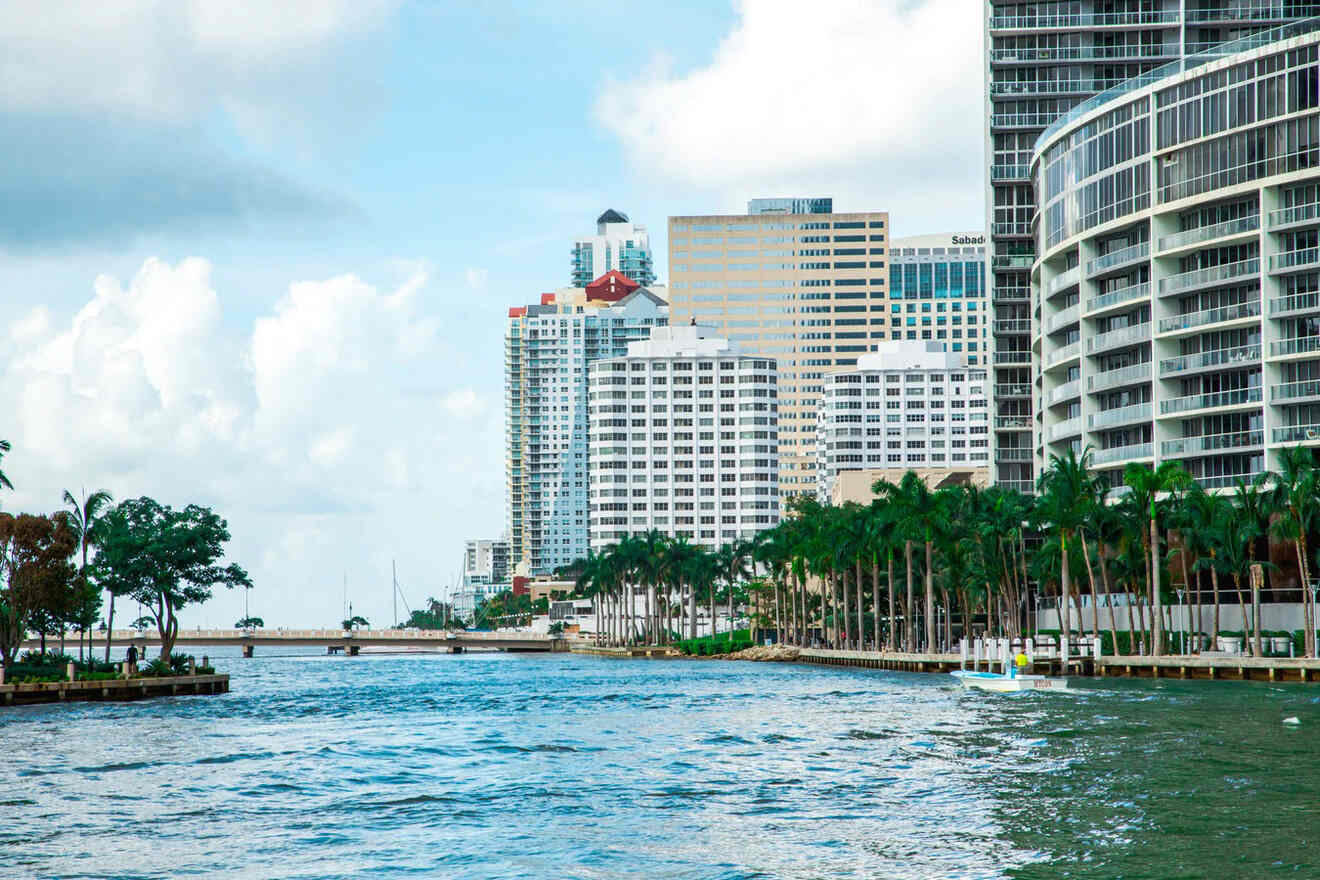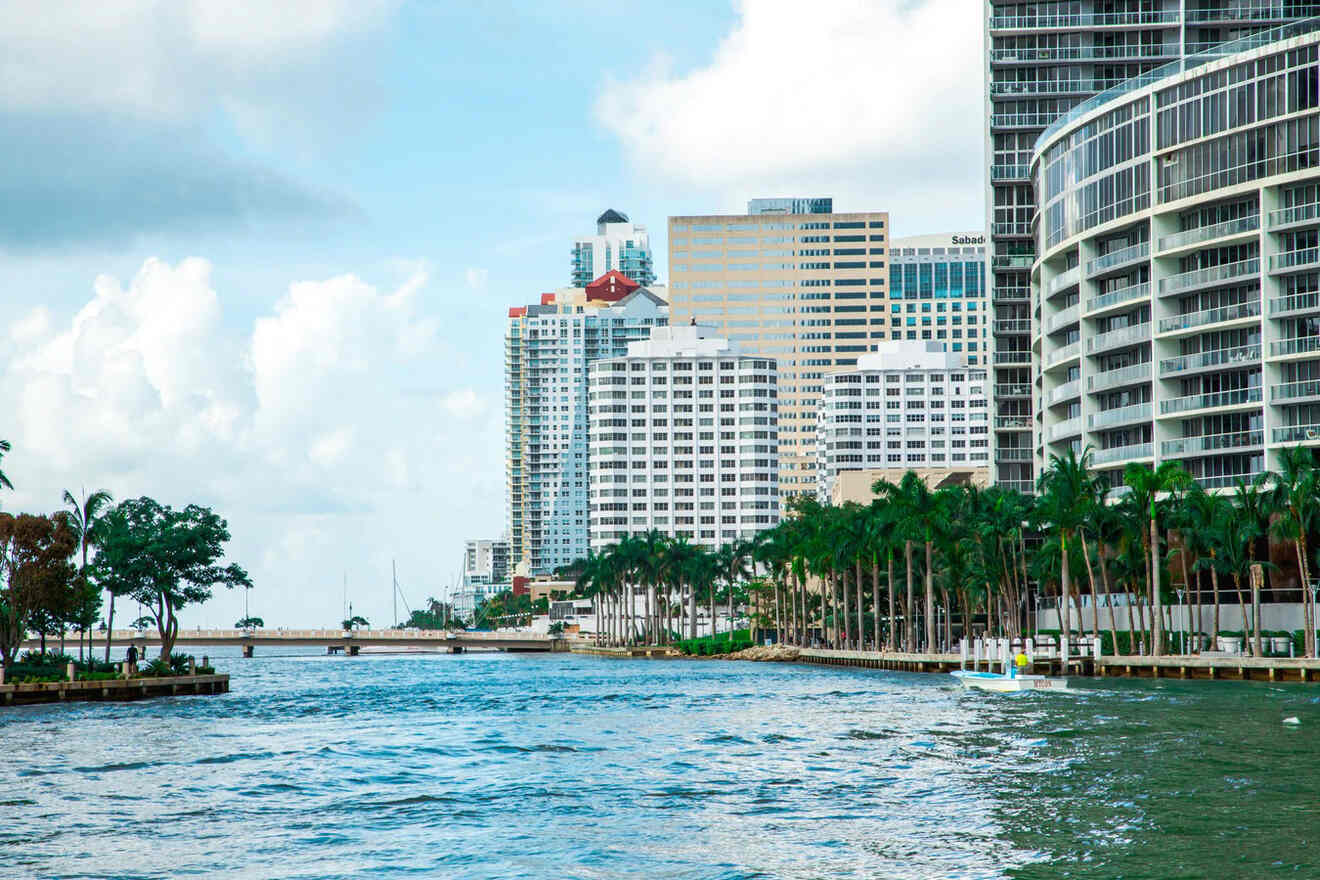 The true heart of Miami and the city center, Downtown Miami is a sharp contrast with the laid-back style of South Beach Miami. Miami downtown is a busy and lively area, with a dazzling business district feel to it. This is where the striking skyscrapers, international hotel chains, and luxury restaurants are located.
Just south of downtown Miami is its southern neighbor, Brickell, a modern, towering area of the city of Miami nicknamed the Manhattan of Miami. Brickell is filled with the best trendy restaurants and stylish young professionals going about their daily business.
Downtown Miami and Brickell are connected by the Metromover, a system of automatic, elevated trains that run around the entire financial district. This is the best area to stay if you're in town for business or simply enjoy a city atmosphere due to its connectivity and ease of movement.
Other accommodation in Downtown Miami & Brickell
Things to do in Downtown Miami & Brickell
Visit the downtown Freedom Tower
Catch a concert or sporting event at the American Airlines Arena
Shop until you drop at the Bayside Marketplace – an impressive two-story outdoor mall with over 150 shops
Relax in the Bayfront Park
Explore the Museum of Art and Design @ MDC
See the Miami Circle National Historic Landmark
Check out the Paseo en Barco in Downtown
Visit Florida's oldest catholic church – Gesu Church
See the cruise ships at Dodge Island
Ride the Skyviews Miami Observation Wheel
Dine-in one of the trendy restaurants of Brickell
3. Coconut Grove – where to stay in Miami to relax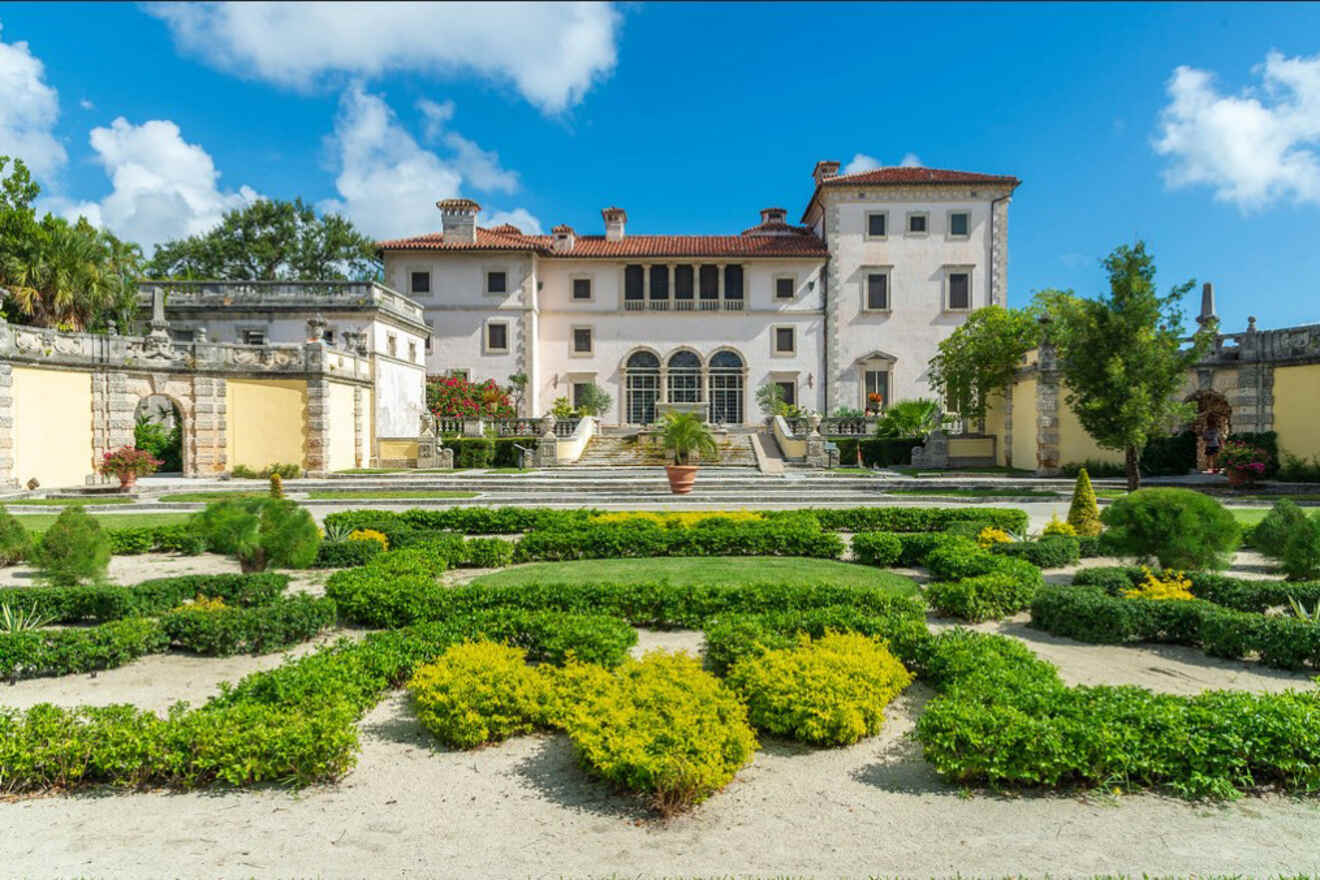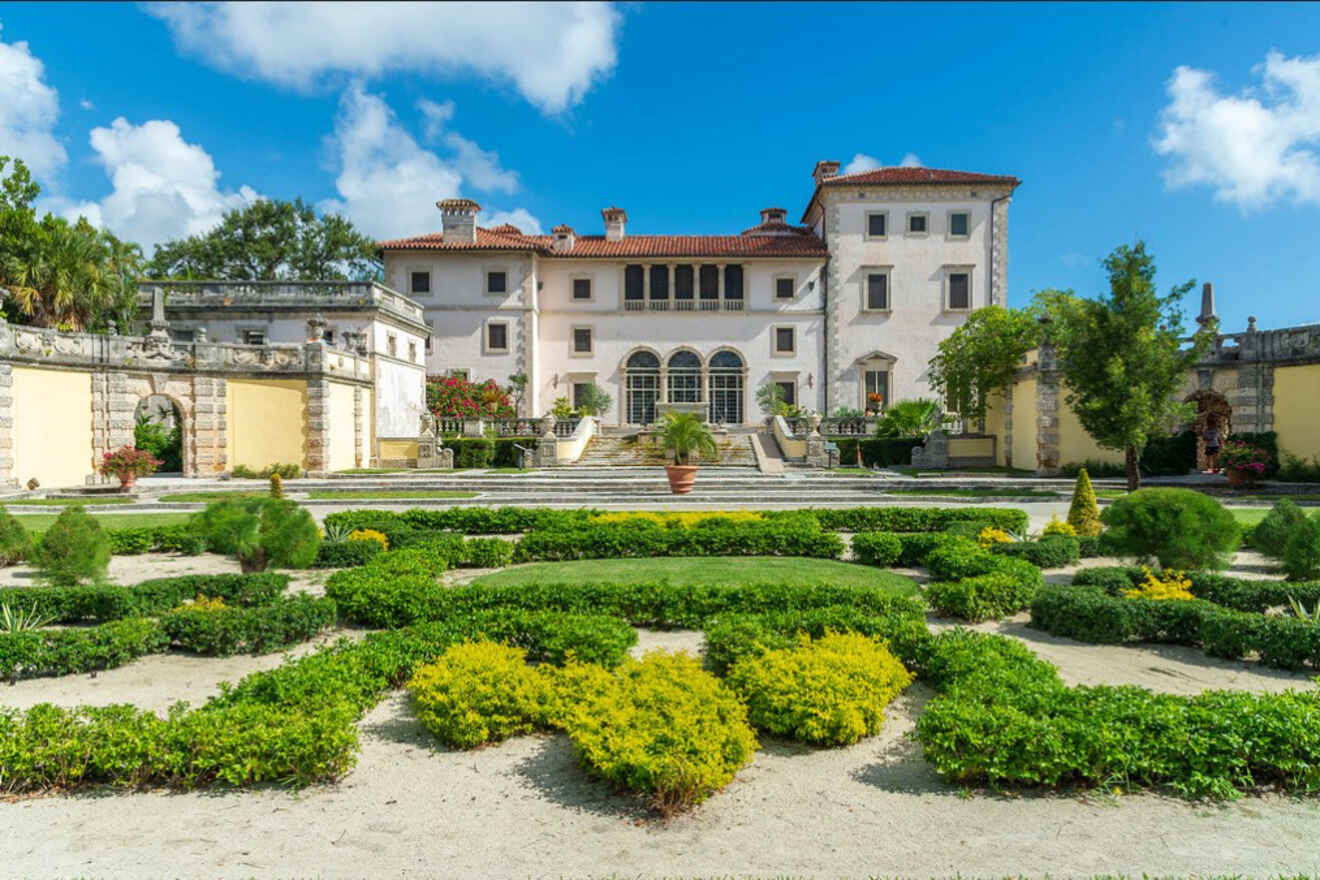 Coconut Grove, playfully called "The Grove" by Miami locals, is a classy, leafy neighborhood home to elegant hotels, cozy sidewalk cafes, and CocoWalk, a widely popular shopping and dining district.
Depending on the time of day, you can find locals waiting in line for brunch at places such as GreenStreet, working out at one of the Grove's multiple bayfront parks, or simply pedaling their bikes among the many bike-friendly streets of the area.

Coconut Grove is a hip residential part of Miami located on the coast just a 10 min drive south of the center. The neighborhood is popular with those searching for instagramable cafes and vintage boutiques whilst enjoying a tranquil atmosphere away from the happening beaches and downtown center. It's also one of the safest places to stay in Miami.
There are also many special events held in Coconut Grove throughout the year, though the best one might be the annual Coconut Grove Arts Festival, known as Florida's most vibrant outdoor art festival, held each February.
Other accommodation options in Coconut Grove
Things to do in Coconut Grove
4. Design District – where to stay in Miami for art & culture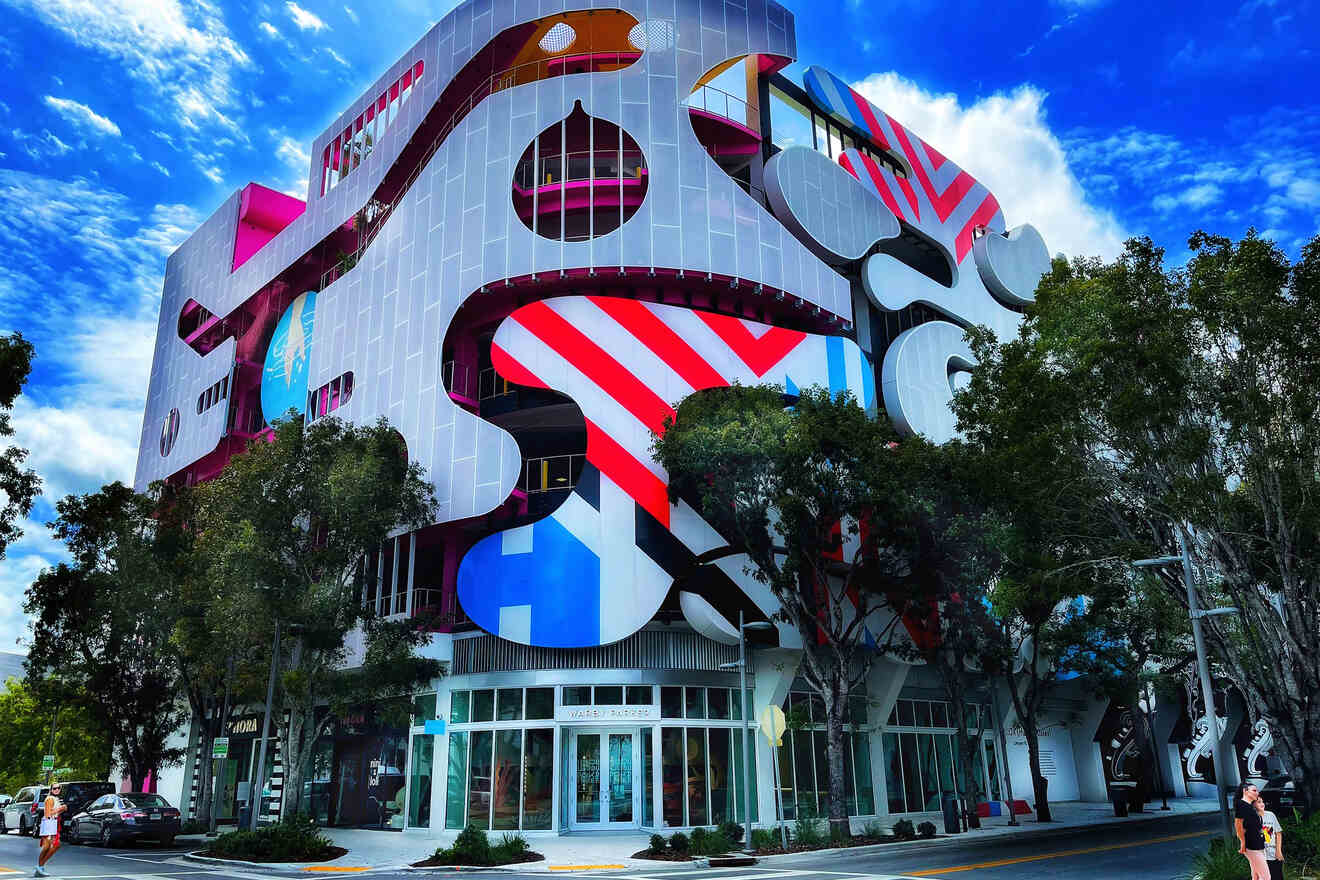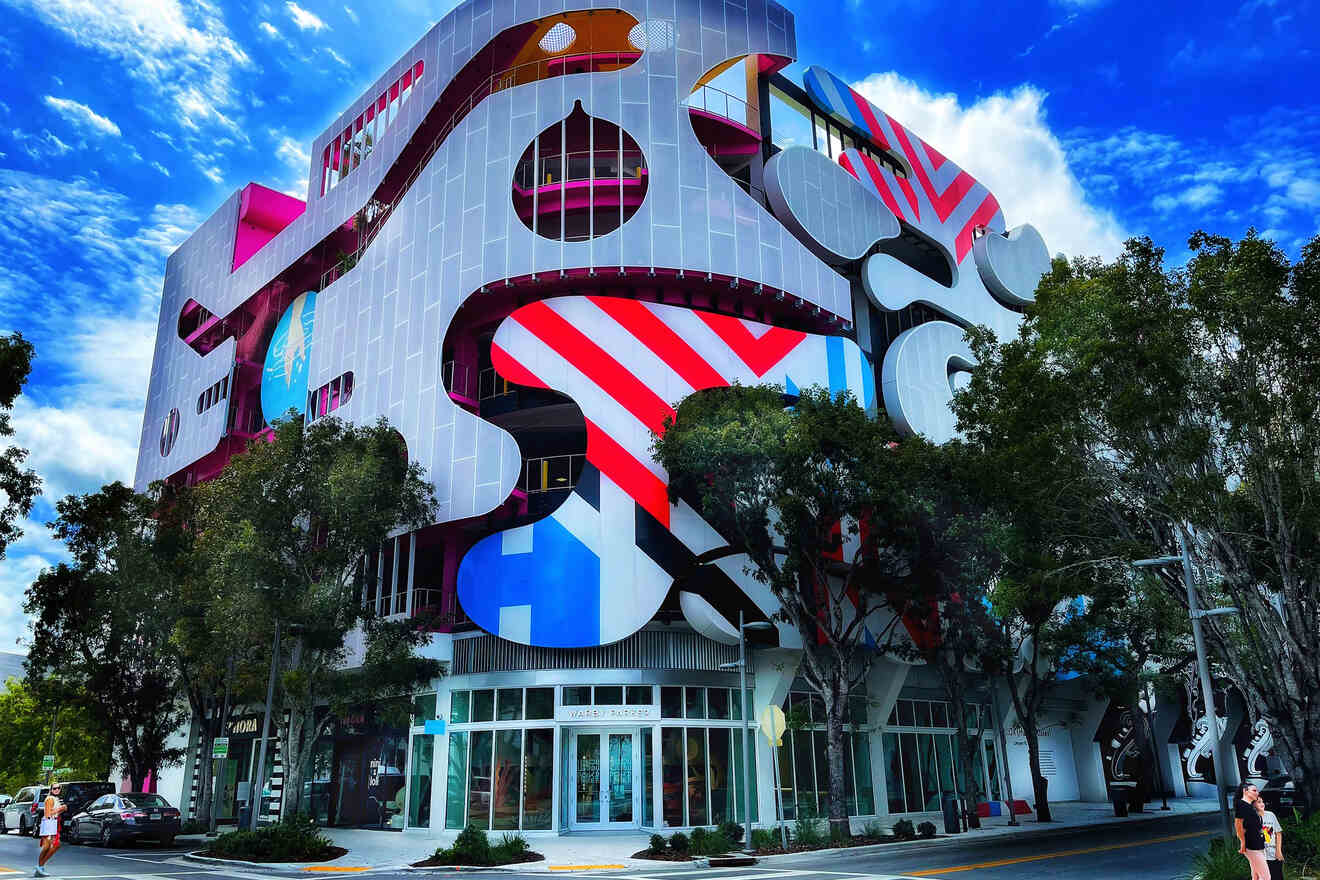 If you haven't heard of Miami's Design District, you're in for a real treat. This area of the city of Miami boasts a stark difference from downtown Miami and is dubbed the art deco district of Miami.
This trendy, up-and-coming place is home to over 130 galleries, the best showrooms in Miami, antique dealers, eateries, and bars. Look out for the street art popping up throughout the neighborhood and don't miss Wynwood Walls, a super famous graffiti art museum!
This seemingly hipster neighborhood is located just a 10 min drive north of Downtown Miami and is also a luxury shopping paradise where you will find designer brands that range from Prada to Hermes.
In case you're wondering about food in this area, the number, and variety of restaurants are also rapidly growing! Chic and quirky establishments offer a selection of different food, set in a relaxed and laid-back ambiance (being a high contrast from the lively South Beach). Indeed, the Design District is the best place to be in Miami if you enjoy quirky art and a hipster atmosphere.
Other accommodation options in the Design District
Things to do in the Design District
5. Bal Harbour – where to stay in Miami for beach resorts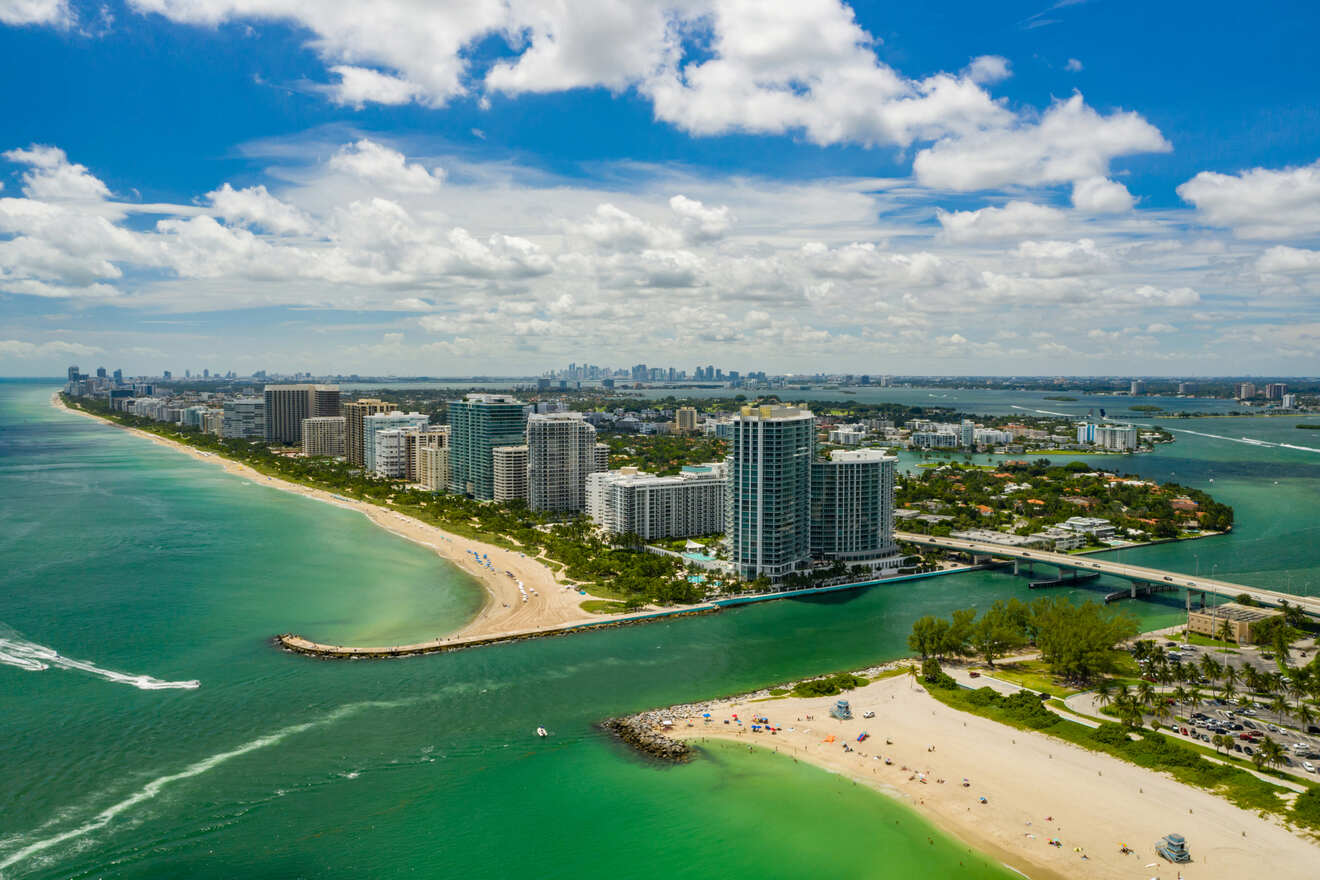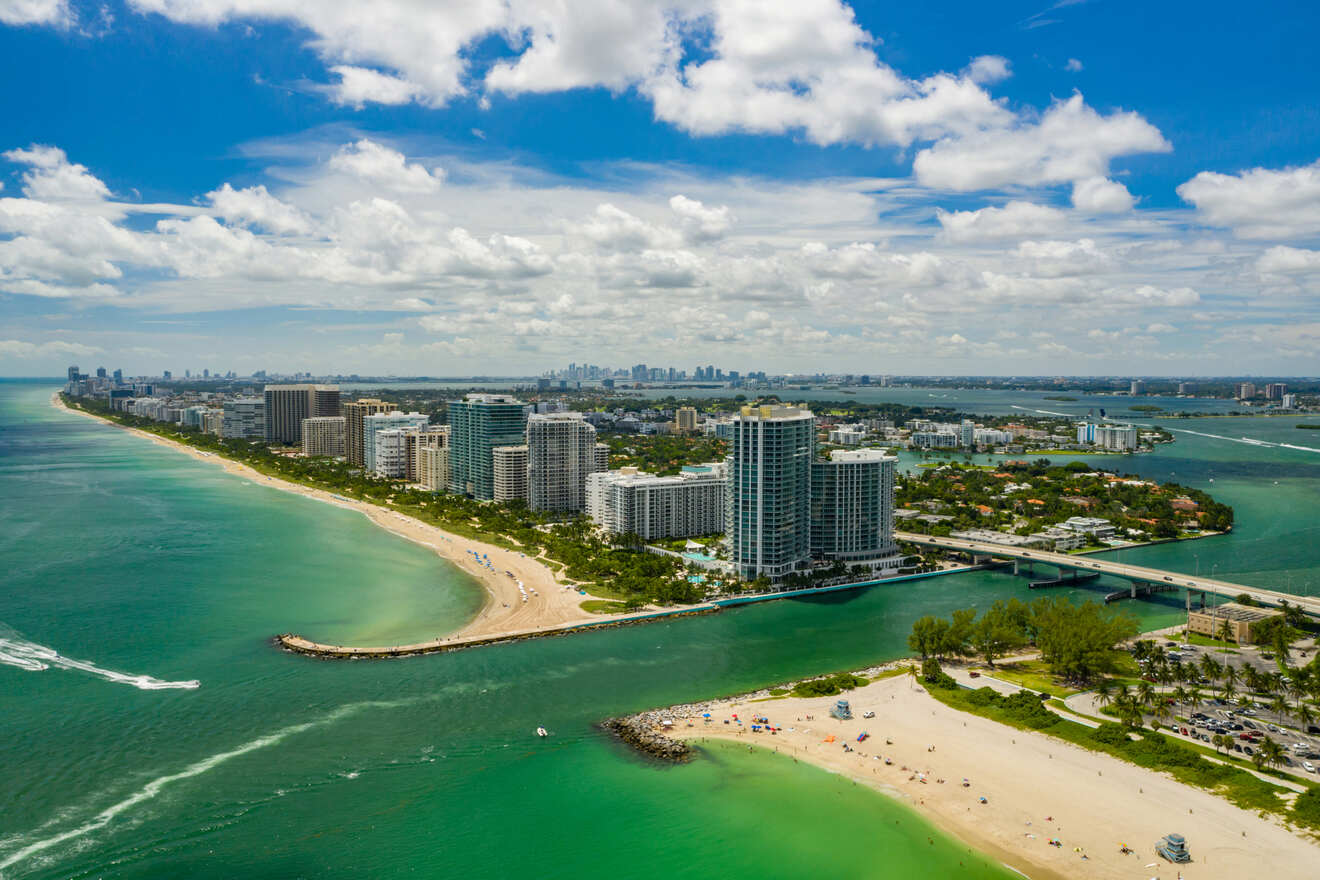 Right at the northern tip of Miami Beach, lying just west of Biscayne Bay you will find Bal Harbour. This high-end village is where to stay in Miami if you are looking for Florida's best beach resorts.
Here you can find deluxe oceanfront hotels and resorts, ultra-chic shopping options, and an enviable selection of dining options (considered one of the best in Miami).
Seen as a peaceful escape from the city's urban chaos, Bal Harbour gives you a small-town feeling, slow pace, and beachside living during your stay in Miami. Bal Harbour is a great choice for a relaxing holiday as it's still close to all attractions, yet provides a relaxing peaceful environment.
Bal Harbour's beach is one of Miami's most protected and pristine beaches, boasting incredible white sands. So, whether you want to spend all day on the beach, shop until your feet hurt, or indulge at delicious restaurants, in a more relaxed ambiance, Bal Harbour is the place where to stay in Miami for you!
Other accommodation options in Bal Harbour
Things to do in Bal Harbour
Try out some action sports like parasailing on the beach
Sip cocktails at a high-class restaurant
Go shopping in the boutique stores
Relax at the Haulover bayfront park
Stroll Collins Avenue on a sunny afternoon
Enjoy the nature of Oleta River State Park
6. Coral Gables – where to stay for a romantic vacation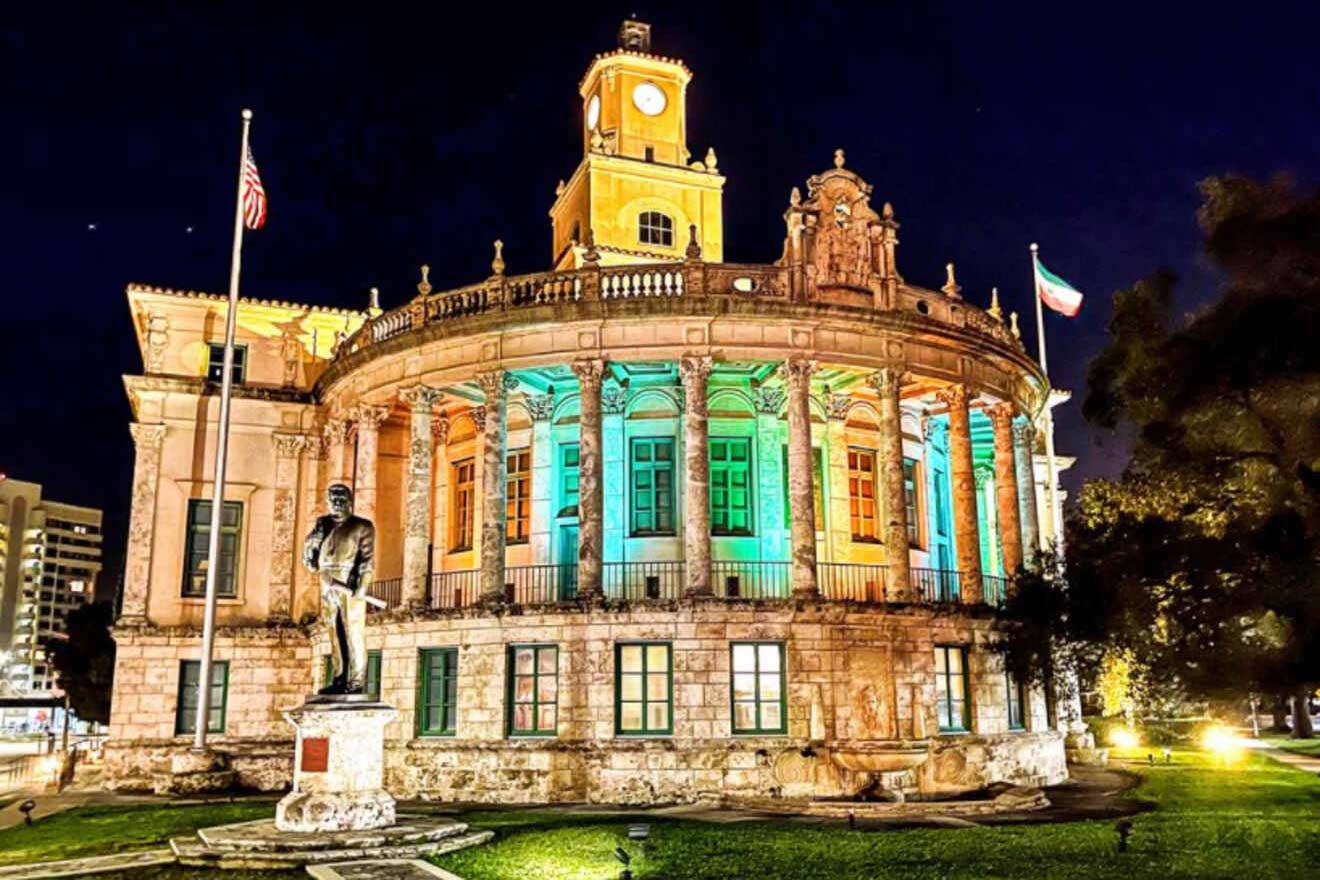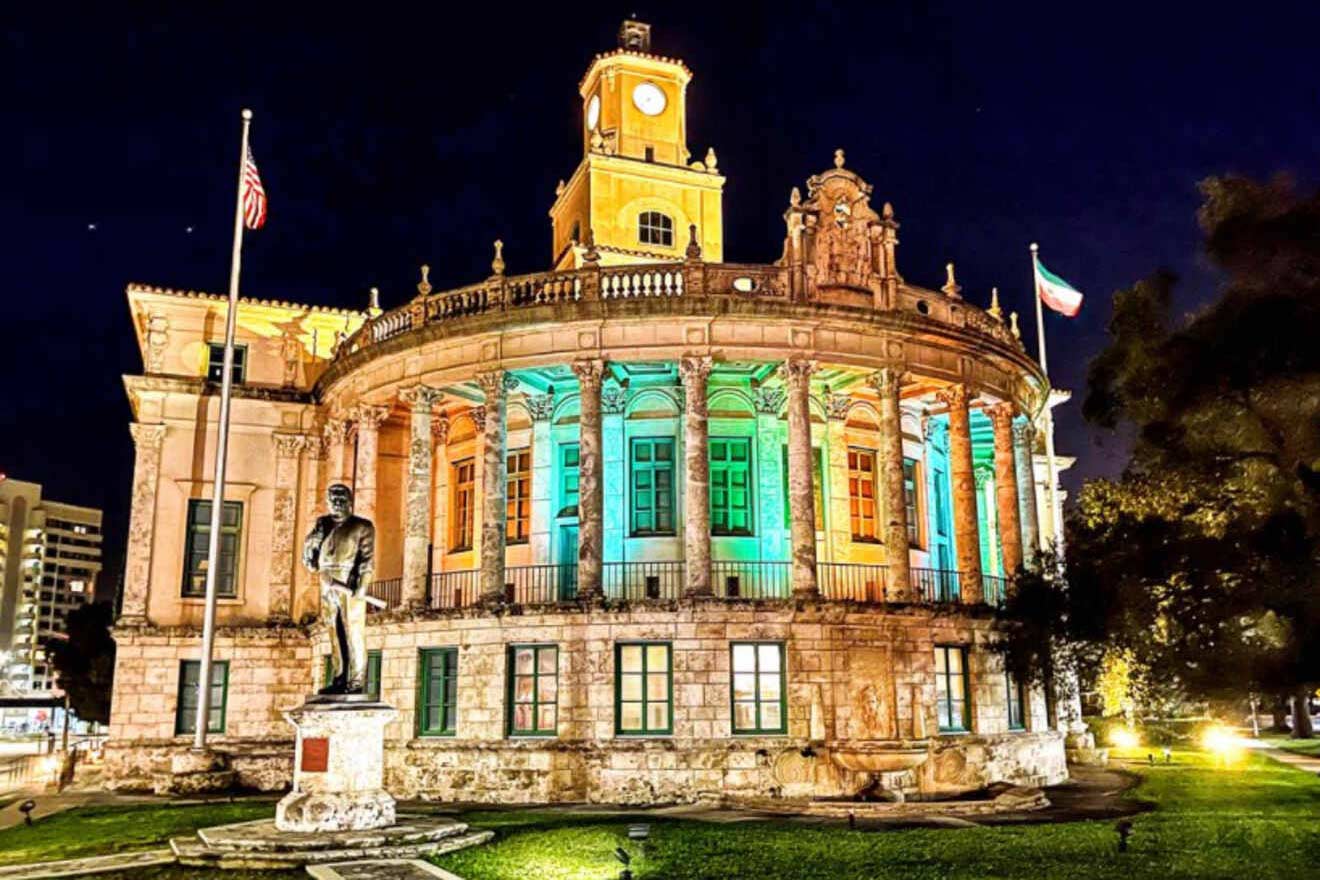 Located 20 mins south of Miami Downtown by car, Coral Gables is known for its lush-green, tree-lined boulevards, ivy-covered mansions, and historical landmarks such as the world-famous Biltmore Hotel and the Venetian Pool, both built in the 1920s.
The historic district of Coral Gables stands out from the rest of Miami by blending color, intricate details, and the Mediterranean Revival architectural style and is a great place to stay in Miami if you're looking for distinct elegance and a romantic atmosphere.
With a lot of history, stunning architecture, shady green spaces, beaches, a little bit of art deco, and countless restaurants to choose from, Coral Gables is the perfect mix of all the different parts of Miami.
Couples particularly love staying in Coral Gables due to its quiet atmosphere and the number of things to do at a slower pace than in Miami beach. I recommend you take an afternoon stroll down beautiful streets to admire this picturesque town the way it was planned. Here are the best choices of accommodation in Coral Gables.
Other accommodation options in Coral Gables
Things to do in Coral Gables
Take a dip at the historic Venetian Pool
Explore The Barnacle Historic State Park
Check out the art at Lowe Art Museum
Visit the Coral Gables Museum
Relax in Peacock Park
See the Coral Gables City Hall
Snap a picture in the Coral Gables' Granada Entrance
BONUS: Little Havana – feel like you're not in Miami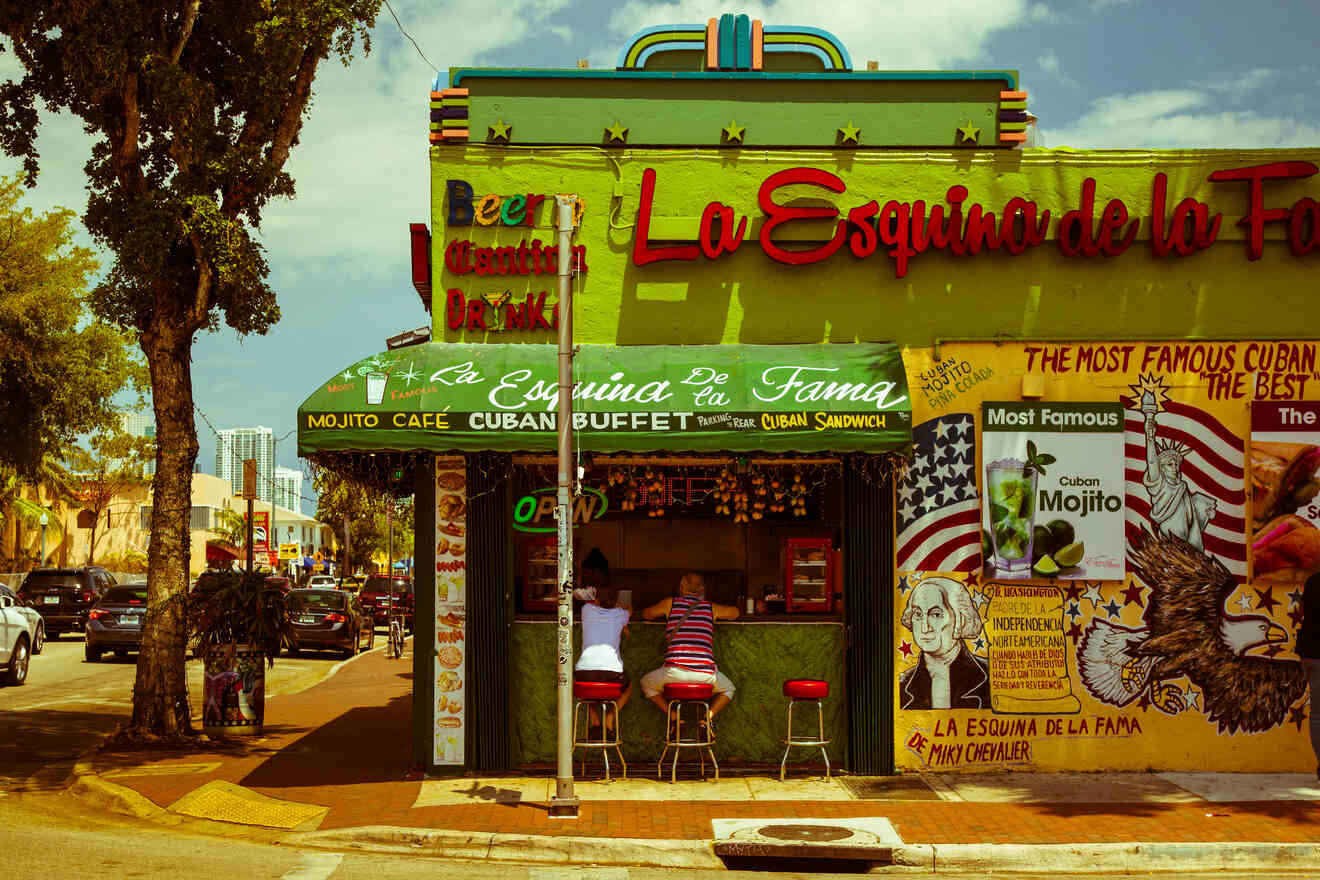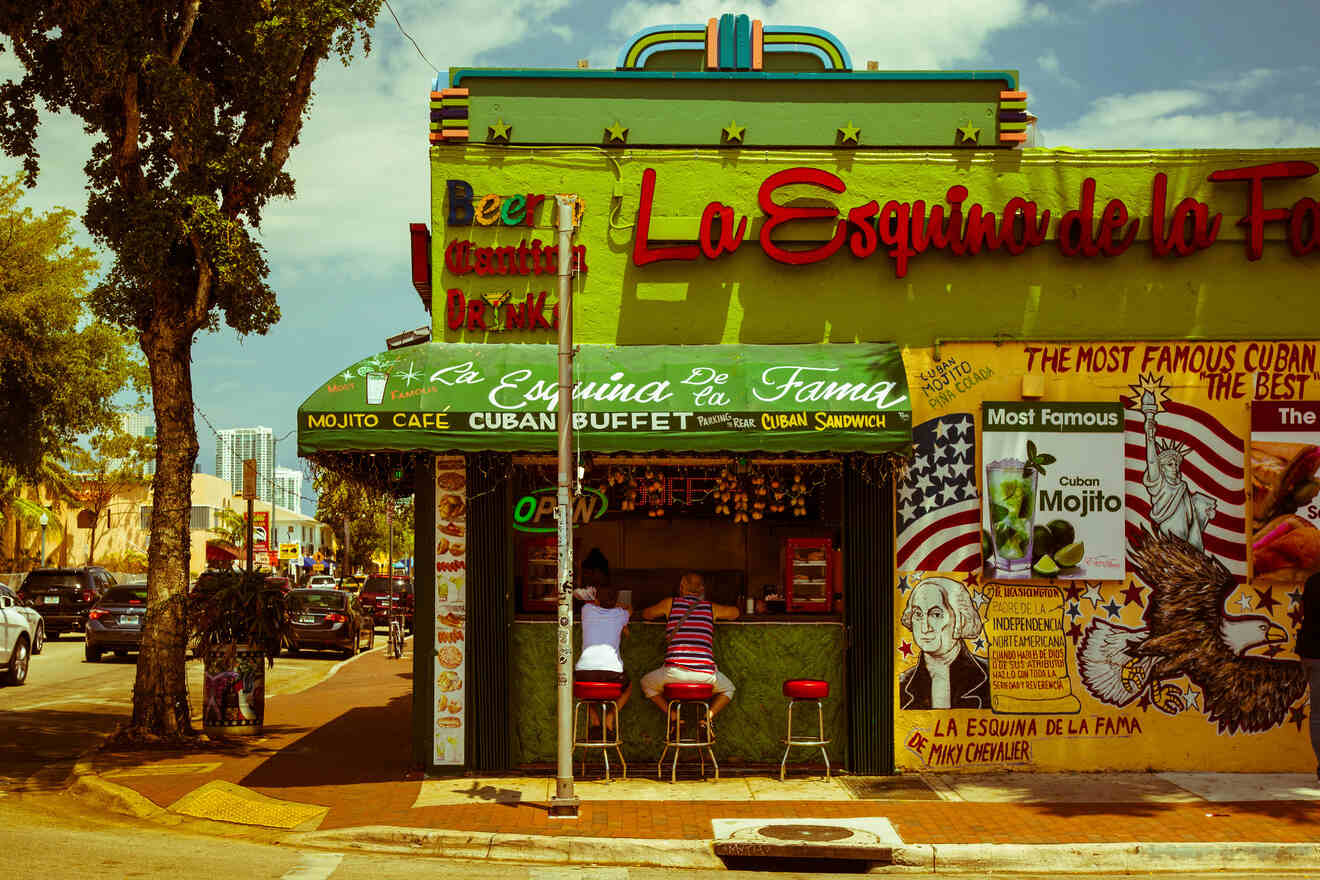 If you want to experience a new culture without leaving the United States, you don't have to go any further than Little Havana, Miami to see the colorful atmosphere of Latin America shine through.
Little Havana is like a small Cuban city squished in the middle of the larger area of Miami. As you walk around the colorful buildings, smell the delicious street food, hear the upbeat music and embrace the cigar smoke, Miami Beach becomes a distant memory as you are transported to a different land.
Located directly west of downtown Miami, Little Havana provides all the comforts of any other city in the United States whilst adding its own Cuban charm. Originally this area was actually highly populated by Jewish residents but in the 1930s the amount of Cuban immigrants in the area grew significantly and the community found their new home in Little Havana City.
NOTE: Although there aren't enough accommodation options in Little Havana for me to recommend you somewhere to stay, the area is easily reached from anywhere else in the city and is well worth peeling yourself away from Miami Beach. If not for anything else but snacking on a delicious empanada!
Things to do in Little Havana
Enjoy all the delicious Cuban street food
Try a cigar
Learn about famous Cubans on the Calle Ocho Walk of Fame
Play outdoor dominos at Máximo Gómez Park
Explore the Viernes Culturales Cultural
Enjoy the activities at Jose Marti Park
Relax at the riverfront Sewell Park
See the Aluna Art Foundation
Get a snack from the Versailles Cuban Bakery
Conclusion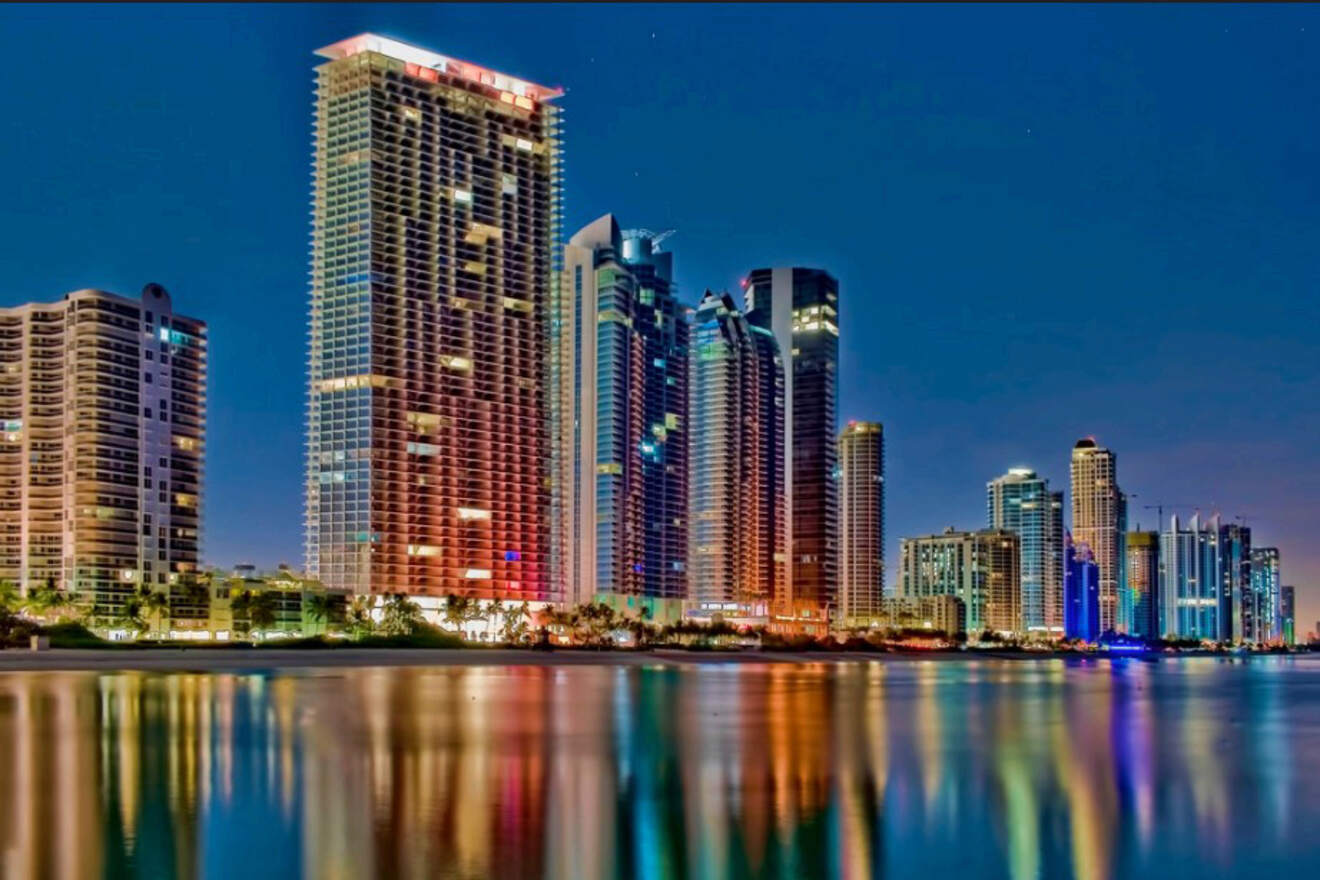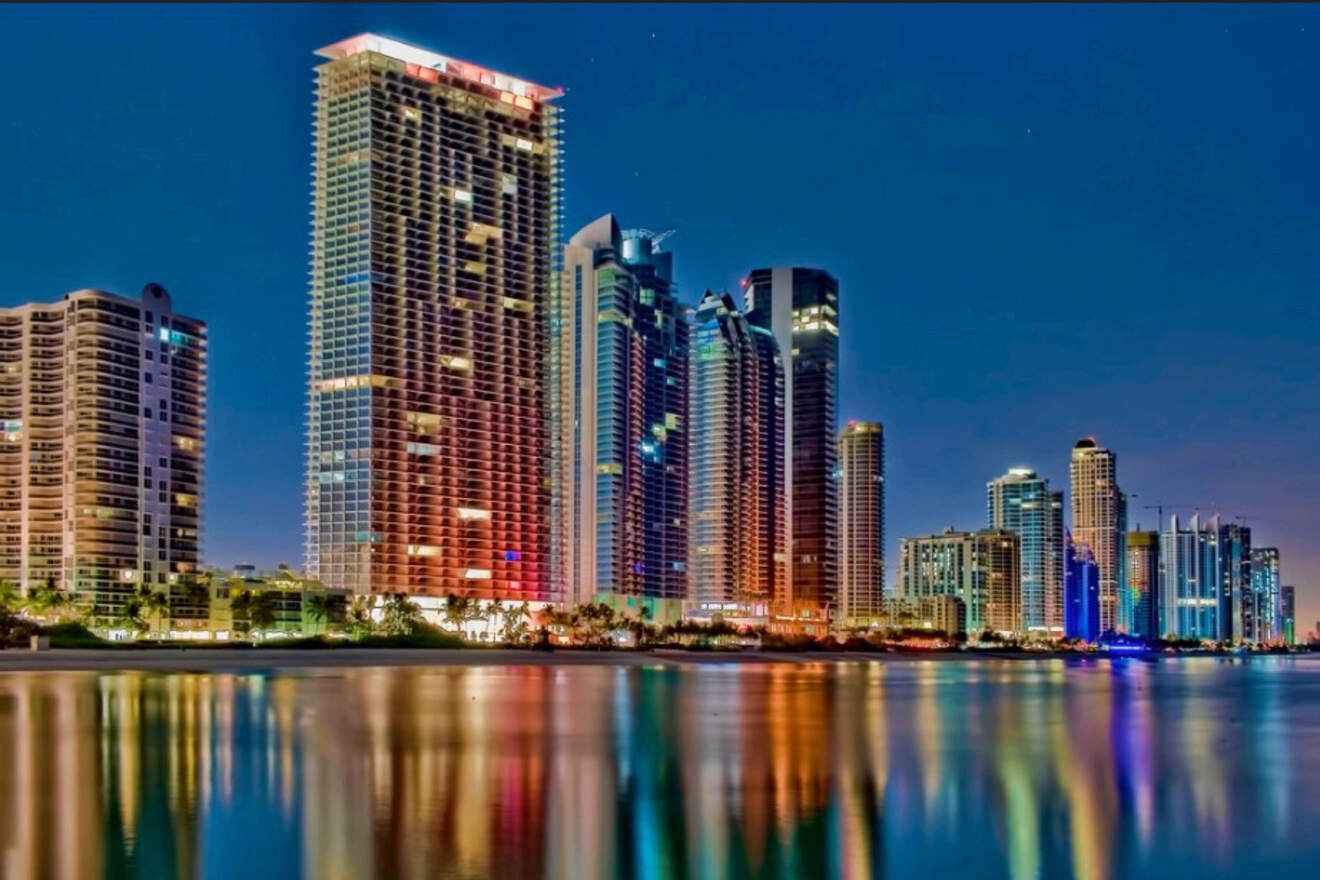 Miami is a great city with a fantastic Latin American vibe and year-round sun providing an exciting yet relaxing lifestyle. Having endless options of where to stay in Miami and a sea of experiences, this is a city that has to be experienced many, many times.
With so many great areas to stay in Miami, I hope I have helped you discover the best area for you to match your budget and interests from Miami Beach to the art deco Design District, to Brickell and Miami Downtown.  Just make sure you avoid certain areas in Miami, such as Overtown and Liberty City, and you'll have an amazing time.
If you haven't chosen somewhere already, here are my absolute top 2 recommendations:
If you're considering going to Miami, be sure to book these accommodations in advance as these places are quite popular (you really don't want to miss the advantageous prices of booking these places ahead of time).
Looking for more options? If none of these areas sound like you, why not try a different part of Florida like Tampa, Orlando, or Key West?
Also, please leave a comment to let me know if you found this post helpful or if you have any other questions about Miami, Florida. Have a great trip and enjoy the sunny side of life in Miami!
Kate
---