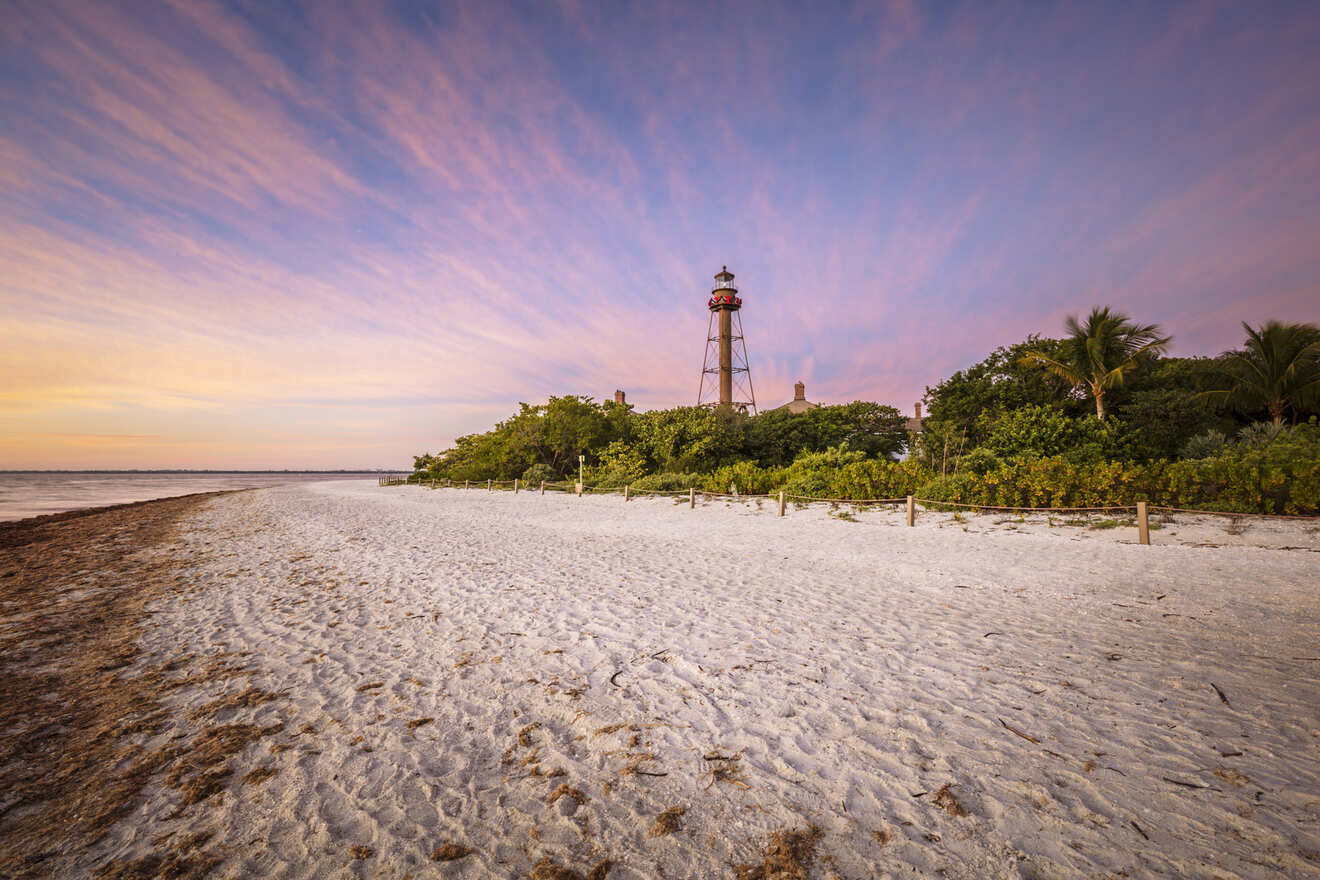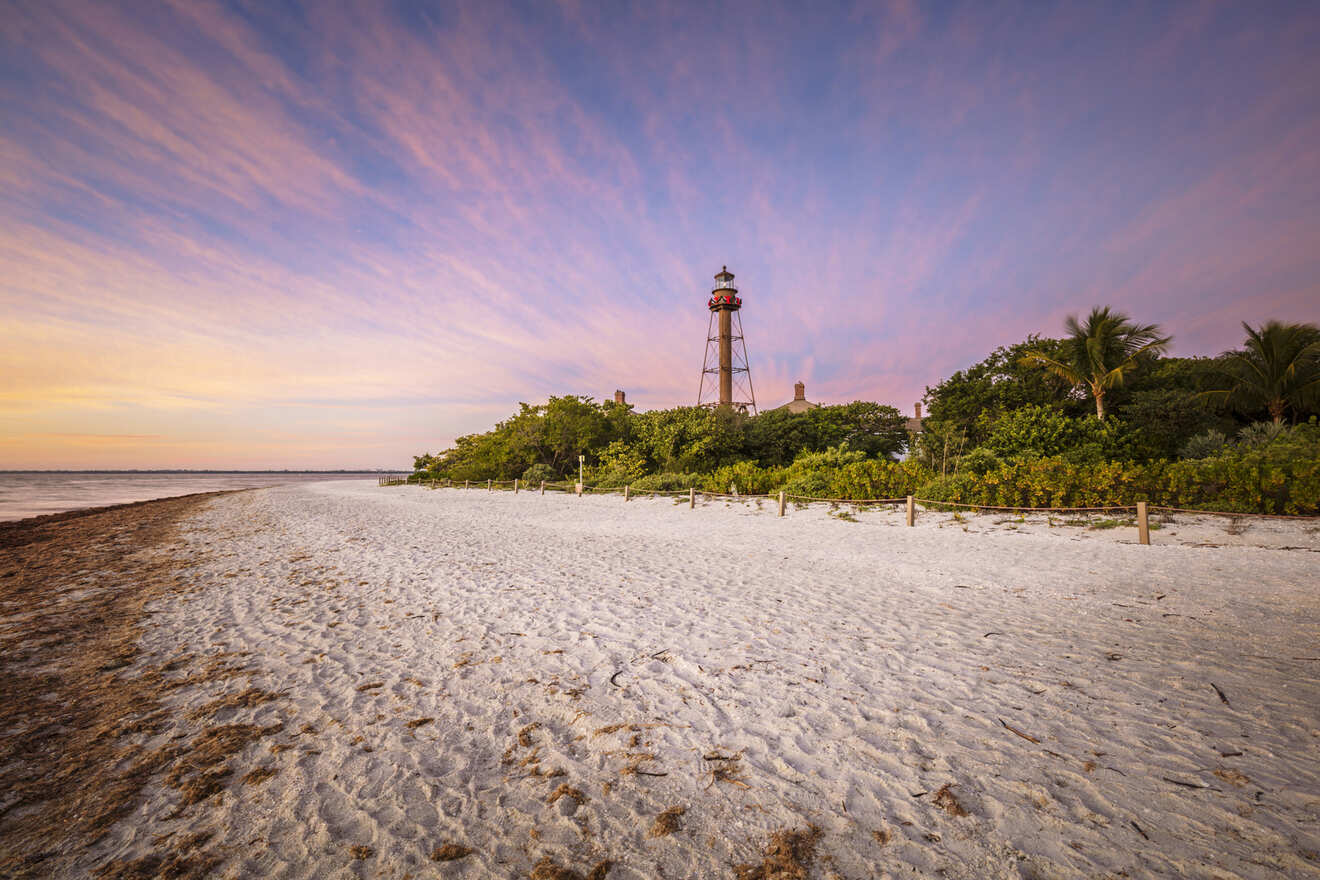 Got to love the Florida Sun! Millions of tourists drive or fly to spend their holidays in this tropical destination, and one of their favorite spots is Sanibel Island, filled with resorts and pristine beaches.
The majority of hotels, resorts, and tour providers are all located in Sanibel Town, and this is where most tourists stay while taking day trips to the reserves in the western part of the island.
The town is quite big, and there are 3 different areas that you can choose from. The best place where to stay in Sanibel Island is East Sanibel Town. But I've also added 2 more areas perfect for relaxation and families; Kinzie Island and Middle Gulf Drive.
As you'll probably notice, there are only a few hotels dotted throughout the rest of the island and as a general rule, the further west you go, the more secluded you will become.
If you think you may prefer to stay in these remote areas, make sure to check out my first bonus section. It has some waterfront places to stay, scattered throughout the island's west side. You'll also find a second bonus with some great places to stay on Captiva Island, another popular location in this part of Florida.
But whichever hotel you choose, don't forget to book these accommodations in advance. Sanibel Island may be small, but it receives so many tourists!
Let's go, Southwest Florida is waiting for us!
If you are in a hurry
Ready to book right now? Then have a look at this list of the top accommodations, all located in East Sanibel Town:
Here's a map of all the areas that I will be talking about in this post, to help you visualize them better:
1. East Sanibel Town – the best place to stay for the first time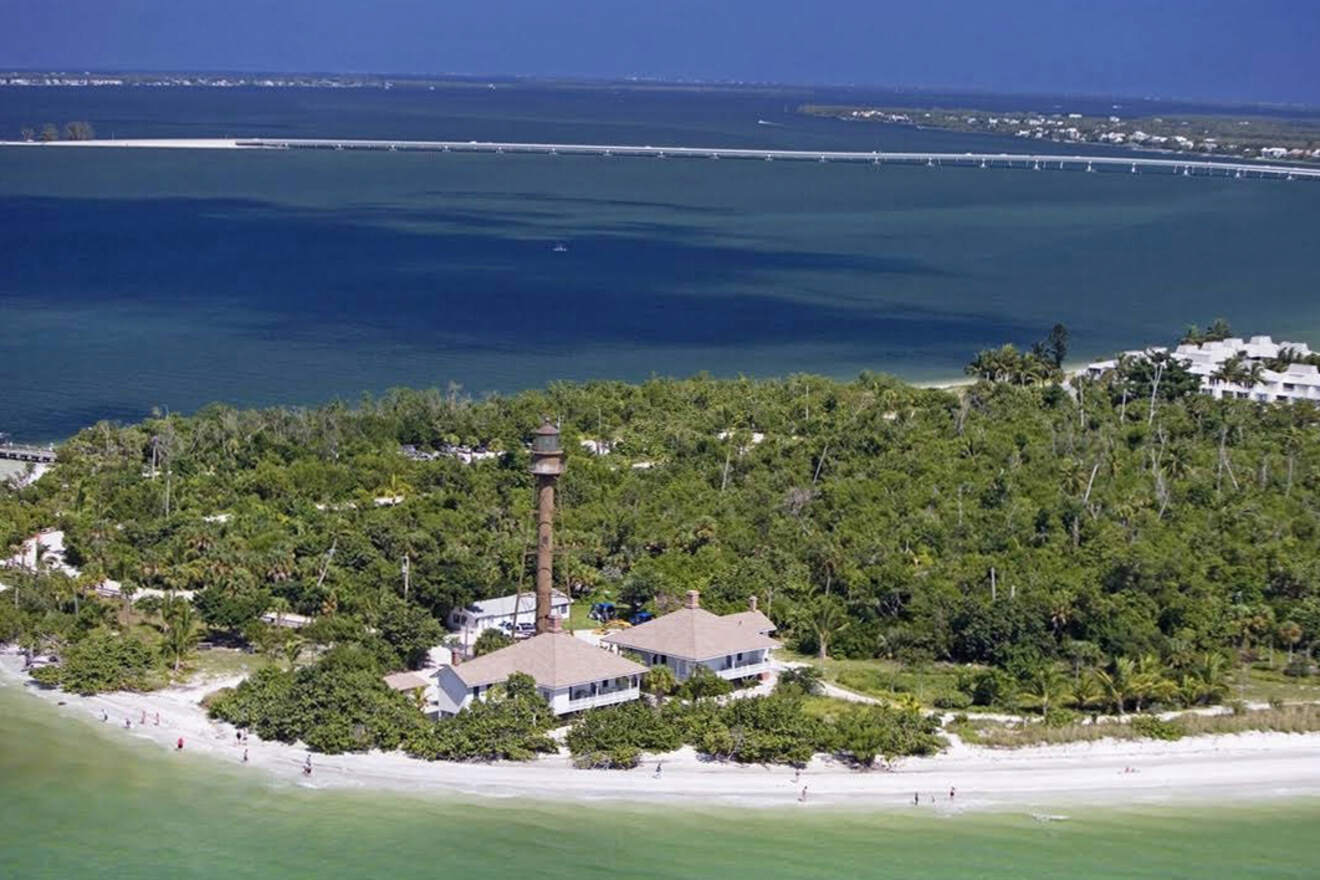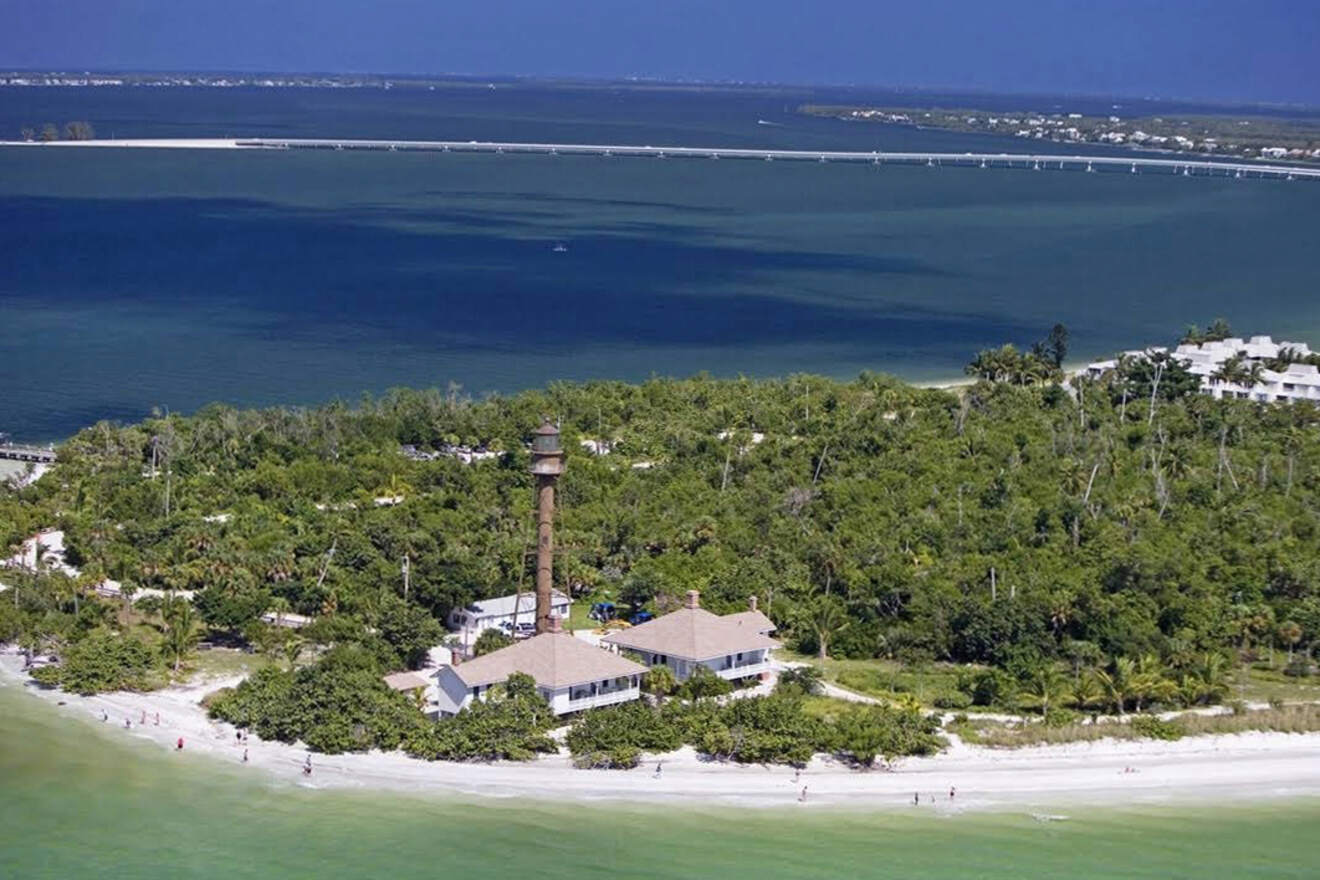 Let's get ready for another fantastic trip to Florida!
We'll start with East Sanibel Town. The city is famous for its recreational activities, and it's filled with scenic beaches covered in shells! If you're traveling to Sanibel Island for the first time, you'll love it here!
East Sanibel Town also offers direct access to places like Fort Myers and Captiva Beach via the Sanibel Causeway Bridge, making it the perfect place to stay for first-timers who want to explore!
The Lighthouse Beach Park brings tourists from all over the place who want to explore its Fishing Pier, but most of the beaches in Sanibel are perfect for water-sports fans, plus you'll find tons of spots for picnics!
And what better way to start your holiday than with a swim in the ocean and continue with an afternoon nap on the soft sand?
And since we're talking about sleep, I've got to remind you that hotels on Sanibel sell out so fast! Everyone wants to vacation here, so I recommend booking yours in advance!
Luxury hotel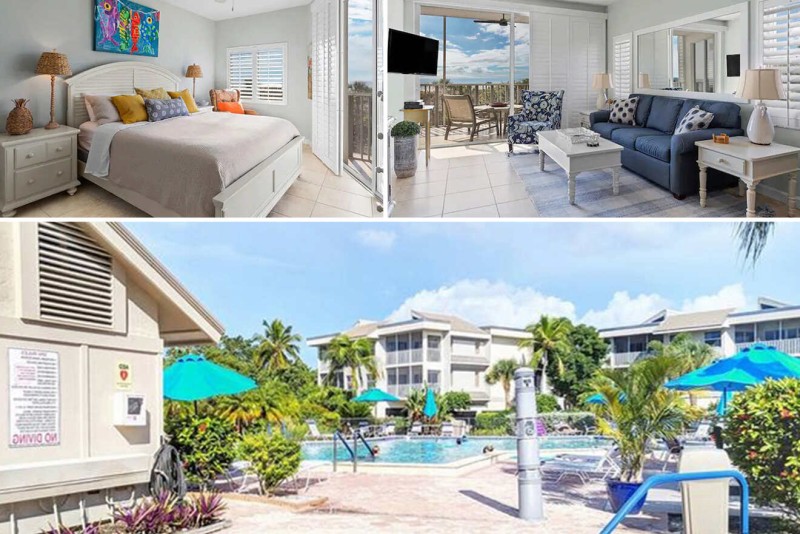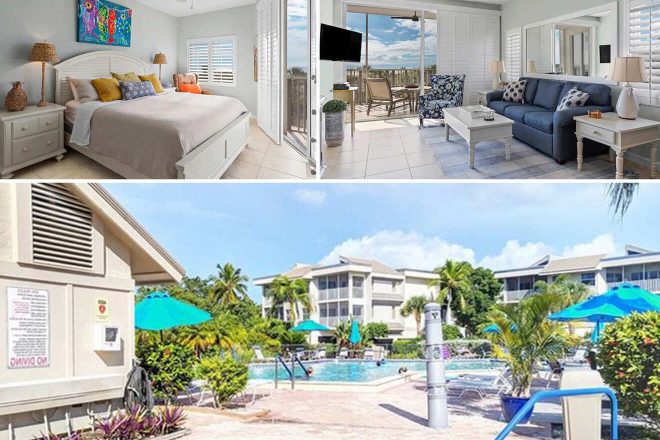 Enjoy your cup of coffee with sea views on the balcony at this beautiful accommodation with room for a whole family! If you don't feel like hitting the beach, you can still cool off in the swimming pool and relax in the hot tub at night!
Other accommodation options in East Sanibel Town
Mid-Range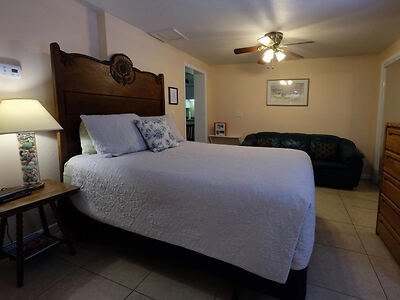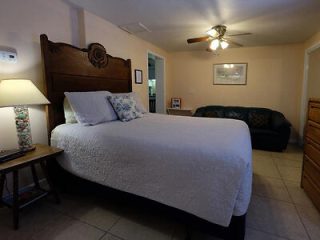 Chill on the sun loungers or take a dip in the swimming pool of this Sanibel inn with free wifi
Budget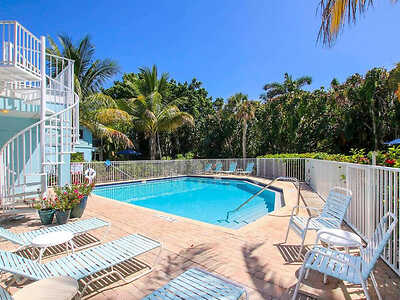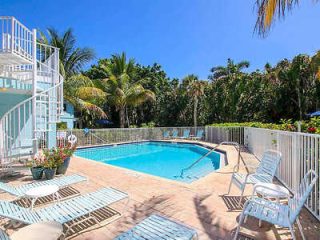 An affordable Sanibel Island inn near the beach with 2 swimming pools and family rooms
Airbnb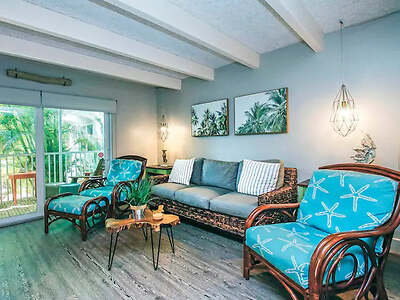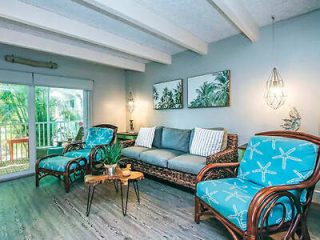 Modern accommodation that has air-conditioning and free wifi with access to a shared pool
Things to do in East Sanibel Town
Look for dolphins from Lighthouse Beach Park
Go for a swim on the Northern Beach
Learn something new with Sanibel Sea School
Take a day trip to Captiva Island
Play a round at Dunes Golf & Tennis Club
Catch a sunset near Sanibel Lighthouse
2. Kinzie Island – where to stay in Sanibel Island for relaxation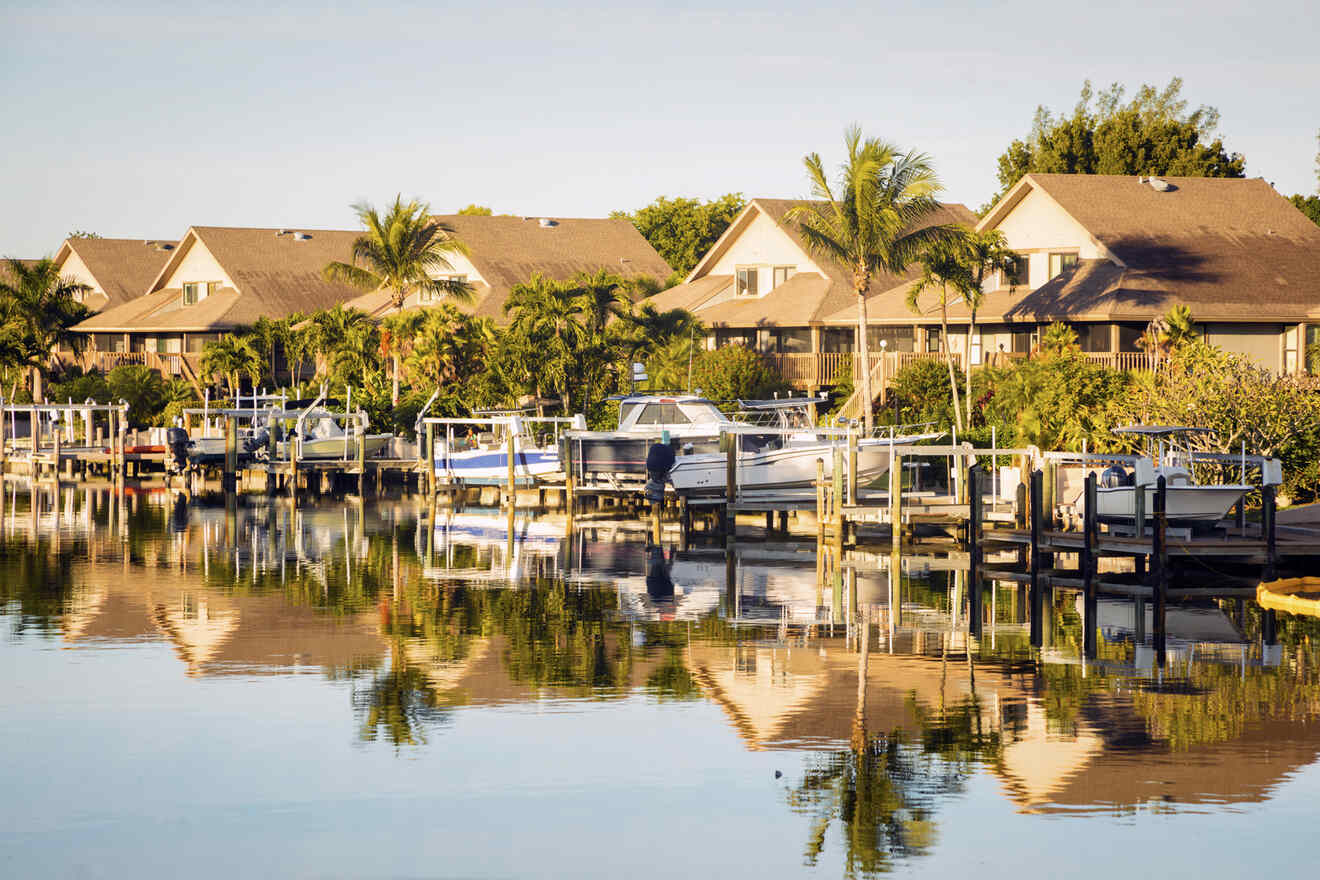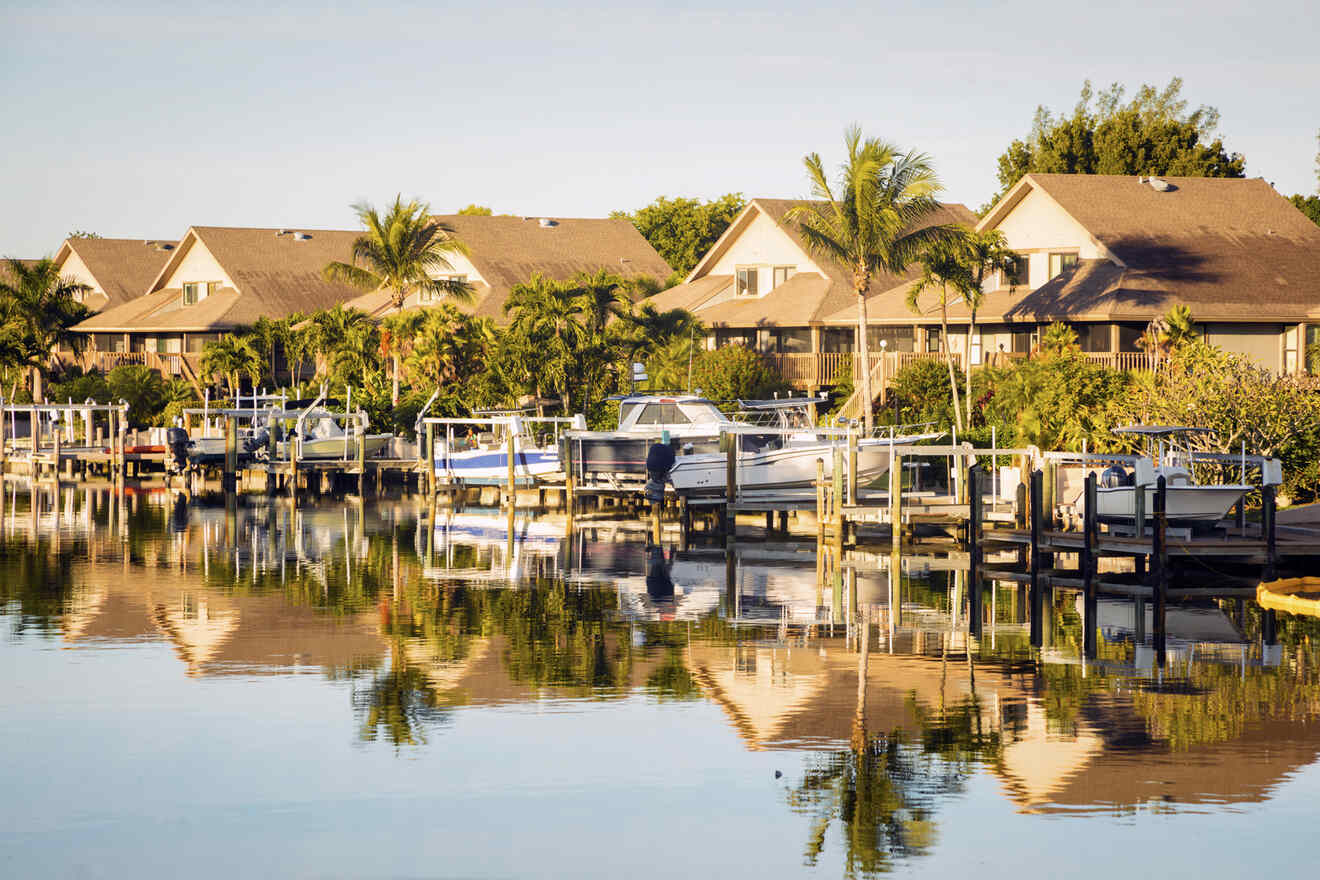 Looking for the best Sanibel hotels in an area that's tranquil and peaceful? Then look no further!
Kinzie Island is right near East Sanibel Town, and it's the perfect place to stay for people who aren't big fans of crowds. The area is pretty tranquil, and it has a handful of accommodations ready to take you in and offer you the best time ever!
Although you may not find as many recreational activities as you would in East Sanibel Town, you'll appreciate Kinzie Island's sense of solitude. I would also recommend this place for a romantic stay as nothing, and no one will bother you!
And you can spend your days chilling on Dixie Beach, sunbathing, and swimming in the ocean! Of course, you'll also be super close to Sanibel Town and go there anytime you feel like missing all the action.
Luxury hotel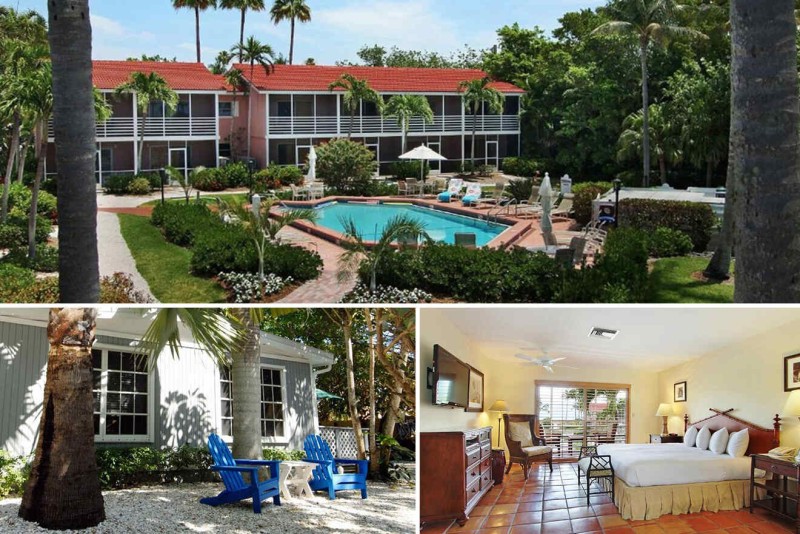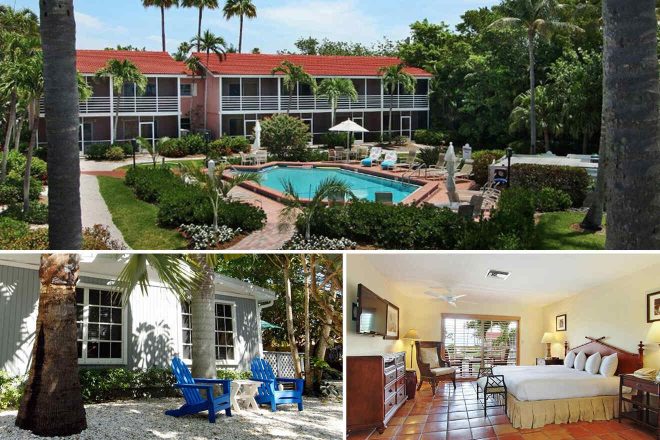 This beachfront resort offers such a cool setting and some fantastic views, that will make your holiday so much better! During the day you can swim in the pool or try different activities like bike and walking tours. The atmosphere is super peaceful so you can relax either on your private balcony or on the sun loungers!
Other accommodation options in Kinzie Island
Mid-Range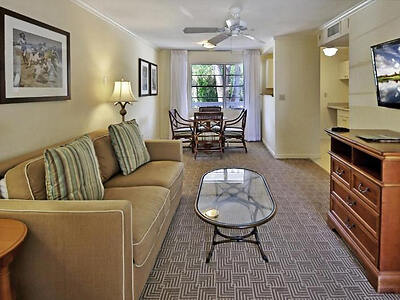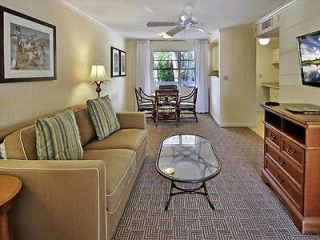 A charming hotel in Sanibel that comes with bright and spacious rooms, a pool, and free bicycle rental
Budget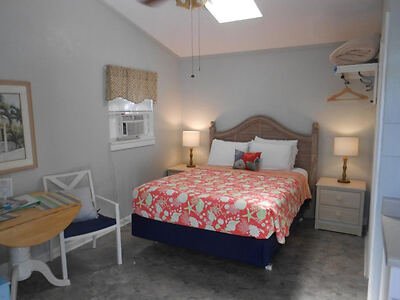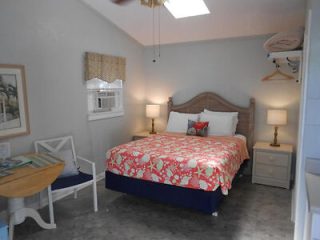 This homie Sanibel inn has super comfortable rooms, a patio, and a swimming pool with sun loungers
Airbnb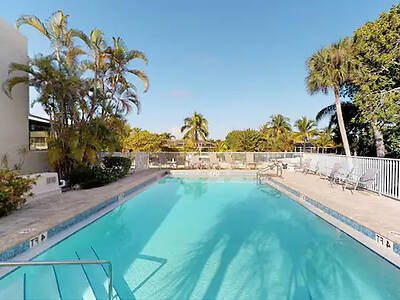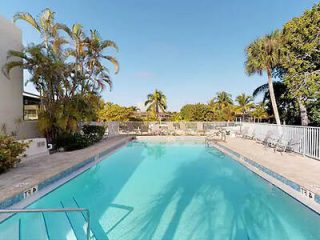 Perfect for your entire family! This place to stay on Sanibel Island has a shared pool and free wifi
Things to do on Kinzie Island
Sunbathe on Dixie Beach
Grab dinner at Gramma Dot's Restaurant
Explore the Sanibel Marina
Go for a swim in the ocean
Take a day trip to Captiva island or Pine Island Sound
3. Middle Gulf Drive – best place to stay in Sanibel for families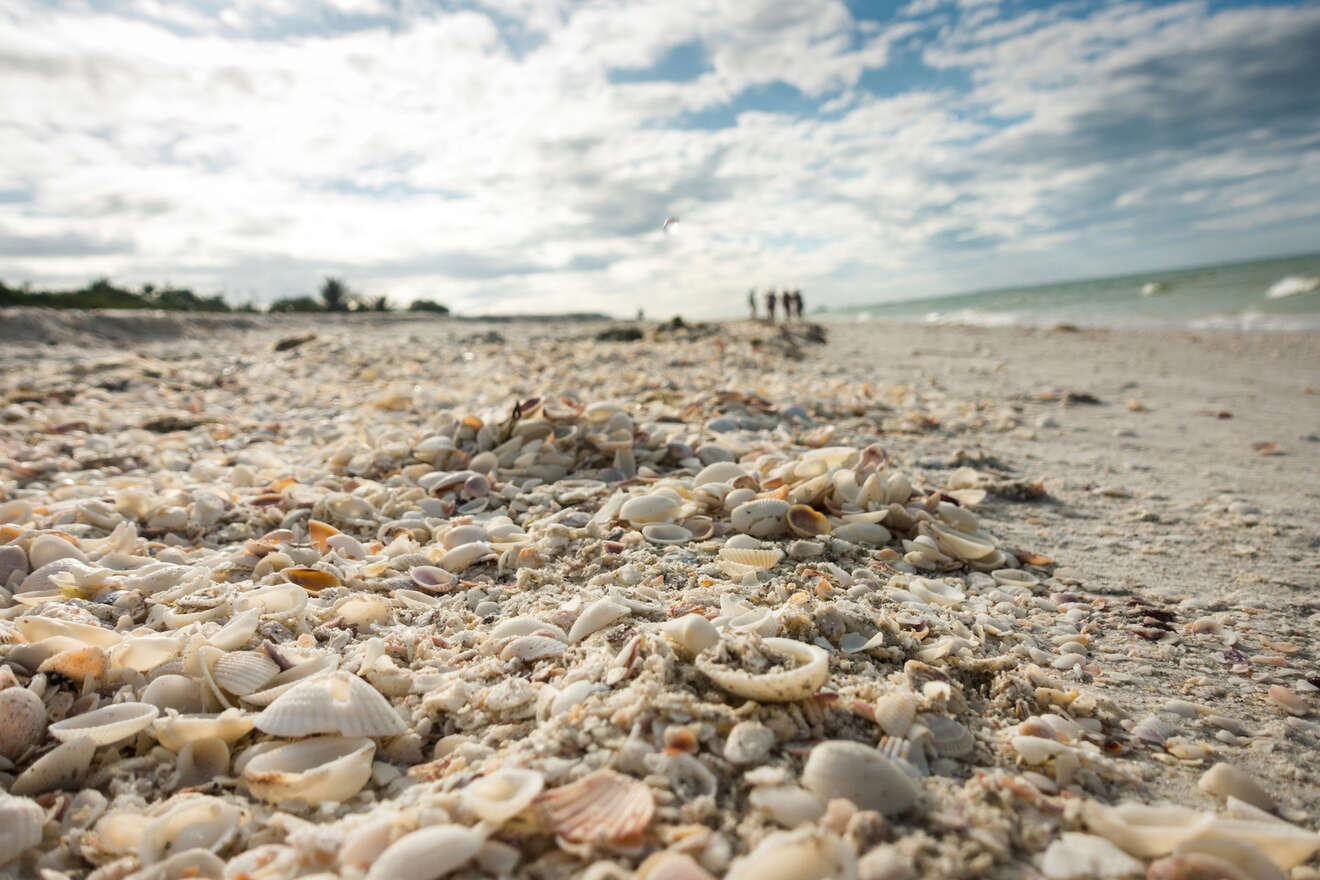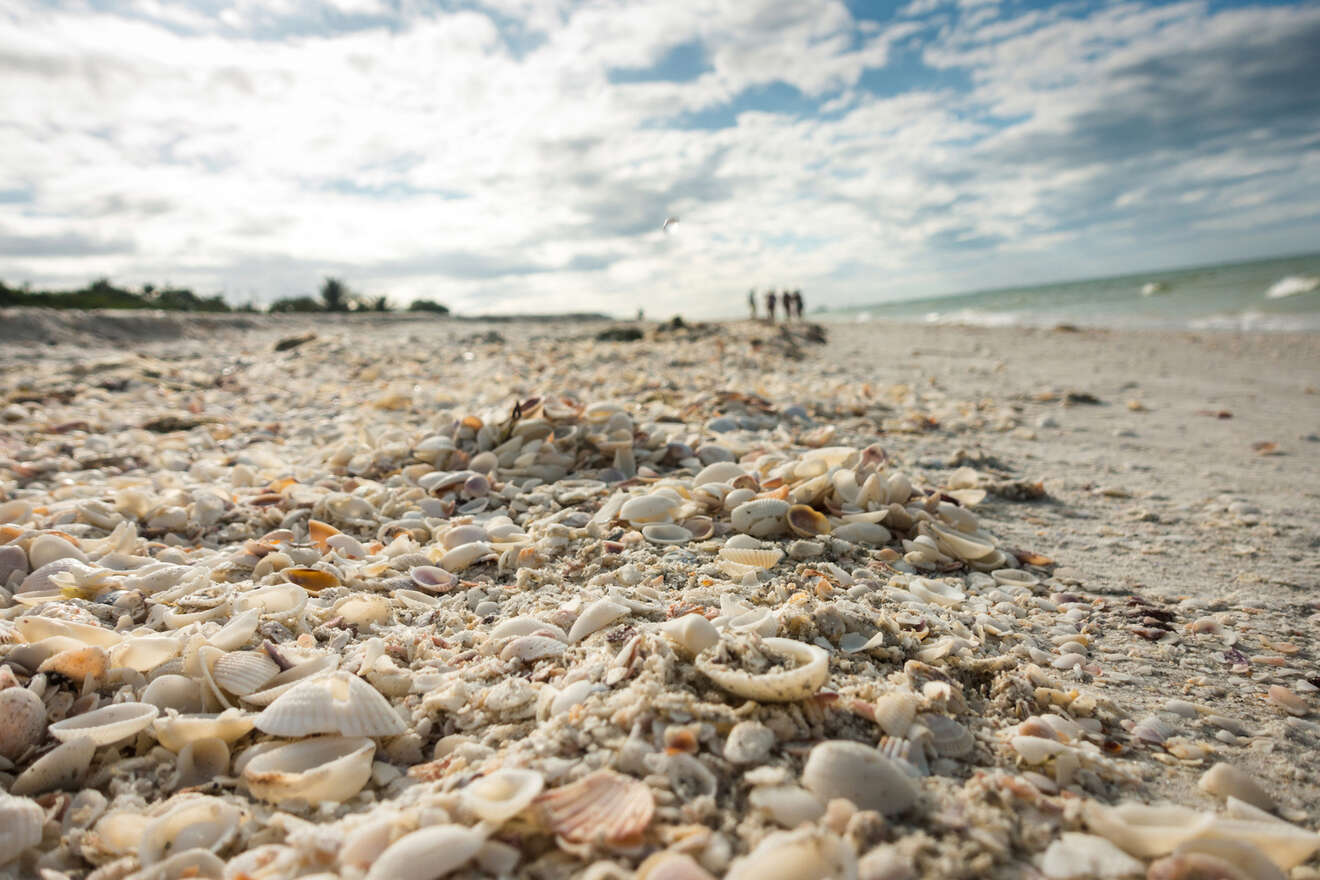 Family trips to the beach can be so fun as there are tons of things you can do together, from playing beach games, swimming, and visiting the attractions.
Set in the western end of Sanibel Town, this area is conveniently located near a golf course, some restaurants, and shops! And if you're looking for other fun places to visit with your families in Florida, check out Orlando. The kids will love it there!
Middle Gulf Drive is set right opposite the beach, so naturally, you'll find many more beach resorts than in the other parts of the island. These resorts have all the facilities you could need making it a super easy holiday for the whole family to enjoy.
So if you've got your heart set on an island resort, check out the list I've made below:
Luxury hotel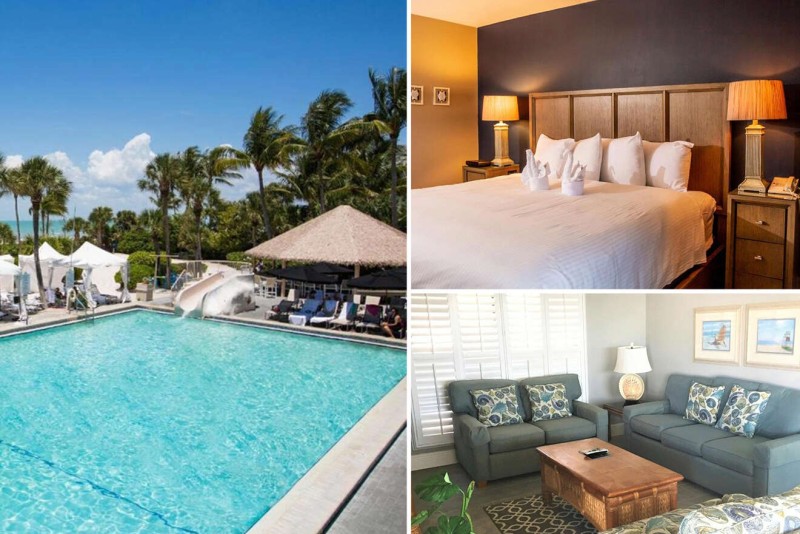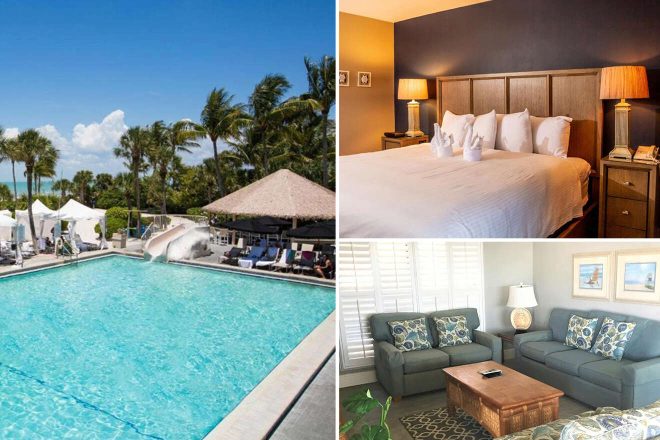 Play pickleball or tennis all day long with the kids, relax in the spa, and go kayaking! This family-friendly island resort offers all the amenities you need for a perfect stay! Sundial Beach Resort & Spa also has 5 restaurants (try a different one each day) and a heated pool.
Other accommodation options in Middle Gulf Drive
Mid-Range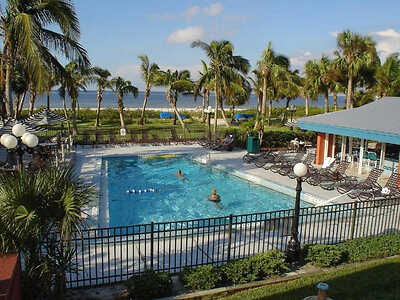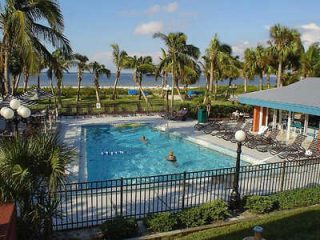 Fabulous island resort with comfortable family rooms, a pool, and nice hammocks to chill in
Airbnb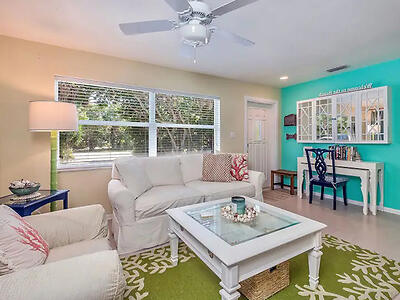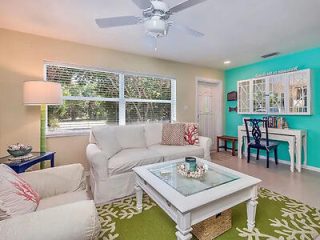 Such a cute house! I love the decor and large windows! It also has air-conditioning, and free wifi
Middle Gulf Drive is quite a popular spot! As I mentioned is right opposite the beach, so there's a big concentration of excellent resorts here that I couldn't just keep to myself. So here are a few more fantastic luxury options for you!
Casa Ybel Resort Sanibel – This wonderful island resort is near the beach! Disconnect from everything and spend some beautiful days swimming and playing tennis. But don't miss visiting the restaurant onsite, Thistle Lodge. It was once visited by inventors Thomas Edison and Henry Ford!
Sanibel Inn – Comfortable family rooms with balconies that overlook the sea? I love it! This Sanibel island resort has so many cool features, including a poolside bar! But that's not it. You can also play on the tennis courts with the little ones or rent bicycles for free and explore central Sanibel.
Sanibel Moorings Resort – Explore the beautiful butterfly garden with a private beach area at this island resort. The resort overlooks both the Gulf of Mexico and its butterfly garden, so you'll get some scenic landscapes and a unique experience at the same time!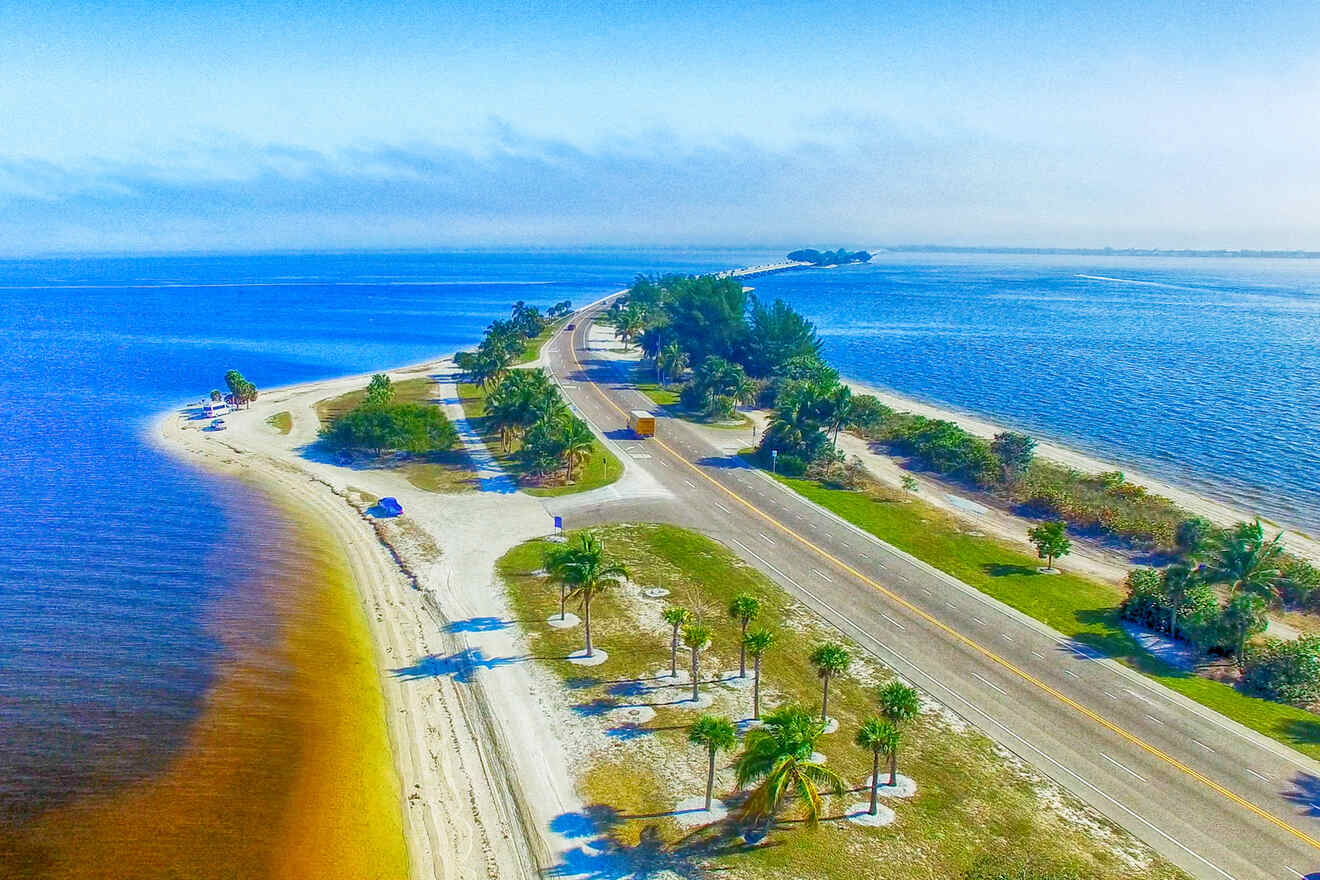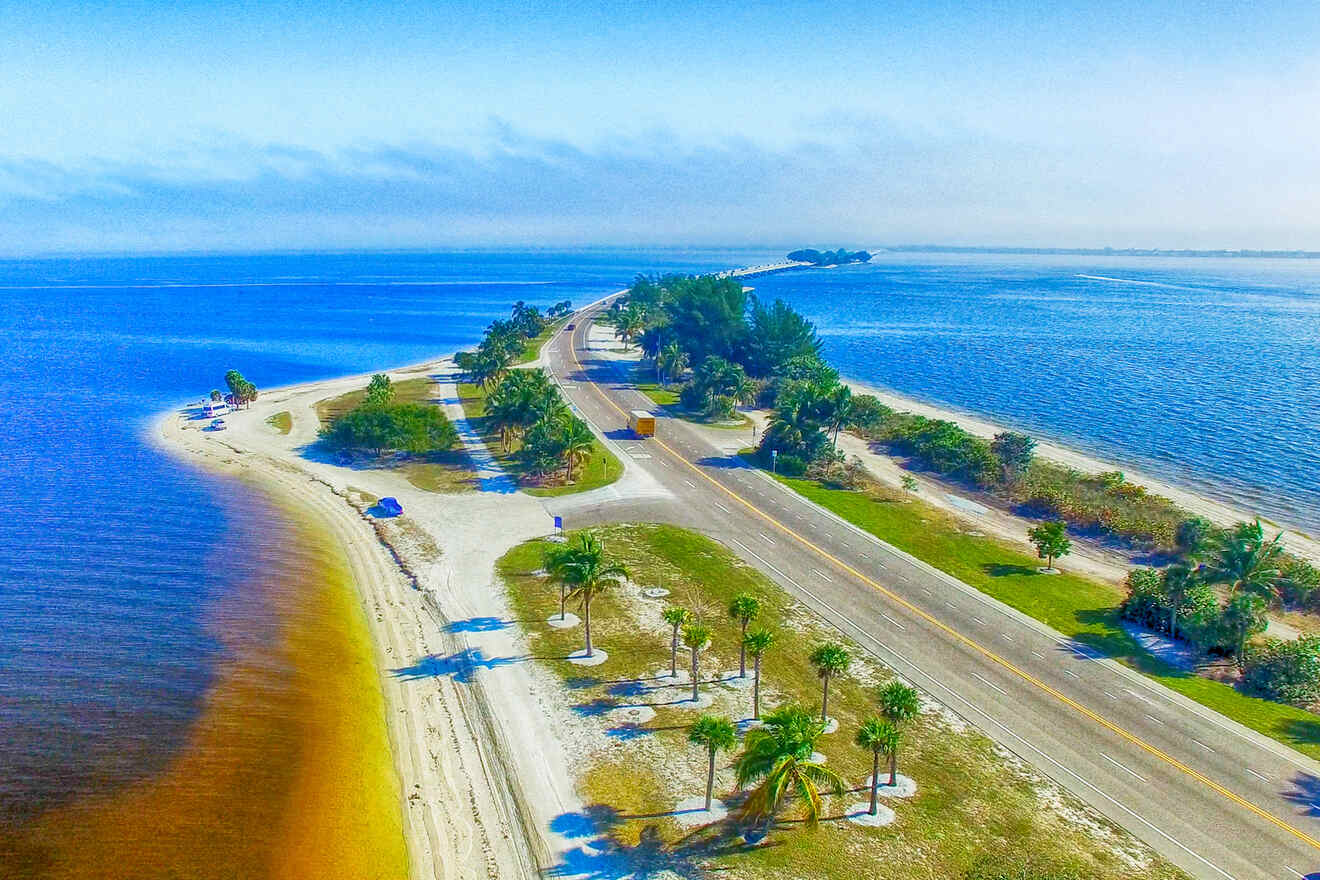 Things to do in Middle Gulf Drive
Spend a fun family day on the beach
Explore Tarpon Bay and the north side of the island
Try your luck at fishing
Play on the courts at Beachview Tennis Club
Visit the beaches on Pine Island Sound
Check out the course at Sanibel Island Golf Club
| | |
| --- | --- |
| 👑 Luxury price: | $450 |
| 💵 Mid Range: | $250 |
| 🛏️ Budget: | $200 |
| 🏠 Airbnb: | $300 |
| 💰 Accommodation prices: | High |
| 📍 Best area: | East Sanibel Town |
| 👪 Best area for families: | Middle Gulf Drive |
| 🛎️ Best luxury hotel: | Beachfront Residence |
| 💵 Best mid-range hotel: | Seahorses Cottages |
| 👛 Best budget hotel: | Colony Inn |
BONUS 1: Best waterfront vacation rentals in Sanibel Island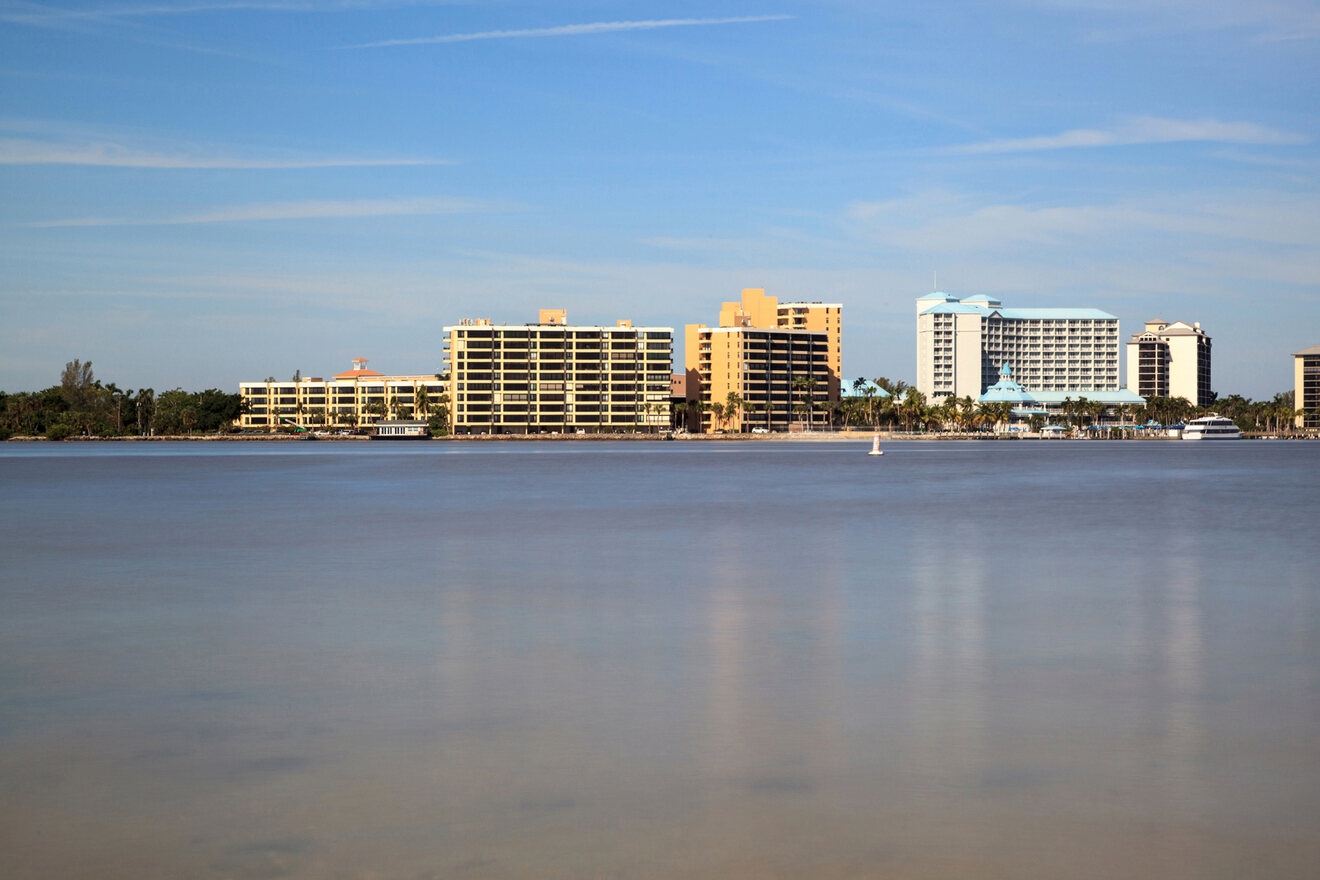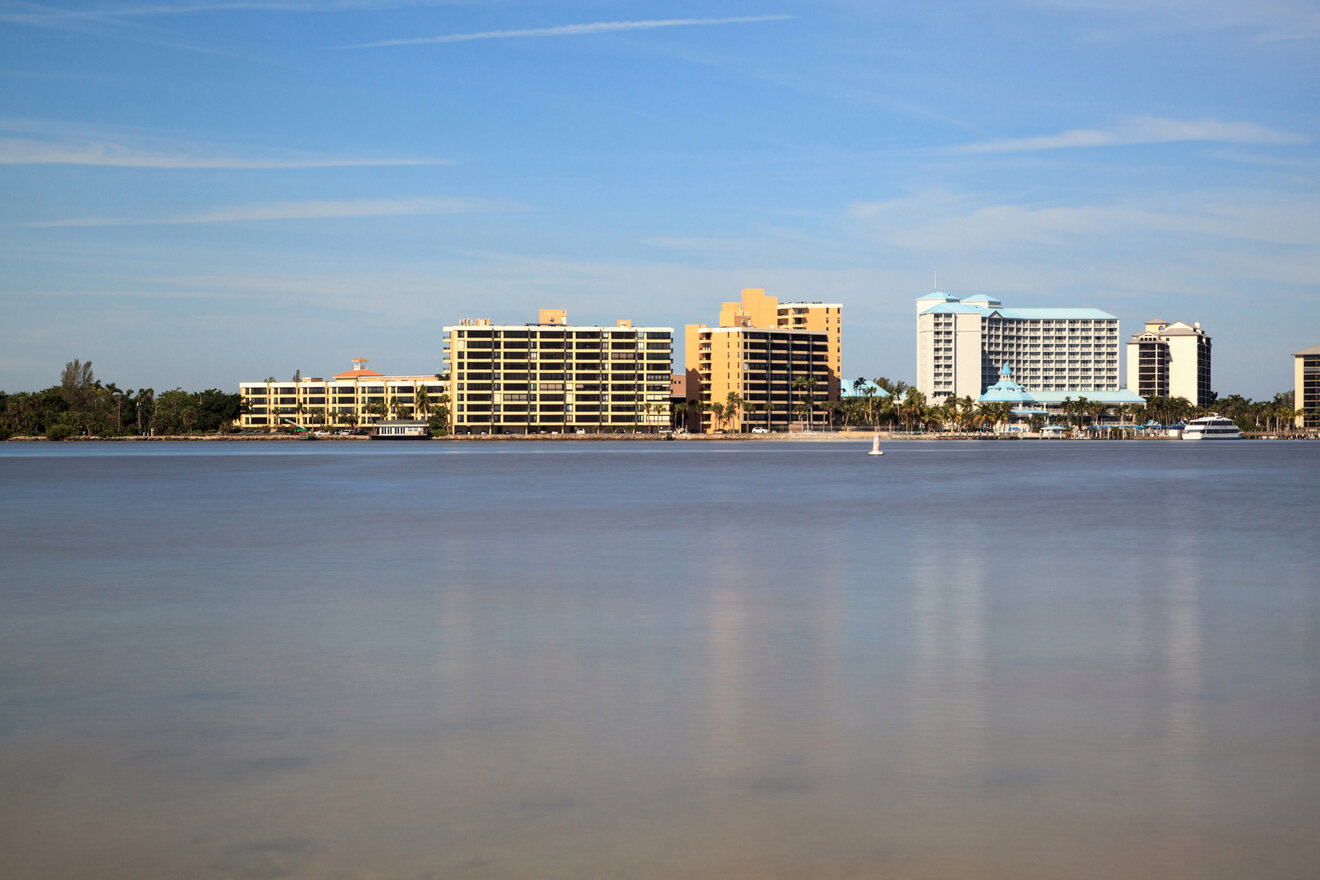 Fancy waking up to the sight of the beach and ocean? Me too! There's nothing quite like that feeling! Sanibel Island is the perfect place to look for accommodations like those as the views here are superb!
So here is a list of the best waterfront vacation rentals on Sanibel Island, listed from most to least expensive:
Modern House – This place looks like the ultimate holiday spot! Everything from the bright decor to the spacious rooms screams vacation! The accommodation is set on the west part of the island opposite J.N. (Ding) Darling National Wildlife Refuge, and it can fit up to 8 people.
Margaret's Beach House – Tucked away between the palm trees and facing the beautiful ocean, this house looks so dreamy! It can accommodate up to 8 people, and it has so much space! Enjoy your morning coffee on the patio while admiring the sunrise, and then head to the screen-enclosed heated pool to relax or hit Bowman's Beach.
Kimball Lodge – Set on the central part of the island near the beach and J.N. (Ding) Darling National Wildlife Refuge, this accommodation can fit up to 4 people, and it has a kitchen as well! Enjoy your breakfast on the balcony while admiring the sea views!
BONUS 2: Best places to stay on Captiva Island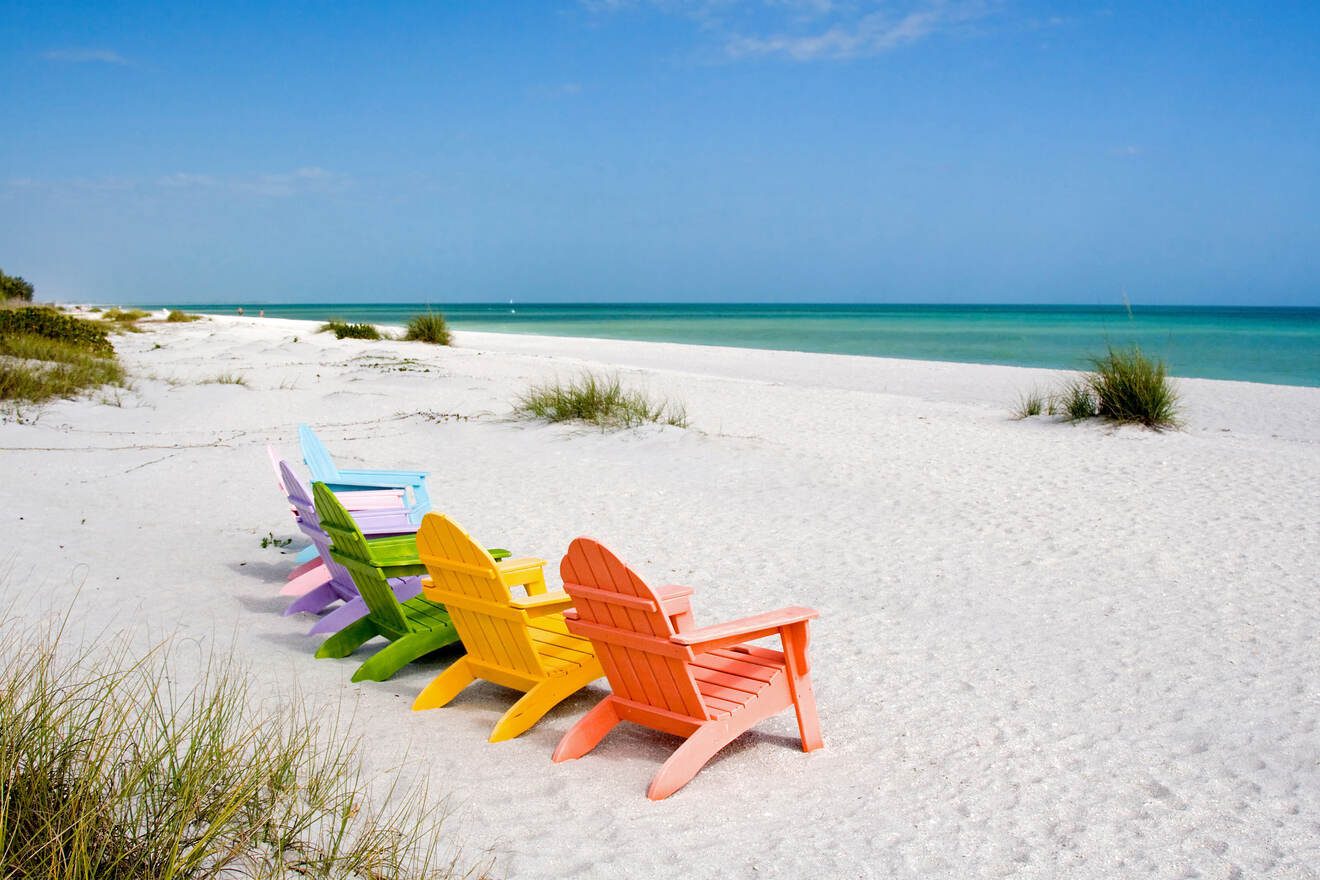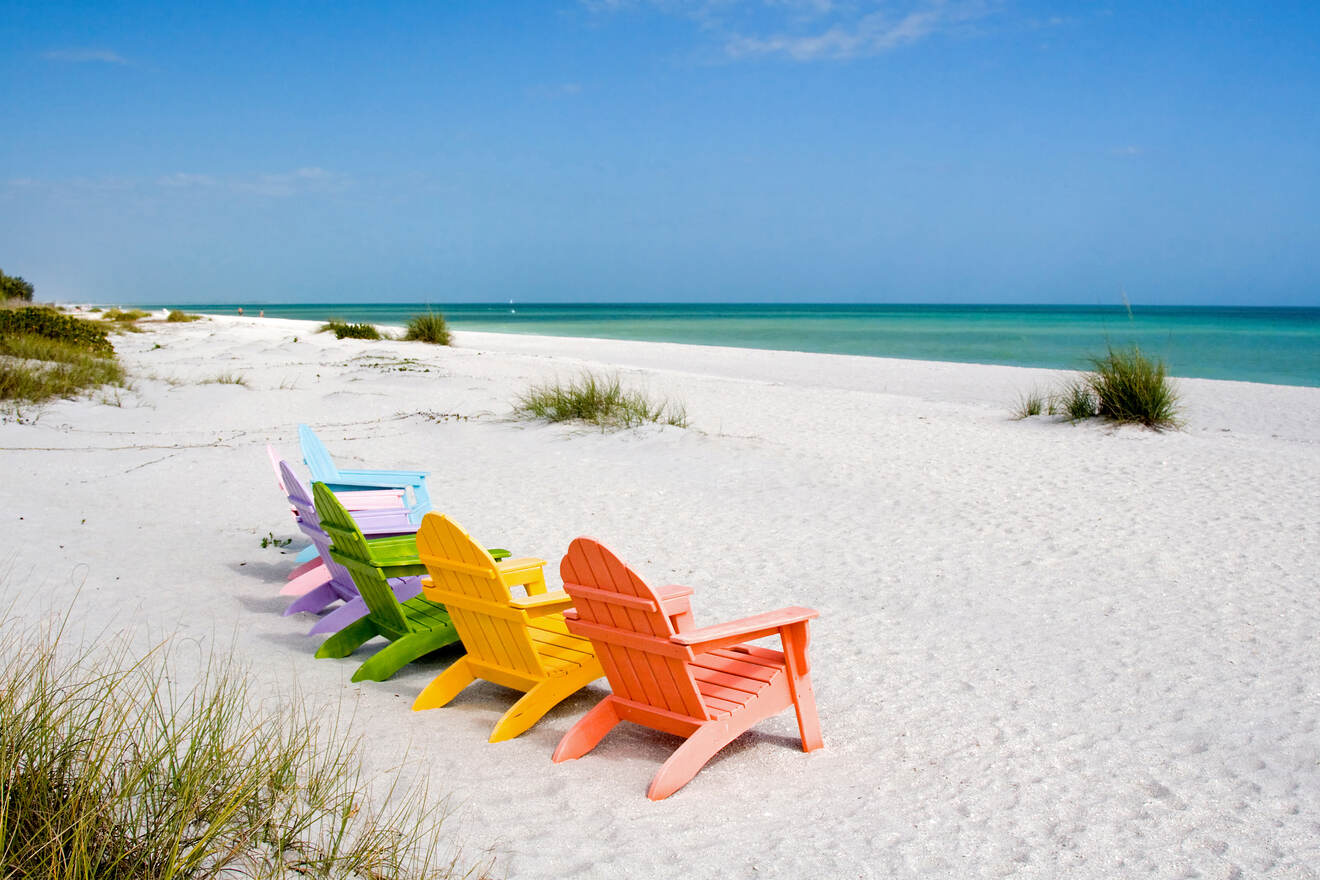 Just north of Sanibel Island and connected by a bridge, you will find Captiva Island, Sanibel Island's little sister!
Captiva Island is a bit more secluded, making it an excellent spot for a nice romantic getaway or family trip. Many people come to Captiva for its pristine beaches covered in unique shells!
Unfortunately, there aren't many hotels on Captiva Island, but I've managed to find some nice vacation rentals that I think you'll love and listed them from most to least expensive. So let's check out the best accommodations on Captiva Island:
Frequently asked questions about hotels in Sanibel Island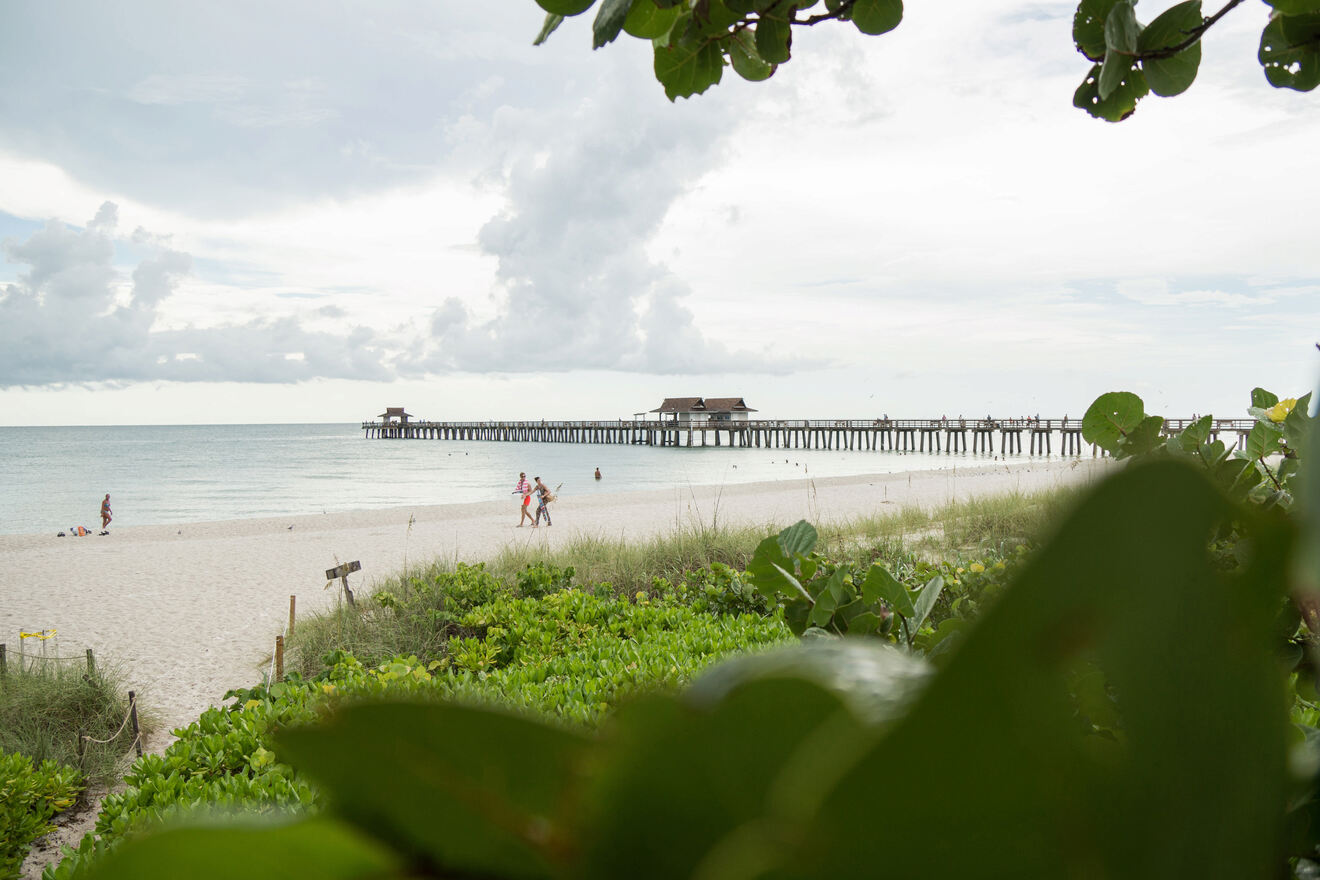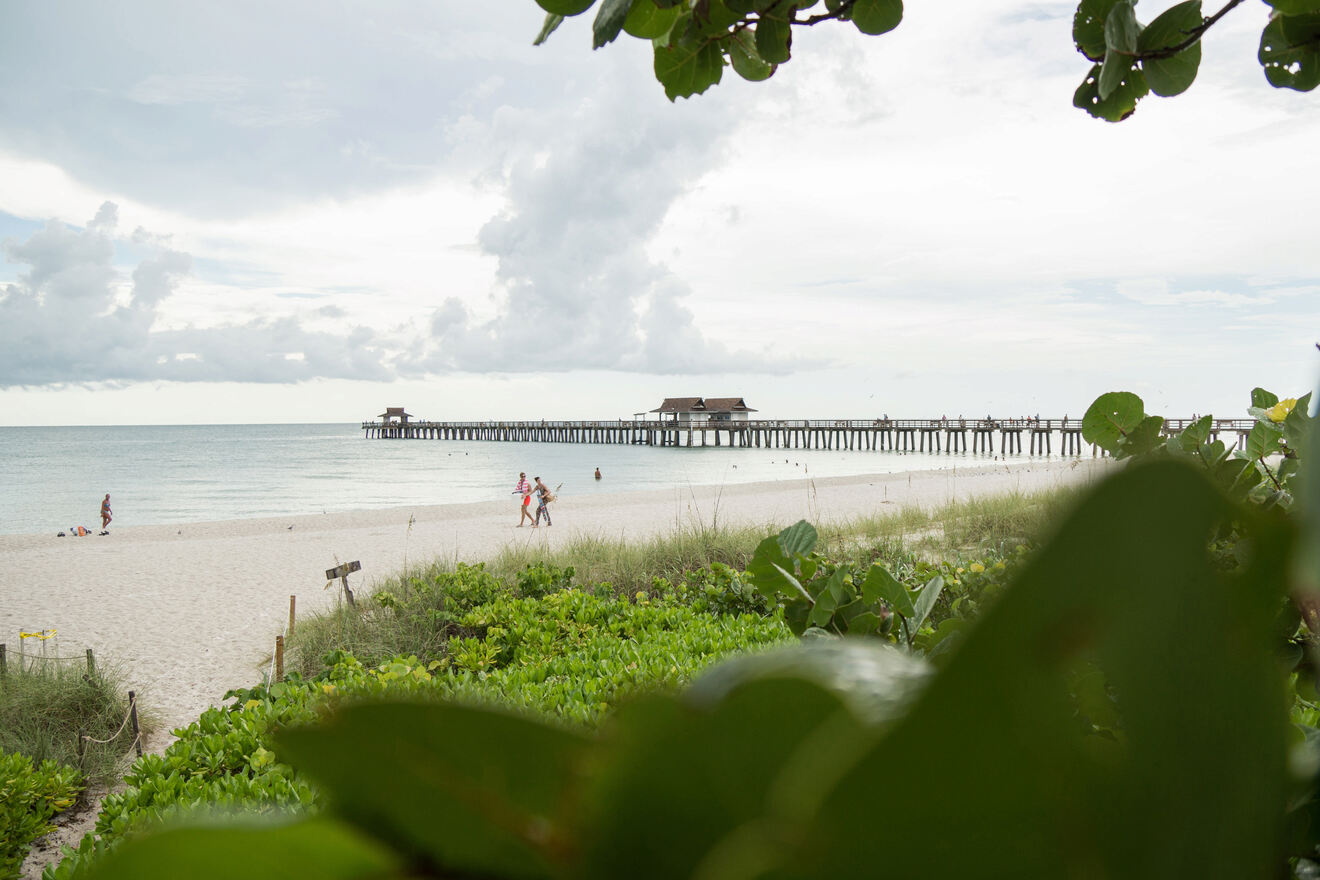 🏝️ What part of Sanibel Island is the best?
Sanibel Town is the best place to stay on the island. This is where you'll find the Lighthouse Beach Park and great Sanibel hotels such as Tarpon Tale Inn. 
🤔 Which are the best island resorts in Sanibel?
🌊 Is Fort Myers or Sanibel better?
Sanibel Island is not as crowded as Fort Myers, so if you're looking for a more peaceful place for your holiday or a nice spot for a family trip, then I recommend Sanibel rather than Fort Myers.  
📅 What is the best month to visit Sanibel Island?
The best moths to visit Sanibel Island is from December to April. That's when the weather is at its best. 
Conclusion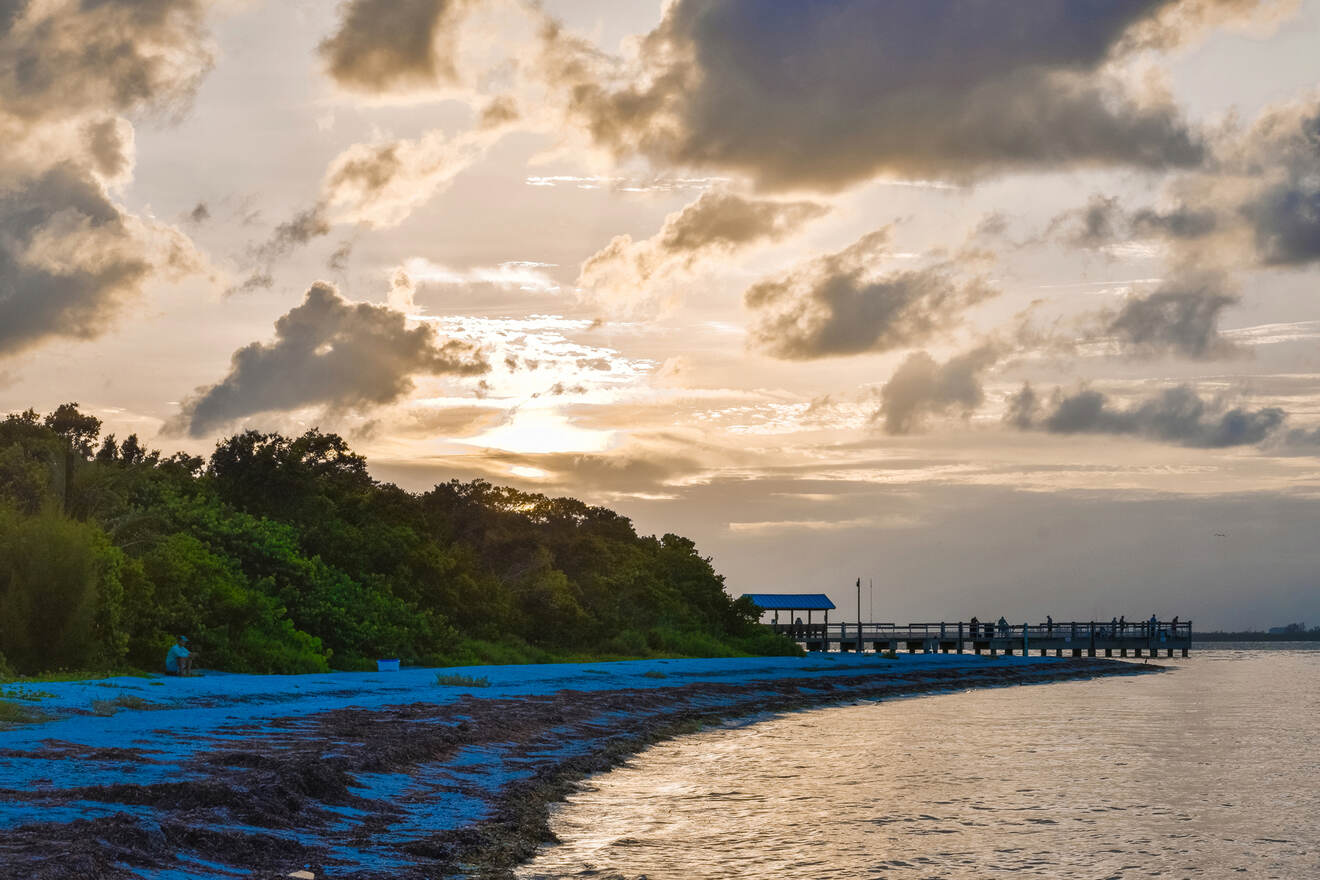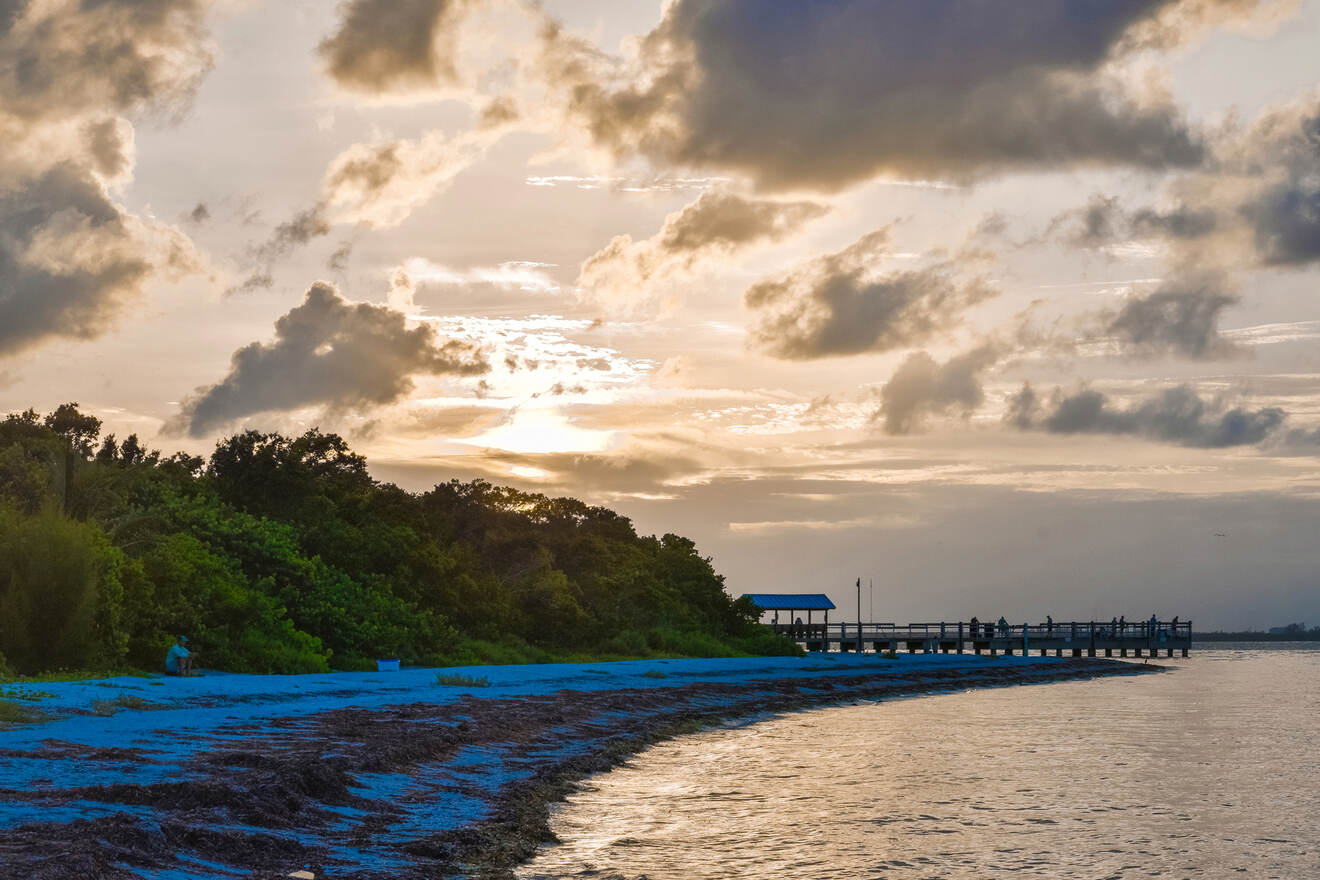 What an incredible location! I hope this post helped you decide where to stay in Sanibel Island!
Now that we've gone through a list of the top 3 areas to stay in Sanibel Island as well as some bonus waterfront accommodations and even a few options on Captiva Island, you should have plenty of hotels to choose from.
Picking just one place is so hard, I know that! In case you need some extra help, here are my top 2 favorite resorts, both located in East Sanibel Town:
Beachfront Residence – A fabulous holiday home near the beach with a hot tub and a pool
Tarpon Tale Inn – A comfortable mid-range hotel with lots of space and a beautiful outdoor terrace
Don't forget that these places are some of the best ones on the island, so I highly recommend booking you island resort super early so you don't miss out!
I'm confident that my guide will help you with all the details you need for your trip, but if you do have any other questions about Sanibel and Captiva Islands don't hesitate to pop them below in the comment section, and I'll answer as soon as I can!
Have a wonderful trip to Sanibel Island, and don't forget that you've got lots of other places to see in Southwest Florida!
Safe Travels,
Victoria