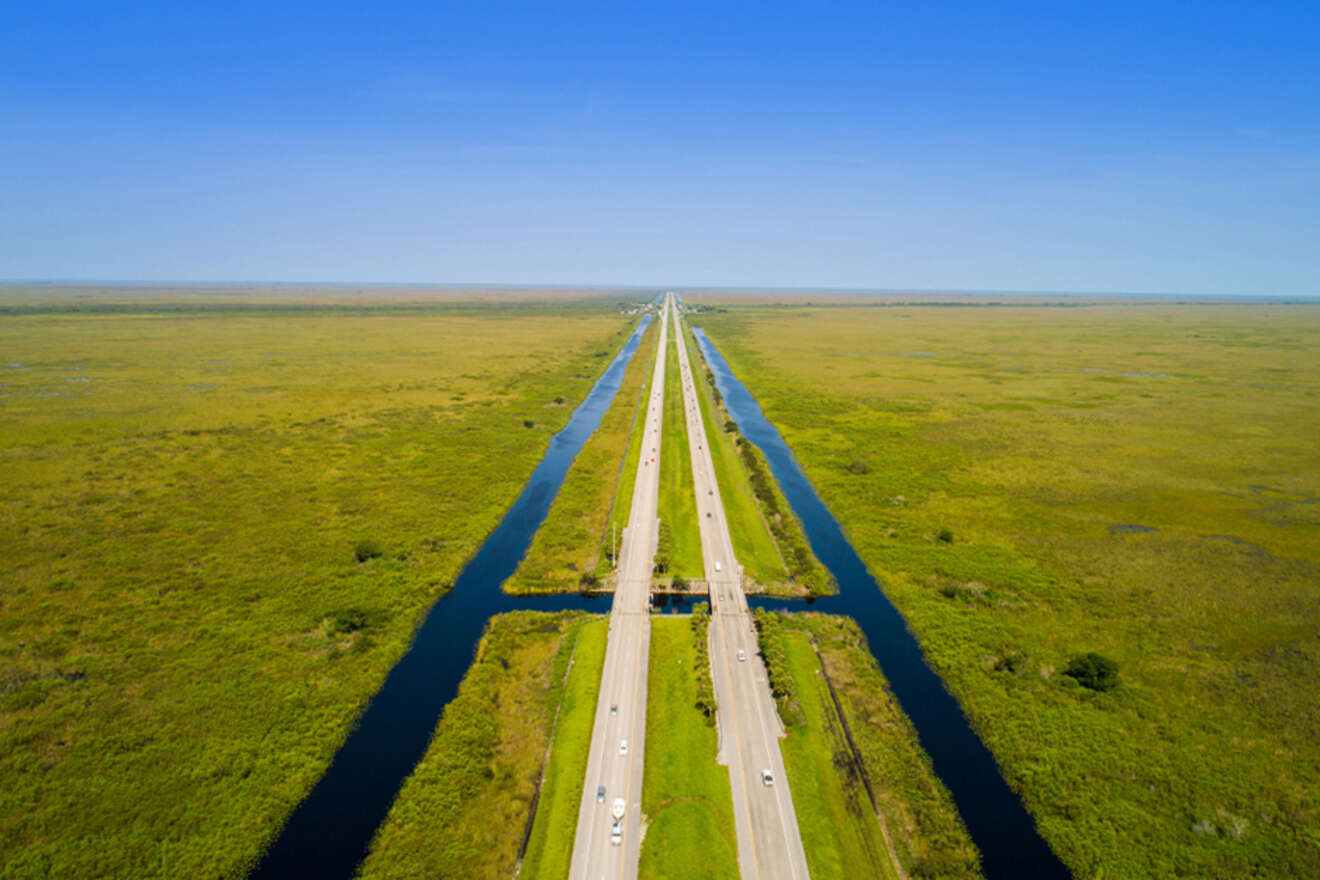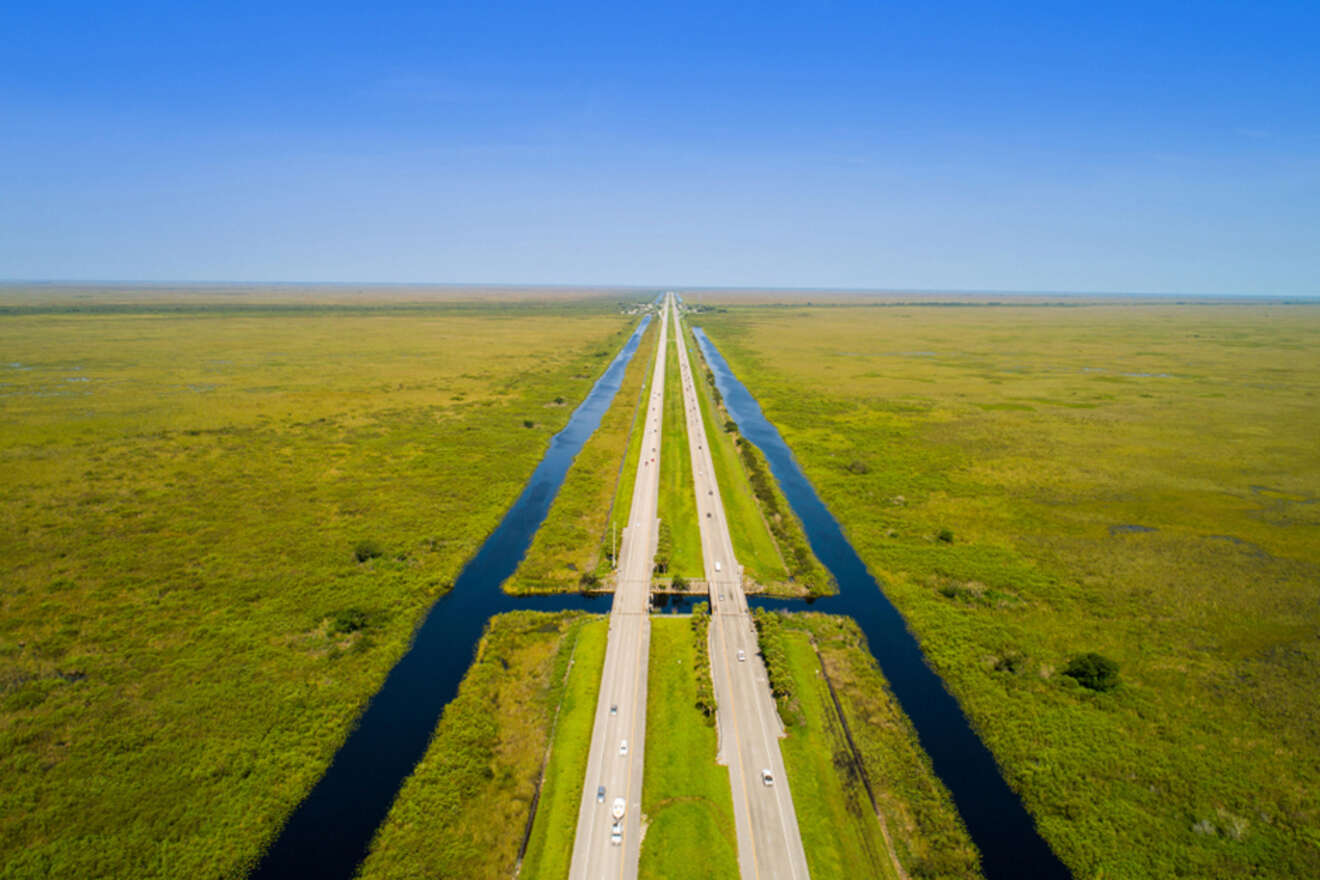 Ahh, Alligator Alley. Sounds cool, doesn't it?
Well, that's because it is!
Stretching West to East across the Southern tip of the state, Alligator Alley is a South Florida rite of passage.
This drive-through adventure is something of a laidback safari. Essentially, you are driving through the Everglades for about 80 miles. On your way, it is not uncommon to spot several alligators sunning themselves on the banks of the wetlands, Florida panthers, all sorts of birds, turtles, and, if you're super duper lucky, an endangered Florida Panther!
As you near Florida's Gulf Coast, you will pass by a Florida Panther Rescue Center. After all, you are driving through the ancestral home of these panthers, so you might as well pay some respects to these ancient, powerful beings who are losing their habitat to development!
I'll give you all the best tips on all the ways to make the most out of your journey through this awesome place.
So let's dive right in!
1. What is Alligator Alley anyway?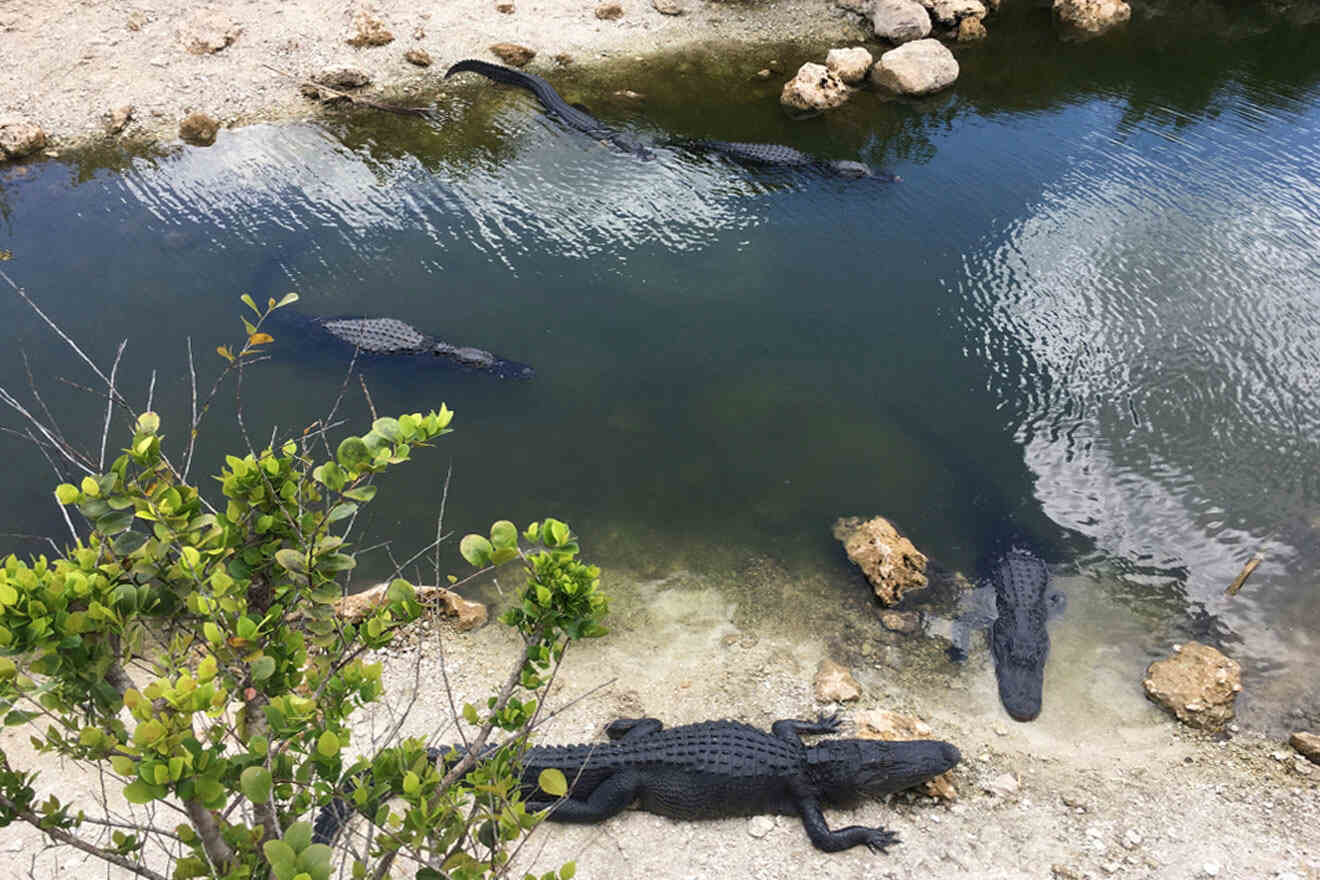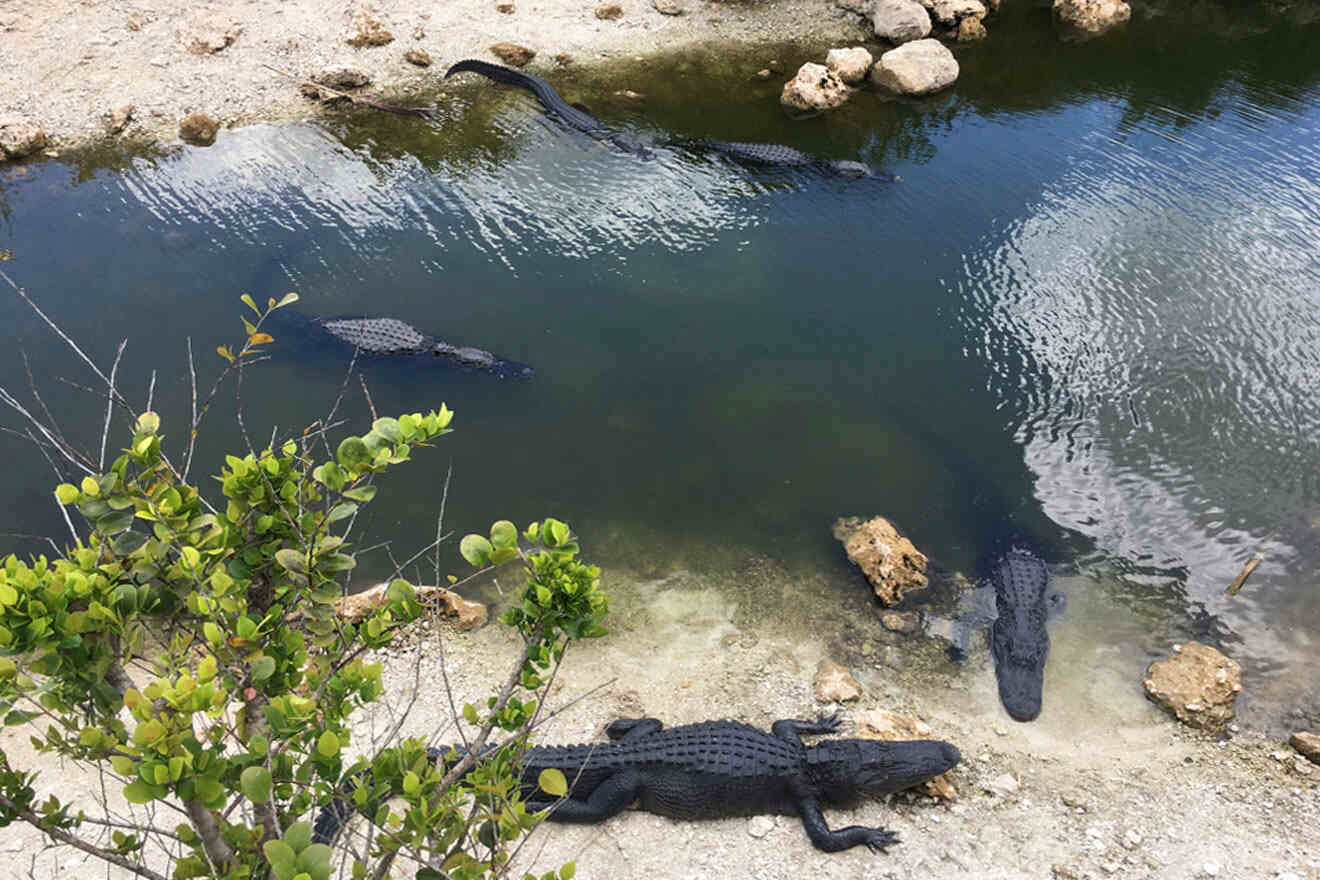 Alligator Alley is an interstate that runs through the Everglades from coast to coast in Florida. Spanning 80 miles, this stretch of I-75 connects Naples and Fort Lauderdale.
This is possibly the most famous road in South Florida, as this is the only route to get to Miami or Fort Lauderdale from SW Florida!
Since Alligator Alley goes directly through Everglades National Park, you can imagine how intensive and long the construction took. Many years in the making, Alligator Alley finally opened up to the public in 1968.
Alligator Alley has been featured in several movies and TV shows like CSI, Dexter, and more. Giving it even more of a claim to fame than it already has.
Seeing as it is just a small 2-lane road that goes directly through the Everglades of wild Florida, it got its nickname from how many gators people would see on the drive!
I mean, let's be real. You are driving through the middle of their habitat. It's only natural to see them in their element!
2. Where is Alligator Alley?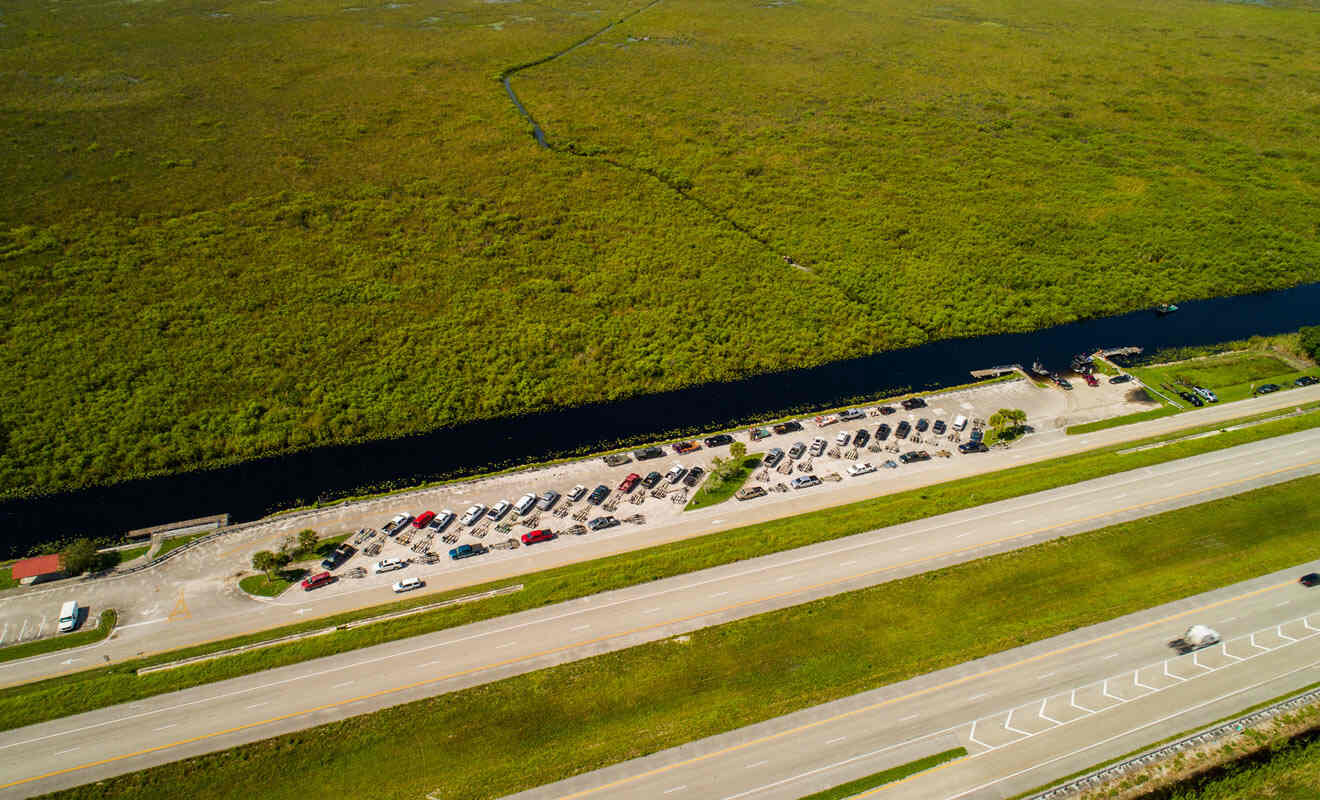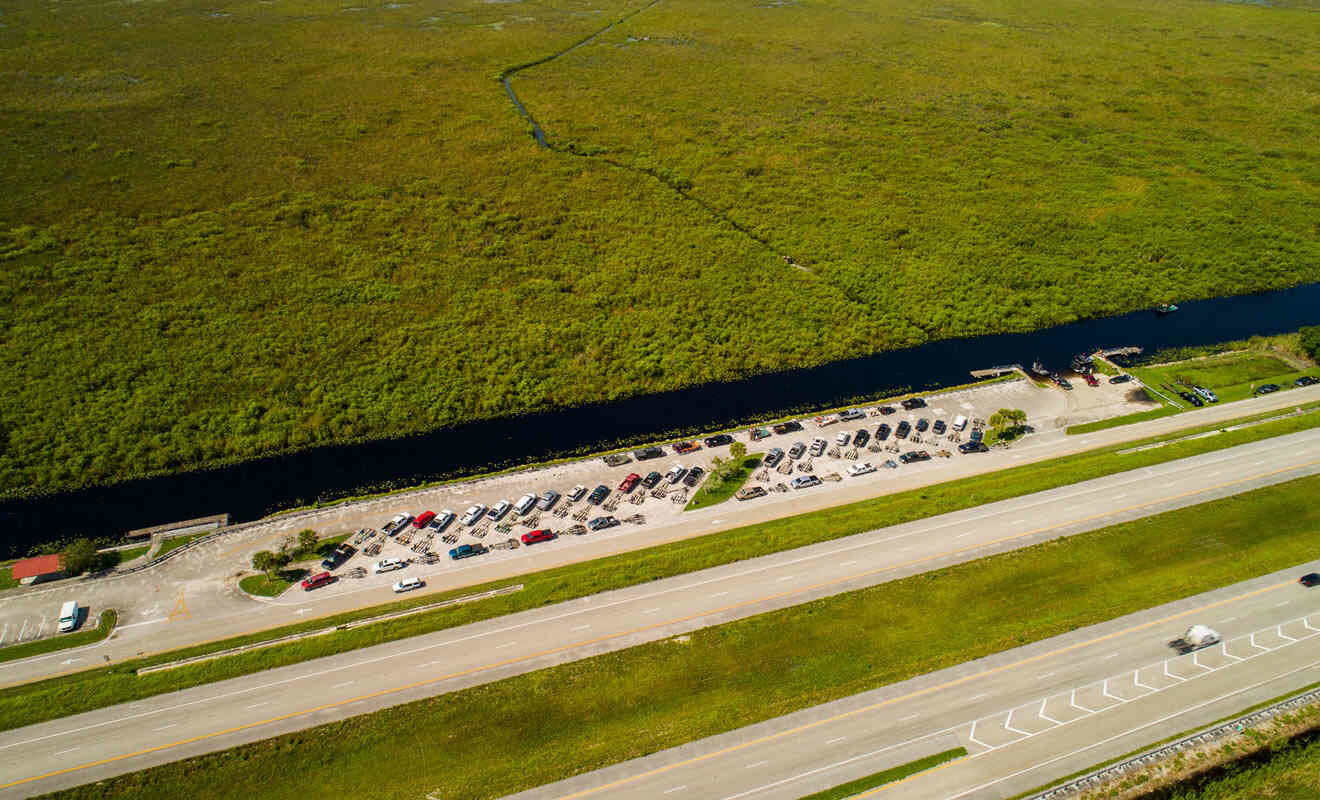 Since this is such a hotspot and a famous destination amongst tourists and locals alike, it can be helpful to have a map before you embark on your journey!
When you look at the map, you may be shocked to see that this is the only road that goes directly through the Everglades, connecting coast to coast for miles upon miles!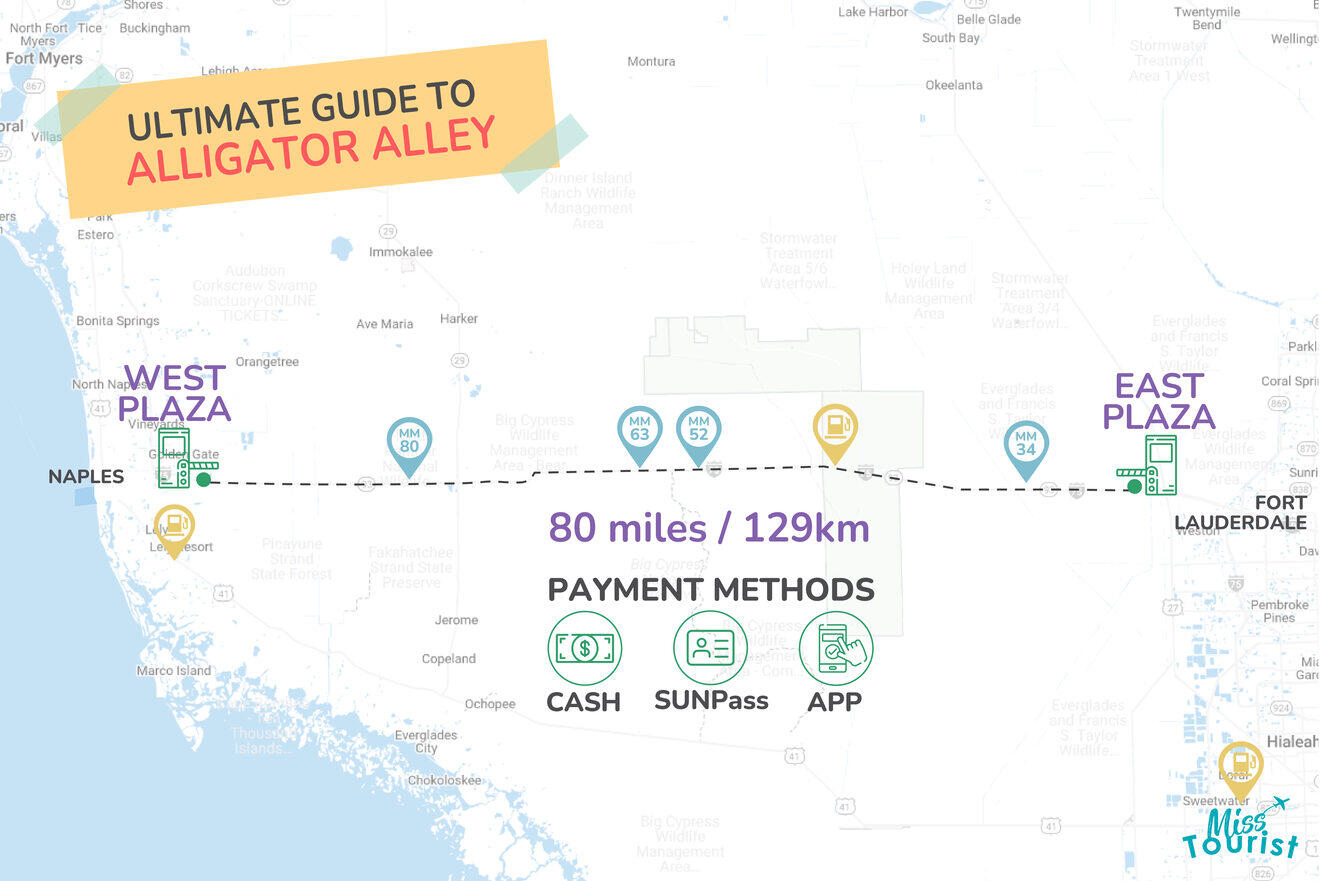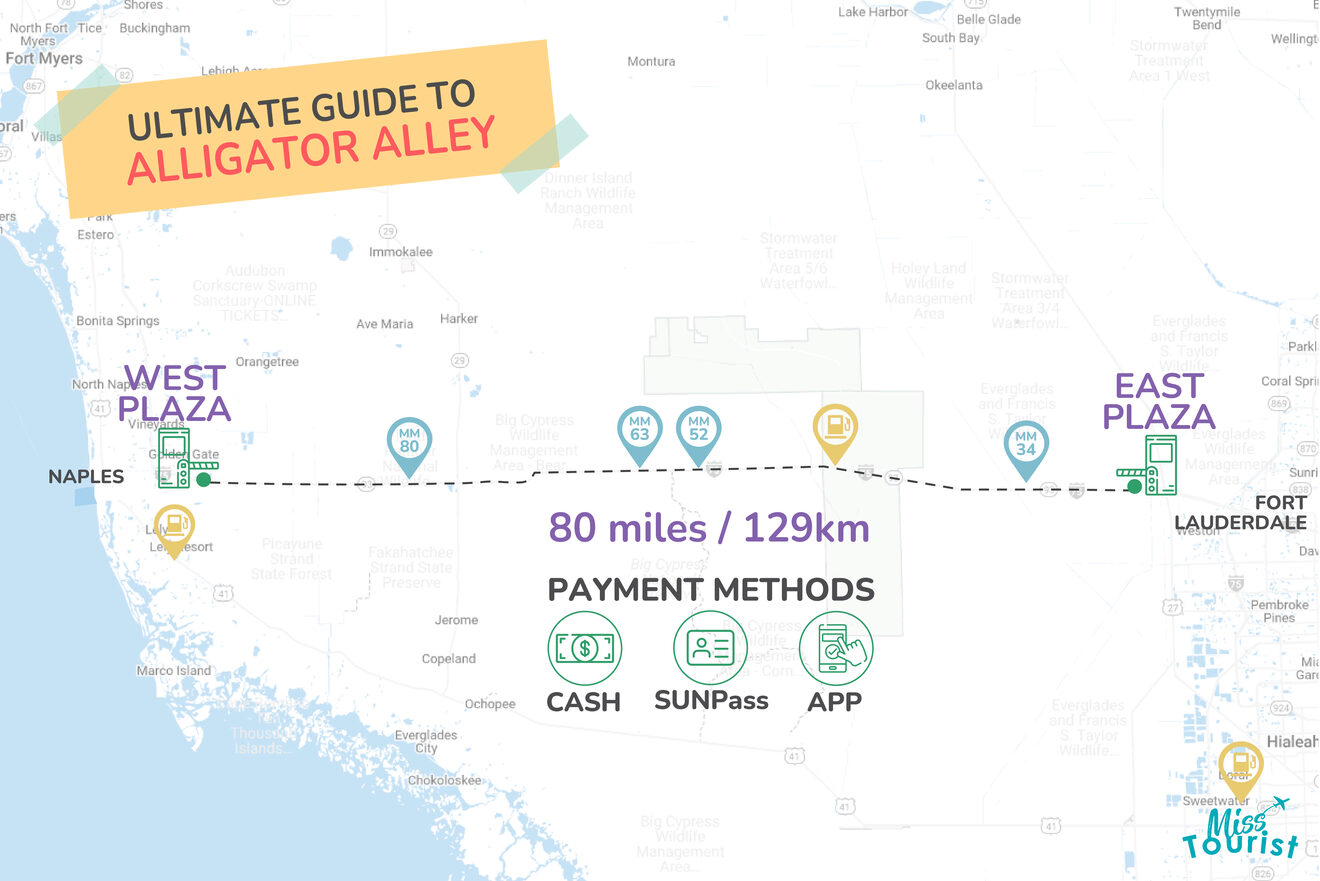 Driving through Alligator Alley gives the phrase 'driving through the middle of nowhere' a whole new meaning!
Whether you are leaving from Miami, Fort Lauderdale, or Naples, be prepared to drive through the middle of ancient swamplands!
3. Brief history of Alligator Alley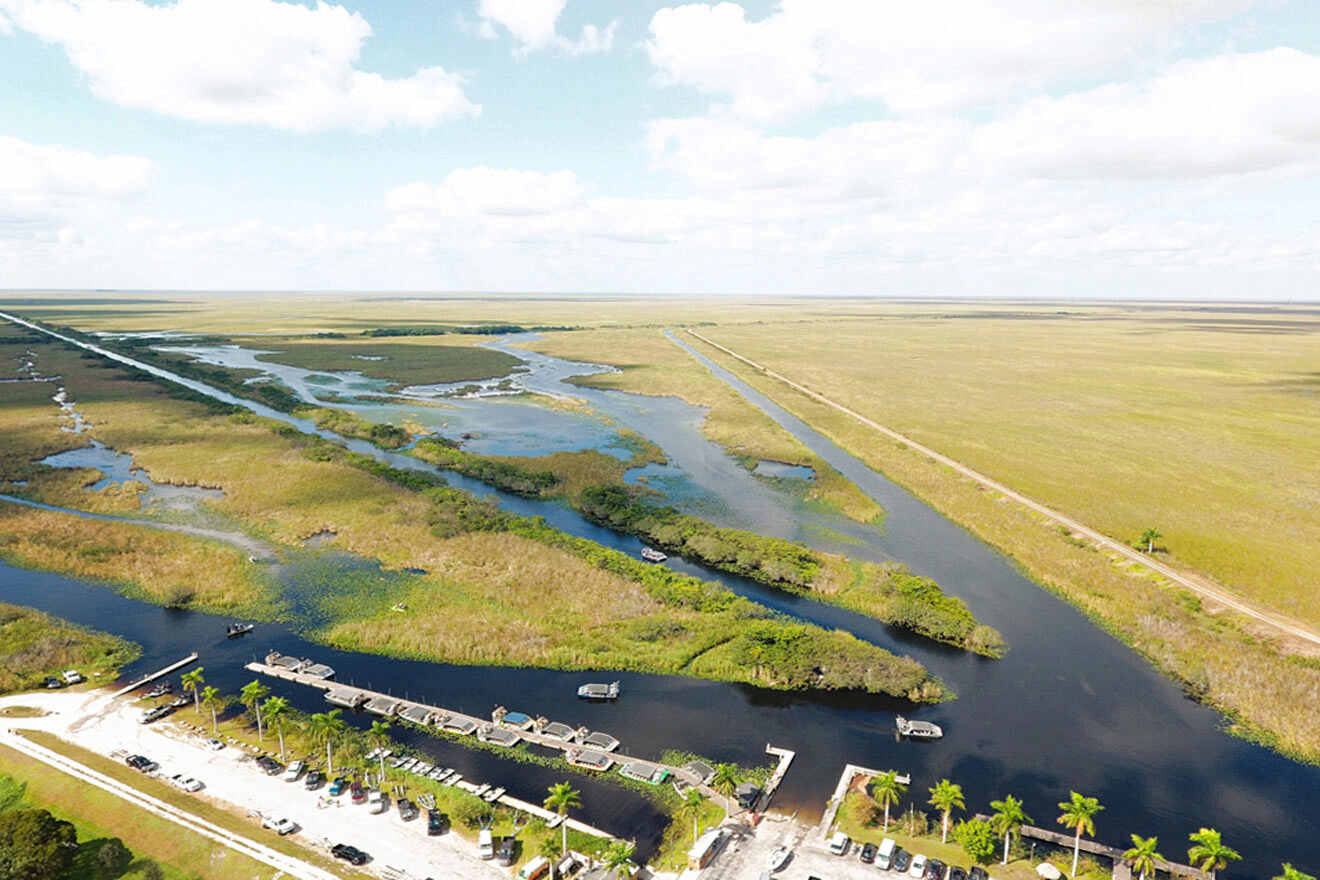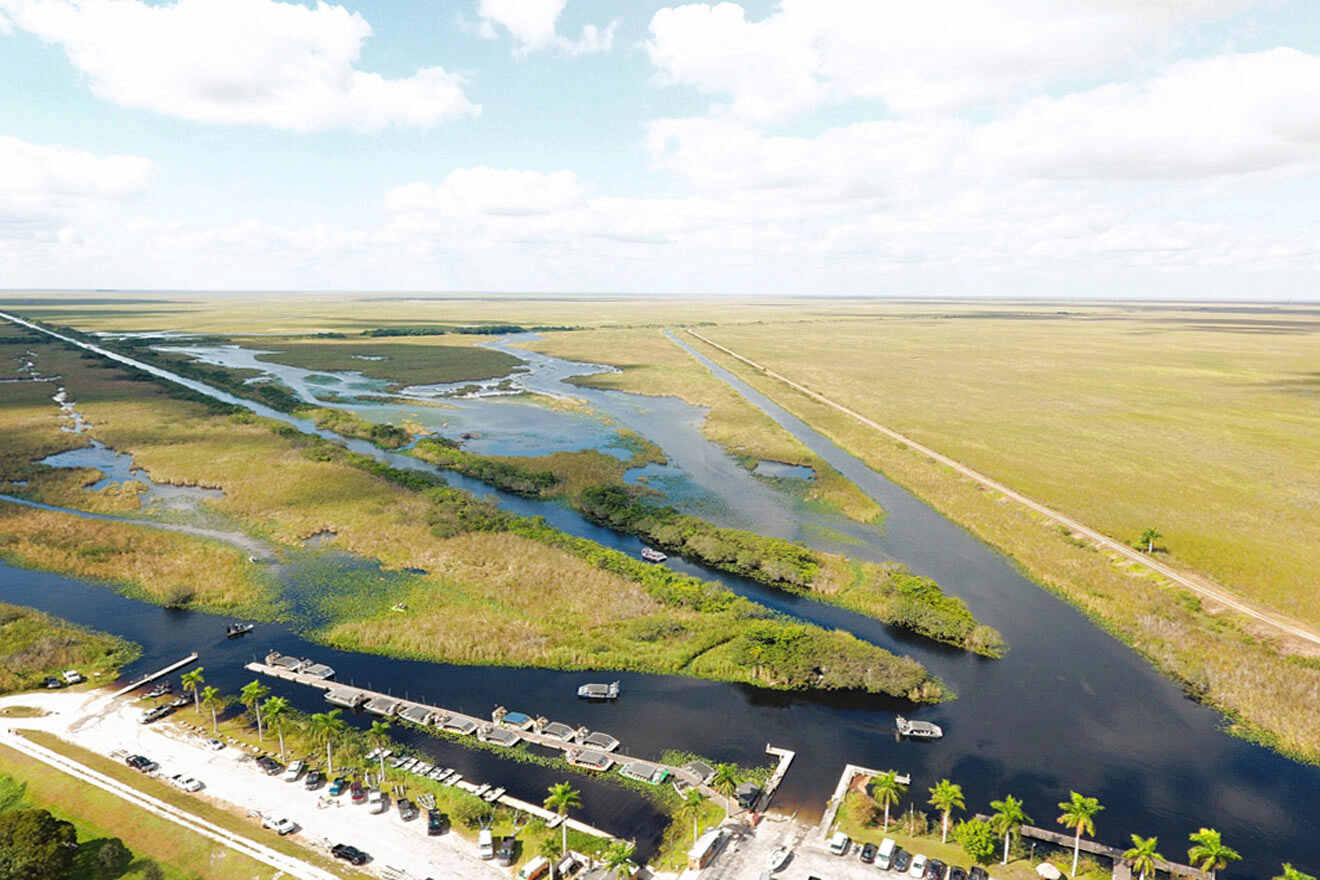 Back in the 1940s, the idea of connecting Naples and Fort Lauderdale was laughable by the state of Florida.
This is because the population of Fort Lauderdale at the time was 18,000, and Naples was close to 1,000.
That didn't stop Collier County and Broward County from pushing it forward in the 1960s!
The biggest opponent of Alligator Alley at the time was the American Automobile Association. Something didn't sit right with them about the dangers of a 2-lane road going directly through a swamp. I wonder why! 🤪
Back then, the only route across the state was the Tamiami Trail.
The name alligator alley was coined after several fatal accidents occurred, as it was a 2-lane highway surrounded by deep canals on either side.
Since then, it has become much safer with the addition of rest stops, street lights, widened lanes, and fences on either side of the road!
4. Things to know before Driving Through Alligator Alley
Before you embark, there are a few things you should know – so read on and come prepared!
4.1 Tolls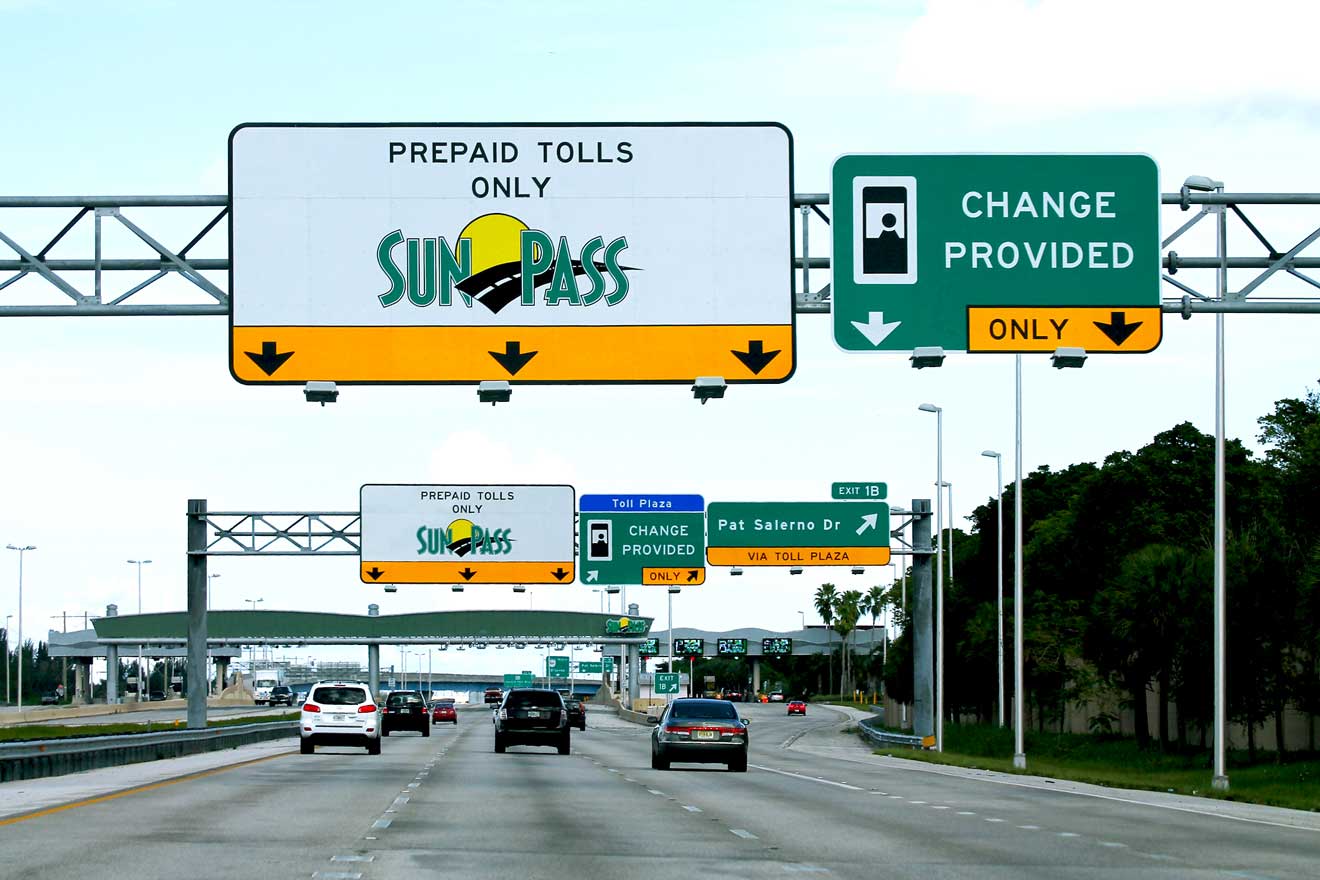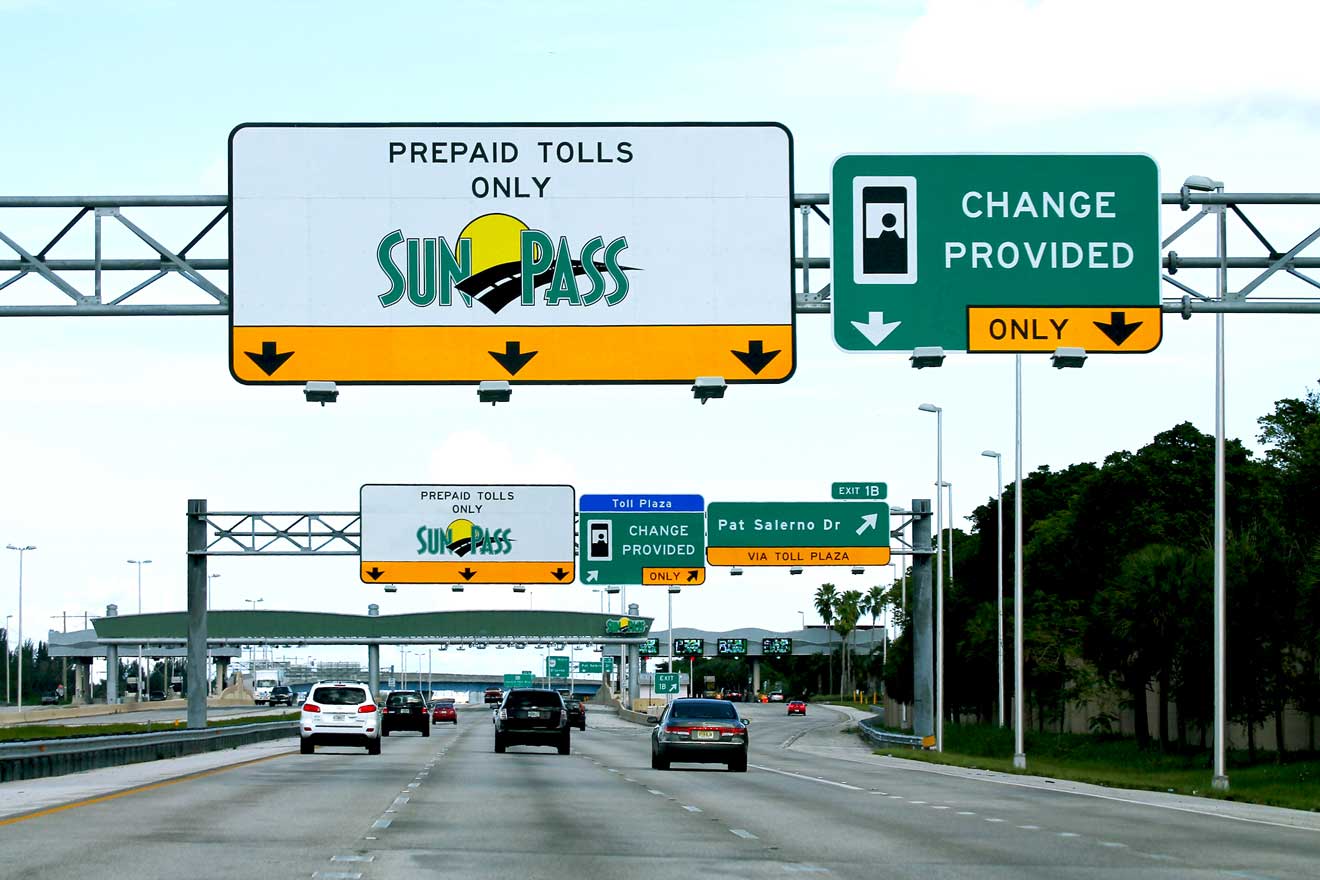 You are going to have to pay a toll when crossing Alligator Alley. It costs around US$3 in tolls to drive on this scenic Everglades safari.
Additionally, tolls are collected in both directions. Both tolls accept cash. Otherwise, if you have a SunPass, it should be billed to your license plate.
4.2 Fill up your tank!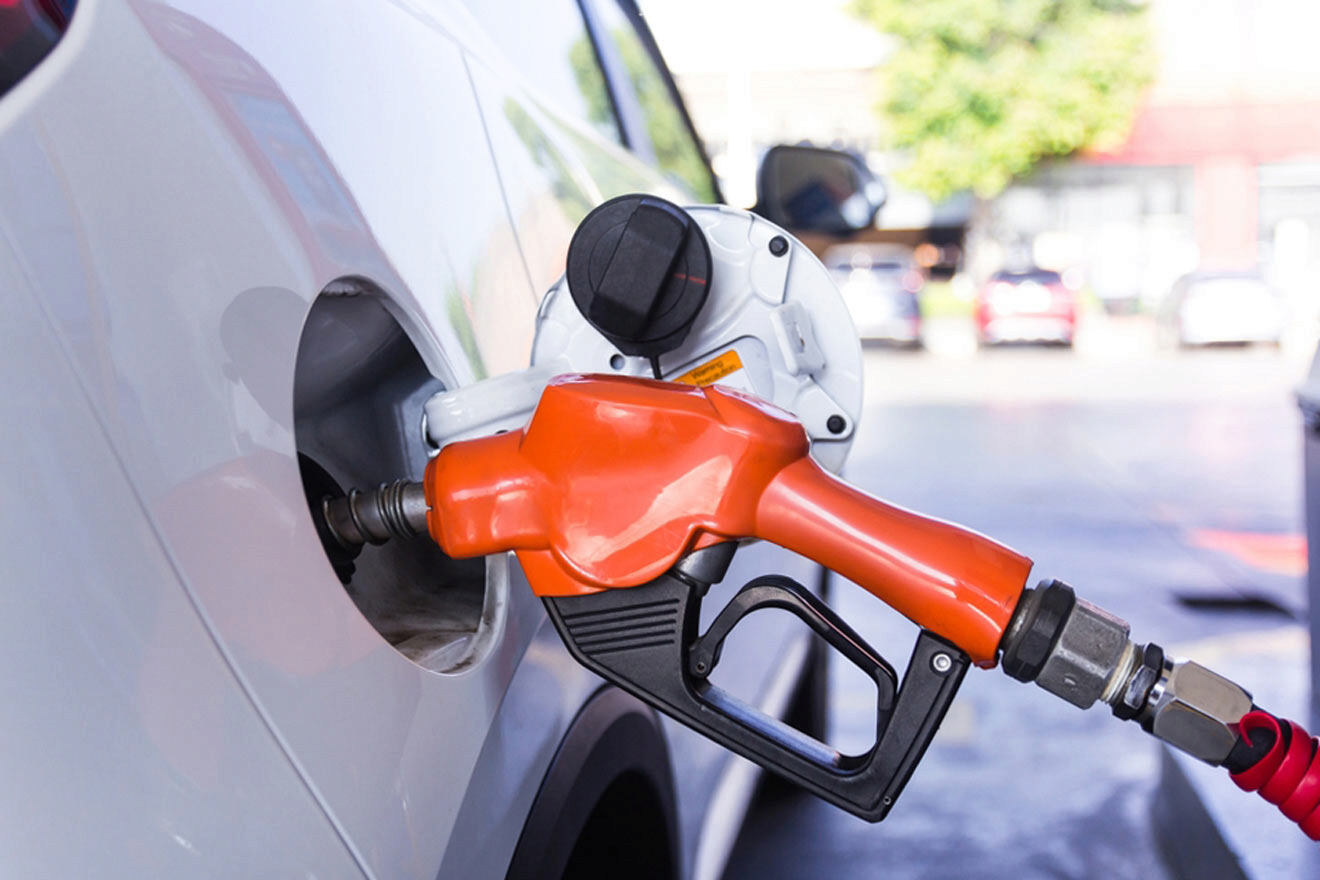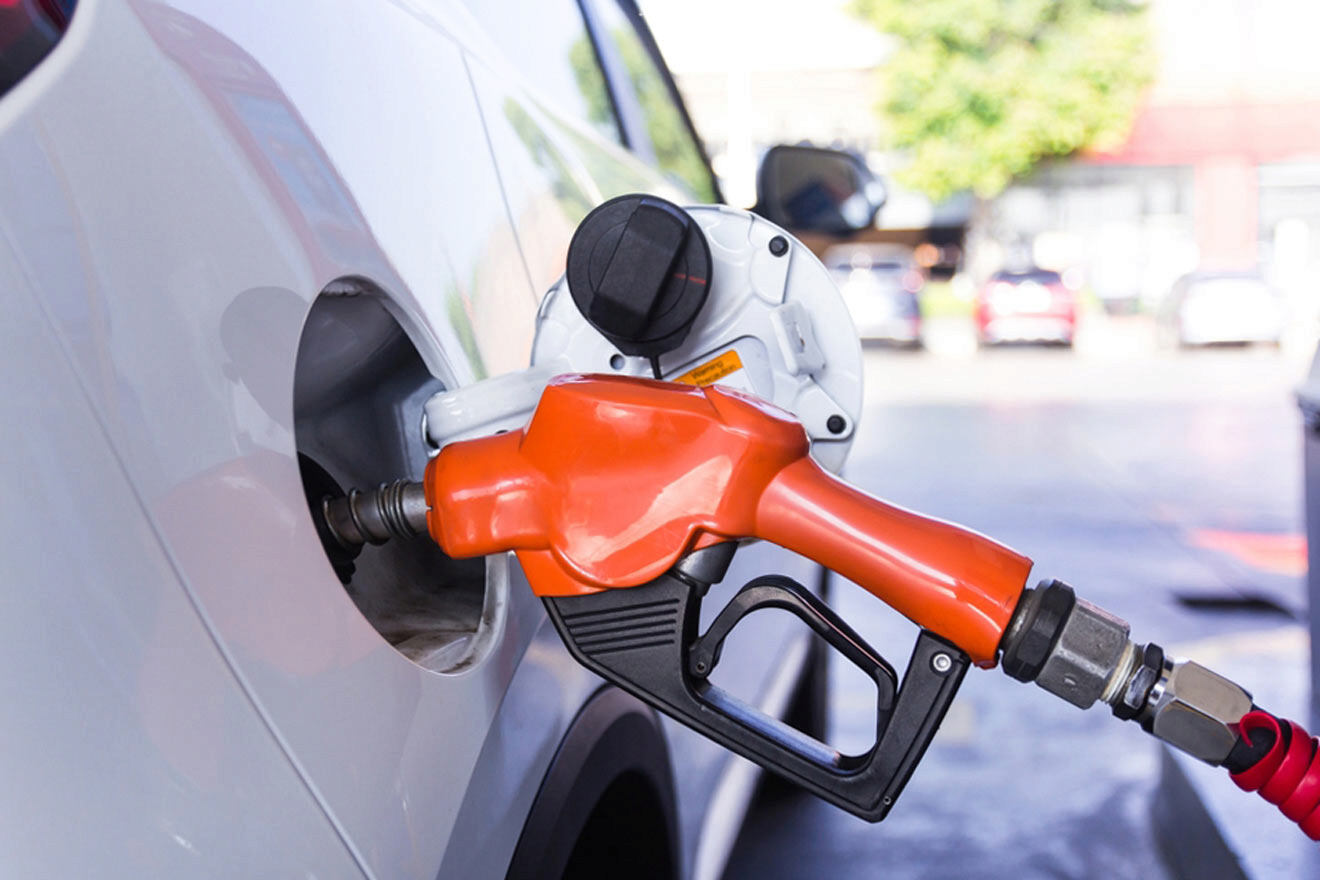 There are no gas stations on Alligator Alley. It is an 80-mile stretch, so you want to make sure that you have a full tank to make it the whole distance!
Coming from Naples? There is a Marathon gas station right before you get on the highway. If you're coming from Miami or Miami Beach, keep an eye out for a Shell station right before you get onto the highway.
Not only will you be driving through the gorgeous scenic Everglades, but you will also be driving through Miccosukee territory, the Indigenous tribe native to Southern Florida! Luckily, there is a Miccosukee Service Station on Alligator Alley. However, you will probably pay higher fees for gas.
Here, you will find the Miccosukee Service Station and access to the Miccosukee Reservation and the Seminole Museum.
At the Service Station, there is a road that extends for 17 miles into the Seminole Big Cypress Reservation, as well as the Ah-Tah-Thi-Ki Museum. This museum is an excellent opportunity to learn about the area's Indigenous history and support the preservation and spreading of Indigenous knowledge.
There is also an incredible boardwalk that goes into a cypress swamp where you can get an up-close look at the astonishing beauty of the Everglades National Park.
As you journey between Broward and Collier Counties, keep an eye out for the scenic beauty, and be sure to be watchful of wildlife!
4.3 Bring a snack or eat before you go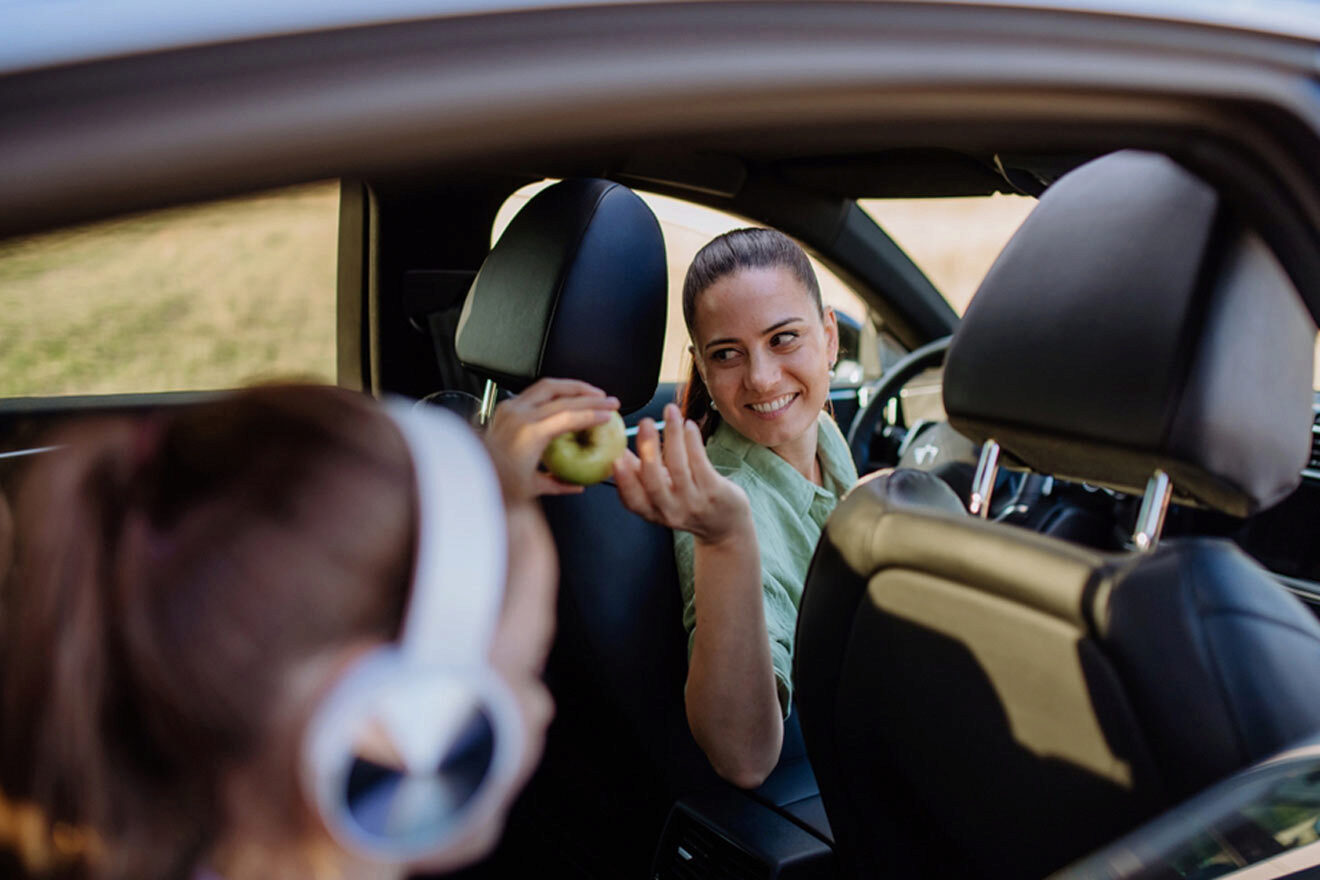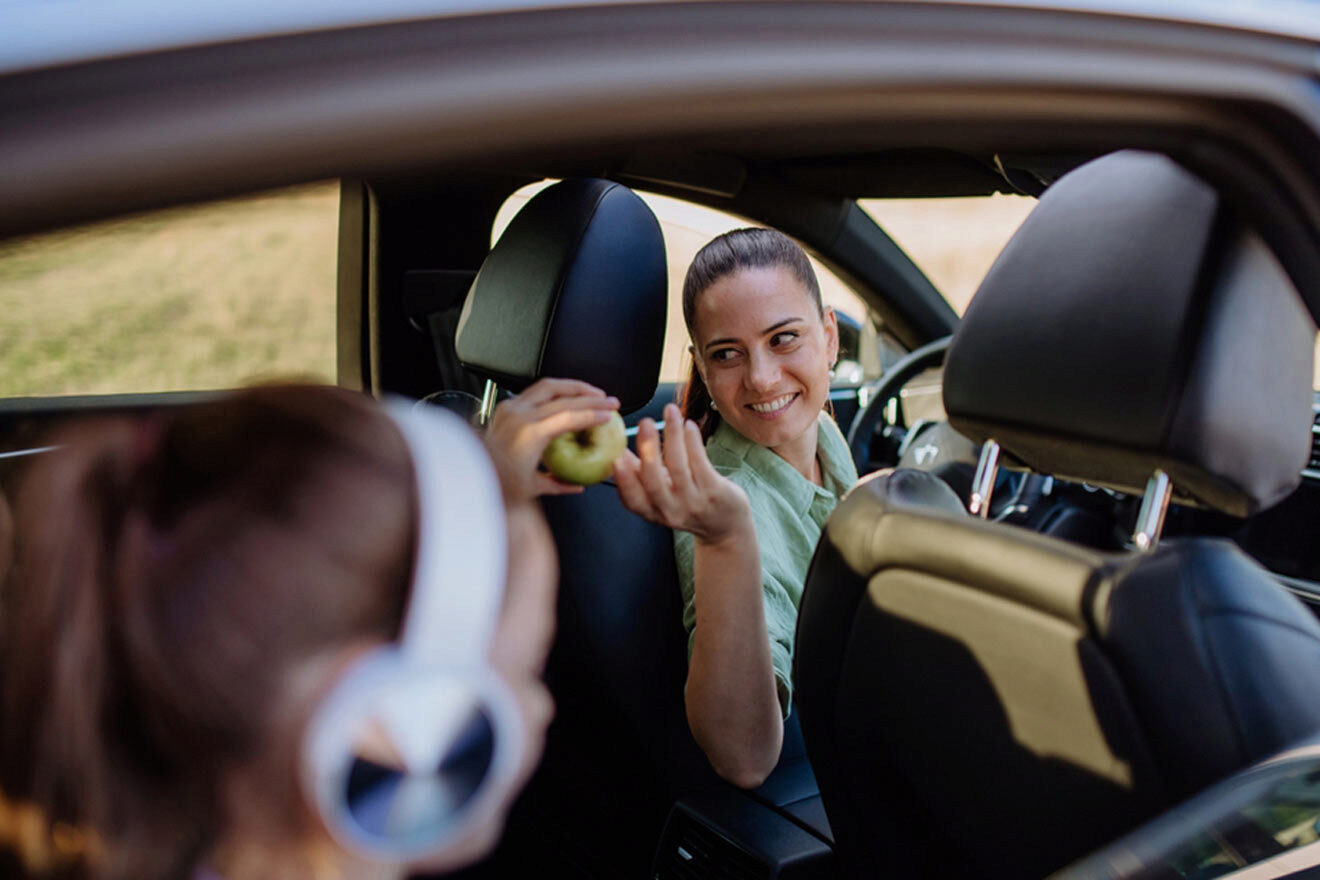 It's a long drive, and there are no places to stop for snacks along the way. So make sure you bring some snacks or eat a nice meal before you leave! While you will come across a few rest stops on the drive, none of them serve food.
I always bring snacks with me. Something about the vastness and scenic landscape just makes me want to snack! It's hard to appreciate the pristine beauty of this natural habitat when you're hangry!
While there is a convenience store on the Miccosukee reservation, they only serve small bites that will not satisfy an empty tummy entirely. It's the only place that serves food at all, so be prepared!
4.4 Speeding is a no-no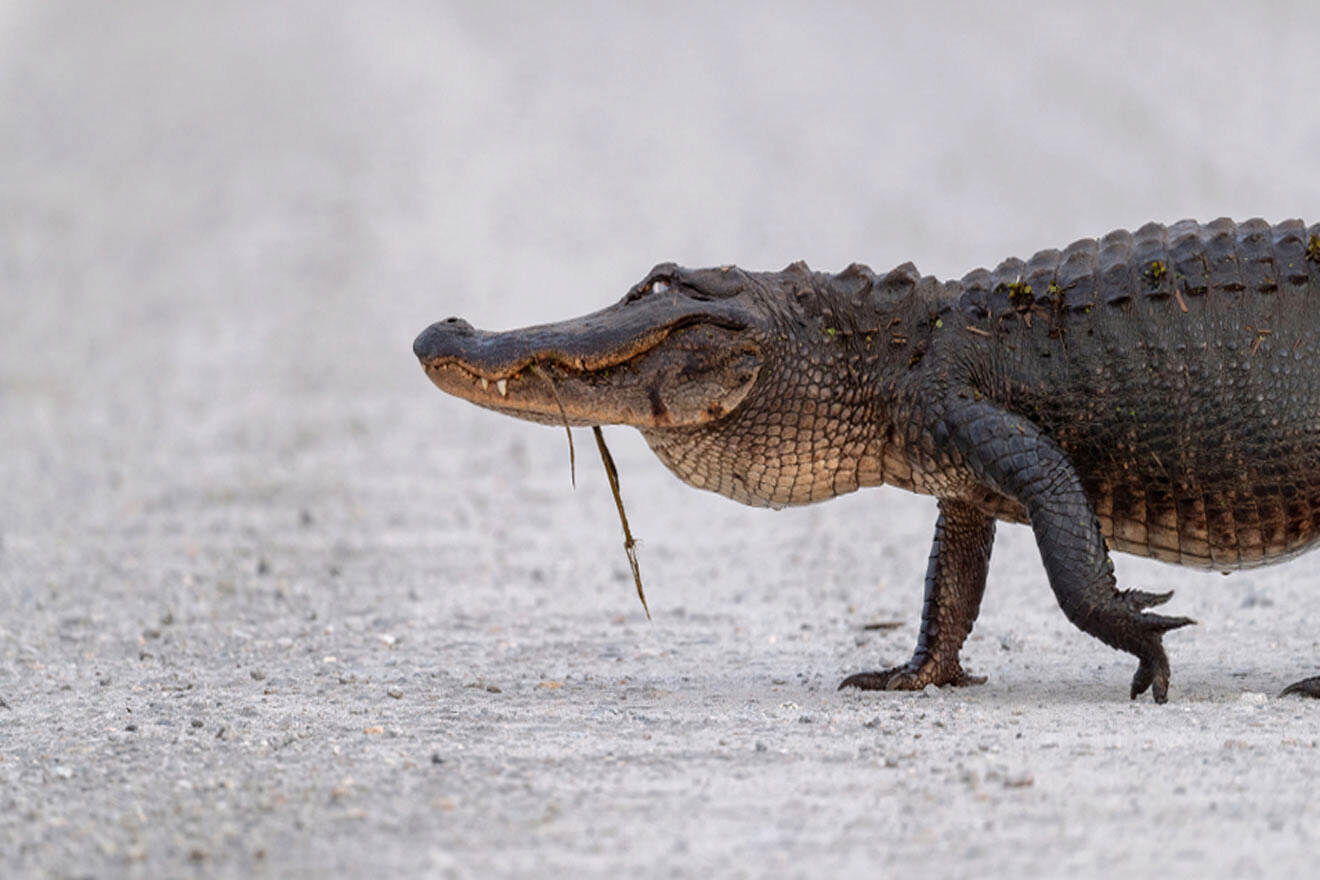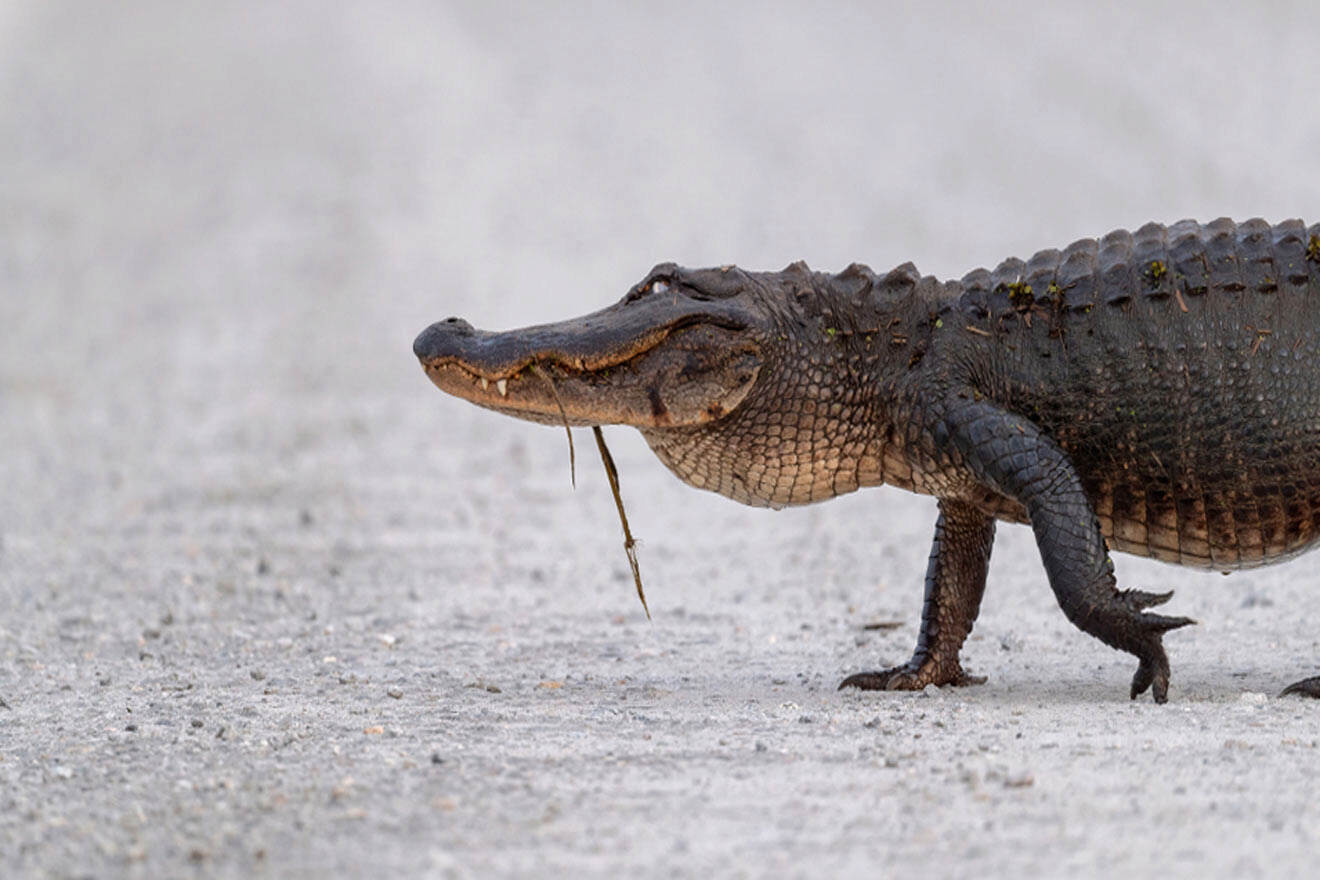 While the open road may make you feel the urge to speed, this is definitely not a good move. State troopers love to lurk in the shadows along Alligator Alley; you will definitely get a ticket.
Not to mention, you are driving through the middle of the Everglades. There is wildlife all around you, and speeding is not safe for you or for wildlife!
Unless you want to pay a hefty ticket or risk some head-on collisions with wildlife, go the speed limit. The speed limit on Alligator Alley is 70 mph (112 kph).
There are new electronic signs posted throughout Alligator Alley that will help you keep track of your speed along the way!
4.5 Take special care when driving at night
Driving Alligator Alley at night can be quite scary. However, it is indeed doable!
The road is mostly lit by other cars' headlights and a few lampposts. Since Alligator Alley is the only road or developed area for miles upon miles in an entirely wild and undeveloped part of Florida, it can get really dark at night!
There are fences that keep wildlife out. However, it is possible for some to clear the fence and be on the road. So you must be extra vigilant at night!
However, if you are tired, steer clear of driving Alligator Alley at night!
If you must drive at night, have another driver with you to help keep you awake or switch off driving roles, you're way better off! Even better, wait until the morning so you can take in the views and be safe.
If you're around the Everglades in the evening and would like to pass some time doing something fun, I highly recommend this 1-hour airboat ride through the Everglades at night! It's an opportunity to spot some alligators from the safety of your airboat – and there's nothing more exciting and spooky than sailing on a dark swamp, perfect for those who love a good thrill!
Book Your Evening Airboat Tour
4.6 Avoid going near alligator nests at all costs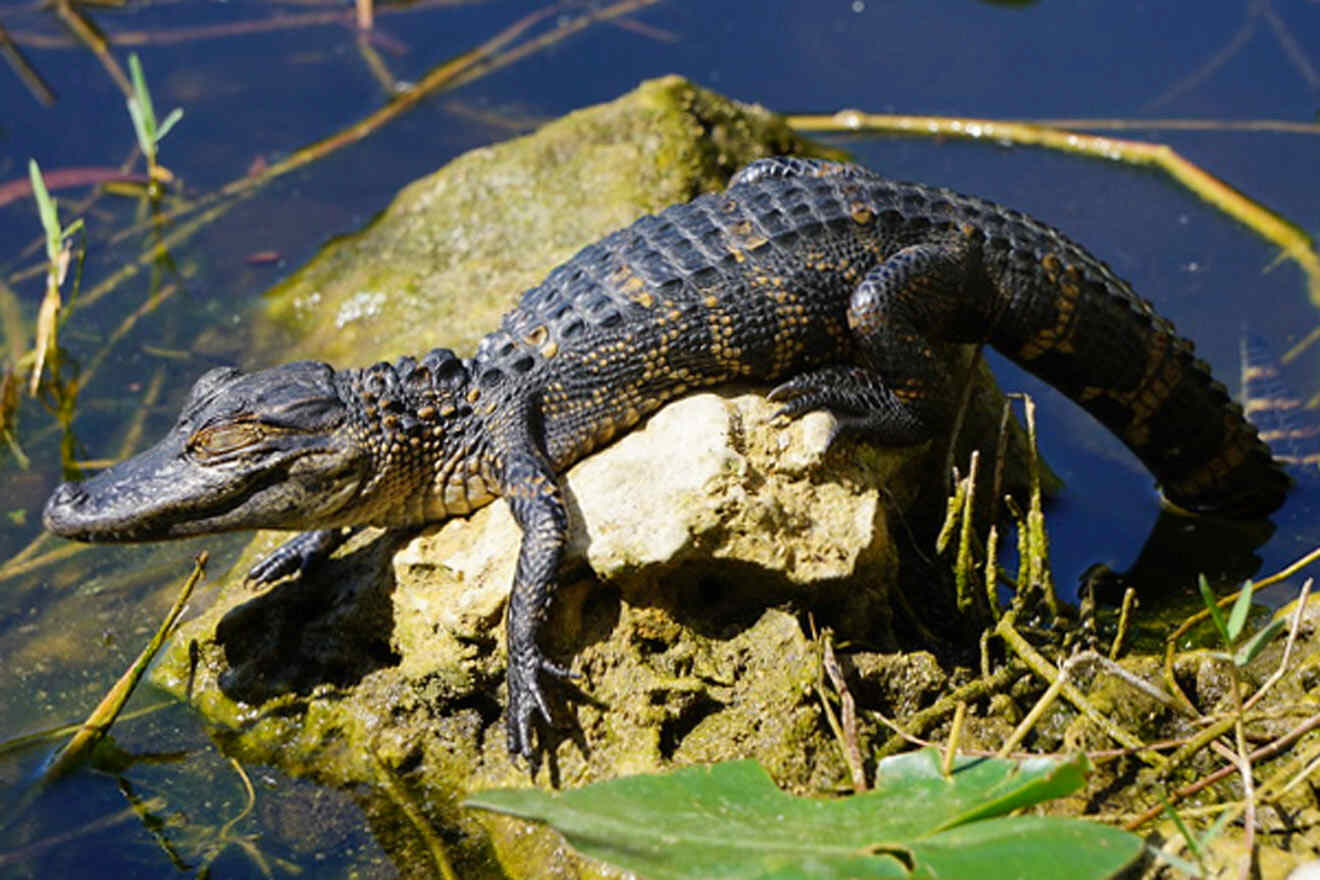 This may seem obvious to some, but visitors or people who do not know how to identify an alligator nest may not realize the danger they are putting themselves in.
Of course, if you see an alligator, keep a respectful distance. Do not try to feed it or get close to it, as FL law prohibits feeding or harassing alligators. Feeding the gators makes them get over their natural fear of humans and can lead to future alligator attacks!
You can recognize an alligator nest as a pile of sticks and dirt. At first glance, it may seem as though it is just a part of the landscape. However, keeping your distance from large piles of sticks and dirt is good practice. This is Florida 101!
They are most commonly seen during the spring and summer months, during mating season. Gators are also hyperactive during these months and more territorial. Keeping a safe distance is always a good practice, especially during mating season.
If you do happen to get too close to an alligator nest, you run the risk of a big mama coming at you trying to protect her eggs. They are masters of camouflage and not easily spotted, so be very cautious and hyperaware on your visit to Alligator Alley!
The best way to avoid all of this is to stay in your car and watch the gators from a safe distance! 🙂
4.7 Be prepared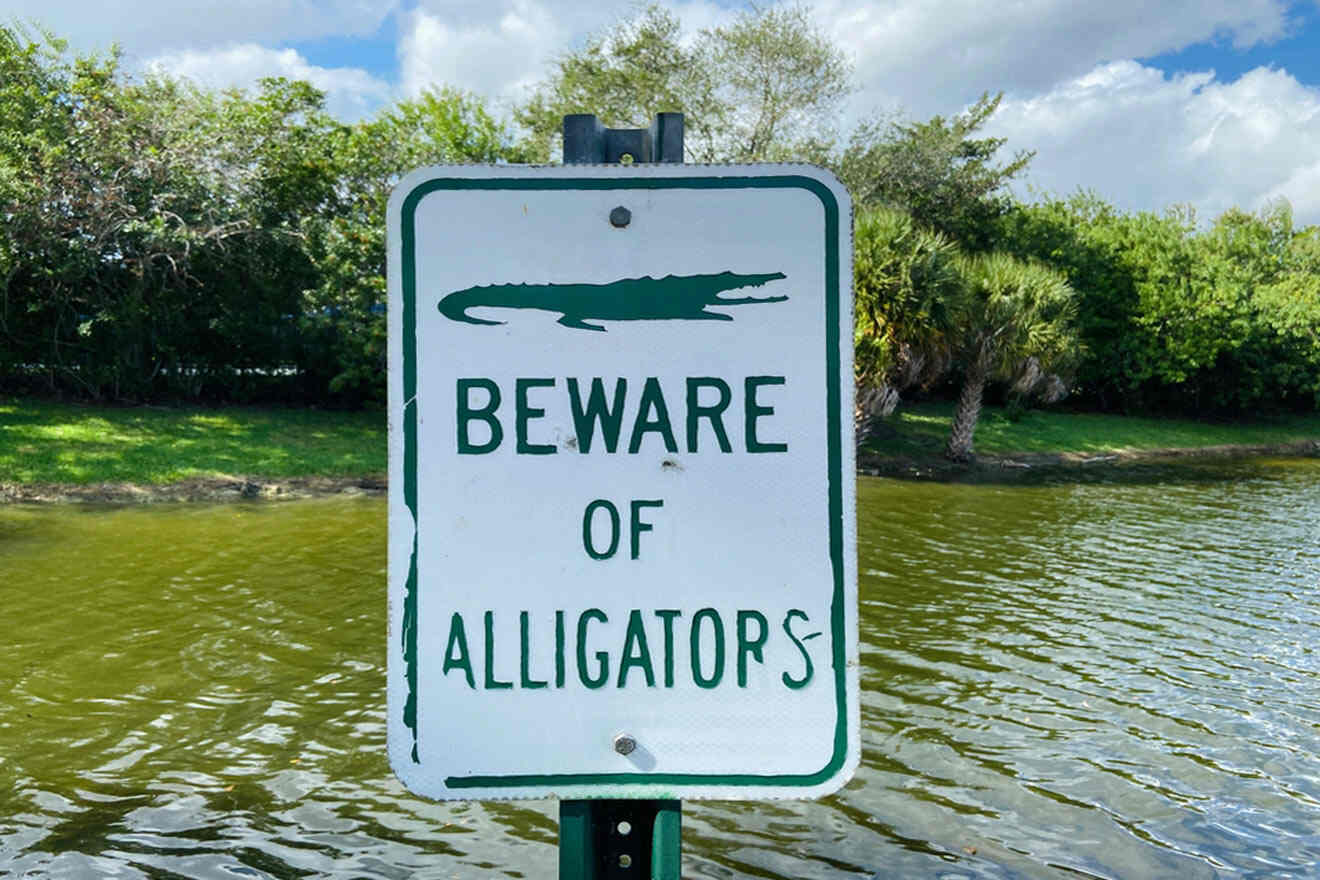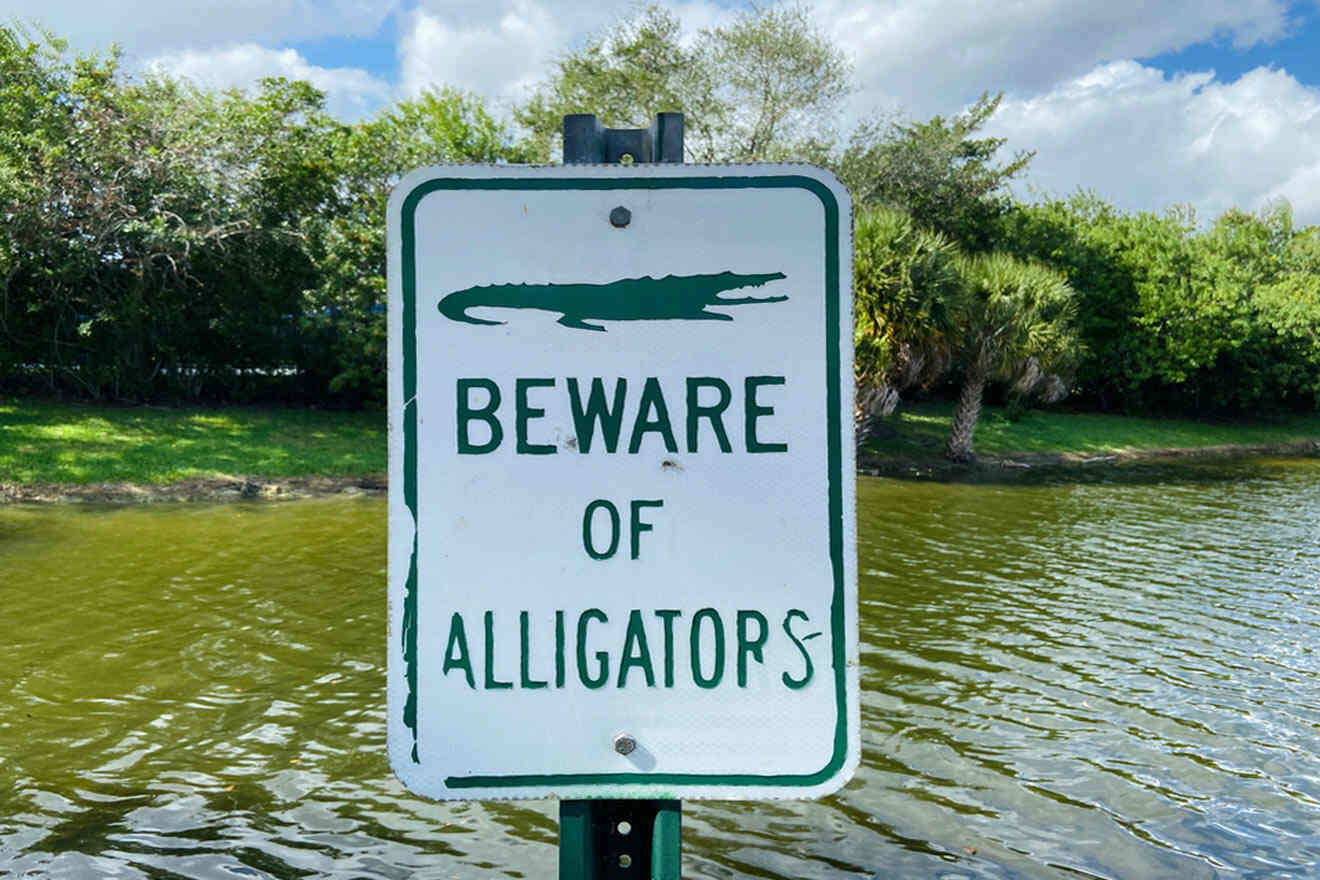 It's not uncommon to see cars parked on the side of the road. It's always a good idea to think ahead and be sure to have AAA or some sort of roadside assistance to come to help you out if you're in a pinch.
If you want to be super prepared, bring your car to the mechanic beforehand to make sure everything is running smoothly, and there's no chance of your car breaking down in Alligator Alley.
PRO TIP: Jumper cables are always a good idea to have on hand in case of an emergency!
5. Best places to see wildlife in Alligator Alley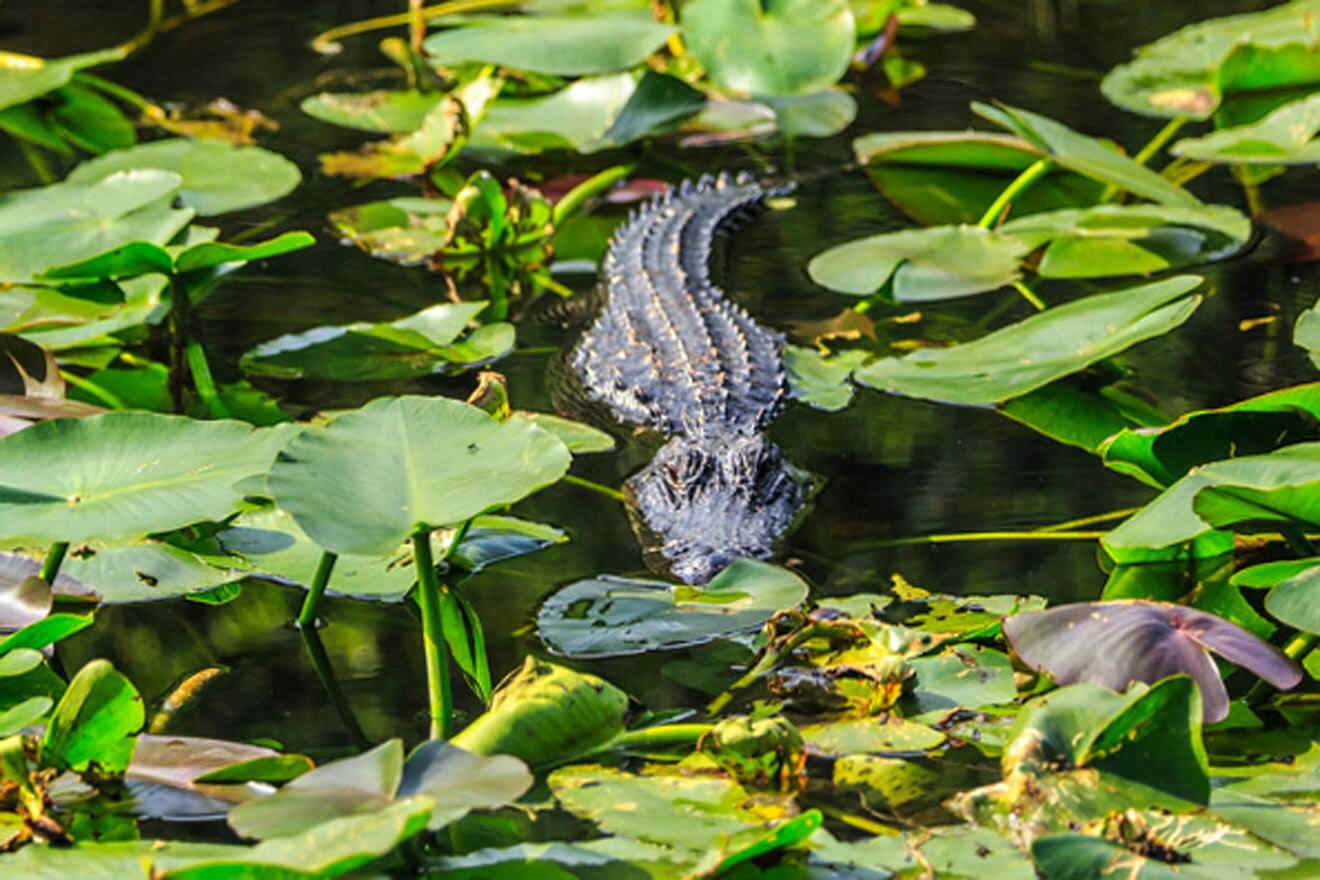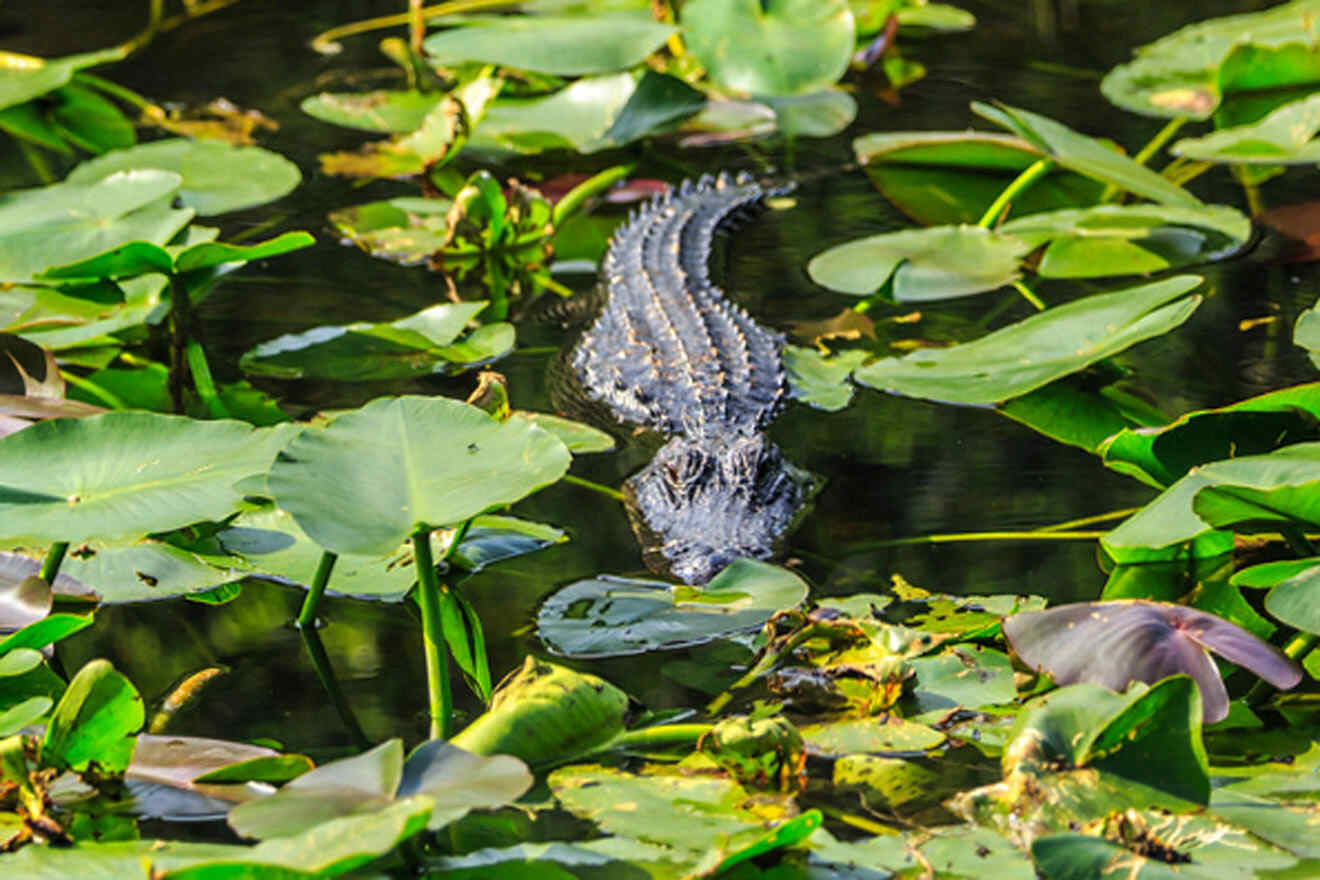 At Mile Marker 35 (MM35), closer to Broward County, there's a lovely rest area and tower on the north side of the highway that provides an excellent place to view wildlife.
Driving Alligator Alley is a great route to experience the Everglades from a different perspective!
At MM52, there is a detour into Big Cypress National Preserve and Wildlife Refuge. It is known as the cathedral of nature, and it is well worth checking out!
Fun Fact: MM63 is the Collier County Service Plaza which makes a great place to pull over and stretch your legs. Many people do not know that the Florida Trail runs from the Tamiami Trail to Fort Pickens in Pensacola Beach!
It actually crosses Alligator Alley at MM 63 and is an access point for people hiking the longest trail in Florida!
MM80 has the Florida Panther National Wildlife Refuge, which is a great place to take a hike and maybe come across the rare Florida Panther!
If you're looking for an opportunity to spot all kinds of wildlife, check out this amazing wildlife show and motorboat ride! I'm not kidding, it's so fun, and you'll get photos of some of the amazing creatures that call the Everglades their home!
6. Where to stay near Alligator Alley
If you're planning to take a trip down Alligator Alley, you'll need somewhere to stay the night before (or after!), so here are the best places to stay in Fort Lauderdale! If you want more options, definitely check out our post on the top 5 areas & hotels to stay in the area!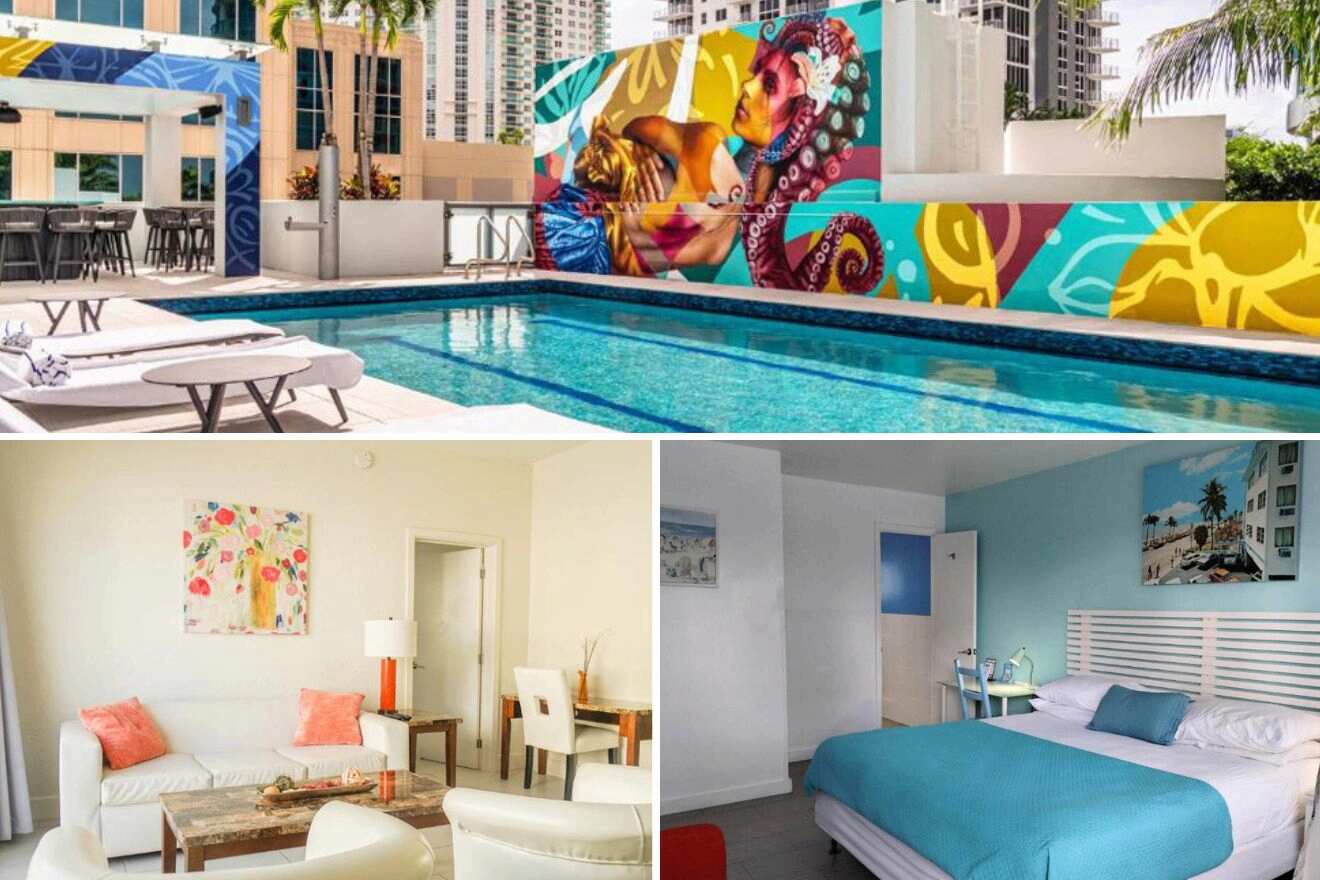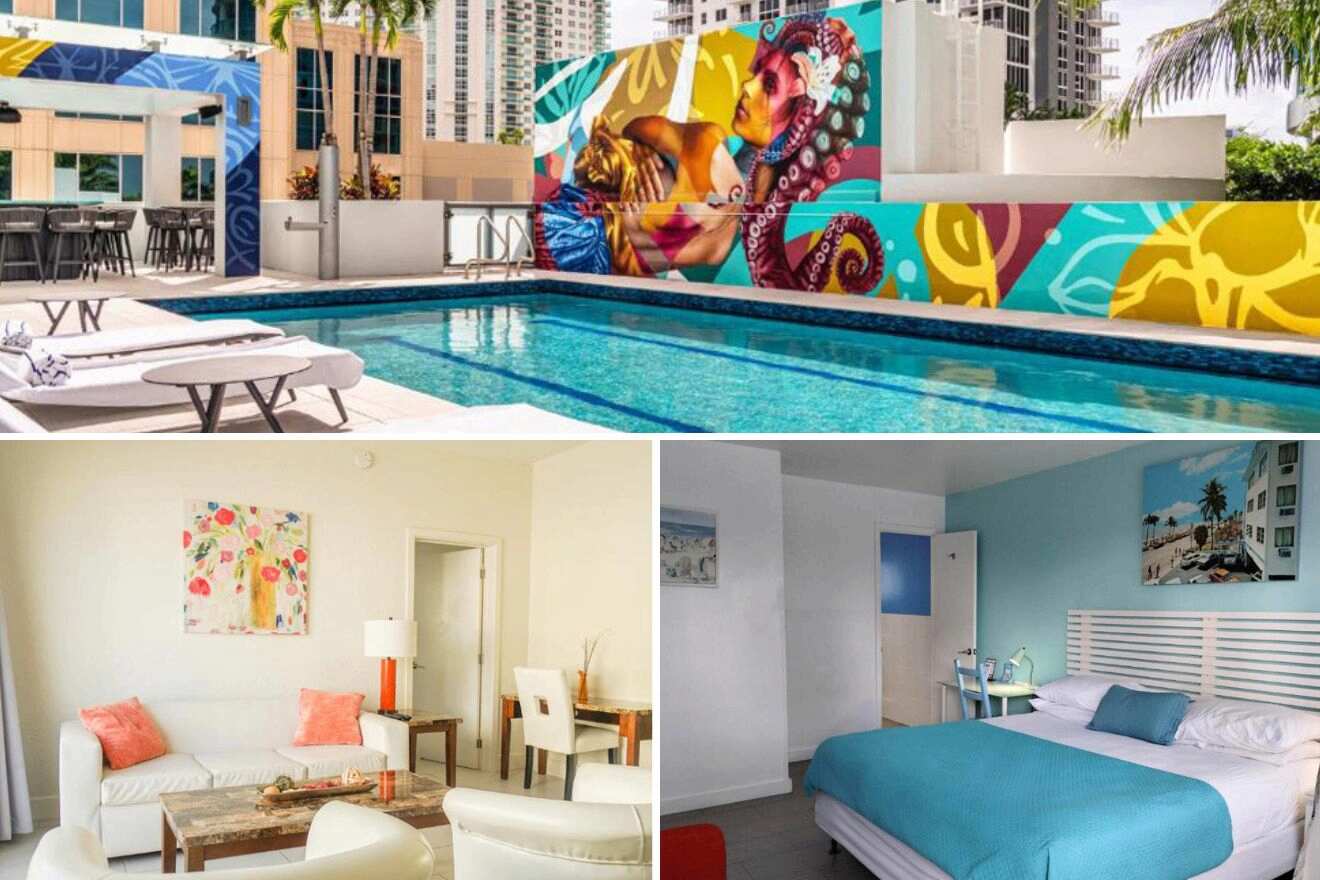 Luxury (US$200 and up)
Hyatt Centric Las Olas – Wow, this place! If you want luxury before your long trip, here you'll get a huge pool, free bikes to take out, beautiful views on a huge terrace, and the best service ever!
Mid Range (US$150 to US$250)
Soleado Hotel – If you're looking for privacy and an intimate atmosphere, this place is for you! It's stunning and there's a large pool for you to relax in and rooms with everything you'll ever need!
Budget (up to US$150)
Snooze – Beach lovers unite! Located right on the ocean, this hotel just screams relaxation station! Imagine waking up in the morning to ocean views just a few feet from your balcony!
FAQs about Alligator Alley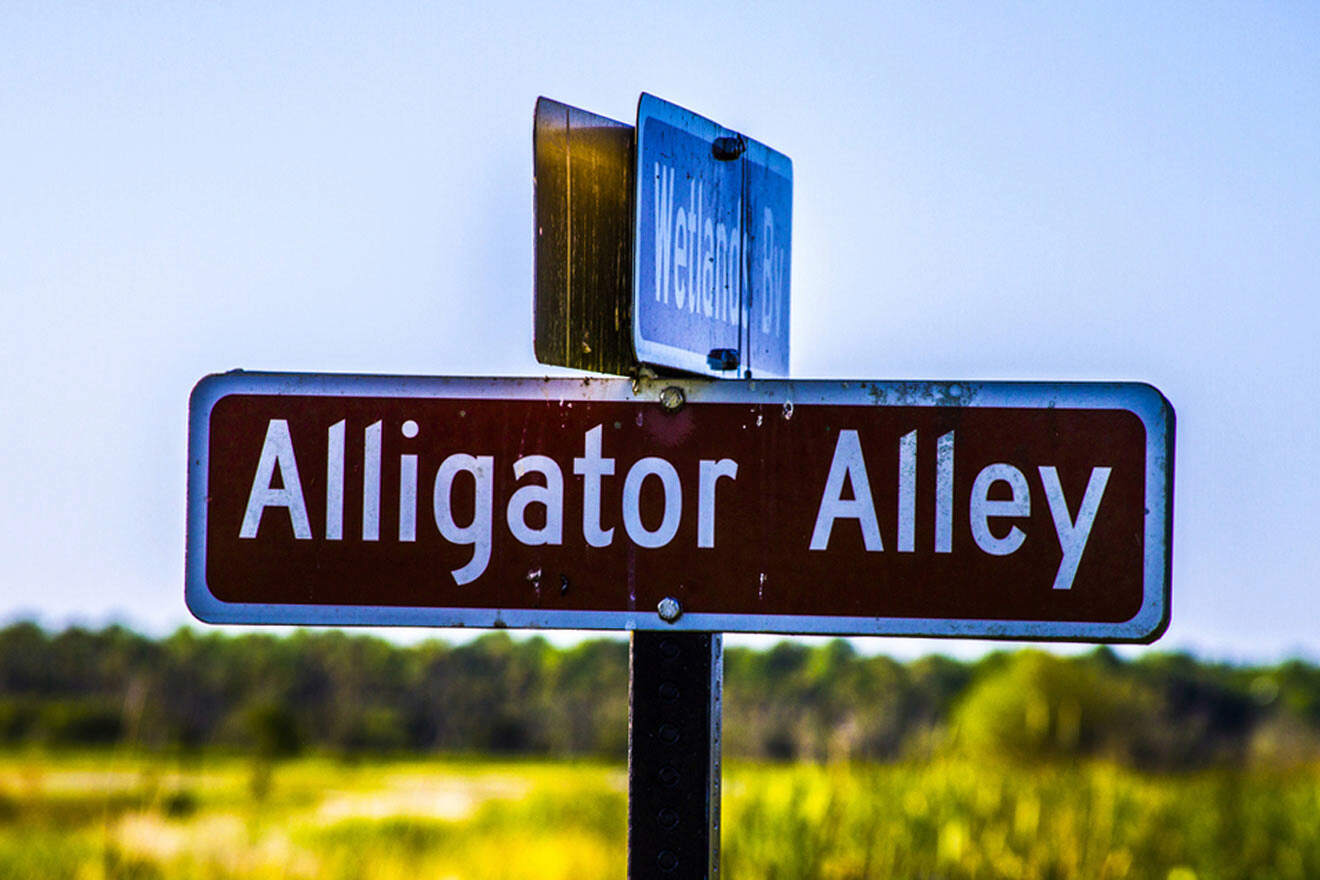 🐊How long does it take to drive Alligator Alley?
It's an 80-mile drive (129 km), and it takes a little over an hour to complete.
🌴 Why is it called Alligator Alley?
It's called Alligator Alley due to its location in the middle of a swamp surrounded by alligators! However, it was originally named as a way to deter people from driving on it at the beginning of its construction, and has since turned into an official name that brings tourists from all over!
🟢 Is Alligator Alley safe?
Yes! It is completely safe to drive along Alligator Alley as long as you keep a respectful distance from gators and other wildlife and avoid driving at night.
🌧️ What is the best activity to do in the Everglades?
The best activity in the Everglades is this nighttime airboat tour! It's super spooky and thrilling but also a really safe way to spot those gators!
Conclusion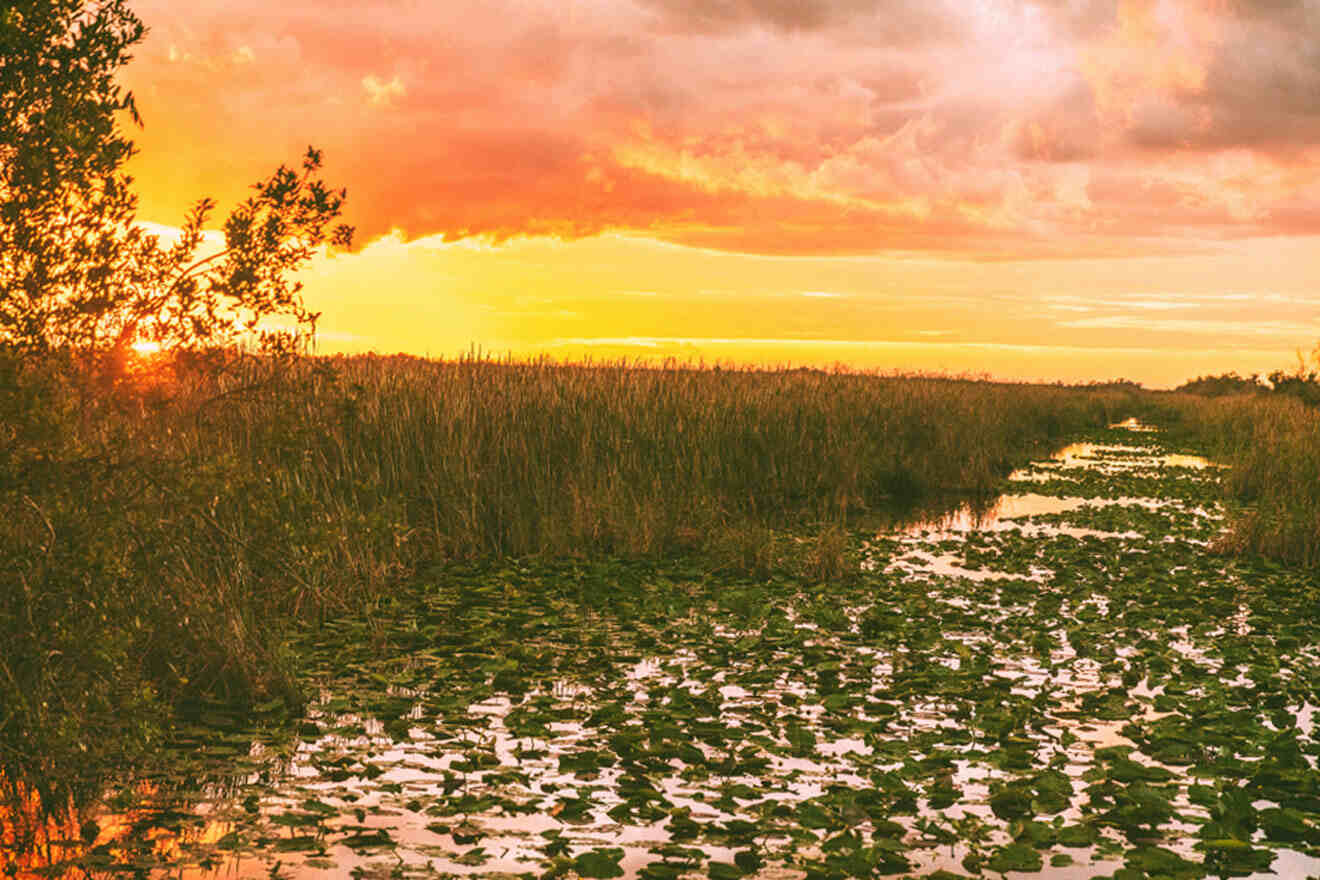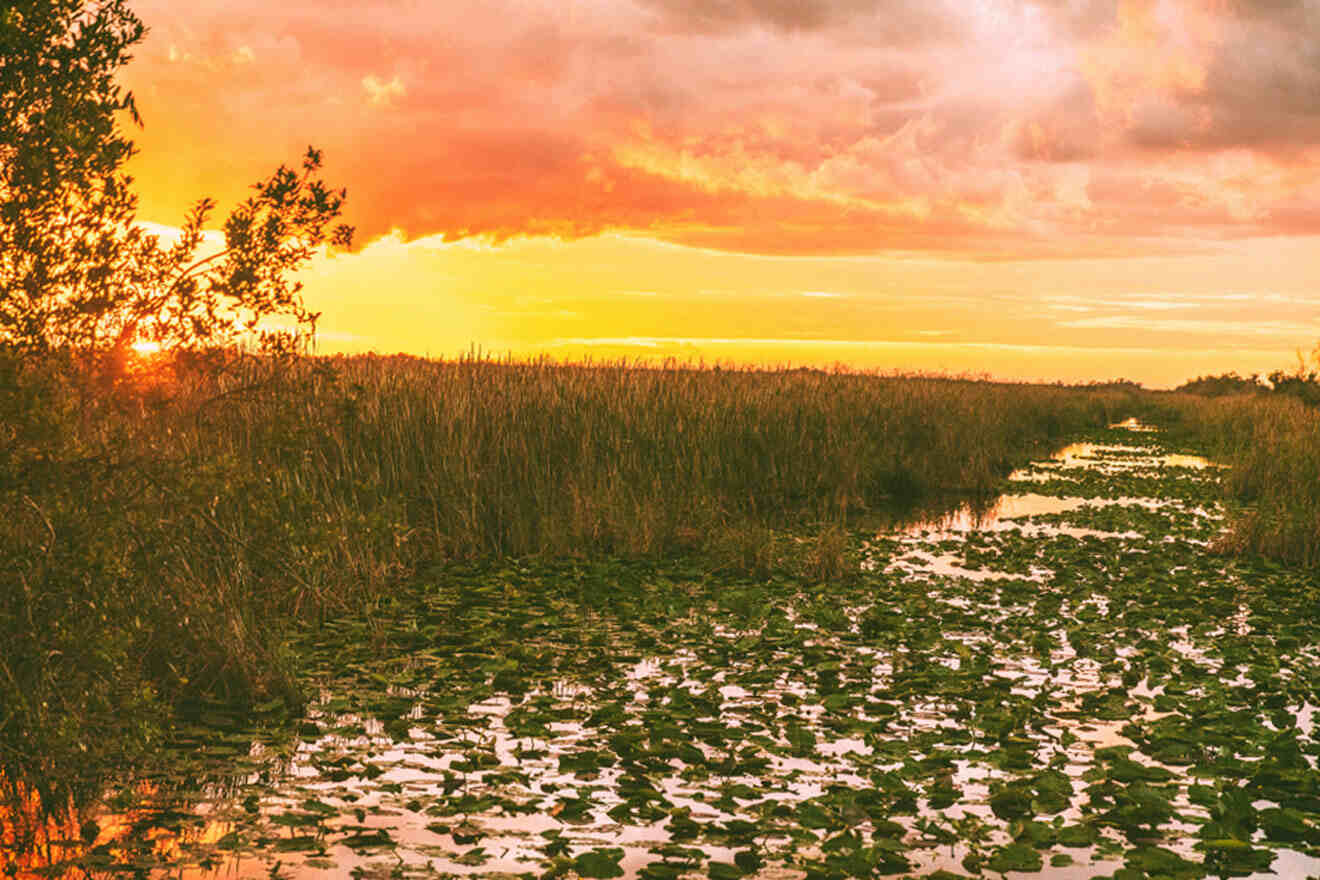 There you have it! Your ultimate guide to Alligator Alley – from a Florida local!
Alligator Alley is a super cool place to visit in South Florida and is well worth checking out if you have never been.
While some may be intimidated by the idea of driving through the middle of a swamp, thousands of people do it every day and it's SUCH a breathtaking ride!
Talk about scenic road trips! Alligator Alley takes the cake!
With Love and Gratitude,
Amira G.
---
Pin it for later!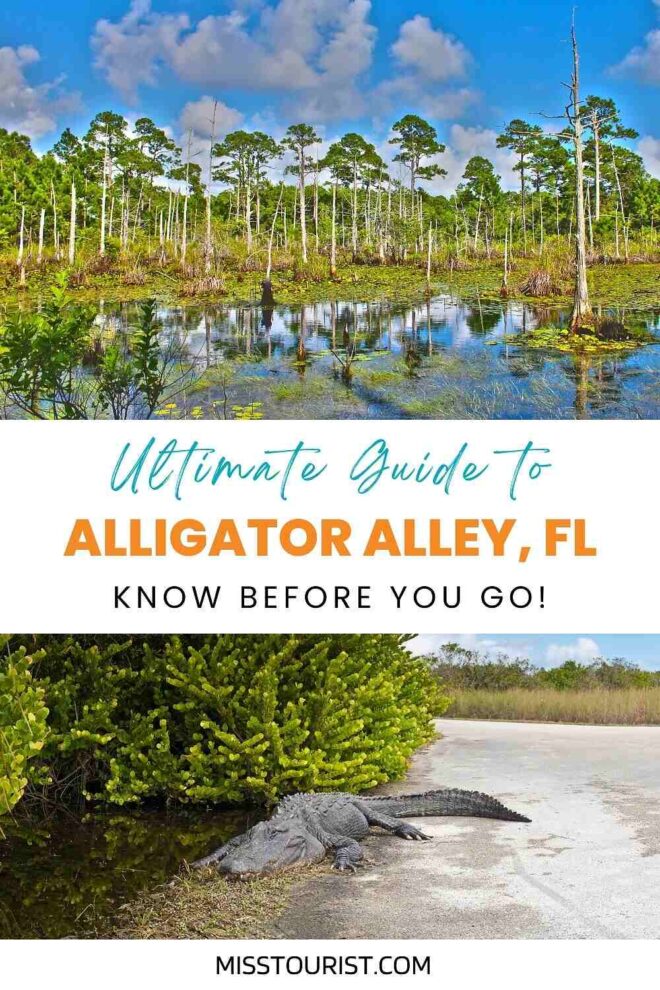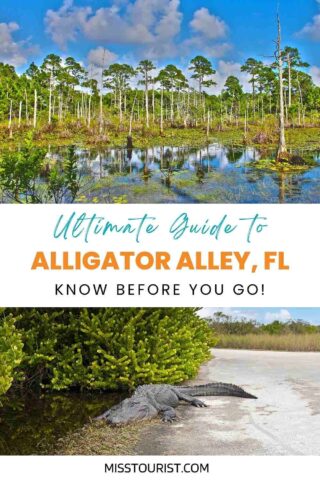 Pin it for later!