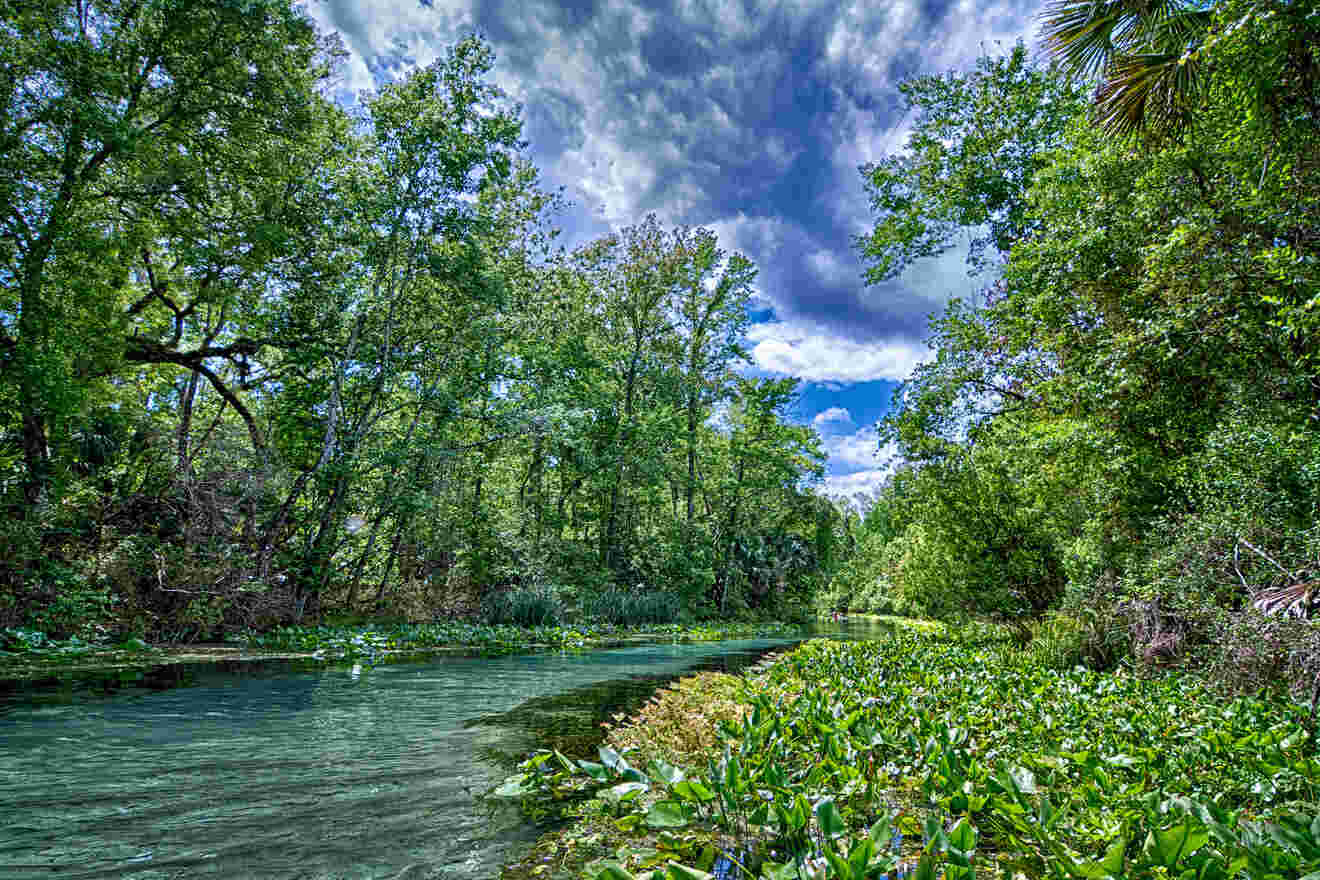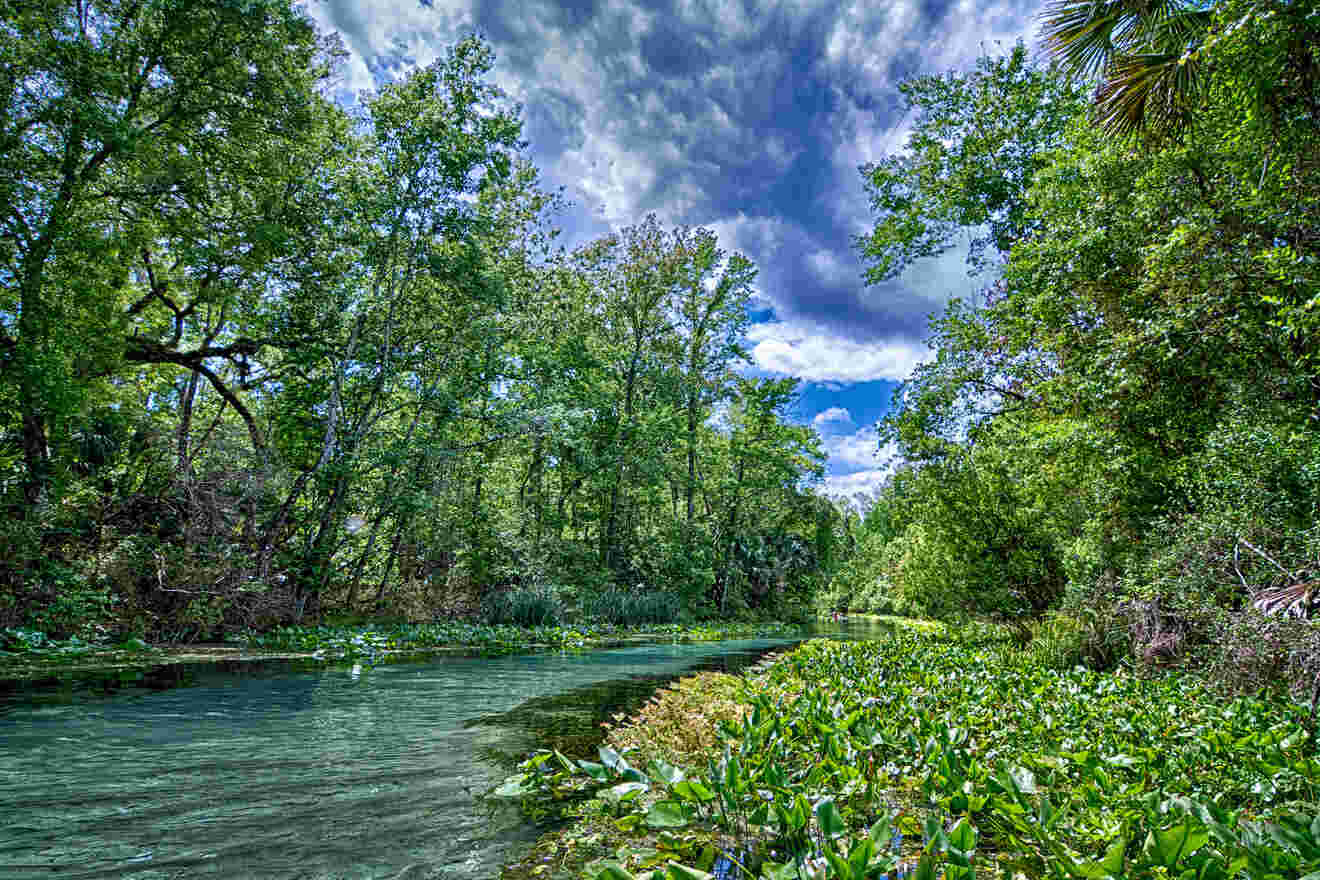 While visitors flock to Orlando's world-renowned theme parks during the summertime, Central Florida locals, like myself, have another idea of fun in the sun. Kelly Park/Rock Springs is a hidden oasis located in Apopka, just over 30 miles (50 km) north of Walt Disney World and Universal Orlando Resort, where you can swim, float, hike, and immerse yourself in Florida's natural beauty!
The name of this area can be a bit confusing. It is officially called Kelly Park/Rock Springs, as Kelly Park is where you'll find Rock Springs. Many people use the terms interchangeably, but for clarity in this article, I'll say Kelly Park when referring specifically to the park and Rock Springs when talking about the actual springs. If you've read my other articles, you may have caught on that we Floridians really love complicating locations with the local lingo.
In this guide to Kelly Park/Rock Springs, we're chatting about everything you need to know before you plan your visit. It's a little different than the other natural springs in Orlando, and I want to make sure we cover the most important things so you can have the best trip ever.
Let's jump right in!
Overview of Rock Springs & Kelly Park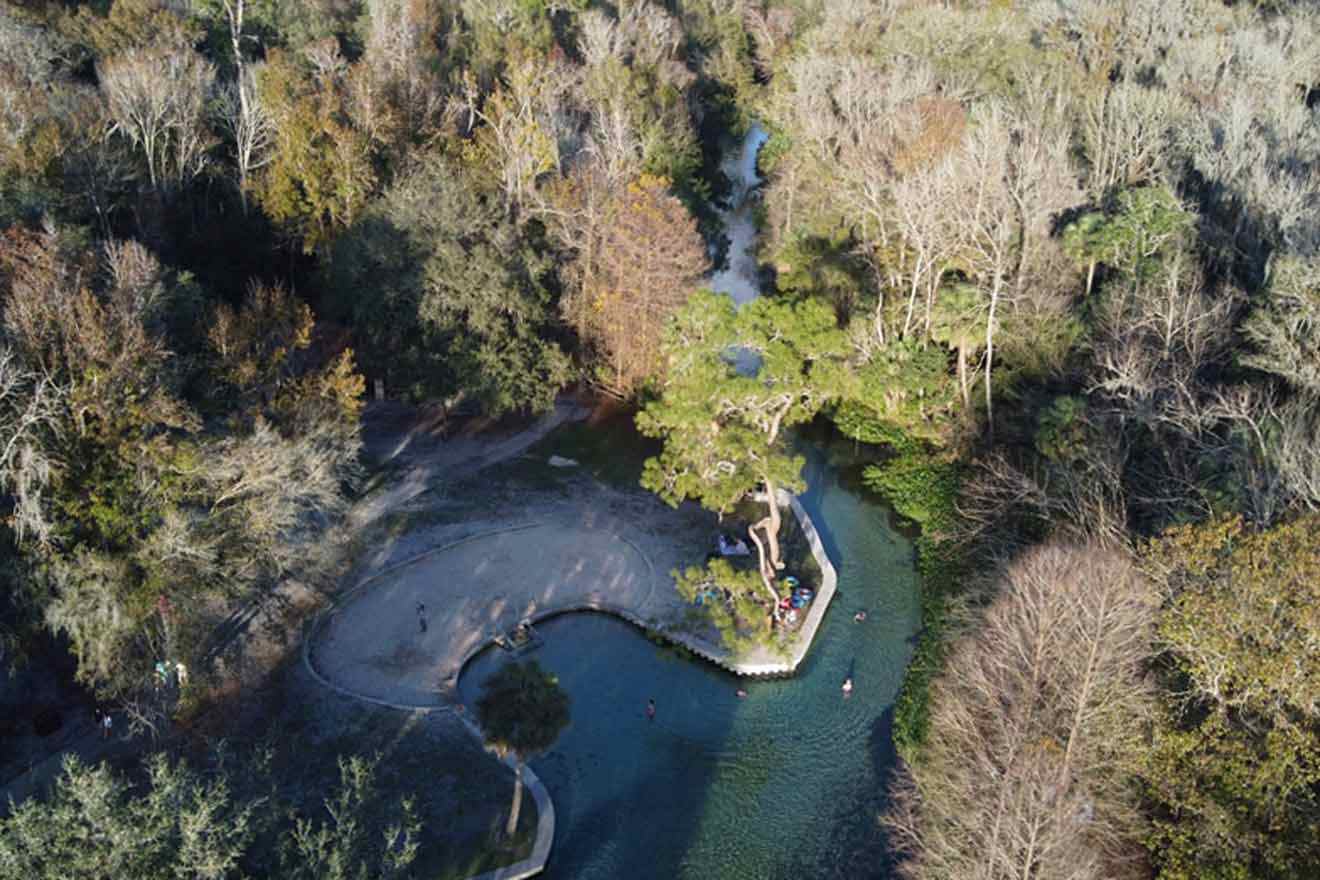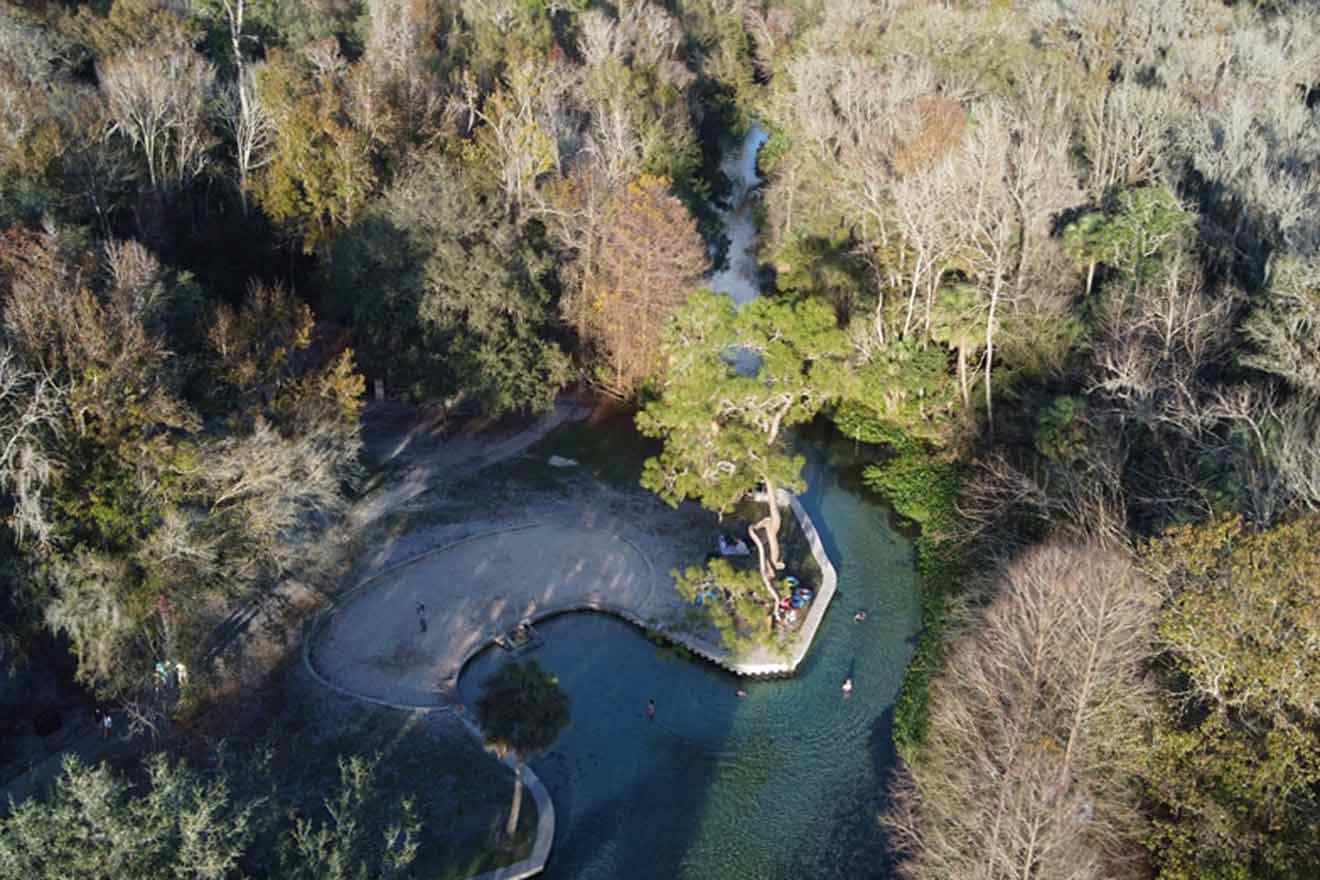 Rock Springs is a free-flowing natural spring at Kelly Park that maintains a refreshing temperature of 68°F (20°C) all year long. It gushes an impressive 26,000 gallons (98,500 liters) of water per minute, which means there's no shortage of crystal-clear pools to take a dip in! Kelly Park is a swimmers' paradise.
The park was gifted to Orange County by Dr. Kelly, one of the founders of Johns Hopkins University, and his wife, and that's how this stunning area came to be known as Kelly Park. Thanks to their generosity, locals and visitors alike have been enjoying this gorgeous park and its natural spring for nearly a century.
The most popular activity at Kelly Park is tubing down Rock Springs Run, and we'll cover everything you need to know about the tube run in just a bit!
Kelly Park also boasts some breathtaking nature trails where you can see the park's incredible native wildlife – the same wildlife Dr. Kelly sought to protect by purchasing this land in the 1920s. The trails are so serene, it's hard to believe how close you are to the hustle and bustle of downtown Orlando!
Another huge draw of Kelly Park is the scenic camping, which we'll get into later on in the article as well. Some families like to break up their theme park vacation with a night camping under the stars, and if that sounds up your alley, keep reading!
Where is Kelly Park
Kelly Park is located at 📍400 E Kelly Park Road, Apopka, FL 32712 – only about a 30-minute drive from Orlando's major theme parks and exciting attractions. It's one of the best things to do in Orlando with kids, as tubing on Kelly Park's natural lazy river is ideal for a day of family-friendly fun!
How much does it cost to visit
Admission to Kelly Park is US$3 per vehicle with 1-2 people, US$5 per vehicle with 3-8 people, and US$1 per person visiting on foot, bicycle, or motorcycle. Buses are US$10 per bus + an additional US$1 per person.
Kelly Park accepts cash, as well as Visa, Mastercard, and Discover. The credit card machine has been down before though, so I highly recommend bringing cash!
When is the best time to visit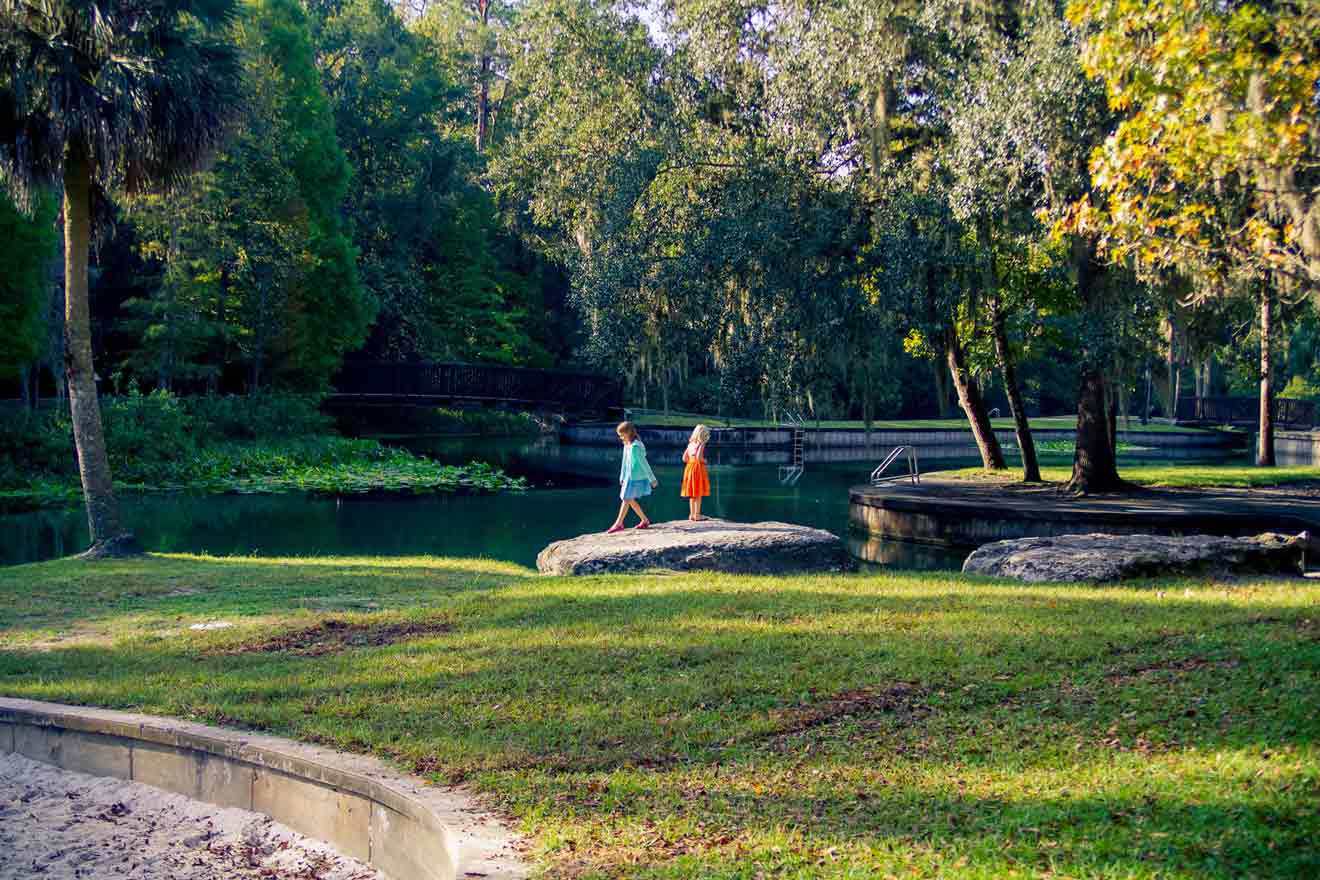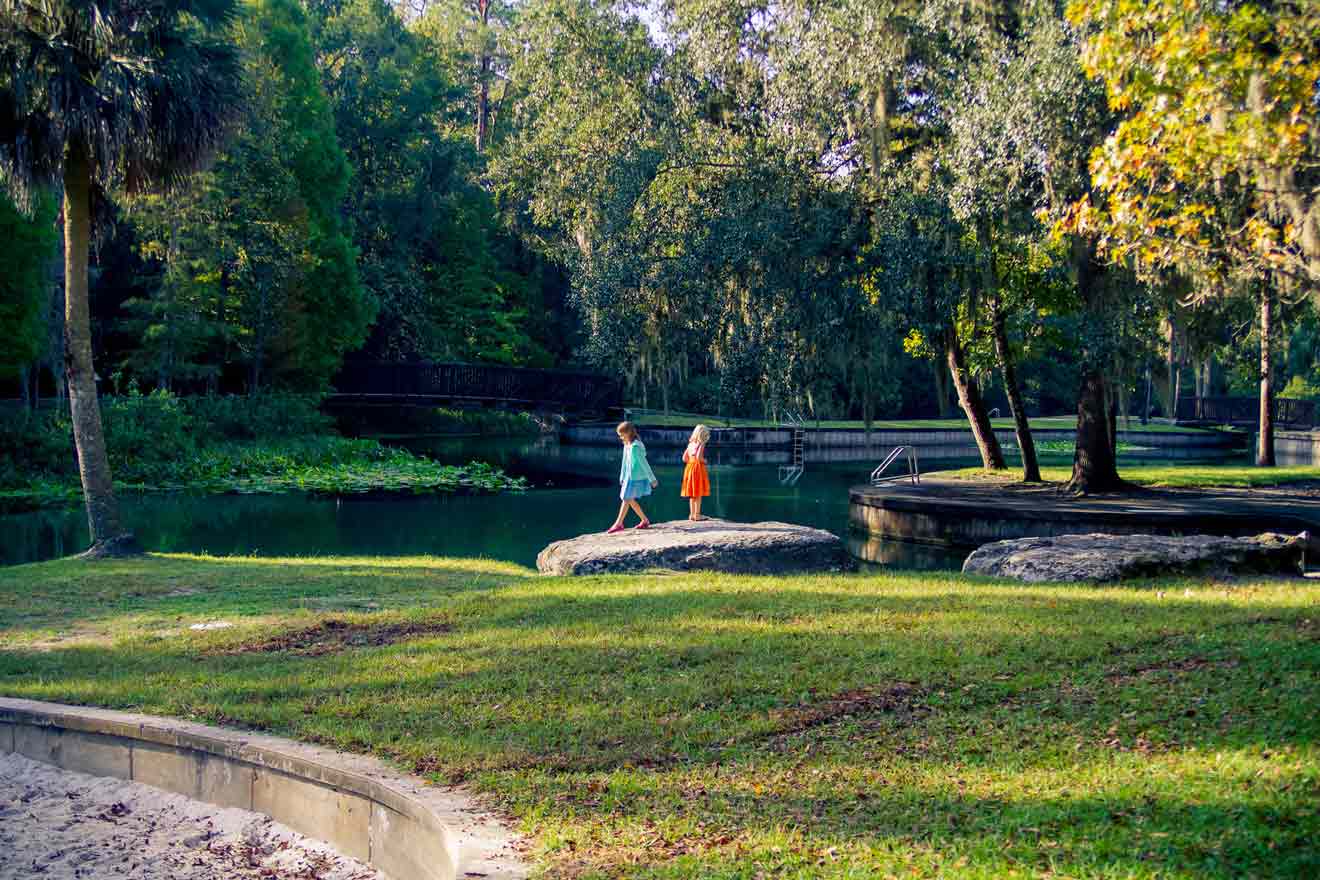 Kelly Park's operating hours change depending on the season, and the nature trails always close an hour before the park closes daily.
From March to early November: 8 AM to 8 PM
From November to March: 8 AM to 6 PM
During the summer months and on holiday weekends, Kelly Park reaches capacity fast. I mean, super fast – by 9 AM! At that point, no more visitors will be allowed in the park. If you find yourself in that scenario, you may have the option to prepay for one of the 50-afternoon parking passes that allow access at the 1 PM reopening. These are sold on a first-come, first-served basis.
If you'd prefer to avoid crowds at Kelly Park, skip weekends and summer vacation. Instead, visit on a weekday, if possible, when the local kids are in school. Florida averages 230 days of sunshine a year, so there are plenty of opportunities to experience Kelly Park and Rock Springs without the mad dash to enter first thing in the morning.
There is a cash-only concessions stand on site, where you can purchase snacks and drinks. The stand is open from spring break through October, but you're welcome to bring your own food in as well!
In case you do end up in Orlando during the busy summer season and want to check out Kelly Park, it's suggested to arrive as early as 6-7 AM to ensure you make it in before capacity is reached. I know it sounds like a whole lot of trouble for a county park, but Kelly Park/Rock Springs really is that spectacular!
You can check whether Kelly Park is currently at capacity on their website or by calling 407-254-1906. It's updated in real-time.
Tubing at Kelly Park/Rock Springs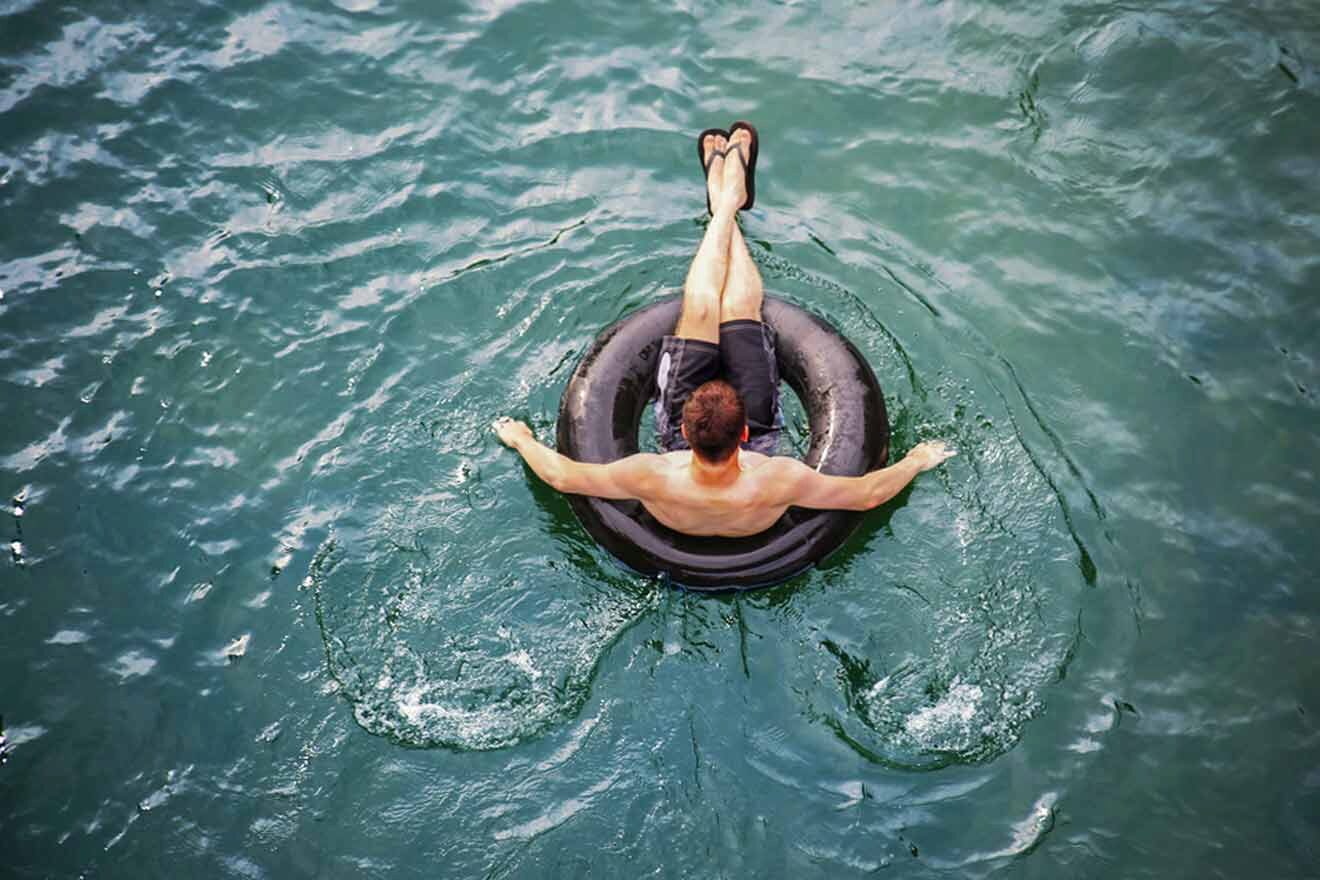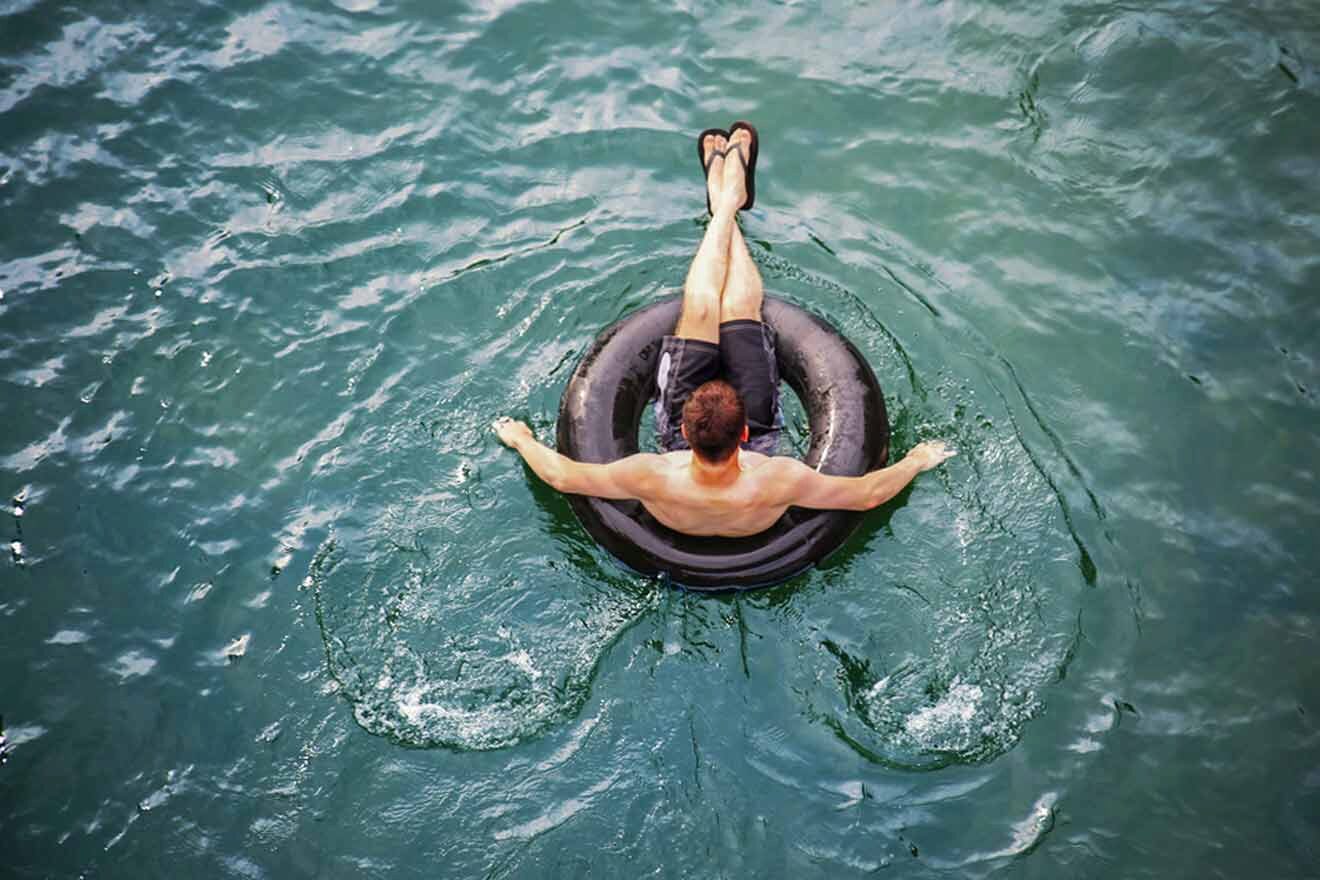 One of the reasons Kelly Park is so popular, especially with families, is that tubing on Rock Springs Run is an absolute blast! Grab a tube or even a pool noodle, and float your worries away on the crystalline, turquoise water of this natural lazy river.
Rock Springs Run is a ¾ mile (0.5 km), postcard-worthy tube run, and it takes about 30 minutes to complete. I could easily spend a whole day doing it over and over again. It's so unbelievably relaxing – a great way to give your legs a rest if you've been running around Walt Disney World for days on end!
At the end of the tubing run, you will need to walk back to the start. My hack for this is to tie a pair of lightweight flip-flops onto my tube, so I can wear them on the walk back to protect my feet.
There are some amazing photo ops on Rock Springs Run, so if you want to take pictures, make sure to bring a clear waterproof phone bag. You can grab them on Amazon.
Now, let's talk tubes! Surprisingly, there are no tube rentals available inside Kelly Park, but you are welcome to bring your own tubes (or your own pool noodles!) as long as they are no longer or wider than 5 ft (1.5 m).
Don't have your own tube? No worries – you can rent tubes right near the park entrance from Rock Springs Bar & Grill. They are US$7 each, and you'll need a valid photo ID for the rental company to hold onto until you return the tubes.
If you're looking to save some money (and who isn't these days?), purchase some pool noodles from Publix or Walmart nearby. They're generally very inexpensive, so this is a great option for large families!
From someone who is notorious for forgetting things on vacation, make sure you have your tubes with you before driving through the Kelly Park gates! If it's at capacity, you won't be able to re-enter.
Camping at Kelly Park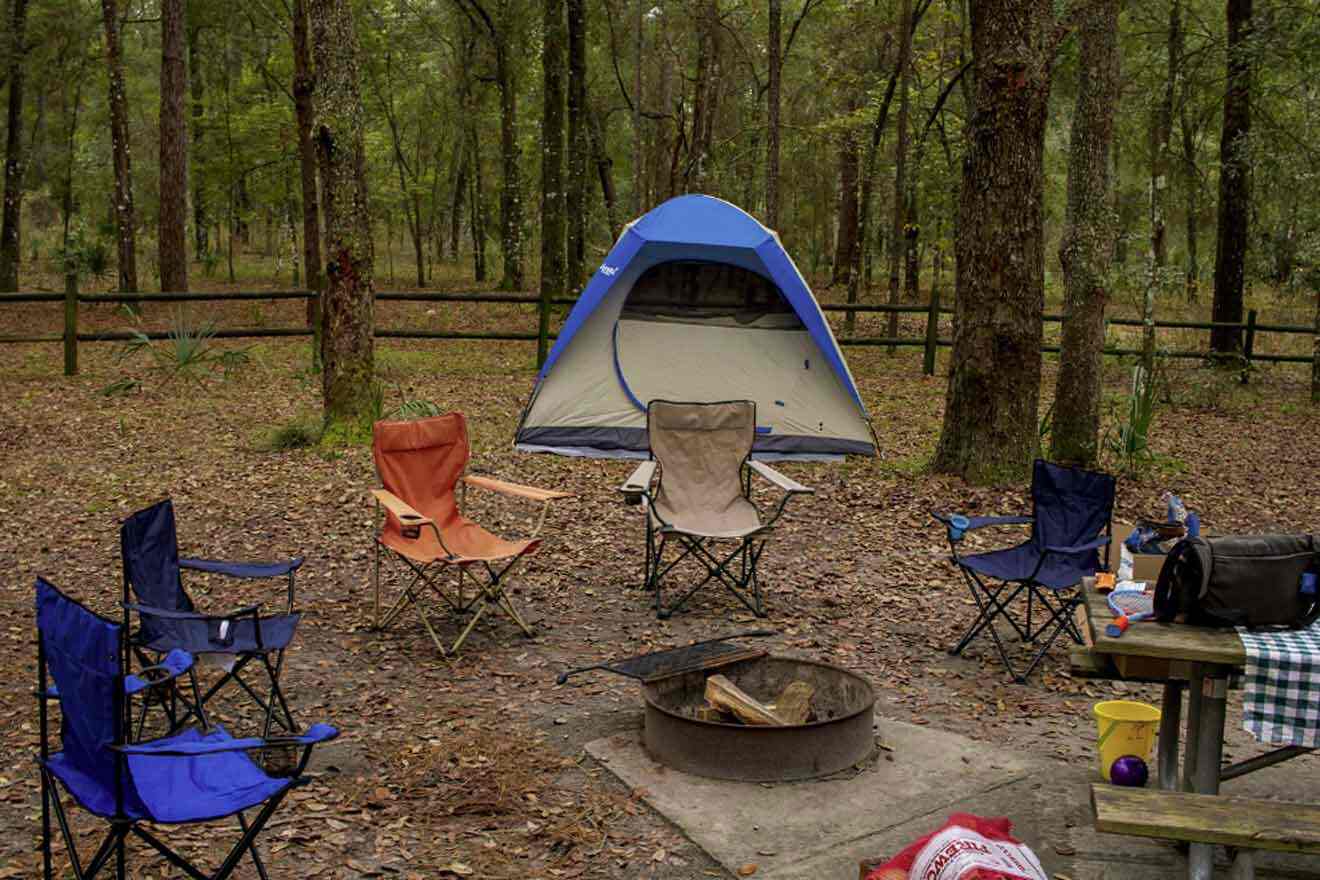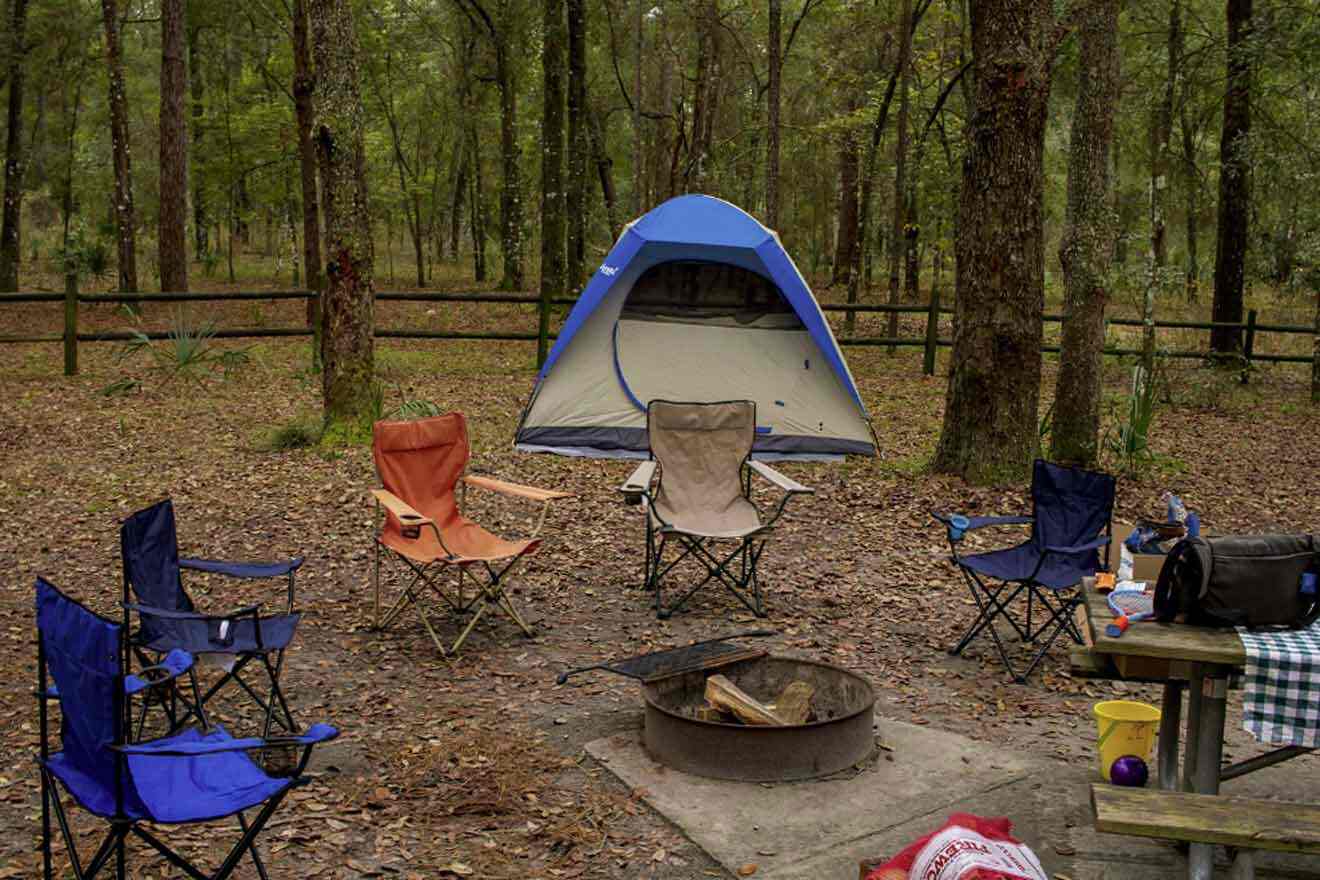 Kelly Park is a beloved camping spot, and you can spend the night amongst the trees in a tent or an RV here. Some of the camping amenities include huge bathhouses, flush toilets, drinking water, a dump station, and trash collection. It's definitely popular with locals and visitors alike. If you're interested in camping at Kelly Park, you'll want to book your reservation in advance, as these spots fill up fast.
In addition to the campsites at Kelly Park, you can find Kelly Park's Camp Joy nearby on Baptist Camp Road. Camp Joy makes you feel like you're back at summer camp again, with dormitory-style lodging or tent accommodations available, a meeting hall, a dining hall, picnic pavilions, a basketball court, and plenty of nature to explore. Staying at Camp Joy is a fun, one-of-a-kind camping experience for large groups!
If you're interested in booking Camp Joy, you can email the park your information, desired dates, and the number of people in your party.
Paddling and Kayaking at Rock Springs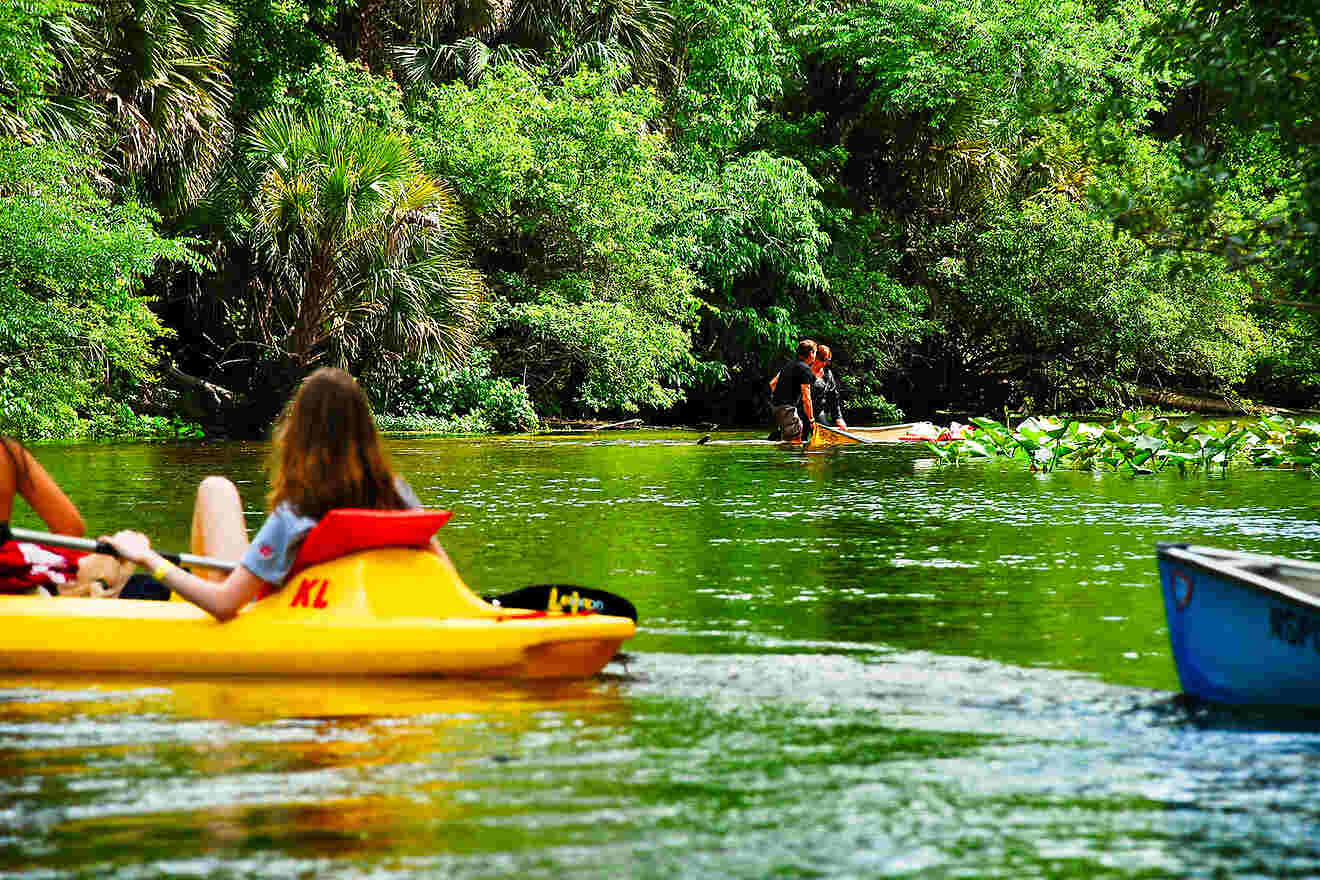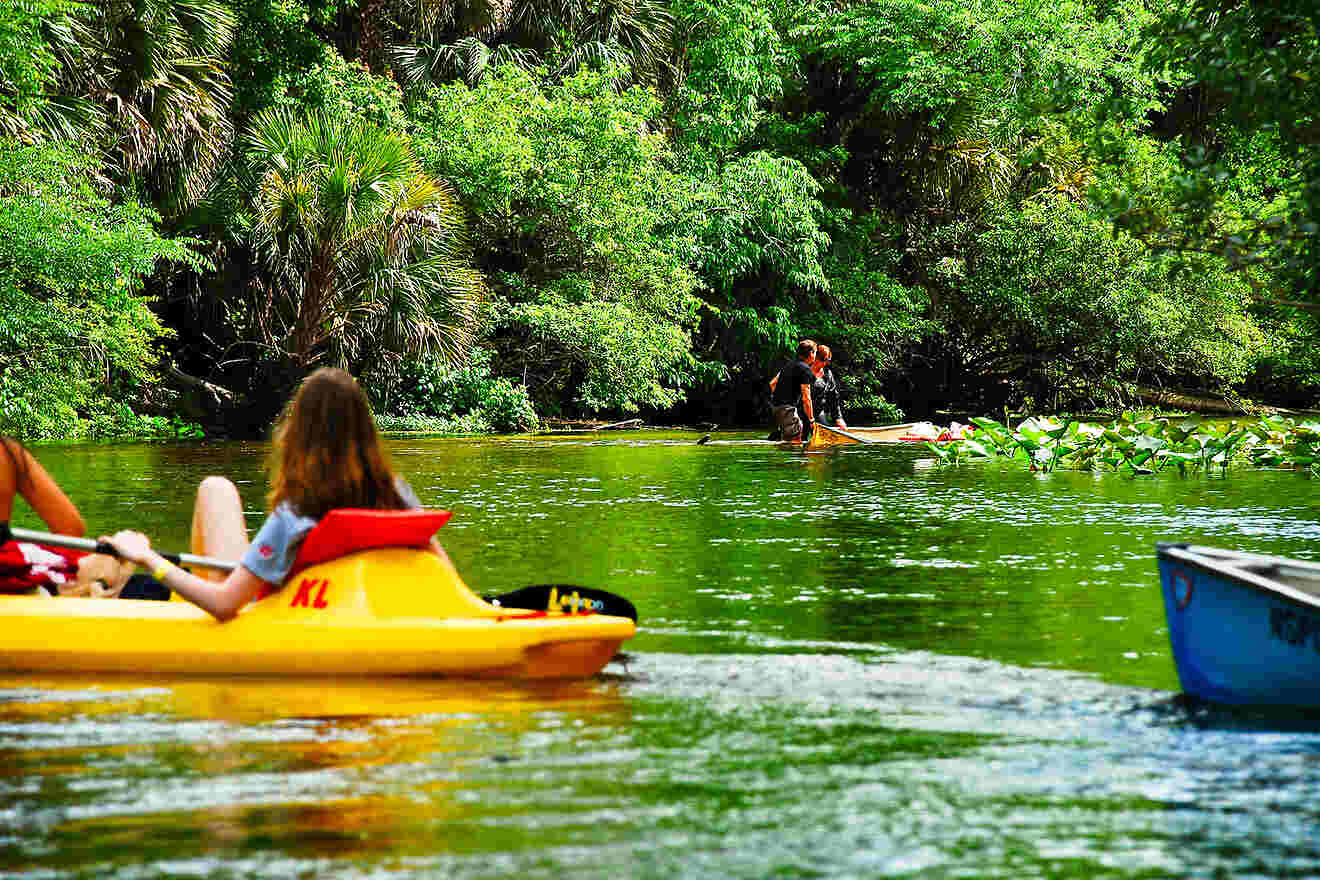 If you have your own kayak, canoe, or paddle board, you're welcome to bring it to Camp Joy's boat launch for a nominal fee and explore Rock Springs from there since Kelly Park itself does not have a boat launch. The cost for utilizing the Camp Joy launch is US$2 for 1-2 people and US$8 for 3-8 people.
There are no rentals or guided paddling tours available inside Kelly Park or Camp Joy, so if you want to explore Rock Springs Run by kayak, canoe, or paddle board and do not have your own equipment, you'll have to do so from nearby King's Landing.
King's Landing is a privately owned boat launch and paddling route along Rock Springs Run. It's actually considered the #1 best paddling route in the entire state of Florida because of how beautiful it is. King's Landing offers a variety of different rentals, like kayaks and canoes, as well as tours.
From here, you can adventure further up Rock Springs Run to its most jaw-droppingly gorgeous area, the Emerald Cut. This stretch of Rock Springs Run is named for its vibrant blue-green water – it almost doesn't even look real!
A huge plus to renting kayaks, canoes, or paddle boards at King's Landing is that they offer an optional return shuttle. So if you take on a challenging distance, like the 8.5 miles (14 km) paddle to another top outdoor Orlando attraction, Wekiva Island, and tucker yourself out, you won't have to worry about paddling back.
Another great way to see Rock Springs Run is on this 2-hour glass-bottom guided kayak eco-tour. The tour leaves from King's Landing and takes you into the famous Emerald Cut. You'll paddle upstream and see some of the area's incredible wildlife on your journey, including fish, turtles, river otters, small alligators, birds, and more. Yes, river otters! 😍
PRICE: US$85 for adults, US$70 for children
Swimming and snorkeling at Kelly Park/Rock Springs
There are many fantastic places to swim at Kelly Park, including a massive main swimming pool. The water in the swimming holes stays between 68°F (20°C) and 72°F (22°C) all year, so it's never too hot or too cold, just perfect. When things really heat up during the Florida summer, people come from all over to take a dip at Kelly Park.
The swimming holes have various depths, and there are plenty of shallow areas for your little ones to safely splash and play as well!
Snorkelers love exploring the beautiful natural springs, so bring your snorkel equipment if you'd like to get a glimpse of Rock Springs' underwater residents.
Before I moved to Central Florida, I was a die-hard beach fan. It wasn't until I experienced swimming in the springs for the first time that I finally understood. You seriously cannot beat how refreshing the freshwater in the springs is!
Hiking at Kelly Park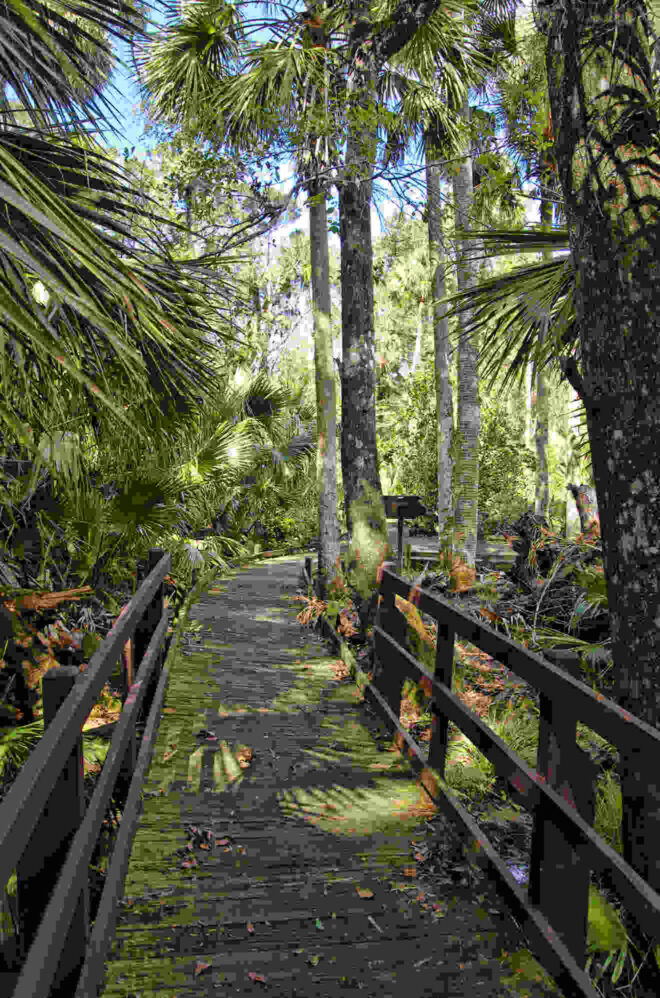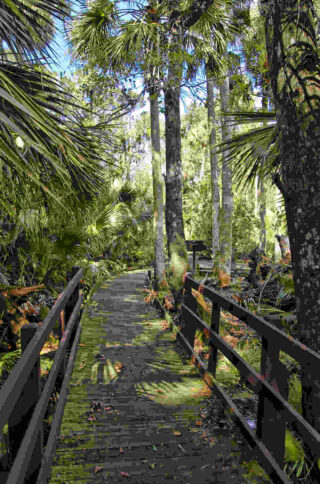 Kelly Park has miles of hiking trails that take you through the area's fascinating terrain. On these natural trails, you can observe the amazing native wildlife: wild turkeys, alligators, and bears. Oh my! Not to worry, though. These animals all keep to themselves and carry on with their lives. They're not too concerned about us pesky humans. 😉
There are 3 hiking trails in total. The first and original trail is Kelly Loop Trail, a 2.6-mile (4 km) nature trail ideal for all levels of experience. This is the main trail at Kelly Park, and it shows you the best of what this area has to offer. My favorite thing about hiking the Kelly Loop Trail is that it doesn't even feel like you're in Florida anymore – it's like wandering through a jungle! This trail offers some great views of Rock Springs as well, so it's a nice alternative if you'd rather stay dry and enjoy the springs from above.
There are also the Oakhill Trail and Prairie Lakes Trail, which make up the western addition to Kelly Loop Trail. On these trails, you'll navigate through scrub and oak hammock habitats – they're a must-do for any nature lover!
Unfortunately, no pets are allowed on the trails or at Kelly Park, with the exception of service animals.
Pavilion Reservations
If you're interested in hosting a group gathering at Kelly Park, you can reserve one of the picnic pavilions for a fee. Reservations are first come, first served, so they should be made well in advance!
To book a pavilion reservation, call the park directly at 407-254-1902, or email the park with your name, desired date, phone number, and how many people are expected to attend.
Amenities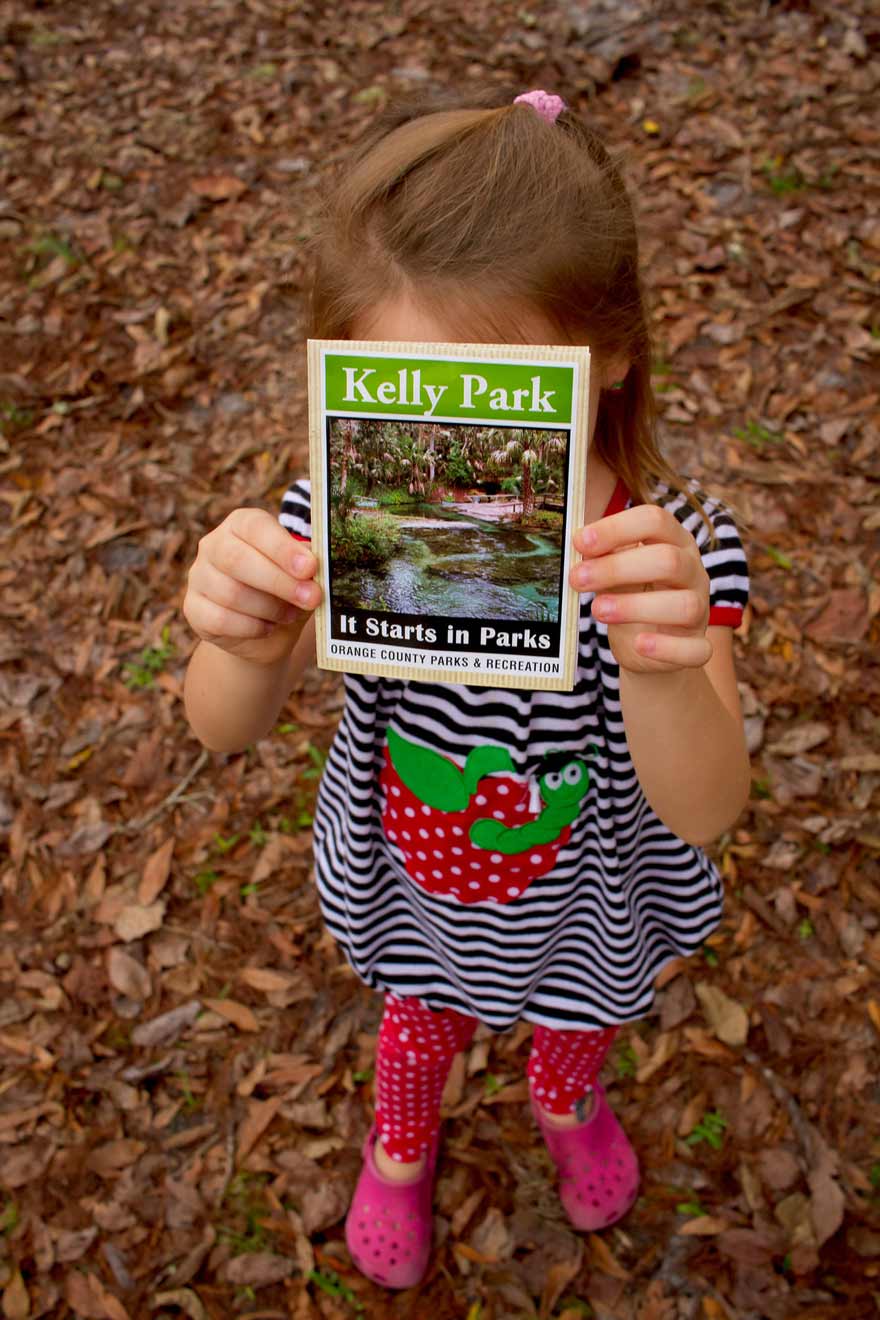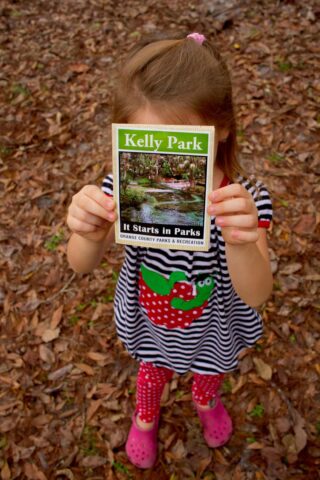 We've gone over the main activities at Kelly Park Rock Springs, so here is a list of overall amenities available at the park:
Restrooms
Primitive camping
Nature trails
Picnic tables
Picnic pavilions for rent
26 RV/tent campsites with fire rings
Swimming areas
Playground
Grills
Cash-only concessions stand (open from spring break until early October)
| | |
| --- | --- |
| 🚣 Top paid attraction: | Glass-bottom Kayak Tour |
| 🏞️ Most popular activity: | Tubing |
| 🥾 Best hiking trail: | Kelly Park Loop |
| 👧 Best activity for kids: | Tubing on Rock Springs |
FAQs about Kelly Park – Rock Springs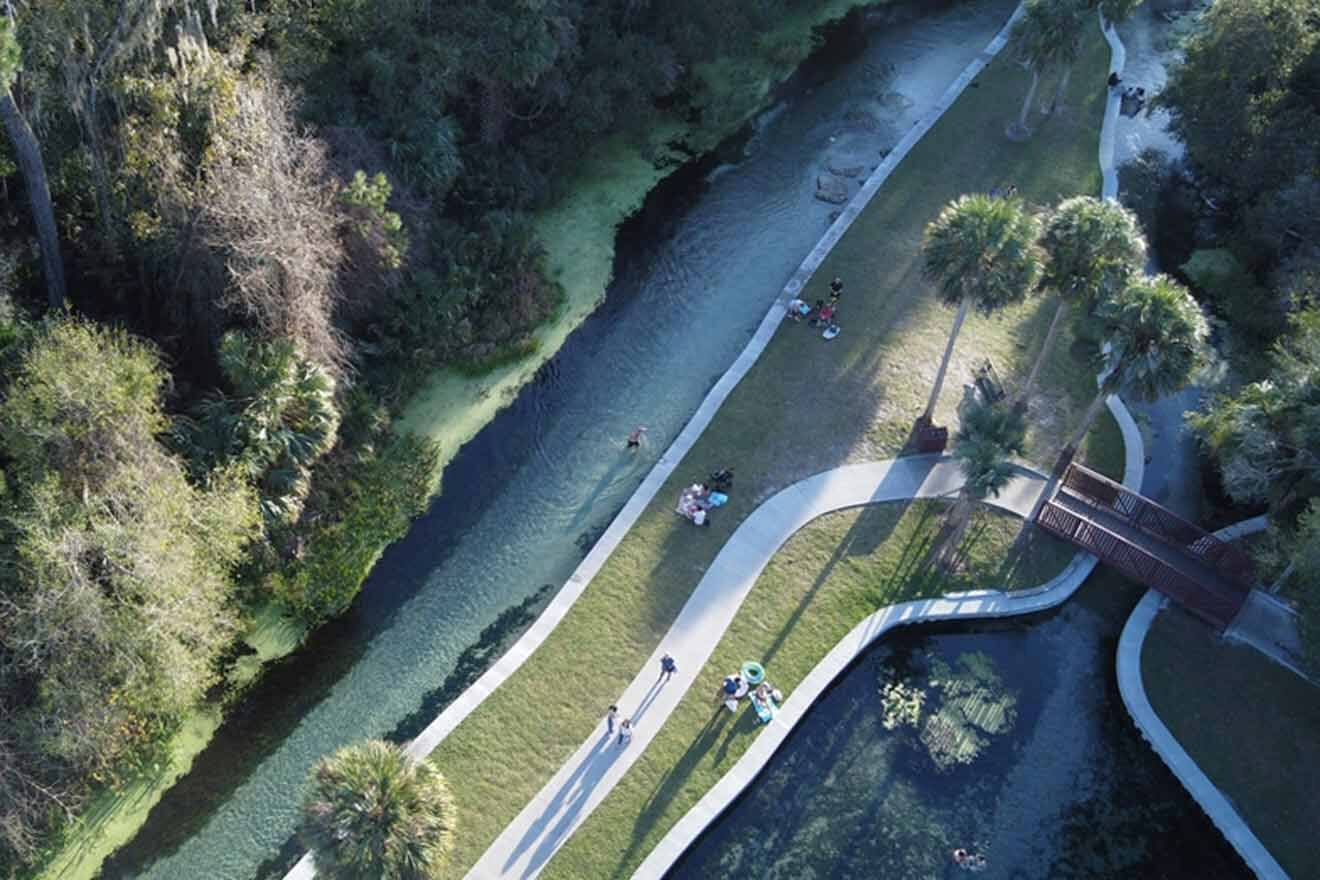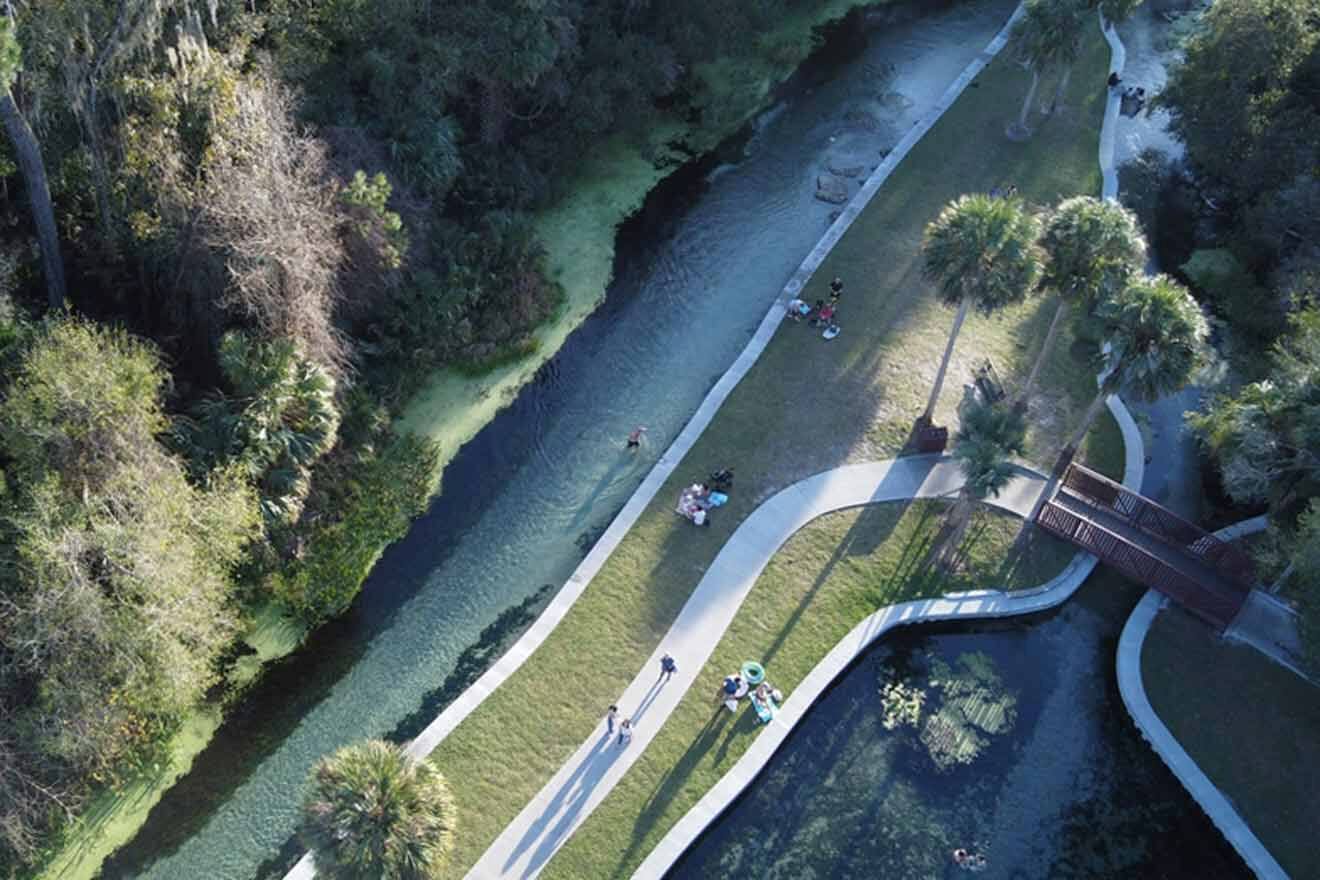 🎟️ How much does it cost to get into Rock Springs Kelly Park?
The prices range from US$1 to US$10. US$3 per vehicle with 1-2 people, US$5 per vehicle with 3-8 people, and US$10 for buses plus US$1 per person. US$1 per person traveling on foot, bicycle, or motorcycle.
🐊 Are there alligators in Rock Springs Kelly Park?
Yes, there are. Rock Springs at Kelly Park is a natural habitat, so alligators can be found there, but it is not a common occurrence.
⌛ How long is the float at Kelly Springs?
The float at Kelly Park along Rock Springs Run is ¾ of a mile (0.5 km) and takes around 25 – 30 minutes from start to finish.
🏕️ Where can I make camping reservations for Kelly Park/Rock Springs?
You can reserve your parking spot on the official website and it's highly recommended to do it in advance. Apart from the camping grounds, you can also camp at Kelly Park's Camp Joy which is a dormitory-style camp.
Conclusion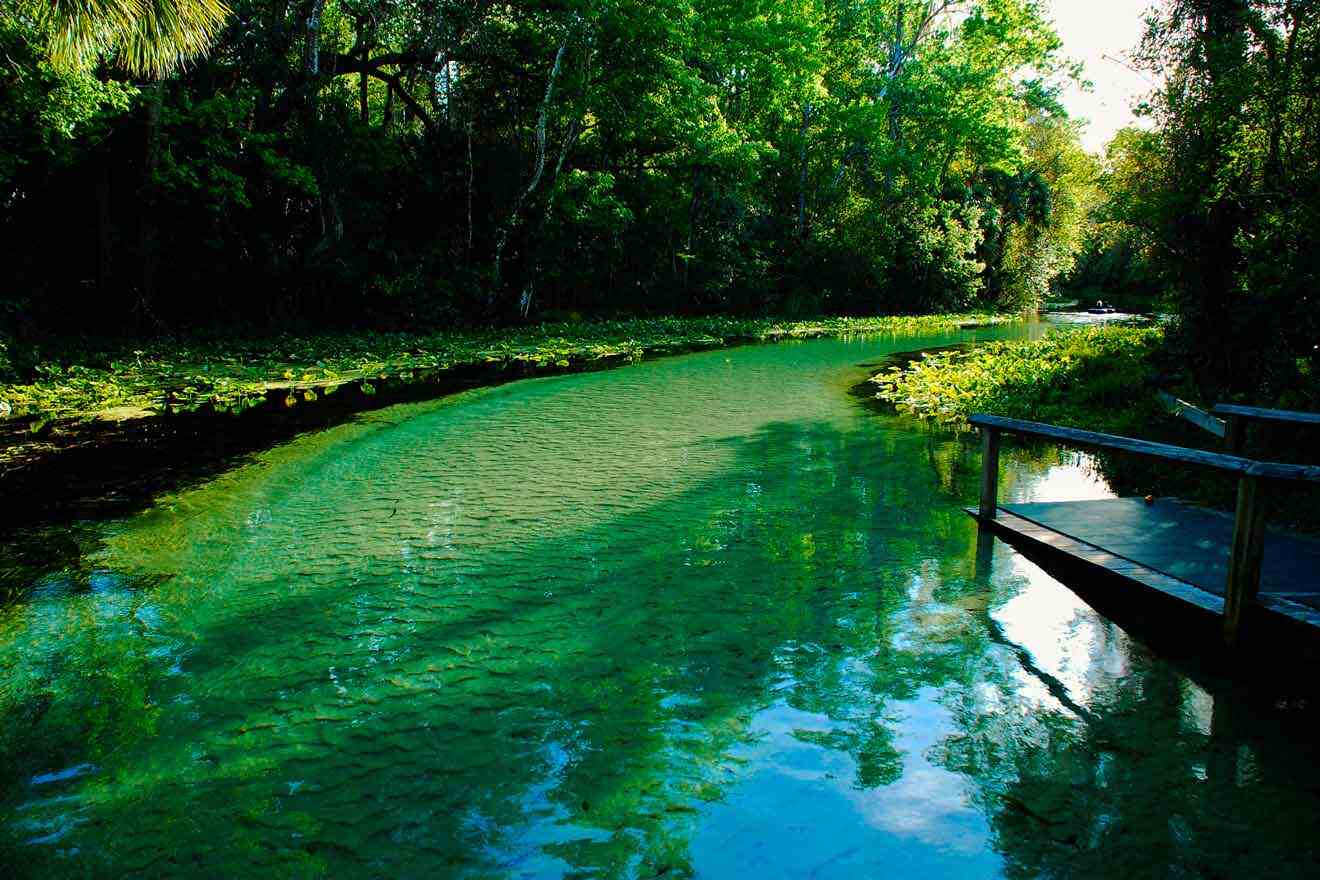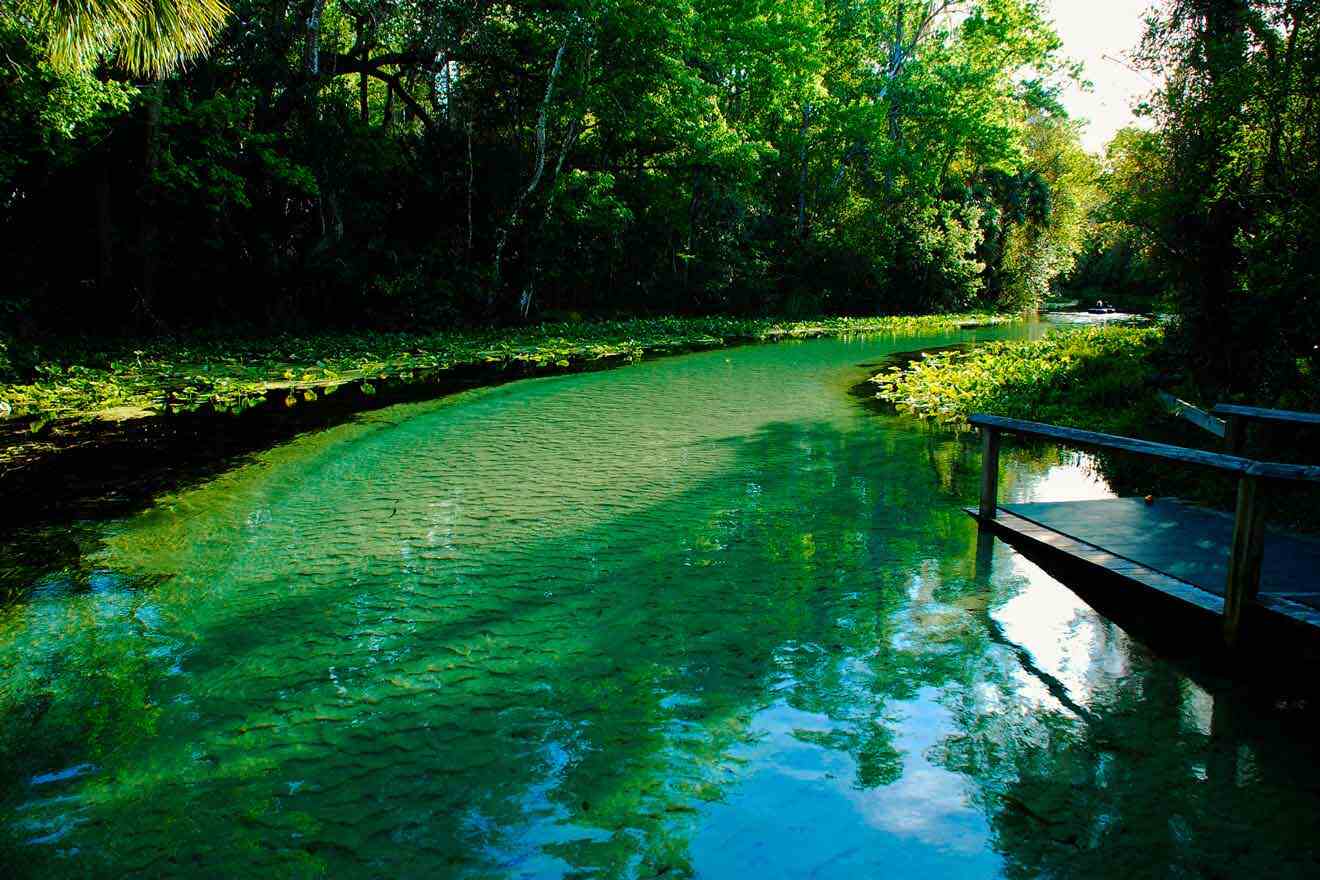 Isn't Kelly Park such a special place? A generous gift to Orange County from a couple passionate about conservation, Kelly Park Rock Springs is a slice of paradise so close to Orlando. I know we covered a lot in this guide to Kelly Park Rock Springs today – there is a whole lot to know before you go for the first time – so thanks for sticking with me through the end of the article!
Let's quickly review the most important things about visiting Kelly Park:
Summer months and holiday weekends are the most crowded! If you plan to go then you'll want to be in line at the Kelly Park entrance by 7 AM at the latest to ensure entry.
There are no rentals available at Kelly Park Rock Springs. You'll want to make sure you have everything with you that you need once you enter the park.
Tubes are available to rent for US$7 at Rock Springs Bar & Grill near the front of Kelly Park.
Tubing down Rock Springs Run at Kelly Park takes around 25-30 minutes.
There is a boat launch nearby at King's Landing, where you can rent canoes, kayaks, and paddle boards.
If you'd like to experience more of beautiful Rock Springs, you can explore on this 2-hour glass-bottom guided kayak eco-tour, but you'll want to book ASAP, as dates sell out quickly!
If you have any questions whatsoever, you can always leave me a comment and I'll get back to you. While you're visiting Central Florida, don't forget to check out some of the other gorgeous natural springs here as well!
Happy travels!
Montana
---
Pin it for later!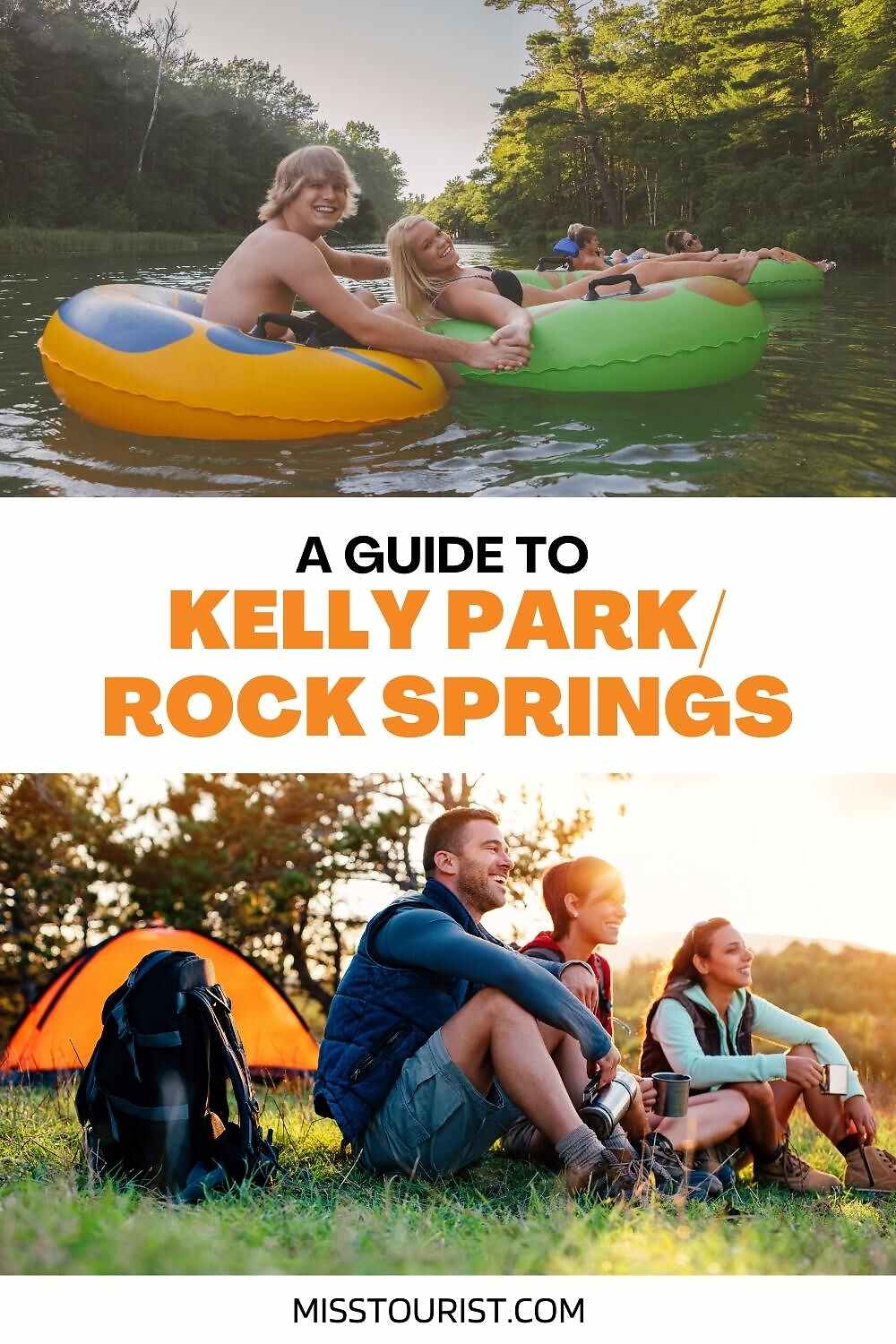 Pin it for later!