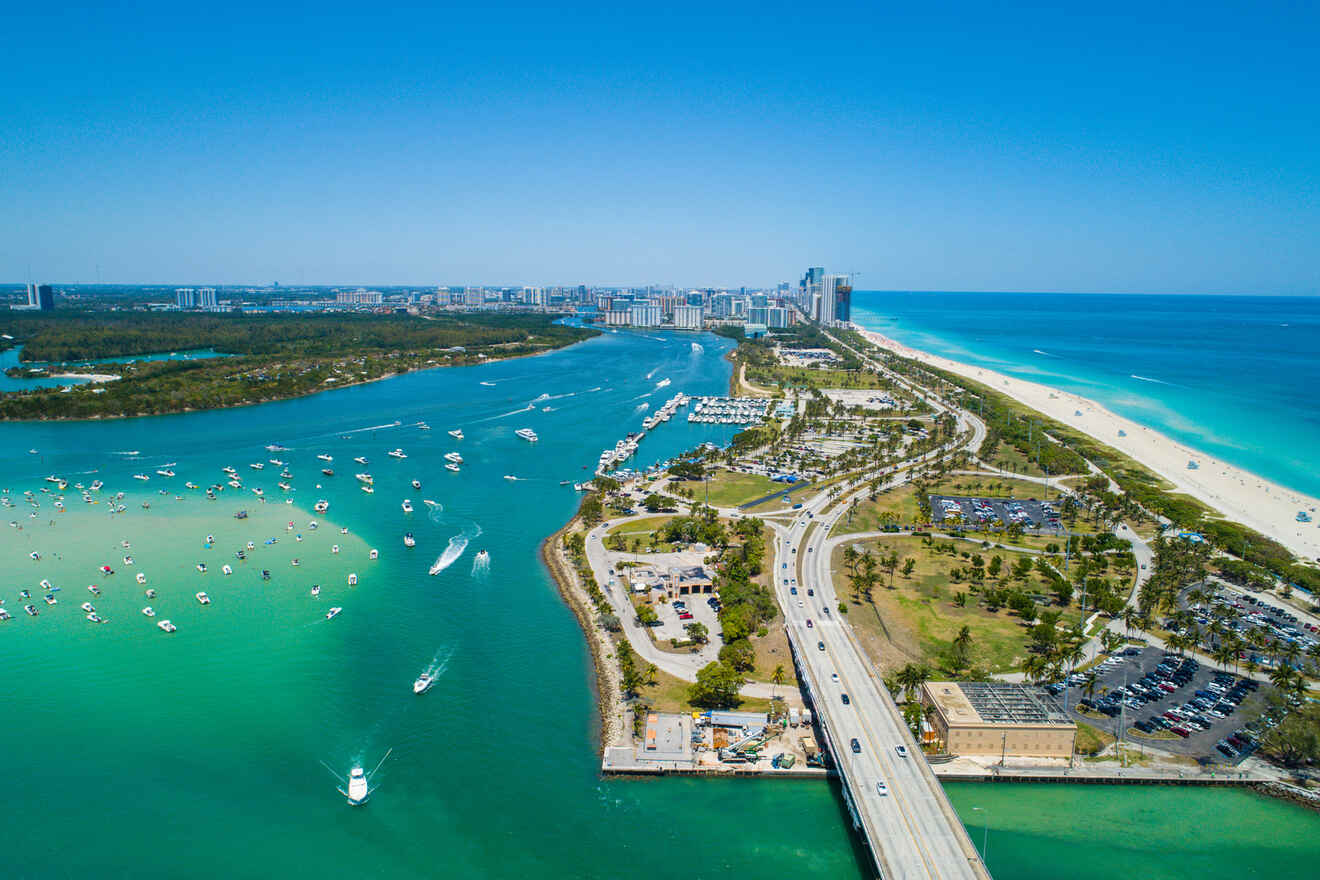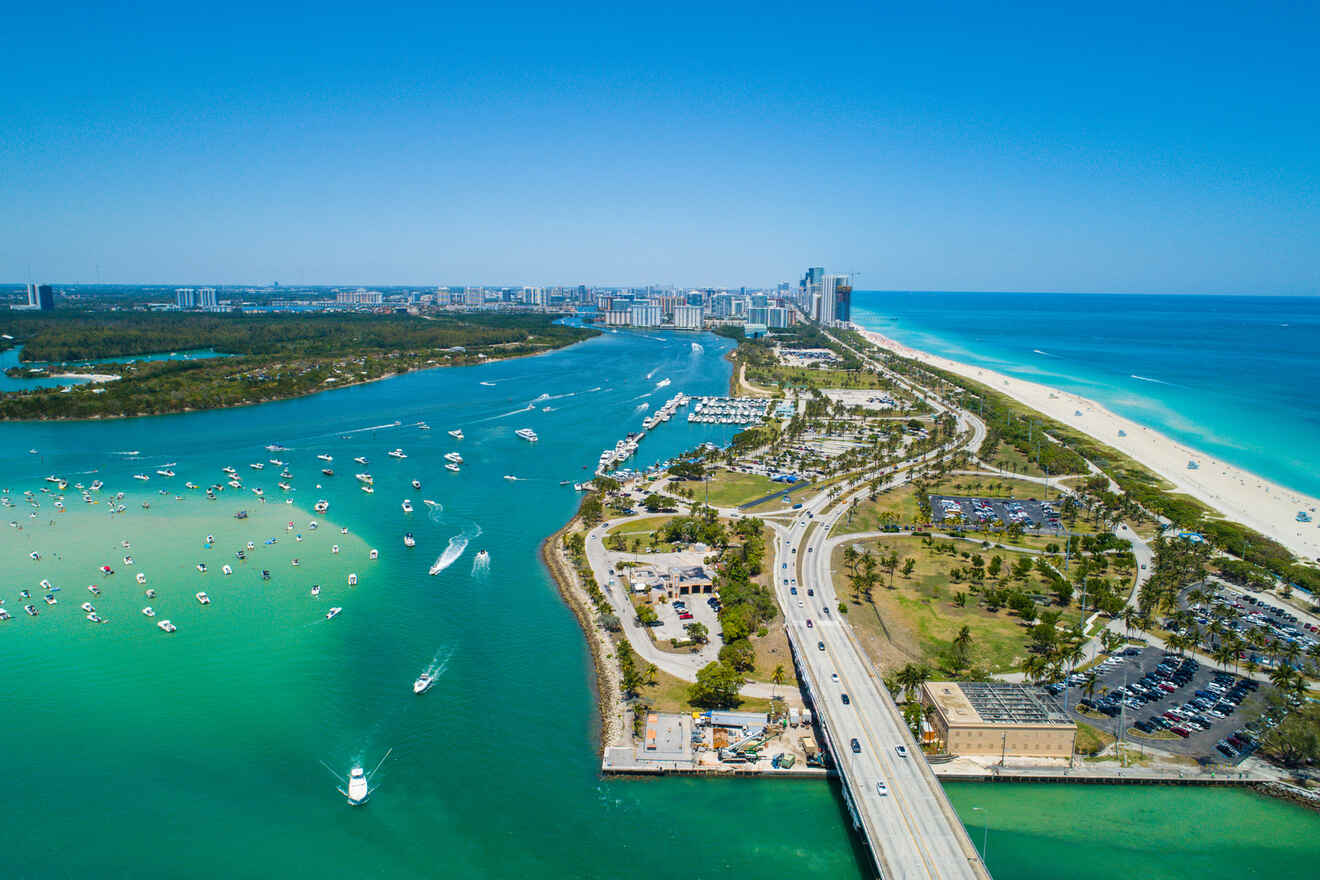 There's certainly no shortage of fun things to do in Miami, Florida – its beautiful beaches, world-class resorts, esteemed art galleries, and vibrant nightlife all contribute to making Miami one of the top vacation destinations around the globe. But Miami is also a fantastic home base for exploring other amazing spots in the Sunshine State!
I spent a big portion of my life living in Fort Lauderdale, about 30 miles (50 km) north of Miami Beach, so I know firsthand how much there is to see and do in South Florida, from pristine national and state parks to charming seaside towns.
In this article, I'm sharing the 18 most fun day trips from Miami, so you can explore all South Florida has to offer on your next getaway! 😉
Grab your swimsuit and your SPF, and let's dive in!
If you are in a hurry
On this list, you'll find some really unique tours and adventures that you can take on the following Miami day trips! A few of them are known to fill up extremely fast, so I recommend prioritizing those as soon as you start planning.
Here are the main things to book in advance:
1. Bimini, the Bahamas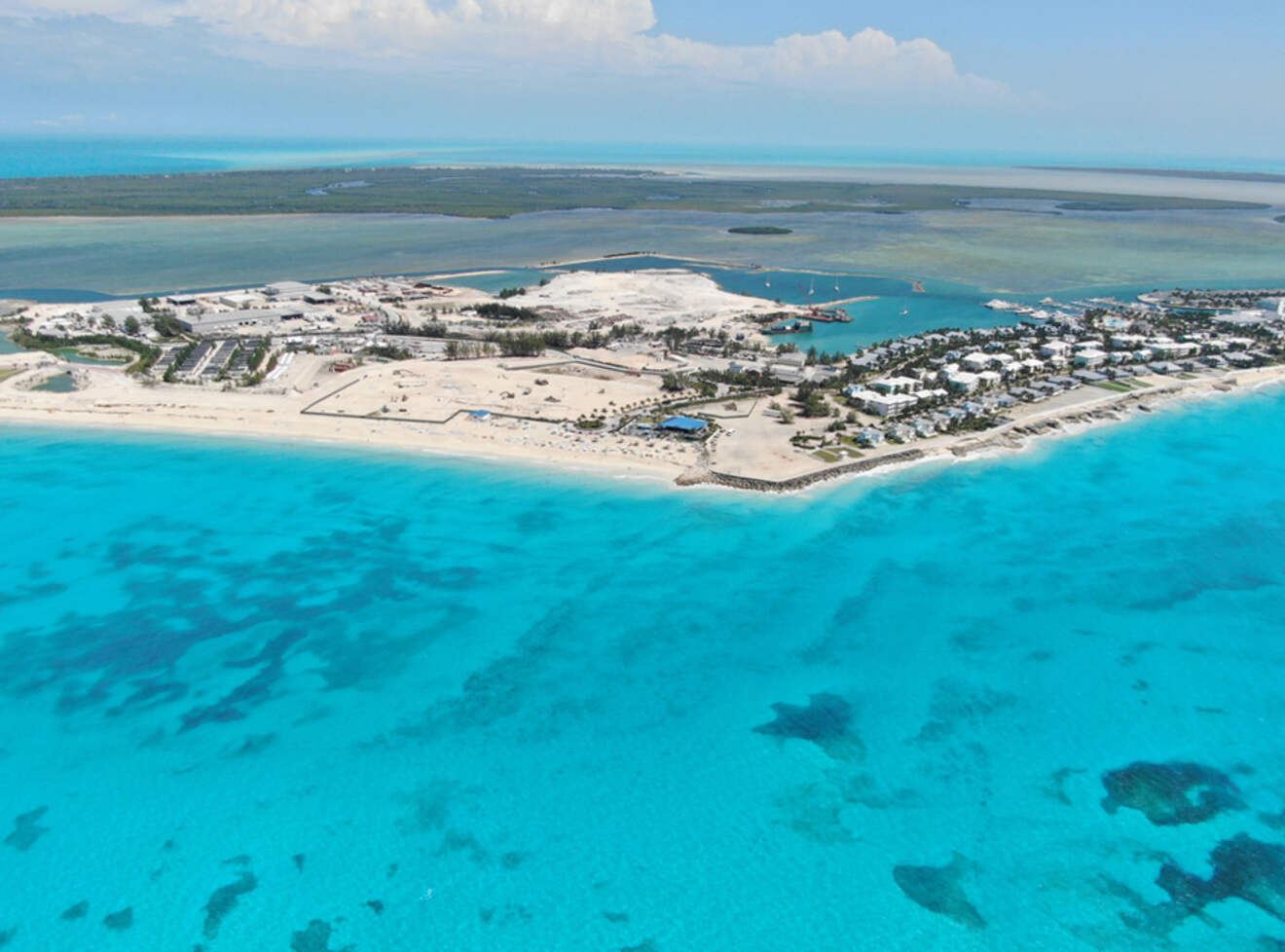 Escape to a tropical Bahamian paradise just 50 miles (80 km) from Miami: Bimini! Although it's a popular destination among South Florida locals, Bimini is much less touristy than neighboring Nassau.
Bimini boasts some really breathtaking beaches, amazing game fishing (it is the Big Game Fishing Capital of the World, after all!), and lots of delicious dining. It was a favorite spot of Ernest Hemingway, so if you're a fan of Key West, you're sure to love it here as well.
It only takes around 2 hours by boat to get to Bimini from Miami, so you can definitely do this as a day trip. But should you decide to extend your stay on this picturesque island, I certainly wouldn't blame you!
2. Naples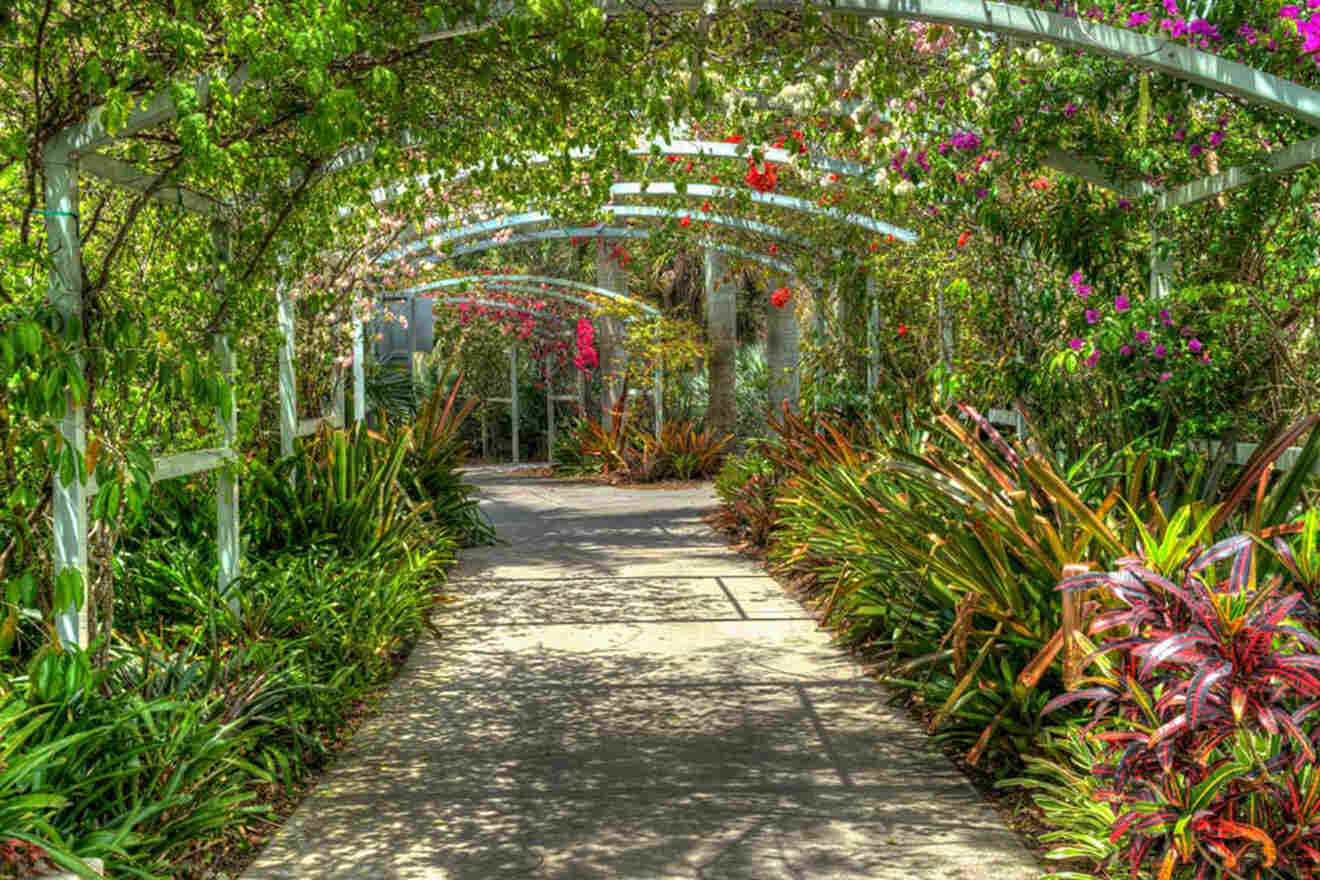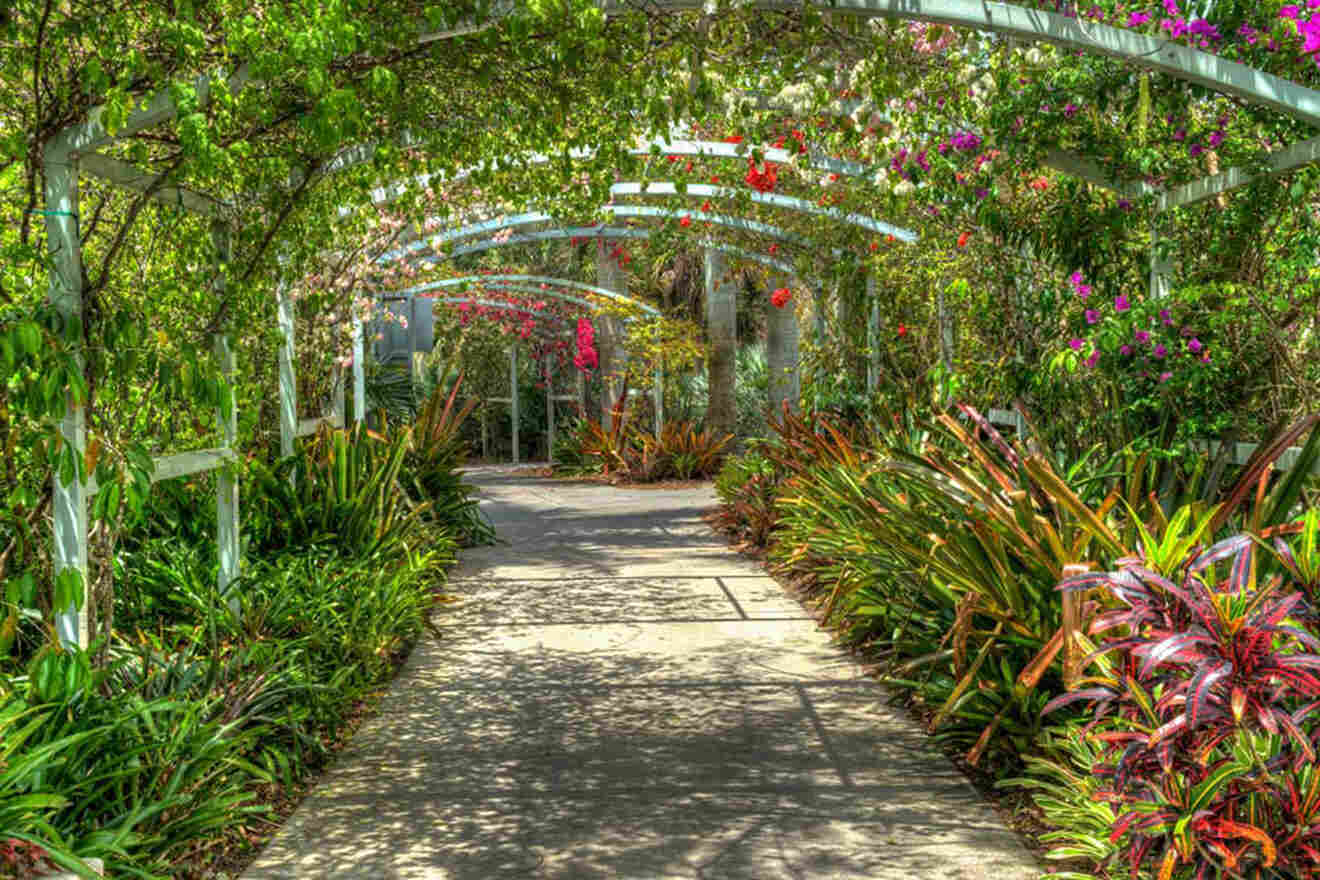 You'll never be bored in Miami, that's for sure! But if you're looking for something slower-paced, you should take a day trip from Miami to Naples. Although it does take about 2.5 hours to drive there, you're sure to fall in love with this relaxing beach town on Florida's Gulf Coast.
Personally, I find the Gulf Coast beaches superior to the beaches on Florida's east coast. You just can't compete with that sugary white sand and warm crystal blue water. But the beach is just the beginning of fun things to do in Naples, Florida!
Naples is a foodie paradise, boasting more than 700 different restaurants! Campiello is a favorite spot of mine for dinner there, and their pizzas are to die for. There's also incredible shopping in town. Head to Third Street South for sophisticated shopping, dining, and entertainment.
The Naples Botanical Garden is also well worth the visit! It encompasses 170 acres (app. 70 hectares) of gorgeous tropical flora, with a mission to protect and conserve these amazing plants. Complimentary tours are offered daily! You can purchase admission to the Naples Botanical Gardens in advance online.
PRICE: General admission is US$25 for adults and US$10 for children
3. Everglades National Park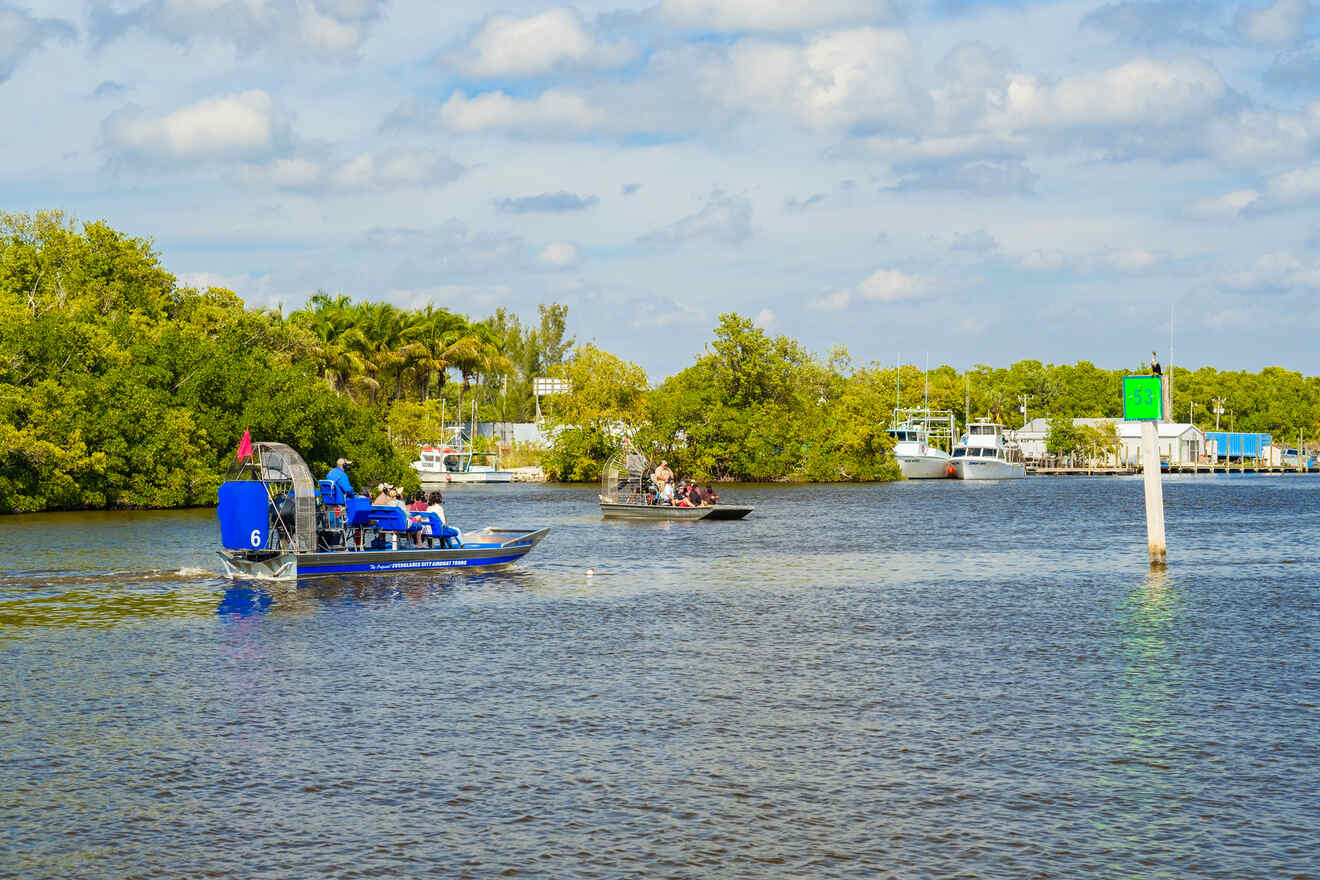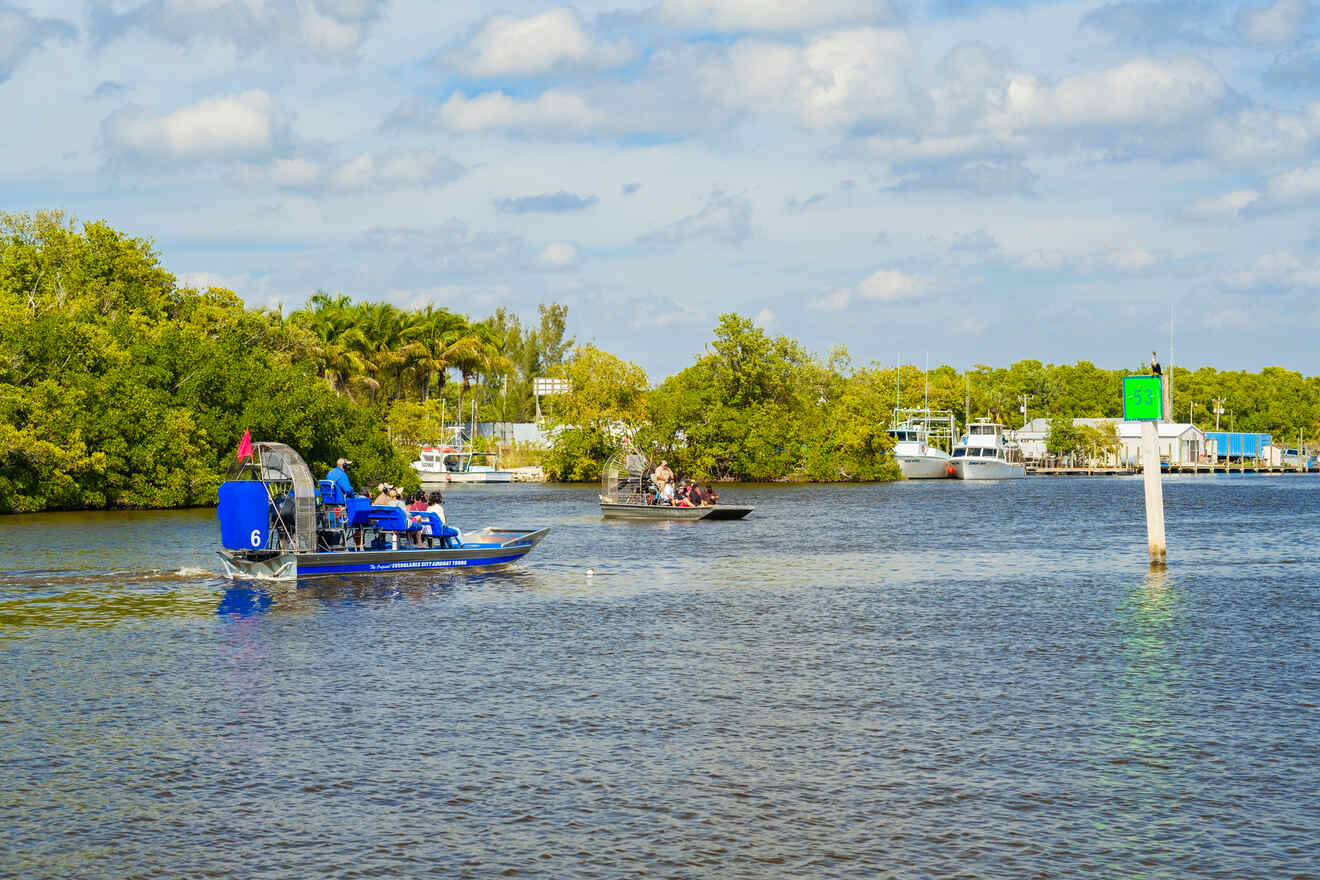 If you're going to prioritize only one day trip from Miami, make it Everglades National Park. Although it's just an hour's drive from star-studded downtown Miami, even if you are staying in a nearby hotel, visiting Everglades National Park is like being transported to another world!
Encompassing almost 2 million acres (over 800,000 hectares) of tropical and subtropical habitats and an incredibly unique ecosystem, Everglades National Park protects some amazing native Florida wildlife, including manatees, alligators, crocodiles, fish, and over 360 species of birds.
The best way to adventure through Everglades National Park is by airboat. It's a one-of-a-kind, family-friendly experience that takes you up close to Florida's fascinating flora and fauna as you learn all about the history and inhabitants of this special place.
No car? No problem! While I do recommend those visiting South Florida to rent a car (it makes exploring much easier), this Everglades tour from Miami is a great option because it includes complimentary pickup from select Miami hotels, transportation to the Florida Everglades, and the airboat tour itself!
Since it's very convenient, this tour fills up very fast, so you'll want to make sure you book ASAP if you're interested in it!
PRO TIP: There are 2 seasons in the Everglades, and the best time to go is during the dry season, which is from November to mid-April. The wet season (all the other months of the year) is extremely hot, humid, and stormy. While there are fewer crowds, it is a bit uncomfortable, and the park hosts fewer activities during this time.
PRICE: US$70 per for adults, US$65 for children
Book Everglades from Miami Tour
4. Biscayne National Park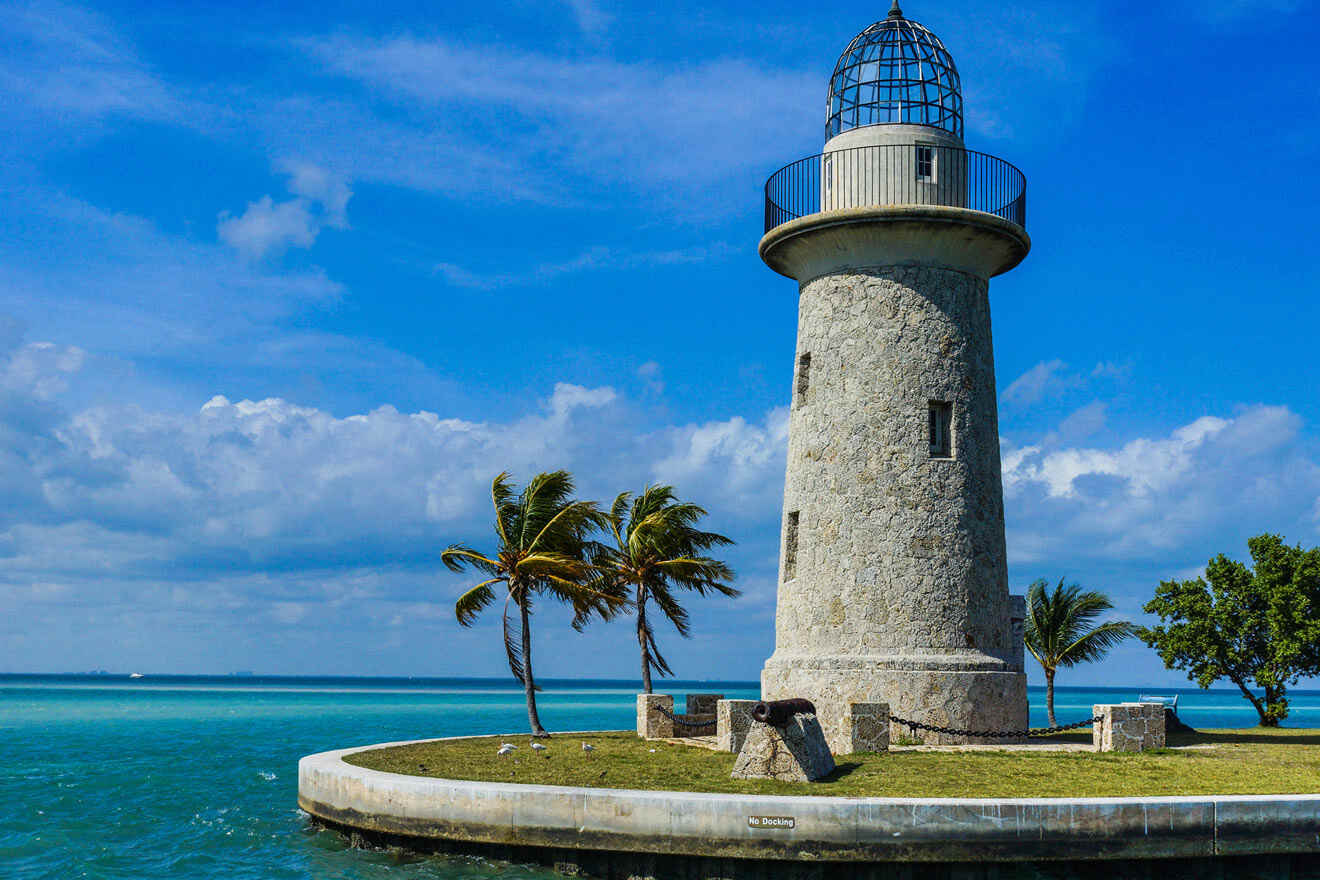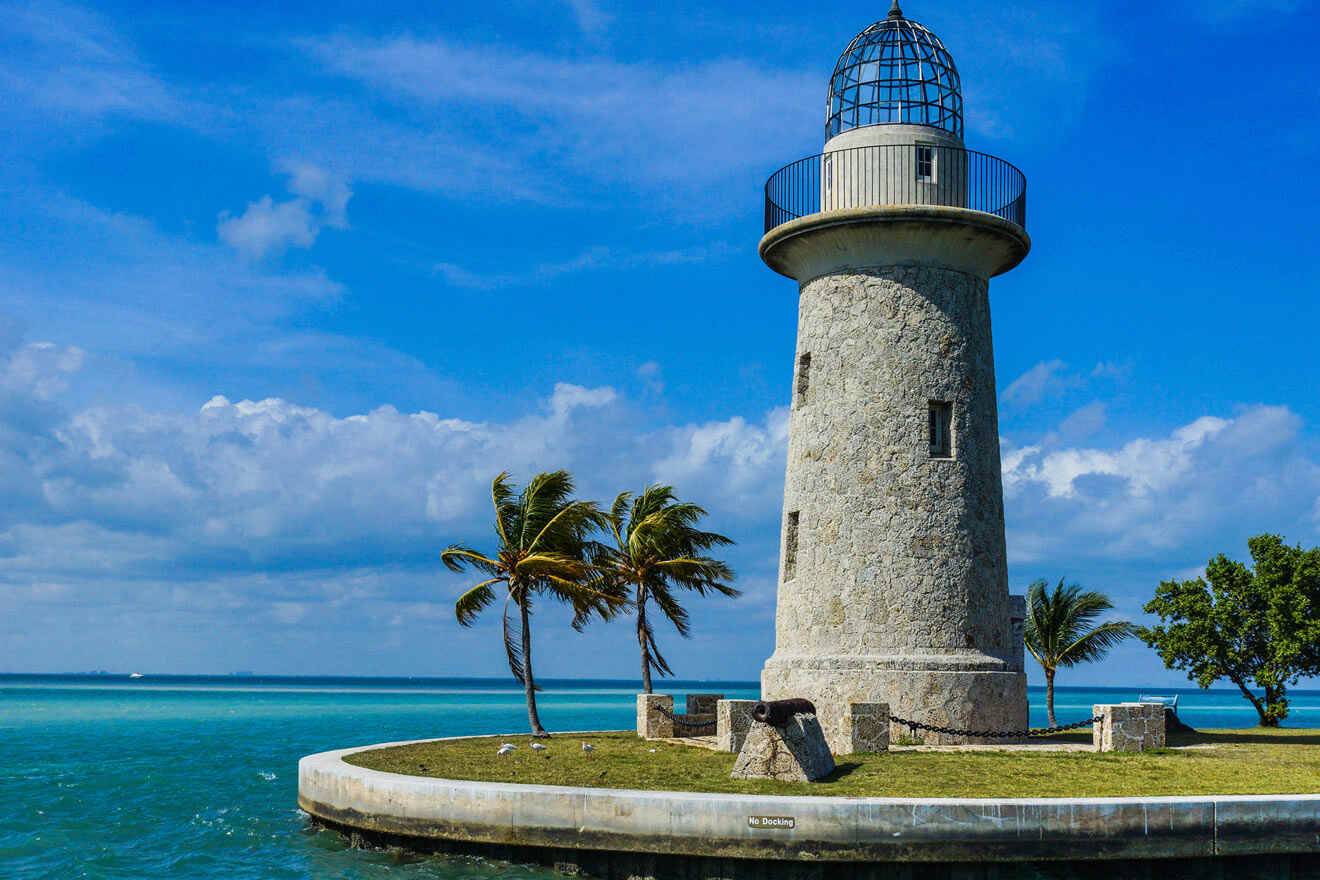 Biscayne National Park is unique in that it's 95% water, so while it's by far one of the most beautiful day trips from Miami, you'll need a boat to properly explore this slice of paradise. The extraordinary coral reef system makes it a hotspot for canoeing, kayaking, snorkeling, boating, and other eco-adventures.
Part of Biscayne National Park is accessible by car (it's a 50-minute drive), but for the full experience, you'll want to get out on the water. Luckily, the Biscayne National Park Institute offers guided tours and cruises in Biscayne National Park. You can kayak through the seagrasses of Stiltsville, take a relaxing boat ride, snorkel in a shipwreck, and so much more!
My favorite excursion at Biscayne National Park is the Deering Estate Boca Chita Key Cruise, which takes you to the beautiful Boca Chita Key. Get up close to the 65 ft (20 m) lighthouse, and take in the phenomenal views of the Miami skyline.
5. Key Largo, FL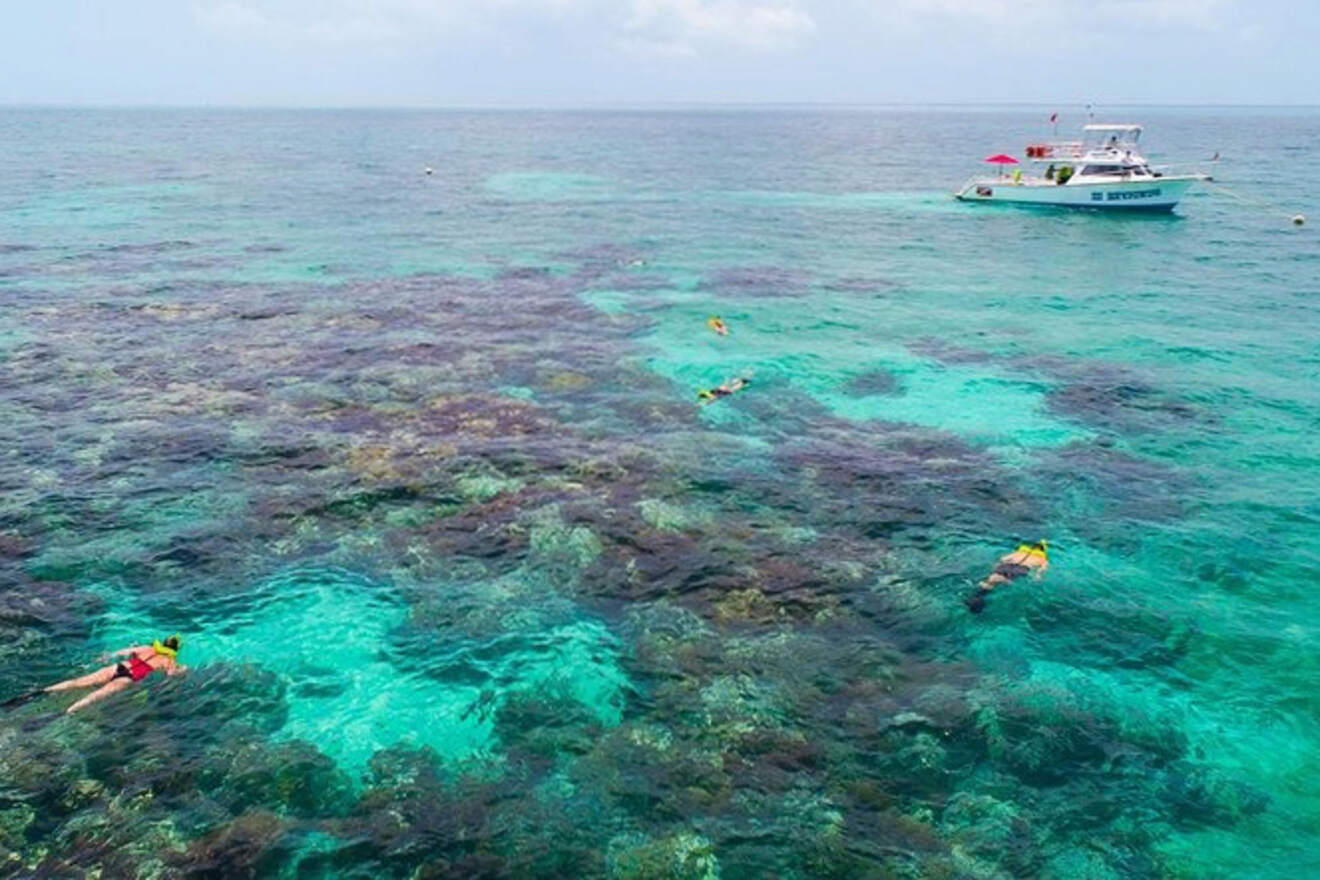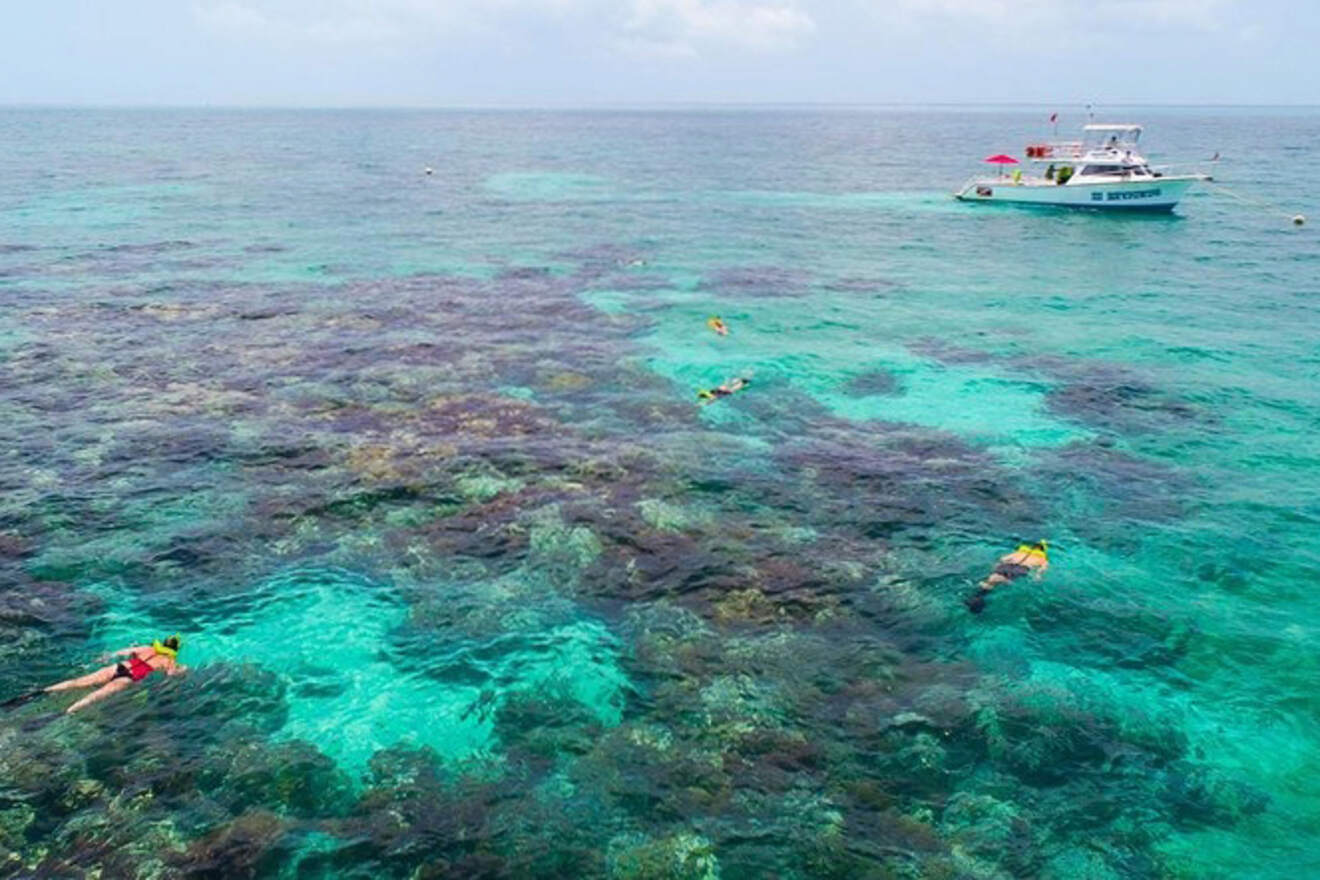 You don't have to travel far from Miami to experience the unparalleled beauty of the Florida Keys. Key Largo is the first and northernmost key. Just 60 minutes south of downtown Miami, Key Largo boasts a rich and fascinating history, beautiful white sand beaches, and countless opportunities to get out and explore the crystal clear water.
Movie buffs should definitely check out the Caribbean Club, where the 1948 film Key Largo starring Humphrey Bogart and Lauren Bacall, was filmed. For even more Hollywood history, take a ride on the legendary African Queen, the historic steamboat from the 1951 movie of the same name, for a relaxing sightseeing tour of Key Largo.
The self-proclaimed Diving Capital of the World, there's no better place than Key Largo to go SCUBA diving for the very first time! This all-inclusive, full-day SCUBA diving course provides everything you need as a beginner diver and is taught by a professional SCUBA instructor. You'll start out learning the ropes in the bayside pool and then embark on a 4-hour boat trip and diving adventure.
Class sizes are limited to 4 people or less, which is fantastic for learning but does put pressure on you to book ASAP before your desired date fills up!
PRICE: US$250 per person
6. Fort Lauderdale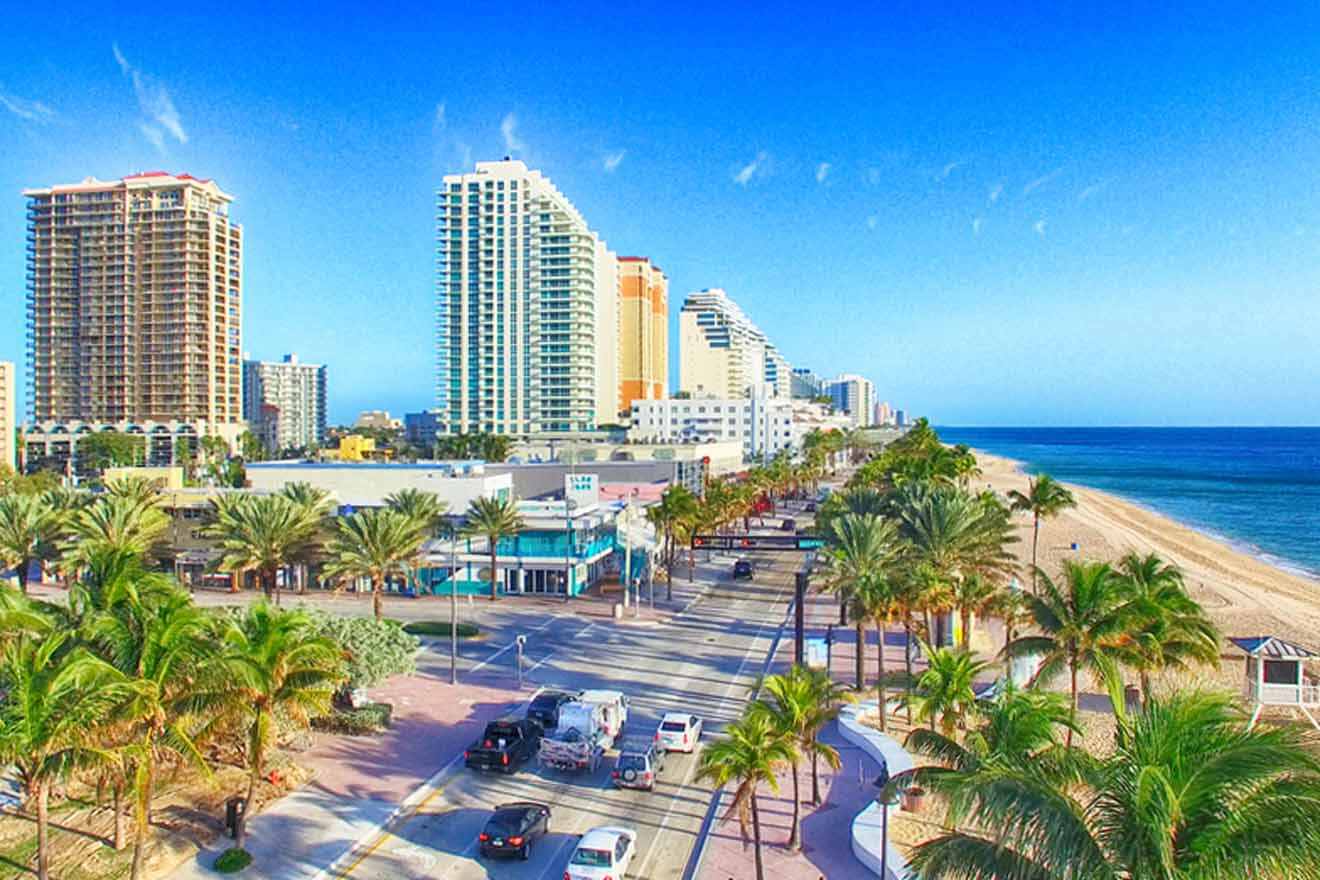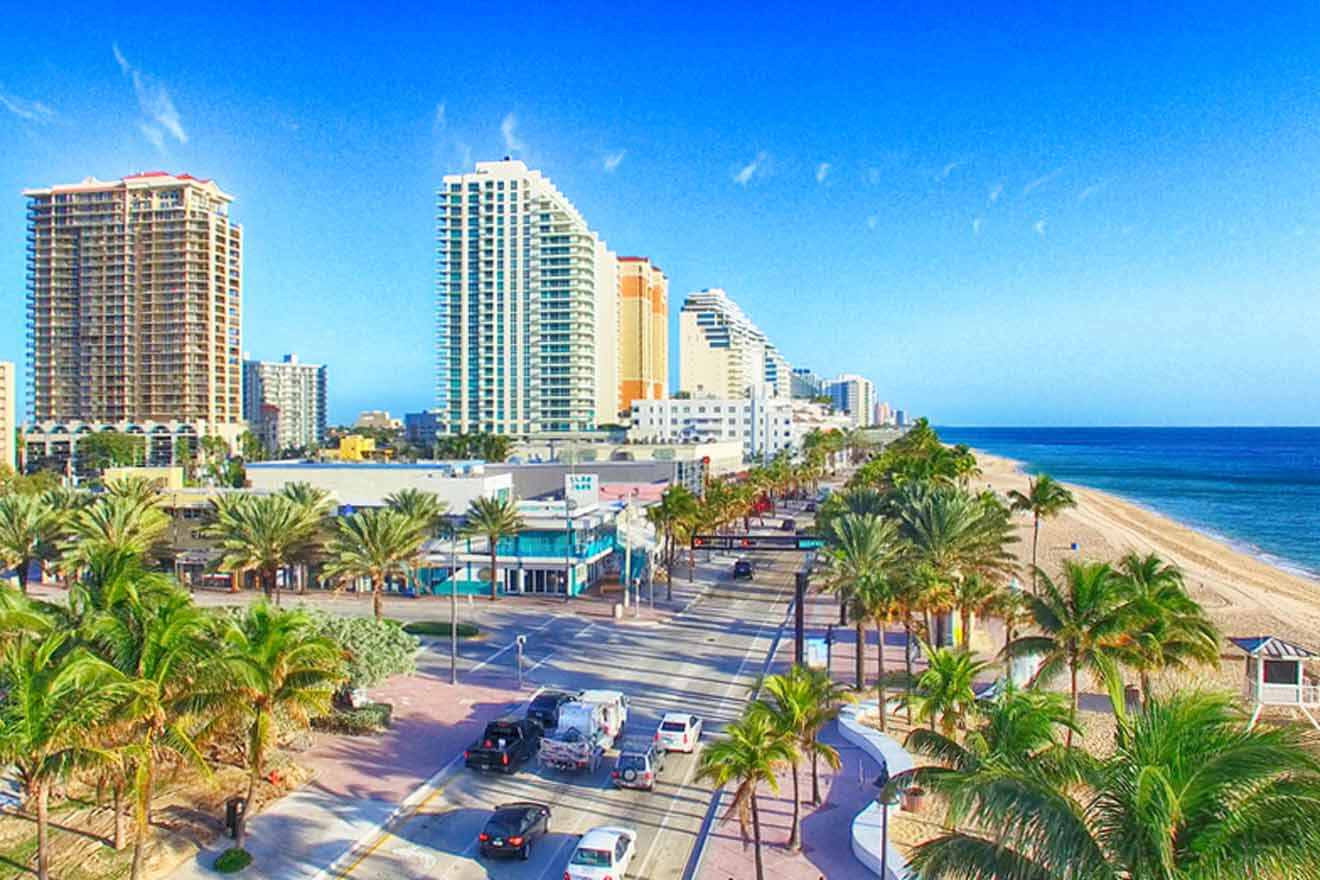 I may sound a little biased since Fort Lauderdale is one of the places I call home, but it really is a fun day trip from Miami that offers a more laid-back, easy-going beach experience than its glitzy counterpart. There is so much to do in Fort Lauderdale that you don't want to miss! And it's only a 30-minute drive from North Miami Beach.
My favorite place for some fun in the sun in Fort Lauderdale is by Park & Ocean. Located in Hugh Taylor Birch State Park, this part-indoor, mostly outdoor waterfront bar, and eatery serves up tasty libations like locally brewed beers and refreshing frosé (be careful – they're dangerous!). You'll also find delicious food choices like burgers, fish tacos, wraps, salads, and conch fritters.
Park & Ocean offers water sports rentals as well – take a kayak, canoe, paddleboard, or jet ski out on the water! Between the live music, great eats and drinks, and stunning scenery, you're sure to have a blast at this cozy oasis.
Las Olas Boulevard is a hub for incredible restaurants and shops and one of the coolest areas to explore in Fort Lauderdale for a fun day or night out on the town. Louie Bossi's is my #1 pick for the best place to eat in Las Olas. Request to dine al fresco in the gorgeous garden for an Instagram-worthy experience.
Finally, no day trip to Fort Lauderdale is complete without cruising on the Jungle Queen Riverboat. This iconic sightseeing cruise has been around since I was a little girl, and even as a local, I've always found it to be so fun! The Jungle Queen takes you through the waterways that have earned Fort Lauderdale's New River the nickname "Venice of America."
The tour lasts for around 90 minutes, so it's easy to schedule into your day. Architecture enthusiasts will especially love cruising past the magnificent homes along Millionaire's Row!
PRICE: US$33 for adults, US$24 for children
7. Coral Castle Museum in Homestead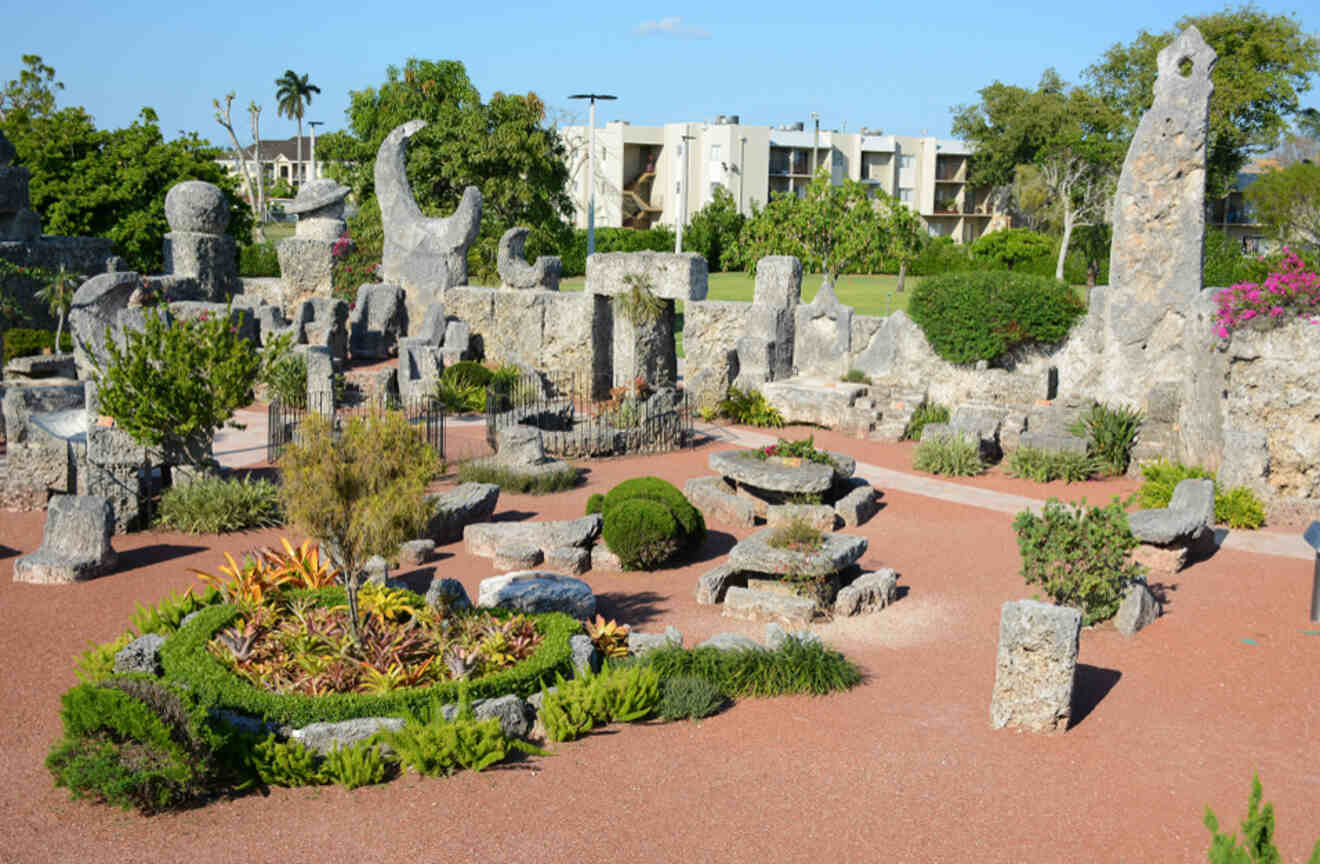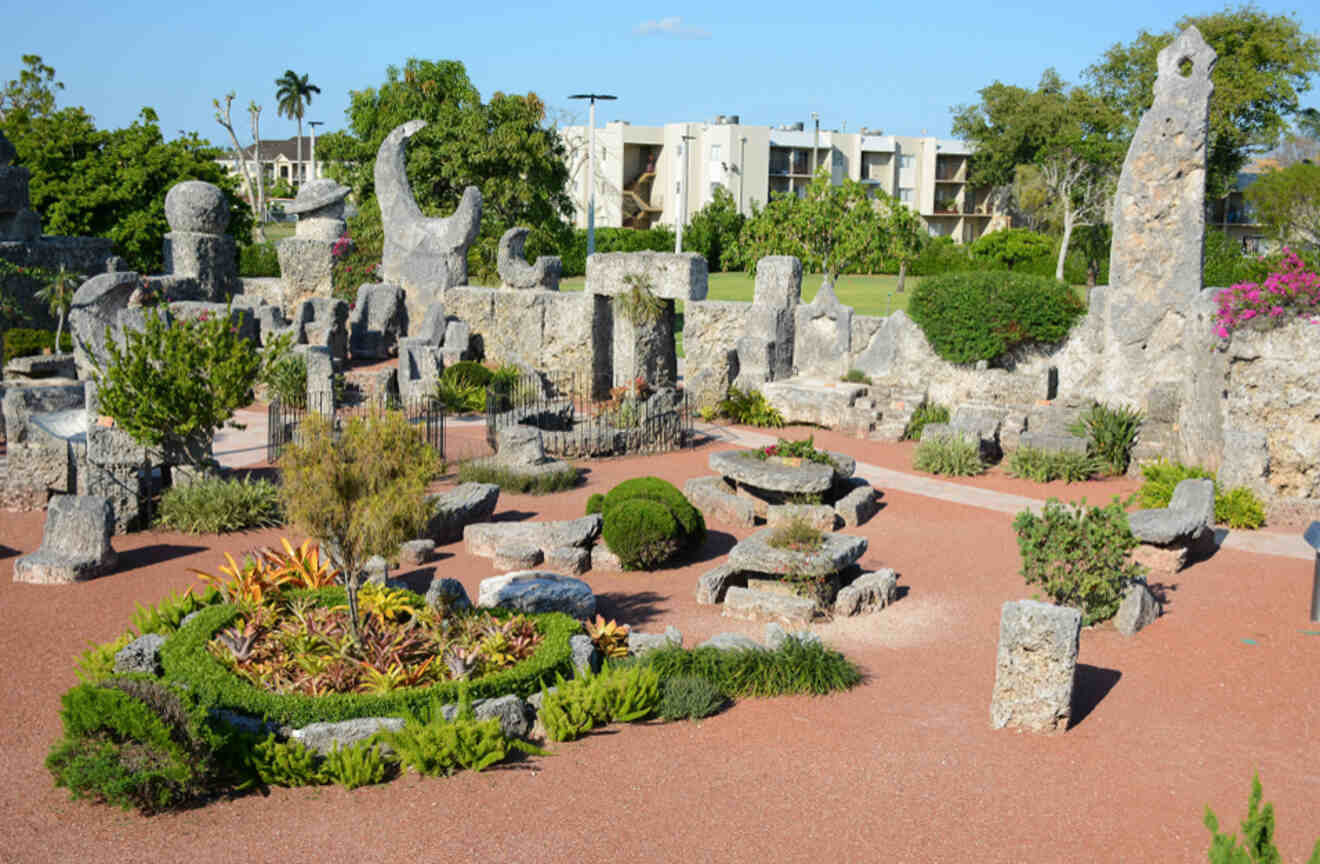 By far, the most unique of the day trips from Miami is a visit to the Coral Castle Museum. Just under an hour from Miami, this sculpture garden in Homestead is like nothing you've ever seen before.
From the years 1923 to 1951, Edward "Ed" Leedskalnin single-handedly hand-carved over 1,100 tons of coral rock, and to this day, no one fully knows how he accomplished this seemingly impossible feat! He was just over 100 pounds (45 kg) and stood only a little above 5 ft (152 cm) tall.
Fantastic tales are told about Ed's mysterious powers, as no one actually witnessed him working, but he claimed to know the secrets used in the construction of the ancient pyramids and that anyone could learn them too.
You can visit this incredible place and see Ed's mind-blowing creations for yourself! Be sure to bring a camera – you're going to want to document this!
HOURS: 9 AM to 6 PM, Thursday through Sunday. Coral Castle is closed on Mondays, Tuesdays, and Wednesdays.
PRICE: US$18 for adults and US$8 for children. Ages 6 and under are FREE.
8. Key West, FL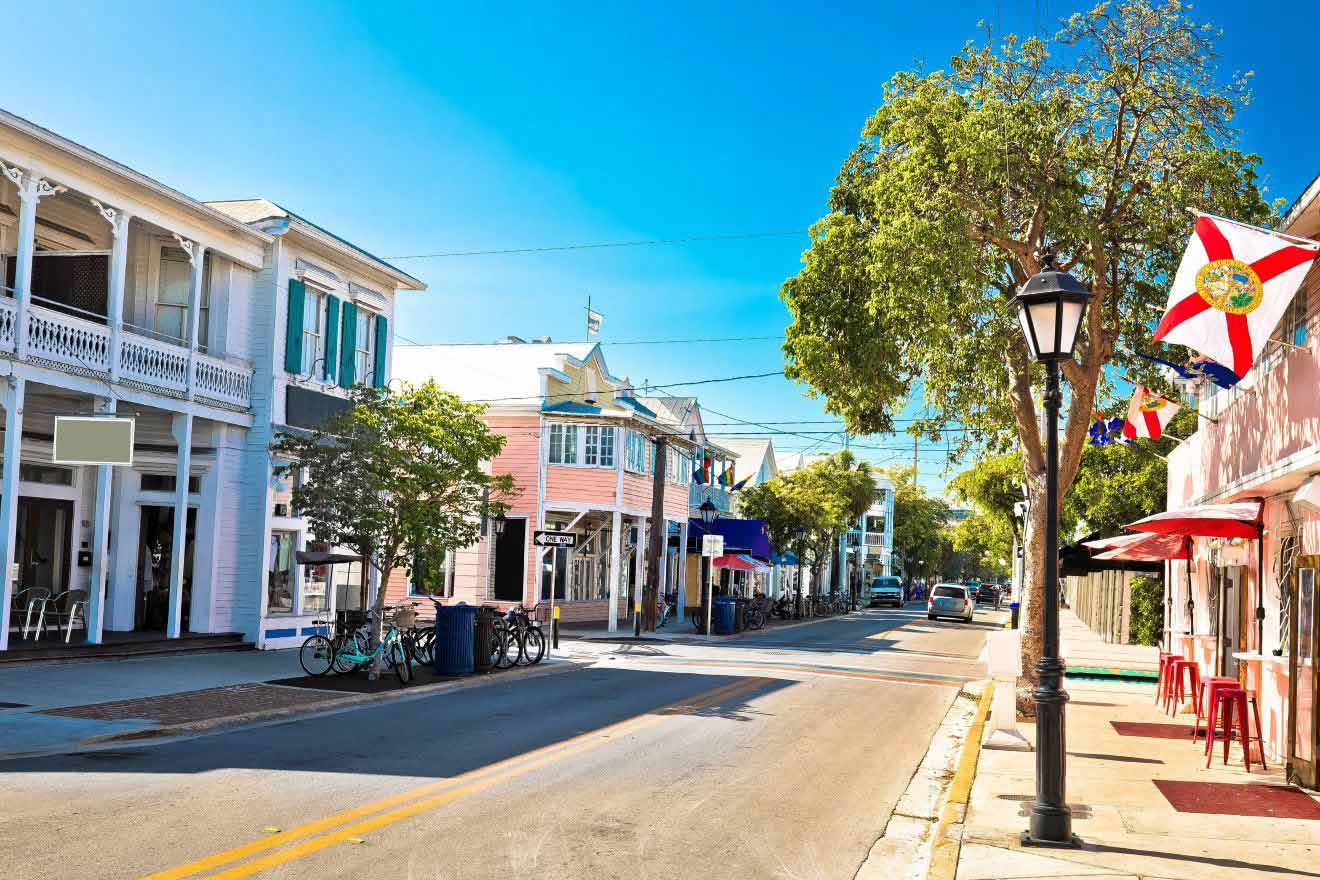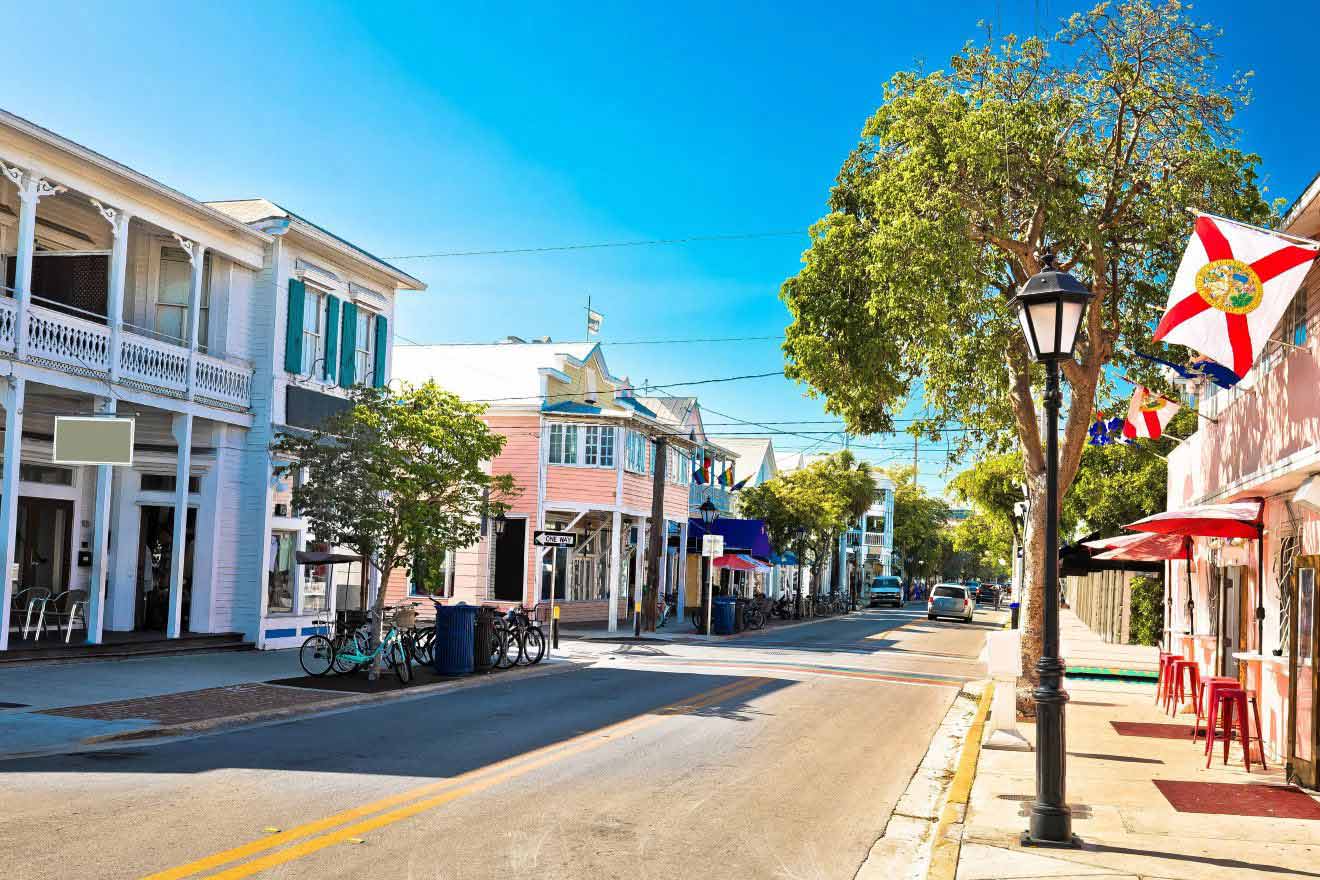 This tropical island combines a colorful history, vibrant downtown, and tons of outdoor adventures!
Nature lovers, history buffs, beachgoers, and party people will all have the time of their life in this slice of paradise in the southernmost part of the Florida Keys. Explore iconic Duval Street with its bustling nightlife and collection of funky shops, bars, and restaurants.
The Hemingway Home & Museum is another must-do, and you can tour the historic home of the legendary author Ernest Hemingway, as well as meet nearly 60 polydactyl cats!
Mallory Square should also be top on your list of fun places to check out in Key West. Their nightly Sunset Celebration is one of my favorites.
Key West itself is an unmissable vacation destination in Florida, but the drive to Key West from Miami is almost as good as the destination itself! It takes approximately 4 hours to get there, but I encourage exploring the awesome Overseas Highway along the way. There are some really unique stops on this scenic road, and crossing the Seven Mile Bridge is a real treat!
9. Palm Beach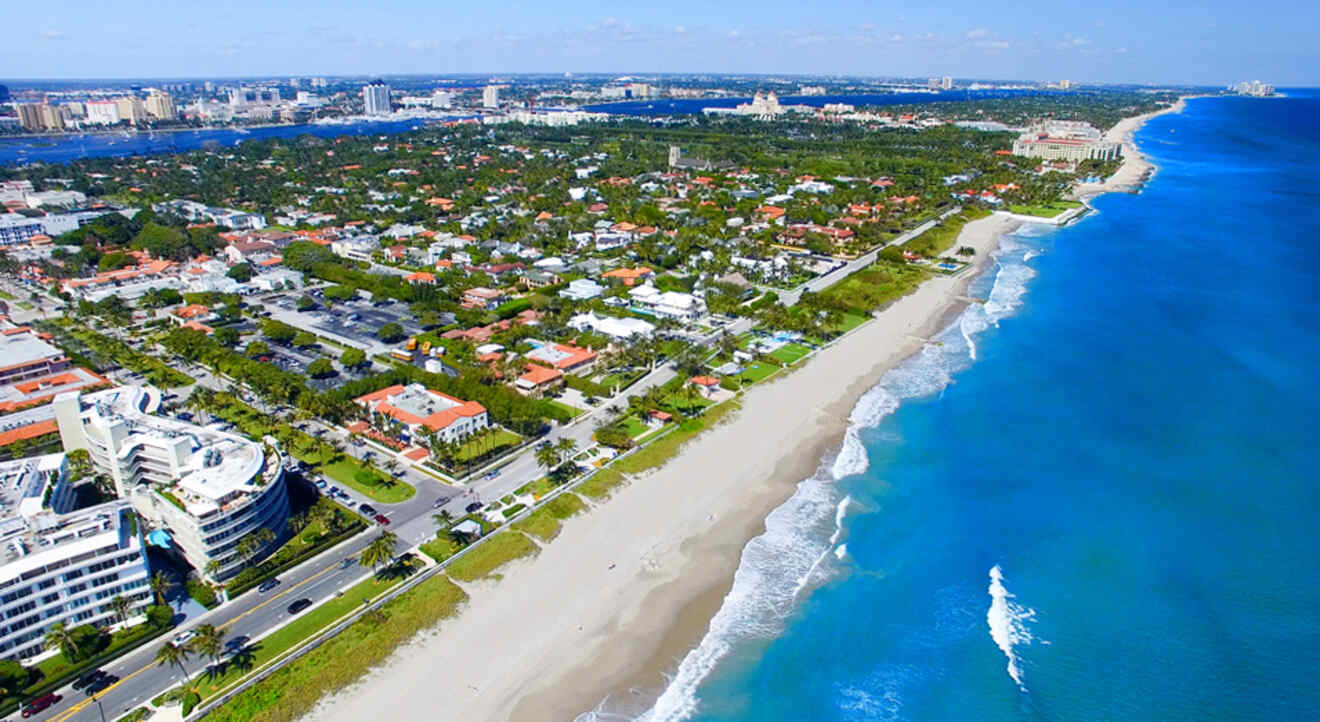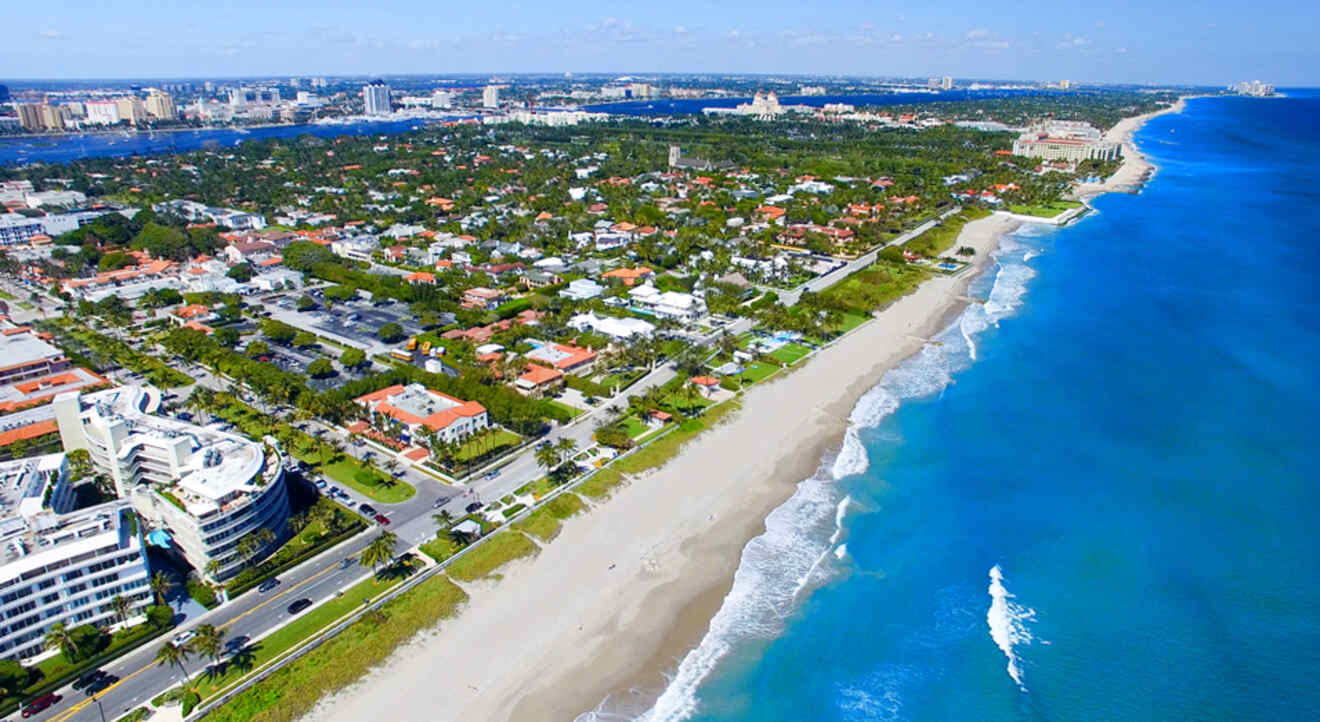 Can't get enough of Miami's glitz and glam? You're going to love lavish Palm Beach, one of the best day trips from Miami, right on the Atlantic Ocean and just 1 hour and 20 minutes away. With its high concentration of billionaires, Palm Beach is just as luxurious as you'd imagine.
There's much more here than just beautiful beaches and rich residents, though! Worth Avenue is a high-end shopping haven for upscale designer brands and one-of-a-kind boutiques. You'll also find plenty of restaurants to choose from, many boasting waterfront dining! Even if you're just visiting Palm Beach for the day, check out some of the gorgeous resorts in Palm Beach, like The Breakers, for a meal, shopping, or golf!
Separated from Palm Beach by the Intracoastal waterway is West Palm Beach, a more laid-back city with exciting nightlife. While West Palm Beach doesn't actually have any beaches of its own, there is still so much to do and see there. Downtown West Palm Beach is an absolute blast, with 4 distinct shopping and entertainment areas offering a little something for everyone!
10. Fort Myers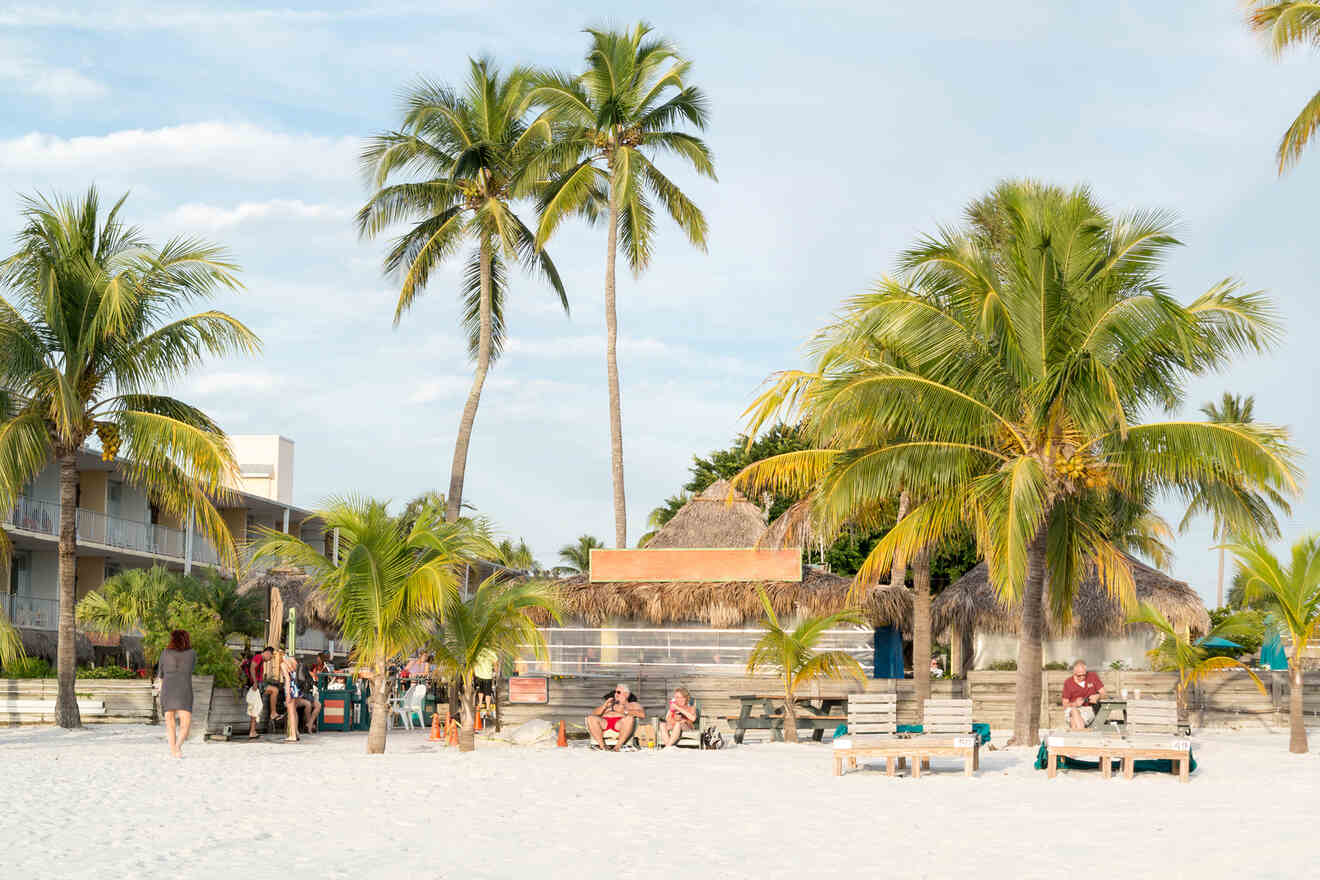 Fort Myers is the epitome of sandy beaches, laid-back vibes, and Florida sunshine. It also has some really unique attractions you won't find anywhere else. Did you know Thomas Edison and Henry Ford both owned winter estates there? Today, you can tour their historic homes and gardens.
There's just something about Fort Myers that makes you want to get out on the water. I highly recommend this dolphin and manatee adventure tour, as it gives you a chance to get up close to one of my favorite animals, the beloved manatee!
11. Delray Beach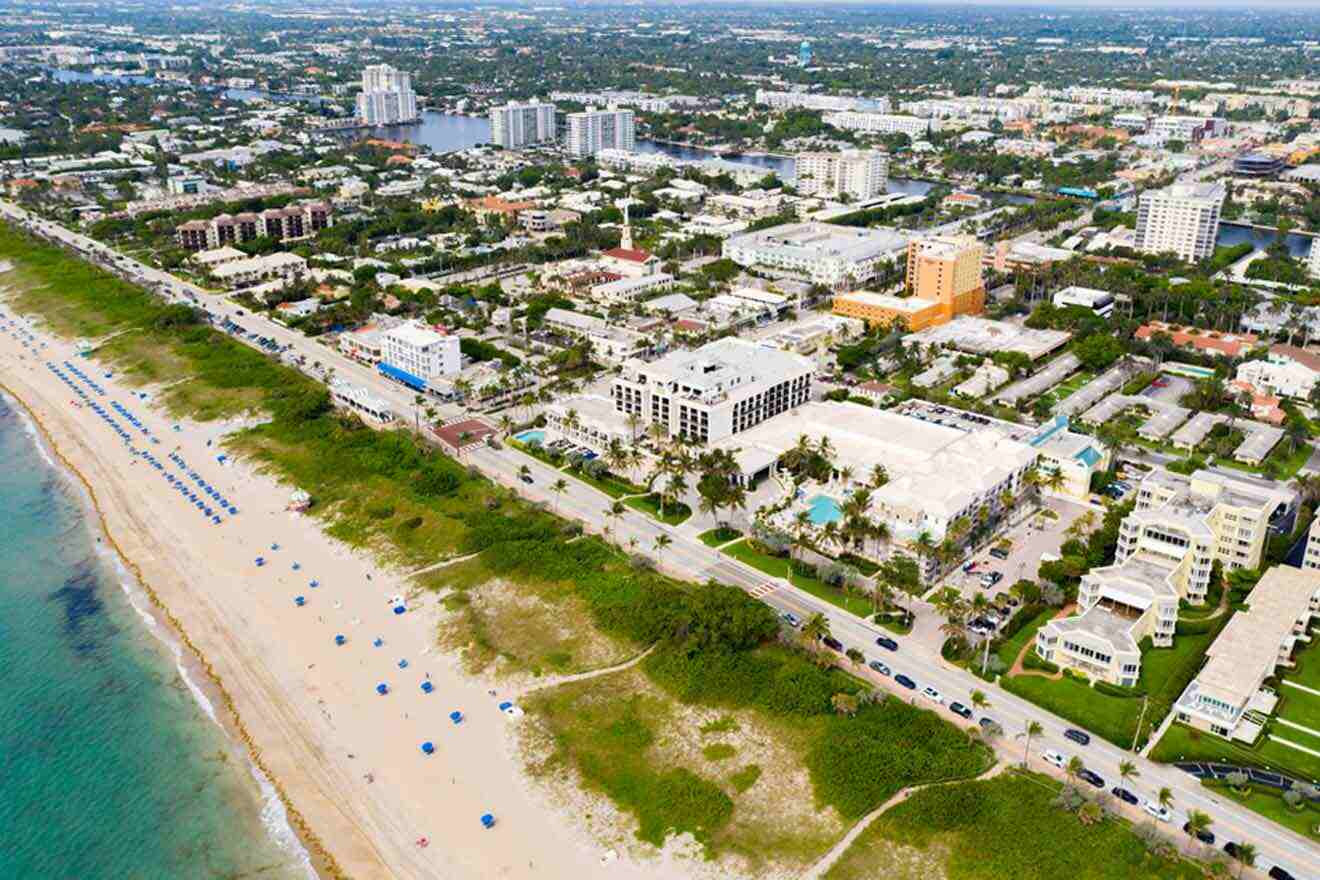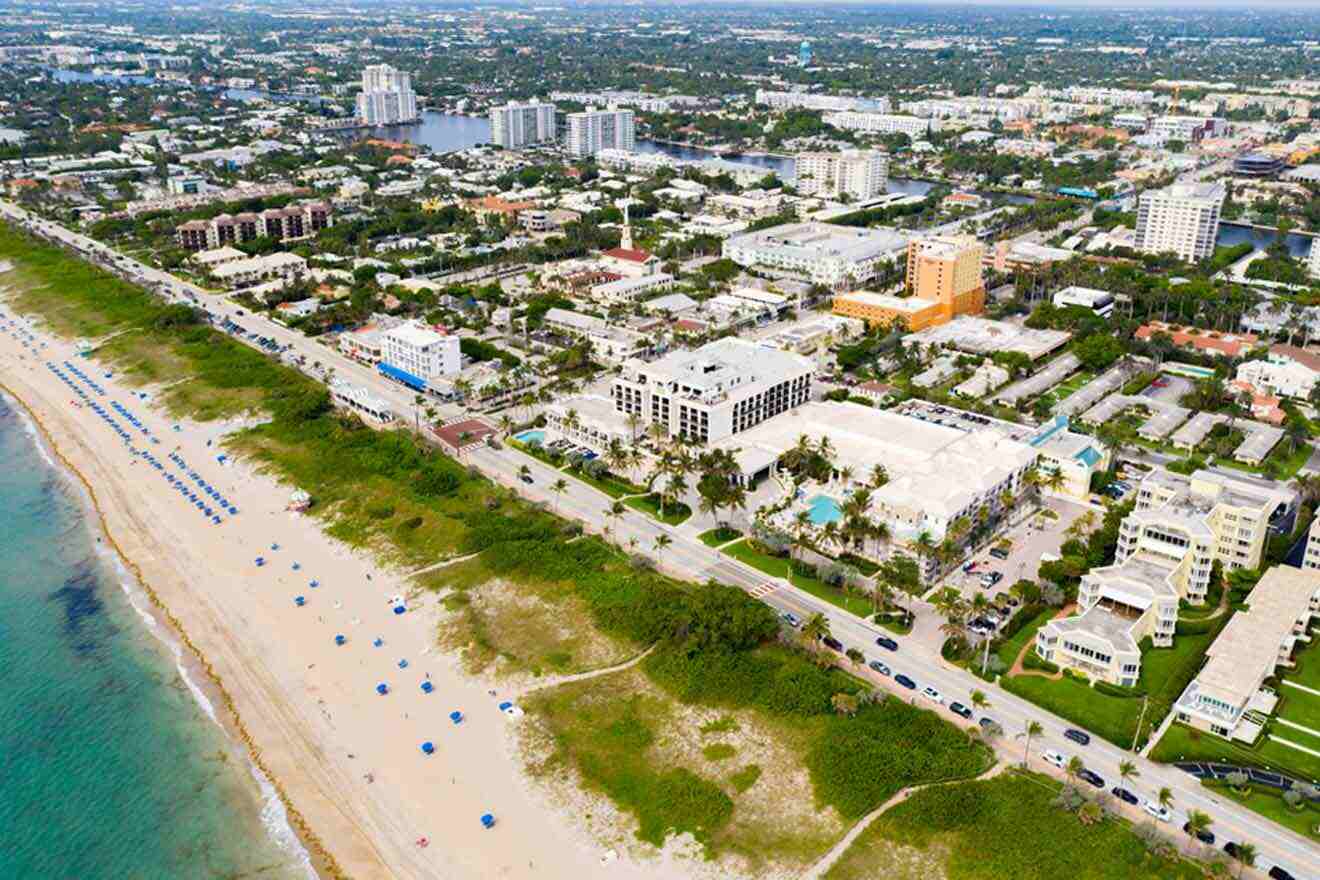 Just over half an hour north by car of Fort Lauderdale, Delray Beach is a gem of a beach town. But don't let the term "beach town" trick you into thinking this is a sleepy little neighborhood!
Delray Beach is packed with fantastic shopping (both local boutiques and beloved brands), restaurants, bars, and entertainment. If you're looking for an easy-going beach bar, you'll find it. If you're looking for a white tablecloth dinner, you'll find that here too.
It's always been one of my favorite day trips, and it's one I recommend to anyone who tells me they're staying in the area.
12. Marathon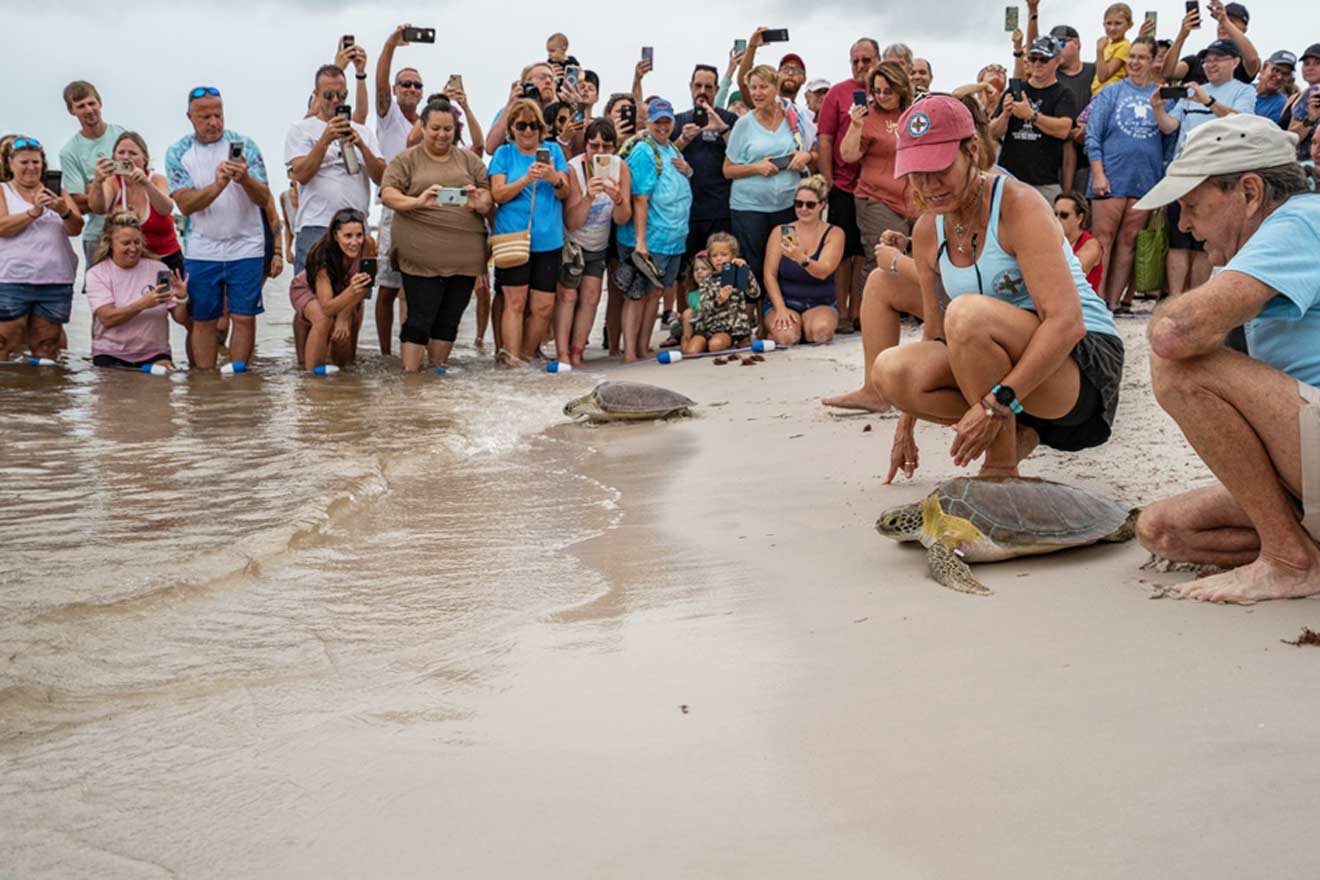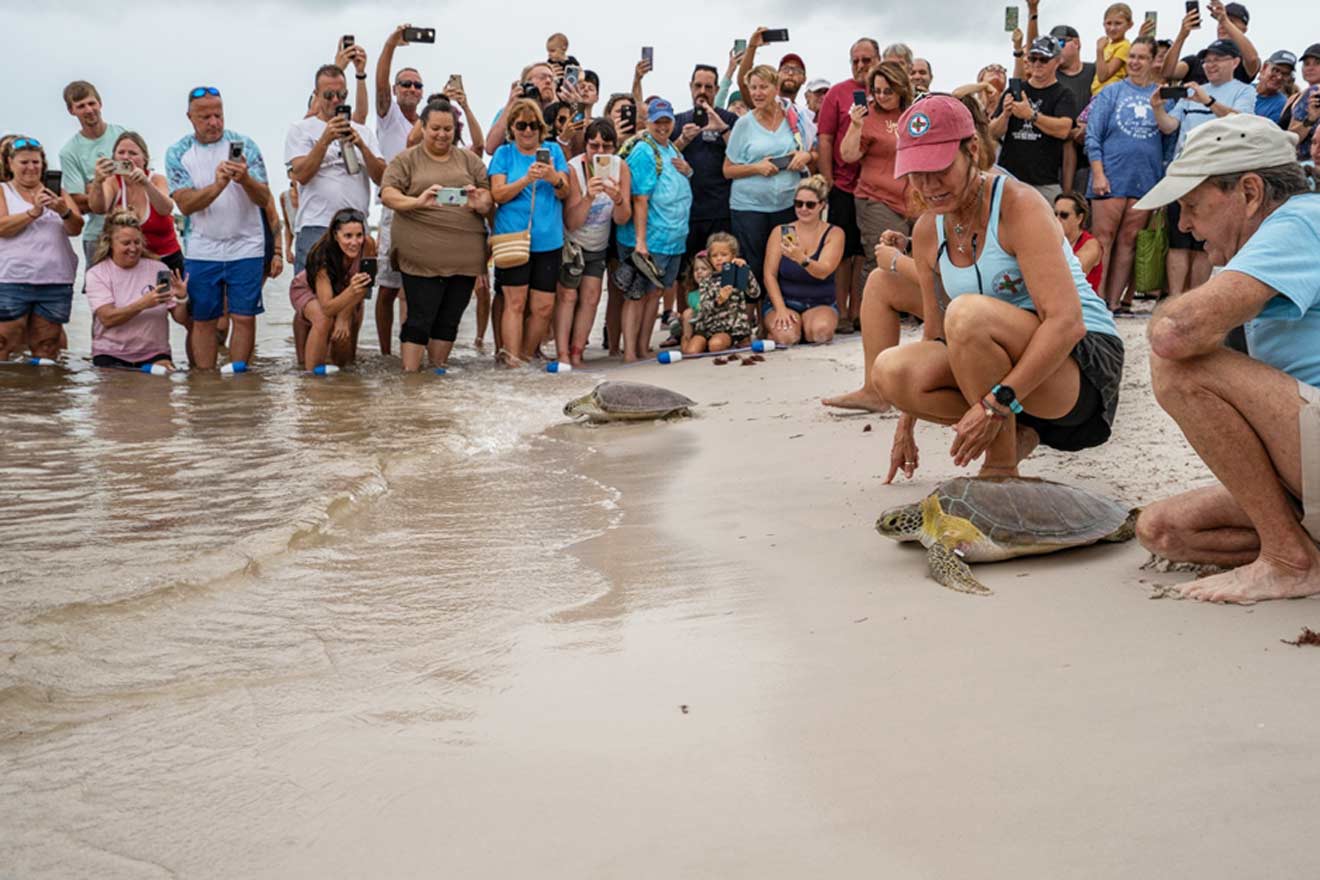 Don't be afraid to travel a little further south on the Overseas Highway to Marathon and the Middle Keys. Marathon is a beautiful, family-friendly destination with fabulous beaches and activities visitors of all ages will love. Home to both the Turtle Hospital and the Dolphin Research Center, there are plenty of opportunities to learn about and meet new marine friends.
One of the best things to do in Marathon is visit Curry Hammock State Park. This stunning state park is a peaceful, hidden oasis – the largest undeveloped parcel of land between Key Largo and Big Pine Key.
Can't get enough? You can always turn your day trip into an overnight adventure. Curry Hammock State Park posts spectacular stargazing due to minimal light pollution, which makes camping here extra special.
13. Islamorada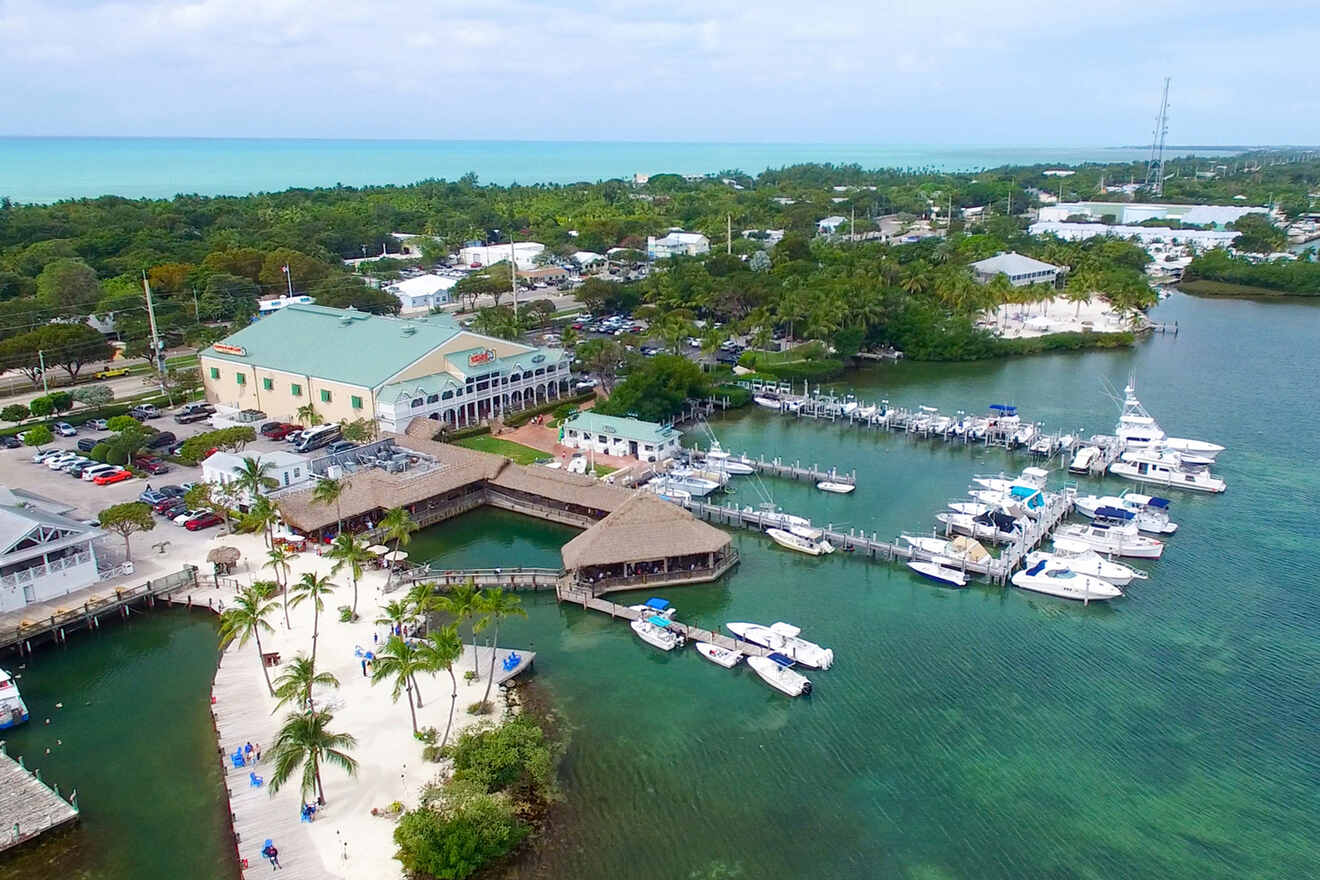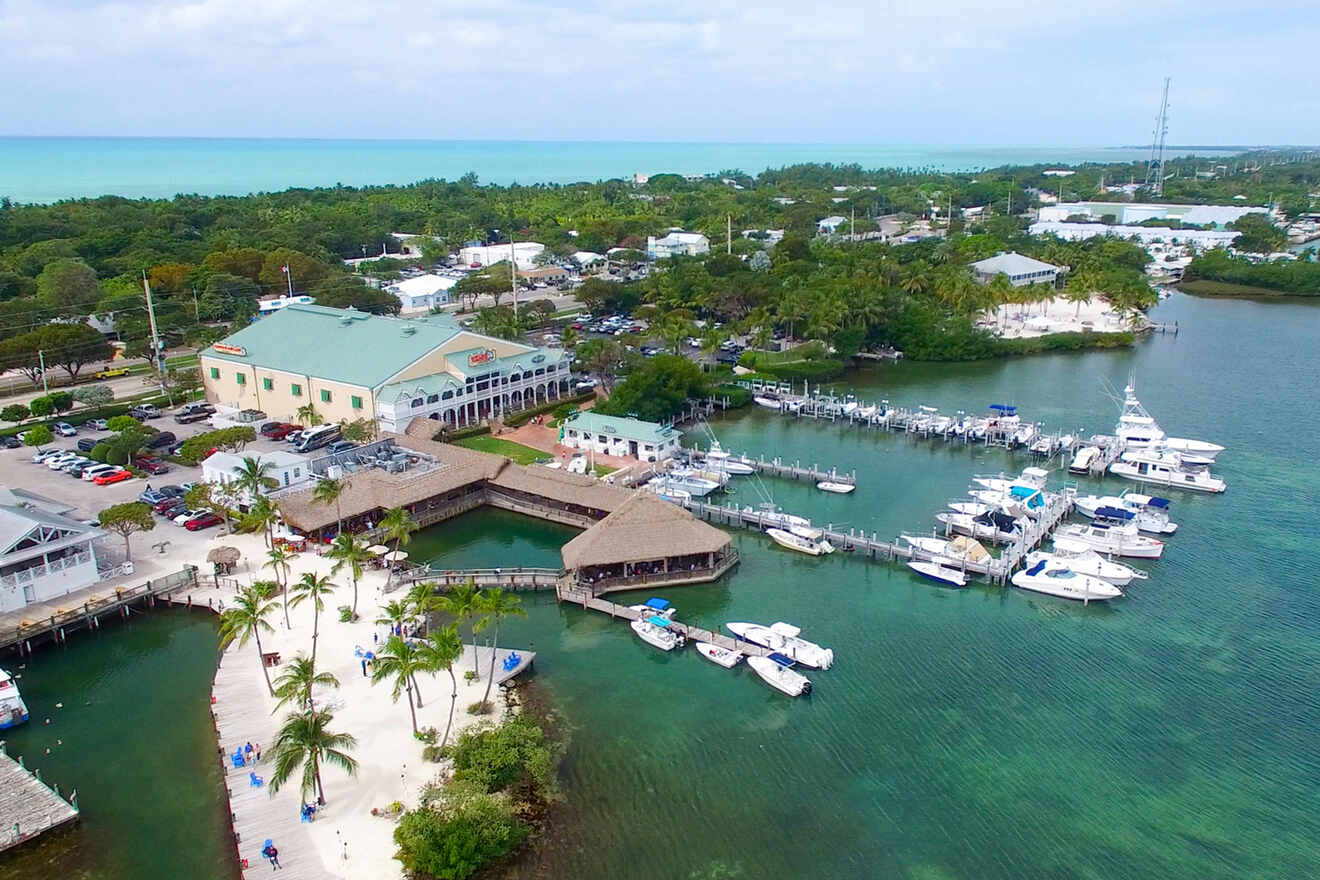 Yes, another Florida Keys destination is just a 20-minute drive south down the Overseas Highway from Key Largo, and you'll find some really unique things to do here.
Even if you're not a diving aficionado, you should check out the History of Diving Museum here. Despite being a bit afraid of it, I've always been fascinated by SCUBA diving. The museum was founded by Drs. Joe and Sally Bauer to display their impressive collection of helmets, hand-operated air pumps, armored suits, and more. It's one of the largest diving collections in the world!
Another fun thing to do in Islamorada is explore the Morada Way Arts and Culture District, the only designated downtown area between Miami and Key West. Discover incredible art galleries, restaurants, and studio spaces here. It's a must-stop for creatives. Grab a locally brewed beer at Florida Keys Brewing Company while you're there!
14. Hobe Sound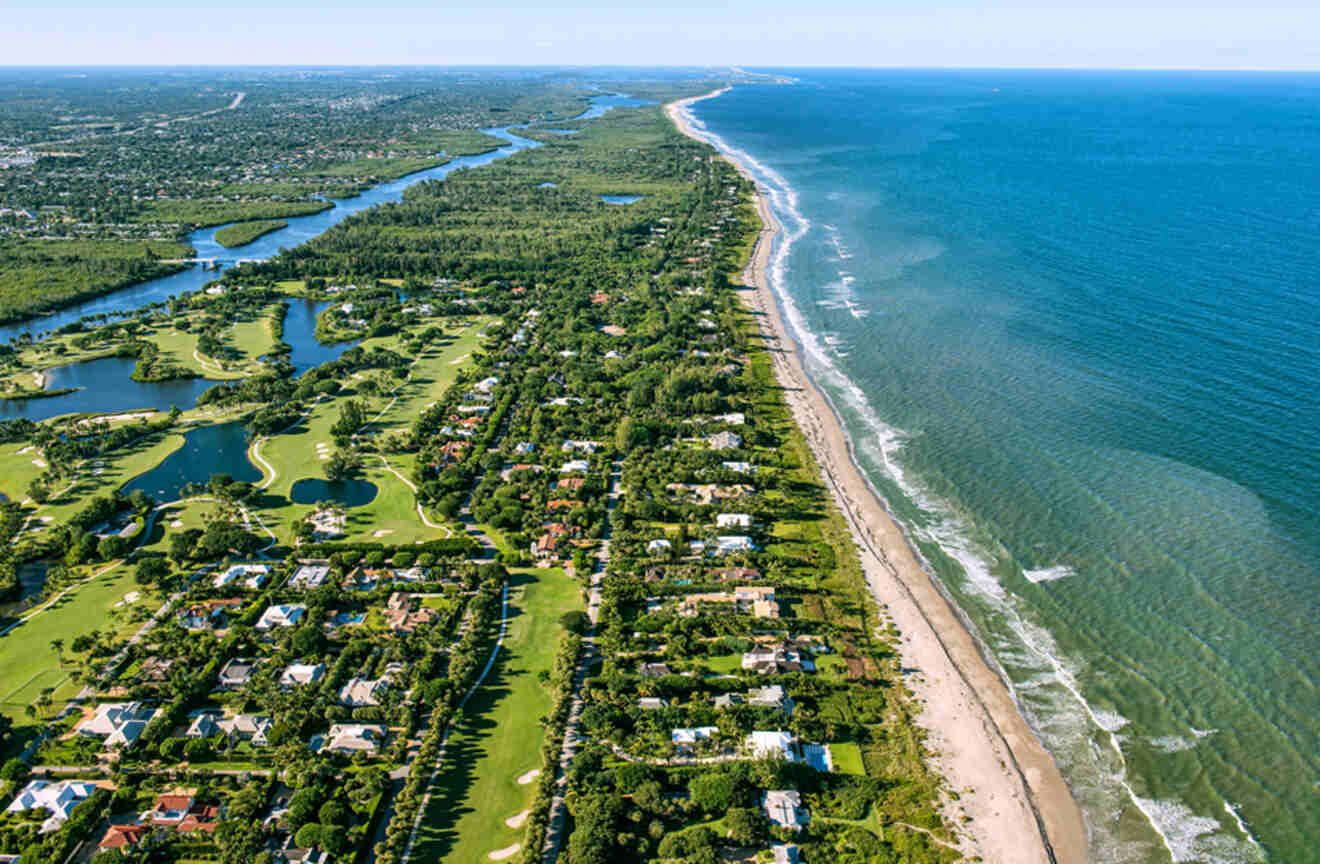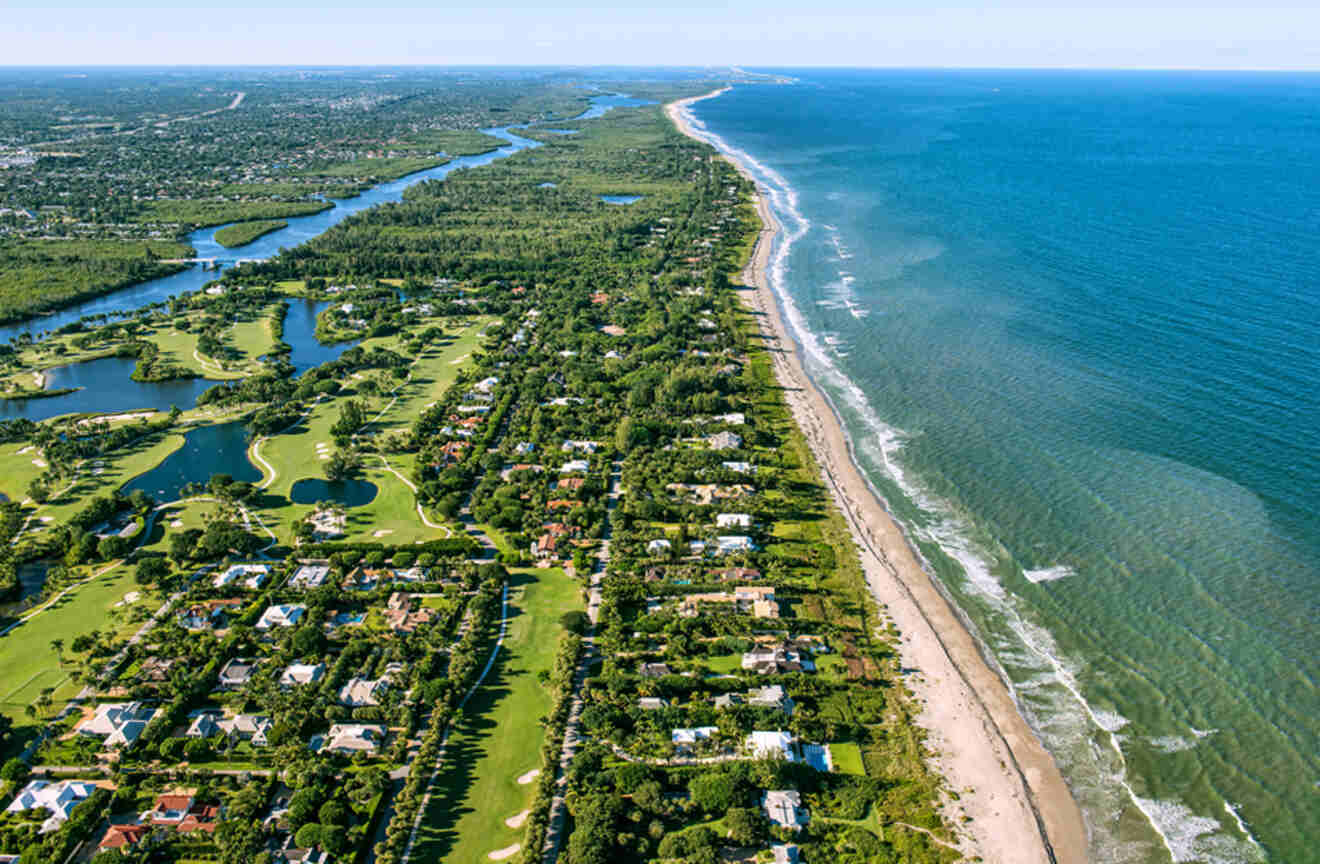 Nature lovers, you'll want to schedule some time on your next Miami vacation to take a day trip up to Hobe Sound.
Located between Stuart and Jupiter (next up on our list), Hobe Sound is a charming beach town home to Jonathan Dickinson State Park and The Nature Conservancy Blowing Rocks Preserve, both incredible places to explore if you love adventures outdoors and observing Florida wildlife.
Spend a few hours in the sunshine at Hobe Sound Beach, perfect for a family-friendly (and dog-friendly) day on the sand. If you're in town on a Saturday or Sunday, check out the Hobe Sound Farmers Market. It's one of the best farmers' markets I've ever been to!
15. Sanibel Island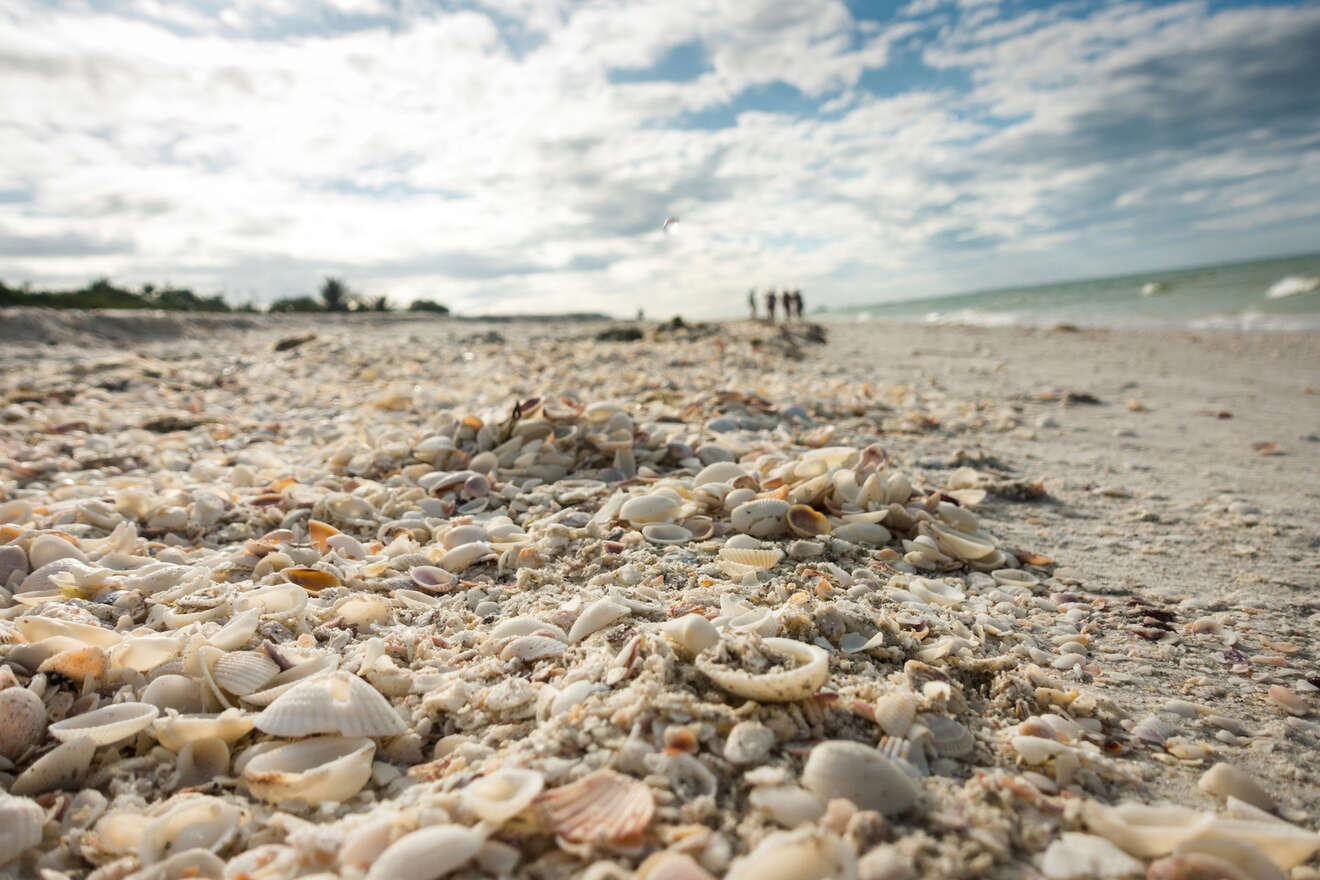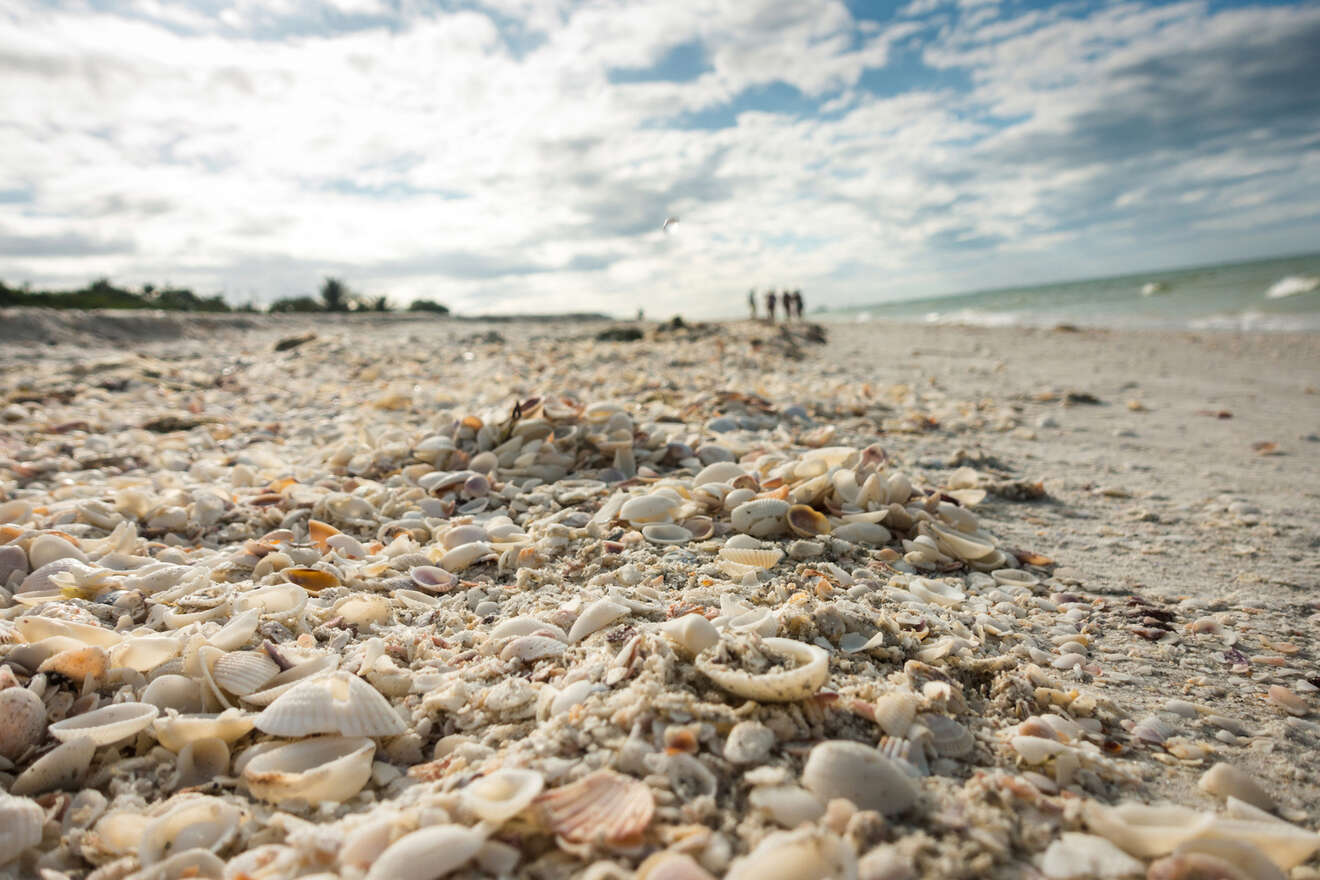 About 30 miles (50 km) off the coast of Fort Myers, FL, is Sanibel Island, one of the most picture-perfect locales in the whole Sunshine State.
Sanibel's unspoiled shoreline is very popular for shelling, as the island is known for its abundance of pretty, pastel-colored shells. But equally popular, there is to do nothing but sit back, relax, and sink your toes into the sugary soft sand.
When you're ready for a break from the beach, get a feel for the island and learn about its past at the Sanibel Historical Museum & Village. I also recommend stopping by the Bailey-Matthews Shell Museum because where else in the world are you going to find a museum all about shells?
16. Jupiter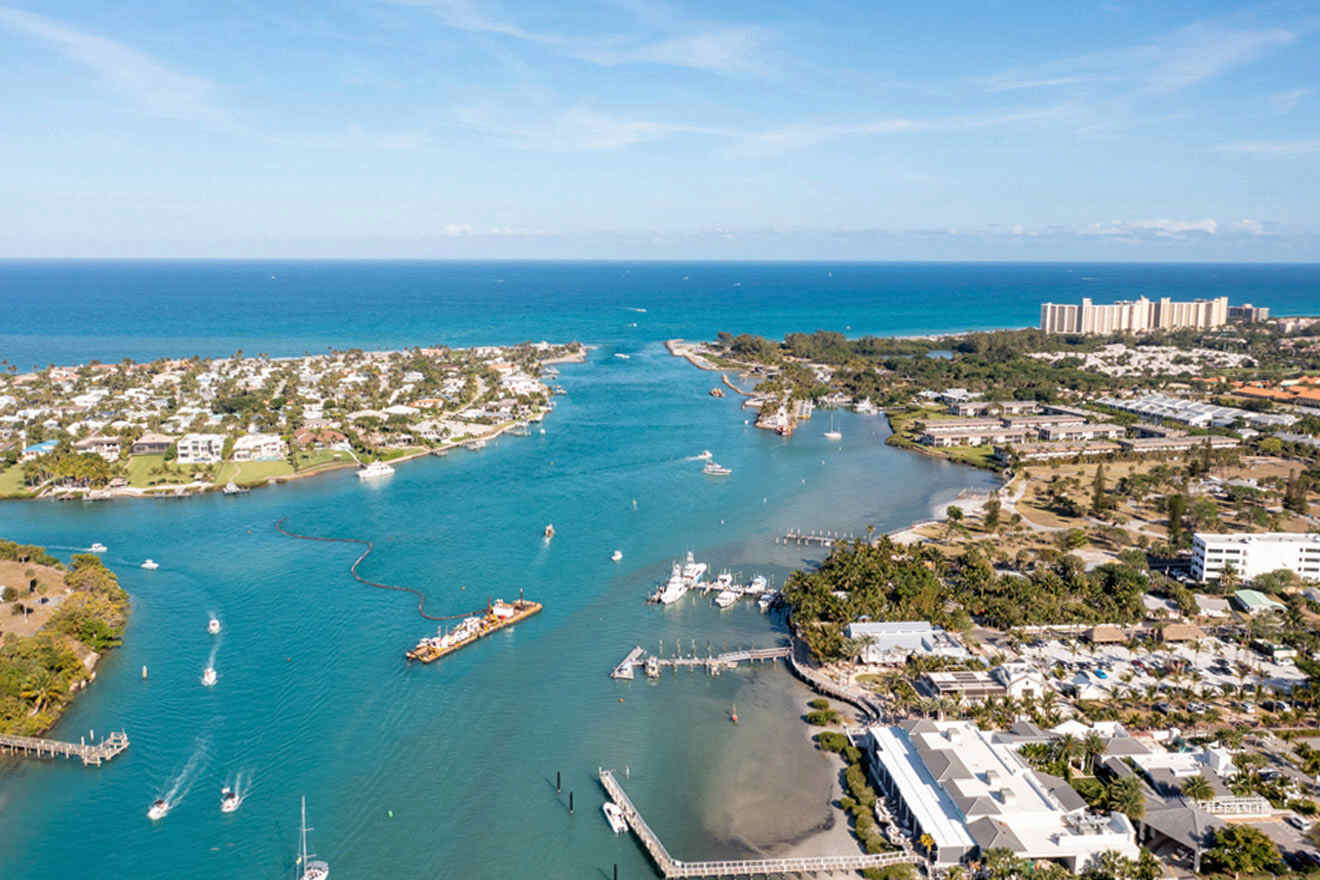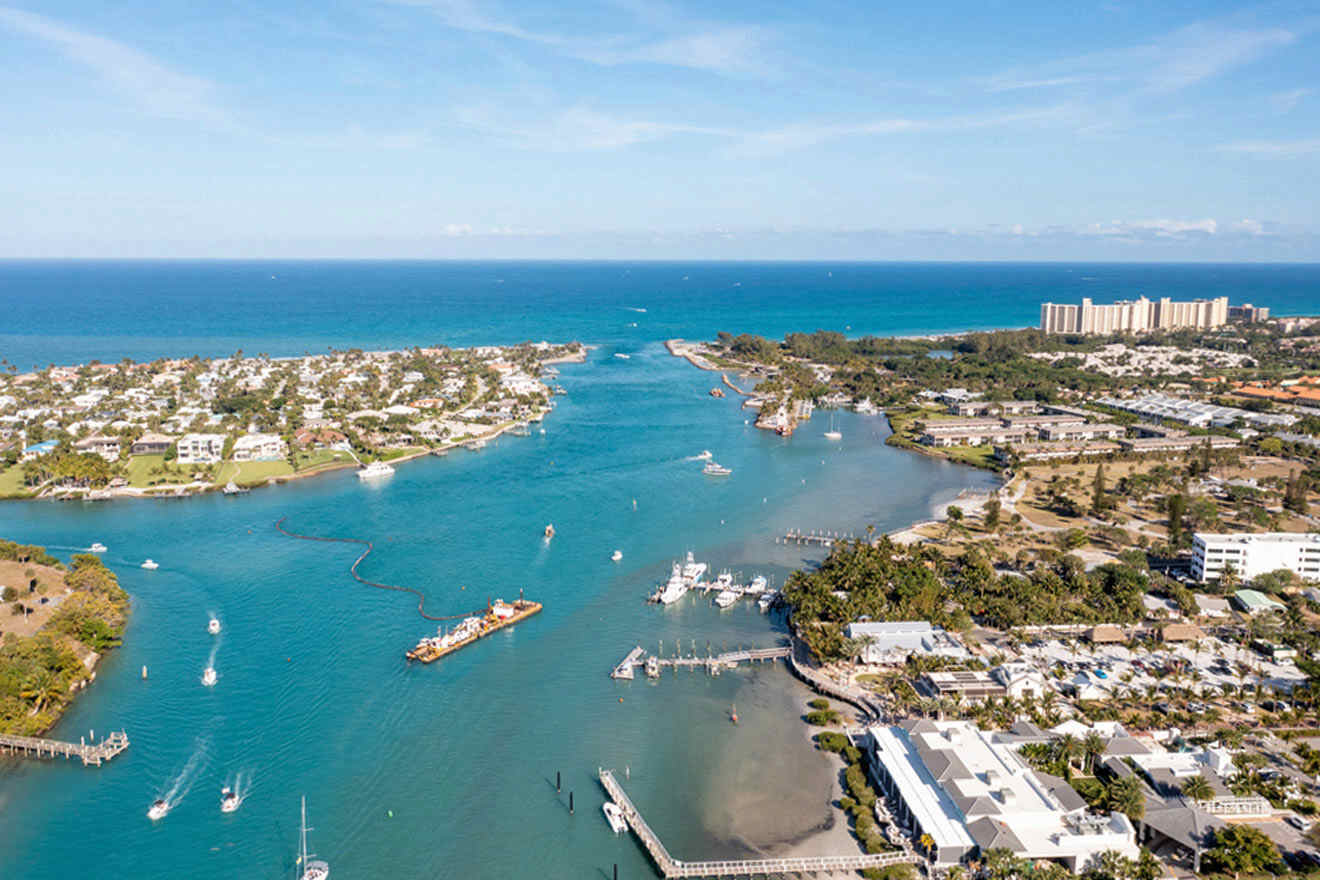 Jupiter, Florida, may not be as popular as other Florida vacation spots, like Miami or Orlando, but it offers a laid-back relaxation that may be a welcomed break from lively downtown Miami. It's considered one of the Top 10 Happiest Seaside Towns in the USA by Coastal Living!
You'll find peaceful, stunning beaches in this Atlantic Coast town, like Jupiter Beach Park, Ocean Cay Park, Carlin Park, and my favorite, DuBois Park, which is located at the mouth of the Jupiter Inlet and offers postcard-worthy views of the Jupiter Lighthouse.
Visit Riverbend Park to immerse yourself in the beauty of Old Florida. Here, you can paddle through 5 miles (8 km) of waterways or go on a hike through the park. There are over 700 acres (280 hectares) to explore!
17. Orlando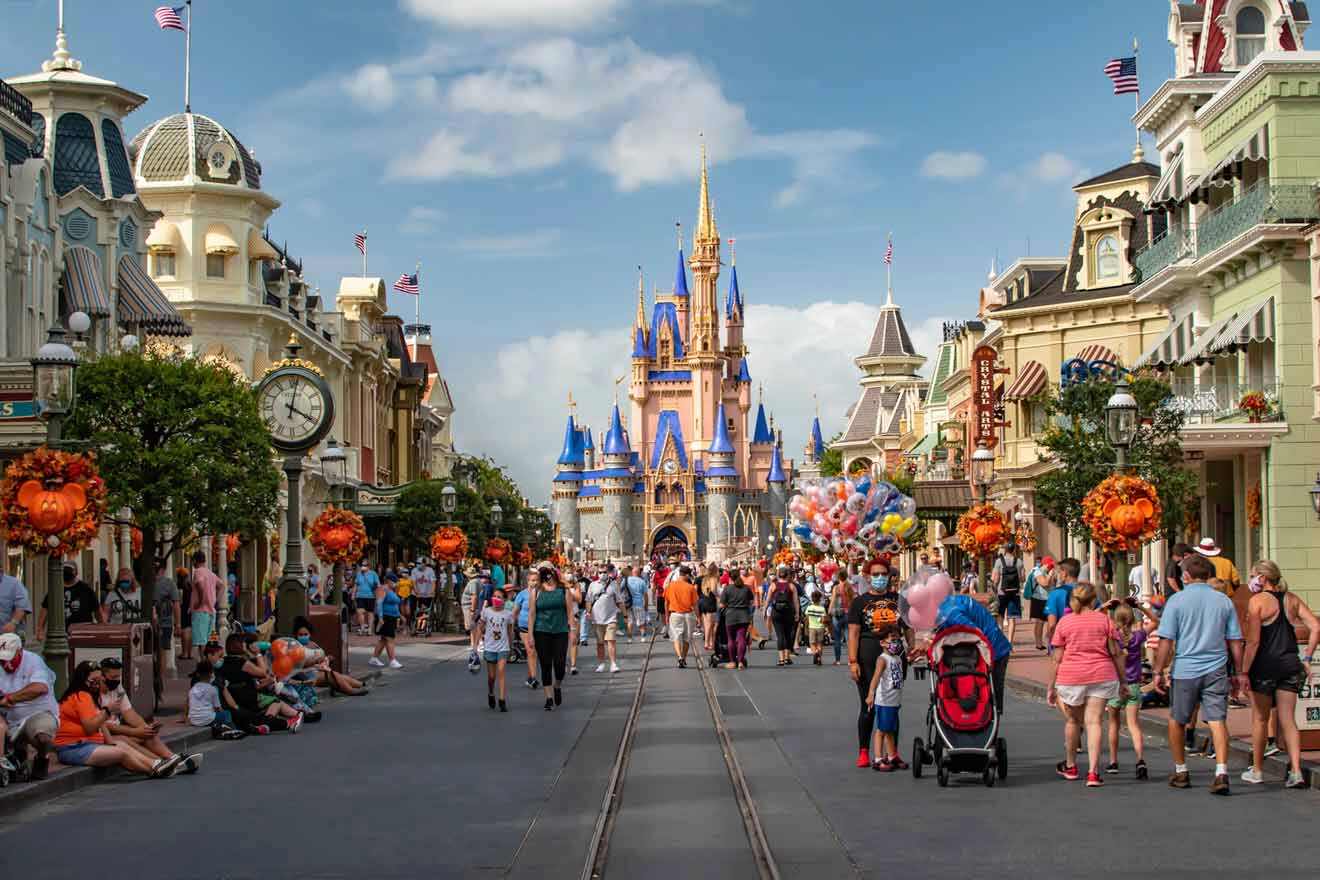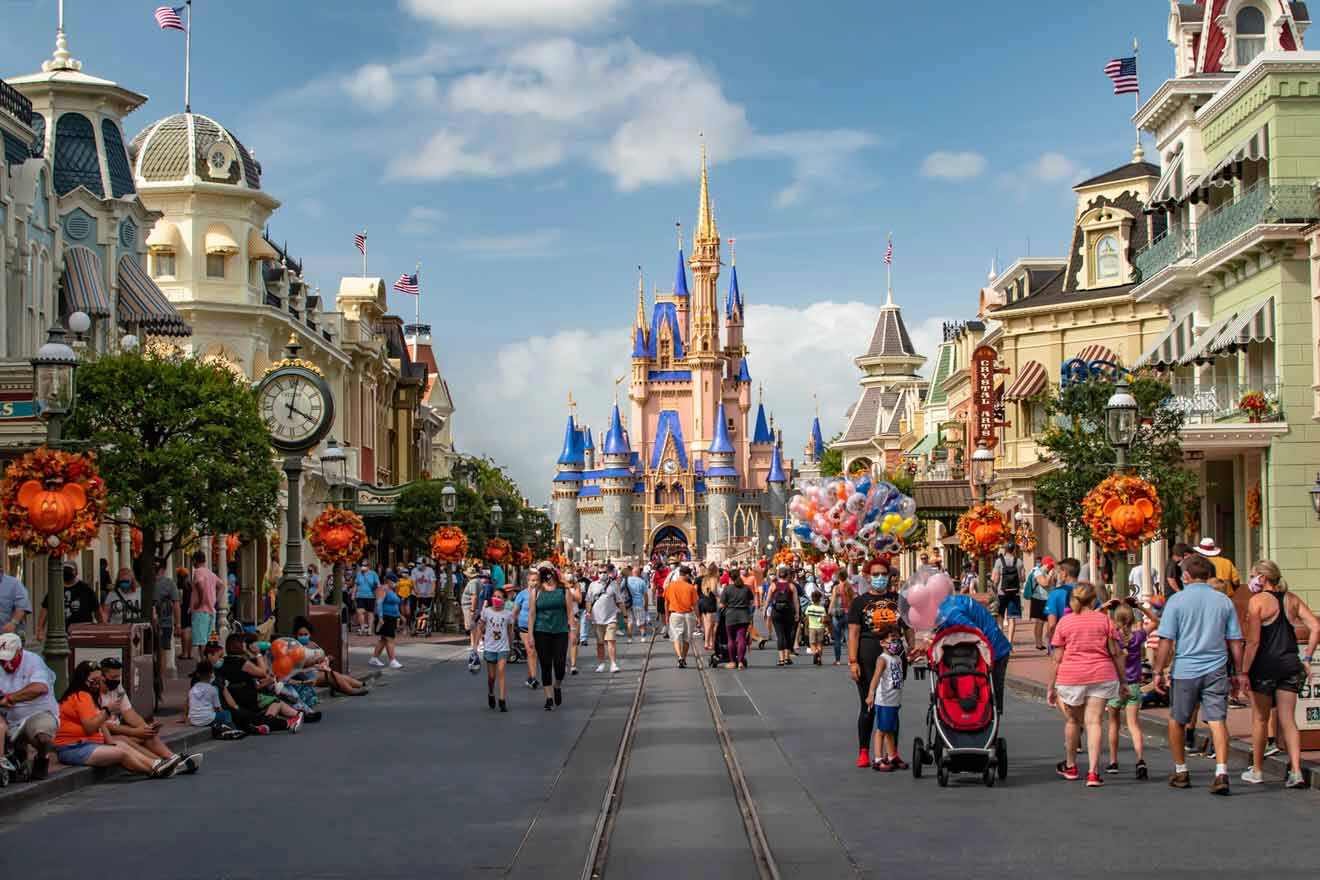 Head to Orlando's world-renowned theme parks for a weekend of family-friendly fun! Whether you're craving a magical vacation to Walt Disney World or seeking thrills at Universal Studios, the theme parks are absolute must-dos if you're visiting Florida.
Not a theme park person? There are so many amazing things to do in Orlando beyond the parks, including stunning natural springs, scenic hiking trails, and fabulous shopping and dining. Downtown Orlando is always abuzz with events and activities, and Winter Park is ideal for a fun day out, browsing local boutiques and savoring delicious food at Park Avenue's gourmet eateries.
Orlando is about a 4-hour drive from Miami, so I suggest opting for a weekend stay rather than just a day trip!
18. John Pennekamp Coral Reef State Park, Key Largo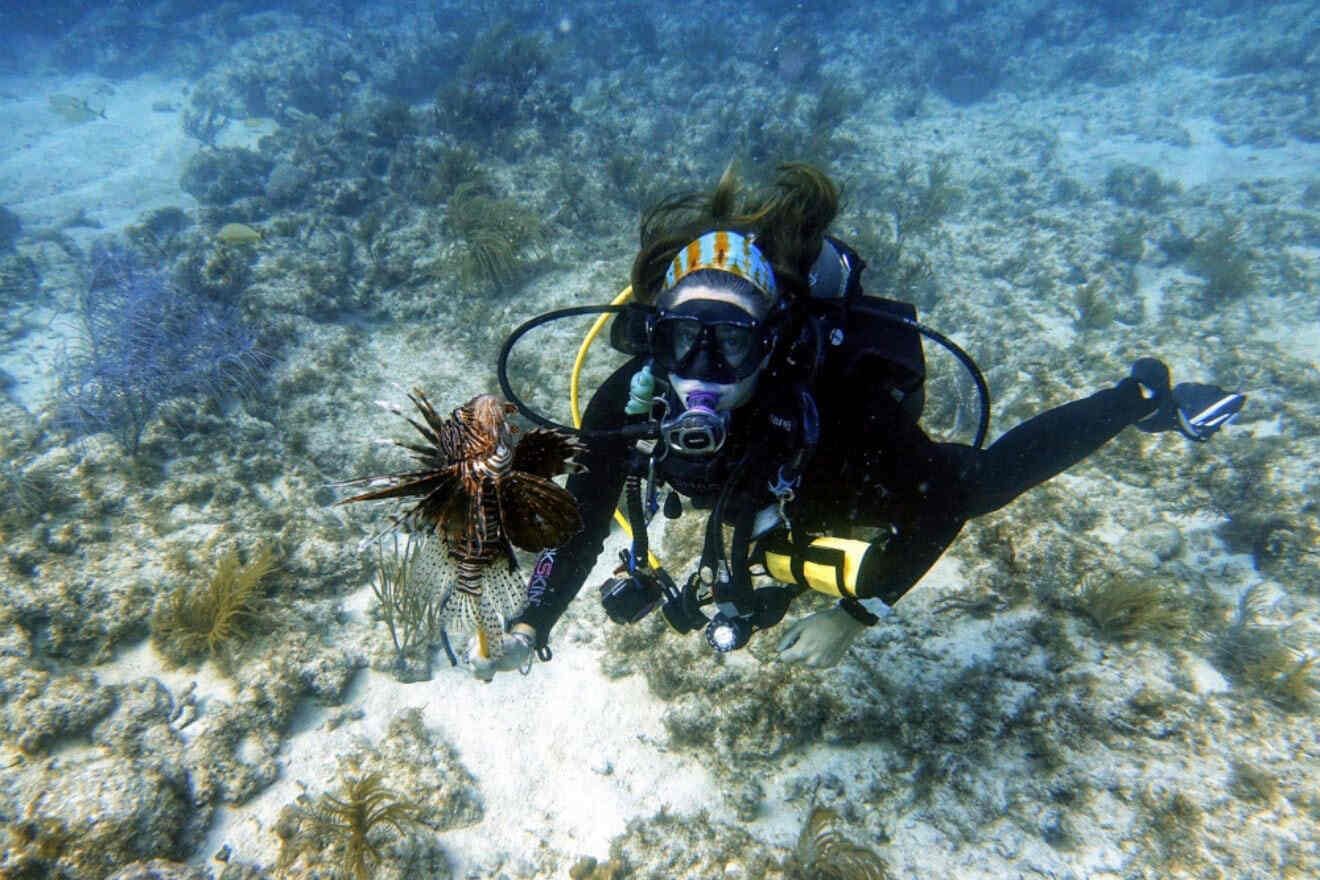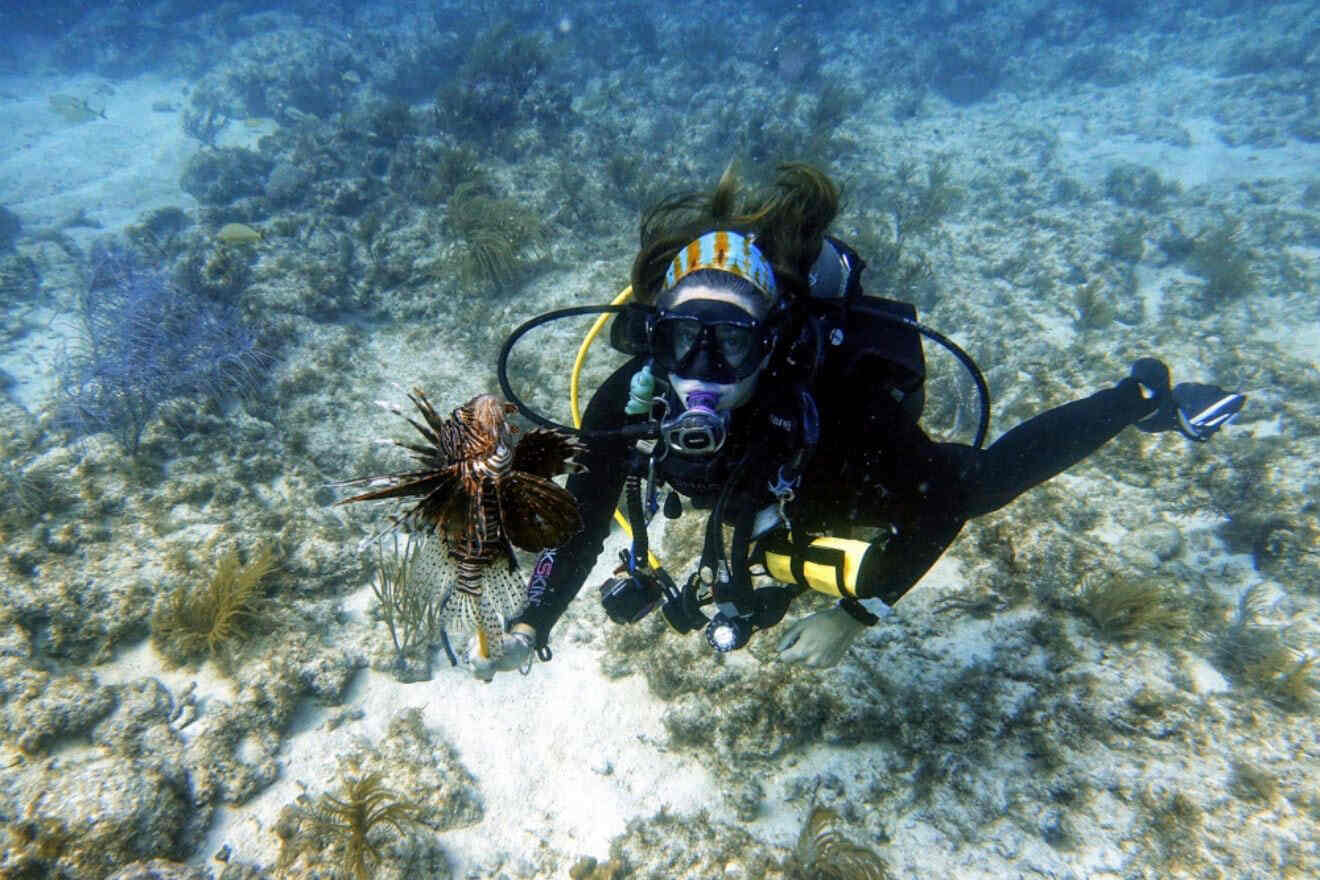 There are quite a few things that make a visit to John Pennekamp Coral Reef State Park an absolute must-do day trip from Miami. Situated on 70 nautical square miles, John Pennekamp Coral Reef State Park is located in Key Largo, about 1 hour and a 20-minute drive from Miami Beach.
The most popular activity at John Pennekamp Coral Reef State Park is the glass-bottom boat tour. The famous glass bottom boat tours offer an extraordinary glimpse of the underwater world while taking you to various nautical spots over 2.5 hours throughout the Florida Keys National Marine Sanctuary!
Swimming, snorkeling, paddling, and diving are also hugely popular at John Pennekamp State Park. The exquisite coral reef system is home to over 600 different species of fish, and the best way to see them (other than SCUBA) is definitely on a snorkeling excursion.
You just can't beat the views of the vibrant wildlife that lives underwater here. On this half-day snorkel tour, you'll adventure to 2 shallow reefs at John Pennekamp State Park, perfect for all levels of snorkeling experience. All the gear you need is provided!
PRICE: US$70 per person
FAQs about day trips from Miami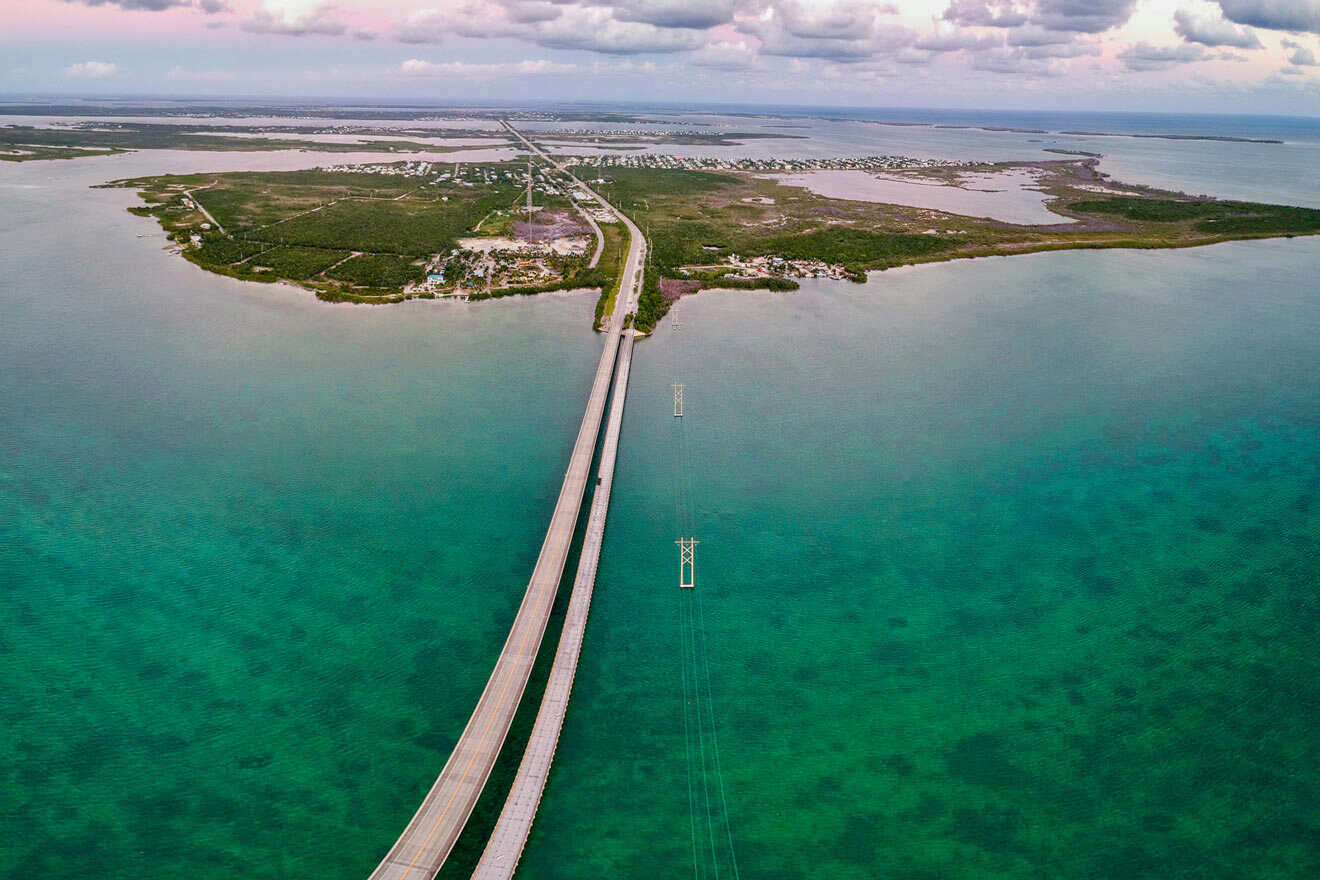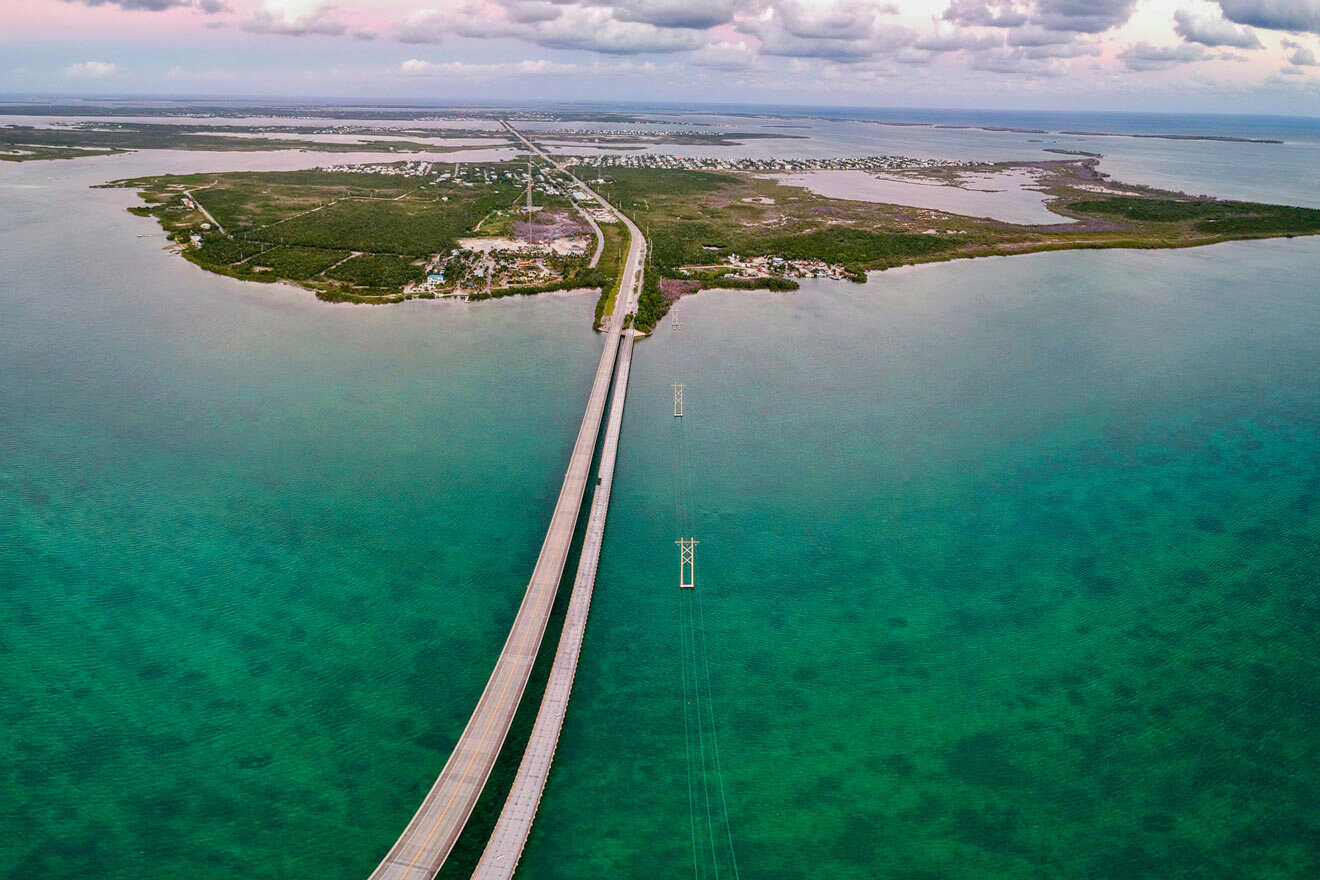 🏝️ What island is 1.5 hours away from Miami?
Key Largo, the northernmost island in the Florida Keys, is just over 1.5 hours away from Miami and is one of the most fun day trips from Miami.
🇧🇸 Can you do a day trip to the Bahamas from Miami?
Absolutely! Bimini is one of the most popular places in The Bahamas for a Miami day trip, so if you have your passport, you may want to look into visiting this idyllic island for the day!
🚘 What day trips can you take from Miami?
Miami is a fantastic location for exploring other areas of South Florida, and some of the best day trips from Miami include the Florida Keys, Fort Lauderdale, Palm Beach, Naples, and many more.
Conclusion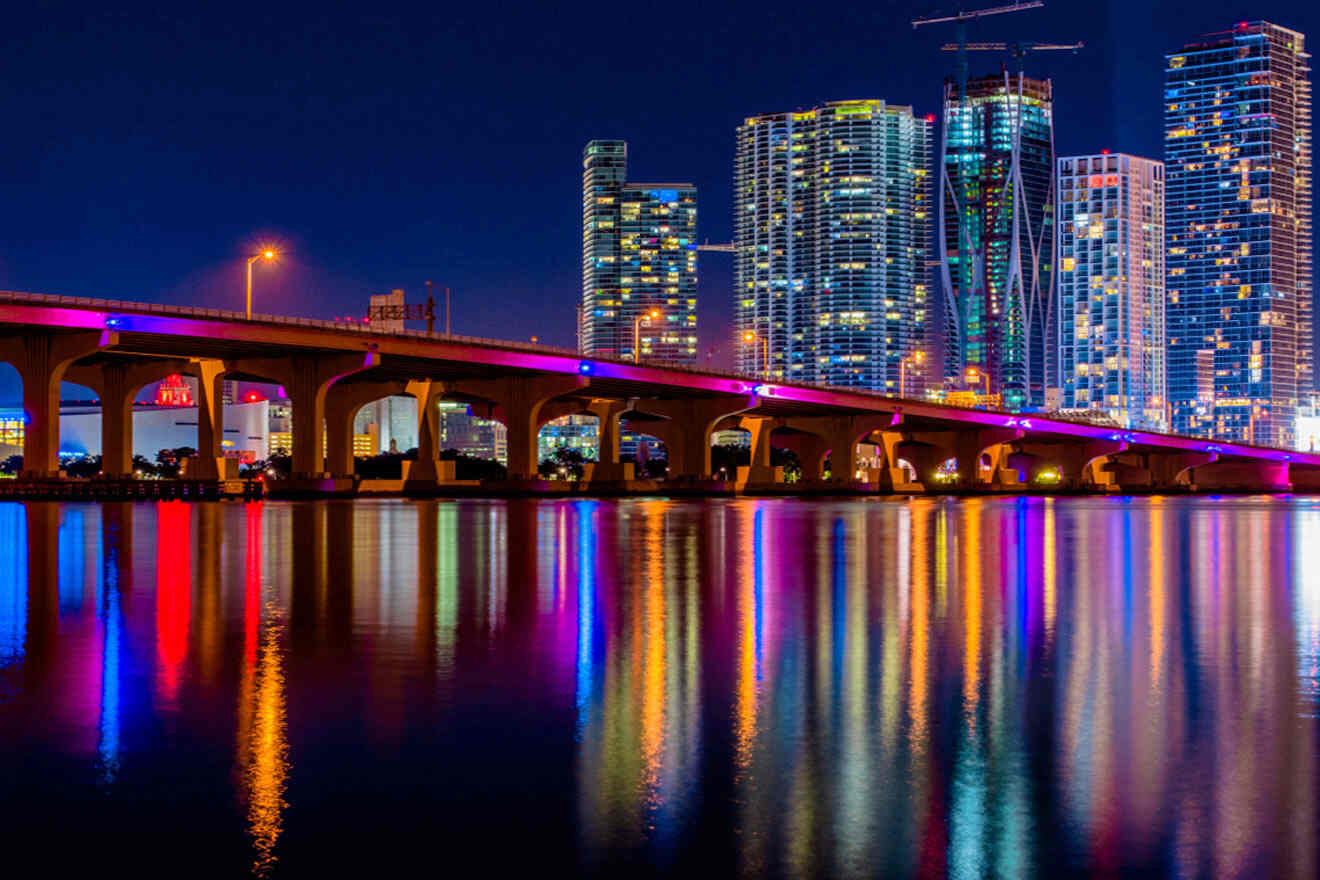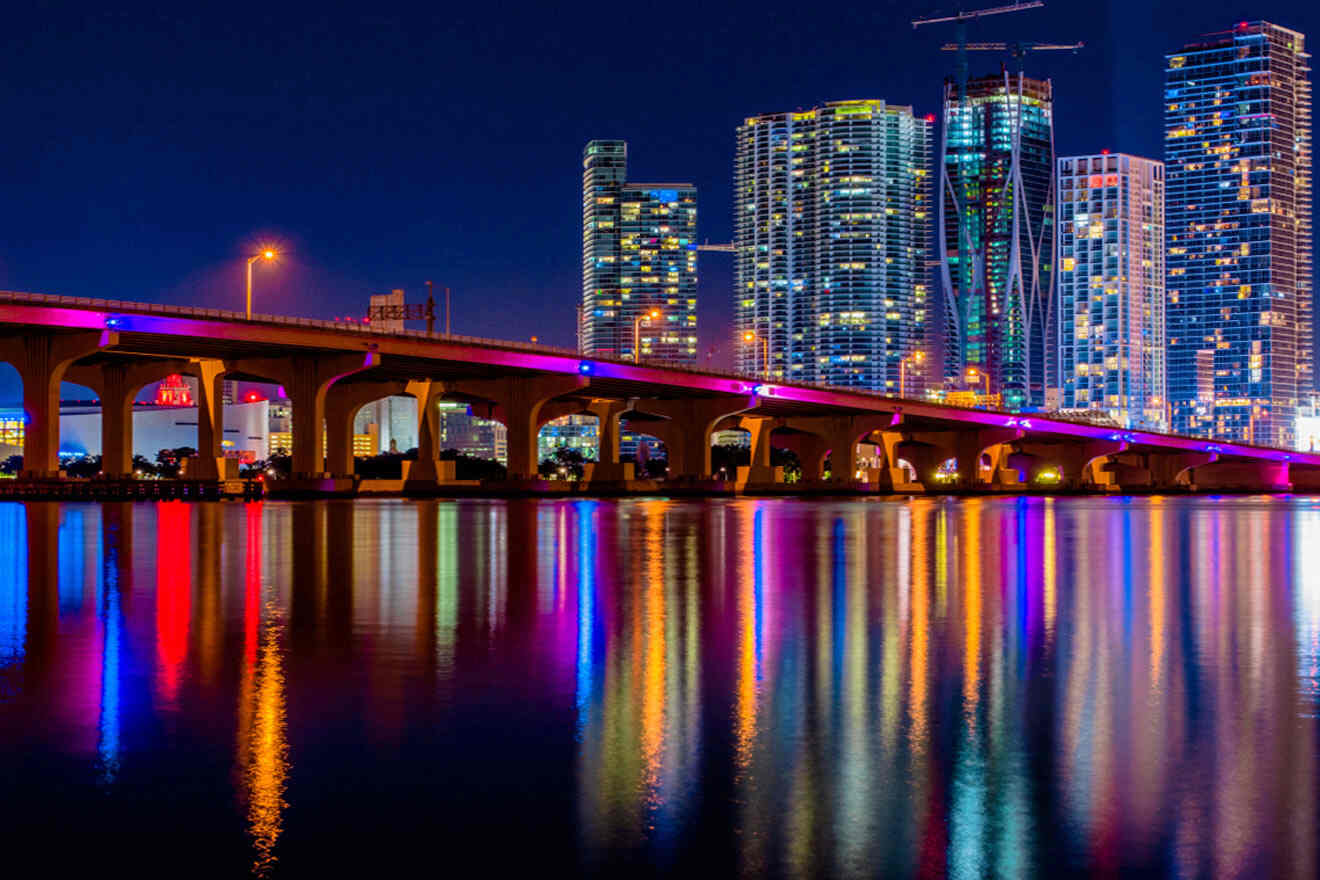 We covered so many wonderful day trips from Miami in today's article, so thank you for sticking with me until the very end! As you can see, staying in Miami is an excellent choice if you're visiting South Florida because you have so many options to explore.
Be sure not to miss my 2 favorite activities on this list, as they fill up fast, and you'll want to book them ASAP:
As always, if you have any questions, you know what to do! Leave me a comment below, and I'll get back to you shortly. Wishing you exciting adventures ahead.
Happy travels!
Montana
---
Pin it for later!
Pin it for later!