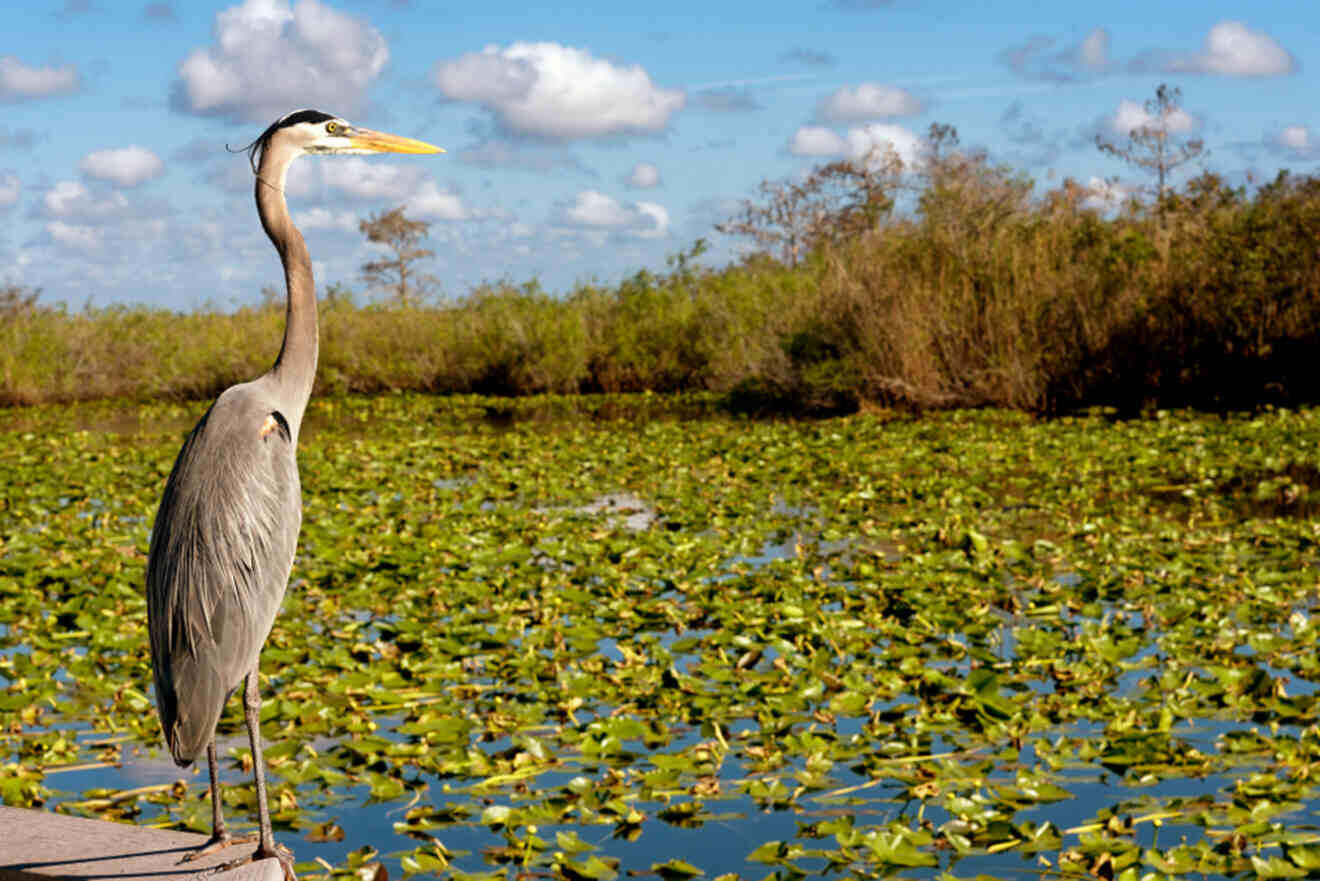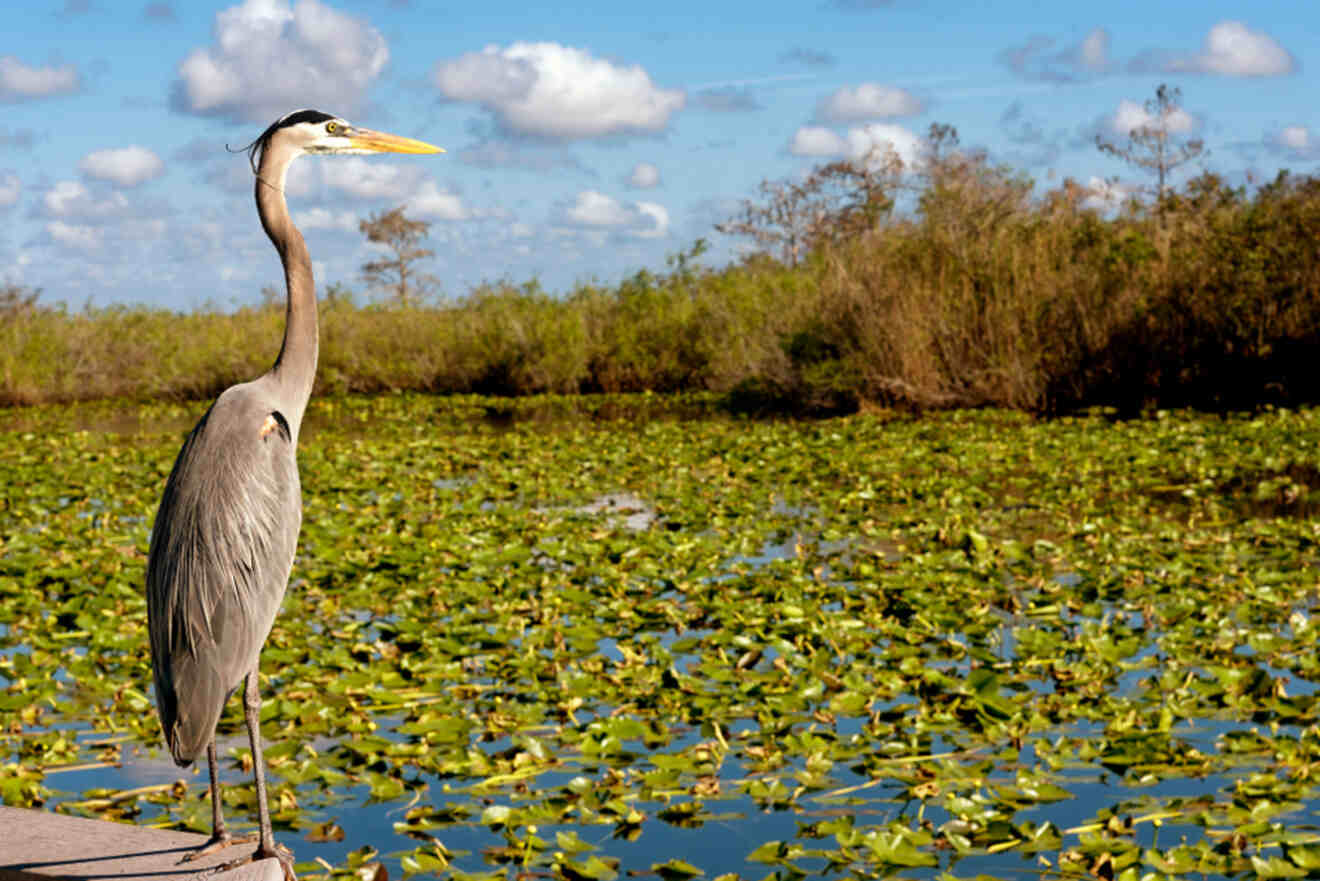 Everglades National Park is one of the most unique ecosystems in the world. In fact, there is nowhere else in the world like it! Ready to explore an ancient prehistoric wetland?
Sometimes referred to as a river of grass, the slowest moving river in the world, the Everglades is a fascinating place to visit that people of all ages will enjoy.
Home to the American alligator, crocodiles, hundreds of birds, manatees, ancient turtles, bears, panthers, deer, and so much more, the Everglades is one of the many wonders of the world.
The Everglades is a delicate ecosystem that plays a crucial role in maintaining Earth's vital systems and keeping them balanced. It is such a vast ecosystem that it impacts the atmosphere, the surrounding oceans, and of course, all life that calls the Sunshine State home.
As a local Floridian, I am going to give you all the insider tips so that you have the most memorable and exciting time in the Everglades National Park.
Let's dive right in and discover all the best things to do in Everglades National Park!
If you are in a hurry
Here are the main things to book in advance:
Everglades National Park: know before you go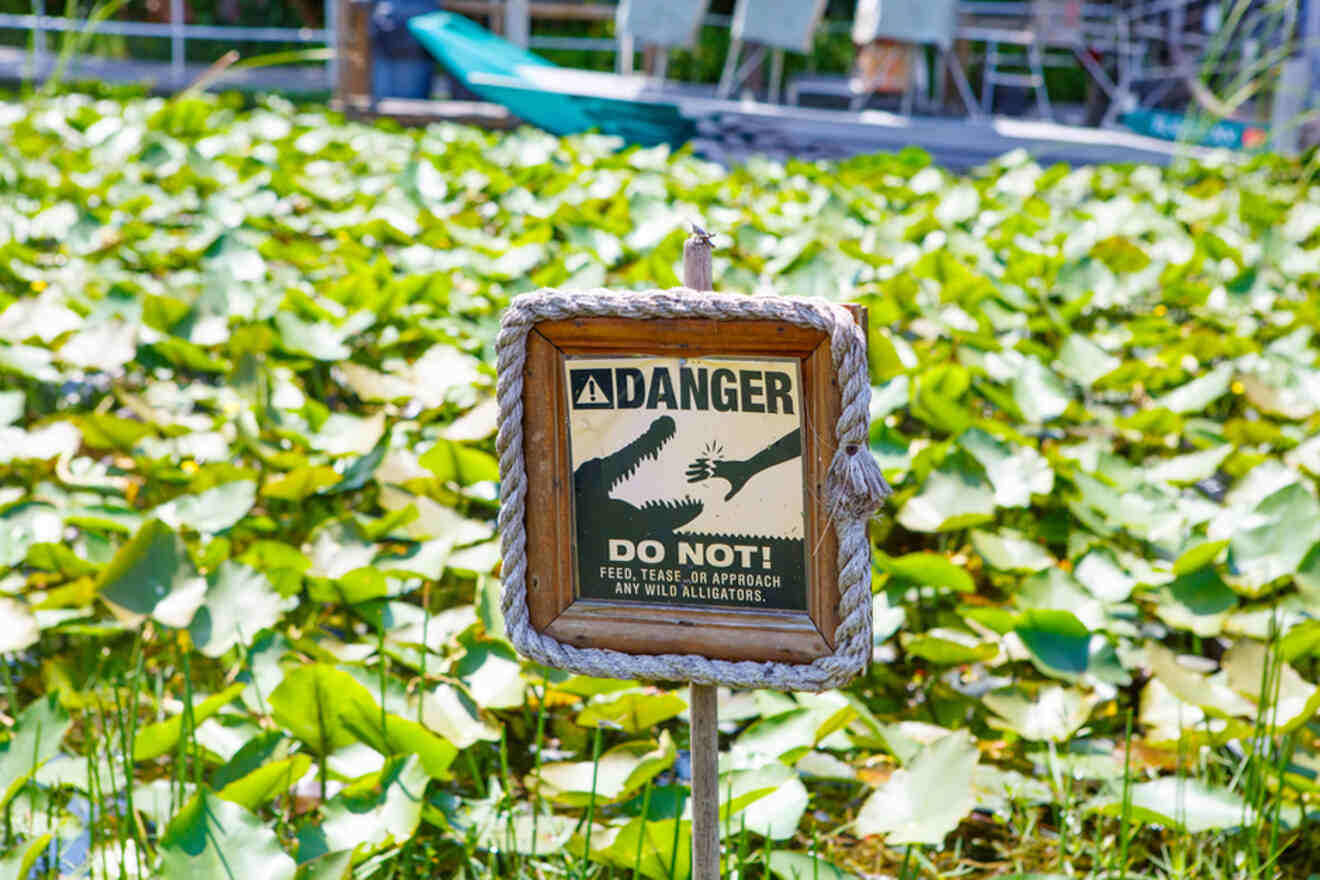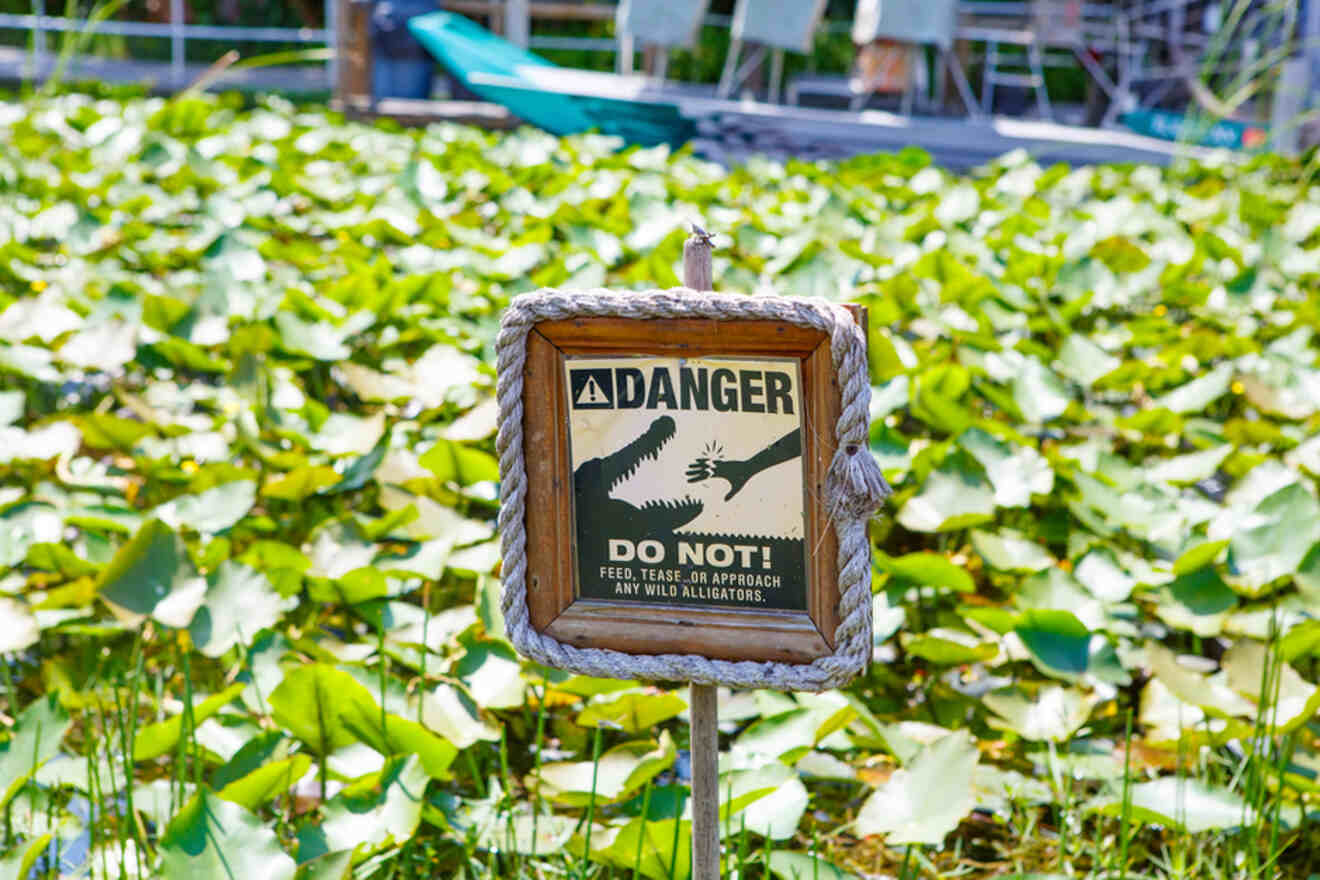 The Everglades National Park is the largest subtropical wilderness in the US, encompassing 1.5 million acres! This ginormous wetland protects hundreds of rare, endangered, and unique animal and plant species.
Two main seasons exist in the Everglades: dry and wet seasons. Many people prefer visiting in the dry season from November through April.
There are 3 main entrances to visit the park itself. One of the main entrances to the park is located south of Miami in Homestead. This connects you to Flamingo and the longest road through the park.
Some of the smaller entrances are in Everglades City and Shark Valley. These entrances have very small roads that do not connect to the longest road in the park.
1. Get some incredible views at Pa-Hay-Okee Overlook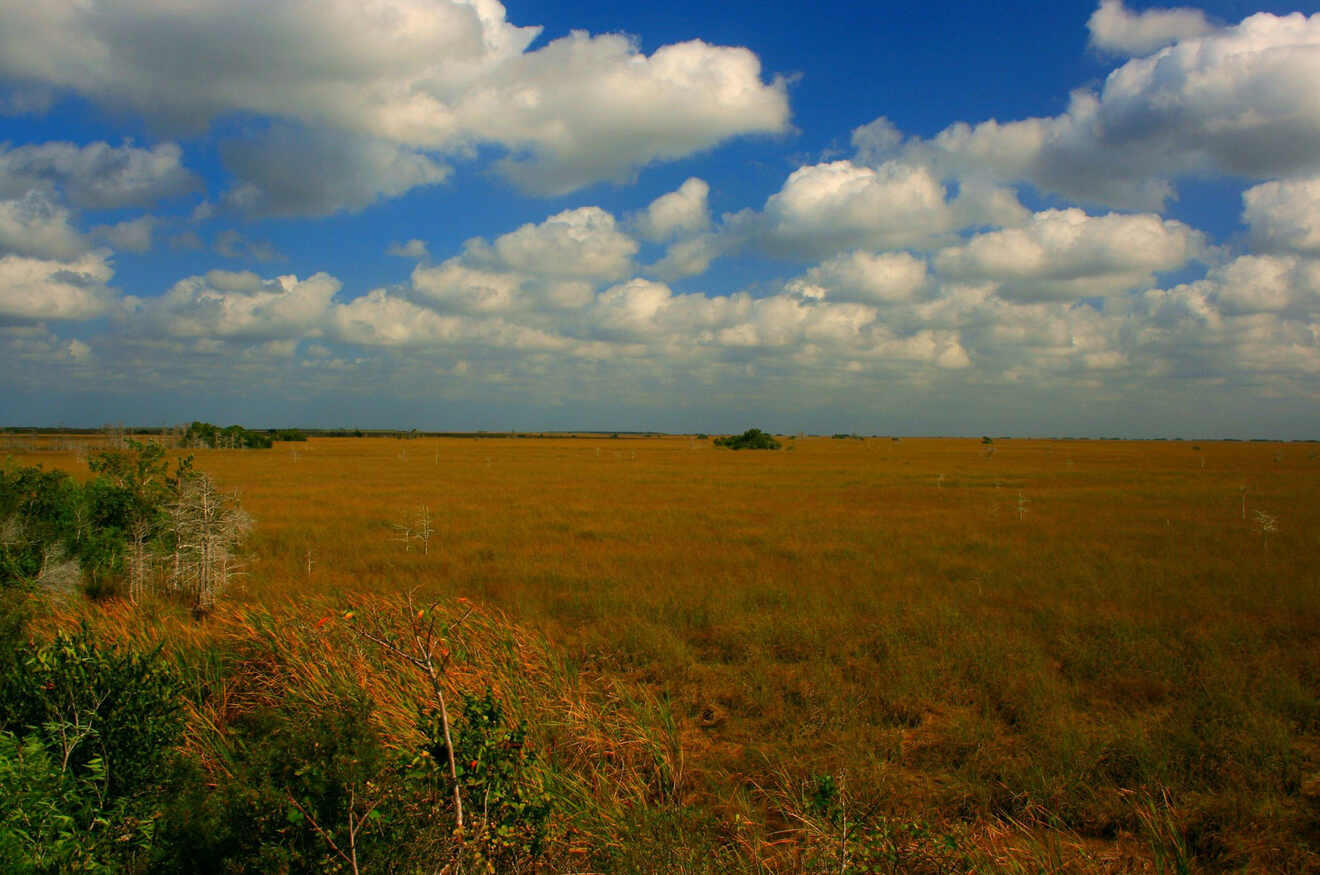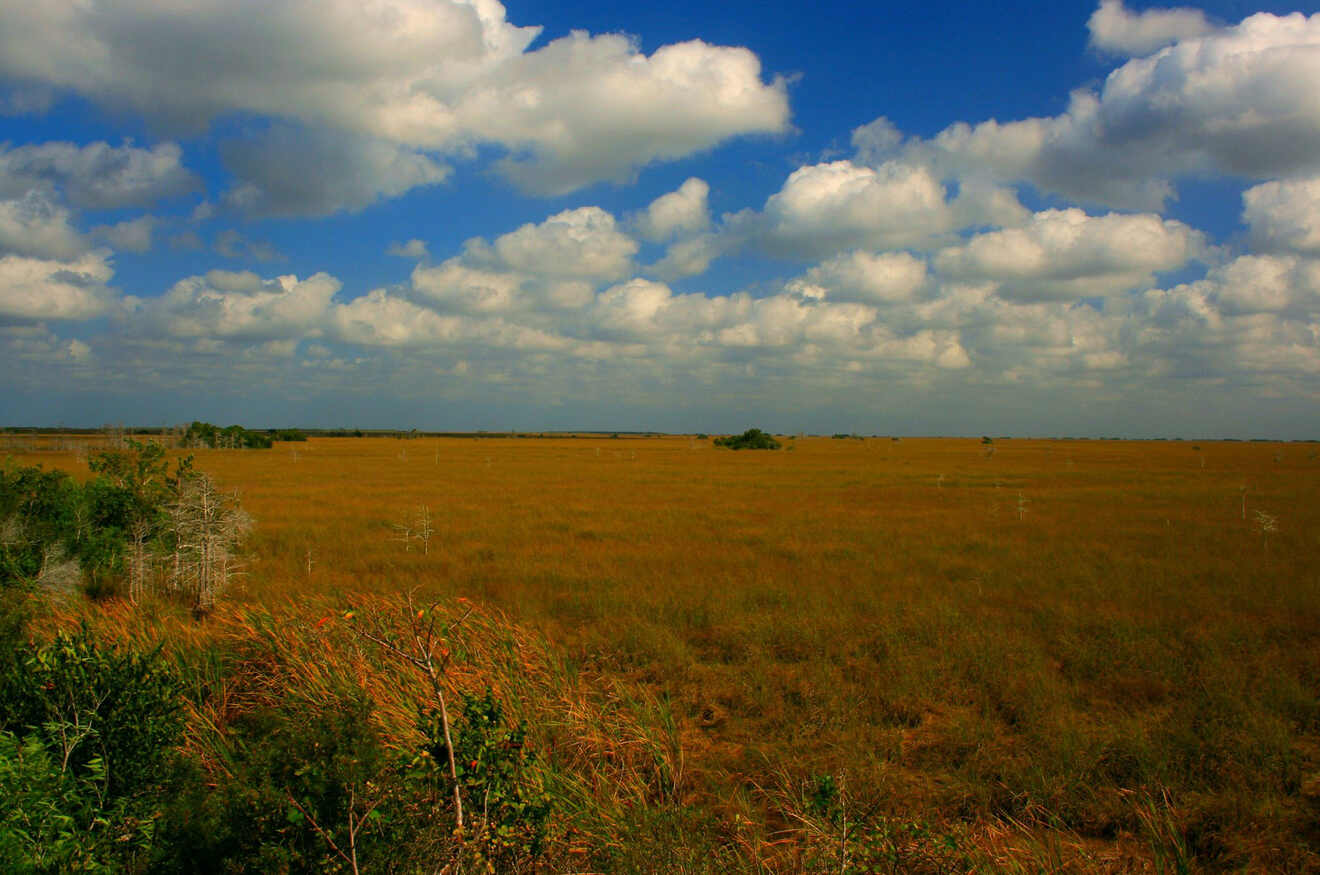 If you want to get a good look at the Everglades National park, I recommend visiting the Pa-Hay-Okee Overlook. This overlook has sweeping views of this vast river of grass.
This short trail is only about 0.2 miles in length roundtrip, including the boardwalk. A portion of the trail is wheelchair accessible.
Although this trail is short, it is one of my favorites because it illustrates the vastness that encompasses the River of Grass and shows off the beauty of this gorgeous river that brings so much life to the Everglades.
NOTE: Pets are not permitted on this trail.
How to get there: Go to the Ernest F. Coe Visitor Center, and from there, drive west for 12.5 miles on the park road. Then turn right when you see the sign for Pa-Hay-Okee Overlook. Then drive for a little over one mile, and the trailhead will be at the end of the road.
2. Get lost in nature on the Anhinga Trail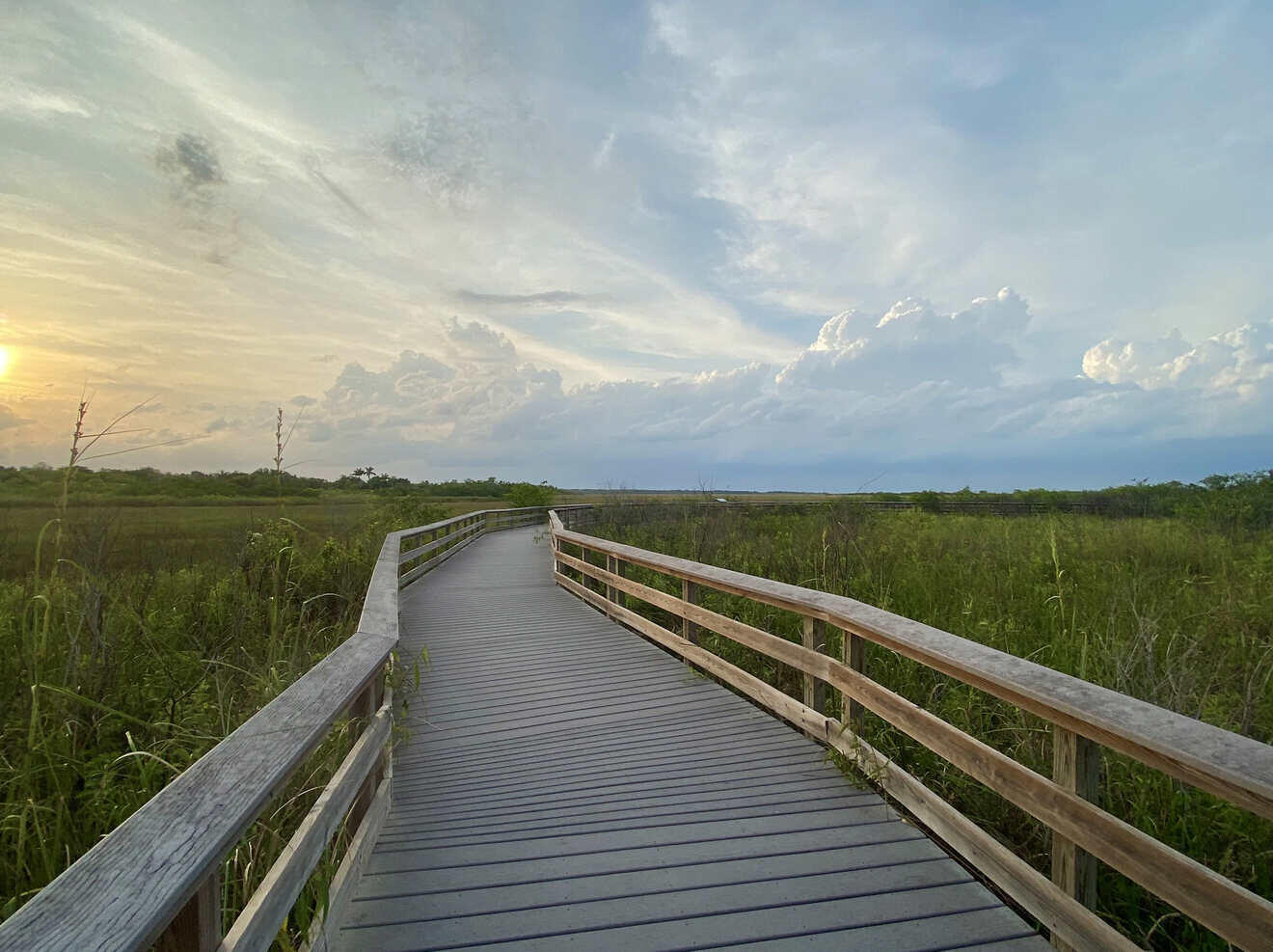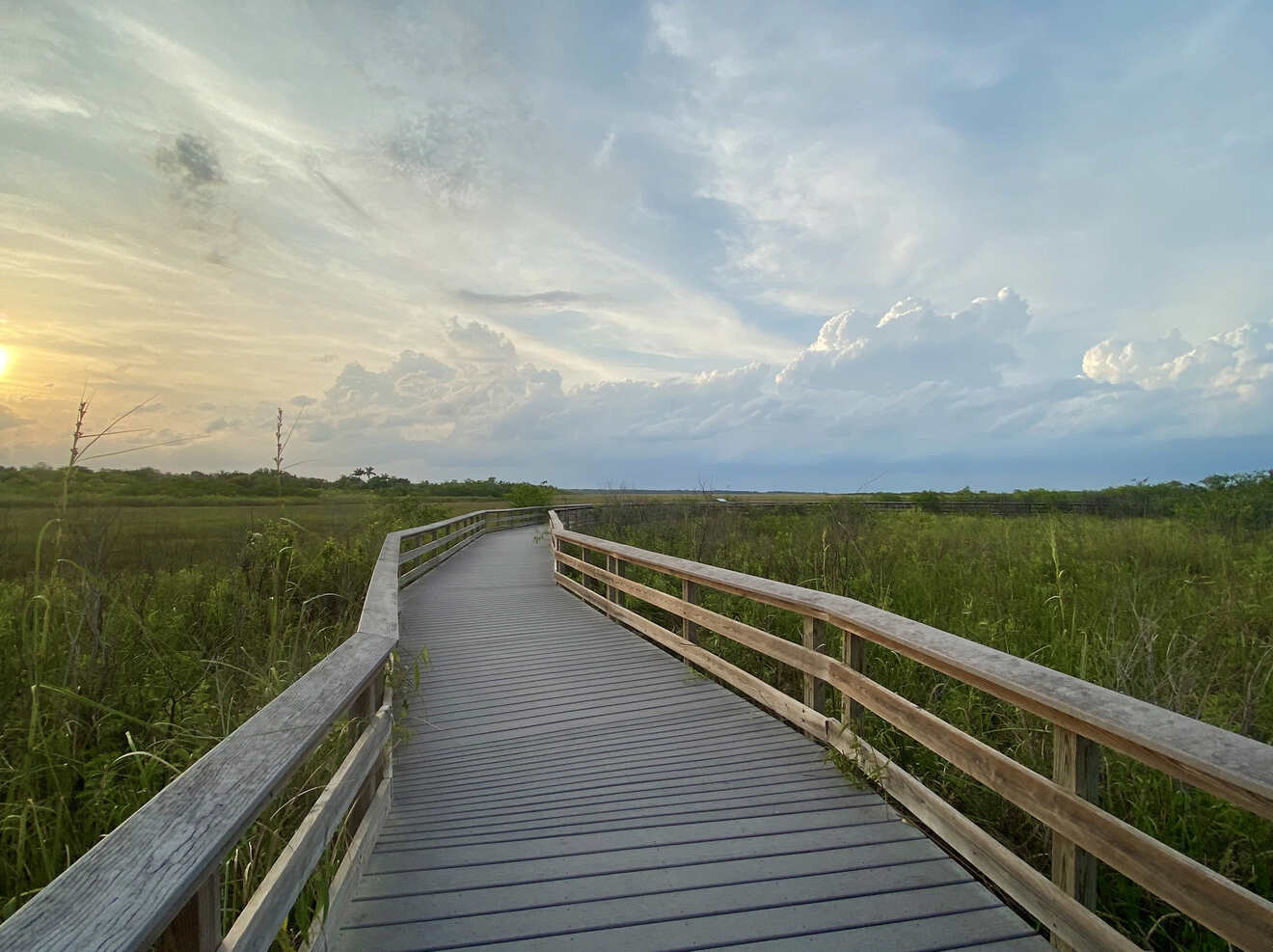 This incredible boardwalk trail is home to anhingas (sometimes called snake birds for how they swim underwater), alligators, turtles, birds, and deer!
The amazing views are seemingly endless and continue on for miles upon miles. You will find that anywhere you look, you will be surrounded by boundless beauty, unlike anywhere else in the world.
This 0.8-mile loop is wheelchair accessible. You will travel through a pretty flat boardwalk where you are elevated above the lush water. If you're a fan of alligators, you are in luck! It is extremely common to spot some alligators on this trail.
Be sure to keep an eye out for the Anhinga, the namesake of this beautiful trail. You can spot it with its wings spread wide open while it dries them out and soaks up some sun. It's quite a sight to see!
NOTE: Pets are not allowed at this location.
How to get there: Starting once again from the Ernest F. Coe Center, for two miles drive west. Then turn left after you see the Anhinga Trail/Royal Palm signs. Then you can follow the road until you reach the dead end at Royal Palm Visitor Center.
3. Go from freshwater to saltwater at Flamingo Marina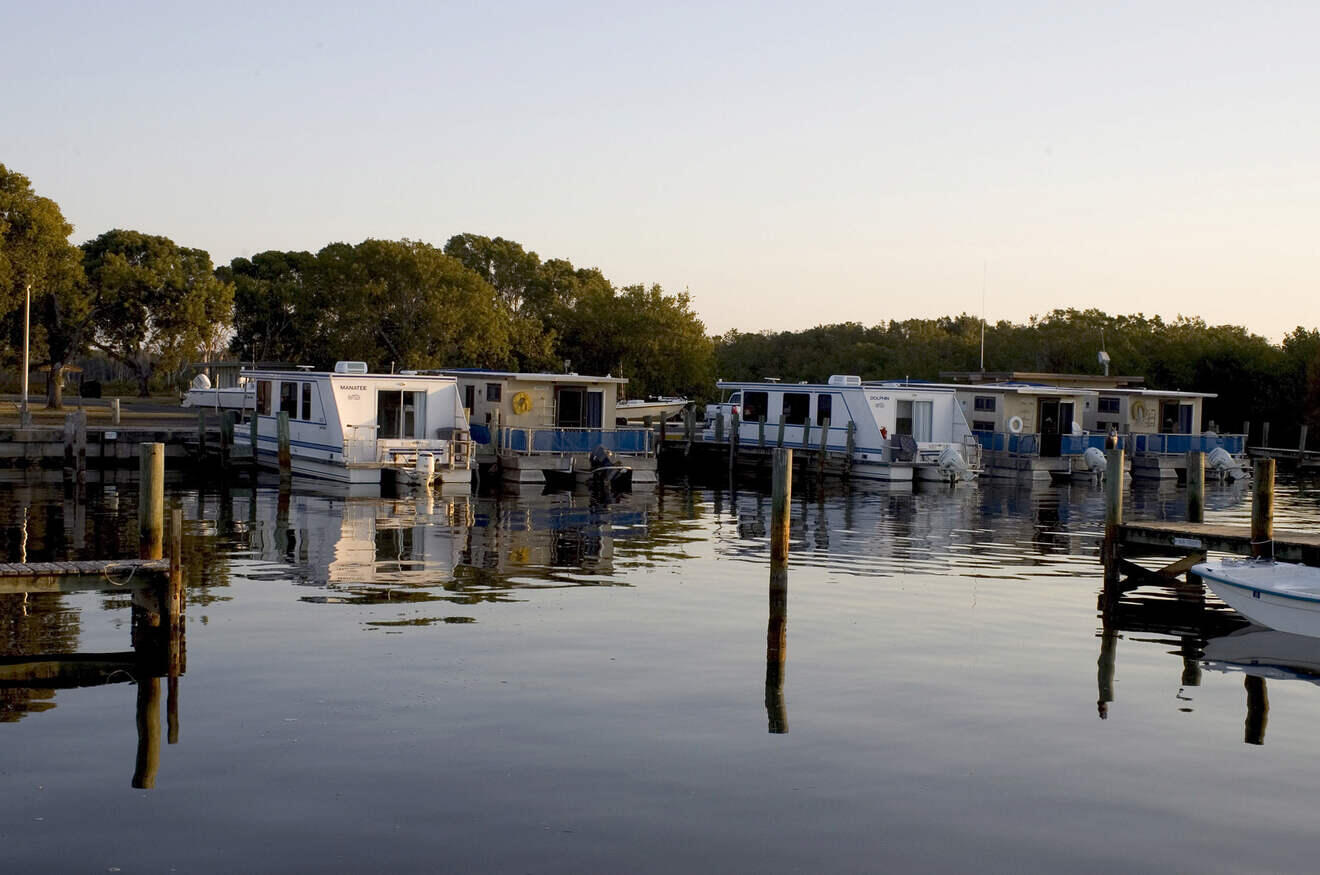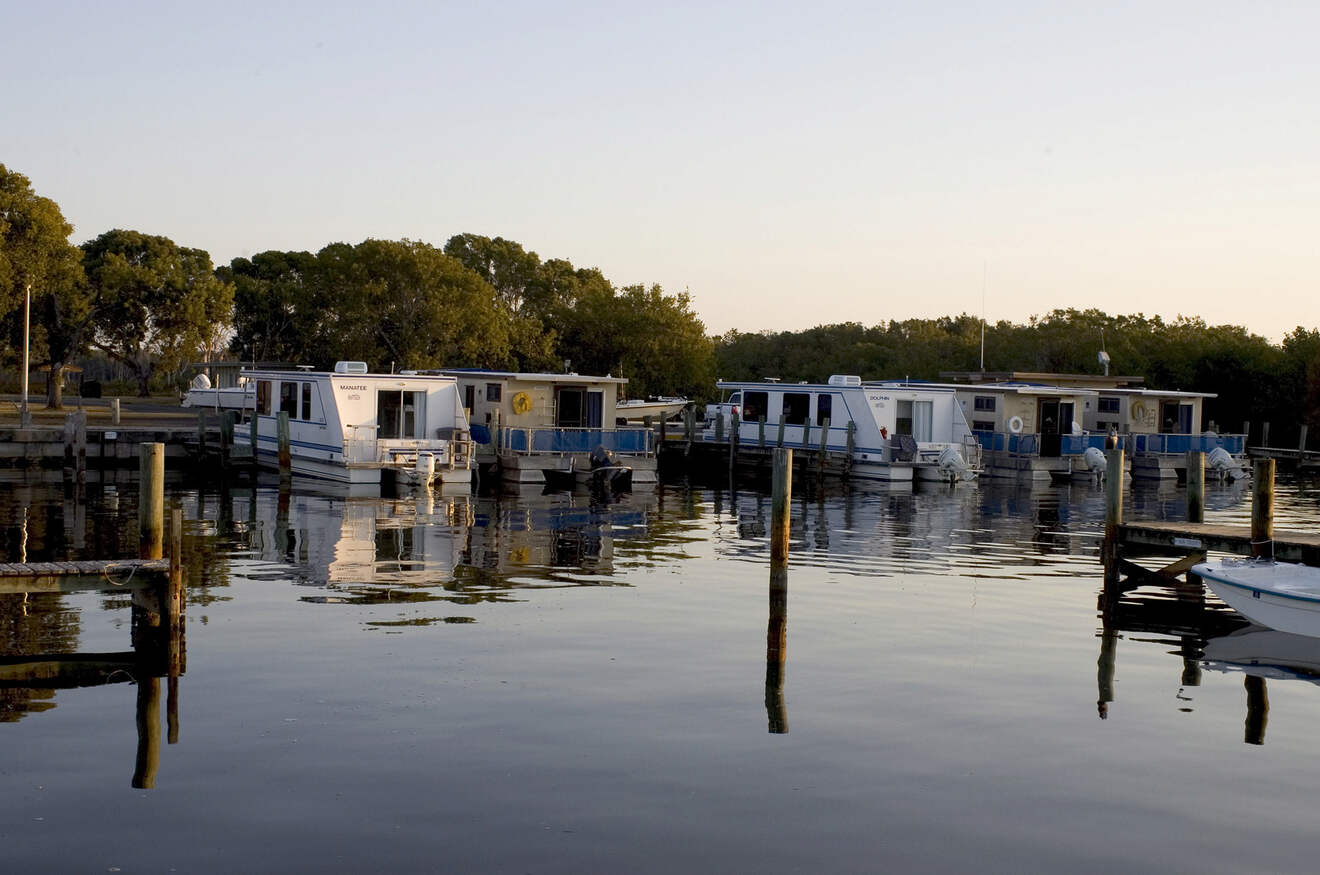 Flamingo Marina is located at the very end of the Florida Peninsula. Here you can rent all sorts of boat tours, kayaks, go hiking, wildlife viewing, and so much more! You can even camp near the beach here!
One of the best parts of visiting Flamingo Marina is the wildlife! Here you can see all the freshwater animals that I listed earlier, as well as some saltwater marine life such as dolphins, manatees, sea turtles, sharks, and crocodiles!
Did you know that the Florida Everglades is the only place in the WORLD where alligators and crocodiles coexist? How cool is that!
If you hang out around the marina for more than a few minutes, you will most likely see a manatee from the dock! Where the freshwater and saltwater meet in the Everglades is truly a magical place unlike anywhere else in the world!
Looking for fun things to do in Everglades National Park? Check out this small group guided eco-tour where you can go on a boat, kayak, and walk through the vast wilderness of the Everglades with a professional! Hike along the beach, sand dunes, mangrove forests, wetlands, and more! This is an excellent and immersive experience in the Everglades National Park!
How to get there: Starting from the Ernest F. Coe Visitor Center, along the main park road, drive west for about 38 miles total.
4. Explore the jungle on the Mahogany Hammock Trail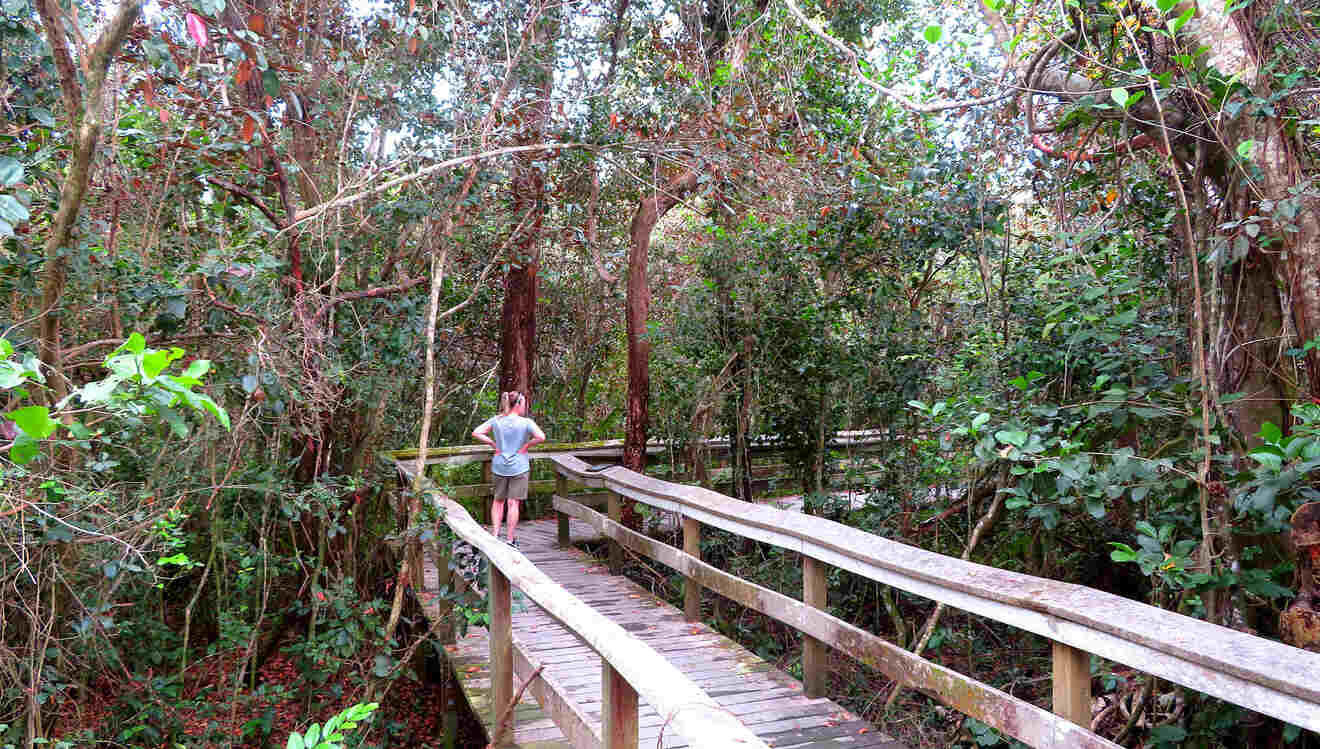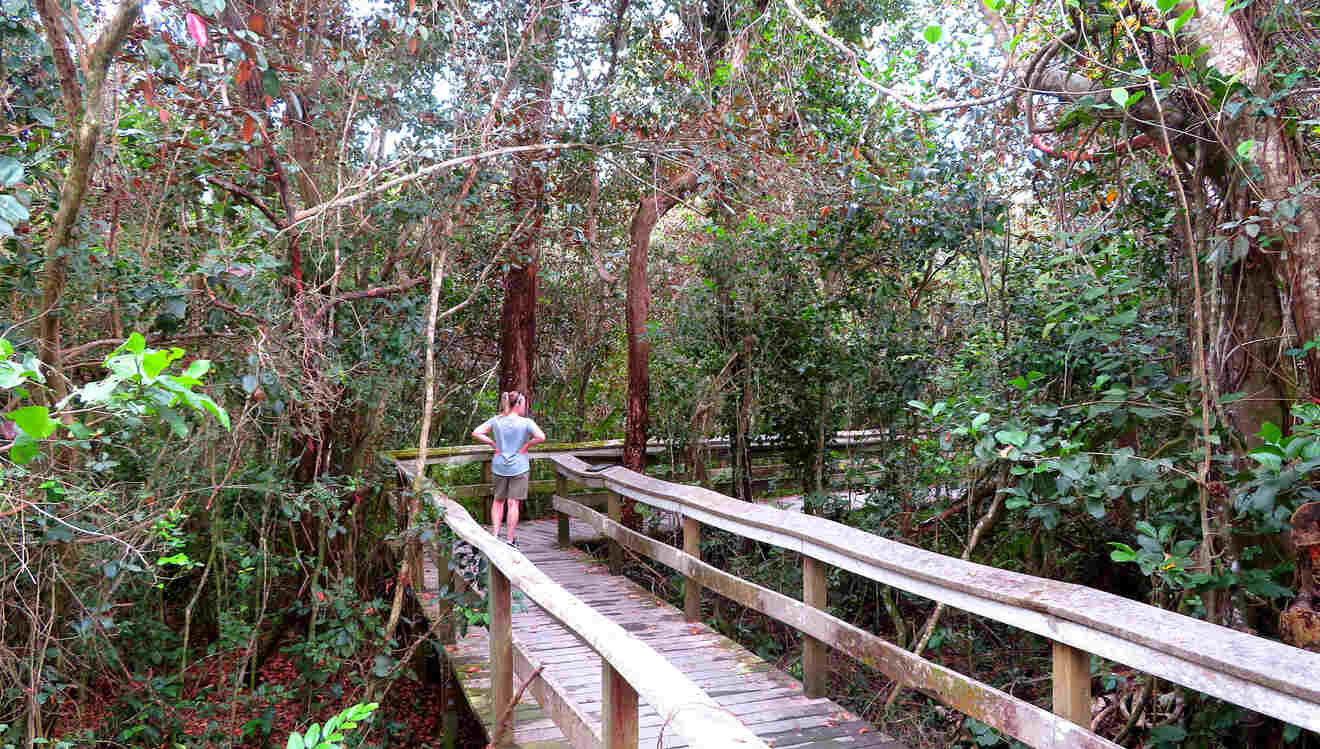 The Mahogany Hammock Trail is an excellent way to explore the Jurassic Park-esque parts of this park!
On your trip to the Everglades, you are going to hear the word 'hammock habitat' a lot. Here's what you need to know: A hammock in the everglades is known as a place that is slightly higher in elevation than the wetter parts of the park. Even if it is not much higher than sea level, it is enough for some large trees (like Mahogany) to grow.
There are interpretive signs that teach you all about the flora and fauna that call this beautiful habitat home. While the vegetation is quite dense, the boardwalk trail cuts through and allows you to get close to these ancient and gorgeous trees thriving on what is essentially an island in the "River of Grass."
This park is home to the largest mahogany tree in the entire US! As well as plenty of gorgeous Gumbo Limbo trees.
NOTE: Don't forget your bug spray and to wear long sleeves! This trail is wheelchair accessible and is an 0.5-mile loop in total. Note that pets are not permitted on this trail.
How to get there: Starting at the Ernest F. Coe Visitor Center, continue driving west for approximately 20 miles. Follow the signs for Mahogany Hammock and turn right, then drive for another 2 miles until you reach the trailhead.
Looking for the classic Everglades experience? Don't miss out on the various airboat tours located throughout Everglades National Park! The half-day option also includes an AMAZING bbq lunch!
Book Your Everglades Airboat Tour
5. Check out the Nike Missile Base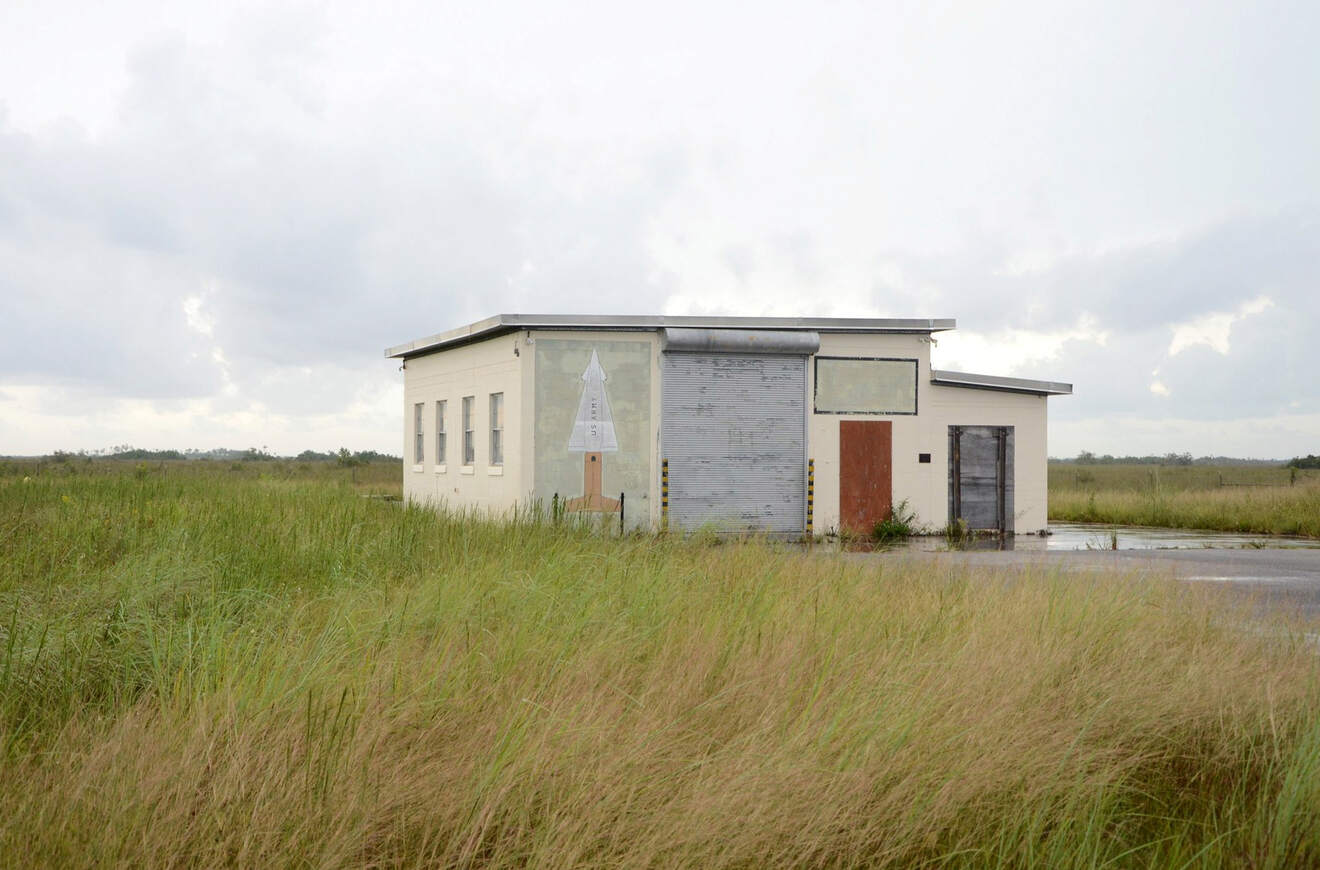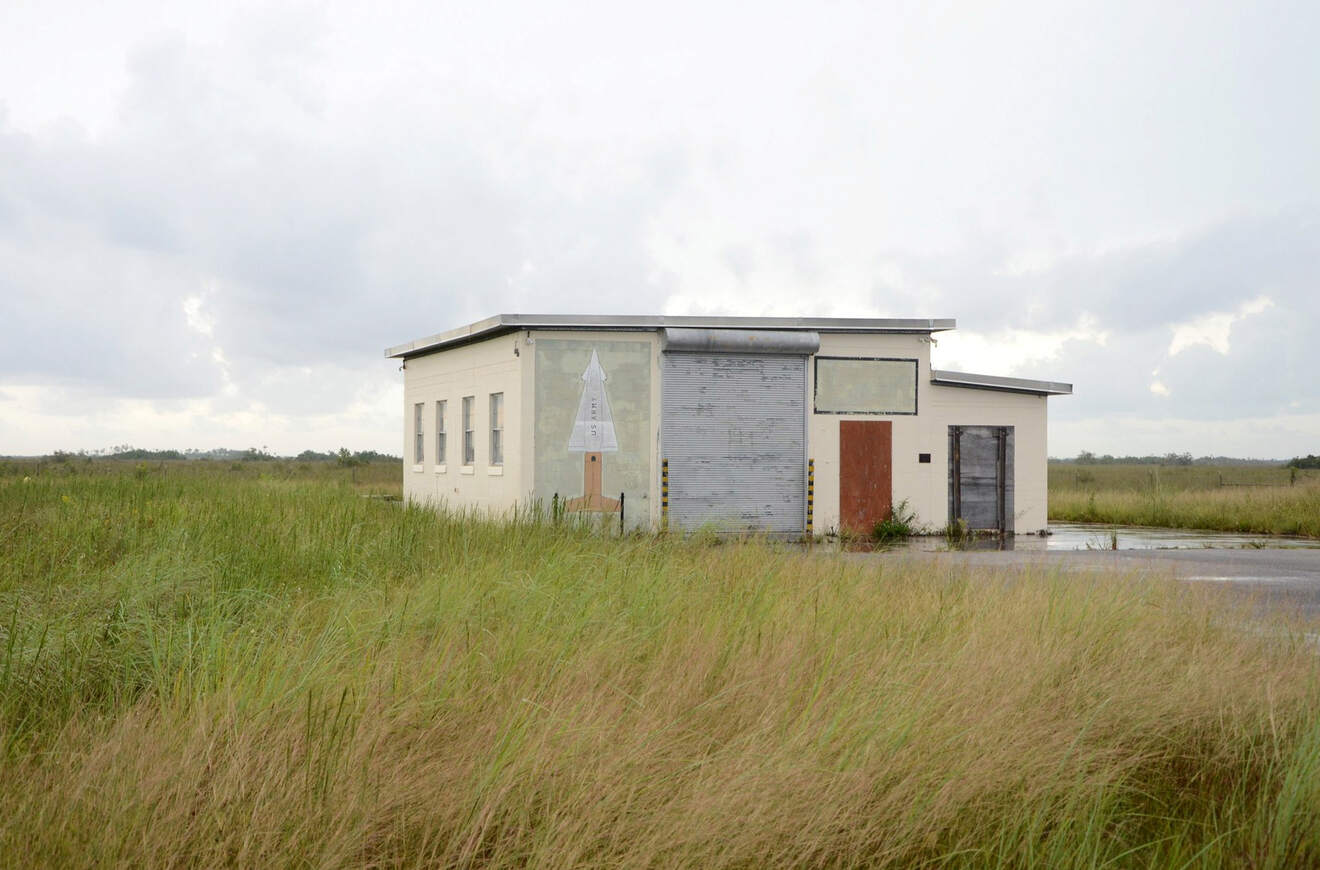 On this episode of fascinating facts of Everglades history, we will dive into the famous Nike Missile Base!
For all those history buffs out there, here you can find a real Nike Hercules Missile! This feat of history includes a missile assembly vehicle, three missile barns, a guard dog kennel, two Nikes Hercules Missiles, and barracks.
In response to the 1956 Cuban Missile Crisis, this missile base was created to protect the US from an attack from the South. At one point in history, over 140 US soldiers were stationed here.
Usually, the Nike Missile Base is open during the winter months from 10 AM – 2 PM. It is a cool and educational experience for the whole family. You can walk through the site, take pictures, chat with volunteers and a park ranger about the area's fascinating history.
Check out the calendar events and ranger-led activities prior to your visit here.
How to get there: Starting from the Ernest F. Coe Visitor Center, drive west for 2 miles on the main road, then turn left. After you see the signs for the Royal Palm Visitor Center/Anhinga Trail/ Gumbo Limbo Trail, drive 0.8 miles. Then turn right after you see the signs for the Nike Missile Site/ Daniel Beard Center. Then continue on the road for about 6 miles, and you will reach the missile base.
6. Go birdwatching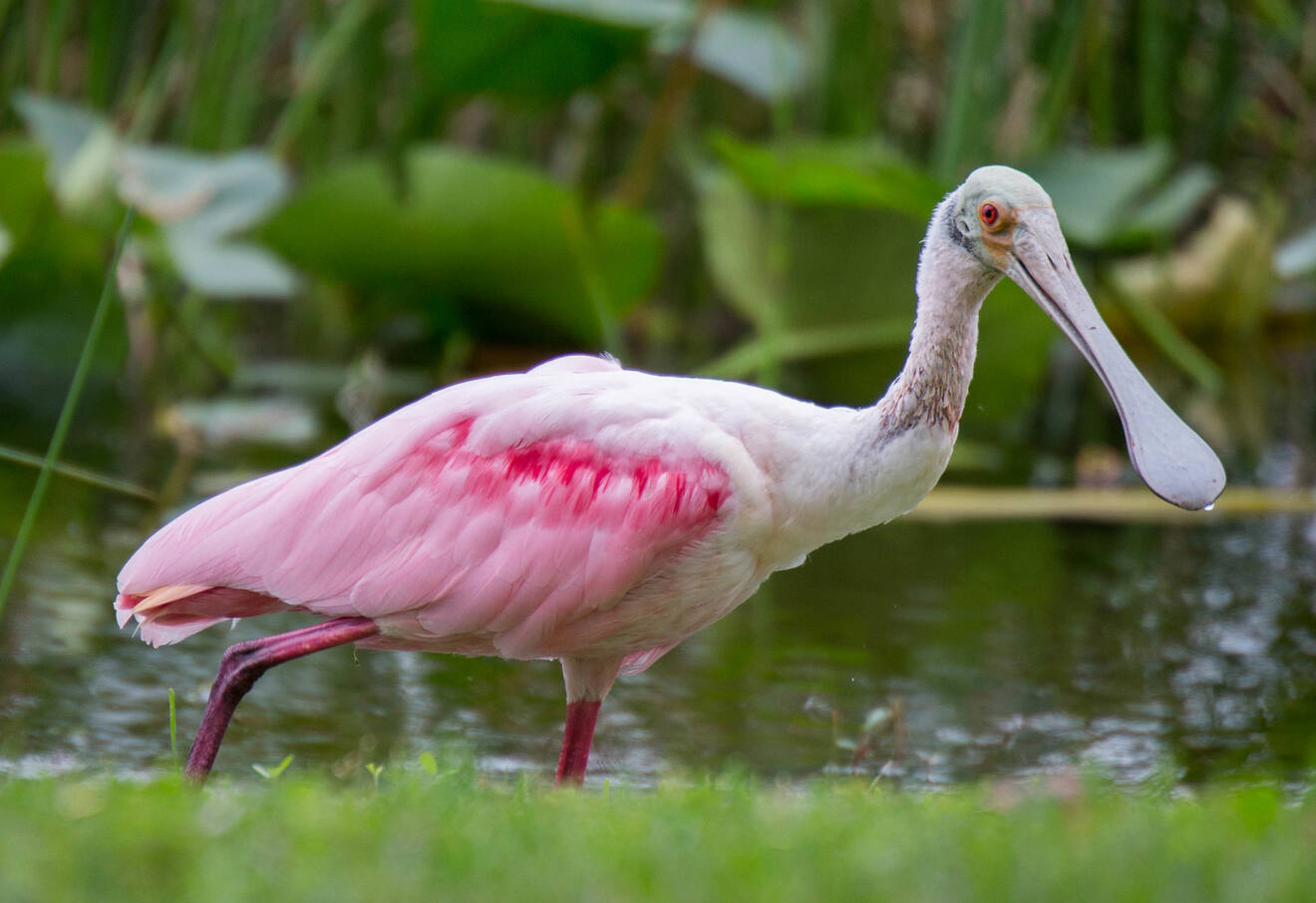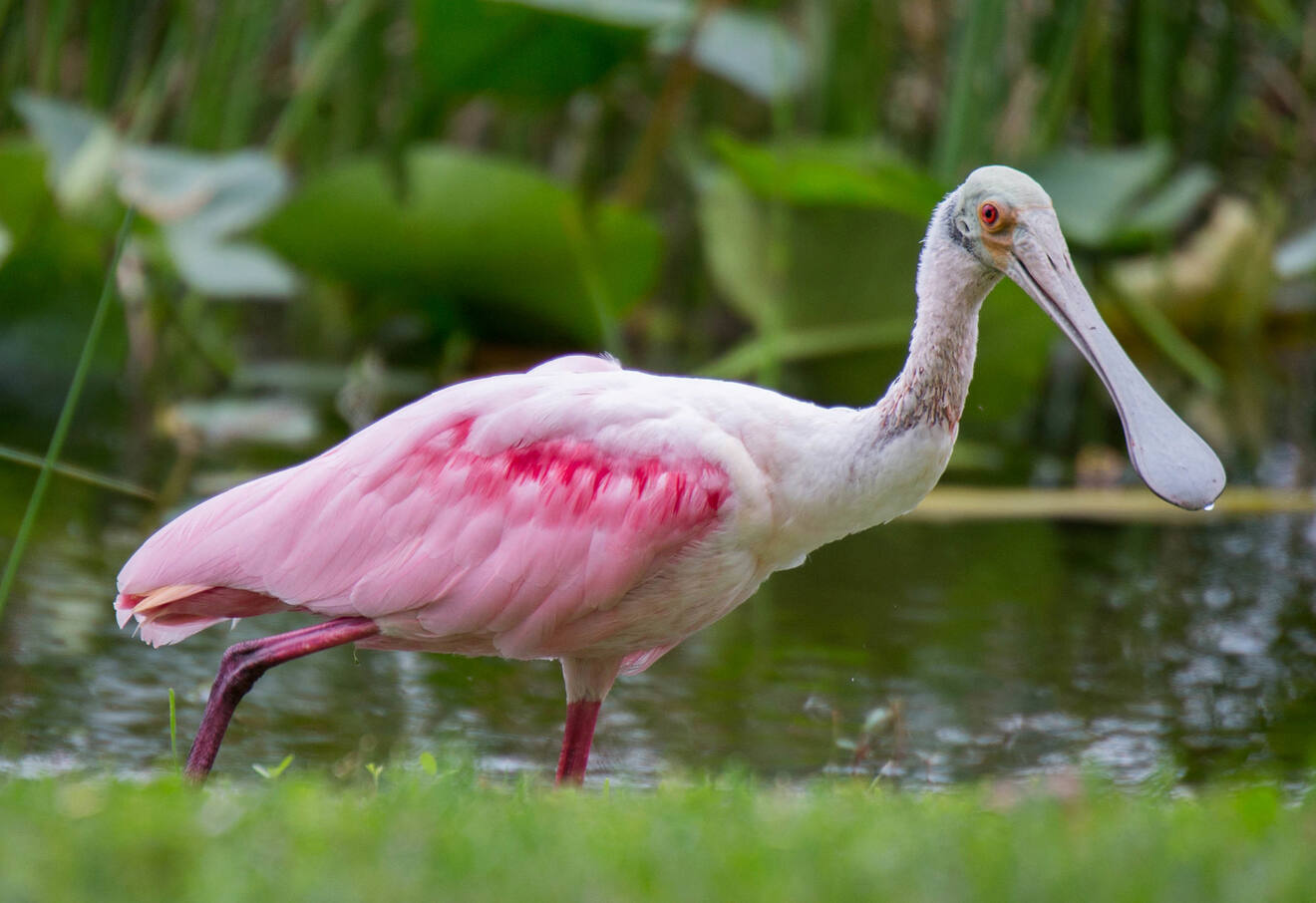 Home to more than 300 species of rare birds, birding is one of the best things to do in the Everglades National park!
You can see large and vibrant birds and smaller, yet equally important birds! Some of the birds you can expect to see are anhingas, pelicans, cormorants, herons, roseate spoonbills, hawks, owls, eagles, seagulls, and so much more!
In fact, going on an airboat tour in the Everglades was one of the reasons that made me want to move to Florida. I felt I had been transported to an African Safari and just knew that my experience in the Everglades was one that I wanted to experience again and again.
Here's a super awesome tour I always book in advance when I go to the Everglades, and it's conveniently located right near Miami!
Book Your Everglades Safari Tour
7. Visit Shark Valley to see the alligators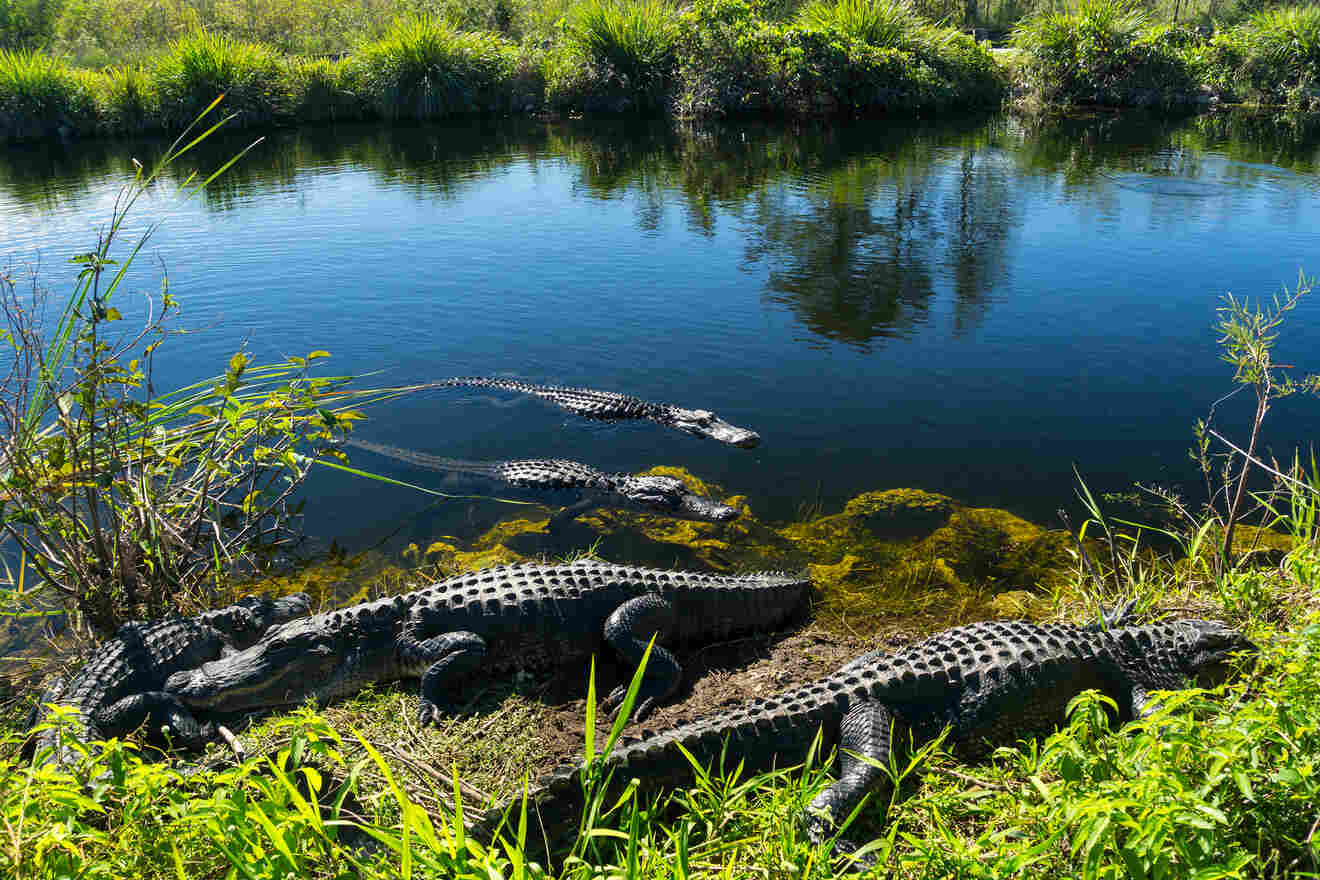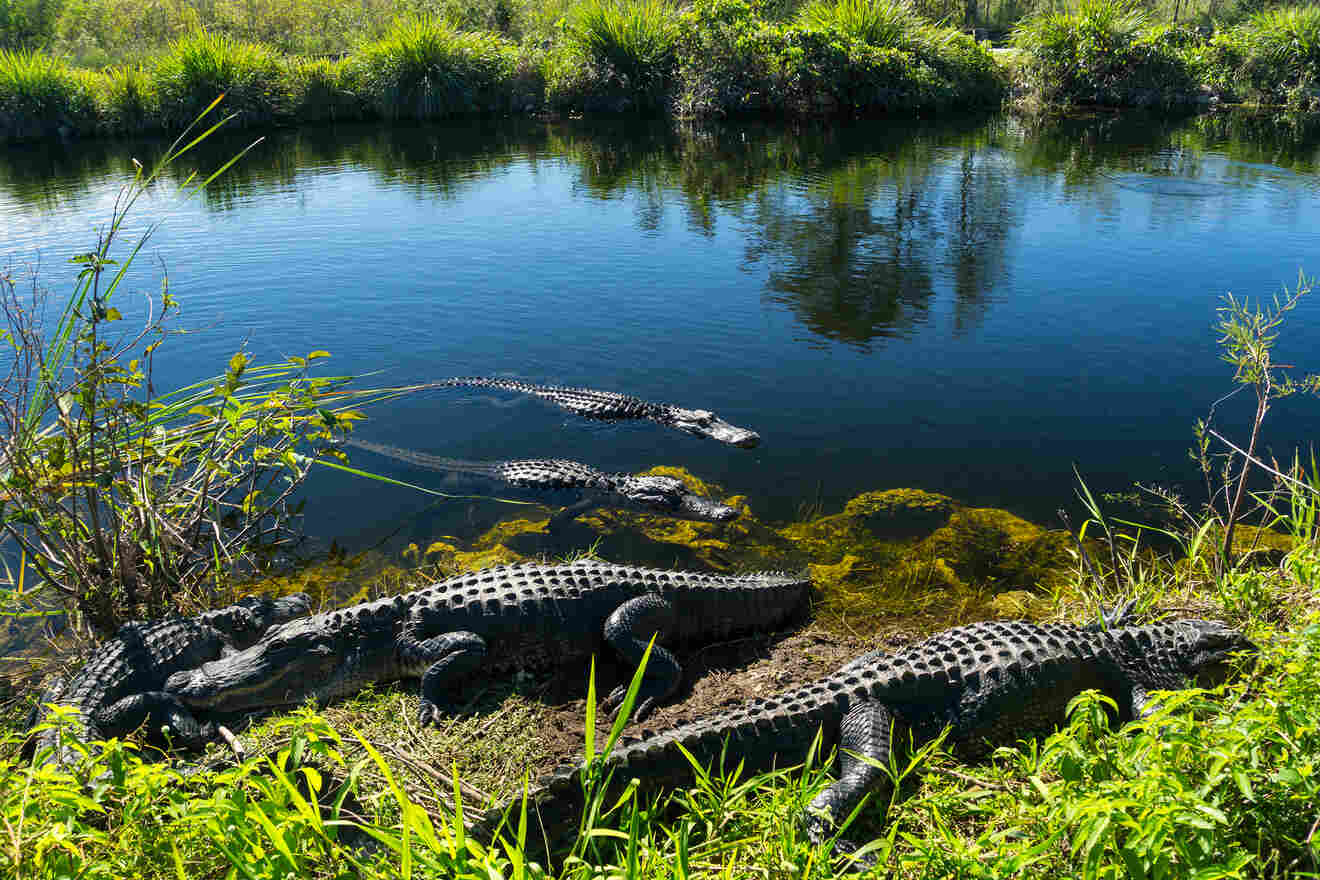 If you want to see the vast and expansive wilderness of the Everglades in its prime, as well as more alligators than you have ever seen in your life, you have to check out Shark Valley.
The Shark Valley observation tower is one of the best parts of the Shark Valley part of the Everglades. You'll see miles upon miles as far as the eye can see of gorgeous views of the slowest-moving river in the world!
It should be one of your top priorities to see as much of the 15-mile loop road as you are able to. You can travel by foot, take a bike, or enjoy the tram with a tour guide.
Along this loop, it is very common to see dozens of alligators, so brace yourself and get your camera ready!
DISCLAIMER: Alligators are apex predators and wild animals. They are powerful beings that have the potential to be dangerous to humans. For the most part, they avoid humans and tend to keep to themselves. DO NOT approach or feed an alligator. Feeding them makes them overcome their natural fear of humans, and that is when they can become a potential threat. Stay safe and respectful!
NOTE: Pets are not permitted in Shark Valley.
PRO TIP: The parking lot here fills up quickly due to its small size. If you want to get in, make sure you get there early, as soon as the park opens, typically at 8:30 AM.
How to get there: Located along the Tamiami Trail road (Highway 41) Shark Valley is about 25 miles west of Miami.
8. Explore the Gumbo Limbo Trail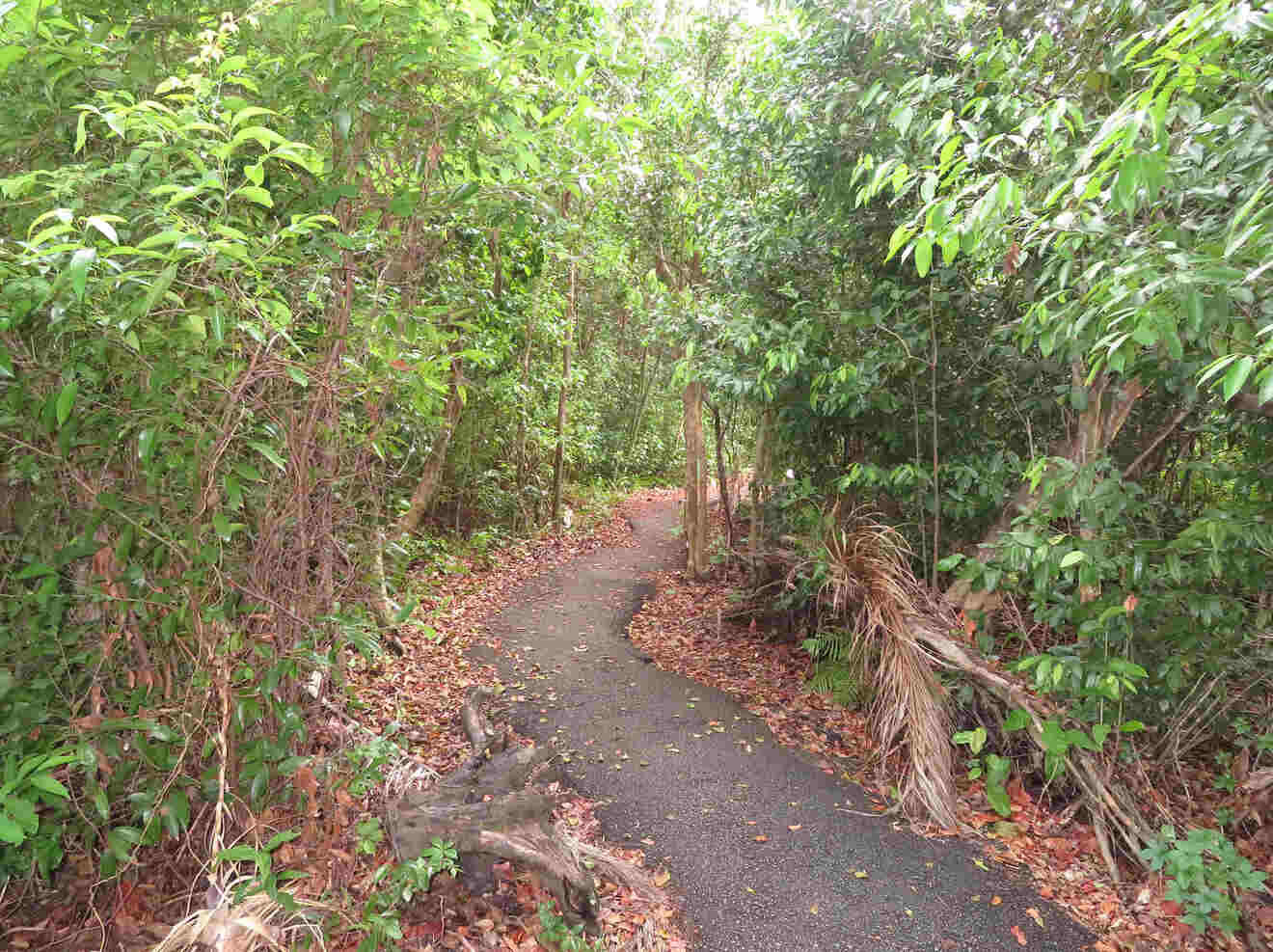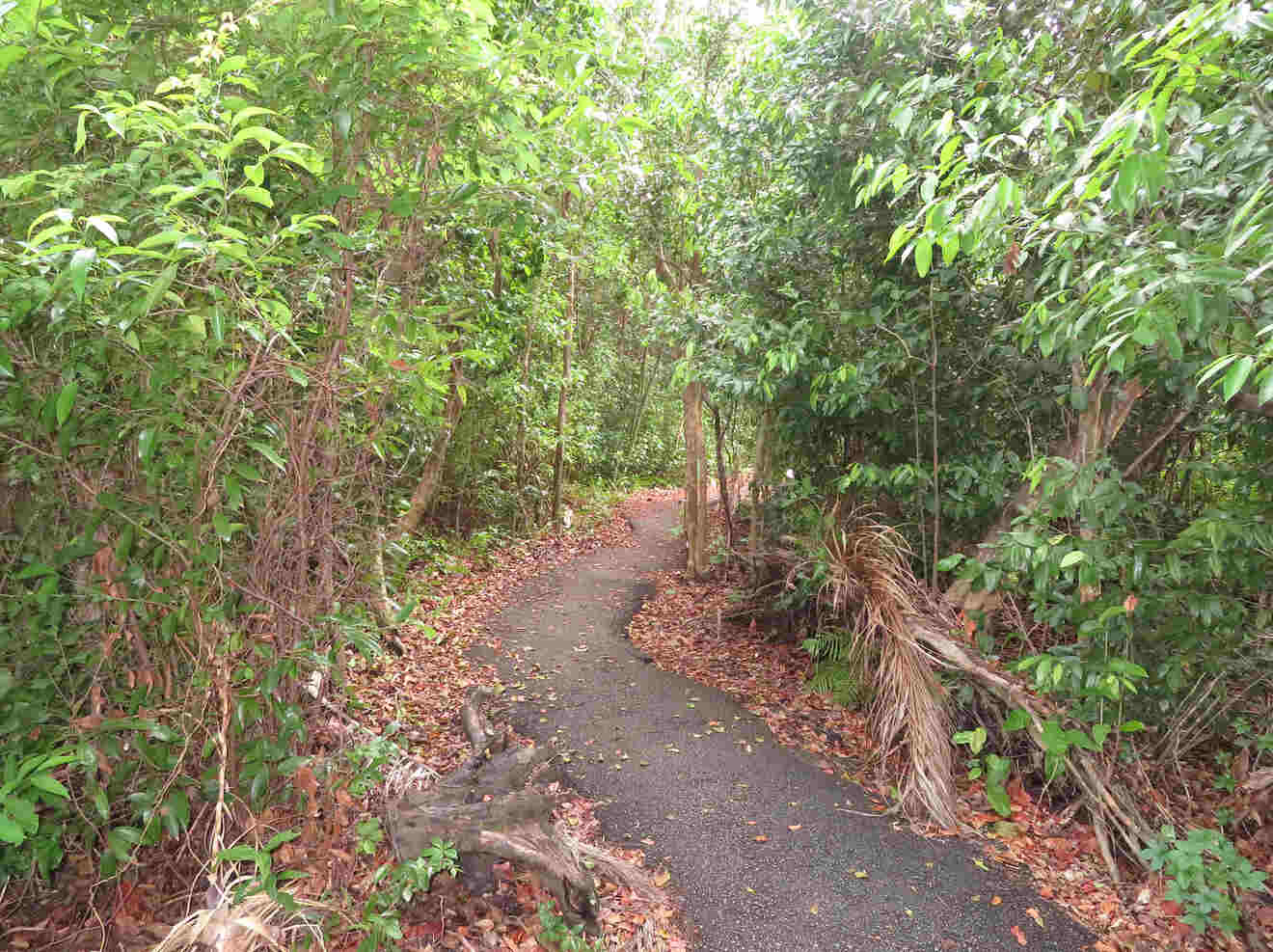 Gumbo Limbo trees are some of the most common South Florida trees you will encounter! With gorgeous orange peeling bark and stunning foliage, Gumbo Limbo trees are truly a sight to behold!
These unique trees with a reddish-orange bark are also known as the "tourist tree" because of the way it peels like a sunburnt tourist!
This trail in the Everglades is wheelchair accessible and is a short 0.4 mile loop. It offers a quiet and serene environment in the everglades where you can sit in solitude and breathe deeply with all the oxygen that the surrounding trees provide.
NOTE: Pets are not allowed on this trail.
How to get there: Drive west from the Ernest F. Coe Visitor Center for about 2 miles, then turn left and follow the road until it dead ends at the Royal Palm Visitor Center. You can access the trail from here.
9. Go on a safari adventure on an Airboat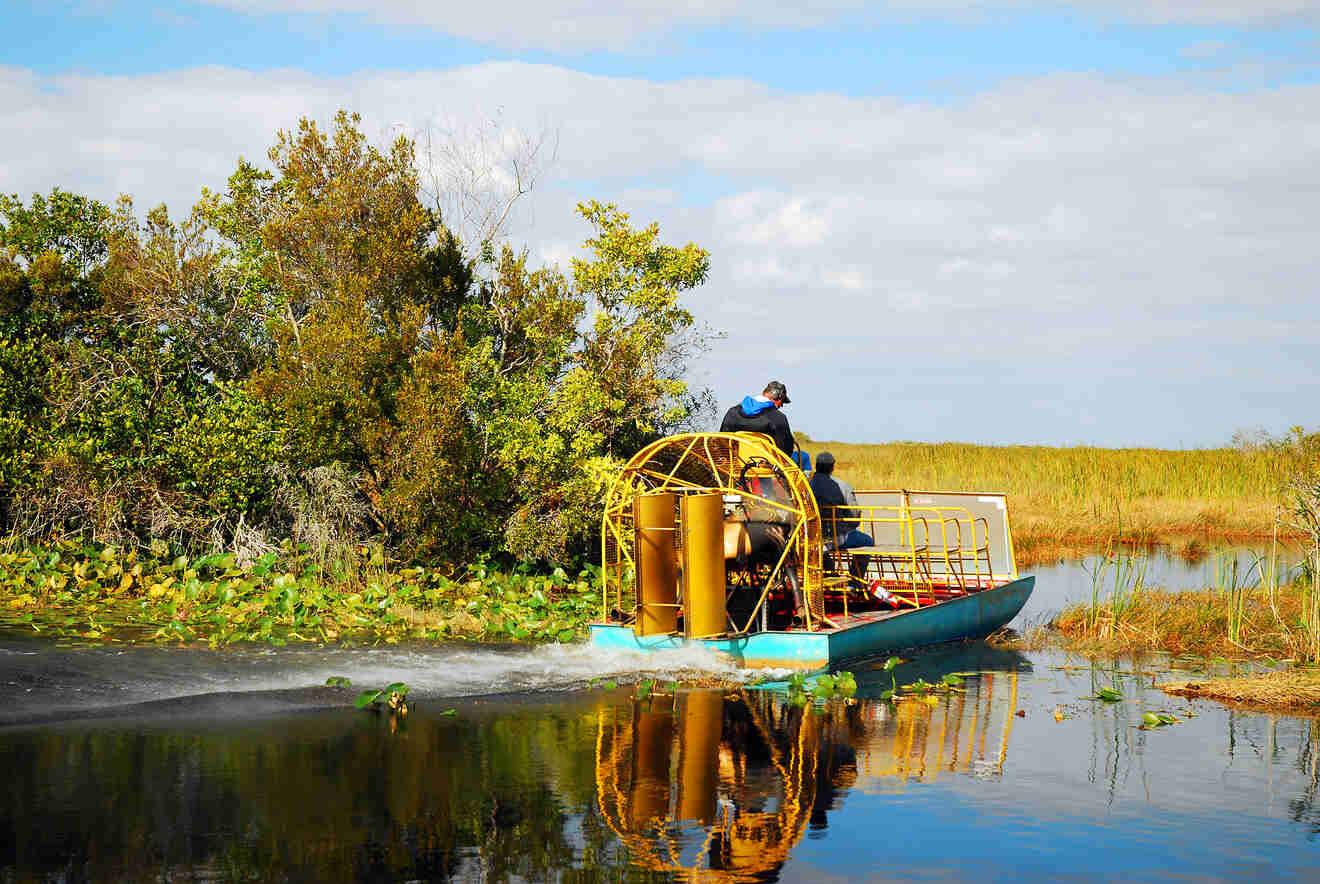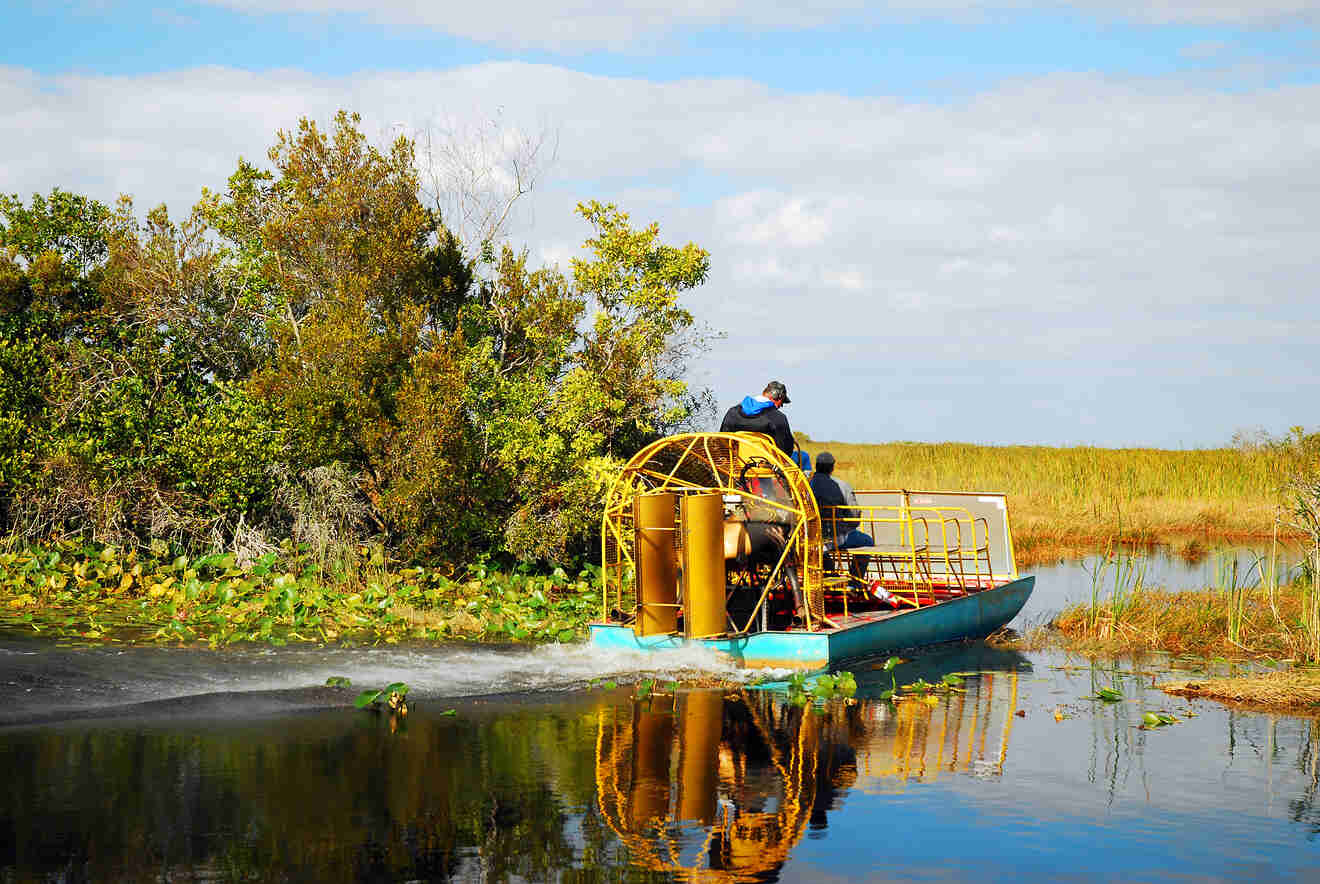 Going out on an airboat is the quintessential Everglades experience. Most Floridians have been on one at least once in their lives. If you do anything on this list, make sure you go on an airboat ride – they're so fun!
Due to the dense aquatic plants and natural environment of a wetland/swamp, a regular in-water engine does not suffice and gets caught in the vegetation.
So, people got creative and invented the airboat, which has a massive fan that propels you through the water at high, yet safe speeds!
In this thrilling experience, you will get to see the Everglades from a point of view you would otherwise not get to see! I don't know about you, but swimming through gator infested waters to get these kinds of views is not on my bucket list.
Expect to see alligators sunning on the banks or swimming around, tons of birds, turtles, butterflies, and different endemic Florida ecology and flora and fauna!
Book Your Everglades Airboat Ride
10. Go on a ranger-led adventure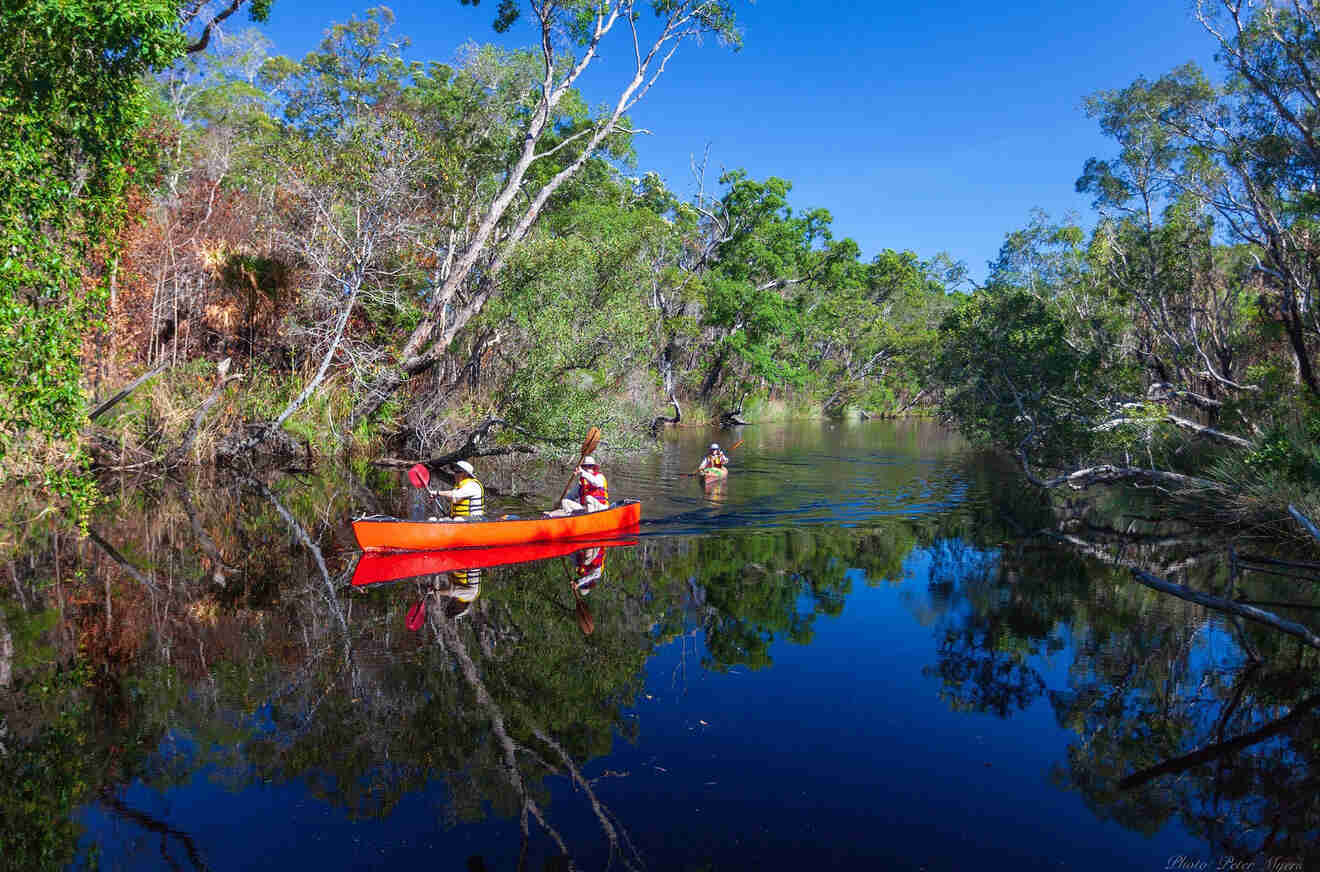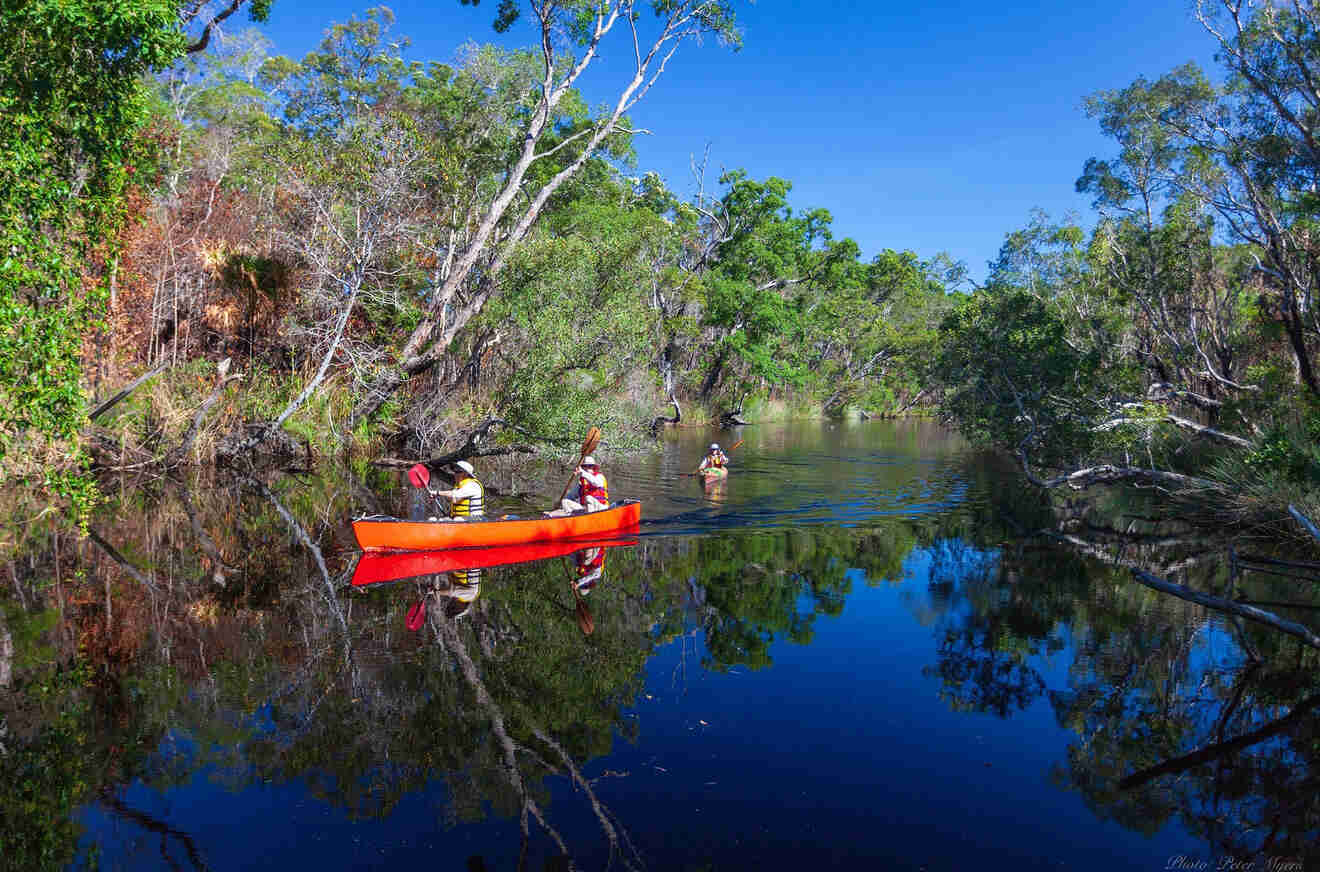 Experience the park in an unconventional way with a ranger-led adventure! Some of the adventures you can sign up for are kayaking popular water trails, biking, slough slogs, starlight or moonlit walks, as well as motorboat tours into the bay.
A lot of these ranger-led activities require reservations in advance, so check the website to book any reservations.
My suggestion is to join a tour in the Gulf Coast part of the park where the Everglades meets the ocean or the Royal Palm section of the park.
FAQs about things to do in Everglades National Park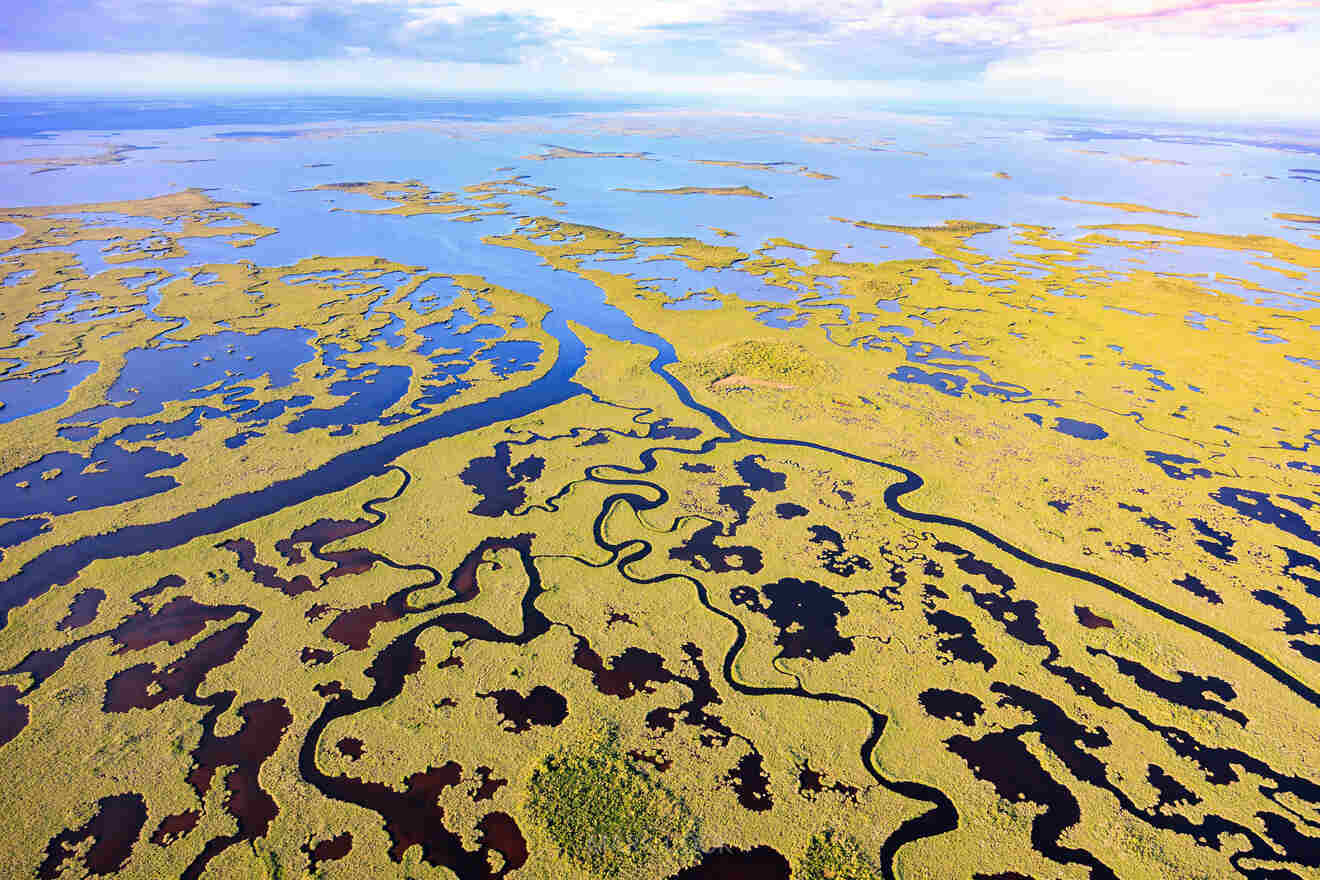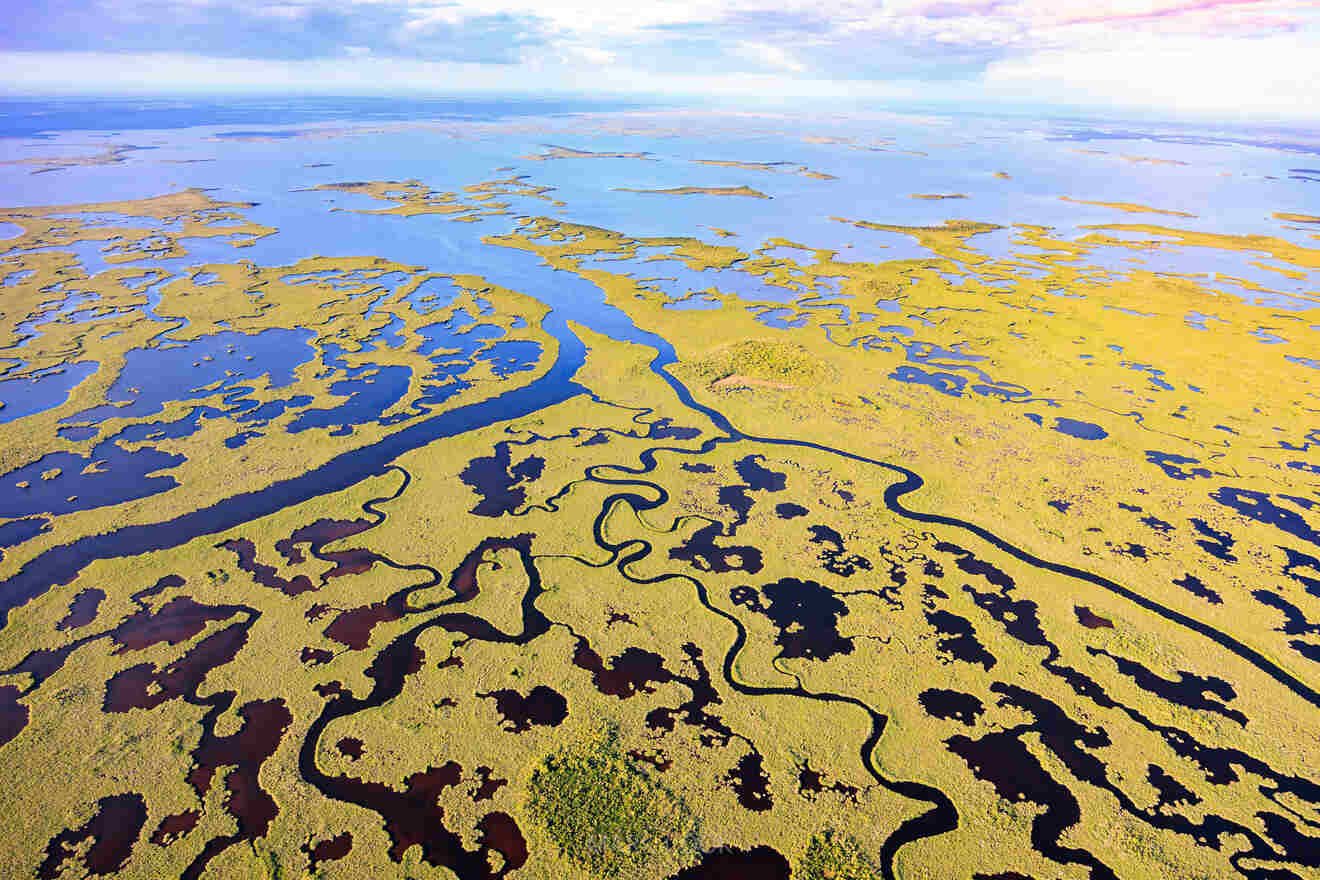 Conclusion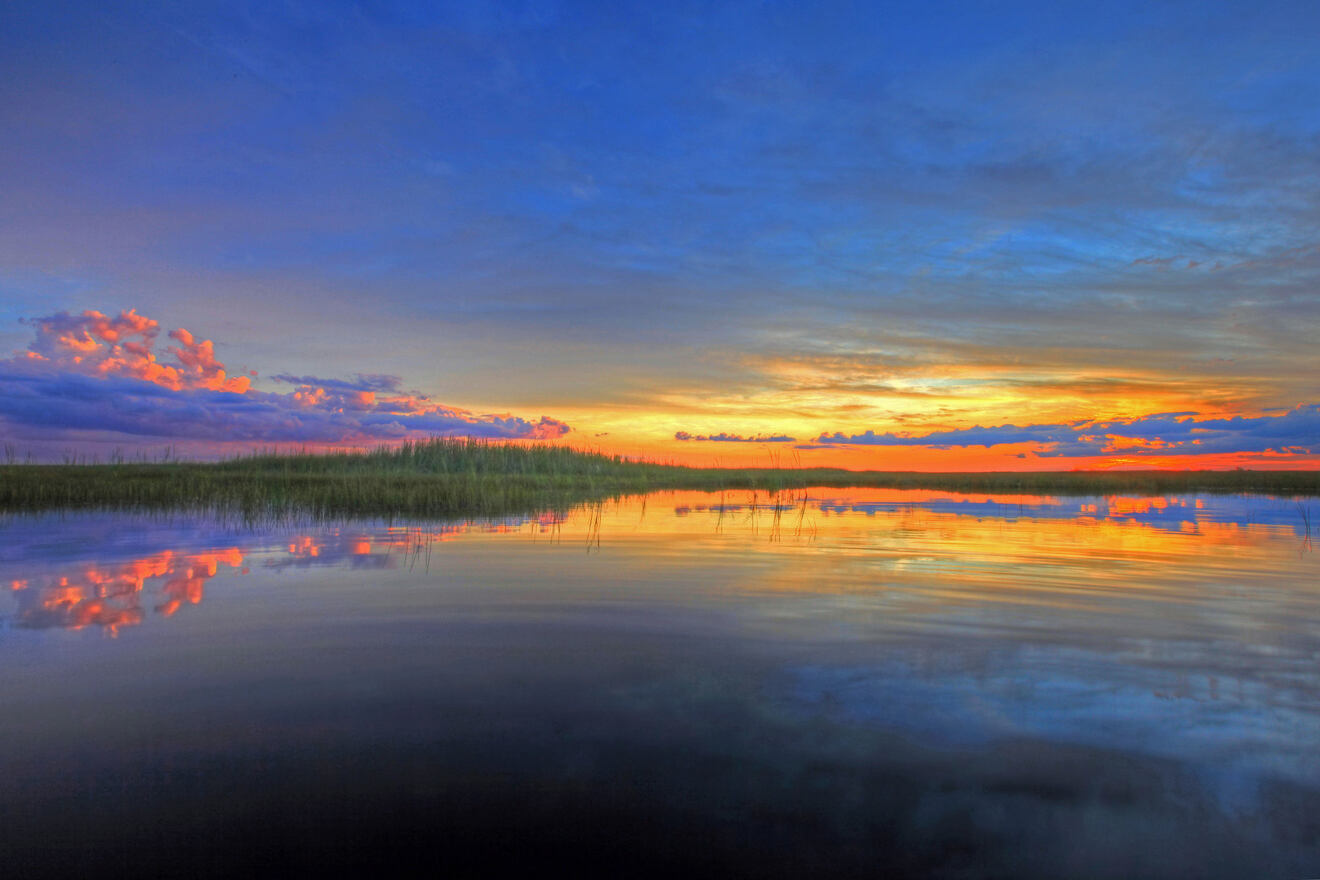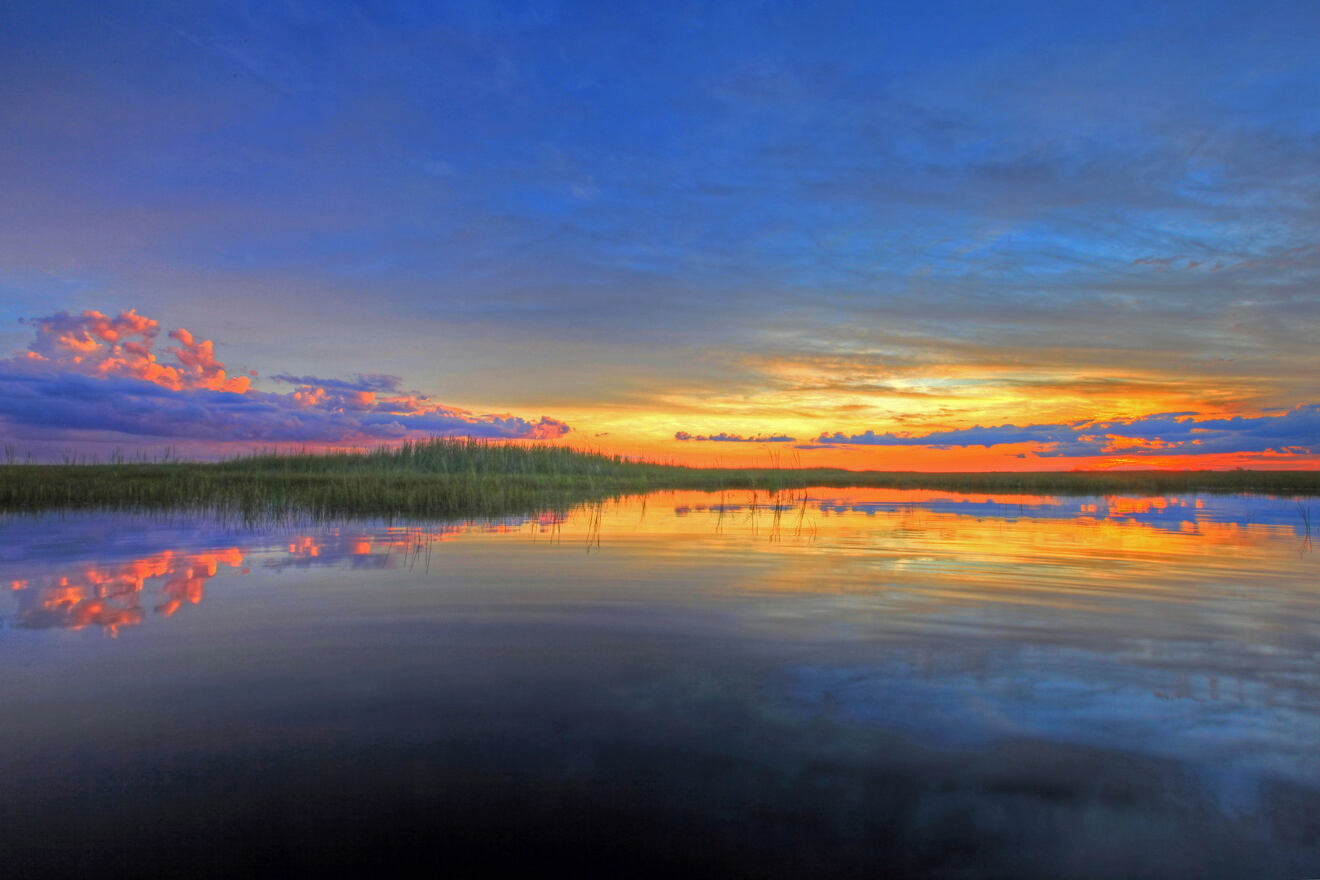 There you have it! The best things to do in Everglades National Park! I guarantee that your trip to one of the world's most unique ecosystems will be one for the books!
The Everglades is an enchanting wetland with so much biodiversity, and different thriving ecosystems located within its limits. This subtropical lush jungle/wetland is well worth the trip. The Everglades can also make for an excellent place for education, a romantic getaway in nature, and a fun bonding experience with a friend!
Witness some of Florida's celebrities, such as the manatee, crocodile, alligator, and all sorts of gorgeous wading birds. I hope you enjoyed this list and create some unforgettable memories with your loved ones!
With love and gratitude,
Amira G.
---
Pin it for later!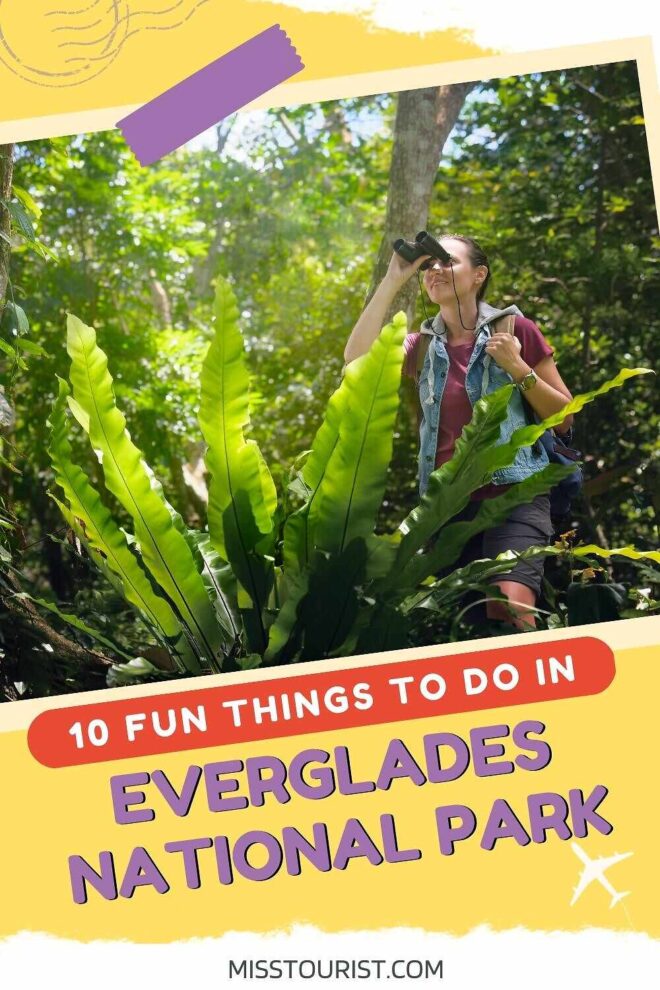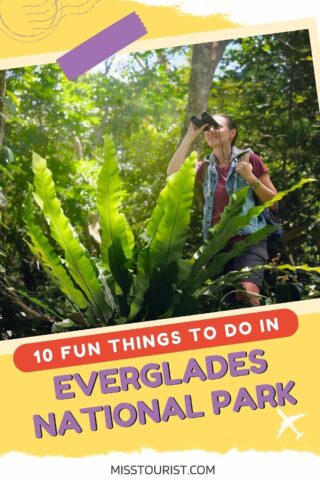 Pin it for later!