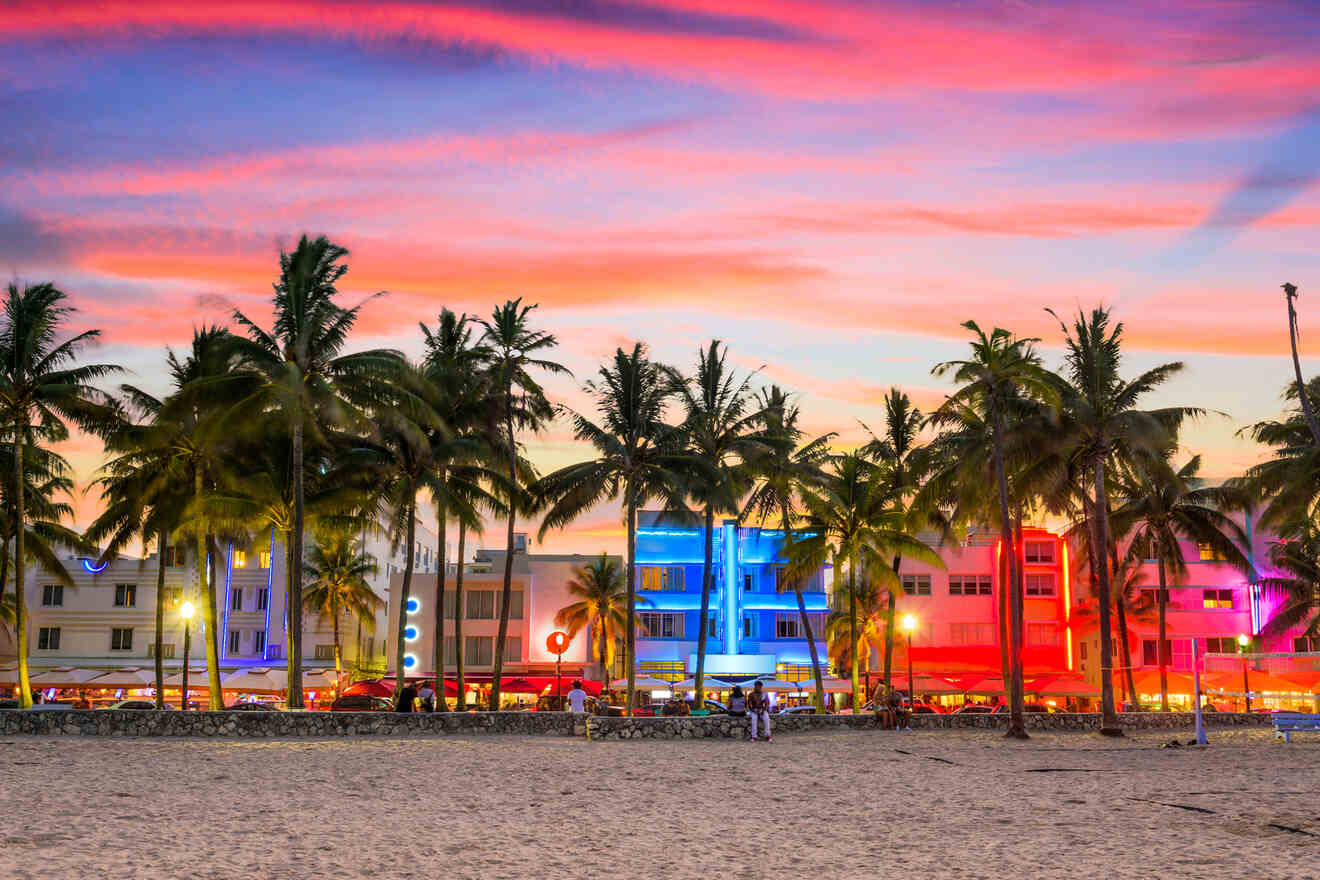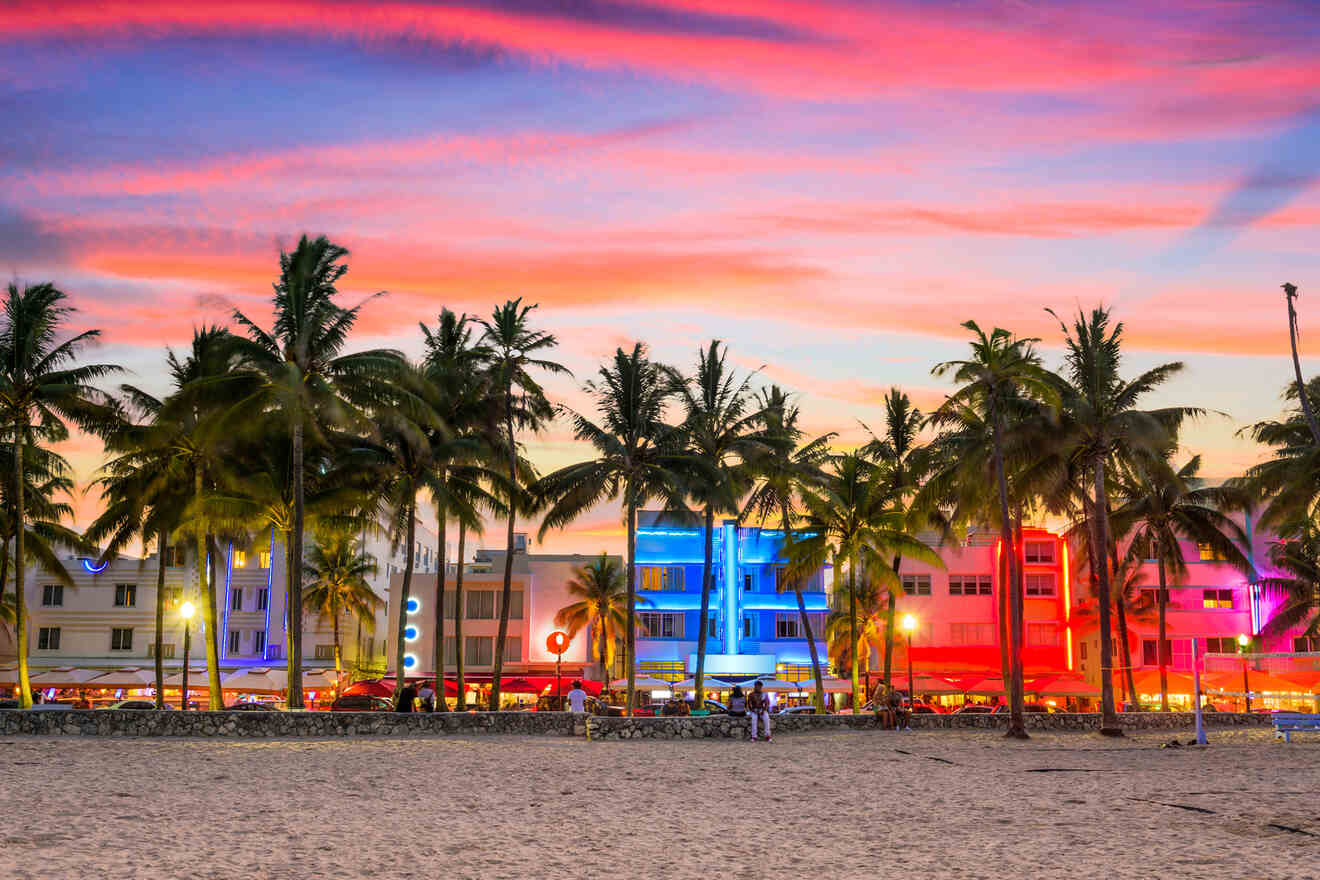 Miami is a world-famous international destination known for all sorts of fun activities. The nightlife in Miami is one of Magic City's many claims to fame!
There is no shortage of fun things to do in Miami at night! If you love this vibrant coastal city during the day, you will love it just as much at night. I'm a local, so I can let you in on all Miami's secrets!
During the day, it's your tropical paradise destination, where turquoise beaches meet a bustling city. At night, Miami becomes one of the best places to experience lively nightlife and create unforgettable memories.
Think of a gorgeous lit-up skyline, buzzing nightclubs, people dressing up to the nines, and dozens of fun and memorable experiences.
Your Miami adventure starts now! Let's dive into the best things to do in Miami at night.
If you are in a hurry
Here are the main things to book in advance:
1. Explore Downtown Miami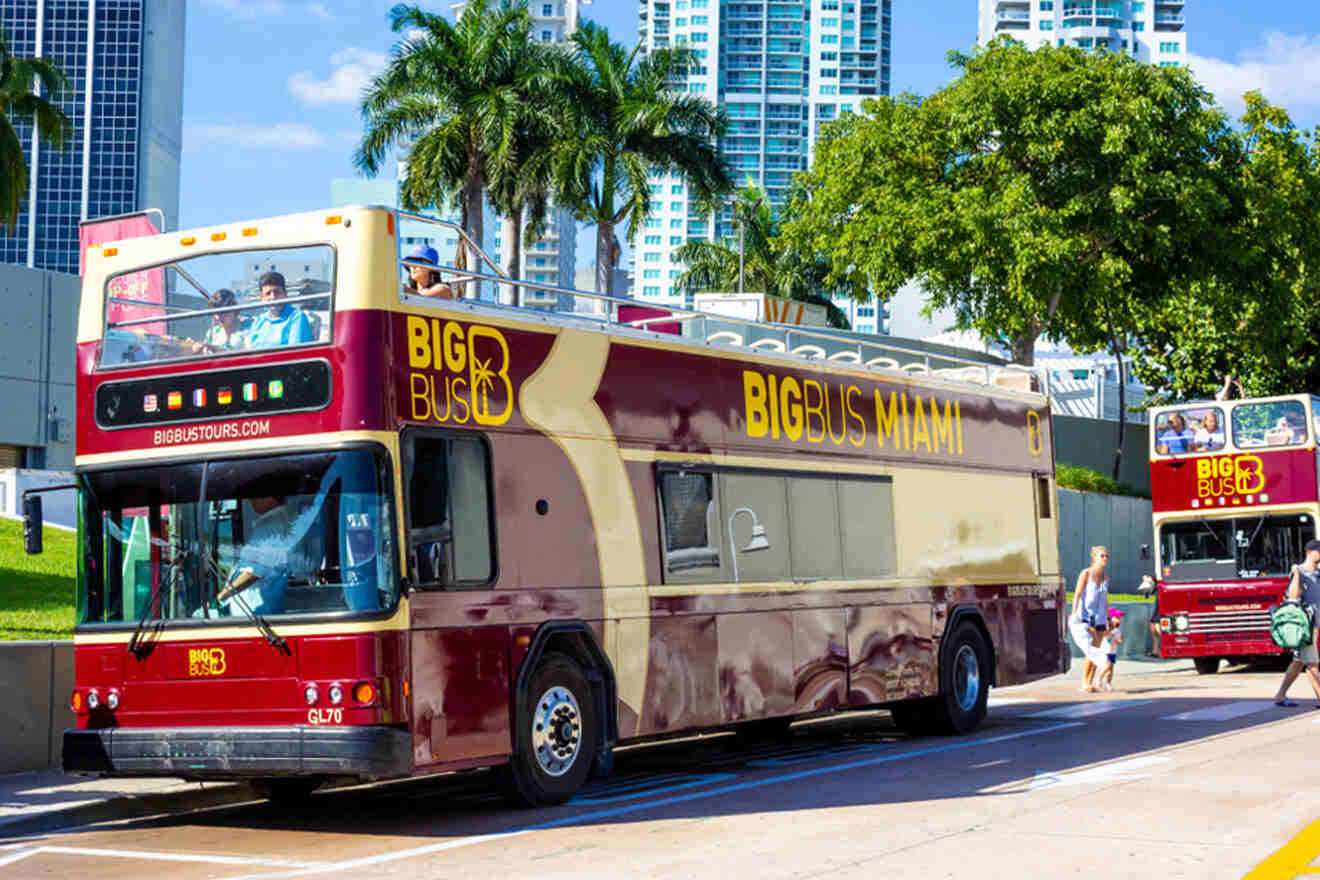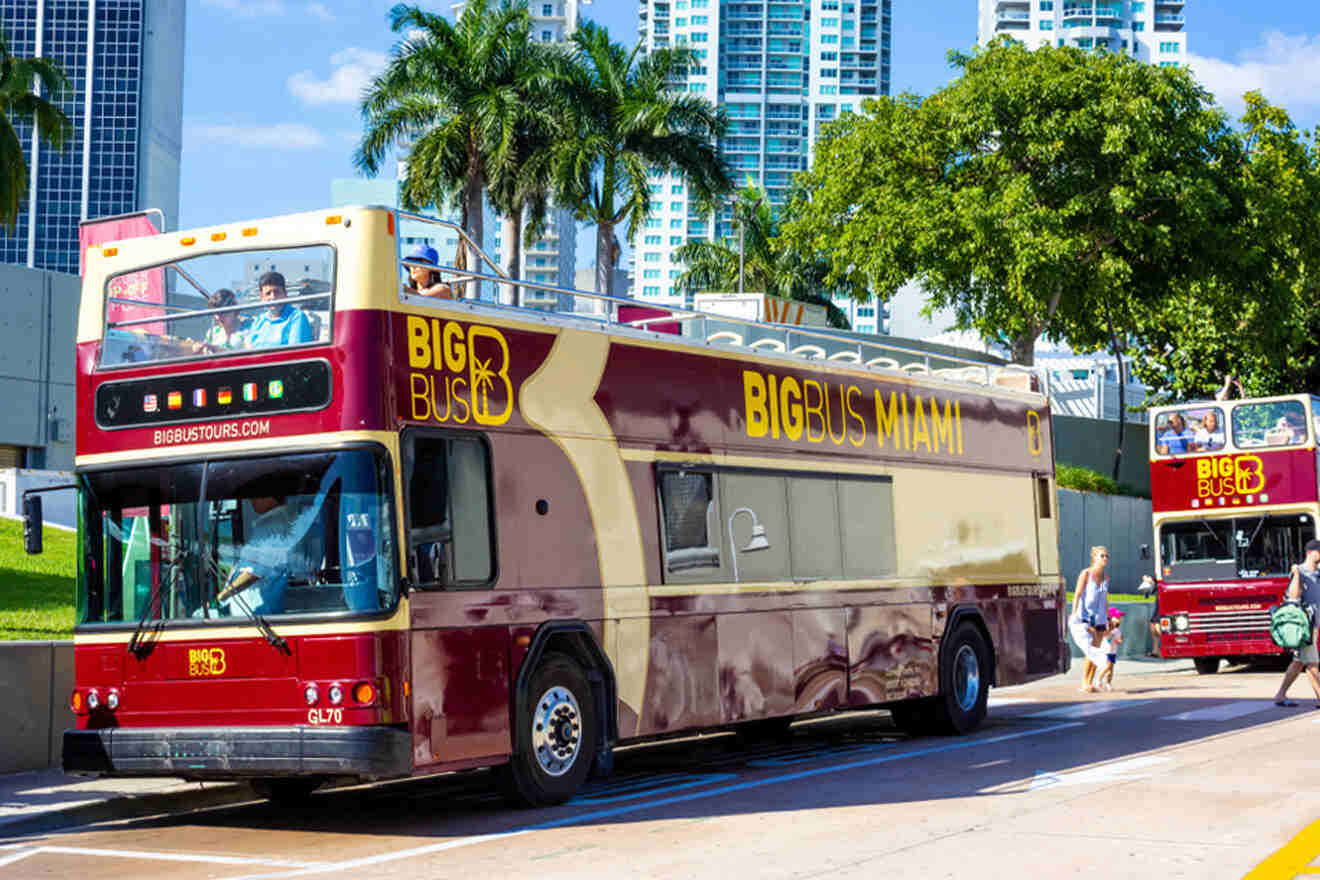 Downtown Miami is at the heart of this bustling and radiant magical city. Regarding nightlife, downtown Miami is one of the best places to go to experience it.
Downtown Miami is a hub for shopping, bar hopping, business meetings, and experiencing Miami's culture. With historical buildings and a pedestrian-friendly vibe, this is the perfect place to experience the fabric of Miami on foot!
The shimmering lights and crowds of people are some of the telltale signs that this is one of the best things to do in Miami at night.
If you walk around and explore this area long enough, you are bound to find the perfect restaurant, bar, or nightclub to enjoy the perfect night out in Miami.
Whatever you choose to do in Downtown Miami, you're in for a treat. This is the perfect place for couples to have a romantic night, friends looking to get into some fun, and even family wanting to go out to a nice restaurant in Miami.
PRO TIP: You can book a nighttime city tour where you can take in all the sights from the top deck of the bus. This is a great way to sightsee around the Magic City at night. You can also hop on and off as you please to explore different parts of the city.
PRICE: US$44
2. Take a nighttime cruise on Biscayne Bay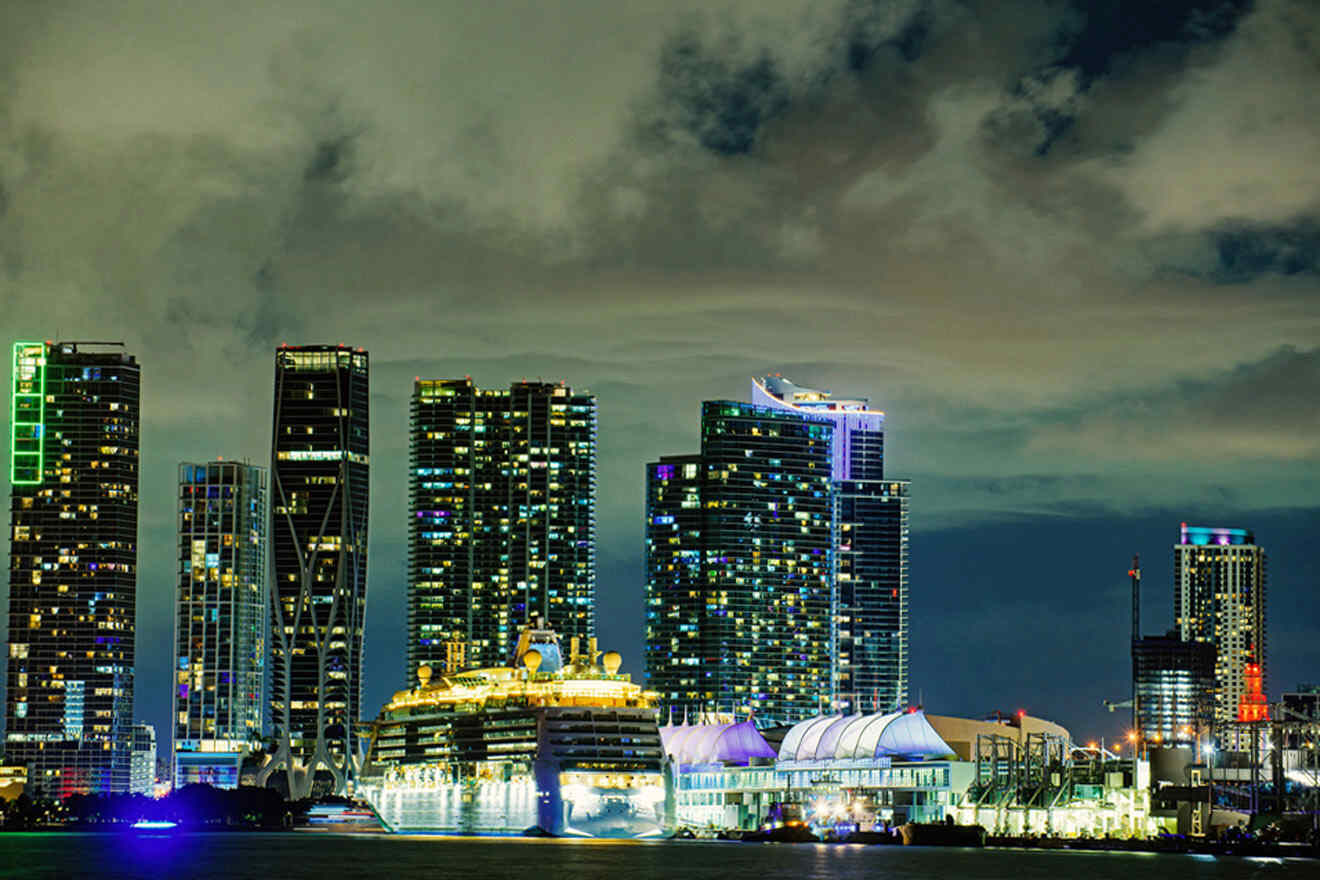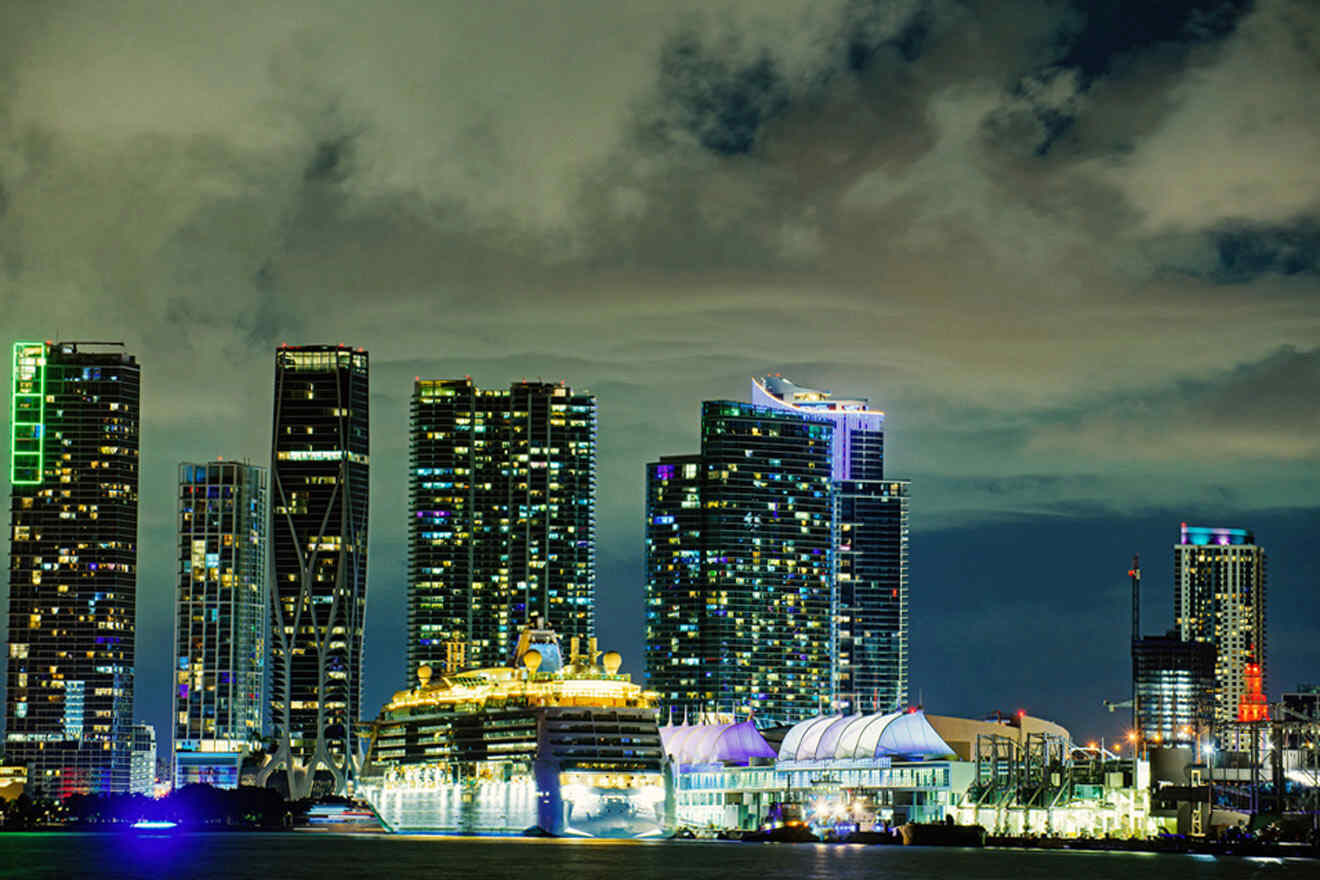 This Atlantic Coast lagoon embraces the coast of South Florida, extending from North Miami into the upper Florida Keys.
Biscayne Bay is a super popular destination in Miami and offers visitors incredible views of the ocean and the Miami skyline.
Looking for the best thing to do in Miami at night? Take a sunset cruise along Biscayne Bay!
This is a Miami activity that you can't miss. Imagine being on the water in a Miami lagoon soaking in the sunset, gazing out at the gorgeous Miami skyline, and looking up at the starry sky above.
Watch Miami come to life as the sun begins to set while you're cruising on the calm Miami waters.
PRO TIP: Prepare for your sunset cruise and visit the Biscayne Bay National Park during the day.
PRICE: US$40
Book Your Biscayne Bay Sunset Cruise
3. Party in Miami Beach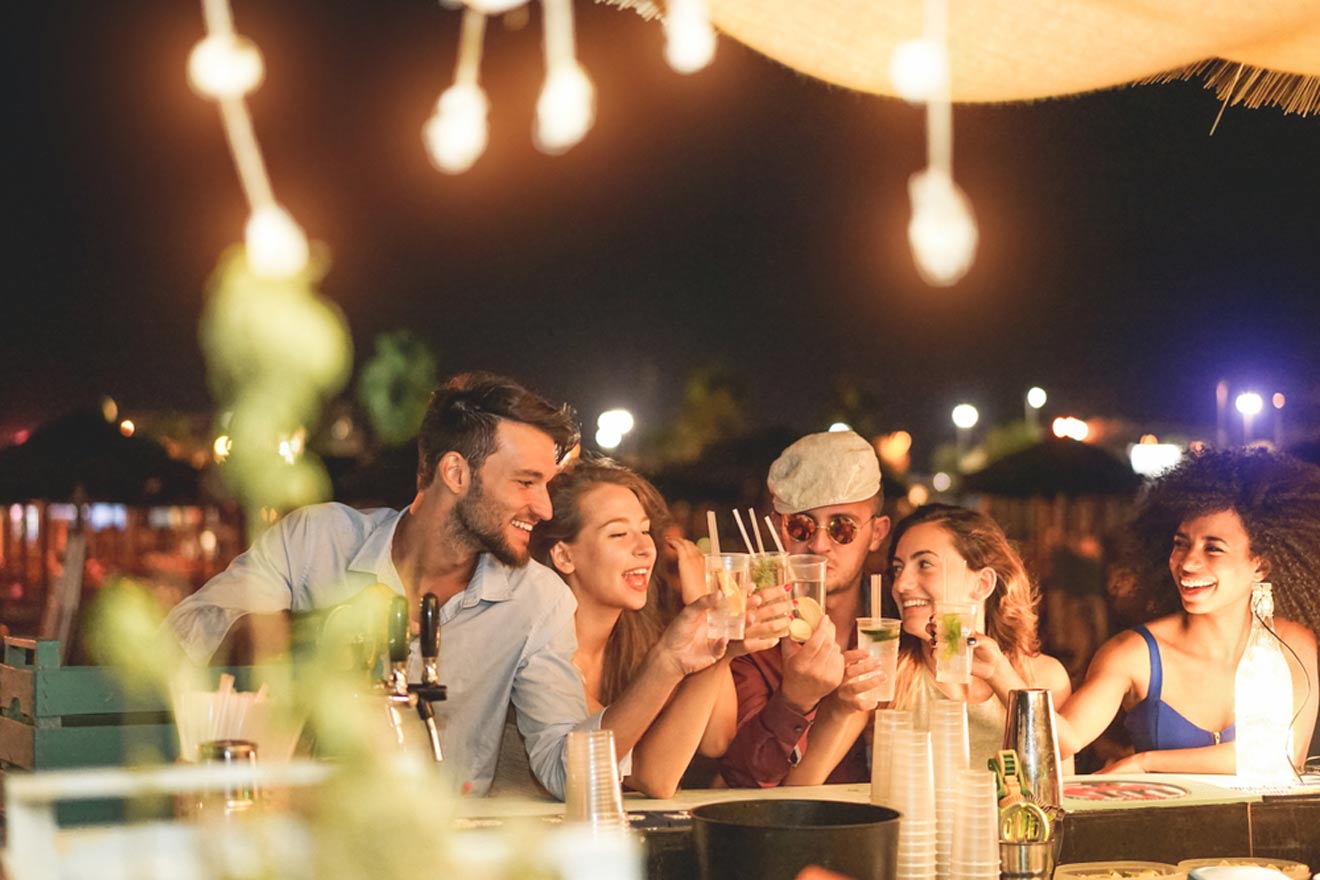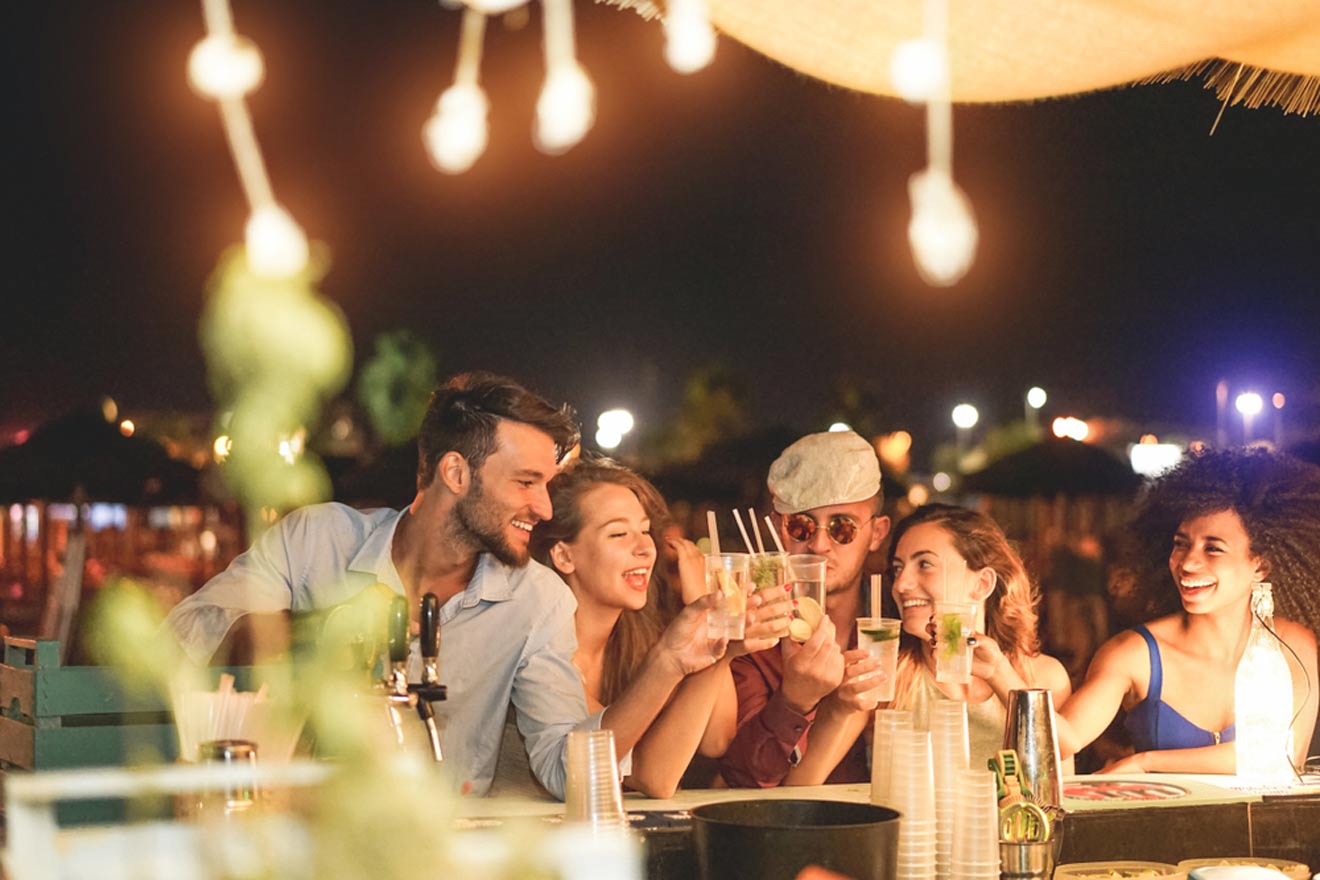 While Downtown Miami is well known for its nightlife, and in recent years it has expanded even more so, Miami Beach will always take the cake for being one of the most amazing places to visit at night!
Miami Beach is my personal favorite part of Miami. Situated right on the tropical waters of Miami, the nightlife and overall vibe are unbeatable.
What I love about Miami Beach is how lively and walkable it is. You can walk anywhere you need to go, and at night, there is a lively nightclub or bar on virtually every block.
While Miami Beach during the day is a super fun experience, it comes alive at night and is the perfect place to go out and get some drinks and dance the night away. And don't forget about South Beach!
Famous for its cameos on multiple TV shows and movies, South Beach most definitely lives up to the hype when it comes to nightlife.
I recommend checking out the Freehand Hotel, which has an excellent restaurant and bar as well as hostels for international travelers to stay on a budget. This is where I stayed on my first trip to Miami Beach, and it absolutely made my trip!
4. Head to Little Havana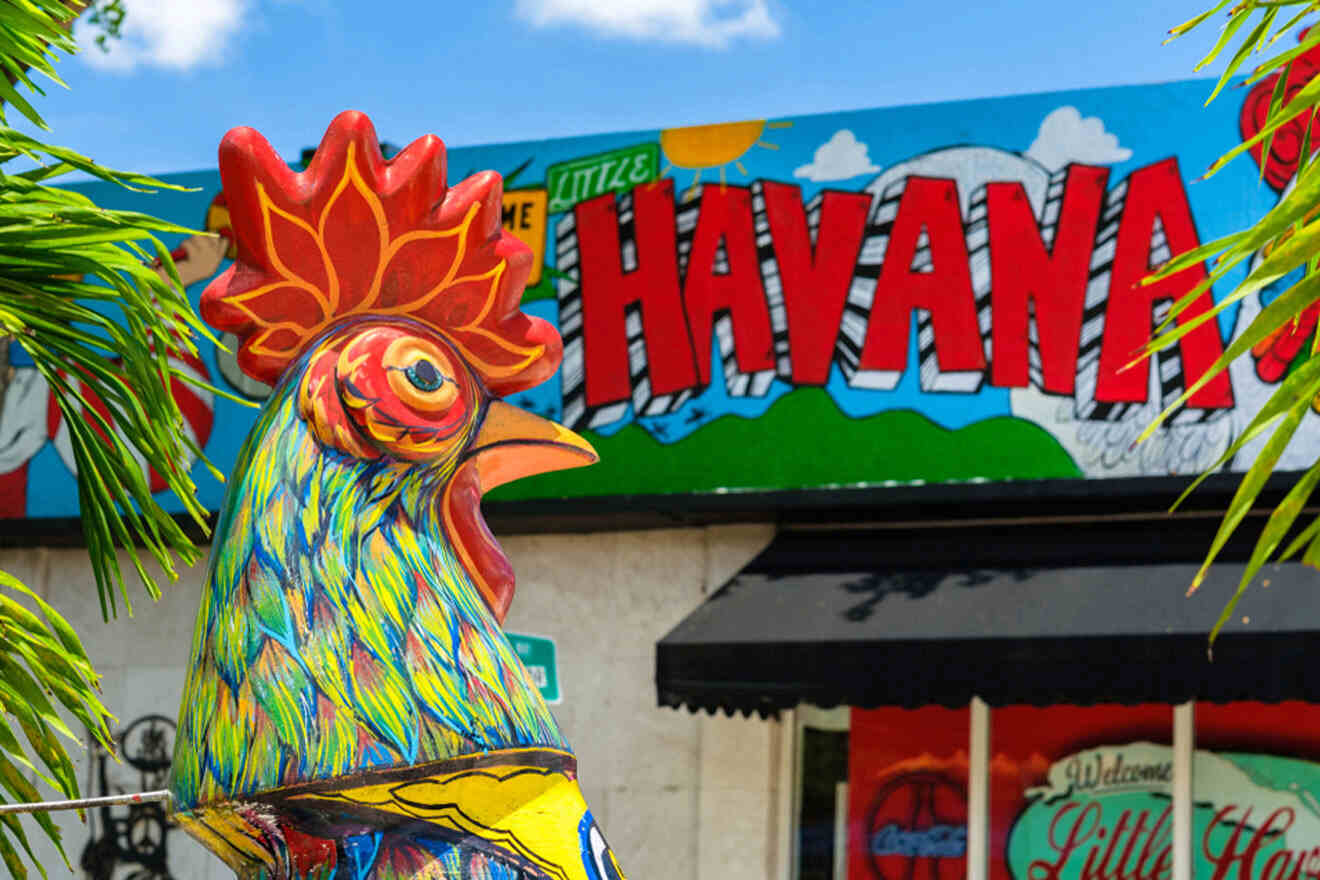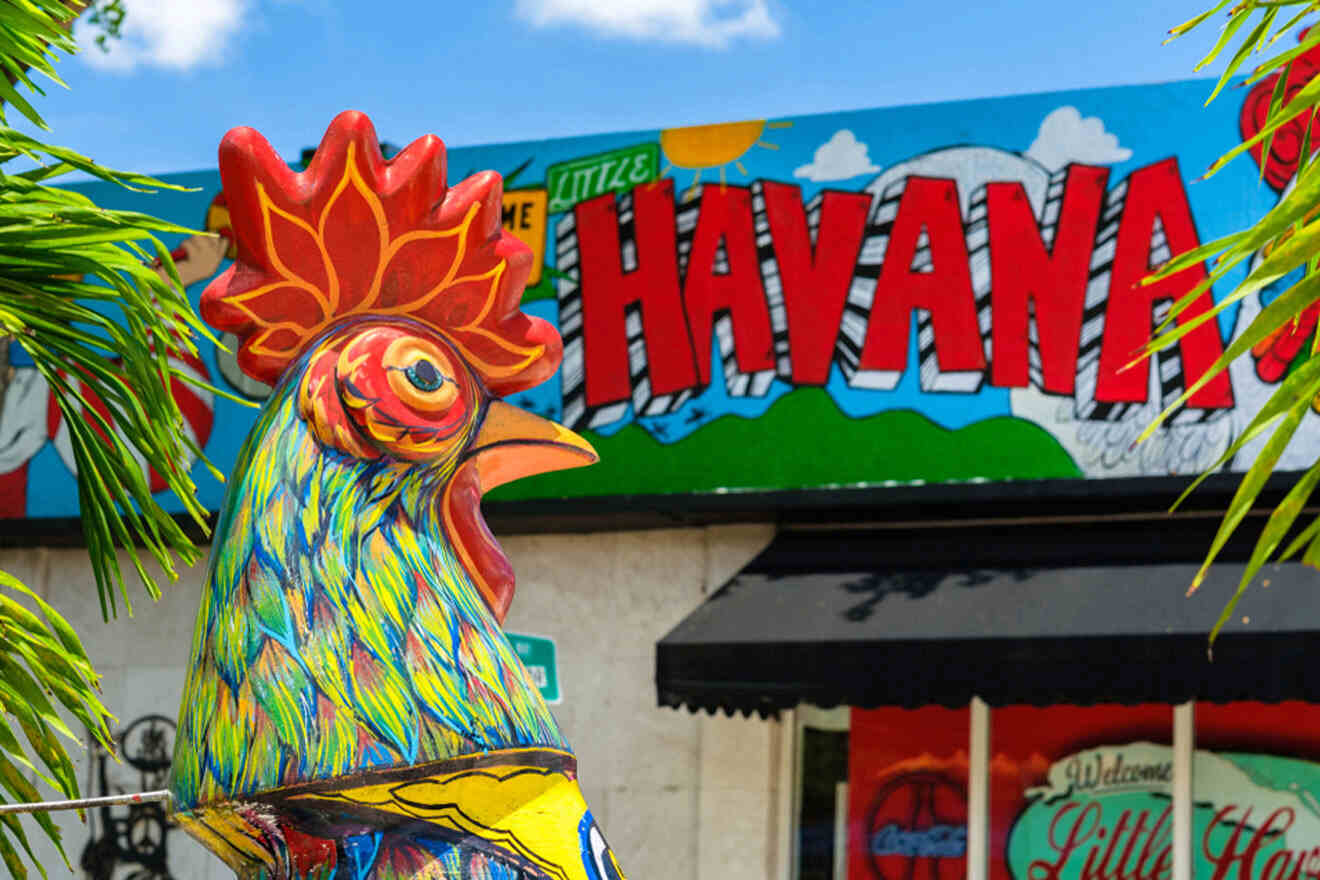 Little Havana is the heart and soul of Miami. This is the perfect place to experience the Cuban culture that is deeply interwoven into what makes Miami, Miami.
Little Havana is where the city's heart beats the loudest. Feel the vibrant beat of the streets as you walk around and smell Cuban Cigars, lively Cuban music permeating through the streets, the smell of delicious Cuban food and coffee, and feel transported to Cuba.
Calle Ocho, a super lively street full of cultural delights, is also the quintessential Miami experience. Calle Ocho has endless bars, restaurants, and amazing places to soak up Cuban culture. You do not want to miss out on this experience during your trip to Miami!
You can also visit Maximo Gomez Park, hang out with locals, and watch live domino games! Here you can experience authentic Miami and see some of its oldest cultural attractions.
Catch an artsy movie at the Tower Theatre in Miami Dade College, and soak up some of Miami's Cuban history and culture at the Cubaocho Museum & Performing Arts Center.
There's no better way to experience raw Miami than from a local guide! Check out this Little Havana food and walking night tour in Miami!
PRICE: US$69
Book Your Food and Walking Tour
5. Walk around Wynwood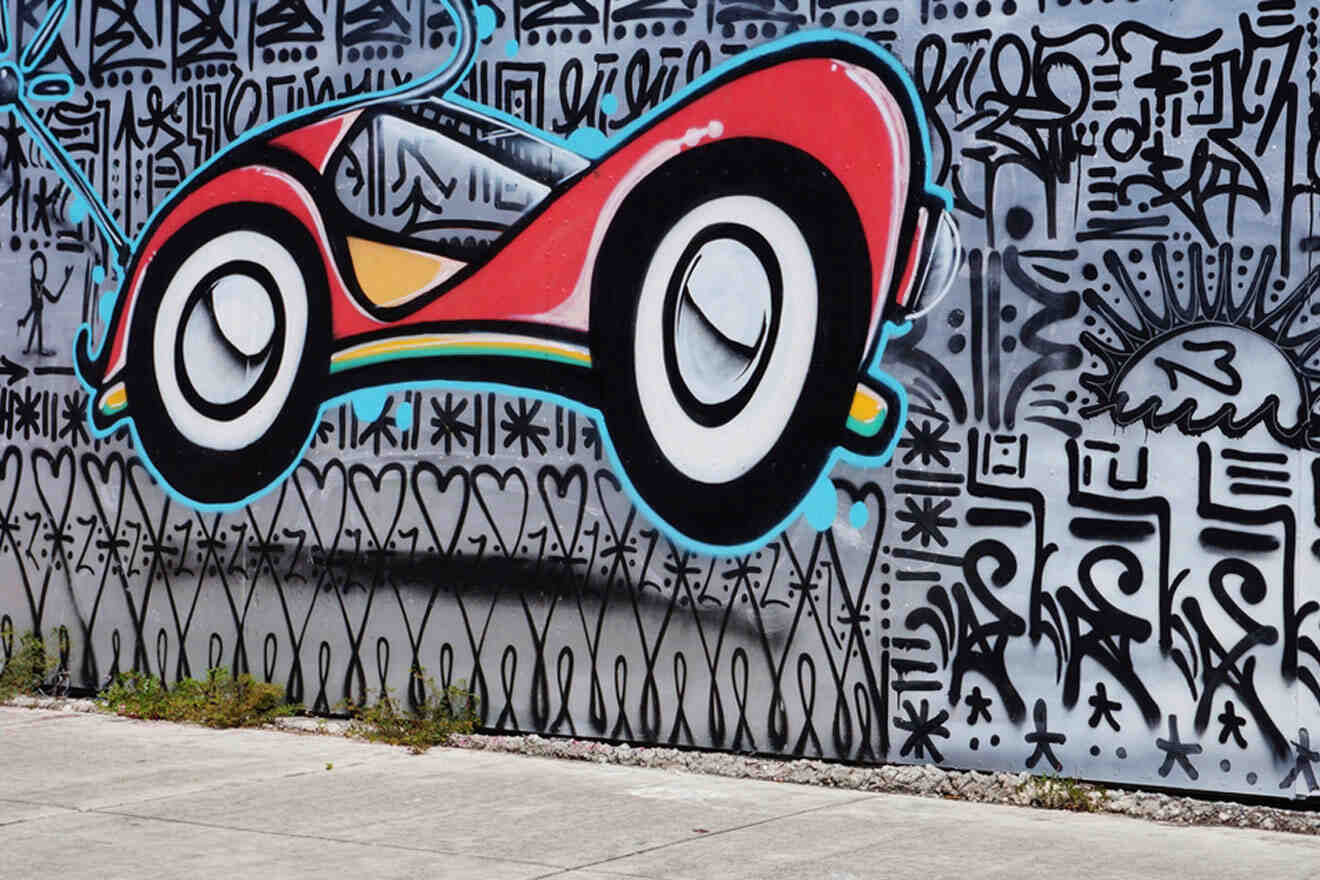 Wynwood is the arts and cultural center of Miami. Walking around Wynwood is one of the most popular activities in Miami! Locals and tourists alike enjoy Wynwood for its vibrant street art, series of murals, art galleries, bars, and restaurants.
Driving or walking around Wynwood and seeing all of the art is an experience in itself; then you add on the lively street culture, the bustling music, bars, and restaurants, and you have a night you will never forget!
For an amazing experience of Wynwood's street art and graffiti, you can check out this super fun golf cart tour that takes you to all the most amazing and hidden spots to see Miami's famed street art!
NOTE: Check out Manta Wynwood for a great place to eat Peruvian food in Wynwood at night!
PRO TIP: Visit Wynwood on the second Saturday of the month for the famous Art Walk!
PRICE: US$45
Book Your Wynwood Street Art Tour
6. Dance the night away at Club Space
Club Space is the local go-to spot to enjoy great DJs, dancing, and excellent drinks! This is one of the most famous venues in Miami for those looking for a great night out.
The music here is amazing, with lots of different DJs, different rooms, and floors to explore with varying sounds. You can spend the entire night at Club Space and never get bored!
If bottle service is your thing, you can book in advance on their website.
As someone who lived in Miami, this is where all the locals go. It's a great experience to get to know Miami's nightlife like a local!
7. Engage the arts at the Ziff Ballet Opera House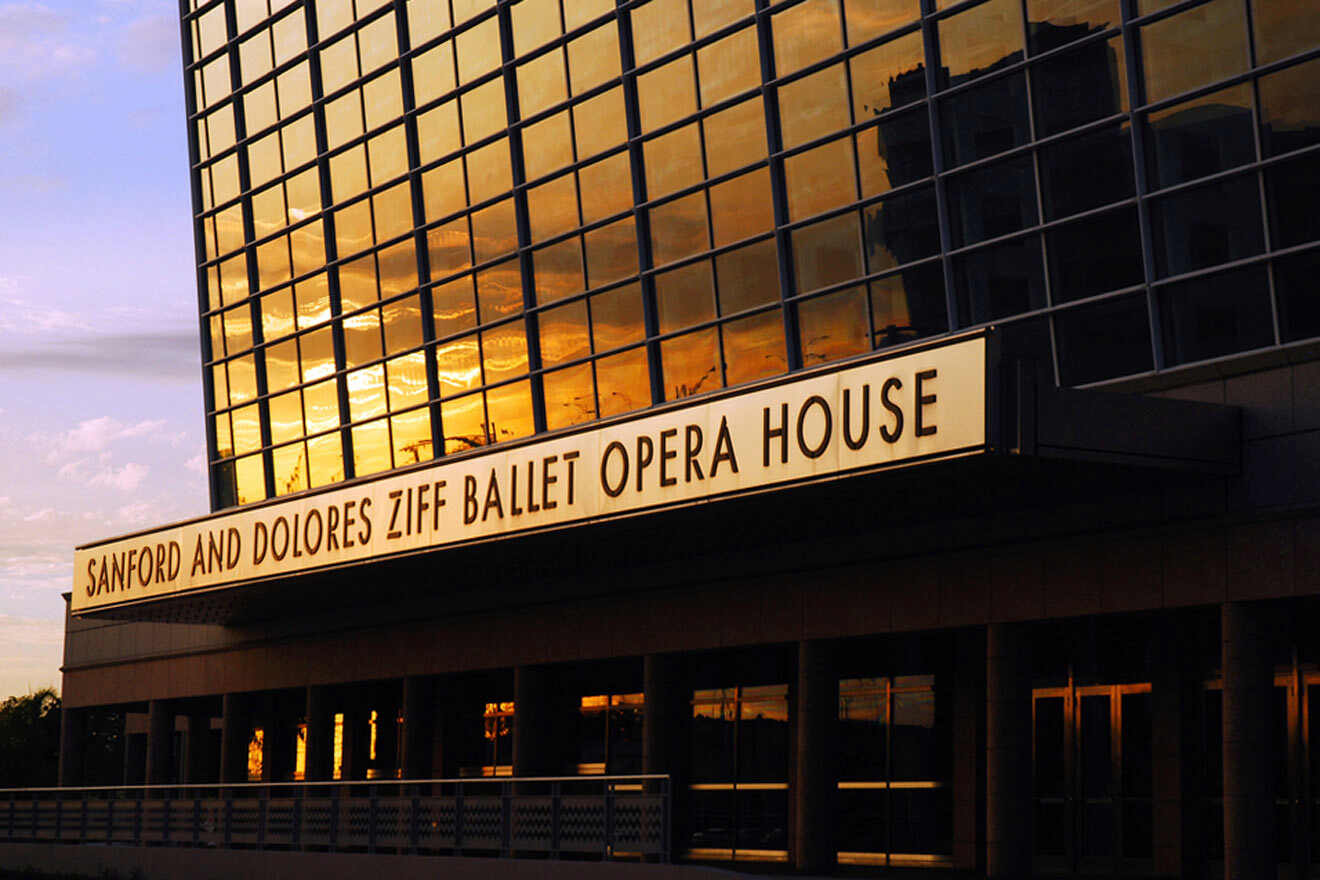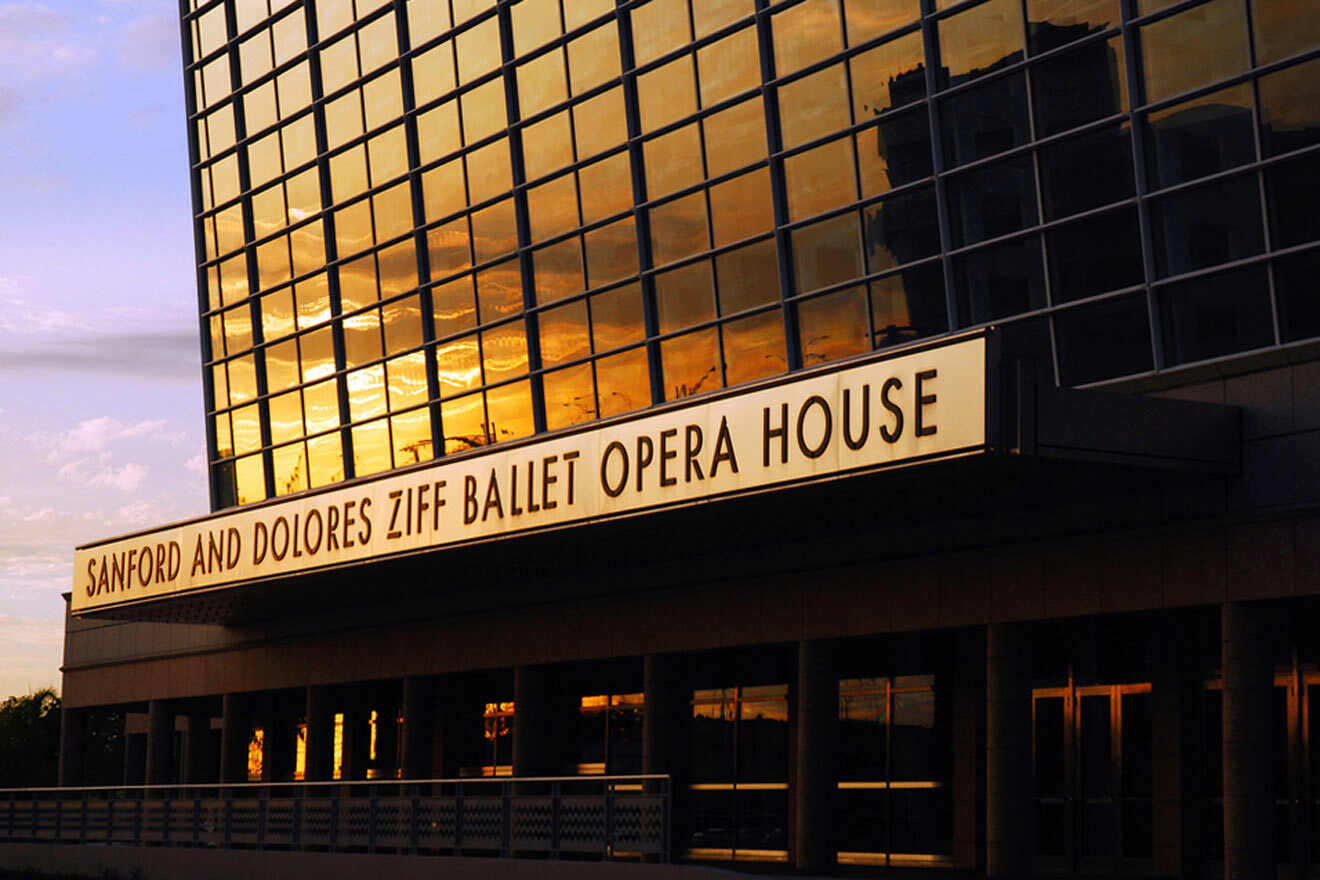 A part of the Adrienne Arsht Center and featuring Broadway shows and other family-friendly productions, this is a great activity to do with the family in Miami!
During the day, the Ziff Ballet Opera House is an architectural gem that is truly a sight to behold. However, at night, it becomes even more architecturally stunning!
Imagine a glass building with tons of lights and tropical trees embellishing the front of the building. This modern structure, coupled with the beauty of nature, makes for a unique and super beautiful tourist destination and place to take photos!
Visit their website to book tickets for an incredible show!
8. Get the classic Miami experience on South Beach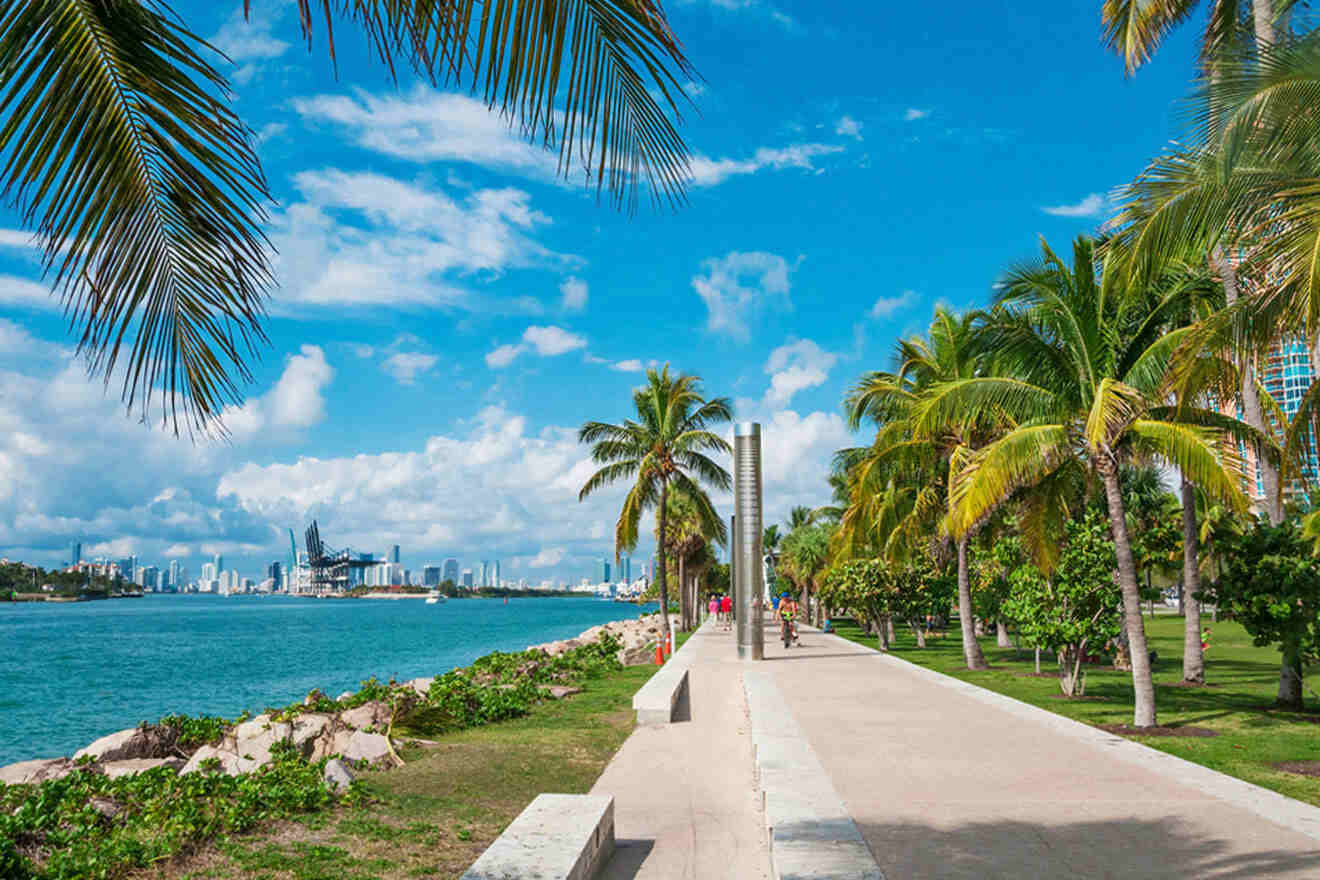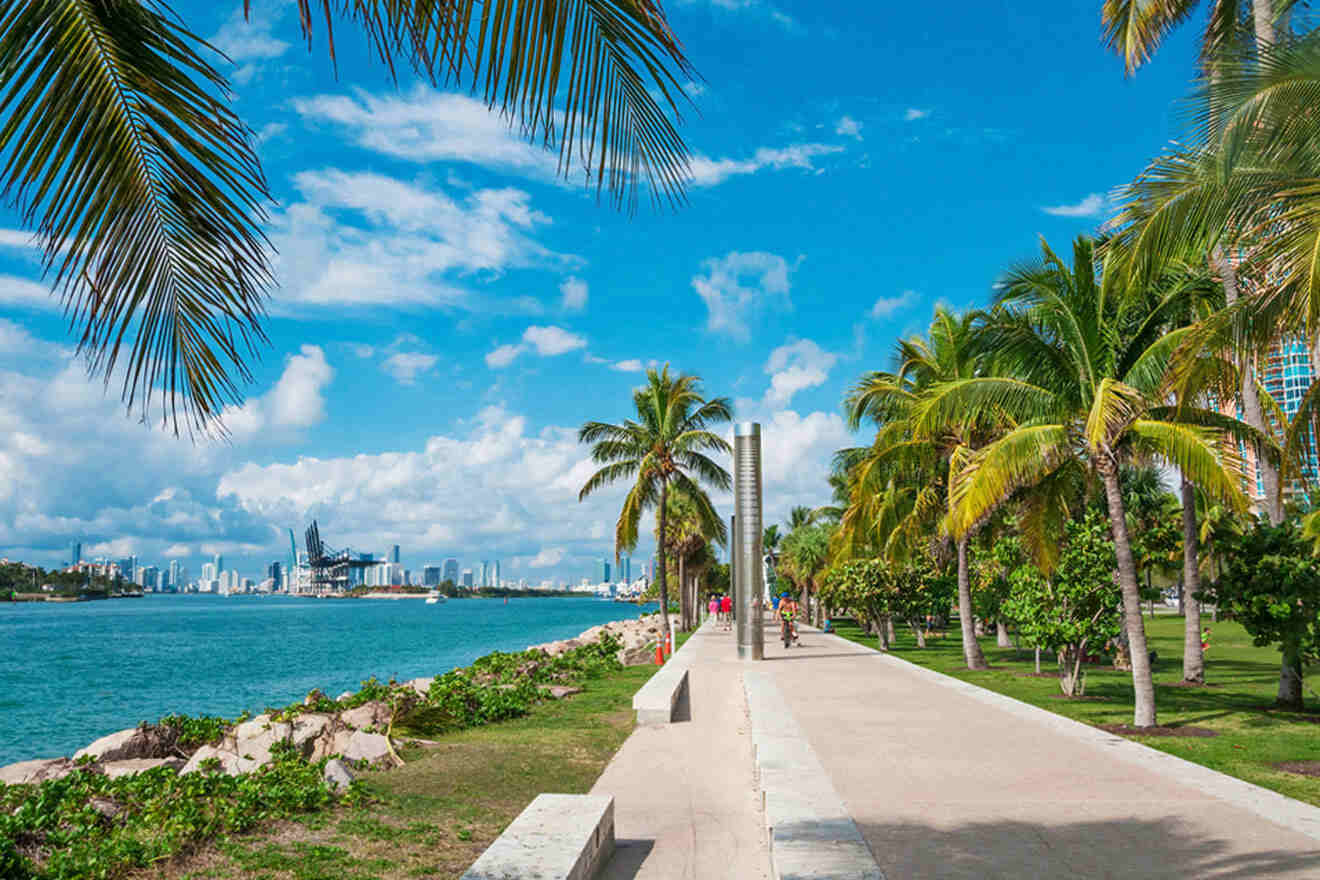 South Beach is THE destination in Miami. When you see Miami pictured in movies or TV shows, it is almost always in South Beach!
Located at the very tip of Miami Beach, South Beach is the perfect place to grab a drink with friends, go to a nightclub, and just experience South Beach's lively energy.
Be sure to check out South Pointe Park, where you can look out into the ocean as far as the eyes can see and maybe even spot some dolphins!
This park is 17 acres within the heart of this Miami metropolitan. Under the stars, walk the promenade with a loved one, a friend, or by yourself for an intimate and beautiful moment in the heart of Miami's South Beach.
There is also a dog park where you can bring your furry friend!
PRO TIP: Visit Smith & Wollensky for a steak dinner and enjoy exquisite food!
PRICE: Free
9. See the lit-up Miami Tower at night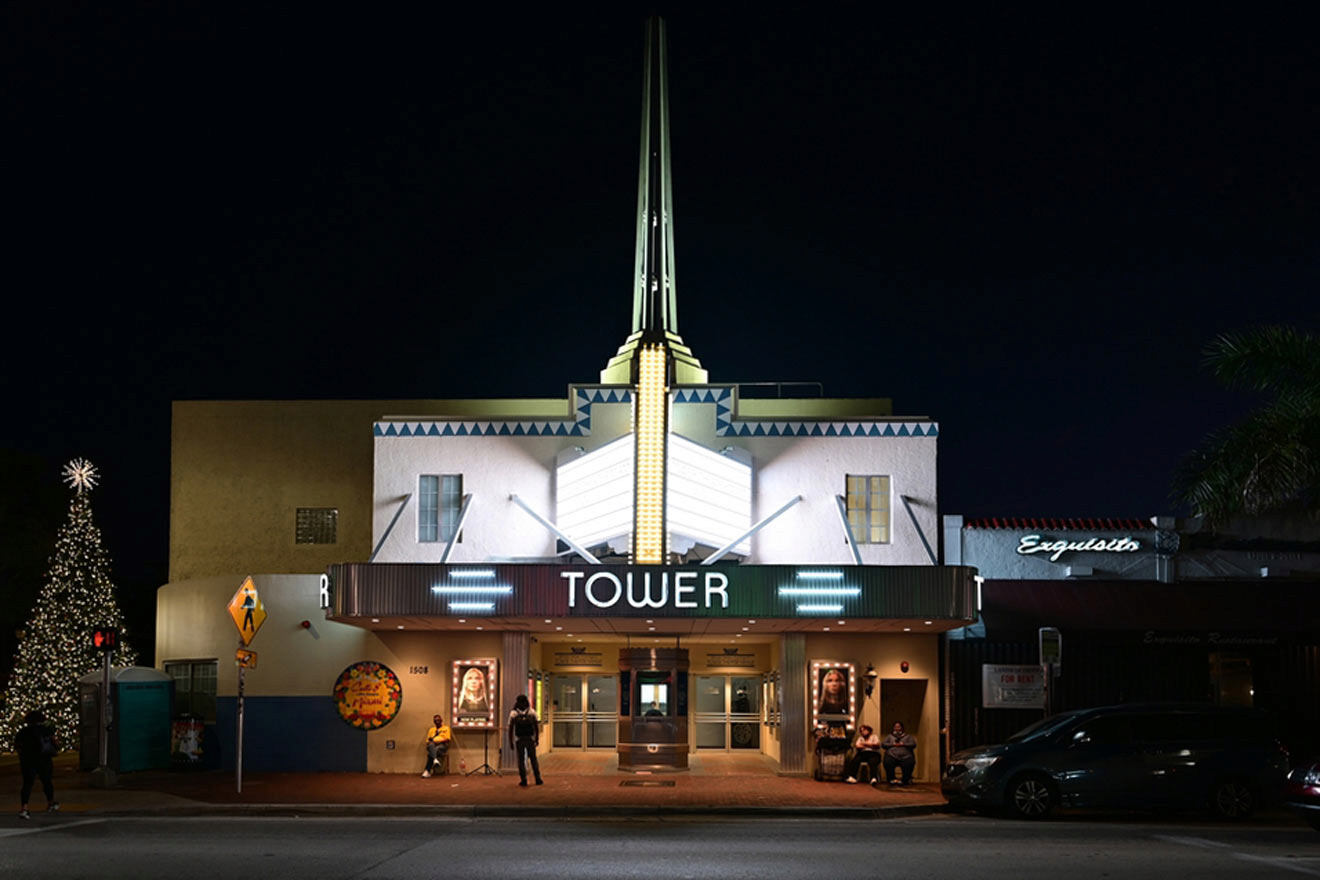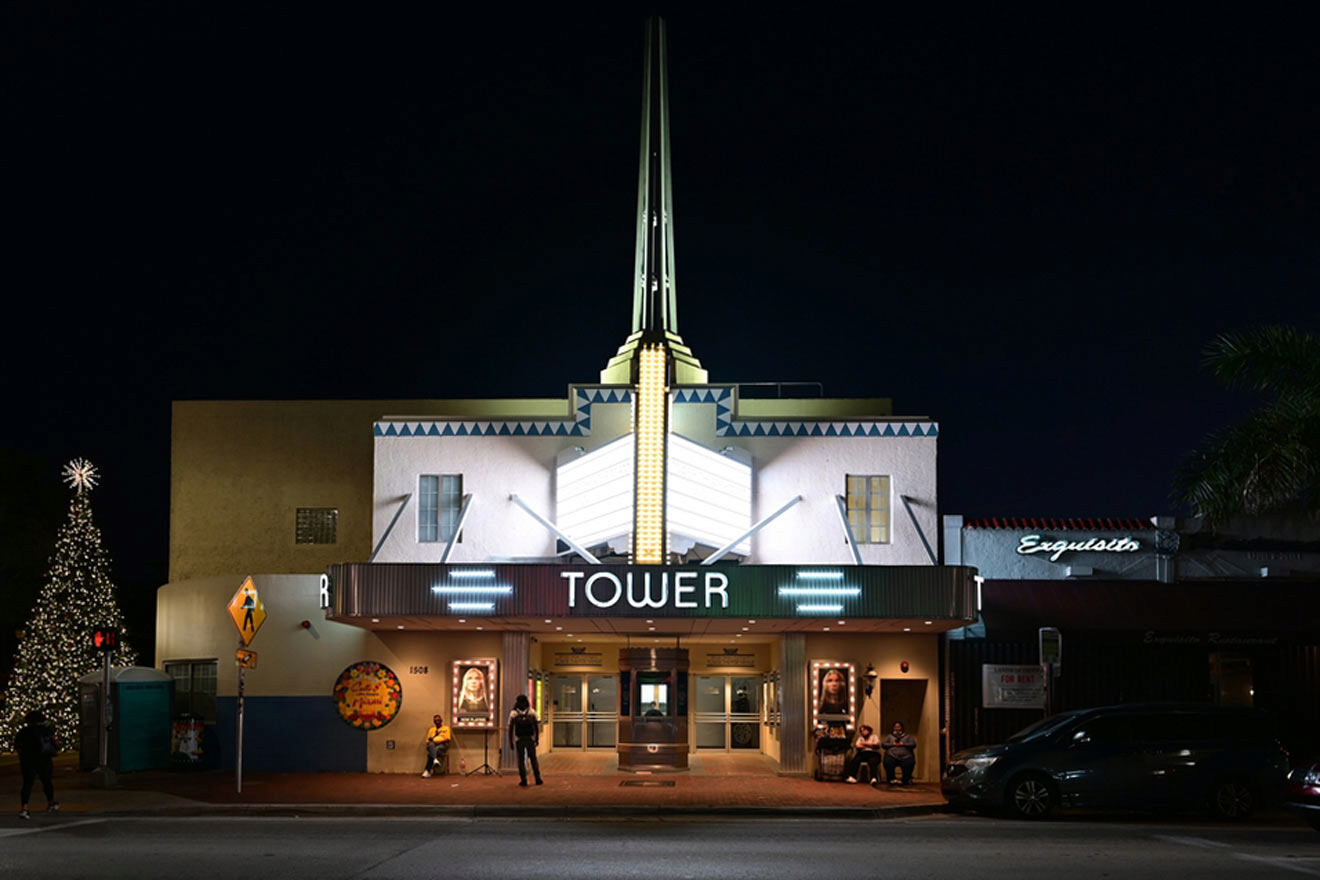 The Miami Tower is located in the heart of Downtown Miami. At 47 stories high, this gorgeous building stands tall and bright over the Miami city center.
The unique architecture and stunning and shimmering lights make this downtown gem an absolute showstopper. At night, this tower is an absolute beauty and is a fun experience to have with the whole family!
It was built by one of the masters of modern architecture, I.M. Pei, the architect behind the cutting-edge designs of the Louvre Pyramid in Paris.
PRO TIP: Take the elevator up to the Sky Lobby and the Sky Lounge. There you can soak in the gorgeous panoramic views of Miami.
10. Visit the historical Bayfront Park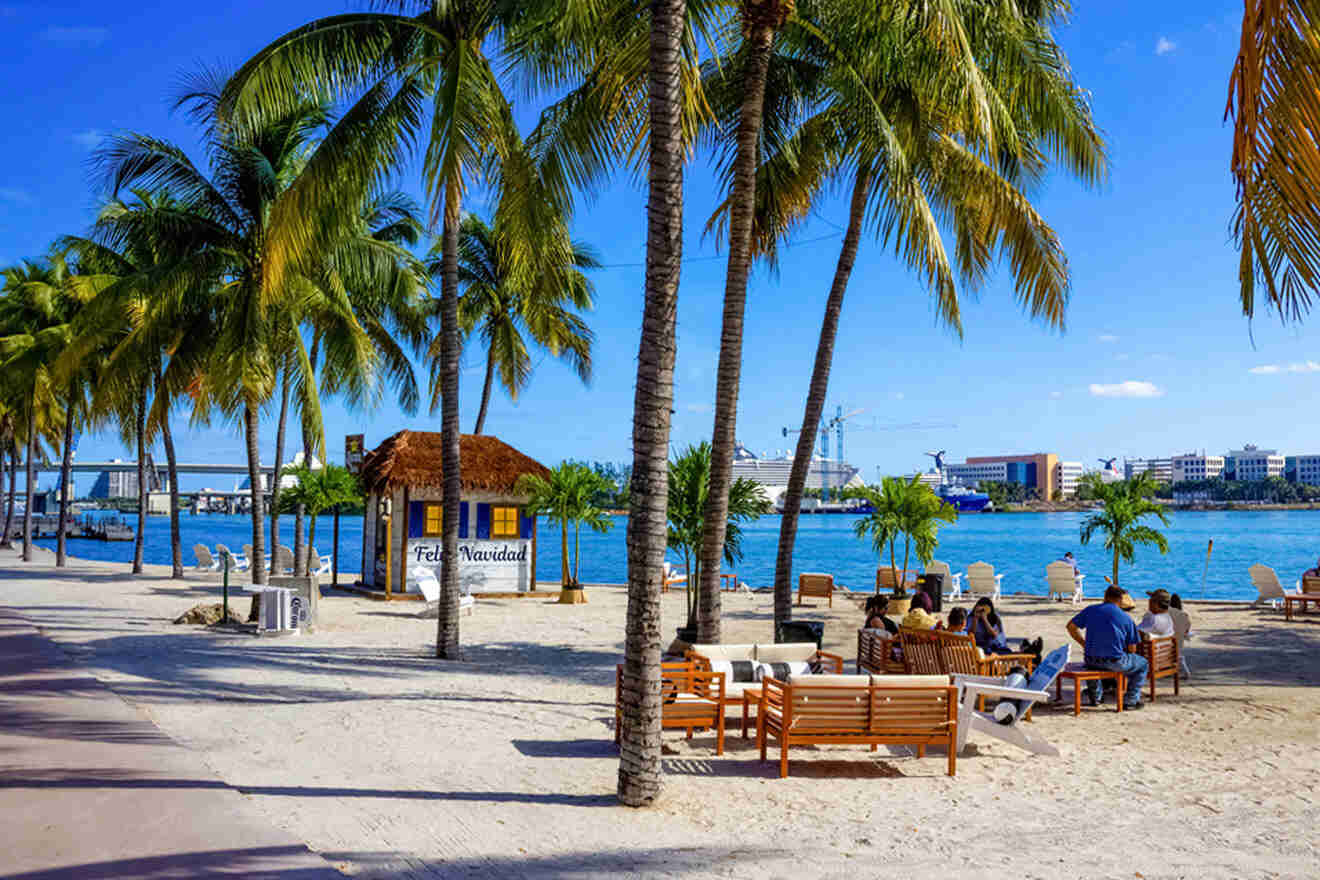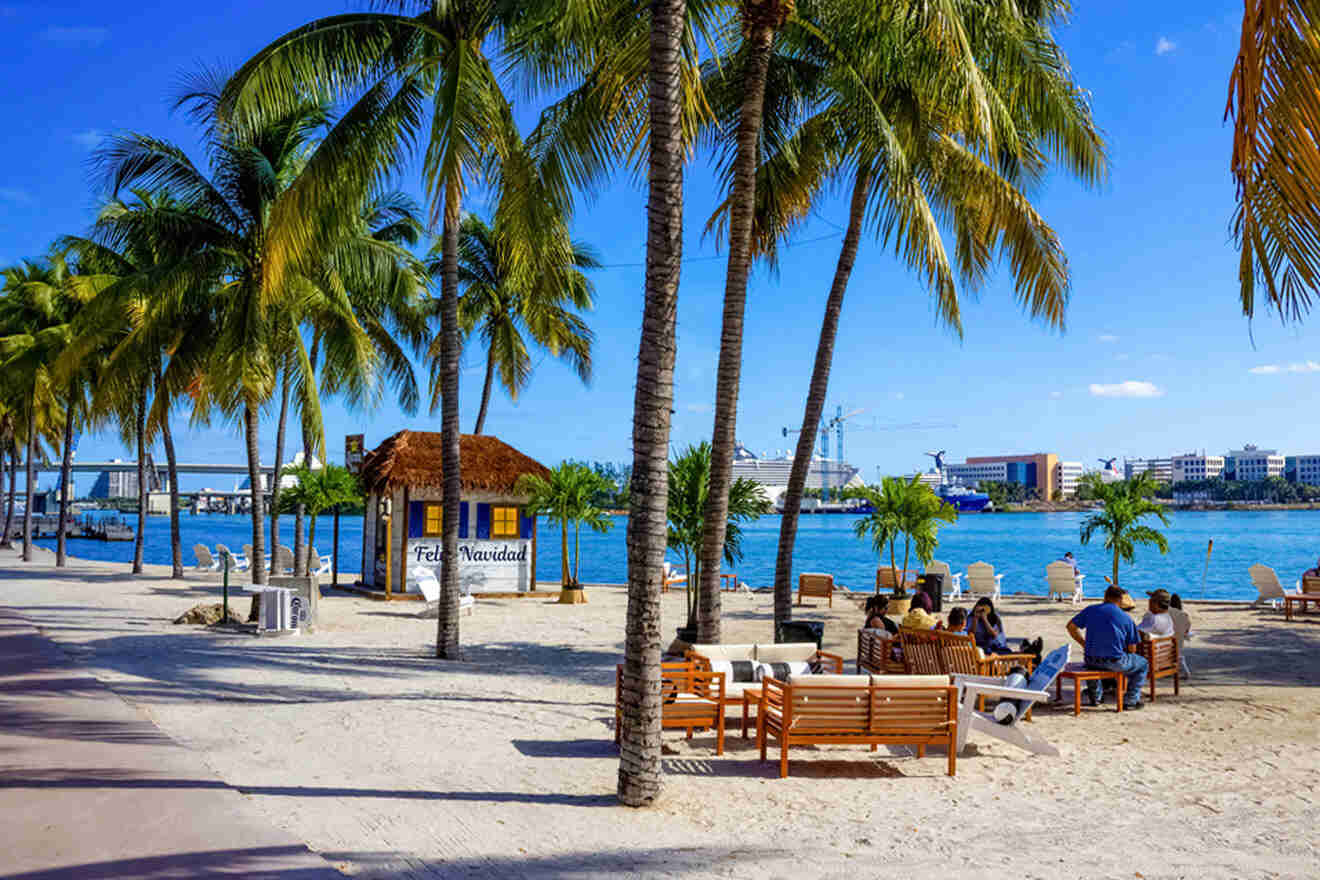 Built-in 1896, Bayfront Park is one of the oldest historical gathering places in Miami.
Boasting 32 acres of land in the city center, Bayfront Park is one of the best places to visit in Miami at night!
This park is the perfect place to soak in the views and unwind after a long day of sightseeing in Miami if you are looking for a peaceful place to enjoy ocean views under the starry night sky.
Bundle and save with this fantastic deal to get a Miami City bus tour, a Bay Cruise, and see the wild Everglades!
Book Your Ultimate Miami Combo
11. See the preserved Art Deco District in Miami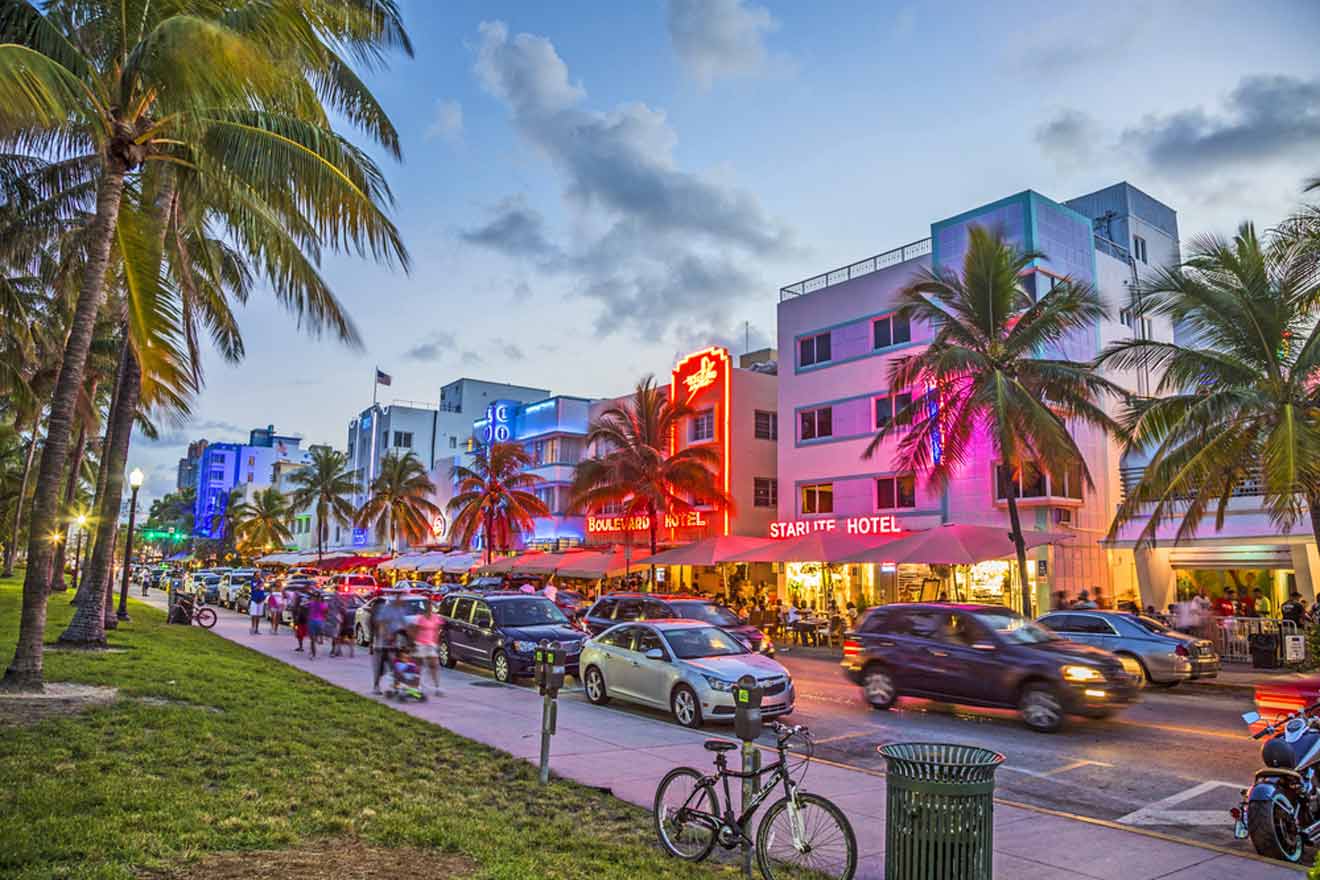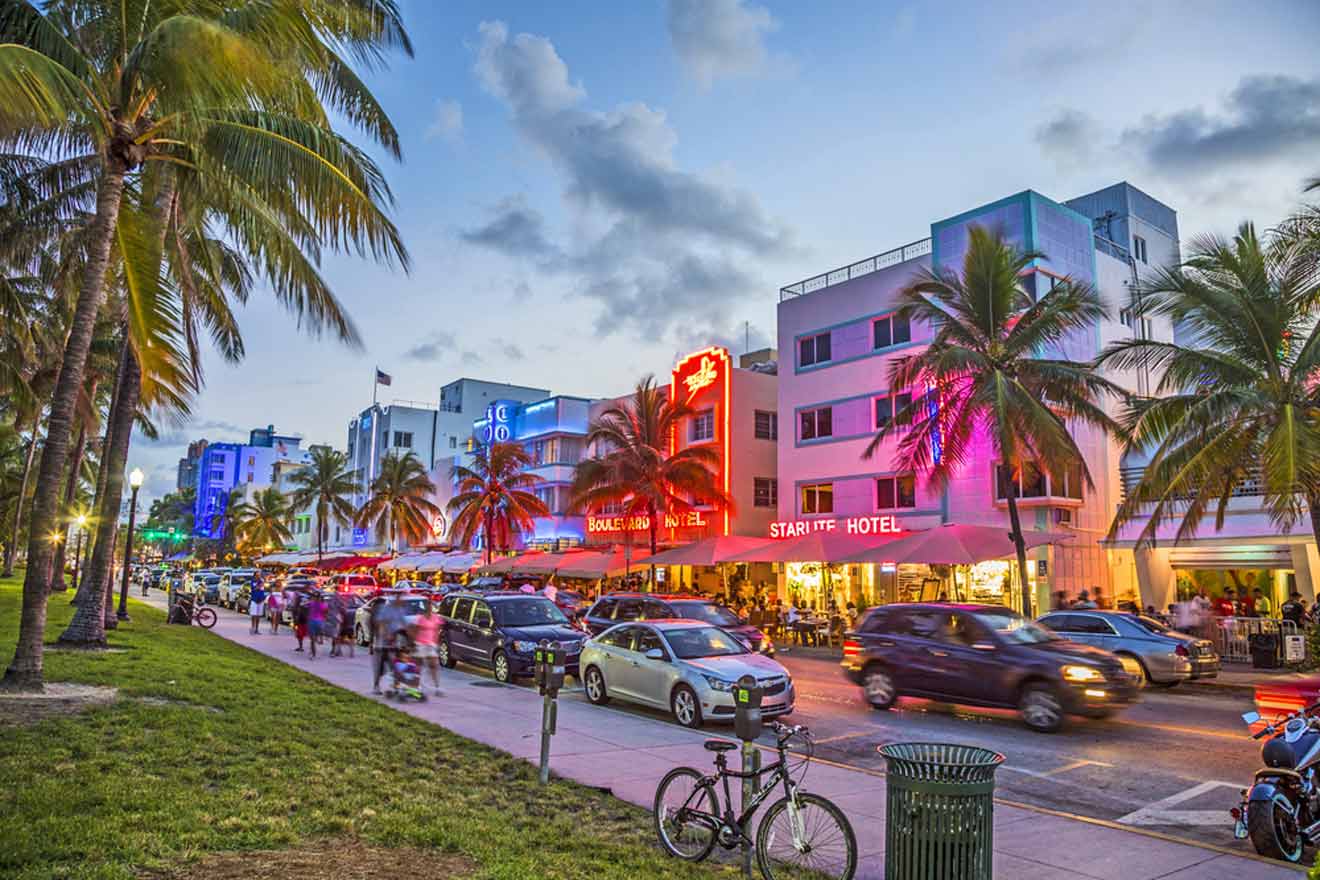 In Miami Beach, you will find the historic Art Deco District encompassing over 800 buildings!
Your trip to Miami is incomplete without taking a tour of Miami's Art Deco District. Protected since 1976 by the Miami Design Preservation League, this is one of Miami's most popular tourist destinations.
Miami is actually most well-known for its Art Deco architecture that brings visitors and locals alike to the bygone eras of Miami's vibrant cultural history.
If you're an art or history buff, this is one of the best things to do in Miami at night! Peruse neon-lit streets and feel transported to the 1960s and 70s when Miami was in its heyday.
These art deco structures are gorgeous during the day. However, at night, they are completely lit up, and the lights add an extra level of beauty to the entire experience.
PRO TIP: Explore Miami's Art Deco architecture via a trolley. It is 100% free and runs all day until 11 PM!
PRICE: Free
12. Explore the Magic City's Soundscape Park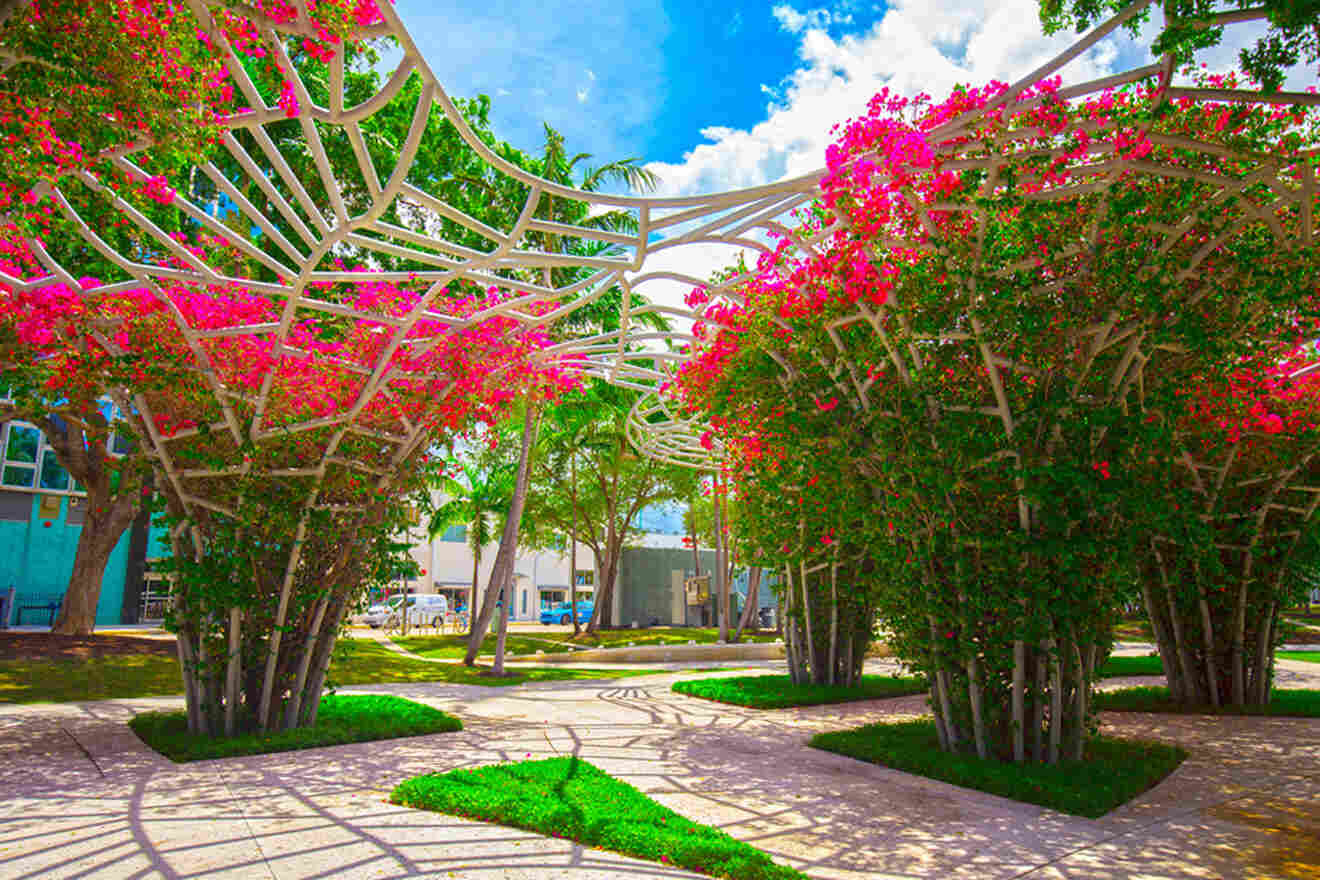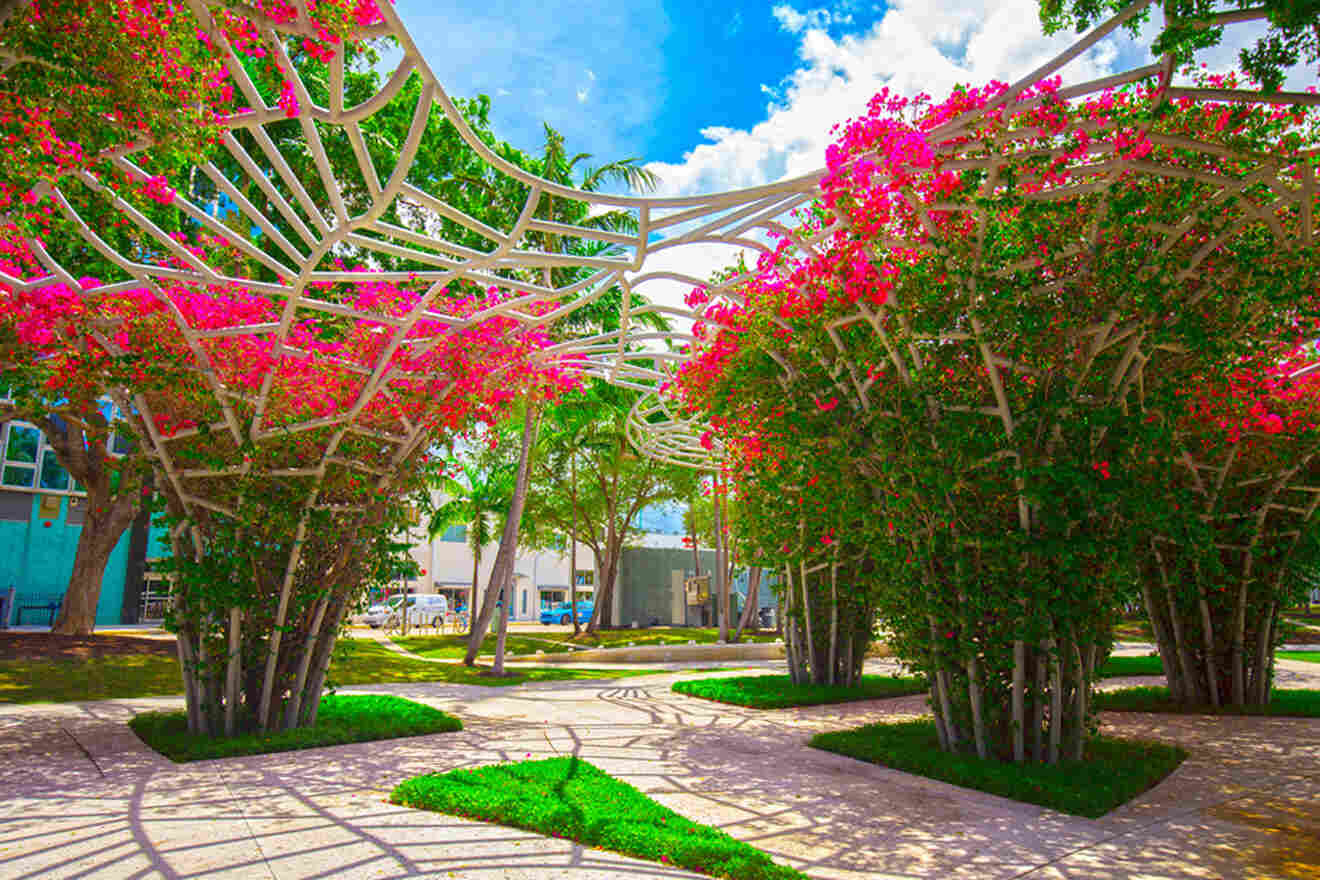 Located on the New World Symphony Campus, the Soundscape Park is popular for events, concerts, and outdoor movies!
At night, this park is absolutely breathtaking. This is one of the best things to do in Miami at night for those who are looking to find a serene place to unwind after a long day but aren't ready to go back to their hotel yet.
If you want to escape the hustle and bustle of Miami at night, this is one of the best places to go to experience some tranquility amongst the lively energy.
Between the unique architecture and vibrant green spaces, this is a great activity to do in the Magic City at night!
On Wednesdays, you can find the unique Soundscape Cinema Series, a free-of-charge film screening event! This is a super fun activity to do with a lover, friends, or with family in Miami at night!
You will get the unique experience of watching a movie projected onto a 7,000-square-foot wall under the gorgeous Miami skies and swaying palm trees.
This is a truly magical experience to see an outdoor film under the palm trees, with the warm tropical Miami breeze caressing you as you relax into movie night! The movies typically start at 8 PM, so ensure you arrive on time to secure your spot!
PRO TIP: Bring a blanket and a picnic to level up your outdoor movie night!
13. See some live jazz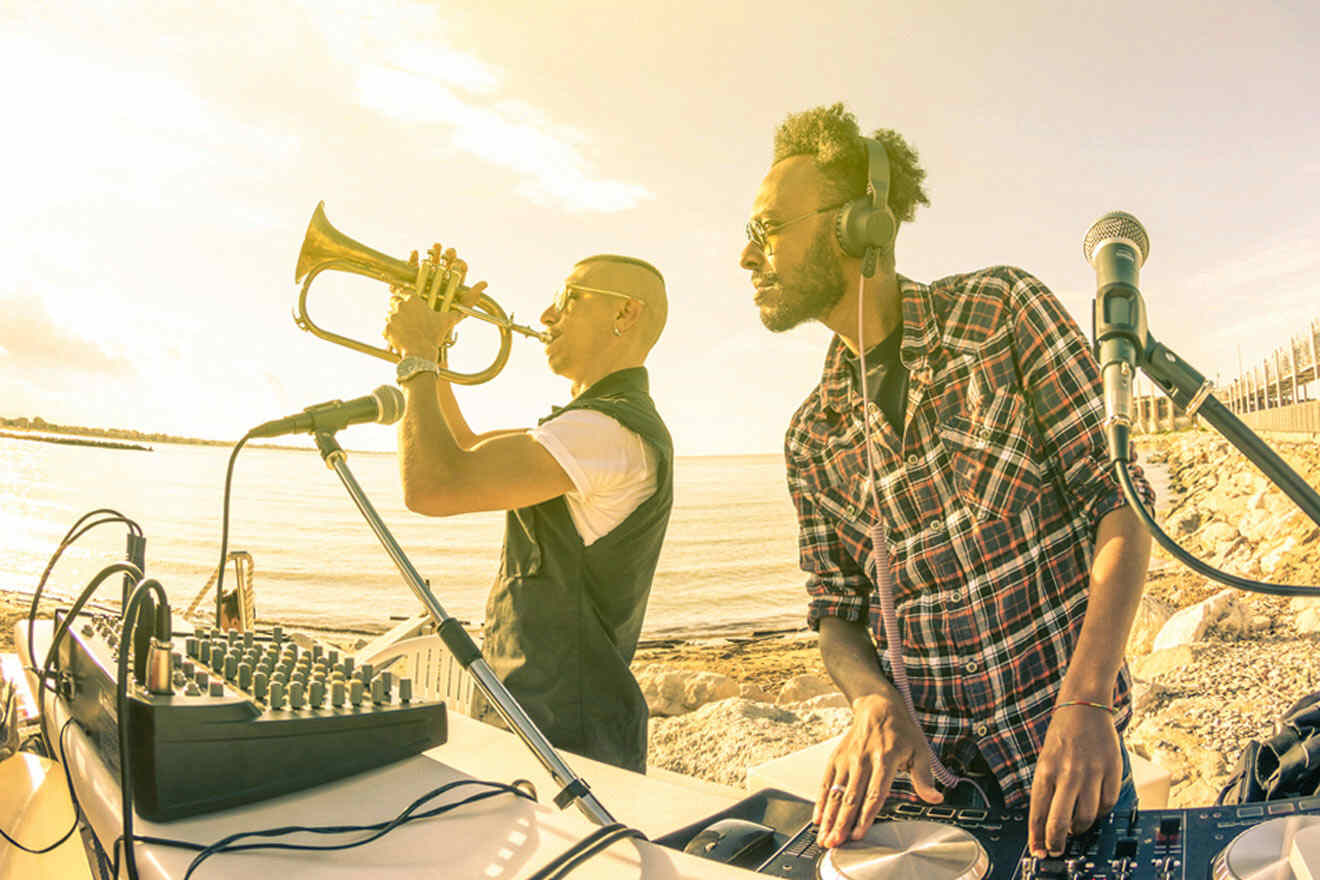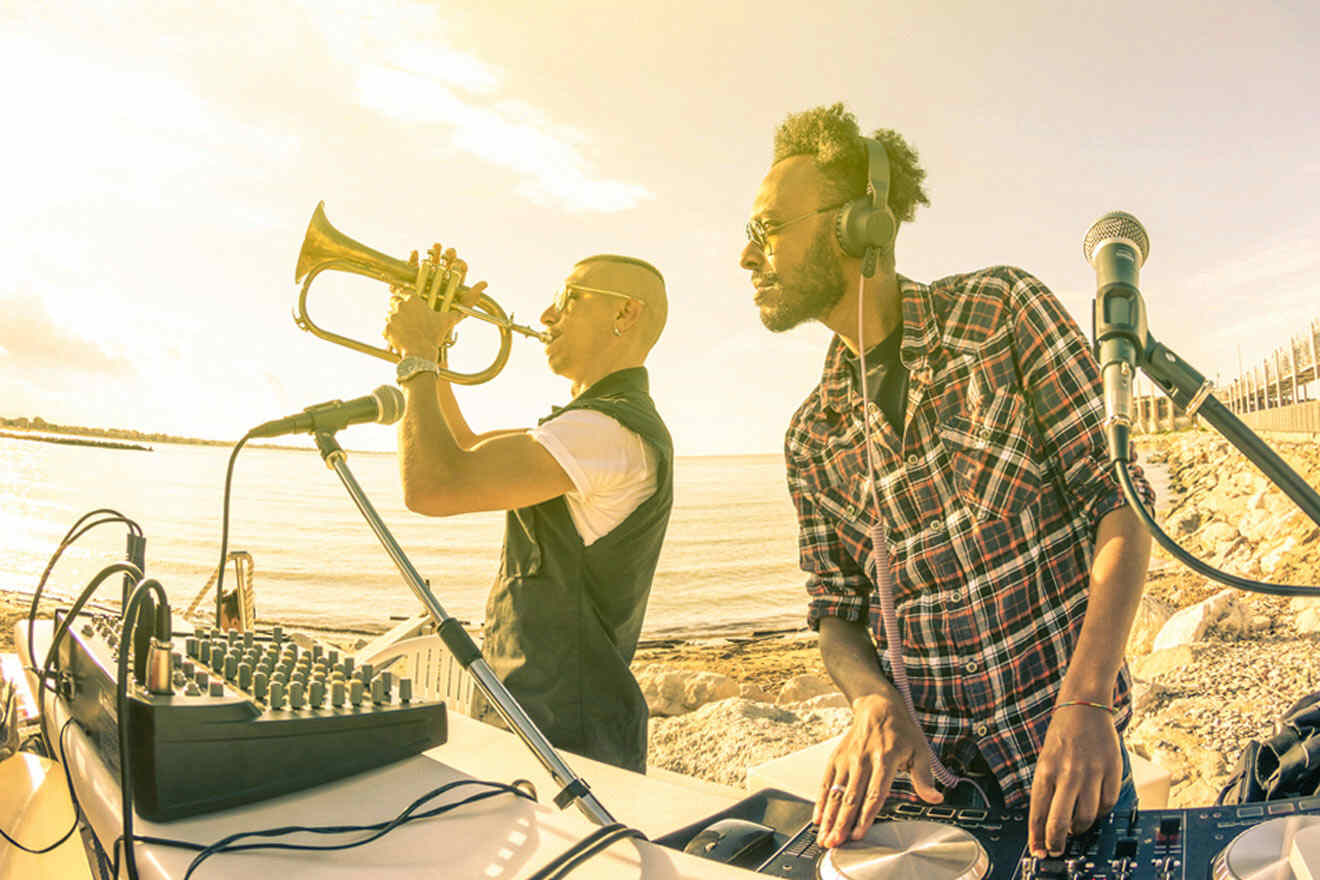 If electronic music and your typical DJ are not your scenes, don't worry. Miami also has a vibrant live jazz scene!
Seeing live jazz music is one of the best things to do at night in Miami. There are multiple jazz bars all around Magic City with all sorts of live jazz performances!
Ball & Chain in Little Havana is one of Miami's more famous live jazz spots. This historical jazz club has been open since 1935. There are jazz performances aplenty, as well as salsa nights!
The Museum of Contemporary Art (MOCA) in North Miami has free jazz performances you can find on the last Friday of every month.
Whether you end up at the Museum of Contemporary Art, Ball & Chain, or any of Miami's happening jazz bars, I know you will have an unforgettable experience!
14. Walk around Coconut Grove
Coconut Grove is one of the cutest and most beautiful neighborhoods in all of Miami. This old-school, historic neighborhood is dappled with giant Banyan trees, landmark buildings, massive palm trees and lush foliage, restaurants, boutique shops, a marina, and so much more.
Along the coast of Biscayne Bay, Coconut Grove is one of the best places to enjoy a nice meal or get some drinks in Miami.
If you're not a fan of the hustle and bustle of Miami Beach or Downtown Miami, Coconut Grove is the perfect little neighborhood to pass the time.
It is personally one of my favorites in all of Miami. I absolutely love the historic architecture, tropical beach town vibe, and lush foliage that lines all of the streets in this Magic City neighborhood!
PRO TIP: Walk around Coconut Grove and visit the Marina for some of the most beautiful views and a chance to see some dolphins! Make sure you check out Monty's Coconut Grove, located right on the marina! This is one of my favorite things to do in Miami at night. The food is delicious, and the drinks are really incredible as well.
Plus, who doesn't love a meal with a view?
PRICE: Free
15. Check out the Museum of Illusions
The Museum of Illusions has locations in both San Francisco and Los Angeles. However, their Miami location is particularly special!
The Museum of Illusions has immersive experiences that are super fun for the whole family, couples, and singles alike!
Stretch the limits of the human mind and psyche with all sorts of optical illusions and fun adventures! Your senses will be taken for a spin as you walk through their multiple mind-warping exhibits that make you question your perception of reality!
In one of the exhibits, you can sit on a beach and feed a massive bird from your hand. Next, walk on a super narrow hanging bridge that seems super realistic.
PRO TIP: Check their website in advance to see about any special events happening while you're there.
PRICE: US$45
16. Take a private night boat cruise in Miami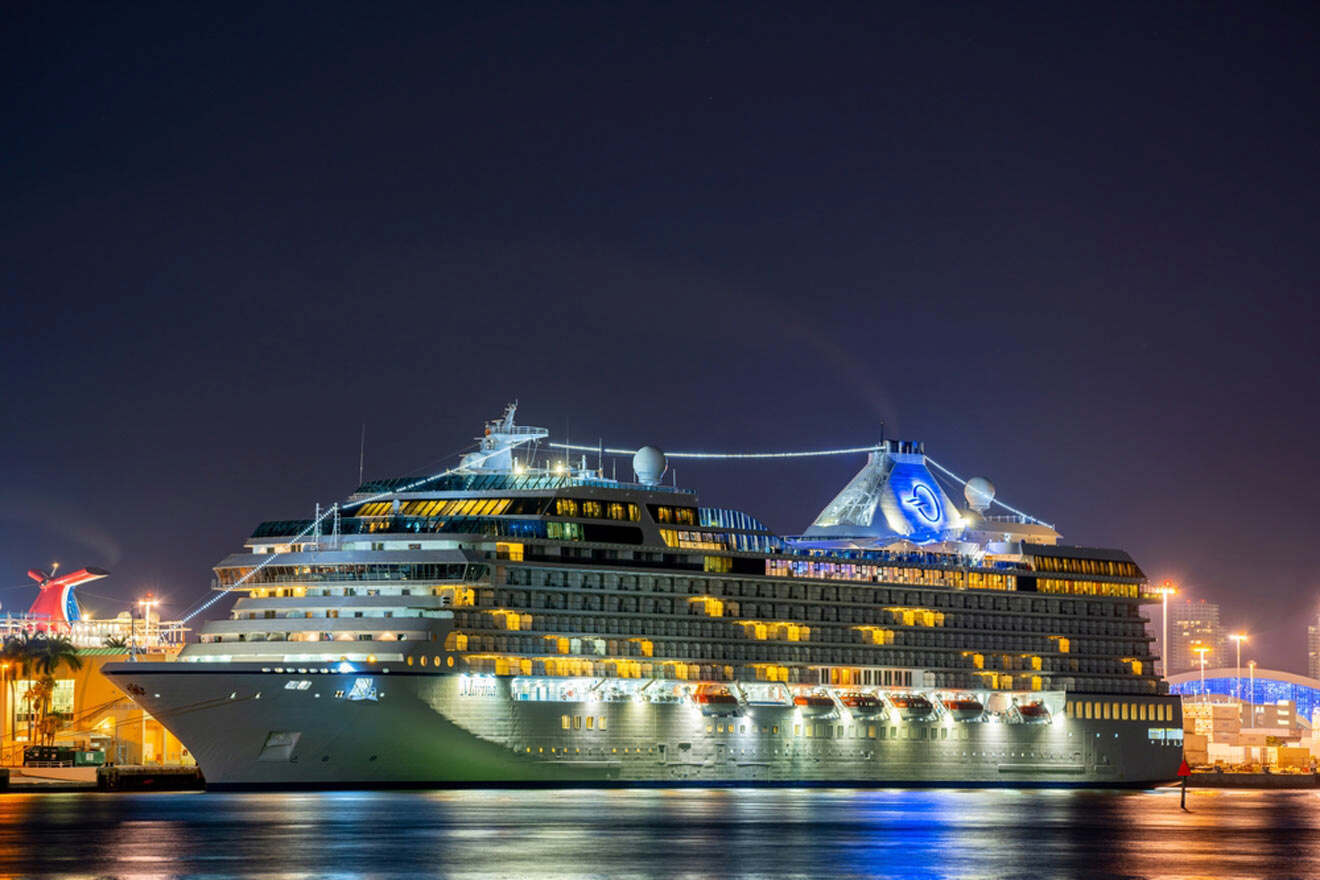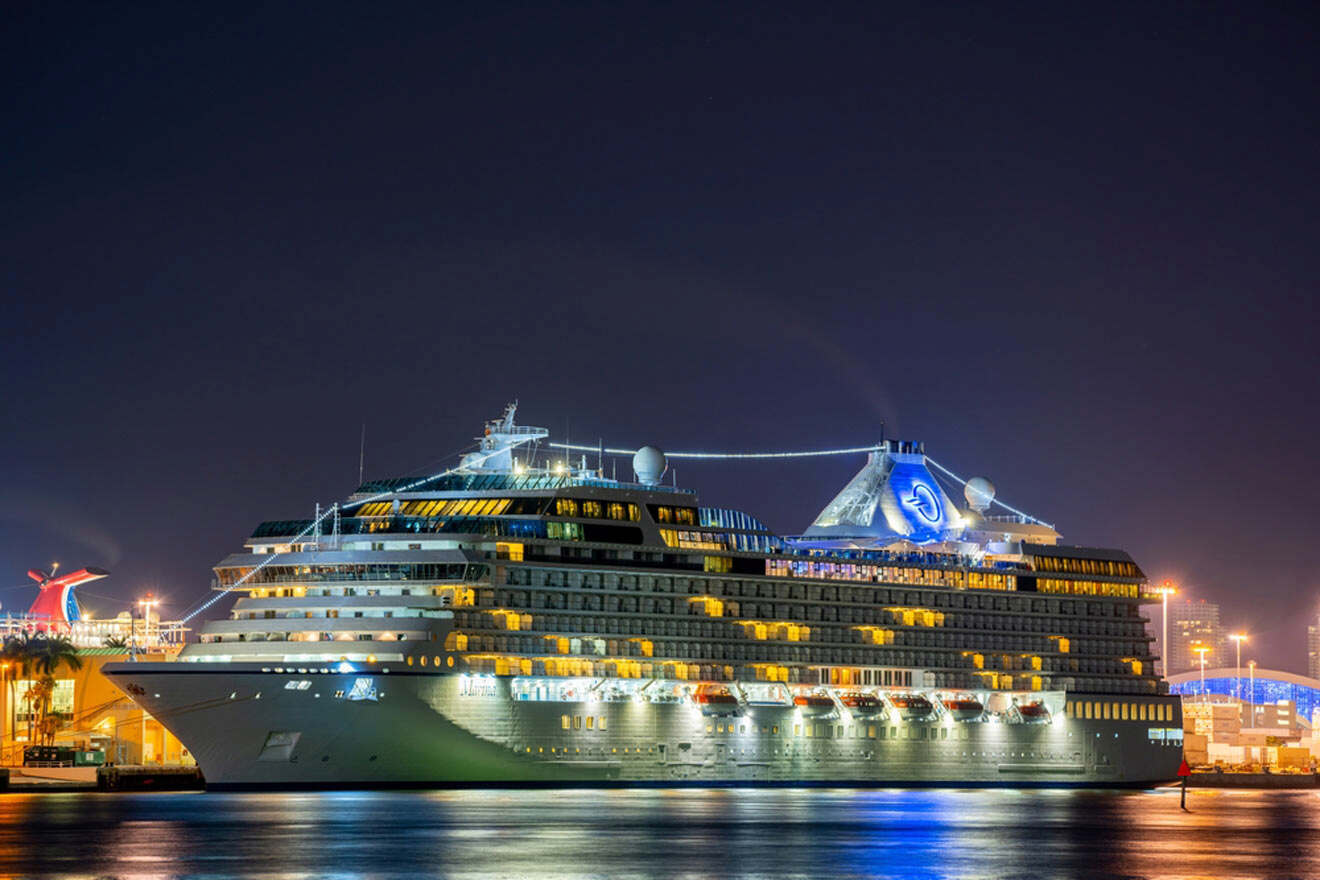 See the incredible Miami skyline on this romantic private boat cruise in Miami!
From this luxurious boat cruise, you can get a unique perspective on the glittering city of Miami. One of the best parts of this private boat cruise is meeting your captain in Coconut Grove at the marina!
Spend the day exploring Coconut Grove, eat at some incredible restaurants, and enjoy some boutique shopping before you set sail on your private sunset boat cruise!
This is the perfect bonding experience for the whole family, couples, or even singles looking to treat themselves to an extravagant date night!
You'll cruise along the city's waterways, check out Star Island, the famous celebrity island with insane mansions, admire Miami's skyline, and experience a side of Miami that most visitors don't get to see!
PRICE: US$300
17. Get some authentic handmade pasta at Pastamarket
Pastamarket, a handmade Italian restaurant in Miami, is one of the most authentic places to get real, quality, authentic Italian cuisine.
All of the pasta is handmade, giving the food a certain level of authenticity that makes you feel like you have just been transported to Italy!
The restaurant itself is small, but the food massively makes up for its size. It is the perfect place to take a date and enjoy a romantic night in Miami.
The food here is exquisite. Some days, there is an Italian grandmother hand-making all of the pasta in-house, which just adds to the overall magic of the experience.
Seriously, this is the best Italian food I have had in America, and it even comes close to some of the meals I ate when I visited Italy.
They have a variety of pasta dishes, each one better than the last, and an extensive wine list. I got the Cacio E Pepe pasta and paired it with a 2019 Montepulciano, and it changed my life. No joke!!
While simple, it was one of the best meals I have ever had. I highly recommend it!
FAQs about things to do in Miami at night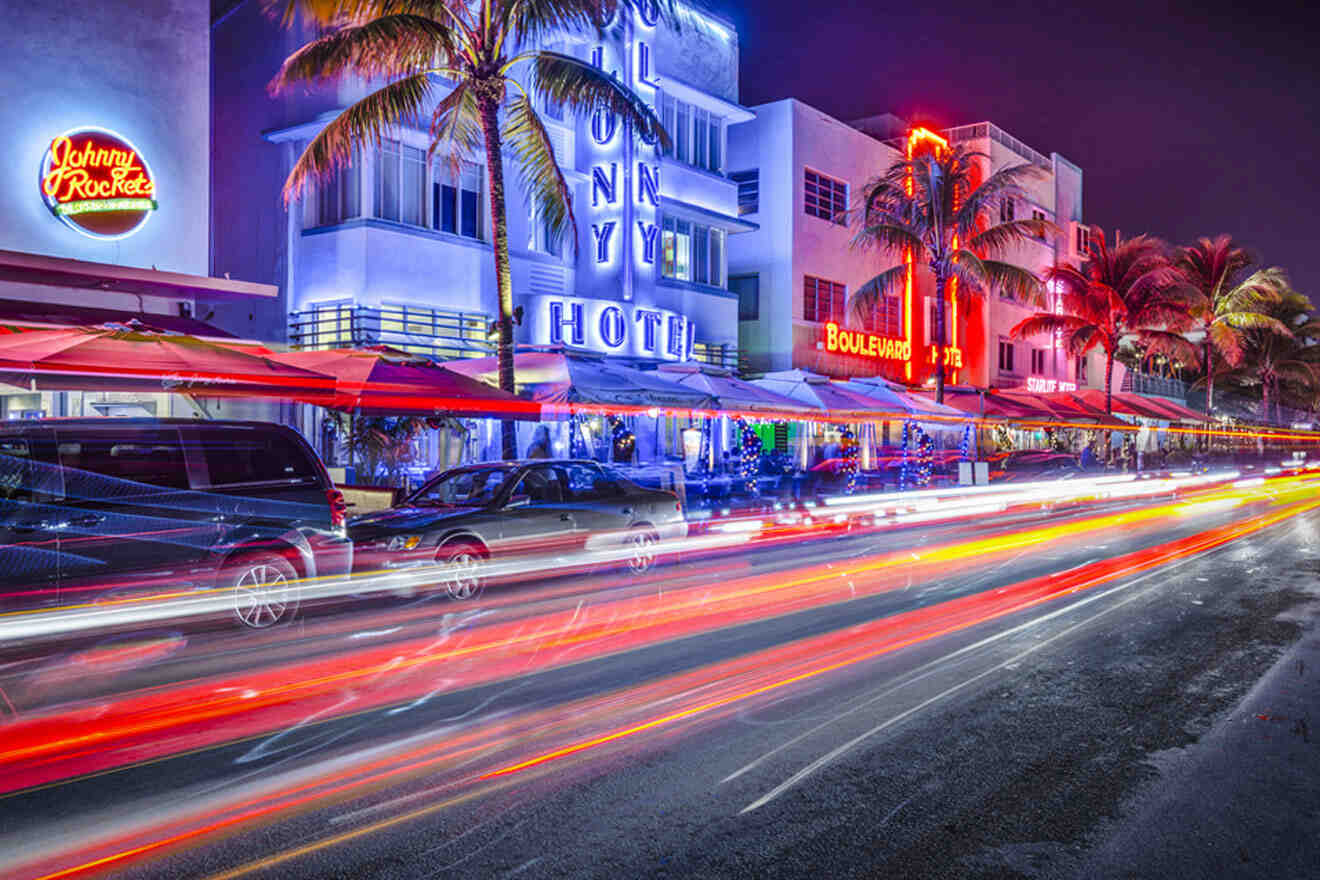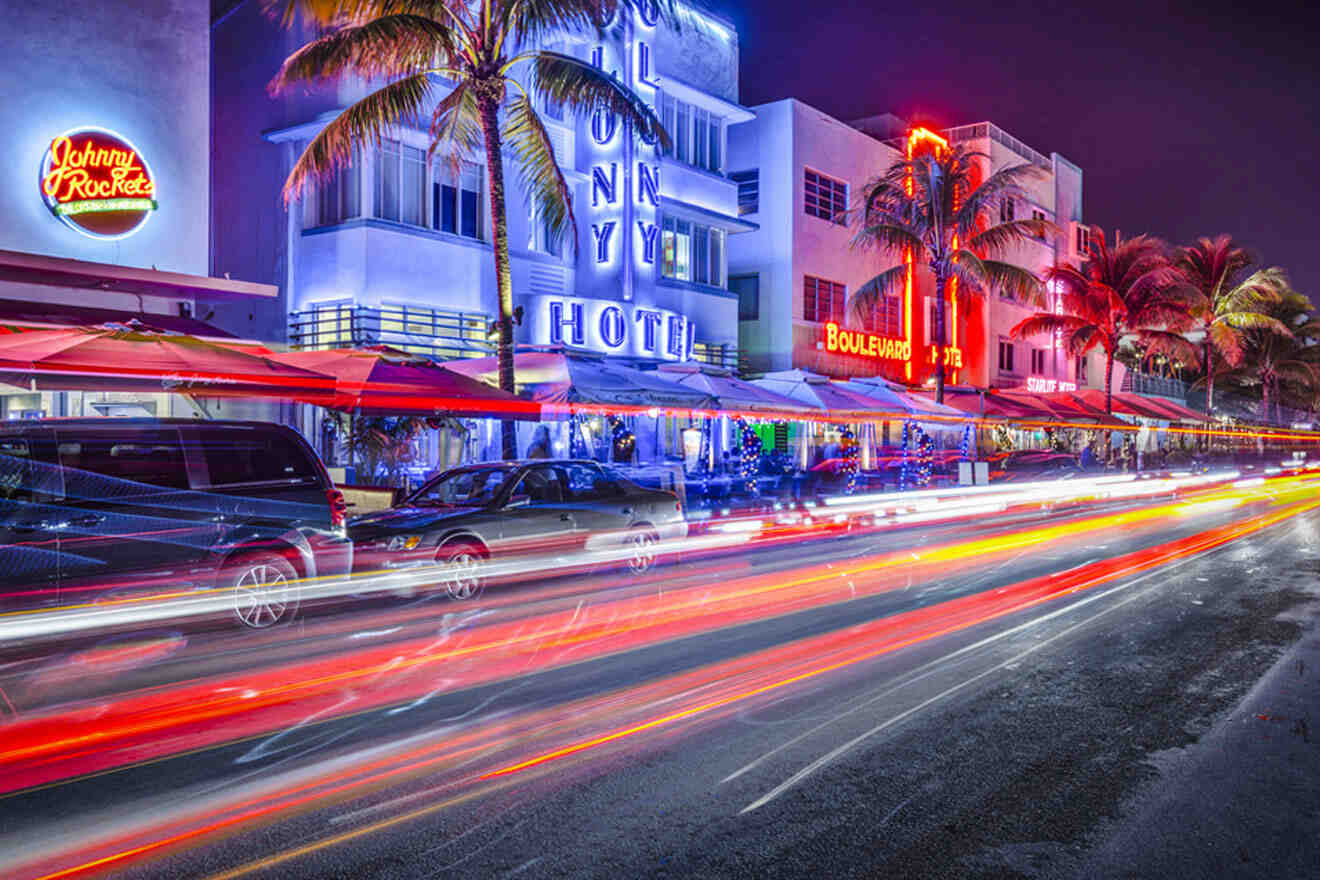 🌃 How do you spend a night in Miami?
This city comes alive at night! You can check out some of the clubs and bars in South Beach, Calle Ocho, Downtown, or Coconut Grove! Check out Club Space for a super fun night where you can dance your worries away on the dance floor.
💃 What is there to do in Miami at night besides clubbing?
🌆 What is there to do in Miami after 11 PM?
Whether you want to dance the night away until 5 AM at Club Space, see some live jazz in Little Havana, check out a rooftop bar, or explore the design district, Miami stays up after 11!
🍸 What is the hottest nightclub in Miami?
Conclusion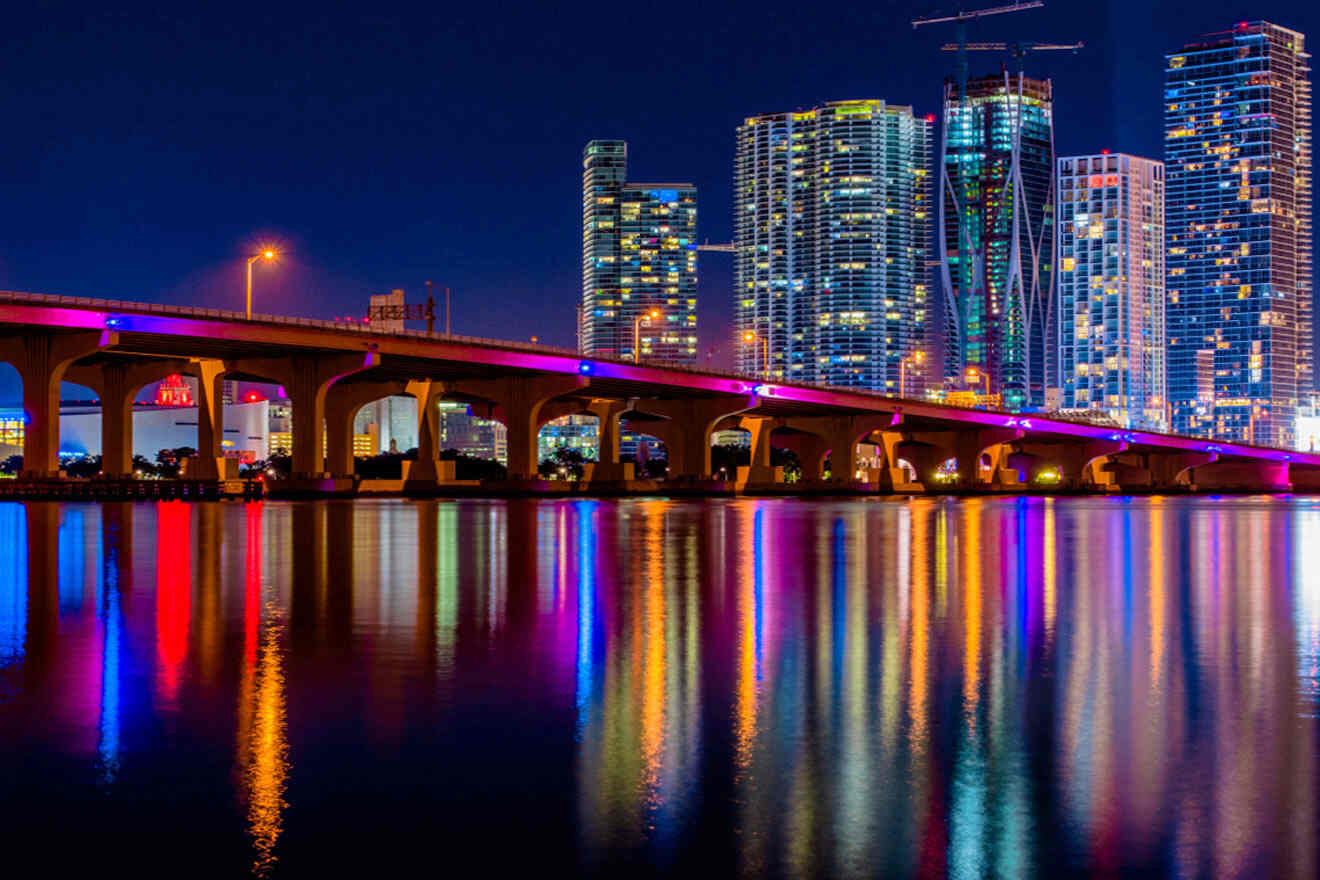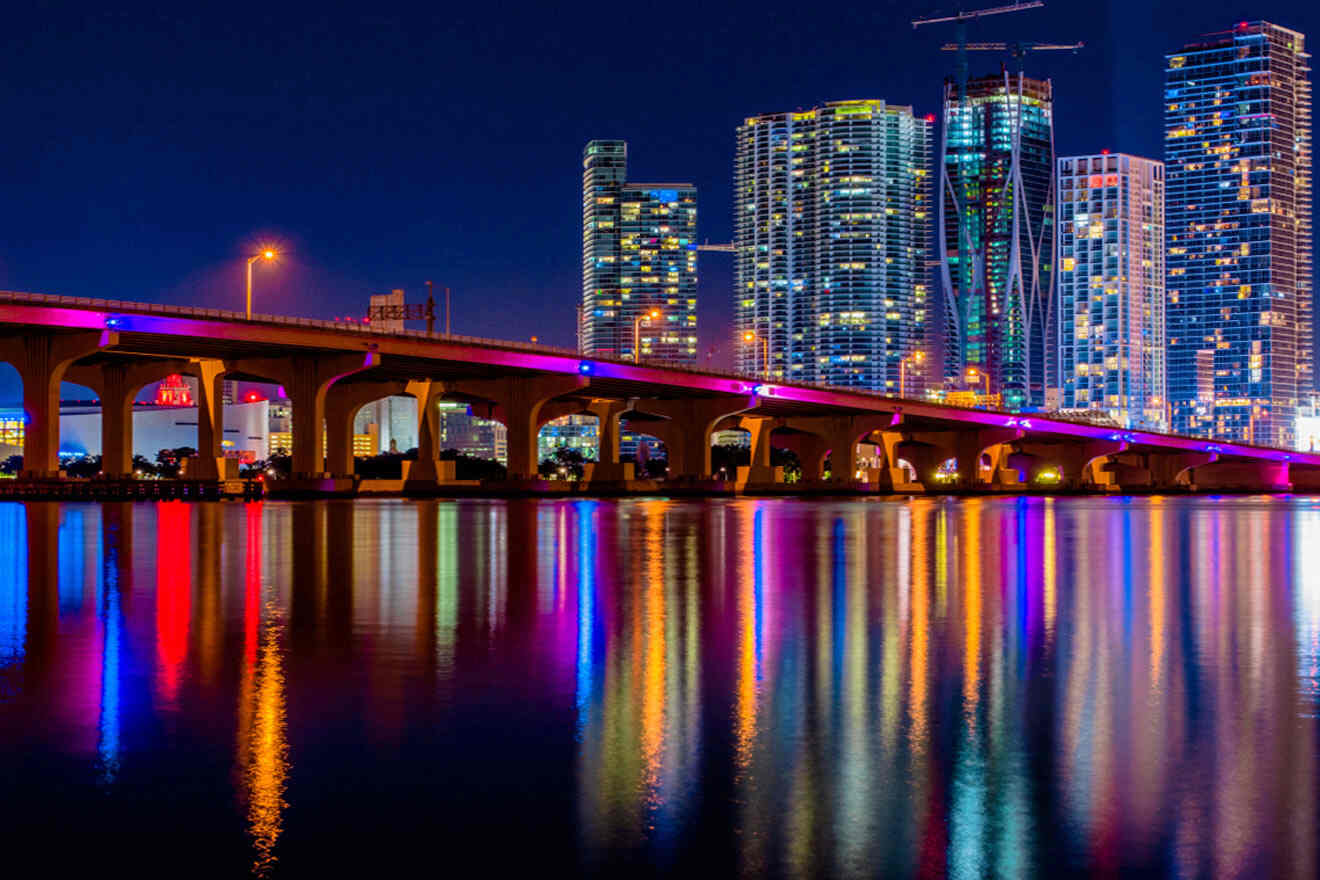 There you have it! The absolute best things to do in Miami at night, from a local! I love Miami so much.
It has the allure of a tropical paradise and a bustling city filled with possibility!
Miami is THE hub for nightlife, so I know it won't be hard for you to find the perfect nighttime activity to enjoy on your trip to Miami!
With love and gratitude,
Amira G.
---
Pin it for later!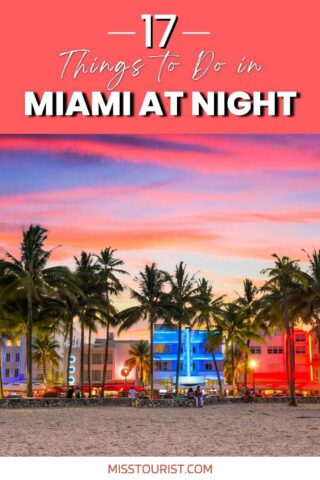 Pin it for later!