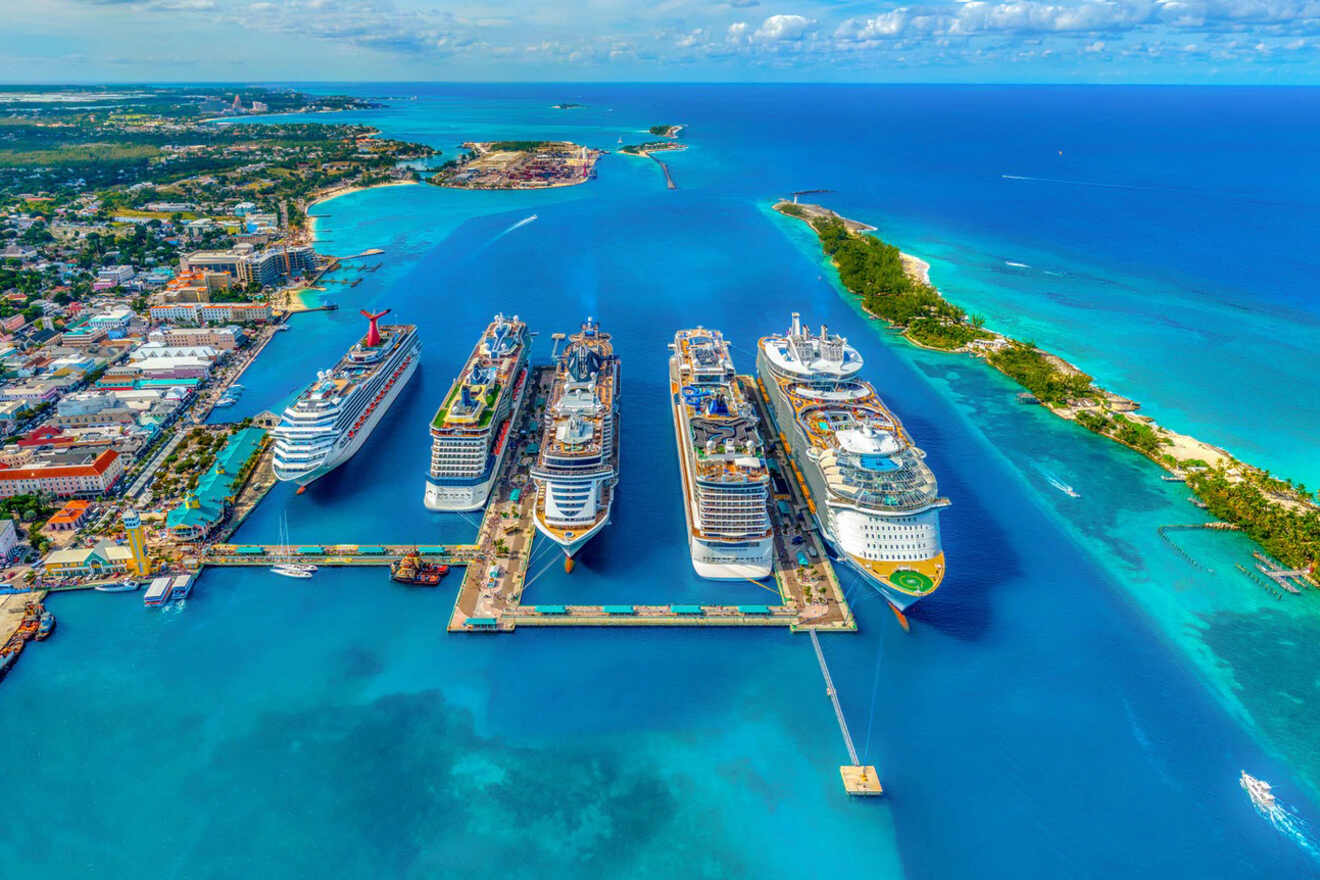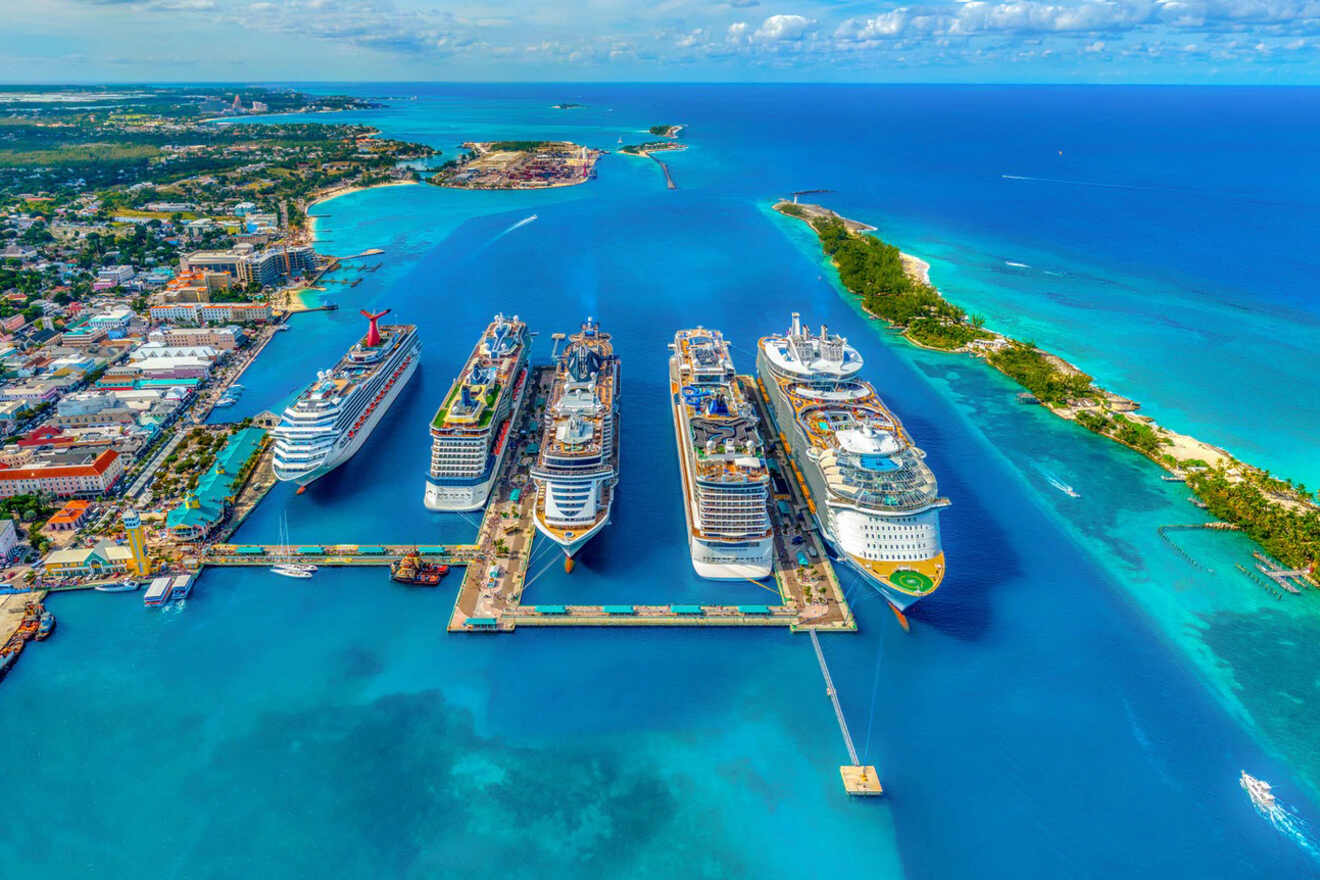 Nassau is the Bahamas' capital and one of the most popular tourist destinations in the world. Whether you are stopping over on a cruise or taking a family vacation or staying here to indulge yourself with an ultimate adults only relaxation vacation, the island's combination of historic architecture, trendy restaurants, bars, and unique coffee houses appeal to all. In this guide, I will be helping you decide where to stay in Nassau by walking you through the top 4 Bahamian neighborhoods plus the best resort hotels and places to stay within them.
Being a part of New Providence Island, vivid colors, sounds of an electric nightlife, and the smell of a tropical vacation awaits you in Nassau. The city is home to many hip restaurants, modern shopping centers, and some of the Bahamas' most beautiful summertime beaches. With so much to see and so much to do, Nassau, Bahamas is one of the best summertime vacations you can give to yourself so let's have a look at where to stay!
If you are in a hurry
Here are the best of the best accommodation options for each price range if you need to book something right now:
Here is a map of Nassau, Bahamas to help you plan your future stay in the Bahamas: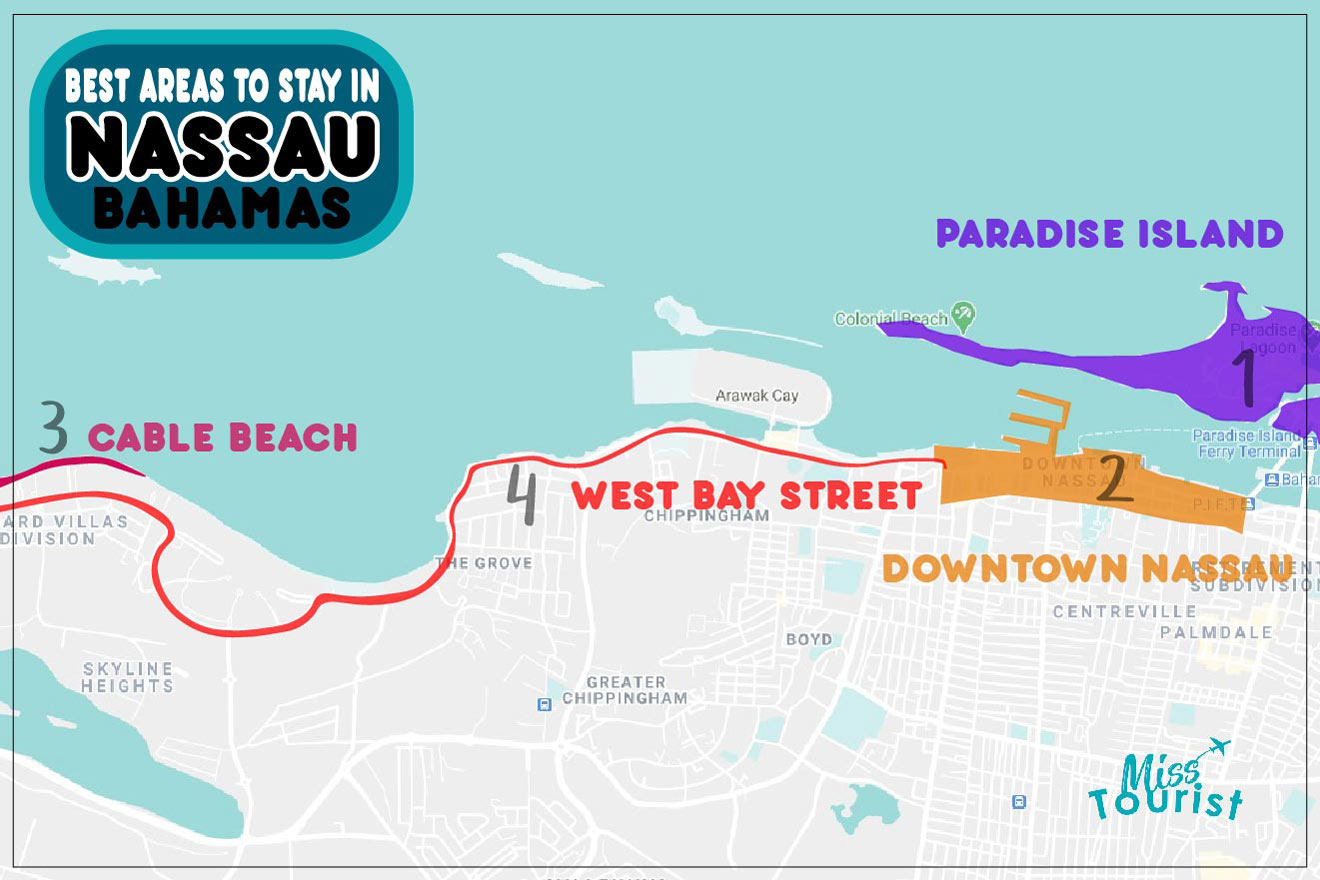 1. Paradise Island – where to stay in Nassau for first-timers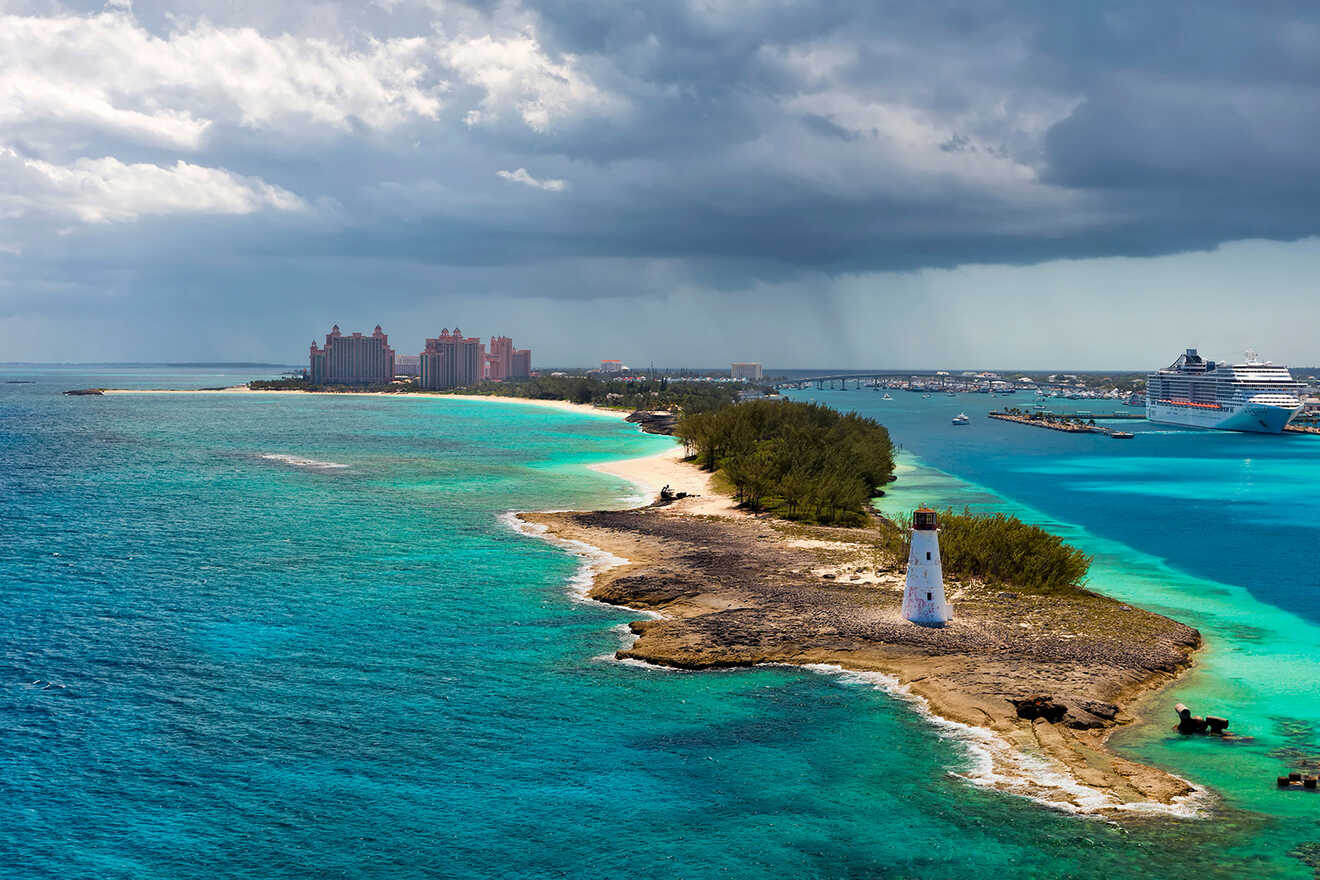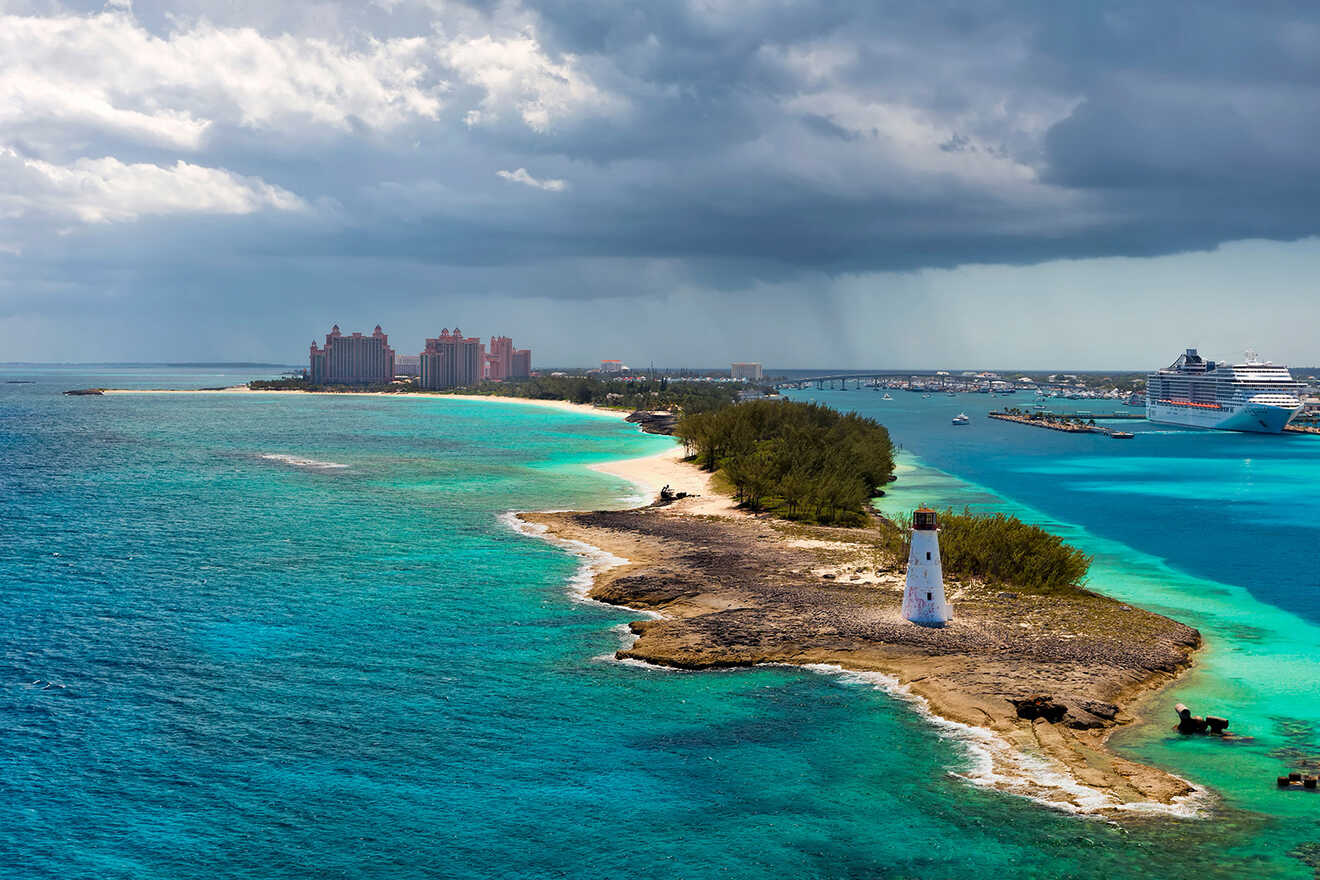 Paradise Island, Bahamas looks exactly how it sounds – it is paradise on earth. The Island is often regarded as the gateway to the Bahamas because of its out-of-this-world architecture, luxury hotel resorts, and white sandy beaches.
With skyscrapers towering over the turquoise sea waters and pearly beaches, it's hard to not fall in love with Paradise Island especially if you are a first-timer. It's not all about the facade though. There are a lot of things to do and fun activities to partake on here especially for a family. Bored chilling at the beach? Adults can visit a variety of high-end resorts and try their luck at a casino. Gambling ain't your shtick? Then check out a themed water park on Paradise Island (there are many) or go swimming with Dolphins.
As the lights go down and the kids start to sleep, it's time to turn up the romantic atmosphere at one of the countless classy restaurants and cocktail bars of Nassau. Paradise Island was built with tourists in mind so you will have everything you could possibly want at your fingertips. If it's your first time at Nassau, Bahamas, I highly recommend checking out Paradise Island first. It's luxurious, tropical, jaw-dropping, and just plain amazing!
Luxury hotel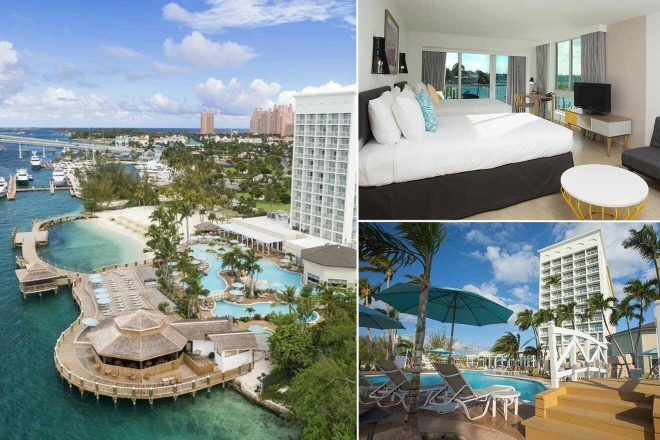 Give yourself the adults vacation you deserve at this all-inclusive 4-star resort hotel. Pamper yourself at the outdoor pool beach while sipping a drink or two and dining on some delicious food. Or better yet, lay back in their contemporary rooms with interesting decor and a private balcony with a bird's eye view of Paradise Island. One of the best hotels in Nassau!
Other accommodation options in Paradise Island
mid-range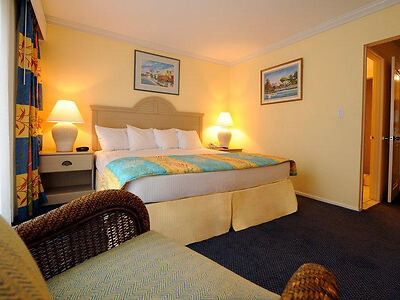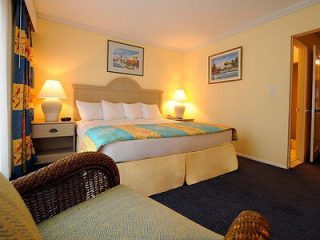 Beach resort with clean rooms, traditional decor, great amenities, family-friendly pool and good location
budget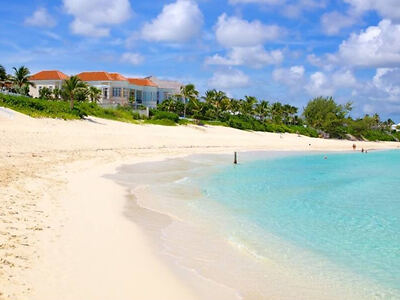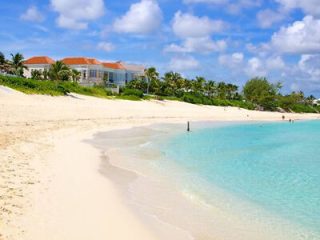 Chic suite with a big sofa, minimal decor, and easy beach access
airbnb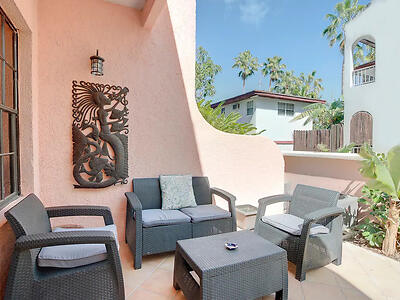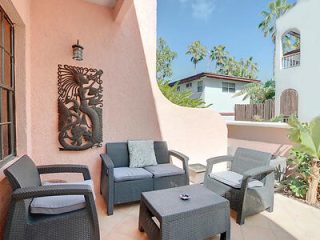 Private Airbnb with big outdoor pool, cozy rooms, and sizable living room
Things to do in Paradise Island
Get a day pass and take the kids to experience the attractions at Atlantis Paradise Island (don't miss the aquarium and lagoons)
Experience some new extreme water sports
See the beauty from above with a parasail over Cabbage Beach
Ride the slides at Aquaventure water park, Atlantis Paradise Island
Enjoy some delicious food at any of the local restaurants
Visit the Nassau Harbor Lighthouse
Go Swimming with dolphins at Dolphin Cay Atlantis
Check out the Versailles Gardens and French Cloister
Have a spa day
Enjoy a show at any of the resorts and casinos
Get a taste of Bahamian food and culture on a bites and sites tour
2. Downtown Nassau – best place for a local experience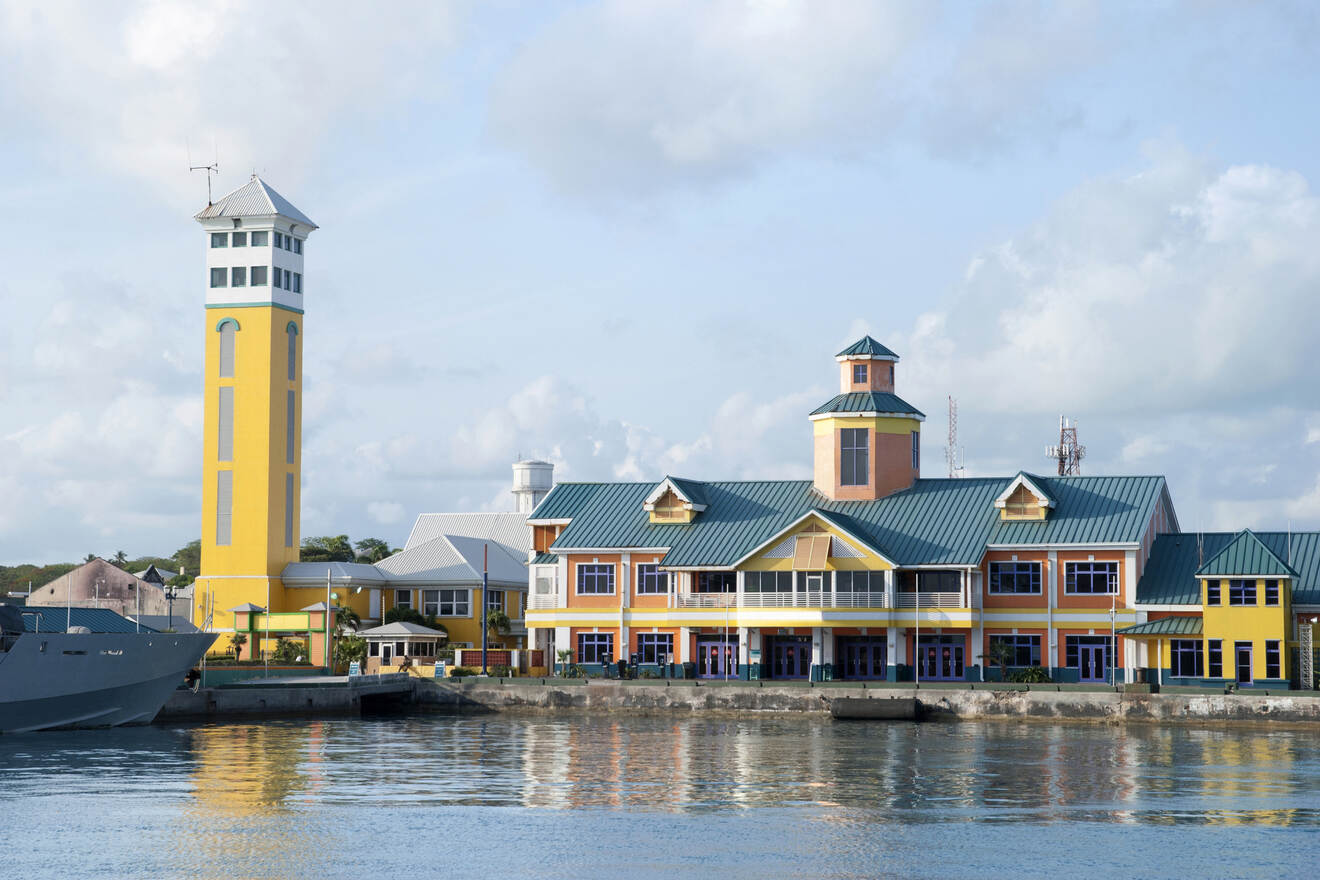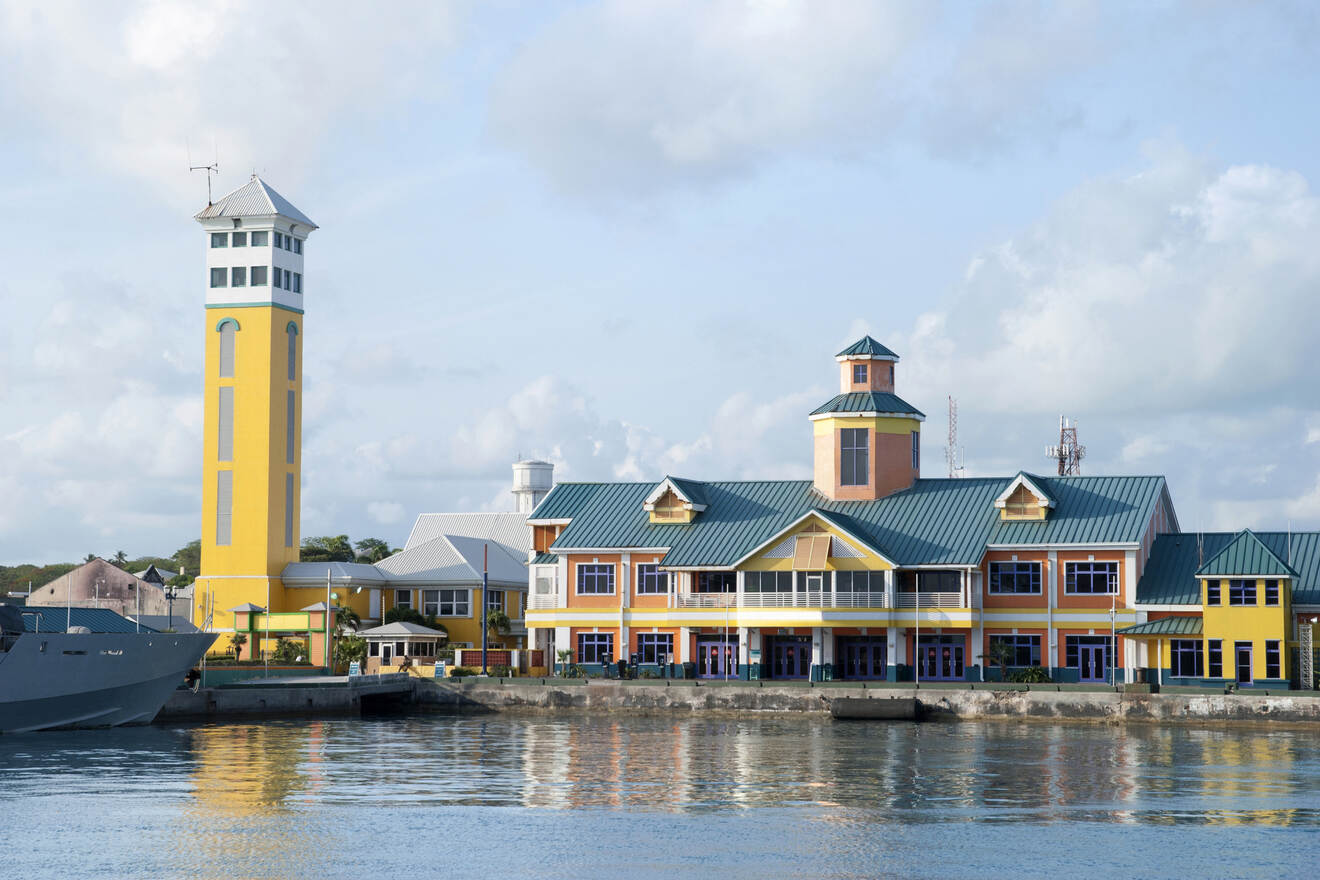 Paradise Island is certainly one of the best places to stay if you're looking for the wow factor but if you're someone who prefers a more local vibe and less flashy resort hotels. Downtown Nassau may be a better choice for you. Away from the tourist crowds, you are one with the locals, their trends, lifestyle, and overall friendly vibe! Downtown Nassau, Bahamas is the best place to be if you're looking for a colorful neighborhood with warm locals as well as rows of restaurants and bars, shops, and historical landmarks.
Whilst the rich local culture of the Caribbean shines through in Downtown Nassau, if you want to experience Paradise Island's busy, tourist-focused vibe as well, it's just a 5-minute drive away and can be seen from many of Downtown's bay streets. The best hotels in Downtown Nassau are also fairly cheap compared to Paradise Island. It's no secret that Paradise caters to luxury, so this area will be a relief to the wallets of those who have a smaller budget in mind.
Luxury hotel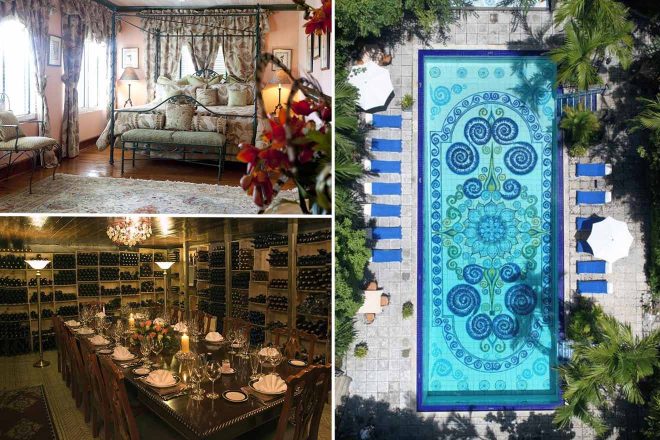 This luxury hotel has not only 2 restaurants and 2 beautiful swimming pools on-site but it also boasts its own chocolatier and cigar company as well as many other amenities. Does it get more Bahamian than that? Graycliff Hotel is a gorgeous resorted mansion from the 1700s will have you feeling like European royalty with its four-poster beds, open air restaurant and huge wine cellar.
Other accommodation options in Downtown
mid-range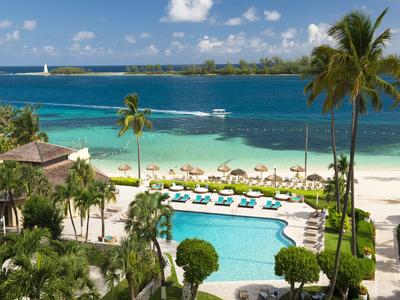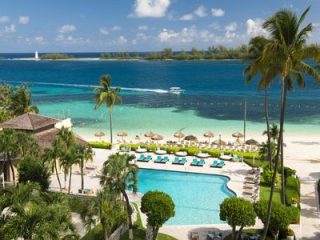 A 4-star hotel with lavish decor, spacious rooms, a huge swimming pool, and a private hot tub.
budget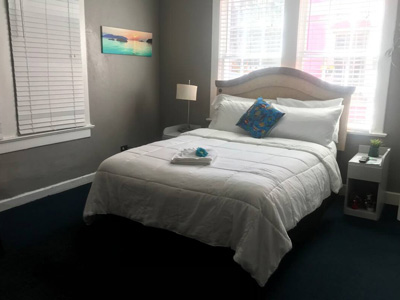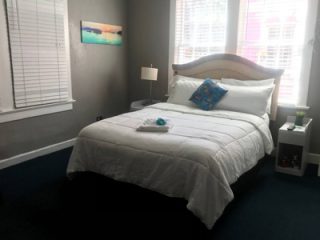 2 large, clean rooms with a great location close to everything downtown
airbnb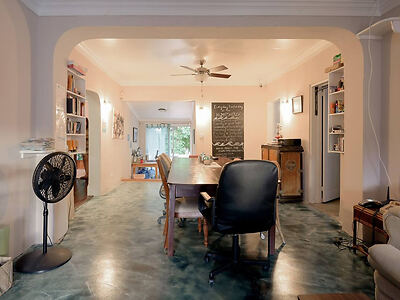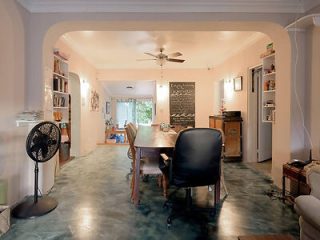 Private suite with a spacious living room, dedicated dining area, and cozy beds
Things to do in Downtown Nassau
Check out Fort Fincastle, Fort Montagu, and Fort Charlotte
Take a cultural walk and tour around the colorful town of Downtown Nassau, Bahamas
Pick up some souvenirs at the Straw Market
Relax on a Nassau beach
Visit the Ardastra Gardens & Wildlife Conservation
Appreciate some culture at the National Art Gallery of the Bahamas
Get to know the friendly locals of the town by roaming around its restaurants, bars, and more
3. Cable Beach – where to stay in nassau for beautiful beaches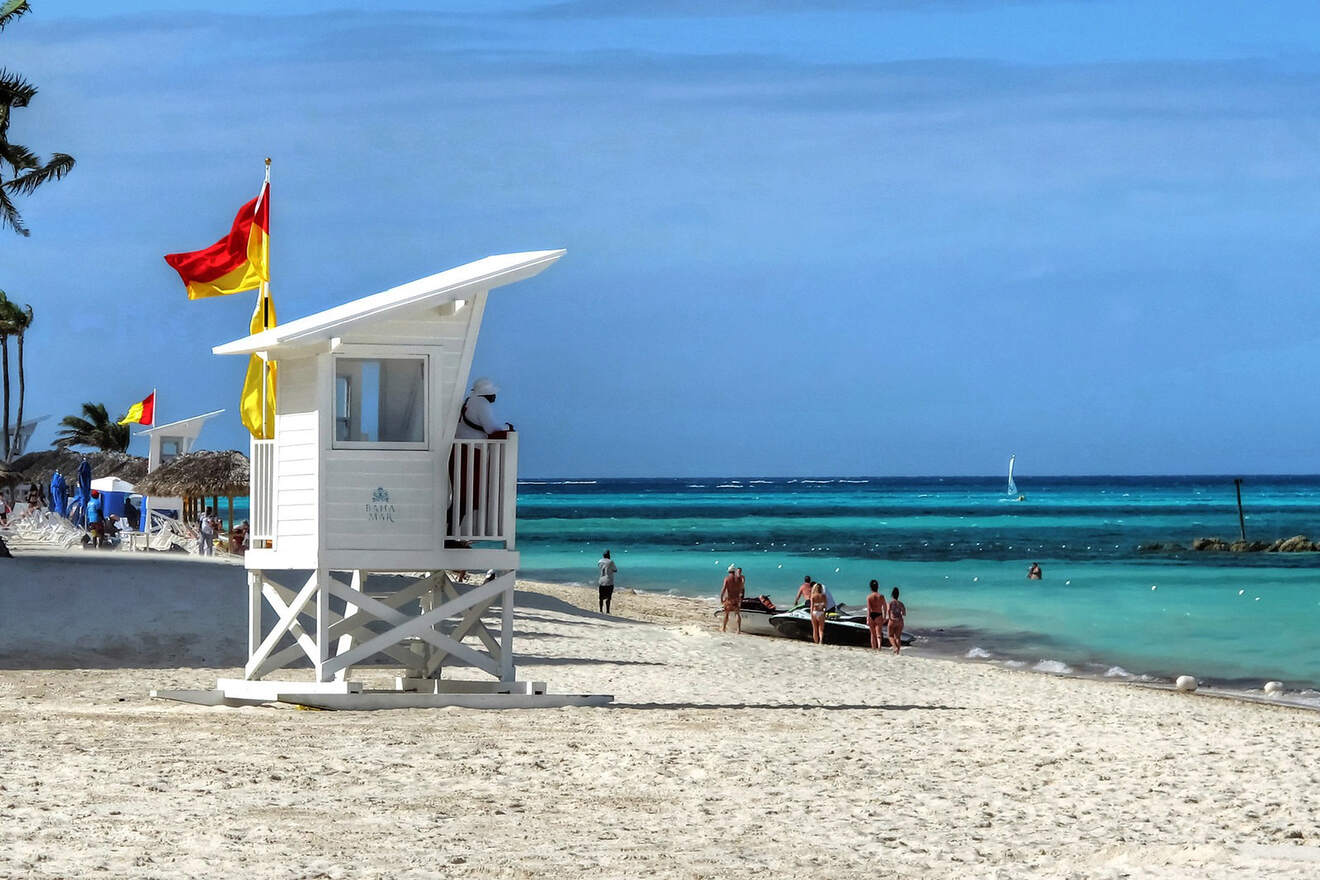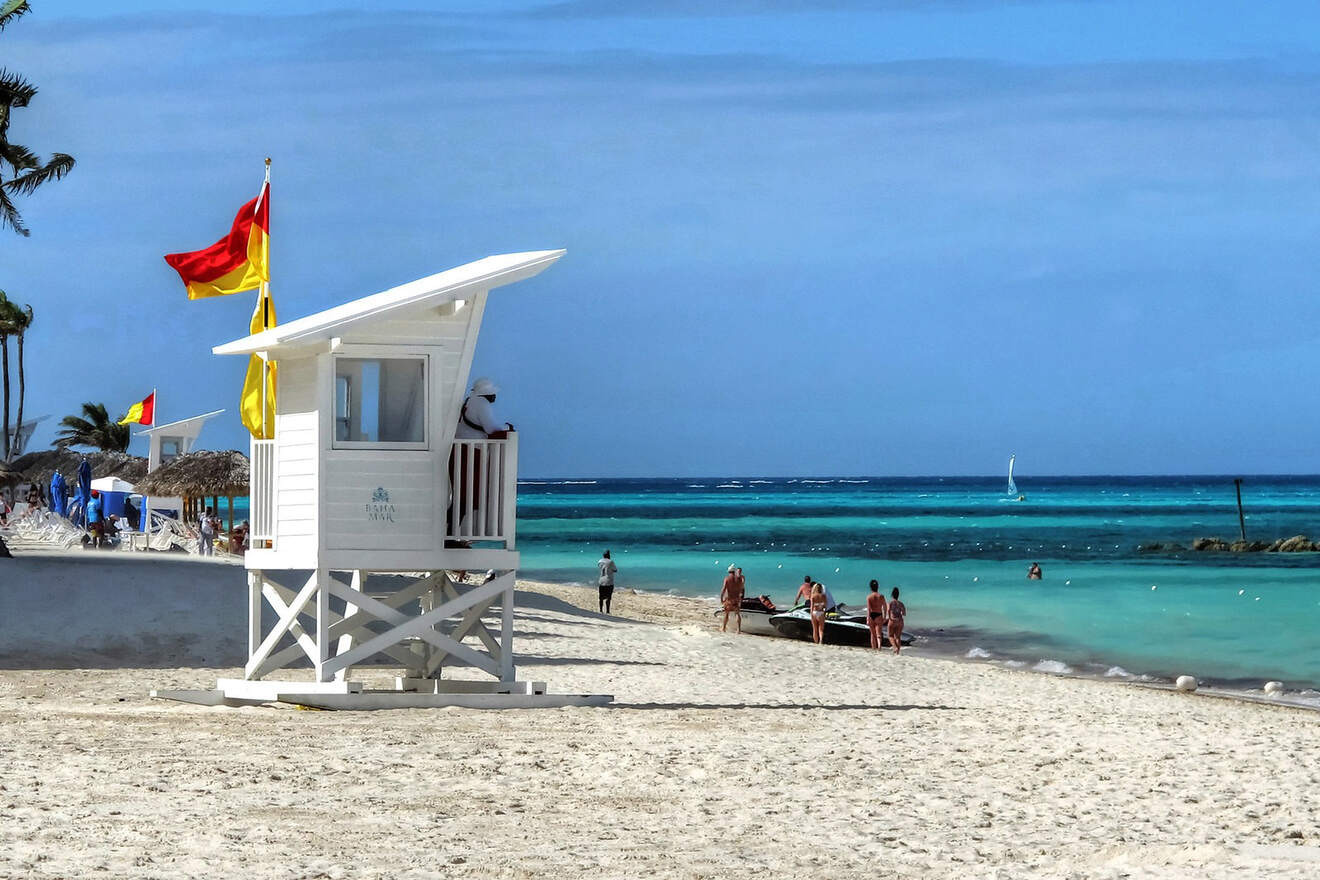 We can't talk about the Bahamas, Nassau, without talking about their distinct white, sand beaches and crystal clear waters. It's true that you can find pristine beaches nearly anywhere you stay in the Caribbean, but if you're looking for the best of the best, it's just a 15-minute drive from central Nassau at Cable Beach. If you're not looking for all the attractions and flashy things to do on Nassau, Paradise Island, Cable Beach is the perfect escape where you can really enjoy a peaceful, relaxing beach retreat.
You will still find some of Nassau's most high-end resorts here but what makes Cable Beach unique from the other neighborhoods is that a stay here is really focused on slowing down and unwinding on the beach. The turquoise waters of Cable Beach will be just steps away from the hotels but don't worry about fighting for space since it's one of the longest stretches of coast in the Bahamas. Nassau still lives up to its reputation, even though this place is all about relaxing, you will still find plenty of bars and restaurants dotted along the shore and the sunset here is something not to be missed!
Luxury hotel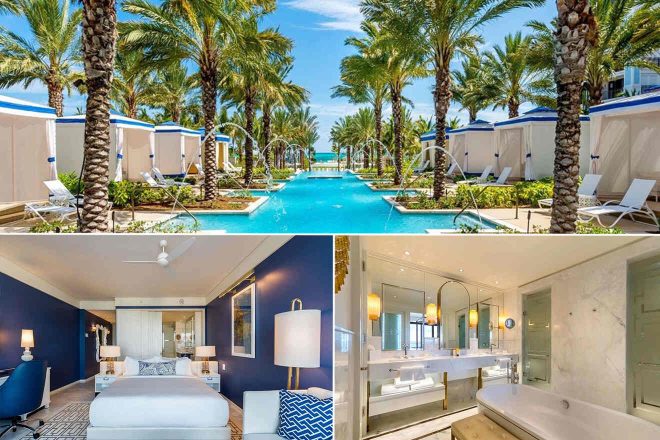 Treat yourself to a luxury adults retreat at this beachfront, 4-star resort hotel. The rooms at the Grand Hyatt Baha Mar are equipped with classy decor, private balconies, and a minimalist aesthetic. Great amenities are included like a Bahamian breakfast, an outdoor pool beach with a romantic atmosphere, 24/7 fitness center and full beach access. Staying at Grand Hyatt Baha Mar is something you'll never forget!
Other accommodation options in Cable Beach
mid-range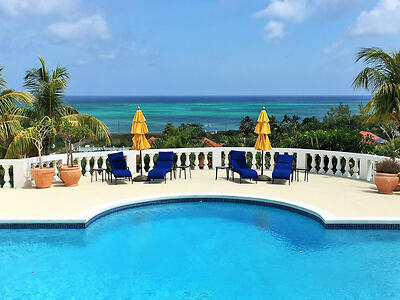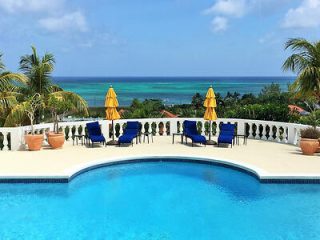 Bang for buck hotel with unique decor, historic vibes, free parking, great view and outdoor pool
budget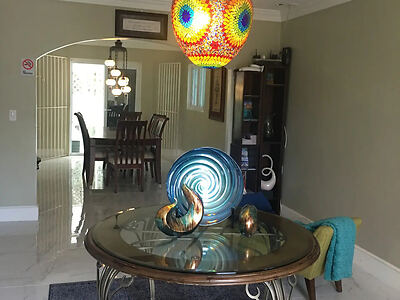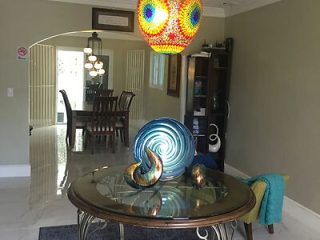 Private villa with a pool that is lit up with LEDs, dedicated dining area, cozy bed and great location
airbnb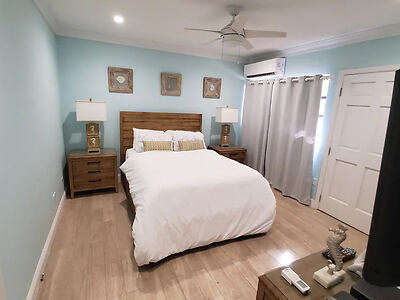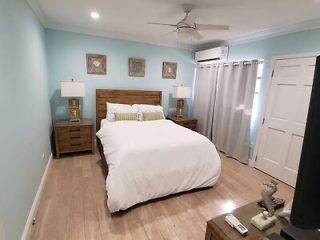 Boutique Airbnb with spacious rooms, flat-screen TV, shared pool and great location
Things to do in Cable Beach
Be mesmerized by the beach's sea view, bustling cruise ship port, and sunset
Take a day trip to Balmoral Island and swim with dolphins in the reef
Explore the row of restaurants, bars, and club around Cable Beach
Try out some new watersports on the beach
Head to the Big Picture Paint and Sip Studio for a night of art and wine
4. West Bay Street – where to stay for budget travelers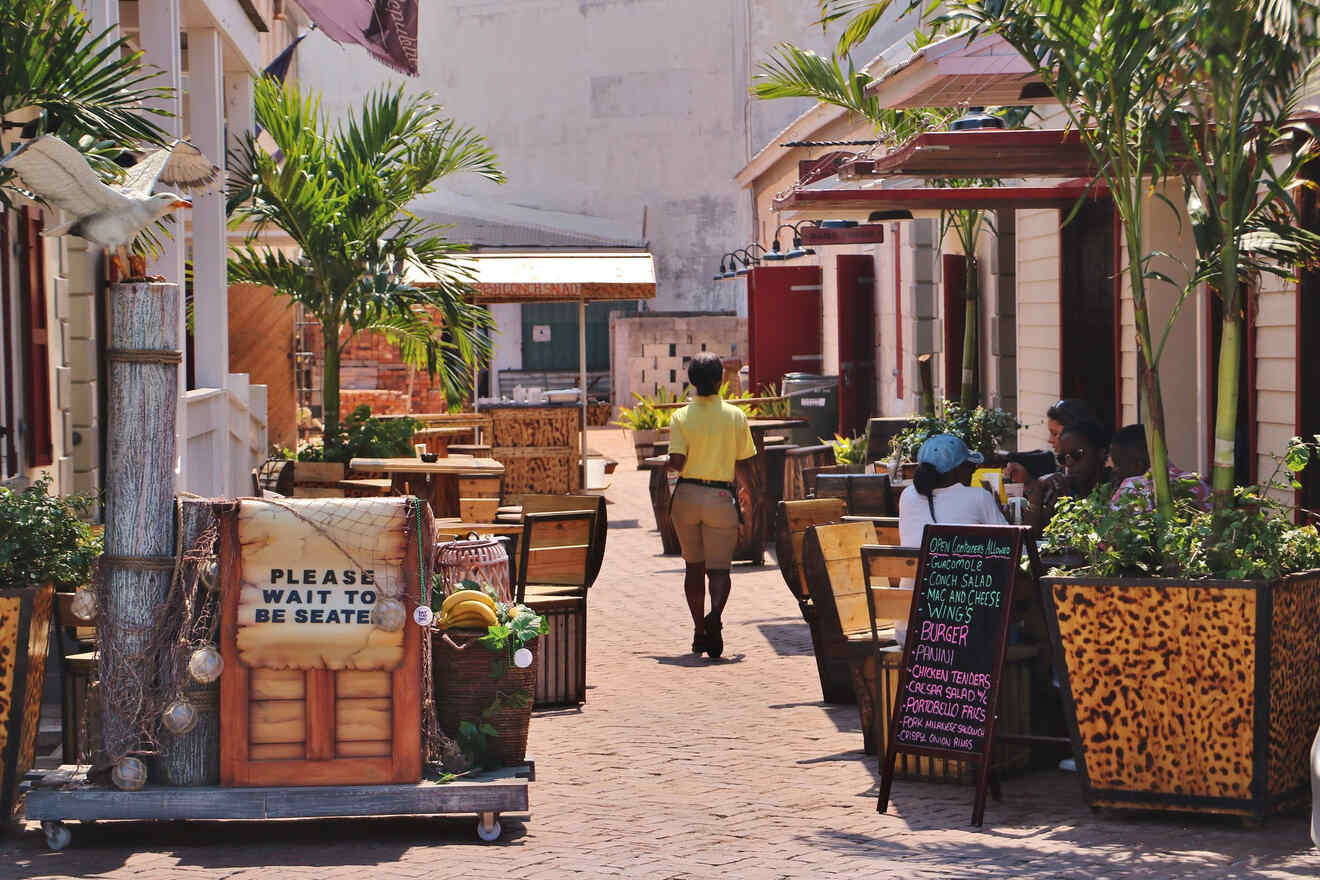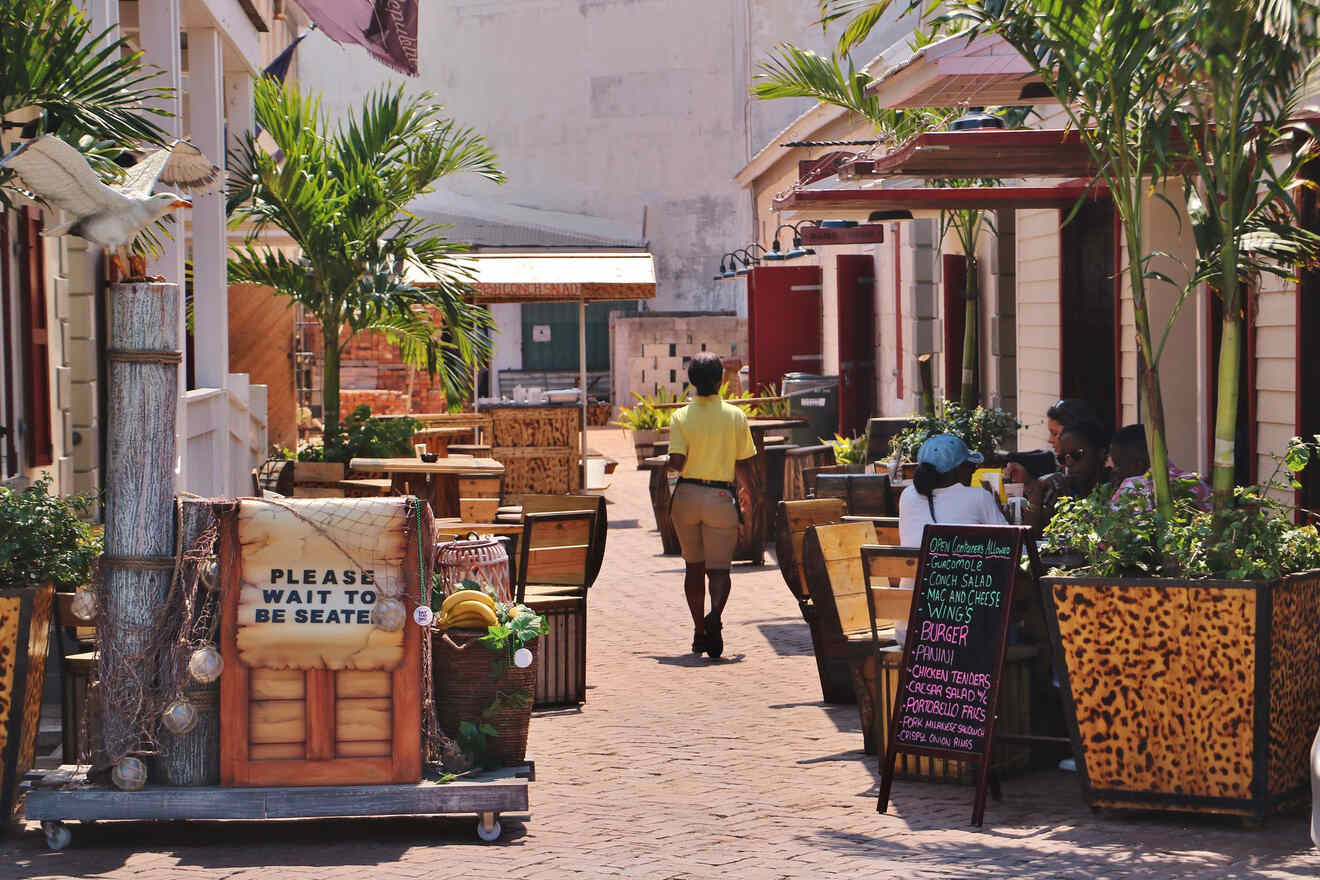 A lot of the areas I have mentioned so far can be quite expensive since the island caters to a lot of luxury holidays but that is not to say that Nassau, New Providence can't be a destination for budget Travellers too! West Bay is for those who want to visit Nassau without breaking the bank or looking for a more secluded villa.
West Bay street runs all the way from Downtown Nassau to Old Fort Bay, following the coastline. Although it isn't one compact town, there are a lot of accommodation options scattered along the waterfront with the most budget-friendly options located closer to the airport. There are not only hotels, but restaurants, bars, shops, and beaches strategically located along this 25km stretch so it's really not a problem that you won't be staying in the center of town.
Relax on beautiful beaches and dine in more affordable restaurants whilst enjoying your time away from the crowds of tourists found elsewhere on the island. Even if you aren't on a particularly strict budget, West Bay is a great place to stay if you are looking for amazing value for money. Here you can rent large villas for a fraction of the cost of a hotel room on Paradise Island.
Luxury hotel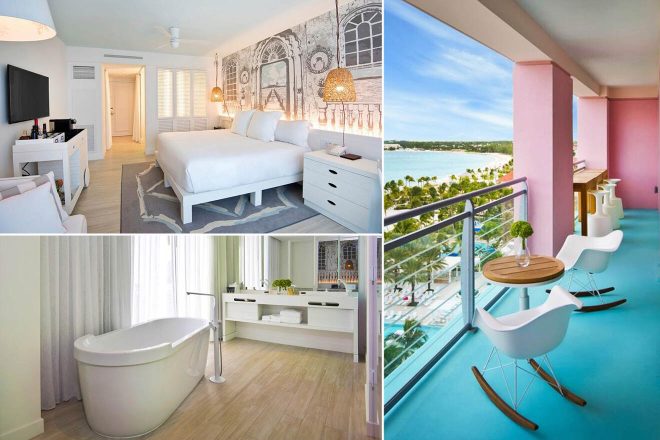 Five-star resort hotel with private beach access and amazing art around all its suites. Its rooms have modern, relaxing decor with light tones and white linen, and the dreamy, palm tree-lined pool will be hard to leave. With so many onsite facilities at SLS Baha Mar such as restaurants, bars, sports courts, fitness centre and open air activities, this is the perfect place for a tropical holiday at West Bay, Nassau.
Other accommodation options on West Bay Street
mid-range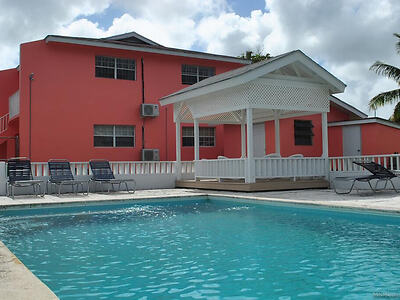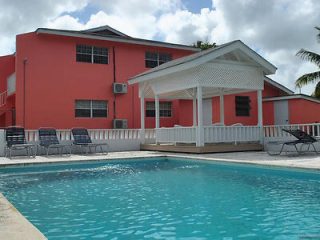 Private apartment with a great location, spacious rooms, pool, and high-speed internet great for couples
budget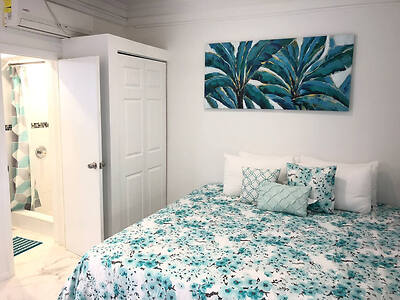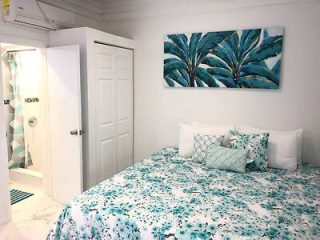 Clean studio complemented by a big pool, good amenities and beach-inspired decor perfect for couples
airbnb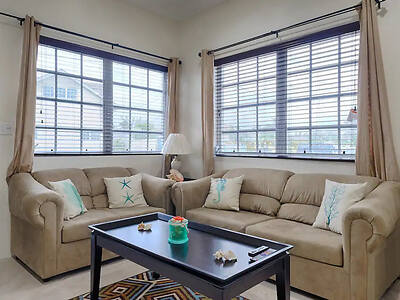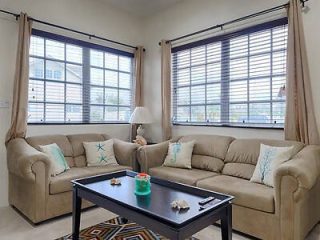 Cozy Airbnb with large sofas, clean aesthetic, and Caribbean inspired decor perfect for families with kids
Things to do along West Bay Street
Cruise the coast and stop at as many secluded beaches as you choose
Greet the friendly locals and experience a Bahamian welcome
Go Canoeing on Lake Cunningham and see the Mangroves at Lake Killarney
Embrace the warm white sand beaches of Goodman's Bay Park
See the wildlife of Nassau up close at Ardastra Gardens & Wildlife Conservation Centre
Go scuba diving at Islas Out Coral reef
BONUS: What to do in Atlantis, Bahamas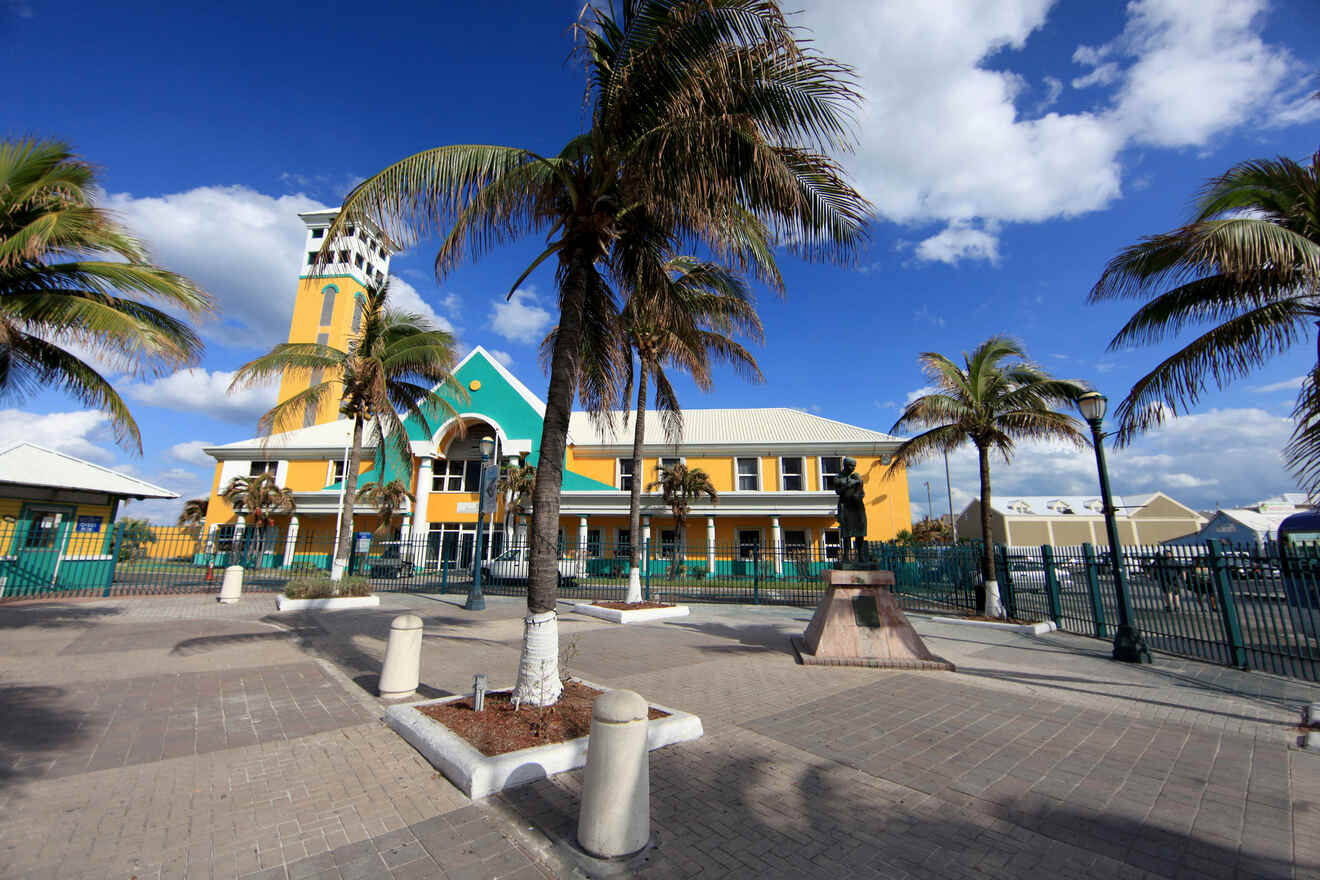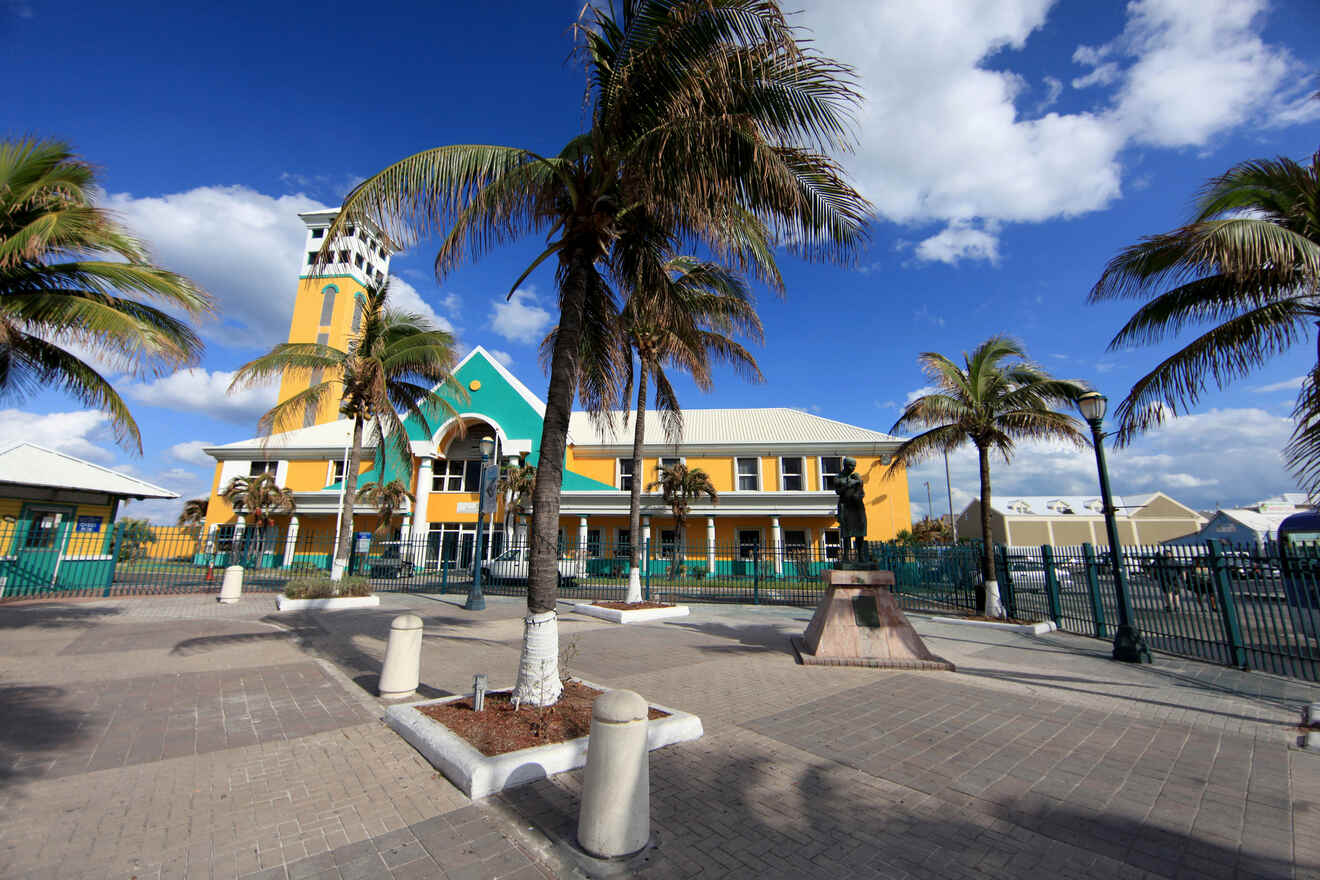 Whether you're staying at the Atlantis Bahamas or not, there are so many incredible things to do at the resort. As a guest, the price of your stay is inclusive of many attractions but if you're only wanting to visit, don't worry day passes are available for all these attractions!
1. Swim with the dolphins at Dolphin Cay
Dolphin Cay is home to a number of rescued dolphins and sea lions, and you have the chance to swim with them! Experience every child's dream come true as you splash around the lagoon with friendly dolphins jumping above.
2. Have the thrill of a lifetime at Aquaventure water park
This incredible water park is over 140 acres of pure fun. With 20 different swimming areas, countless waterslides, a rapid river and more, you could easily spend your entire vacation at Aquaventure water park. So much fun for all ages!
3. Learn something about marine biology at the marine exhibits
Boasting the largest open air marine habitat in the world including several themed lagoons, real ocean water, coral gardens and more than 50,000 animals. At Atlantis you have the chance to walk through aquariums full of interesting creatures or even get in the tanks to experience life as a sea keeper for the day
4. Try your hand at a round of golf
Possibly one of the most scenic golf courses in the world, it might be hard to keep your eye on the ball at the Ocean Club Golf Course. If you're not a pro, don't worry, Ocean Club offers lessons and courses.
5. Enjoy a spa day
With a never ending list of spa treatments on offer, grab your girlfriends and have yourself the ultimate spa day! Mandara Spa offers the best treatments from all around the world, plus cold plug pools, a hot tub, sauna and even a special couples suite spa.
6. Join one of the many water adventure tours
Join a real marine biologist on an underwater adventure of your choice. With options from snorkeling through ruins, swimming with stingrays, shark experiences and scuba diving, there is bound to be one of your wildest dreams come true in the list of water tours offered at Atlantis Paradise Island.
Frequently asked questions about Nassau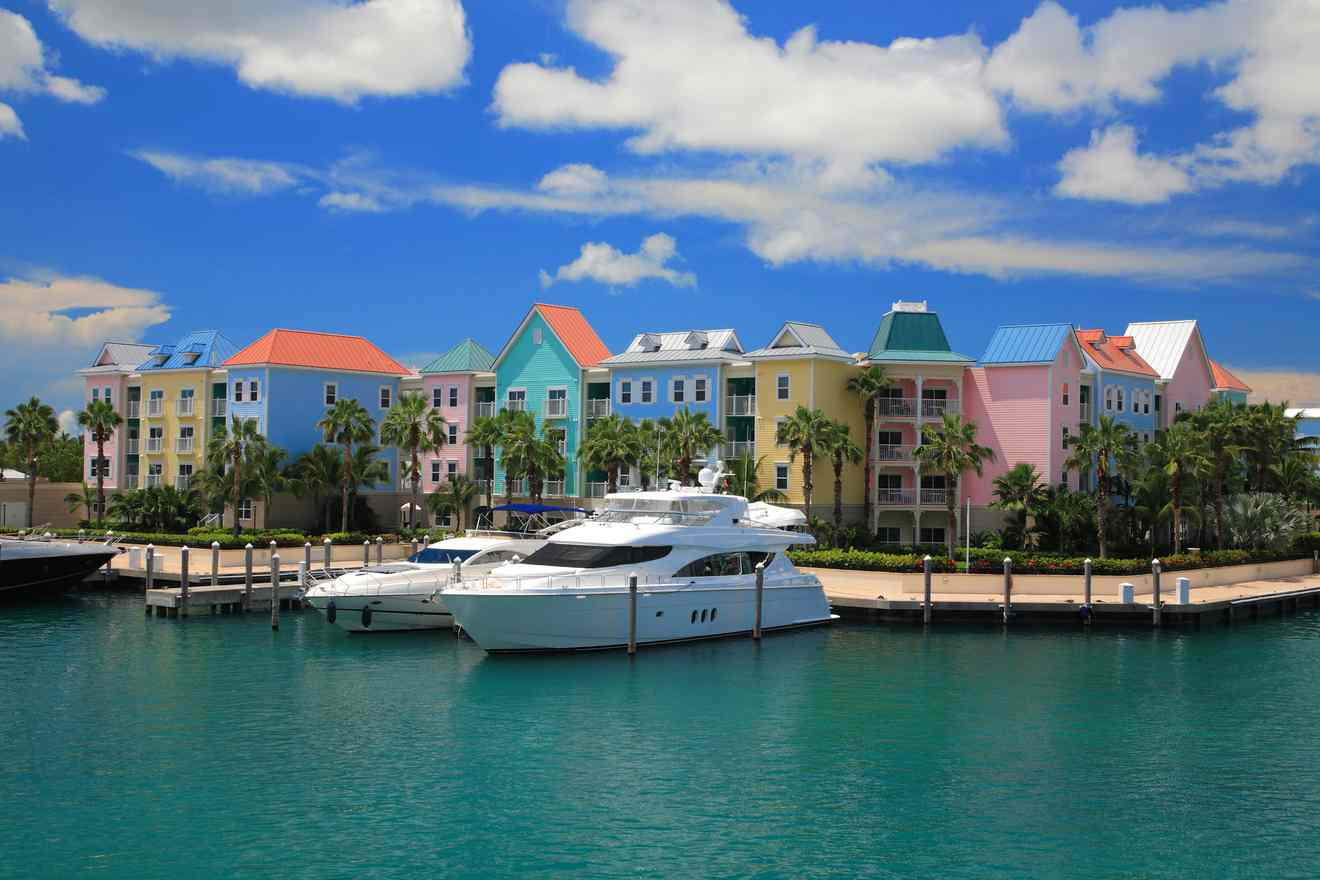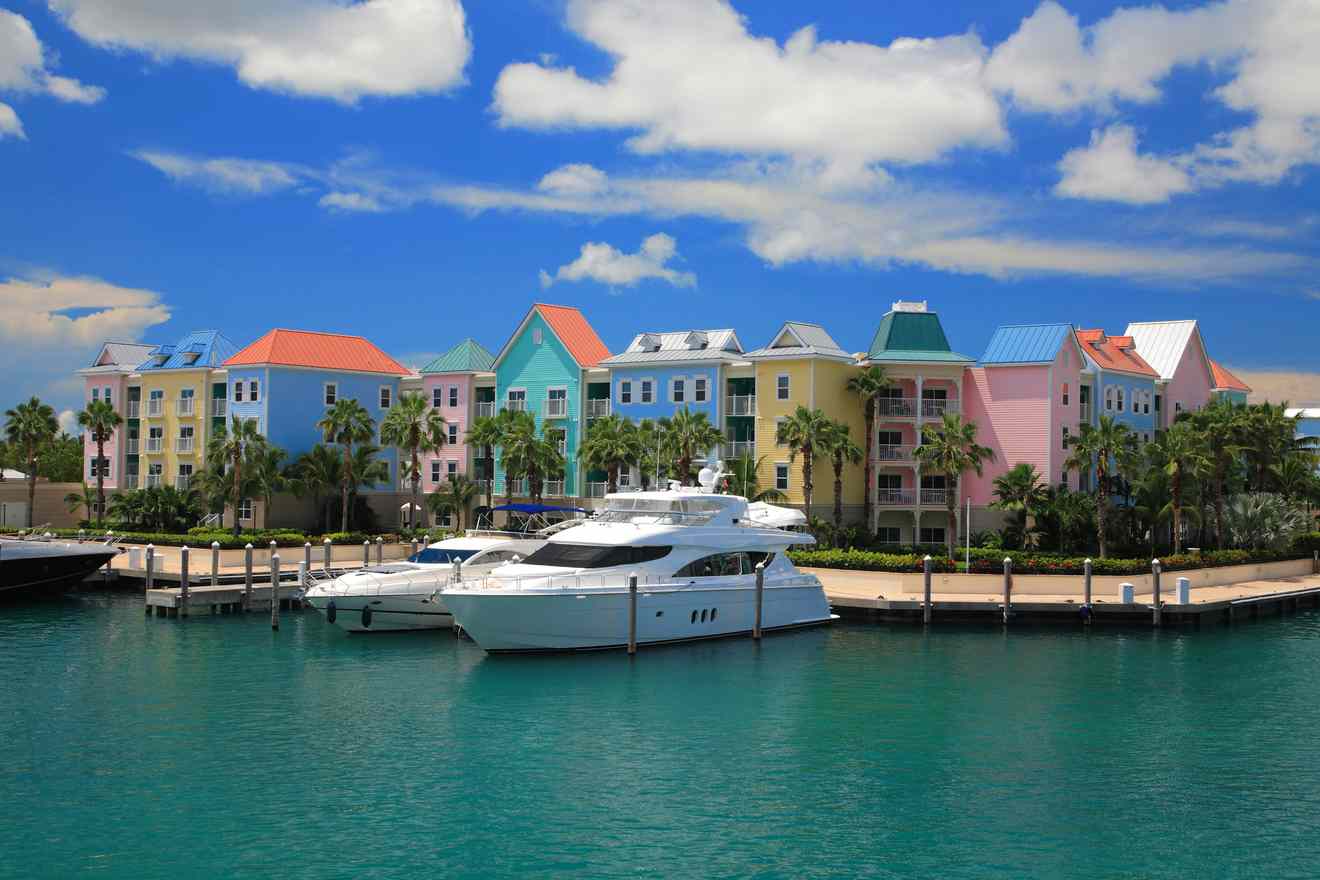 🏡 What is the best part of Nassau, Bahamas to stay in?
Paradise Island is the best part of Nassau to stay in because it's got everything anyone could possibly ask for within one small area as well as the most activities and luxury hotels in Nassau.
🏘️ What is the best area to stay in the Bahamas? 
The Bahamas is full of beautiful islands and neighborhoods to stay in, but Nassau has got to be its best town due to the variety of activities, hotels, beaches, and facilities. Other notable islands include the Exumas and Blue Lagoon Island.
✨ Where is the safest place to stay in the Bahamas?
The Bahamas is fairly safe since it's a popular tourist spot. You'd be hard-pressed to find an area that isn't mostly safe, but if you want to be in the safest one, it would still be in Paradise island since it is solely made up of resorts and tourist attractions.
🏖️ Is it better to stay in Nassau or Paradise Island?
Paradise Island is a great choice for visitors to the Bahamas who are looking for endless attractions and flashy all-inclusive resorts. If you prefer a more calm holiday with a focus more on relaxation, Nassau has plenty of great hotel and villa options for you.
Conclusion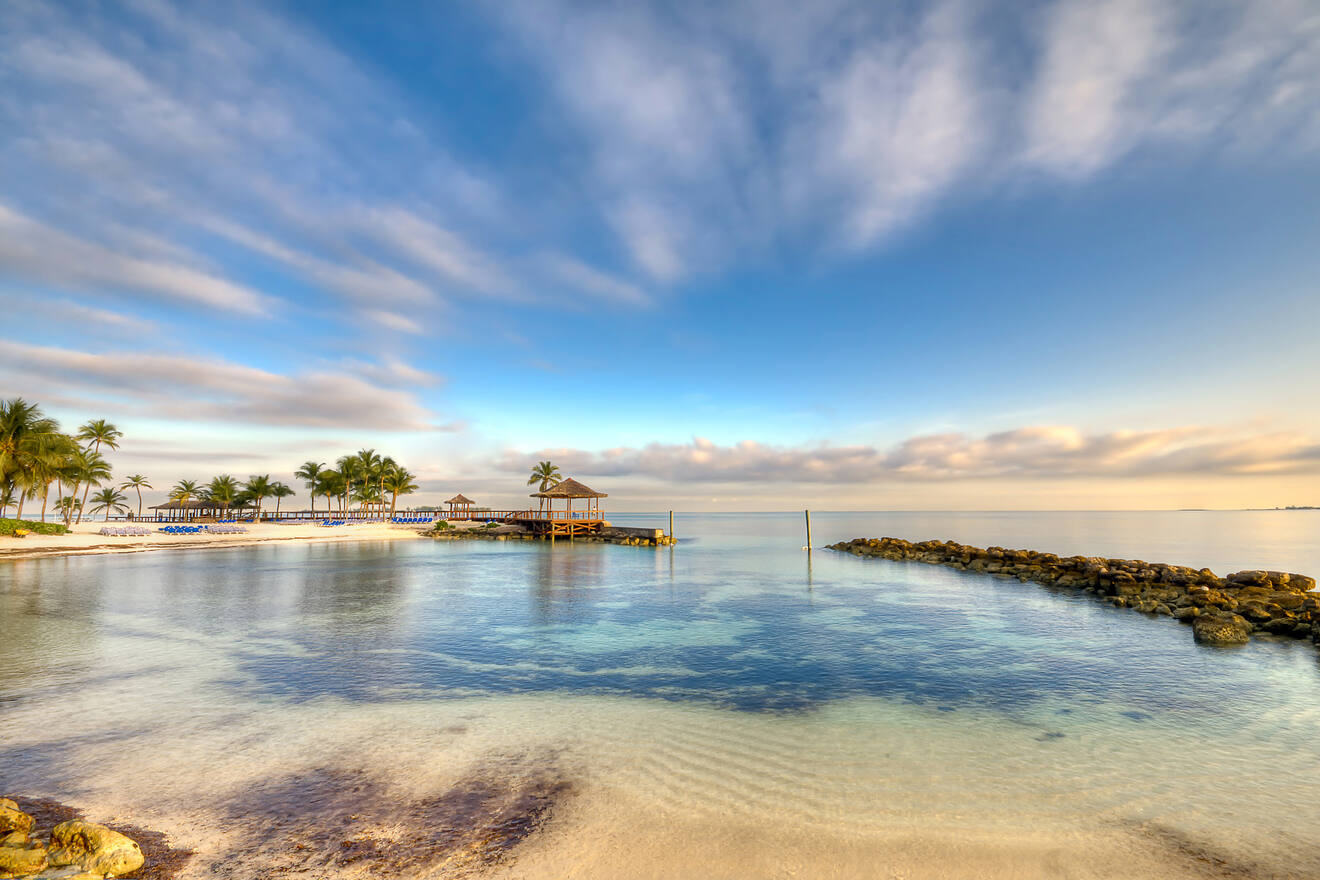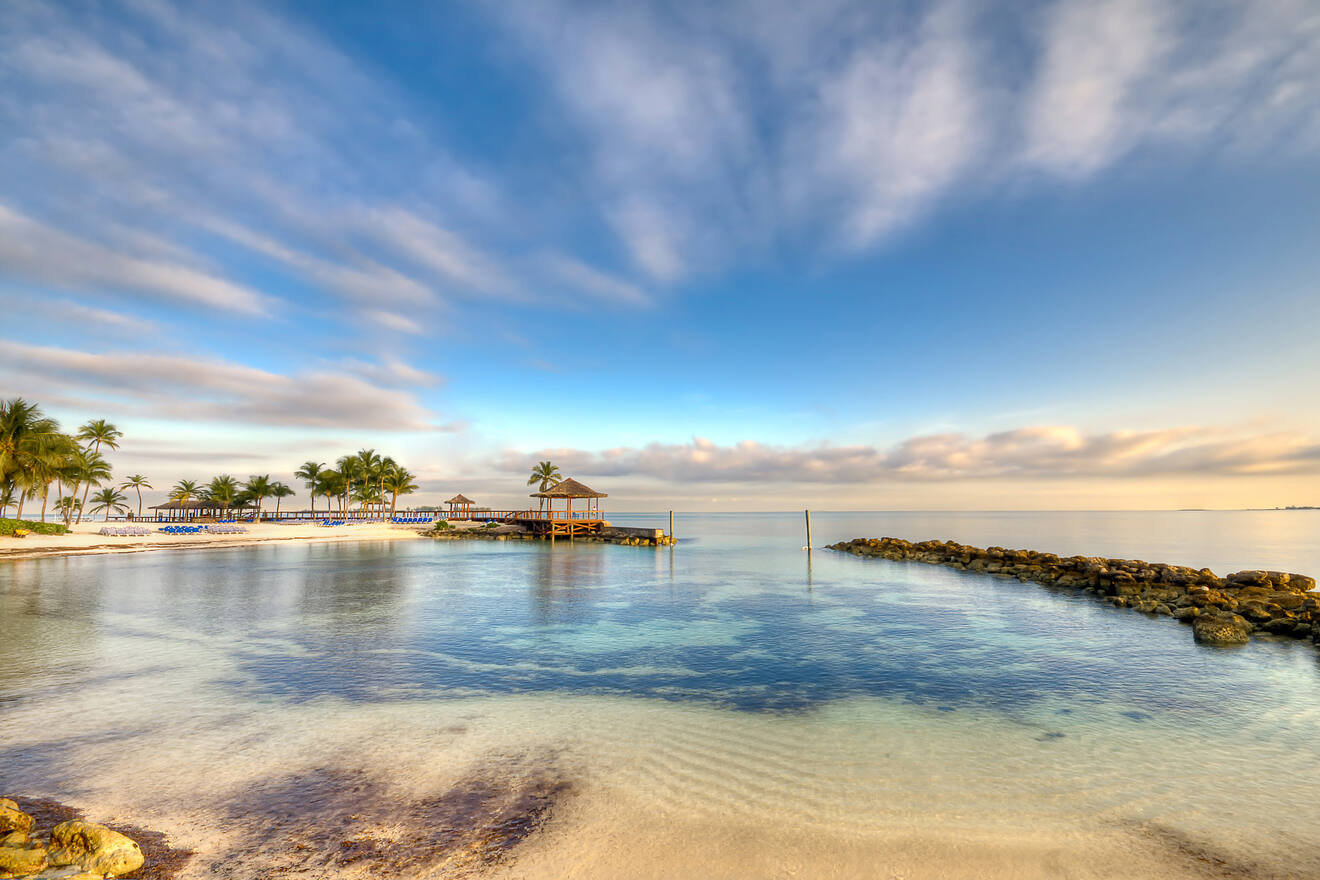 Yay! You've come to the end of my Where to Stay in Nassau, Bahamas guide. I hope that I have helped you pick which Bahamian neighborhood is best for you and that you've found the perfect hotel or resort to stay in.
I've given you a lot of options to check out in Nassau but here are the best two you should book ASAP:
Nassau, Bahamas is a wonderful place that is just the tip of the iceberg when it comes to the Bahamas' wonders. If you're looking for even more options, have a look at this list of the top Airbnbs in Nassau.
Remember to book accommodations ahead of time since the Bahamas and Nassau/Paradise Island are some of the most popular tourist hotspots in the Atlantic. If you have any thoughts, ideas, suggestions, or experiences you would like to share with me, please do so and I'll happily respond!
Have fun and happy travels,
Kate
---
Pin it for later!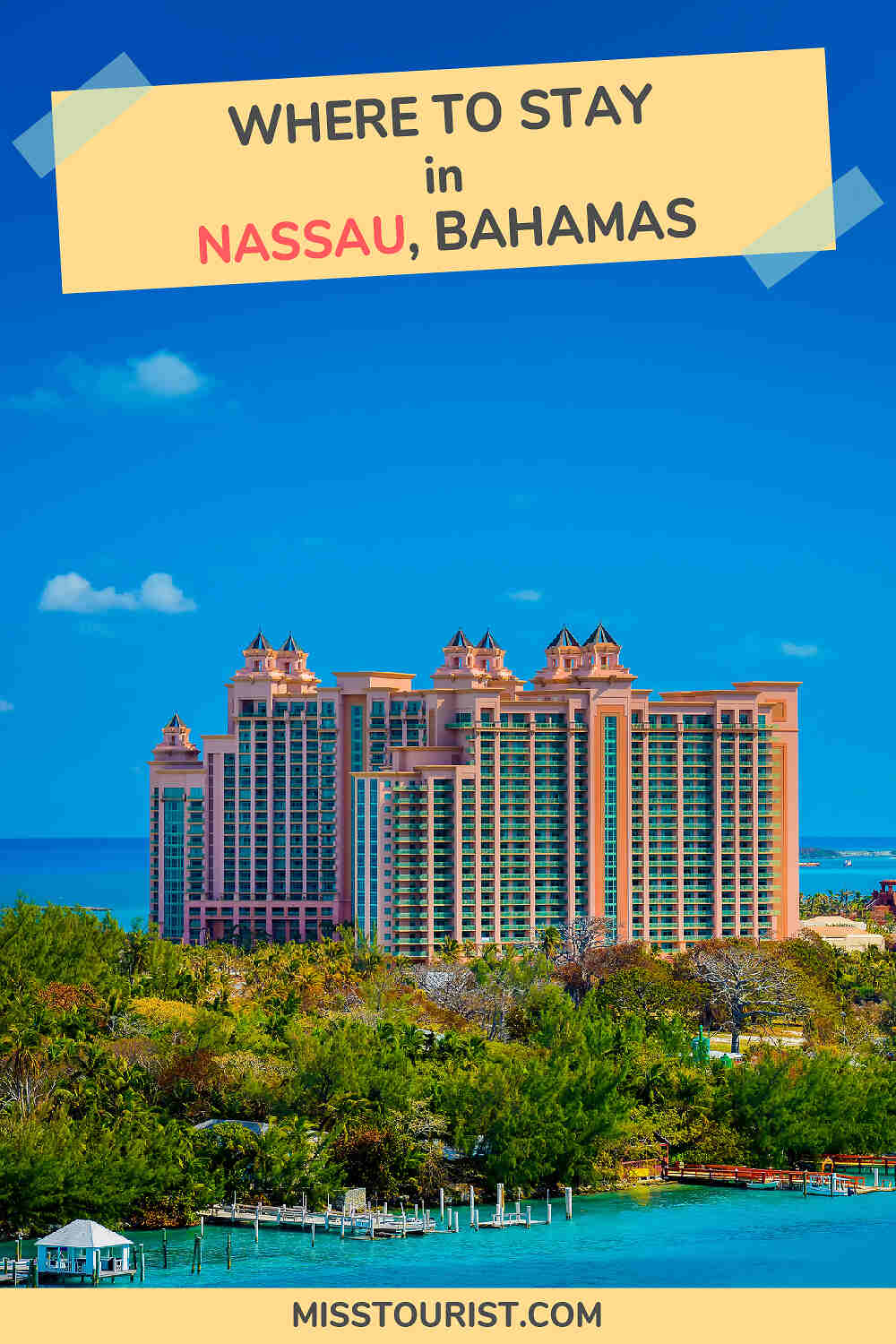 Pin it for later!