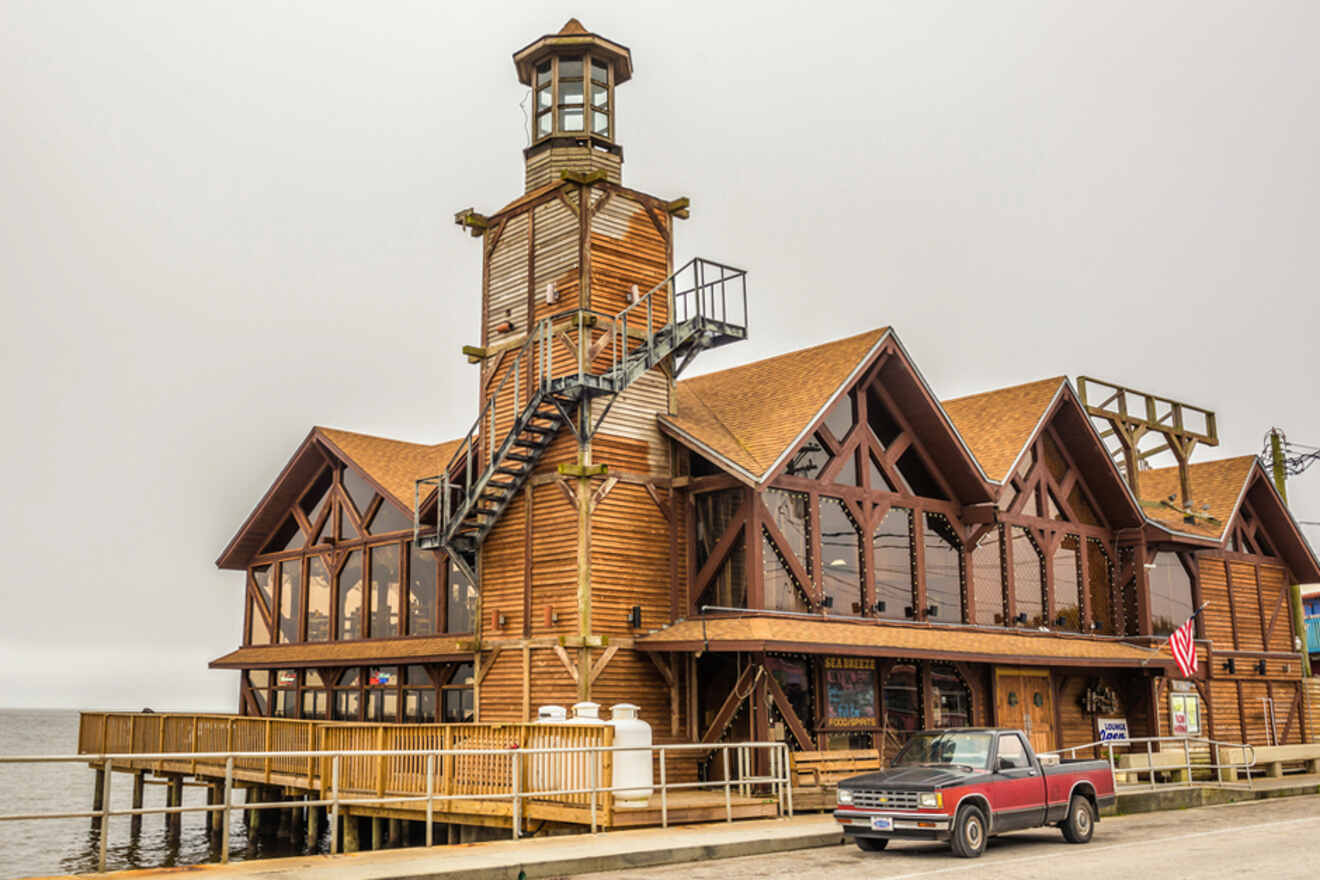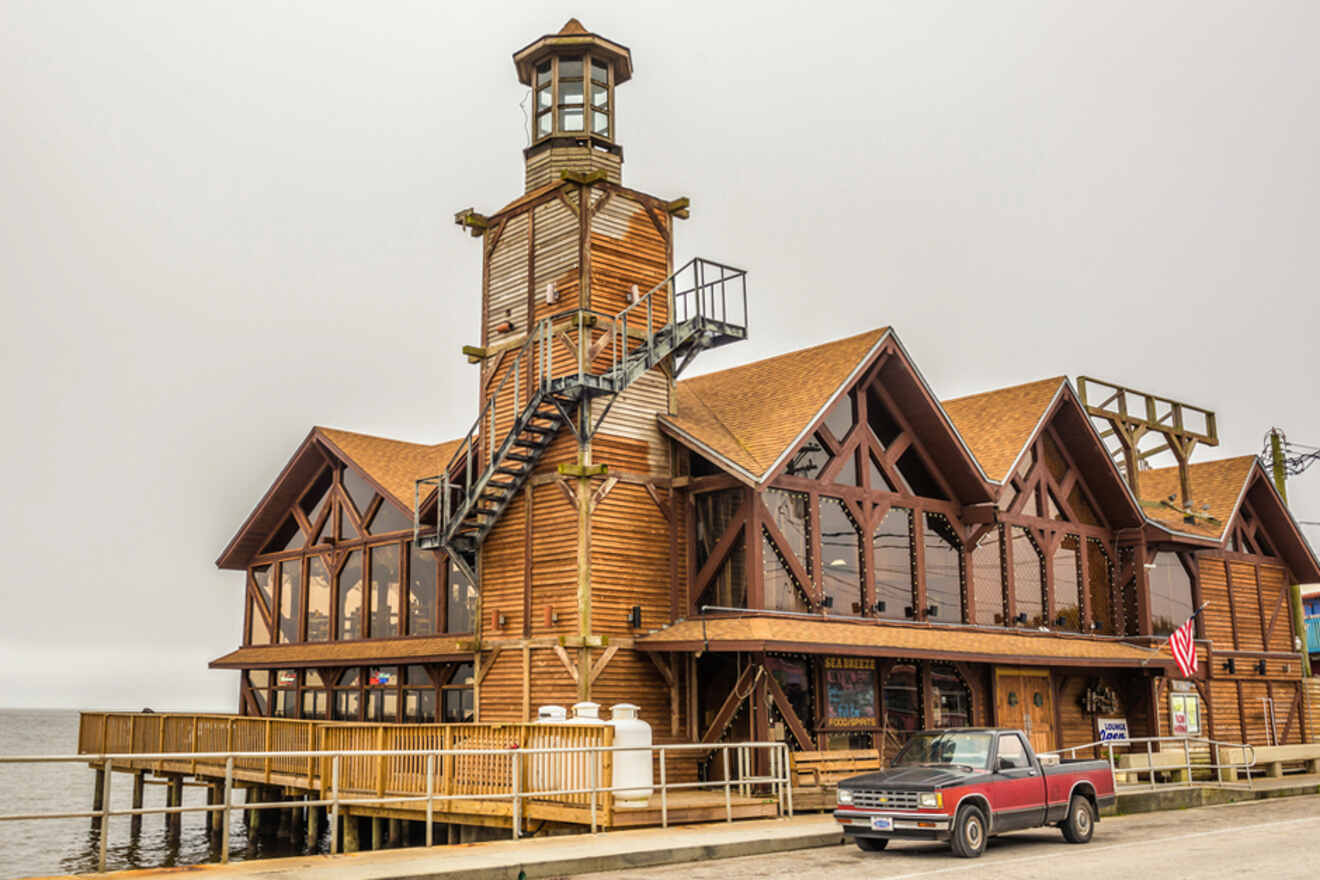 Seemingly in the middle of nowhere, this little Florida gem is filled with historical charm and breathtaking beauty.
Both locals and visitors alike are often surprised to know that this is one of the oldest towns in Florida!
With the laid-back, vintage beach town vibe of bygone eras, Cedar Key is a charming coastal hidden Florida gem.
This part of Florida is absolutely stunning and is an excellent place to visit for those looking to unwind, go on some fun nature adventures, and recharge in the unique wild Florida coastal landscapes.
Cedar Key deserves more recognition than it gets. Feel the salty breeze flow through your hair and be entranced by the incredible beauty this North Florida gem has to offer.
As a Florida local and FL nature adventurer, I am going to let you in on some of the best things to do in Cedar Key, FL!
1. Go kayaking at Atsena Otie Key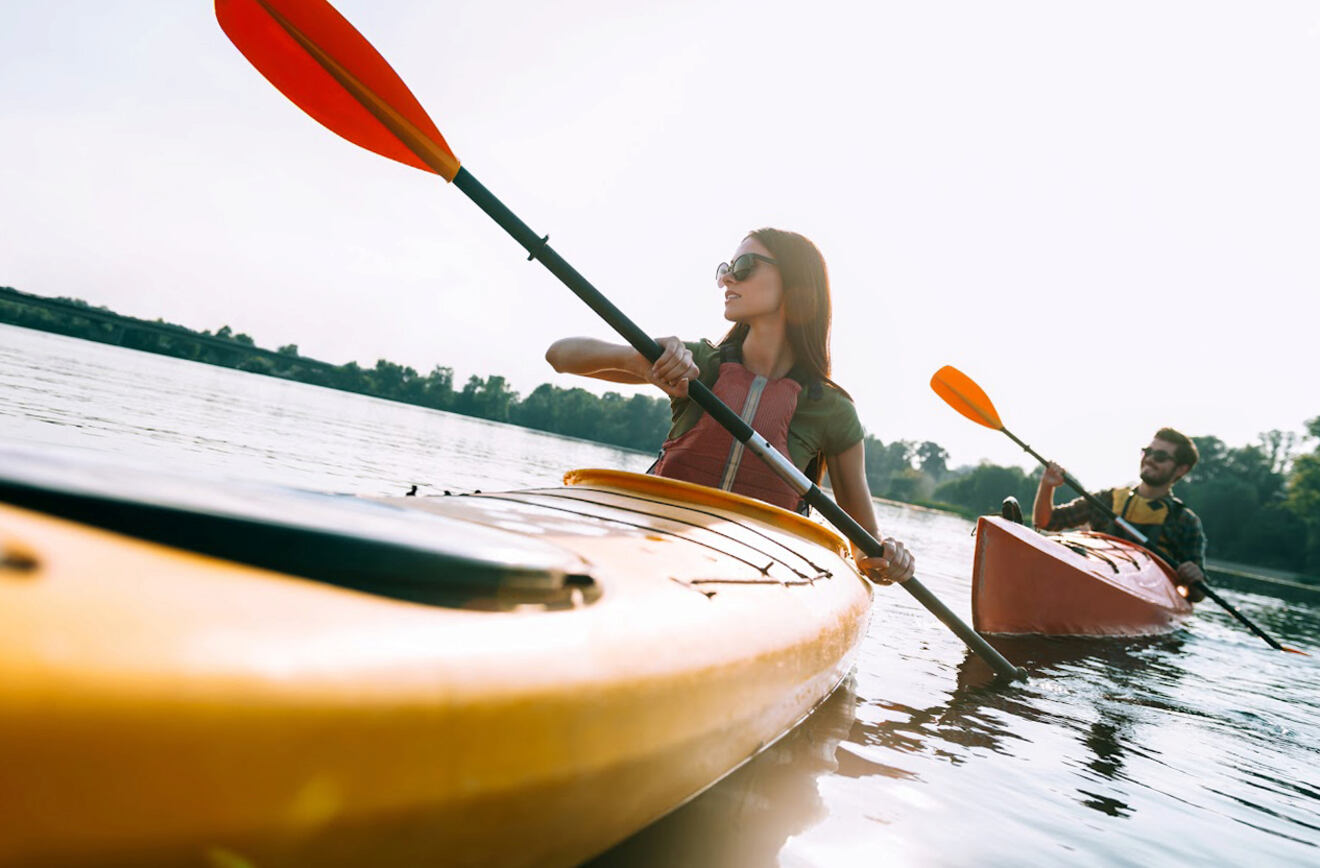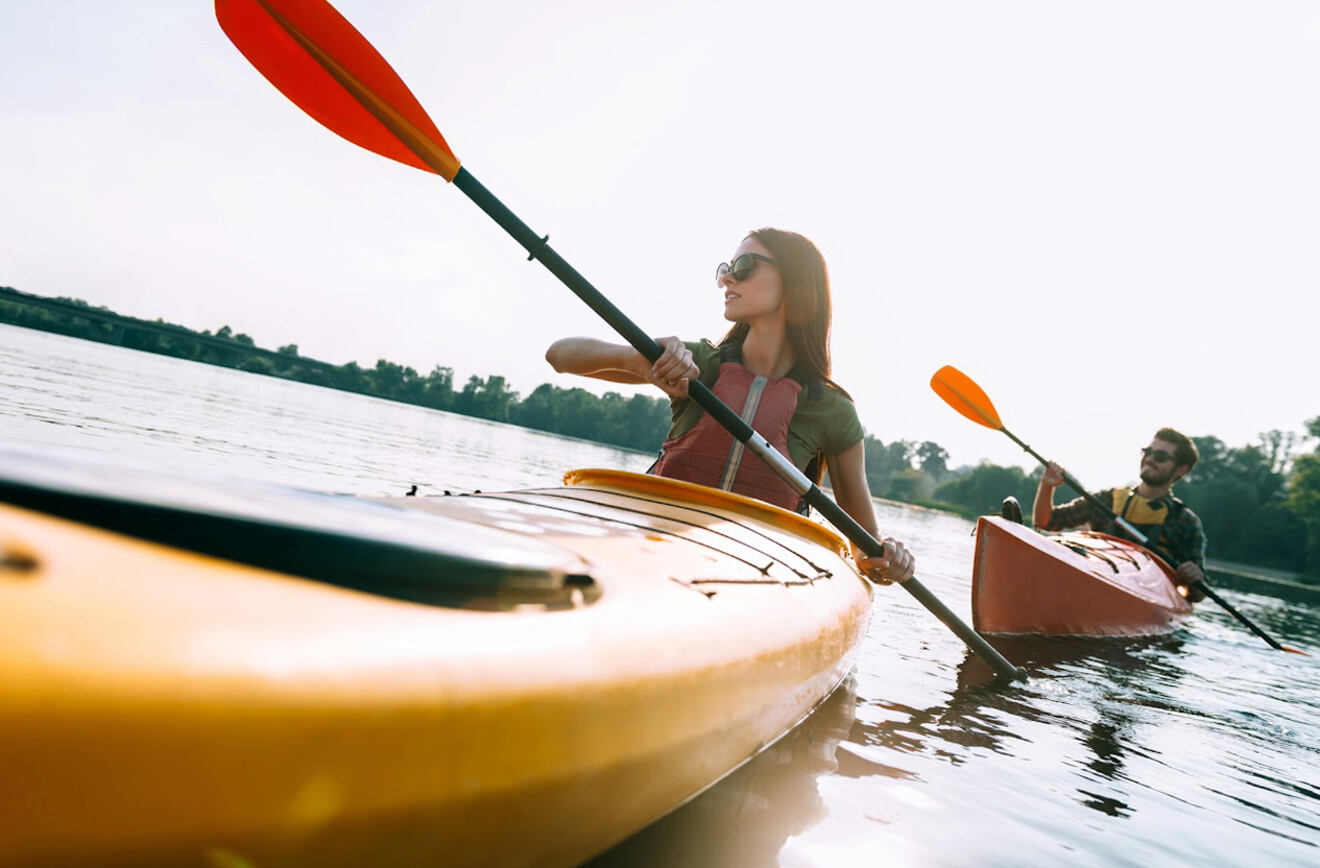 This is definitely one of the best things to do in Cedar Key, FL. You can either rent kayaks or bring your own and explore the deserted wonder of Atsena Otie Key.
If you're feeling real adventurous, you can get kayak rentals along several islands from key to key, which is about a half-mile journey.
Atsena Otie Key was once the town center of what would one day become Cedar Key. However, it was abandoned during the intense hurricane of 1896. Most of the buildings were relocated to the modern-day location of Cedar Key. However, there are still remnants of the historic beach town of the 1800s.
During its heyday, Atsena Otie Key once housed a post office, a church, a school, three factories, and over 300 full-time residents!
All that remains today are ruins of old buildings, an old cemetery dating all the way back to 1877, and a walking trail.
For all those history buffs out there and those who enjoy exploring abandoned ghost town islands of bygone eras overtaken by Mother Nature, this is a cool thing to do in Cedar Key.
Now, the entirety of the island is open to the public for exploration. On the outer edges of the island, there are plenty of sandy beaches where kayakers often pull up to catch a break and enjoy the incredible ocean views!
You can also get a unique view of Cedar Key from this abandoned small island town.
2. Check out Cedar Keys National Wildlife Refuge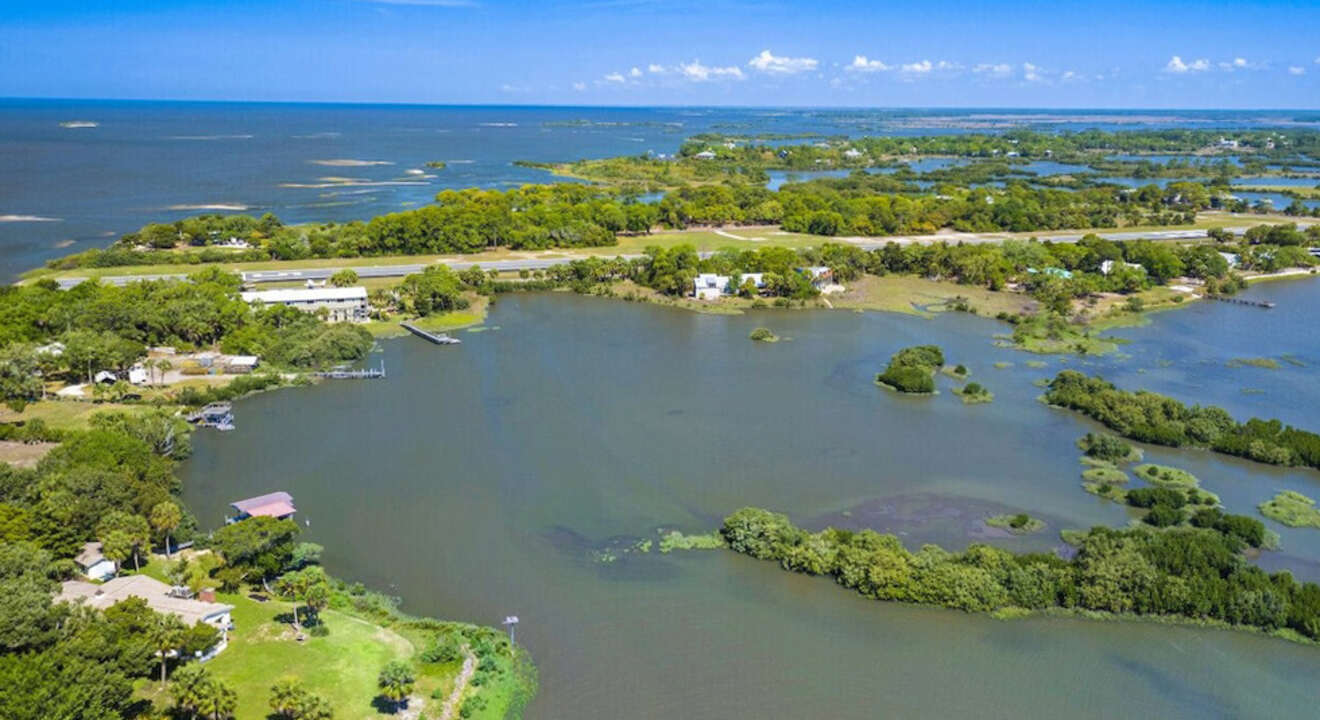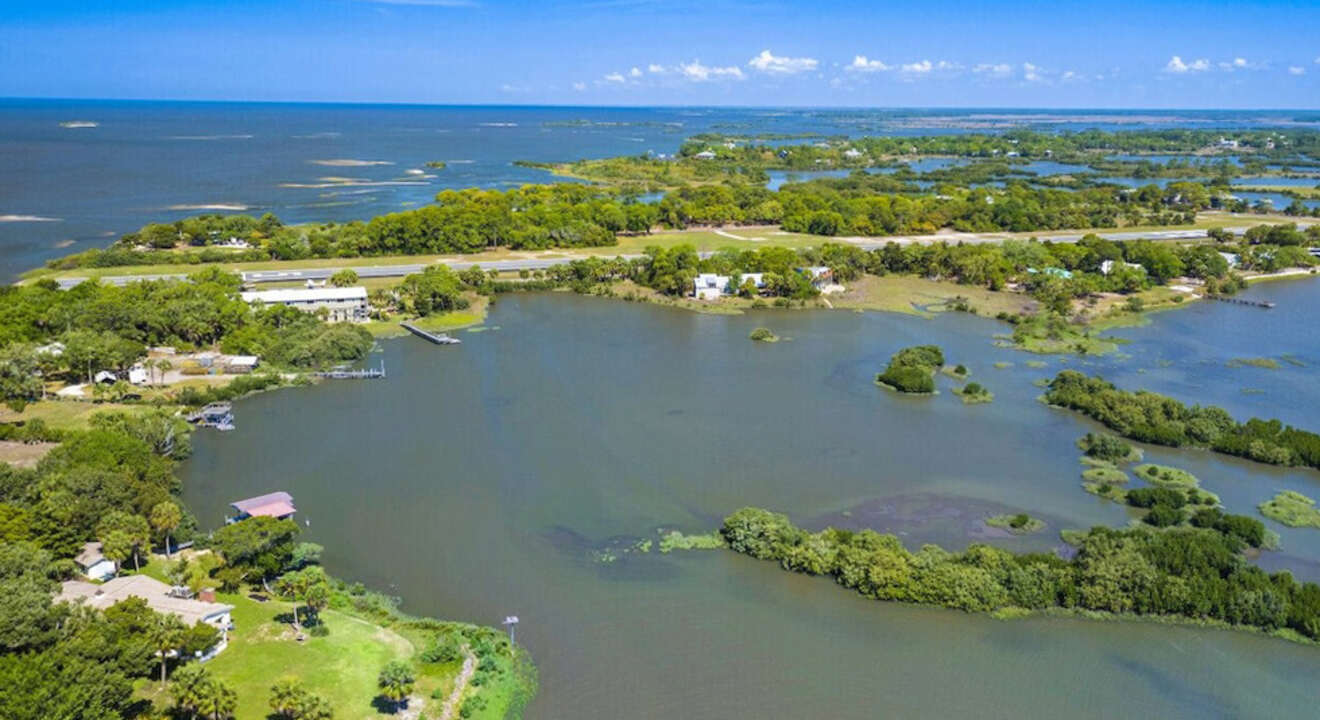 Encompassing Atsena Otie Key, as well as 12 other small islands, the Cedar Keys National Wildlife Refuge, is an incredible national wildlife refuge on the Gulf Coast just a short drive from the town along County Road.
With a long history of protecting the breeding grounds of nesting birds, the Cedar Keys National Wildlife Refuge was established back in 1929.
Today, the refuge covers almost 800 acres and protects multiple different wildlife habitats on Florida's Gulf Coast.
Open year-round, there are quite a few islands open to the public for exploration. A few of them are closed off to public access. However, there are still some incredible islands you can explore.
Seahorse Key is open to the public on specific days throughout the year, where tourists can explore the island and tour the historic lighthouse.
There are also nature trails and various boat tours that take you through the different keys and inaccessible islands so you can see the entirety of the park. If you're a fan of outdoor activities and adventures, then you'll really love this area!
This is a particularly popular activity among bird watchers as there is a vast diversity in the different bird species that call the Cedar Key area home! Don't forget your binoculars!
PRO TIP: If you're looking for nature trails, the Railroad Trestle Nature Trail is an excellent place to go!
PRICE: Free
3. Visit the Cedar Key Museum State Park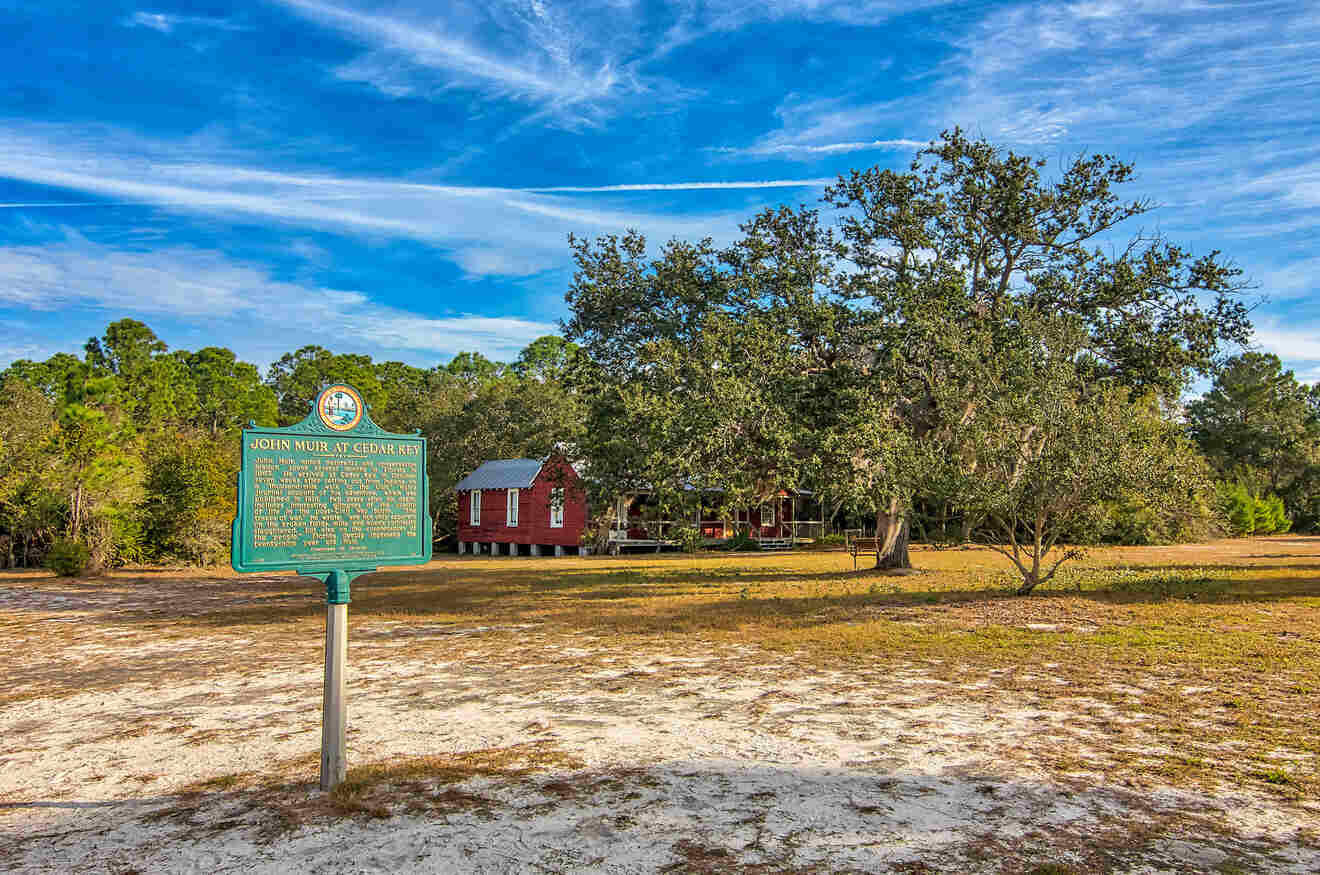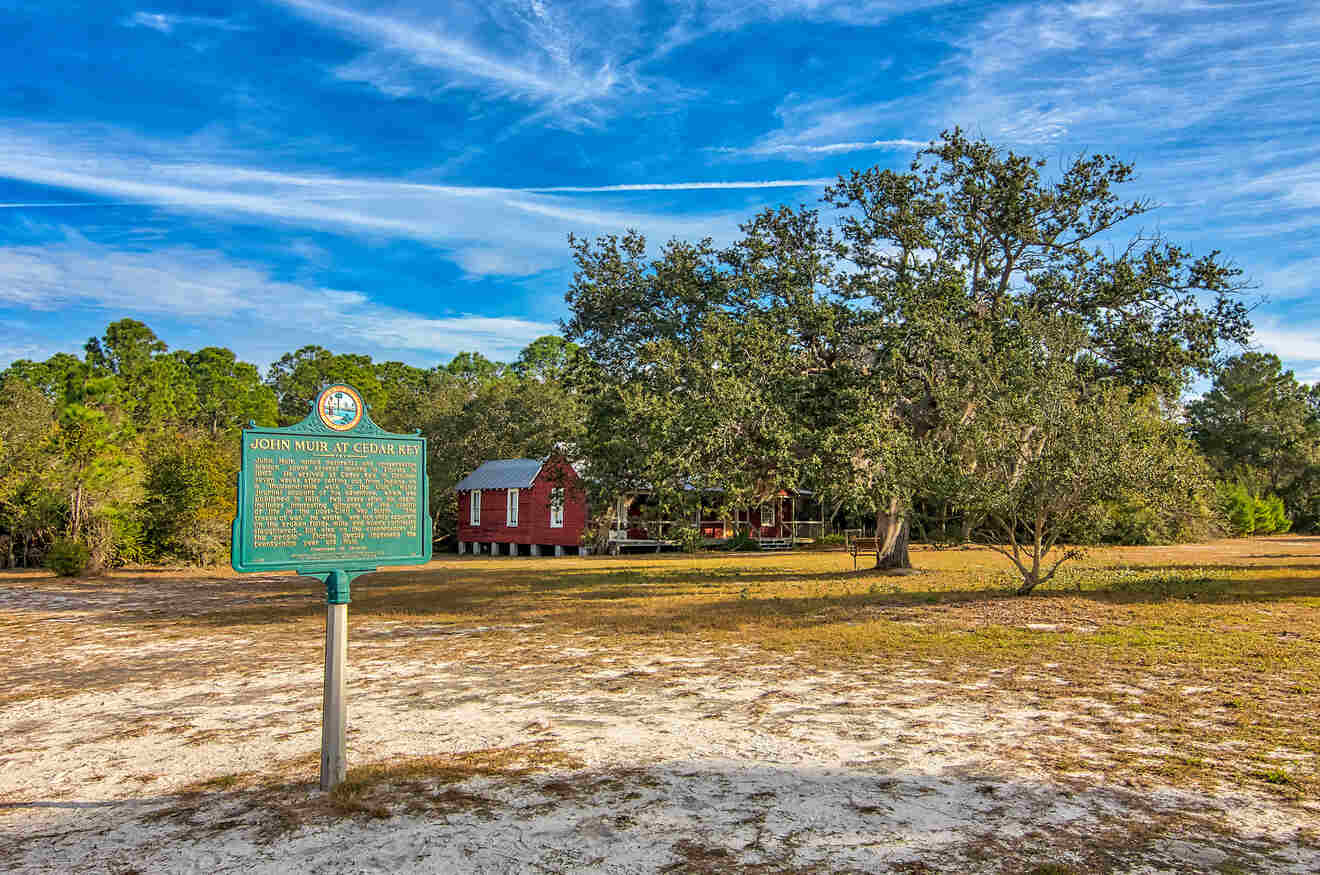 A unique combination of museum and state park, the Cedar Key Museum and State Park is a great activity to do in Cedar Key.
This small museum meets state park is an excellent opportunity to go back in time and learn about the history of Cedar Key.
Encompassing 18 acres, you will be able to walk along paths laden with large pines, cedar trees, and ancient live oaks and also see Cedar Key's expansive salt marshes.
Check out the historic Whitman house, commemorating the life of St. Clair Whitman, complete with vintage artifacts and even some Native American artifacts.
PRICE: US$2
4. Go back in time at the Cedar Key Historical Society
While we're on the topic of local history in Cedar Key, it's worth mentioning the Cedar Key Historical Society.
Highlighting the unique history Cedar Key has to offer, the Cedar Key Historical Society has an extensive collection of documents, photographs, and artifacts for visitors to see. They also have a pencil factory!
This is also one of the cheapest things to do in Cedar Key while also providing an enriching experience for the whole family to learn about the unique history of this Gulf Coast gem.
Another cheap cultural thing you can do is go to the Cedar Key Arts Center, which features art galleries and local artists!
PRICE: US$3
5. Unwind at Cedar Key Beach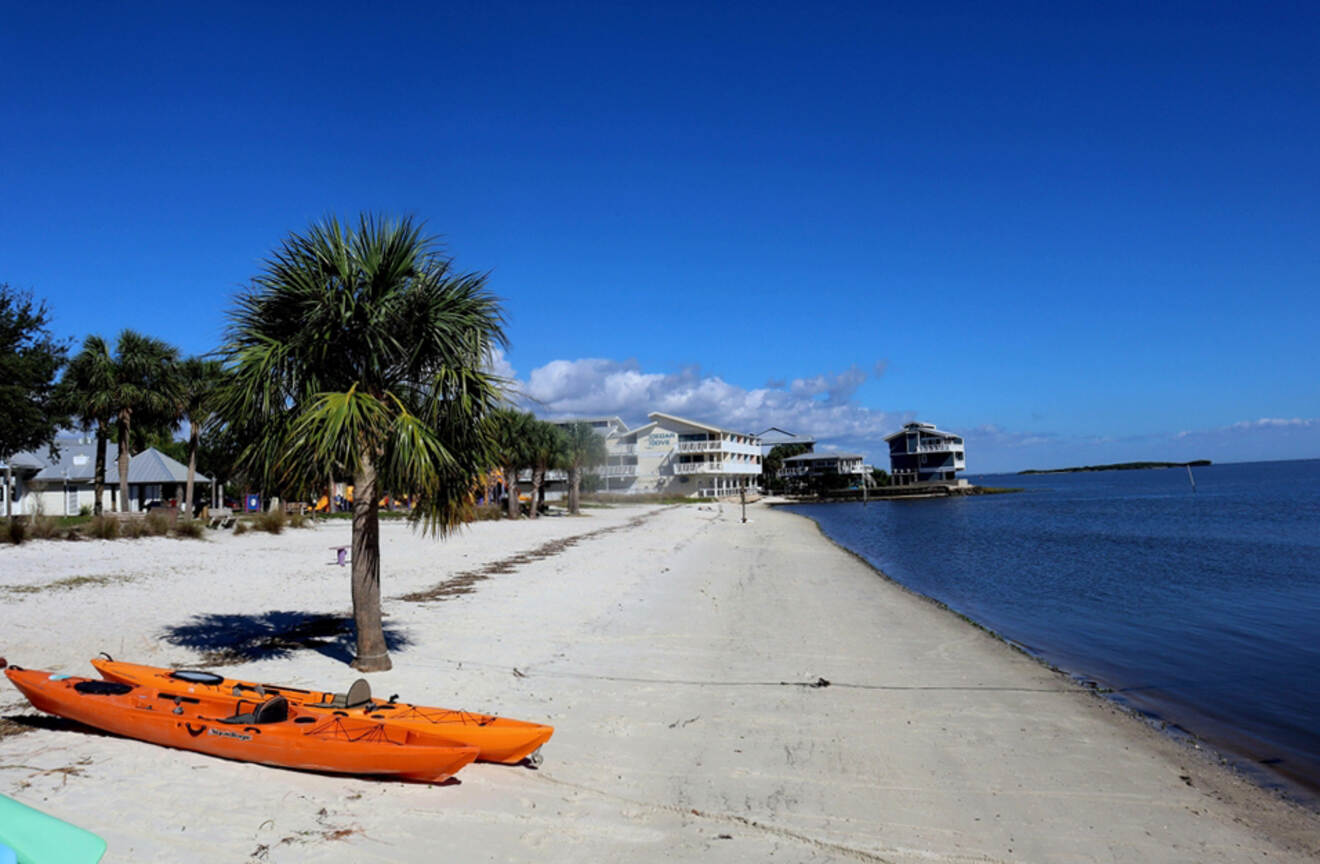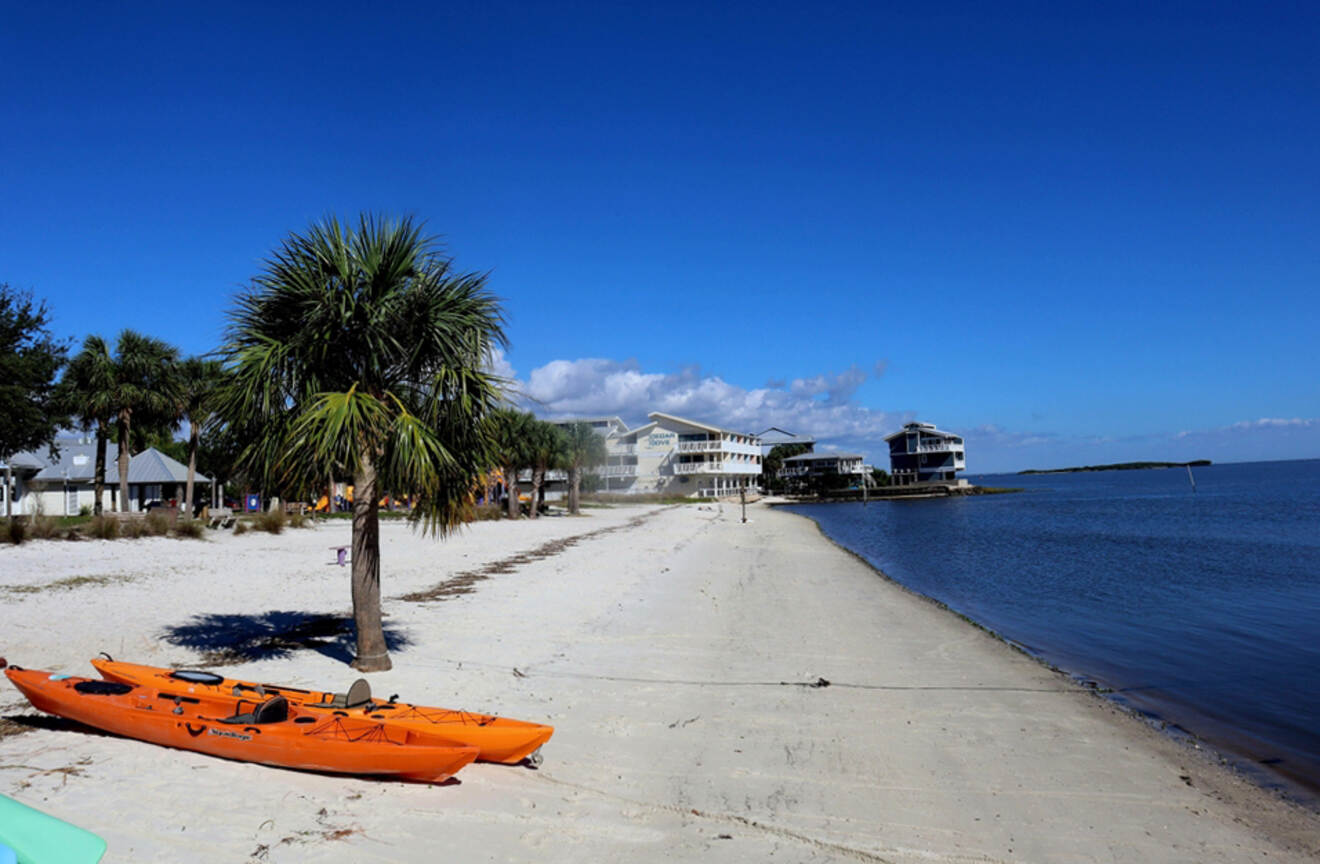 A trip to Cedar Key is incomplete without going to the beach!
With soft sand, ocean breeze, beautiful views, and calm shallow waters, Cedar Key Beach is one of the best places to visit in Cedar Key, Florida.
There's a scenic sidewalk perfect for strolling, and kayaks and paddle boards are available for rental for some water adventures. It's the perfect small beach area for families!
The water isn't as crystalline as other Florida Panhandle beaches. However, the cozy small-town charm that Cedar Key has to offer is hard to come by in other more populous beachy areas on Florida's Gulf Coast.
There are clean bathrooms onsite and plenty of parking available for visitors.
PRICE: Free
6. Explore the island by bike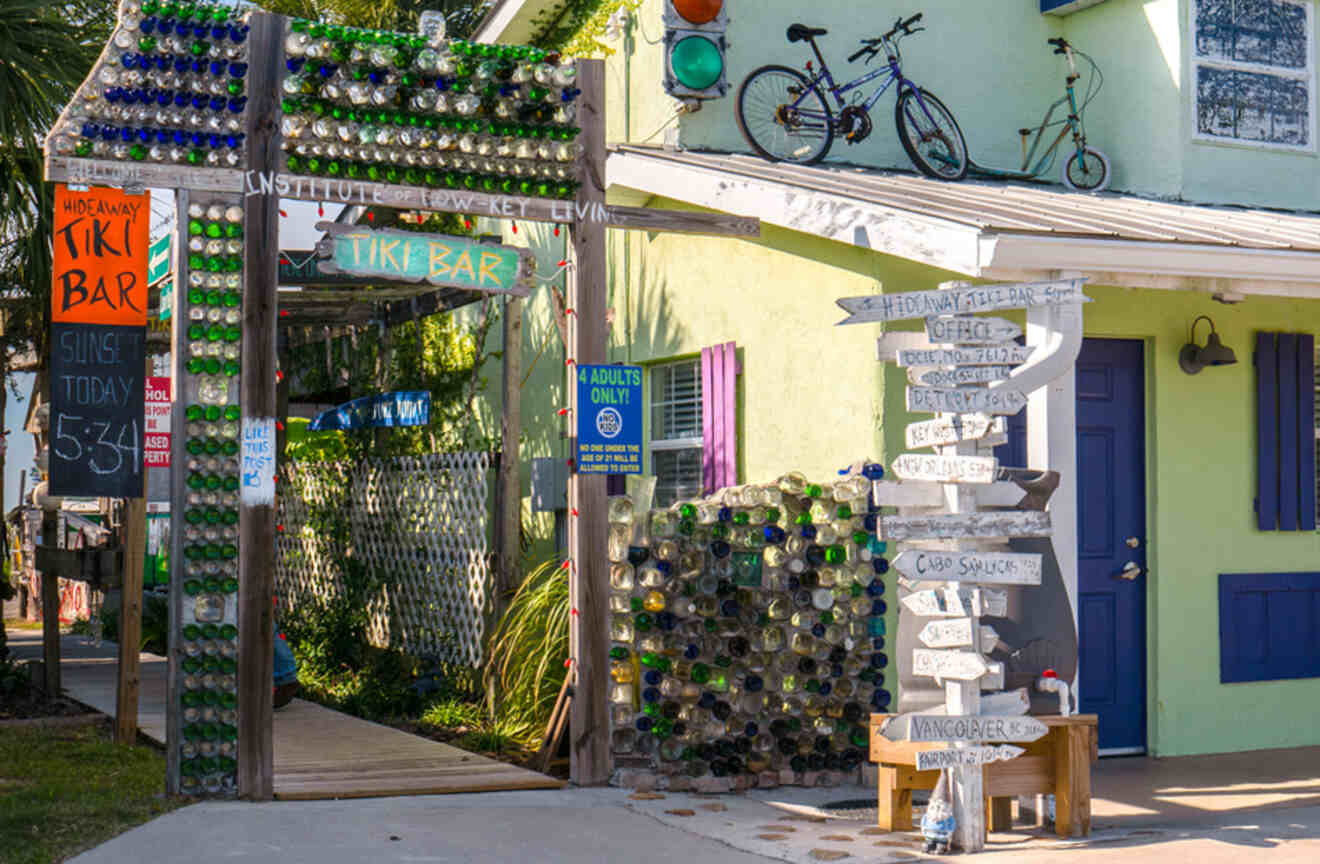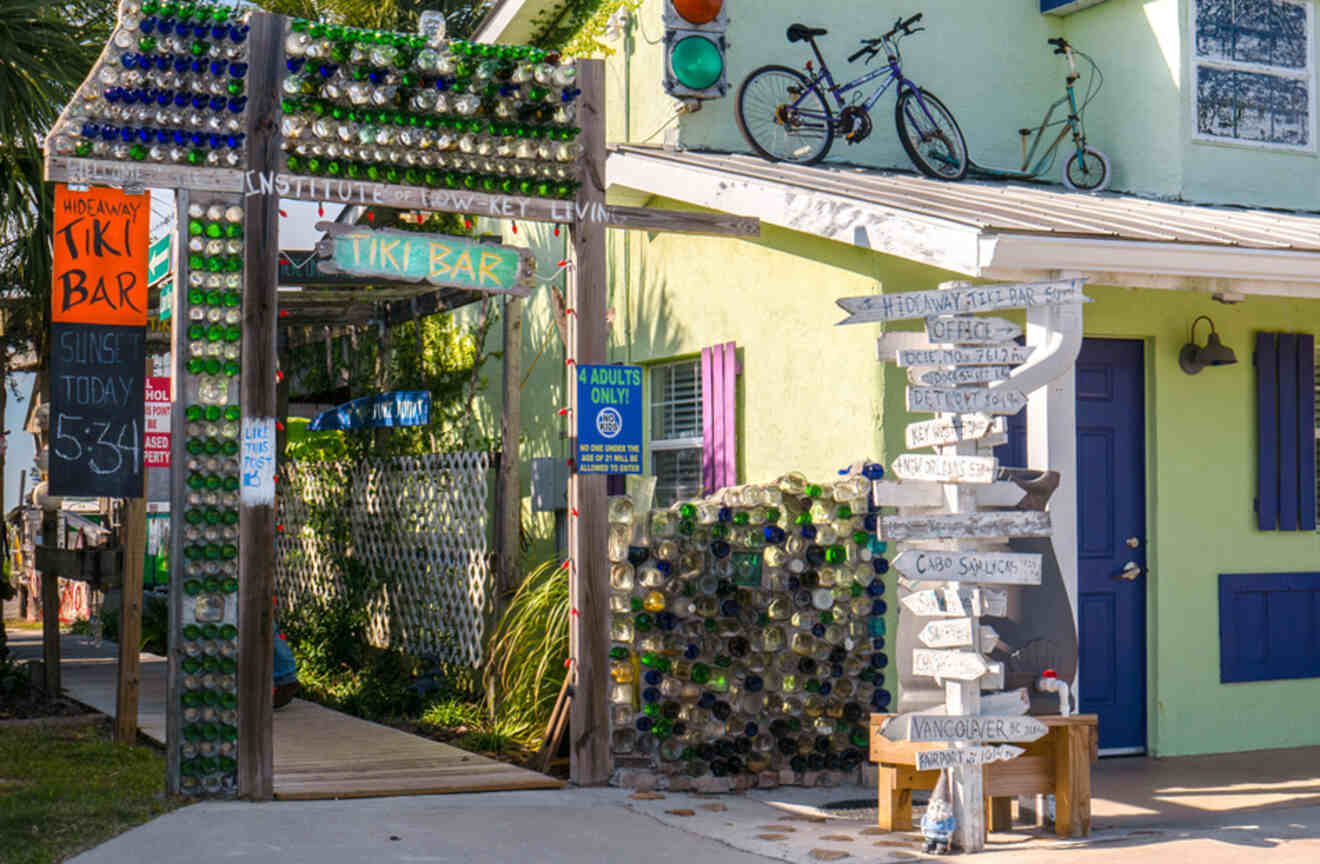 Biking in Cedar Key is a super fun activity for the whole family and makes for an excellent activity on your trip to one of Florida's many hidden gems.
Cedar Key is best explored by bike. You get a different perspective of the island that you just can't get from a car! I recommend bringing your bike, or you can always rent one.
This rental spot in Cedar Key has bikes and golf carts for some super fun island exploring.
PRO TIP: Bike to Cemetary Point Boardwalk for some incredible views!
PRICE: US$15 for 8 hours bike rental
7. Eat some fresh seafood at Steamers Clam Bar and Grill
Steamers Clam Bar and Grill is a local favorite, featuring fresh local seafood from Florida's clam capital of the world.
This casual restaurant on the Gulf of Mexico has an incredible fresh catch, delicious drinks, and live music!
From a fresh grouper sandwich and tacos made with local produce, to fresh catch, crab, oysters, clams, soft shell crab, and fresh shrimp, there are all sorts of delicious seafood dishes to enjoy.
This is one of the best Cedar Key restaurants that you should definitely check out on your trip to Cedar Key!
8. Visit a sacred Indigenous Shell Mound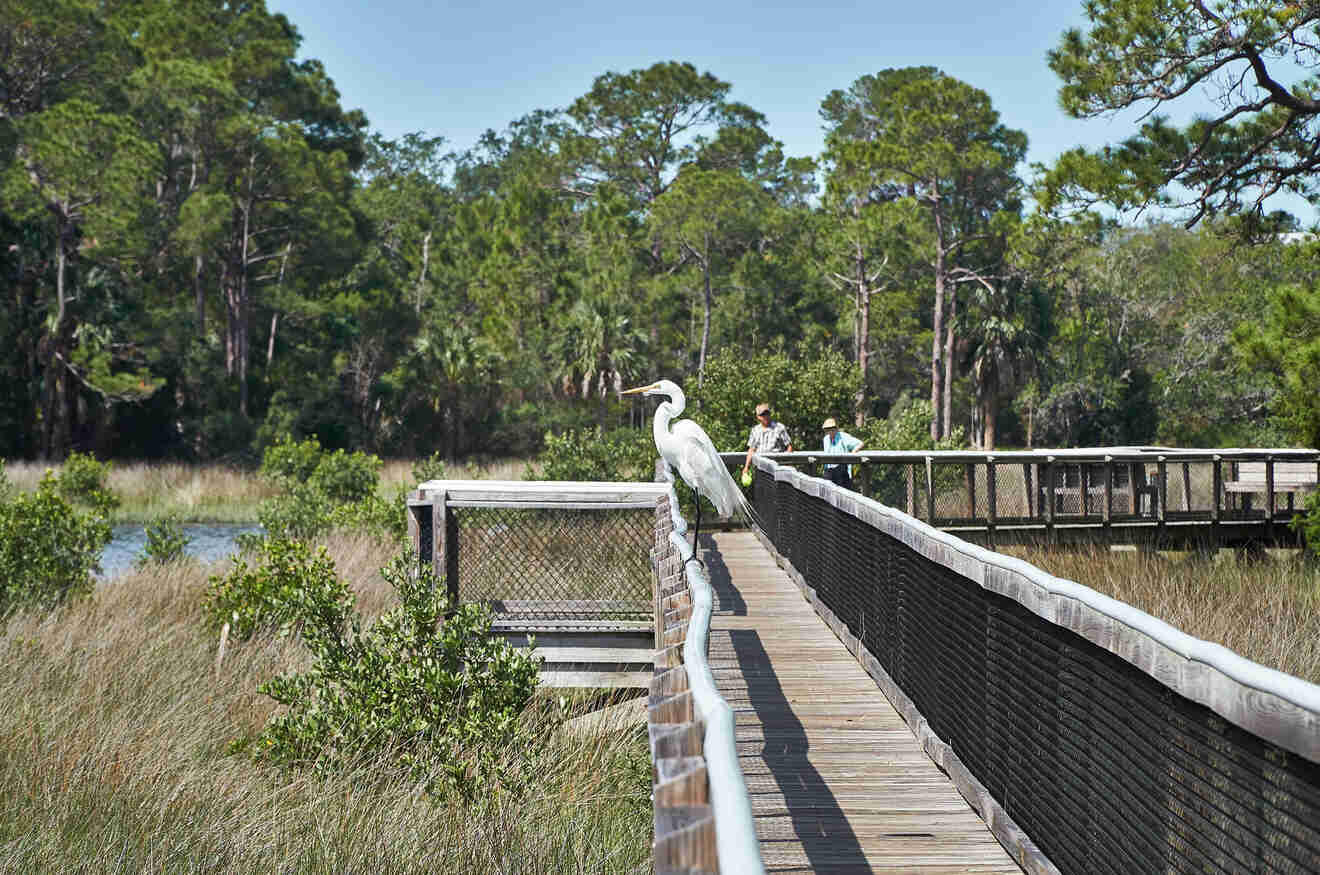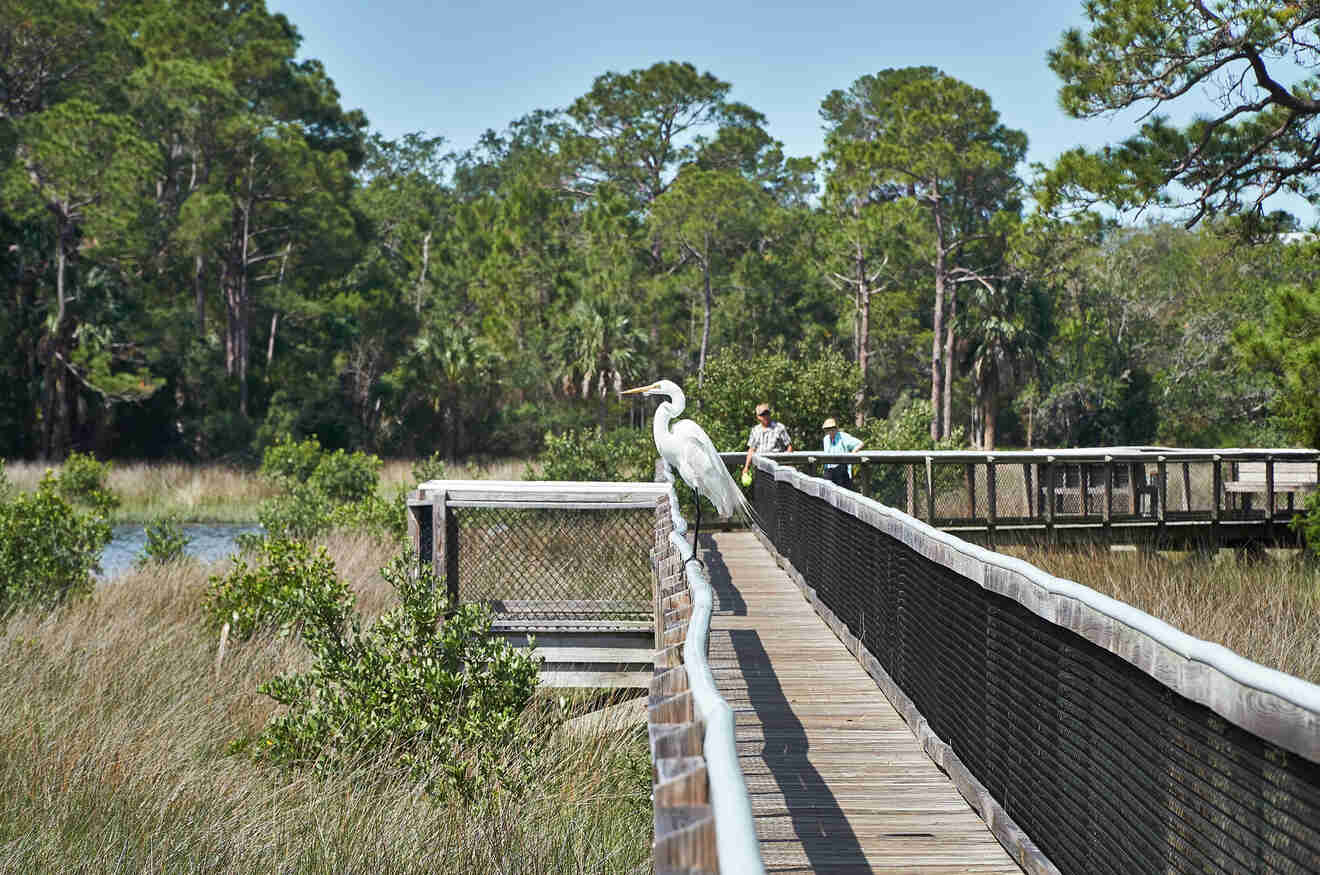 When visiting Cedar Key, you are seriously missing out if you don't learn about the Indigenous history of the island and surrounding areas.
Dappled all throughout Florida are several shell mounds built thousands of years ago by varying Indigenous groups that inhibited the Florida peninsula for thousands of years.
While there are lots of different theories as to what purpose these Shell Mounds served, the most common theory is that the shell mounds were a processing hub for clams, oysters, and other shellfish that were a vital part of their diet.
There is a short 0.3-mile nature trail that will take you through the jungle of wild Florida and up the Shell Mound.
Another path around the Shell Mound will take you to a boardwalk and fishing pier with an incredible view of the bayou of the Suwannee Sound.
You can also explore the Dennis Creek Trail, a 1-mile loop over a boardwalk where you can get incredible views of a salt barren and coastal island.
Kayaking around this area is a great way to see the lush and thick flora and fauna paddling over hidden oyster bars.
9. Visit the historic Island Hotel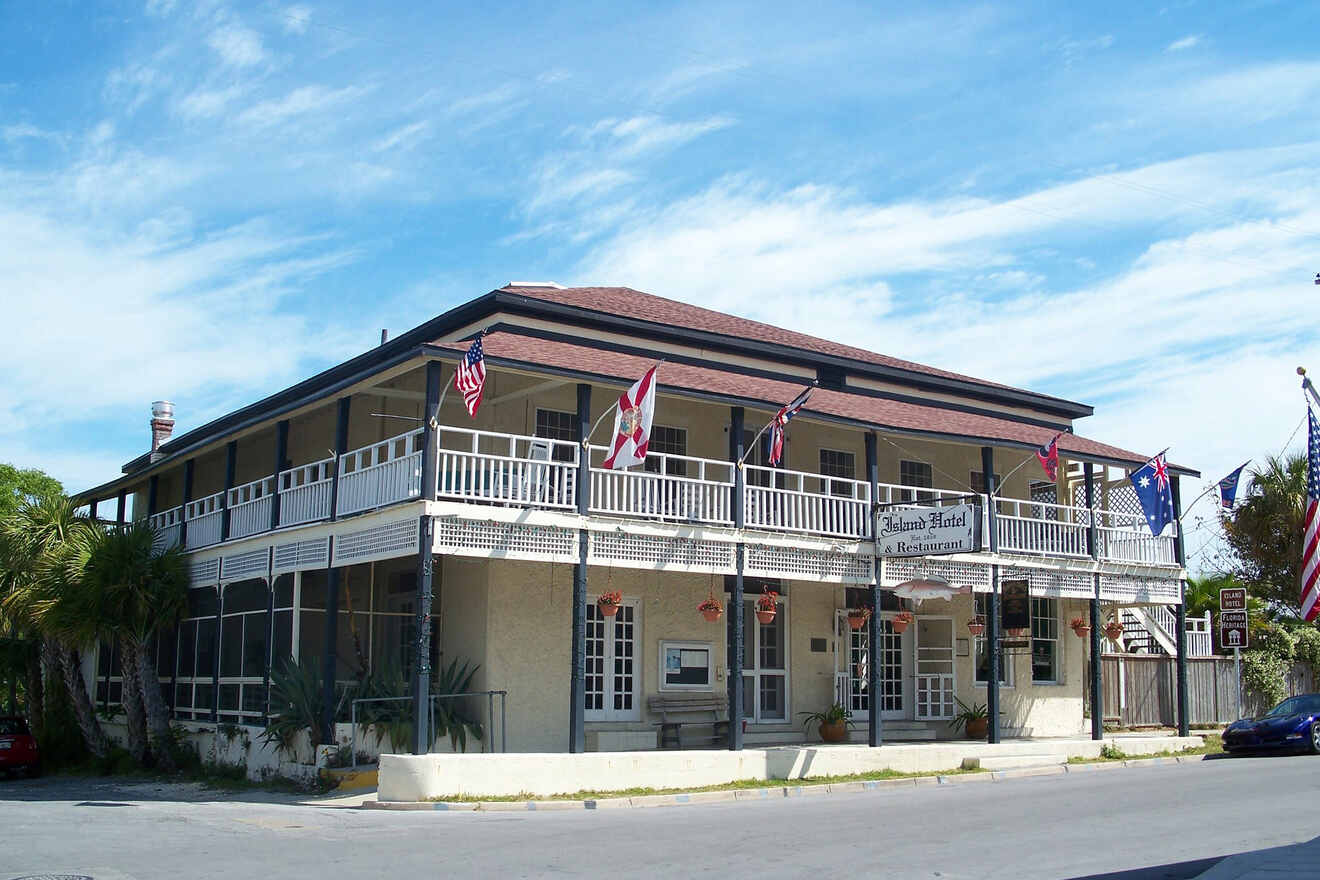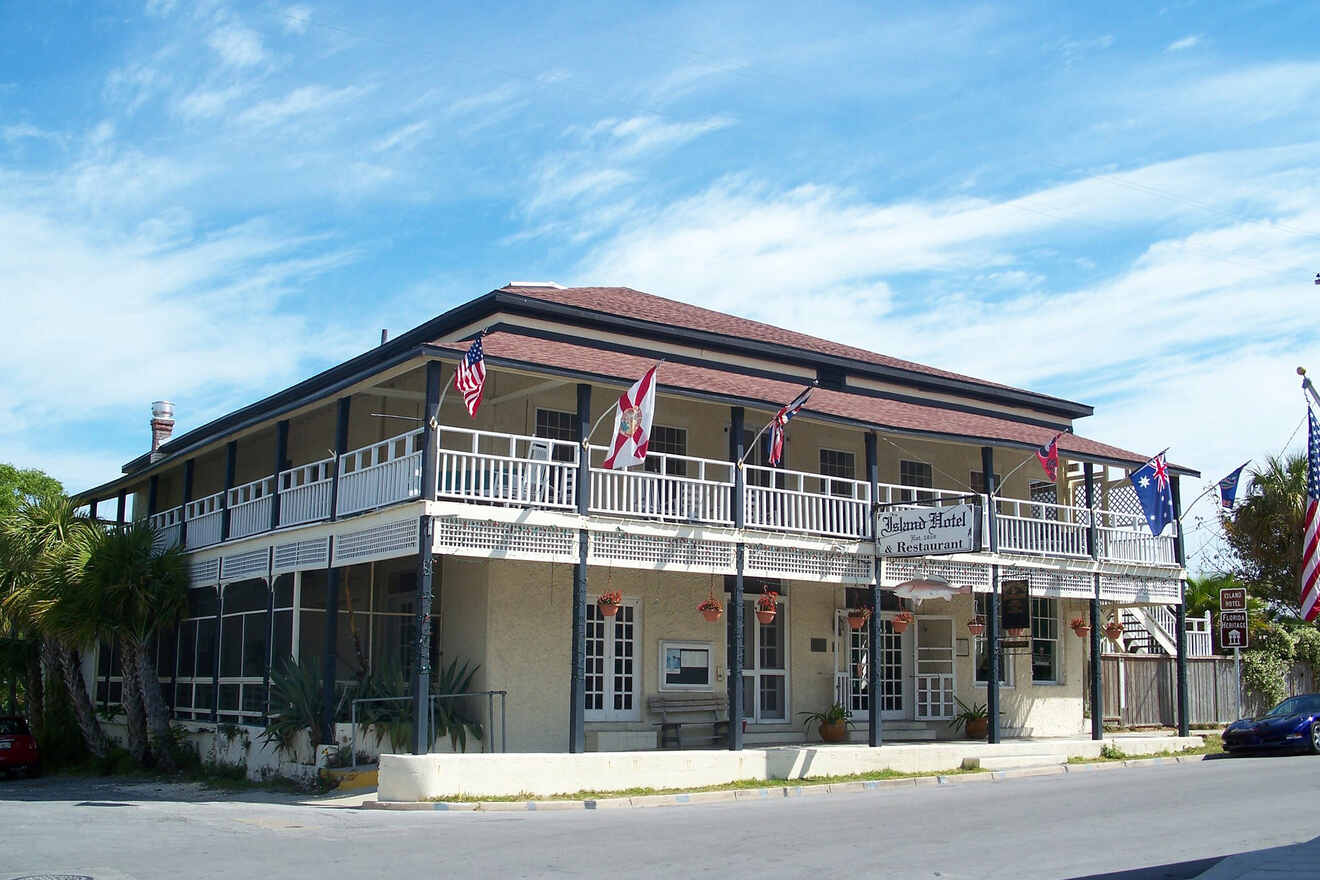 Even if you aren't staying at the Island Hotel this time around, it is definitely worth checking out on your visit to Cedar Key, FL.
This iconic Cedar Key Hotel originally opened its doors in 1859!
Now on the National Register of Historic Places, the Island Hotel originally began as Parsons and Hale's General Store.
The Island Hotel is now an adorable bed and breakfast with an excellent restaurant in the lobby as well as a happening bar.
With no phones and no TVs, the Island Hotel keeps its historical charm and namesake.
According to local legend, there is also a famous wrap-around balcony on the second floor in which Jimmy Buffet would strum his guitar during his stays!
Cedar Key, Florida, has quite a historical significance that many people may not be aware of. The Island Hotel has hosted quite a random array of celebrities over the years. Big names such as Jimmy Buffet, Myrna Loy, Ernie Ford, and Richard Boone have all been known to stay at this Iconic Cedar Key hotel.
Even if you don't stay at this hotel, it is well worth checking out. The Neptune Bar boasts delicious drinks and an infamous mural of King Neptune with bare-breasted mermaids that was a scandalous affair when originally painted in 1948.
PRO TIP: The Mermaid Mule is delicious!
10. Go birding and see some incredible wildlife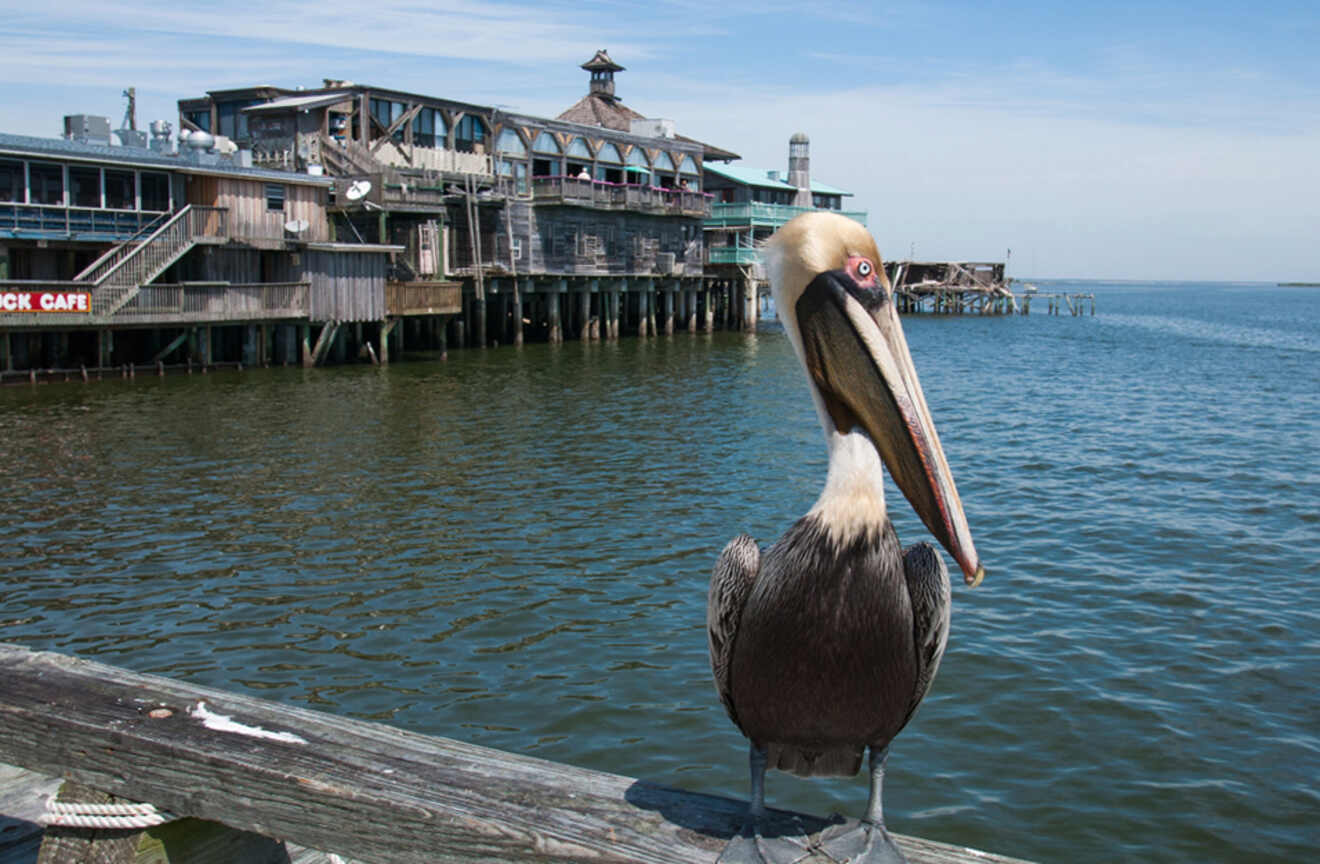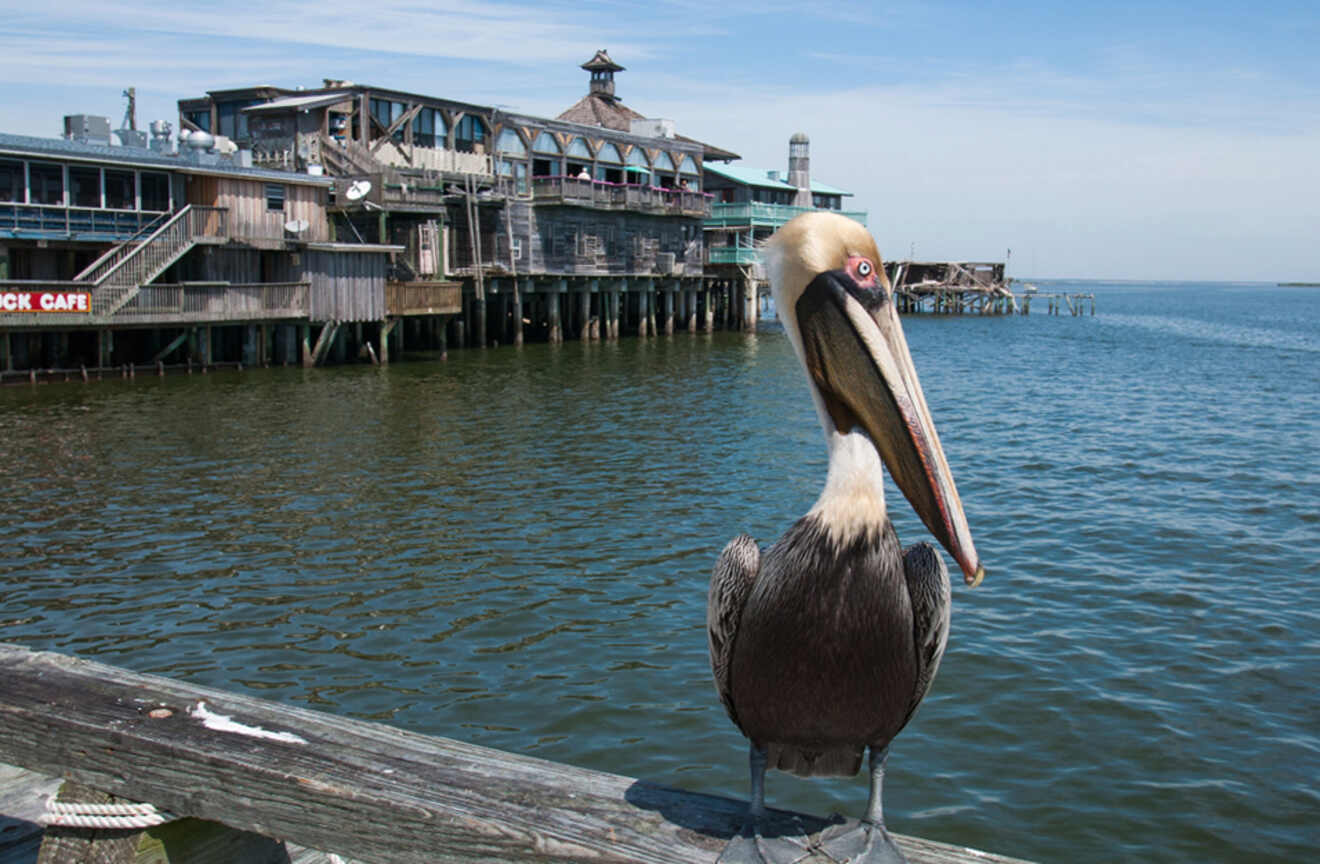 One of the most popular things to do in Cedar Key, Florida is bird watching! The birding in this Gulf Coast Florida gem is absolutely next level.
There is an abundance of bald eagles in the Cedar Key islands, so be on the lookout for those massive eagle nests on your visit!
Cedar Key is also an important migration stop for hundreds of migrating birds. In fact, every year, around 500 pelicans migrate for the winter for the lush abundance of Cedar Key, Florida.
In the summertime, it is common to see Roseate Spoonbills, which are some of the most beautiful birds that call Florida home. With pink feathers, they're our local flamingos!
If you want the ultimate birding experience, book a tour with Captain Doug Maple for a narrated tour where you can learn all about the local ecology of Cedar Key, FL!
11. Watch the sunset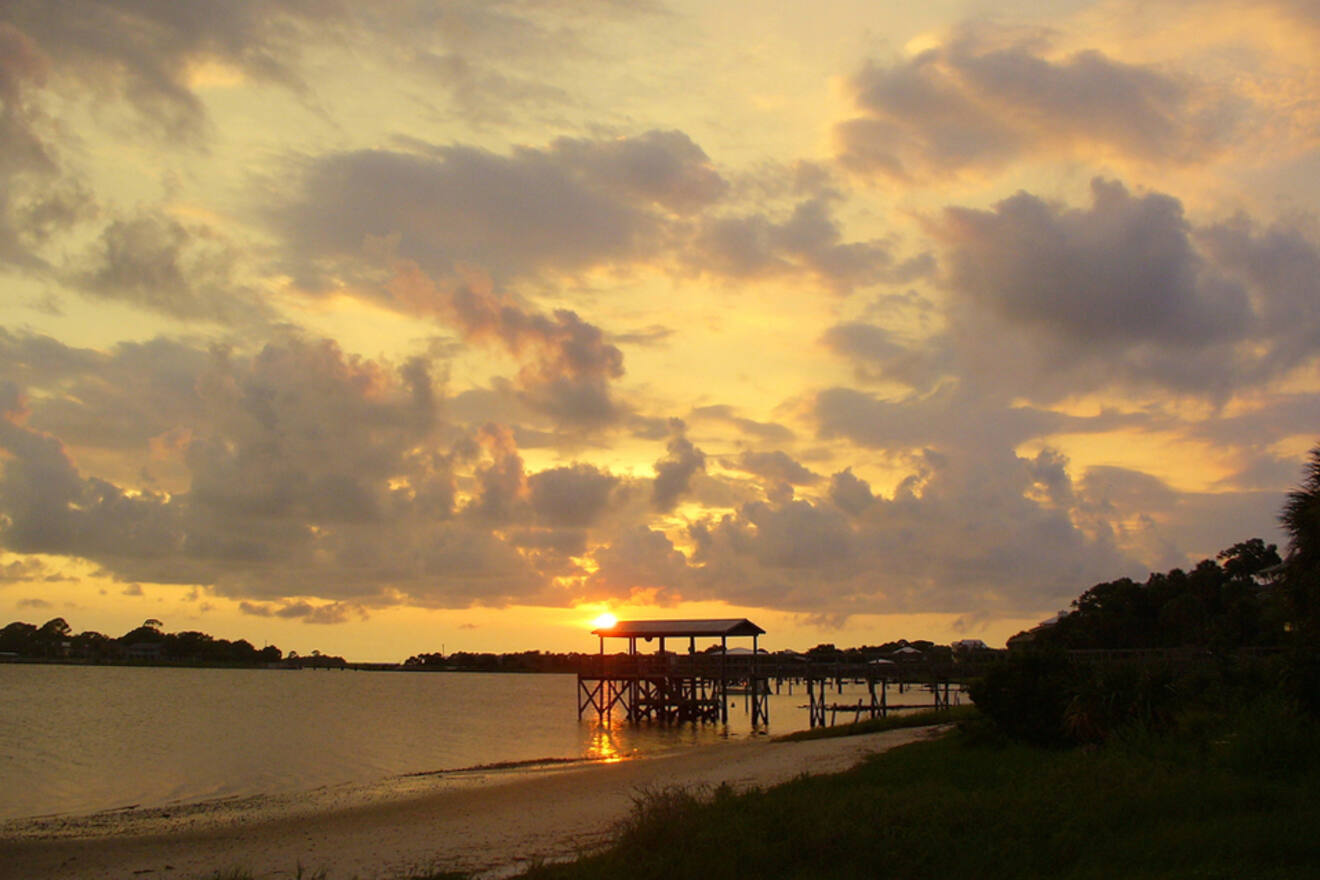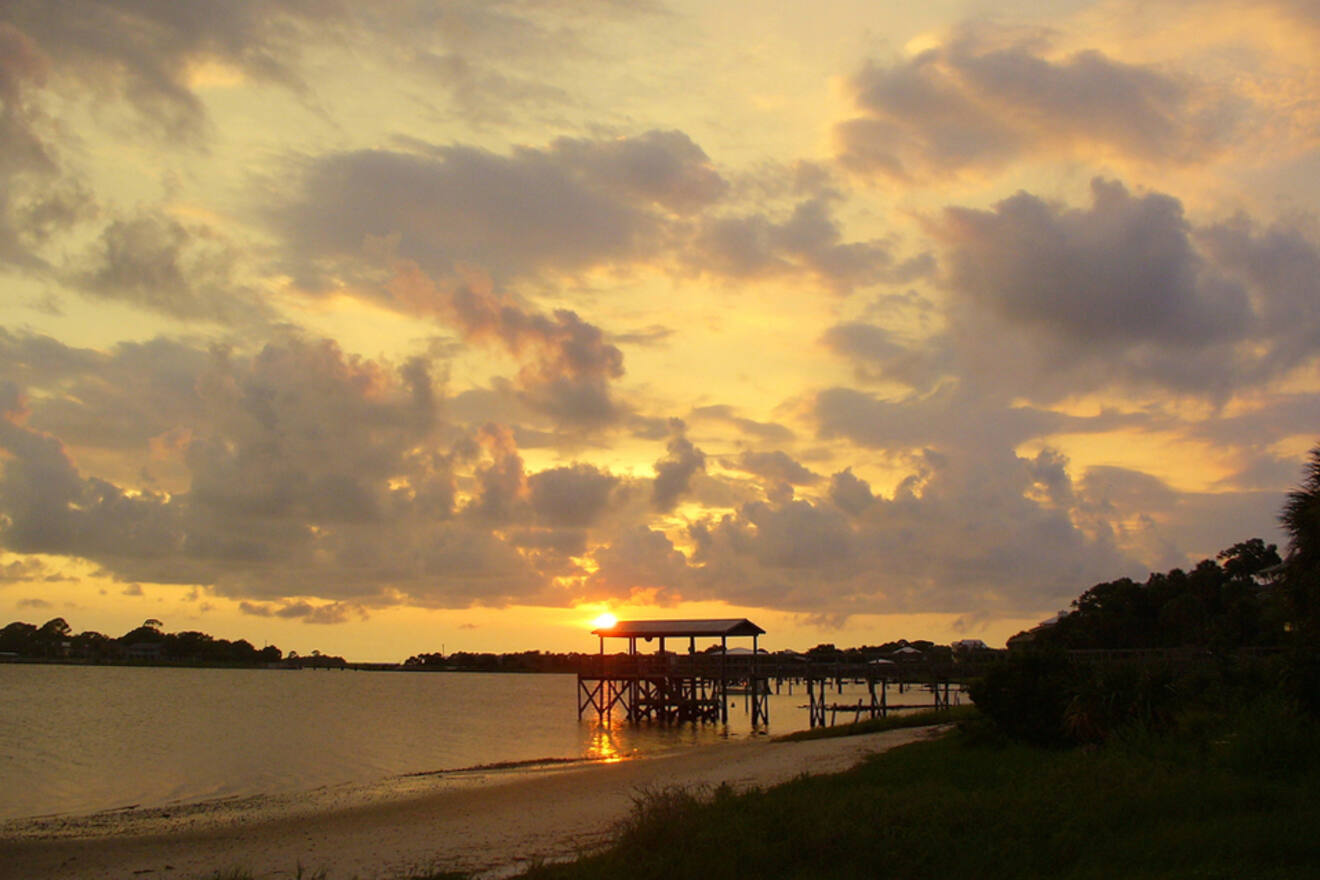 On your trip to Cedar Key, FL, you do not want to miss out on seeing the breathtaking sunsets that happen in this part of Florida every evening.
Here's my local tip for the best views of the stunning sunsets in this part of Florida: Walk 4 blocks west from the First Street fishing pier, where you will see multiple historic cottages, and turn onto G Street. Here, the shoreline is wide open with an incredible view of the ocean, the sunset and the many Cedar Keys Islands.
I recommend staying until it gets dark, as there is little light pollution and you can get some incredible views and stargaze to your heart's delight.
PRICE: Free
12. Check out Dock Street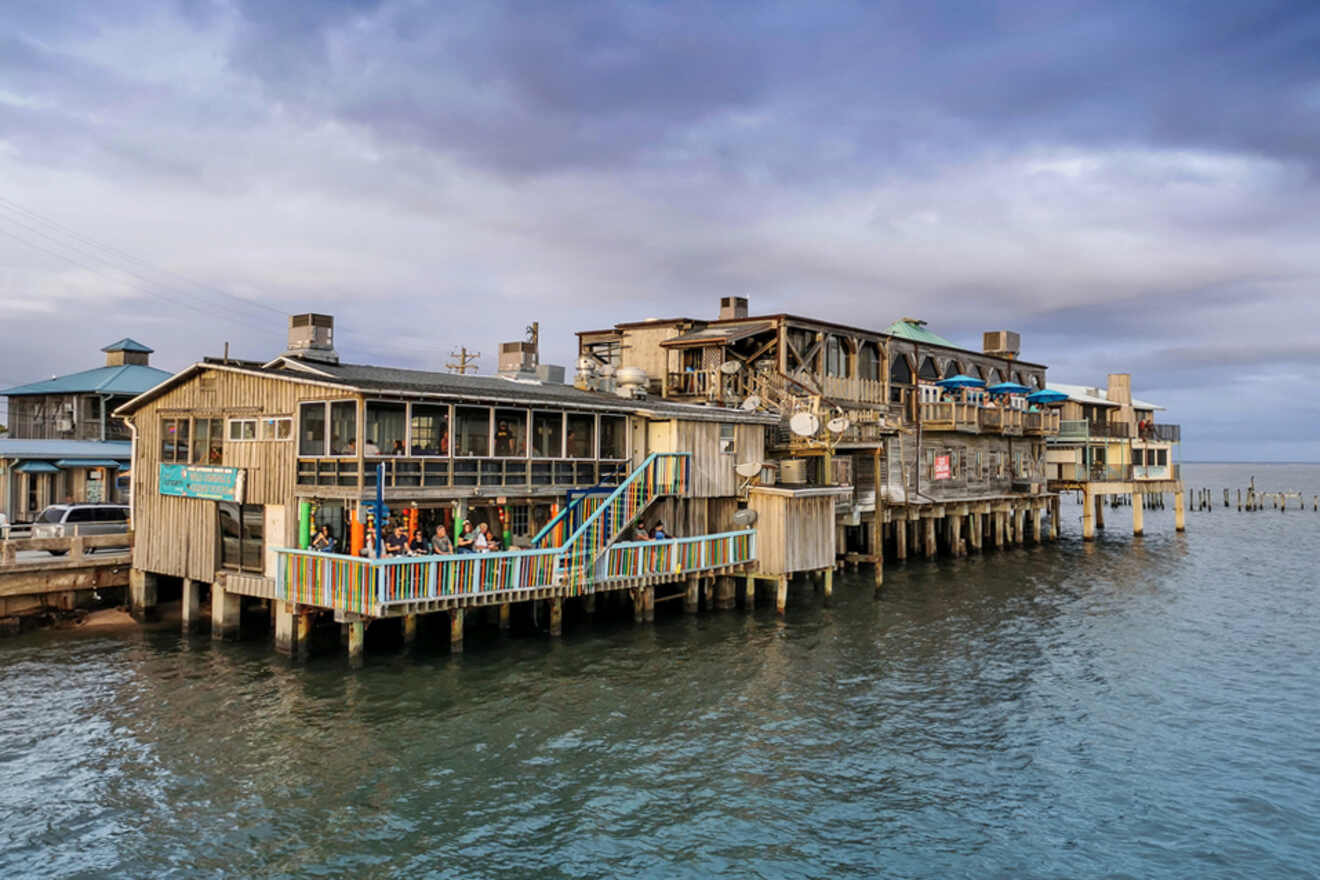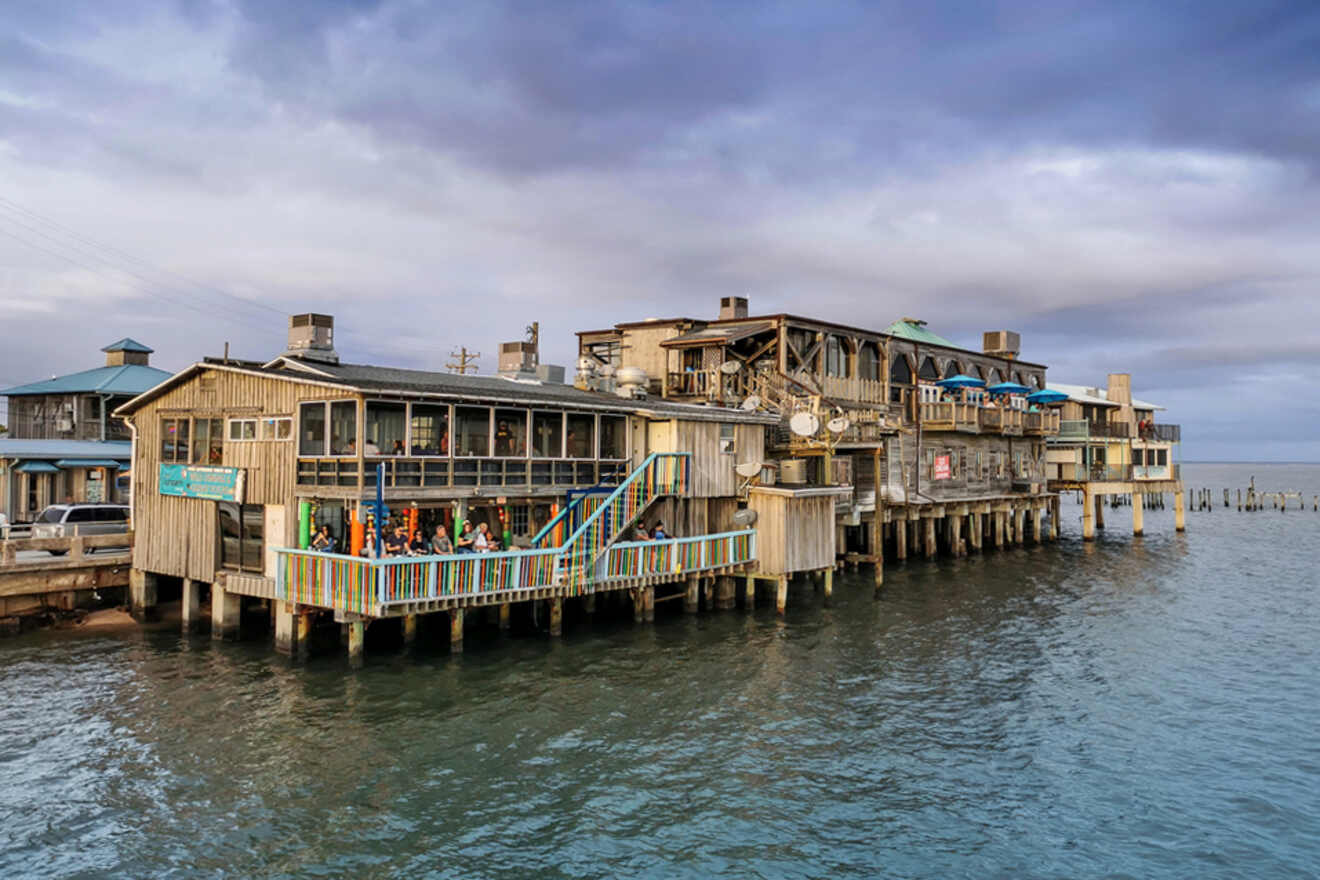 Visiting Dock Street is the most popular thing to do in Cedar Key. Partially because it is the central hub of the small quaint town and also because this scenic road is conveniently located between Cedar Key Beach and Cedar Key Pier.
This is the main street in Cedar Key and is also home to the downtown area of this small island beach town.
Boasting restaurants, bars, and shops, this is a must-see on your trip to Cedar Key, FL.
Explore it on foot, by bike, or on a golf cart!
PRICE: Free
13. Go on a local kooky scavenger hunt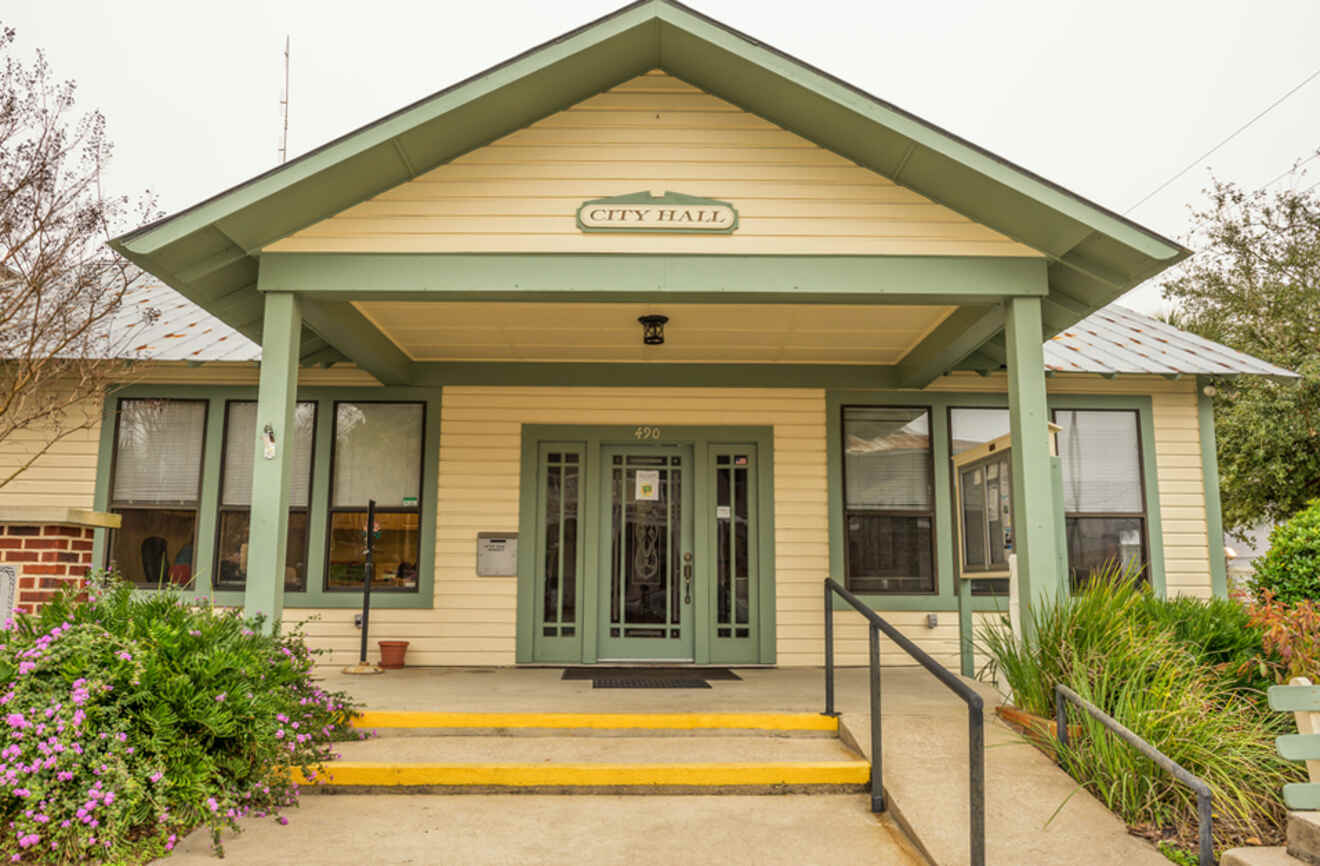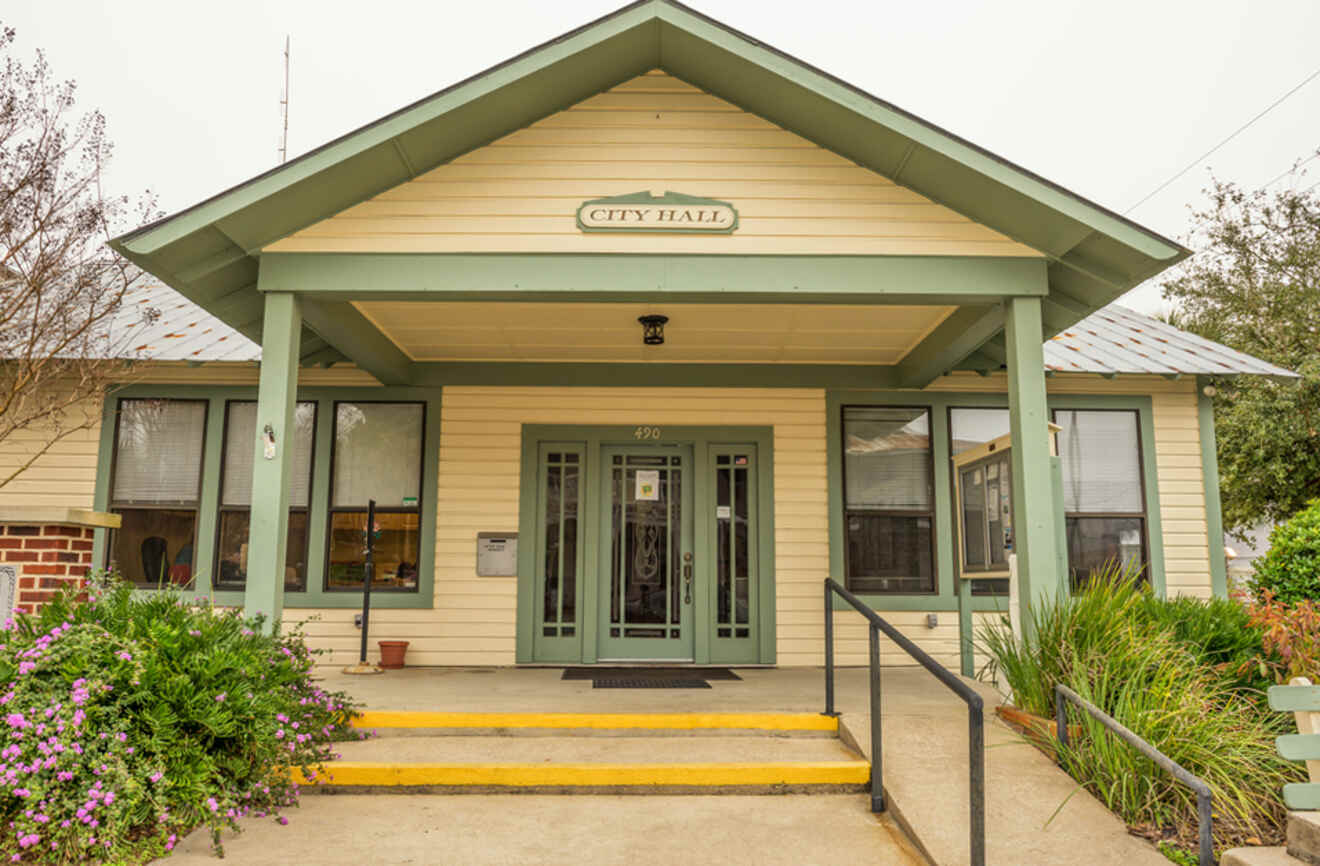 While you're visiting the historic ghost town of Cedar Key, going on a scavenger hunt with the family is a super fun activity to get to know the area better and stimulate the mind in an enriching and exciting way!
This unique and immersive adventure takes visitors off the beaten path and allows visitors to creatively interpret unique and fun art, culture clues, and Cedar Key history!
Race other teams in other cities, see some hidden gems in Cedar Key (no pun intended!), and so much more!
If you're visiting Cedar Key with little ones, I highly recommend booking this fun and interesting scavenger hunt!
PRICE: US$22
Where to stay in Cedar Key FL
If you're staying in Cedar Key, look no further than these amazing VRBOs for rent on the island!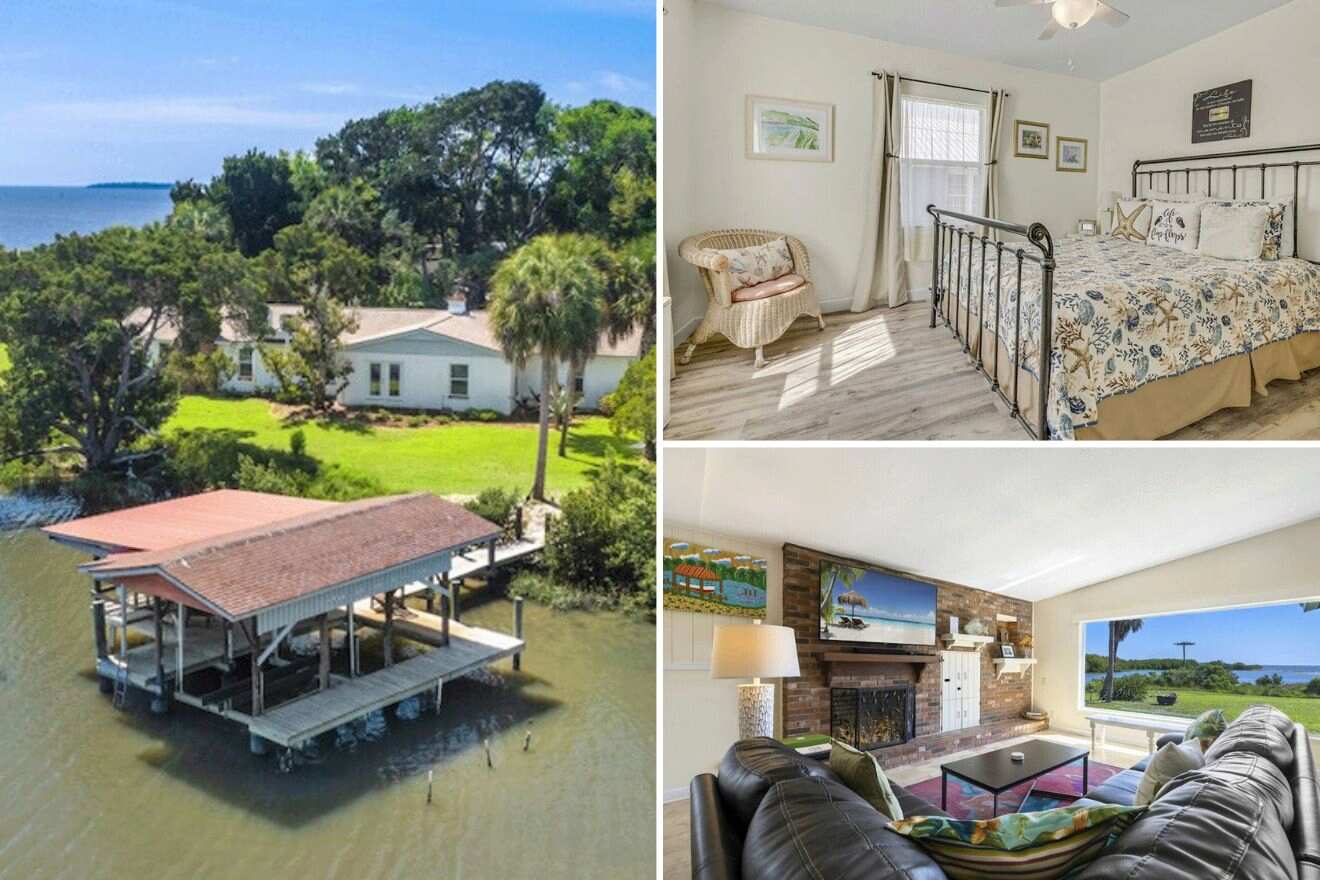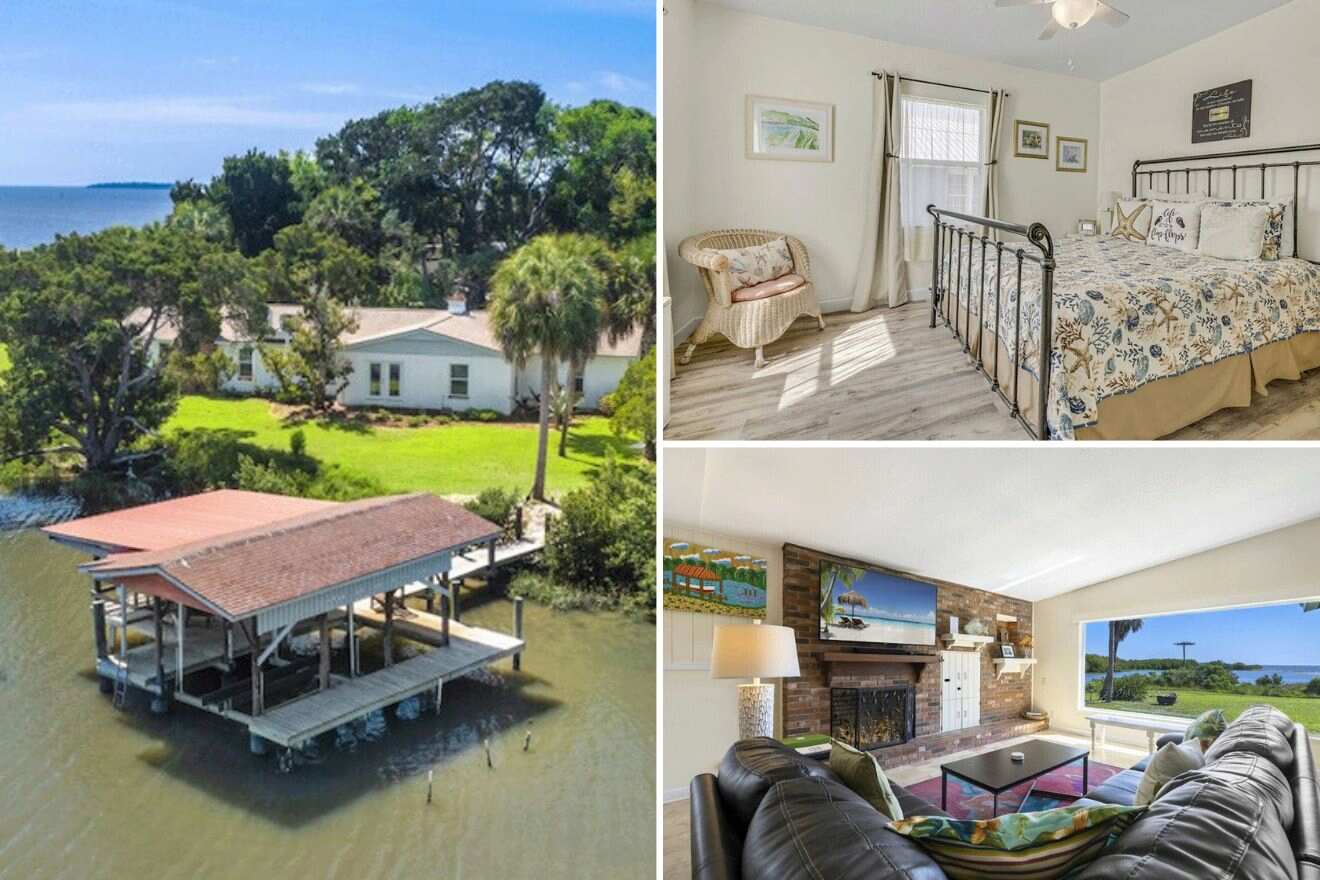 Luxury (US$300 and up)
Sunrise Point – This vacation home is honestly to die for. There are 3 bedrooms so it's perfect for the whole family, and it's super secluded so perfect for those looking for a quiet place to stay!
Mid Range (US$200 – US$300)
Fisherman Paradise – This unique VRBO has amazing views across the water, big beds, and even a little workstation! It's perfect for fishing lovers since you've got direct access to the sea and there's plenty of space to tie up your boat!
Budget (up to US$200)
Miss Helen's Cottage – This place is super cozy! You've got access to everything you need here and there's even a BBQ for those balmy Floridian nights! It's located really close to the Cedar Key kayak launch as well, so a great place to stay if you're out adventuring all day!
FAQs about things to do in Cedar Key, FL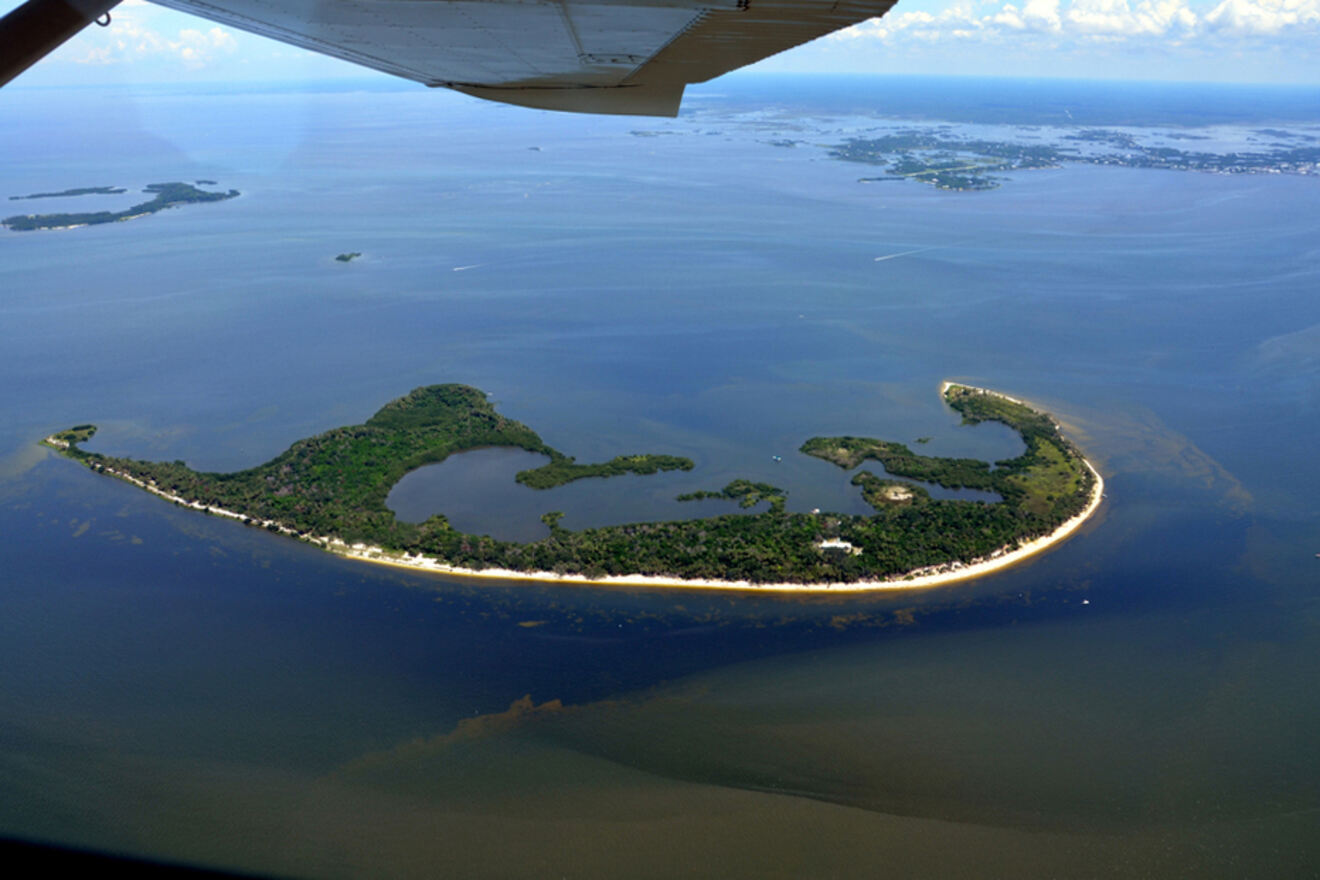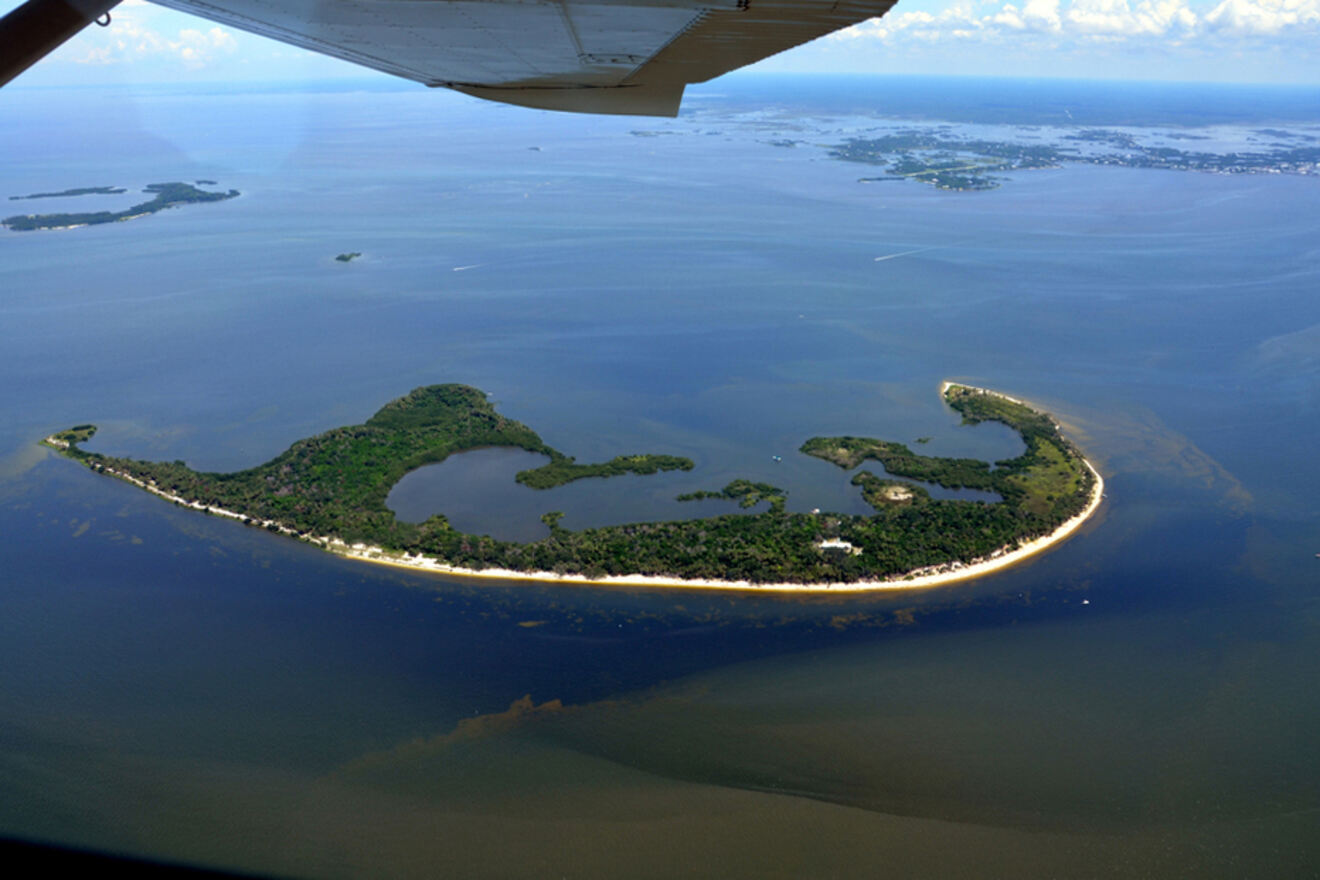 💜 What are the most romantic things to do in Cedar Key?
Cedar Key is a romantic place to visit in itself, however, the most romantic things to do in Cedar Key include kayaking, enjoying some of the hiking trails in the area, checking out the Neptune Bar, paddle boarding, or packing a picnic and going to Cedar Key Beach!
😆 What are some free things to do in Cedar Key, FL?
🏝️ Is Cedar Key worth visiting?
Yes! This peaceful, lowkey Florida island with unspoiled nature and plenty of historical charm is well worth visiting. For those who enjoy fishing, kayaking, nature walks, or any other kind of outdoor activities, Cedar Key is a beautiful vacation destination on Florida's Nature Coast.
🚘 What are the best day trips from Cedar Key, Florida?
Conclusion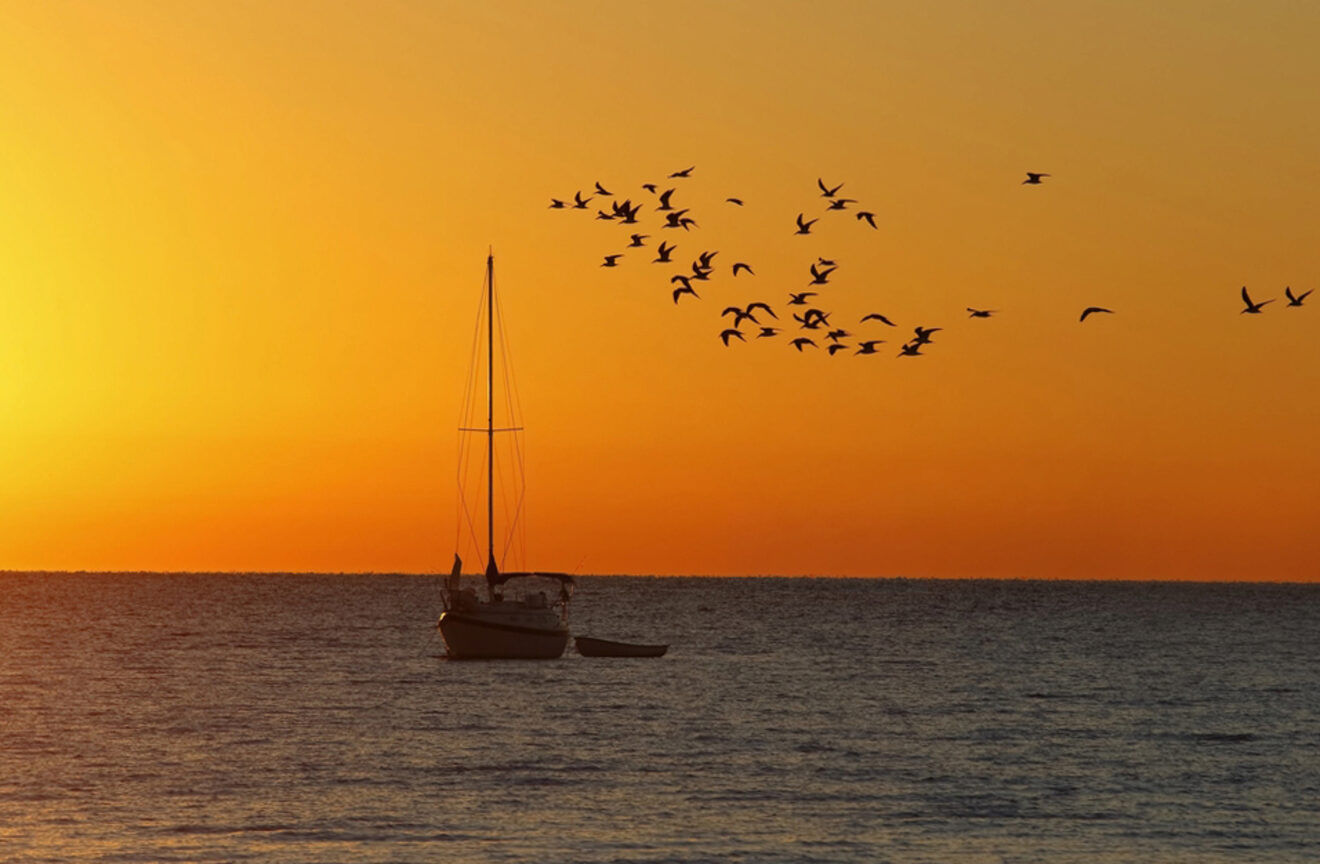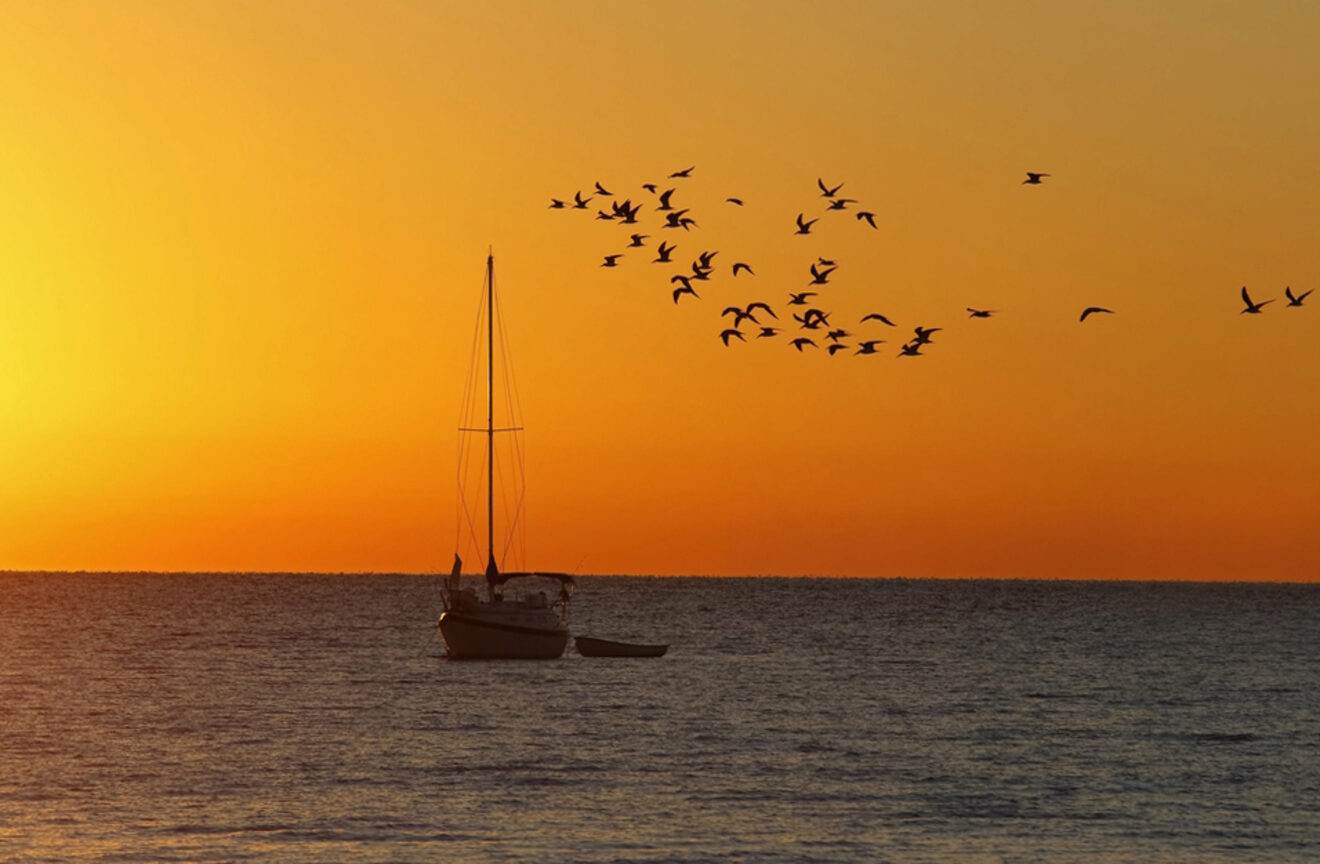 There you have it! Your ultimate guide to the best things to do in Cedar Key FL!
While its proximity to the mineral-rich Suwannee River makes the water a bit on the murkier side, Cedar Key is well worth visiting. I would also recommend Destin, Clearwater, or the Florida Keys if you are looking for those clear crystalline waters!
However, Cedar Key has its own unique historic charm, as well as incredible pristine nature that shows visitors just how special and magical Wild Florida truly is.
I hope you have an incredible time on your trip, and check out some cool, historical, beautiful, and spooky stuff!
With Love and Gratitude,
Amira G.
---
Pin it for later!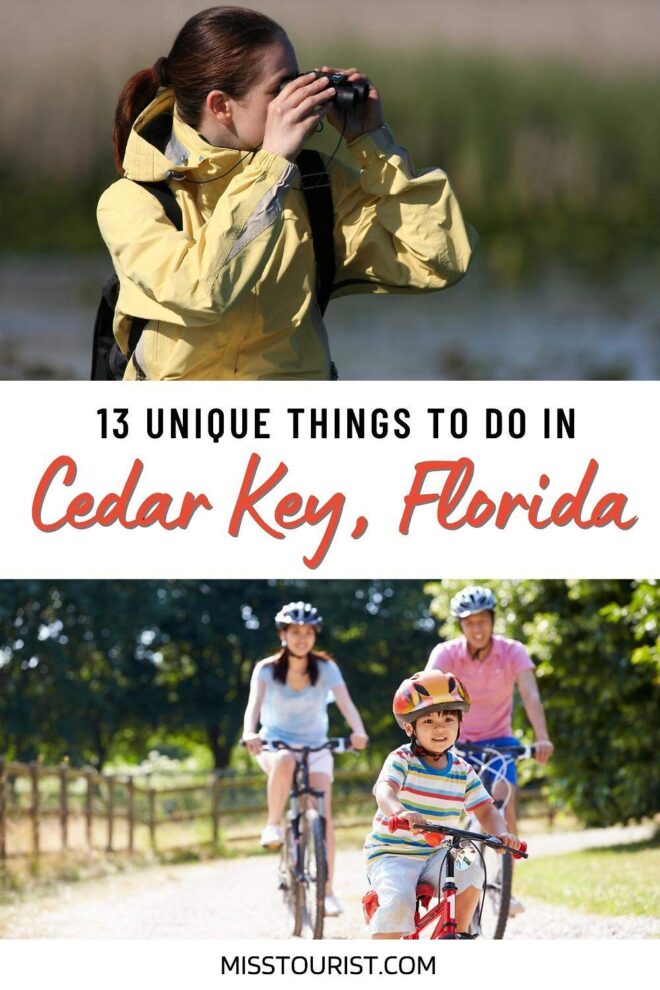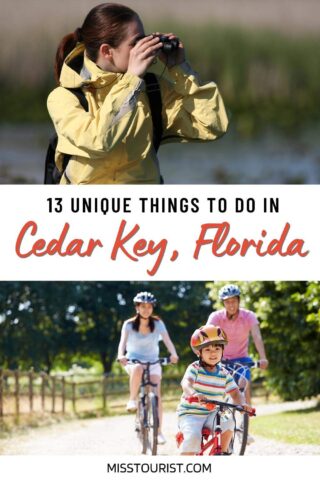 Pin it for later!