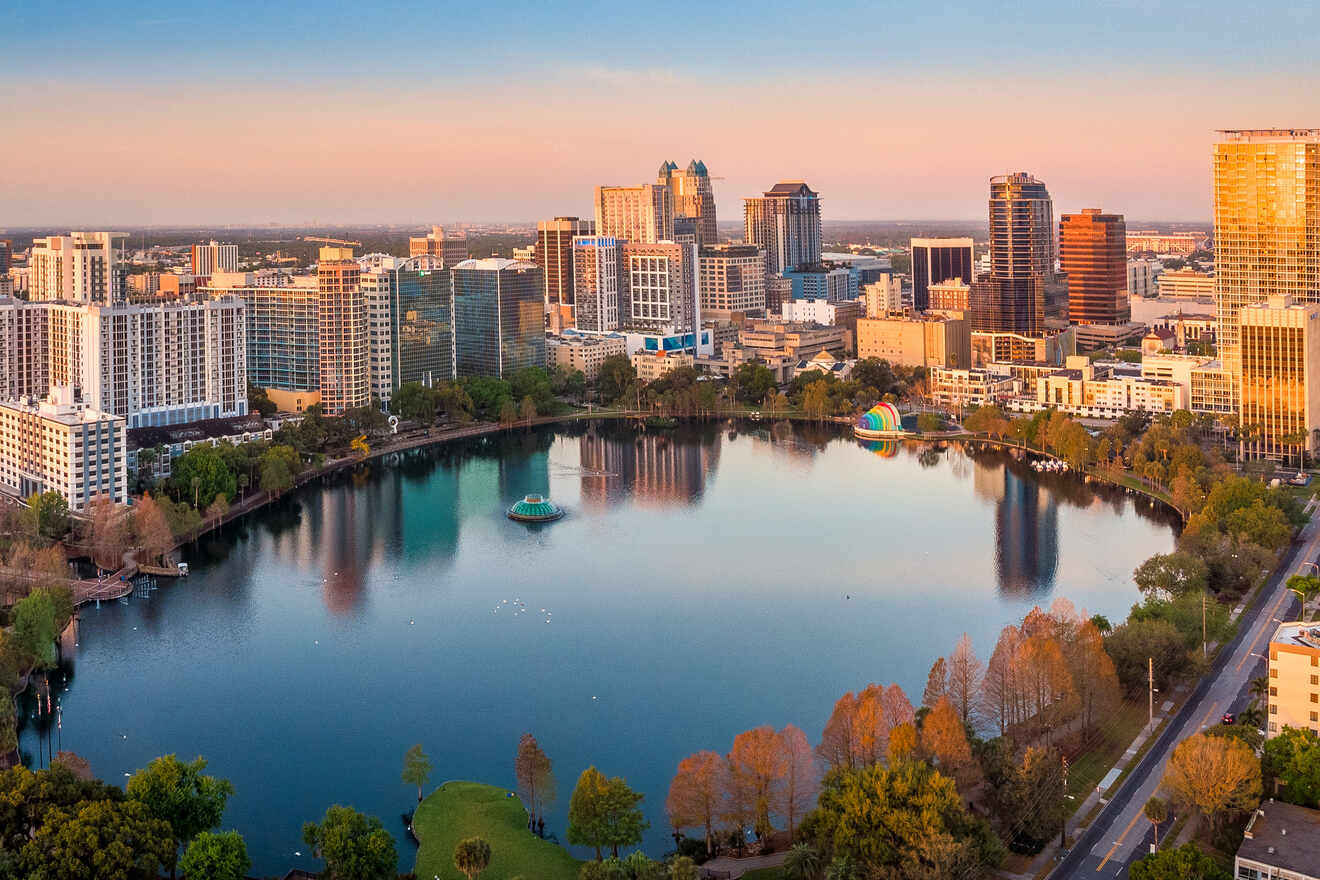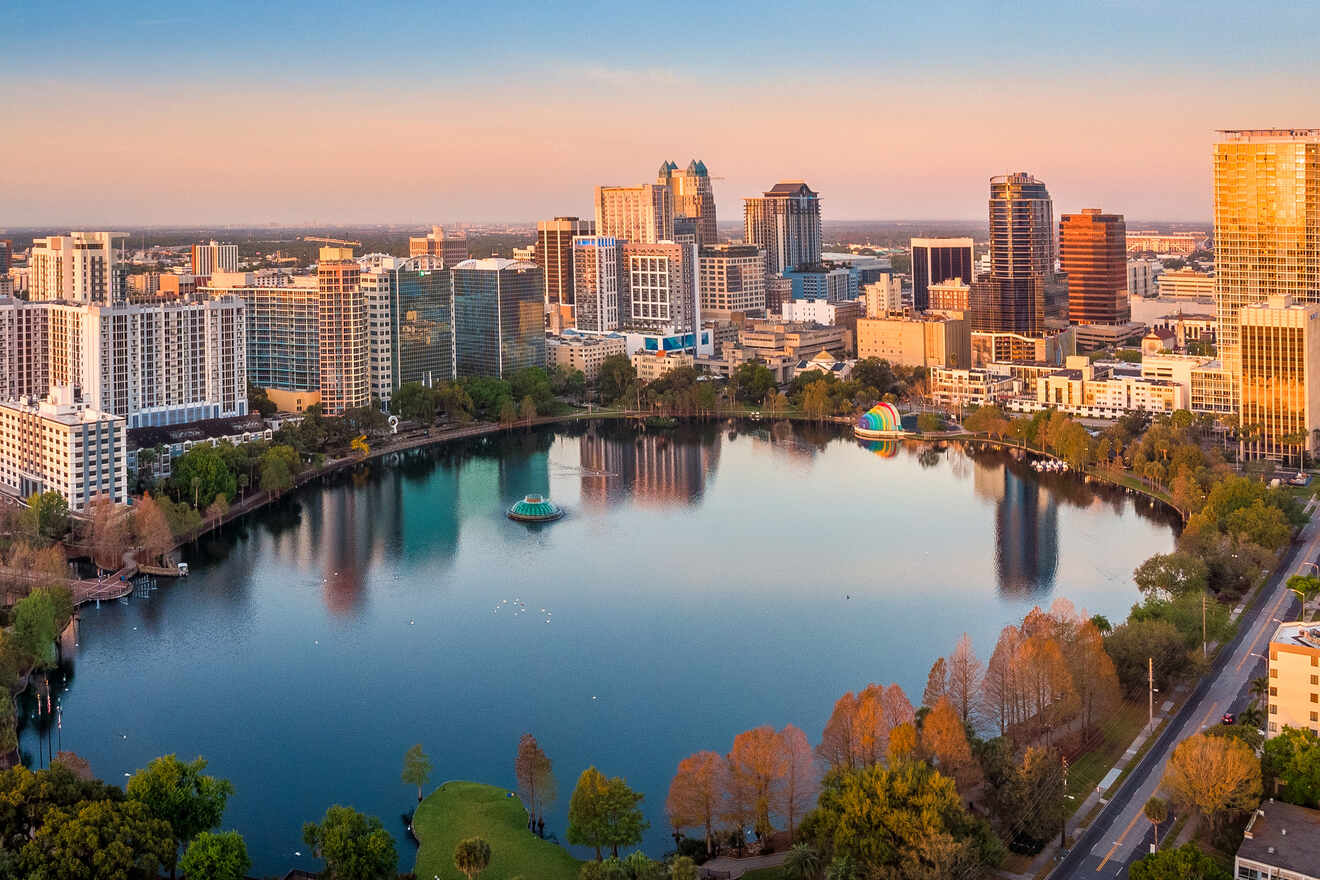 Dubbed as the Disney capital of the world, Orlando is the culmination of everything great Central Florida has to offer. From the plethora of theme parks to enjoy and the crazy nightlife to experience, Orlando definitely lands the top of my list when it comes to the liveliest cities in the world.
In this blog, I will be recommending accommodation and neighborhoods where to stay in Orlando according to your budget and area of interest. Whether it be luxury hotels or Airbnbs, I've got you covered!
Southwest Orlando is the best place to stay in Orlando for first-time visitors but if you are looking to stay in the heart of the city's nightlife, you may prefer Downtown.
Celebration was purposefully built for Disney World and you will find many fun and family-friendly options here whereas if you are looking to stay on a budget, Kissimmee is more friendly on the wallet. And for something completely different, the hip area of Thornton Park will give you an entirely unique experience.
Let's find out more about Orlando and my hand-picked recommendations for places to stay during your escape to the beautiful city of Orlando.
If you are in a hurry
If you are in a rush to choose where to stay in Orlando, then this list will be your best friend. All of these properties are located in the city center, which will give you easy access to the most beautiful places to see in Orlando:
Since Orlando is such a spread-out city, here is a map to help you visualize the 5 great neighborhoods that I will be talking about in this post!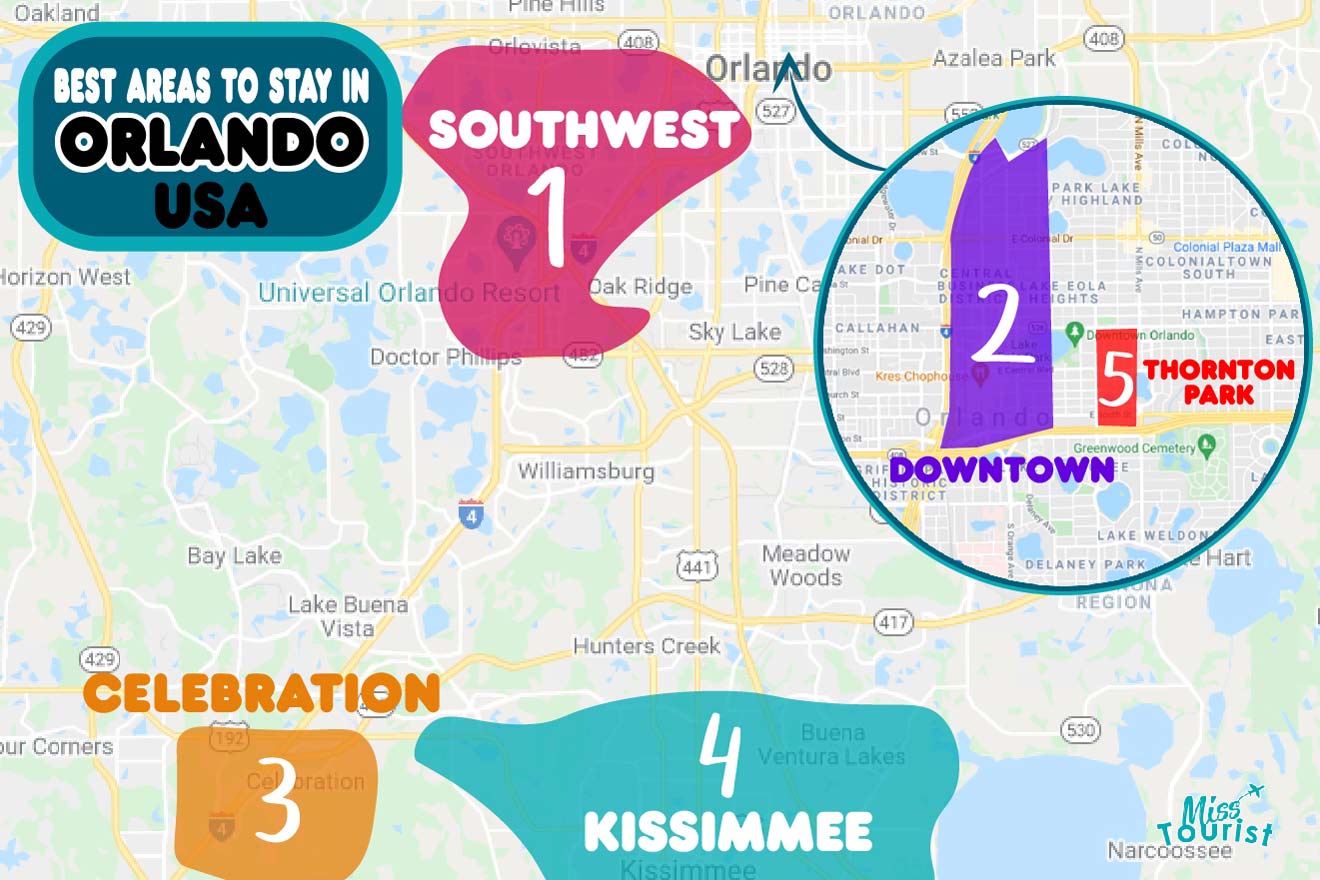 1. Southwest Orlando – where to stay for first-timers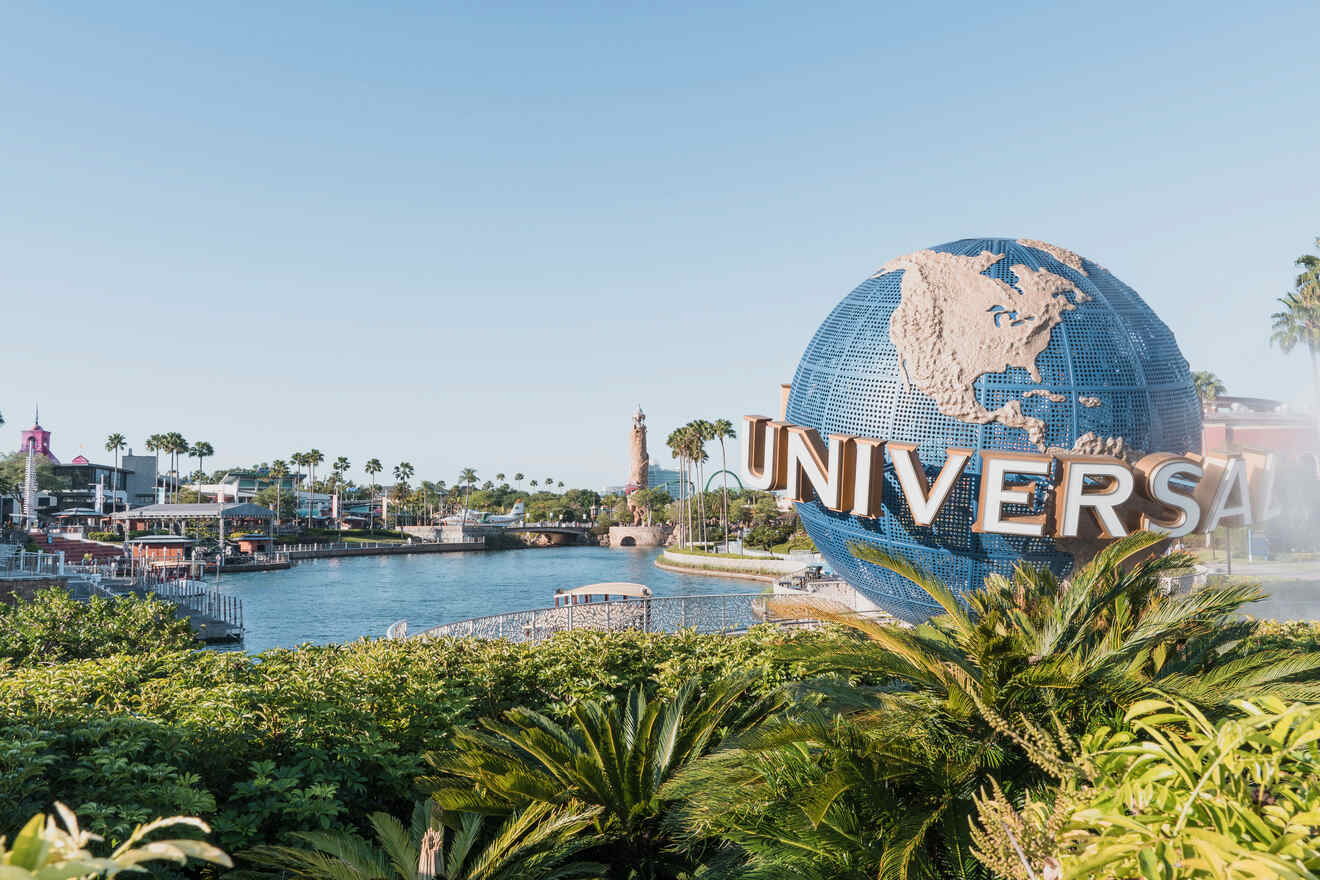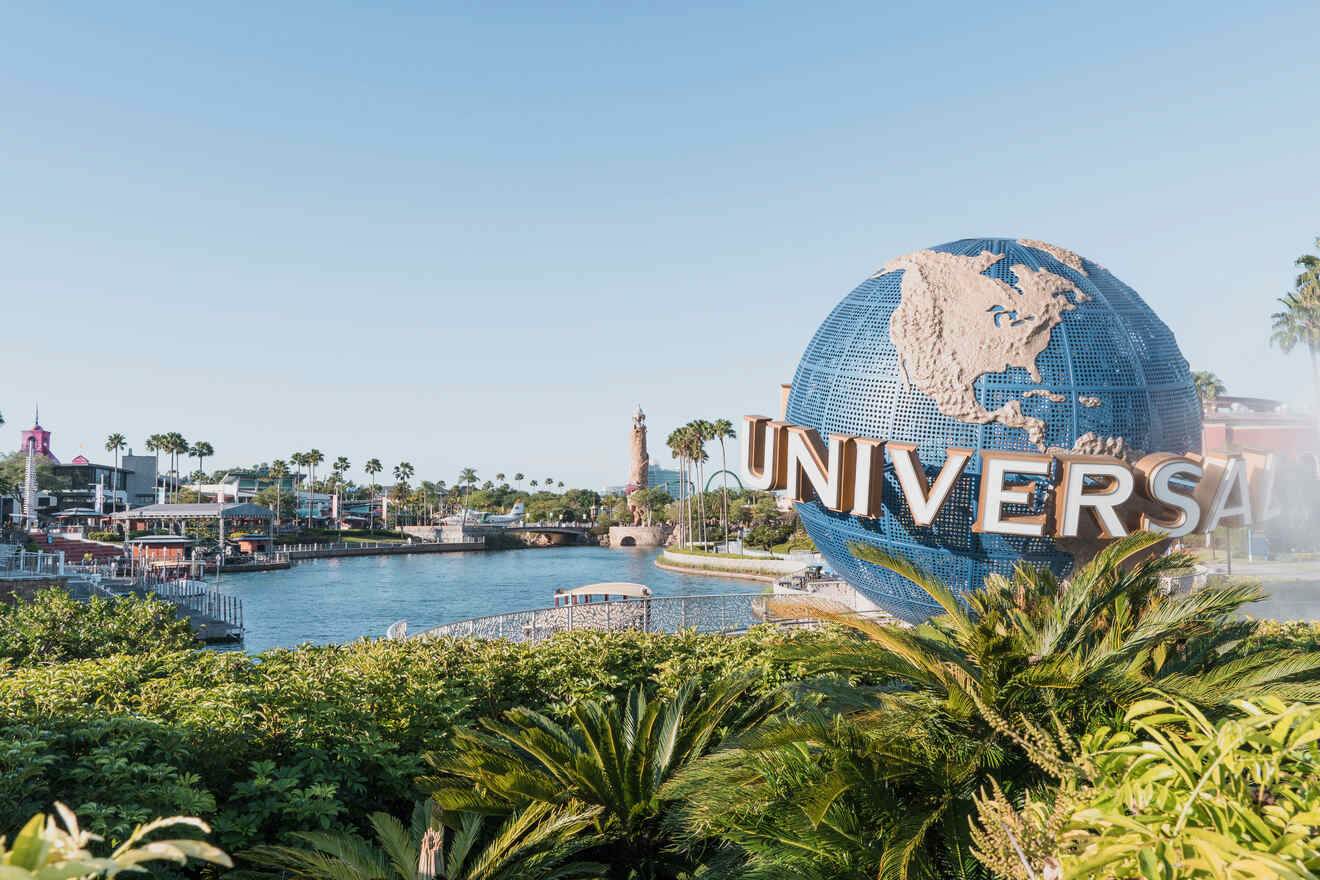 When you think of Orlando, the first thing that comes to mind is its iconic theme parks, beautiful beach resorts, and never-ending choices for entertainment and excitement.
If it is your first time visiting Orlando, Florida, then the Southwest is going to the best location if you want to be near everything it has to offer as it encompasses the area, which is home to Florida's world-famous theme parks.
From Universal Studios to Walt Disney World Resort, it goes without saying that this area has a lot of fun imbued in it.
After just a 20-minute drive from the downtown area, you will find this magical land filled with hotels, resorts, and other attractions. That's right, even if you don't feel like visiting a different theme park every day, there are plenty of other shops, parks, and restaurants for you to enjoy during your time in Southwest Orlando.
Being one of the most prominent entertainment destinations in the United States, of course, there are a lot of hotels for you to choose from. If you want to stay inside Walt Disney World, the Four Seasons is absolutely your best choice. Otherwise, here are the best ones for each price range.
Luxury hotel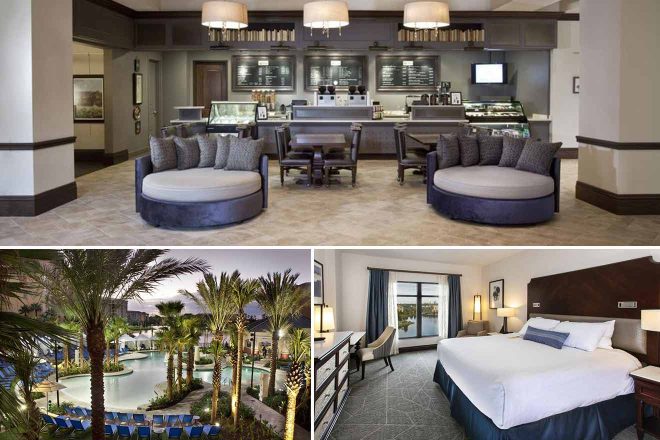 This luxury 4-star hotel will give you possibly the best eagle's eye view of the magnificent theme park fireworks at night. If that's not enough, the resort is located on 500 lush tropical acres of land featuring countless pools, fountains, lounge areas, and even a lazy river giving you a real beach resort feel. Wyndham grand also offers daily Disney Theme Park Shuttle Service, but do you really even need to leave with everything the hotel has to offer?
Other accommodation options in Southwest Orlando
mid-range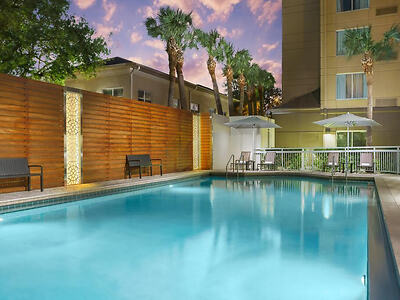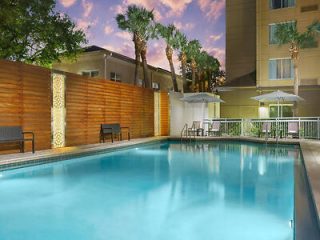 A colorful home away from home for those who want a comfortable hotel right near the theme parks area
budget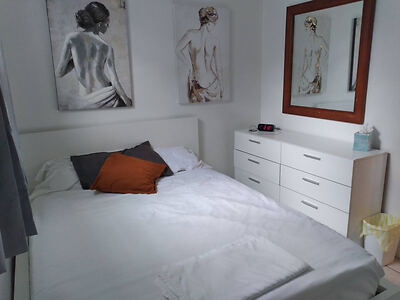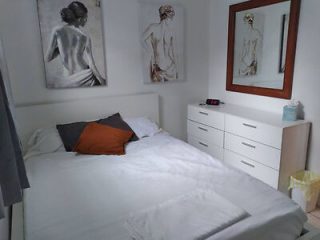 Good budget option with complimentary daily breakfast and nightly soda and popcorn reception for guests
airbnb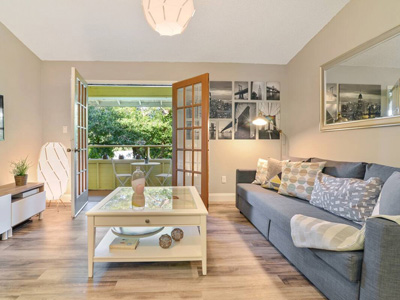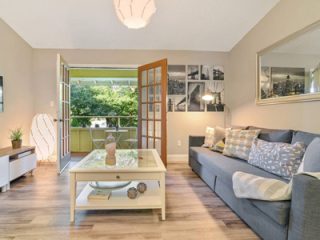 This cosy one bedroom apartment has everything you need for a great stay in an even better location & parking at the door
Things to do in Southwest Orlando
2. Downtown – where to stay in Orlando for nightlife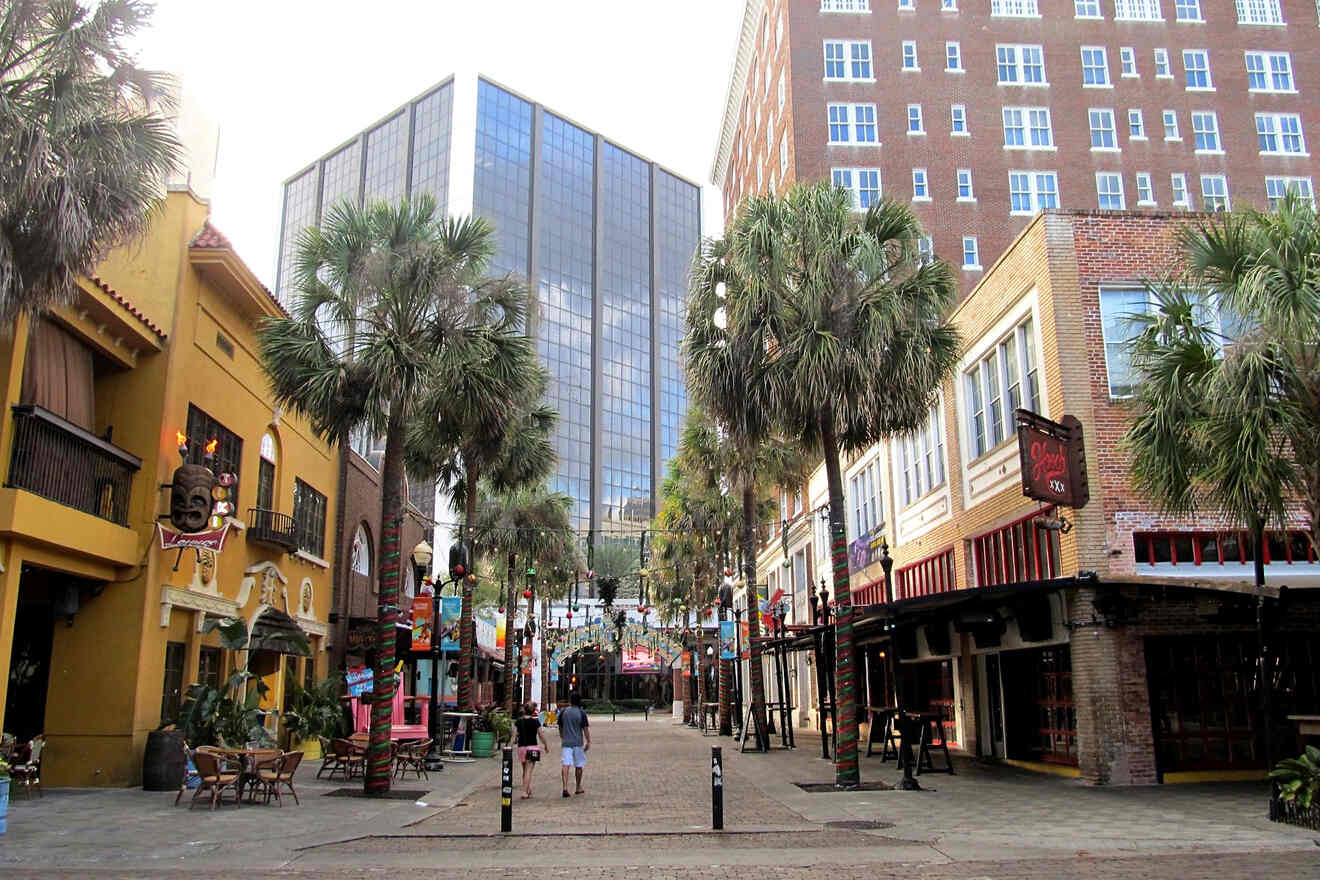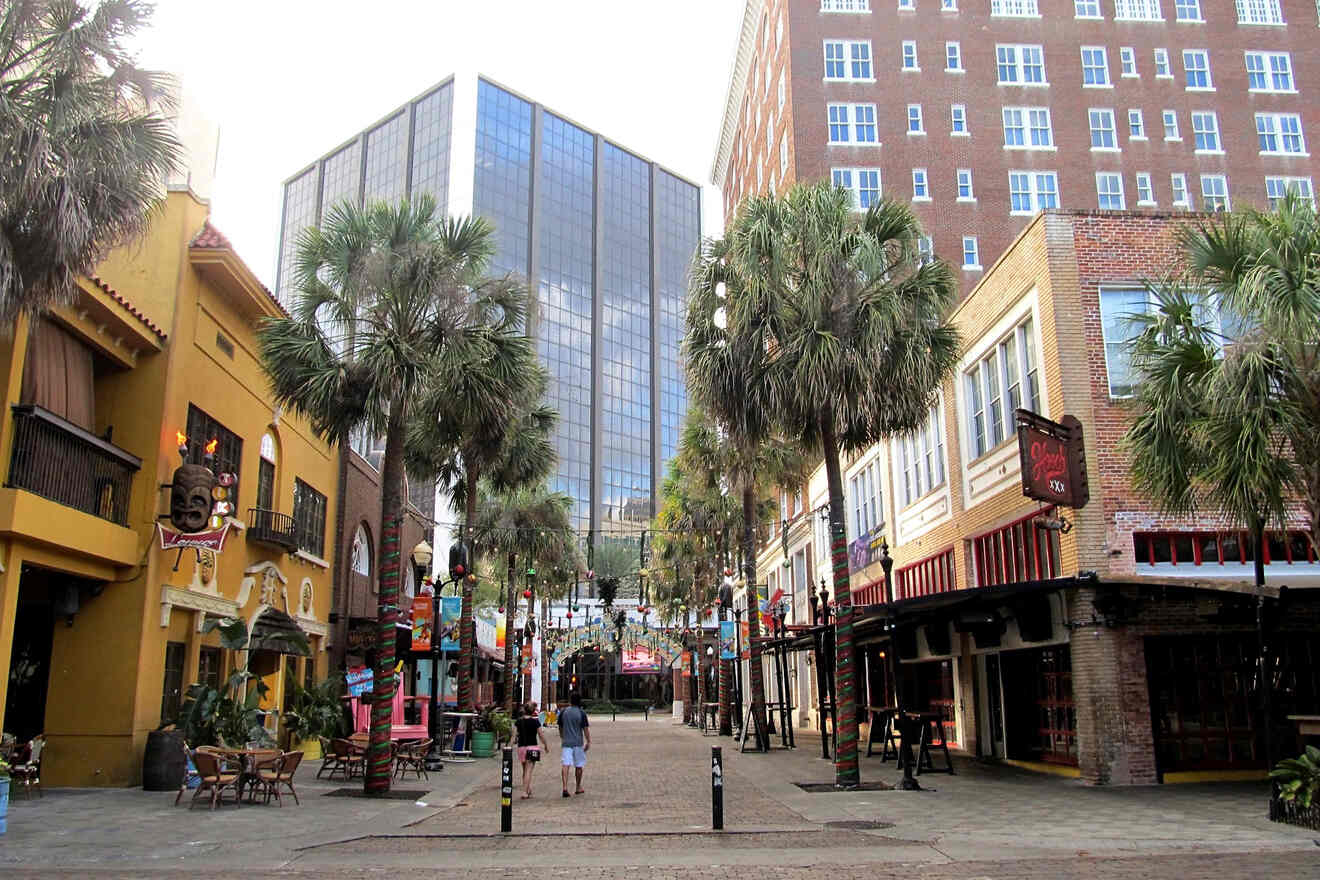 Downtown Orlando is strategically located in the heart of the city. As the city center, it is the perfect place to stay to unwind with lively music, great entertainment venues bustling with friendly Orlandoans (people who live in Orlando).
Though it is somewhat far from the main attractions of Southwest and celebration (20-30 mins drive), you will still be overwhelmed with things to do and see Downtown. If you are the type who wants to party with the locals and experience real-life fun in Orlando, then this neighborhood is perfect for you. Needless to say, it's filled with good bars, clubs, and restaurants as well as the usual shopping and business district.
Of course, Downtown Orlando is not only for fun and parties! Here you can enjoy the city's art and theatre scene as well as the beautiful nature of Lake Eola. Lastly, don't miss an afternoon stroll down the historic Church Street to really capture the city's downtown vibe.
Luxury hotel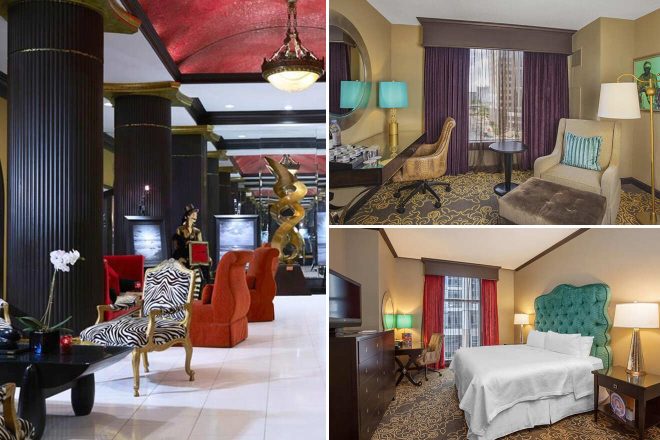 A stunning 4* hotel with a spacious swimming pool, bar, and a fitness center. Located in the arts district just south of the beautiful Lake Eola, this elegant hotel has everything you need for a superb stay in Downtown Orlando
Other accommodation options in Orlando Downtown
mid-range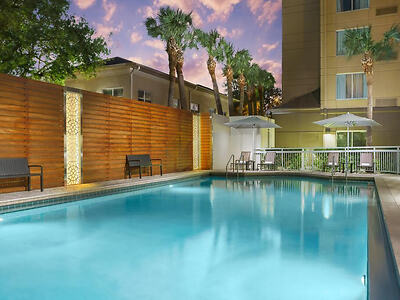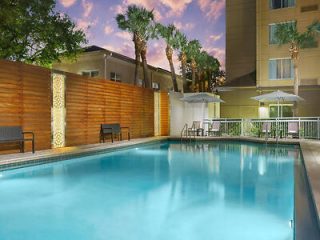 Cozy hotel with outdoor pool, relaxing patio, fitness center, and onsite restaurant in a good central location
budget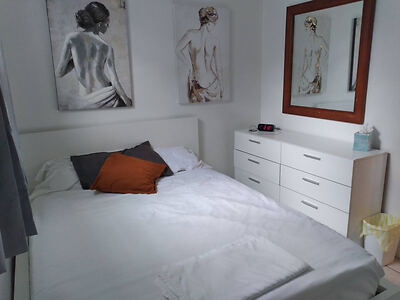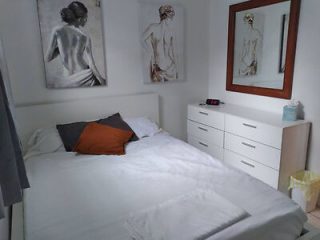 Perfect for guests who want to be within a few blocks from the Downtown's attractions without breaking the bank
airbnb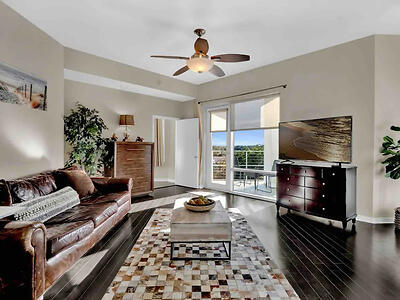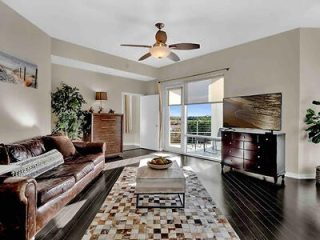 Chic, new 2 bedroom apartment in a great part of the downtown area with homey plants and a great view
Things to do in Downtown Orlando
3. Celebration – where to stay in Orlando for Disney World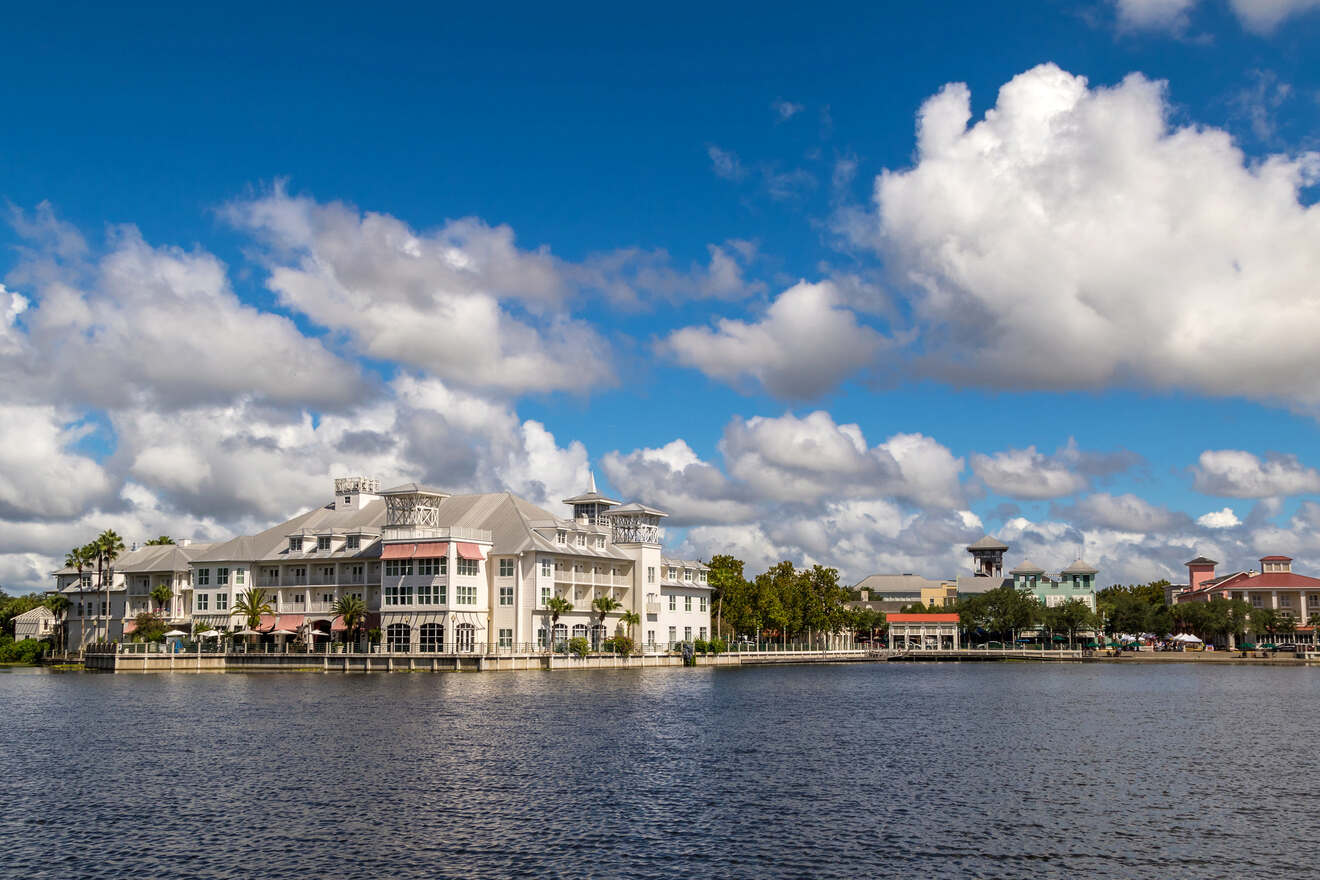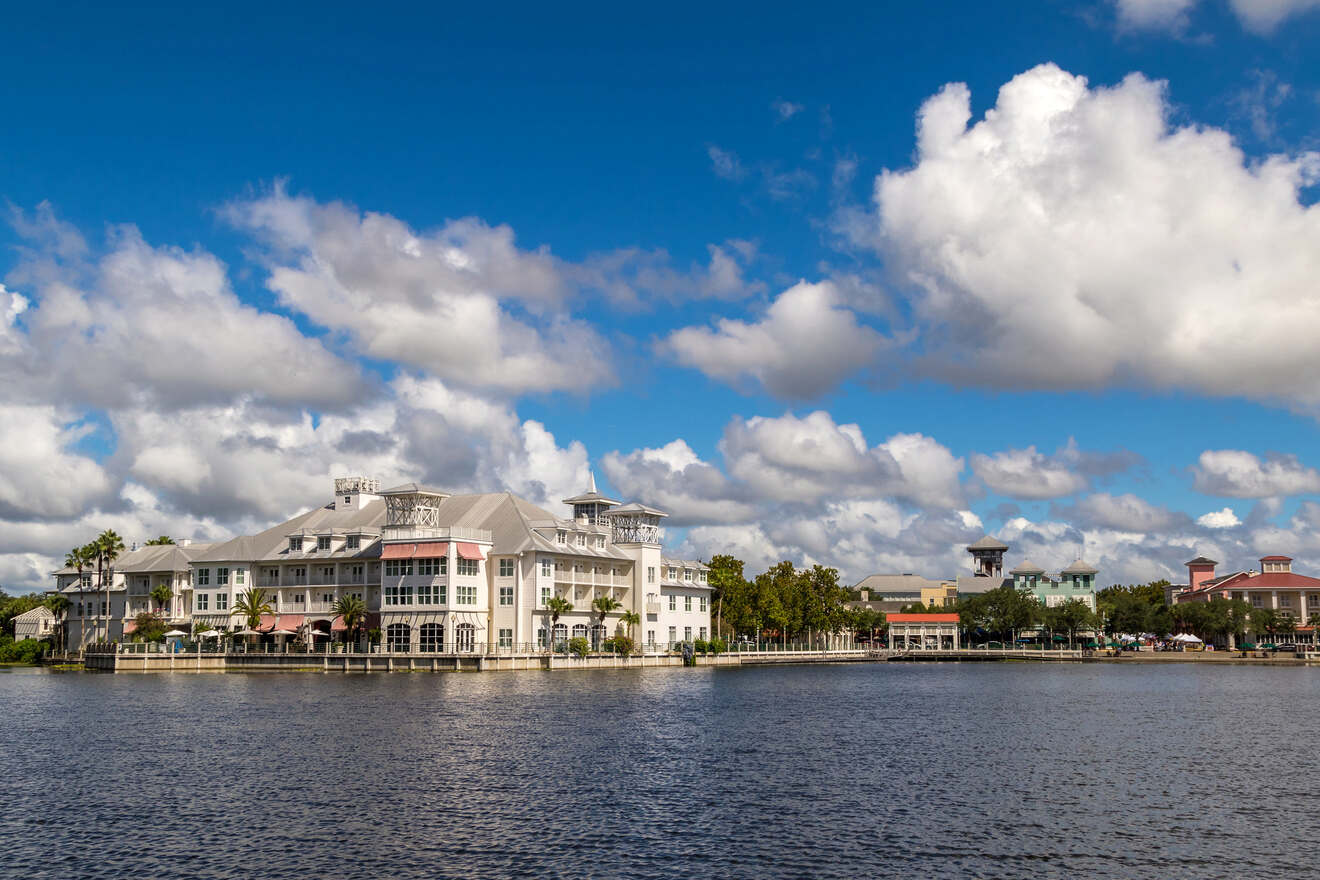 With a name like 'Celebration,' it isn't that hard to guess that it's a place to stay if you want to have fun – especially with your family!
Celebration encompasses everything fun and family-friendly there is to Orlando. This area was initially developed by the Walt Disney Company, so it's located just 5 miles south of the park (a 5-minute drive). Since 1930, it has been the go-to place for anyone who wants to be charmed by the magic of Florida's theme parks.
This is definitely my best pick if you want to travel to Orlando (or maybe even Florida at this point) if you have kids! Every single member of your family will appreciate its cheerful vibe and soft tones.
It is also ideally placed beside Walt Disney World and Epcot, making it super convenient if this is the main reason for your visit to Orlando. Not only that, but it is also sprawling with cafes, golf clubs, restaurants, and shops for you to enjoy after a thrilling experience at the parks.
P.S. I recommend checking out this post if you are looking for things to do in Orlando with kids.
Luxury hotel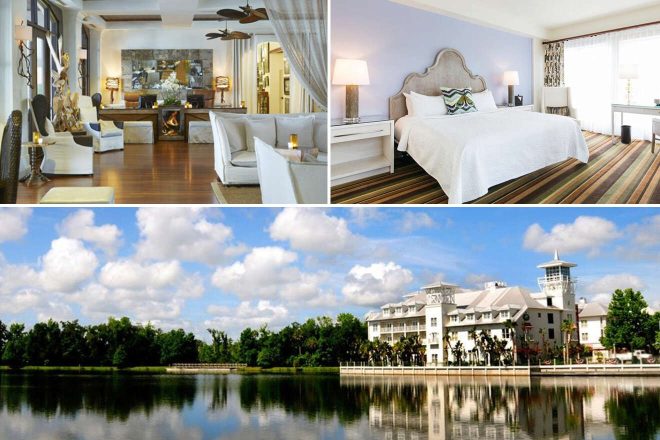 Sitting at the edge of Lake Rianhard, this beauty of a hotel achieves a luxurious look with its decadent facade, deluxe room, outdoor pool, shuttle service, and free wifi. With design features from another century and rooms with balconies overlooking the neighborhood, it is a perfect hotel in Orlando for you and your family
Other accommodation options in Celebration
mid-range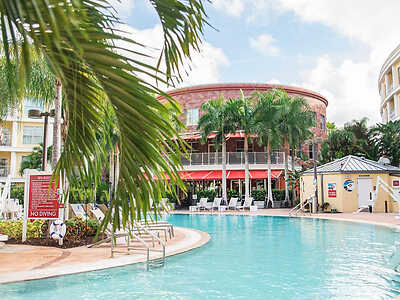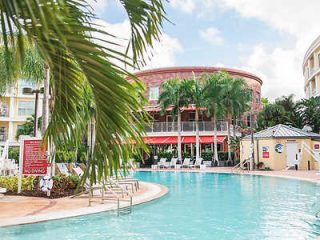 A fantastic pet friendly hotel near Disney with an onsite dog park, free wifi and a complimentary shuttle service to the nearby theme parks
budget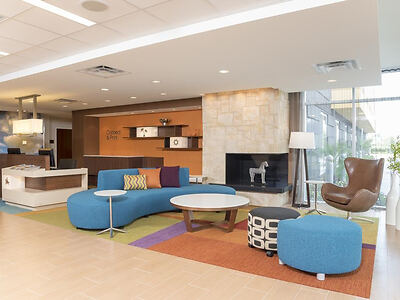 Featuring spacious rooms, complimentary hot breakfast, an outdoor pool, and a gym, this is a great budget option close to the parks
airbnb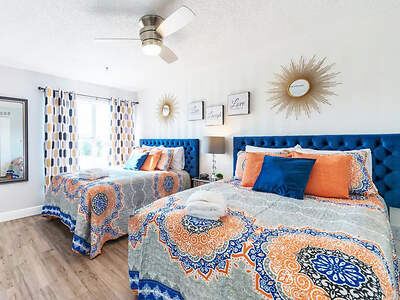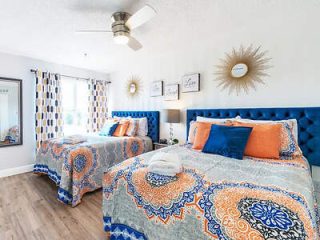 Beautiful, bright modern home with a fully equipped kitchen, arcade, reception desk, and pool for a memorably Disney stay
Things to do in Celebration
4. Kissimmee – where to stay in Orlando for budget travelers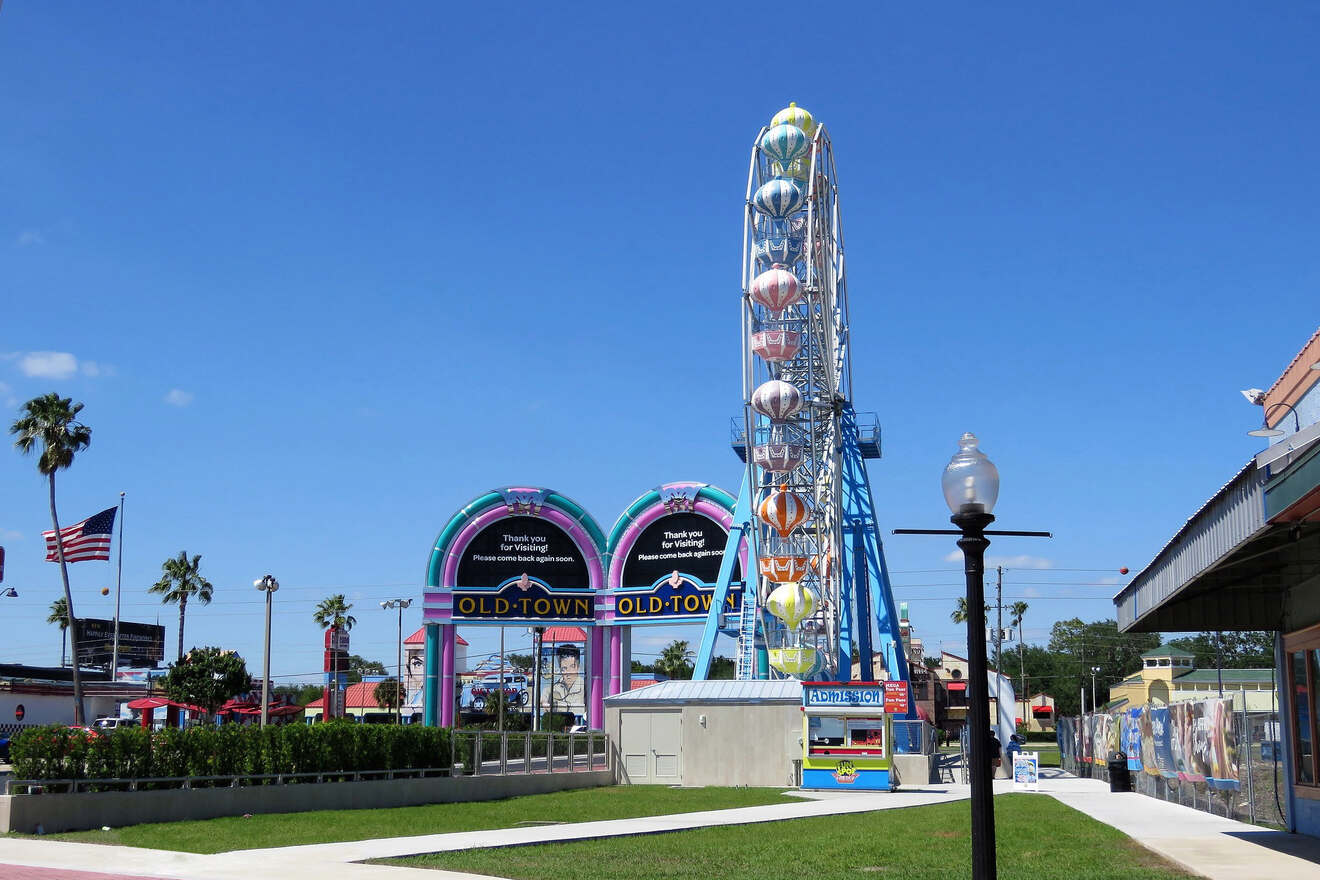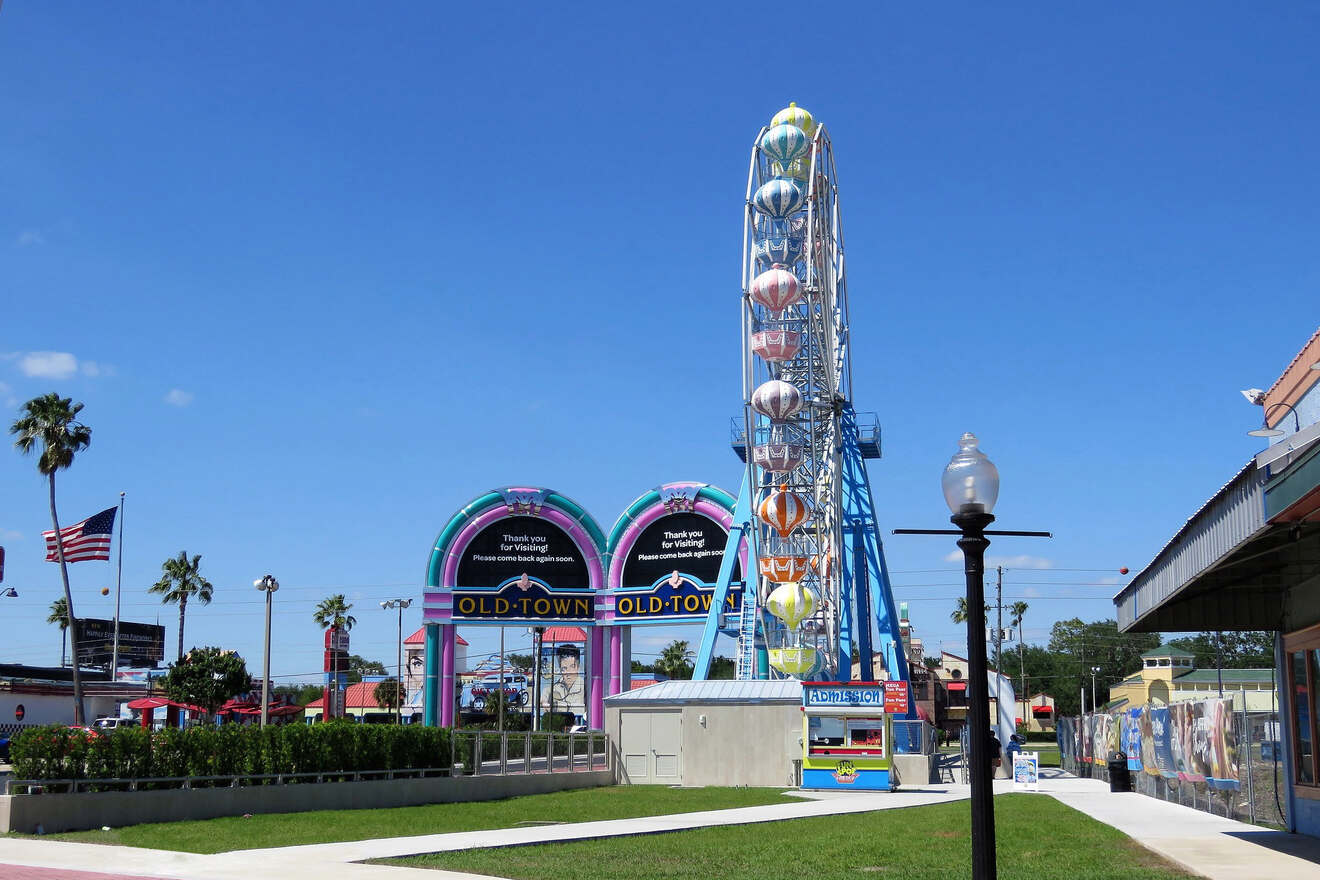 The Kissimmee neighborhood is found just east of Celebration, a 20-25 minute drive to Walt Disney World and 30 mins drive to downtown.
It's the perfect destination for those who want to be within reach of Universal Studios and the other theme parks of Orlando while not necessarily partaking in the noisy lifestyle of Orlando Downtown every day.
It's also a good option for budget travelers looking for accommodation that offers the most bang for your buck.
In Kissimmee, you will find many hotels and resorts that offer more space and amenities for comparably lower prices to the other areas mentioned above. Here you will also find several resorts that offer the chance to relax by the pool without the constant Disney hype, something you won't find in Celebration or Downtown Orlando, Florida.
While it's easy to see Kissimmee as a mere access point for the notable locations of Orlando, Kissimme is actually its own city and not officially part of Orlando. This town has its own charms, like the beautiful Kissimmee Lakefront Park.
Luxury hotel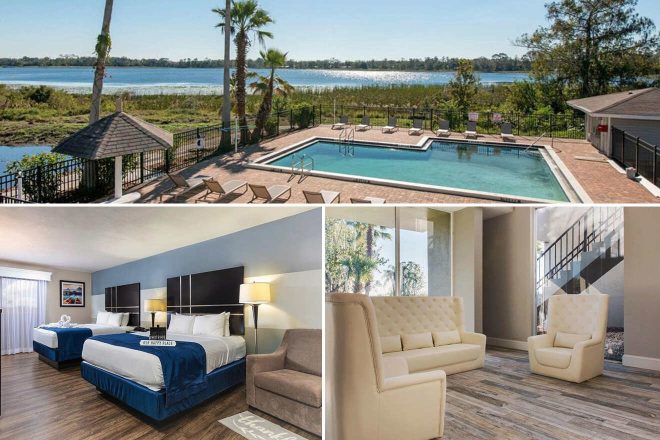 This modern luxury hotel offers guests a delicious daily breakfast along with comfortable rooms, a relaxing outdoor pool, and lakeside views. Enjoy the breeze from your balcony or enjoy the clean bathrooms after a long day of exploring the surrounding attractions
Other accommodation options in Kissimmee
Mid-range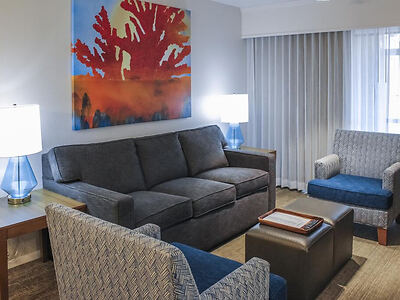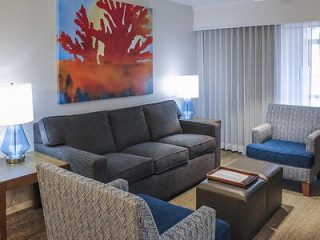 Family-friendly units in a resort with decadent landscaping, including outdoor pools, lakes, and waterfalls to enjoy
budget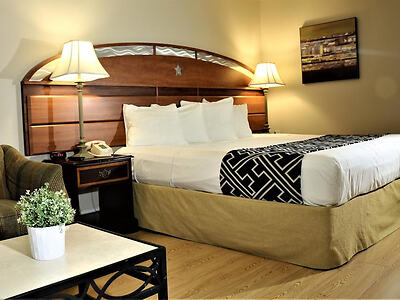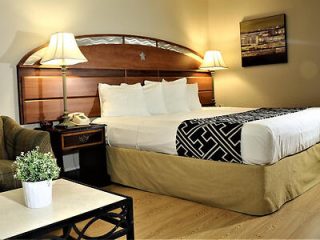 Deluxe quality for a budget price with large rooms and an outdoor swimming pool, and free wifi
airbnb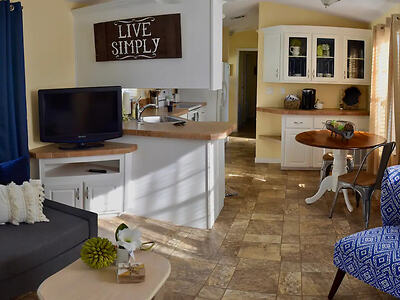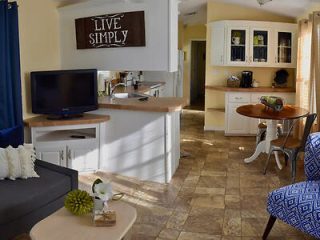 A newly renovated cottage with lots of amenities, including laundry facilities and a pool
Things to do in Kissimmee
5. Thornton Park – the coolest neighborhood in Orlando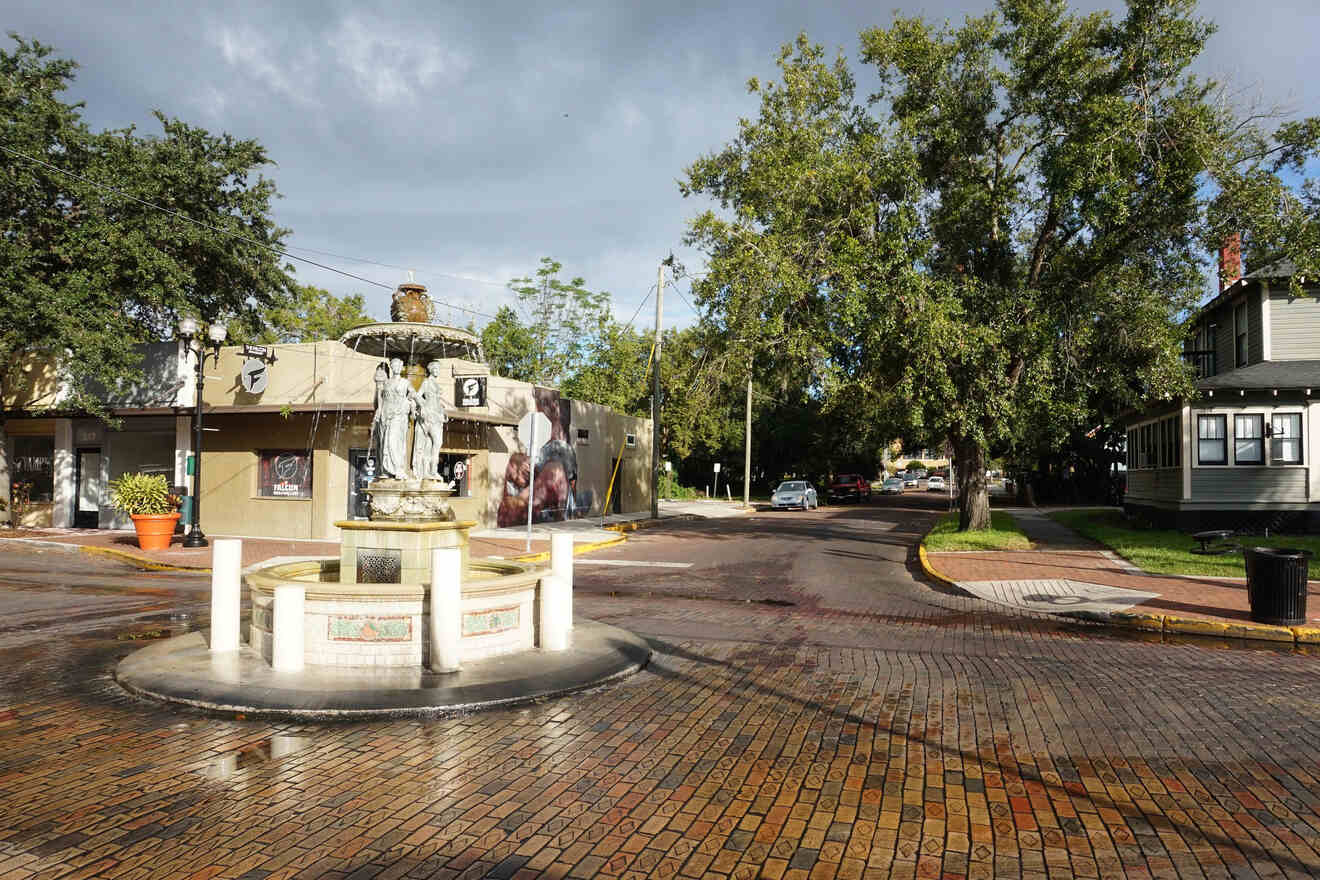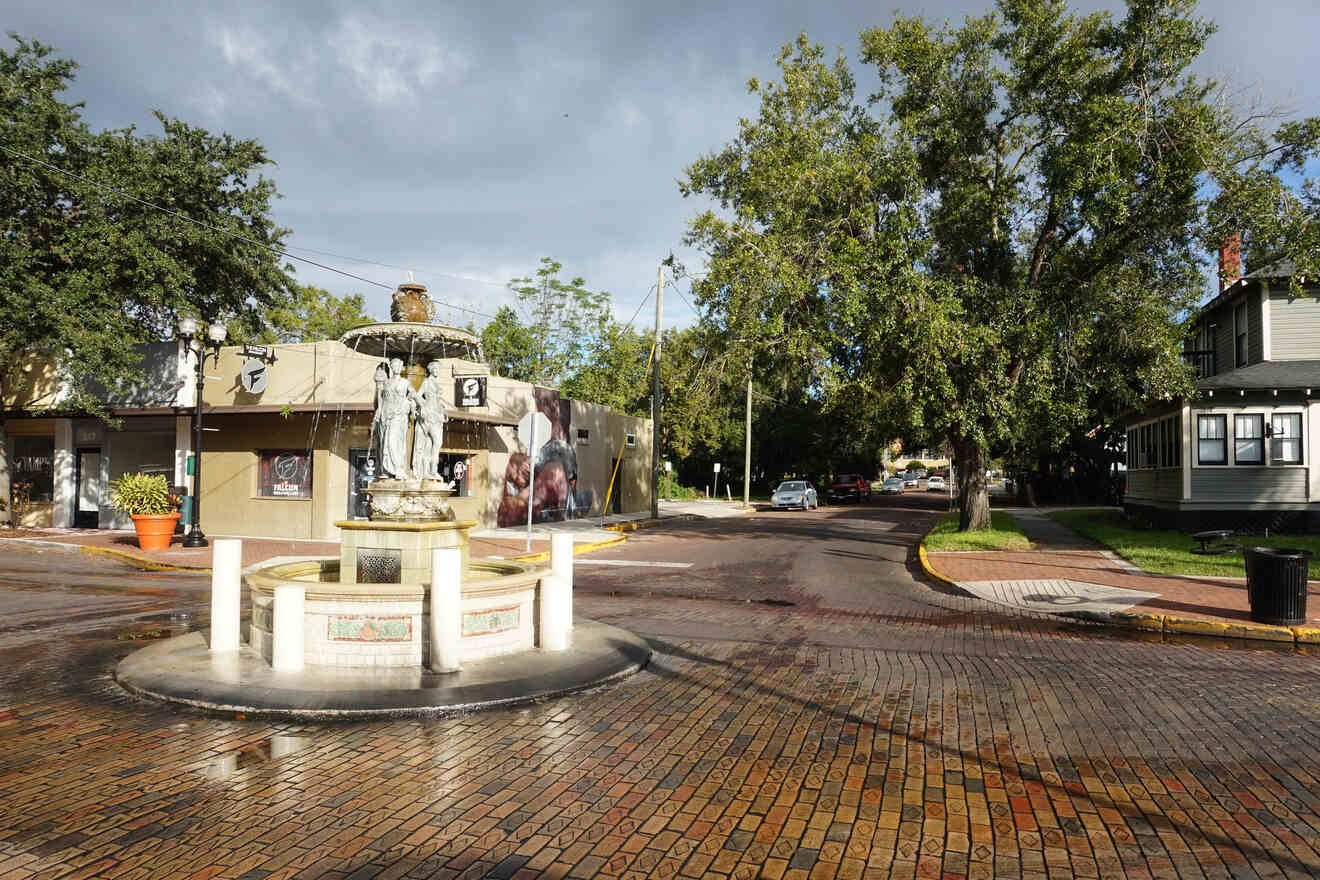 Less than a mile east of Downtown Orlando sits Thornton Park – a residential neighborhood perfect for those who aren't really into theme parks or clubs and just want to relax for their whole stay. This is one of the most trendy areas in Orlando and is full of chic boutiques, great brunch cafes, and Florida's typical bungalows with oak-lined streets.
Make sure to spend a day people-watching on Washington Street, the heart and soul of Thornton Park, before taking a relaxing afternoon stroll around one of the many large lakes in the area.
You don't have to sacrifice accessibility to escape the sprawling life of Orlando; you just have to be in the right location. Thornton Park charms its guests by having a myriad of boutiques, stylish restaurants, and a nightlife that still competes with the city centers.
Its main attractions are its early 20th-century architecture and structure that give off this historical vibe. With that said, the park itself also has beautiful views, with Lake Olive and Lake Lawsona being the prime appeal.
Since this is a residential area, there aren't many hotels in the neighborhood, so you will be looking at vacation homes if you want to stay here. If you think that's more your style, make sure to check out my post on the most unique Airbnbs in Florida, there are some incredible ones located in Orlando on that list!
Luxury hotel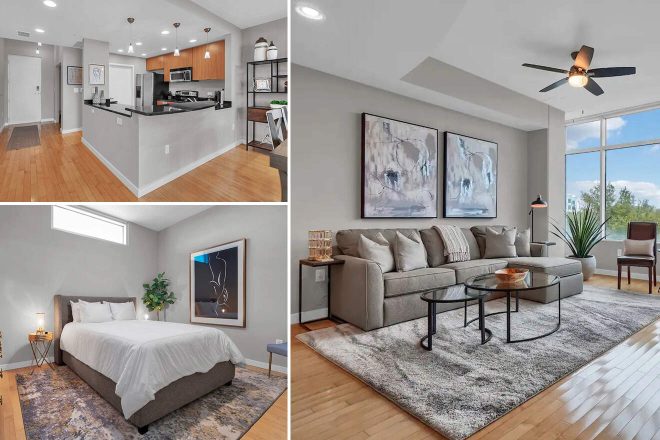 This deluxe two bedroom condo is in a perfect location within walking distance to all the surrounding areas. Featuring an airy design and modern facilities you can enjoy homely features in a hotel quality apartment
Other accommodation options in Thornton Park
mid-range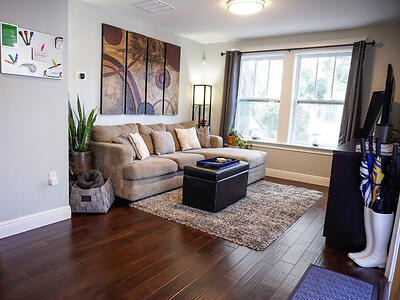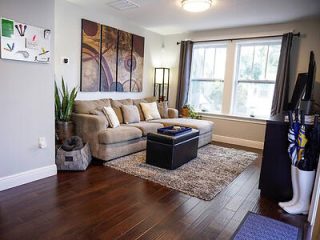 Fully equipped private apartment in an adorable blue home. Space for 3 guests with everything you need for a comfortable stay
budget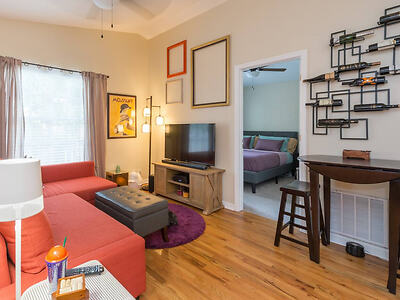 The perfect accommodation for those on a budget but still want a cozy room and a pleasant stay close to the center of this energetic neighborhood
airbnb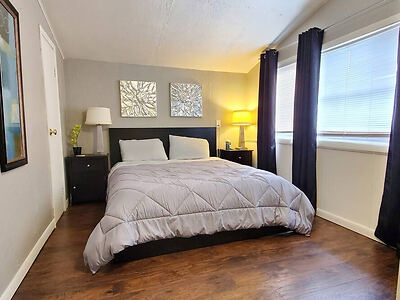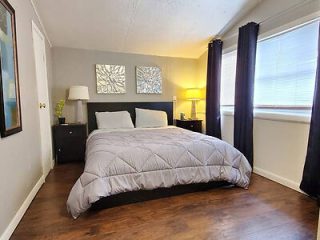 Enjoy the experience of being in a historical home with 3 beds and spacious rooms on a corner lot
Things to do in Thornton Park
Frequently asked questions about Orlando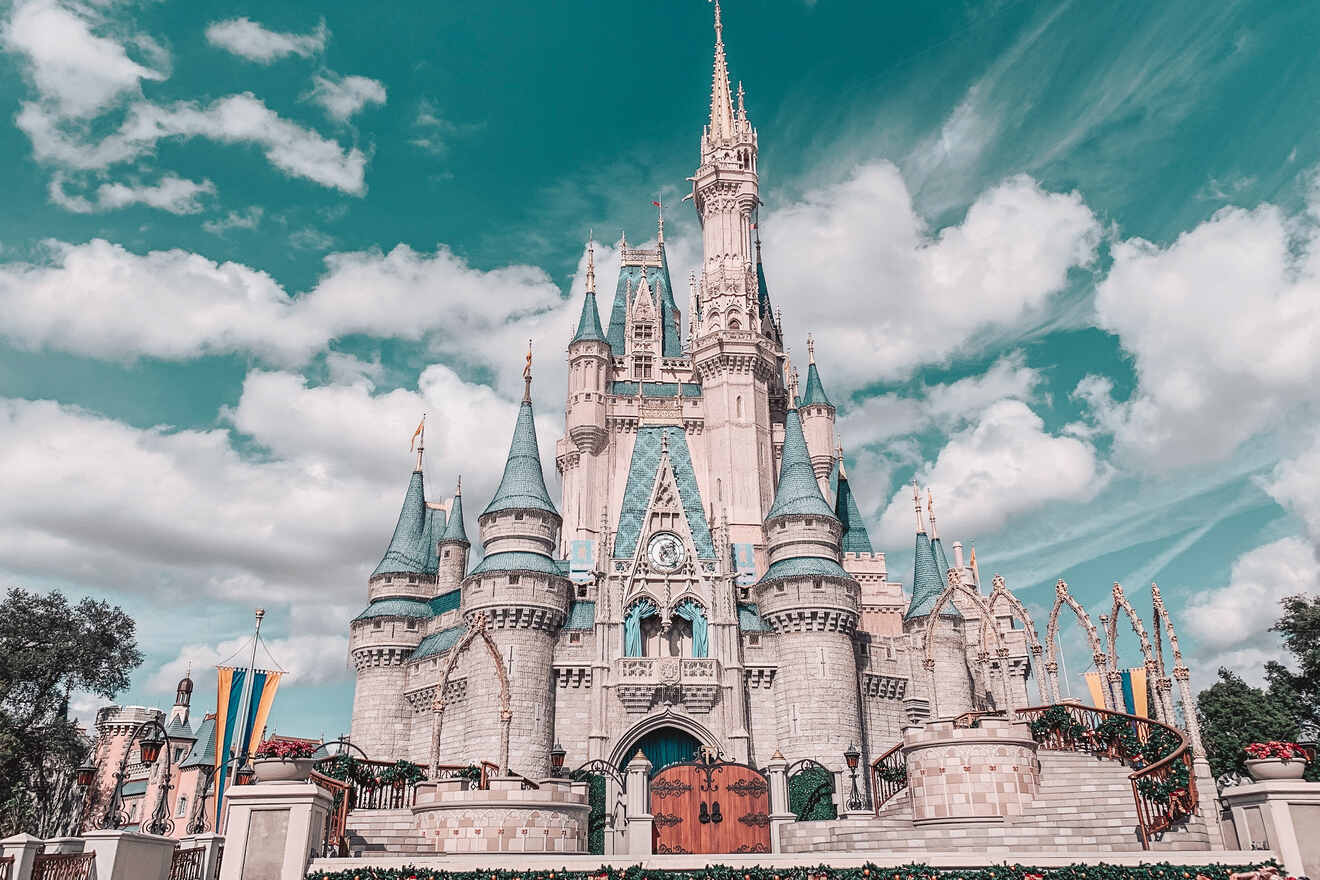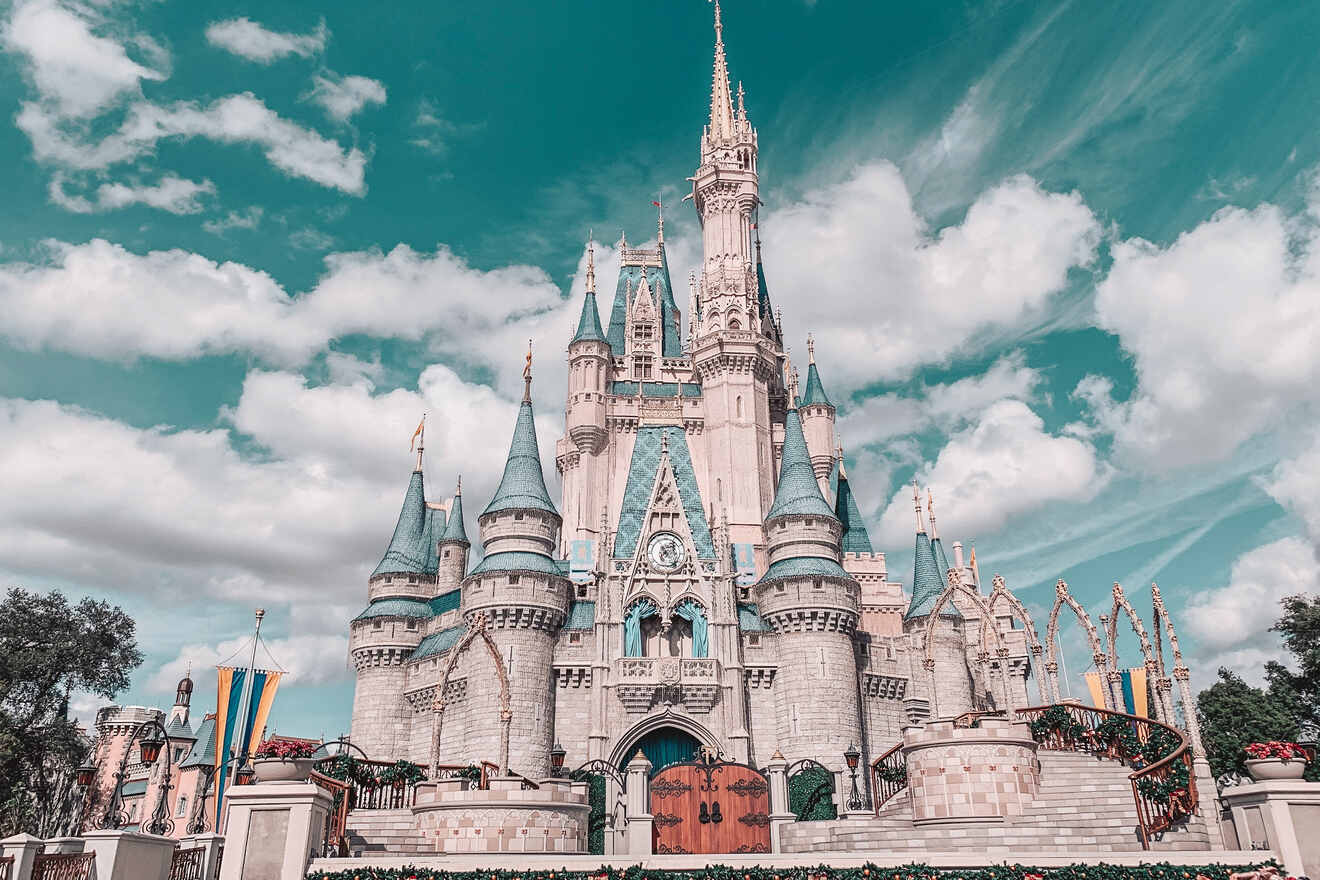 🎢 Where should I stay when visiting Orlando theme parks?
Staying anywhere along International Drive will keep you close to the parks and attractions. Celebration is where to stay for Disney, whereas for Universal Studios, Volcano Bay, or the Harry Potter world, Southwest Orlando is one of the best areas for you
💏 Where should adults stay in Orlando?
If you will visit the theme parks but don't want Disney in your face every day, avoid International Drive. Kissimmee is where to find relaxing, private options in close proximity to the theme parks. If you have no interest in Disneyland, then Downtown is the best choice. 
🏡 What is the best area to stay in Florida?
Southwest Orlando and International Drive is the area that best suits most people who travel to Florida for the first time. It is a large area located around halfway between Downtown and the theme parks, perfect for many different types of visitors. 
Conclusion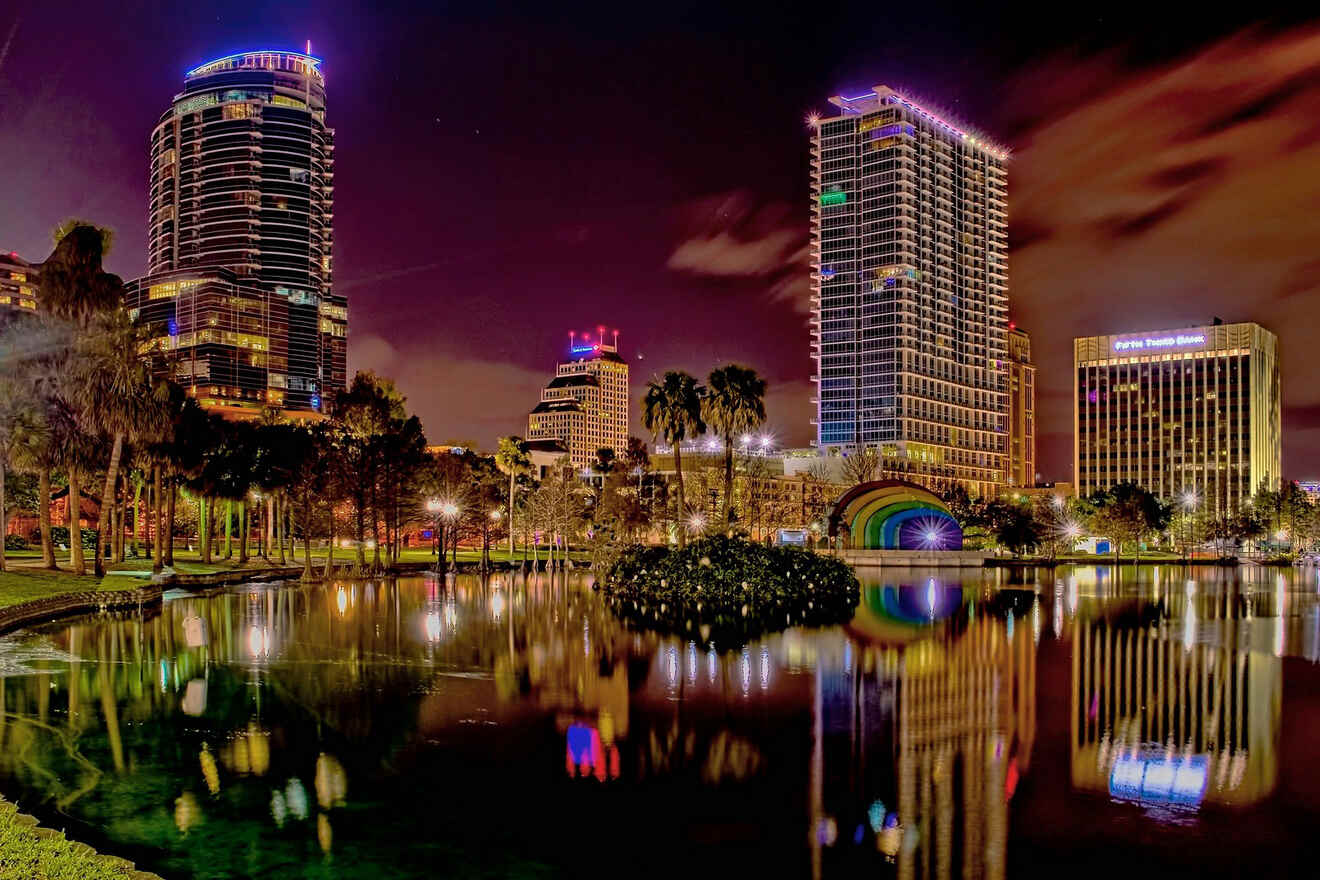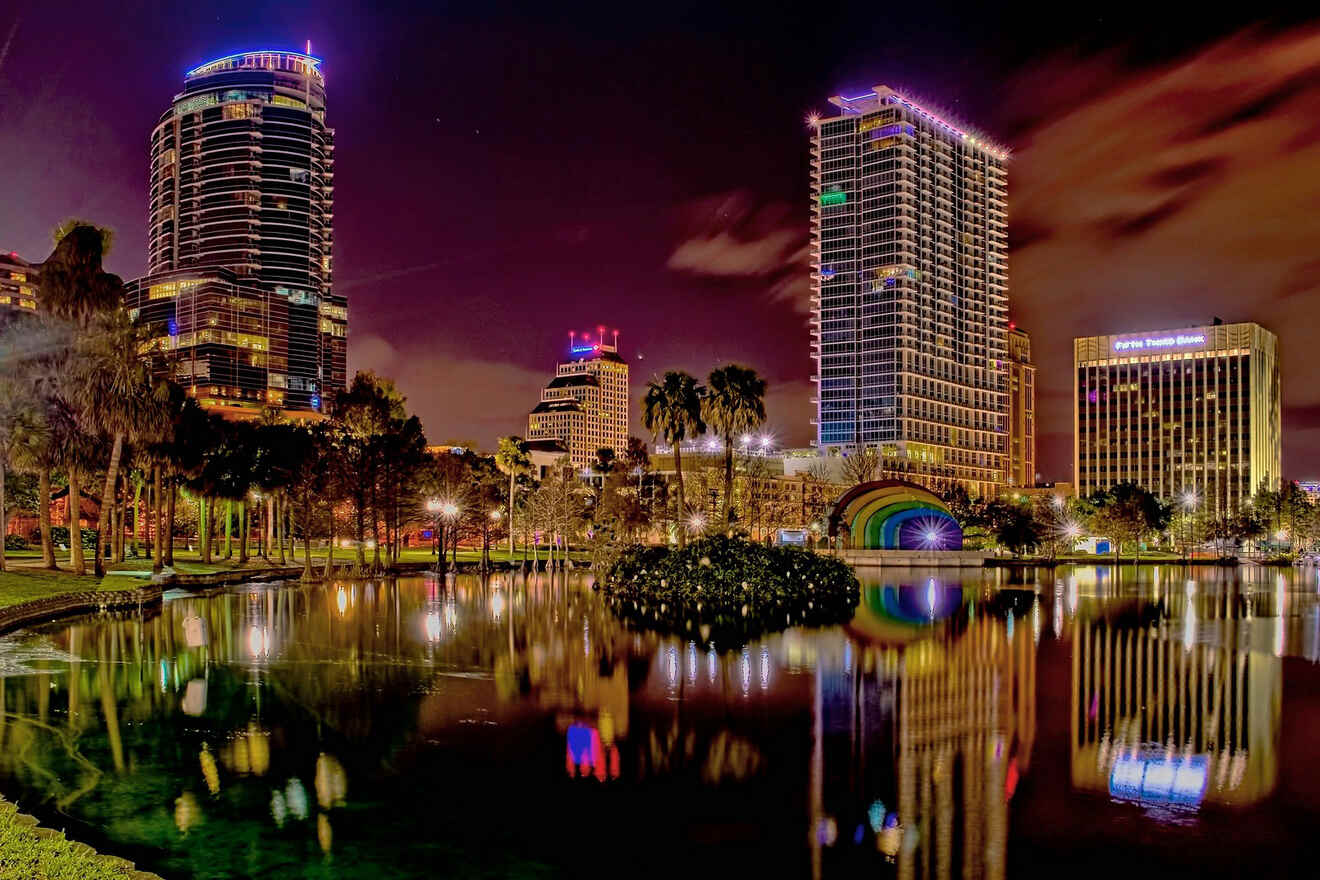 That wraps up my guide for where to stay in Orlando, Florida. I've covered the best neighborhoods for every budget and interest! Orlando is one of those cities that will be hard to forget due to its diverse nature and iconic parks.
If you're into the nightlife, then Downtown Orlando is the spot for you. However, if you're into the iconic parks and a flashy resort, then Southwest Orlando is the place to look for. For those traveling with their kids, then follow International Drive south to the Celebration area. And finally, for budget travelers, set your eyes to Kissimmee as this neighborhood offers you the most space for your money.
Make sure to book at least 6 months in advance if you want to snag a room in the best hotels, as these definitely book out fast! (Especially the ones near Universal Studios and Disney World). If you're finding it hard to choose, here are two great options again:
I highly recommend you visit Orlando, Florida, to experience a city filled with nightlife wonders, lakes, and international theme parks that take you to another world. I promise you won't be disappointed with your daring escape to one of Florida's City Beautiful!
Let me know what you think of Orlando, this guide, or anything under the sun below in the comments.
Have fun and safe travels!
Kate
---
Pin it for later!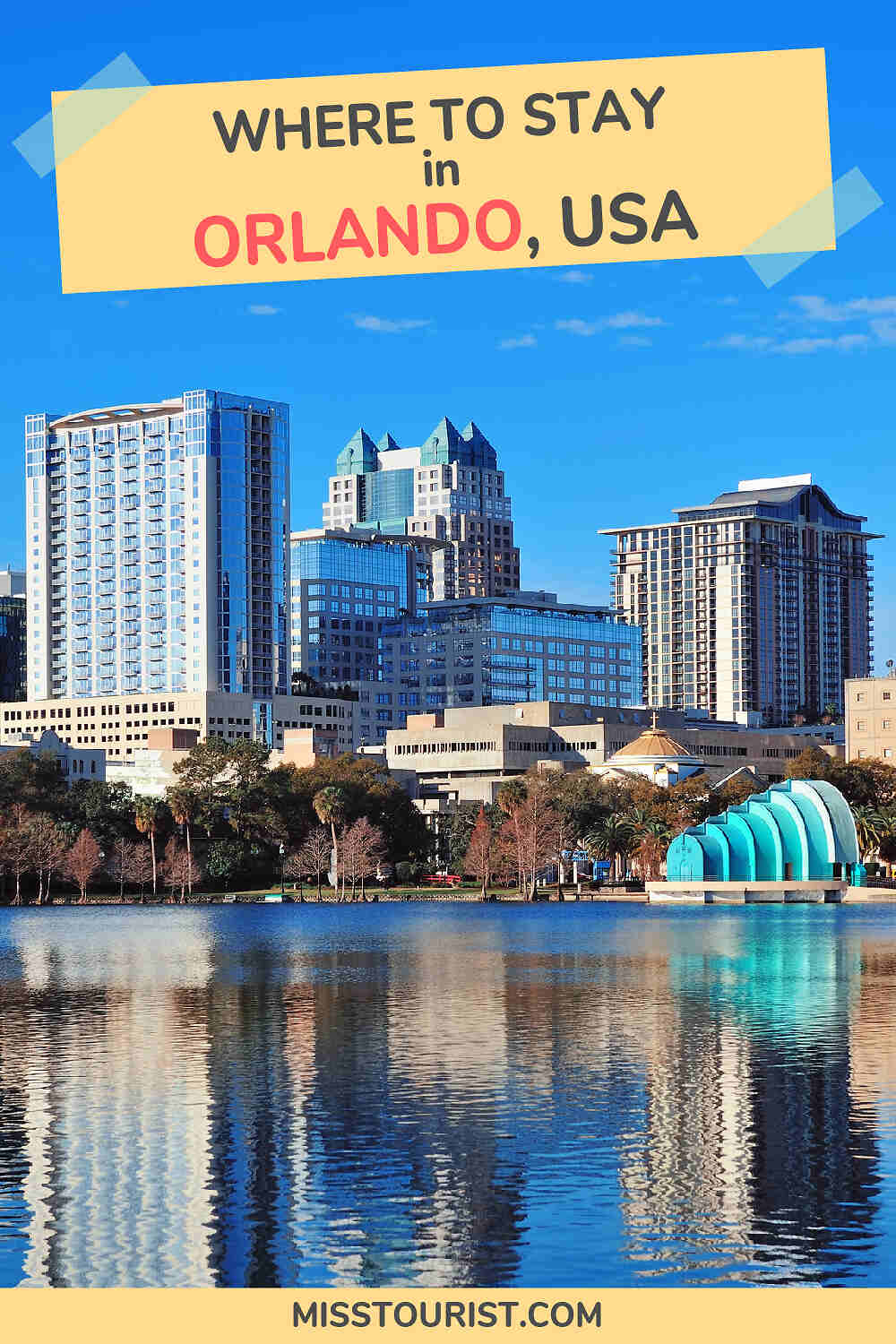 Pin it for later!