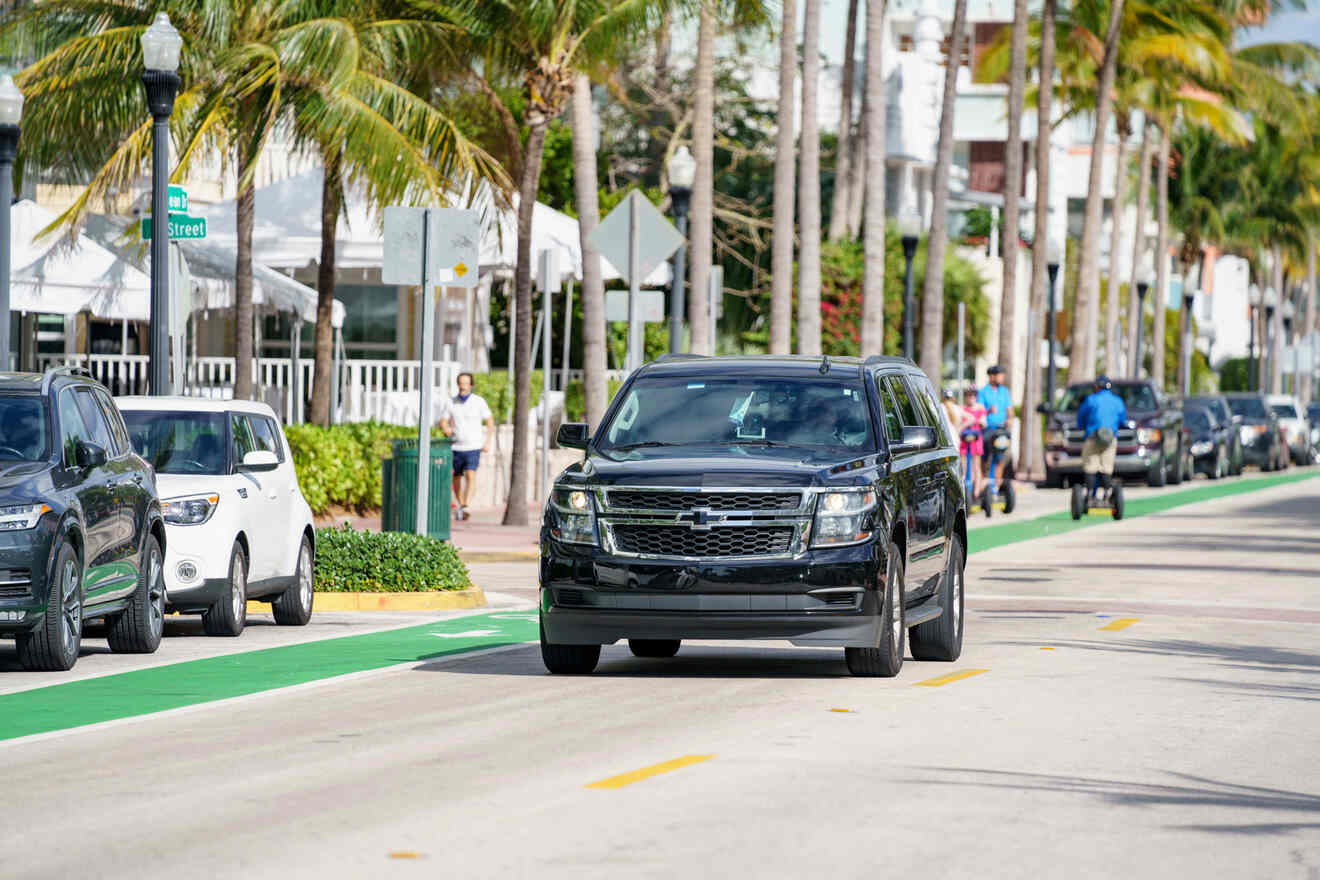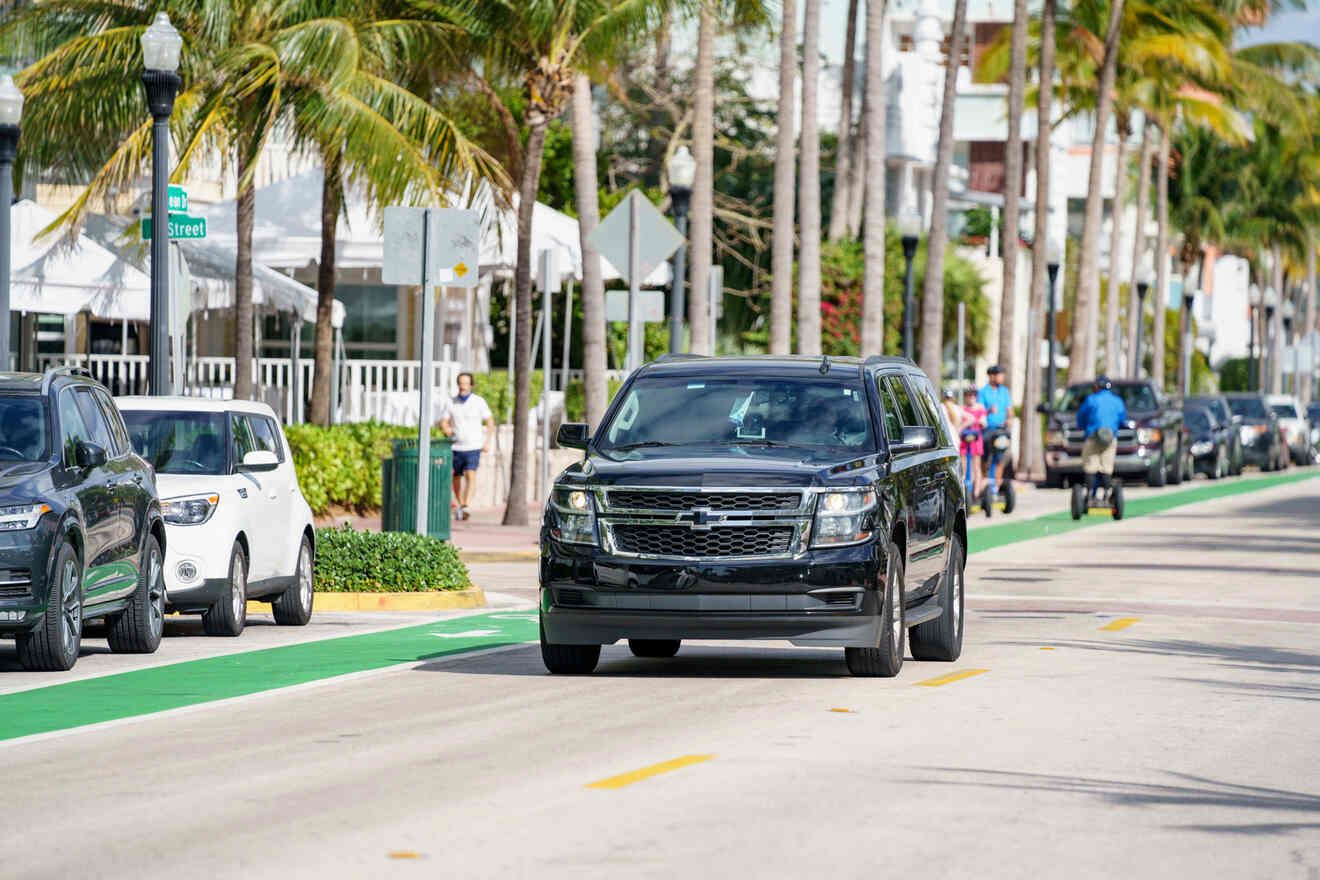 Traveling to the Sunshine State? Here are some tips and tricks to rent a car in Florida to make your trip an absolute breeze!
First-time car renters can face some obstacles, however, you're in luck because I have spent a lot of time on my local roads and done some intensive research, so you don't have to!
Florida is definitely a driving state, meaning that getting around is generally much easier in a car than by foot. There are some cities and beach towns that are more walkable, but overall, when it comes to getting around, having a car will make your life a lot easier.
However, you're in luck because Florida is pretty flat and only goes a few feet above sea level, even at its highest points. So you don't have to worry about scaling any scary mountains or cliffs when you're driving in Florida!
However, you do need a car to visit most of the tourist attractions that bring people from all over to come and visit Florida.
So, I figured I would try to make your life easier by putting together this little guide to help walk you through the process step by step.
Let's start from the basics, shall we?
| | |
| --- | --- |
| Age | 21 – 25 (depending on the company) |
| Documents needed | Passport, driving license, credit or debit card |
| Driving license requirements | In English, no international license needed |
| Speed limit | Depends on if you're driving on a highway or regular city street. Can range from 45 mph to 70 mph and 15-25 mph in residential areas |
| Which side of the road | Right |
| Children rules | Older than 13, can use front seat, otherwise, children under 80 lb should remain in either a booster seat or a federally approved child restraint device |
| Where to book | Get the best deal at RentalCars.com |
1. Prices to rent a car in Florida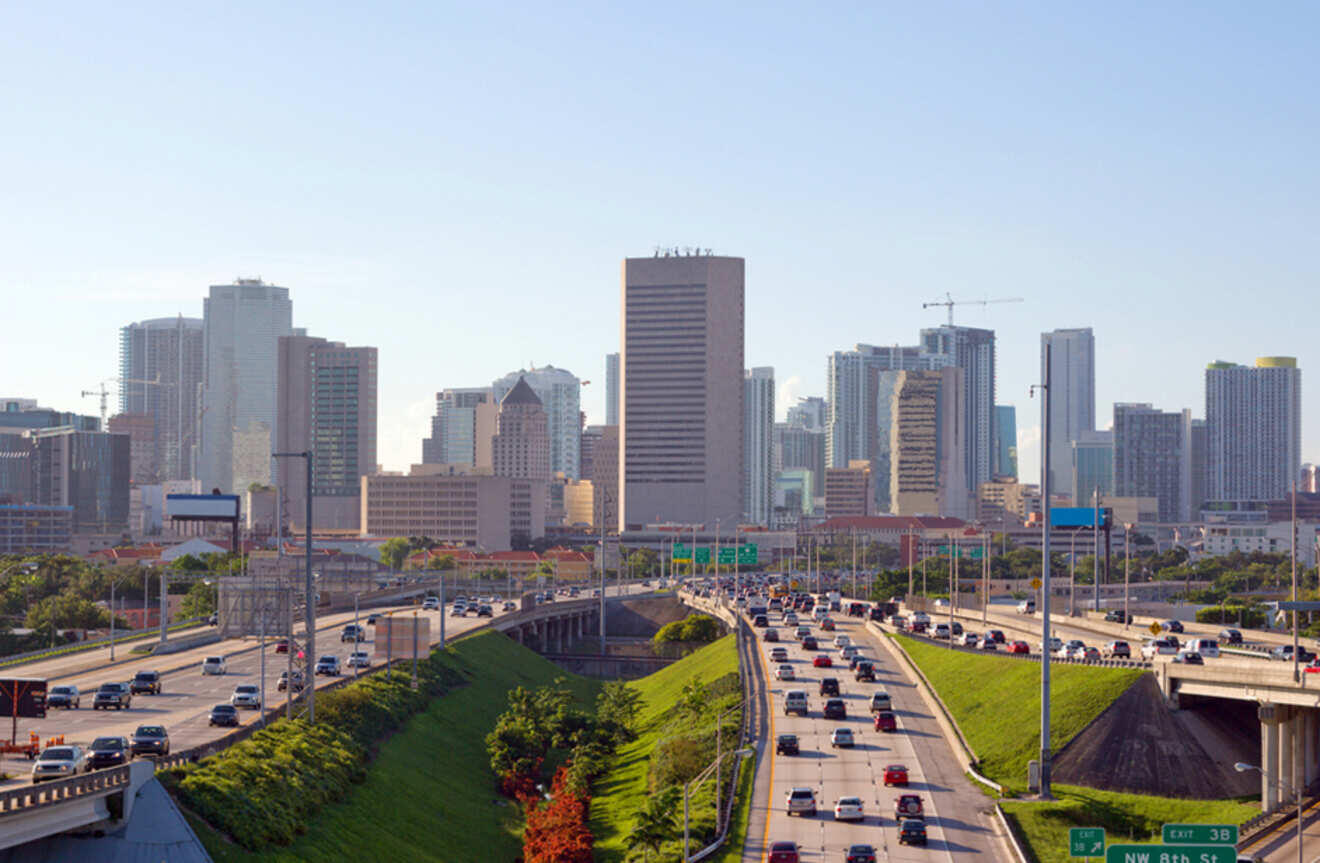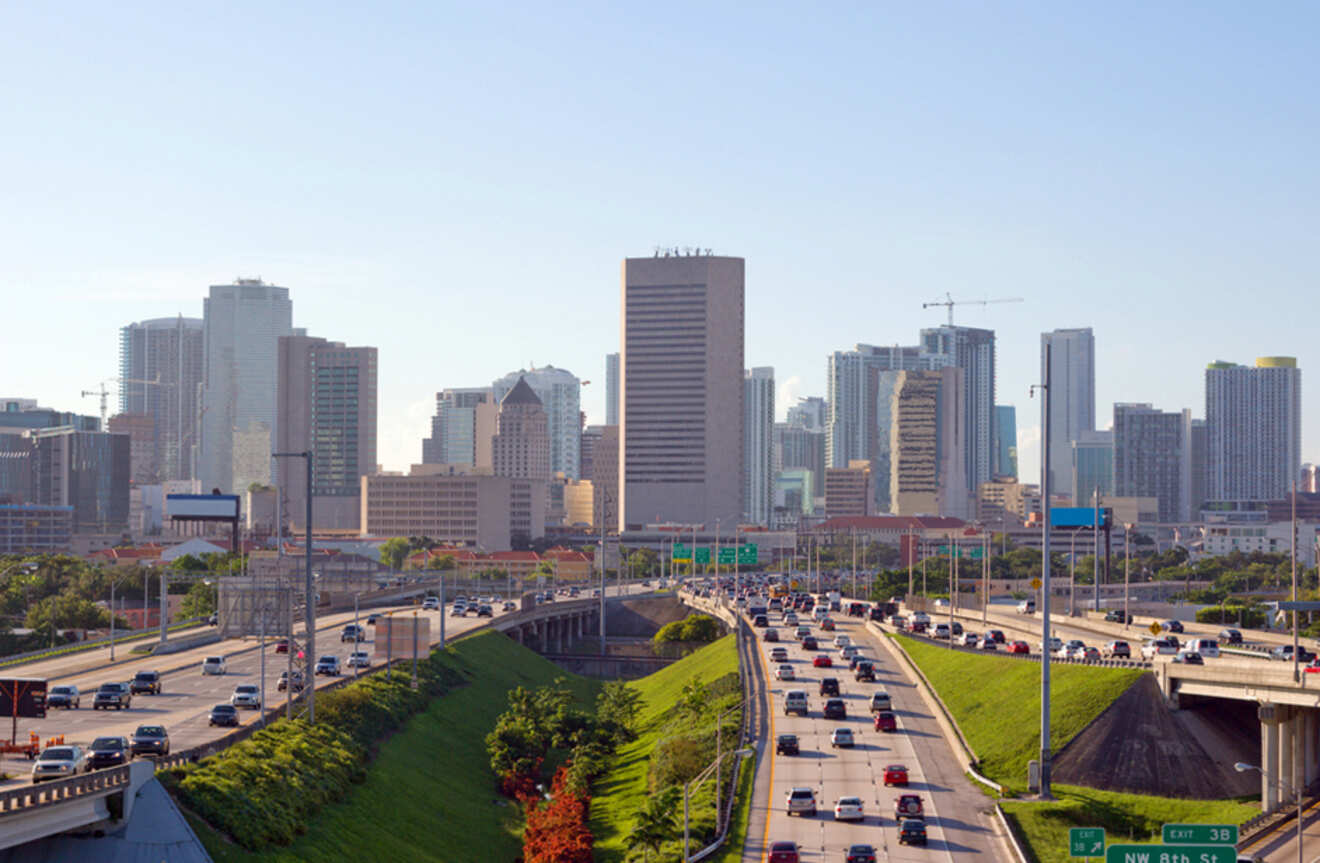 Prices for renting a car in Florida totally vary depending on a number of factors. For one, the car type, make, and amount of time you will need the car all impact the price. However, on average, a rental car in Florida can cost between US$51 to US$60 per day.
It is also important to note that car rental prices increased after the coronavirus pandemic due to supply chain shortages and increased demand. Florida has welcomed many newcomers flying south, trying to escape both cold weather and rampant shutdowns.
That being said, it's definitely worth doing your research before you make any decisions! Depending on where you are traveling to, what time of year, and a number of other factors can influence how much you will end up paying for a car rental in Florida.
First things first, when it comes to renting a car in Florida, I recommend checking out RentalCars, it's the best place to compare prices, in my experience, and they make the process super easy and simple.
1.1 Prices by car type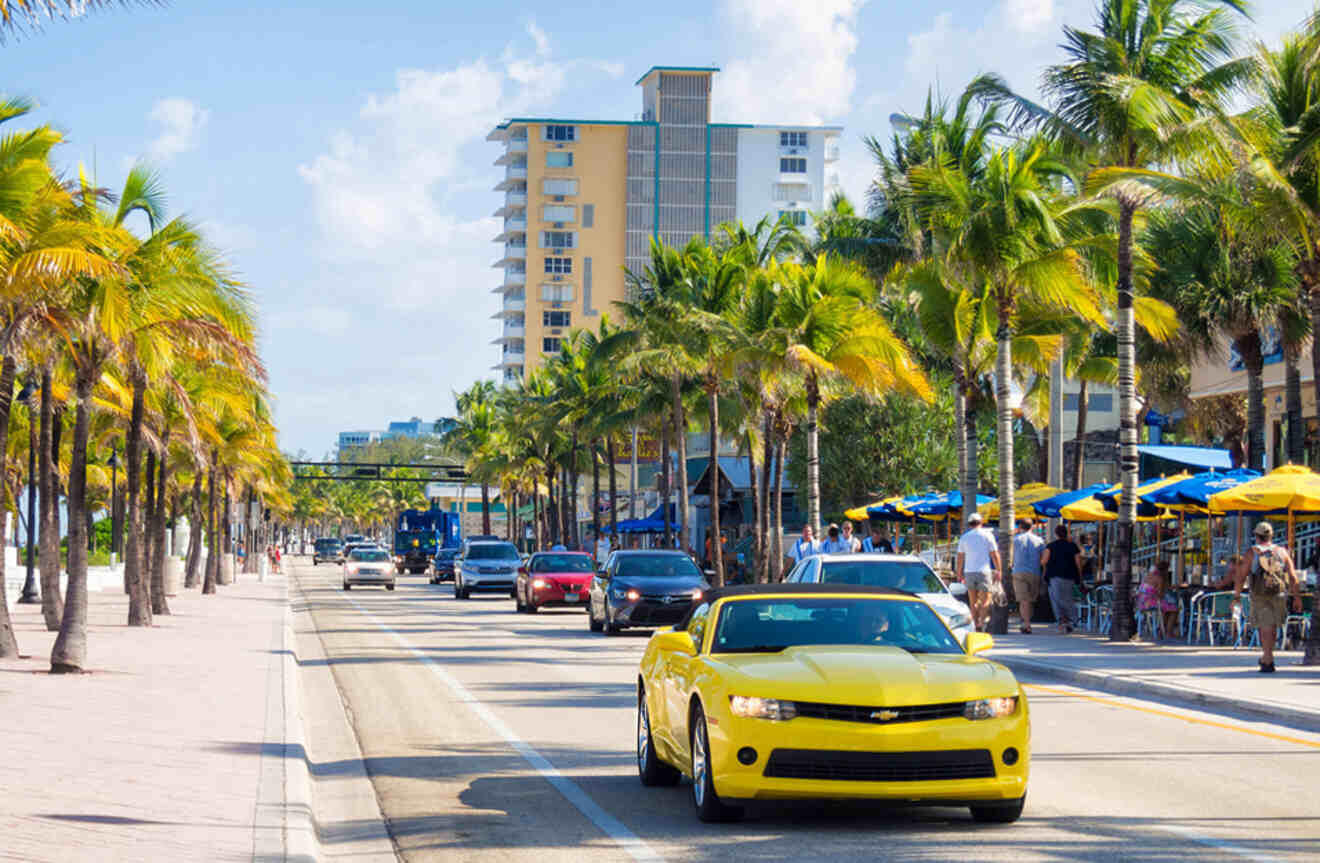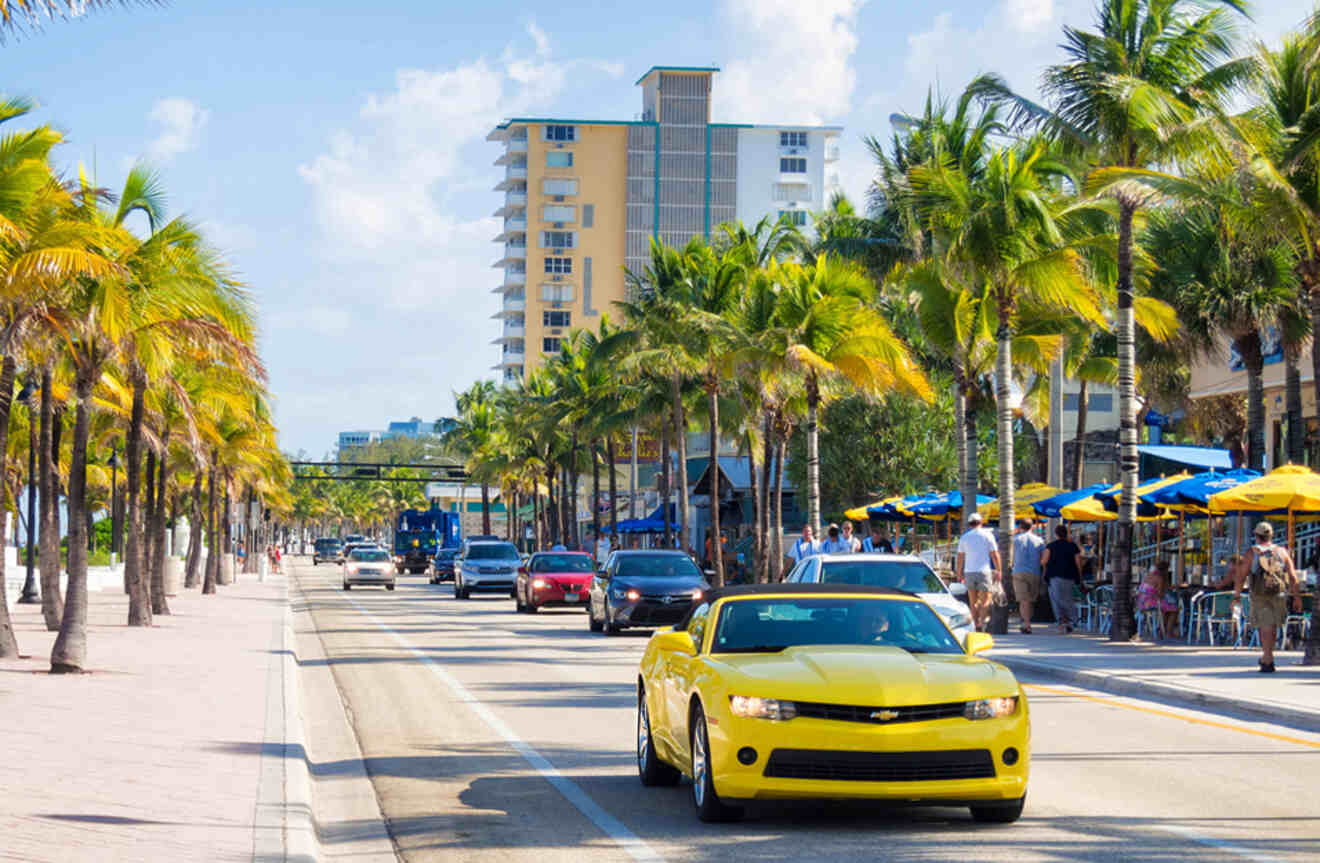 A lot of factors play into the prices by car type. For example, how many days you rent the car, where you pick it up vs. dropping it off, age, etc. So it's not quite as simple as just the car type, but here are some average prices you can expect on your trip to Florida!
Single Travelers / Special Deal
For a smaller, 4-seat car, you can expect to pay around US$90 to US$100 for a 3-day rental for a driver aged 30-65 and returning to the same location you rented it from.
Now, if you are under 25 years old, you may have to pay a young driver fee; if you are over 65 you may be asked to pay a senior driver fee, which will add to the overall cost.
However, with this 3-day rental for a smaller 4-seat car at around US$90-US$100, you get the convenience of paying at pick-up, unlimited mileage, and more.
A deal like this often comes as a special, and you don't really get to choose what car you get, but it's usually a smaller, four-seat sedan-type car. This is ideal for 1-2 people or a few friends traveling and wanting to split a car.
Ideal for Families / Intermediate Deal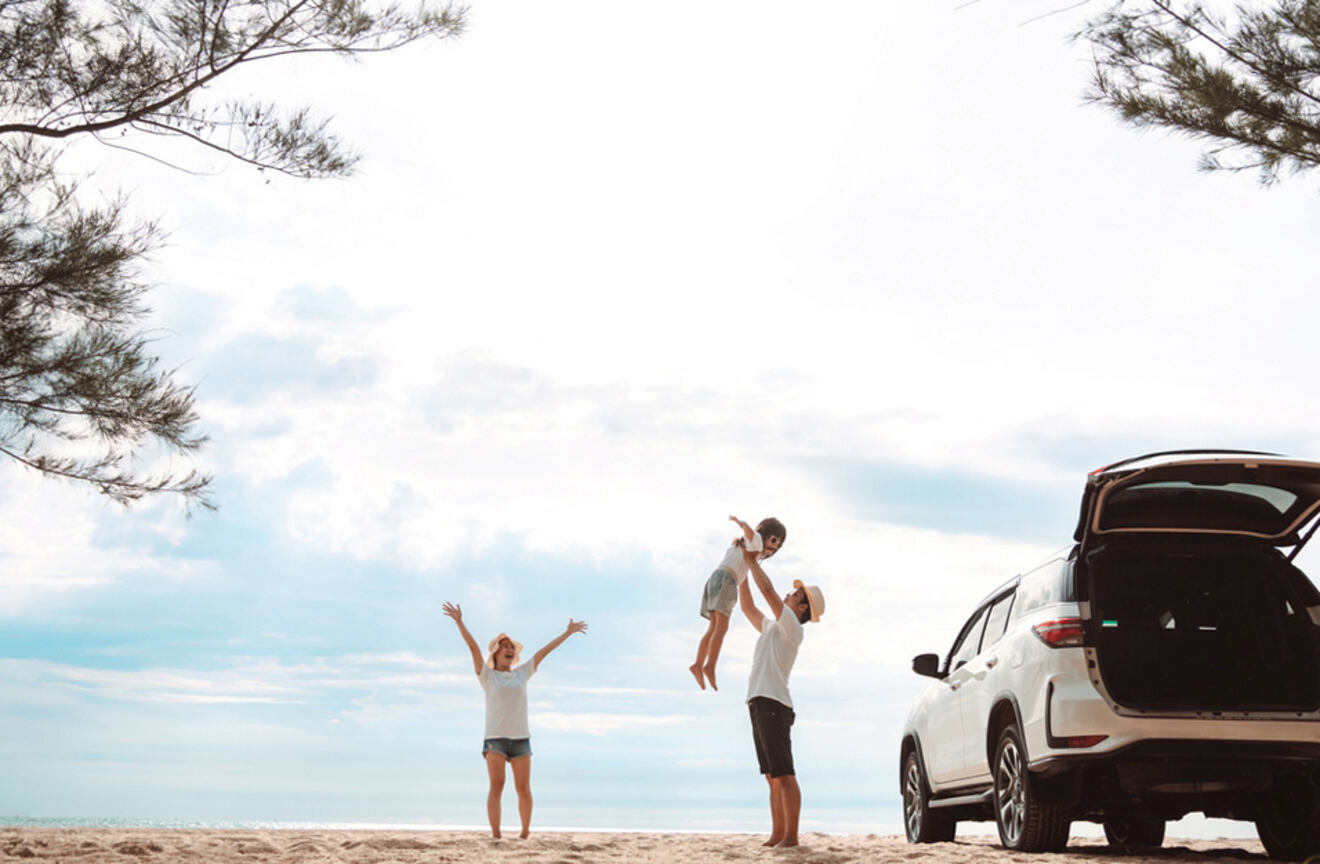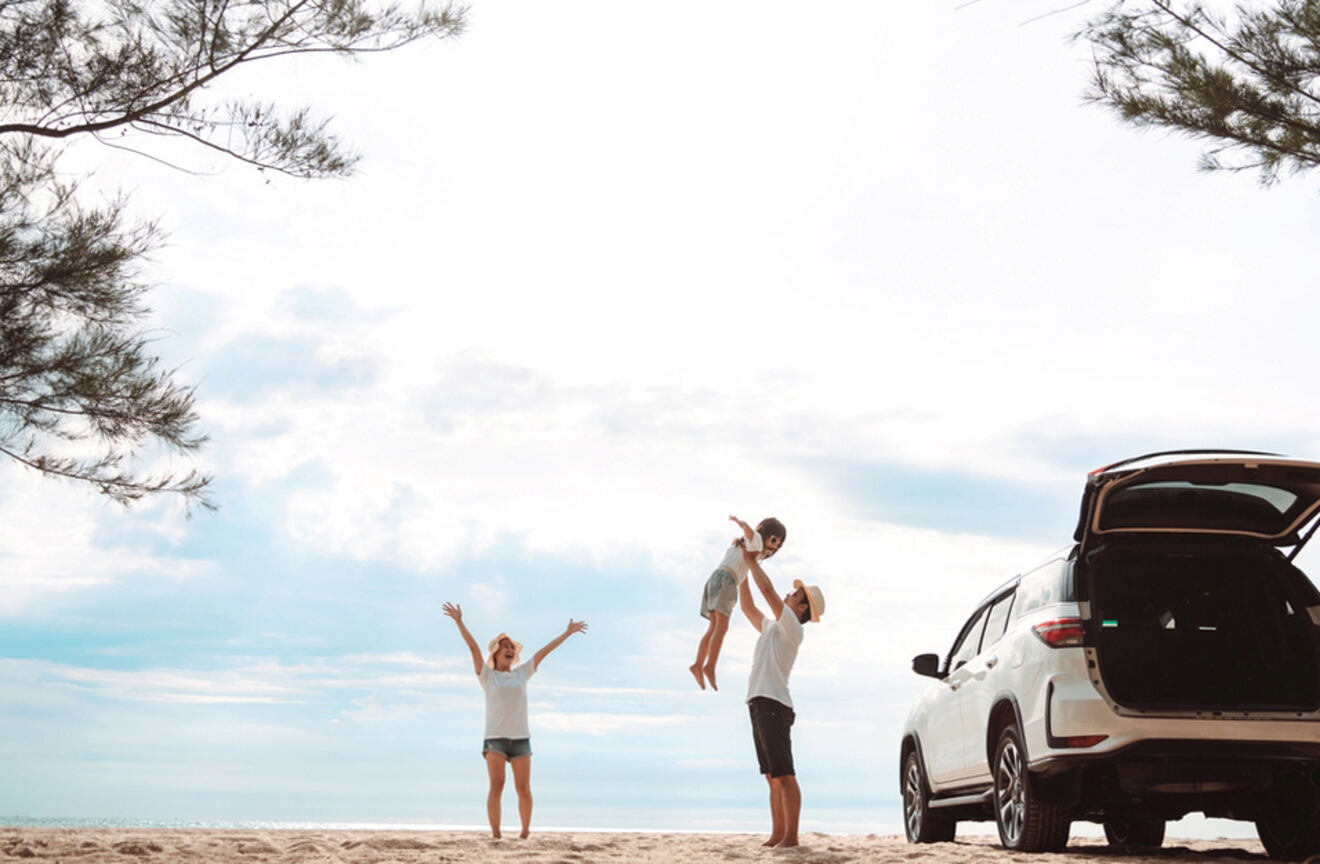 Another option is at a more intermediate level, and it is usually a Toyota Corolla or car of a similar type. This is more ideal for families and costs around US$100-US$110 for a three-day rental given the same criteria as listed above, a driver between the ages of 30-65, and pickup and drop off at the same location.
The intermediate/family car size rental is likely to sell out because it is one of the most common rentals and is often used by families visiting the Orlando area in Florida to visit the theme parks.
The advantage to booking with RentalCars is that you get free cancellation and don't have to put a down payment until you arrive to pick up the car, which is really helpful!
As a traveler whose plans are constantly changing, I really appreciate this feature!
SUV / Minivan
Depending on the make and model of the car you are looking for when it comes to an SUV or a Minivan, the prices can vary.
For the most part, when you get up to the SUV size, the price pretty much depends on the type of car you are looking for.
For a Nissan Rogue or similar model, prices for a three-day rental start at US$118 for an SUV, and go up to US$250 for a Mazda CX 5. The prices vary within that range for different makes, such as a Hyundai Santa Fe, Dodge Durango, Ford Escape, Toyota Rav 4, or a Chrysler Voyager Minivan.
1.2 Gas prices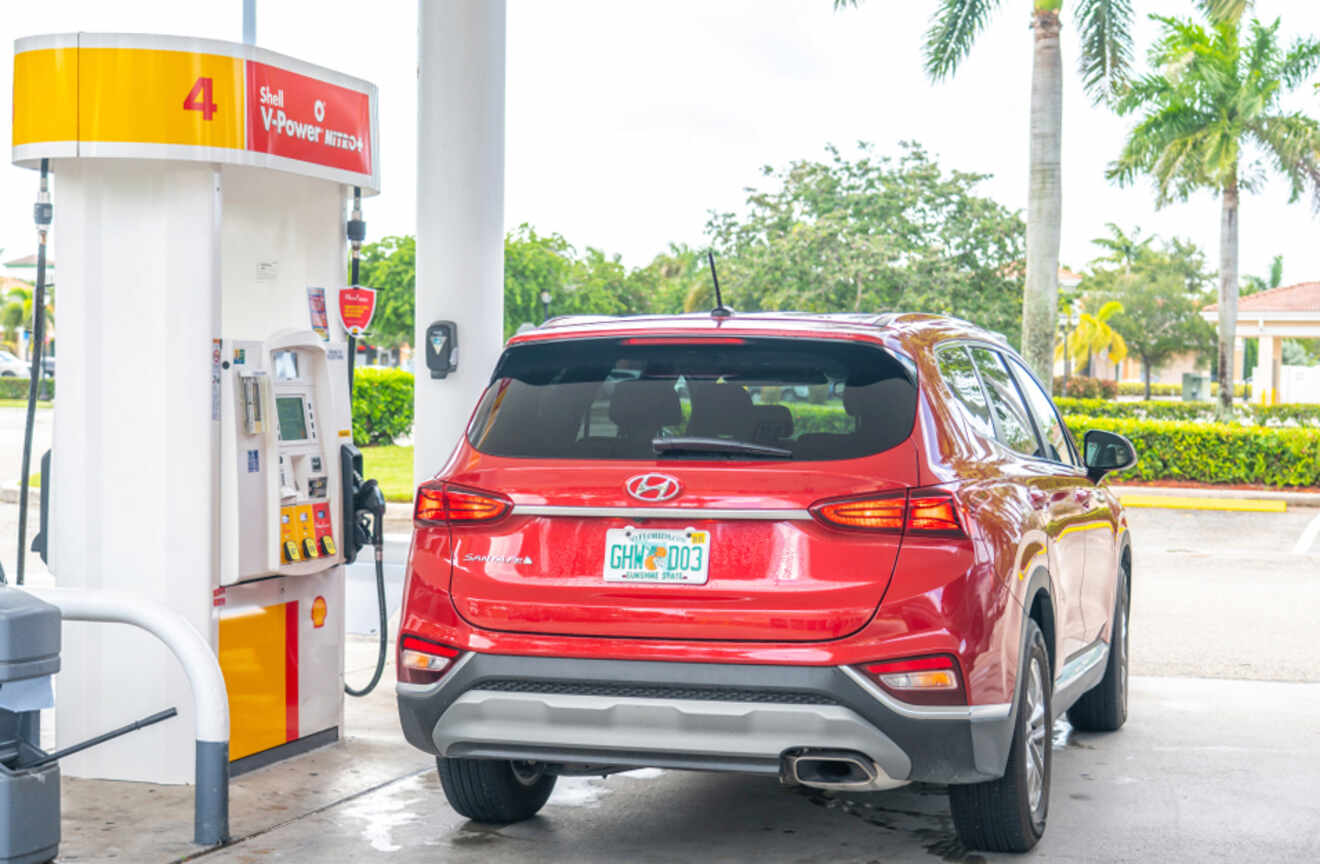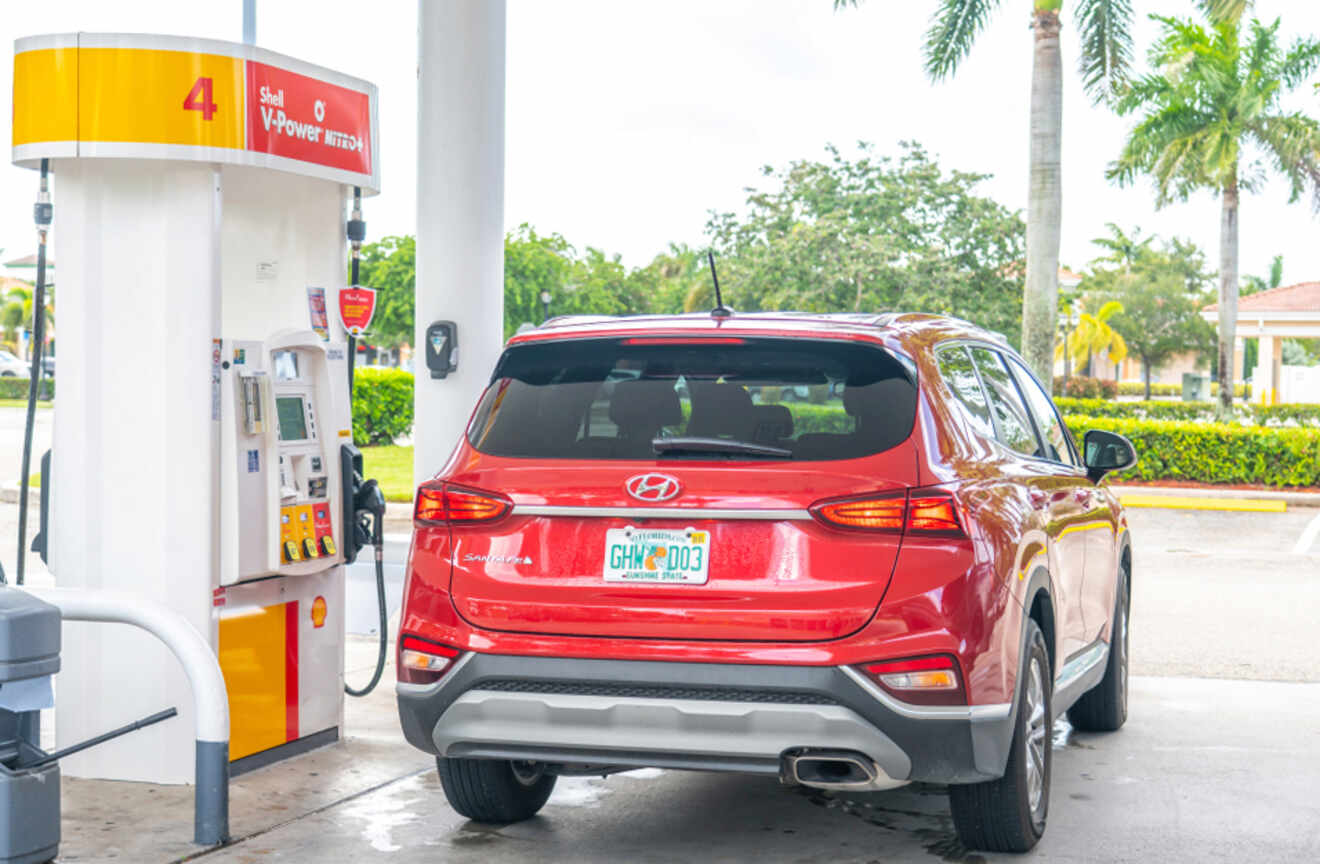 Gas prices in Florida are constantly fluctuating. The prices vary based on a number of factors such as supply and demand, global crisis, diplomatic conflict etc.
In Florida, gas is priced by the gallon, and it goes by regular and premium prices. Right now, as of the writing of this article, the average gas price is around US$3.90. The price also fluctuates depending on what gas station you go to.
1.3 Insurance prices
Generally speaking, the cost of insurance does not change depending on the make of the car when you book from RentalCars.
On average, the cost for insurance is around US$50 and you are covered up to US$35,000 worth of damages with no deductible. This insurance also covers theft and damage and all authorized drivers of the vehicle.
I don't think I need to stress the importance of getting insured on your rental. Car insurance is really important because anything can happen on the road, regardless of your driving skills.
Things happen!
Someone can tap your car while it's parked and then you will be held responsible for the damages.
I should also mention that Florida drivers are…a unique breed of drivers, to say the least!
Millions of tourists visit the Sunshine State every year, many from all over the world with different driving skills and accustomed to different driving laws. This can make for a melting pot of drivers which can sometimes look a bit hectic on the road, especially the highways!
Needless to say, make sure you get that driver's insurance, it is most definitely worth it.
2. How to choose the best car for you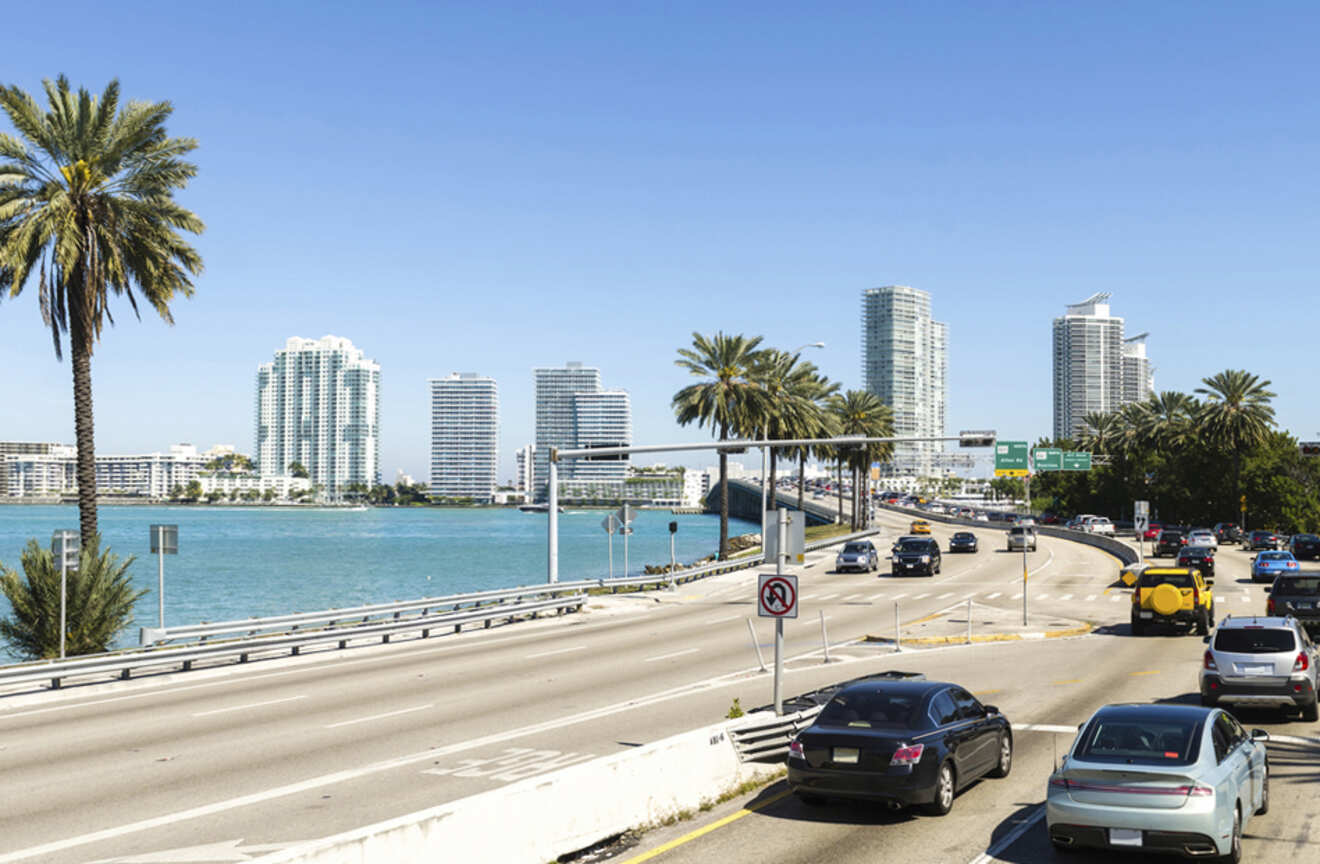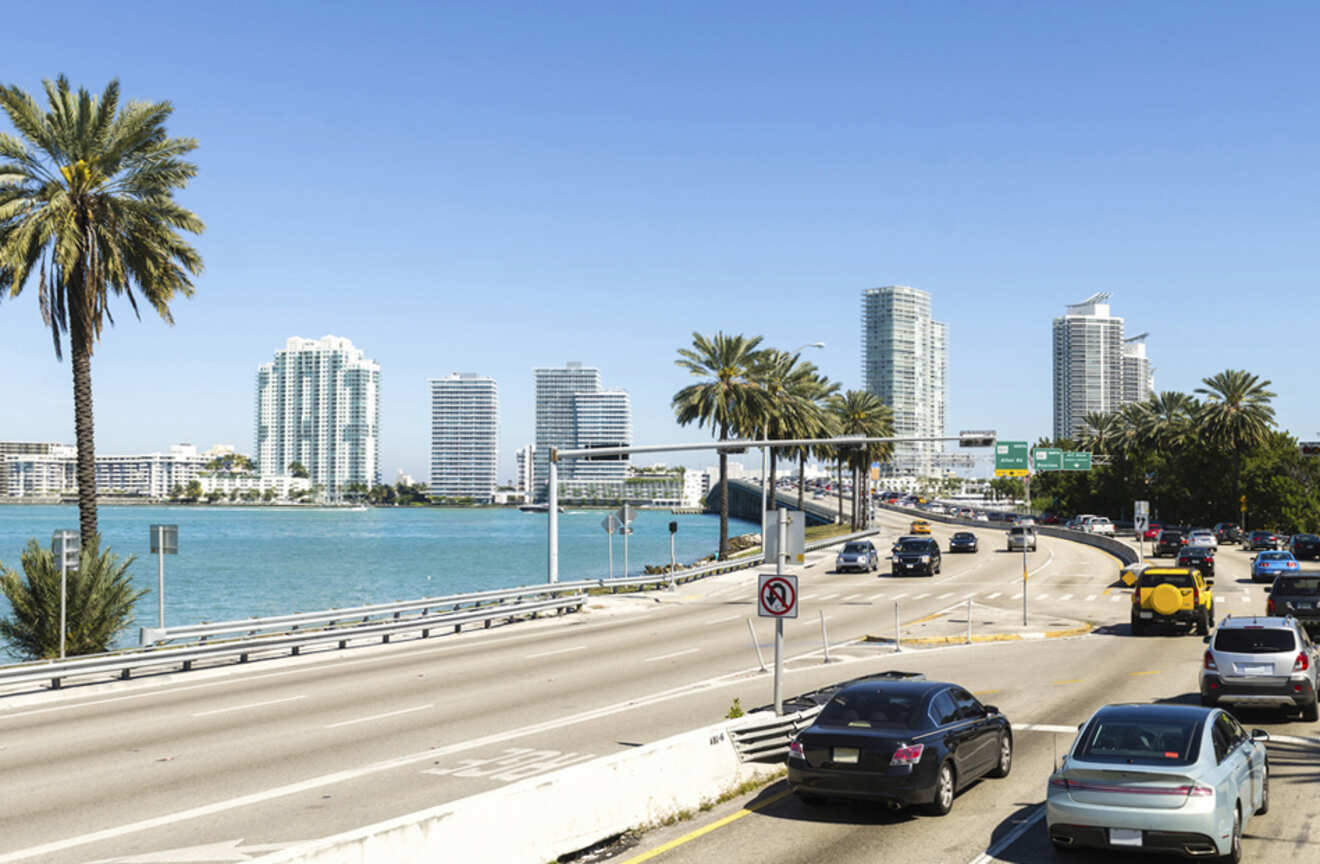 Choosing the right car is essential to making sure that you have a good experience in your rental and feel comfortable.
First, you should consider what you will mostly use your rental for. Then you should consider how many people are in your party. For example, your needs will be different if you are a solo traveler vs. traveling with the whole family.
Then you should consider what car you feel most comfortable in, and what your budget will allow for.
Even if I am traveling alone, I prefer to drive a bigger car like an SUV or the like. I feel safer in bigger, sturdier cars than in small ones. That's just me. Everyone is different!
I will say though, given what I mentioned about Florida drivers, I would opt for the safest car you can find to protect yourself and your family, god forbid.
I am not trying to instill fear or paranoia. Rather, I want you to be prepared! If you have ever driven in a city like New York or the like, you should be well prepared to drive in Florida. If not, you'll be fine too! Just take it easy and be super cautious. Make sure you get that insurance too!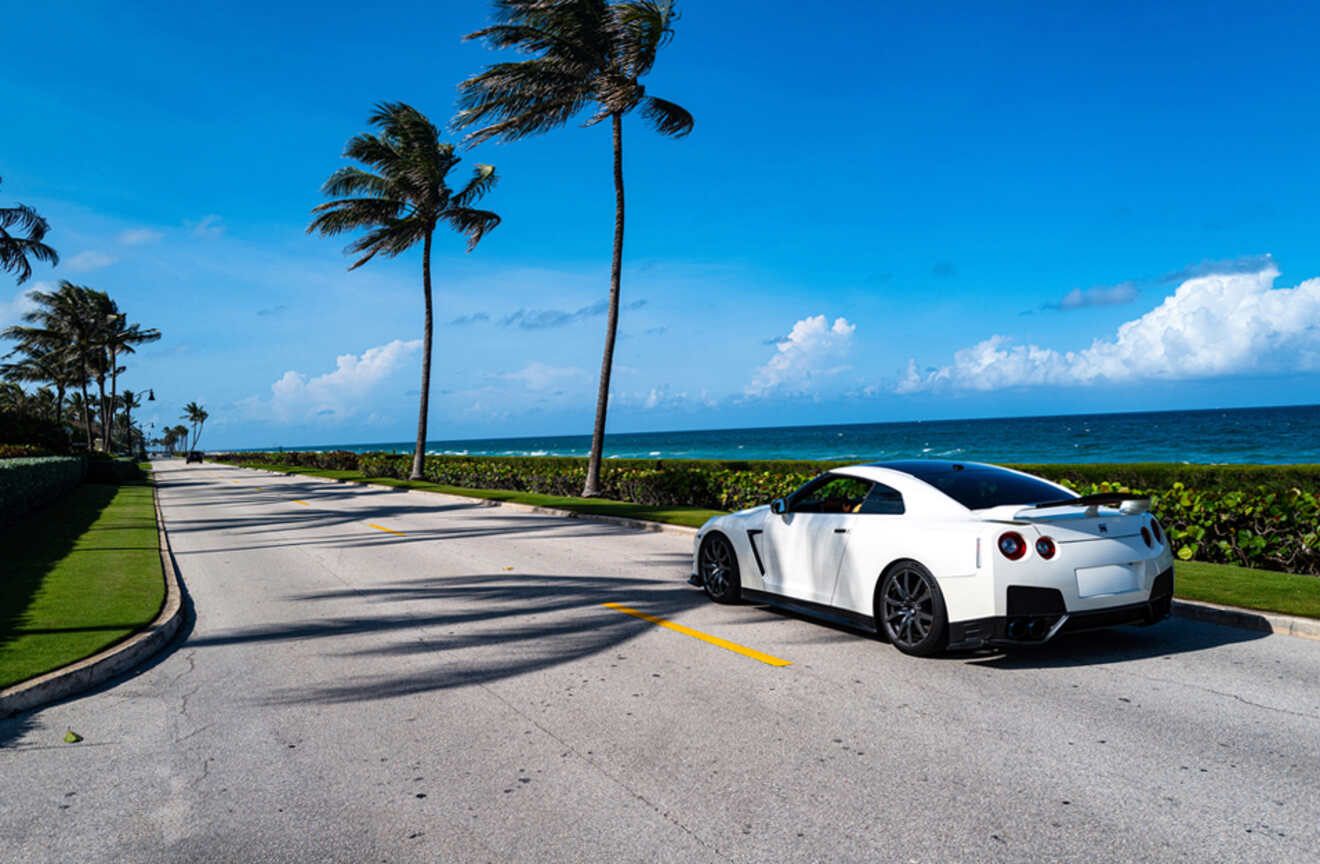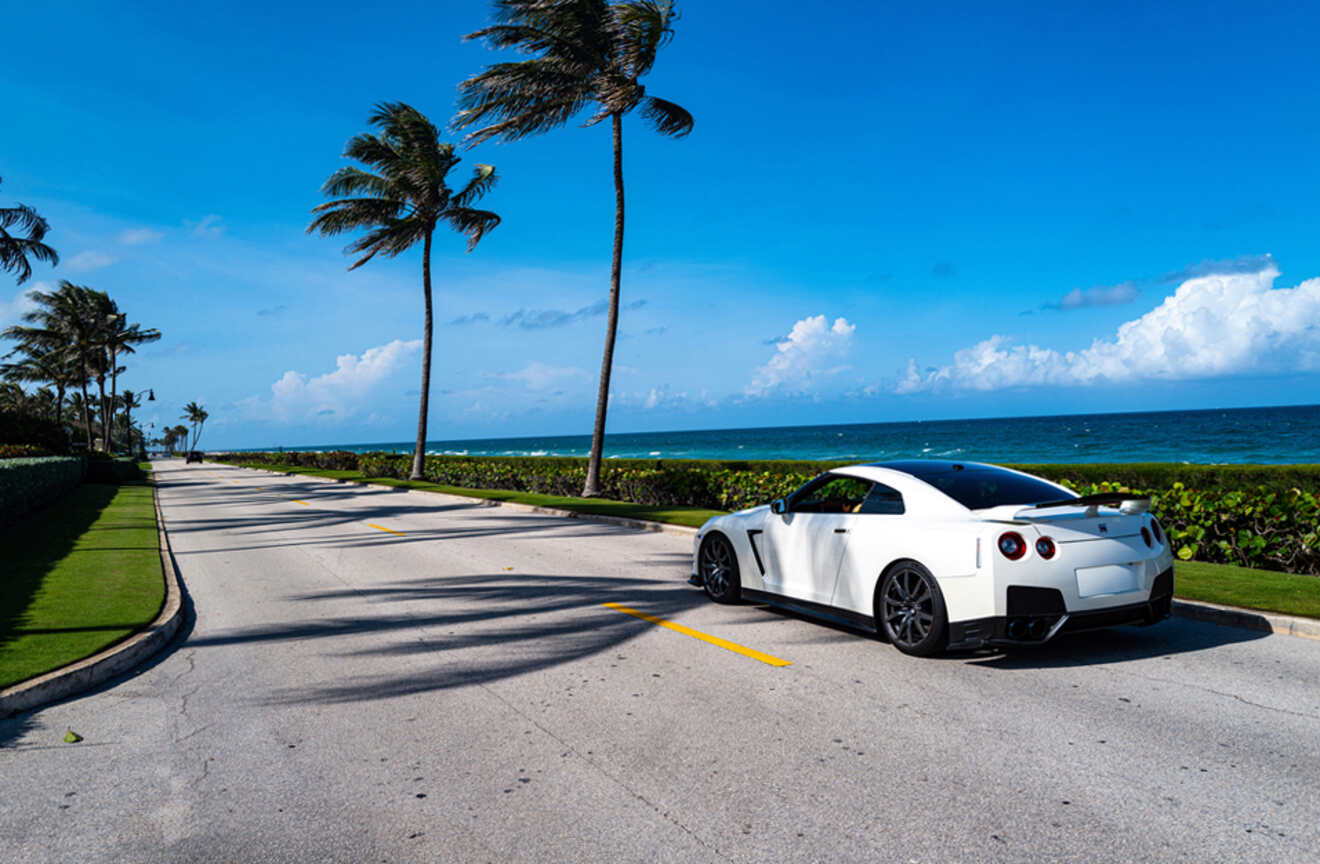 I chose to find my rental through RentalCars because they compare prices for you and do all the heavy lifting to find you the best deals. Plus, they make adding on insurance super easy, allowing flexibility in terms of paying when you pick up the car and being flexible about cancellations.
Another essential element to consider when renting a car in Florida is the amount of luggage space you will need. Also, consider how much driving you will be doing. Some car rental companies, depending on the car, charge a certain amount per mile after 150 miles, and some deals come with unlimited miles.
Another thing to consider when choosing your car is what you will be using the car for. If you're driving long distances, opt for unlimited miles. If you don't plan to drive too much, the 150-mile mark should suffice.
Traveling with a baby? Make sure you can safely fit a car seat in whatever car you end up choosing.
3. Road tolls and fines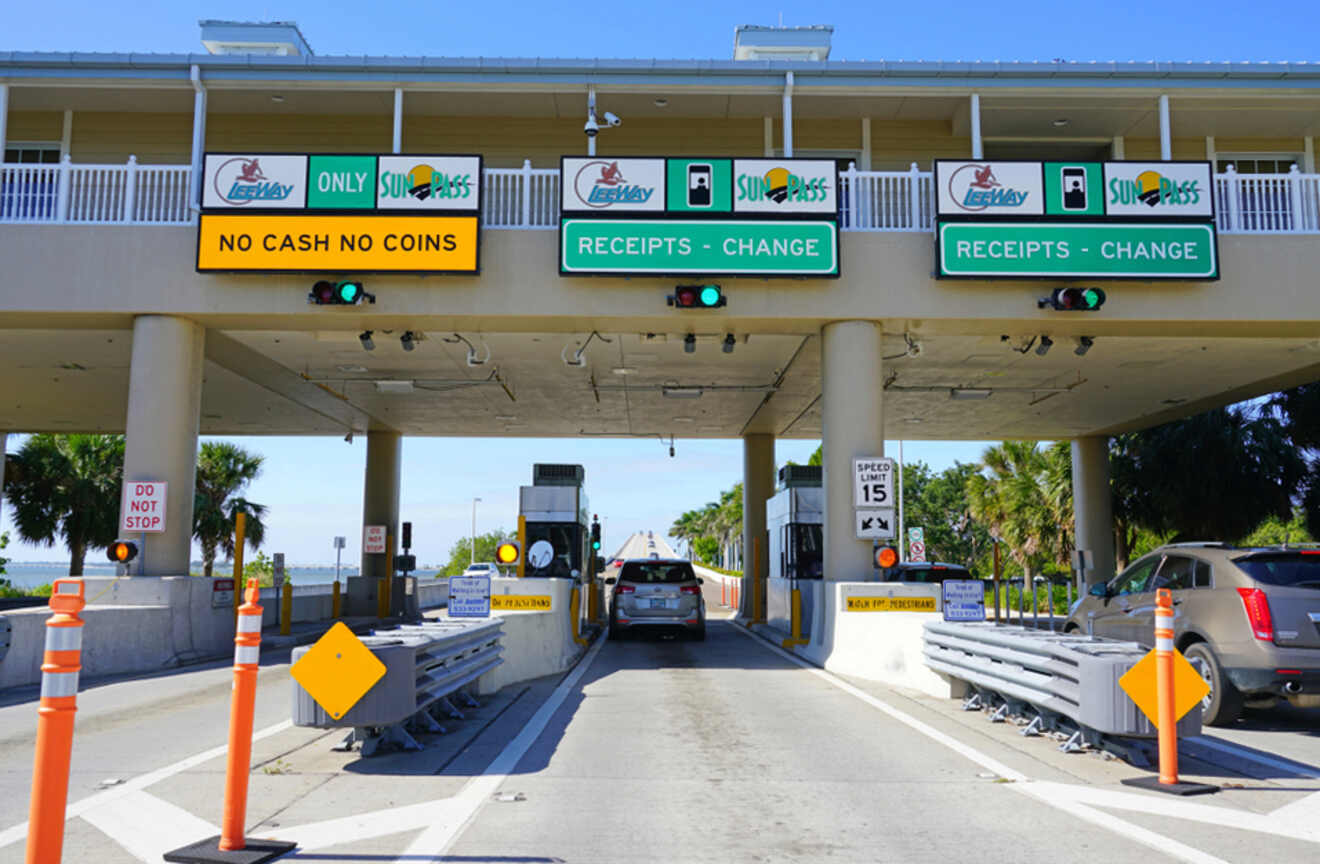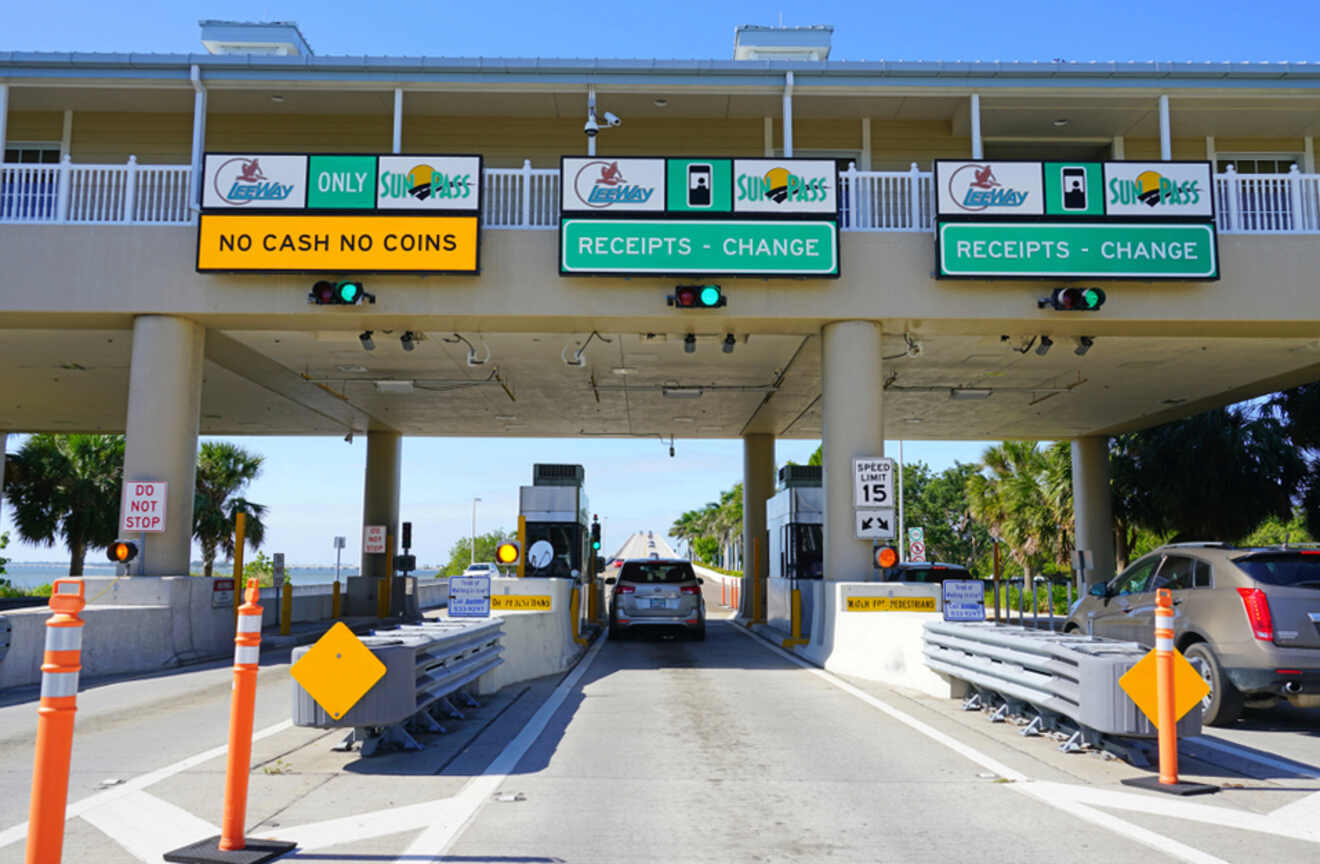 If you rent a car in Florida, you will have to pay road tolls and other fees associated with road maintenance. However, you can use Florida toll roads and not worry about carrying cash or stopping to pay tolls.
The Florida Sunpass uses license plate recognition systems and the toll usage will be paid via your rental agreement.
This arrangement between Sunpass and Florida's car rental companies allows rental car drivers to use Sunpass, E-Pass, and LeeWay lanes for their convenience.
Cameras will take a photo of your license plate as it passes through the toll lane and then sends a bill to the car rental company. This is super convenient because it allows people who are using rental cars to just go about their business and not have to worry about paying tolls in the moment or not using toll roads and lanes.
Car rental companies will then assess the fees included in your rental agreement and counter in the tolls at the very end. However, each car rental company has a different way of doing this, so I would double-check with the company beforehand.
Make sure that you discuss with your car rental company beforehand what to expect for tolls and fees depending on the driving you will be doing so you aren't surprised by any fees when you return the car.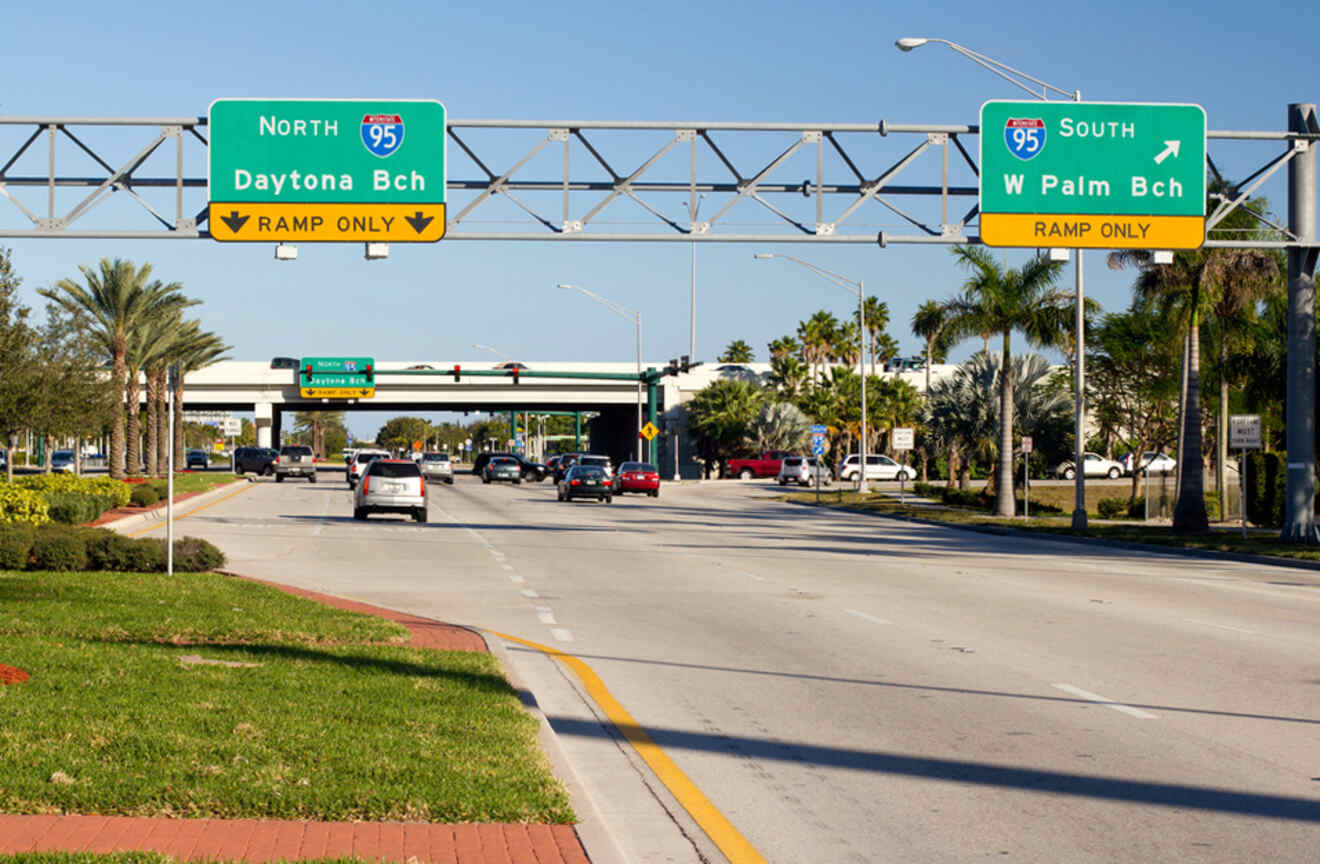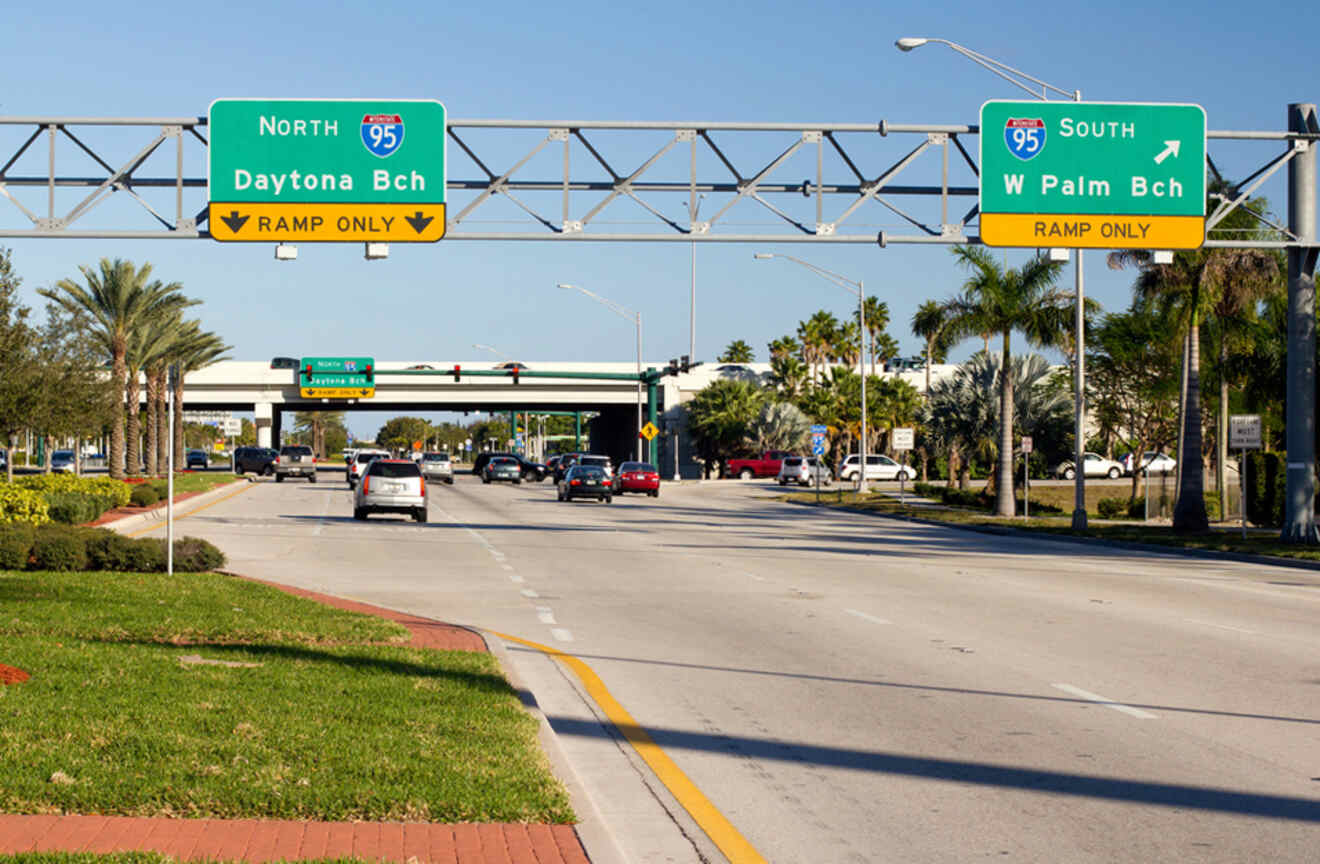 Remember, if you get tickets for speeding or breaking any other traffic laws, you will be held responsible for the fees. Additionally, car rental companies sometimes charge you an admin fee for the violations and send your information to the traffic authority. The fee for the ticket will be directly removed from the credit card used to book the rental car.
If you are caught going 30 mph over the speed limit, you can expect a hefty fine averaging around US$370 in Florida. Additionally, you will most likely face a mandatory court hearing, where you could be charged with reckless driving charges, which is a criminal misdemeanor.
You can incur fines for:
Speeding 10-20+ mph over the speed limit
Driving drunk
Not wearing your seatbelt
Not putting your lights on
Parking in incorrect spaces
4. Parking rules and prices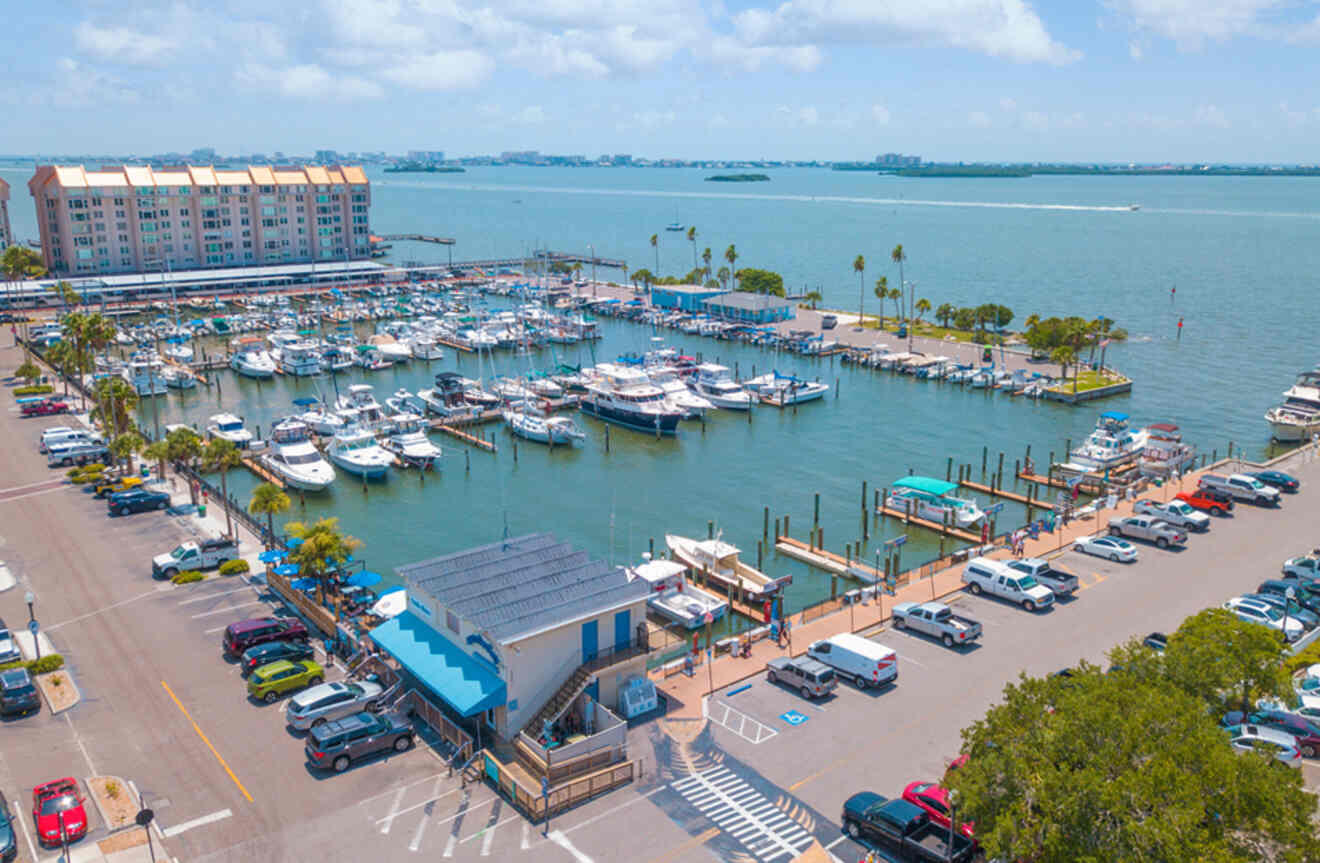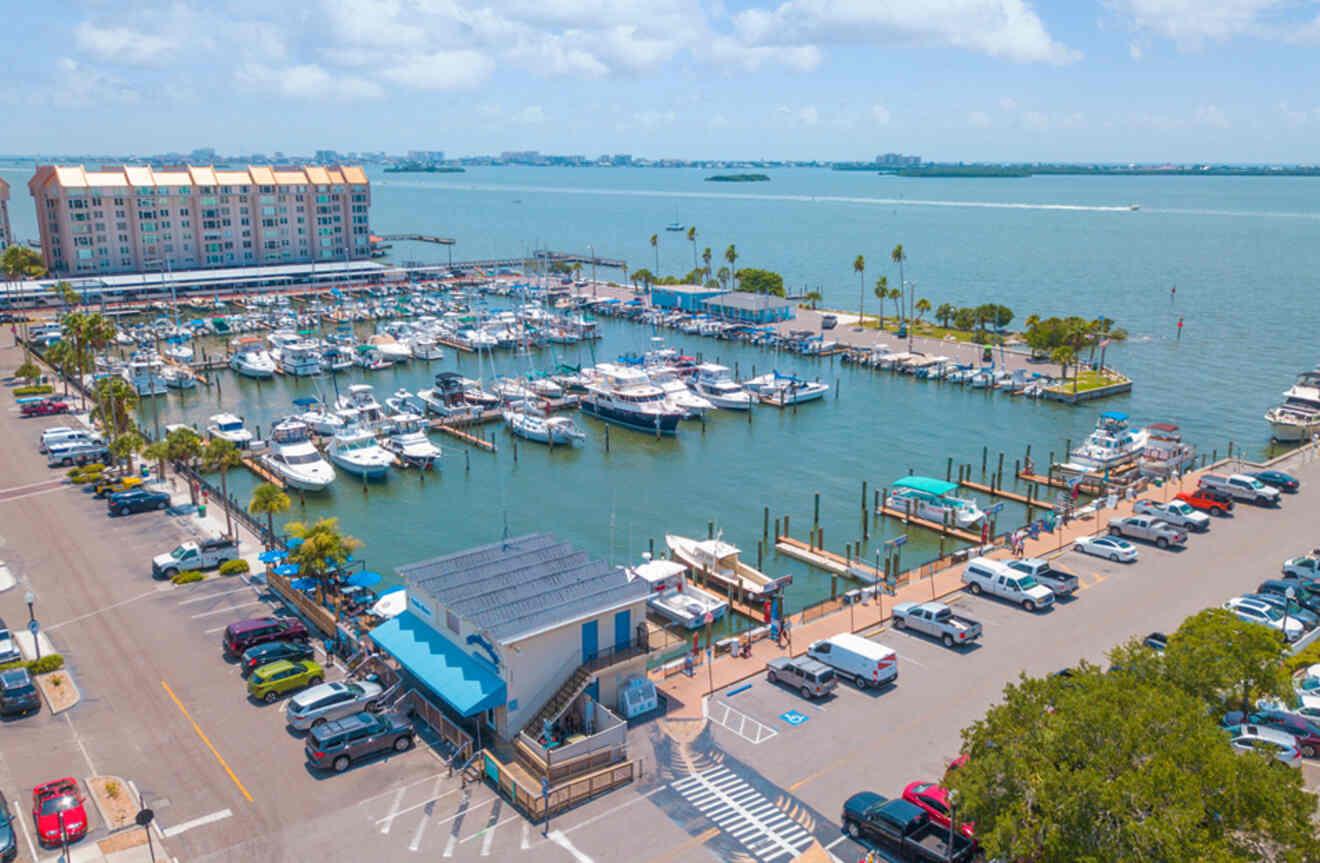 Parking rules vary in Florida. While each city has its own parking laws, you should be aware of some standard parking laws in Florida.
If you are parking on a public road, make sure you move as far away from traffic as possible. If you come across a shoulder on the roadside, pull as far onto it as you can. If there is a curb, pull as close to it as possible. Don't park more than one foot away from the curb or shoulder.
Additionally, unless it is a one-way street, always park on the right side of the road. Also, make sure that your vehicle cannot move and that you take advantage of the e-break!
Here are some places you are NOT allowed to park:
No double-parking
You cannot park on crosswalks or sidewalks
In front of driveways
By curbs painted yellow or near "no parking signs"
Within an intersection
Within 15 feet of a fire hydrant or intersection
In a way that you block traffic or act as a hazard for other vehicles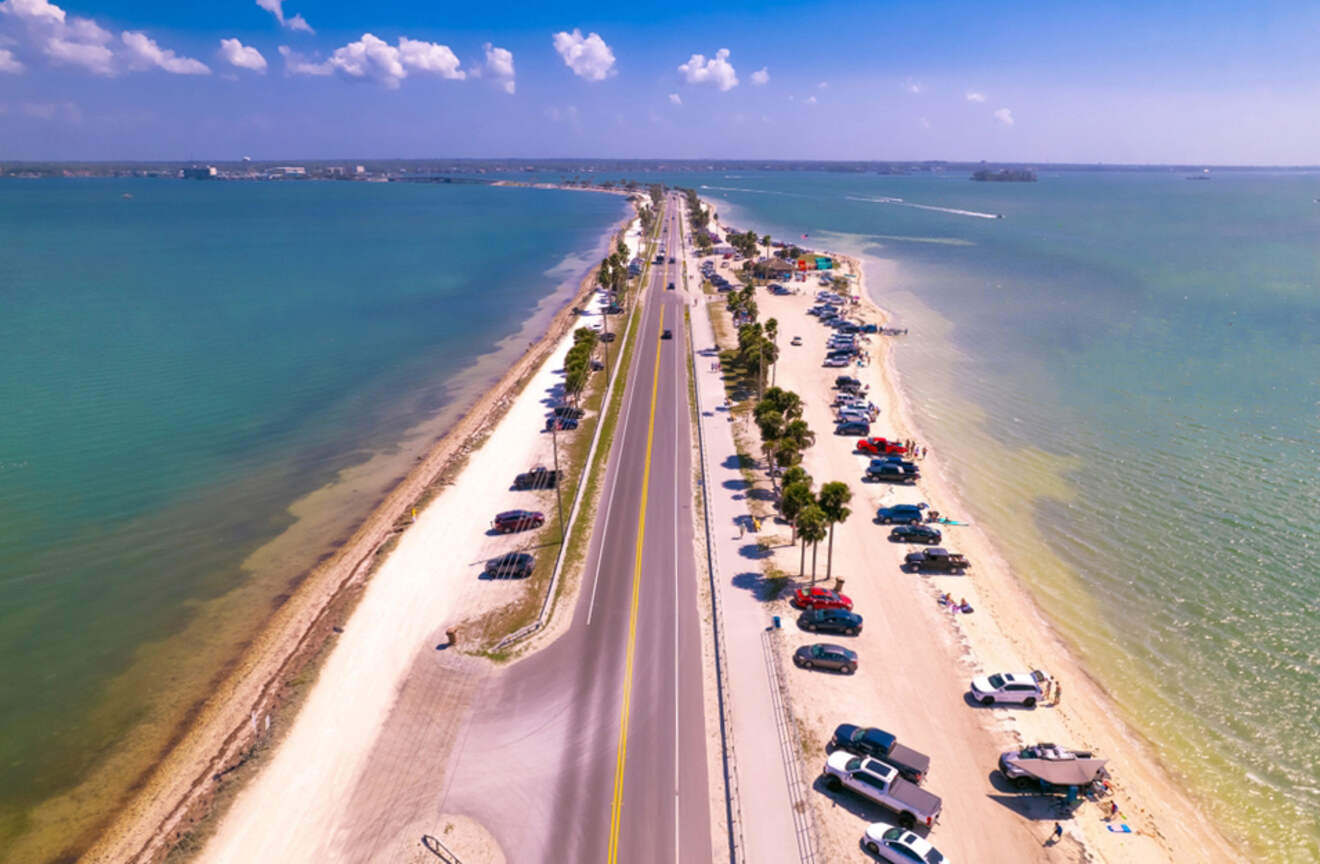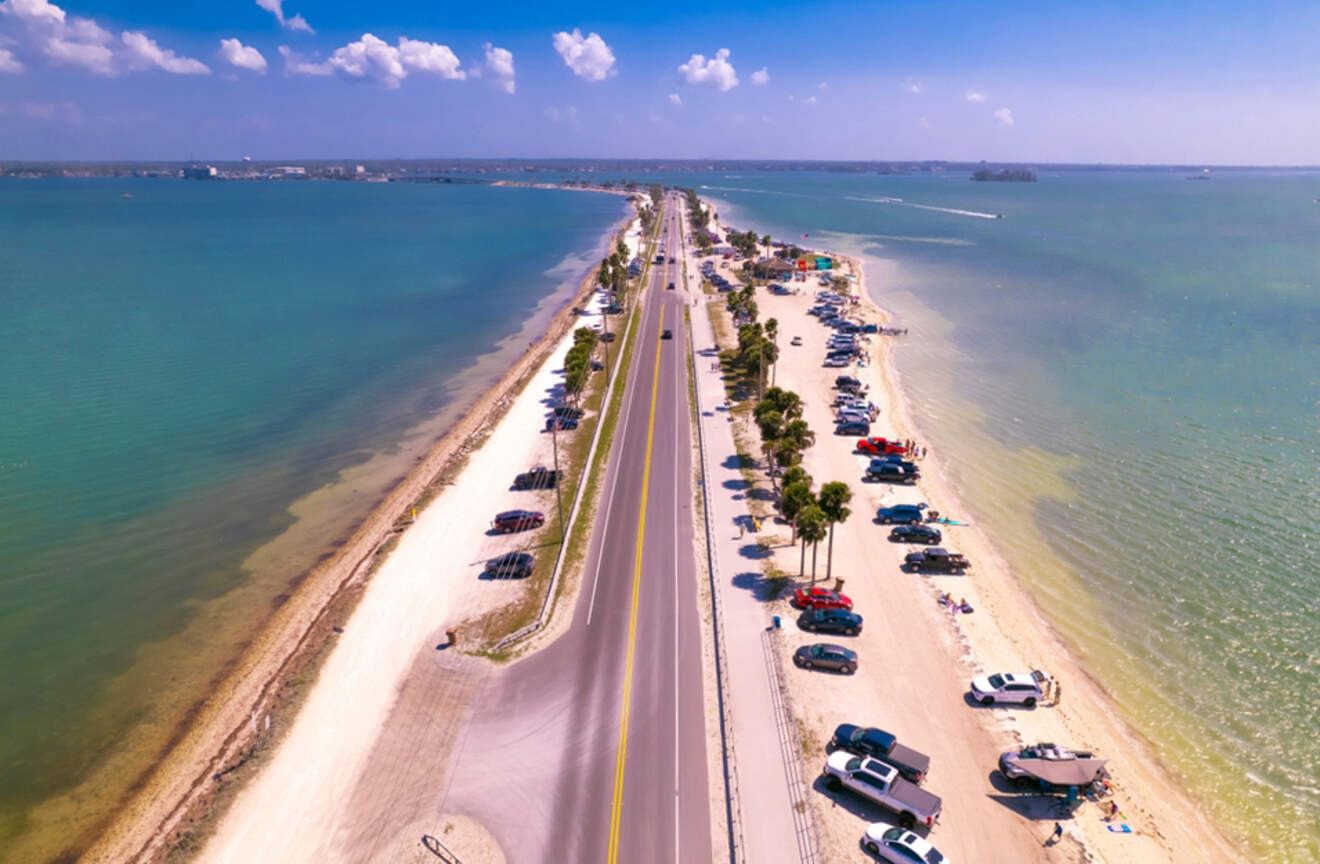 While some of these may seem quite obvious, different countries have different traffic laws and I think it's important that people have all the information they may need to have a safe and easy experience when renting a car in Florida.
In most cities in Florida, there are varying parking laws. For example, in Orlando, many parking places that are metered during the day become free after 6 PM. It's important to ask around and pay attention to the meters to avoid getting a ticket.
If you're renting a car to travel to the theme parks, prepare to pay some fees for parking. However, depending on where you are traveling in the state, your experience with parking will vary.
For example, if you are renting a car in Miami, parking can be somewhat difficult unless where you are staying has a valet or a designated parking lot. Depending on what part of Orlando you are in, parking can range from fairly easy to a bit difficult. On the weekends, it can most definitely be hard to find parking in Downtown Orlando.
5. Additional fees to rent a car in Florida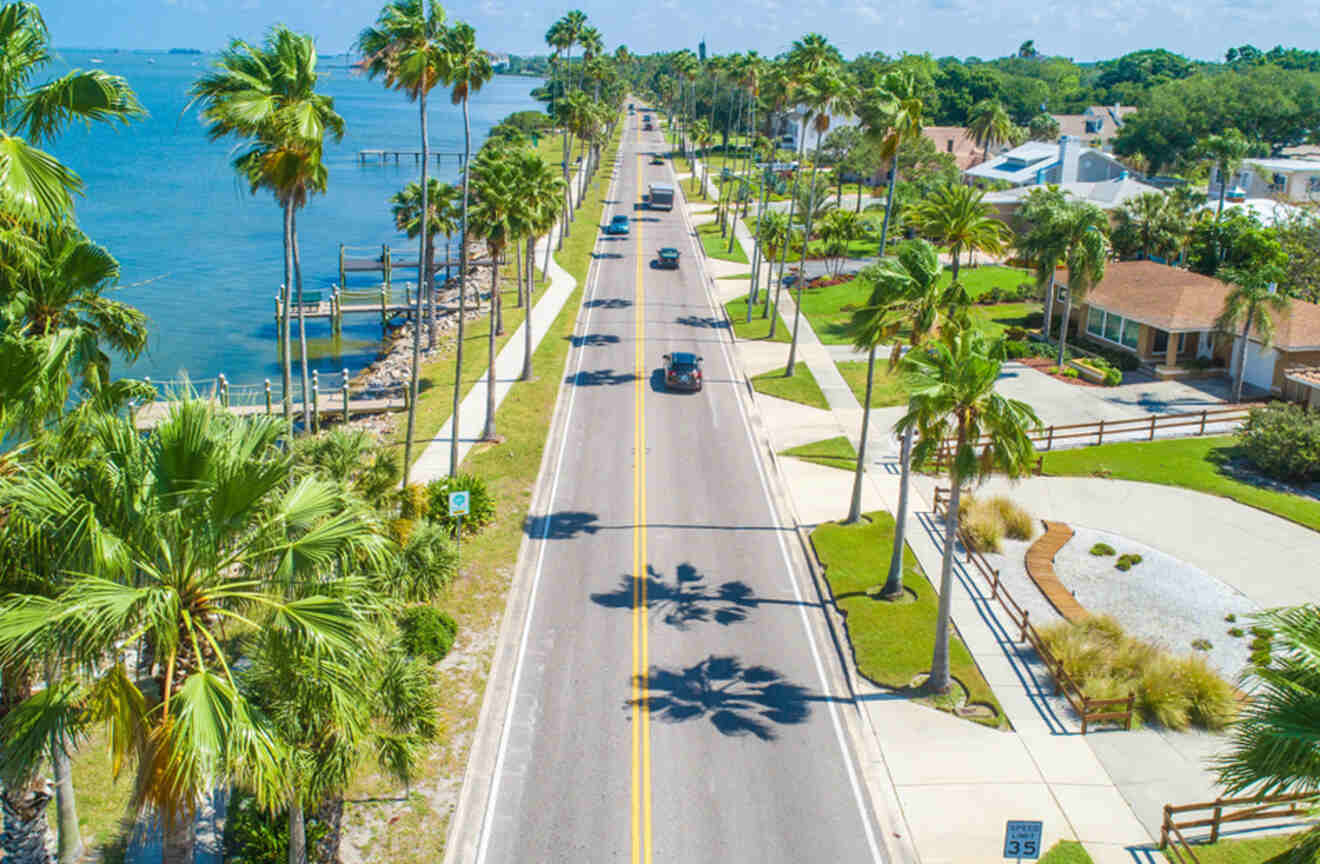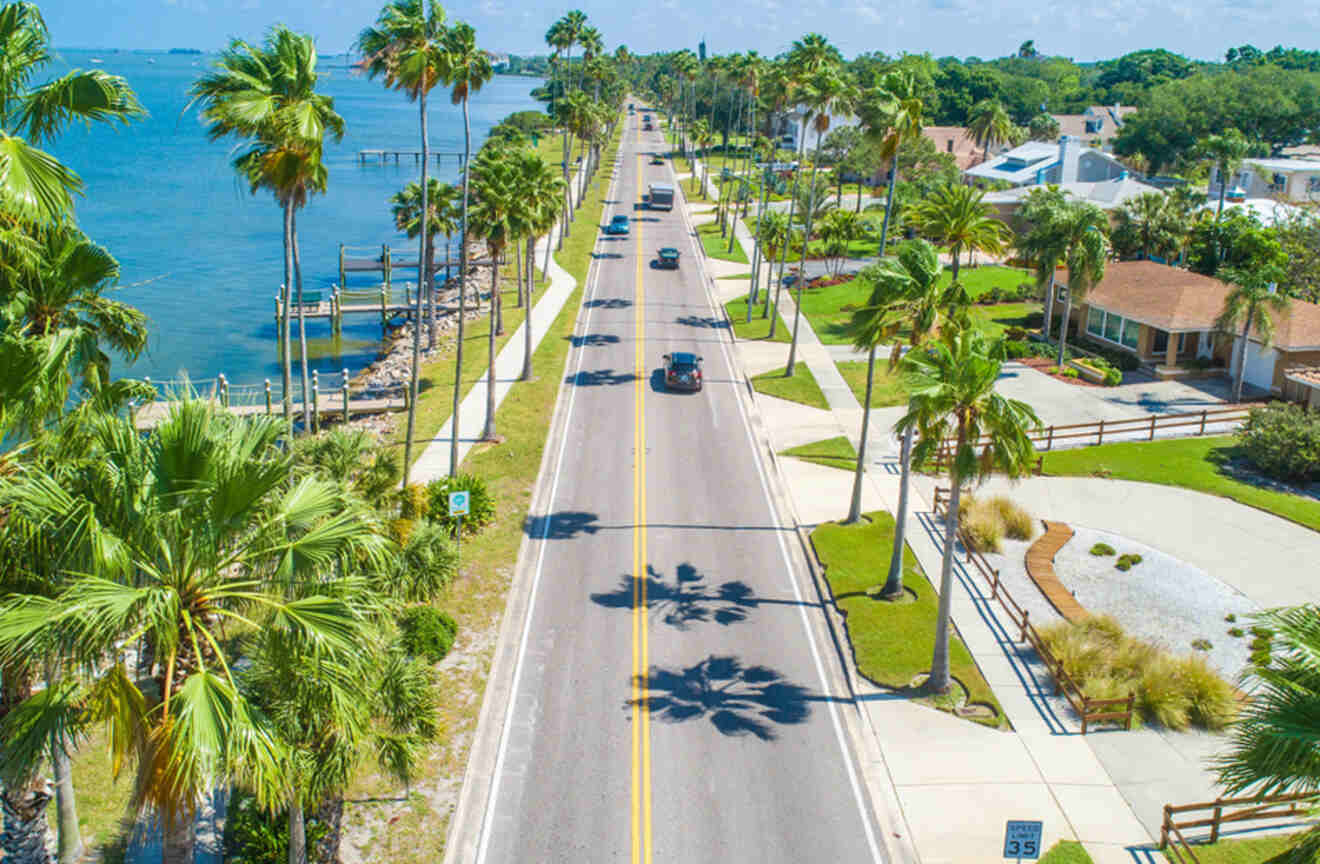 There are a few additional fees that you should be aware of if you plan to rent a car in Florida. These additional fees are common when renting a car anywhere, but you should be aware of some additional fees in Florida.
We've already established that the insurance comes at an additional cost. However, there may be some other additional costs such as an energy surcharge, state surcharge, a fee for wherever you get the car from, taxes, and a vehicle license fee, to name a few.
However, depending on where you rent a car, some of these fees may be included in the total breakdown of the cost for a car rental.
There may be additional fees if you are a driver under the age of 25, and special requests like car seats, etc. will come at an additional cost as well.
Keep in mind many car rental companies will charge a flat security deposit fee of US$1,500 that will be refunded based on how the car is returned.
Also, be sure to review the car rental company's specific local restrictions for additional fees incurred as well as other limitations. You may also pay extra for a new car with a GPS system, when you can avoid this altogether.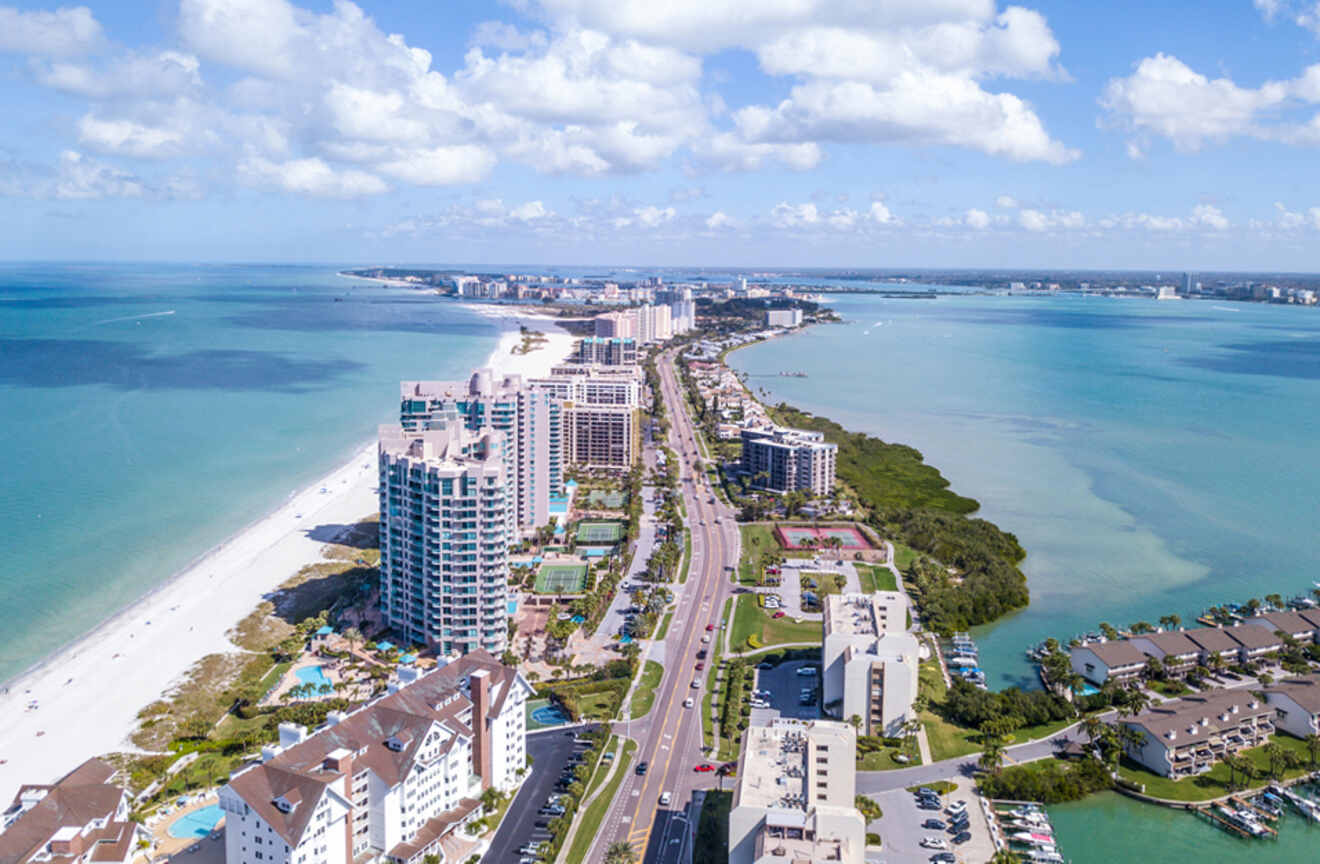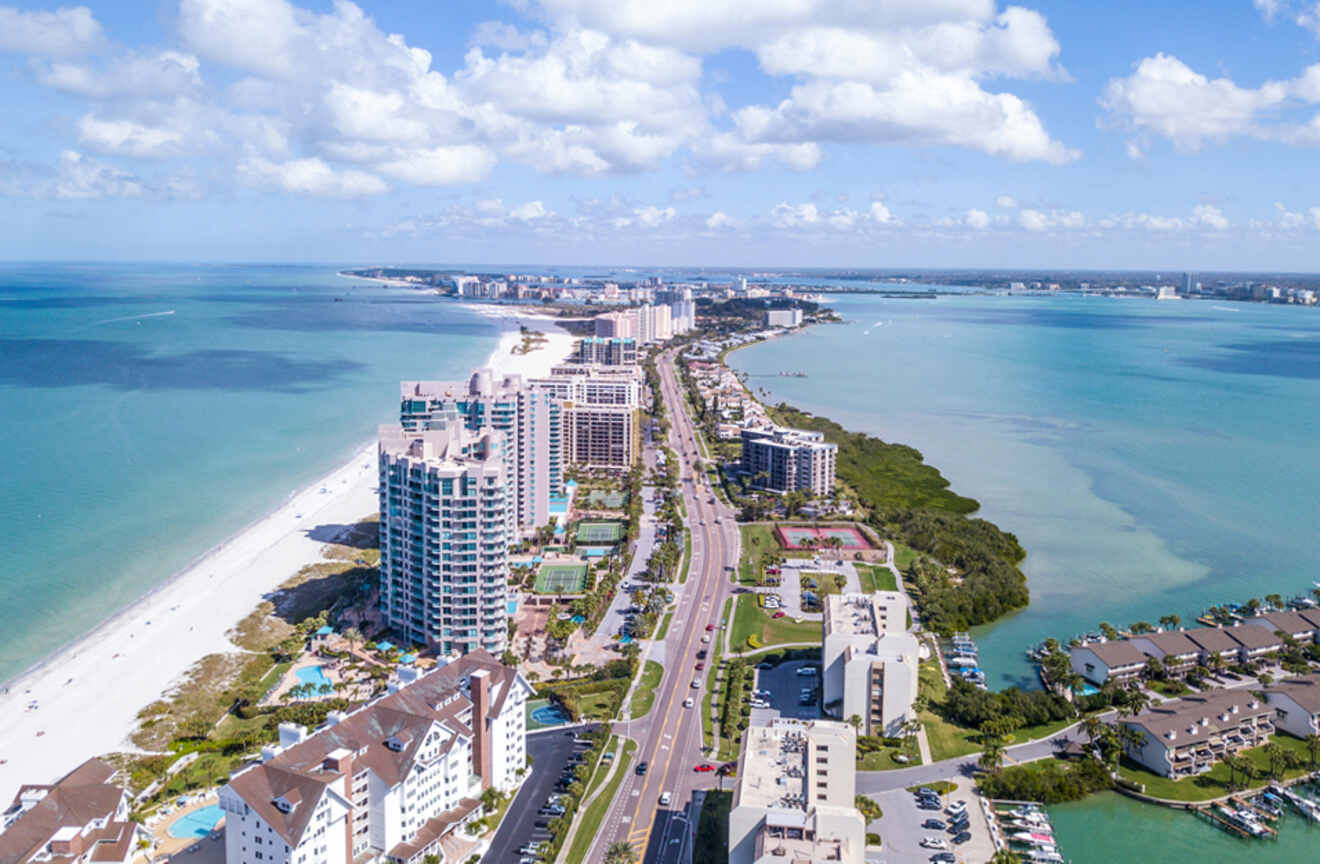 Keep in mind, if you incur a traffic violation, the rental company may charge you additional fees for having to deal with the ticket and charge your card directly.
You may also get additional fees for cleaning if the car is not returned in the condition it was sent out in.
Also, if you acquire the car rental with a full tank of gas, you have to return it with a full tank or bear the brunt of the charges. Ensure you communicate clearly with the rental company so you don't get any last-minute surprise fees!
Booking your trip in advance can significantly help to reduce the overall costs associated with your rental. Most of the time, especially when you use RentalCars you can cancel your trip without any cancellation fees.
PRO TIP: Grab a USB charger so you can use your phone as GPS if you end up with an older model car. This way you don't have to worry about getting a car with built-in GPS. Also, if you have a car phone holder and can bring that along as well, that will help enormously!
Check Rental Car Prices in Advance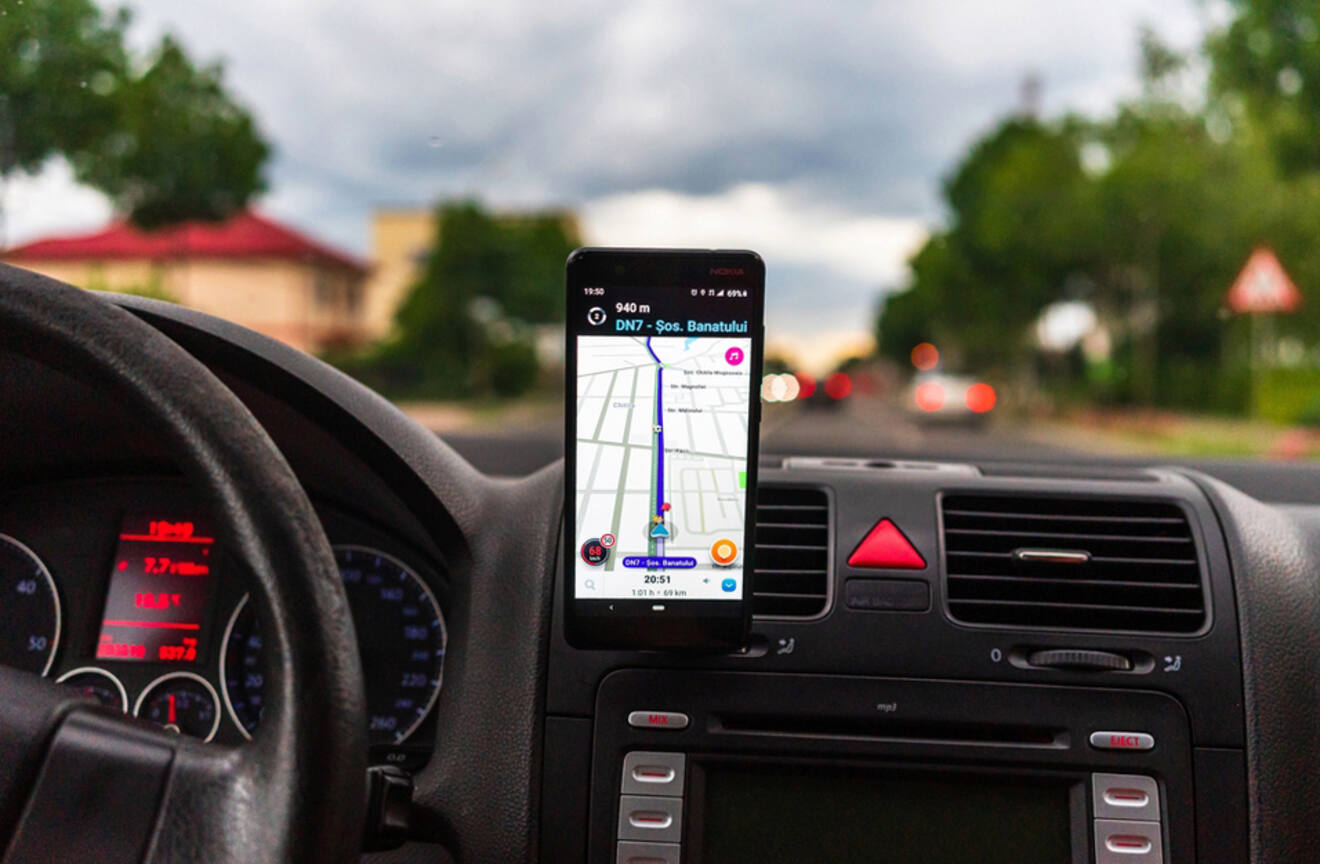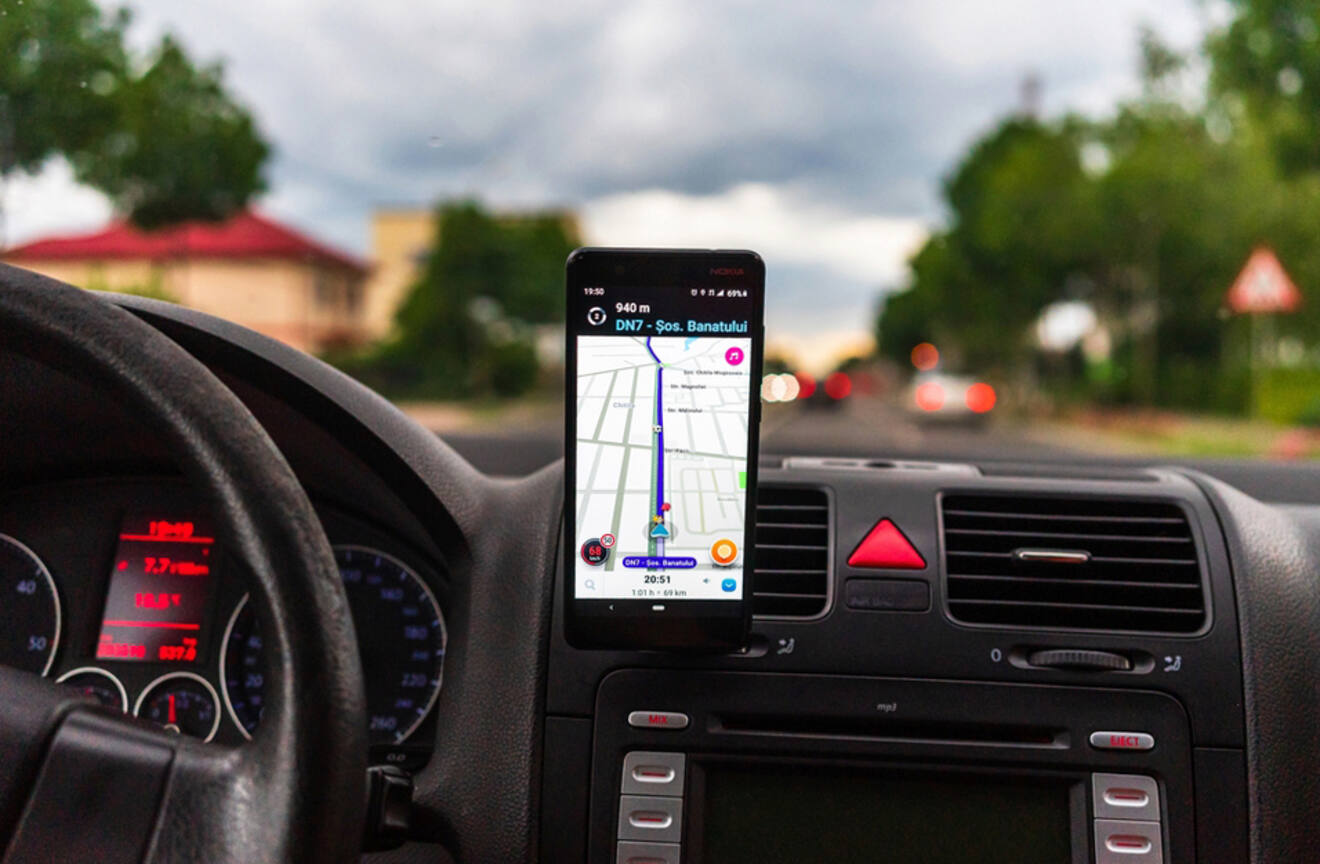 Some of the most commonly used apps for car rentals in Florida are Waze, Google Maps, and Apple Maps.
Waze is my personal favorite because it gives you a host of information that can be super useful on the road if you plan to rent a car in Florida!
8. Tips when you receive the rented car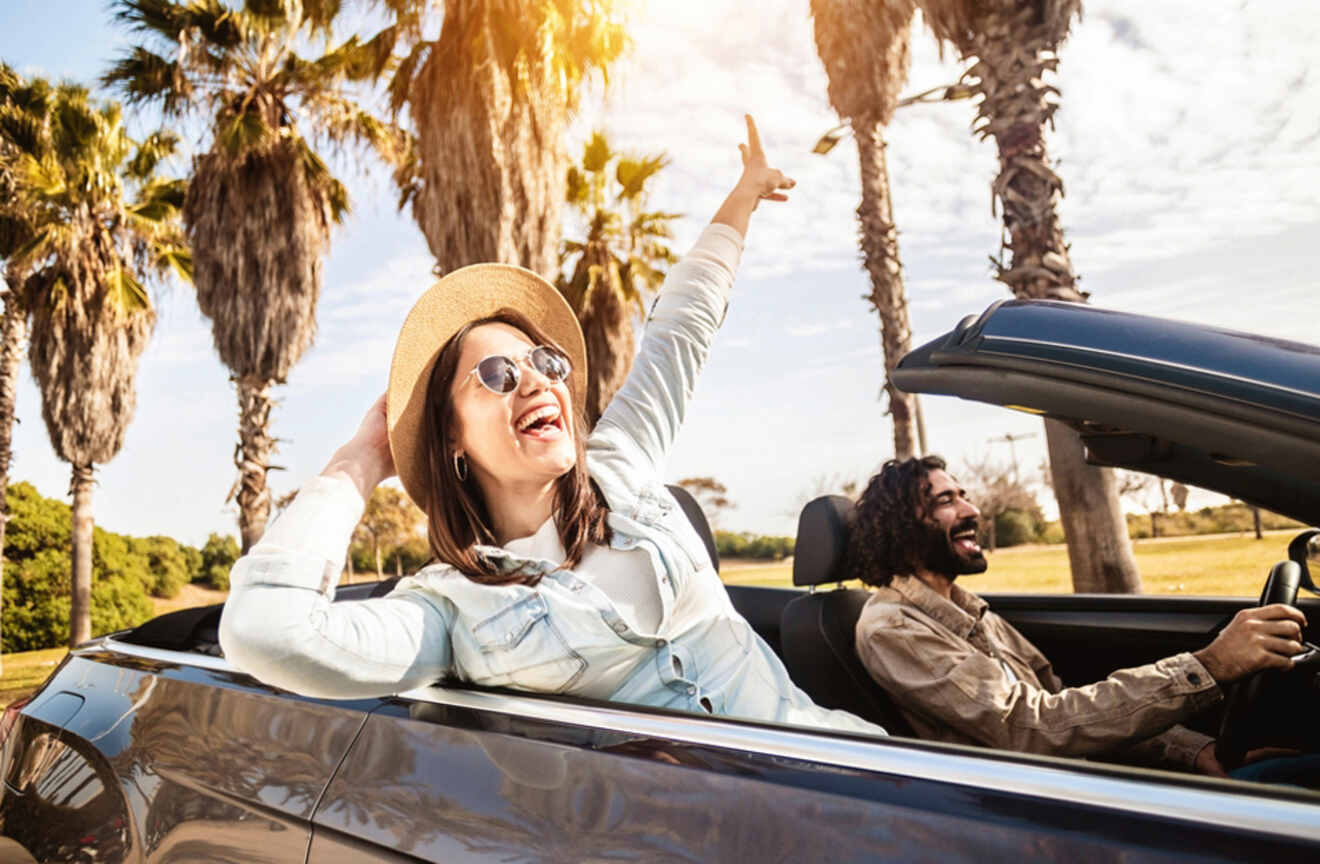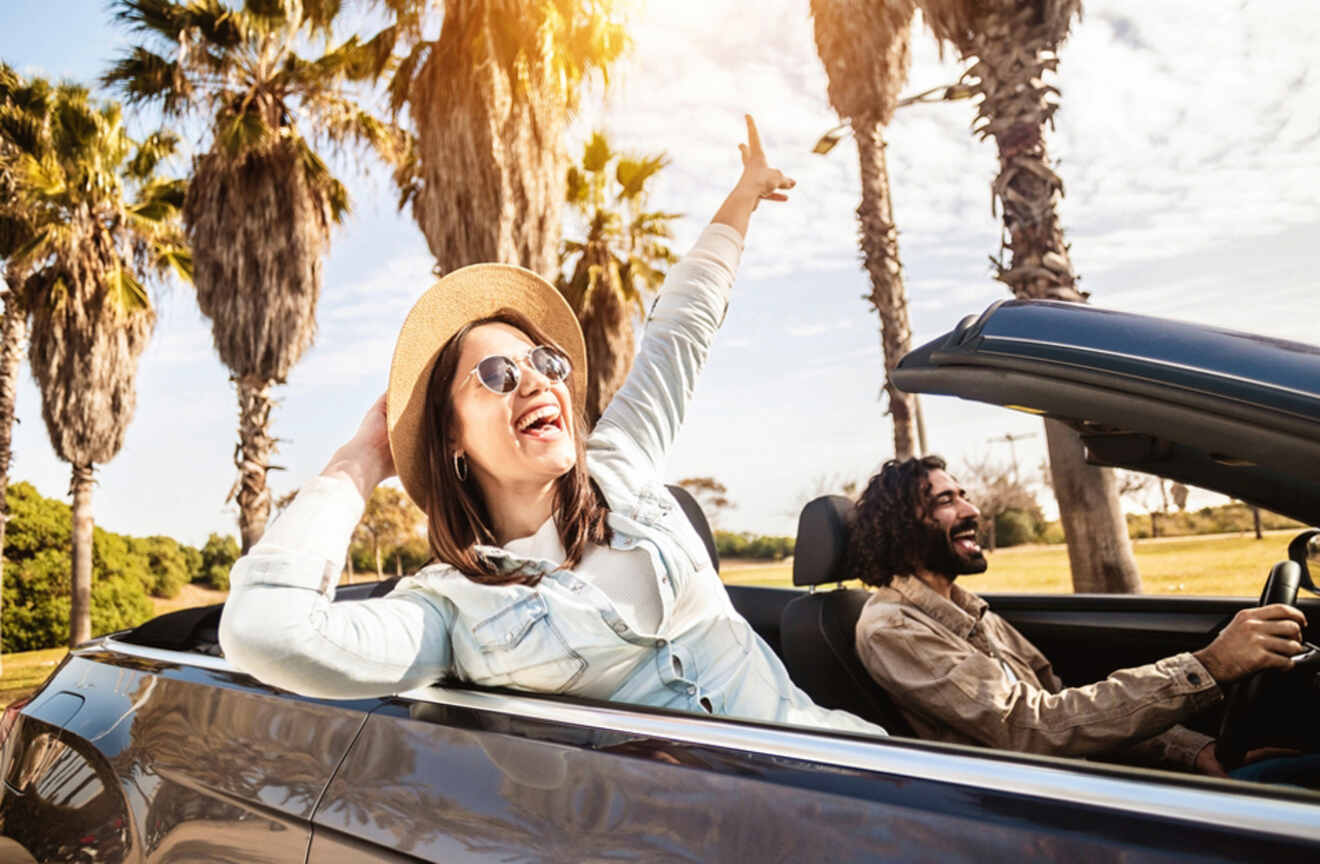 So you have received your rental car and you are ready to hit the road and head to your destination. Great job! The hardest part is over!
Now that you have your rental, there are a few things you should know.
First and foremost, you drive on the right side of the street on all roads in the US. Florida included!
It's also important to remember that the legal speed limits are posted on the right side of the road. Depending on your GPS, it should also be in the app.
After coming to a complete stop, you can make a right on red unless a sign explicitly says that you cannot. Make sure you yield to traffic and ensure it is safe to turn before you make the turn.
Your headlights should be on from dusk until dawn or in fog or rain.
When there is a law enforcement officer pulled over on the right lane, you have to move to the farthest lane or slow to 20 miles below the speed limit.
Florida law requires you to wear your seatbelt at all times and children under 40 lbs to be in a car seat which you can acquire through your car rental company.
Driving while under the influence of alcohol or any other drugs is illegal. If you're going out with friends to get a drink, make sure you appoint a designated driver for all of your safety!
Interstate highways and bridges have tolls that will be charged directly to your credit card used for your rental car.
To drive in Florida, you only need your driver's license from your native country. You do not need an international driving permit to rent a car in Florida.
8.1 Things to look out for when you receive your car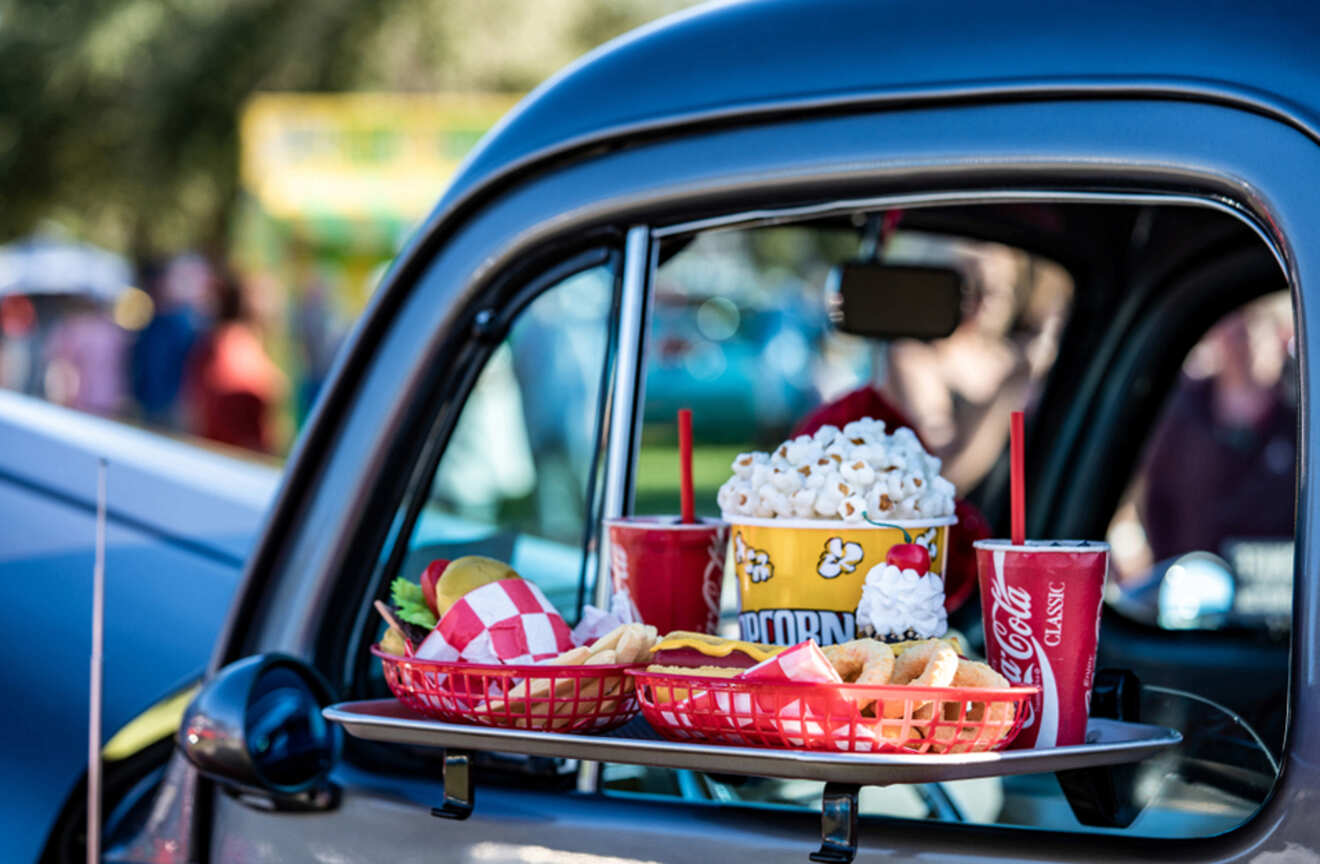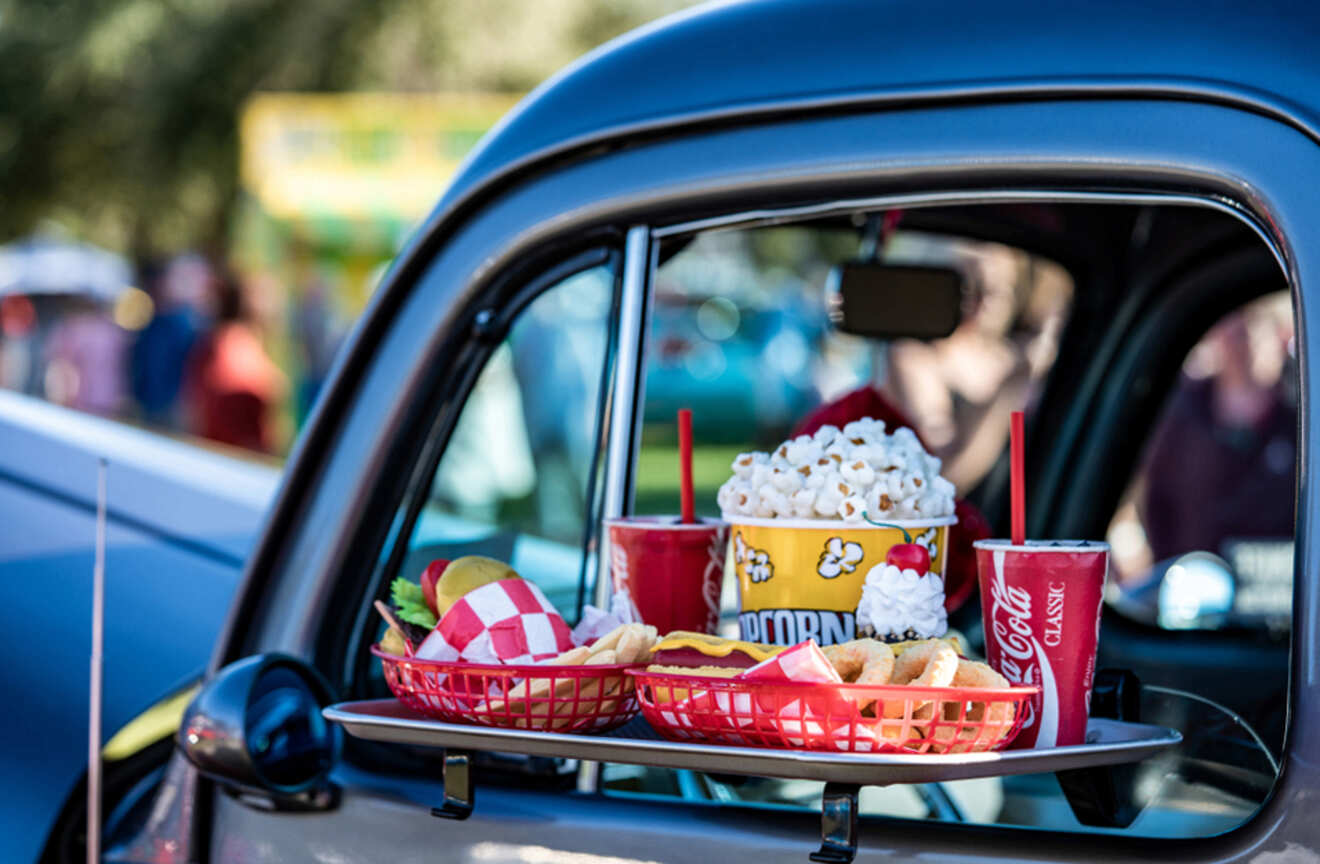 Now that you know everything you need to know about renting a car in Florida, make sure you take the right steps to protect yourself from unwanted fees or other issues you may run into with your car rental!
Be sure to check for any damages and take pictures of anything you find. This helps prove that it was like that before you used the car, so they can't try to charge you for someone else's mistakes. Check all the documents in the car, and make sure you check the number to call if you happen to get into a car accident. Is the A/C working? Is your phone connecting to the music? Is there enough gas?
It's important to take note of all of this so that you don't get charged, and also, check if it's something they can fix before you leave.
Also, when you do return the car, try to return it during working hours so that you don't get any surprise charges 🙂
9. Road-tripping in Florida: the Tosohatchee wildlife drive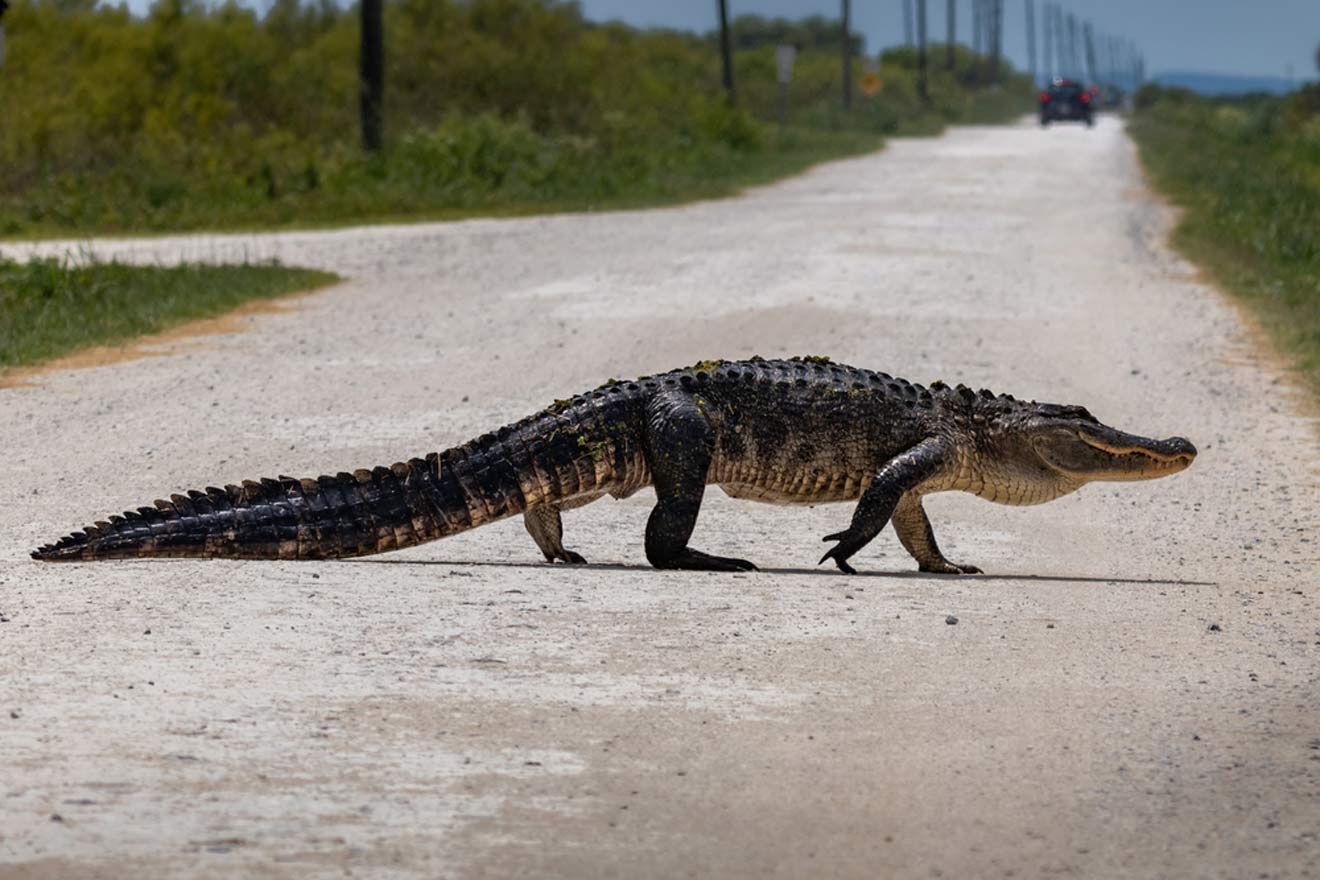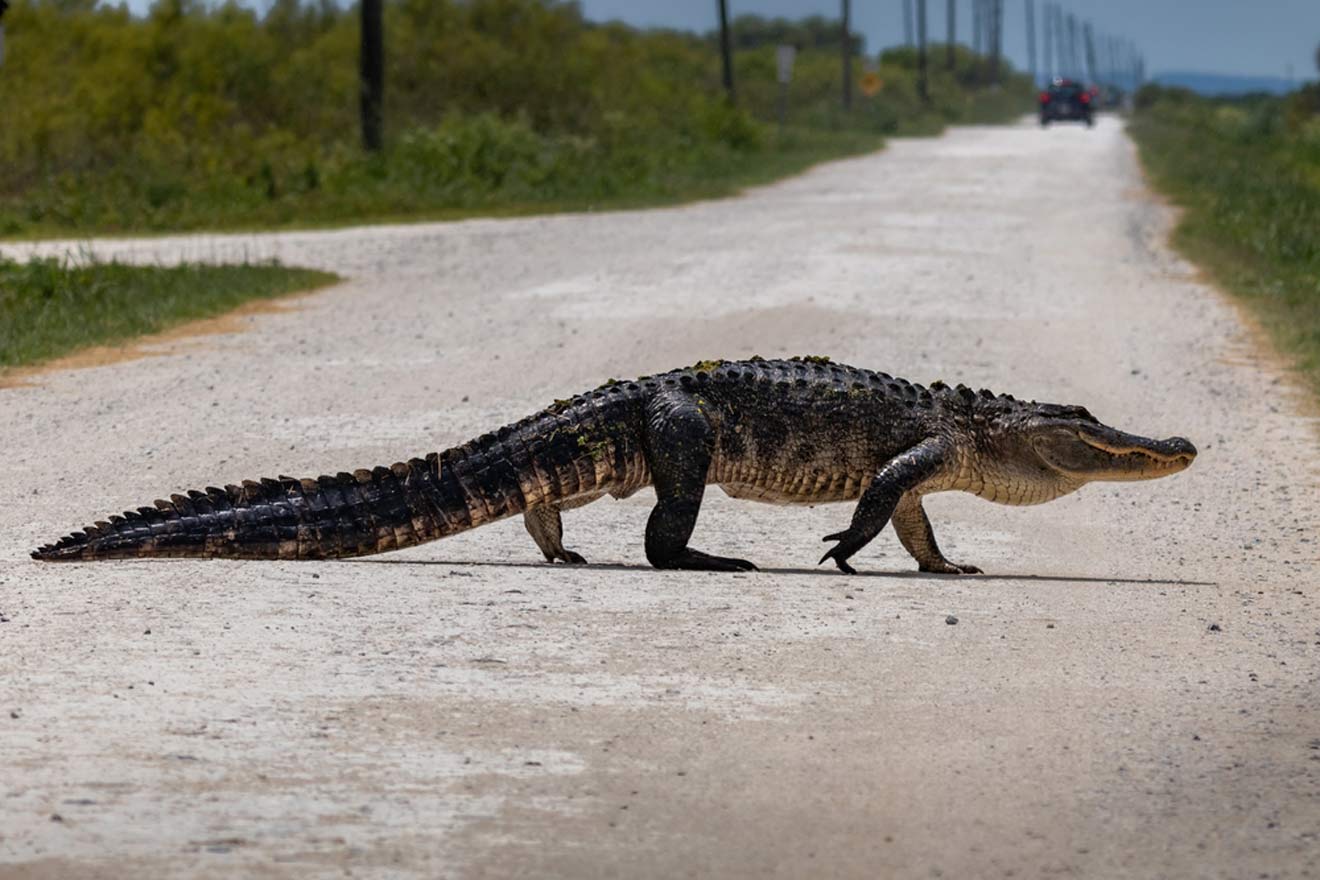 Now that we got through all the technical stuff, let's get into the fun stuff to do with your rental car!
This Wildlife Drive is one of the most amazing experiences you can have from the comfort of your car in Florida. Be prepared to see thick, lush, ancient Florida forests, and incredible biodiversity, and travel over the massive St. Johns River!
What better thing to do with your rental car than go for a wildlife drive through untouched wild Florida? On the Tosohatchee Wildlife Drive in Christmas, Florida, you get to drive through miles of gorgeous Florida wilderness, spot gators, white-tailed deer, armadillos, wading birds, butterflies, wild hogs, and so many different kinds of wildlife.
This 18-mile loop trail has so much to offer, and along the drive, there are many places where you can pull over and hike through some truly magical trails.
Side note: If you're looking for an amazing hiking tour nearby, you should definitely check out this guided hike and yoga adventure in Fox Lake Park! For an afternoon of zen, it's certainly well worth the 20 minute drive from Tosohatchee 🙂
When I went on this wildlife drive, I got to see a mama gator and her 5 babies! She was literally like three feet from my car just laying there soaking up the sun. It was truly an incredible experience, one that I don't think I would ever have on foot!
You can expect to see all sorts of wildlife year-round at this gorgeous slice of prehistoric Florida. Fishing is permitted at the multiple creeks and rivers along the wildlife drive, so bring your fishing poles!
This is a really cool experience that you will unlikely see anywhere else! Florida is unique in having wildlife drives. I've never seen it anywhere else! This is by far one of the best things to do when you rent a car in Florida!
PRICE: US$3 per vehicle, US$75 for hike & yoga adventure
Book Your Hike & Yoga Adventure
| | |
| --- | --- |
| 🚗 Avrg renting price : | US$51 to US$60 per day |
| 🔞 Minimum age to rent: | 21-25 |
| ⛽ Avg. cost of fuel: | US$3.90 per gallon (~4.5l) |
| 🛣️ Roadside: | Left-hand traffic |
| 🛑 National Speed Limit: | 70 ml/h (112 km/h) |
| 🚙 Best company: | RentalCars |
FAQs about renting a car in Florida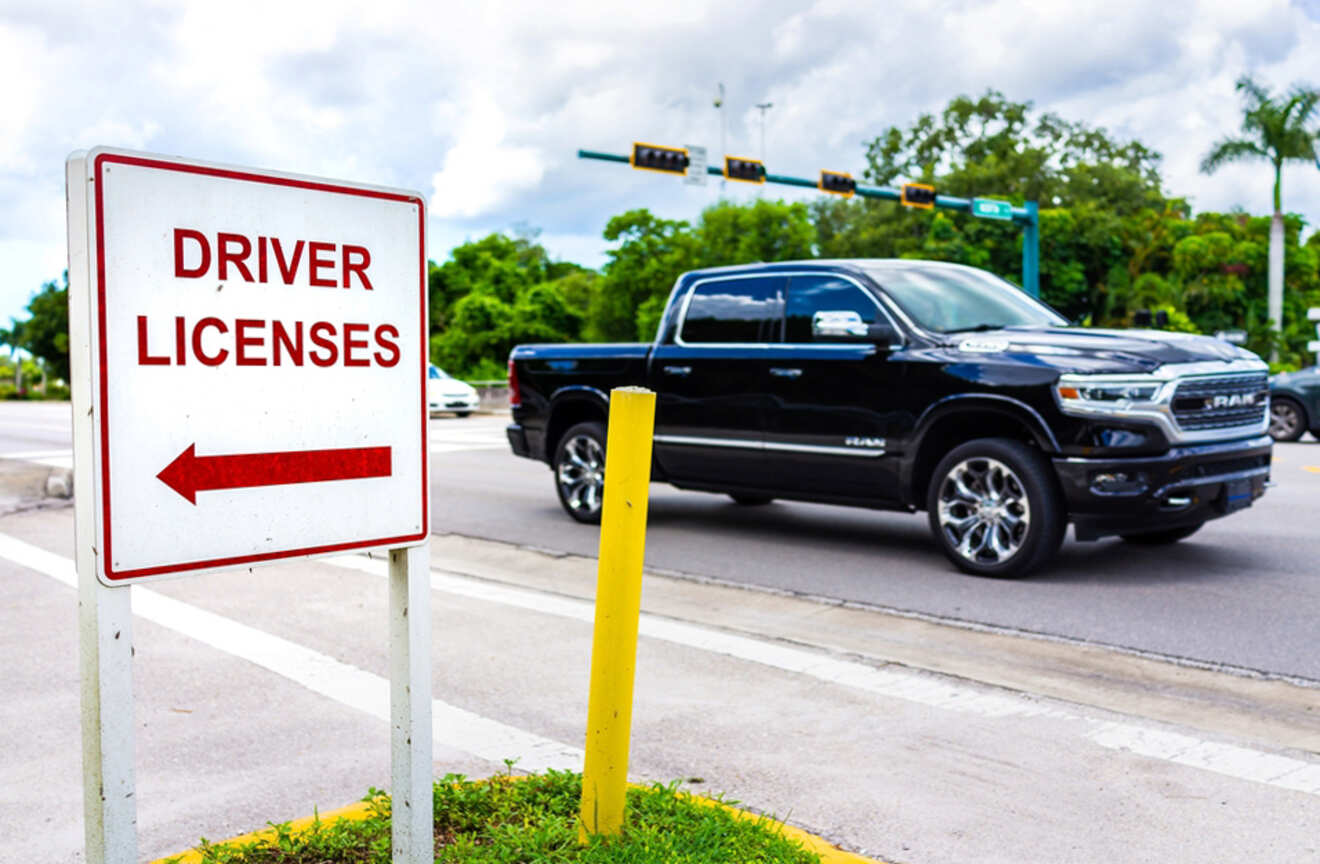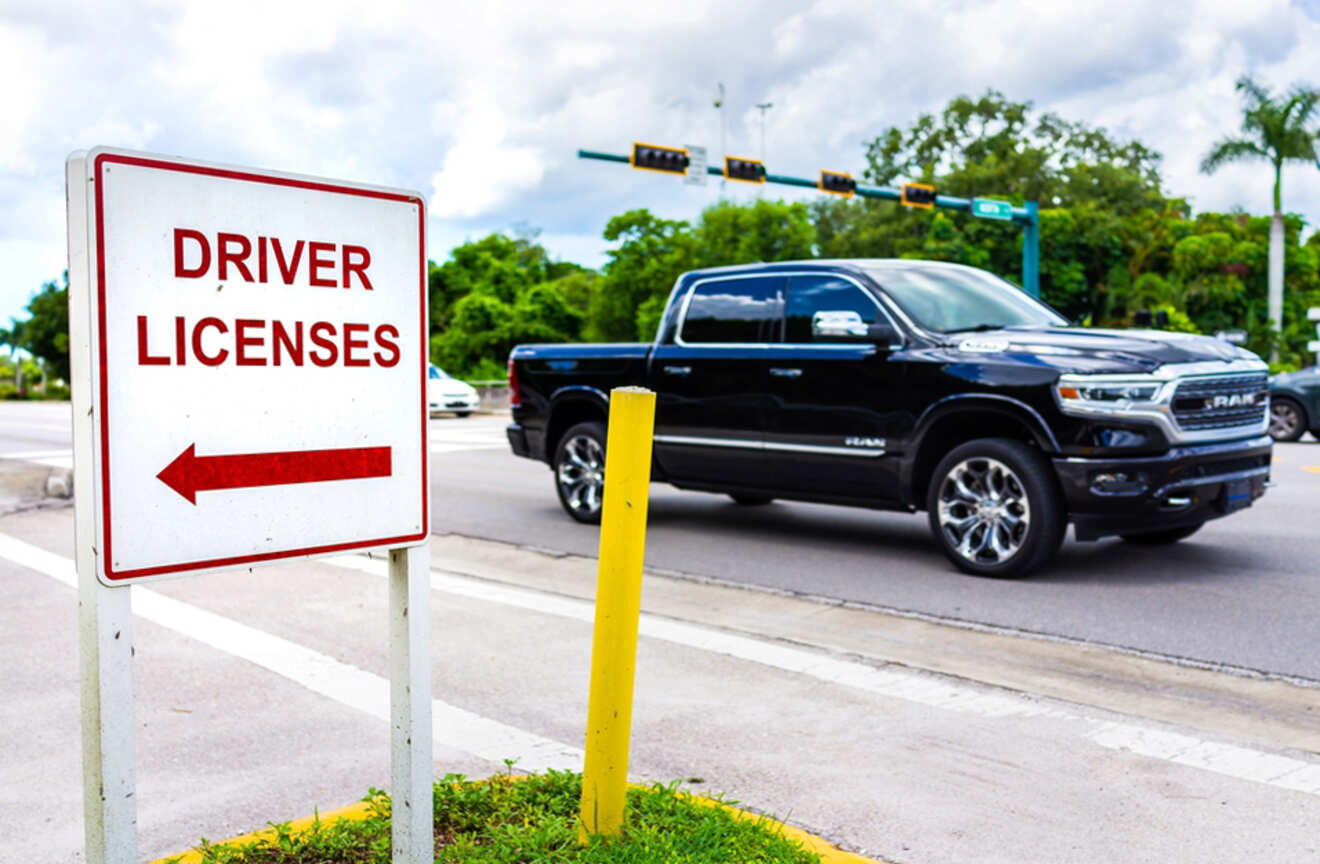 🚗 What is the average price to rent a car in Florida?
On average, it costs around US$51 per day to rent a car. However, it varies depending on a number of different factors. Some additional costs can be age, make or model of the car, dates, pickup and drop off location, etc.
🚦What are the requirements for renting a car in Florida?
In Florida, you usually have to be 25 to rent a car. However, if you are under 25 years old, you will have to pay additional young driver fees, making it more expensive overall. You also need a valid driver's license from your country or state of residence and a credit or debit card.
💲What is the cheapest month to rent a car in Florida?
Florida definitely has its high season. The cheapest time to rent a car in Florida is January. The most expensive time is April. However, this is subject to change based on a number of different factors such as supply and demand, holidays, etc.
📆What day of the week is the best to rent a car in Florida?
Believe it or not, the best day of the week to rent a car is on the weekends! People typically don't need rentals on weekends. Getting a rental car on the weekend is a great time for a road trip if you don't want to rack up miles on your own vehicle.
Conclusion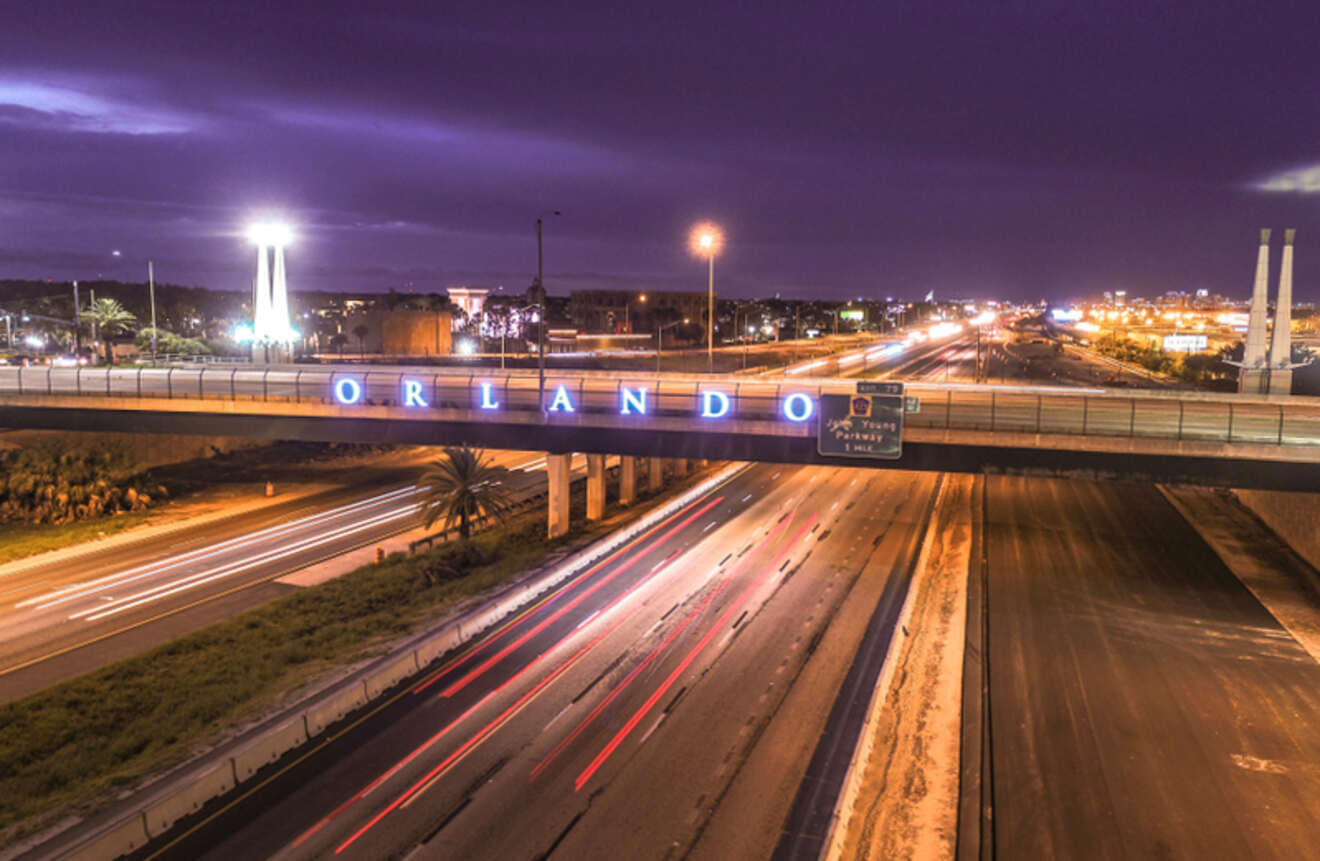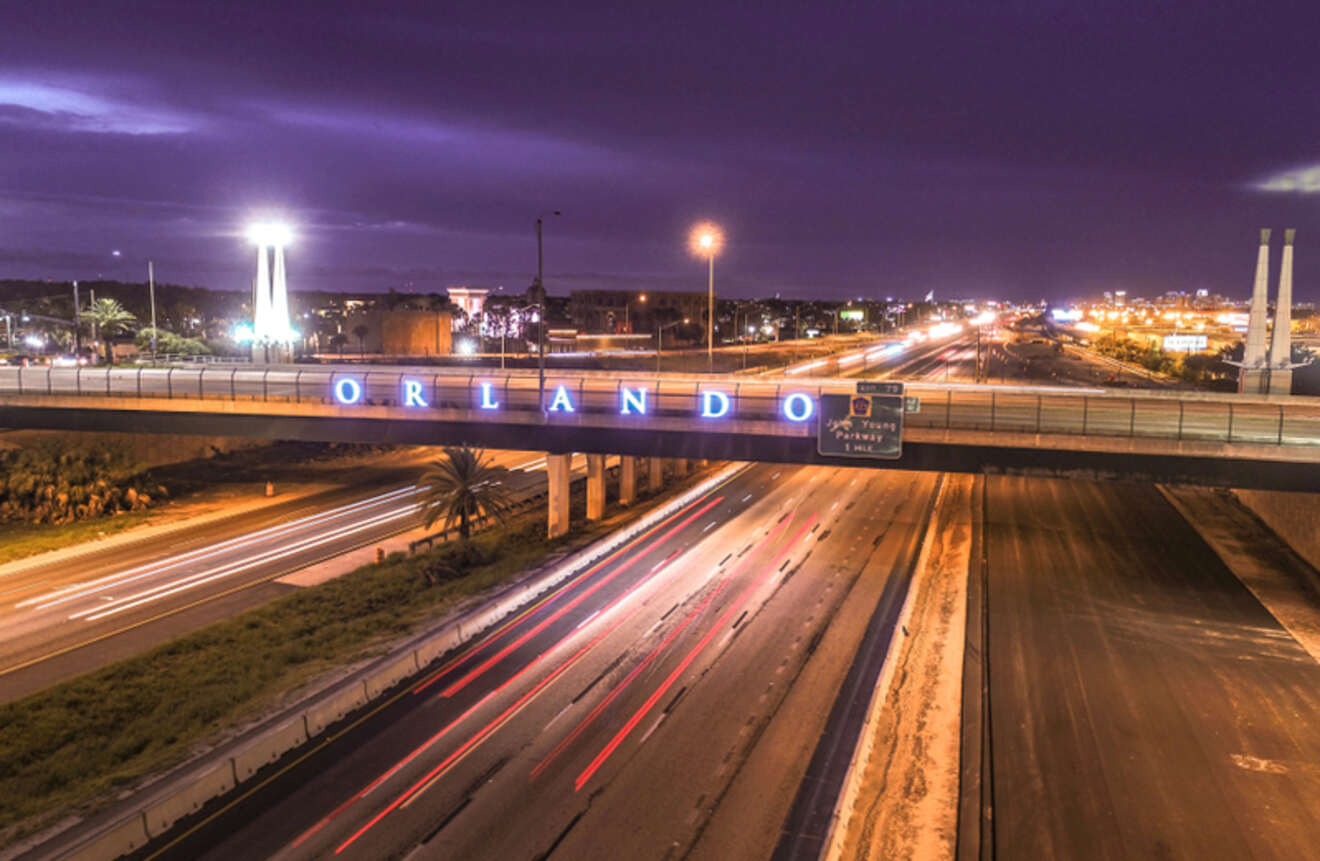 There you have it folks! Now you know everything about how to rent a car in Florida. Millions of people travel from all over the world to visit Florida each year, which means there are literally millions of people renting cars!
There is a lot to learn about renting a car in Florida, and I wanted to make sure that you have everything you need to succeed in renting a car in Florida! Dealing with rental cars can be quite intimidating if you've never dealt with it before.
Whether you're traveling to see the theme parks, drive to the Keys, take a weekend road trip, take pressure off your own car, in this article we got you covered with everything you need to know! If you have any questions just let me know below, I'm happy to help! 🙂
With love and gratitude,
Amira
---
Pin it for later!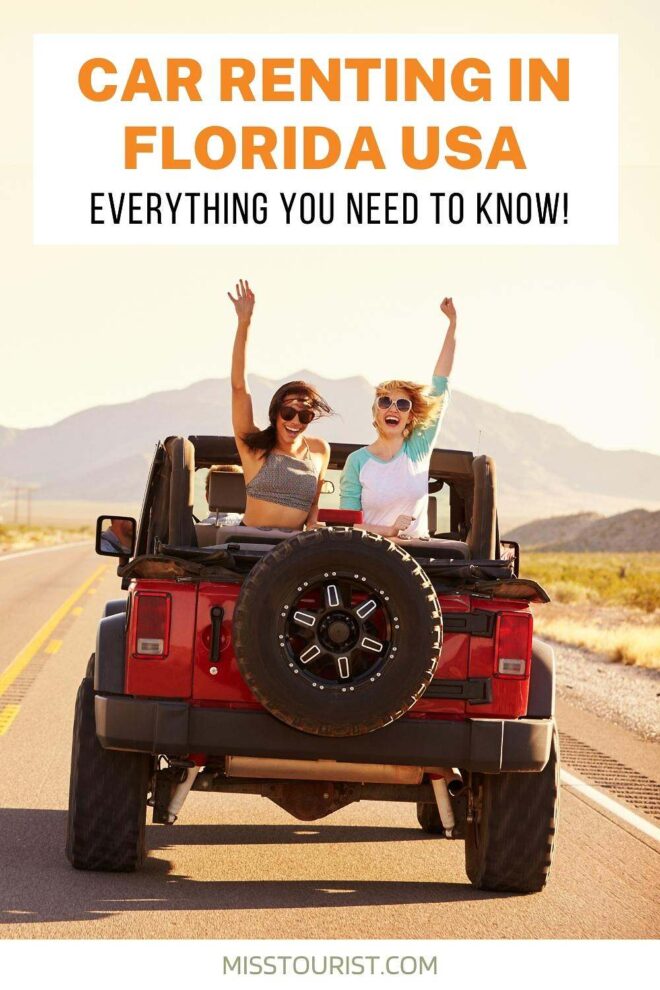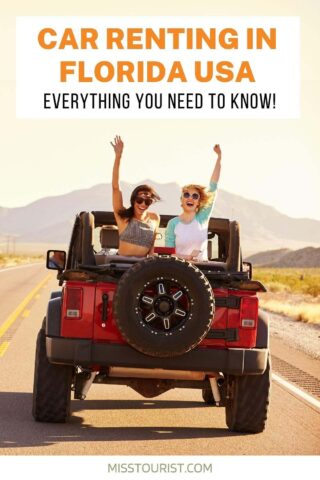 Pin it for later!