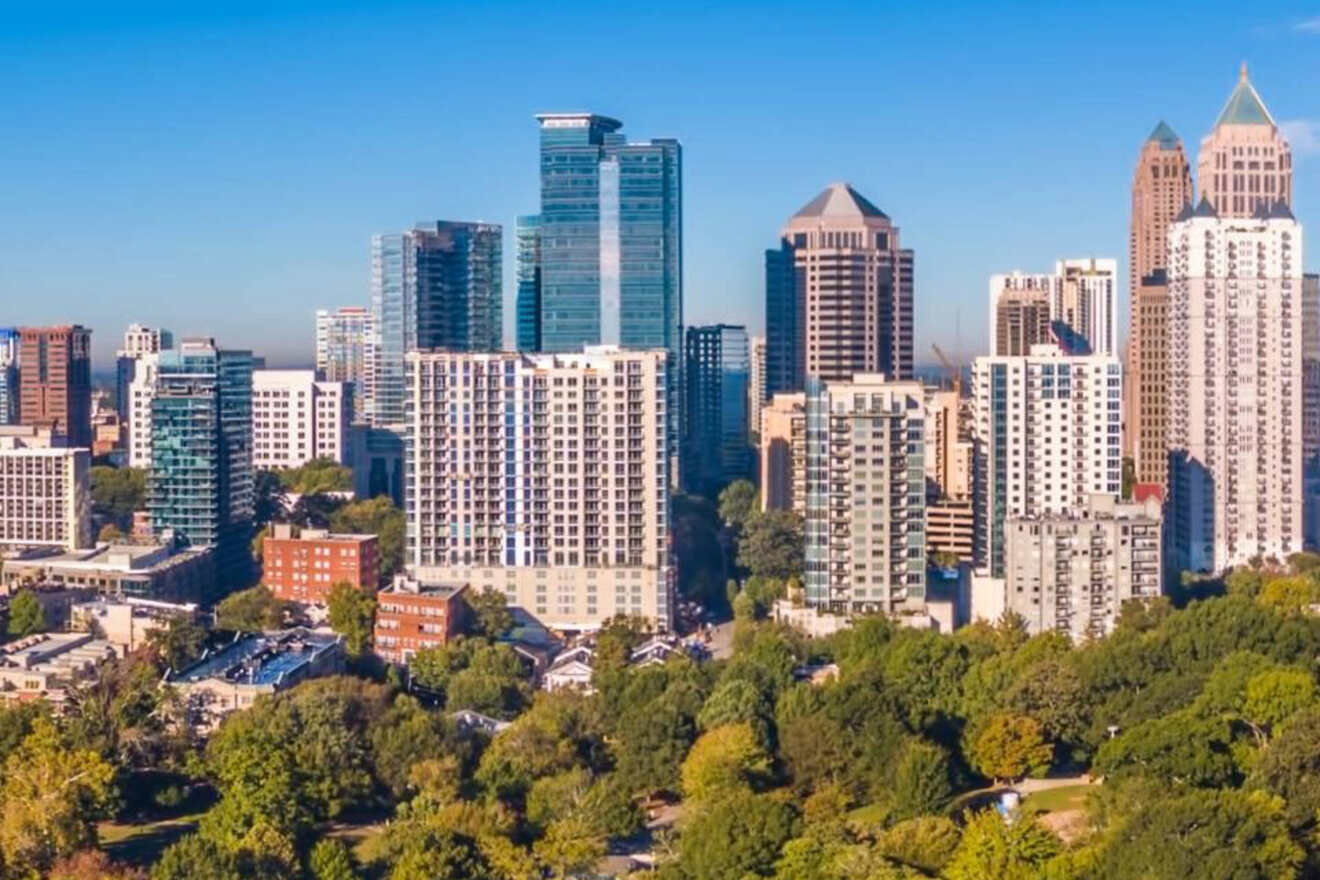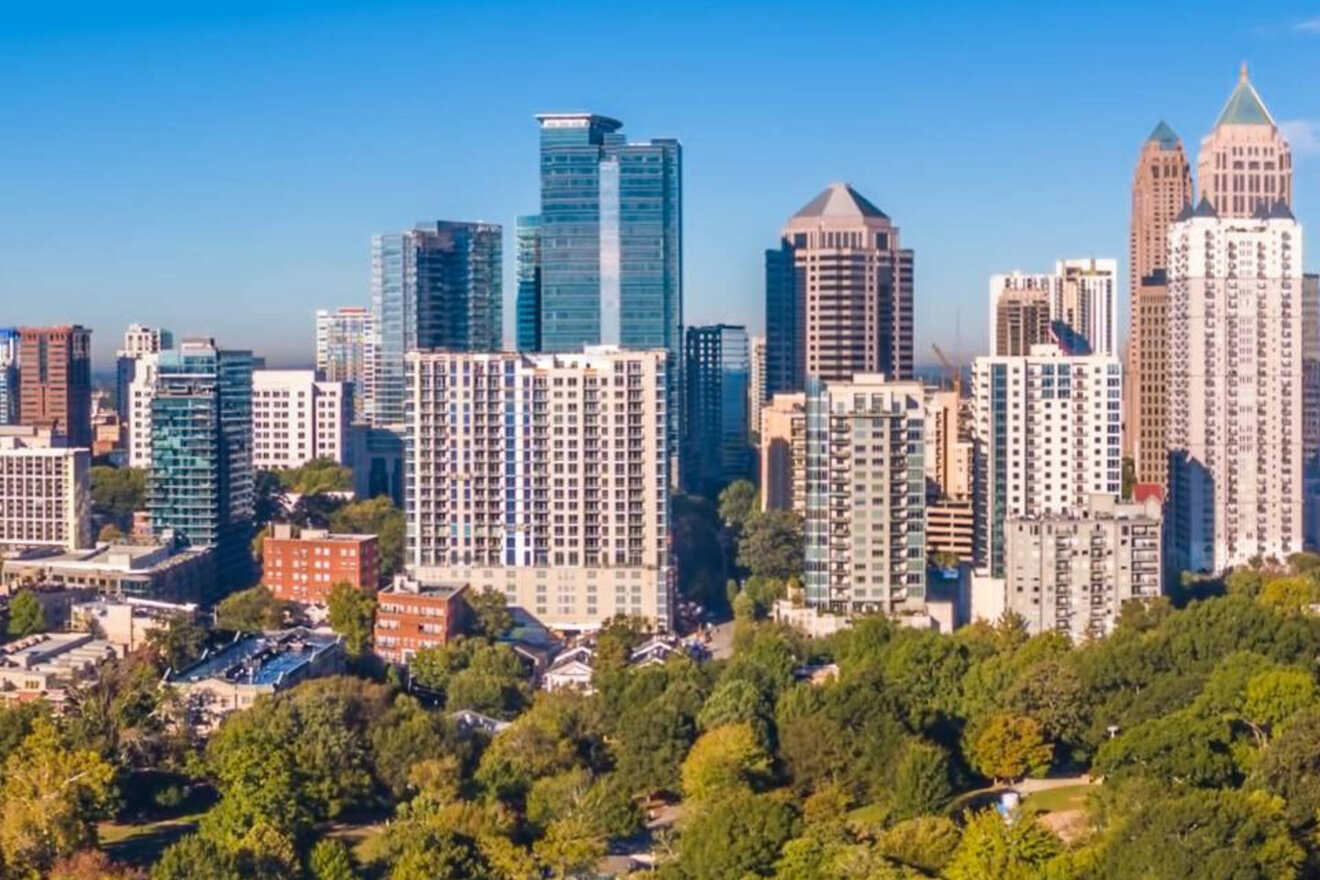 Planning a trip to Atlanta? You're not the only one!
Airbnbs in Atlanta attract tourists and travelers year-round thanks to the city's rich culture and great attractions. The city boasts a buzzing nightlife, as well as trendy coffee shops, tons of retail therapy, and an abundance of fun things to enjoy.
There are family-friendly activities, too, thanks to the city's many parks and lovely forests. Whatever you're after, there is something for everyone. But first, you'll need to find a vacation rental to call home during your trip to Atlanta.
The Airbnb Atlanta options are genuinely enticing, with properties ranging from rustic to the opulent, with everything from a suite to a shared camper. Whether you're looking for a quiet private room or a modern loft, this list has everything you need and more.
I've compiled a thorough list of the coolest Atlanta Airbnb rentals (high prices and low prices) to help you find the best Airbnb for you.
If you're looking for more cool destinations in the U.S, check out my post on Airbnbs in Asheville.
If You're in a Hurry: Top Airbnbs in Atlanta
If you want a quick-fix, check out the best Airbnb Atlanta rentals below. These are all near the center of the city, the first two being right in downtown. I've organized the properties from the highest price to the lowest price per night for your convenience.
Top 12 Airbnbs in Atlanta
My list of Atlanta Airbnb rentals is sorted from the highest price to the lowest. Keep in mind that the prices listed take into account the cleaning and service fees. This way, all of the prices will give you a nice, clear picture of the average cost per night.
All of the Airbnb listings are within twenty minutes of Atlanta center by car, so each one has access to the major attractions. These Airbnbs are the best of the best, each offering something special in the way of design, nice touches from the host, comfort, location, or originality.
1. Secluded Intown Treehouse – Private Spot for Couples
Location: Summerhill
Price: From $500 per night
Bedrooms: 1
Guests: 2
This is the best Airbnb for couples looking for a rental with a romantic setting in Atlanta. This quiet tree-top Airbnb is clean, sleek, and has a zen atmosphere.
Each cozy room – named Mind, Body, and Spirit – is connected by rope-bridges and designed with relaxation in mind. This Airbnb feels like something out of a fairytale and provides the perfect location for a romantic getaway under the stars.
This private forest location may feel secluded thanks to the quiet area, but the great downtown attractions are only seven minutes drive away from this comfortable treehouse.
2. Hip Historic Loft – Trendy Loft For Newcomers
Location: Inman Park
Price: From $250 per night
Bedrooms: 1
Guests: 2
Inman Park is one of the trendiest historic neighborhoods in Atlanta, brimming with stores, eateries, and bars. This historic spot is also super close to the Atlanta Beltline, a 22-mile stretch of multi-use trails and parks anyone can enjoy.
This clean and comfortable loft suite is incredibly hip, with trendy decor, wall art, and photography from around the world. Enjoy the luxurious private room and patio, or use the bicycles that come with the place! The loft is well worth the price and one of the best Airbnb options in Atlanta.
3. Gorgeous Penthouse in Downtown Atlanta
Location: Downtown Atlanta
Price: From $190 per night
Bedrooms: 1
Guests: 5
Enjoy a super sunset view from the top floor of this luxurious apartment in the heart of Atlanta. The floor-to-ceiling glass panels let plenty of natural light into the apartment, and you can catch unobstructed views of the city from the private balcony.
Take your pick between a decadent master bedroom and a comfortable sleeper couch in the living room. You'll be able to see the twinkling city lights as you doze off in this clean, conveniently-located and sophisticated space.
4. The Old Fourth Flat
Location: Old Fourth Ward
Price: From $190 per night
Bedrooms: 4
Guests: 3
This luxe little carriage home in Atlanta has a charming vibrance to it. Thanks to well-kept house plants, comfortable furniture, and thoughtful decor, the Old Fourth Flat has a clean, peaceful and homely feel.
You'll be close to the Ponce City Market, one of the best local shopping districts where you'll find great local food stalls and boutiques. The Beltline's Eastside Trail is also mere minutes away, so why not head out for a cycle in the sun and immerse yourself in the Atlanta community vibes?
5. Treetop View Bungalow Apartment
Location: Candler Park
Price: From $190 per night
Bedrooms: 1
Guests: 3
This cozy apartment rental has a welcoming atmosphere and beautiful finishings. If you don't mind the host's friendly cat, Pepita, popping by for a visit, this listing is a great option for something comfortable that's close to the city.
The space is clean and chic, with a decadent bathroom that has the best floor-to-ceiling glass windows. Relax in the irresistible tub as you watch the city lights glisten behind the treetops and enjoy your retreat in the Atlanta forest.
6. Downtown Condo
Location: Downtown Atlanta
Price: From $170 per night
Bedrooms: 1
Guests: 4
Book this impressive condo apartment in Atlanta downtown for one of the best views of the city skyline. The condo is a whopping 750 square feet, making it a great space to stay for a group of friends.
From your balcony, look out at the buzzing downtown nightlife below. You'll be within walking distance of the Mercedes-Benz Stadium and close to the best downtown hotspots.
7. Carriage House Studio Apartment
Location: Virginia-Highland
Price: From $160 per night
Bedrooms: 1
Guests: 2
This open-concept studio apartment is a great place for a single traveler, and there's space for a couple, too. Just a few blocks away from the Ponce City Market, and the Beltline, this clean studio is kitted out with snacks and welcoming gifts from your friendly host.
Airbnb-ers have loved this place, as well as the adorable family dogs on the property. Enjoy the back garden and spend some quiet time in your second-story suite with vaulted ceilings and a comfortable bedroom.
8. Grant Park Farmhouse with Authentic Southern Charm
Location: Grant Park
Price: From $150 per night
Bedrooms: 1
Guests: 4
This private house in the lovely area of Summerhill has a historic charm, and is kept spotlessly clean. The hosts thought of everything and designed the interior with homey yet modern decor. You'll have the entire house to yourself and be located just 12 minutes from downtown Atlanta.
There are thoughtful touches from the host to make each guest feel right at home. This private house is also within walking distance of Grant Park and the local zoo.
9. Designer Suite on Piedmont Park
Location: Piedmont Park
Price: From $130 per night
Bedrooms: 1
Guests: 2
Just ten minutes from Atlanta downtown, this designer apartment rental in the quiet neighborhood of Piedmont Park is super gorgeous. Snuggle up in the luxury queen-sized mattress in the bedroom and wind down after exploring the city's great attractions. Lounge on the spacious patio or catch some rays in the enclosed sunroom.
This Airbnb apartment is more than affordable considering how close it is to Atlanta's attractions, not to mention the stylish, modern furnishings. The privacy of the patio in the cozy garden space will have you feeling right at home.
10. Urban Oasis in Historic Inman Park
Location: Inman Park
Price: From $100 per night
Bedrooms: 1
Guests: 3
This historic listing truly lives up to the word "oasis." Enter through the ivy-adorned archway and follow the cobble-stoned path to your very own private house. This great urban getaway has a delightful porch swing where you can relax and enjoy the view as well as sun loungers scattered around the romantic garden.
The quaint master bedroom has its own fireplace for the winter, and in the summer, you can pop round to Julianna's, a nearby cafe, for the best coffee and crepes practically on your doorstep.
11. Independent Guest House – Great Spot for Families
Location: Candler Park
Price: From $70 per night
Bedrooms: 2
Guests: 5
If you're looking for a relaxing modern home, look no further than the Independent Guest House. This spot is great for a small family vacation, offering a spacious screened porch on the main house where the hosts stay, as well as an expansive landscaped lawn. Thankfully, you can allocate a bedroom all for yourself and a bedroom just for the kids!
Every occupant will receive free passes to the Georgia Aquarium and Zoo Atlanta – an impeccable offer considering how affordable the listing is! You can also use the pool and playground at Candler Park, located just walking distance from the property. You'll also receive a complimentary breakfast and stellar hospitality from your host.
12. Cozy Room in Shared Townhouse
Location: Summerhill
Price: From $50 per night
Bedrooms: 1
Guests: 2
If you're looking for a house share, this cozy townhouse is near tons of top-rated restaurants, as well as the Capitol Building. Your host is happy to give you some tips and pointers on the best local spots in the city.
The shared lounge and kitchen spaces are stylish, sleek, and modern, with an airy feel. You may also run into other travelers in the apartment, so this is a great place to stay if you're keen to meet some new people and venture outside your bedroom.
4 Unusual Airbnbs in Atlanta
If you're a seasoned Airbnb user, you may have noticed that many of the Airbnb listings are similar to each other. So, why not shake things up a bit on your stay? Instead of the regular old apartment or suburban home, take a look at the unusual Atlanta Airbnb options below.
1. Atlanta Alpaca Treehouse in the Bamboo Forest
Location: East Atlanta (10 minutes drive from Atlanta center)
Price: From $500 per night
Bedrooms: 1
Guests: 4
Located on the same property as the Llama Luxury Cottage, this idyllic listing has the added benefit of treetop living. The treehouse is tucked away amongst beautiful bamboo trees, below which you'll see llama and alpaca roaming the lawn!
The jungle-like atmosphere is still close enough to downtown attractions and fun activities like the Village Farmers' Market.
The Alpaca Treehouse is one of the most wish-listed Airbnb vacation rentals globally and has featured on television and on the cover of Living magazine. You'll want to book this unique place well in advance.
2. Urban Glass Tree House
Location: Home Park (7 minutes drive from Atlanta center)
Price: From $380 per night
Bedrooms: 2
Guests: 7
This modern Airbnb has a similar environment to the Alpaca Treehouse, as bamboo trees surround it. You'll be completely immersed in the trees at this rental, however, thanks to two-story-high glass walls that let the natural light and scenery in.
You'll have a room of your own at the treehouse and get the chance to meet a few other tourists staying at the place. The Airbnb is magnificent, with plenty of space for everyone to keep themselves if they'd like to. Explore the forests, meditate under the sun's rays or simply relax with a book under the trees.
3. Paradise Guesthouse in the Forest
Location: Southwest (7 minutes drive from Atlanta center)
Price: From $150 per night
Bedrooms: 1
Guests: 3
How many people can say they've spent a night in a tiny house in the middle of the forest? This cozy space nestled amongst the trees certainly won't feel like a tiny house. It has far more space than you might think, not to mention extremely comfortable furniture and a full kitchen.
The spotlessly clean, romantic tiny home even includes a hot tub, a fire pit, and a rain shower! This rental offers a unique forest vibe any guest would love.
4. Renovated Camper Oasis
Location: Westview (14 minutes drive from Atlanta center)
Price: From $110 per night
Bedrooms: 1
Guests: 3
This eclectic Airbnb comes with a stocked fridge (ice cream!) and has a bohemian feel with a touch of luxury. This listing is a great spot in a quiet neighborhood where you can wind down on vacation.
The camper is filled with fascinating books left by the thoughtful host for you to peruse. Out of all the Airbnbs I've diligently searched through, this happens to be the only space that provides a Bluetooth speaker, snacks, books, and more nice touches that truly set it apart from the rest.
Things to Know About Renting an Airbnb in Atlanta
While location, access to attractions, and prices are important factors in your decision-making process, there are many other small details to consider before finalizing your Atlanta vacation. Here are some key things to consider when choosing a location for your stay.

Free Parking
One thing first-time Airbnb users sometimes forget to check for is the parking situation. Make sure you double-check if the listing offers free parking, especially if you plan to stay for more than a few days. Properties in the city center sometimes have the hidden costs of meter parking, which can quickly eat into your travel budget.

Host's Rules
Take a look over the rules provided by the hosts, too, so that you know what to expect when you arrive. Some Airbnbs allow additional overnight guests, while others are strictly opposed to it. If you're looking to stay for more than a few days, it's a good idea to ask about the guest policy in case you'd like to have visitors over.
If you think you'll be throwing any parties while you're in Atlanta, make sure your Airbnb allows it! For smokers, be sure to check that smoking is allowed at your chosen Airbnb to avoid any inconvenient surprises.

Guest Reviews
Whatever you do, don't skim Airbnb. You'll want to read at least ten reviews to get a proper idea of the listing and eliminate any properties that don't suit your needs. The reviews are a great place to find out the finer details that the hosts won't tell you, such as if the neighbors are loud, if the prices are worth it and if everything was clean on arrival. ANother good thing to look for in the description is how far the Airbnb is from the airport.

The Kitchen
The kitchen is super important if you plan to stay long at a particular Airbnb. Unless you plan to eat out during your stay, you'll want to have a kitchen that has the right equipment for you to prepare meals. Keep an eye out for the word "kitchenette," as this usually means a microwave and kettle but no stove!

Shared Spaces
Pay special attention to the layout of the rooms in the listing's pictures, as well as the description of listings. Hosts can be a little ambiguous when it comes to outlining which spaces are shared and which are private, and you'll want to know exactly what to expect for each guest in your party.

Weather
Remember to consider the weather when booking your Airbnb. Treehouses may be great for summer, but in the cold, wet winter months, you may prefer a cabin or an apartment with heating.The summers in Atlanta are muggy, so be sure to check for air conditioning on-site to ensure you have a comfortable stay.

Special Features
Take a close look at added Airbnb features such as "Enhanced cleaning process." This ensures that the entire place will be sanitized and cleaned thoroughly before your arrival and put your mind at ease during your stay. Superhosts and AirbnbPlus properties generally adhere to strict cleaning processes, but you can also find other Airbnb properties that are spotless, too.
Still not sure if that Airbnb is the right one for you? Ask the host a question via the website. This is a great way to assuage any uncertainty and one way to gauge if your host is someone you can trust.
Top 4 Airbnb Atlanta Experiences
As tempted as you may be to lounge about your Airbnb all day, there are some incredible activities in Atlanta that you should experience before your trip is over. Below are the top 4 Airbnb experiences in the area for those looking for a fun way to explore Georgia's capital.
Conclusion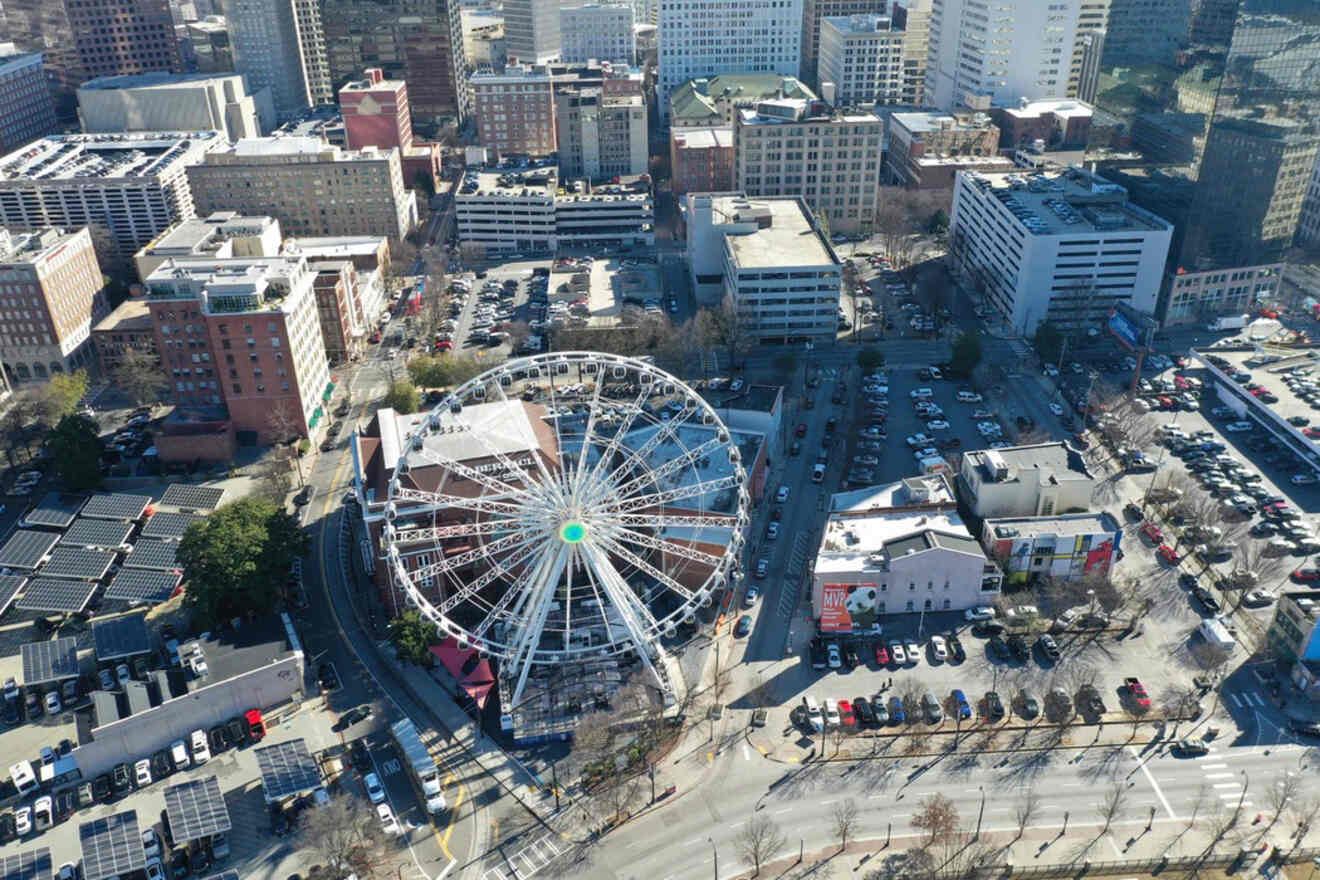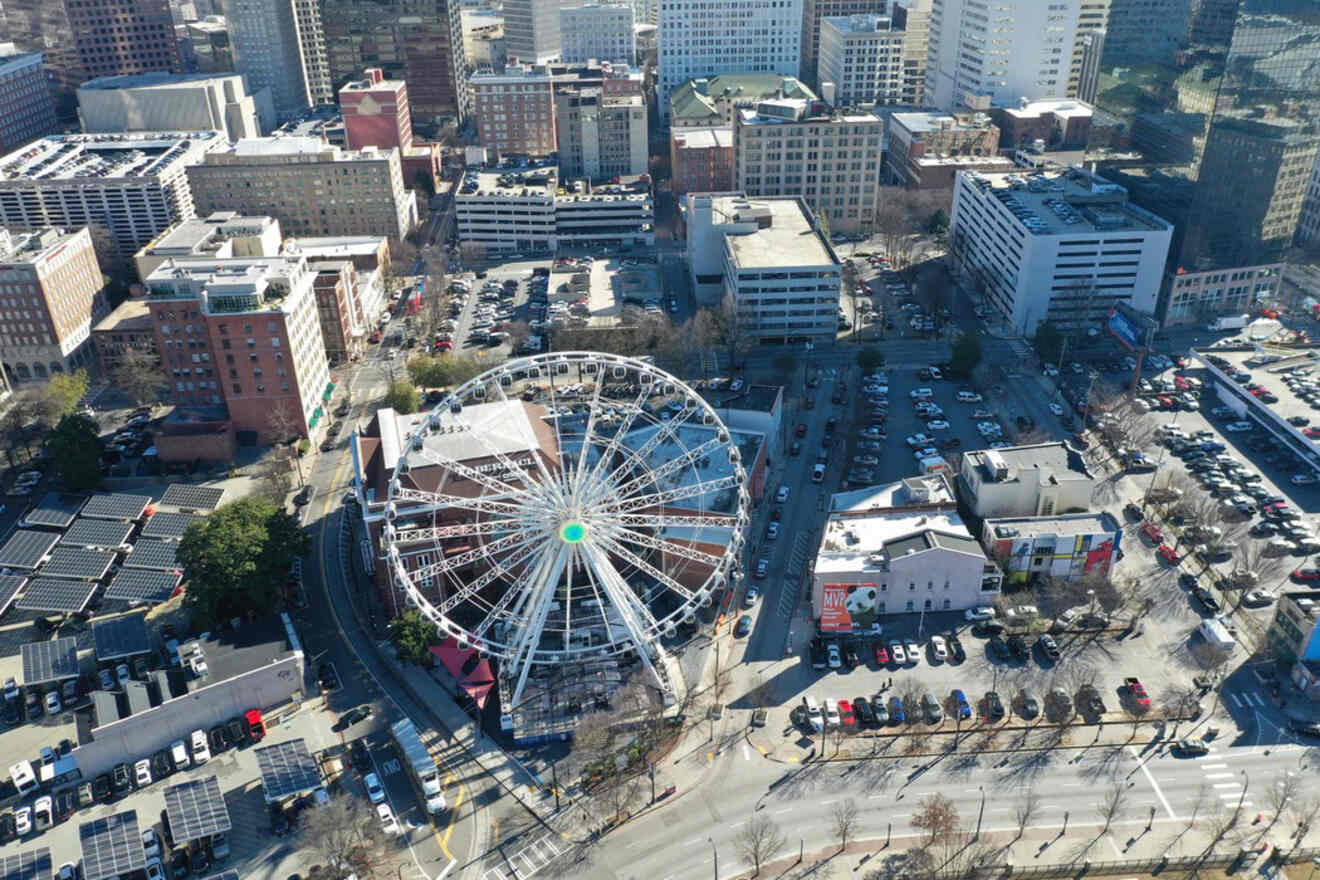 Did you find a place to stay? All of the best Airbnb Atlanta spots fill up quickly, so keep your eye on the website to get the best deals and avoid disappointment.
For those new to Atlanta, I recommend the Hip Historic Loft because it's near the major attractions and the more obscure sights and activities in the historic Inman Park area. The beautiful decor here strikes the ideal balance between extravagance and homeliness.
For families, I recommend the Independent Guest House. With the free attractions passes for you and your kids, as well as parks nearby, this Airbnb is the epitome of family-friendly. Thanks to friendly host Suzanne, I'd say this rental is a top contender for those looking to get to know the locals.
I hope you're ready to relax and reboot in Atlanta – one of the most dynamic cities in the U.S.
If you've been to Atlanta before, please feel free to leave a comment! I'd love to hear your thoughts on a cool room or homestay I may have missed.
Looking for more fantastic locations in America? Check out my post on places to stay in Nashville.
Best wishes on your trip and have a safe journey!