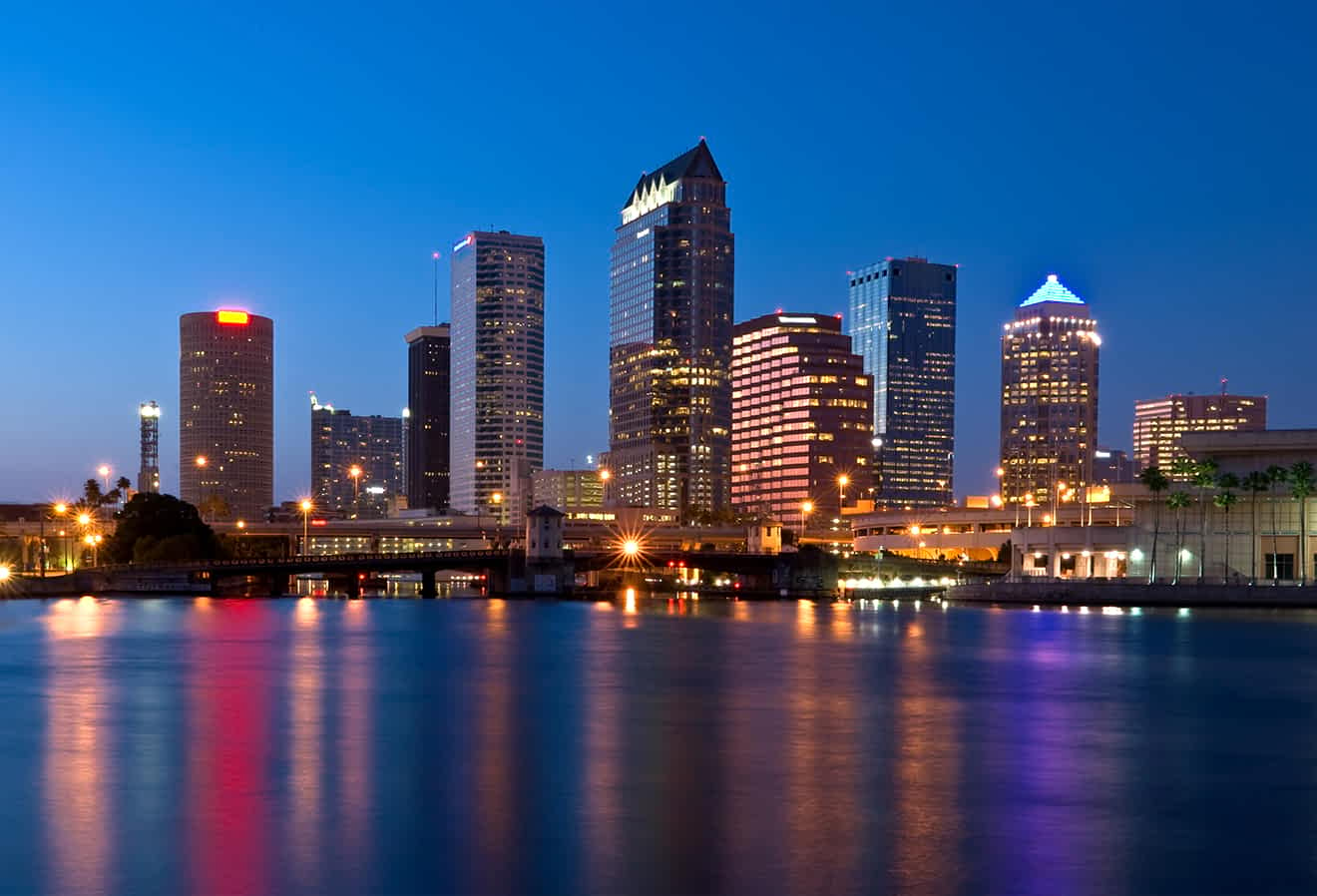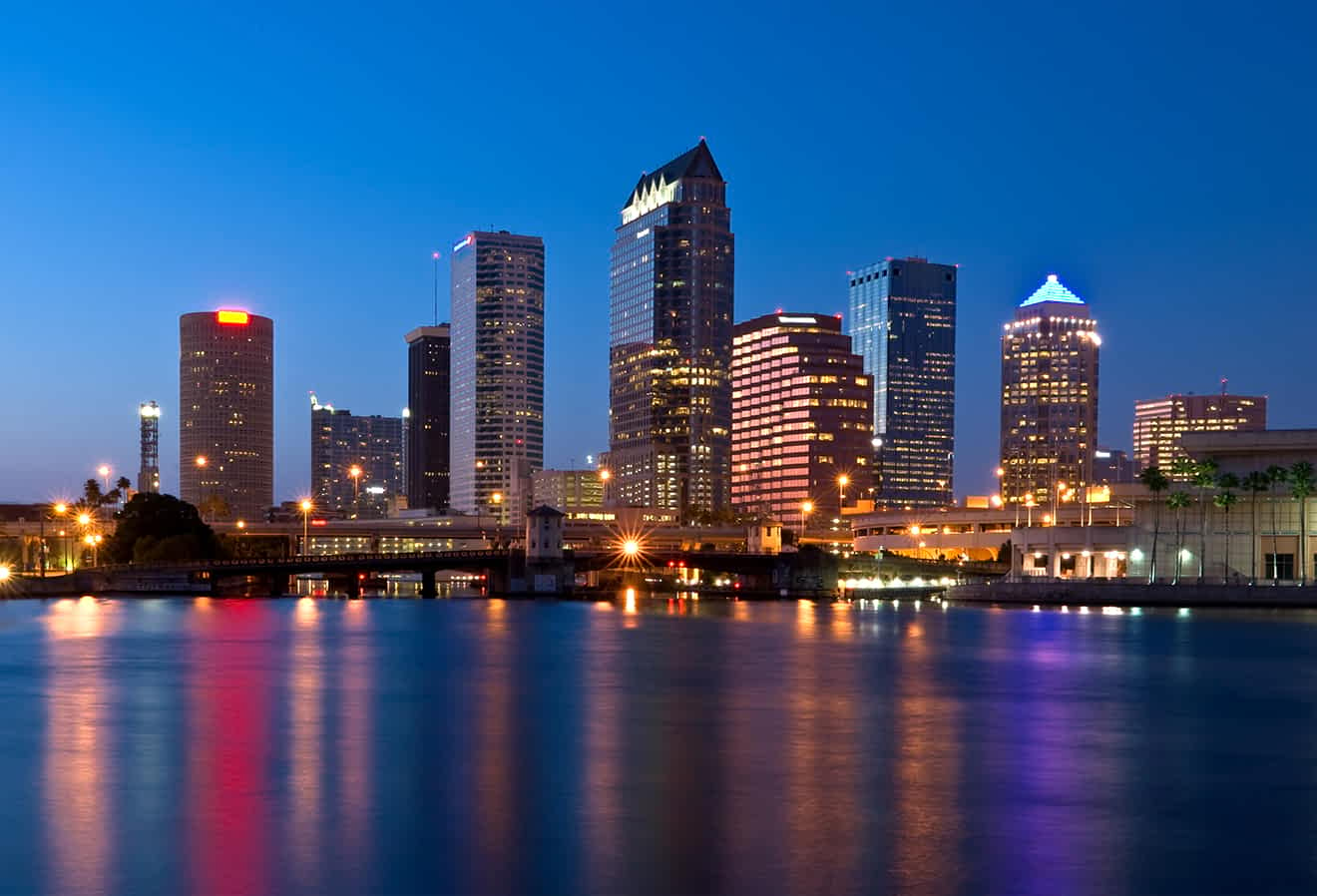 Welcome to your ultimate guide on where to stay in Tampa, Florida! I understand that finding the perfect place to stay can make or break your vacation, and that's why I've done all the hard work for you. After conducting extensive research and carefully reviewing guest experiences, I've pinpointed 6 best areas in Tampa that every tourist should consider. Whether you're here to visit renowned museums, immerse yourself in nature, or savor world-class cuisine, I've got you covered.
For each of these top-notch locales, I'll give you handpicked hotel recommendations for every budget—from luxury options right down to budget-friendly stays. You can trust that every hotel on my list meets high standards for quality, comfort, and has received excellent guest reviews.
So relax and stay tuned; you're about to discover the best places to stay in Tampa, tailored to fit your needs and your wallet.
If you are in a hurry
If your airplane departs shortly or you do not have time to go through the whole article, check out the following hotels and other providers in Tampa Downtown and other best areas:
To help you visualise the areas I will be discussing in this post, here is a handy map of safe areas where to stay in Tampa, Florida.
1. Downtown Tampa: Best Neighborhood for First Time Visitors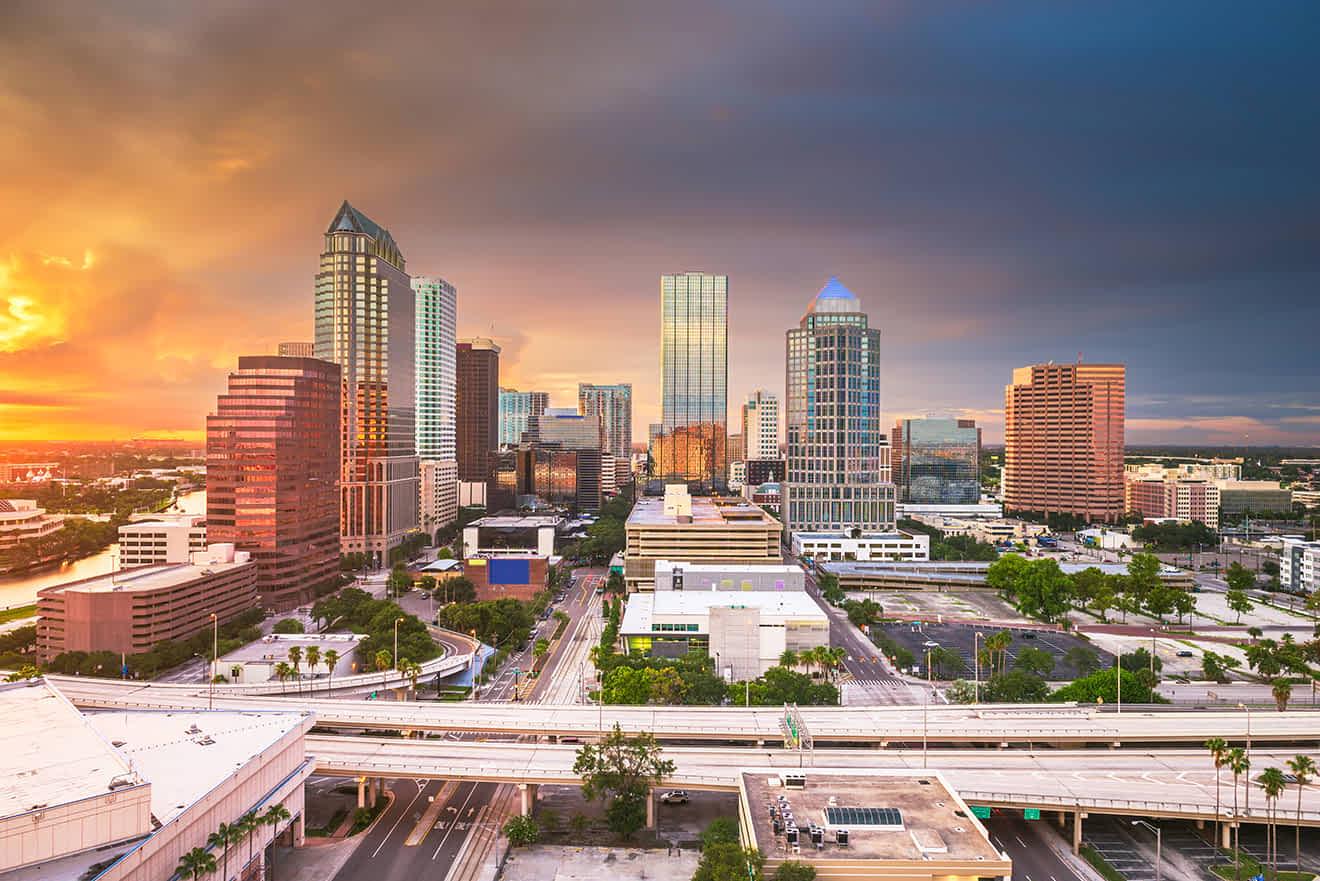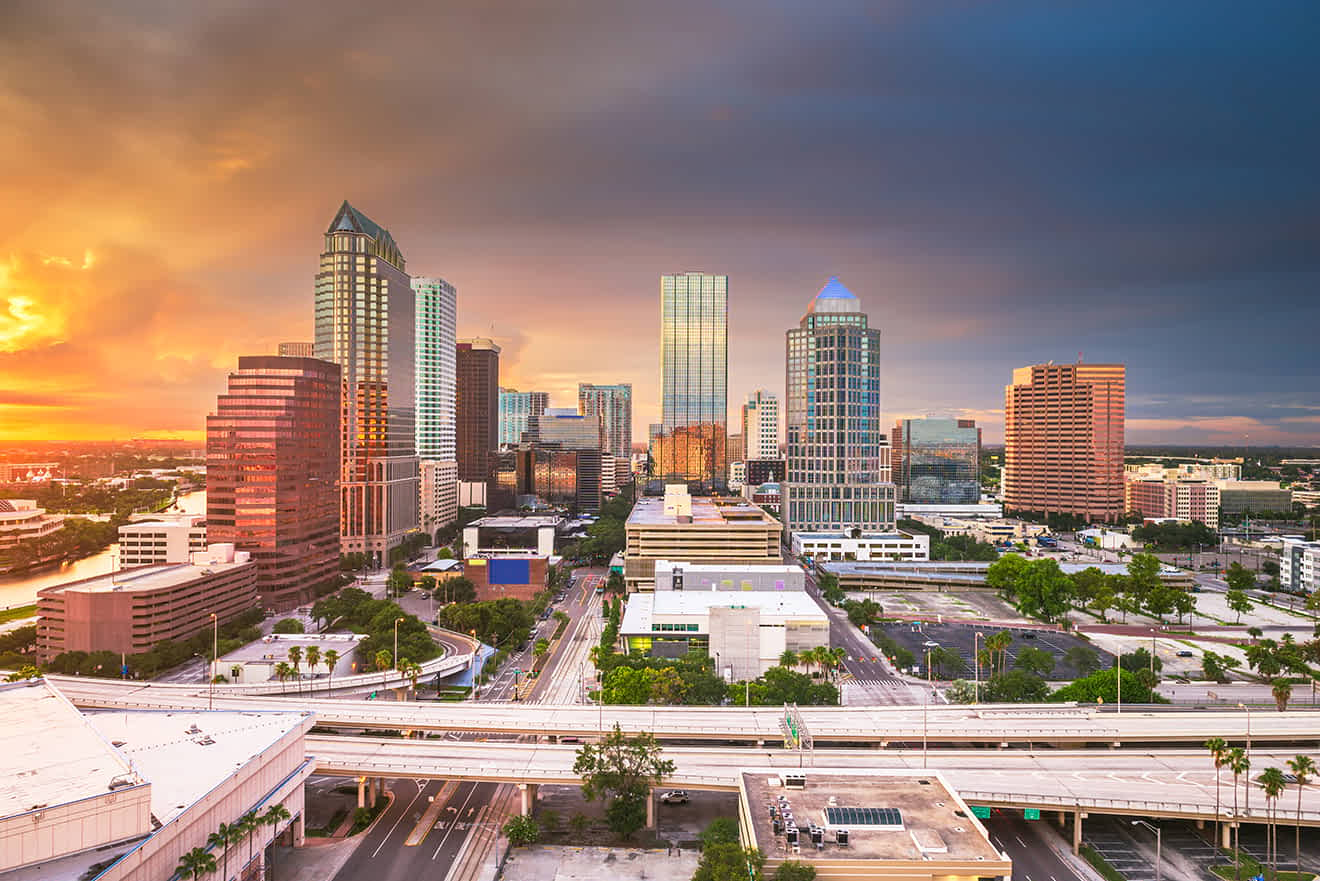 Downtown Tampa is a safe neighborhood in Tampa to stay for first-time visitors and passionate sightseers. For visitors that stay here, top attractions of the downtown and the Ybor City historic district will be within walking distance, no more than 30 minutes away. Tampa Riverwalk is an ideal place for strolling, biking, and enjoying performing arts at the Straz Center next to Barrymore Hotel Tampa Riverwalk. Other highlights in the area are Florida Aquarium – the largest aquarium on the peninsula, Curtis Hixon Waterfront Park – a green area with two fountains, and Tampa Museum of Art, exhibiting classical and modern art. Moreover, the multi-style Tampa Theatre stages concerts and movies, while Glazer Children's Museum lets little ones learn through fun.
International restaurants embody first-class dining in the neighborhood, while bars offer cocktails and craft beers. Channelside Bay Plaza is among the culinary and shopping hotspots of the downtown area, offering European and Asian dishes. As for entertainment, Ybor City, the nightlife hub of the city, is nearby.
NOTE: Tampa boasts great shopping, but the best areas for these activities are away from the central quarter of the Cigar City.
Now, let's see what are top places for a stay in the neighborhood.
Other accommodation options in Downtown Tampa
Best Things to Do in Downtown Tampa, FL
2. Ybor City: Cool Places to Stay in Tampa Nightlife Area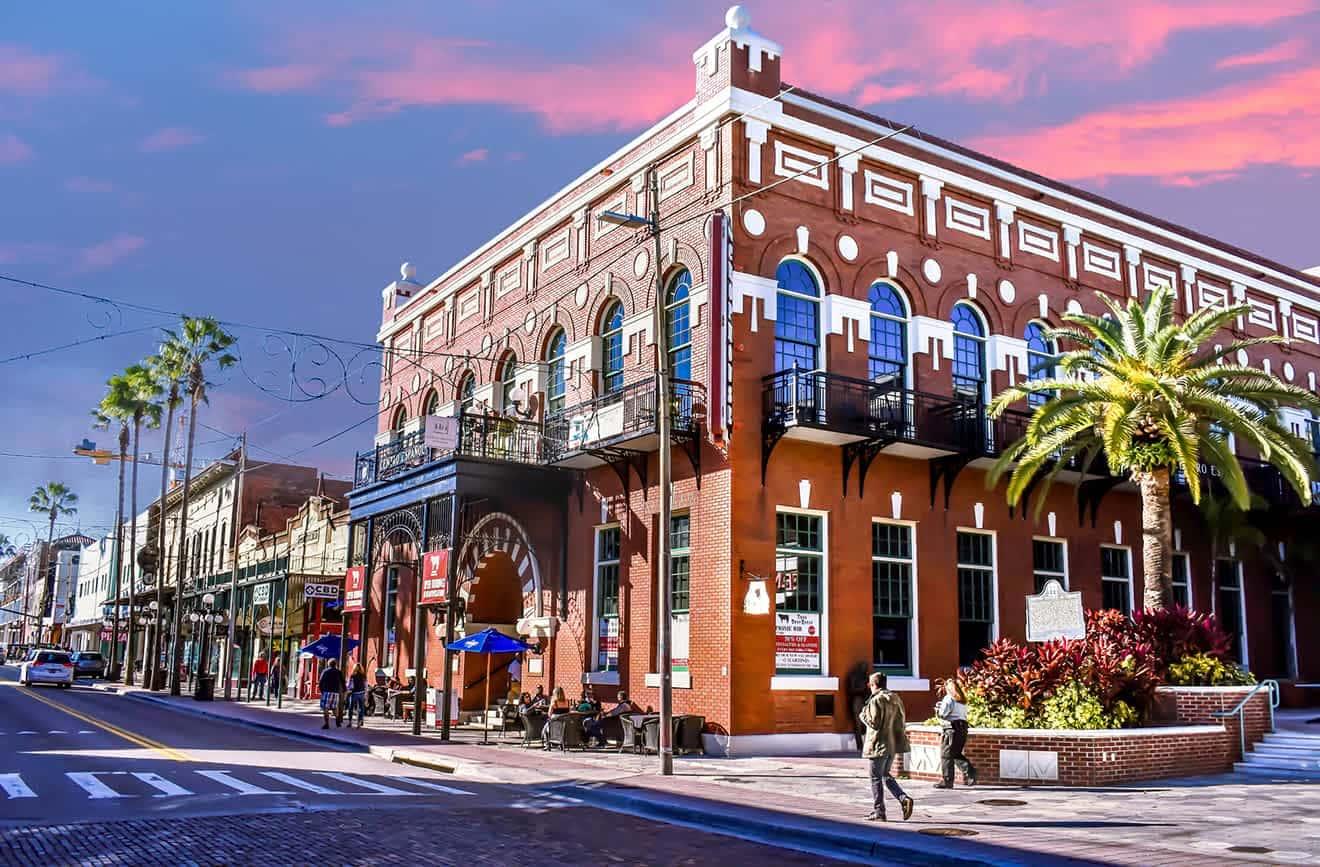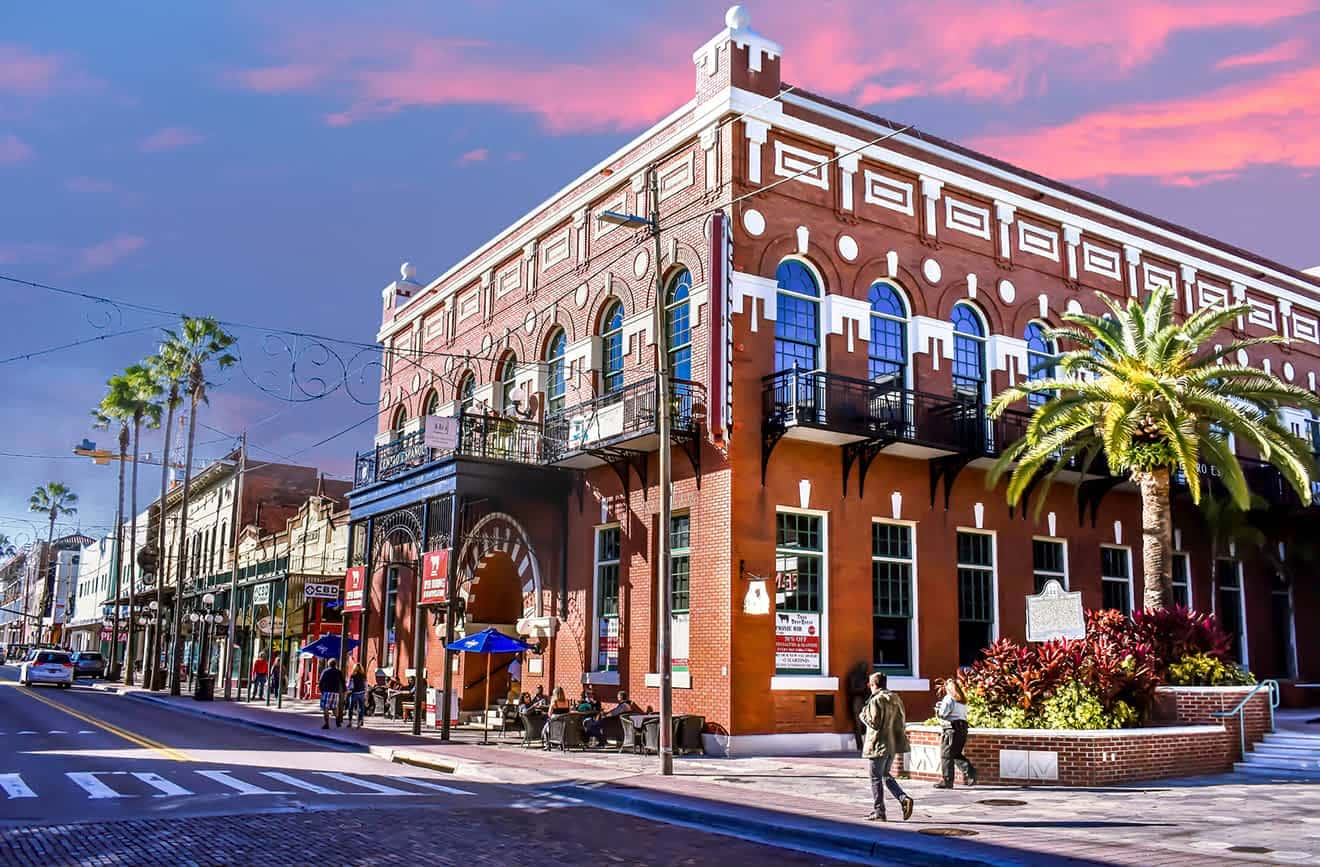 Ybor City is a National Historic Landmark and one of the best areas to stay in. The district is the reason why Tampa used to be the Cigar Capital of the World. Albeit cigar factories existed in other areas, most of them occupied this historic quarter. Moreover, many popular nightlife venues line the 7th Avenue. Bar-hopping is an ideal activity in the quarter for connecting with the locals and travelers. Ybor City used to be the immigrant hub, and Ybor City Museum gives an overview of those times and the neighborhood's heritage. Art galleries, located in the heart of the quarter, make this part of FL, Tampa popular among art lovers.
Ybor City is among the best areas in Tampa for sightseeing. 7th Avenue, lined with palms, teems with a few-story buildings clad in brick. Centennial Park is among local focal points, staging festivals and other events. On Saturdays, the Ybor City Saturday Market, one of the top shopping events in Tampa, FL, takes place there. Nearby, small Jose Marti Park pays homage to a great Cuban hero.
Other accommodation options in Ybor City
Things to Do in Ybor City
See monuments honoring historic personalities in Centennial Park
Join the Cigar Tour at the Ybor City Museum
Attend the Experience the Fire of Flamenco show at Columbia, one of the leading restaurants in the area
Combine a family lunch and entertainment at GameTime
Try Cuban Sandwich, one of the most popular types of food in Florida!
3. Hyde Park: Nicest Neighborhood in Tampa for Hanging out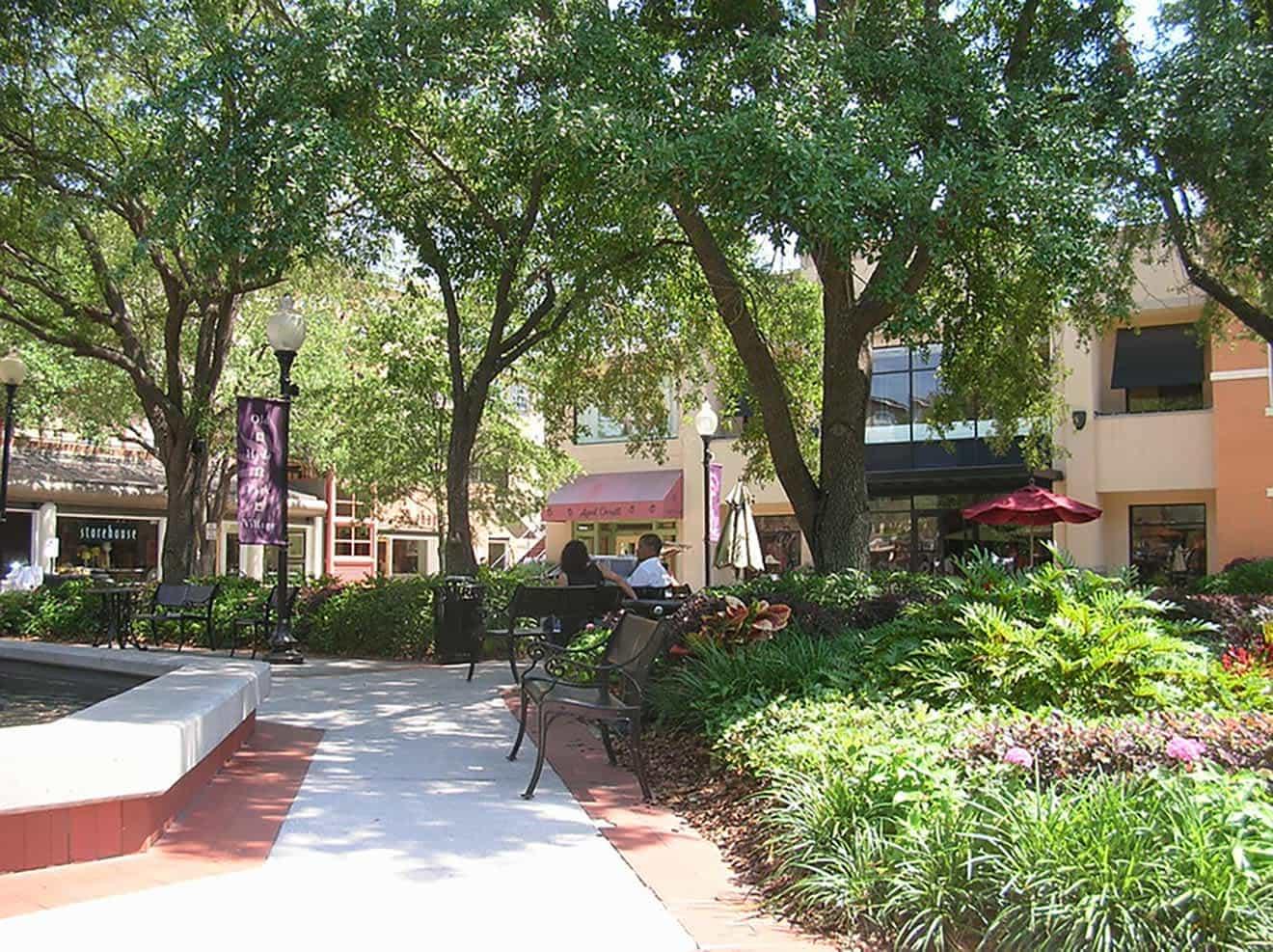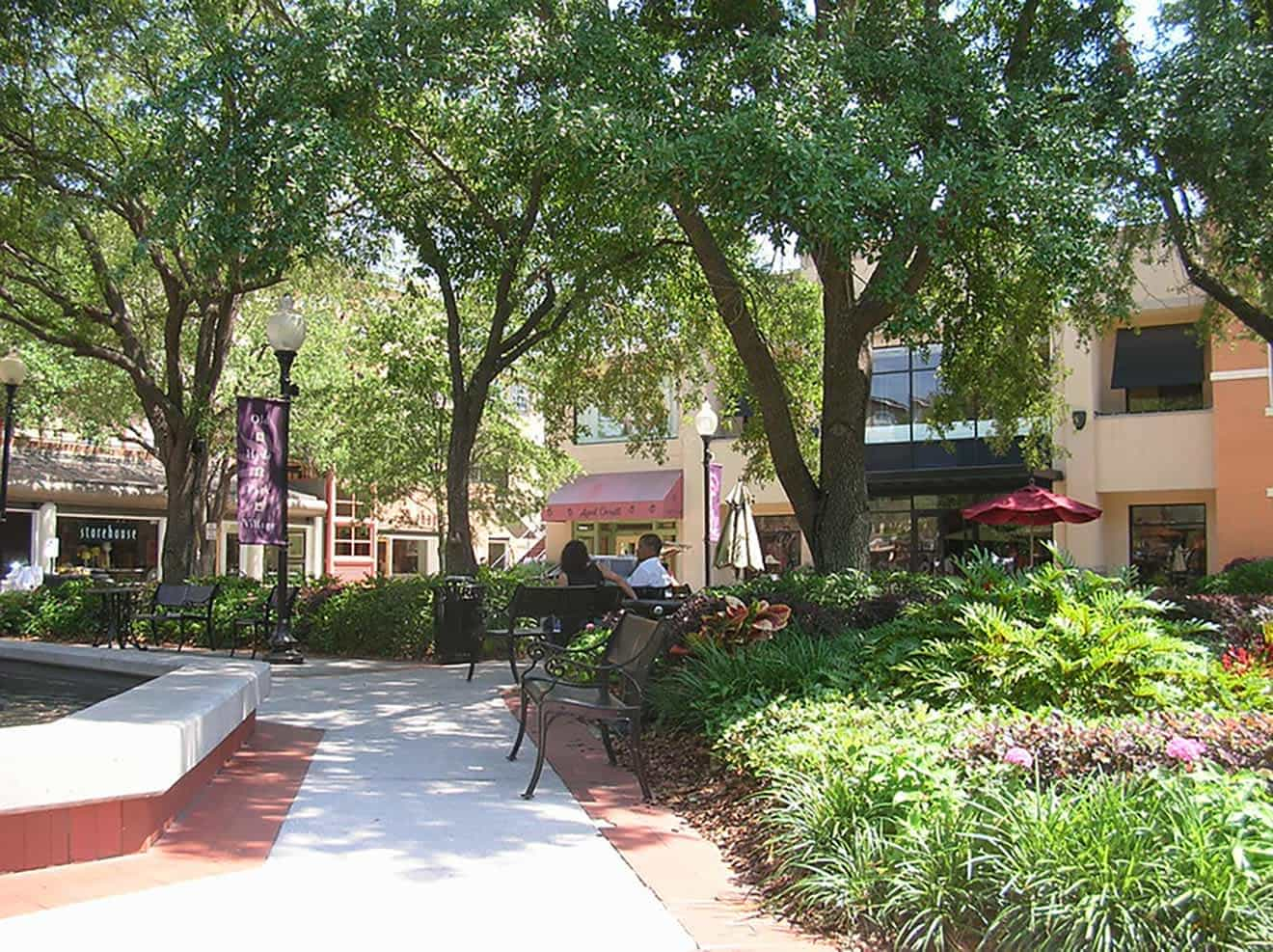 Hyde Park is located just southwest of Tampa Downtown, which is within walking distance. Thus, it is among the best areas to stay in the city. This area attracts young people who stay here to hang out with their friends at cozy restaurants. Other popular places for socializing are bars, and you can find those serving everything from affordable to pricy drinks. Take some time to walk around and admire the local architecture embodied in houses incorporating brick and stone, and those featuring modern designs with large windows.
Hyde Park Village is one of the best areas to check out here since it is a shopping hotspot in the region. Moreover, the district abounds with fashionable stores, theaters, and cinemas. Bayshore Boulevard allows strollers to catch a glimpse of dolphins and manatees. Henry B. Plant Museum, which used to be a hotel, is a historical landmark whose spires are among the most Instagrammable spots in Tampa.
NOTE: For an affordable stay, check out the following two neighborhoods.
Other accommodation options in Hyde Park
Best Things to Do around Hyde Park
4. Tampa Heights: Cool Neighborhood in Tampa for Budget Travelers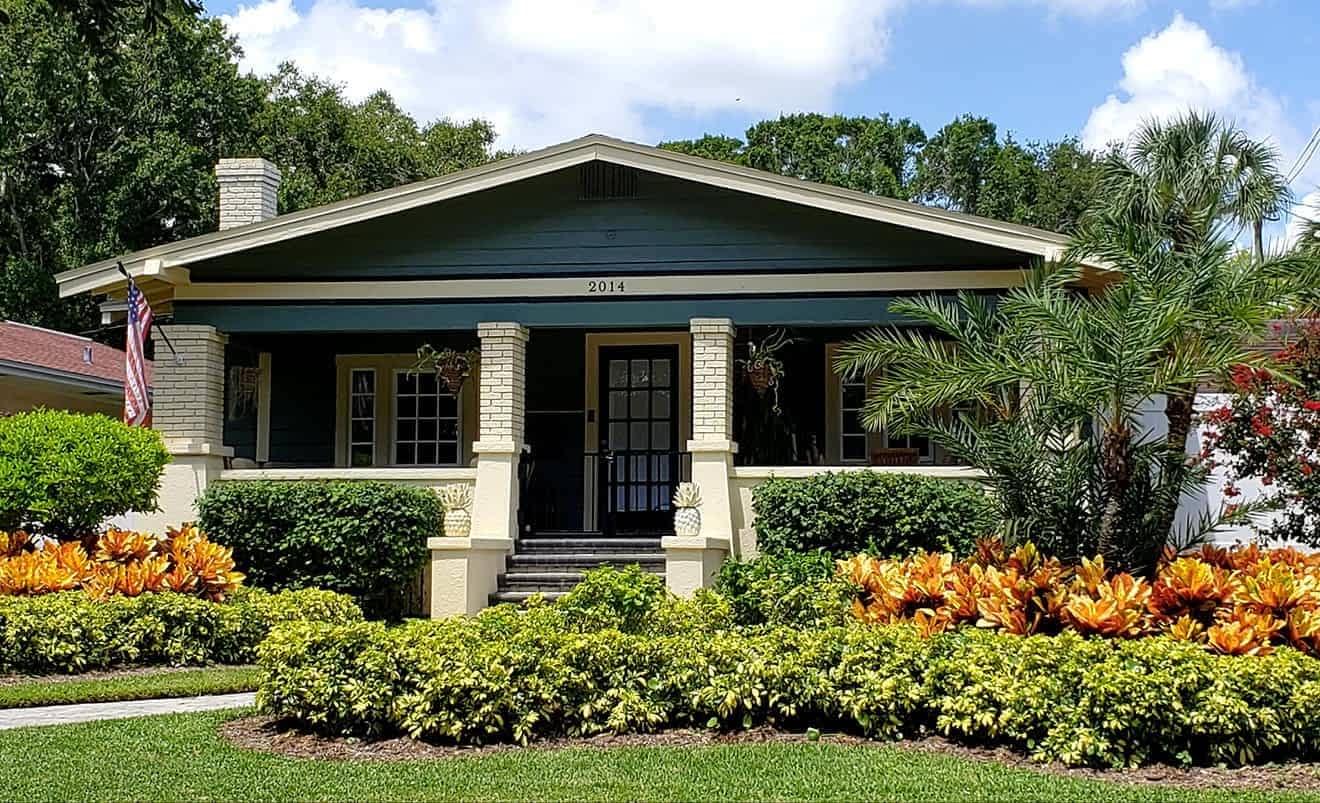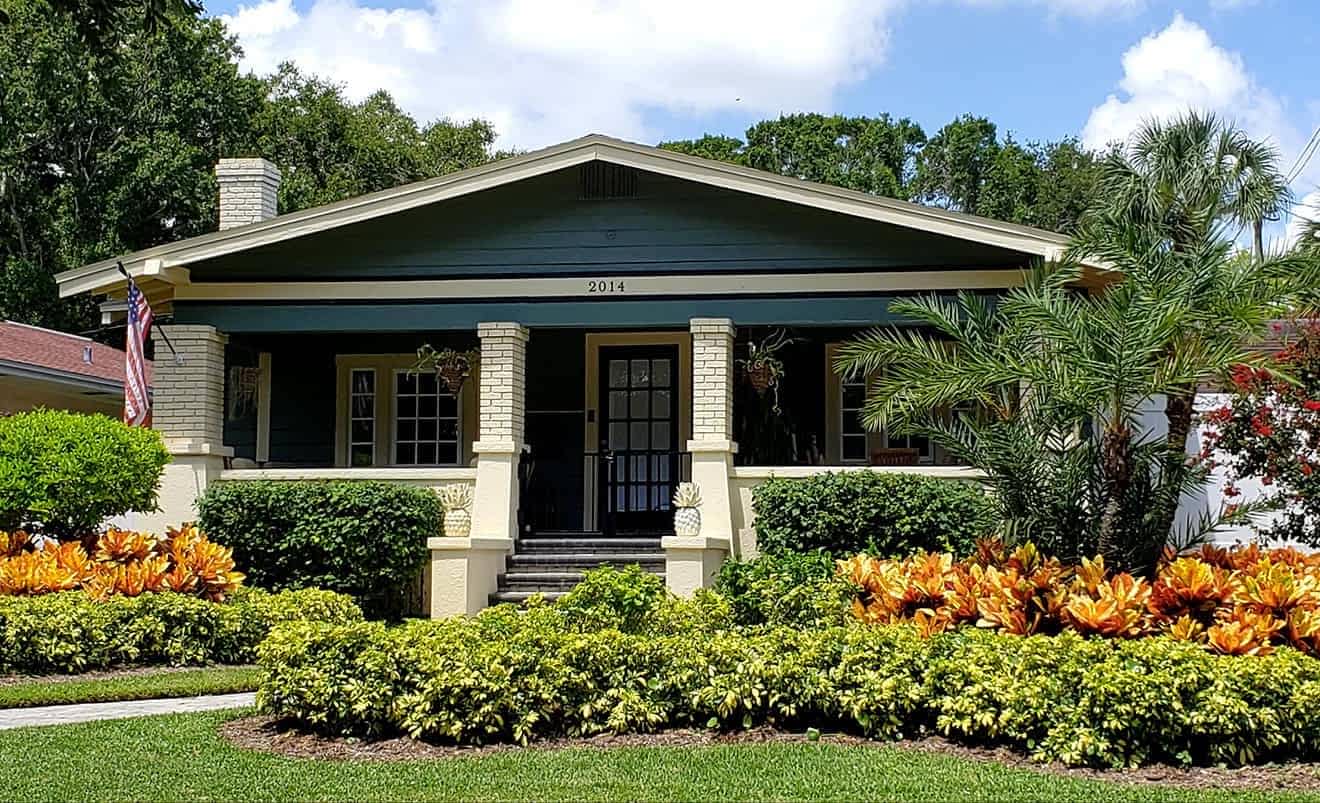 If you are a budget-conscious traveler, look no further than Tampa Heights. This is the best area to stay in Tampa, Florida, and the city's oldest suburb. It is easy to get around from here because theme parks of North Tampa, the rich nightlife of Ybor City, and downtown attractions are nearby. Depending on the exact location, travel times to each are less than 15 minutes by car, even several minutes are enough outside of peak hours' traffic congestion. Moreover, the Tampa International Airport is reasonably close, taking about 20 minutes for transfers with good traffic.
The district features several green oases ideal for relaxation. Because of the abundant greenery, waterfront access, and diverse historic bungalows, exploring Tampa Heights on foot is a rewarding activity. It is also among the best areas for visiting art galleries. Overall, the neighborhood is quiet and well connected by sidewalks.
NOTE: Since this area "specializes" in economical accommodation, please browse hotels in other sections of the article for a luxury stay.
Other accommodation options in Tampa Heights
Things to do in Tampa Heights
Dine at restaurants and explore local breweries
View the Hillsborough River from Water Work Park and stay for a picnic
Oyster fans, check out the Ulele restaurant near the green oasis 😉
Enjoy a bike ride throughout the Heights
Treat yourself with good food at Heights Public Market, located within Armature Works
5. North Tampa: Nice Neighborhood in Tampa for Families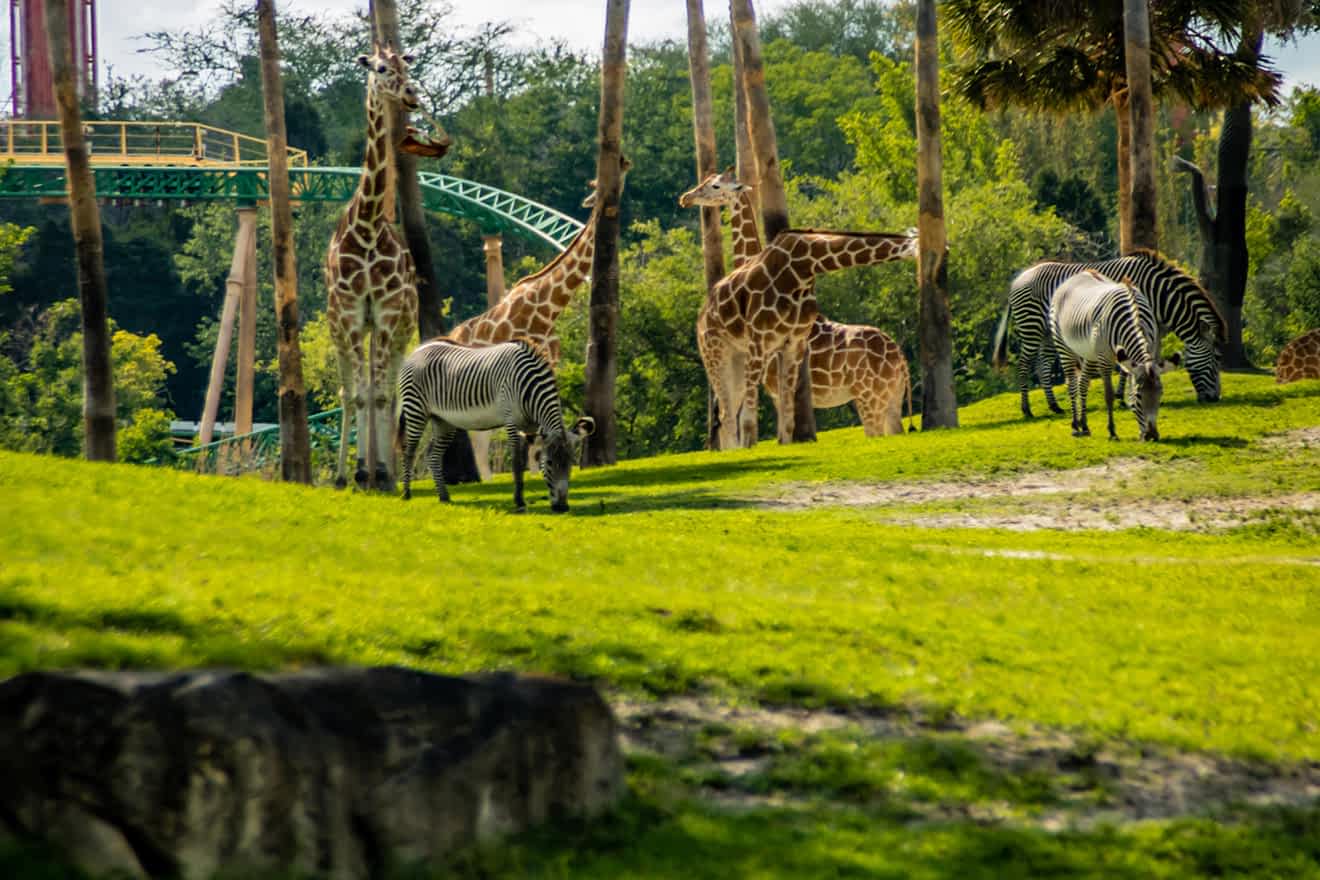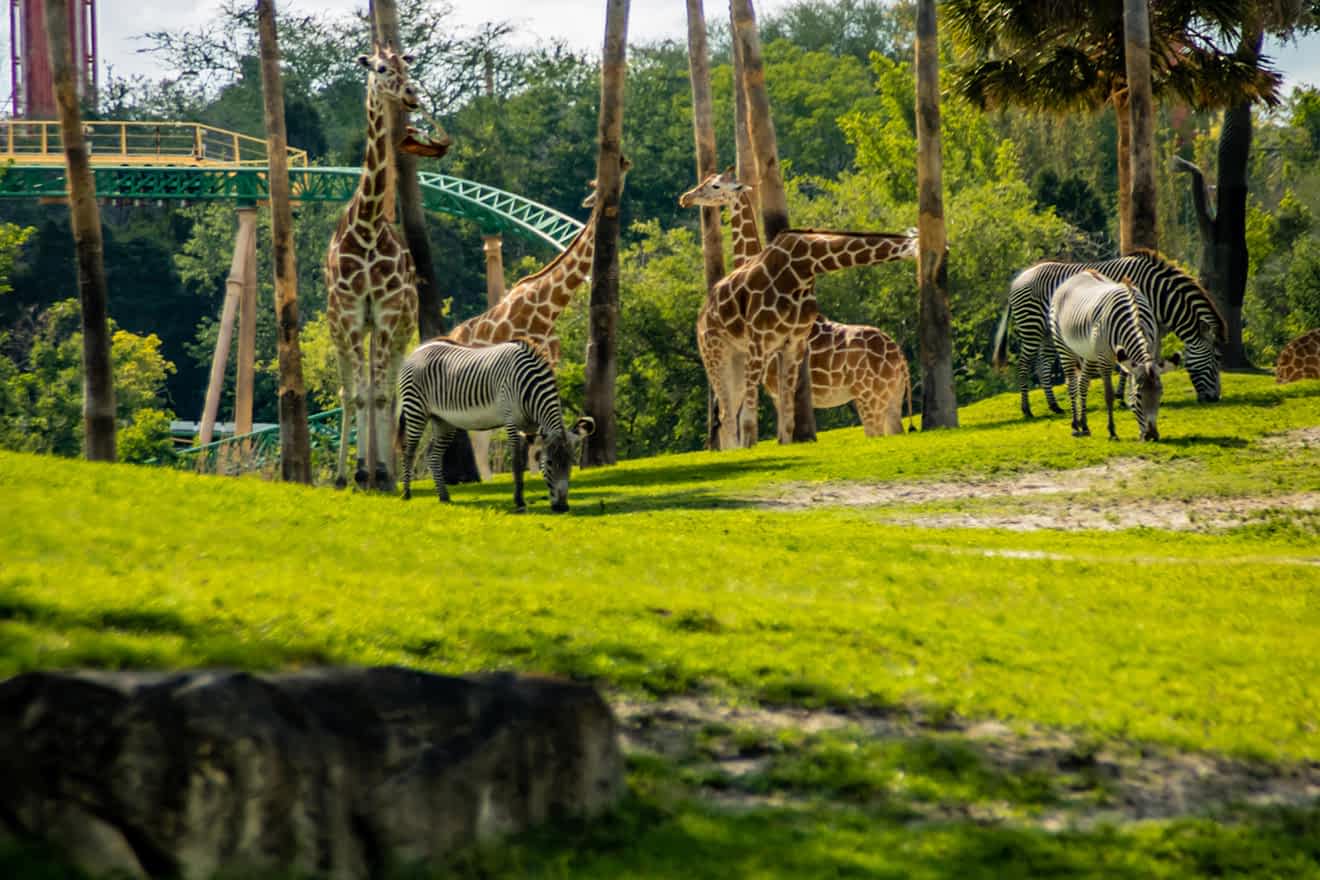 Travelers and families interested in outdoor adventures should book a holiday home in North Tampa, which features many top tourist attractions. Adventure Island, Tampa's most extensive water park, and Busch Gardens, a family-friendly park with rides and safari options, are located in this part of Tampa, FL. Museum of Science and Industry, a perfect playground for future scientists, and Howl-O-Scream, which puts visitors' bravery to the test, are also the area's highlights. Zoo Tampa at Lowry Park is located southwest of the district.
College bars, popular nightlife options among the locals, center on the University of South Florida campus. North Tampa is a bit away from Downtown Tampa and Ybor, other best areas to stay in. However, it is a pretty safe place to stay in Tampa, FL with kids.
Traveling to North Tampa takes up to 20 minutes by car in ideal conditions. Taxis and shuttles are the best options of getting to Tampa International Airport. Now, let's see what the top places to stay in this part of the city are.
NOTE: For a stay in a mid-range accommodation, please take a look at other alternatives.
Other accommodation options in North Tampa
Best Things to Do in North Tampa
6. Tampa Bay Harbor: Nice Places to Stay in Tampa for Seaside Activities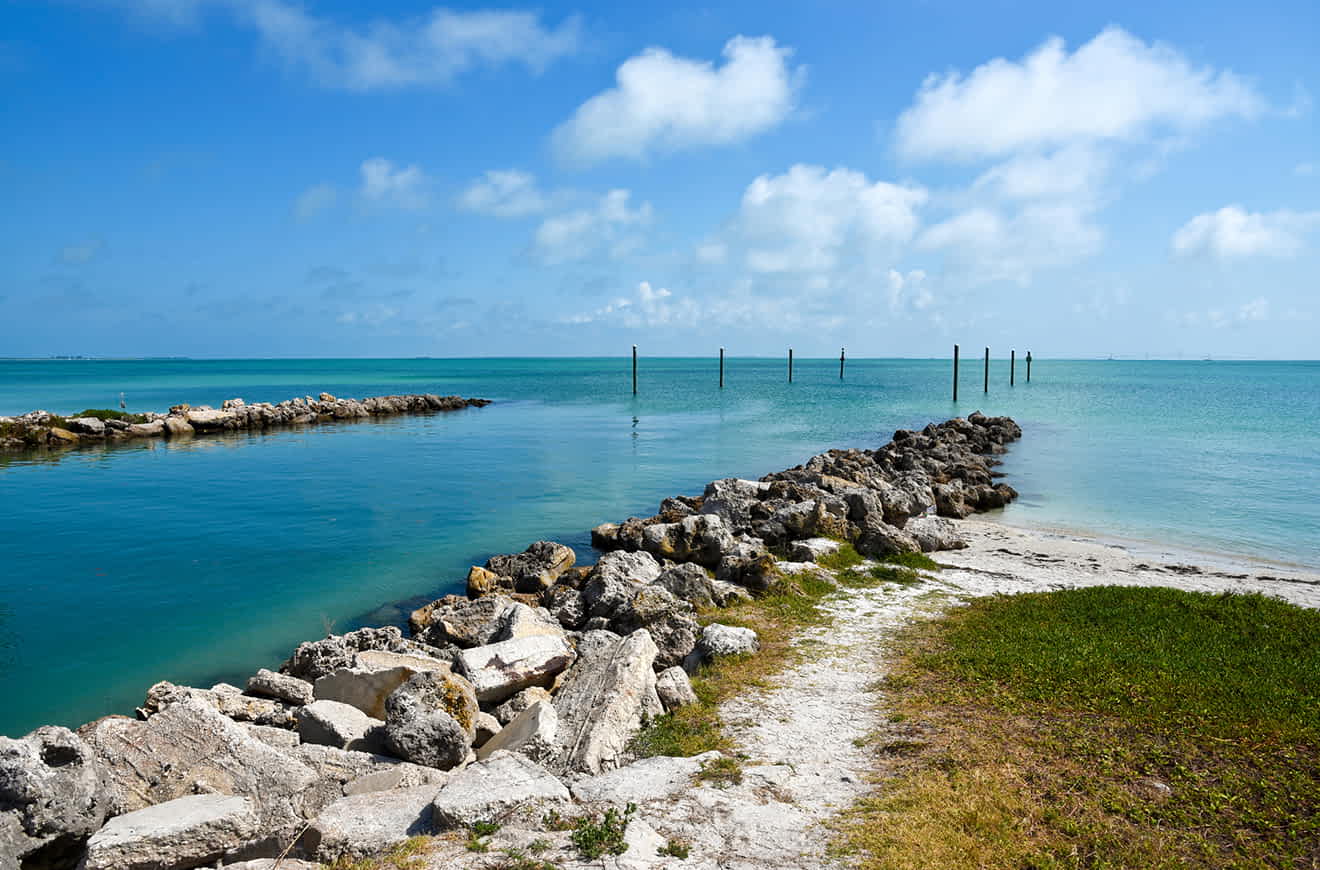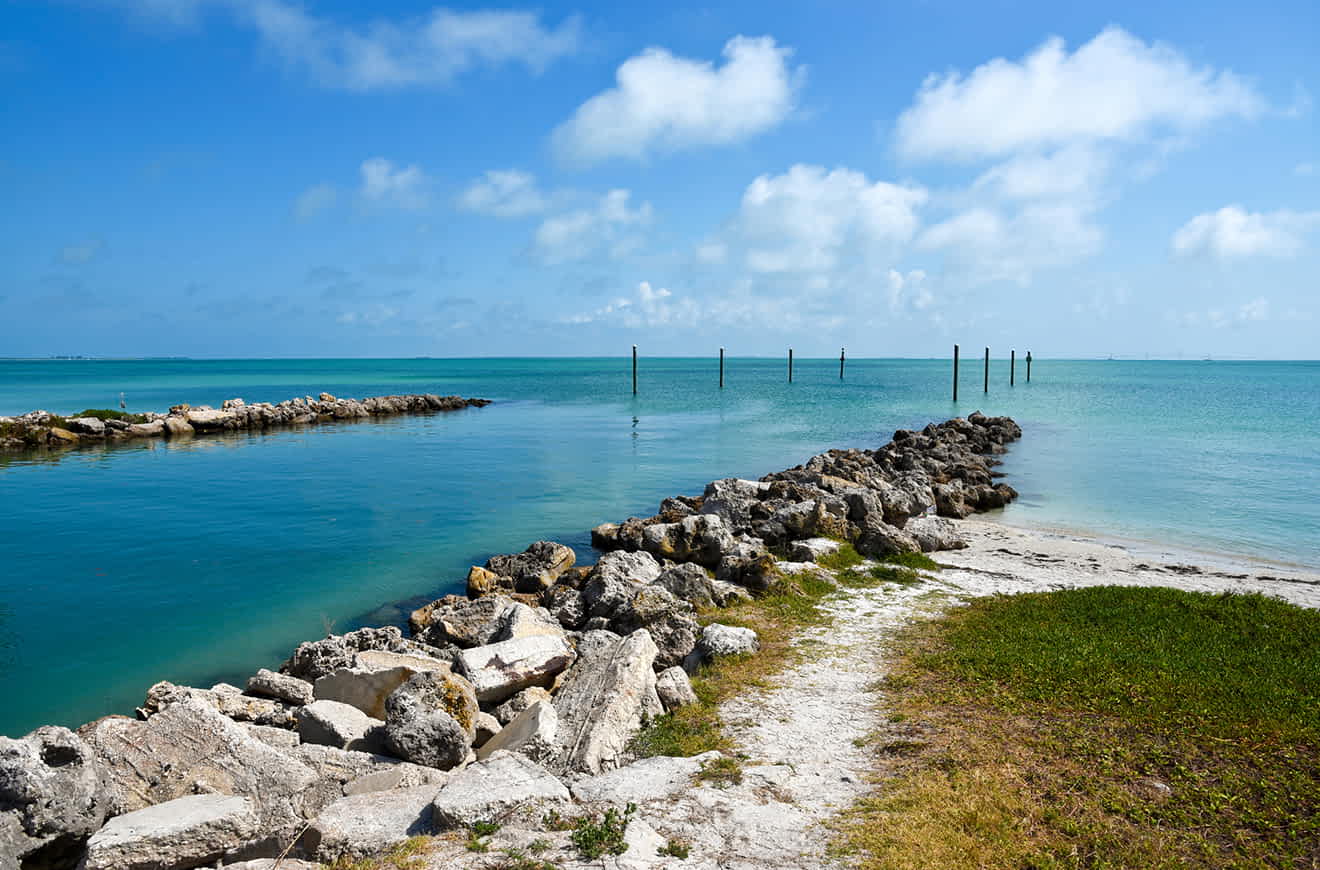 If you wonder where to stay in Tampa for beach activities, Tampa Bay Harbor, Florida, is among the best areas for that! It's also an ideal district to stay in Tampa for a brief visit since Tampa Airport is near. Moreover, several luxury hotels make the neighborhood one of the best areas for a high-end stay. For beach-hopping, Tampa Bay Harbor is among the best areas in Florida. Besides local beaches, those of St Petersburg and Clearwater are reasonably close.
The nearest beach is Ben T Davis Beach, featuring outdoor showers. Romantics and gourmands that stay in the area benefit from sunset spots and cozy restaurants within walking distance. Golfers should also stay in this area since Rocky Point Golf Course is nearby. The best place to go to see the top attractions of Tampa, FL, is the downtown, located some 20 minutes away by car.
NOTE: For a budget stay, check out Tampa Heights and North Tampa.
Other accommodation options in Tampa Bay Harbor
Best Activities in the Tampa Bay Harbor Area
BONUS: Things to Know Before Your Stay in Tampa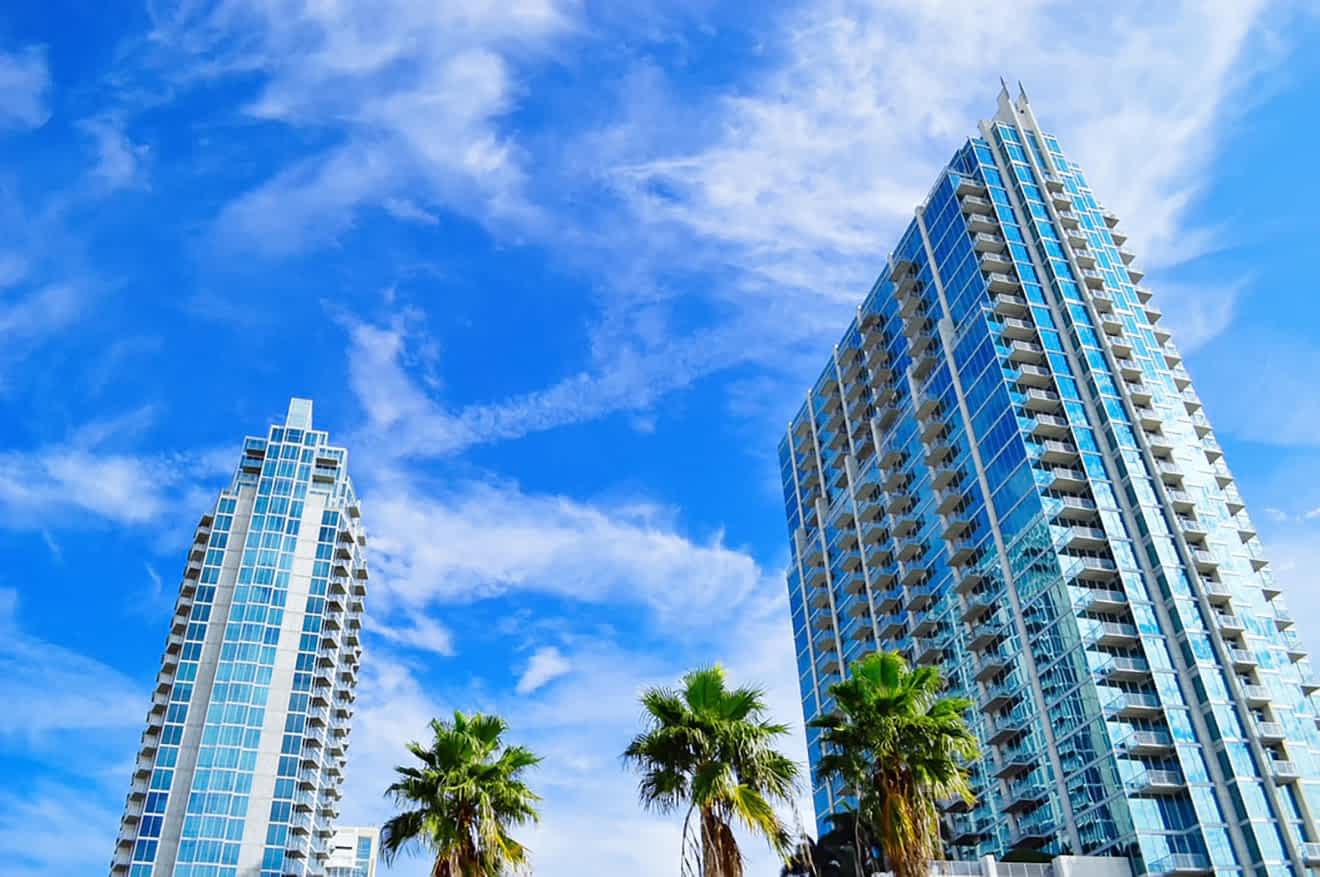 Here are some important facts to know before your trip:
Heavy traffic jams clog the Florida Interstate 275 highway during rush hours. Thus, have this in mind when booking hotels and other lodgings in Downtown Tampa, Ybor historic district, and North Tampa, in particular.
If you are going to tour a lot of attractions, consider getting the Tampa City Pass
Please keep in mind that Tampa, and Florida in general, has really strong currents. Avoid swimming at dawn and dusk and swim in designated areas only. I am not here to scare you, but just so you know – they have fresh water alligators and sharks in Florida, too 🙂
If you are not sure on the best time to visit yet, please keep in mind that the rainy season (when it is wet and humid) is from June to September, and it is dry and warm (it is always warm in Florida!) anywhere from November to April
Florida is famous for its hurricanes (no worries, they are prepared and it actually does not happen as often as it is portrait in the media), the high of this happening is the highest in the end of August/beginning of September
Tampa, like most of the American cities, is not super walkable (unless you base yourself in Downtown Tampa). So, if you are planning to discover the surroundings, consider renting a car here. If you are only going to explore the city, there are great car-sharing services, like this one.
If you are not a fan of driving, worry not, there are other modes of transportation! How about renting a bike to discover the city? There are also water taxis that can take you from the city center to Davis Island, trendy Hyde Park, and into the Hillsborough River!
Sea temperatures are comfortable for swimming from April to November, and a little longer if you aren't cold-sensitive. You will typically need a sweater or a jacket to keep you warm during the coldest of days.
Last but not least, Tampa is a super popular destination all year long, so all good places actually sell out fast. Make sure to choose a place with Free cancellation and book as much in advance as you can!
FAQs about best accommodation in Tampa, FL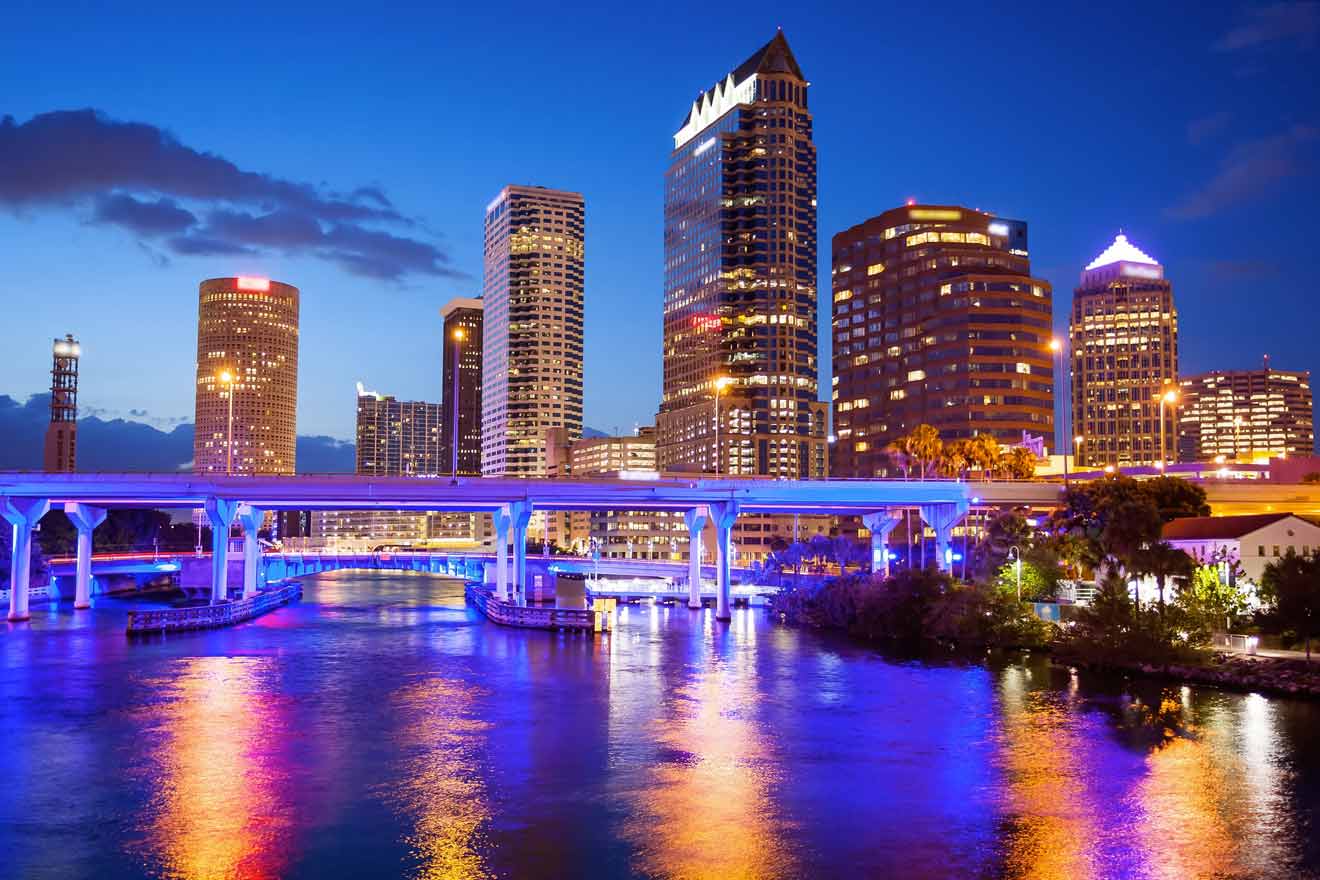 Conclusion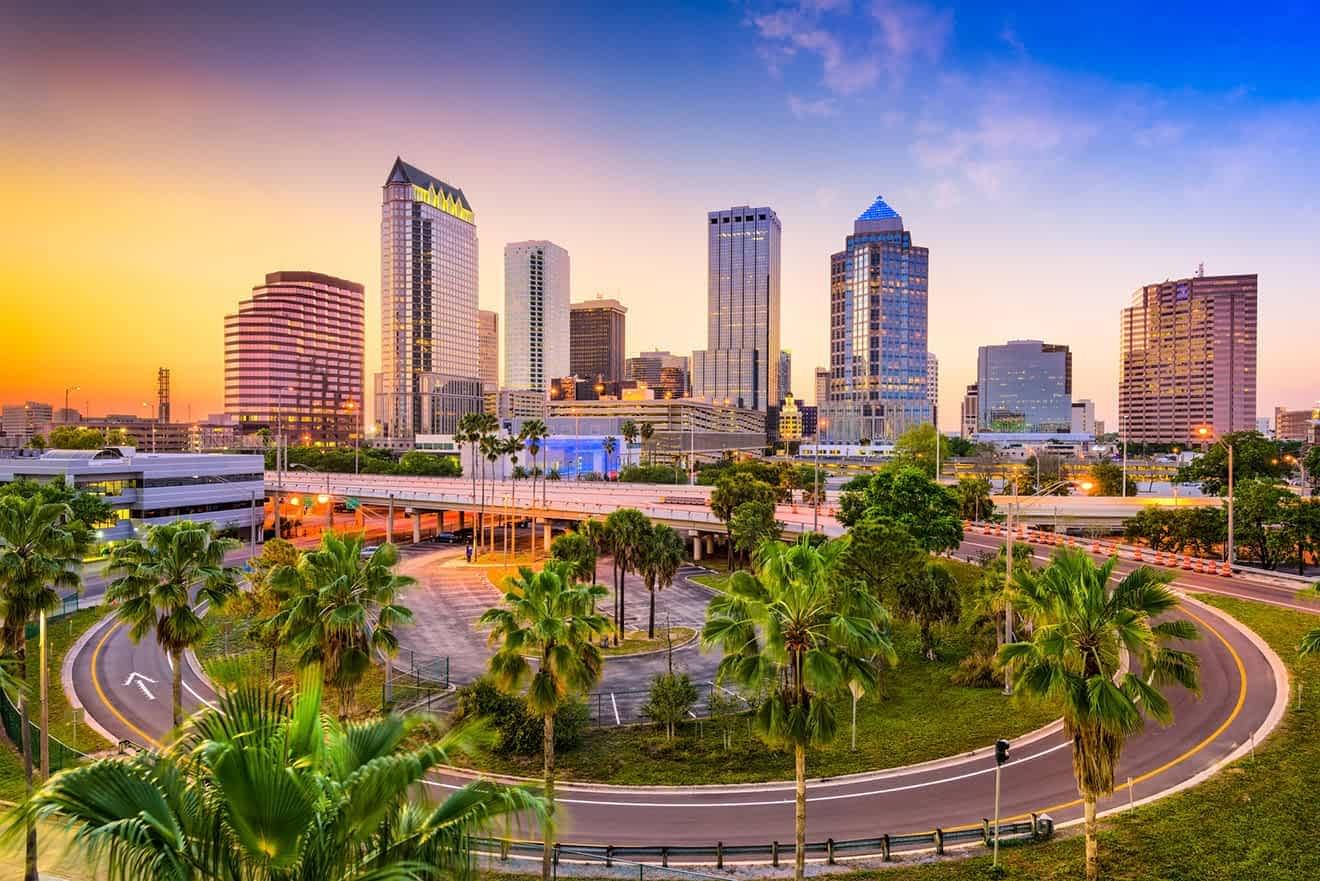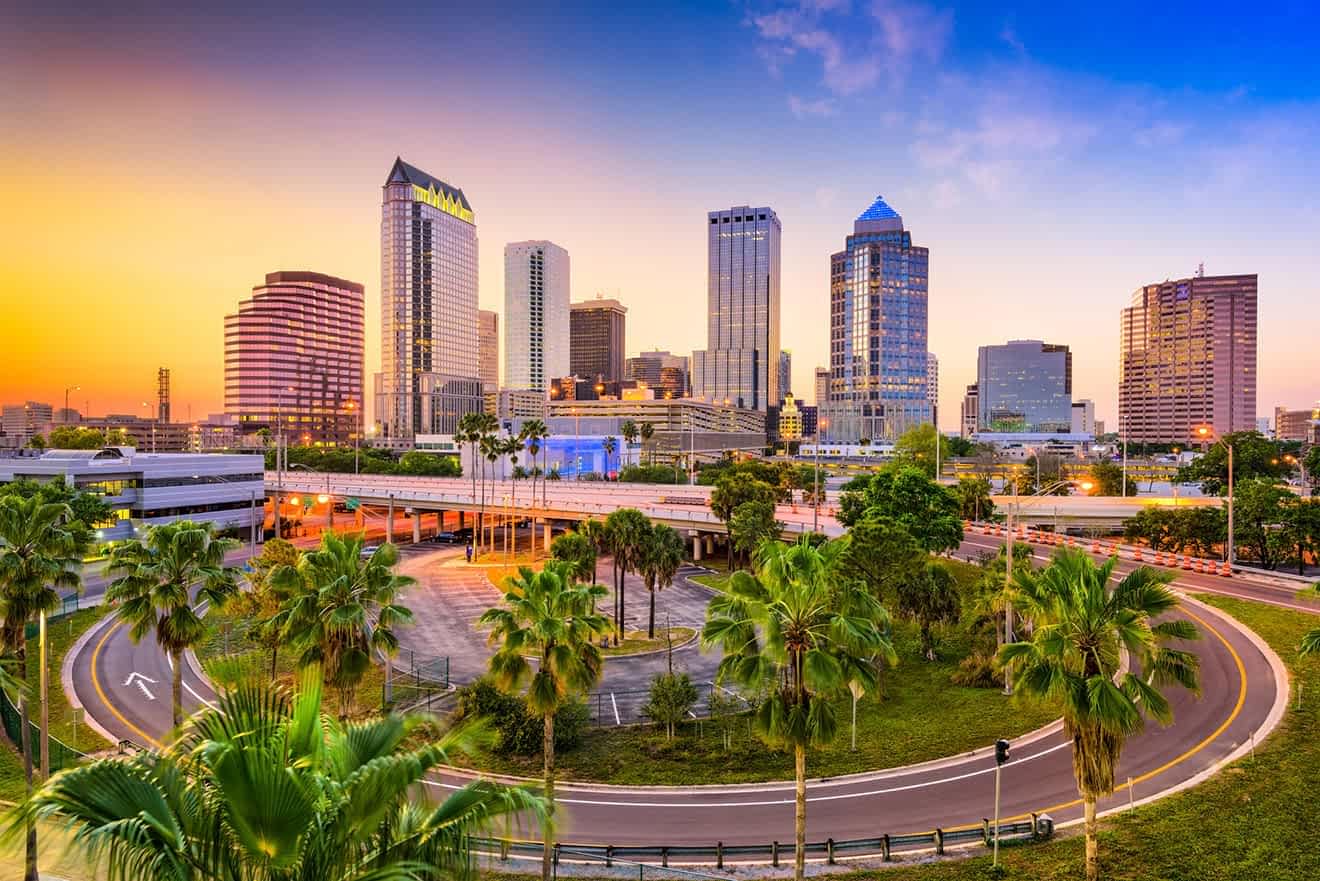 In this article, we covered top hotels in Tampa, the best areas to stay in, and major tourist attractions. Since you can enjoy the seaside most of the year here, I have mentioned beach destinations, too. Also, now you know what areas to consider to book the best hotel rooms and suites, Airbnbs, and other units for your vacation home. Moreover, you learned where to seek free activities if you travel on a budget.
To book a stay in some of the best areas, near premium restaurants and points of interest, consider the following hotels:
Grand Hyatt Tampa Bay for luxury, massage treatments, and free transport service introducing the surrounding areas and Holiday Inn Express Hotel for a stay with bay views from suites. Tampa Bay Buccaneers' stadium is in the neighborhood for American football fans.  
I hope you find the article useful for your Tampa Bay trip. Feel free to check all of my Florida posts too!
Have a great stay in Tampa, and let me know your thoughts in the comments.
---