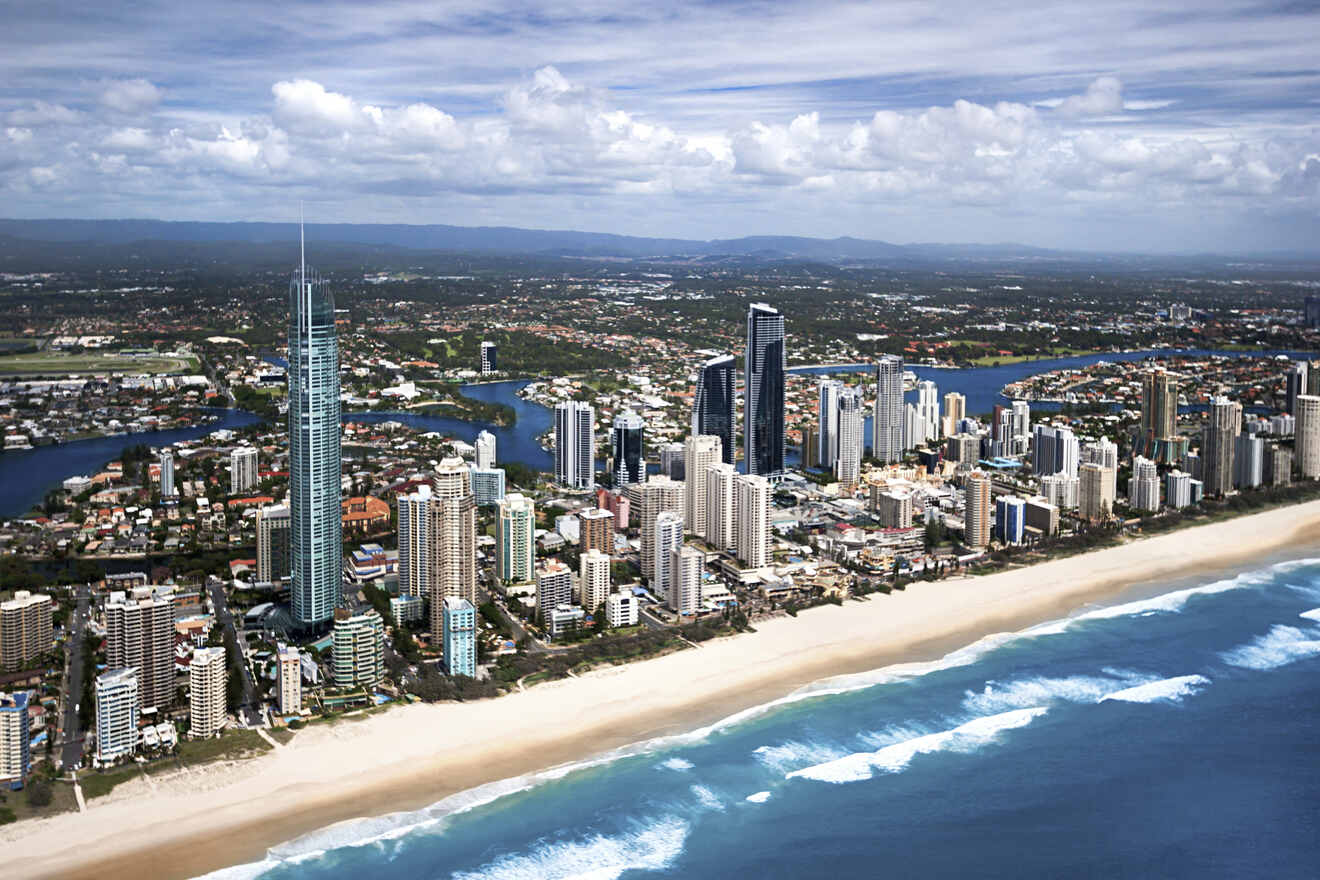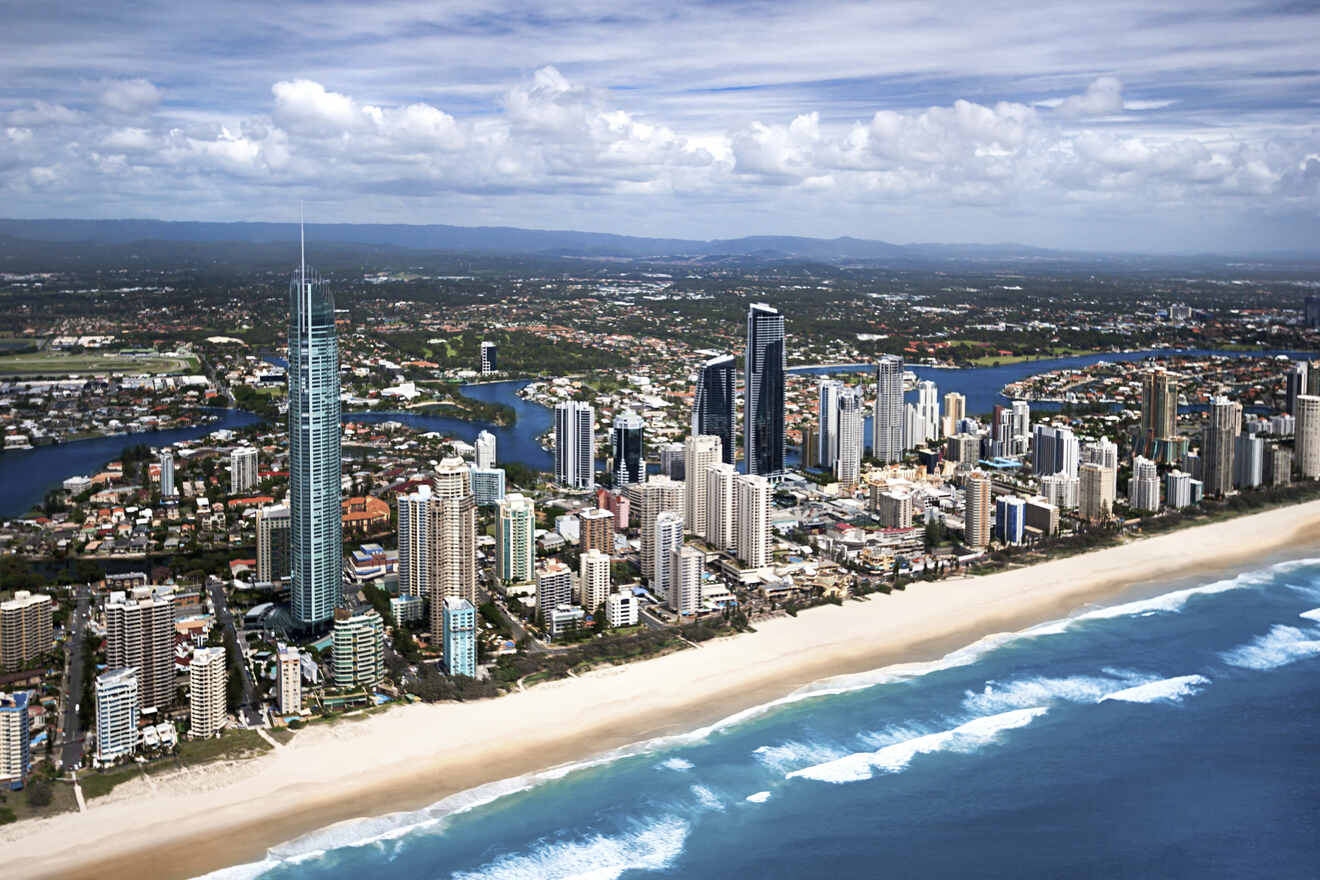 Are you thinking of heading to Florida for your vacation? You're not alone. It's a holidaymakers paradise, with warm weather, beaches, Key West (and Largo), Disney World, and everything else you could want in a getaway. Much of Florida also has a central American influence in its food, nightlife, and music. There's a wonderful sense of relaxation here that suits the casual atmosphere of the cities, the keys, and beach walks.
You'll be wanting to find the best Airbnbs in Florida as options for accommodation when you travel here. Beach houses, cottages, and condos are ever-popular, and you can definitely find an Airbnb to suit your needs here in Florida. But why not add a little spice to your travel? I've found a fascinating collection of unique Airbnb Florida rentals for your consideration. These range from wonderfully stylish treehouses to luxury yurts to unusual bungalows and more.
If you're the adventurous kind of traveler, one of these Airbnbs will be on the top of your list for your next visit to the Sunshine State.
If You Are in a Hurry: Best Airbnbs in Florida
Of the best Airbnbs in Florida I found, I would consider these four the top of my list in terms of rating. I've included these top rentals (organized by price) as they suit a range of travelers.
Top 15 Unique Airbnbs Rentals in Florida
These are my top picks for the most interesting Airbnb homes available in the state. I've sorted them high to low in terms of cost.
I've also factored in cleaning fees and additional costs where applicable. So you have some idea what your real costs are for each place.
P.S. If you are looking for awesome places to stay in Miami specifically, we have the post just for you!
1. 13 Bedroom, Great Escape Lakeside on 10 Acres – Luxury Mansion
Location: Clermont (30 mins to Orlando)
Price: from US$2350 per night
Bedrooms: 13
Guests: 16
The host recommends 16 people for optimum comfort, but this estate can sleep an impressive 43 bodies! It truly is a one-of-a-kind vacation home, complete with a giant chess set in the sitting room.
But everything here is focused on games and fun – it's even in the Guinness Book of World Records. What other holiday home has its own casino, escape room, water slide, and a 40 000 gallon pool?
2. The Tiki Suite – Luxury Suite for Couples
Location: Key West
Price: from US$540 per night
Bedrooms: 1
Guests: 2
Take the concept of a houseboat, and combine it with the idea of a hut or cottage. Who needs a pool (or an island) when you've got the open water?
The obvious big advantage of the tiki suite is that you're somewhat isolated here. Watch the birds and wildlife from really close-up, while enjoying the sounds of nature and the water lapping at the edges of the cottage.
Open the sliding doors to let air flow through, or just flop in the hammock on your deck. This is rustic living taken to a new level. You may need to adjust somewhat to the open water lifestyle, but you're not likely to beat this Key West floating' experience for "special". It's basically your own island placed on the water.
3. Vintage '71 Airstream – A Taste of 70s Chic for Couples
Location: Bradenton
Price: from US$400 per night
Bedrooms: 1
Guests: 2
Airstream trailers were a popular phenomenon for travel in the 70s. This remodeled '71 edition has been updated in and out. This one now comes with plenty of added modern extras like a hot tub, movie projector, air conditioning, and even a small but utilitarian kitchen.
This Airbnb interior feels truly luxurious, decked out in white, airy, and bright. You have access to the shared hot tub, but also a pool and delightful outdoor area beneath a beautiful oak tree.
This Airbnb is located in Bradenton, relatively close to Tampa – I'd recommend you take a look at my where to stay in Tampa, Florida article if you're looking for more options around this area. Bradenton also has an amazing beach to check out. After several hours in the sun, come home to a huge, king-size bed to collapse into.
4. The Spaceship House – Great or Families
Location: Navarre
Price: from US$330 per night
Bedrooms: 3
Guests: 10
Large spaceships on the beach are usually bad news for a vacation. But not in this case. The distinctive white dome sits ominously elevated above the white sand on the beachfront.
Everything here looks like a scene out of a classic-era sci-fi movie. The space-age design furniture has electronic motifs that suggest data runs through everything. The rooms – even the kitchen – feel sparse and minimal, accentuated by the curves of the dome.
But you CAN step outside here without floating away. The fire pit and grill will remind you that you're on earth. Don't forget to bring your snorkel gear – you are on the beach, after all. Travel to Florida can indeed be out of this world
5. Treehouse at Danville – Private Room for Couples
Location: Geneva
Price: from US$250 per night
Bedrooms: 1
Guests: 2
This spectacular modern studio tree home is stacked with all kinds of luxurious extras. There's the main area with its panoramic windows, two decks, queen size murphy bed, and full bathroom amenities.
During the day you can sit under the tiki hut with a cocktail. As it turns to evening, move to the hot tub, and stay till the blue lights come on. When the treehouse is all lit up at night, it has views like something out of a fairy tale.
When you're tired, use the tree-trunk elevator or climb the stairs to your lounge space/bedroom.
P.S. If you are looking for more ideas for couples? Check out this post on most romantic getaways in Florida!
6. TreeHouse in the Cloud – Compact Apartment for Two
Location: St Cloud
Price: from US$190 per night
Bedrooms: 1
Guests: 2
Here's another beautiful tree home that gets away with a completely different approach. The design here takes full advantage of the beautiful surroundings. Your bedroom area has windows all around. And if you want to get even closer to nature, step outside onto the wraparound walkway.
The private deck with views of the canopy is also great for enjoying a glass of your favorite beverage. Remember to give a tip to the 300-year-old tree you're living in! When you return from the beach, you can sit around the firepit for a chat and a tipple.
7. Lakefront Studio Apartment – Superb Lakeside Studio with a View
Location: Orlando
Price: from US$170 per night
Bedrooms: 1
Guests: 2
Dog lovers will get to bring along an additional guest pet or two when they stay here. The owners who live elsewhere on the property own friendly dogs who might check up on you from time to time.
Though Florida is known for the beach, it also has a fantastic lake or two. Your space is a cozy studio apartment close to the swimming pool and overlooking the lake. There is a canoe available if you want to head out for a paddle. No wonder this was the most wish-listed Airbnb in Florida for years!
This is a place meant for those who are getting out and about, enjoying a day by the pool, hitting the bed for a night of deep sleep, and waking up to a gorgeous Florida lake view to do it all over again.
8. The Ritz Lakefront Tiny House – Lake View in Orlando
Location: Orlando
Price: from US$140 per night
Bedrooms: 2
Guests: 5
When you can't get to the beach, get to the lake. When you think 'tiny house' you don't normally envision high ceilings, open plan living room spaces, and high-end furnishings. Well, you'd be in for a major surprise if you walked into this small but ultra-chic, modern lakefront beauty, which can sleep up to five!
Somehow, they've found room for plenty of windows, so the space is bright and sunny – ideal for a lakefront setting. There's a lovely picture window that presents the best view of the lake, especially in the morning.
You're set on a grassy lawn a few yards from the water, which is perfect for views or a jaunt with canoes or paddleboards any time of day. And sitting outside as the day drifts away is an experience that can't be beaten.
9. Tree House at The Country Club of Orlando – Great Budget Airbnb
Location: Orlando
Price: from US$130 per night
Bedrooms: 1
Guests: 2
Trees, trees, trees! Well, that's the feeling this plant-heavy carriage Airbnb leaves you with. Everything is stylish and strategically placed for maximum efficiency, including an impressive amount of greenery within the home.
Your first challenge is to drag yourself out of a deep sleep from the ultra-comfortable bed each morning. Find the cozy sofa in front of the TV with a fireplace if you choose to stay in.
Even the little coffee area (not quite a full kitchen) is perfect, as if it's in the treetop, with so many plants decorating and freshening the space. It isn't called 'The Little Treehouse' for nothing. It's also really close to Disney World and downtown, making it a convenient option for those on the big Florida tourist plan.
10. Yurt at Danvile – Luxury Glamping at its Finest
Location: Geneva
Price: from US$130 per night
Bedrooms: 1
Guests: 2
Have you ever been glamping among the alpacas? There's a colony of alpacas living near this yurt that enhances the fun of a stay here. Enjoy stretching out on a king-size bed while you watch some TV or read a book.
It's a Murphy bed too, so you can raise it when you want some extra space to move around in. The Arabian-tinged decor of the yurt interior may transport you to another world, so why not choose the book appropriately?
When you're hungry, fire up the grill and hang out by the fire pit for a chat with your people. You may even catch a glimpse of a wedding happening at the nearby inn.
11. Treehouse Canopy Room on a Permaculture Farm
Location: Little Haiti, Miami
Price: from US$120 per night
Bedrooms: 1
Guests: 2
If you love holidaying amongst a bunch of petting zoo animals instead of on a beachfront, have I got a Miami treehouse for you! This amazing home is three storeys up, so you get to fall asleep with a view of the canopy. You may be able to hear some goats, emus, roosters, and more going about their day down below.
You'll also get to enjoy some of the host farm's produce when it's available. There's farm-to-table veg, eggs, and honey for your enjoyment. In fact, there's a bit of a farm community going here, and you can choose to participate in any way you like.
The balcony provides a peaceful spot to relax, complete with a view. There might not be air conditioning, but trees also grow through your room. You're in touch with the best of Florida nature here. And if you're looking for more of that beauty, be sure to check out more places to stay in Miami.
12. BOHO Bungalow Tiny House on Wheels – Great Location
Location: Miami MIMO District
Price: from US$120 per night
Bedrooms: 1
Guests: 2
What's more interesting than a tiny house? Well, a tiny house on wheels! You're very close to the lively bar and restaurant part of town here, so this comfortable but economical place serves as a wonderful rest-stop for all your hard travel.
There's a small deck to enjoy a quiet moment and a drink, and a kitchenette that should take care of any snacky needs. Hot tip: The fridge has some complimentary goodies courtesy of the host.
The most endearing part of this small home is that it started as a pet project for the host and her young daughter. There's a lot of love put into this Miami home.
13. ManCave Apartment
Location: Geneva
Price: from US$110 per night
Bedrooms: 1
Guests: 3
They call it a man cave, but in reality, it's a giant adults playroom. But don't knock it! Feeling like a kid is a big part of why holidays are special.
First of all, this place is located in a working airplane hangar! During the day, you'll see people work on cars and machines close by the facility. Grab a coffee and go talk shop with the host. The apartment has all kinds of model planes and cars, pictures, and fun stuff on the walls.
Your bed is in the lofted area, past the drum with the sign that says "Spitting Prohibited". Even the drinking fountain in the corner is in perfect order. It's like living in your own luxury garage back home, so think of it as a large studio apartment – only much better!
14. Award Winning Tiny House Barn Model – Best Value Airbnb
Location: Melbourne
Price: from US$100 per night
Bedrooms: 1
Guests: 3
Score this tiny house 10/10 for beauty. A high arched roof gives you the room you want, and you even have a lofted space for your bedroom. One of the best features of the home is the front wall with its windowed panels. It brings tons of light into the living room.
As for space, there's enough to include a comfortable shower, a full farm sink, and kitchen, and even a stack unit washer dryer. It's a tiny home as great as any full apartment.
Conversely, when you're sitting next to the house at the firepit or around the outdoor dining table, the wall emits light from inside the house. It makes for a beautiful, almost surreal magazine picture.
15. Dome Of The Glades
Location: Naples
Price: from US$100 per night
Bedrooms: 2
Guests: 3
A geodesic dome is a structure first introduced in the 1940s as a more efficient way to construct a home. It's set out on the edge of Naples, in a semi-woodland surrounding, with all the luxurious extras like a private pool, grill, and firepit that you might expect from a traditional holiday house.
Everything is in the perfect position to accommodate the shape of the dome. And when this is combined with the superb decor, air conditioning, and styling of the house, it's hard to not want to try this "past-future" lifestyle.
You're also close to some fabulous views, freshwater fishing, and casual bicycle routes to try. And if you really need more from this place, the beach is just a few miles away.
BONUS: Best Disney-Themed Airbnbs in Florida
If any of the above listings don't bowl you over, well, I've gone the extra mile for you. Here's a bonus section of wacky, weird, but ultimately brilliant Disney-themed Airbnbs in Florida for your consideration. For those a little further away from the big cities, I've mentioned how far the journey is by car.
1. Modern Oasis with Private Luxury Style Pool – for a Large Group
Location: Kissimmee (90 mins from Tampa)
Price: from US$2400 per night
Bedrooms: 7
Guests: 10
Another Orlando Reunion Resort Airbnb option is this huge, gorgeous villa. See yourself in the moonlight drive-in theatre, complete with comfy lounge chairs and sofas. Meanwhile, the kids can lose themselves in the arcade games room.
In the daytime, the cavernous, comfortable living space invites you to flop into the sofas in front of the huge windows. And the pool is always popular, partly because it's huge! Each of the secondary bedrooms has a theme – pirate island, castle, the hangout.
The top floor has the view, and the host has provided a shuffleboard deck and a bar! This is the perfect place to spend a lot of your time.
2. Ultimate Cinderella Castle in Reunion
Location: Kissimmee (30 mins from Orlando)
Price: from US$1580 per night
Bedrooms: 8
Guests: 16
The odd marriage of Cinderella and Star Wars works way better than you could ever imagine. This huge villa is a testament to the legacy of Disney in Florida. Any of your 16 best friends and family can choose between Cinderella or Star Wars-themed beds (the pumpkin carriage is popular).
To get you even further into the mood, you can book an evening to watch a movie together in the private home theater. Others might opt to sit by the waterfall in the pool.
And as if you needed extras, this Airbnb home is in the Reunion Resort, a key attraction in Kissimmee. So you have access to some of the facilities on offer, like restaurants, a pool, and plenty of trails, plus, Kissimmee is only about 30 minutes from Orlando!
3. Wizarding Home Near Harry Potter World
Location: Orlando
Price: from US$1000
Bedrooms: 5
Guests: 10
You have to love the ingenuity and creativity on offer at this Hogwarts-themed Airbnb "castle". The four ground floor rooms are all dedicated to a Hogwarts House (Go, Hufflepuff!). The second master room on the second floor is – of course – the headmaster's office.
There's plenty to see and do elsewhere, too. Spend time at the swimming pool or by the firepit, eat in the dining hall (no dishwashing spells in the kitchen, please), and see and talk to the people in the portraits adorning the wall in the common room area.
Best of all, you're just a few minutes away from the Wizarding World of Harry Potter and 6 miles from Disney.
4. Twelve Parsecs by Loma Homes – Magical Wonderland
Location: Champions Gate (30 mins to Orlando)
Price: from US$800
Bedrooms: 9
Guests: 16
Nine bedrooms – 9 planets! The inspiration for each comes from a planet in the Star Wars Universe, with additional bits and pieces referencing famous spaceships, locations, and characters. The Cloud City bedroom is phenomenal.
But don't take away from the wonderful living space, kitchen and bar. They're a bit more "earthly", but no less luxurious. Here's a video for a closer look at this amazing Airbnb.
5. Mickey Mouse Themed Getaway next to Disney
Location: Celebration (30 mins to Orlando)
Price: from US$140
Bedrooms: 1
Guests: 5
Your young kids are going to thank you for giving them the best holiday ever! Join Mickey at what must surely be his own holiday home. There are pictures of the mouse everywhere. And it's a great continued Disney experience, especially if you're visiting the park (just 5 minutes away).
The Palms resort, where this home is located, even has a Mickey pool. And there's plenty of games, lounging areas, and outdoor social areas to enjoy, too.
Top 4 Airbnb Experiences
Airbnb Experiences enhance a visit to a city or state by offering a unique, local view of the activities on offer. You'll usually get a wonderful insight into the best parts of the place as well.
Conclusion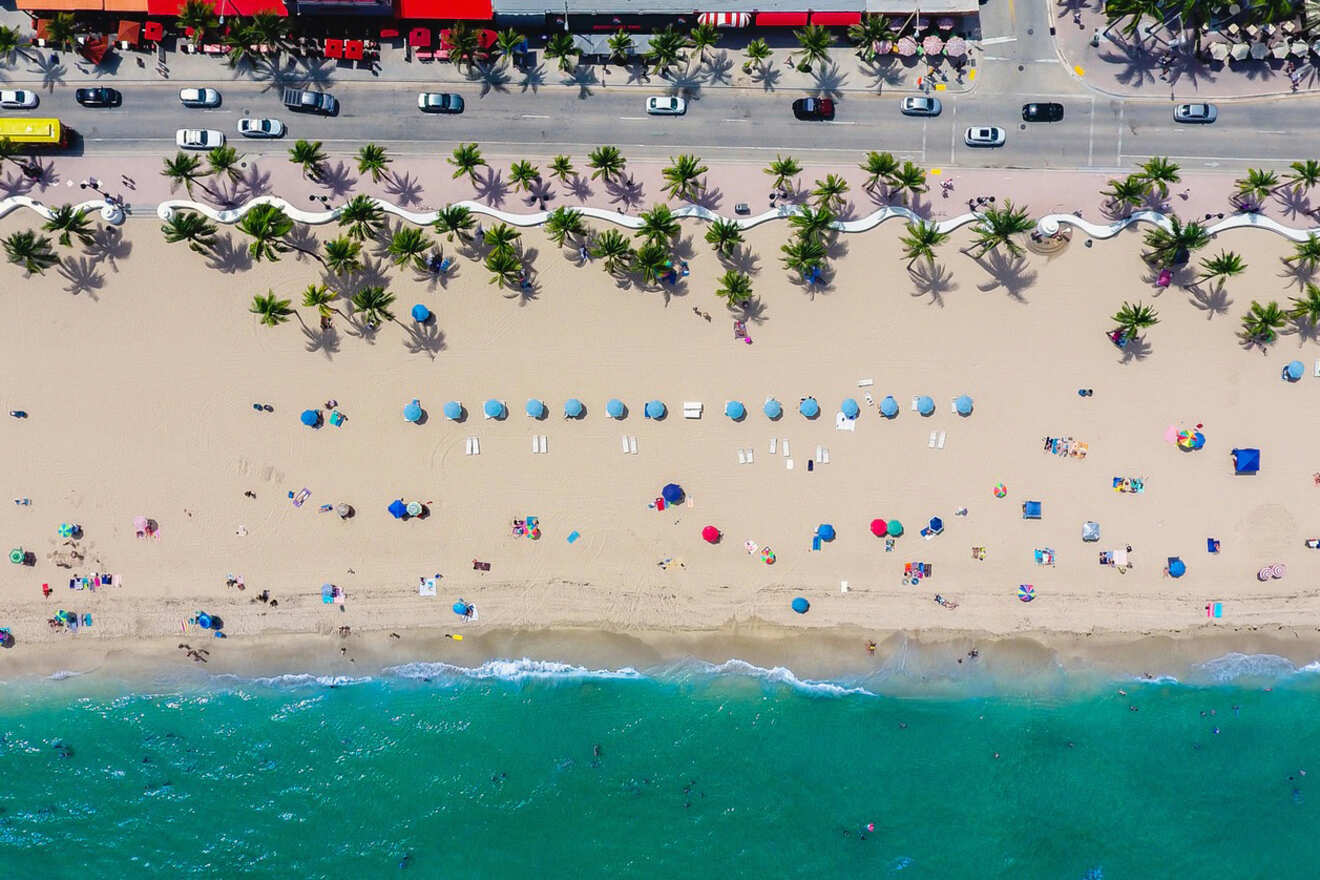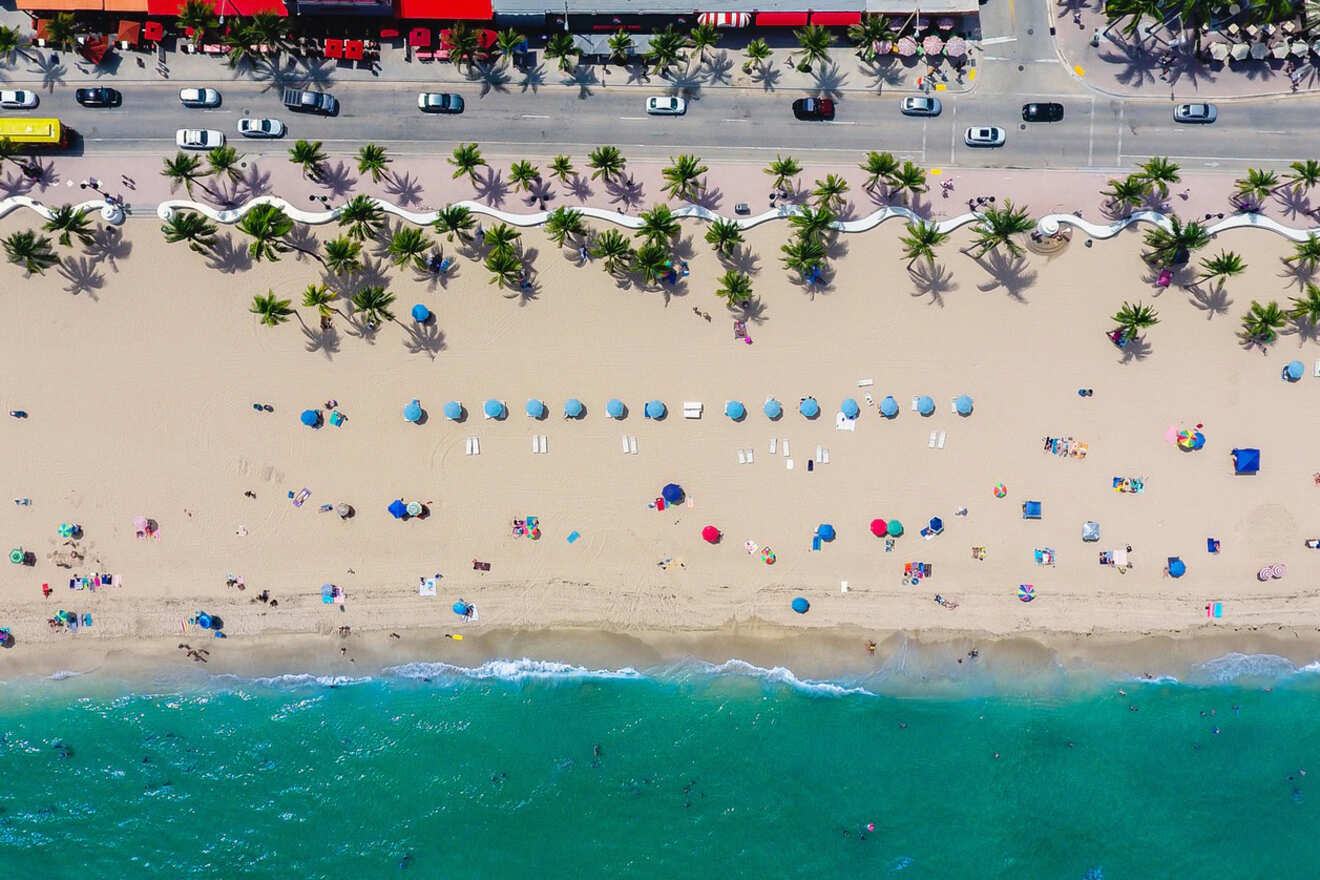 Florida is so much more than its key attractions like Disney World and Miami beach. it's got tons of things to do and see. And even when you're out in the glades or in another major Florida town, there are plenty of unusual Airbnb rentals to enjoy and sights to see.
The unique Airbnb homes above bring something different and intriguing to the mix. They reflect a fun and quirky side to their hosts. So take a look at those amazing treehouses, stay by the lake in a stylish tiny house or yurt, or splash out on an incredible themed apartment or mansion complete with a pool and cinema.
Have you stayed in Florida before? If so, I'd love to hear your thoughts and recommendations in the comments section below.
Whatever your choice, have a wonderful time on your next stay in Florida.