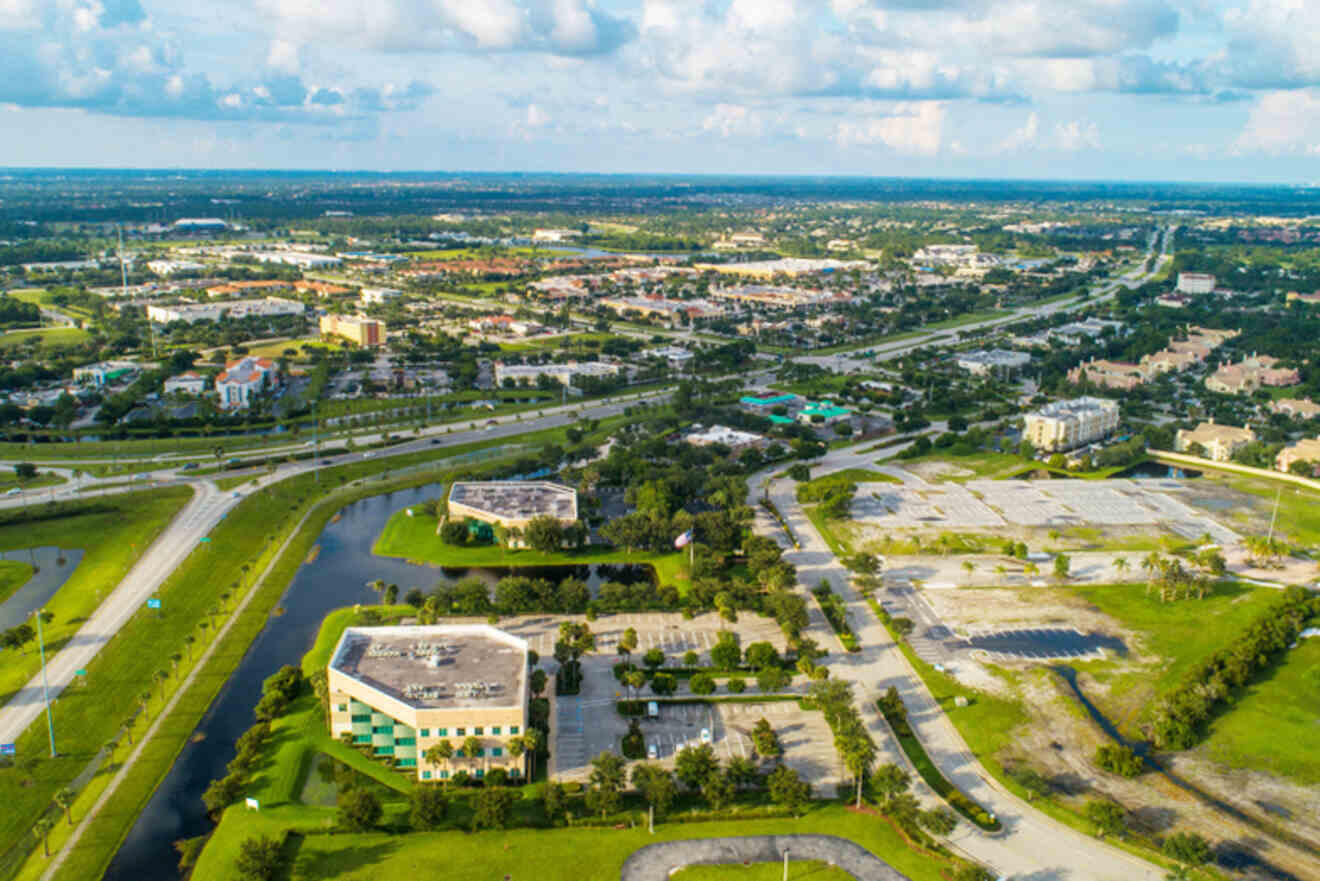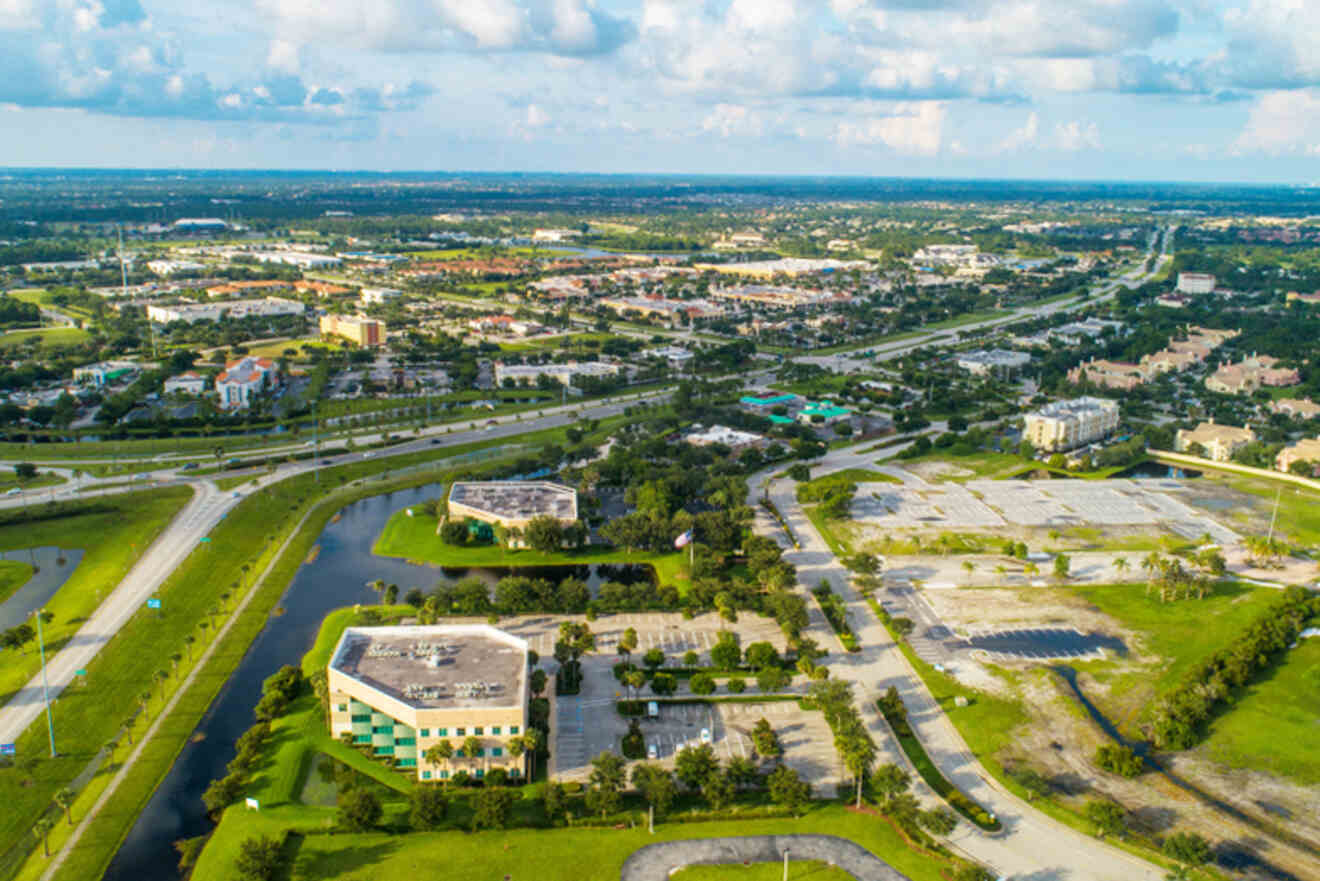 Port St. Lucie may not be a big-name Sunshine State destination like Miami or Orlando, but this charming town on Florida's Treasure Coast is the perfect getaway for nature lovers! You'll find stunning state parks and nature preserves, incredible flora and fauna, and countless other things to do in Port St. Lucie that immerse you in the area's pristine, natural beauty.
Today, we're chatting about the best things to do in Port St. Lucie, FL, whether you're seeking adventure, relaxation, or family-friendly fun! It is located just 30 minutes from Fort Pierce, about an hour and a half north from Fort Lauderdale (where I'm from), and around 2 hours southeast of Orlando (where I live now!), making it a great stop on your next Florida road trip.
The majority of fun things to do here involve being outdoors and spending time in nature, but I made sure to include some different activities on this list, as well. Wine lovers will definitely want to check out #9. 😉
Here we go!
If you are in a hurry
You don't want to miss out on any of the fun activities I'm about to share with you, but there are a few things on this list that you'll need to do ASAP.
Here are the main things to book in advance:
1. Stroll through the Port St. Lucie Botanical Gardens
The Port St. Lucie Botanical Gardens are absolutely stunning and easily my pick for the #1 activity in Port St. Lucie for the whole family! Stroll through one of the many lush, vibrant gardens on-site, including a butterfly garden, bamboo garden, ancient garden, hibiscus garden, and plenty more.
Kids will love the enchanting Faerie Forest, an open exploration area where their imaginations can run free! Heck, I love stuff like this as an adult!
There are ample opportunities to see the area's awesome wildlife as well – various birds, tortoises, frogs, geckos, and other critters. Plant enthusiasts will especially adore the Garden Center, with over 1,000 plants available for sale at this nursery, and you'll find some really rare and unusual ones for purchase.
In addition, the Botanical Gardens hosts exciting events throughout the year, from concerts to their How To series, where you can learn about gardening from local experts.
All in all, the Port St. Lucie Botanical Gardens is one of the unmissable things to do in Port St. Lucie, and I highly recommend it!
PRICE: There is no charge for admission, but a suggested donation of US$5 is appreciated
2. Embark on an eco-cruise on the St. Lucie Aquatic Preserve
The North Fork St. Lucie River Aquatic Reserve is a massive nature preserve (nearly 3,000 acres/1215 hectares!) and an awesome place to observe wildlife in its native habitat. Of course, you'll need a boat to explore the aquatic reserve, and I've got just the tour for you!
One of the most popular things to do in Port St. Lucie is the jungle eco-cruise by family owned and operated River Lilly Cruises – the longest continuously operating tour company in St. Lucie County. The eco-cruise is offered from October 1 to July 31, Mondays through Fridays at 11 am.
Climb aboard The River Lilly II, a 34-person boat that will take you on a 1.5-hour narrated cruise through the North Fork St. Lucie Aquatic Preserve. You'll learn about the amazing creatures that live here, like alligators, turtles, and birds.
Your guide will also explain the unique history of this area, and you'll see the very spot where the jungle scenes from the 1979 James Bond film Moonraker, starring Roger Moore, were filmed!
Reservations are required and can be made by calling River Lilly Cruises at (772)-489-8344. Please note that they only accept cash or checks for payment.
PRICE: US$30 for adults, US$20 for children
3. Explore Savannas Preserve State Park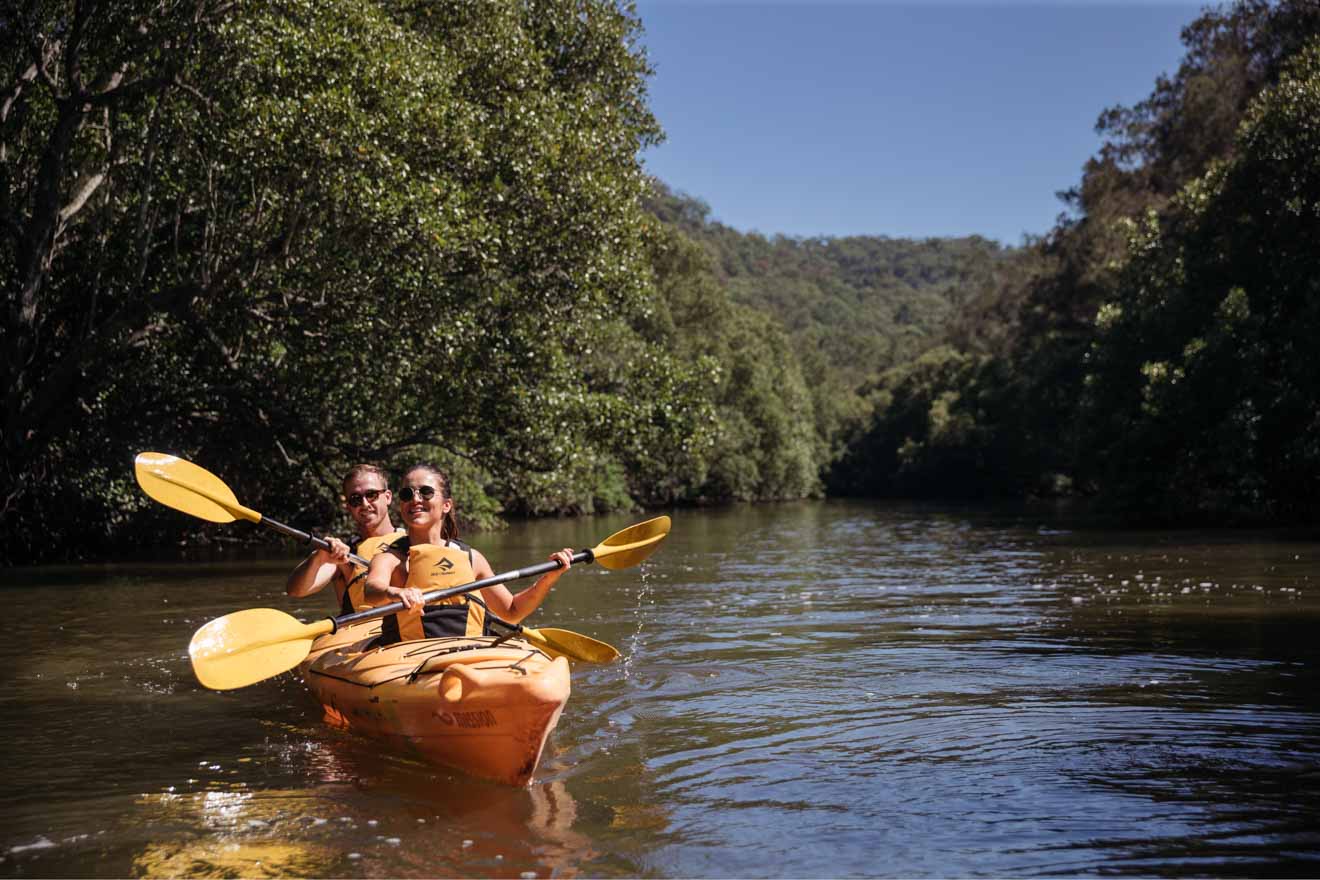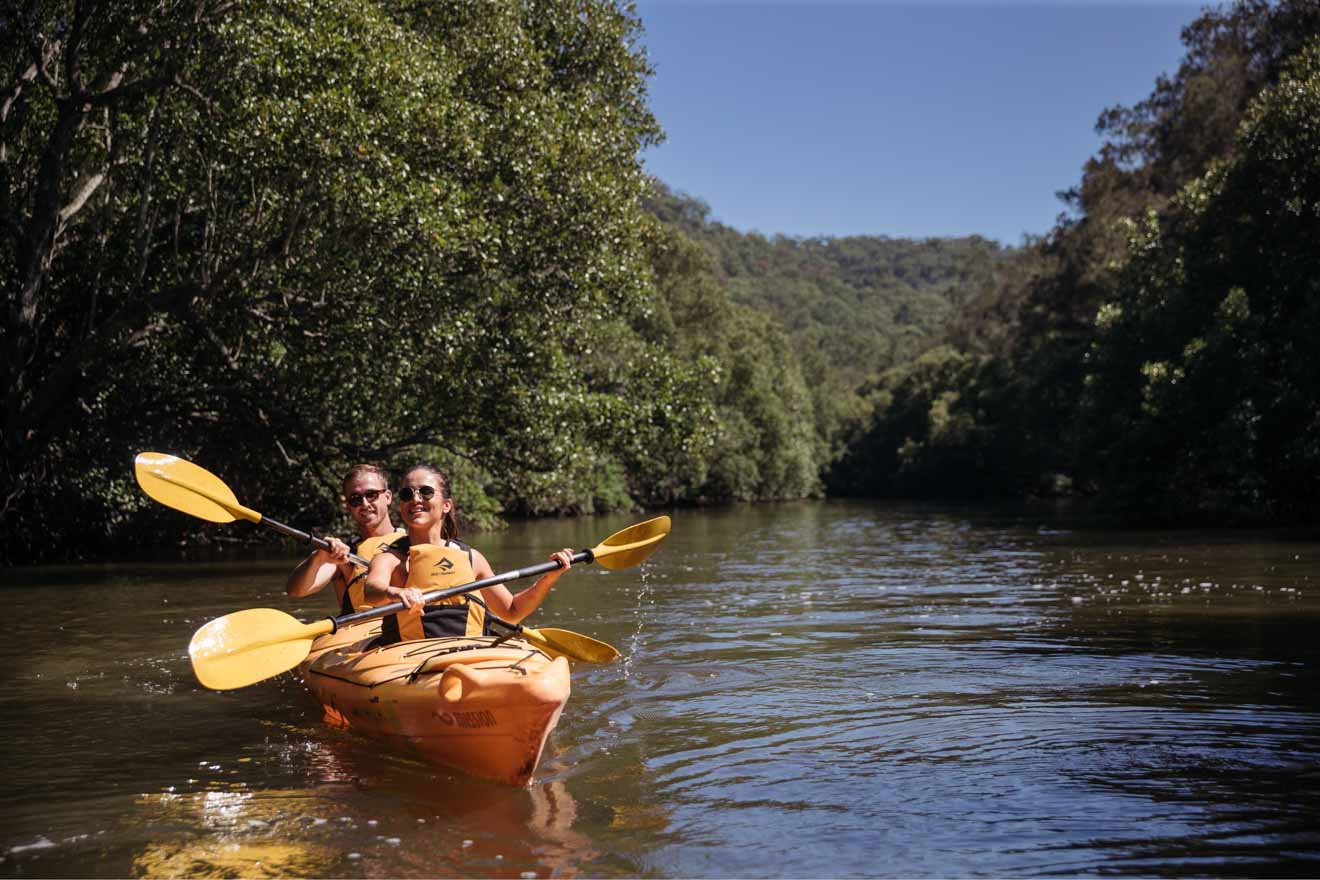 If you're looking for a day of adventure in the great outdoors, Savannas Preserve State Park in Port St. Lucie, FL, is for you! Basin marsh extended across much of the Sunshine State before Florida developed its bustling cities and suburbs, and you can experience the beauty of it at Savannas Preserve State Park.
Like #1 and #2 on our list, this state park is another excellent place for wildlife observation. There are over 17 miles (27 km) of trails begging to be explored!
For those who prefer paddling, you're welcome to launch your own canoes and kayaks at the Savannas Preserve State Park launch. There are no rentals available at the state park, but they offer guided kayak tours that include the vessel for the duration of the tour! There are also guided nature tours, drum circles, birding workshops, and other events frequently hosted by the park.
Savannas Preserve State Park's Education Center is a must-do, especially if you're traveling with kids. Learn all about this breathtaking nature preserve here, meet the animal ambassadors, and even take part in one of their educational programs. If you are visiting with your little ones, there's a family-friendly scavenger hunt printout on their website.
PRICE: US$3 per vehicle. Exact change is required
4. Stroll along the Riverwalk Boardwalk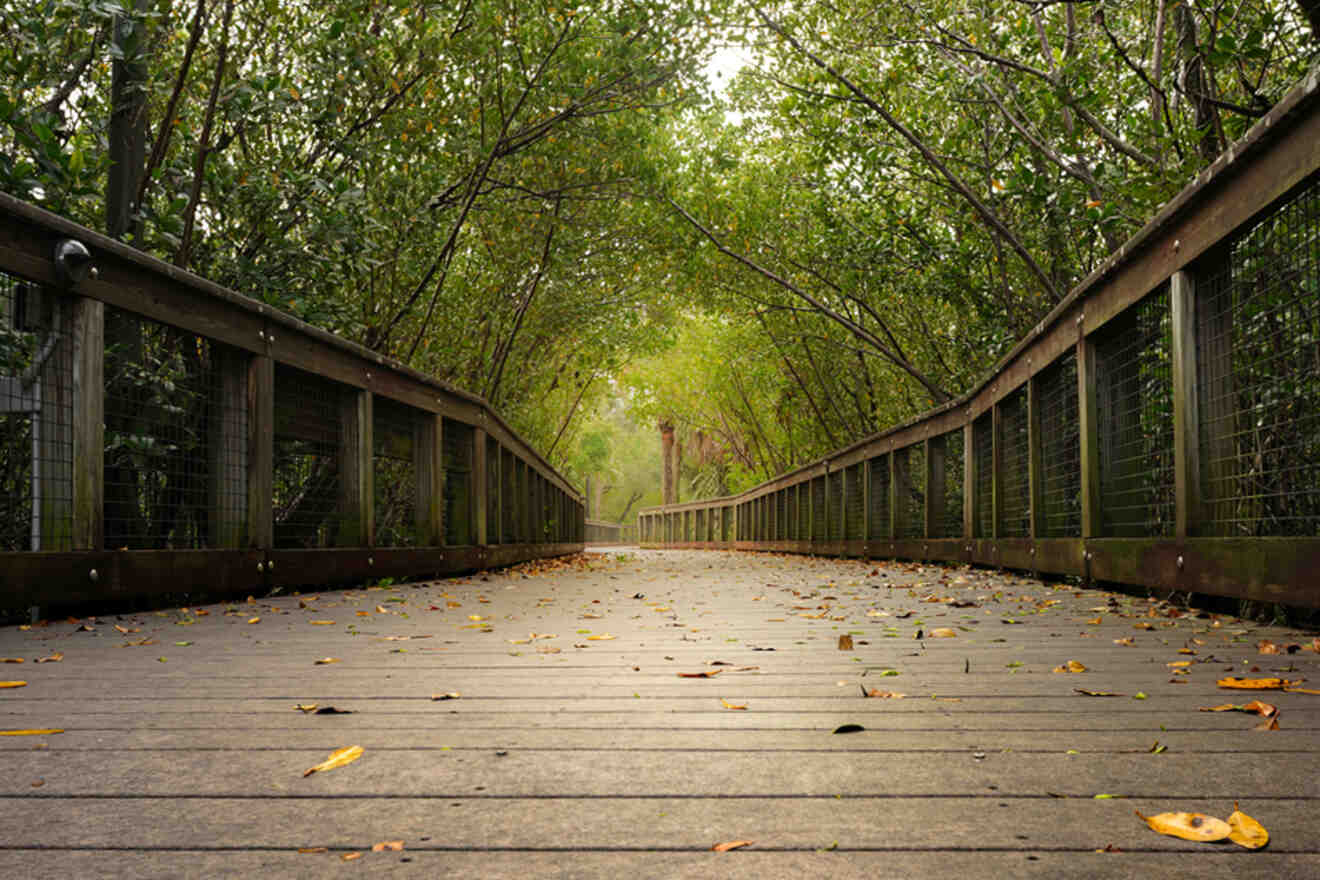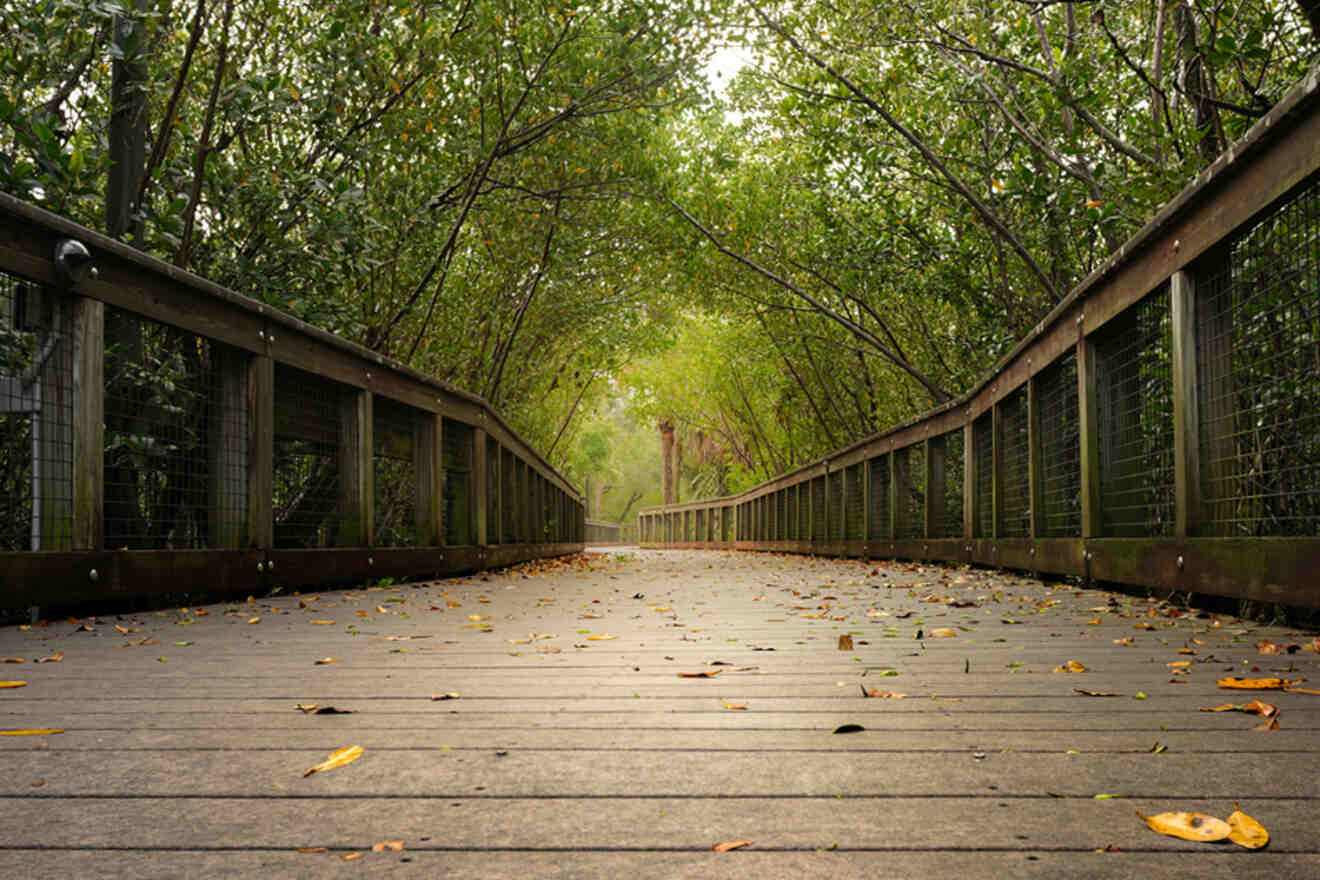 There's just something about a boardwalk that screams "vacation!" to me, and if you feel the same way, you're going to love this one! The Riverwalk Boardwalk along the St. Lucie River is a couple of thousand feet long, with amazing views of the wetlands and its wildlife.
The boardwalk is spectacular due to its location, but that's not the only part about it that's special – it is made of recycled materials! As you stroll along the gorgeous St. Lucie River banks, you're walking on a structure created with sustainability and conservation in mind!
The Riverwalk Boardwalk spans from Tom Hooper Park to Veterans Park, which is a beautiful, tranquil park honoring those who have served. Even if you don't opt to walk the boardwalk, Veterans Park is definitely worth a stop, especially if you or your loved ones have served in the military. It is a beautiful place for moments of quiet contemplation.
5. Have a blast at Superplay USA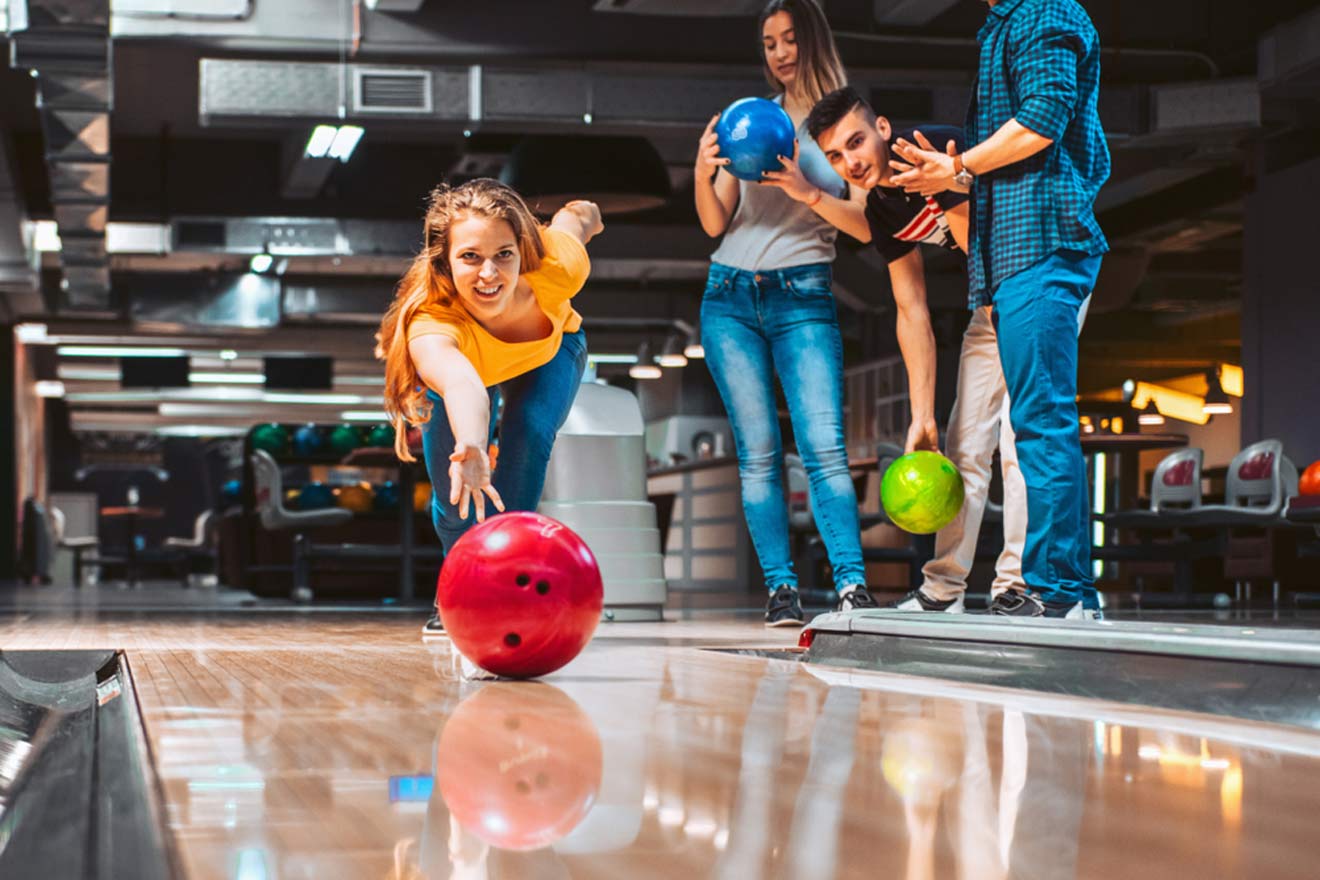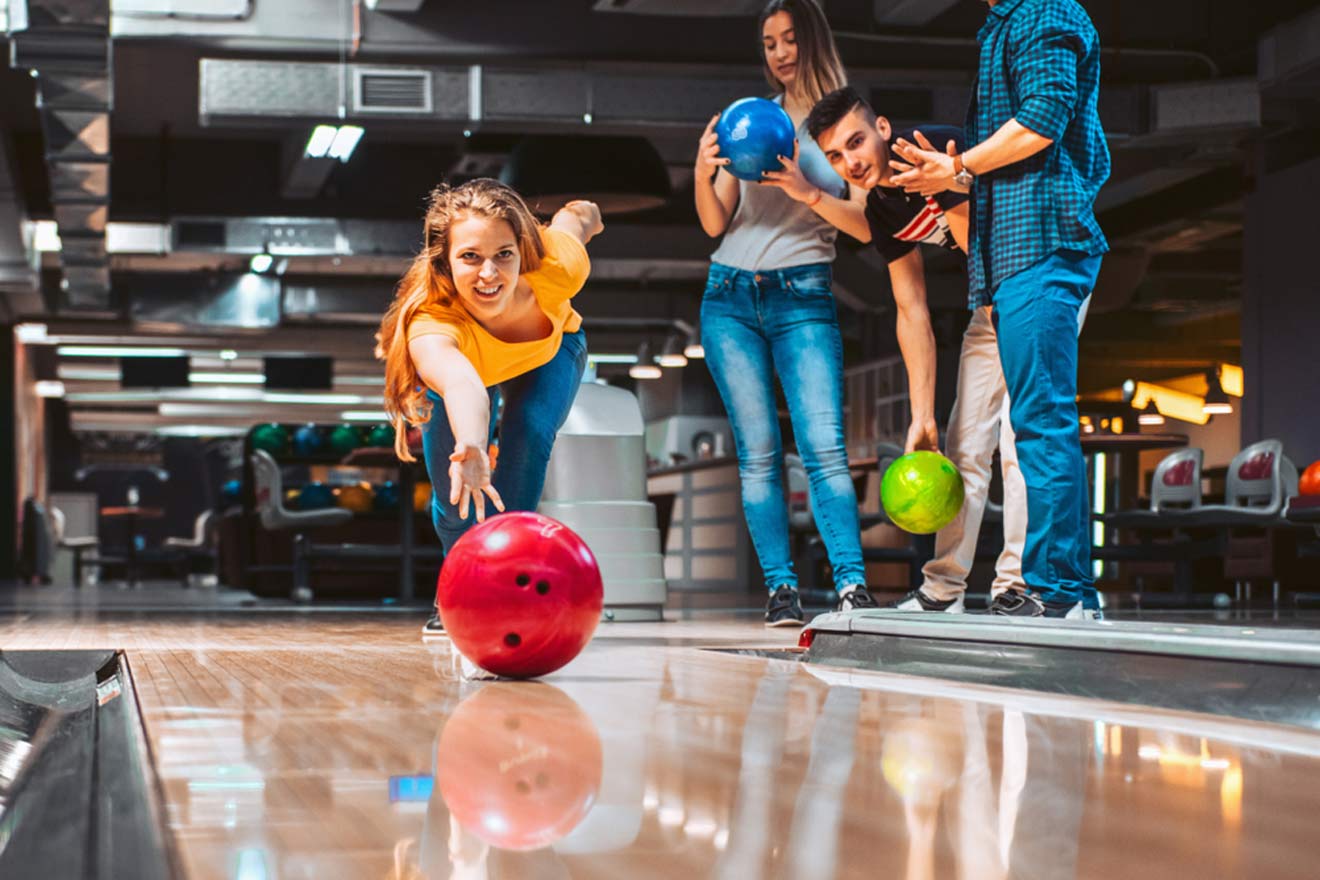 Kids and kids at heart will love Superplay USA, an amusement center in Port St. Lucie with plenty of opportunities for fun! It boasts a 48-lane bowling alley, an arcade, laser tag, air hockey, and so much more.
But if you're imagining a basic ol' bowling alley, think again! Black lights, soft lounge seating, and walls covered in HD video make bowling at Superplay USA a one-of-a-kind experience the whole family will enjoy.
I'll always be a huge fan of laser tag no matter how old I get, and Superplay has a seriously amazing laser tag setup with a state-of-the-art arena. The arcade is also massive and features everything from old-school, classic games to the latest in gaming technology.
Sound up your alley? No, I couldn't resist a bowling pun. 😆 You can reserve a lane online in advance!
6. Try local beer at Hop Life Brewing Company
Whenever I travel somewhere new, I love to check out the local breweries. Even if I'm not in the mood to drink, I still love stopping in and exploring – you can almost always count on a brewery for a good time!
Hop Life Brewing Company in Port St. Lucie is a must-do for craft beer lovers, as they serve up their very own handcrafted brews you can't find anywhere else. If beer isn't your thing, they also have alcohol slushies, sangria, and other specialty drinks, including bottomless mimosas for just US$20.
The food menu at Hop Life Brewing stands out, featuring innovative takes on beloved dishes like pizza, tacos, and sliders. On weekends, catch live music on their pet-friendly patio, and on weekdays, compete in trivia and bingo! Happenings at Hop Life Brewing are posted on their events calendar.
7. Take a stroll through Oak Hammock Park
If you're looking for some peace and serenity on your Port St. Lucie trip, head over to Oak Hammock Park. This waterfront park is named for its breathtaking live oak trees that date back centuries, and it's great for relaxing walks, spending time in nature, and spotting local wildlife.
There are 2 nature trails here, aptly called the Pine and the Oak, as well as a playground for kids, fishing along the canal, and an area to have a picnic. If you're traveling with your pet, leashed dogs are allowed here, and it's a great place to take your pup for some exploring.
8. Catch a Mets game at Clover Park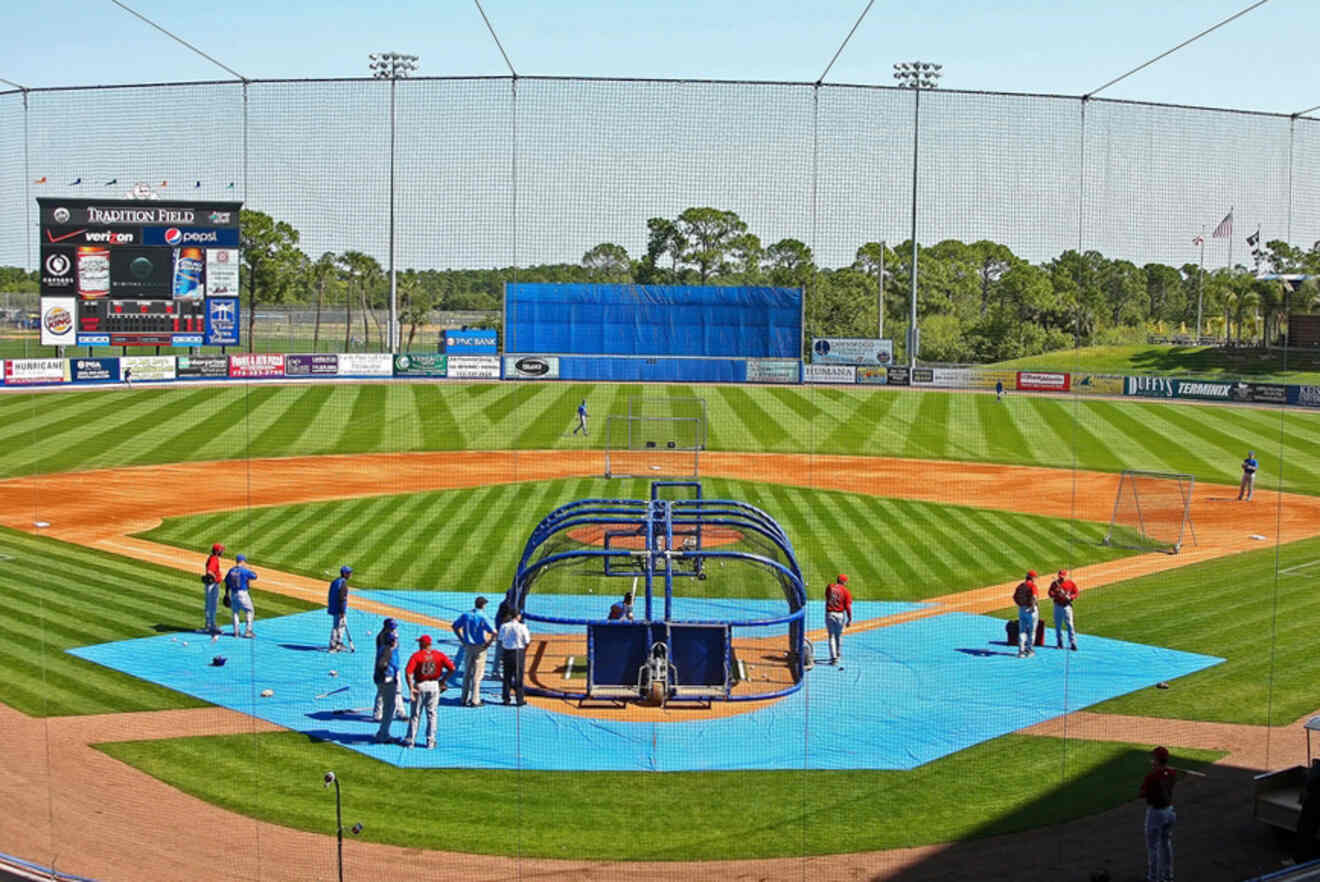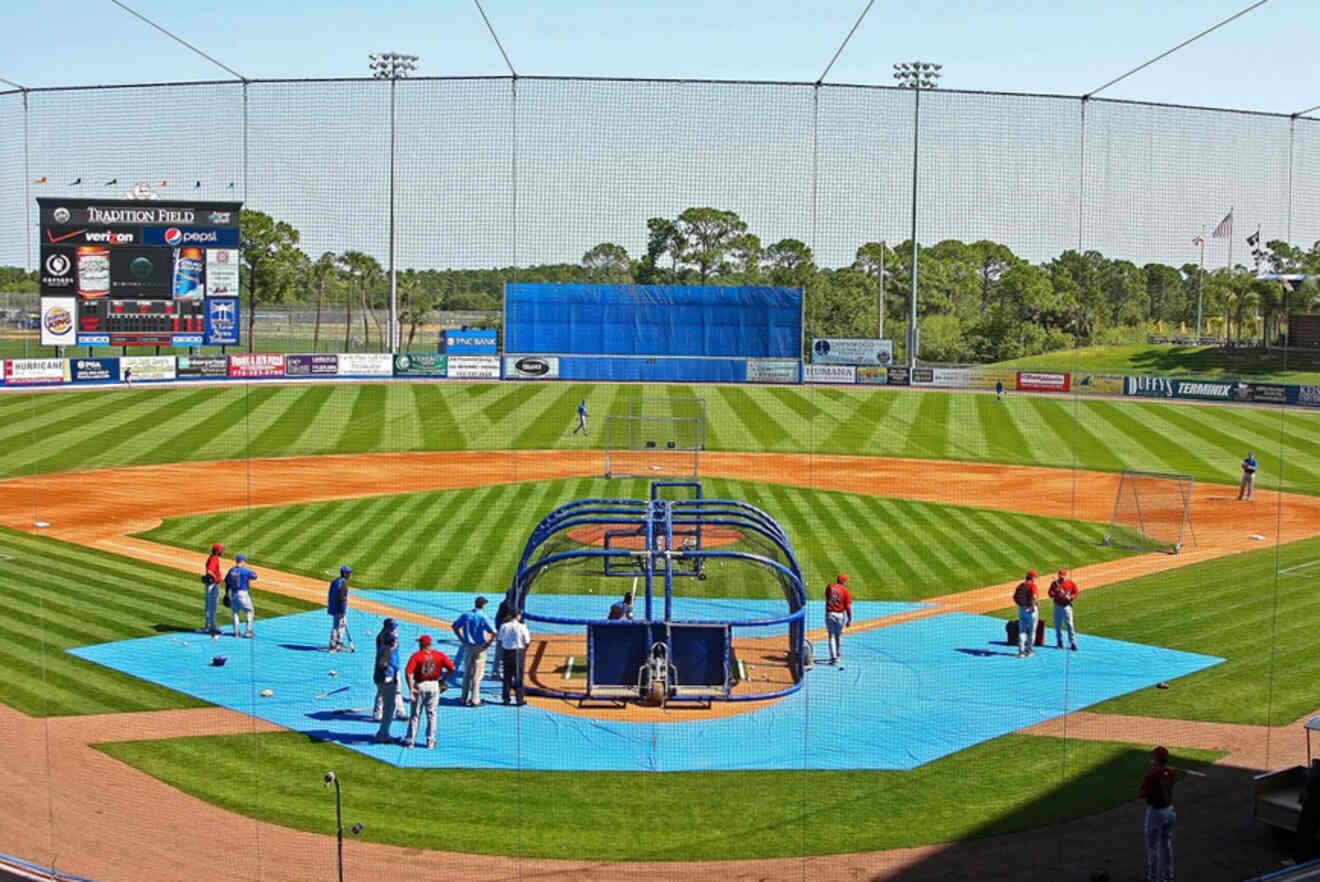 You may not associate a place like Port St. Lucie, Florida, and its abundant nature preserves and outdoor adventures with baseball. Who would? But as it turns out, baseball fans can get their fix in this charming town at beloved Clover Park.
Clover Park is Port St. Lucie's baseball stadium, home of the minor league team, the St. Lucie Mets. Even as someone who generally finds baseball boring, I think minor league games are a blast. But those aren't the only Mets you'll find at Clover Park – the New York Mets have spring training here! What a treat!
9. Grab a bite at Kyle G's Oyster and Wine Bar
You'll have worked up quite the appetite after all that adventuring! Head over to Kyle G's Oyster and Wine Bar, a phenomenal restaurant in Port St. Lucie, FL, where you can enjoy fresh seafood, mouthwatering entrees, and an impressive selection of wines.
I'm a huge fan of oysters, which is what Kyle G's does best, including both East Coast and West Coast options. The best part is the enhancement available for oysters – you can turn one into a Bloody Mary shooter! Yes, I've tried this before, and yes, it is delicious! Even if it sounds a bit bizarre.
I recommend making a reservation online in advance.
PRO TIP: Kyle G's Oyster and Wine Bar has some fantastic specials, like Oyster Mondays, where the oysters are just US$2 each, and 50% off wine and champagne bottles every Tuesday night!
10. Travel back in time at Spruce Bluff Preserve
Spruce Bluff Preserve is a truly unique nature preserve in Port St. Lucie because it's the site of an early pioneer settlement from 1891! Back then, this area was home to several families and included a school, post office, and sawmill.
Today, you can explore Spruce Bluff Preserve and see Florida through the eyes of these early settlers. There are 2 self-guiding trails that will immerse you in the history of the area.
The Spruce Bluff South AIS Indian Mound Trail is 1.9 miles (3 km) long and will take you to the AIS Indian Mound. You'll learn the significance of this Native American mound, as well as how the plants along the route were used by the Native Americans living here.
The Spruce Bluff North Pioneer Trail is about a mile (less than 2 km) long along the river and teaches all about the pioneer settlement and cemetery.
History buffs and nature enthusiasts, this one's for you!
11. Play some golf at the PGA Golf Club
No matter what your skill level, golf lovers visiting Port St. Lucie will have a blast at the PGA Golf Club at PGA Village. You can't get much more official than playing one of the Professional Golf Association's courses, and PGA's public courses are consistently ranked as some of the very best golf courses in America!
There are 3 award-winning main courses at the PGA Golf Club: Wanamaker, Ryder, and Dye. You'll need to book your tee time at least 2 days in advance. There's also a short course, which is perfect for beginners.
Speaking of beginners (or anyone trying to polish up their swing), the PGA Golf Club at PGA Village offers golf lessons for adults and juniors on-site, taught by PGA Teaching Professionals. Golfing is one of Florida's all-time favorite pastimes, so there is no better place to learn.
The Sheraton PGA Vacation Resort is located just 2 miles (3 km) from PGA Village, and it got my vote for the best hotel in Port St. Lucie. It features fully furnished vacation villas that accommodate up to 8 people, a massive outdoor pool, and a children's pool and playground. It's the ideal stay for family-friendly fun.
Check the Rates for Your Dates
12. Go kayaking at St. Lucie Inlet Preserve State Park
I know there are so many nature preserves in Port St. Lucie, FL, and while they all have beautiful views and wildlife in common, they each offer something unique and special for the visitor that you can't find at any of the others.
St. Lucie Inlet Preserve State Park is only accessible by boat, as it's located on a barrier island, and it's just as stunning as it sounds. If you don't have your own boat, though, I've got you covered!
Pushin' Water Kayak Charters offers eco-tours of St. Lucie Inlet Preserve, so you can explore its unparalleled beauty! The kayak route is a hot spot for seeing dolphins and manatees, so be sure to keep your eyes peeled for these gentle inhabitants.
PRICE: US$120 per person, minimum 2 people
13. Visit the Treasure Coast Model Railroad Club
This is definitely one of the most unique things to do in PSL, and even if you don't consider yourself a model train enthusiast, this fascinating museum is worth the visit!
You'll be amazed from the moment you step inside. Marvel at the incredibly realistic, detailed miniature railroad models, complete with movement, landscaping, and sounds. The displays at the Treasure Coast Model Railroad Club are always evolving and changing as club members keep coming up with creative ideas and ways to expand their masterpieces.
The club members and volunteers there are happy to chat with you about the models, the history of the club, and anything you'd like to know more about. Their passion is tangible!
Little ones especially will love this place – you'll definitely want to check it out if you're visiting Port St. Lucie with kids!
PRICE: Free admission, but donations are appreciated
14. Hike at the Bluefield Ranch Preserve
The next up on our list features over 20 miles (32 km) of hiking trails in a very unique setting! Bluefield Ranch Preserve is a former cattle ranch sprawling 3,285 acres (1,330 hectares) and teeming with wildlife in its diverse ecosystems.
Bald eagles, turkeys, alligators, hogs, quail, and more can be seen roaming in their natural habitat. There's even an elevated observation deck and wildlife blind, so you can get a good look at these amazing animals at the Bluefield Ranch Preserve.
There are picnic tables as well if you'd like to bring food and dine al fresco! For anyone interested in sleeping under the stars, Bluefield Ranch Preserve offers primitive camping as well.
15. Check out the Civic Center Art Gallery
This is something you don't see everywhere – the MIDFLORIDA Credit Union Event Center in Port St. Lucie, known as the Civic Center Art Gallery, features a 2,000-square-foot (185 m²) art gallery!
Here, you can see incredible works of art on display, created by local and regional artists. They bring in a new exhibit every 8 weeks! A visit to the Civic Center Art Gallery is a nice air-conditioned break from the other exciting things to do in Port St. Lucie on our list.
If you happen to be in town during one of their exhibit opening nights, you should stop by for their Artist Reception, a free event that takes place from 6 PM to 8 PM. It's a fantastic few hours spent immersed in art and great company!
16. Have a family-friendly night out at West End Grill
West End Grill in Port Saint Lucie, FL, has everything I look for in a restaurant: delicious fresh food, great service, live music, and baked brie. I am not ashamed to admit I'm absolutely obsessed with baked brie, and West End Grill had me the moment I laid eyes on it on their menu!
West End Grill is a great spot to bring the family, including your four-legged friend, out for dinner. There is live music on the patio and a great atmosphere without getting too rowdy.
17. See amazing wildlife at the Oxbow Eco-Center
One of the most fun things to do in Port St. Lucie is to spend the day learning at Oxbow Eco-Center and exploring Oxbow Preserve! Located on the North Fork of the St. Lucie River, this preserve is 225 acres (21 hectares) of floodplain forest, scrub and pine flatwoods, swamps, and wetlands.
As you can probably guess, this area is home to more amazing native wildlife, like birds, butterflies, and Oxbow's very own mascot, gopher tortoises. There are 7 beautiful trails, 2 observation decks, and even a butterfly garden to explore! That's not all, either. Visit the eco-center to learn about the area, its history, and the animals who call it home in the interactive exhibits.
If you want to try something totally different, you can sign up for archery at the Oxbow Eco-Center. On certain days throughout the year, they host an archery program open to anyone of any ability level, ages 10 and up.
PRICE: US$10 per person and includes all the equipment needed!
18. Spend the day at Jensen Beach Park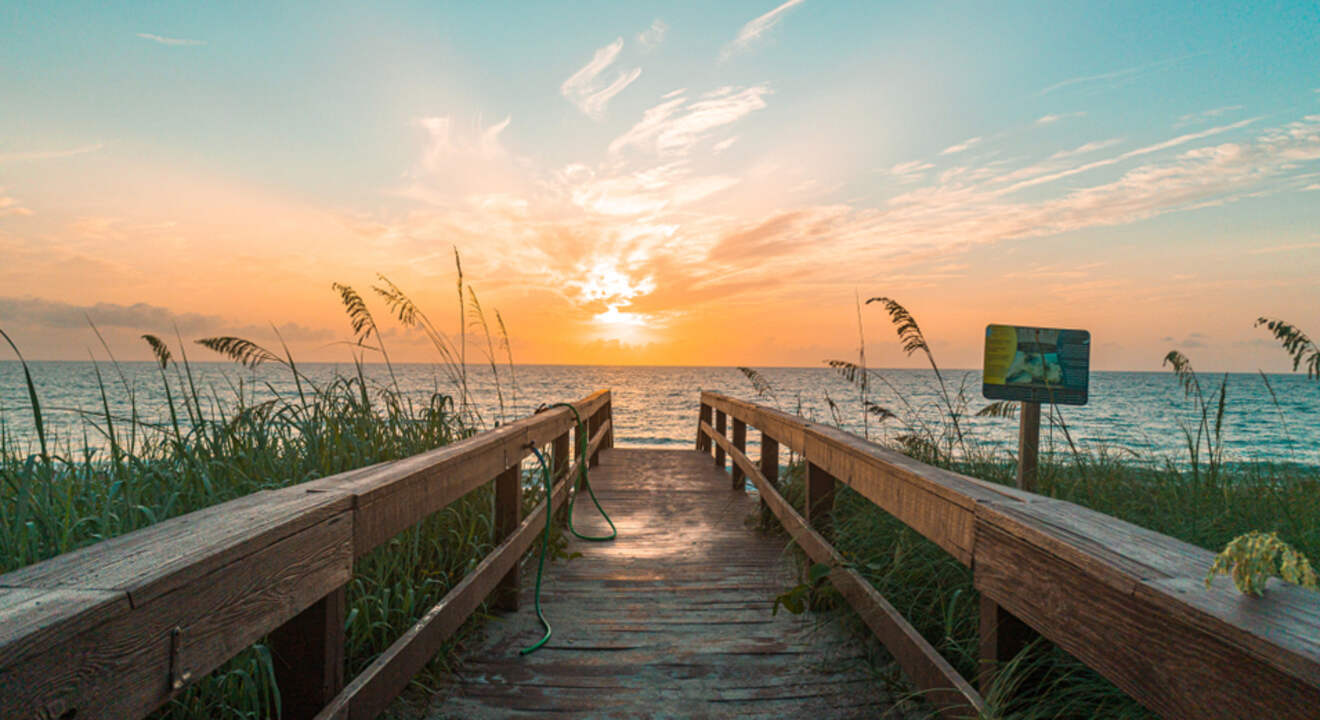 No South Florida vacation is complete without a visit to the beach! Jensen Beach is just 10 miles (16 km) from Port St. Lucie, FL, making it the perfect place to lounge on the sand and play in the ocean on your next visit to Port St. Lucie.
Jensen Beach Park has everything you need for a stress-free beach day: lifeguards on duty, well-kept-up restrooms, and even a snack bar with adult beverages on-site! It's very family-oriented, though, so you don't have to worry about things getting too rowdy if you're visiting with kids.
There is ample parking at Jensen Beach Park, which is a huge plus if you're driving from Port St. Lucie. It's 100% my pick for the best beach in this area! What are you waiting for? Grab your SPF, and let's go!
FAQs about things to do in Port St. Lucie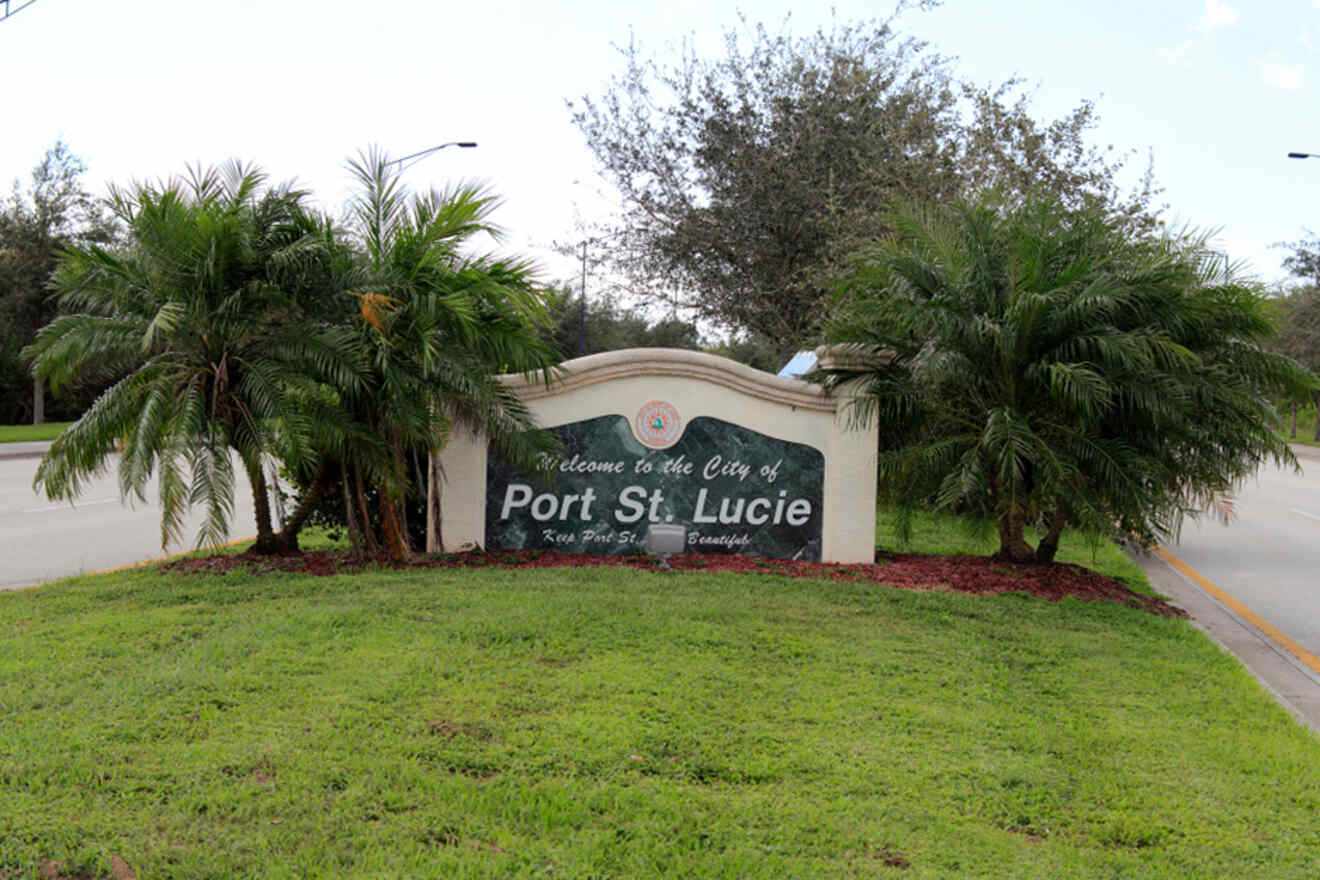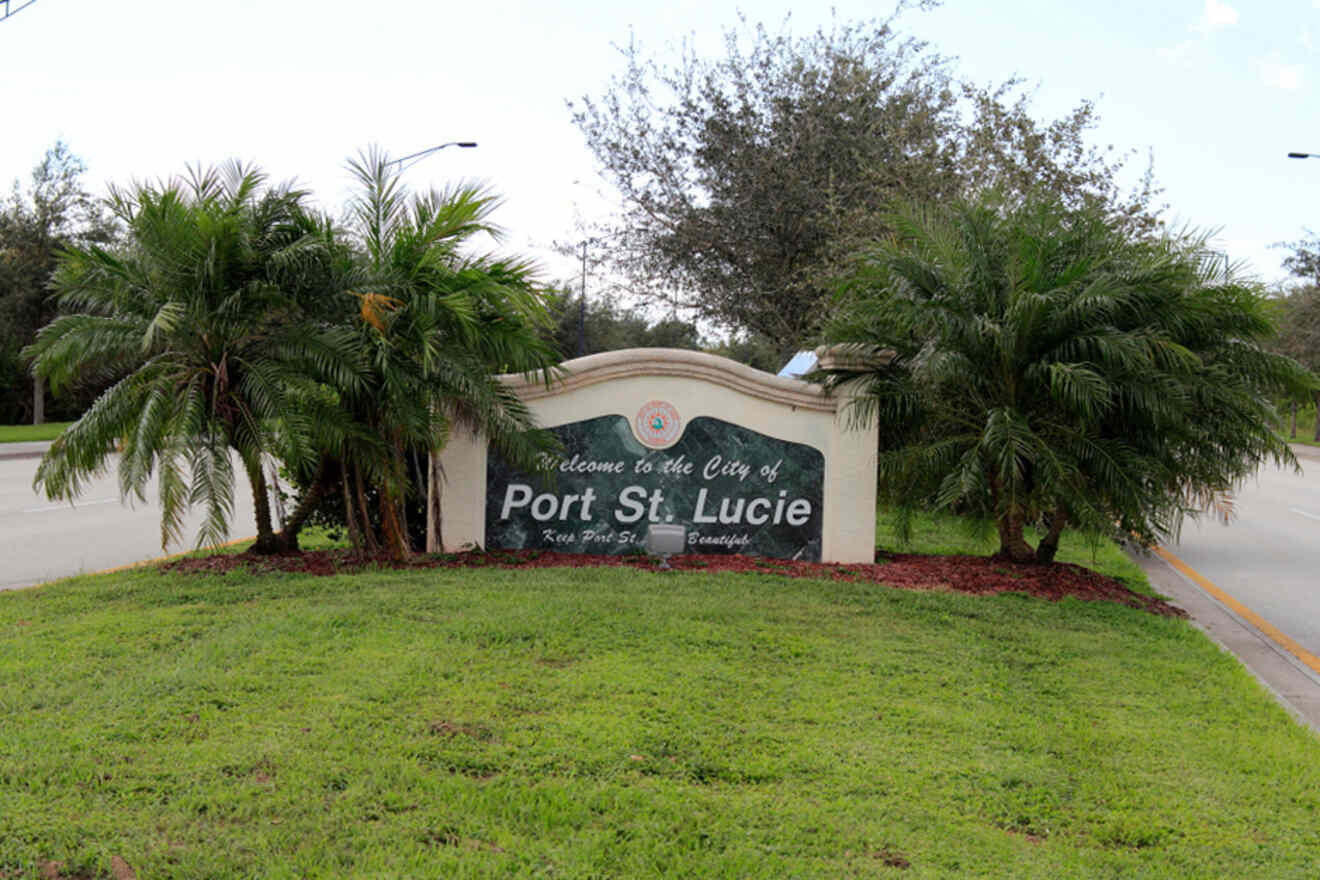 🌊 Is Port St. Lucie worth a visit?
Yes! Port St. Lucie is a fantastic place to visit for nature enthusiasts and anyone who loves spending time outdoors! You'll find numerous scenic nature preserves, parks, green spaces, and plenty of opportunities to be on the water.
🏖️ Does Port St. Lucie have a beach?
Yes, St. Lucie County boasts many beautiful beaches, and the closest one is just 12 miles (20 km) from Port St. Lucie.
🌟 What is the most popular beach in Port St. Lucie?
The most popular beach in St. Lucie County is Jensen Beach Park, about a 25-minute drive from Port St. Lucie.
🌧️ What are some popular indoor activities in Port St. Lucie for a rainy day?
Some great indoor things to do in PSL include visiting the Port St. Lucie Botanical Gardens or enjoying a game of bowling at Superplay USA.
💲 What are some cheap things to do in Port St. Lucie?
You can relax at the pristine beaches, or take a scenic hike through the Savannas Preserve State Park,
Conclusion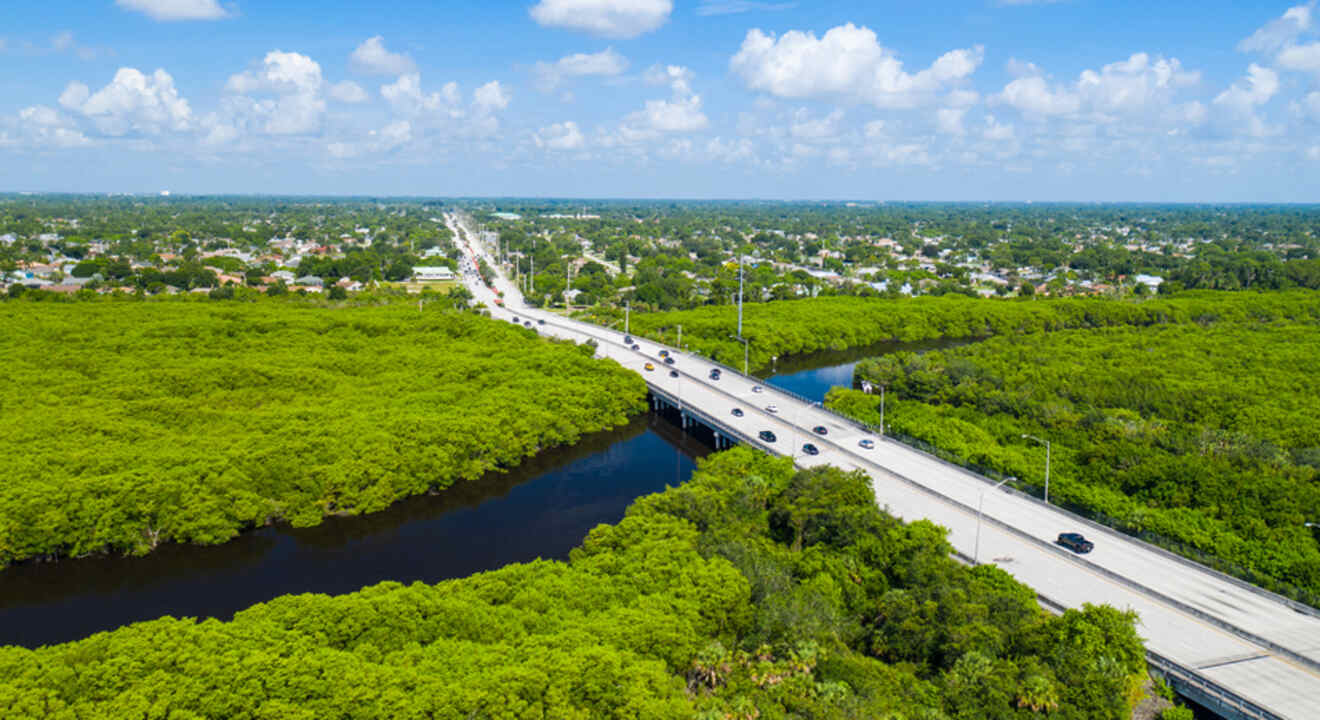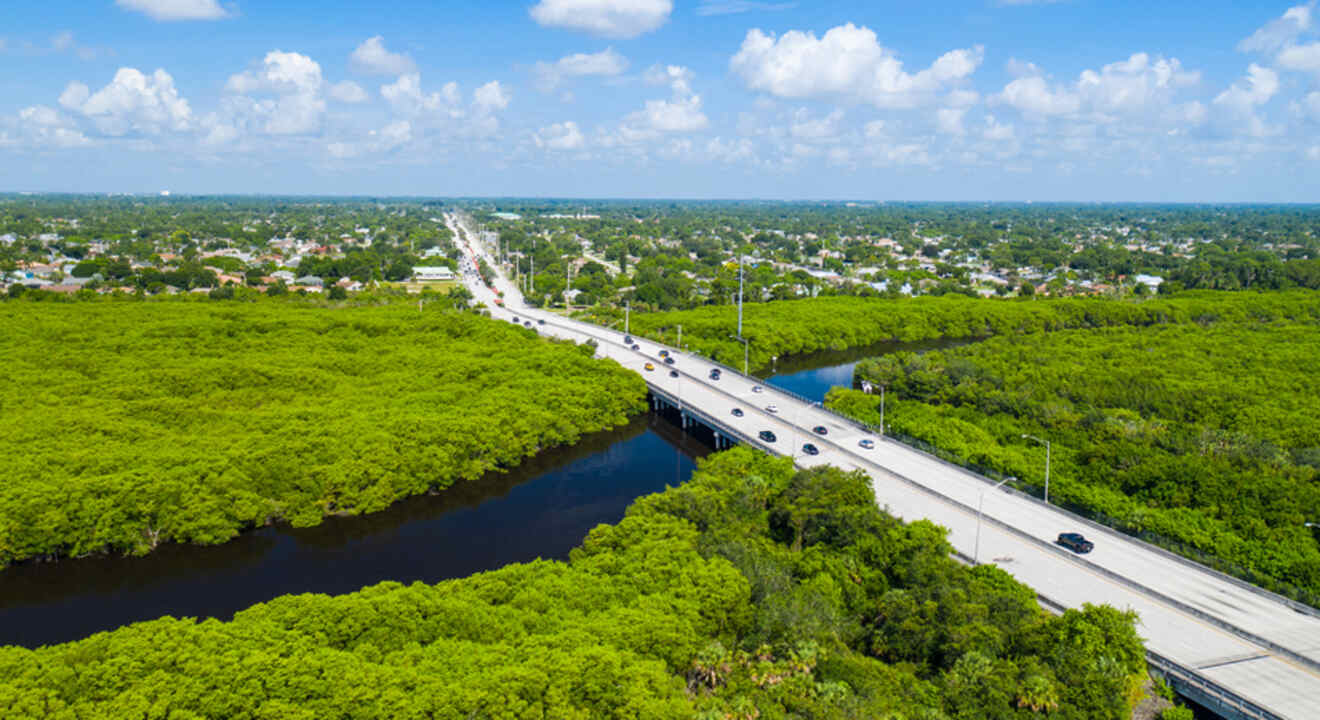 Nature lovers, are you ready to book your trip!? Port St. Lucie really is the ideal Florida destination for anyone looking to experience the "real Florida" up close. From sprawling nature preserves featuring diverse ecosystems to exciting adventures on the water, there are so many things to do in Port St. Lucie – a true gem on Florida's Treasure Coast.
If you decide to explore all that Port St. Lucie has to offer, I highly recommend booking a stay at the Sheraton PGA Vacation Resort, as it really is the best hotel in Port St. Lucie. After all, you're going to see somewhere to rest your head after completing everything on this list.
You may even want to extend your trip to include other popular Florida destinations – I've got you! You can check out the best things to do in Florida and the best places to stay in the Sunshine State. Of course, comment below with any questions you have, and I'll get back to you!
Happy travels!
Montana
---
Pin it for later!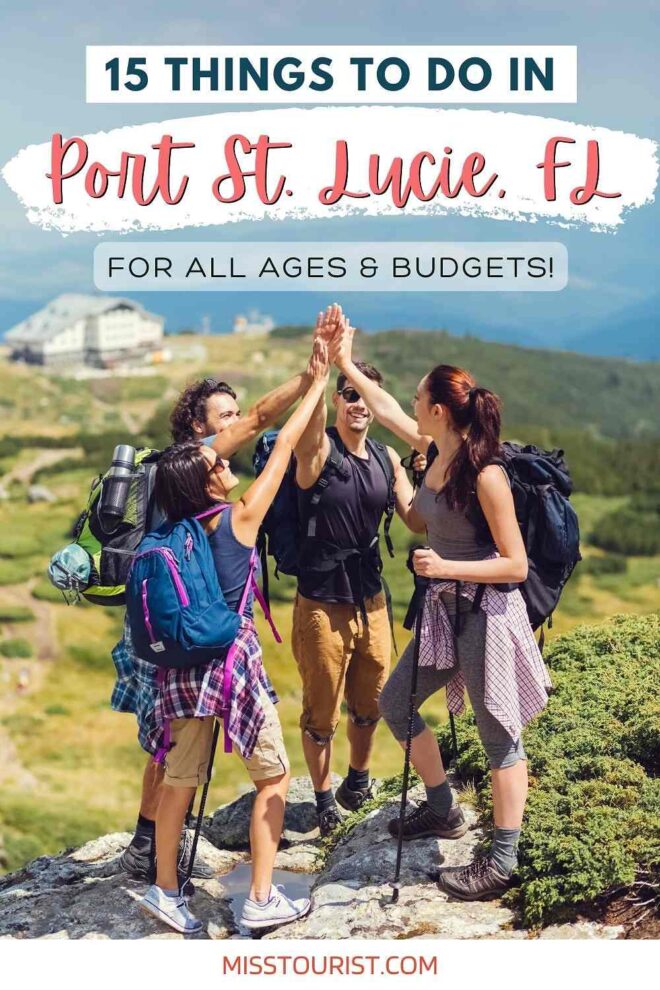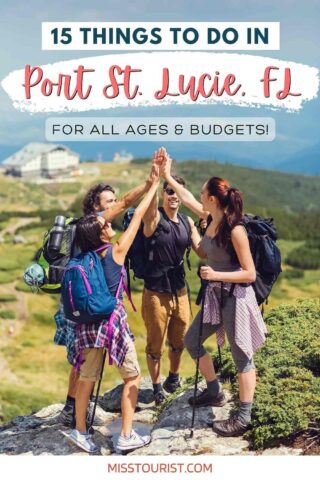 Pin it for later!