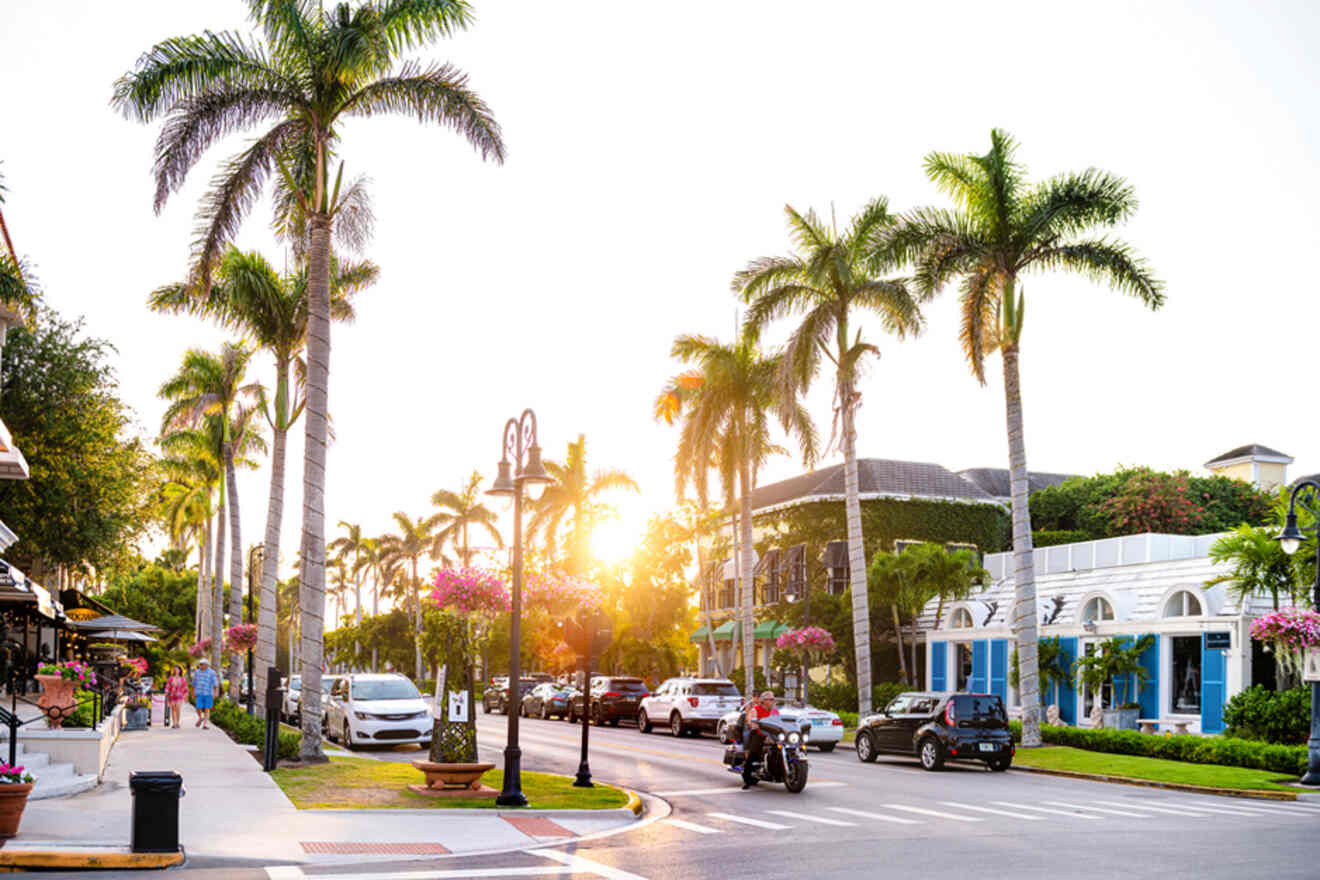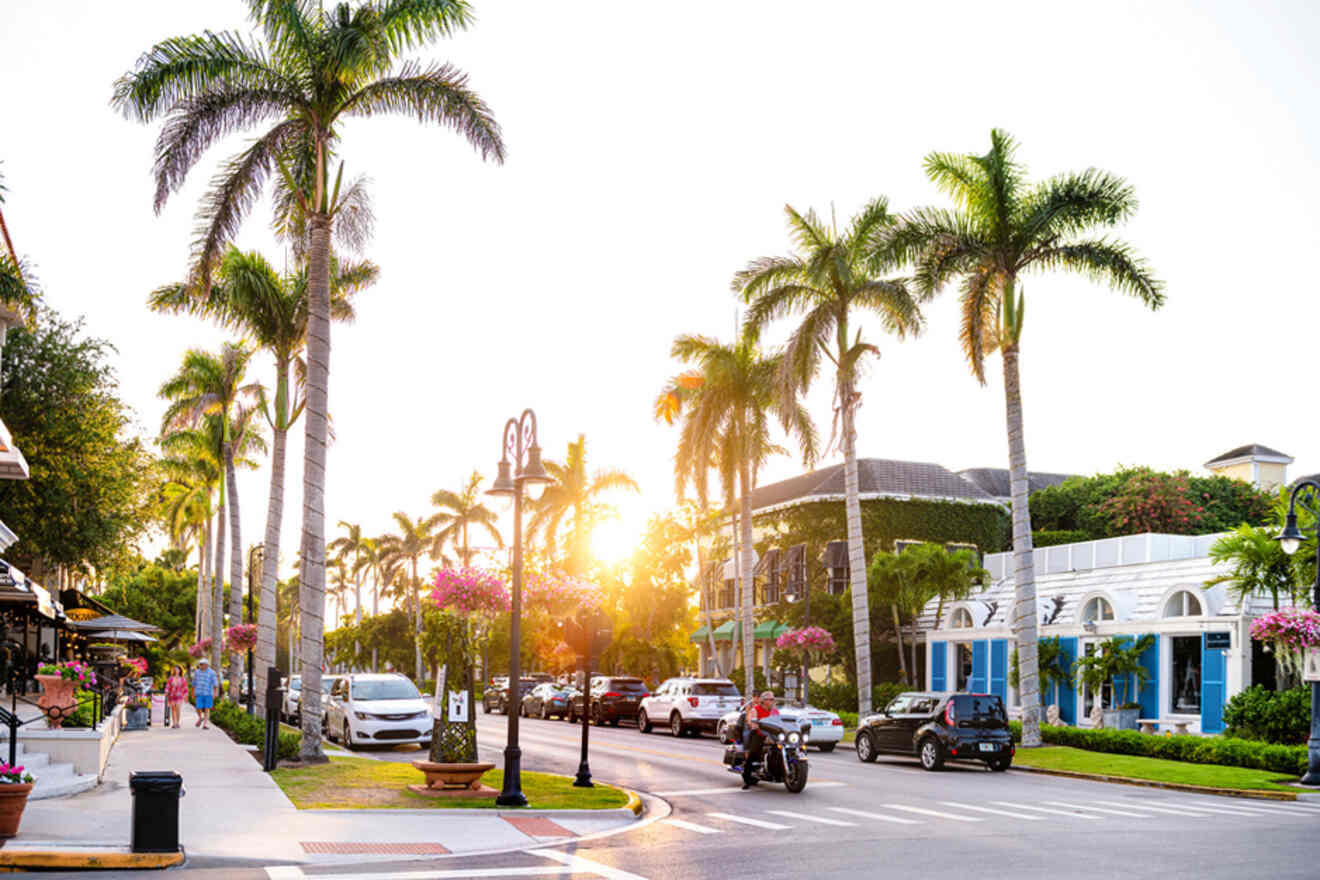 There's so much to love about Naples, Florida, from the pristine white sand beaches the Gulf Coast is famous for to the sprawling acres of lush state parks, preserves, and refuges that protect the area's incredible flora and fauna.
One of my favorite things about Naples is its location in southwest Florida – you can easily adventure to other amazing locales in the Sunshine State with this charming Gulf Coast town home base.
I grew up in Fort Lauderdale and have explored all around South Florida, so if you're looking for the best day trips from Naples, Florida, you're in the right place! I've included something for everyone on this list, whether you're looking for pristine beaches on secluded islands, vibrant nightlife in a big city, or up-close encounters with native wildlife.
The day trips we're discussing today are ordered based on their distance from Naples, starting with those nearest by. I'm sharing some of my favorite things to do in each one as well, so you can plan accordingly! The last-day trip on our list is my favorite of all, and it includes an exciting method of transportation. More on that later. 😉
Let's get into the very best day trips from Naples, Florida!
If you are in a hurry
Just in case you're in a rush and need to book quickly, I wanted to let you know which activities on our list sell out the quickest, so you can reserve your spot ASAP!
Since we are covering a larger area, here's a map to help you visualize your trips: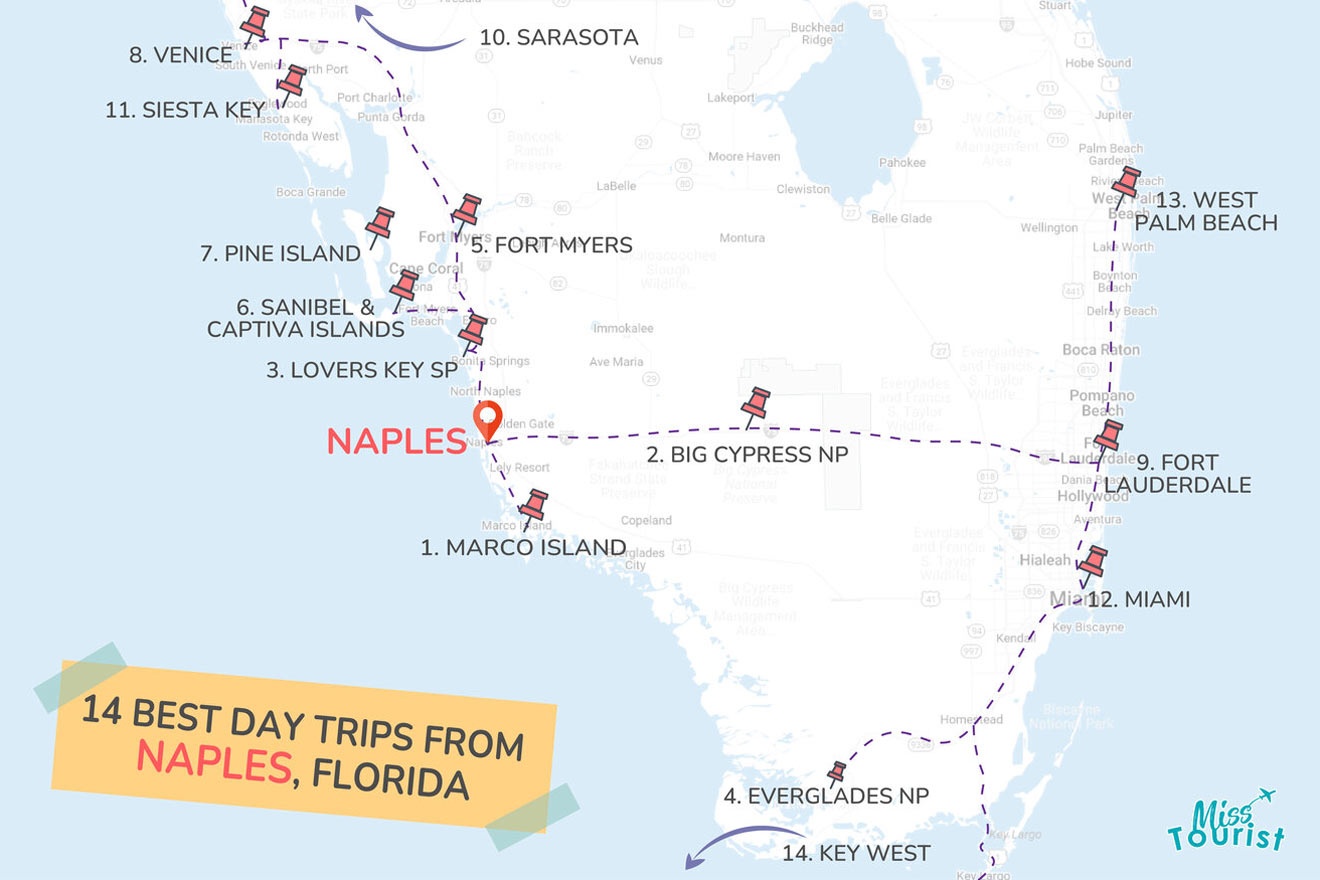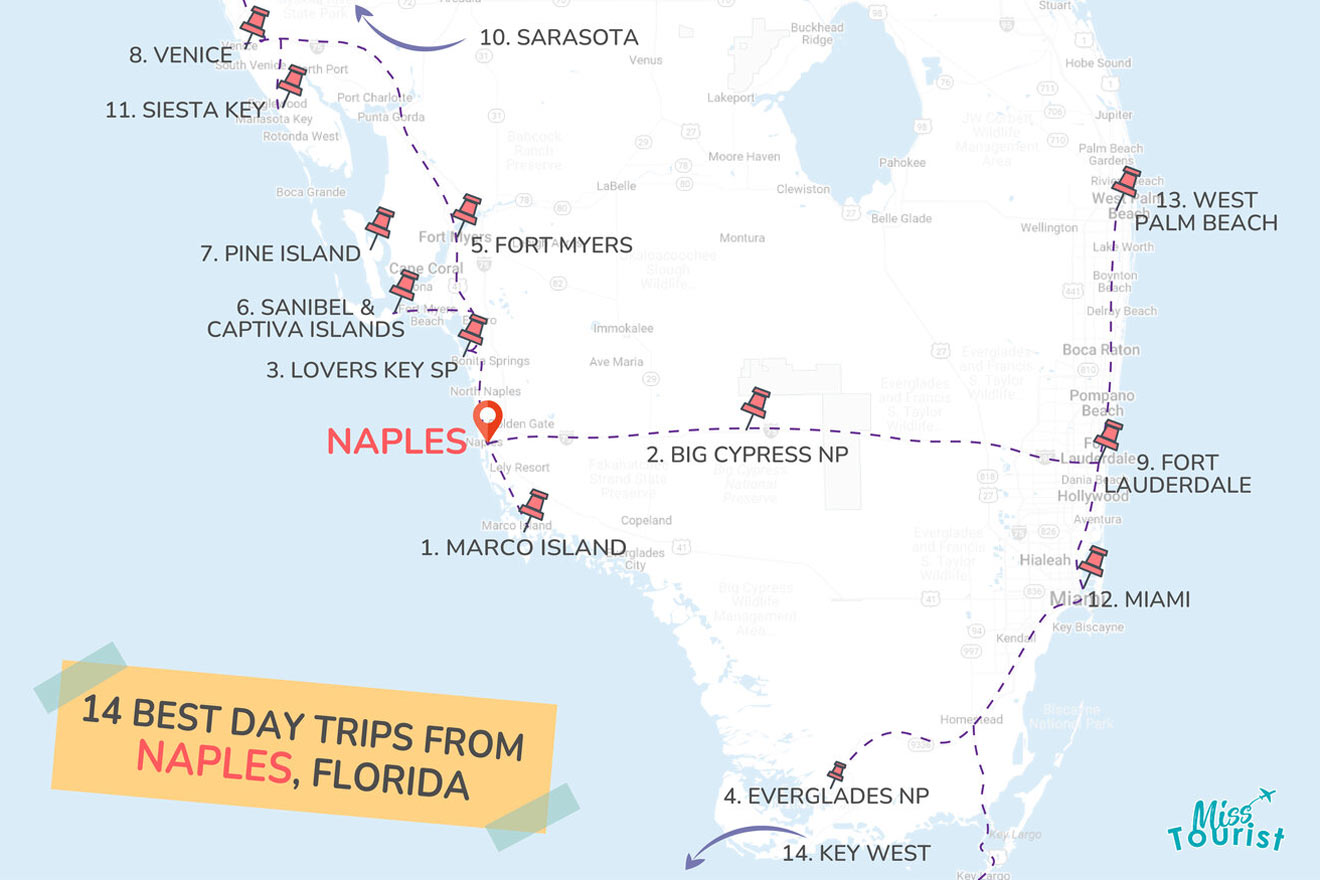 1. Marco Island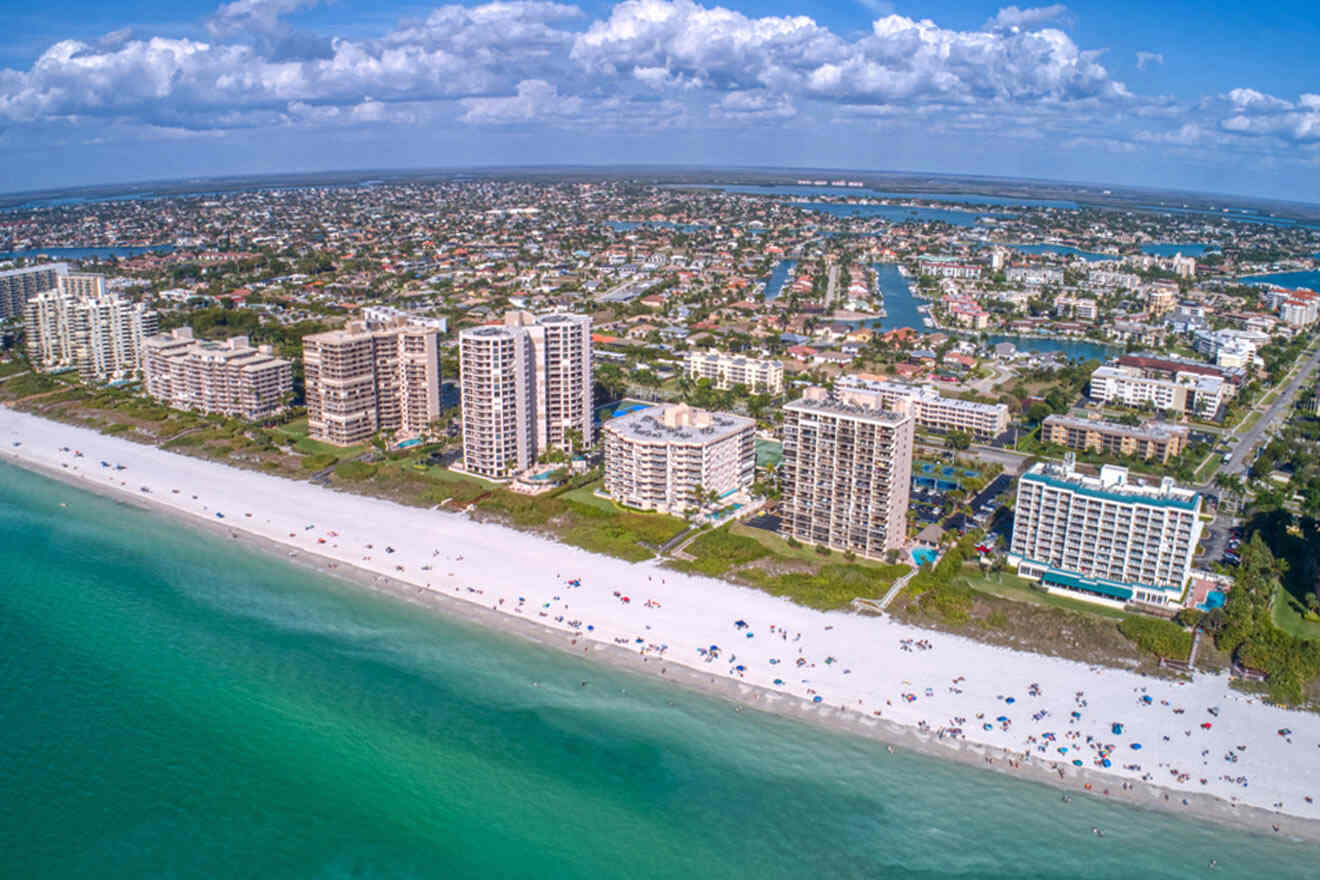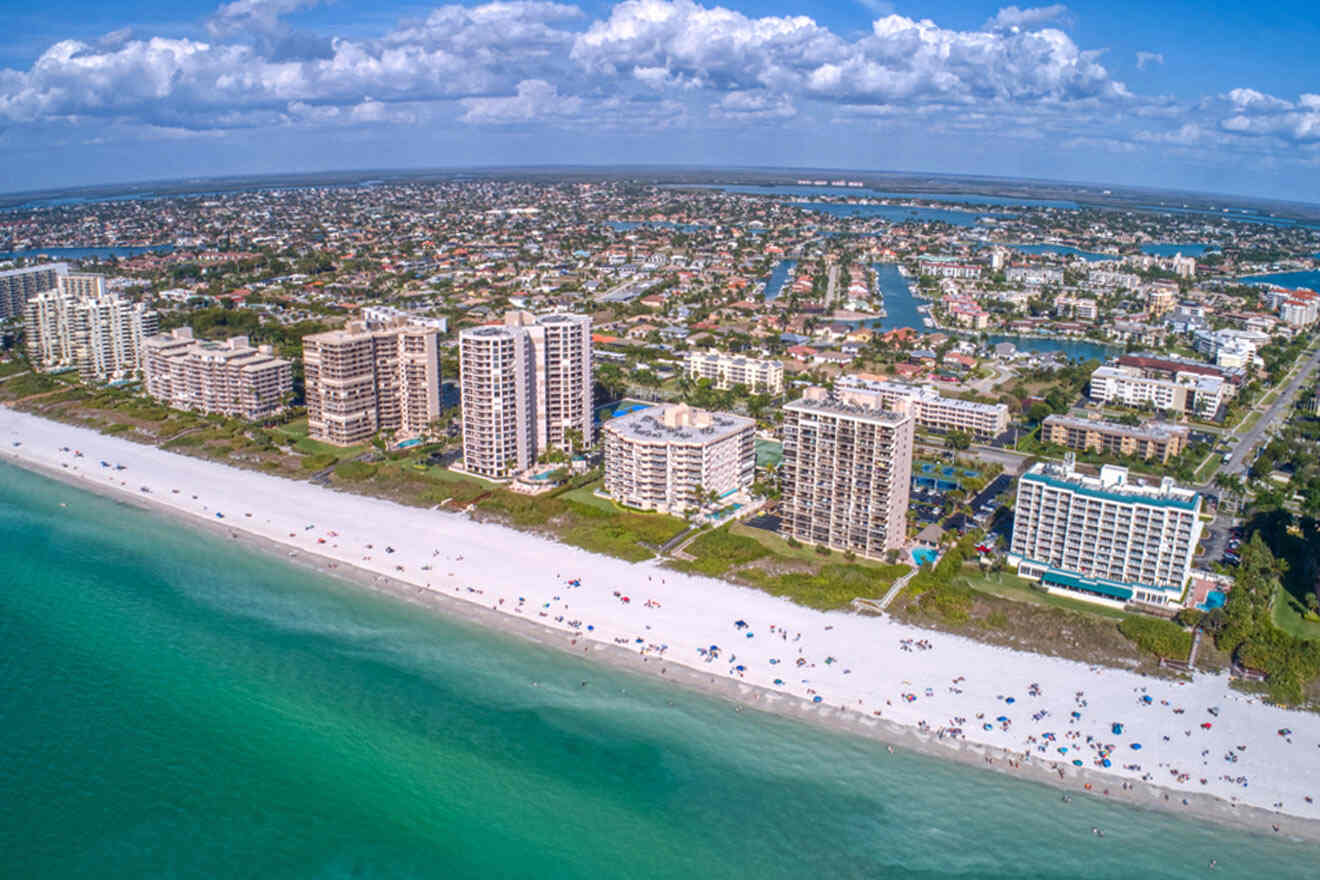 Just a 30-minute drive from Naples is Marco Island, the largest and only developed barrier island of Florida's Ten Thousand Islands, which are a chain of breathtaking islands and mangroves in southwest Florida. Marco Island, Naples, and the Everglades make up what is known as the Paradise Coast, and with a name like that, who wouldn't want to explore more of it?
One of my closest friends was born and raised on Marco Island, and after all the times I've visited her hometown, I can honestly say it's a really special place – definitely one of the easiest and best day trips from Naples, Florida.
The island offers both a luxurious resort feel and the laid-back vibe of a historic fishing village, so your experience there can be anything you want it to be. Spend a day on beautiful Tigertail Beach – the ideal spot for swimming, shelling, kayaking, and just soaking up the sun on the shore.
There are 2 separate areas of Tigertail Beach. On one end, you'll find a family-friendly, developed beach, complete with all the amenities you need for a stress-free day. There's a snack bar, playground, beach umbrellas, gear rentals, and even a patio looking out over the saltwater lagoon.
The other end is a dream for nature lovers, boasting 3 miles (5 km) of unspoiled, natural, pristine beaches. From finding gorgeous seashells on the shore to spotting incredible bird species (on the Great Florida Birding Trail), you'll want to spend hours in this slice of paradise.
2. Big Cypress National Preserve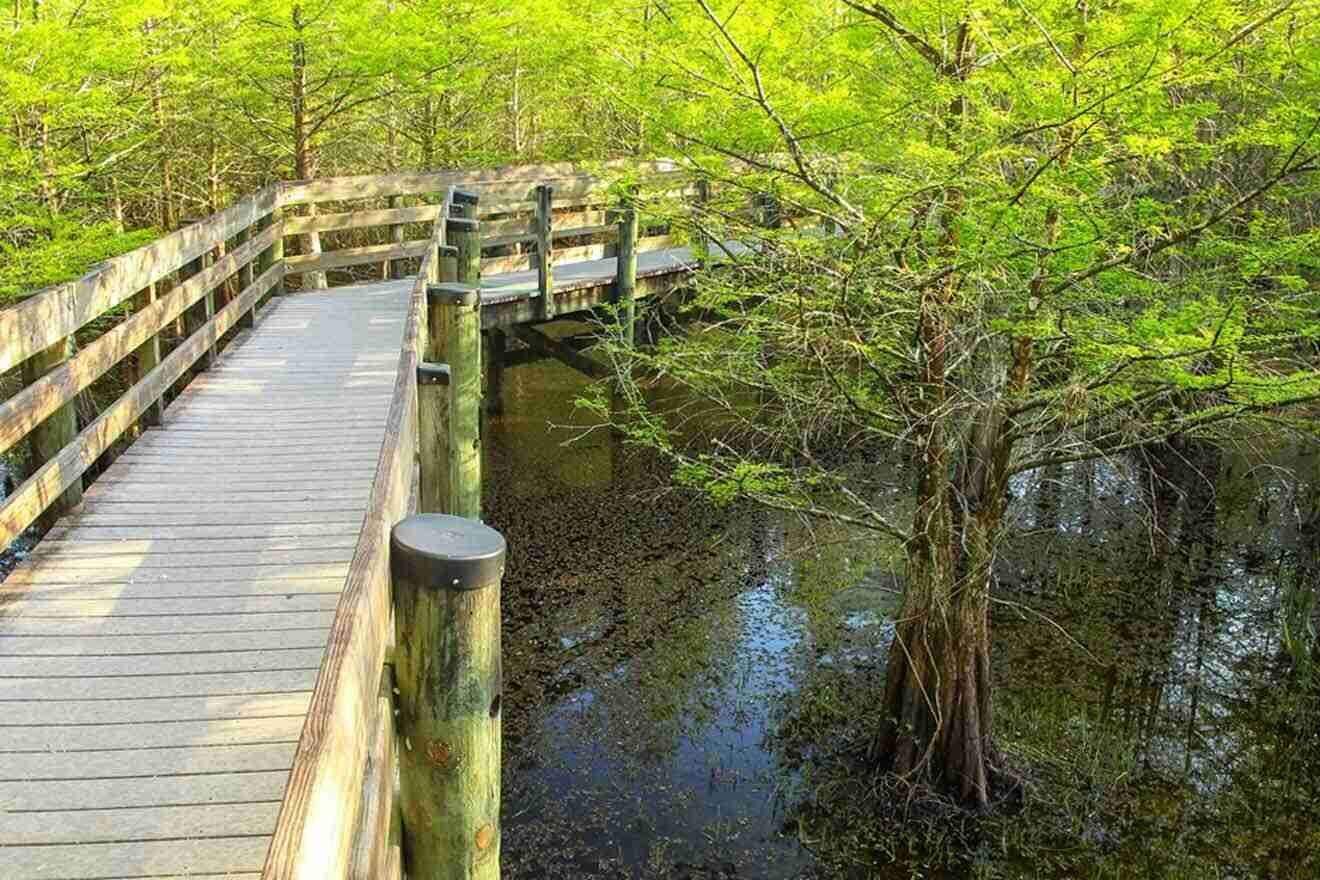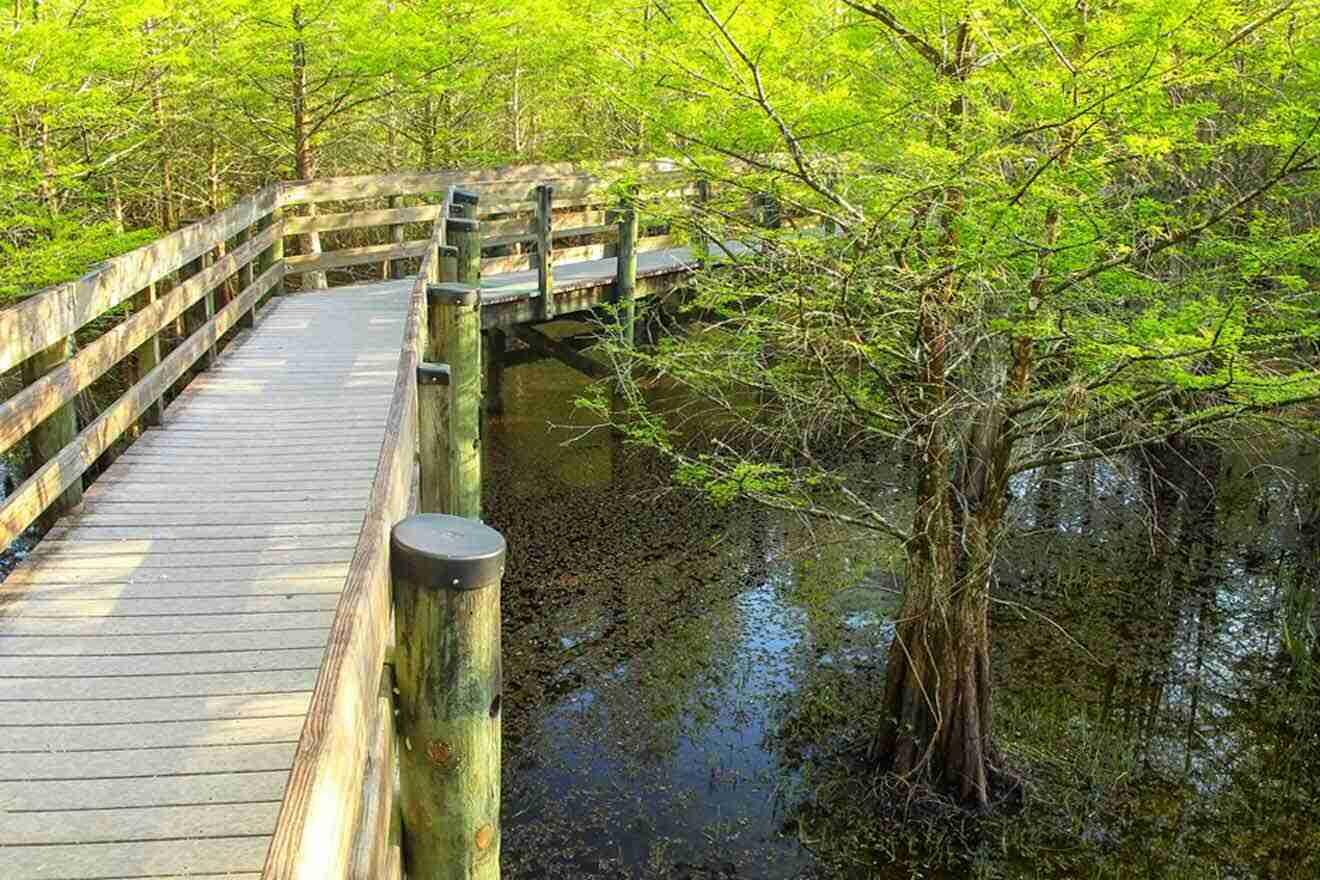 Next up on our list of best day trips from Naples is Big Cypress National Preserve. Located in Everglades City, Big Cypress National Preserve is just a 40-minute drive from Naples, but it feels like being in another world.
When most people think of the Everglades, they think of #6 on our list, Everglades National Park. But the Everglades is even more massive than the park, and you can experience it very close to Naples. Nature lovers should definitely check out Big Cypress National Preserve. It encompasses a whopping 720,000 acres (290,000+ hectares) and is home to abundant wildlife native to Florida, like panthers and alligators.
Best of all, there is no cost to visit the preserve, but there are a lot of fun things to do here, and one of the visitor centers is a great place to start. You can explore on foot, by car, or on the water, so the adventure is up to you. Hiking and paddling are both very popular here!
If you'd like to take your learning to the next level, you can join one of the guided tours offered by the Big Cypress Institute. They start at US$40 per person and can be booked in advance online.
3. Lovers Key State Park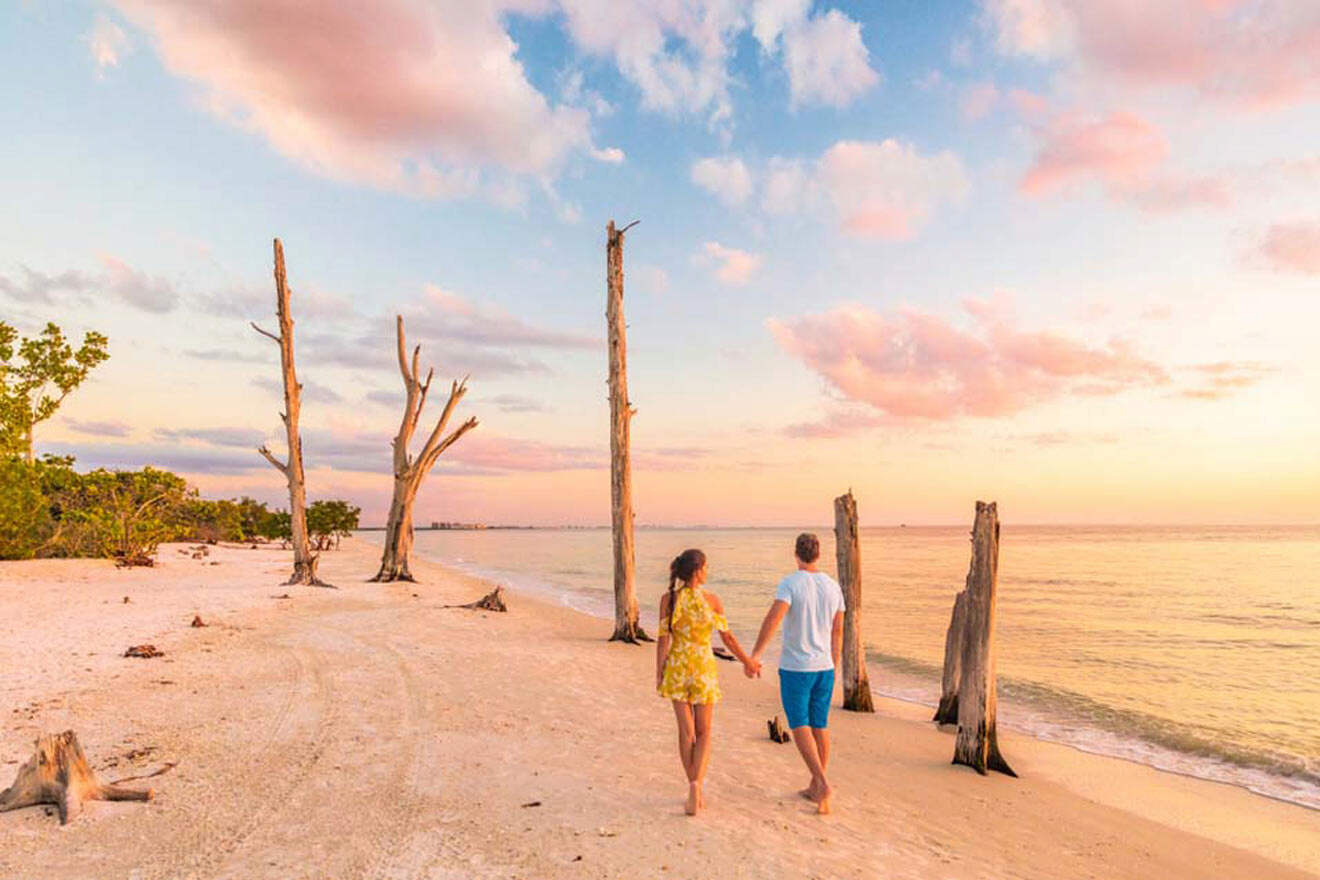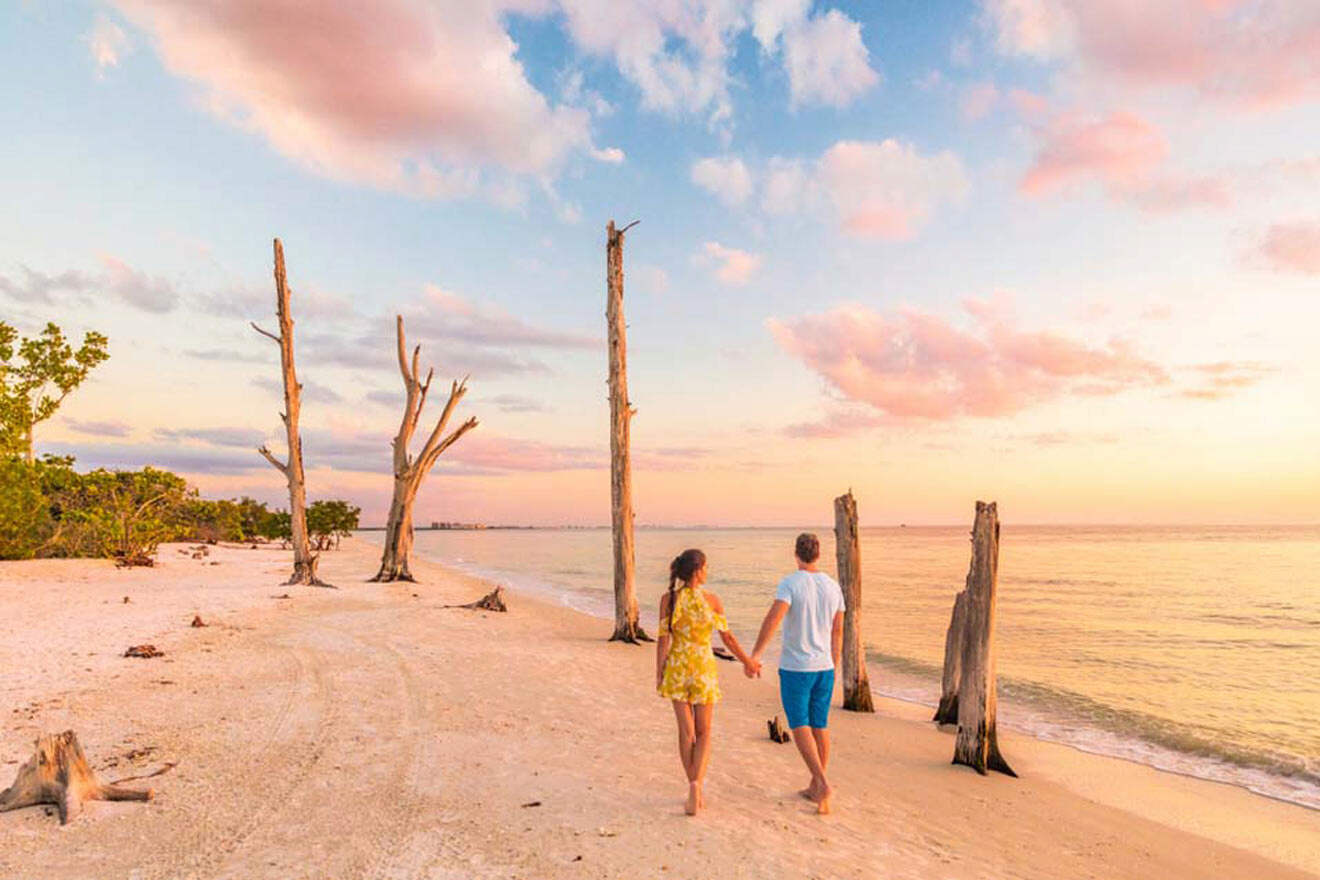 Lovers Key State Park is absolutely breathtaking and one of my favorite day trips from Naples. It's the definition of unspoiled natural beauty and is home to amazing flora and fauna, including manatees, dolphins, birds, and even bald eagles. The drive from Naples to Lovers Key State Park in Bonita Springs takes about 40 minutes.
Lovers Key got its name from a time when it was only accessible by boat, and couples would meet here for its romantic seclusion! 🥰
Like many other beaches in the area, Lovers Keys' 2-mile (3 km) stretch of sandy beach has been named one of the best beaches in the Sunshine State. Not only does it have that iconic white sand and emerald water, but it truly feels like you're in a remote paradise. Sit back and relax on the sand or make a splash in the warm and welcoming Gulf of Mexico, but keep your eyes peeled in case a bottlenose dolphin pops up to say hello!
In addition to the pristine beach, Lovers Key boasts a ton of activities nature lovers will adore. Explore by kayak, canoe, paddle board, peddle boat, or bike – you can rent all the gear you need within Lovers Key State Park.
Hiking is also very popular here, as there are miles and miles to explore on foot. Don't forget to pack a picnic with you, either. It's the perfect place for a waterfront lunch!
PRICE: US$8 per vehicle
4. Everglades National Park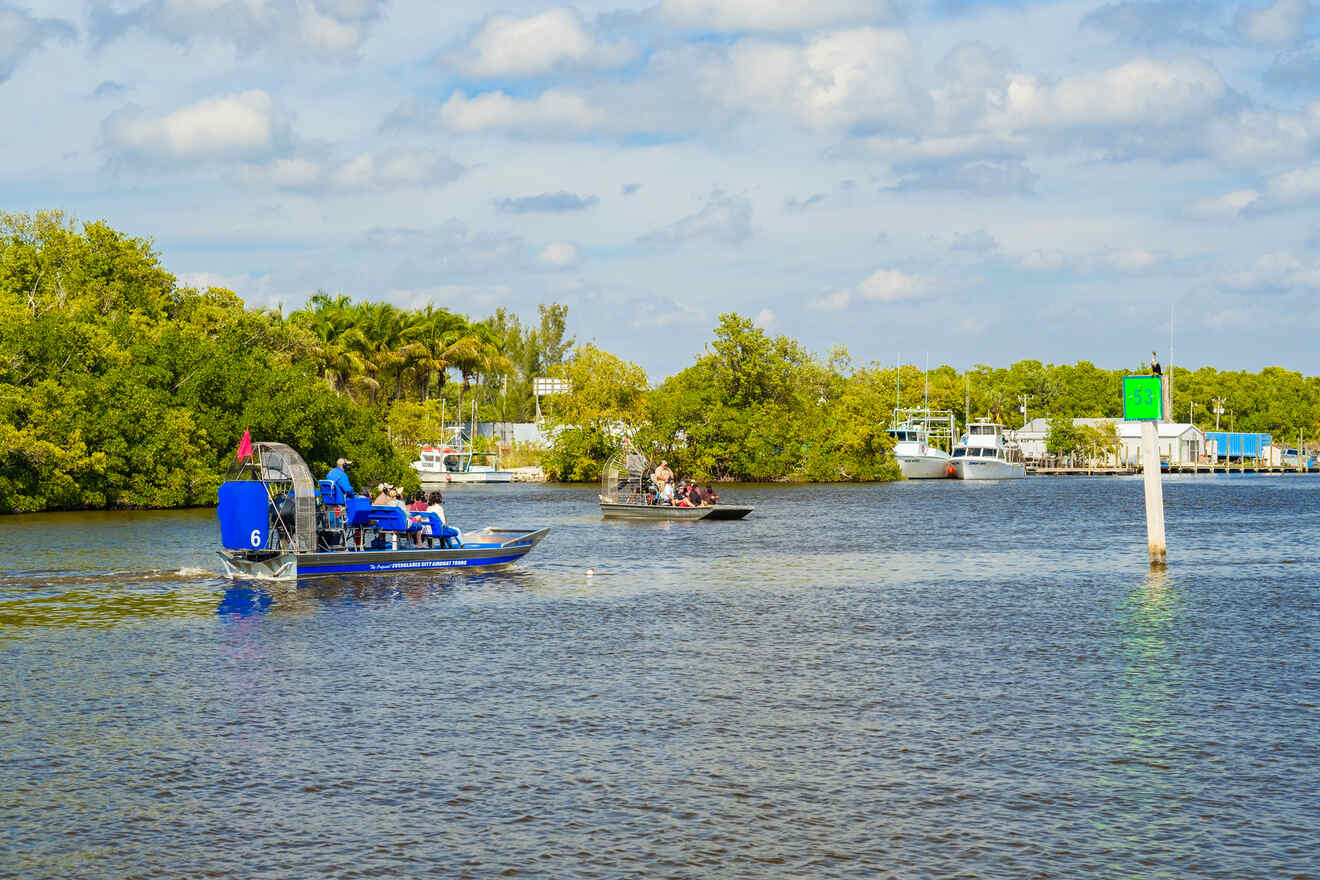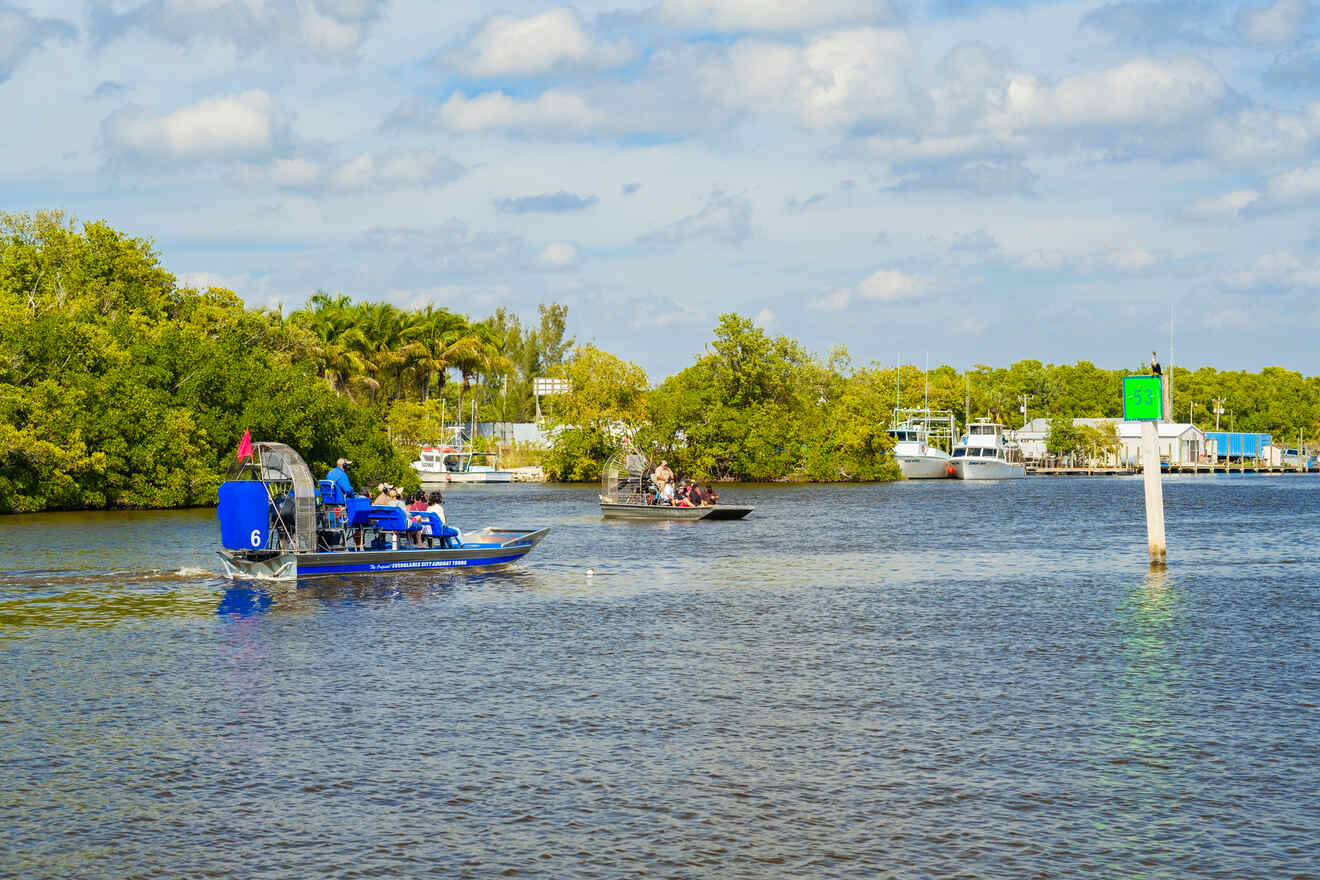 No visit to Florida is complete without experiencing Everglades National Park, the largest subtropical wilderness in the entire United States, and home to rare and endangered wildlife, as well as more alligators per acre than anywhere else in the world!
The park is absolutely amazing, and over a million people from all over the globe travel there every year to see its unique ecosystems, including freshwater sloughs, mangrove forests, hardwood hammocks, and pine rocklands.
The closest access point to Everglades National Park from Naples is the Gulf Coast Visitor Center, located less than 1-hour drive away in Everglades City. Unfortunately, the Gulf Coast Visitor Center has been closed following damage from Hurricane Ian and has not yet announced a reopening date.
Under a 1.5-hour drive from Naples is the Shark Valley Visitor Center at Everglades National Park. Located in Miami, this is one of the best spots to begin your journey through the Florida Everglades since the visitor center offers tram tours of the Everglades led by expert naturalists.
The best way to experience the Florida Everglades is definitely via airboat tours! There are 3 authorized airboat tour providers within Everglades National Park that depart from Miami, but you can also explore the Florida Everglades on an airboat tour closer to Naples, just outside the national park.
This half-day Western Everglades airboat adventure departs from the Corkscrew Swamp Sanctuary, just 30 minutes east of Naples. You'll depart on a 1-hour long, thrilling airboat ride through the marshes and swaps of the Everglades, learning about and observing the wildlife that resides here, followed by a reptile educational program where you can get up close to these interesting creatures!
TOUR PRICE: US$100 for adults, US$80 for children age 4+
5. Fort Myers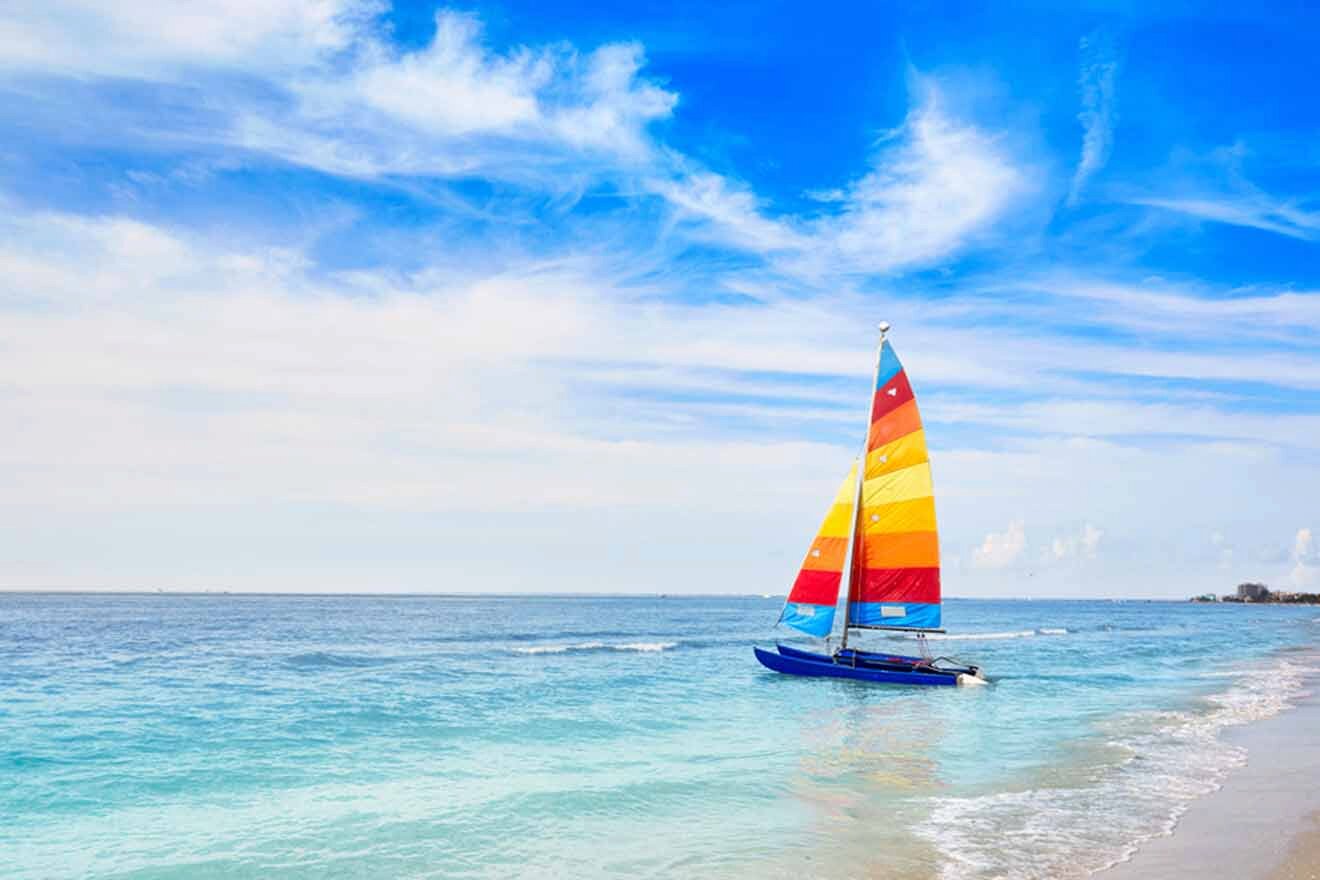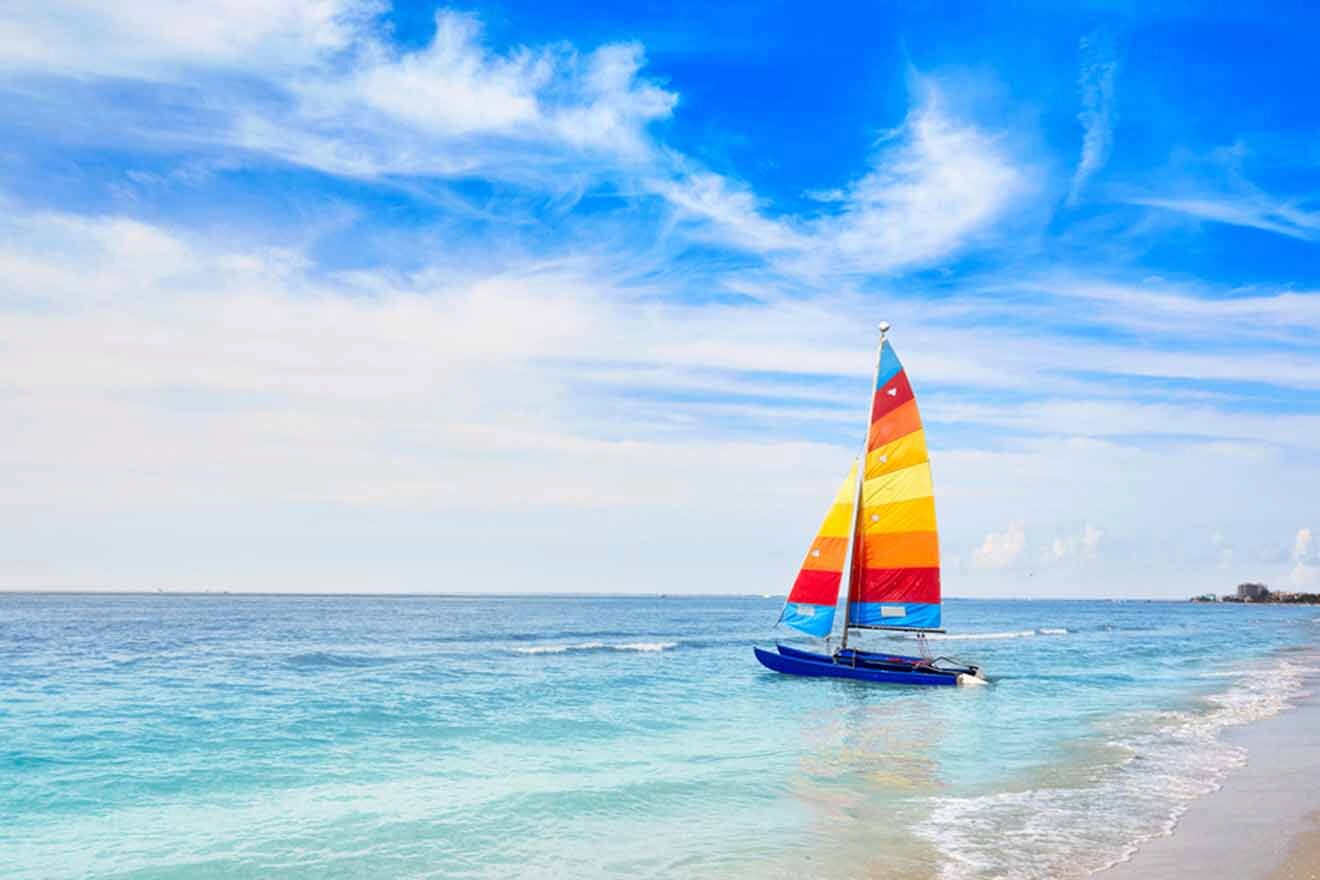 Head 45 minutes north of Naples, and you'll end up in Fort Myers, a laid-back beach community with a whole lot of history. Fort Myers attracts visitors for its postcard-worthy shoreline, but I promise there's more to the city than just the beach.
The Fort Myers Downtown River District is a charming area that boasts the most historic buildings still standing in the entirety of southwest Florida. Take a stroll down the adorable brick-paved streets for shopping, dining, and entertainment, or attend one of their monthly art and music walks.
We've already chatted about Lovers Key State Park in Fort Myers, but nature lovers should also check out the Six Mile Cypress Slough Preserve, which protects 3,400 acres (1,380 hectares) of wetlands. The preserve hosts some unique events, like guided tours, yoga classes, and meditations.
If you're traveling with kids and looking for some family-friendly fun, head to Sunsplash Family Waterpark, located just across the river from Fort Myers in Cape Coral. They have a variety of different water slides, rides, and attractions for visitors of all ages!
Fort Myers is one of those places that are best to see on the water, so I highly recommend booking a boating excursion while you're there. The Copacetic Day Sail takes you out onto the glittering water for a relaxing cruise along Fort Myers Beach and Sanibel Island, where you can spot wildlife and local landmarks, like the Sanibel Lighthouse and Fort Myers Beach Pier.
PRICE: US$70 for adults, US$55 for children ages 4+
6. Sanibel Island & Captiva Island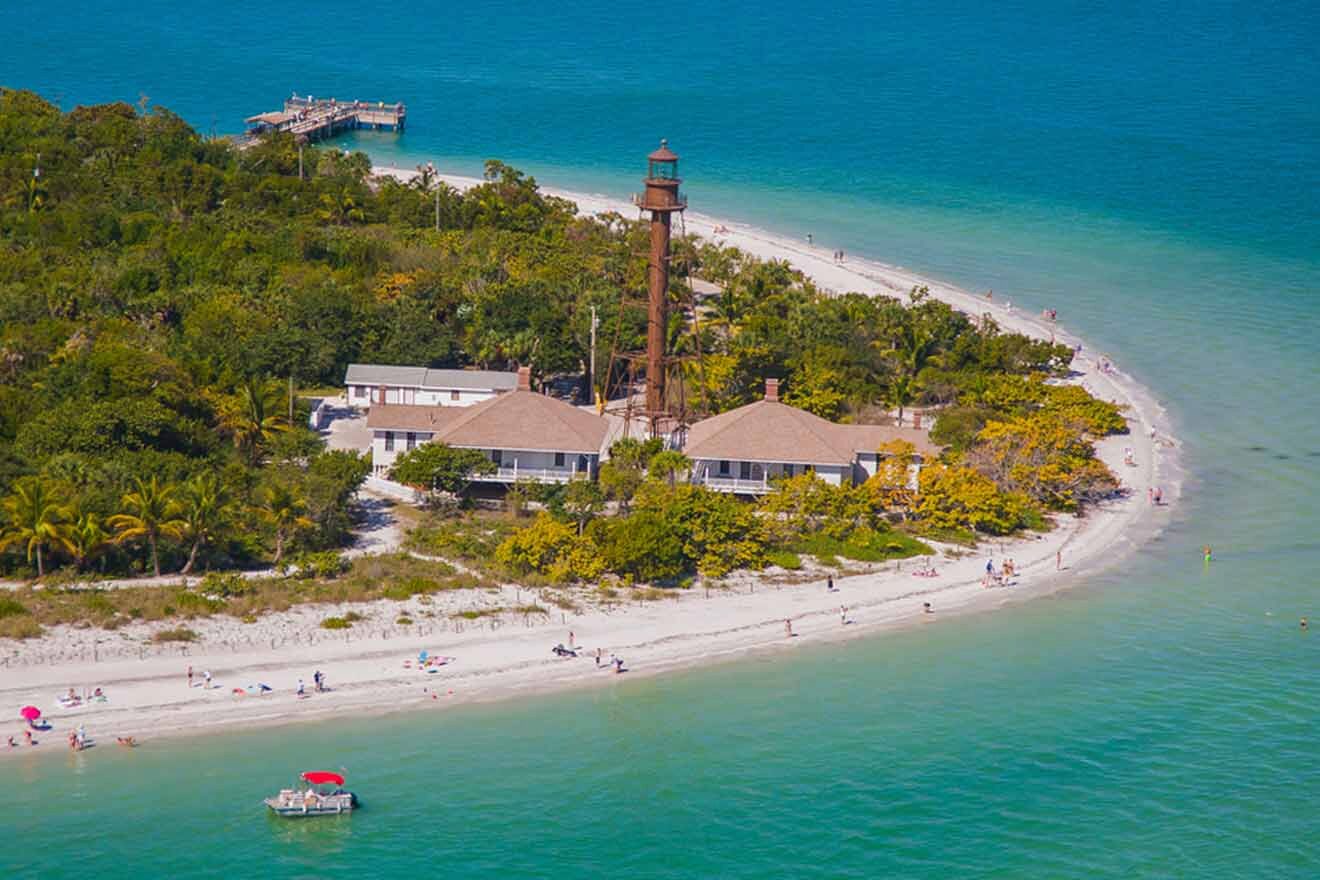 While they are separate islands, the 2 are connected by Blind Pass Bridge and are often spoken about synonymously. This area is known as the Seashell Capital of the World, and it's as beautiful as it sounds. It's also only 1-hour away from Naples!
Sanibel Island and Captiva Island are both big on relaxing. They're the perfect place to escape from the real world and let your worries wash away in the glittering ocean. You can have the time of your life here doing nothing at all, but if you would like to add some adventure to your day trip, there's no shortage of that here, either!
Go shelling on Blind Pass Beach to find stunning seashells, then head to the Bailey-Matthews National Shell Museum and see if you can identify your findings! It's home to absolutely massive, record-breaking-sized shells that you won't believe!
Outdoor enthusiasts will want to explore J.N. 'Ding' Darling National Wildlife Refuge, which is part of the country's largest undeveloped mangrove system. There are several awesome nature trails to discover here, as well as opportunities to canoe, kayak, paddleboard, and more.
I know it's a day trip, but I highly recommend sticking around until after sunset! The sunsets on Sanibel and Captiva Islands are out of this world, and the best place to see one is at The Mucky Duck on Captiva Island!
7. Pine Island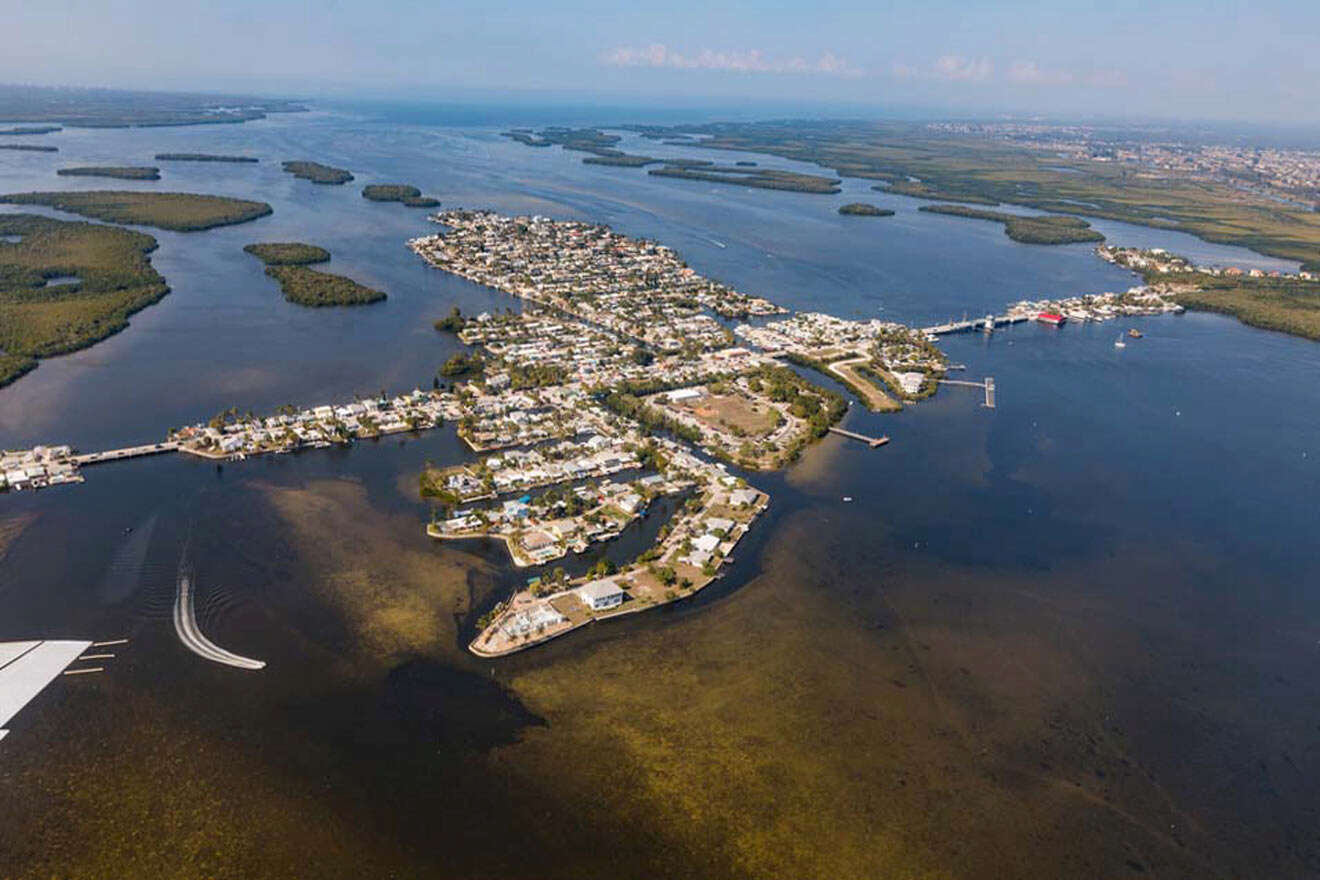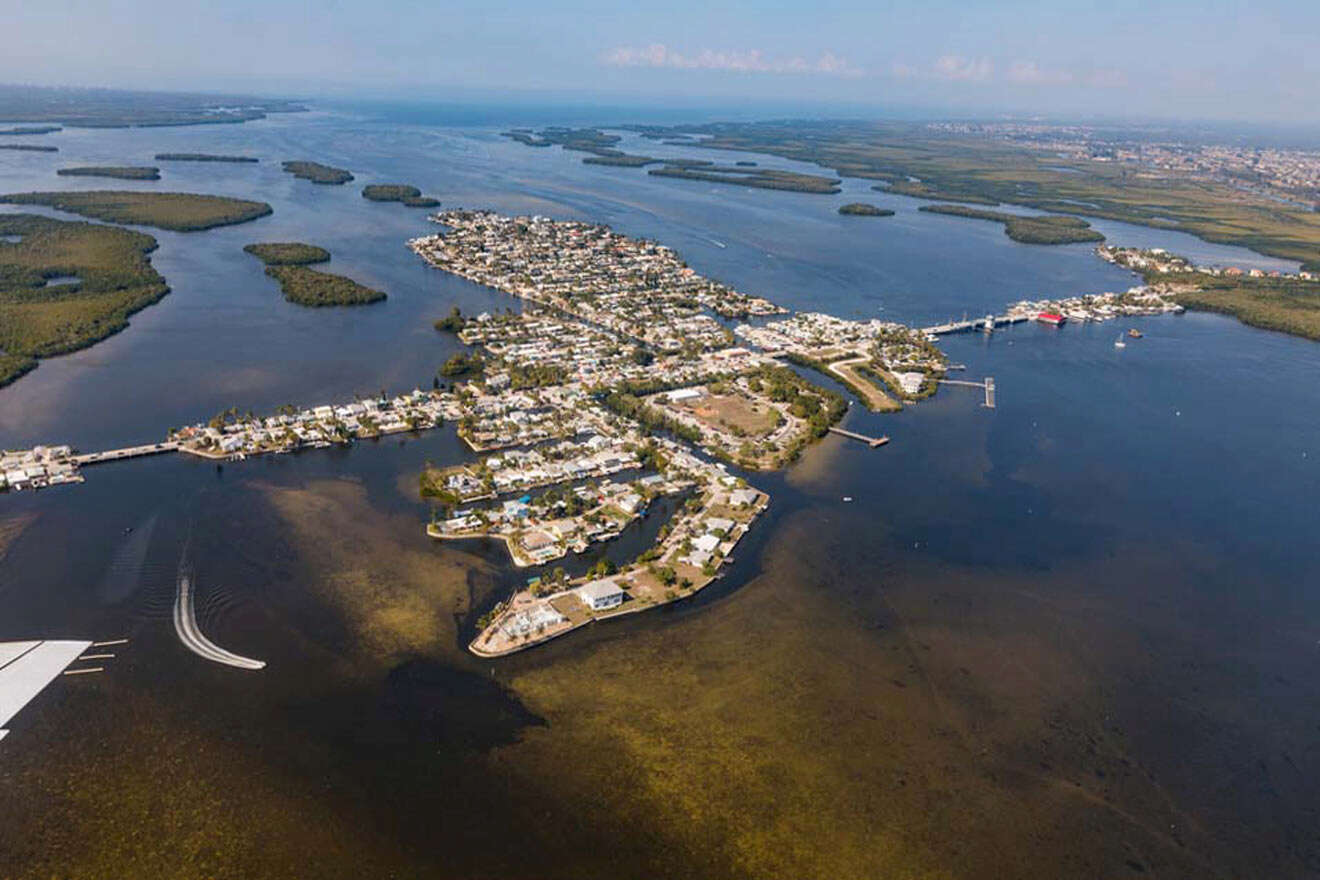 Pine Island is a hidden gem in southwest Florida, located just over 1 hour from Naples. You won't find crowded beaches or towering high rises on Pine Island, just serenity and relaxation everywhere you turn. Fishing is one of the biggest activities here, so if you or someone you're traveling with is an angler, consider Pine Island one of the must-do Naples day trips.
On the way to Pine Island, you'll find the town of Matlacha. Despite the name meaning "Big Warrior" in Seminole, Matlacha is a ridiculously adorable and colorful little village with funky shops and eclectic art galleries.
The history of Matlacha is probably my favorite part. When the fishing industry took a big hit in the 1990s, the residents of this fishing town responded by painting it bright colors! Today, people come to see the vibrant buildings and shop for local art. After all, where else can you find pink palm trees!?
Please note that Palm Island, along with much of Florida's Gulf Coast, is still rebuilding from the disastrous effects of Hurricane Ian. Many of the businesses are re-open, and you can check the official website for updates.
8. Venice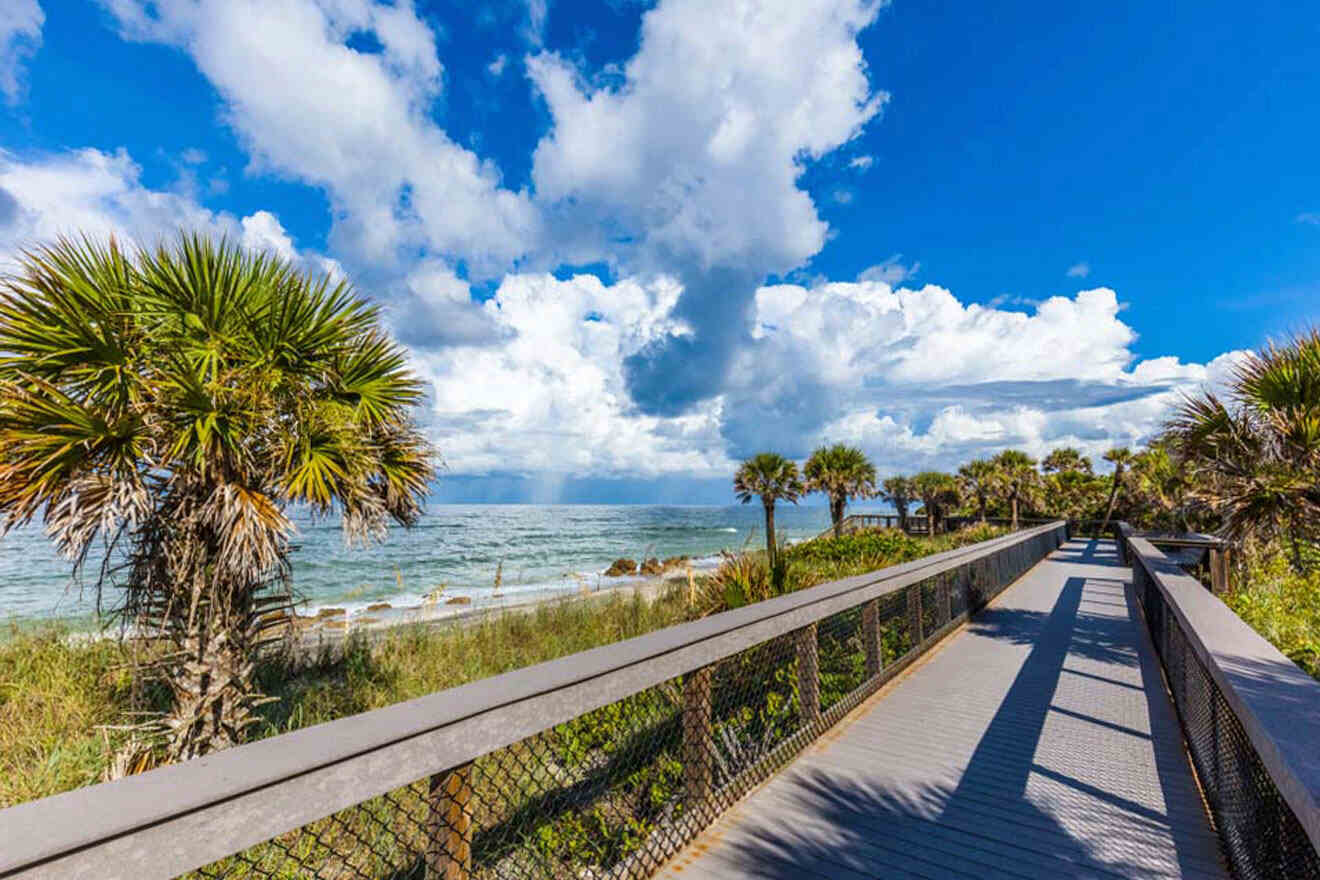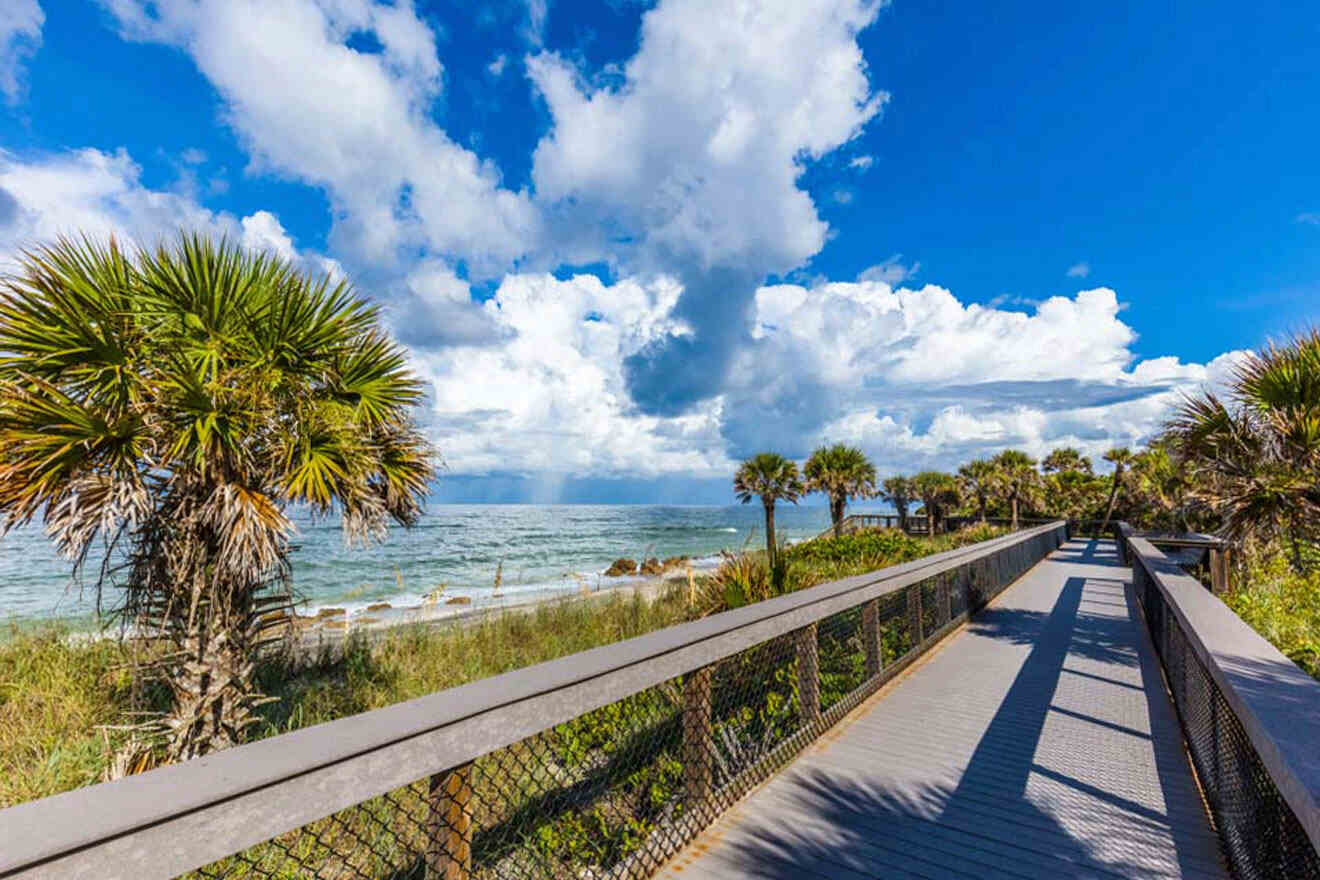 Another hidden gem on our list, Venice, FL, may not be as widely known as Venice, Italy, or even Venice, California, but this historic beach town is well worth a visit!
Venice was named one of the Happiest Seaside Towns in America by Coastal Living, and my guess is that a lot of that happiness comes from the 14 miles (23 km) of white sandy shoreline along the gorgeous Gulf of Mexico. Venice also happens to be the Shark Tooth Capital of the World, and looking for shark teeth on the beaches is super fun here!
Just a few blocks away from downtown Venice, which is an adorable area with lots of shopping, dining, and entertainment, you'll find Venice Beach, a locally-loved beach and the perfect place to spend a day swimming, sunbathing, and combing the sand for prehistoric shark teeth. The beach's proximity to Venice's charming main street area makes it ideal.
9. Fort Lauderdale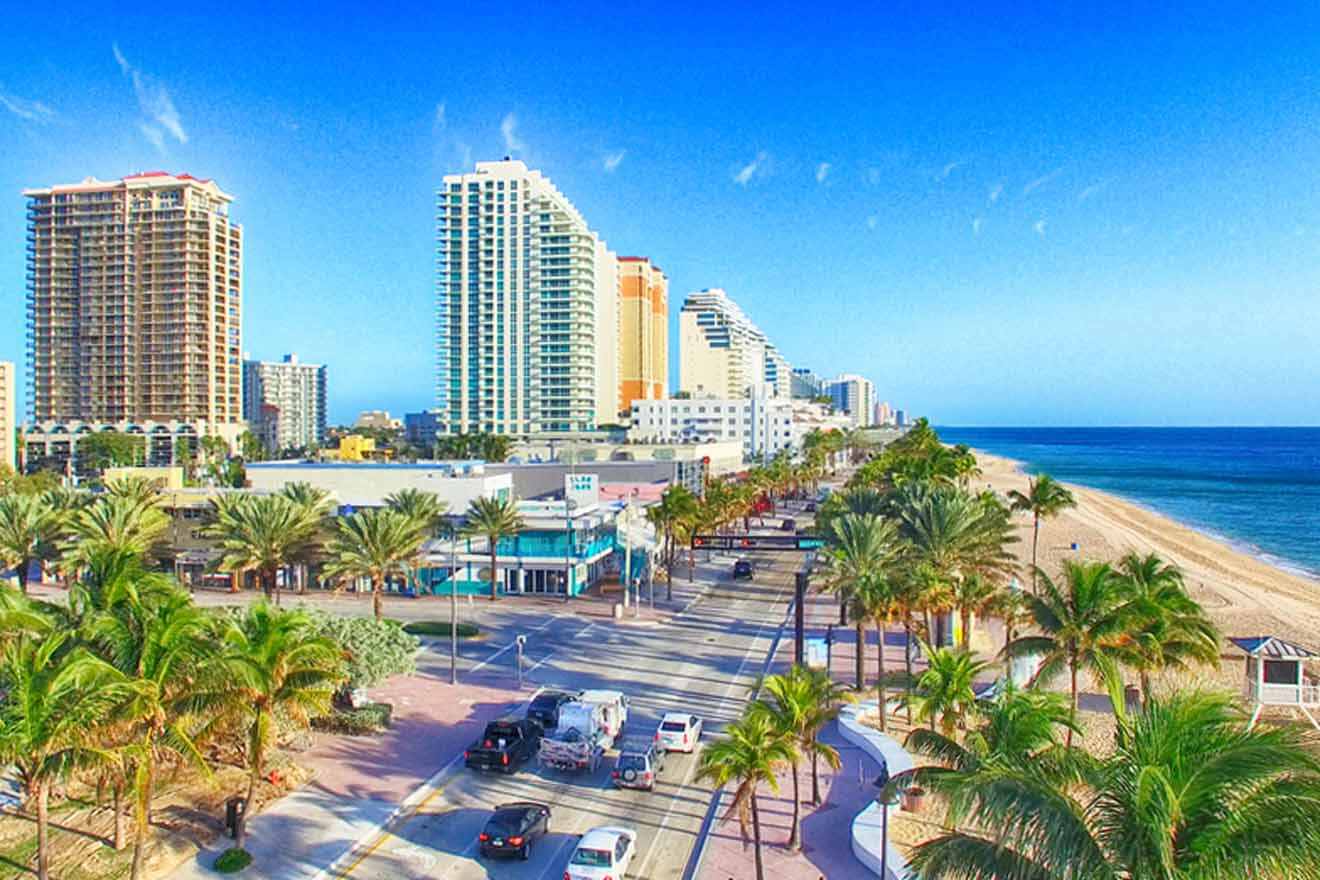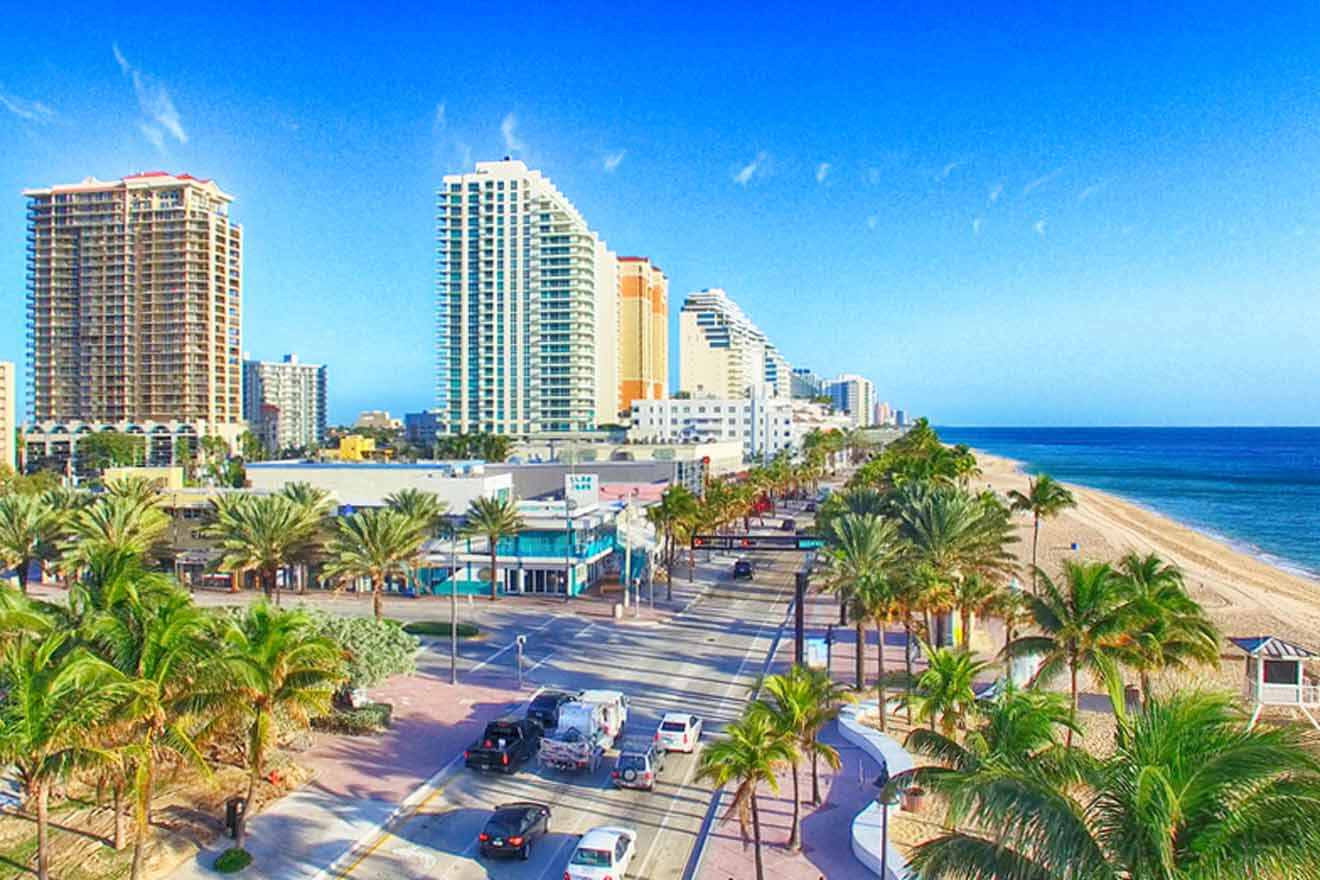 If you drive straight across the Sunshine State from Naples, you'll end up in my hometown of Fort Lauderdale on the east coast! While Fort Lauderdale often gets overshadowed by its glamorous neighbor, Miami, it's a fantastic vacation destination all on its own, with beautiful beaches and incredible shopping, dining, and entertainment.
Fort Lauderdale is much more lively and touristy than the other day trips from Naples, Florida, we've covered so far, making it ideal for anyone wanting to be right in the middle of the action. Las Olas Boulevard is a Fort Lauderdale hotspot for the top restaurants and bars, and it runs all the way from downtown Fort Lauderdale to the beach.
It's true that Fort Lauderdale offers an exciting nightlife scene, but it's also one of the best day trips from Naples with kids. The Museum of Science & Discovery and Butterfly World are both one-of-a-kind experiences the whole family will love.
Fort Lauderdale's 300 miles (480 km) of inland waterways earned it the nickname "Venice of America," and I highly recommend exploring them while you're there. Kayaking or paddle boarding through the canals is an incredibly relaxing experience, but if you'd rather sit back, relax, and let someone else do the navigating, you'll love the Jungle Queen!
The Jungle Queen Riverboat Tour is a 90-minute sightseeing cruise along Fort Lauderdale's New River, and even as a local, I loved taking this tour! It's ideal for a day trip to Fort Lauderdale because you can see so much at once. You learn a ton about the area and get a glimpse of some of the most beautiful homes in Fort Lauderdale on Millionaires Row.
PRICE: US$33 for adults, US$23 for children
10. Sarasota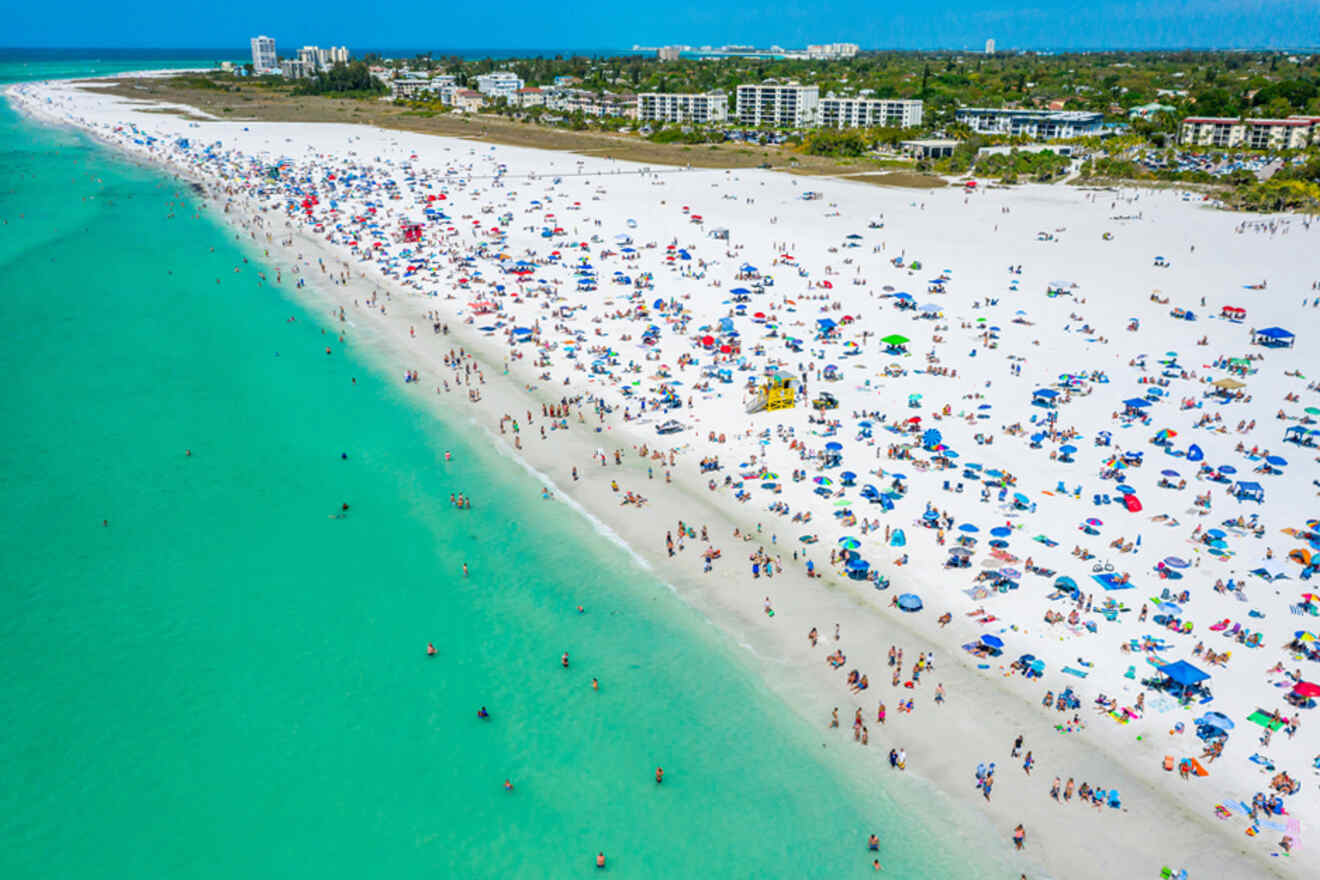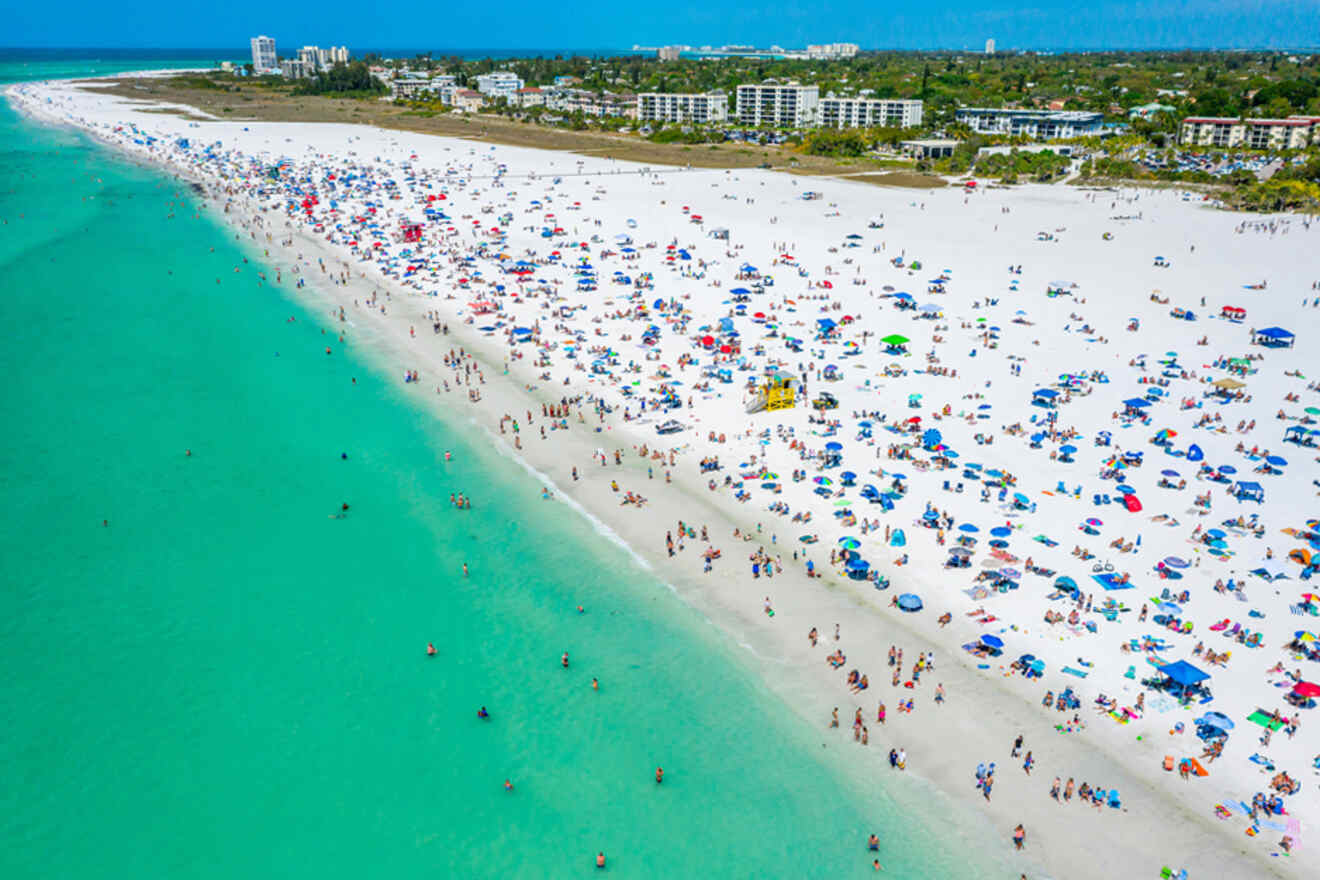 For a dose of fine dining, arts and culture, amazing shopping, and picturesque beaches, take a day trip to beautiful Sarasota, just under a 2-hour drive north of Naples via Interstate 75 (I-75).
A must-do in Sarasota is The John and Mable Ringling Museum of Art, the state of Florida's official art museum. The museum houses over 28,000 works in addition to the Circus Museum and Bayfront Gardens, and its collection was started by John Ringling of the famous Ringling Bros. circus.
Another beloved attraction in Sarasota is the Marie Selby Botanical Gardens. There are 2 bayfront campuses to explore, one in downtown Sarasota and another in Osprey, where you can immerse yourself in the natural beauty and history of Sarasota. The downtown campus is actually the only botanical garden in the world solely dedicated to the study and display of epiphytic orchids, bromeliads, gesneriads and ferns, and other tropical plants!
If you're a history buff who loves checking out local historic sights, you may want to drive the half hour north of Sarasota to Gamble Plantation Historic State Park in Ellenton, Florida. Located on the National Register of Historic Places, this is the oldest building in all of Manatee County and gives a glimpse into life in Florida during the mid-19th century.
11. Siesta Key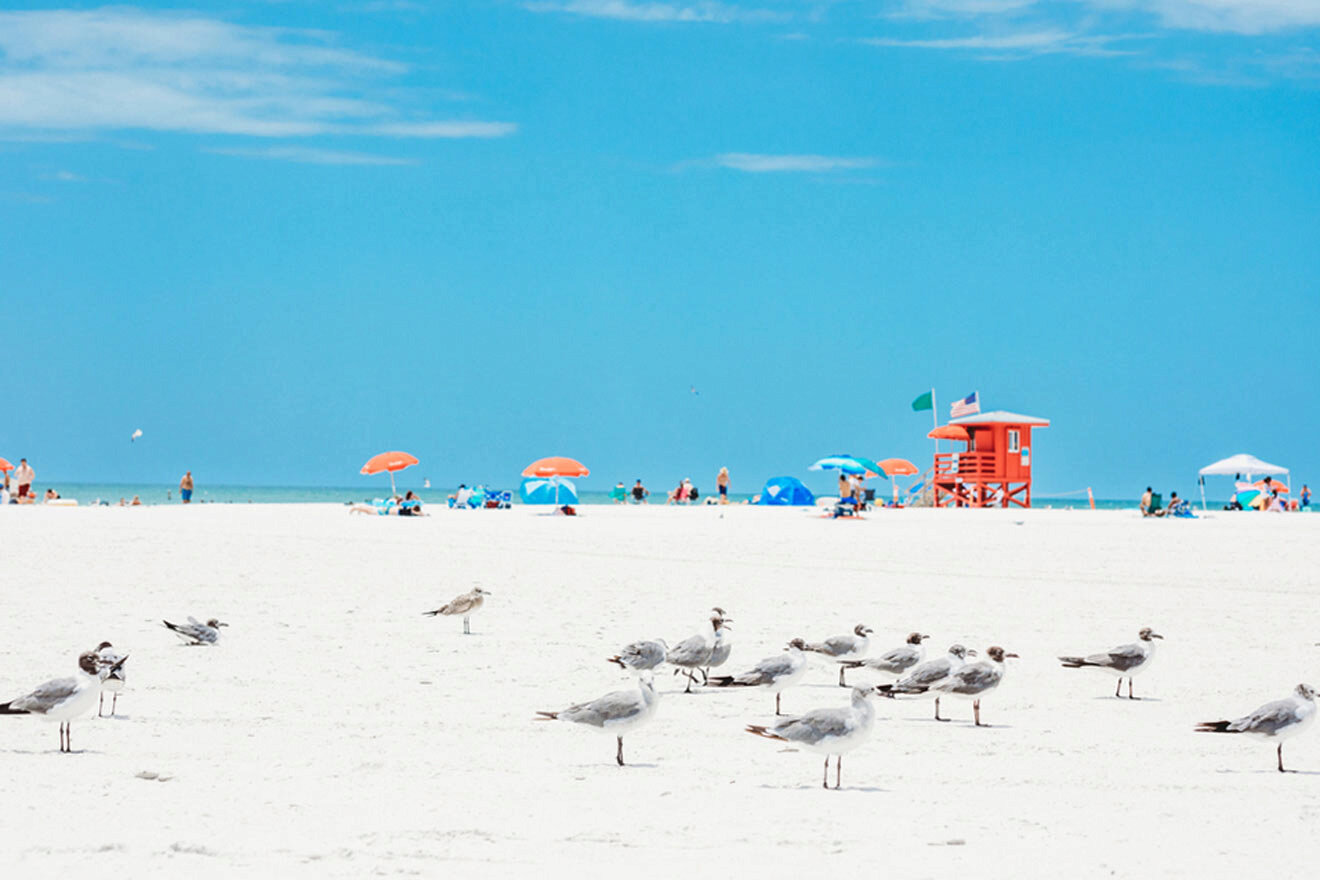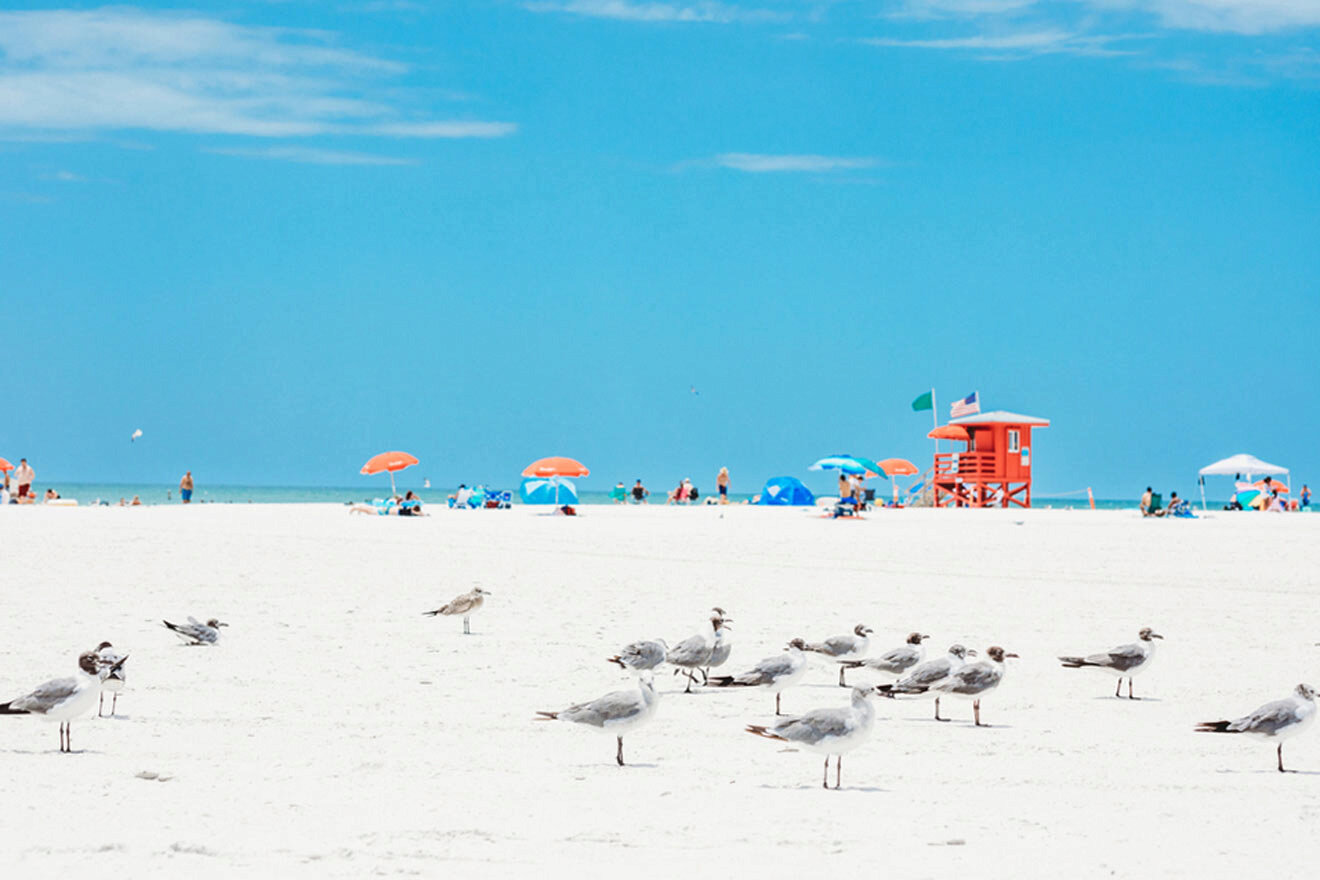 Siesta Key has been named the #1 best beach in the United States and one of the best in the entire world multiple times, so you know a visit is worth every single minute of the 2-hour drive from Naples.
A breathtaking 8-mile (13 km) barrier island off Florida's Gulf Coast, Siesta Key is a bucket list vacation for beach lovers everywhere, with stunning white quartz sand and vivid blue-green water. Whether you're looking for a romantic getaway or a fun thing to do with kids, you'll find it on Siesta Key.
Of course, the best thing to do here is to hit picture-perfect Siesta Public Beach and experience the #1 beach in America for yourself. The beach has full amenities for the perfect beach day, including restrooms, showers, picnic shelters, grills, a playground, concessions, volleyball and pickleball courts, and more!
12. Miami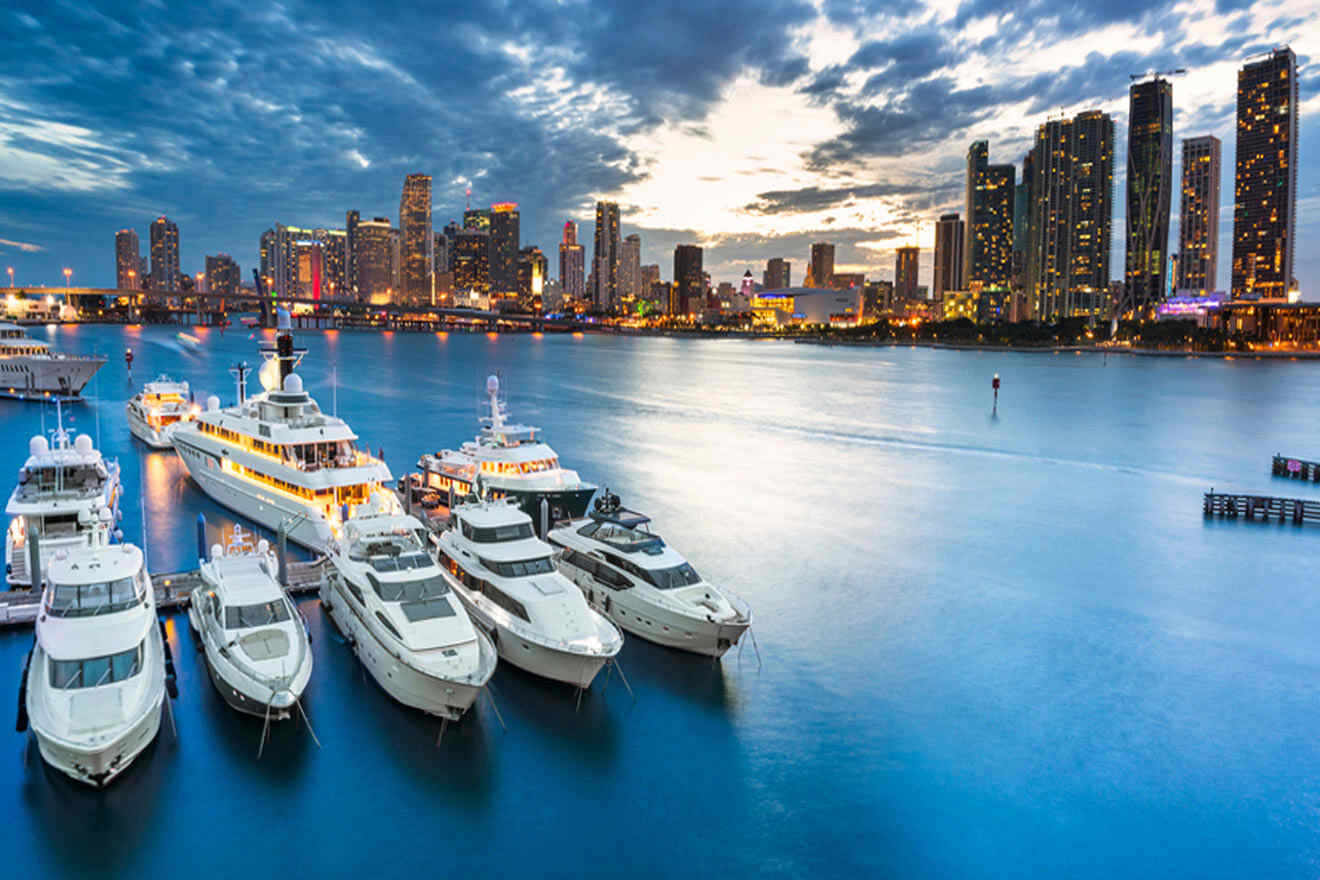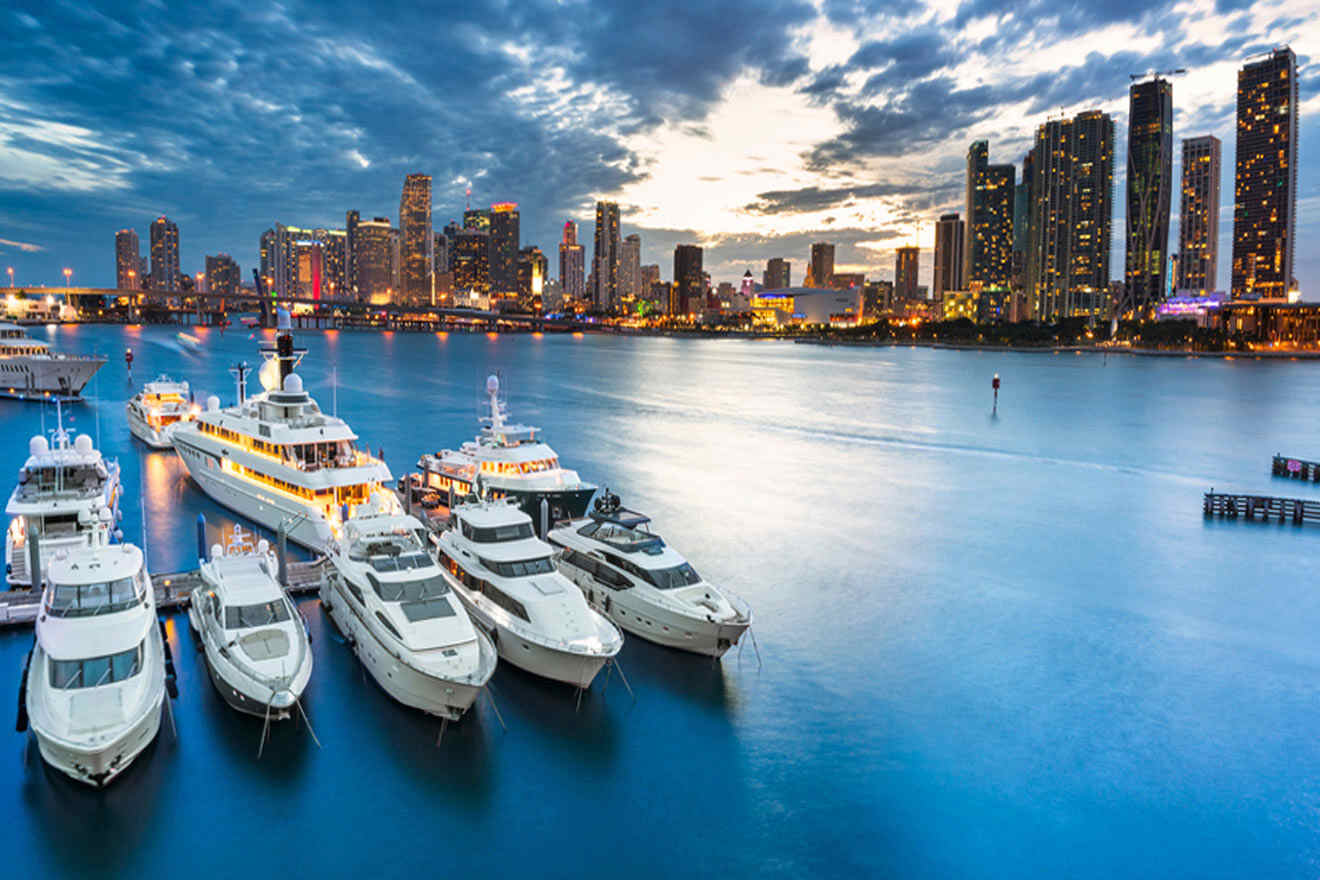 One of the best day trips from Naples, Florida, is undoubtedly Miami, which will take just over 2 hours to travel by car. It's true Magic City gets a lot of hype, but that hype is well-deserved. Miami boasts beautiful beaches, world-class dining, a phenomenal arts scene, and lively nightlife, among many other things.
Miami has a bunch of unique neighborhoods and areas to explore, from party-centric South Beach to artsy Wynwood. I recommend selecting 1 – 2 of them to make the most of your time in Miami. If you're visiting for the day, these are my recommendations:
Another great option for an exciting day in Miami is to take a sightseeing tour. I love sightseeing tours on day trips because you're able to see so much in a short amount of time. It's the perfect way to get to know an area and learn about it!
This Miami speedboat sightseeing tour takes you on a comfortable 45-minute cruise along the Miami shoreline. Relax and enjoy the picture-perfect views, renowned architecture, and learning about Miami's unique history! It sells out quickly, so I recommend booking the tour ASAP if you're interested.
TOUR PRICE: US$45 for adults, US$35 for children
13. West Palm Beach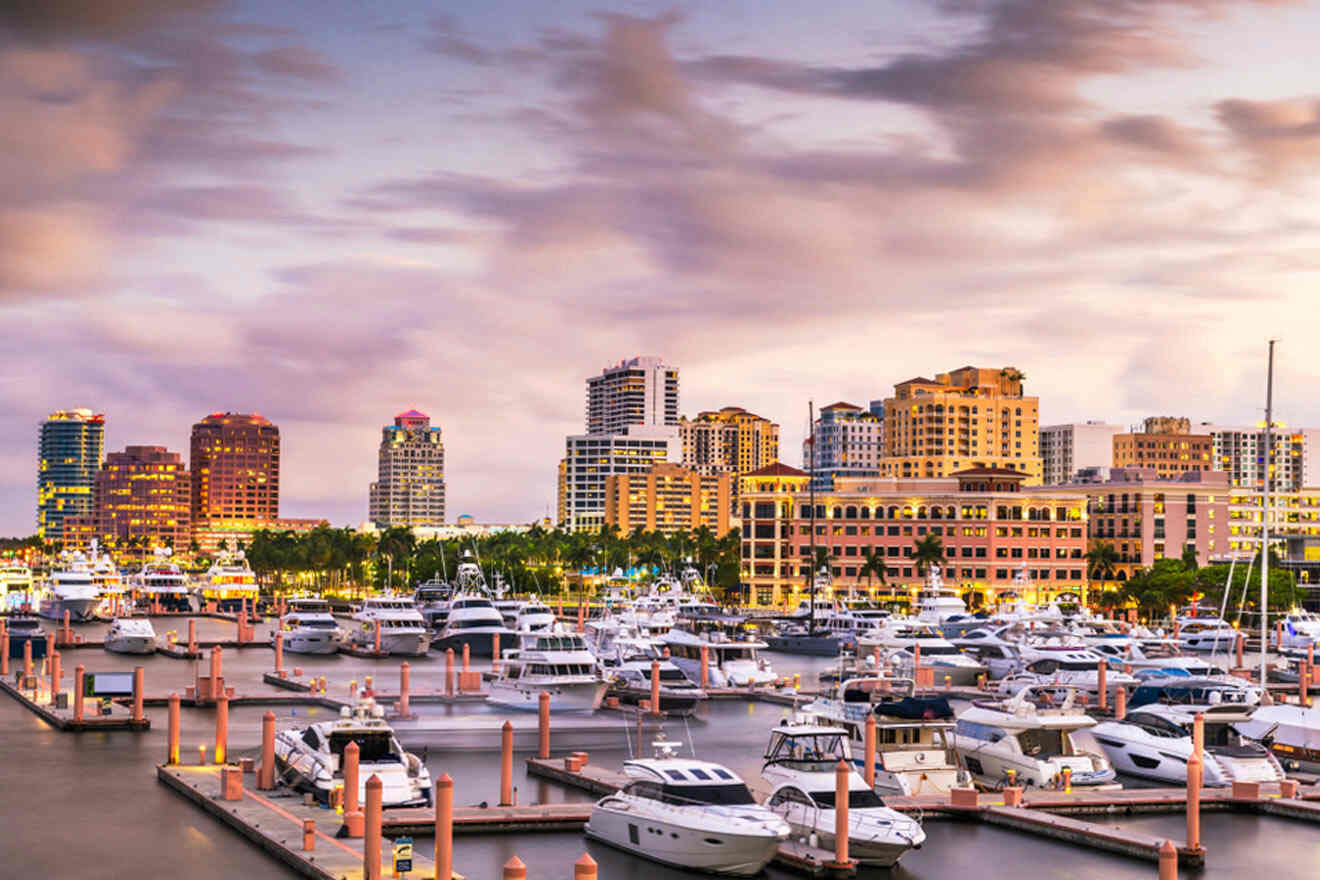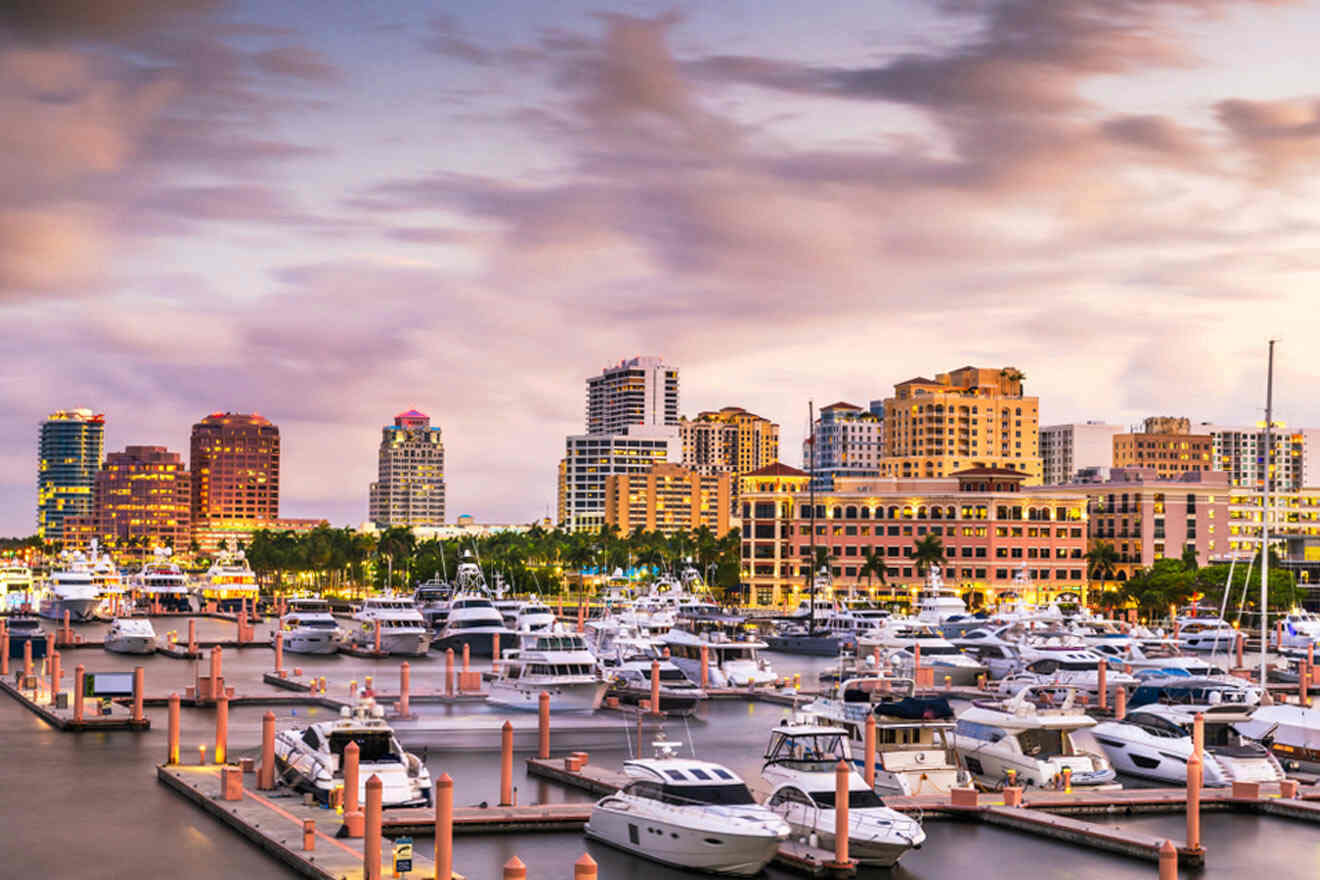 2 hours and 20 minutes may sound like a lot for one day, but trust me when I say West Palm Beach really is one of the most fabulous day trips from Naples. While the barrier island of Palm Beach is known for its rich and famous residents and, let's be honest, being a bit stuffy, West Palm Beach is like its cooler, hipper little sister.
Clematis Street in downtown West Palm Beach is a vibrant area with awesome bars and restaurants – ideal for grabbing a bite and getting a feel for the local vibes. If you're traveling with kids, the Palm Beach Zoo & Conservation Society is such a fun activity for visitors of all ages. Their animal encounters are amazing, and I was able to meet a sloth there a few years ago!
If you're a foodie like me, I suggest signing up for a West Palm Beach food tour. If you've read my other articles, you may already know I'm a big fan of food tours when visiting a new place. This downtown West Palm Beach food tour takes you to locally-loved spots on a culinary adventure through the city, and you'll sample food and drinks while learning about West Palm's fascinating history.
TOUR PRICE: US$85 per person
14. Key West via Key West Express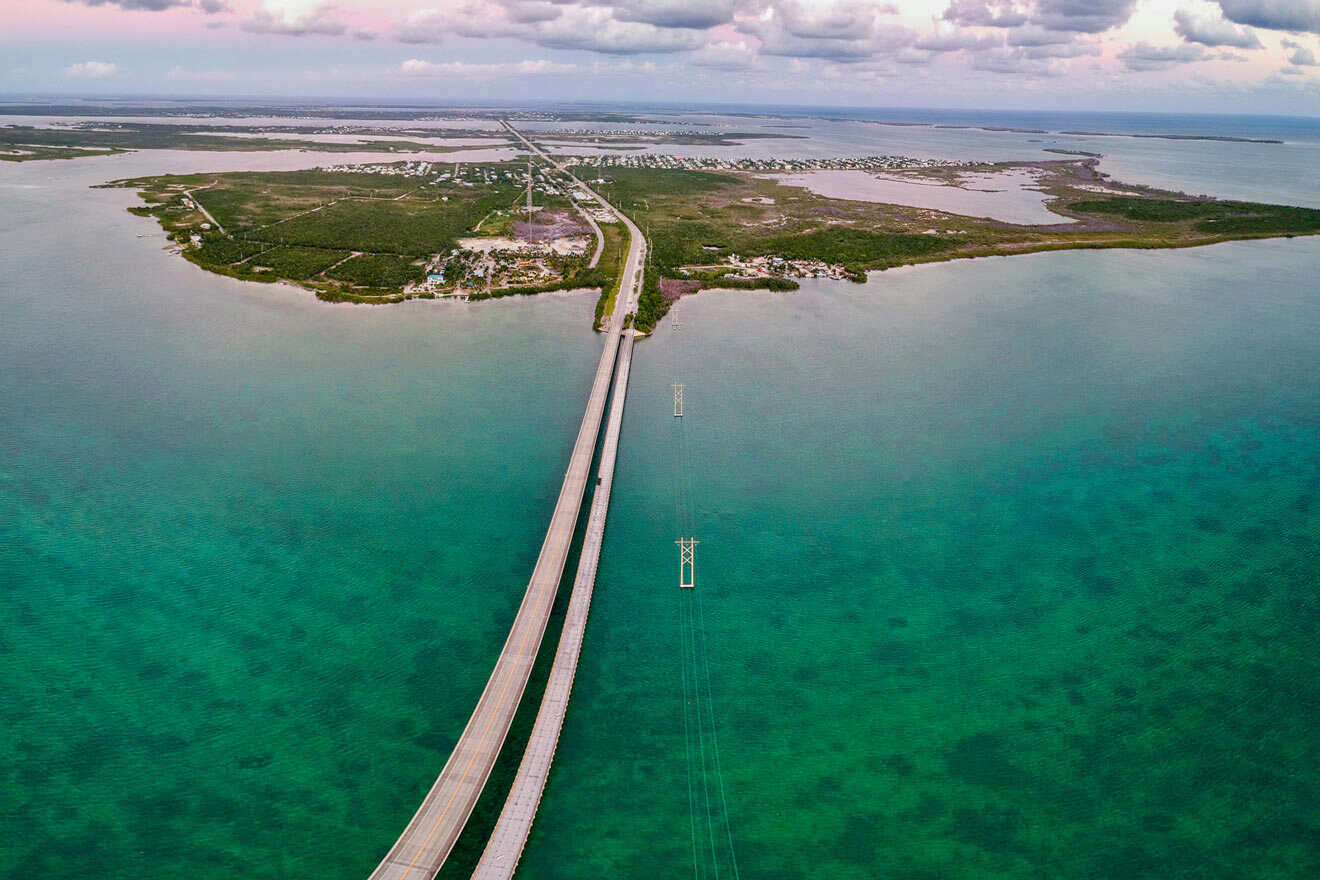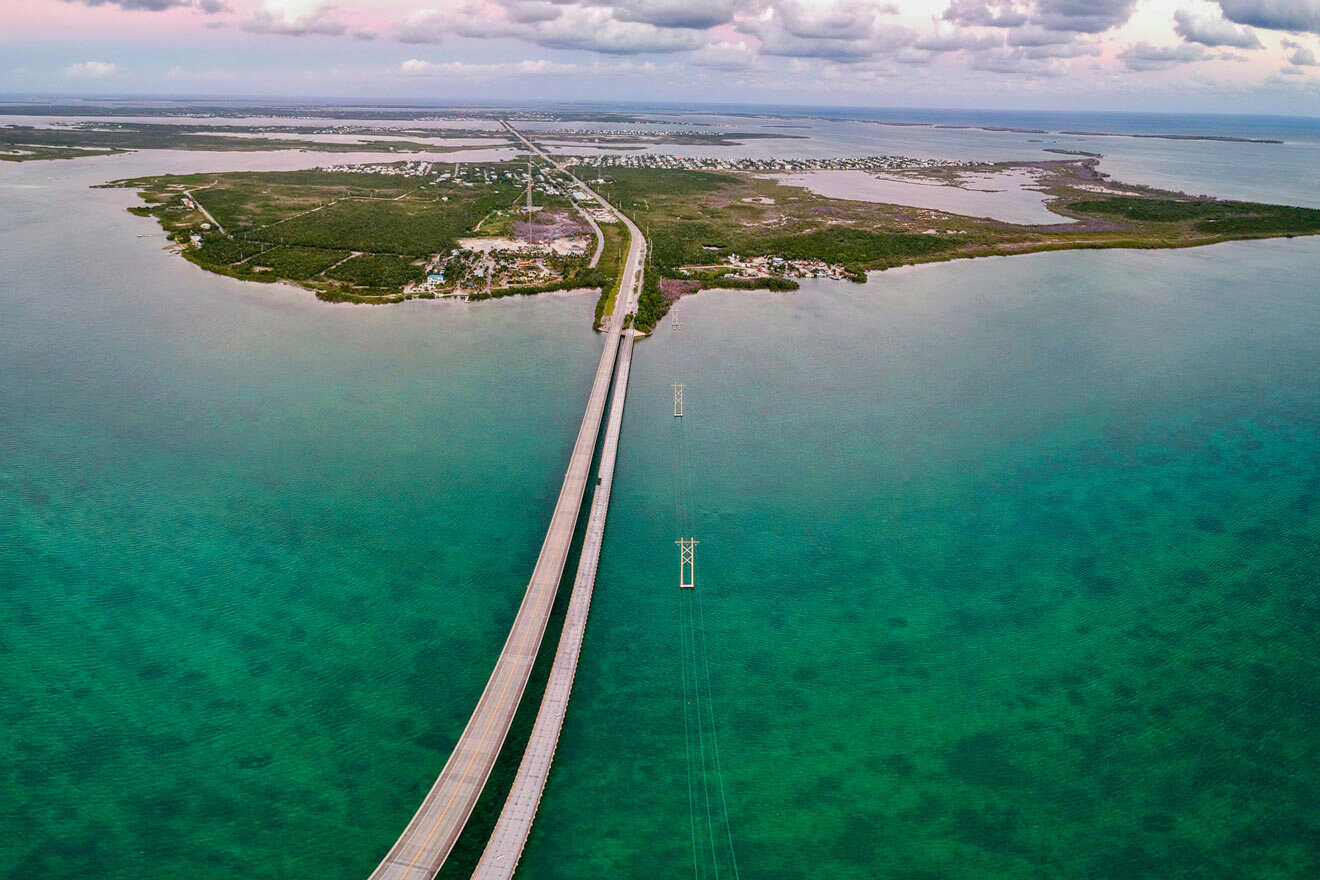 I saved the best for last! Key West is my absolute favorite place in Florida, and I've been visiting since I was a little girl. I even tied the knot with my husband at the Hemingway Home & Museum there.
There is so much to see and do in Key West, it's best to visit for a few days at least to make the most of your time on this unique island. However, it's very possible to do a fun day trip from Naples!
By car, getting to Key West from Naples takes over 5 hours, which pretty much excludes it from making sense as a day trip. But did you know there is another option to travel to Key West from Naples, and you can do it in just over 3 hours?
The Key West Express is a ferry service that leaves Fort Myers Beach and Marco Island, both just a quick drive away from Naples, Florida. The jet-powered catamaran will get you to Key West in just 3.5 hours, and you can enjoy the breathtaking views from the water along the way.
When you arrive, head to Duval Street, the iconic Key West stretch that's packed with restaurants, bars, boutiques, galleries, and more. Here, you'll find legendary watering holes like Captain Tony's Saloon and Sloppy Joes, as well as incredible dining, including one of my favorite restaurants of all time, Bagatelle.
While there are some beautiful beaches in Key West, I recommend skipping the beach if you're just there for the day from Naples and focusing on the other amazing attractions and things to do there instead, like Key West's museums. The Key West Shipwreck Museum and Hemingway Home & Museum are my 2 must-sees in Key West, and I just know you're going to love them!
FAQs about day trips from Naples, Florida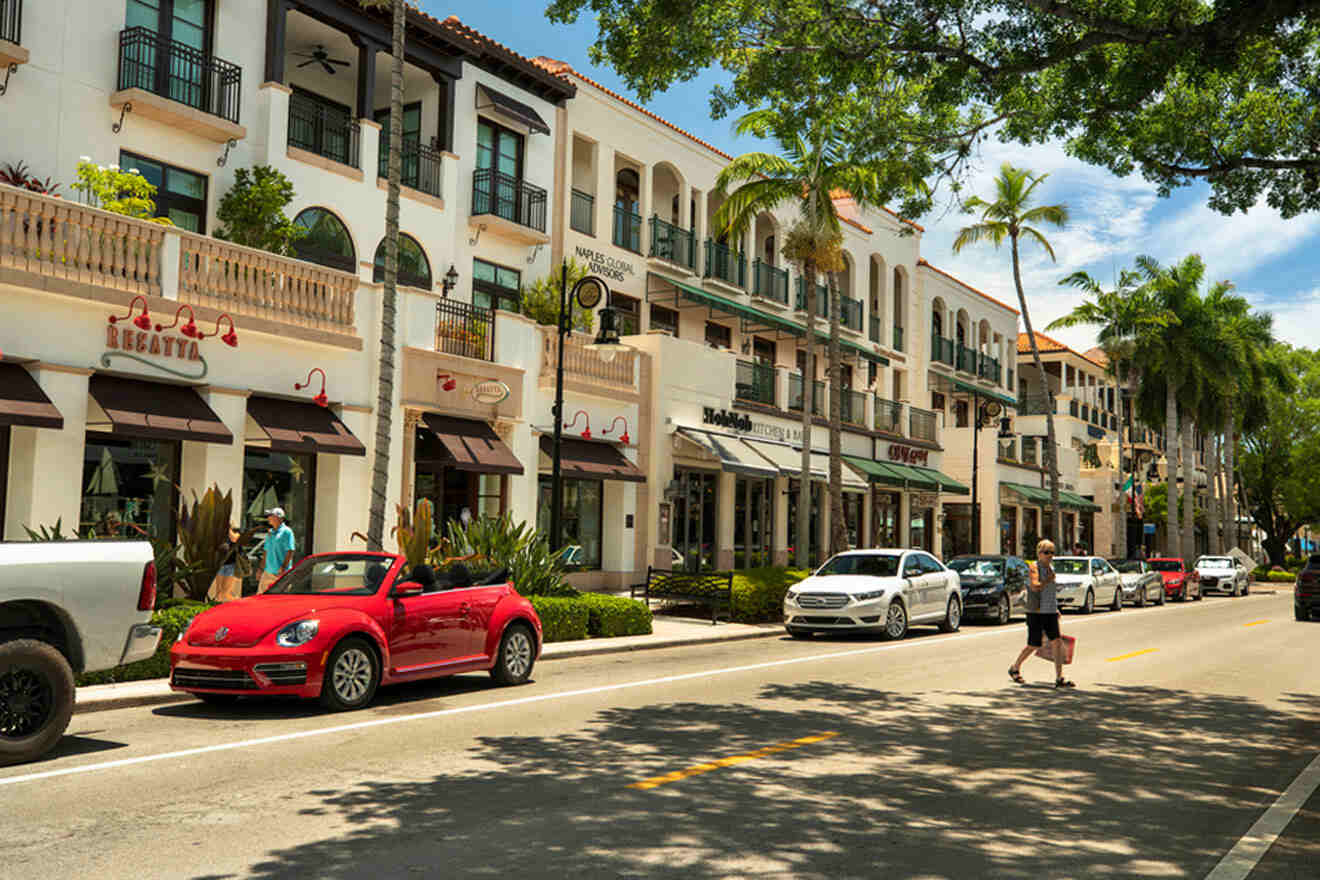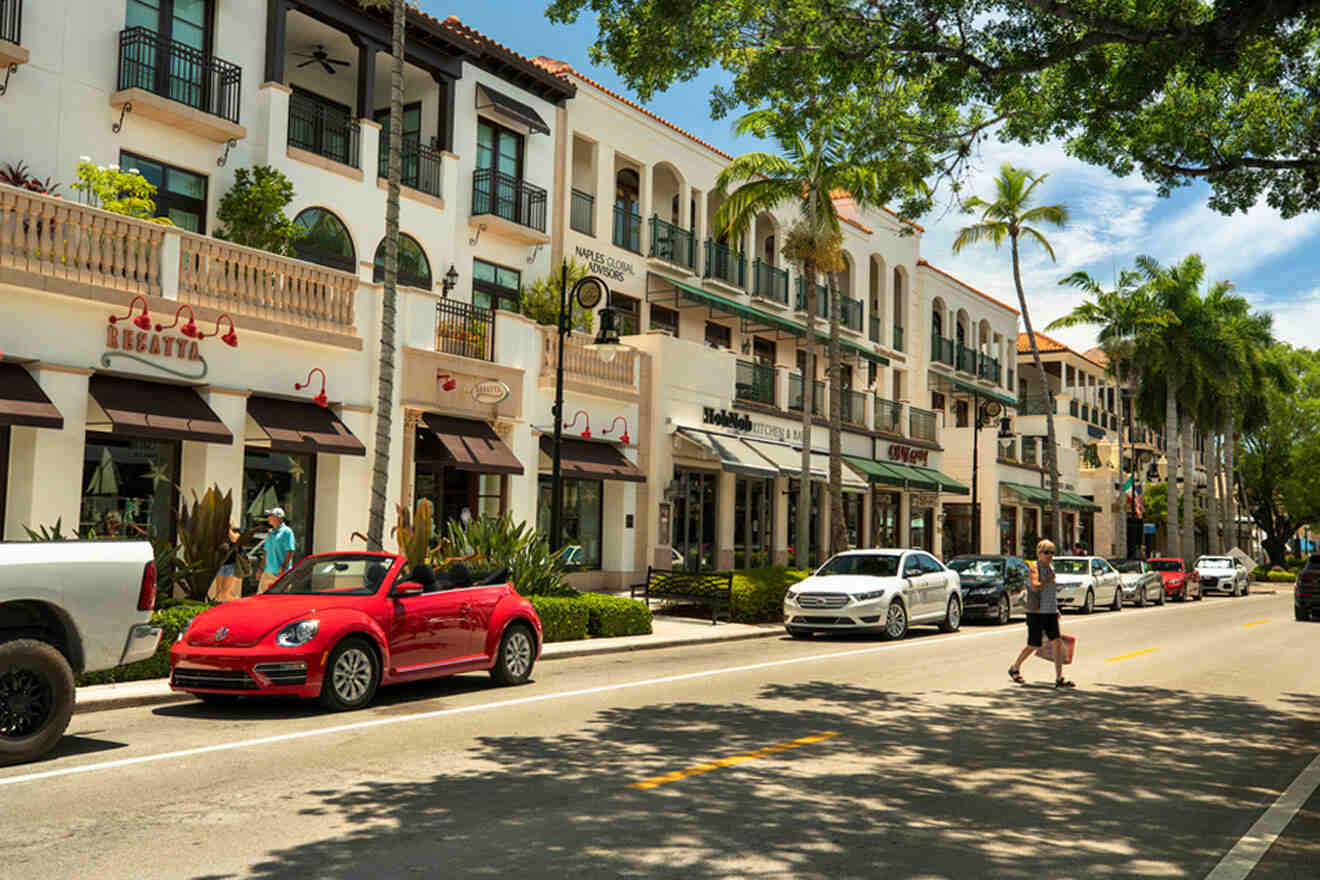 🛥️ How far is Sanibel Island from Naples, Florida, by boat?
The trip from Naples, Florida, to Sanibel Island takes approximately 1.5 to 2 hours by boat, depending on the vessel, current conditions, and other factors.
🐚 What island is an hour from Naples?
Only 1-hour drive from Naples are Sanibel and Captiva Islands, and this area is famously known as the Seashell Capital of the World.
🏝️ What is the closest island to Naples, FL?
Marco Island, the largest barrier island of Florida's Ten Thousand Islands area, is the closest island to Naples, FL.
📏 How far apart are Marco Island and Naples?
Marco Island is approximately 17 miles (27 km) from Naples, and the drive takes just over 30 minutes by car.
Conclusion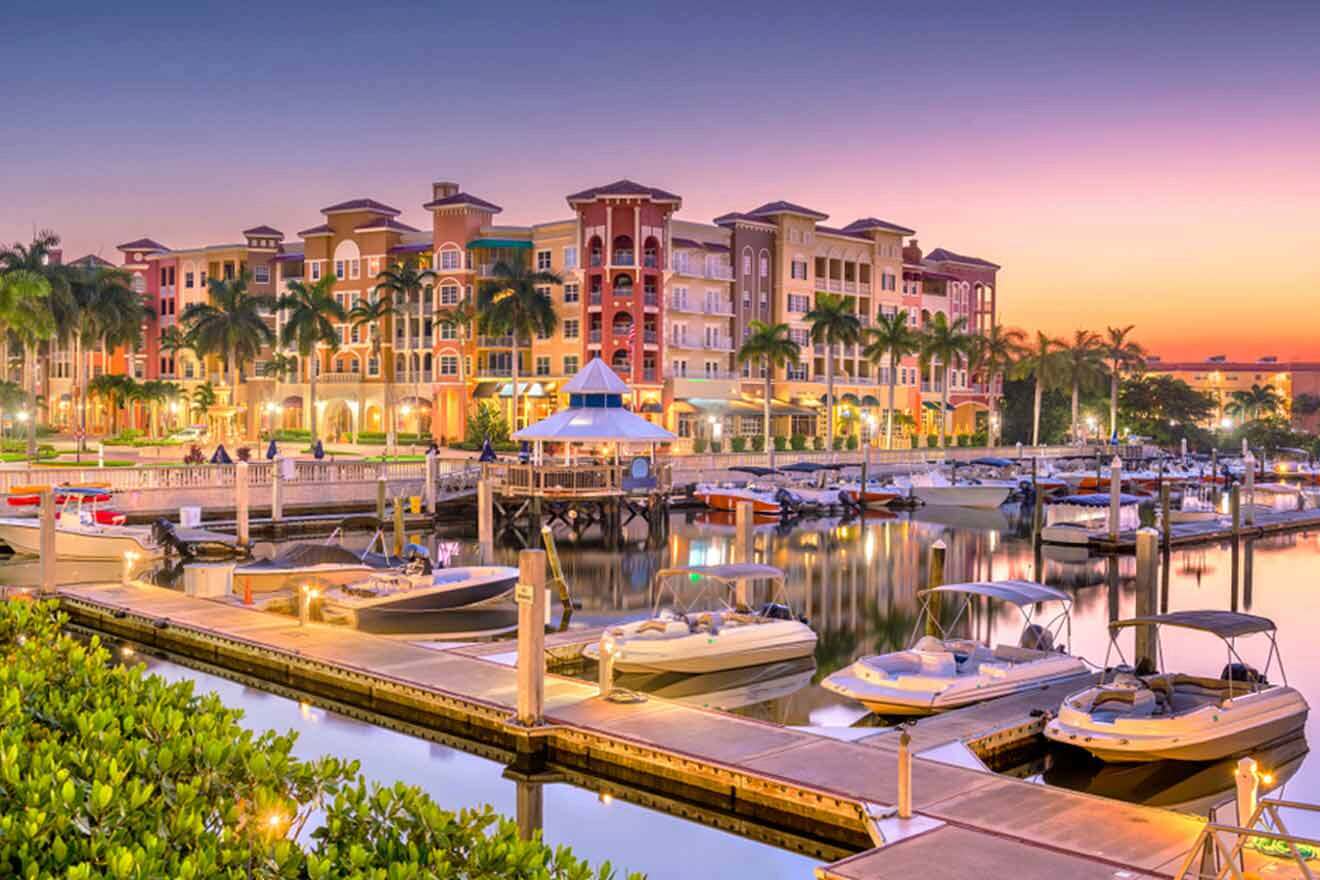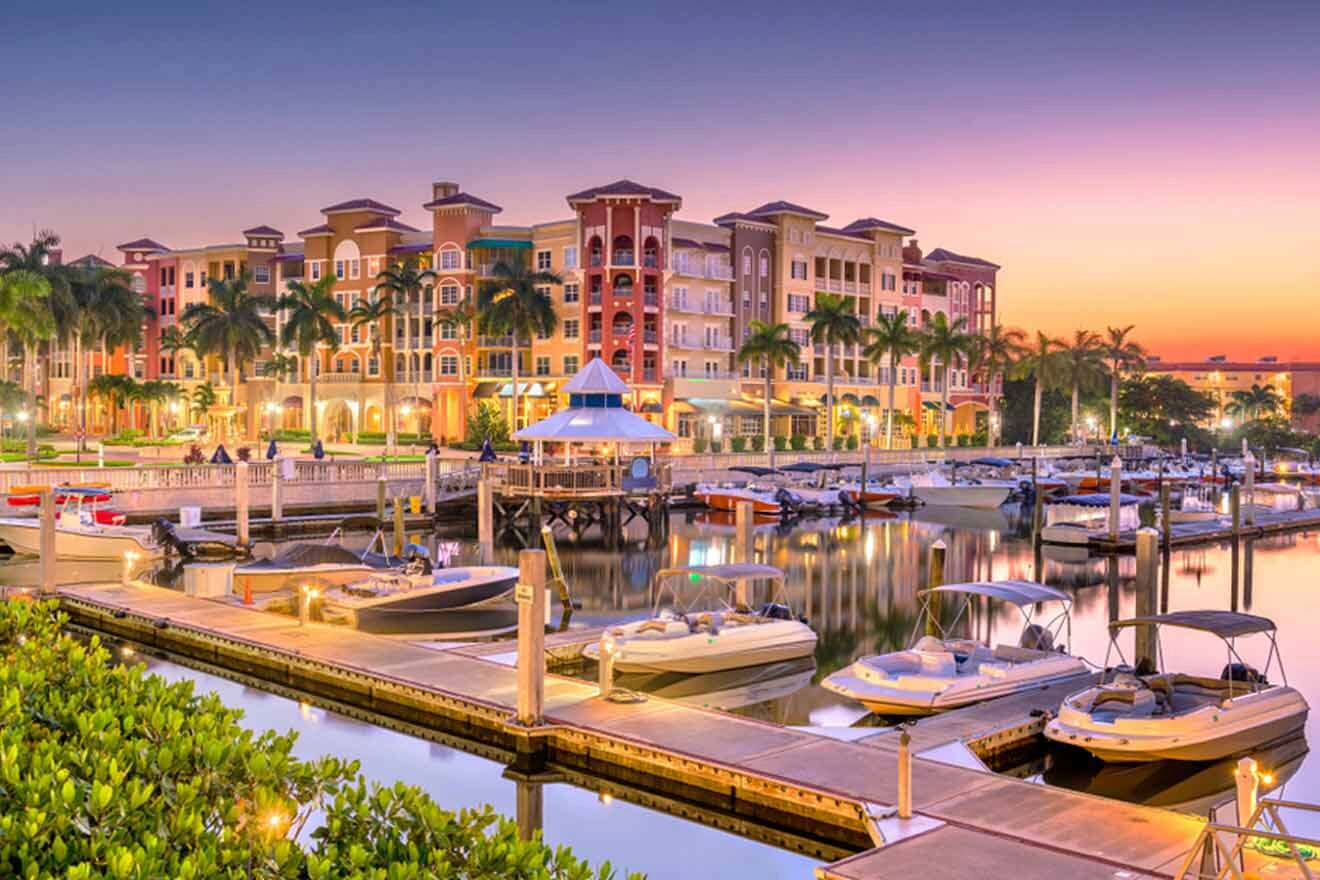 I hope you had as much fun reading today's article as I did writing it! I've lived in Florida for over 20 years now, and I genuinely love exploring everything the Sunshine State has to offer, so it's a joy to get to share it with you.
There are so many cool day trips from Naples you can take – I hope you found something you love on this list. I know we covered quite a bit, so here's a quick reminder of my favorite activities in the locations we chatted about today:
I'm here to help with your planning however I can so leave a comment if you have any questions!
Happy exploring!
Montana
---
Pin it for later!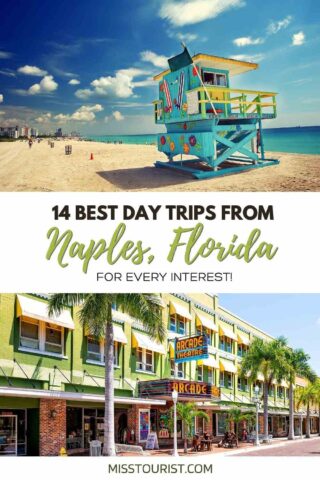 Pin it for later!