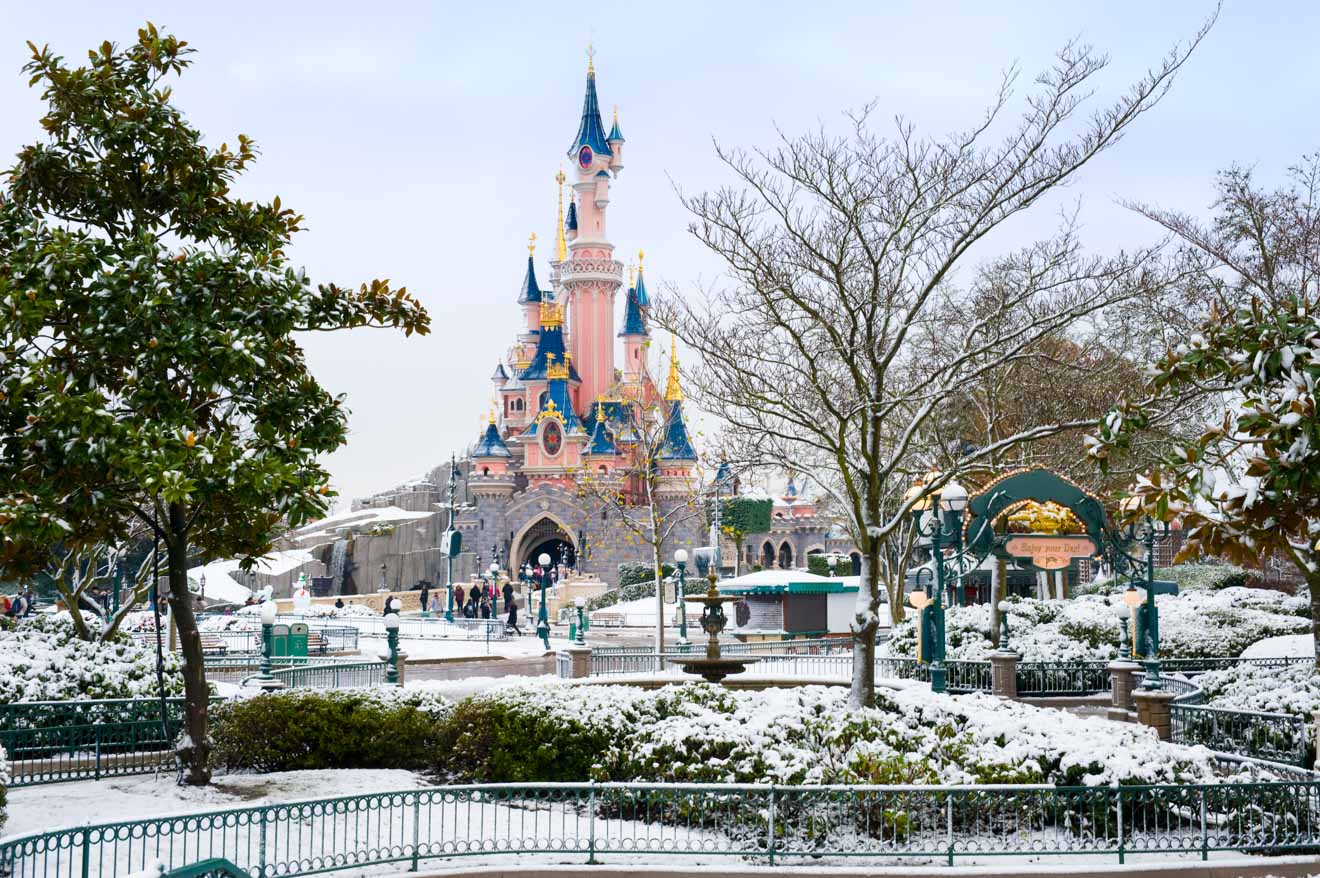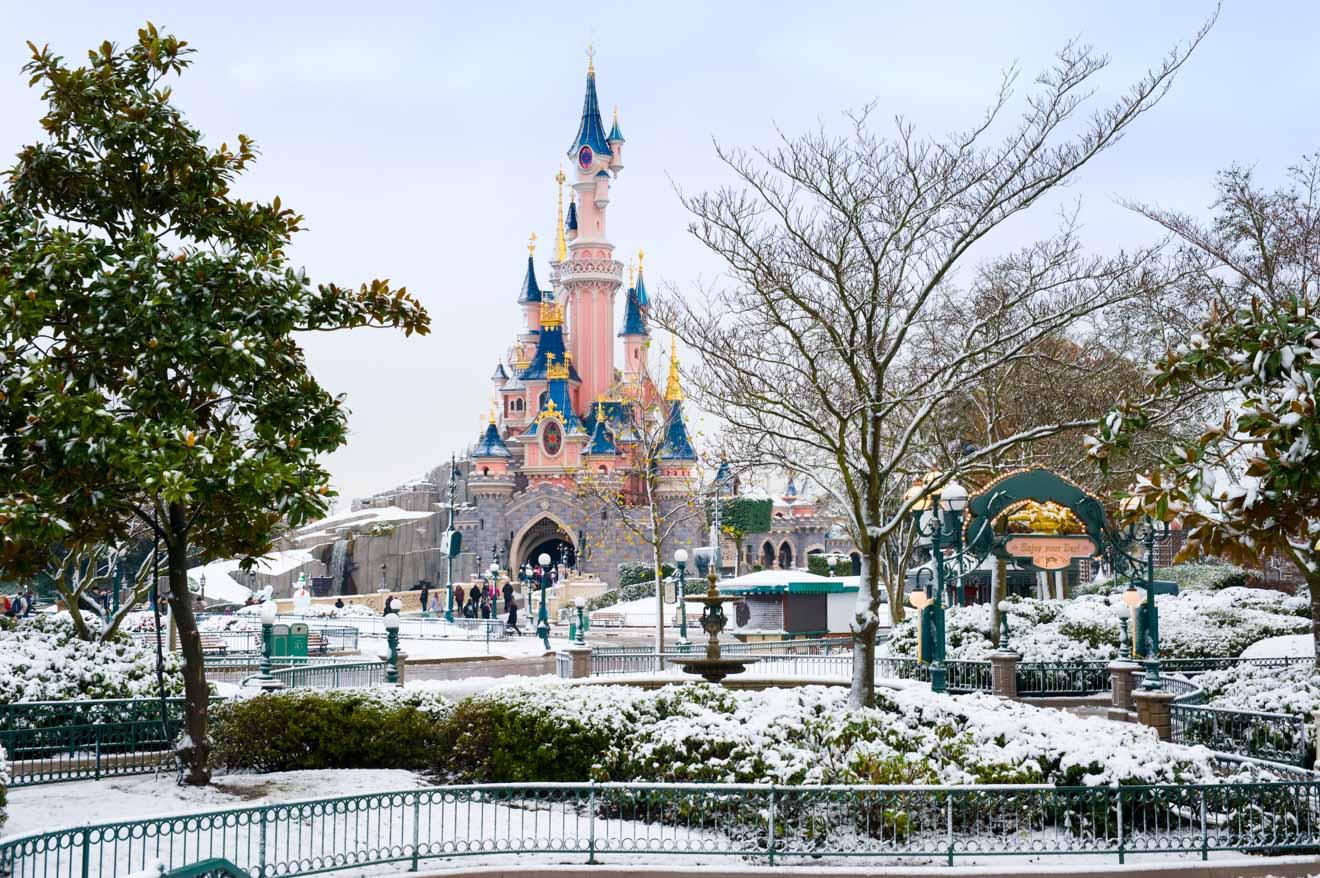 Going to Disneyland Paris when it is warm is a great experience and one of the best ways to spend the holidays, both for children and adults. But do you know what would be even more awesome than that? Visiting Disneyland in the winter, the season of Christmas, carols, bright lights and mistletoe.
Just imagine going to Disneyland on a magical snowy day and enjoying the rollercoasters after sipping a cup of hot chocolate!
And because winter is the month when wishes come true, I have some wonderful news for you! Starting 10th of November 2018 until 6th of January 2019, Disneyland Paris hosts a magical, Christmassy event: "Disney's Enchanted Christmas" where you are dazzled with special entertainment and a fairytale atmosphere. During this event, both Disney parks will put their festive "clothes" on and prepare some unique events for you.
Paris is the perfect place for your winter holidays, as it's likely to snow in November and December, creating the picture-perfect Christmas.
And because no Disneyland Paris event comes without some special shows, events and discounts, here is what they have prepared for this period:
Disney's Enchanted Christmas Events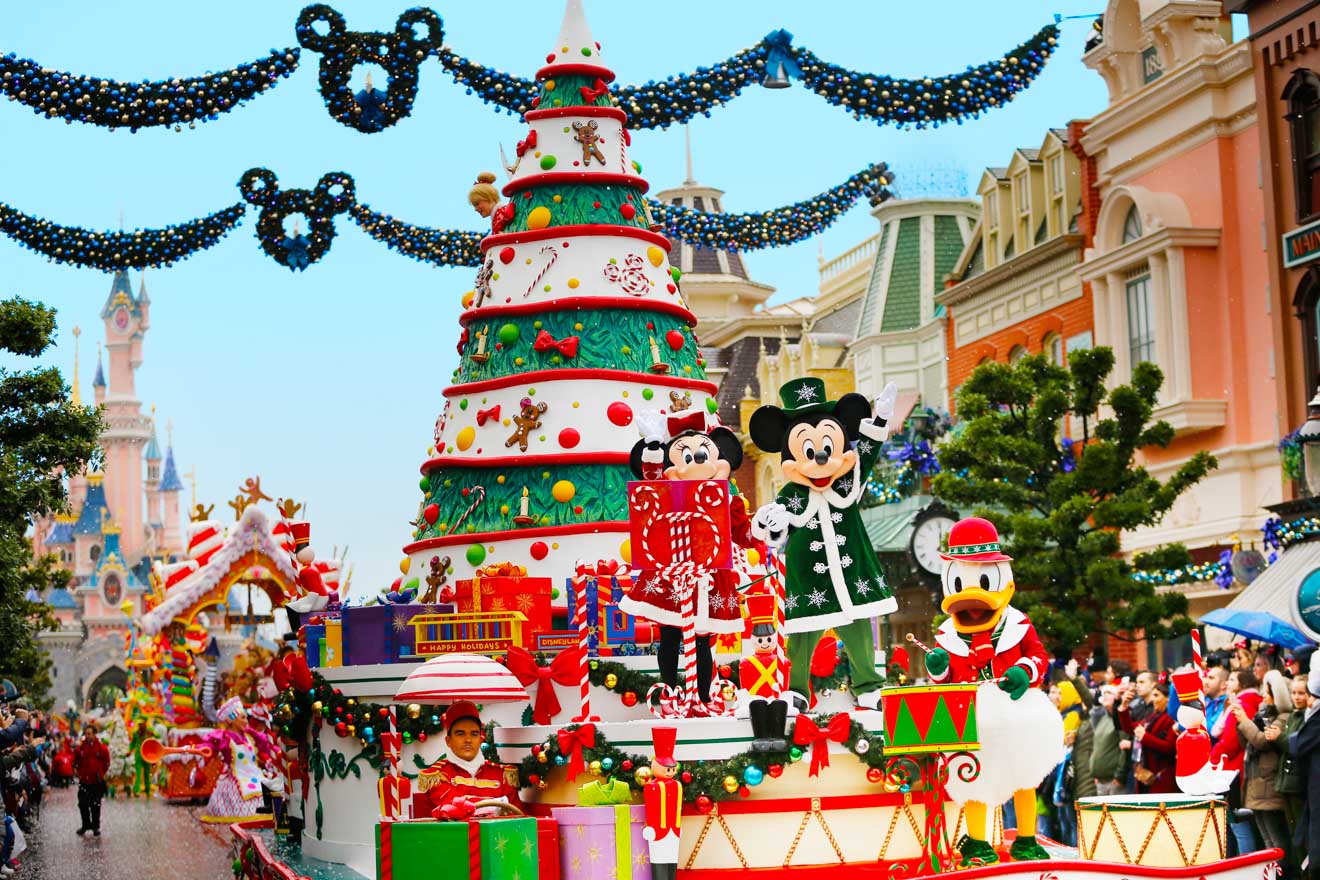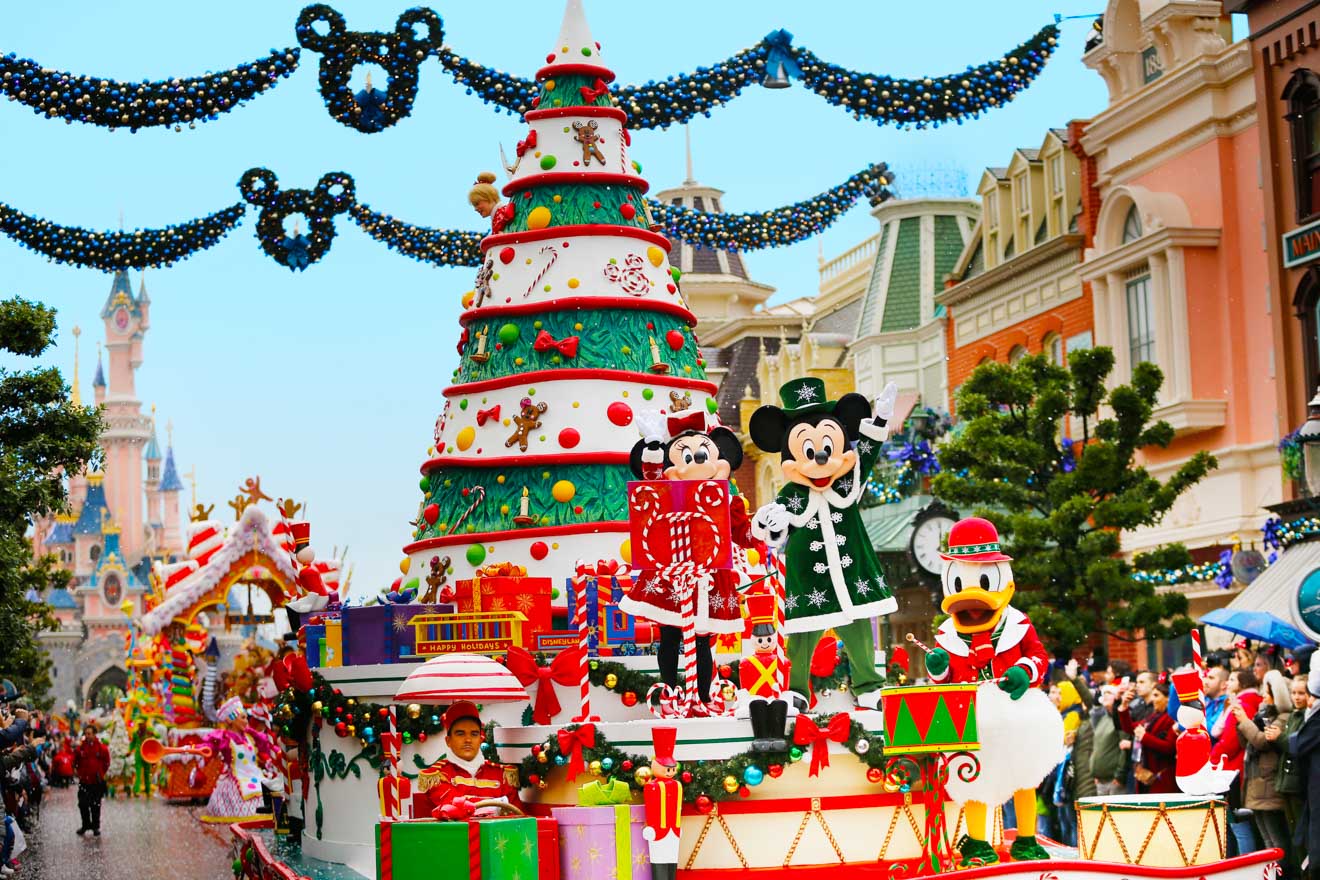 Naturally, no Christmas celebration is complete without a Christmas Tree, and Disneyland awaits you with a giant one that will completely light up the sky!
Besides countless decorations and tiny Christmas lights, this special event has also prepared a great Disney Christmas Parade where Mickey, Minnie, Donald, Goofy, Woody and other Disney characters will brighten your day!
Moreover – Animagique – the special Broadway tap dancing show will make you sing along to the classical, charming Christmas carols.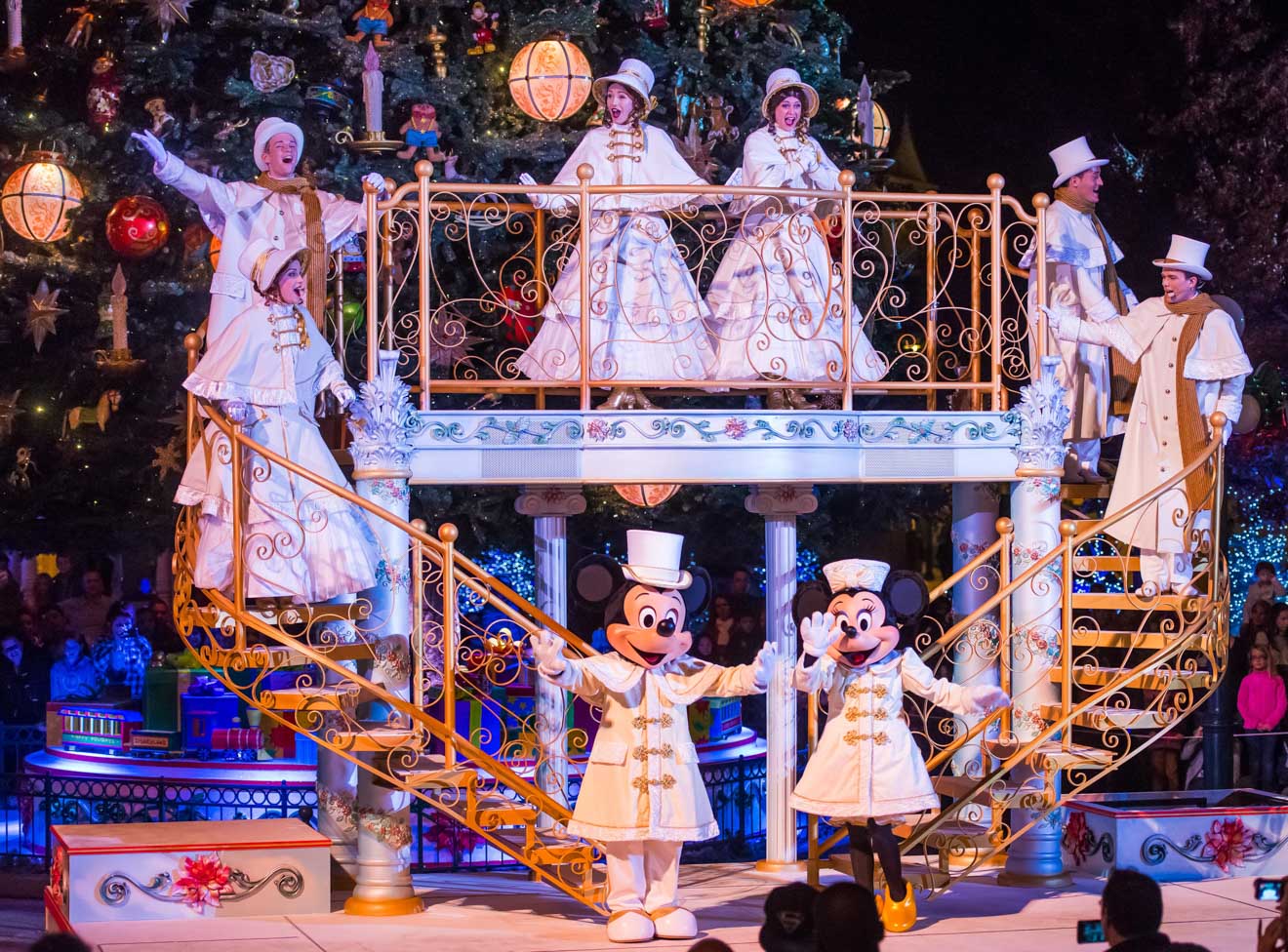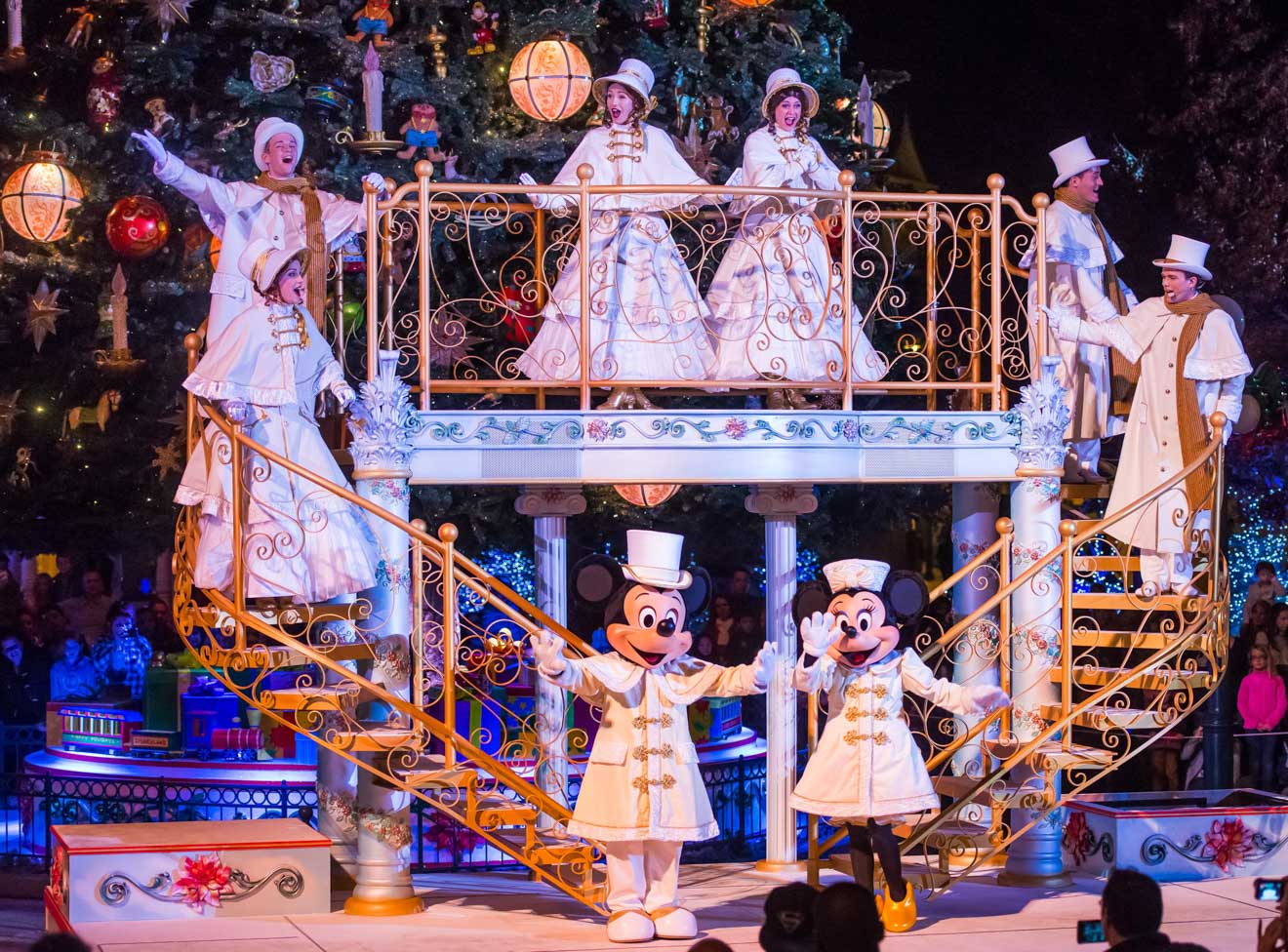 Starting on the 16th of November 2018, "A Merry Stitchmas" will take place on the Royal Castle Stage. And if you are also thinking of celebrating New Year's Eve at Disneyland Paris, they've got you covered!
Imagine spending the last day of 2018 at Disneyland Paris, surrounded by jolly characters, fireworks and the classic Disneyland rollercoasters and attractions that will be open all night!
Even though New Year's Eve at Disneyland Paris needs a separate, special ticket, I think it is worth it for the exciting New Year's Eve Parade and the spectacular firework shows!
You can check out here all the special events that are taking place during Disney's Enchanted Christmas!
Disney's Enchanted Christmas Offers
Up to 25% Off Disney Hotel & Tickets, plus Free Half Board Meal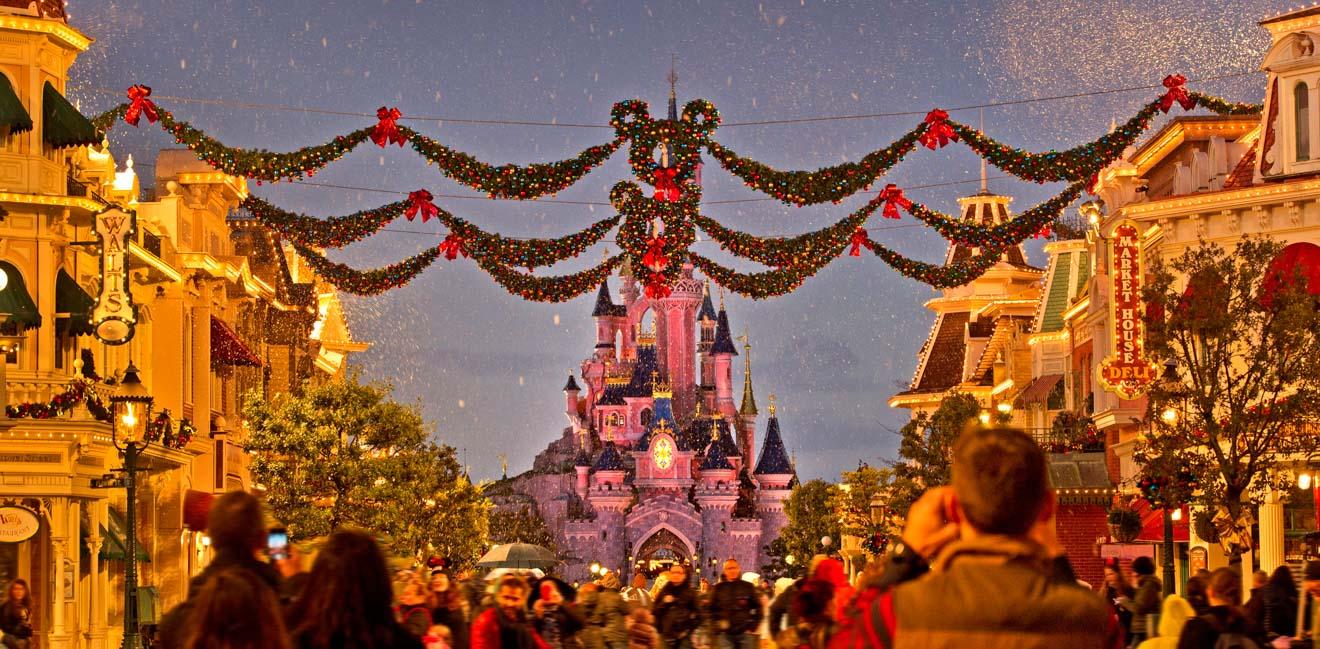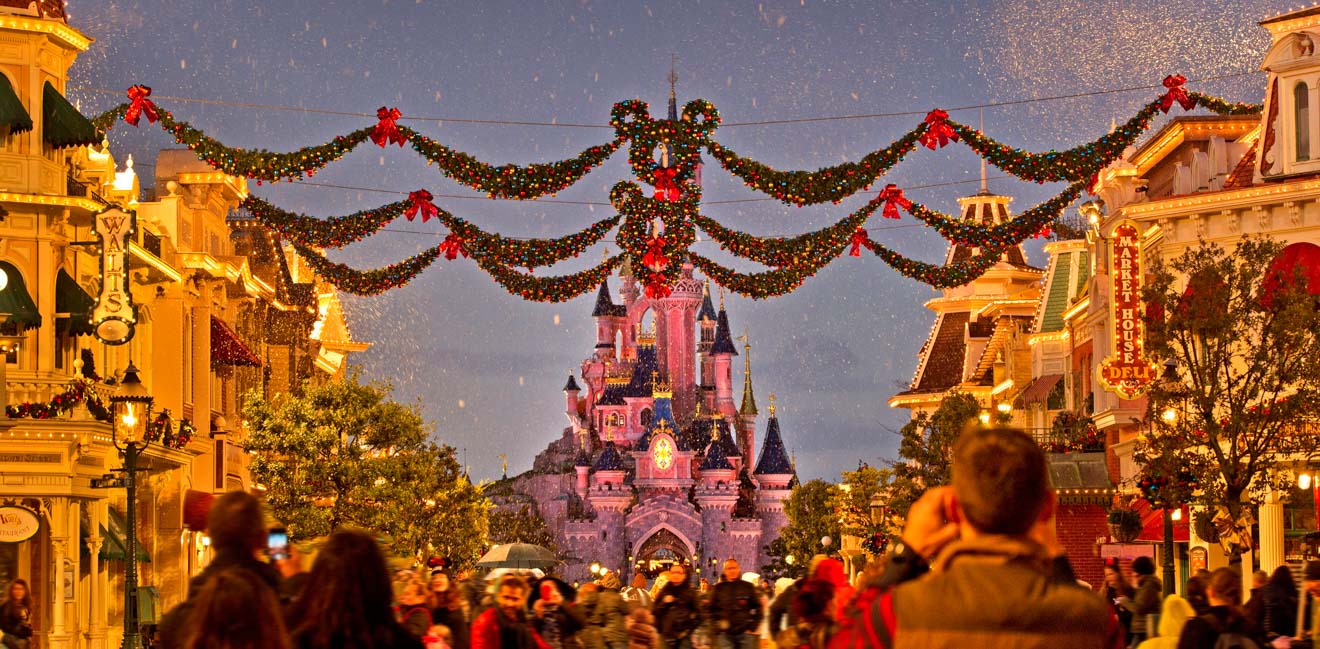 If you are going to book a room at any of the Disney Hotels from 10th November 2018 – 6th January 2019 for at least two nights, you will benefit from up to 25% off hotel and park tickets and free half board meal. Besides your hotel room and tickets for both Disney parks, this is what you will get:
Half Board Meal Plan – quick service breakfast in Disney Parks, and lunch or dinner in a selection of restaurants across the Resort
Access to all attractions and shows
Disney Characters Encounters in your Hotel and in the Parks
Extra Magic Time
Convenient complimentary parking (Hotel and Parks)
Free Shuttle bus service to the Disney Parks
Free Wi-Fi at your Hotel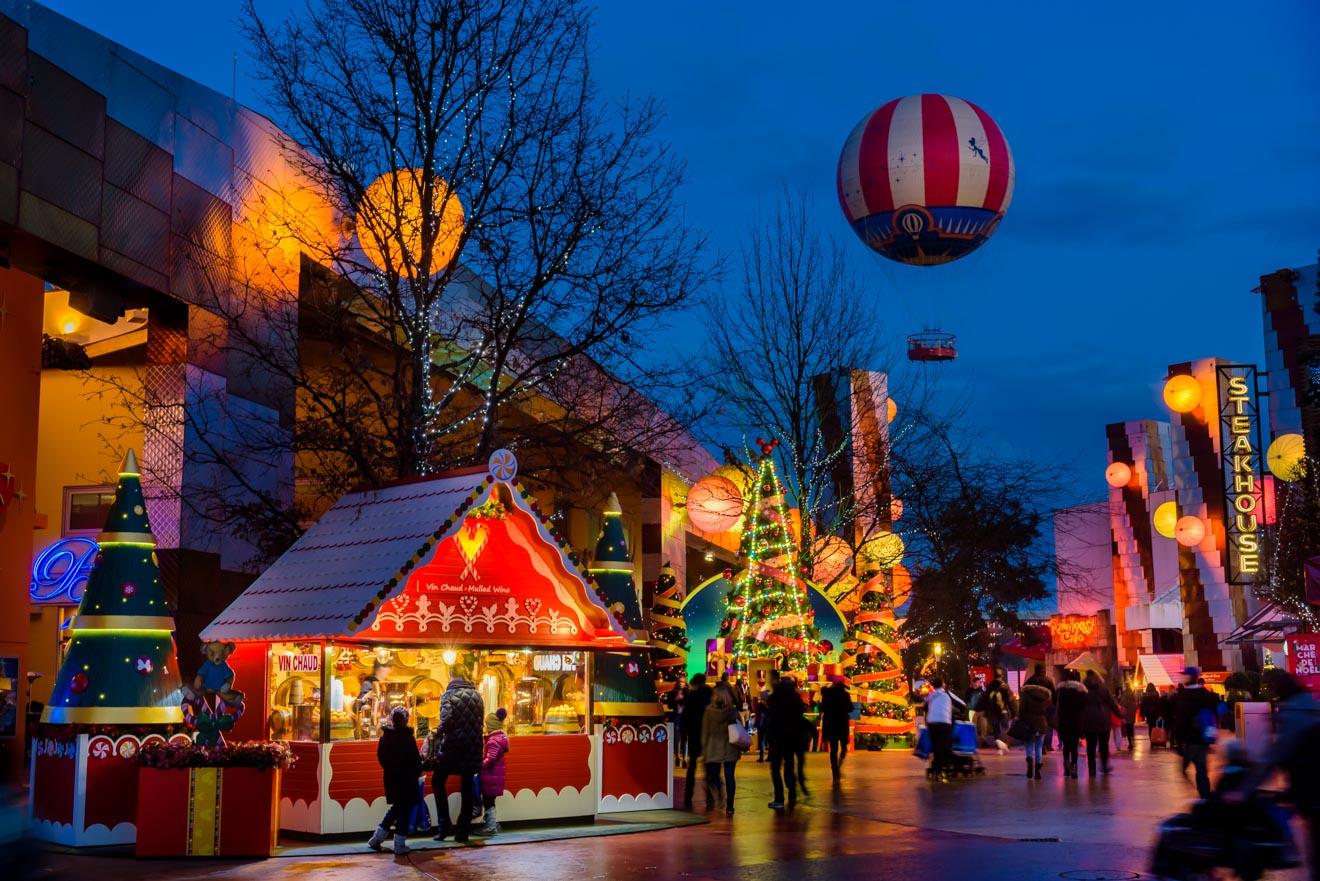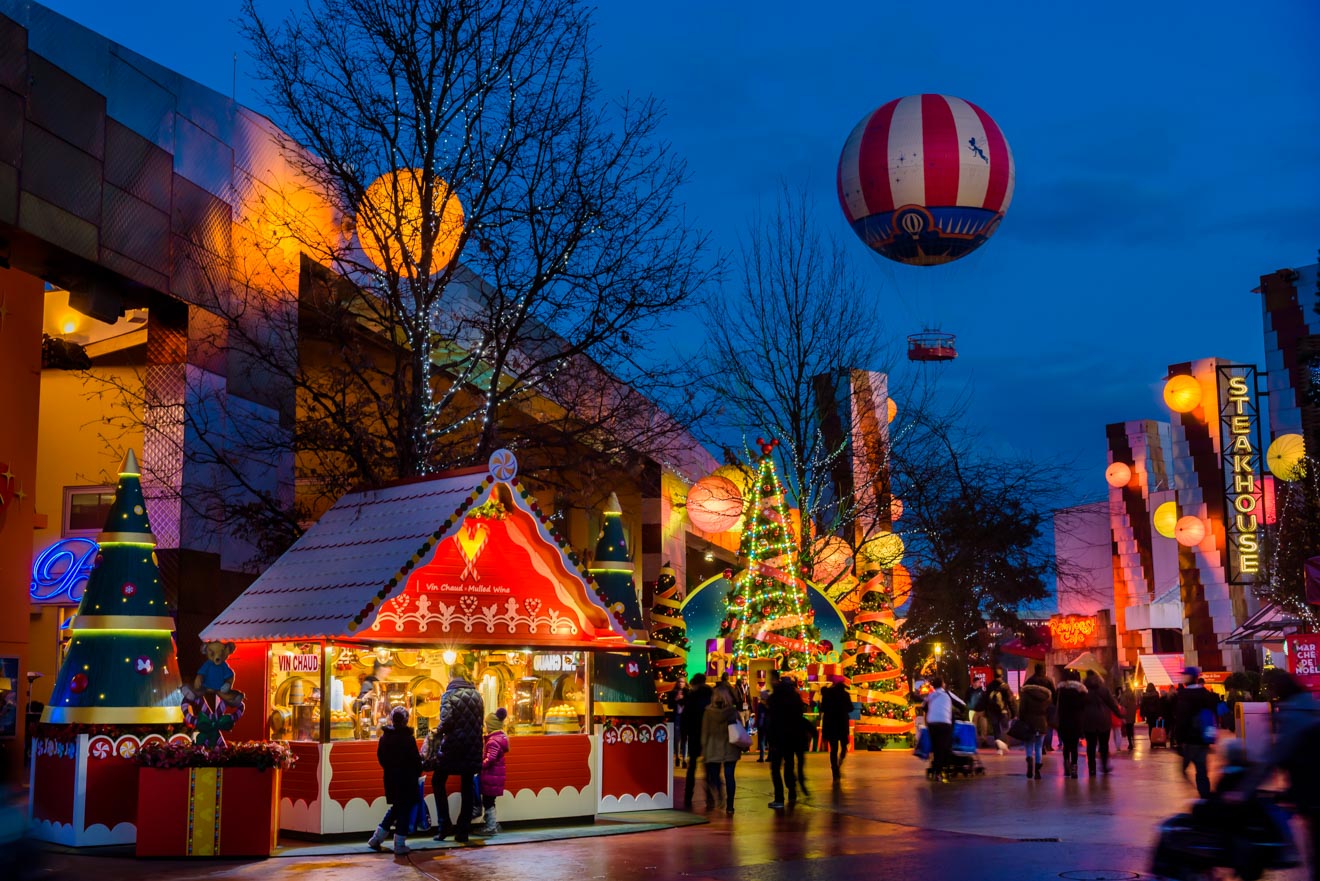 Here is an example:
If you book 3 nights at Disneyland Hotel for 2 adults only, between 27th-30th November 2018 (3 nights, 4 days) during the promotion days, you will pay €1,824.85 for everything that we mentioned above.
If you book the same Disneyland Hotel for 2 adults outside the promotion days, between 20th – 23rd February 2019 (3 nights, 4 days) as a standard package, you will pay €2,500.7 for your hotel, both Disney tickets and everything mentioned above except you won't have any discounts or free meals.
If you are a family of 2 adults and 2 children booking between 27th – 30th November 2018 (3 nights, 4 days) during the promotion days, the price will be €2,120.46 for the hotel, park tickets, half board meal and all the perks included above.
Instead, if you are a family of 2 adults and 2 children booking the standard package between 20th – 23rd February 2019 (3 nights, 4 days), the price will be €2,894.89, with no discounts or free meals.
NOTE: These are only pricing examples which can change on a daily basis.
This promotion runs until 1st of October 2018, so make sure to buy your tickets for Disneyland Paris before this date to benefit from the promotion and get all these advantages!
Conclusion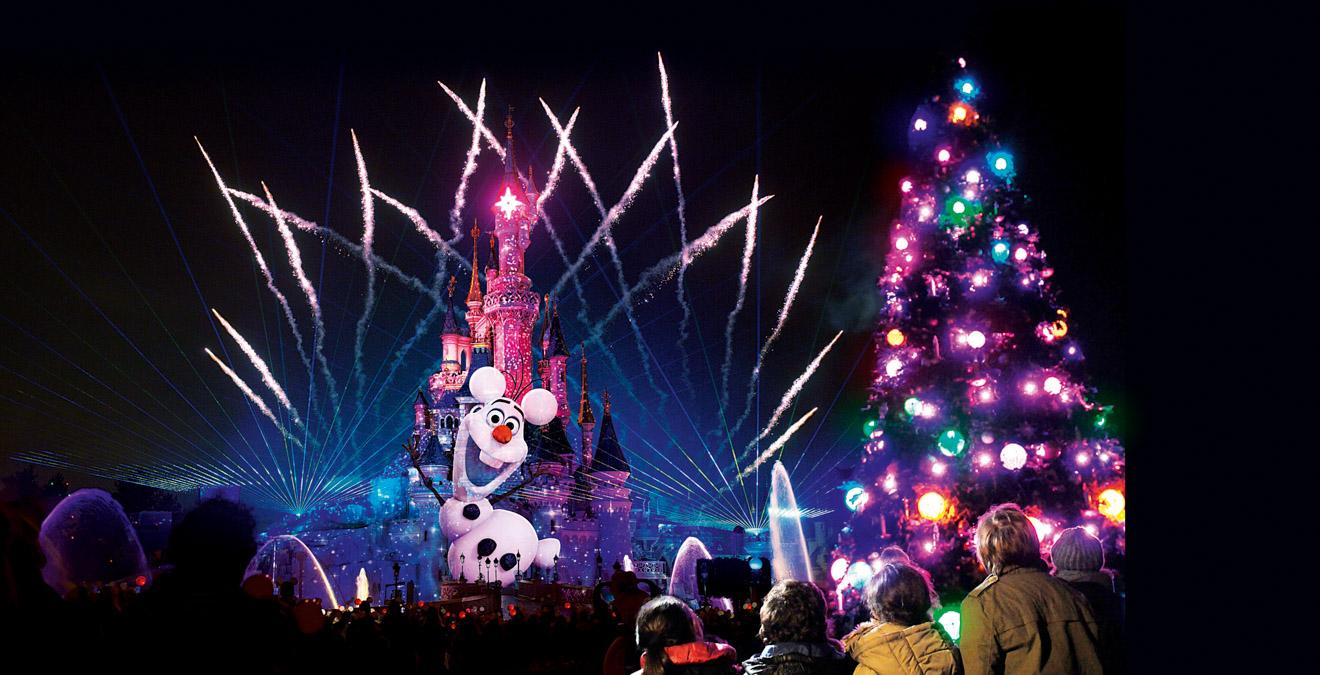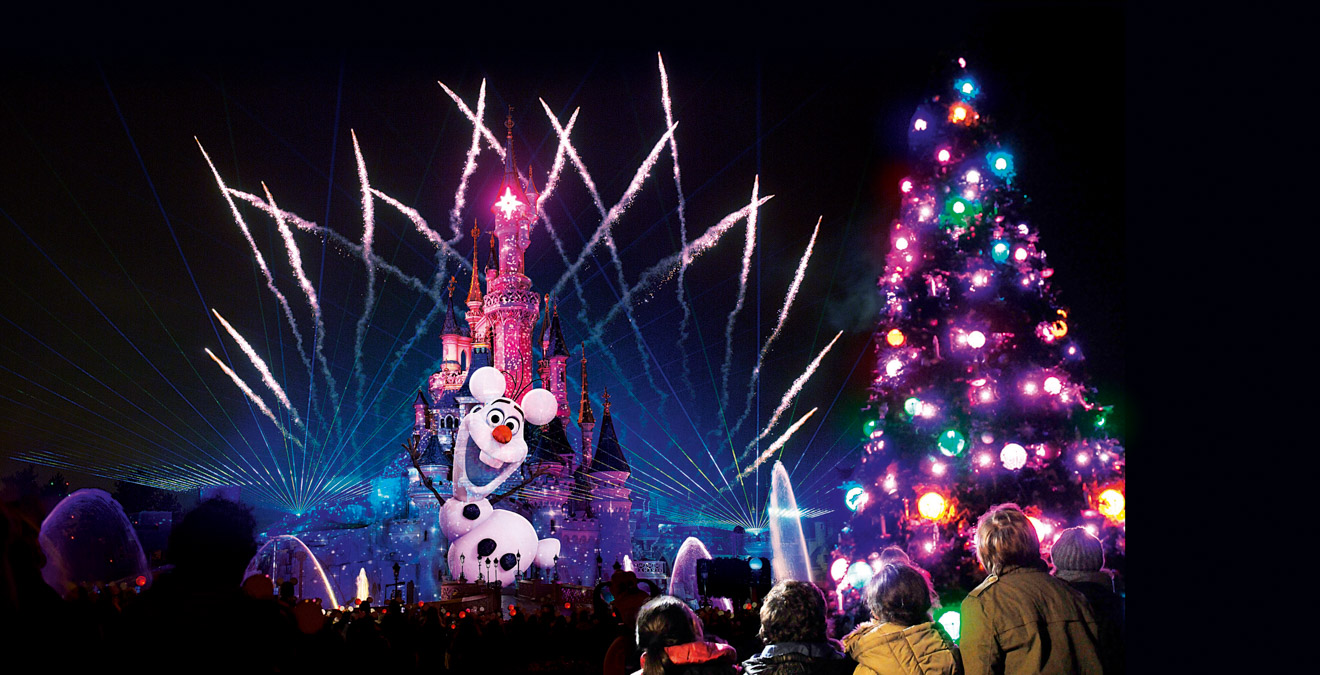 If the idea of a Parisian Christmas at Disneyland sounds good to you, you should know that you can visit between November 10th 2018 until January 6th 2019 and enjoy all the Christmassy surprises.
Just like every other year, Disneyland Paris awaits you with all the traditional Christmas goodies: a giant Christmas Tree, a parade, countless encounters with their jolly characters, many shows and everything in between!
If you are interested in finding out more about ticket deals, you can read my article about How to save at least 20€ for your Disneyland tickets!
I hope you found this information useful and that you have a new idea about how you can spend your winter holidays!
As always, if you have any questions you can leave them in the comments below, I am happy to help!
Yulia
---
---
Pin it for later!