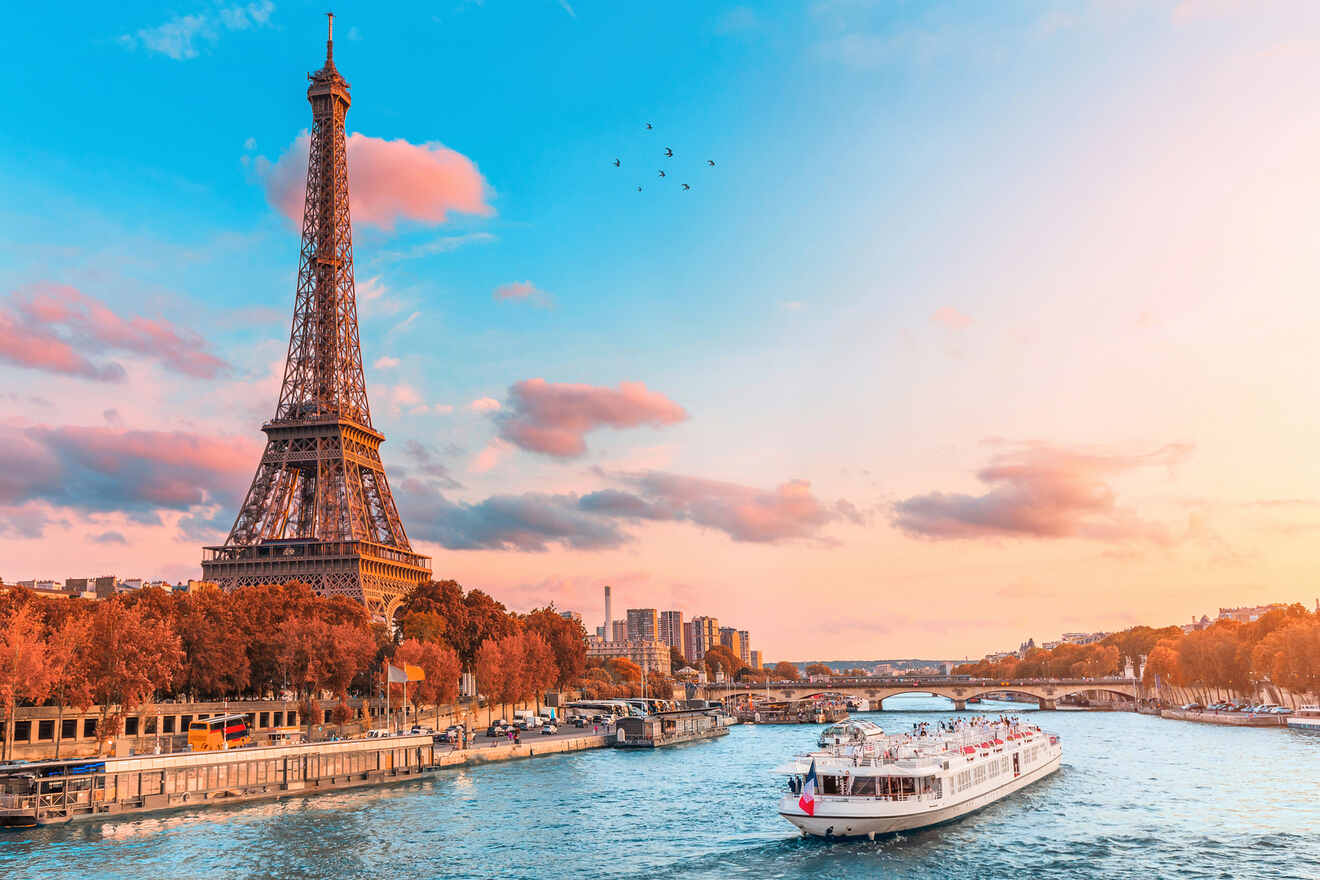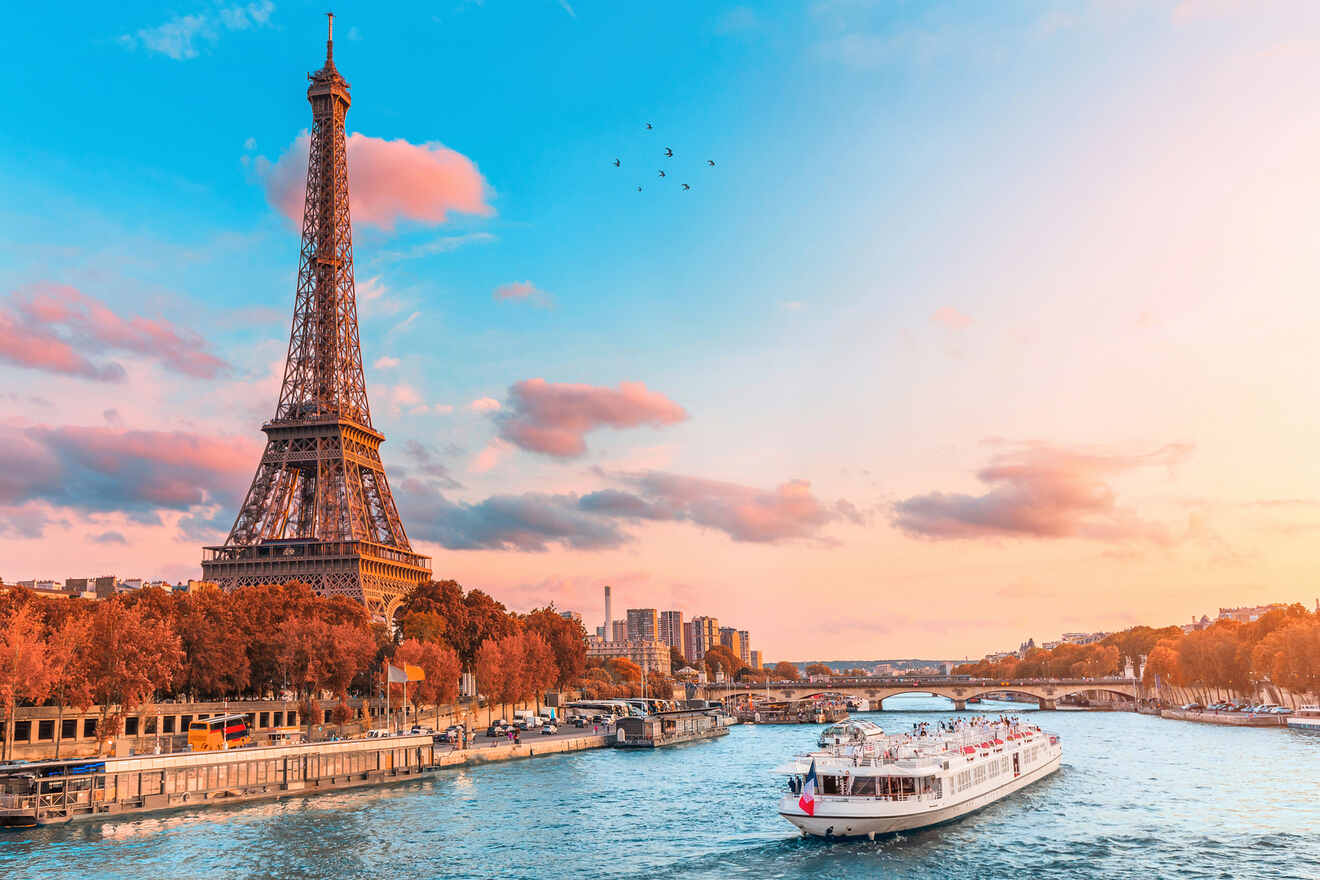 Bonjour, mes amis! Are you ready to embark on a Seine River cruise?
From romantic sunset Seine River dinner cruises and boat tours to champagne-tasting cruises, there's something for everyone on the Seine.
Picture yourself standing on the deck of a boat, the gentle breeze blowing through your hair as you watch the world go by. As you glide along the Seine River, you feel a sense of awe and wonder, knowing that you're exploring one of the most beautiful cities in the world from a unique perspective.
This is the magic of Seine River cruises, a must-do activity for anyone visiting Paris.
I understand that you want to enjoy Seine River cruises to the fullest. That's why I investigated the best cruise options in Paris and compiled this list for you.
Seine River cruises are a popular attraction in Paris, and as such, they tend to sell out quickly. That's why it's important to book your cruise in advance, to avoid disappointment and ensure that you get the date and time that suits you best.
All hands on deck, and let's start!
If you are in a hurry
Here are the best Seine River cruise options that you need to book in advance:
1. Cruise the Seine River and explore Paris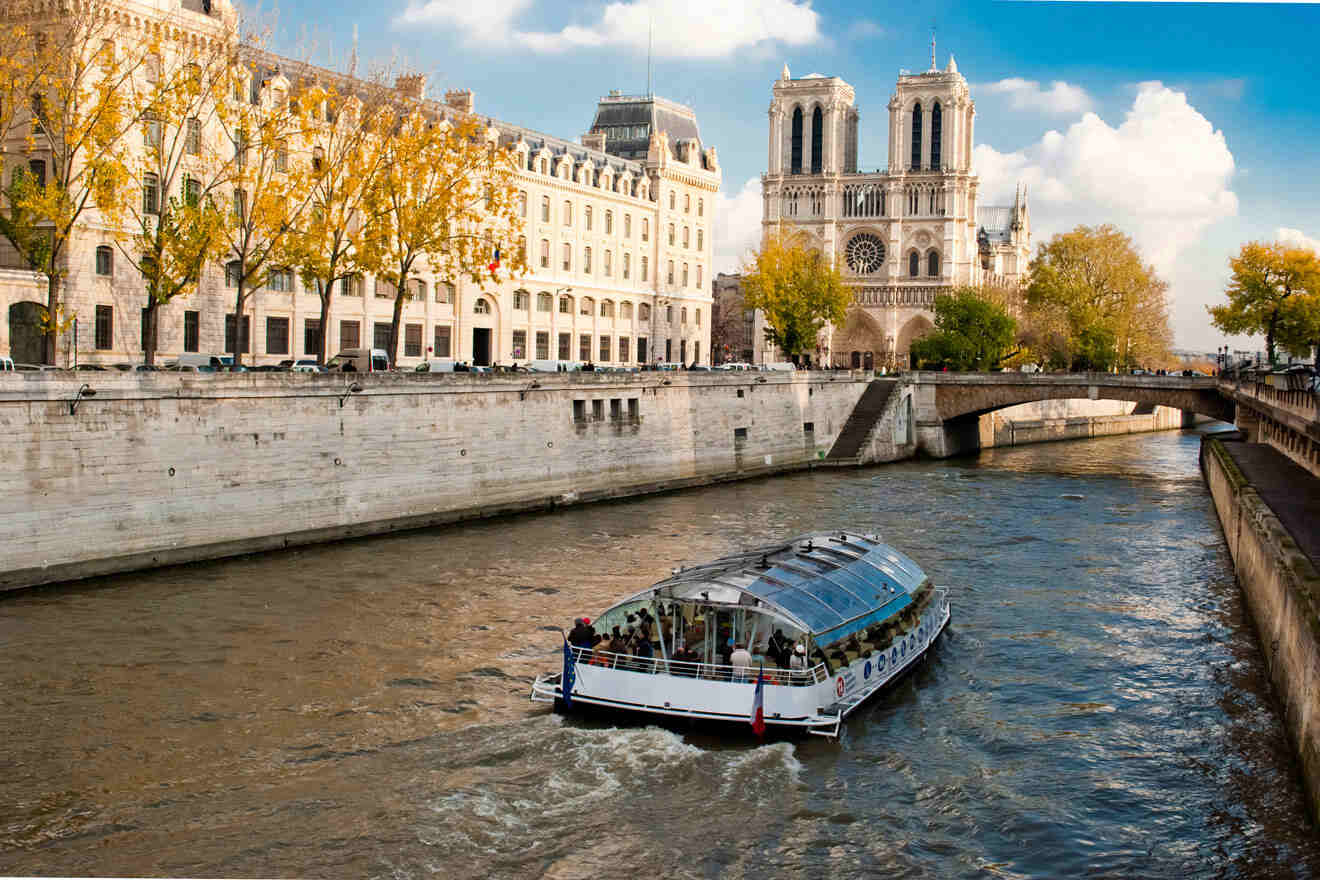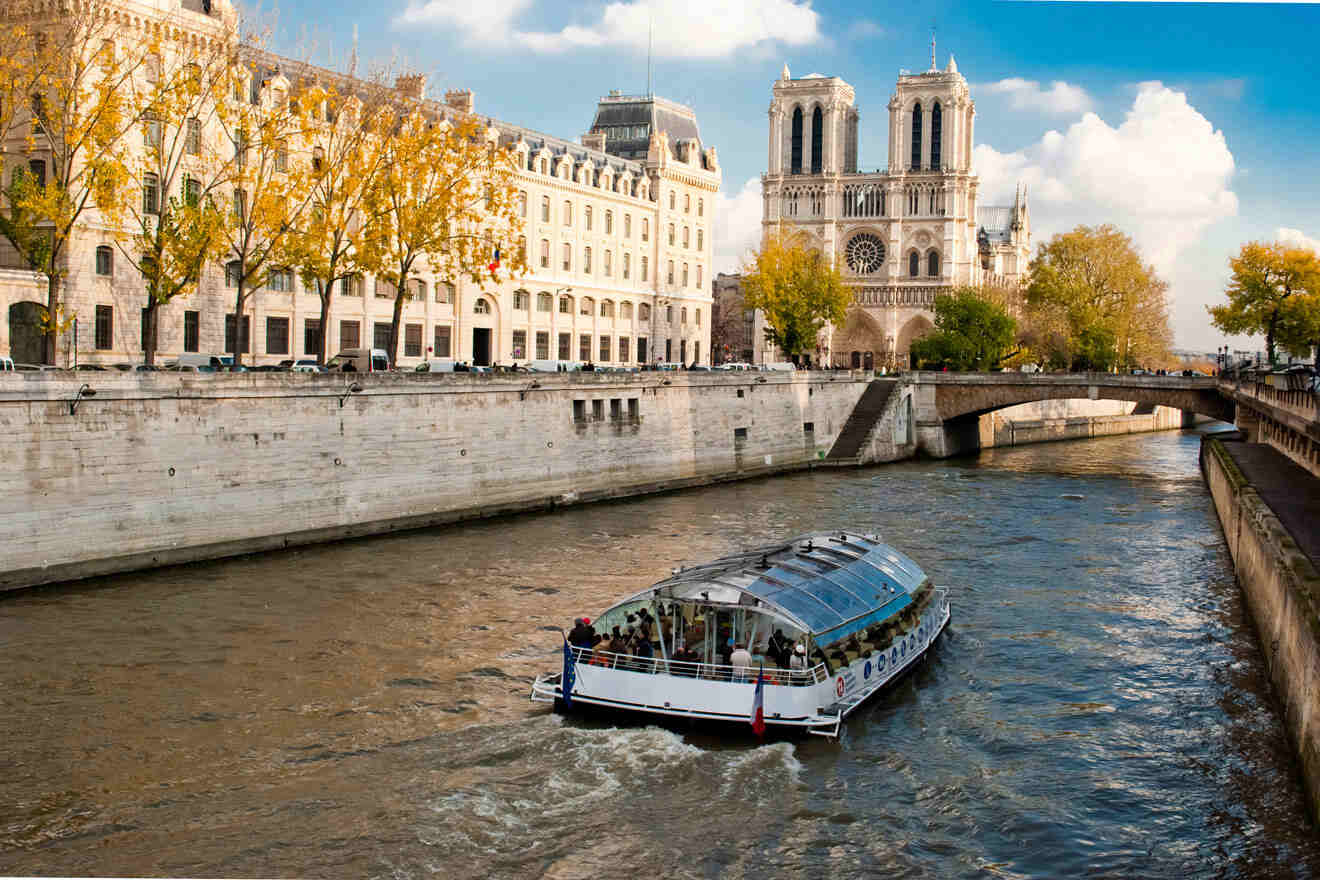 Duration: 1 hour
Price: from €20
Why you should take it: the most popular cruise tour in the city with amazing reviews
The view from your hotel window might be stunning, but for a true taste of Paris, a cruise is a way to go!
Hop aboard the River Seine cruise at Port de la Bourdonnais (search for the "Bateaux Parisiens" logo) and brace yourself for an unforgettable journey through the heart of Paris! Your adventure starts at the foot of the majestic Eiffel Tower, where you'll be whisked away on a magical round-trip voyage. Discover fascinating facts about the Eiffel Tower, Notre Dame, the Louvre, Hôtel de Ville, and many more iconic sights.
Looking for a fun-filled family adventure in Paris? Join a guided cruise designed especially for families! With so much to discover, both kids and adults alike will have a blast as you go on a 1-hour sightseeing tour. From fascinating anecdotes about the city to interesting facts about its monuments and bridges, you're in for a treat!
2. Get VIP access to Eiffel Tower & sail along the Seine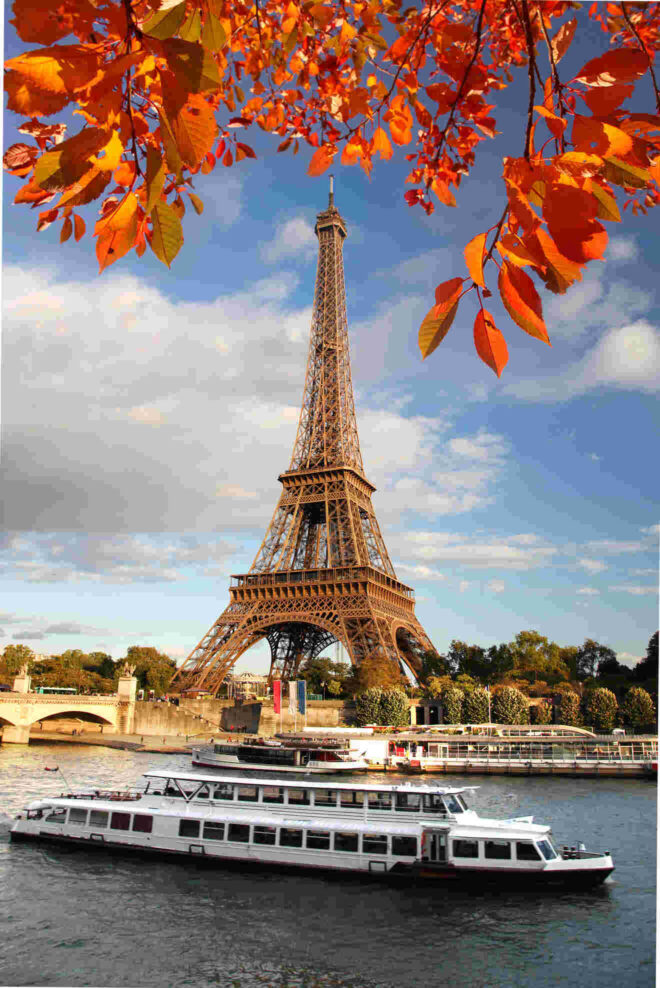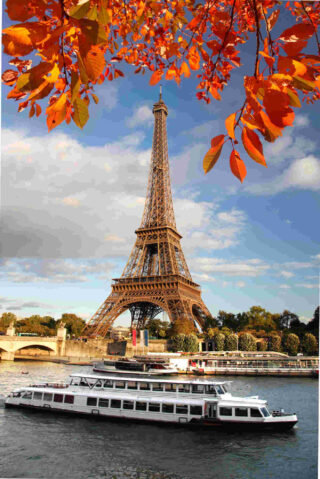 Duration: 3 hours
Price: from €80
Why you should take it: direct access to the 2nd level of the Eiffel Tower
With this combo package, enjoy a fast-track 2nd level of the Eiffel Tower visit and take in stunning panoramic views of Paris. Your guide will meet you at the Paris TRIP office.
During the cruise, you'll pass by famous Parisian landmarks such as the Notre Dame Cathedral, the Louvre Museum, the Musée d'Orsay, and the Grand Palais, to name just a few. You'll also get to see the historic bridges along the Seine, including the famous Pont Neuf and the Pont des Arts.
Want to experience the Louvre Museum and see the world-famous artworks? Well, this combo tour allows you to visit the Louvre Museum and enjoy a leisurely 1-hour cruise. And don't worry, you'll have a free onboard audio guide in your chosen language, so you can learn all about the fascinating history attached to each monument.
3. Dine and dance on the Bateaux Mouches dinner cruise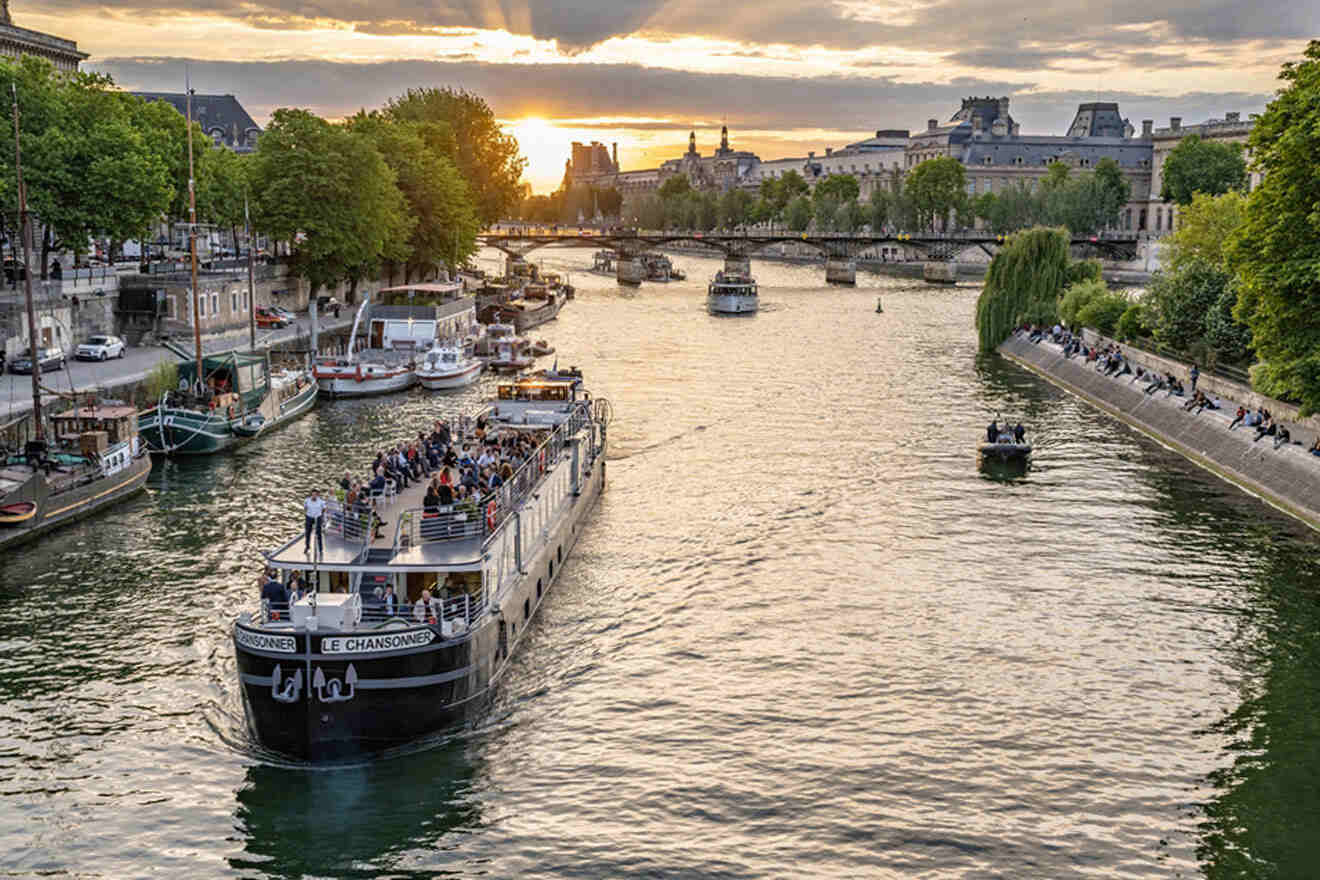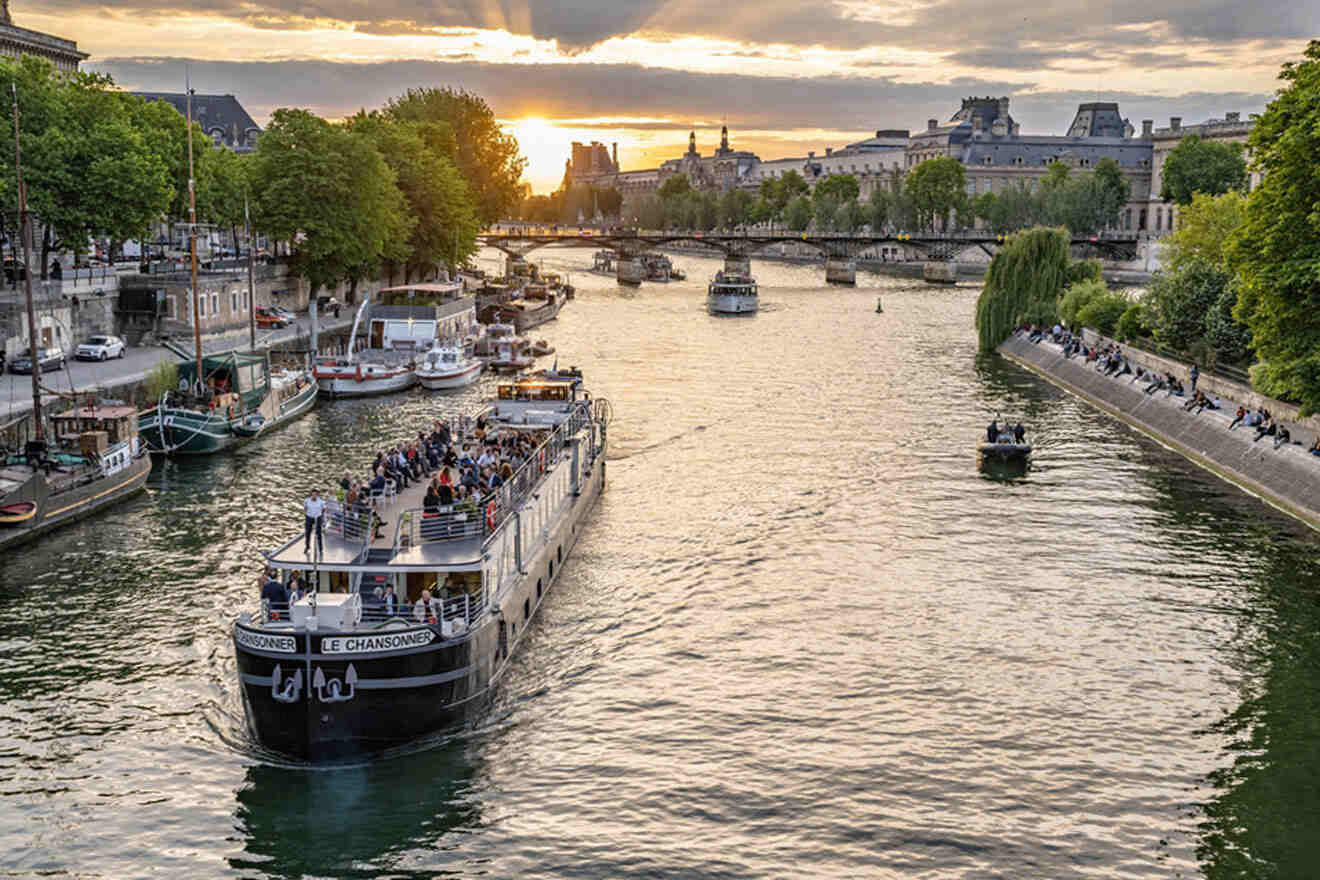 Duration: 3 hours
Price: from €140
Why you should take it: night cruise with indulging in a 4-course dinner and live music
Get ready for a mouth-watering adventure as you take a Bateaux Mouches cruise.
From the open upper deck of the boat, you'll be able to indulge in the city's enchanting atmosphere as you cruise past glittering landmarks. And let's not forget the decadent 4-course dinner that's included in your package, with delicious options for every palate.
You'll also be treated to live music on board, adding an extra touch of romance to an already unforgettable evening. The meeting and pickup for this tour are at Port de la Conférence.
If you are an early dinner fan, then take this 3-course meal cruise prepared by the chef on board, with the center, window seat, and front boat seating options.
And if you are looking for a night cruise followed by a gourmet dinner, then take this sightseeing tour down the Seine, followed by dinner at the stunning Le Bistro Parisien.
4. Hop, cruise & see Paris in style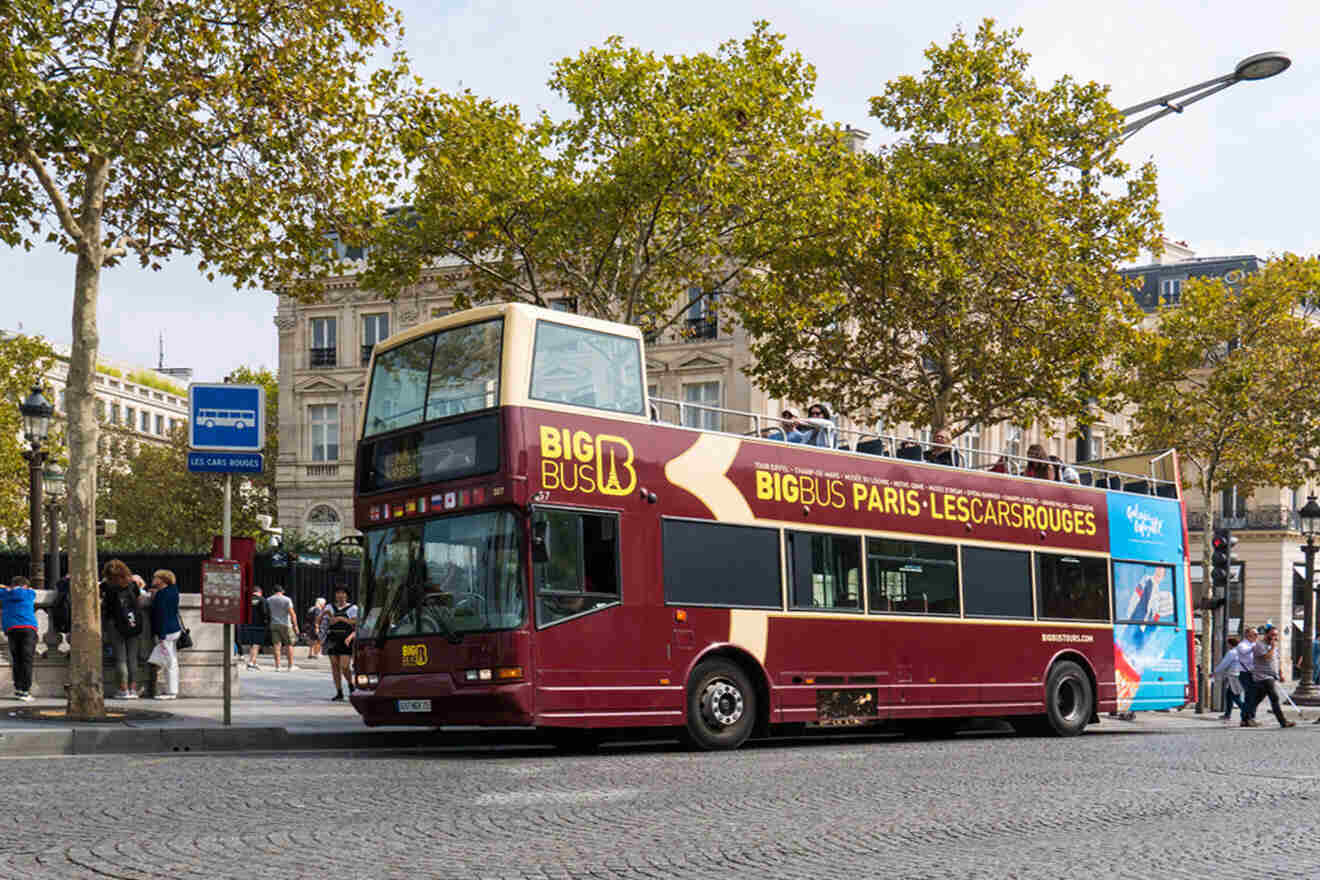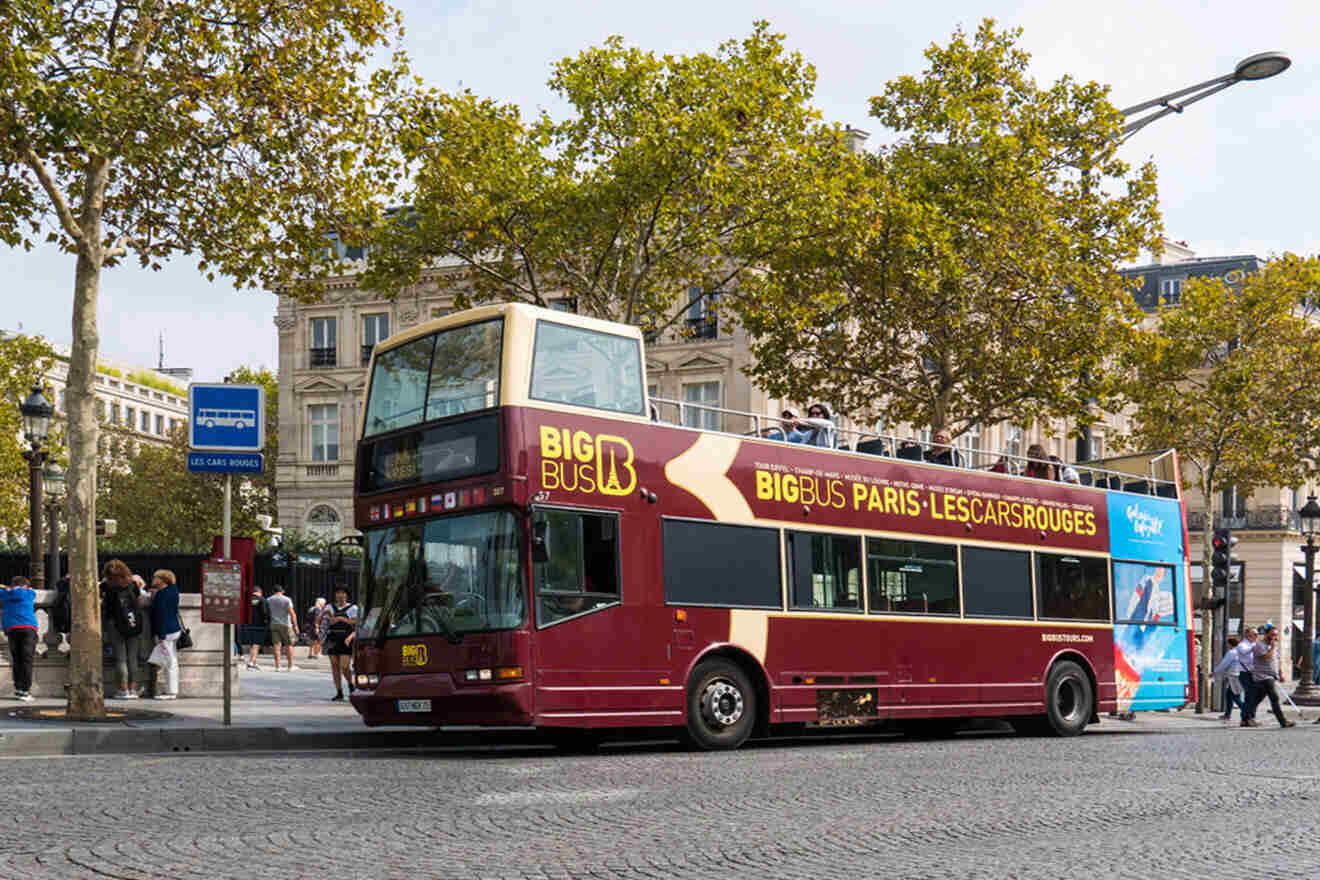 Duration: 1-3 days
Price: from €44
Why you should take it: the most customizable tour with a relaxed pace
With this open-top hop-on hop-off bus tour, you'll be able to see Paris' iconic landmarks along the way.
As part of your ticket, you will also be able to take the Vedettes de Paris Seine River cruise starting from the Eiffel Tower. Talk about seeing Paris in a new light! You'll get to marvel at UNESCO World Heritage riverbanks and iconic bridges such as Pont de Bir-Hakeim, Pont Neuf, and Pont Alexandre III, just to name a few.
Want to make the most of your time in Paris? With this tour, you can enjoy 1 or 2 consecutive days of exploring. Whether you want to focus on the top sights in just 1 day or take 2 days and discover captivating areas like Saint-Germain, Le Marais, and the Latin Quarter, the choice is yours!
Your tour pass is valid from the moment of redemption, and you can use it an unlimited number of times until it expires.
5. Indulge in the Seine River lunch cruise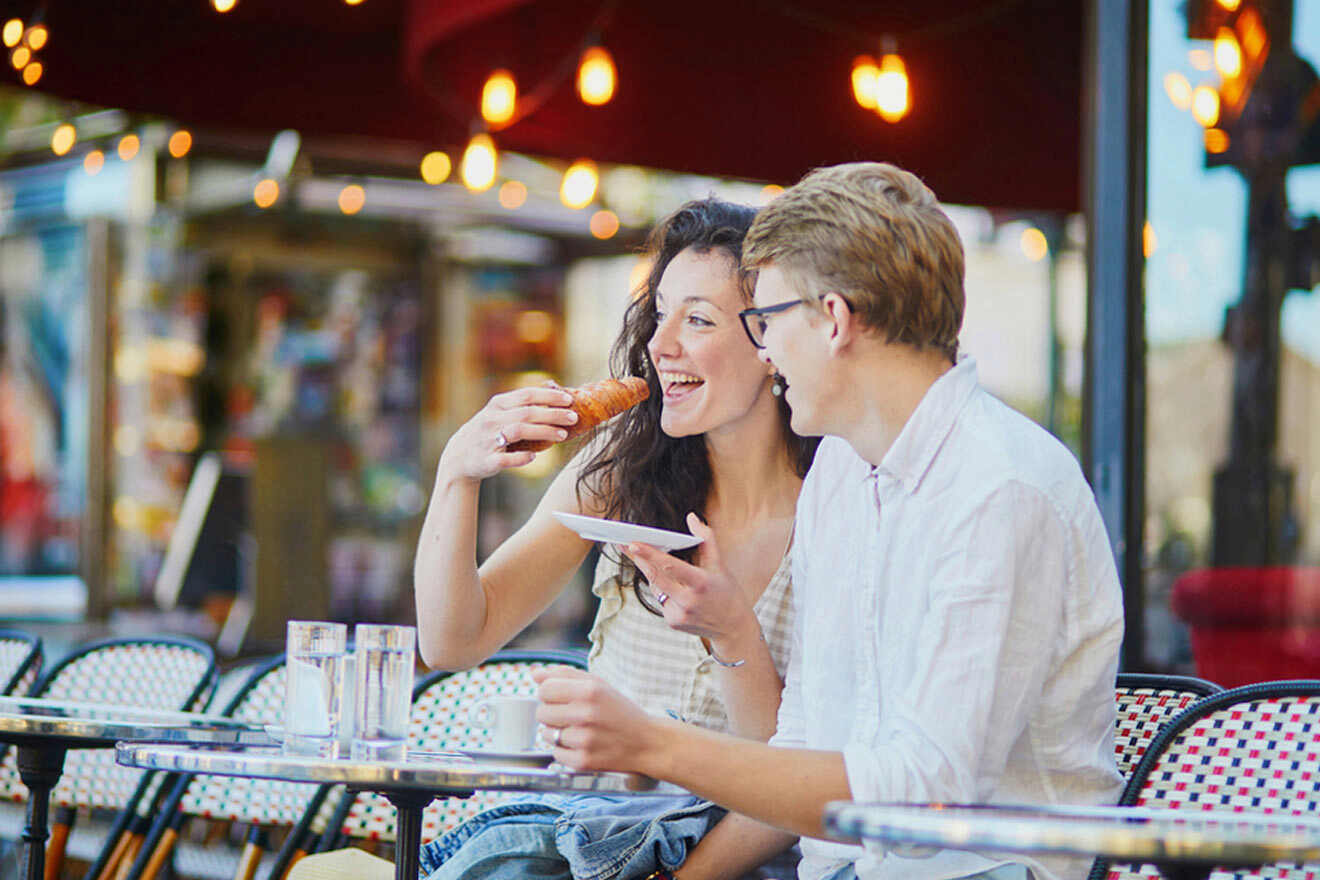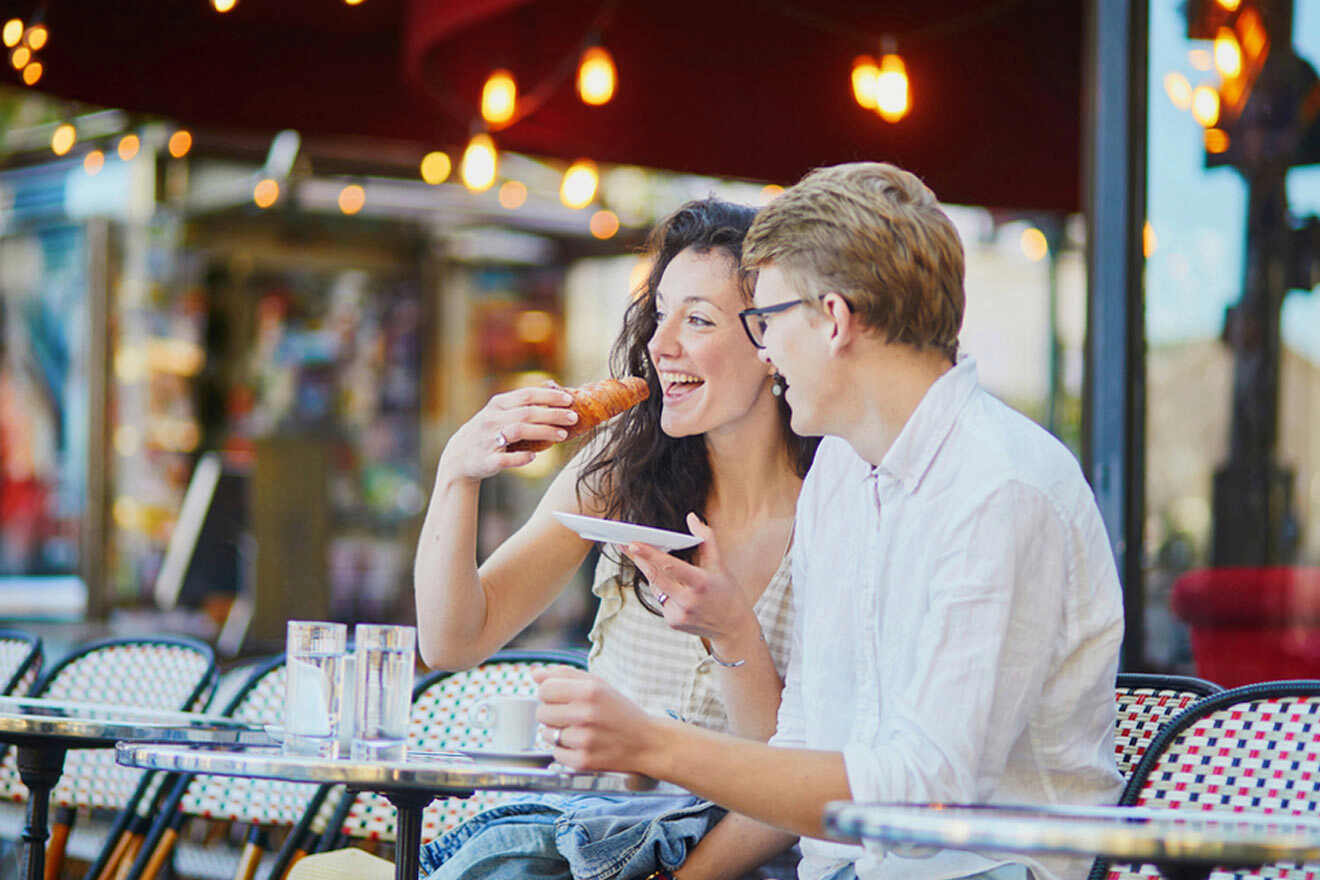 Duration: 2 hours
Price: from €70
Why you should take it: enjoy a gourmet meal cruise paired with heavenly wines
This is one of the best Seine River cruises you can find that includes lunch and will take you along the Seine River in style. As you relax and take in the breathtaking views, the chefs in the kitchen will be preparing your gourmet dining experience, paired with heavenly wines.
Depending on the cruise options you choose, you'll receive premier, privilege, or étoile service, so you can indulge in the ultimate food experience.
Take a break with some tea or coffee, and admire the views of central Paris from a unique perspective. Enjoy famous attractions such as the Notre Dame Cathedral, the stunning Beaux-Arts railway station of the Musée d'Orsay, and the Louvre Museum.
And don't forget to snap some photos of the French National Library, the golden dome of Les Invalides, and the bombastic buildings of the French Parliament, all visible from the panoramic glass boat. Meet at Port de la Bourdonnais.
6. Discover the magic of Canal Saint Martin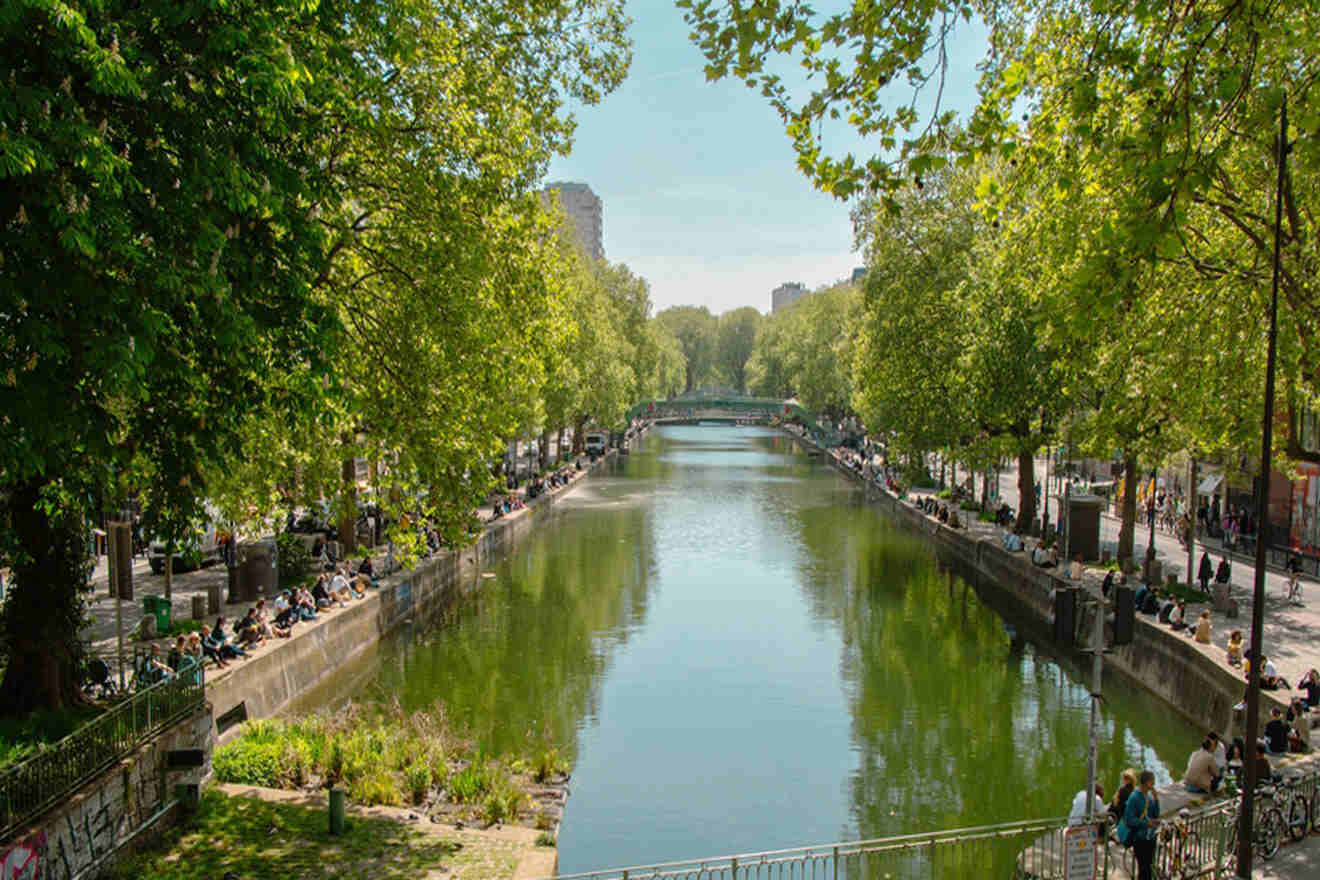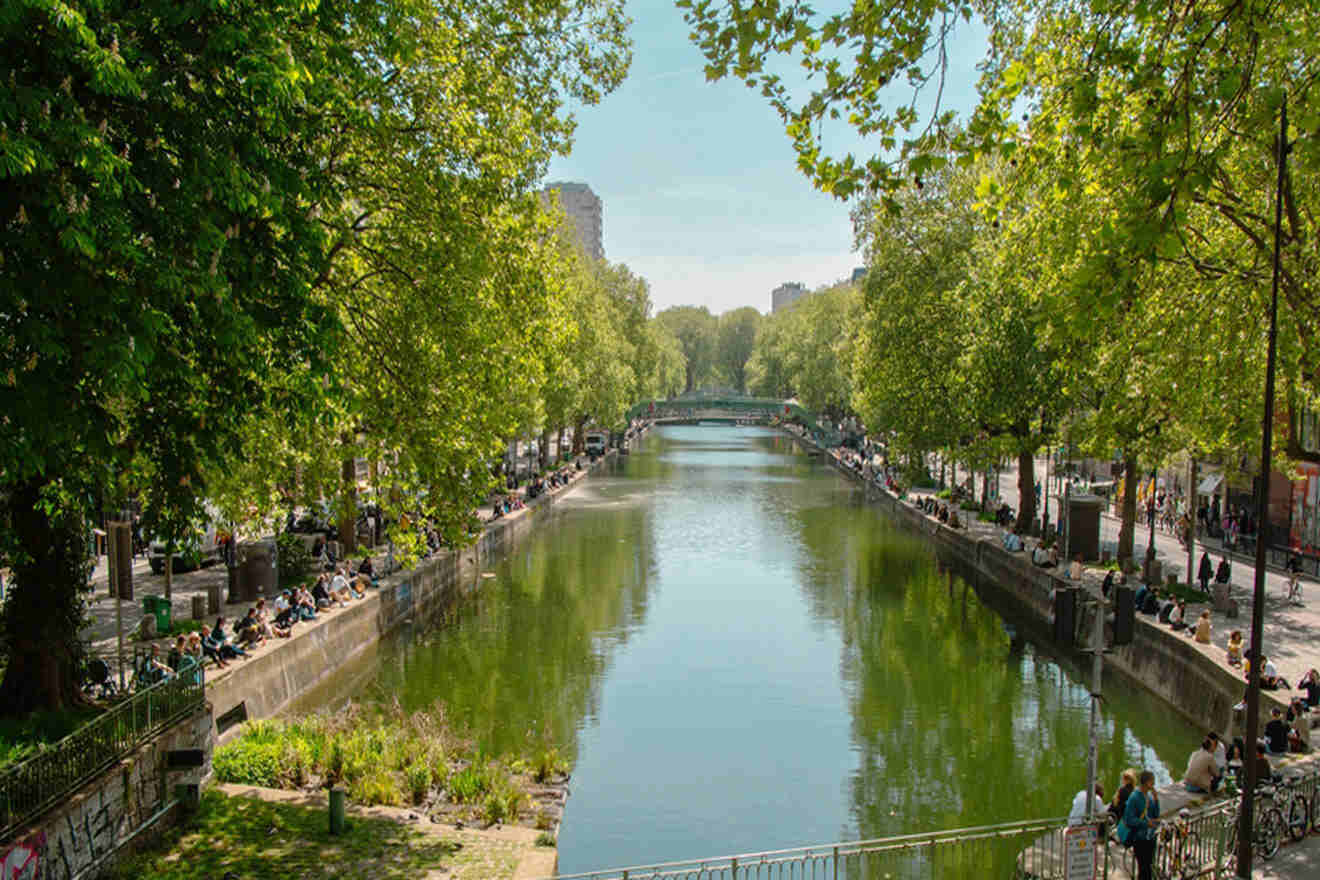 Duration: 2.5 hours
Price: from €25
Why you should take it: experience the magic and beauty of Canal Saint Martin
When looking for the best Seine River cruise, don't forget to take a sightseeing cruise that includes Canal Saint Martin starting from Port of Solférino.
You'll go through an app. 2 km (app. 2 miles) tunnel, where the perforations let in the light of day, creating a stunning subterranean world. As you emerge from the tunnel, you'll be greeted by the magical Canal Saint Martin, surrounded by a romantic footbridge and chestnut trees. Keep your eyes peeled for Frederic Lemaître's bust, the Hotel du Nord, and the Recollets Lock, as well as the ghostly tales of François Villon at the Dead Lock, where the Montfaucon gibbet used to stand.
Let's not forget the breathtaking Parc de la Villette, where you can admire the Cité des Sciences and Music Museum along with the magnificent themed gardens. With so much to see and experience, this Paris River cruise is one of the best options.
7. Cruise the Seine and dazzle with the Moulin Rouge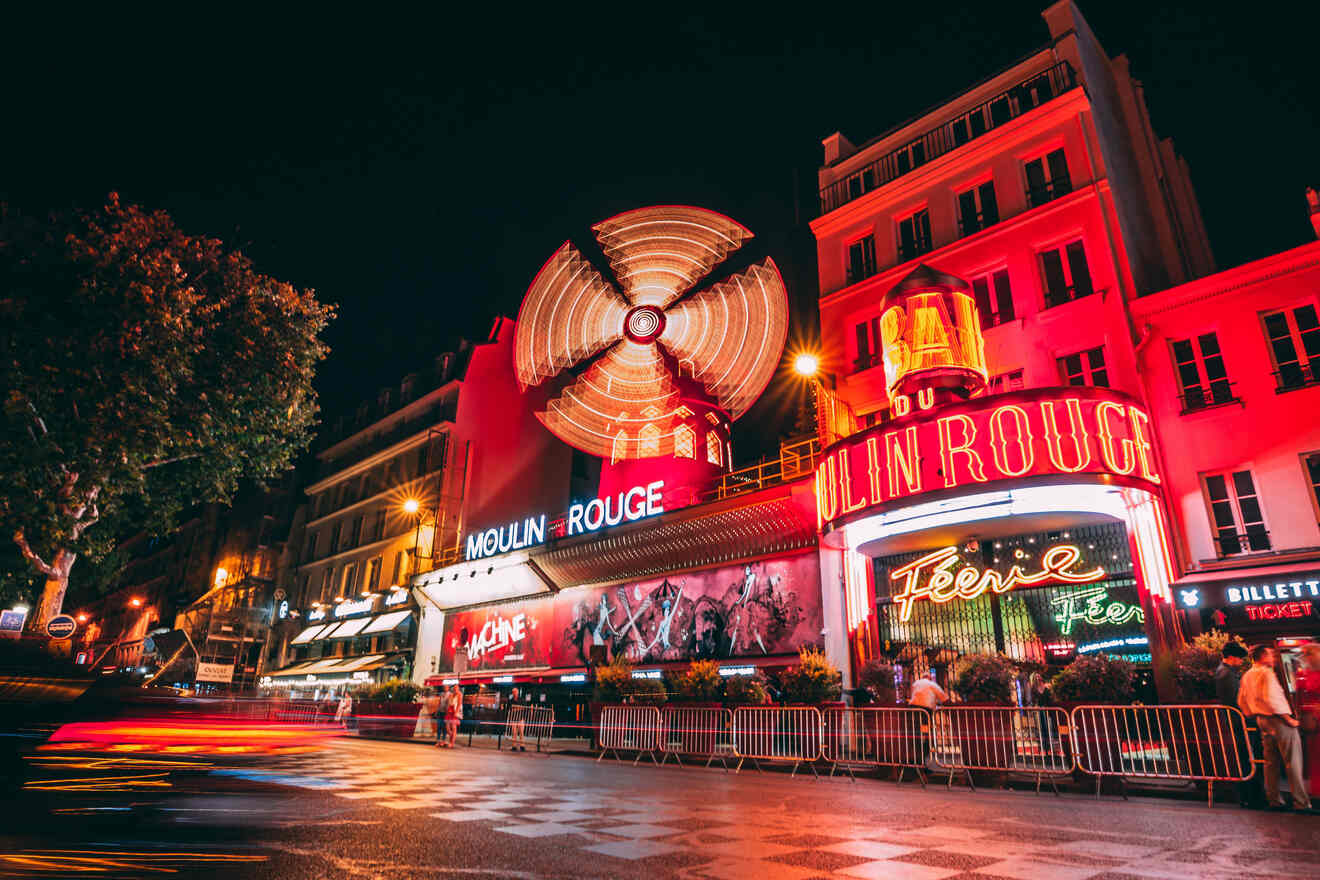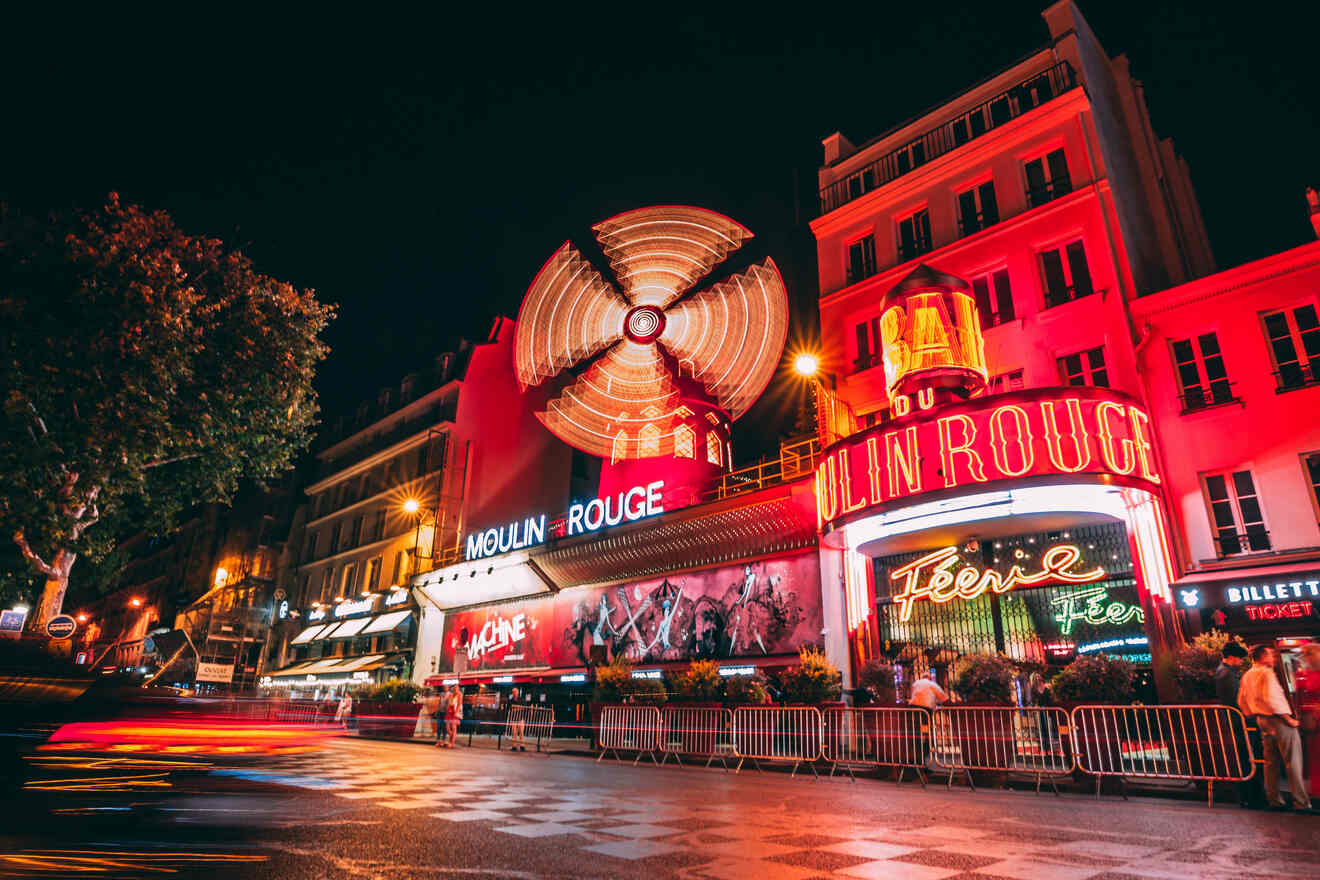 Duration: 5.5 hours
Price: from €167
Why you should take it: it includes a breathtaking can-can show at the iconic Moulin Rouge
Get ready for a night of romance, magic, and breathtaking entertainment as you take an early evening cruise down the Seine, followed by a can-can show at the iconic Moulin Rouge.
As you glide along the Seine River on a glass-enclosed Bateaux Parisiens boat tour, you'll feast your eyes on stunning views of Paris' most iconic monuments.
But that's just the beginning! After your river cruise, hop aboard spacious transport for a drive to the Moulin Rouge, the birthplace of the modern form of the can-can. Prepare to be dazzled by the "Féerie" revue show, featuring a troupe of 100 artists, including 60 Doris Girls and 1,000 costumes of feathers and glitter.
As you sip on a half bottle of champagne, you'll be mesmerized by the magnificent stage settings and original music from 80 musicians and 60-chorus singers.
Meet at the corner of Avenue de Suffren and Rue Jean Rey.
8. Toast with champagne on a Seine River cruise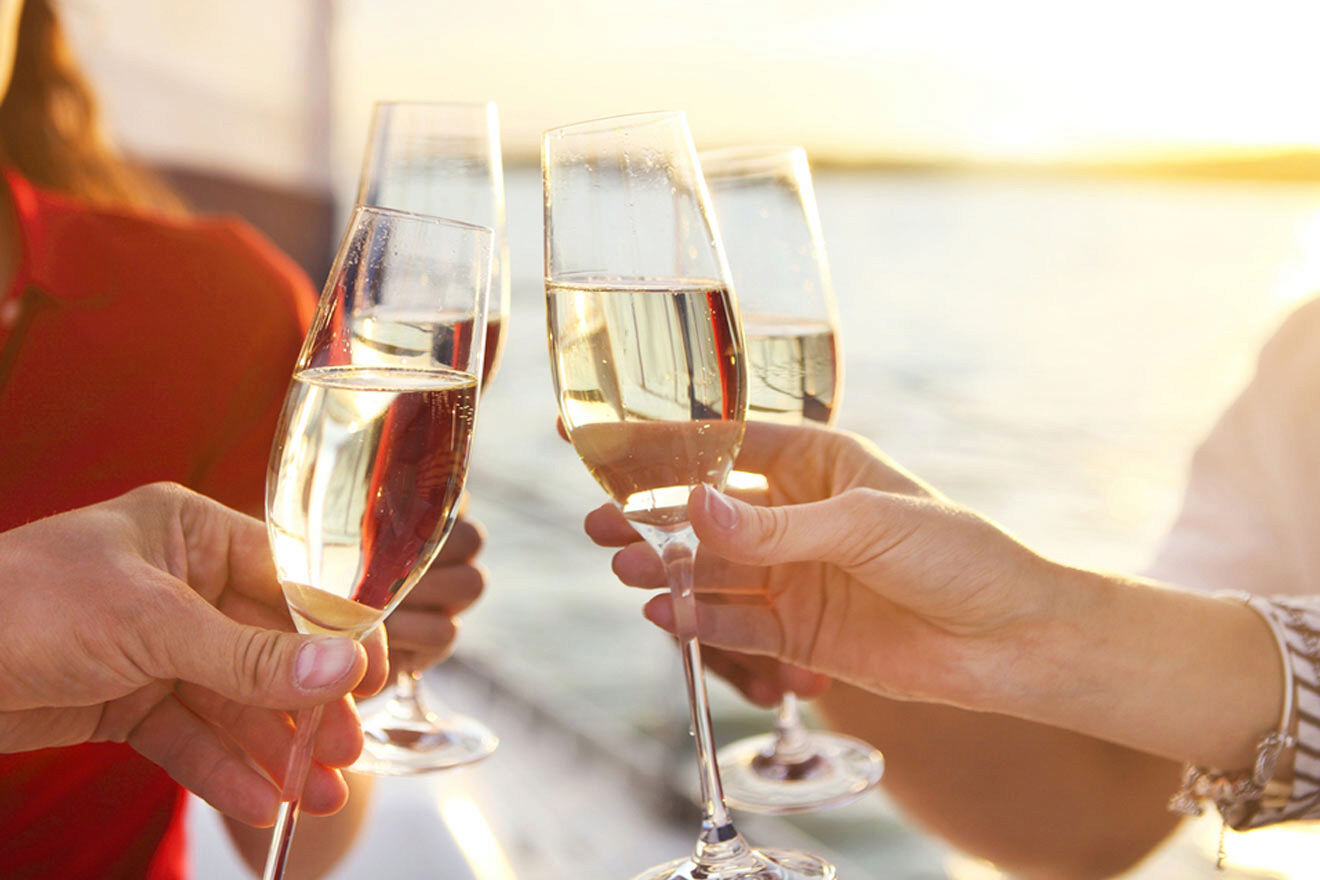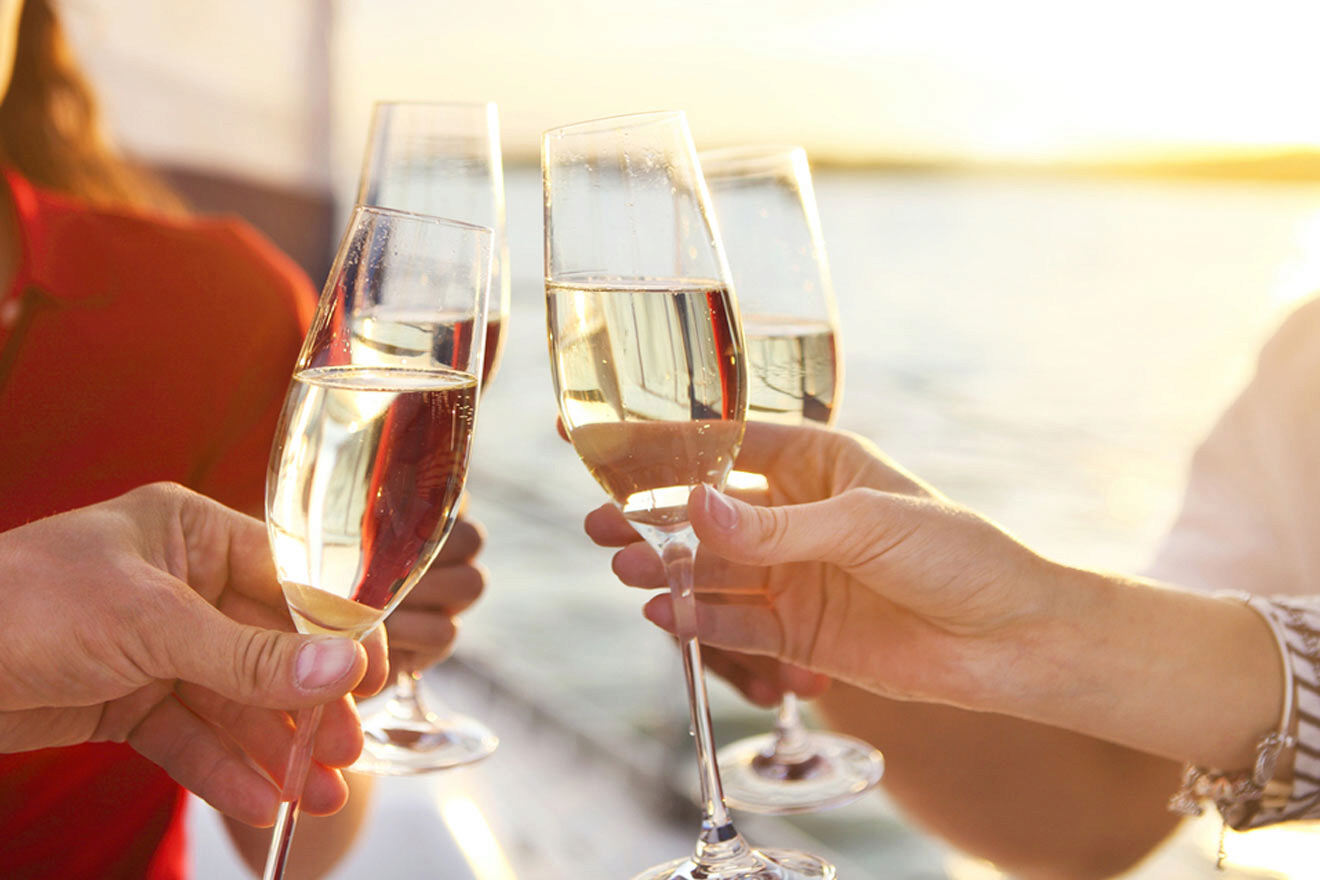 Duration: 1 hour
Price: from €70
Why you should take it: enjoy a champagne tasting while cruising down the river Seine
Are you ready to add some extra bubbles to your Parisian adventure? Join a Champagne cruise down the sparkling River Seine!
Get ready to sip on 3 exquisite Champagnes as you float past Paris' most famous sights. You'll have a private room with an English-speaking sommelier to guide you through an educational Champagne presentation.
This is not like other ordinary sightseeing cruises. You'll learn from the best as you taste your way through the history and art of Champagne-making. Not to mention, the stunning views of the city will leave you breathless (from the scenery and the Champagne, of course).
The meeting point for this cruise is the Vedettes de Paris boats, Port de Suffren.
9. Bike under the stars and relax on a river cruise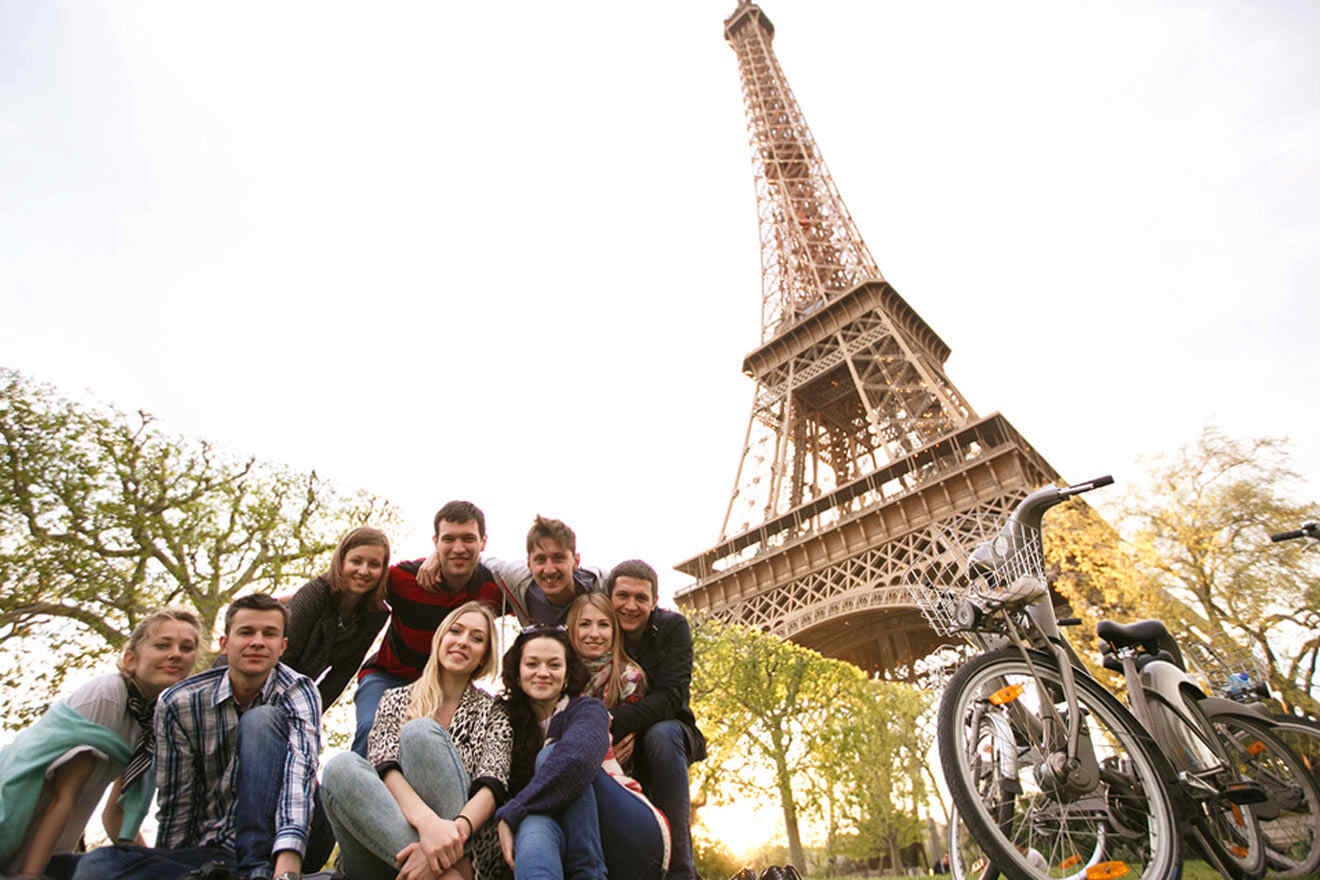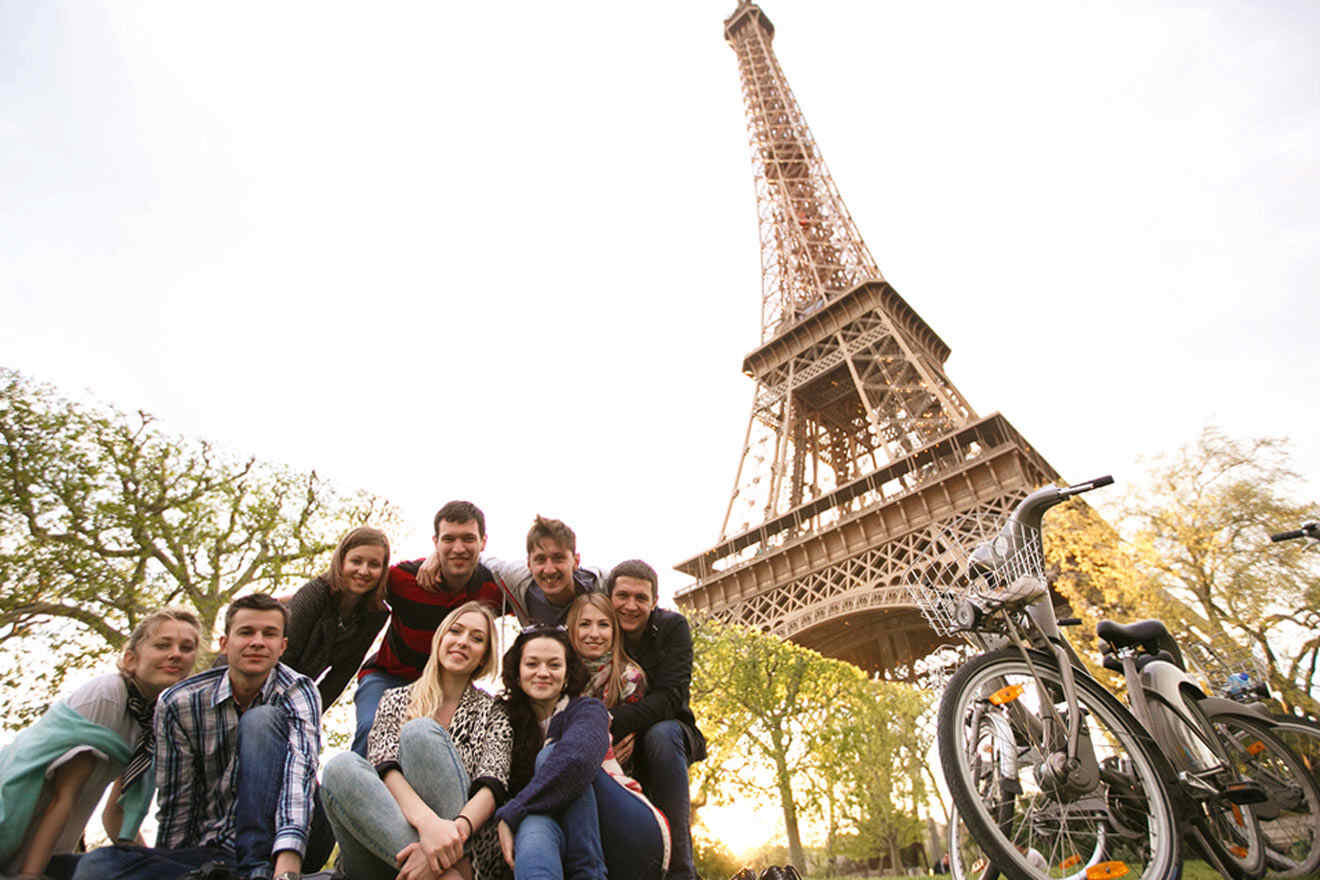 Duration: 4 hours
Price: from €47
Why you should take it: a sporty adventure topped with a relaxing boat cruise with free wine
Get ready for a magical evening in the "City of Lights" with this 4-hour bike and boat tour! Pedal past Paris' top attractions, like the Louvre and Notre Dame, as the city illuminates at night.
You will meet at the local partner's office, and your local guide will lead you down Paris' romantic streets at a leisurely pace, giving you plenty of time to take in the stunning views. Plus, free bike rentals with helmets are included in the cost of the tour.
Next up, hop on a 1-hour boat cruise along the beautiful River Seine, complete with free wine and breathtaking sights of the Hotel de Ville and Musée d'Orsay.
But that's not all – you'll also stop at a classic ice cream parlor for a refreshing frosty treat!
10. Float, stroll, and discover Paris like never before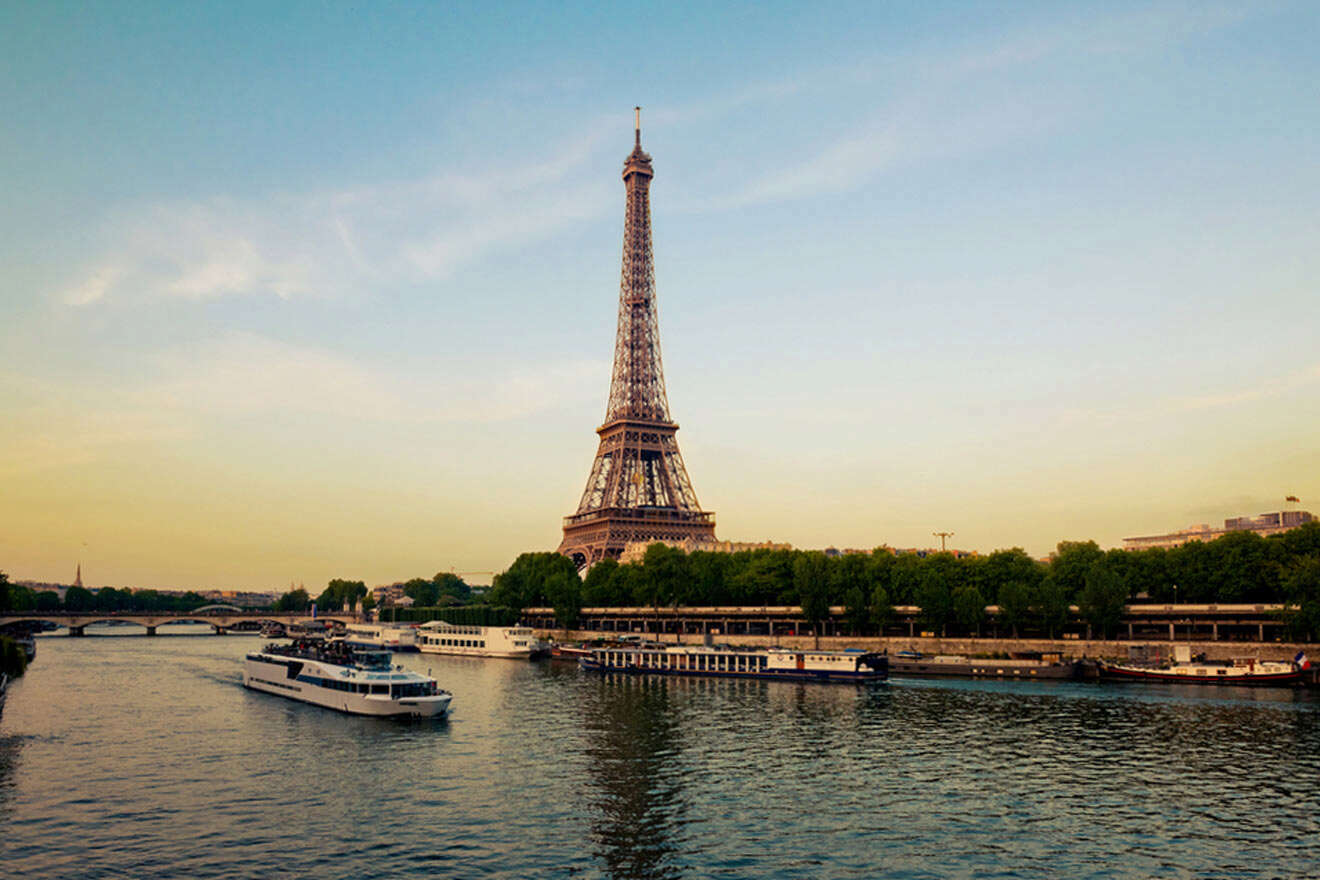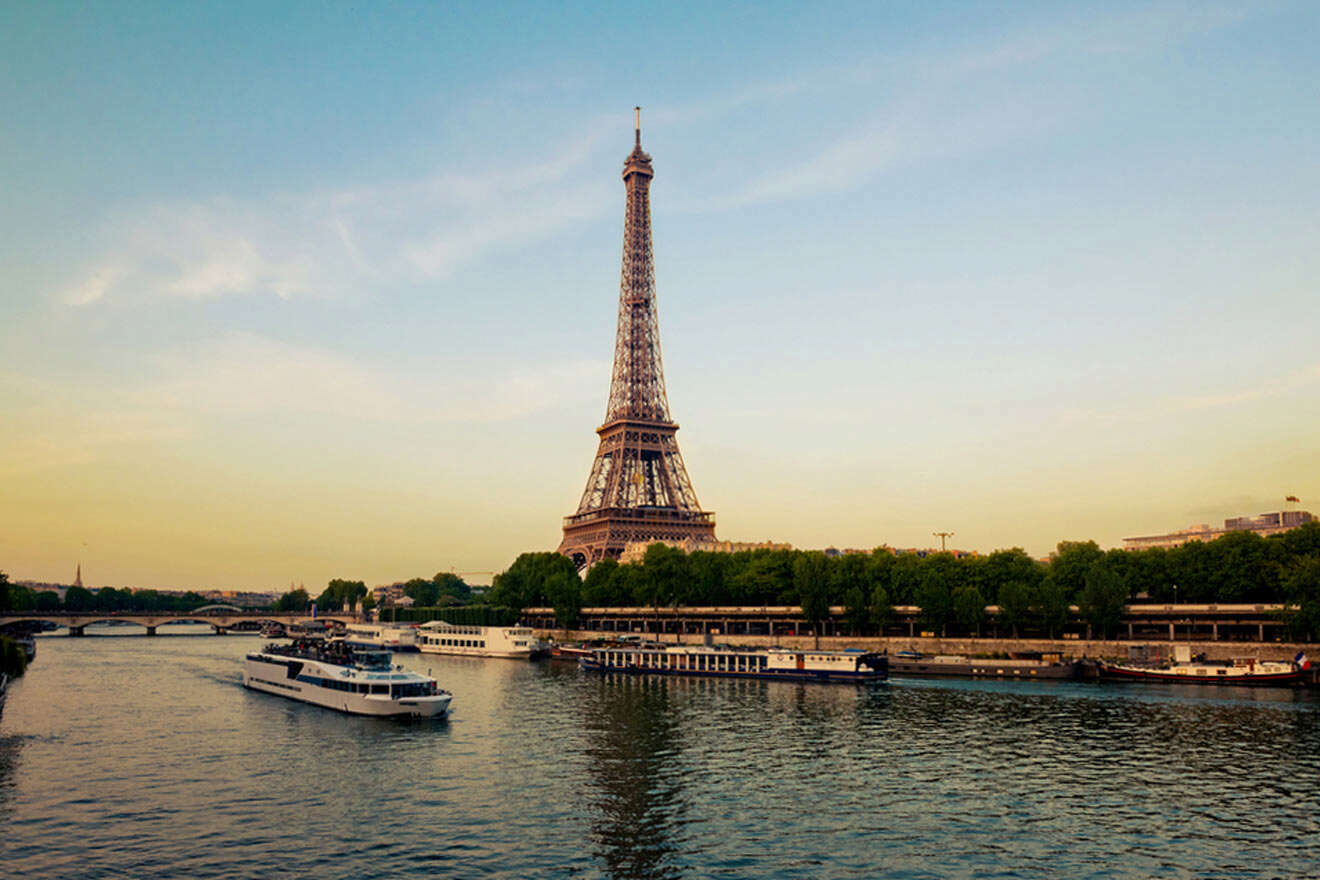 Duration: 2.5 hours
Price: from €24
Why you should take it: enjoy a drink and calming music on board, then wrap up with a walking tour
Want to treat yourself to a relaxing and exciting evening sightseeing cruise along the River Seine? Look no further!
Get ready to set sail and soak in the breathtaking views of the city lights and iconic landmarks of Paris. With your choice of drink and soothing electro-lounge music, you'll be transported to a world of relaxation and wonder. Meeting point is 2 Port de Suffren.
But the adventure doesn't end there! With an audio-guided walking tour, you can hop off and explore the city at your own pace. Choose from 10 available routes, including Montmartre, Street Art, and the Eiffel Tower tour, and discover the hidden gems of Paris on foot.
11. Embark on a land and sea adventure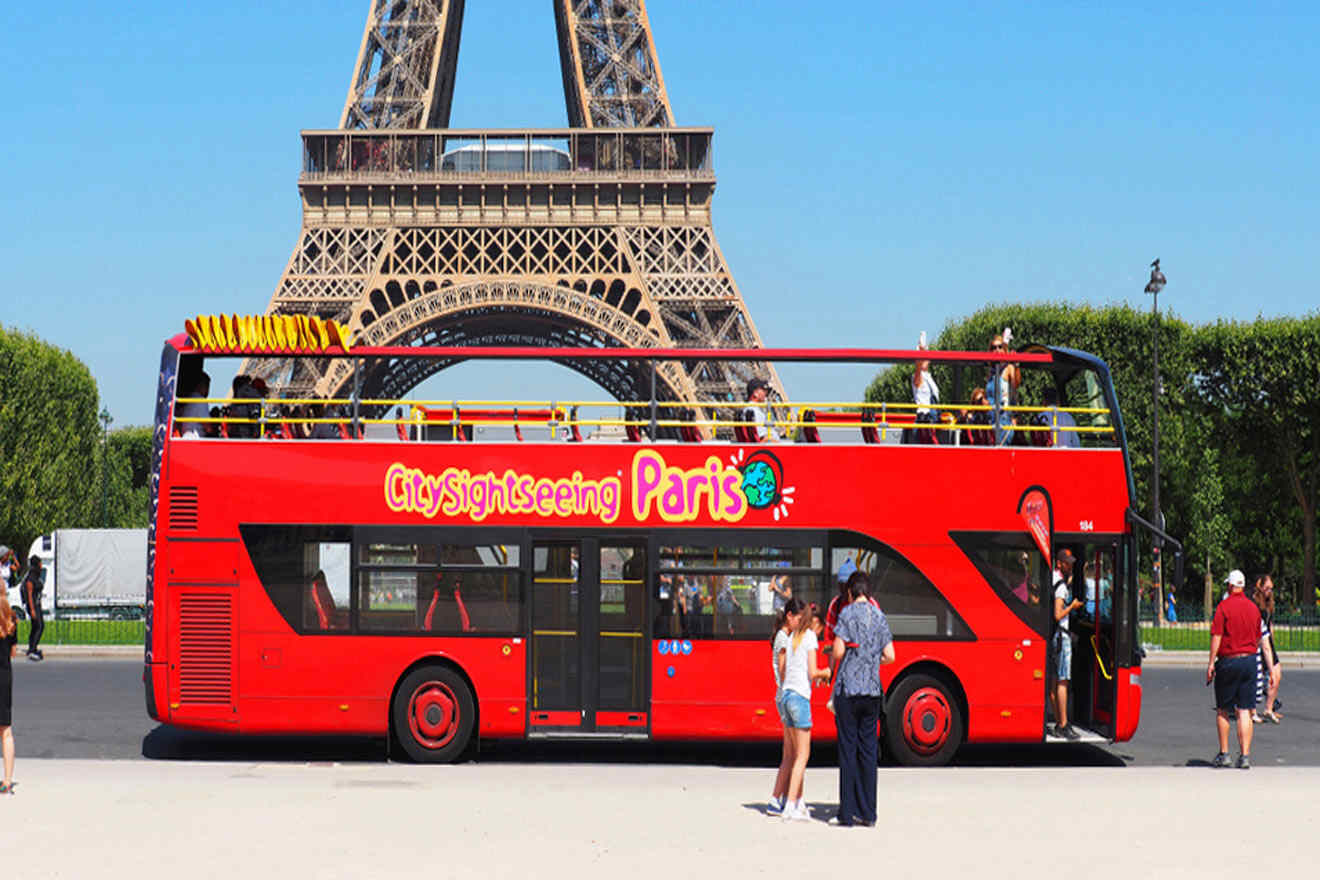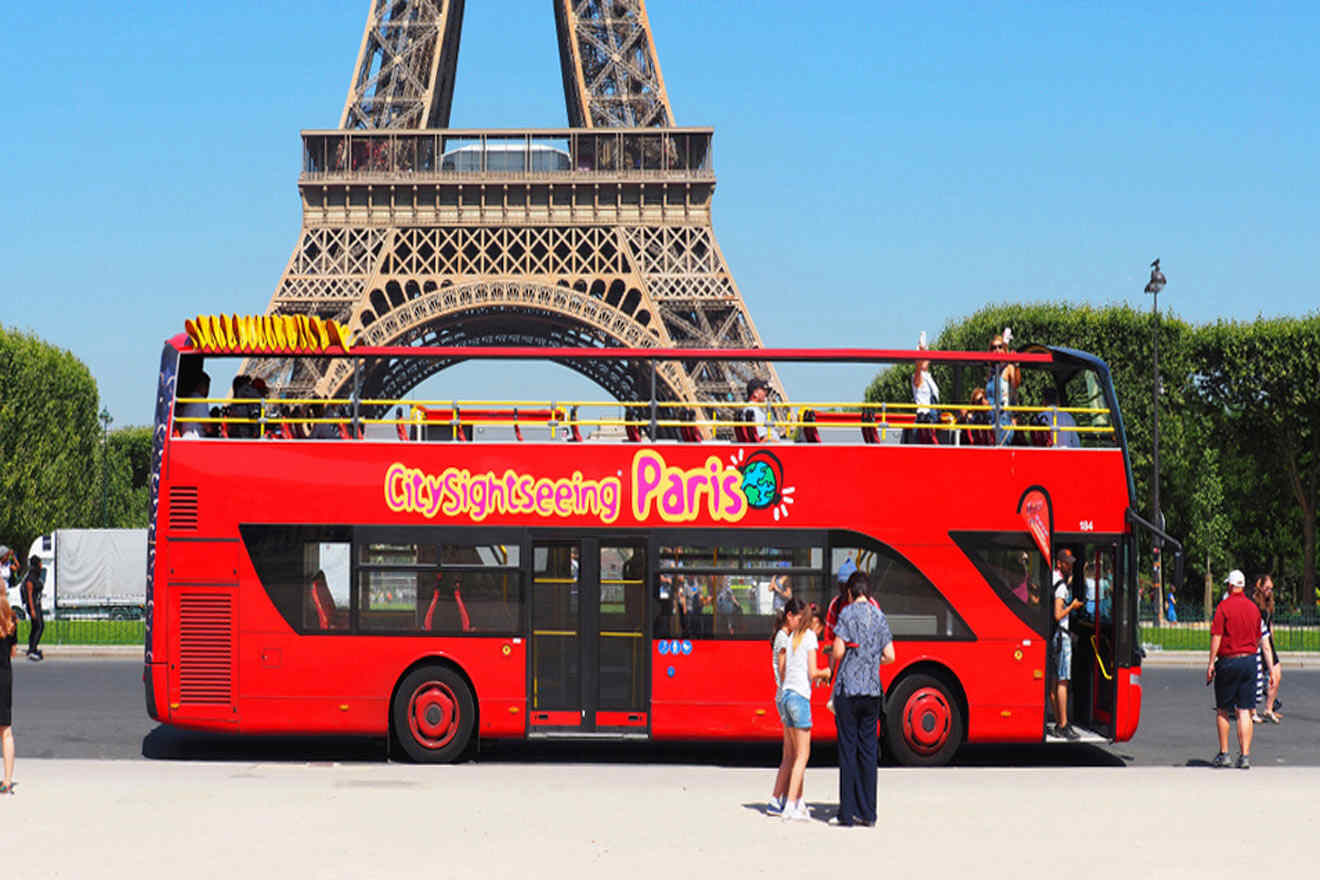 Duration: 1.5 to 2 hours
Price: from €40
Why you should take it: experience Paris in a unique and thrilling way
Experience Paris in a whole new way with this innovative land and water tour! Hop aboard a panoramic bus and cruise past famous sights. With insightful commentary from your professional guide, you'll learn about the history and symbolism of each sight.
But that's not all – get ready to splash into the famous River Seine and navigate through the Hauts-de-Seine area. Along the way, you'll see the Saint-Cloud Gardens, the Seine Musicale Theater, and the La Defense skyline.
And don't be surprised if you catch a wave from sailboats and kayaks on the river! You can board this unique experience from Place Jacques Rueff. Please note that this tour is not wheelchair accessible.
This is the perfect way to acquire a comprehensive overview of Paris and create unforgettable memories with a tour different from most cruises on the list.
12. Escape the crowds with a private Seine cruise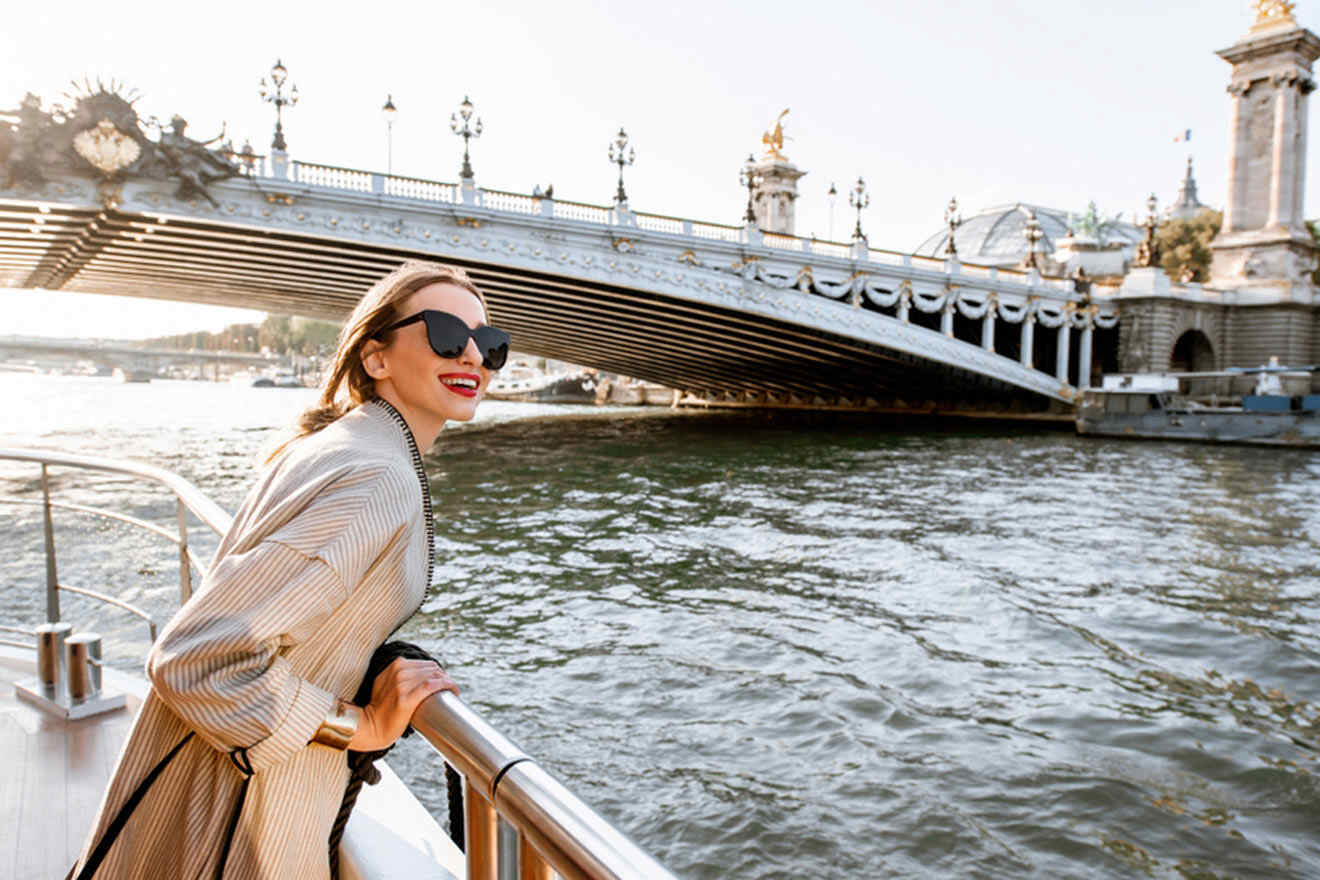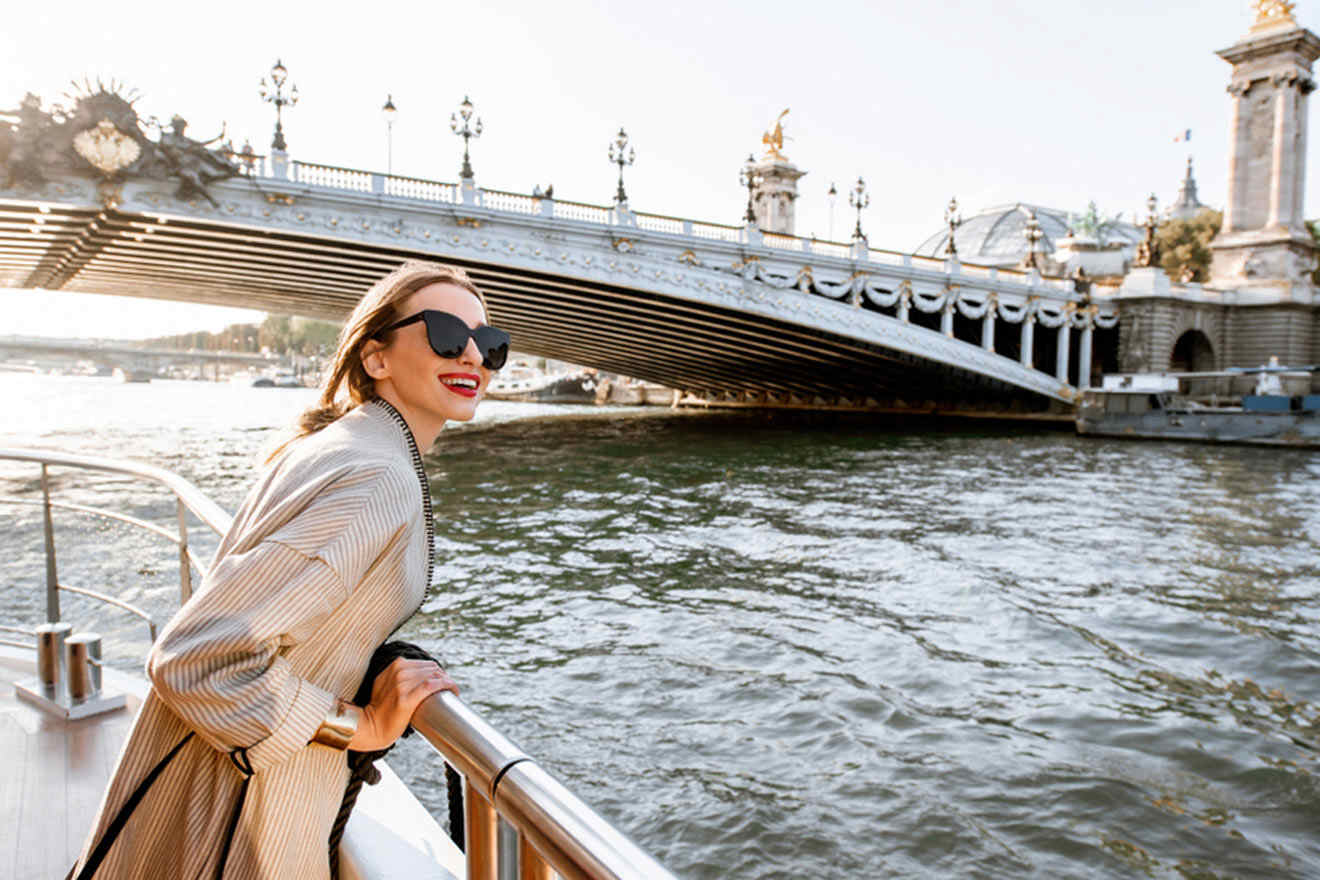 Duration: 1.5 to 2 hours
Price: from €115
Why you should take it: immersive and private experience
Private tours are a must-have for anyone seeking an exclusive and intimate way to explore Paris! So don't worry, introverted fellas – I got you covered, too.
Admire the beauty of the "City of Love and Lights" privately from the water as you embark on one of the longest rivers in France. Hop on board our boat and get comfortable as you take off from Port Javel Bas. Bring your own snacks and drinks to fully enjoy your trip, and feel free to bring your furry friend along – pets are welcome too!
After your scenic private cruise around Paris, return to the Port of Javel Bas, where the tour began. This is the perfect way to admire the beauty of Paris from a new perspective different from most Seine River cruises.
13. Sip, sail, and love with the Seine River wine cruise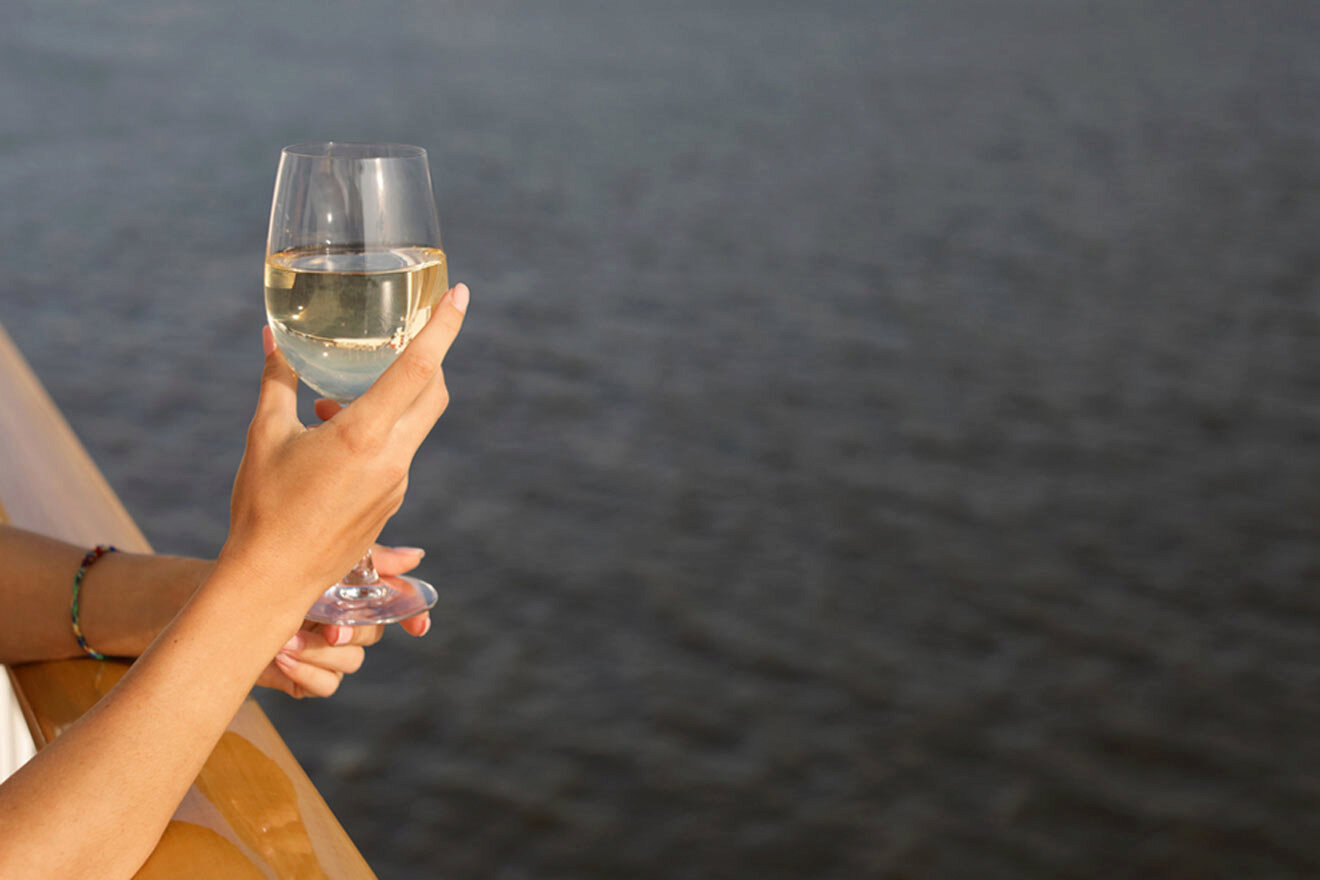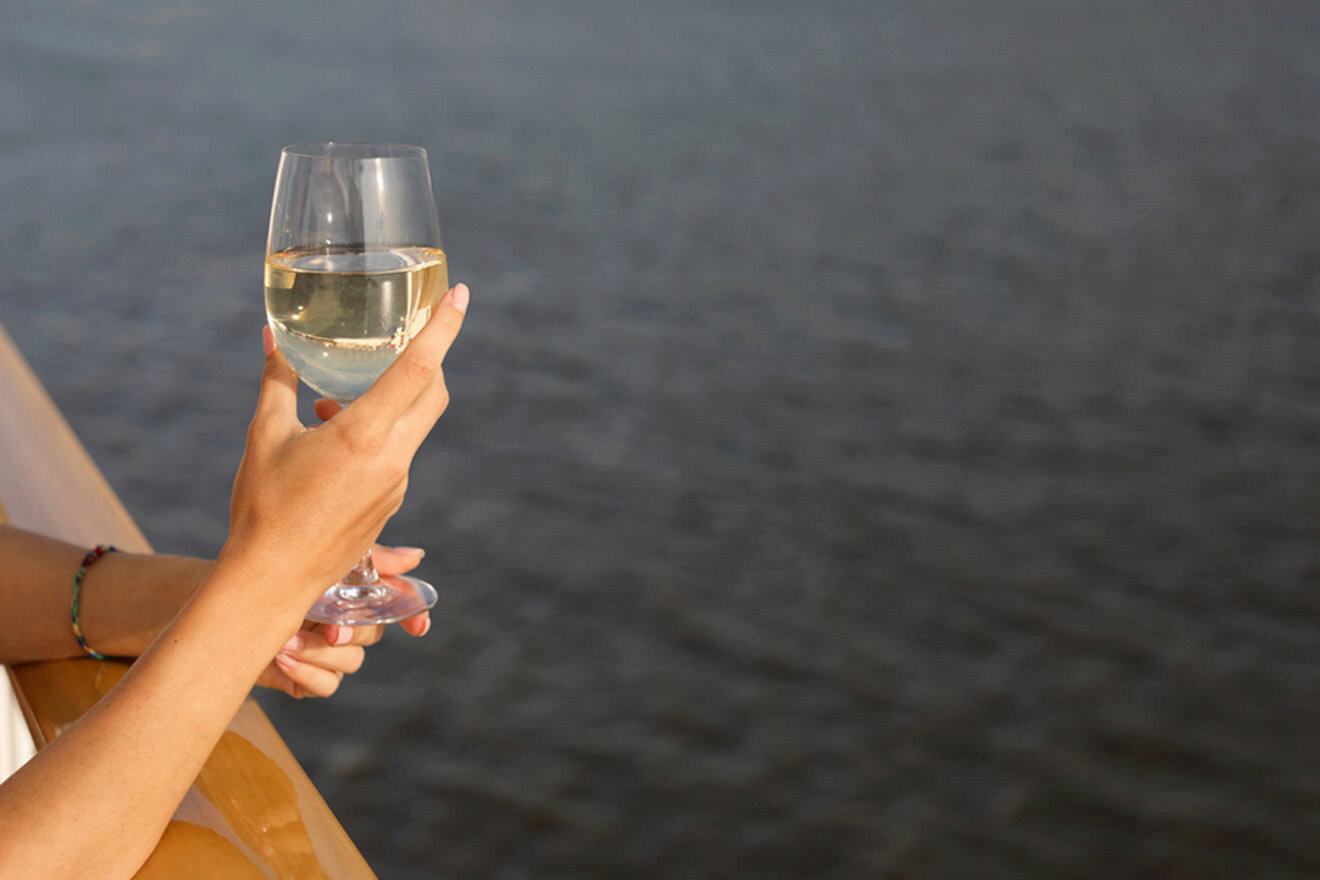 Duration: 1 hour
Price: from €70
Why you should take it: it's the best one for couples
Get ready for a romantic adventure on the Seine River with your loved one starting from Les Vedettes de Paris! Toast to the beauty of Paris with a selection of wines on this exclusive river cruise.
For 1 hour, you'll drift past the city's iconic attractions in the company of an expert sommelier. Relax in the comfort of a private salon and enjoy panoramic views.
But that's not all! During the cruise, you'll taste 3 different wines, including a Brut, a Demi-sec, and a Rosé. And don't be afraid to ask your wine guide any questions about the winemaking process or the "City of Lovers."
This is one of the most romantic things you can do in Paris, offering an hour of fun and memories that will last a lifetime.
FAQs about Seine River cruises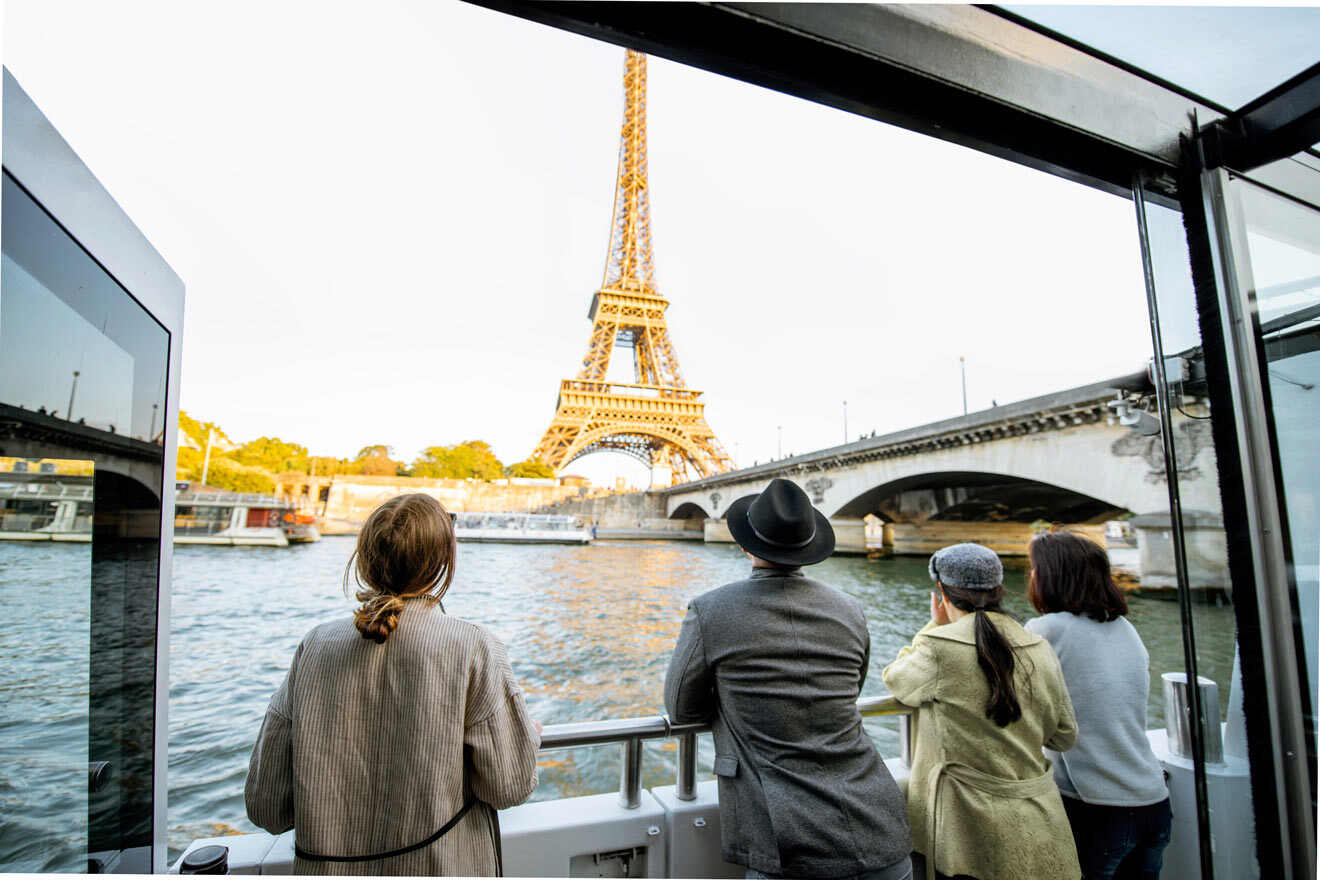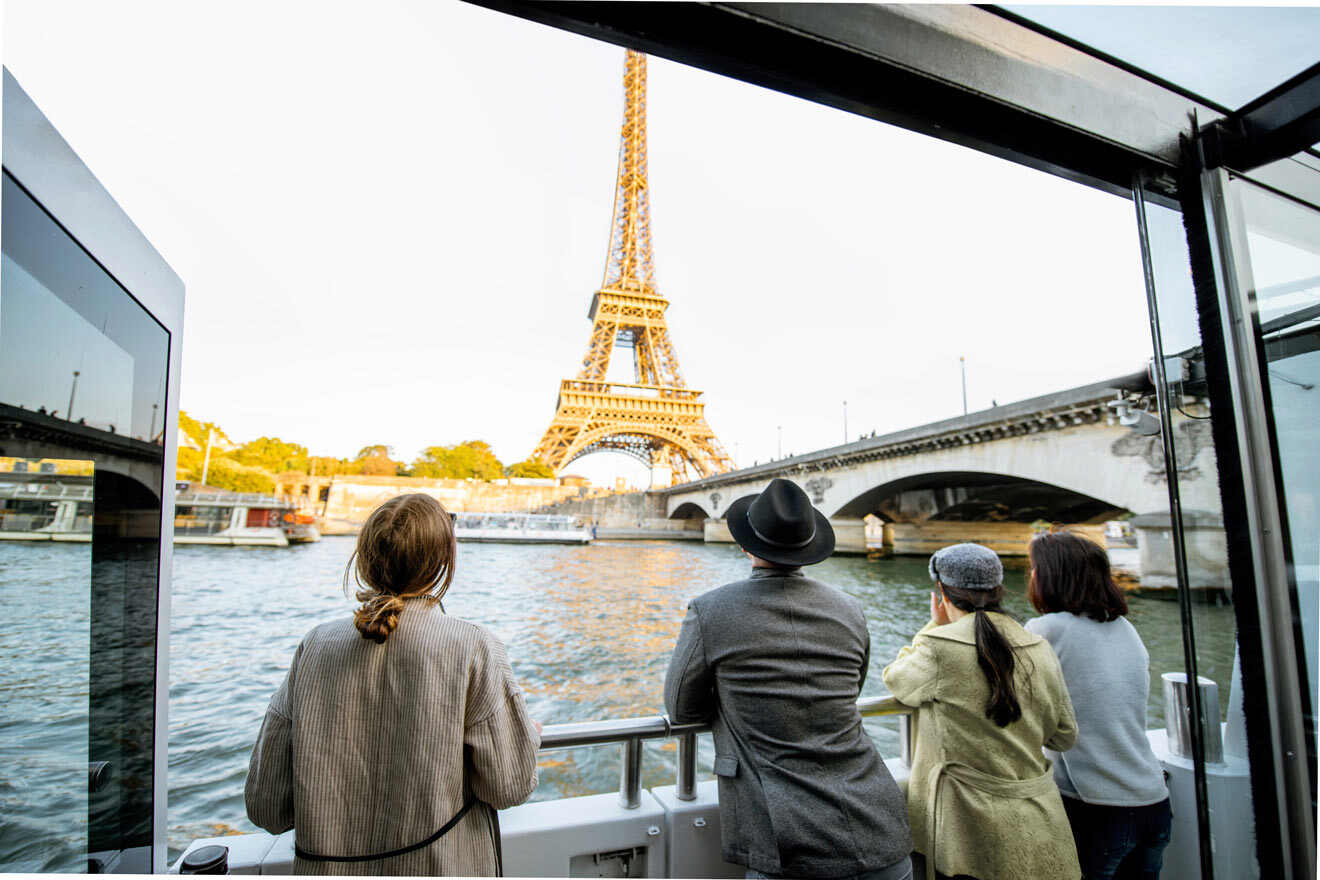 ⌛ How long do Seine River cruises take?
☀️ Is the Seine River cruise better during the day or night?
🍲 Are the Seine River dinner cruises worth it?
Definitely. Most meal cruises are a great experience, they offer a unique way to enjoy the beauty of Paris while indulging in delicious French cuisine. I definitely recommend the Bateaux Mouches cruise.
📍 What are common stops for River Seine cruises?
Many boat companies also stop by other iconic landmarks such as the Parliament of Paris, Institut de France, St. Germain des Prés, and Place de la Concorde. Paris en Scène is another popular stop, offering a unique dining experience while cruising along the Seine.
Conclusion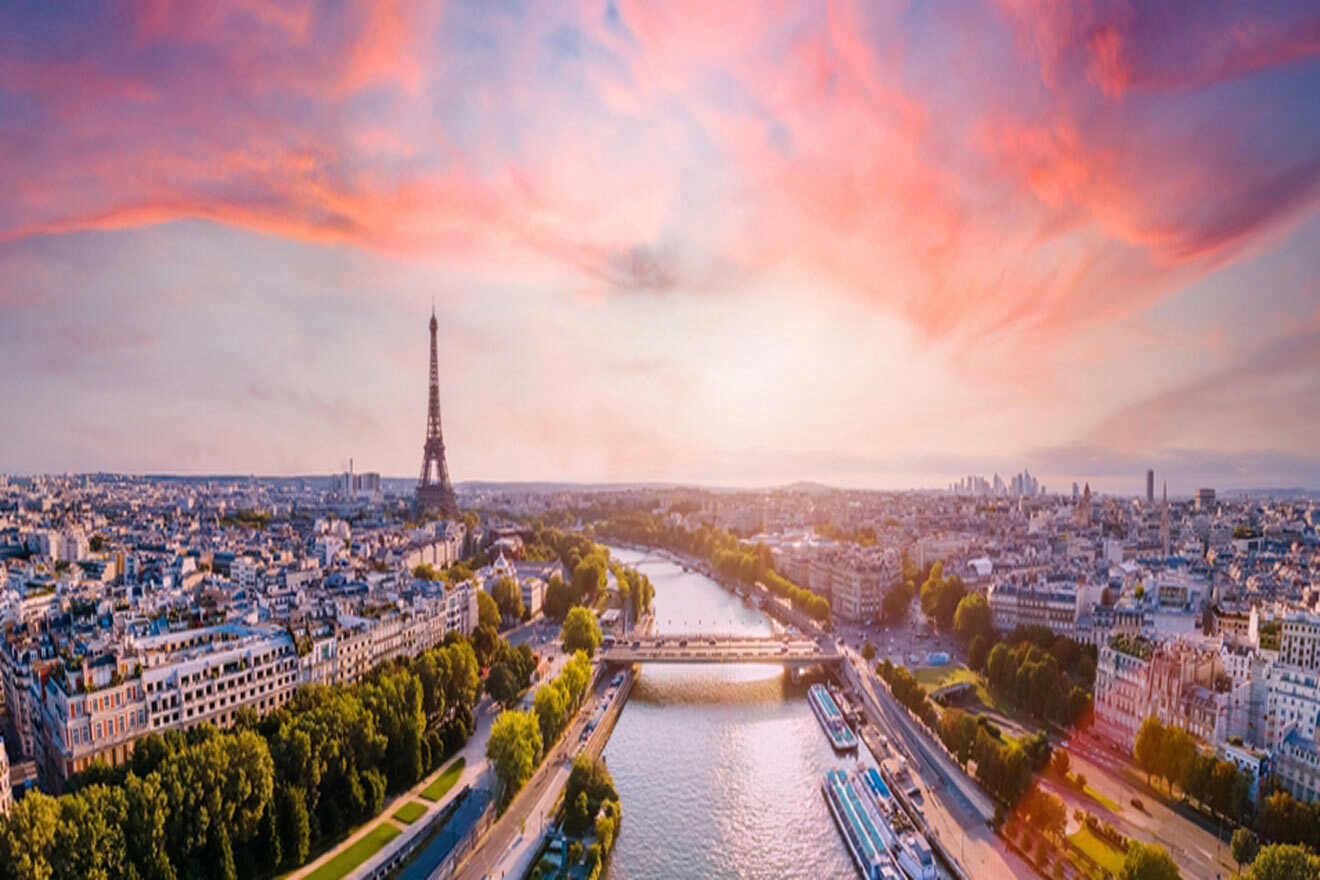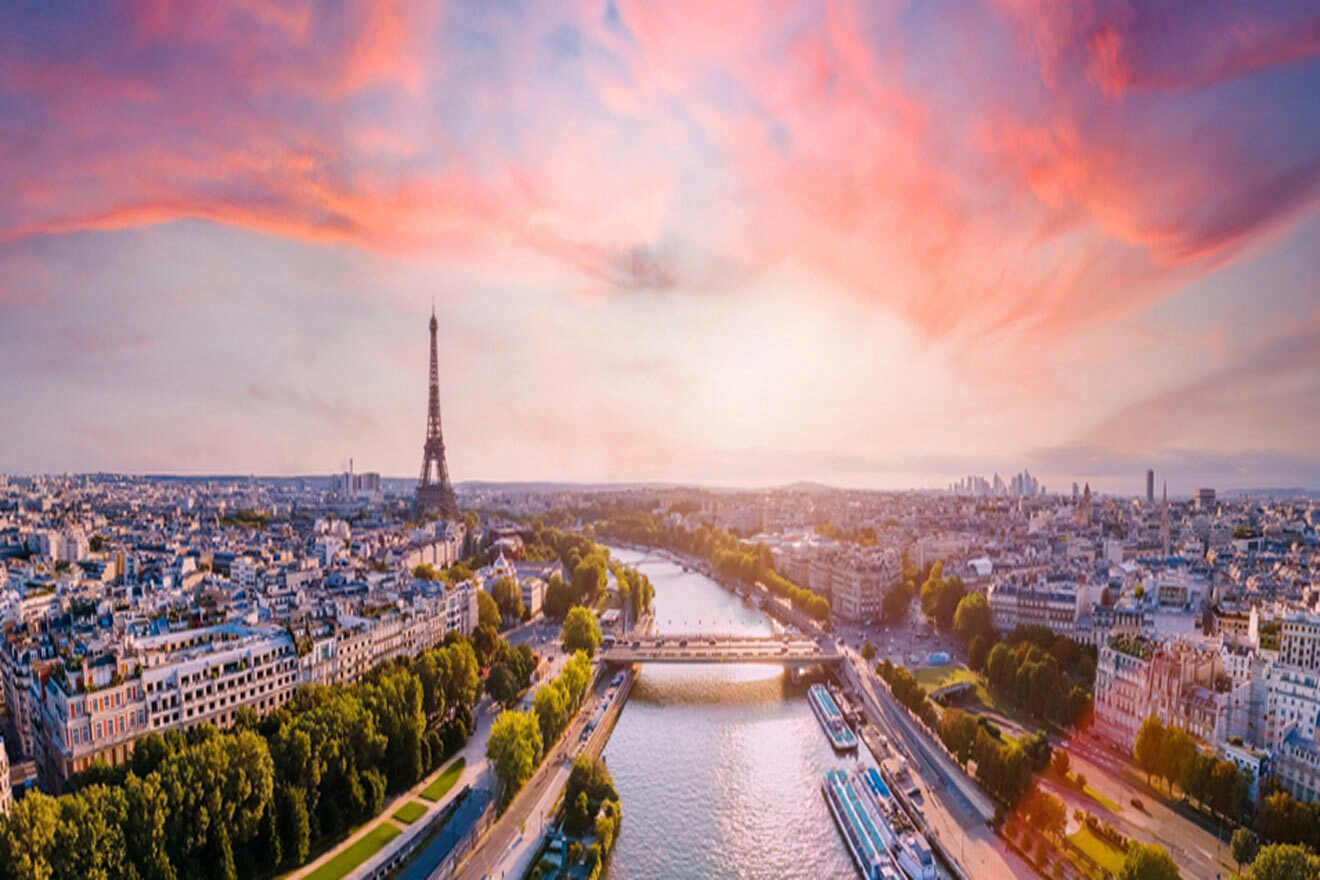 As this Seine River cruise adventure comes to an end, I hope you're feeling inspired and excited to embark on your own journey through the heart of Paris.
With its stunning views, relaxing atmosphere, and delicious cuisine, a Seine River cruise is an experience you won't want to miss when taking a Paris trip. Whether you're a first-time visitor or a seasoned traveler, a cruise along the Seine River is an adventure that's sure to leave you with lasting memories.
You have a Seine River night cruise option, lunch and dinner cruises, Moulin Rouge-themed cruises, family-friendly cruises, etc., offering something to suit everyone's taste.
Remember, these cruises tend to sell out quickly, so make sure to book in advance to secure your spot on a river cruise in Paris and avoid disappointment.
And if you have any questions or comments, please don't hesitate to leave them below – I love hearing from the readers!
Bon Voyage,
Angelina
---
Pin it for later!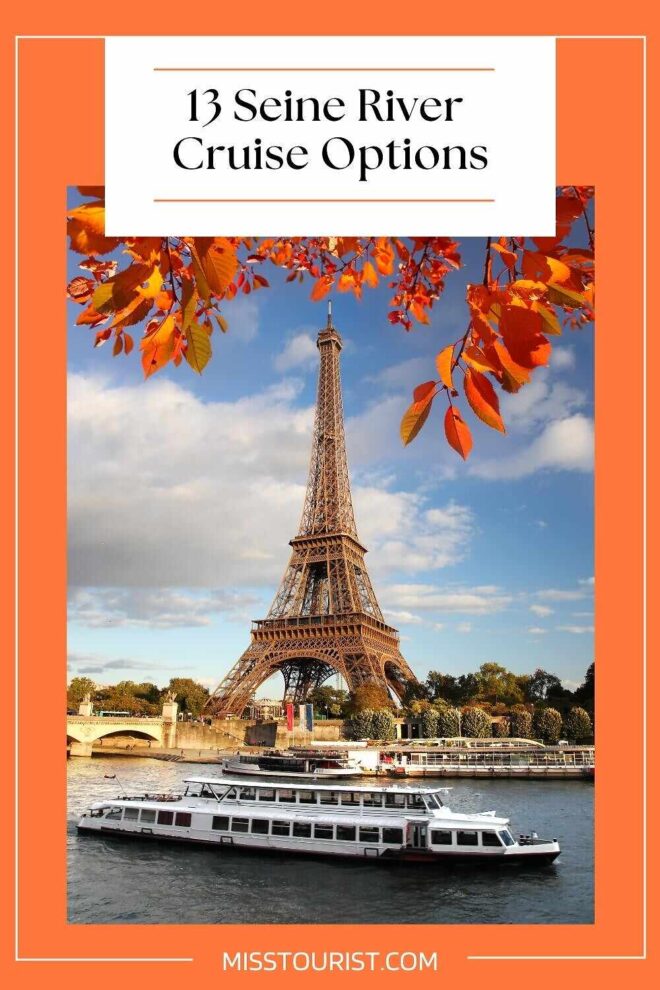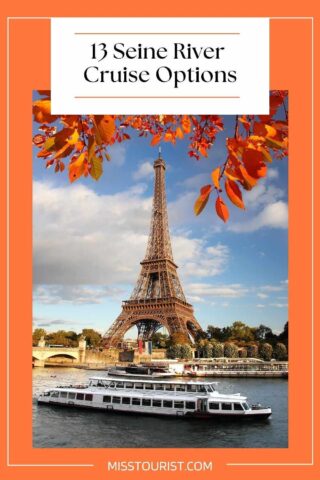 Pin it for later!