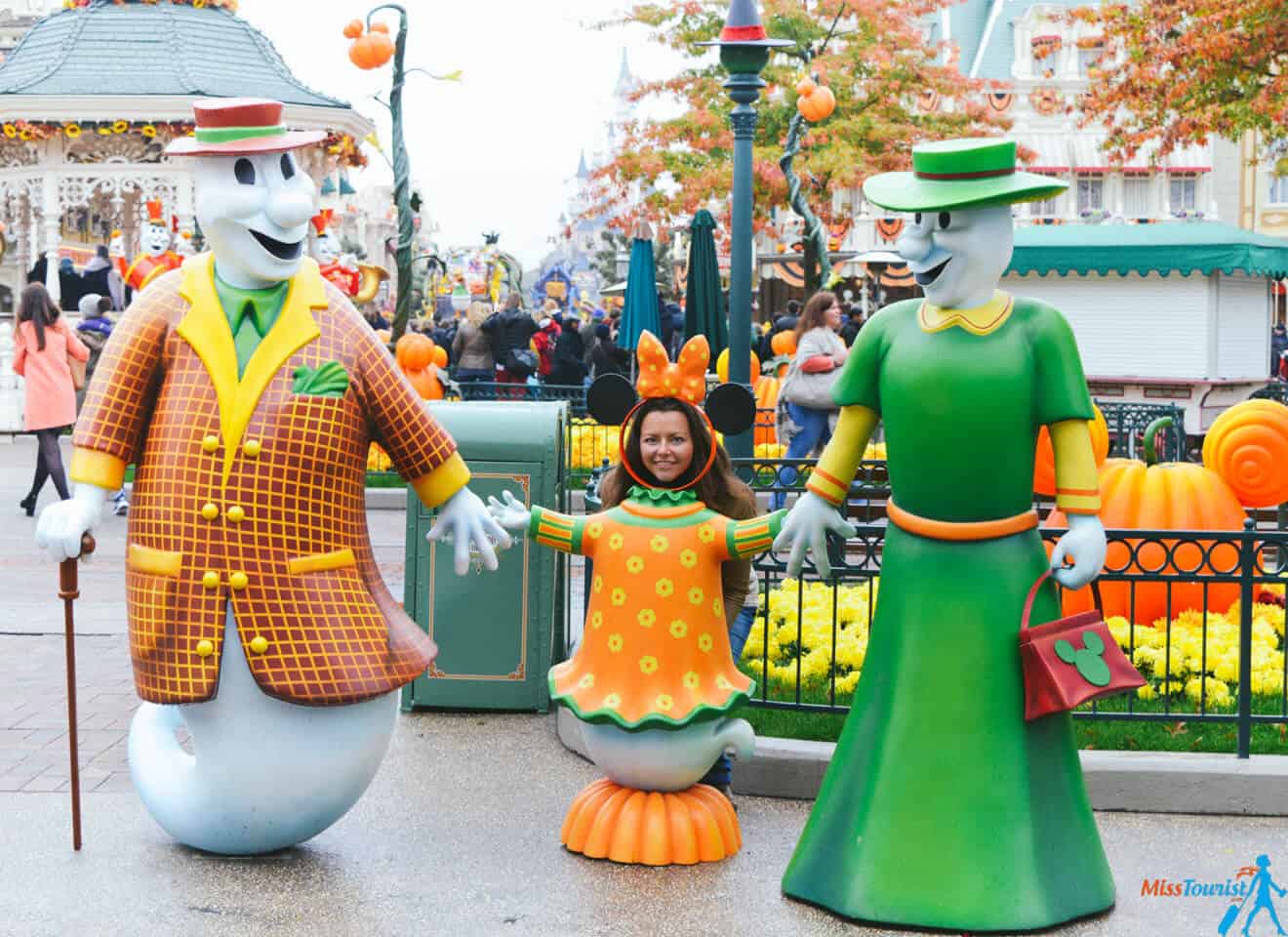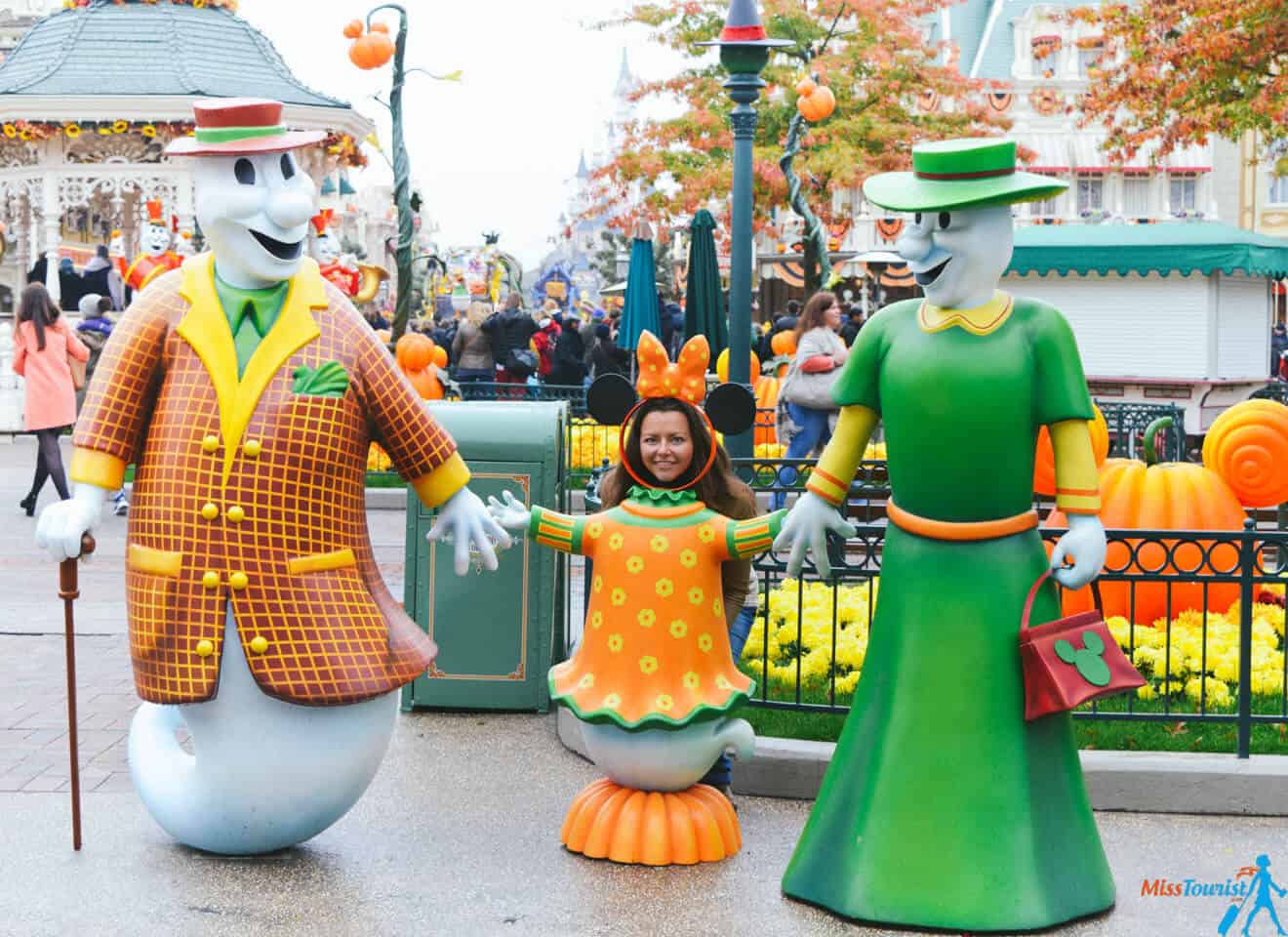 UPDATED: May 2023
Hi there, traveler and welcome! Below you will find a comparison table showing an overview of all the different prices by the official site and re-sellers companies (a quick answer is coming soon (check "In a hurry section" and all the nitty-gritty details about how I calculated it are below in the post). The savings will really depend on the current pricing structure of Disney, but in general you can still save anywhere between 5 to 15€ per ticket!
NOTE: For simplicity, I am only comparing the prices for 1 day/2 parks adult dated tickets (there are many variations, I will talk about it later). Generally if one type of tickets is cheaper, then it is safe to say that all the other types of tickets will also be cheaper on the same website!
If you are in a hurry
As I mentioned, Disney made it pretty complicated with all the pricing options for different ticket types and dates, but I try to make sure this post is updated with the current cheapest price (I look all over the internet including french sites! 🙂 ).
Currently, the cheapest ticket is through Tiqets through my exclusive 5% discount (save ~5€ per person)!
Comparison for: 1 day/2 parks adult ticket (dated). Unless otherwise stated, you can cancel all the tickets maximum 3 days in advance to get a 100% refund

And here is the color coded calendar for all the dates in 2023 (until March 2024 actually) that will help you match your date with the ticket price.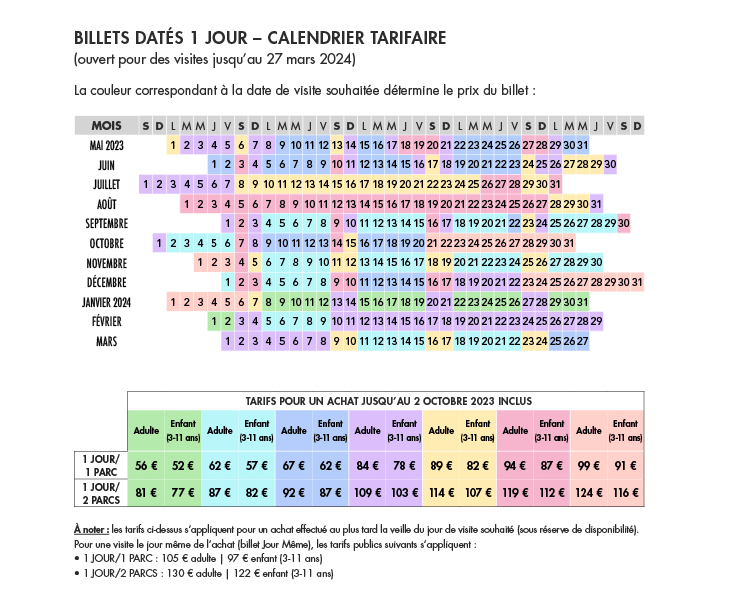 So, long story short – for the biggest savings buy Disney tickets on Tiqets site (you will save from ~4 to 6.5€ per person depending on the dates). The 5% discount is exclusive for my readers only and it will be applied automatically if you follow the link above (you are welcome! :P).
If you are going in off-season working days (colored in Blue in the pic below, see Ticket Eco section), then Access-ce provides the cheapest option, but I have to warn you – I never used this website myself (though it seem legit) and there is no cancellation available. Go with them to save 8€ per person, or Tiqets for a sure option of saving ~4,5€ (87-82.65€).
Here are the best way to find those cheap Disney deals one by one in details:
1. On Disney website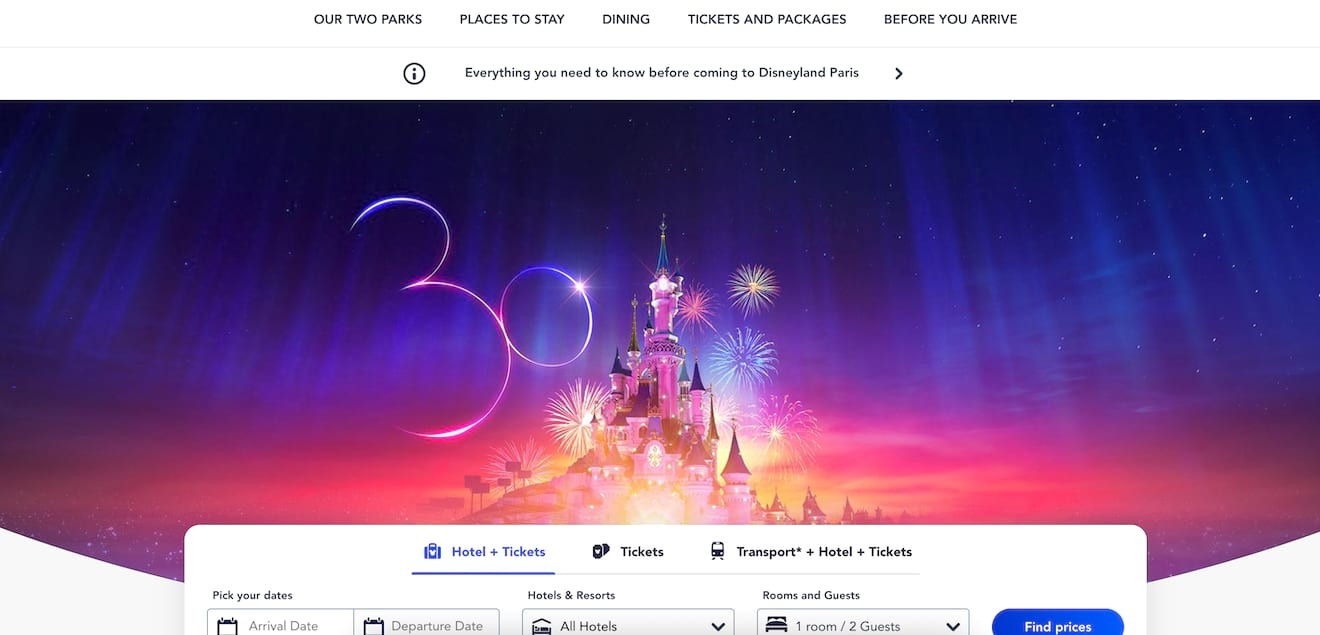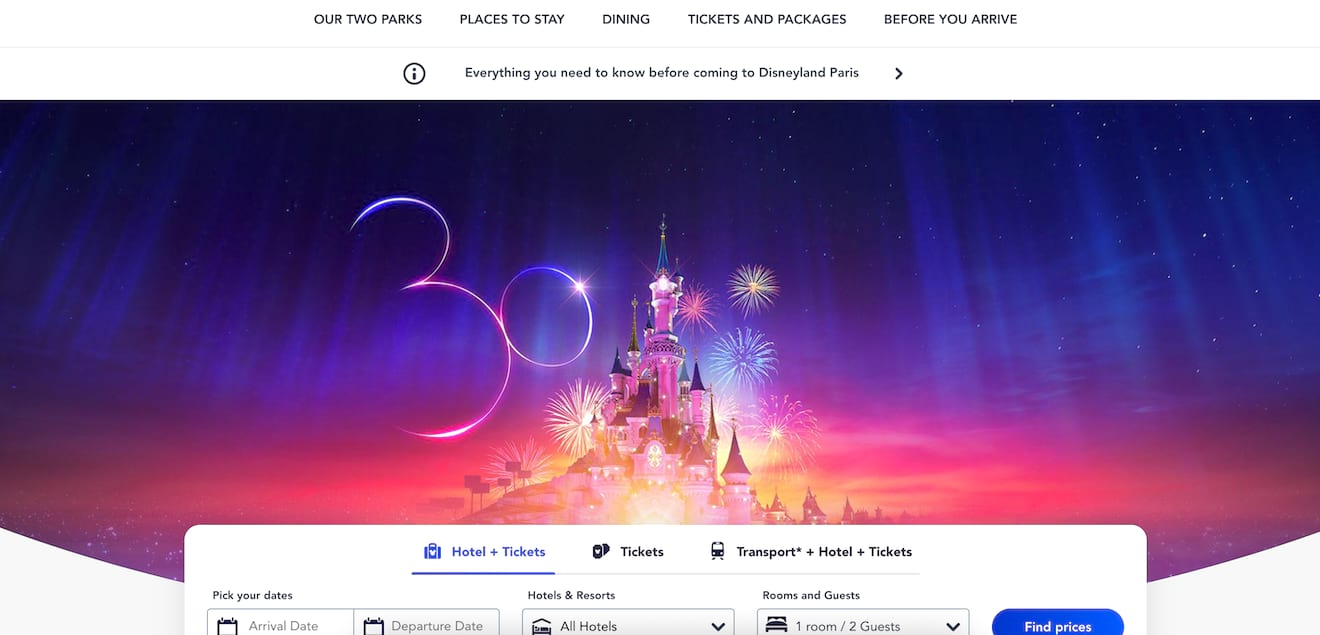 Except for their really complicated pricing according to the dates system, buying tickets on the official website is very straightforward and can also be the cheapest sometimes. The site if fully in English and the interface is quite intuitive.
Here is how to buy it –
Go to the official website -> Click "Tickets and Packages" – "Park Tickets"
Choose "Dated" or "Undated" -> (NOTE: Dated is cheaper, Undated can be used at any date including holidays, but you still need to reserve your spot in advance and you can only get an Undated tickets for 1 day)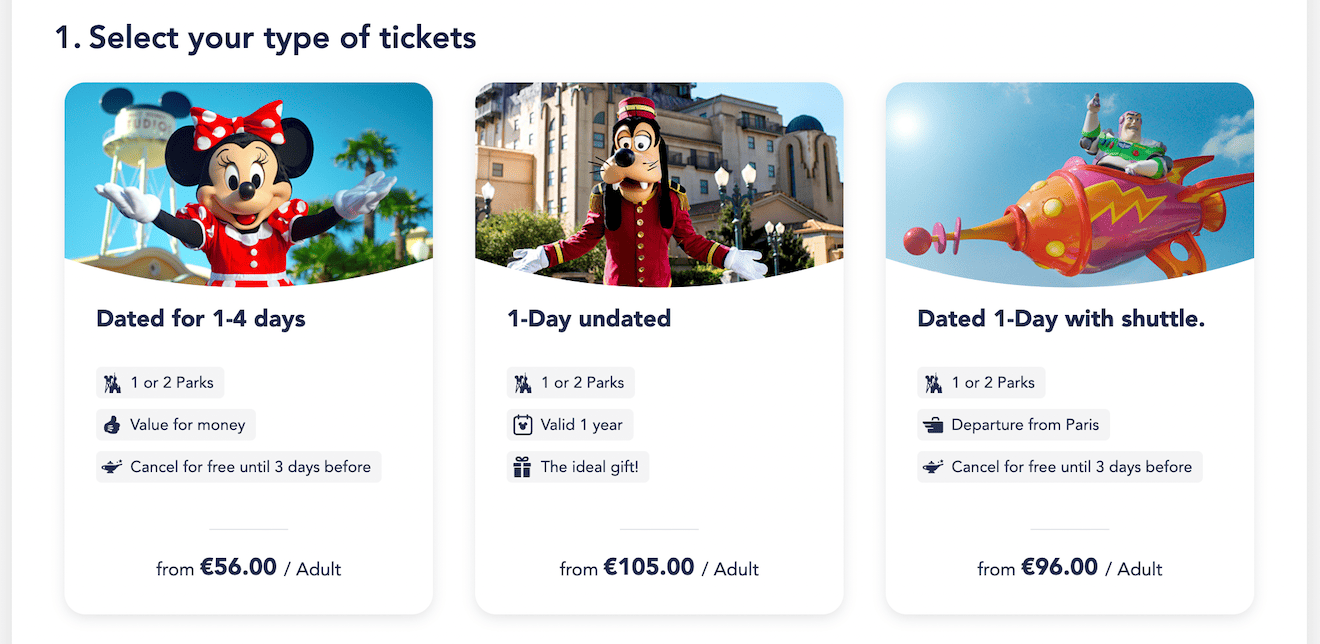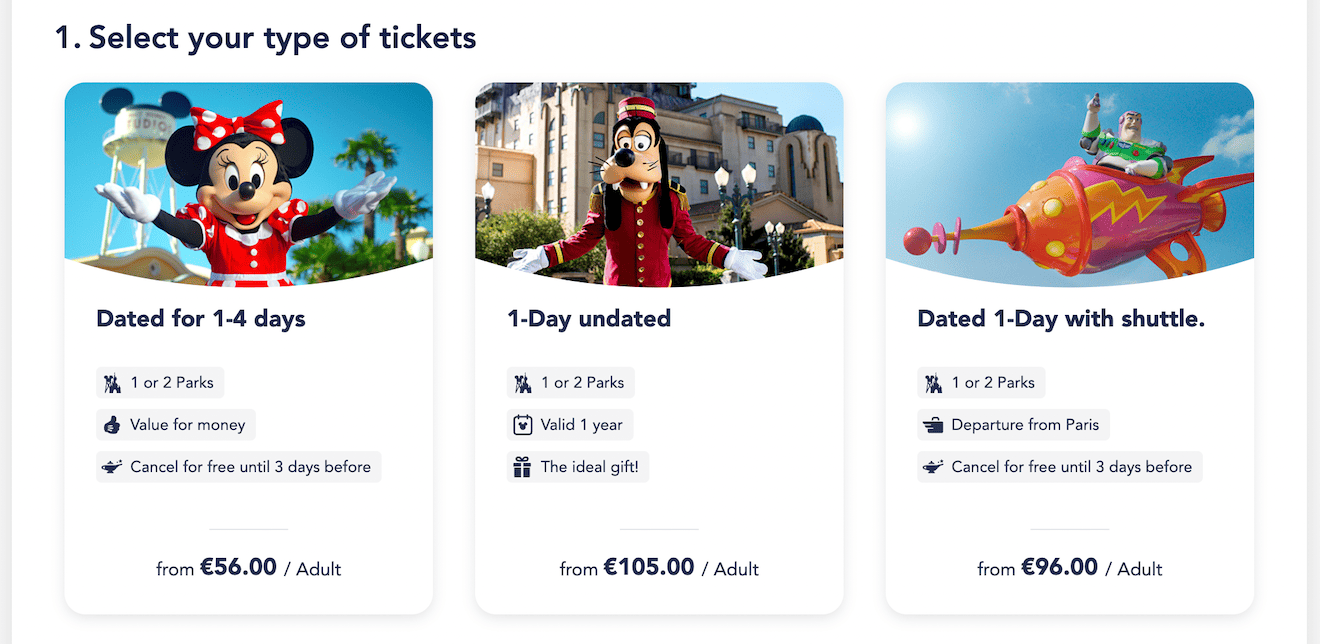 Choose for how many parks (there is a toggle) – 1 Day 1 Park only allows you to go to one park (there are 1 of them together: the big one is called Disneyland Park and the small one is Walt Disney Studios Park (only worth half a day imo). If you decide to go for 1 park only then definitely choose the big one, But I HIGHLY recommend to do 2, even if you only have a day – you will probably miss a couple of rides, but it is kind of doable in a day + the small one has some cool rides that I would not want you to miss (Ratatouille and the Tower of terror are just wow!)


Choose how many days (the more the cheaper, but it is always up to your availability)
Choose your date (assuming you chose the "Dated" ticket). If you ask me, the color-codes system is a bit hard to understand especially considering the fact that orange and pink look extremely similar on the site, but here is what I could gather: GREEN (Booking rrrreally in advance for normal working days), LIGHT BLUE (working days during off-season), BLUE (non-holiday working days during the season), or PURPLE (some Sundays and weekends), YELLOW (most July and some other random dates), PINK (most August), ORANGE (all holidays). At the moment, you can buy your tickets ~11 month in advance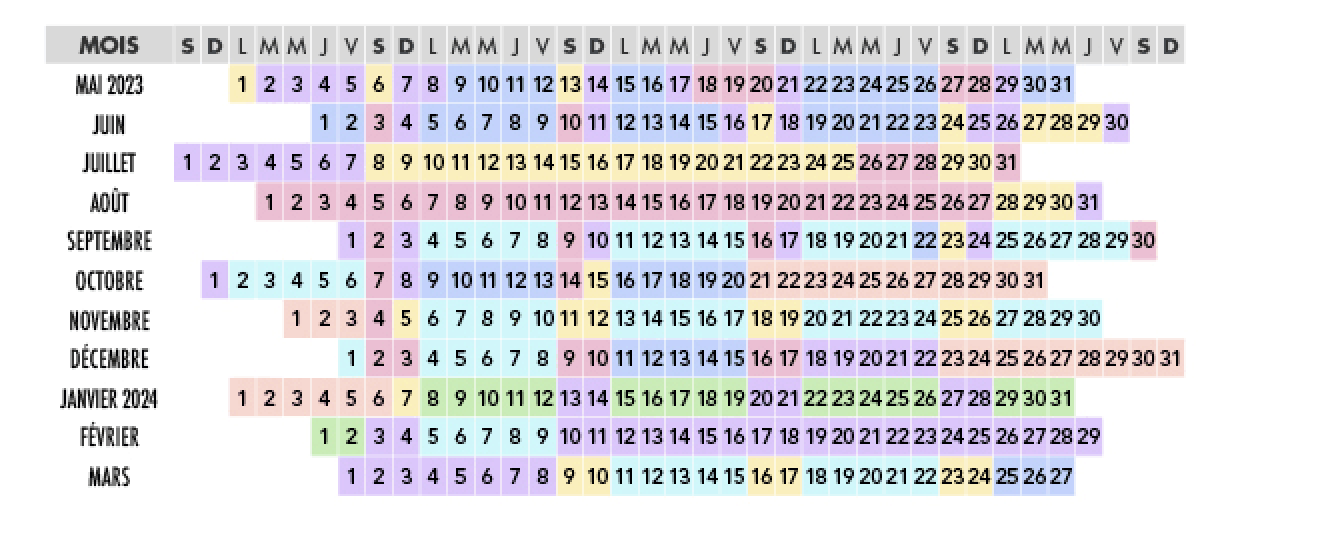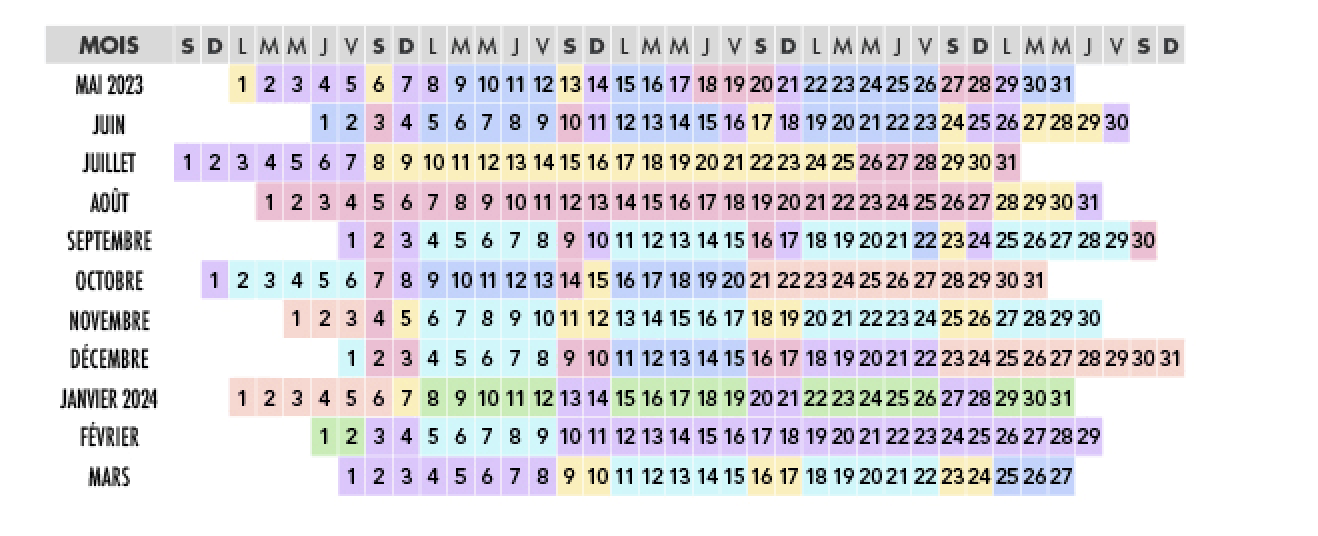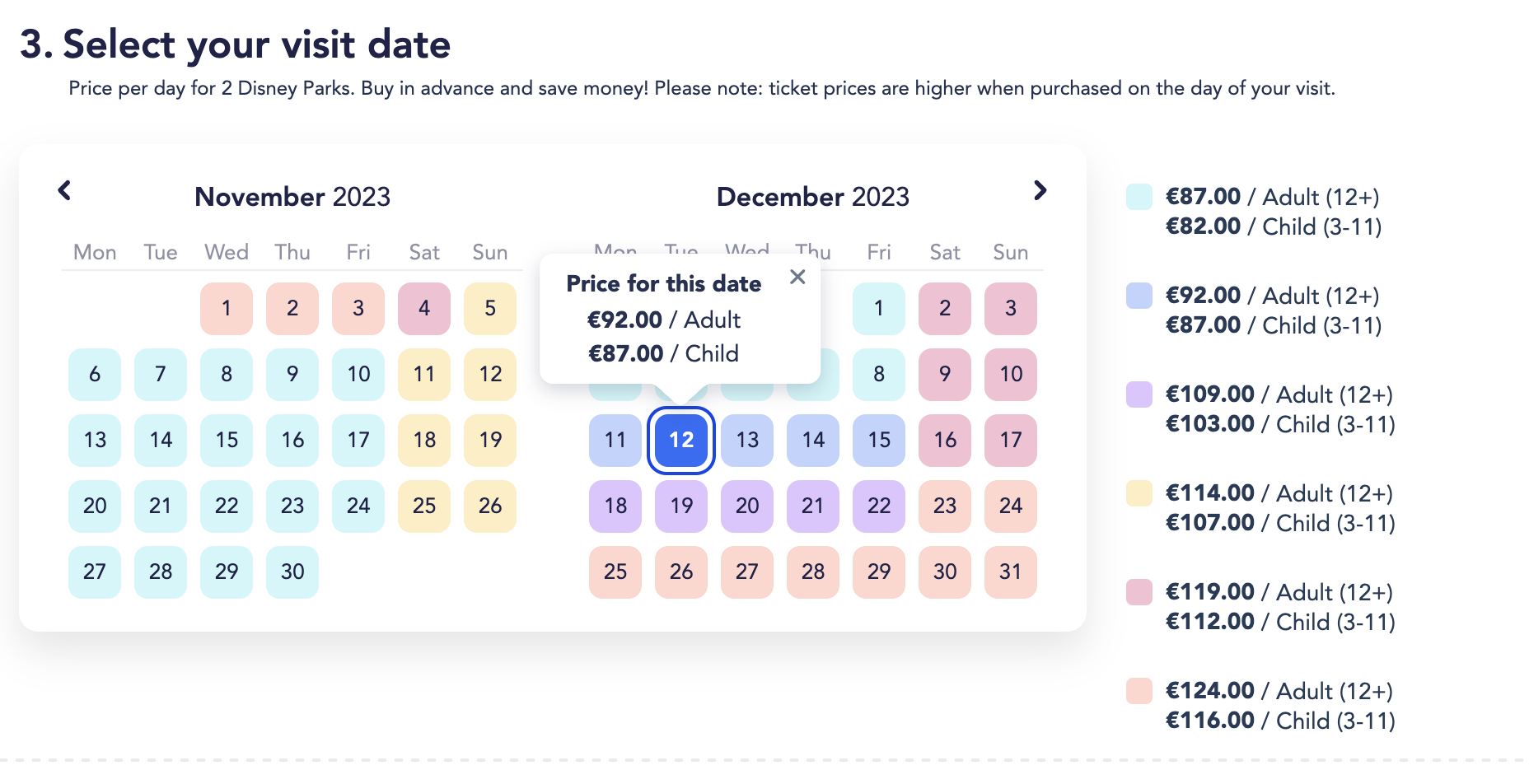 Choose how many adults and kids (3-11 y.o) are going. Kids under 3 do not need a ticket nor a reservation ->
Press "Add to cart", it will look something like this->

It will offer you some add-ons for different shows, choose them if you like, otherwise click "Continue"
Fill in the information for all the guests (they say the tickets are not transferrable, but I honestly never saw them checking anyone's IDs)
Pay with your credit card, and you will receive your ticket with a special QR-code by email, hooray!
That is it, just go directly at the gates with these tickets, no need to queue in the cash register!
NOTE: At the moment when this article is last updated (May 2023), the price is 92 EUR for 1 adult for a 1 day/2 parks BLUE ticket for the December, 11 2023
TIP: Check Disneyland Offers and Packages – sometimes Disneyland in Paris throws crazy promos that are even cheaper than on the website I am going to recommend below!
NOTE: In case you bought your tickets through the official website, you can get your money back if you cancel at least 3 days in advance
2. On Tiqets website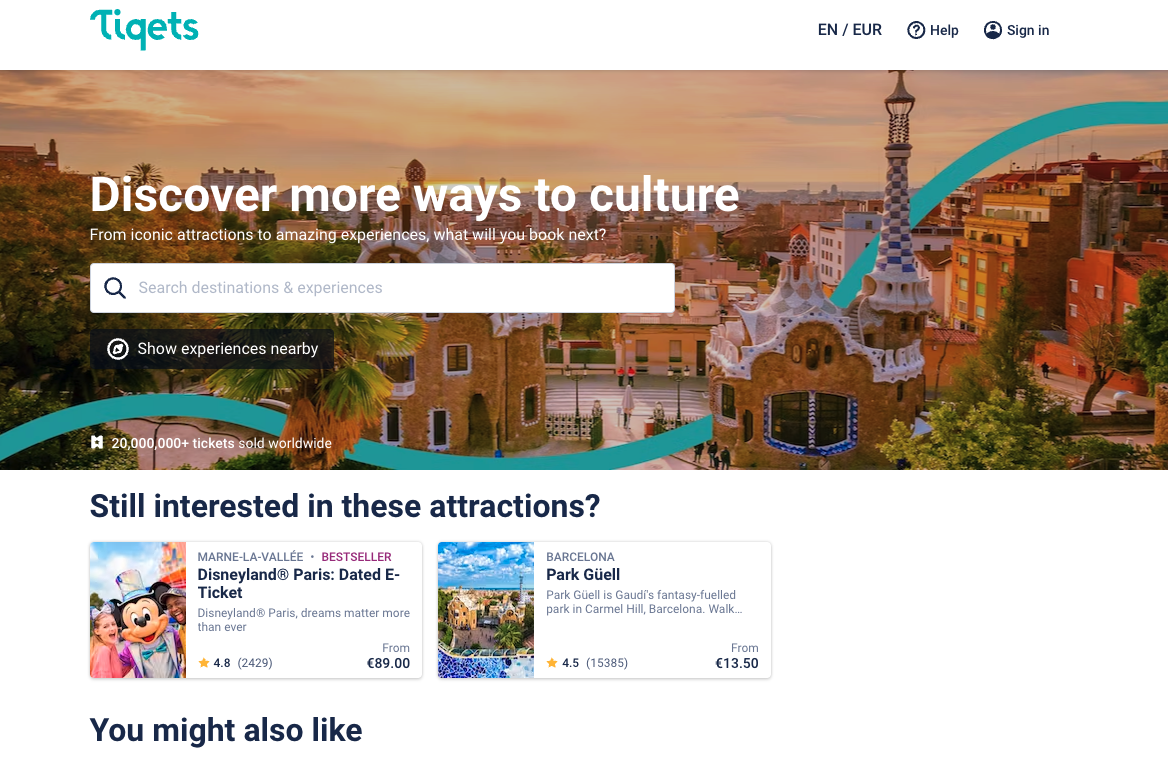 Now to the fun part – let's see which (legit) ticket resellers actually sell tickets cheaper than on the official website!
Tiqets is a great website I used many times to avoid the lines to many attractions and now they were also nice enough to provide with an exclusive discount for you! You do not need to do anything, the coupon code is already applied if you follow the link above.
Here is how to get your ticket and the pricing that you should expect:
Go to Tiqets ->
Type "Disneyland Paris" in the search field or just follow this link – it should take you directly to the offer ->
Choose your dates (let's say we are going on the 20th of June, the Blue dates, official site price is 92EUR per person) ->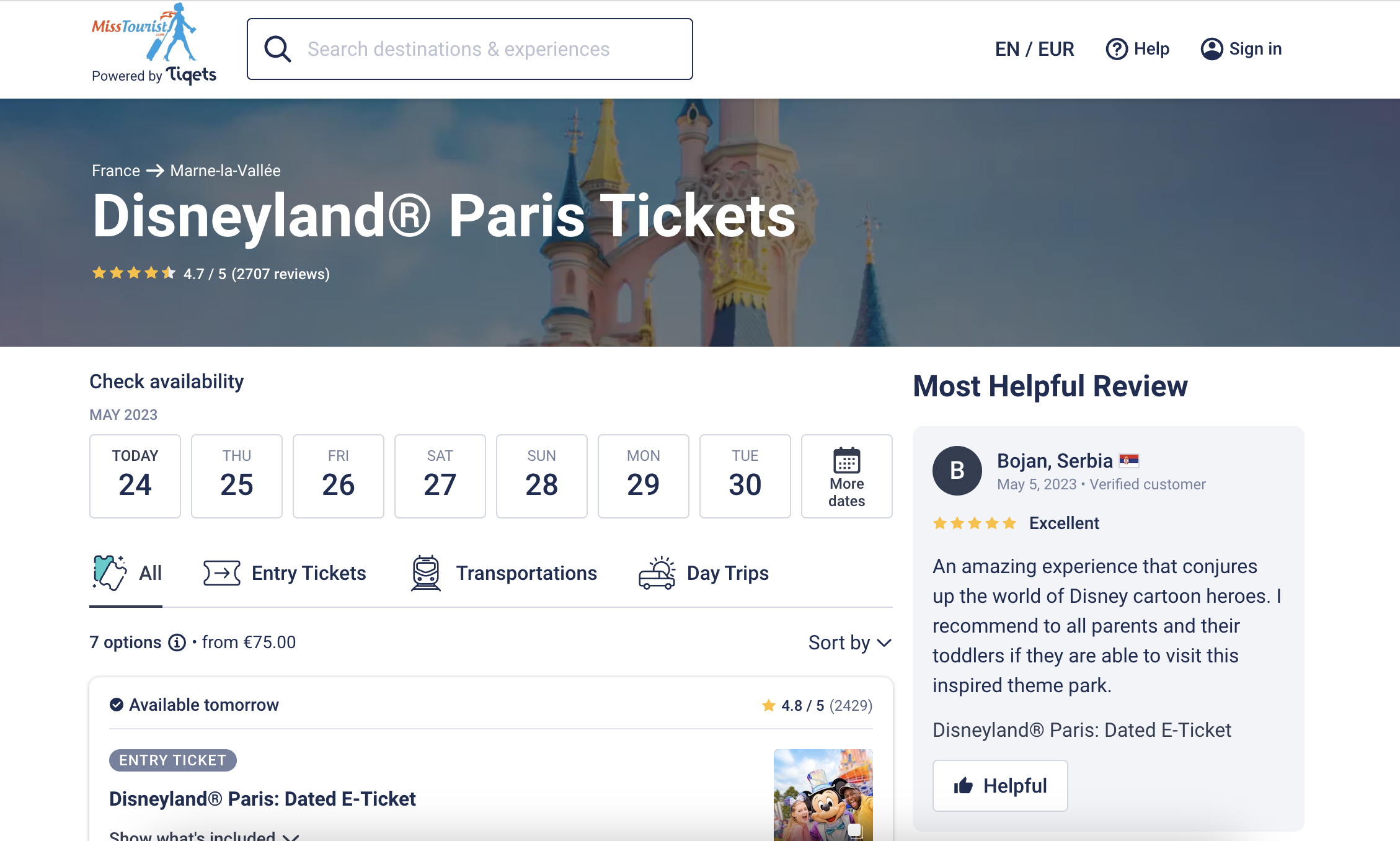 Select your preferred ticket option (we will continue with 1 Day 2 Parks Dated ticket example), Click "Book now" – >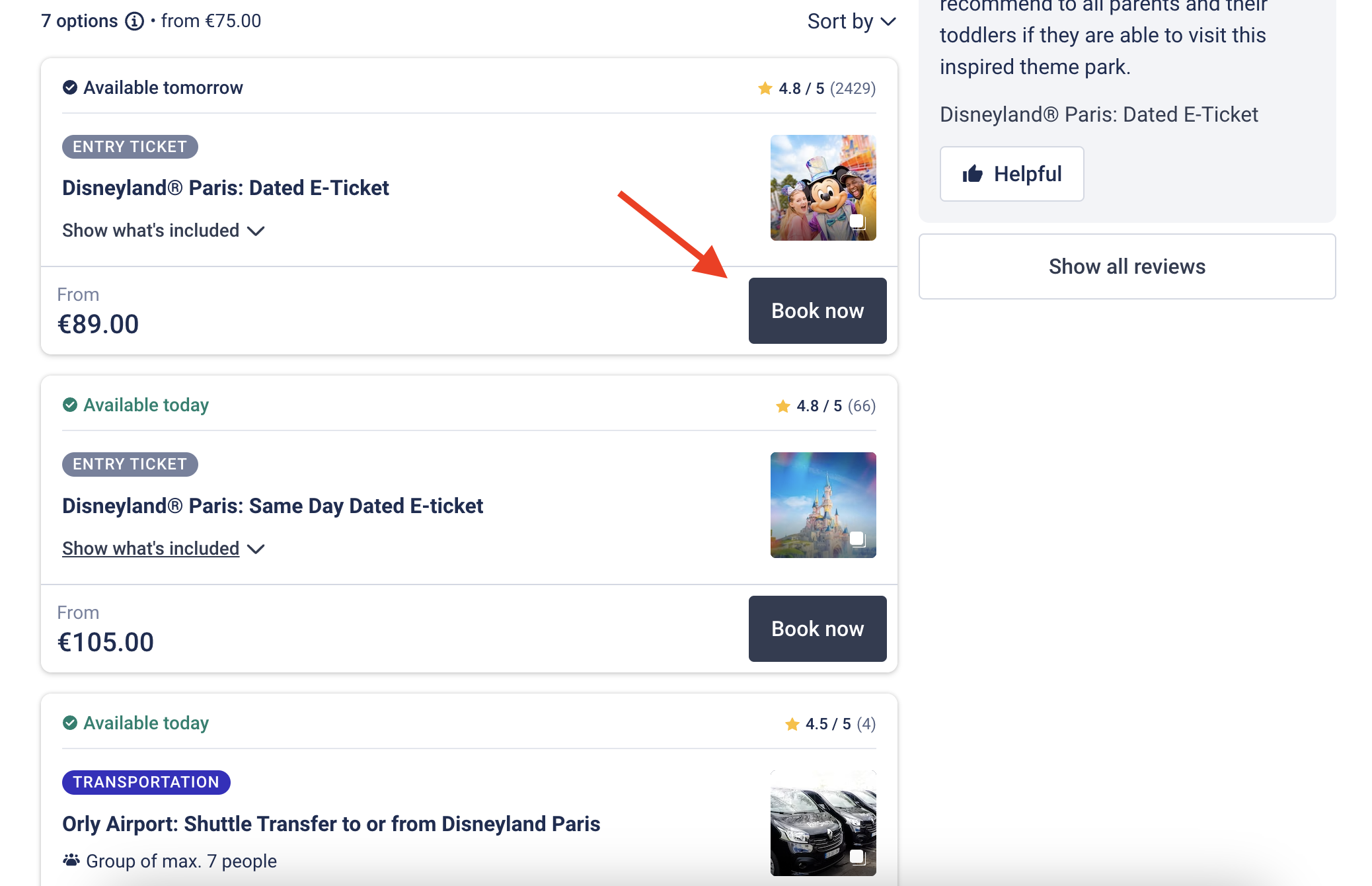 Choose the type of ticket (1 Day 2 Parks for our example as usual) and how many people are going. As you can see the discount was automatically applied ->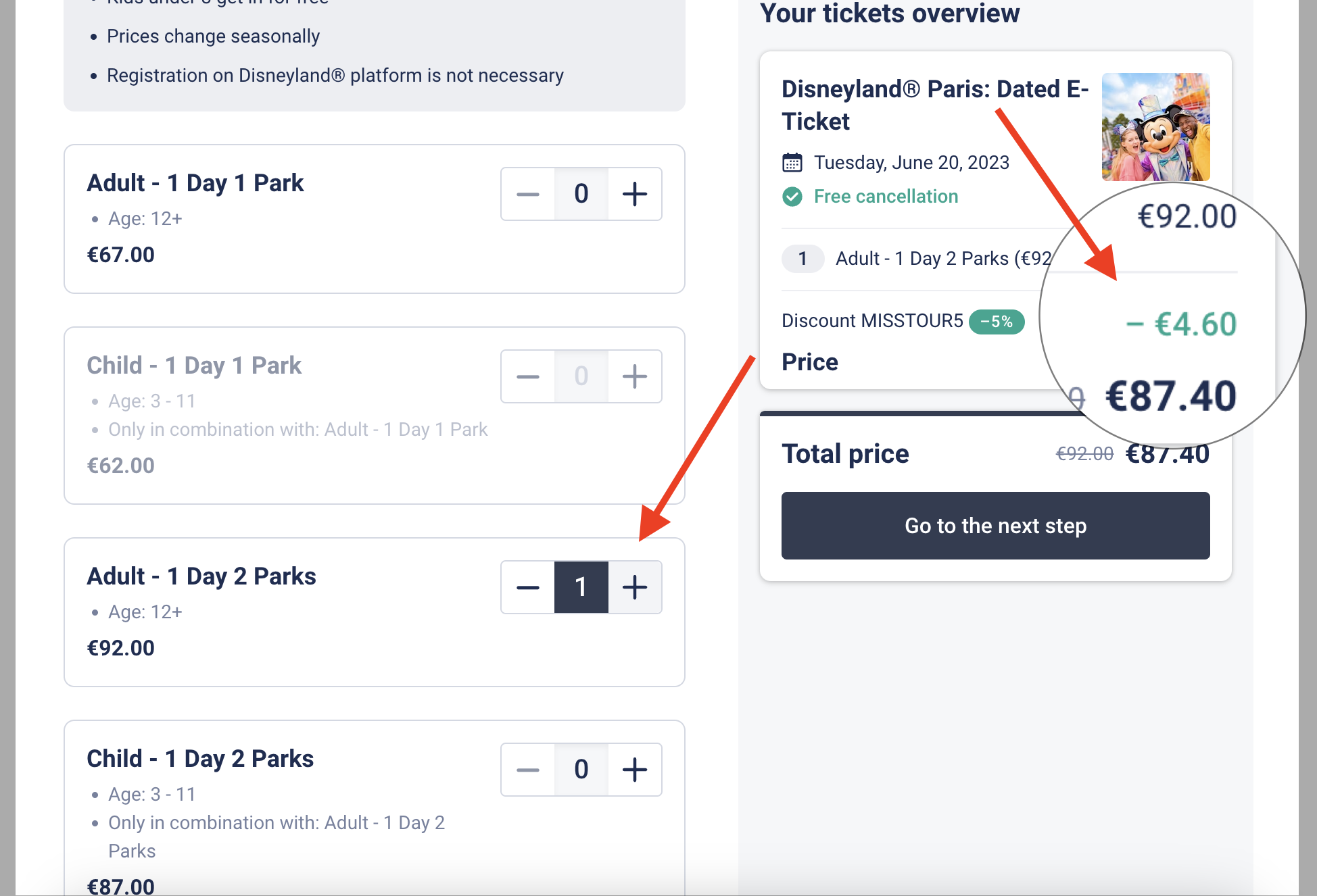 The rest is pretty simple: click "Go to the next step" and fill in your details – >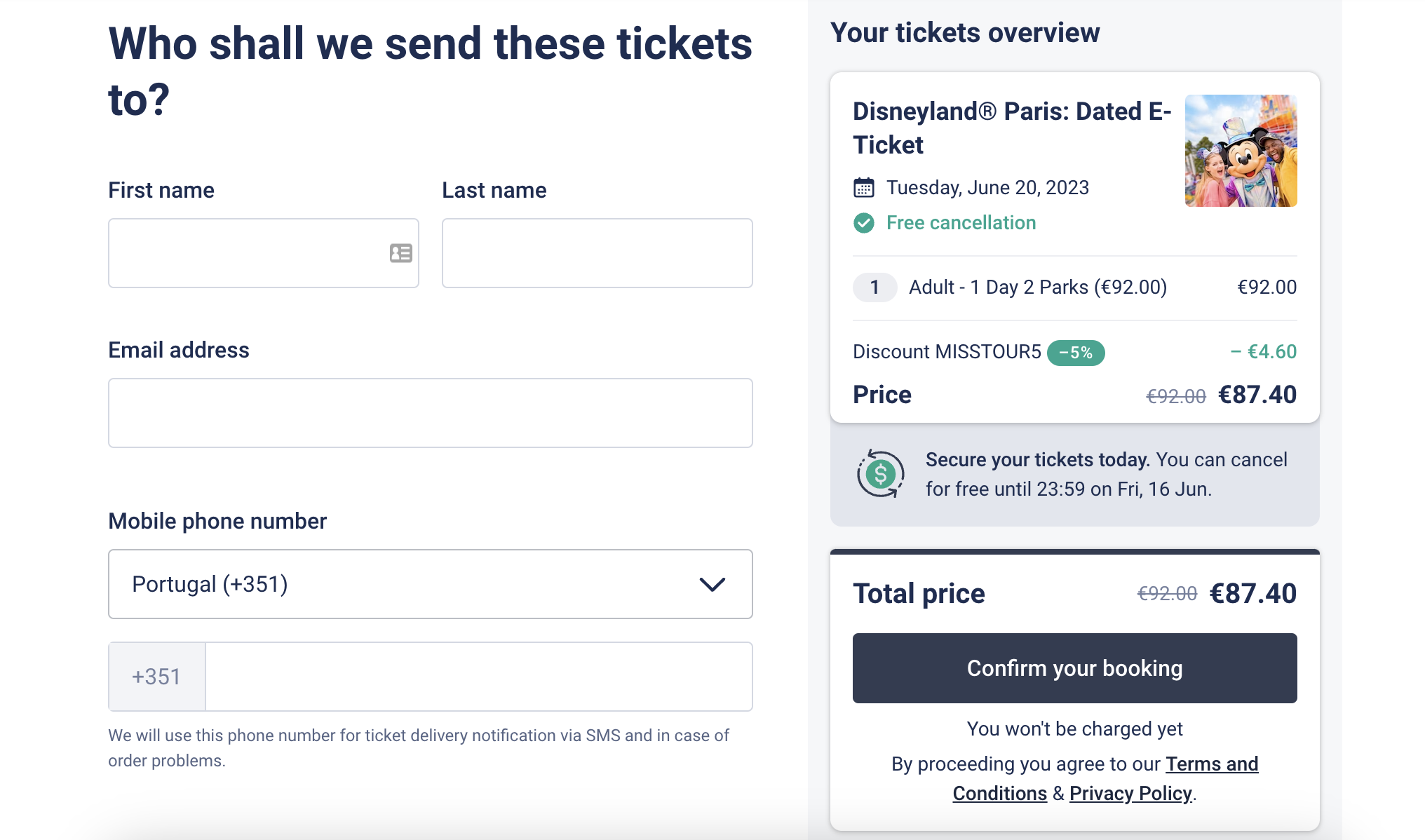 All set, you will receive your ticket by email! (no need to print it, just show it from your phone when at the gate)
Your tickets are fully refundable if you cancel it at least 3 days in advance.
YOUR SAVING: Congratz, depending on the days you are going, you are going to save from 4 to over 6€ per person!
3. On Attraction Tickets website (free Disney+ subscription)
As you cannot buy tickets on Tiqets or you really want that Disney+ subscription, you are in luck! I found another website that offers some decent saving (it adds up to be ~4€ per person which I think it is still worth it, considering you are literally spending the same much time buying it on the official site vs on Attraction tickets. 😉
Plusss, you get Disney+ subscription for free, nicccce! (Please follow the link to read the T&C, it has some limitations on which countries can get it)
So, again, let's say we are buying our tickets for the 20th of June 2023, here is how to do it: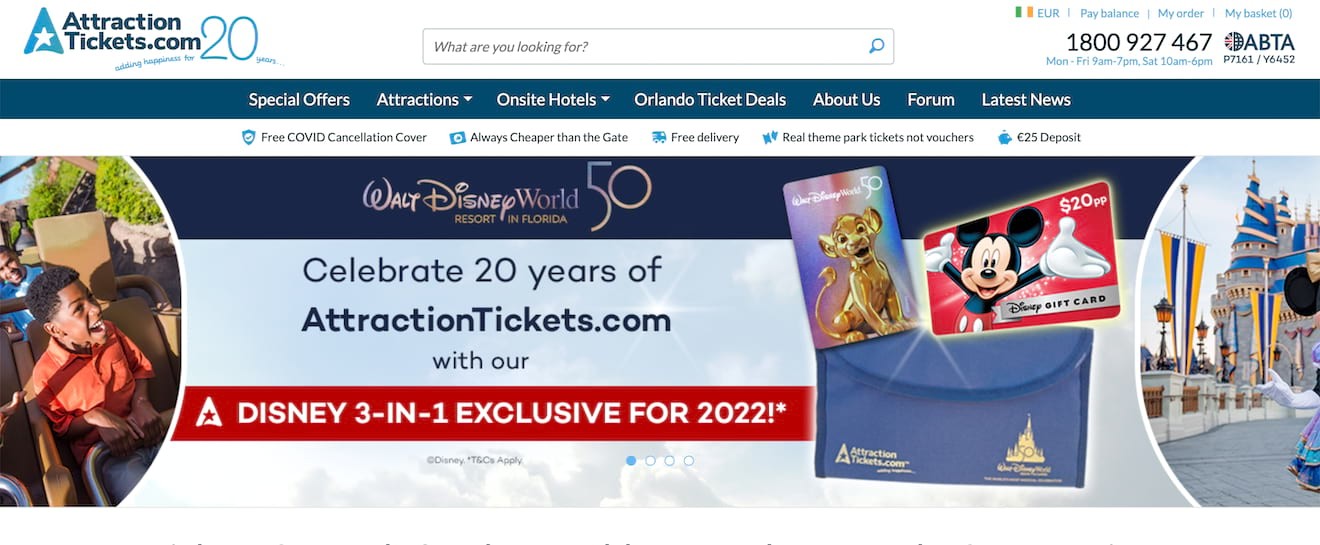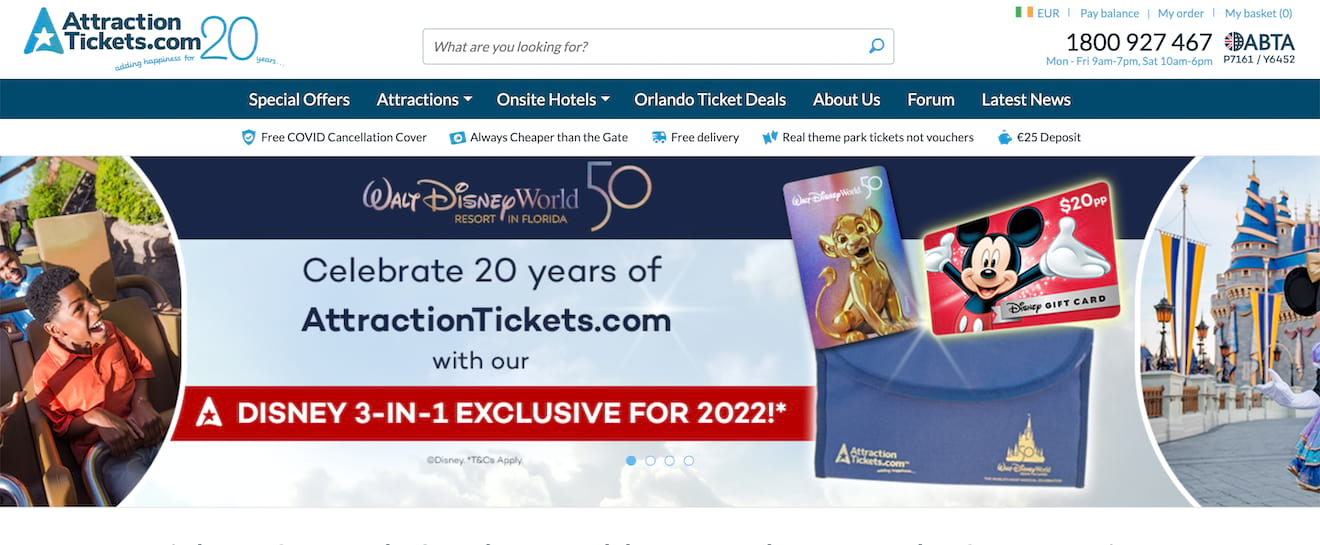 Switch to your preferred currency, choose your preferred ticket type (as usual, we are going to choose 1 Day/2 parks for the sake of the correct comparison) ->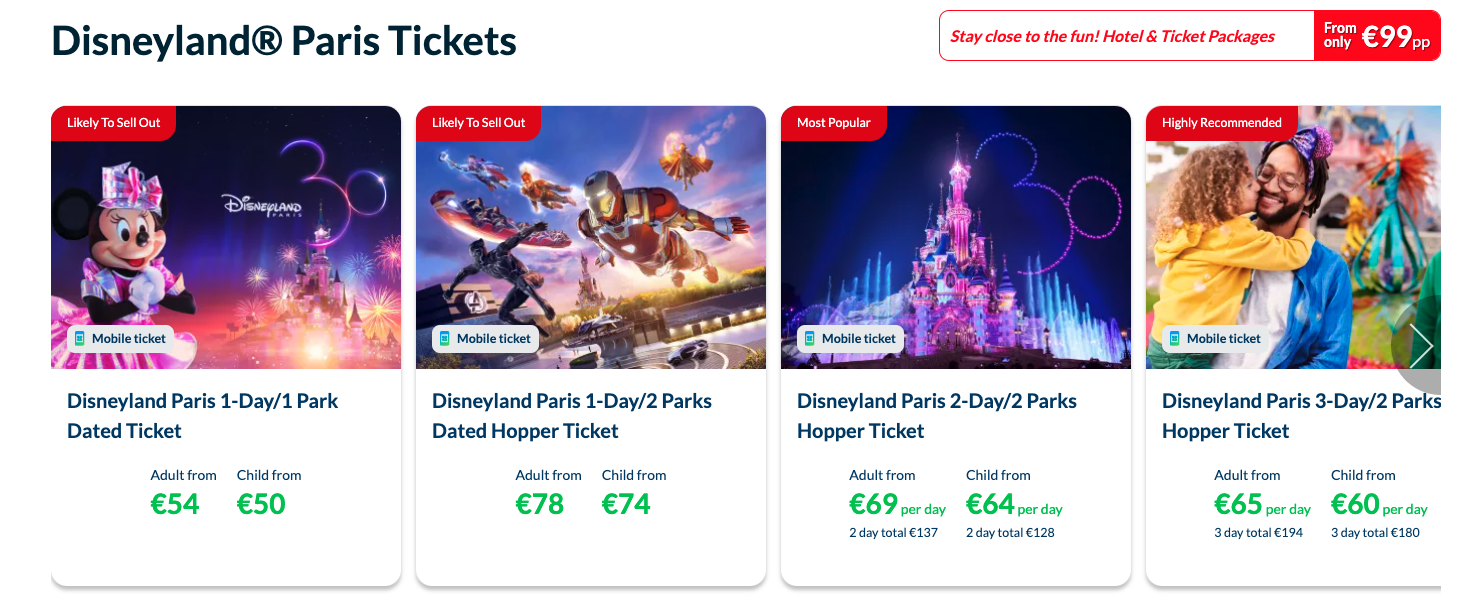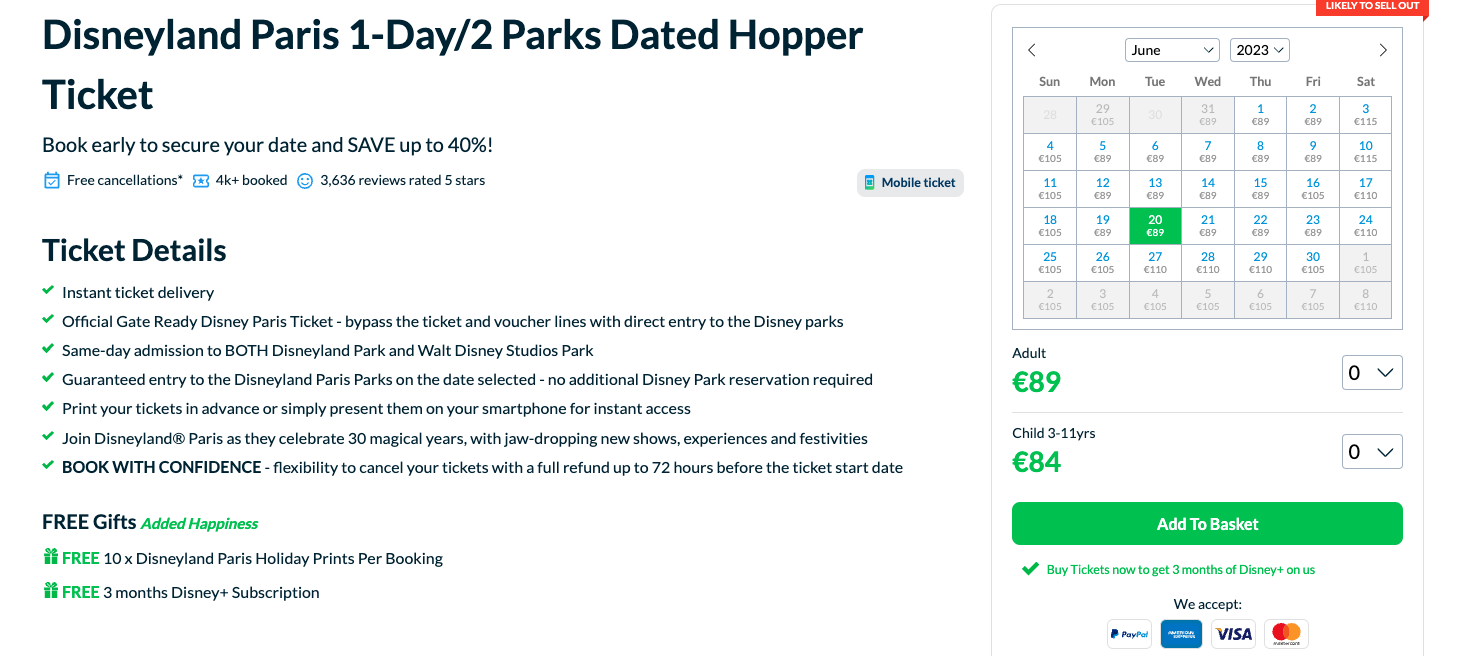 Choose the amount of adults and kids and click "Add to basket" ->
It will add the Disney+ Subscription add-on to your cart automatically, click "Checkout"
Fill in your details (as you can see, the price is 89€. You would pay 92€ for that exact ticket on the official site)

Voila, you are all done! (as usual, dated tickets do not require any prior reservations, so just have your QR-code/email ready when you are at the entrance to the park)
P.S. Cancellation policy is standard – cancel 3 days in advance to get a full refund.
YOUR SAVING: from 3€ to 4€ per person depending on the ticket type and date + the free subscription to Disney+ for 12 months!
4. Other ways to save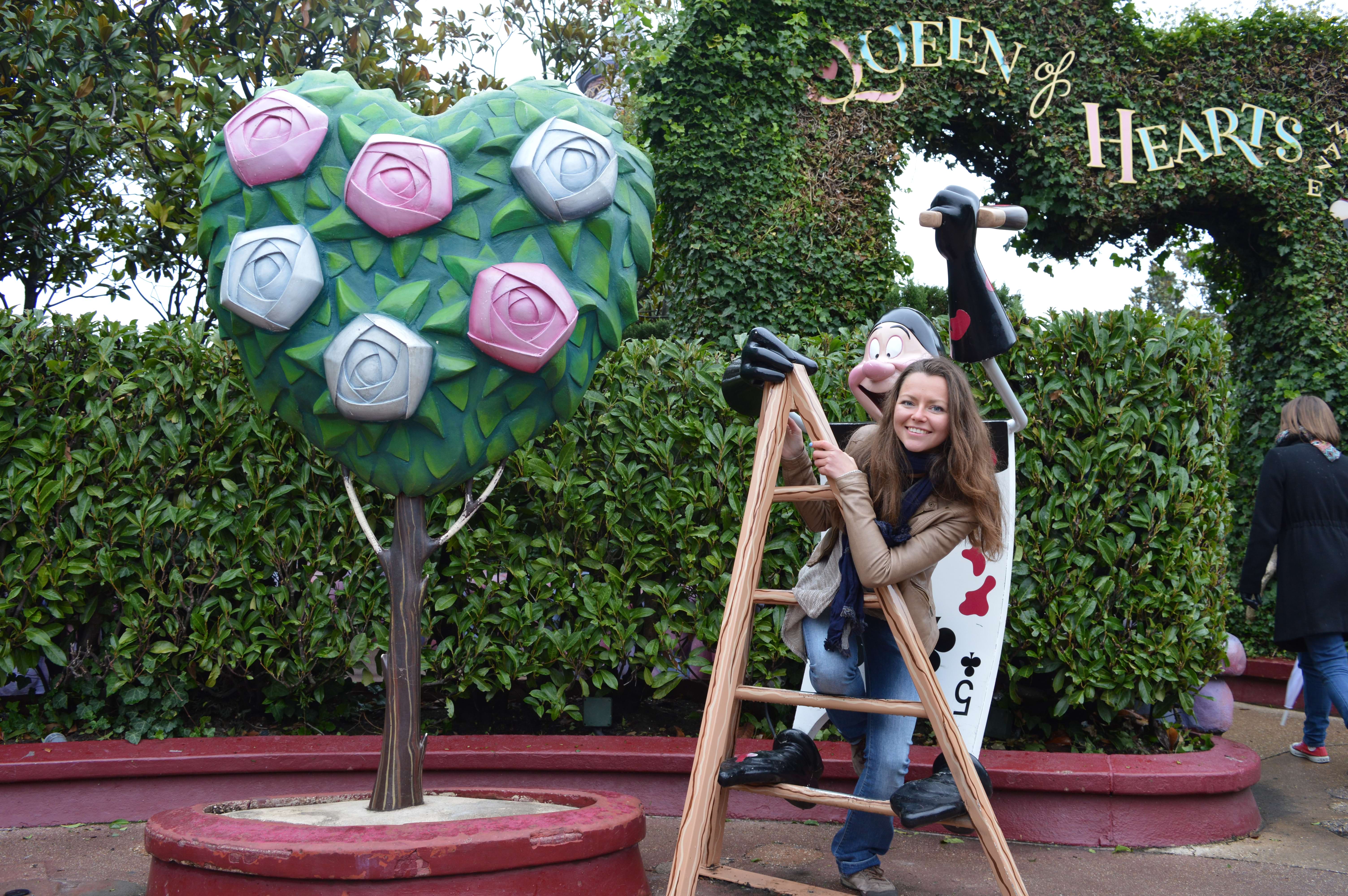 Except for the reseller sites, here are a couple of more ways to save on your Disney ticket that you might not have though about:
Check the promo page of the official site – as I said earlier, sometimes Disney throws really nice promos when you would be better off taking advantage of that directly
Think about getting an Annual Pass – if you are planning to visit the park 3 or more times in a year, consider getting an Annual Pass. Not only it gives you cool perks like free parking, discounts for hotels, discounts in shops and restaurants, extra magic hours etc., it also allows to buy verrry discounted tickets for your loved ones. The price of the pass varies and starts from 229€ and the cheapest entrance ticket for your loved ones is 42€. More details about it here
Check out current Hotel + Ticket packages – we almost don't talk about the hotel option in this post as this would add another level of complexity to the comparison, but if you are going for a couple of days and you are looking for accommodation around the park, definitely check the packages! It might be cheaper or even a little more expensive than if you buy a hotel+tickets separate, but staying in a partner hotel is an experience by itself! By the way, I have a great post on Where to stay around Disneyland for your reference too!
If you hold a disability document, you are eligible for a 25% discount (+ 25% off for an accompanying guest)
There are military discounts too! If you are active and retired military personnel, your 2 Days-2 Parks ticket (that's the only option) will be only ~37€, not bad!
PRO TIP: Want to save time and skip the lines to the most popular rides? (it can take hours for you to reach the actual ride, trust me!). I comes with the price, but if you can afford it, I can definitely recommend Fast Pass – an add-on that lets you skip the lines to specific rides inside the park.
5. Same date tickets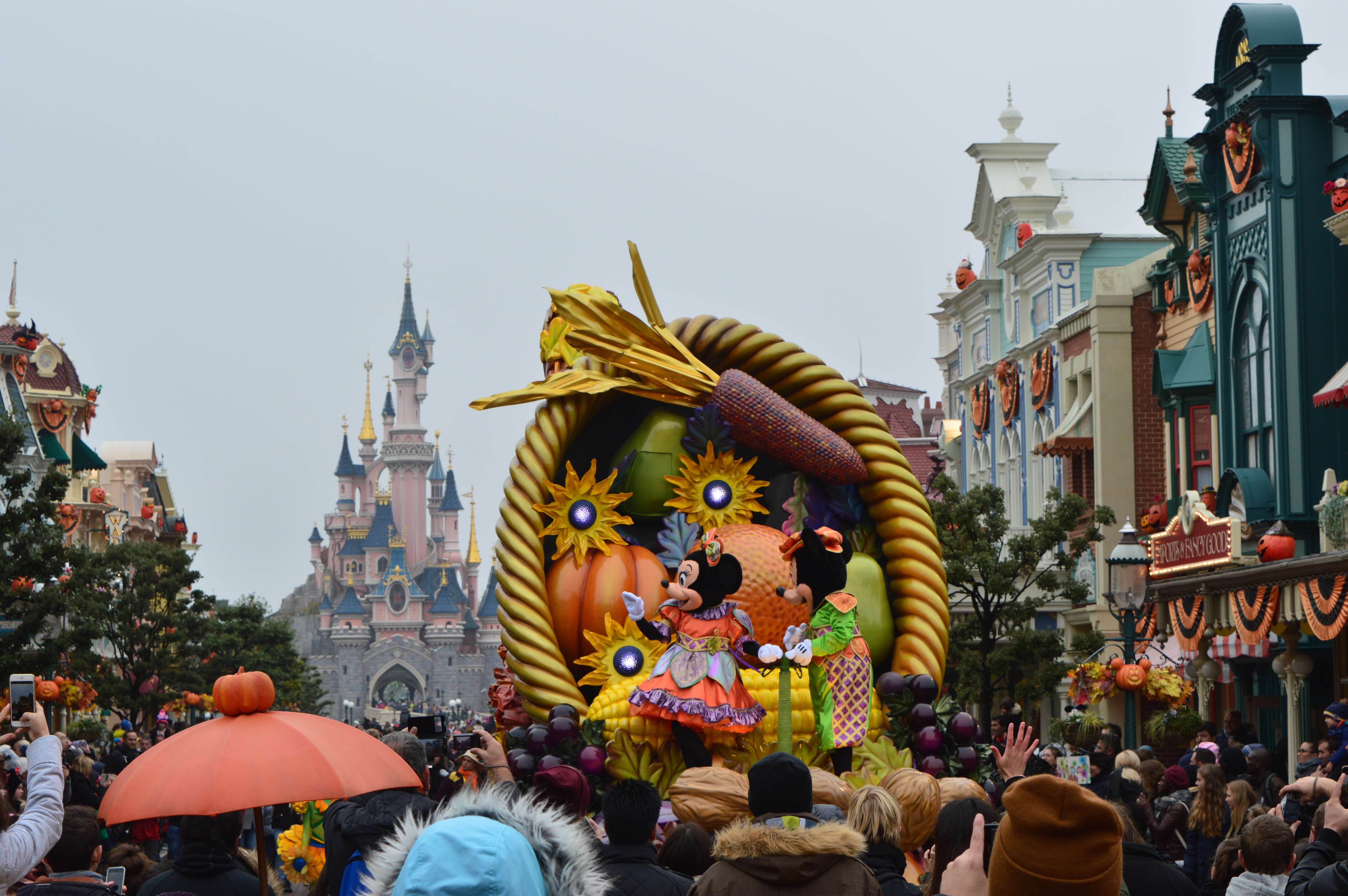 ATTENTION! You CANNOT BUY TICKETS AT THE GATE any more BUT you can buy same day tickets online on this website.
I know of people who went all the way to Disney gate just to turn around because they did not buy tickets online in advance. Now you just need a smartphone and an internet connection, yay! So, if they are not letting you buy the tickets at the gate, just buy your ticket online and show it to them. If you don't have roaming on your phone, ask the security/front desk for the Wi-fi, I am sure they will be able to help!
PRO TIP: If it is sold out there, try GetYourGuide, the price is exactly the same as on the official site! No savings, but hey, at least you get to go to the magic kingdom and not be turned around!
---
So, which ticket website is cheaper in the end?
So, as I said, if you are going to Disneyland in Paris for 1 day only, you should definitely get your ticket on Tiqets website – depending on your dates you will save anywhere between €4 and 6-7€ per person.
If you are planning your trip over 6 months in advance, then look no further but Attraction Tickets, it will give you a 4€ discount and a some credit towards other purchases.
NOTE 2: In case you want to buy the Fastpass as well, you do not need to queue at the entrance of the park – you can buy it once you get inside!
BONUS 1: Fast pass explained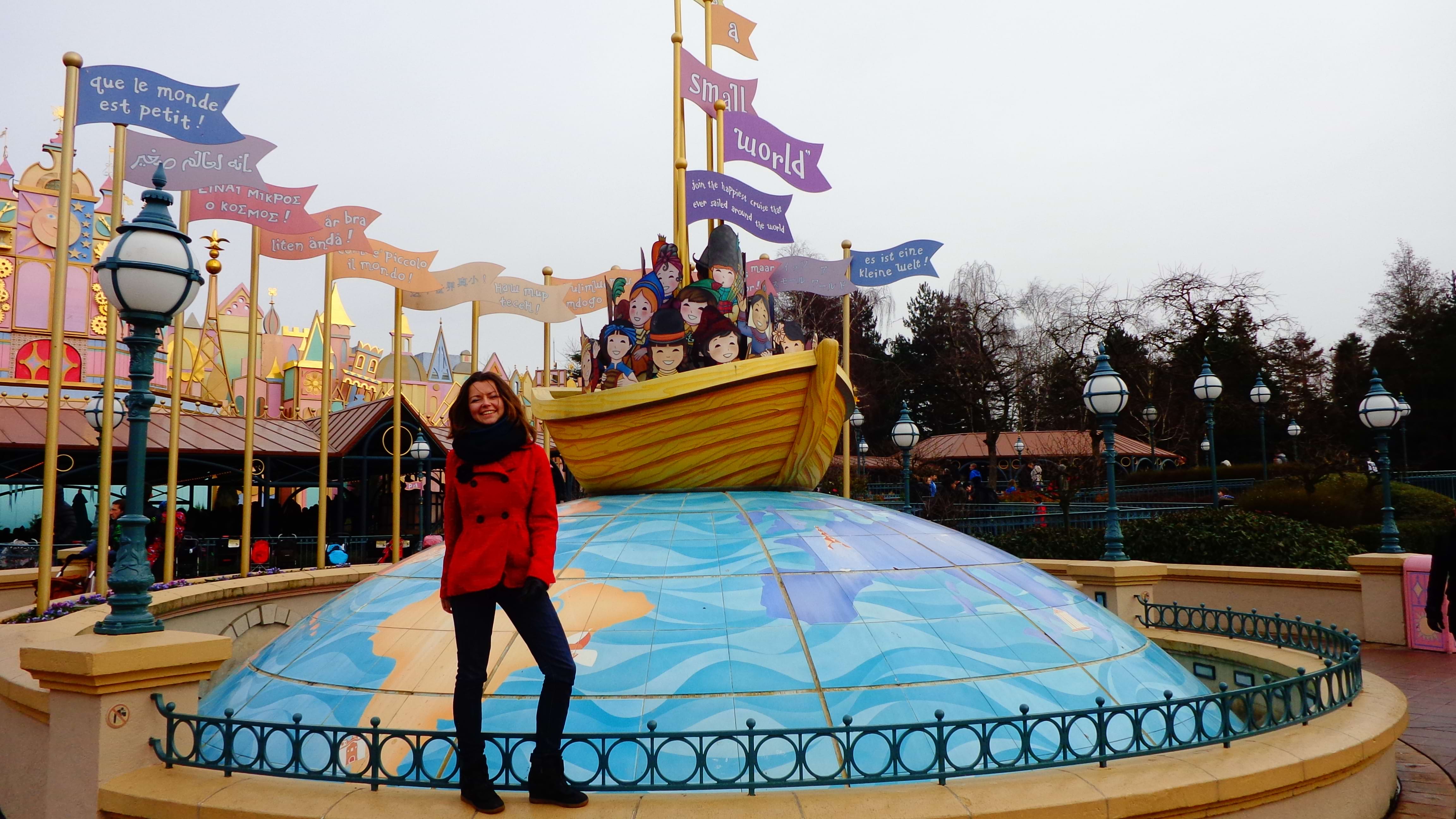 Fast pass was recently renamed to Premier Access and it is now 2 different types of passes. Let's briefly talk about each of them and if it is worth it:
Disney Premier Access One gives you access to a single attraction at a time slot allocated to you – you can choose 1 ride you want to skip the line to and pay for it individually. It can be bought on the day in the Disney Parks or via the app, and costs between €5 and €18 per ride​​. You can currently do so for maximum 3 rides per person per day.
Disney Premier Access Ultimate gives you access to all eligible attractions in Disneyland Paris without specific time slots. It can be bought in advance or on the day and prices range from €90 to €190 per person depending on the season. PRO TIP: I do not recommend buying this one in advance because you cannot cancel this one, only change the dates.
Is the pass worth it? in short, if you have the budget for it – yess! You are going to save literally hours of your time in the magic kingdom not staying in those lines. If you can't afford the Ultimate one, you can buy a pass for an individual ride right in the app (it will give you an allocated time for when you should come to the ride and skip those lines).
BONUS 2: BUYING 2 DAYS/2 PARKS VS BUYING 1 DAY/1 PARK TWICE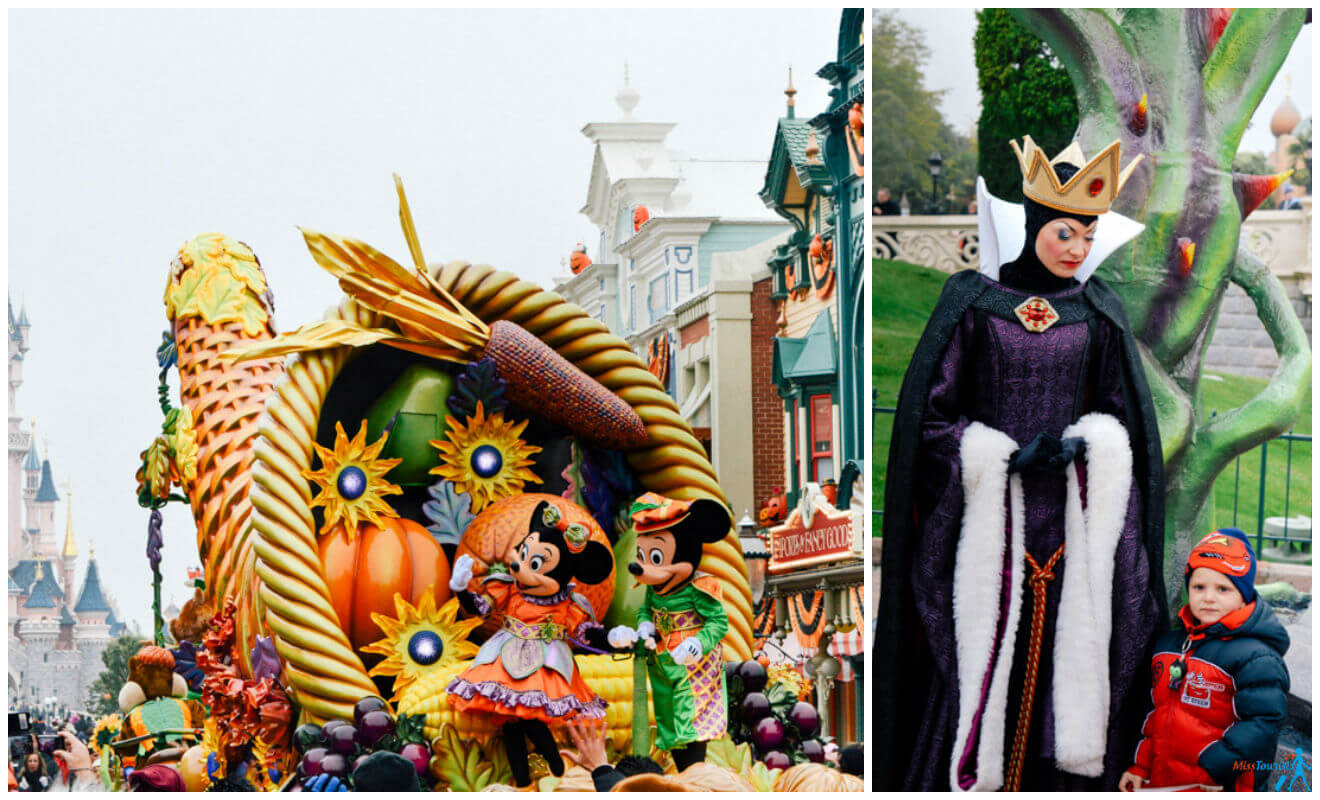 Some of the readers who were going to visit Disney for 2 days asked me if it is better to buy 1 day/1 park tickets twice because it usually ends up being cheaper if bought separate. While it might be indeed cheaper to get individual tickets for each day instead of the 2 days – 2 parks ticket, you will not actually trick the system.
Here is why: The main Disneyland Park is huge (you can count it as 1.5 parks), so you will definitely need more than one day to visit it properly, while Walt Disney Studios is smaller and can be easily done in half a day (so we can count it as 0.5 parks) aaaand it closes way earlier than its big brother – at 6 pm.
In my opinion, it is way better to buy the 2 days – 2 parks ticket and continue to the main Disney Park after you finish with the Disney Studios park on the same day. Buying individual tickets makes sense if you don't have 2 full days anyway (only 1 and a half maybe) or if you have small kids, as Walt Disney Studios has simpler rides fit for infants so you might want to spend a full day there.
BONUS 3: Dated or undated ticket?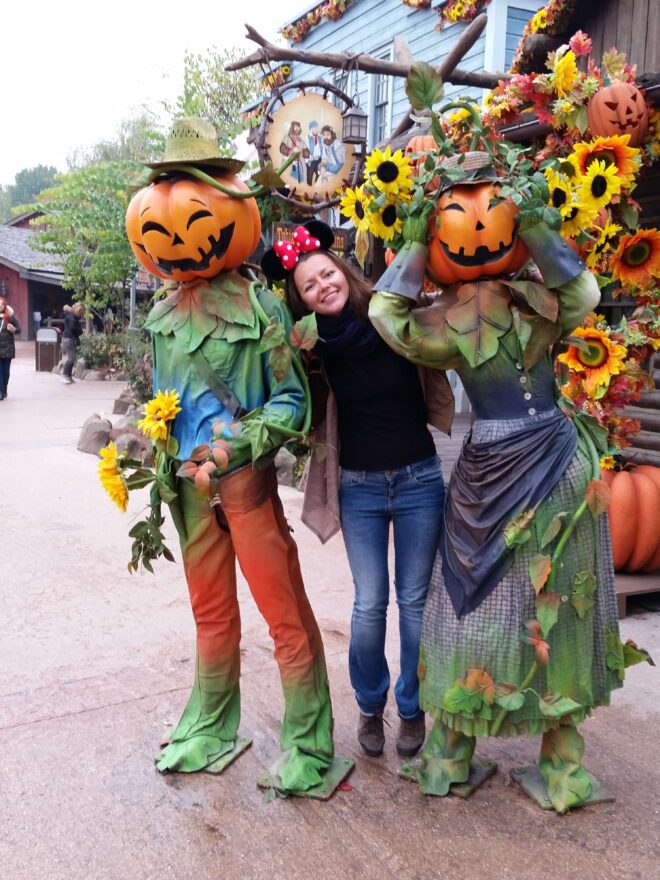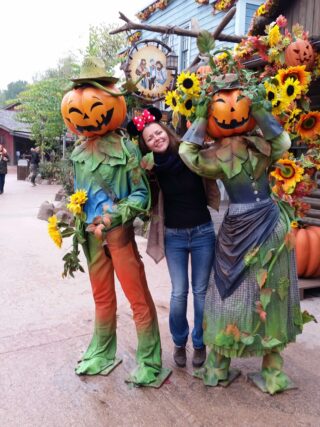 I know some of you will have that question, so here is my short explanation on the difference and which one to buy:
Dated tickets are tickets with a specific date on them. That means you can only use that ticket to enter the park on that particular date. These tickets are usually cheaper because you're committing to visiting the park on a specific day. This helps Disneyland Paris plan for how many people will be in the park on any given day.
Undated tickets, on the other hand, do not have a specific date on them. You can use them to enter the park on any day within a validity period of a year from the date of purchase. These tickets offer more flexibility because you can decide when to visit the park. They're usually a bit more expensive than dated tickets because of this flexibility.
Please note that undated tickets are non-refundable (though they have 1 year expiration date.
PRICE: We already spoke about different prices for dated tickets above, as for the Undated one, it is 130€ for 1 day/2 parks.
IMPORTANT: If you have the Undated ticket, you NEED to book your visit in the app for your specific day before you arrive, if you do not have the confirmation, they will not let you in! You can book your visit up to 1 day in advance, but it has to also be available on the site here.
All in all, I would go for a Dated ticket because the Undated one is more expensive (130€) than the most expensive dated ticket (124€ for Christmas) and there is a chance you will not be able to go on the date you planned, you always need to check the availability in the Calendar.
---
| | |
| --- | --- |
| 🎢 1 day 2 parks price: | from €81 |
| 🎠 Ticket at the gate: | not available |
| 🤫 5% off deal: | Tiqets |
| 🚄 How to get from Paris: | Train |
| 🕐 Time from Paris: | ~40 min |
Where to stay in Disneyland, Paris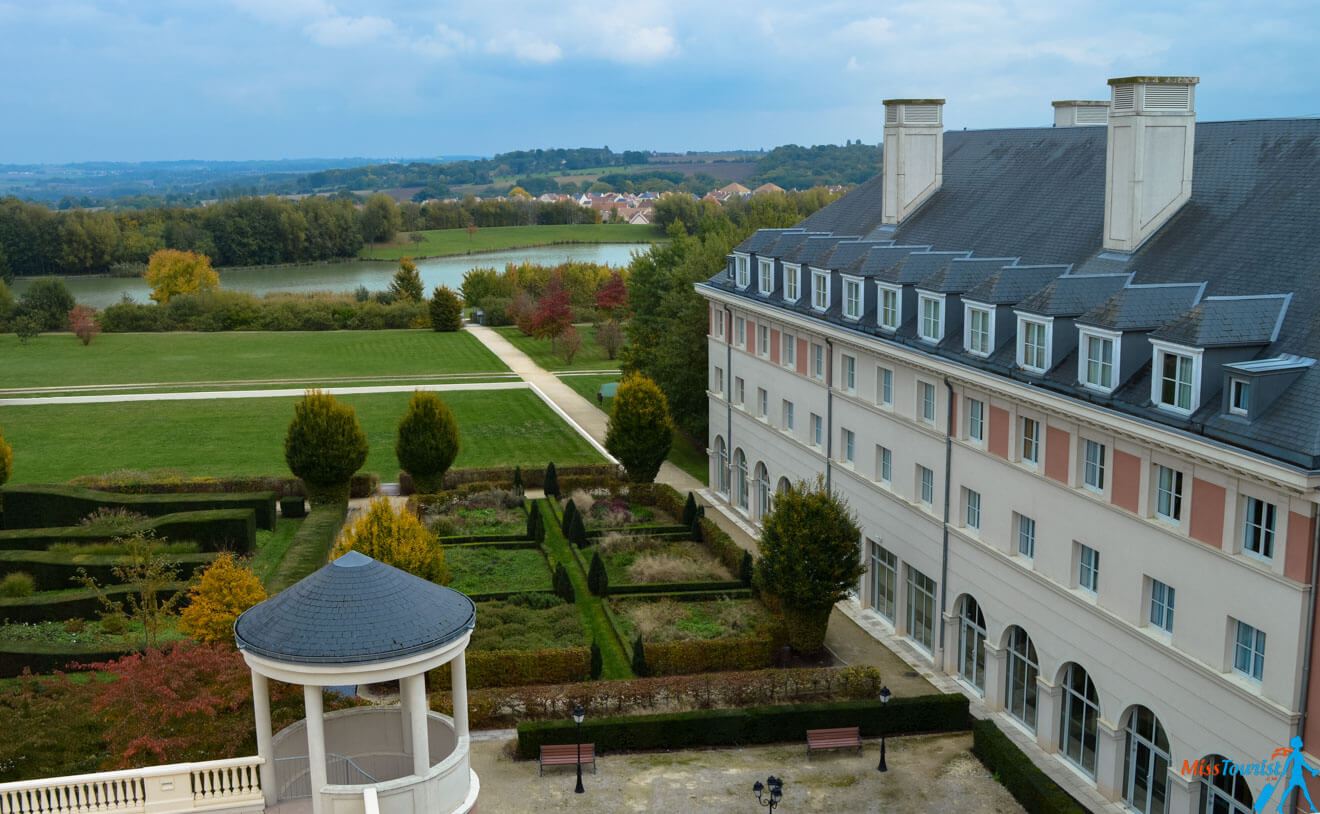 Now as you bought a good ticket for your Disneyland adventure, why don't you get a hotel in the area overnight?
Luxury hotel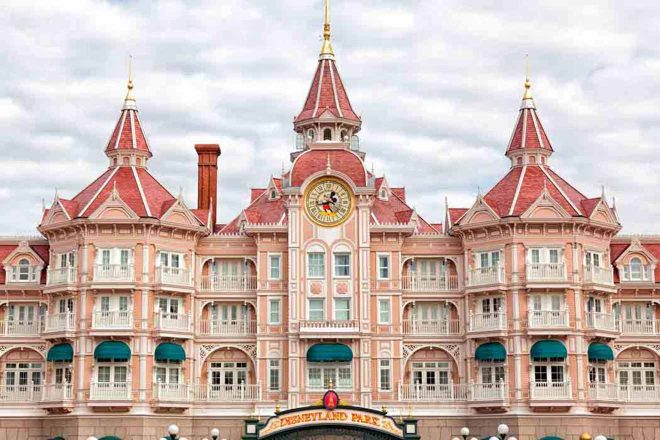 This hotel, located right at the entrance, is the most representative for Disneyland and, needless to say, it is also amongst the most luxurious and expensive ones out there – but there is no doubt you will feel like royalty!
Luxury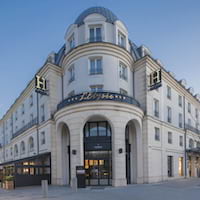 Amazing accommodation with a free shuttle to the park
mid-range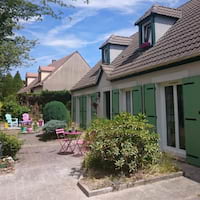 Nice and cozy B&B with a gorgeous terrace, clean rooms, and friendly staff
Budget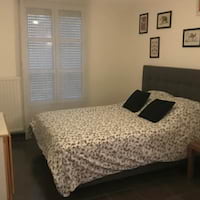 In case you want to see more options of accommodations located close to EuroDisney, I have just the article for you, click on the link below to see it:
---
FAQs about Disneyland in Paris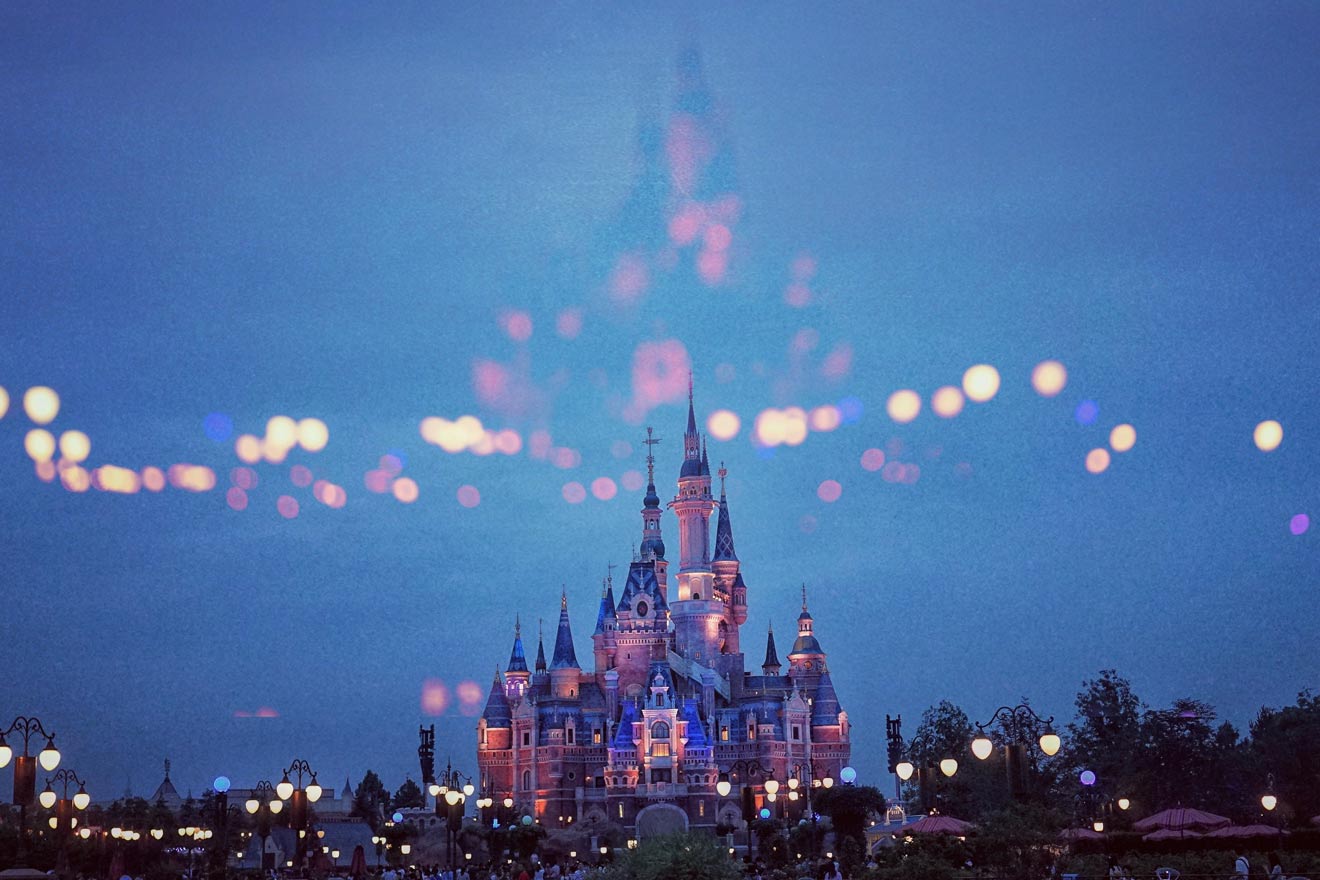 📆 How long do you need in Disneyland Paris?
Two days. One park can be visited in one day, but in order to enjoy most of the attractions, you would need one day and a half in Disneyland Park and half a day in Walt Disney Studios Park.
🎄 Is Disneyland Paris busy at Christmas?
Yes, Disneyland Paris is very busy during holidays, especially Christmas, so it's recommended that you buy your tickets in advance.
🎫 Can you buy a 1-day ticket to Disney?
Yes. There is a one-day ticket for Disneyland Paris that can be used in either of the parks, Disneyland Park or Walt Disney Studios.
🚍 How to get to Disneyland Paris from Paris?
To get to Disneyland Paris from Paris, you can take the train, the express bus, the magic shuttle Disneyland bus, or the taxi. The cheapest and fastest are the magic shuttle or the train.
Conclusion
I know that the guys from the happiest place on Earth made the ticketing system a bit très compliqué and I hope the information shared was useful to you!
I make sure to go above and beyond to find all the info on everything shared in the internet in multiple languages on the topic, so I hope you are going to benefit from it!
As usual, if you have any questions, do not hesitate to ask me in the comment section below!
Bonnes vacances! 🙂
Yulia
---
---
Pin it for later: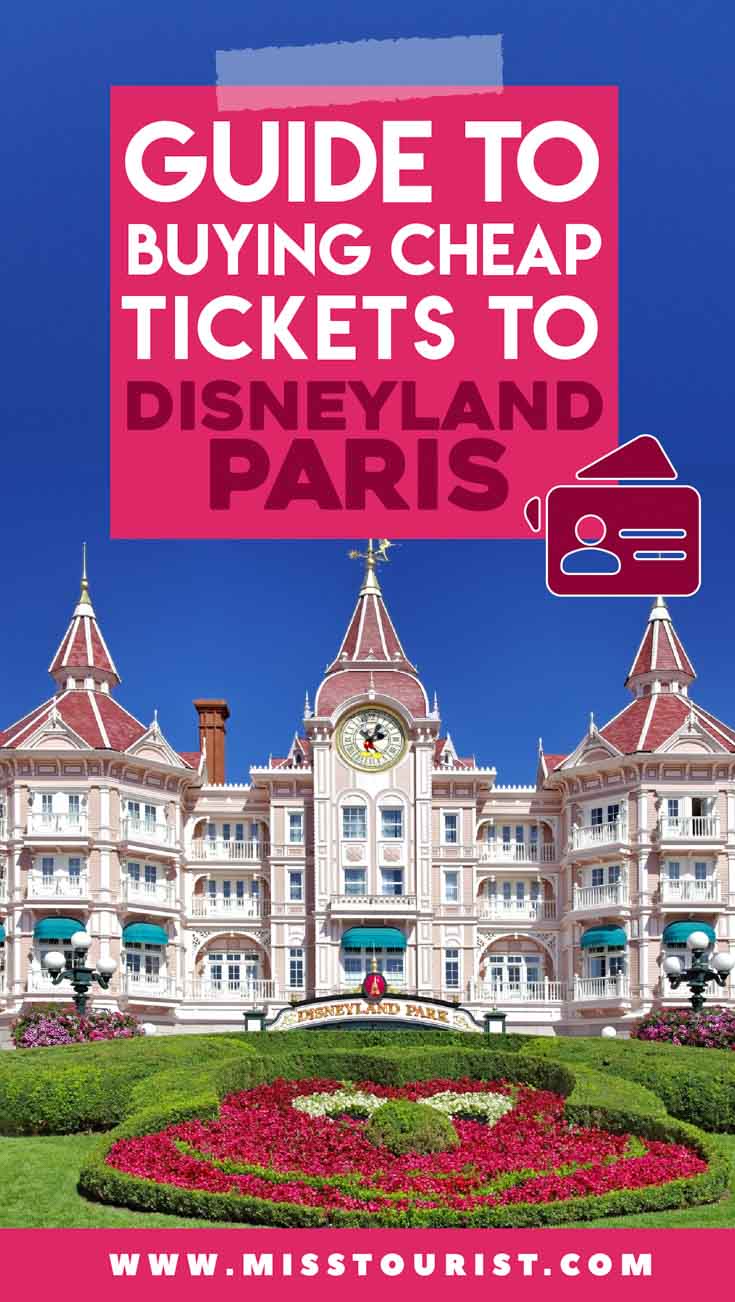 Pin it for later: