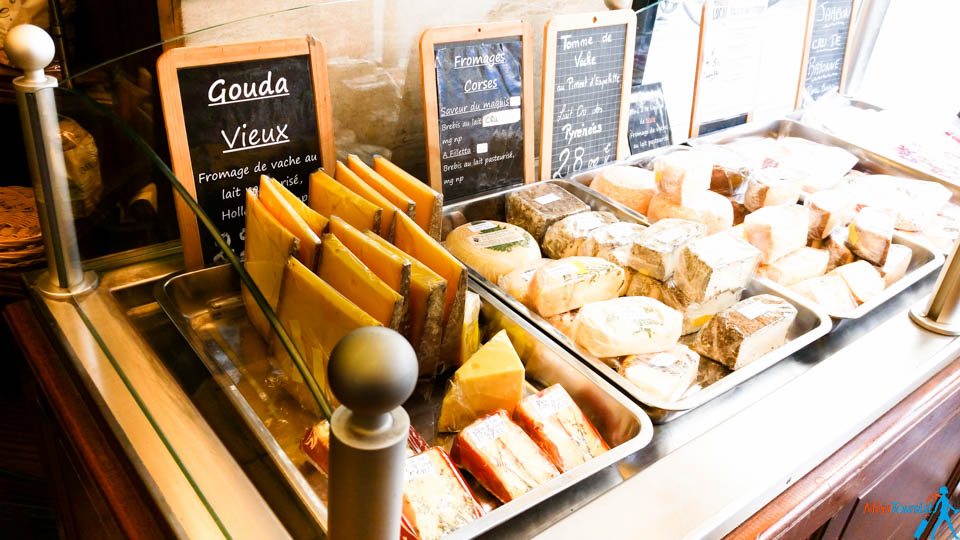 So, my dear foodie friend, you are going to Paris and want to satisfy your divine pleasures?
First of all, let me tell you, you are in the right place!
In the first couple of days you have already tried the frogs legs, tartar and, of course, croissants (tons of them!). But your sophisticated taste is craving for more, for the highest quality, for something more unique and truly unforgettable. If all I said is true, then, my greedy gourmand friend, I think I have an offer you cannot refuse.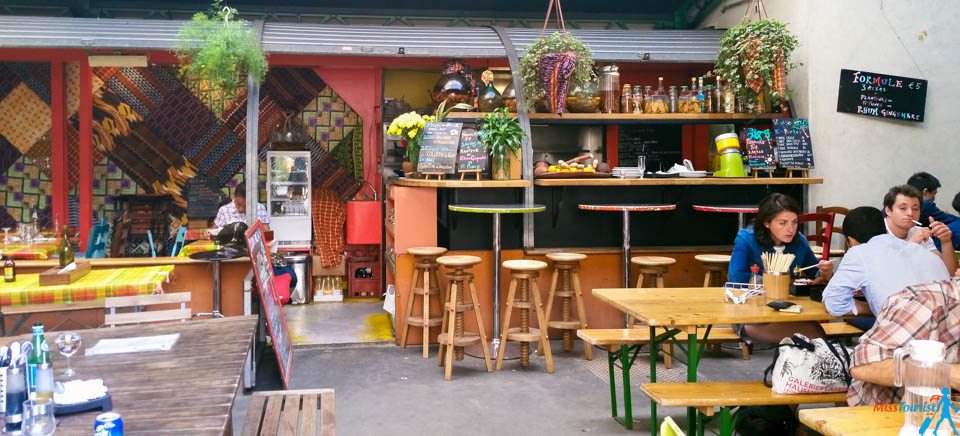 Have you thought about taking a food tour?
It might be a great alternative to going individually to each store (restaurant) and taste new things. A food tour is a great solution because you will be taken to some places you would probably never discover by yourself and try a little bit of everything in a short time period.
Do you like the idea?
Let me tell you about the one I took!
Context travel "The New Parisian Palate" food tour review
I have already taken a food tour with Context travel in Barcelona, and I liked it a lot! Choosing which company to use in Paris was not even a question.
I took "The New Parisian Palate: Modern Tastes of the Marais"
Context travel will take you on a food adventure and show you some places you would never find by yourself!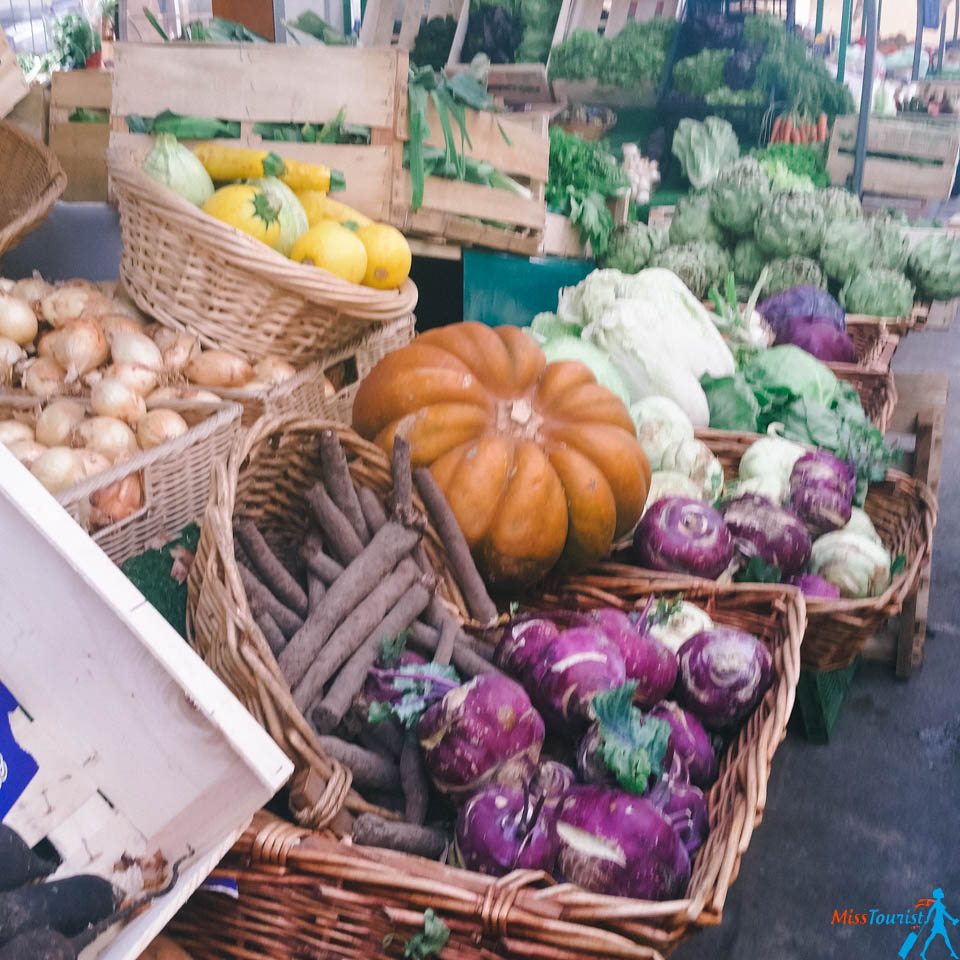 We met at 3 p.m. at the heart of Haut Marais district, The choice of the area was not occasional, Le Marais is bursting with boutiques, vintage shops, it is also one of the most exciting gastronomic districts in Paris!
During the 3 hours food walk, we went through its streets along hip cafes and old fashioned wine bars trying all sorts of cuisines along the way.
The surprises started from the moment I arrived to the meeting point – there was a great hidden market called "Le Marché des Enfants Rouges". Shame on me, even if I live in Paris, I had no idea about it! Originally, it was a food market, but now it got covered and has numerous funky little places that offer international cuisine.
Our tour guide, an American lady, who moved to Paris a long time ago, and is very passionate about food, took us to a local cheese seller and then to foie gras (of course!).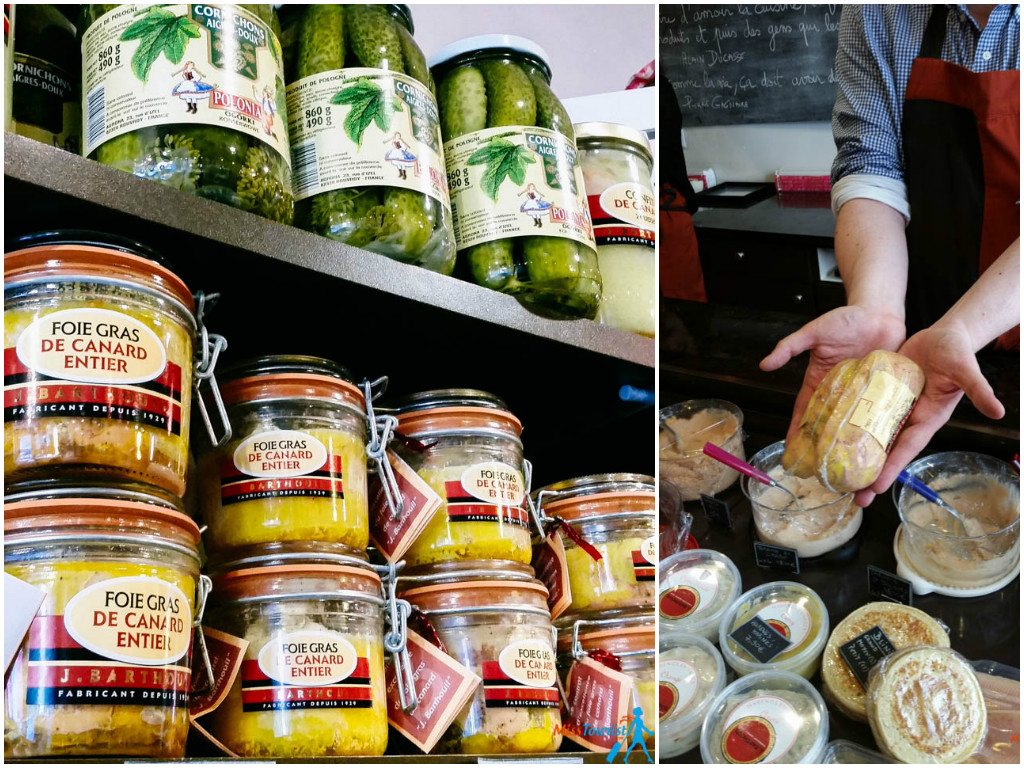 She explained why Le Marais is brimming to the seams with eateries and cocktail bars! The flats in the district are very tiny and are not good for cooking, that is why "le maraians" (if you can call them that?) prefer to go out than to cook at home. The locals are also often called BoBo (bohemian borjous). The borjois in them requires only the best quality of food, while their bohemian spirit is looking for something original. That is why there are hundreds of treasures to be found!
With stories along the way, we got to the third stop, where the things got a little more serious as the owner decided to bring out the fois-gras to show off their French cuisine. SO YUM!
Arh, even thinking about it makes me feel hungry!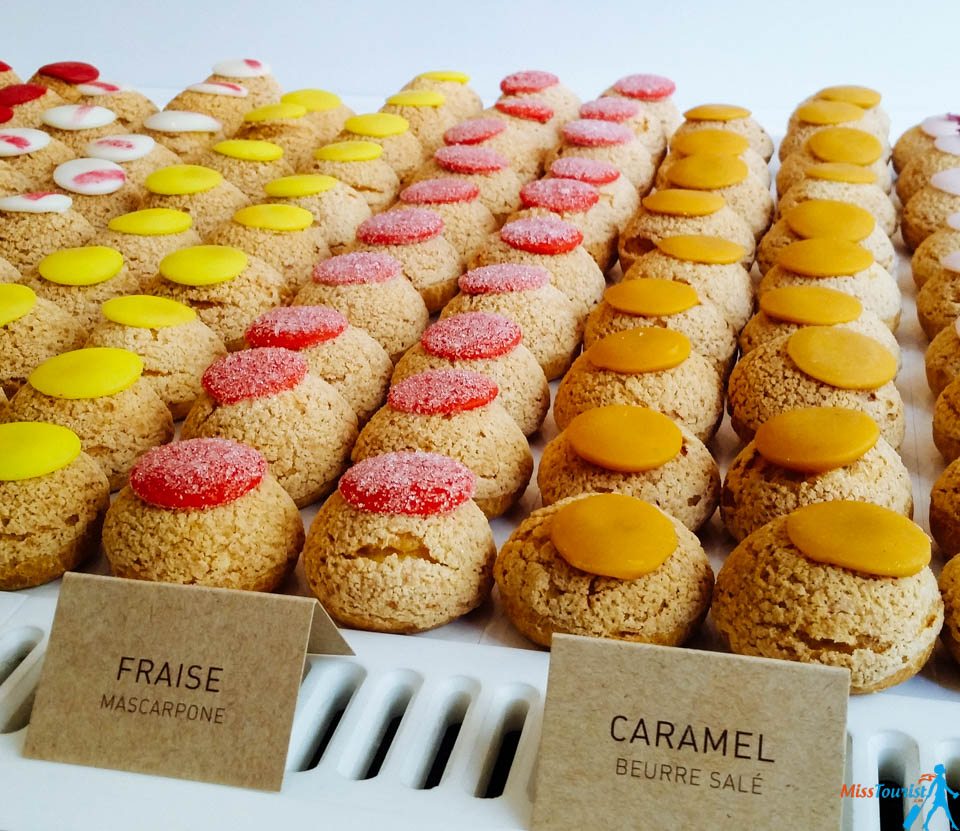 I think I should not explain every place we have been to in order not to spoil your appetite, right? I will just say, we have been to about 6 in total. Where we have tried everything from innovative choux pastries to bonbons (candies) with carrot taste (wow!)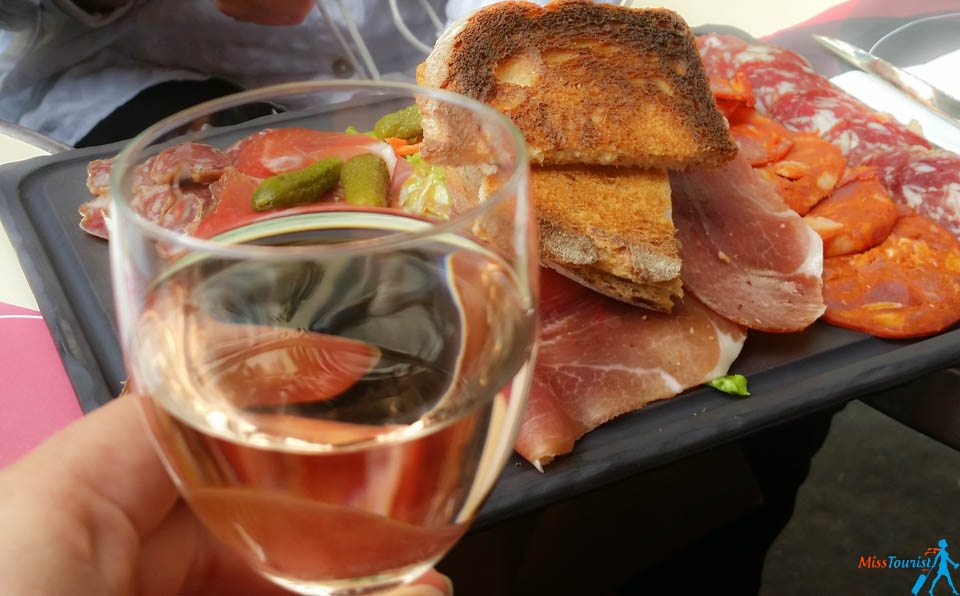 We concluded the tour in a restaurant where, chatting, we tried seasonal fresh food and variety of meats with some wine, of course!
Summary:
As your food guide takes you from one place to another, making recommendations on the say – it is truly the only way to feel immersed into the food culture of France.
Let Context travel do all the work for you while you enjoy the taste! 😉
Take this tour if you want to explore innovative trends of cuisine. Context travel organize so many food tours, you will get lost in the variety of choices!
Disclaimer: I was invited to participate in a tour as a guest, but as usual, my opinion is honest.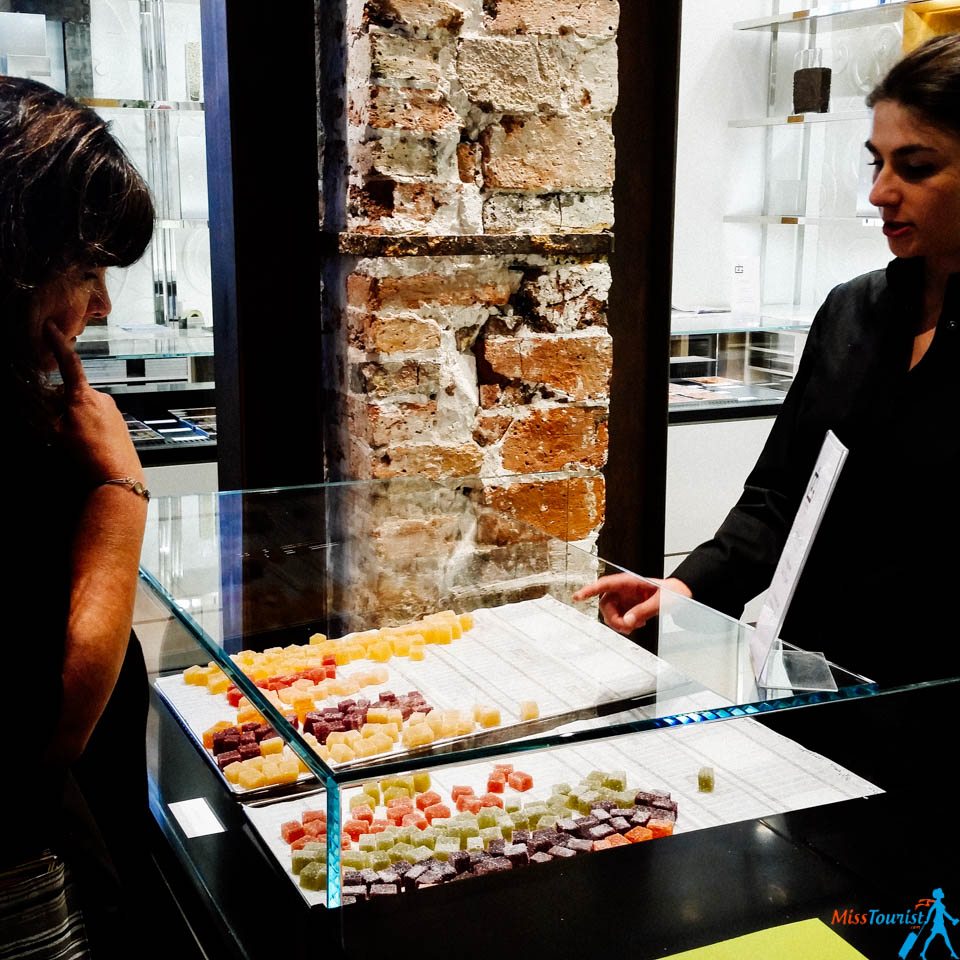 P.S. Also check my readers' all times favorite post "6 places in Paris with the longest queues and how to avoid them". If you are going to visit some of the most popular places, believe me, it will save you tons of time!
If you feel like visiting unusual places in Paris, I have a post for that too!
Do you want to know where to stay in Paris? Check out my article about 5 neighborhoods in Paris with hotel recommendations for each here!
Are you going to Saint-Tropez as well? Here are the 7 best things to do in Saint-Tropez!
---
Did you ever take any food tour in any country? Do you think it is a good idea to try local specialties?
Let me know in comments below!
Yulia
---