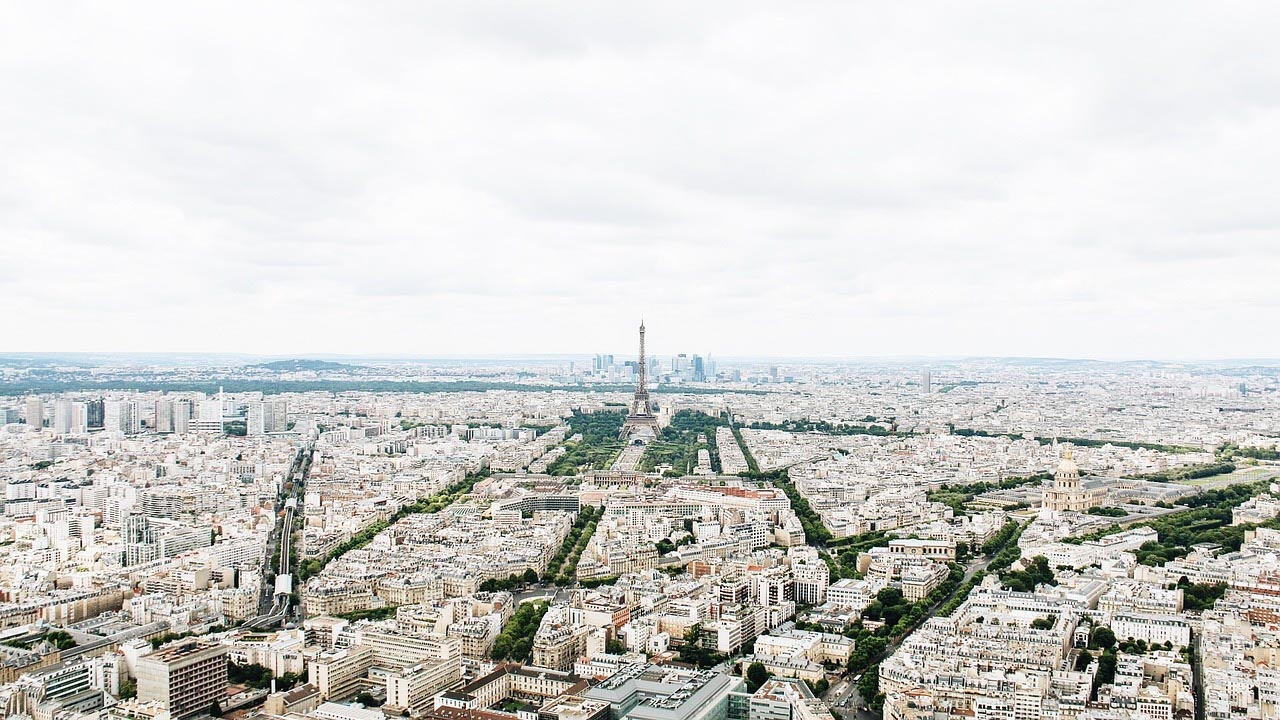 It is a well-known fact that all the main Paris attractions have terrifyingly long queues. Unfortunately, many tourists don't know about some simple tricks to skip the lines in Paris and they choose to spend hours of their limited vacation time waiting in the long queues.
I have been to all the main tourist spots in the city, stayed in all the lines, and made some mistakes so I decided to write this post so that people can learn from my mistakes.
People who know me well, know that I HATE waiting and I dislike all kinds of queues. If there is a possibility to avoid them, I will take the opportunity to do so!
Here is how to save valuable vacation time and avoid the lines at these 6 places on my Paris attractions list:
6 places in Paris with the longest queues, and how to skip the line by simply avoiding it:
1. The Eiffel tower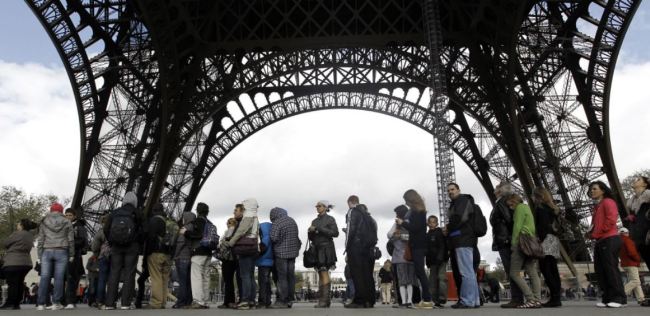 Your Paris trip simply won't be complete if you don't visit the Eiffel Tower! It's no secret that the Eiffel Tower is probably one of the busiest tourist destination in Paris, and maybe the world! Are you wondering how long are the lines at the Eiffel Tower? The lines are getting bigger and bigger each year and you will probably waste a few more hours by standing in the Eiffel Tower queue, instead of visiting the beautiful city.
Option 1: Buy the normal non-guided ticket
If you want to opt for the normal Tour Eiffel tickets with no guide, you can find the tickets for the Tower here. The entire process is very easy and you don't even have to print the ticket – just show it on your smartphone. Just make sure to buy your Eiffel Tower tickets online at least a couple of days in advance (even though 4-5 days in advance is better), because the online tickets are selling out very fast.
If all the normal Eiffel Tower tickets sold out, you have a couple of other great options:
Option 2: Book a skip-the-line guided Eiffel Tower tour
If you want to book the tickets to the Eiffel Tower with skip-the-line access in a guided tour, you should take this Paris Skip the line Eiffel Tower Tour or this one (the latter includes an Eiffel Tower skip the line to the summit as well, which will offer you a bird's eye view of the entire city!).
Option 3: Book a semi-private skip-the-line Eiffel Tower tour
If you are looking for an exclusive visit, this friendly semi-private tour provides priority access along with an entertaining guide. It's great for families with children as well!
If all the online tickets are sold out and you really have to see the Eiffel Tower tomorrow, you don't need to worry, as you can just go there and wait in the line with everybody.
Option 4: Book an Eiffel Tower and Seine River cruise combined ticket
Another way to benefit from the skip-the-line ticket to the Eiffel Tower while also enjoying a unique way of discovering the city is to book a two-in-one Eiffel Tower and Seine River cruise ticket! There are many Eiffel Tower tours in Paris, but during this tour, you will use the skip-the-line ticket to get to the second floor of the tower and explore it at your own pace, and then enjoy a 1-hour Seine River cruise. If you want to also go up to the summit at the Eiffel Tower, you can do so by using the standard access and buying your Eiffel Tower Summit tickets there.
Option 5: Have lunch or dinner at one of the 2 Eiffel Tower restaurants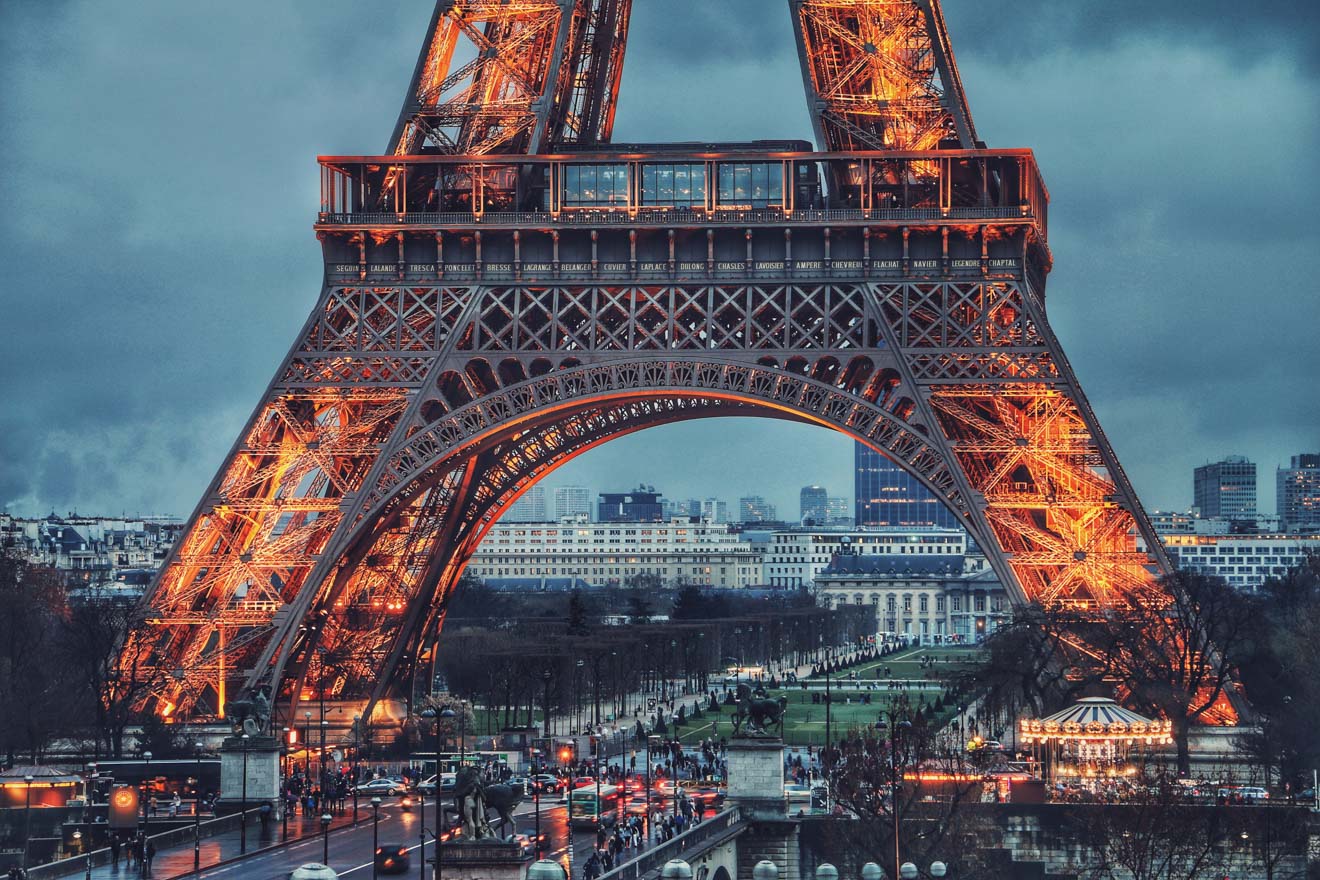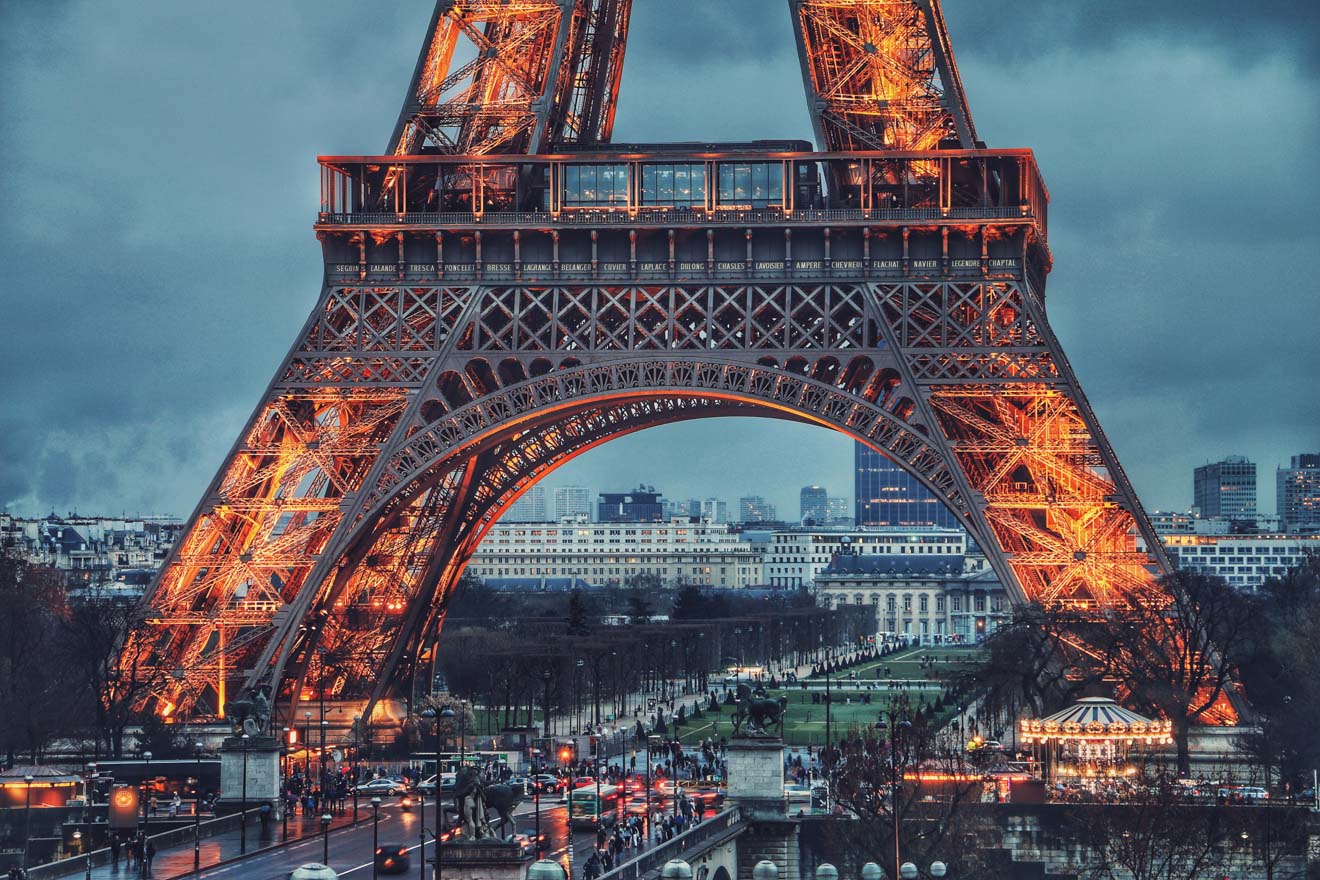 I am leaving this option as the last one because it is definitely pricier, but useful nonetheless!
There are 2 Eiffel Tower restaurants: Jules Verne and 58 Tour Eiffel and both of them have their own private elevator that can take you up to the platforms if you wish and if you have a reservation. The elevator at Jules Verne will take you to the second floor and the one at 58 Tour Eiffel will take you to the first floor.
As you might expect, both of these restaurants are very good, but kind of expensive (Jules Verne has a fixed menu for 200€ for lunch and even more for dinner). If you would have dined there anyway, you might as well benefit from their elevator too!
TIP: Make sure to arrive at least 30 minutes before your reservation because, even though there is a private entrance for the restaurants, you will still have to get through security control.
NOTE: The Jules Verne restaurant is closed until spring 2019 for revamp. Check their website to see when it will open.
2. Louvre Museum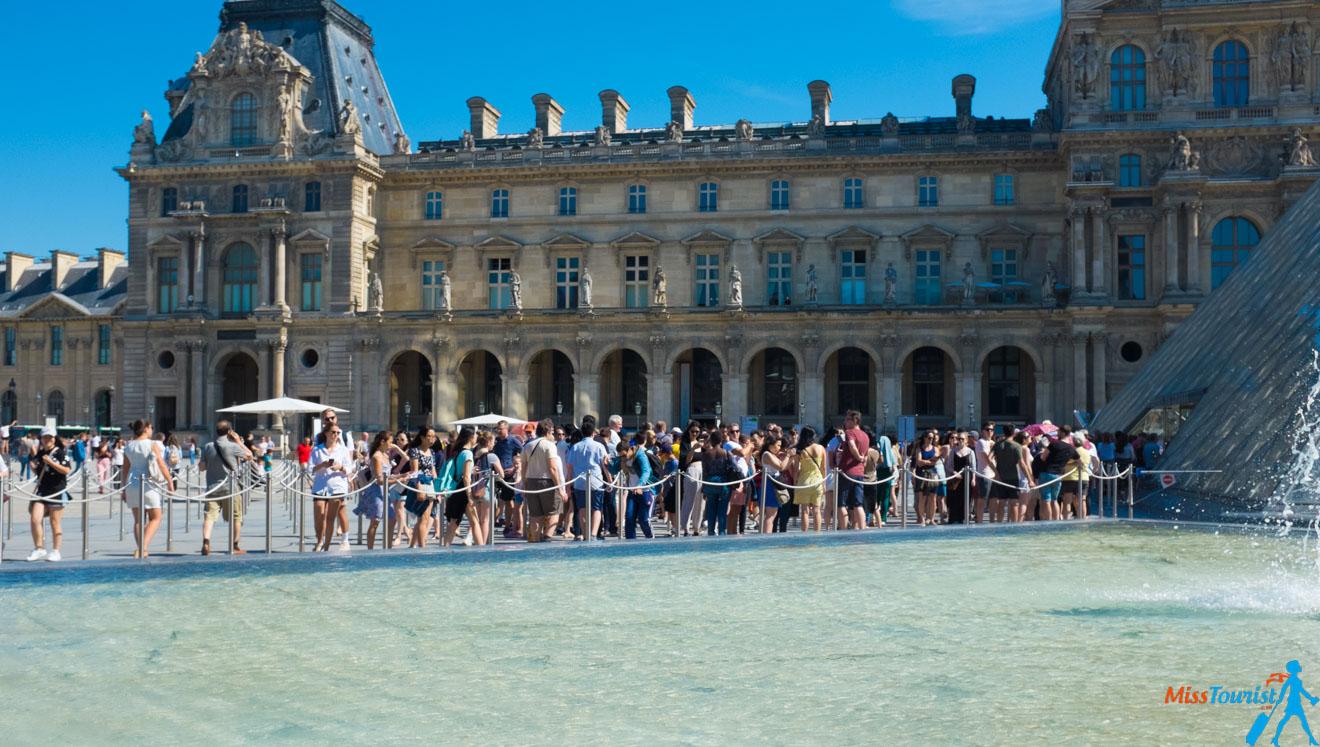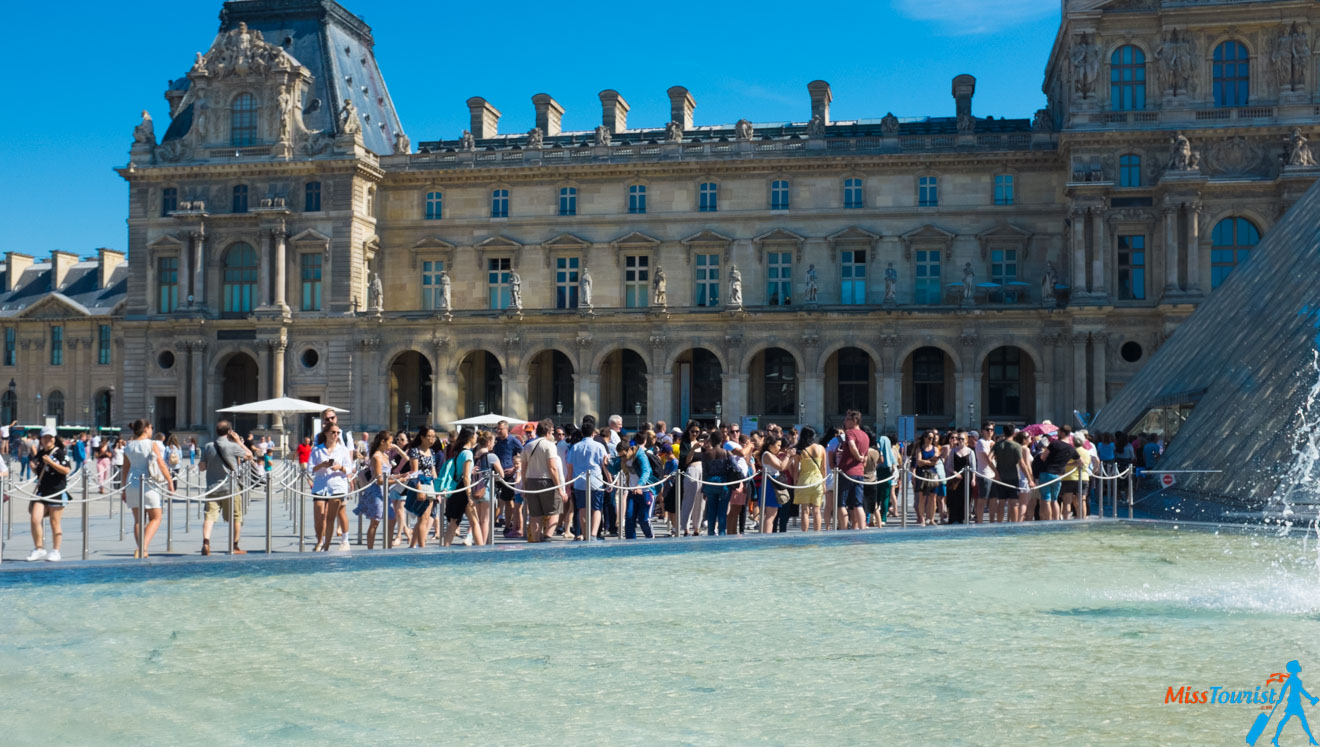 Louvre Museum is one of the main Paris attractions and the biggest art museum in the entire world! Considering the fact that Musee du Louvre is the most visited museum in the world, the museum staff is doing a great job, but you probably will still have to wait in a huge line to get in! Trust me, it is worth it though!
And I hope some of my tips below will help you to significantly cut the waiting time if not totally eliminate it.
RELATED READ: Going to Bordeaux too? Here are 10 things to do in Bordeaux, France – The ultimate guide!
The line really depends on the day you choose to visit – sometimes you can be lucky and go through the main gate almost without waiting (especially if you are visiting during the low season in Paris), but usually the Louvre is extremely crowded and the waiting time is very long.
PRO TIP: Louvre Museum launched an online app that you can download on your phone (in French) where you can check the estimated waiting time for the queues at the museum (Pyramide and Carousel).
Here is my advice on how to avoid lines at the Louvre:
Option 1: Buy the Louvre tickets online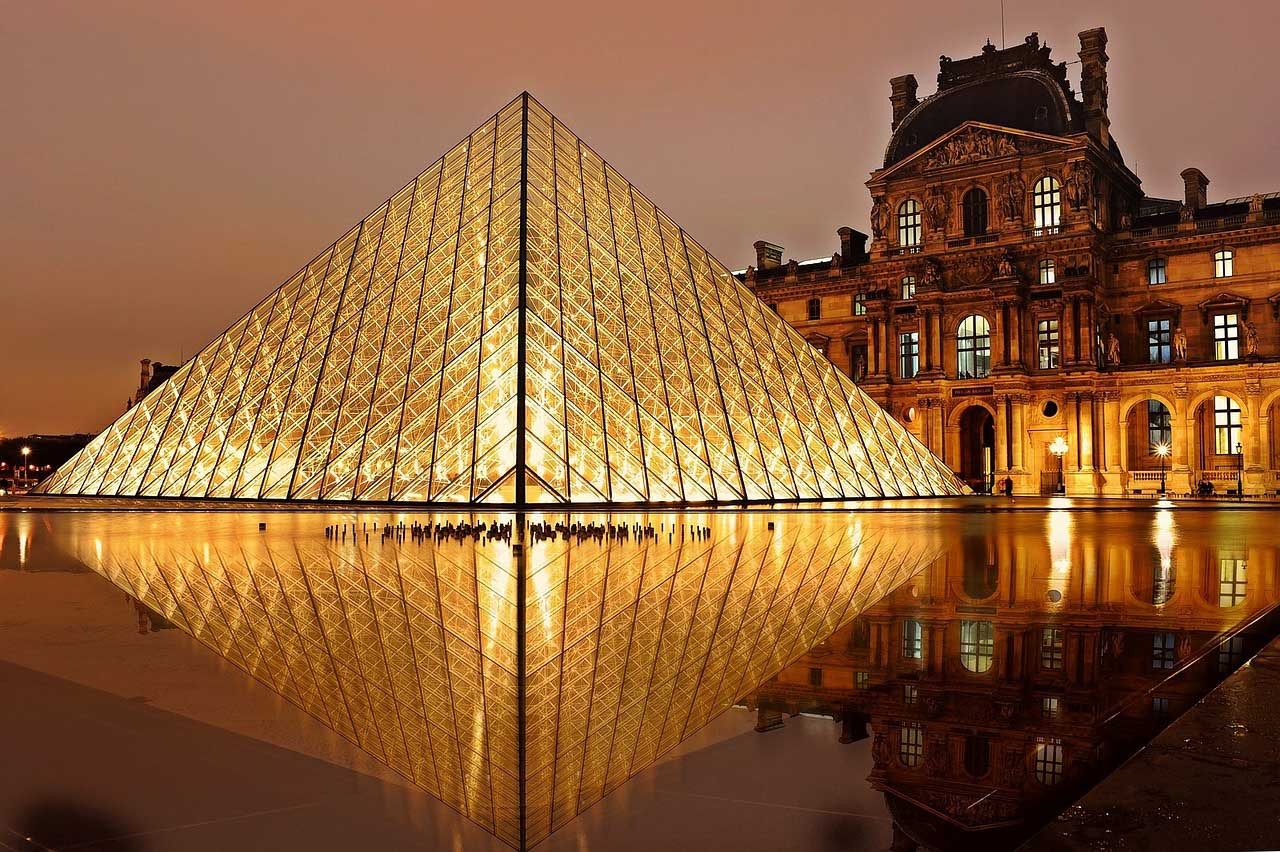 The first option to avoid the Louvre queue would be to buy your print-at-home ticket online. For this, you only need to go on Louvre website here, select the day and hour of your arrival at the museum and, even though your ticket is not a skip-the-line one, it will give you access to the pyramid within half an hour of the time shown on the ticket. No need to stay in the huge lines to buy your Louvre Museum tickets! Just make sure to print your ticket beforehand (as you cannot show it on your phone) and do not be late!
Also, what you can do is to go to FNAC and buy your ticket from there. FNAC is a huge retail store of books, magazines, CDs and so on and they have stores everywhere in the city center. You can find the closest FNAC here. Another option would be to buy your Musee du Louvre tickets from the Tourist Information Center at the airport when you arrive.
Option 2: Use the Porte des Lions entrance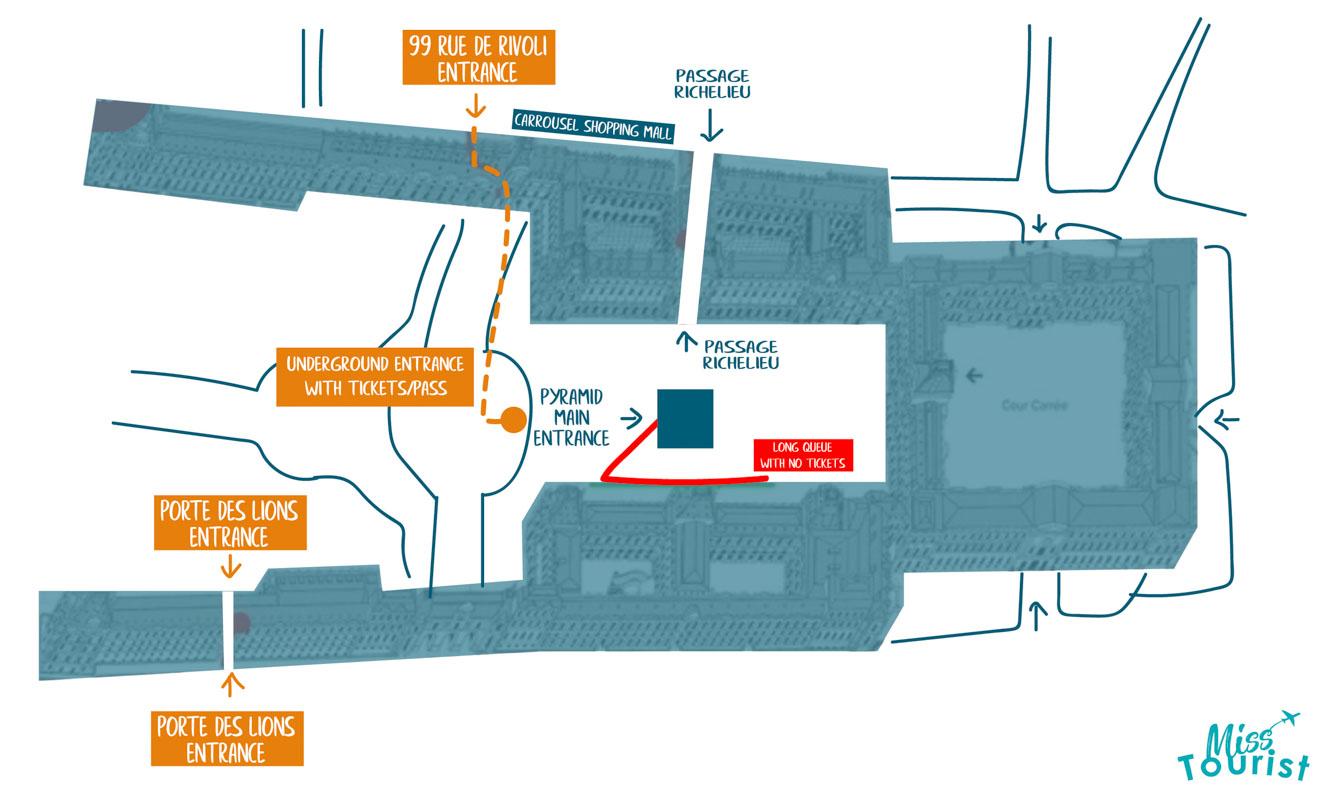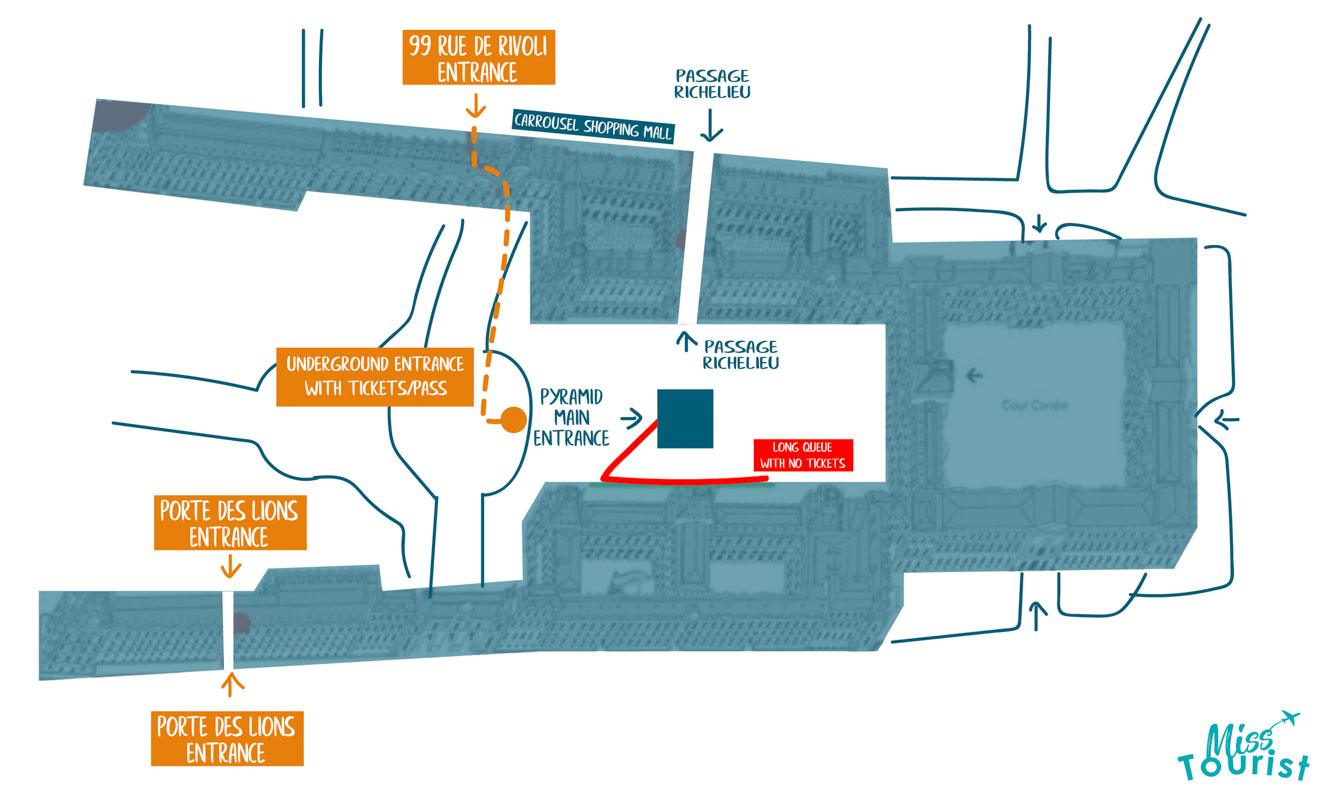 As you can see on this map (better quality downloadable file here), there are 3 entrances to the museum. I advise you to not choose the most obvious one, as that is the one that other tourists will choose too.
If you want to skip the line at the Louvre, you should know that there is a "secret" entrance called Porte des Lions that not many people know about! I advise trying that gate first because it is the best and almost nobody knows about it! If this entrance is closed because of technical reasons, I suggest you head to the Carrousel de Louvre entrance (located in the underground of the shopping mall).
The main one, called the Pyramid Entrance is always crowded, so you better avoid it at any cost.
You can find more information about the entrances and the working hours here.
Option 3: Take a Louvre Museum private tour or a normal guided tour
If you are willing to pay a bit extra, you can take a guided Louvre skip the line tour and enjoy the masterpieces of Louvre with a professional guide! One cool advantage is that, by taking this tour, you can also see the Mona Lisa without any hassle! For more info please go here.
However, if you want to take a guided group tour of the world-famous museum and skip the line, this guided Louvre fast pass tour is a great deal!
Are you searching for an exclusive tour with your own guide? You can get a private tour here!
Visiting with kids? There are some special family guided tours that are very interesting for any age. You can find the family tour here.
Option 4: Get Paris Museum Pass
Paris Museum Pass can also be a good solution, as it will give you fast access to the Louvre and 60 more museums in Paris!
Option 5: Visit Louvre on Wednesday or Friday evening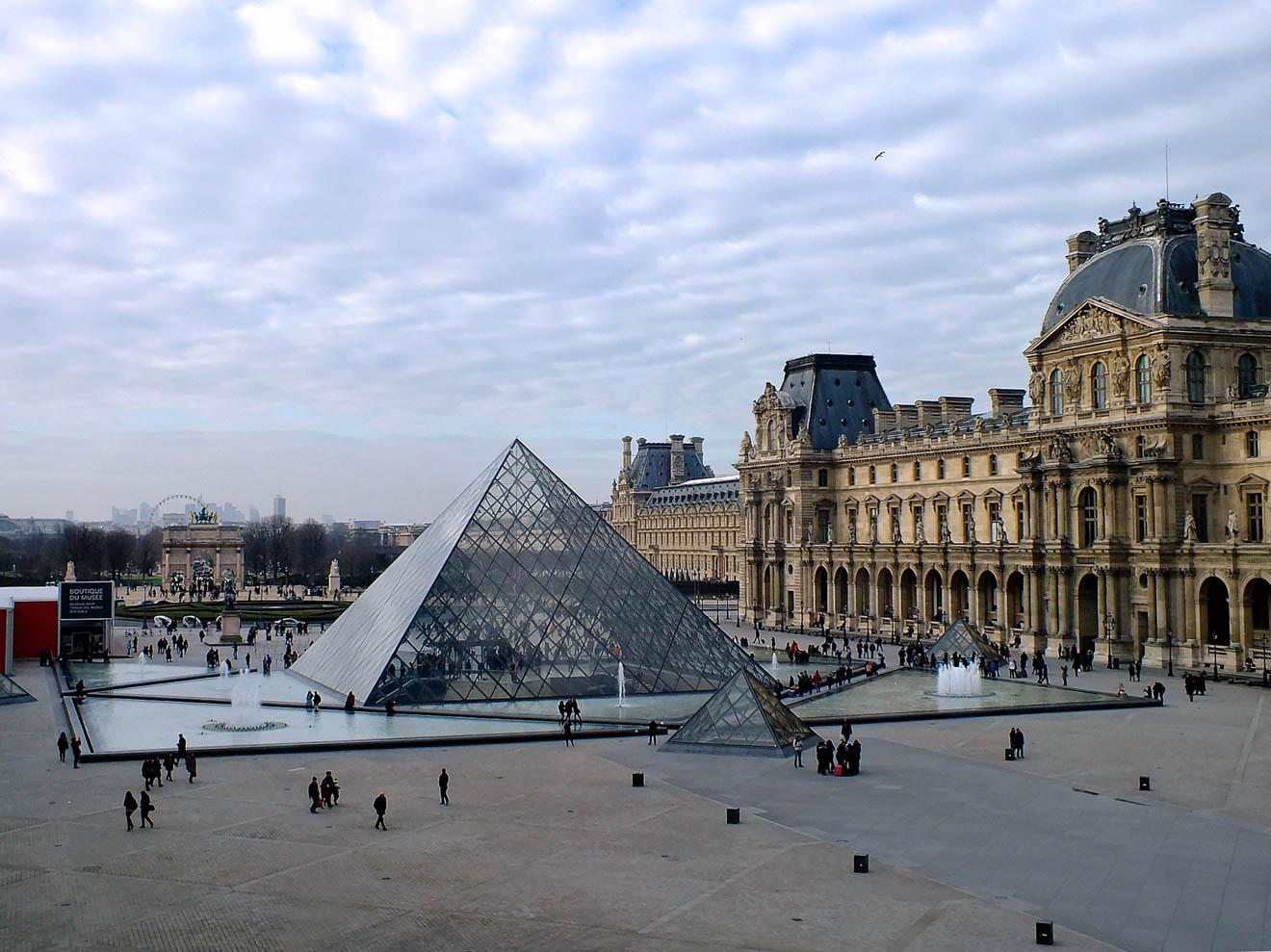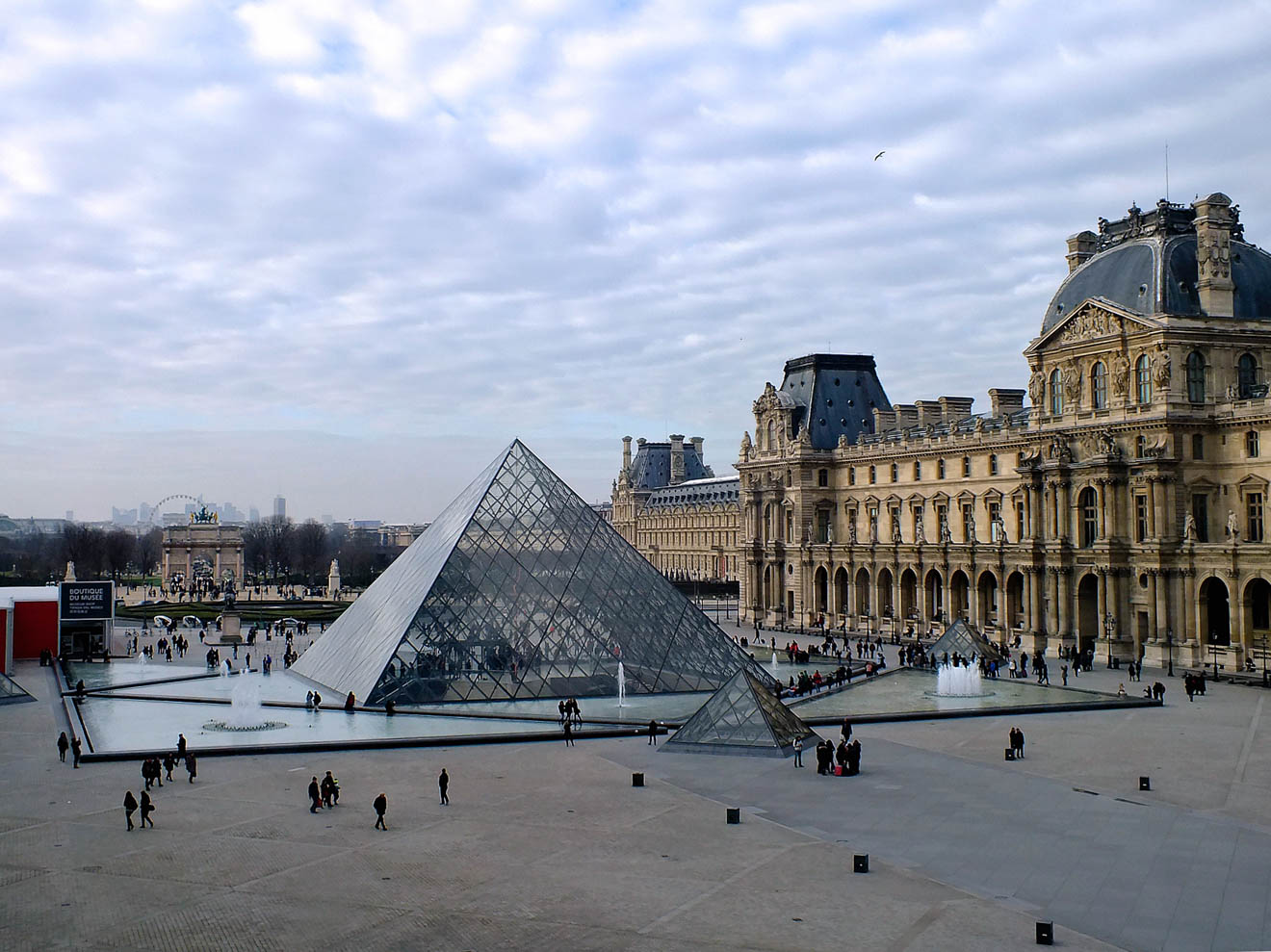 This is REALLY awesome information:
Not many tourists know this, but on Wednesdays and Fridays the Louvre Museum is open to the public until late (until 9:45 P.M. to be exact). On all the other days, the museum closes at 6:00 P.M. and on Tuesdays it is closed for the entire day. So, if you didn't manage to get your Louvre Museum skip-the-line tickets, I advise you take advantage of this and visit after 6:00 P.M. if you want to have Mona Lisa to yourself!
PRO TIP: The entrance to Louvre Museum is free for everyone under 18 years old, so just make sure you have their passport/ID with you in case they ask for proof. Many people know that if you are a European citizen younger than 26 years old, you can also have access to the Louvre for free. But not many know that you can benefit from this even if you are not from Europe (but you have to be younger than 26 nevertheless). Just go to the museum on Friday after 6 P.M. (the museum closes at 9:45 P.M. that day) and you will get into the Louvre Museum for free! The entrance to the museum is also free for everyone on the first Sunday of each month and on Bastille Day (July 14th), but beware, the lines are super long on this day!
Congratulations, you have just saved yourself 9€ by following my advice! 😉
3. Notre Dame de Paris [CLOSED]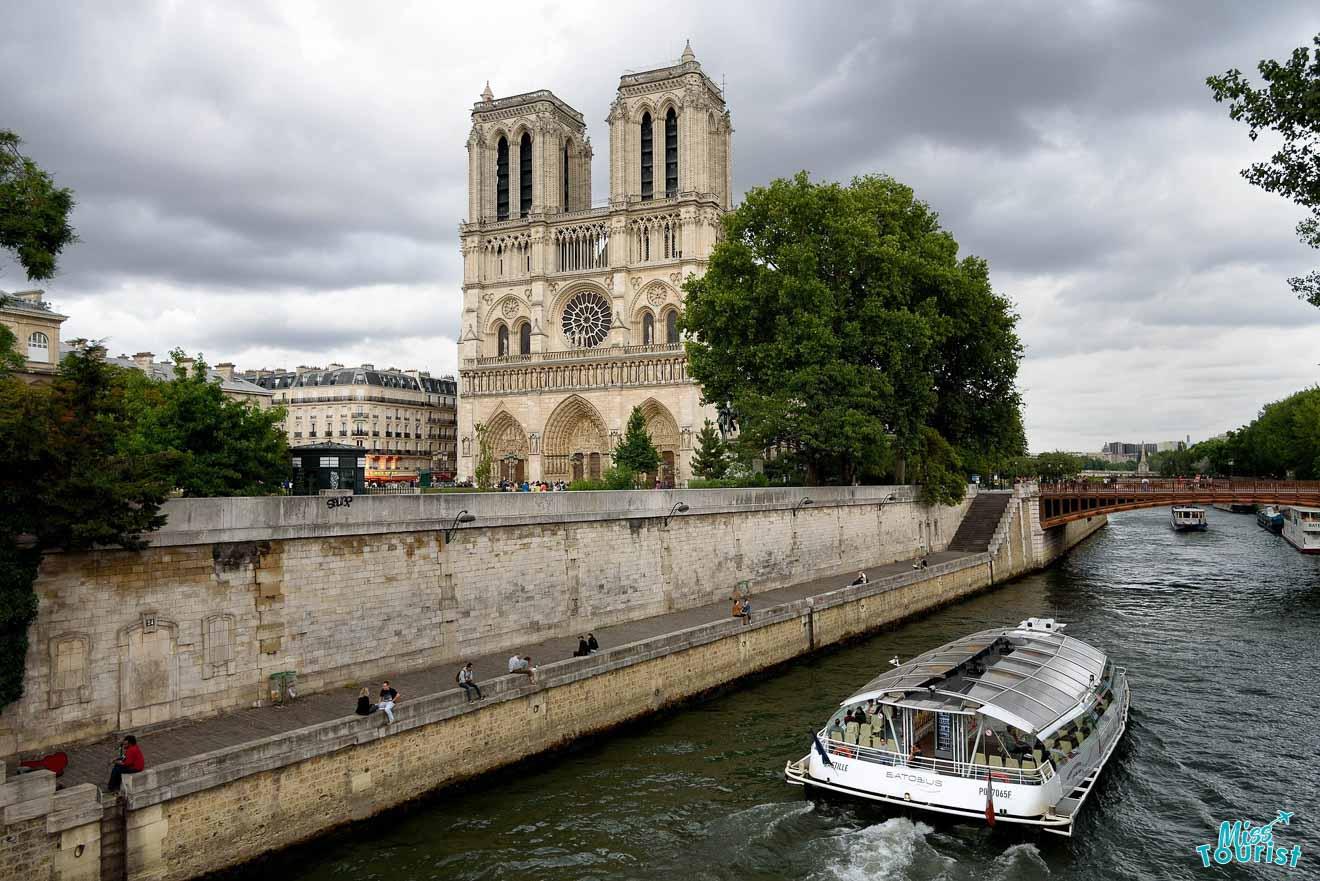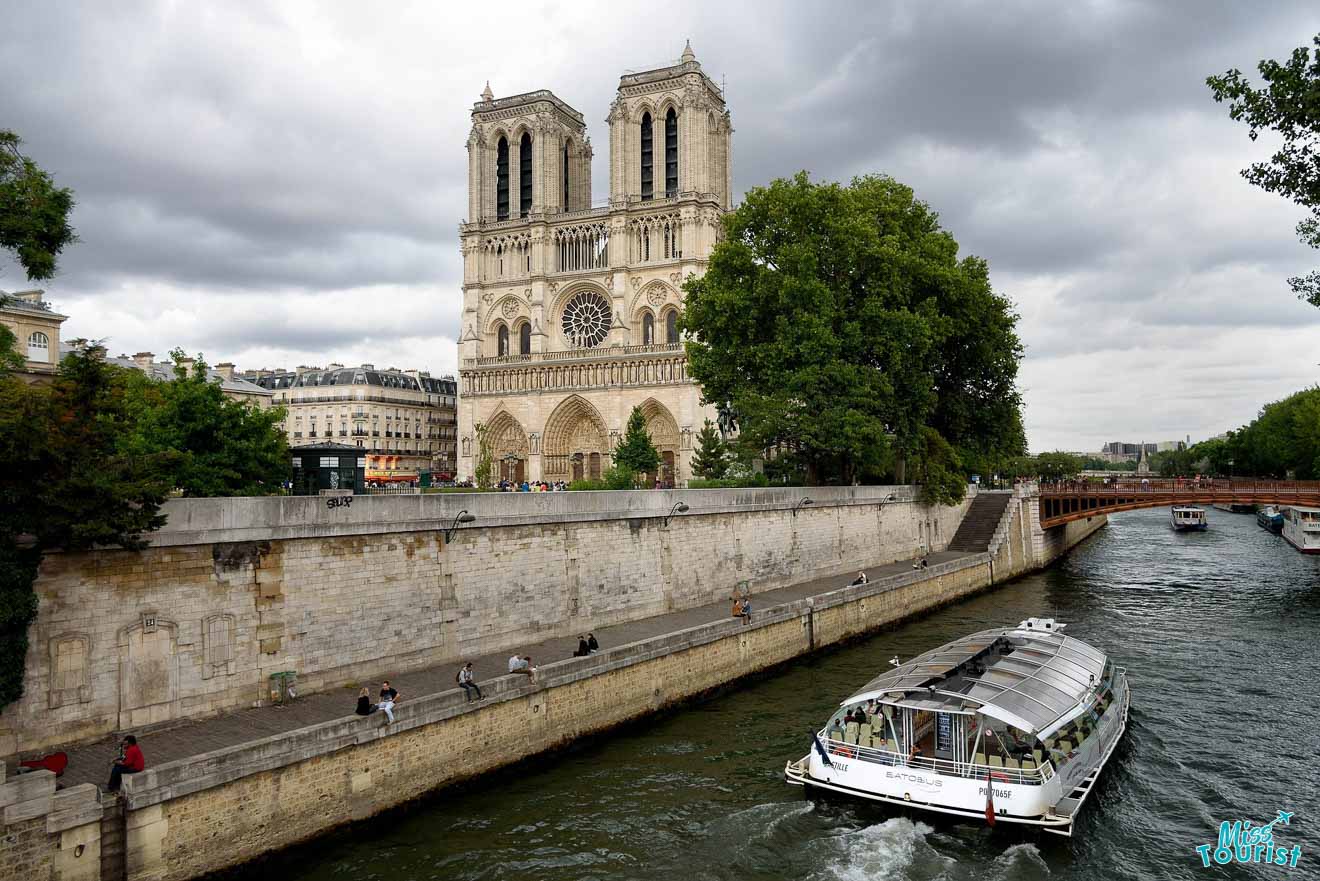 UPDATE: Notre Dame Cathedral is now closed after the catastrophic fire on April 15th, 2019. It is said the Cathedral will reopen in less than 5 years.
Sadly, we remove this section for now, but we will bring it back when the Cathedral is open again for visitors!
Instead of the Cathedral and the Towers of Notre Dame, I added another SUPER popular attraction – Sainte-Chapelle – a very beautiful chapel that I personally could not get inside to even if I lived in Paris due to its super long lines.
Here is how to get in there fast:
4. Sainte Chapelle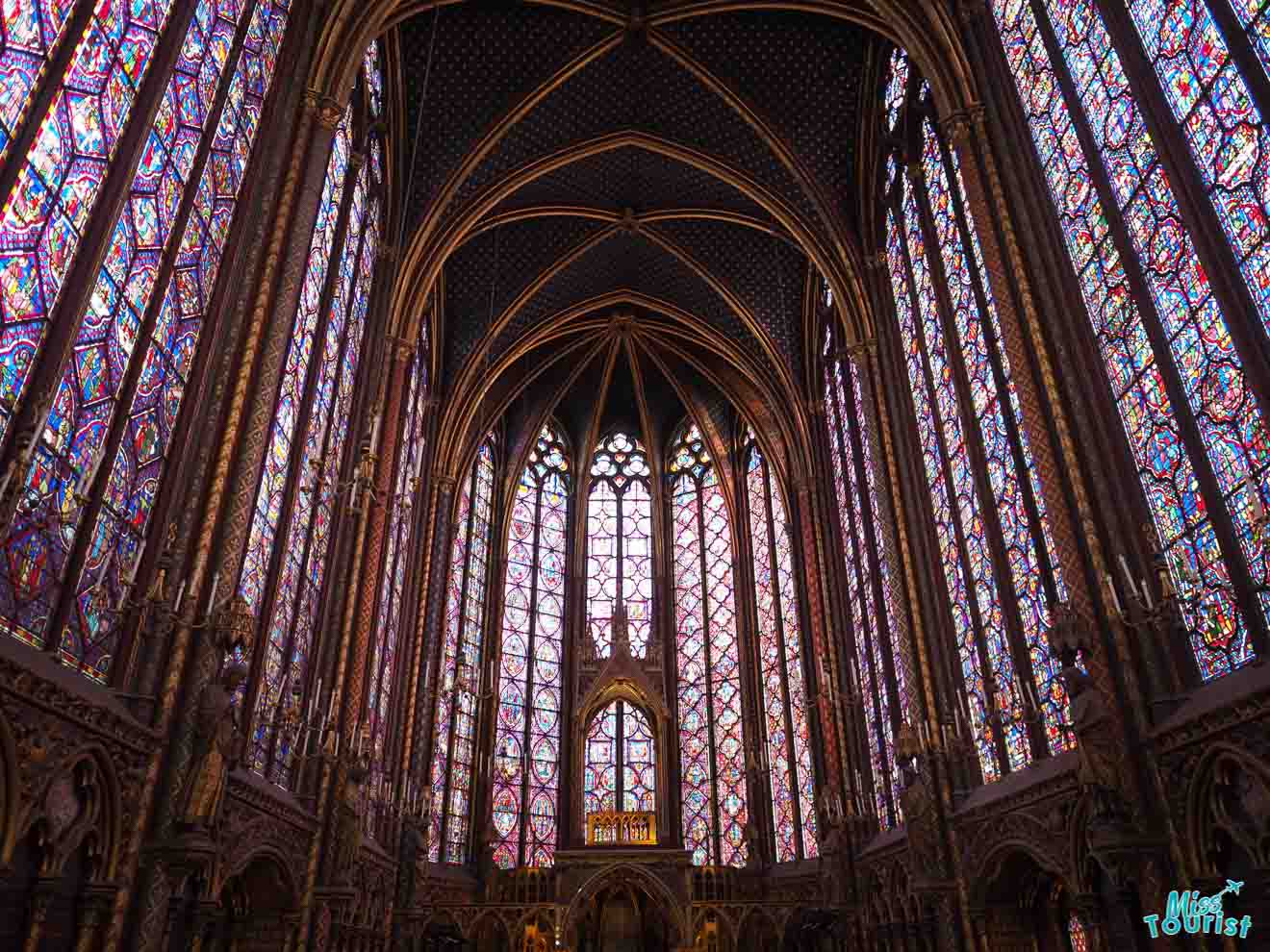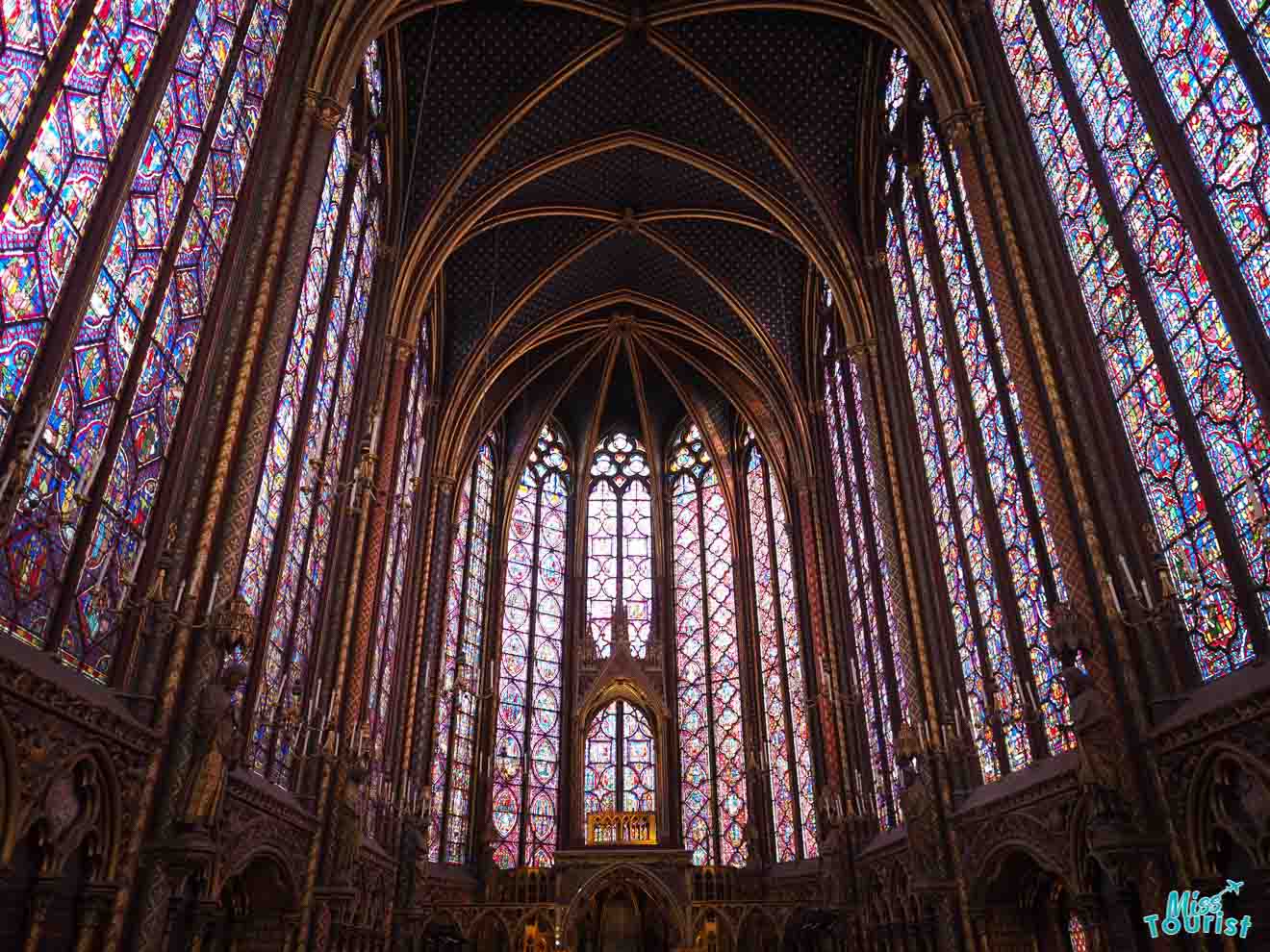 Sainte Chapelle is hands down the most beautiful chapel I have ever seen!
Sainte Chapelle is not your regular church, it is a stained glass masterpiece, it is made of 1113 delicate stained windows. It was built in the 13th century and despite the fact it has gone through many wars and revolutions, ⅔ of the glass is authentic!
Add religious and political importance to this intricate artwork and you can understand why the lines are so long!
NOTE: When you get there, do not get confused or disappointed if you find this chapel … just normal – the ground floor was used as a worship place by palace staff, that is why it does not look mesmerizing. But wait for it, there is also an upper floor, and that is when my jaw literally dropped – the stained glass windows are stunning!
Now, if you use a couple of smart tips from this post and prepare just a little bit in advance, it will save you and all the people you are traveling with about 1-1,5 hours. So why not invest 5 minutes now and use these tips?
Let's go:
Solution 1: Priority entrance tickets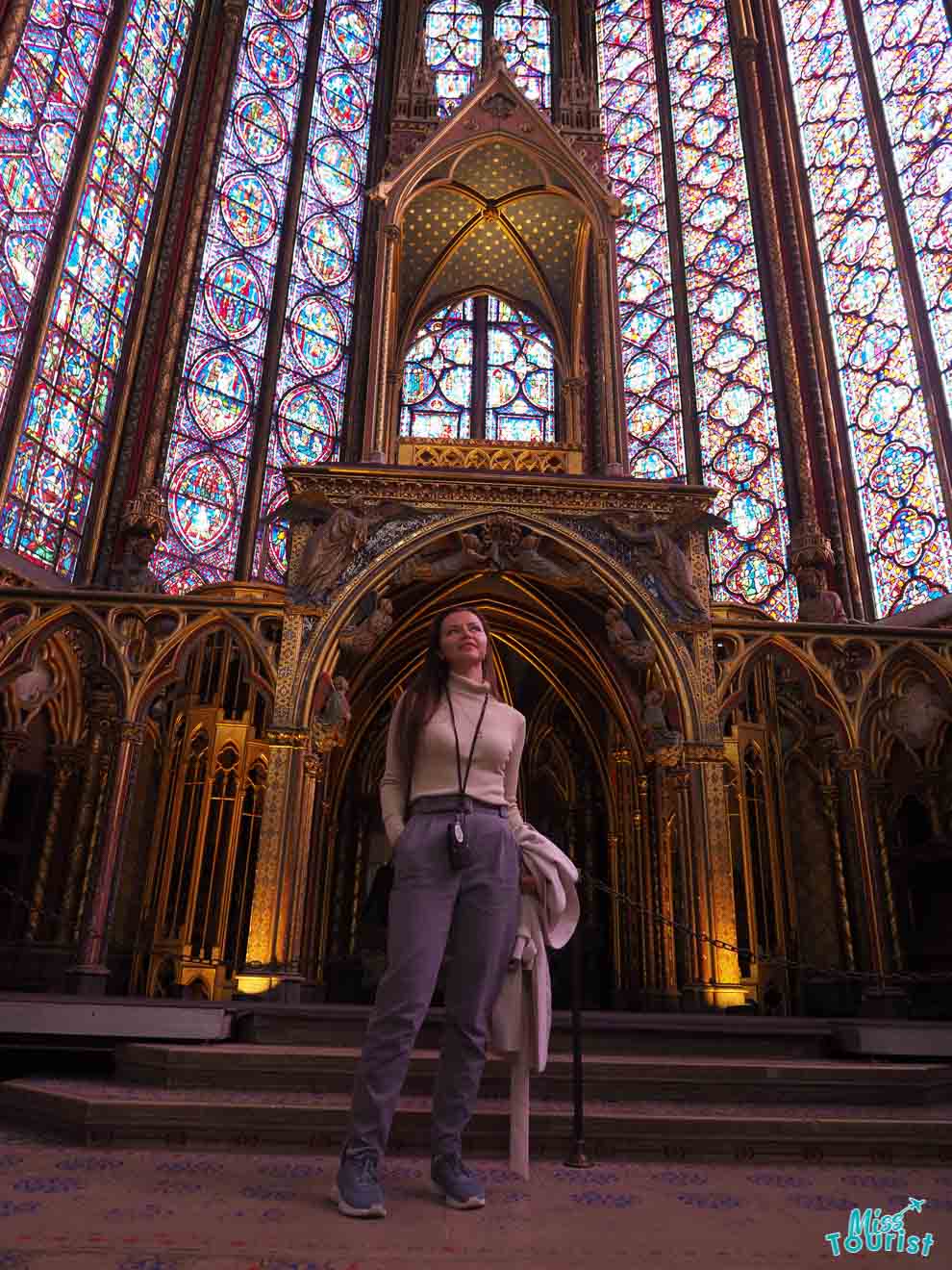 As usual, there are 2 lines – a super long one (it starts from the street usually, you can't miss it) for those who didn't buy the tickets in advance and one for people with vouchers (it is a security line).
There are 2 ways you can buy those tickets online in advance – from the official website and from (trusted) resellers.
Why do I even mention a reseller option?
I think it is worth checking resellers website because:
There is no difference in price (the entrance price is 11.5 EUR everywhere including the official website)
Resellers sometimes have last minute tickets when the official site already runs out of them (don't ask me how they do it!)
You can cancel your ticket in case your plans change (if you buy it from the official site – you can't cancel it, but your tix will be valid for 1 year from the purchase date)
Resellers made it super easy for you to book your tix in seconds, while in the official site it is required to register with your full address etc.
UPDATE: Believe it or not, but sometimes the resellers are even cheaper than the official website price! At the moment of writing this, the price at Tiqets website is 10.5 EUR! A small save, but it is still nice, right?
Here are the sites I invite you to check:
NOTE: It does not matter which provider you choose, in any case you do NOT need to print the voucher, just showing it on your mobile phone is enough!
PRO TIP: If you are doing a self guided tour, but you still want to learn more about the chapel (such as the fact that it served as a court and as a prison), take an audio guide! Even if it wasn't included in your ticket originally, you can always take one right there at the place, it costs 3 EUR.
PRICE: 11.5 EUR (at the moment, there is a promo of 10.5 EUR per ticket)
Solution 2: Ticket office (Long wait involved)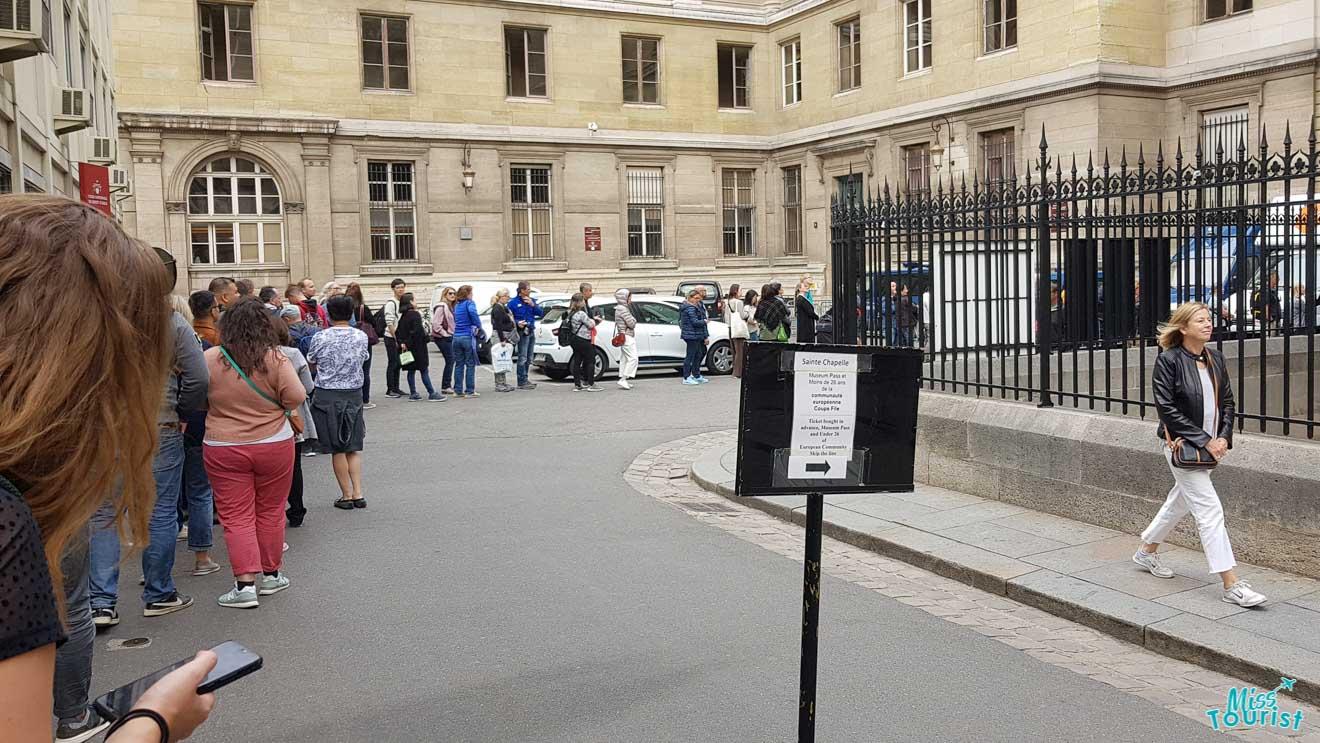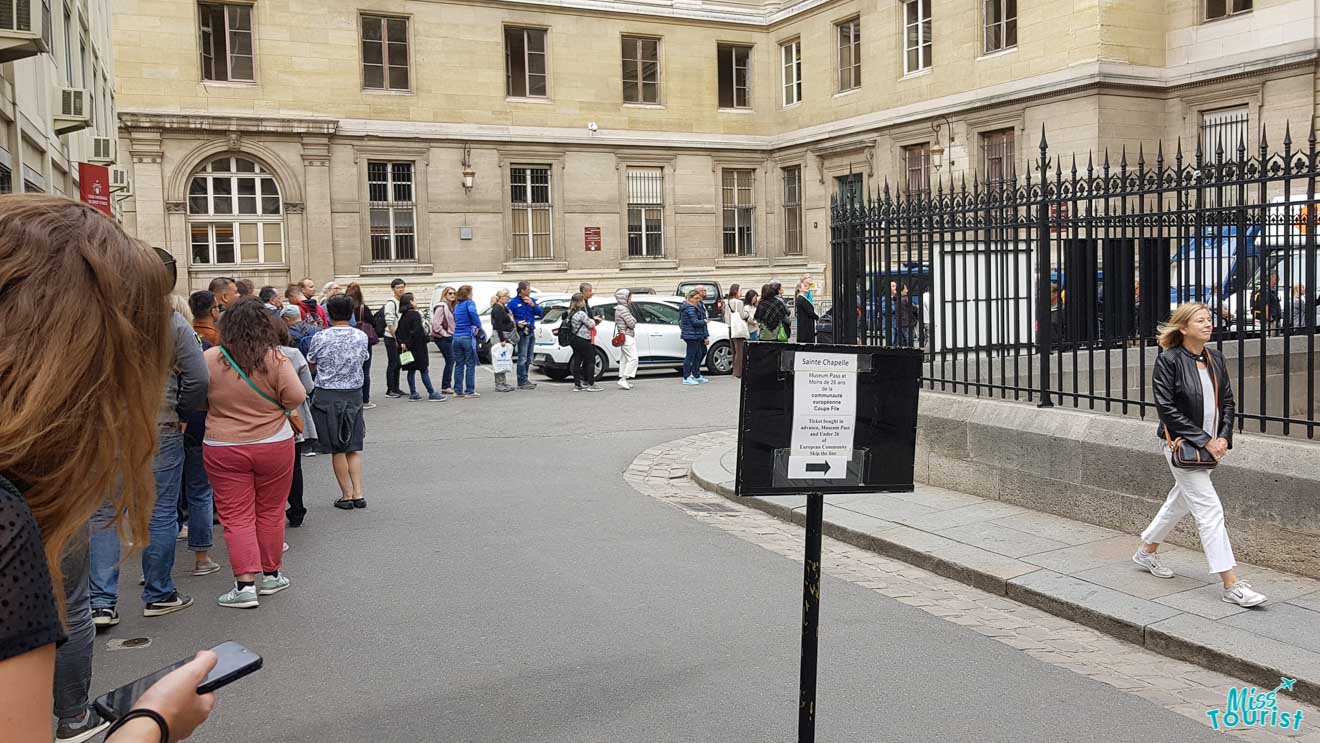 Again, I do not recommend this option because it involves long waiting, but if you happen to find yourself in front of the chapel with some time to spare, you can always buy it at the entrance, no problem. Try to arrive early, this way you will probably have a shorter line. The wait time can vary from 15 minutes (if you are lucky) to 1,5 hours or even more.
WORKING HOURS: October to March – 9 am to 5 pm, April to September – 9 am to 7 pm, last entry is 30 minutes before the closing.
PRICE: 10 EUR
Solution 3: Book one of the combo tickets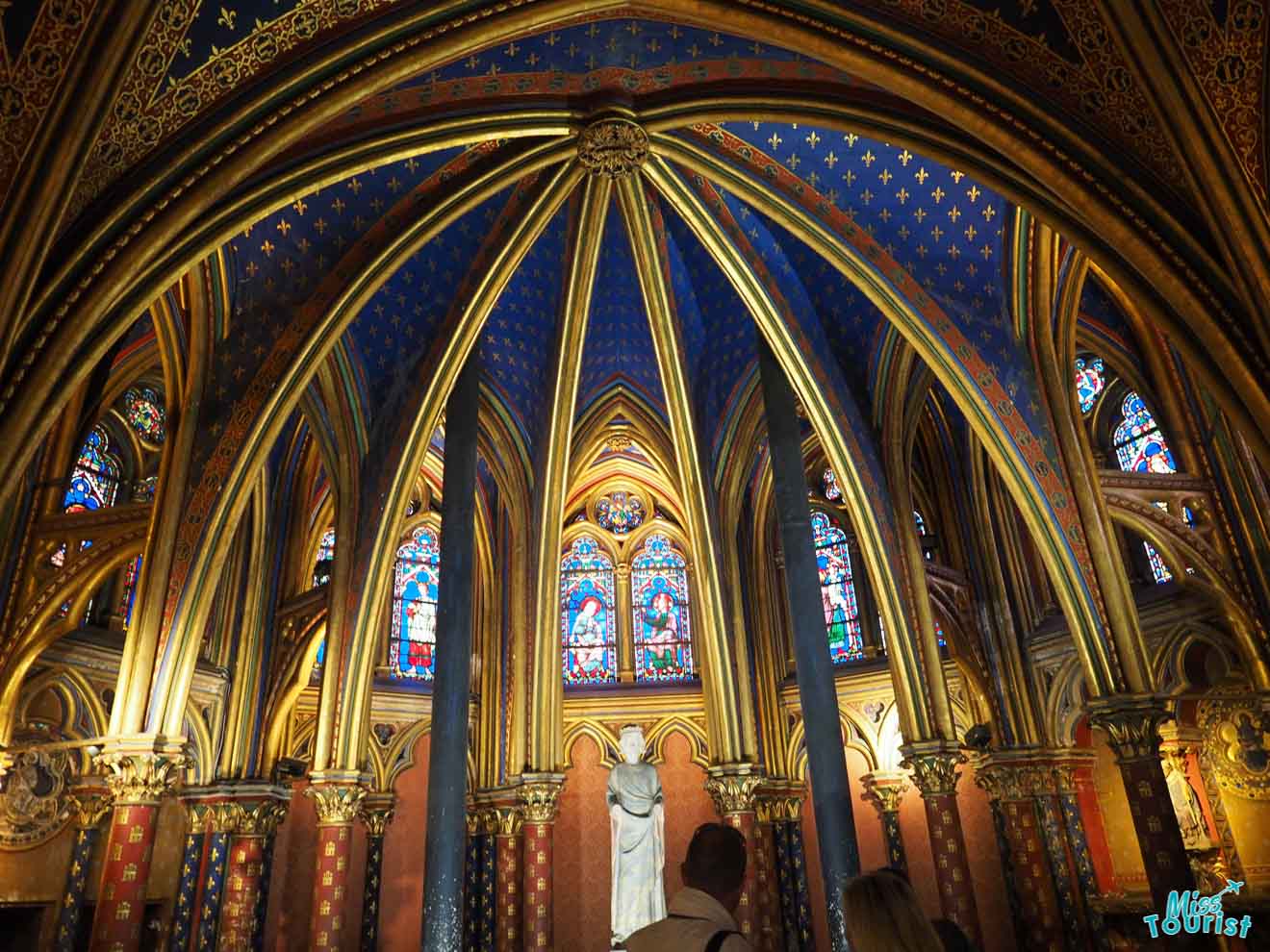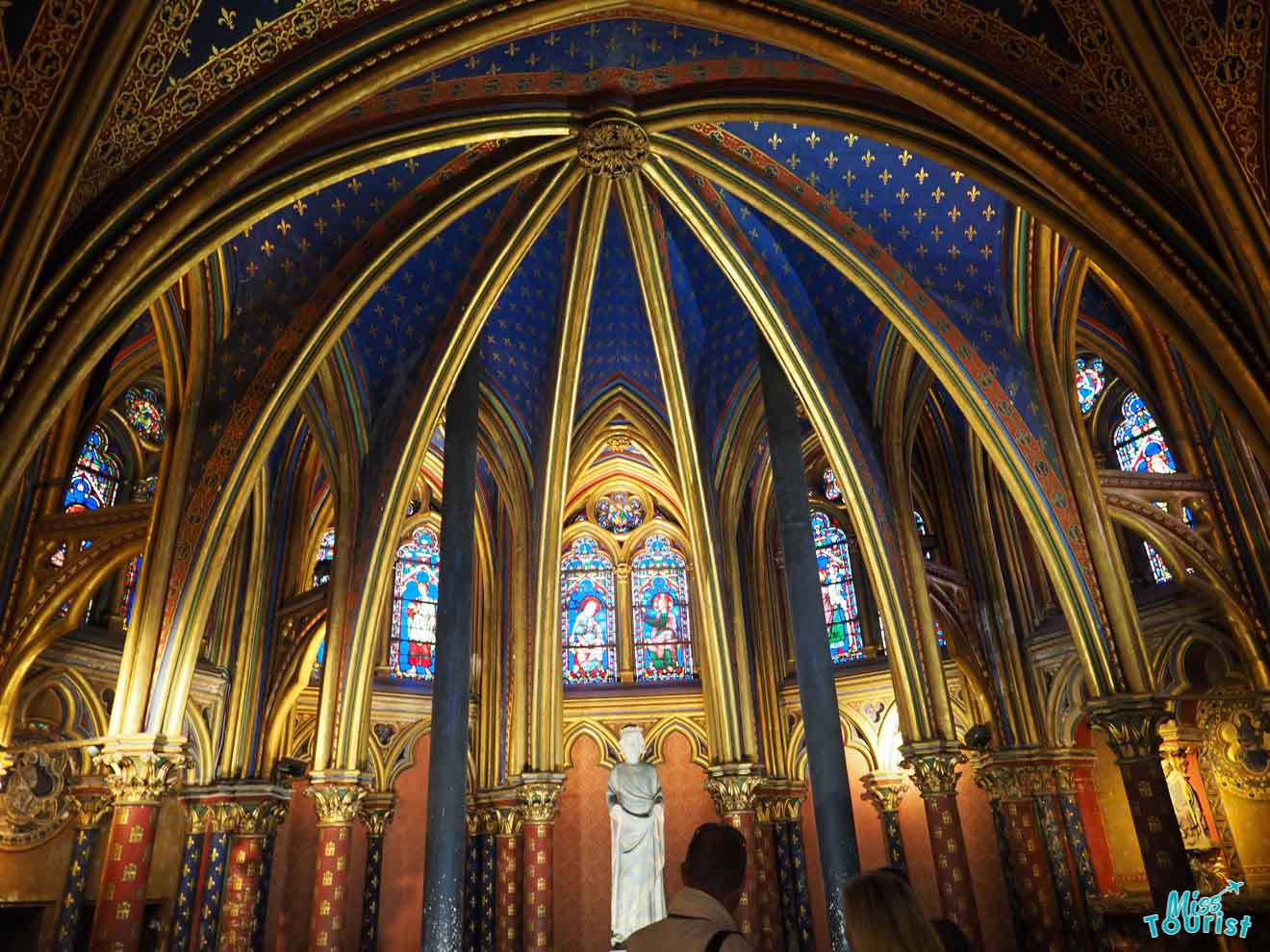 A good solution to escape those lines would be to combine your visit to Sainte Chapelle with something else in the city, and there are plenty of options, here are some of them:
Sainte-Chapelle & Conciergerie – I have not been there myself (yet!), but I heard that it is interesting – it serves as a Justice Palace now and used to be a prison. The basement has a museum with Marie Antoinette exhibit (the most famous prisoner) that I recommend to visit if you are into history and French Revolution in particular. You can read more about Conciergerie here.
Medieval Paris: Notre Dame Island with Sainte Chapelle Tour – a great guided 2 hour tour for those who want to learn more about Ile de la Cite in general and St Chapelle in particular.
Combo Skip-the-Line Louvre and Sainte-Chapelle Guided Tour – if you were going to visit Louvre with a guide in the same day in anyway, this 5 hour tour with a professional guide will be perfect for you!
Solution 4: Get in with one of the tourist passes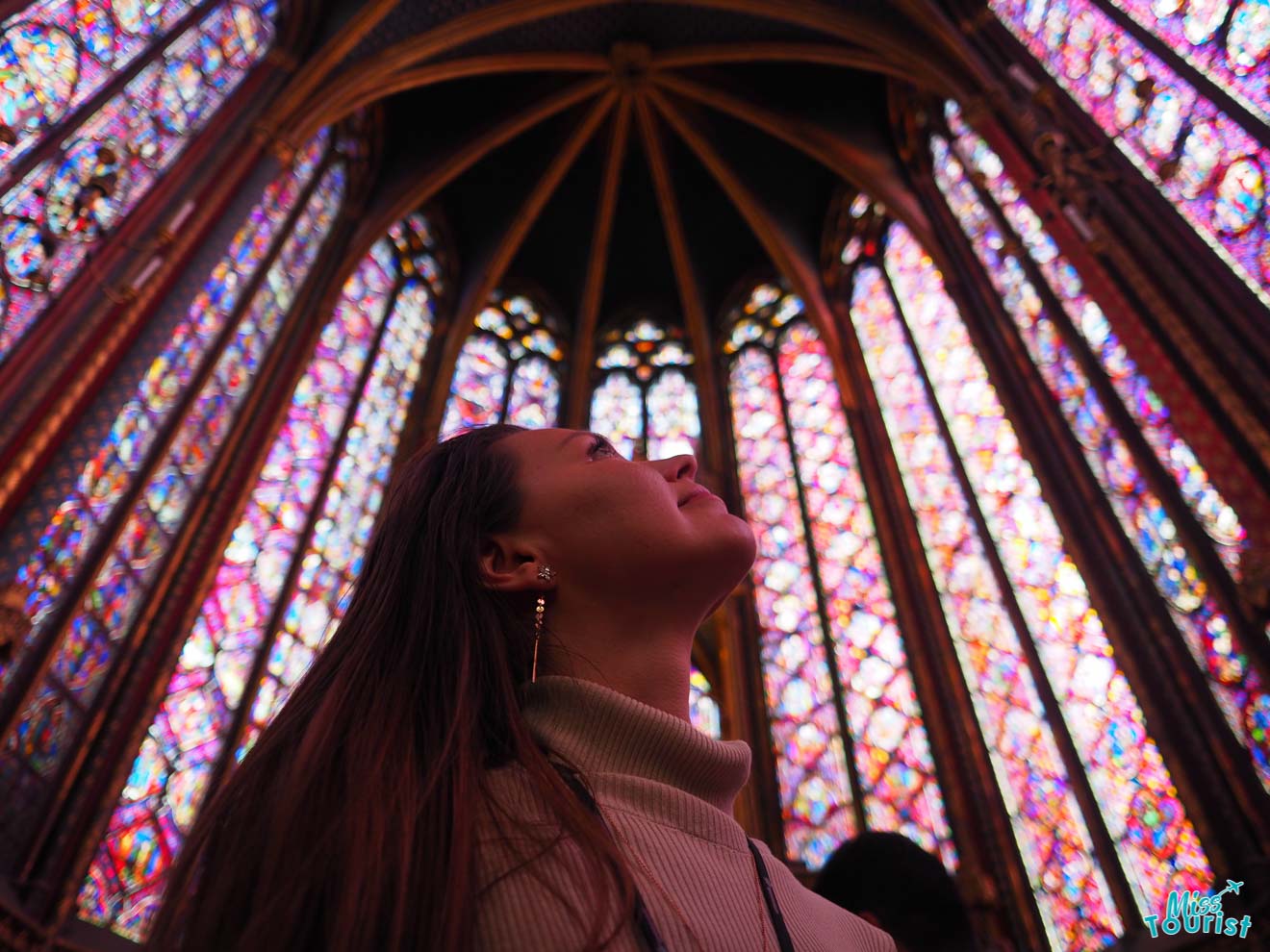 5. Musee d'Orsay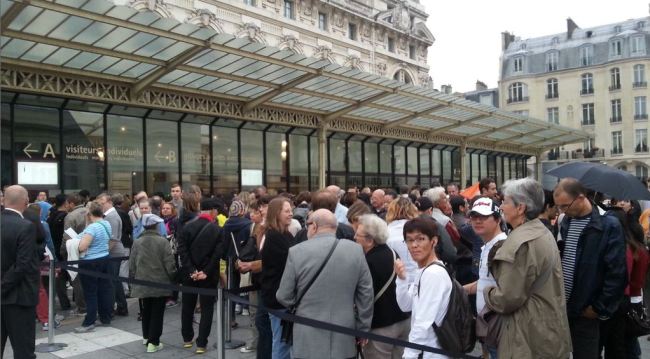 Musée d'Orsay is my favorite museum in Paris and I highly recommend taking a tour during your stay in the city!
Musée d'Orsay is actually located in a former train station (Gare d'Orsay), right on the left bank of the Seine River. The museum itself is incredibly beautiful and it holds a great collection of Impressionist and Post-Impressionist Art from Cezanne and Monet to Manet, Van Gogh and more! If you are an art lover, you must definitely add this attraction to your Paris bucket list! And because this museum is so great, there are usually huge lines at the entrance. Luckily for you, I have some great advice that will help you solve this problem:
Option 1: Visit Orsay Museum on Thursday after 6 p.m.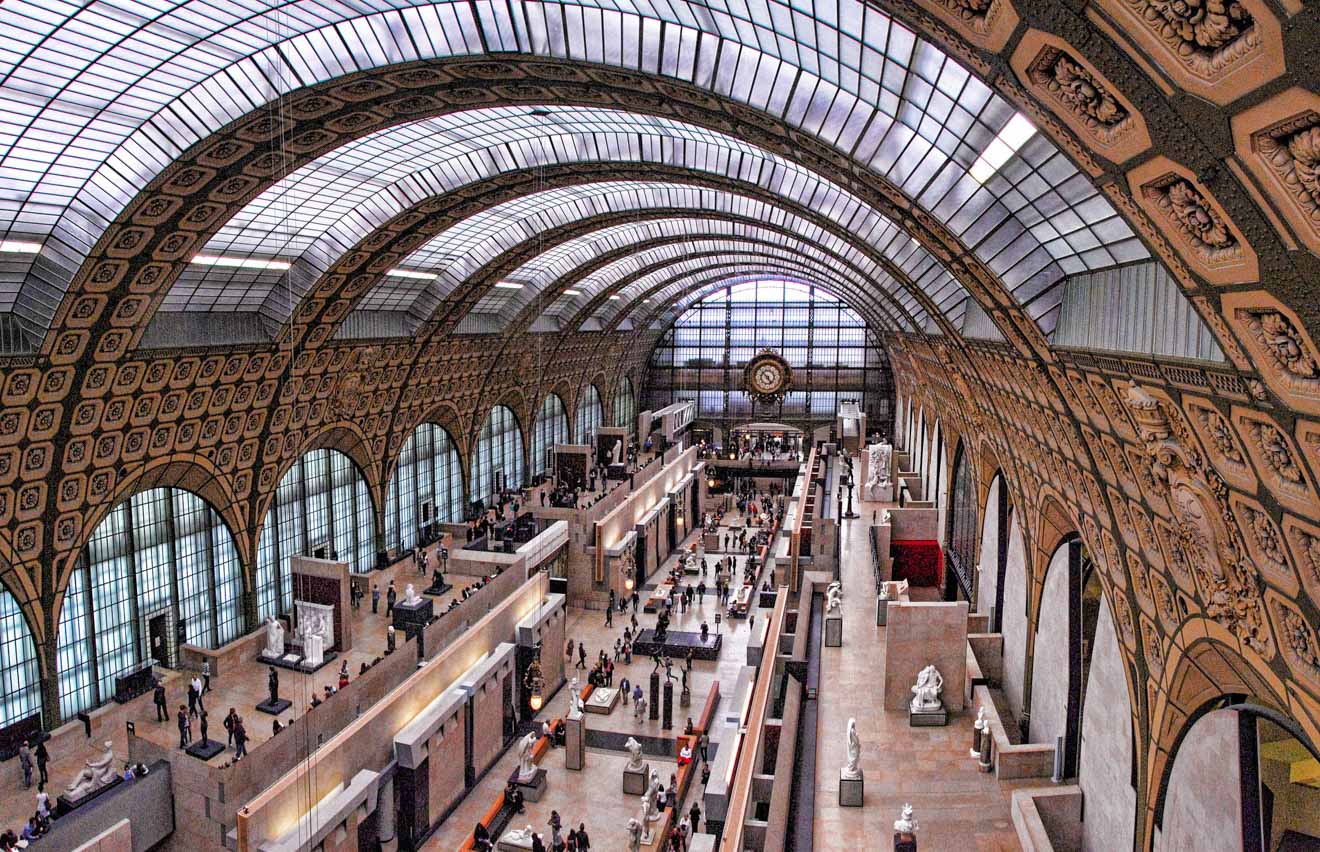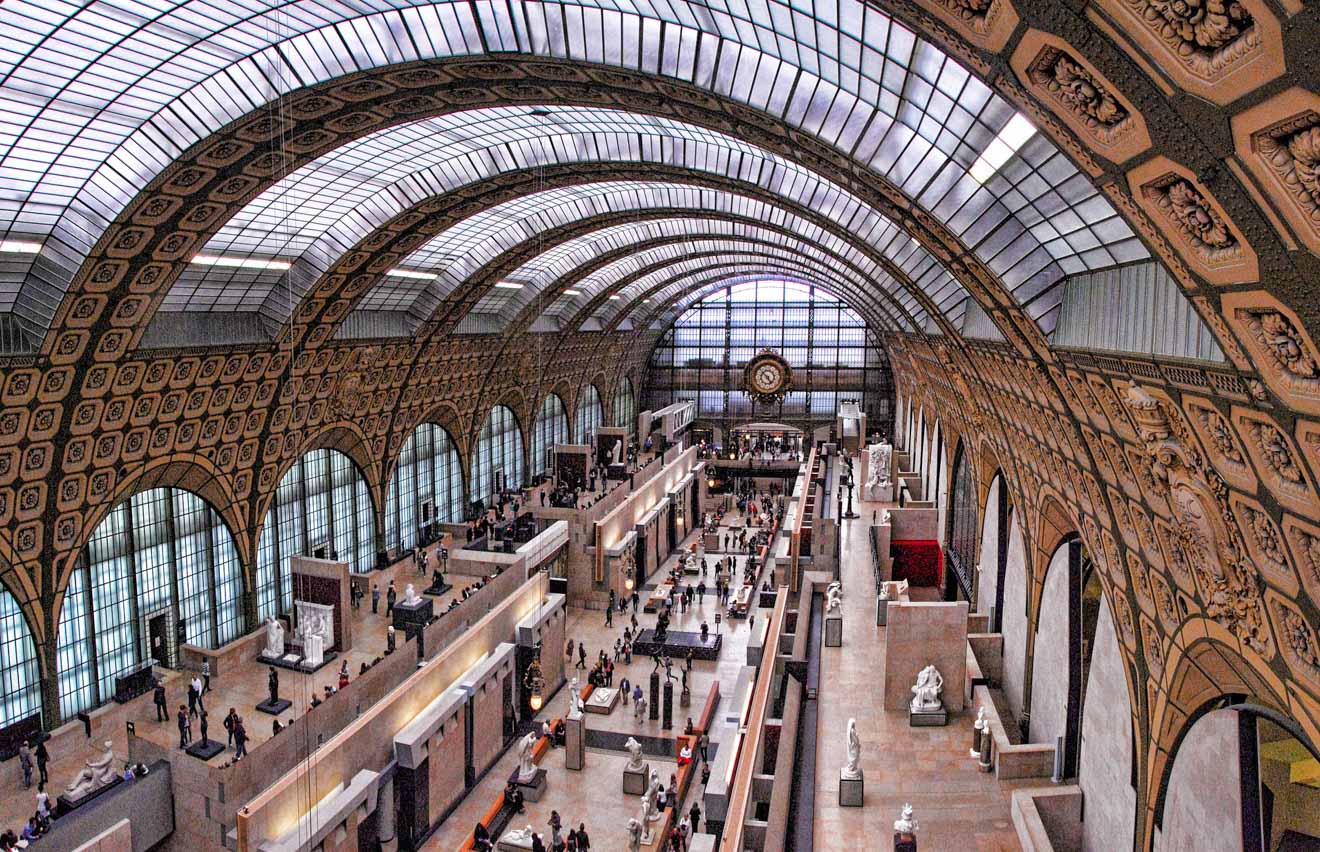 Most people don't know that the museum is open until 9 P.M. every Thursday. Thus, after 6 P.M. the queues will be much shorter and your waiting time will be a maximum of 10 minutes. As a nice bonus, the ticket will also cost you less – 11€ instead of 14€.
PRO TIP: The entrance is also reduced every day to 11€ instead of 14€ for people between 18-25 years old who are not citizens or are long-term residents of an EU member state. Just make sure to have your ID card (with photograph) with you!
UPDATE: I have written a new blog post with an extensive research on even more ways to buy tickets to Musée D'orsay, as well as the cheapest options, take a look!
Option 2: Get a Skip the Line: Musée d'Orsay Tour with a guide
If you are not an expert but you would like to know more about the art pieces showcased in the museum, I suggest you get the small walking group tour with a cool professional guide! The tour will allow you to skip the whole line while also learning a lot of invaluable information about the largest collection of Impressionist art.
Option 3: Get Musée d'Orsay – Musée Rodin Combined Ticket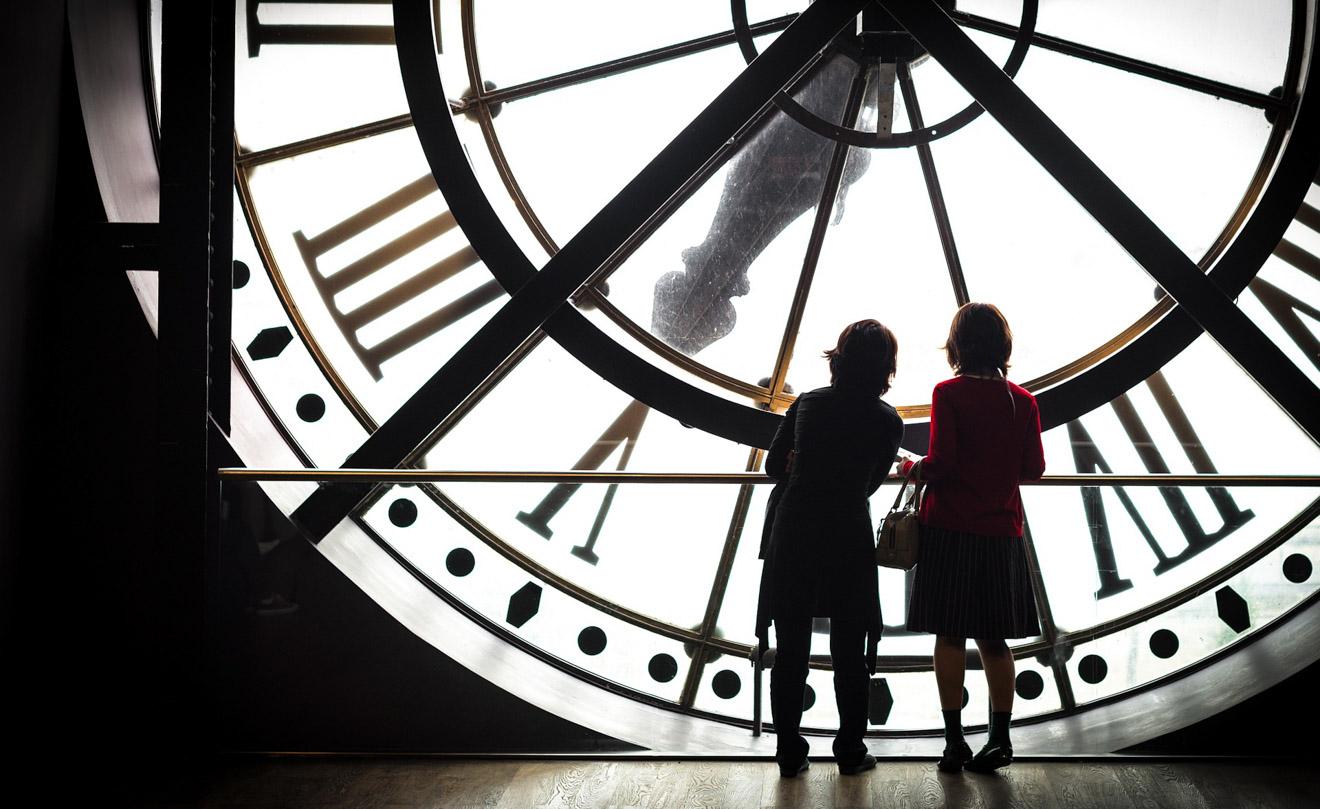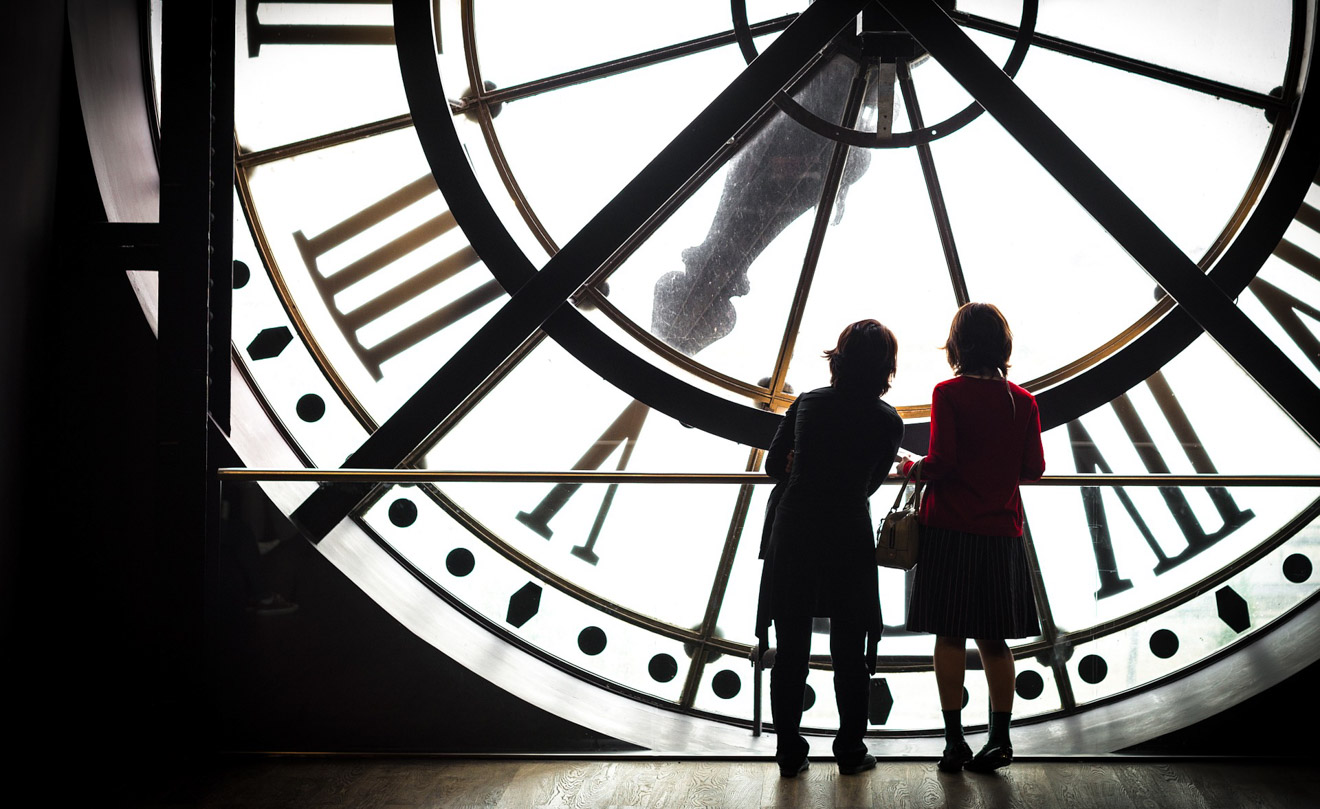 Rodin Museum holds an interesting collection of sculptures, so I do recommend it for a visit!
A great solution would be to buy a combined ticket that will allow you to visit both museums with only 1 ticket.
Here is how to do it: Go to Musee Rodin first and get your double ticket there. It will be cheaper this way – 21€ for both museums instead of 27€.
Wait, there's even more! In the Rodin Museum there will be a line as well and, even though it is shorter, here is how to skip it: Just go to the front of the line to the guard at the entrance and tell him you don't want to buy your ticket from the cash register, but from the automatic machine. The machine is inside, but nobody knows it is there, obviously! The guard will let you pass with no problem and you will be able to skip the entire line! 😉
Note: The combo ticket is only valid if you use it in the same day.
Option 4: Get Musée d'Orsay – Musée de l'Orangerie Combined Ticket
Musee de l'Orangerie is a museum with a magnificent collection of Impressionist Art, located in Tuileries Garden.
You can do the same as with Rodin Museum – you first go to l'Orangerie and then to d'Orsay by skipping the queue. The price will be cheaper again – 18€ instead of 23€.
NOTE: The ticket is only valid if you use it within 4 days.
Option 5: Buy your ticket online
There is also the option of buying your ticket online on Musee d'Orsay website, which will help you skip the lines using the reserved entrance (Entrance C). The reason why I am not suggesting this as a first option is because the museum is using an online system of FNAC, which means you will have to have your ticket delivered to your address or pick it up in one of the FNAC shops, which I don't find to be very convenient. There are also some other resellers but all the options I could find require the ticket to be delivered to your country or picking it up from a specific place in Paris; you cannot print the ticket yourself after buying or present it on your smartphone at the entrance.
6. Catacombs of Paris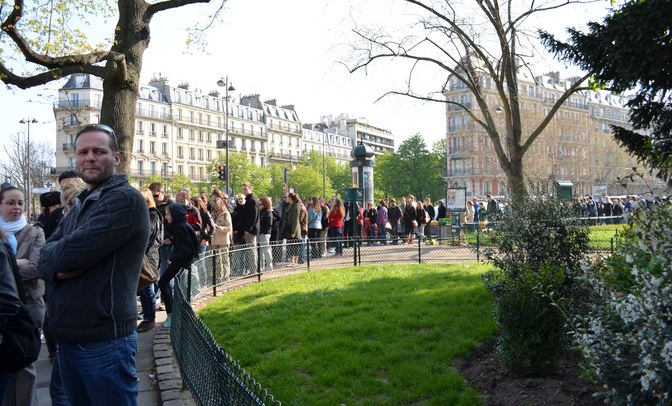 The catacombs of Paris are a great attraction and one of the creepiest things I have ever visited! The catacombs also take the longest time to get in, unfortunately.
I don't know the reason behind this but no tickets are sold online (hopefully, they will change it one day!). You can only get your ticket at the cash register. Yes, that means staying in a looong queue and not even being sure if you will get in that day!
Right after you get off at Denfert-Rochereau metro station, you will see this long line leading to the famous crypt.
My advice: if you arrive at the Catacombs an hour before closing and see a huge line, don't even bother to wait, as you won't get inside that day, unfortunately. The crypt is not that big and the capacity of the place is of only 200 people, so they let people inside in groups of 200 every 45 minutes. Make your calculations and figure out if it is worth waiting or if it's better to come back another day for your Paris Catacombs tour.
Arriving at the catacombs 30 minutes before the opening time will usually help you save at least an hour of waiting in the line! You can find more information about the schedule here.
Update: GOOD NEWS – there are 2 alternatives! Here are my updated tips about how to skip the line at Catacombs Paris:
Option 1: Buy your Paris Catacombs skip-the-line ticket online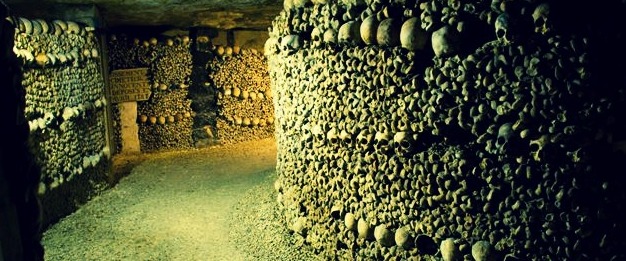 You can now buy your Paris Catacombs tickets online from their official website, which will help you reduce the waiting time. On the spot, the price is 13€/person for adults and it includes the entrance to the Catacombs and the exhibition. If you book your skip-the-line ticket online on their website, you will also receive the audio guide and the price is 29€/person for adults. It is indeed pricey, but you will get to skip the huge lines and also benefit from the audio guide!
NOTE: You can only buy online their standard skip-the-line adult ticket at full price or the children tickets. If you wish to buy some other discounted tickets (such as the tickets for disabled people and their personal care attendant), you will have to buy them on the spot by staying in line. The skip-the-line Paris Catacombs ticket for children between 4-17 years old is at a reduced rate (5€ instead of 17€) and you will have to buy it from a different page on the website.
Option 2: Book a private small group guided tour
Alternatively, if you are looking to visit with a private group, you can explore the Catacombs with the "Special Access Small Group Guided Tour", which you can buy from here. This is a great option to skip the line at Catacombs Paris as you will visit this attraction with a very knowledgeable English-speaking guide that will explain everything in detail to you, plus some amazing legends of stories about this unique place that you will never forget!
| | |
| --- | --- |
| 🚶🏽‍♂️How to skip the queues: | Buy tickets in advance |
| 💵 How to save money: | Paris Museum Pass |
| 🤩 Most visited place: | Eiffel Tower |
| 🏛️ Best free attraction: | The Pantheon |
| 💀 Most Haunted Place: | Catacombs of Paris |
| 🌱 Best green space: | Versailles |
BONUS 1 – Palace of Versailles / Chateau Versailles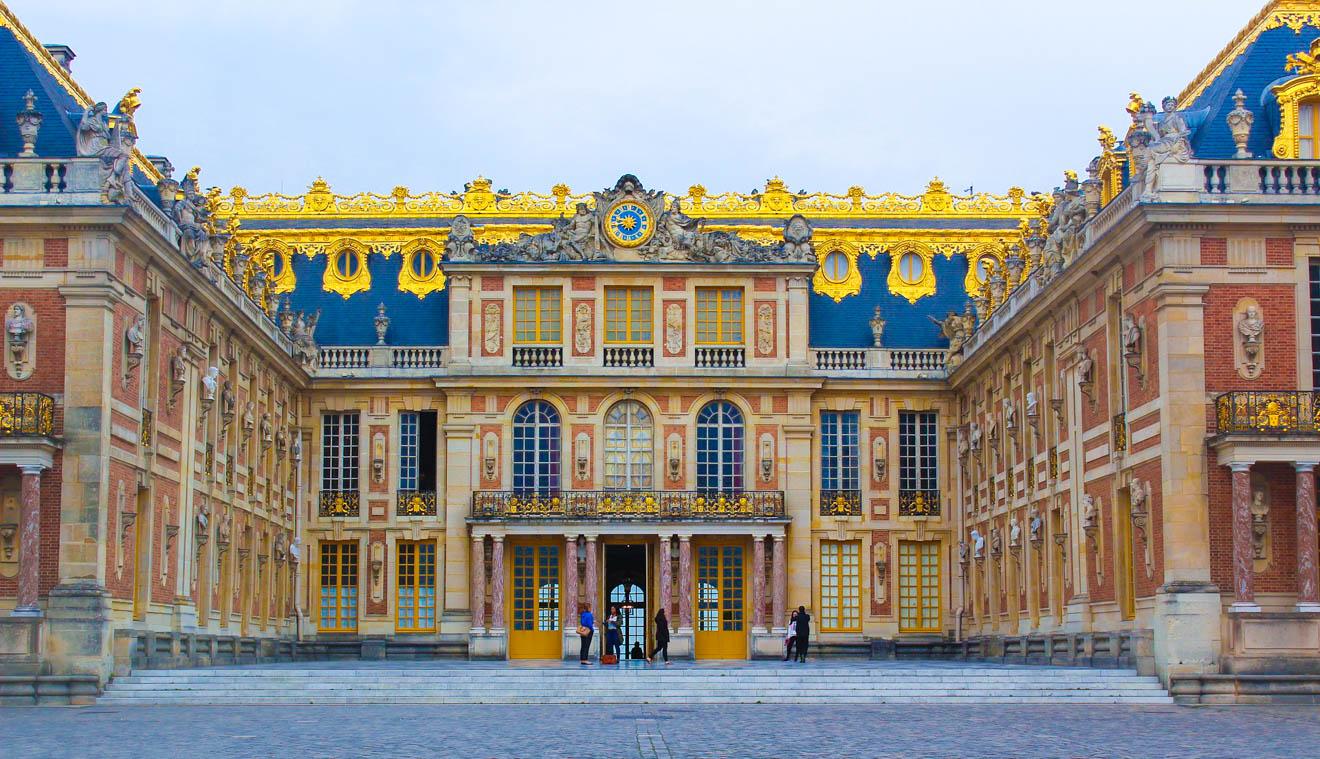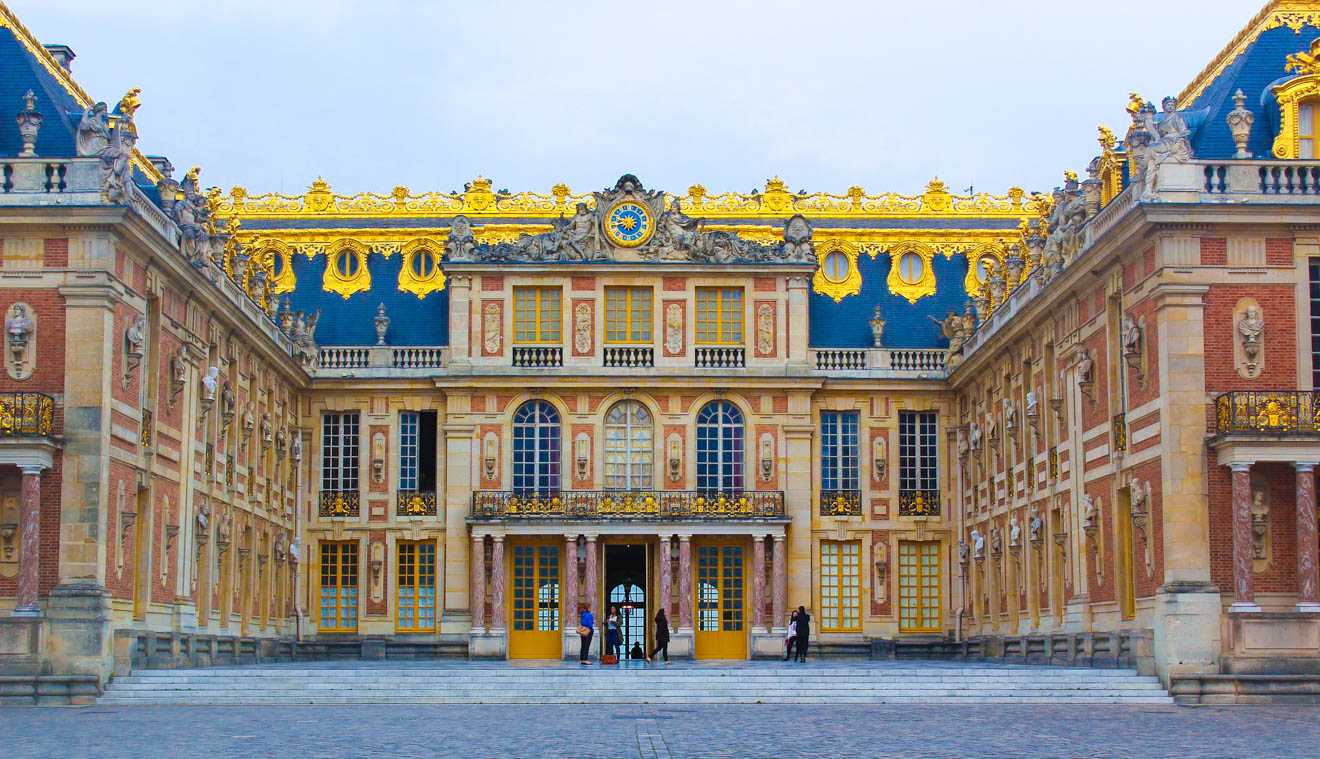 Even though the Palace of Versailles is not located in the city and it takes around 30 minutes to get there, it is still a very popular attraction that many people visit during their vacation in Paris. As with the other places in this list, there are usually huge lines at Chateau Versailles. Luckily, there is a way to avoid them! If you buy a guided or audio tour for Palace of Versailles you will be able to avoid the annoying lines and save precious time!
There are a few options for this:
Option 1: Book a 90-minute skip-the-line tour
This tour is perfect for people who don't have much time on hand and want to make the most out of their Versailles tour! In only 90 minutes you will find out everything you need to know about the French monarchy and you will see the beauty of the Palace. Moreover, after your guided tour ends, you will have enough time to visit the palace at your own pace!
Option 2: Book a skip-the-line tour with transfer from Paris
If you want to spend more time at the Palace and if you are searching for a great tour that also includes the transfer to and from Paris, this is a great choice! You will travel by air-conditioned bus to Versailles where you will get to explore the beautiful Chateau with an audio guide, while also skipping the long lines!
Option 3: Book a full-day tour of Versailles for 1 or 2 days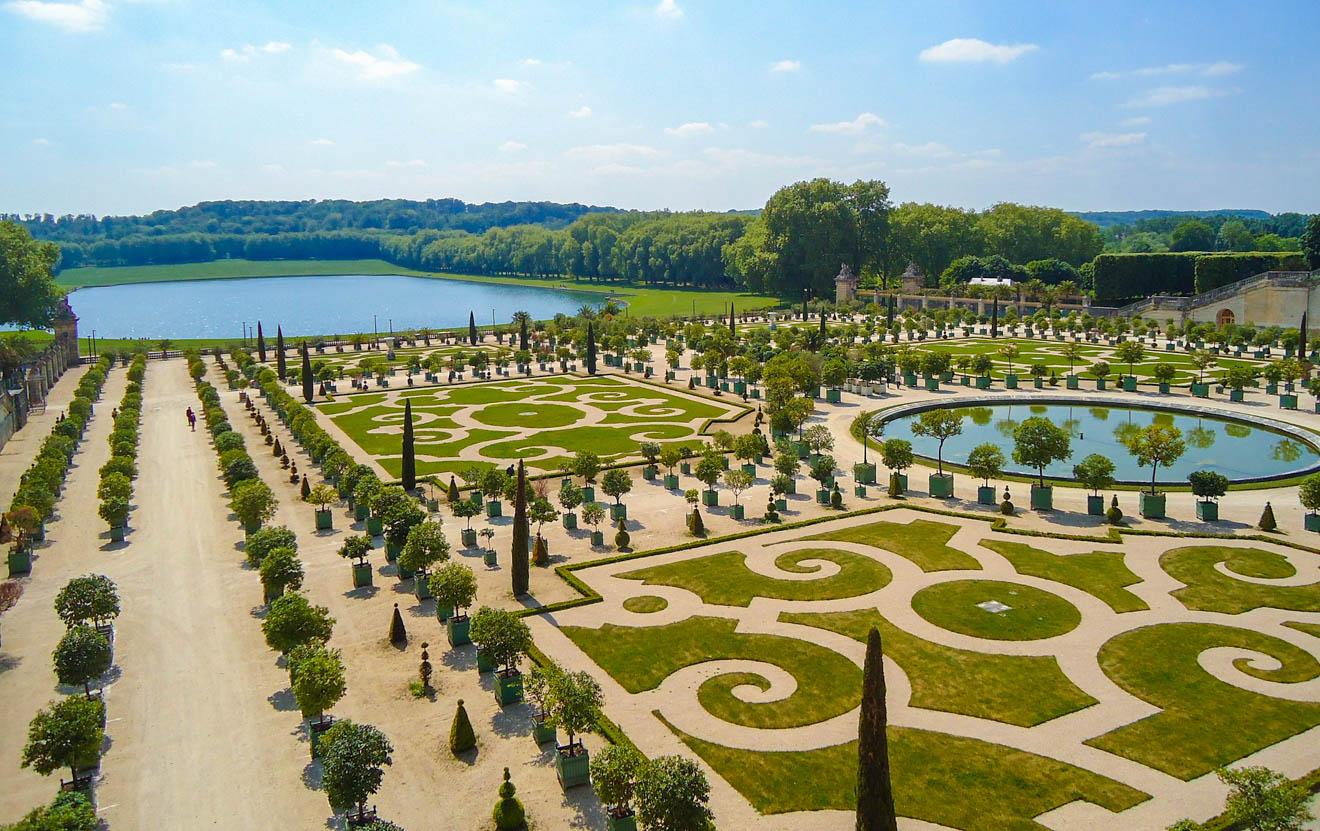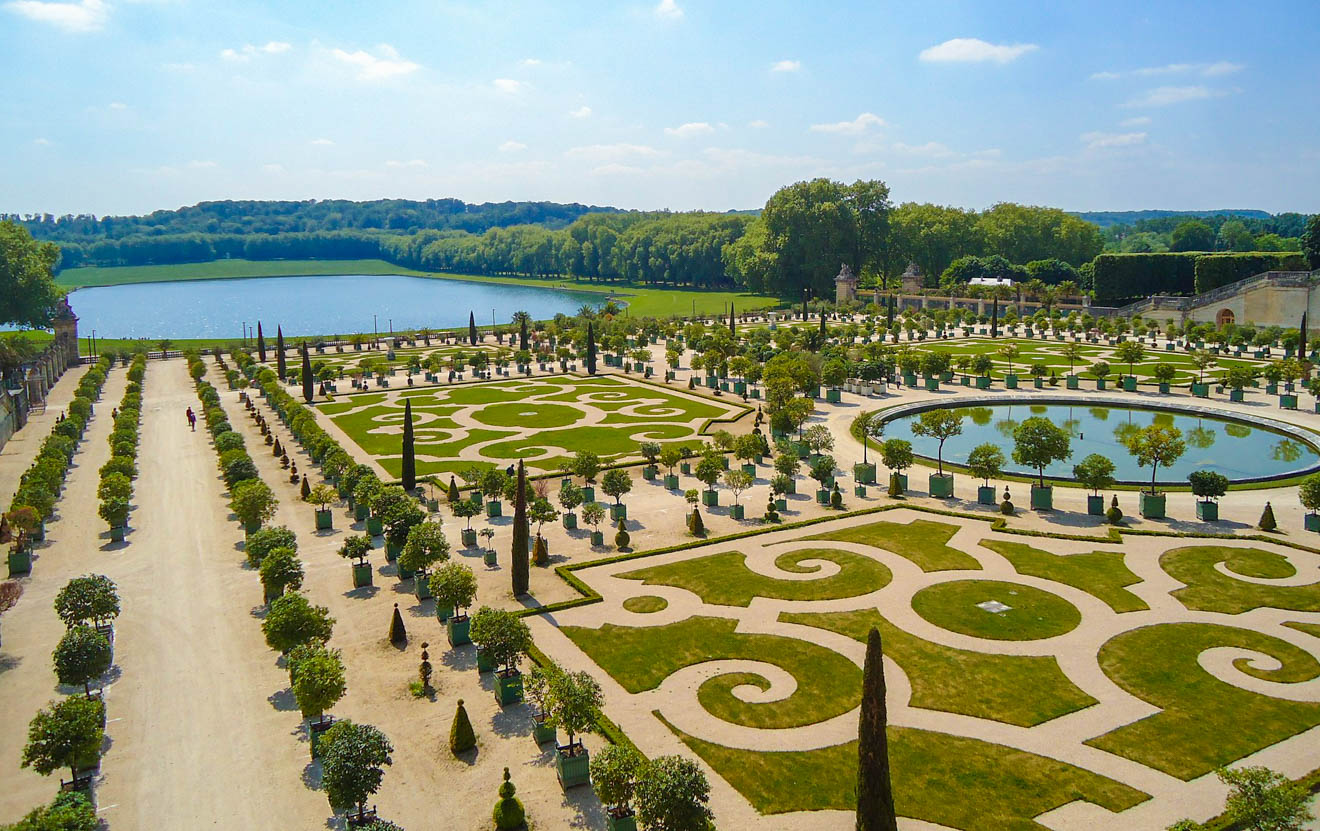 If you book a complete tour of 1 or 2 days for the entire complex of the Palace (Palace, Trianon, Marie Antoinette Estate and Gardens) with audio guide, you will successfully get to avoid the lines!
In the castle, you will be able to visit the Grand Apartments, the Hall of Mirrors, the King's Chamber, the Queen's Chamber and the Apartments of Mesdames and you will be accompanied by an audio guide in 11 languages that you can choose from.
Bonus 2 – A place that has no queue, but it is just as awesome!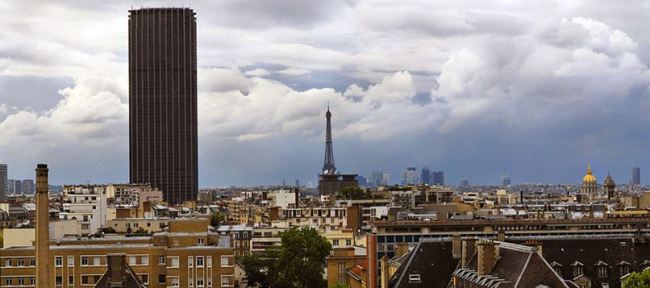 Montparnasse is Paris' skyscraper and a fantastic viewpoint was recently opened there!
I recommend visiting Montparnasse for the following reasons:
The overview is located higher than the one at the Eiffel Tower, and you can actually see the Tower from there! I honestly think this is one of the best Paris sights in the city!
This attraction is new and it was built following all the high-tech standards including elevators so you won't have to use the exhausting stairs! There are even touch-screen displays there that will tell you what you are seeing in front of your eyes in multiple languages. This is a great way to get to know the city!
It is not that popular yet, so you won't have to experience big crowds and rushing! You will be able to stay for as long as you want and there are no lines at all!
Where to stay in Paris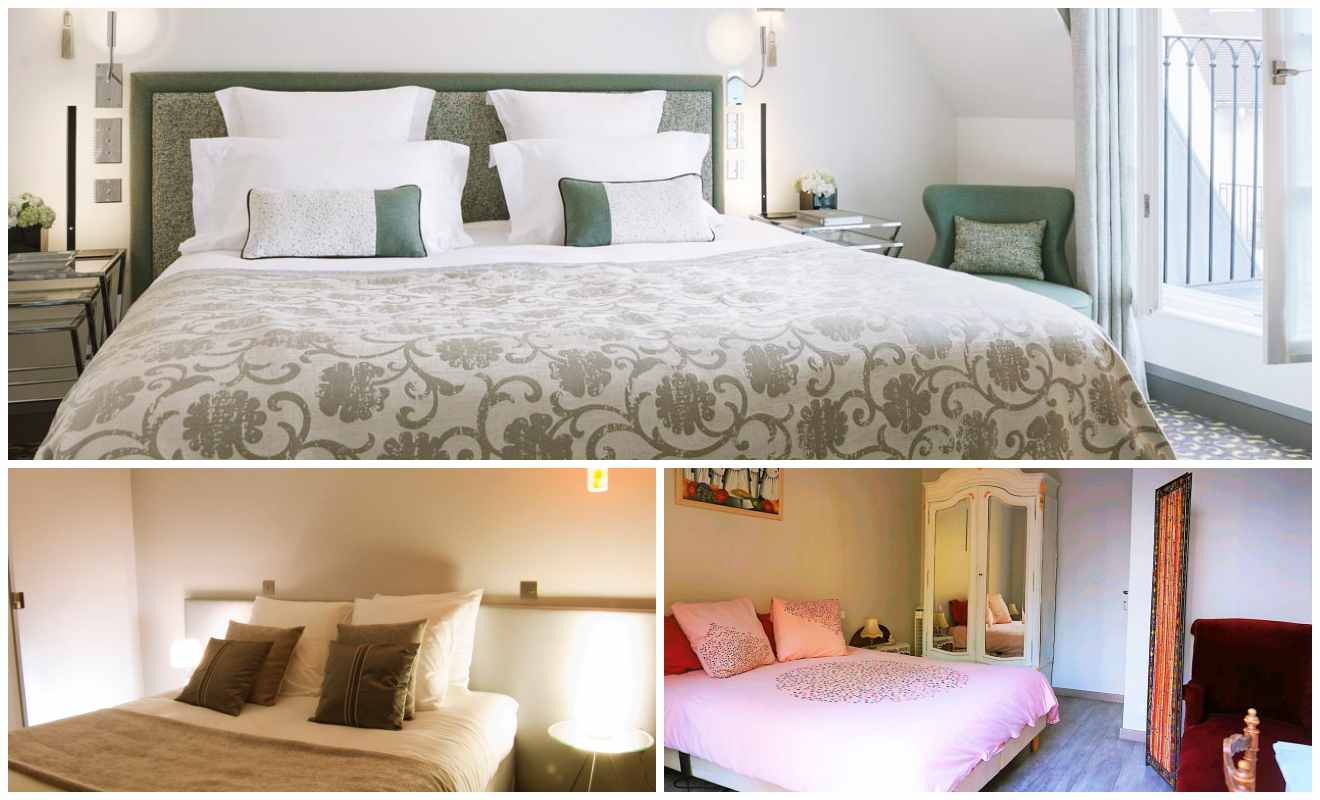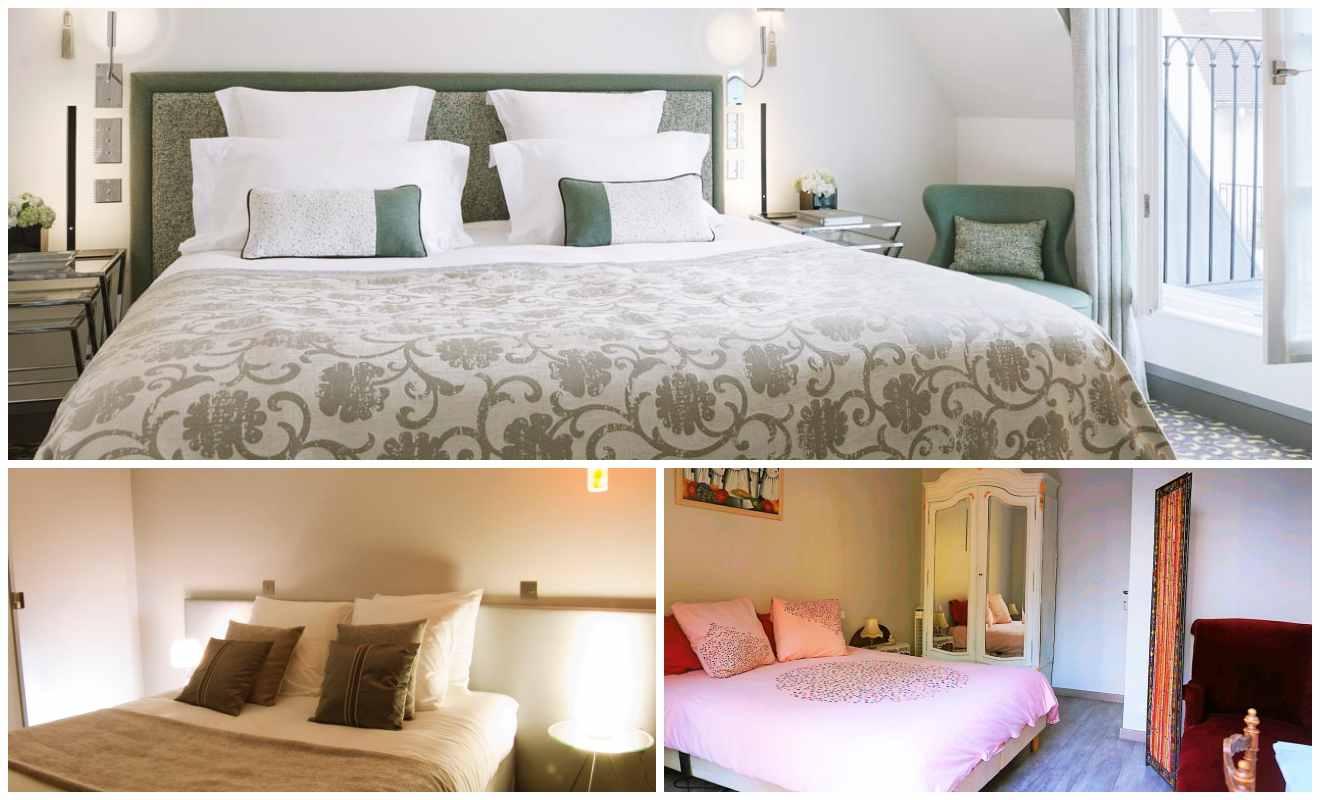 In case you are looking for some great accommodation options, I have some excellent suggestions for you, all sorted out by budget:
Luxury stay (190€ and up) – Le Burgundy Paris is located very close to the Louvre and it offers amazing, 5-start accommodation. La Cour du 5ème – this hotel is right in the heart of Paris and it features a fireplace, antique furniture and a great seating area!
Middle-priced (from 120€ to 190€) – La Maison de Léa – this one is located only a 7-minute walk from Bastille and it offers contemporary B&B accommodations with individually decorated rooms. Helussi Hôtel – book this one in advance as it gets sold out quickly! It is located a 15-minute walk from Montmartre, close to the metro, it has stylish decor and a free sauna that all guests can use!
Budget stay (from 50€ to 120€) – La Maison Rouge (this hotel is a great choice for travelers interested in parks, ambiance and gourmet food), Chambre d'hôte des Artistes (this B&B is located in the 2nd district of Paris, in the center of the capital, and has fabulous reviews, book in advance!).
Essential packing list for Paris
---
Conclusion
Don't be scared by all those queuing pictures – Paris can get very crowded sometimes, but certainly not all the time! It also makes sense to know your "enemy" and how to fight it before going there. There are many ways of beating the system and buying your fast track Paris attraction tickets if you are a smart traveler and skipping the line is one of them!
If you read this article carefully enough, you will surely be flying the line and it will save you entire hours of your time – time that you can use in a much more productive way than just getting bored in a long queue, right?
I hope I gave you some valuable advice in this article and you will use it for your next Paris holidays!
And remember – Don't avoid the place, avoid the queue! 😉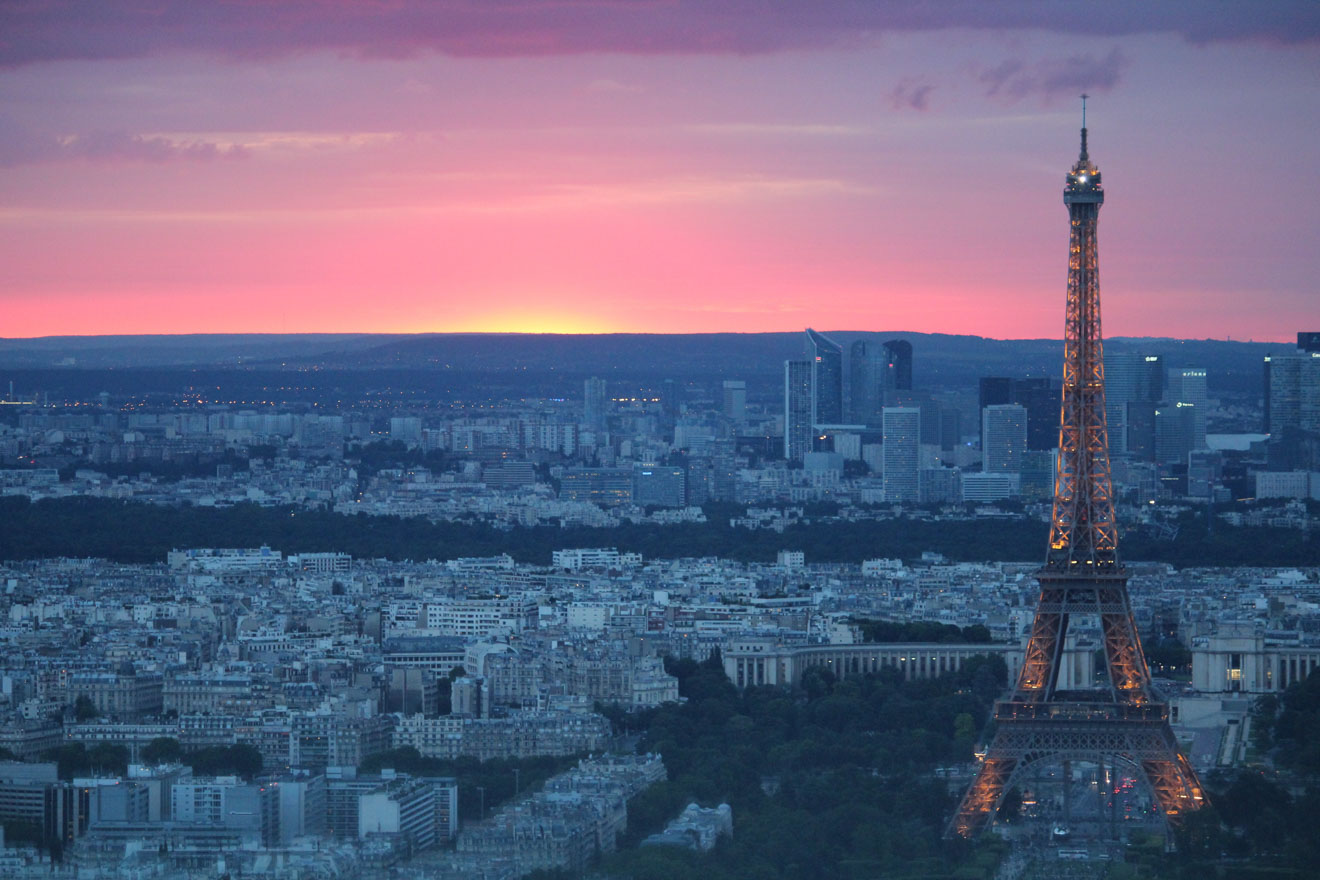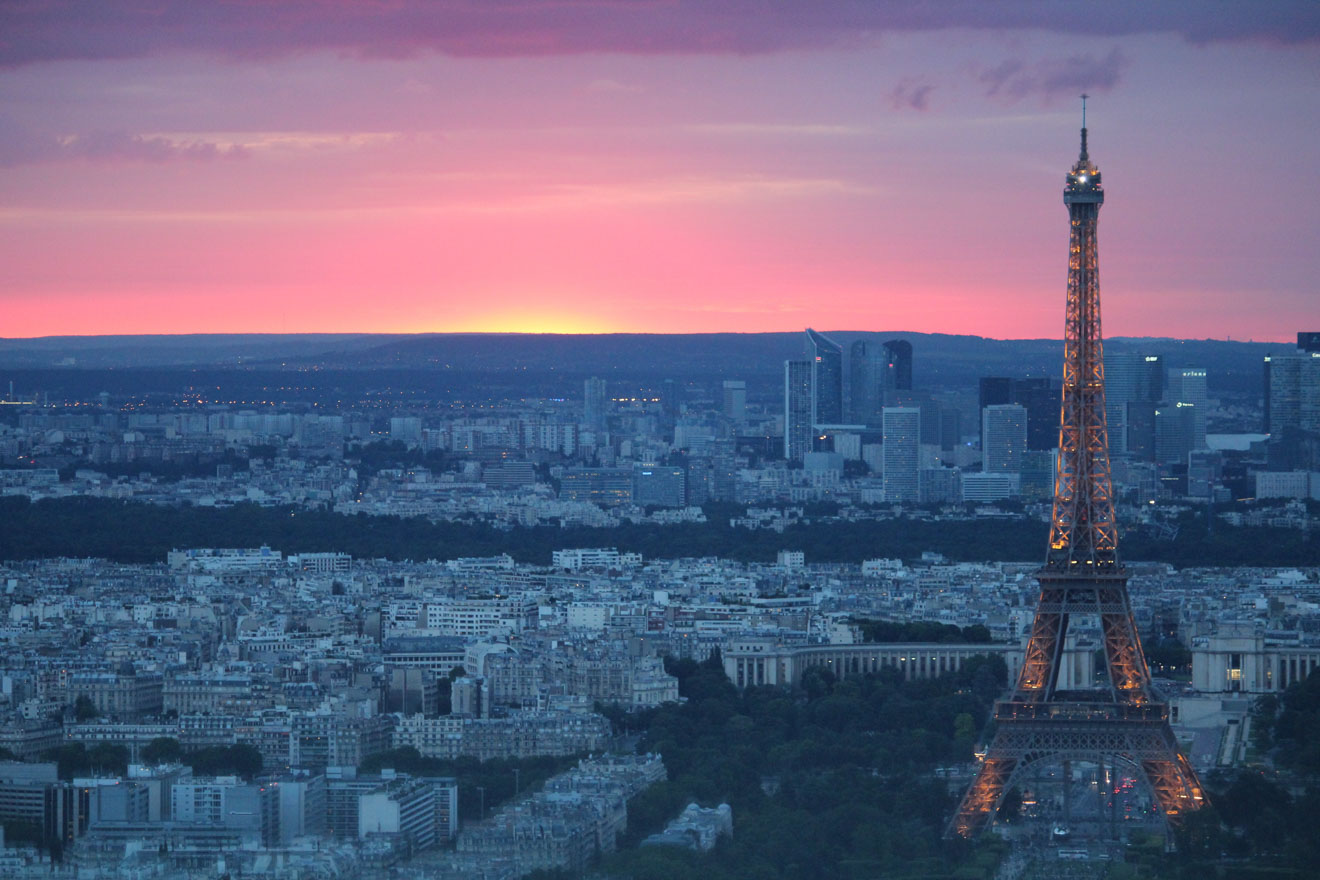 P.S. Do you want to save at least 20€ on you Disneyland ticket or discover some non-touristic places for your trip to Paris? Check my other blog posts about this wonderful city!
I have also traveled a lot around France and I wrote about many beautiful French destinations, which you might find useful for your next getaway!
Disclosure: Please note that some of the links above are affiliate links, which means I will earn a small commission at no additional cost to you. I only recommend products that I use and love myself, so I know you'll be in good hands.
If you have any suggestions or information to add, do not hesitate to leave your comment below, I LOVE hearing from my readers!
And don't forget to tell me: Did you manage to use the tips described here for these Paris main sights? What other attraction would you like me to write about?
I hope you have a great time in Paris!
Yulia
---
Pin it for later!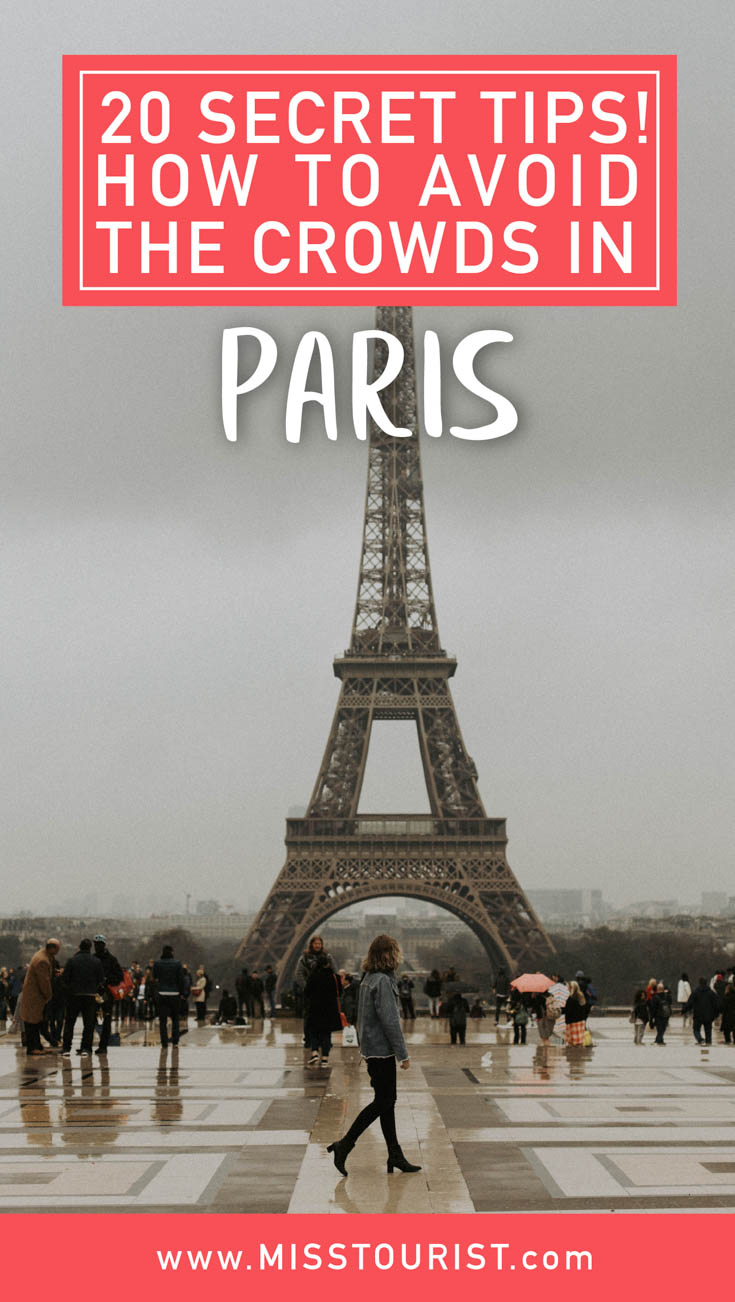 Pin it for later!