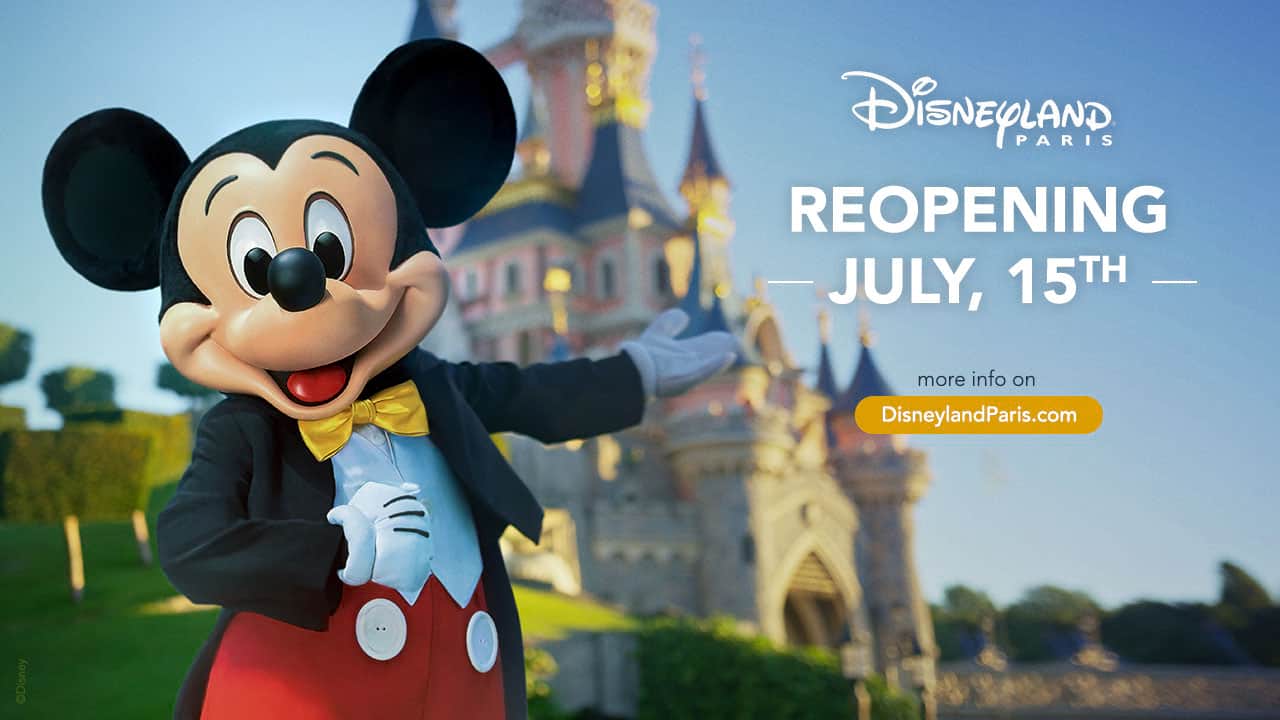 I know it has been a tough time for all of us and you guys might be wondering when Disneyland will be open again? I am here to spread the best news of 2020 so far (at least for me!) – Disneyland Paris opened its gates again on15th July!
What does it mean for you? Are there going to be any restrictions in dates, prices or other rules?
Keep reading and my post will explain all of the details (including an exciting package Disneyland Paris is offering at the moment!)
What's new in Disneyland Paris?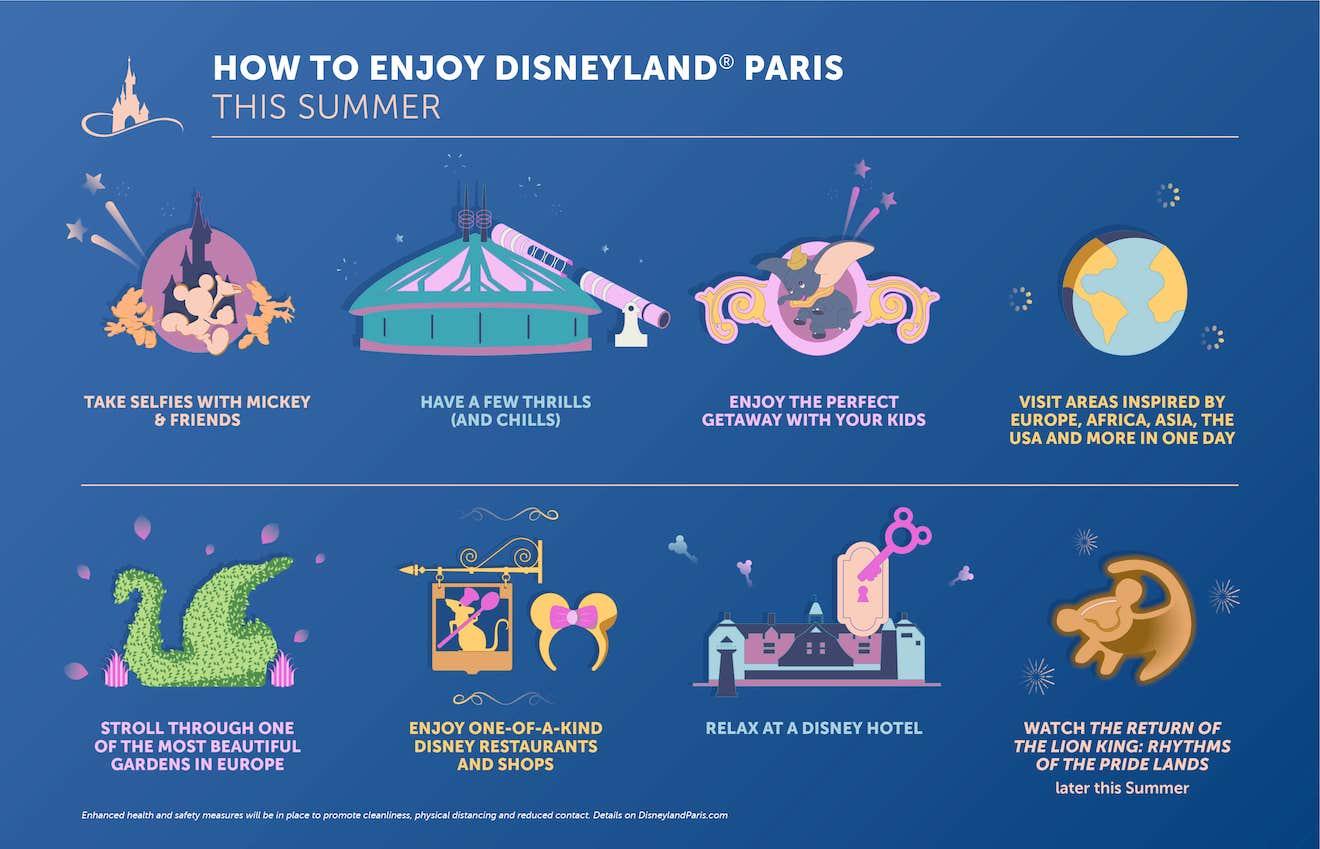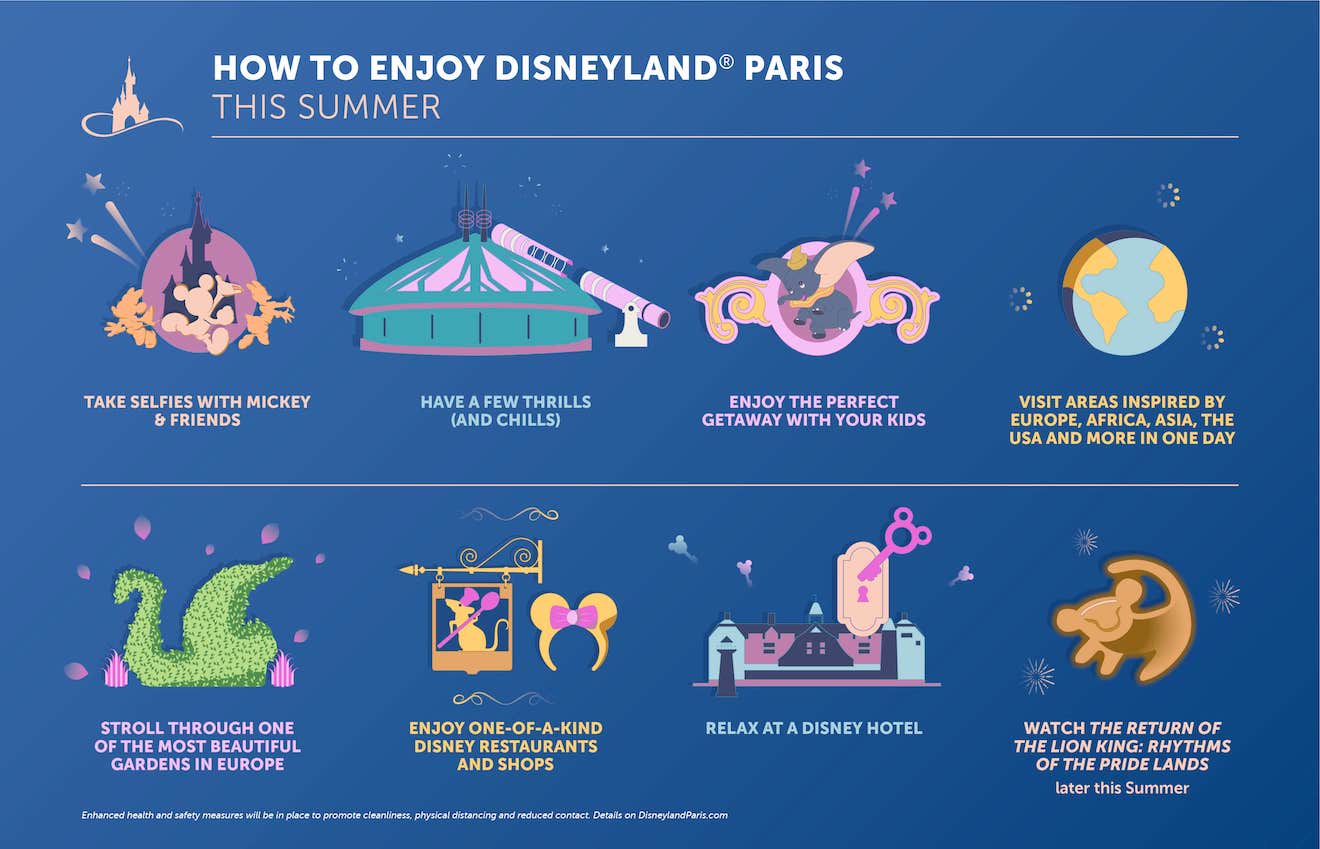 Cancellation policy
Given the fact that many people want to visit Disney from other countries, it is very important to have a flexible and fair cancellation policy in place. What if the borders will close again (what a crazy world we live in now!) and will you lose what you paid for your tickets or package?
Worry not, this is not going to happen! Disneyland has launched a great cancellation policy which they call "Zen Guarantee".
What does it mean for you?
You can modify or cancel your stay with absolutely no charge right up to a week before your visit.
If you decide you want to cancel or modify the booking, please ensure you call them (the number can be found on your confirmation email). As I said, please do so 7 days in advance – the earlier, the better!
Payment in installments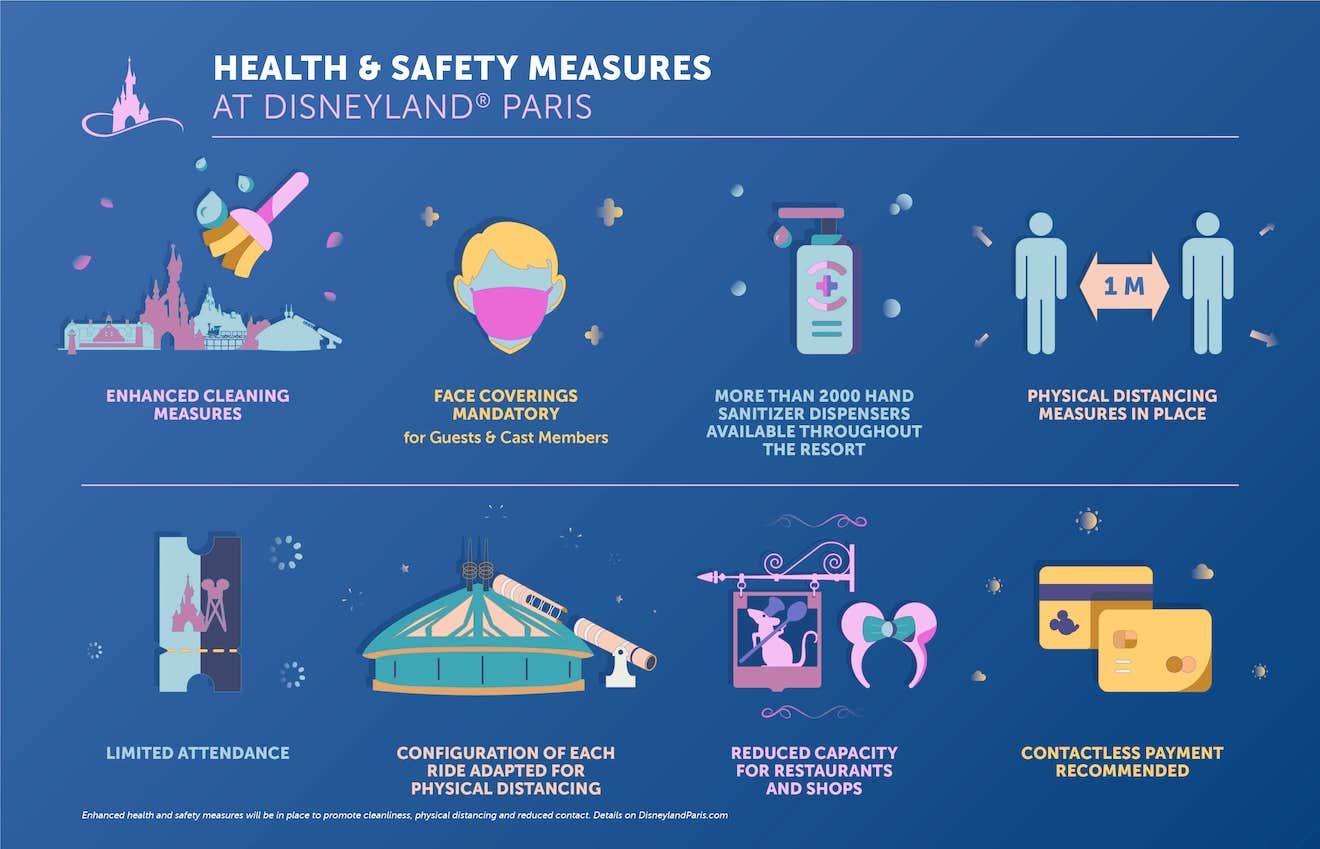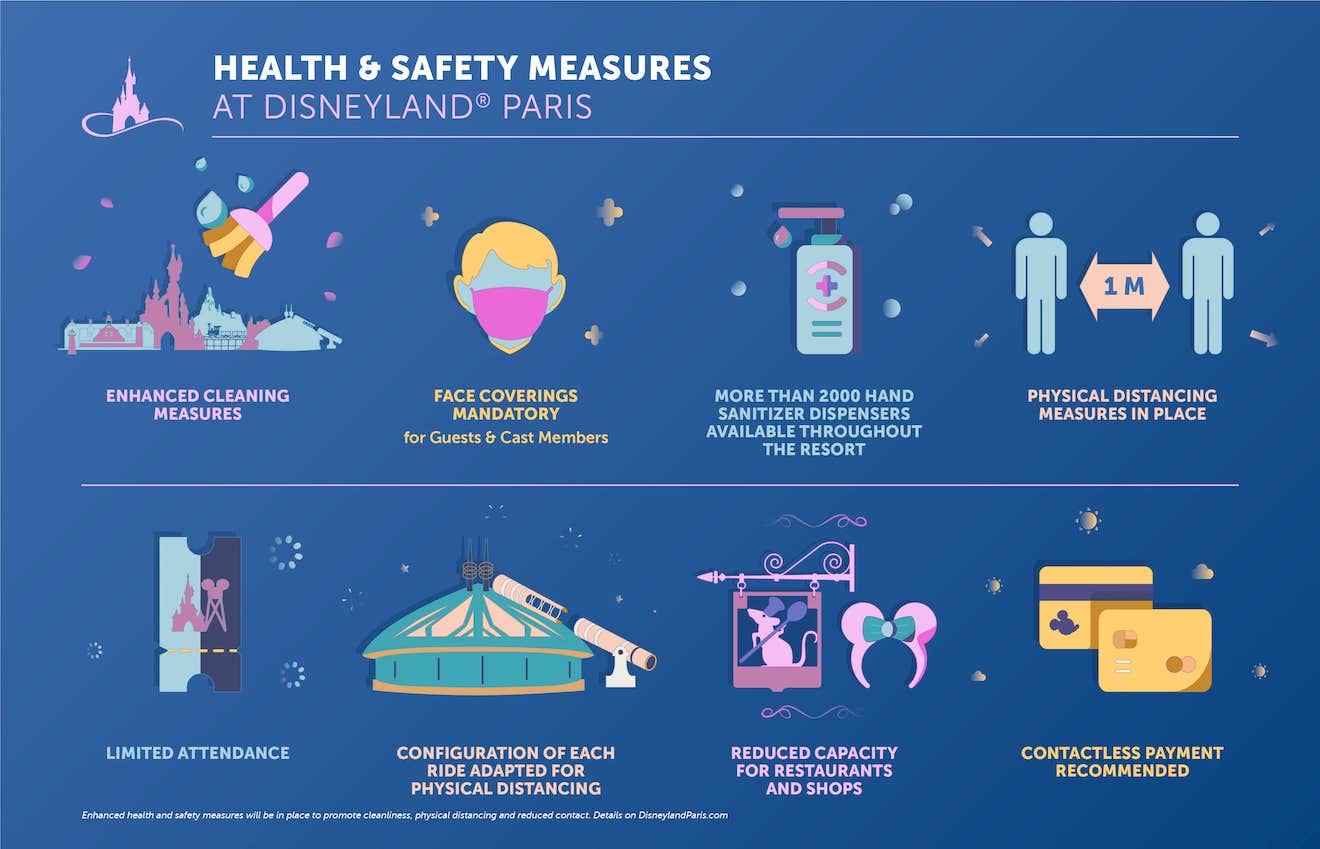 If you are planning in advance, say, you are going in October 2020, you do not need to pay a full price right away, you can pay with just a 15% deposit at the check out and pay the remaining balance in up to 5 installments (the full sum should be paid 60 days before your trip).
You can do this either on the official website (you will need to have an account) or by calling 00 33 1 60 30 60 53 (Note: international call rates apply + 7p per minute).
Are all rides going to be open?
We are so used to many things being only partially open so I can totally see why this would be a common question. The good news is – all rides will be open, but certain experiences will be adapted to ensure physical distancing.
Do I need to wear a mask at all times?
Everyone aged 11 and older needs to wear a mask at all times except when eating.
Other safety measures Disney has in place:
Here are some health and safety measures Disneyland has implemented to ensure our safety and the safety of their Guests and Cast Members:
All Cast Members and Guests (aged 11+) are required to wear a mask
Hand sanitisers are placed throughout the Resort – rides, restaurants etc.. They are planning to distribute 50 000lt of it per month!
Theme park capacity will be capped
Enhanced cleaning measures
Physical distancing – there are clear ground markings indicating 1 metre between guests in boarding lines
Selfie spots with Characters replace Meet and Greets
All Cast Members have undergone safety training
Plexiglass shields in key locations (shops, hotels etc)
To help keep the lines as short as possible, no single rider queue and no FASTPASS for now
No fireworks and parades(sigh!)
Take away in restaurants is promoted and encouraged
Online reservation system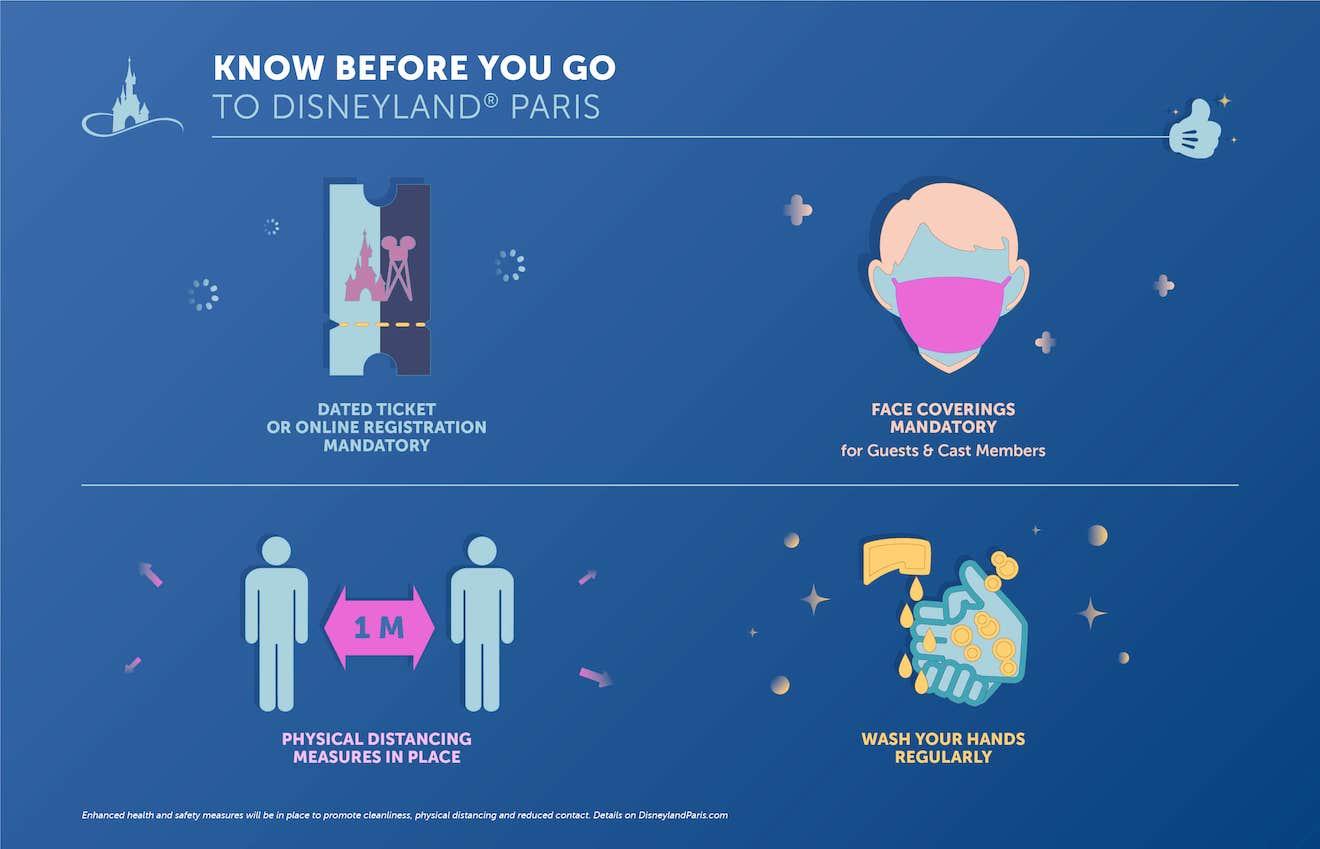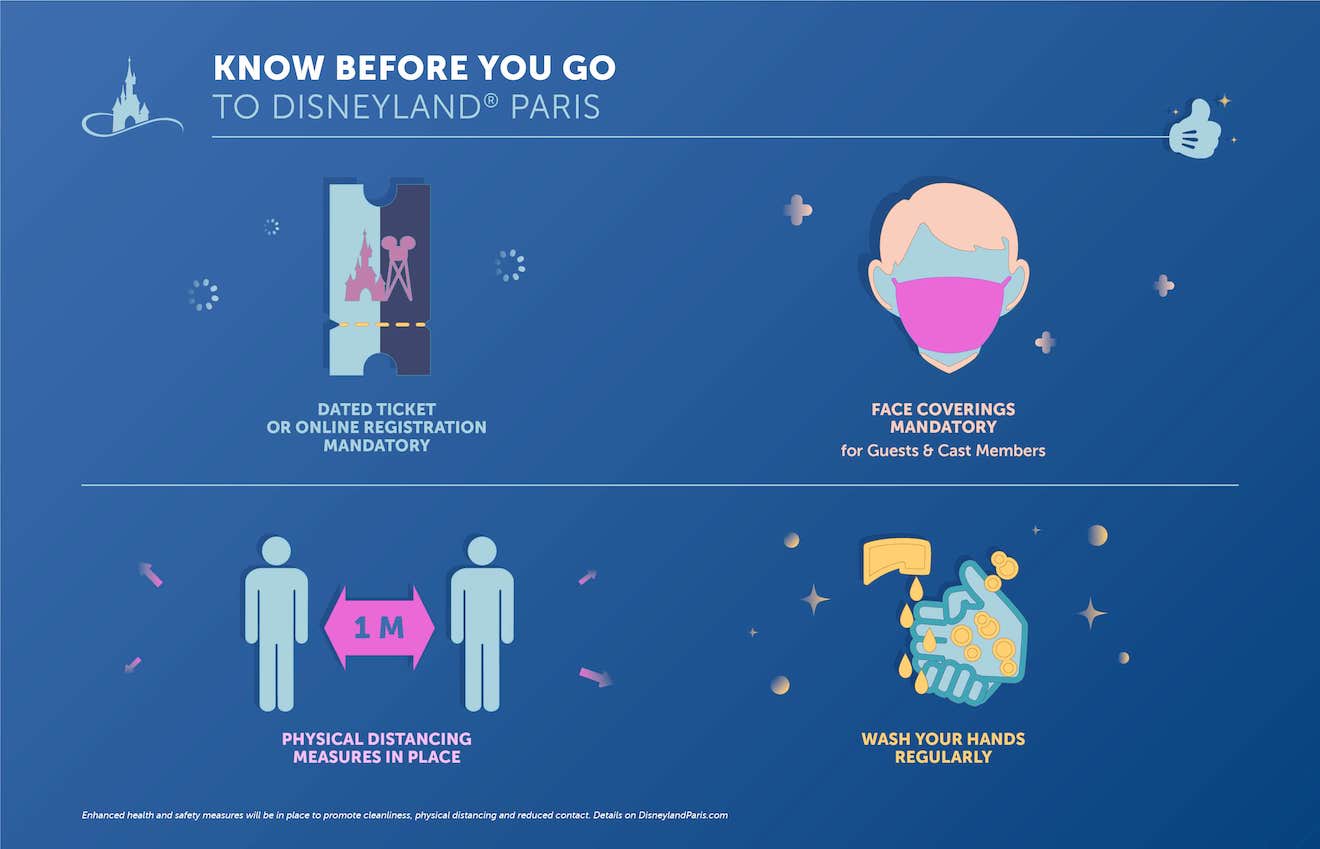 As mentioned above, the park capacity is limited at the moment and Disney wants to make sure they won't have too many people on a given date. So, if you have a normal undated ticket, you will now need to register here first. Please make sure to do so in advance, – if you decide to visit on a weekend a day or two before, I am afraid there is a chance the system won't allow you to register as the park might be at its full capacity already. Just like with Eiffel Tower, they want to ensure the park can host all of the guests and still provide safe conditions for your visit!
NOTE: If your ticket is dated or if you are a Disney hotel Guest (e.g.: in a package described below), you do not need to register, as they already know when you are visiting. More info here.
Once there
I highly recommend downloading this official free app. You will be able to see wait times for attractions in real-time, view the schedule of the shows, use the map and much more!
Disclaimer: Image does not represent current operational guidelines or health and safety measures such as face covering and physical distancing requirements. Visit DisneylandParis.com for important details to know before you visit.
Conclusion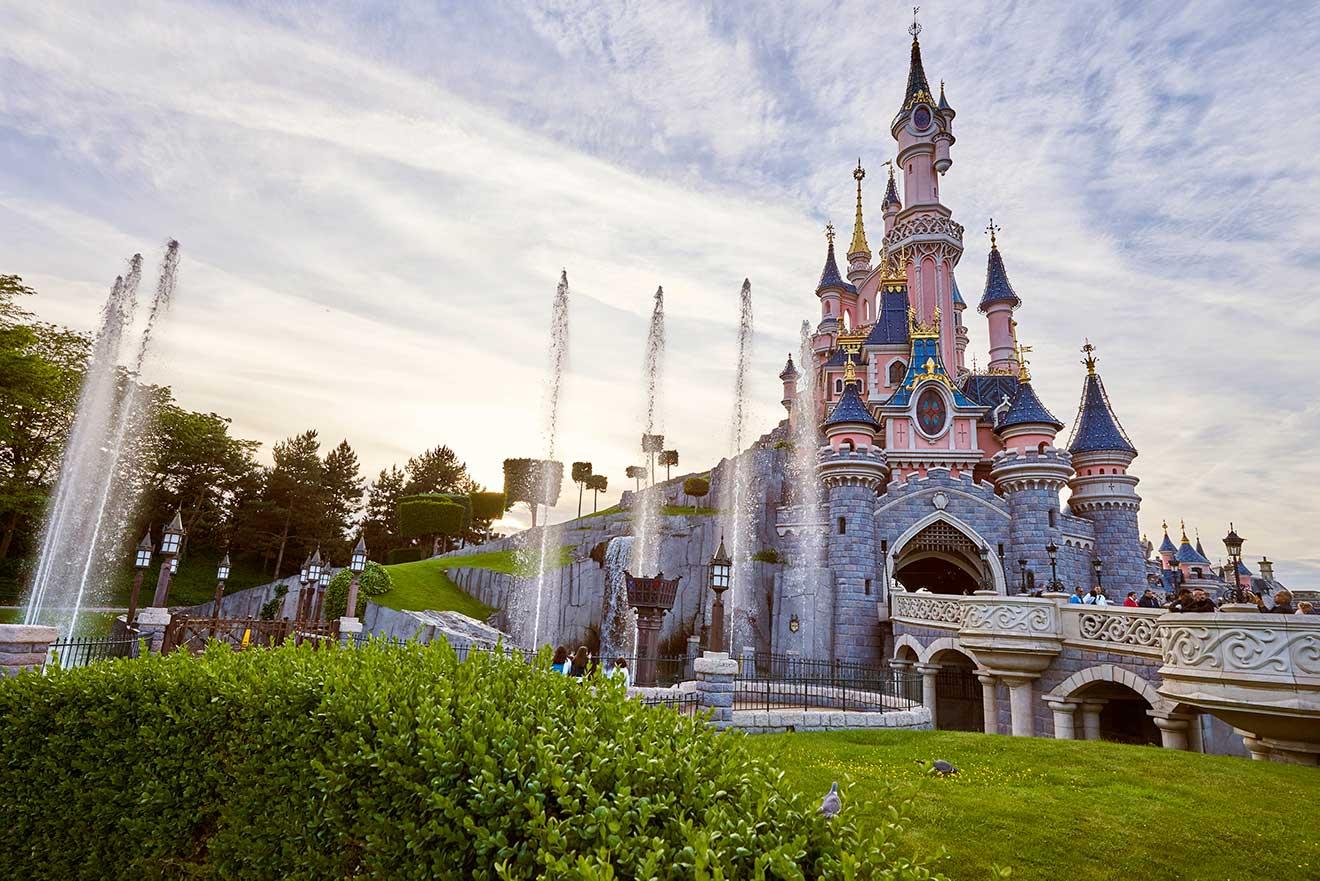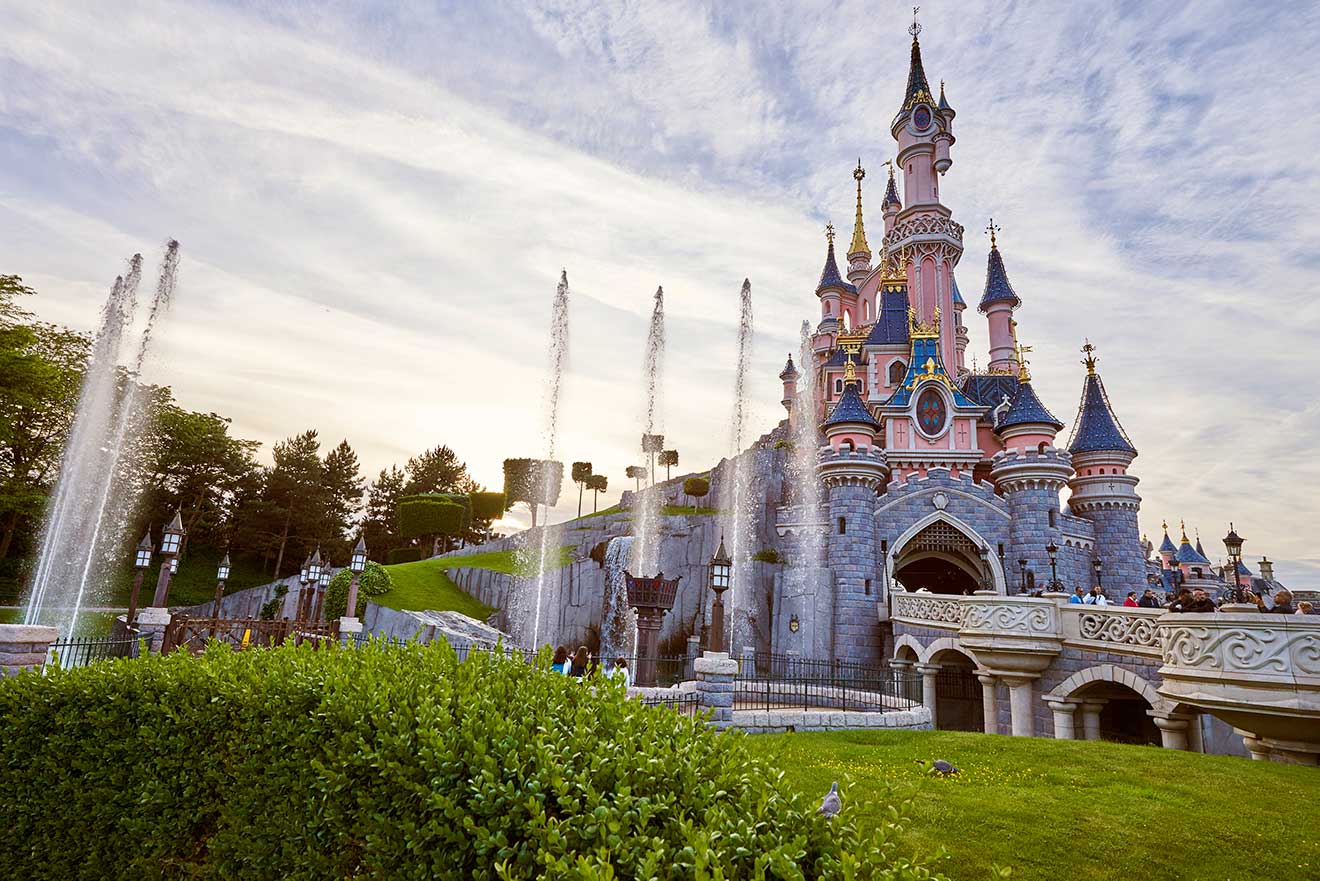 I believe that the Disneyland team has done an amazing job in their preparations to open, so that the Resort is ready to welcome you and ensure your safety at the same time!
I also described the package the Disneyland is offering at the moment and I went through all its details.
As you can see, there are a few conditions in this package, and I have tried to lay out the fine print in the easiest way so that you can see if this is something you would benefit from!
In short, if you were going to go to Disney and you were planning to stay in a Disney Hotel, this package will help you save significantly!
As usual, do not hesitate to ask me any questions in the comments section below, I am always happy to help!
Are you going to Disneyland this year?
Yulia
RELATED POSTS:
Pin it for later!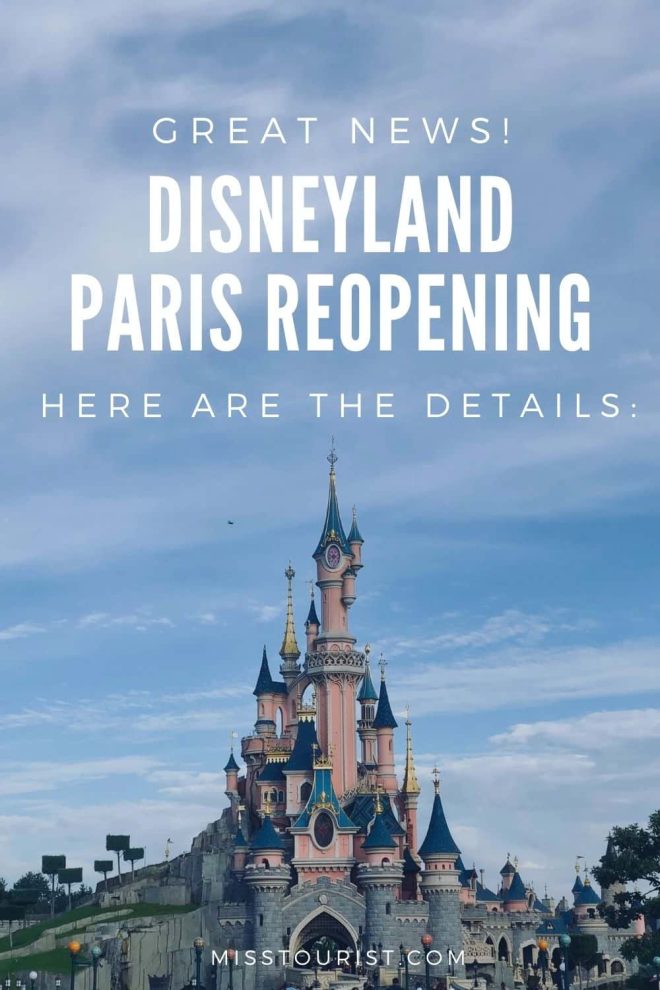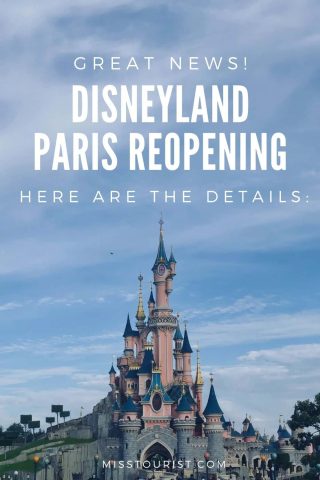 [misstourist_exit_popup link="https://example.com"]