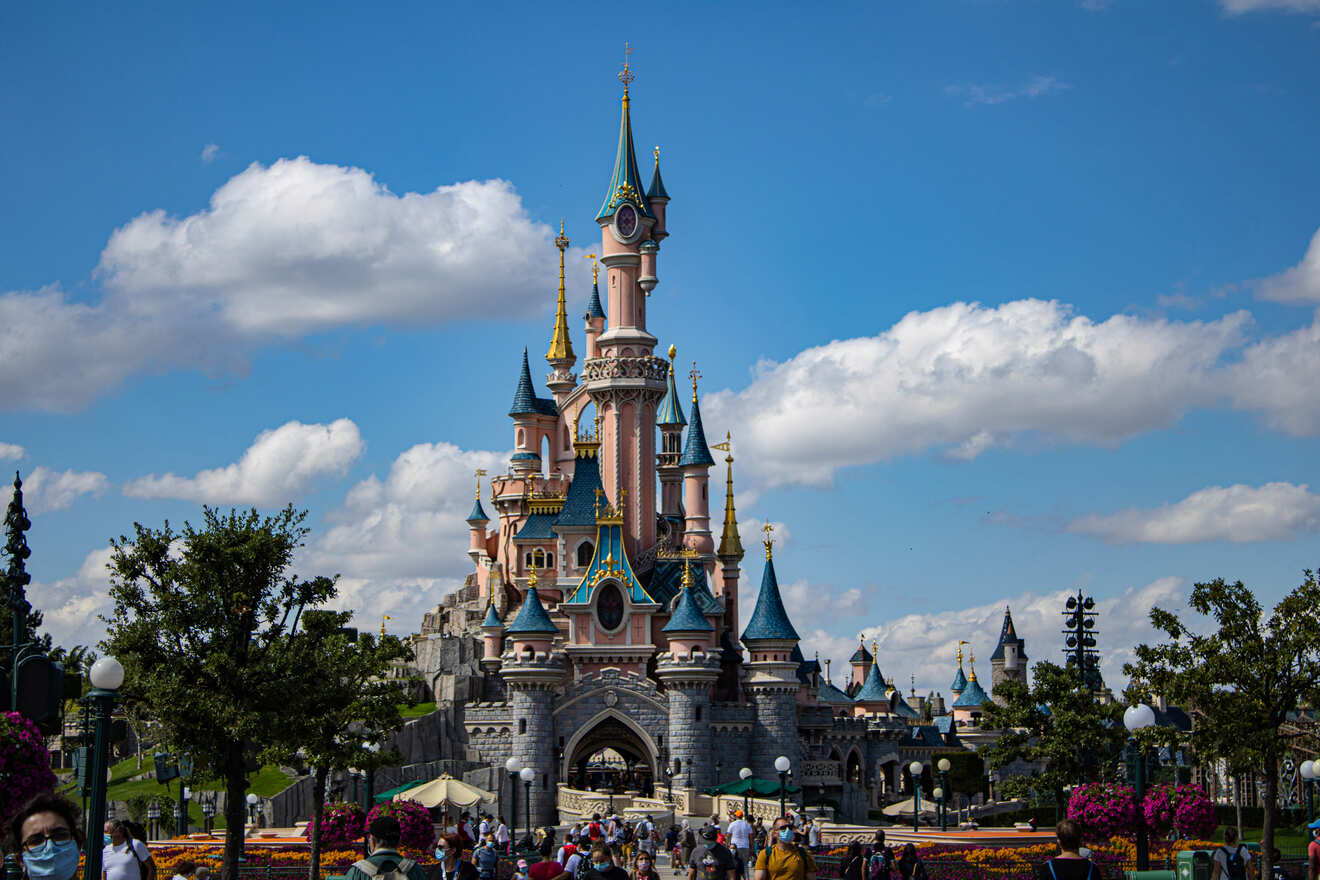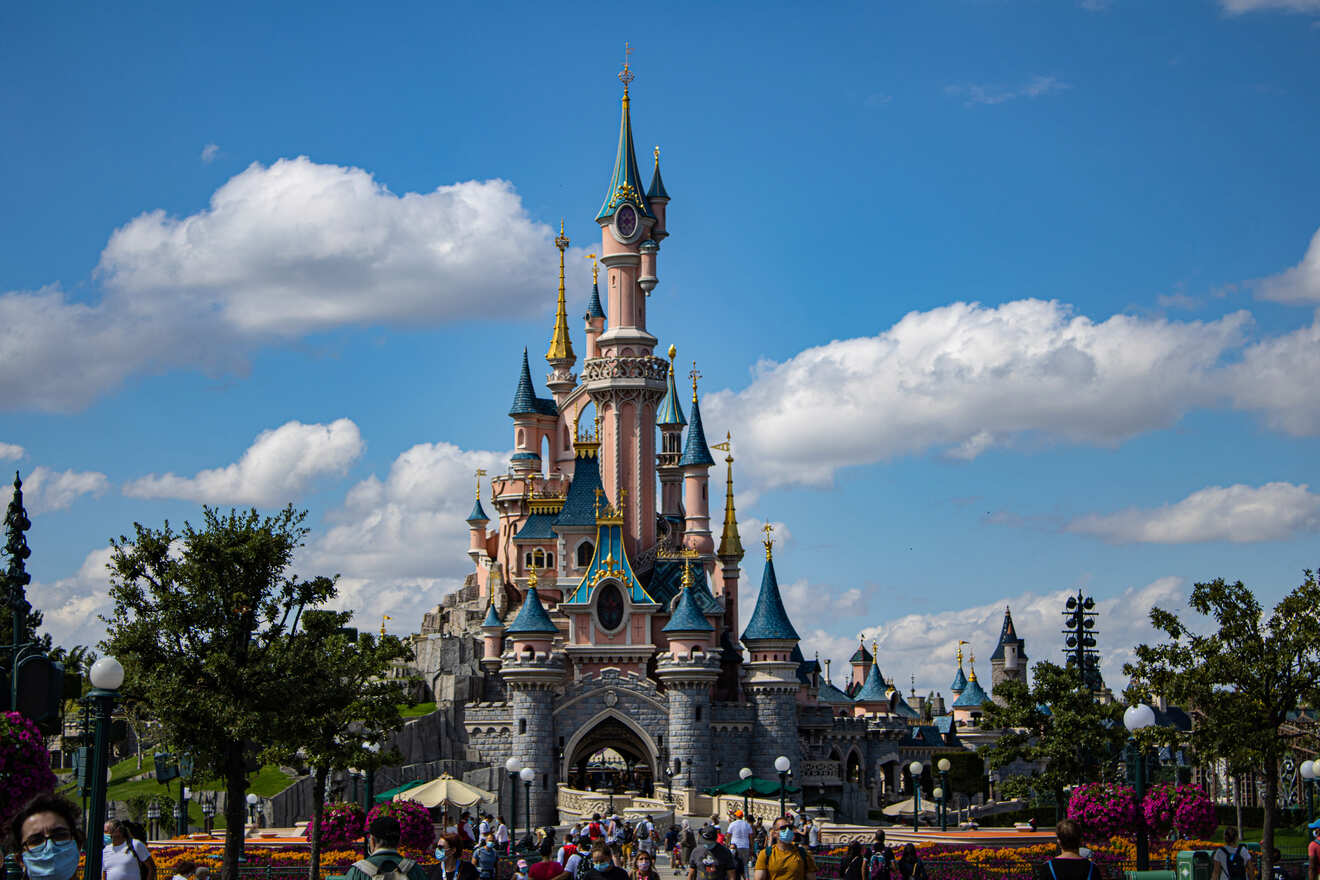 With all the crazy stuff going on in the world lately, I am happy to announce that this post will only spread some good news (finally!). Disneyland Paris is open and fully vaccinated British citizens can finally travel to France, so it's time to start dreaming again!
To be more precise, this post will tell you everything about the current package that Disneyland Paris has launched (a hotel and ticket package) with a special offer (20% off meals) to help you enjoy your time in the most magical place in the world and ensure your safety at the same time.
Let me start with the general info about the reinforced health measures and other things that Disneyland Paris changed in order to adapt to the current situation.
What has changed?
I am aware that a lot of countries change their quarantine and border crossing rules almost on a daily basis, so I thought I'd start from the most important topic of them all – the cancellation policy. Will you lose your money if you decide to cancel/postpone your tickets due to unforeseen circumstances?
The short answer is "No", but please read the below section to see all the details.
Cancellation policy
Given the fact that many people want to visit Disney from other countries, it is very important to have a flexible and fair cancellation policy in place. What if the borders will close again or they will impose the quarantine for leaving/entering your country. No one can really say what will happen in a couple of days these days, so I completely understand your concerns.
Worry not, this is not going to happen! Disneyland has launched a great cancellation policy which they call "Zen Guarantee".
What does it mean for you?
You can modify or cancel your stay with absolutely no charge right up to a week before your visit for the full price of your accommodation and tickets (excluding insurance and transport fees, food, and optional extras if applicable).
If you decide you want to cancel or modify the booking, please ensure you call them (the number can be found on your confirmation email). As I said, please do so 7 days in advance – the earlier, the better! If you cancel less than 7 days before your arrival the standard cancellation policy will apply.
NOTE: You can read more information about the temporary adjustments to their cancellation policy here.
Payment in installments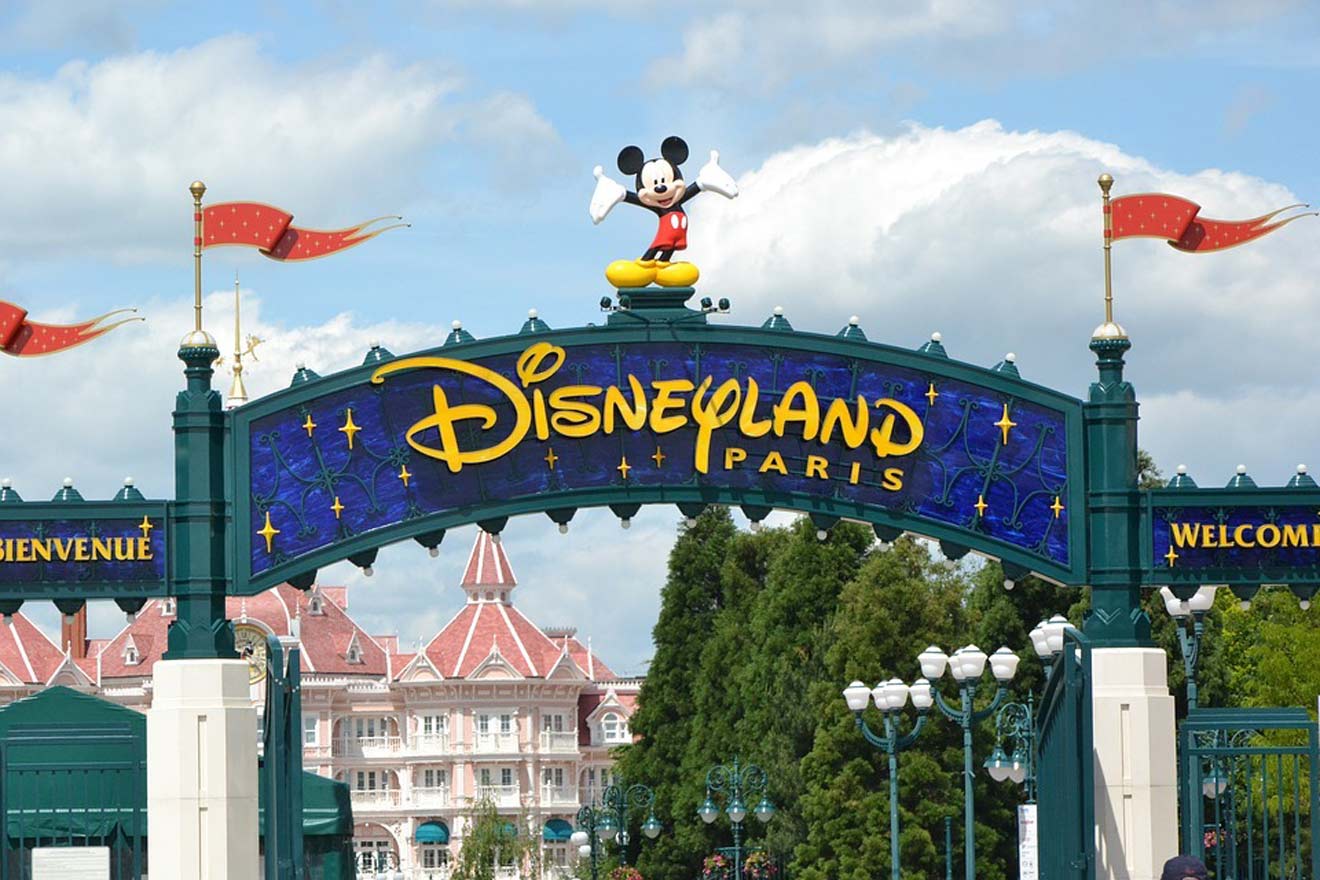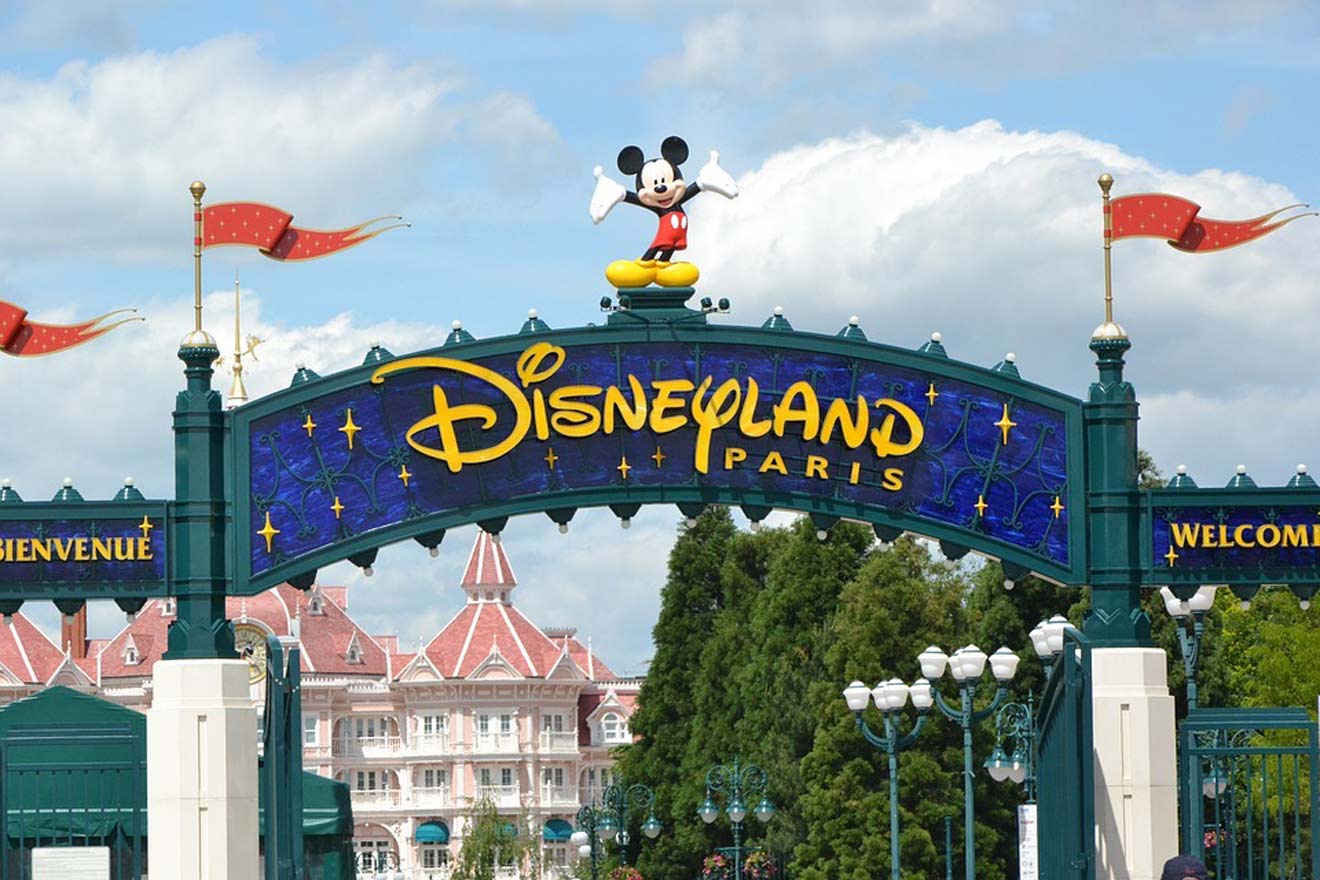 If you are planning your vacation in advance, you do not need to pay a full price right away, you can pay with just a 15% deposit at the checkout and pay the remaining balance in up to 5 installments (the full sum should be paid 60 days before your trip).
You can do this either on the official website (you will need to have an account) or by calling 00 33 1 60 30 60 53 (Note: international call rates apply + 7p per minute).
Are all rides going to be open?
We are so used to many things being only partially open so I can totally see why this would be a common question. The good news is – all rides will be open, but certain experiences will be adapted to ensure physical distancing is maintained.
Do I need to wear a mask at all times?
Everyone aged 6 and older needs to wear a mask at all times except when eating.
Other safety measures Disney has in place:
https://www.disneylandparis.com/en-gb/health-safety-measures/#ancre3
Here are some health and safety measures Disneyland has implemented to ensure the safety of their Guests and Cast Members:
All Cast Members and Guests (aged 6+) are required to wear a mask
Hand sanitisers are placed throughout the Resort – rides, restaurants etc.. They are planning to distribute 50 000 l. of it per month!
Theme park capacity will be capped
Enhanced cleaning measures
Physical distancing – there are clear ground markings indicating 1 metre between guests in boarding lines
Selfie spots with Characters replace Meet and Greets
All Cast Members have undergone safety training
Plexiglass shields in key locations (shops, hotels etc)
To help keep the lines as short as possible, no single rider queue and no FASTPASS for now
No fireworks and parades (sigh!)
Take away in restaurants is promoted and encouraged
IMPORTANT – Online reservation system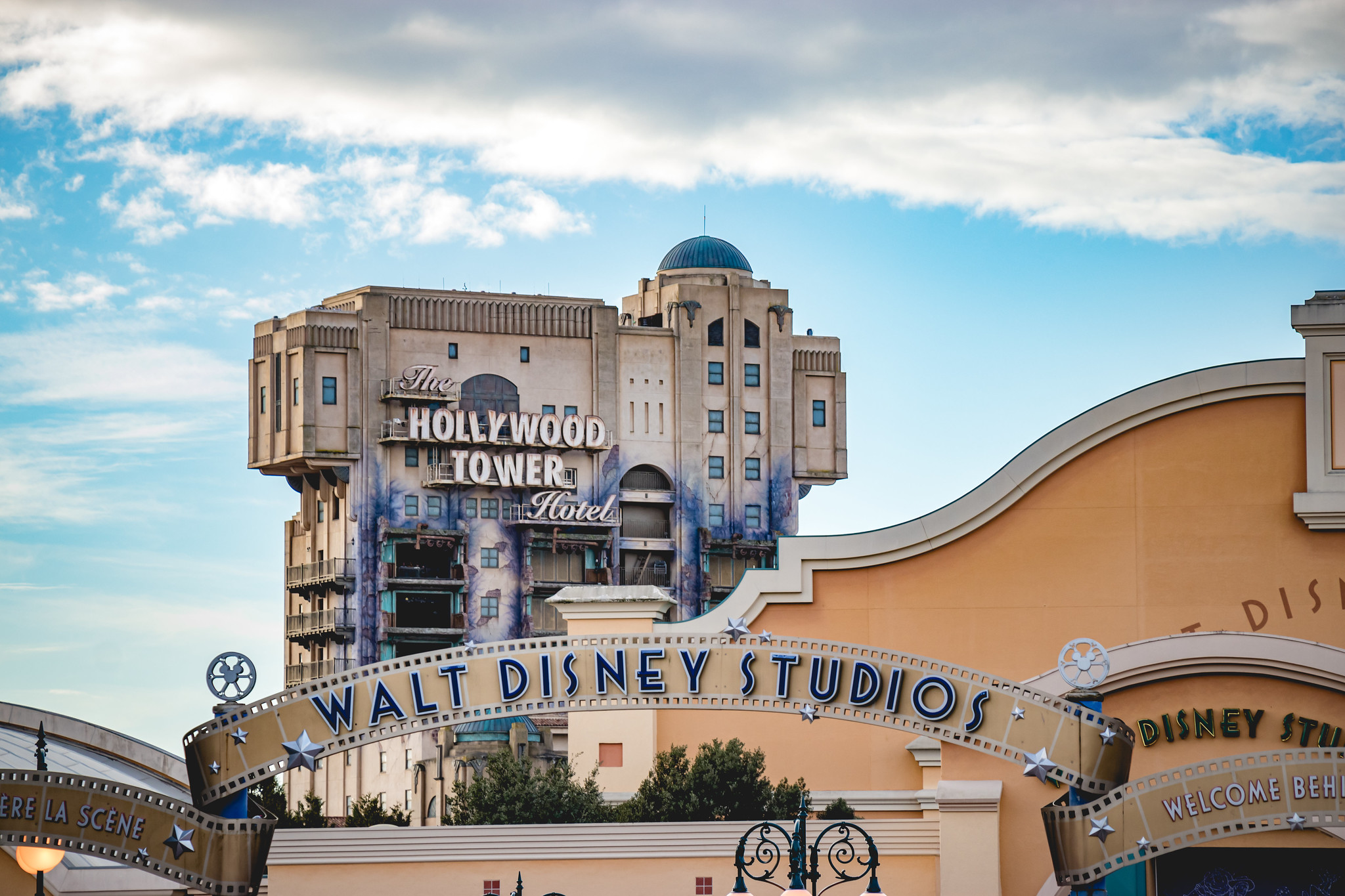 As mentioned above, the park capacity is limited at the moment and Disney wants to make sure they won't have too many people on a given date. So, if you have a normal undated ticket, you will now need to register here first.
Please make sure to do so in advance, – if you decide to visit on a weekend 1-2 days in advance, I am afraid there is a chance the system won't allow you to register as the park might be at its full capacity already. Just like with the Eiffel Tower, they want to ensure the park can host all of the guests and still provide safe conditions for your visit!
NOTE: If your ticket is dated or if you are a Disney hotel Guest (e.g: in a package described below), you do NOT need to register, as they already know when you are visiting. More info about it here.
Once there
I highly recommend downloading Disney's official free app – https://www.disneylandparis.com/en-us/mobile-app/. You will be able to see wait times for attractions in real-time, view the schedule of the shows, use the map and much more!
Special Offer – Up to 20% Off All Meals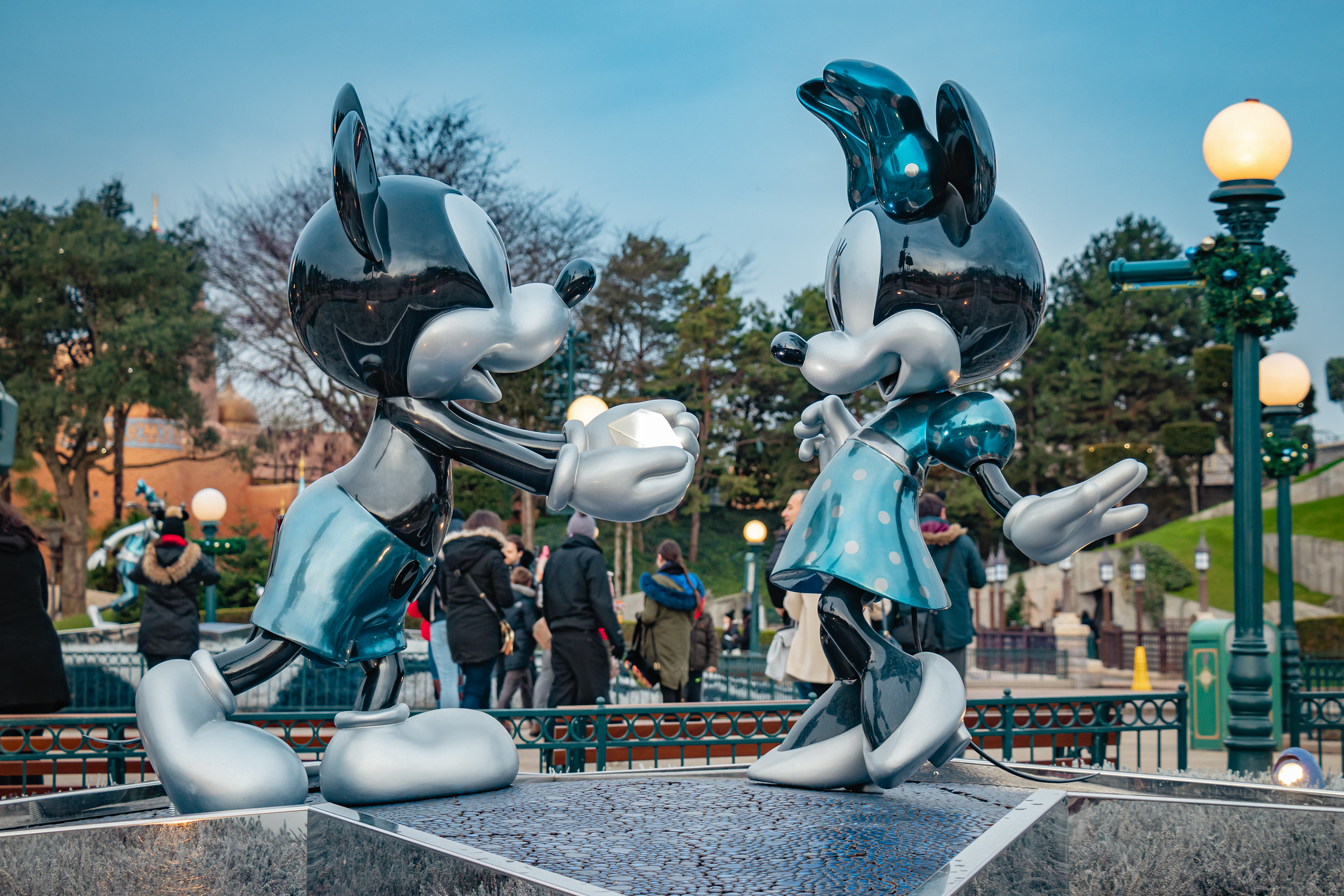 It's no secret that buying food inside any amusement park or resort can be expensive, especially if you are traveling with the whole family! That's why Disney is offering a special offer where you will receive up to 20% off all meals bought inside the park for guests arriving between 9th January to 30th March 2022!
Booking conditions
In order to benefit from this great discount, simply book a package before the 12th October 2021 to arrive in the magical world of Disney between the 9th January to 30th March 2022.
Discount Specifics
A different discount applies depending on the food outlet you choose to eat inside Disneyland Paris as follows.
5% discount on quick-service restaurants
15% discount on buffet restaurants
20% discount on table service restaurants
When checking into your hotel you will receive 3 re-usable vouchers valid for the length of your stay. You must present the applicable voucher to receive the discount.
NOTE: There is a minimum spend of €40 per transaction to be eligible for the discount
Participating Outlets
This offer doesn't include partner restaurants and can only be redeemed for on the day purchase of food and drink at the following vendors so make sure to check if your discount voucher applies before ordering.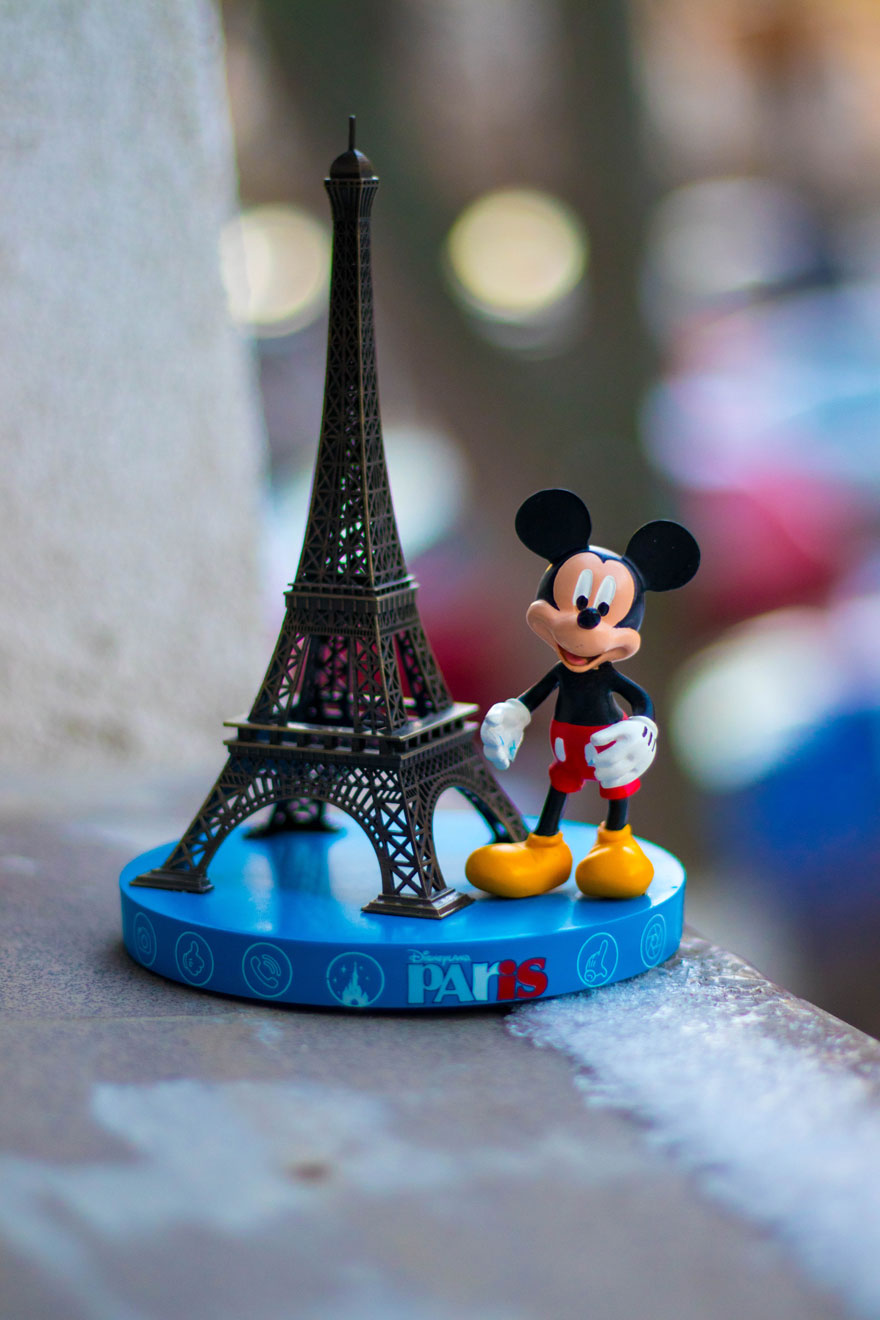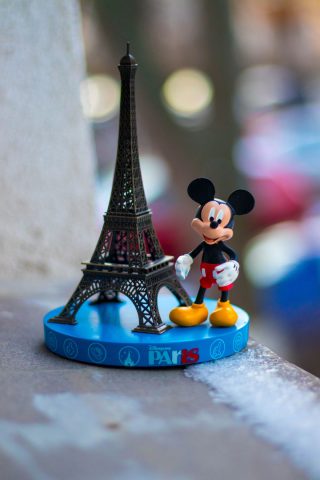 Quick Service Restaurants (5% discount):
Lucky Nugget saloon, Au Chalet de la marionnette, Café Hyperion, Cable Car Bake shop, Casey's Corner, Colonel Hathi's Pizza outpost, Cookie kitchen, Cowboy Cookout barbecue, Fuente del Oro, Market house deli, New York Style Sandwiches, Pizzeria Bella Notte, Hakuna Matata, En Coulisse, Coffee Grinder, Toad Hall restaurant.

Buffet Restaurants (15% discount) :
Plaza Gardens, Agrabah Café, Cape Cod, Chuckwagon Café, Crockett's Tavern, Downtown, La Grange, Hunter's Grill & Beaver Creek, La Cantina.

Table Service Restaurants (20% discount) :
Bistrot chez Rémy, Captain's Jack, Silver Spur, Auberge de Cendrillon, Annette's Diner, Manhattan, Steakhouse, Café Mickey, Yacht Club.
Exclusions
As with any offer, there are a few exclusions but with this one, it is pretty straight forward so I will summarise it for you here.
You must spend a minimum of €40 per transaction in order to redeem the vouchers
Make sure to present the correct voucher for the appropriate participating venue
The offer is valid on all room types at Disneyland hotels, except suites and family rooms
Offer excludes partner restaurants, pre-arrival purchased meals and meal plans (eg breakfast, half board meal plan, full board meal plan, Character Dining), kiosks and charts, gratuities, and service charge.
Offer is only applicable to meals, not merchandise

Hotel + Ticket Disneyland Package : Best Price Guaranteed!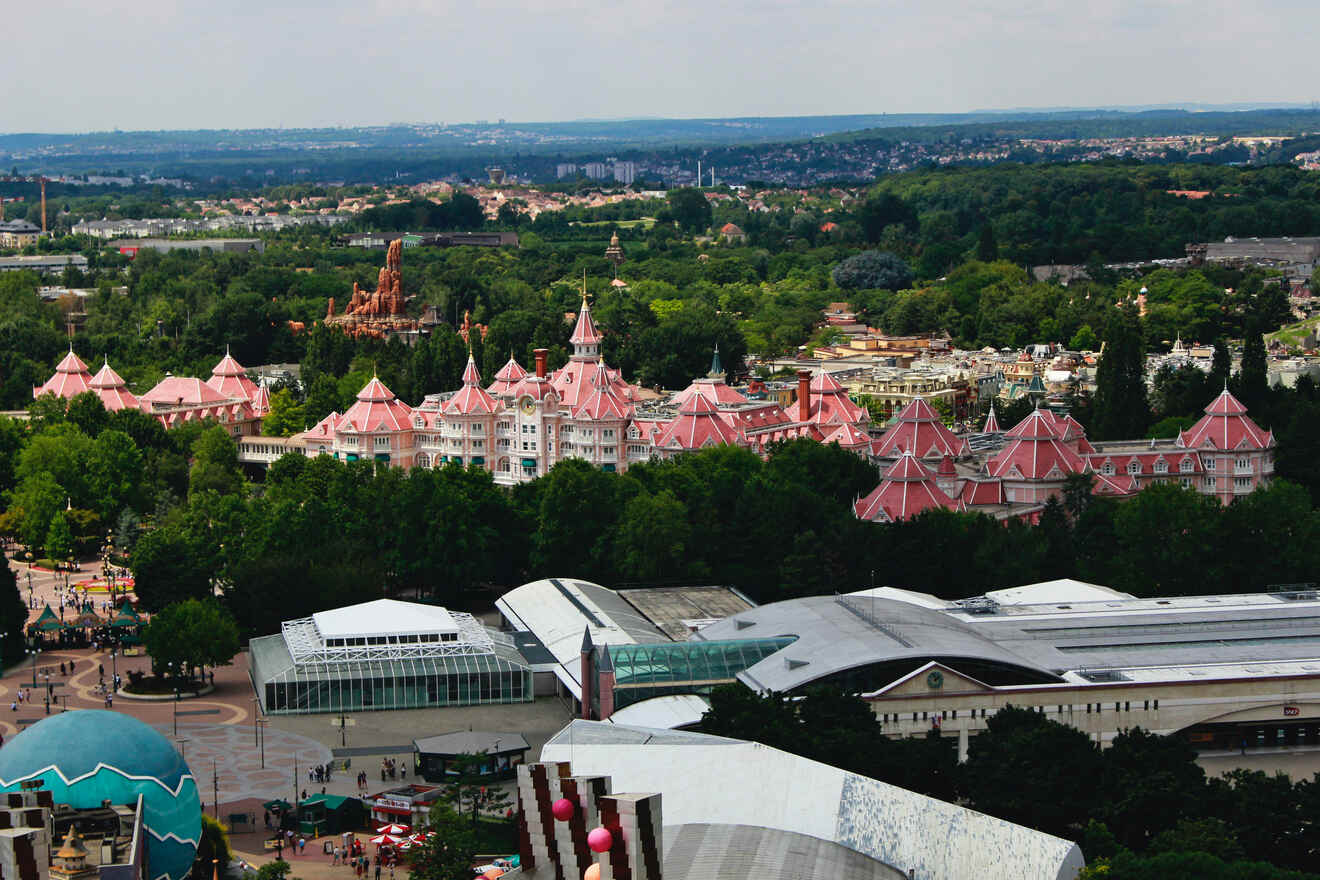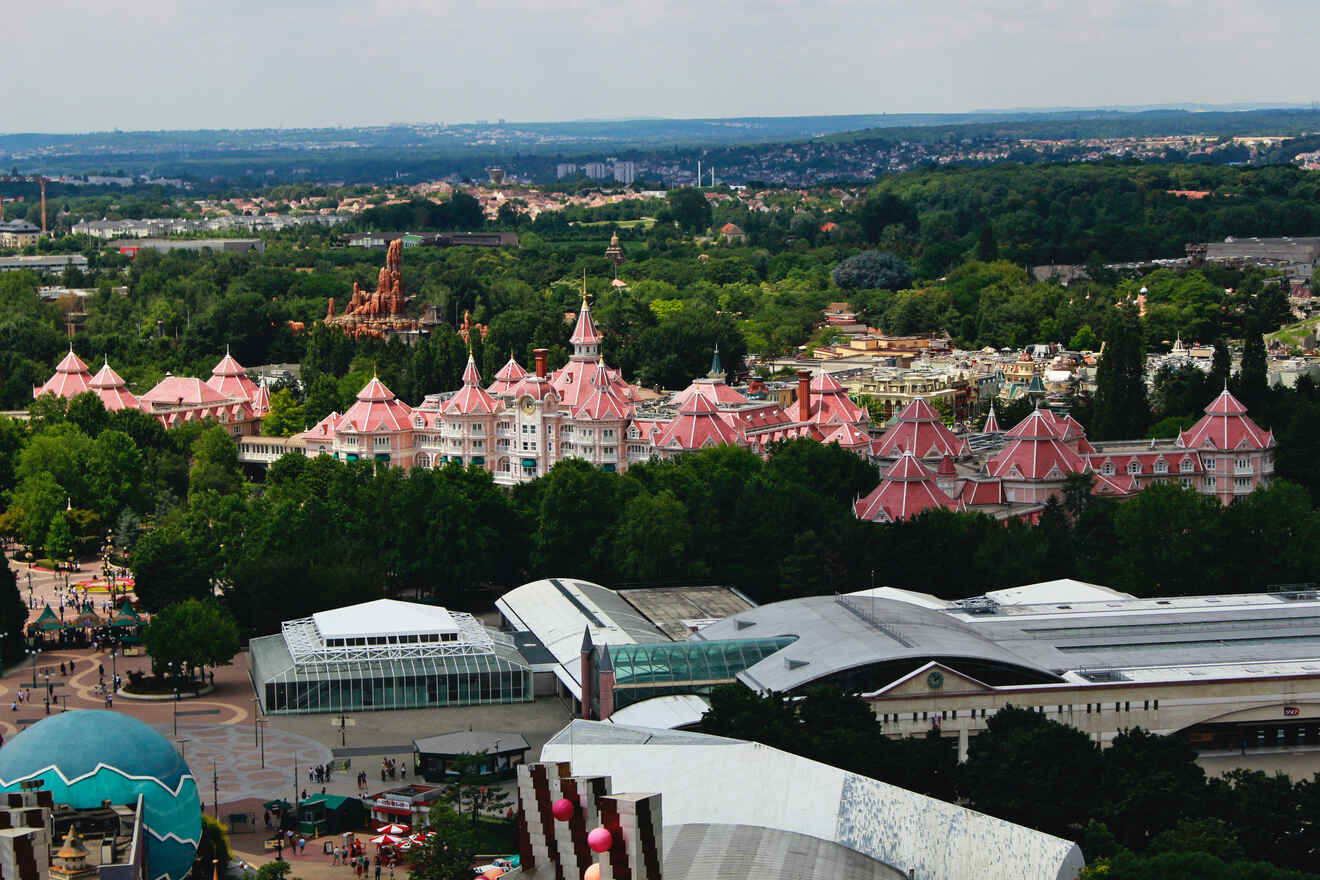 Below is some info about another package Disney is currently offering and why I think it is worth your attention if you are going to visit the Resort in the coming months.
General info
Currently, if you book a Hotel + Tickets Package early you can benefit from getting your pick of the best prices guarantee.

You will get some extra magic time in the park, so when the doors of the parks are not open yet, you will still be able to enjoy the magic before the park opens to the public! In addition to that, you will save on booking fees (about ~25GBP) and your parking is free of charge for both the park and the hotel!
List of hotels you can stay in to benefit from the package:
Disney's Hotel New York – The Art of Marvel
Disney's Newport Bay Club
Les Villages Nature Paris
Disney's Hotel Cheyenne (Reopening the July 1st)
Disney's Davy Crockett Ranch (Reopening the July 13th)
Disney's Sequoia Lodge (Closed for renovations – re-opening date TBA)
Disney's Hotel Santa Fe (Closed for renovations – re-opening date TBA)
If you would like to know more about the best accommodation options around Disneyland Paris, please check out this post.
NOTE: There are a couple of exclusions, nothing fancy, but still worth taking a look, scroll down to "Fine print" section to see more
So, how much is it and how do I buy it?
I wanted to check if the package is actually worth it and if, except for some extra time in the park, will it actually also save a bit of money or if I would be better off to buy tickets and hotel accommodation individually. Let's see:
To simplify the whole let's take a particular day and hotel as an example, shall we?
EXAMPLE: Let's assume it is a 3 days visit of a family of 4 (2 adults and 2 kids) staying for 3 days in January 2022 (11th to 14th) Disney Newport Bay Club, Superior room, no breakfast. I remind you that tickets to both Disney Parks for 4 days for all 4 people are also included in the package. You can see the rates for your dates here.
Here is a sample calculation I came up with:
Package price: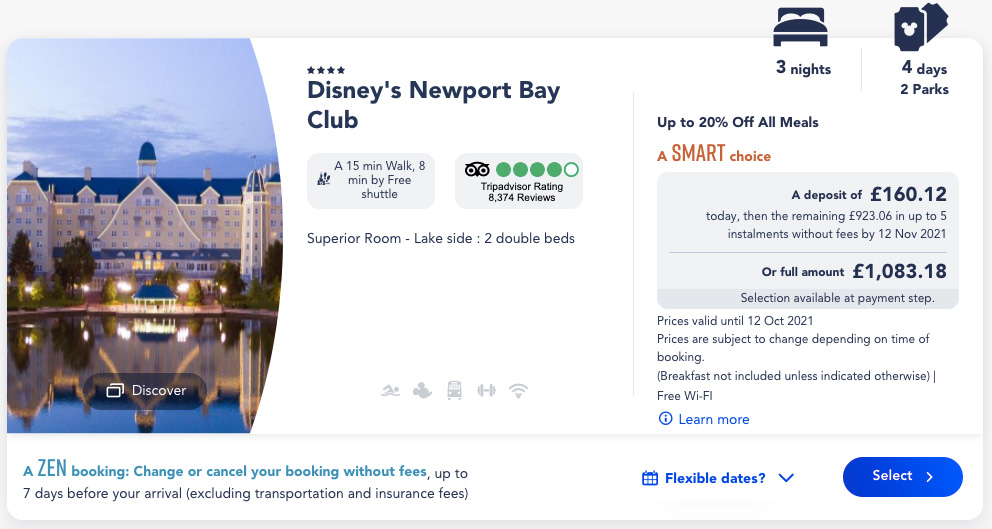 PRICE: £1,083.18 (Best price guaranteed)
Buying individually:

If you were to book separately, the hotel for our dates would be £526 (price is taken from Booking.com), plus the tickets to both parks for 4 people for 4 days is £904.54 (£235.6×2 for adults + £216.58×2 for kids).

PRICE: So, the total price would be £526 + £904.54 = £1,430.54.
SAVING: £1,403.54 – £1,083.18 = £320.36
In conclusion, if you were thinking of staying for a couple of days, I think the package is not only a great money saver, but it also gives you some awesome perks such as staying in the park longer than anyone else! How cool is that?
Booking conditions:
You need to stay for at least 2 nights in one of the themed Disneyland Paris hotels (the list of all hotels is above).
Package includes:
Accommodation
Tickets
Free parking
Extended time in the park
Fine print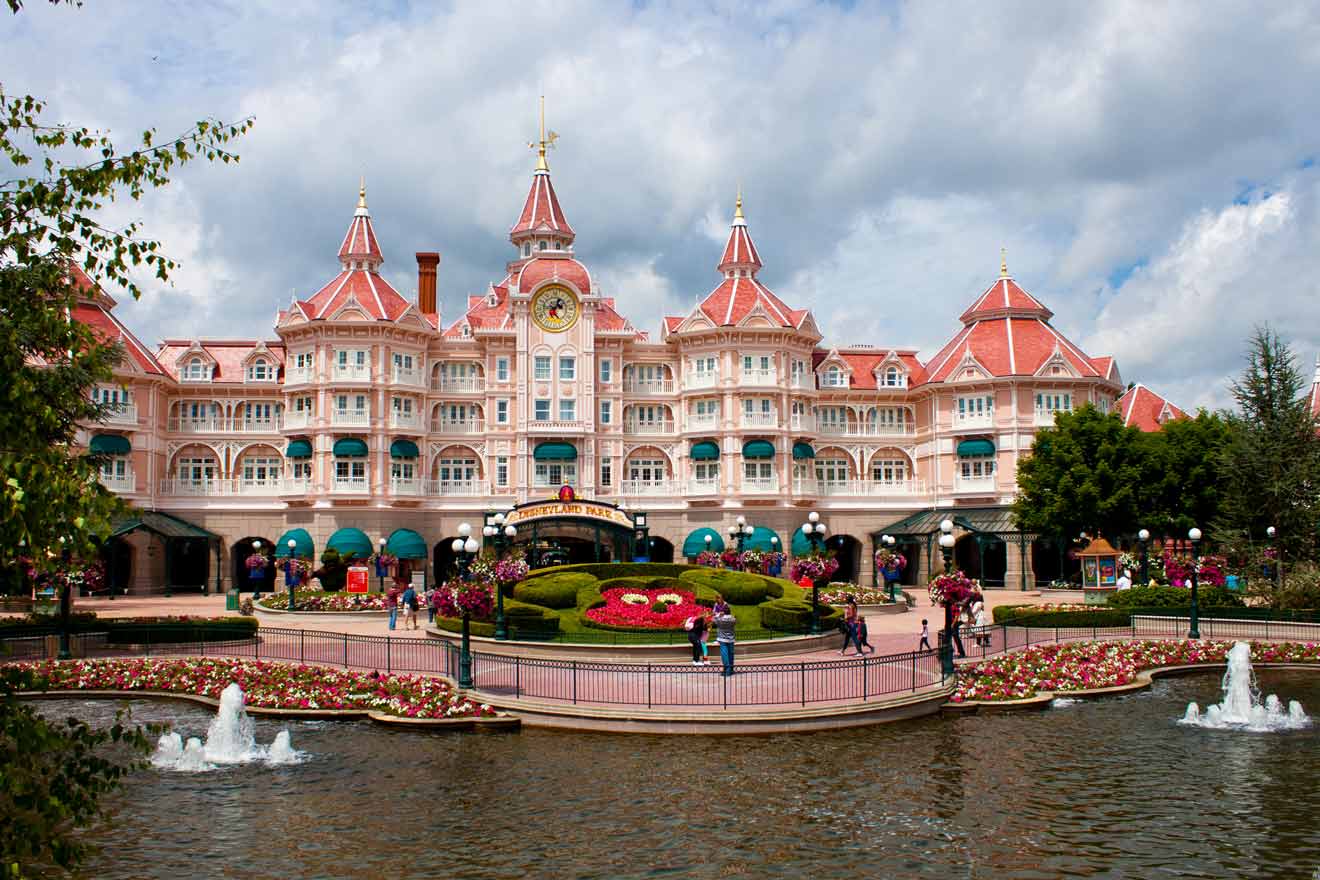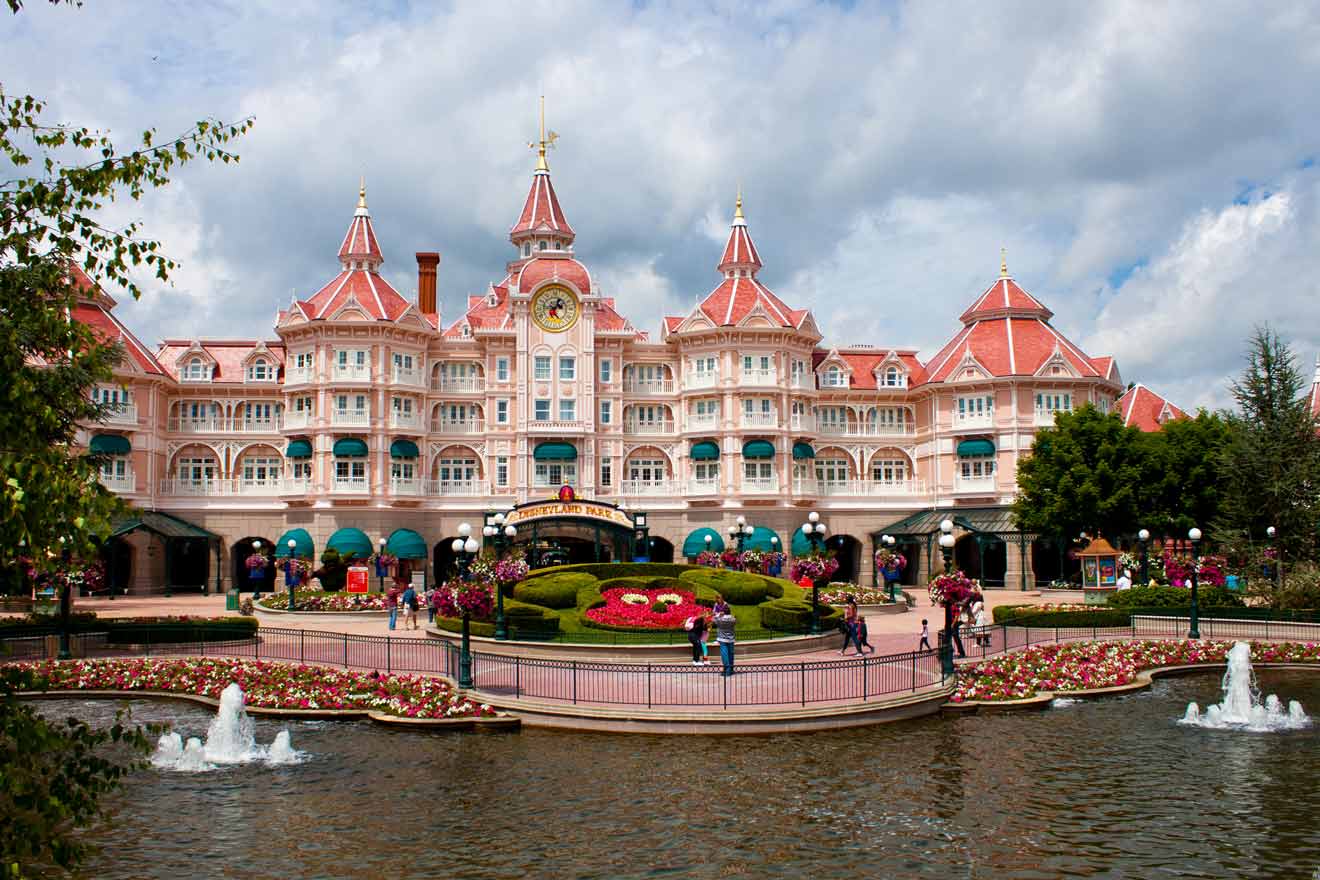 Here are some terms and conditions, I have also summed it up/explained for your convenience at the end of each term.
Please note:
The price of the breakfast is not included unless you have booked a suite or a room in the Castle Club, Compass Club or Golden Forest Club. Don't forget to book it!
Handling fee and local taxes are included in the displayed price. Please check Booking Terms and Conditions.
With this package, you benefit from the Best Price Guaranteed:
The "Best Price Guaranteed" reassurance only applies to selected Hotel and Park Ticket packages, defined by a choice of date, length of stay, number and type of tickets included, hotel, room and number and age of guests and is subject to availability. Optional add-ons (including but not limited to food, transports, insurance), select room types and hotels are excluded from this reassurance.
For the Hotel and Park Ticket packages benefitting from the "Best Price Guaranteed", we guarantee that the prices offered by Disneyland Paris on any of its direct or indirect sales channels in the United Kingdom will not be lower later on. (Note: The same package could be later available at the same price, and so benefit from the "Best Price Guaranteed" reassurance.)
The "Best Price Guaranteed" only applies to package rates available to general public. The guarantee therefore does not apply in the following cases: group rates (leisure, business), special rates offered to specific groups (e.g. loyalty programmes requiring a membership card, travel agent offers, rates proposed to Disneyland Paris Cast Members, etc.).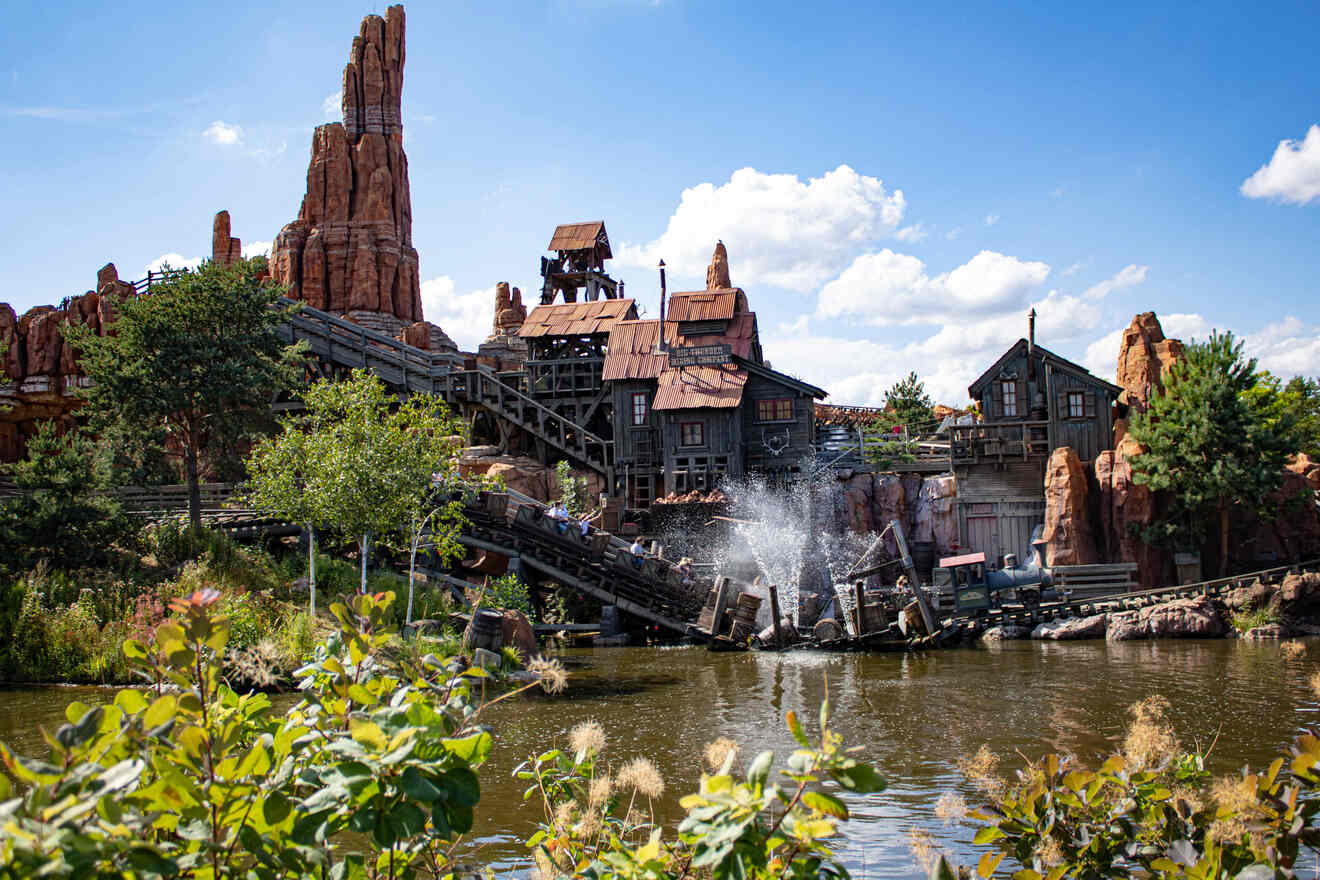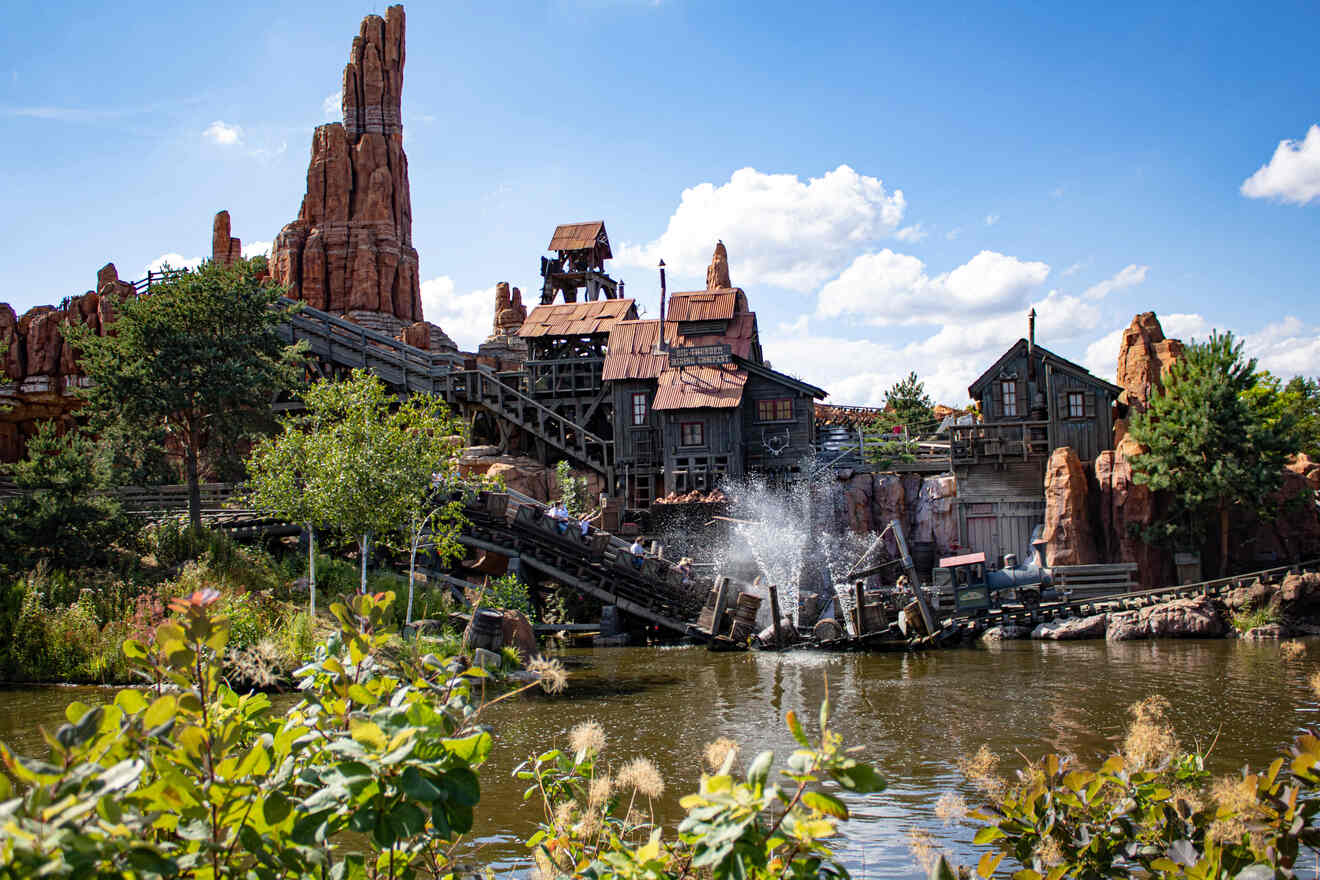 1) This offer is valid for stays of minimum 2 nights at Disney Hotels and Disney's Davy Crockett Ranch, and stays of minimum 2 nights and maximum 7 nights at Les Villages Nature Paris. The offer is valid at any Disney Hotel and Disney Nature Resort and is valid for all room types and cabins excluding:
Superior Rooms with Terrace, Super Family Rooms, Superior Family Rooms – Lake Side, Compass Club Rooms, Compass Club Rooms – Lake Side, Compass Club Family Rooms and Suites at Disney's Newport Bay Club
Golden Forest Club Rooms and Suites at Disney's Sequoia Lodge
Premium Plus Cabins at Disney's Davy Crockett Ranch
VIP Apartments at Les Villages Nature Paris
Cars Standard Family Rooms at Disney's Hotel Santa Fe
Superior Room with Terrace, Superior Family Room, Empire State Club Rooms and Suites at Disney's Hotel New York – The Art of Marvel
Disneyland Hotel, which is currently being renovated
IN SHORT: So, basically, you can book any Disney hotel excluding certain rooms types and currently closed hotels for renovation, and a minimum of 2 nights, maximum of 7 night stay at Les Village Nature Paris.
2) For Les Villages Nature Paris: Your package includes 2 days of access to both Disney Parks per person regardless of the length of stay.
IN SHORT: for a ticket to the park for each day of staying in the hotel will be included in your package if you stay in all the hotels from the list except for Les Villages Nature Paris. For instance, if you stay for 3 days = 3 tickets to Disneyland Park and 3 tickets to Walt Disney Studios Park. But if you stay in Les Villages Nature Paris you will get 2 days of tickets covered only, even if you stay there for 3 days or longer.
3) Extra Magic Time: Check in to a Disney Hotel and enjoy extra magic each day of your stay! Disney Hotel Guests gain exclusive access to the Disney Parks before anyone else. Extra Magic Time is subject to availability and may vary across Disney Parks.
IN SHORT: As a Disney Hotel Guest (7 hotels from the list above) you will benefit from extra time in Disney before everyone arrives.
______________________________
How to book?
To book the package, you need to head to this page.
______________________________
Conclusion: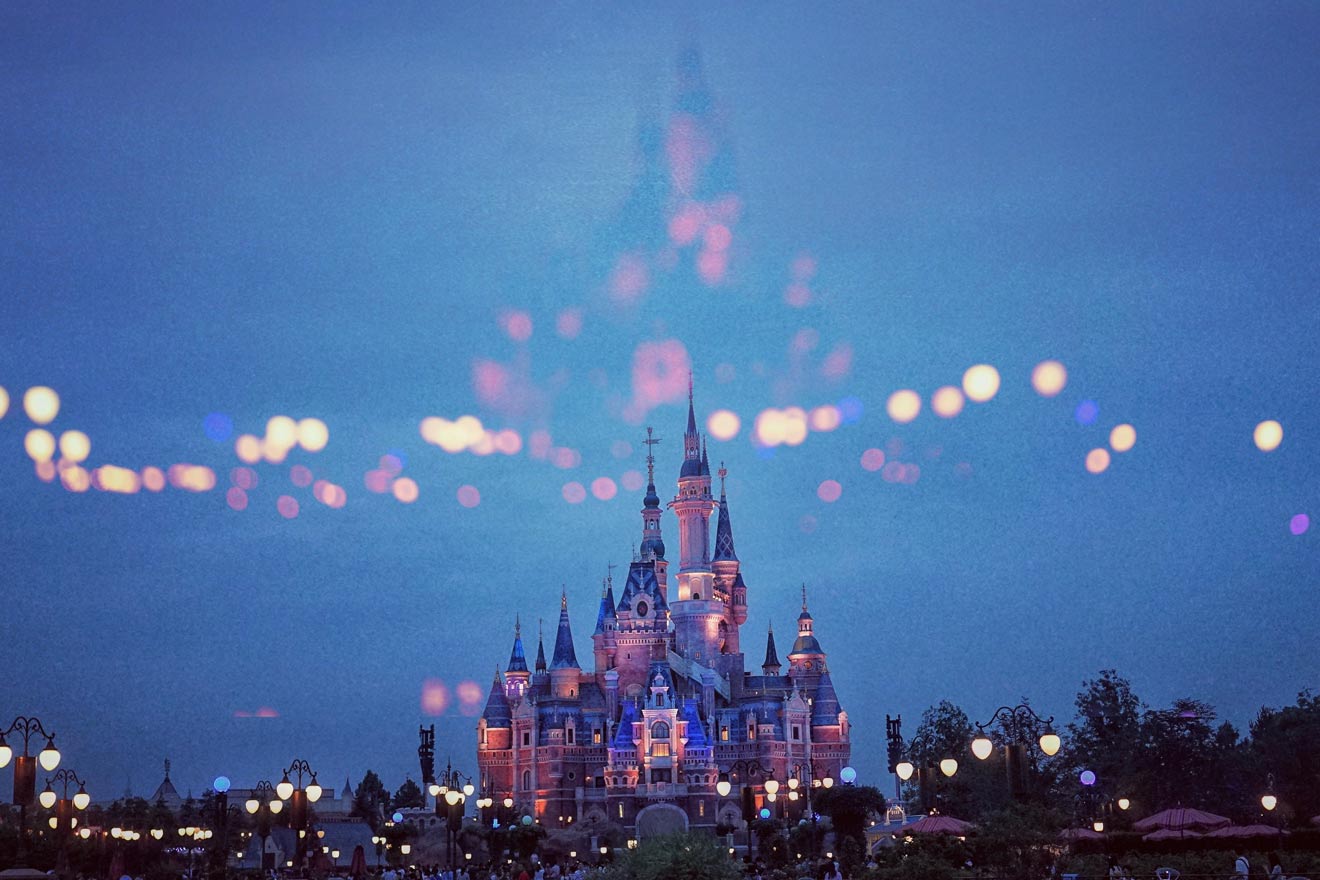 I am very happy to see that such gigantic companies as Disneyland are adapting to the current conditions very fast! Given their new policy that reinforces health measures and their new package that can save quite some money, the happiest place on Earth seems a bit more reachable now!
What's more, the Best Price Guarantee and Zen Guarantee policy when you can cancel and fully refund the price of your booking is a life savior! I only wish other companies (big airlines, khm-khm…, I am looking right at you!) would implement it sooner.
I hope the information in this article was useful to you, do not hesitate to let me know if you have any more questions!
Yulia
Pin it for later: