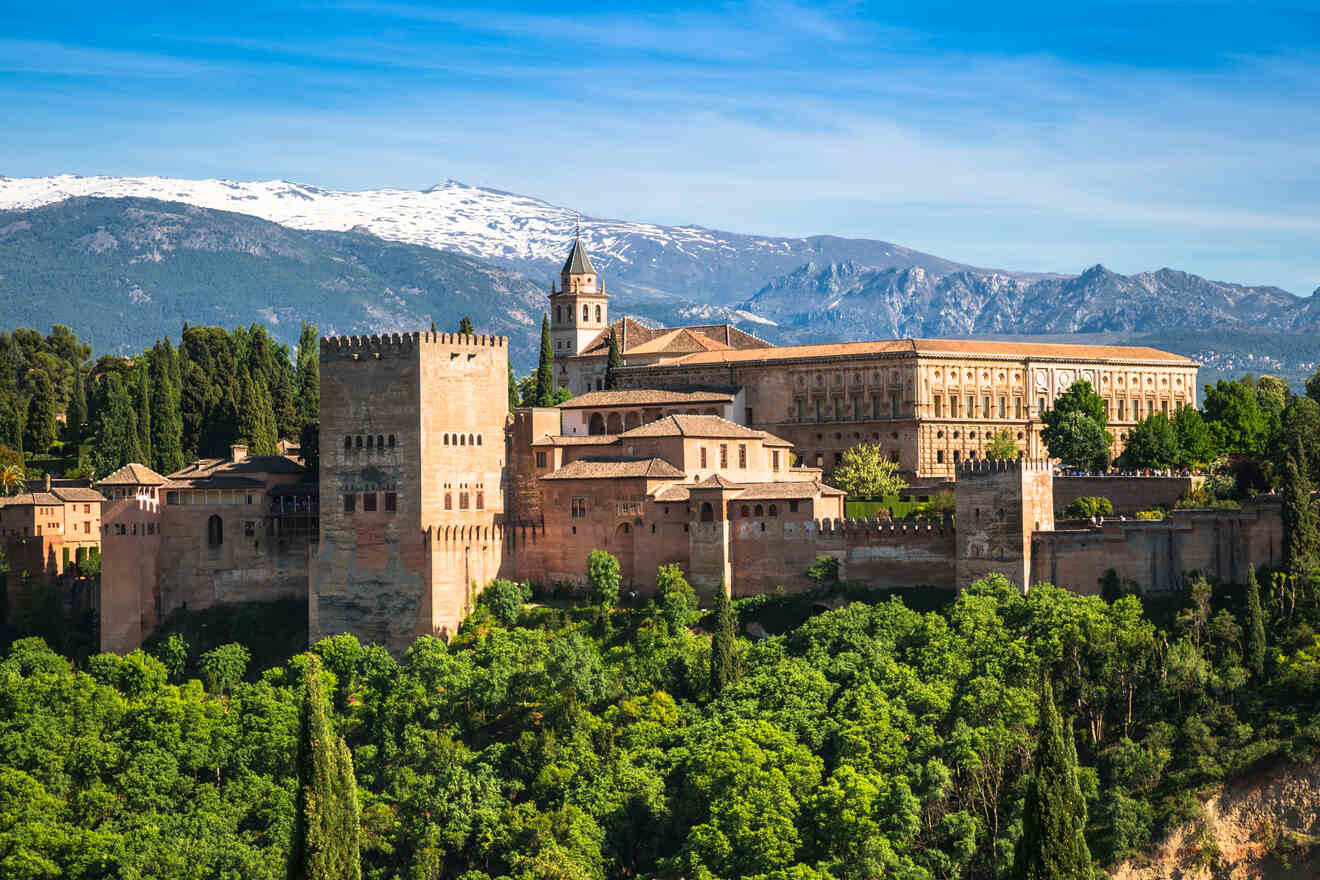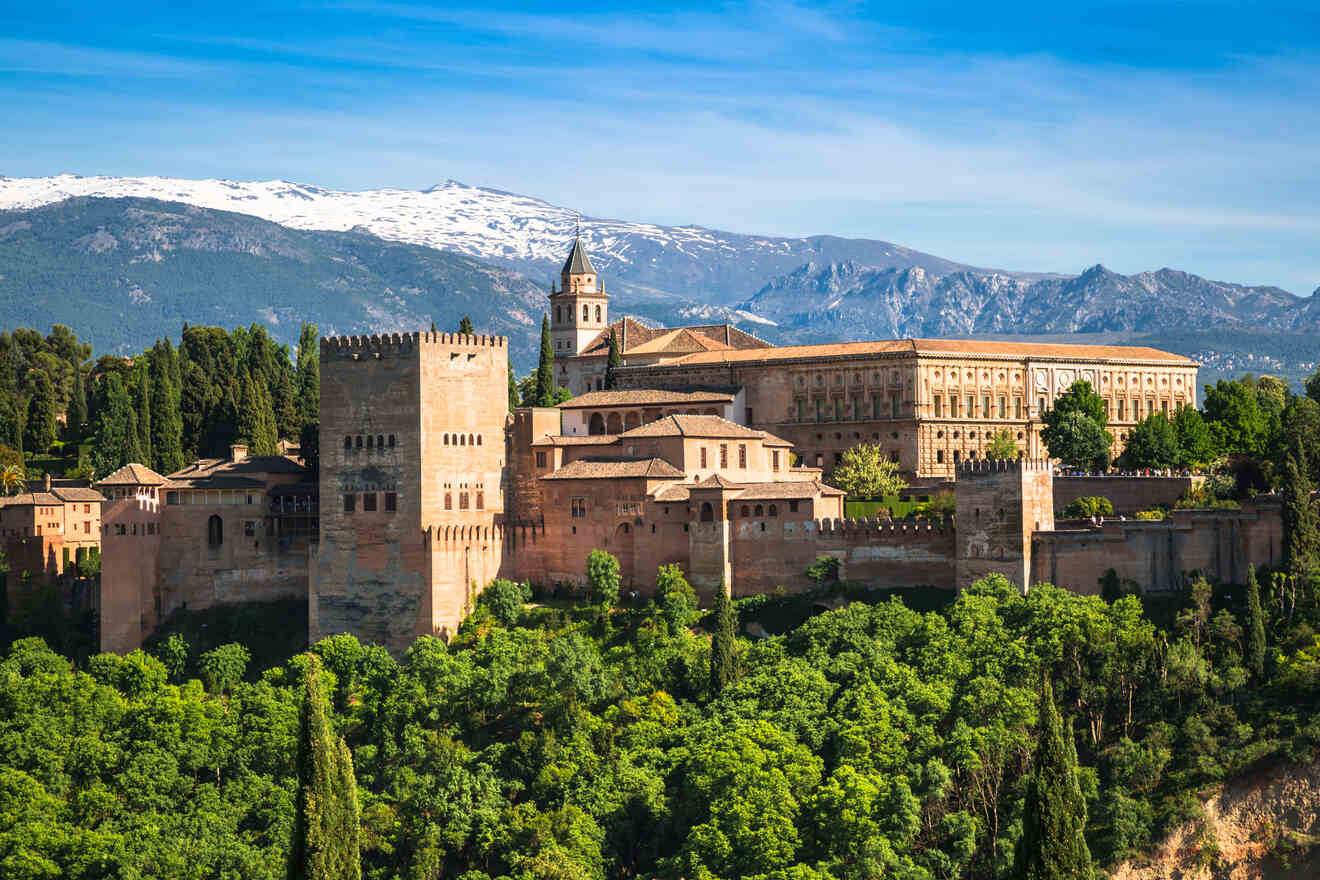 Spain and I have a special bond, and I'm sure many of you do too! Welcome to the Andalusia region, where the sun never stops shining, and the tapas never gets cold! Granada is located at the foot of the Sierra Nevada mountains, which UNESCO classified as a Biosphere Reverse in 1986. Believe it or not, this city was under Islamic rule for more than 700 years and this will probably show in the style of the buildings and mosques.
The city's history is still very alive, and you can spot all the Moorish cultural elements in the city's center! Muslim people occupied some parts of the western world a really long time ago, including the Andalusia region. That's how the Moorish culture was born, a style within the Islamic architecture that developed over the time they occupied parts of Spain and Portugal.
But let's not forget that Granada is home to one of the most visited monuments in Europe, the Alhambra Palace, a unique spot that you have to see at least once in your life! So make sure you book the hotels here in advance because this Palace brings people from all over the world and sells out fast!
Now, the existential question, no it's not about which bar you should hit first but where to stay in Granada! We all fancy a hotel that's located a 10-minute walk from all the cool attractions, and I'm here to make your wishes come true! I've looked through hundreds of hotel lists to find the best option for you, and I'm pretty sure I've succeeded!
So let's go, I'm craving tapas already!
If you are in a hurry
If you want to book now, don't waste any time, quickly look at this list which has the best hotels all located in El Albaicin:
Here's a map that will help you visualize all the areas that I will be talking about in this post: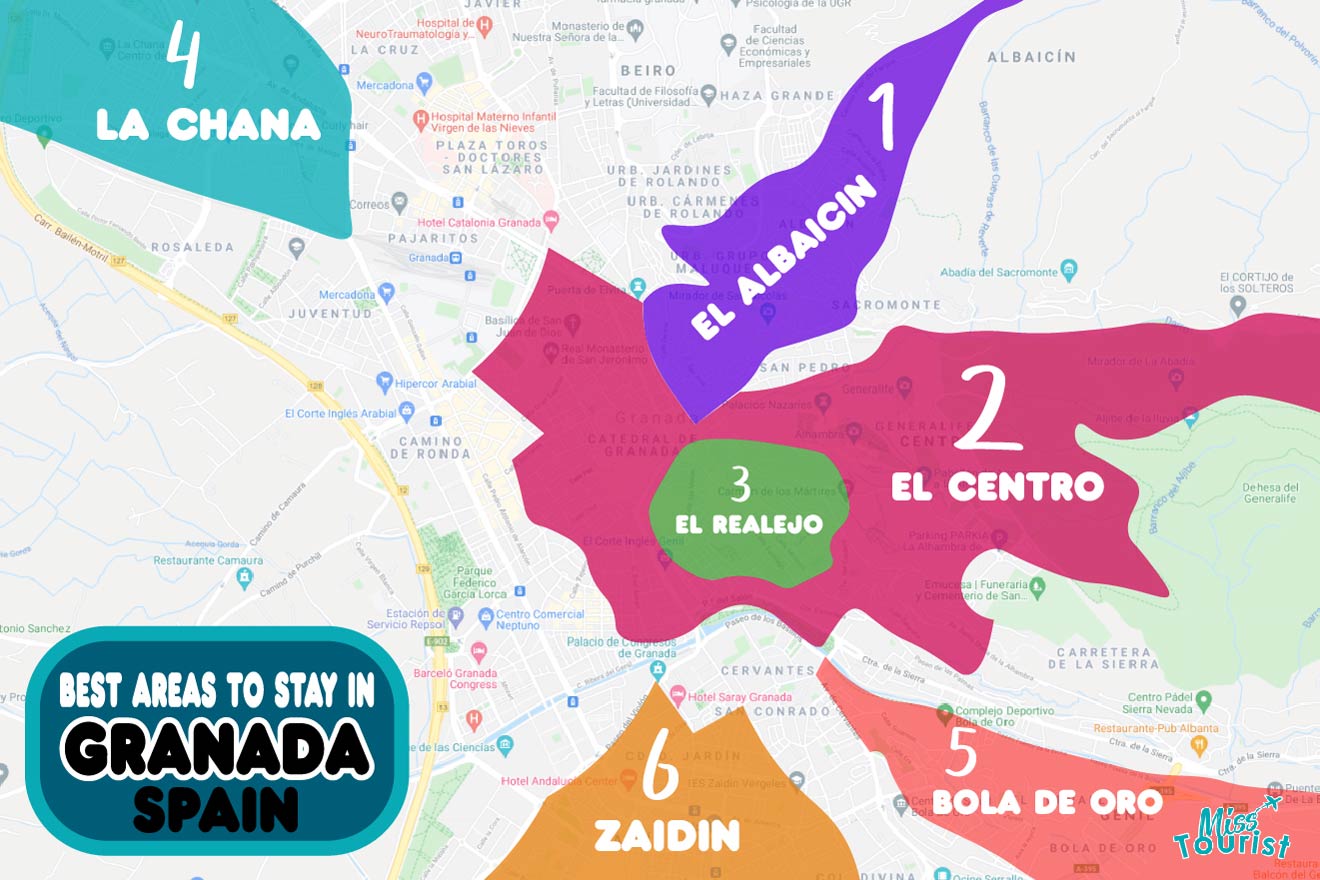 1. El Albaicin – where to stay in Granada for the first time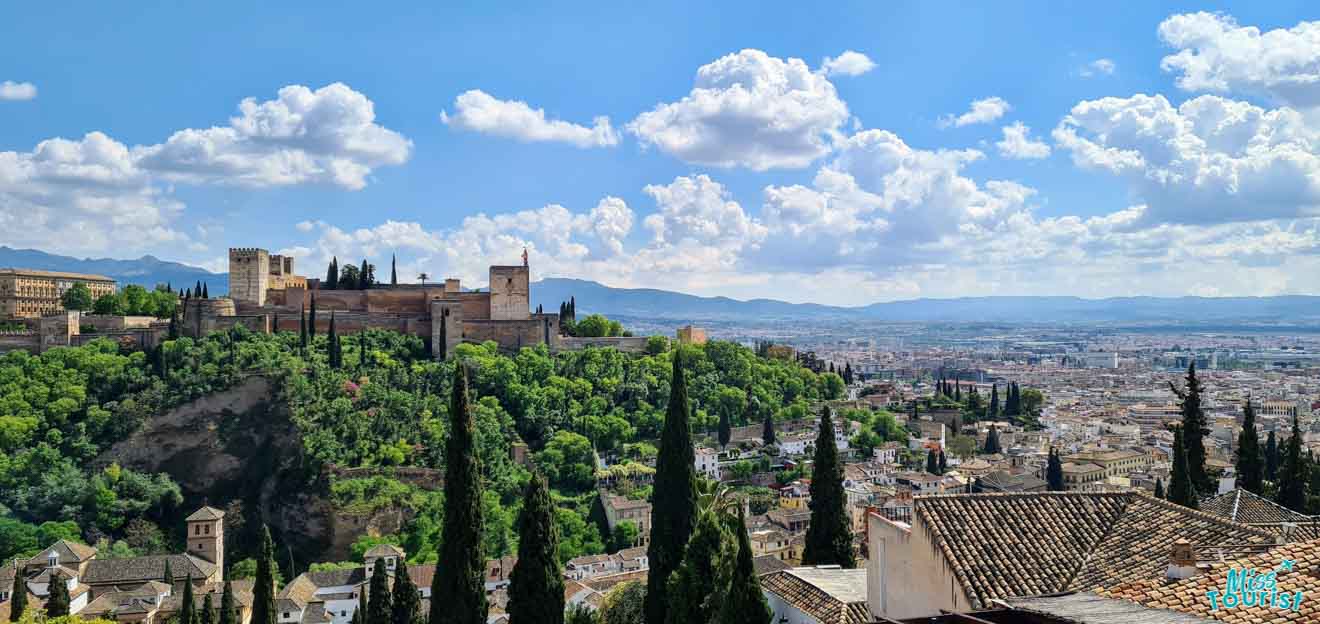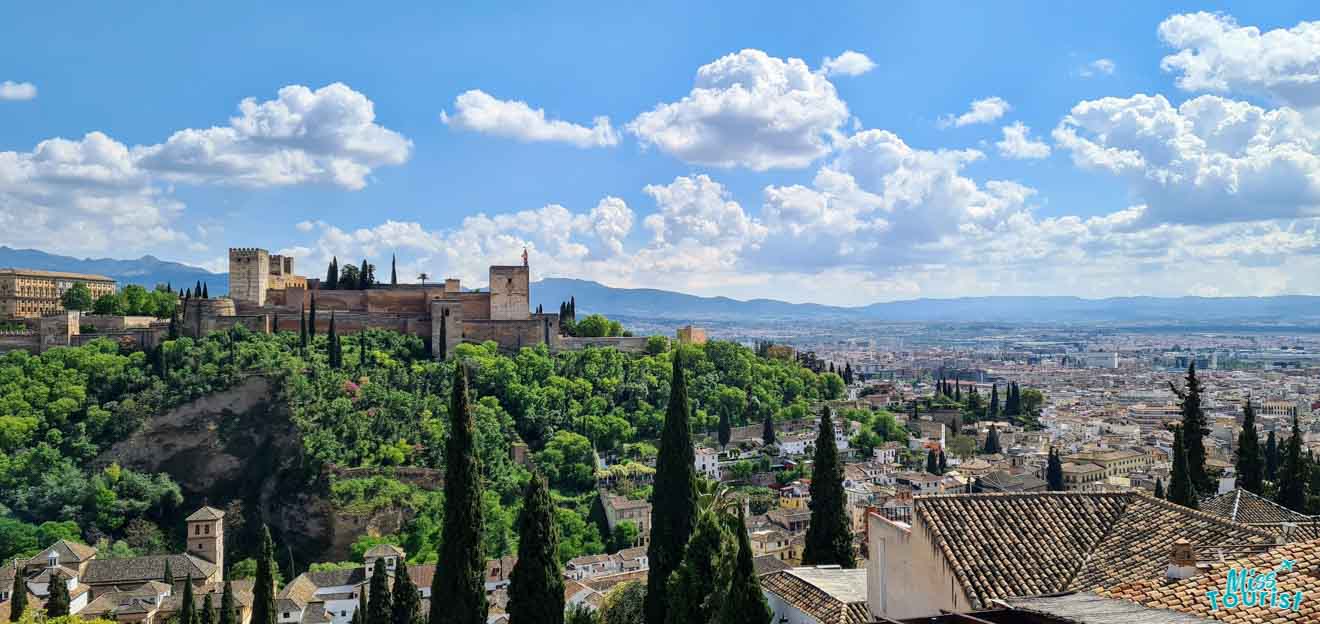 Old, historical places get me in such a good mood! I don't know about you, but when I visit a neighborhood as rich in culture as El Albaicin, it's like I'm transported to another universe! This picturesque area lies in the hills, just north of the city centre, facing the impressive Alhambra fortress and dates back to medieval Moorish times.
The atmosphere is very magical here, and of course, it was listed as a UNESCO World Heritage Site. The Andalusia region is full of beautiful historical places and you might not even have time to visit them all. If you fancy another trip to this part of Spain, find the best areas and hotels to stay in Malaga in this cool guide.
With Granada's stunning view of the Sierra Nevada mountains, I'm sure it will take you a long time to explore one of the best areas to stay in the city. If you're anything like me you'll want to stop in every beautiful plaza and rest your feet for a bit on one of the many terraces. While you're there, order some tapas and enjoy the views of the Alhambra fortress!
There are tons of attractions located within walking distance, and you can see some great sights from the El Mirador de San Nicolas viewpoints!
Luxury hotel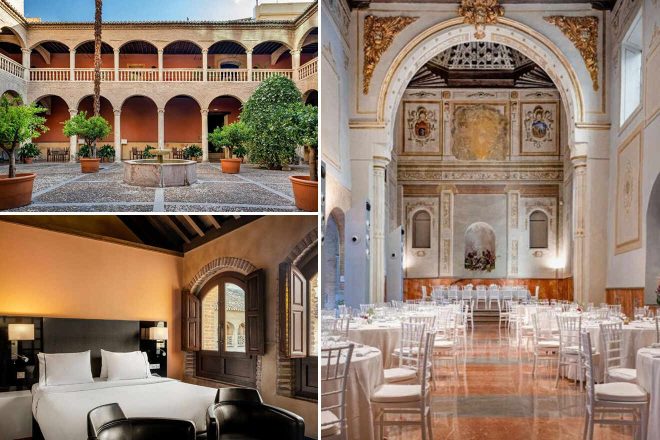 Travel back to the Middle Ages in Granada with this luxurious hotel located in the city's historic heart! The authentic design of this former 16th-century convent will leave you breathless. Eat a traditional meal in the restaurant (which looks like a museum), and end your day with a relaxing Turkish bath. 
Other accommodation options in El Albaicin
mid-range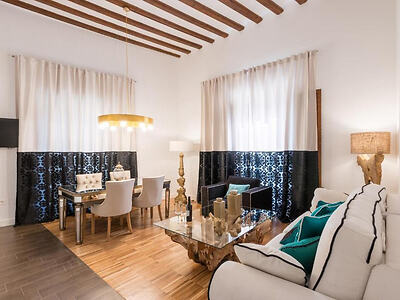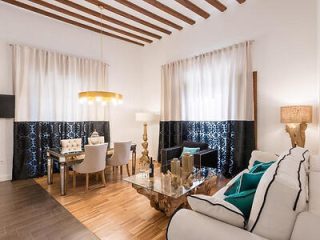 Enjoy views of the Alhambra from the modern rooms of this hotel that is set in an 18th-century building
budget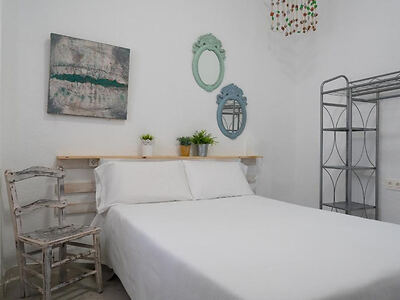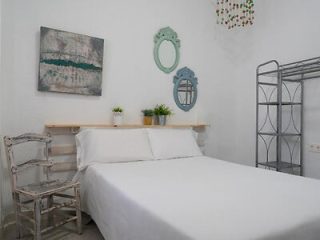 Stay in a great budget hotel in Granada that has amazing city views, a romantic design, and spacious rooms 
airbnb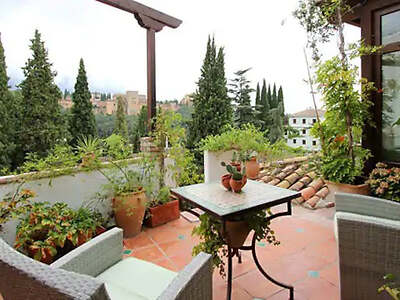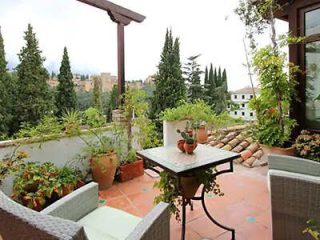 You can't beat the stunning sights of the city from this trendy place that has a patio, a kitchen, and free wifi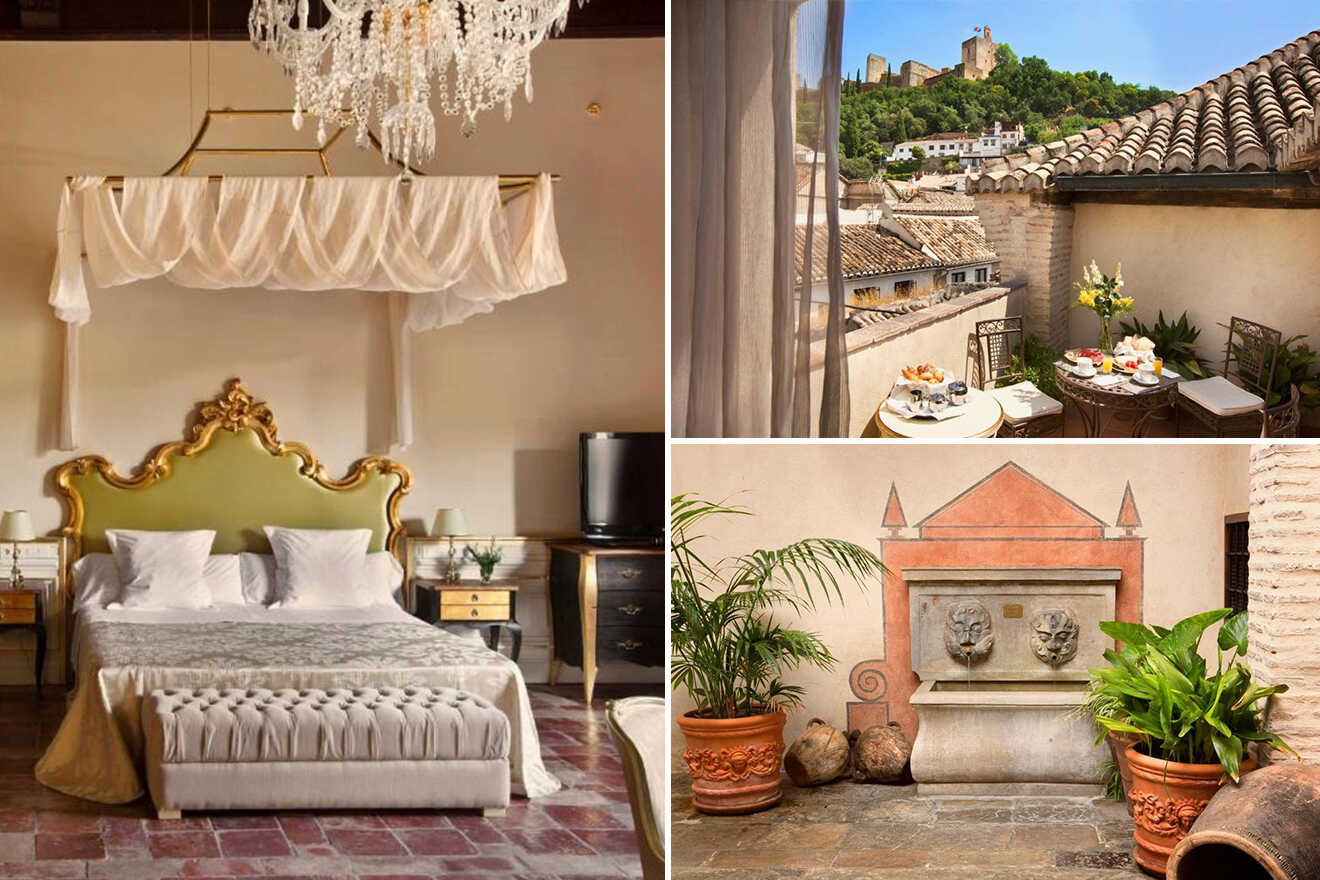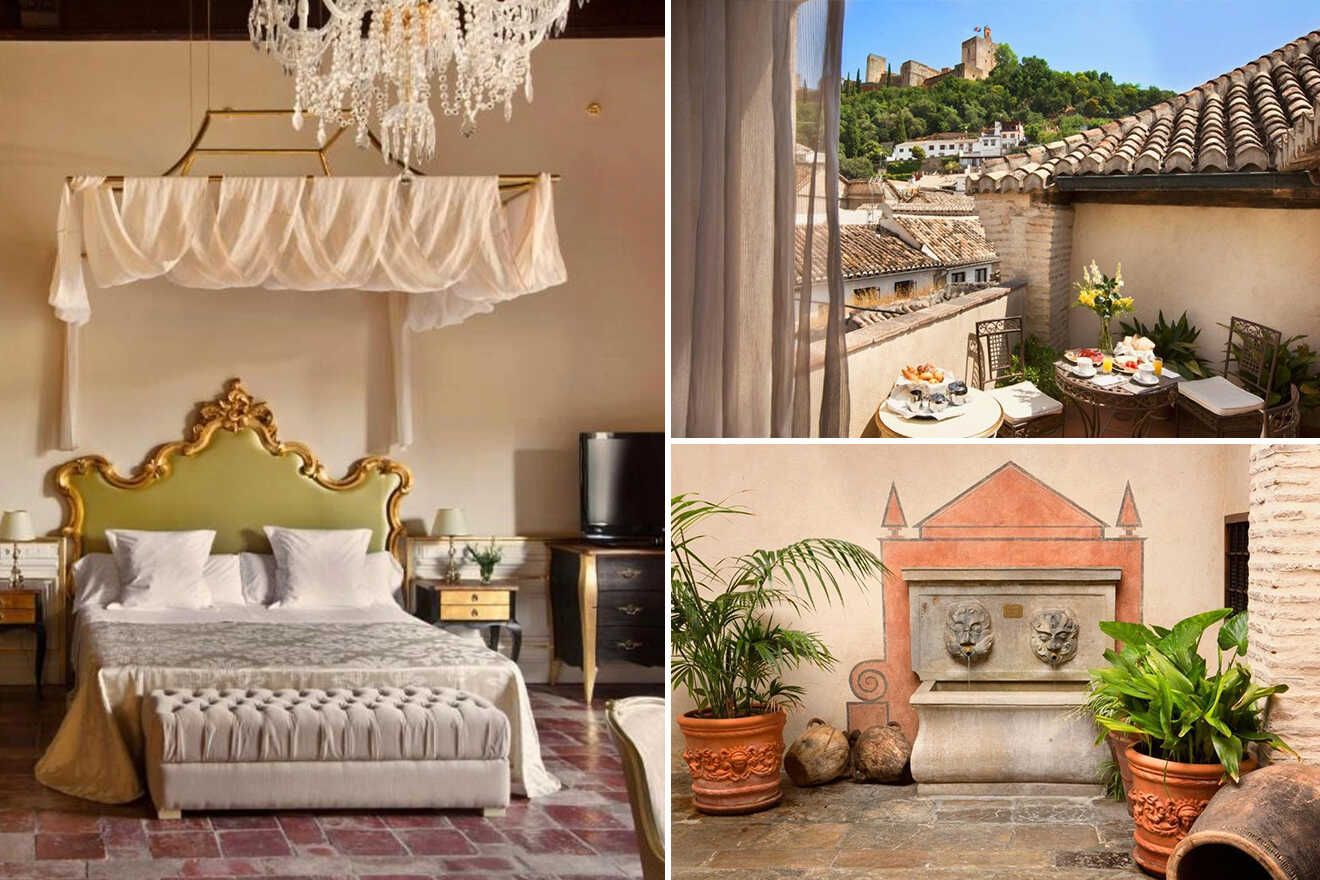 Casa 1800 – Yulia, the owner of the website, has recently stayed at another amazing mid-range hotel in El Albaicin and she recommends it so much we had to add it as another option for you! Even though it is only three stars, it should be four. She loved spending her time in the charming backyard and found the staff to be super friendly. The rooms are spacious and the decor is very unique, plus it's just a walk away from the Plaza Nueva!
Things to do in El Albaicin
Enjoy the best views of the city from the El Mirador de San Nicolas
Climb up the hills to see the Ermita de San Miguel Alto Church
Climb the Sierra Nevada Mountains with the best guides in Granada
Visit the historic Muralla Nazari en el Alto Albaicin
Explore the streets of El Albaicin and see the Arco de las Pesas
See Granada's top attraction, the Fajalauza Gate
Have lunch and a glass of Sangria at one of the tapas bars in El Albaicin
2. El Centro – best place to stay in Granada for nightlife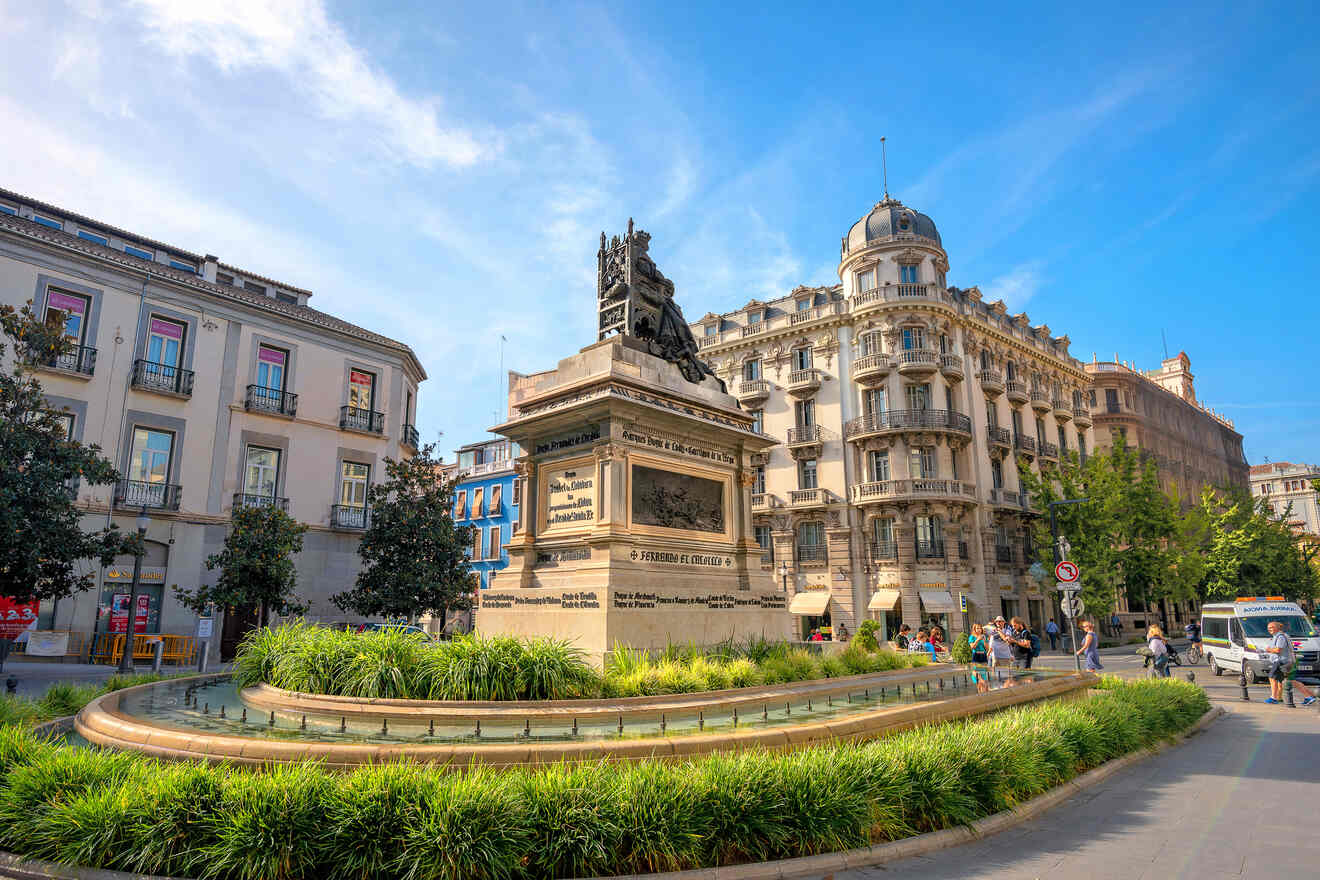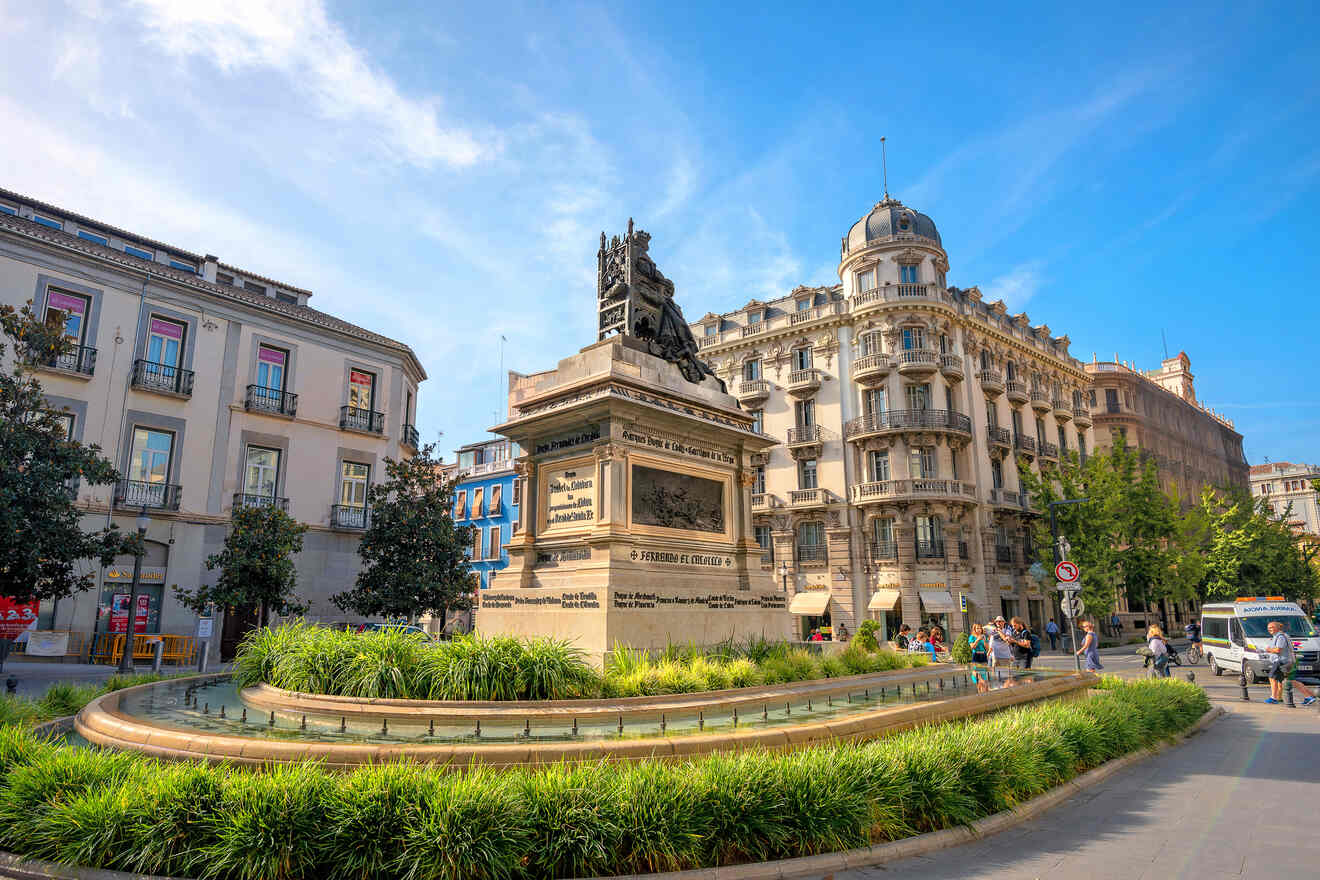 El Centro (city center) is located just south of El Albaicin, which by the way, is so worth it because you will get to see all the narrow historic streets filled with whitewashed houses! Although you'll find many contemporary elements in Granada's city center, you'll still feel that authentic old local vibe in this neighborhood.
This is the best area to stay in the city if you're not the kind of person who goes back to the hotel once the sun goes down! The vibrant city centre has great nightlife, not to mention all the street performances in Plaza Nueva, they always get me in the party mood!
You'll find the best hotels in Granada here although be warned they can be a bit more pricey as you're close to all the attractions and there's no need to get a cab back home. That's why everyone wants to stay in El Centro, and that's why all the accommodations go super fast, so make sure you book the hotels in advance!
Although the nightlife attracts many people here, you'll still find your fair share of historic places. The biggest one has to be the Granada Cathedral, the fourth largest cathedral globally and is decorated in a traditional Spanish Renaissance style.
Luxury hotel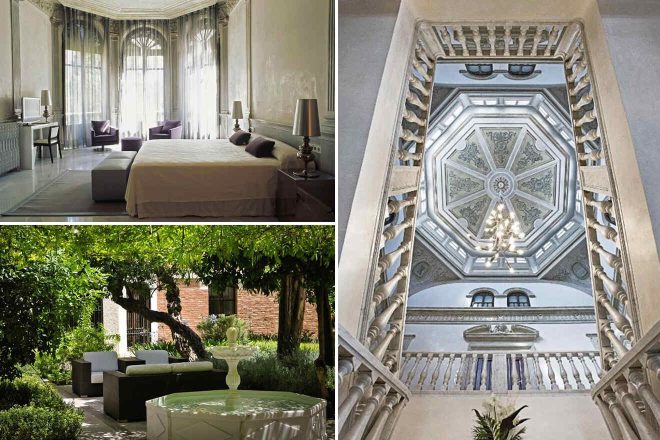 Have you ever dreamed of sleeping in a UNESCO-protected 18th-century building? Because now it's possible! This hotel has one of the most beautiful gardens where you can enjoy some peace and quiet, and there's also a spa that offers Turkish baths. With unique decor and palace-like rooms, Hospes Palacio is a place in Spain that you can't miss!
Other accommodation options in El Realejo
mid-range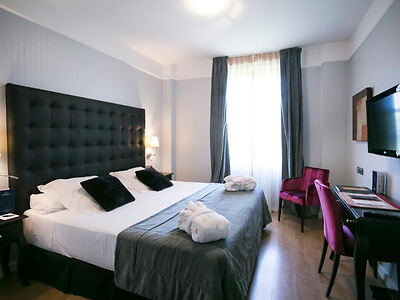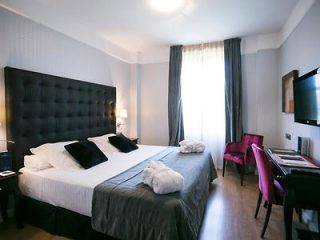 With a homie and cozy design, this boutique hotel in Realejo offers elegant rooms, buffet breakfast, and free wifi 
budget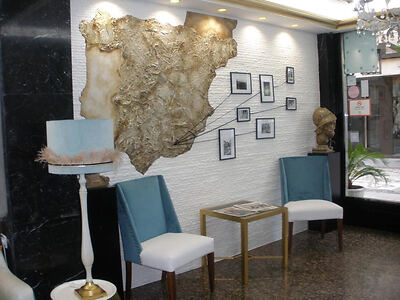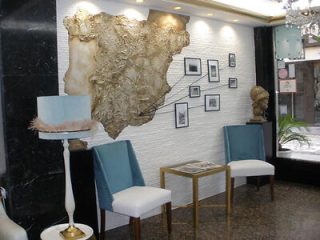 One of the best places where to stay in Granada on a budget, this hotel has family rooms and a nice view
airbnb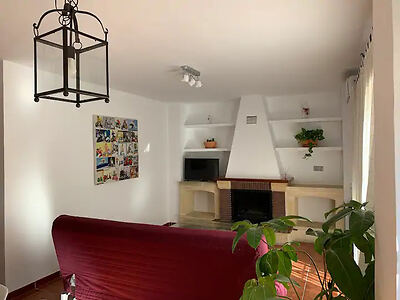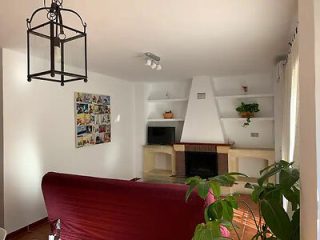 Enjoy a relaxing time in front of the fireplace of this El Realejo apartment that has two rooms and a kitchen
Things to do in El Centro
3. El Realejo – where to stay in Granada for art lovers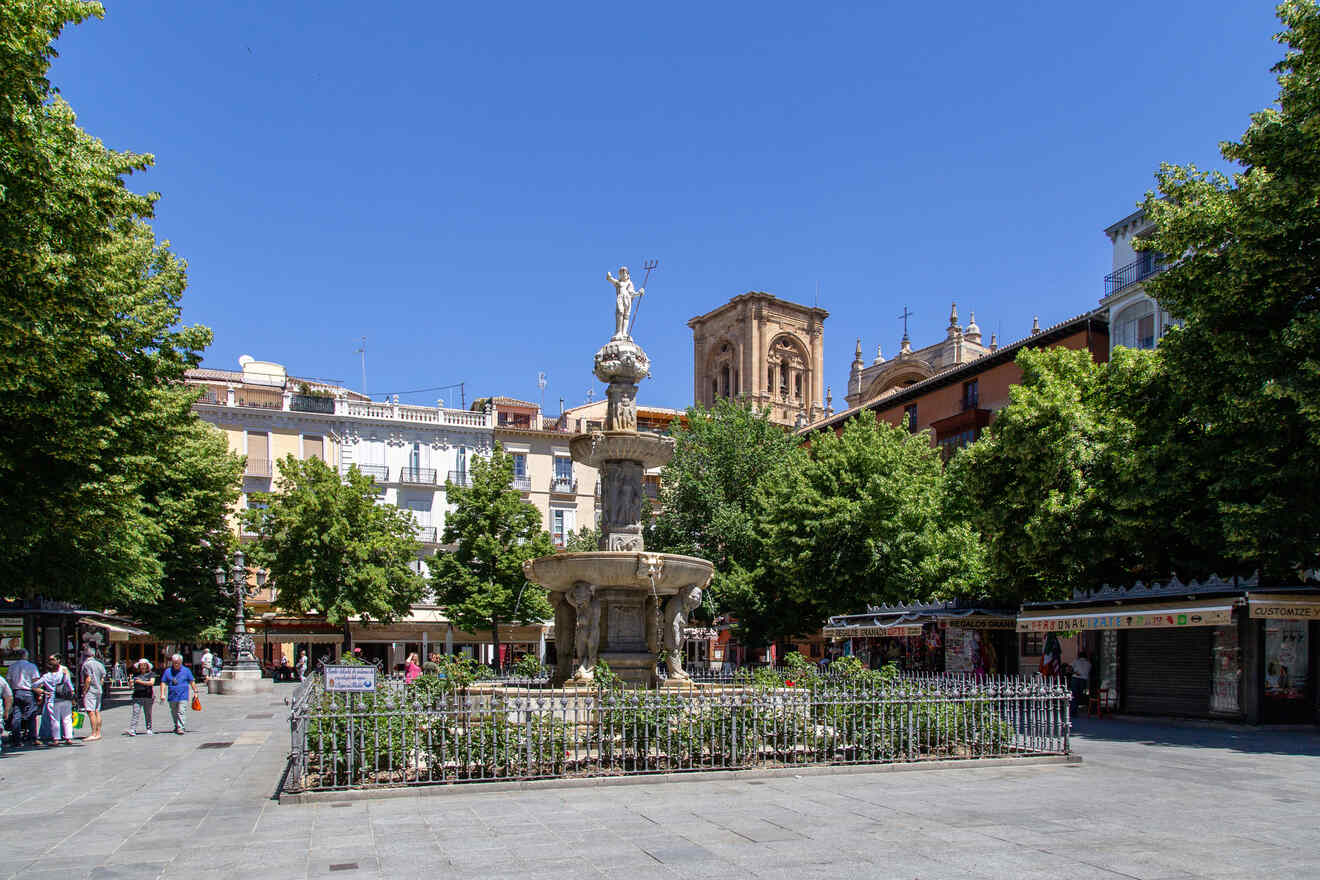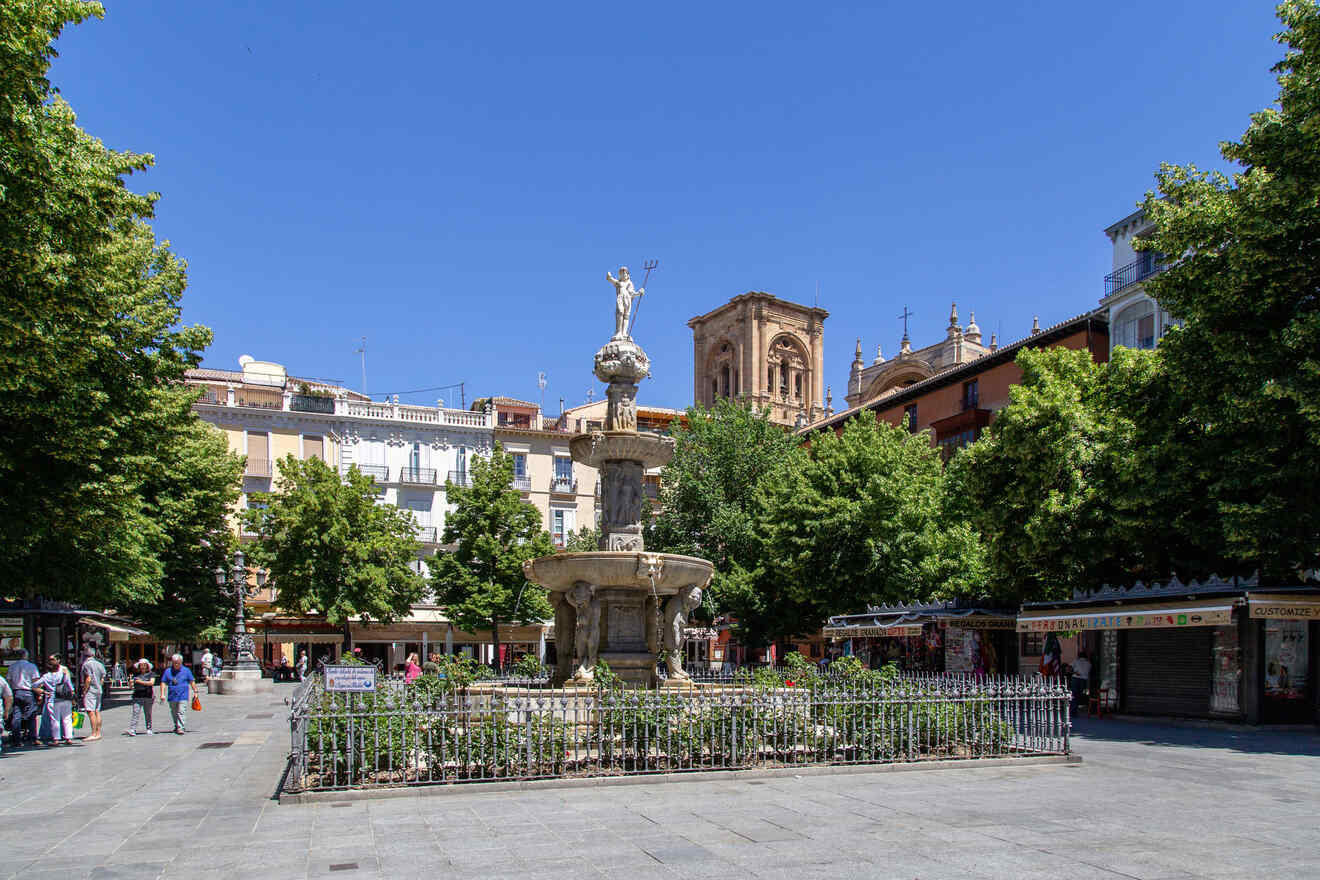 Located south of El Albaicin and inside the greater El Centro area, this neighbourhood is also known as the Old Jewish Quarter. This was its name when the Moorish ruled over Granada from the 8th century until the 15th century. Although many old buildings here might remind you of El Albaicin, this area has something different. The Old Jewish Quarter is filled with some amazing street art, hidden in the narrow streets!
Raul Raiz, or "El Nino," is a famous local painter who has turned El Realejo into one of the best areas for art lovers to stay in the city.
I love the Spanish culture and architecture, and I hope you do too. If you're spending more than a few days in Granada, make sure you take a trip to Seville, a beautiful city where you can find some more interesting buildings and a strong sense of culture.
El Realejo is a vibrant neighbourhood with all the things I love, good art, old architecture, and a friendly atmosphere, especially at night! If you're looking for where to stay in Granada to find the best tapas bars in Spain, you've come to the right place.
They also happen to sell some amazing cocktails, and you can't say you've been to Spain if you haven't tried a delicious Mojito, it's one of my favorite drinks, especially during a hot summer day.
The centre of Granada is within walking distance and it's a lovely stroll if you want to visit the UNESCO World Heritage site Alhambra Palace. Still, you can also visit the Sephardic Museum in this area, a fairly new place that will give you an insight into the Jewish history of El Realejo.
Luxury hotel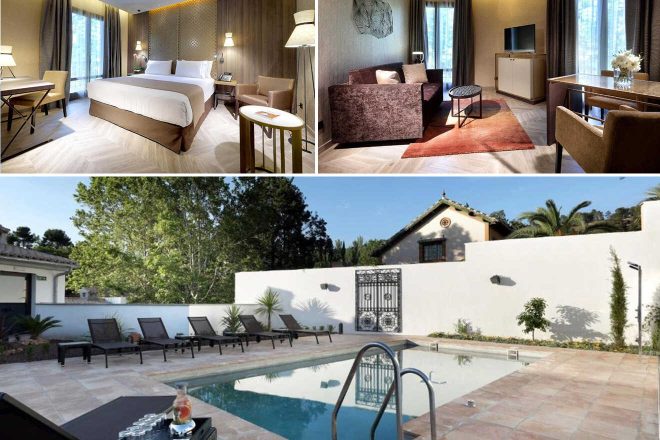 Your sangria is waiting for you on the rooftop outdoor pool of this luxurious hotel! Catch a sunset here, and you'll feel like the luckiest person in the world! With amazing sights of the whole city, this hotel has traditional décor with modern features, and I'm sure it will be a pleasure to wake up in the bright rooms with large windows!
Other accommodation options in El Centro
mid-range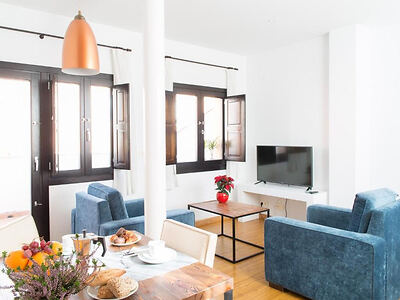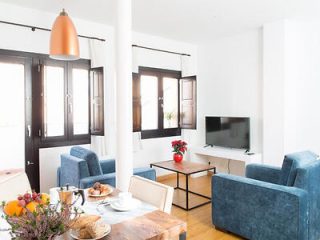 Enjoy your stay in Granada in these modern mid-range apartments that have a kitchen and free wifi 
budget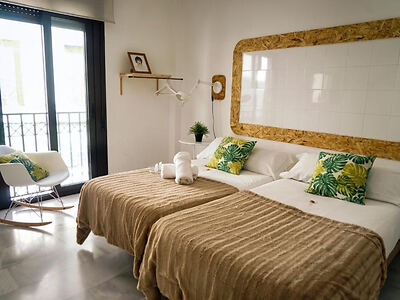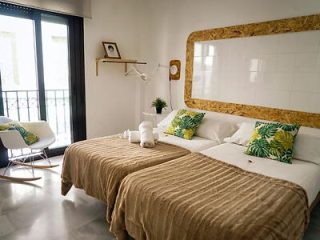 Have a drink on the rooftop terrace of one of Granada's best affordable hotels that has cozy rooms and a restaurant 
airbnb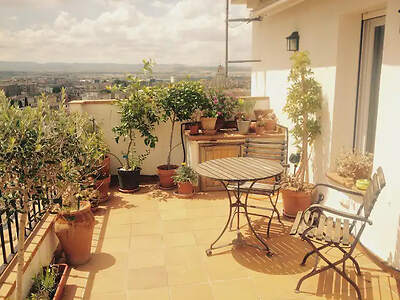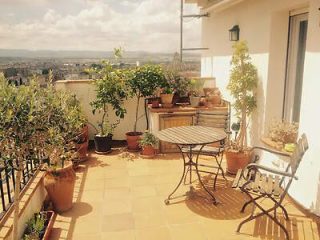 This modern and spacious apartment offers great sights of the city center from the balcony and has free wifi 
Things to do in El Realejo
Drink one of the best cocktails at

Alhamar 30
Learn about the local history at the Sephardic Museum in El Realejo
Admire the architecture of the San Jerónimo Monastery
Eat a traditional dish in Spain at Om Kalsum tapas bar in Granada
Visit the Palacio del Conde Luque (de las Columnas) in El Realejo
Explore Granda's most different neighbourhood and see the street art of "El Nino"
4. La Chana – best place to stay in Granada for budget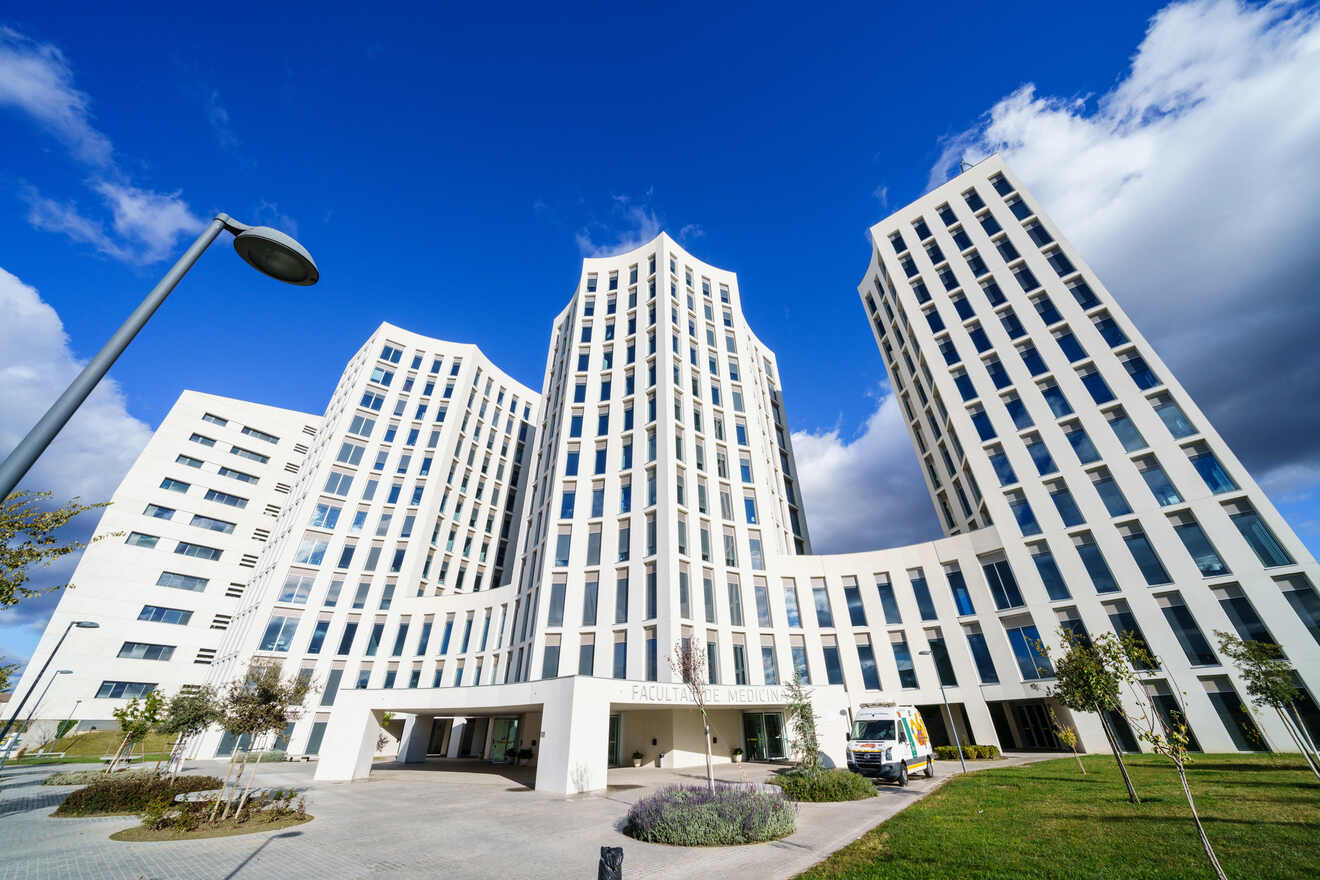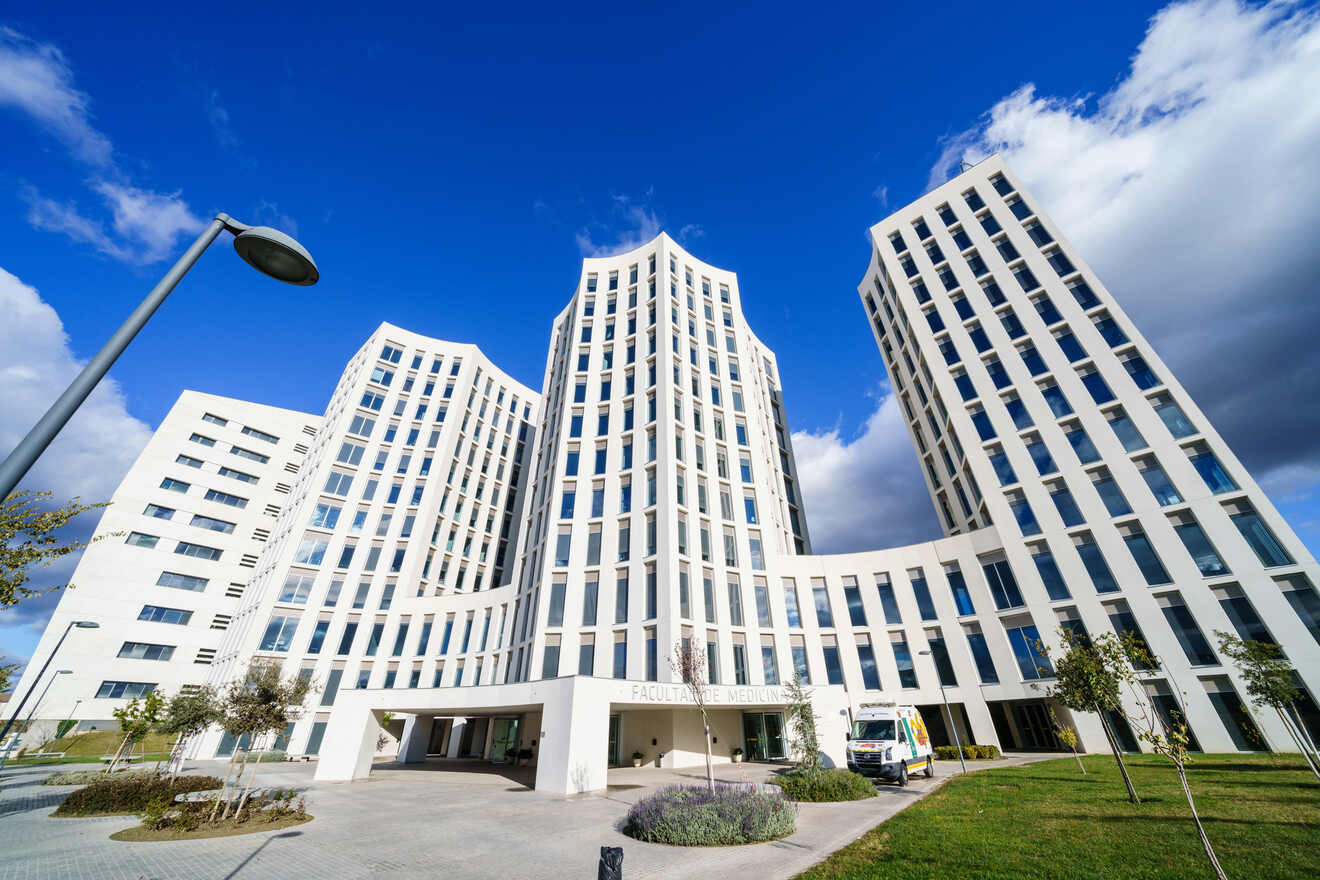 Located northwest of the center of Granada, this neighbourhood is near the city's University, which means you'll run into many students. Although you won't find as many attractions here, you're still super close to the Alhambra Palace, one of Spain's most important historical landmarks. More good news is that if you're looking for where to stay in Granada on a budget, this area is for you!
As many students live here, all the hotels and restaurants have amazing prices, and who doesn't love a good deal while on holiday. Also, the tapas bars are super famous here because they give large portions. After all, we all know how hungry students can get! So even if you won't pay that much, you'll feel so full at the end!
If you choose a self-catering apartment in Granada La Chana, you can even cook for yourself. Stop by the market in this neighbourhood and buy fresh fruits and vegetables to make yourself a delicious breakfast that will set you for the whole day!
As I mentioned, this area is filled with budget hotels, there aren't any luxury or mid-range ones worth mentioning and I would only recommend the best of the best. So here are two affordable options and a lovely Airbnb.
Other accommodation options in La Chana
BUDGET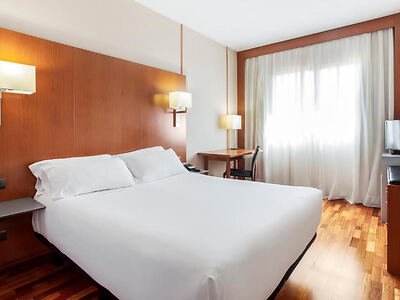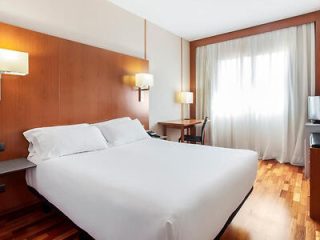 Enjoy your stay in Granada in this Bed and Breakfast that has a modern design and is close to many tapas bars
budget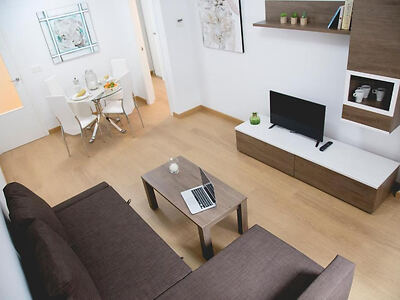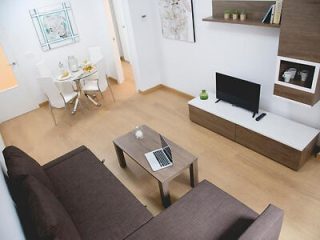 A modern apartment in Granada that has a kitchen, spacious rooms, a bathtub, and a lift 
airbnb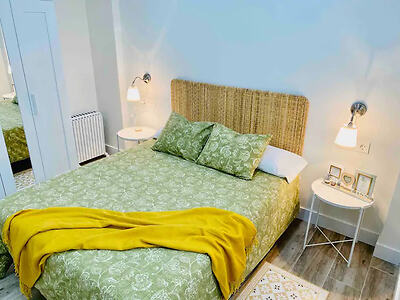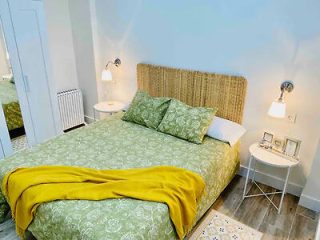 Relax after a day of visiting Granada's attractions on the patio of this place that has a kitchen and free wifi 
Things to do in La Chana
Walk around the University's campus and discover all the cheap bars
Eat a super large portion of tapas
Go shopping for fresh fruits and vegetables in the La Chana Market
Explore the area and enjoy a relaxing walk in the Gloria Fuertes Park
5. Bola de Oro – where to stay in Granada for families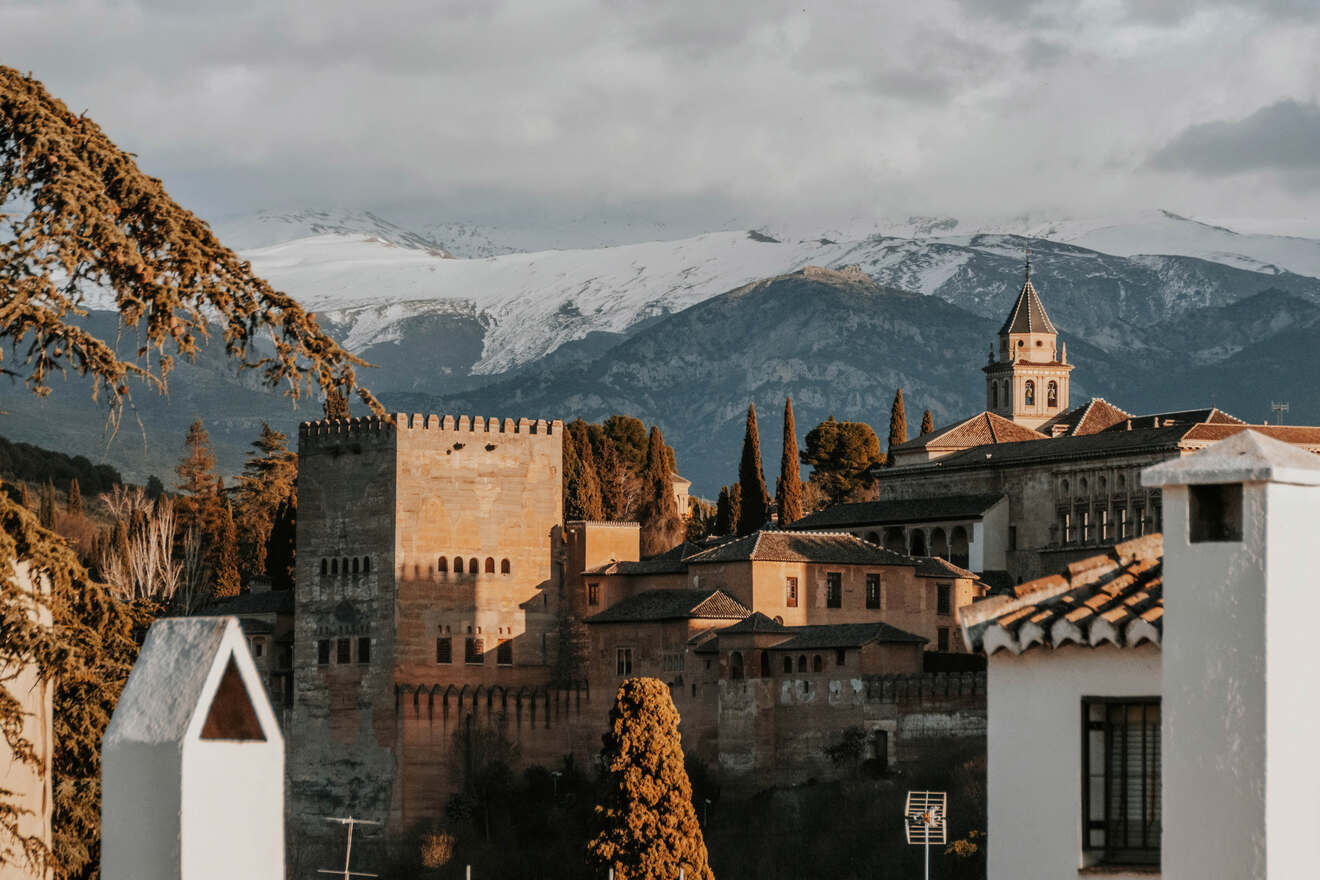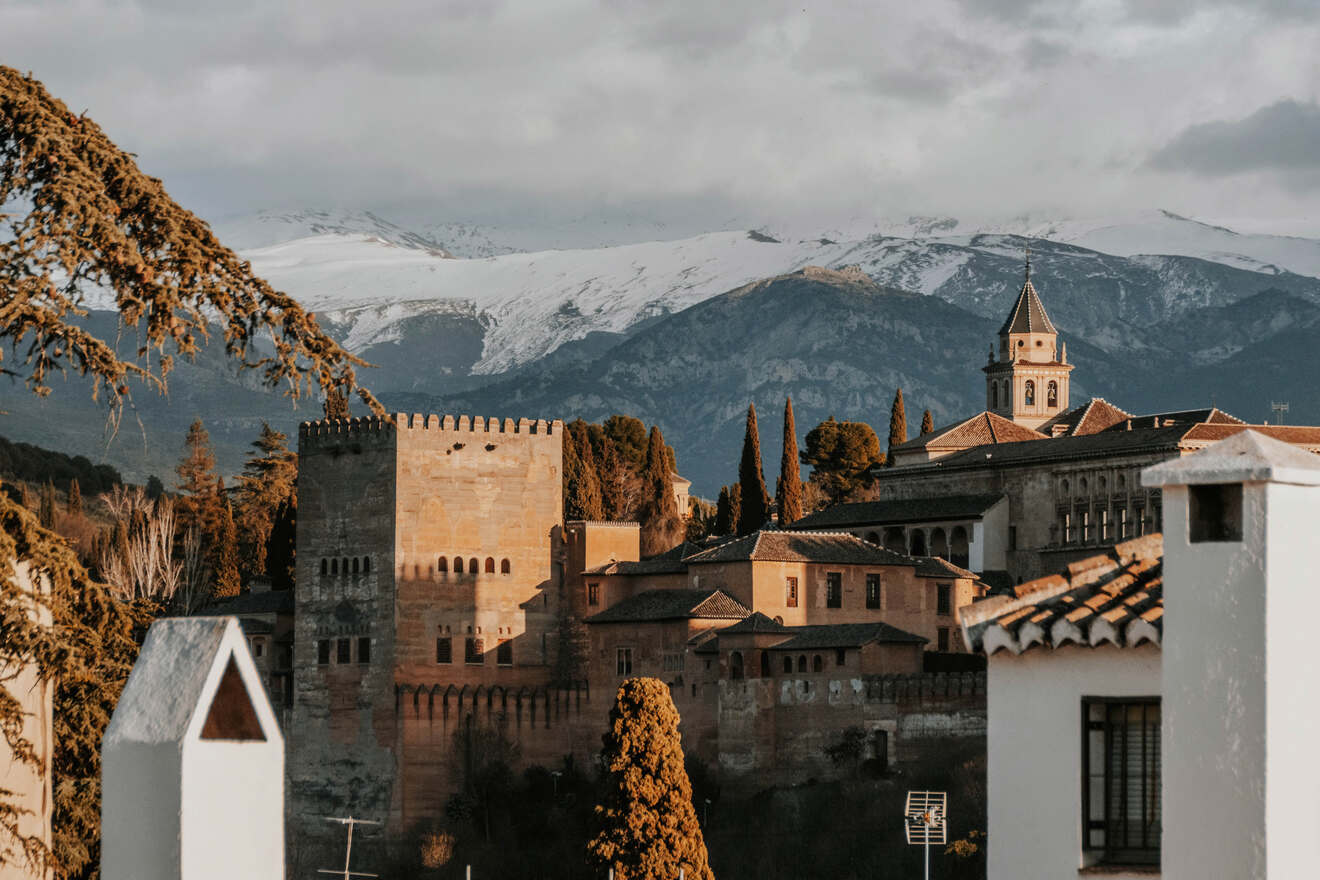 This residential area is located south of Granada's centre. Now we're taking a step back from the crowded spots in the city, and we're looking at Bola de Oro, one of the best places to stay in town if you're traveling with the little ones.
We all know how difficult it can be to take the kids on holiday to countries like Spain where tourism has reached its peak. Staying in an area that allows you to take some time off from all the craziness will help to keep everyone happy.
Although you won't find as many historical attractions here since the area is more modern, you can still take the children for a fun day out and walk 20 minutes or take the bus to the Alhambra Palace. There are also a few green spaces in this neighbourhood where you can enjoy a nice picnic and playtime. The top of the Sierra Nevada mountains can be seen from Bola de Oro, and it's a pretty scenic view at sunset, which even the kids will appreciate! Of that, I'm sure!
Luxury hotel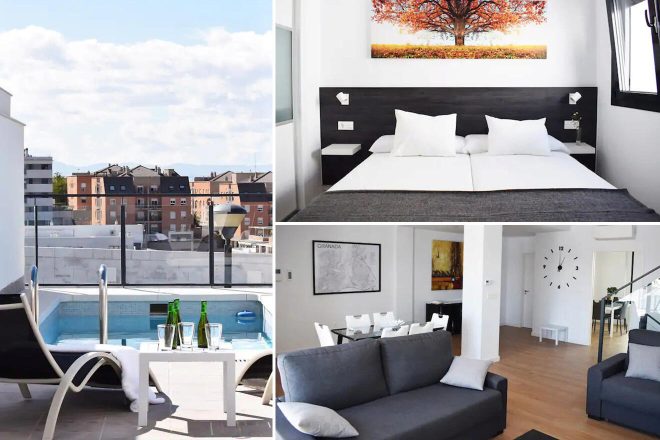 Although it's not a hotel, the crisp white Airbnb it's the best alternative for where to stay in Granada, Spain during your family trip. The kids can play all day at the pool and you can sunbathe. The villa has three family rooms, a kitchen, and a backyard perfect for the whole group to enjoy relaxing together!
Other accommodation options in Bola de Oro
mid-range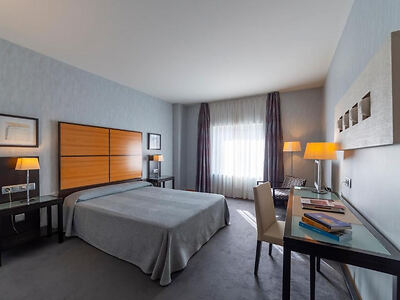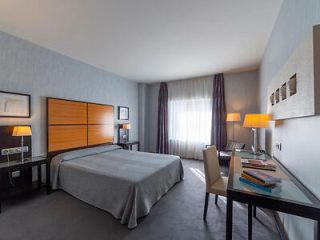 With a spa center and an amazing restaurant, this hotel is perfect for your family getaway
budget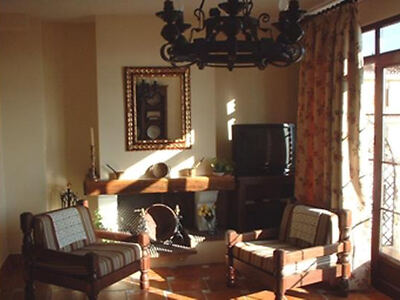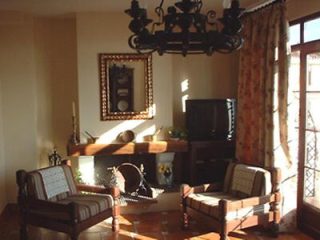 Enjoy your stay in Granada in one of the most authentic places to stay that has a lounge area by the fireplace
airbnb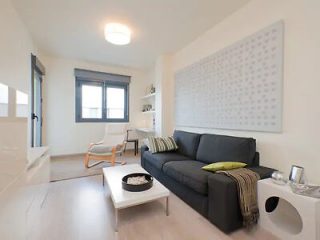 A lovely waterfront apartment in Granada, Spain that has two rooms, a crib, a kitchen, and free parking 
Things to do in Bola de Oro
6. Zaidin – best place to stay for the urban experience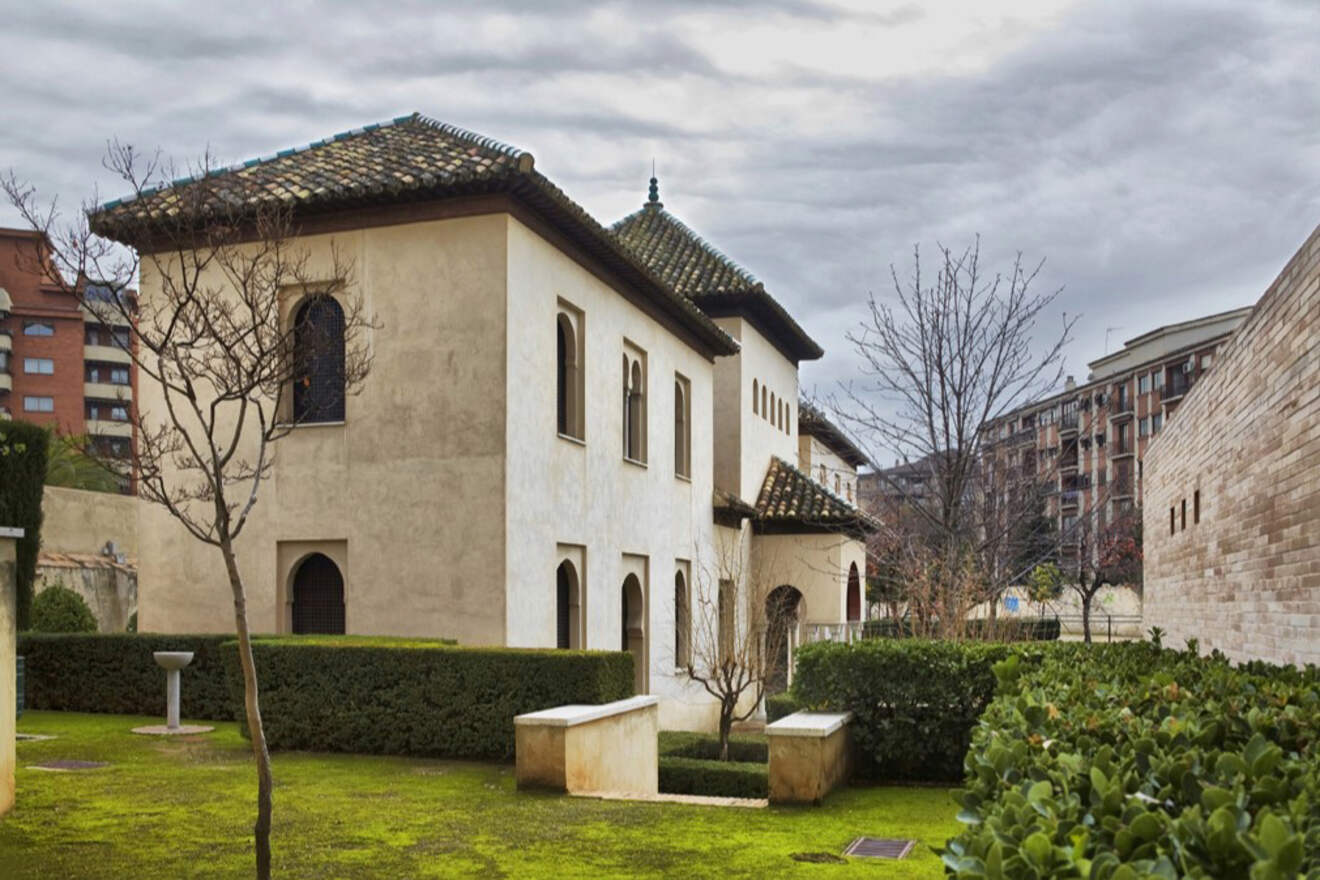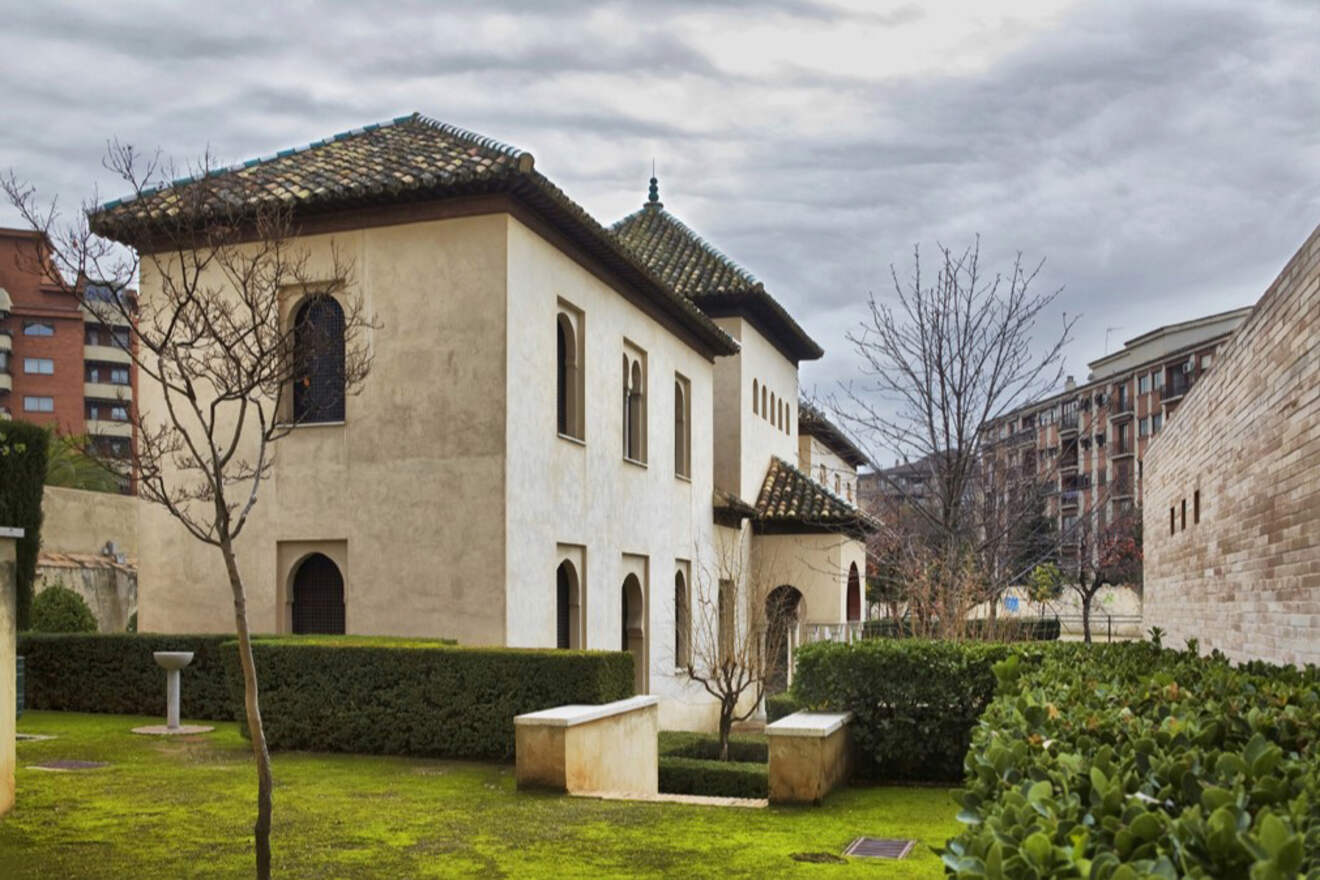 This area is located south of El Realejo and the center of the city. Unlike the other areas in Granada, Spain, this neighbourhood doesn't have a lot of old architecture nor cultural-historic places on every corner, but that just means you won't run into many tourists here!
It's a modern area filled with new apartment buildings and shopping centers, which makes it one of the best places to stay in town if you're a person who loves the urban side of a city.
Don't worry, you're still super close to the centre, which is located just a 20 minutes walk away if you crave visiting a 16th-century palace! But until then, make sure you explore Zaidin, it's pretty special and it's home to the Science Park Museum, which is set in a futuristic building!
Other than that, the atmosphere is very laid-back here, you can also go shopping in the Nevada Shopping Center to get some cool souvenirs!
Luxury hotel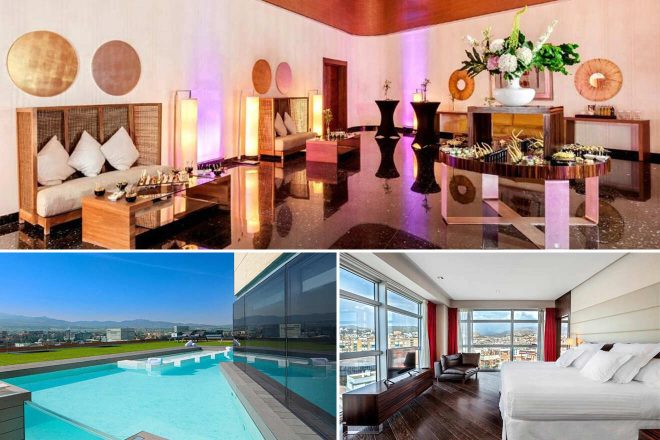 Enjoy a relaxing time in the spa center of this luxurious hotel which is one of the best places to stay in town! I love the loungers by the rooftop pool which has an amazing view of Alhambra! End your day with dinner at the restaurant and a nightcap at the hotel's bar! You're on holiday, forget about anything else!
Other accommodation options in Zaidin
mid-range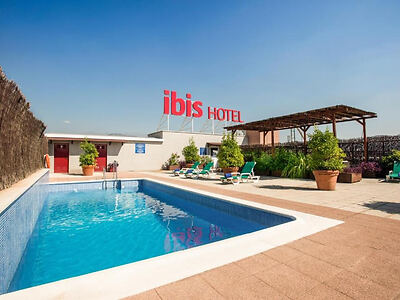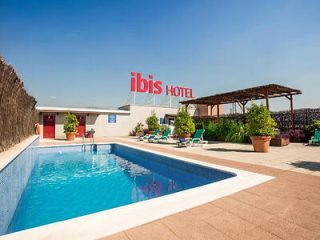 A lovely hotel where to stay in Granada that has a rooftop pool, family rooms, and a restaurant 
budget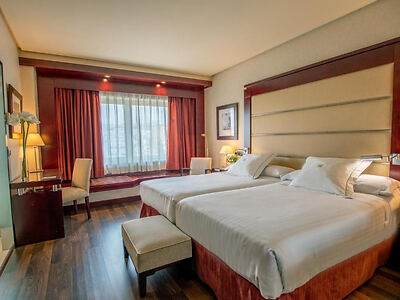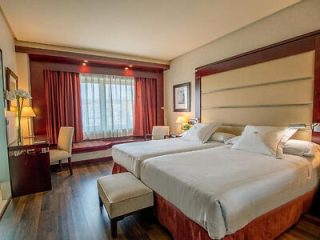 Soak up the Spanish sun at one of Granada's best budget hotels that has a terrace, a bar, and modern rooms 
airbnb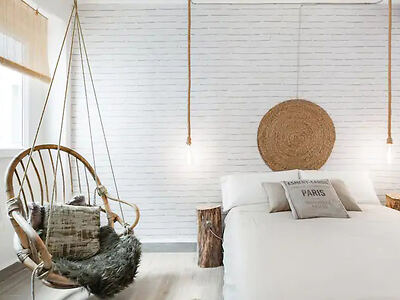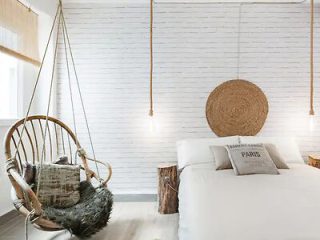 I love the cool design of this apartment that has a well-equipped kitchen and offers free parking
Things to do in Zaidin
BONUS: Best 3 places to stay IN Alhambra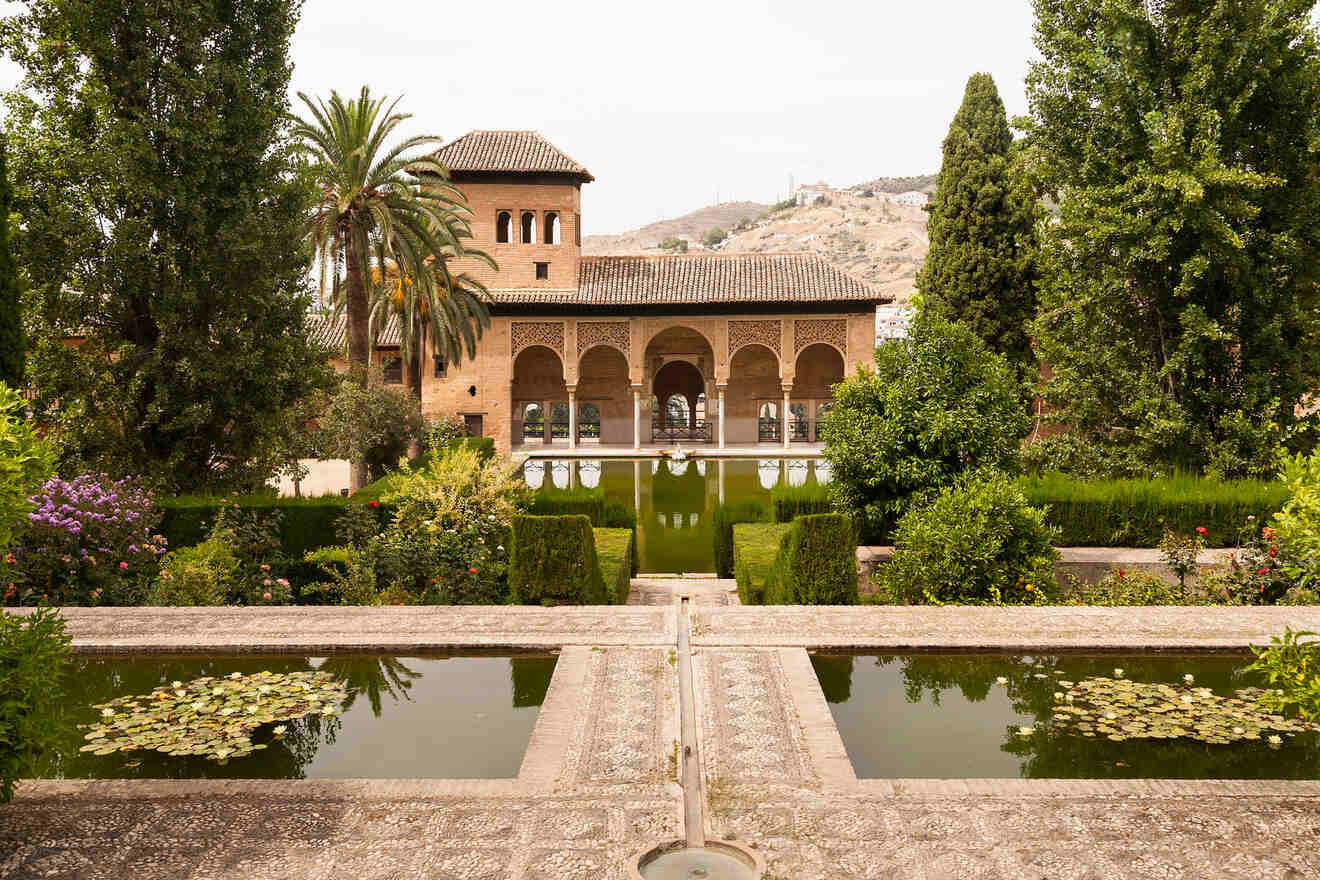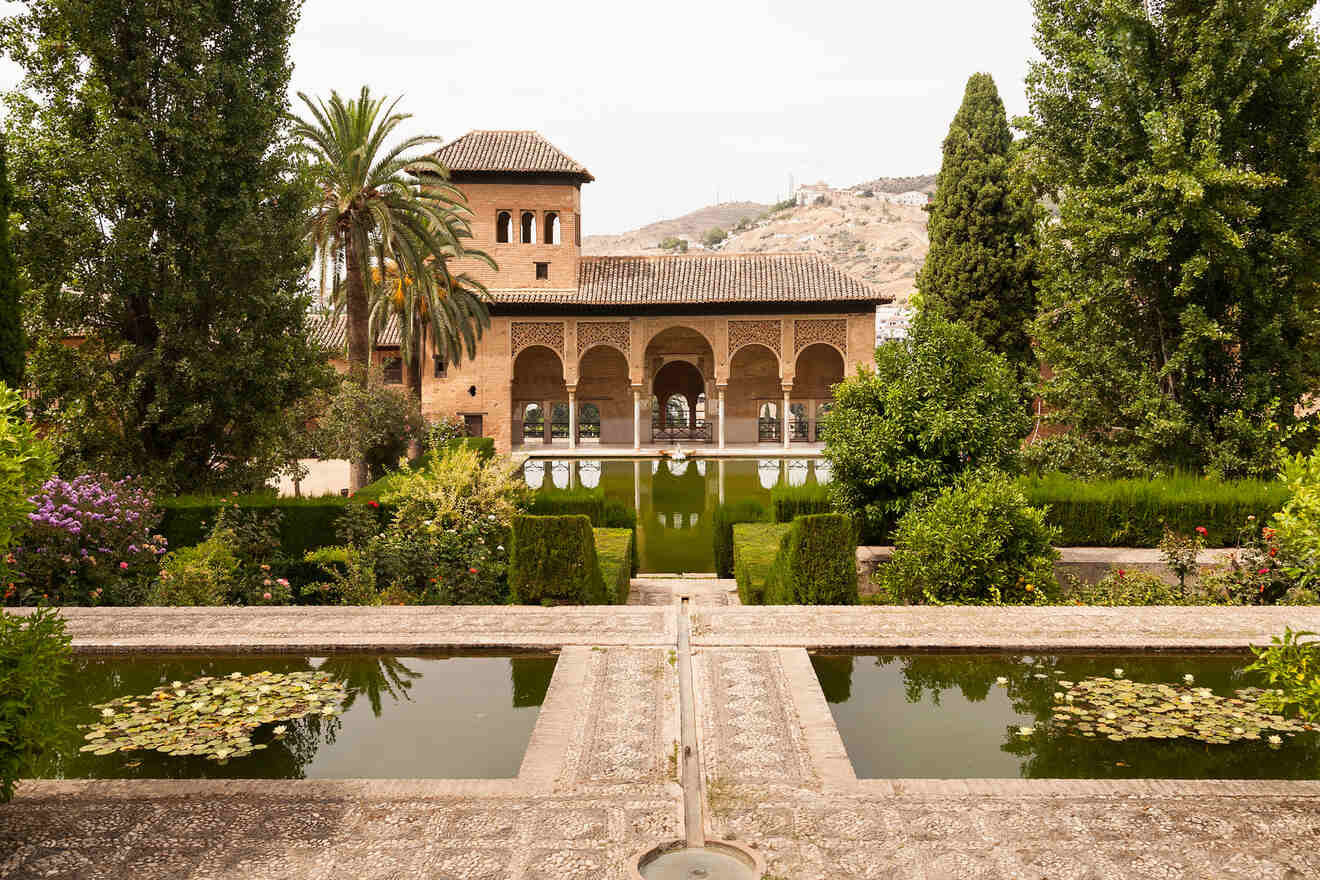 If you ever wanted to stay as near as possible to the biggest attraction in the city, the Alhambra Palace, this is your opportunity! Here are three amazing hotels located inside or super close to the beautiful palace.
The first two are actually owned by local families who turned their houses into hotels and are actually somewhat inside the Alhambra complex! Talk about getting that authentic local experience!
1. Parador de Granada
Located in a 15th century convent within the grounds of the Alhambra Palace, this beautiful hotel has stunning architecture and design! It's like staying in a museum, everything looks untouched and it just takes you back in time to hundreds of years ago. You can relax on the patio or just walk around to explore the place which has comfortable rooms and a restaurant!
2. Hotel América
Another amazing hotel located in the premises of the Palace. With its charming wooden decor and vintage furniture this place will make you want to move here! The rooms have air conditioning, are quite spacious and the outdoor garden will be the perfect place for that afternoon tea!
3. Eurostars Washington Irving
Although this hotel is not set within the premises of the Palace, it is super close to it. The decor is very elegant and the rooms have large comfortable beds. You can chill by the pool before heading out to visit the Palace or head to the bar for a late nightcap!
Frequently asked questions about Granada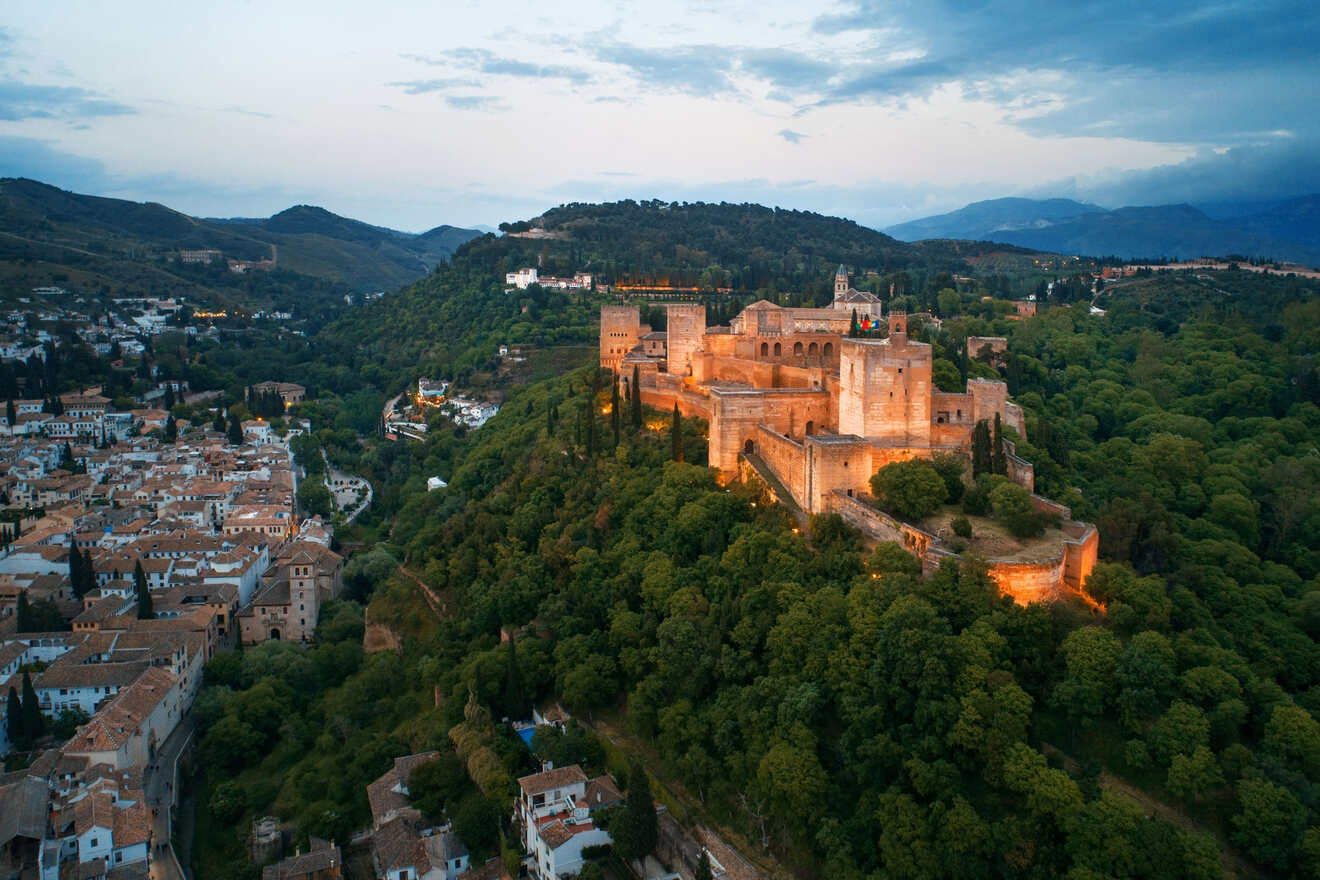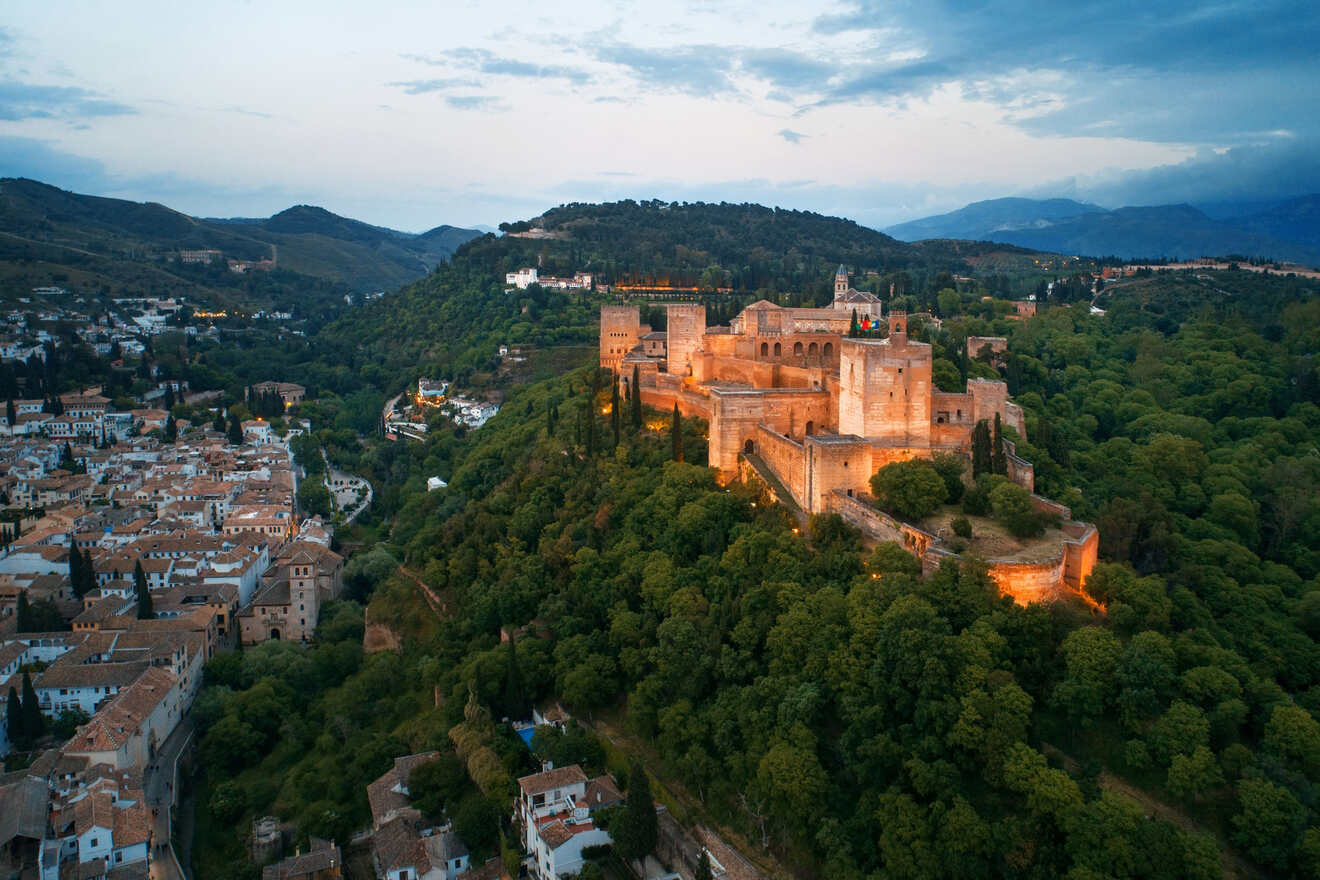 Conclusion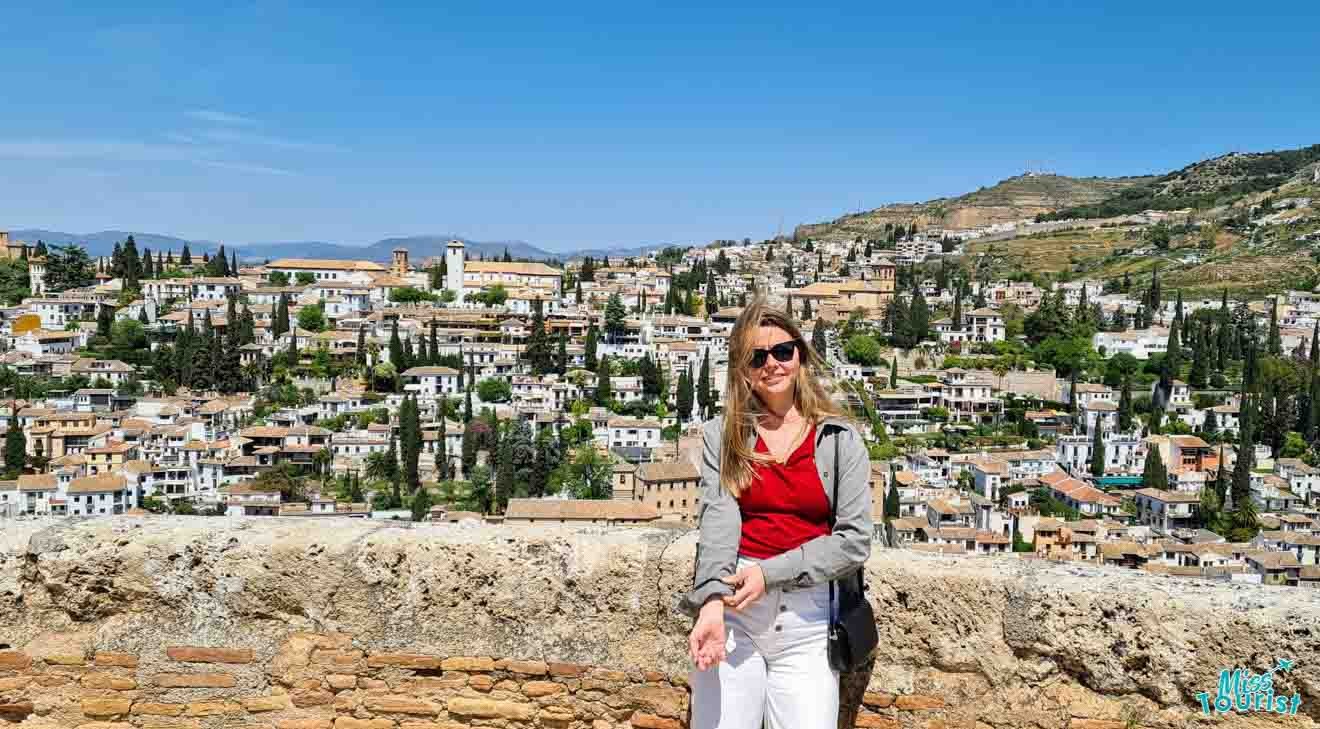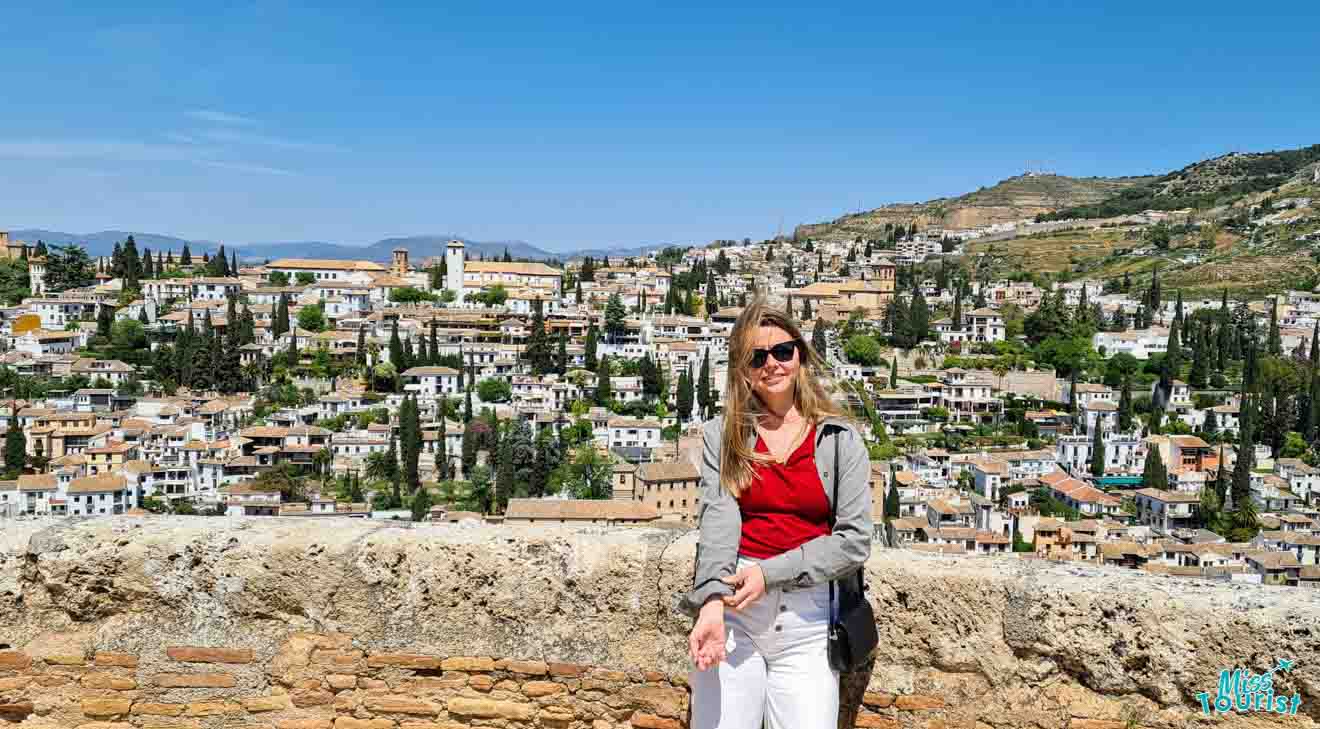 You're going to have such a fun trip here, of that I'm sure! With this useful guide, nothing will stop you from having the time of your life if you stay in Granada's best areas and hotels. Remember you should book these in advance to get the most amazing deals and make sure your favorite one isn't booked out!
There isn't one hotel from this list that I wouldn't book but I know there are a lot so here you have my top two favorite places both located in El Albaicin.
I hope this article helped you decide where to stay in Granada! And that you have fun in all the Palacios de Granada and eat as many tapas as you can! Take a pic of the most beautiful thing you find there (hint: it might be the Alhambra) and leave a comment telling me all about it!
Safe Travels,
Victoria
---
Pin it for later!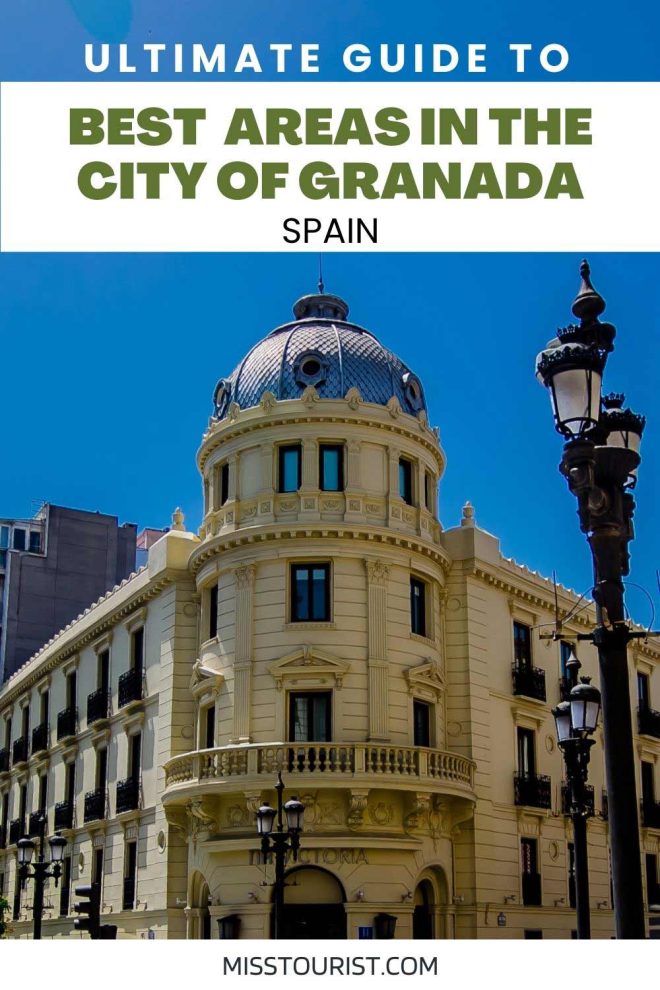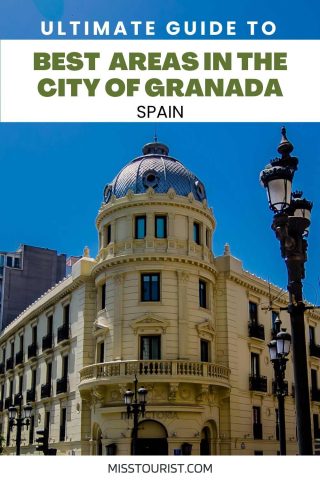 Pin it for later!