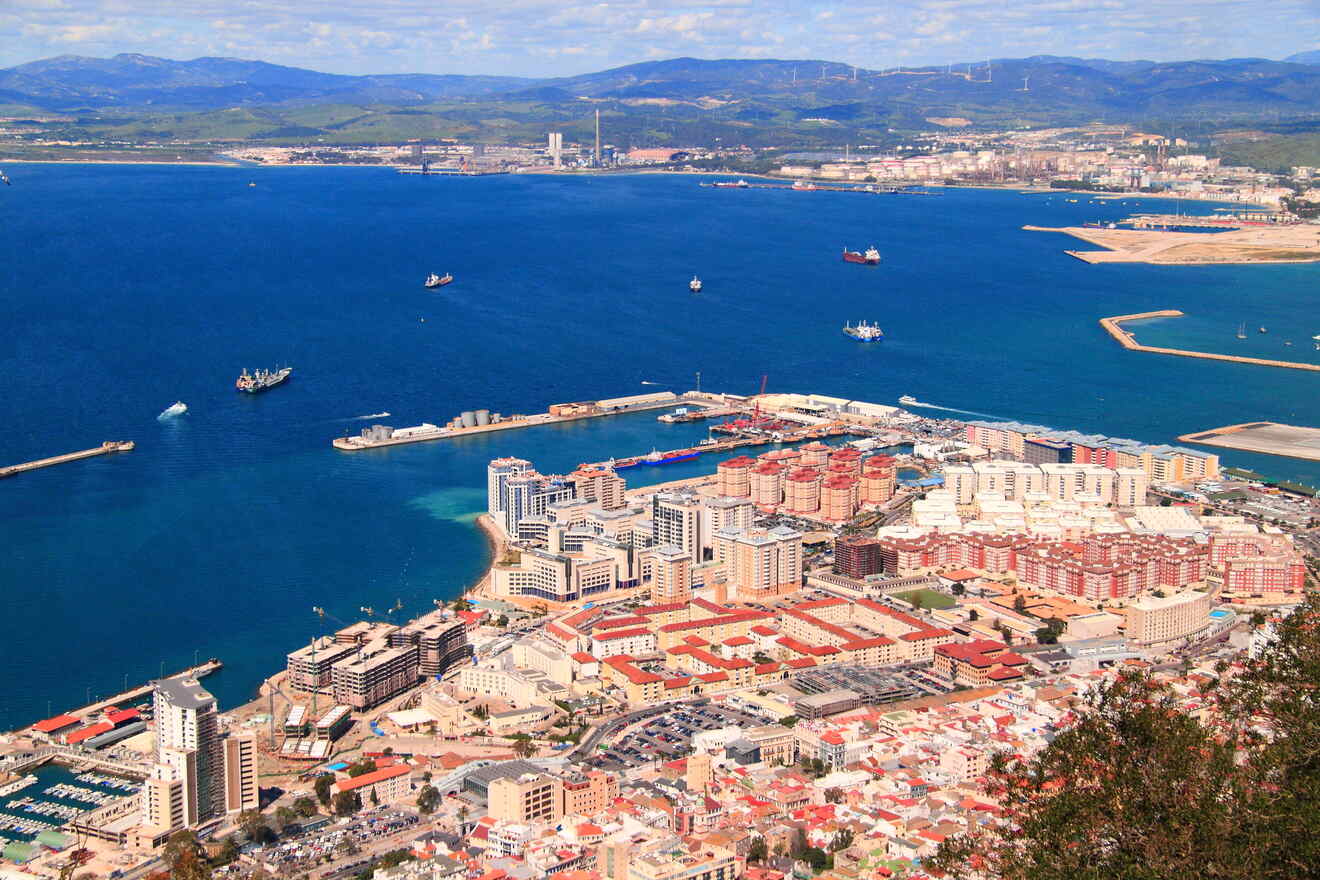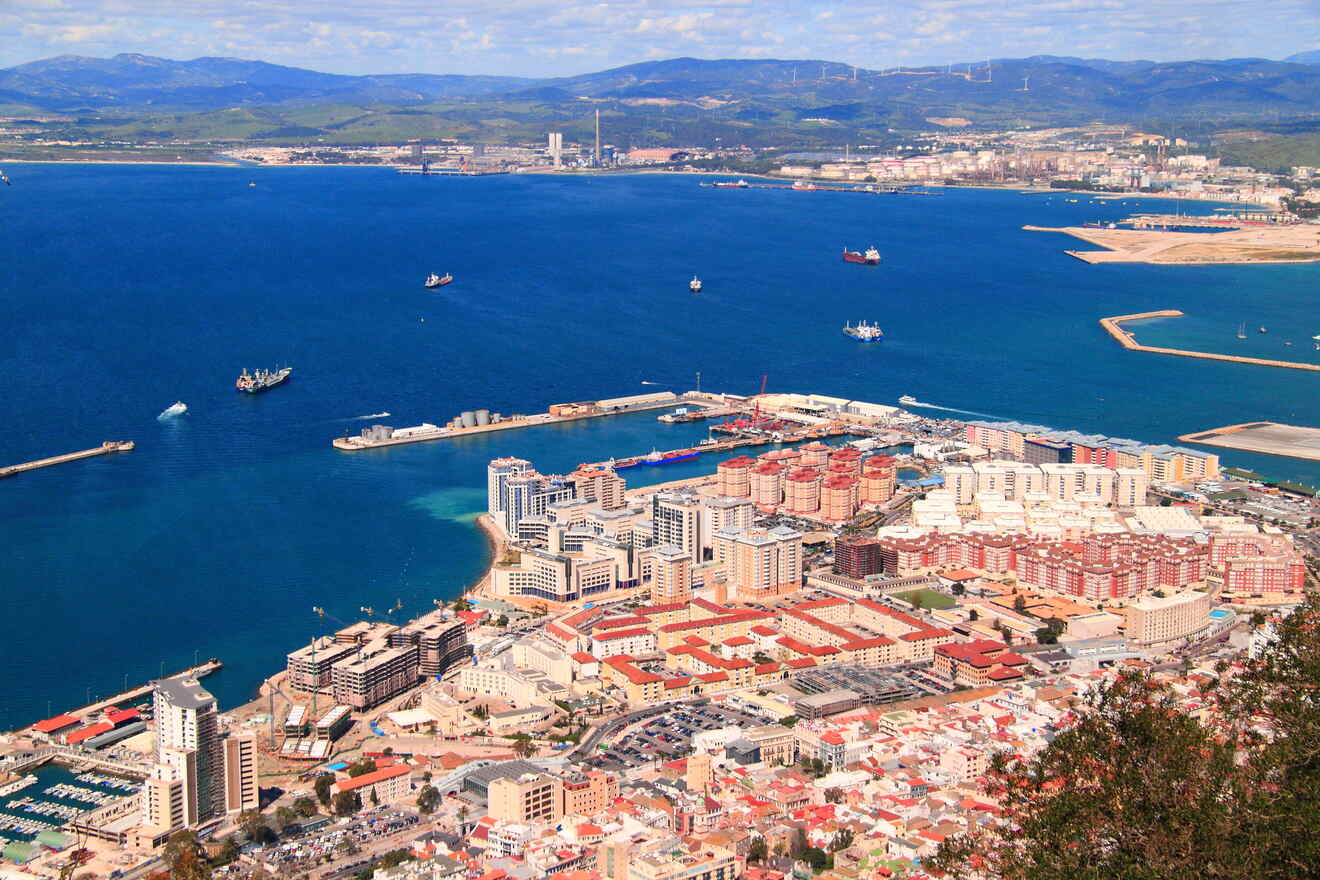 Luxury hotels overlooking the Mediterranean Sea and fancy yachts? Buckle up because we're heading to one of the biggest hotspots in Europe!
Gibraltar is a British Overseas Territory located in the south of the Iberian Peninsula. Combining Brit culture with Spanish and North African elements, this territory (which isn't exactly a country) is famous for the Rock of Gibraltar, the beaches, and its fascinating culture!
In this post, I will talk about the accommodation options where to stay in Gibraltar, from the most luxurious hotels with a spa and restaurants to affordable hotels that are just a short stroll away from the beach!
Keep in mind that the hotels in Gibraltar sell out super fast! This territory is becoming more popular every year so make sure you book your accommodation in advance!
Let's go. Ocean Village is waiting!
If you are in a hurry
For those of you who want to book right now, here's a list of all the best hotels in Gibraltar:
Which neighborhood should you stay in Gibraltar?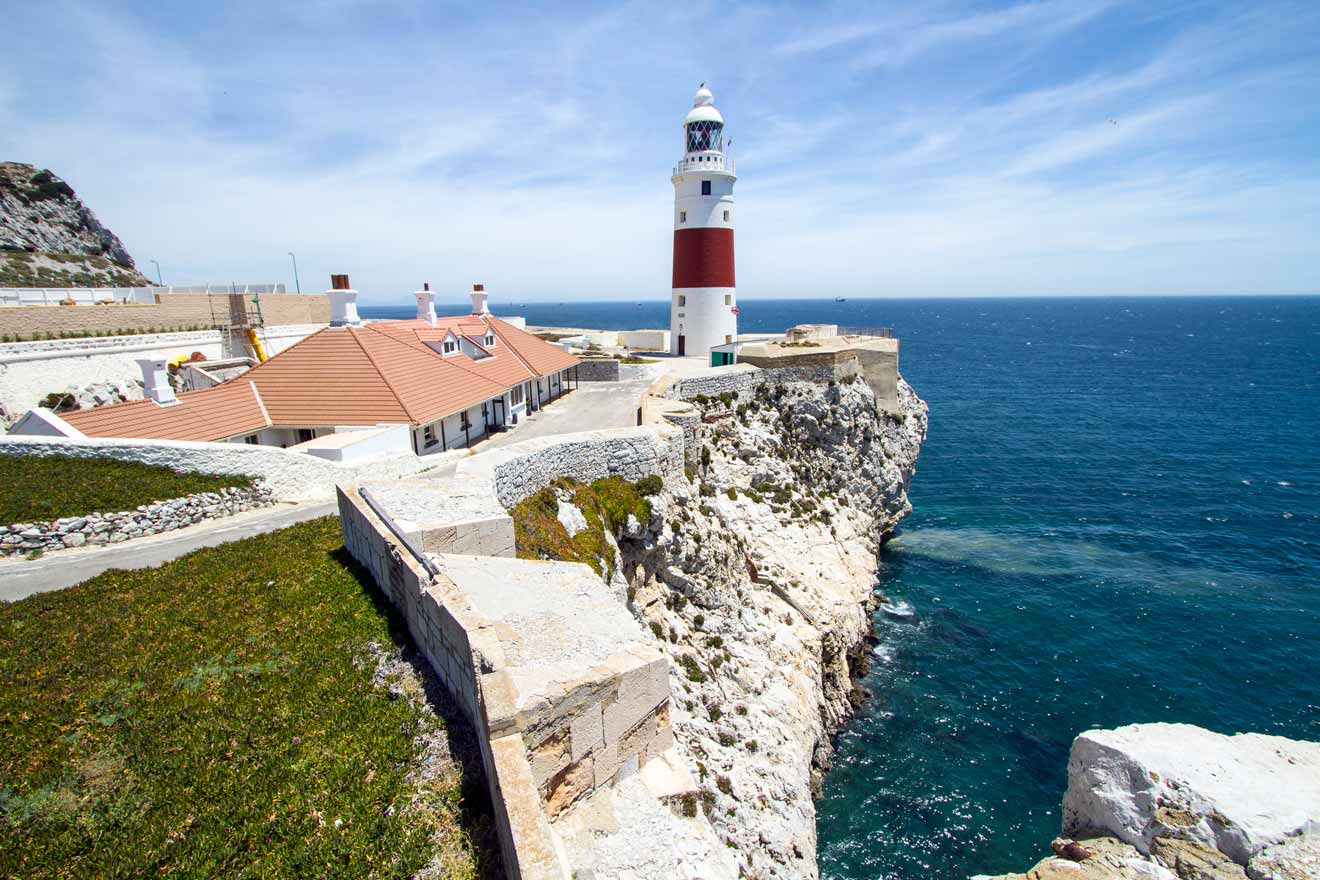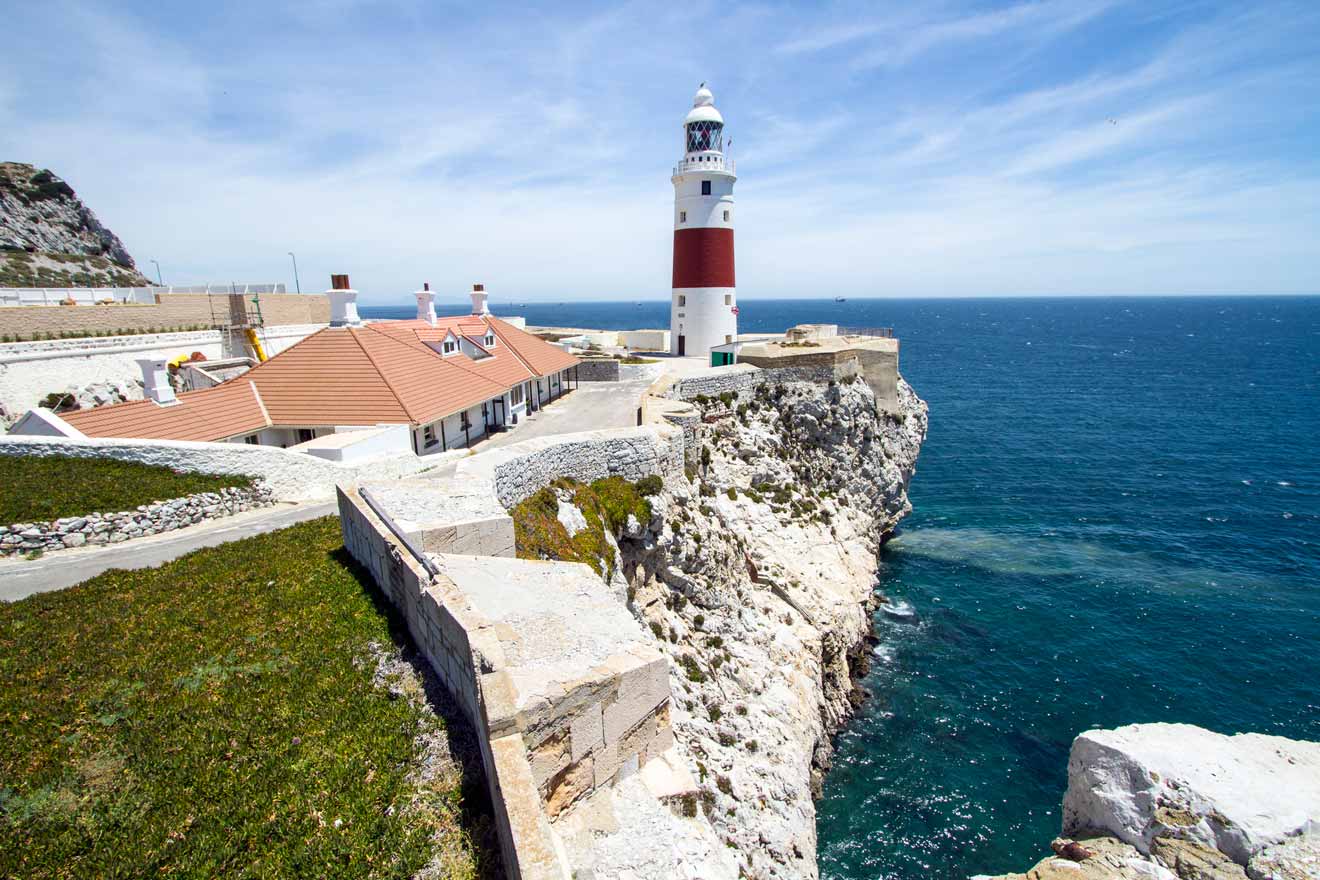 As you might know, Gibraltar isn't such a big place. Still, we know that the quality of a destination isn't limited to how big or small it is! Although the accommodations are scattered throughout the territory, you will find the biggest concentration in the center part. I've put together this list of hotels located right in the heart of the action and ranked from most to least expensive so you can easily find the perfect choice for you!
Check out this map to see where all the hotels on my list are located:
Luxury (US$230 and up)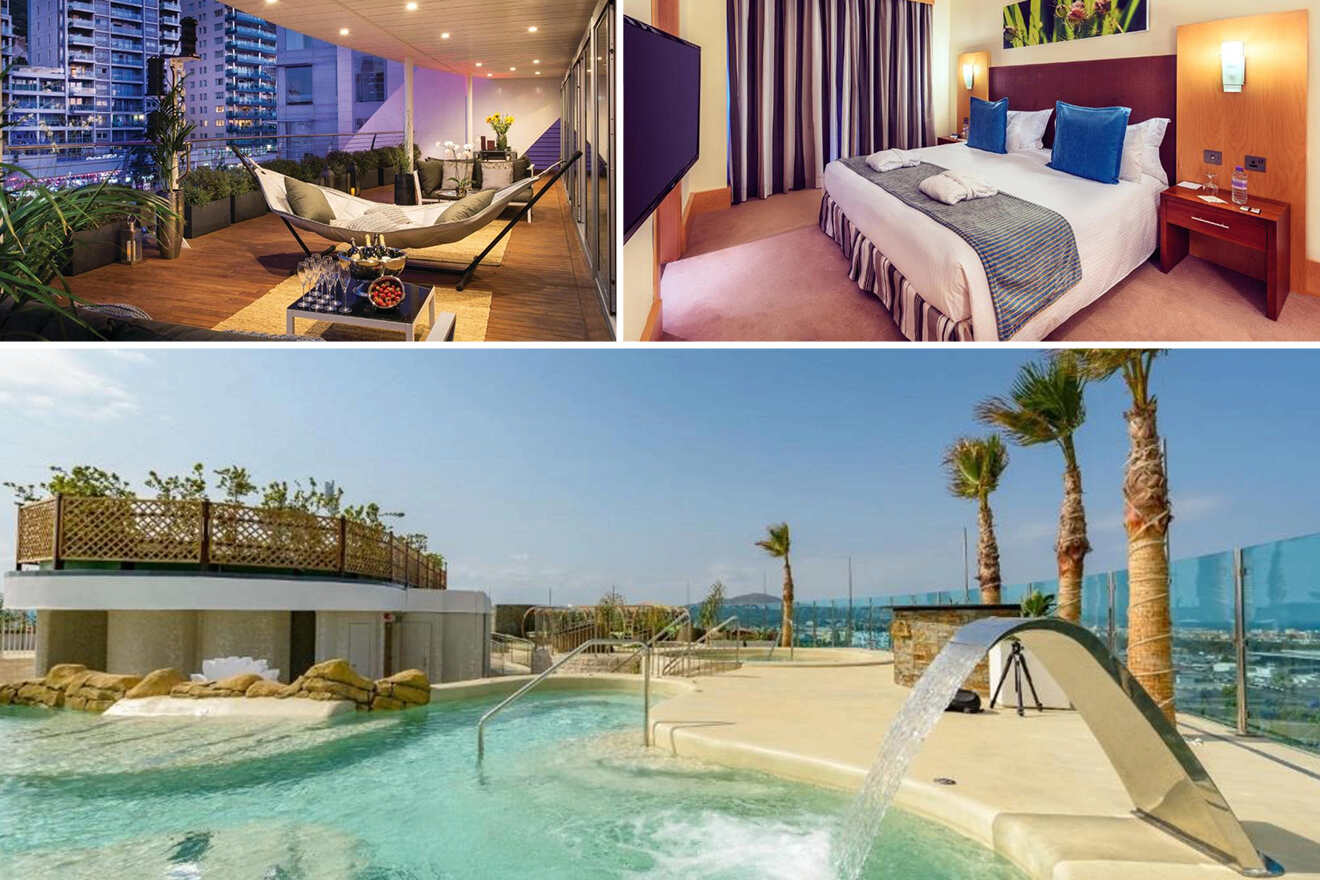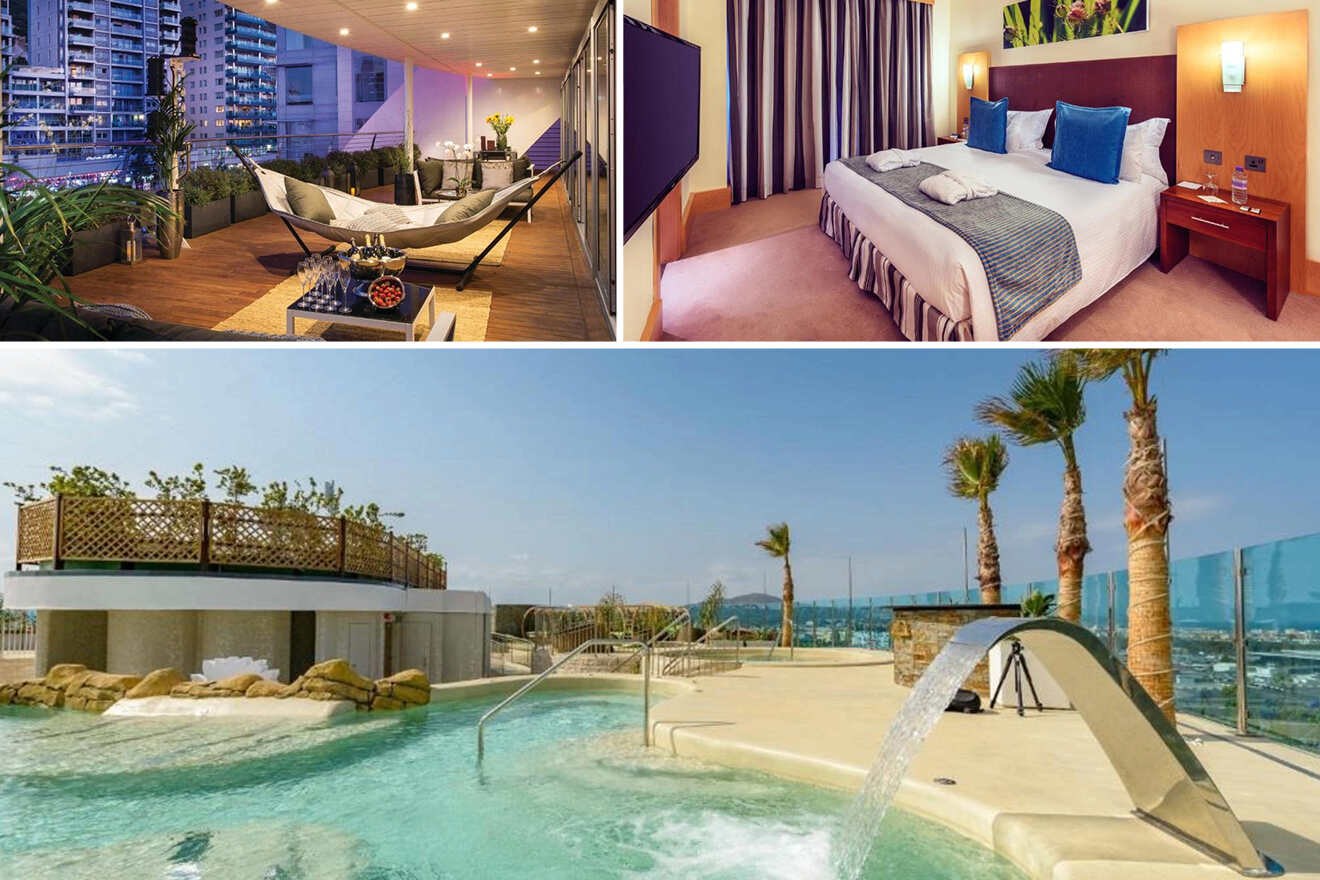 Mid Range (US$150 – US$200)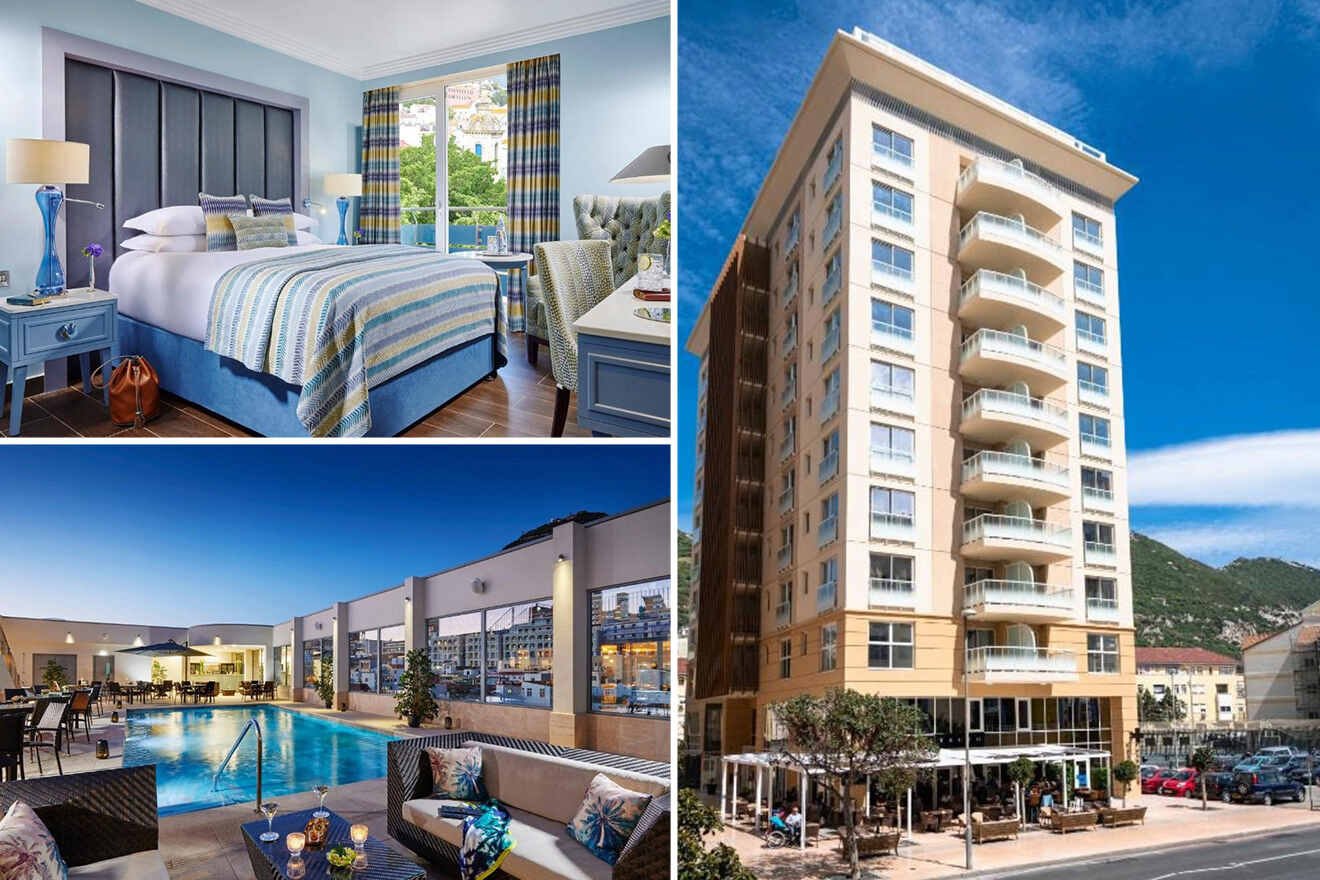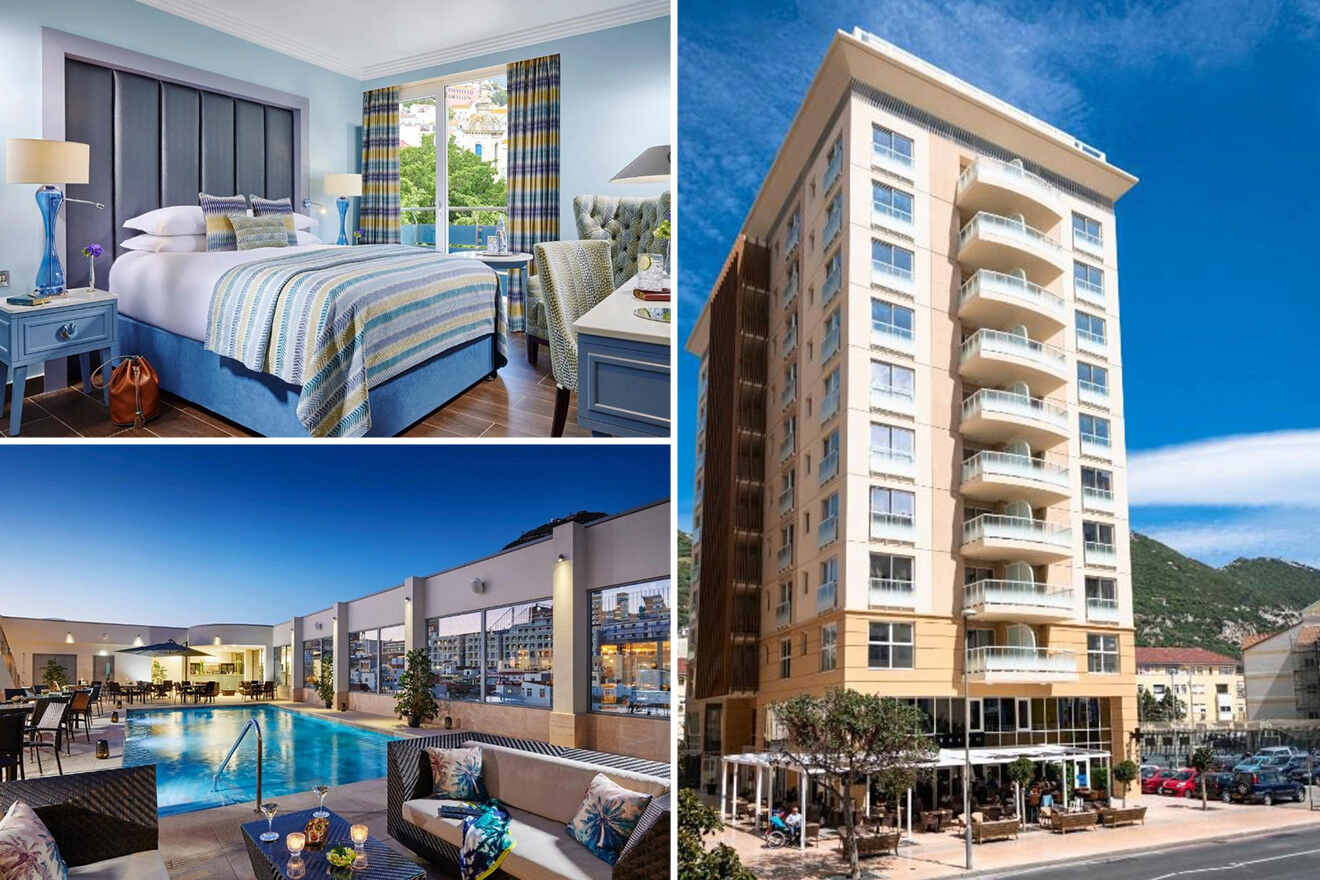 Budget (up to US$110)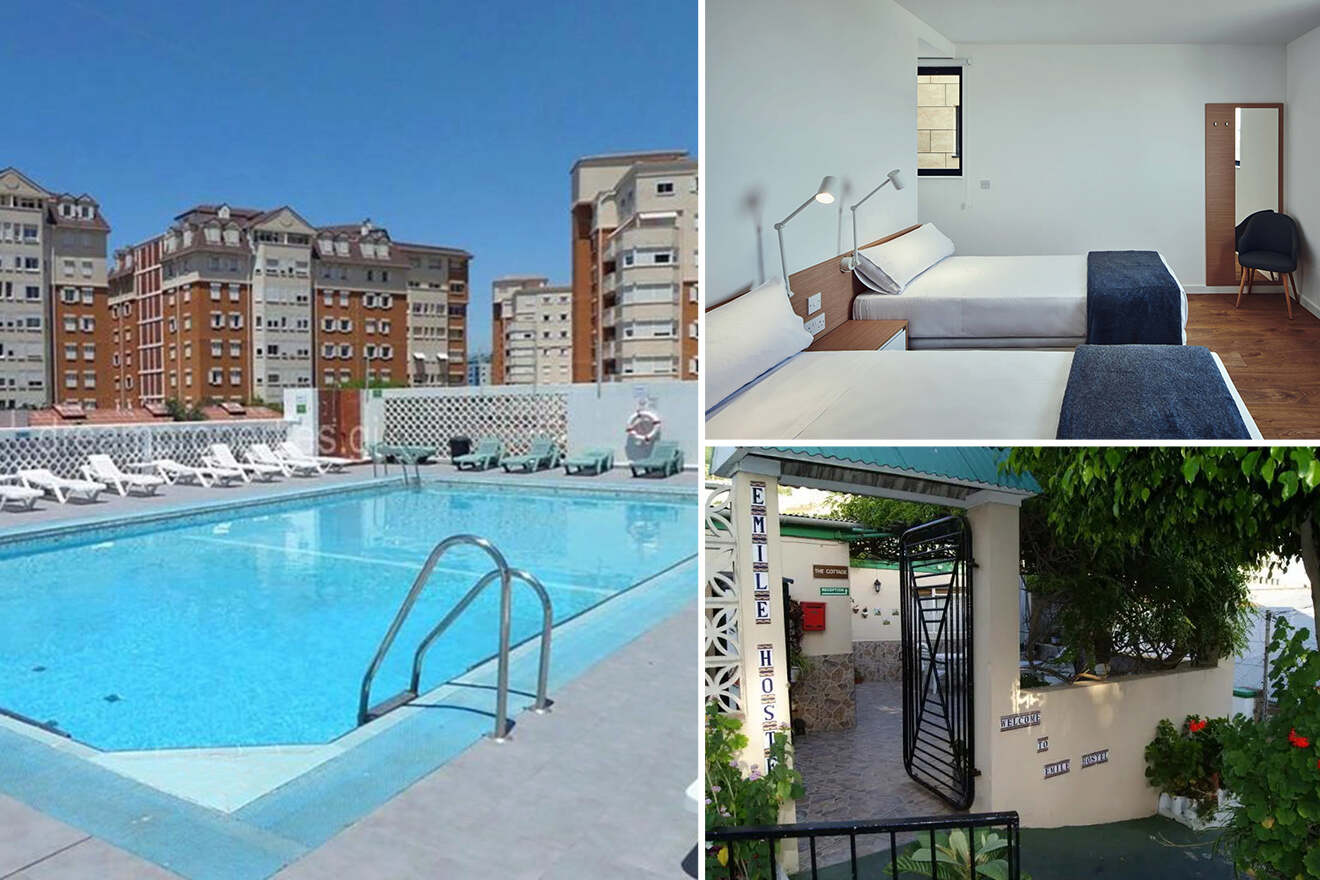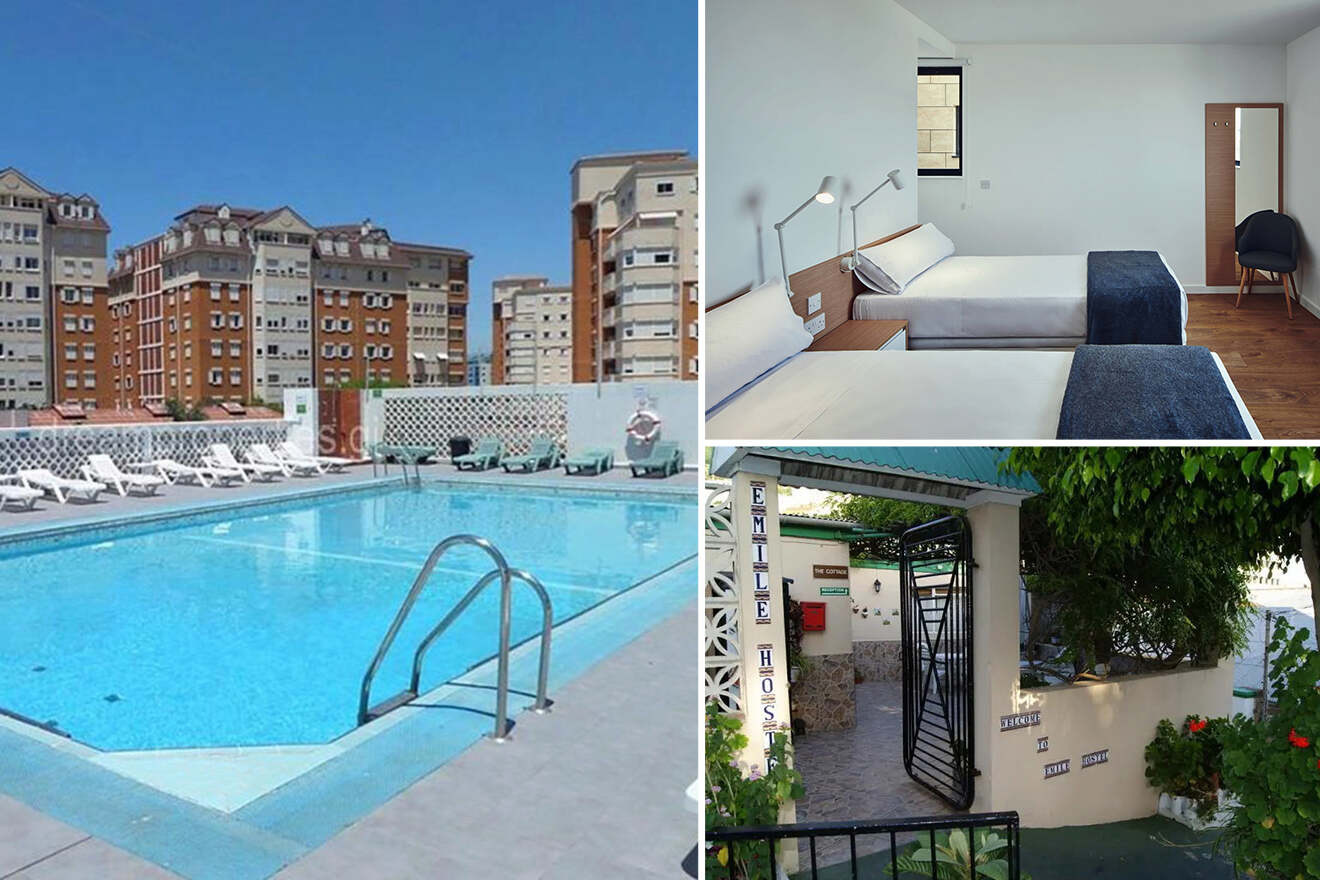 BONUS 1: Best boat hotels where to stay in Gibraltar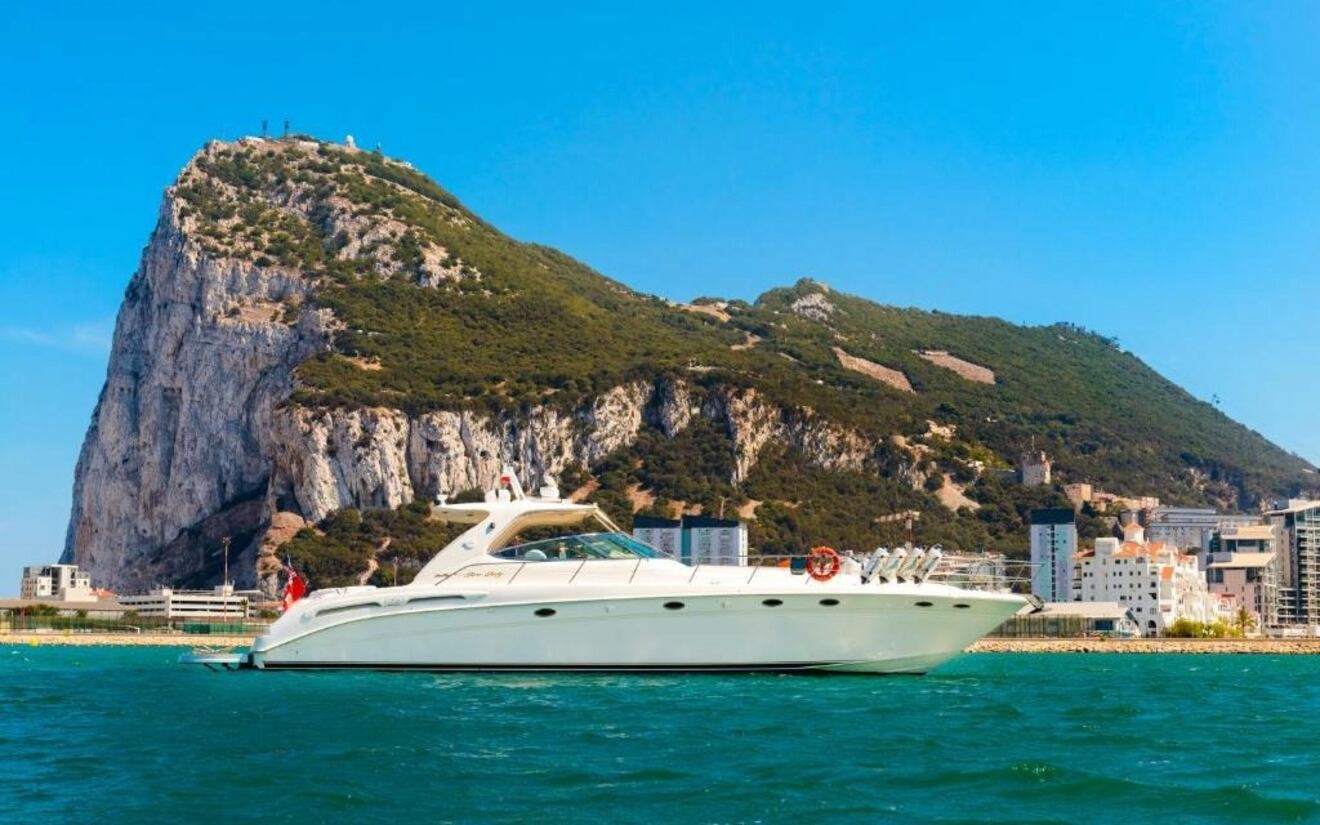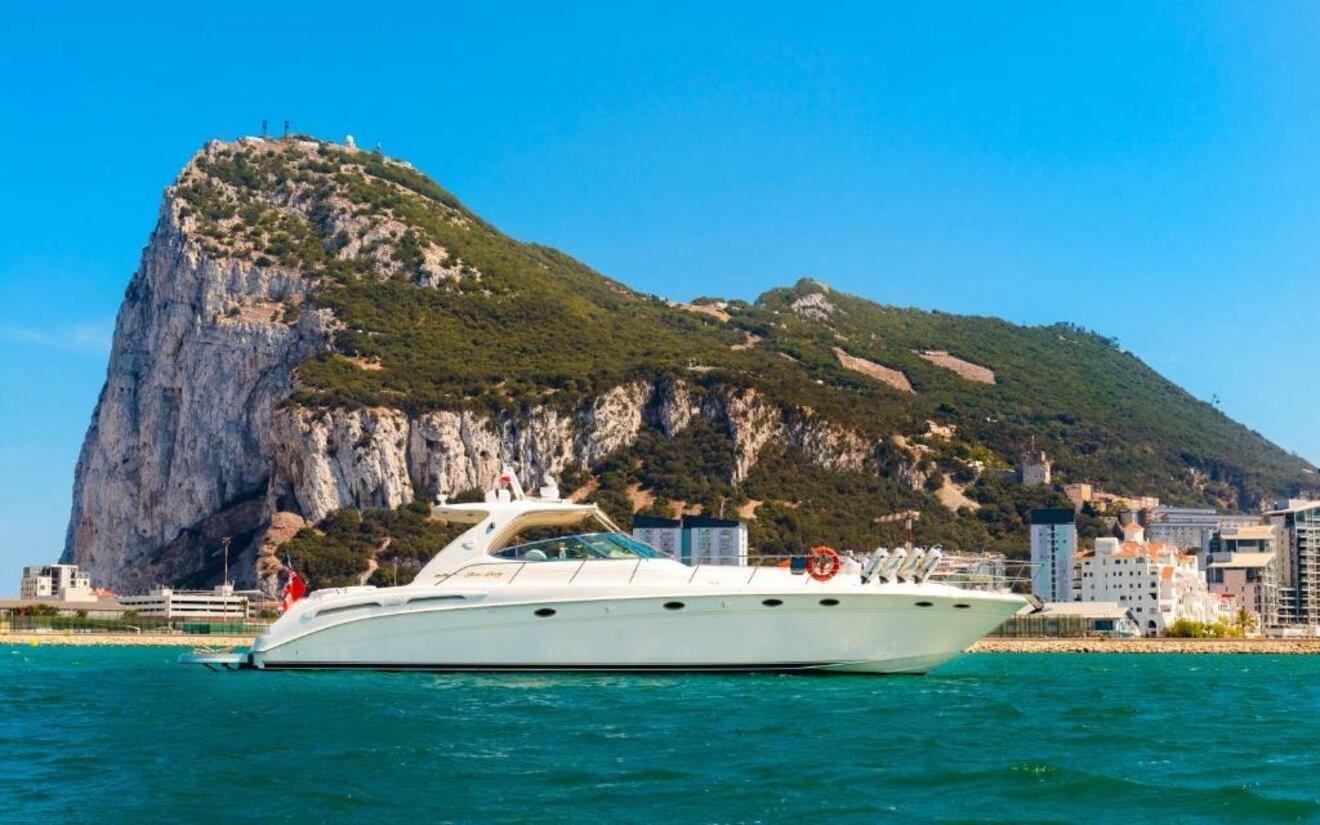 In search of the perfect accommodation for your stay in Gibraltar and looking for something a little different?
Well, if you're looking for something a bit more unique than the average hotel, stick around for a few moments as I'm about to offer you a list of the best boat hotels on the territory! Both places are luxurious and cost around US$450.
Let's check them out:
BONUS 2: Best apartments in Gibraltar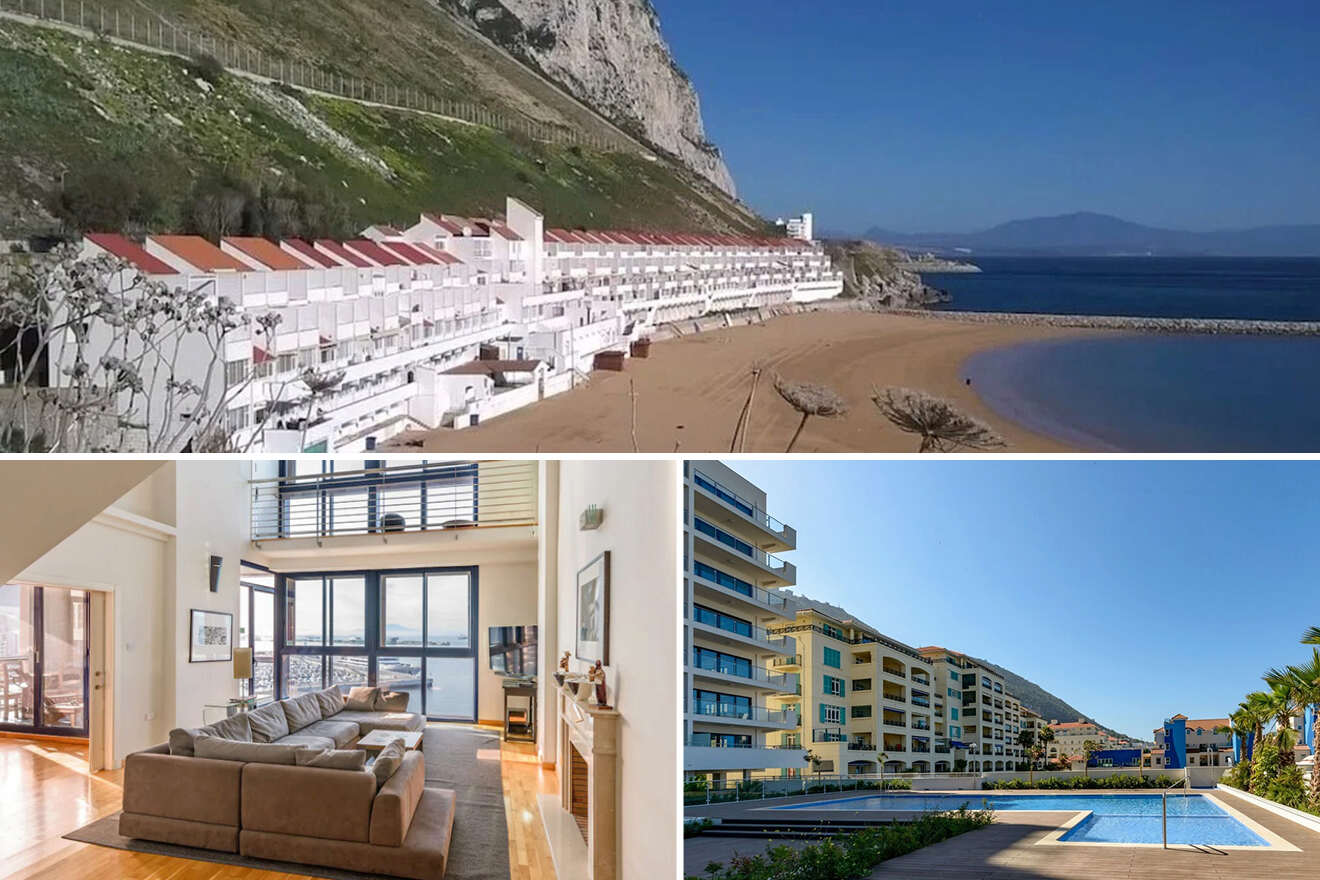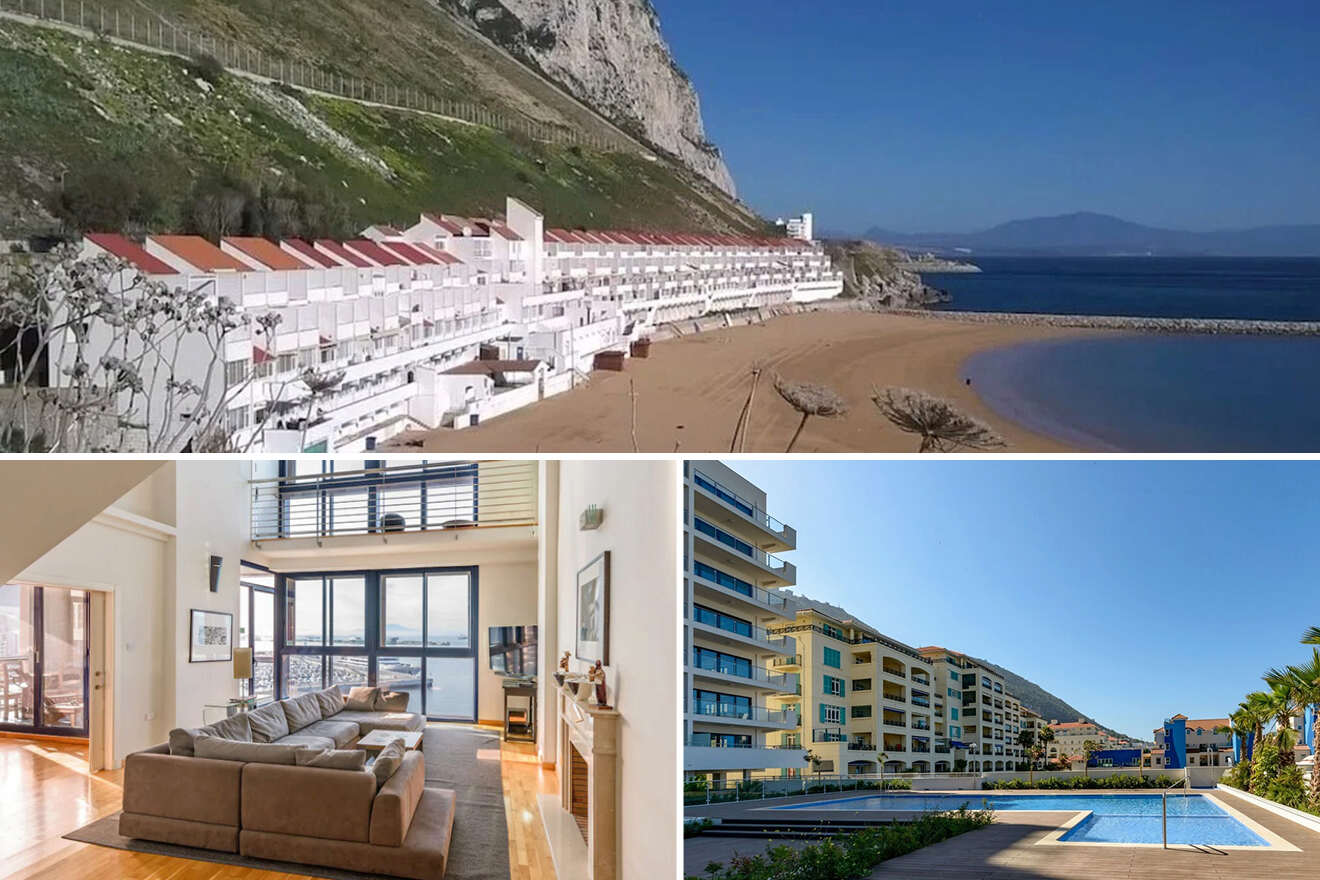 Planning to visit Gibraltar with your friends? Or maybe you've got a big family and you need lots of space? I've got you covered!
Gibraltar has many apartments and most of them are located in the Ocean Village Marina or on the eastern side of the area, which means you'll be able to visit St Michael's Cave in the Upper Rock Nature Reserve whenever you want, as it's super close!
Before we start, I should mention that these accommodations have a minimum of 4 or 5 nights' stay.
Luxury (US$400 and up)
Mid Range (US$170 – US$190)
Frequently Asked Questions About Gibraltar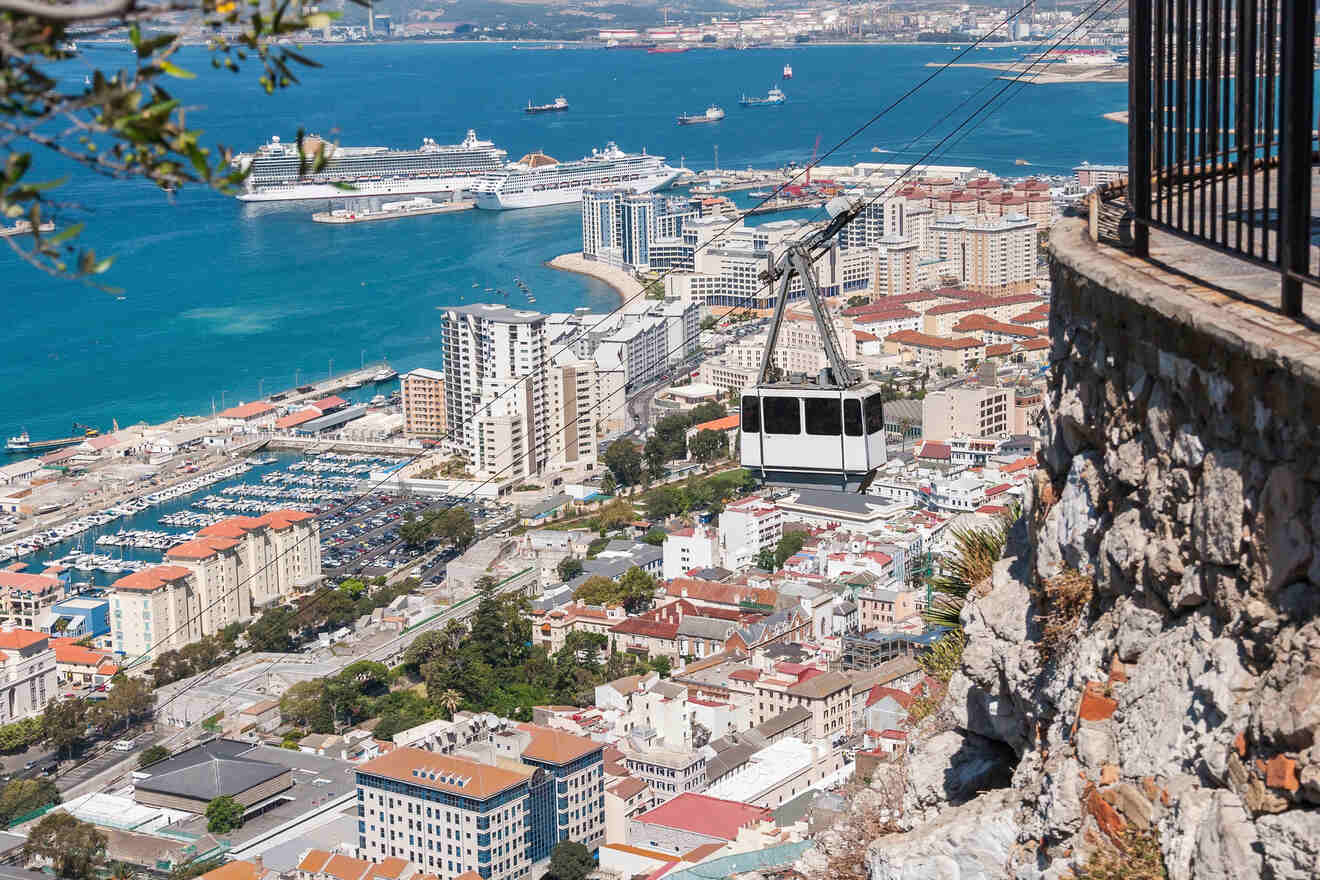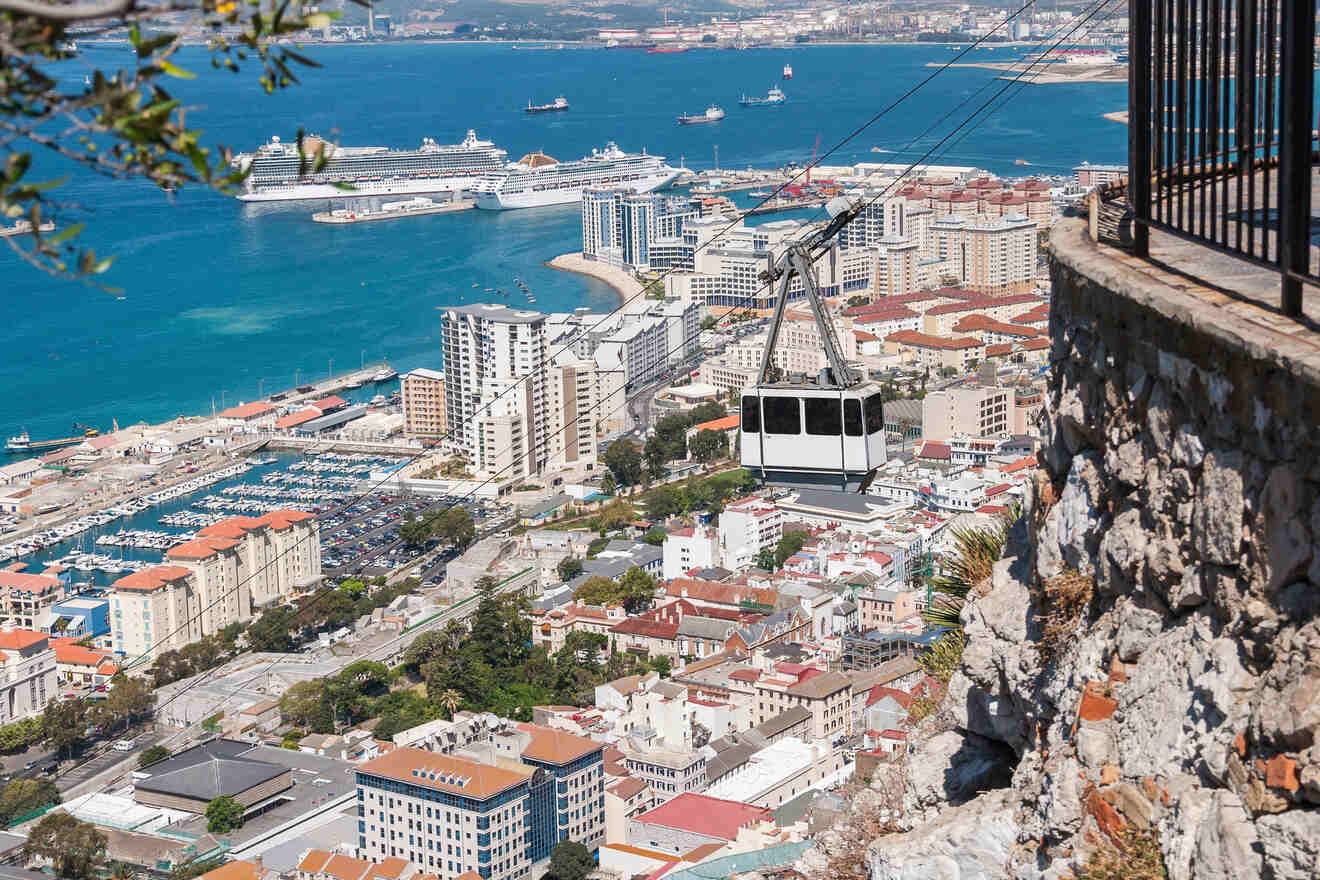 🌊 Where should I stay when visiting Gibraltar?
Sunborn Gibraltar and Rock Hotel are 2 amazing hotels in Gibraltar that have great facilities, including a spa, a restaurant, and many others.  
🏖️ Is Gibraltar good for a holiday?
Yes, Gibraltar is a fantastic destination as it offers beautiful beaches, incredible landscapes, and natural spots. 
💰 Is it expensive to stay in Gibraltar?
The accommodation prices are medium, and you can find both super affordable places to stay or very expensive hotels. 
🏨 Which are the best budget hotels in Gibraltar?
Conclusion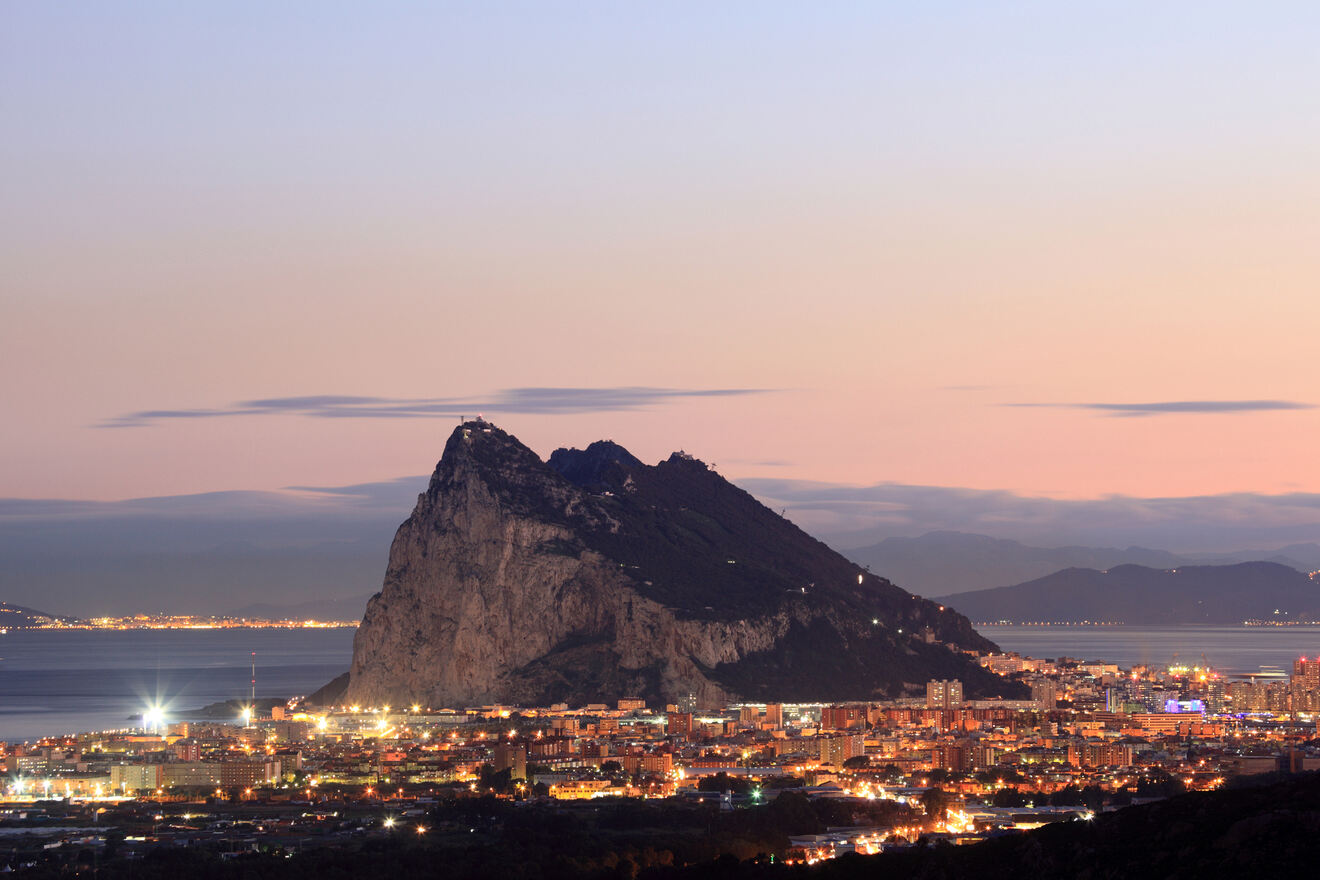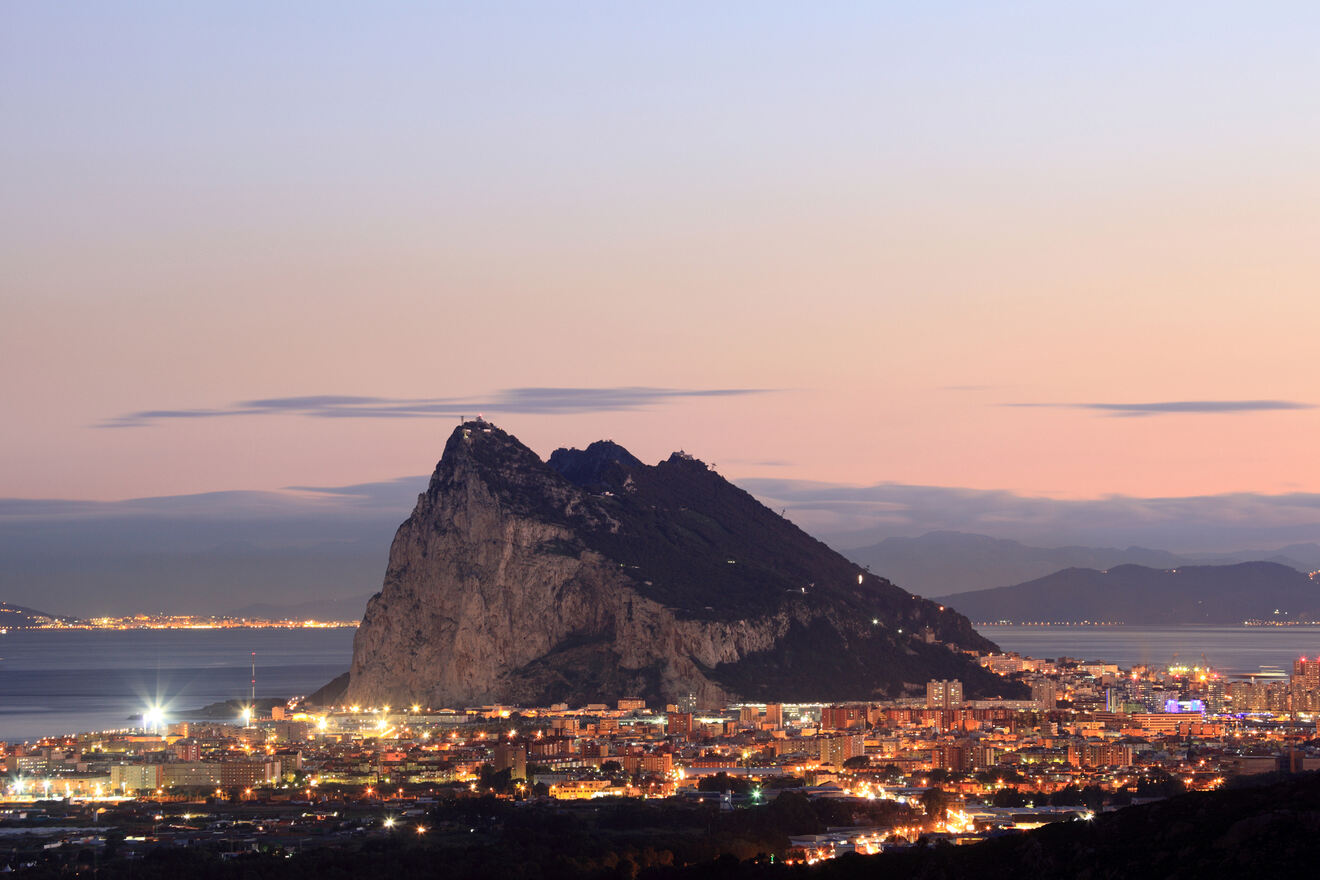 What an incredible location! I hope this post helped you decide where to stay in Gibraltar! You will find all the hotels in the article broken down by budget so that you can quickly make the best decision for you, and not search for hours on the websites.
I know the list is pretty long so if you're having a hard time trying to pick one hotel, here are my top 2 favorite hotels in Gibraltar:
I highly recommend booking your hotels in Gibraltar in advance! This location is super popular and everything from the penthouse suites to the affordable places sell out so fast! So decide which one you like and make it yours!
Enjoy your trip to this unique destination! Search for hidden gems in Marina Bay, take the cable car to admire the views of this territory, and chill on the beach near Catalan Bay. You'll love every minute of your time spent here!
If you have any questions about Gibraltar or more suggestions for our readers, leave me a comment below and I'll make sure to answer it as quickly as possible.
Safe Travels,
Victoria
---
Pin it for later!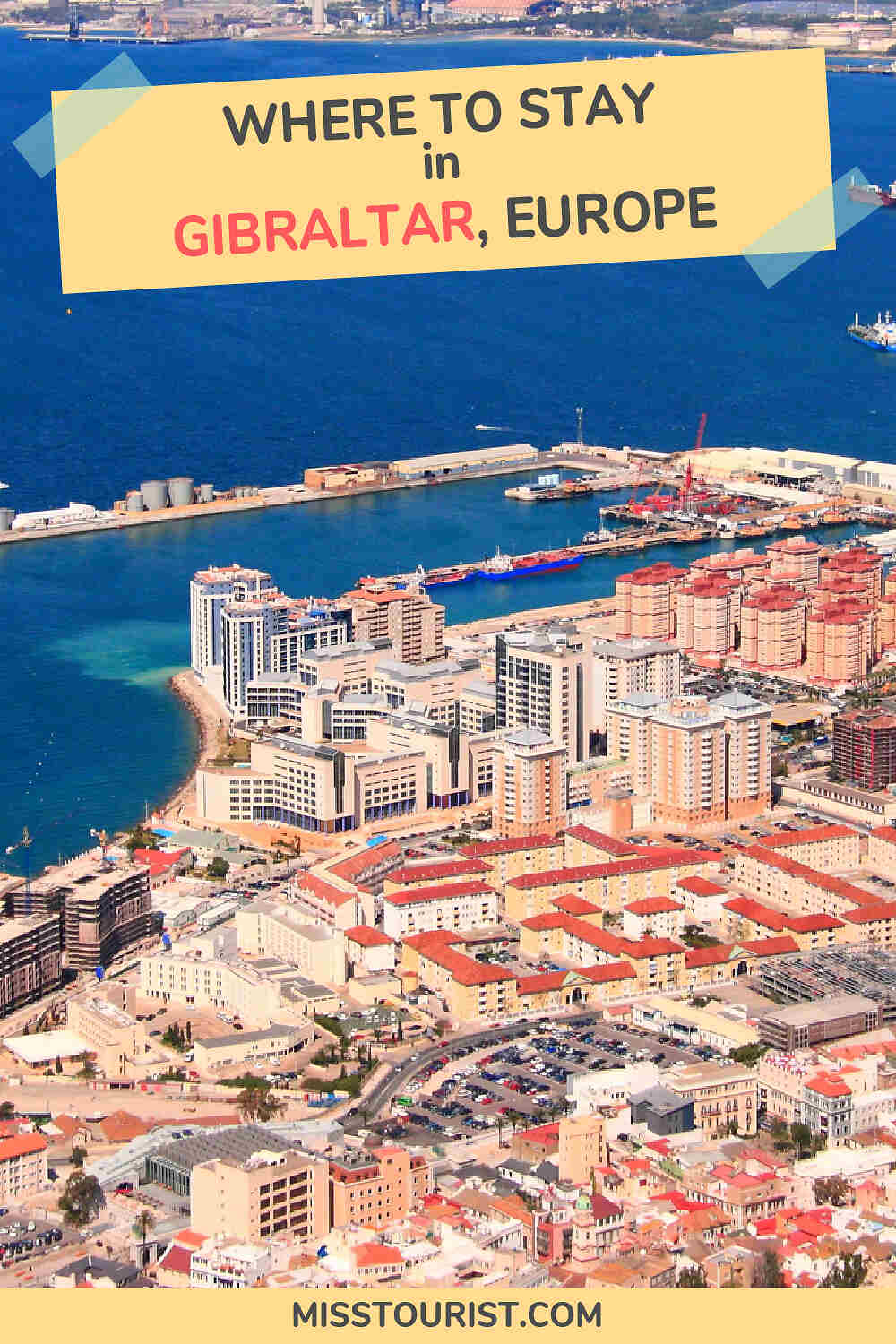 Pin it for later!