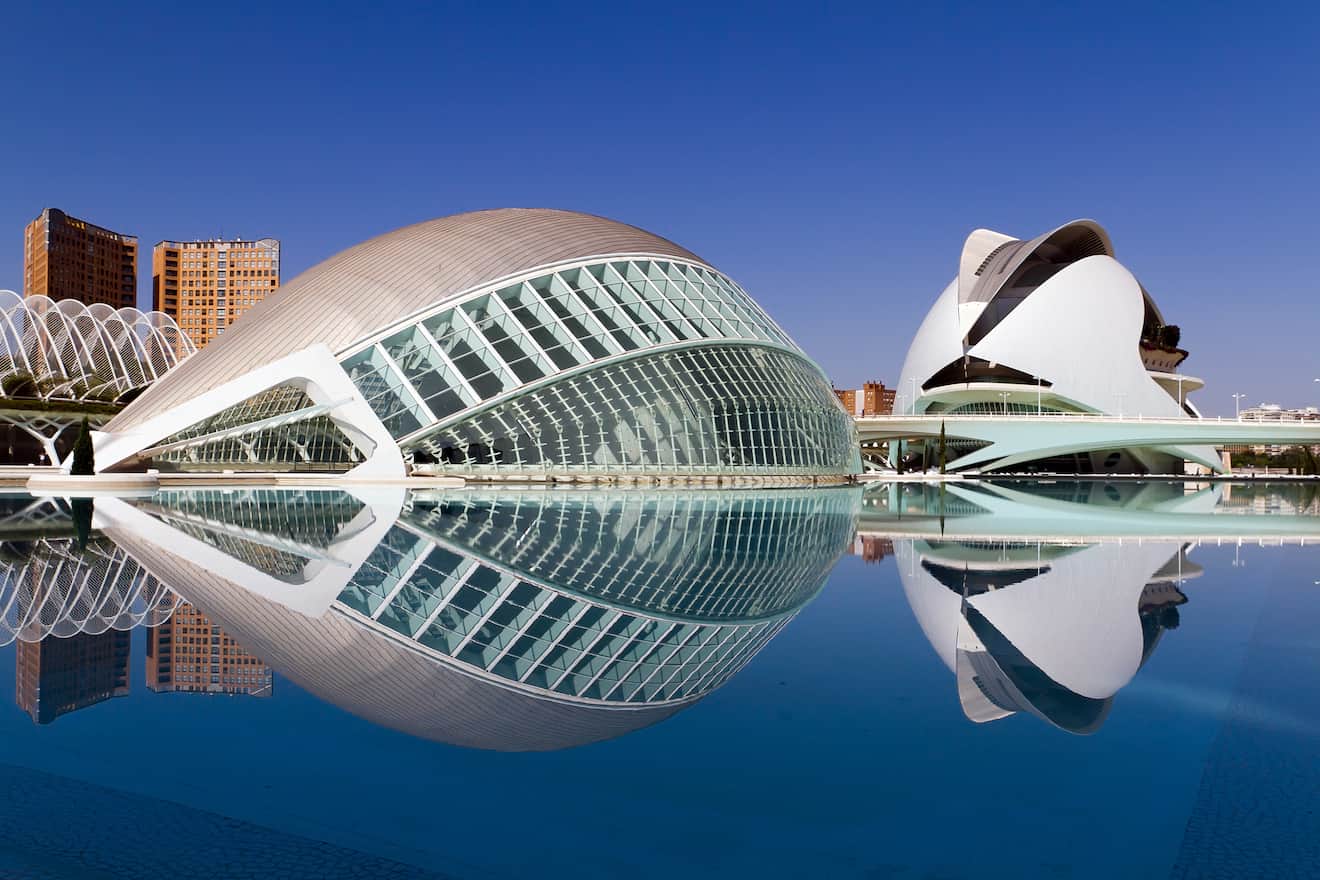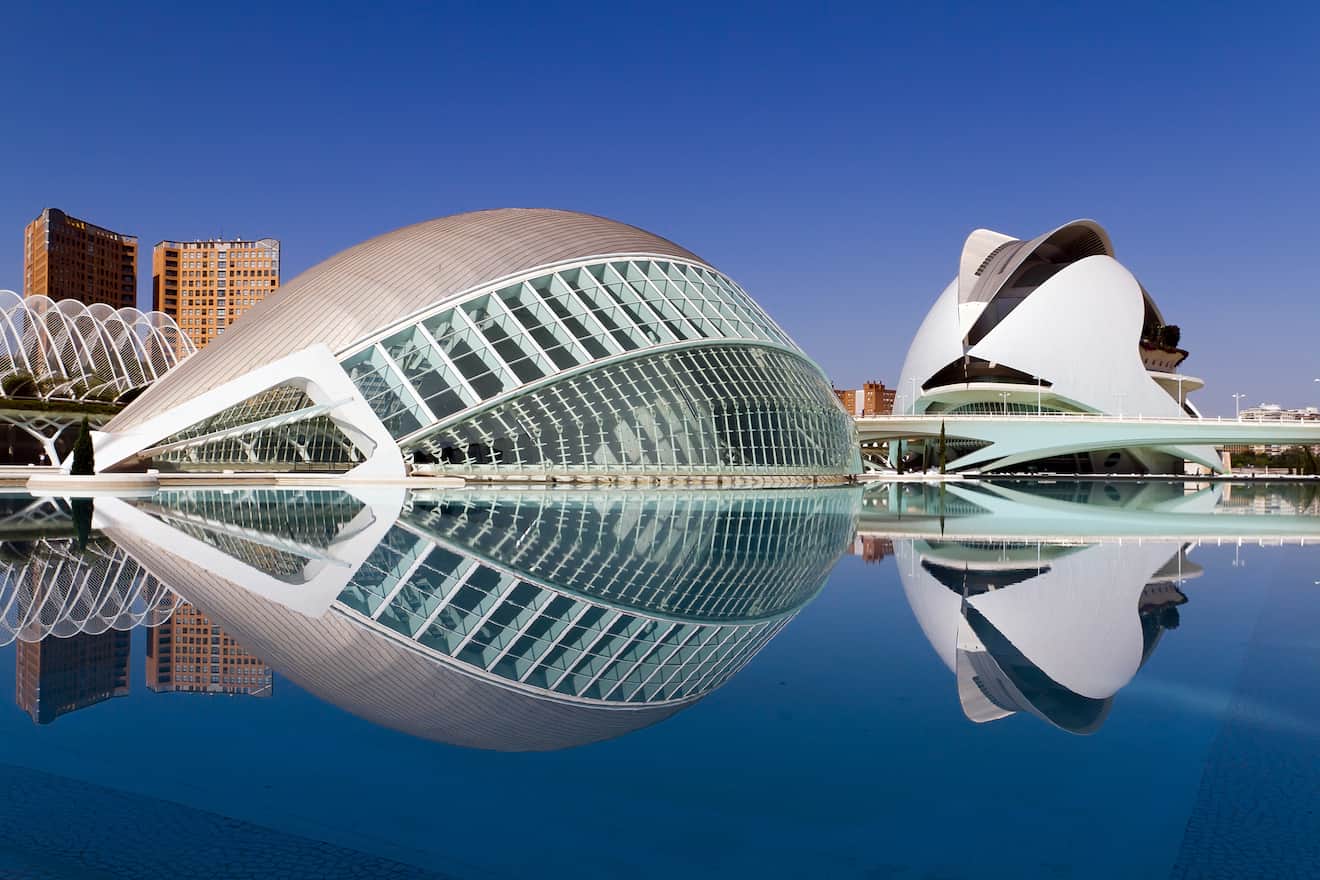 Located on Spain's Mediterranean coast, the port city of Valencia is the capital of the autonomous community of Valencia. In this article I'll walk you through the ultimate accommodation guide for where to stay in Valencia so you'll know the best areas.
Whether you've been here before or not, it's hard not to get excited about a trip to the third biggest city in Spain (~800 000 people), and what a city!
Valencia is the home of a variety of neighborhoods – you can choose to stay in the heart of the city or near a peaceful beach. I carefully selected the best hotels in Valencia, Spain, to make sure you get quick access to the ones with the best reviews and facilities, all these sorted out by price. I recommend to stay in the City Centre as this is where you can experience the local culture the best. You might want to book in advance to get the best prices!
From El Cabanyal to Ruzafa, lose yourself in the magic of this charming town! You'll feel like dreaming walking the streets of Ciutat Vella, or of the City of Arts and Sciences, admiring the tourist attractions, or enjoying the sunny weather at the nice cafes.
If you are in a hurry
We selected a couple of awesome accommodations for you to choose from. All of them have fabulous reviews!
Here is a handy map for you to easily visualise the best areas to stay in Valencia that I will be discussing in this post.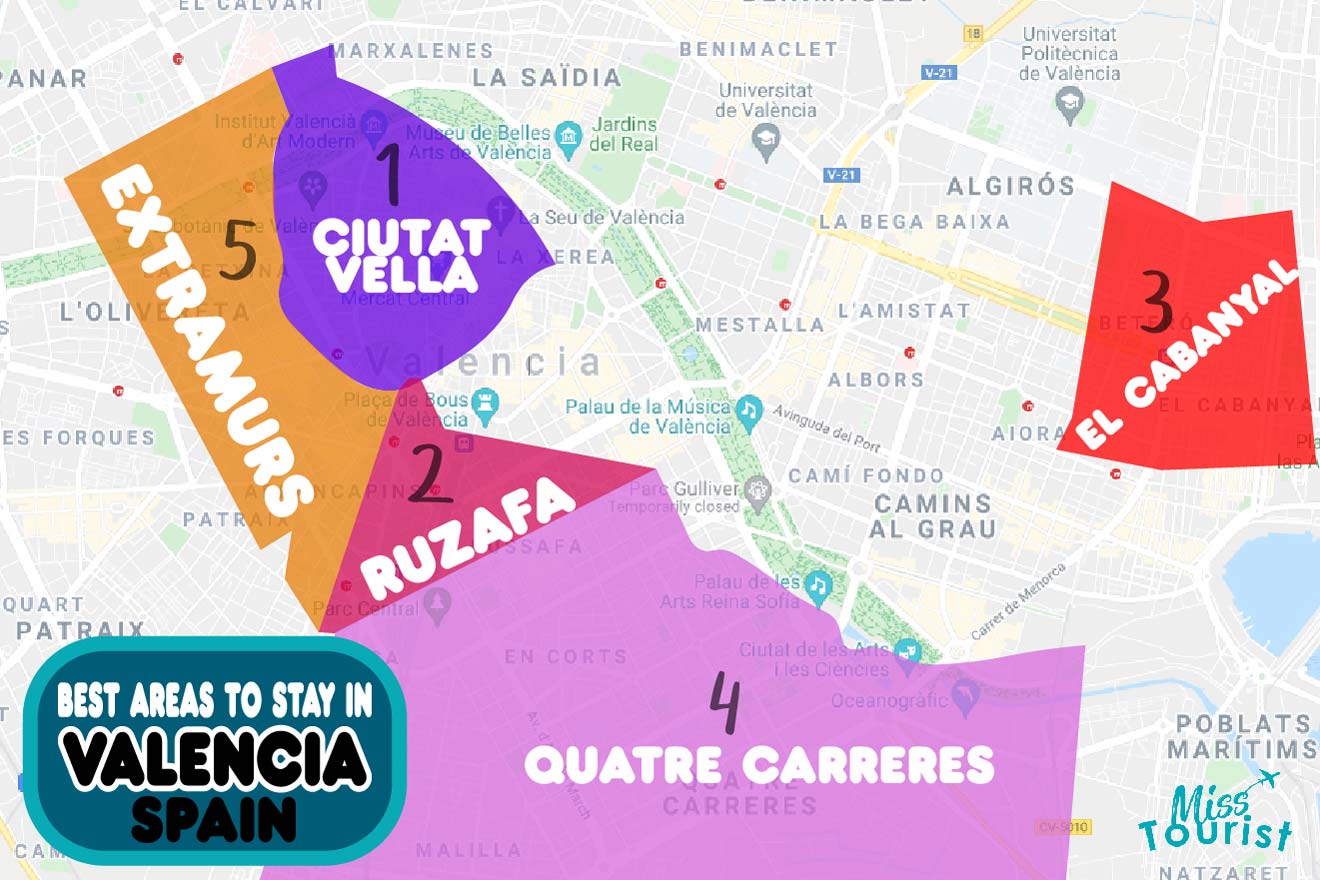 Here is a little preview:
1. Ciutat Vella (Old Town) – for a First Time Visitor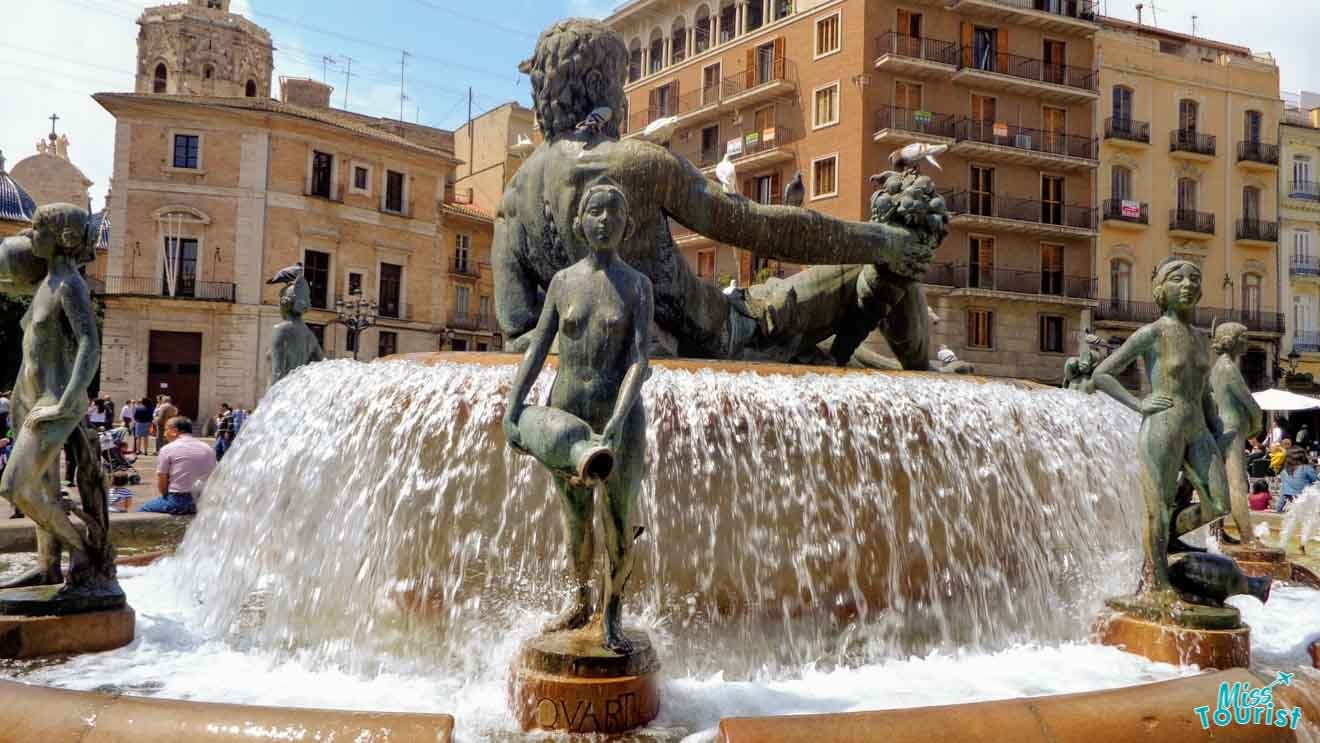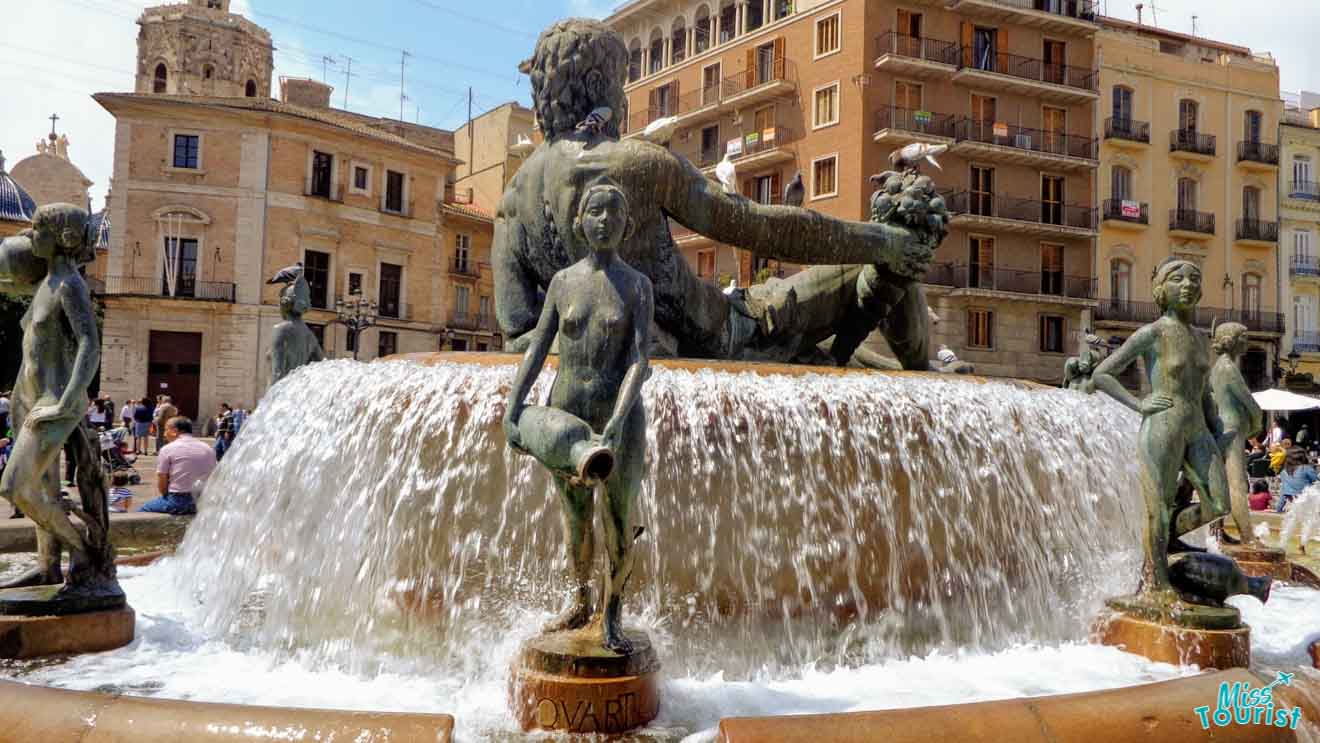 Ciutat Vella, the Old Town, is my recommendation. It is the best area to stay in Valencia because it is located in the city centre, the host of the main attractions to see such as the Central Market, Valencia Cathedral, Plaza de la Reina, Plaza del Carmen, etc. The Old Town makes sure you have the full Spanish experience the city has to offer. The area has many shops, bars, restaurants, art galleries that can be walking distance from your accommodation.
This district is divided into 6 boroughs, El Carmen being the historic centre of Valencia.
This area gives easy access to all districts. It is the best area to experience the nightlife, the local culture, the good music and food. It is the perfect area to enjoy a walk during the day.
It is very popular among tourists. It can get crowded and noisy, especially during the weekends. I suggest you book in advance to get the best deals.
Luxury hotel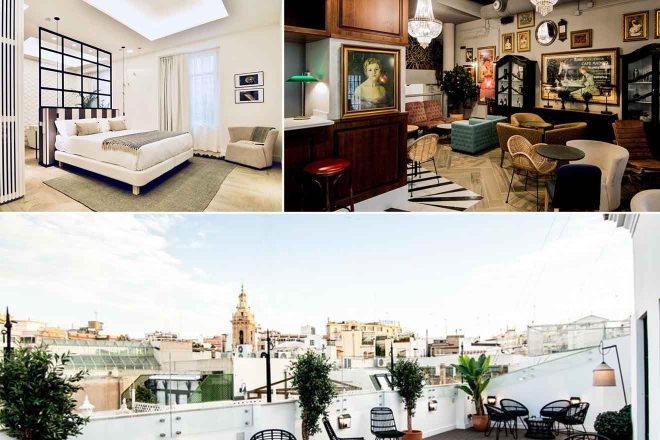 Located in the Old Town, it's top choice to stay in Valencia. Minutes of walking from Mercado Central, the central market, and it's near Church of Saint Nicolás, González Martí National Museum of Ceramics, etc. The design of the rooms is very elegant and some of them include a private balcony with a great view of the city of Valencia.
Other accommodation options in the Old Town
Airbnb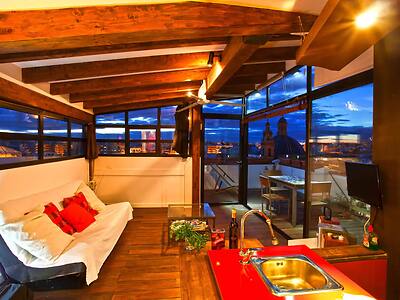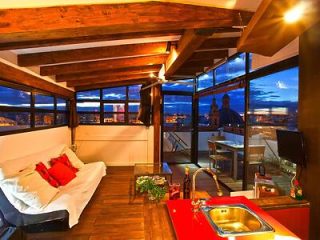 Modern penthouse loft with splendid view over Valencia
mid-range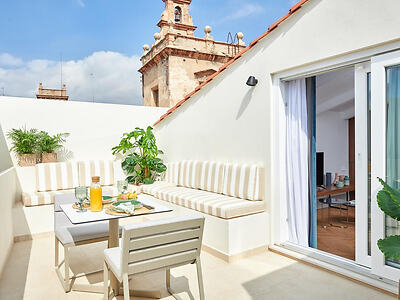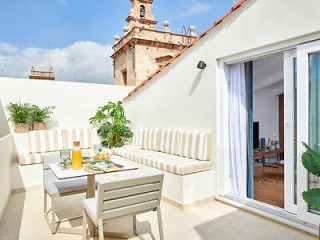 Amazing rooms in the central part of the city, has a bar, and is one of the places to check when looking for hotels, Valencia, Spain.
budget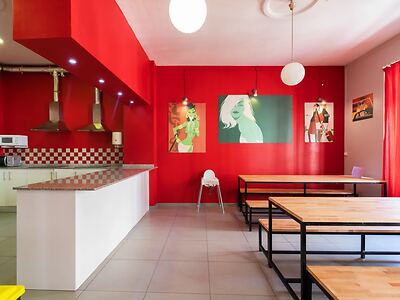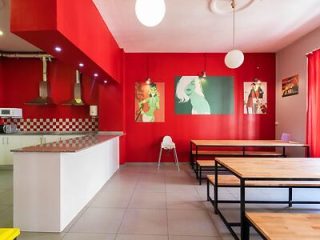 Colorful hostel with a fun vibe, pretty affordable if you book in advance
2. Ruzafa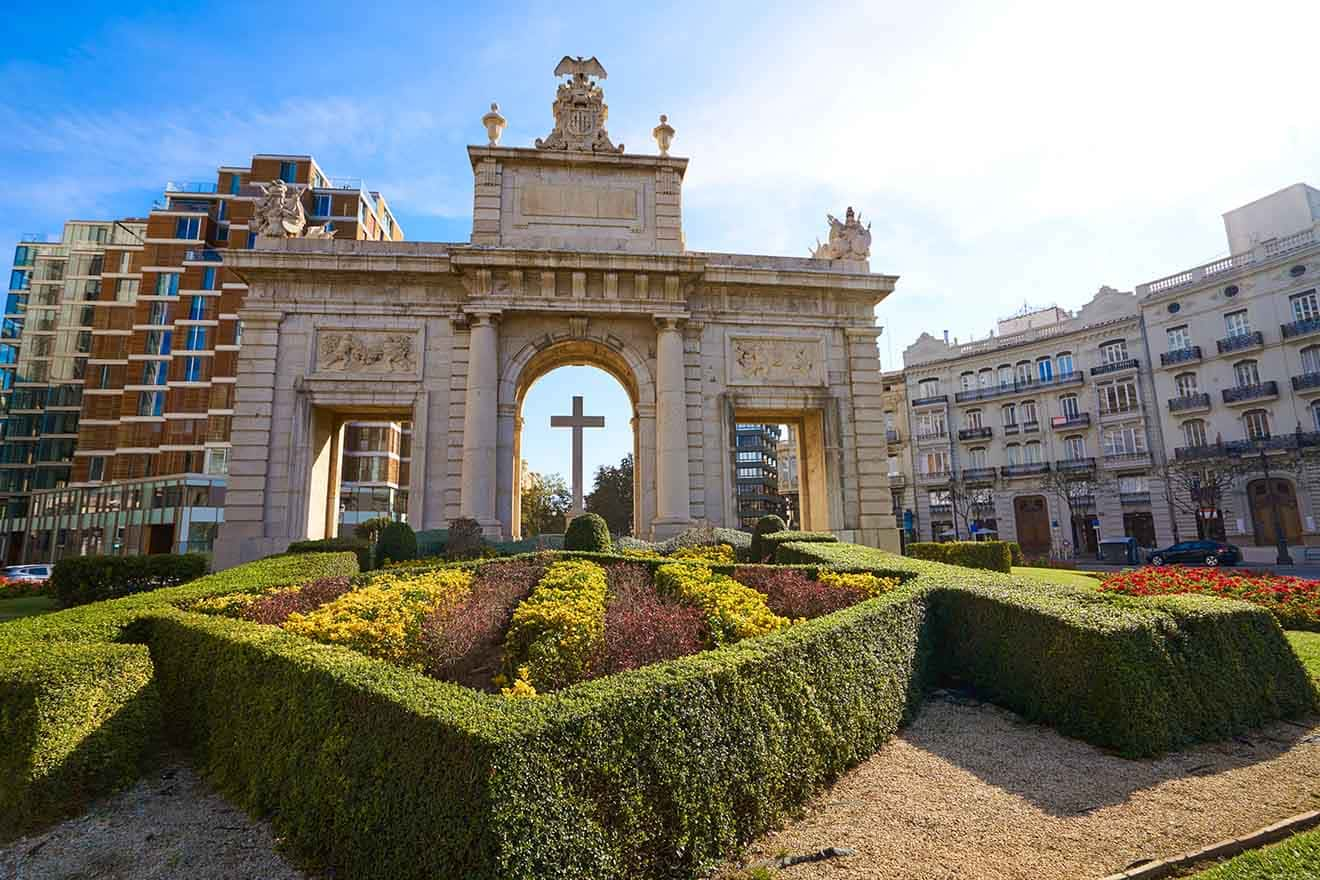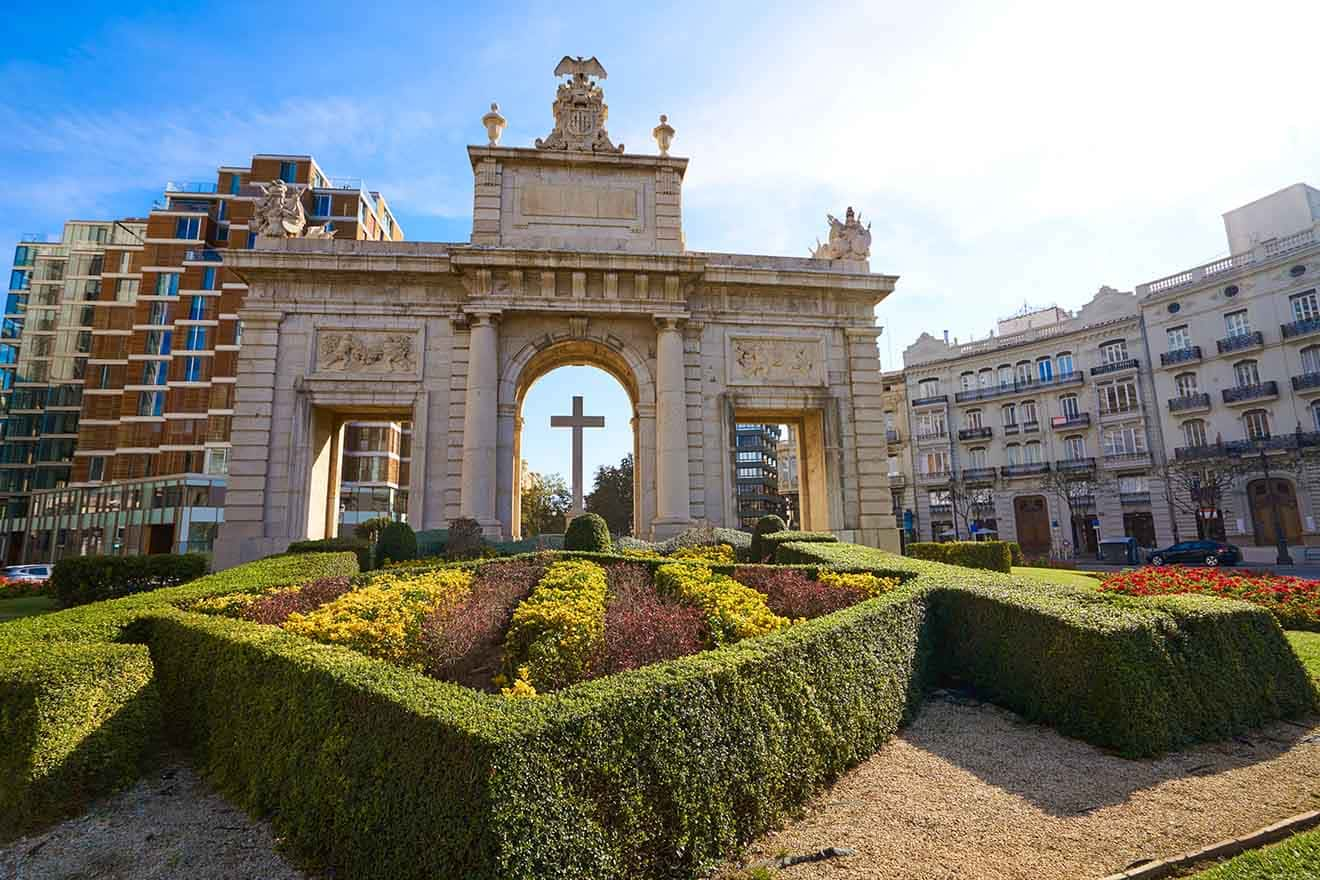 Ruzafa (or some call it Russafa) is part of a bigger area called Eixample (don't confuse it with the same one they have in Barcelona!). It is one of the safest neighborhoods in Valencia, Spain.
The barrio was once an area people usually avoided but its new culture brought a hippie vibe. Because it was built in the 19th century, it is considered an extension of Ciutat Vella. It is home to a variety of tourist attractions, restaurants, bars, coffee places, designer boutiques and it's mostly a commercial area that tourists will enjoy visiting.
Luxury hotel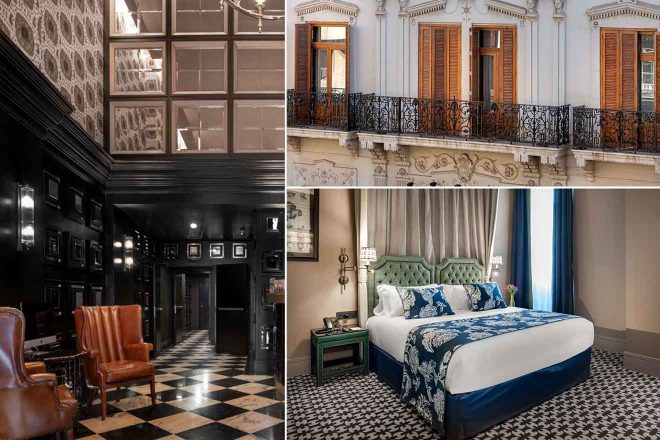 Amazing rooms with unique, lovely design and high ceilings. The decor is very diverse, elegant and you'll delight yourself relaxing in the guests areas. The hotel offers easy access to the best areas in Valencia. It is close to the Old Town, it offers a restaurant, bar, fitness center, and private parking. Main attractions close in the city are the Central Market of Valencia, Church of Saint Nicolás, Jardines de Monforte, etc.
Other accommodation options in L'Eixample
Airbnb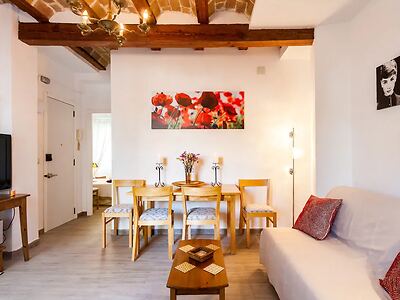 Great AirBnb with a very nice and helpful host, it can accommodate up to 6 guests
mid-range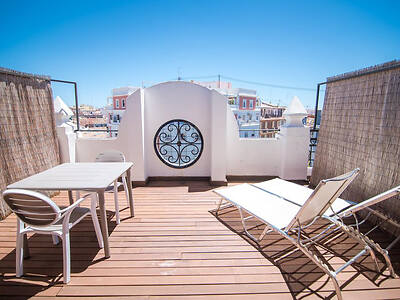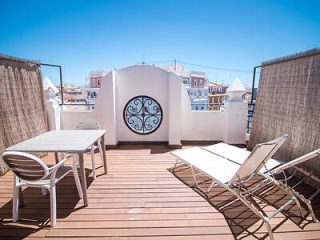 Charming little hotel with rooms that have nice views over the city's streets
budget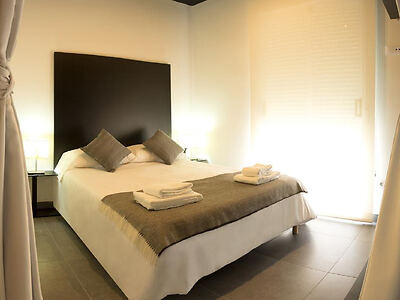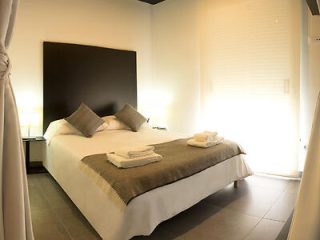 This 3* aparthotel is in a perfect location, excellent in every way
3. El Cabanyal – Best for Beaches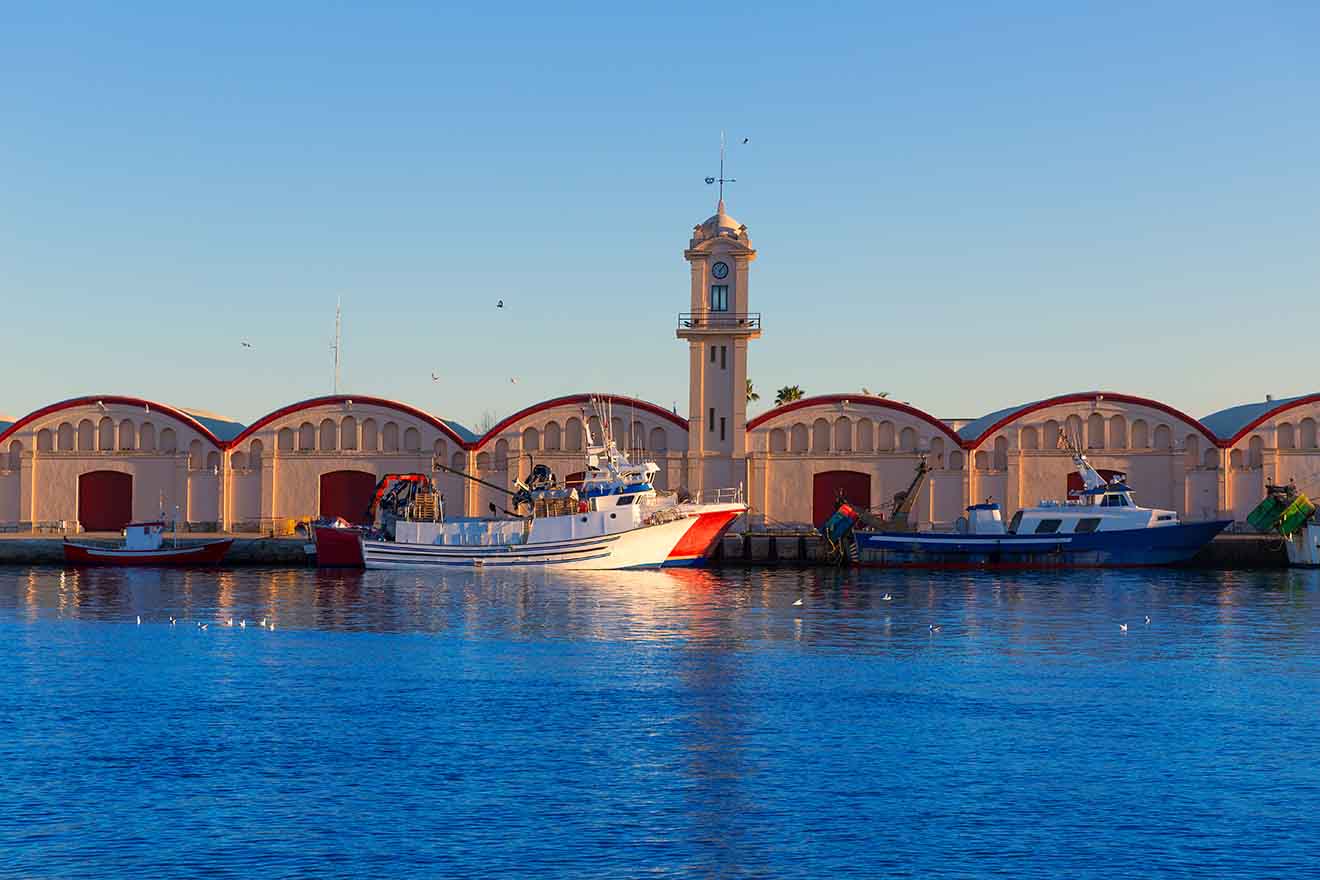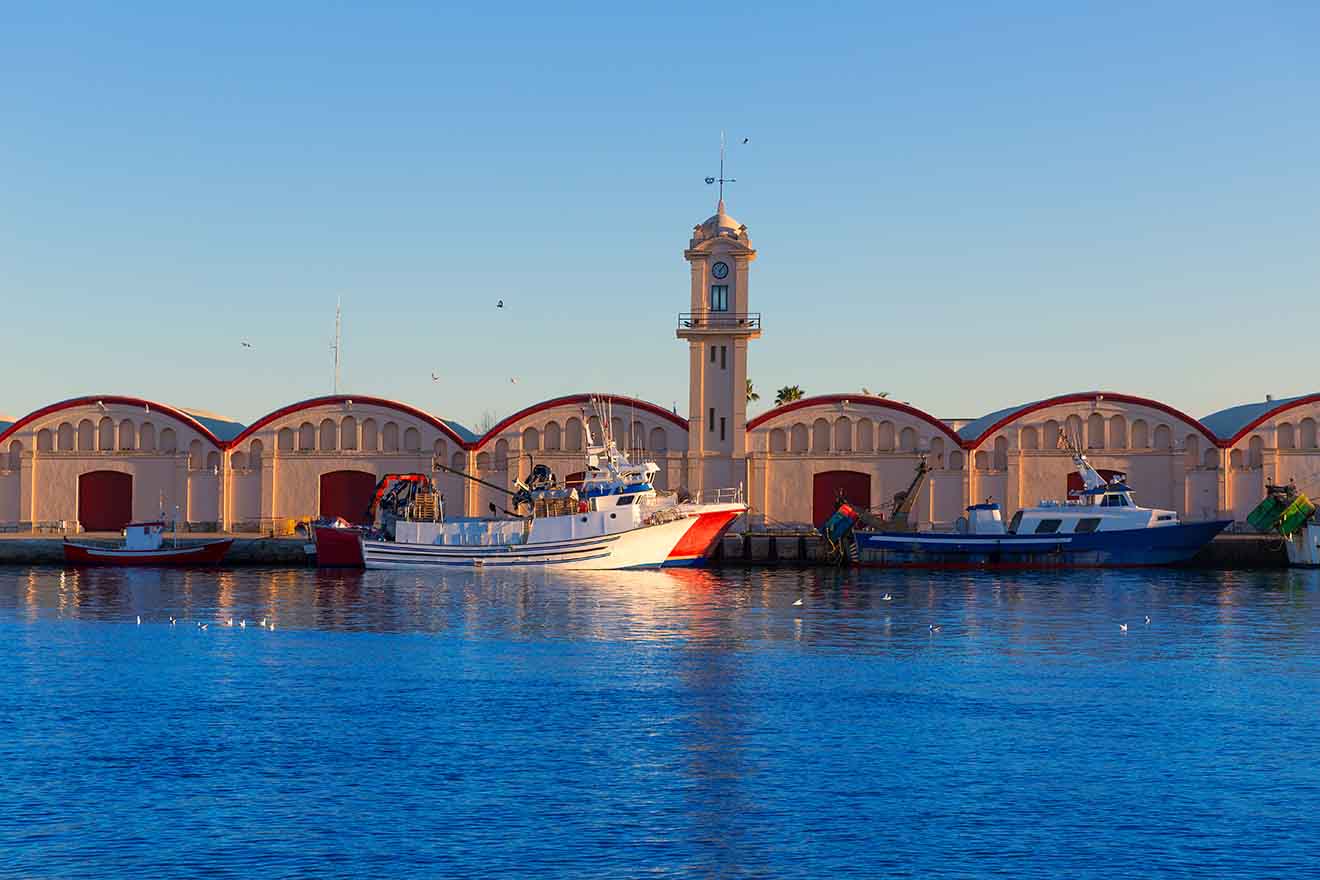 If you want to get away to the sea for your stay in Valencia, then El Cabanyal is definitely the area to go to (it is part of a bigger area called Poblats Maritims). It is famous for its food, beaches, and nightlife. Feel the ocean breeze when you walk through its neighborhoods. It is a central area, well connected by buses and it represents the best go-to marine district in Valencia. Its eateries will delight you – it never gets old to enjoy a good paella in the sun! A very good destination for a beach holiday that should not be missed when you stay in Valencia.
Luxury hotel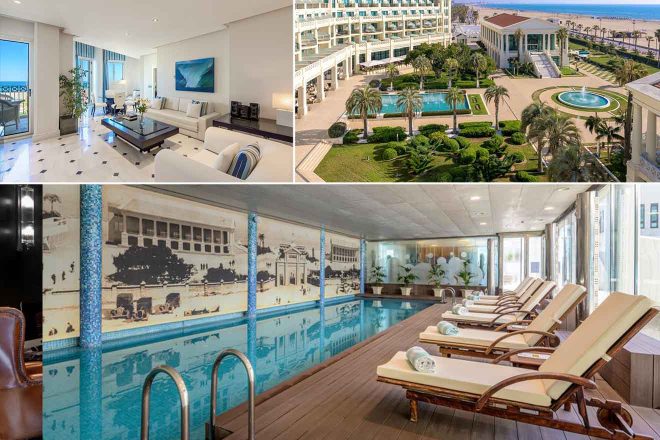 A great hotel with a superb view to the sea. You'll be able to enjoy your breakfast while peacefully admiring this amazing sight. The design is tastefully done to relax you and give you a luxurious experience. It has family rooms, three swimming pools, restaurant, bar and beachfront. It is also walking distance to the metro in case you want to spend some time in the Old Town.
Other accommodation options in El Cabanyal
Airbnb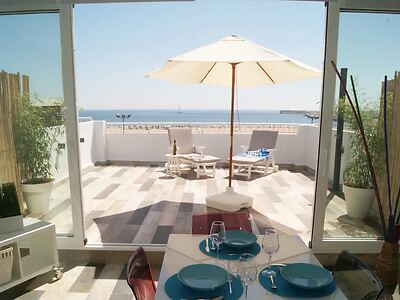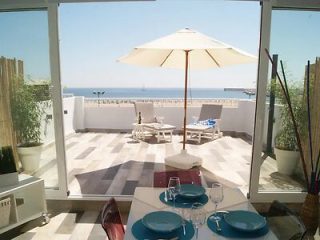 If you are looking for a perfect place for a beach visit, this place is absolutely stunning!
mid-range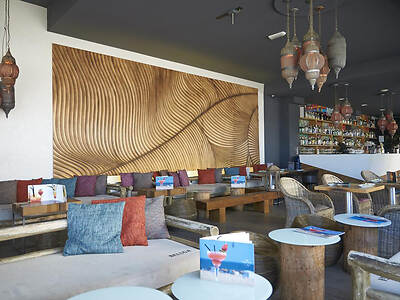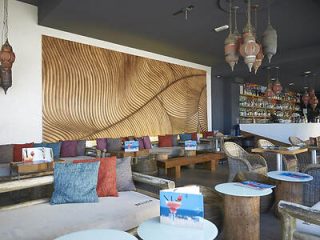 Lovely, clean hotel that overlooks the Mediterranean Sea
budget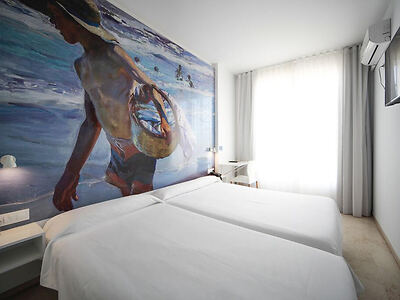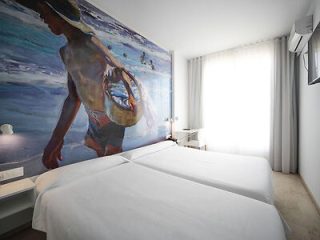 Located on Playa de las Arenas, it is close to public transport to take you anywhere in the city
4. Quatre Carreres (Ciudad de las Artes)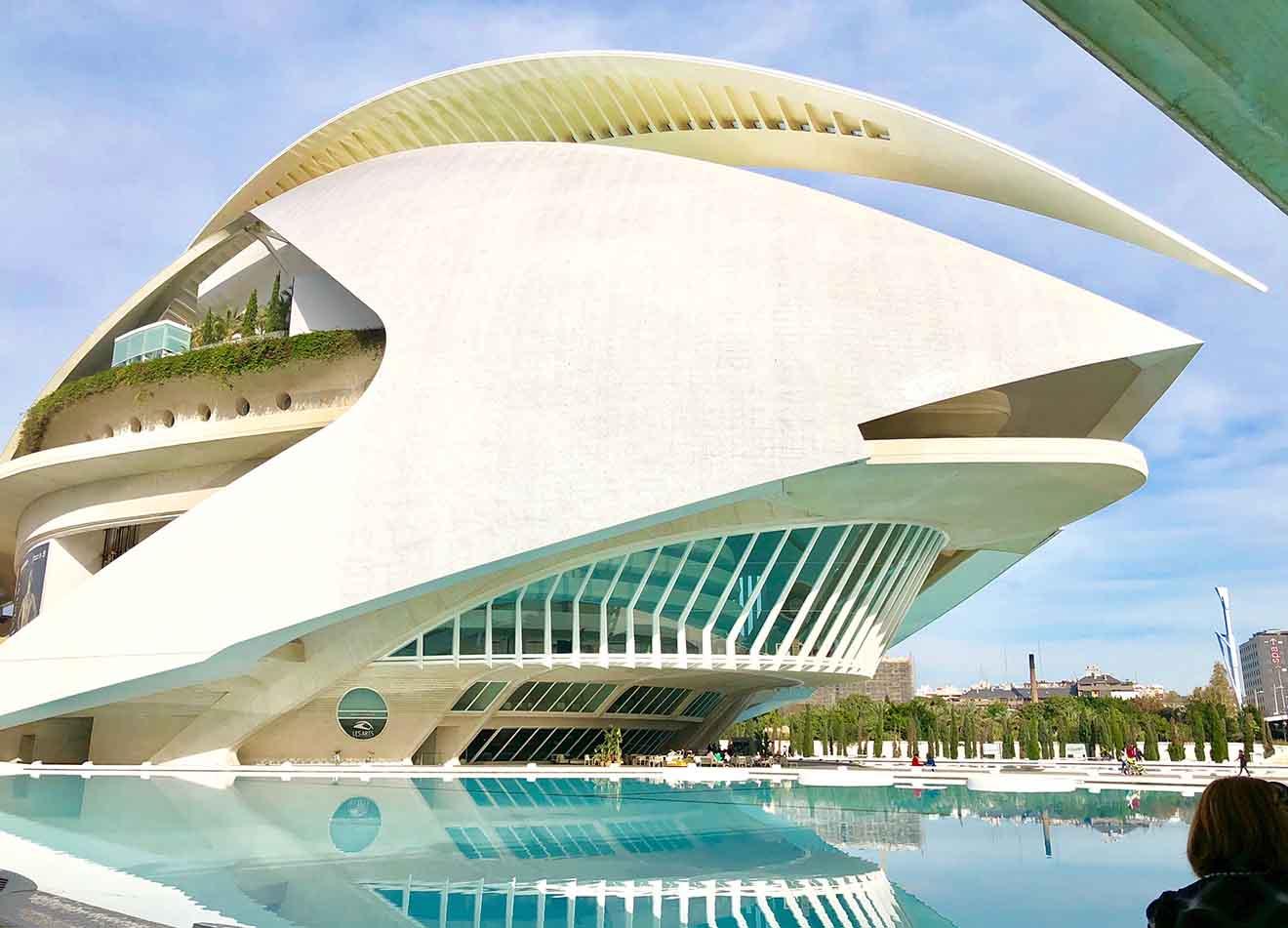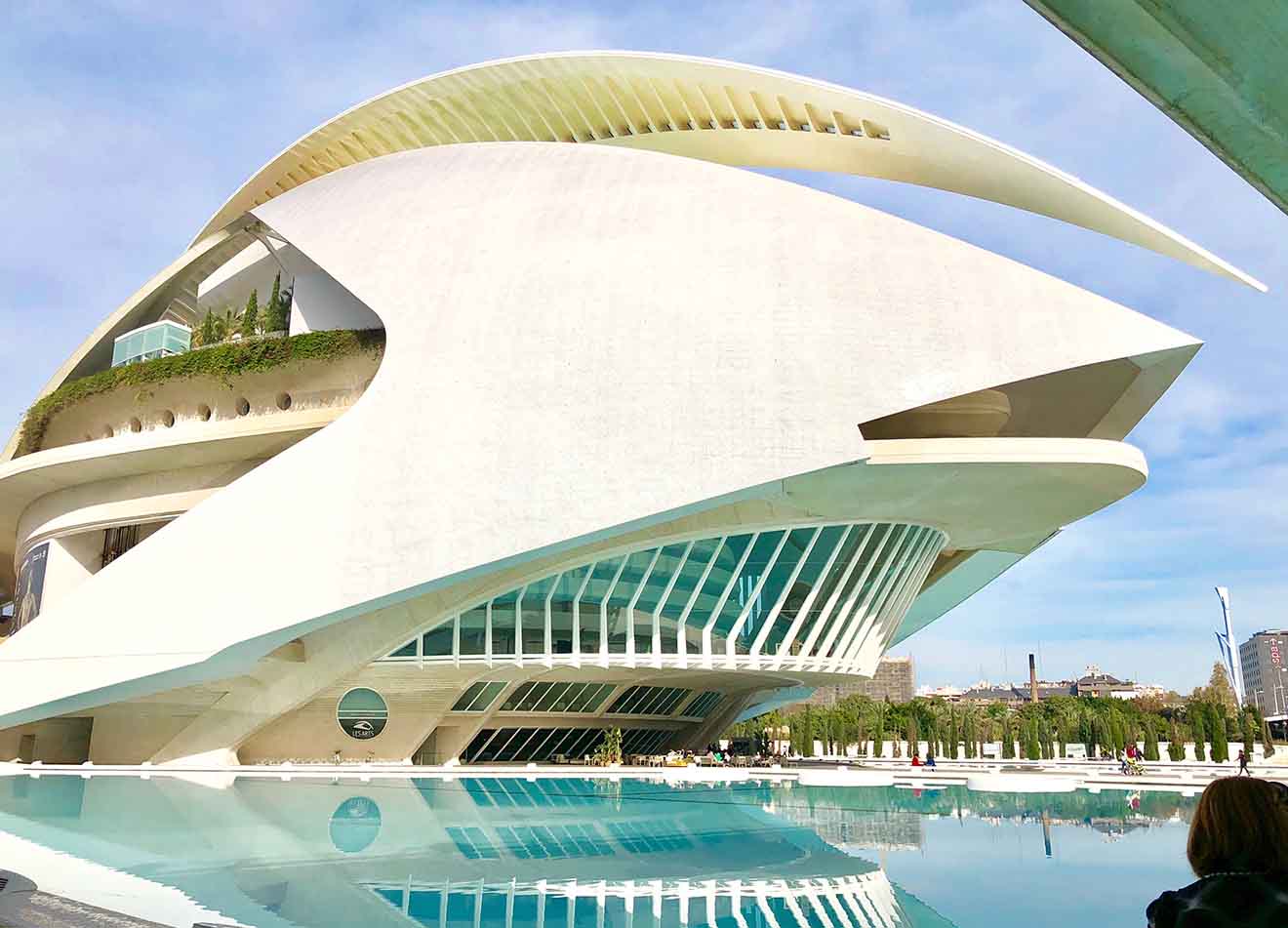 One of the largest districts in the city of Valencia, it is the home of the famous City of Arts and Sciences. You can walk the streets of the area admiring its splendid architecture, and you can experience the culture and entertainment the main attraction has to offer. It can be one of the best places to stay in Valencia for you if you are planning to visit lots of museums in the area (regardless, THE museum – of Science – should definitely be in your list!).
Luxury hotel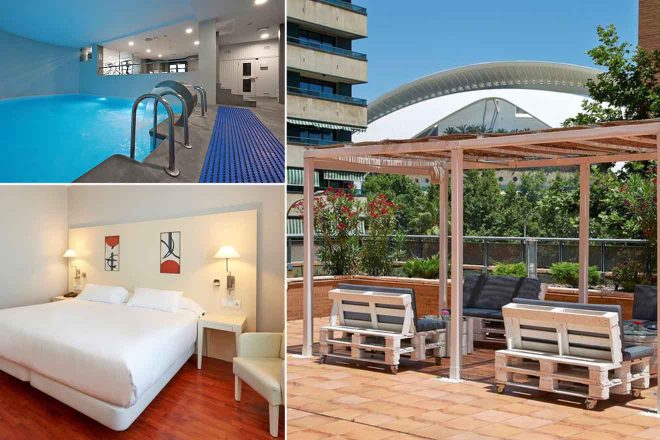 Designer hotel located near the City of Arts and Sciences and has good bus connections to the Old Town. It is kids friendly as it has a playroom and a babysitting service. Its facilities include a sauna, gym, spa, indoor pool, restaurant, and a bar.
Other accommodation options in Quatre Carreres
Airbnb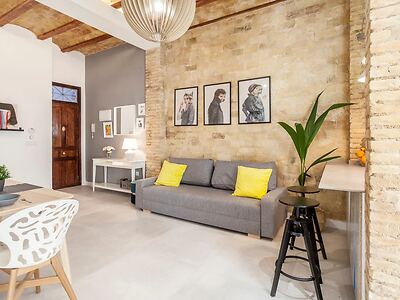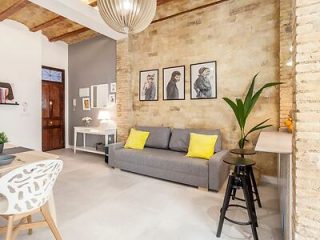 mid-range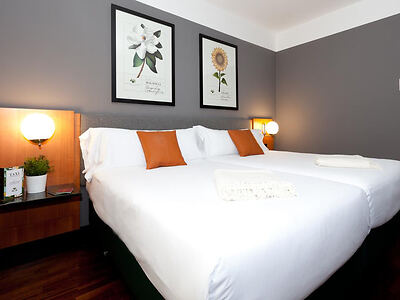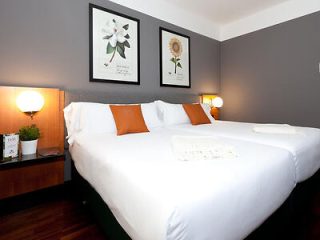 This stylish hotel in Valencia is located near tourist attractions and very close to the airport, too!
budget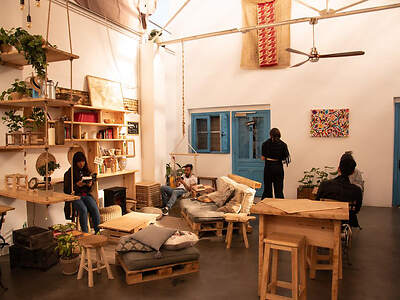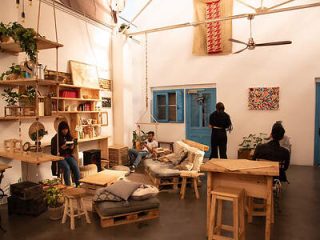 The go-to destination for those who look for accessible rooms
5. Extramurs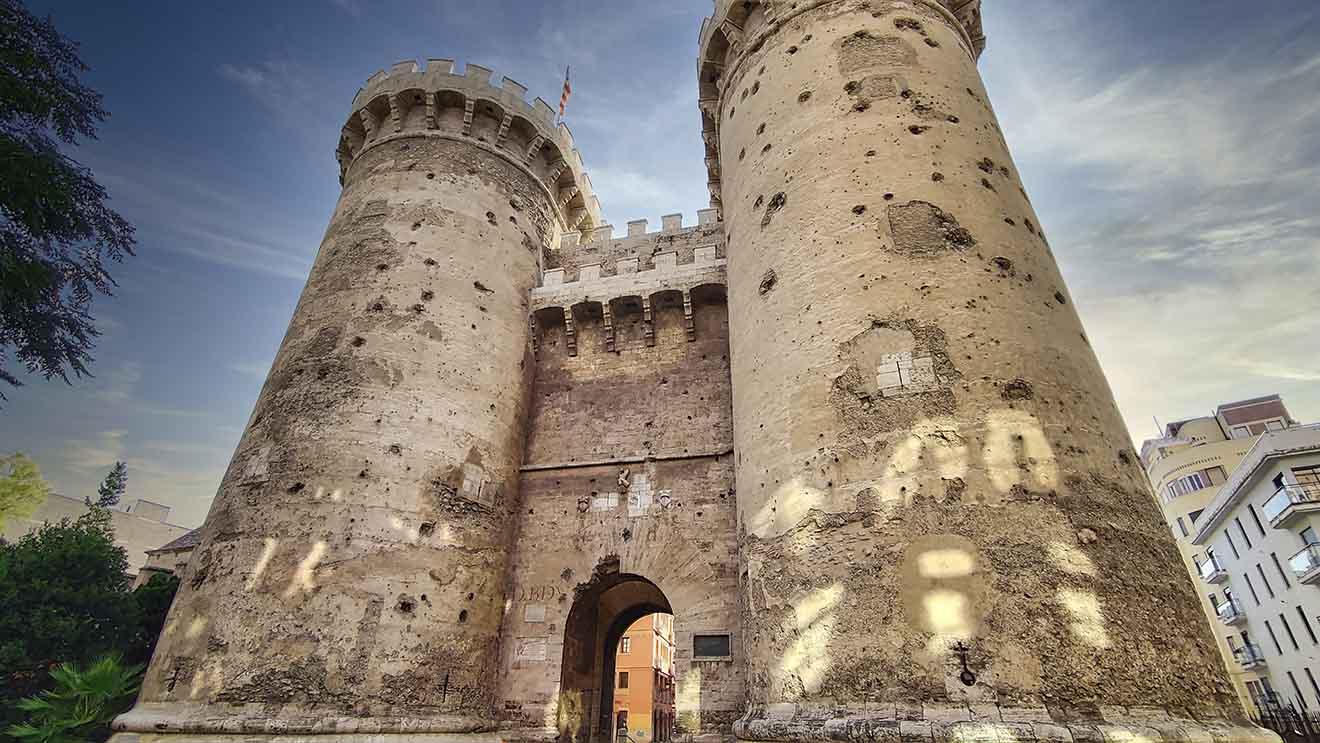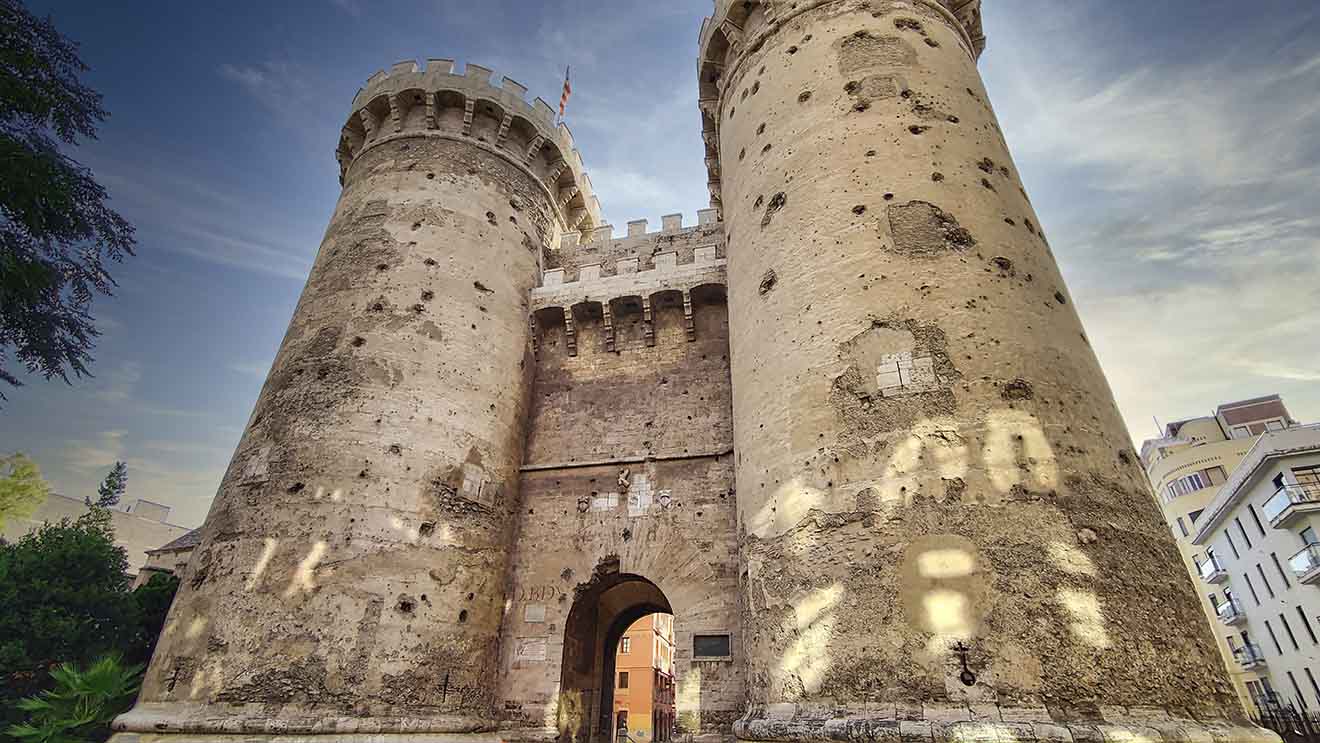 It's the third district of the city of Valencia and it literally means ''Outside the Walls''. It is a modern area that borders part of the Old Town and it's the home to some of the attractions in the city such as the Torres de Quart and the Botanical Garden of the University of Valencia. Here you can enjoy various, international dishes.
Luxury hotel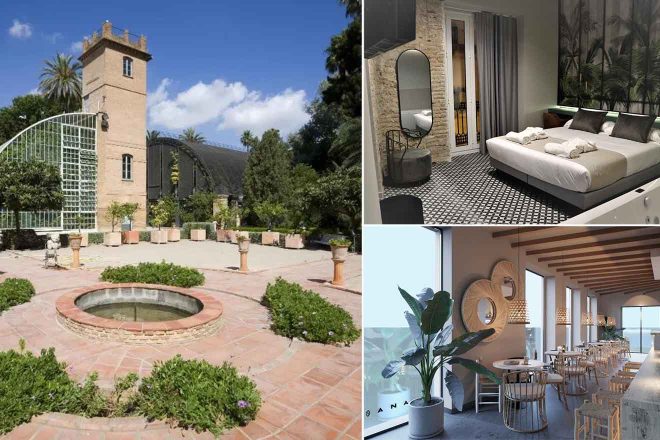 This stylish hotel has the perfect location for tourists. It is minutes of walking away from the Basilica de la Virgen de los Desamparados and Mercado Central. The hotel has family rooms, a restaurant and a bar. A place to stay in Valencia if you want everything the local culture has to offer to be within reach.
Other accommodation options in Extramurs
Airbnb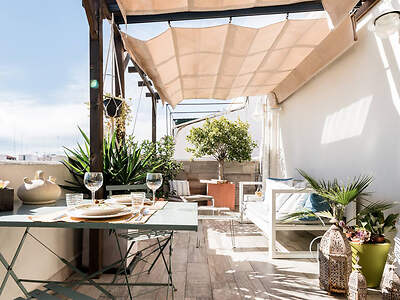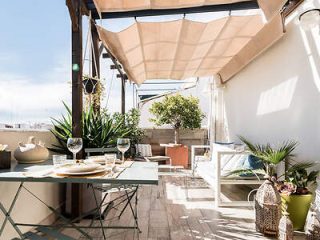 mid-range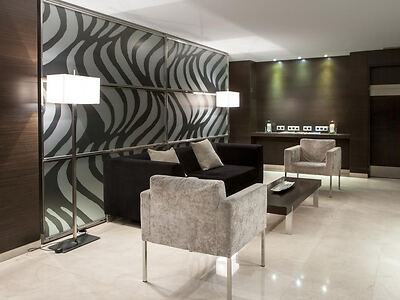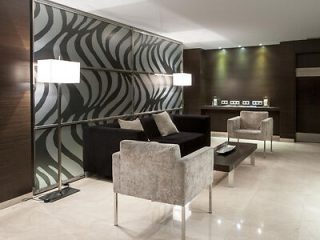 Elegant 4* hotel with clean rooms, amazing breakfasts and hospitable staff
budget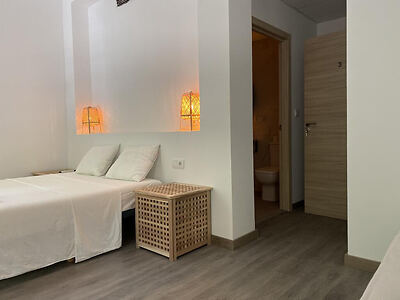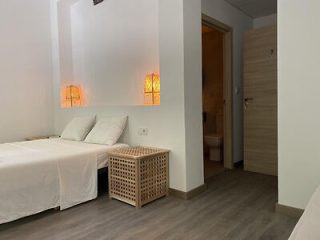 Most affordable in this part of Valencia, with a nice decor
| | |
| --- | --- |
| 👑 Luxury price: | €180 |
| 💵 Mid-range hotel: | €100 |
| 🛏️ Budget: | €40 |
| 🏠 Airbnb: | €60 |
| 💰 Accommodation prices: | Low |
| 📍 Best Area: | Ciutat Vella |
| 🛎️ Best luxury hotel: | Palacio Vallier 5* |
| 👛 Best budget hotel: | Venecia Plaza Centro |
BONUS: How to get From Valencia to Barcelona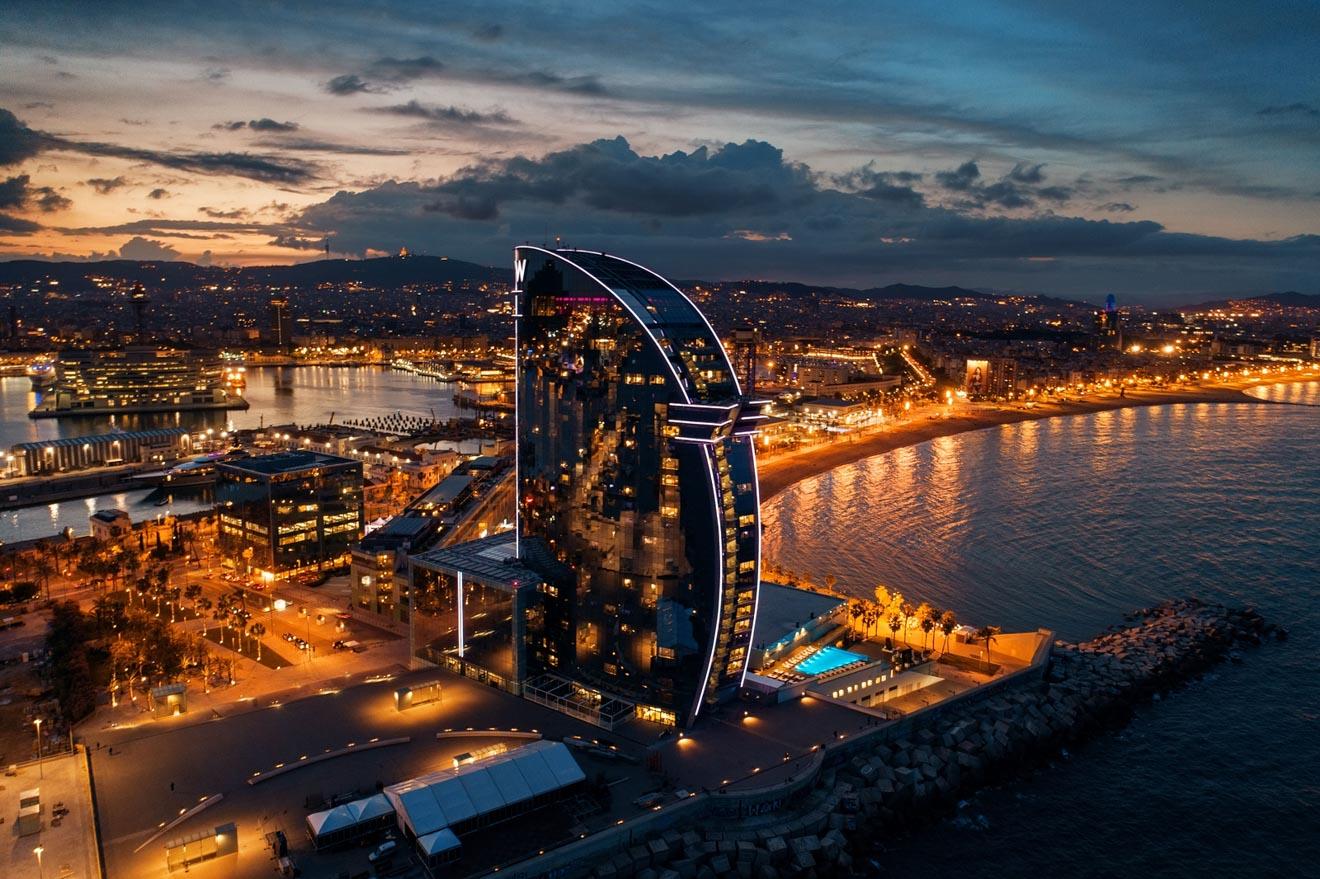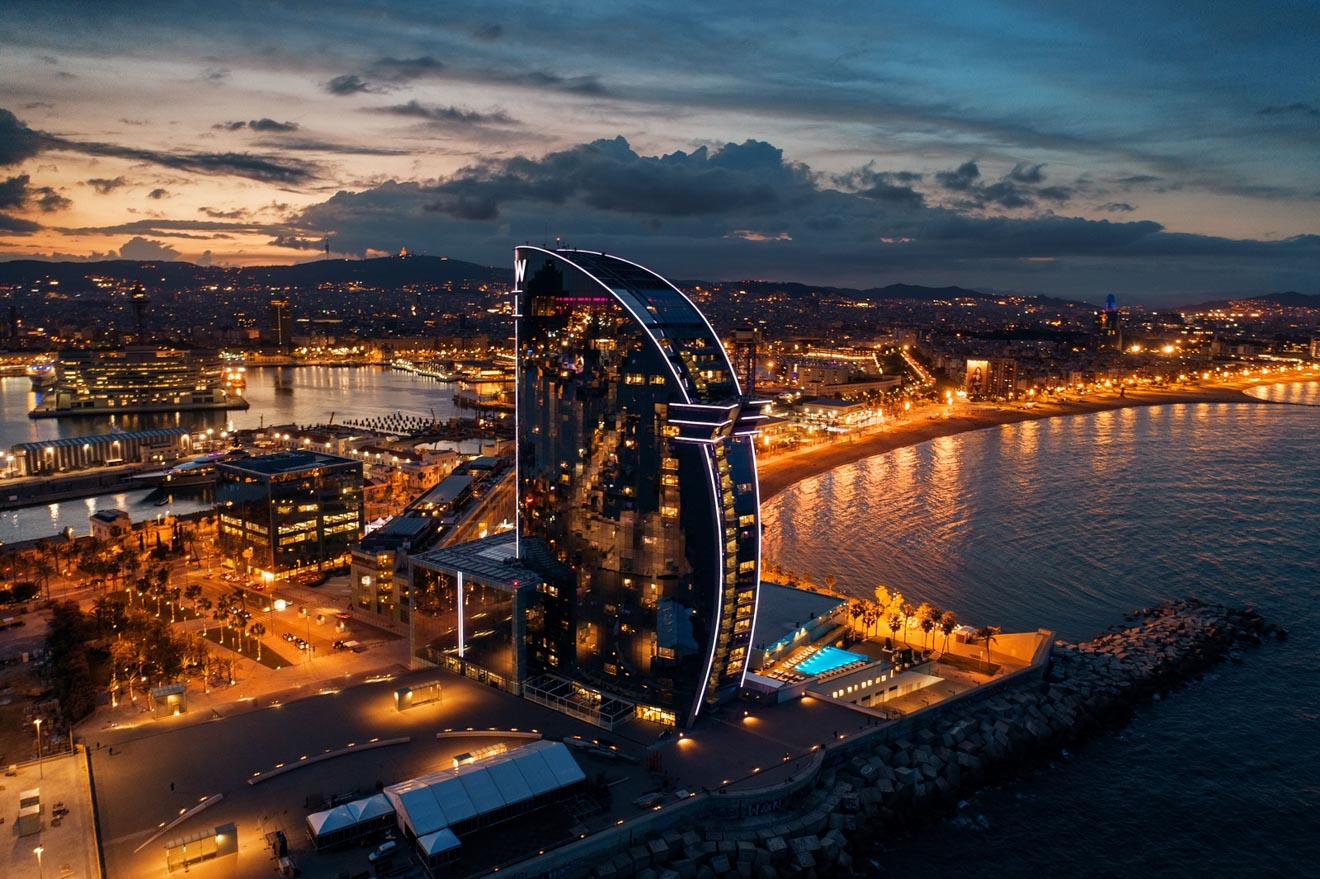 I know that many of you will be traveling around the country and you will most probably stop by (you should!) my favourite city in Spain – Barcelona.
If it happens to be so that you are going from Barcelona to Valencia or vice-versa, here are the modes of transportation:
My personal favourite would be to go in my own car – the roads are a pleasure to drive in Spain and the views are breathtaking! Plus, you will be able to stop in some charming villages on the way, why not?
FAQs about Valencia, Spain lodging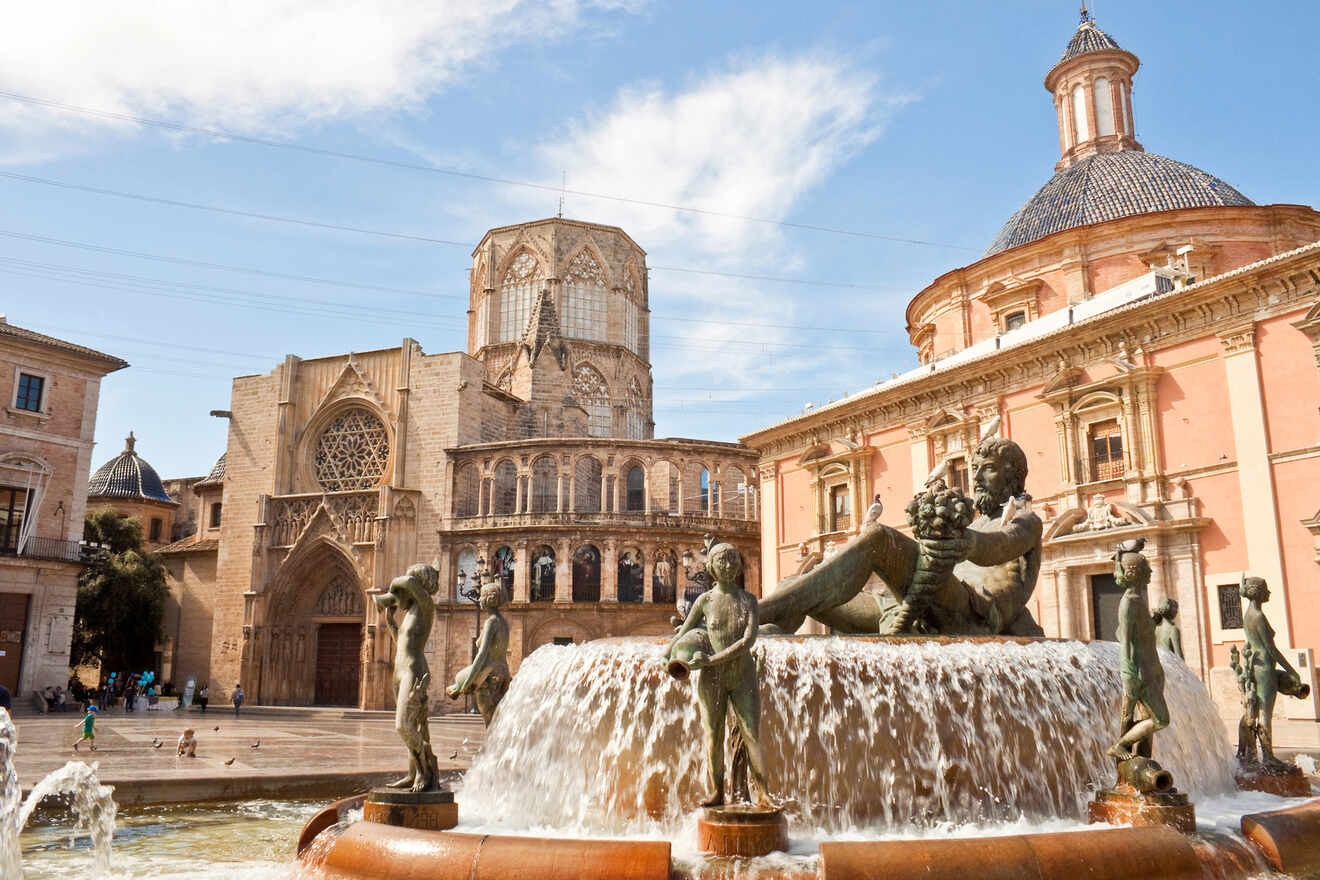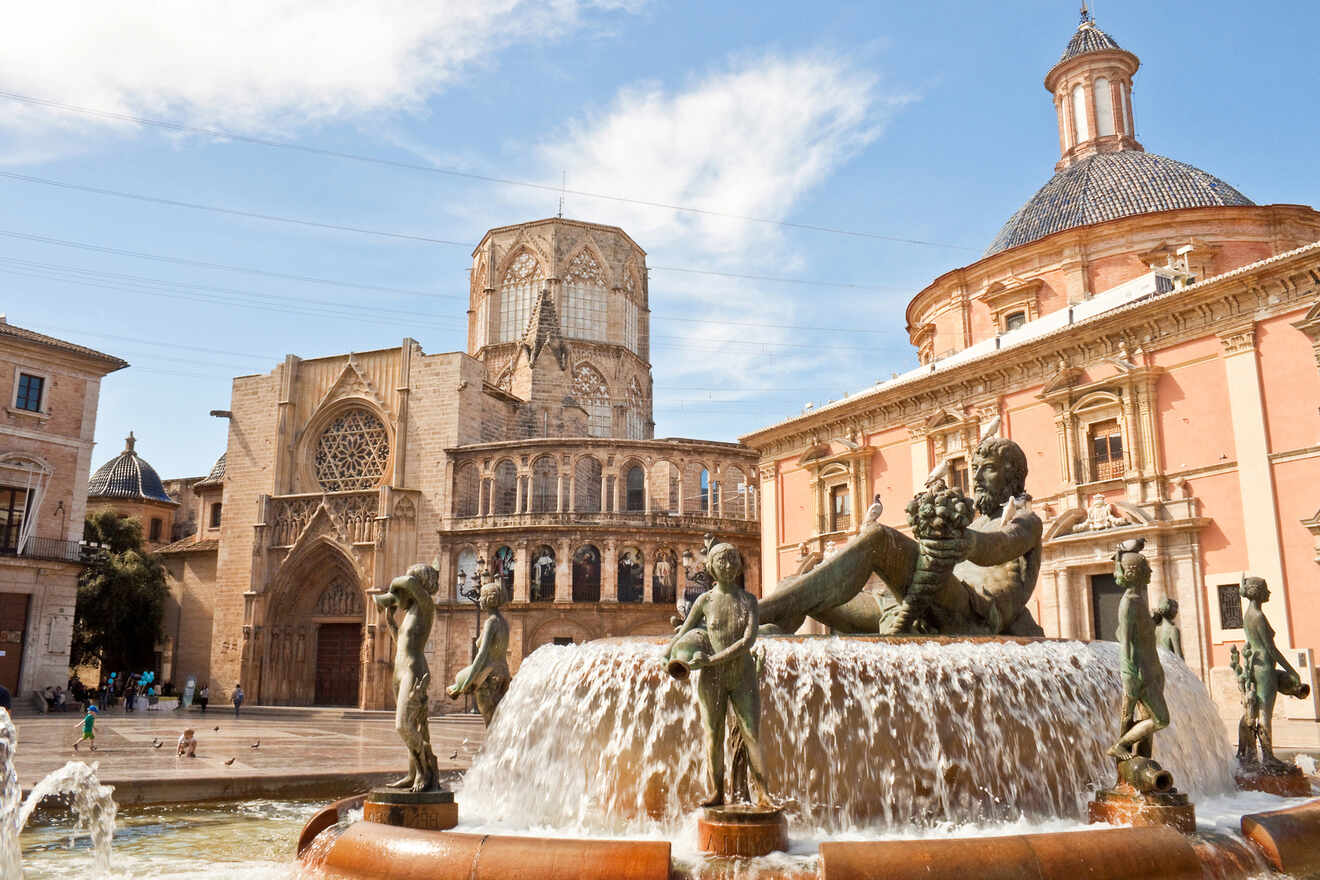 ⭐ Is Valencia worth visiting?
Yes, Valencia is definitely worth visiting as it offers a captivating mix of futuristic landmarks, centuries-old culture, and mouthwatering paella.
🏖️ What is the nearest beach to Valencia city center?
The nearest beach to Valencia city center is Malvarrosa Beach, located just a short tram ride away along the scenic coastline of the Mediterranean Sea.
Conclusion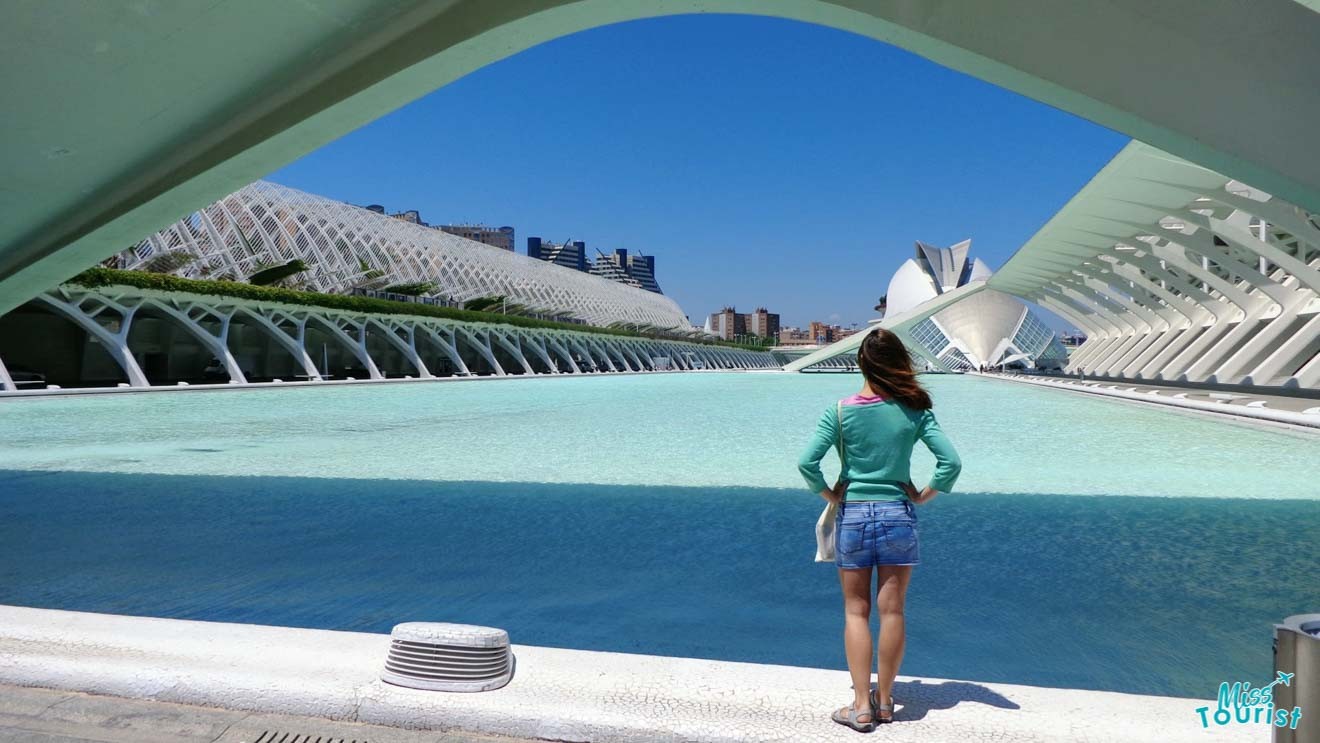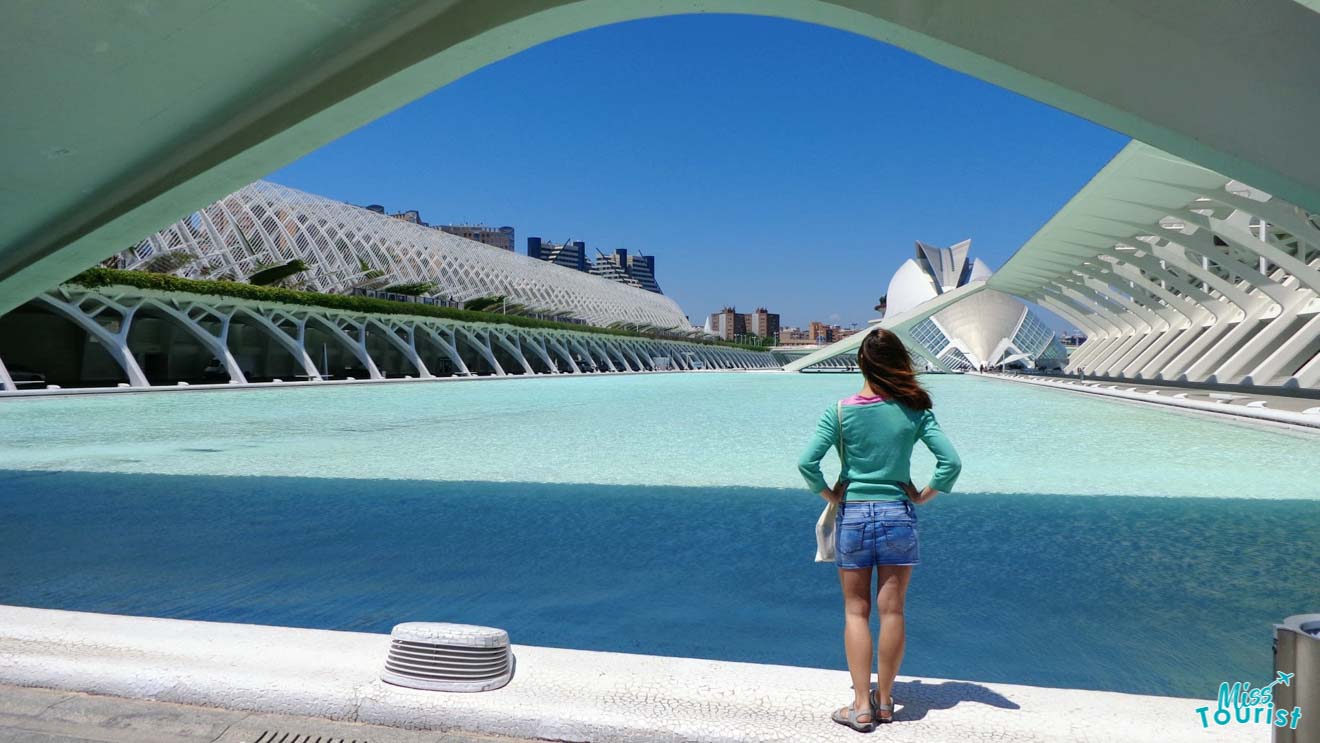 There you go, your ultimate guide on where to stay in Valencia! I've covered the best hotels, AirBnbs, and hostels in the center of the city in the Old Town to the ones on the splendid beaches. Sorted out by reviews and prices, there is something for everyone!
I hope I inspired you to visit Valencia at least once! Famous for its sights, Valencia is all you could want to take a city break in one of the most beautiful cities in Spain. It is truly a magical city with a lot to offer. Even if you're visiting the Valencia Cathedral, walking down the Turia Gardens, the former riverbed of the Turia River, or simply enjoying the sunny weather at cafes, you'll sure find your vibe in this amazing city! 
Definitely a place to travel to in Europe! I hope you have a great trip! You'll have a lot of fun and I know your social media posts will look like a dream and you will want to go back again! Meanwhile, here is one of mine in Valencia, check it out!
Enjoy, and leave a comment below if you have questions, or share an experience if you have been here!
Happy travels!
Yulia
---
Pin it for later!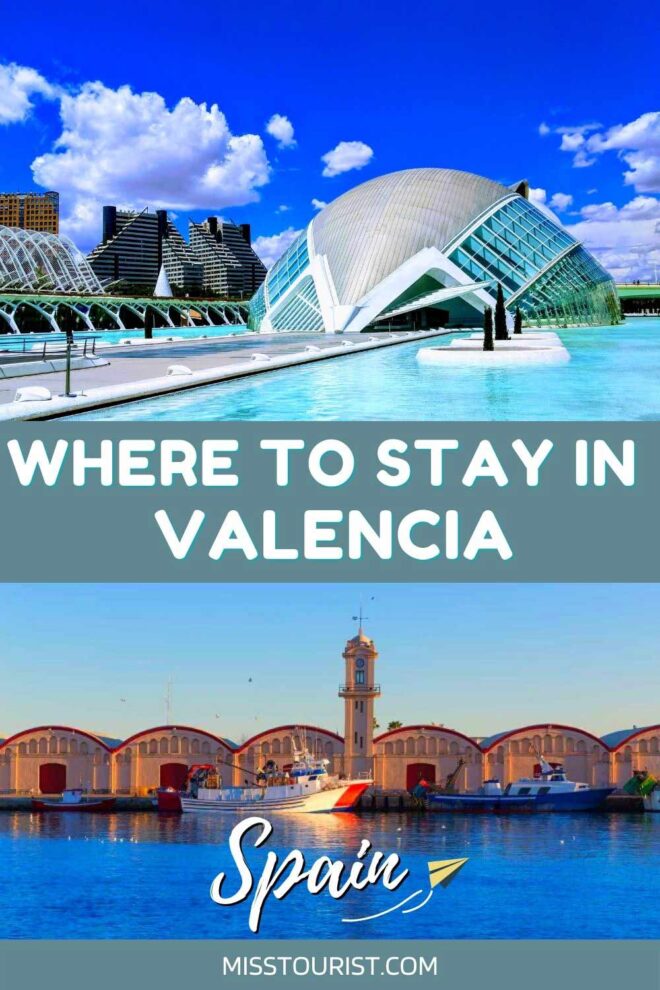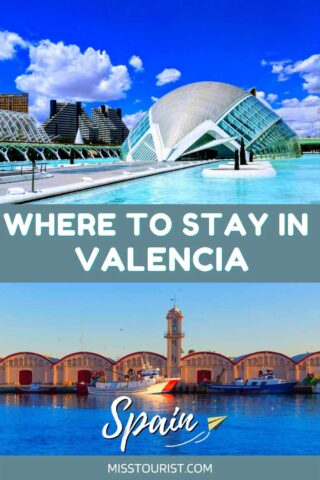 Pin it for later!