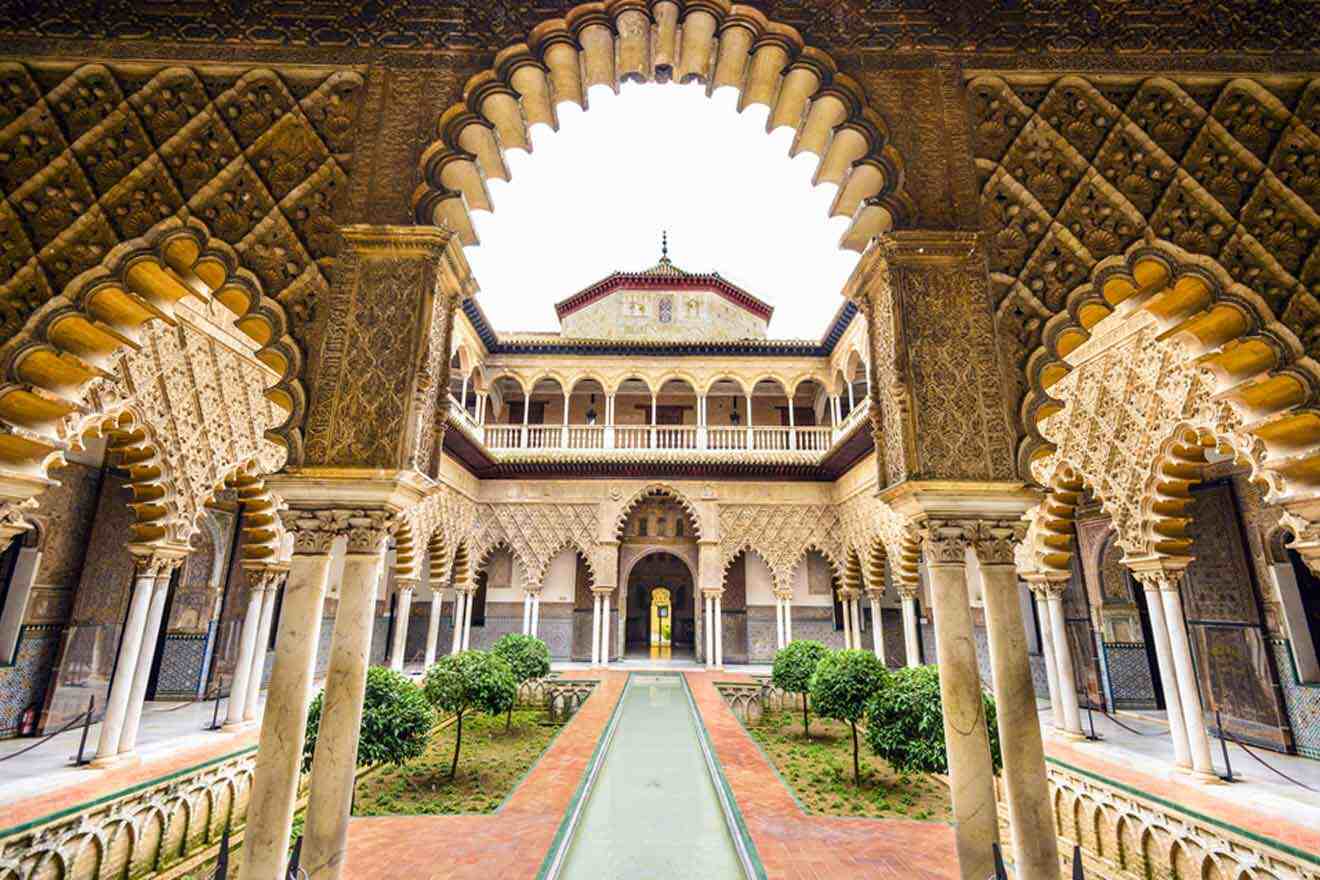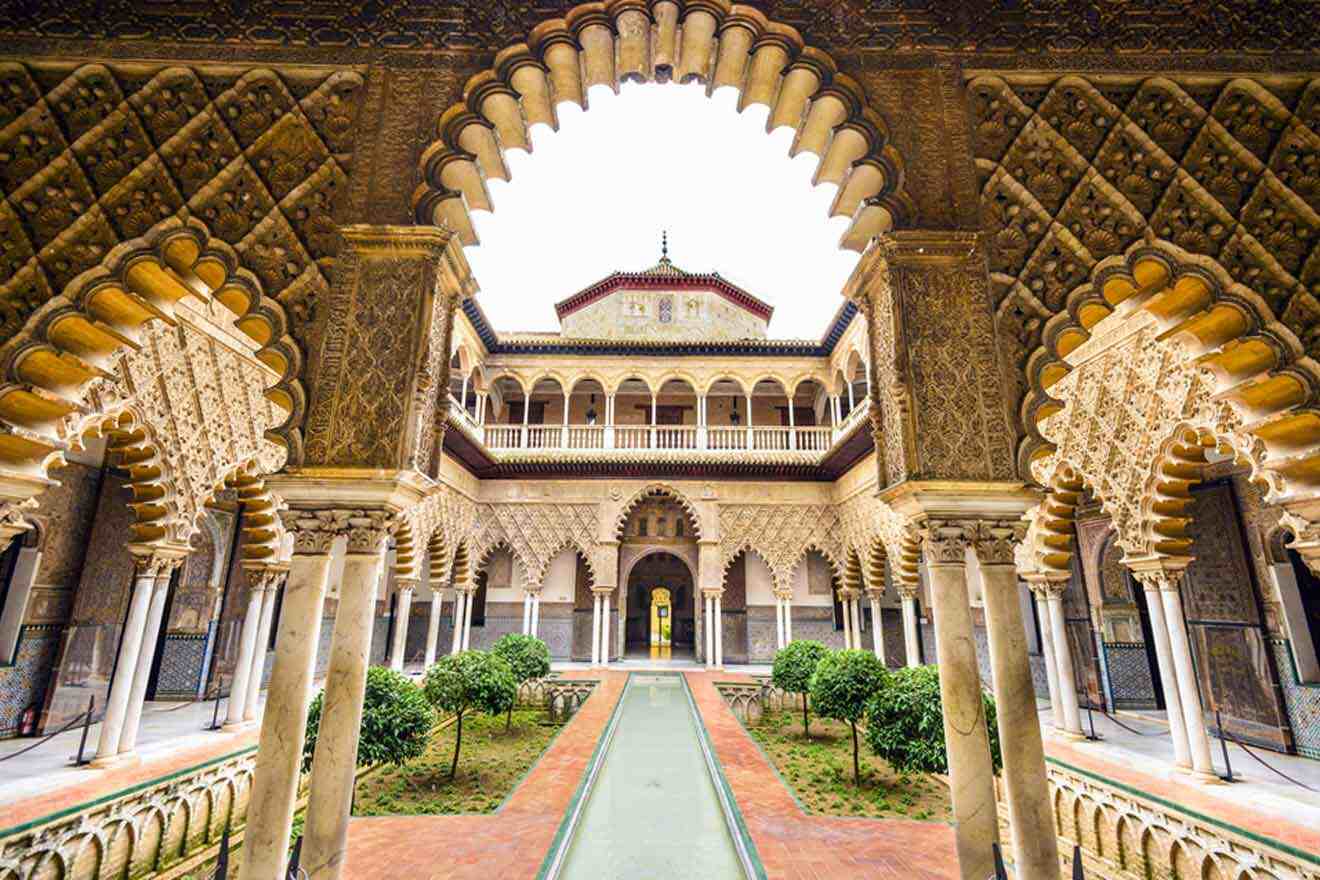 If you find yourself near or in the Andalusia capital, visiting the Game of Thrones Seville locations is a definite must!
Even if you might not be an avid watcher and you're not familiar with the storyline, you can't deny the mark this series has left on television history. I personally loved the TV show, and I'm always in the mood for a good rewatch with my friends.
So that's why I decided to dig a bit more into it and find some of its filming locations. After all, every traveler wants to see those hotspots, both for their beauty and reputation. And the result is this list of the best tours you can take while in Seville to get to know GoT history better, especially the house Martell one.
One thing you should always keep in mind is that this is one of the most popular TV shows in history. And logically, travelers all over the world would like to visit its filming spots. So make sure to book in advance!
Let's start!
If you are in a hurry
Here are the top Game of Thrones tours to book in advance when in Seville:
1. Take a Royal Alcázar tour & climb the Giralda Tower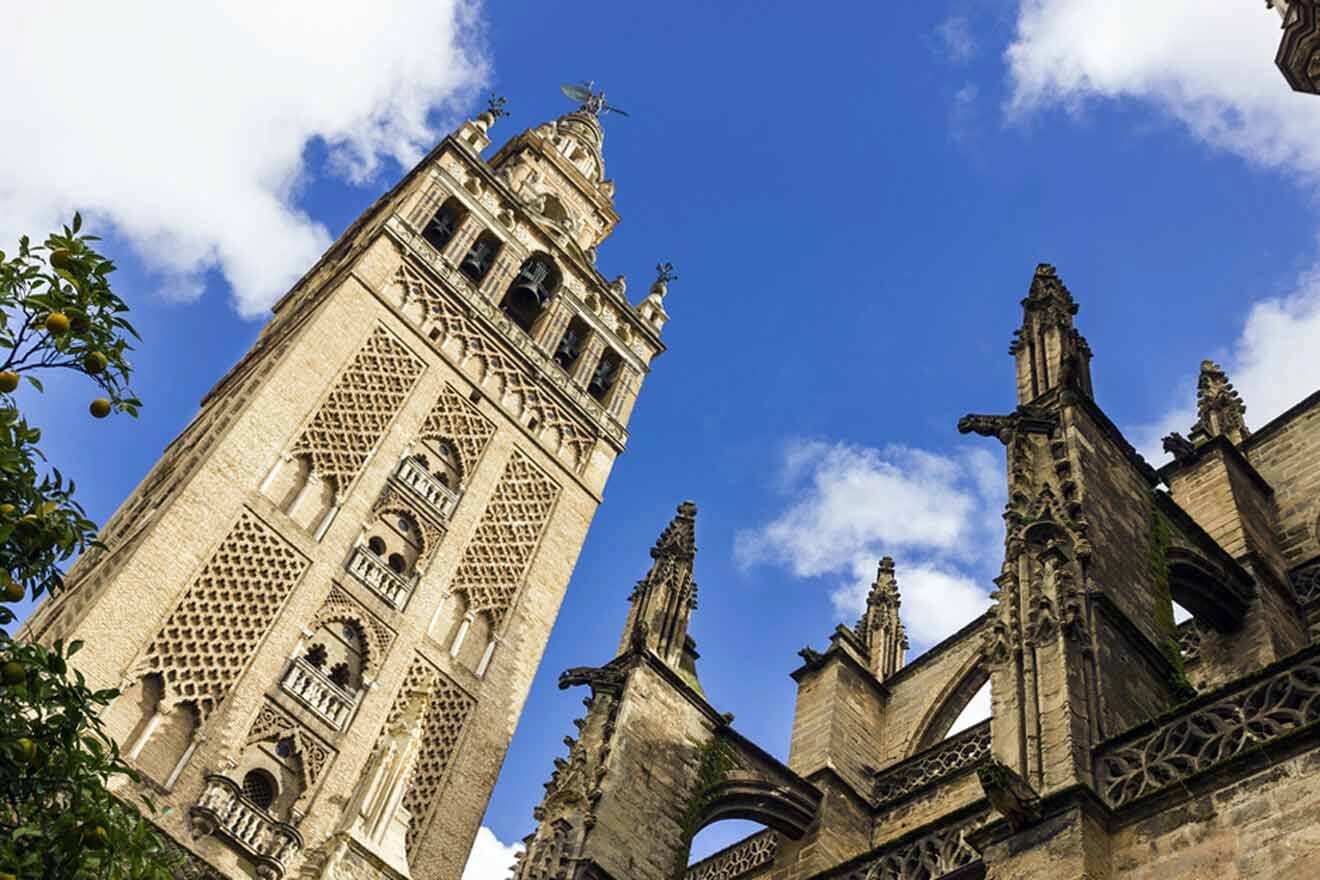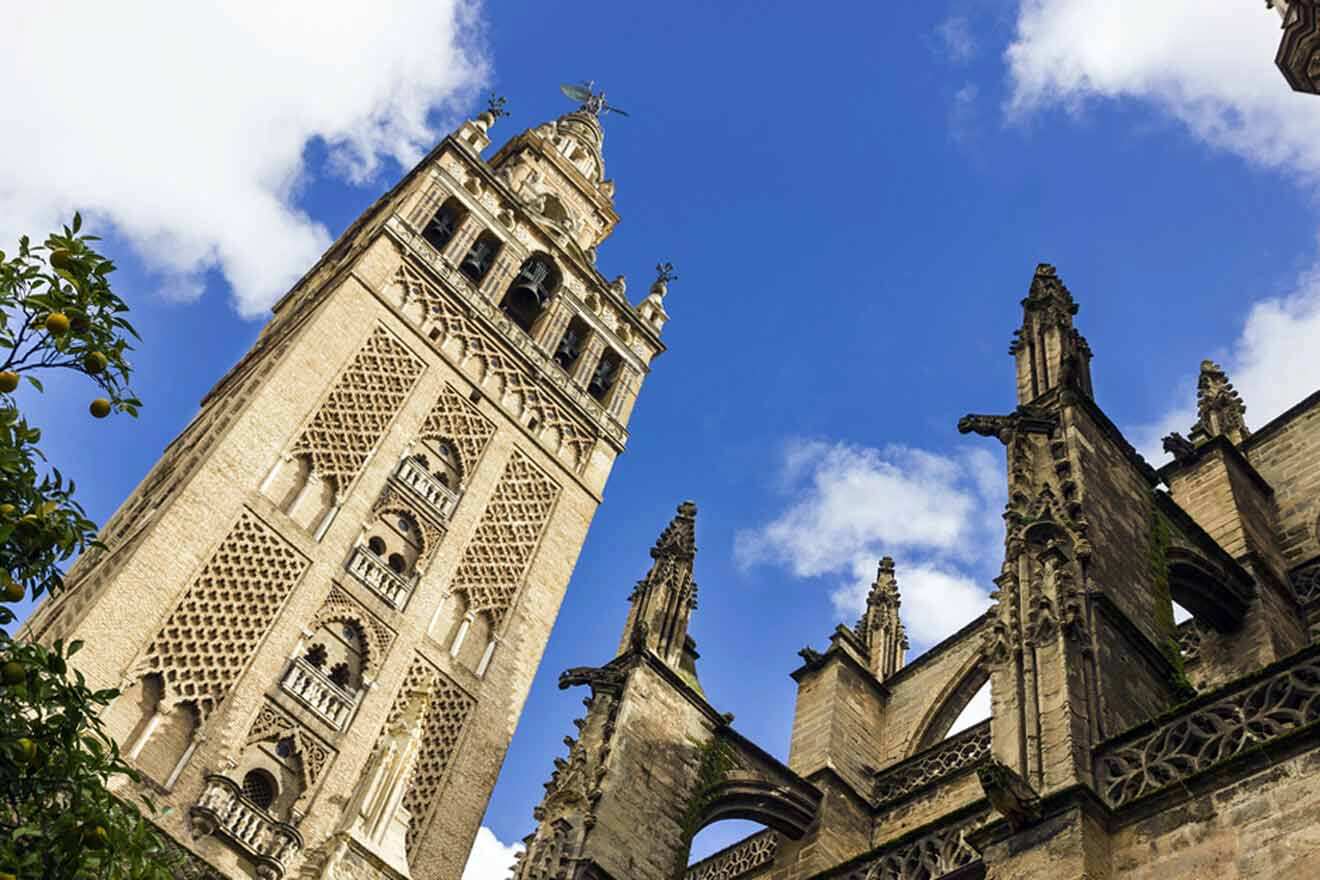 Duration: 3 hours
Price: from €54
Why you should take it: the most popular Seville Game of Thrones
Prepare to enter a realm of fantasy as you explore the palace that has captured the hearts of filmmakers and TV producers alike: Royal Alcázar!
Recognized with a UNESCO World Heritage status, it's not just some flashy tourist attraction you just pass by, it's a historical wander that takes time to explore. And you'll have 3 hours to do so with this royal palace guided tour.
Every Game of Thrones fan is now well-familiar with the major Westerosi houses, and this architectural gem is the seat of House Martell in Dorne. You'll get to see the Baths of Lady Maria de Padilla, which are rainwater tanks beneath the Patio del Crucero, and take a stroll through the terrace overlooking Mercury's Pond, designed by famous Diego de Pesquera.
It's a unique opportunity to see every famous scene come to life in this Game of Thrones filming location.
2. Explore the ancient Itálica Roman city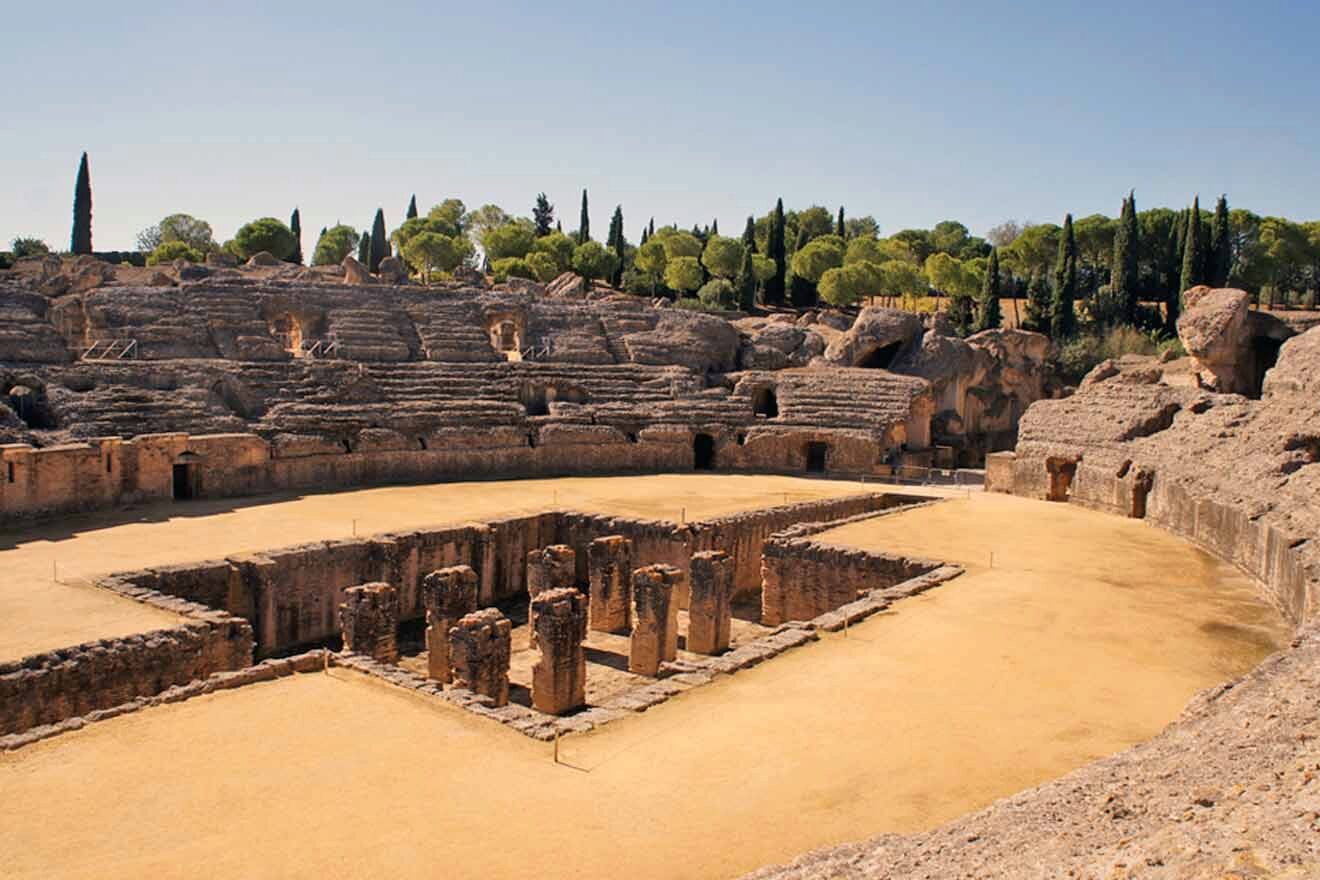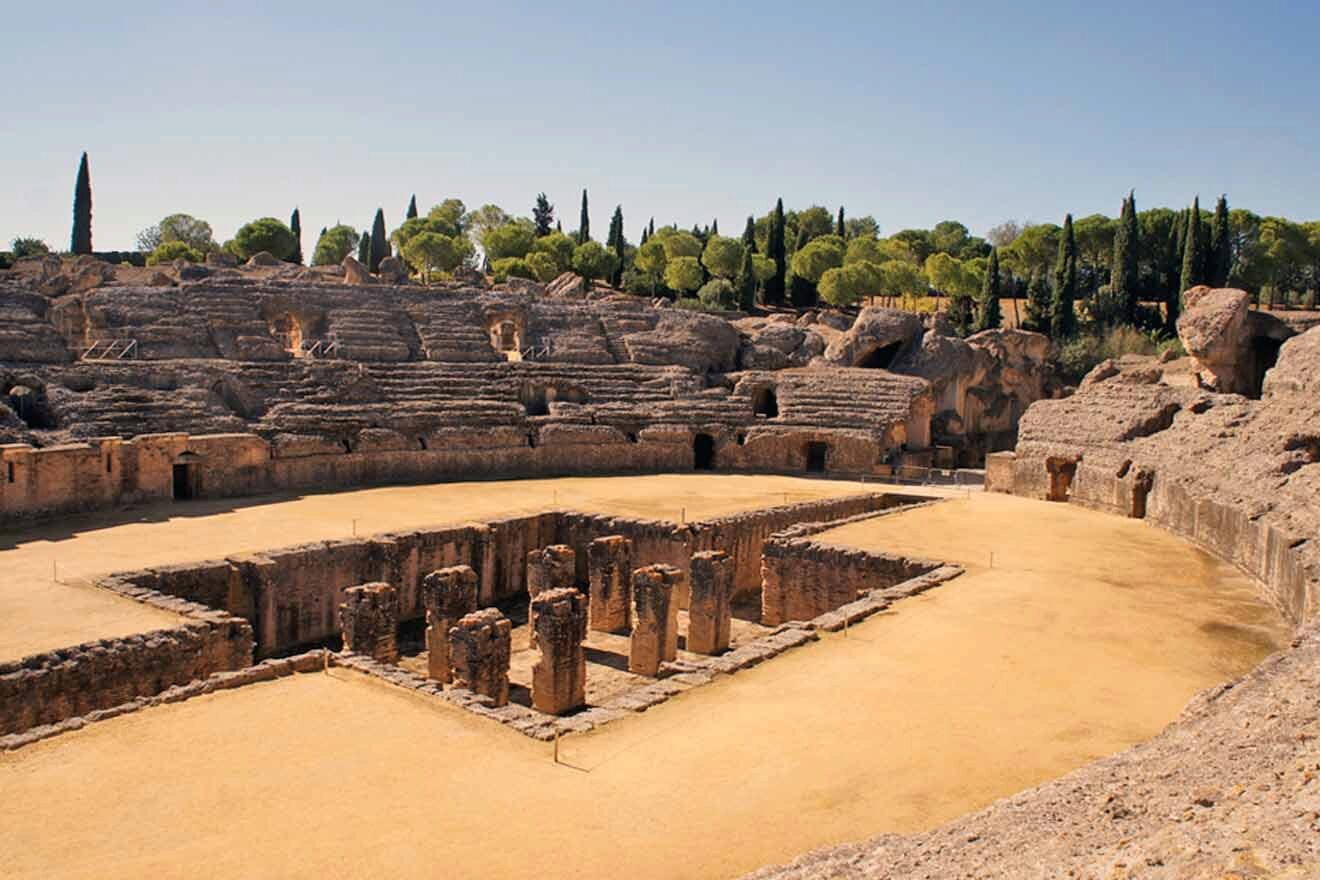 Duration: 4 hours
Price: from €40
Why you should take it: Game of Thrones filmed Dragon Pit scenes in the city
I myself love exciting scenes filled with action and fights and would gladly visit the real-life location of all my favorite scenes. This tour is perfect if you think the same. It will immerse you into the world of Westeros and let you explore the amphitheater, which served as the Dragon Pit in Game of Thrones season 7. You'll also see the Roman Bridge – the Long Bridge of Volantis in the series.
This charming city that hosted Roman gladiators and gave birth to three Roman emperors was founded way back in 206 BC, and you'll learn all about it from your tour guide.
After this Roman Empire adventure, the sightseeing will continue as you head to the stunning monastery of San Isidoro del Campo, a medieval fortress that combines multiple architectural styles. This delightful journey will end with organized transport back to your hotel room in Seville.
3. Learn about Real Alcázar with priority entrance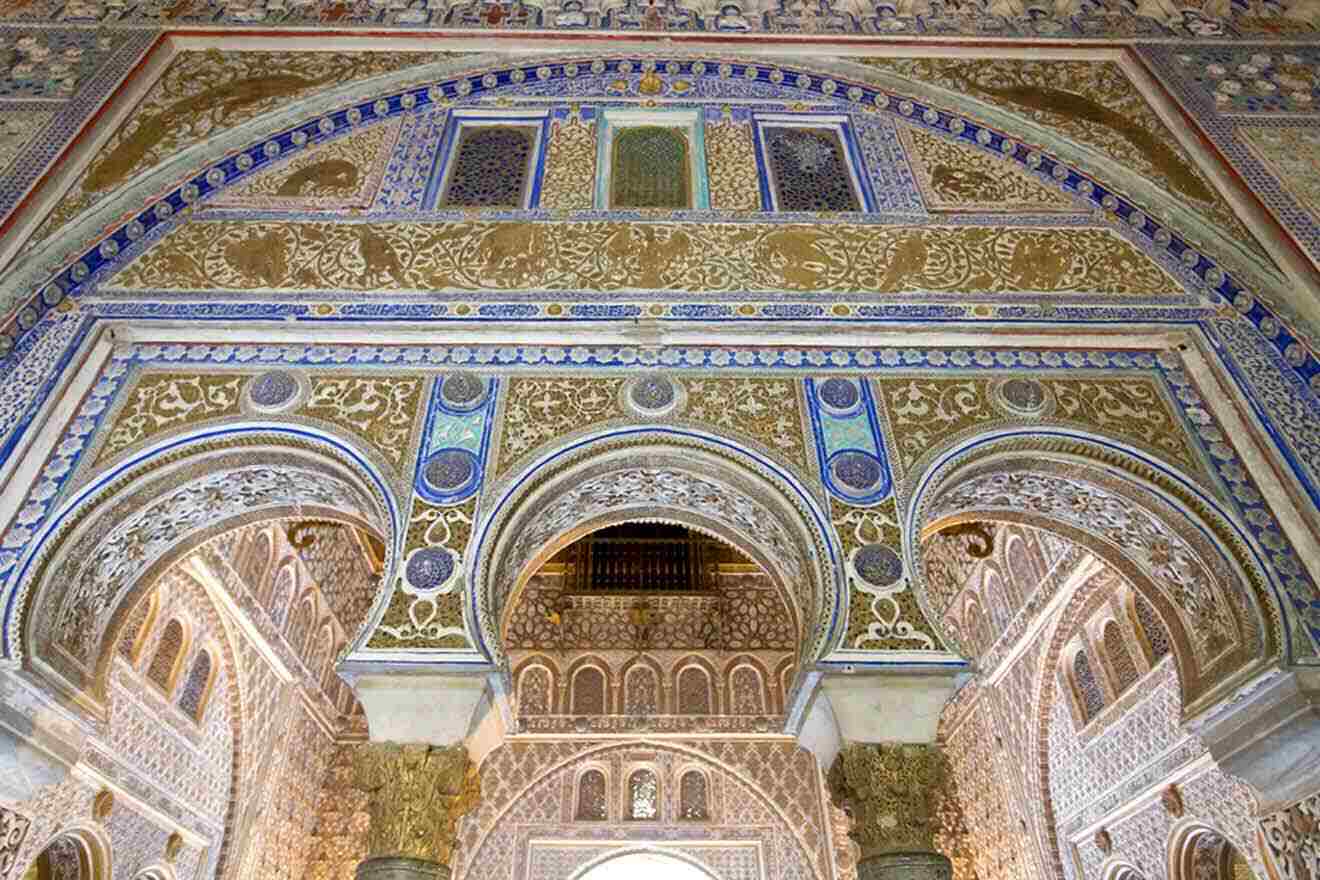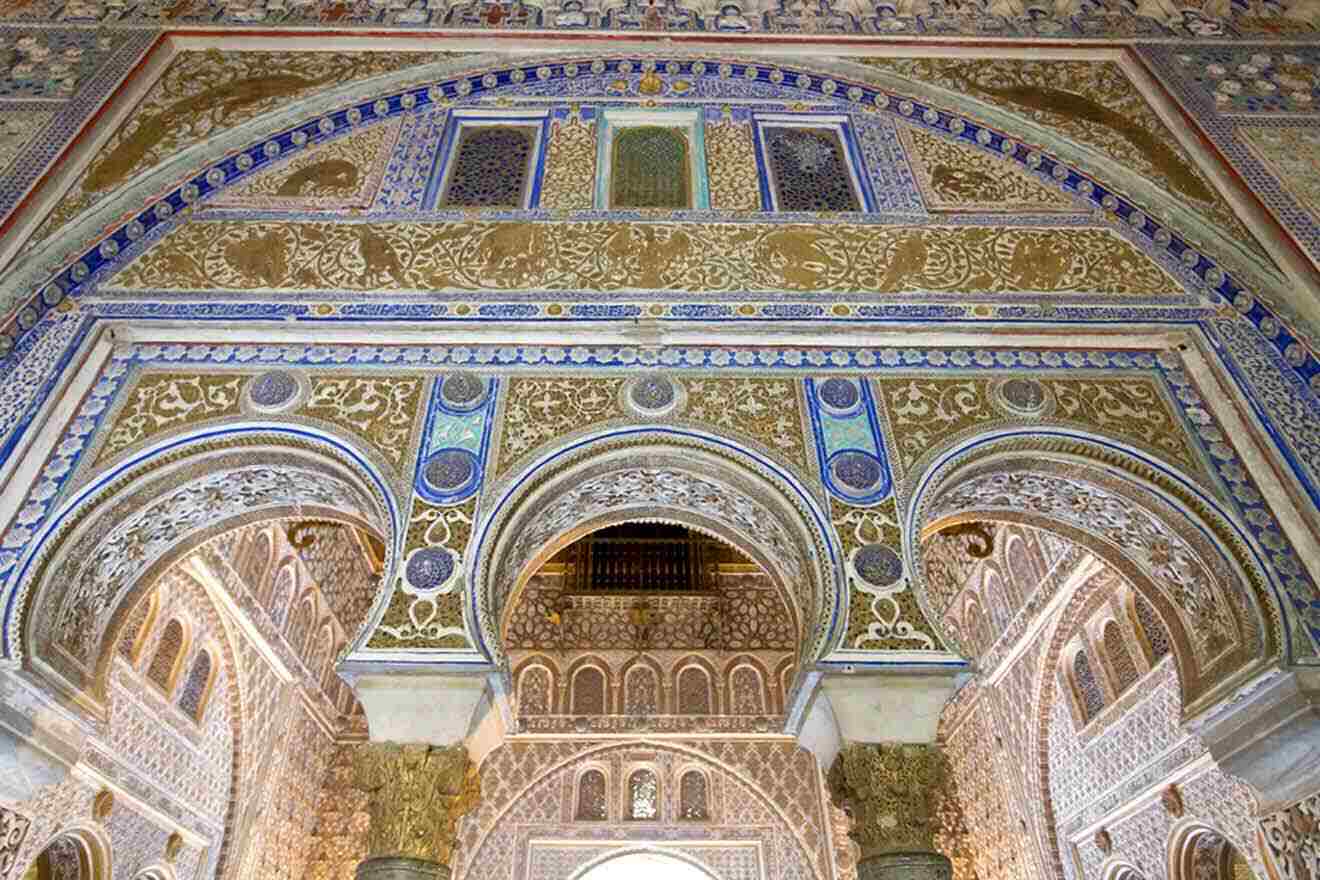 Duration: 1.5 hours
Price: from €250
Why you should take it: a private immersive experience
This tour will take you to the very heart of the Martell family and Game of Thrones hotspots. This majestic palace might have been built for King Peter of Castile, but Prince Doran Martell & prince Oberyn Martell overtook its glory, and it became a go-to spot for fantasy lovers.
Make sure to explore the Ambassador's Hall, also known as "the Throne Room," You'll notice an opulent gold dome that leaves the visitors speechless with its aura of luxury. You'll get to this room by going to the far end of the Maidens' Courtyard, an arcaded patio that contains a long pool and orange trees.
The Mercury's Pond and its small fountain with a bronze statue of the Roman god Mercury in the middle are sure to leave a long-lasting impression as well. And the art lovers can also feast their eyes on some creative masterpieces in a grotto gallery.
4. Enjoy the Dragon Pit amphitheater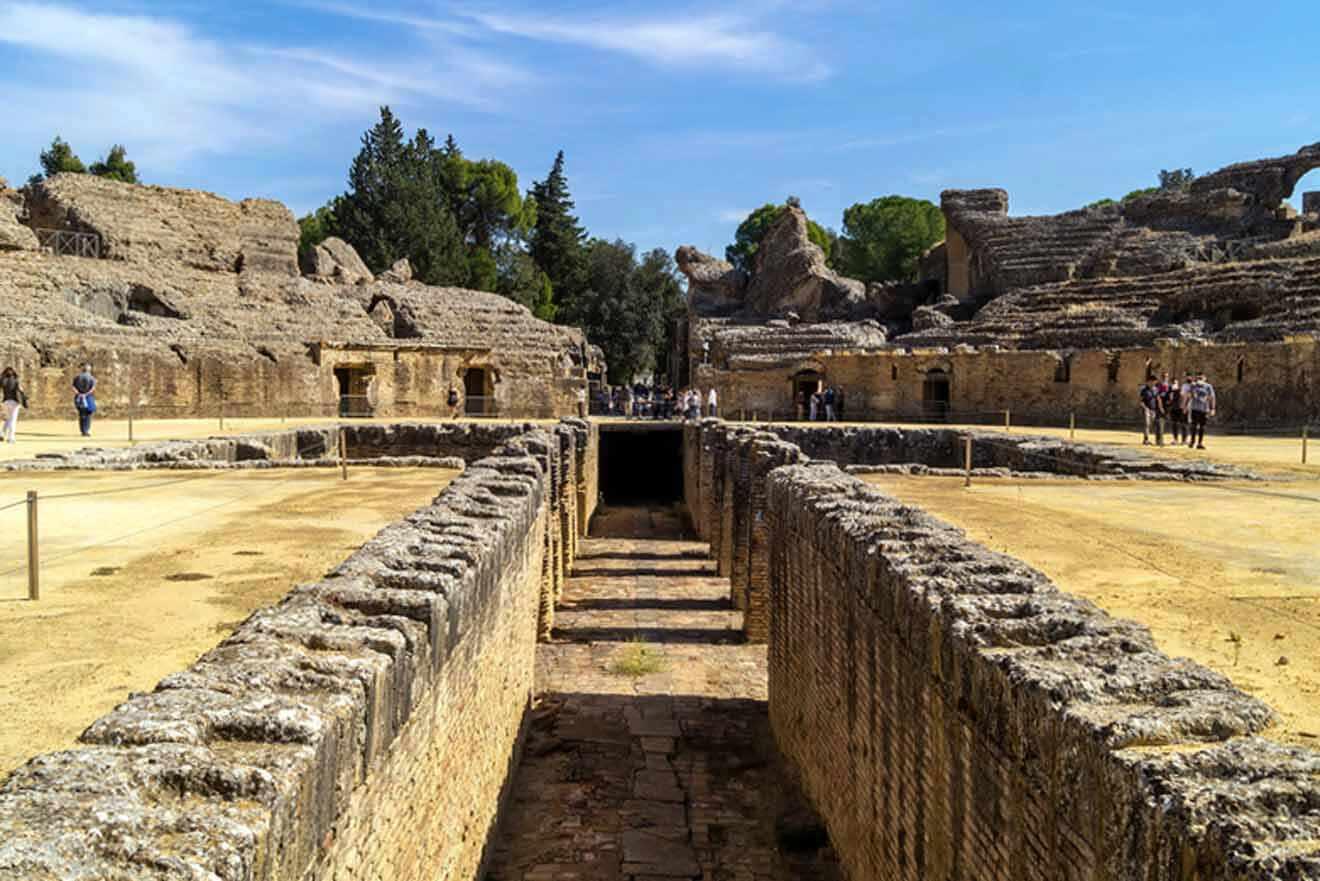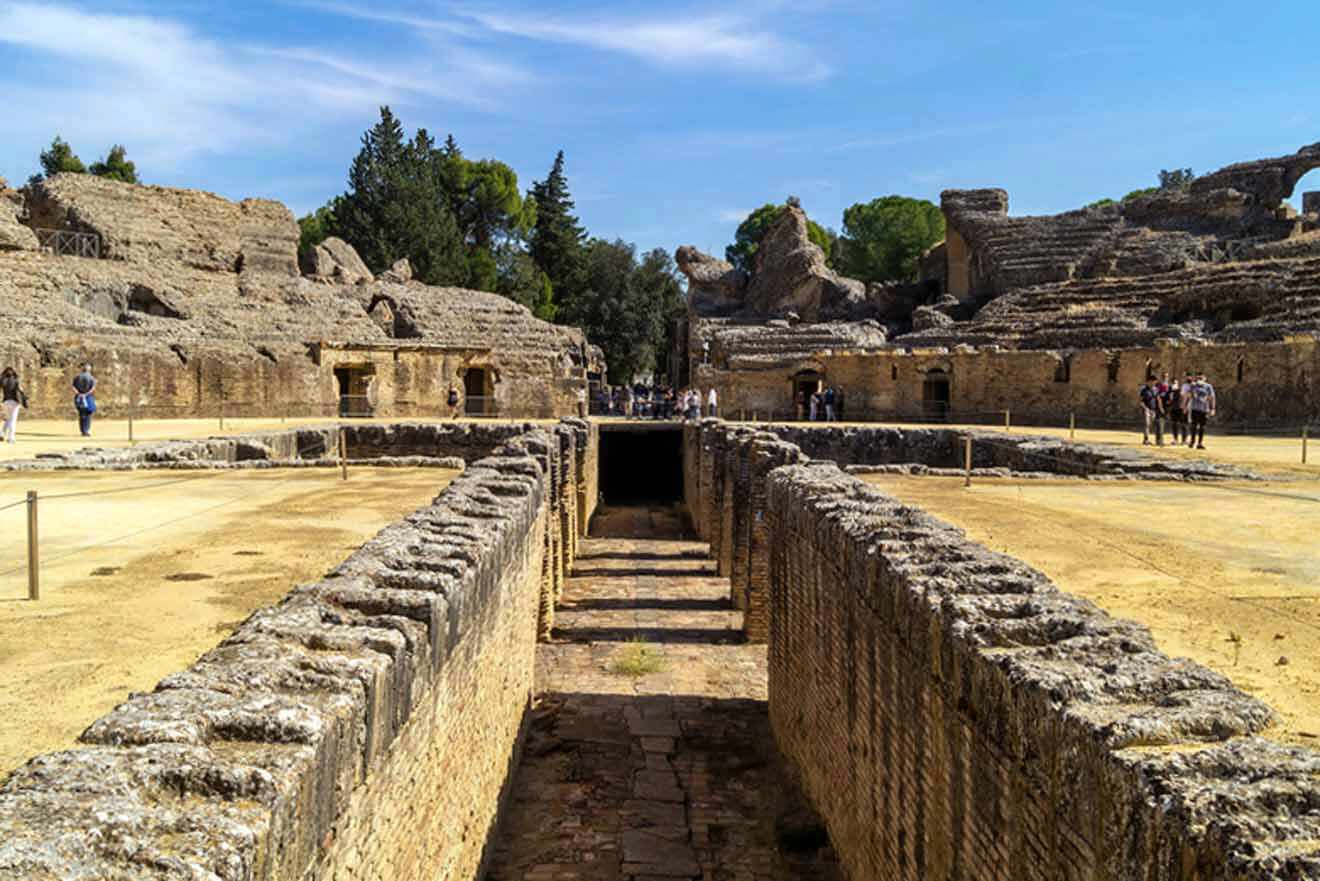 Duration: 3 hours
Price: from €40
Why you should take it: location-specific trip
In case my last combo offer of an Itálica and monastery trip doesn't sound like your thing and you'd much rather take a day to explore the Roman site, this tour is perfect for you. You'll be stunned by the groundour of the amphitheater and the beauty of the ancient mosaics. You'll need at least an hour to explore them.
As for the tour itself, it lasts for 3 hours, and it's reserved for 8 curious travelers. I do recommend wearing comfortable shoes and breathable clothing, as you'll walk uneven terrain and the weather can get quite humid.
And for those tight on the schedule who'd still like to get a taste of the Dragon Pit, I have a 1.5-hour tour option. It's a very entertaining trip that will also give you some juicy details and gossip from the filming. So, the drama queen will have a blast with this one.
5. Get a deep dive into Royal Alcázar's history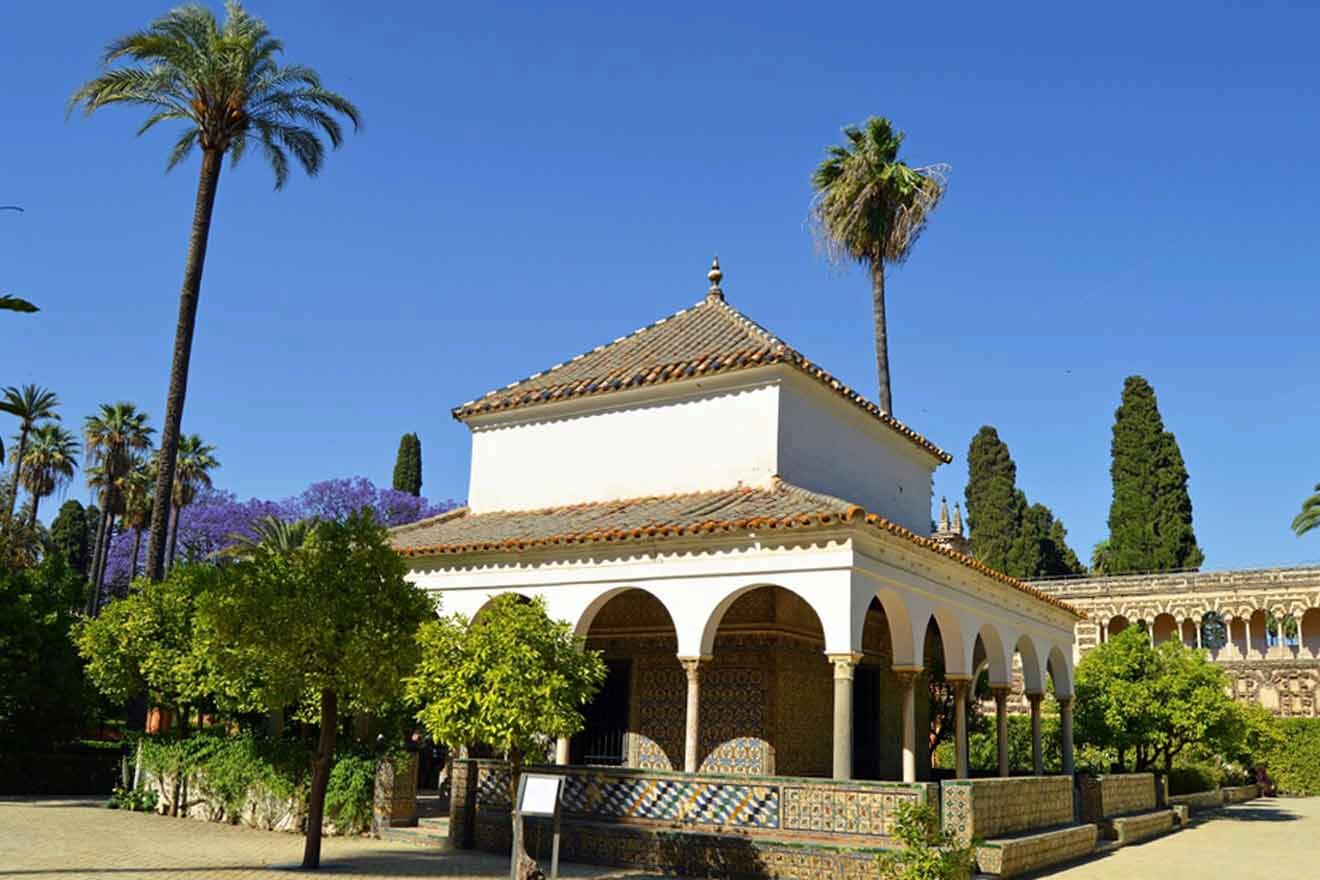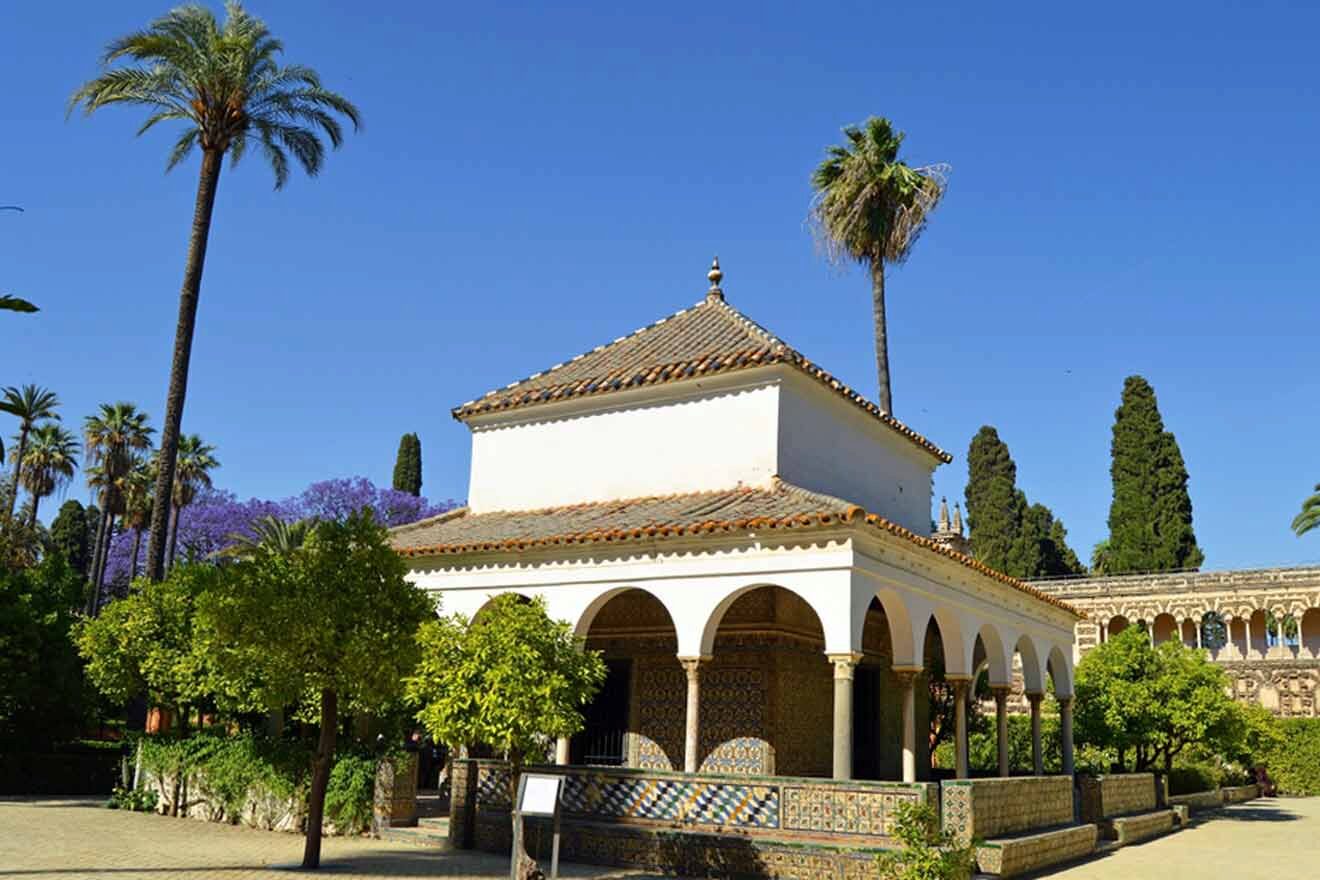 Duration: 2 hours
Price: from €40
Why you should take it: for history buffs
Here is a great tour option for my eternal nerds who want to go above and beyond in learning while they travel. It's a 2-hour tour reserved to expand your horizons.
You'll see the Pavilion of Carlos V up close, where Jaime confronts Myrcella and the Sand Snakes confrontation that happened in season 5. But what's special about this tour is its additional educational value. You'll get to experience Lady maría de Padilla, El salón de Embajadores, Palace Gardens, and Mercury's pool in a far more immersive setting.
You'll learn the history and real-life situations that marked this location. The tour will be led by a professional guide who is well-versed in the Royal Alcázar history. The group size for this tour is up to 30 people, so you won't feel lonely, but the place won't be too crowded either. It's a perfect opportunity to soak up those historical sights.
6. See Game of Thrones sites from Málaga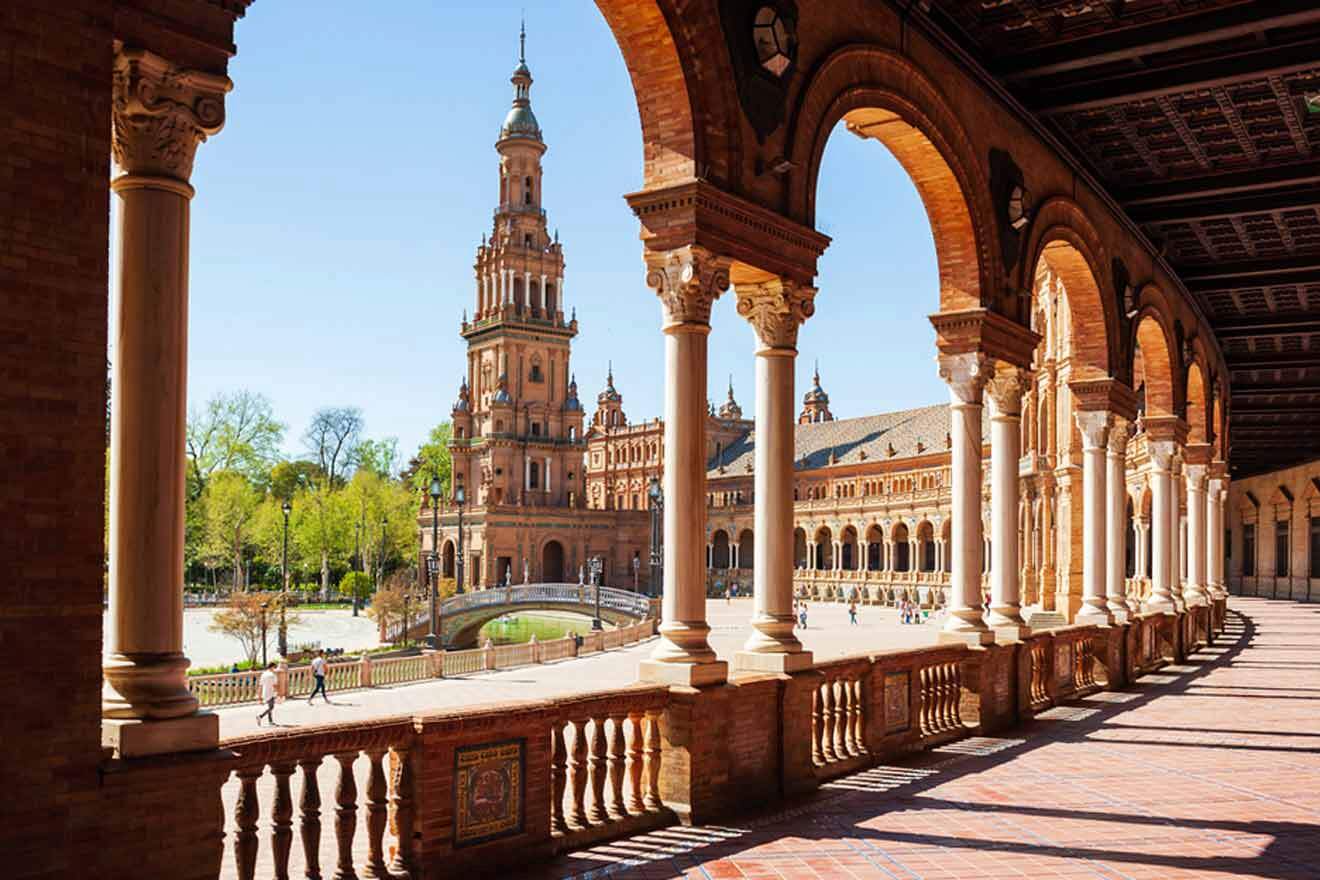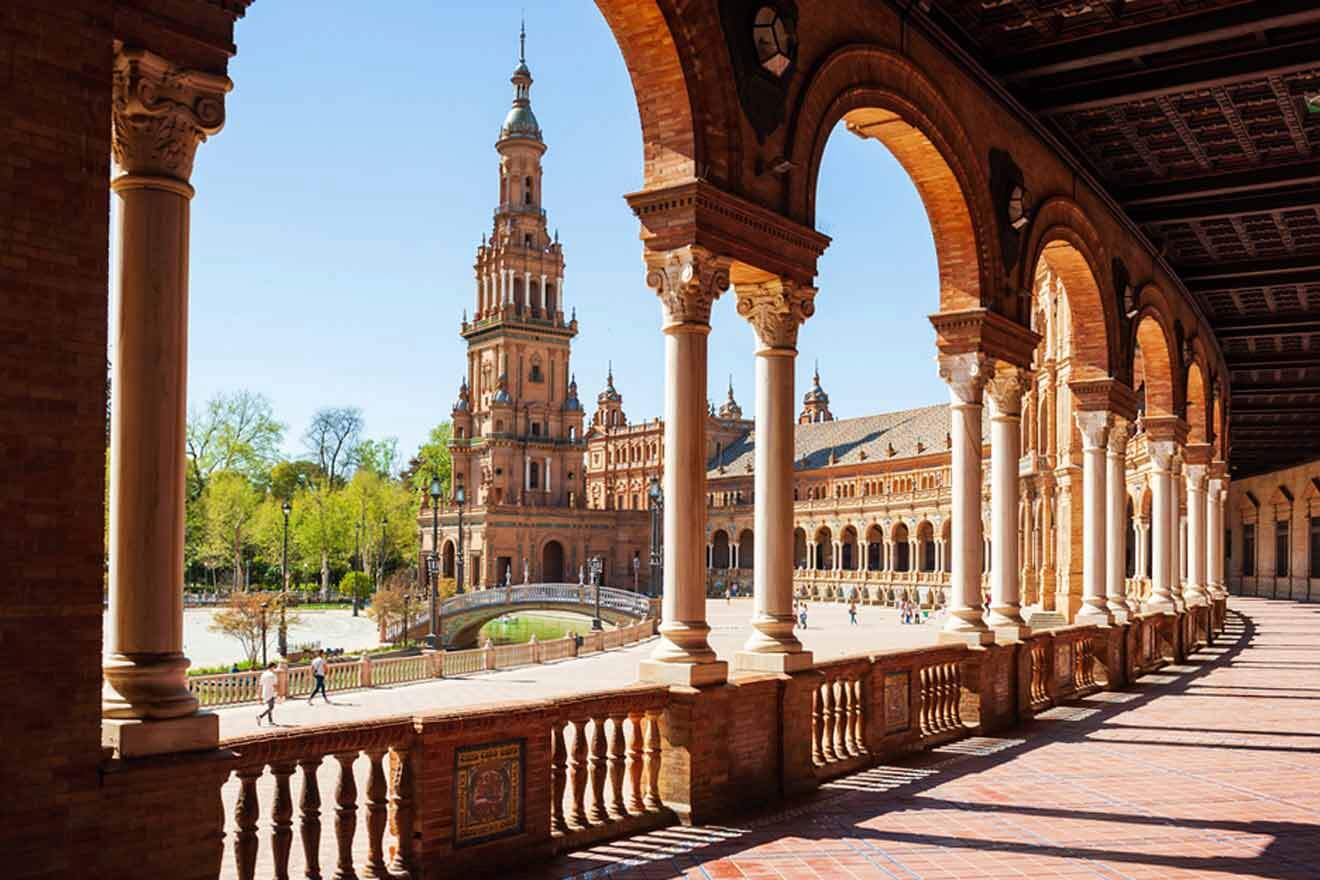 Duration: 10 hours
Price: from €80
Why you should take it: departs from Málaga
If you're vacationing in Málaga, this tour could be a great chance for you to get the best of both worlds and see the majestic Water Gardens, antic Baños de Maria Padilla, and witness the very locations where Martell soldiers arrest Jaime Lannister and where Ellaria Sand plotted her revenge.
You can seek solace, lose yourself in the wonderful tranquility of nature and witness some of the most awe-inspiring spots in Alcazaba fortress that marked television history. Seville's Royal Shipyards are unfortunately off limits to the public for more than 2 decades.
This is a full-day trip that includes all the entrance tickets and transportation. You'll also get additional 3 hours of free time to wander through Seville and explore some other gems at your own pace, or perhaps you can use that time to grab a tasty lunch.
7. Visit Castle of Almodóvar del Río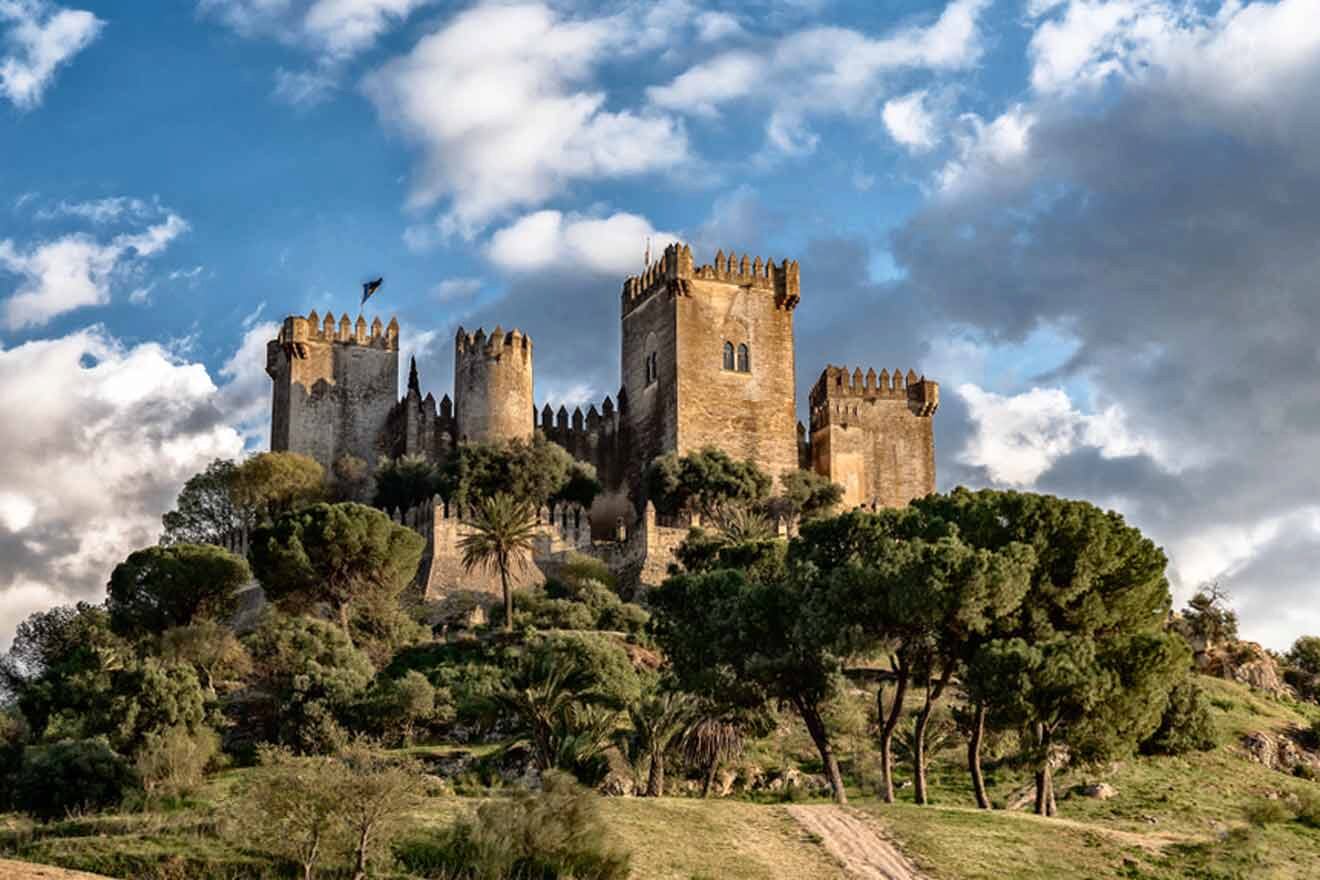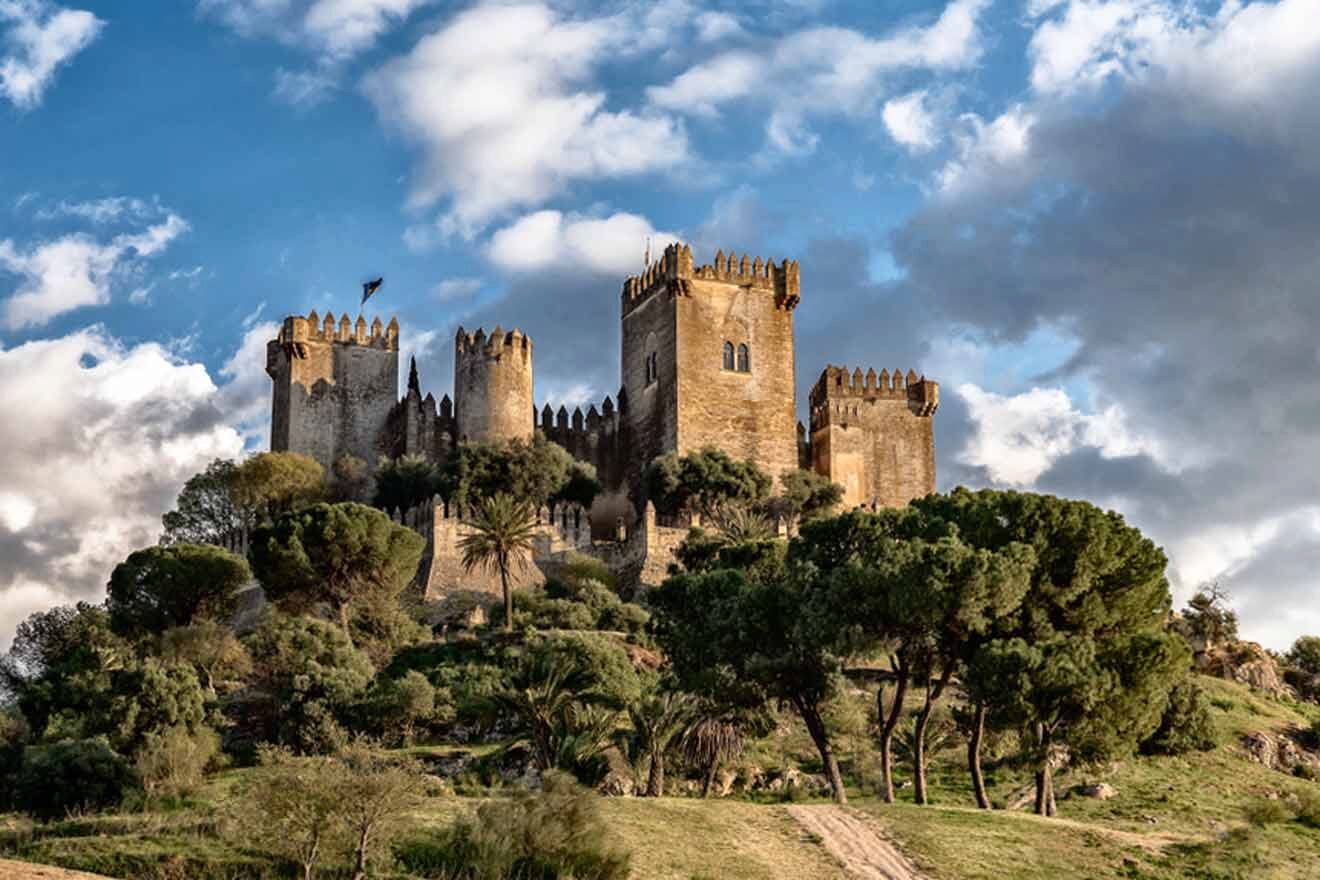 Duration: 1.5 hours
Price: from €10
Why you should take it: get to know the stories of the famous castle
There has been a lot of talk about the House Martell Game of Thrones locations, but this tour will take you to an ancient castle that is significant to House Lannister and House Tyrell.
Its exterior served as Highgarden, the ancestral home of House Tyrell, while its ancient spooky dungeons represented the Casterly Rock, the ancestral home of House Lannister. And why should you settle for a simple viewing of these spots when you can embark on a fully guided tour with a knowledgeable guide who will make your visit even more entertaining?!
Guides are fully fluent in English, Spanish, and French, so language won't be a barrier, and the whole tour lasts for approximately 1.5 hours but don't worry. You'll get to go through all the castle's storied halls and secret chambers. It's not a bad idea to bring your kids along as well.
8. Embark on an Itálica & Royal Alcázar tour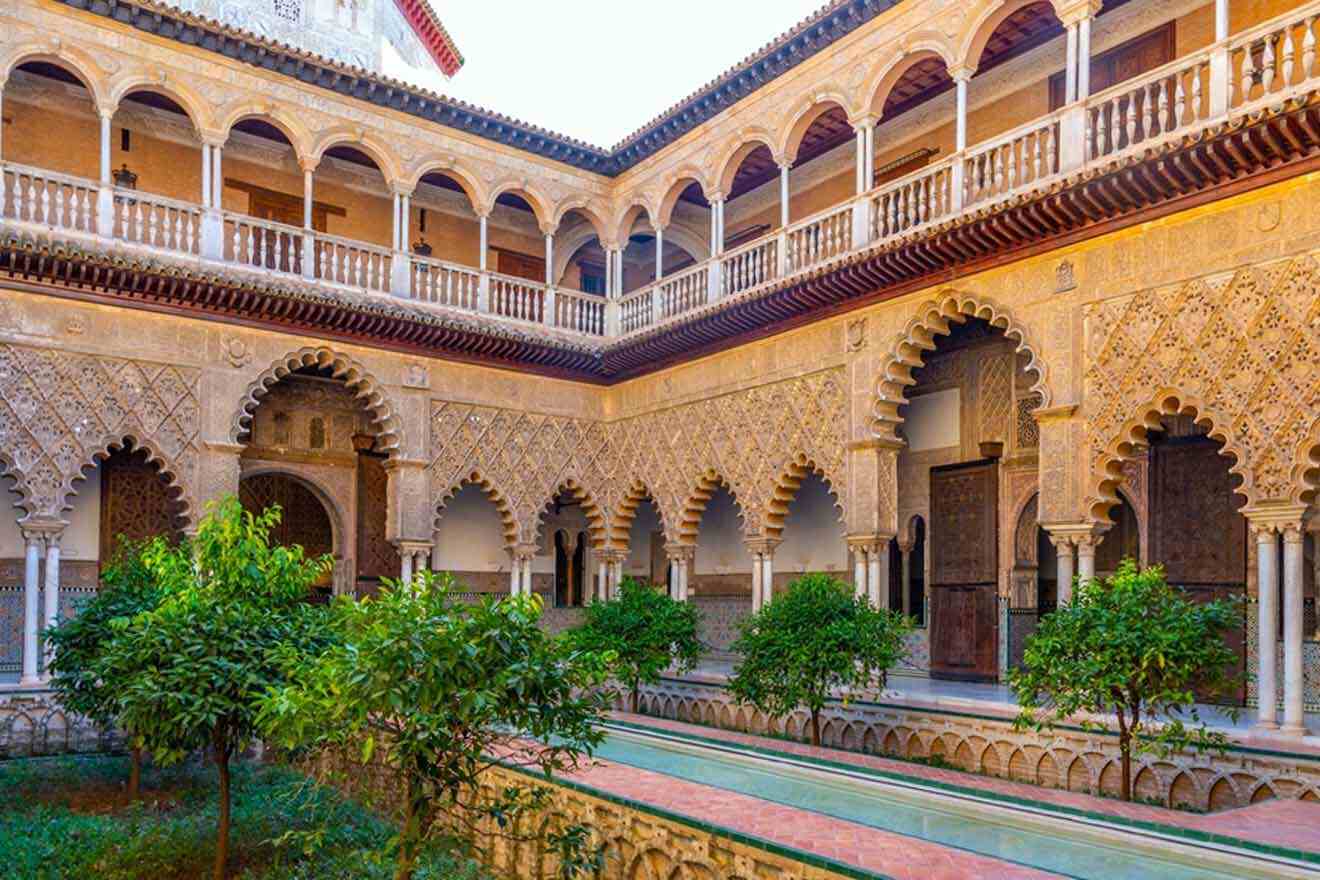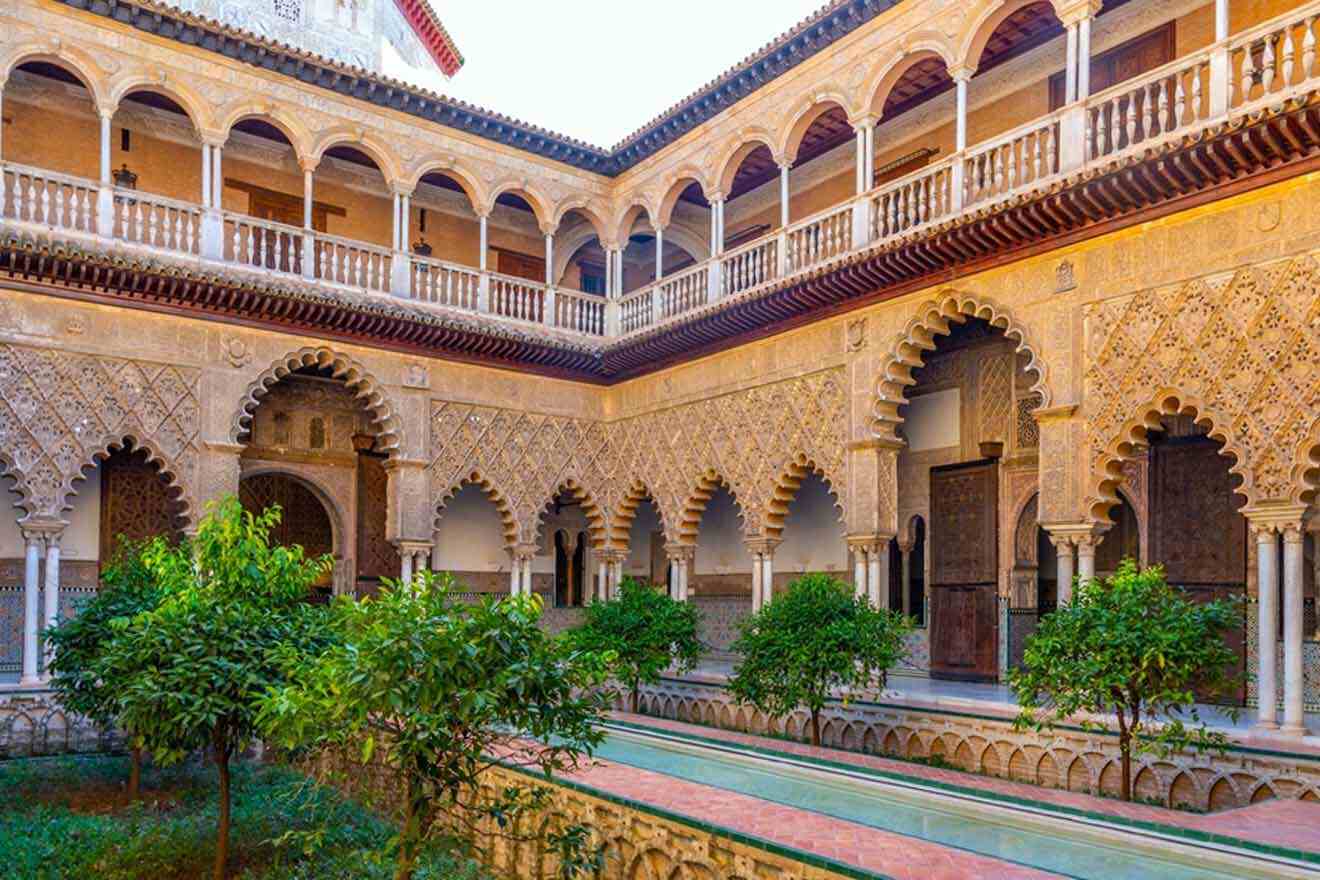 Duration: 4.5 hours
Price: from €12
Why you should take it: combines 2 of the most important GoT filming sites
This exclusive experience might be the perfect mix if you're traveling with a squad of Game of Thrones fans. If you spent eight seasons following the adventures from the King's Landing and the Seven Kingdoms, it's a great way to top it off as it combines 2 of the most iconic sights in Seville: Itálica & Royal Alcázar.
To make everything extra comfortable, tour operators made sure to include a hotel pickup, so you won't have to lift a finger. You'll immerse yourself in the luxurious lifestyle of your favorite characters, and the Itálica visit will combine real-life facts together with fictional ones. So this trip really checks all the boxes.
This private tour includes a panoramic visit during which you'll get to see the rest of the Historical Monuments in Seville. Do keep in mind that entrance tickets to Alcázar aren't included in the overall tour price.
9. Join the VIP Osuna Adventure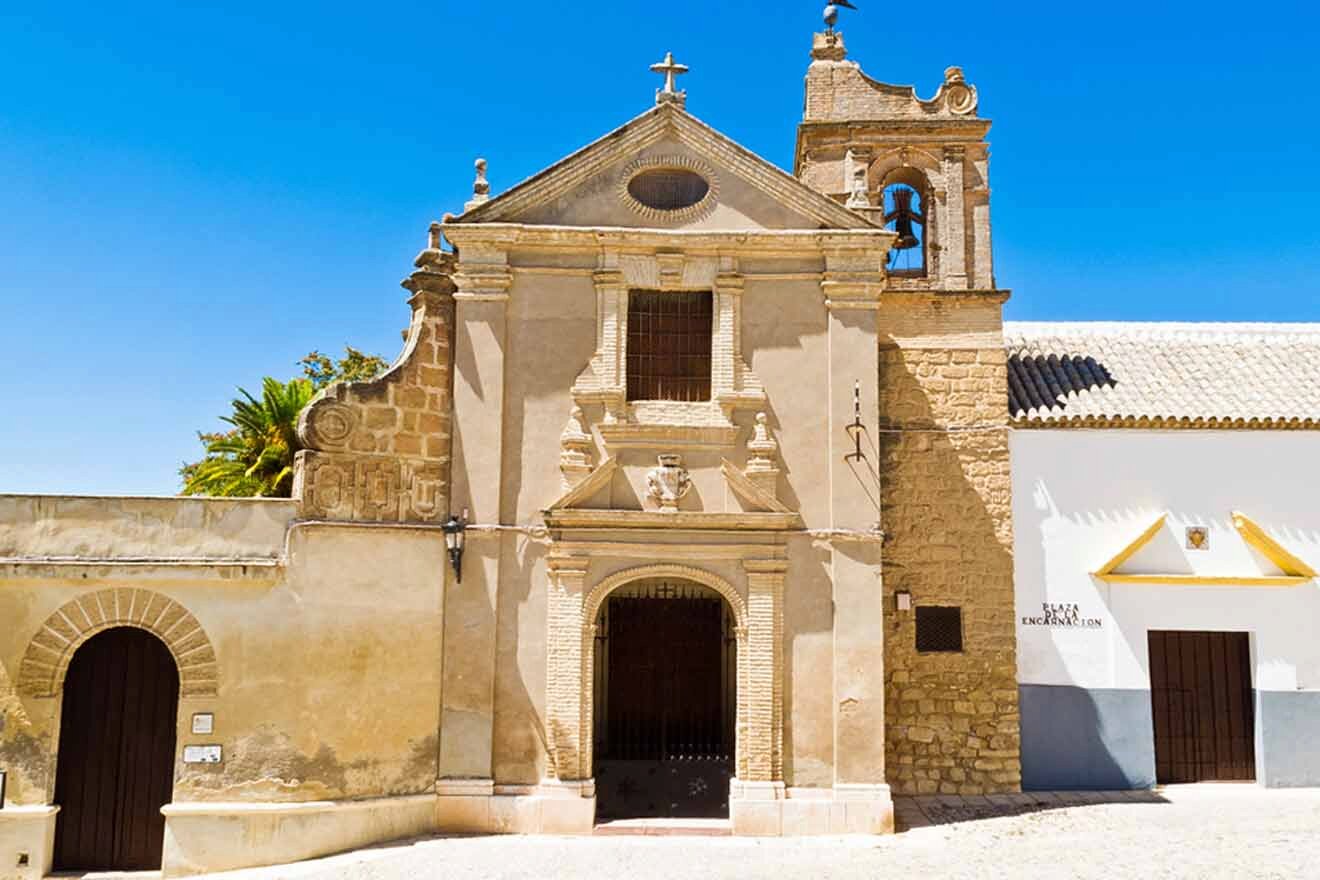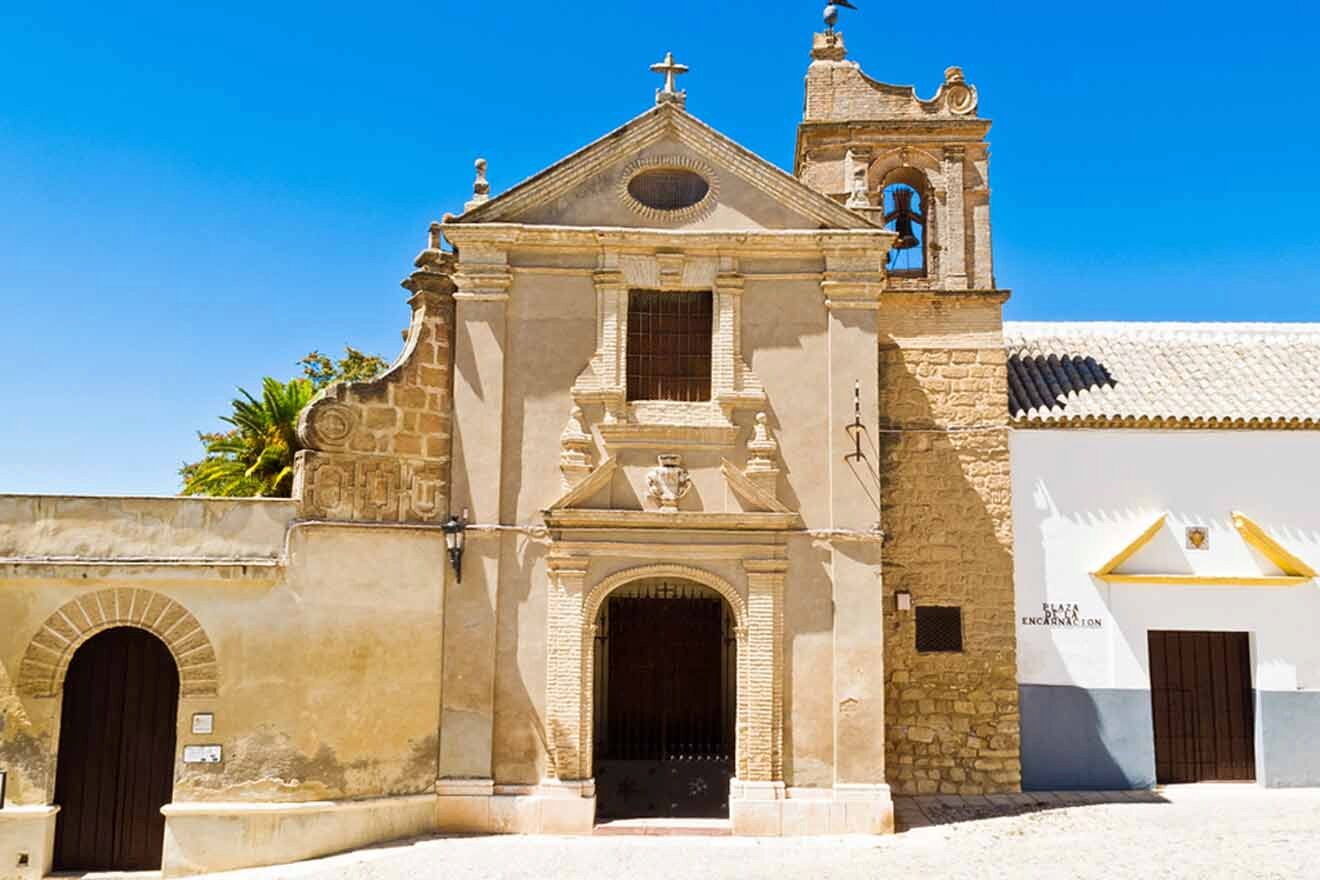 Duration: 3.5 hours
Price: from €110
Why you should take it: see Meereen's fighting pit from Game of Thrones
Osuna is a charming ancient little village just 1 hour east of Seville. So logically, if you're in the area, you shouldn't miss a chance to visit it. From ancient monasteries to Renaissance temples and baroque palaces, each step will unveil a new architectural gem.
Moreover, its Plaza de Toros served as the main Fighting pit in Meereen. The plaza itself was designed by the same architect who created the iconic Plaza España.
This tour is totally exclusive, and you can customize it according to your wishes which makes for a great opportunity to get additional Game of Thrones experiences. You can opt for a tour totally dedicated to it. But still, you should also consider seeing Plaza Mayor, Cepada family residencies, and the Old University of Osuna.
I recommend bringing your best walking shoes as it will be an intense walking experience.
10. Peddle your way through the Game of Thrones sites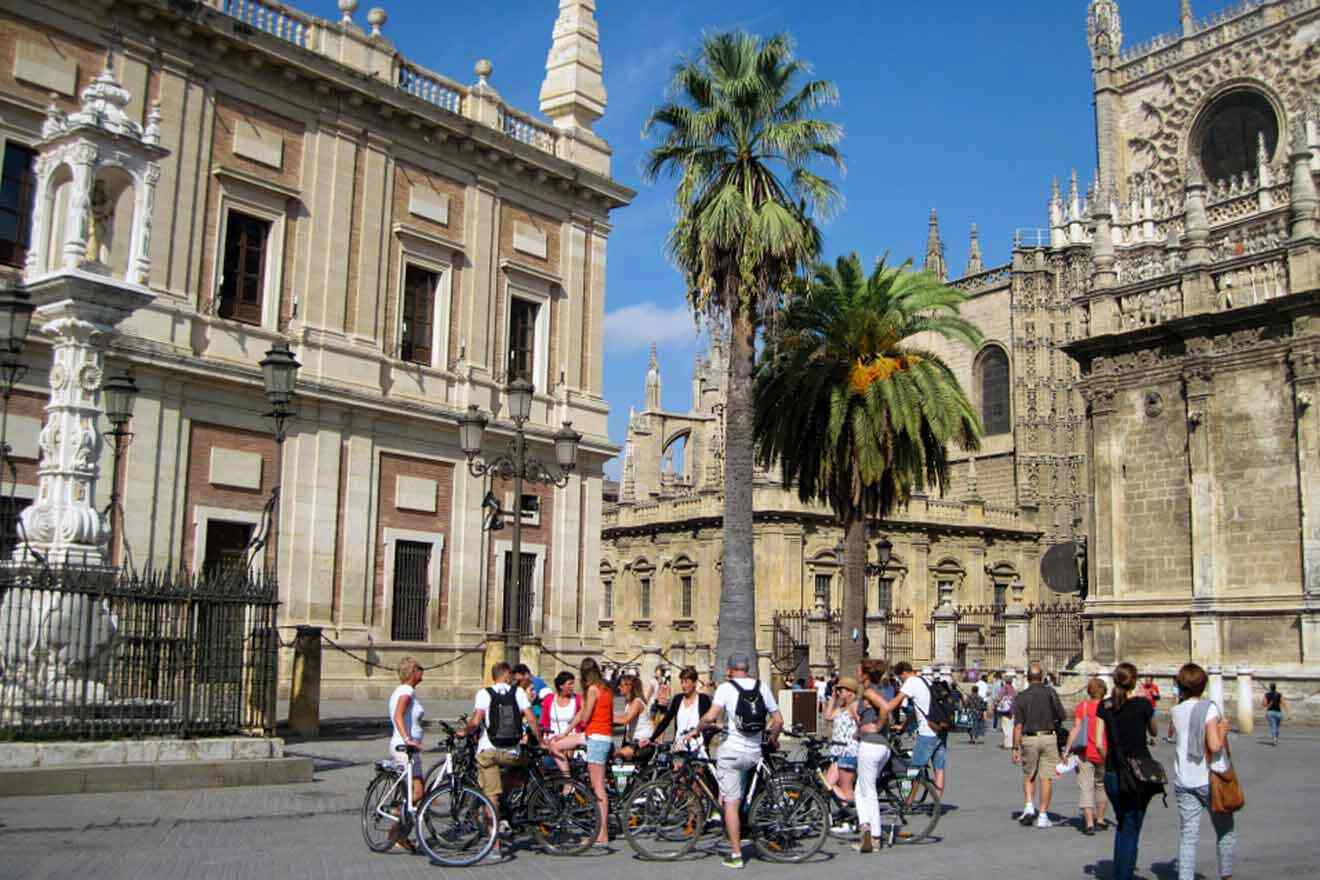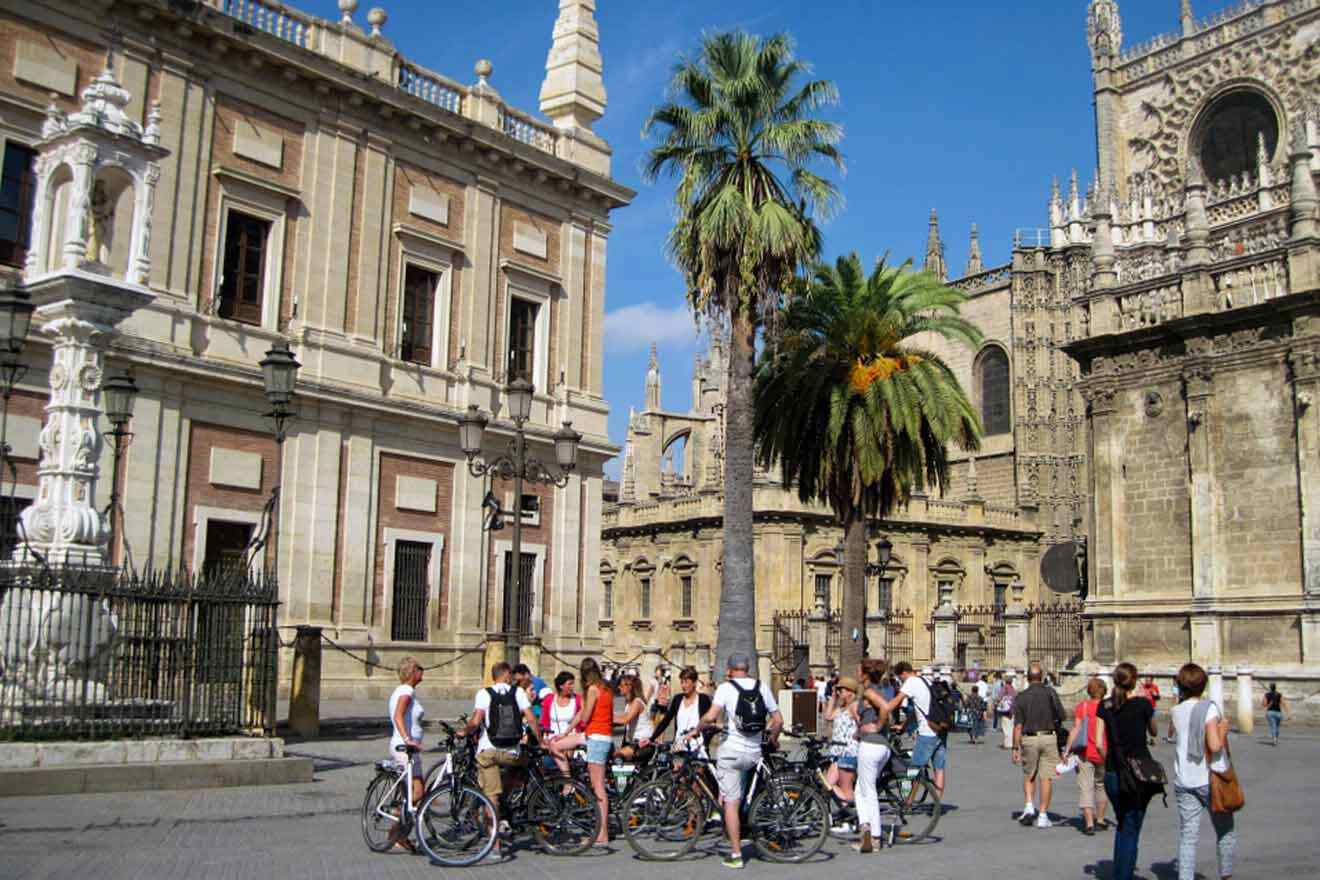 Duration: 2.5 hours
Price: from €25
Why you should take it: cool bike tour
If you want to combine fitness and sightseeing – I've got you covered. Many travelers enjoy bike rides the most, and it's no wonder since that's a fun way to visit landmarks while being active.
And this tour will also spike your interest as it will give you detailed stories of how some of the most famous scenes came to be. It will also cover some other interesting movie franchises, such as Star Wars, The Dictator, and Lawrence of Arabia.
And if you think that's the end of it, think again. You'll also get a deep dive into some of the most famous legends of Andalusia's capital. The highlights are the legends of Don Juan and Pedro the Cruel.
FAQs about Game of Thrones Seville locations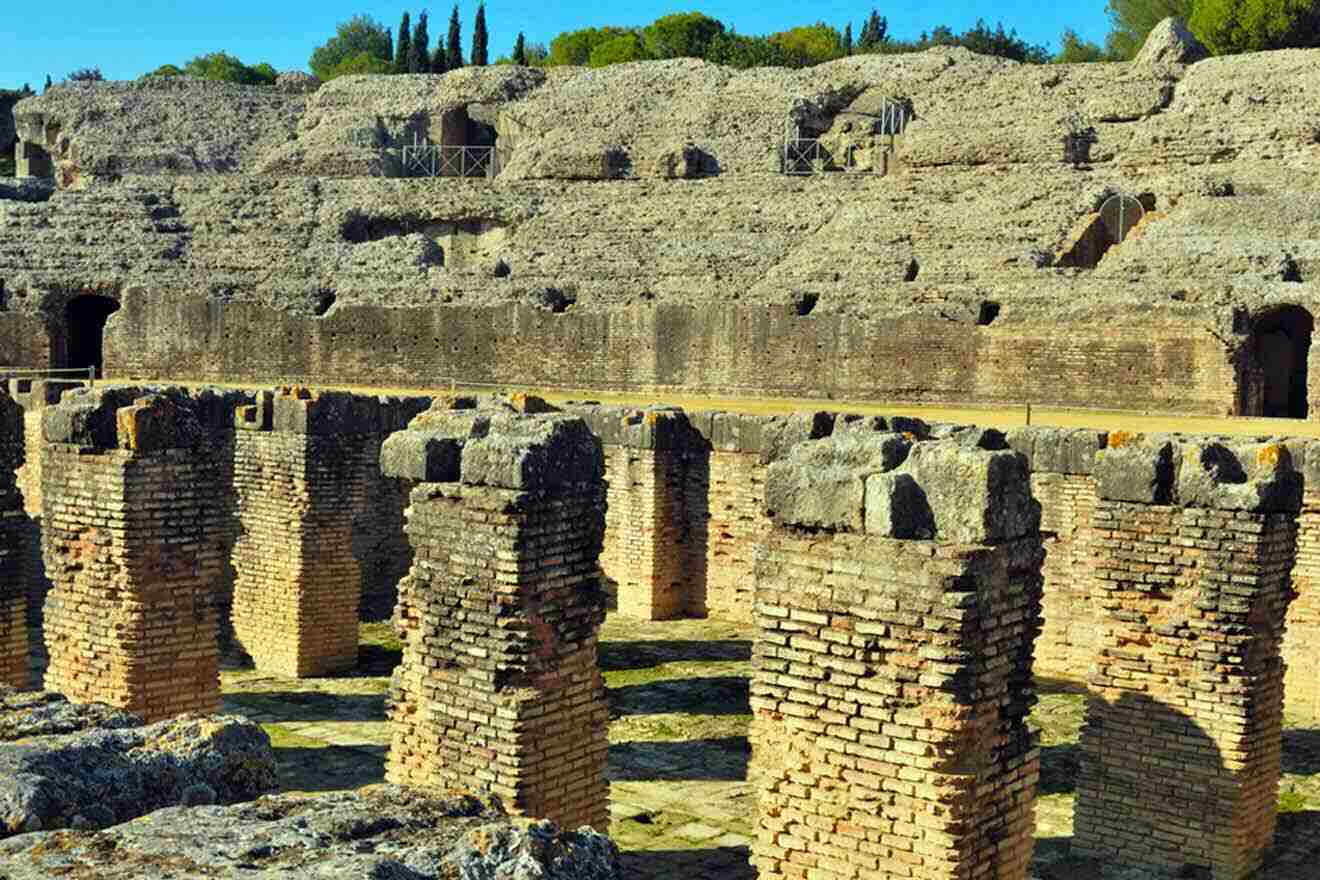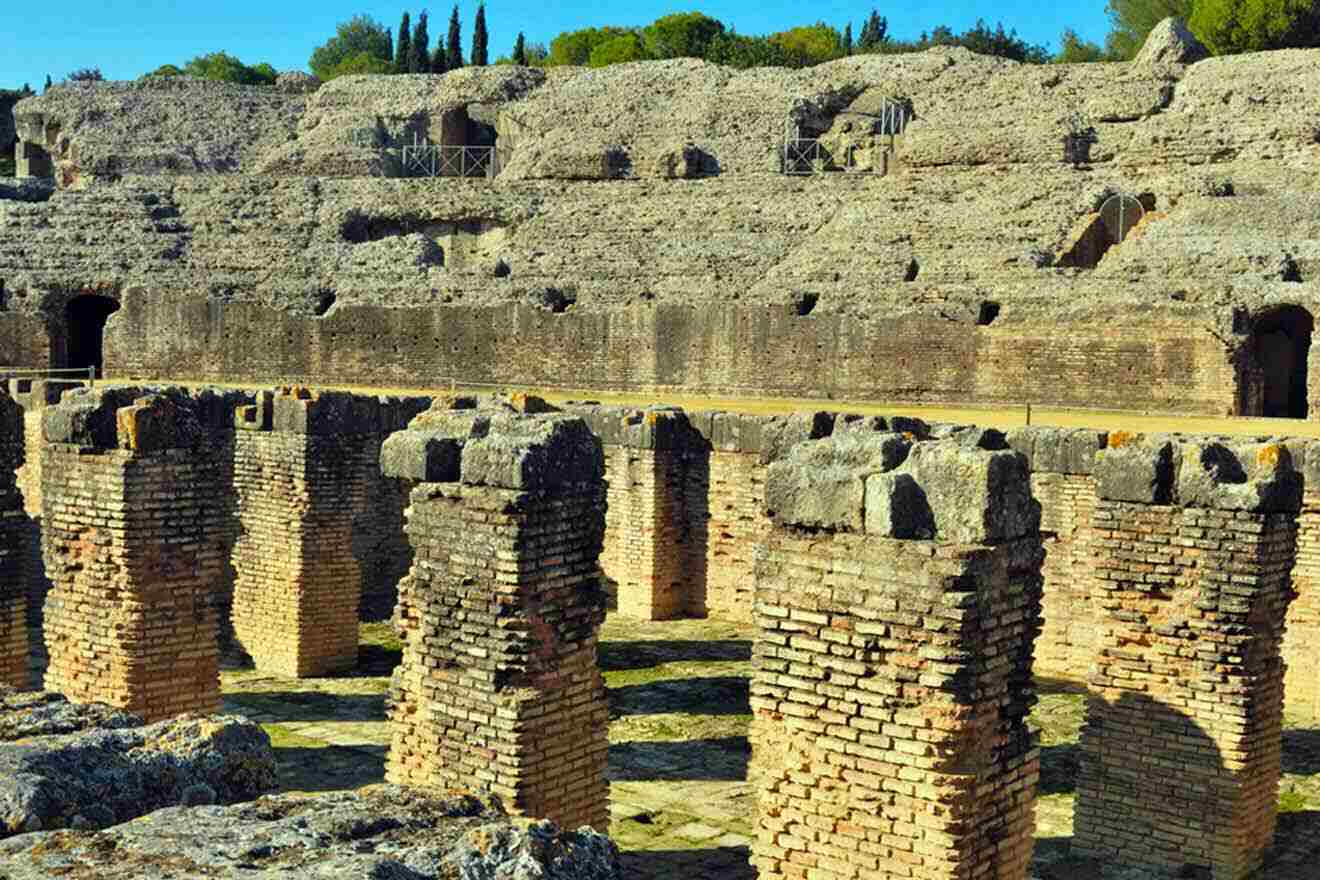 Conclusion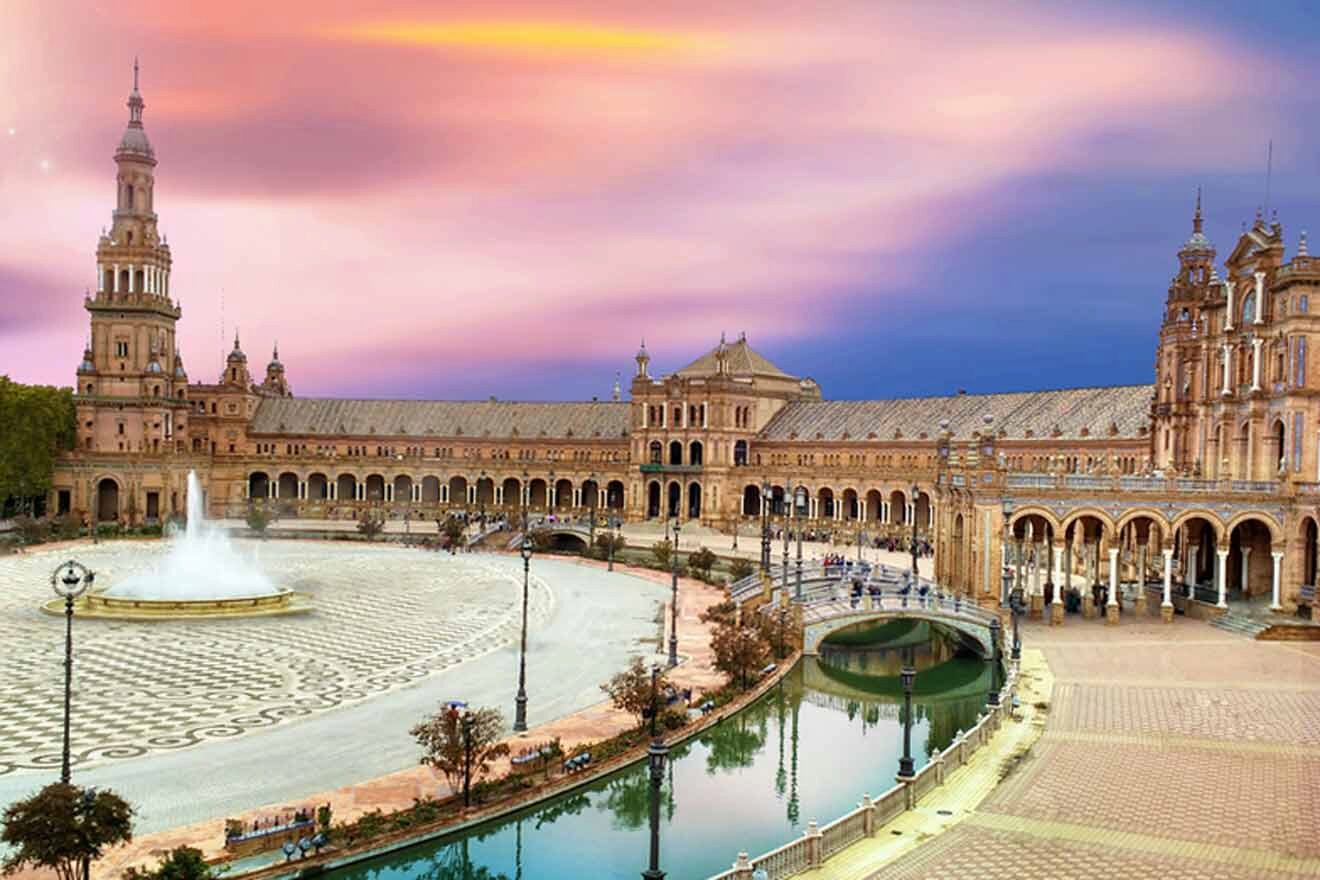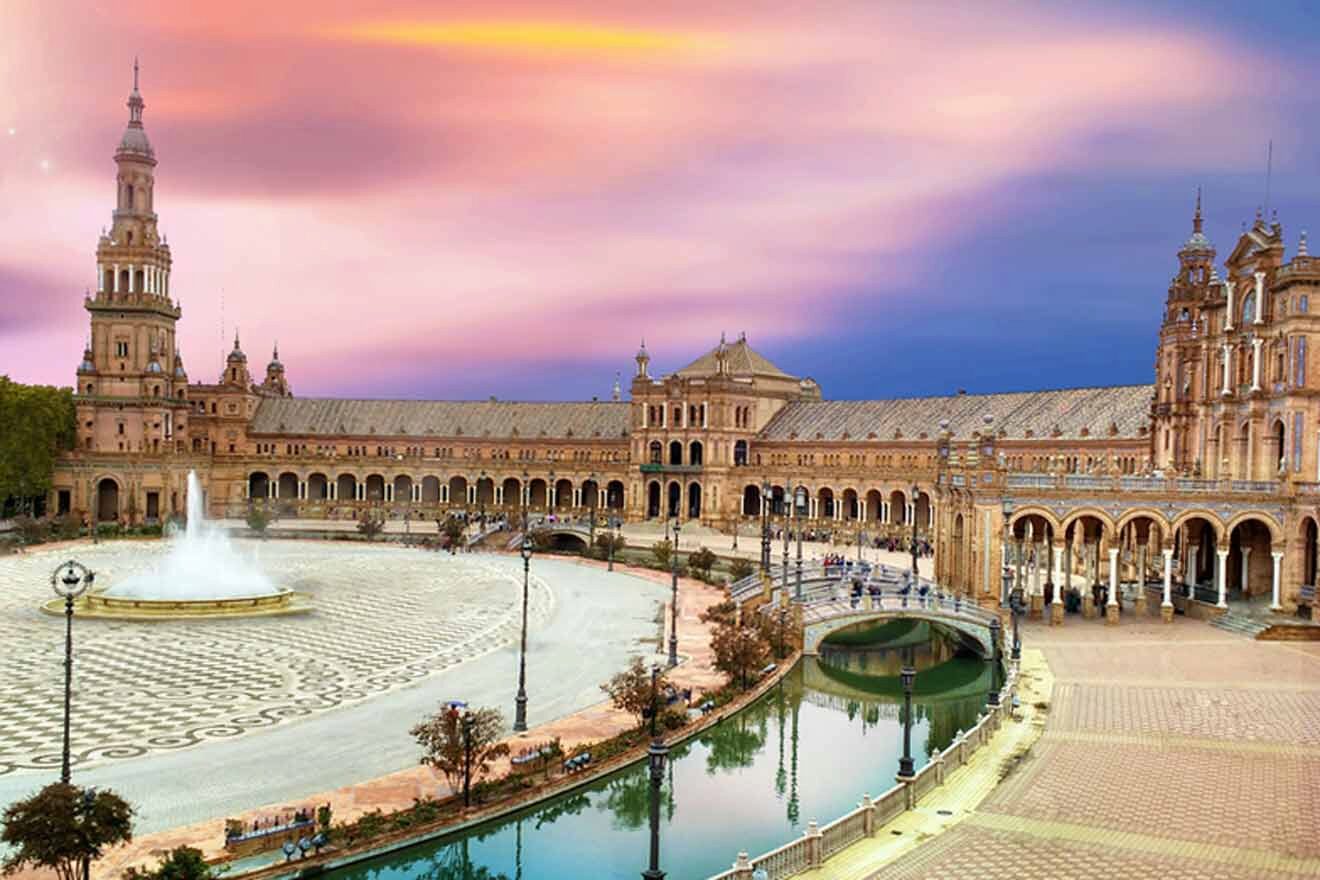 There you have it – all the Game of Thrones Seville locations and their tour options. Make sure to choose wisely and, of course, always have fun.
This list provided you with some awesome trips to take and good combo options to make the best use of your time in Andalusia. All those historical landmarks are worth seeing regardless of their connection to the series, so make sure not to miss them.
If you already went there, I'd love to hear about your experiences. What did you like and dislike the most? And if you want to add anything or ask a question, make sure to do so in the comments below!
It's important to be a good planner, especially when embarking on trips that are popular as this one is. So to avoid disappointment and missing a spot, always book in advance!
Happy sightseeing,
Angelina
---
Pin it for later!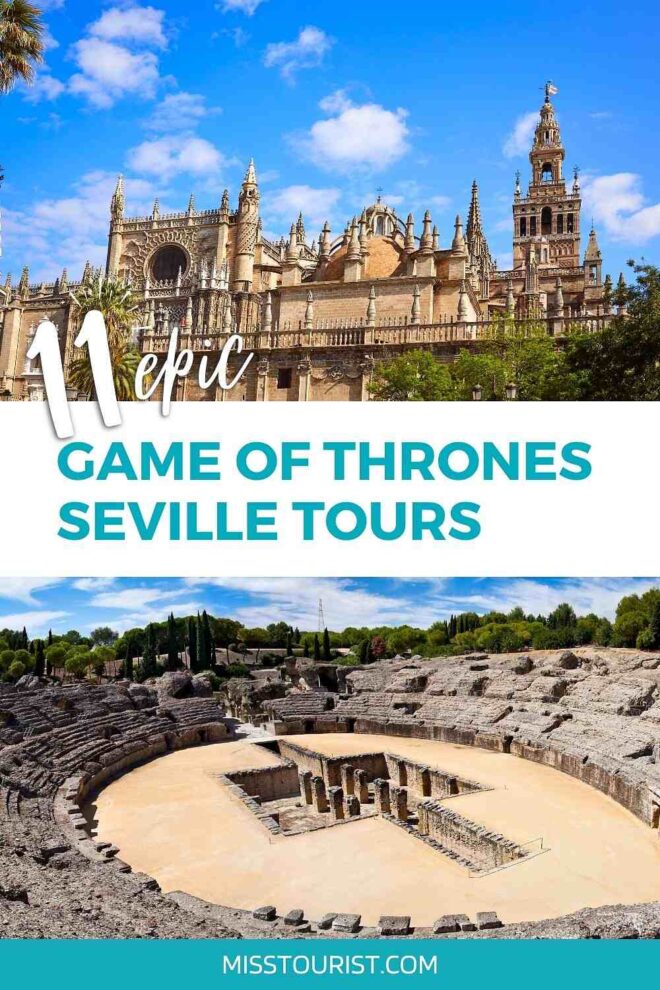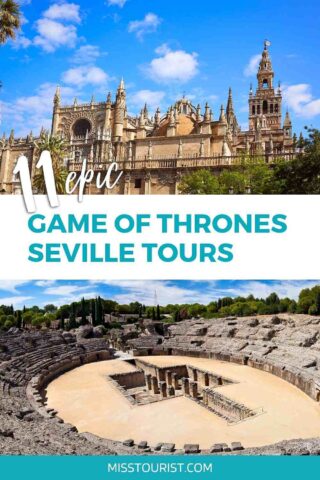 Pin it for later!