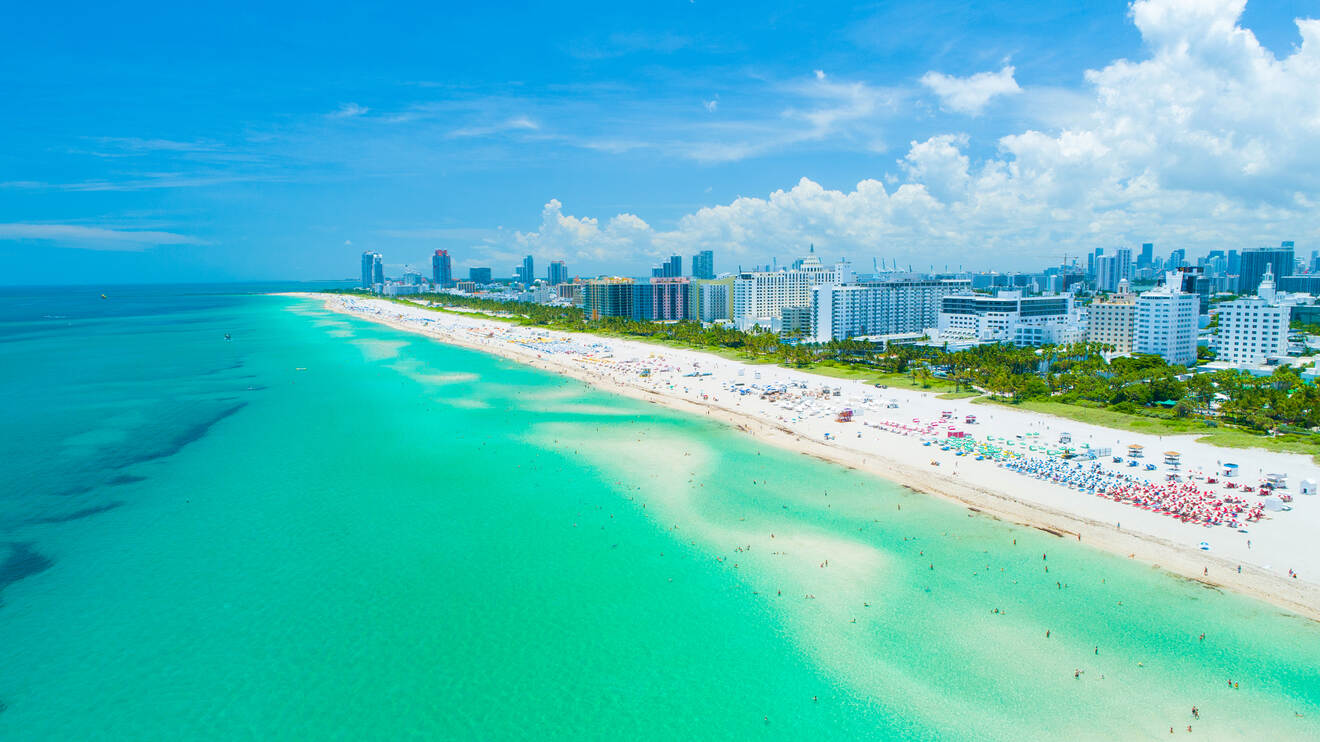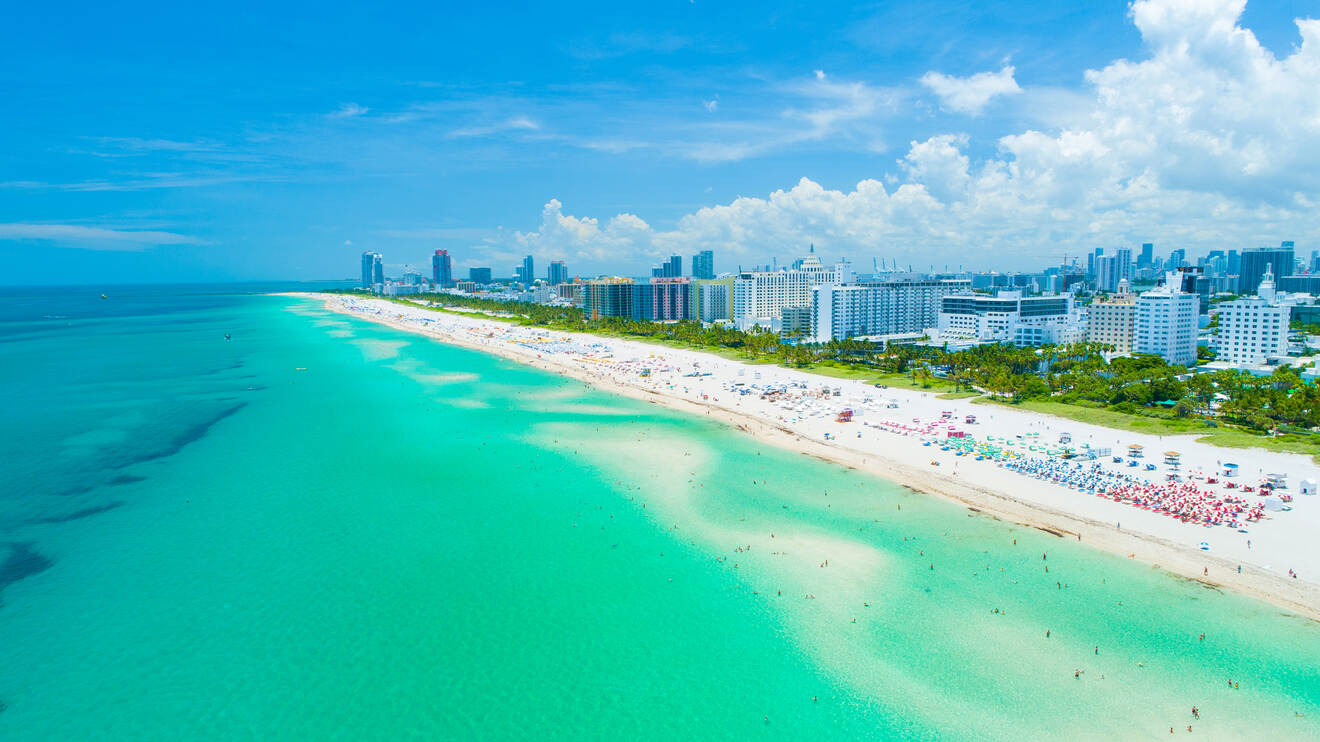 Deciding which city to visit in a state as beautiful as Florida can be so hard!
But don't worry too much because I've just made a list of the best cities where to stay in Florida, America's Sunshine State!
I categorized them by interest, so you know which one to pick depending on your preference! Miami is by far one of the top cities in Florida, but in case you're road tripping through the state or looking for something different, you'll also find all the information you need on the Florida Keys, Orlando, Naples, and Tampa as well!
I have carefully selected the hotels in each city and all of them have great reviews, and some are even close to the beach. All you have to do is choose one and book it in advance. These cities are big but trust me, they're packed with tourists!
NOTE: We also have a dedicated post about each of the places mentioned here plus many more incredible places in Florida. Click here to check out all our posts on the sunny state of Florida!
Are you ready?
Let's go!
If you are in a hurry
Eager to book right now? Then check out this list with the best hotels in Florida, all located in Miami:
Here's a map of all the areas to stay in Florida that I will be talking about in this post: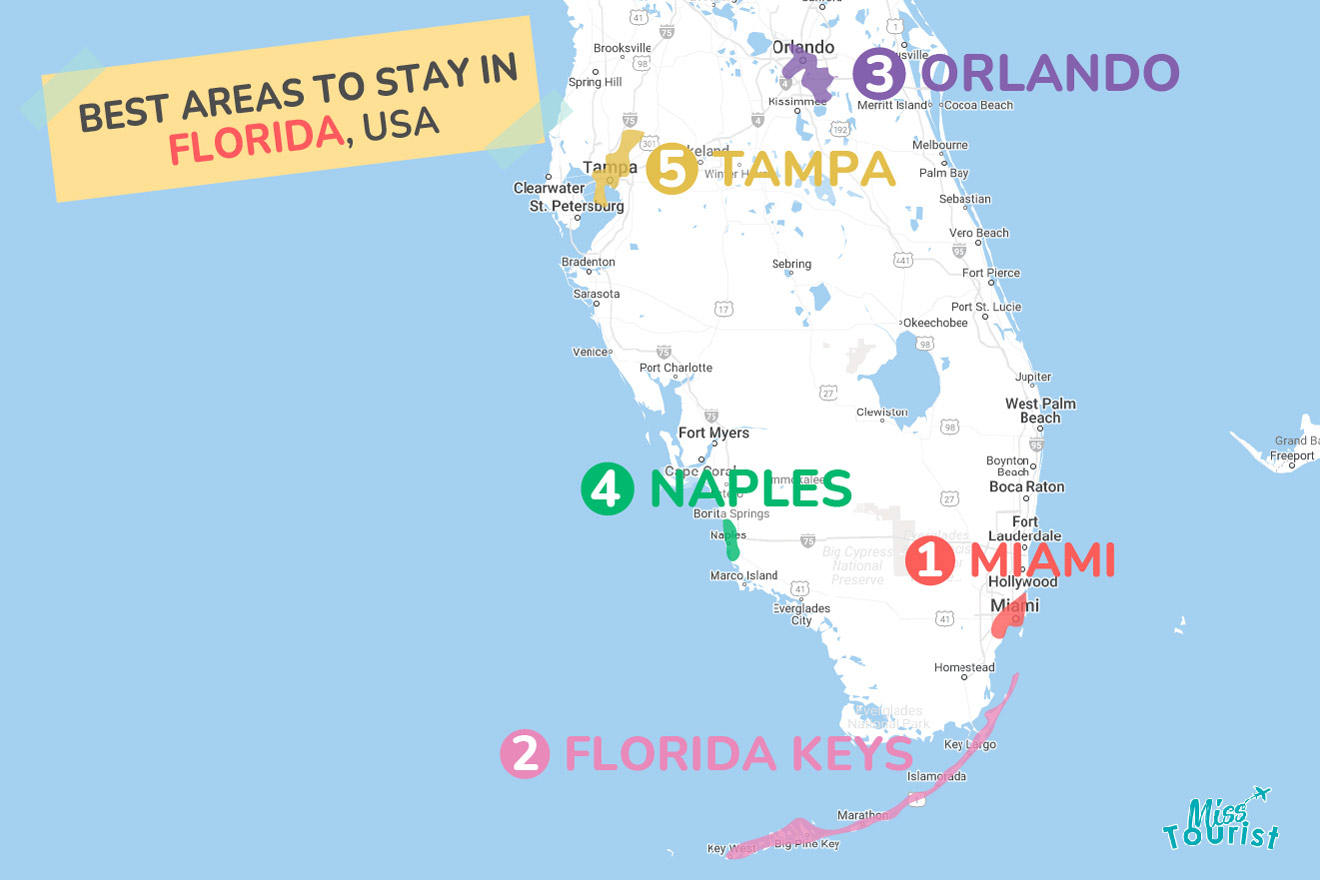 1. Miami – where to stay in Florida for the first time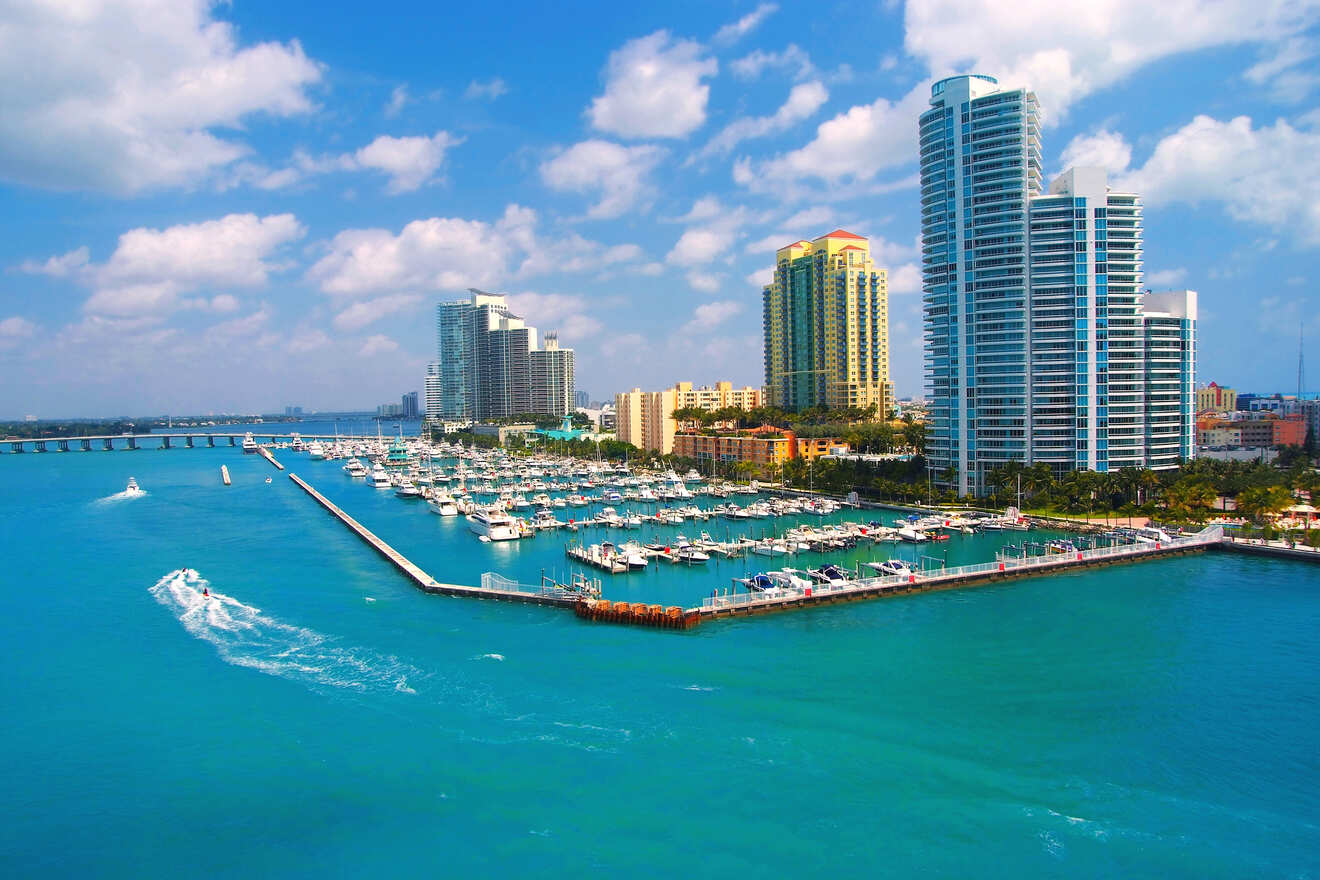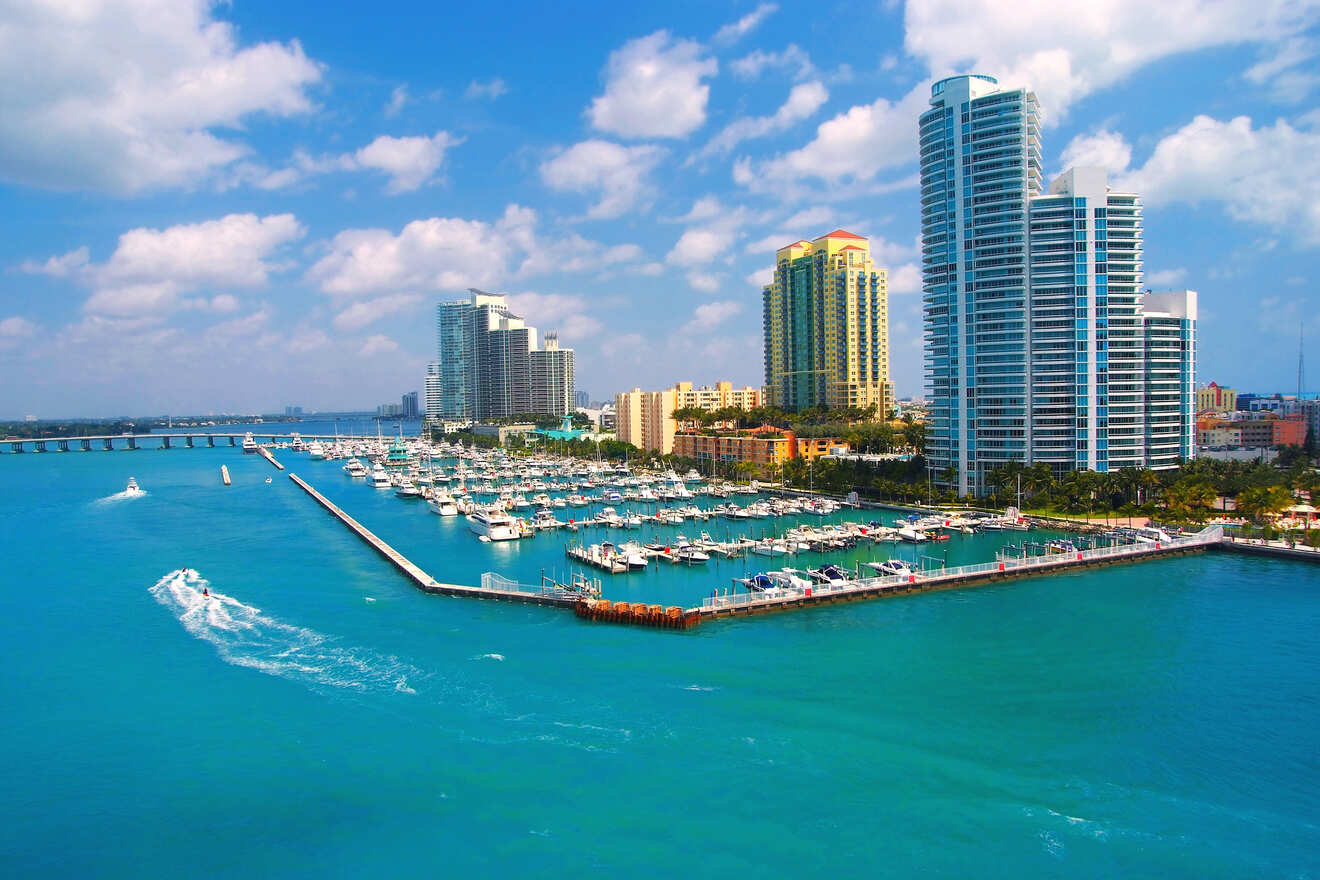 Bienvenido a Miami! (*Will Smith's song starts playing in my head)
This iconic city in South Florida doesn't need a big introduction! Just picture those incredible beaches, top-notch hotels, fantastic nightlife, and the holiday atmosphere you can feel 24/7!
Miami caters to all types of tourists! Maybe not so much with families, but don't worry, there are other incredible places in Florida like Orlando and Key West that I will talk about later in sections #2 and #3
Whether you're planning a romantic getaway or maybe you want to enjoy a laid-back holiday, there's no end to the things to do in Miami!
First stop?
Obviously, the beach! South Beach (Miami Beach) is legendary, and its golden sands and incredible hotels bring tourists (including celebrities) from all around the world.
You might want to skip the beach for a day though and visit the downtown area in Miami. The skyscrapers sure are a pleasant sight for sore eyes! It's needless to say that booking your hotels in advance is mandatory. Tourists from all corners of the world come here, and the best ones sell out in a second!
Here are the top hotels in Maimi for each budget, but if these are sold out for your dates, check our our post entirely dedicated to Miami!
Luxury hotel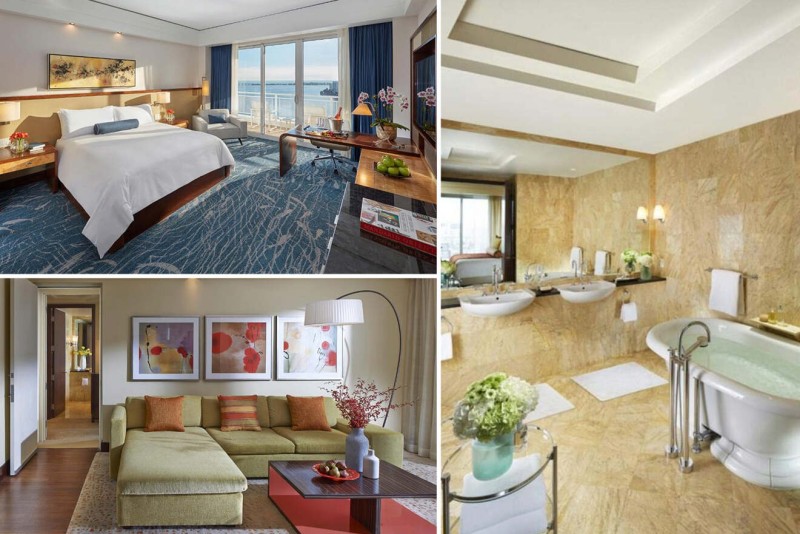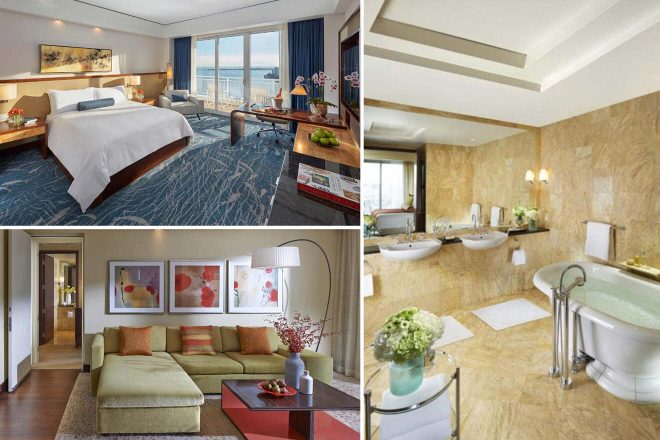 Rooms with ceiling-to-floor windows? Yes!
This luxurious hotel has a luxurious spa, rooms with a balcony, and a restaurant! After a long day at spent in Miami Beach, relax in the hot tub! Plus the accommodation is located just 5 miles (9 km) away from Miami International Airport.
Other accommodation options in Miami
Mid-Range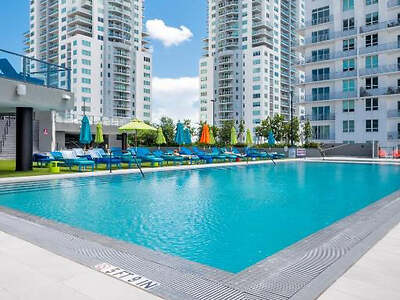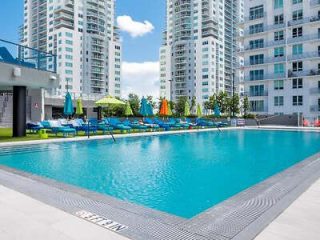 This downtown hotel has rooms that offer city views, an outdoor pool, and a restaurant on-site
Budget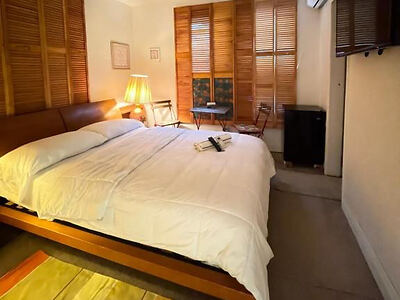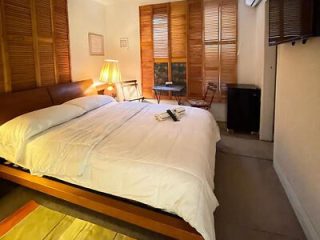 Enjoy your stay in Miami in this affordable hotel that provides bicycle rental and access to a garden  
Airbnb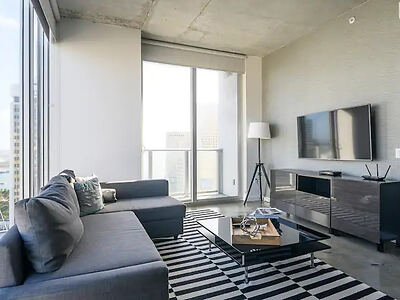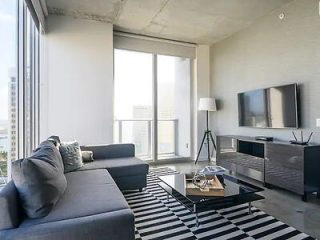 Close to many downtown attractions this apartment has ceiling-to-floor windows and a swimming pool
Things to do in Miami
Chill all day on Miami Beach
Visit the Freedom Tower in the downtown area
Shop until you drop in the boutique shops of South Beach
Explore the Art Deco Historic District
Take a short trip to Fort Lauderdale
Go for a swim in the historic Venetian Pool
Do some people watching in Ocean Drive
Have a drink at 1 Beach Club
2. Florida Keys – the best place to stay for relaxation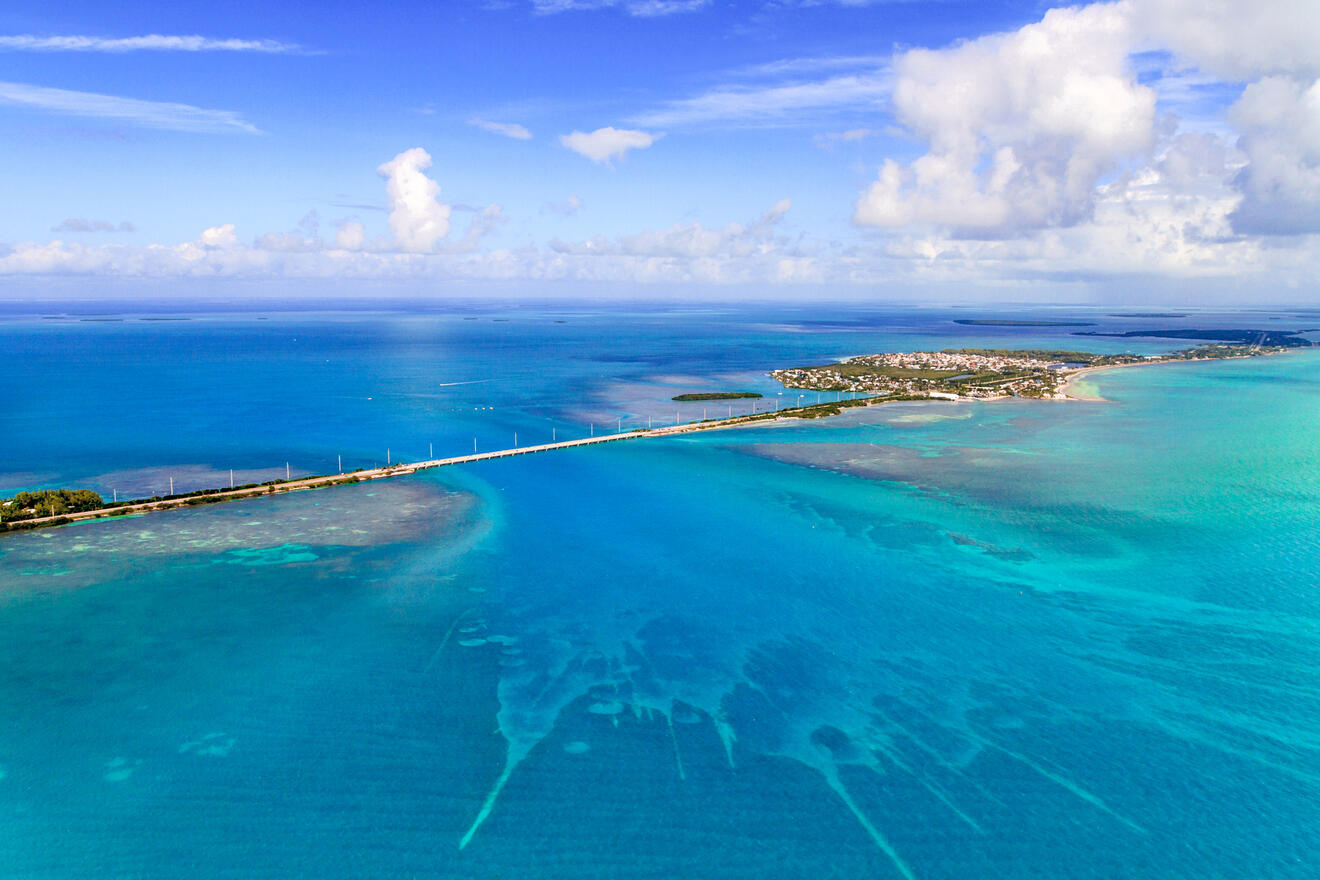 Still not sure which Florida town to pick for your holiday?
If you're looking just to relax, I think you'll love the Florida Keys!
This tropical destination features white-sandy beaches, palm trees, and tons of places where you can enjoy the laid-back atmosphere! For those of you who might not know, the Florida Keys is an archipelago made up of many different keys or islands (that's why we wrote an entire post on it).
Located in the southern tip of Florida, 90 miles (120 km) away from Cuba, this place has borrowed the Caribbean vibe and some great restaurants! With more than 800 islands, the archipelago sure offers things to do and see for all types of tourists.
Key West is probably the most popular island! Why? Well, Key West has so many historical attractions, restaurants that serve delicious food, and a great vibe!
But if you're looking for a family-friendly destination in the Florida Keys, you should head to Marathon Island, which offers national parks and great beaches.
Or if you love adventure, then definitely look for hotels in Key Largo. That's where you can try tons of water sports like jet-skiing, snorkeling, and scuba diving.
Luxury hotel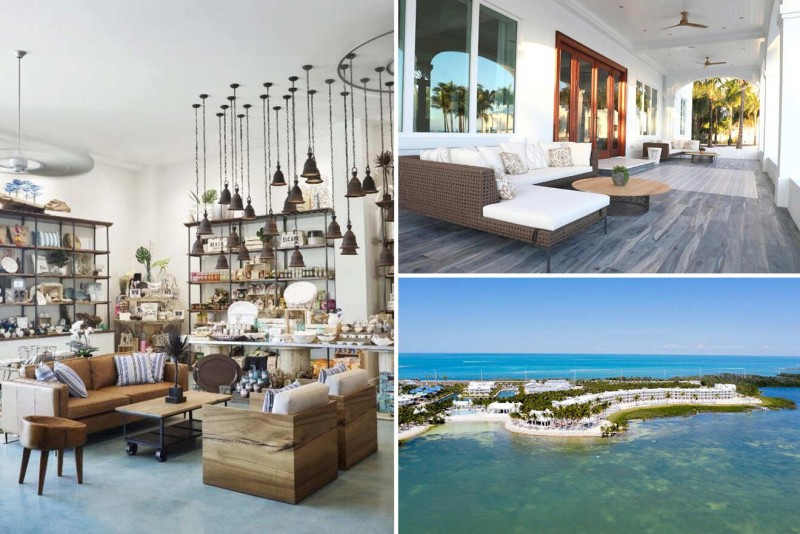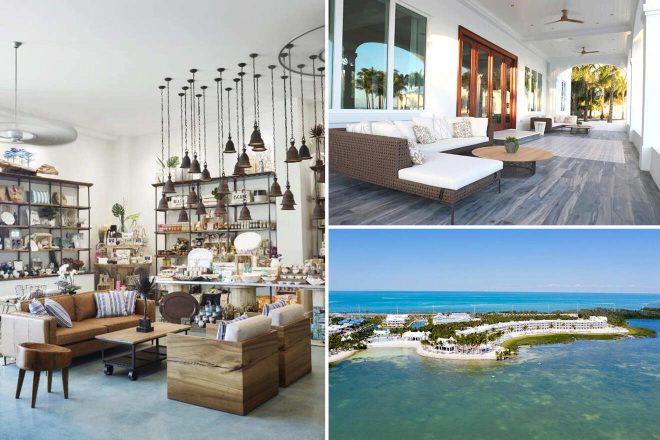 Can you feel that ocean breeze?
This resort in Marathon Island looks amazing. I honestly don't think there is a better hotel in the area! Spend your days on the sun terrace that overlooks the ocean, admiring the beautiful sunsets! The accommodation offers a private beach area, a spa, and family rooms.
Other accommodation options in the Florida Keys
Mid-Range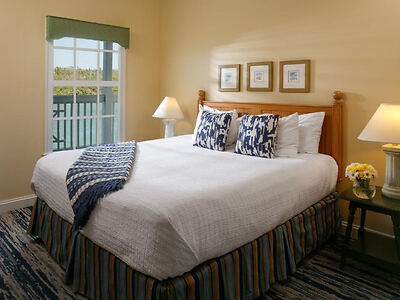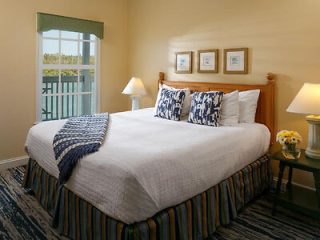 This Key West resort has an outdoor pool and it offers bike rentals plus activities like snorkeling and windsurfing
Budget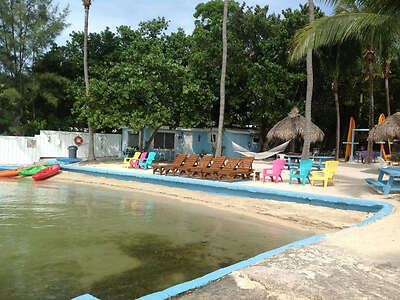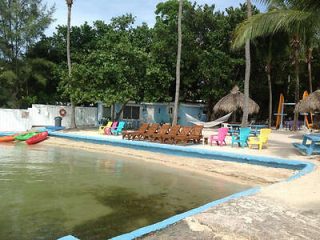 Chill on the beach chairs at this holiday park in Key Largo that has family rooms, BBQ facilities, and a garden
Airbnb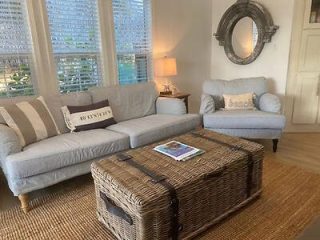 I love the design of this apartment in Key Largo where guests have access to a shared pool
Things to do in the Florida Keys
Go on a kayak tour in Everglades National Park
Catch a scenic sunset in Mallory Square in Key West
Explore the Fort Zachary Taylor Historic State Park
Go bar hopping on lively Duval Street in Key West
Join a dolphin watching tour in the Florida Keys
Have a drink at Tiki Bar in Key Largo
Chill on Smathers Beach in Key West
Join a private fishing charter tour
3. Orlando – where to stay in Florida for families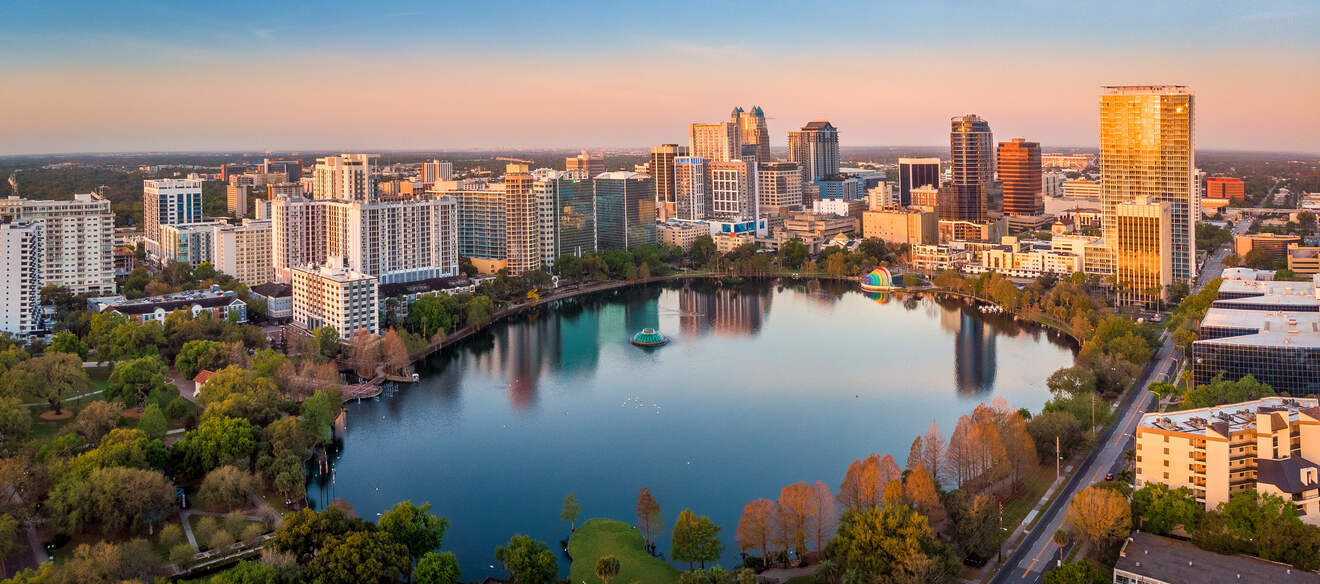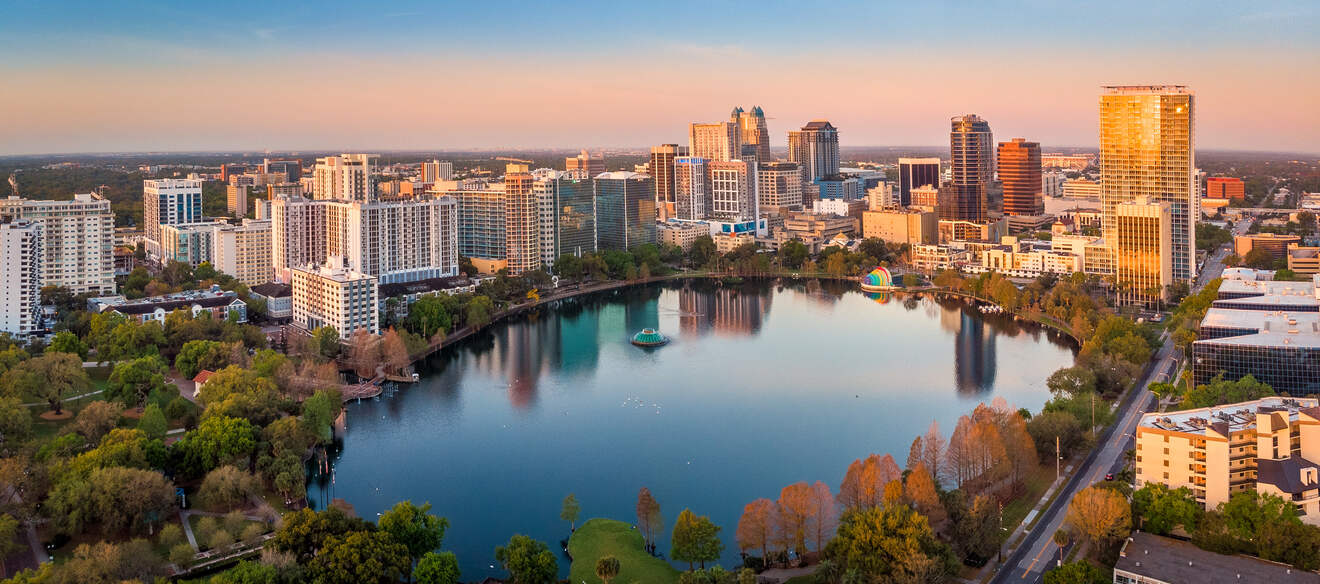 Planning the PERFECT family vacation?
Hop on board because I'm about to embark on a short trip around Orlando, in central Florida! Famous for its theme parks and known as the world's Disney capital, this city is the ultimate family destination.
Universal Studios and Walt Disney World are two of Orlando's most important theme parks (where the kids will probably want to be 24/7). But don't worry, parents, there is something for you too!
All the neighborhoods in this city offer a wide range of activities. Southwest Orlando and Celebration areas are perfect if you want to be super close to the theme parks. But they may be the most crowded as well. If you still want to relax during this holiday in Orlando, then maybe choose a hotel in Thornton Park, a residential neighborhood that's more tranquil than the rest.
Luxury hotel
Universal's Loews Royal Pacific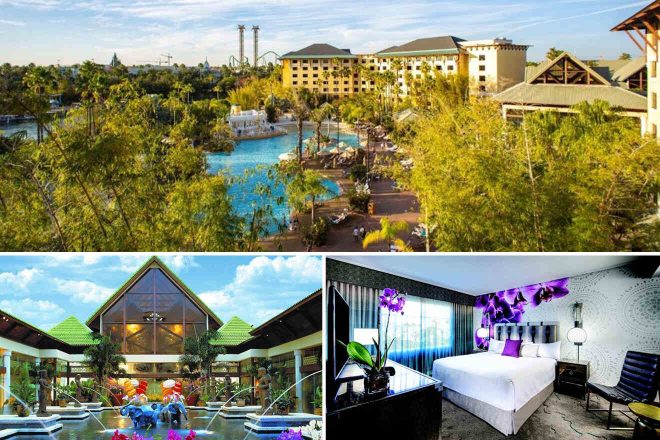 Book a room at this resort, and you will receive free ride access to skip the lines at the most popular attractions in Universal Studios! Can you top that?
Sure you can! Just look how fantastic the rooms are! When you're not in the theme park, you can chill by the pool.
Other accommodation options in Orlando
Mid-Range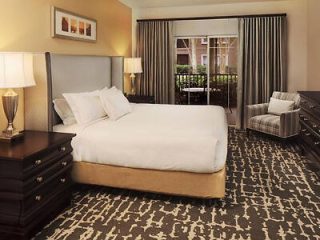 Enjoy a swim in the pool at this hotel that has family rooms, a fitness center, and an outdoor dining area
Budget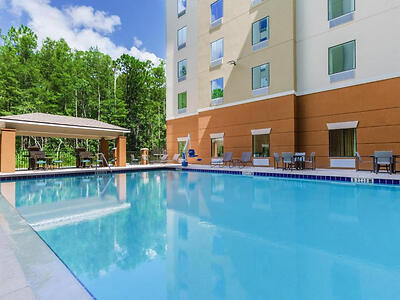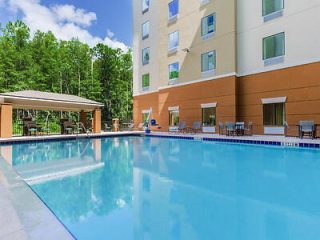 When you're not out and about, you can sunbathe and swim in the pool of this hotel that has family rooms
Airbnb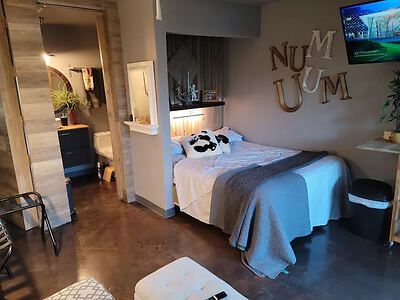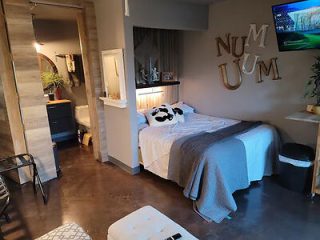 Equipped with all the facilities you need, this apartment has a private balcony, free wifi, and a tv
Things to do in Orlando
4. Naples – where to stay in Florida for the beaches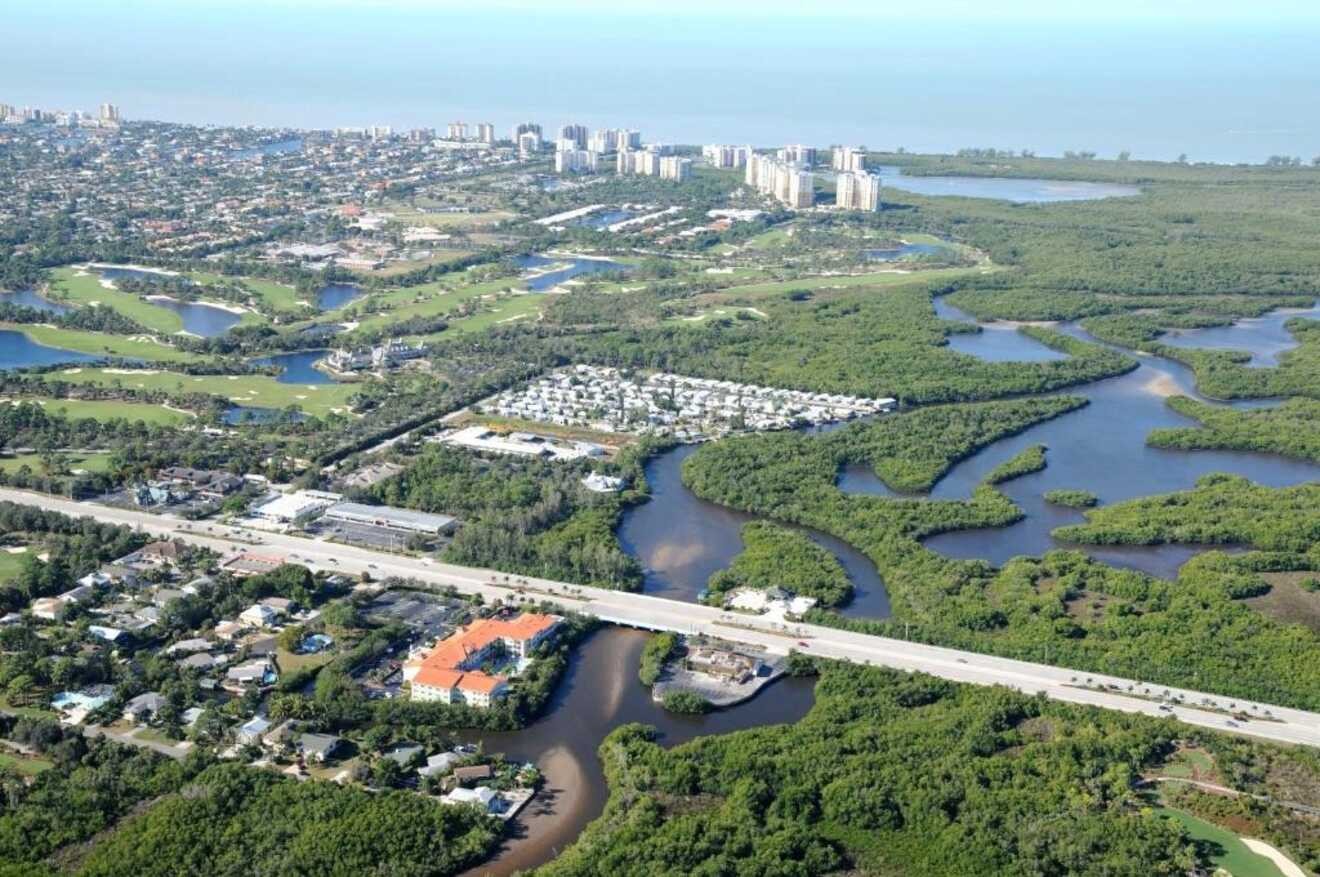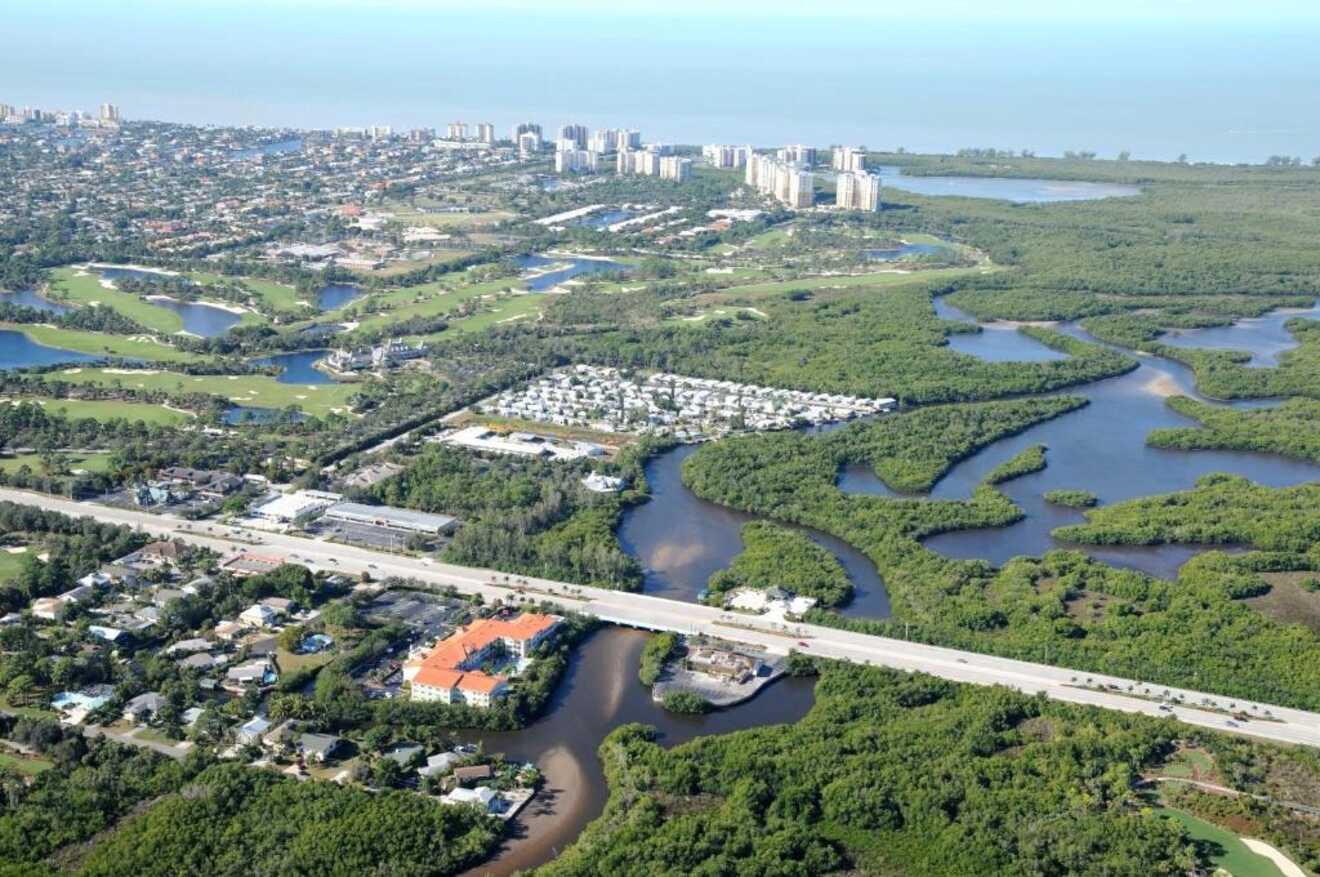 Today, we're not talking about Italy's Naples. We're going to explore virtually (for now) this city in Florida that's definitely one of my favorites! And I'm sure you'll love it too!
I'm a sucker for picturesque places, the kind of spots that you recognize from postcards and travel agencies' websites. Naples is precisely that! Known for its (many) sugary beaches, the laid-back atmosphere, and world-class golf courses, this city in Florida is excellent for people who love to be on the beach all day, every day!
I can't say that I'm that kind of person. Still, once in a while, I get this urge to go somewhere where I can chill on the beautiful beaches without a care in the world! And Naples looks like the perfect place for that (as does Fort Myers, which also has many nature reserves)
The city's name is not random. The beaches helped Naples gain its name, as most of them resemble the ones in Naples, Italy! And I agree, they sure share the same kind of vibe, and I can't wait for you to discover it as well!
Naples is not the only Italian-inspired city. Fort Lauderdale, located not too far from West Palm Beach, is also known as "the Venice of America." You should head for a trip there as well and shop all day long on Las Olas Boulevard!
Luxury hotel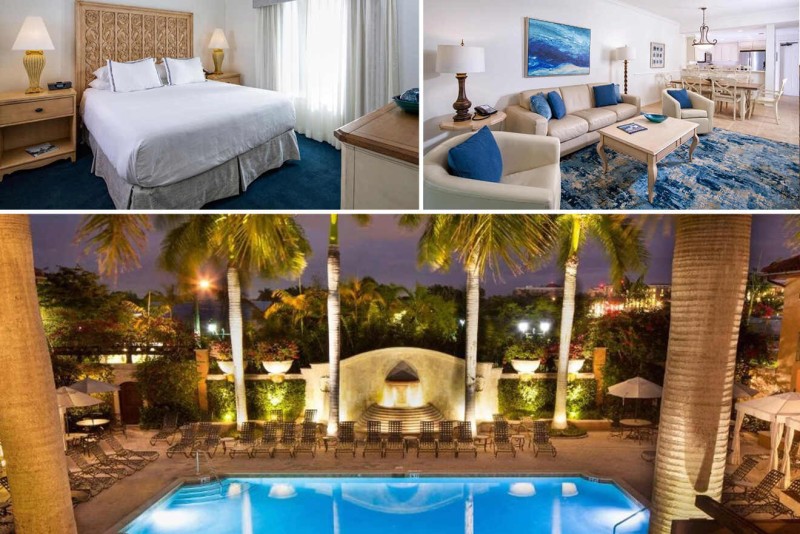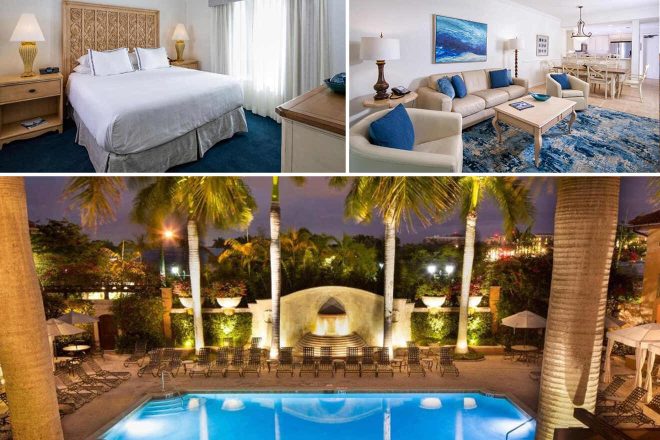 Class, style, and elegance!
This resort has everything you need for a relaxing stay in Naples! Chill in the heated outdoor pool, or get a book and head to the garden for a short reading session!
Other accommodation options in Naples
Mid-Range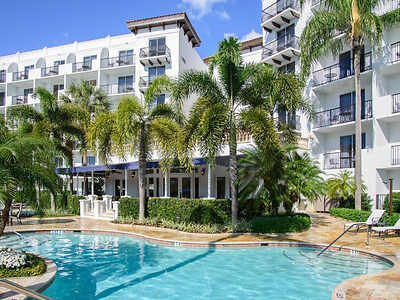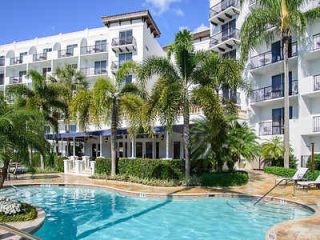 Enjoy your stay in Naples at this hotel that has a swimming pool, a spa, and a fitness center
Budget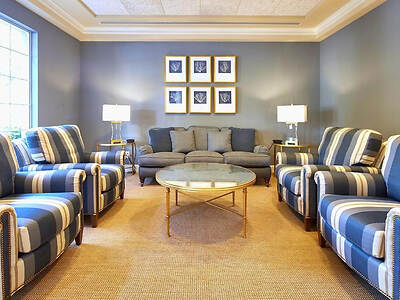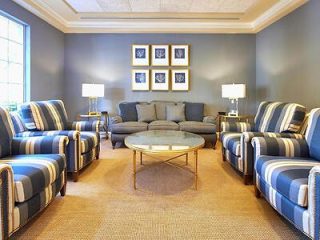 A chic and affordable hotel that offers excellent views, spacious rooms, and a restaurant  
Airbnb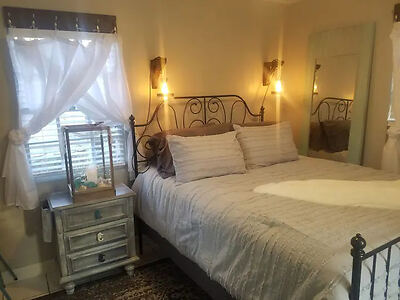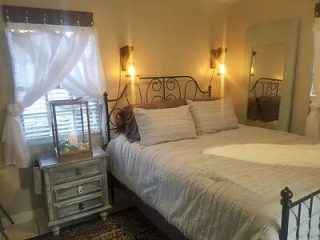 This place is perfect for 2 travelers and it's equipped with air-conditioning and free wifi
Things to do in Naples
Catch a sunset near the iconic Naples Pier
Spend a fun day on Naples Beach on the Gulf Coast
Visit the Conservancy of Southwest Florida
Swim and sunbathe on Lowdermilk Beach
Play golf at Stonebridge Country Club
5. Tampa – the best place to stay in Florida for culture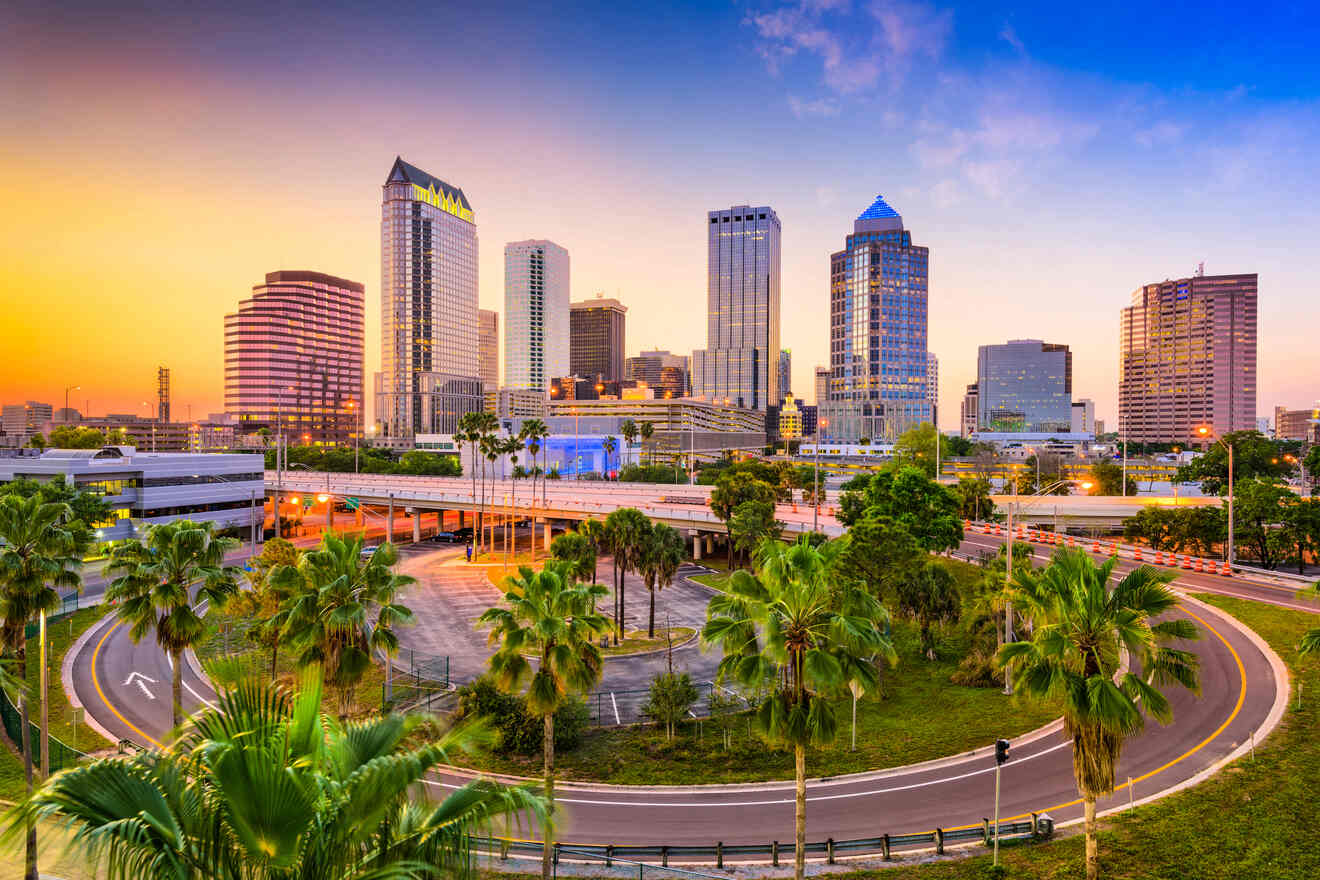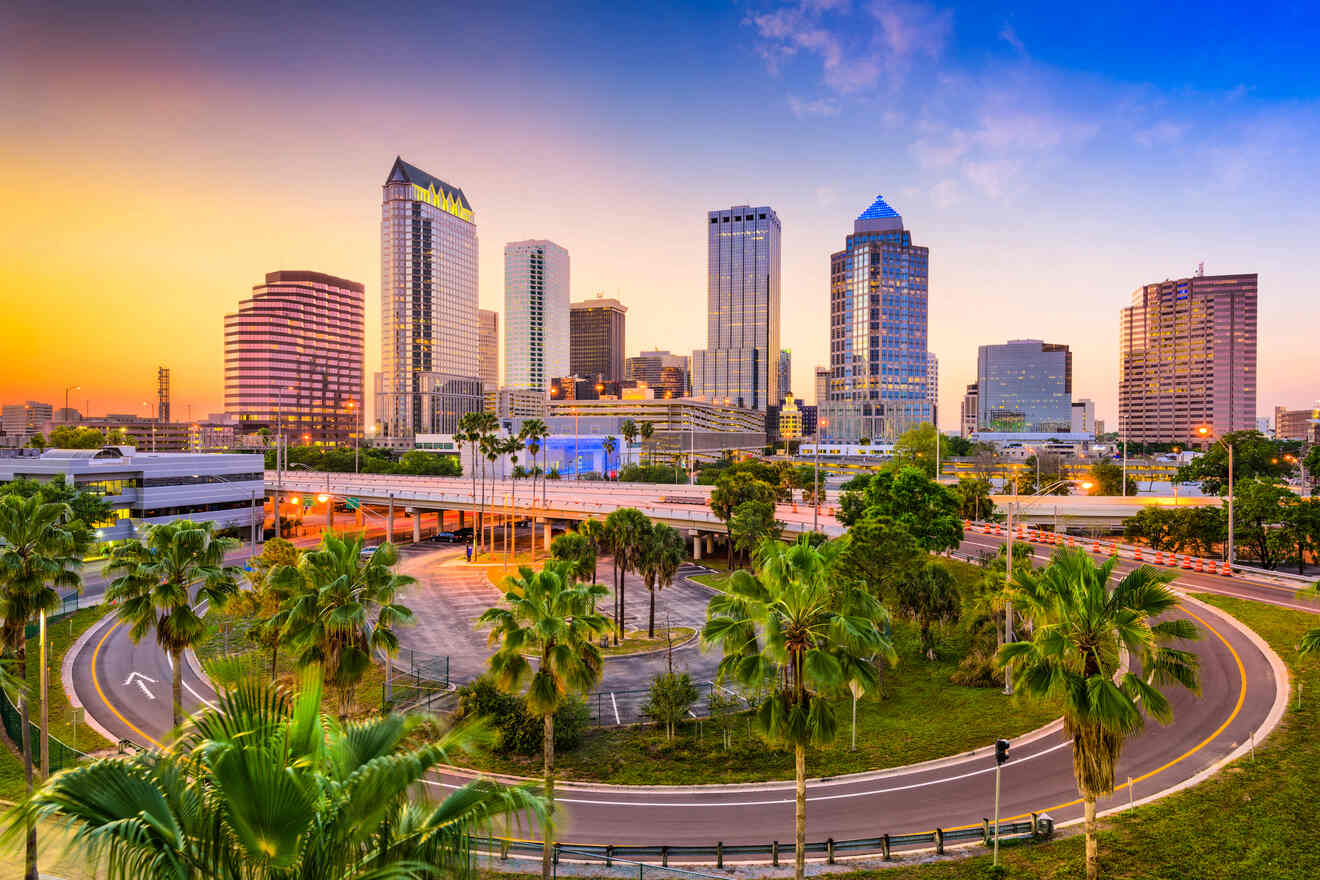 Located only a 2-hour drive away from Orlando, this city in Florida is an excellent destination for history buffs, beach lovers, and families as well!
The scenery is stunning and there are plenty of museums to explore, but it's not just that. One of the most famous areas in Tampa is Ybor City, a National Historic Landmark that used to be the Cigar Capital of the World. Now, everyone comes here to party and have a good time. But there are also many art galleries here, which you should check out!
Downtown Tampa is where all the leading boutique shops and restaurants are. It's just a stone's throw away from Ybor City, so you might want to pop here for a few hours as well.
Although many people associate Florida's theme parks with Orlando, you'll be surprised to learn that the tallest and fastest coasters in the Southeast are located in Bush Gardens Theme Park, here in Tampa!
Luxury hotel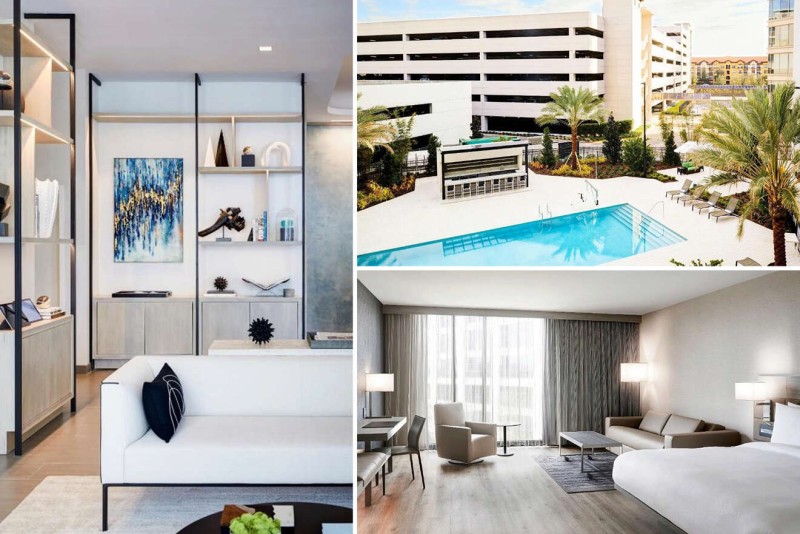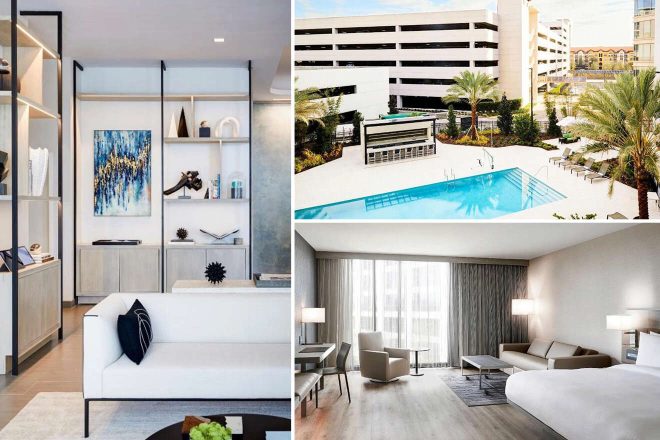 I love the modern and chic design of this luxury hotel in Tampa. The rooms are super spacious and are equipped with a flat-screen tv. Enjoy a quick swim in the pool before heading out to explore around!
Other accommodation options in Tampa
Mid-Range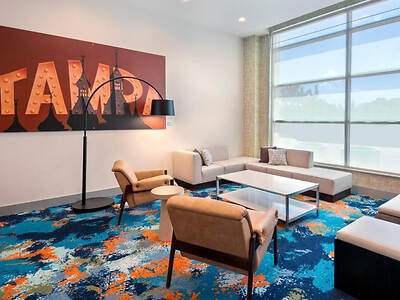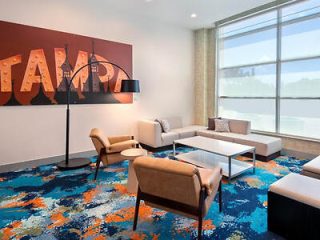 Enjoy a drink by the firepit at this pet-friendly hotel that has an outdoor pool and offers a free airport shuttle
Budget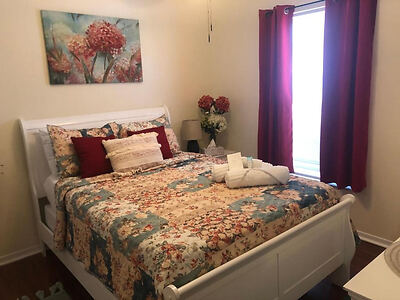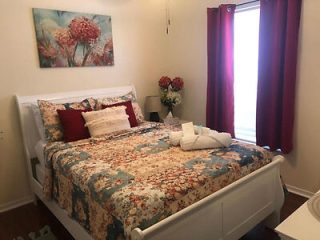 Feel at home in this cozy house that has family rooms, a pool, and a terrace where you can chill
Airbnb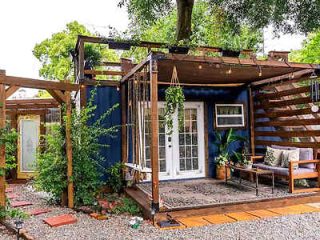 How cute is this place? It offers beach access, a garden view, a kitchen, and a hot tub
Things to do in Tampa
| | |
| --- | --- |
| 🌆 Top city: | Miami |
| 🏨 Best hotel: | Mandarin Oriental |
| 🌊 Best city for watersports: | Key Largo |
| 📅 When to travel to Florida: | Spring or Fall |
| 👪 Best city for families: | Orlando |
| 🎢 Top theme park: | Walt Disney World |
| 💰 Cost of traveling: | Medium |
Frequently asked questions about hotels in Florida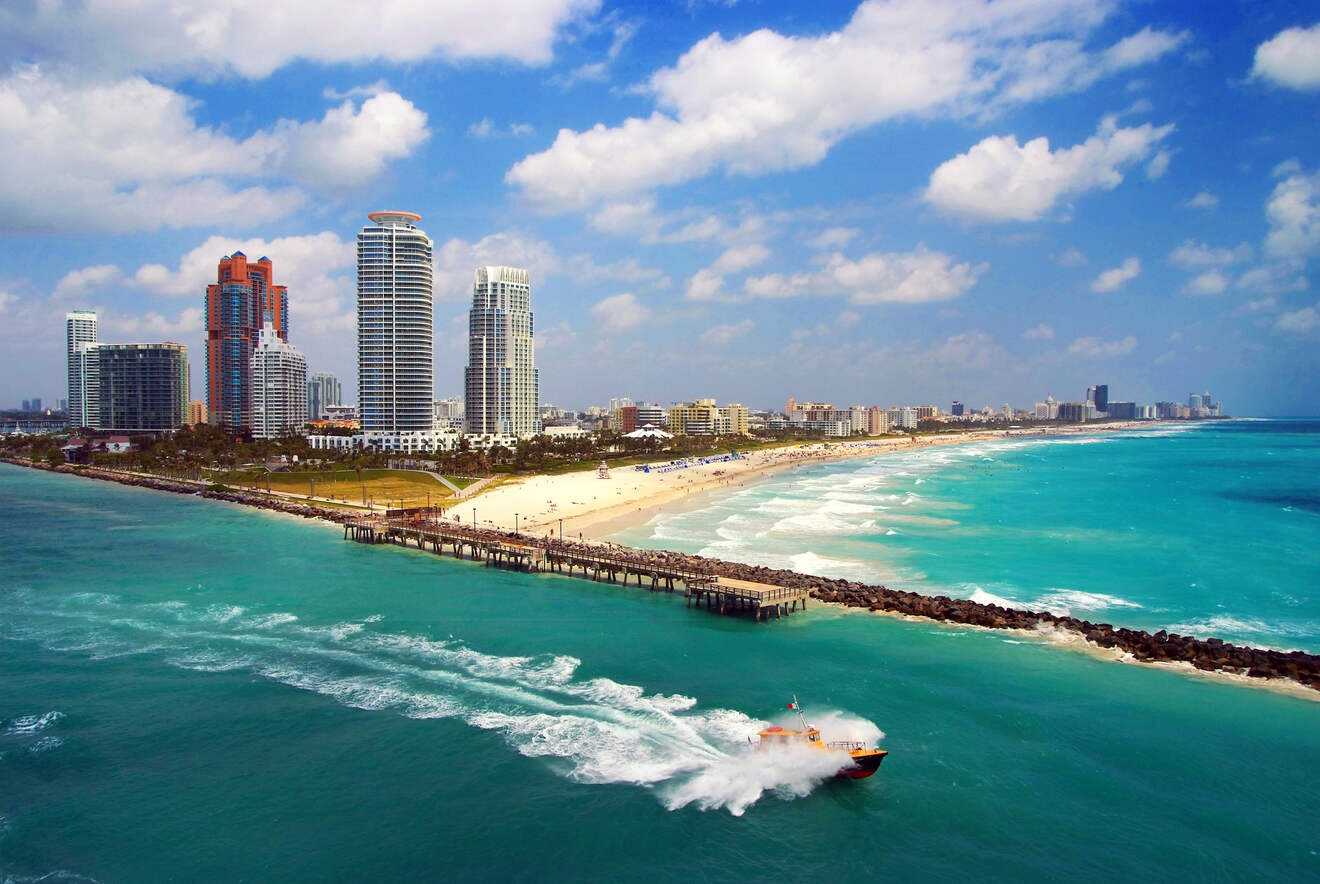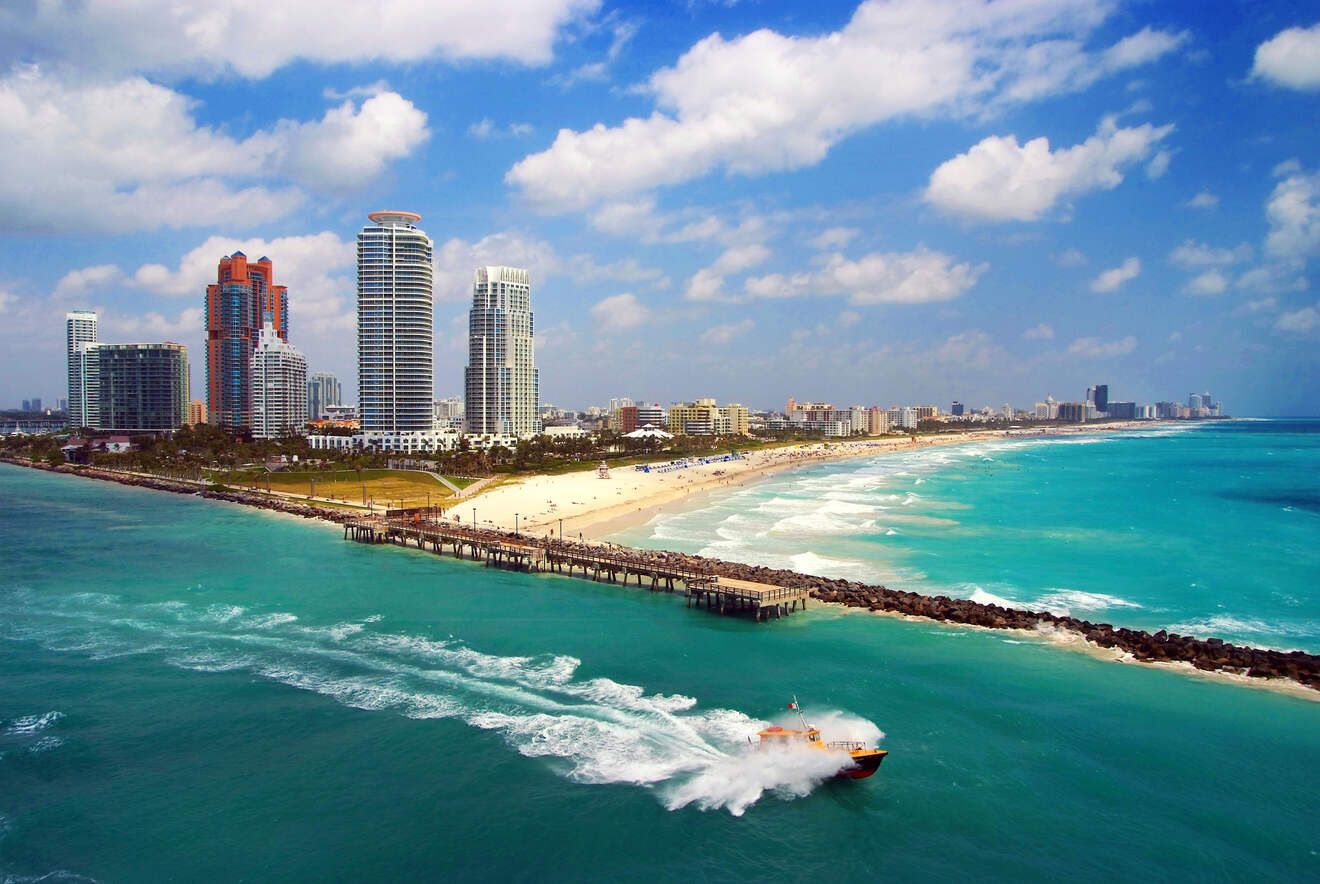 Conclusion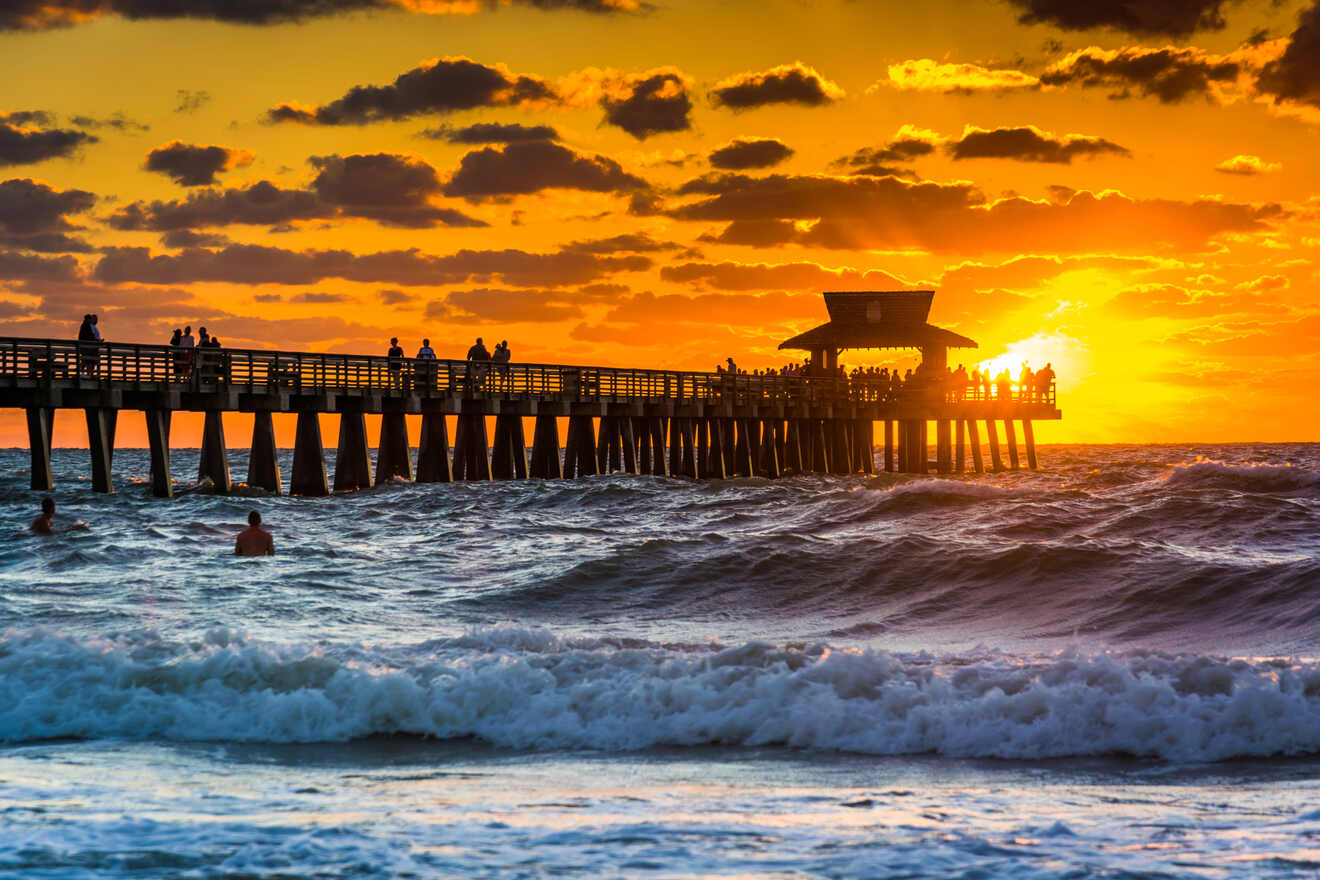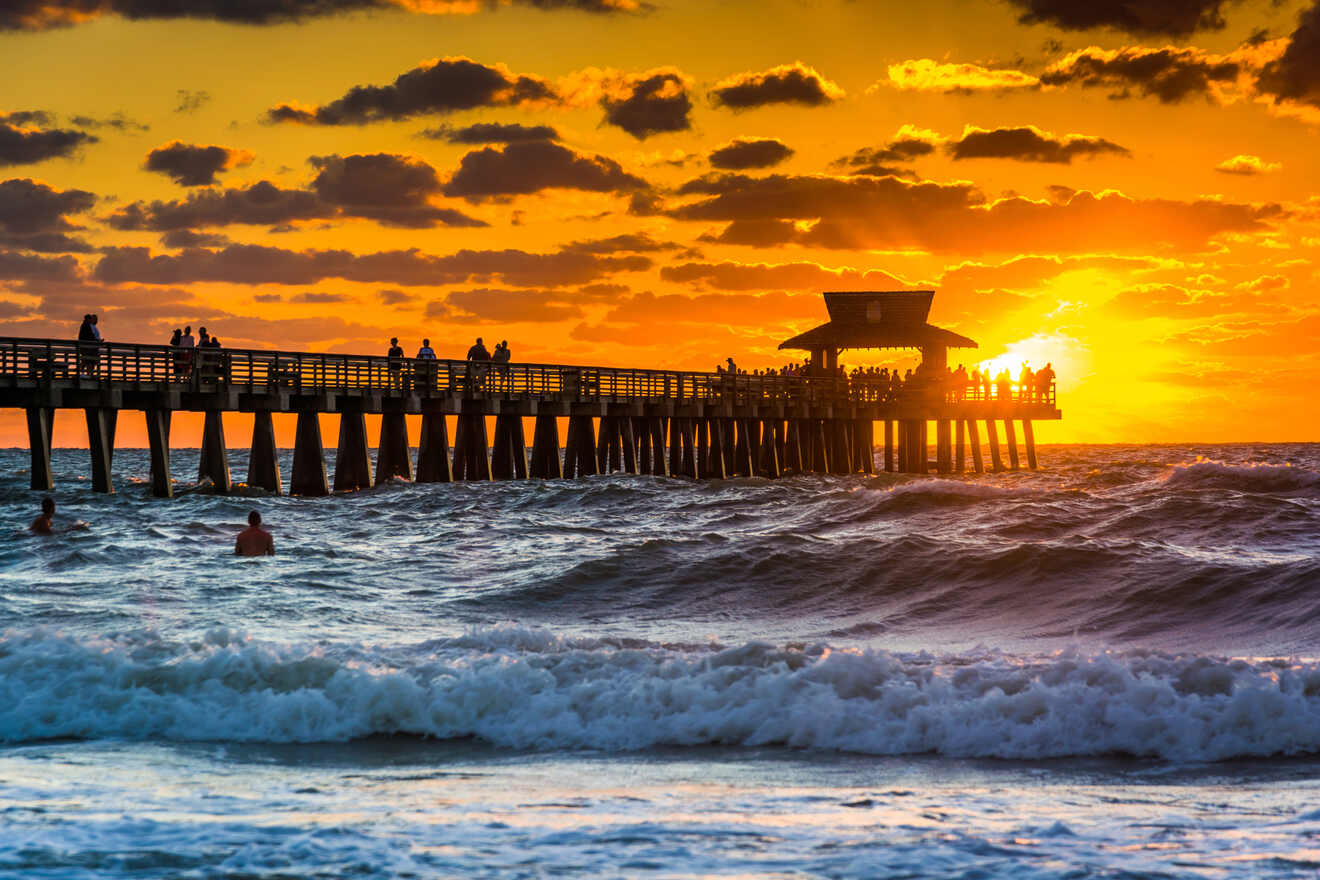 I don't know about you but I'm craving some beach time right now! I hope this post helped you decide where to stay in Florida, America's Sunshine State!
There are so many amazing hotels in this post and to help you make the best decision I'll give you my top 2 favorite ones, both located in Miami:
I highly recommend booking these hotels in advance. Tourists from all around the world come to visit these cities, and the vacation rentals sell out super fast!
Whichever city you choose for your trip, I'm sure it will offer you an unforgettable experience! So have fun snorkeling in Key West or chilling on the beach in Naples and remember, you check out all our posts on Florida here.
If you have any questions about Florida or other suggestions for our readers, leave me a comment below and I'll answer it ASAP!
Safe travels,
Victoria
---
Pin it for later!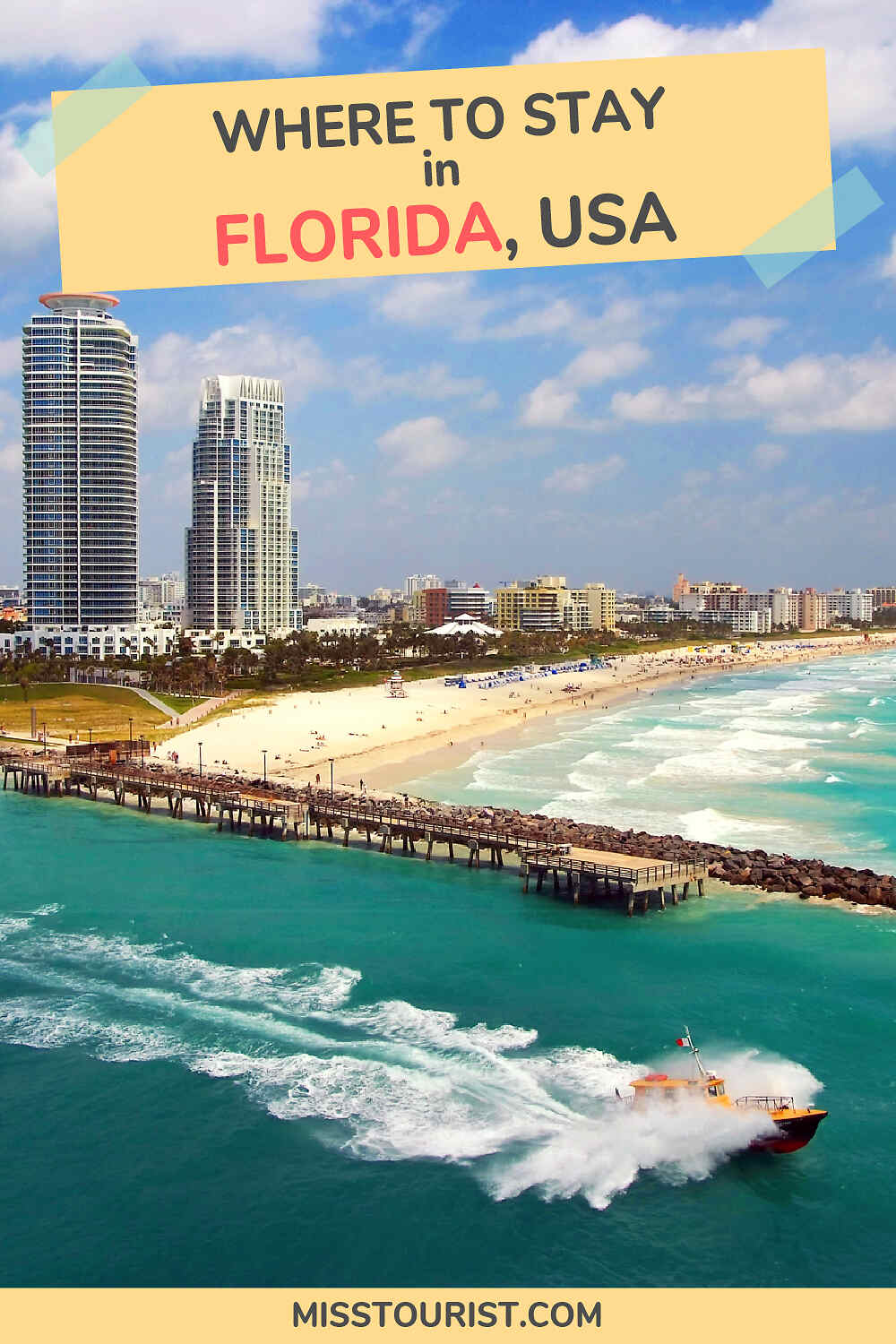 Pin it for later!