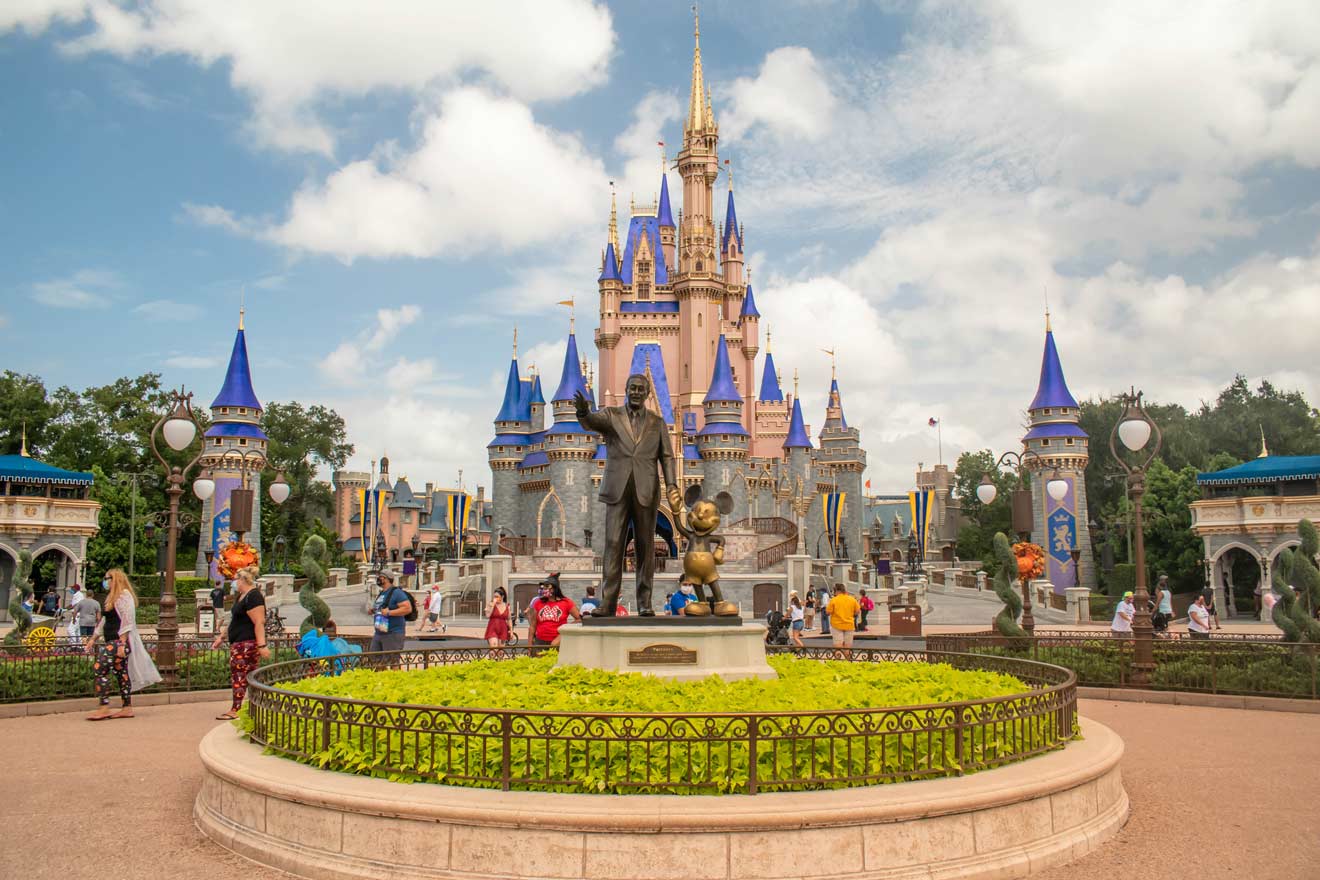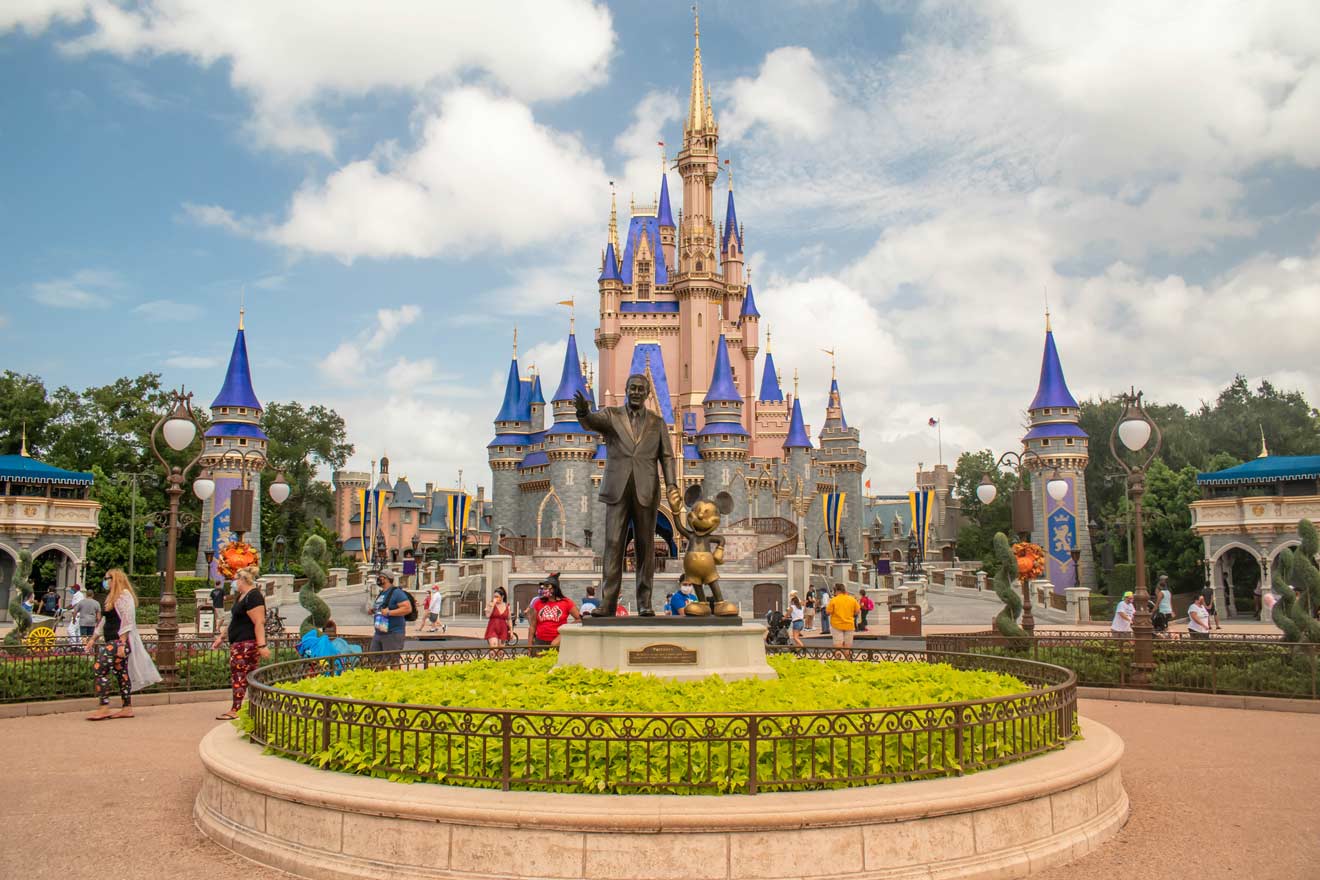 Who's excited to make their children (and inner children) super happy? If you're preparing for a visit to Disney World Orlando then you're in for a treat! This place is so magical, you'll never want to leave! But before you get there you've got to decide where to stay!
In this post you'll find the best hotels near Disney World, plus the top accommodations inside the resort. And since this is such a big location I've also added 1 bonus with the top hotels near Disney World that offer a shuttle bus.
Yep, there are many things on your list today, so buckle up! But before we dive into all these lists, I need to warn you about something. Even though it looks like you've got many options, trust me, they will sell out fast, so make sure you book these hotels early, otherwise you'll probably pay double the price!
Okay, let's go Mickey is waiting for us!
If you are in a hurry
Eager to book your hotel right now? Then have a look at the list below, it has the best hotels inside and near Disney World:
You definitely need a map that will help you visualize all these locations! So check out the one below, it will help you so much:
Hotels inside Disney World, Orlando, Florida
I know many of you will want to stay right inside Disney World! All those hotels are managed by the Disney World Company and they are a bit more expensive than the off-site hotels but hey, it's totally worth it!
Why? Well, you'll have so many cool perks which aren't available for people who stay off-site like getting extra time in the theme parks because you are allowed inside the park earlier (no more waiting on the queue), extended evening hours, free transportation around the resort plus you get to enjoy all the fun activities that they offer!
I've made a map and list of the best ones, so let's check them out:
Luxury (US$400 and up)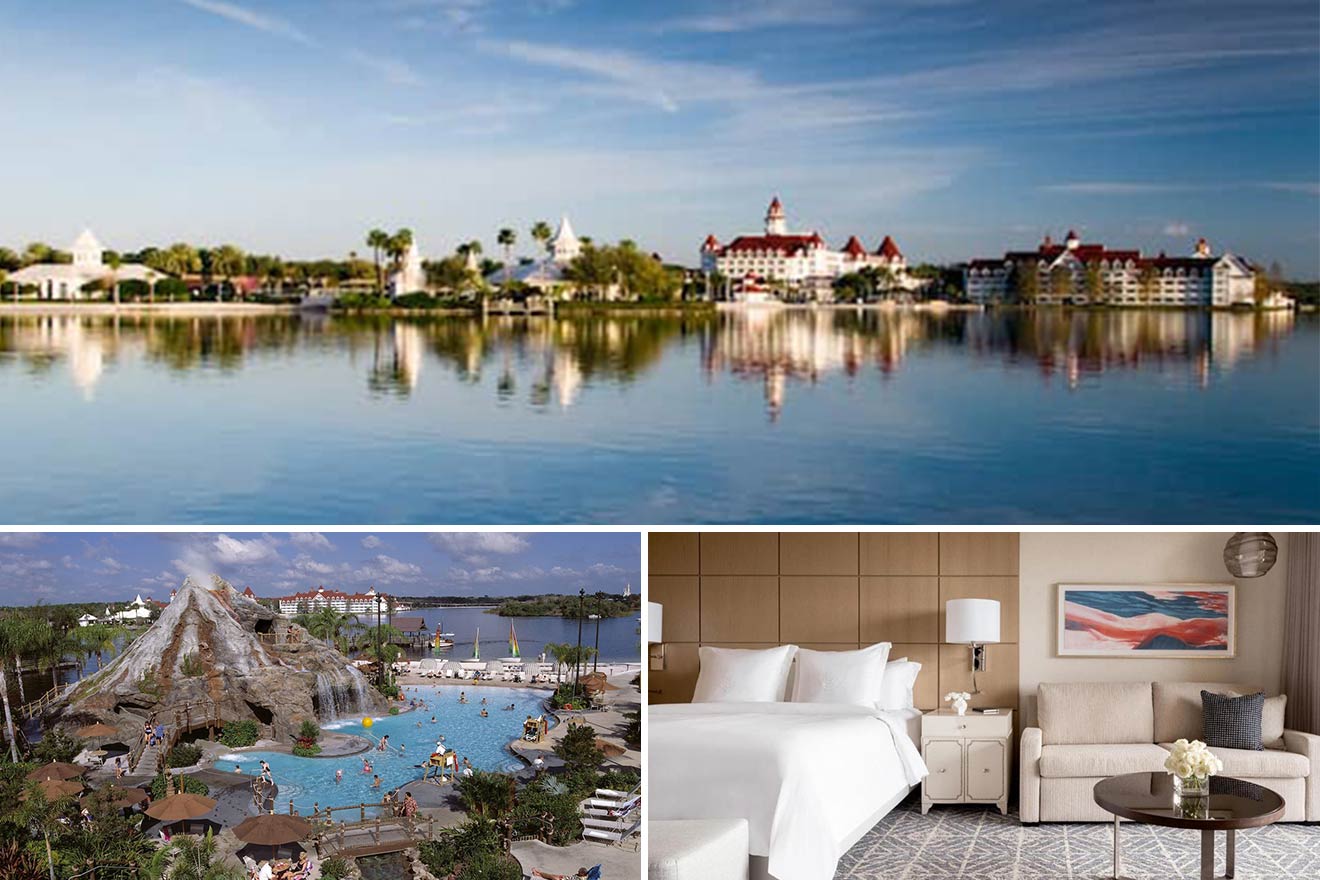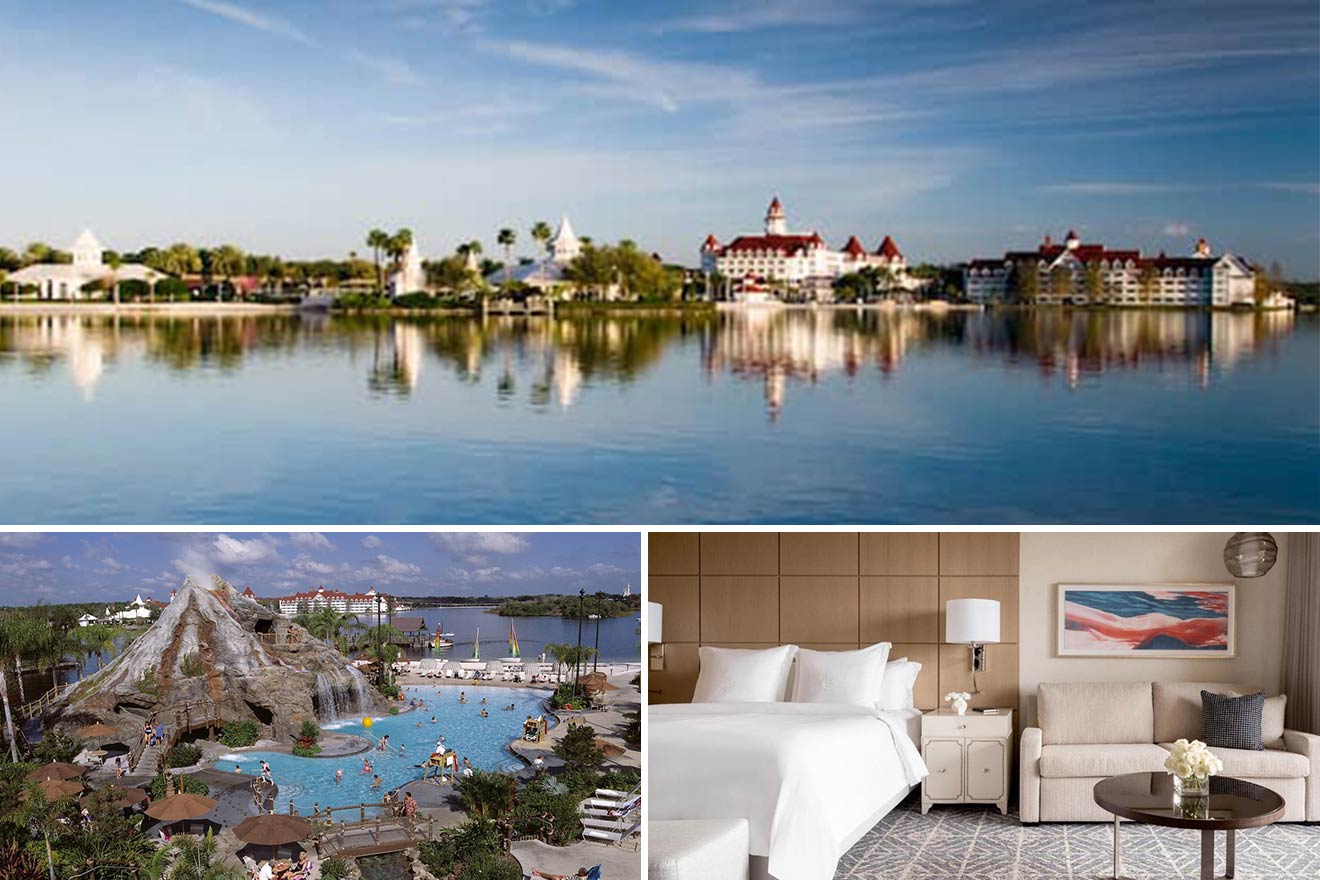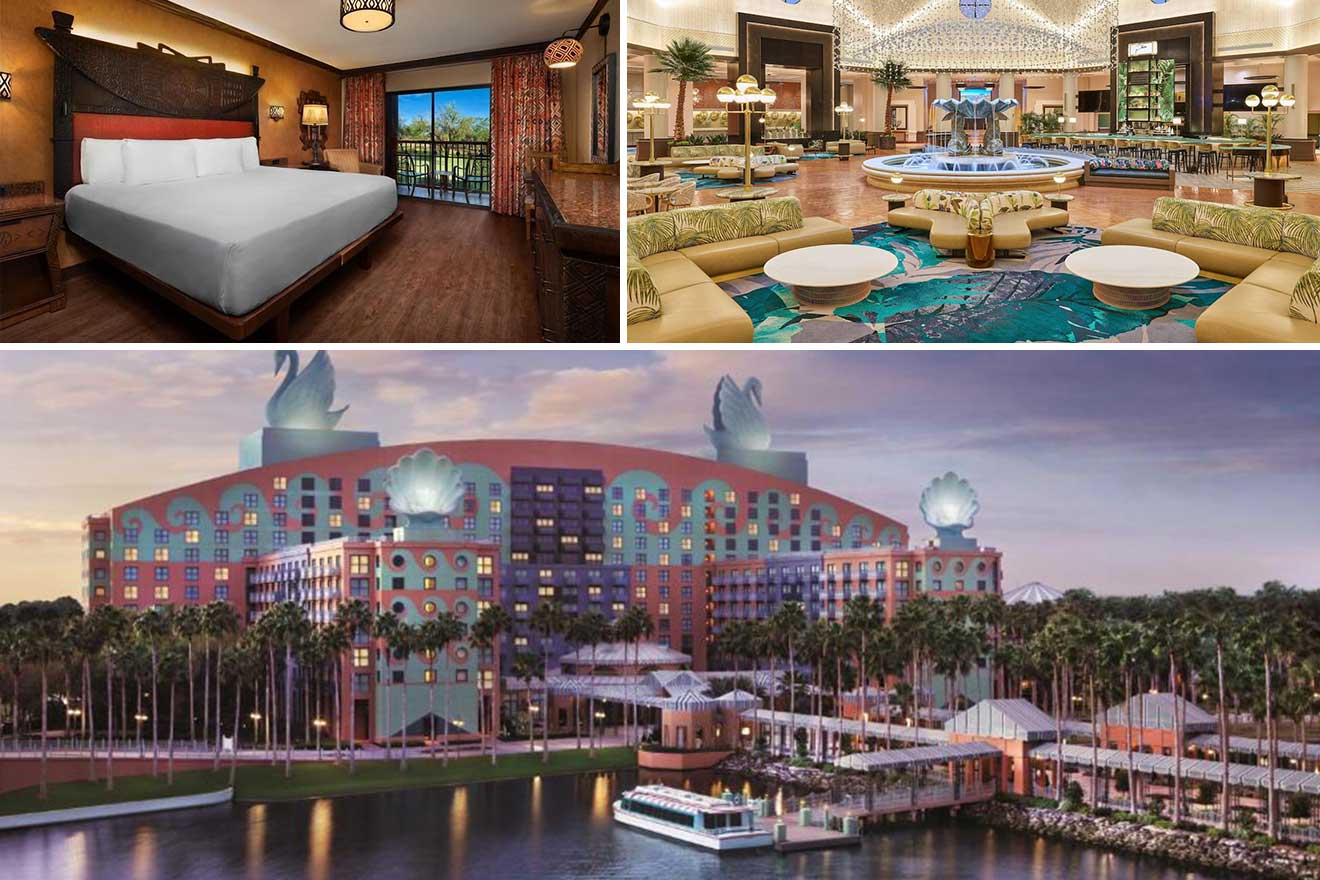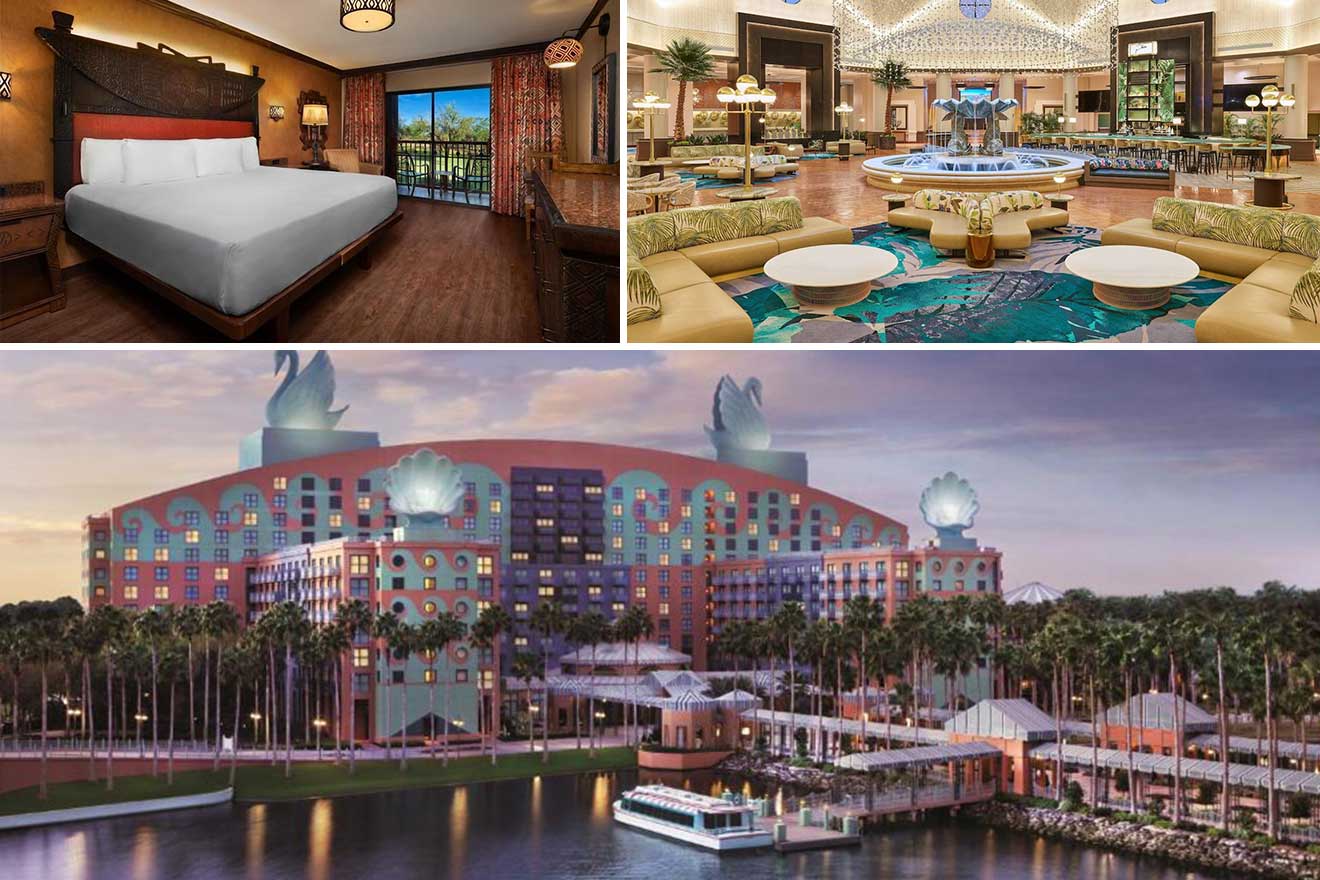 Mid Range (US$200 – US$300)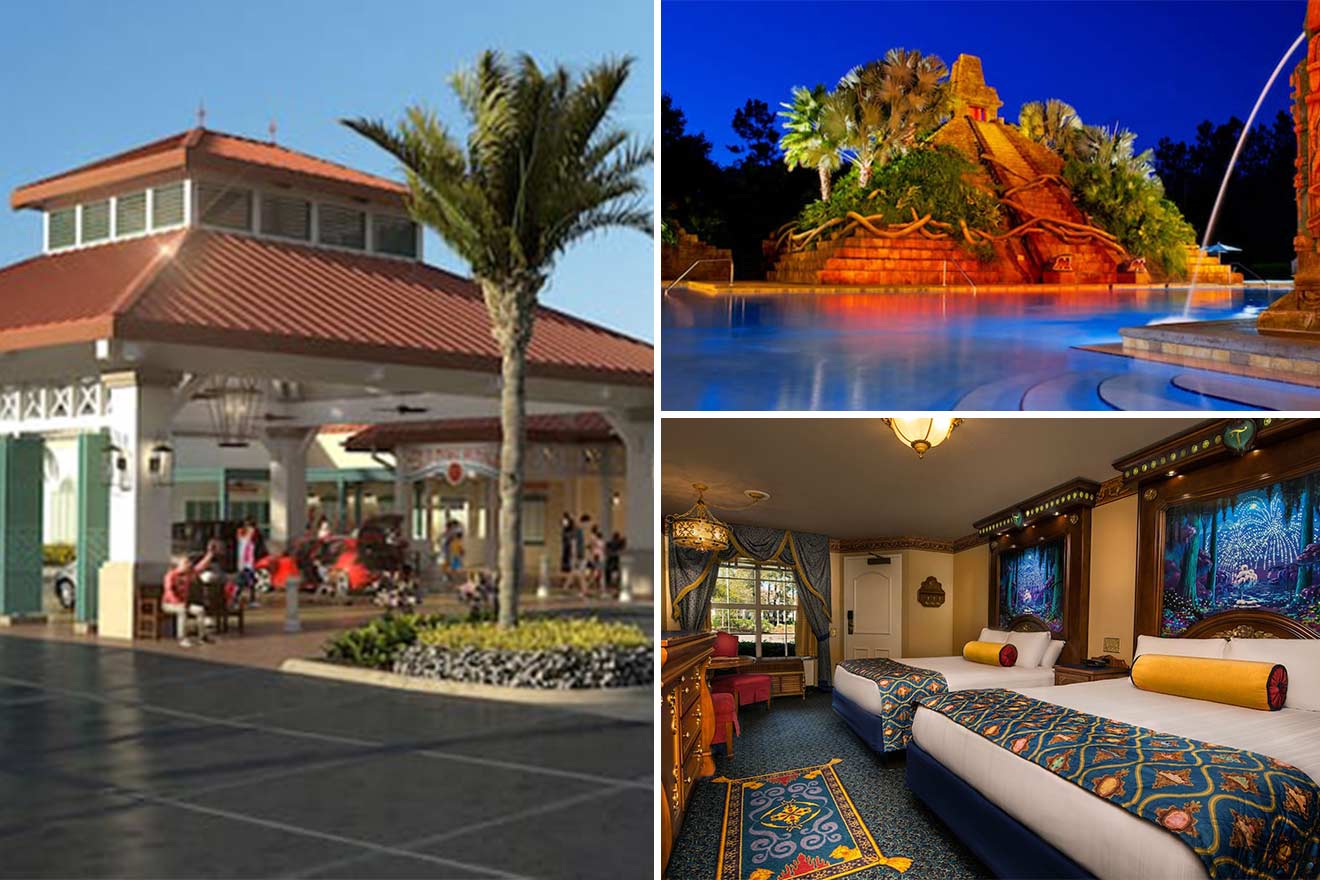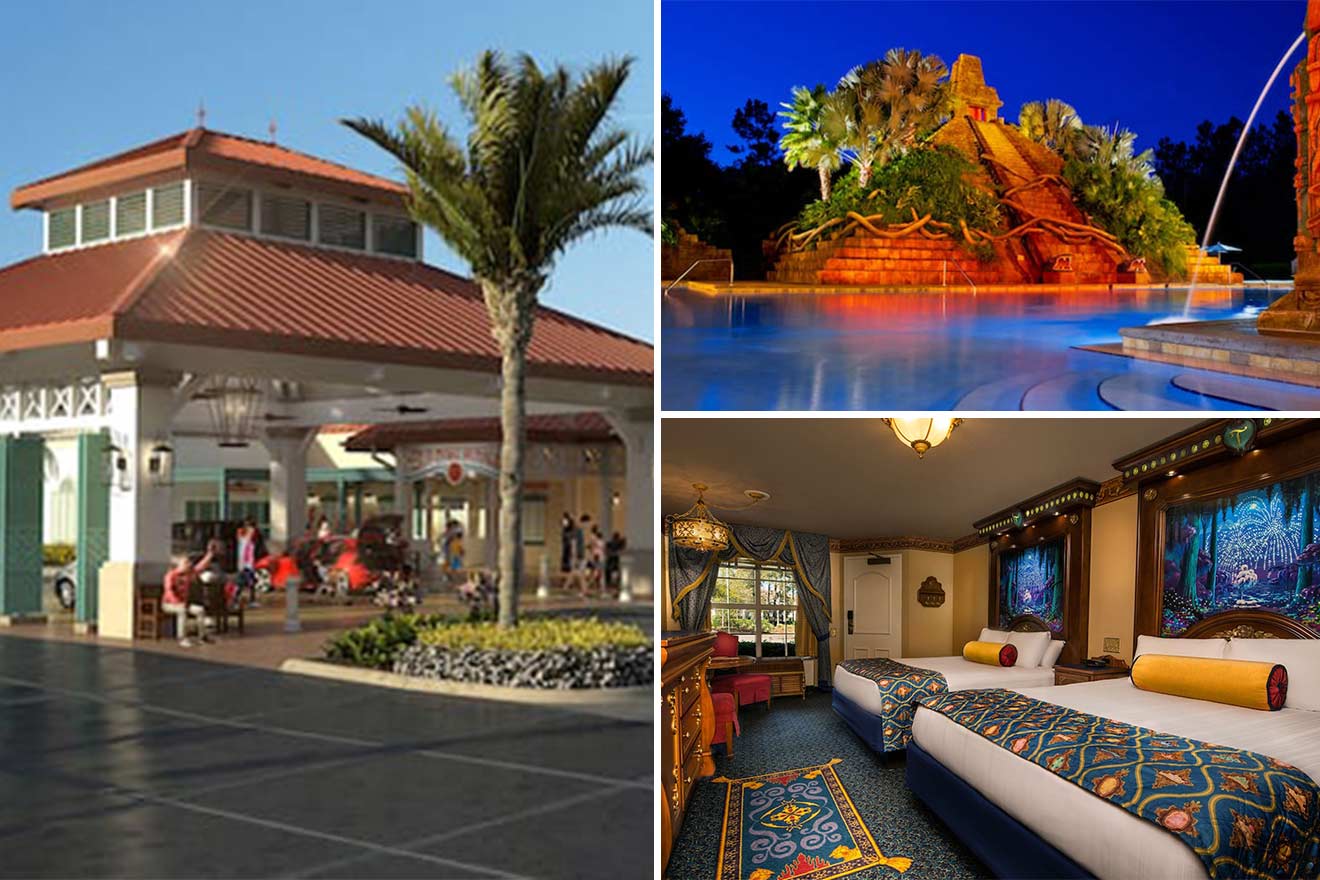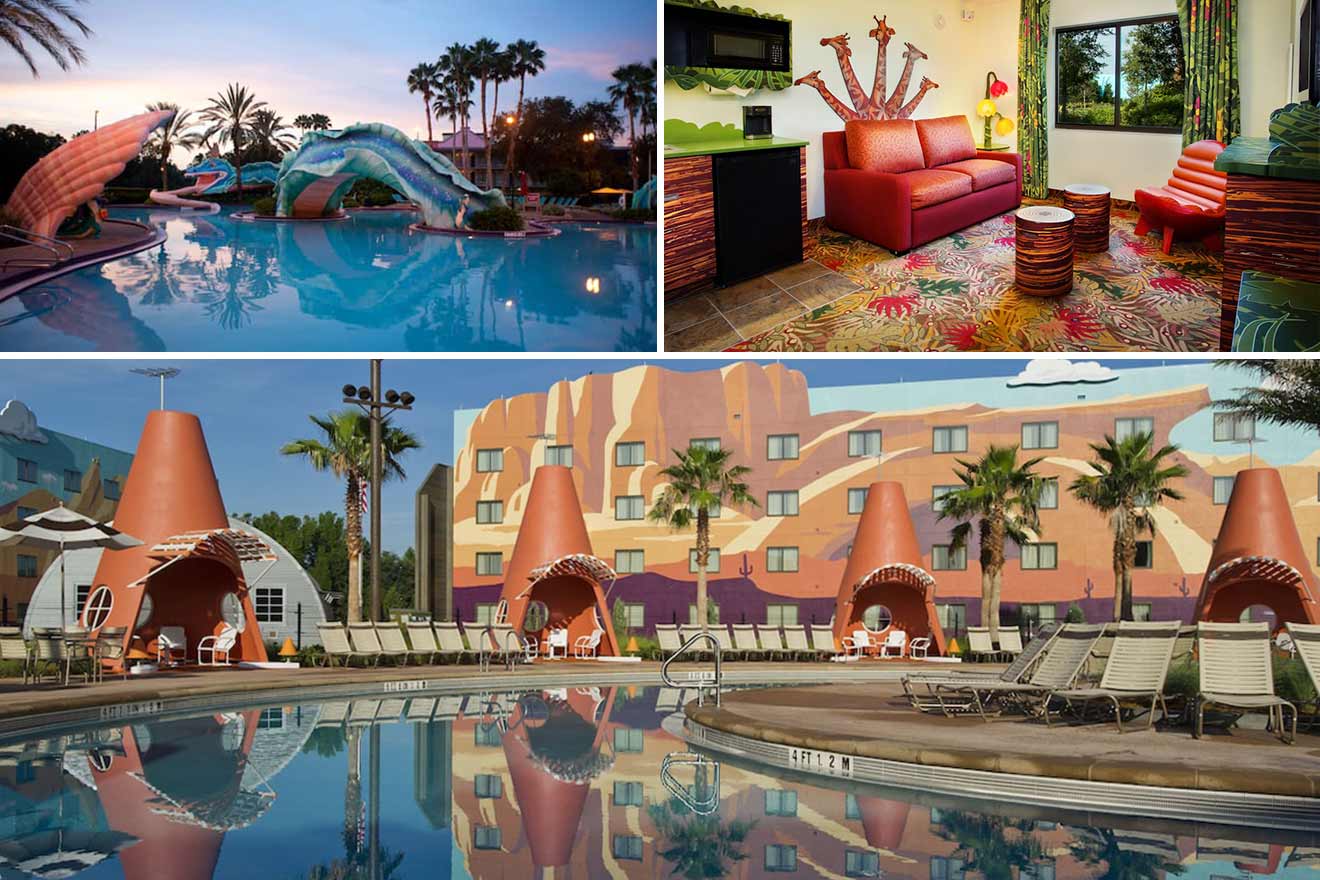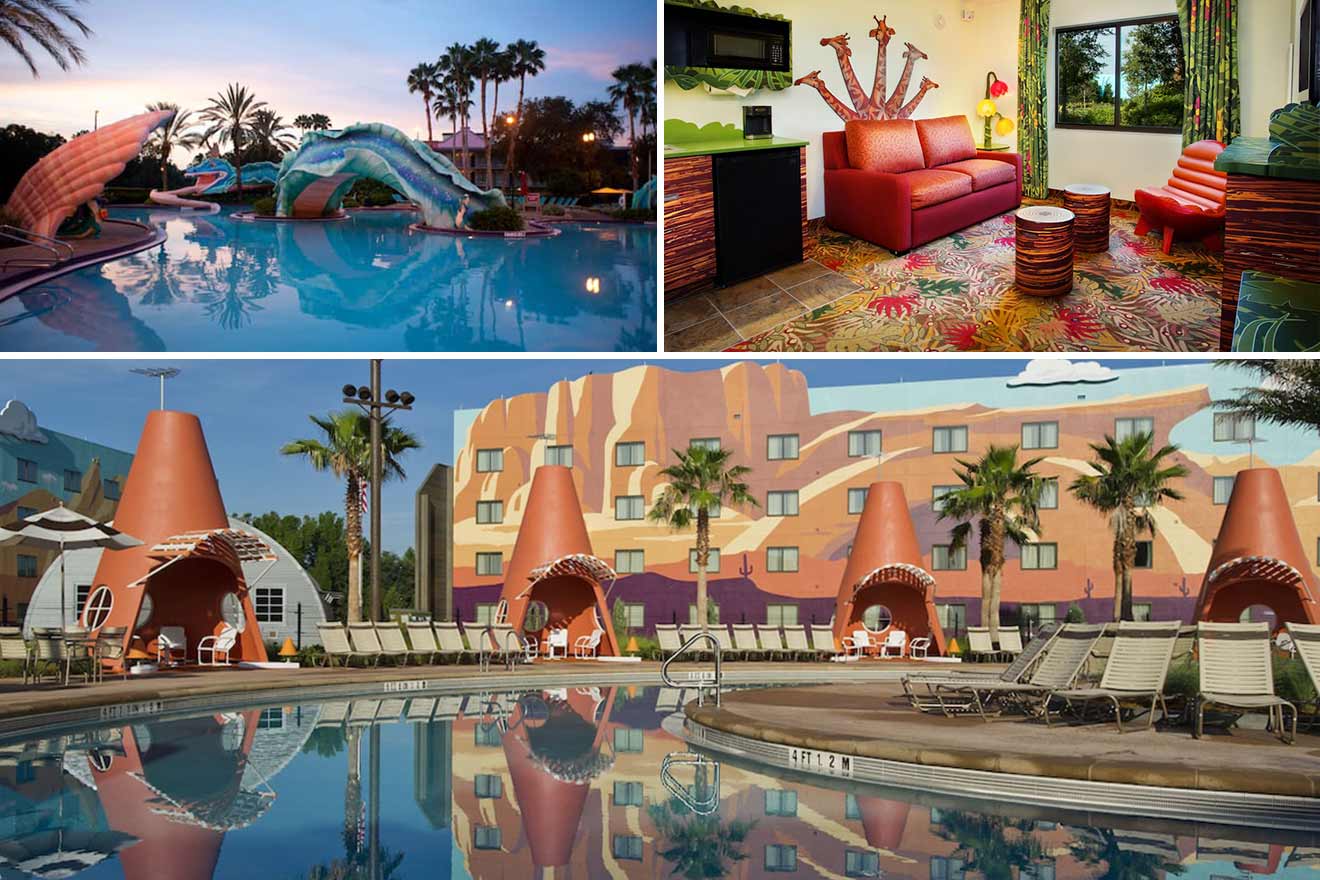 Budget (up to US$200)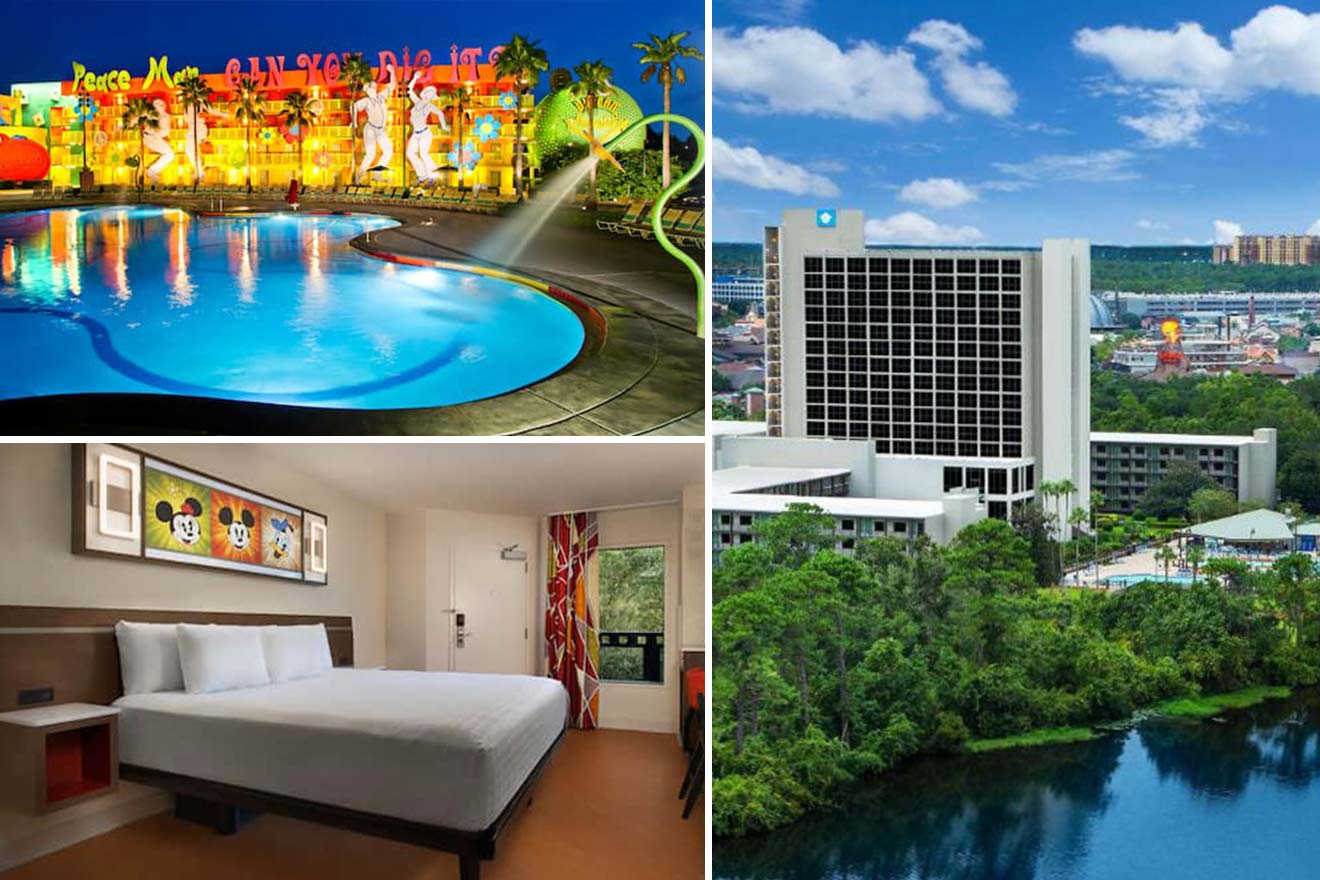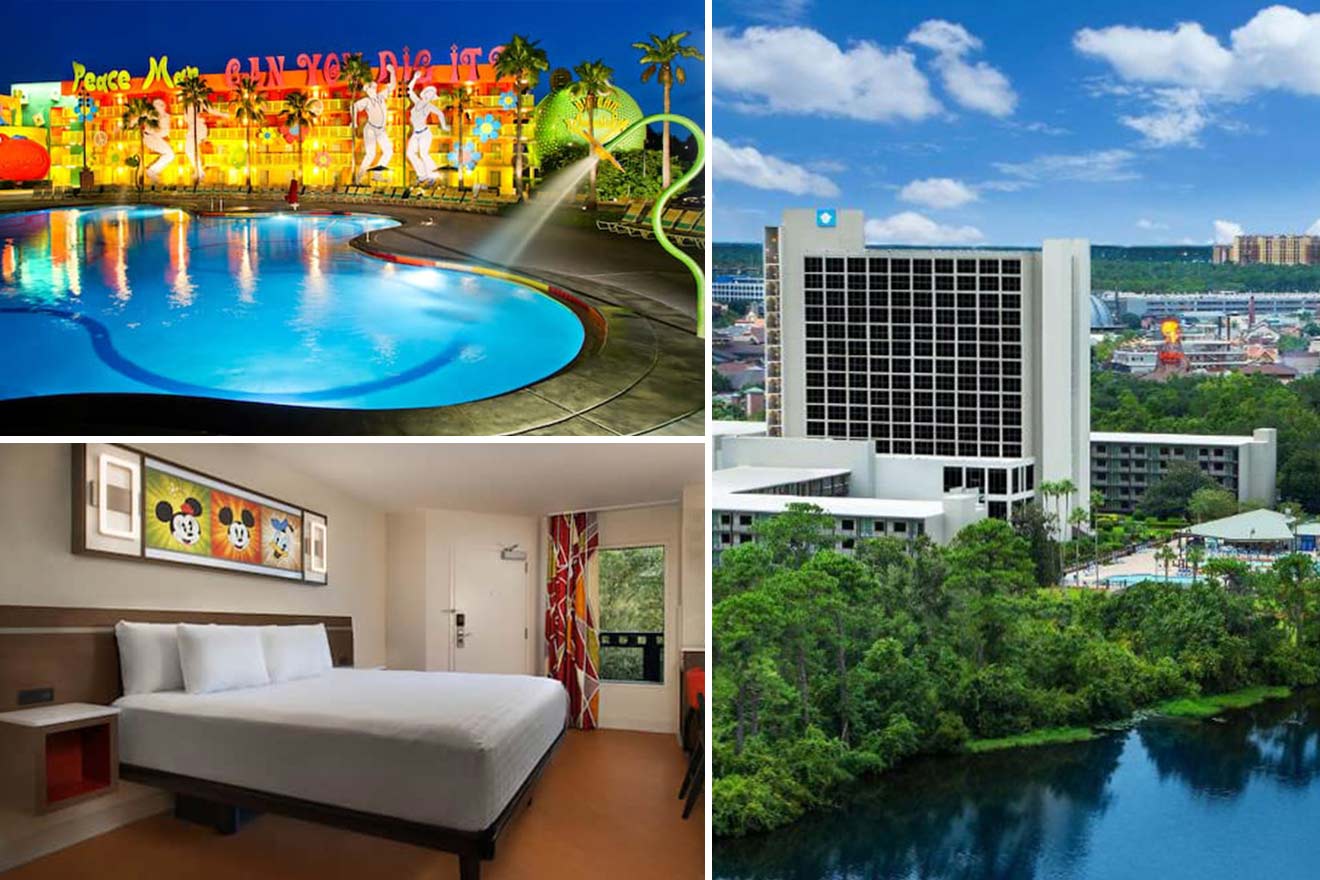 Hotels in Celebration, near Disney World, Orlando, Fl
Celebration is an area right near Disney World, where the whole suburb was actually built by the Walt Disney company for their tourists. Celebration is set only 15 min away by car from the entrance!
The small-town has lots of restaurants, shops and a compact downtown. So if you're looking for the best hotels near Disney World, then I recommend this town as it has lots of attractions, events and everything you need for your stay.
So let's check out the hotels:
Luxury (US$250 and up)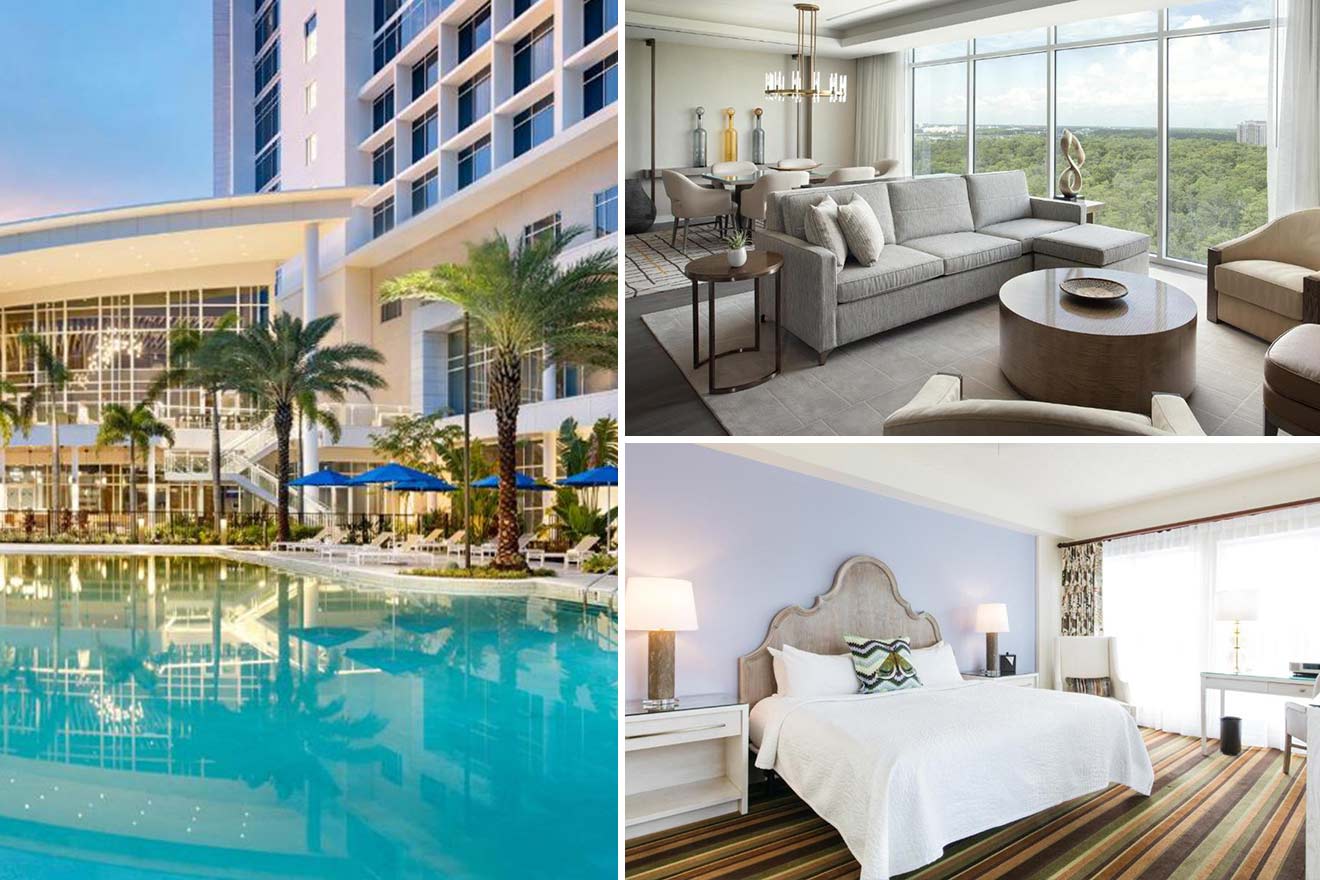 Mid Range (US$200 – US$250)
Budget (up to US$150)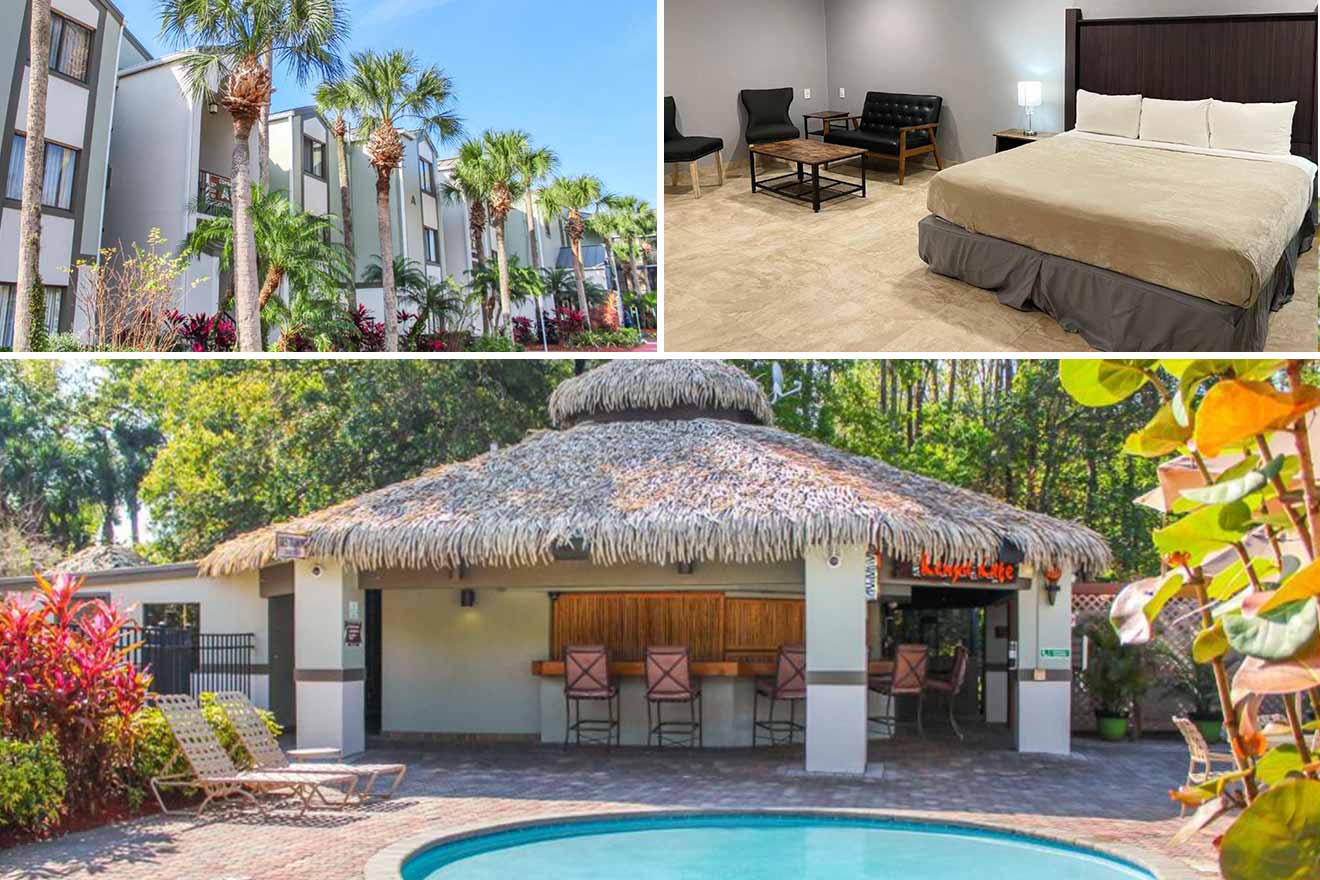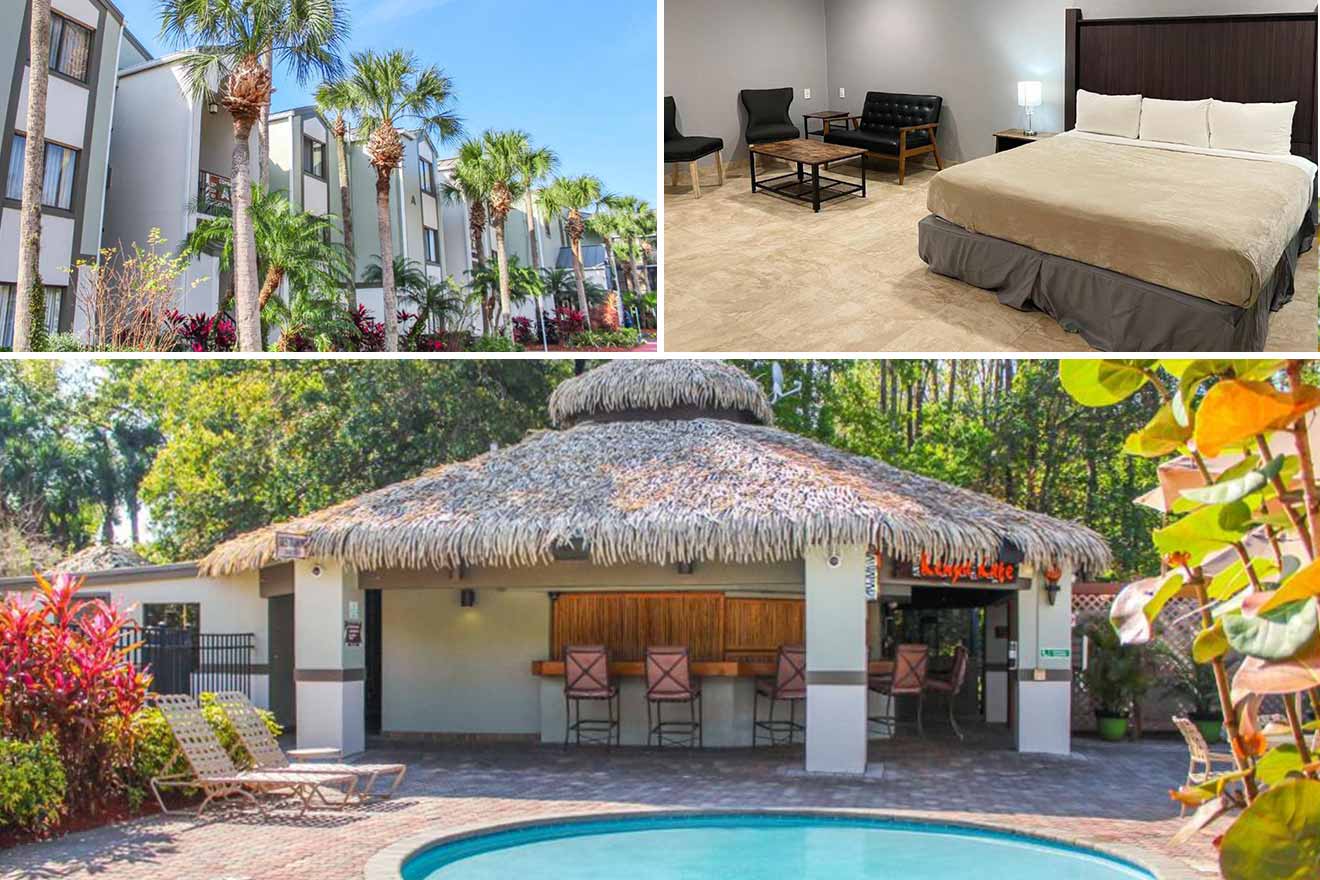 Off-site official Disneyland, Florida hotels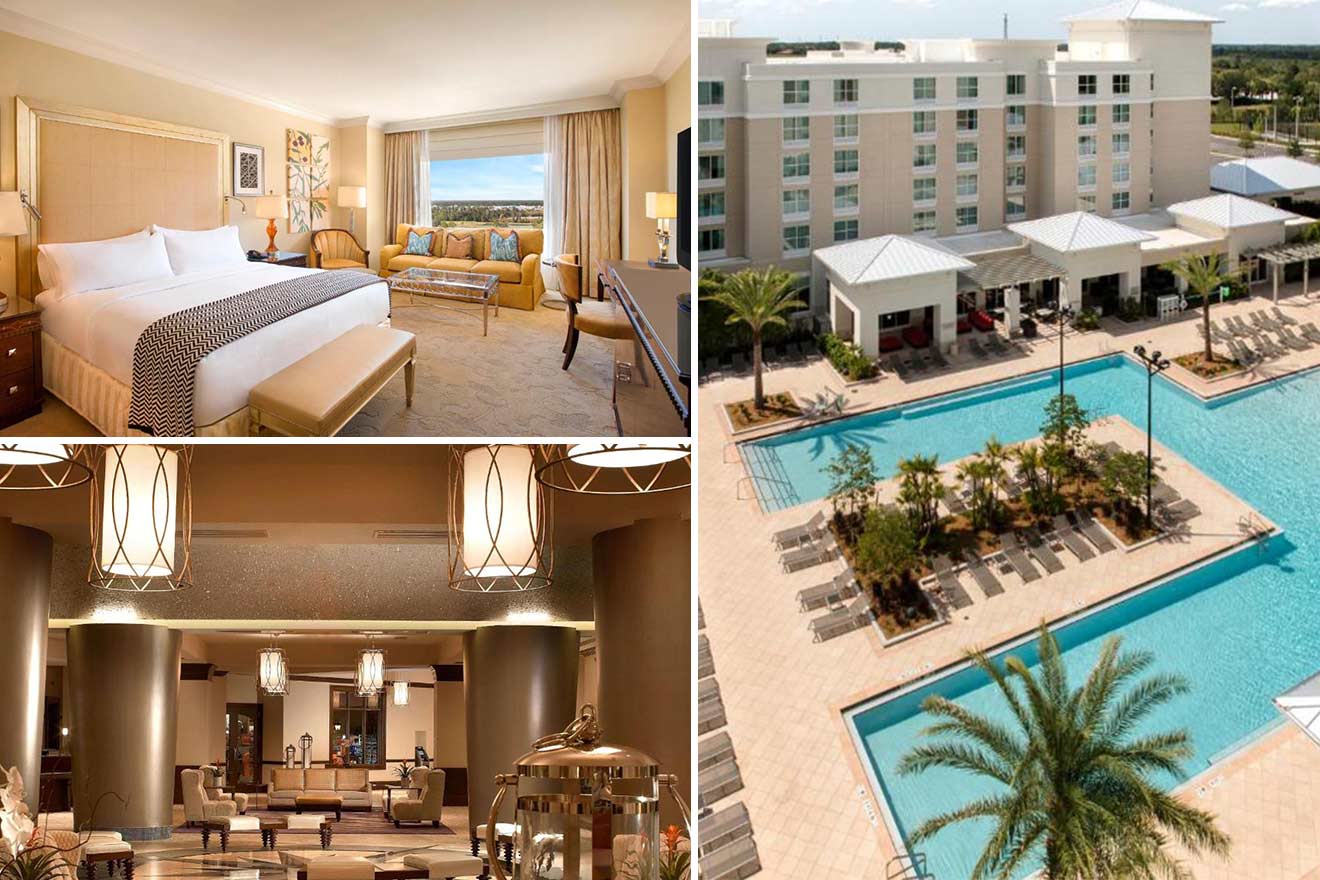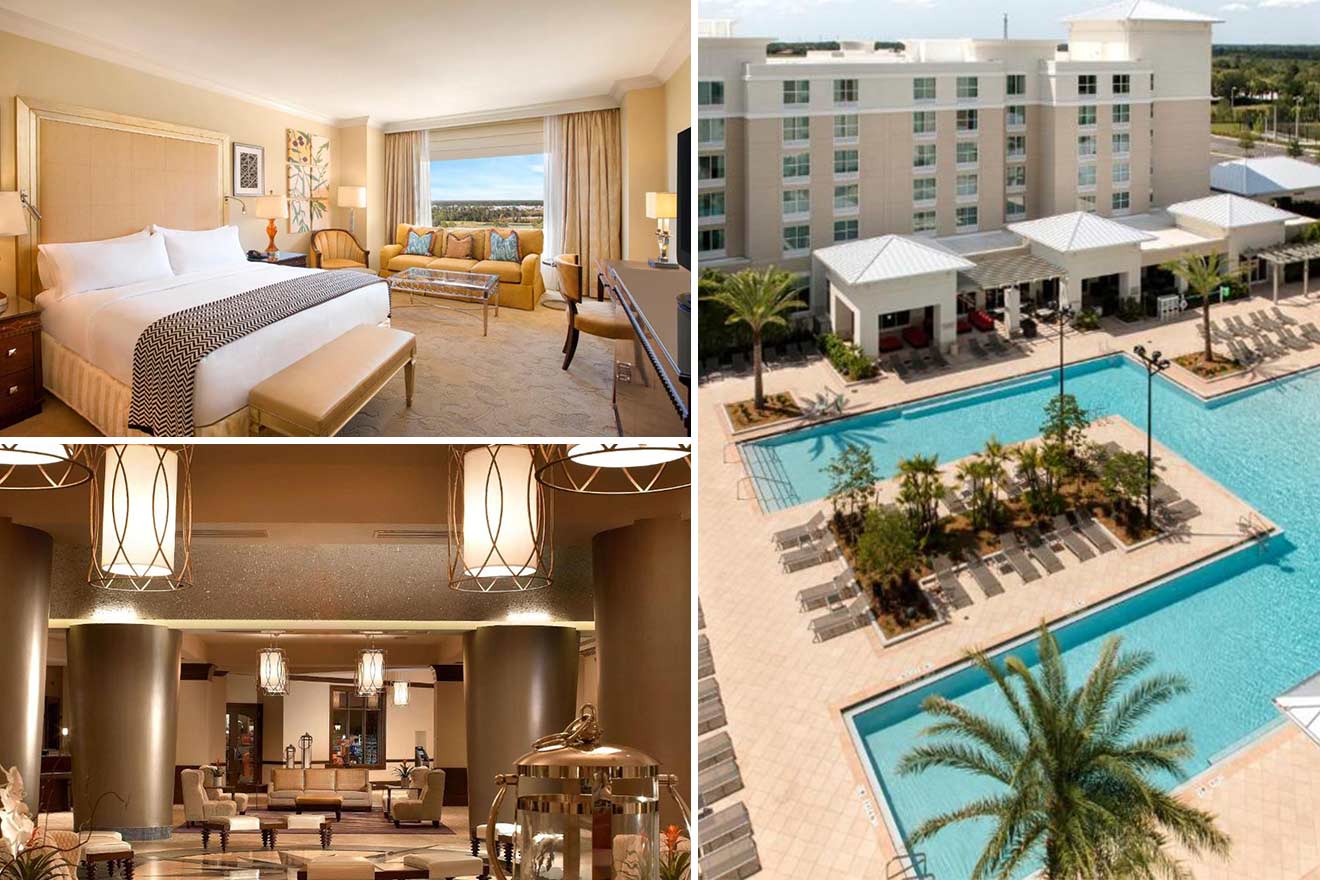 These off site hotels are official Disney Partner accommodations which are also super close to the Disney Parks. Although it's not the same as staying inside the park, these hotels also offer some benefits such as a free shuttle bus to Disney World and magical themed rooms!
The list isn't so long but I wanted to add only the best hotels which had good reviews since I have also given you so many others to choose from in this post!
BONUS: Best hotels with a shuttle bus to Disney World
If you're looking for a budget friendly accommodation in Orlando a little further away from the entrance but still within easy access to the park, then check out these 3 great ones below. They all offer great prices and a free shuttle bus to Disney World!
Prices start from US$250 to US$150: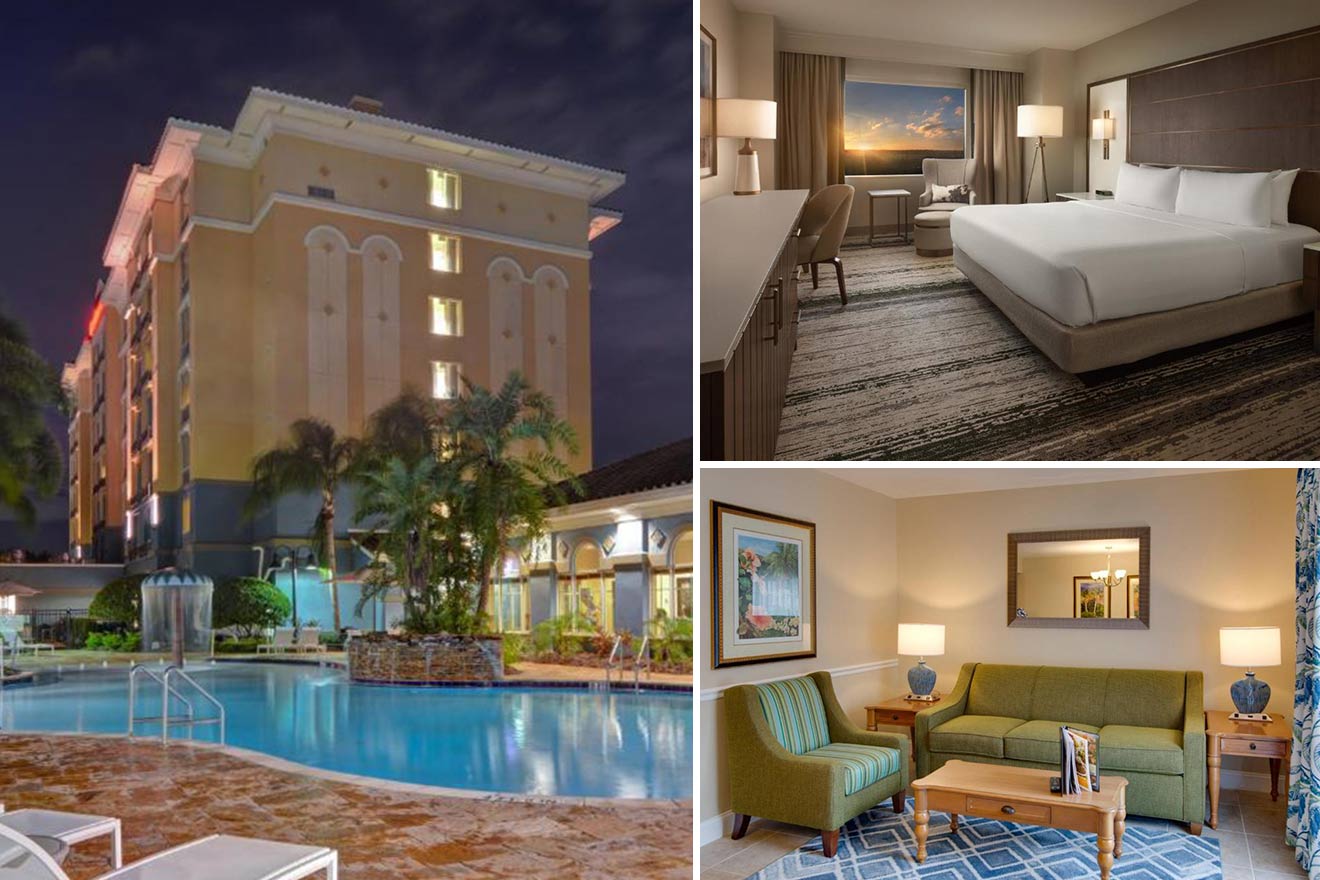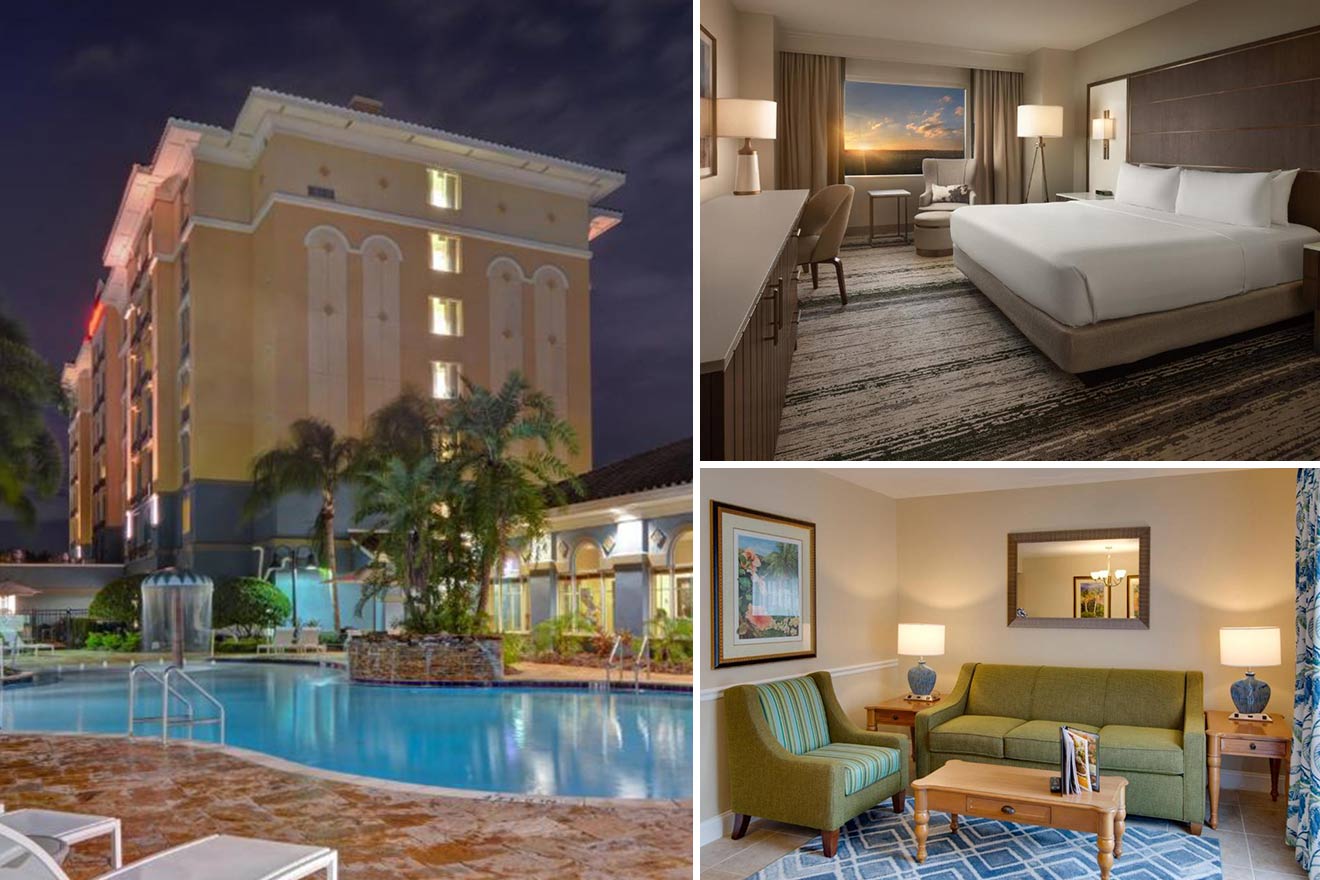 FAQs about hotels near Disney World, Florida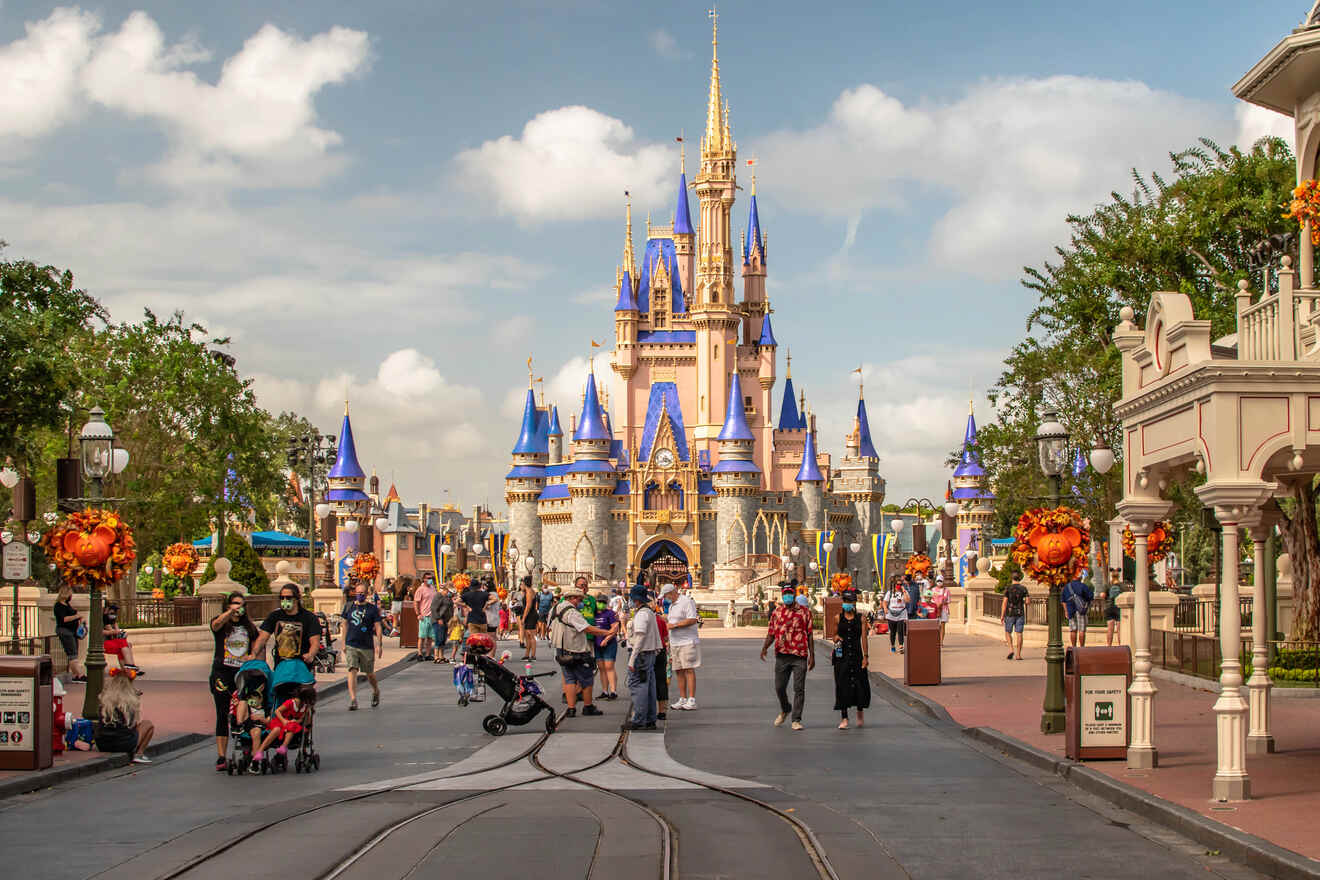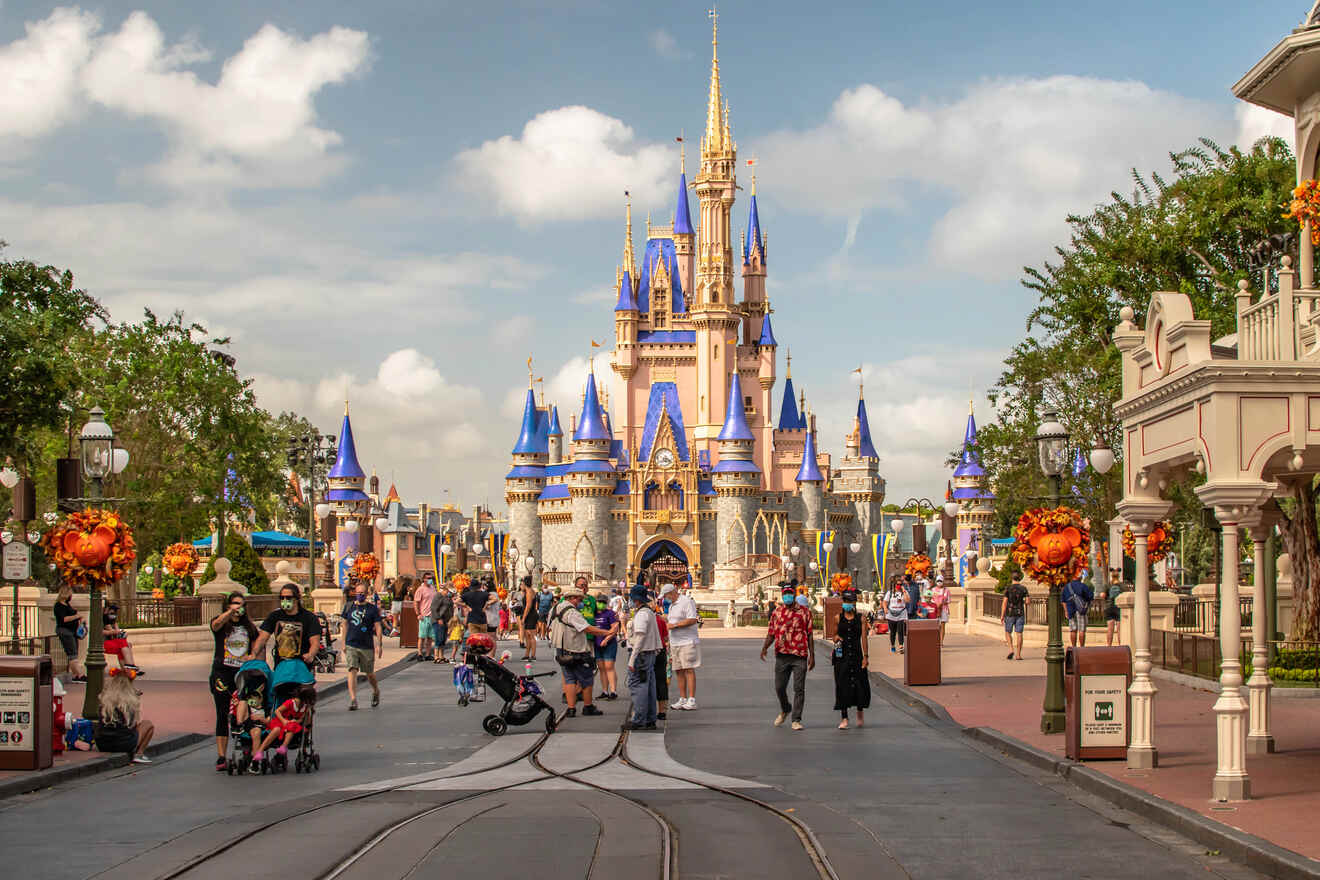 🤔 Is it better to stay on property or off at Disney?
It really depends on your preference. Staying at one of the Disney hotels will be more expensive, however you'll enjoy early theme park entry, and extended evening theme park hours. If you stay at the hotels near Disney you'll find cheaper accommodation.
💰How much does it cost to stay at a hotel near Disney World?
A luxury hotel near Disney can cost up to $500, a mid range can cost around $300 and a budget one $150.
🏨 What hotel is the closest to Disney World entrance?
🎟️ Do you get free tickets if you stay in a Disney hotel?
No, you'll still have to pay for all the entry tickets to the Disney Parks even if you stay at one of the Disney hotels.
Conclusion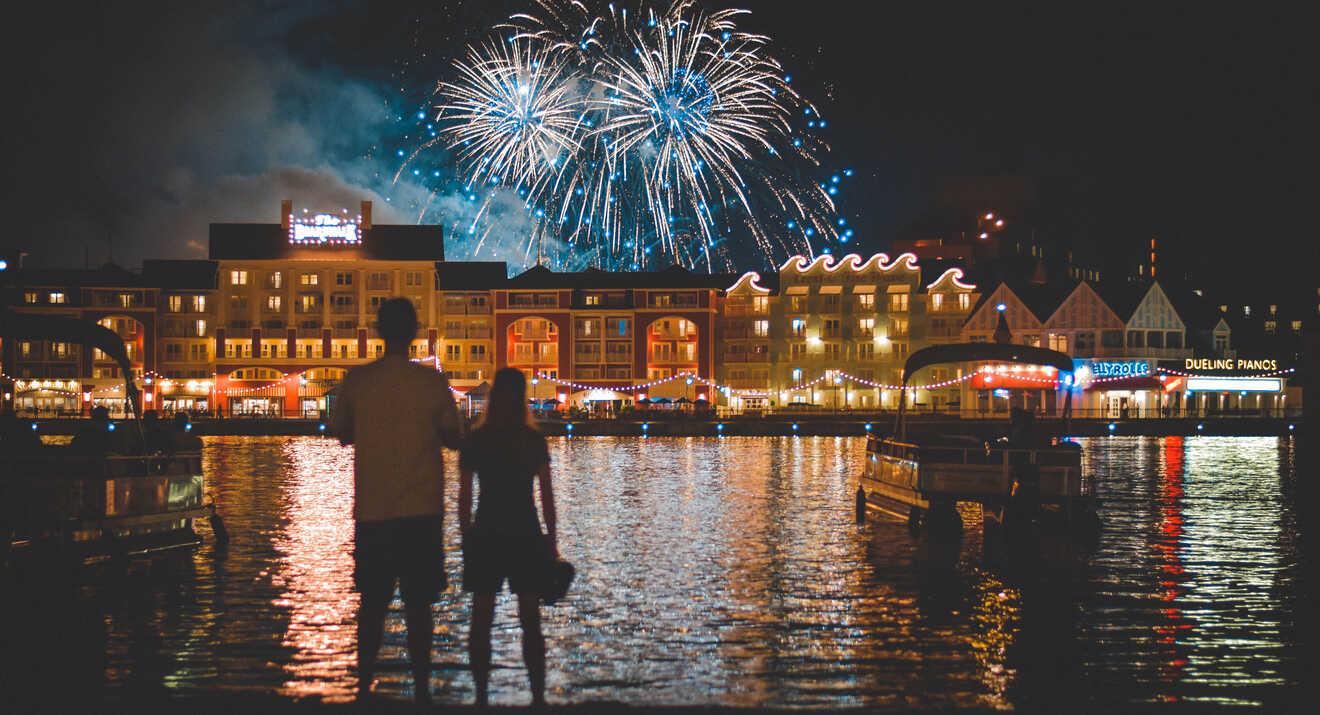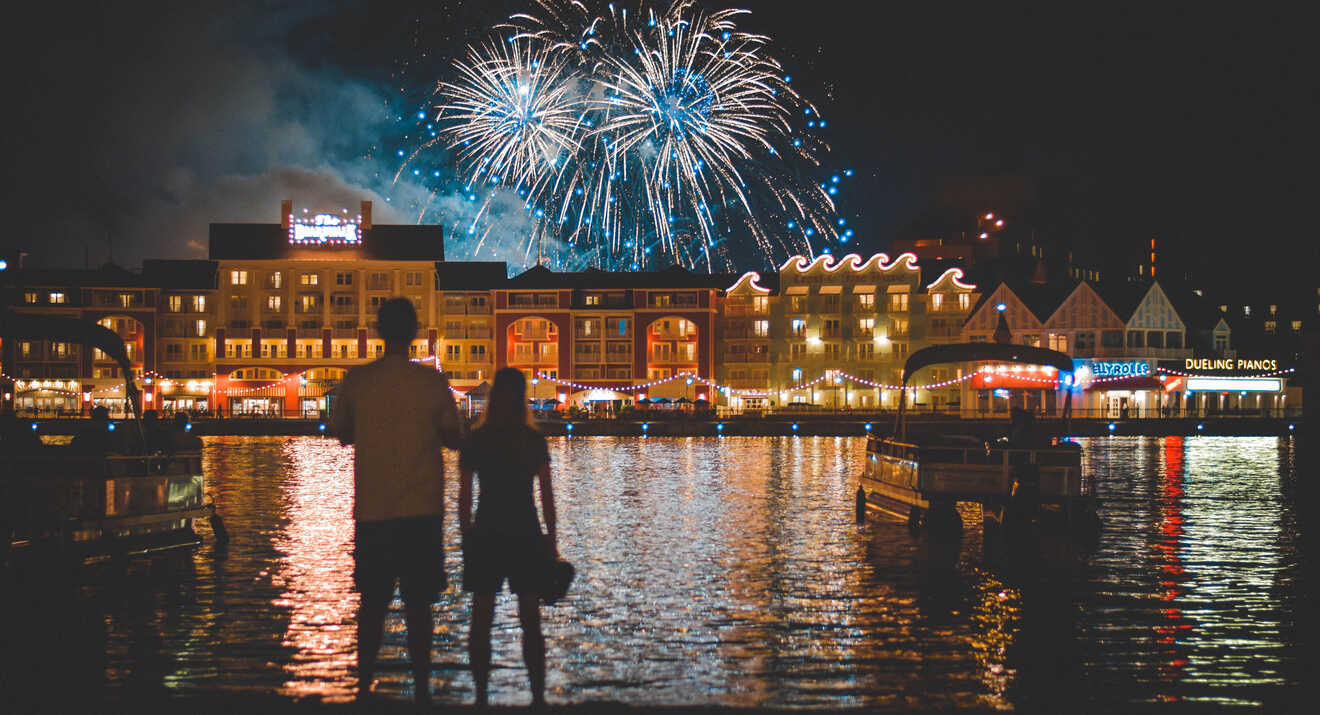 This is where our adventure ends, but yours is only about to begin and I hope you're ready for an unforgettable holiday! Before you run off to book your tickets for Disney's Hollywood Studios, let's do a quick recap of what you'll find in the post.
So the article has the best hotels near Disney World, as well as the top ones inside the park. I've also added a bonus with the top places to stay near Disney that offer a shuttle bus.
I know I gave you so many options but it's better this way, trust me! Still, if you feel a bit overwhelmed just check out my 2 favorite hotels below:
Just remember that these are the best hotels near Disney World and inside the park, so I'd make sure to book them super early because they will sell out super fast!
Enjoy all the fun you're going to have at Disney's Hollywood Studios and don't forget that I'm always here if you've got any questions on the Disney resort hotels or anything else!
Safe travels,
Victoria
---
Pin it for later!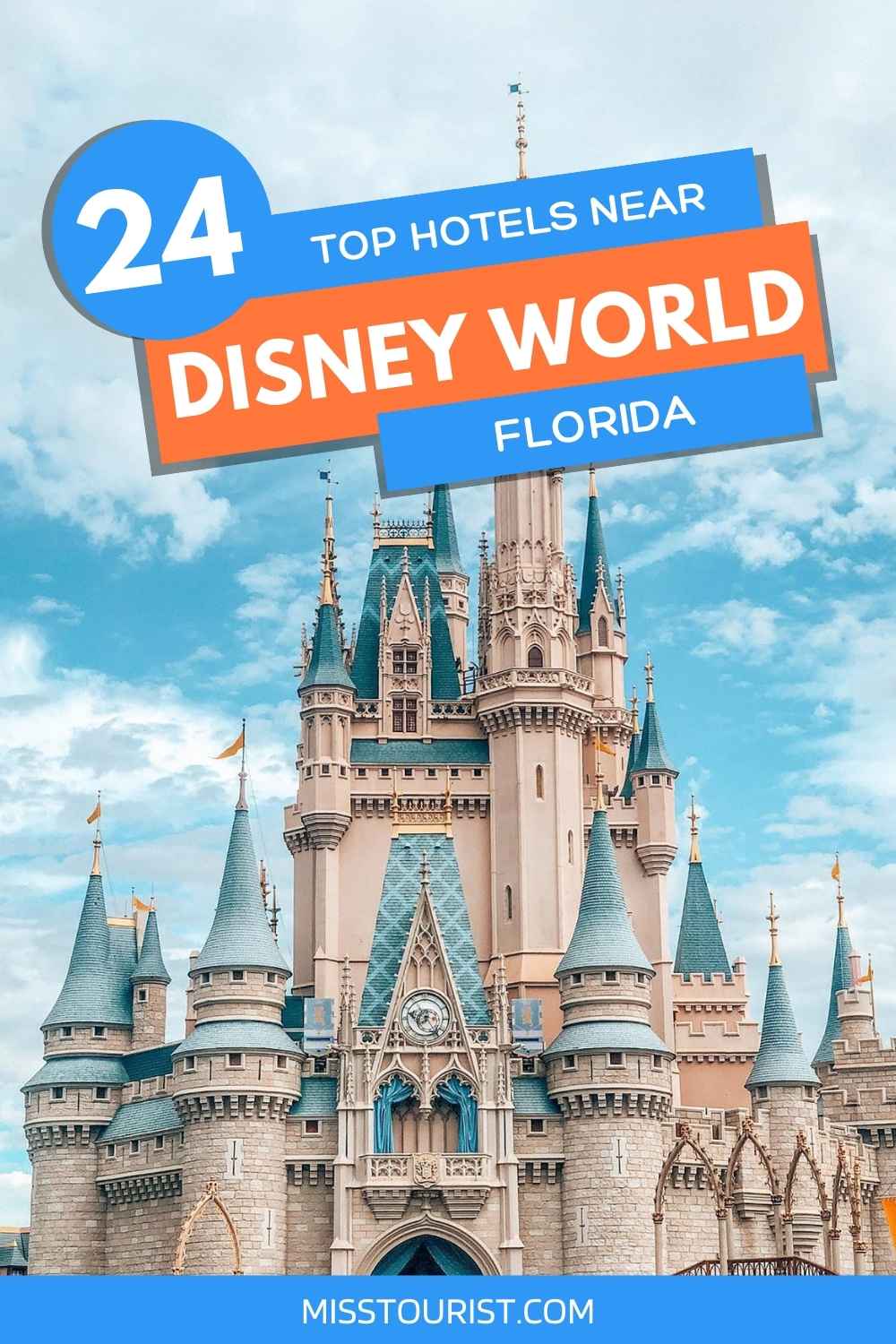 Pin it for later!