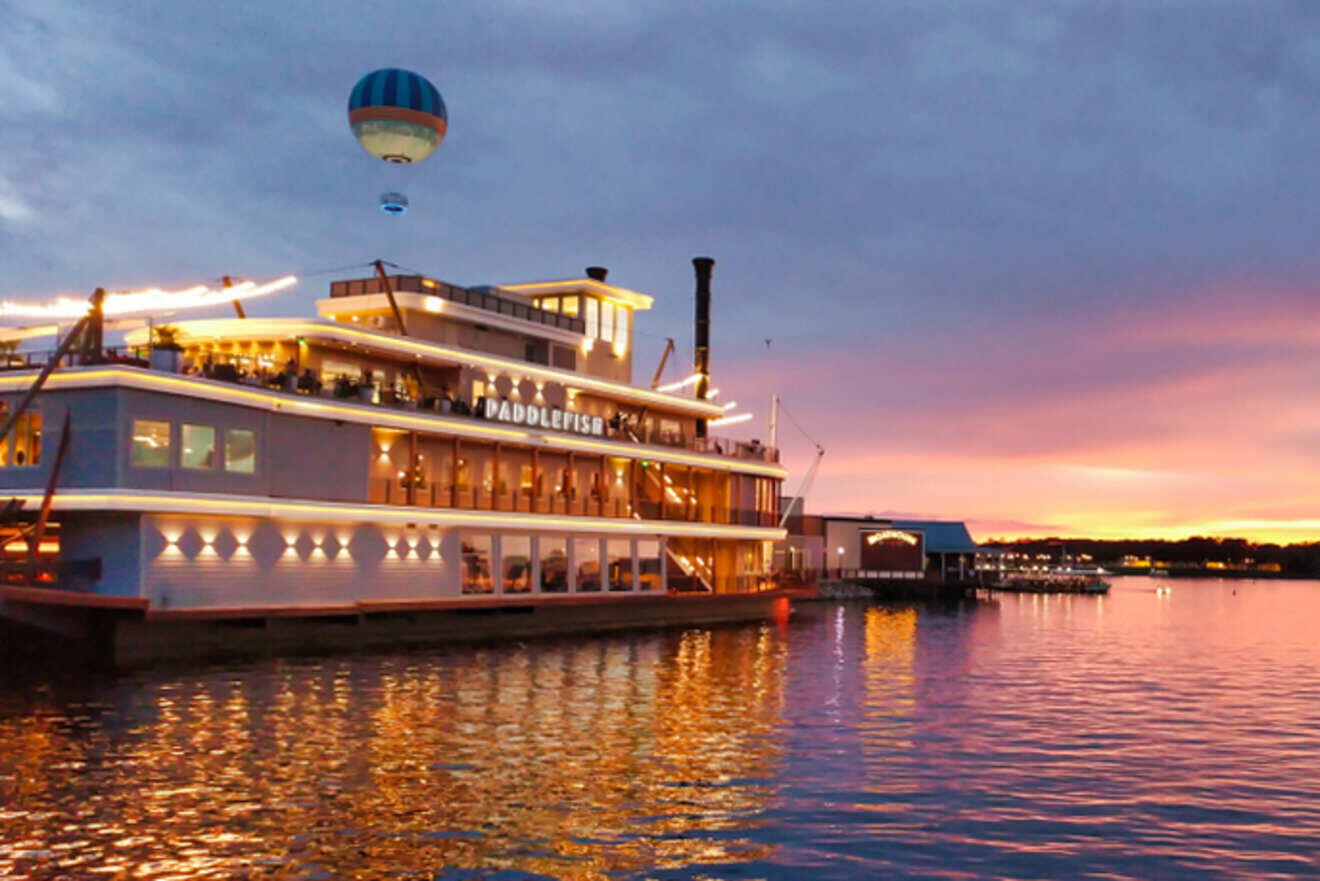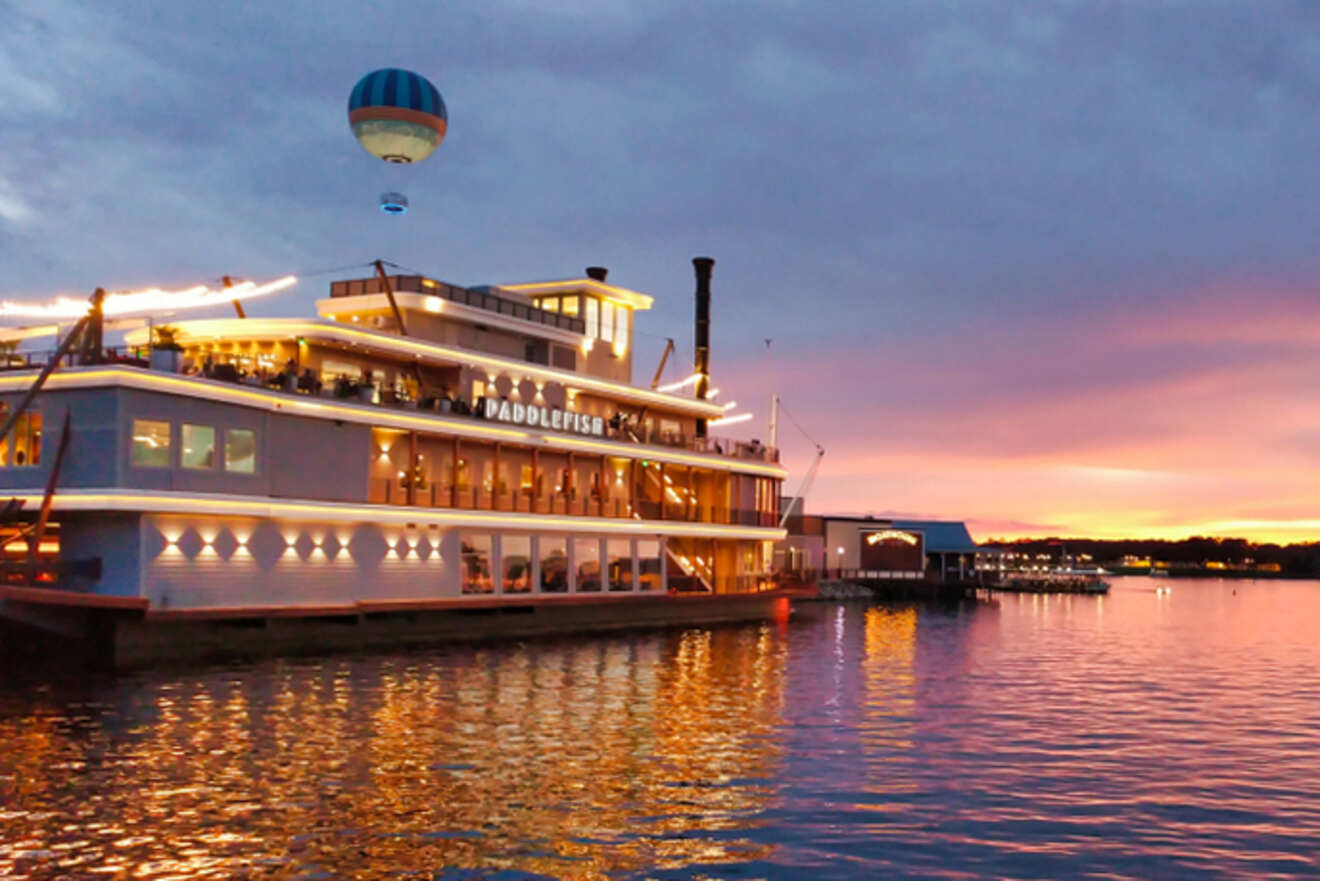 While Orlando is known for its theme parks and fun activities, many people do not know just how romantic this city is!
As an Orlando native, Florida local, and hopeless romantic, I know everything there is to know about the most romantic things to do in Orlando!
From anniversaries and birthdays to celebrating special events with my loved one, I have scoured the odds and ends of Orlando over the years (as well as going on some super romantic dates!), and I have all the answers for you.
In my opinion, Orlando, or The City Beautiful, is one of the most romantic cities in the United States.
From going on a unique nature adventure and trying some incredible food, to taking a lakeside stroll with tendrils of Spanish moss blowing in the wind from the towering, ancient cypress trees or live oaks, the possibilities are endless.
Without further ado, let's get into the juicy stuff!
If you are in a hurry
If you don't have time to read the whole article, these are definitely the best things to do for your romantic time in Orlando!
Here are the main things to book in advance:
1. Get romantic at the Walt Disney World Resort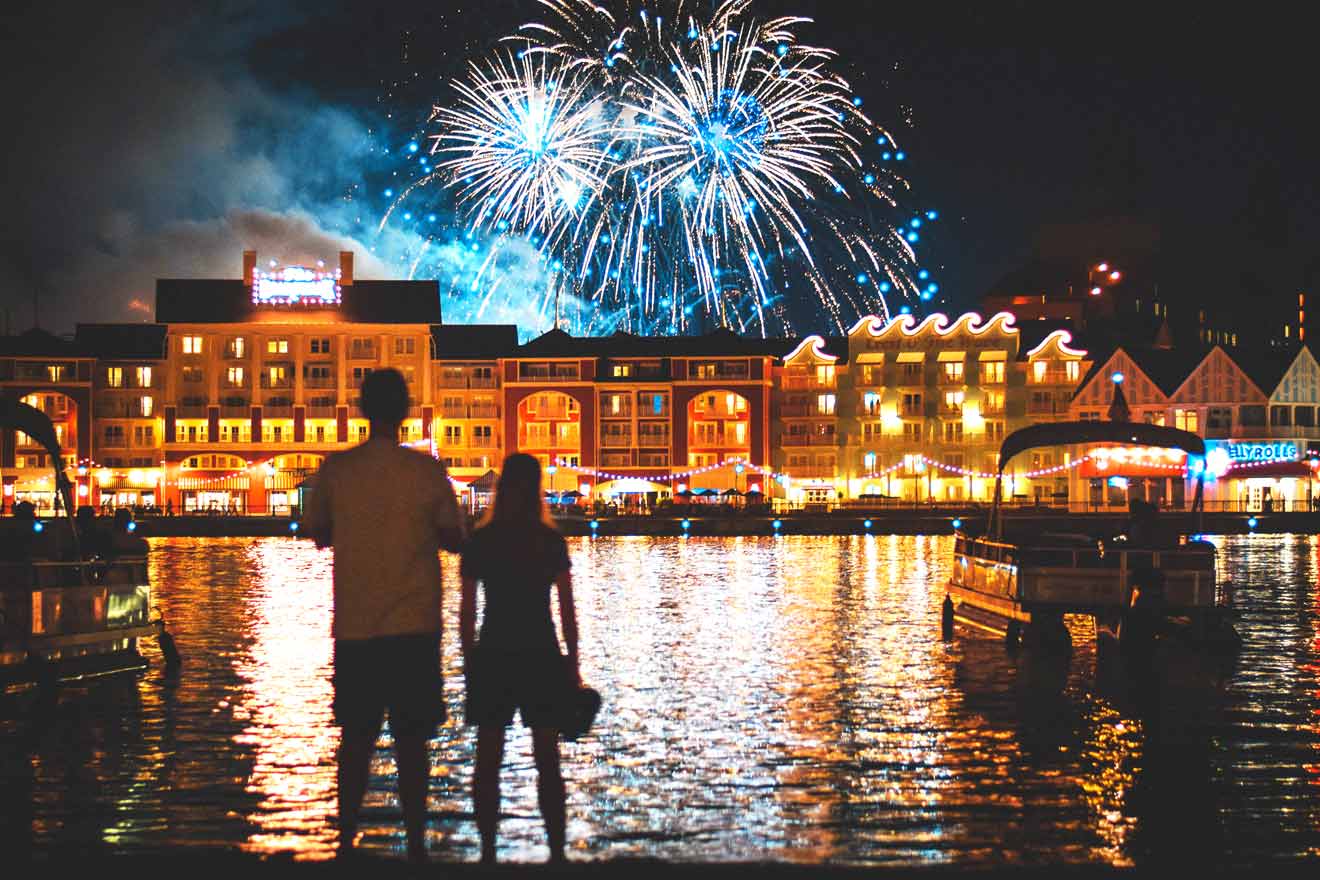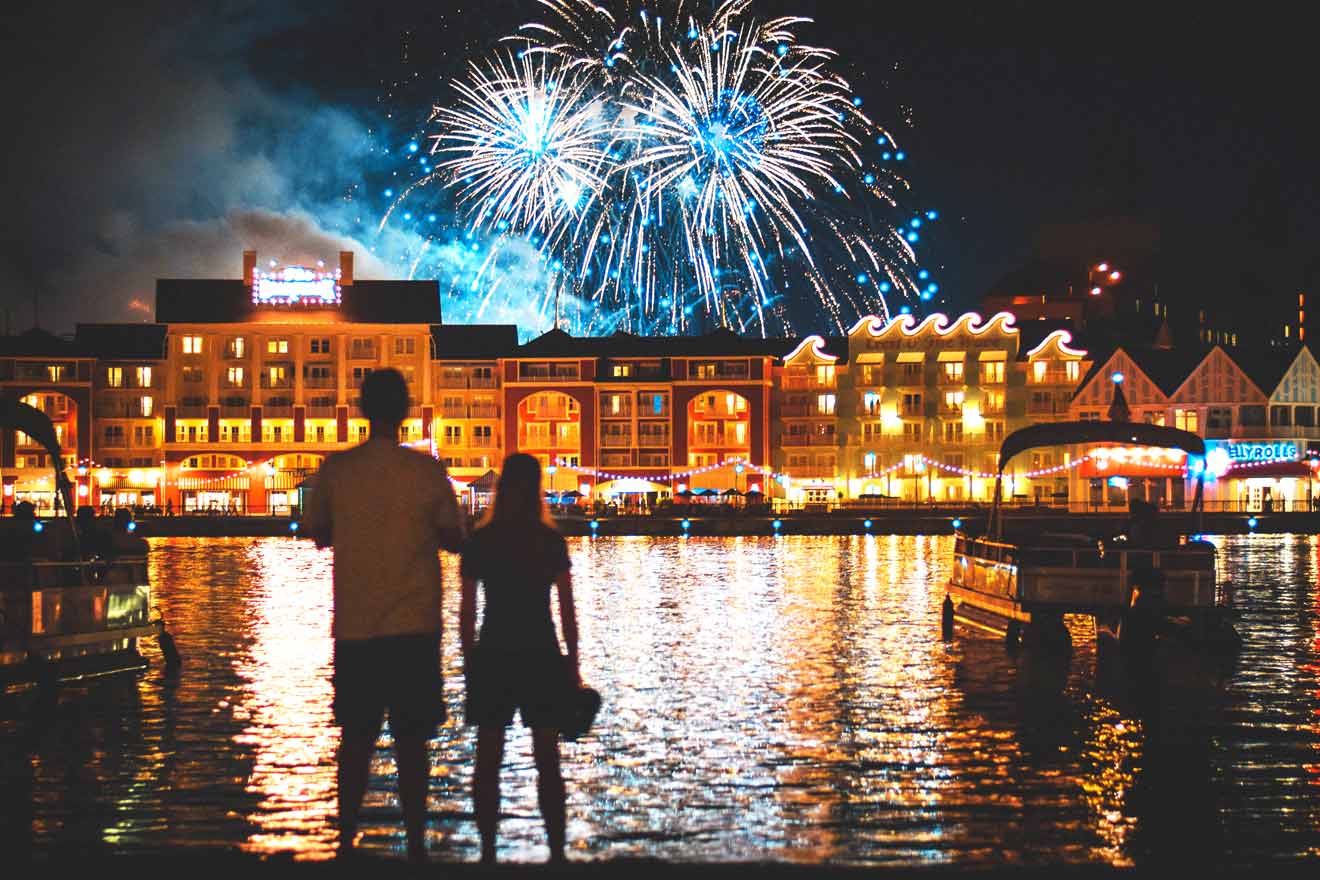 While many people rule out the traditional tourist areas in Orlando when it comes to romantic things to do, Walt Disney World and the theme parks, in general, are just filled with romantic date nights and memorable experiences!
The Magic Kingdom has dozens of super delicious and romantic restaurant getaways for those looking to be transported to a world of wonder and fantasy.
If you and your partner are fans of theme parks, or Disney World, a romantic night out in the Magic Kingdom or Disney Springs is a really excellent idea!
Central Florida is the theme park capital of the world, and there are so many fun things to do here.
Whether you catch the sunset overlooking views of the park or the many bodies of water encompassed within the Disney resorts, grab a delicious and romantic bite to eat, catch the fireworks show, go on some rides, or whatever you are looking for out of a Disney adventure, you will find it here!
There are great deals that theme-park-loving couples can enjoy in Magic Kingdom and Disney Springs. Feast on some late-night bites, or cheer with the sunset in the background at Paddlefish's stunning rooftop deck, go through the tunnel to Enzo's Hideaway serving Roman cuisine in a charming speakeasy-style restaurant, or dine lakeside at The Boathouse in Disney Springs!
When it comes to living out your Disney fairytale dreams within the park, Be Our Guest restaurant is the perfect place to go where Disney fantasies come to life! Get your base tickets to Disney World here!
Take advantage of this super romantic date night idea, where you embark on a night-time helicopter ride over Central Florida's theme parks!
PRICE: US$125 for helicopter tour, US$253 for Walt Disney World Tickets
Book Your Helicopter Night Tour
2. Take a private horseback trail ride for two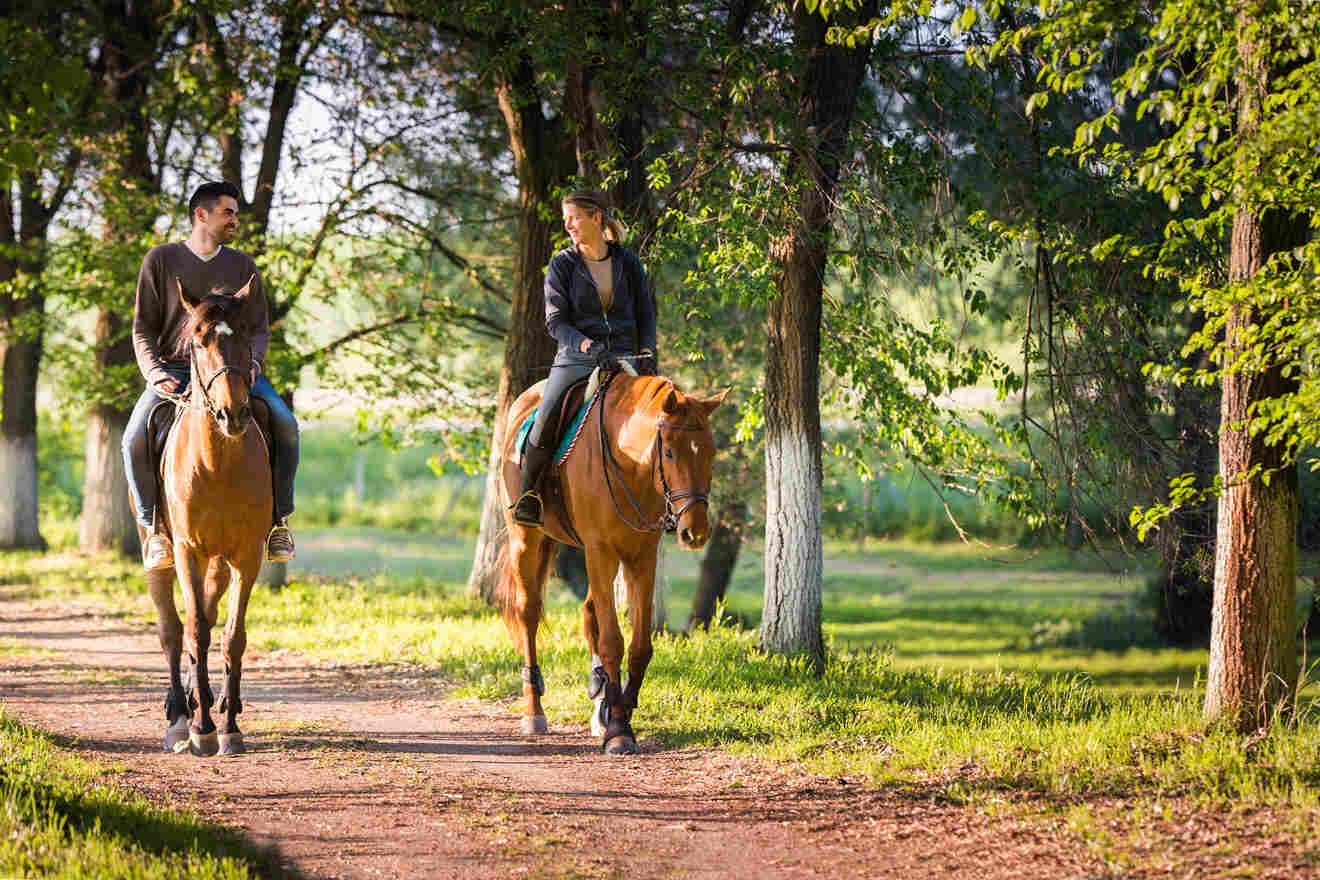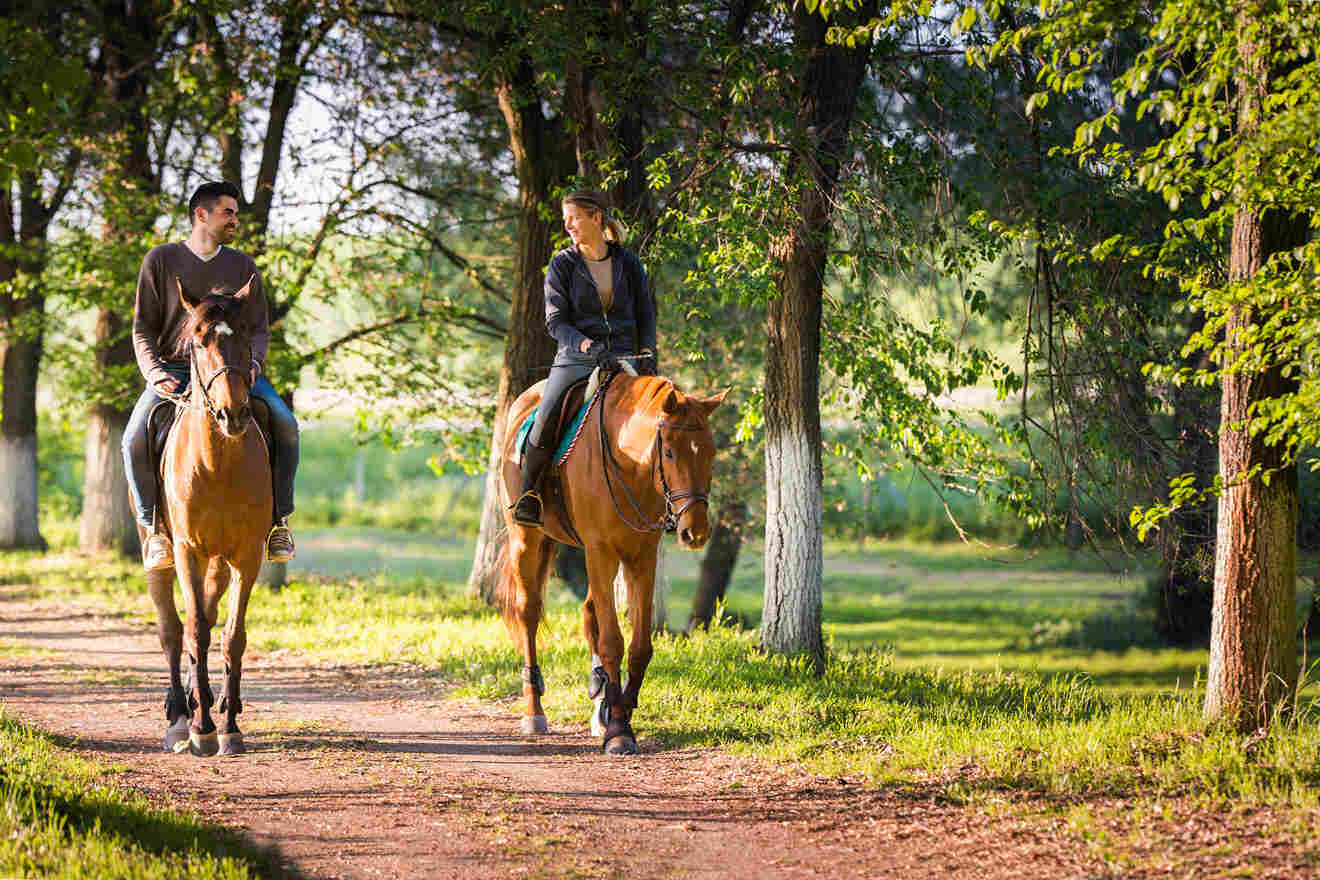 I did this for my mom's and my partner's birthdays, they happen to fall around the same dates. It was a super fun experience for all of us. This is a great thing to do with a loved one, be it platonic or romantic!
Head north to Sanford, a historic city near Orlando, and take a super romantic horseback trail ride at Hidden Palms Ranch.
Situated right along the Lake Jesup Conservation Area, Hidden Palms Ranch falls on acres and acres of untouched, wild Florida.
Providing couples with a super romantic and idyllic experience, this is definitely one of the most romantic things to do in Orlando!
PRICE: US$85
3. Stroll along Lake Eola and go on a swan adventure!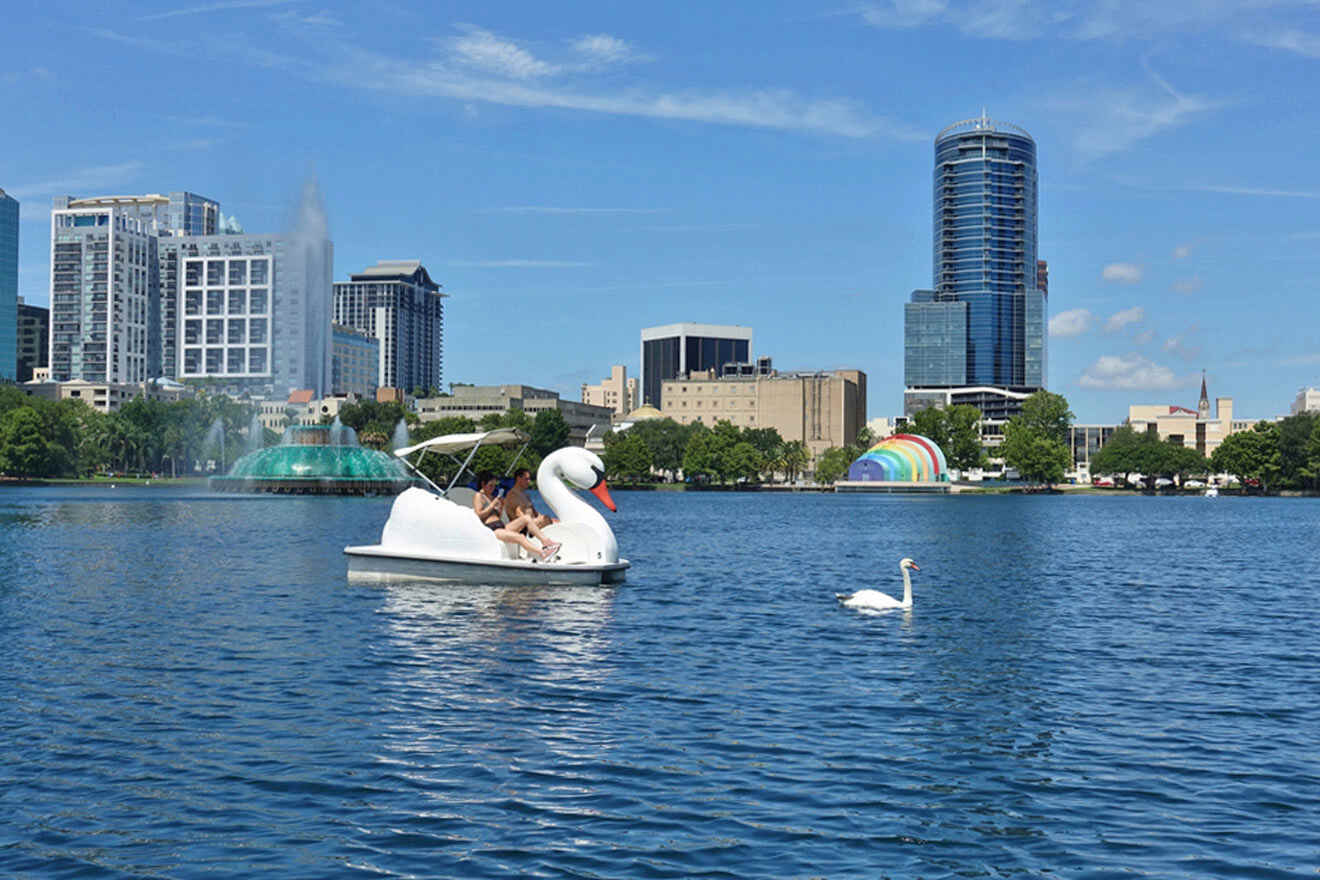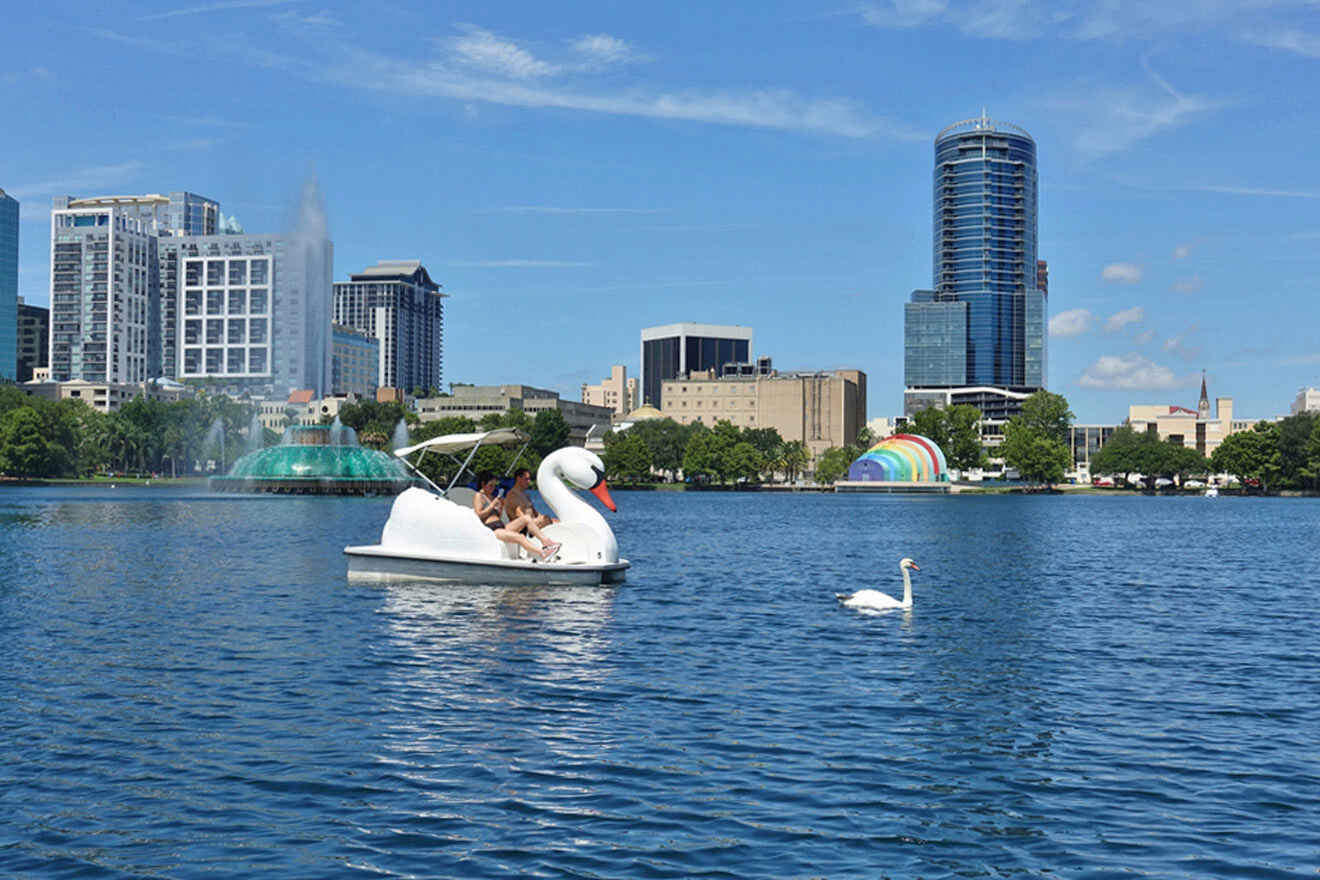 You can never go wrong with taking a loved one to Lake Eola Park. Between the hundreds of different species of swans roaming about, and even the swan boats available for rental, the possibilities are endless and oh-so-romantic.
Centrally located in Downtown Orlando, this historic lake is lined with cypress trees, pine straw, and hundreds of swans!
If you're in an adventurous mood, after you take a stroll around the park, opt for renting one of their famous swan boats and take it to the lake! A Swan Boat ride on Lake Eola is the quintessential local Orlando adventure.
The pedal-powered swan boats make for a super fun adventure with that special someone! You get a unique point of view of the city of Orlando while being on the water and pedaling alongside swans, turtles, and fish!
The views are amazing, whether on the lake or walking around it. There are also some cool sculptures to check out and some fantastic lakeside restaurants that make for the perfect end to a perfect day at Lake Eola Park.
Lake Eola Park also lights up and comes alive at night, with the famous colorful and lit-up fountain in the center of the lake!
PRICE: US$15 for half an hour, only available Fridays, Saturdays, and Sundays.
4. Enjoy a champagne flight at the Wheel in Icon Park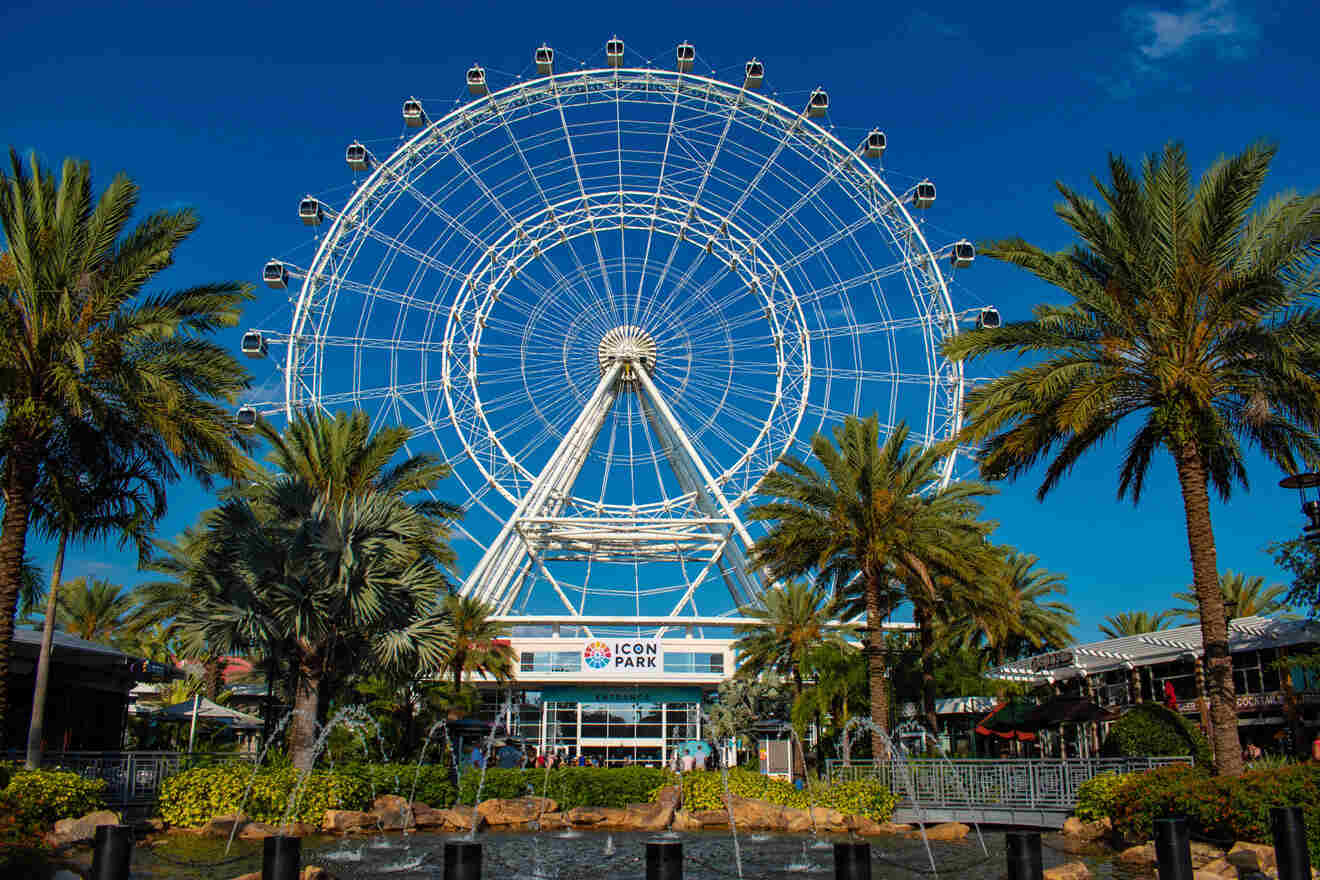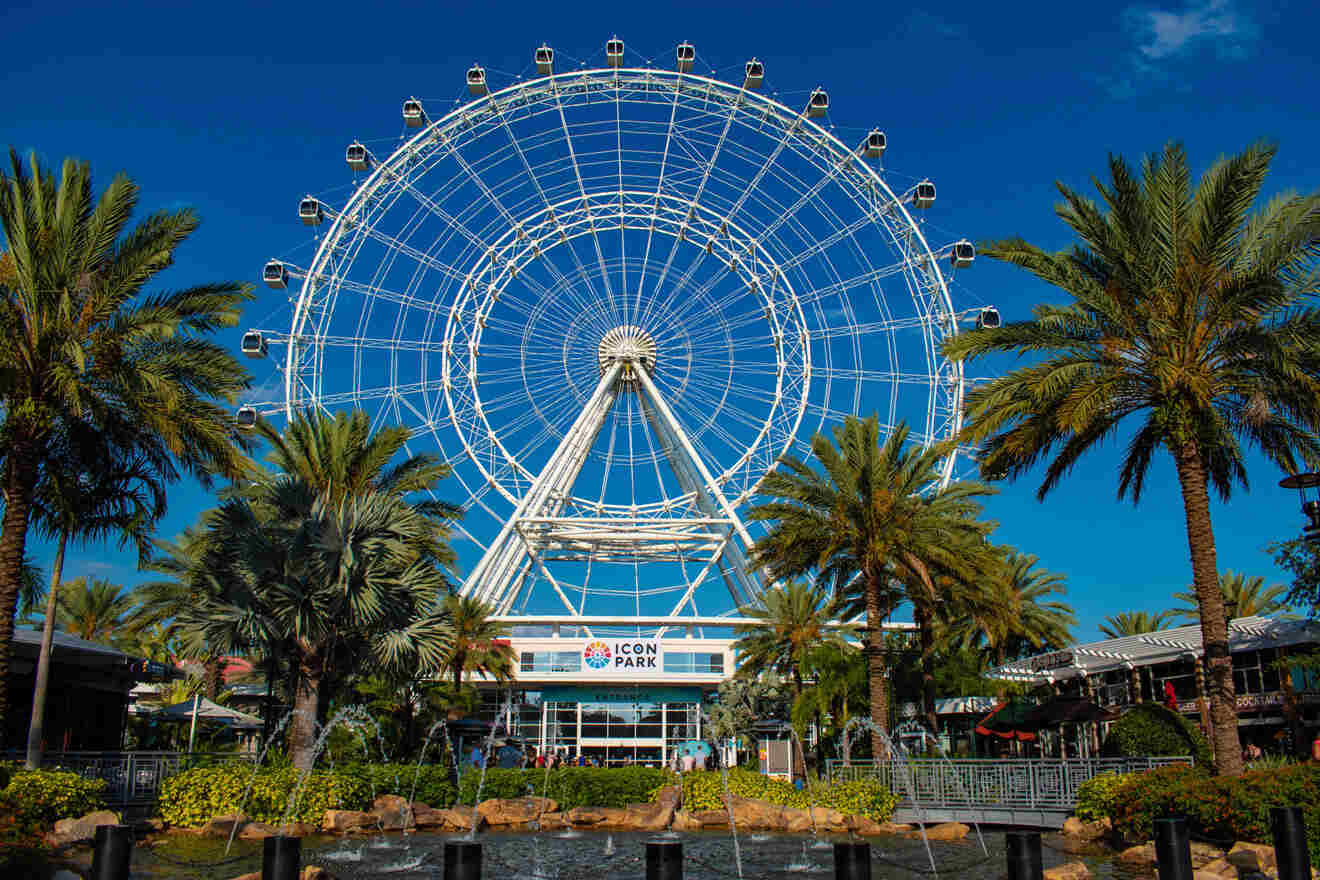 This Icon Park date night is truly one for the books. Enjoy some champagne as you embark on the wheel at Icon Park!
This beautiful Orlando date night is the perfect place for a romantic proposal, to break some big news to a loved one, or just to share some beautiful memories together while taking in incredible views!
From 400 feet in the air, traveling up, up, and away on the wheel at Icon Park during sunset is one of the most romantic things to do in Orlando with a loved one.
Central Florida has so much to offer couples, but the Wheel at Icon Park is so much fun!!
PRICE: US$29
Book Your Tickets for Icon Park
5. Wander around Park Avenue, Winter Park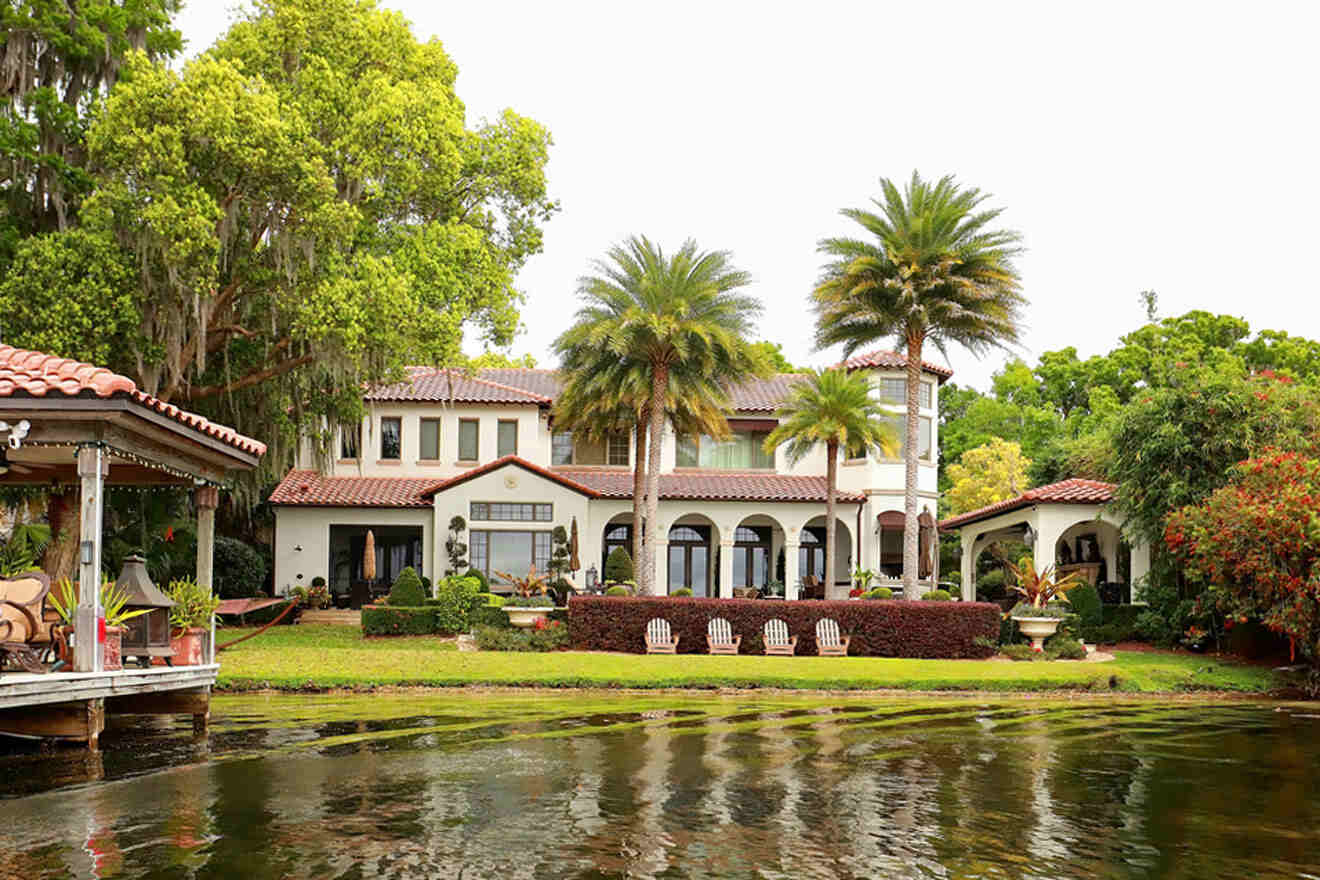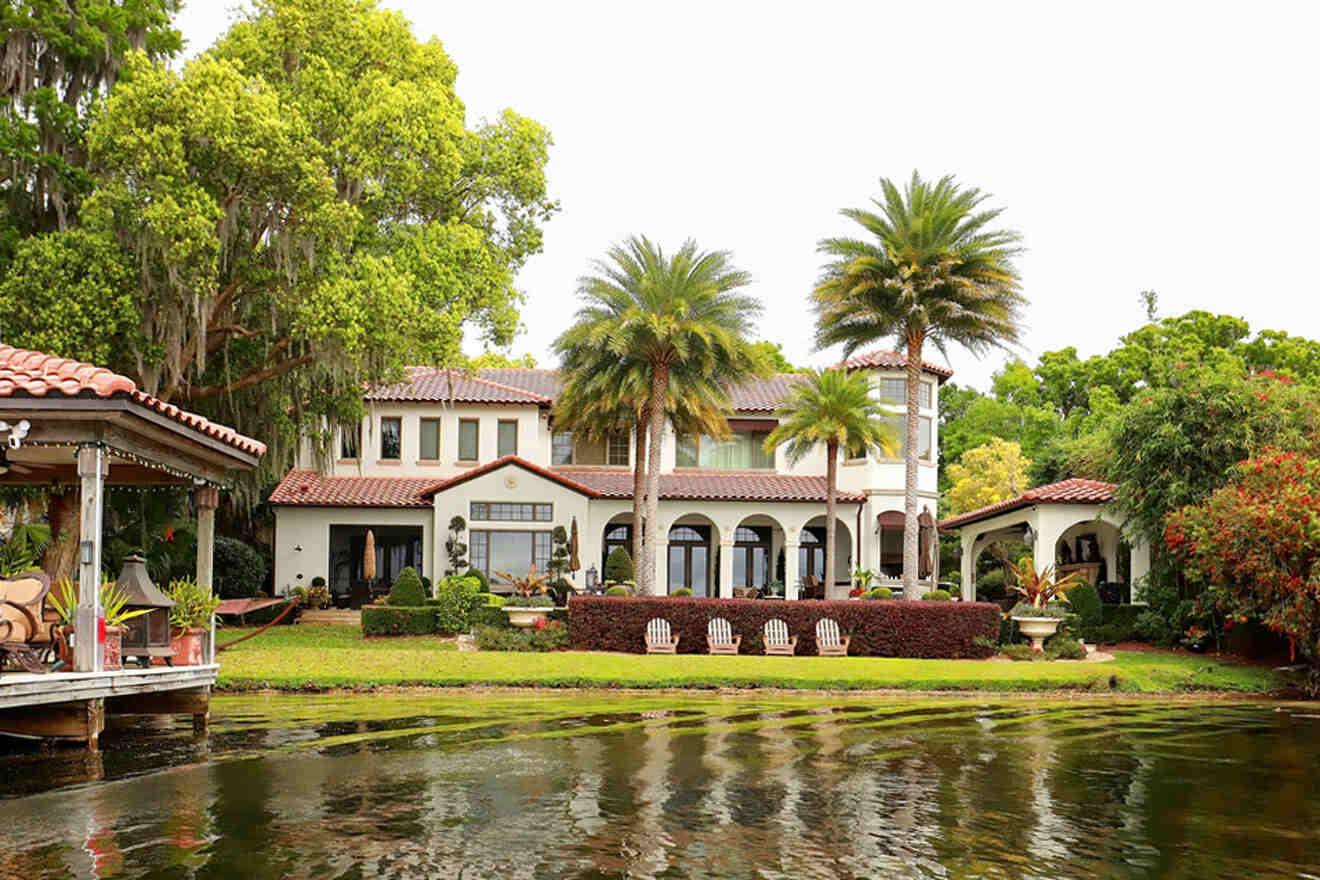 As a resident of Winter Park, walking distance from Park Ave, I'll be the first one to tell you that this is one of the most romantic places in all of Orlando! If Orlando is for lovers, Winter Park is where a lot of the magic happens!
Winter Park is a small city with cobblestone streets and a historic Downtown area. Aptly named Winter Park for all of the Northerners that would settle here back in the 1800s, you can almost see the horse and buggies trotting down the cobblestone streets.
Exploring Winter Park is one of the most romantic things to do in Orlando, hands down! Plus, exploring this romantic city is 100% and 100% worth it!
Park Avenue is the heart and soul of Winter Park and is the cutest little avenue you have ever seen. Lined with live oaks and palm trees, numerous restaurants, boutique shops, and a park with an elaborate rose garden, Park Ave is one of the best places to go in Orlando and Winter Park.
I guarantee the food will be absolutely delicious at any restaurant you choose along Park Ave. This is the perfect quaint, historic, town to visit with a loved one and create some really charming and lovely unforgettable memories.
If you don't want to wing it, then take a private food tour of Winter Park and ensure you're getting the most local and authentic (and tasty!) experience possible! If you want to avoid the tourist traps and get in with the locals, this is the tour for you!
PRICE: US$57
Book Your Winter Park Food Tour
6. Go on a sunrise hot air balloon ride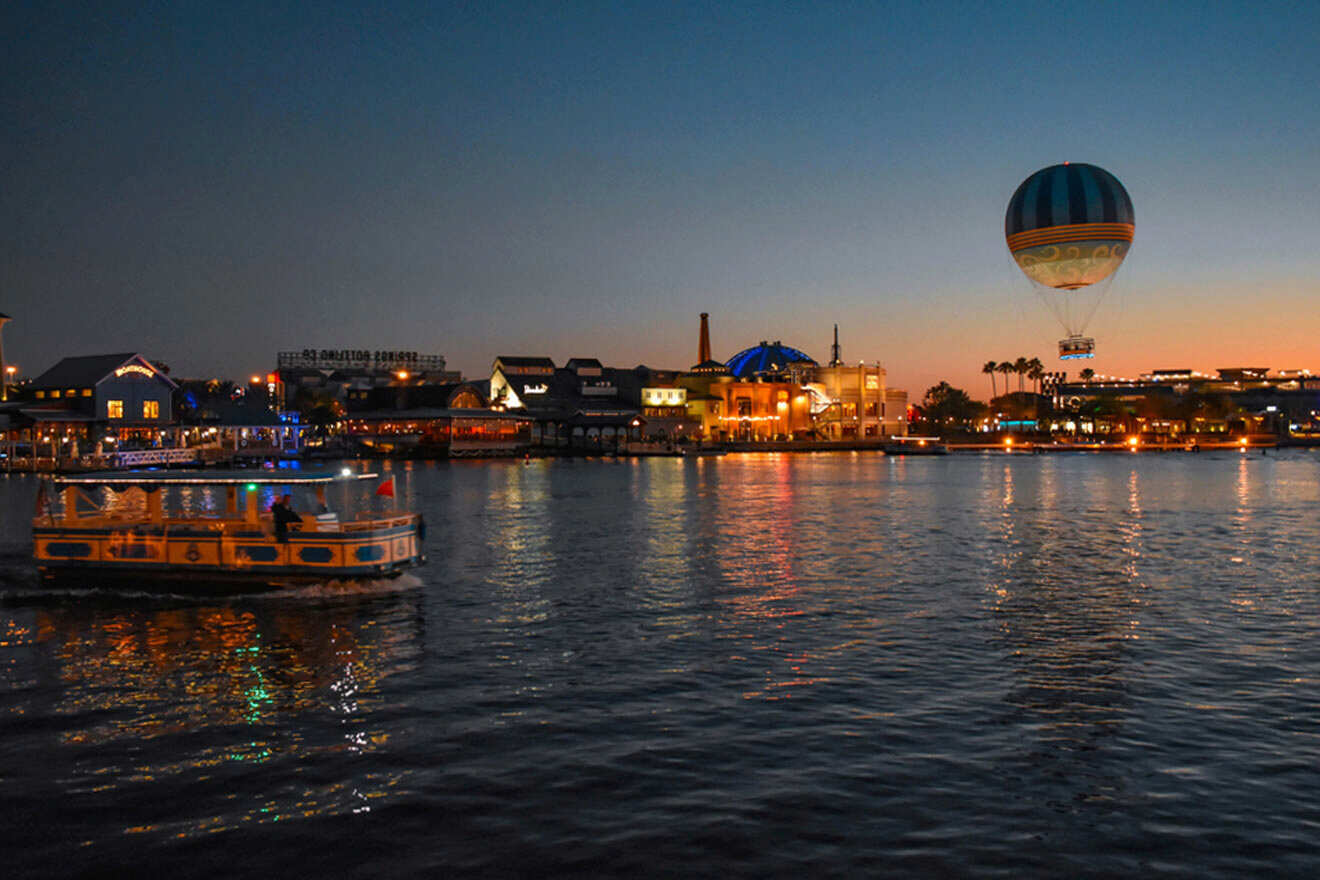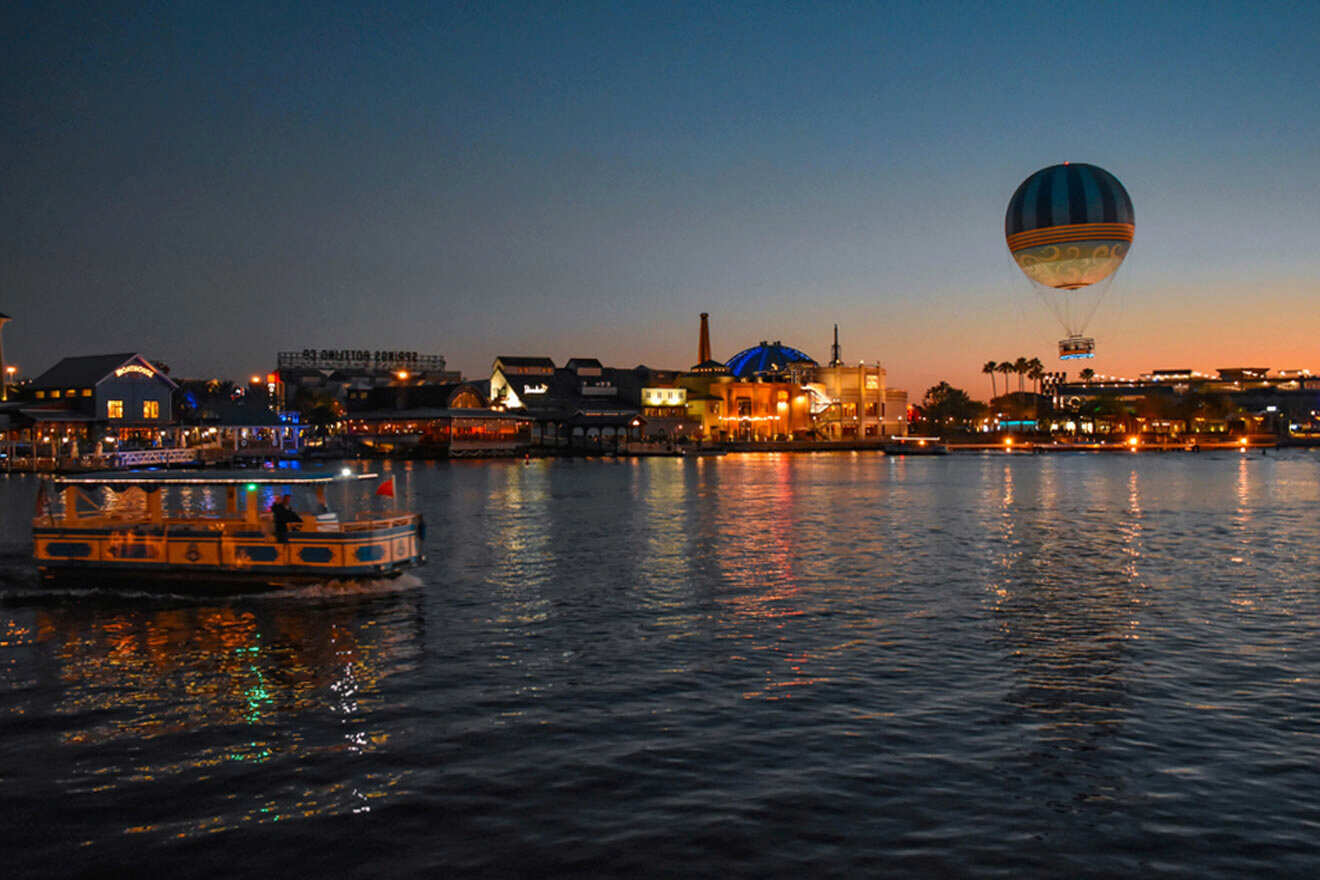 One of the most romantic things to do in Orlando is to take a hot air balloon ride at sunrise with your honey.
While this experience does come at a higher price tag, it's 100% worth it. My friend did this with her partner and had the most romantic experience of her life!
Bob's Balloons is the most popular company in Orlando that takes people up, up, up, and away!
The flight (private or in a group) lasts about an hour and is a tranquil experience coasting through the Central Florida sky, witnessing the unique and wild side of Florida that most people don't get to see if they are just interested in the theme parks.
Things get interesting when it comes to where you land. Since you're in a hot air balloon, the wind direction ultimately determines your route. So everyone gets a unique experience when booking a hot air balloon ride adventure and you never know where you could end up!
PRICE: US$750 for a private flight for 2, US$250 per adult for a group trip
7. Take a sunset kayaking adventure in Winter Park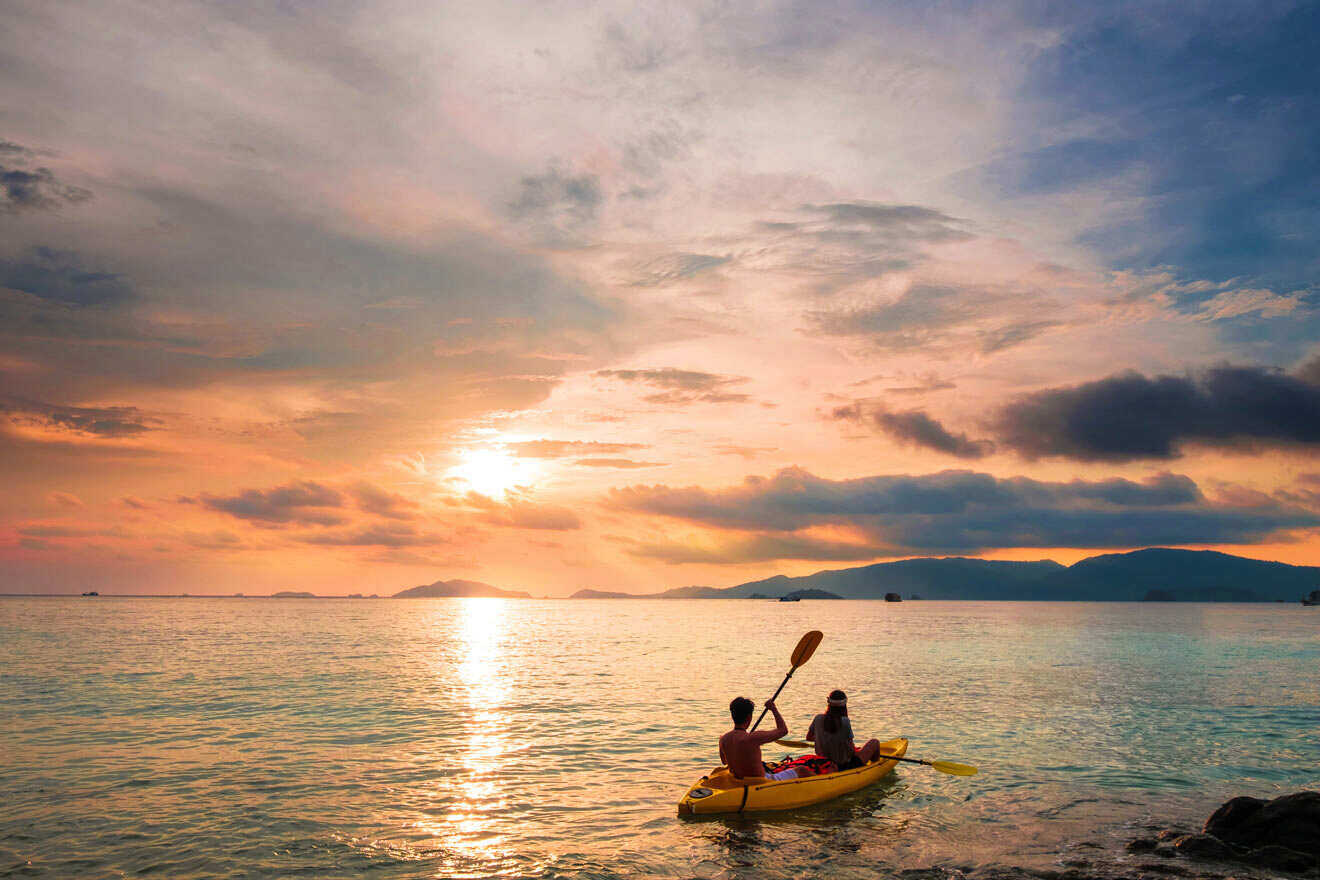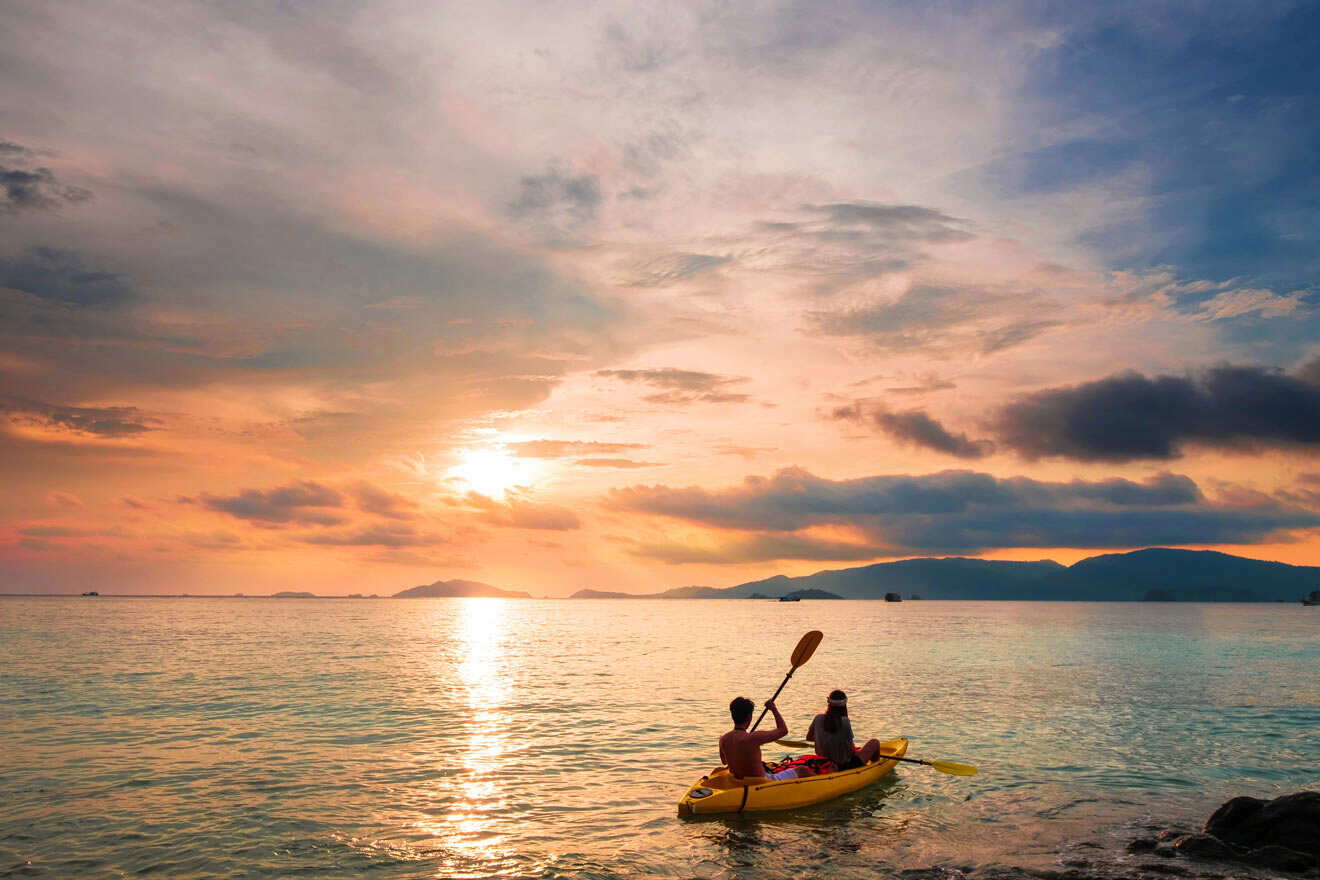 While watching the sunset with a loved one is always a romantic date night experience, watching the sunset from a kayak on the water with incredible views of nature accenting the sunset is a whole other experience!
The Winter Park Chain of Lakes is six different bodies of water connected by canals. So, many locals kayak all throughout the canals and lakes and create super beautiful and fond memories! We Winter Park natives love our quaint little city. There is so much beauty, and it is the perfect escape from the hustle and bustle and madness of the theme parks and downtown Orlando.
After you launch at Dinky Dock, a GetUp and Go Kayaking tour guide will lead you through the canals and lakes of Winter Park.
This tour has clear tandem kayaks, which makes for an even more exciting and beautiful experience. Some of the clear kayaks even light up at night!
With LED-equipped clear kayaks, taking a sunset and night tour of Winter Park's chain of Lakes is unique and one of the more romantic things to do in Orlando!
PRICE: US$70
8. Take your loved one on a bioluminescent adventure!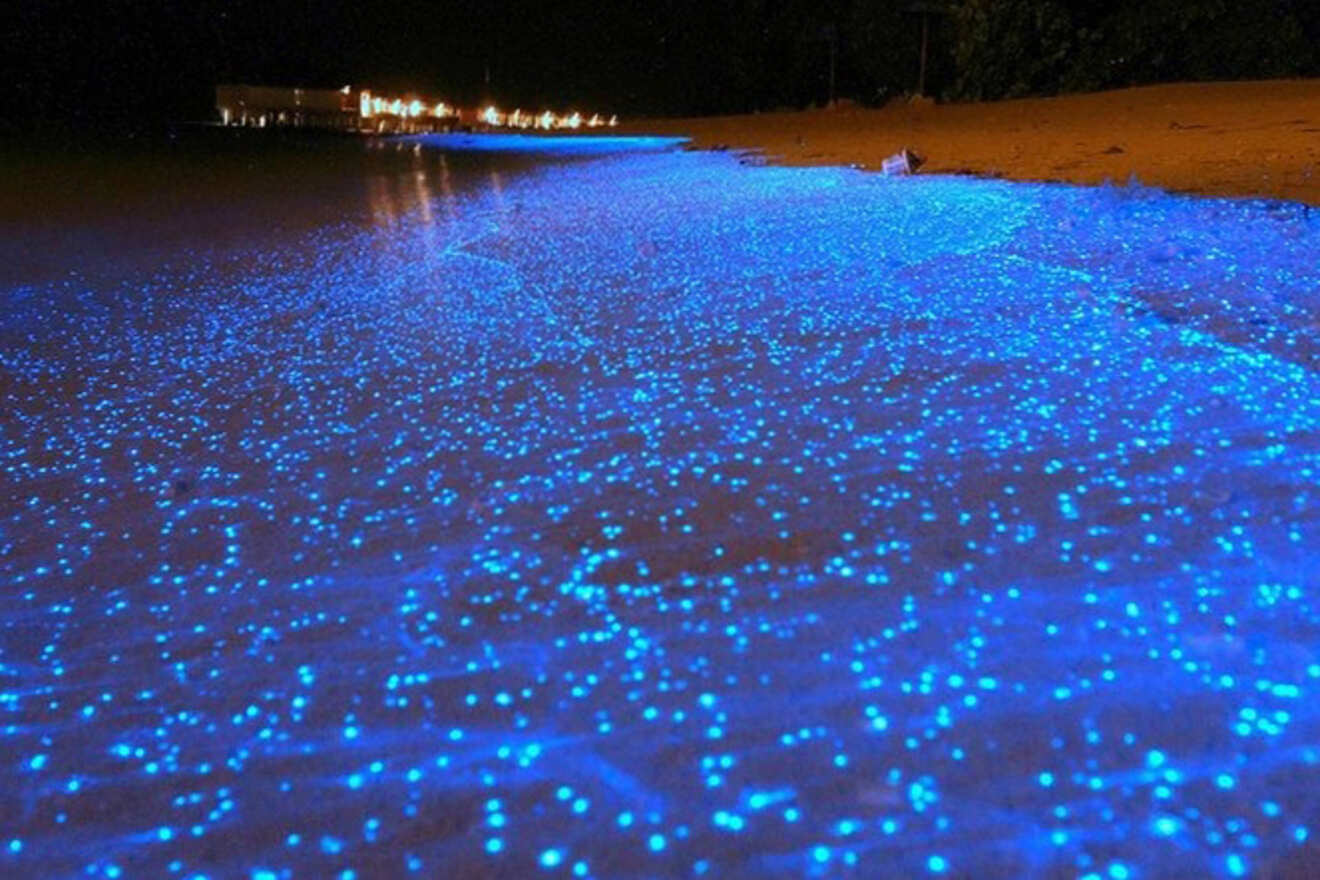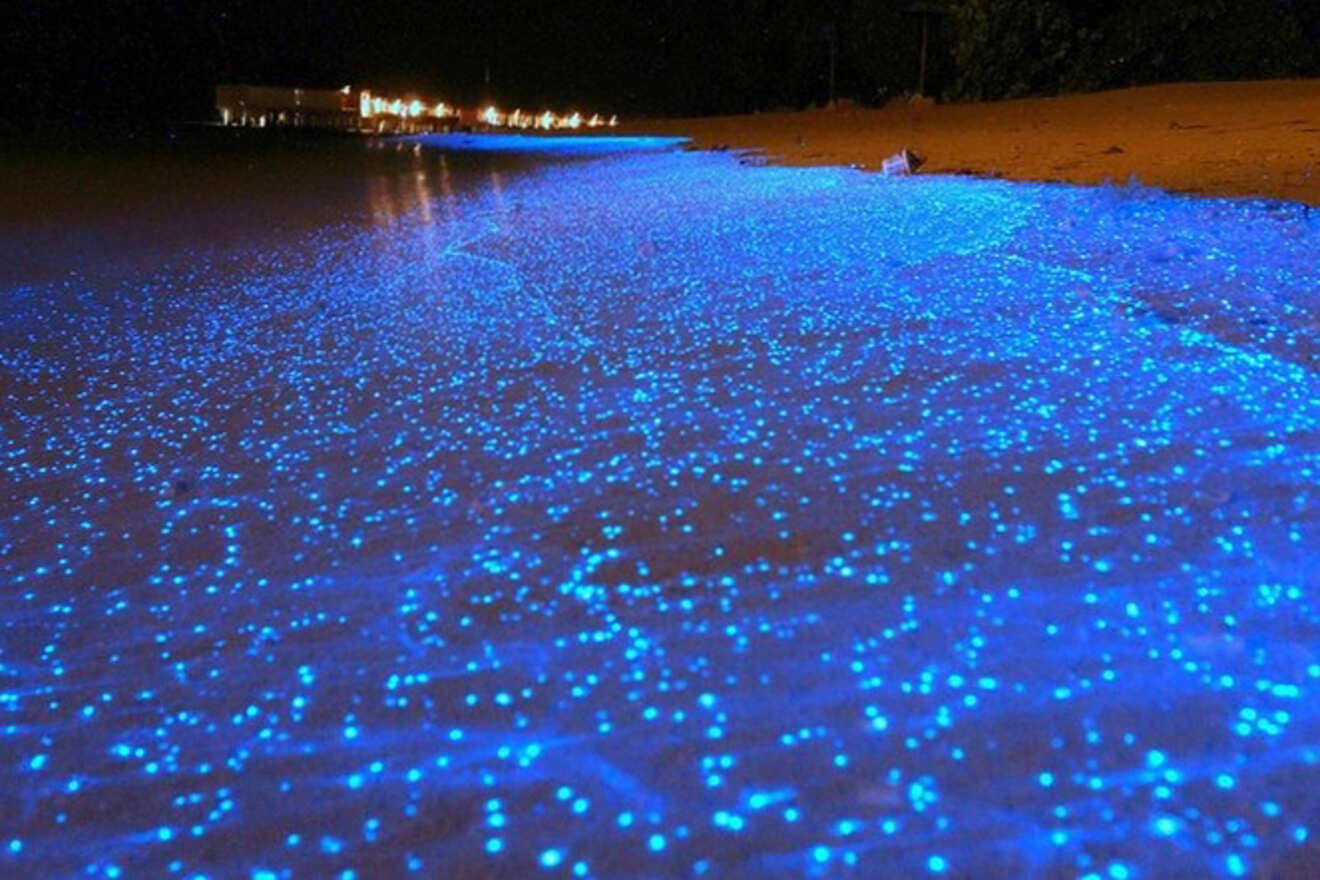 My partner and I embarked on this unforgettable journey for our anniversary last year, and let me tell you, this was singlehandedly one of the best experiences of my whole life. Seeing real bioluminescence firsthand, thirty minutes from my home, was a dream come true!
I recommend this experience to anyone who is looking for romantic things to do in Orlando. This experience takes the cake!
About a 30 to 40-minute drive east of Orlando to the Cape Canaveral area near Merritt Island and Kennedy Space Center, you will find one of the most biodiverse estuaries in the entire country. In this biodiverse ecological paradise, there is naturally occurring bioluminescence.
Are you surprised to learn that we have bioluminescence right in the beautiful Sunshine State? I sure was!
This night tour begins at sunset, the best time to see the bioluminescence. Then you descend into the water with a group led by an expert local tour guide that can tell you everything you need to know about this biodiverse sanctuary where freshwater meets the ocean.
As the sun begins to set, each paddle stroke lights up with a bright blue-green bioluminescent color. You are also in a clear kayak, which makes the whole experience life-changing!
When I went with my partner, we had a little pufferfish come right up to our kayak! We watched as fish darted below us, followed by a bright, colorful train of incandescent bioluminescence. We even got to see a sleeping manatee!
PRICE: US$74
Book Your Bioluminescent Kayak Tour
9. Sip some brew and unwind at the Orlando Beer Spa
I know. Beer Spa? What does that even mean?
Going to a spa for a romantic date with a loved one is a pretty common activity. However, Florida's very first Beer Spa is a totally new experience that makes people both confused and intrigued at the same time when they first hear the name. This cutting-edge spa takes the unconventional to a whole new level.
Many claim that the Orlando Beer Spa is one of the most relaxing spa experiences you can find in Orlando!
Located on I-Drive, with a beautiful ambiance and interior design of a rustic farmhouse with modern spa touches, the walls are adorned with sweet messages about relaxation and drinking beer. The environment is both casual and relaxing, yet also aesthetically pleasing.
When you enter the treatment room, you will be greeted by either one or two soaking tubs lined with gorgeous wood, giving you the feeling that you just escaped on a romantic farmhouse getaway.
Bubbling with botanicals often used in beer creation such as relaxing hops, and other calming botanicals, stepping into these tubs is a totally unique and unforgettable experience!
Hops, the main ingredient in beer, is a potent central nervous system relaxant. So it should come as no surprise that soaking in warm, bubbling hop-infused water is a super relaxing experience best shared with a loved one.
And of course, there is beer on tap that you can enjoy while you relax into a good soak with calming botanicals and your loved one!
NOTE: You are not soaking in actual beer! This is a common misconception. Instead, you are soaking in warm water infused with some relaxing botanicals commonly used in beer making.
PRICE: From US$190 per couple
10. Escape the city and visit some romantic gardens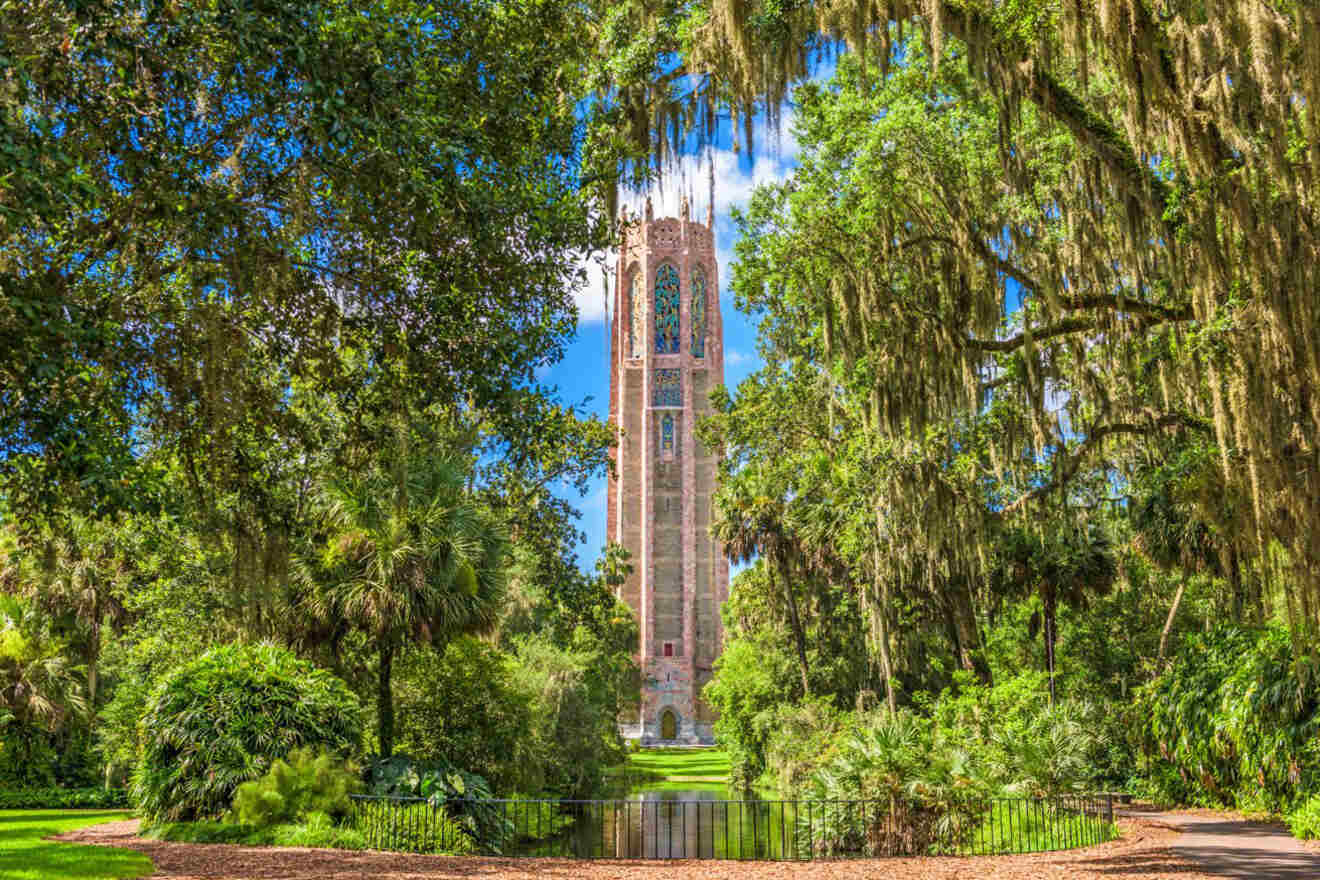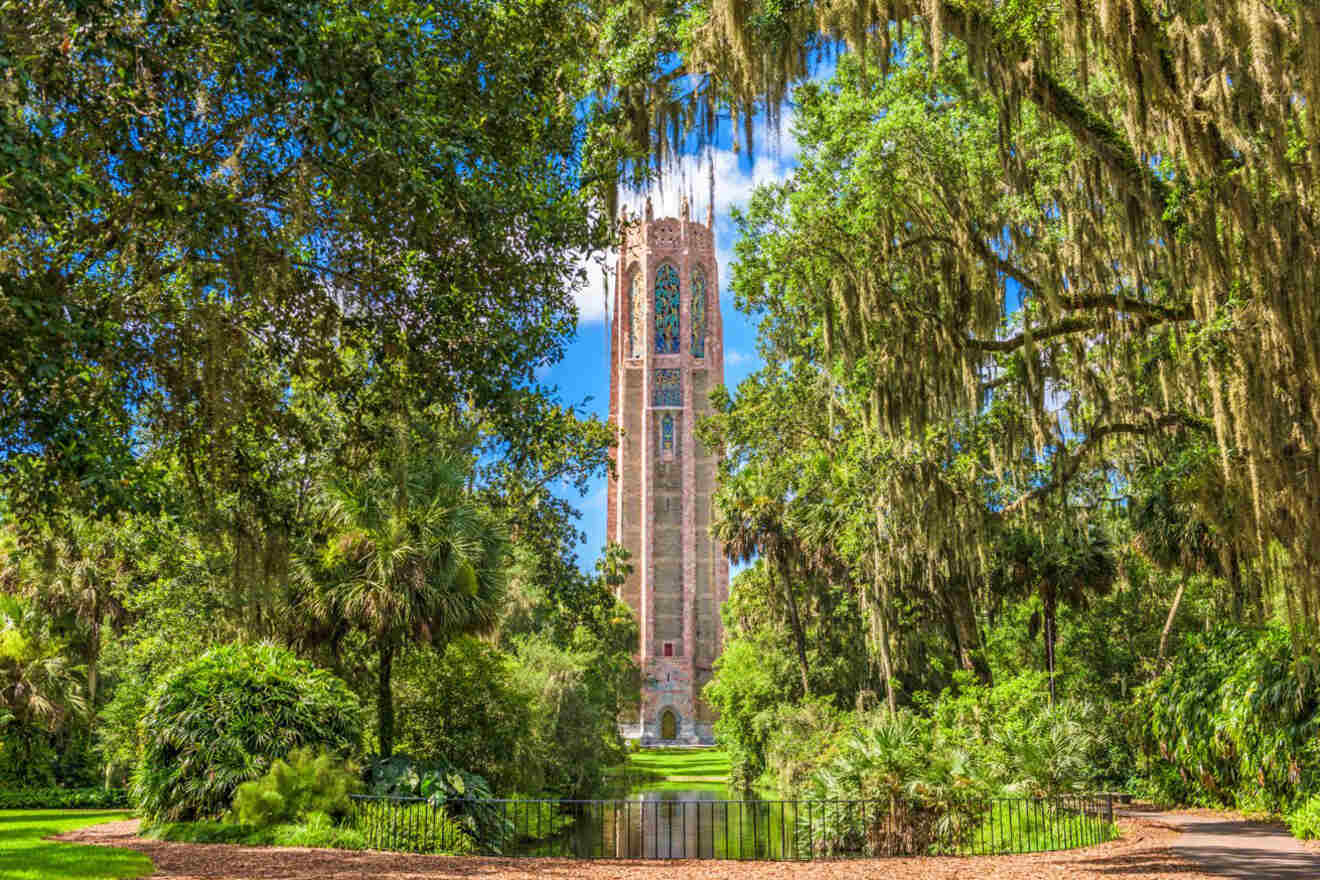 Orlando has some of the most beautiful botanical gardens that make for a really special date with your loved one.
Among some of the romantic botanical gardens in Orlando are Mead Botanical Gardens, Bok Tower, and Leu Gardens.
Mead Botanical Gardens is a beautiful 47-acre natural habitat in the heart of Winter Park with incredible Florida flora and fauna as well as a butterfly garden and other tropical landscaped gardens. They also act as a community hub for all sorts of events and gatherings.
Bok Tower Gardens is located in Lake Wales, and it's 100% worth the drive with acres of gorgeous Japanese-style gardens and a gorgeous towering tower and lookout point.
Leu Gardens is another Central Florida gem, perfect for grabbing some food and having a picnic along the lake and then taking a stroll through the winding paths that pass through all sorts of different gardens, from tropical palm gardens to native Florida ecology, to rose gardens and more.
For all those nature lovers out there, strolling through these incredible gardens is super relaxing. Feel transported to another world where the city feels like a distant memory and trees and flowers and all sorts of tropical plants abound.
NOTE: Leu Gardens has a larger selection of different habitats and gardens to explore than some of the other gardens on this list.
PRICE: Free
11. Experience crystal clear waters on Rock Springs Run!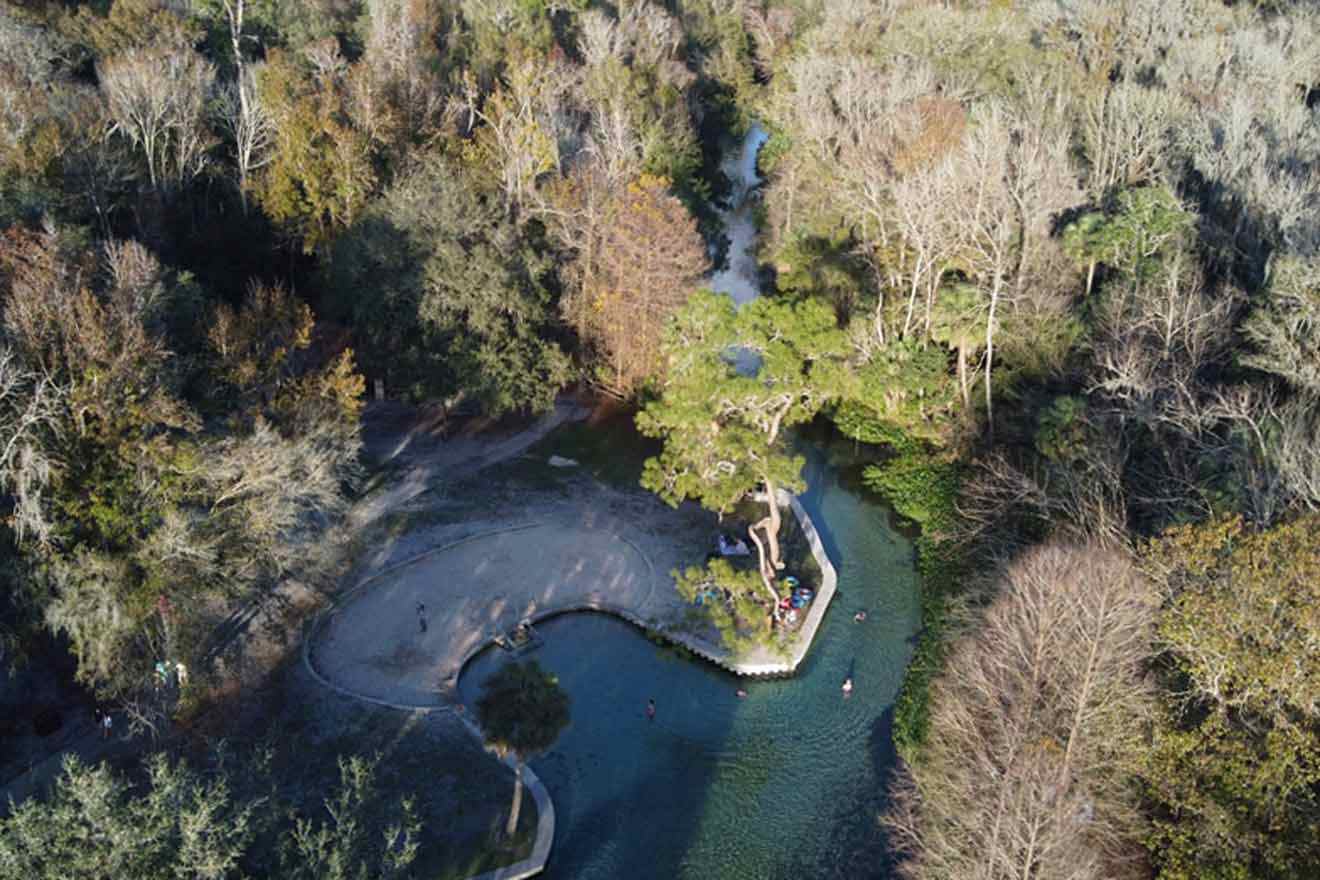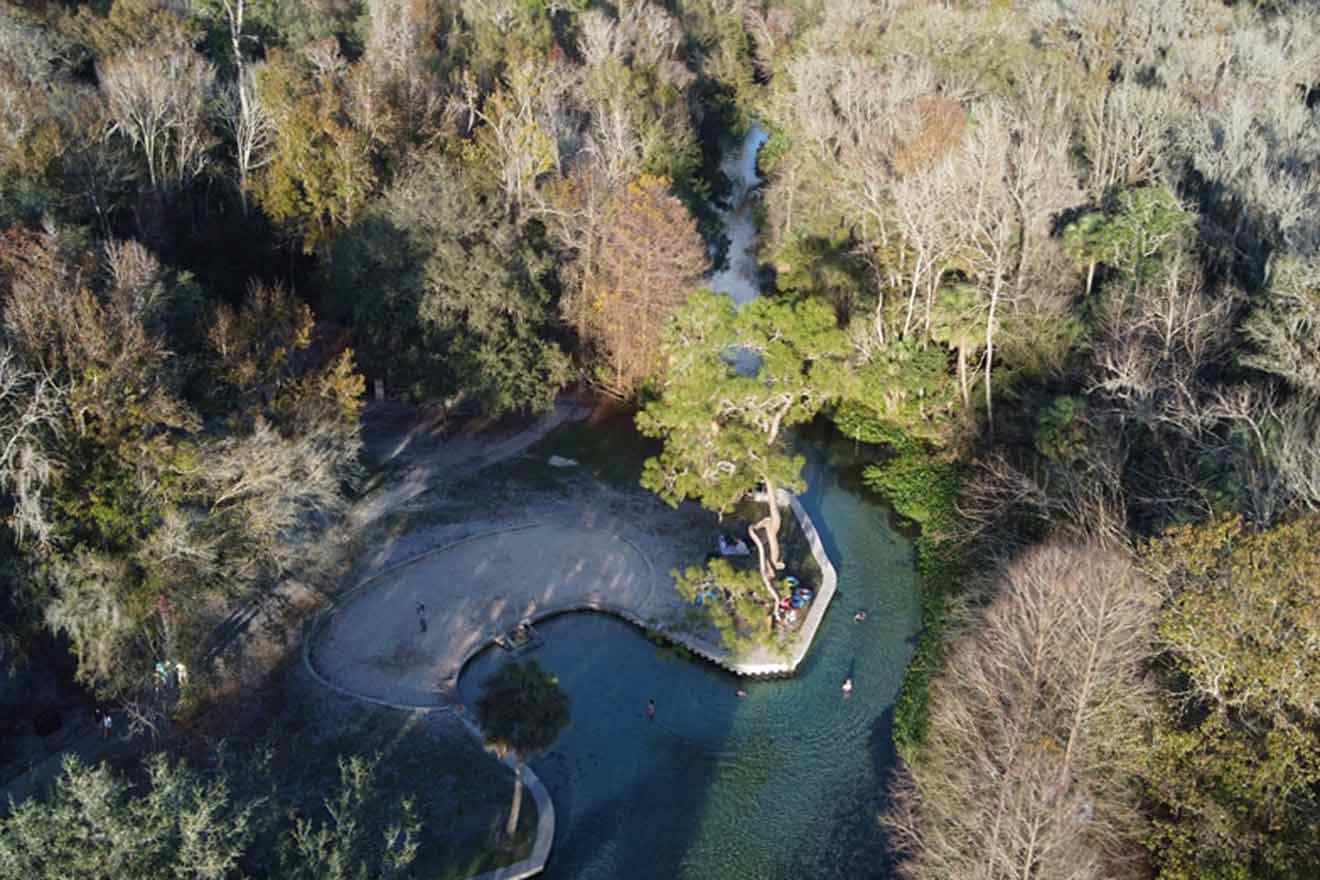 Central Florida is home to so many different incredible attractions that bring millions of visitors from around the globe each year.
A little-known tourist attraction to theme park goers is the many artesian freshwater springs dotted across the Sunshine State!
Rock Springs Run, located in Apopka at Kings Landing, is one of the most unique and romantic places to visit with a partner for those who love to adventure!
Crystal-clear waters lined with palm trees and ferns await you as you float or paddle your way down a lazy river at Kings Landing.
Nothing comes close to the incredible views and hours of fun splashing around in the sun! With the chance to see some beautiful and rare wildlife, this is the ultimate unforgettable experience for couples in Orlando.
PRICE: Free
12. Grab dinner and a movie at an indie theatre
Yet another super romantic and one-of-a-kind Orlando experience for couples, Enzian Theatre and Eden Bar provide a unique movie viewing experience that is just perfect for lovers.
This local favorite is an independent theatre featuring indie films and 35mm cult classics. If you want to make it a complete date night experience, grab dinner and some drinks at the Eden Bar before you experience Central Florida's only alternative movie theatre offering foreign, independent, and classic films.
For all those art and film buffs out there or those who want to take their special someone out for a unique experience, this is the date night for you!
13. Indulge in some sultry deserts
Better Than Sex, located in Ivanhoe Village, has some super erotic and romantic desserts and aphrodisiacs that are just perfect for star-crossed lovers.
From the red walls, erotica art, and playful names to the presentation of each dessert dish, this romantic venue has incredible date night written all over it!
This is a super fun date night experience and should be high on your list of romantic things to do in Orlando!
PRO TIP: Check out the BANDBOX after your aphrodisiac, a 1920's themed alcohol-free speakeasy with all sorts of fun mocktails with non-alcoholic whiskey, gin, vodka, and more! This is a fun experience to get dressed up as a 1920s flapper duo, grab some classy drinks here, and then head to Better Than Sex when you're finished!
FAQs about romantic things to do in Orlando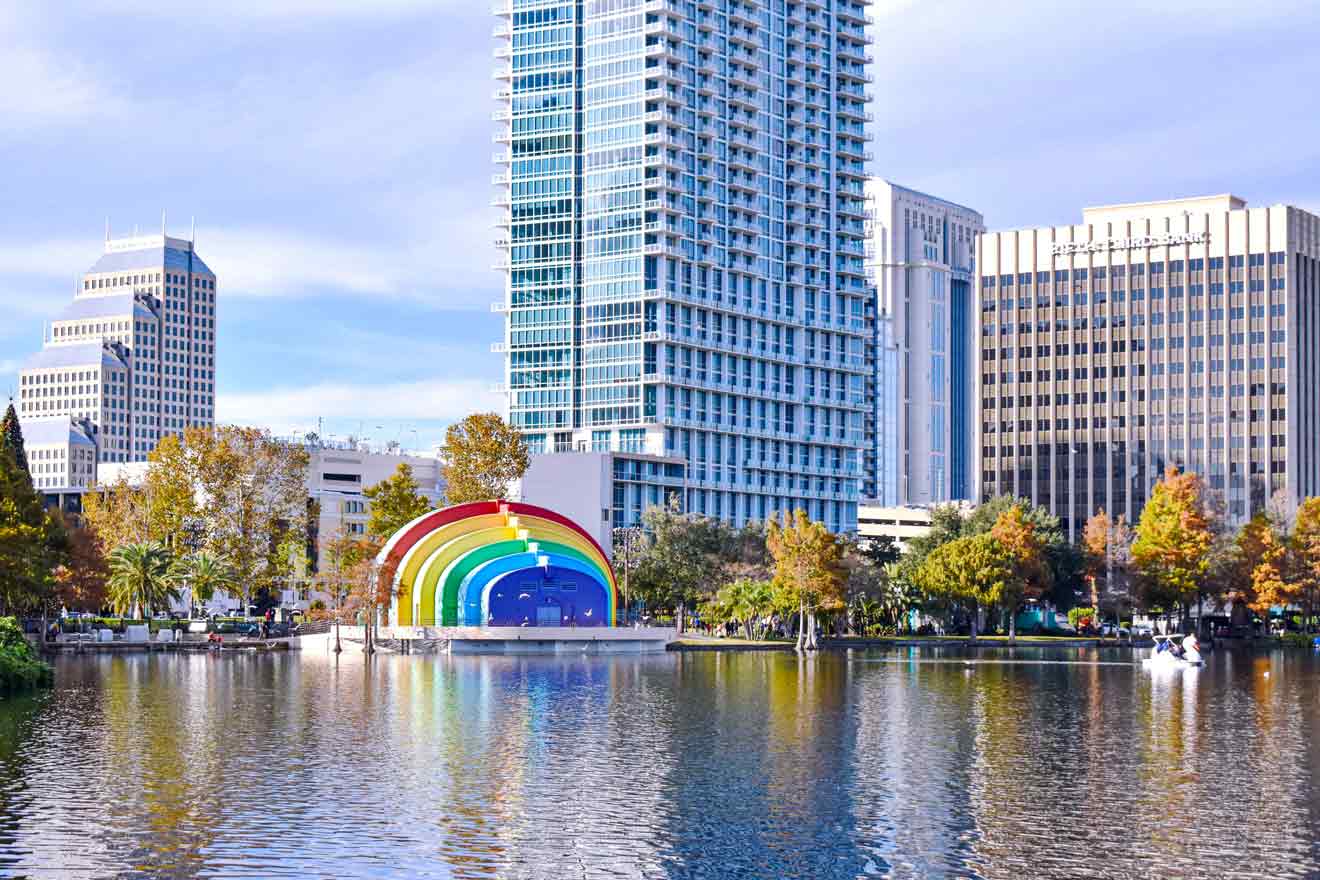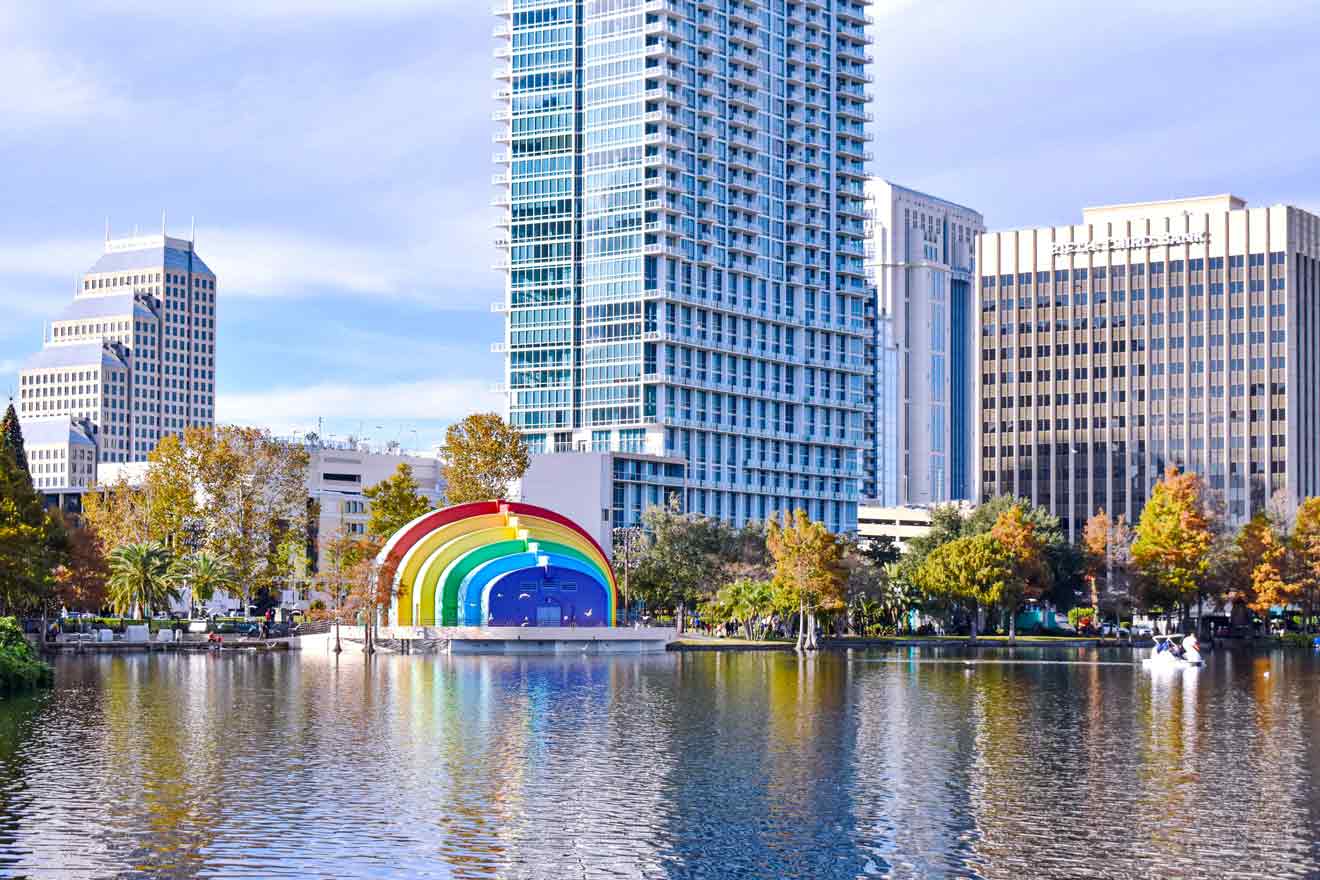 Conclusion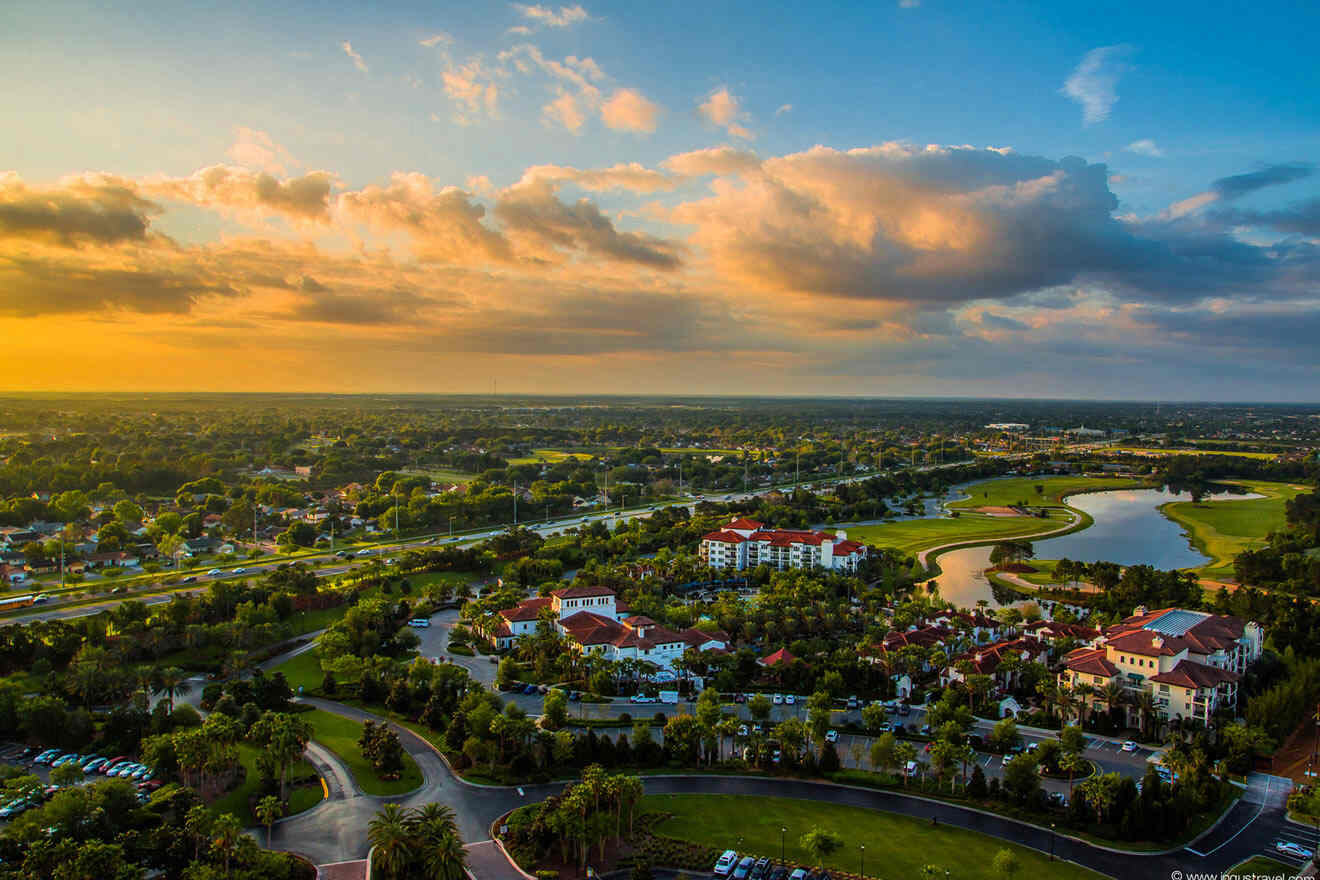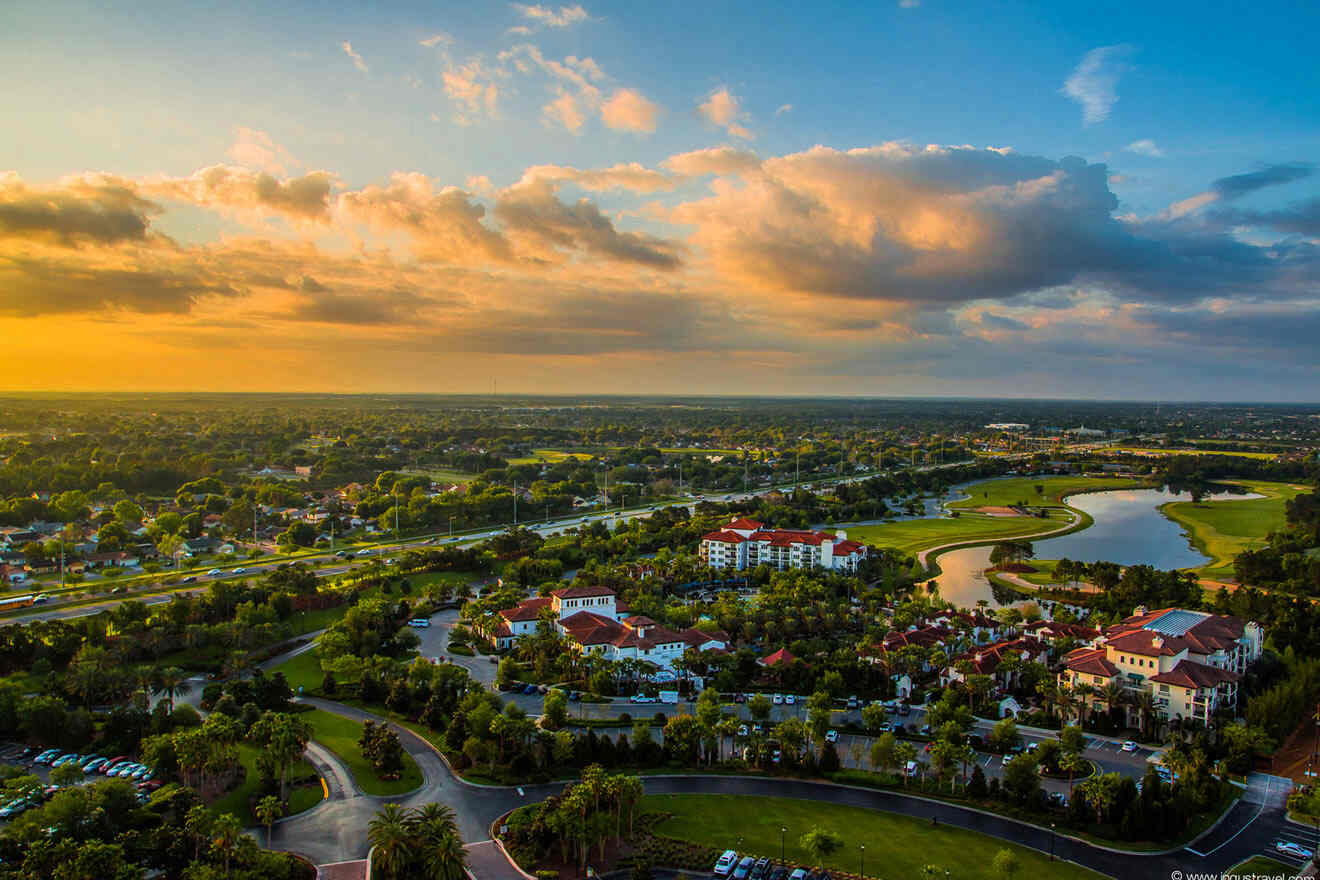 There you have it! The most romantic things to do in Orlando. Depending on what you and your loved one are into, there are endless possibilities for romantic experiences in Orlando.
Whether you guys enjoy an upscale dinner, a one-of-a-kind nature adventure, a classic theme park experience, or exploring new places together, Orlando has something special to offer you.
It was hard to pick only a few things because Orlando has so much to offer honeymooners and people looking for a romantic getaway in Central Florida! Here are my favorites:
Orlando is, after all, The City beautiful. And I am here to tell you that the City Beautiful is for lovers.
With love and gratitude,
Amira G
---
Pin it for later!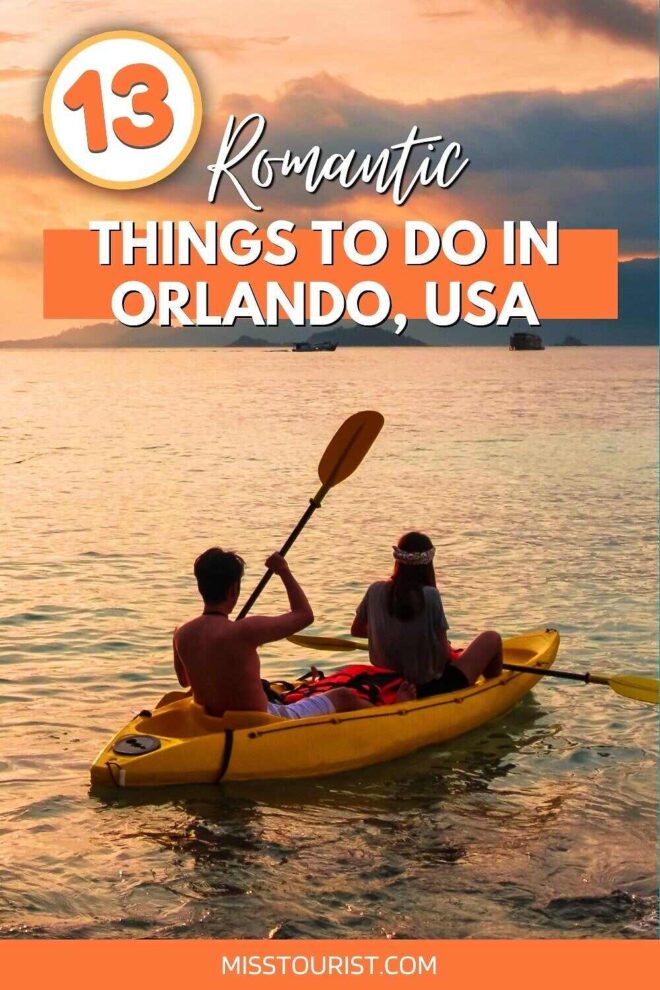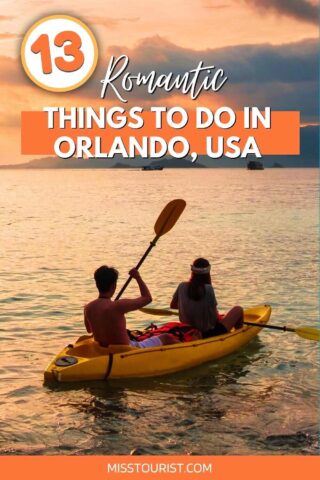 Pin it for later!