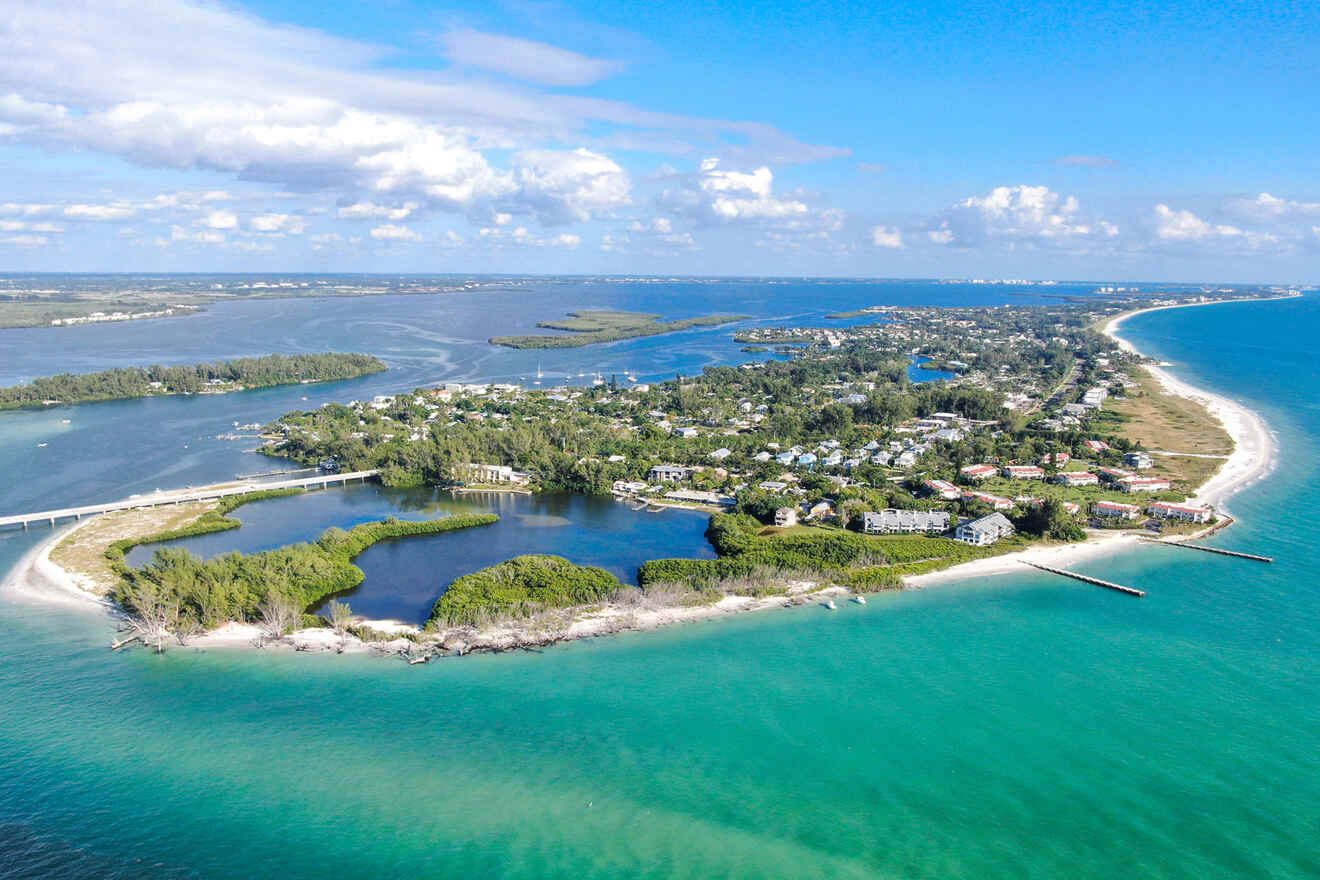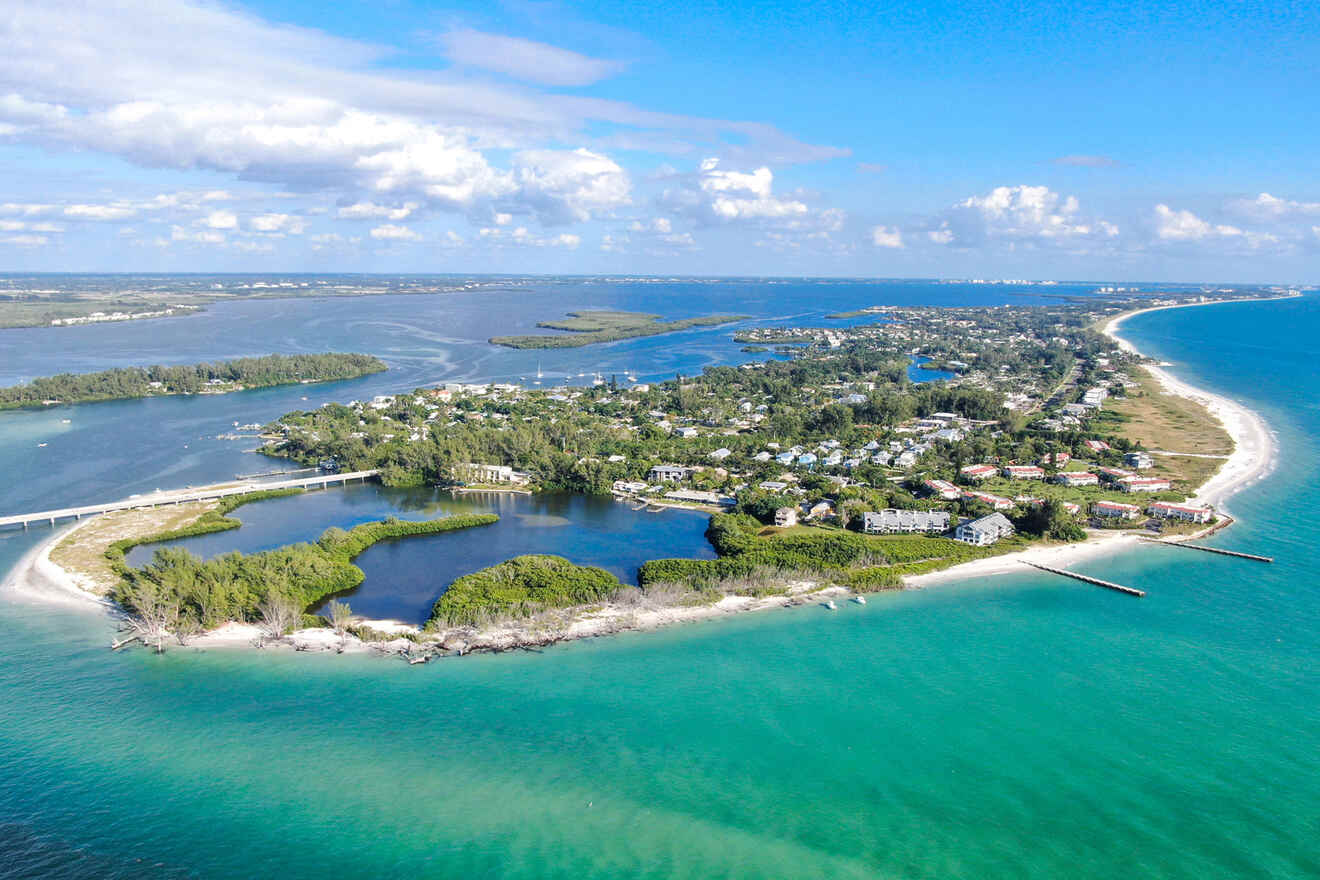 Beer Can Island is truly one of Florida's many hidden gems!
This incredible island will make you feel like you are being transported to a remote enchanted tropical oasis.
Even as a local, this island doesn't even feel like Florida! Strewn with driftwood, gorgeous shells, and incredible views of the Gulf of Mexico, Beer Can Island is truly an incredible place to visit in Florida.
While the name is not the most enticing, the beauty is so exquisite you are not going to want to miss out on this gorgeous Florida gem!
Let's dive right into this guide to Beer Can Island (Longboat Key!)
Guide to Beer Can Island: tips and tricks you should know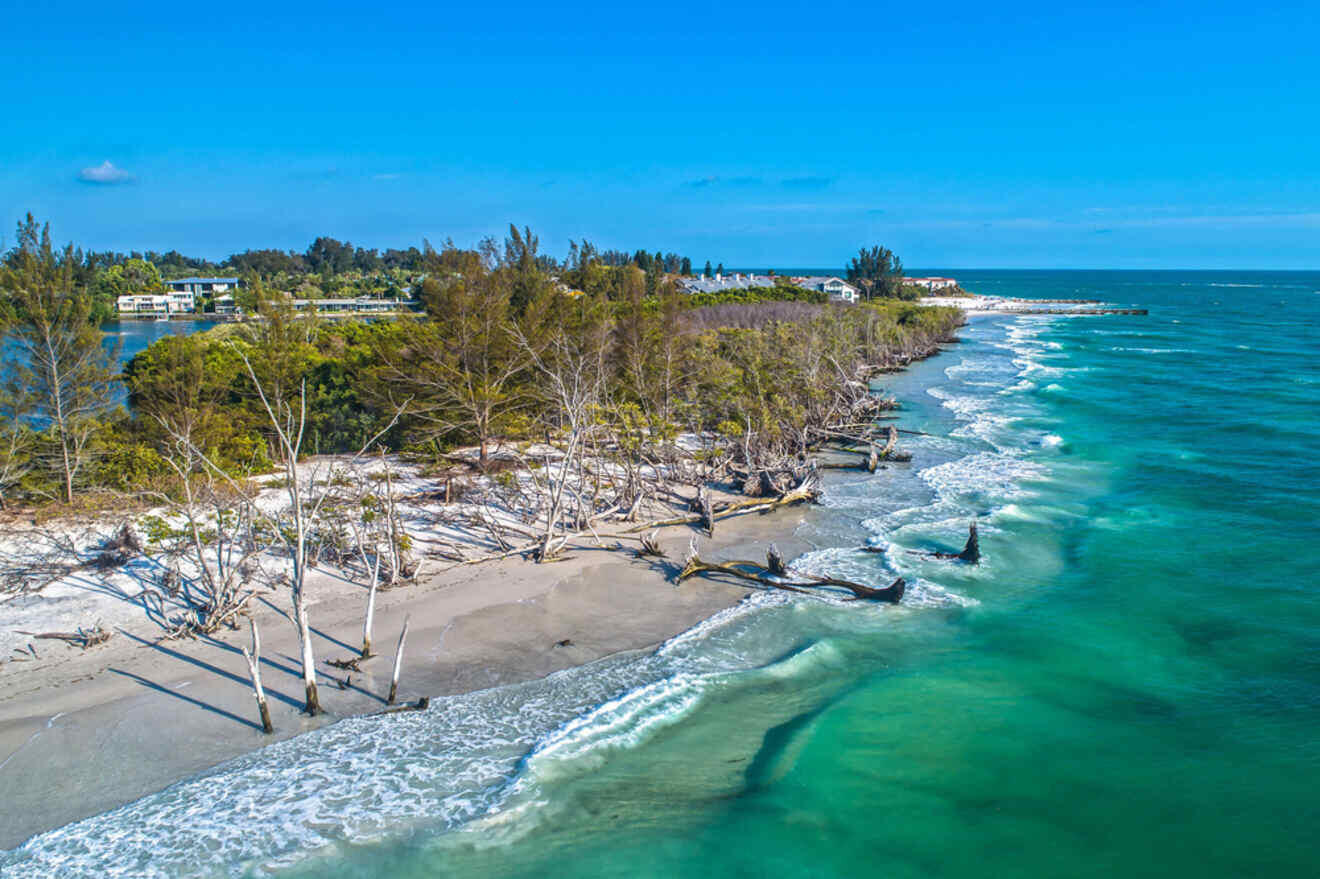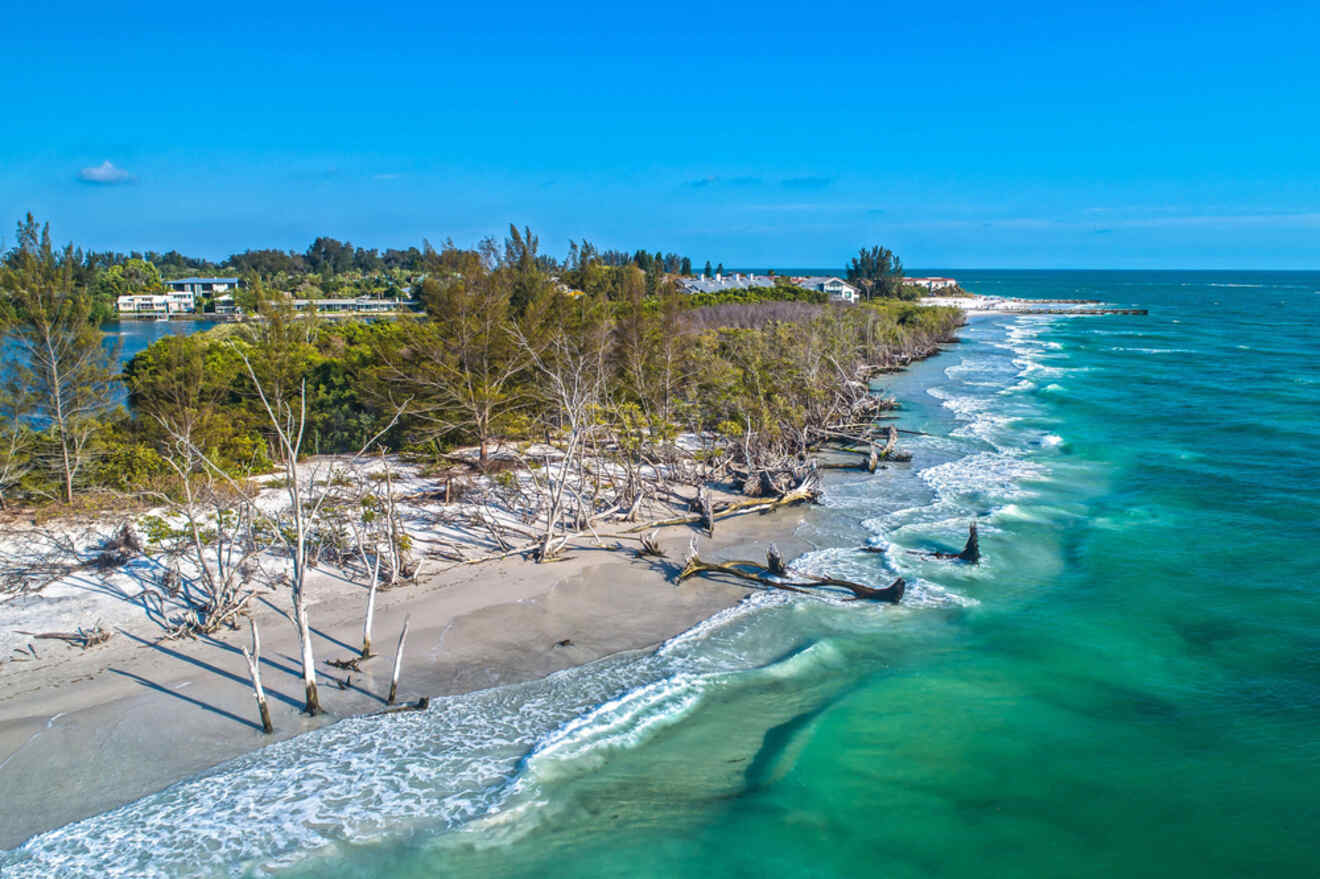 Beer Can Island, also known as Greer Island, is a really special place in Florida that you are seriously missing out on if you haven't visited!
Famous for being one of the best places in Florida for photographers, this remote island is a true paradise.
If you are unfamiliar with the area, finding Beer Can Island can be difficult. That's why I wanted to give you the ultimate cheat sheet so your trip to Beer Can Island can be easy and filled with peace and tranquility.
IMPORTANT: Beer Can Island is a sacred and fragile ecosystem. Please visit with care and intention, and be sure not to leave any garbage behind. Leave everything as you find it, don't take any driftwood or other essential parts of the ecosystem.
It's important to acknowledge that this is ancient, sacred, Indigenous land and it must be respected as such! Make sure that you leave it just as beautiful as you found it so that other people and plant and animal kin can enjoy it as well.
Hold on, there are two Beer Can Islands in Florida?
Yes, there are two Beer Can Islands in Florida. There is a "Beer Can Island" which is an actual island in Tampa Bay that is only accessible by boat. This island is NOT the island that this article is about!
The Beer Can Island that I'll be discussing is actually located in the Sarasota area, south of the Tampa Bay area in Longboat Key.
Where is Beer Can Island?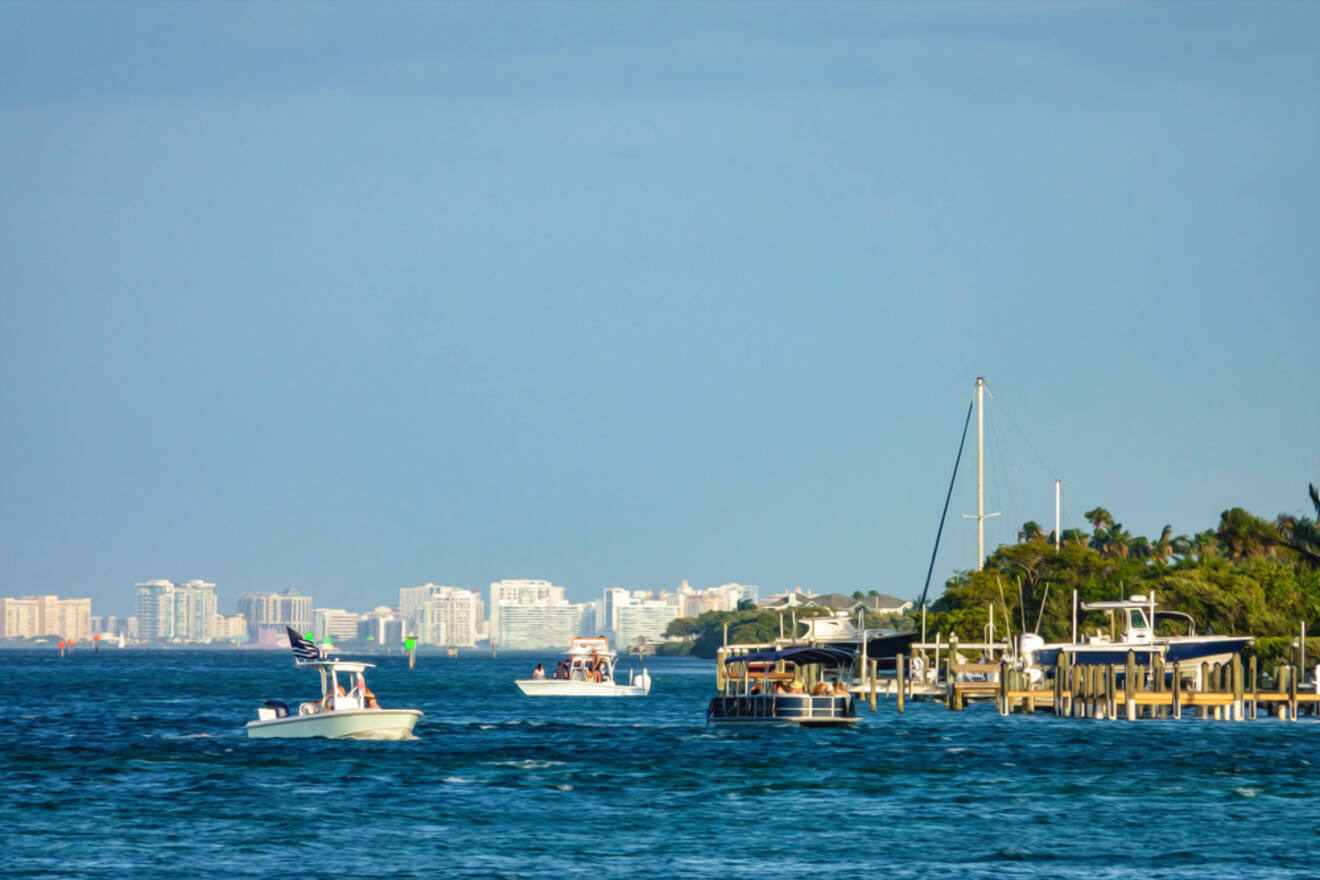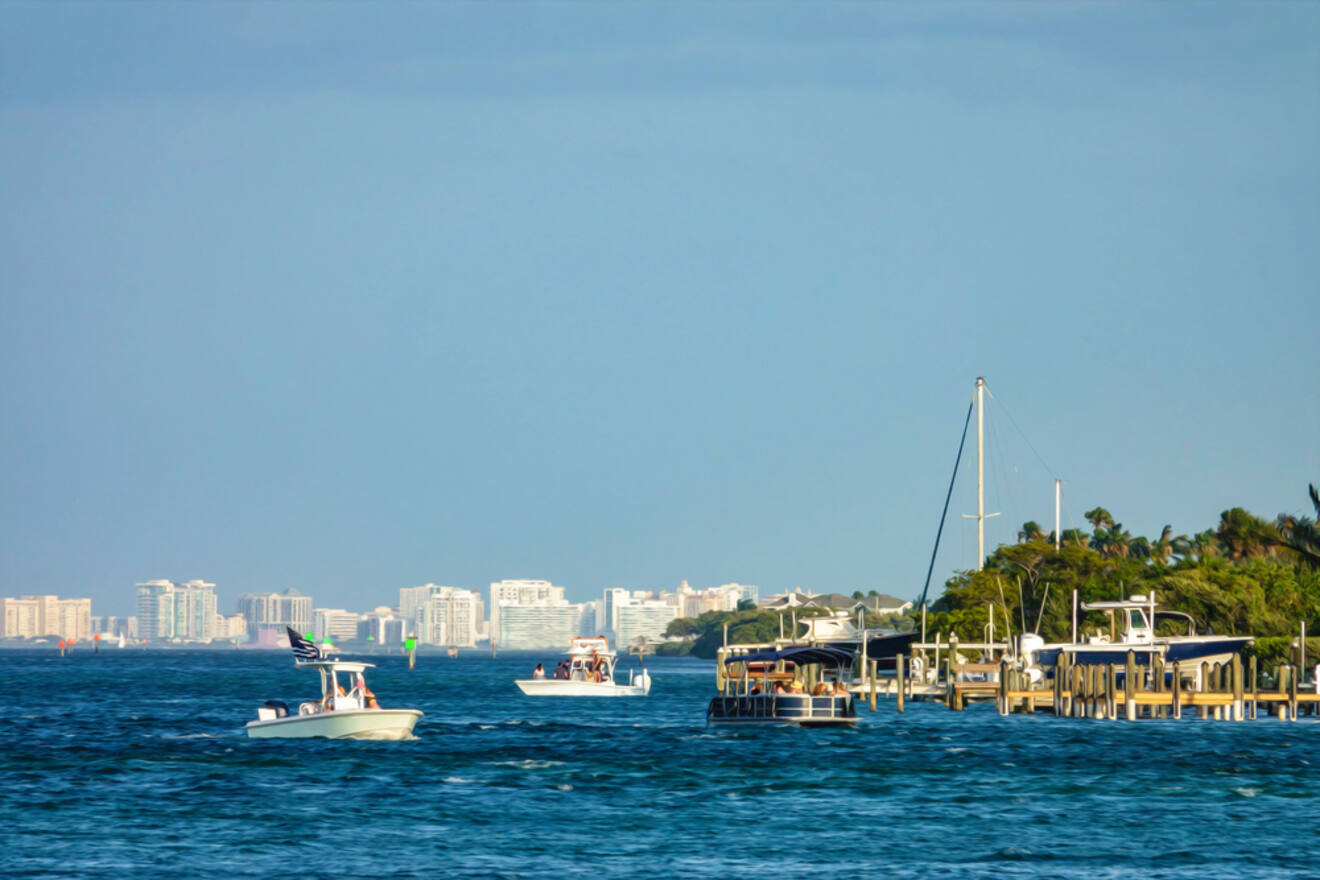 This incredible magical oasis is located at the northern tip of Longboat Key. Right before you cross over the Longboat Key Bridge, you will find Beer Can Island.
This bridge connects Anna Maria Island with Longboat Key. The address below is for the beach access point that takes you to the gorgeous Beer Can Island or Greer Island.
Address: N Shore Rd, Longboat Key, FL 34228
NOTE: You can also visit by boat, which is a very popular way of getting to Beer Can Island. However, I don't have a boat, so I usually walk when I go!
Visiting Beer Can Island, Longboat Key: where to park?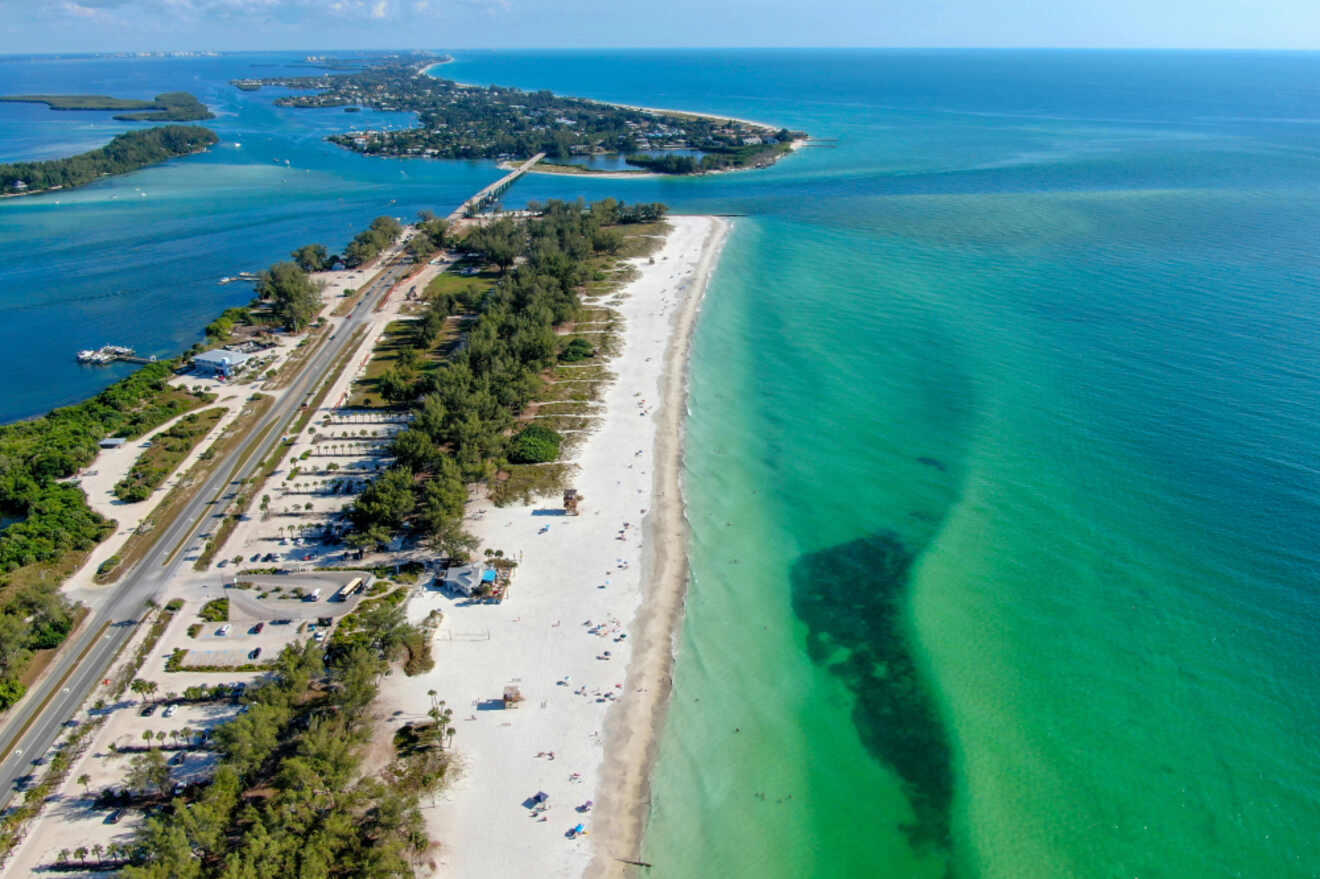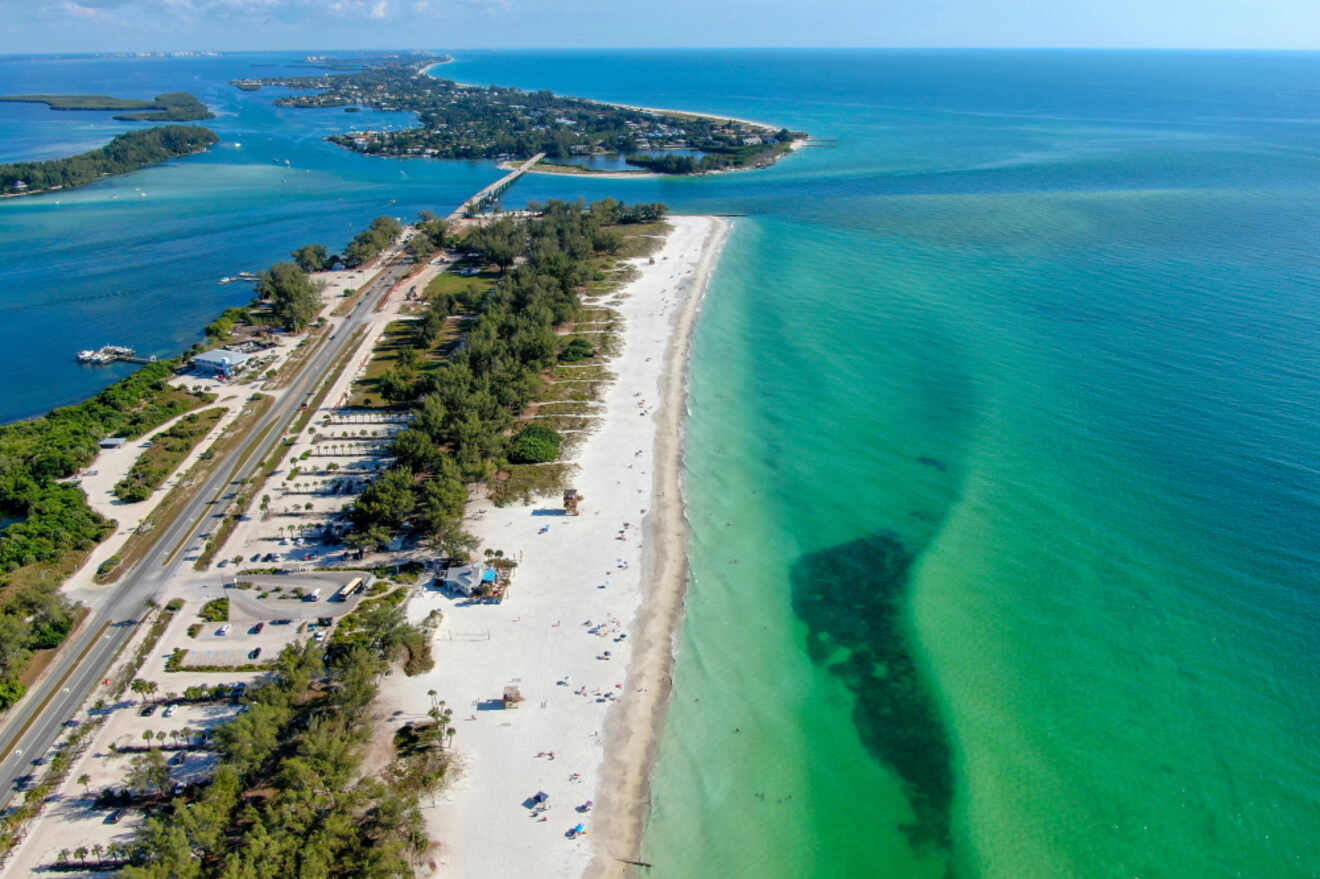 If you go to the address above, you will notice that you are in a largely residential affluent neighborhood with some nice-looking houses.
Once upon a time, you used to be able to park right along the road there. However, I think that some of the wealthier residents began to have a problem with it and removed public street parking for the beach.
Many people end up parking at nearby Coquina Beach, just across the Longboat Key Bridge. Taking the short walk is much better than getting your car towed!
PRO TIP: Park as far south as you can at Coquina Beach and walk across the bridge and through the residential neighborhood to get to the beach. While this may seem like a lot of effort, it's well worth it!
How to get to Beer Can Island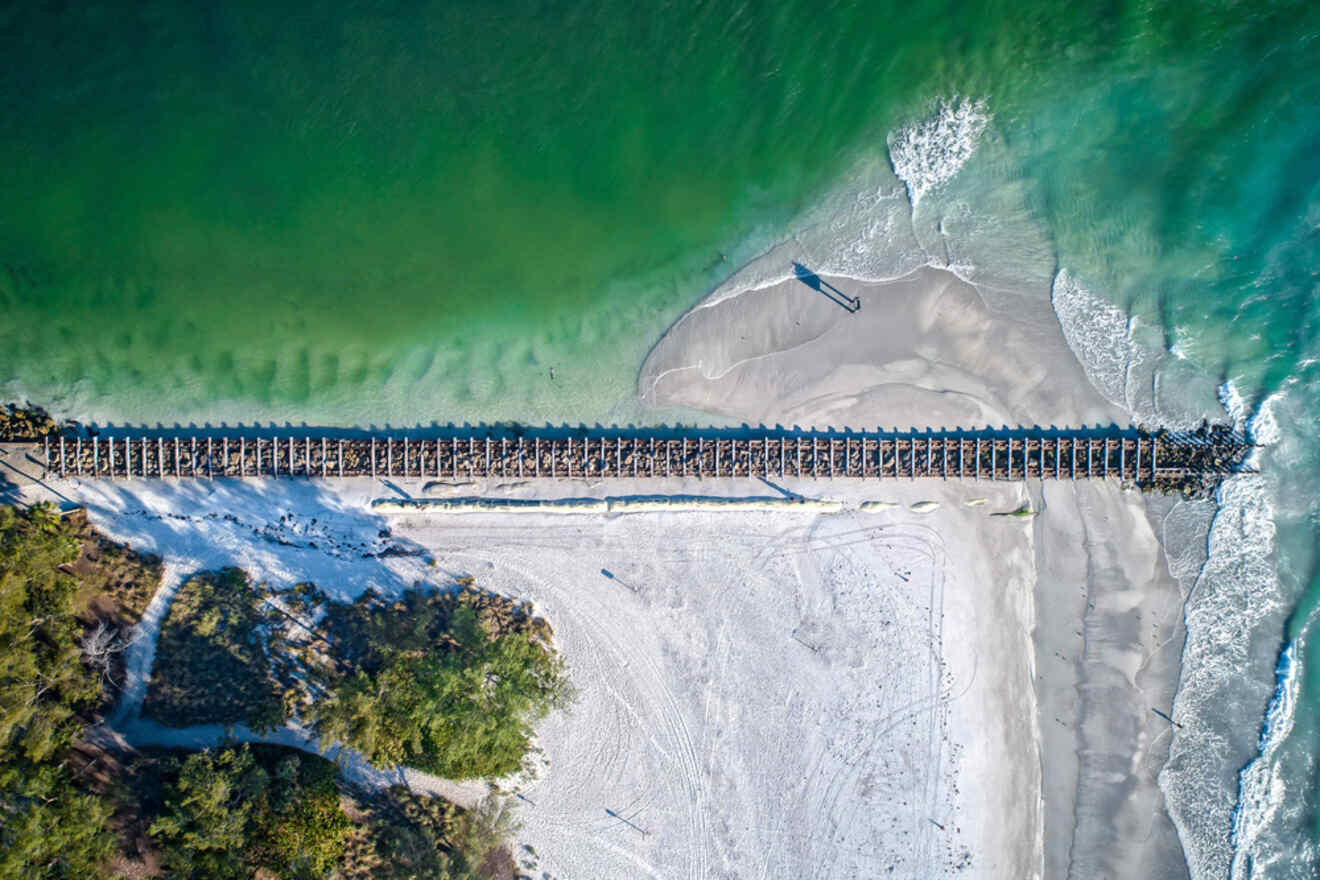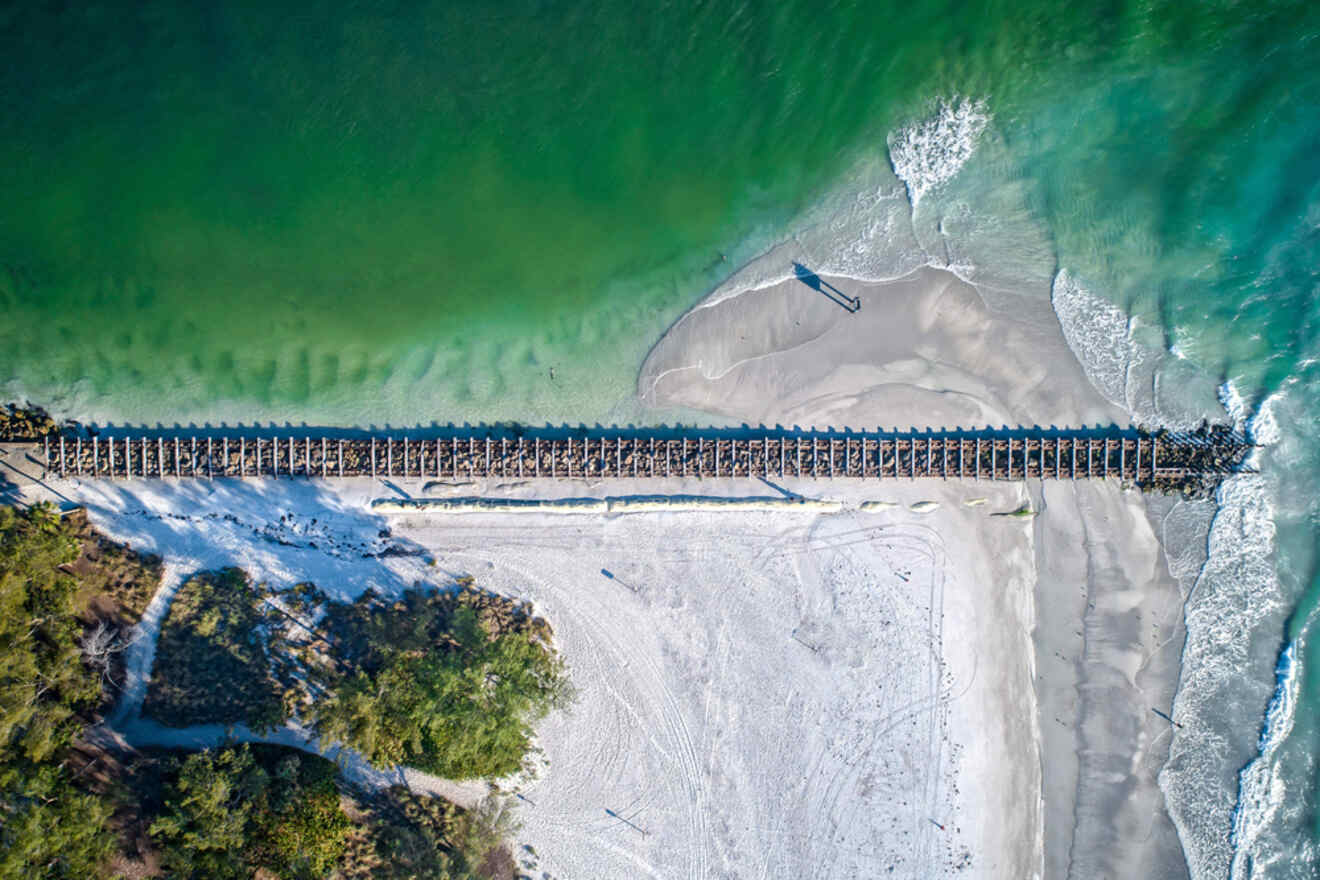 Getting to Beer Can Island can be a little confusing if you're unsure of where you're going. However, I am going to give you the local secrets to getting to Beer Can Island easy peasy.
Like I said, your best bet is to park at Coquina Beach, and then put this address into your GPS or navigation tool: N Shore Rd, Longboat Key, FL 34228.
Walk on foot across the Longboat Key Bridge and follow the directions through the residential neighborhood until you arrive at this stunning destination.
If you're walking, take the first right after you cross the bridge into the residential neighborhood, where you can access the beach entry point to Beer Can Island.
Continue walking down the road, and eventually, you will reach the beach access point!
Next, take a right, and head in the direction of the mangroves!
You should find a path that clearly goes through the mangroves. I recommend this path because it is not easy to get to Beer Can Island by going around, and not the safest option either.
You can expect to walk through this lush mangrove forest for 5-8 minutes. Then the path will begin to open up slowly, and you will start to see a lot of driftwood and skeletons of trees, so you'll know you're in Beer Can Island!
This is your chance to wander around through the gorgeous, picturesque driftwood-laden beach and explore to your heart's content! Or, find the perfect spot to lay your towel down, get your favorite book, and just relax and soak up the views!
If you want to explore the mangroves, you should definitely check out this amazing kayak tour! It takes you right through the tunnels in your very own kayak and it's super fun for the whole family!
How much time should I spend at Beer Can Island?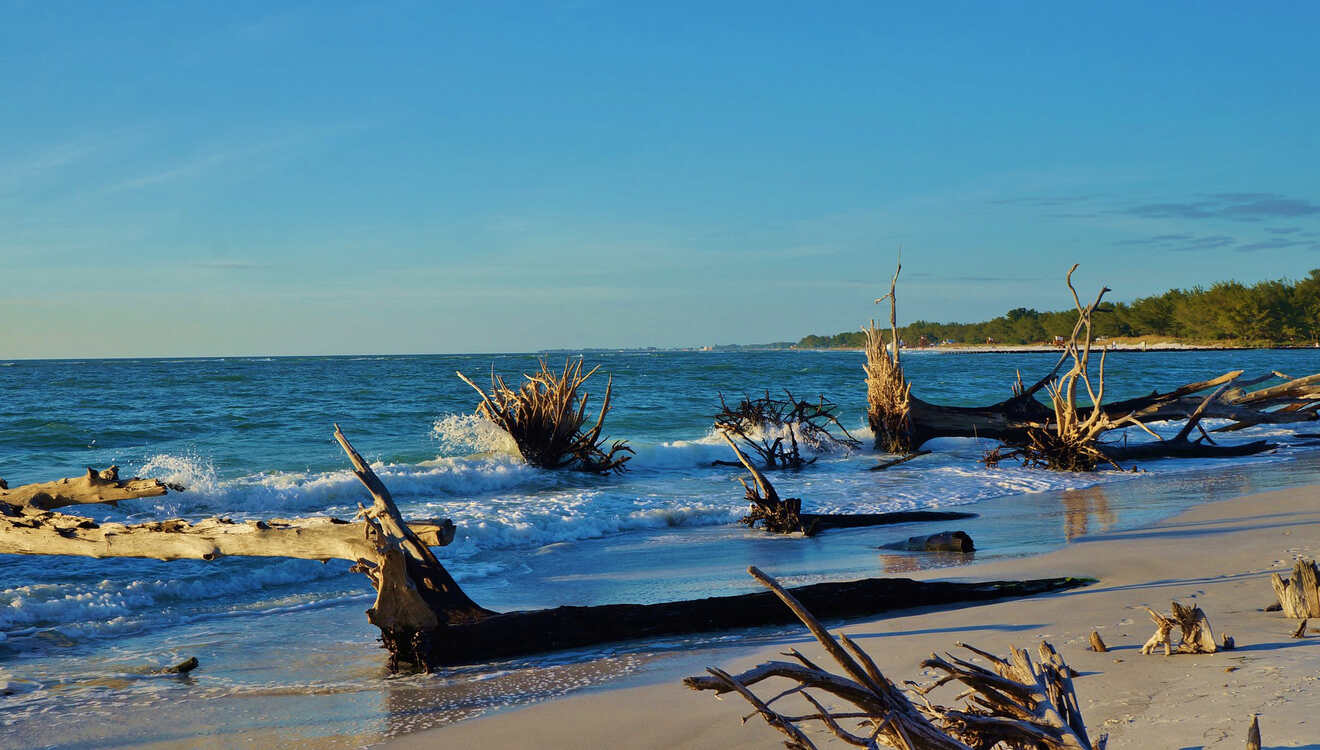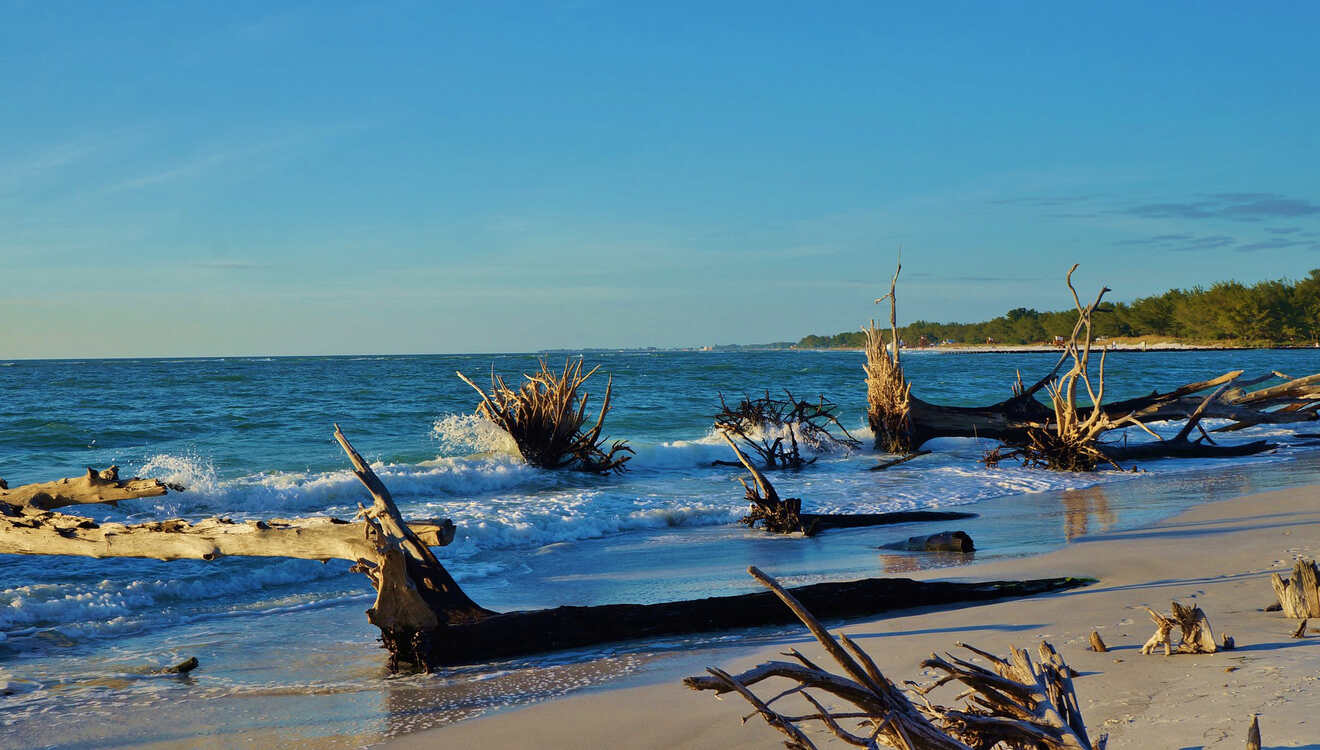 Personally, I wish I could live on Beer Can Island! This gorgeous island is literally what dreams are made of.
That being said; unfortunately, no one can literally live on Beer Can Island. However, you can definitely spend the day there!
At a minimum, I recommend 1-3 hours. This gorgeous island has so much to offer and you want to give yourself time to do some exploring and relaxing.
The scattering of different-sized driftwood makes you feel like you are in some fantastically beautiful dinosaur bone graveyard or something of the like!
This is the perfect place to set up a picnic with a loved one, relax and unwind on a sunny day at the beach, go swimming, indulge in creativity, and more! For all those artists out there, visiting this gorgeous place will most definitely get your creative juices flowing.
NOTE: There are no fires or camping allowed at Beer Can Island.
Tips for visiting Beer Can Island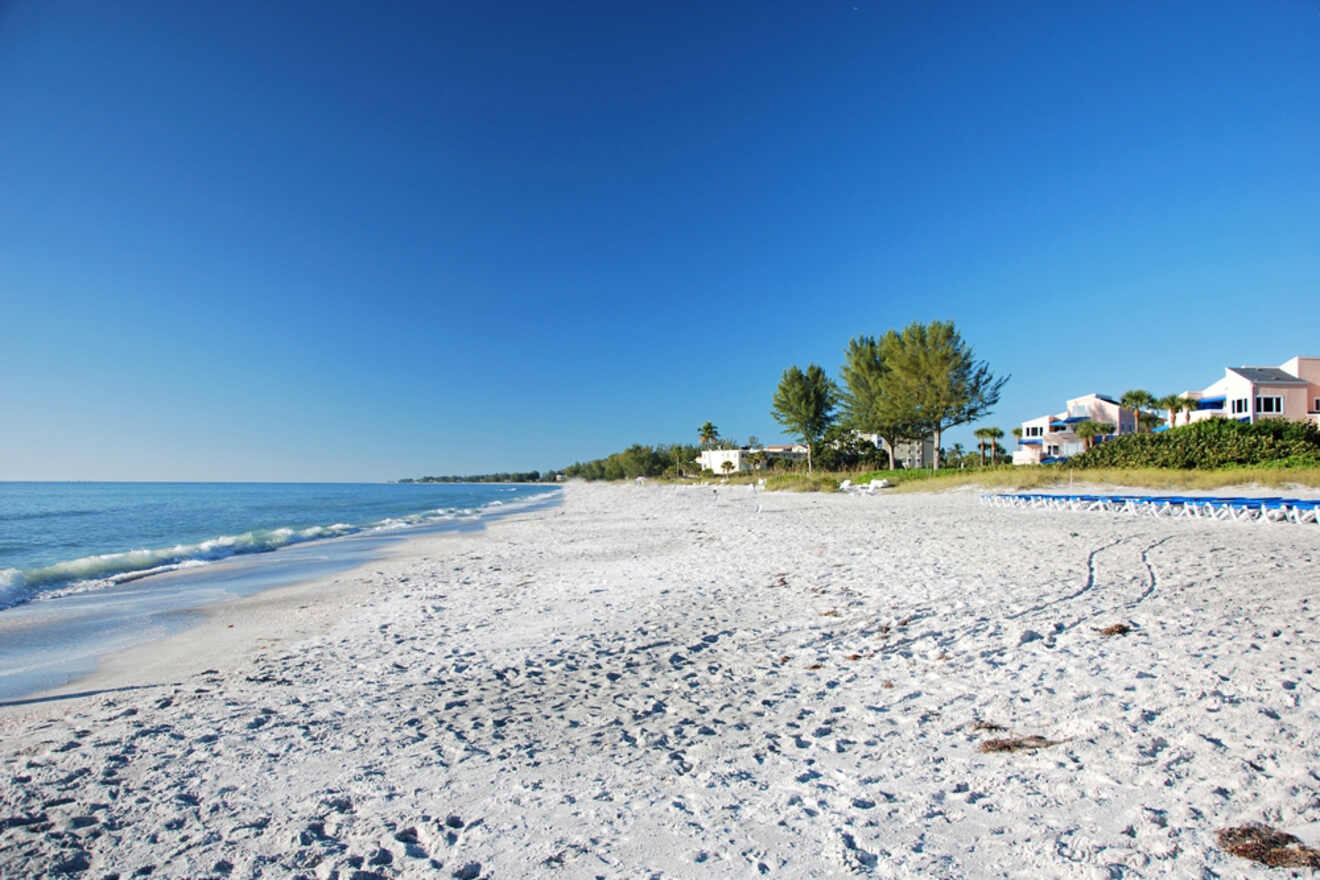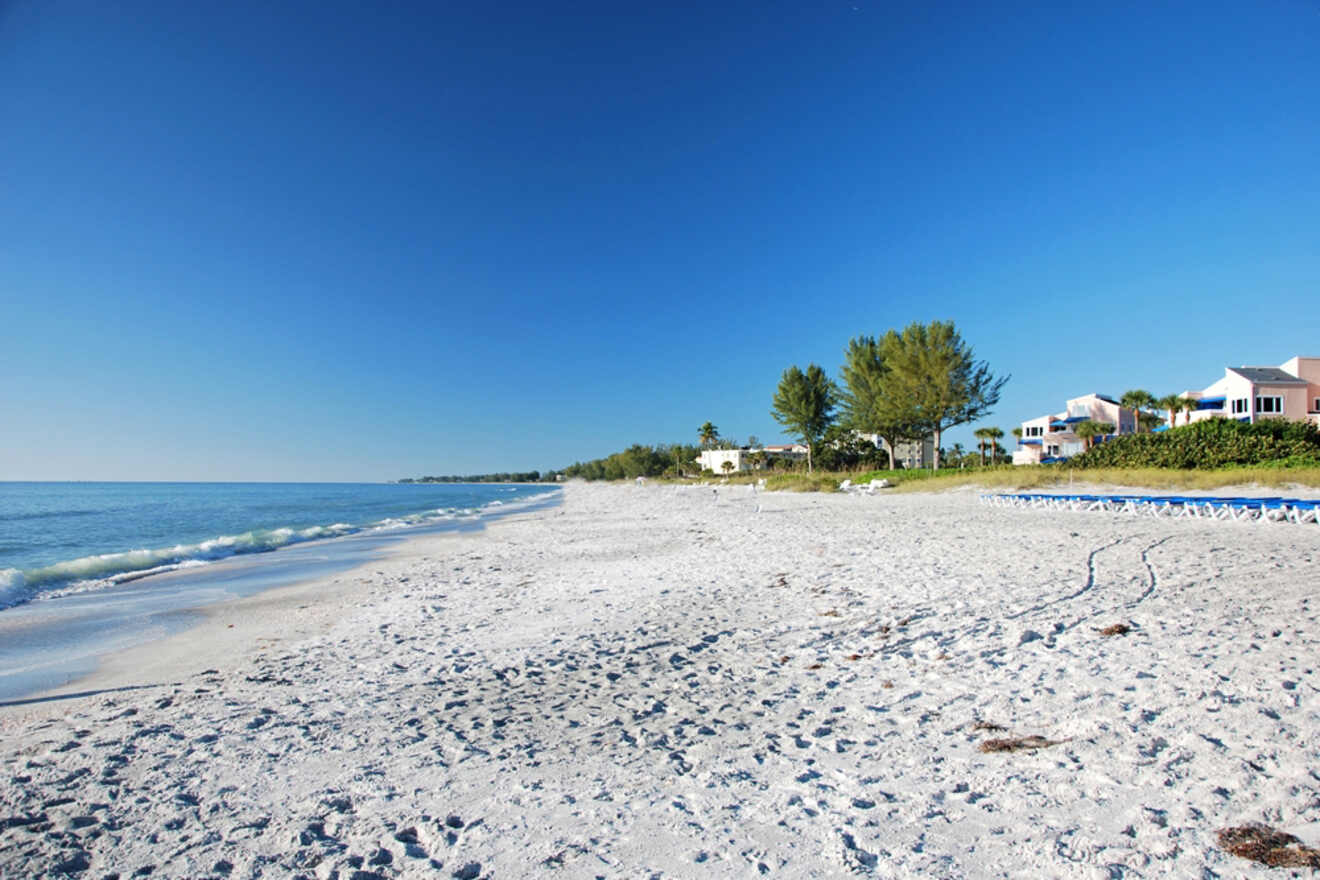 My goal is to best prepare you for visiting this stunning magical gift of an island so that you may have the best possible time there.
So, one important thing to keep in mind: bring some NATURAL bug spray – no OFF, please! The chemicals found in some of these mainstream bug sprays can be lethal to ecosystems, not to mention our own health!
I say this because the mosquitos can get pretty intense at times here! Since there are a lot of mangroves and some standing water on one side of the island, the mosquitos can be pretty annoying.
Also, if you have one, bring a hammock! Many of the trees, while appearing dead, are sturdy enough to rig up a hammock and feel transported to a tropical paradise. However, test the tree you use beforehand by putting some significant weight on it and see if it will hold up!
Although Beer Can Island on Longboat Key is definitely a hidden gem of Florida, it does get pretty busy on weekends! However, during the weekdays it should be pretty empty.
This is a pretty remote location, so you won't see a lot of the beach amenities that city beaches offer. There is no lifeguard, no bathrooms, and no trash cans. You can use the bathroom at Coquina Beach when you park and make sure to take all your trash with you!
If you fancy visiting Sarasota as well, you should check out this Sarasota trolley tour! It's so fun and shows you all the very best that Sarasota has to offer 🙂
Book Your Sarasota Trolley Tickets
Where to stay near Beer Can Island
When visiting Beer Can Island, because of its remote location, you want to make sure you are staying somewhere close by. Here are some of the best!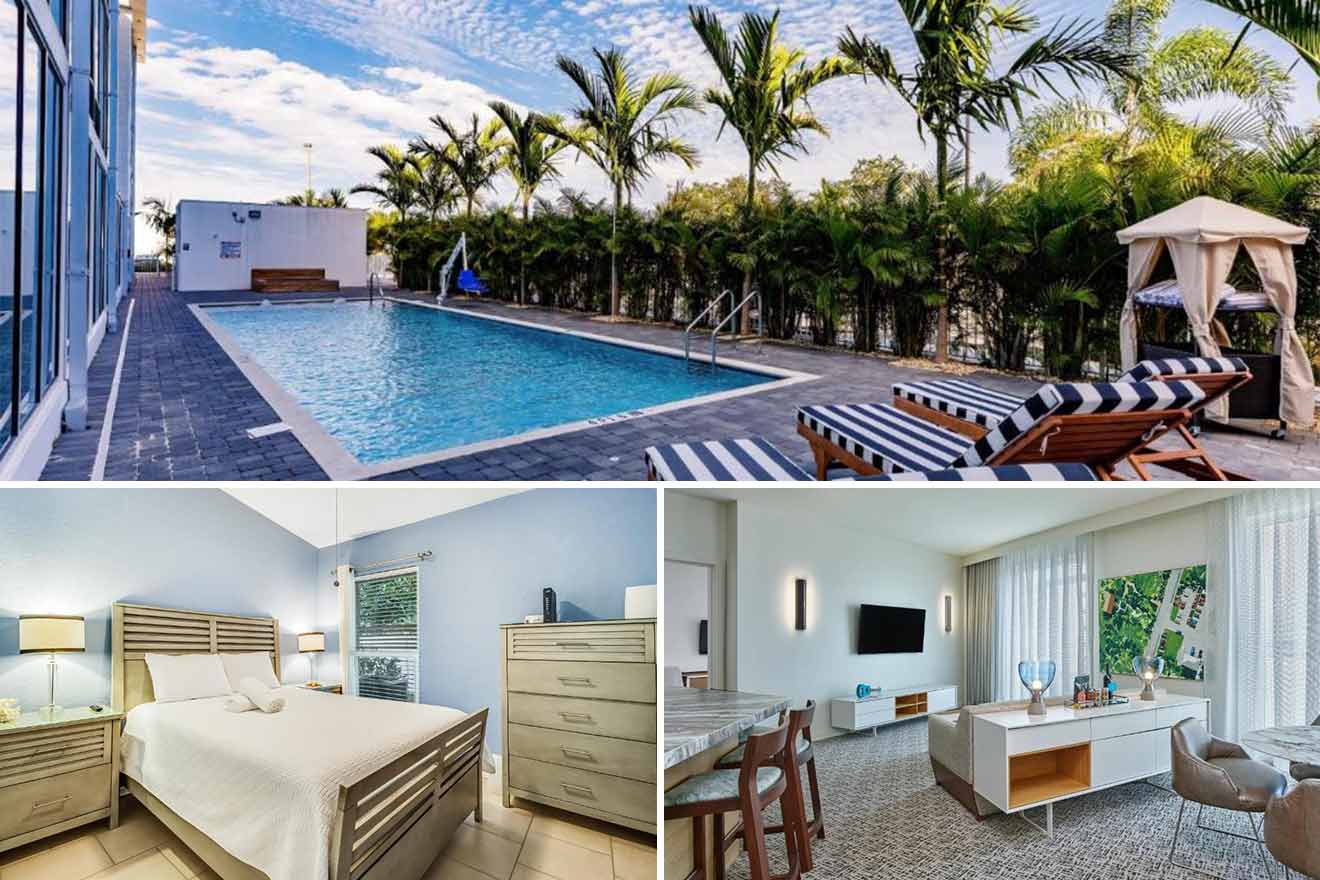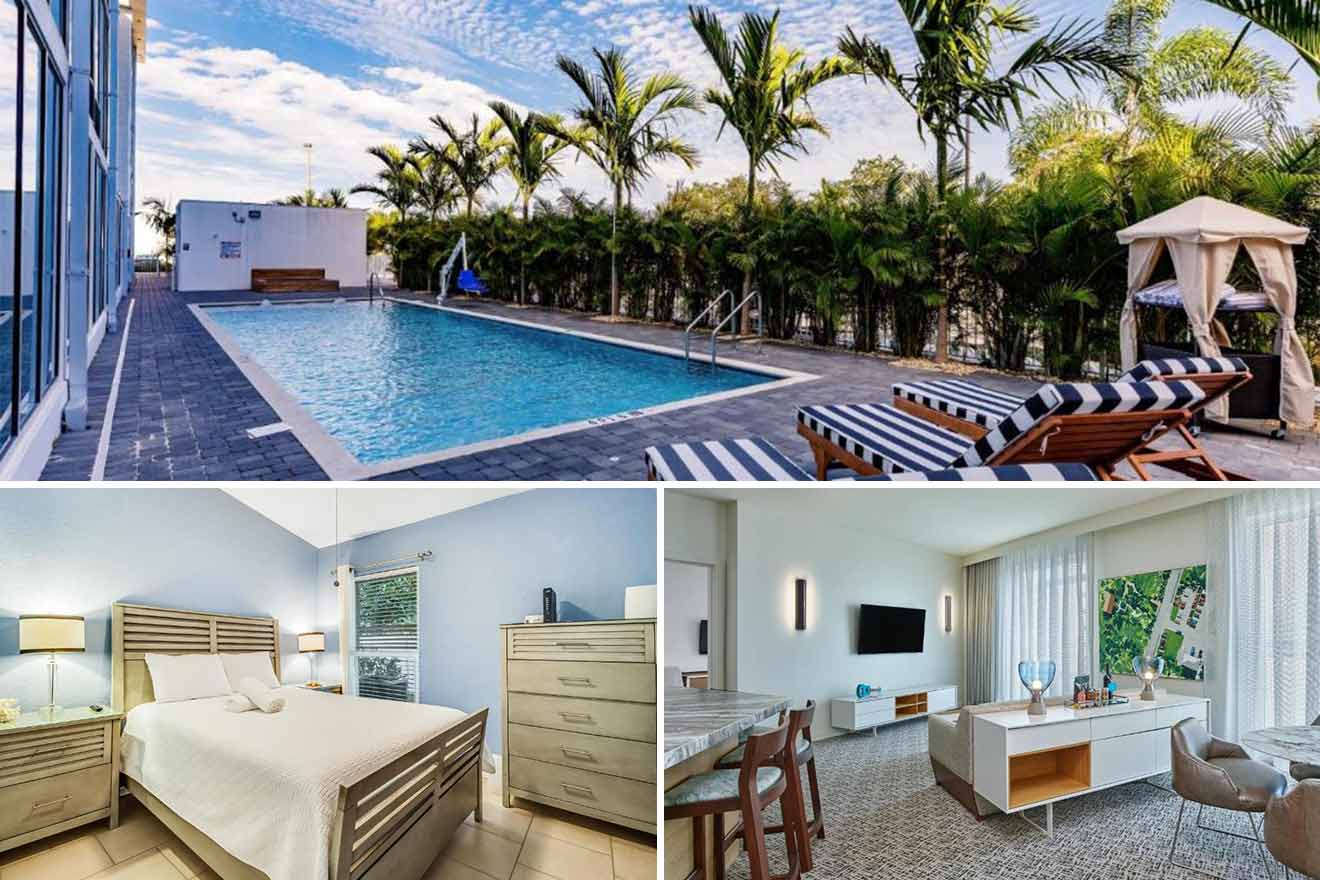 Luxury ($900 and up)
Au Soleil – This quaint little cottage is the perfect place to stay for the family. Instead of staying in a hotel stay in this 3-bedroom home complete with a pool!
Mid Range ($300+)
Art Ovation Hotel – This swanky hotel is pretty close to Beer Can Island and they even have complimentary bikes and a shuttle service!
Budget (up to $200)
Kompose Boutique Hotel – This is an excellent option for those on a budget, but it's still pretty fancy! There's a pool, a hot tub, and it's just a short drive from Beer Can Island!
| | |
| --- | --- |
| 🤩 Best tour: | Mangrove Kayak Tour |
| 👪 Family-friendly score: | High |
| 🚶🏽‍♂️ Best free activity: | Go to the beach! |
| 👧 Best attraction for kids: | Swimming |
FAQs about Beer Can Island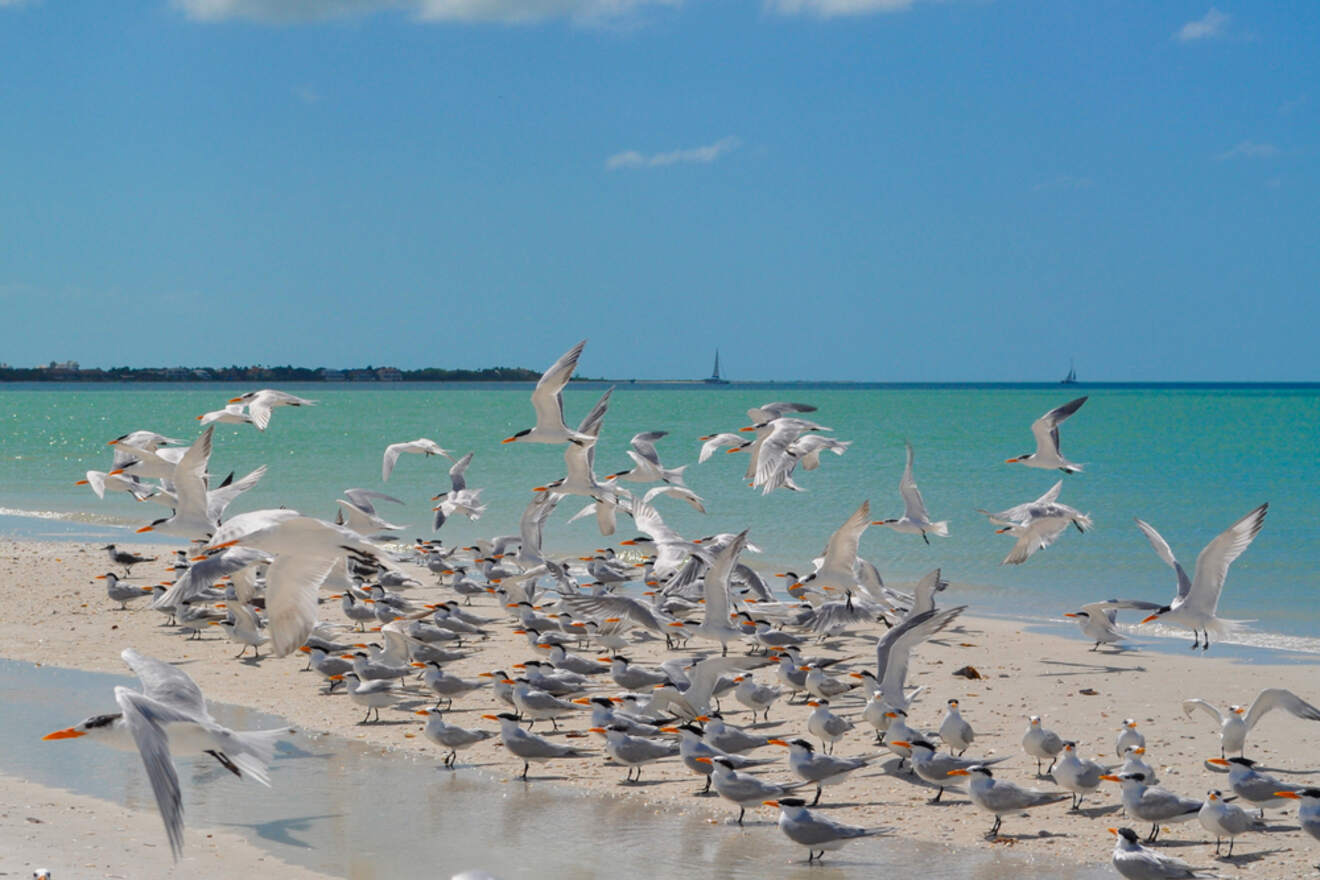 🚣 Can you get to Beer Can Island without a boat?
Yes! You can get to Beer Can Island without a boat by parking at Coquina Beach and walking across the Longboat Key Bridge.
🚻 Are there bathrooms at Beer Can Island Longboat Key?
No, there are no bathrooms on Beer Can Island. When you park your car at Coquina Beach, you can use the bathrooms there on your way in and out.
🏝️ Is Beer Can Island really an Island?
Beer Can Island is actually a peninsula. In the past, it was an island, but after the sands shifted around the island it turned into more of a peninsula.
🍻 Is Beer Can Island open?
Yes. Beer Can Island is a secluded peninsula with a wide beach open from dusk until 10 PM. There are no lifeguards or bathrooms so swim at your own risk.
Conclusion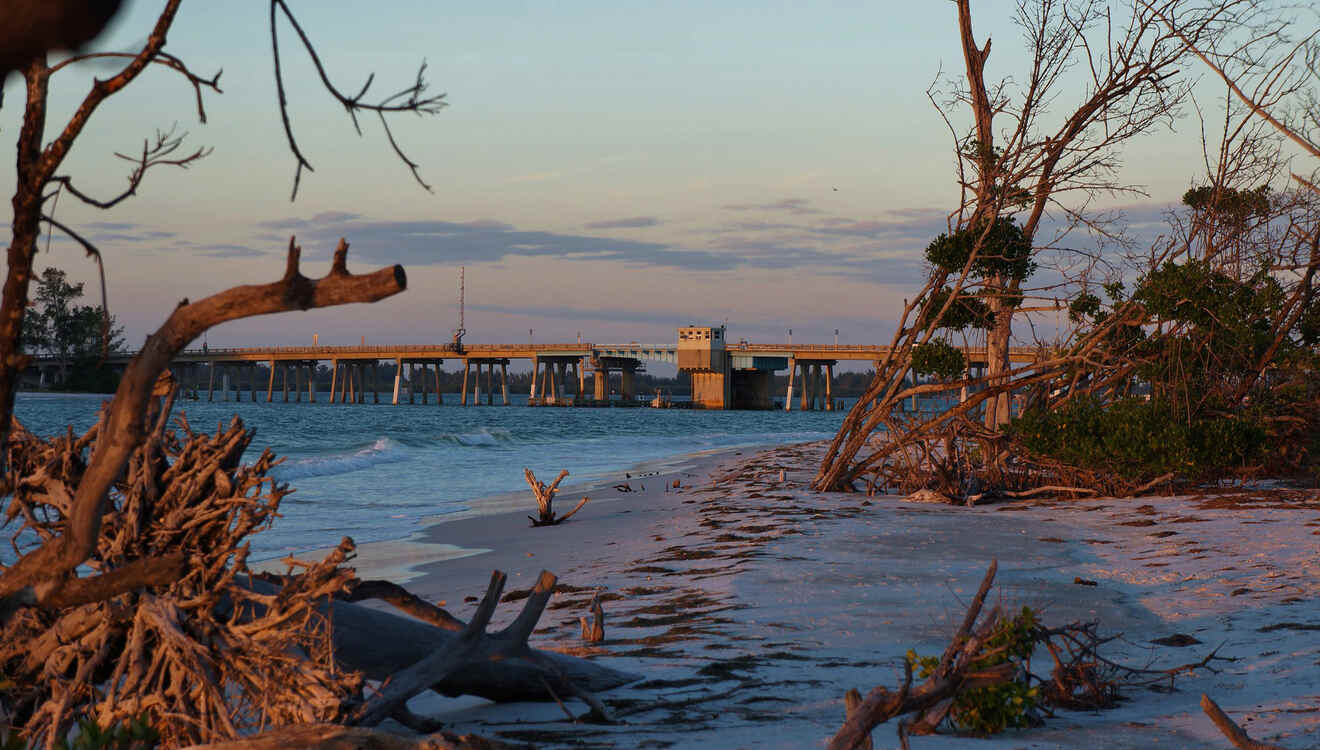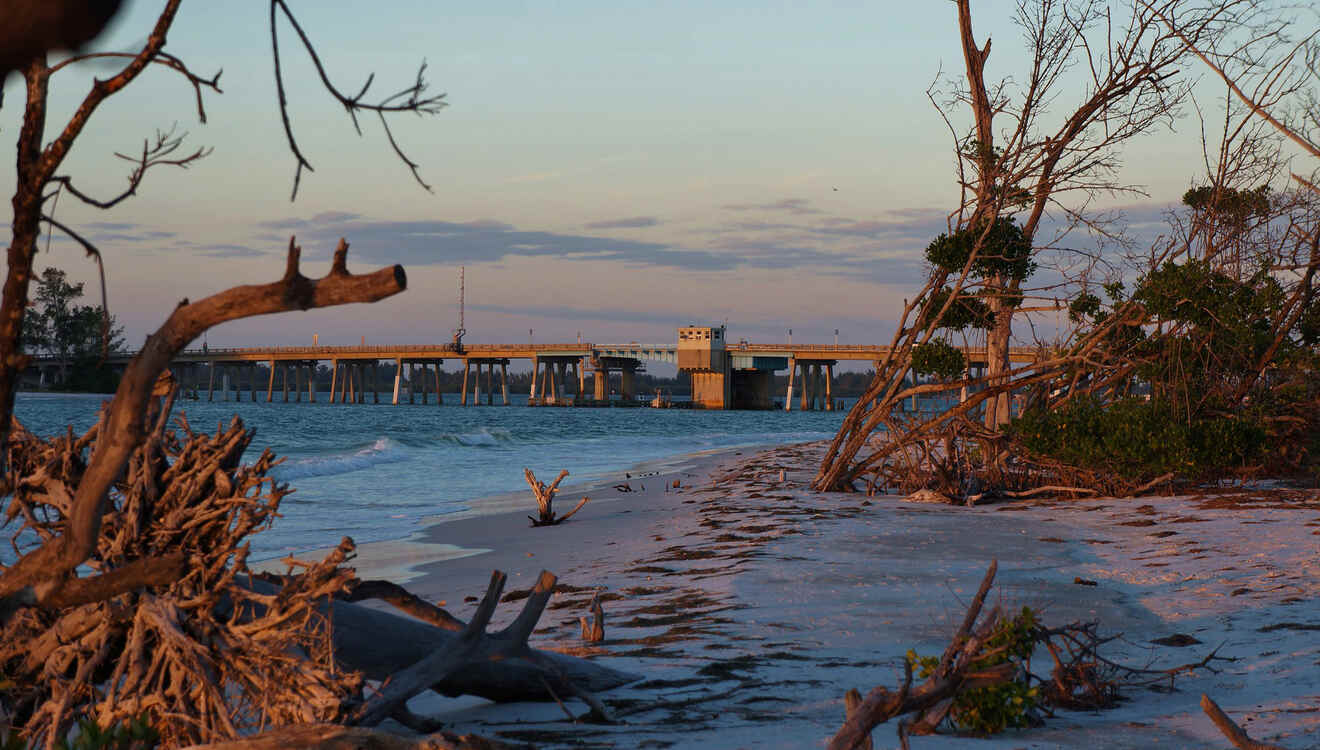 There you have it! A guide to Beer Can Island, Greer Island, Longboat Key – the island of many names, the most unforgettable adventure!
This island is truly a magical experience that most people don't even know about! Because this is a remote destination, it has its quirks and tricks that you should know about before you go in order to have the best trip possible without any hiccups.
I hope you love Beer Can Island as much as I do. It is really one of my favorite places in Florida, and Florida has so many magical places to visit!
In love and gratitude,
Amira G.
---
Pin it for later!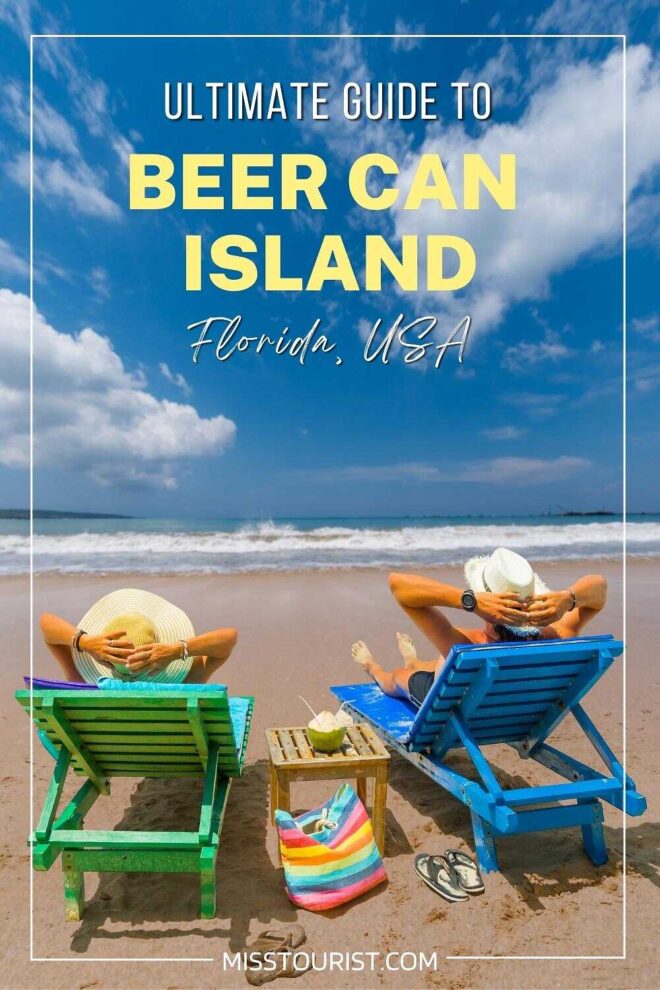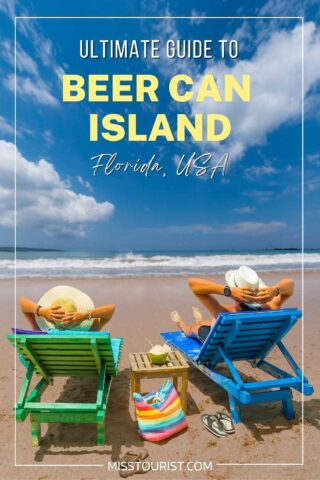 Pin it for later!