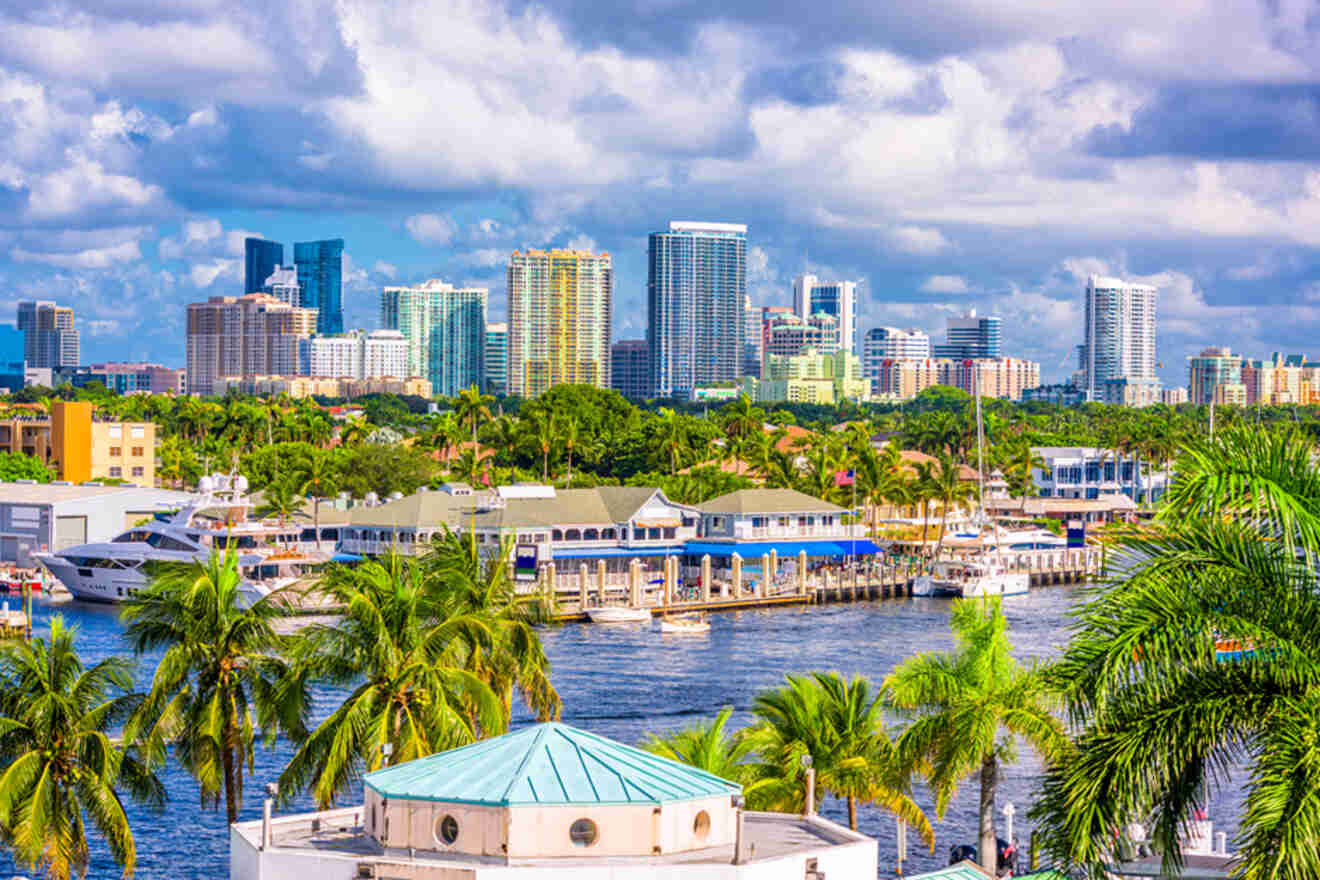 The West Coast of Florida is filled with unique charm and stunning white sand beaches. Embraced by the Gulf Of Mexico, the Westside of Florida is a totally different vibe than the East Coast. The diversity is something I love as a Florida local.
Both the West Coast and the East Coast boast miles upon miles of sunny coastline. However, the West Coast is known for its warm, crystal clear, shallow waters that make you feel like you are melting into the primordial soup (in the best way!)
While both coasts have something unique and wonderful to offer to visitors and locals alike, in this article, we are diving into the stunning West Coast Florida Towns. Get ready, your tropical Floridian paradise awaits!
Let's dive into what the Gulf of Mexico has to offer, shall we?
If you are in a hurry
To make the most out of the West Coast, check out these amazing things to book in advance!
Here are the main things to book in advance:
To help you easily visualize where the towns are located, here is a map of Florida's west coast including the those that I will talk about in this article:
1. Visit Naples, Florida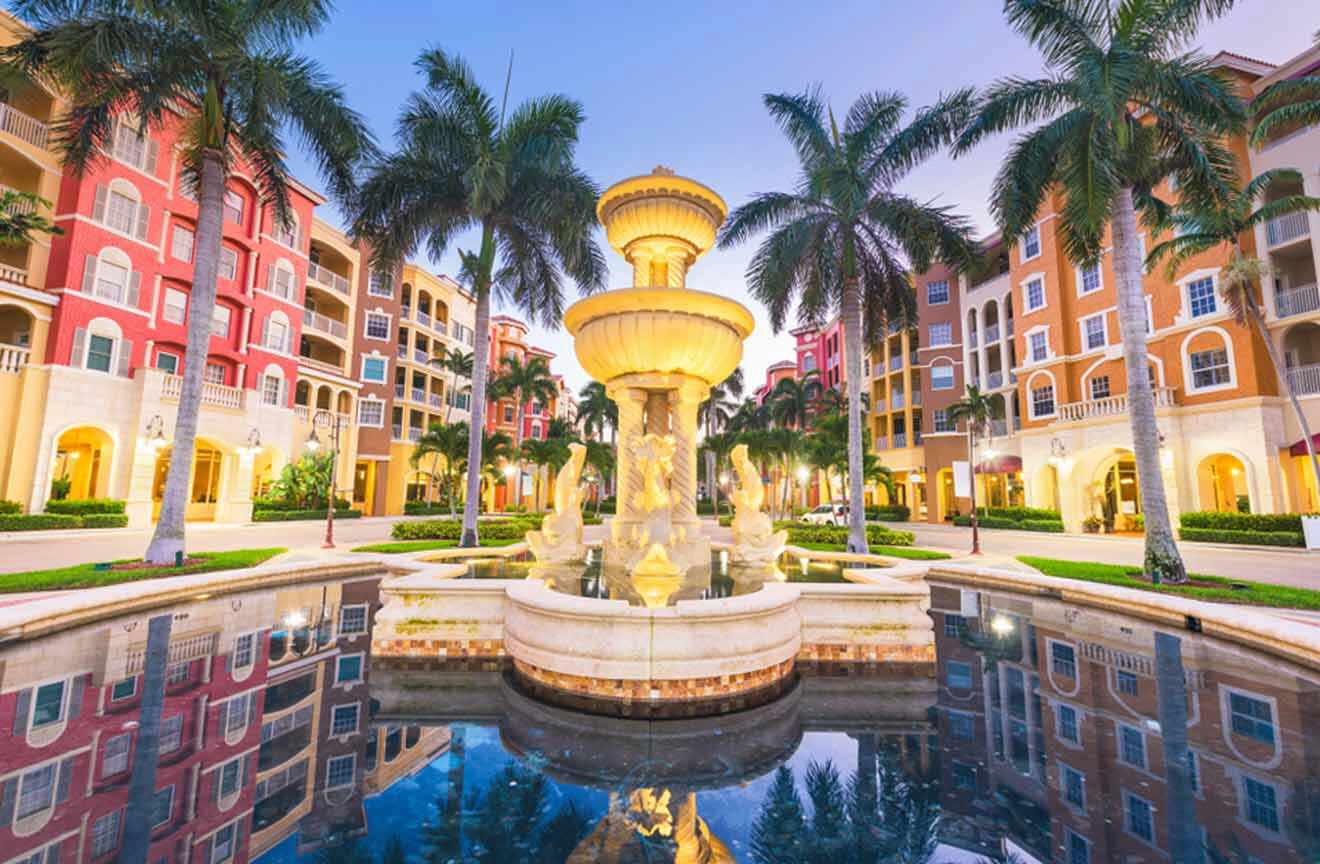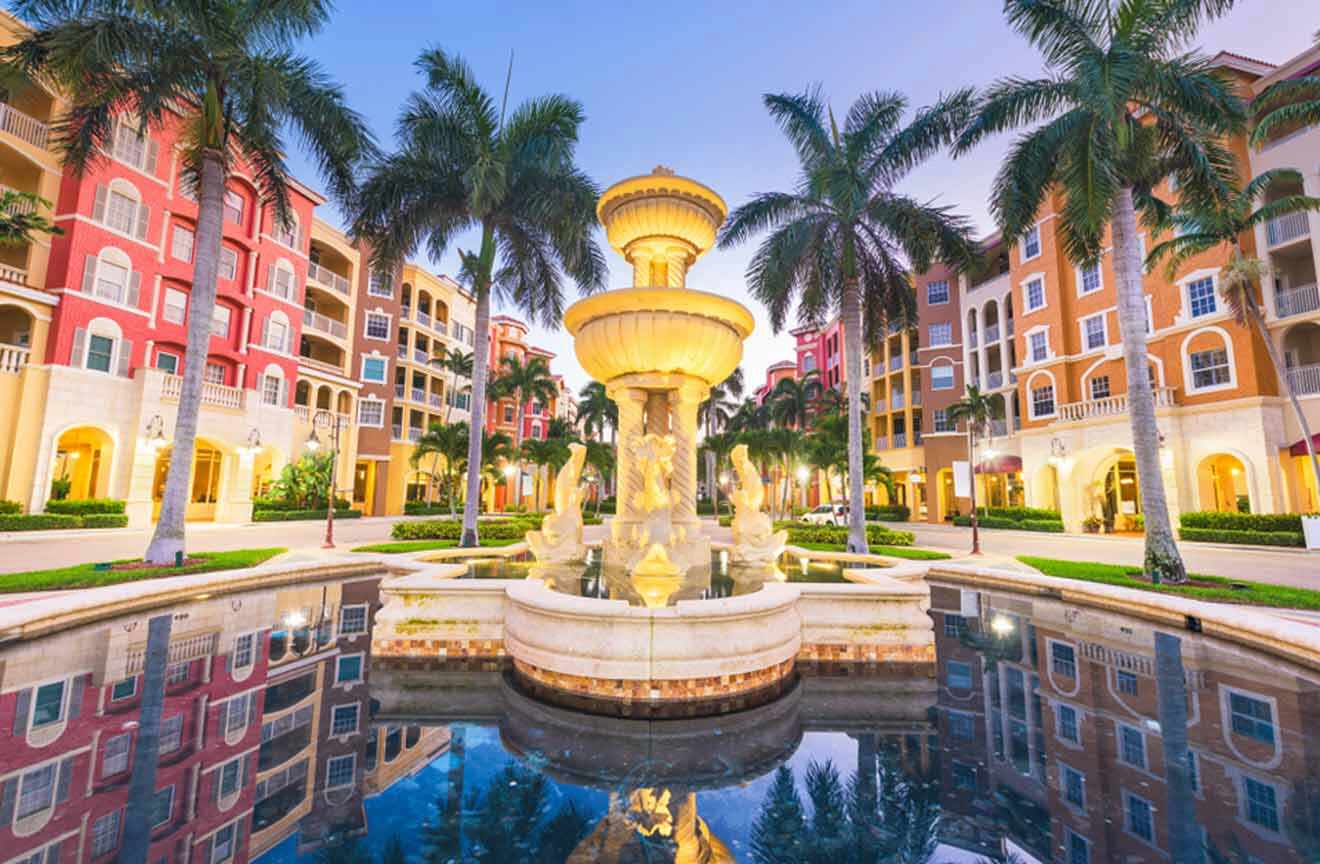 White sand beaches, incredible turquoise waters, breathtaking sunsets, and a laid-back vibe, the first West Coast Town on this list is Naples, Florida.
Naples is a city located on the southern end of Florida's Gulf Coast. It is one of the more upscale and affluent areas in all of Florida.
Retirees from all over the globe choose Naples as their home, and it's not hard to see why. Those who choose to move to Naples enjoy the many different golf courses, high-end shopping options, upscale vibe, and of course, the gorgeous beaches.
Some of the main tourist attractions are the Naples Pier, the Naples Zoo, Castle Ovo, the Catacombs of San Gennaro, and a seafront castle!
If you're a fan of golf, you're in luck. Naples is known as the Golf Capital of the world!
Naples also has tons of parks, nature preserves, and places that are perfect for wildlife viewing.
Don't forget to check out Picayune Strand State Forest, Cape Romano Aquatic Preserve, Big Cypress National Preserve, Florida Panther National Wildlife Refuge, Everglades National Park, and more!
An interesting fact about Naples is that it is the last city in the Southwestern part of the state before reaching an untouched, undeveloped stretch of Wild Florida!
Check out this Naples sightseeing tour on a boat to get the full Naples experience and spot some marine life! Get away from the crowds and discover Naples from the beauty of the water.
Book Your Naples Sightseeing Tour
2. Explore Anna Maria Island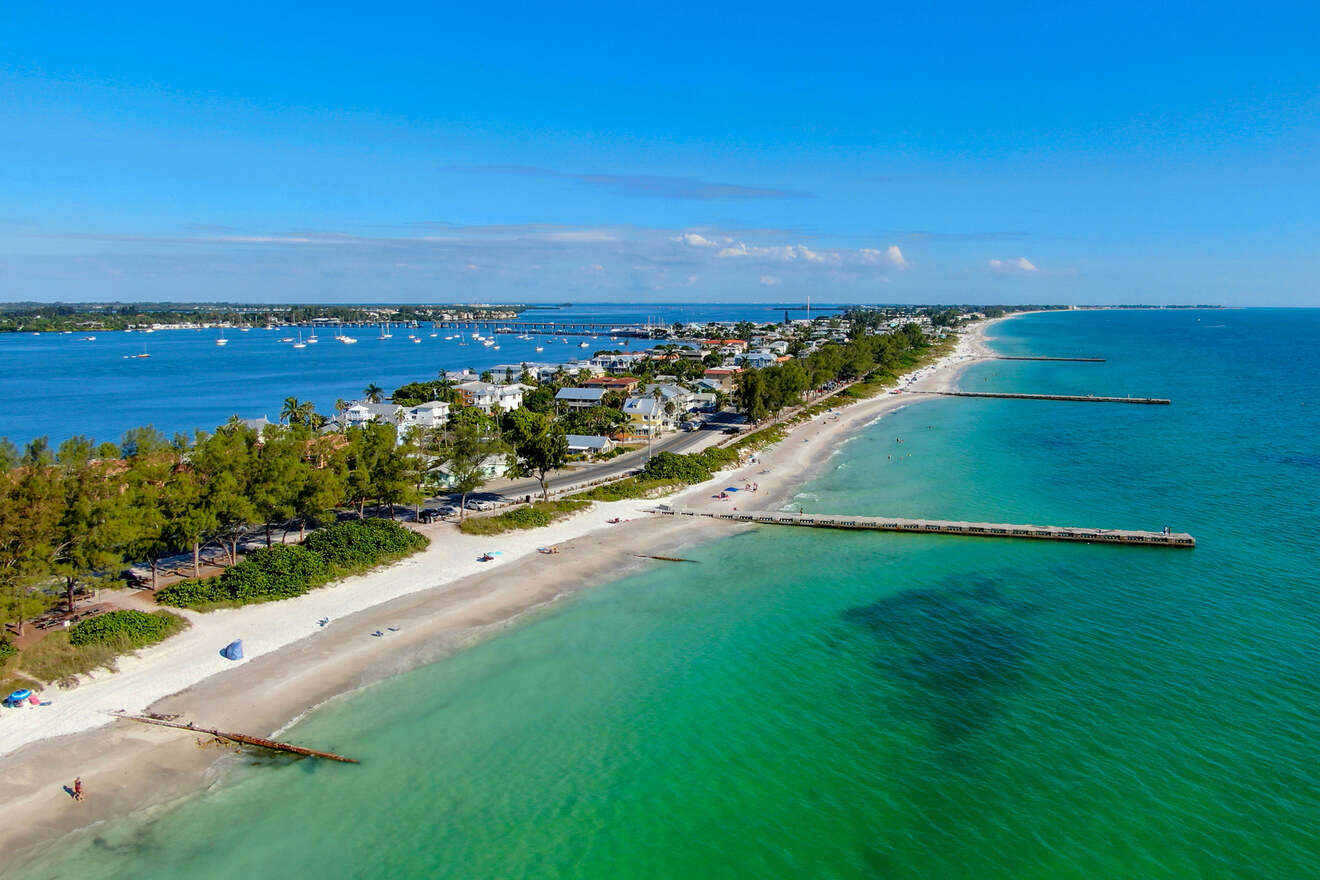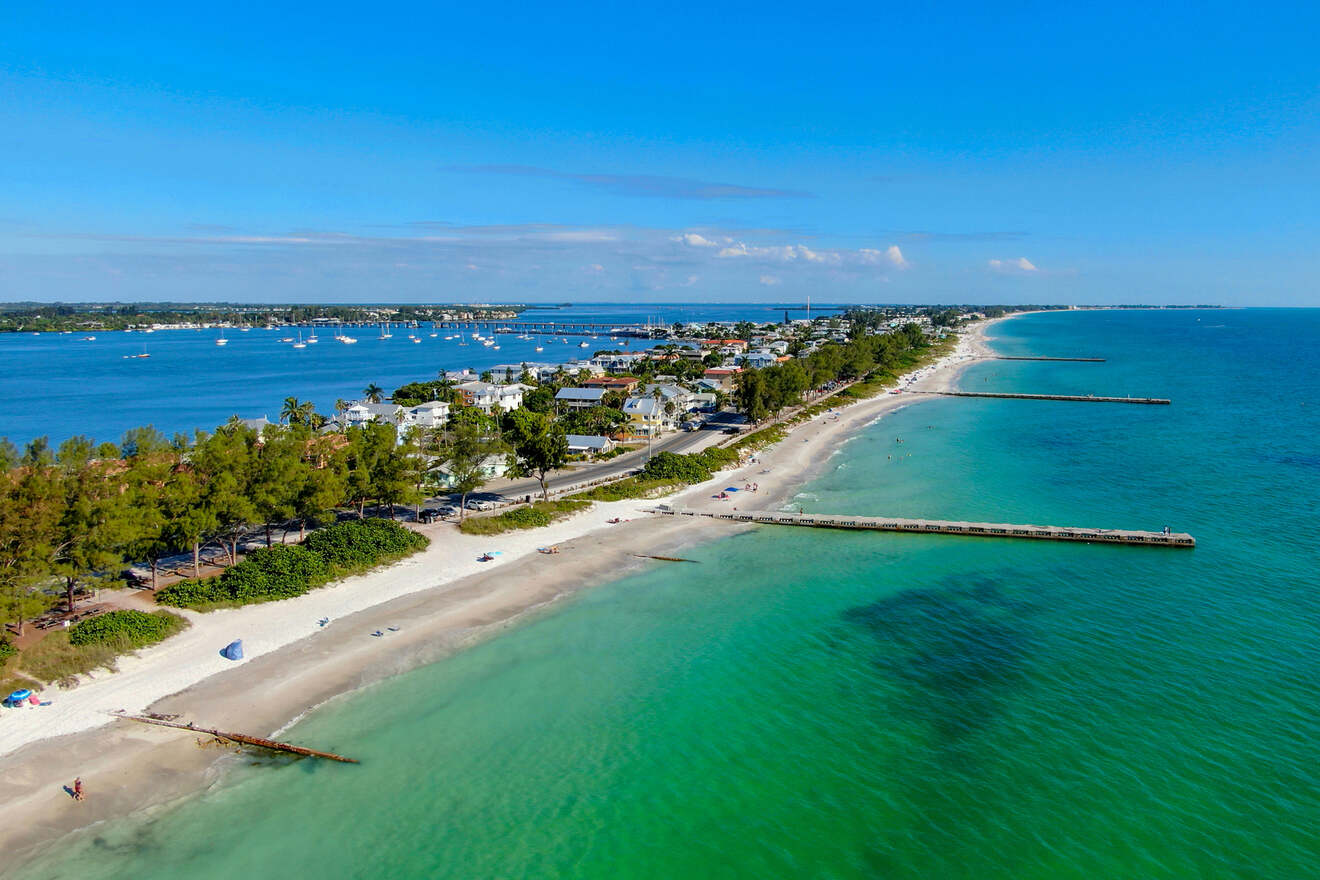 Anna Maria Island is one of Florida's true gems. This quaint and charming beach town has a laid-back pace that everyone can enjoy.
This Gulf Coast island is pretty small, yet packs a potent punch in terms of being the perfect destination for those who want an escape to the beach.
Anna Maria Island is a historical town where you can escape skyscrapers and some of the hustle and bustle of surrounding cities.
With sandy beaches, delicious restaurants to eat, and a walkable downtown area, Anna Maria Island is the perfect destination on the Florida Gulf Coast. After all, Anna Maria Island is a barrier island well known for its incredible beaches, soul-stirring sunsets, cute galleries and shops, and lovely historic district.
If you're planning on staying on the island, Compass Hotel is the best choice! With an outdoor pool, a fitness suite, and a sun terrace, this place is the ultimate stay!
Book Your Stay In Anna Maria Island
3. Catch the rays in Tampa, FL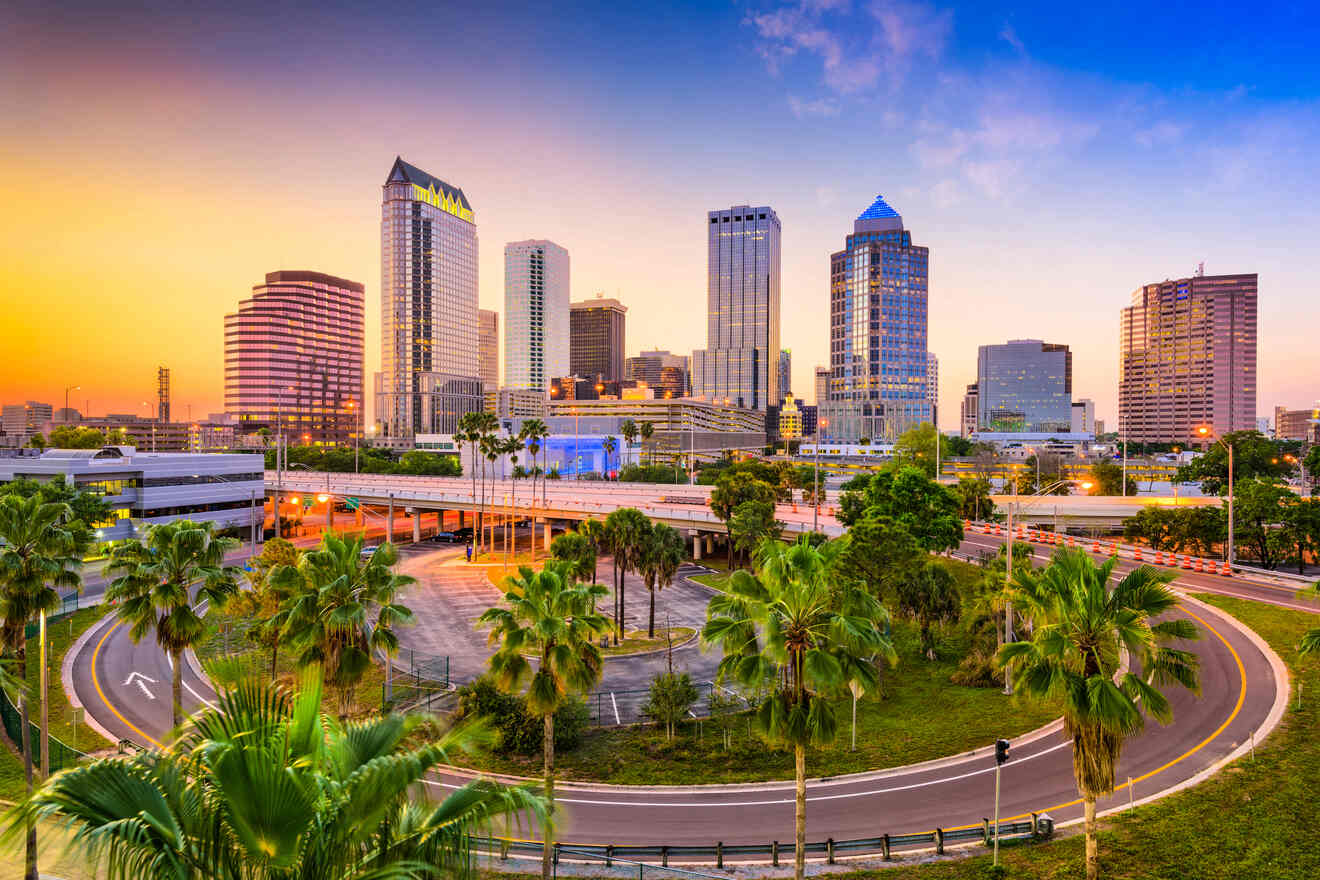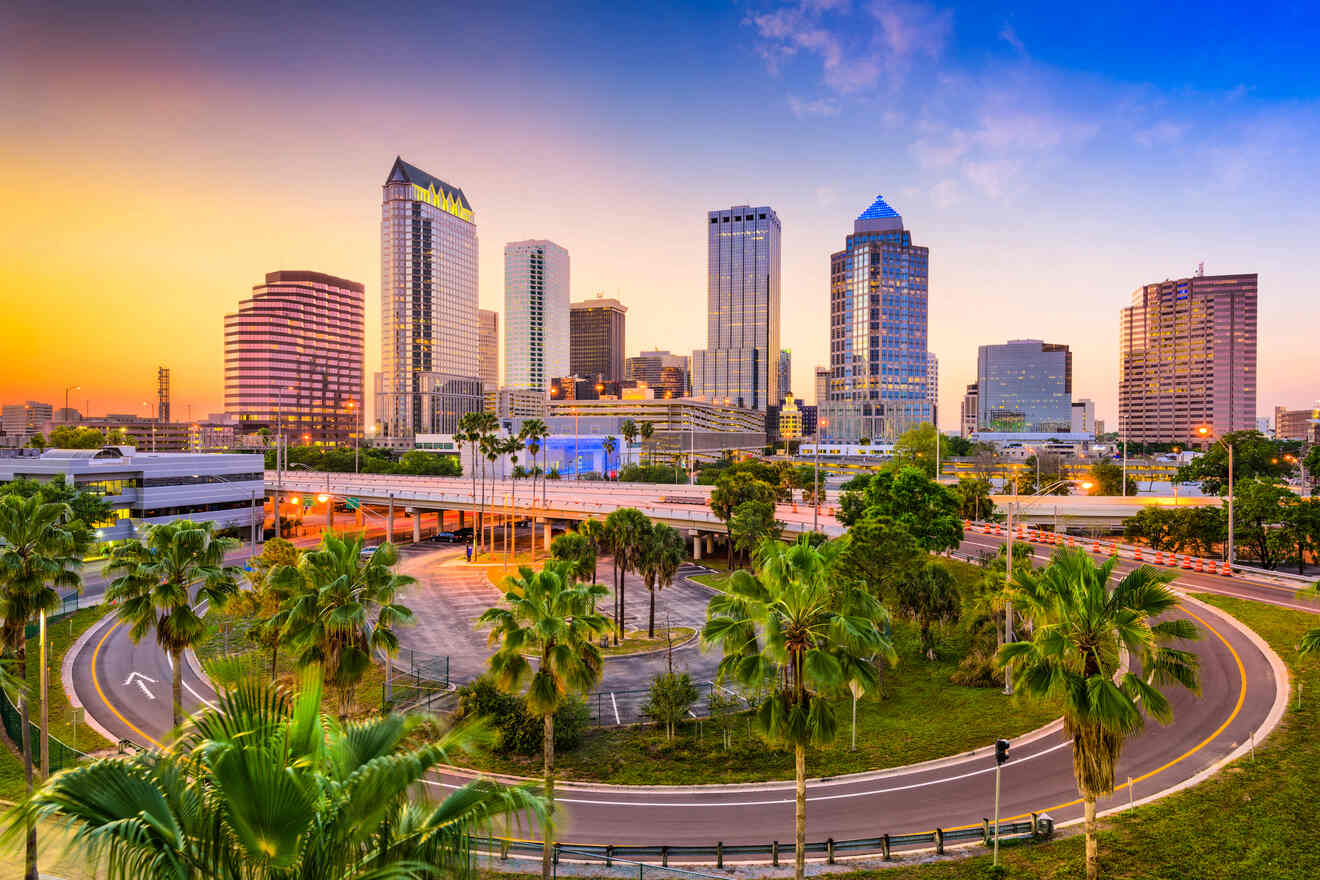 Tampa is one of the hottest destinations in Florida. When people think of Florida they think of Miami, Orlando, and Tampa.
This Gulf Coast city is also a huge sports hub, so this is an excellent place for sports lovers to unite and take a vacation.
Tampa is also centrally located and close to plenty of places worthy of a road trip, like Clearwater, St. Pete, Orlando, and the Lower Hillsborough Wilderness Preserve.
Tampa Bay has so much to offer. It's a bustling city and also a small beach town in some parts. There is so much to do in Tampa with a lover or family.
If you're traveling with the family, make sure to check out Busch Gardens Tampa Bay. This is one of the most popular destinations in Tampa. Don't forget about the Florida Aquarium Tampa Bay! These are both super fun activities to do with the little ones in Tampa.
Also, be sure to check out Bayshore Boulevard. It's a wonderful way to get out of your car and explore Tampa on foot.
Also, don't forget to check out Tampa's sandy beaches! You may even spot a sea cow (manatee)!
Want to get an all-in-one tour of the best attractions in Tampa Bay? Check out this Tampa Bay CityPASS, where you get all-inclusive access to Busch Gardens, the Florida Aquarium, Zoo Tampa, and two more attractions of your choice! One of which is a charming sunset boat cruise that's so worth it!
4. Take a trip to Fort Myers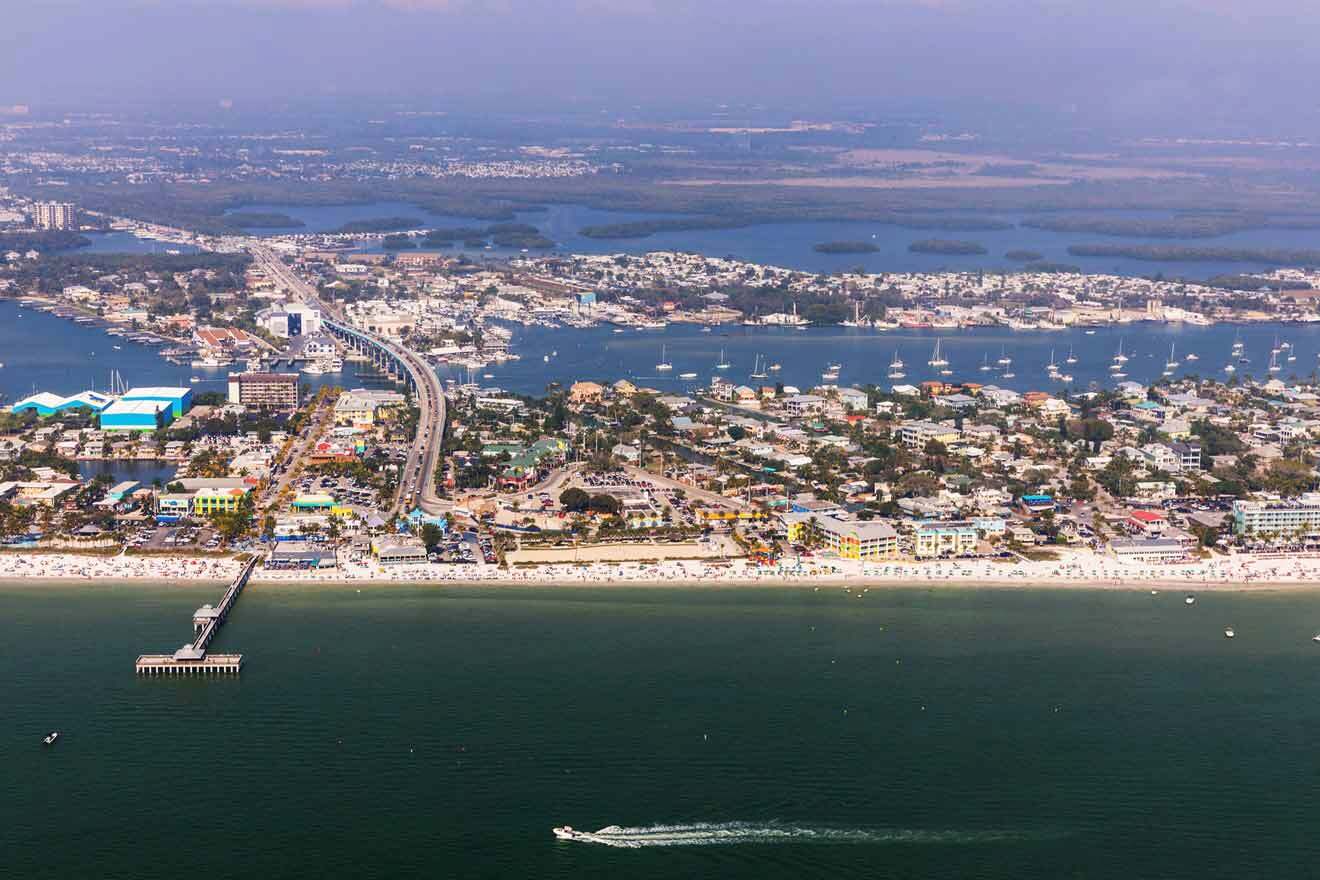 Fort Myers is another popular retiree community, and it's not hard to see why! Who wouldn't want to retire in this Florida Gulf Coast paradise? I know I would!
Similarly to Naples, you can find a lot of golf courses, high-end shopping strips, lots of restaurants, bars, and sandy beaches.
Fort Myers has a lively culture, incredible beaches, awe-inspiring sunsets, and abundant surrounding nature. With amazing temperatures year-round, anytime you visit will be a lovely time in this tropical paradise oasis.
The downtown area is very walkable and quite charming. Nicknamed the "City of Palms," this Gulf Coast beauty is lined with palm trees and tropical vibes.
Sitting on the Caloosahatchee River, Fort Myers is not actually on the beach. However, Fort Myers Beach is a hop, skip, and jump away.
Sanibel Island, a barrier island off the Gulf of Mexico, is one of Florida's most charming beach towns. When you visit Fort Myers, you typically go to the beach on Sanibel Island or Fort Myers Beach.
Some of the most popular tourist attractions in Fort Myers are visiting the Edison and Ford Estates, Estero Island, and Manatee Park!
For all you foodies out there, you'll be pleased to know that this Gulf Coast beach town is also known for its booming culinary scene and craft beer scene.
Want a chance to see dolphins and manatees up close in their natural habitats? This tour is the perfect way to do so! All the equipment is provided and it's the perfect day out for the whole family.
Book Your Dolphin and Manatee Adventure
5. Go to some of the most beautiful beaches in Sarasota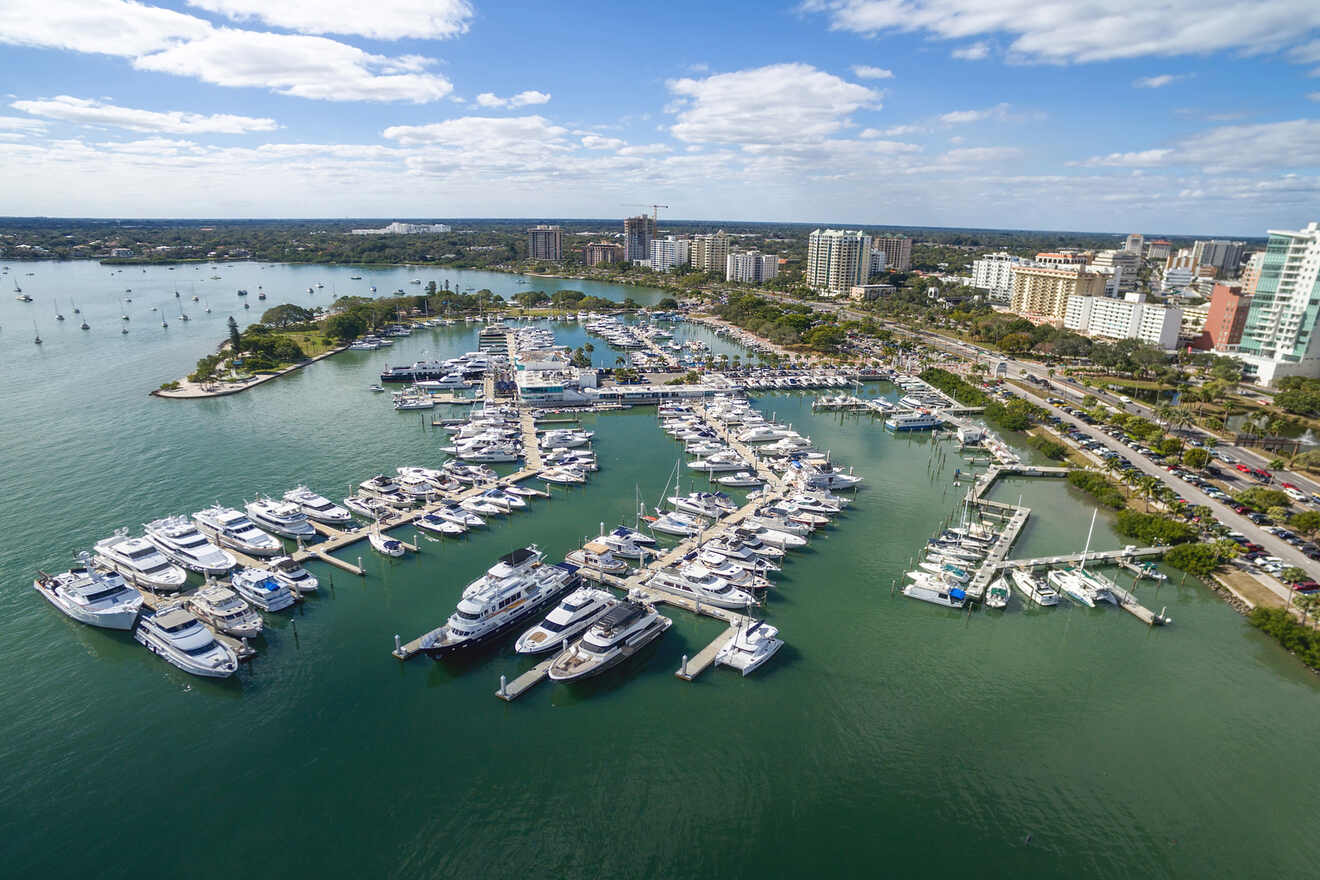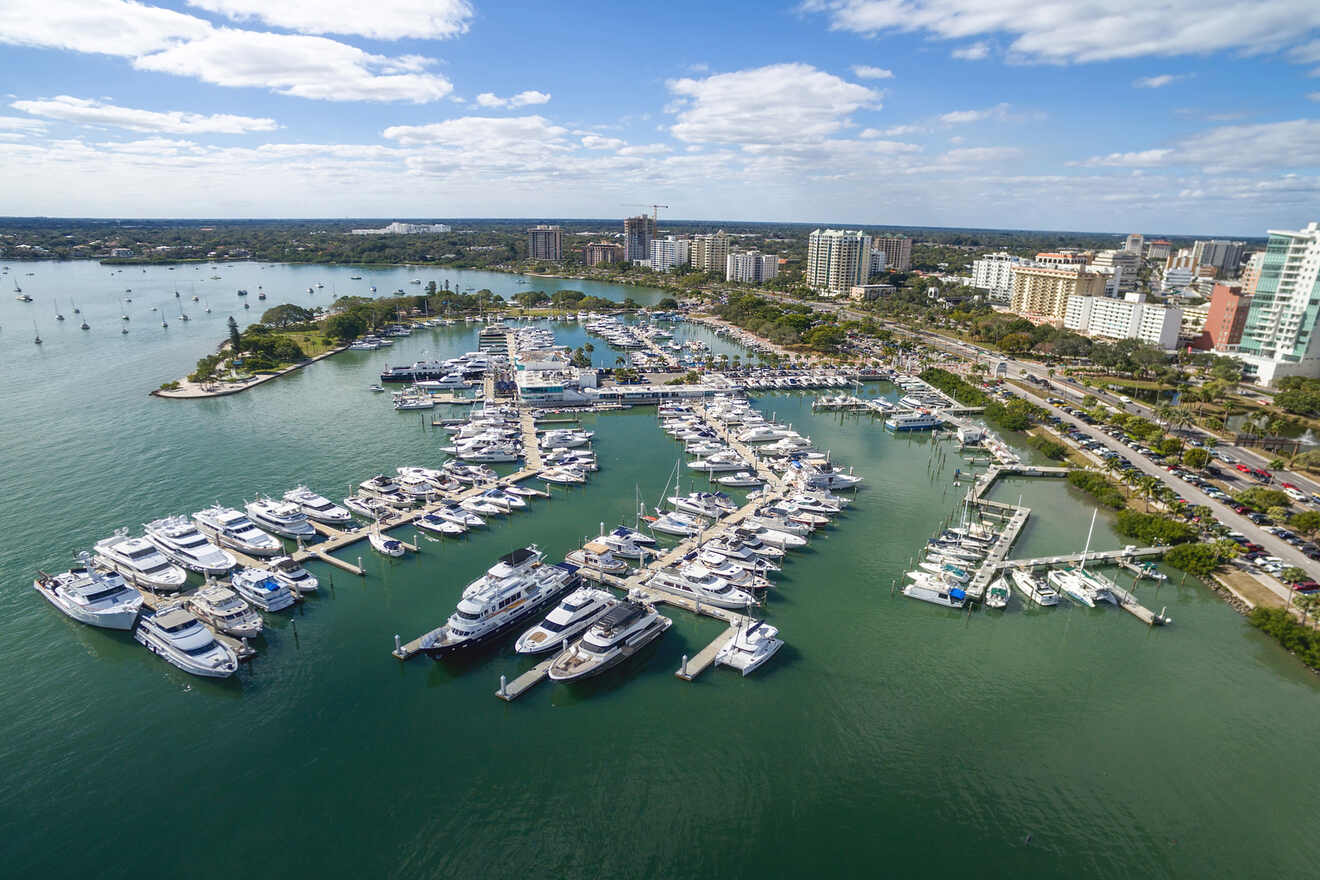 Sarasota is one of the most beautiful stretches of coastline on the Gulf Coast!
What makes Sarasota so unique is that it is partially on the mainland of Florida and partially on a few barrier islands, which gives it great diversity when it comes to things to do in Sarasota!
Famously, Siesta Key is located within Sarasota which is world-renowned for being one of the most beautiful beaches in all of Florida. Which, by the way, is saying A LOT! Florida has thousands of miles of coastlines and some of the most incredible beaches in the US!
Known for pristine beaches, an incredible culinary and craft beer scene, and a growing art scene, the culture in Sarasota is vibrant and thriving!
Similar to other Gulf Coast Florida Towns like Fort Myers and Naples, Sarasota has its fair share of celebrity homeowners. For example, Jerry Springer lives in Sarasota, Stephen King, Brian Johnson of AC/DC, and more! You didn't hear it from me though!
6. Snorkel the offshore coral reef in Venice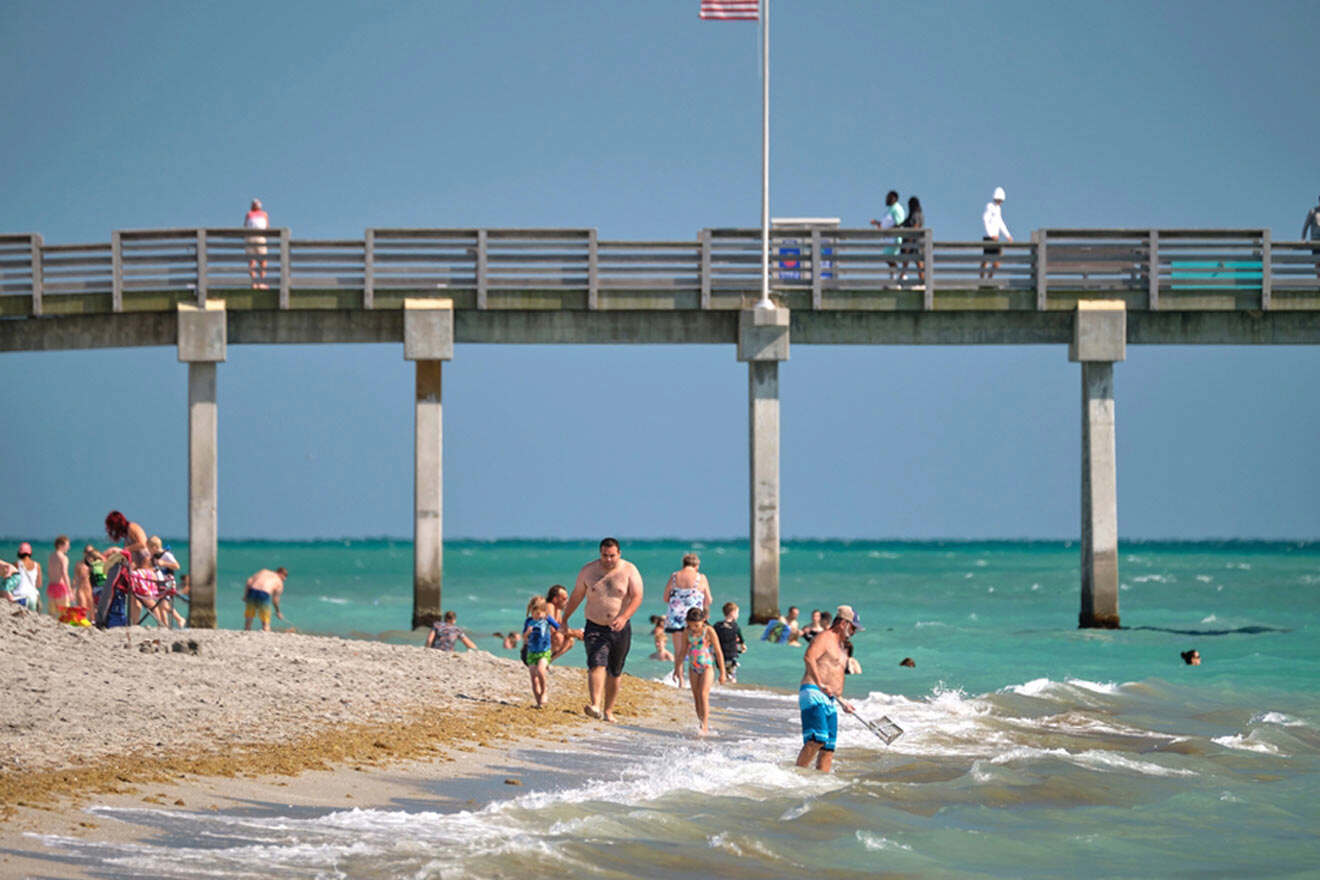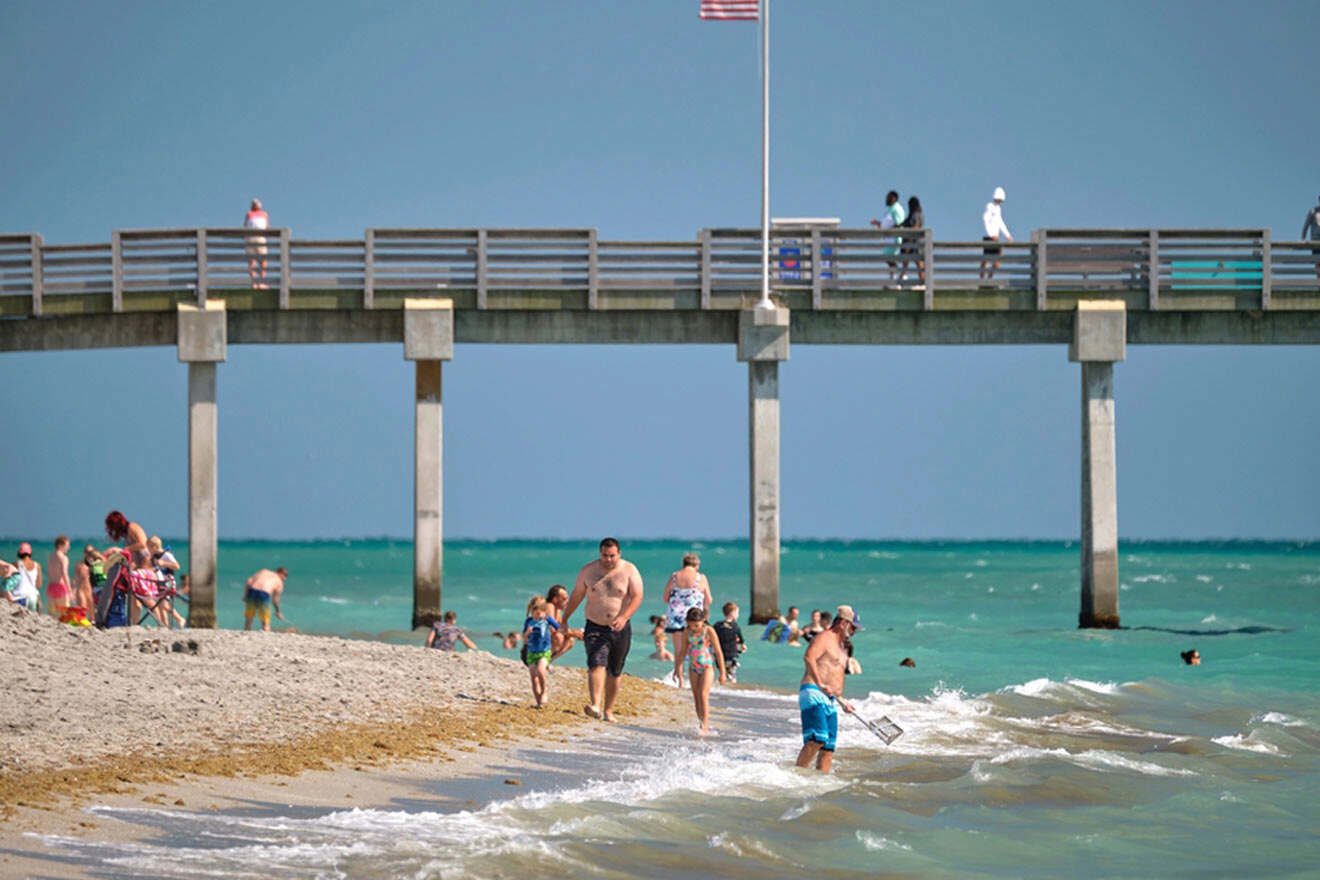 Venice Beach in Florida is famous for having a stunning coral reef that makes for the perfect surfing conditions. Not to be confused with Venice Beach in California or Venice, Italy!
This Gulf Coast town is known for its breathtaking beaches, incredible coral reefs, and the Venetian Waterway, with lots of trails to explore.
Caspersen Beach, one of the most popular beaches in Venice, is famous for having an abundance of shark teeth! Many people are lucky enough to find one of these apex predators, pearly whites, on this beach!
There are plenty of incredible parks like Oscar Scherer State Park, West Blalock Park, and Centennial Park with an exciting interactive fountain!
Venice also has a lovely and historic downtown area with tons of little boutique shops, cafes, restaurants, and bars on charming palm tree-lined streets.
7. Explore the canals in Cape Coral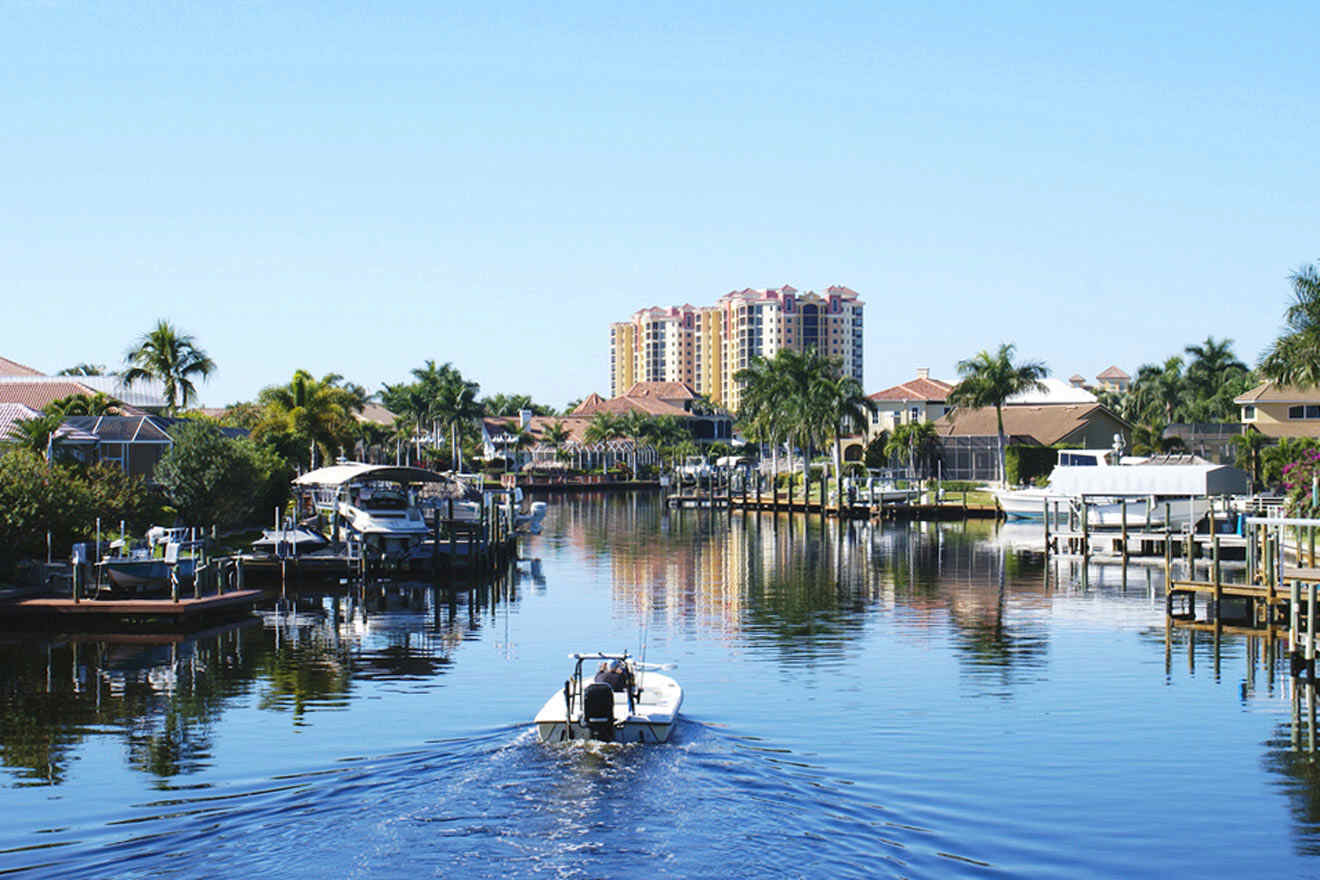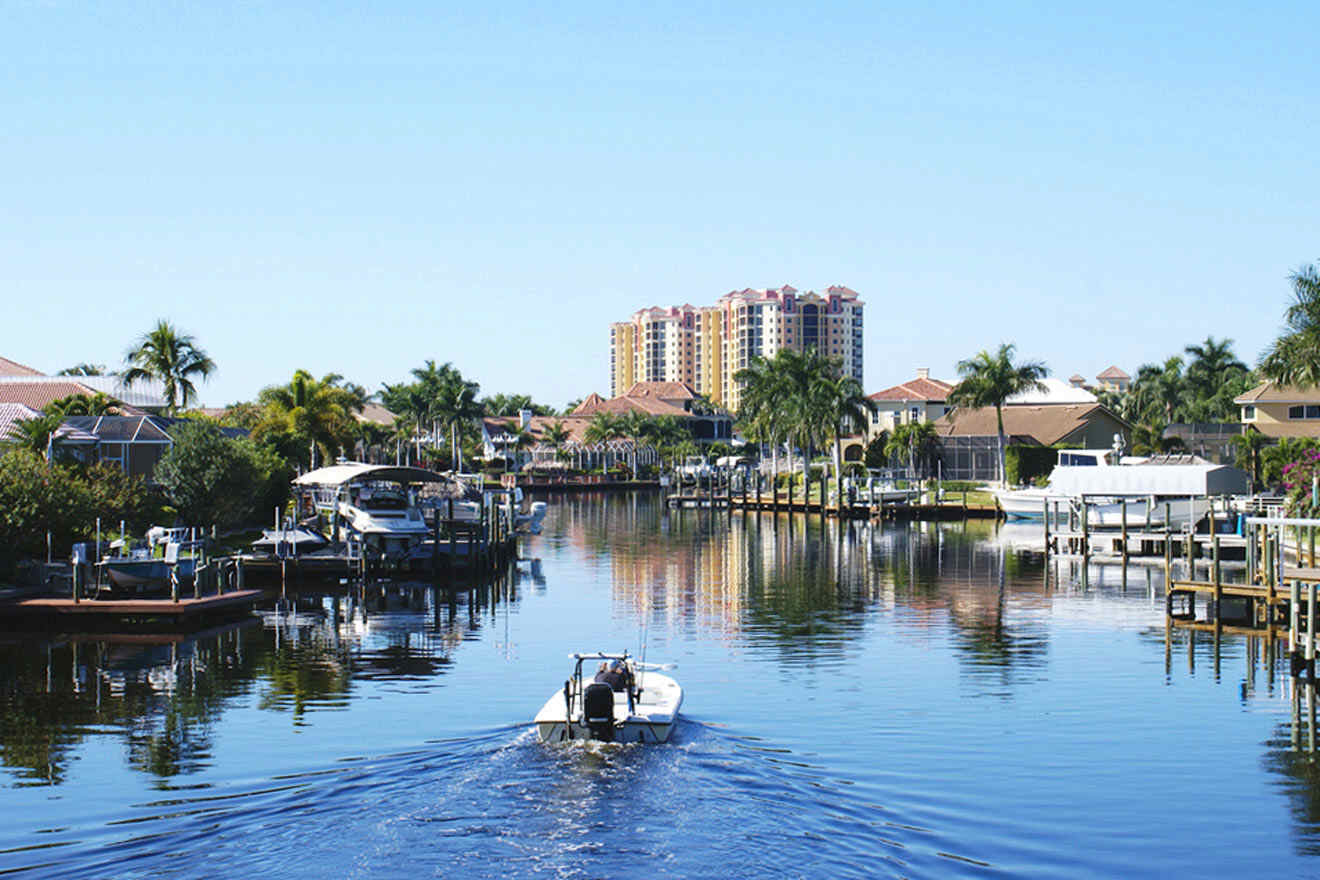 Cape Coral is a popular destination when it comes to Florida's natural coast. Perhaps it is best known for its many canals that run all through the city. Cape Coral is the city of canals!
To be precise, Cape Coral has over 400 miles of canals! Maybe Cape Coral and Venice should switch names?
Cape Coral is known as a Waterfront Wonderland for how much water is present in the city, be it rivers, canals, or oceanfront. For those of you that feel particularly drawn to water, staying in Cape Coral will be a healing experience for you!
Just across the way from Fort Myers, Cape Coral has so much to offer. And there's no shortage of water activities. You can visit the Sun Splash Waterpark, go jet skiing, charter a boat, go snorkeling, and swim!
There are also so many natural areas and state parks teeming with wild Florida ecology! Stop by Sirenia Vista Park, which is home to hundreds of manatees and also leads into Matlacha Pass Aquatic Preserve, which you can access by kayak and see some breathtaking natural beauty and flora and fauna.
Explore mangrove forests, and see dozens of species of birds, plants, and marine life that call Cape Coral home.
Another great place to explore by kayak is the Four Mile Cove Ecological Preserve!
8. Swim in pristine waters in St. Petersburg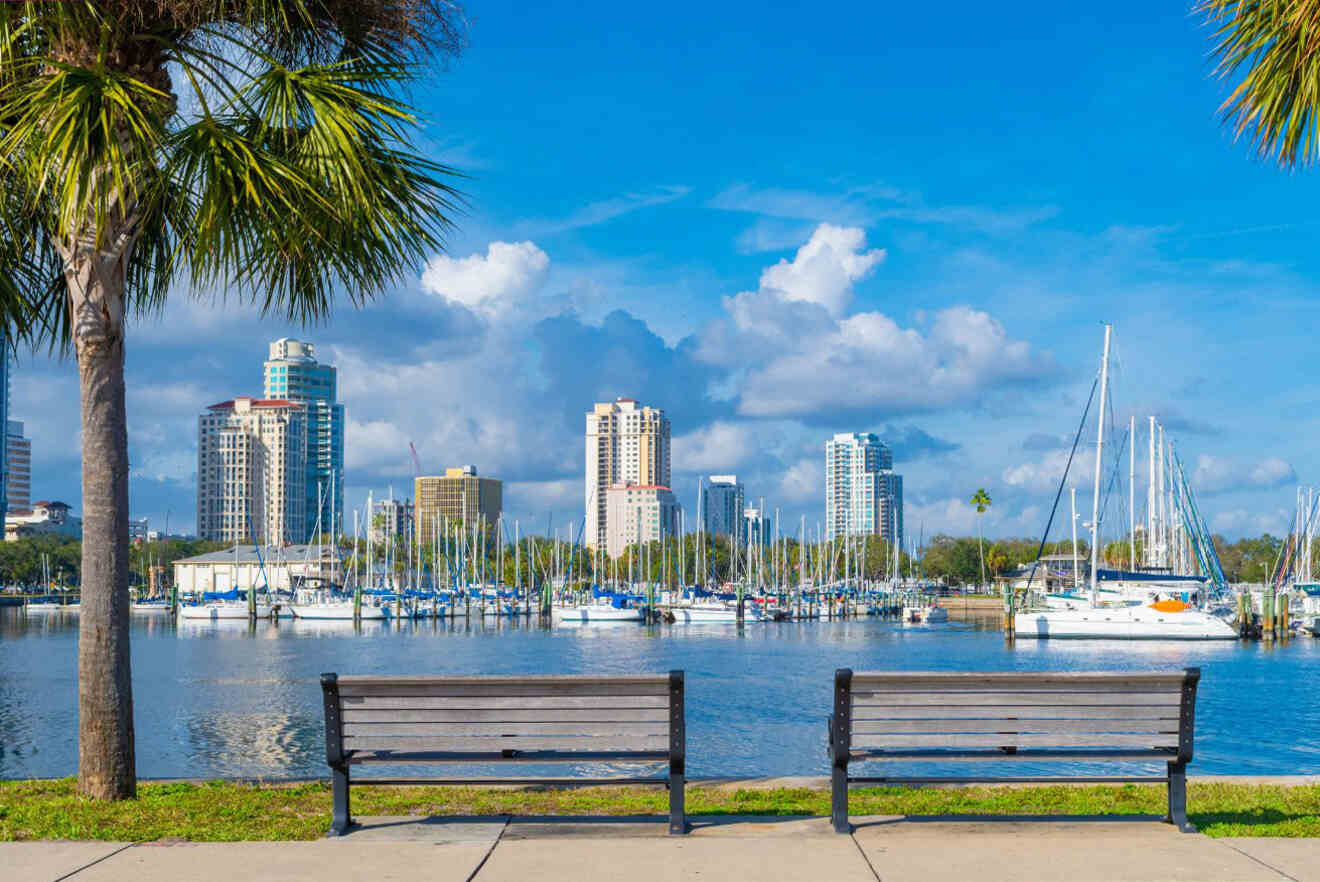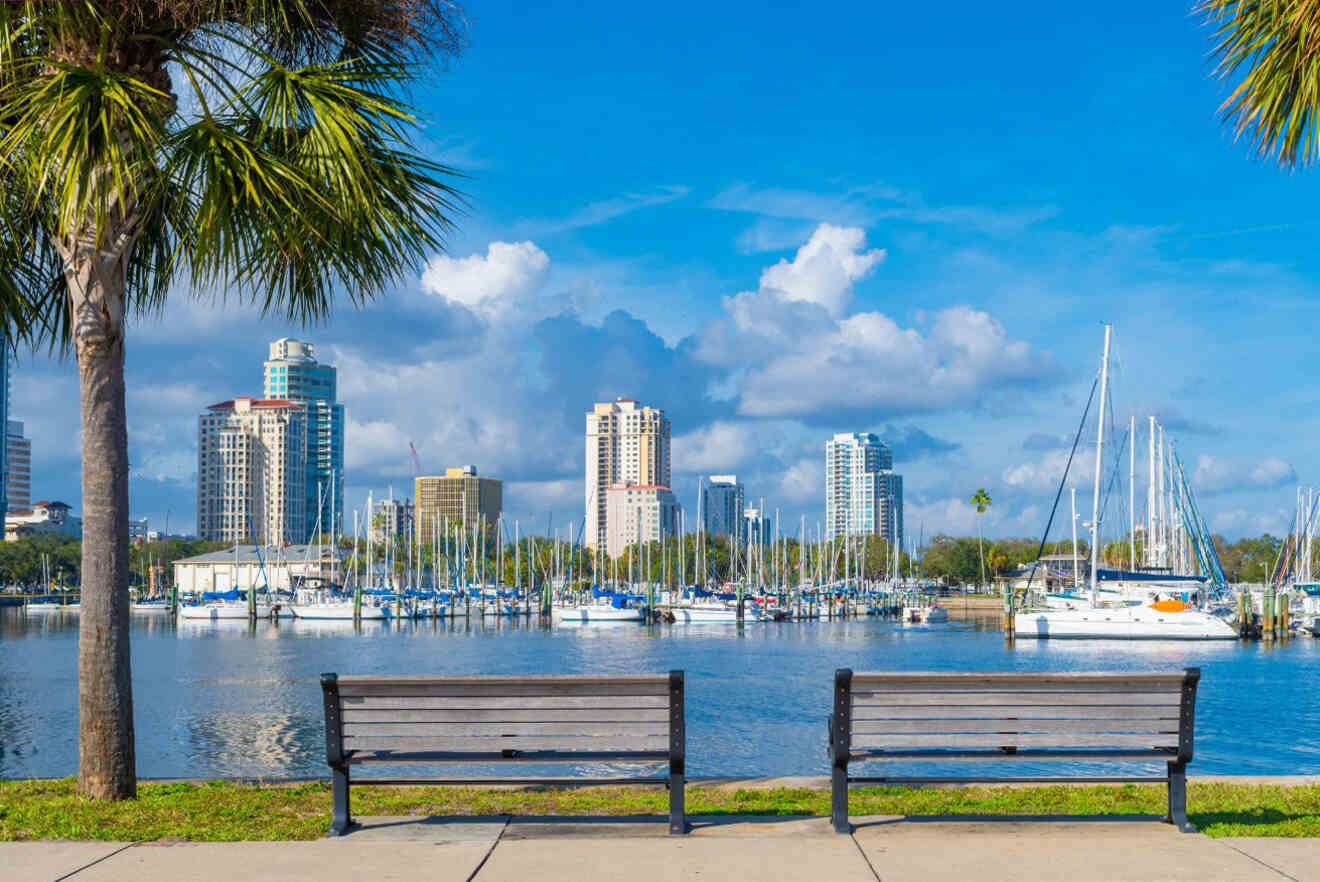 St. Petersburg, or St. Pete, is a super popular destination in Florida due to its sheer beauty and incomparable beaches. Located near the Tampa Bay Area, St. Pete is a true Florida gem that you do not want to miss.
With a vibrant nightlife and entertainment industry, many people choose this for their spring break location; however, it has so much more to offer than just being a great place to party!
St. Pete Beach is one of the most beautiful beaches in the country, with warm, inviting waters, incredibly transparent and translucent beaches, and powdery white sand that makes you think for a moment, "Am I still in the U.S.? Or did I somehow escape to a tropical vacation?!"
But seriously, St. Petersburg is a stunning sight to see. Aside from its innate beauty, there are so many incredible museums, art galleries, and a thriving artistic community.
Complete with stunning murals and street art with impeccable detail, the arts and culture in St. Pete continue to grow every day.
This self-proclaimed Sunshine City is also known by locals as the sunniest place in the Sunshine State!
Sometimes called a 'hipster city,' this city is filled with all types of people from different walks of life, from artsier to more conservative. Everyone loves the sun in this true gem on Florida's Gulf Coast.
9. Enjoy Henderson Beach State Park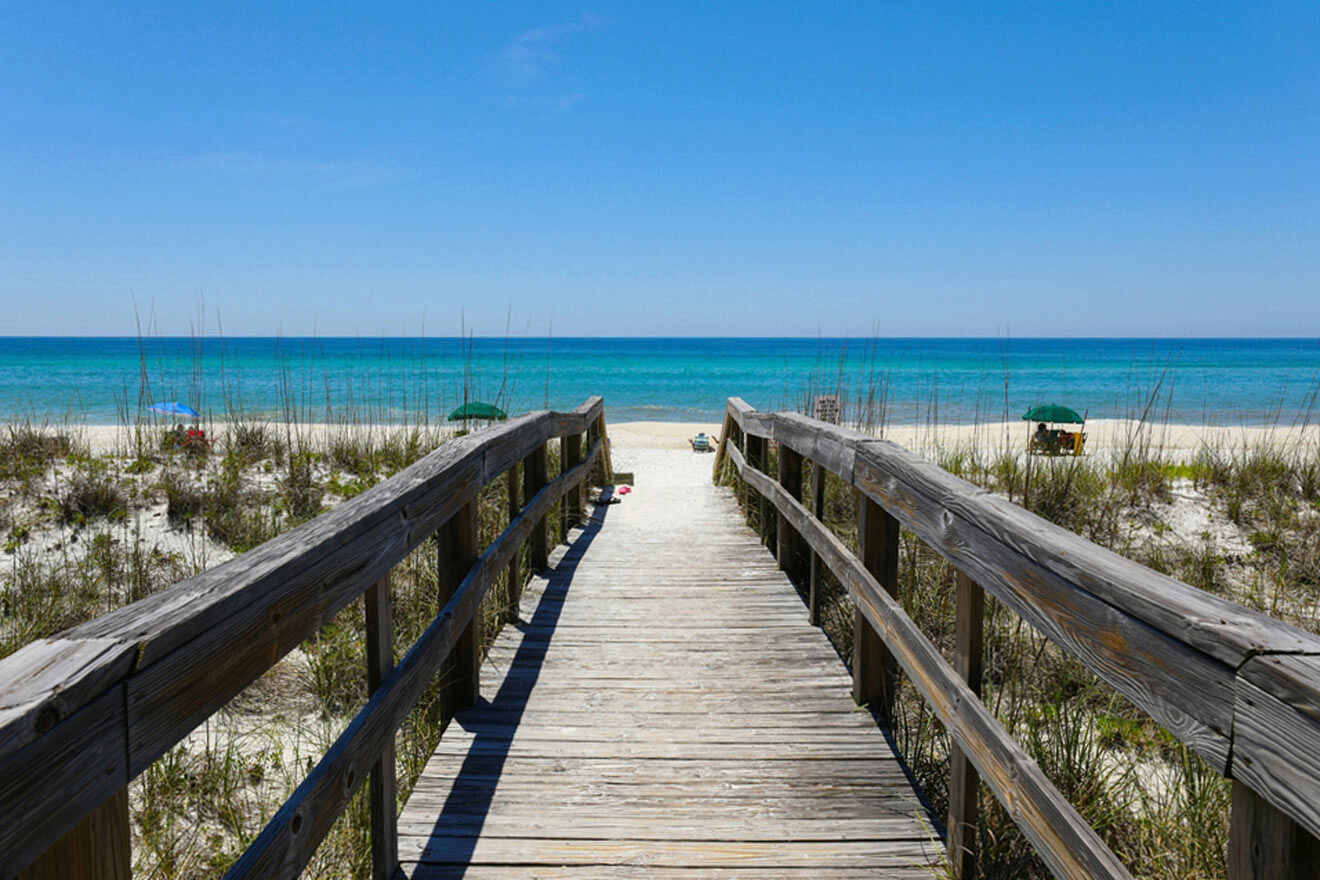 Located near Destin, on the northern end of Florida's Gulf Coast, Henderson Beach State Park is one of the most beautiful travel destinations in all of Florida.
This majestic shoreline has 30-foot sand dunes and impeccable Gulf Waters for you to splash around in. This protected stretch of shoreline on the Emerald Coast makes your tropical beach daydreams a reality.
Henderson Beach State Park is truly a magical destination to spend the day or engage in some outdoorsy adventures. Protected and preserved to maintain this beautiful land, visiting this magical state park gives you an inside look into how parts of Florida looked prior to development.
It is the last remaining coastal scrub habitat in Destin, and we should protect it due to the sheer beauty and enchanting nature of this place.
There is fishing allowed, nature trails, and 60 different campsites if you feel like staying a while.
If you're heading towards Destin, you should definitely check out this tiki bar sunset cruise! It's super fun and the best way to end a day of sightseeing. It's BYOB on this cruise, but ice and coolers are provided!
FAQs about Western Florida towns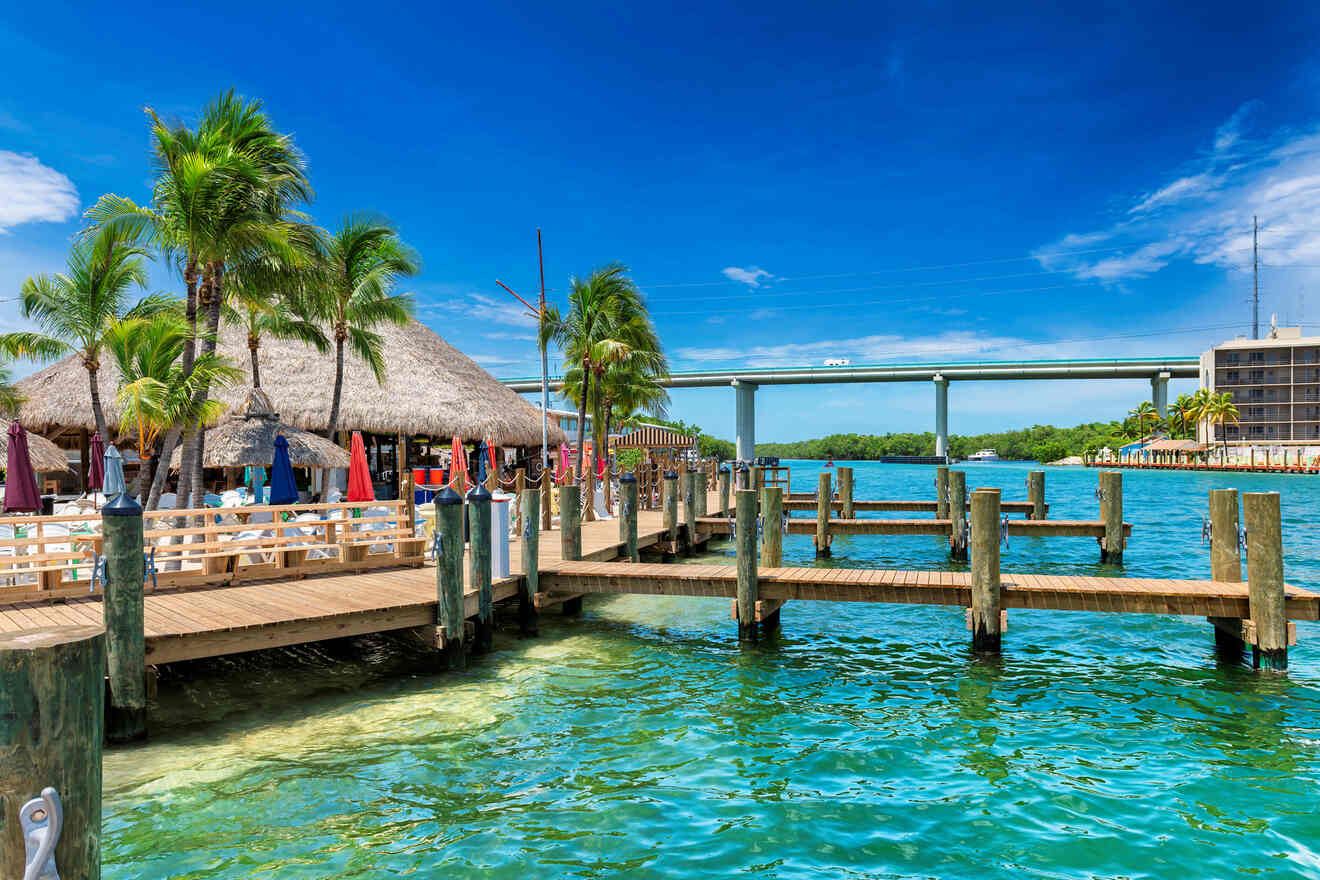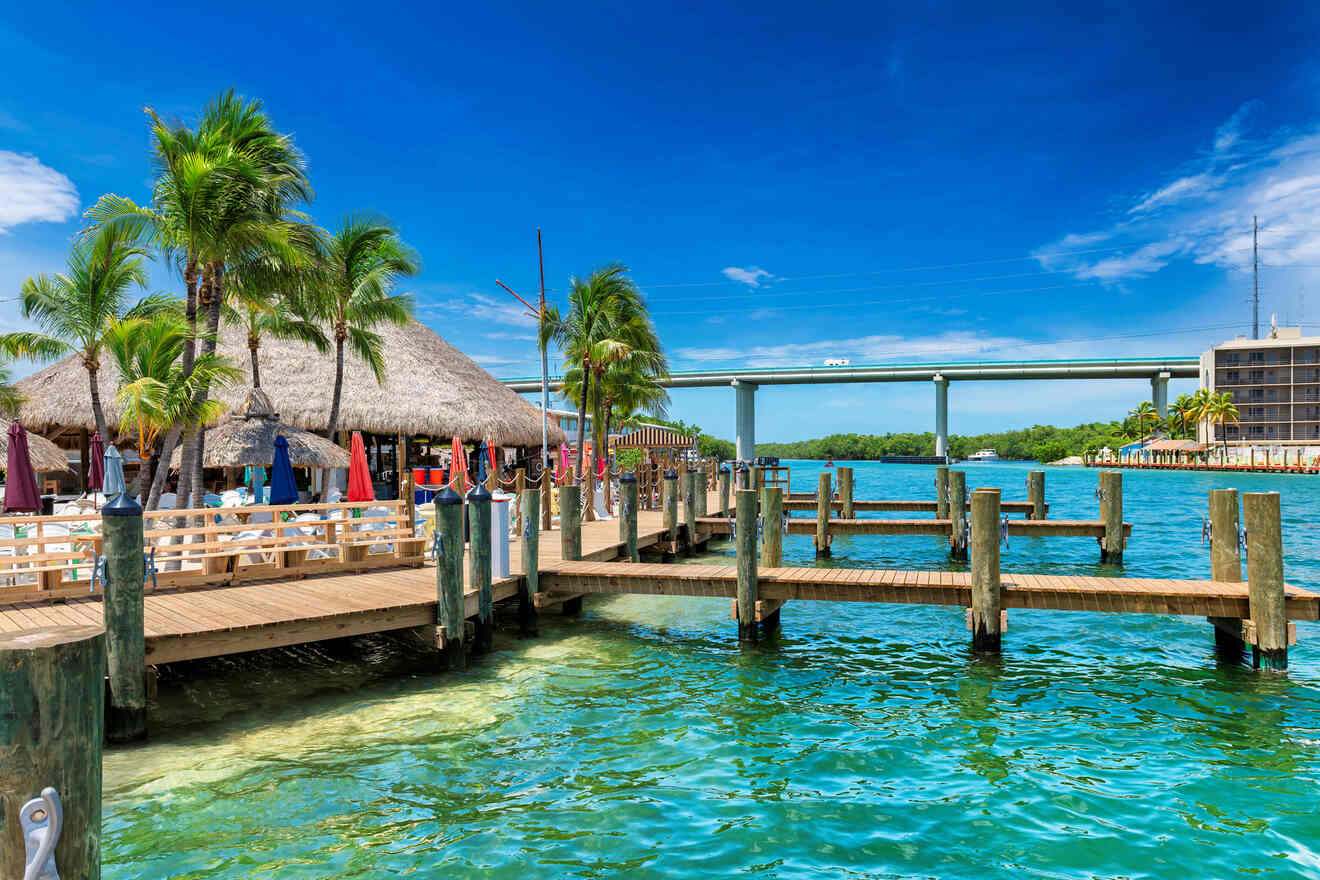 🌞 What is the nicest area on the West Coast of Florida?
Some of the nicest areas on the West Coast of Florida are Clearwater, St. Petersburg, Destin, Marco Island, Honeymoon Island, and Sanibel and Captiva Islands!
🌊 Which side of Florida is the prettiest?
When it comes to which side of Florida has the nicest beaches, Florida's Gulf Coast usually takes the cake. Known as the Suncoast, the quiet side of Florida undoubtedly has some of the best beaches in Florida.
🏝️ What are the most affordable West Coast Florida towns?
The affordable West Coast Florida towns are Bonita Springs, St. Petersburg, Clearwater, Tampa, Sarasota, and Naples. Most of the West Coast Florida towns are pretty affordable for any budget if you're visiting as a tourist!
👪 What are the best West Coast Florida towns for families?
Some of the best West Coast Florida towns for families are Tampa, St. Petersburg, Clearwater, Destin, Sarasota, and Naples. I would argue that any Florida coastal town is great for families, as there are always so many water activities and fun things to do in beach towns!
Conclusion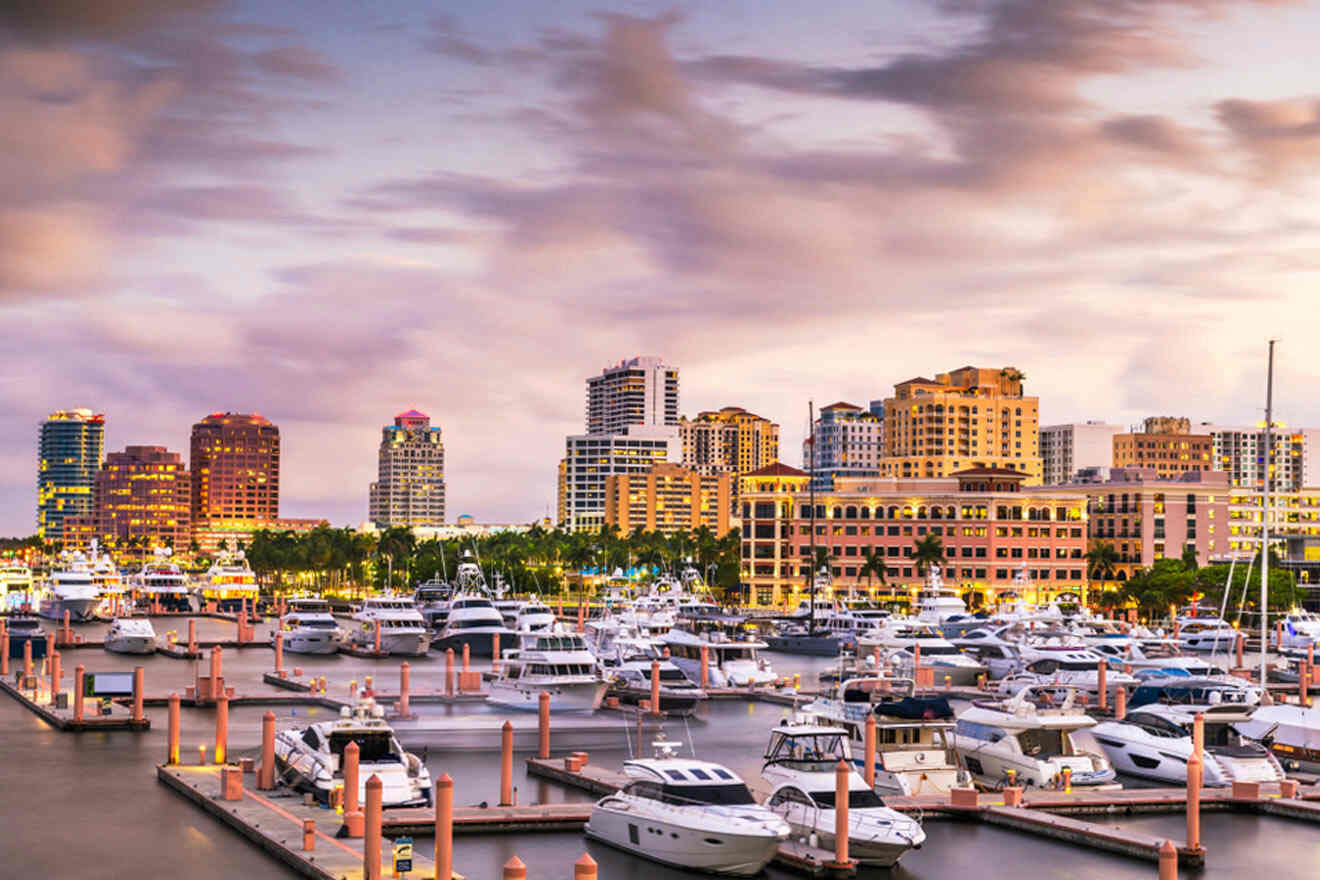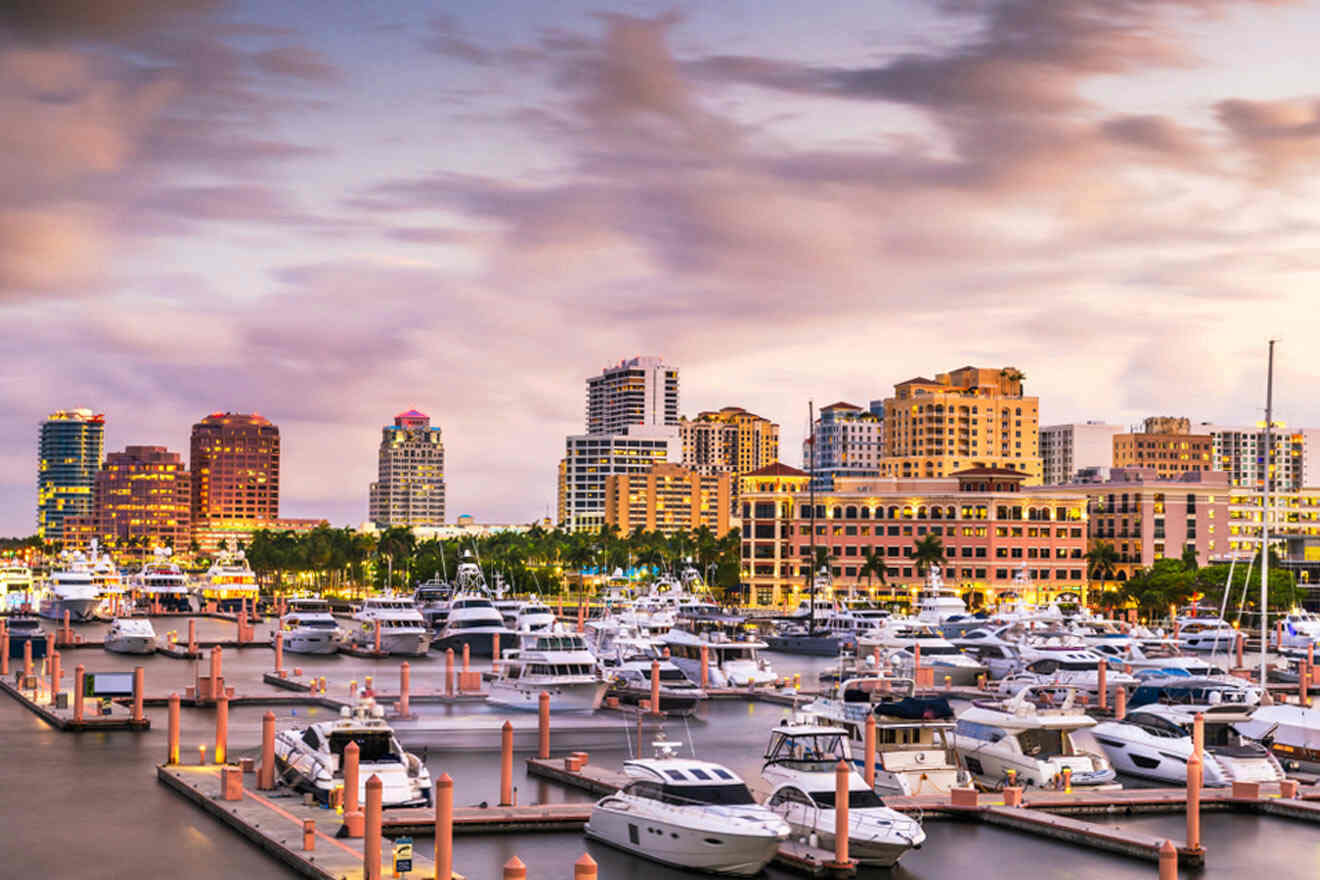 There you have it! The best West Coast of Florida cities to visit! Florida's Gulf Coast is one of the most beautiful parts of the state and is well worth taking a trip to visit!
The Sunshine State has so much to offer, and the Emerald Coast and Gulf of Mexico are unique and gorgeous places to splash around in the sun. Between the turquoise waters, white powdery sand beaches, fun activities, water sports, and vibrant culture, there is truly something for everyone on Florida's Gulf Coast.
With love and gratitude,
Amira G.
---
Pin it for later!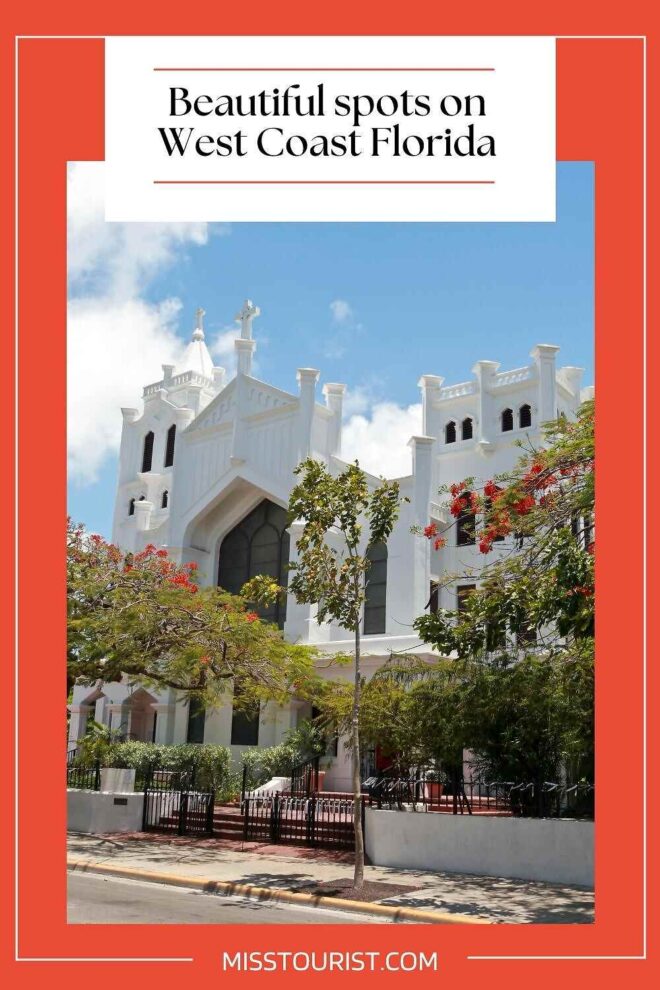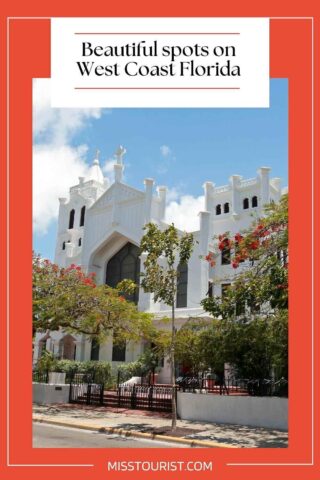 Pin it for later!